Pro-tip: Don't keep these pre-trip plans for the last minute!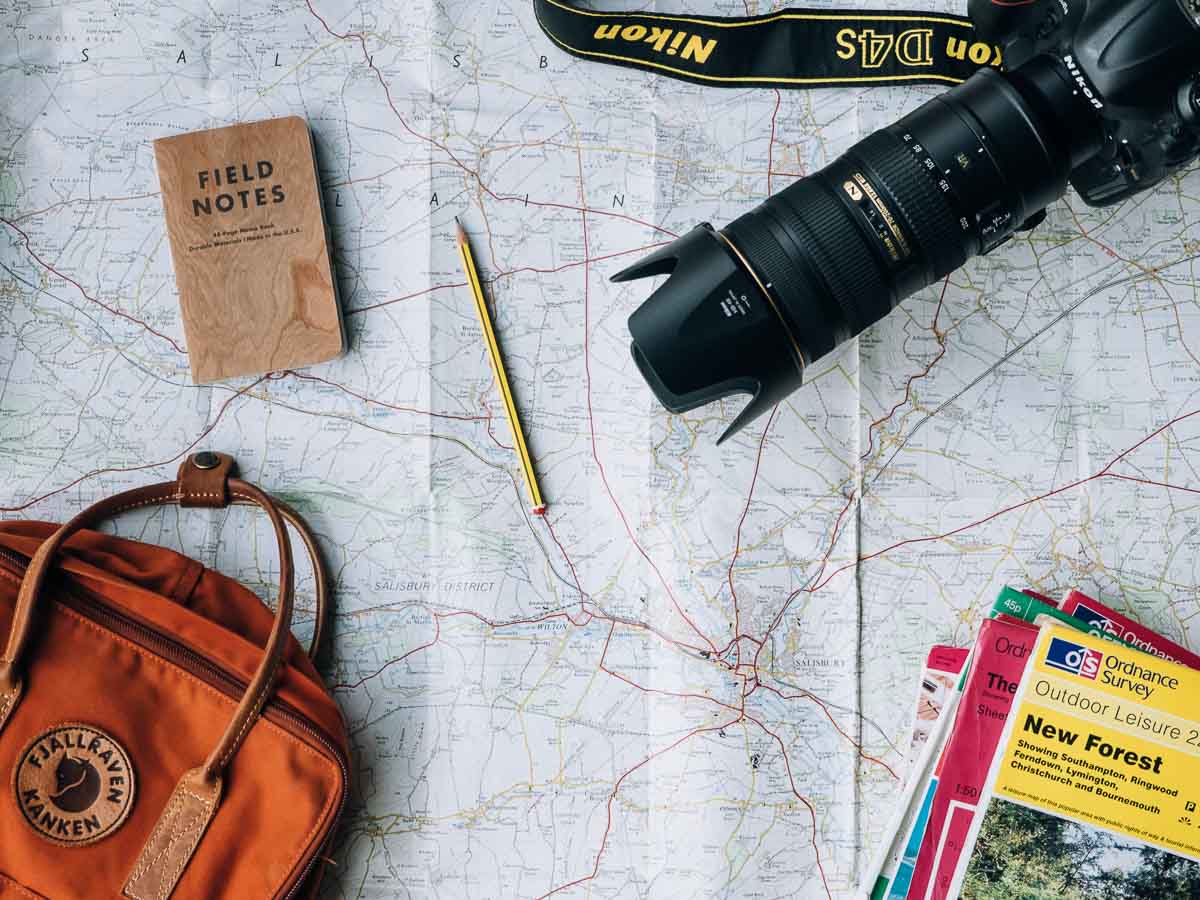 Photo credit: Annie Spratt (@anniespratt) via Unsplash
Pre-trip planning can be just as important as the trip itself (if not, more tbh). Therefore, we've put together a checklist of things for you to do/think about as you plan out your next dream holiday.
1) Sign up for a multi-currency card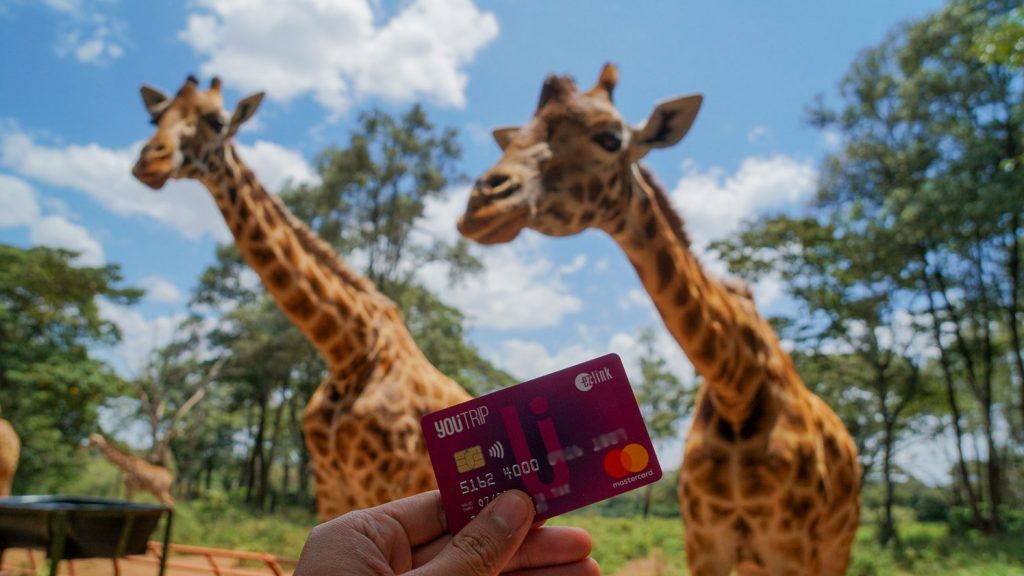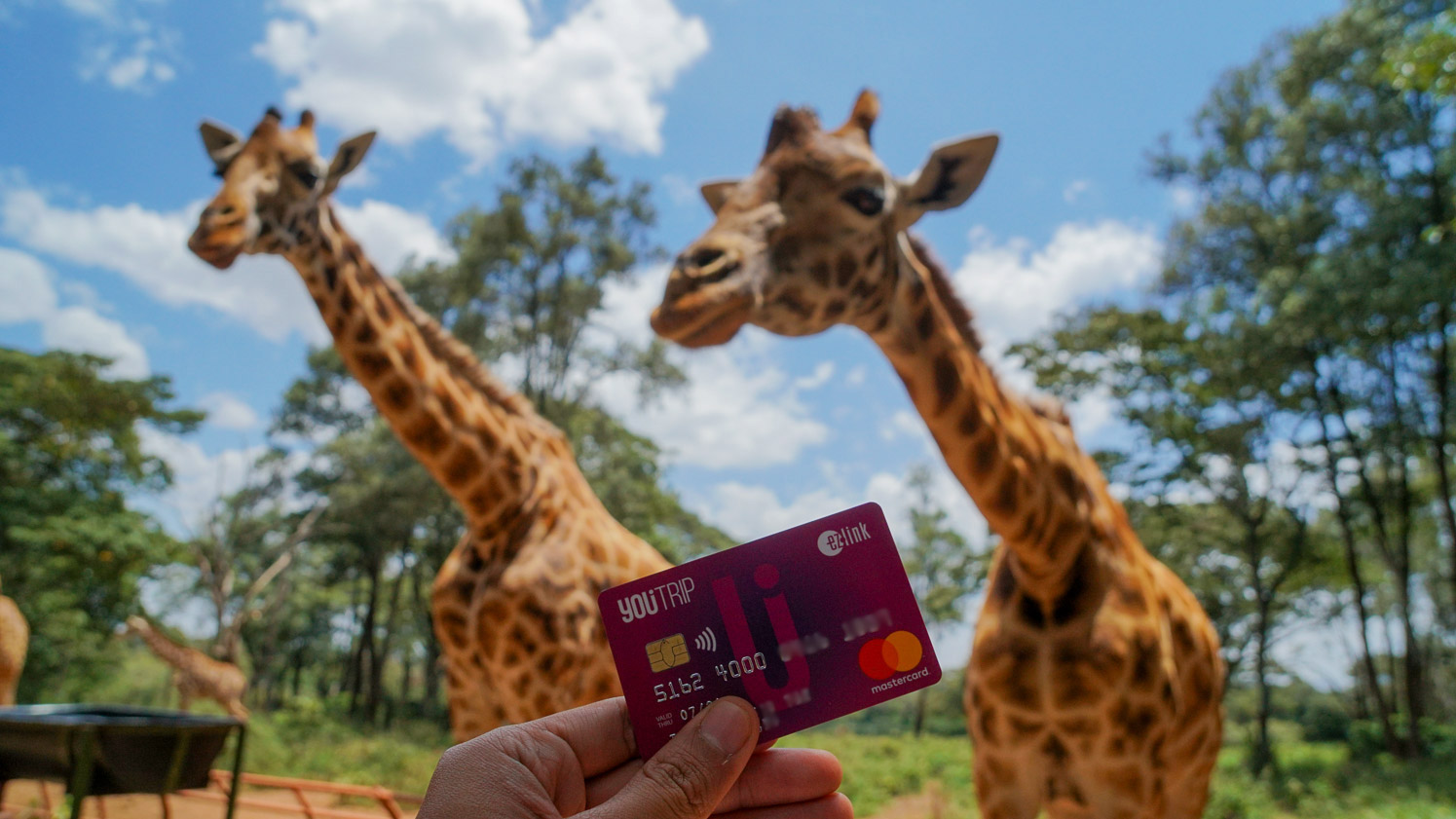 If you don't already have a multi-currency card, now's a good time to sign up for one. You get the convenience of going cashless without paying for it with jacked-up exchange rates like with credit cards.
This is especially useful when you're travelling in countries that prefer cashless payment (many parts of Europe as well as major cities in Asia). You could even save the trip to a physical money changer and travel with zero cash!
My personal favourite is YouTrip, which offers real-time exchange rate conversion over 150 currencies and has a clean app interface that allows you to easily track your travel expenses.
*Pro-tip: It's also useful for online shopping when you're not travelling! You'll be surprised, a few bucks saved here and there can definitely add up to quite a bit.
Once registered, all you have to do is link your YouTrip card to your local debit or credit card to transfer money over. Using the YouTrip app, you can either use the "Exchange" function to change your currency in advance or just leave the credits in your home currency and the app will convert it at the time of transaction.
If you haven't gotten a YouTrip card yet, use the promo code <TRAVELINTERN5> to get S$5 when you sign-up for a YouTrip account!
Revolut is another good alternative. On top of the usual functions of obtaining currencies at favourable rates, there's also no extra fee when you withdraw from ATMs (up to a certain amount).
Read also: The Best Multi-currency Travel Card For Travellers — YouTrip vs Revolut vs InstaReM vs TransferWise Review
2) Download budgeting apps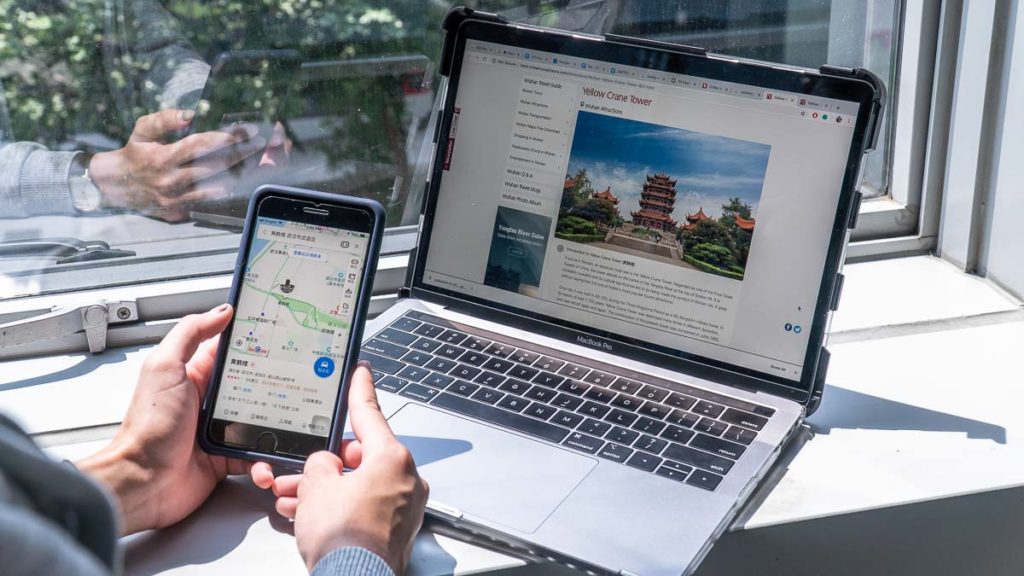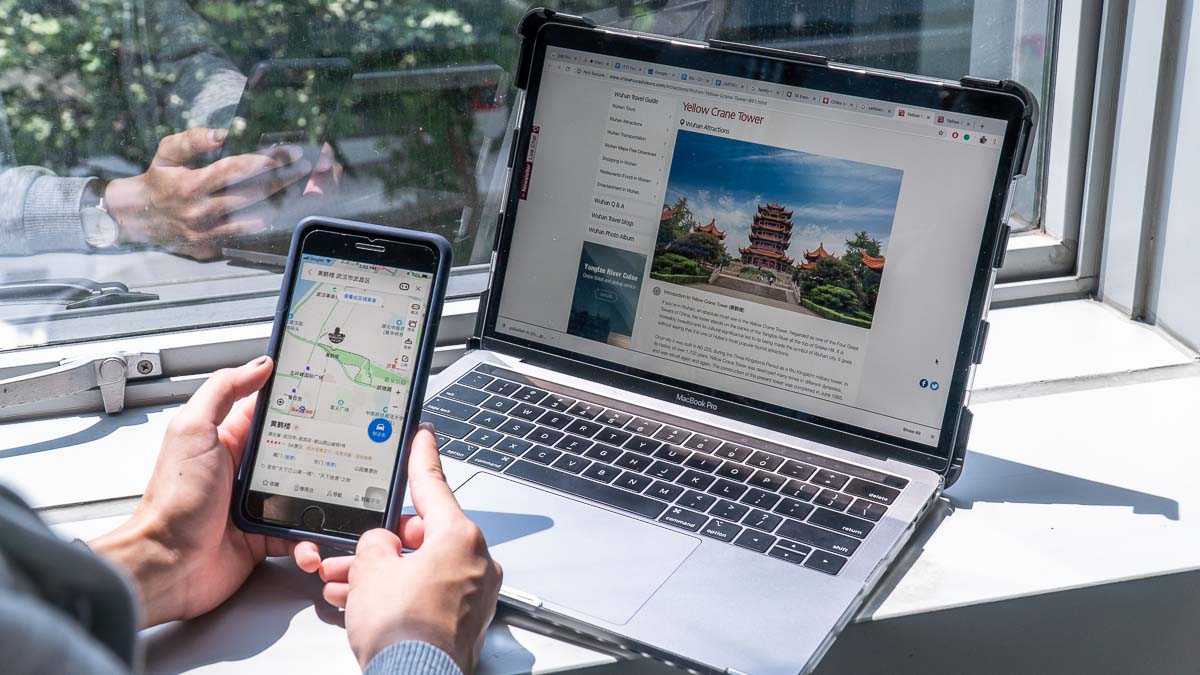 If you haven't started putting money aside for travels, now's a good time to save up. Simply calculating your estimated budget and putting aside a small sum every month already sets your pre-trip plans in motion!
You can roughly estimate your trip budget by shortlisting the activities and experiences as well as type of accommodation you fancy.
P.S. Our budget itineraries are pretty useful for that! 😉
Allocating a pre-trip budget also ensures you're not spending more than you can afford. To stick to your plan, we recommend downloading a budget app.
Our favourite is Trail Wallet. The app is user-friendly and organises your spending into categorises such as food, activities, transport, etc. You can also set the exchange rate so you'll always know how much you've spent in your home currency.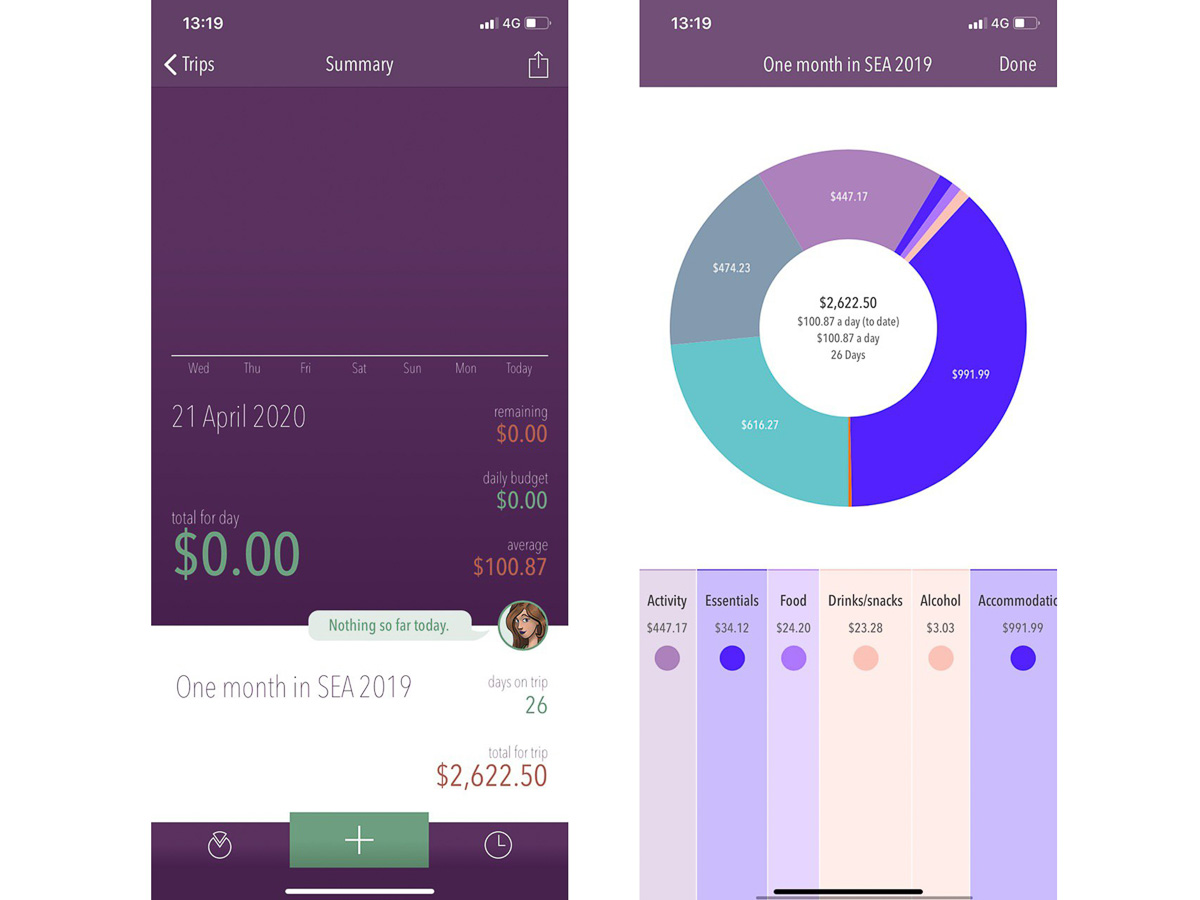 For Android users, TrabeePocket is another favourite for its similar easy-to-use functions.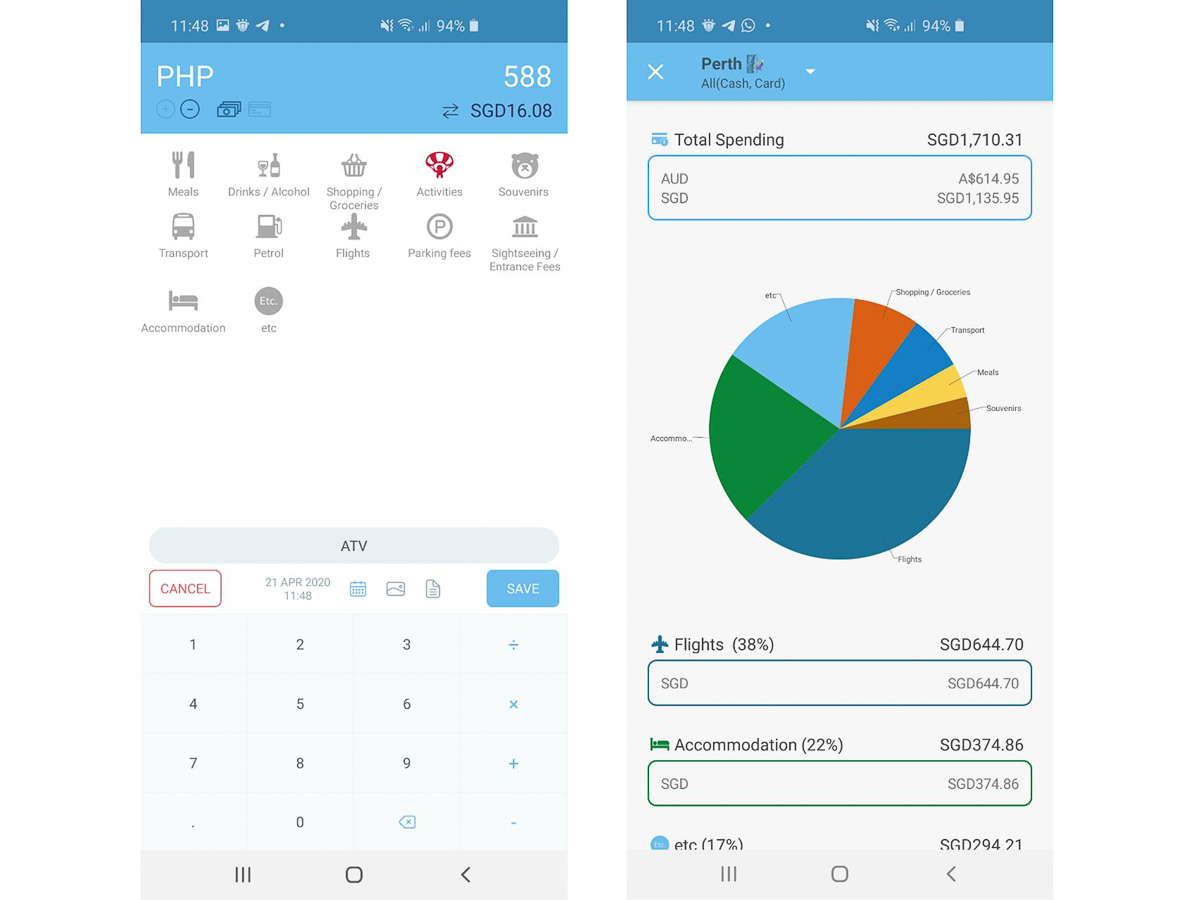 3) Get in shape for your next adventure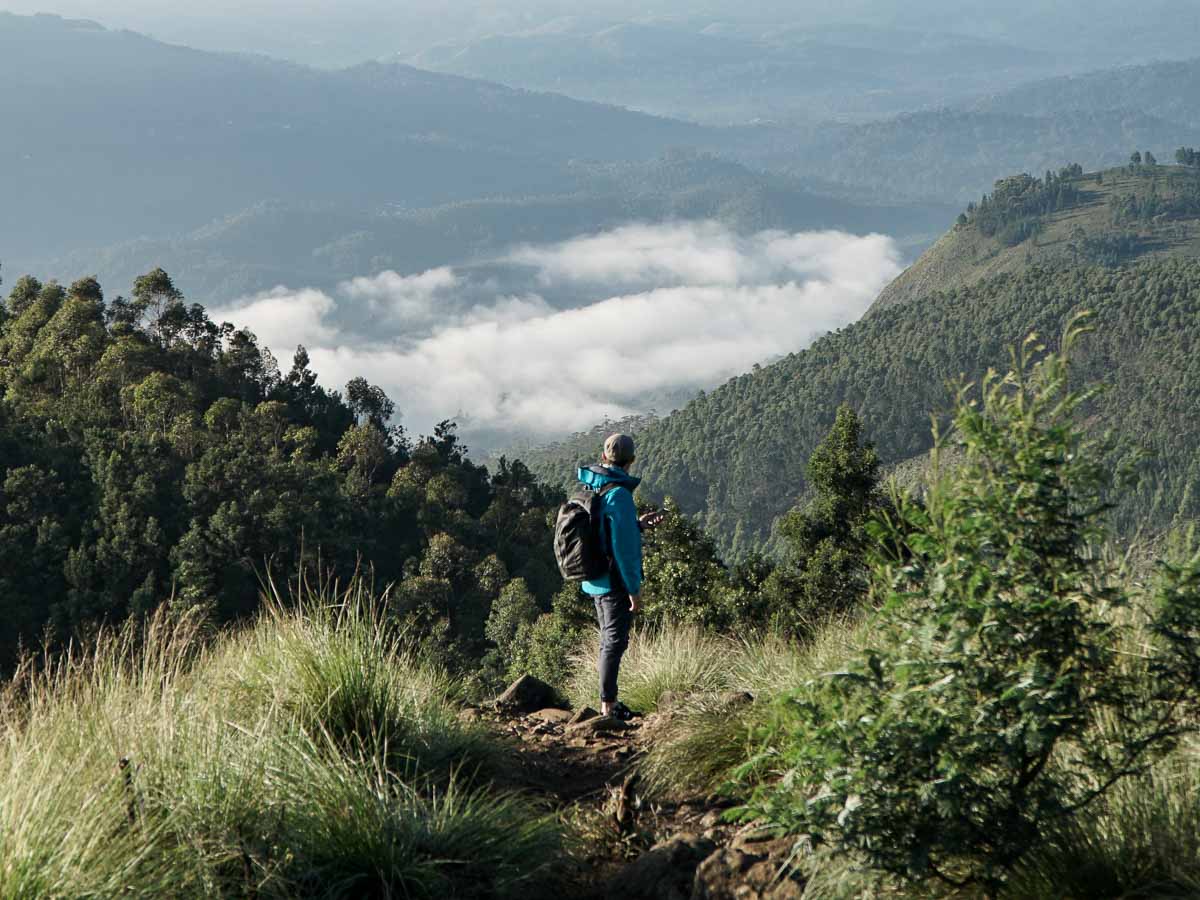 Nothing brings you down more than being short of breath at the start of your hike 🥵
Or when you run out of energy to snorkel further to see more fishies in the sea 😭
Even exploring a city can really drain your energy if you're not used to walking long distances.
If you know your trip involves hiking, sea activities or even just a whole lot of urban exploring on foot, make sure to prepare your body for it!
As someone who travels for work, I can confidently say being fit makes the trip a lot more enjoyable. Working out doesn't need to be heavy-duty or take up hours of your time! It can be as simple as having night walks in the park or a quick 8-minute full-body workout.
Feel free to skip this tip if you're lounging by the beach, though 🍹
4) Shop for smart travel essentials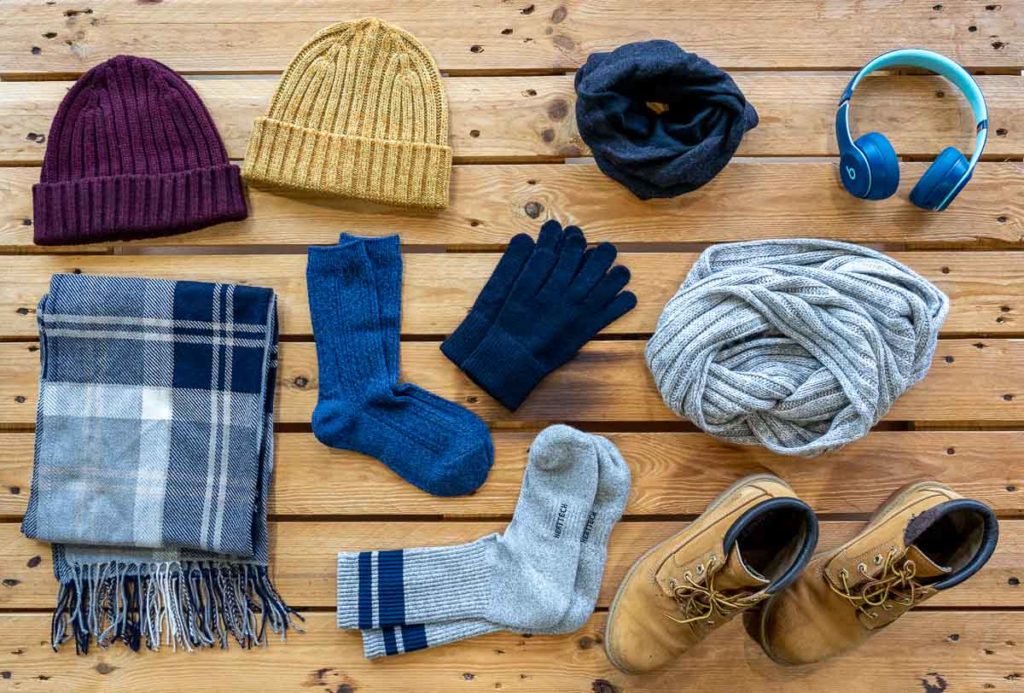 Instead of rushing to buy what you need the week before your trip, why not stock up on essentials early?
Uniqlo is my favourite place to shop for basics such as T-shirts and bra-tops which are versatile with many outfits and saves luggage space! There's also has great options if you're travelling to colder climates! If you're travelling in winter, now is a good time to buy off-season pieces as prices are usually marked down.
Shopee is also great for pre-trip shopping. Apart from affordable fashion, you can also find other travel essentials like USB charging adapters, refillable silicone bottles and packing cubes that are perfect for every trip.
Read also: 13 Travel Gifts Any Jetsetter Will Love — Starting From Under S$15
5) Relook your packing list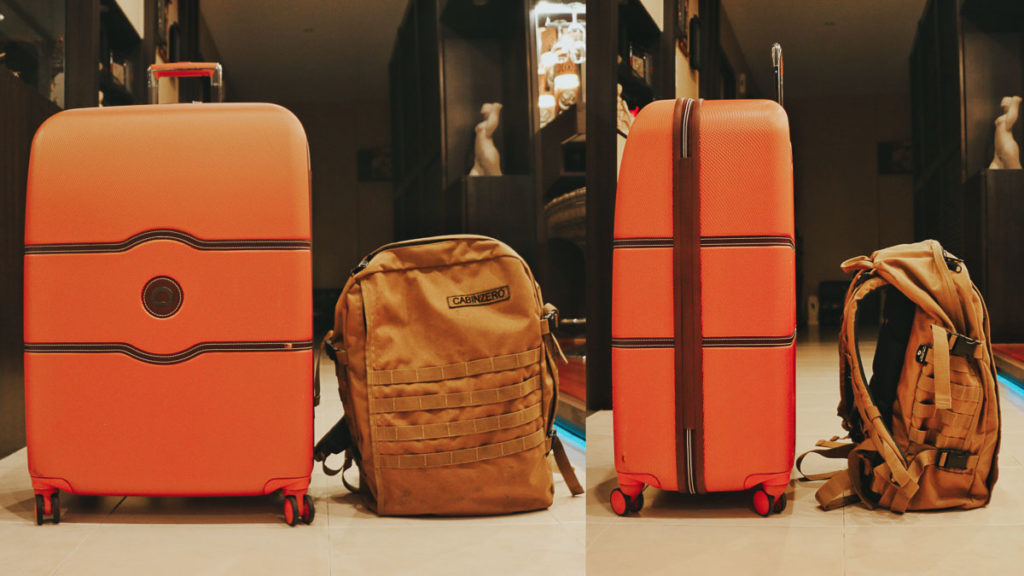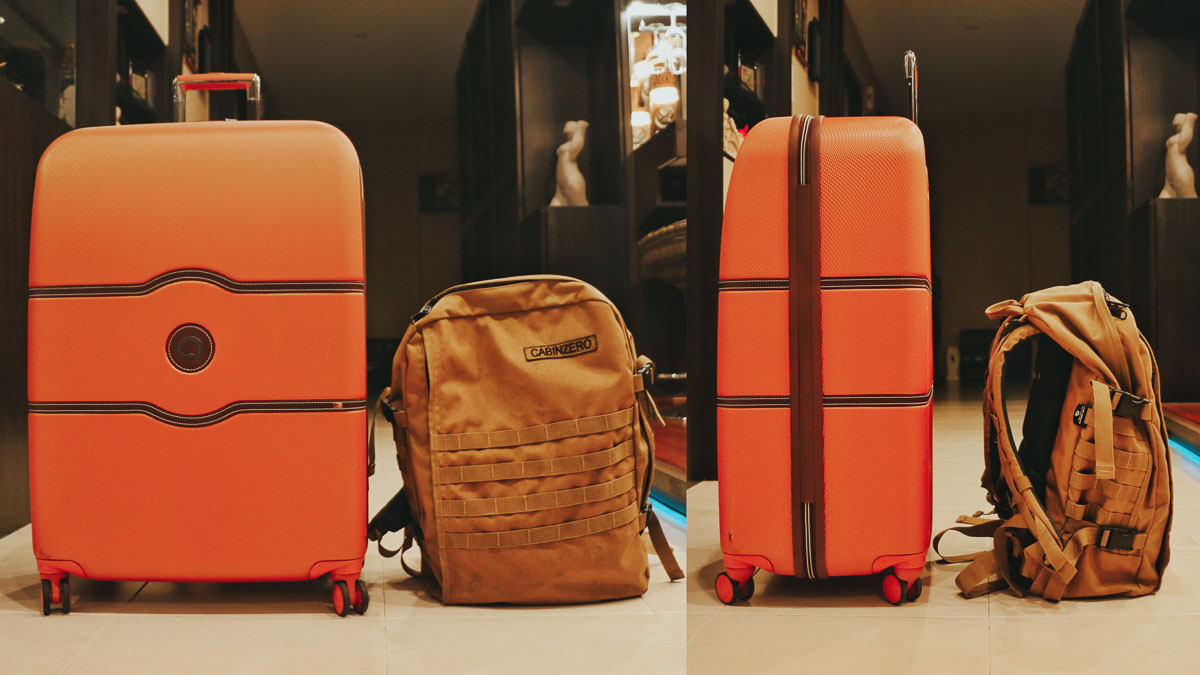 Do you really need 14 tops for a two week winter trip?
Our rule of thumb is that you only need to pack about a week's worth of clothes no matter how long the trip. We've even travelled a month on just a cabin sized backpack!
This might be surprising but other than Southeast Asia, backpacks are also more convenient in places like Japan as many subway stations don't have lifts or escalators!
If we're travelling across multiple cities — whether it's Asia or Europe — a backpack is usually our choice of luggage!
Read also: Ultimate Travel Packing List: 35 Essentials to Pack for Long-Term Travel
One tip is to look out for places where you can do laundry. When travelling in colder seasons, it's also easy to simple re-wear and match different tops with the bottoms to change the look entirely.
Read also: The Secret to Packing Lighter — 7 Travel Essentials for the Smart Traveller
6) Pick up the local language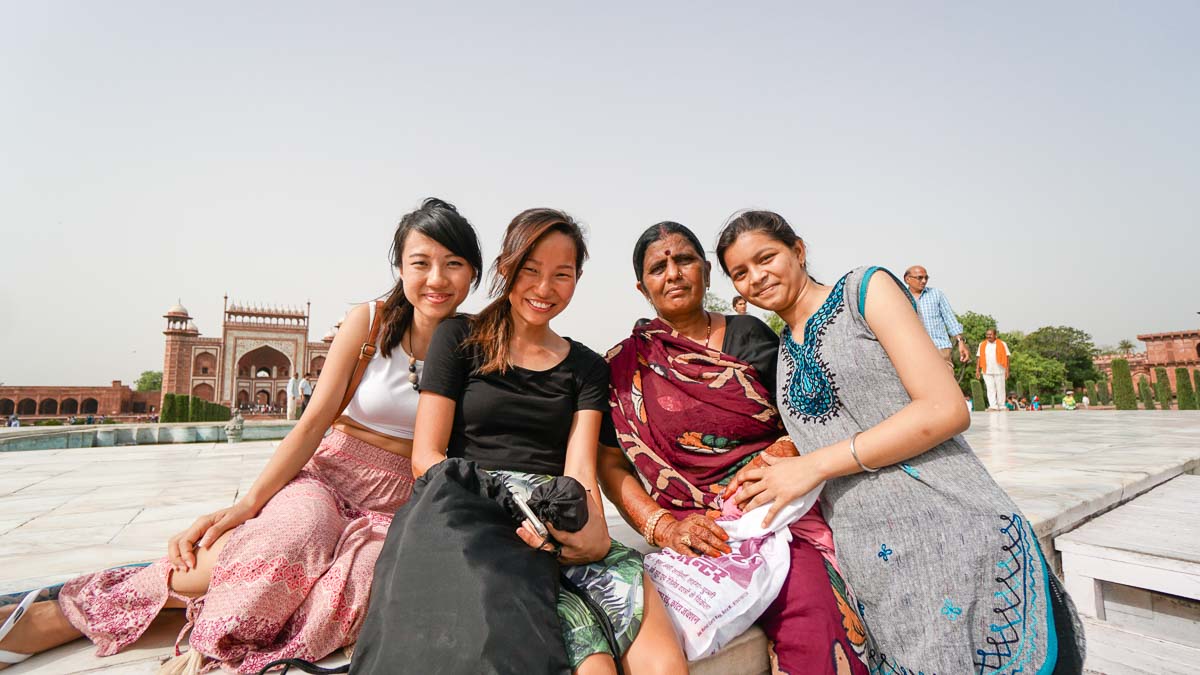 Knowing simple phrases of a country's language can be helpful in making friends with locals. So if you have extra time, why not try to learn the language?
My personal favourite is the app Duolingo — it turns the whole learning experience into a game and there all kinds of languages (even High Valyrian if you're going to Essos)!
Read also: 10 Free Online Resources to Learn a New Language — Japanese, Spanish, Korean and More
However, if you happen to be in a rush, or if you simply don't feel like committing to learning a new language, a quick way is to create a cheat sheet of useful everyday phrases and store it in your phone.
Omniglot is a great website to use when compiling your cheat sheet. It has 250 languages, complete with audio to help you get the pronunciation right.
For quick and easy referencing on trips, download the offline language pack for Google translate. This will come in handy if you happen to miss your last bus and need directions from locals!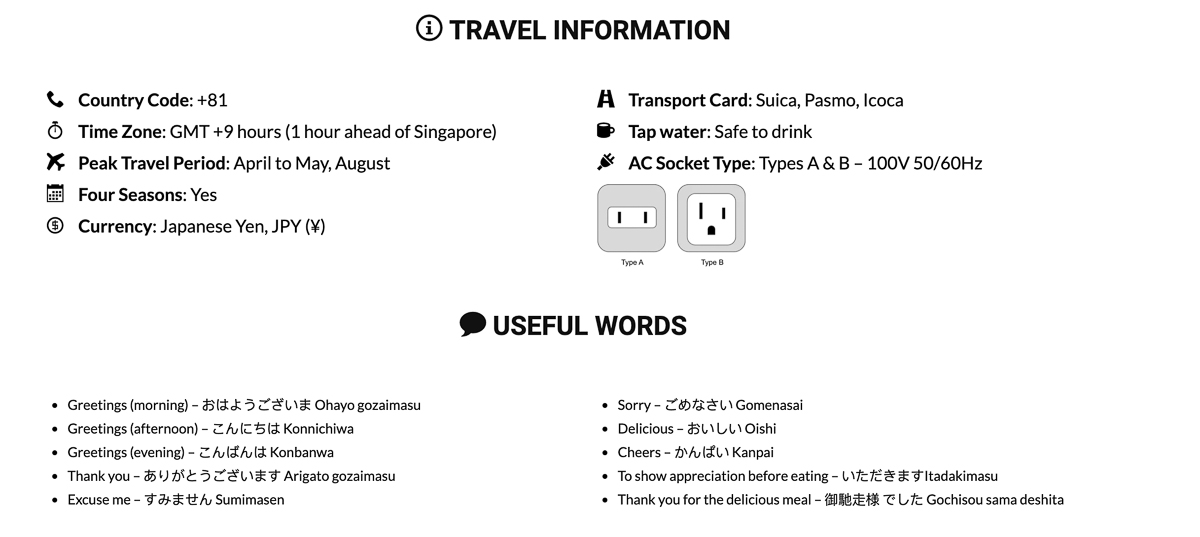 Also check out our destination pages for 10 of the most essential phrases you need in each country.
7) Put together a sickass trip playlist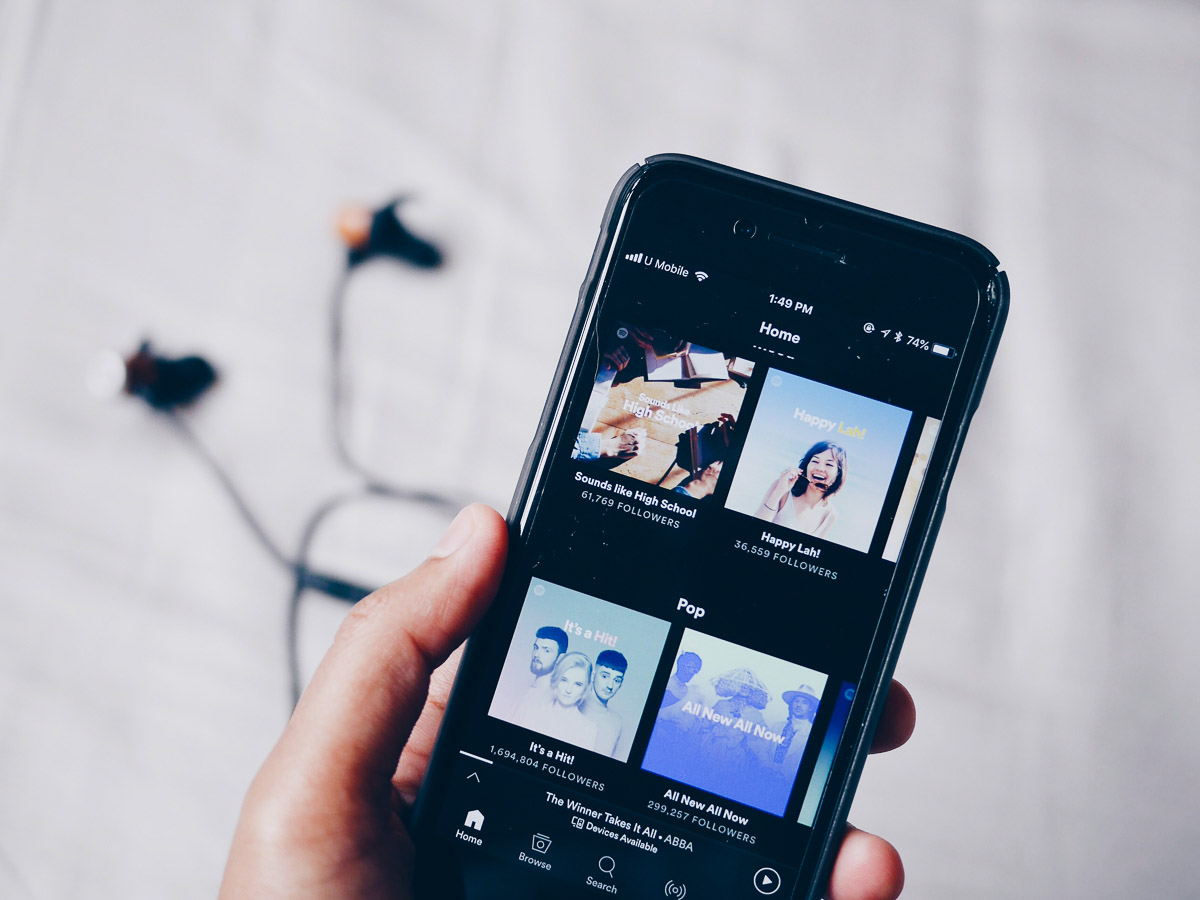 Photo credit: Fixelgraphy (@fixelgraphy) via Unsplash
What better way to get you in the mood than a playlist that gets you grooving? This comes in handy when you're road tripping with your pals or on a long train ride to the next city.
Spotify is the easiest place to get creative with your playlists. You can compile songs that perk you up in the morning or your friends' favourite sing-a-long tunes.
Not sure where to start? Check out our playlist that's full of chill vibes, perfect for long drives along the coast or a dreamy staycation!
8) Find Out Which Countries Are Open to International Travellers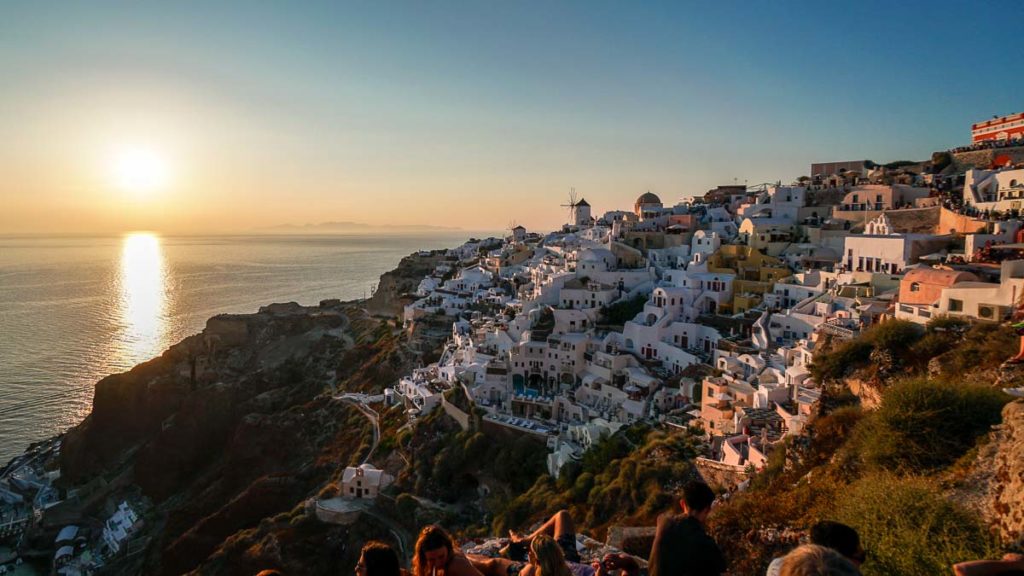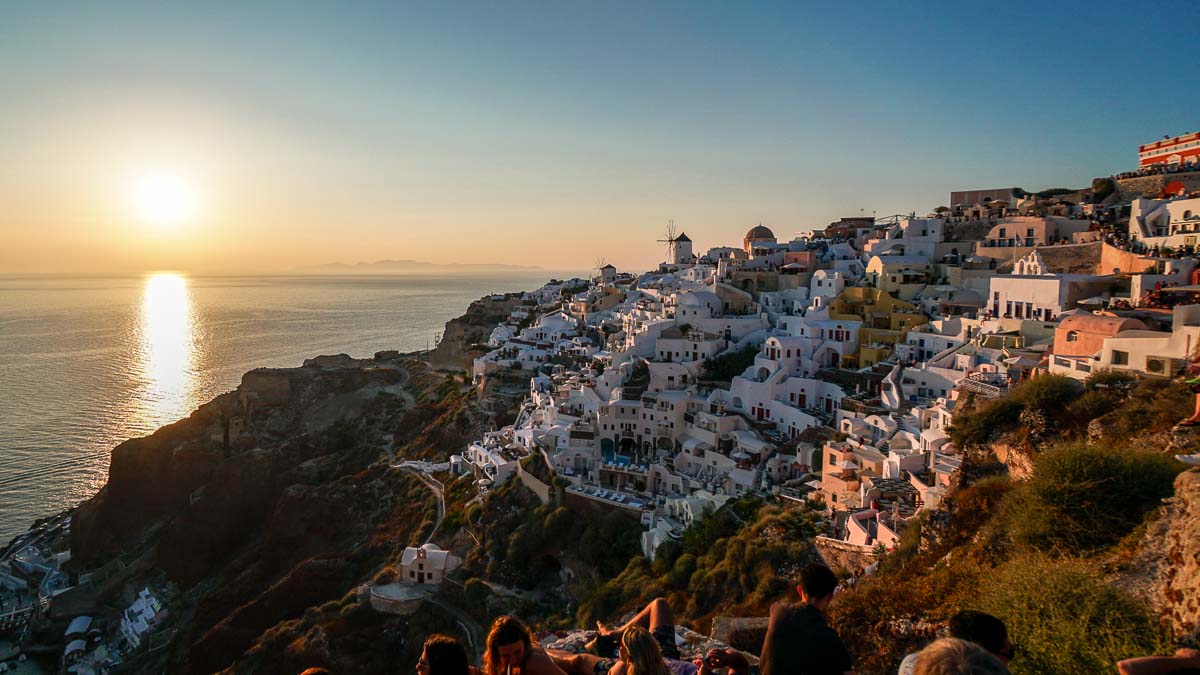 Greece will be opening its borders on 15 June.
If you're hoping to travel soon, the options are currently limited as most borders are closed. However, some countries have announced dates when they'll be reopening as the COVID situation gradually improves.
Countries like Thailand, Bali and Iceland are in fact scheduled to reopen for international travellers by June 2020. Find out which countries are available for travelling by keeping this page bookmarked!
Be prepared that travel will be different from before. There will be more steps and measures at the airport and during the flight to lower the chances of catching the virus during transits. The last thing we want is to be sick while on holiday!
Read also: Travelling Out of Singapore After COVID-19 — What to Expect
9) Consider travelling solo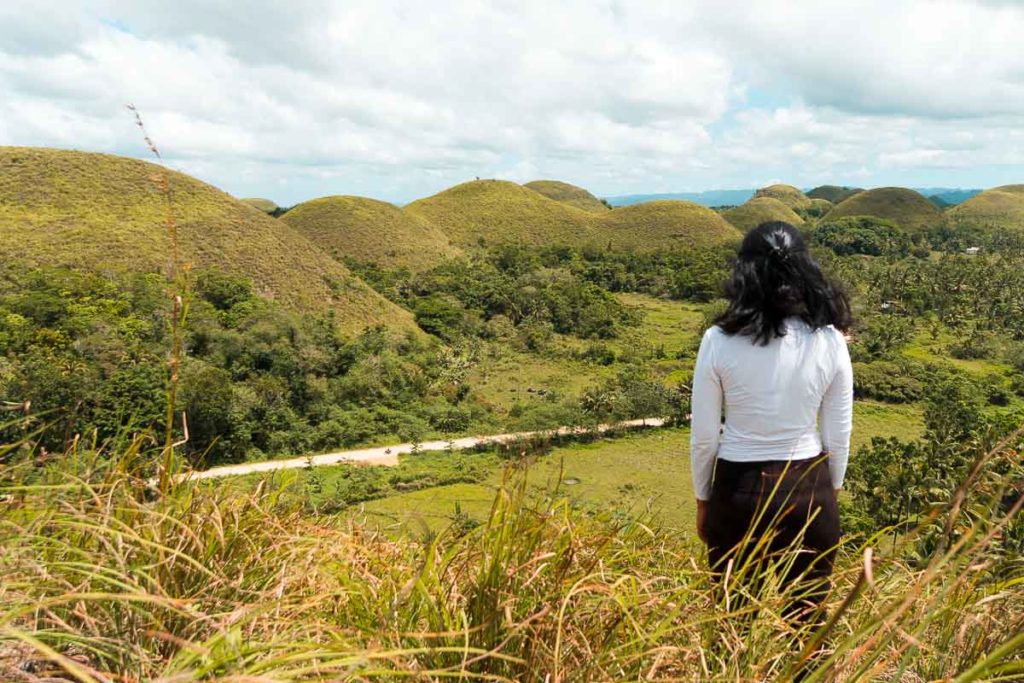 A long period of lockdown has us feeling the effects of cabin fever and isolation. This might seem ironic but to me, nothing is as recharging or illuminating as solo travelling. If you've never experienced travelling solo, now's the time to work toward checking it off your bucket list.
The most liberating thing about solo travelling for me is being able to explore in my own time and at my own pace — something you don't get to do as much when you have to accommodate your travel buddies.
The idea can seem daunting at first but travelling on your own doesn't mean you're alone. You'll find yourself connecting better with locals and other travellers, which always makes the trip extra meaningful and special. They can give you a more intimate insight into their culture and even take you to hidden gems that other tourists don't know about.
Read also: A Beginners Guide to Solo Travelling For The First Time
10) Or travel with us!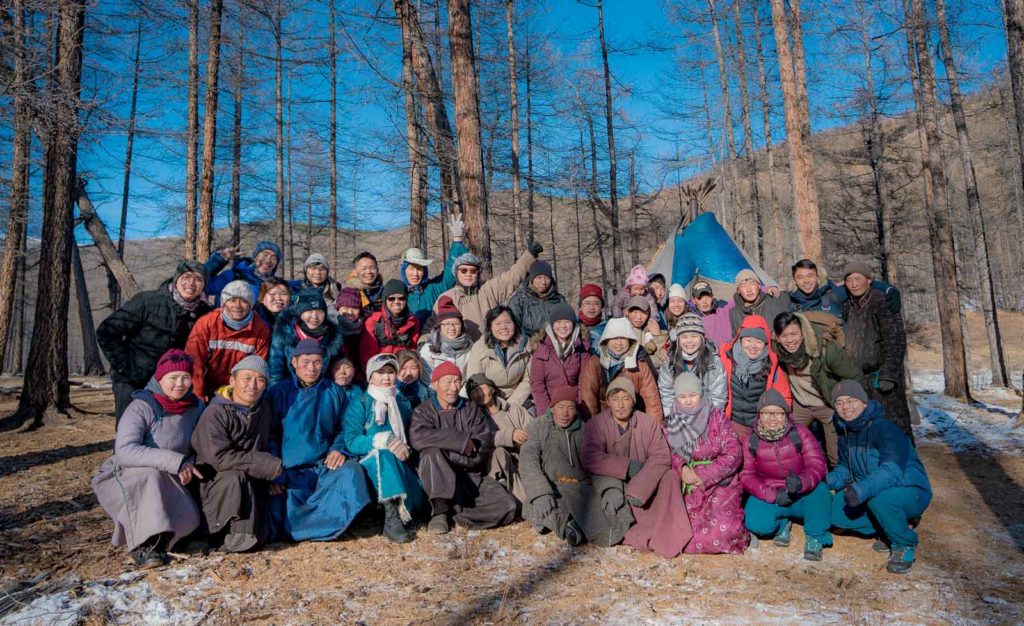 If solo travelling just isn't your thing but you'd like a more immersive experience into a different culture, check out TTI Experiences! Join us and other fun, adventurous travellers on exotic locations with access to meet elusive local communities, like the Mongolian Reindeer nomads. It's a genuine adventure like no other!
Be one of the first 50 participants to sign up for the North Mongolia Reindeer Expedition and get a 25% discount (U.P. S$5,390)! You save S$1,400 and your spot is valid till Dec 2021* — of course we'll only be travelling when it's safe to!
*Extendable if the travel restrictions are extended.
11) Learn how to edit your travel photos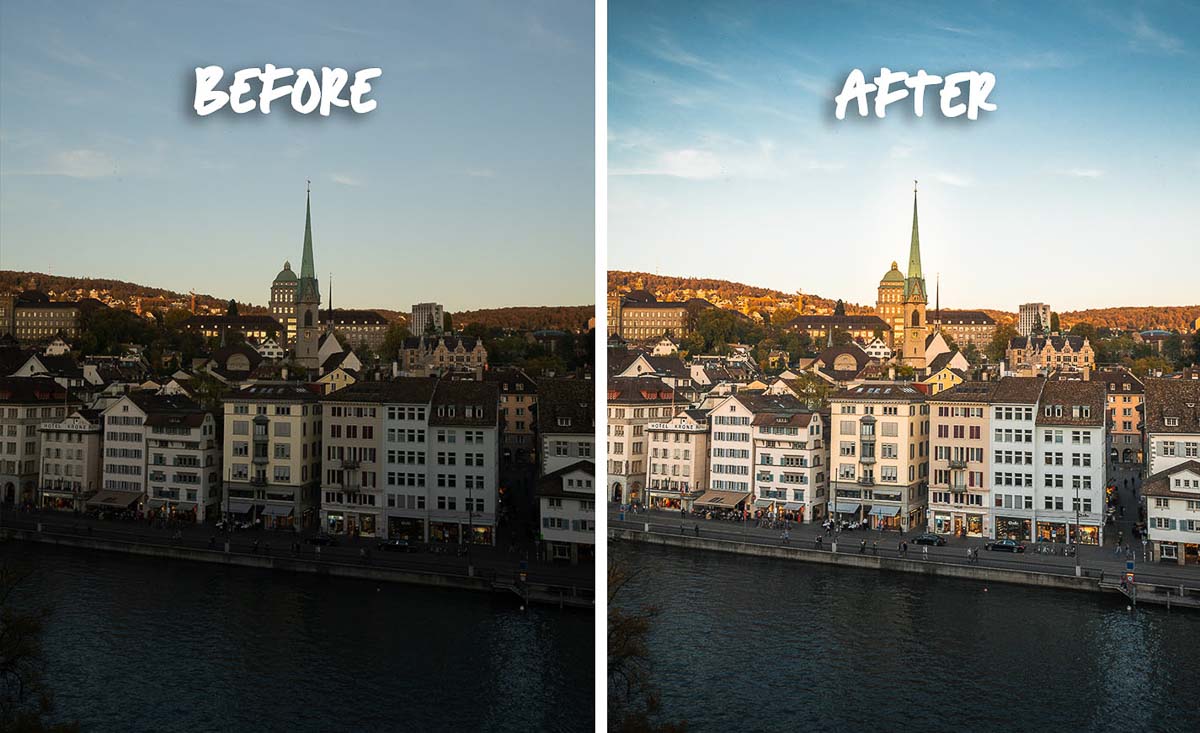 A skill I picked during circuit breaker was learning how to edit my travel photos better with Lightroom. With all the tools in the system, Lightroom can either seem like a magical place or a hell hole of confusion. However, once I got the hang of it, the journey to achieving the perfect picture was very satisfying.
For the more visual learner, there are many helpful Youtube tutorials on how to get started. If you'd like a greater challenge after honing the basics, why not try figuring out your style and making your own presets!
Read also: Lightroom 101: 9 Simple Techniques That Will Instantly Improve Your Travel Photos
12) Interact with other travellers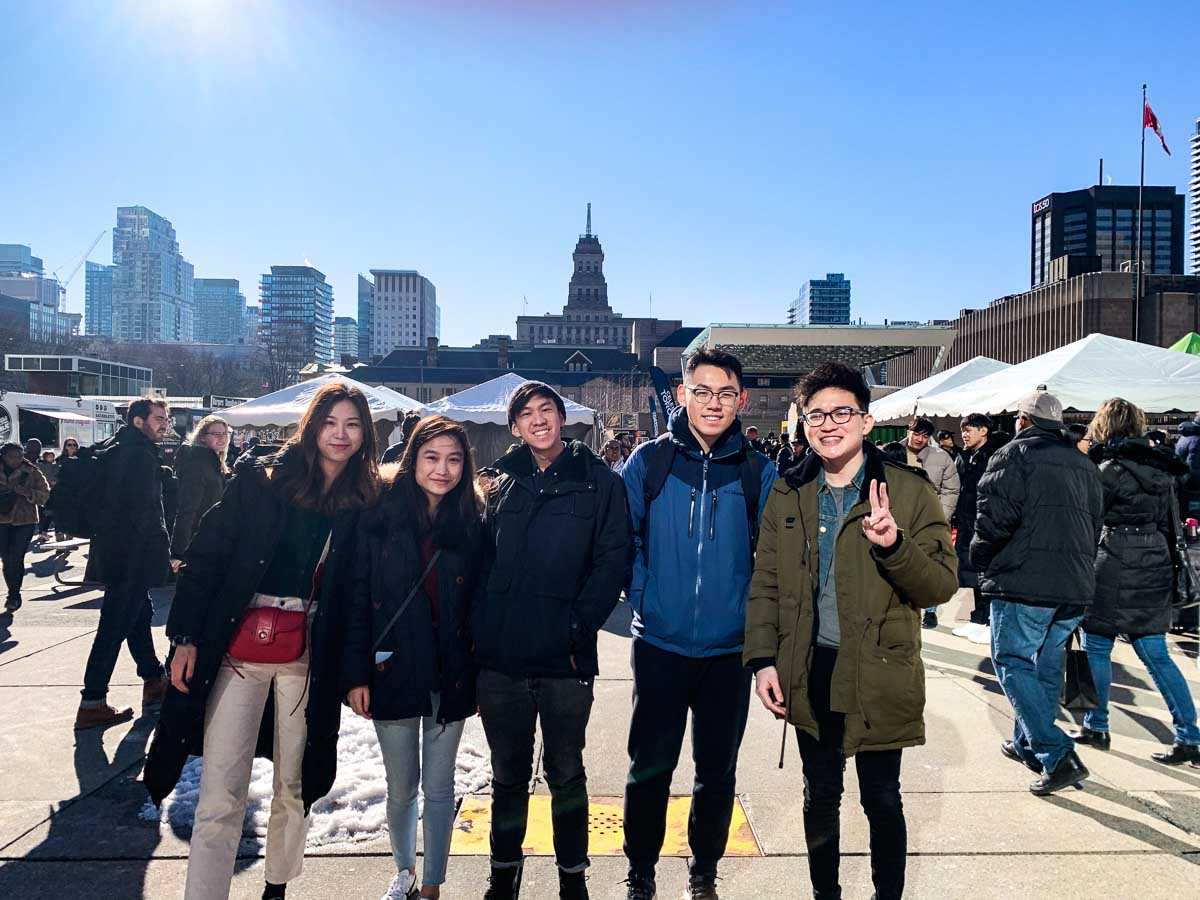 Photo credit: Travis (centre)
Even after googling in-depth about a destination, there are times where research and reviews cannot match up to a friend's personal recount. I personally prefer talking to other travellers who have been to places I plan to travel to.
On Telegram, SG Travel Insider is a great place to get that second opinion. Here you'll be able to connect with other travel enthusiasts for advice and suggestions on where you're heading to next!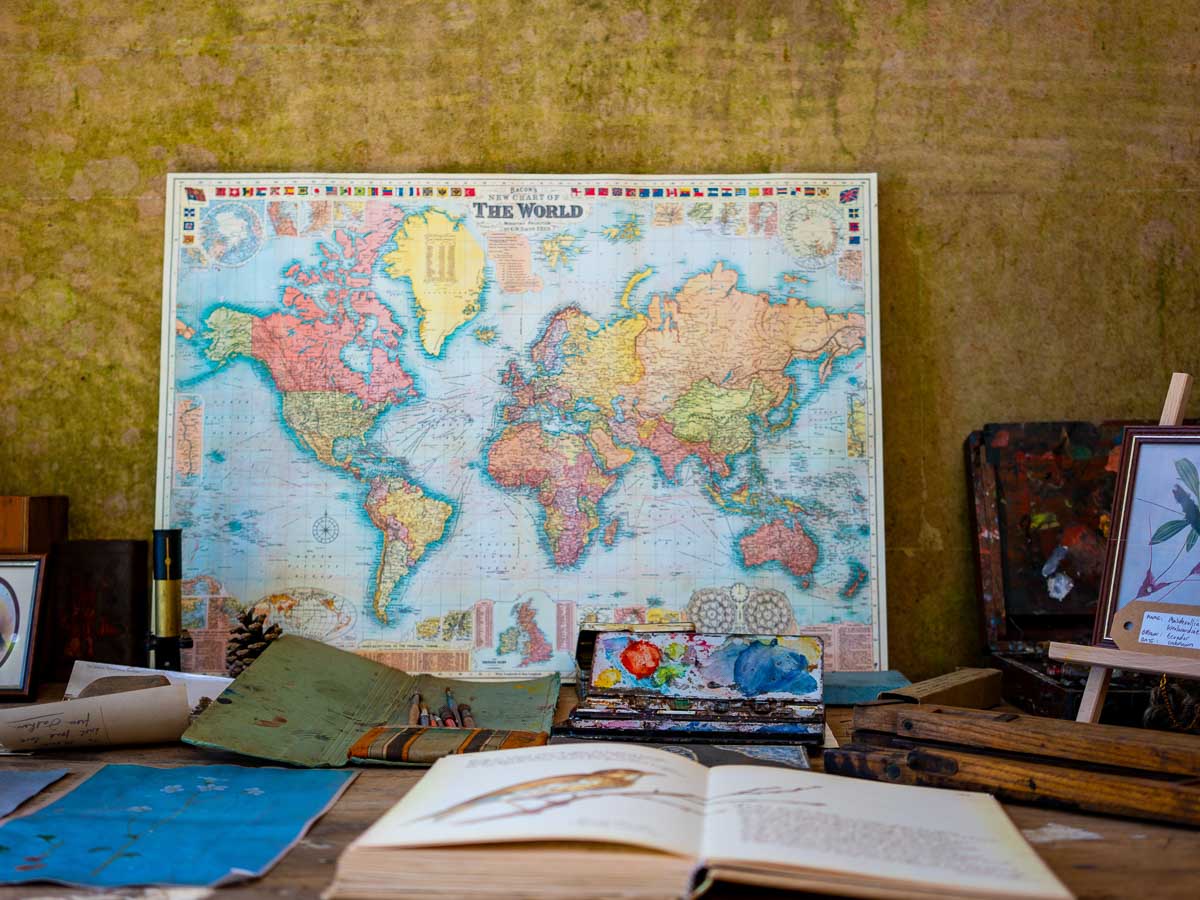 Photo credit: Nicola Nuttall (@nicnutt) via Unsplash
Travel is not the same as before. With most borders closed and few flights operating, our skies have been pretty silent this year.
However, as the pandemic slowly improves, countries are announcing their plans to reopen their borders to international travellers — there is hope! If you're thinking about backpacking for your grad trip, or visit Iceland when it opens, there is an abundance of helpful guides and itineraries on The Travel Intern to get you started on your pre-trip planning.
Whether you're learning a new language, creating a playlist or shopping online for travel essentials, these are small ways that can make a big difference during your trip.
That said, there's no specific formula to pre-trip planning — that's what makes travelling unique to each person. The final pre-trip tip I can leave you with is to expect the unexpected. Our 'perfect' plans might take unexpected turns, but we can still turn seemingly bad experiences into amazing ones!
What other pre-trip plans do you usually make before each trip? Share with us in the comments below!
---