Hear us live at Uniqlo Orchard Central on 2nd November 2019, 5pm as we share our journey through Mongolia along with tips to surviving the extreme winters. More details below!
We've been all over the world, but one country has always captured our imagination.
Mongolia is one of the most interesting and unexplored places on the planet. As the world's least densely-populated country, Mongolia's untouched landscapes and nomadic culture make it an adventure destination like no other.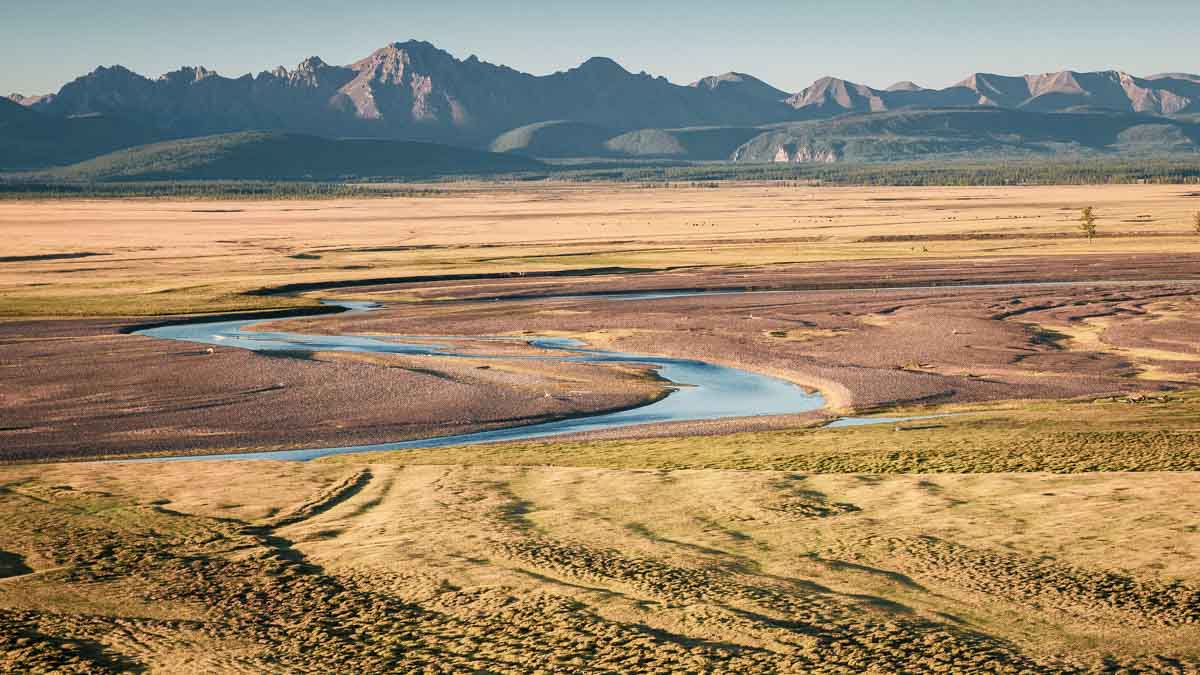 Tourism is still very new to Mongolia, having started only 20 years ago. While this makes it somewhat difficult to organise your own trip, Mongolia's undiscovered nature also adds to its allure.
Located in Northern Asia with China and Russia at its borders, Mongolia has only recently moved past its status as a Soviet-influenced Communist country. Wandering through the districts, you'll notice an interesting mix of Asian and European influences, from Soviet architecture in the capital to the Buddhist-influenced traditions widely practiced.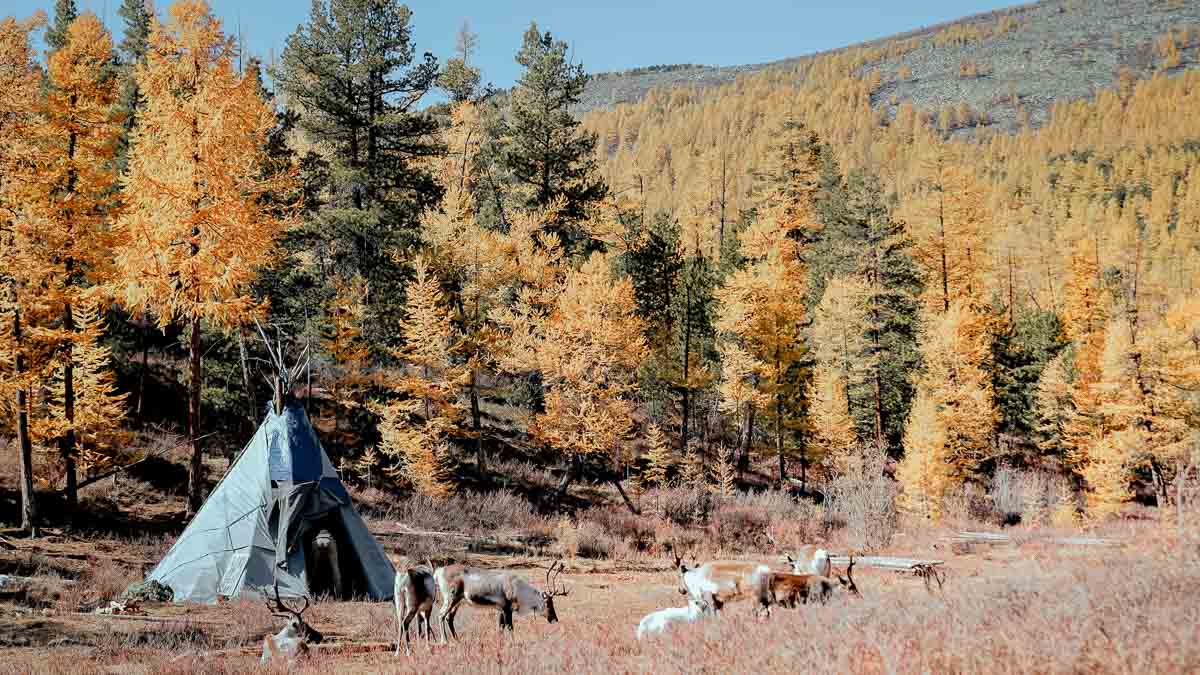 Away from the capital, you'll understand why the locals lovingly call their country the "land of the eternal blue sky". Mongolia's unique beauty promises breathtaking sights at every turn, with rugged mountains, sparkling lakes, and lush plains. Not only is the scenery picture-perfect, the animals are extremely photogenic too!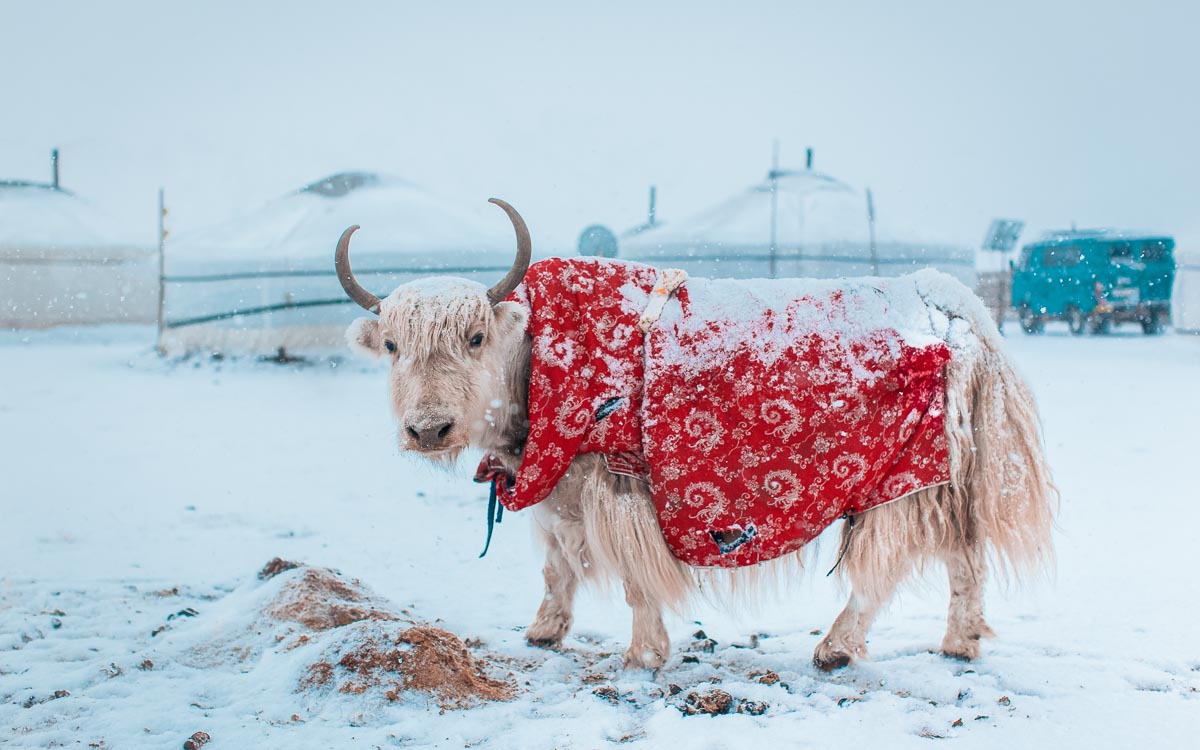 So escape the big city hustle and venture into the epic Mongolian outdoors with this 11-day itinerary to exotic Mongolia!
Day 1: Explore Mongolia's Capital, Ulaanbaatar
The adventure begins upon touching down at Chinggis Khaan International Airport, named after the fearsome Genghis Khan, leader of the largest empire in history.
Explore the City Centre, a mish-mash of modern living and ancient tradition. After mining firms discovered trillions' worth of minerals in the hills, Ulaanbaatar rapidly transformed from a sleepy town to a bustling hub. Chunky Soviet architecture now sit alongside gers (traditional Mongolian tents), while modern cars dodge horses and cattle on the roads.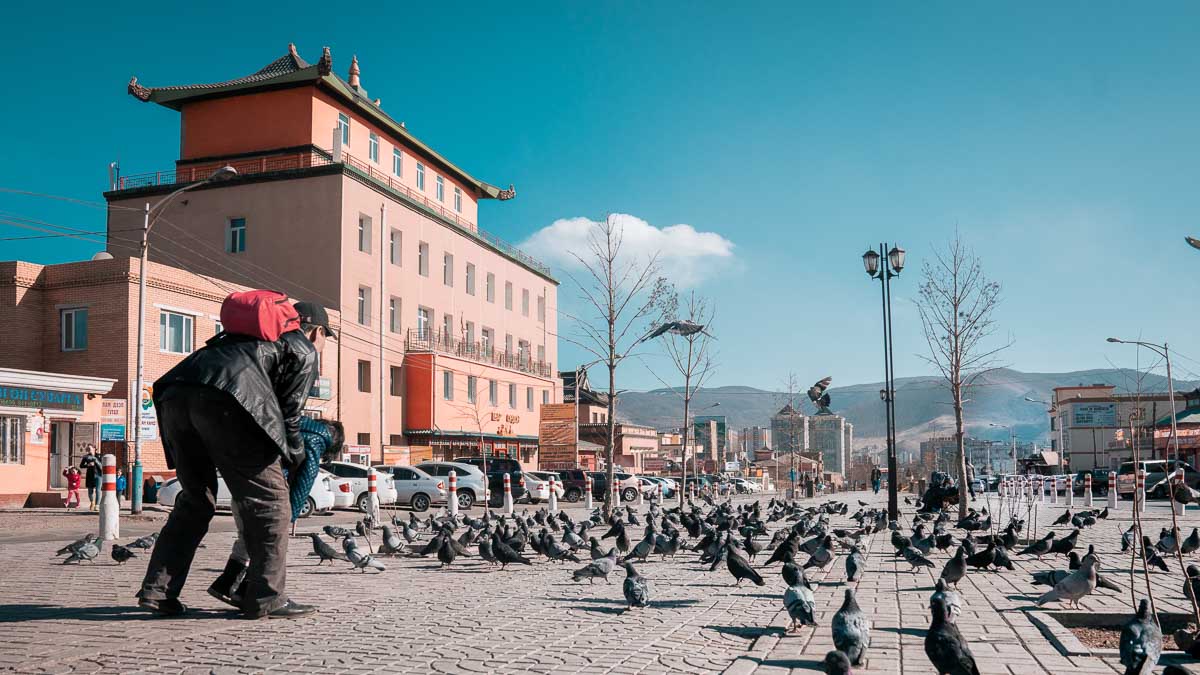 The capital offers a wide variety of international food options (and even Western-style pubs!), but this is the chance to try authentic Mongolian cuisine, which is hard to find outside the country. Local dishes are designed for the nomadic lifestyle, with lots of nutritious meat and milk.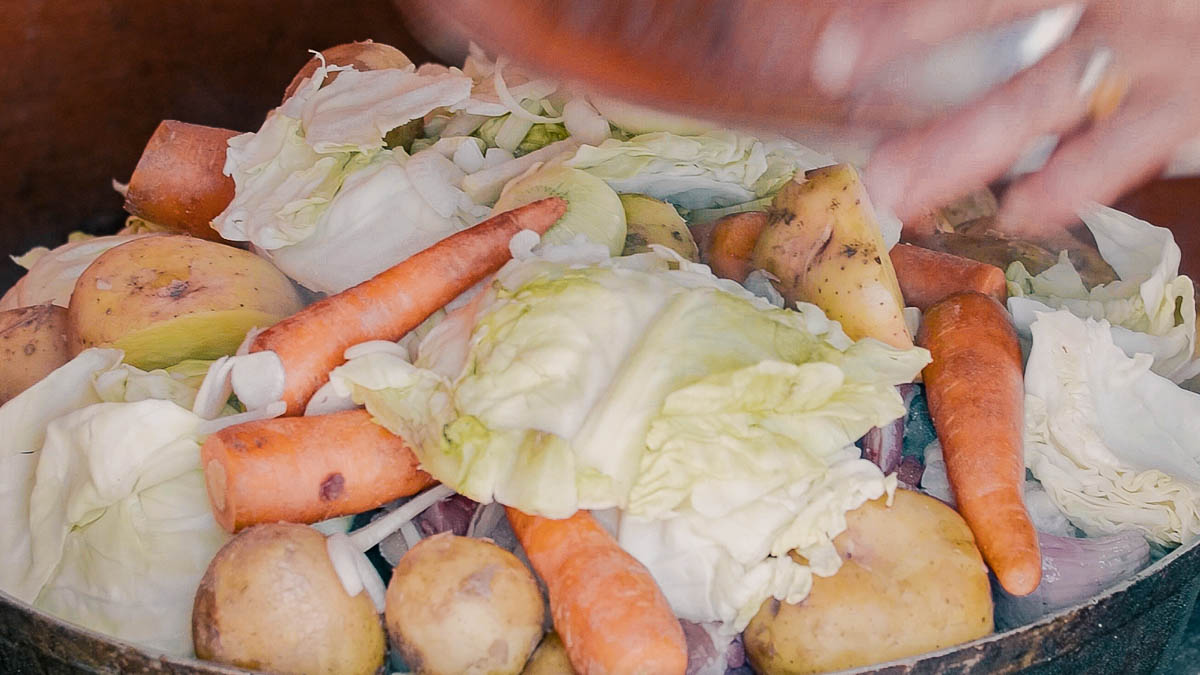 Feast on buuz (a baseball-shaped steamed dumpling) and khuushuur (a Russian-style flattened dumpling) as you guzzle airag (a self-brewed alcoholic drink of mare's milk) or Chinggis-brand vodka, before enjoying your first night in a local hotel.
Day 2 – 4: Journey Into The Mongolian Countryside
Hop on a hardy jeep and zoom through the districts of Khutag-Undur and Murun City. After a pit stop for items at the Murun City Black Market, we'll continue to the epic Mongolian Steppe — a massive grassland spanning over 887,300-square-km, from the tip of China's coastal hills down to southern Siberia. These plains are home to an abundance of wildlife, including sheep, goats, brown-eared pheasants, yaks, and gazelle!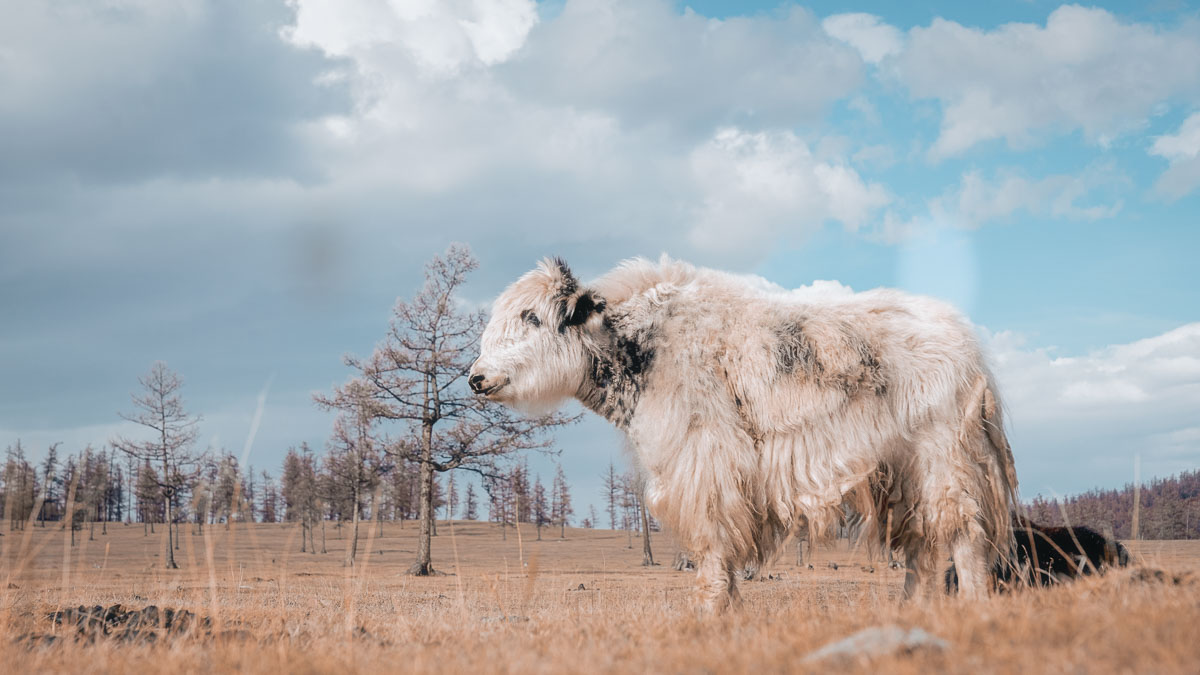 We'll also pass the mystic Darkhad Valley at an altitude of about 1,600m, with the stunning backdrop Khoridol Saridag mountain range. Fingers crossed that we'll get to snap a pic of wild beasts grazing in the midst!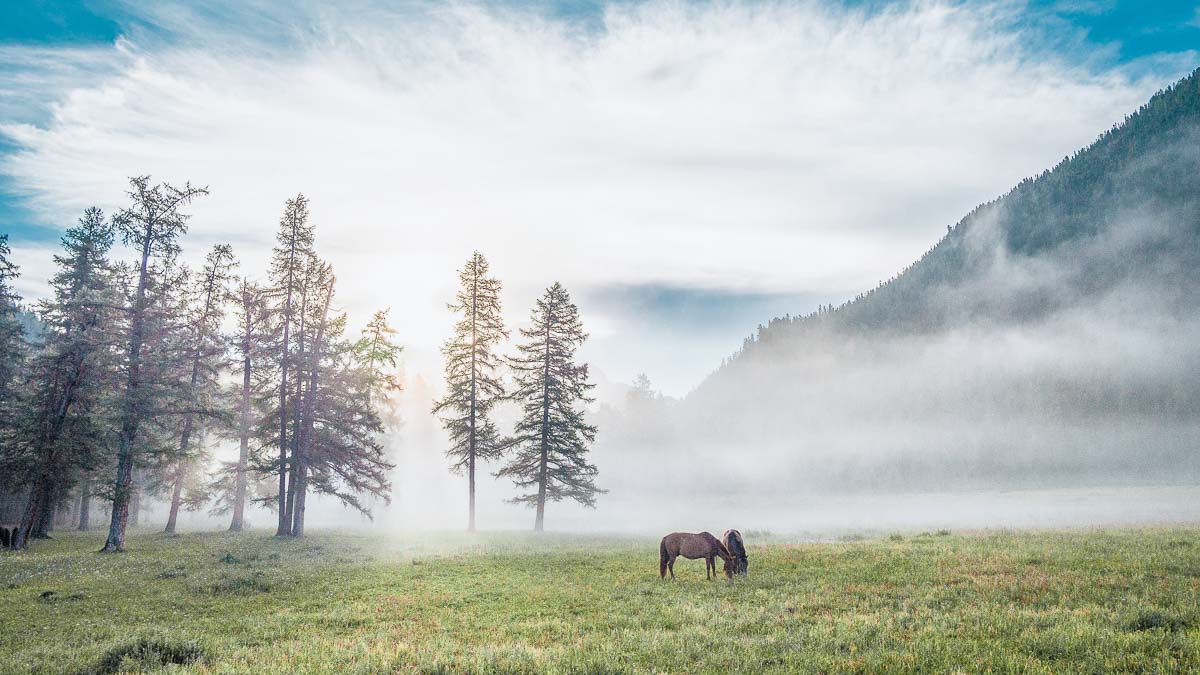 In the Tsagaan Nuur Sum district, we'll switch things up from the usual hotels and guesthouses. Our accommodation for the night is a traditional Mongolian ger — a portable tent covered with skins or felt — with a nomadic family near the beautiful Dood Tsagaan Lake. If we're lucky, we'll even witness an actual shamanism ritual!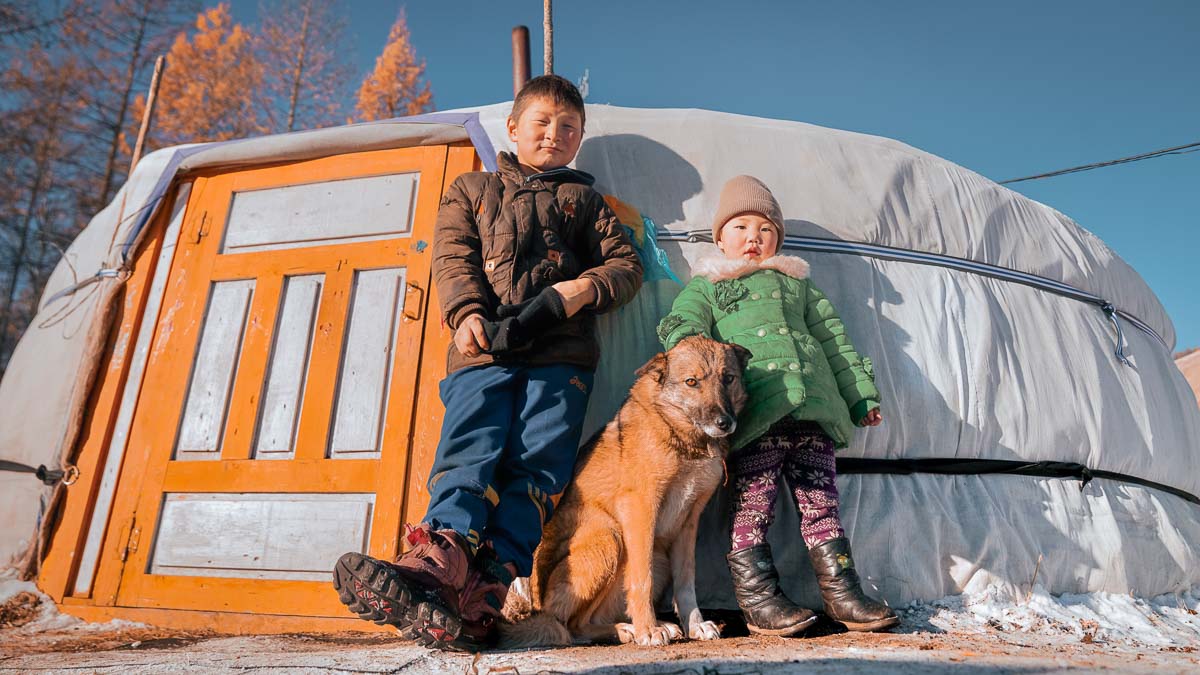 Day 5: Ride A Horse Across Epic Landscapes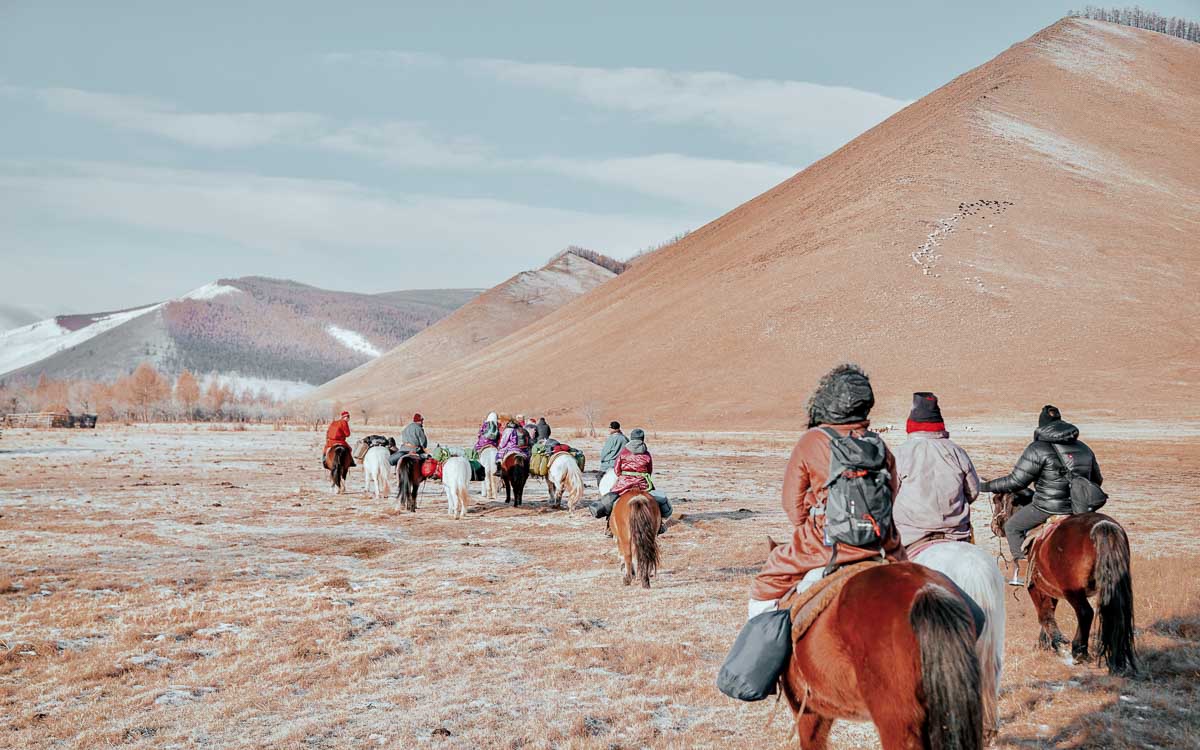 It's the last stretch toward Khövsgöl Aimag, the northern-most province of Mongolia and territory of the elusive reindeer nomads. But first — a horse-riding expedition across breathtaking valleys, streams, forests, and mountains.
The route to the Tsaatan camp is passable only by horse, and takes anywhere between five to seven hours to complete. That said, the journey will be pleasant, as the sure-footed Mongolian horses are a joy to ride. These horses aren't your usual breed — they've gone through centuries of traveling across the massive steppes, and were a major winning force in the Mongol Empire's bloody battles.
Upon arrival at the reindeer camp, spend the night in traditional Tsaatan huts, otherwise known as tepees! With zero light pollution in the Mongolian countryside, we'll get to stargaze under the dazzling night sky.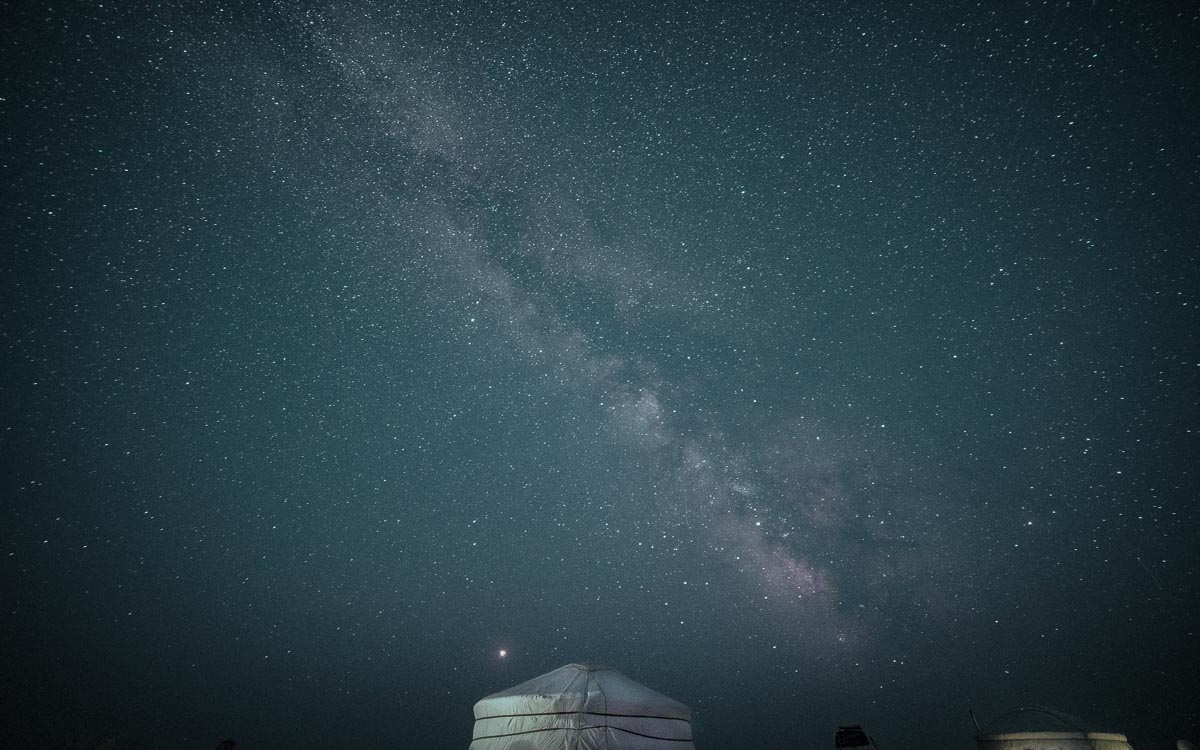 Day 6: Experience Life As A Reindeer Nomad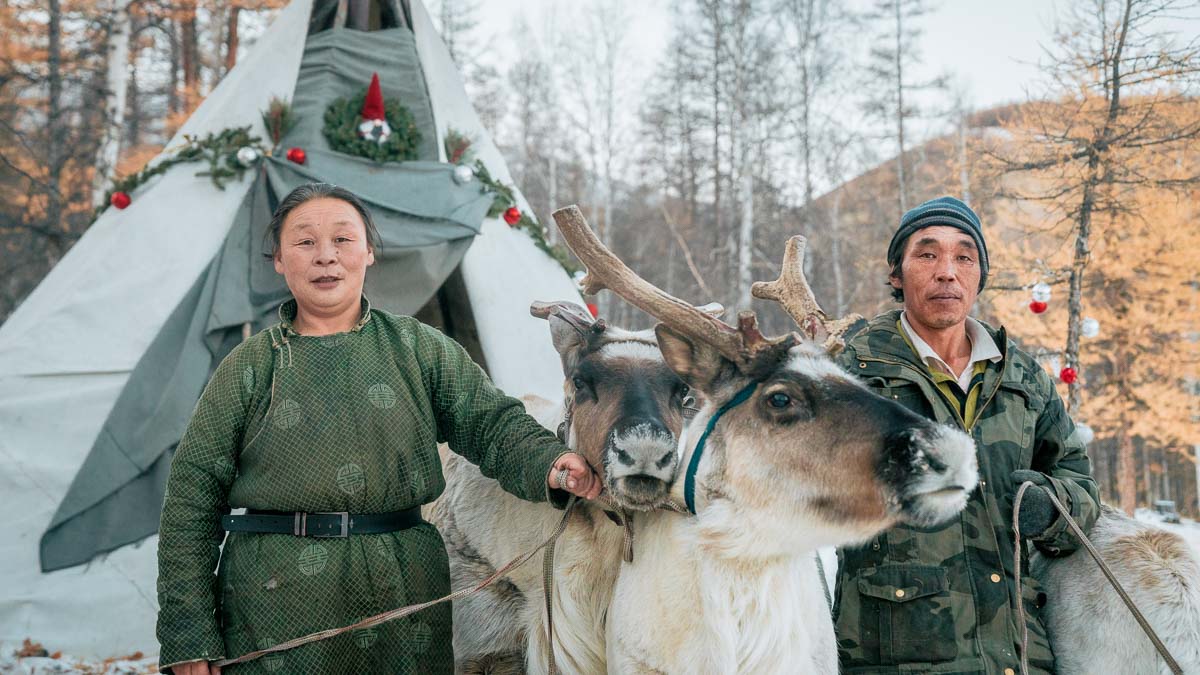 Rise bright and early for a full day with the Tsaatan nomads! For centuries, the Tsaatans have survived off the land, relying on their reindeer for transport, milk, cheese, meat, and even materials like dung for fuel, antlers for tools, and hair for clothes.
The nomad herders are extremely hospitable and enthusiastic about sharing their way of life. Riding and milking reindeer are must-try activities — and we might discover a natural reindeer herder among us!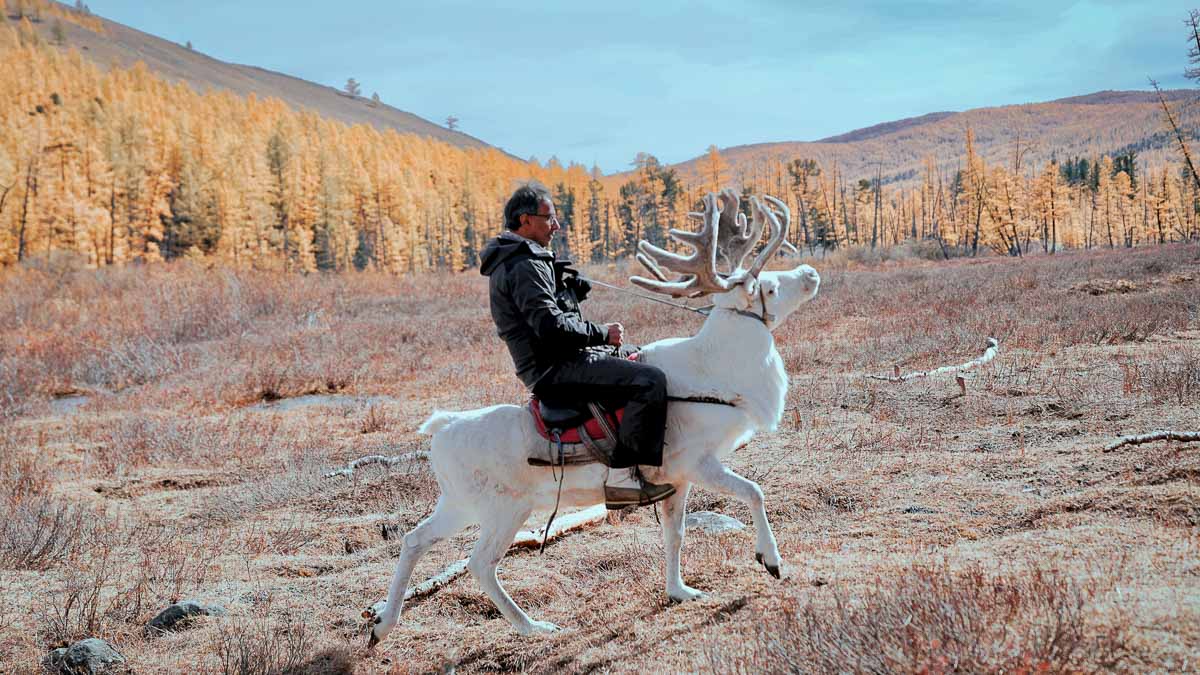 As one of the few remaining indigenous groups of reindeer herders, the Tsaatans are a disappearing culture due to the dwindling population of reindeer. Today, only about 40 families remain who continue their centuries-old traditions. While their camp is difficult to get to, it's a priceless opportunity to experience their way of life while it's still around.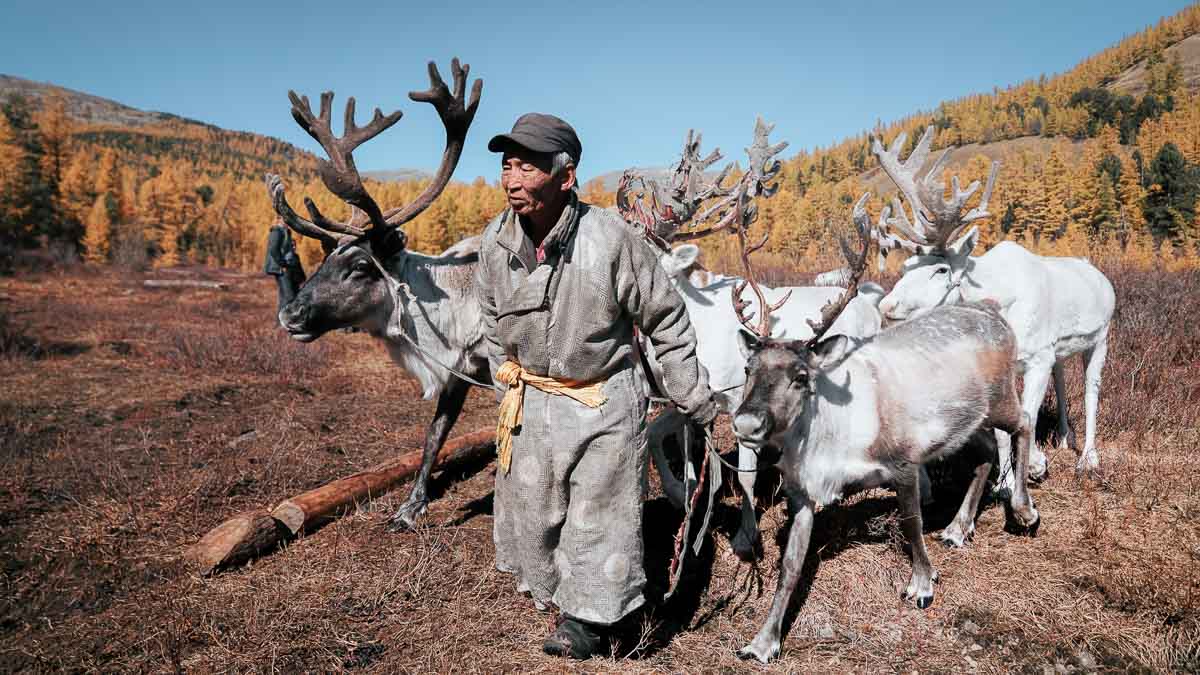 At the end of the day, it's back to stargazing under teepees — just another regular night in Mongolia!
Day 7 – 8: See Mysterious Runes From The Bronze Age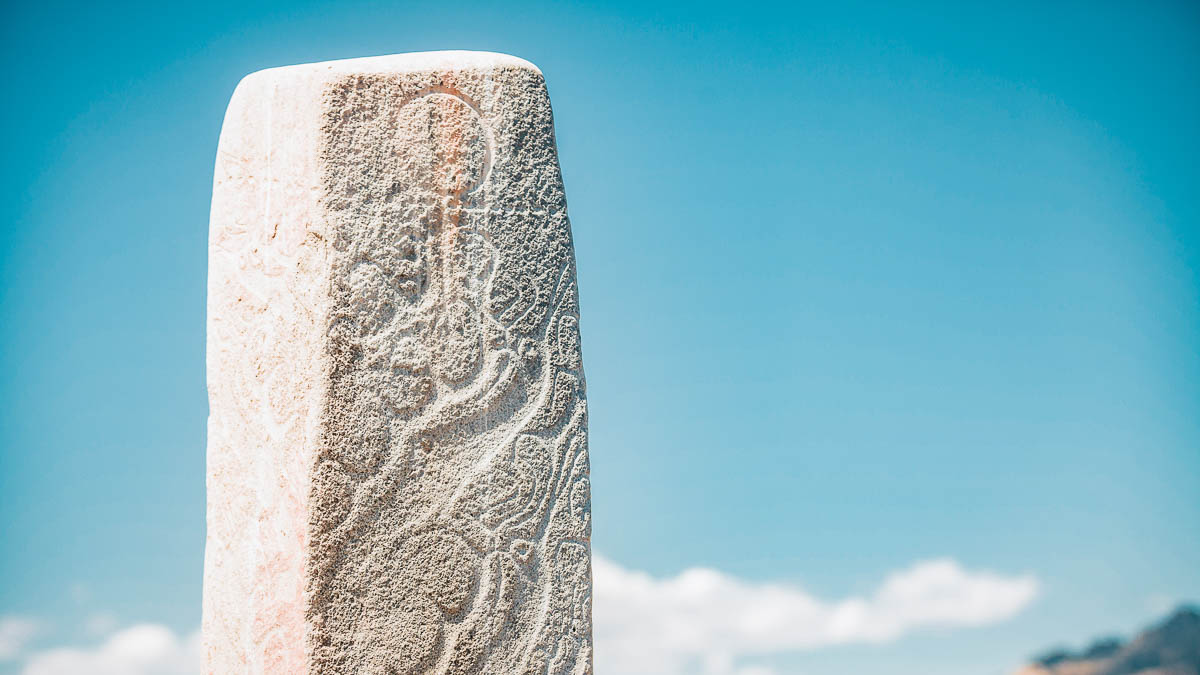 Share a last cup of salty milk tea before bidding farewell to the reindeer herders. On horseback, we'll ride across the beautiful Taiga on our return trip to the city.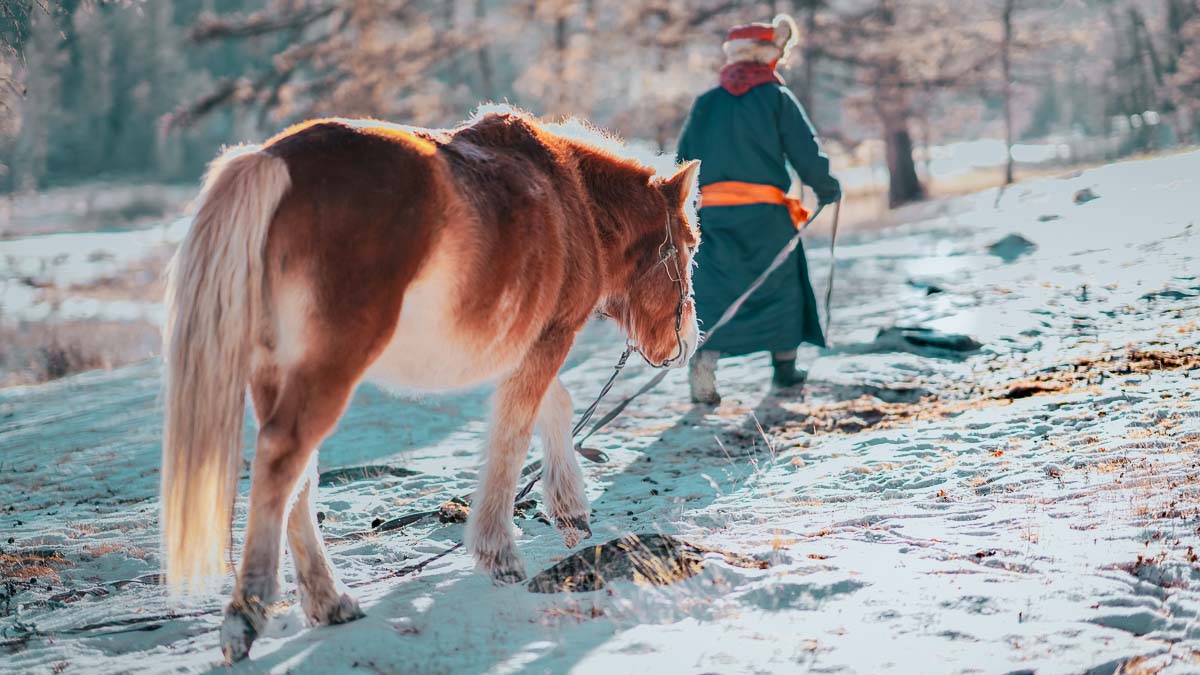 After a night in a traditional ger, it's back into our jeep back to Murun City. On the way, we'll pass the famous Uushigiin Ovor Deer Stones. Dating back to the Bronze Age, these huge sculptures stand in the middle of the steppe, like a marvellous account of everyone who has passed by through the millennia. The runes are carved with ancient symbols and animals, most of which are reindeer (hence the name).
After a well-deserved hot shower in the town's bathhouse, it's time for a good night's sleep in a local guesthouse.
Day 9: Be Awed By An Ancient Monastery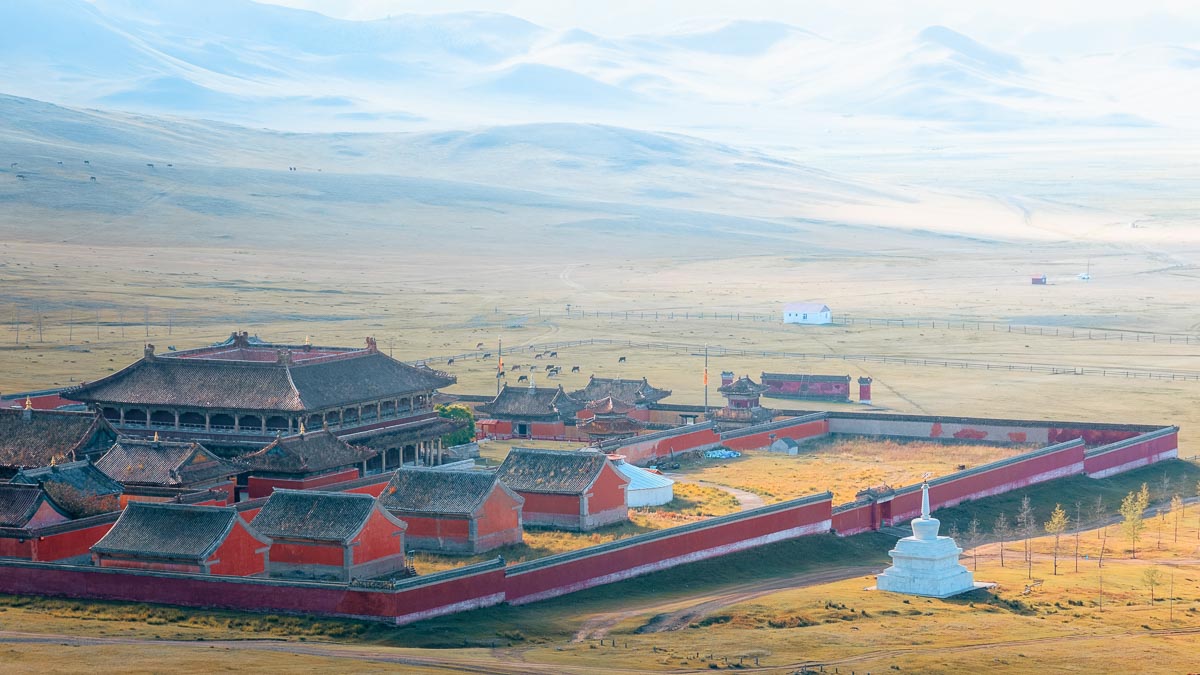 It's another day of scenic travel before resting in a ger next to an ancient monastery. One of the largest Buddhist monastic centres in Mongolia, the Monastery of Tranquil Felicity is a truly spectacular sight, with Chinese, Mongolian, and Tibetan-influenced architecture. The grounds sit in the middle of vast plains, with great views of the Mongolian steppes and the Iven Valley.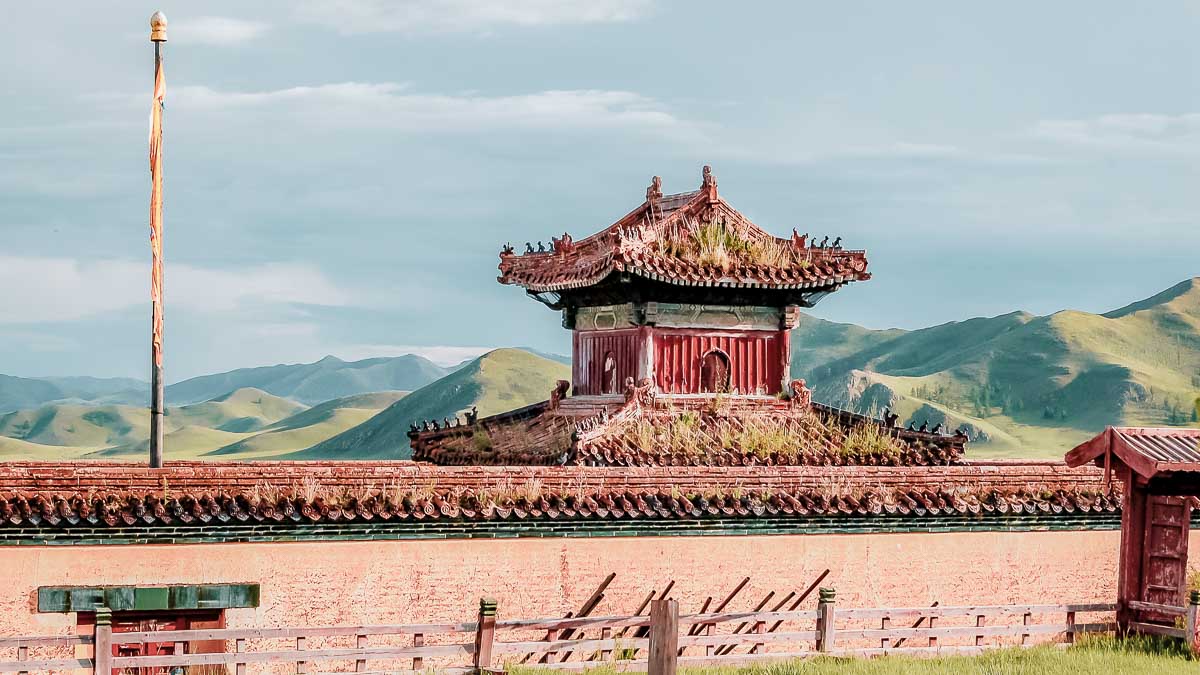 At almost 300-years-old, the monastery is also a historically-important landmark — it's one of the rare monasteries that avoided complete destruction by the Soviets during the 1937 Stalinist purges.
Day 10 – 11: Celebrate The End Of An Adventure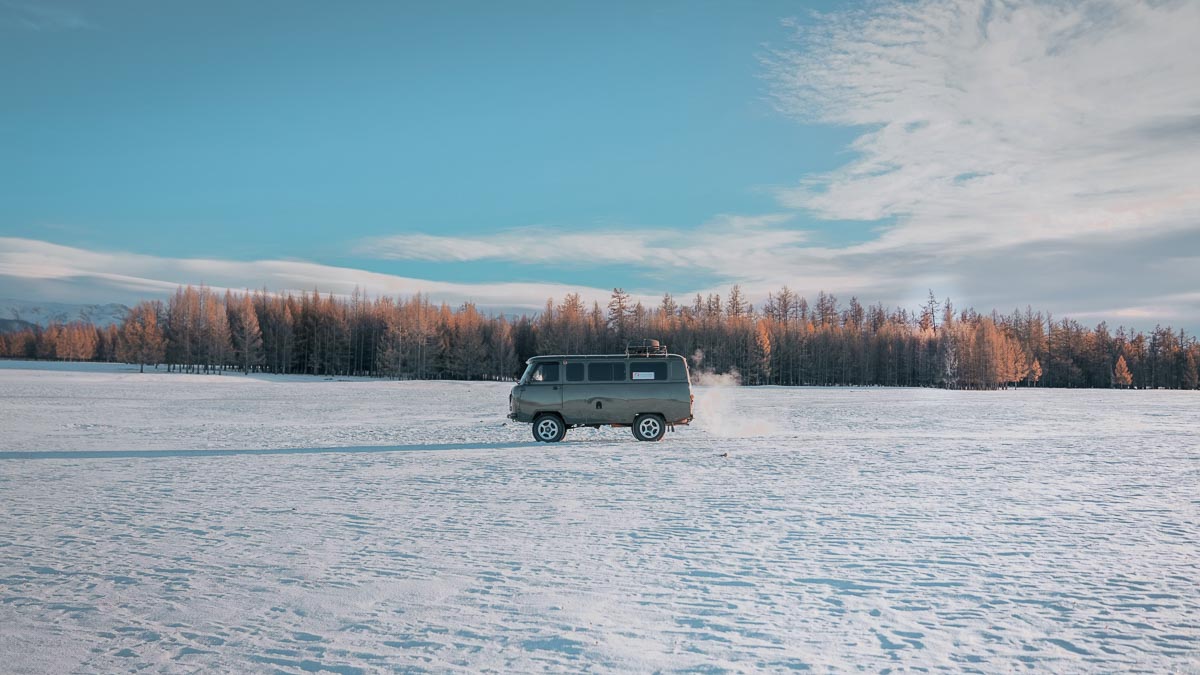 After a week adventuring in the wild, it's back to industrial Ulaanbaatar! We'll enjoy a celebratory feast in one of the city's restaurants, before checking into a hotel for a hot shower and rest. It's back home the next day with an early flight from Chinggis Khaan International Airport.
*This S$4k trip to Mongolia was part of our first TTI-led expedition in October 2019. Check out this post for more info.
Surviving the Sub-Zero temperature in Mongolia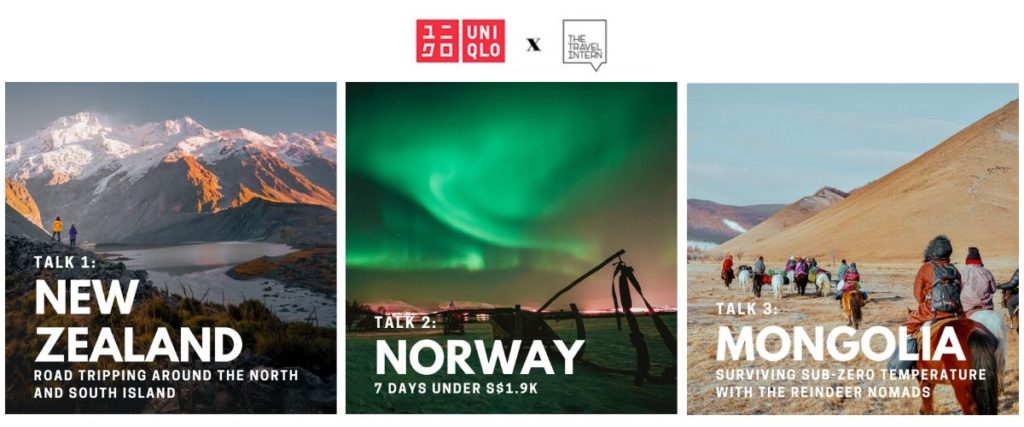 Travelling to Mongolia or other winter destinations with harsh weather? In collaboration with Uniqlo, we'll be sharing about our Mongolia adventures on 2nd November 2019, 5PM at Uniqlo Orchard Central Level 3.
Psst! Sign up and be the first 20 to arrive to receive a $10 Uniqlo Voucher!
Uniqlo X The Travel Intern Talk: Mongolia
Date: 2nd November 2019
Time: 5PM
Venue: Uniqlo Orchard Central (Level 3)
RSVP: http://bit.ly/2LSIDAz
Which other country is on your bucket list? Let us know in the comments!
---
Like what you see? Follow us on Facebook, Instagram, and YouTube for more travel updates!
View this post on Instagram