Getting the opportunity to travel out of Singapore, I spontaneously agreed to fly to India without any prior knowledge on what to expect.
For a total of 8 days in India, I started out from Amritsar and explored the Dharamsala area, before flying by to Singapore.
In Singapore, we often come across news regarding sexual assaults in India and while many Singaporeans will have second thoughts about even stepping foot in India, I was surprised to find the contrary.
Here's my take of some helpful "cheat codes" if you're intending to travel to India solo.
Pre-trip Essential
Travel Insurance: As adventurous travellers, this one's really important. Many people pass travel insurance off as a non-essential, but it's really a small expense to travel with a peace of mind. While I'm not expecting any mishaps, you never know when a bout of Delhi belly (food poisoning) might happen. From mishaps during the trip to medical claims right after our trip, we've lost track of how many times Travel Insurance has helped save money.
DirectAsia offers really competitive rates and provides a wide coverage ranging from medical expenses to extreme sports and activities and even trip cancellation or amendment due to terrorist attacks. But the best part comes from their hassle-free claims settlement — over 80% of their travel claims are settled within 24hrs!
If you travel frequently (and spontaneously at times), an Annual Travel Insurance will cost much less in the long run. It's also more convenient than getting multiple single trip travel insurance.
Exclusive for The Travel Intern readers!
From now till 31st December 2018, DirectAsia is giving 40 + 10% off your Annual Travel Insurance when you quote <TTI10>! With the New Year approaching, it's the perfect time to get your Annual Travel Insurance.
People in India are generally very helpful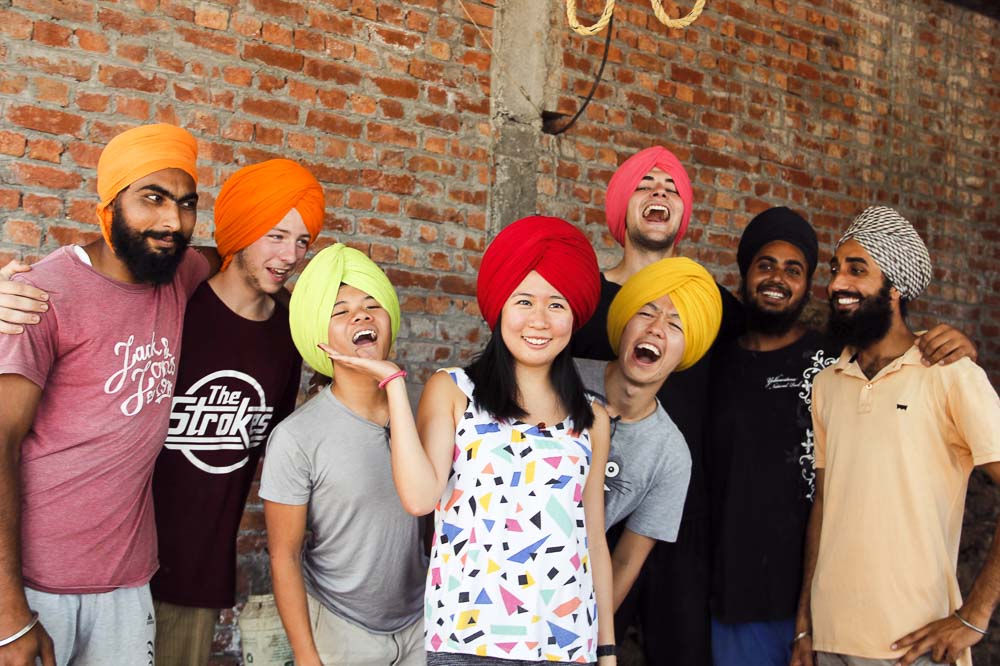 I was told by a local in India that most students in India are educated in English, so communication wouldn't be much of a problem, especially with the younger generation. In fact, India is especially welcoming to foreigners – sometimes, strangers on the streets would approach us for a little chat and ask for a photo together.
One night, I was traveling out from Dharamshala and I nearly missed the last bus back to Amritsar (6.5hr ride). What's worse, the bus to Amritsar was sold out. Getting on this ride was crucial as I had to catch my flight back to Singapore the next day. Thankfully, the locals were really nice to me and tried to squeeze me in for the packed ride, shifting bags around to make sure I had enough leg room.
By the time I got to Amritsar, it was close to midnight and the streets were dark and empty. Thankfully, the bus attendant helped flag down a rickshaw that took me to my hostel.
*Pro-tip: Just ask (for help) and it shall be given. I'm not the best person when it comes directions so I was grateful I was never rejected by anyone when I asked for assistance.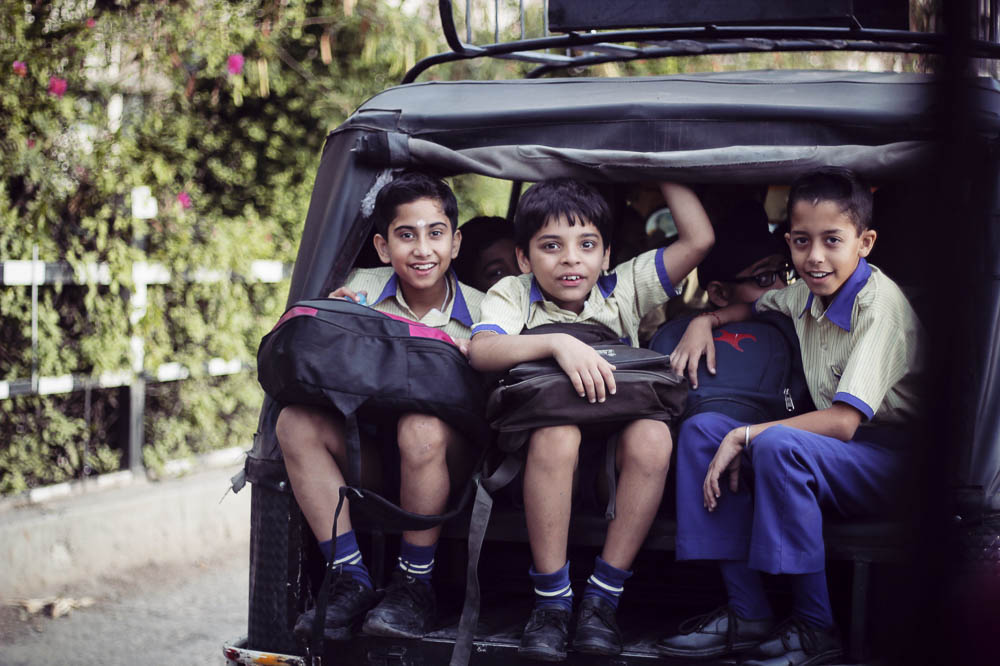 Getting Internet on the go may be hard in India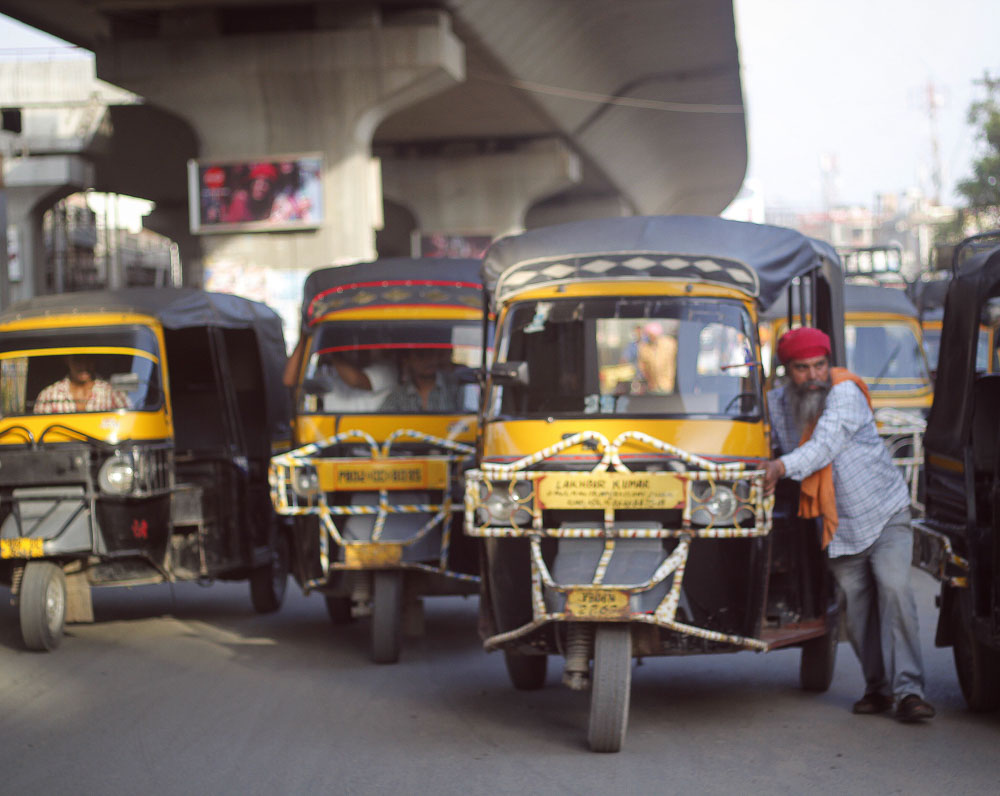 In Amritsar and Dharamshala, it wasn't easy to find a shop that sold SIM cards (Even the Amritsar Airport doesn't sell it). If you do eventually get a SIM card, it takes anywhere between 24 hours and a few days to get your card activated.
To spare yourself from getting lost in a foreign land without 4G, tap into your hostel's wifi and save the locations you want to travel to on Google maps.
In Amritsar, I was on a motorbike with a friend and we lost our way back to the hostel. We had to ask for directions every 7 minutes and the locals were pointing us in all directions. We ended up circling the city for an hour or so, on narrow and confusing streets that had few traffic lights, and virtually no traffic rules.
*Pro-tip: Traffic is crazy, phone Service is poor so search & save locations beforehand. CityMaps2Go is an extremely useful app that allows you to download maps to be used for offline navigation!
Taking the public bus may be a safer option than cabs when travelling alone in India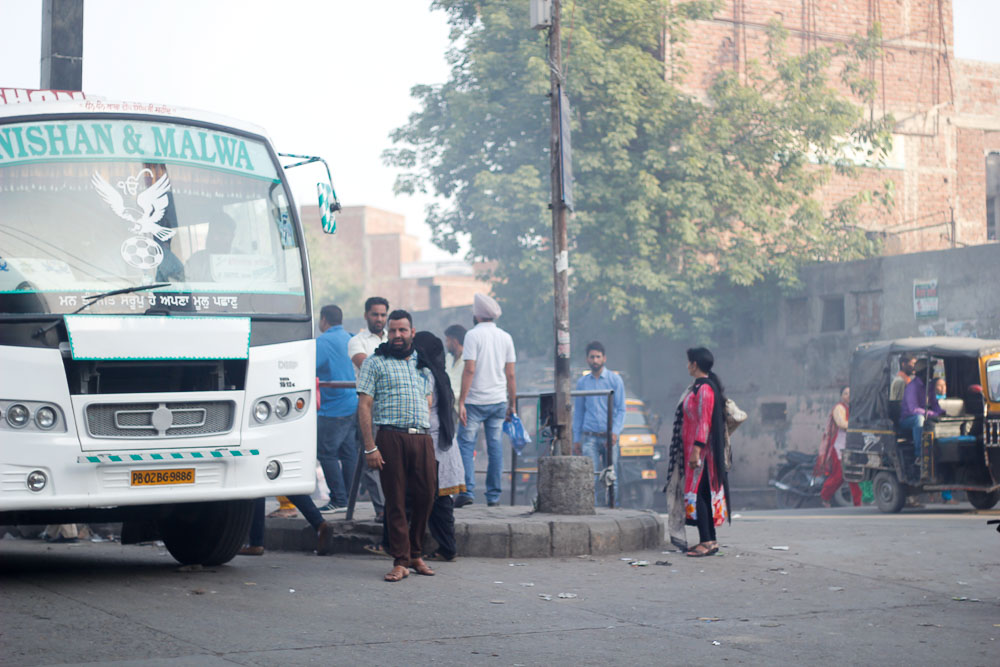 Drained from my 6hr hike earlier that day in Dharamsala, I was really tempted to take a cab for the 6.5-hour journey back to Amritsar. All I wanted to do was to lay back, relax and sleep through the journey.
But contrary to popular belief, I found that it was actually safer to take the public bus. Strangers kept a look out for me and I felt protected against any potential dodgy characters. In fact, during the bus ride back to Amritsar, I was seated close to the bus driver, where I could have asked him for help if I needed it.
Smiling may mean something different in India
At the hostel I stayed in Amritsar, we were advised by the owner not to smile at Indian men. I found this pretty amusing – out of courtesy, when someone smiles at me I tend to do the same in return.
But in Indian culture, smiling at a guy may lead him to think you might be interested, and even raise the possibility of a cross cultural marriage.
The hostel owner also said when Indian men pursue women, they would stalk the woman for 10 days to make their intentions known. If she returns a smile, it would be their signal to initiate conversation. It is common and acceptable in their culture, but most Singaporean girls would probably freak out.
Honestly, this stalking behaviour is also evident amongst Singaporeans too. We just do it more discreetly and on social media platforms like Facebook, Instagram, Twitter etc. and then we make our presence known by liking one of their new posts.
Don't pretend you've never cyber stalked someone before! 😉 
*Pro-tip: Make your intentions clear that you're just seeking a platonic friendship by addressing the male by Pra (Punjabi) or Bhaiya (Hindi) which means brother.
Dressing appropriately is key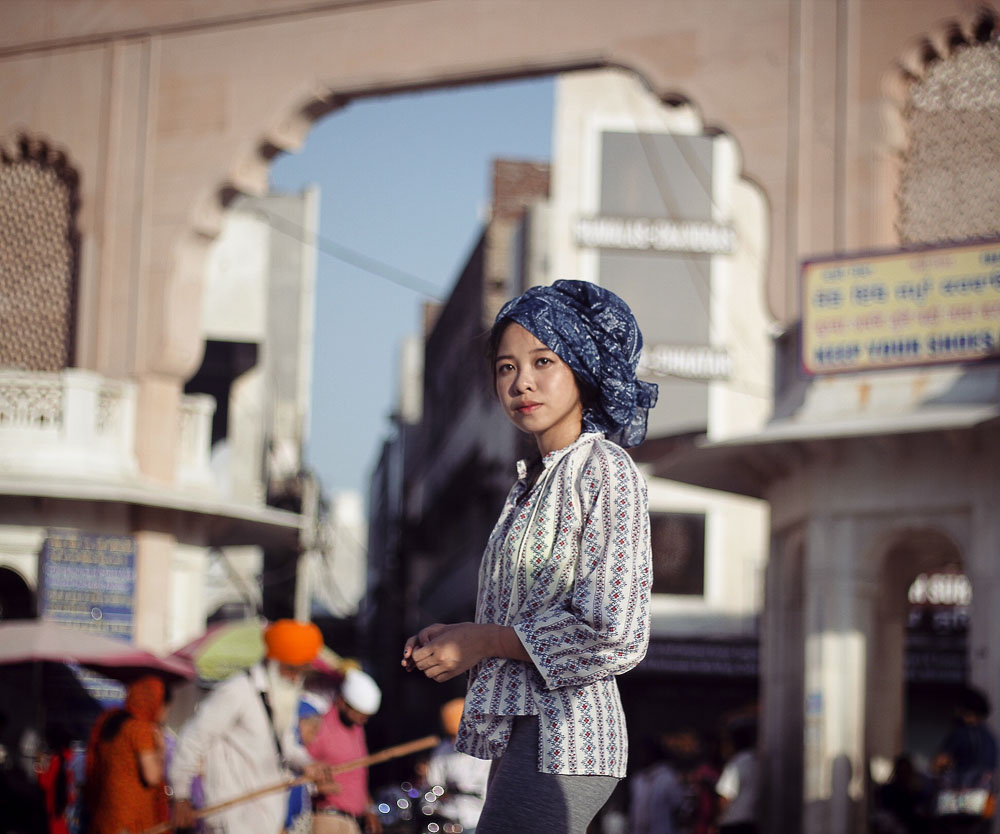 India (especially the religious city of Amritsar) is pretty conservative. The weather can get really hot in the summer, averaging about 40 degrees Celsius. Still, keep your legs covered and carry a scarf to cover your hair or arms if necessary. Respect the culture, be a part of it and blend in, so you can fully immerse yourself and experience life there.
*Pro-tip: Do your research on places you may be visiting beforehand. Some religious sites such as the Golden Temple will require your hair to be covered up for modesty.
Staying at Hostels over hotels
In India, I felt safer living in a dorm with a group of people than being alone in a hotel room. I met lots of like-minded people and got good advice from the hostel staff on where to go and what to do. You might also find someone going the same route as you – I travelled to Dharamshala with a Taiwanese backpacker, and that made traveling a little safer as we looked out for one another.
*Pro-tip: When booking hostels online, always check the reviews for how convenient their location is, the general cleanliness of the place and amenities like hot water (which may not be common in India).
Places of religious interest tend to be safer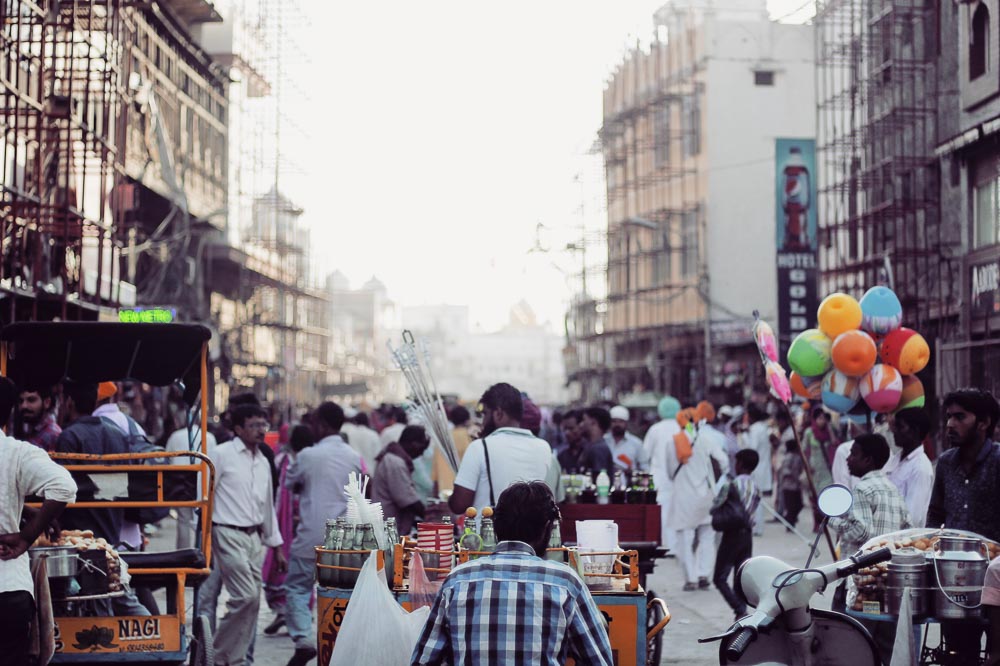 Amritsar is famous for it's Golden Temple, a holy ground for Sikhs. The temple is open 24/7 and welcomes anyone to dine and lodge for free! Tourist rooms also provide amenities such as air-conditioning, mattress-bunk beds and hot showers. The temple serves free meals all day long, so there is no need for people to starve or beg. If you are approached by beggars, locals advise you to direct them to the Golden Temple for meals instead.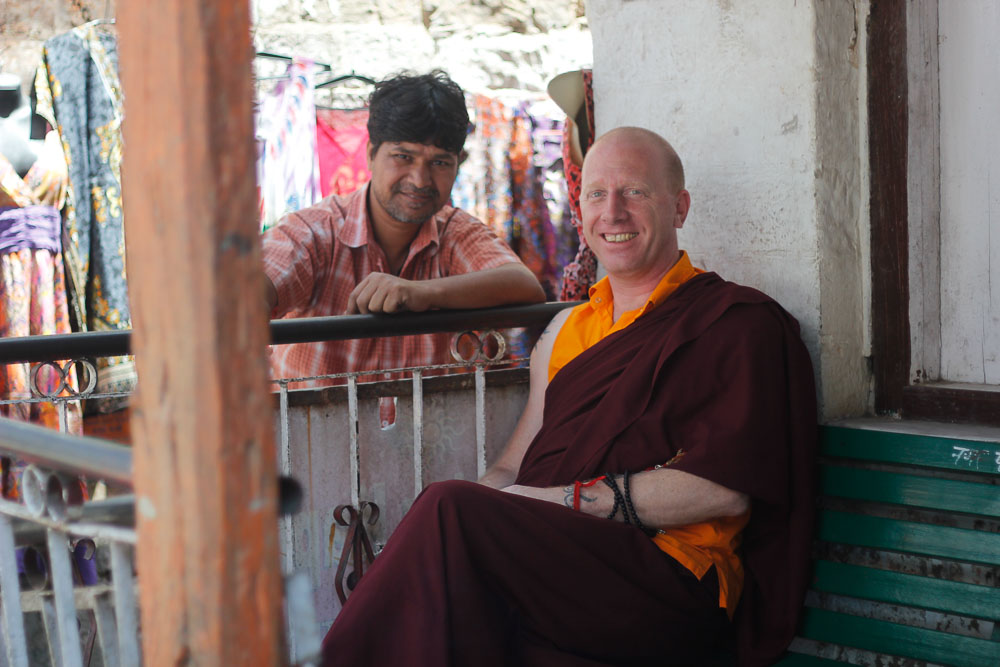 Dharamshala, located in the himalayas is also known to be a place of peace where people seek religious teachings from the Dalai Lama. I did Yoga lessons there for only about $4-5 SGD for a wholesome 1.5hr, and hiking up the mountains with stunning views of the mountains that made me feel as though I was in New Zealand.
*Pro-tip: To acclimatise yourself to India's culture and way of life, start with cities of strong religious grounds where it tends to have lower crime rates.
Being my first solo traveling experience, India will be remembered for it's dusty roads, crowded streets, but warm and friendly locals. The 2 things that struck me was being able to communicate in English and that traveling solo in India as a young female was safer than I expected.
8 days in India was definitely too short and I'm sure to be back for more.