Here are 12 handy travel tips to get inspired by and plan your next epic vacation, according to your horoscope!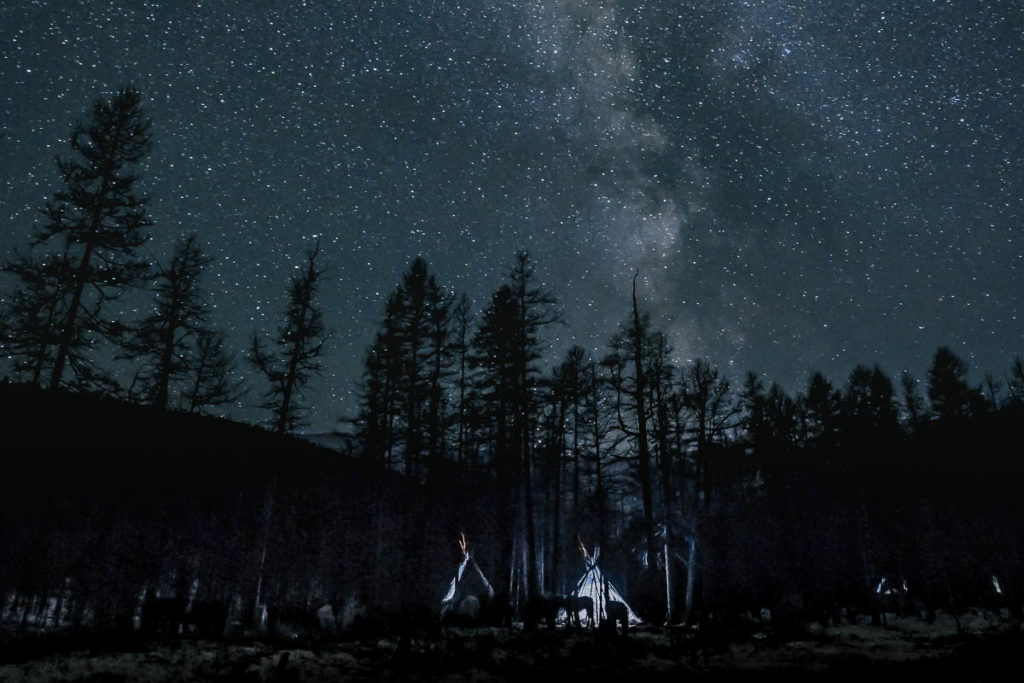 I've always been intrigued by astrology since my younger days, and how it can influence our future. I've since stopped checking my horoscope in the back pages of 8 Days (remember when they used to be a printed magazine?), but I still believe there's some truth in how zodiac signs define our personalities and preferences.
Our style of travelling is no exception! While some signs can get amped up for backpacking with nary a plan, others prefer creature comforts and a fixed schedule. Got travel plans in the horizon? Here's our recommendation of what works best for your zodiac sign (results may vary).
The Fire Signs (Aries, Leo, Sagittarius)
Your fiery nature fuels your passion for the outdoors and making new friends along the way. Keeping your itinerary flexible is important for spur-of-the-moment adventures. Attending a party with locals? Joining a group of backpackers for canyoneering? No hay problema.
Aries (21 Mar – 19 Apr)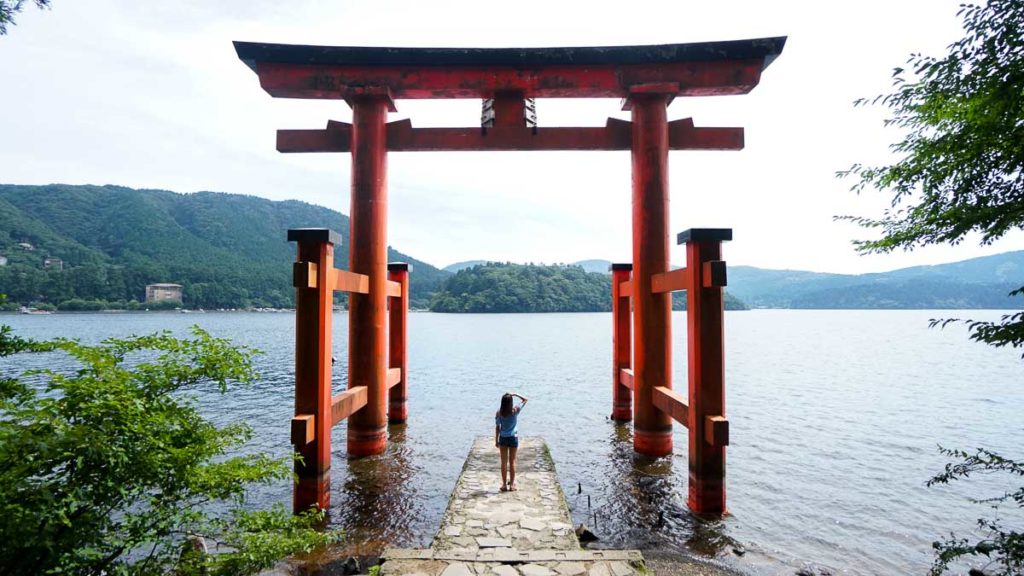 The independent, free-spirited Aries operates efficiently as a solo traveller and isn't one to back down from a challenge. You'll bungee jump without hesitation, even if no one else goes with you.
Best way to travel: Renting a car can be a hassle for one, not to mention expensive. On the other hand, rail passes give you the flexibility of exploring each city at your own pace. East Asia is a great place to start — Japan, Korea and Taiwan have comprehensive, efficient rail networks and a variety of passes valid for different durations.
Before you dive headfirst into travelling, prepare for some planning to maximise your pass. This sounds counterintuitive, but there may be certain restrictions on timings or train types for the ticket you're holding. Spare yourself some grief by checking first! Besides, money saved on transport can be put toward more epic activities. Psst. Shameless plug, but our rail itineraries (like this one) have been tried and tested to save you time.
Read also: 2-Week China Itinerary — Rail Adventure Across Beijing, Shanghai, Hangzhou and Suzhou
Leo (23 Jul – 22 Aug)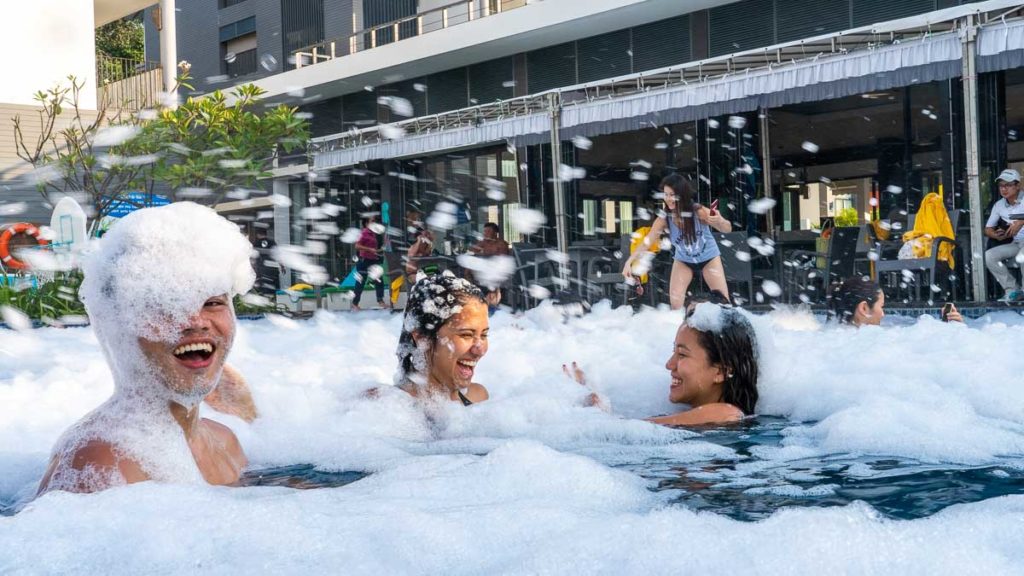 The bold and self-confident Leo is the life of the party. Your magnetism attracts others, and you'll inadvertently make new connections anywhere you go. To you, this is one of the best things about seeing the world.
Best way to travel: Stylish lions are unlikely to sacrifice beauty sleep to rough it out in budget hostels where the party's usually at. Thankfully, there are more technically-advanced ways these days.
Install (or re-install 😉) dating apps like Tinder to connect with people in your vicinity easily. Subscribing could prove to be a worthy investment as the Passport feature enables you to start swiping in your destination before you get there. Think of it as added peace of mind without losing the spontaneity of meeting new people for the first time.
Speaking of which, Tinder has also introduced several features that protect users online and in real life, so you can worry less about being catfished and spend more time planning your trip instead.
Sagittarius (22 Nov – 21 Dec)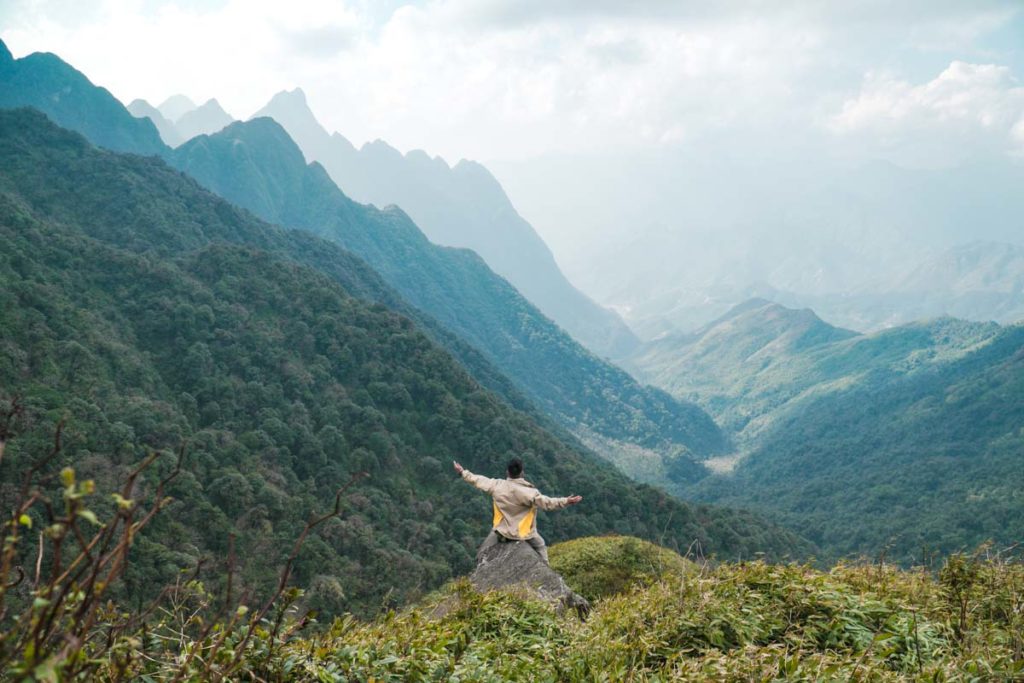 The independent and optimistic Sagittarius eschews itineraries. You'd rather rely on your intuition to explore new places! Cool weather and longer daylight hours are a winning combination for the perfect trip.
Best way to travel: Getting lost in the great outdoors sounds like a romantic dream for you Archers. But once reality and nightfall set in, you'd be glad to have one of these navigational apps in your back pocket.
– AllTrails comes loaded with existing trails, ideal for hiking newbies to gain inspiration. There are over 100 trails in Singapore alone! A Pro subscription (S$40.98/year) allows you to download offline maps, and prompts you if you've gone off-route.
– Gaia GPS also has pre-loaded trail information with user ratings. Experienced hikers will appreciate its utilitarian interface and well-rated proprietary Gaia Topo map. Customisation and offline maps are available with basic and premium memberships.
– Komoot's intuitive interface lets you plan and save customised routes from start to end. Its social element is a nice touch, letting you follow friends and other active users to see what trails they've been on. Region bundles come at a price of S$10.98 each, or a cool S$44.98 for 'The World Pack' if you're a hardcore hiking enthusiast!
The Earth Signs (Taurus, Virgo, Capricorn)
Grounded and practical, your raison d'être when travelling is to enrich yourself with life-changing experiences. They can come in any way, shape or form. After all, life's too short to visit a place just for the sake of saying you've been there.
Taurus (20 Apr – 20 May)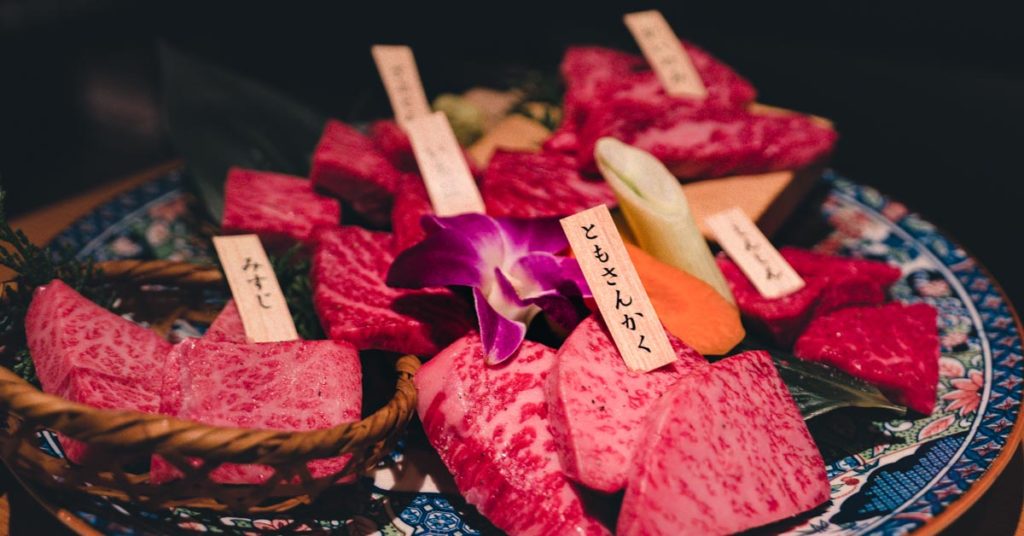 Some may say that the Taurus has expensive taste, but they're just jealous of the mind-blowing travel experiences on your Instagram feed. It's not every day that you'd treat yo'self to a three Michelin-starred meal. Since you're on holiday, you're gonna make the most of it!
Best way to travel: Go forth and travel with the help of savvy budgeting and payment methods. Disciplined folks will benefit from daily expense tracking. It's sobering to realise how much you've overspent on non-essential items when the cash could've gone toward your travel goals instead.
There are numerous tracking apps out there, including one by homegrown finance community Seedly. They've integrated their community forum and blog articles into the app, so not only can you keep your spending in check, you'll also get saving tips and have burning questions answered by fellow users.
Another money-saving tip is to pre-book your activities online. Many day tour operators and attractions offer special rates for online bookings. Alternatively, use an activities booking platform like Klook. During your trip, making payments with a multi-currency card could also save you a fair bit, especially on hotels and big-ticket purchases.
Read also: The Best Multi-currency Travel Card For Travellers — YouTrip vs Revolut vs InstaReM vs TransferWise Review
Virgo (23 Aug – 22 Sep)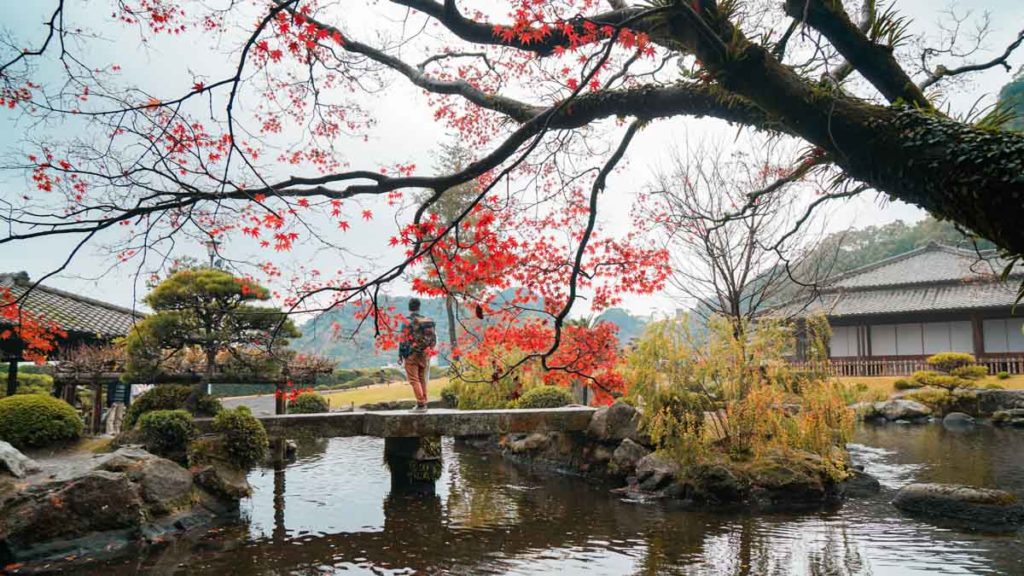 The kind and gentle Virgo prefers to take things slow, soaking in the culture of unexplored places with close friends or a significant other. You have a sharp eye for aesthetics, and will most definitely have a museum or gallery in your itinerary.
Best way to travel: Travelling out of major cities will bring new perspectives to a country you've come to be familiar with. Japan is a prime example, and we'll bet you've already visited Tokyo, Osaka, and Hokkaido. Several times, in fact.
You're probably also tired of long queues and peak hour trains during a holiday that's supposed to be relaxing. If so, escape to a quiet onsen town for a short respite, explore a different prefecture for a few days, or fly from Honshu to another main island altogether.
Closer to home, you'd be surprised at how much there is to discover in Malaysia. Penang, Ipoh and Malacca are ever-popular for their rich cultural heritage and specialty dishes. But there's also plenty of adventure and food to be had in less-visited cities and towns. And let's not forget Sabah and Sarawak in East Malaysia!
Read also: 5 Hidden Gems in Malaysia Less than 2.5 Hours from Singapore
Capricorn (22 Dec – 19 Jan)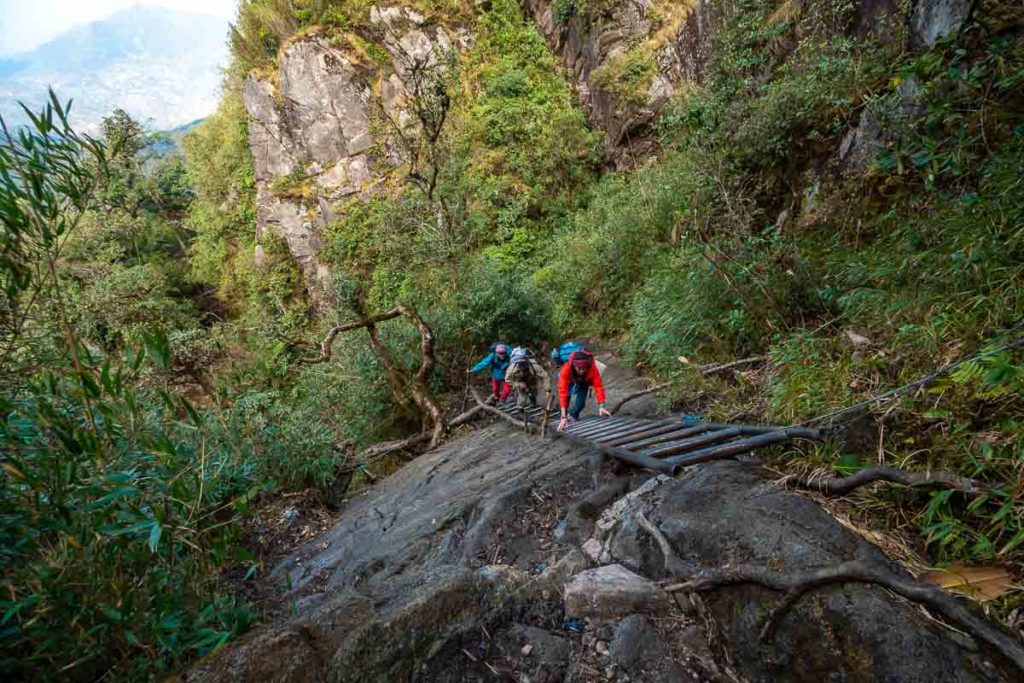 The level of discipline and focus that Capricorns achieve puts you on the path to becoming the GOAT (pun fully intended). You don't settle for the status quo and constantly find new challenges to improve yourself, even on holiday.
Best way to travel: Go on the ultimate treasure hunt — Geocaching. There are millions of caches around the world that take you on unexpected paths of discovery and appeal to your love for hands-on projects. In addition to physical boxes, upgrading to Premium membership unlocks additional geocache types including EarthCaches and Virtual Caches.
Logging your 'finds' in the app helps keep track of your achievements and makes for good, friendly competition among your close-knit group of travel buddies.
If you're extra competitive, Pokémon Go is an engaging alternative with a huge global community. That's right, time to dust off the account you created when it first launched in 2016! Apart from catching Pokémon and collecting Gym Badges with foreign location tags, you can join local trainers in raids, add them as friends, and challenge them to player-versus-player battles. Check out this useful guide to reorientate yourself with the game.
The Air Signs (Gemini, Libra, Aquarius)
Your friends describe you as "cool, calm and composed". You're never fazed by kinks in travel plans or by clashing personalities, making you an essential member of any travel group.
Gemini (21 May – 20 Jun)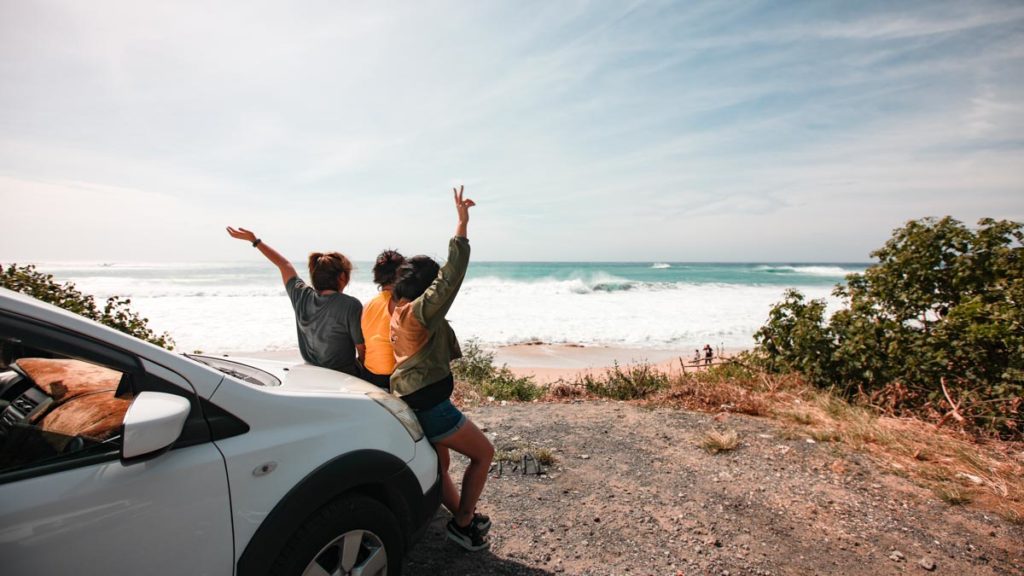 Larger travelling parties will wish they had the Twins among them. You have an uncanny ability to form deep connections with anyone, putting the shyest person at ease. You're also the one voted "most likely to arrange the entire itinerary".
Best way to travel: Stay organised with collaborative platforms/apps to dodge the dreaded "Where are we going today ah?" and "How much per person?". You may be chill, but you may not have the patience of a saint. And I totally get it. I've also got you, fam:
– Trips by TripAdvisor turns trip planning on its head, making it more visual and collaborative. You know by now that keeping a million and one browser tabs open while doing trip research isn't the most efficient thing ever. But the ability to save and re-arrange flights, hotels and activities on a single page surely is. Best of all, you can easily invite your friends to contribute to the itinerary you've so painstakingly created.
Read also: Why I Ditched The Excel Sheet For A Trip Planning App — TripAdvisor Review
– Splitwise is a godsend for divvying up group bills, be it for car rental, hotel charges, or meals. Especially meals. Choose to split costs equally or with a specific weightage to be fair to those who didn't order the A5 Wagyu ribeye. You'll also be able to keep track of who's paid who, and avoid awkward responses like "I thought I've already paid you!".
Libra (23 Sep – 22 Oct)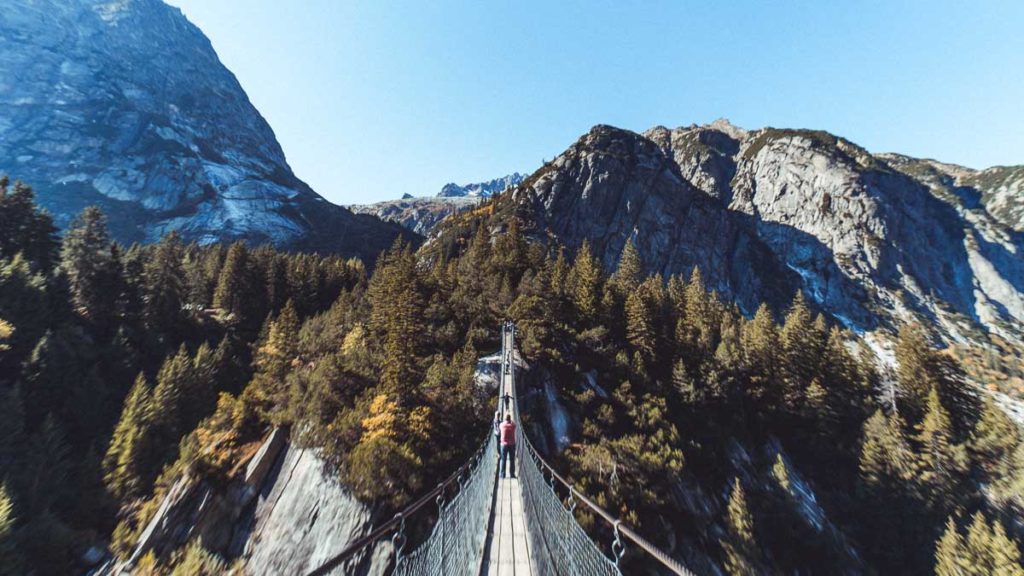 Long trips to far-flung countries with friends or family are no match for this set of balanced Scales. Your composure helps you navigate complicated group dynamics, no matter how far you are from home.
Best way to travel: You're the best person to attempt a two-week long journey with, in the dead of winter no less. While Aries goes on adventures in dynamic East Asia, you'd prefer something more laid back and for lack of a better word, cold.
For this, I daresay that Switzerland should be on every Libra's travel bucket list. You'll fall in love with its magnificent landscapes, cold alpine air and unique cultural mix. Don't worry about braving the elements when you can ride the Jungfrau rail to Jungfraujoch and catch a cable car to Matterhorn glacier paradise, Europe's highest cable car station.
Toblerone lovers, make sure you get yourself to the real Matterhorn!
English is commonly spoken throughout Switzerland, but it's useful to learn basic phrases and food names in German, French and Italian as local restaurants may have limited English menus. It could earn you brownie points with your server too. Guten Tag, Bonjour and Ciao!
Read also: 10 Free Online Resources to Learn a New Language — Japanese, Spanish, Korean and More
Aquarius (20 Jan – 18 Feb)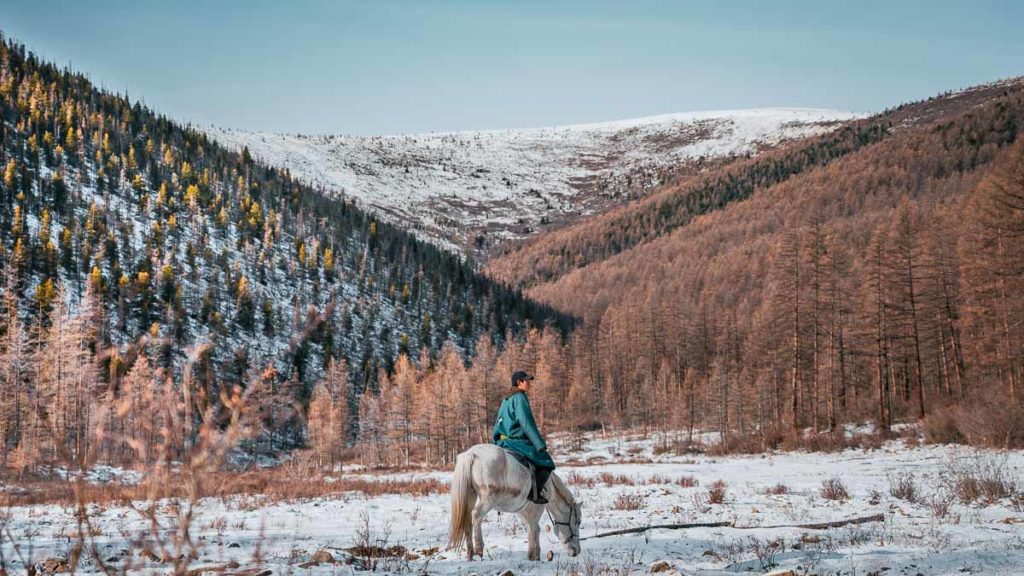 Still waters run deep, and Water Bearers embody this description perfectly. When alone, your creativity is boundless as you mull over your thoughts. In social situations, you're an expert at engaging in conversation with new faces without divulging too many personal details about yourself.
Best way to travel: Look toward Central Asia to fulfil your dreams of backpacking across wild, unspoilt landscapes and having authentic local experiences. We're fortunate to have hosted sharing sessions from friends who've travelled from Asia to Europe across one year. Their epic journey included Mongolia and the five Stans — Kazakhstan, Kyrgyzstan, Tajikistan, Turkmenistan, and Uzbekistan.
If you're considering a trip to Mongolia, join us on our upcoming TTI Experiences*! Expect off-the-beaten-track itineraries that immerse you in the nomadic lifestyle of reindeer herders and eagle hunters. We're advocates of independent travel, but sometimes it's easier to navigate the road less travelled with some help from your friends (I mean The Travel Intern and Beyond Expeditions 😎).
*Due to the current COVID-19 situation, we will set dates for our next expeditions only when it is safe to do so. Drop us an email at [email protected] if you'd like updates on our latest trips!
The Water Signs (Cancer, Scorpio, Pisces)
True to water's form, you let your creativity and emotions flow freely, lending an air of unpredictability to your thoughts. When travelling, you rely on your keen intuition over fixed knowledge to suss out truly hidden gems in the most touristy of places.
Cancer (21 Jun – 22 Jul)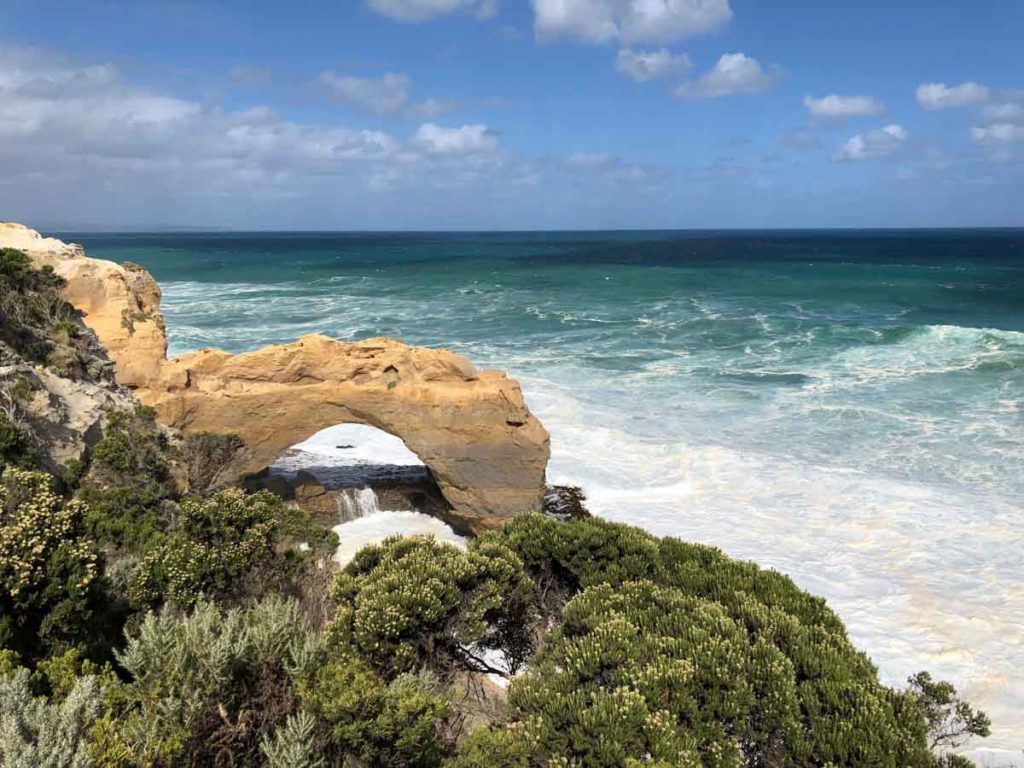 Cancers tend to be mistaken for being unfriendly and aloof, but it's just that your feelings run deep beneath your tough exterior. You prefer having a few tight-knit relationships over a Facebook account full of superficial acquaintances.
Best way to travel: There's something inexplicably magical about cruising down unwinding stretches of coastal road. Your sentimental soul will enjoy the quality time with friends complemented by spectacular landscapes. Not much needs to be said while driving for long stretches in the company of close friends, and that's completely a-okay with you.
Australia's Great Ocean Road is one of the most memorable drives I've personally been on. Three times. You'll go from vast ocean to towering forests and farmland all in one route. Plus, you'll have a pick of cosy Airbnbs that boast amazing views and easy access to the beach. I personally recommend this one in the heart of Apollo Bay, right above the Apollo Bay Bakery and their famous scallop pies.
Scorpio (23 Oct – 21 Nov)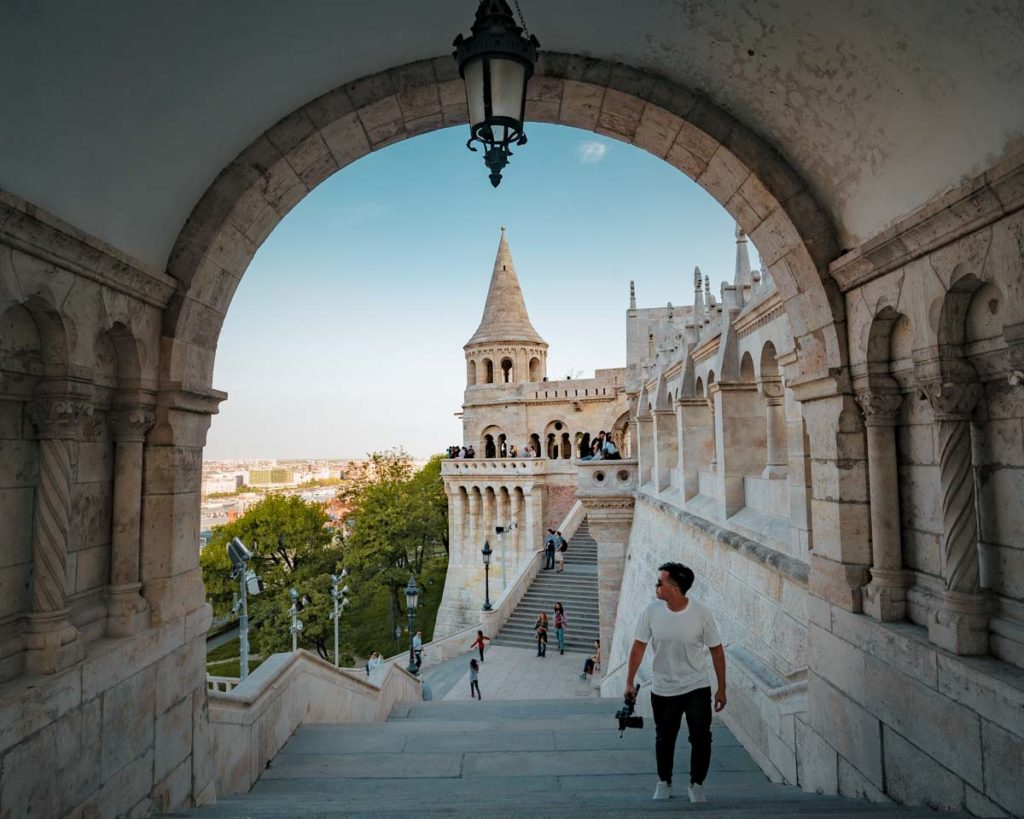 Scorpios are passionate beings with complex emotions. You're fiercely independent and find fulfilment in solving problems on your own. When travelling in a group, you have no qualms about splitting and doing your own thing for a day.
Best way to travel: Some of your best travel moments are the times you wandered around a new city and stumbled upon a really cool landmark by yourself. At the same time, it sucks to fumble around Google to learn more about it. Find a middle ground with audio tour apps to narrate your solo "walking tour".
Scorpions will appreciate this paradox of shutting the world out while being immersed in it all at once. VoiceMap is a good one to start with. Its collection of tours spans over 170 cities, though the majority are in North America, Europe, and South Africa where it originates from. It uses your phone's GPS to detect your location, and automatically plays the corresponding section of your audio tour.
Culture and history-loving Scorpions will also enjoy the option to play audio continuously. This means you can listen to Sir Ian McKellen narrate a tour of London's West End without actually being there. But surely, you'd want to be there?
Read also: UK By Rail: 10D Scotland, Wales And London Itinerary Under S$1,400
Pisces (19 Feb – 20 Mar)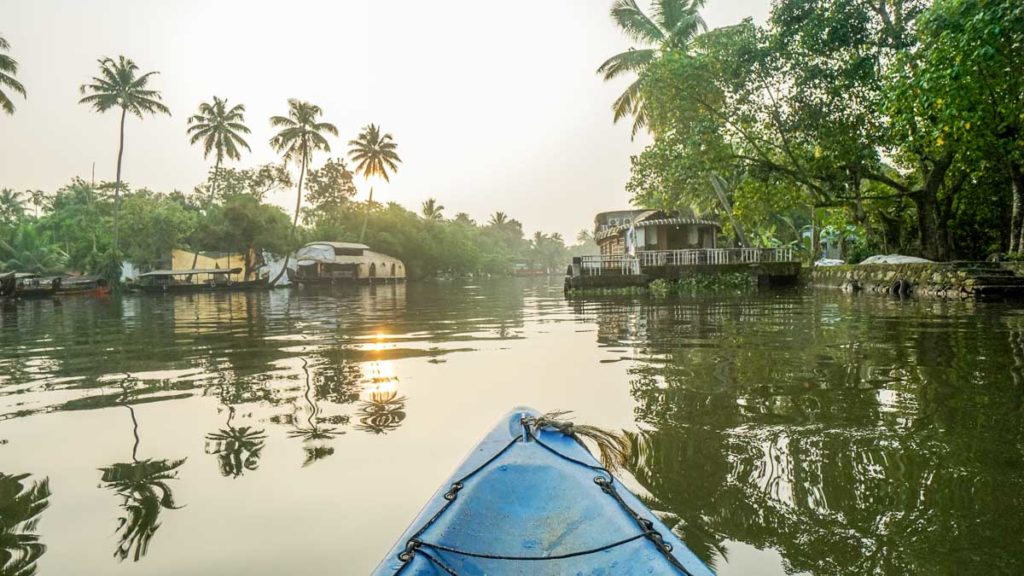 The introspective Pisces would be the one to embark on an Eat, Pray, Love sojourn. You believe in travelling with a higher purpose, whether it's to "find yourself", seek creative inspiration or contribute to a cause.
Best way to travel: While Elizabeth Gilbert only learnt the power of prayer in India, I'd think that you can discover Eat, Pray AND Love in the beautiful state of Kerala. There'll be no question as to why it's dubbed God's Own Country as you sip tea at the world's highest plantation or drift off during an indulgent Ayurvedic massage.
Most importantly, you won't feel like a fish out of water here. The coastal state runs the gamut of water sports activities, from kayaking in backwaters to surfing at one of many popular beaches. Spending a couple of days at a surf and yoga retreat doesn't sound too shabby either.
Read also: 8D Kerala Itinerary: Experiencing one of the most beautiful states in India
The Best Ways to Travel According to Your Horoscope
I hope this completely non-scientific guide on travelling based on your horoscope was helpful! Regardless of where you eventually choose to roam or how you plan your trip, always remember that you should do what feels the most comfortable to you. That is, until we publish our article on travelling based on your MBTI. Just kidding! Or am I?
Featured image credit: Pexels.com
Got a suggestion on what works best for your zodiac sign? Tell us in the comments!
---