Japan's railway system is probably one of the most advanced in the world but also overwhelmingly complex and confusing if you're not local. Lucky for travellers, there's the JR Pass that gives access to unlimited rides on JR trains in Japan.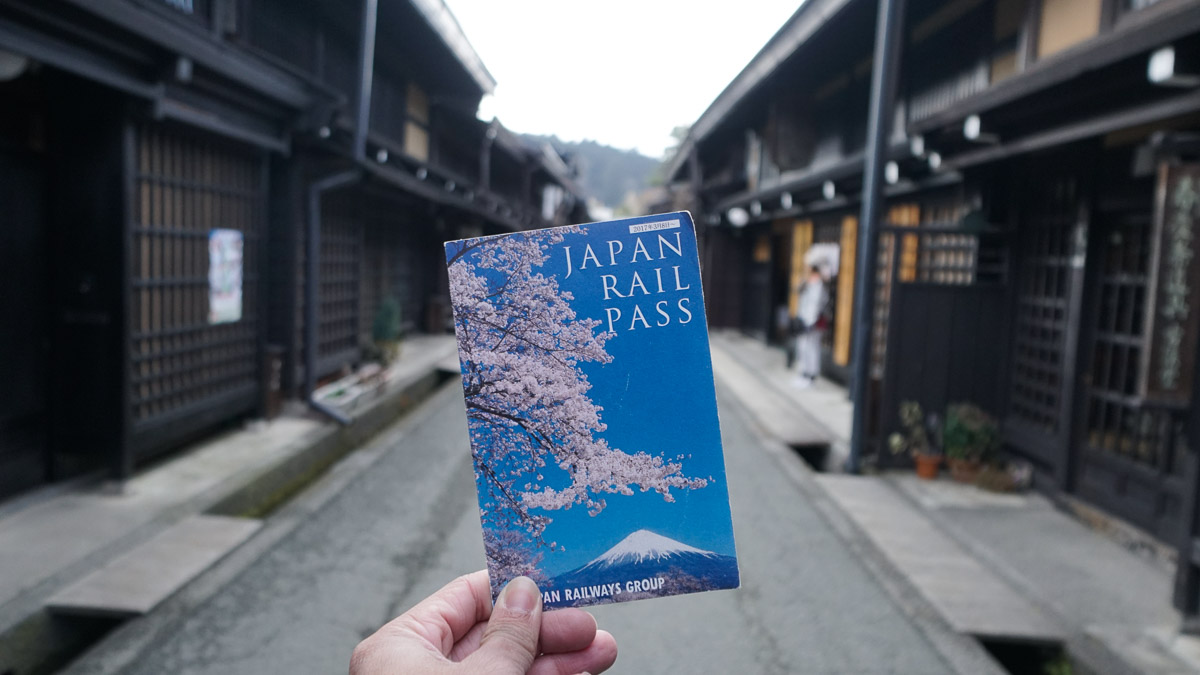 Travelling via Japan rail can be really pricey. A single trip from Tokyo to Osaka via the Shinkansen will set you back ¥14,450 (~S$180). But that also means if planned out well, you can really get a lot more value than what you pay for a JR Pass.
Other than Whole Japan JR Passes, there are regional passes which can be half the price of the Whole Japan JR Pass.
During an 8-day trip exploring the Kansai region, we travelled with the 5-day Kansai-Hiroshima JR Pass (~S$167) and managed to cover 9 cities while saving a total of ¥20,880 (~S$260) — as compared to travelling on single-trip tickets.
Unlimited rides on the Shinkansen aside, some JR passes also cover unlimited transport on the local JR Trains, JR ferries as well as JR buses.
The biggest problem though, is planning your route and deciding which of the 40 over different JR passes you should get. Fret, not, just follow these 9 steps and you'll never have to google elsewhere for answers to your JR Pass.
*KLOOK PROMO: From now till 31st December 2019, all Whole Japan JR Passes (7, 14 or 21 days) come with a S$30 Klook Voucher!
JR Pass Itineraries:
5 Day Kansai Hiroshima Pass: 8-Day Japan Itinerary: 9 Cities in Kansai for under S$ — Osaka, Kobe, Himeji, Hiroshima, Miyajima, Okunoshima, Naoshima, Kyoto, Nara
7 Day Whole Japan JR Pass: 10-Day Japan Itinerary — Tokyo to Osaka With The JR Pass for $1.1k — Tokyo, Hakone, Kamukura, Yokohama, Nagoya, Osaka, Kyoto
7 Day Whole Japan JR Pass: 8-Day Japan Winter Itinerary For Less Than S$1.2k — Tokyo, Fox Village, Kawaguchi, Nagano Snow Monkey Park, Takayama, Shirakawago, Osaka.
1) Plan Your Route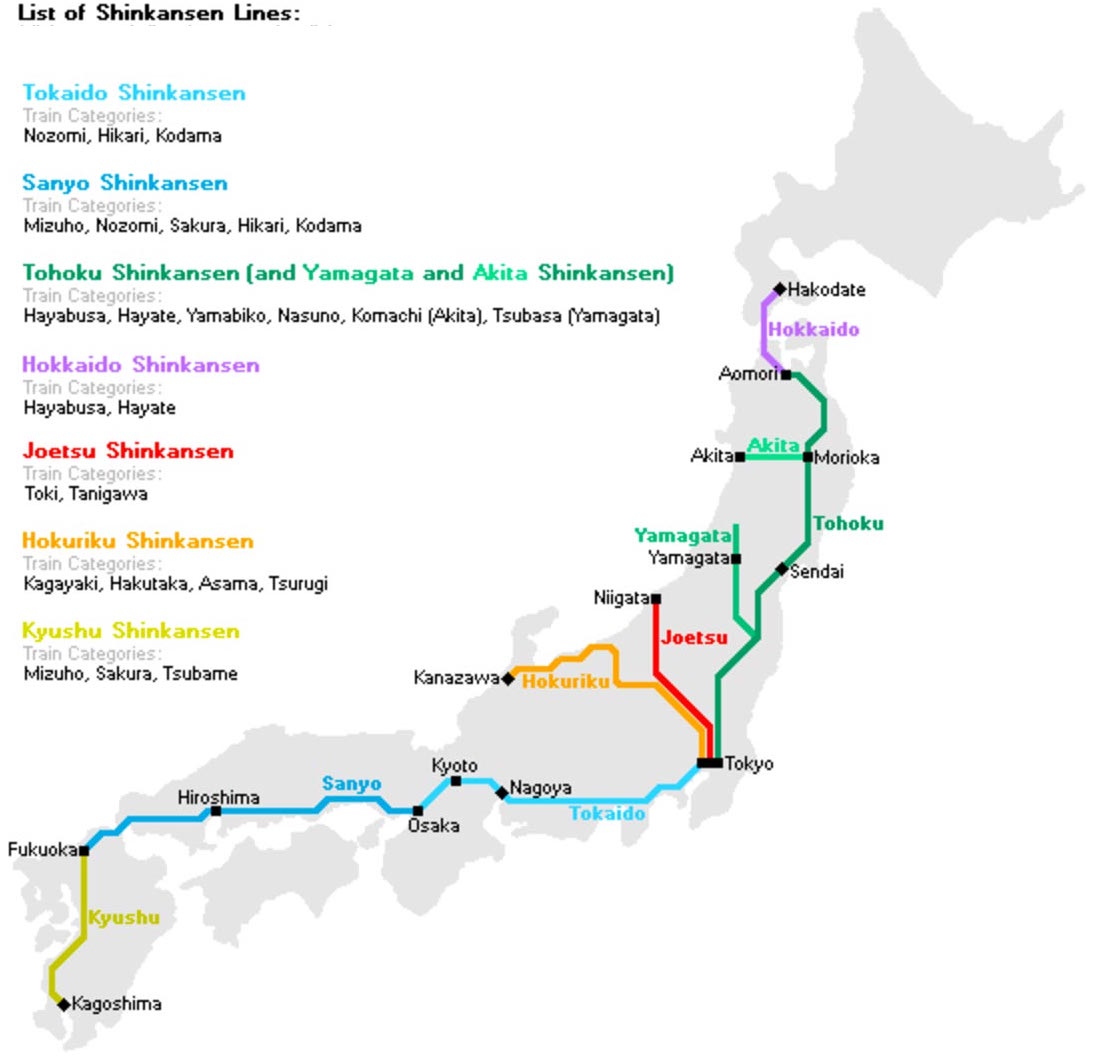 Which of the cities would you like to visit? If 2 or more of the cities fall under lines which aren't adjacent to each other, chances are, you will require a Whole Japan JR Pass. The most common route for this pass is a round trip from Tokyo to Osaka because that alone will exceed the cost you pay for the JR Pass.
2) Decide on Your JR Pass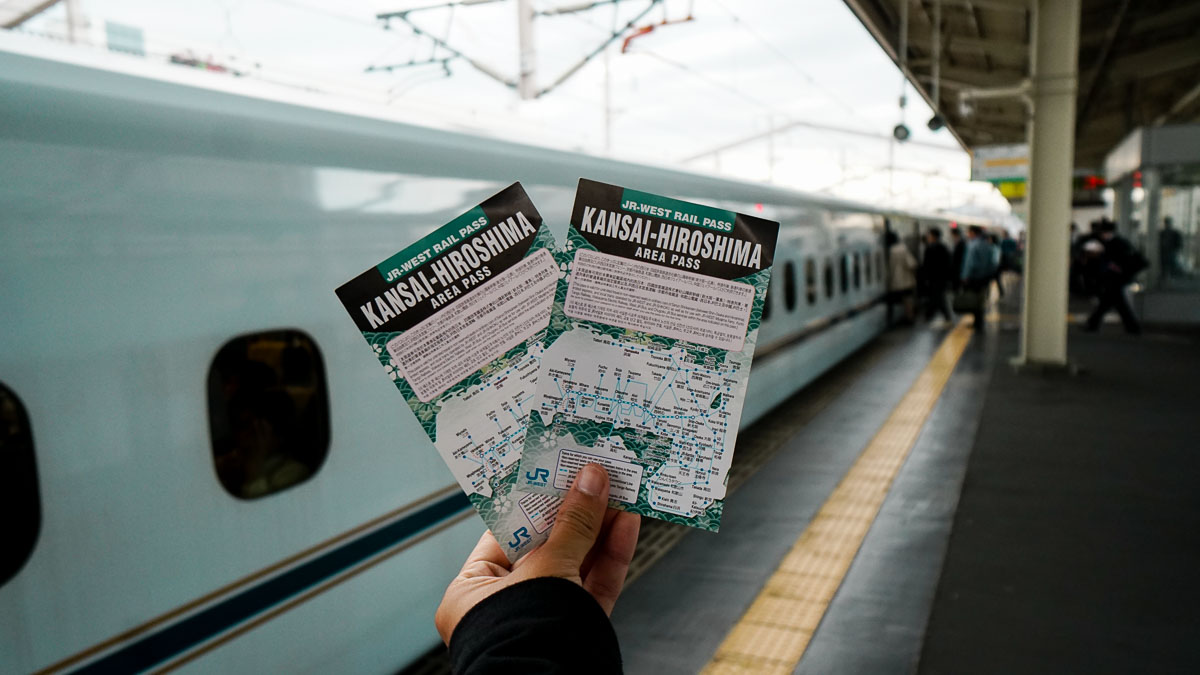 Whole Japan VS Regional JR Passes
There are over 40 different JR Passes — with varying days, time flexibility and regions covered. Most people gravitate towards the Whole Japan JR Pass — you get unlimited rides on most of the JR trains and free seat reservation. But it also comes with a hefty price tag of ¥30,000–60,000 (S$365–745).
Whole Japan JR Passes: 7-days, 14 days, 21 days (all Whole Japan JR Passes are for consecutive days only)
If you're planning to cover cities in different regions e.g. Tokyo in the Kanto region and Osaka in the Kansai region, the Whole Japan JR Pass is the only pass that covers this journey.
Read more: 10 day Tokyo to Osaka JR Pass Itinerary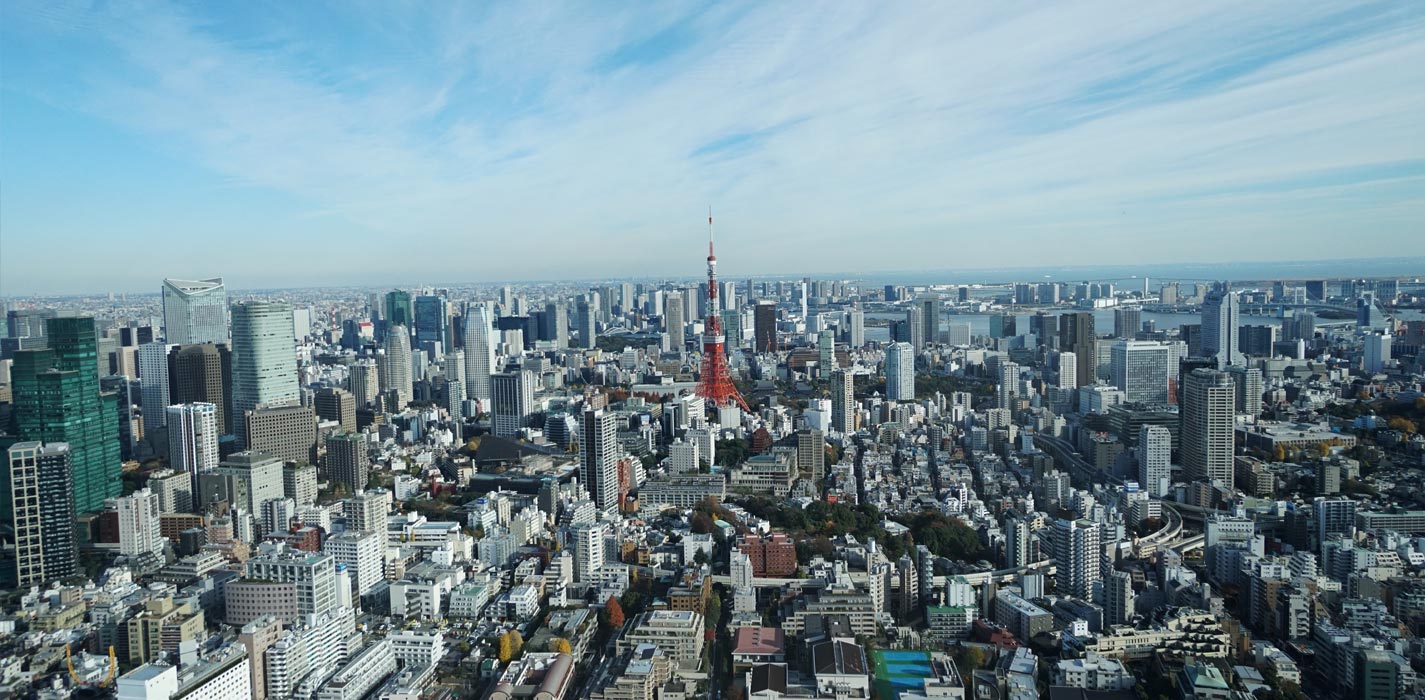 Japan is huge and perhaps the best way to really get the most out of your trip is to explore in regions. If you plan your route well and know the specific areas you'd like to cover, the regional passes are definitely more cost-effective. These passes often have limited reservations of seats or none at all so you will have to look for seats in the non-reserved carriages. More on this in point 9.
Some of the regional passes like the JR East (Tohoku Area and Niigata, Nagano Area) and JR Hokkaido even have non-consecutive day passes so you can travel slower and spend more time in each city.
Here are some of the key regional passes you can get: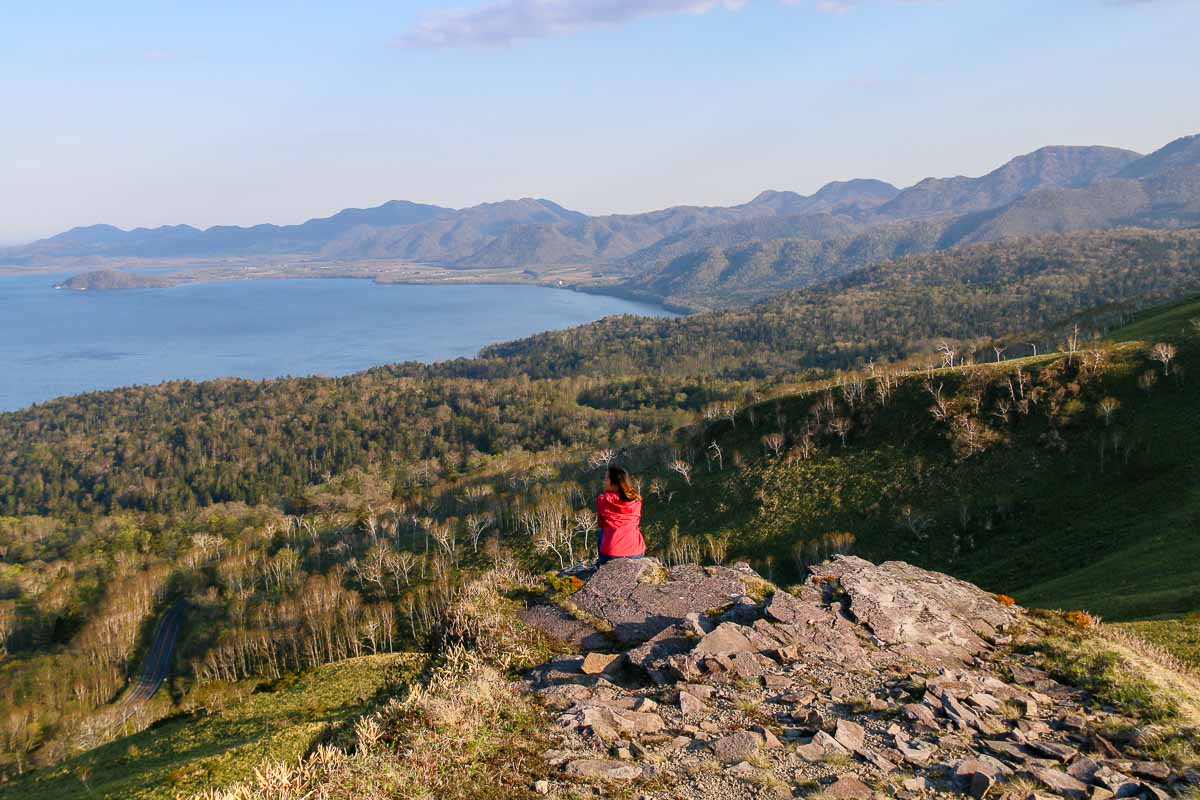 Read More
3) Purchase Your JR pass in Singapore
Plan a week ahead before your trip and order your passes online via Klook for cheaper tickets — they're the cheapest in Singapore and definitely cheaper than getting from Japan.
Some passes like the Whole Japan JR Pass will require collection of an exchange voucher from the Klook office in Singapore while others can be collected straight in Japan by showing an e-ticket. More on collection in point (6).
Check out the full list of passes available on Klook here
4) Use Hyperdia to Plan Your Routes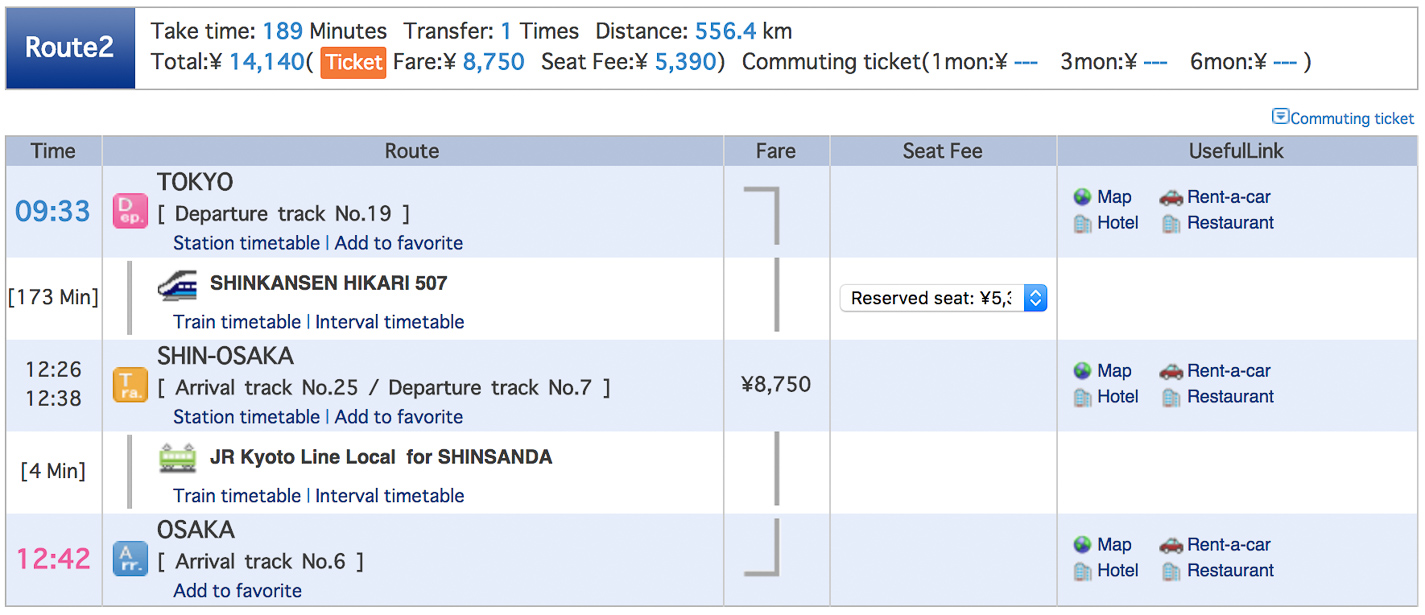 Google maps does a pretty good job when you're on the go but if you're planning on a laptop/desktop, Hyperdia.com will be your best friend. Some trains don't arrive frequently so failing to plan your route can result in a 1-2 hour wait at the station (when you could spend the time exploring instead)!
If your pass offers free seat reservations, just head to the seat reservation counter with your departing and arriving station and exact time if you have that on hand. Taking note of the exact train (e.g. Hikari 517) will be even better.
The results will show 5 of the fastest routes but if you're not planning to pay a top up fee for Nozomi/Mizuho trains, you can unselect the option at the bottom of the page so it will not come up in the search (more on this in the next point).
Hyperdia also shows the price split into fare (base amount) and seat fee (top up required if you're reserving seats). If your pass includes seat reservations, you need not worry about this. If not, you can still take the train for free by locating the non-reserved carriages.
This is also great if you'd like to find out the first or last train on a particular date. The timings are accurate to the minute.
5) Trains covered by JR Pass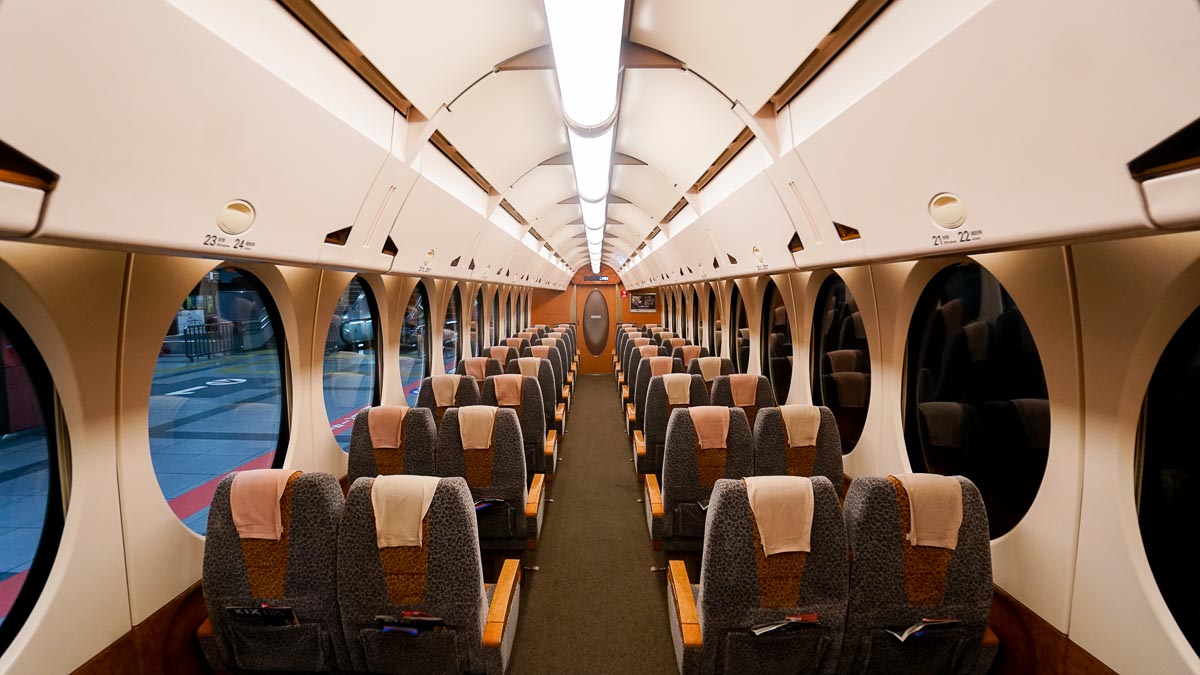 When searching for trains via Hyperdia, you're likely to see 3 different types of Shinkansen trains with varying durations: Nozomi/Mizuho, Hikari and Kodama.
Nozomi trains are the fastest as they make the least stops, followed by Hikari and Kodama which stops at every station. JR Pass holders are only allowed on Hikari and Kodama trains. To get an idea, here are the stops each train makes from Tokyo to Osaka.
Nozomi (2.5hrs): Tokyo, Shinagawa, Shin-Yokohama, Nagoya, Kyoto, Shin-Osaka
Hikari (3hrs): Tokyo, Shinagawa, Shin-Yokohama, Shizuoka, Hamamatsu, Nagoya, Gifu-Hashima, Maibara, Kyoto, Shin-Osaka
Kodama (4hrs): Tokyo, Shinagawa, Shin-Yokohama, Odawara, Atami, Mishima, Shinfuji, Shizuoka, Kakegawa, Hamamatsu, Toyohashi, Mikawa-Anjo, Nagoya, Gifu-Hashima, Maibara, Kyoto, Shin-Osaka
6) Collecting Your JR Pass in Japan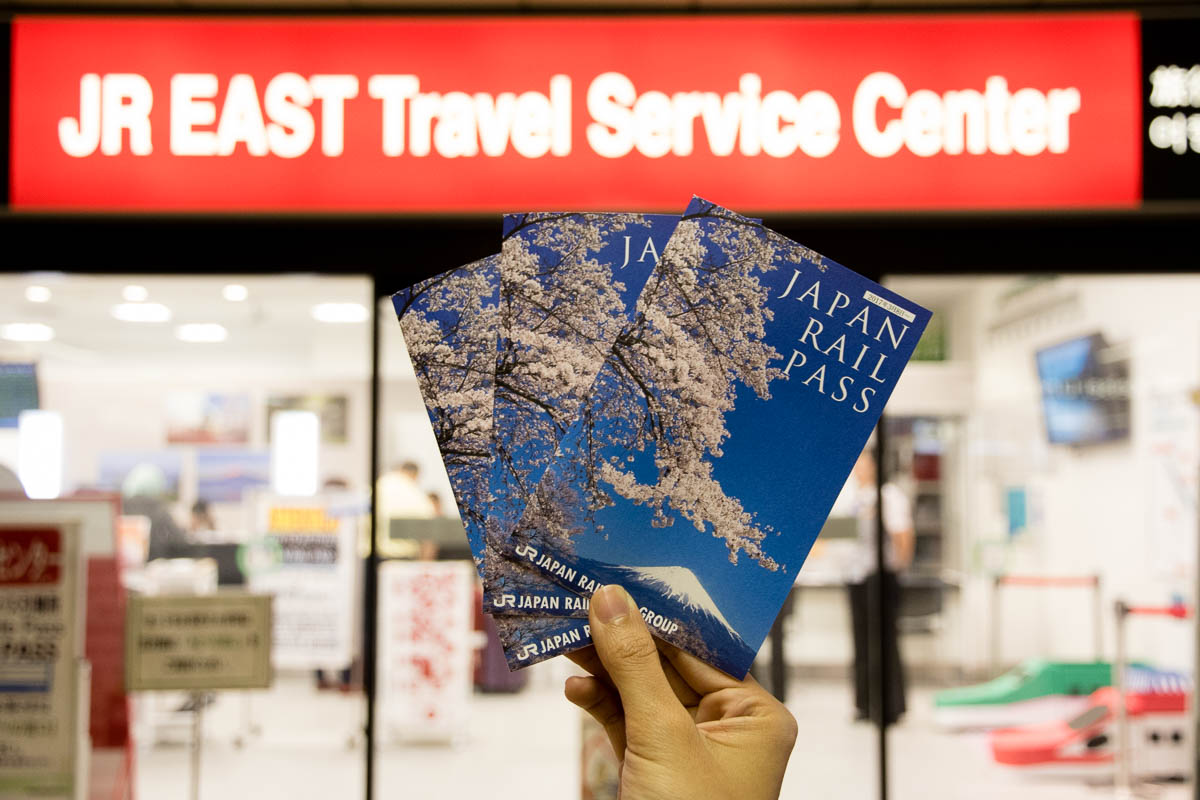 Whole Japan JR Pass: Prepare your passport and exchange voucher (collected from Singapore) and head to the nearest JR Travel Service Centre. There's usually one at the airport but also major stations like Tokyo or Shin-Osaka station. You will be asked when you'd like to activate the pass so you can collect it first and have it start later in the trip.
Regional JR Pass: You'll need to confirm when booking but most JR West Passes do not require any pre-trip collection. If you're ordering from Klook, just head to the collection counter at the airport with your QR code (from the app) ready in hand. You'll be handed the pass you can use right away. These passes only activate on your first ride out.
7) Making Seat Reservations
Seat reservations can only be made when you have collected your JR pass and only free for Whole Japan JR pass holders. Regional JR pass holders will need to pay a top-up fee for reservations.
To reserve, just head to any "Travel Services" or "Train Reservation" at any major JR station with your start/end station and time.
If you have a change of plans, changes/cancellations to the reservation is free for Whole Japan JR pass holders.
8) Entering The Station With Your JR Pass

Entry with the JR Pass is by the manned gate only. This is the gantry nearest to the station's office. When you enter with the JR Pass for the first time, you will need to get a stamp for the start date. Subsequently, just flash the back of the pass showing the date stamp. For flexible day passes, you'll have your pass stamped on the first train you take each day.
Note that JR Stations are separate from the local metros so if you're travelling on a metro, you'll need to exit and locate a separate JR Station gantry.
9) Finding The Right Platform And Seat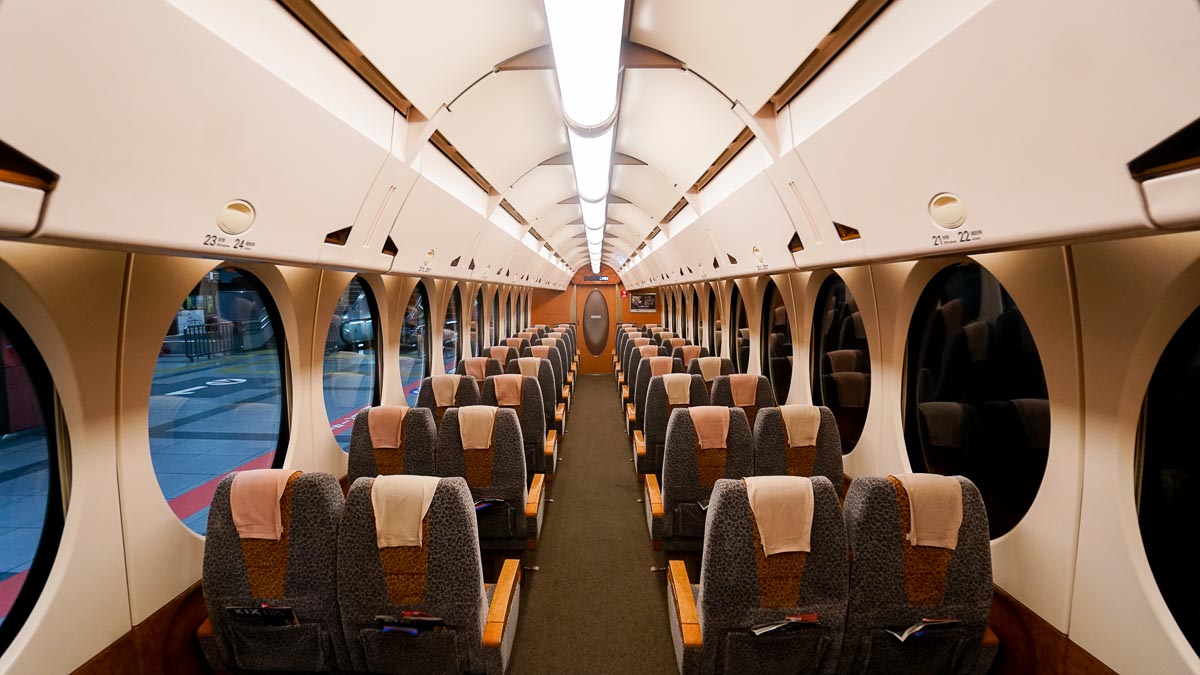 At the entrance gantry, look out for the large overhanging electronic board. This will tell you what platform your train is at.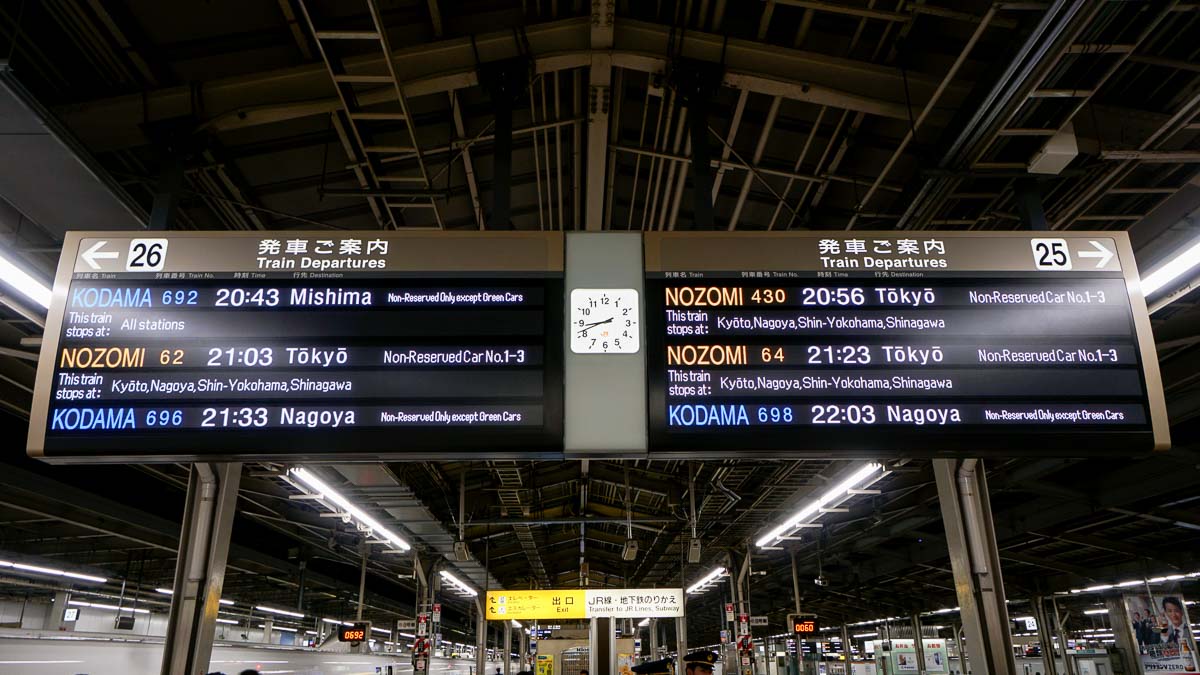 Once you're on the right platform, the electronic boards here will tell you which "cars" are for non-reserved ticket holders. Always check the time of departure because there's alway multiple trains departing from the same platform.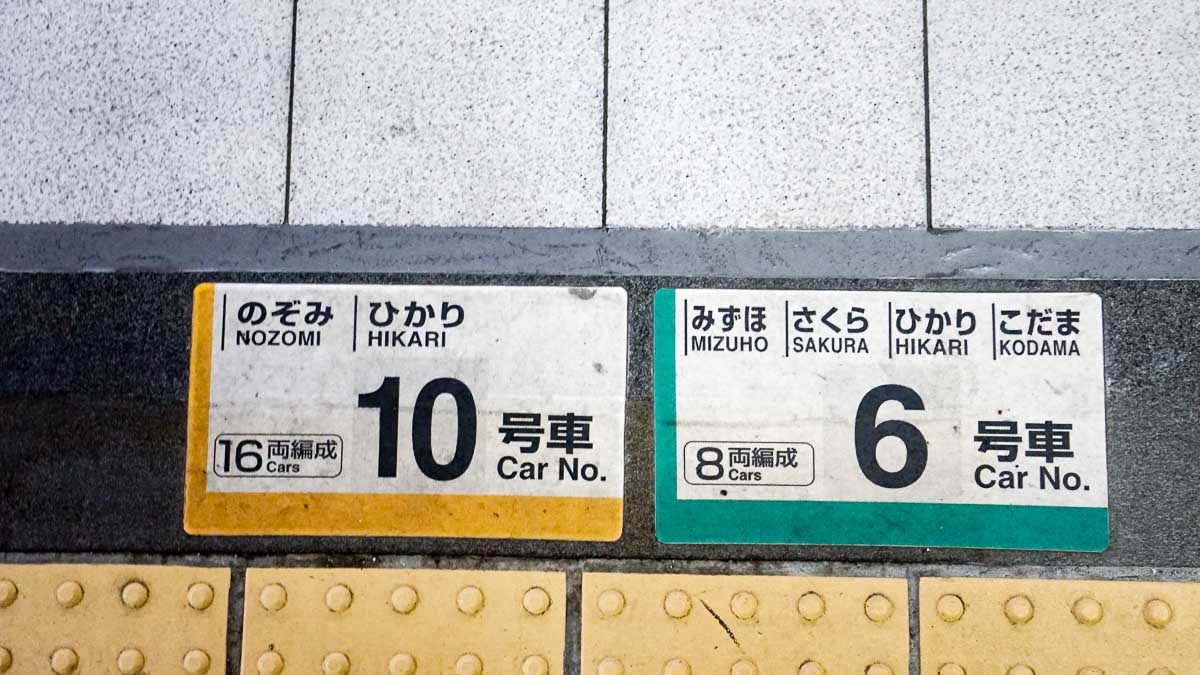 If you have reserved tickets, check the Car number on the floor. This could be different for different trains (e.g. Hikari or Kodama).

If you arrive early and would like to queue up for non-reserved seats, there's usually at least 2 separate queues. Check the edge of the platform to make sure you're in the right queue.
Other frequently asked questions about JR Pass
1) Osaka Station Vs Shin Osaka Station
You might realise some of the the stations with "Shin" in front such as Shin-Osaka, Shin-Kobe which are in fact different stations from Osaka and Kobe Station. Local lines can bring you to the Shin-xxx stations but the Shinkansen will leave from the Shin-xxx station. When you arrive at Shin-osaka via a local train, you will need to enter a separate gantry for the Shinkansen platform.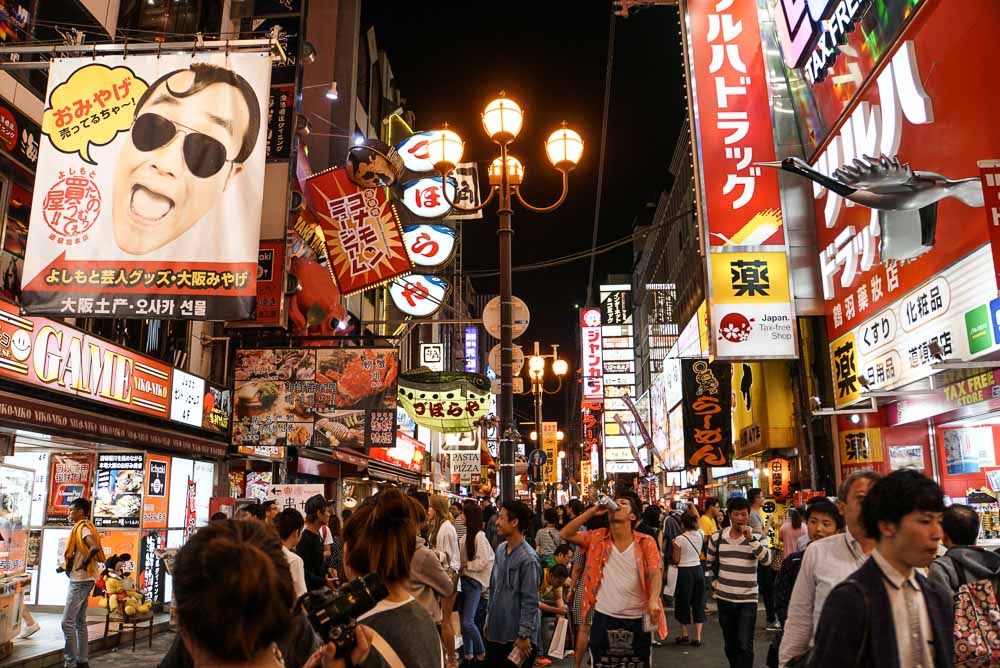 2) Ordinary Car Vs Green Car
Green Car basically means more premium, spacious seats usually available on the Shinkansen (bullet train) and Tokkyū (limited express) trains. Kind of like first class seats on flights. Honestly the Ordinary cars are already quite spacious and comfy but if you're holding on to an Ordinary Car Japan Rail Pass and would like to experience the Green Car, you can pay a top up fee at the JR counters for a single upgrade too.
FAQs about Whole Japan JR Pass
1) I'm travelling from Tokyo – Osaka/Kyoto – Tokyo and nothing else in between. Is it still worth getting a Whole Japan JR Pass?
Yes! Just the round trip between Tokyo to Osaka/Kyoto is worth the 7-day Whole Japan JR Pass. But on top of the two rides, you'll be able to use the pass on local JR trains or buses in each city.
If you're flying in from Tokyo and out from Osaka (or vice-versa), it might make more sense to purchase a single Shinkansen ticket (¥14,450) and get a regional pass instead. Check out our 8-day Kansai itinerary for more ideas! 🙂
2) Does the JR Pass cover the ride from Narita Airport to Tokyo Station/Kansai Airport to Osaka station?
Yes to both! From Narita (NRT), you can take the JR Narita Express (NEX) and reach Tokyo station in 53 minutes for free. However, if you plan to activate your JR pass later in the trip, a cheaper (& faster) alternative is the Keisei Skyliner (41 minutes to Tokyo Main Station).
From Kansai (KIX), both the Kansai Airport Rapid Service (65 minutes to Osaka Station) and the Limited Express Haruka (50 minutes to Shin-Osaka) are covered by the JR Pass. If you're travelling to/from the airport without your JR pass, pre-book the Nankai Line Airport Express instead. It only takes 35-minutes from Namba station and costs ~S$14 on Klook.
3) Should I begin my trip from Tokyo or Osaka?
For me, the biggest deciding factor was whether I'm there for USJ in Osaka or the Tokyo Disney Parks. Since these parks take up an entire day and you won't be using the JR Pass that day, it makes sense to activate the pass later when you're leaving the city because these train rides will cost more.
Can't decide which theme park to check out? Read our extensive theme park guides to find out more!
Universal Studios Japan: The Ultimate USJ Guide
Tokyo Disney Parks: Tokyo Disneyland or Disneysea — 11 Tips and Tricks to Maximise Your day
Fuji Q Highland: The Theme Park With The Best Roller Coasters Most Tourists Miss
We hope you found this JR Pass Guide useful especially for those residing in Singapore!
Let us know in the comments sections below if we missed out anything you'd like to know about travelling with Japan Rail Passes. That way we can keep the guide up to date! 🙂
---
This post was brought to you by Klook.