In China, cash ain't king. Mobile payment apps like WeChat Pay and Alipay are becoming essential. Here's how to make life easier on your next trip to China.
First published: 11 March 2020
Making payments in China can be quite tricky for first-time visitors. Most merchants, especially smaller businesses, don't accept international credit cards. Some retailers even stopped accepting cash entirely.
So, in order to get by in China, you kinda have to do what the locals use — mobile payment via QR codes.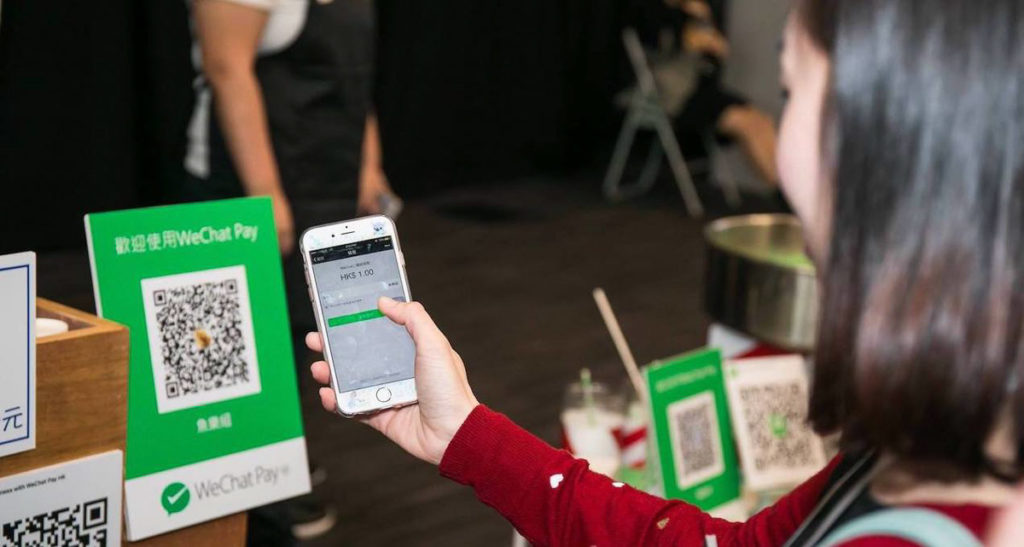 Photo credit: Tencent
There are two main mobile payment apps in China, Alipay (支付宝) and WeChat Pay (微信支付). They're generally safe and easy to use, and the good news is, they've also opened up the payment function beyond the Chinese market.
Previously, in order to activate the payment function on Alipay or WeChat's mobile app, users would first need to have either a China bank account or a Chinese bank-issued credit card. And to have either of these, users need to be a Chinese citizen or a resident with a valid residential address in China.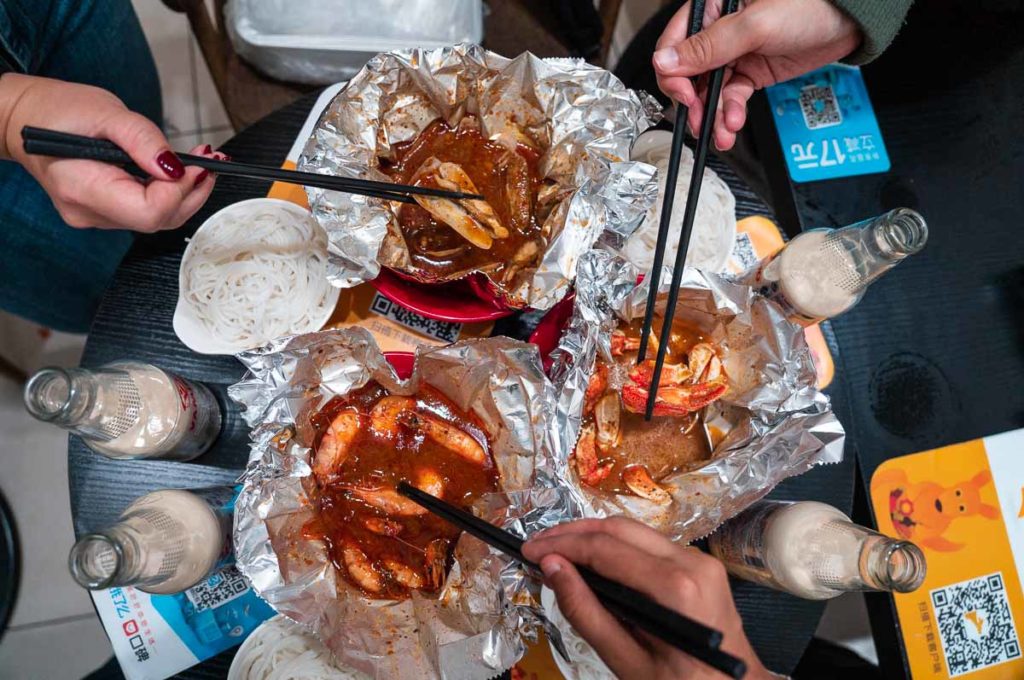 Seen in China: A tableful of food with a table full of QR codes for easy payment. Diners can scan a QR code that leads to the order sheet, and then scan another QR code to settle the bill.
But now, tourists can now link their international credit cards to these mobile payment apps. Here's a step-by-step guide to setting up Alipay and WeChat Pay without a China bank account or China bank-issued credit card.
Step-by-Step Guide to Setting Up Alipay and WeChat Pay without a China bank account or Credit Card
If you're new to both Alipay and WeChat Pay apps, my suggestion is to get Alipay. You'll find its installation and application processes simpler and more intuitive with instructions in English.
Alipay (支付宝)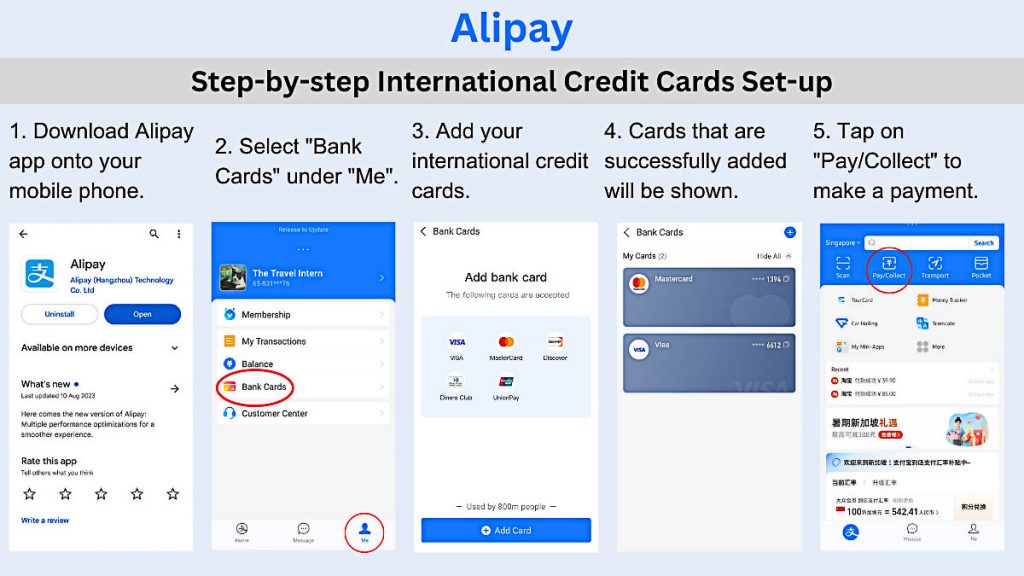 Click to enlarge or download image.
Alipay (支付宝) rolled out its international version of the application that supports international credit cards in Nov 2019. The 2023 updated version removed the "TourPass" function that required foreign users to top up a native e-wallet before usage.
Step 1: Download Alipay on Play Store for Android or App Store for iOS.
Step 2: Enter your existing mobile number (you'll get a verification code via SMS). Set it to the International Version.
Step 3: Set up your account. Tap on "Me" > "Bank Cards".
Step 4: Tap on "+Add Card" to add your existing international credit cards.
To make a payment using the Alipay app, go back to Alipay's main screen and tap on the "Pay/Collect" or "Scan" icon below the search bar. A QR code reader will appear, prompting you to scan the merchant's QR code for payment.
Credit card schemes supported by Alipay include VISA, MASTERCARD, DINERS CLUB, DISCOVER, JCB, and UNION PAY.
*Note: AMERICAN EXPRESS (AMEX) cards are currently not accepted.
WeChat Pay (微信支付)
Click to enlarge or download image.
If you're already a user of WeChat as a messaging platform, activating WeChat Pay (微信支付) is going to be a breeze for you. If you don't already have WeChat installed on your phone, go through all the steps below. For existing WeChat users, follow steps 3 through 5 to set up the Pay function.
Step 1: Download WeChat on Play Store for Android or App Store for iOS. If you're an existing user, update your app to the latest version.
Step 2: Open the app and "sign up" with your existing phone number. Be sure to choose the correct country/area code. You'll get a verification code via SMS to set up your account.
It's common to face errors when signing up for a new WeChat account. Check that your name is spelt with a space in between: <first name><space><last name>, or that your phone number has never been used to create a WeChat account.
You may also be prompted for a second verification — getting friends in your WeChat contact to verify your account by sending a code through.
Step 3: Tap on "Services" under "Me".
Step 4: Tap on "Wallet" > "Cards".
Step 5: Add and fill out the details of the personal credit cards you wish to link to.
You will be prompted to verify your identity by uploading a photo of your passport.
To make a payment using the WeChat Pay app, go to the "Me" section and tap on the "Money" icon. A QR code reader will appear, prompting you to scan the merchant's QR code for payment.
Card schemes supported by WeChat Pay include VISA, MASTERCARD, AMERICAN EXPRESS (AMEX), JCB, DINERS CLUB, and DISCOVER.
Read also: 10 Essential Apps You Must Have for Travelling in China
Comparing Alipay vs. WeChat Pay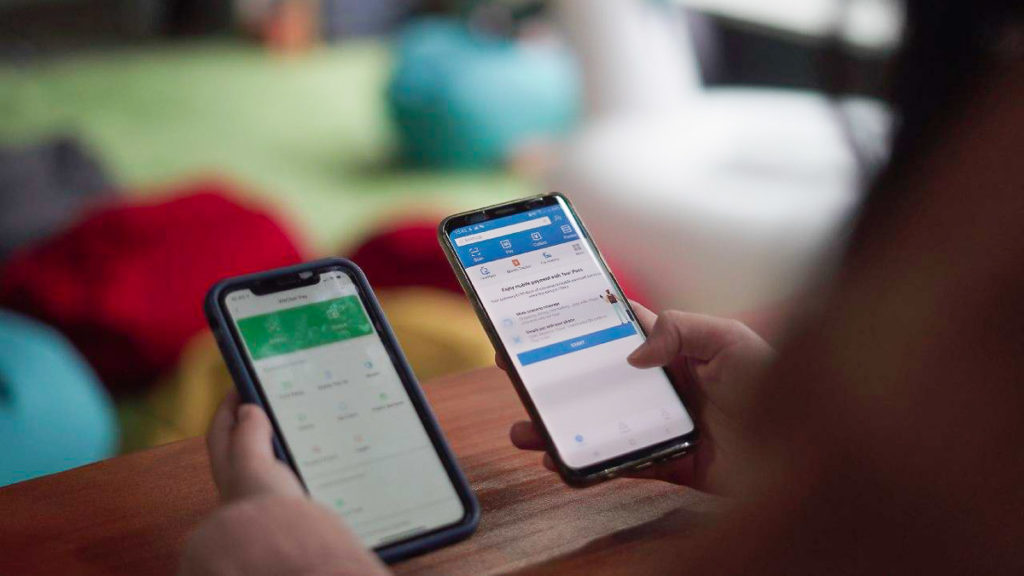 1) Service Fees
Both WeChat Pay and Alipay charge a 3% transaction fee for single transactions above 200RMB (~S$37). Transaction fees for transactions less than 200RMB will be absorbed by both platforms.
2) Exchange Rates
Both Alipay and WeChat Pay do not have in-app currency exchange rates. Instead, the exchange rate is determined by the issuer of the linked credit cards.
3) Functionality
Although both Alipay and WeChat Pay support mobile payments, they are inherently different apps.
Alipay is an online payment platform, similar to PayPal. Besides the mobile payment option, Alipay also has a digital "Tour Card" in-app. "Tour Card" functions like an e-wallet, which users need to pre-load or top-up to make payments via one-time generated QR codes.
Currently, Alipay mobile users can top up a maximum of 10,000RMB (~S$1,860) in the "Tour Card", with a 5% service charge for each top-up. Do note, however, that each "Tour Card" has a validity of 180 days. Payees without a China bank account can also receive funds in their Alipay account if the payer has a verified Chinese bank and Alipay account.
WeChat Pay is a payment gateway where users pay using credit cards linked to their mobile phones, similar to Apple Pay and Google Pay. But this also means that WeChat Pay users without a linked China bank account will not be able to receive funds into their WeChat Pay account.
4) Limitations
Even though Alipay and WeChat Pay have made it possible for users outside of China to link their international credit cards, do note that not all merchants in China accept payments using international cards.
A workaround is to activate the "Tour Card" function on the Alipay app and top it up with any linked international credit cards. As the "Tour Card" is a digital card supported by the Bank of Shanghai, it's widely accepted in China.
5) More than just payment platforms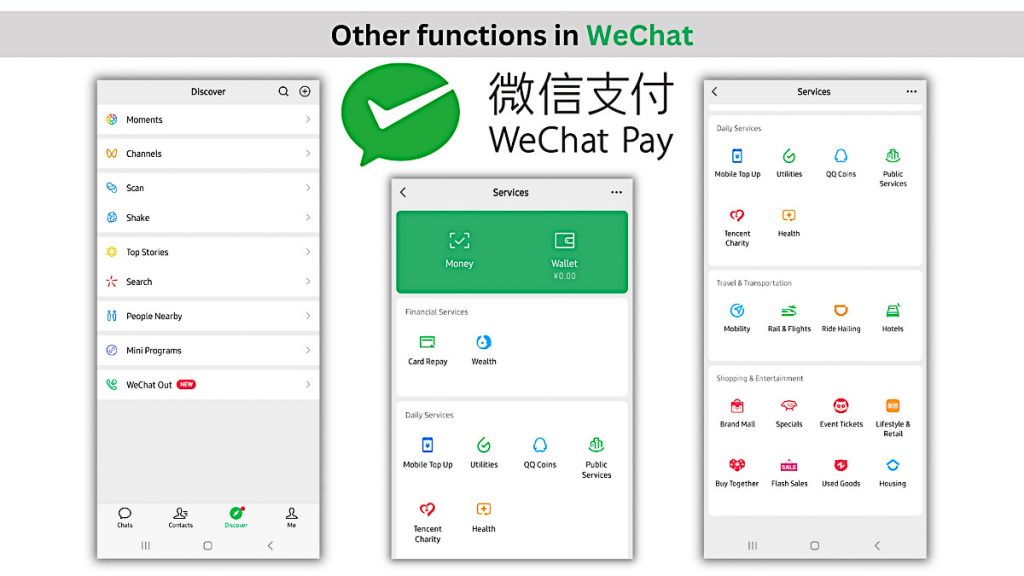 The WeChat app is a whole ecosystem in itself. What started as a copycat version of Whatsapp, Wechat is now China's largest messaging app. Other than the chat function, the app is connected to a social networking system. Users can post pictures with captions shown as "Moments" on the app, and "Like" and "Comment" on posts of friends.
Other useful functions of WeChat include current affairs updates, mobile games, car-hailing, movie ticketing, booking train tickets, and even food delivery services.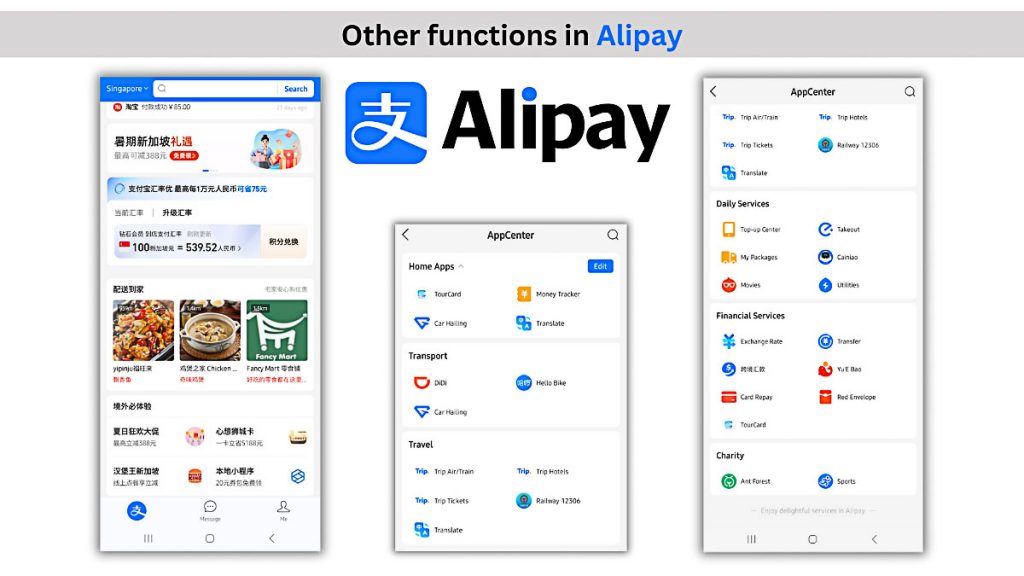 Alipay has a number of third-party mini-programs as well, but most users see it as a payment tool for their online purchases on Alibaba (or Taobao). Compared to WeChat, which is a messenger-based app, Alipay is a payment service app that focuses on e-commerce and financial services.
Other useful functions of Alipay include an in-app translation tool, car-hailing via Didi, booking of train tickets via Railway 12306, and even rental of power banks.
Alternatives to Using International Credit Cards With Alipay or WeChat Pay
There are chances that you don't own a credit card and are looking for alternatives to using mobile payments in China. So here are some workarounds:
1) Multi-currency credit/debit cards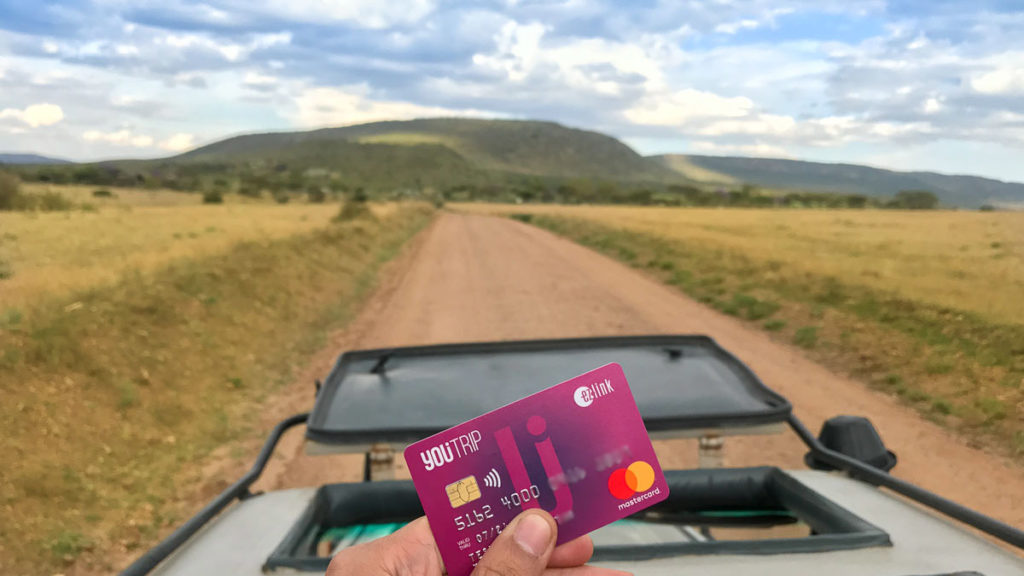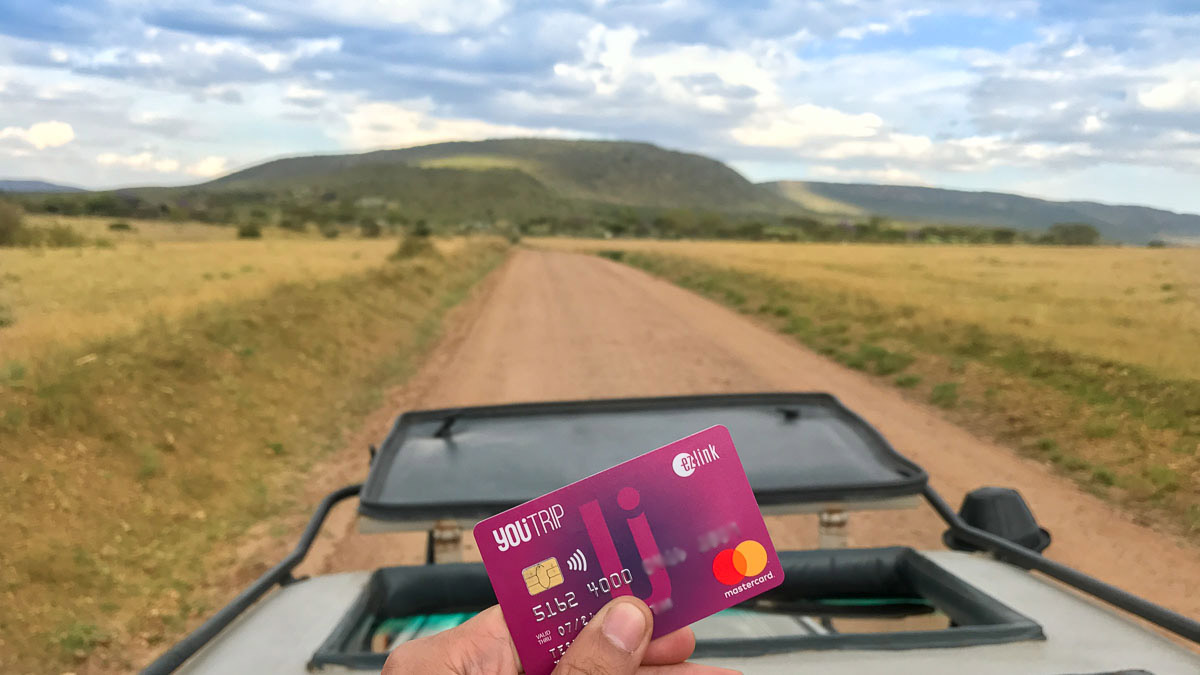 A multi-currency credit or debit card that supports Chinese renminbi like Revolut and YouTrip allows cardholders to do in-app currency exchanges when the rate is right. Having these cards is useful in China, where foreign currency exchange rates are notoriously high. The multi-currency card can double up as an ATM card for cash withdrawal too.
However, while using the multi-currency card YouTrip in China, we ran into verification problems after a couple of transactions. So we highly recommend getting a local or roaming mobile number so you can verify via SMS code. Also, note that the use of physical international credit cards such as VISA and MasterCard are not widely accepted in China.
*Pro-tip: Link your multi-currency cards to Alipay or WeChat Pay to save on lousy exchange rates you'd get from other local credit cards.
2) Pre-paying for activities online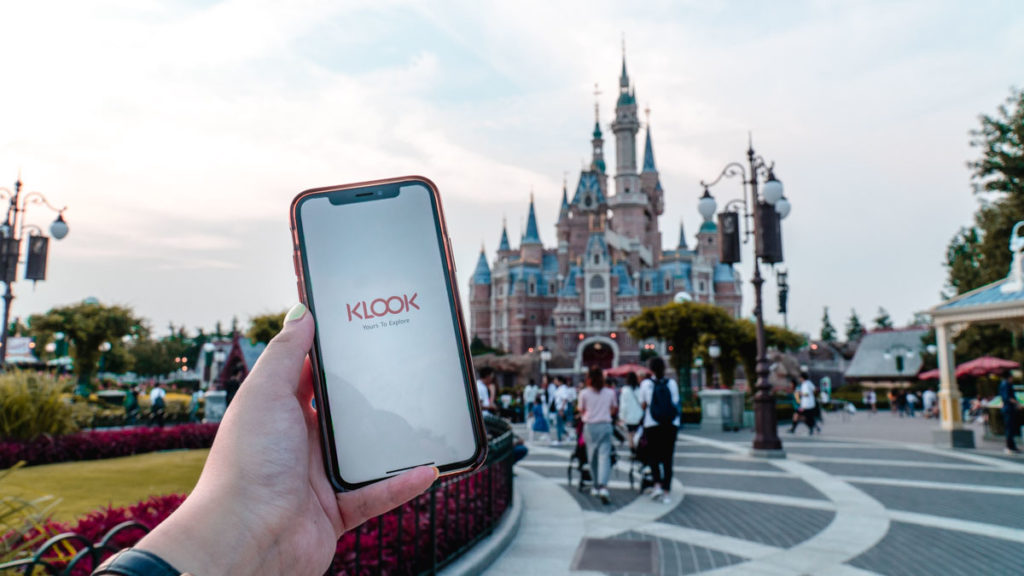 Another way to get by without being held back by monetary issues is to pre-purchase activities or attraction tickets online prior to getting into China. My personal go-to travel activity platform is Klook, and there are hundreds of activities such as day tours and attraction tickets to Shanghai Disneyland and The Forbidden City in Beijing.
Read also: How This App Became Essential For All My Trips in 2019
3) Back to basics with cash in hand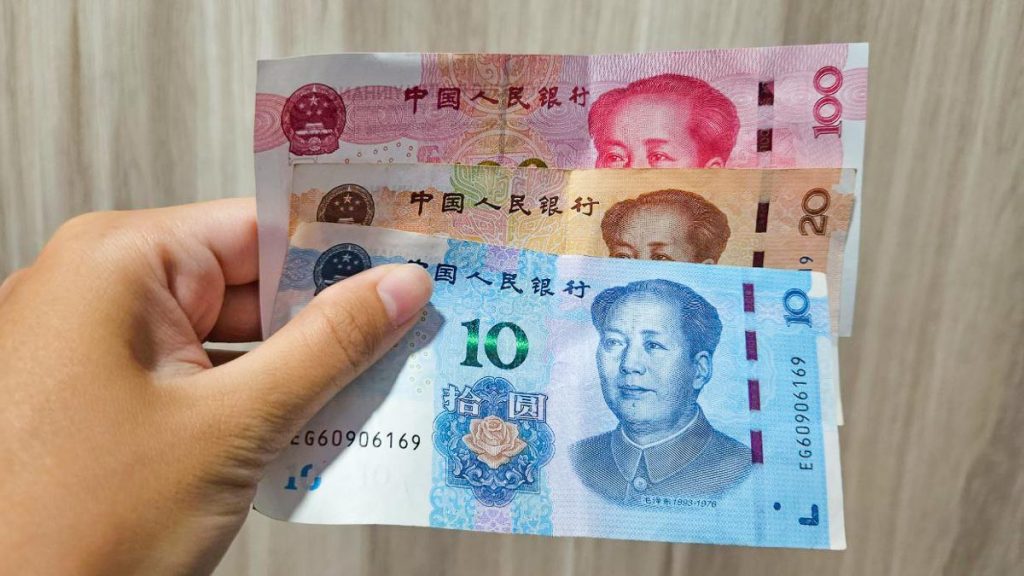 Money changers in Singapore typically only have renminbi in 100RMB notes, and it's very common to find merchants in China who don't have enough change for bigger notes. Try to break the notes into smaller denominations (5RMB, 10RMB, 20RMB) whenever you're paying the bigger merchants in China (e.g. supermarkets).
More tips before travelling to China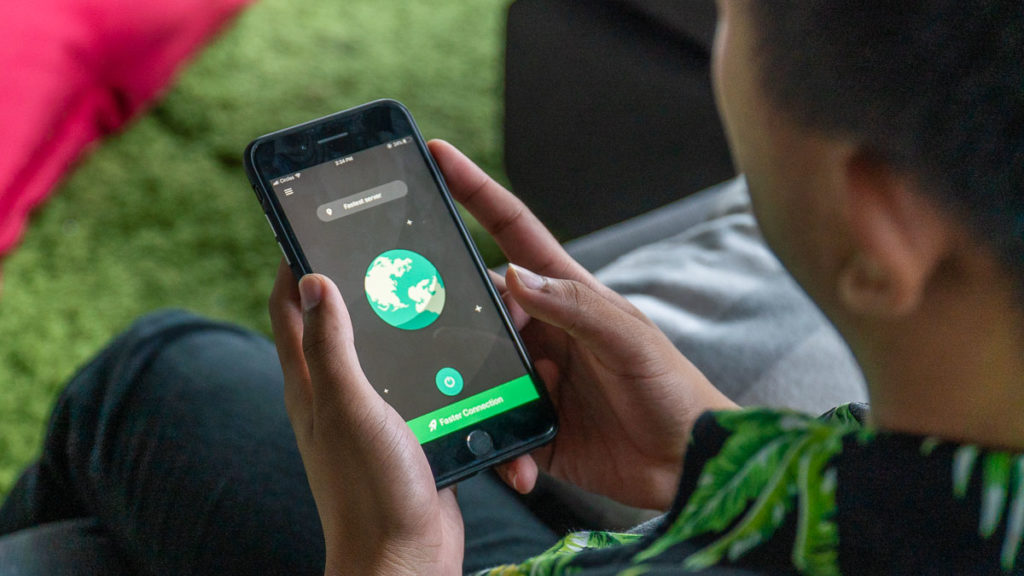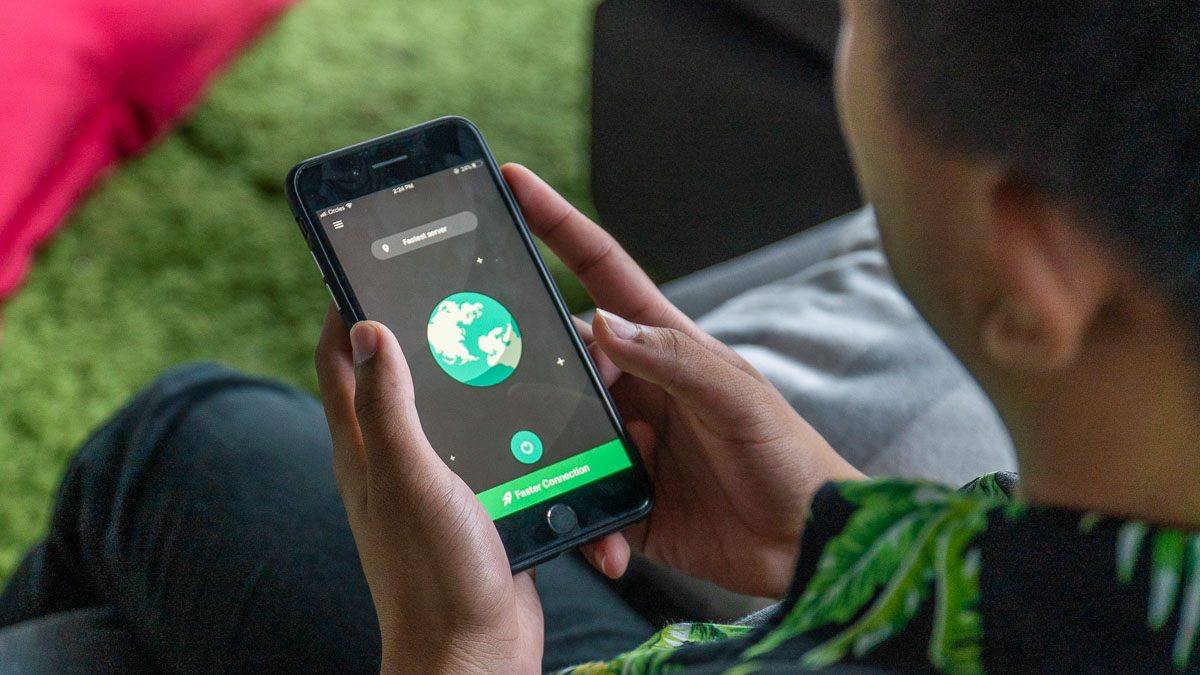 1) Download important apps before you go
You won't want to be stuck in a foreign land without any means of getting around or paying for things. So it's really a no-brainer move to download all the mobile apps you need before you depart. Unless certain apps you want aren't available in your local app store, i.e. Douyin (a.k.a China's version of TikTok).
2) Download a trusty VPN
It's not termed "The Great Firewall of China" for nothing. Most apps you're familiar with using in Singapore are most likely NOT going to work in China. I'm talking about Facebook, Instagram, YouTube, TikTok, Google, and so on. So rather than downloading and familiarising yourself with a dozen or more Chinese apps as alternatives, an easier way around it is by getting a Virtual Private Network (VPN).
Not all VPNs are made the same, some are free to use while there are premium ones on a subscription basis. I've personally tried free-to-use ones but those either expire within 24 hours or are just really unstable. Pay-to-use ones like ExpressVPN and VPN Proxy Master work pretty well.
Alternatively, get a SIM card with both data and VPN before your trip so it's like killing two birds with one stone! Also, ensure that you have a local or roaming number for any verification purposes.
3) Book travel essentials prior
As mentioned earlier, I like to pre-purchase activities or attraction tickets online. This ensures securing a ticket early if you're travelling to attractions during peak periods, and might even save you some dollars with platform discounts or credits earned. Klook currently has hundreds of activities such as day tours and attraction tickets within China, with more coming up as China continues to open up tourism to foreign visitors!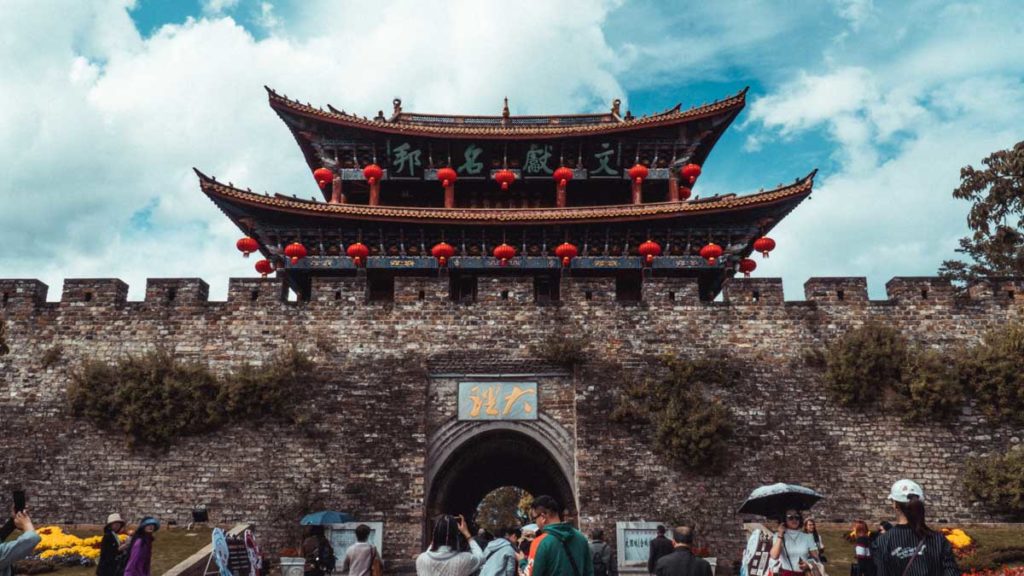 China is definitely leading the way when it comes to mobile payments, and it won't be long before other countries follow suit.
While it's still too early to say for sure that the gap between locals and travellers has been bridged, the enablement of using international credit cards with Chinese mobile payment apps is a huge step towards a more foreigner-friendly China. For now, we look forward to more seamless transactions — and travels — ahead.
Did we miss any other information on WeChat Pay or Alipay? Let us know in the comments below.
---
Like what you see? Follow us on Facebook, Instagram, YouTube and Telegram for more travel updates!