Explore the charming sights and architecture of Scotland, hike down Snowdonia — the highest mountain in Wales, and be a part of London's all-around excitement in this 10-day itinerary for less than S$1,400.
People usually only care about London when it comes to the UK, and there's nothing wrong with that. After all, capital cities are where we feel familiar, and relate the most to. Not to mention there's just so much going on in London; it'll make you forget their skies are a perpetual dull grey.
We even got to see some of the best attractions, including a West End musical, Warner Brothers Studios for Harry Potter and a day trip out to the Stonehenge!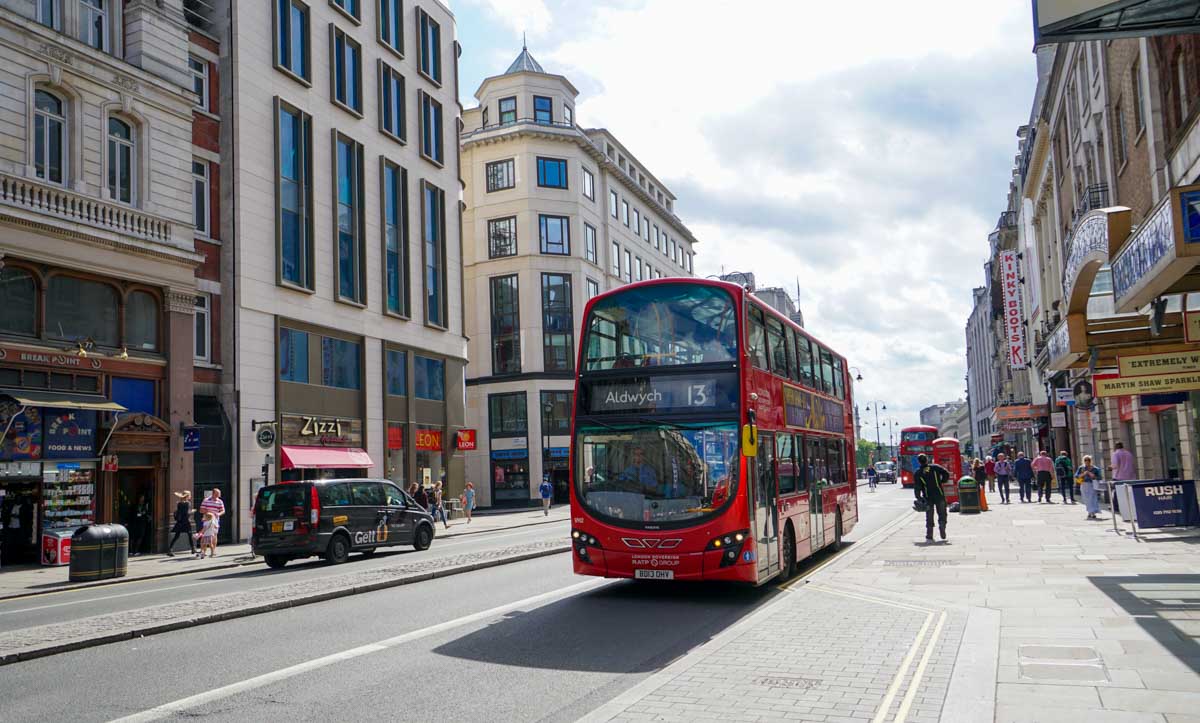 But the UK is definitely much more than that. I mean, it's so huge! I've always wanted to experience the vast nature Scotland and Wales had to offer, but they're too far apart and usually expensive to get there.
That's until we found out about the BritRail Pass — the only transport pass we needed to get around UK without spending a bomb.
Now I can say that no, Scotland and Wales aren't just full of sheep — they also have some of the friendliest people, most gorgeous views, and ever-welcome cold weather! Comparing London to the rest of the UK is really apples and oranges.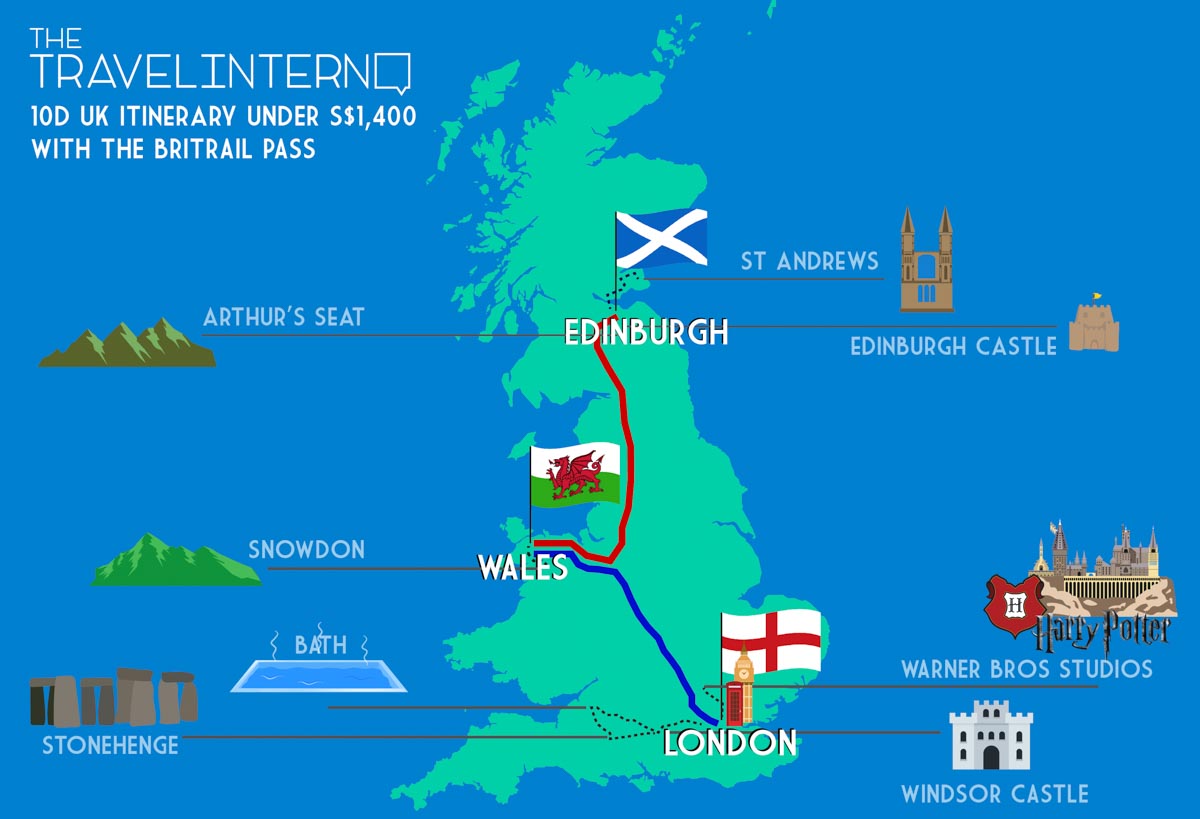 Down to explore the best of the UK? Here's our 10-day Scotland, Wales and London itinerary to experiencing them all, with the help of our BritRail Pass.
Pre-trip Essentials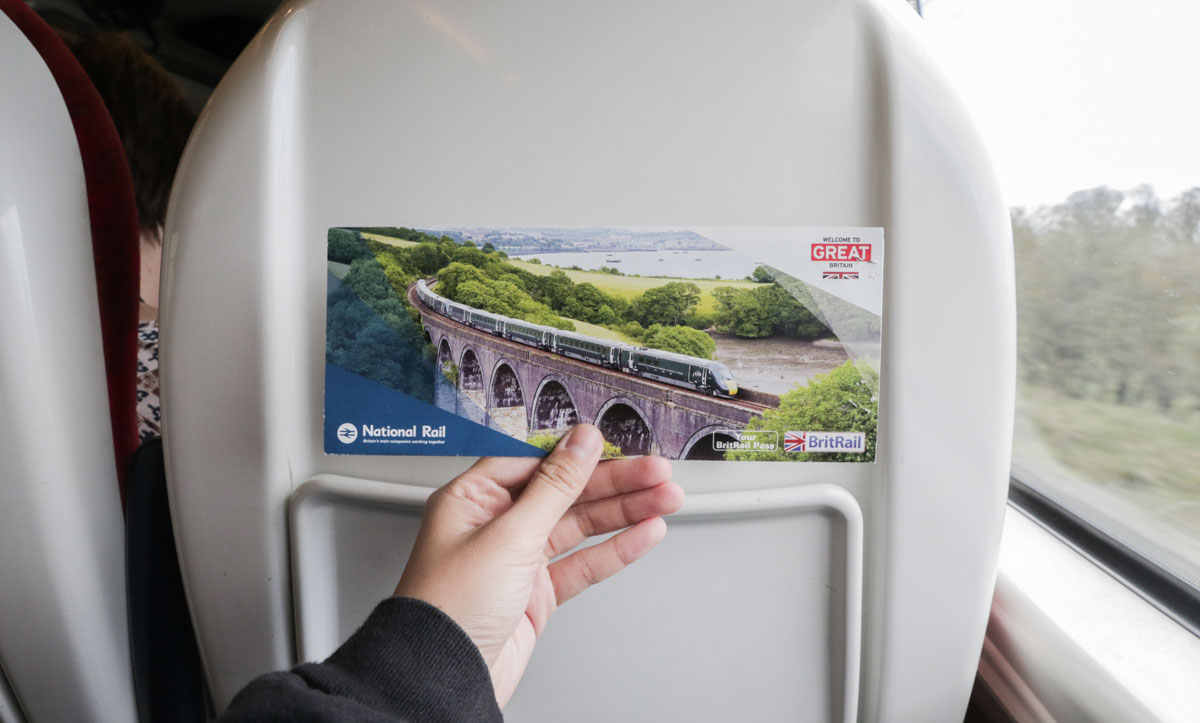 Transport: To travel across the 3 destinations in this itinerary, get the 3-day BritRail Flexipass (Youth Pass, S$187.80) for unlimited rides on the extensive UK train network.
Activities: For London, we purchased a London Pass (S$138.50) that provides free access to many attractions. The pass includes a pre-loaded Oyster card for travelling within London and come with options ranging from 1 to 10 days.
Data Connectivity: We got our Europe SIM Cards from Qoo10 which can be collected from ICC — International Card Centre in Singapore. Plans range from 1 – 6GB starting from S$14.90, much cheaper than buying it in the UK.
Budget Breakdown
Accommodation: S$341.73
Food: S$207.82
Transport: S$303.57 (Excl. round trip flight from Singapore)
Activities: S$505.59
3GB Data SIM Card: S$28.90
Total: S$1,387.60/pax
Click here for full breakdown
Check Flights to Edinburgh
Because flight prices fluctuate all year round, we didn't include them into the budget for this UK itinerary. Get better estimates by checking prices for your date of travel:
If you can't see the widget above, click here to check flights from Singapore to Edinburgh!
Day 1: Edinburgh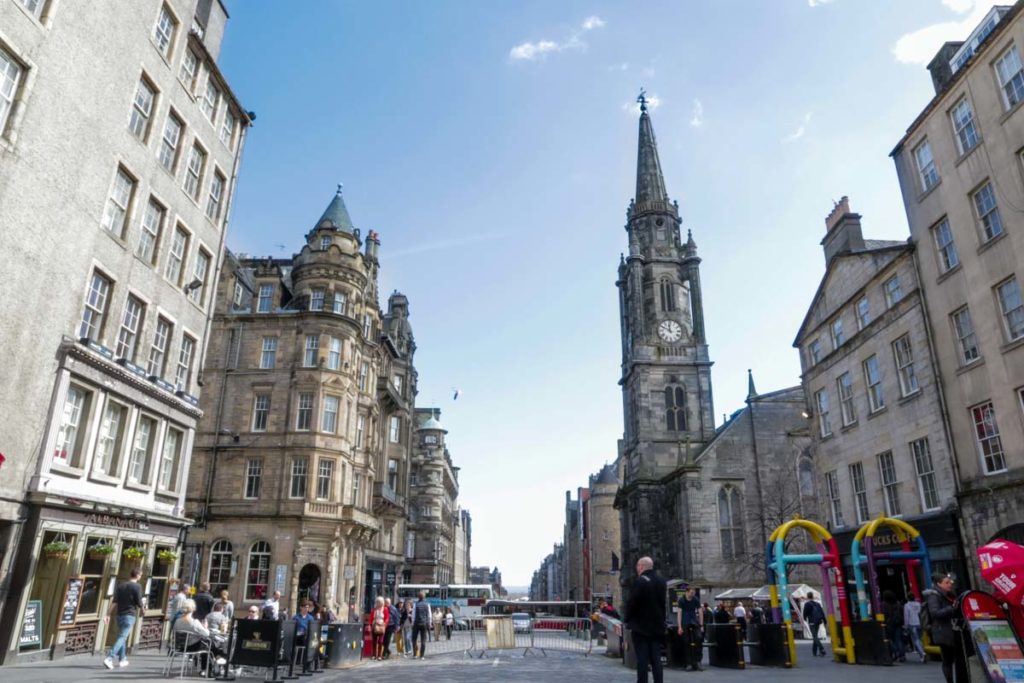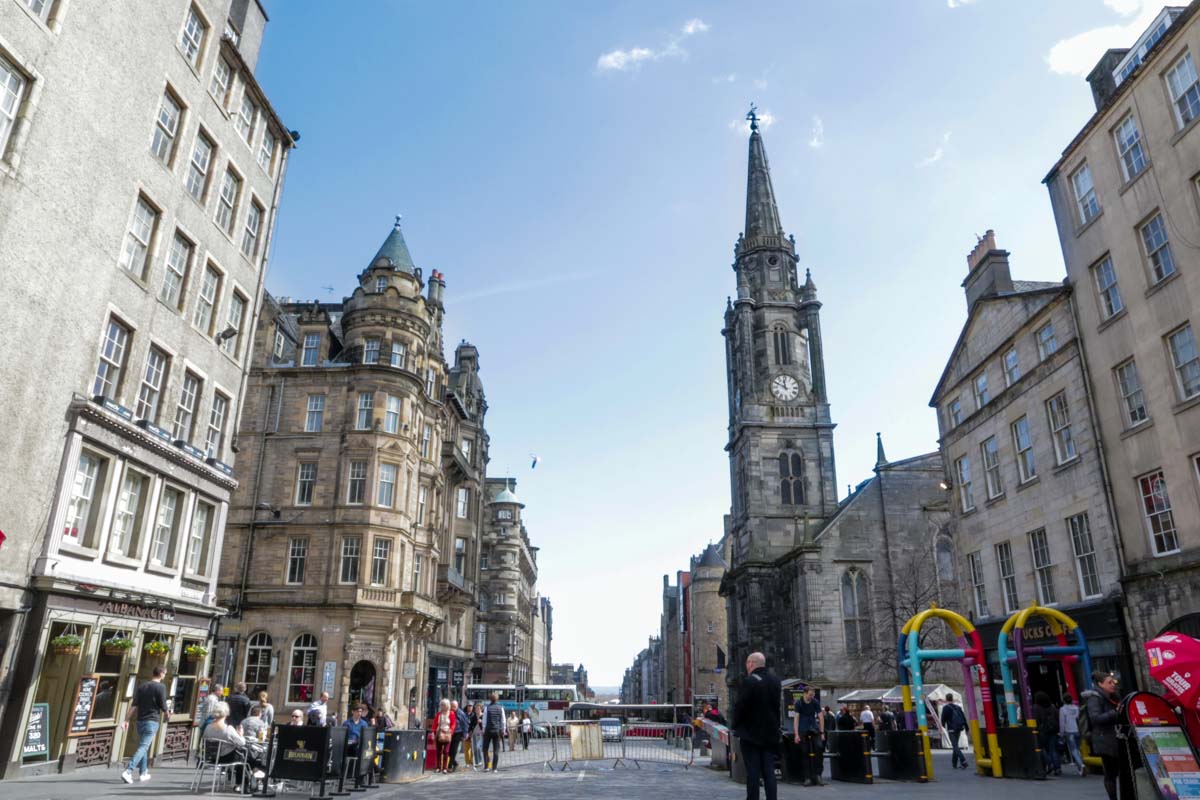 Getting from Edinburgh Airport to Edinburgh Waverley: Take the Airlink 100 bus from Bus Stop D outside of International Arrivals (£4.50, ~S$8.10). Tickets can be bought from the kiosk beside the stop.
Accommodation in Edinburgh: 2 nights at Kick Ass Greyfriars — ~S$42.54/pax in a 4-bed mixed dorm.
Brunch at Papii Cafe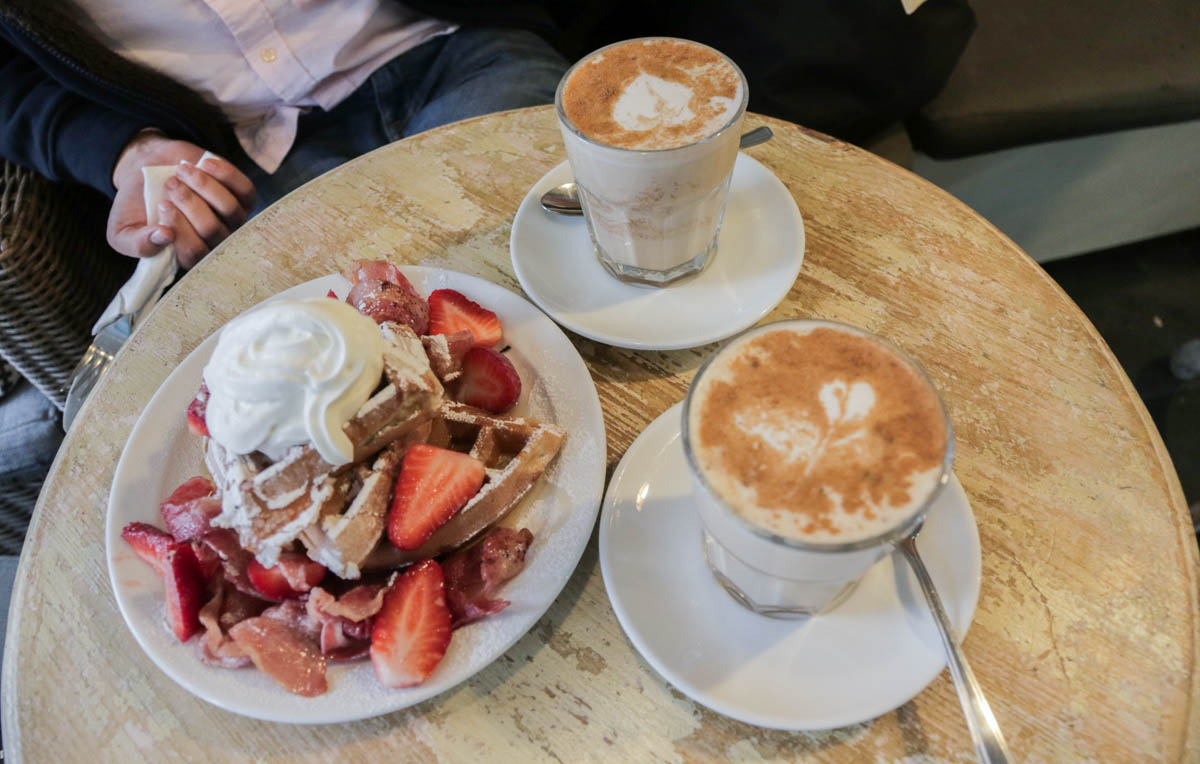 A popular spot for breakfast and brunch, we loved the buttermilk vanilla Waffles at Papii Cafe. Our buttermilk vanilla waffles came with bacon, maple syrup, strawberries and cream (£6.75, ~S$12.20) with a portion fit for 2. Bacon and strawberries may seem odd together, but the sweet and savoury combo proved our doubts insignificant.'
Try to visit Papii Cafe at slightly off-peak timings to get seats!
Cost: £5.68 (~S$10.25)
Opening Hours: 8:30AM – 4PM (Opens 9AM on weekends, closes 5PM on Saturdays)
Address: 101 Hanover St, Edinburgh EH2 1DJ, UK
Arthur's Seat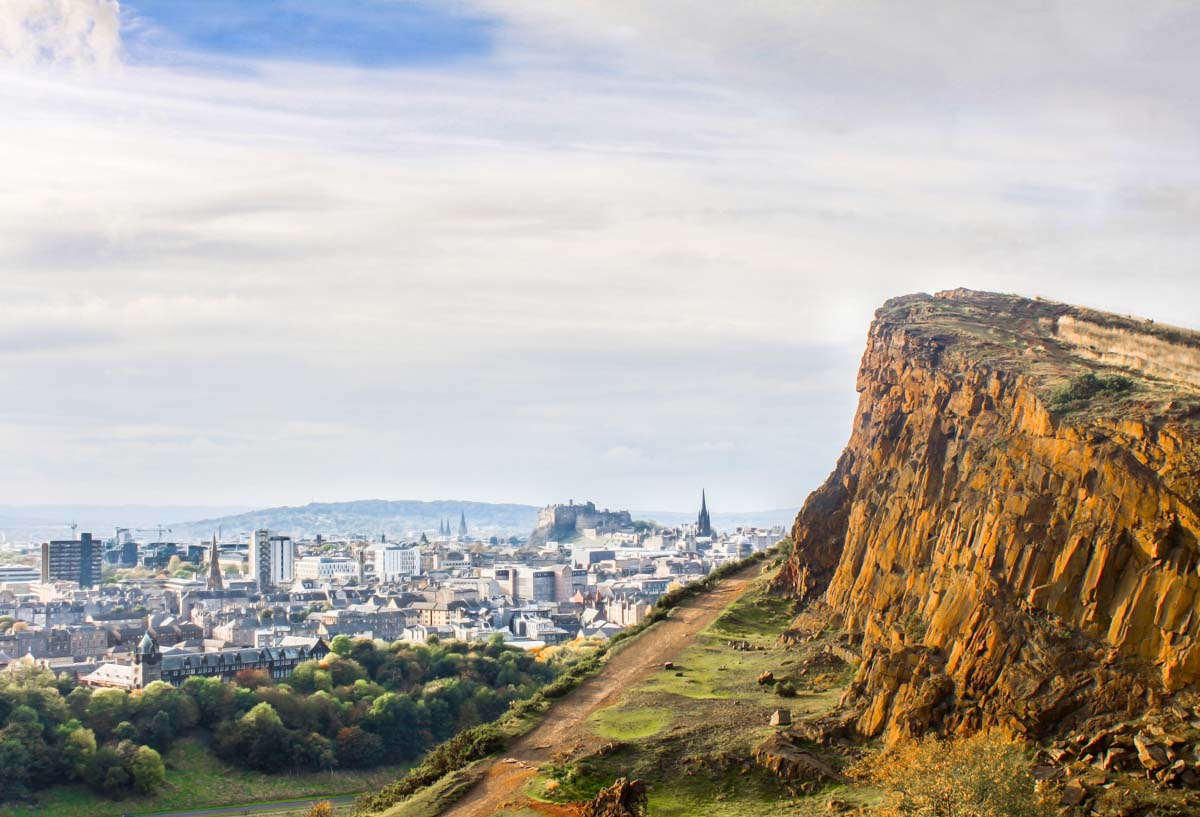 Arthur's Seat is unfortunately not a chair, but an ancient volcano in Holyrood Park and also the highest peak in Edinburgh. The hike up might be daunting, but it's not difficult with gentle slopes and steps. Not to mention totally worth for the sweeping views of Edinburgh city!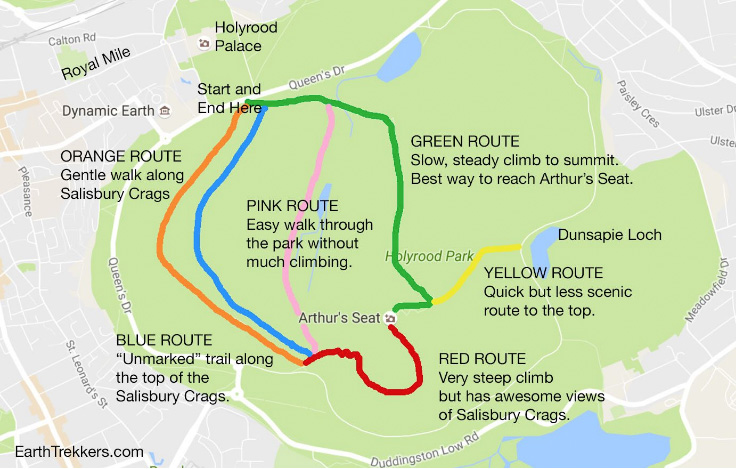 The green trail is the easiest (pictured above), and leads to the summit after about 45 minutes of walking. Do be warned it can get extremely windy (and cold) at the top, the kind that could really knock you back if you're not stable!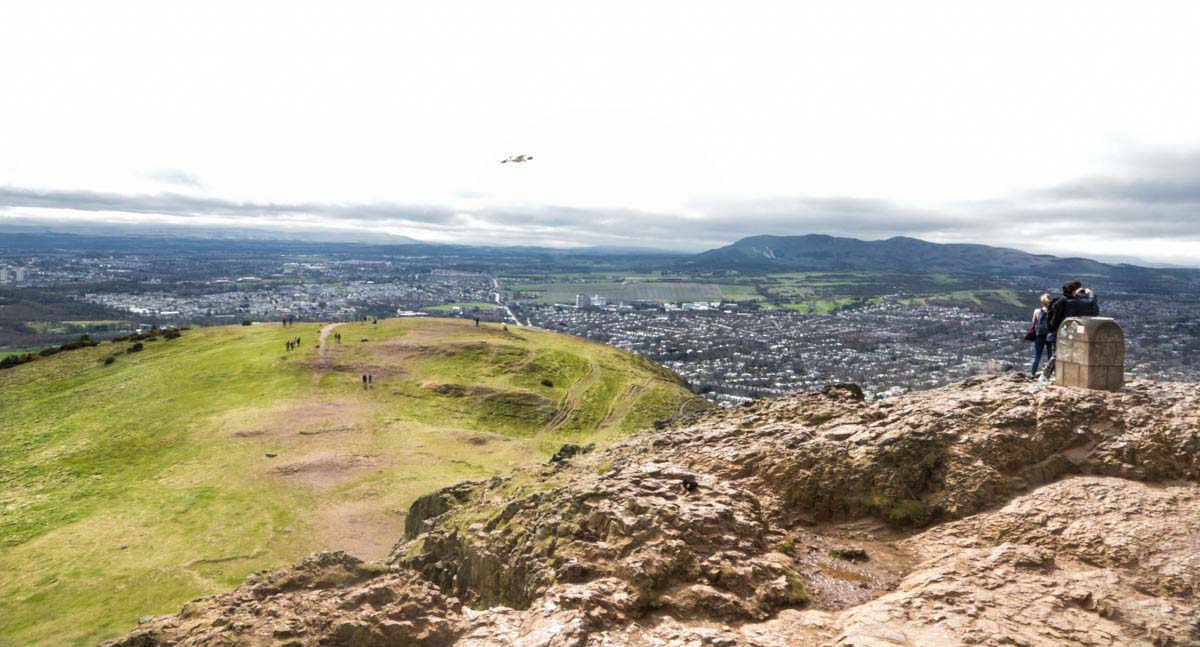 If you're up for it, the other routes lead to different view points and range from about 1 – 1.5 hours to complete.
How to get there: Walk 1.9km from Papii Cafe
Early Dinner at Oink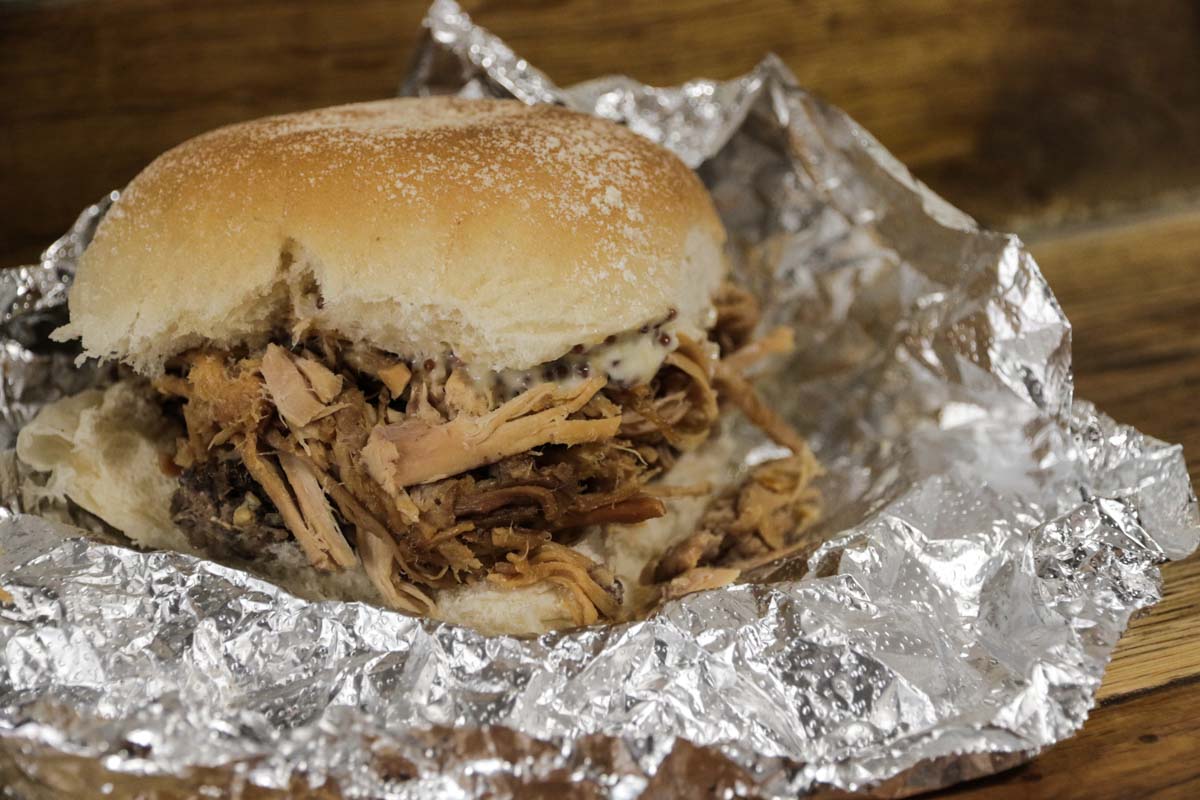 One of the best meals we had in the UK was this pulled-pork sandwich using a Scottish hog roast. We were rather hungry after the hike so we got the medium ("Oink"-sized) sandwich for £4.20 (~S$7.60).
We got one stuffed with traditional haggis (it tastes better than it looks) and homemade mustard mayo for an added kick. But what stood out for us was really the crackling bits of skin!
Cost: £4.20 (~S$7.60)
Opening Hours: 11AM – 5PM
Address: 34 Victoria Street, Grassmarket, EH1 2JW, Edinburgh (and 2 other outlets)
Calton Hill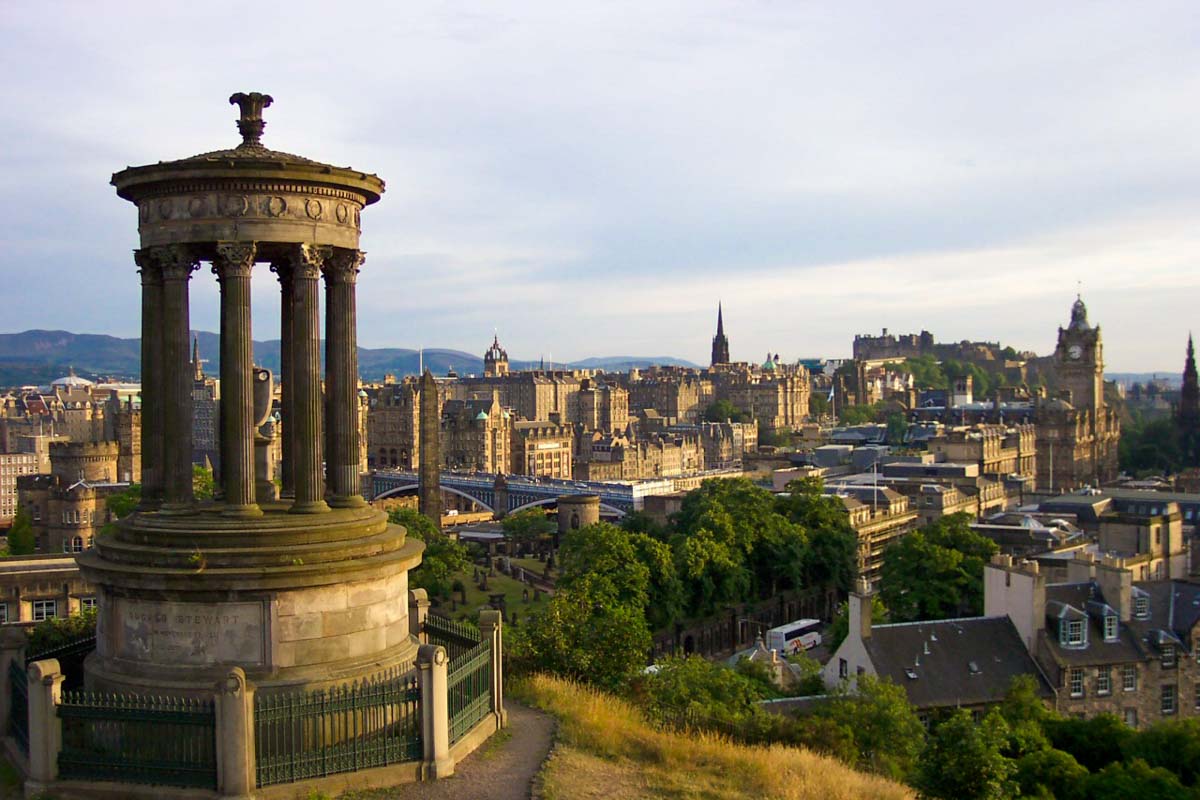 A much more relaxing walk up (than Arthur's Seat), you'll be greeted with landmarks like the Dugald Stewart Monument above, at Calton Hill.
A popular spot for people to climb up and chill on, the Greek-inspired acropolis above was left incomplete after a lack of funding.
With a closer view of the city, we stuck around to catch the sunset and watch all the street lamps and buildings gradually light up the town.
How to get there: Walk 1.4km from Oink
Day 2: Day Trip to St Andrews
Travel From Edinburgh to St Andrews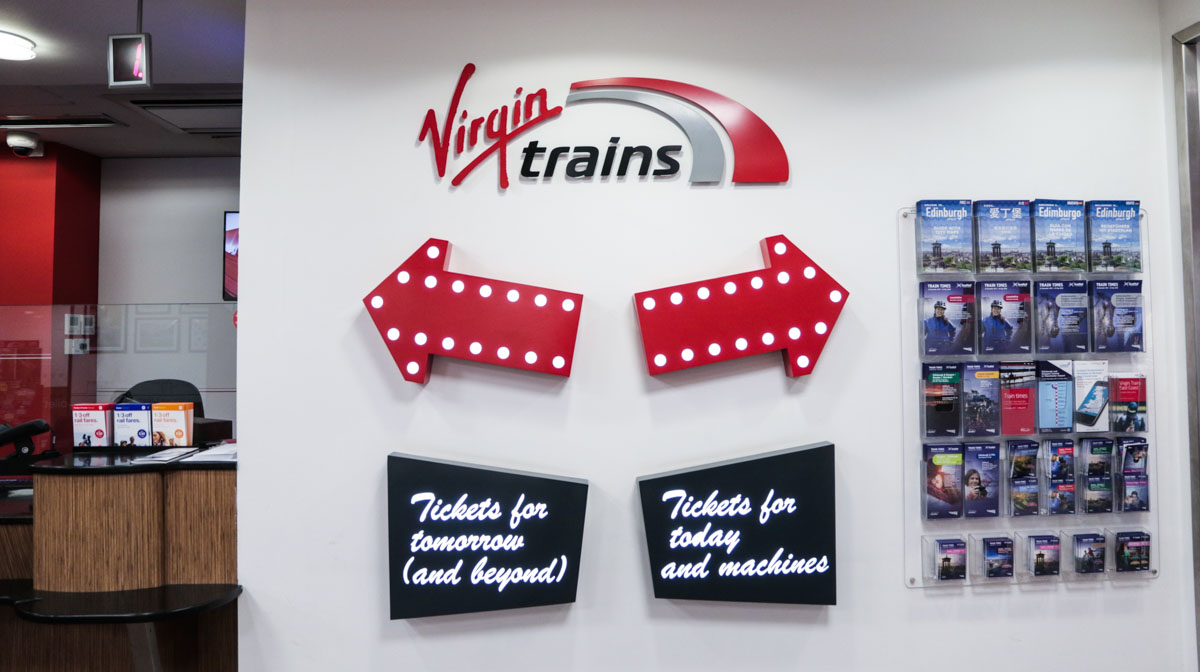 Before taking the ScotRail train to St Andrews, you must first validate the BritRail Pass at the Virgin Trains ticket office, and then reserve your seats for the trips you'll make throughout your entire trip.
That way, there'll be no additional reservation costs compared to doing it online, and doing it early gives you better chances at securing seats (try to arrive at least 2 hours before). But even if you don't, there will be unreserved carriages/seats available for all.
We advise taking the 8:56AM train so you'll reach Leuchars Rail Station by 10:30AM. Then, take Stagecoach East Scotland bus 99D at the station entrance's bus stop to St Andrews Bus Station (£3.20, ~S$5.80).
St Andrews Castle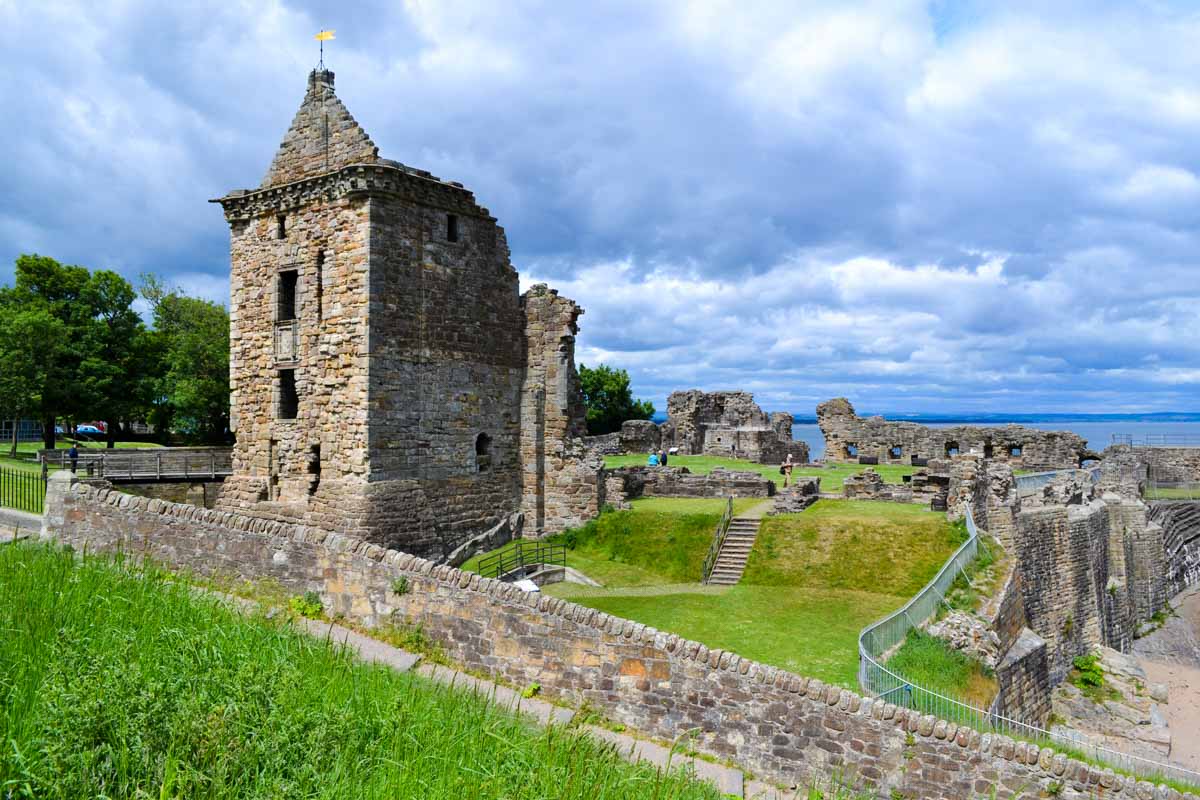 Picture what medieval Scotland looked like in the ruins of St Andrews Castle, juxtaposed against the sea. Built in the 13th century housing bishops and archbishops, there are even underground mines and one of the UK's most infamous castle prisons!
Entrance Fee: £6 (~S$10.90), £9 (~S$16.30) with St Andrews Cathedral
Opening Hours: 9.30AM – 5.30PM, 10AM – 4PM from 1 Oct – 31 Mar (Last entry 30 minutes before closing)
How to get there: Walk 1km from St Andrews Bus Station
St Andrews Cathedral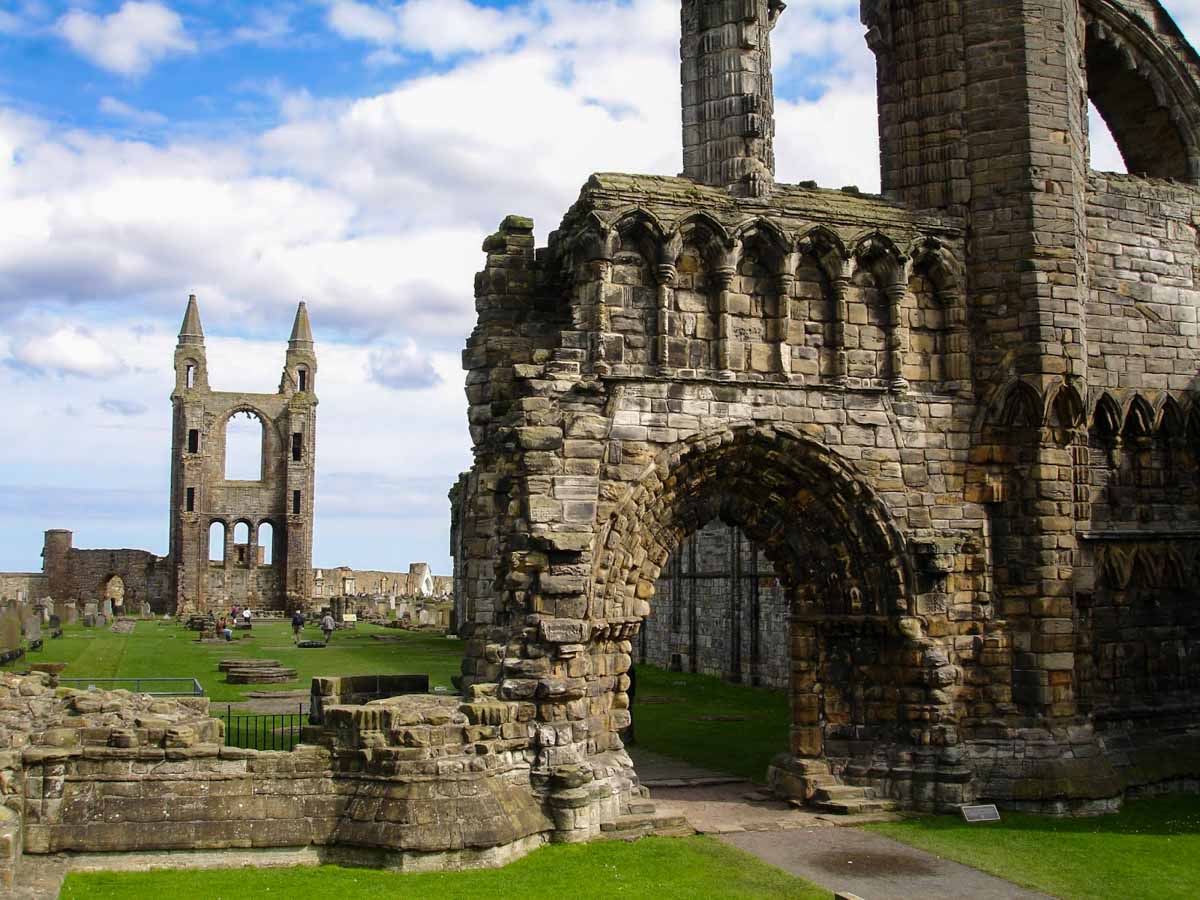 Check out the on-site museum's collection of medieval artefacts at St Andrews Cathedral, that was once Scotland's largest church. You can also climb up the 33-metre high St Rule's Tower for a sweeping view of the town, with the cathedral's remains in the foreground.
Entrance Fee: £5 (~S$9.10), £9 (~S$16.30) with St Andrews Castle
Opening Hours: 9.30AM – 5.30PM, 10AM – 4PM from 1 Oct – 31 Mar (Last entry 30 minutes before closing)
How to get there: Walk 350m from St Andrews Castle
St Andrews Museum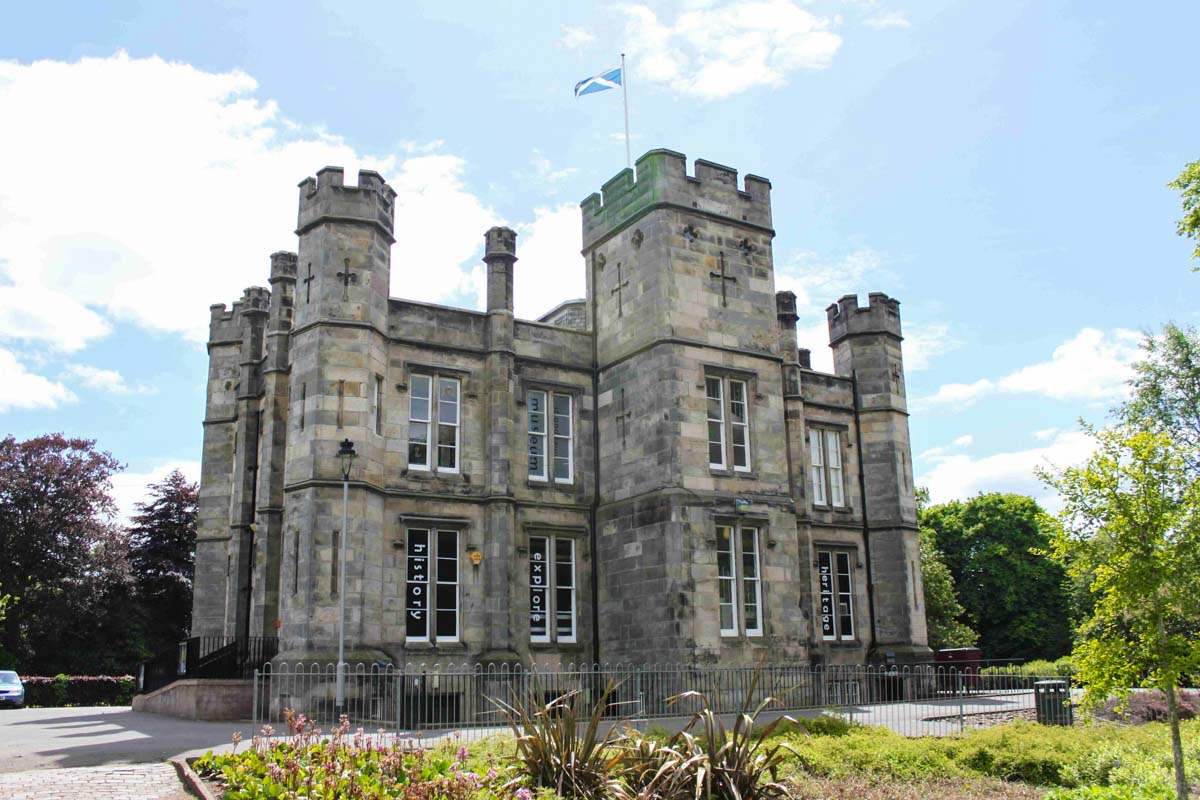 Learn all about St Andrews' historical origins in a Victorian-style mansion, and find out how the city came to be known for its university, and golf. St Andrews Museum also has an in-house cafe serving teas and cakes.
Entrance Fee: Free
Opening Hours: 10:30AM – 4PM (Mon – Sat), open Wed – Sat from Oct – Mar
Address: Kinburn Park, Doubledykes Road, St. Andrews, KY16 9DP
How to get there: 1.2km from St Andrews Cathedral
Day 3: Edinburgh – Wales
Edinburgh Castle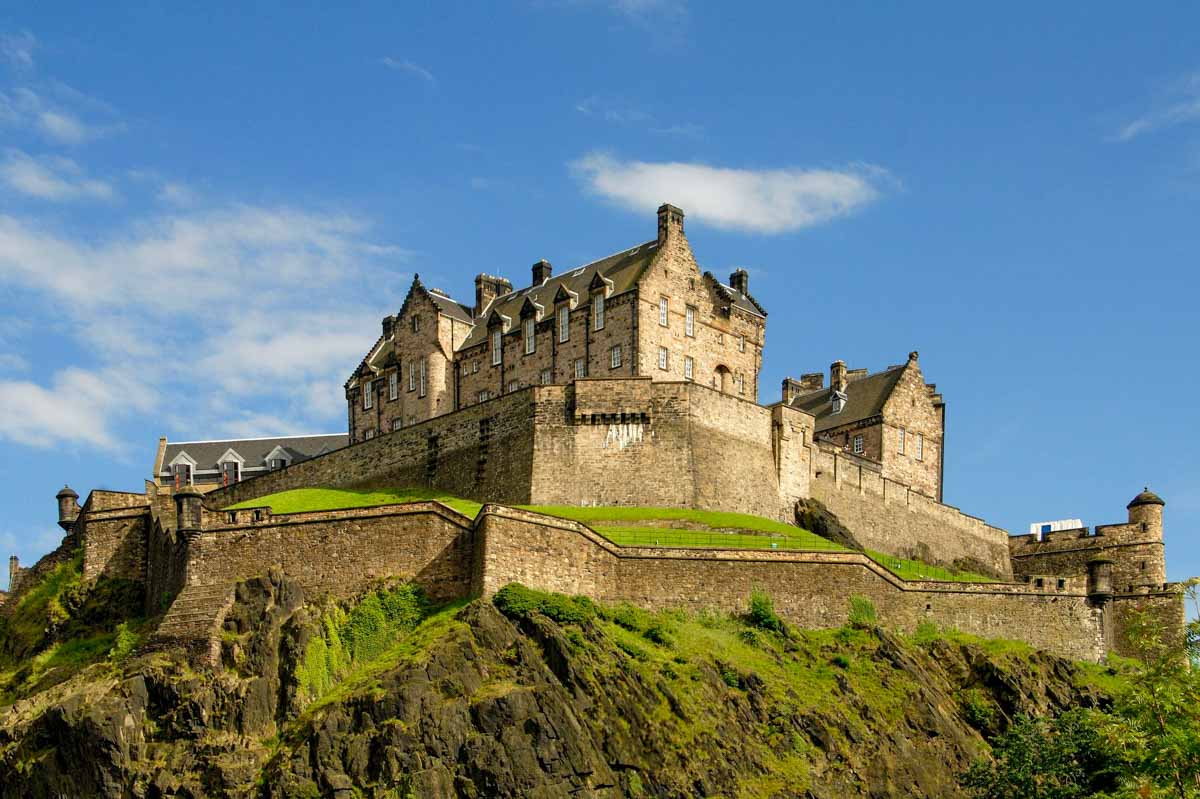 Probably the most iconic landmark of Edinburgh perched atop an extinct volcano, it'd be shame not to pay the historical Edinburgh Castle a visit.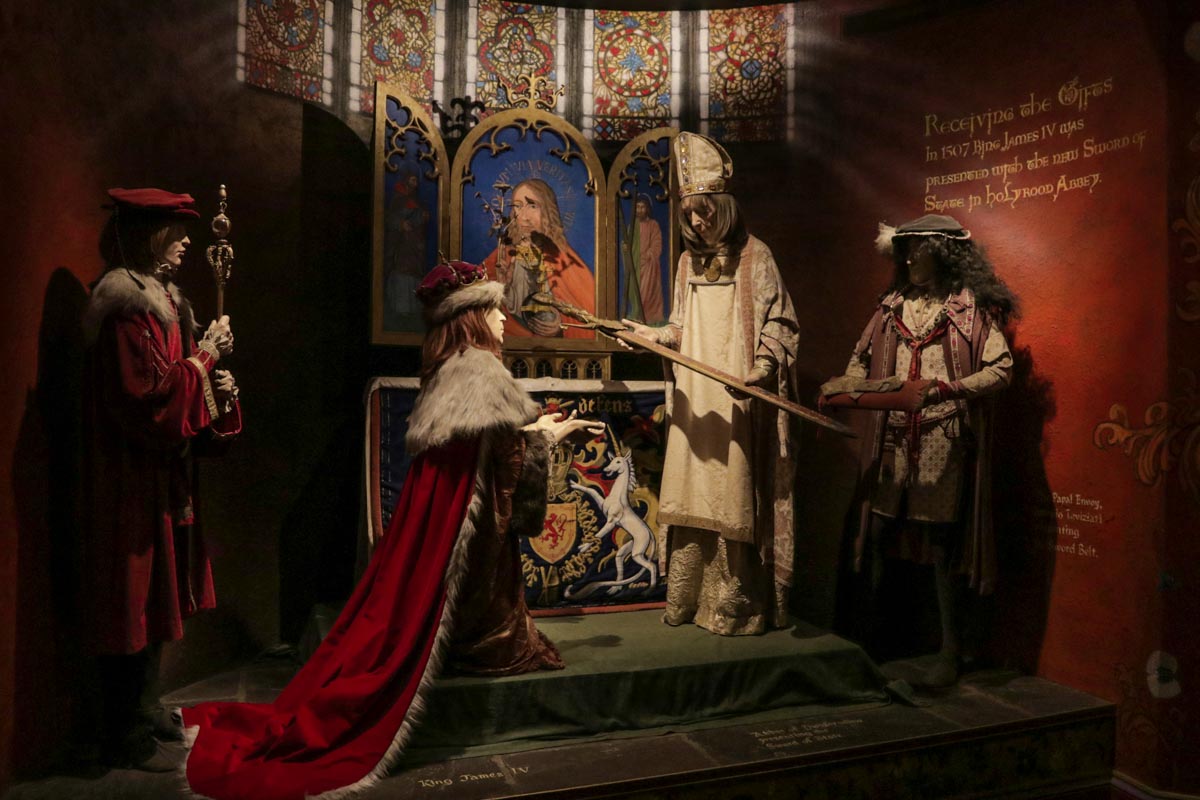 Learn about the heritage of the Scottish royals, explore the underground prisons and marvel at the architecture of what was once a royal residence, and military base. You can even catch a glimpse of the Honours of Scotland so treasured, you can't even take photos.
To beat the crowd, reserve the first time-slot at 9:30AM by purchasing your tickets online. There are also itineraries to help you plan and make the most of your time there.
Entrance Fee: £17 (~S$30.70)
Opening Hours: 9.30AM – 6PM (Last entry 5PM)
How to get there: 600m walk from Edinburgh Waverley Station
Travel From Edinburgh Waverley to Bangor (Wales)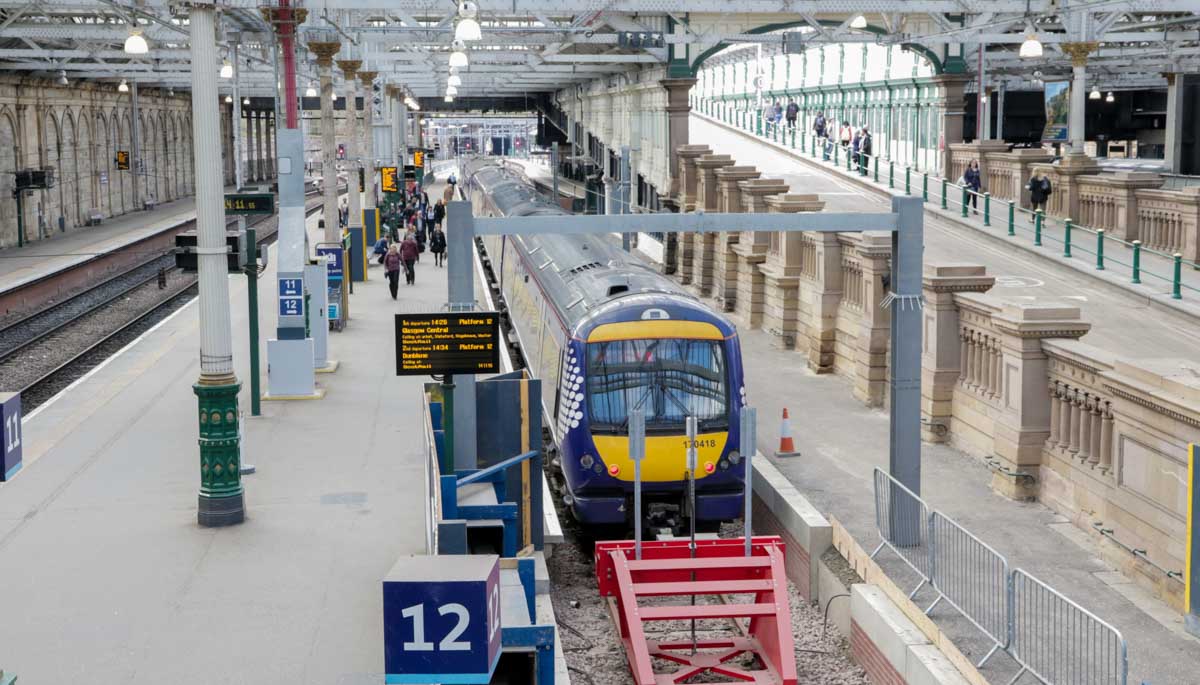 Moving on to Wales, take the Virgin train terminating at London Euston, and alight at Warrington Bank Quay. Then, transfer to the Arriva train towards Holyhead, and alight at Bangor.
It is normal for the platform of your train to be confirmed literally 5 minutes before its scheduled departure, or face train delays/cancellations. Be sure to always stay updated!
Our train at Warrington Bank Quay actually got cancelled after a 30-minute delay, forcing us to find alternative means from the staff at the ticket counter. It sounds scary, but these are scenarios you should prepare for! Thankfully, the staff was helpful and advised us on another route in a jiffy.
Accommodation in Wales: 2 nights at Totters Independent Hostel — ~S$34/pax in a 6-bed mixed dorm
Caernarfon Castle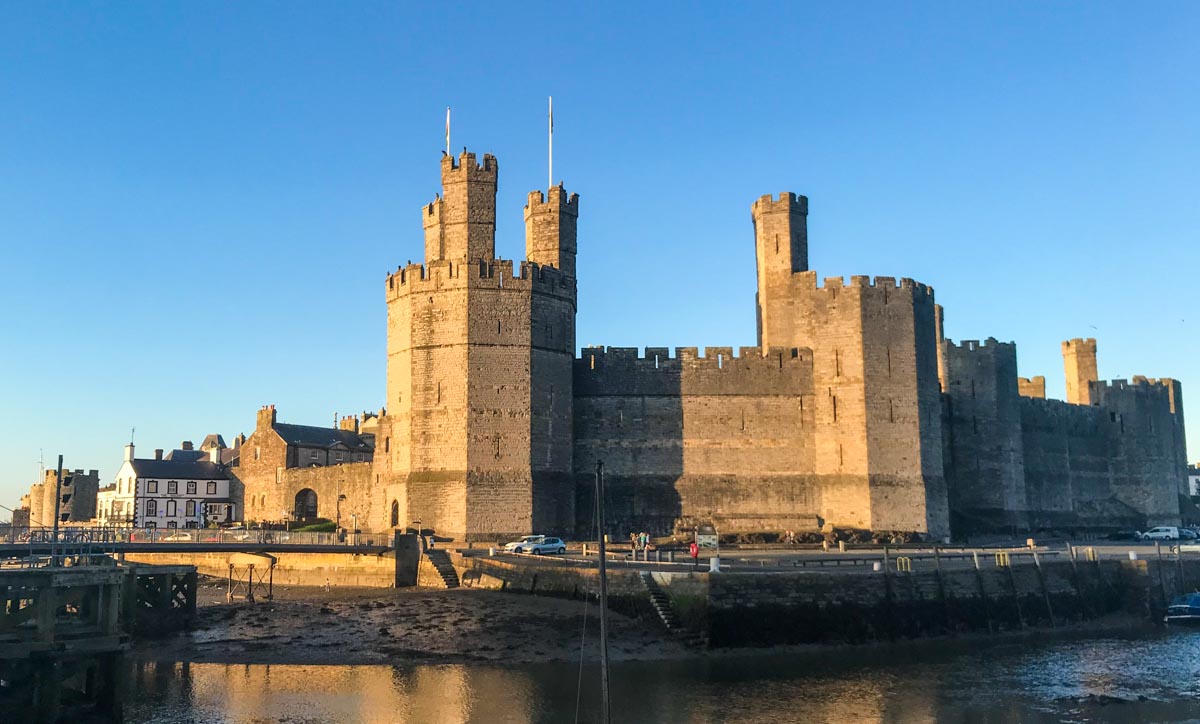 This UNESCO World Heritage site is a ginormous castle built by King Edward I as a symbol of power, but has been repurposed today into a tourist attraction with museums and exhibitions.
Strategically built along the shoreline, you can cross the bridge across the waters for a view of the majestic castle from afar, and even have a drink or two at the bar located right beside its entrance.

How to get there: 350m walk from Totters Independent Hostel
Day 4: Wales
Hike down from Clogwyn (Snowdon Mountain) to Llanberis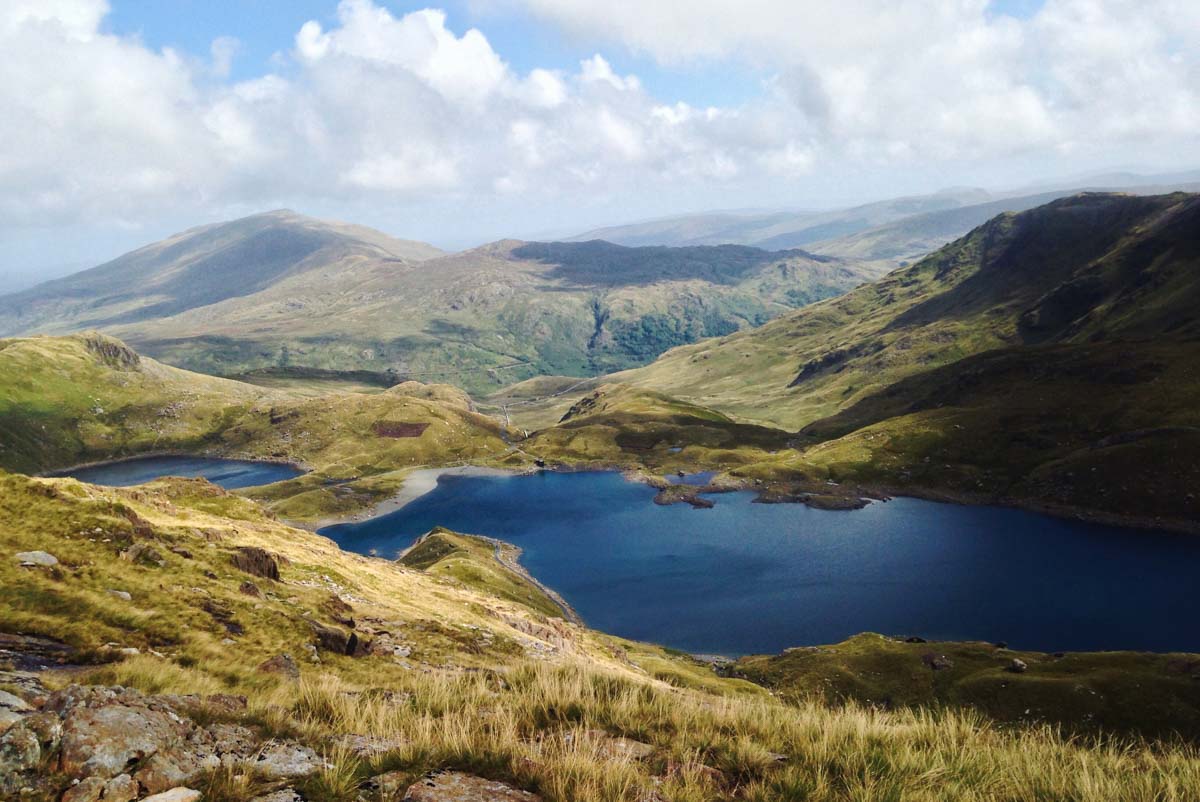 There are two parts to Snowdon Mountain, the highest point in Wales — Clogwyn (3/4 to the summit), and the actual summit, both of which can be reached with the Snowdon Mountain Railway using traditional diesel trains.
They operate only from mid-March to October, and don't go to the summit in March and April.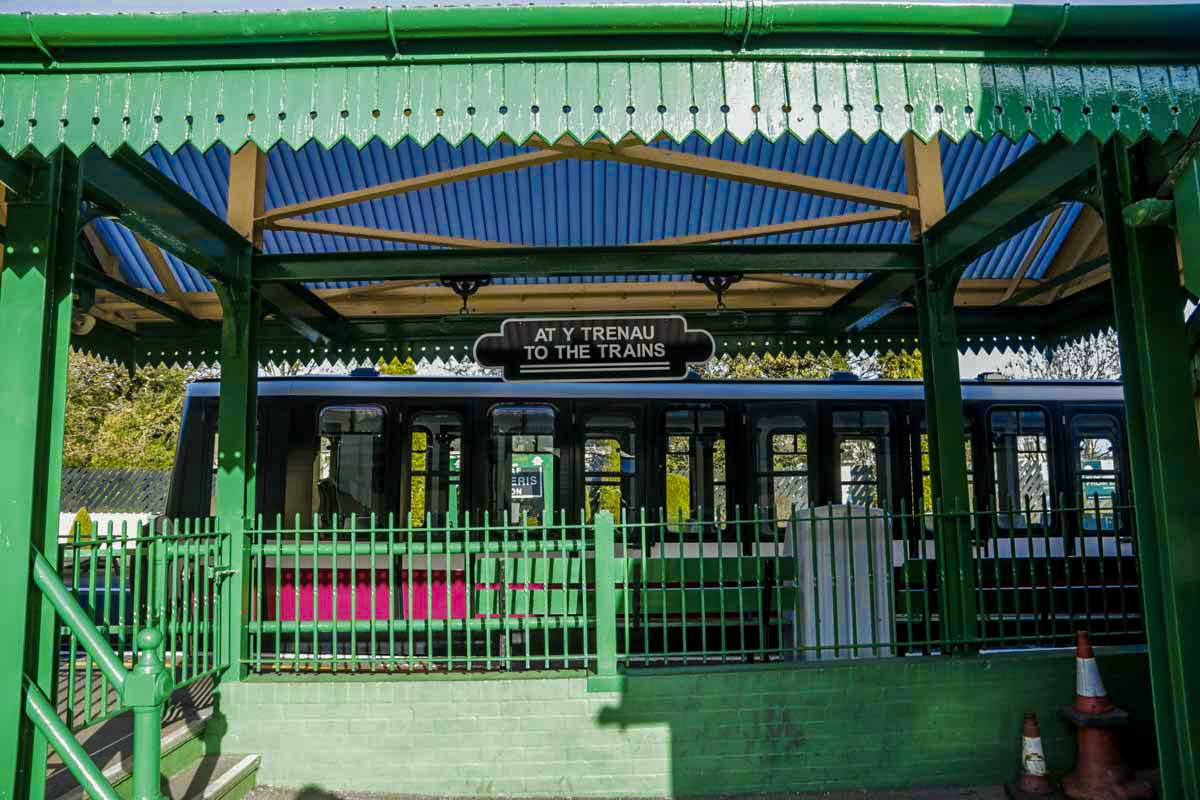 The journey between Llanberis (the base) and Clogwin takes 45 minutes, peppered with breathtaking views of waterfalls, vast lakes and sunbathing sheep. The cooling weather was a big plus! The journey to the summit takes 1 hour.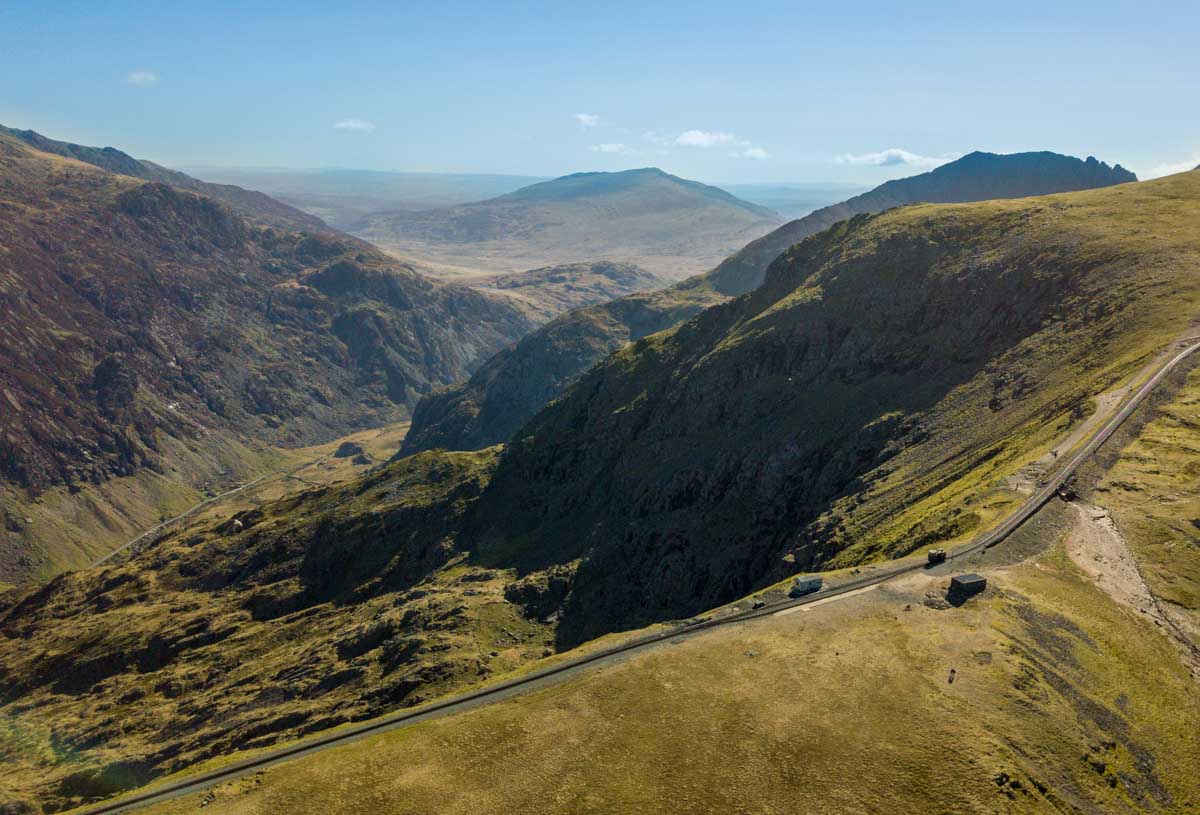 Stopovers last 30 minutes for you to enjoy the panoramic views overlooking North Wales and Snowdon Mountain. If you plan to hike down instead, just inform the train conductor — make sure you're really prepared for the descent with proper hiking gear and water, as there's no turning back!
While there are no facilities at the Clogwyn stop, the summit has a visitor centre with a gift shop and cafe selling drinks and snacks.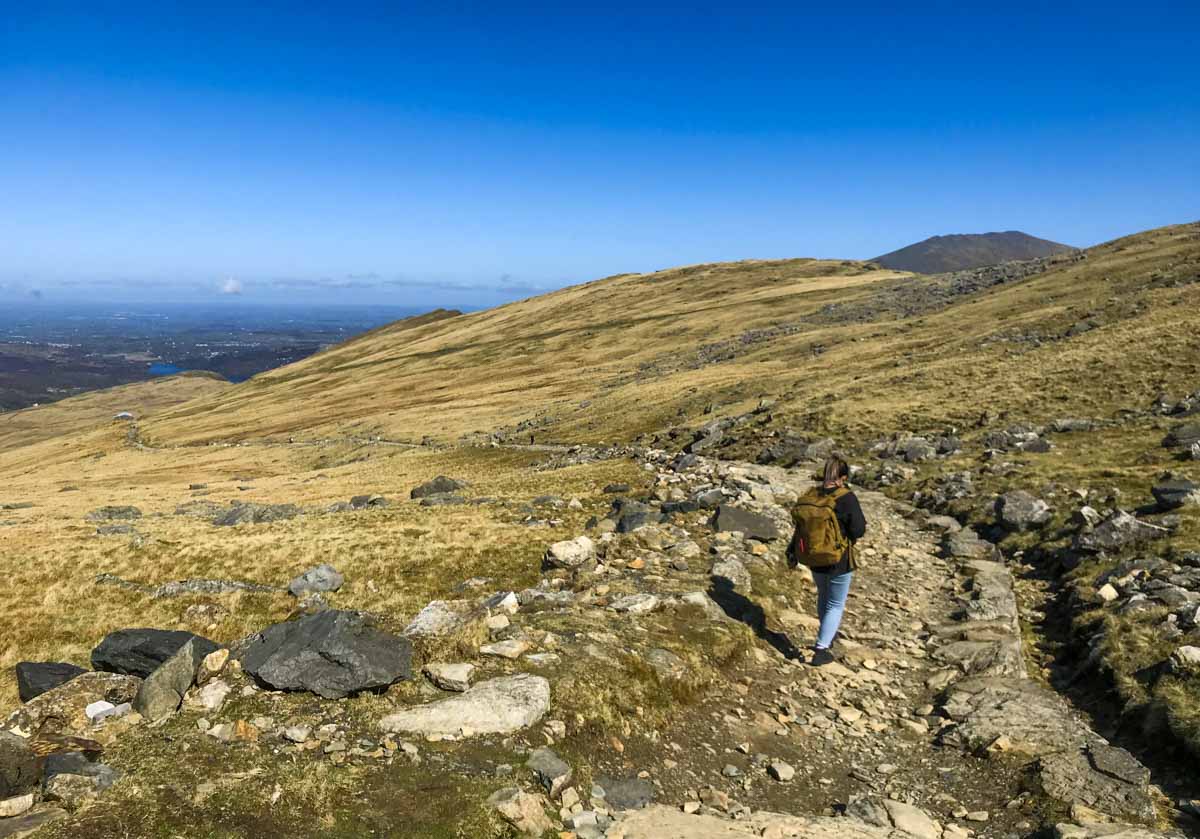 We hiked down from Clogwyn station for 2.5 hours before reaching back down. It's a rather relaxing walk with greenery all around at 360 degrees, but the terrain was rocky and steep at parts.
You'll also see daring tourists (some with their pet dogs) hiking upwards from the base, many of them red from the blazing sun as there are no shelters throughout this route. Respect!
Departures run based on passenger demand, so book your tickets online to avoid a wasted trip.
Cost: £16 (~S$28.90) (Llanberis – Clogwyn Return Fare Early Bird)
Opening Hours: 8:30AM (First train at 9AM). Closing varies (Call at +44(0)1286 870223 to confirm).
How to get there: From Turf Square Bus Station, take Bus S2 for 30 minutes and alight at the Snowdon Railway Station. Purchase your bus ticket directly from the driver for £1.80 (~S$3.25).
Lunch at Platform Grill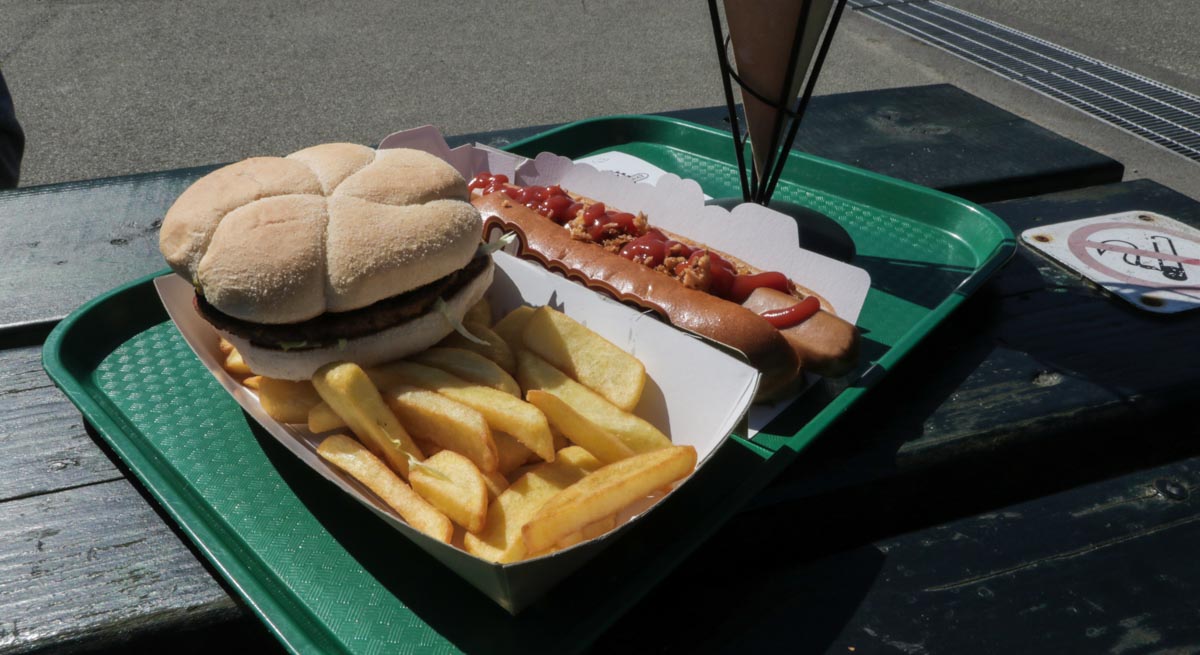 Grab lunch at Platform Grill right by the Snowdon Mountain Railway. We ordered the Quarter Pounder and Jumbo Hotdog, which you can choose with or without chips (£4.20 / ~S$7.60, £6.20 / ~S$11.25 with chips). We feel that one serving of chips is enough to share between 2 people though!
Cost: £5.20/pax (~S$9.45)
Opening Hours: From 8.30AM
Address: Llanberis, Gwynedd, LL55 4 TT
Dolbadarn Castle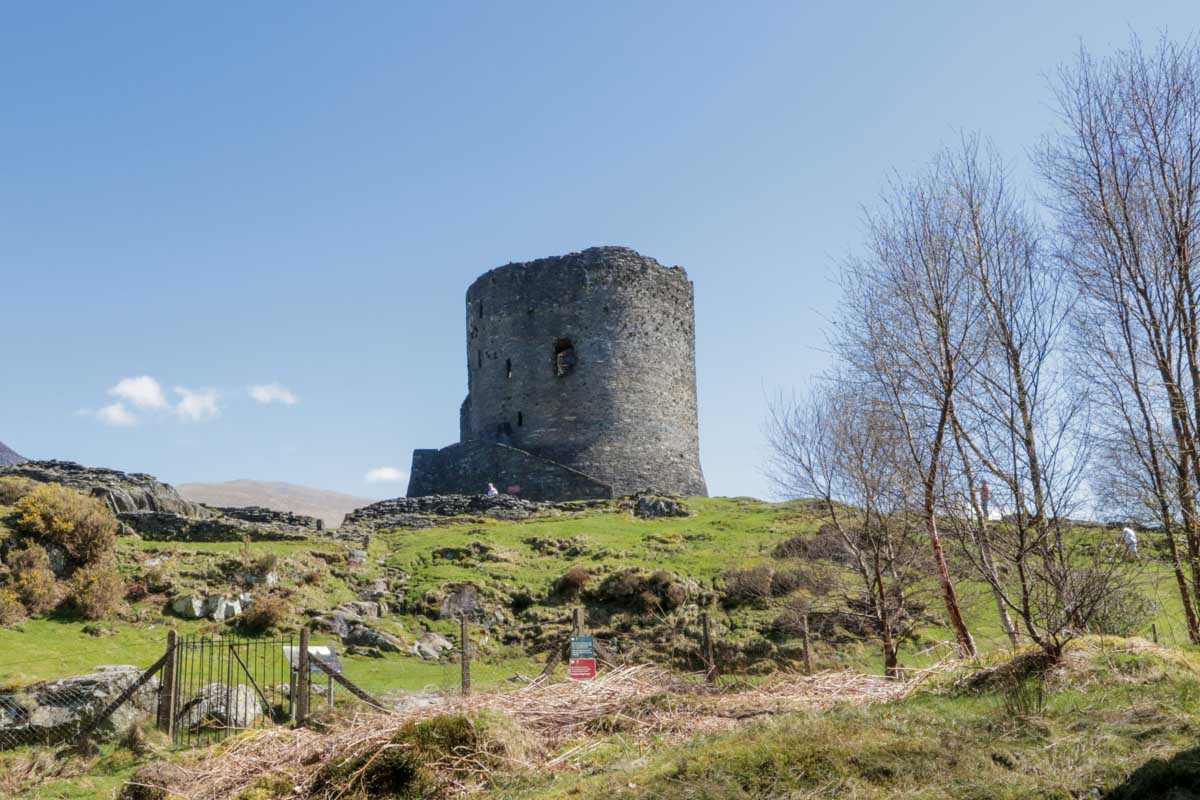 Tucked away in a small woodland out of sight from the main road, you wouldn't notice this 13th century castle that was used for defence by Llywelyn the Great, and then by his grandson to imprison his elder brother whom he deemed a threat.
Inside the castle, you can go around a steep and narrow stairway up the 12m-high castle where you'll reach a lookout point.
Entrance Fee: Free
Opening Hours: 10AM – 4PM
Address: A4086, Caernarfon LL55 4UB, UK
How to get there: Walk 550m from Snowdon Mountain Railway
Dinner at Ainsworth's Traditional Fish & Chips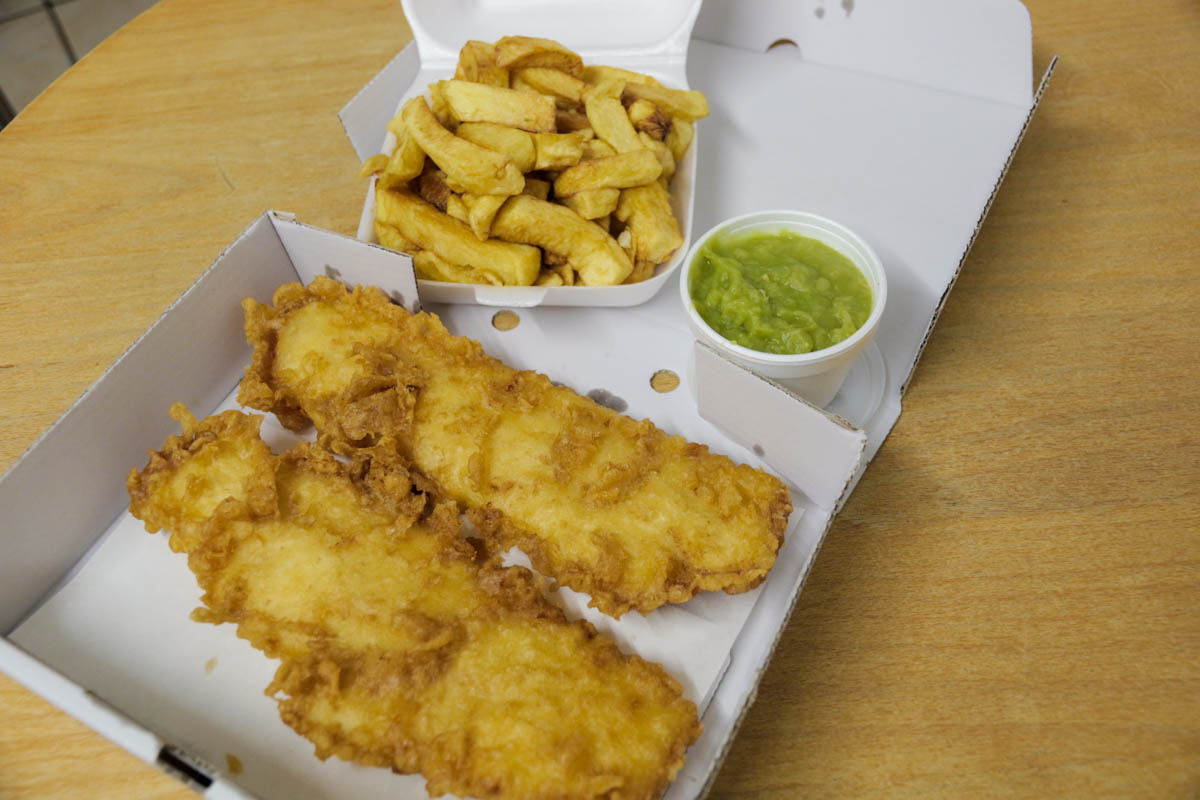 The cod (£4, ~S$7.25) tasted fresh, was deep fried to perfection, and especially filling when paired with a small serving of chips (£1.25, ~S$2.25) enough for both of us. The thick cut chips are the soggy sort, if you're a fan!
Ainsworth's Traditional Fish & Chips is also known for their mushy peas dip, which costs an additional £0.95 (~S$1.70) for a small cup.
Cost: £5.10/pax (~S$9.20)
Opening Hours: 11:45AM – 9PM (Closes 10PM on Fridays and weekends)
Address: 41 Bridge Street | Turf Square, Caernarfon LL55 1AF, Wales
Day 5: Wales – London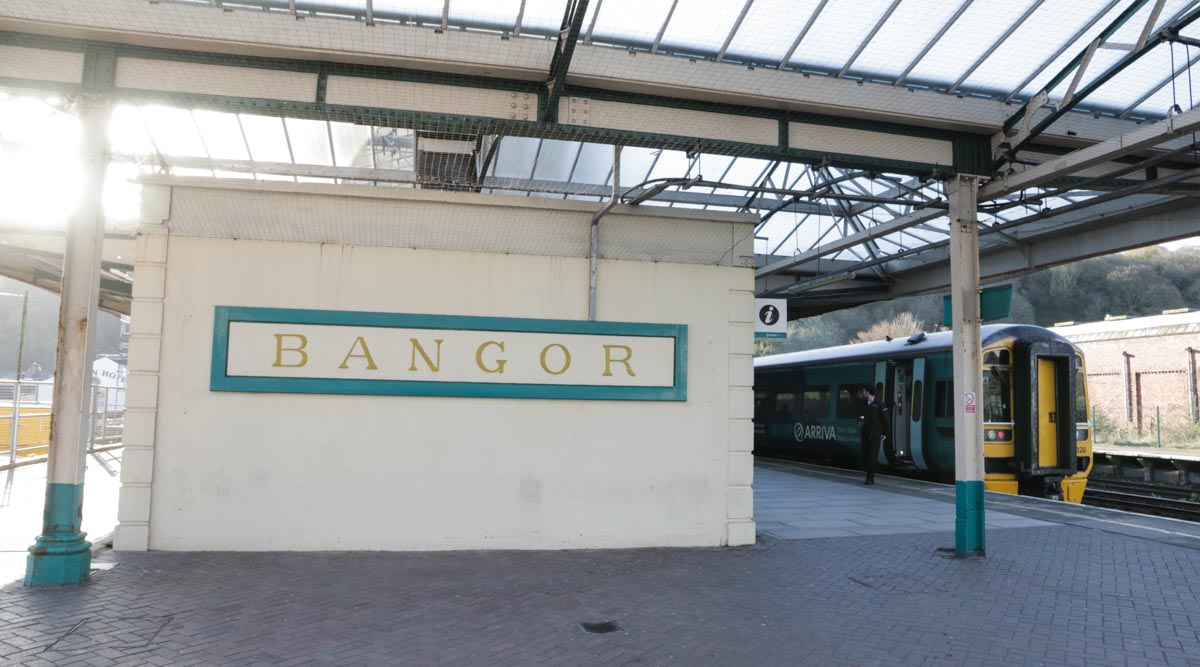 Travel from Wales to London
Take the 3 hour ride from Bangor (Wales) to London Euston — plan your trip to depart from Bangor before 9AM to make the most out of your day in London. If you didn't secure seats for this ride, confirm at the ticketing counters which carriage of your train has unreserved seats.
For breakfast, there is a cafe on the platform itself to buy sandwiches and coffees, which added up to £5.10 (~S$9.20) per pax.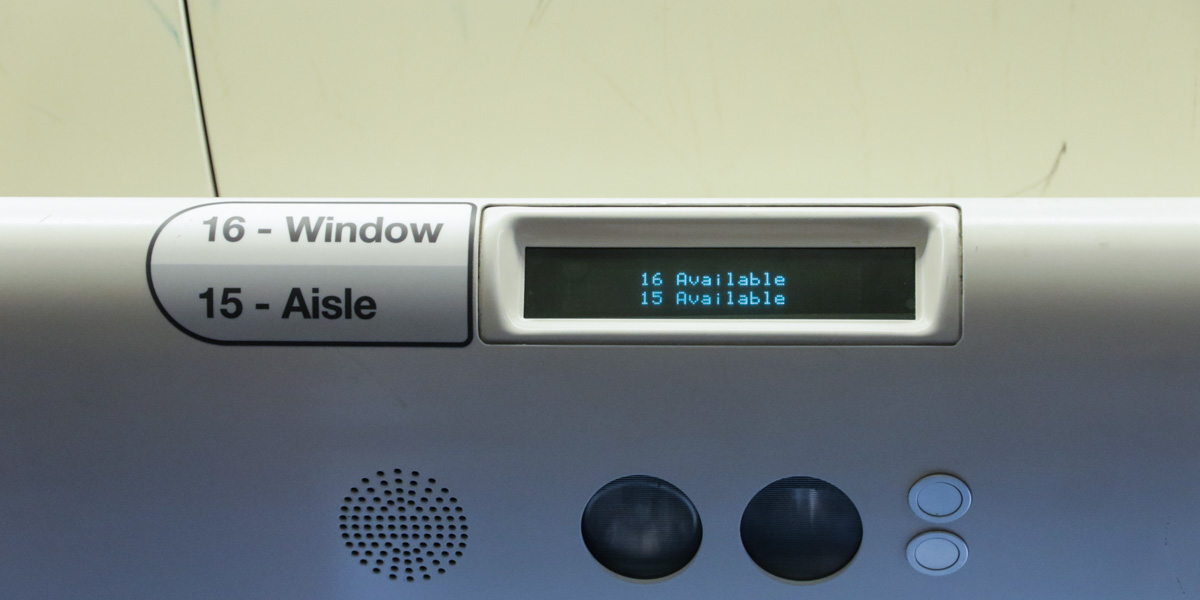 Look out for the screens above each row of seat displaying which ones are available.
Collect Your London Pass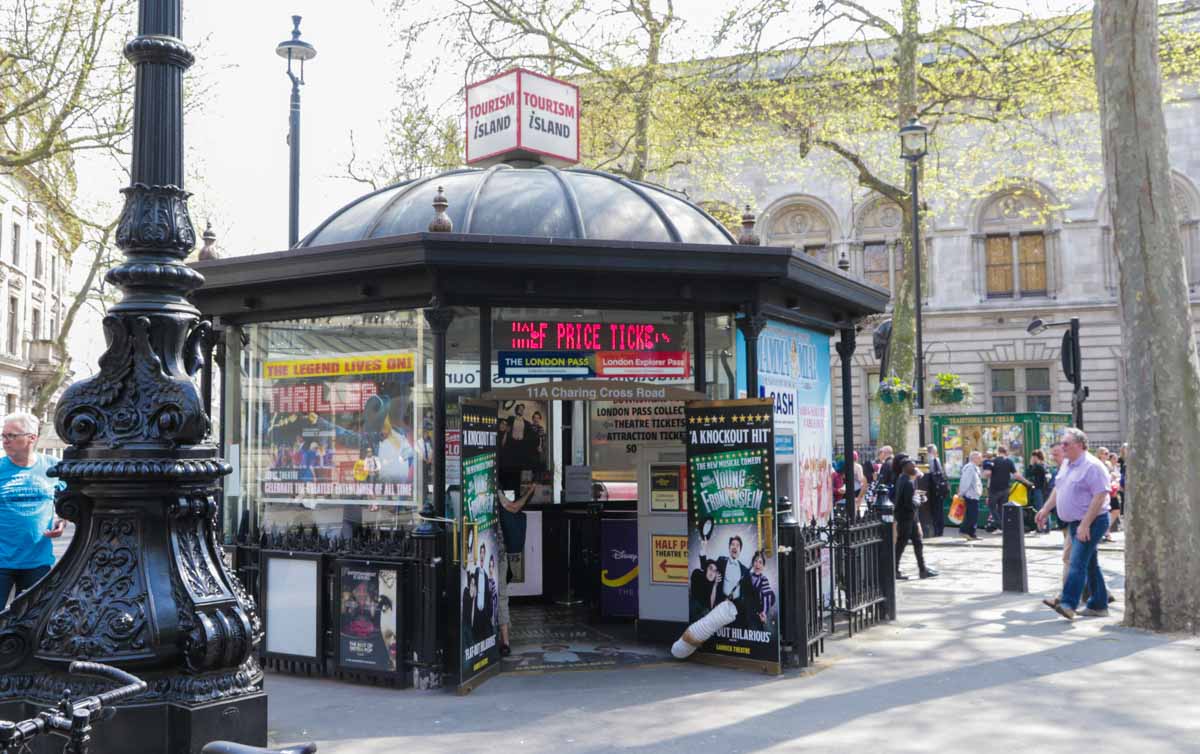 First things first when you arrive in London, head to the London Pass Redemption Desk located at the basement of Tourism Island information centre (pictured above) to collect your London Pass and Oyster card.
Cost: ~S$138 online (incl. Oyster card with £25) + £4.90 (~S$8.90) (Single ticket from Euston to Leicester Square Underground Station)
Opening Hours: 10AM – 4:30PM (Closed on selected dates)
How to get there: From London Euston Station, take the Underground Northern line to Leicester Square Station and take Exit 1.
Getting around in London
(1) Public transport with Oyster card — if you're getting the London Pass, it comes with an Oyster card pre-loaded with £25 (~S$45.15). If you only take the Underground trains in Zones 1 and 2 (covered in most attractions in this itinerary), fares are capped at £6.60 (~S$10.85) daily.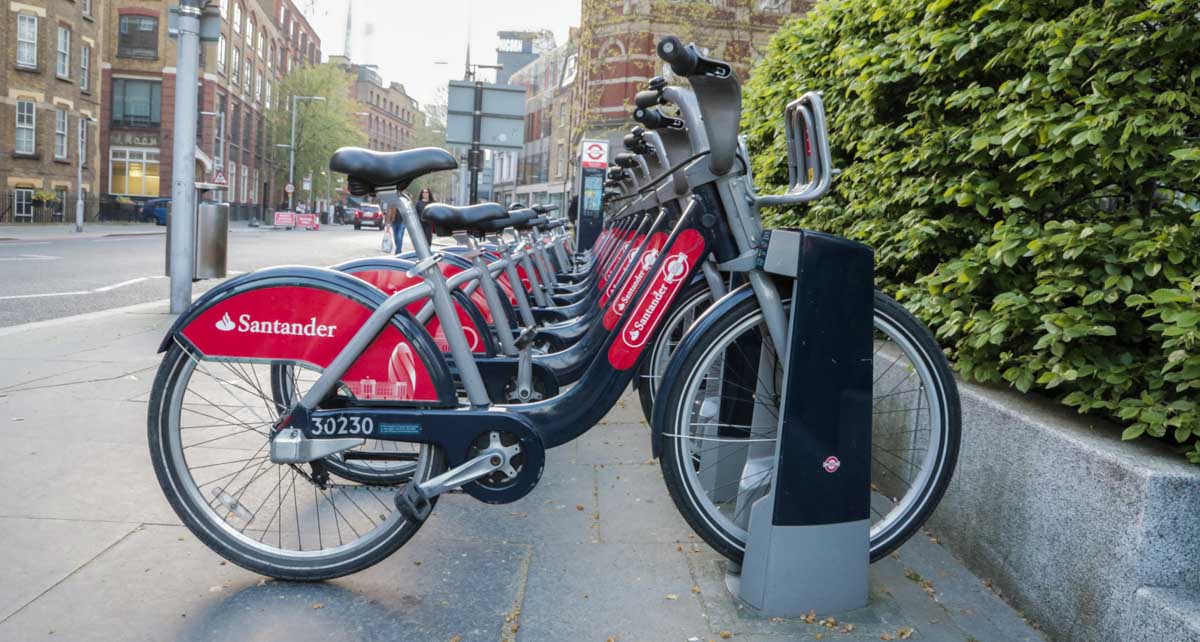 (2) Bicycle with Santander Cycles — Download the Santander Cycles app, locate a docking station and rent a bike at £2 (~S$3.60) for 24 hours. The catch: you have to dock within 30 mins to avoid another £2 fee. Docking stations are all over town though, so just plan your journeys strategically! Also note you have to wait 10 minutes after docking before you get on another bike.
Accommodation in London: 4 nights at an Airbnb near Arsenal's Emirates Stadium — ~S$86 for a 2 pax private room.
*Pro-tip: Choose an apartment near a station in Zone 1 or 2. That way, you can take advantage of the Underground trains' daily fare cap!
Brick Lane Market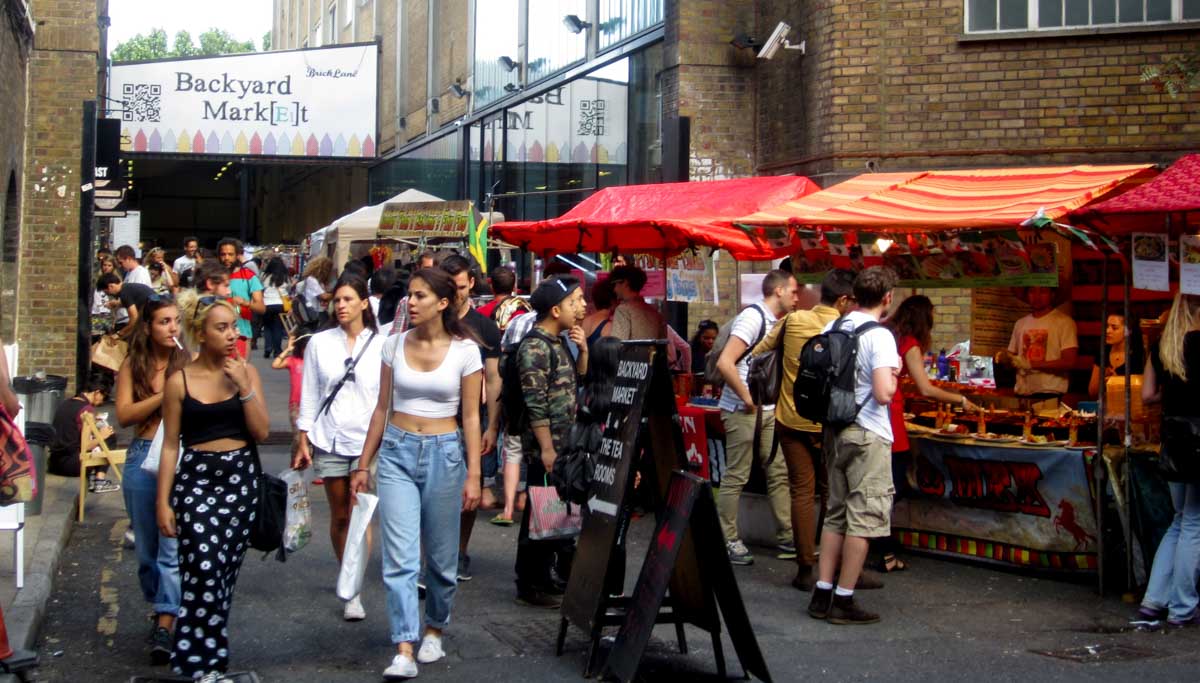 Find vintage items and secondhand goods like furniture and clothes at this weekend market. There are also plenty of food trucks and stalls perfuming the entire street.
The best day to visit is Sunday; we went on a Saturday and it felt like a watered down version with nothing much going on.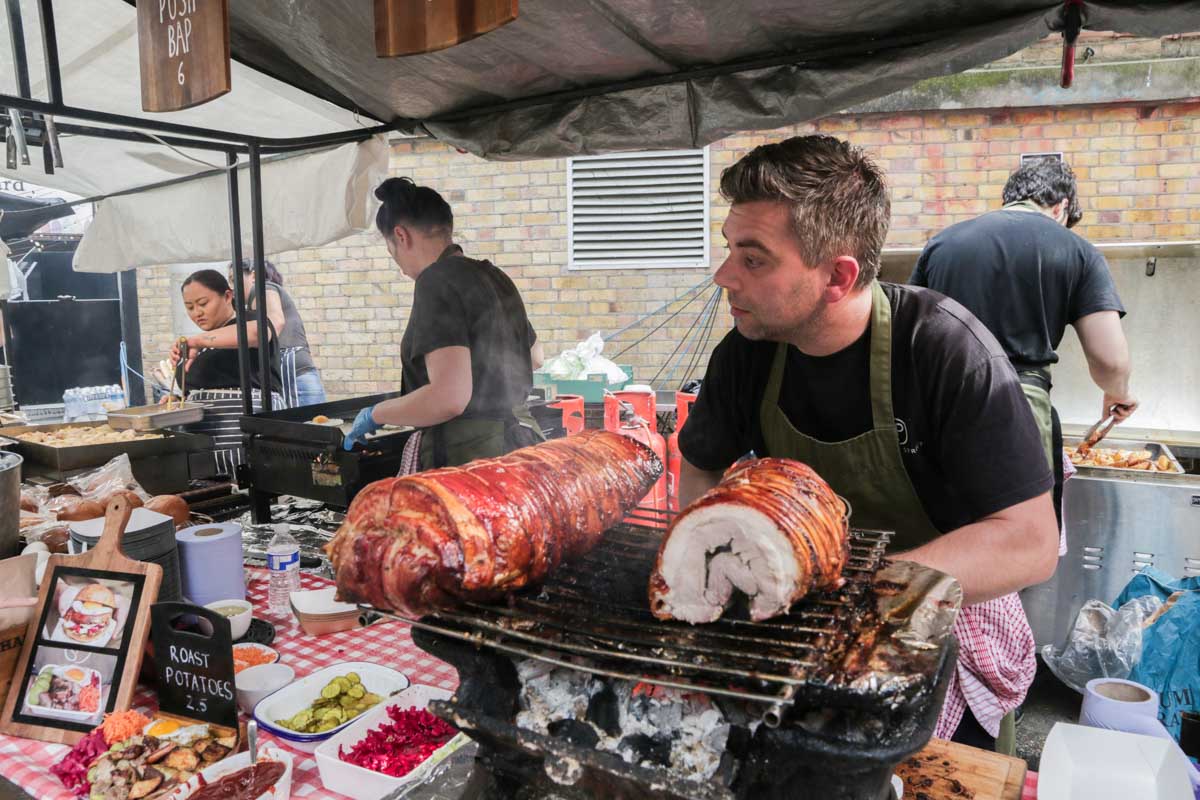 We had our lunch at Pigling Street's Posh Pork Baps. The meat box (£8.50, ~S$15.50) contained slices of their signature slow-roasted pigling topped with apple sauce, with a side of salad, pickles and fried duck's egg (egg is an additional £1).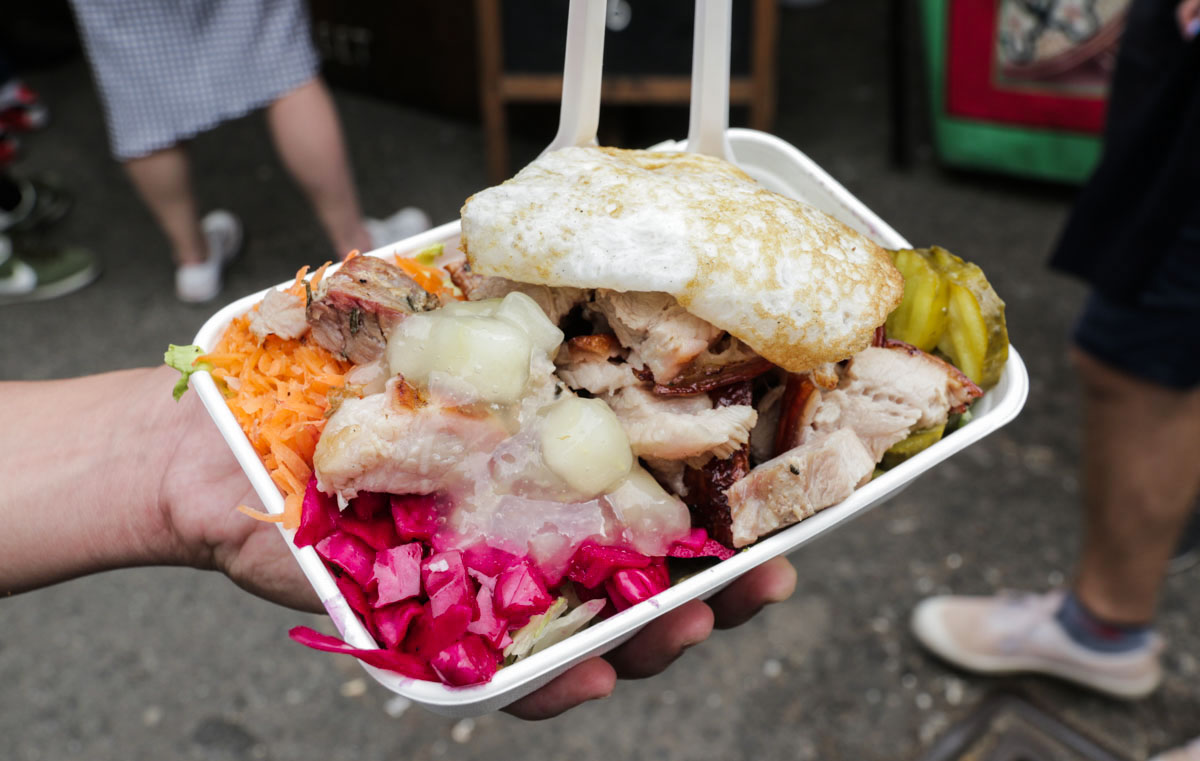 Cost: £4.75/pax (~S$8.70)
Opening Hours: 11AM – 6PM (Saturdays), 10AM – 5PM (Sundays)
Address: 91 Brick Lane, London E1 6QR, UK
*Pro-tip: Give the Brick Lane Food Hall down the street a miss. They sell mostly Asian cuisines, and are nothing to write home about taste-wise. I mean, there's a Singaporean food stall selling soggy "Lemongrass Chicken" — you decide.
Try Jellied Eels at F. Cooke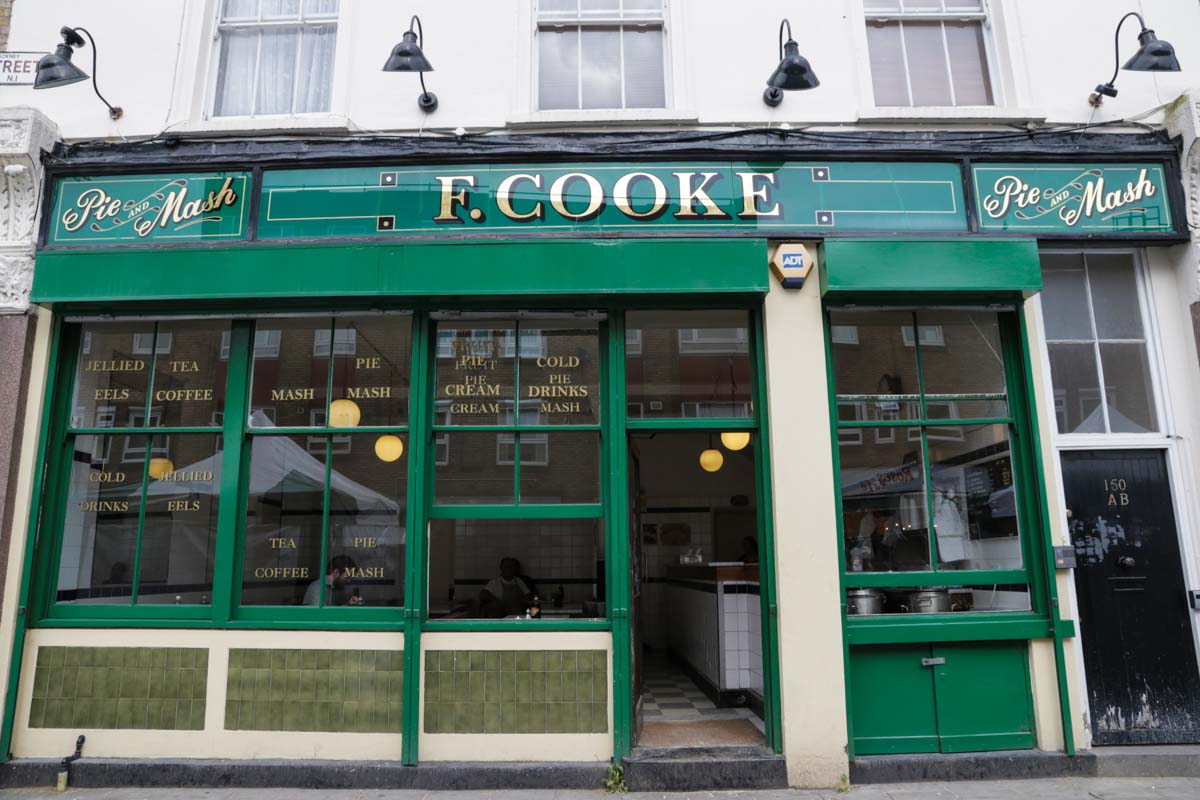 Adventurous foodies, this one's for you. F. Cooke serves traditional English pie and mash (£4.15, ~S$7.50) as well as jellied eels (£4.25, ~S$7.75), and is the oldest shop in London selling it.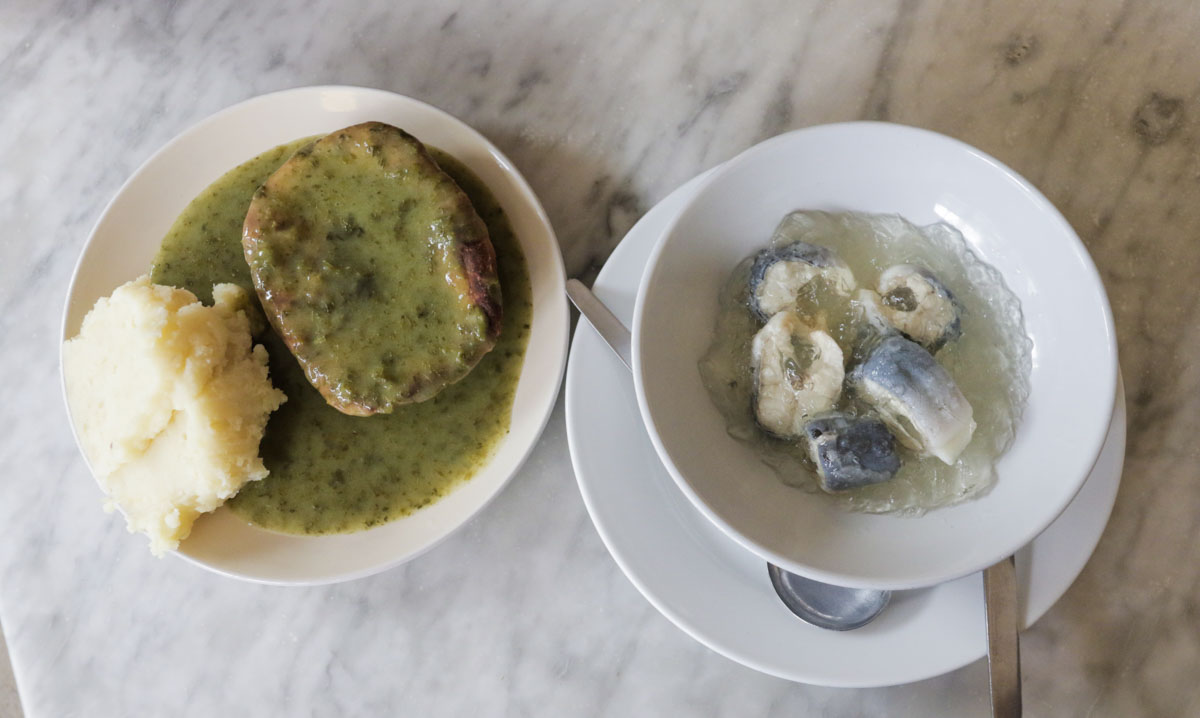 We'd say it's an acquired taste, but giving them a try is really an experience in itself. If you're not up to the challenge, you can skip this and look for better options (like Beigel Bake, below).
Cost: £4.20/pax (~S$7.60)
Opening Hours: 10AM – 7PM (9.30AM – 8PM on Fridays and Saturdays, closed on Sundays)
Address: 150 Hoxton St, London N1 6SH, UK
Brick Lane Beigel Bake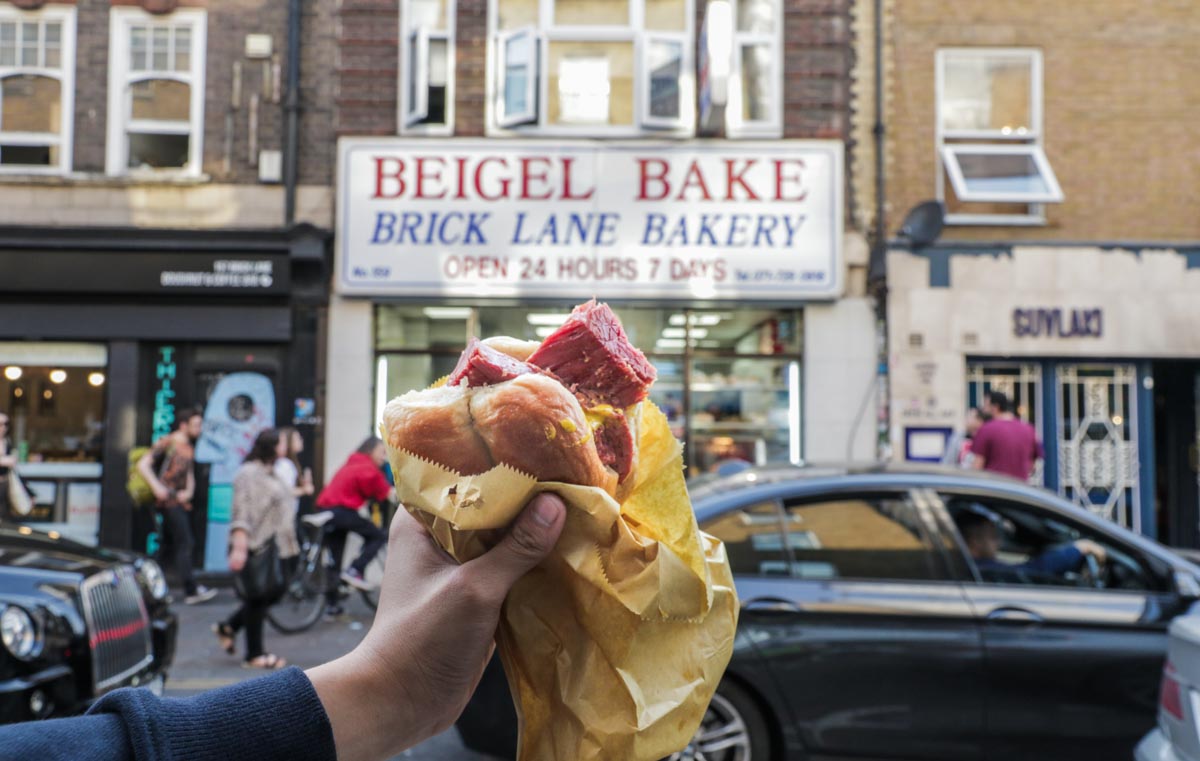 This 24-hour bakery entices passers-by with salt beef slabs displayed at the front window, getting stuffed into freshly-baked bagels together with a gherkin slice and mustard.
Their signature salt beef beigel is delightfully tender and savoury. Don't be intimidated by the long queues as they move pretty quickly.
Cost: £4.30 (~S$7.75)
Opening Hours: 24 hours
Address: 159 Brick Lane, London E1 6SB, UK
Explore London's Famous Landmarks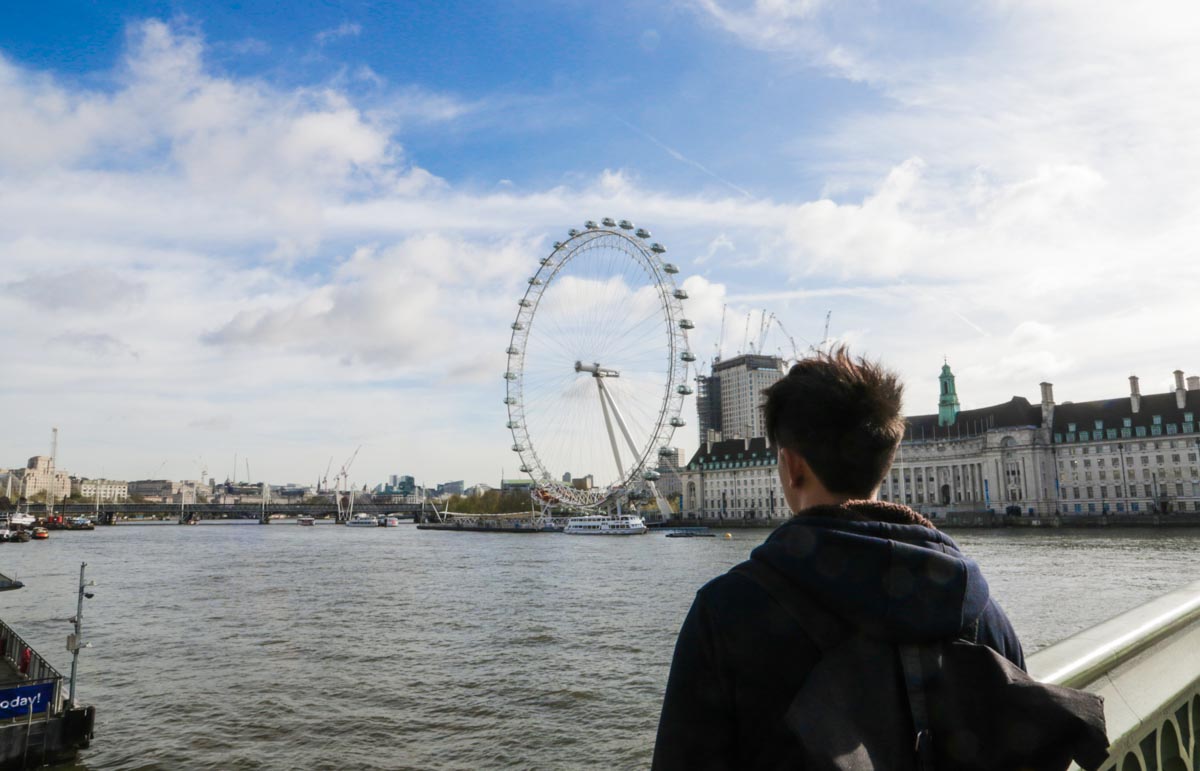 A visit to London wouldn't be complete without seeing the likes of the Big Ben and London Eye.
They're also walking distance to the "holy Trinity" of Central London — Trafalgar Square, Leicester Square and Piccadilly Circus (with its famous electronic billboard, the largest in Europe).
There aren't many activities to do in these places per se, but it's the best way to have a glimpse at the city's history through its architecture, or bask in the city's bustling atmosphere.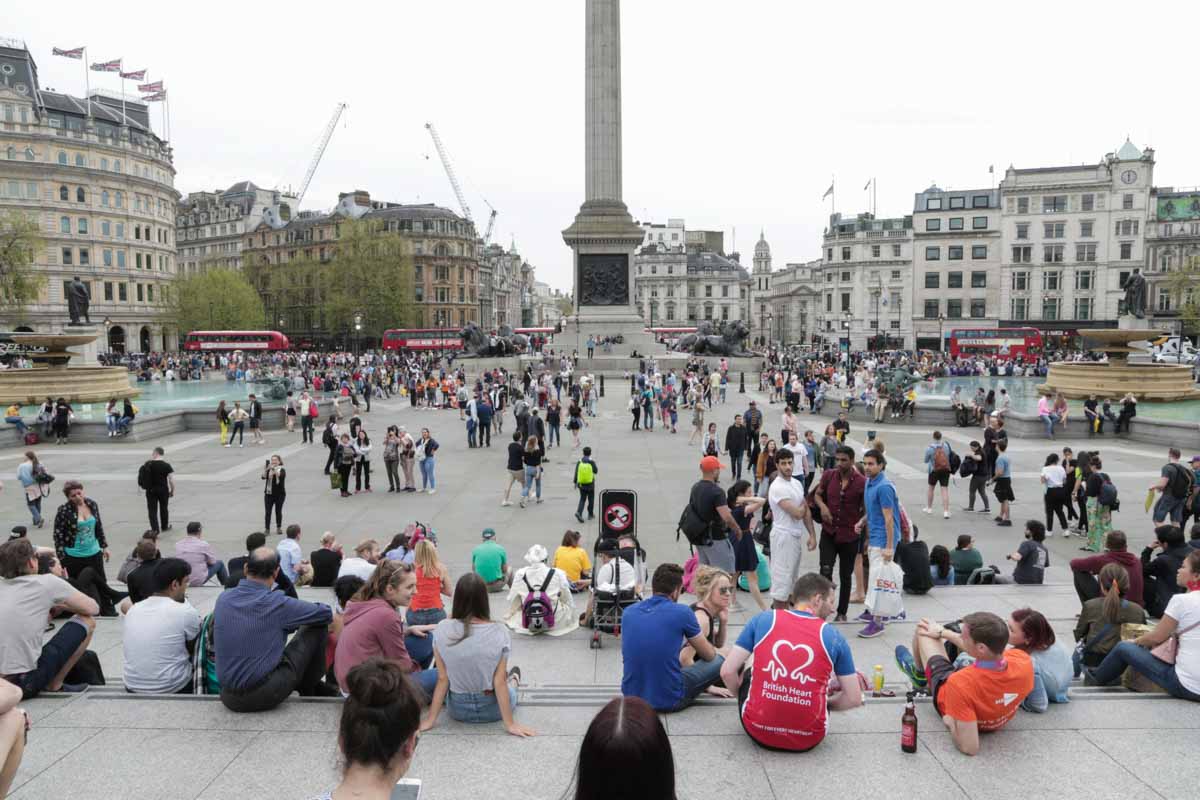 Day 6: Harry Potter Studios Tour
Warner Brothers Studio Tour London — The Making of Harry Potter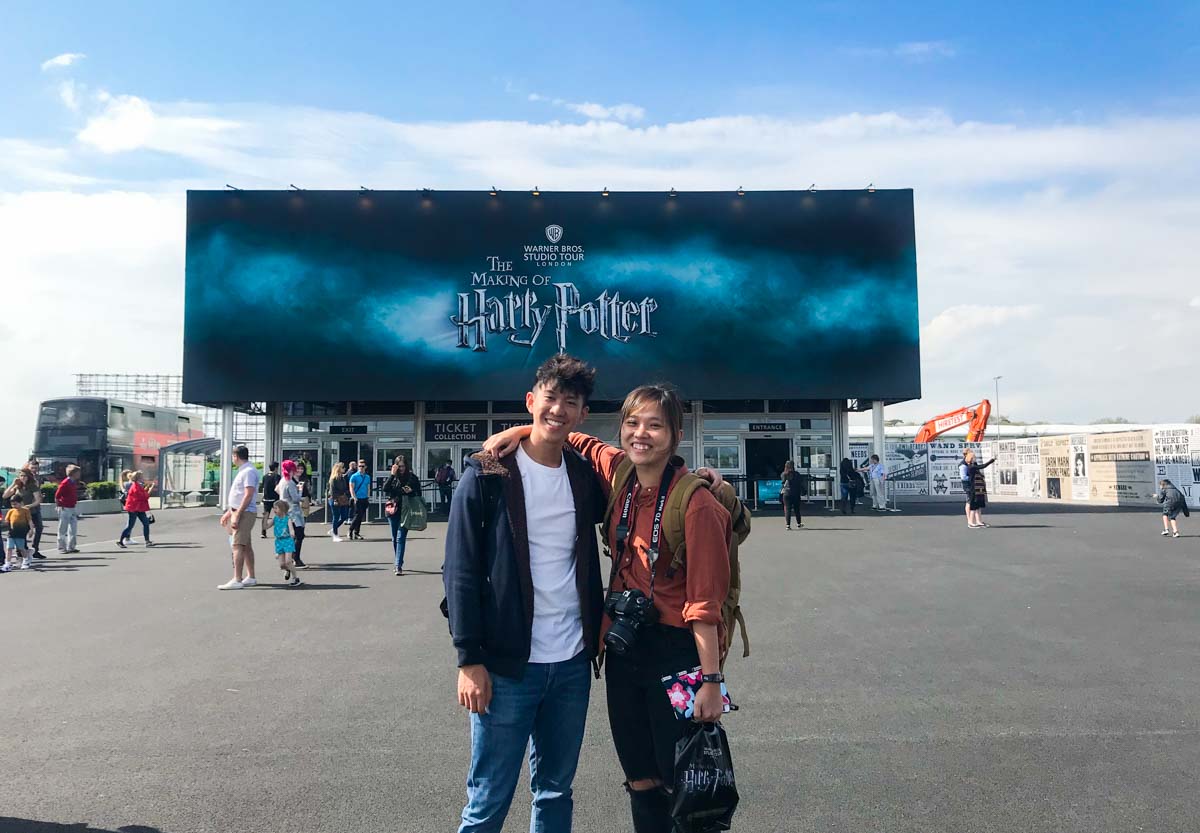 If you ask me, watching all eight movies should be a pre-trip essential, fan or non-fan.
Harry Potter is truly a cultural phenomenon in London, and a visit to the Warner Bros. Studio Tour London shouldn't be missed! Not going for this is like not visiting Universal Studios Japan while you're in Osaka. Or Great Ocean Road in Melbourne.
Studio tickets are always high in demand and can sell out, but you can try your luck and check 2 weeks before if there are saver tickets, which are £2 (~S$3.60) less.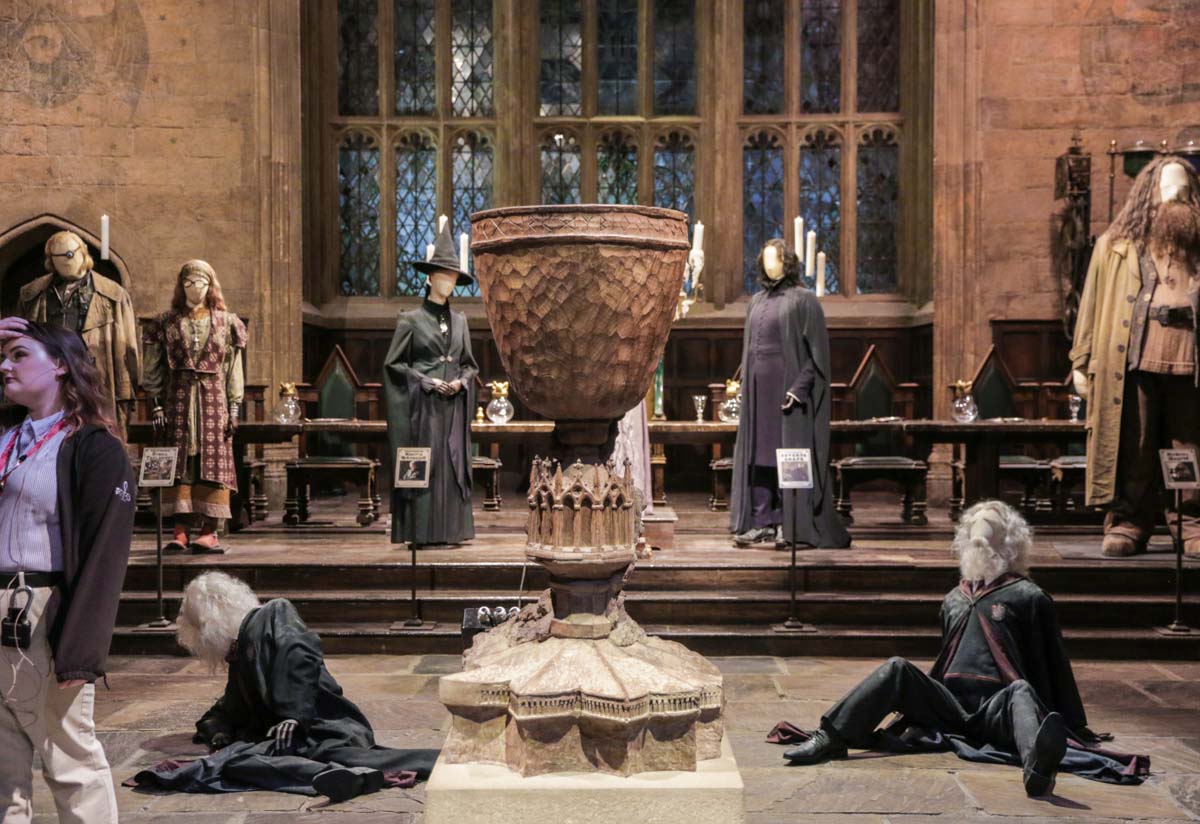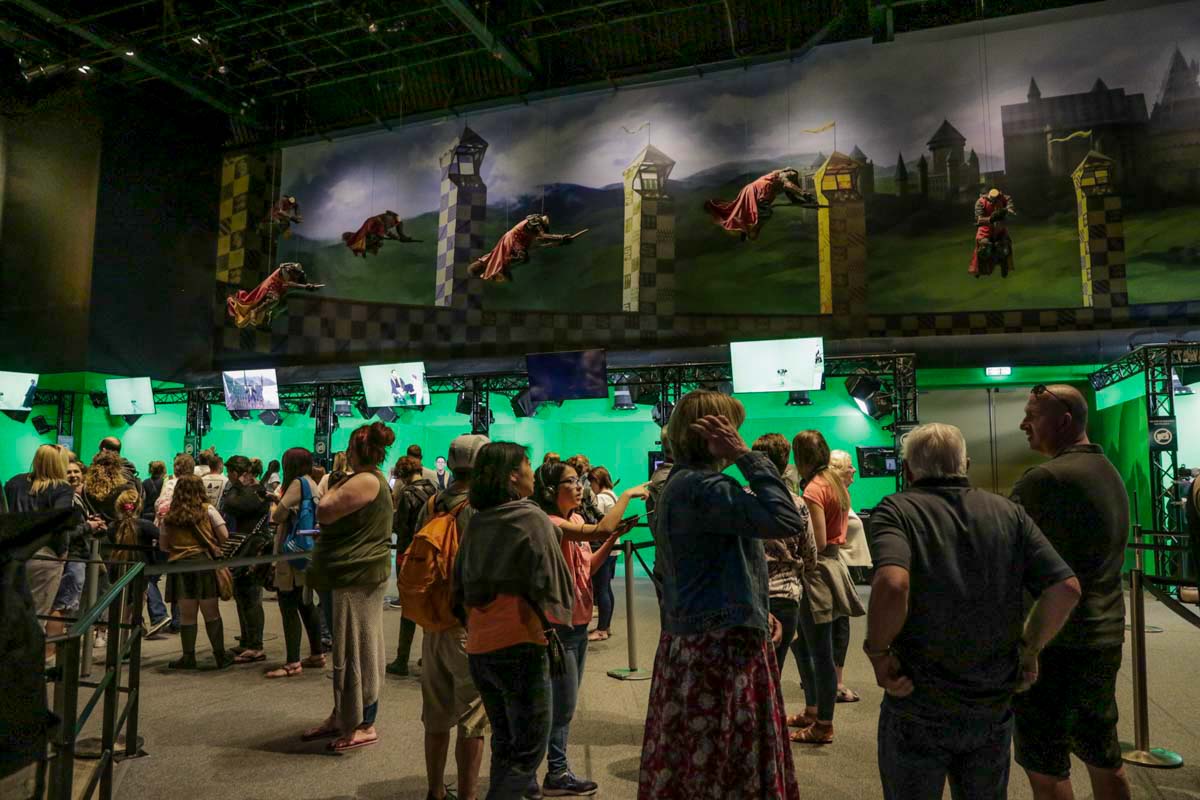 Feel the magic as you ride a broom in front of a green screen, board the Hogwarts Express on Platform 9¾, and learn wand combat from Paul Harris, the choreographer himself (on a screen, of course).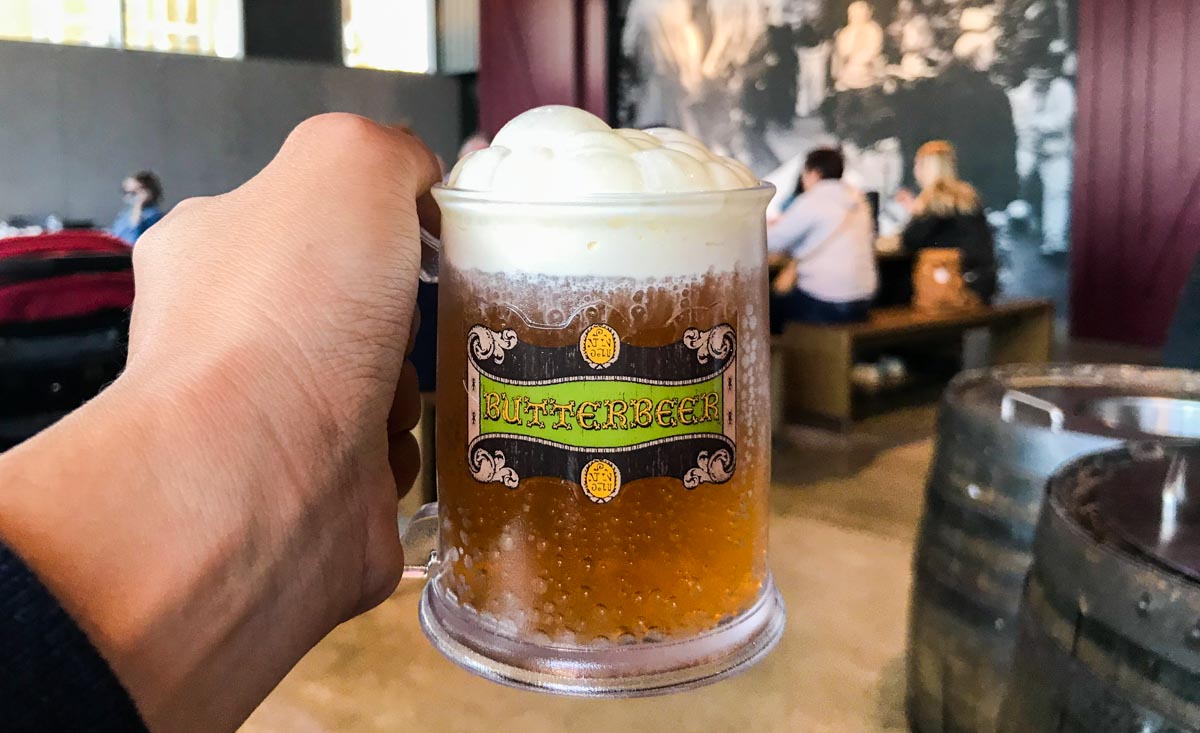 Don't forget to try Butterbeer (£3.95, ~S$7.20) at the cafe, which tastes like ice cream soda topped with butterscotch-flavoured cream (to emulate beer foam). Yummy!
Generally, you can complete the tour in 3 to 5 hours.
Cost: £39 (~S$70.60)
Opening Hours: 9.30AM – 8PM (Last admission 4:30PM)
Address: Warner Bros. Studio Tour London, Studio Tour Drive, Leavesden WD25 7LR
How to get there: Take the train from London Euston Station to Watford Junction Station (£5.30, ~S$9.60, £8.60, ~S$15.60 from 4PM – 7PM), then take the dedicated shuttle bus to the studios from there (£2.50 for return trip, ~S$4.50). The total journey takes about 1 hour.
Optional: If you're not too strict with your budget, consider getting these round trip tickets including admission. It's a convenient all-in-one package that also covers your transport (including the shuttle bus) to and from the studio!
To Potterheads craving a Harry-er London itinerary, check out our Quintessential Guide for Harry Potter fans in London.
Day 7: London
Camden Market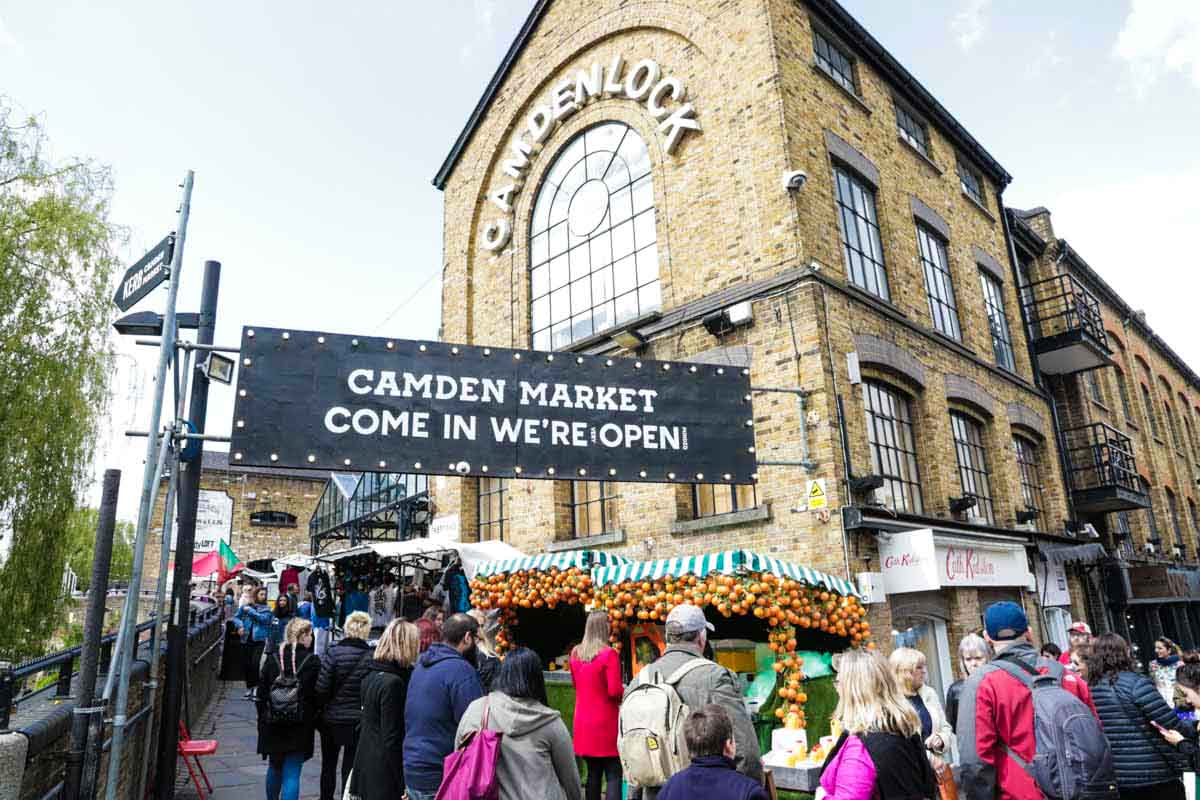 Camden Market is a hipster galore with lots to shop, from vintage clothes and vinyl records to collectible figurines and souvenir trinkets. You can easily spend an entire afternoon there!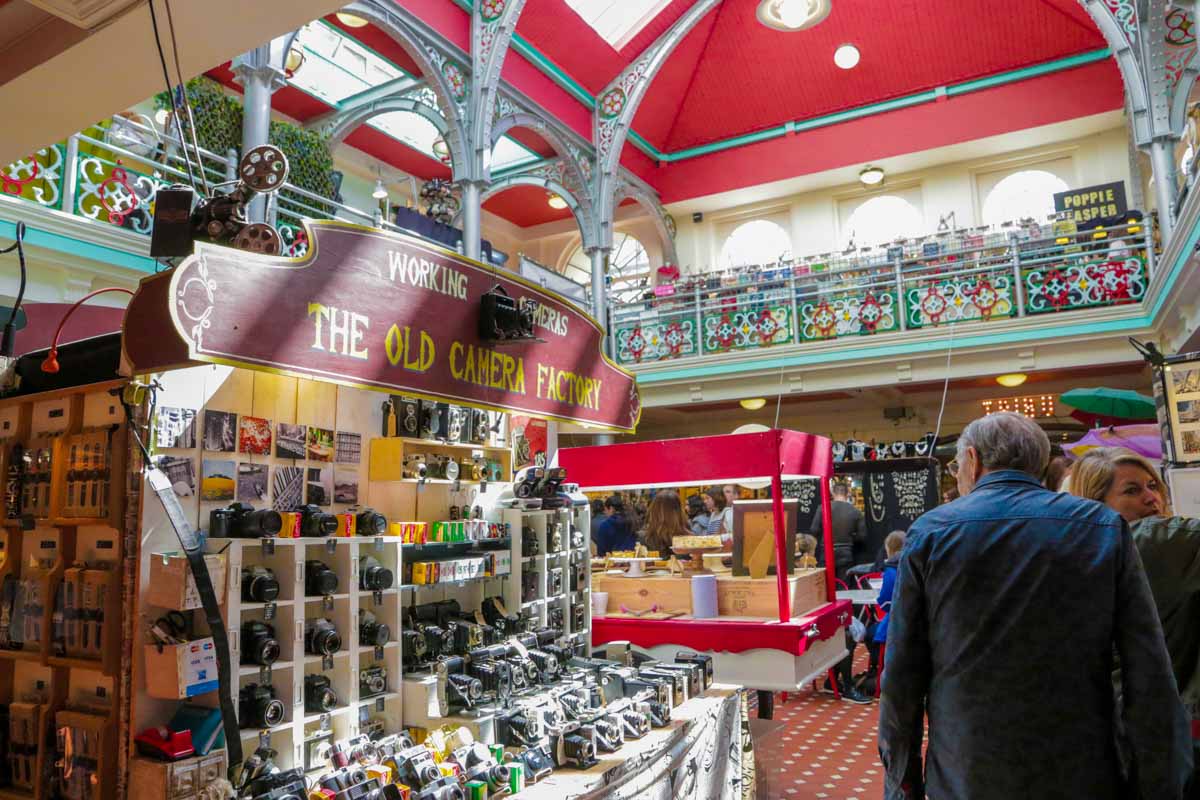 With also over 60 food stalls, deciding what to eat at Camden Market is a beautiful nightmare, from burgers and pizzas to sushi and curry.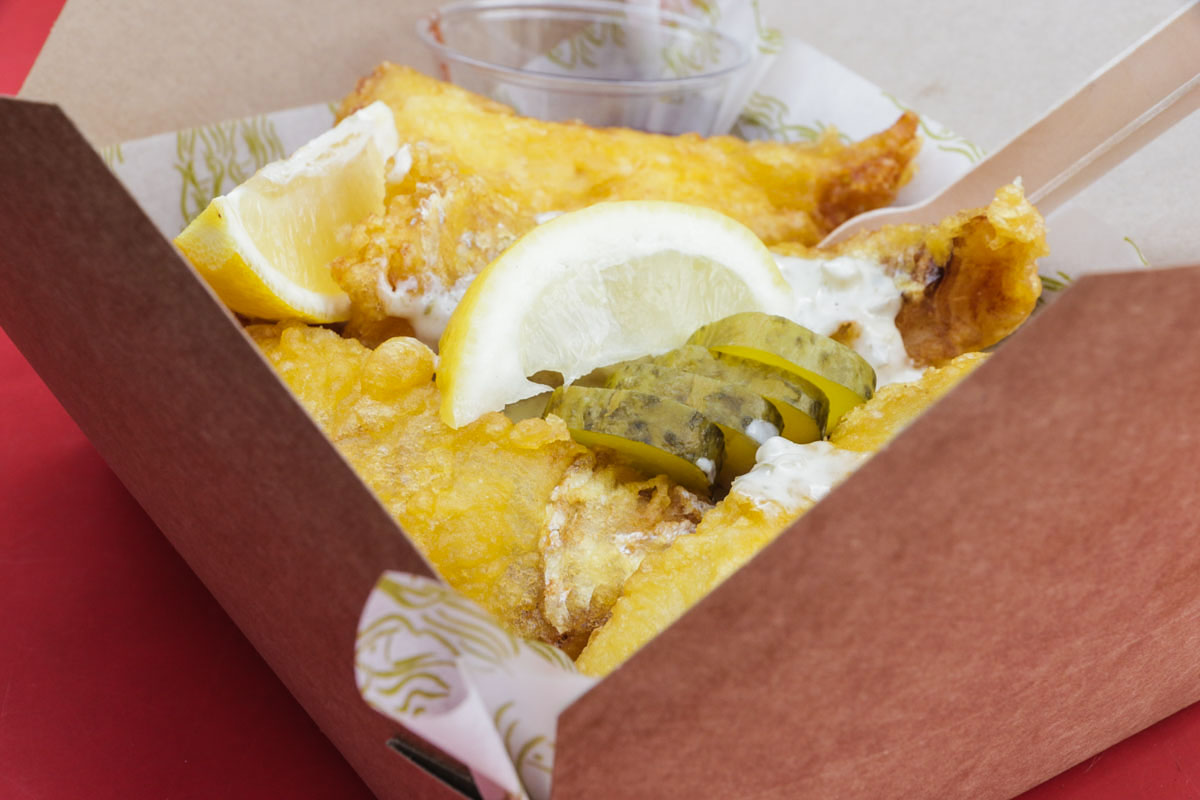 We settled for Oliver's Fish and Chips, and got a box of 5 crispy cod "bites" with chips and pickles (£9, ~S$16.40) to share.
Cost: £4.50/pax (~S$8.20)
Opening Hours: 10AM – late (individual stalls vary)
Address: Camden Lock Place, London NW1 8AF
Catch a West End Musical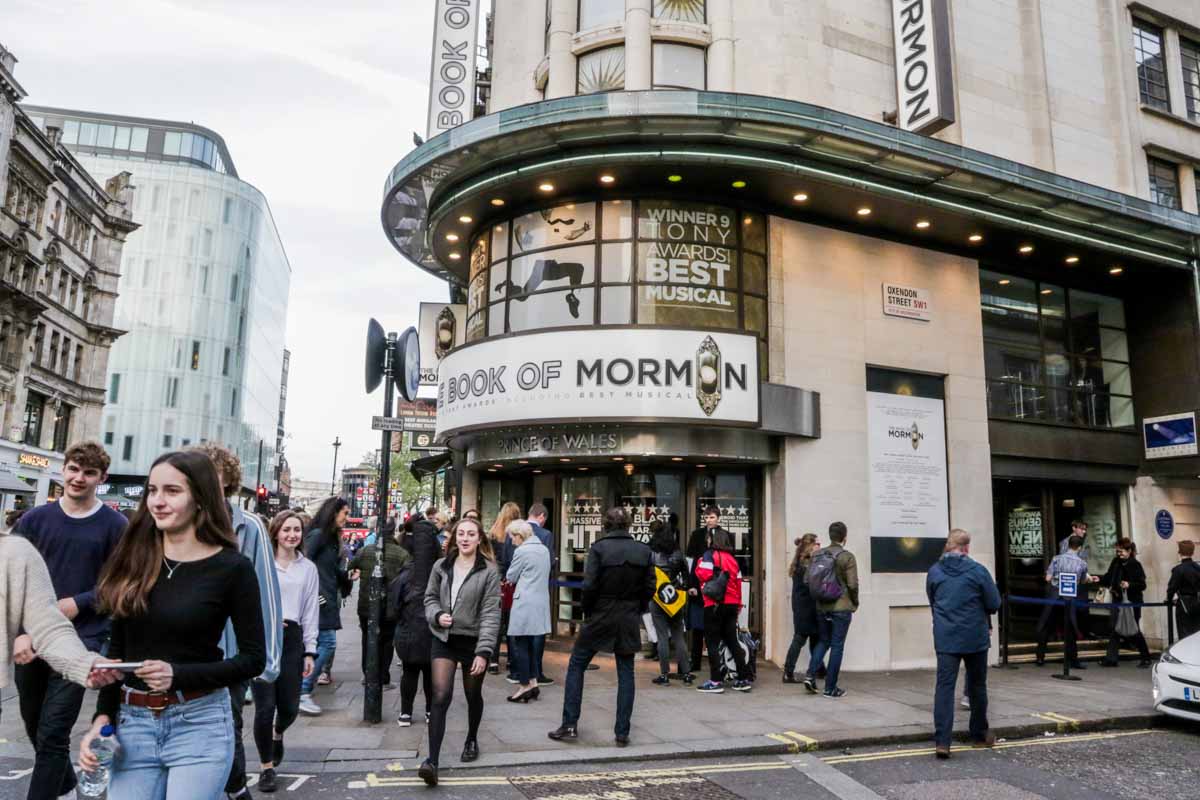 London is home to the West End theatres just as New York is to Broadway, so expect only the best award-winning plays like Aladdin and Les Misérables.
*Pro-tip: Get up to half-price discounts at "last minute" ticket shops like the Leicester Square Box Office.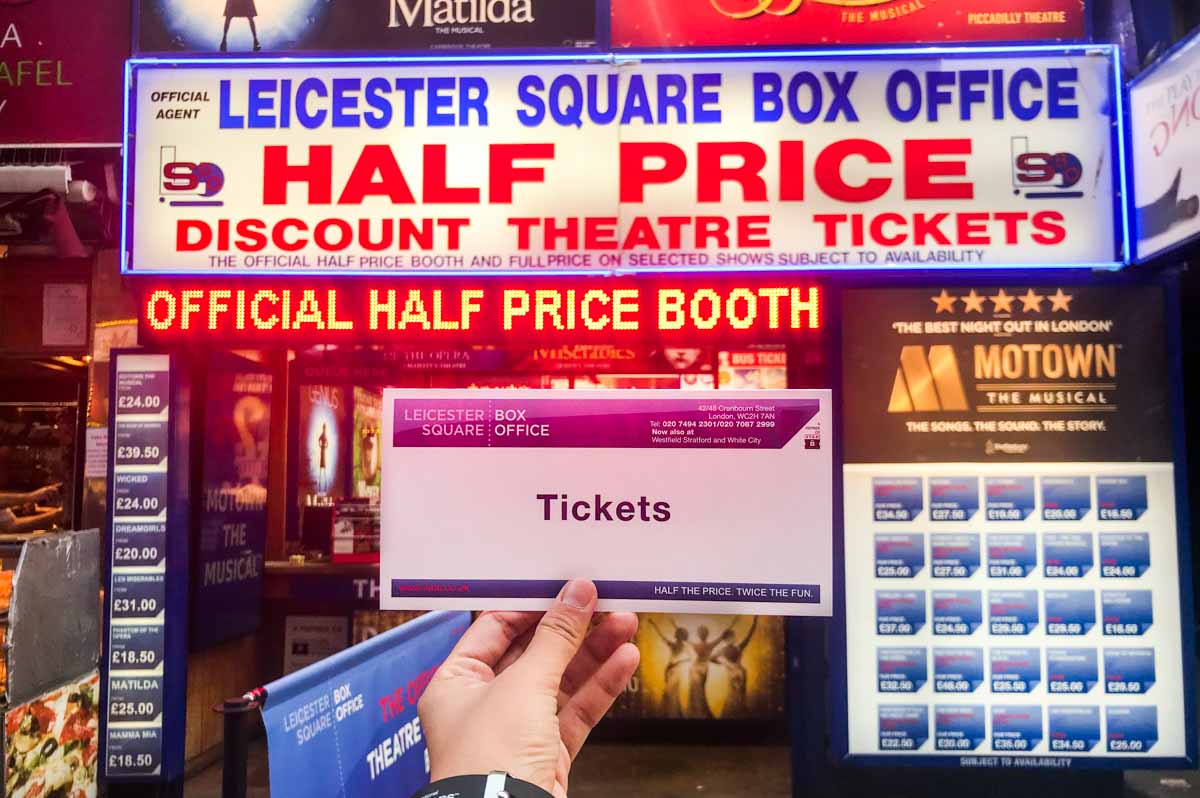 Our tickets to The Book of Mormon were bought the evening before for £43.50 (~S$79.10), a 30% discount from £63 (~S$114.90). We still scored good views since the theatres tend to be rather small!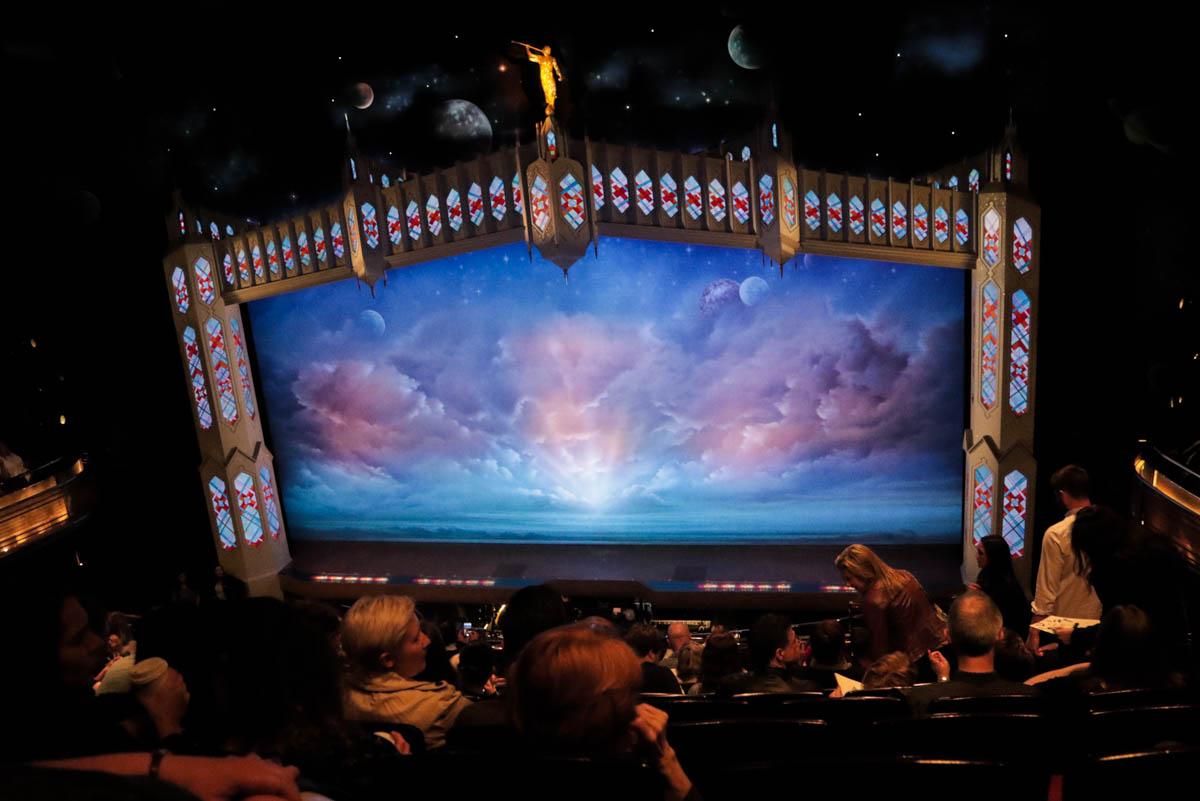 If you want to catch a cheaper (or maybe more politically correct) show, prices can get as low as £24 (~S$43.60) (e.g. The Phantom of the Opera).
Lastminute.com or Ticket Master may also have better deals, plus the assurance with online booking at any time.
Leicester Square Box Office
Cost: Varies
Opening Hours: 10AM – 8PM
Address: 42 Cranbourn St, London WC2H 7AN, UK
The Book of Mormon (Prince of Wales Theatre)
Cost: £43.50 (~S$79.10)
Showtime: 7:30PM (Also shows at 2:30PM on Wednesdays and Saturdays)
Address: Coventry St, London W1D 6AS, UK
Day 8: Day Tour to Windsor Castle, Bath and Stonehenge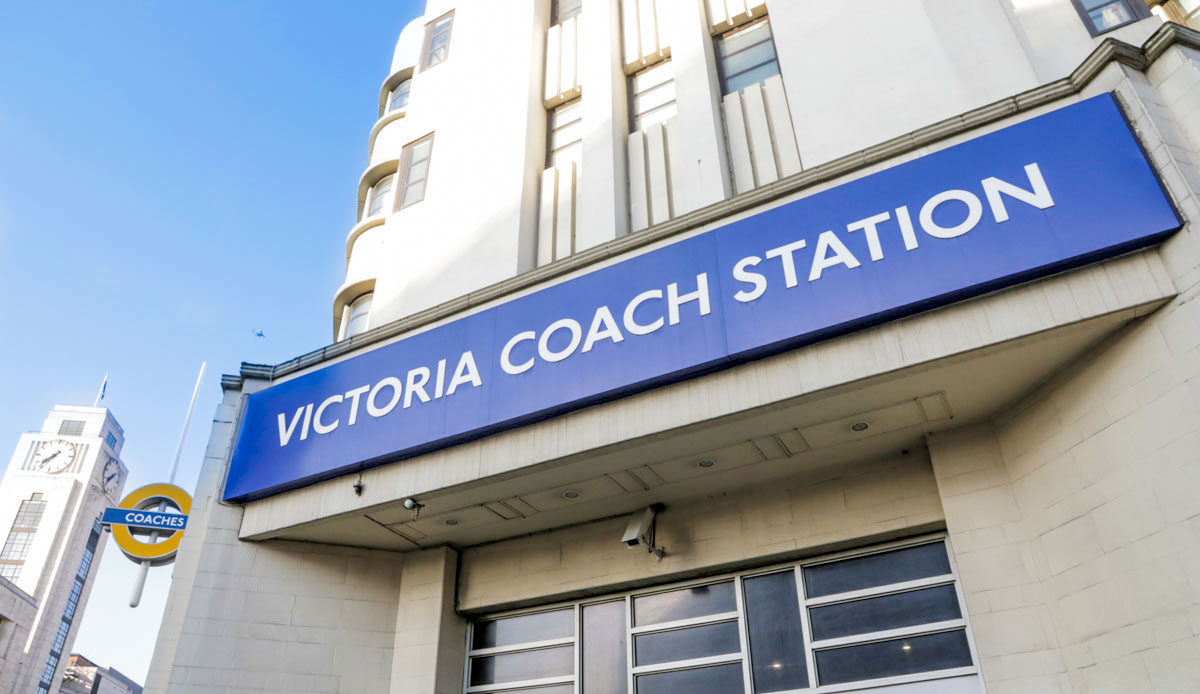 The tour starts at Victoria Coach Station, a 5-minute walk from Victoria Underground Station. We grabbed breakfast there at Pret A Manger; a sandwich and coffee costs about £5 (~S$9.10).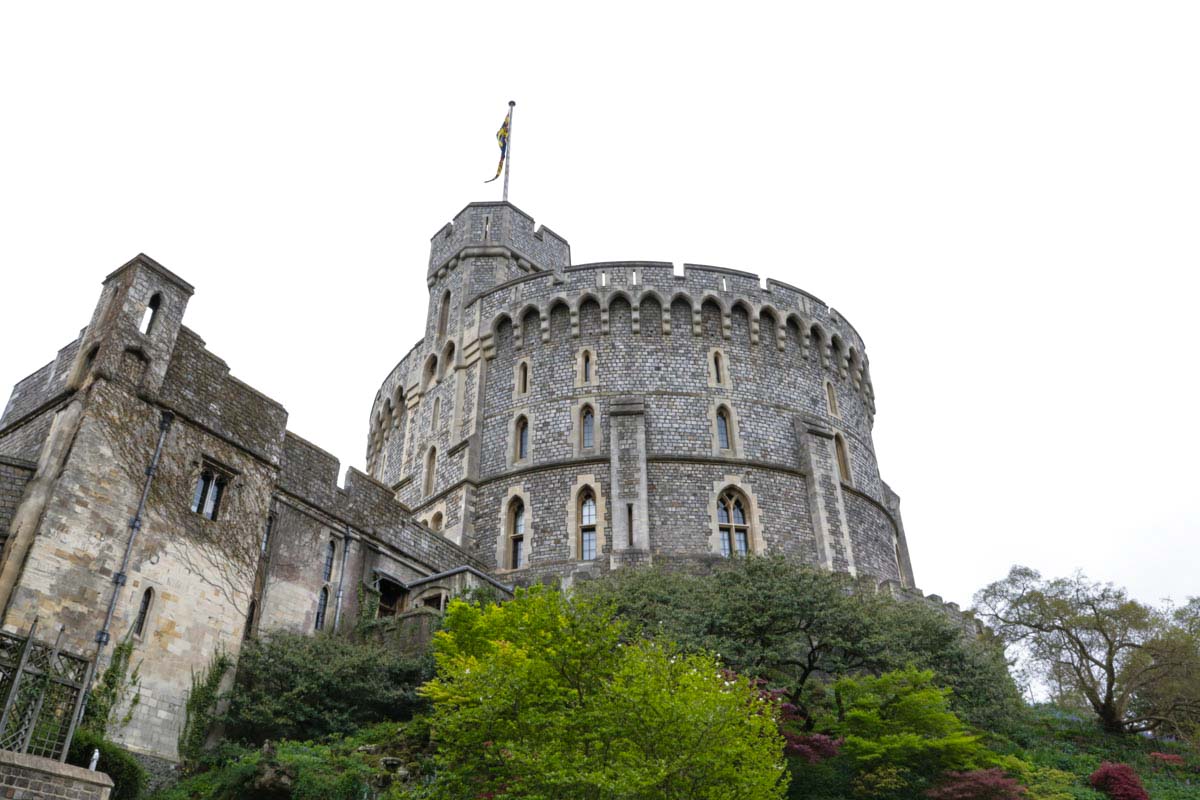 First stop: Windsor Castle, the oldest castle in the world that still serves as residence of the royal family.
Have a firsthand look at the lives of British kings and queens since medieval times, like the State Apartments and Queen Mary's Doll House. Don't forget to also check out St. George's Chapel, where Prince Harry and Meghan Markle most recently got married!
Depending on the day of visit, there'll be a changing of guard ceremony at 11AM.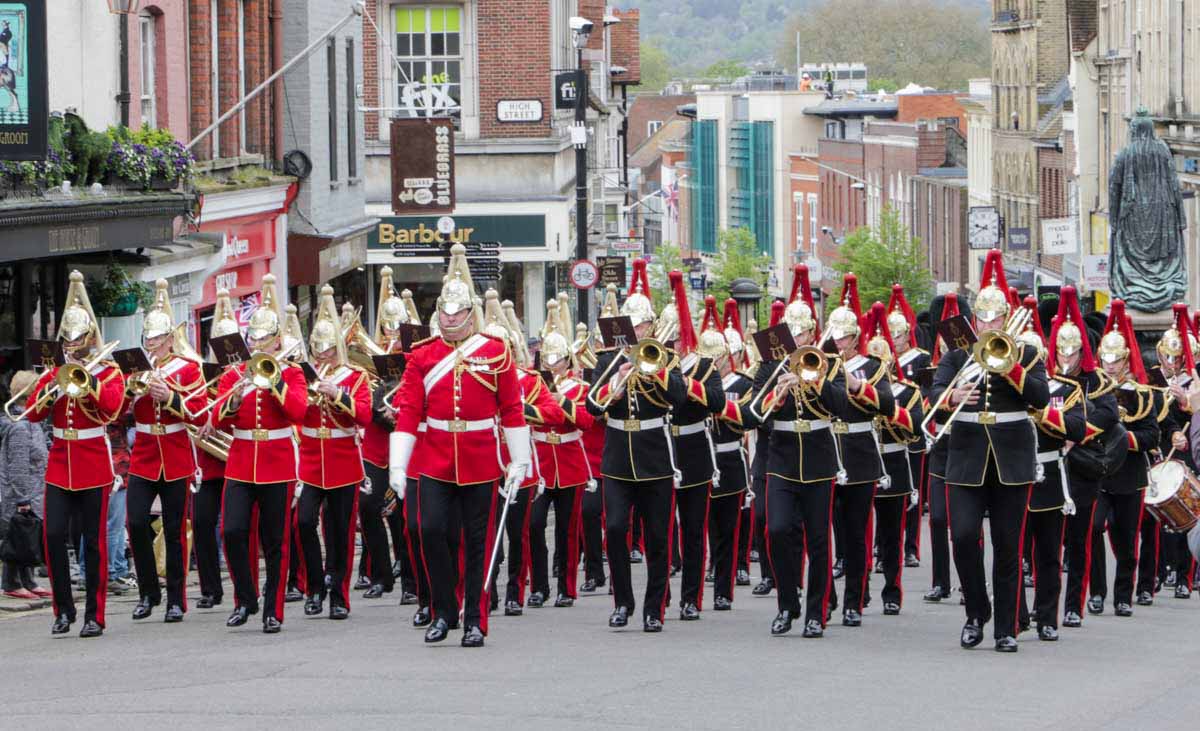 *Pro-tip: Break away from the crowds at the fences and get a way better view from the streets instead, where the band and guards march from to the castle. The guards stand still at the field doing nothing anyway.
The second stop is the Roman Baths in the city of, well, Bath. While most images online show the Great Bath (above), there are lots of other rooms within the site below our current ground level, with changing rooms, sacred springs and even what remains of a temple courtyard.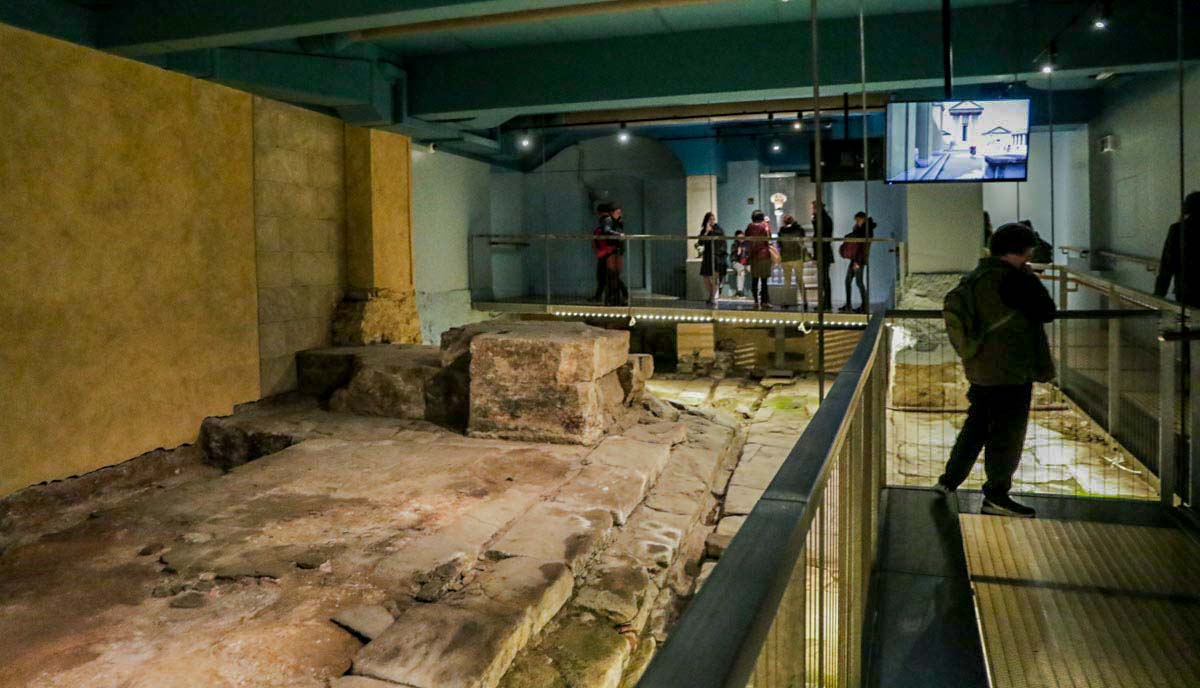 Towards the end of the tour, have a sip of the actual spa water containing 43 minerals, which was once believed to cure ailments. Personally I felt the taste was a little off-putting because of the sulphur content!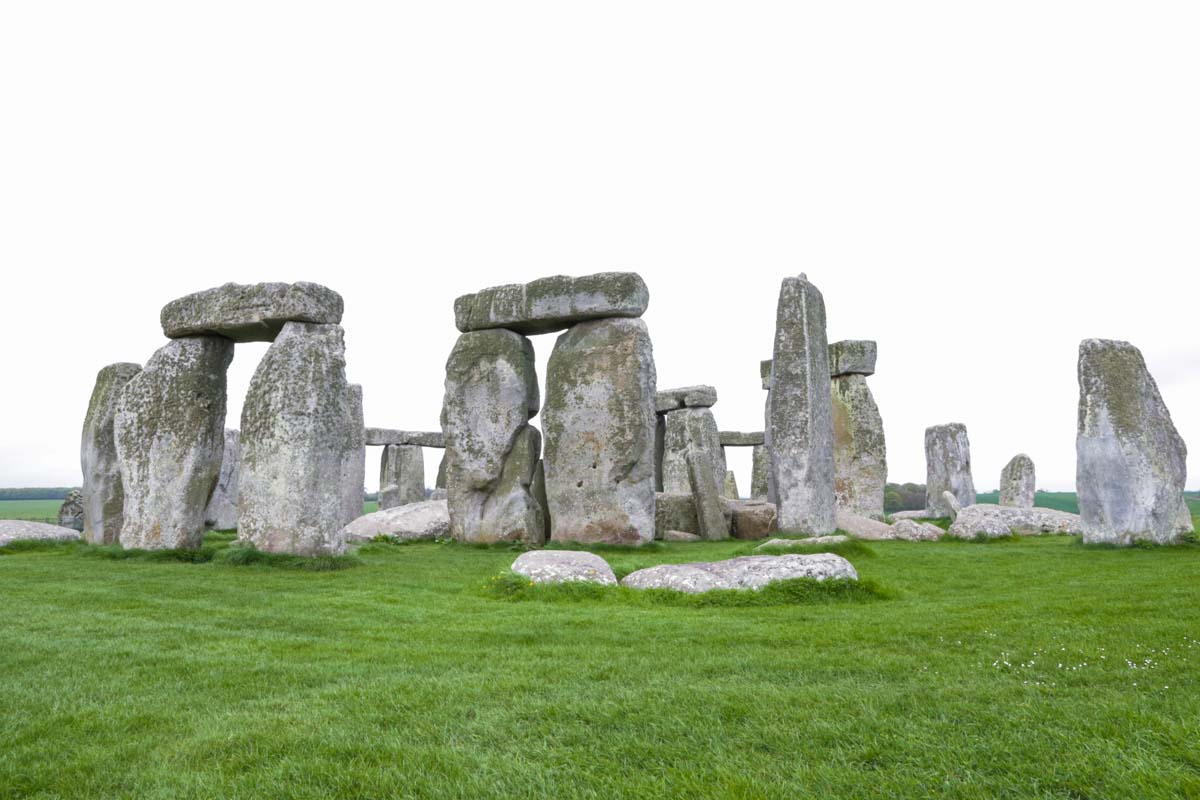 The tour culminates into a visit to the world-famous Stonehenge. You cannot venture into the stone circle itself, but you can get close enough to marvel at this fascinating creation, which still poses many unanswered questions about how and why it was built.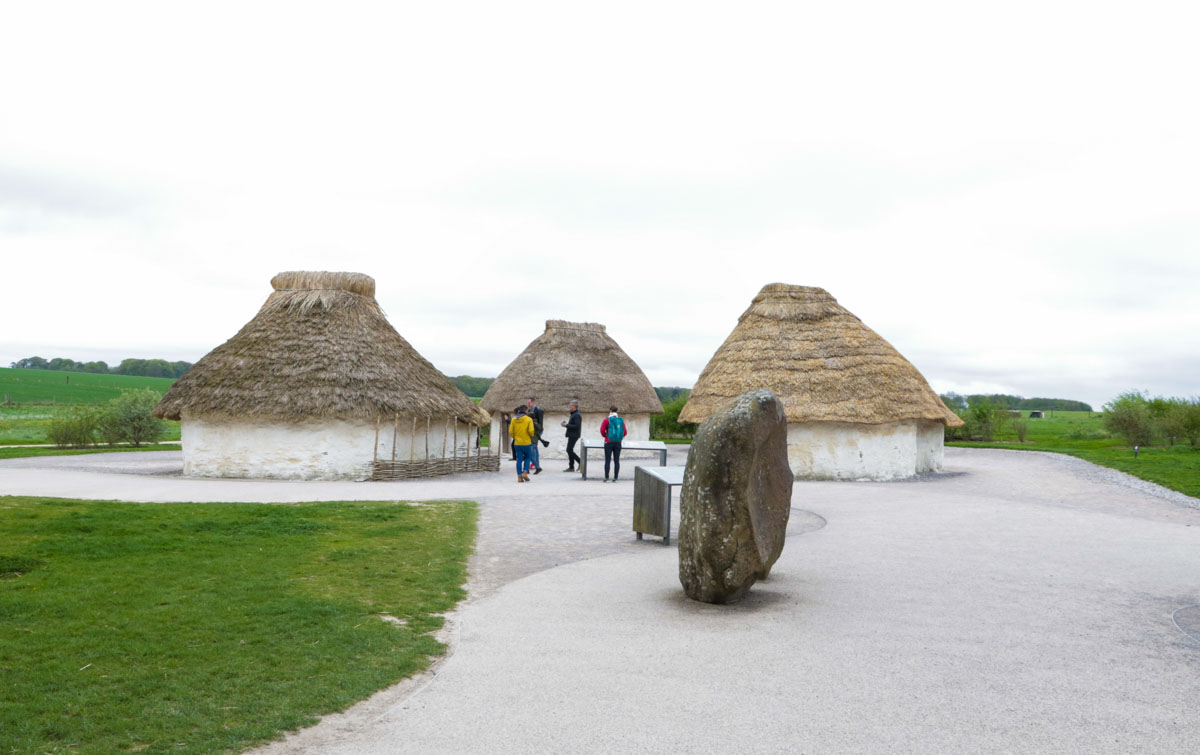 There is also a gift shop and separate exhibition illustrating more of its history, as well as replicas of Neolithic Houses where the builders supposedly lived in 4,500 years ago.
The area can get pretty chilly, so we advise packing a few more layers to brave the wind!
Cost: S$138.40
Time: 8AM – ~7PM
Address (Victoria Coach Station): 164 Buckingham Palace Road, London, SW1W 9TP
Dinner at Flat Iron
The best steak you can get for £11 (~S$20) in London (no longer £10, sadly)! Flat Iron doesn't do reservations, and queues could go up to 2 hours. If you're using a UK SIM card, leave your number with the staff and you'll receive a text when your table is ready.
There's free-flow popcorn, friendly service staff and the best part — free ice-cream dessert. Just ask the server for it after your meal 😉
Cost: £11 and above (~S$20) — 1 steak
Opening Hours: 12PM – 12AM (Closes 11.30PM on Sundays)
Address: 17-18 Henrietta St, London WC2E 8QH, UK (and 4 other outlets)
Day 9: Maximising the London Pass
Westminster Abbey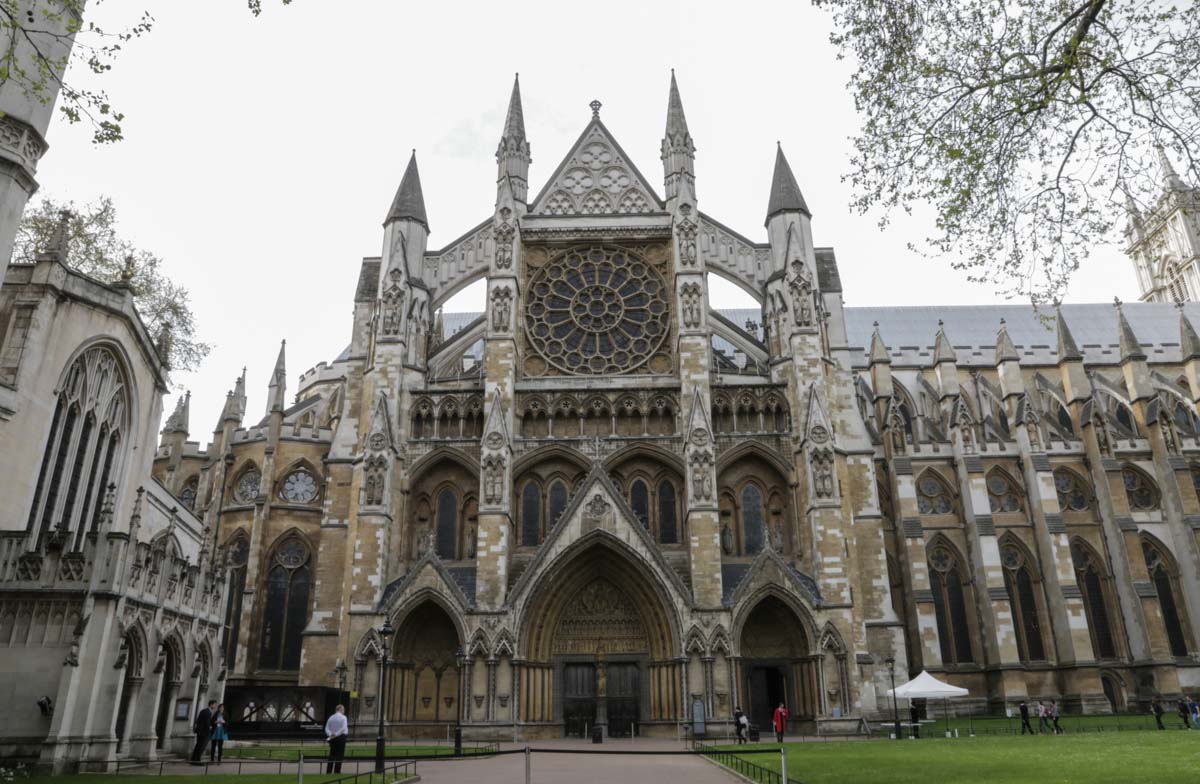 Built by Henry III in the 13th century, this Gothic church has held marriages (most recently Prince William and Kate Middleton's), coronations and burials for centuries.
Call it morbid, but we were particularly fascinated by the recumbent effigies of past Kings and Queens that were so elaborately sculpted and painted atop their tombs.
This attraction is highly visited, so get there slightly before the opening time and be one of the first in queue.
Entrance Fee: £20 online (~S$36.15, free with London Pass)
Opening Hours: 9AM – 3PM
How to get there: Walk 350m from Westminster Underground Station
Thames River Boat Cruise From Westminster Pier to Tower Pier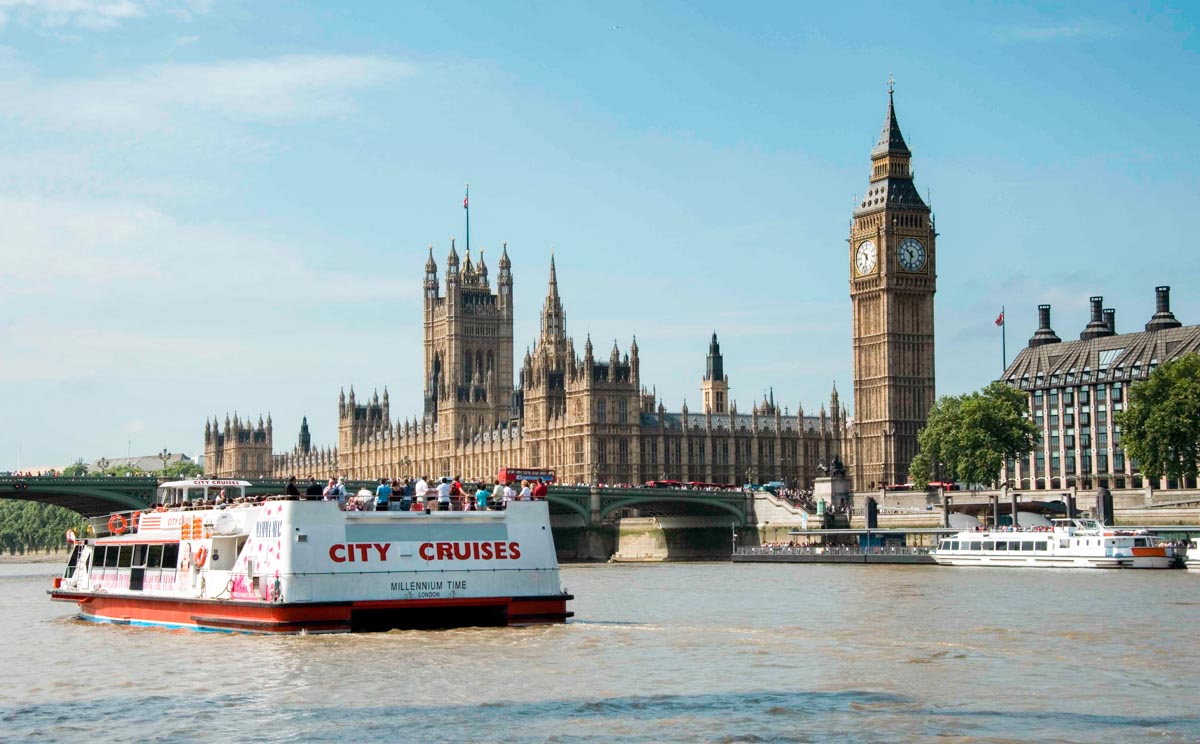 Float along the heart of central London with the Thames River Boat Cruise from Westminster Pier. Through panoramic windows, get a glimpse of the famous Shakespeare's Globe, Millennium Bridge and Houses of Parliament, among others.
Cost: £10.25 (~S$18.50, free hop-on-hop-off for 24 hours with London Pass)
Time: 10AM – 7:20PM (departures every 40 minutes)
Address (Westminster Pier): Victoria Embankment, Westminster, London SW1A 2JH, UK
Tower Bridge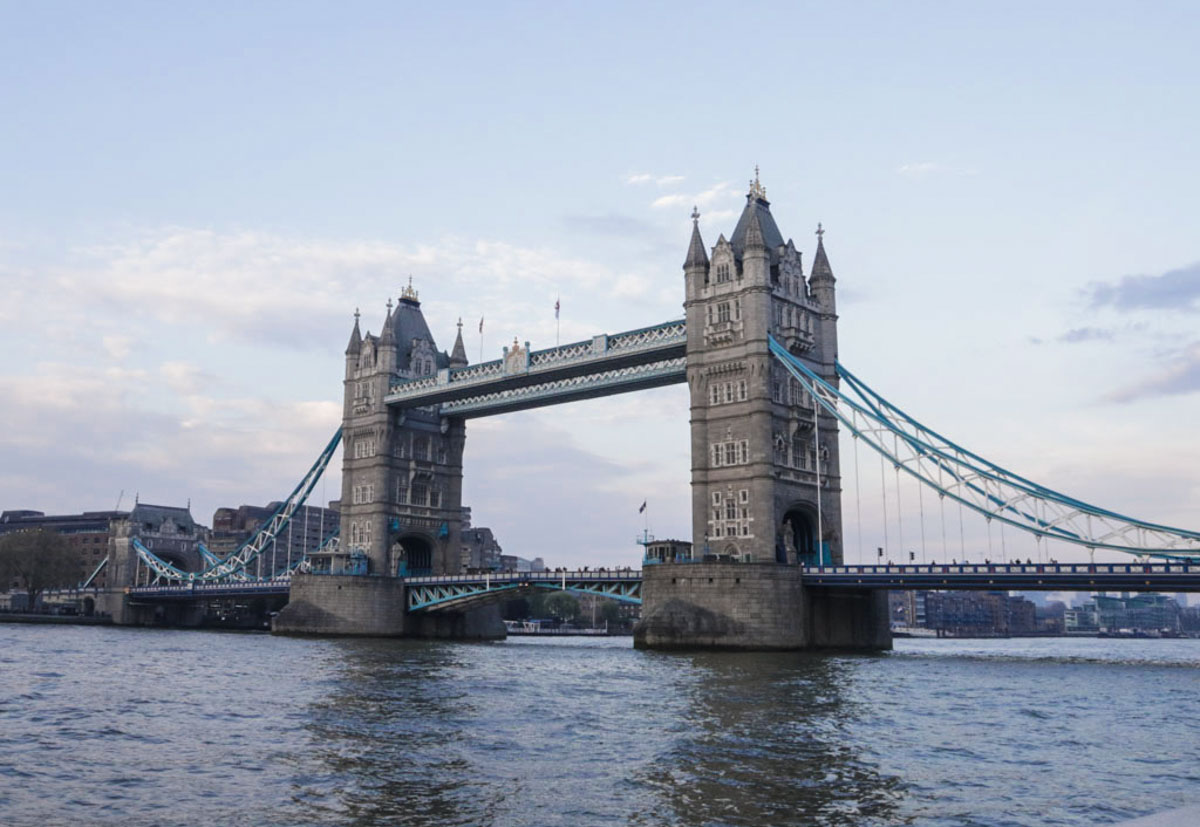 Besides the Tower Bridge Exhibition, the walkway upstairs also has glass floor panels for you to watch passers-by from 42m high!
If the timing is right, you may get to see the bridge's bascules lift up for bigger ships to get through.
Entrance Fee: £8.70 online (~S$15.70, free with London Pass)
Opening Hours: 10AM – 5.30PM last admission (9.30AM – 5PM from October to March)
How to get there: Walk 600m from Tower Pier
Lunch at Borough Market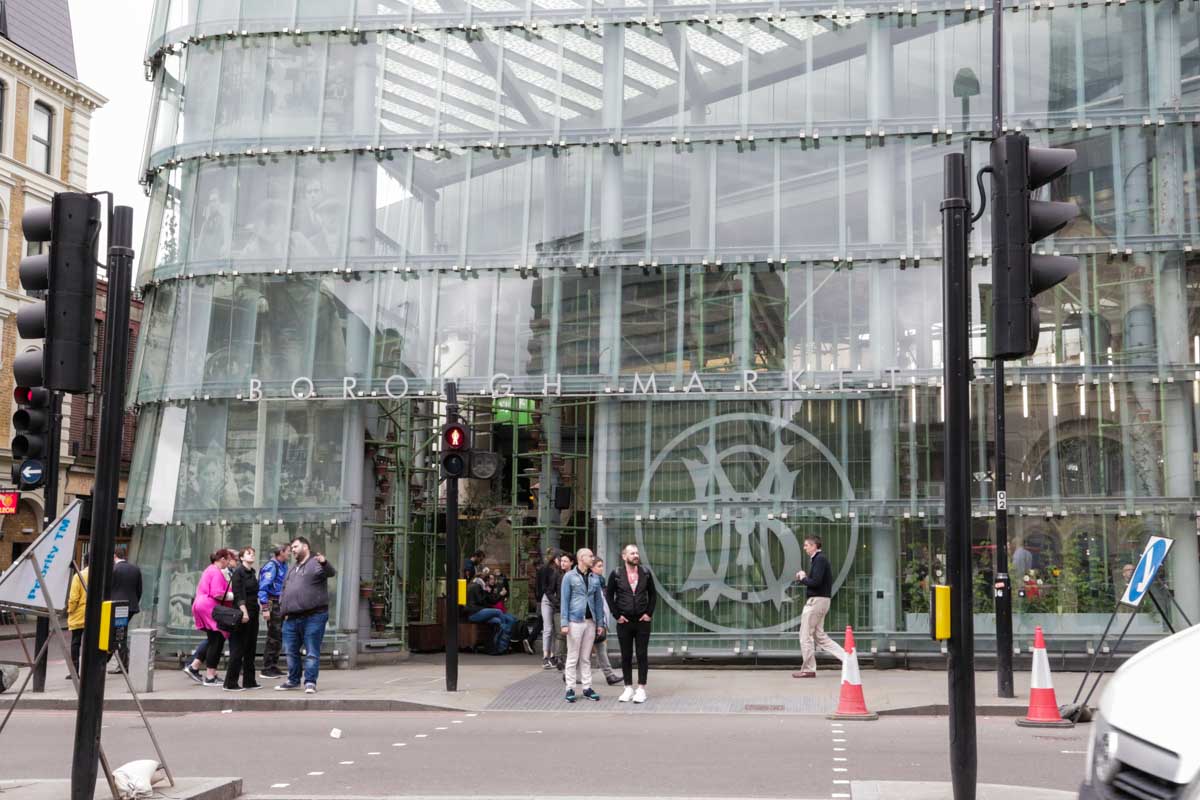 Sprawling across a large area with an endless choice of food and a grocery market, you can easily spend an hour or two strolling inside Borough Market and sampling all the delicacies.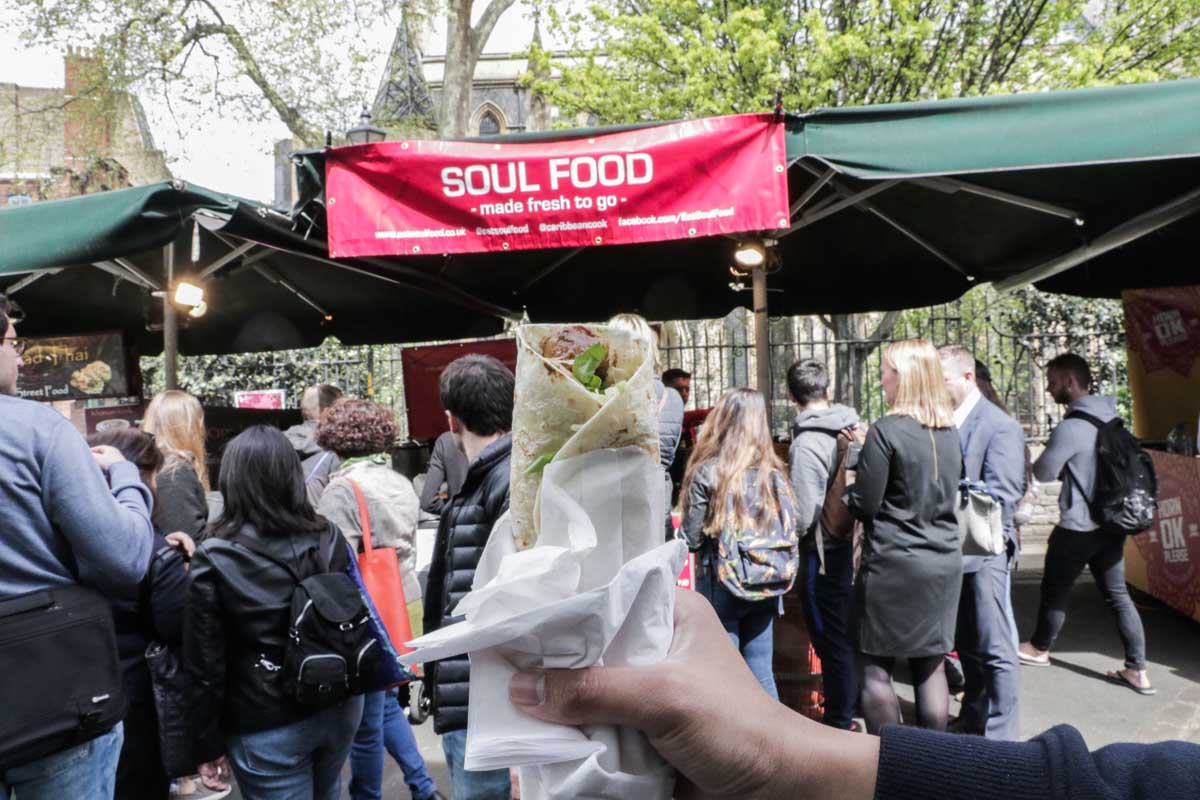 The BBQ Chicken Wrap (£6.50, ~S$11.75) from Soul Food is generously stuffed with tender slices of chicken, and goes well with chilli sauce.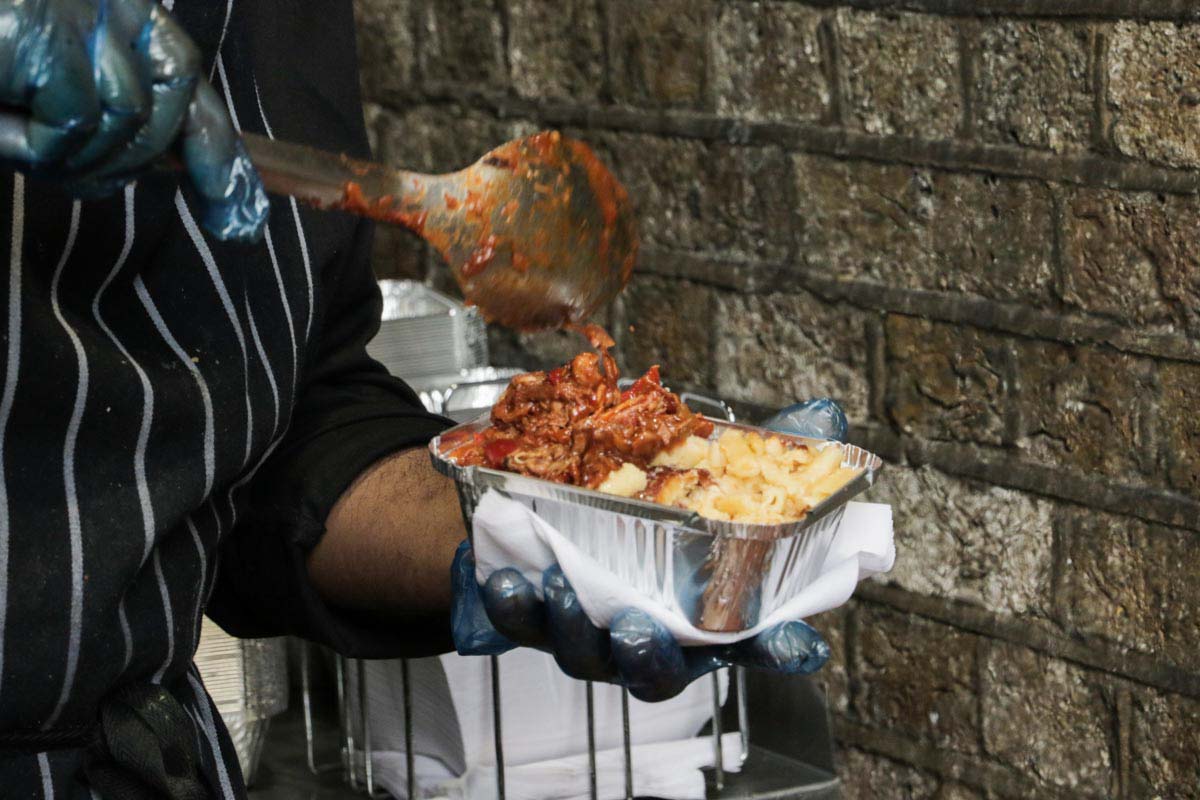 The Mac & Pulled Pork (£6.50, ~S$11.75) at Hash, topped with gooey melted cheese is also to die for.
Cost: £6.50/pax (~S$11.75)
Opening Hours: 10AM – 5PM (Open 8AM on Saturdays, closed Sundays)
Address: 8 Southwark St, London SE1 1TL, UK
Monmouth Coffee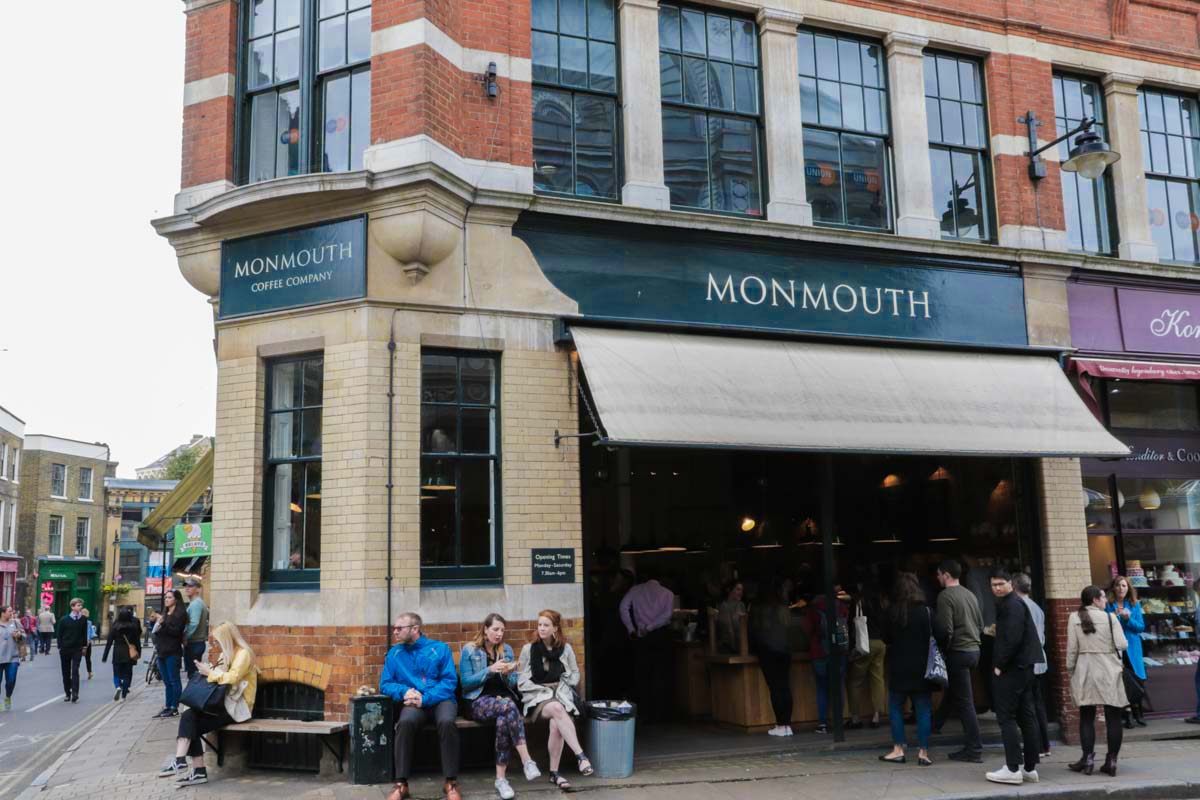 Up high on our recommendation list is Monmouth Coffee, literally a stone's throw from the main Borough Market. You can even buy their coffee beans there!
Cost: £3.10 (~S$5.60) — 1 latte
Opening Hours: 7:30AM – 6PM (Closed Sundays)
Address: 2 Park Street, The Borough, London SE1 9AB (and 1 other outlet)
St Paul's Cathedral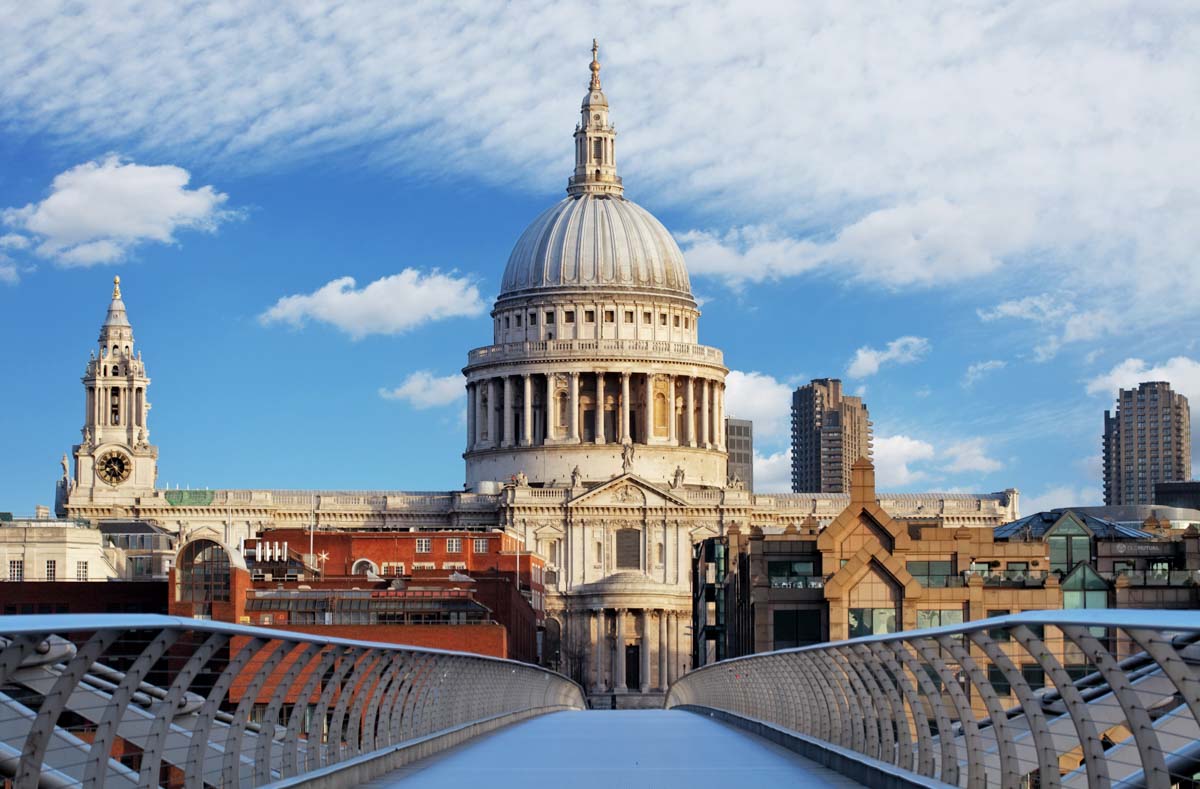 If you're ever looking for a legs day workout, you can get one at St Paul's Cathedral.
You can literally scale up the dome in 528 steps with 3 viewing points — 1 with a top-down look at the nave, and 2 outdoors at varying heights, offering a view of the city.
Entrance Fee: £16 online (~S$28.90, free with London Pass)
Opening Hours: 8.30AM – 4PM (Last admission), closed Sundays. Hours vary on selected dates.
How to get there: Walk 400m from Borough Market to London Bridge Underground Station. Take the Northern line to Bank, transfer to the Central line and alight at St Paul's Station. Walk 150m to St Paul's Cathedral.
The View from The Shard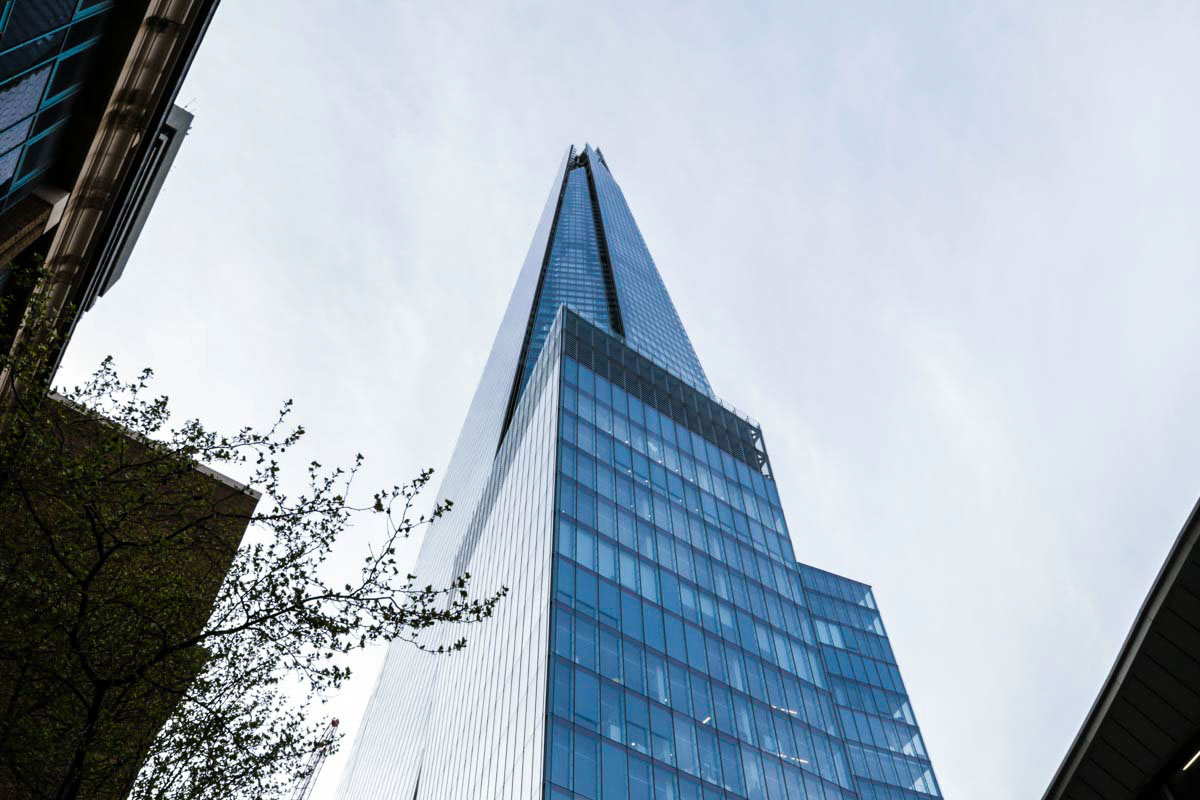 Get the best panoramic views of London at The View from The Shard — the highest point in Western Europe.
Entrance Fee: £24.50 online (~S$44.30, free with London Pass)
Opening Hours: 10AM – 10PM (Last entry 9PM, may vary)
Address: 32 London Bridge St, London SE1 9SG, UK
How to get there: Take a scenic 2km walk from St Paul's Cathedral across the Millennium Bridge, then along River Thames.
Day 10: London
Changing the Guard Ceremony at Buckingham Palace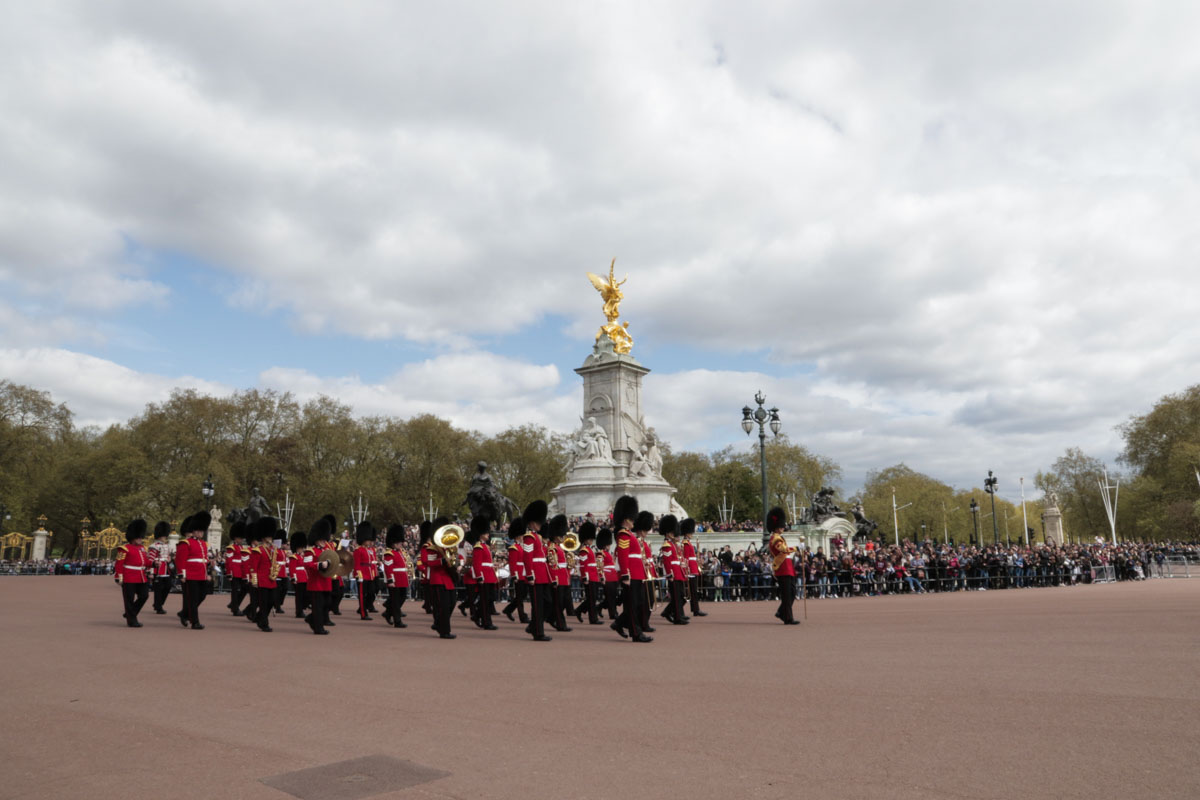 Witness the iconic Changing the Guard ceremony at Buckingham Palace that usually takes place every Monday, Wednesday, Friday and Sunday.
The guards march in at 10:45AM, so reach by 10:30AM or earlier to secure a good viewing spot. Be warned: you'll be squeezing with all the tourists like it's a rush hour train in Japan.
Cost: Free
Time: 11AM
Address: Westminster, London SW1A 1AA, UK
Lunch at Patty & Bun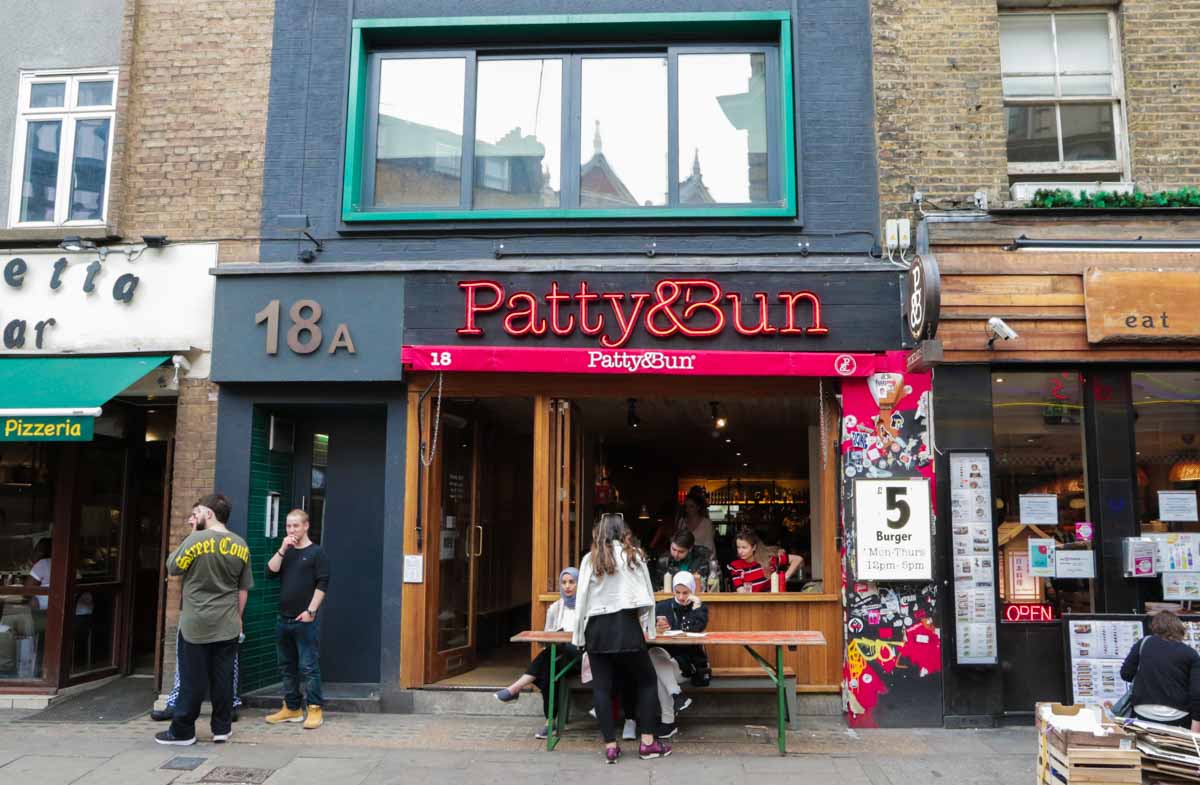 The beef patty burgers served at Patty & Bun are so thick and juicy, the meat juices were literally dripping off the wrappers as we ate them. Try the classic 'Ari Gold' Cheeseburger (£8.75, ~S$15.90) or 'Smokey Robinson' Burger (£9, ~S$16.25) that has delicious caramelised onions.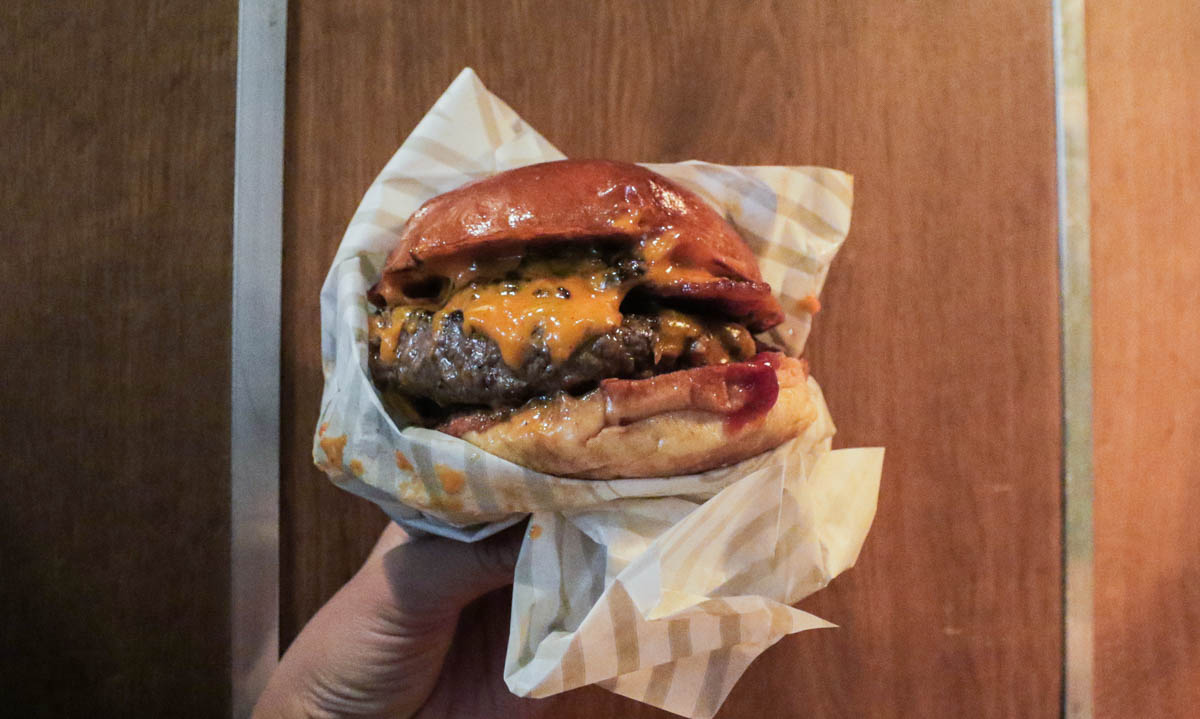 Cost: £9/pax (~S$16.25)
Opening Hours: 11.30AM – 10.30PM (Closes 10PM on Sundays)
Address: 54 James St, London W1U 1HE (and 11 other outlets)
Hyde Park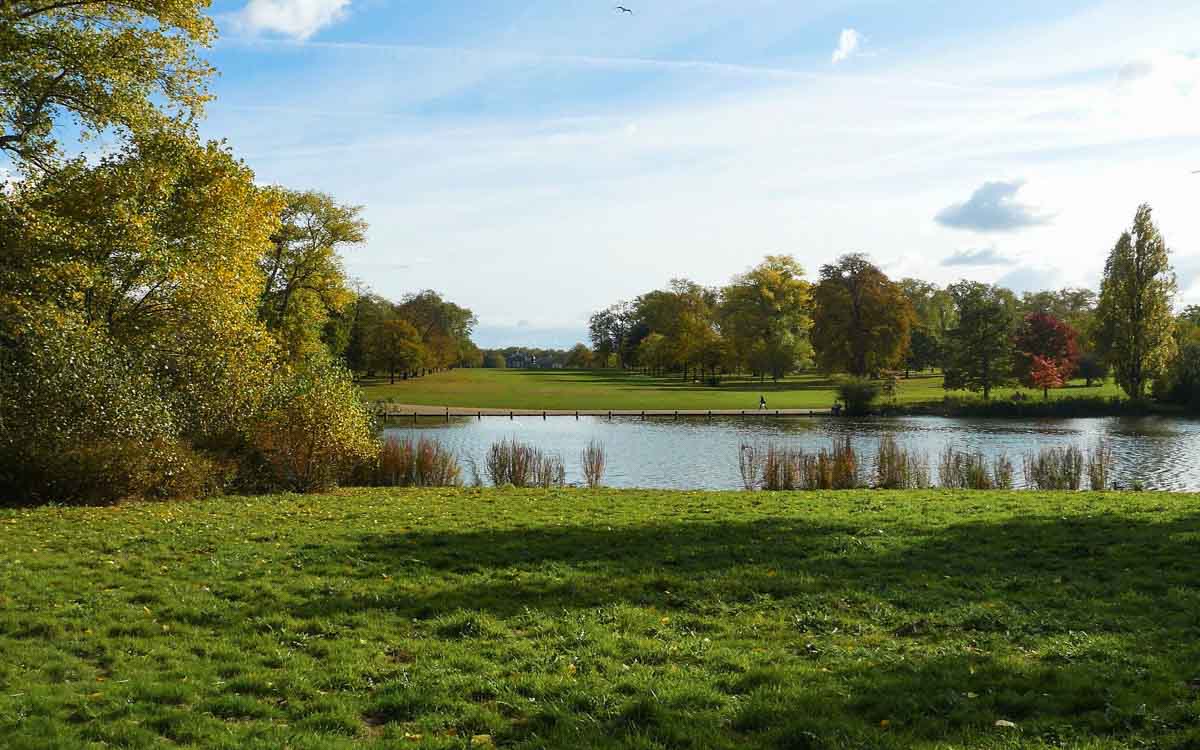 Spanning a whopping 142 hectares, Hyde Park is the largest green lung of London that's the perfect chill spot, whether you want to have a picnic, cycle, go to a cafe, or just lie on the grass.
Entrance Fee: Free
Opening Hours: 5AM – 12AM
How to get there: Walk 1km from Patty & Bun
Natural History Museum

Spend the rest of the afternoon at one of London's many free museums, the Natural History Museum. Don't miss the latest addition (not like you would), the 25.2m-long blue whale skeleton hanging from the ceiling!
Entrance Fee: Free
Opening Hours: 10AM – 5:50PM (Last entry 5:30PM)
Address: Cromwell Road, London SW7 5BD
The UK is definitely not a place you only visit once. Every location has something special to offer, and you'll be surprised by the kind of diversity that exists. Scotland's and Wales' quietness is refreshing, and London's mix of tradition and modernity is something rarely found elsewhere!
The next time we return, we'll definitely want to rent a car and give the Scottish Highlands a go.
Accommodation in UK
1) Edinburgh: Budget Backpackers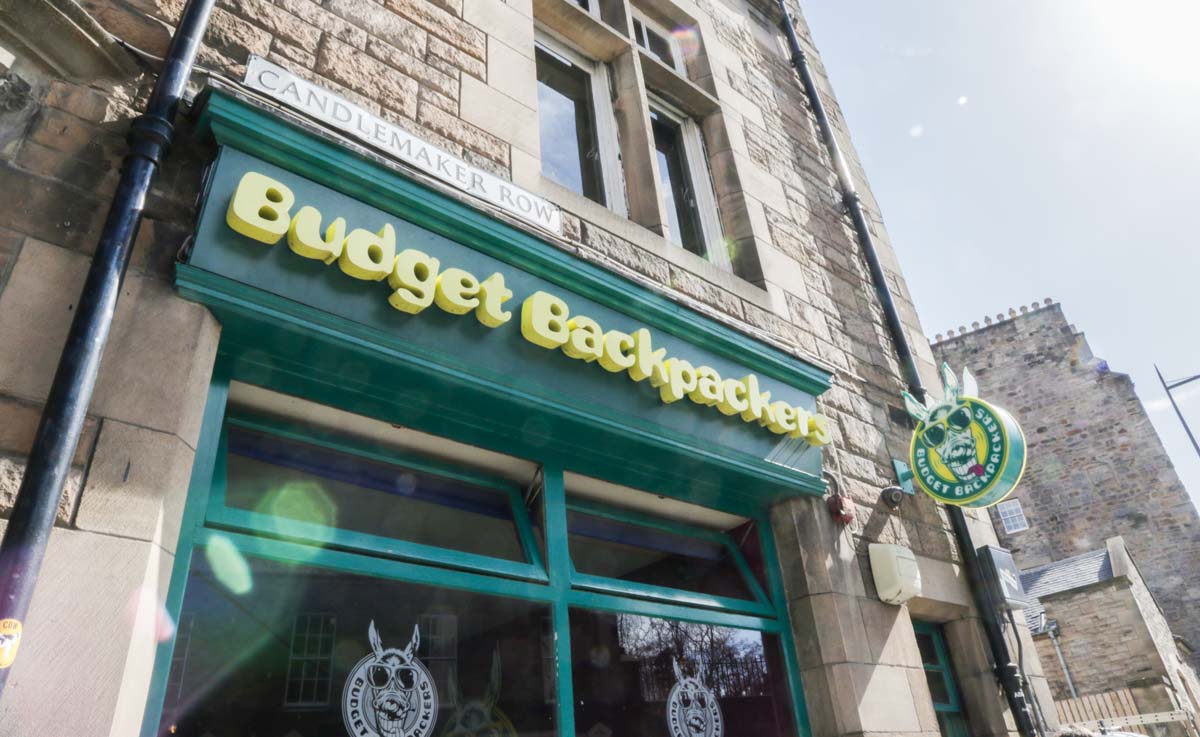 At Kick Ass Greyfriars, our 4-bed mixed dorm (~S$21.85) was clean and cosy with a standard layout of 2 bunk beds. Strangely there was a toilet sink and mirror in the room as well, but hey, we're not gonna complain.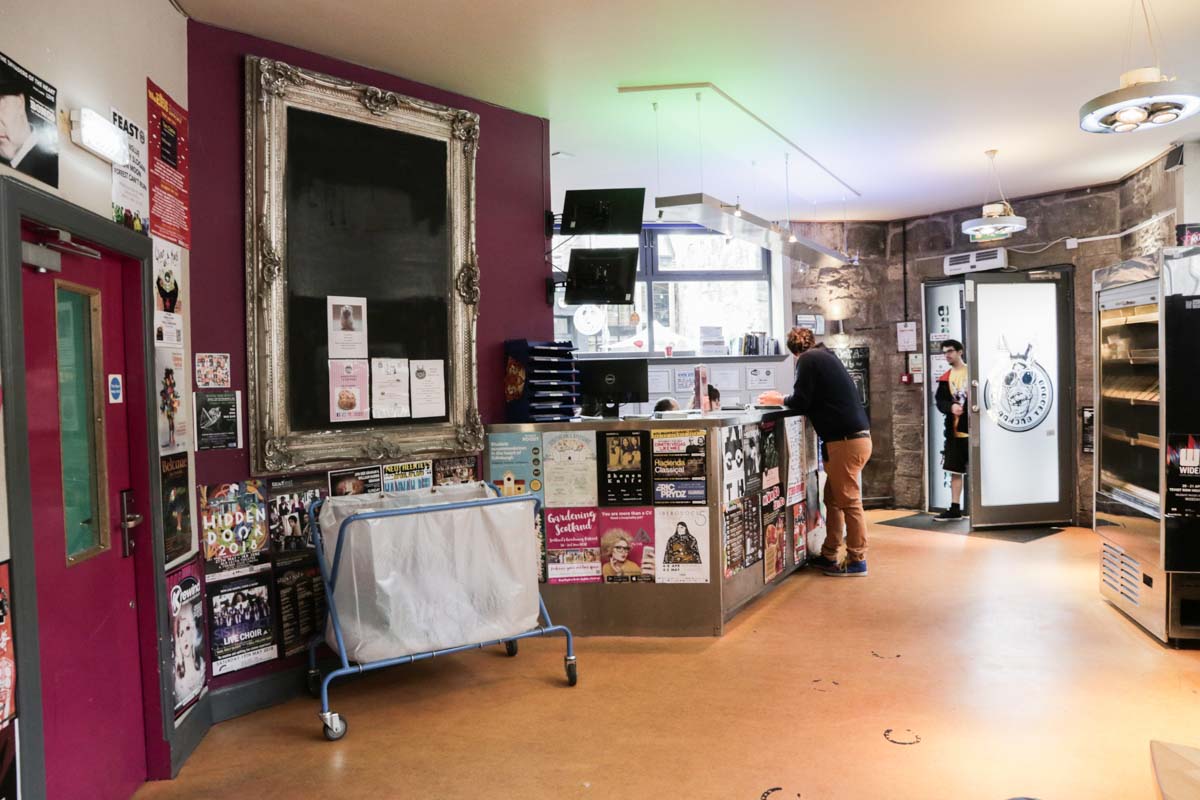 The hostel sports a youthful atmosphere with plenty of common spaces for mingling, including a pool table, cafe, and upcoming bar.
They also have storage lockers for your luggage at £1 (~S$1.80) each, in case you arrive before the 3PM check-in time.
2) Wales: Totters Independent Hostel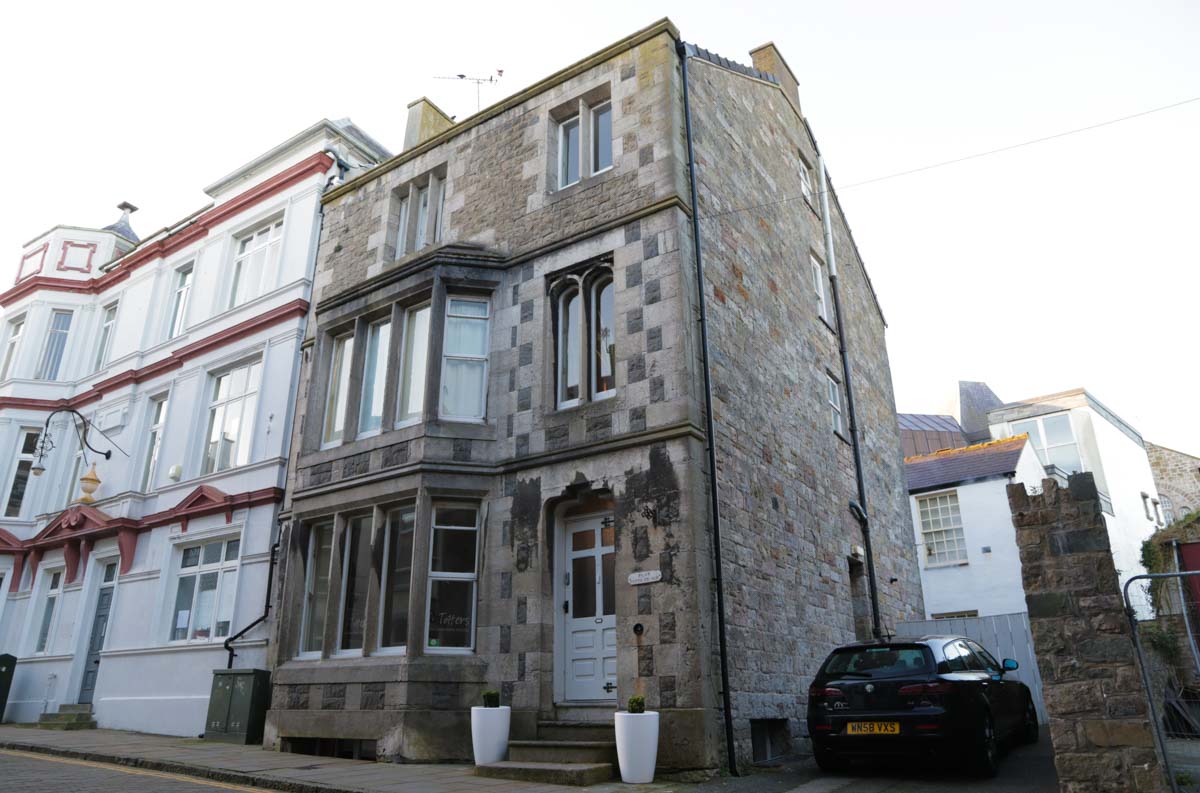 The unassuming Totters Independent Hostel could easily pass off as a private residence if you're not discerning enough. It's located right next to the sea, and really close to the Caernarfon Castle. We got a 6-bed mixed dorm at ~S$34/night each.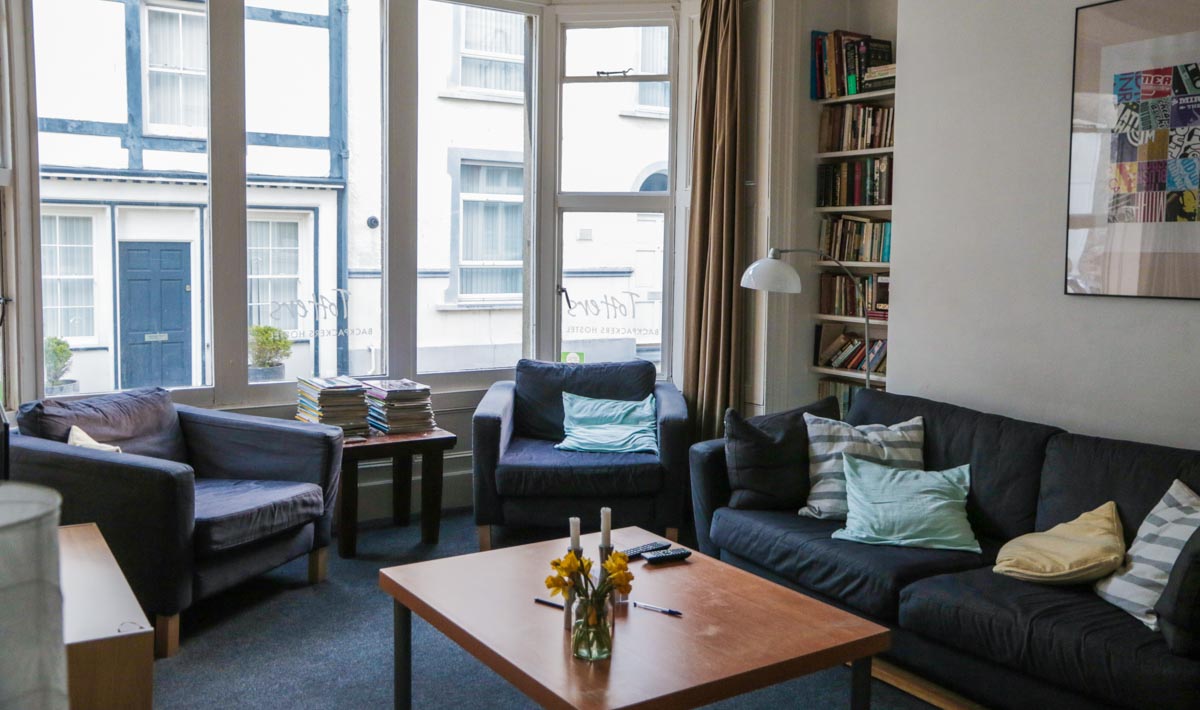 We loved that this place is central to all the Wales attractions we visited, fully-heated all around, and has a decent living and dining area (with free breakfast provided every morning).
3) London: Airbnb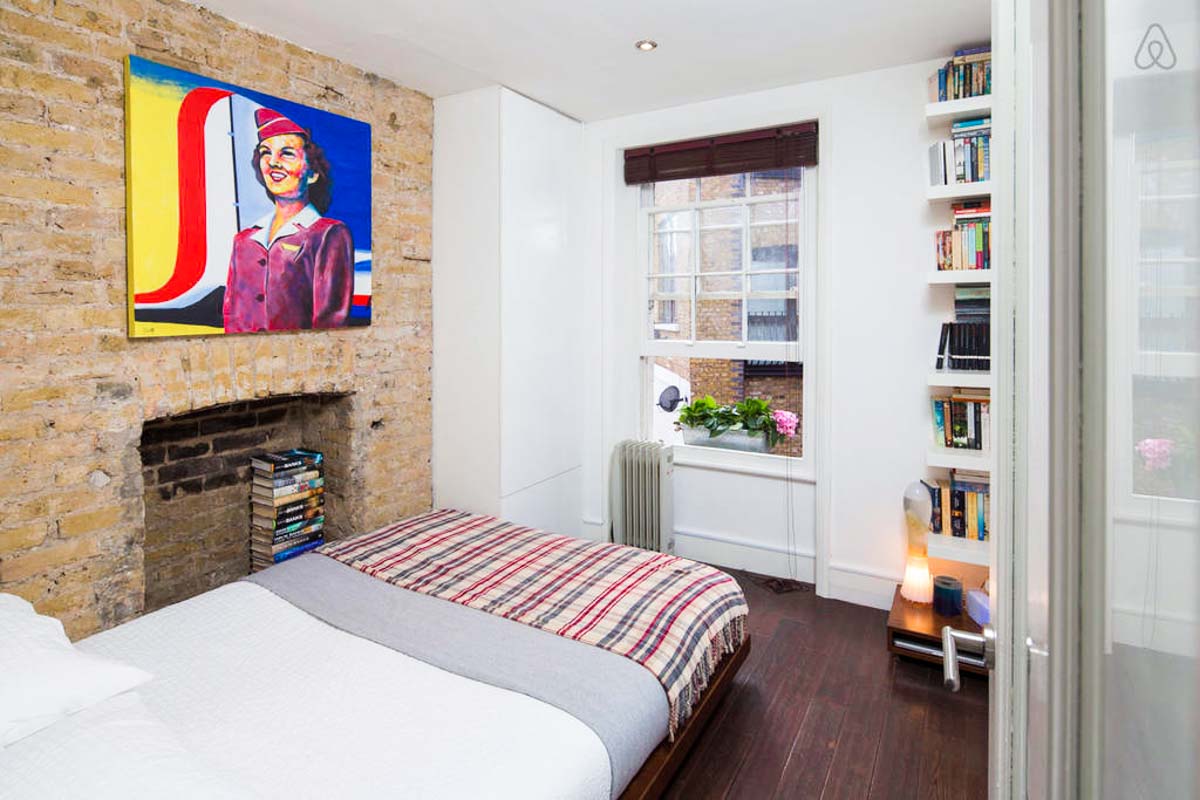 If you're not picky, Airbnb apartments in London can get as low as S$36 per night. Our Airbnb stay (~S$77/night for 2) was shared with the owners located near Arsenal's Emirates Stadium, with Holloway Road Underground Station a 5-minute walk away.
Travelling with the BritRail Pass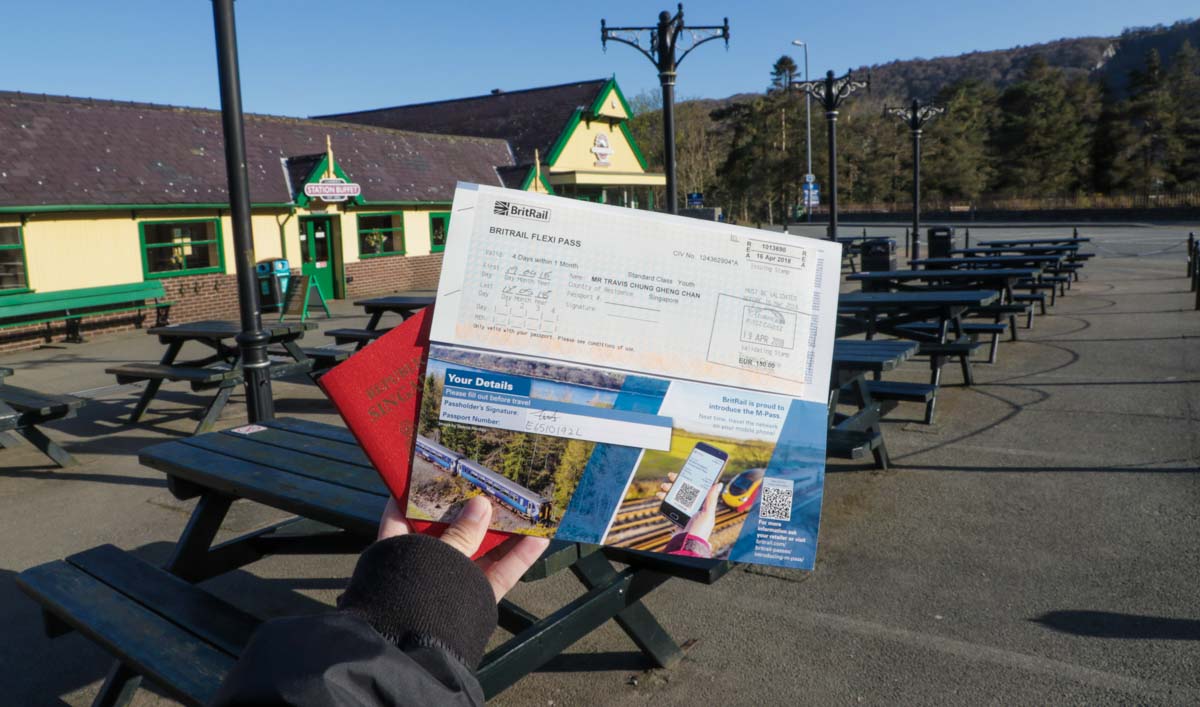 The BritRail Pass helped make our trip absolutely fuss-free, and is the only pass covering all UK train companies except EuroStar and London's Underground services — that's a lot of places!
Individual tickets would've cost us £249.40 (~S$451.40) but we only spent S$187.80 (Youth under 27 price) with the 3-day BritRail Flexipass from Klook. They're currently the lowest price in the market, with free delivery to boot! Granted, you have to book it at least 7 days before, but unless you're into extreme spontaneity, plan your trip ahead and enjoy these savings!
The Flexipass option also meant we could travel on 3 days within 1 month, which is obviously more flexible compared to the continuous pass. Reserving seats was also easy for all our rides during the trip, at no extra charge. Basically book everything at the first train station you arrive at, and flash the pass to train inspectors on subsequent trips.
Planning to explore Europe beyond the UK? Check out this 16-Day Europe Itinerary with the Eurail Pass!
Check Flights to the UK
Even though our UK itinerary starts in Edinburgh, feel free to flip it around and start in London if you'd like — who knows, it might be cheaper that way depending on the season you travel! Check flight prices here:
Can't see the widget above? click here to check flights from Singapore to Edinburgh instead!
Where else would you recommend visiting in the UK? Tell us in the comments below!
---
This post was brought to you by Klook.
For more travel inspiration, follow us on Facebook, Instagram, and YouTube.