Large crowds are expected during the hanami season, Golden Week, and Tokyo Summer Olympics this year, so here are tips to make your peak season Japan trip more survivable.
I love Japan to bits but if I had to name one thing I don't like about Japan, it'll be how uncomfortably crowded it is during peak travel seasons. Whether it's the trains, streets or malls, people are packed elbow to elbow.
I'm especially talking about Japan in the spring, autumn, and during the Golden Week (yikes!). Japan is almost always brimming with people, and it takes more than studying calendars to figure out when's the best time to visit.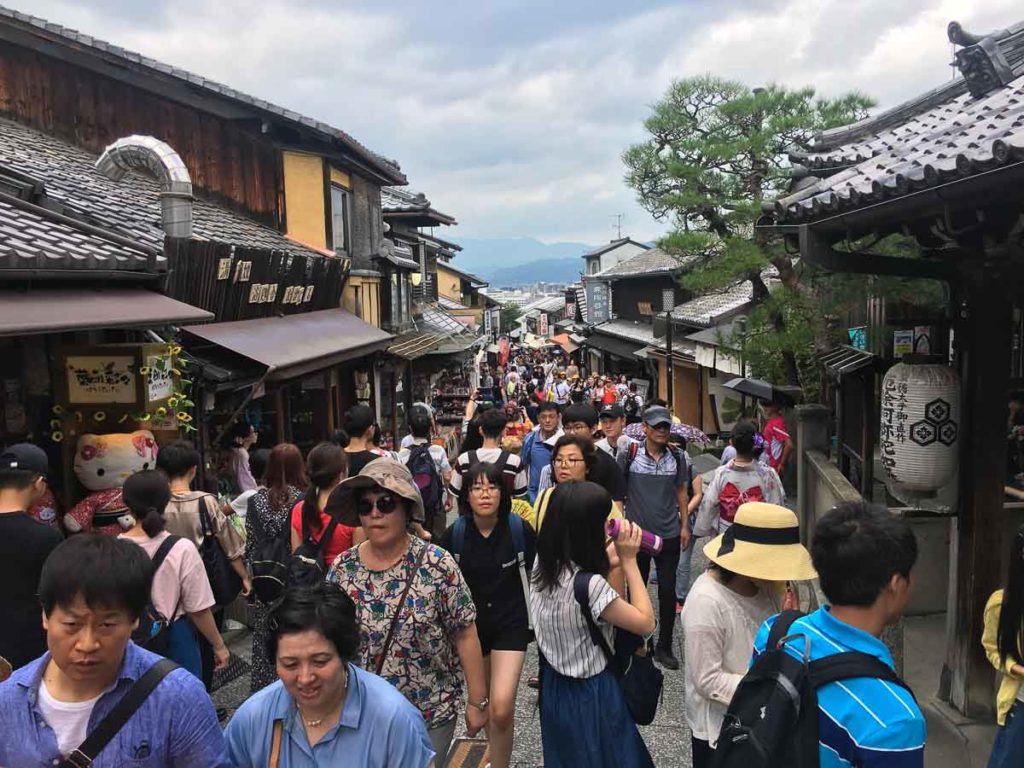 My very first trip to Japan in 2011 was a very uneducated choice — I chose to visit in the month of August, right in the middle of the hottest period of the year that also coincided with the summer holidays. This Singaporean almost melted through her skin, while many times near-losing her temper at the throngs of selfie sticks that came her way.
I had then resigned to the fate that Japan will always be crowded, so why leave out on charming seasonal sceneries or delightful festivals when there are ways to get around the mass?
Smart travellers avoid peak periods, but smarter ones find ways to work around them. Here are 13 pro-tips on how to better enjoy Japan during the peak travel seasons. ✌️
1) Take note of crucial dates in Japan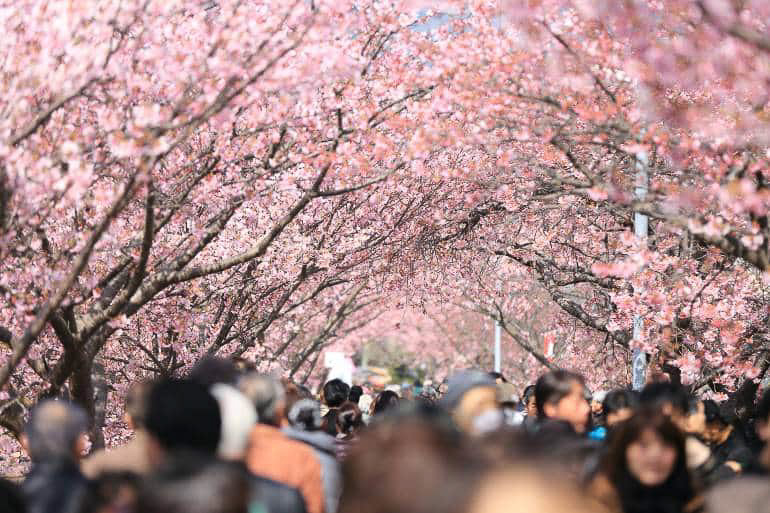 Photo credit: TokyoCheapo
Being a popular travel destination, there's no obvious low-peak season in Japan. But on certain times of the year, national holidays and seasonal festivals will mean shutdowns (hopefully not meltdowns) in parts of Japan:
– Late March – Early April: Hanami season. Cherry blossom trees in full bloom make spring the most popular season to visit Japan.

– Late April – Early May: Golden Week, which comprises four national holidays — Shōwa Day (29 Apr), Constitution Memorial Day (3 May and observed on 6 May in 2020), Greenery Day (4 May), Children's Day (5 May). It's common for locals to take the other days off to travel within the country.

– 24 July – 9 August 2020: 2020 Summer Olympics held in Tokyo. 10 million people are expected to visit Japan during this period!

– Mid-August: Summer holidays. Also the warmest period of the year where local Japanese travel around.

– November: Koyo season, when autumn foliage shroud the streets in beautiful shades of golden hues.
Read also: 6-Day Kyushu Japan Itinerary in Autumn
2) Book flights and accommodation early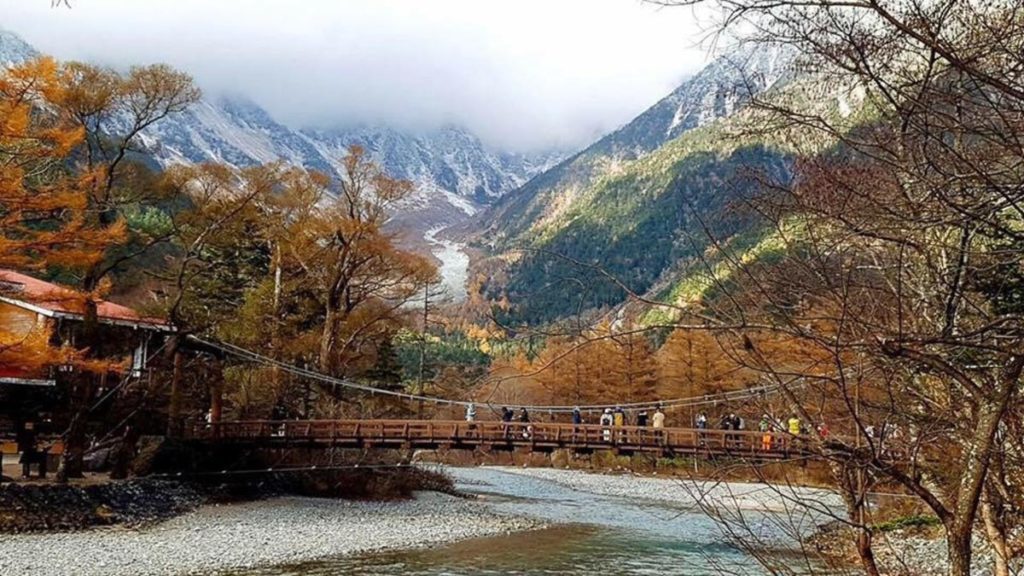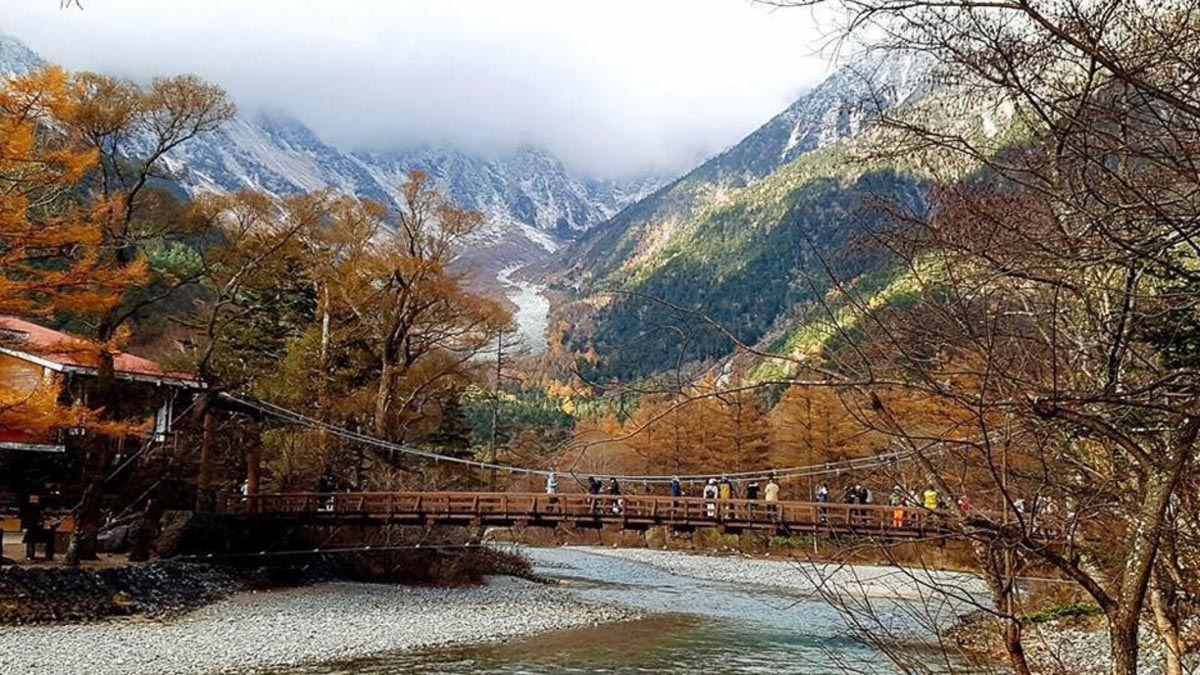 Price hikes during peak seasons are inevitable, so it's a must to book flights and accommodations early. Fortunately, Singapore is a major transportation hub with numerous flights to many cities in Japan, and low-cost carriers like Scoot and Jetstar operate direct flights to cities such as Tokyo, Osaka, Sapporo, and Okinawa.
*Pro-tip: Book your flights six weeks in advance for the best prices. Check flights here:
If you can't see the widget above, check out flight prices from Singapore to Tokyo here.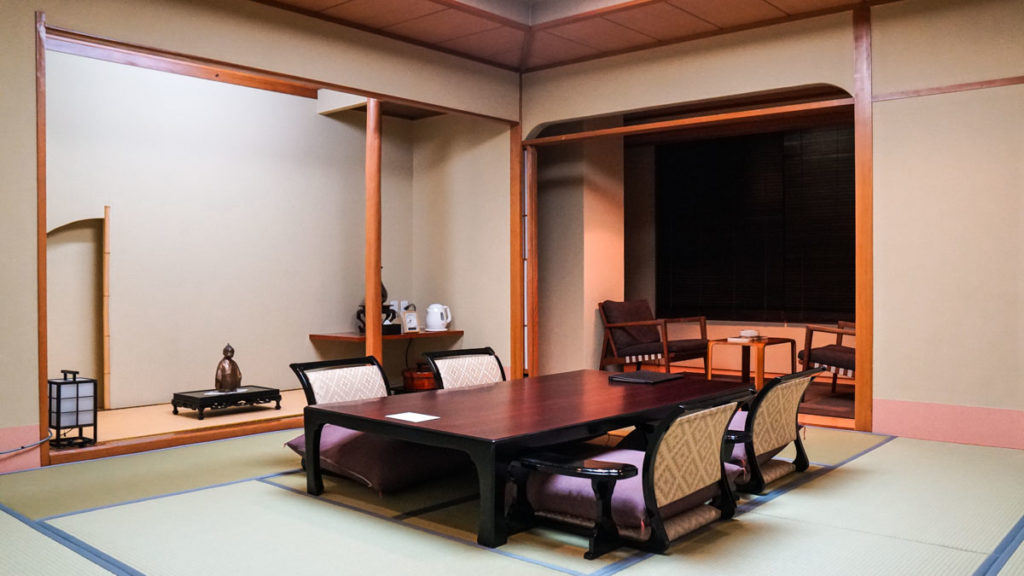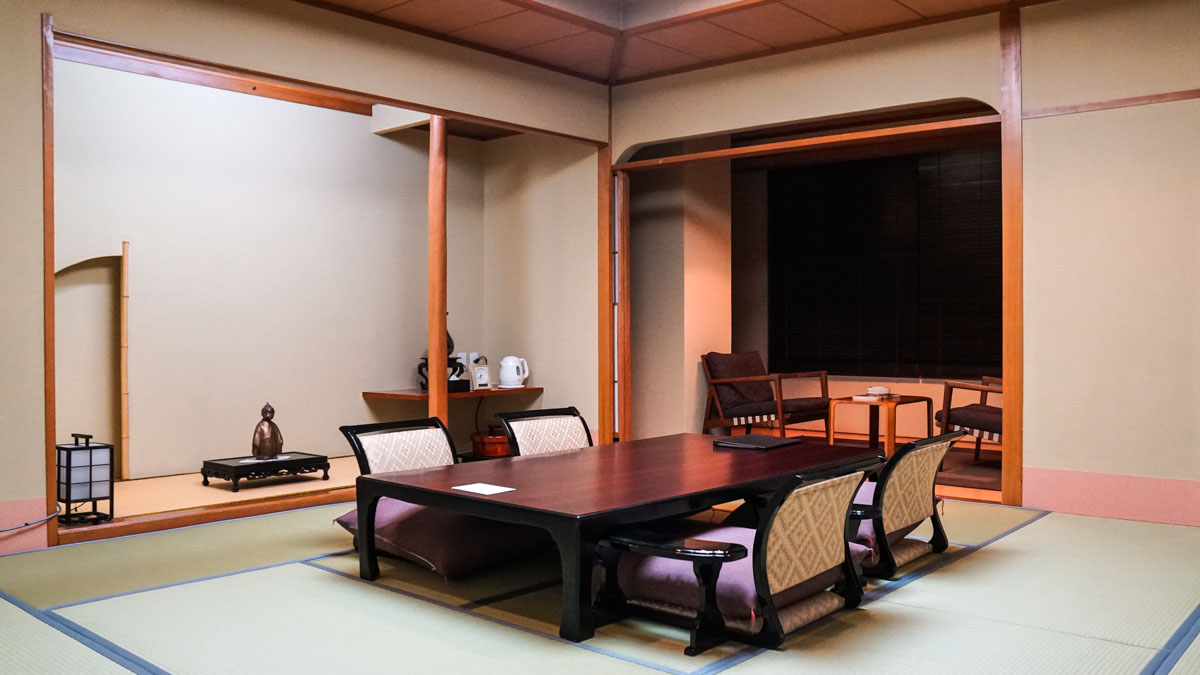 Almost as anxiety-inducing as securing flights is the accommodation crunch, especially in more touristy cities such as Tokyo, Osaka and Kyoto. It may be tempting to simply book an apartment on Airbnb, but legalised listings were halved after a major clampdown in 2018.
Be prepared to pay a lot more (we're talking about an increment of at least 100%) for accommodation within the city during peak season. Hence as a rule of thumb when visiting Japan, look for accommodation options just outside the city centre for cheaper stays.
A neat trick is to use always check the "Deals" filter function on Booking.com to get exclusive member deals, as well as setting perimeters for areas, property type, and your preferred budget.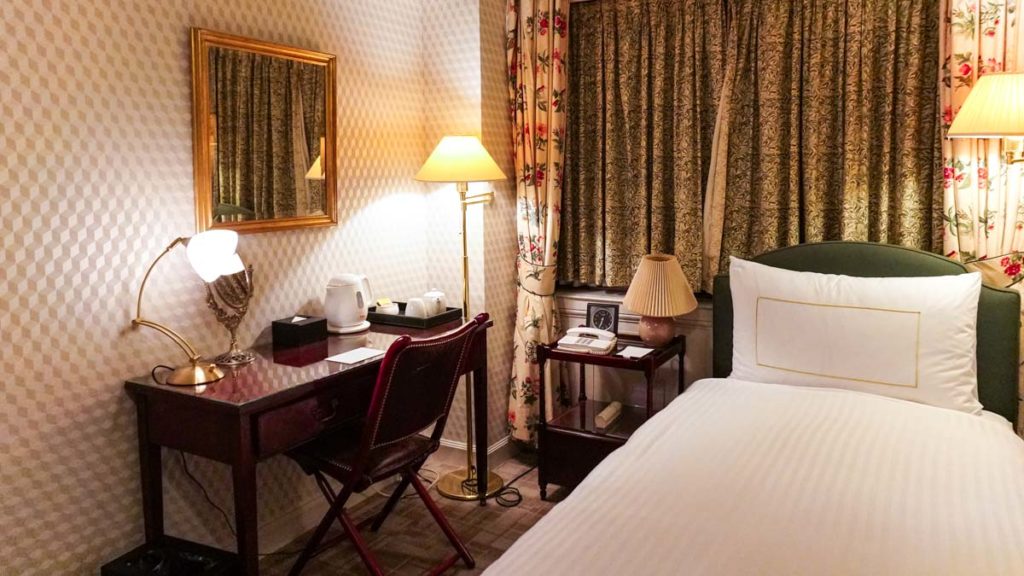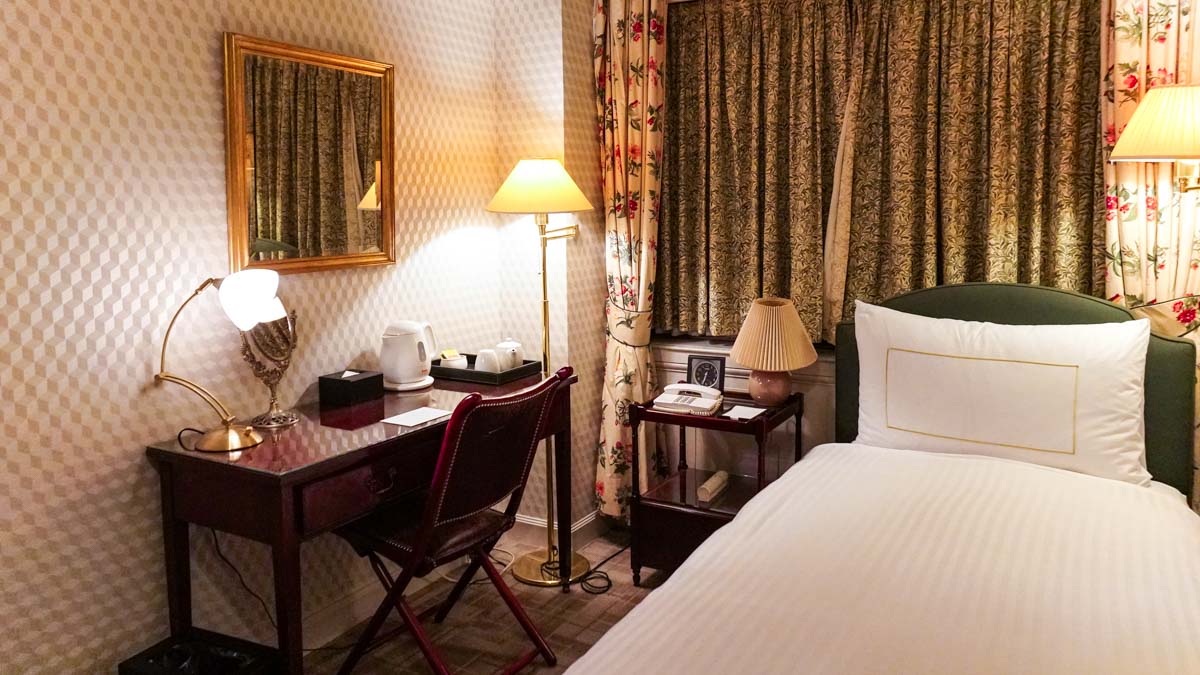 If you're a solo traveller with more spending power, HOTEL MYSTAYS' no-frills accommodation options are comfortable stays at reasonable rates. But if you're not a hard planner and is someone more spontaneous or adventurous, capsule hotels and youth hostels might be more suitable.
Read also: Unique and Stylish Capsule Hotels in Japan
3) Fly into Tokyo's Haneda Airport instead of Narita Airport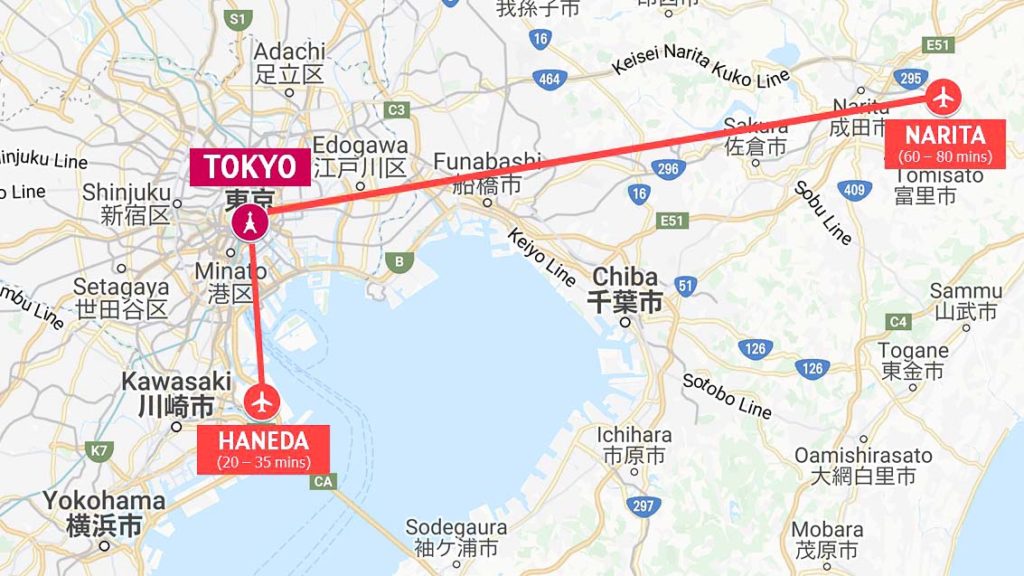 Tokyo has two international airports, with Narita (NRT) being the bigger facility servicing more international flights. Narita will hence be seeing a higher tourist volume during peak seasons such as the upcoming 2020 Summer Olympics!
The wiser choice will hence be arriving at Haneda (HND) instead. Haneda Airport is also located a lot nearer to Tokyo city than Narita, so you'll save both time and money getting to the city. Check flight prices to Haneda Airport here:
If you can't see the widget above, click here to check flights from Singapore to Haneda Airport instead.
4) Get a transportation pass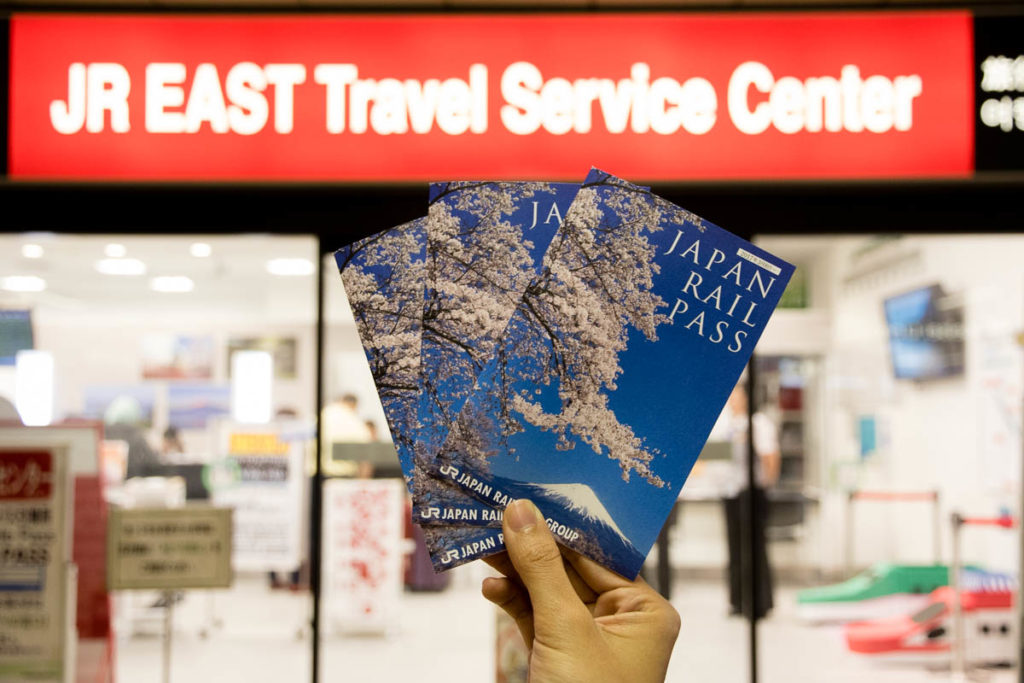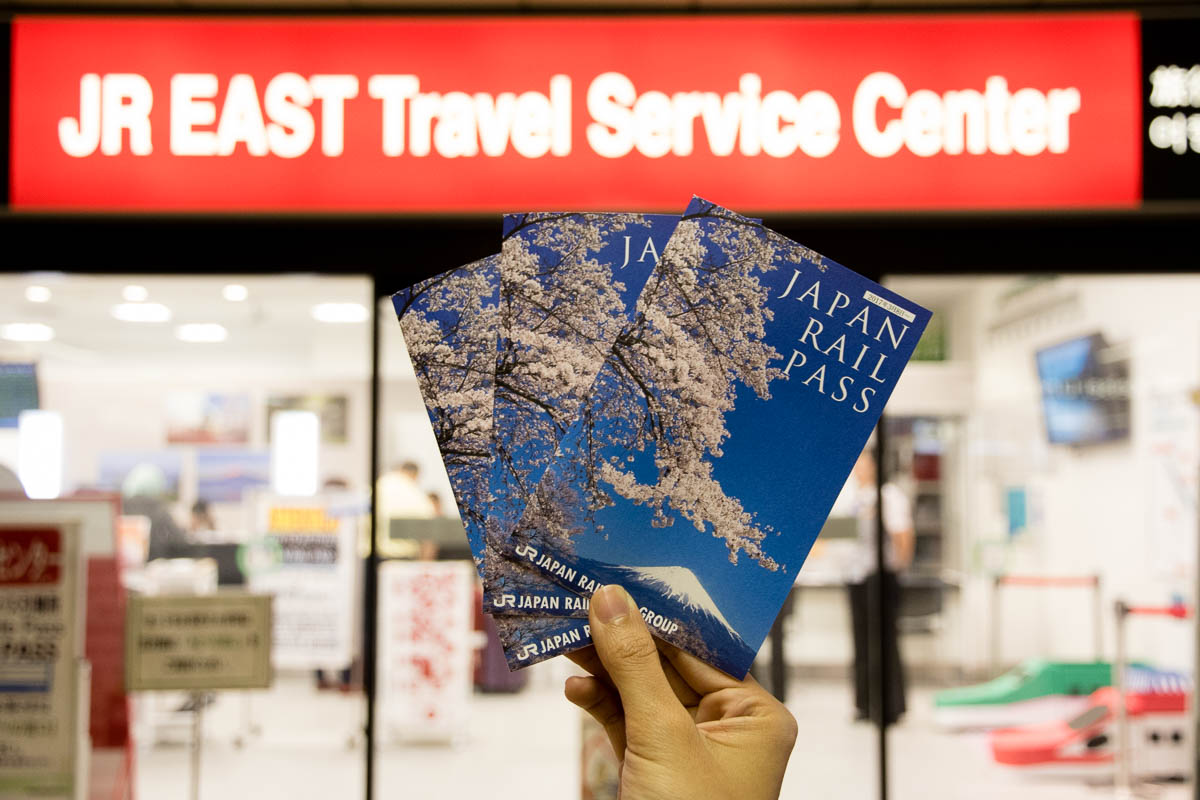 Getting a transportation pass can save you a lot of time, especially when you're planning a trip to Japan during peak seasons. One way to beat the high traffic is to get your transportation tickets before everyone else!
The holy grail of convenience in Japan, the hugely popular JR pass is useful especially if you're travelling long distances across Japan (e.g. Tokyo to Osaka, or Hiroshima to Kyushu).
Many times, the cost of the JR Pass can be covered with just one round trip long-distance ride. For instance, a 5-day Kansai-Hiroshima JR Pass costs ~S$169 while a single-trip ticket costs ~S$122.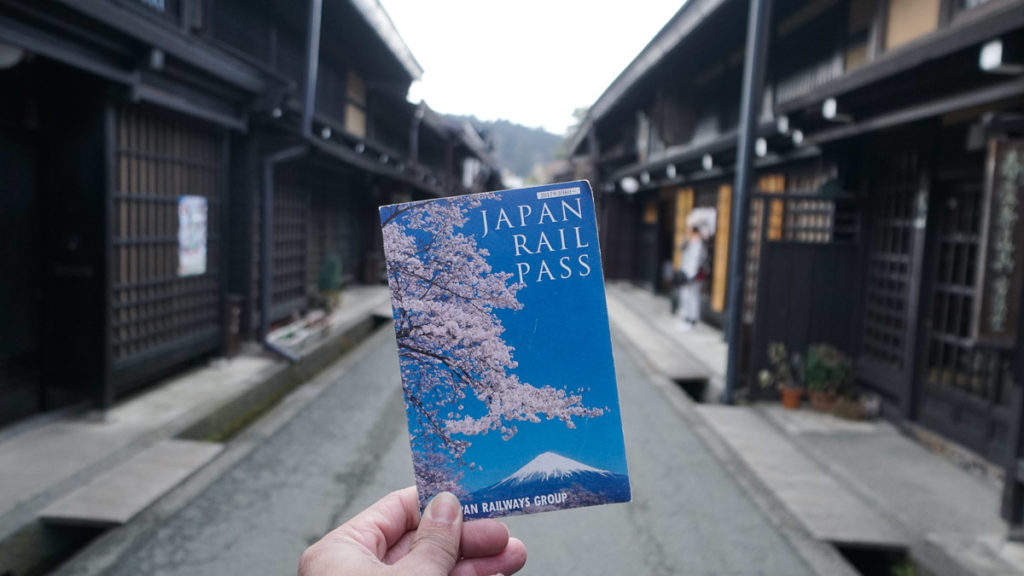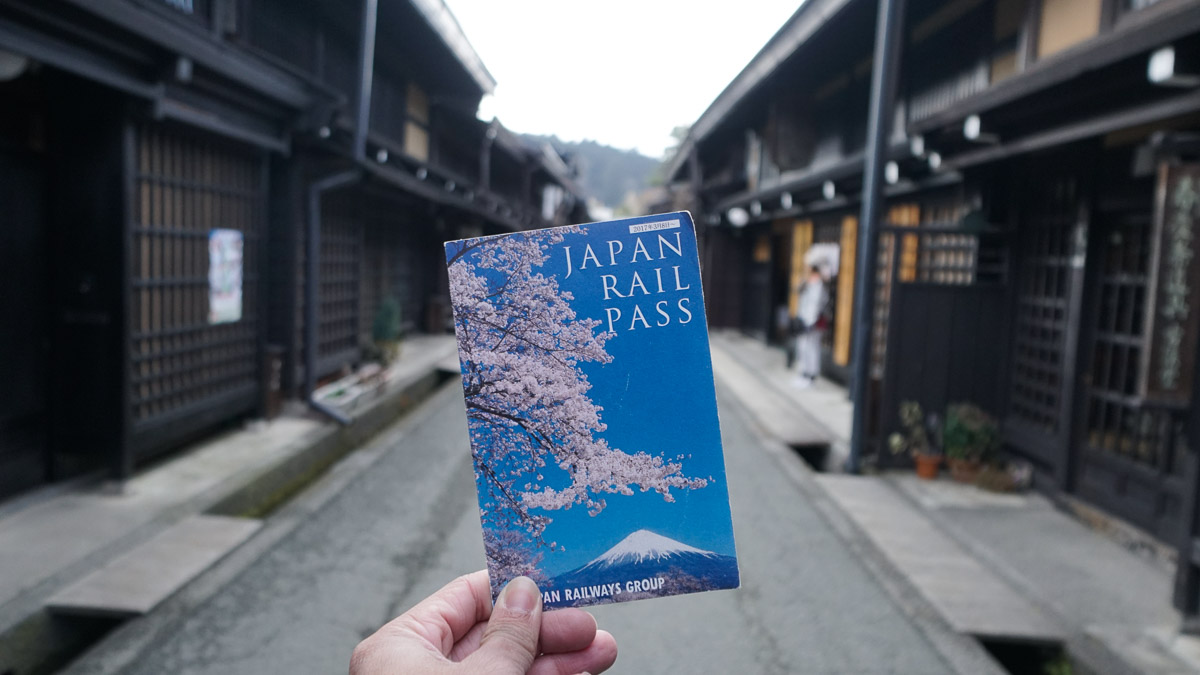 If you're not a planner, get the JR pass to give yourself the flexibility to hop on trains as and when you want. On the other hand, if you're a rigid planner, do your homework and find out how much your trips will total up to — you might find getting single-trip tickets more economical (though rare in most cases).
Read our ultimate JR Pass guide for more JR Pass tips and tricks!
5) Pack small and light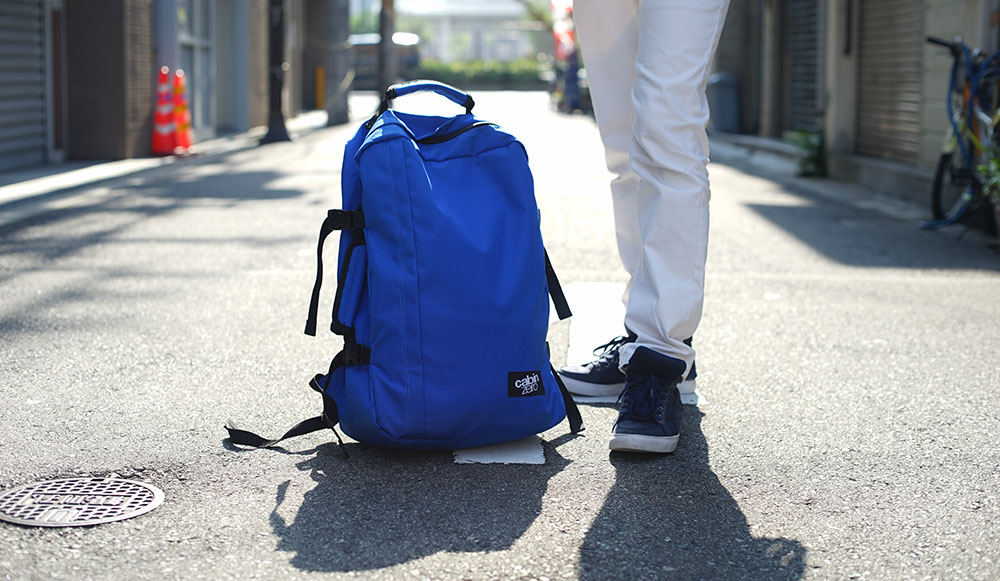 Unless you're travelling in winter, it's always smarter to pack small and light on trips to Japan. While major subway stations have escalators and lifts, smaller stations usually only have stairs. You won't want to find yourself in a situation where you're lugging your luggage up a flight of stairs while being nudged around by the crazy human traffic.
Also, luggage restrictions will be introduced on shinkansen of the Tokaido, Sanyo and Kyushu lines from May 2020 ahead of the Olympics. Baggage bigger than 250cm in size will not be allowed on the bullet trains.
A reservation will have to be made for baggage between the sizes of 160 – 250cm, and if failed to do so, a fine of ¥1,000 will be imposed upon boarding. The luggage area booking can be done online starting from April 2020 on the JR Tokai (Tokaido Line), JR WEST (Sanyo Line) or JR Kyushu (Kyushu Line) websites.
6) Use HyperDia to plan your routes (and avoid traffic congestions!)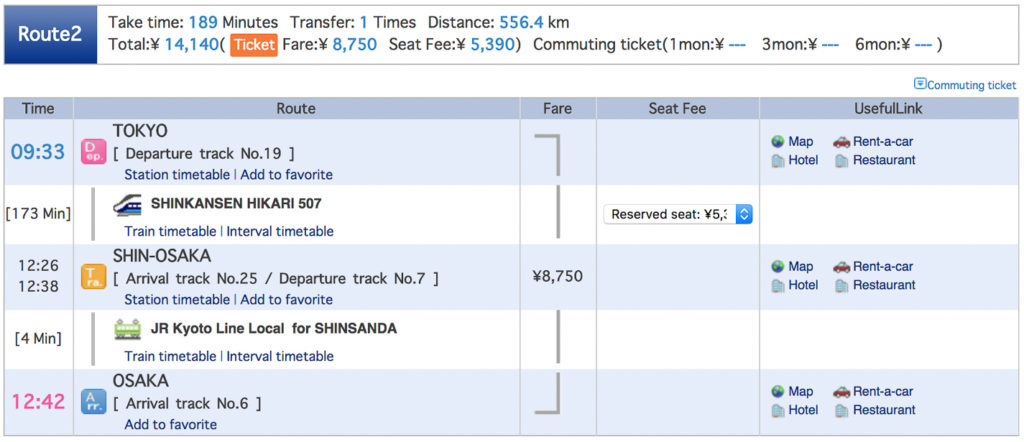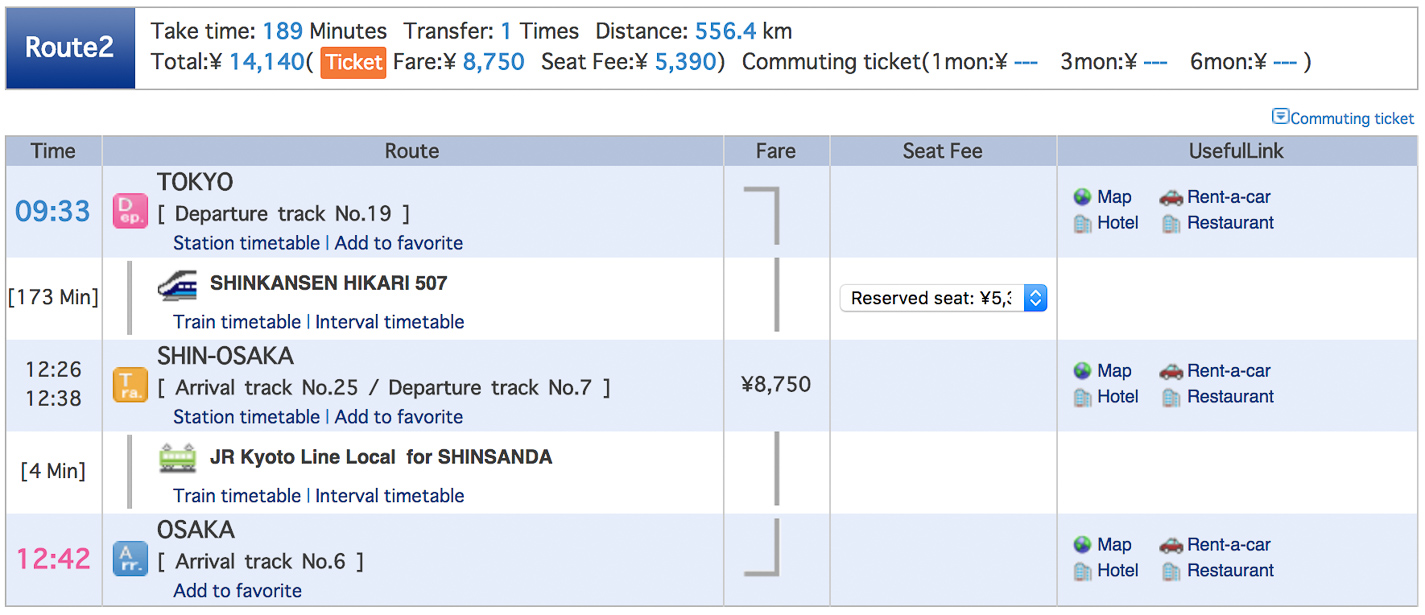 HyperDia is a mapping website (similar to Google Maps) that will come in handy when you're in Japan. Not only does it show the best routes towards your intended destination, it even has the feature of letting you customise your search to omit trains not covered by JR Passes.
Train schedules are also listed accurate to the minute (and we all know how Japan is with punctuality), so it's also the best way to know how long your transfer windows between trains (if any) would be.
*Pro-tip: HyperDia isn't available as a mobile app in many countries, but an excellent substitute is Japan Travel by NAVITIME.
7) Dig deep into the unknown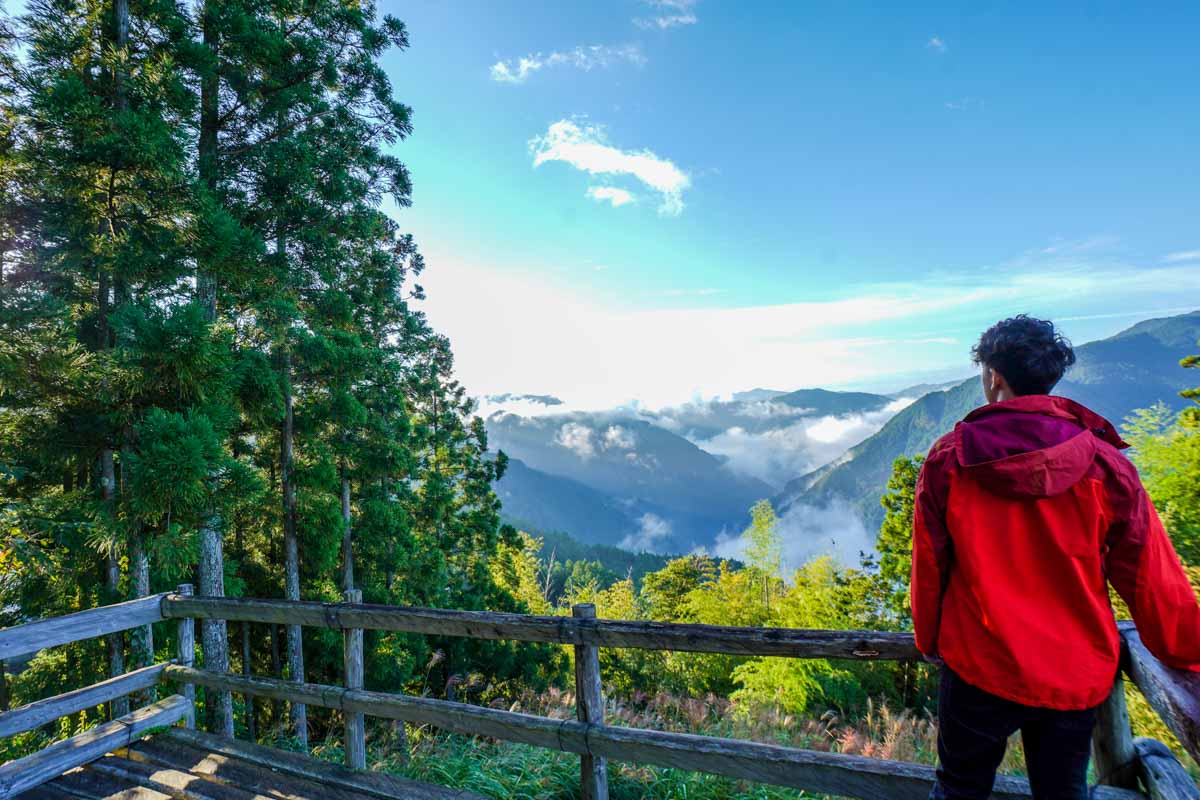 Despite being one of the most visited tourist destinations, Japan still has many "hidden gems" that have yet to be discovered by the masses. Skipping the crowds in Tokyo can be as easy as visiting nearby areas such as Hakone, Narita City, Yokohama, Kamakura and Kawaguchiko.
Here are some guides to lesser-known cities of Japan you might find useful:
– 2D1N Matsumoto Itinerary
– Nagano Guide: Gateway to the Japanese Alps
– Hidden Gems in Kanto and Chubu regions
– Shikoku: The Laidback Island of Japan Undiscovered by Most Tourists
– 4D3N Chiba Itinerary beyond Disneyland
– 7 Reasons Why Tochigi Needs to Be in Your Tokyo Itinerary
8) Be the early bird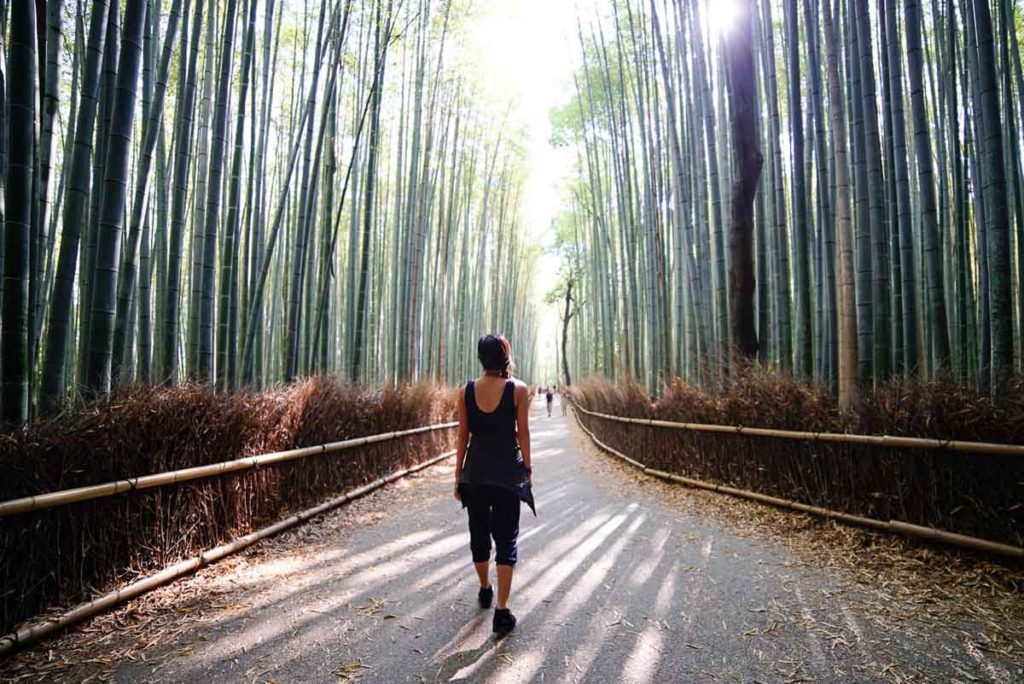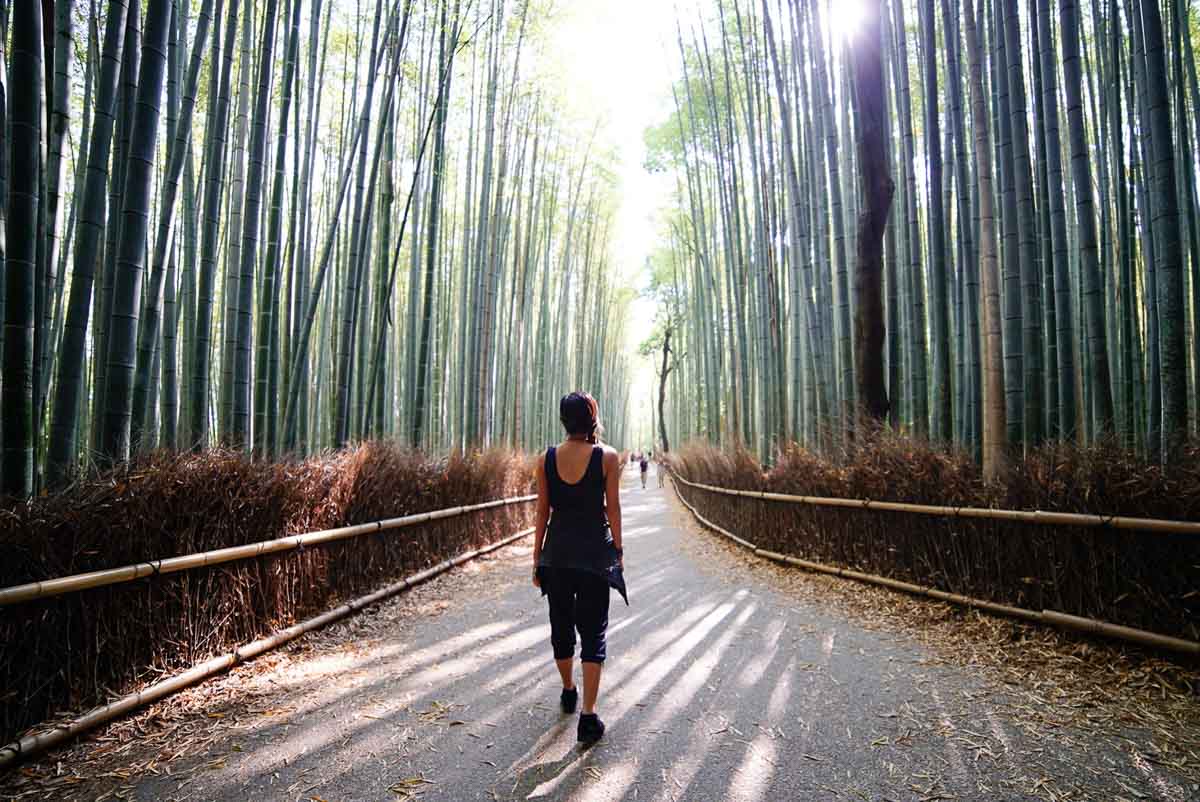 As a great percentage of visitors in Japan visit with a tour, they'll likely to be at attractions only in the late morning or early afternoon. This means most attractions are relatively less crowded in the early mornings.
Also, the temperatures are lower in the morning so activities such as hiking will not be as unpleasant compared to being done in the afternoon (the sun rises real early anyway!).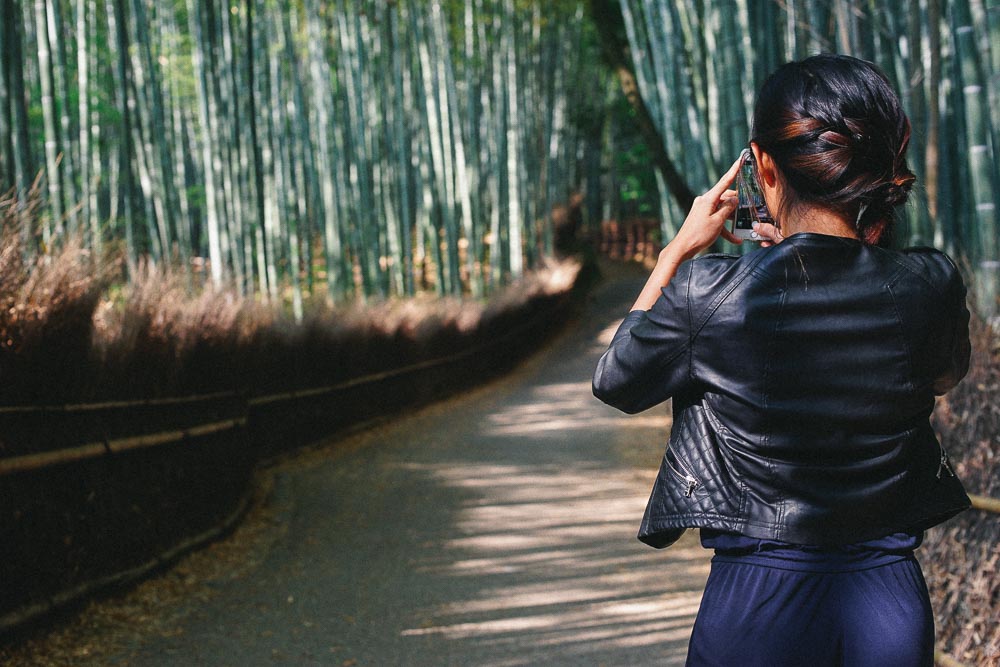 We headed to Arashiyama Bamboo Grove in Kyoto right after the first light and managed to enjoy the peace and serenity before it got crowded.
9) Or visit slightly before closing hours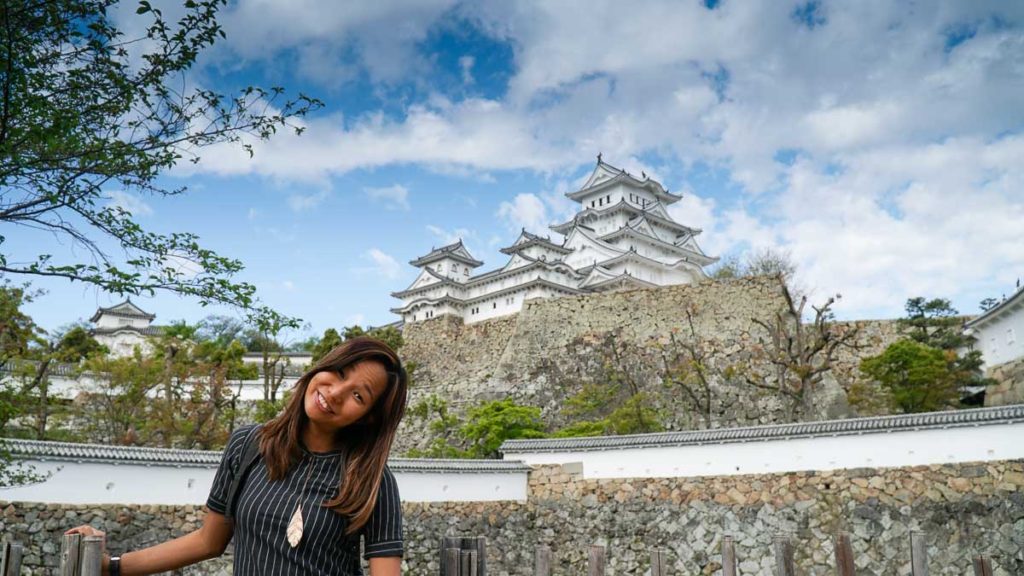 Another travel tip that can be applied to most attractions is to visit just before the closing time. Though it can be risky to visit paid attractions at the last minute, some places such as castles and temples can be covered in a short amount of time, and will definitely be worth the risk to visit just before the closing hours to miss the crowd.
On a previous trip to Tokyo, we visited the Himeji Castle just before its last admission at 4PM and was able to walk through all six floors to the top without having to squeeze with the crowd.
10) Avoid touristy activities at all cost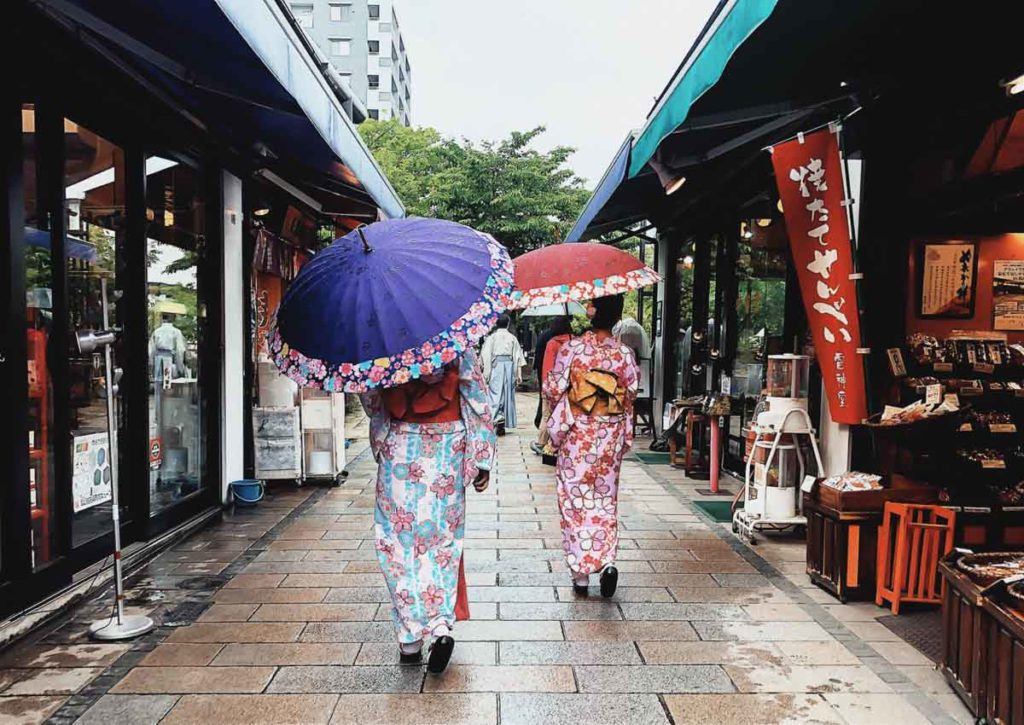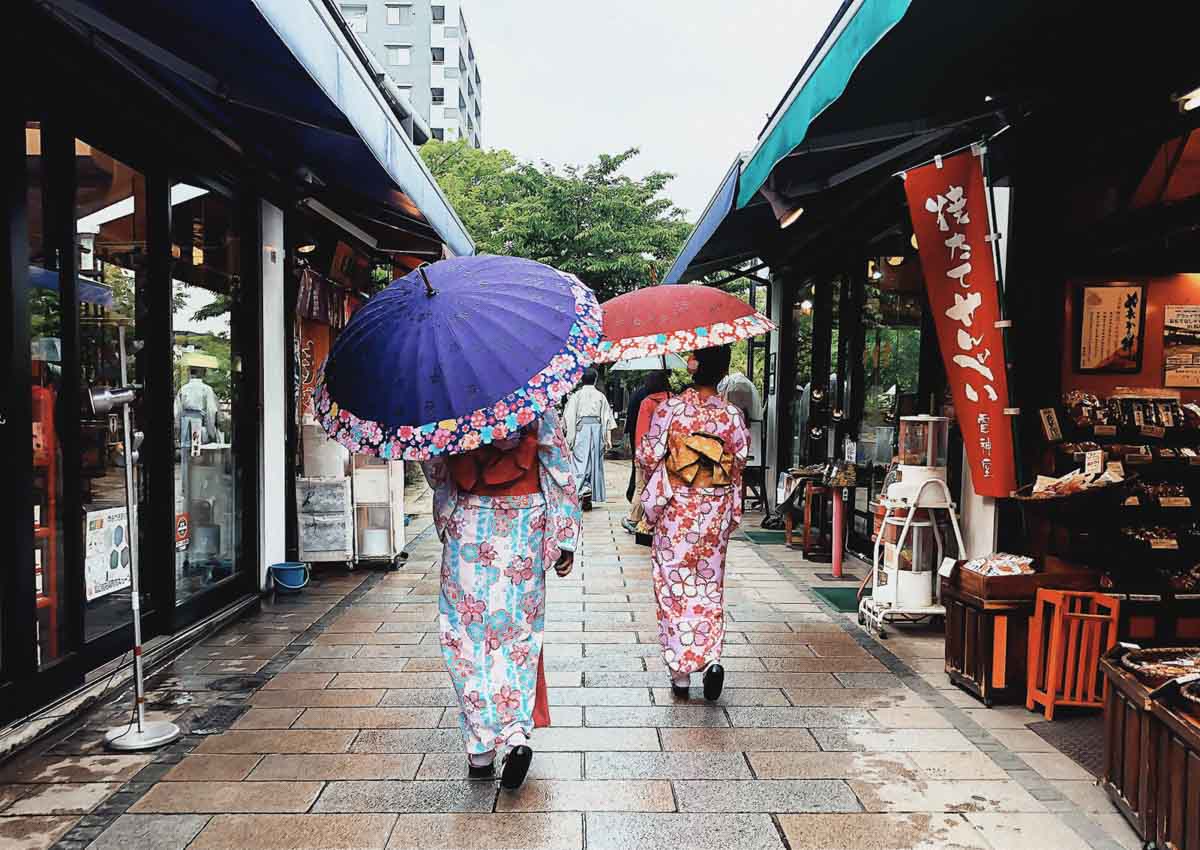 Dressing up in a kimono? KimoNO. There's always a right time for everything, and donning a kimono when everywhere is packed in Japan is not. Leave the Instagram-worthy experiences to off-peak seasons when there are fewer photobombers in your way.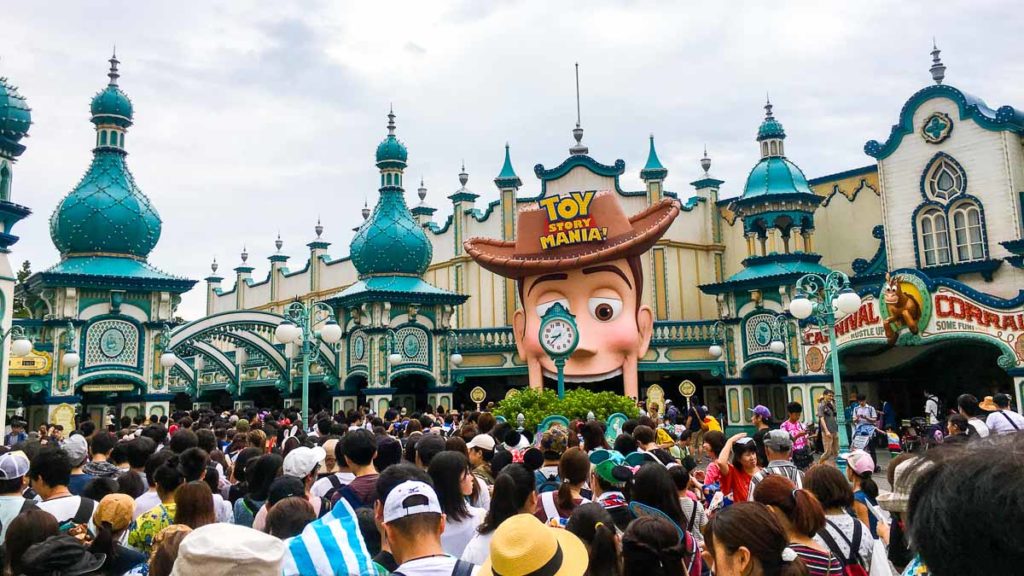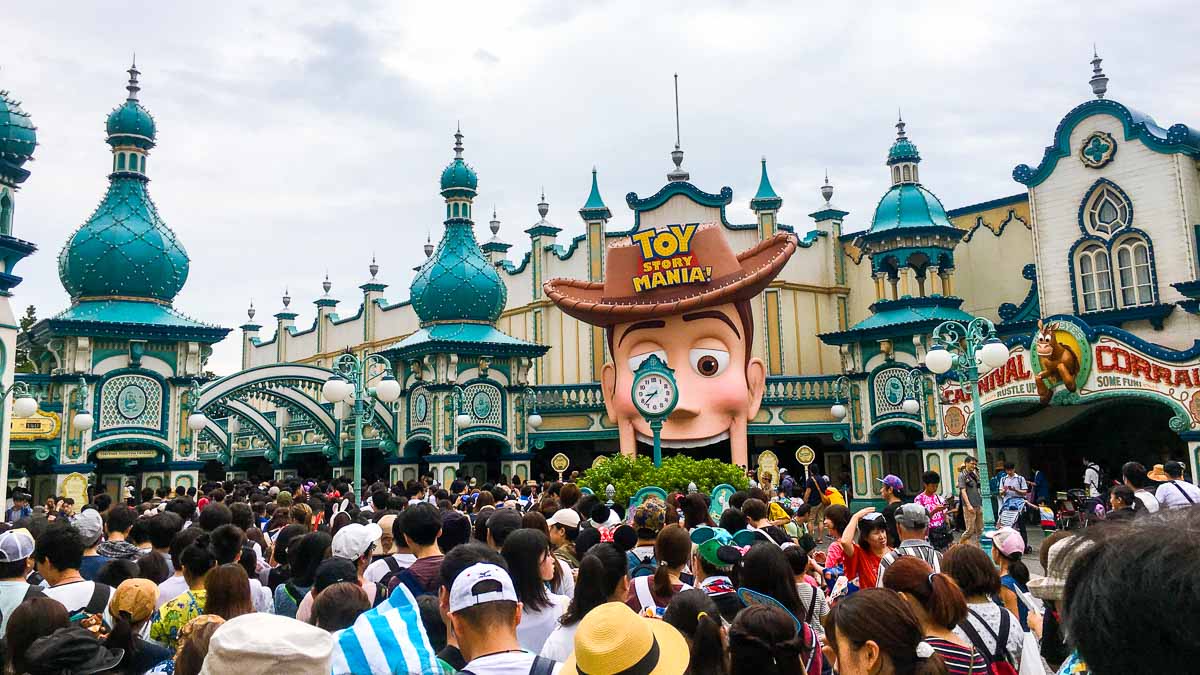 Theme parks are also absolute NOs. Disneyland, Disneysea, Fuji-Q Highland, and Universal Studios Japan are expected to be packed to the brim, with waiting times for rides up to 300 minutes 😱.
So if there's a friendly no-brainer tip we can share, avoid overly touristy activities during peak season no matter how attractive or alluring they can be — save it for the off-season.
11) Look for alternative places that offer similar sights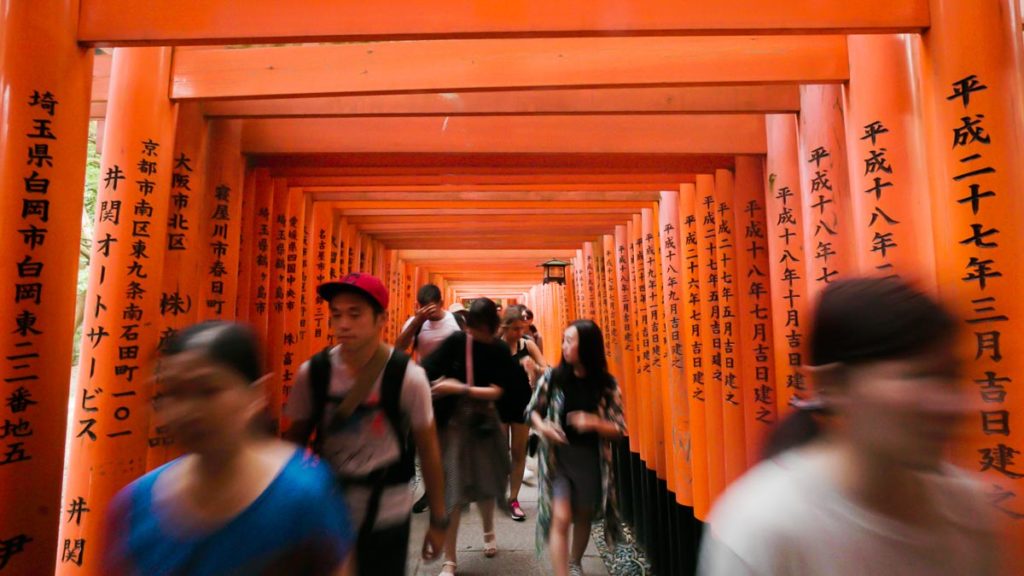 The Fushimi Inari Taisha Shrine in Kyoto one of the most visited attractions in Kyoto.
Like it or not, many travellers travel for the gram. There's nothing wrong with that, and I'd love to post a posed photo of myself among the Torii Gates of Fushimi Inari Taisha in Kyoto too. But jostling with strangers or queuing up at a photo spot feels too much like I'm in Disneyland waiting for a photo opportunity with Mickey.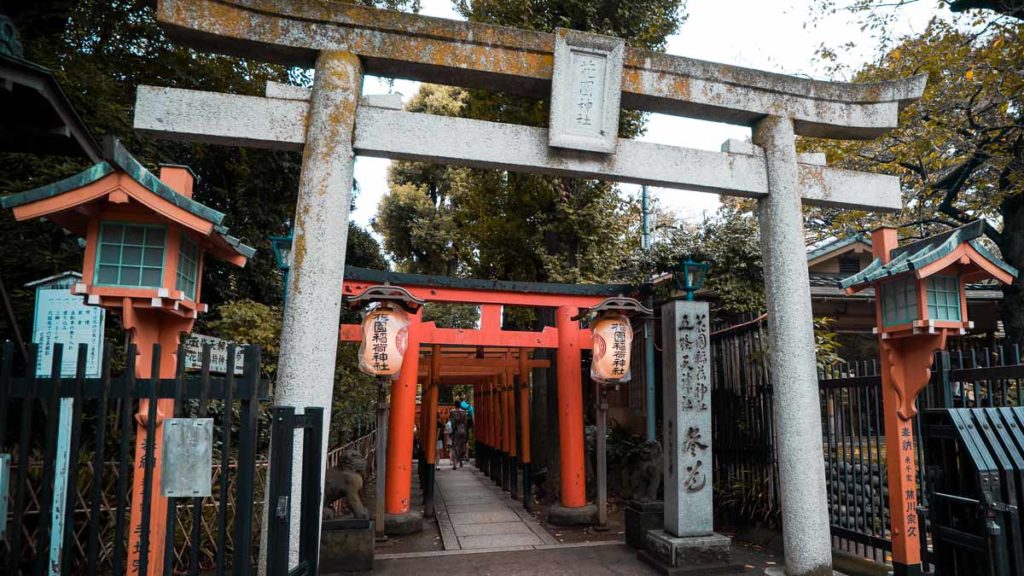 Vermilion Torii Gates In Hanazono Inari Shrine, Ueno Park
A simple hack for travellers who'd still want to score the likes for the gram — try looking out for quieter places that offer similar views in terms of architecture, scenery, and vibes. A good example is the Vermilion Torii Gates of Hanazono Inari Shrine, a less popular set of torii gates at Tokyo's Ueno Park. While it may not be as impressive as the Fushimi Inari Taisha shrine in Kyoto, it's still a pretty charming photo spot that's a lot quieter.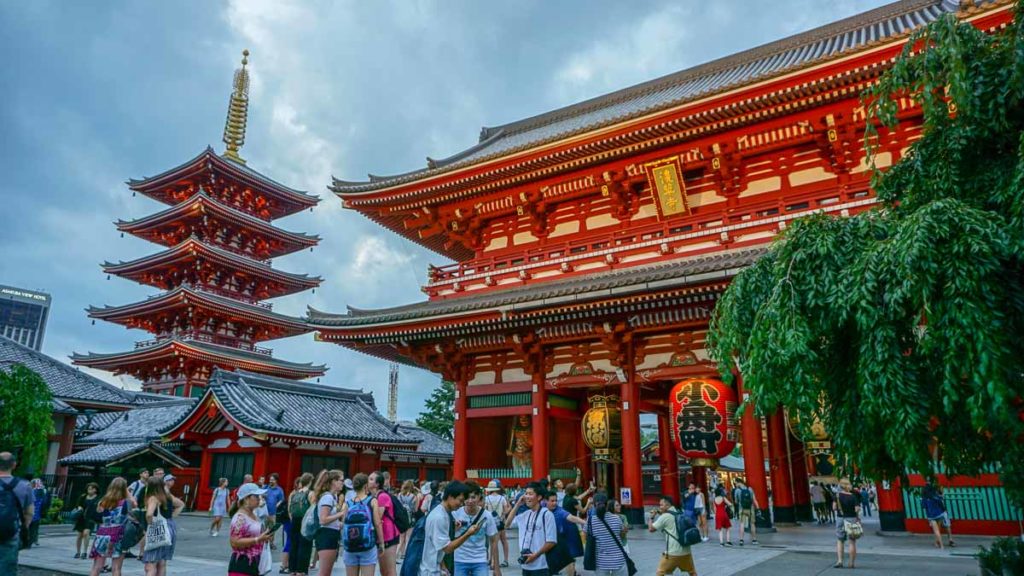 Photo credit: Wikimedia Commons
Senso-ji Temple (pictured above) is the oldest and most significant Buddhist temple in Tokyo and sees huge crowds of visitors throughout the year. A quieter alternative would be the Tocho-ji Temple (pictured below) in Fukuoka, the oldest Shingon Buddhist temple in the Kyushu prefecture.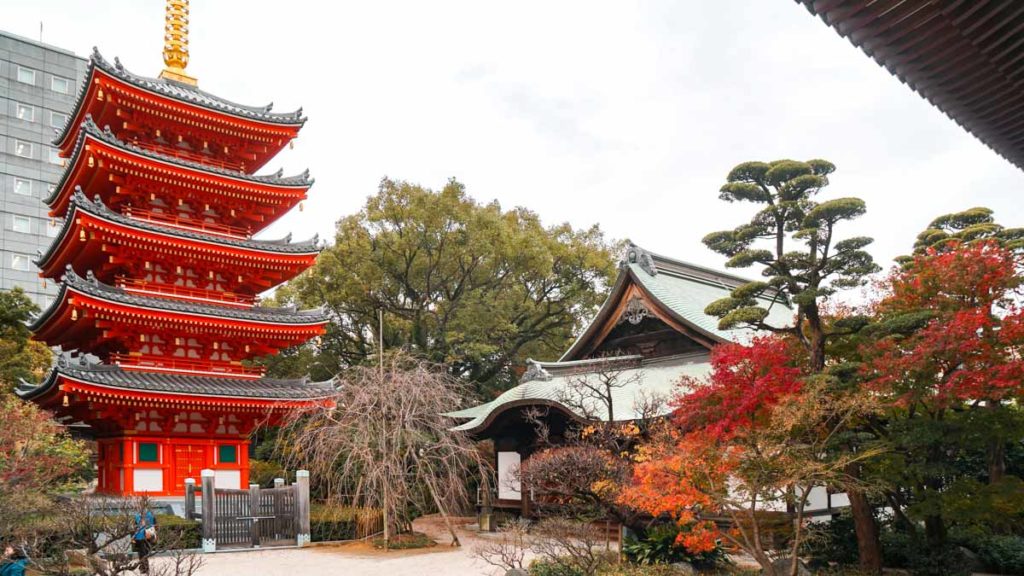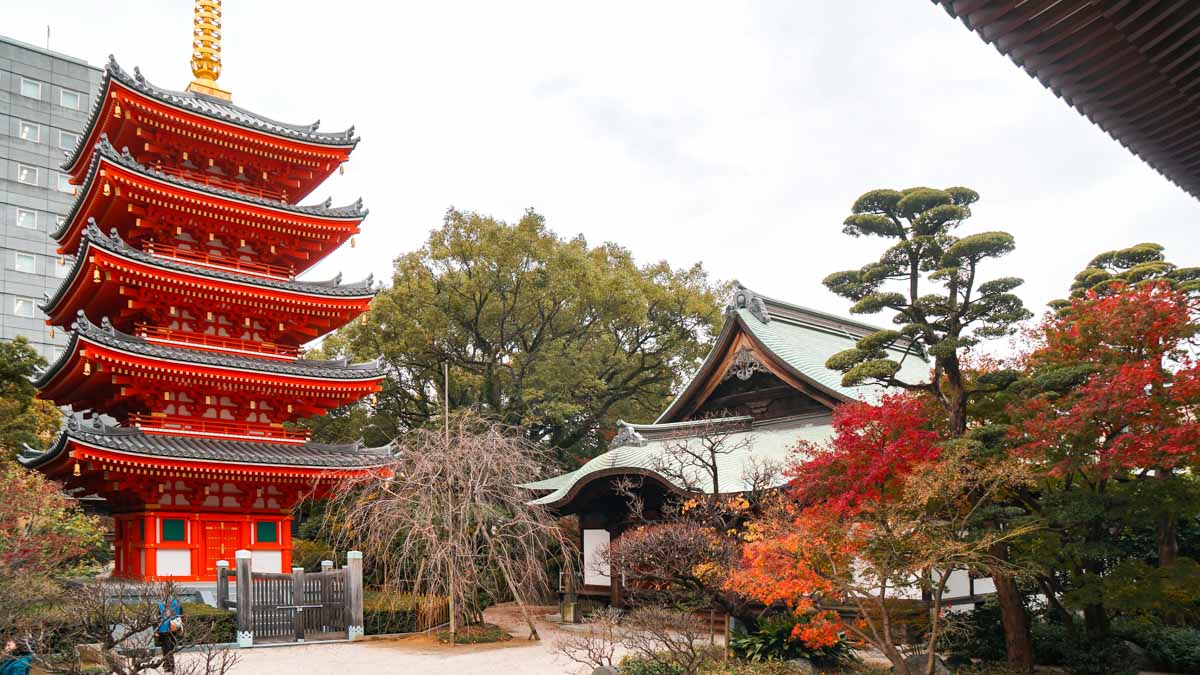 Below are some alternatives to popular attractions in Japan:
Popular & Crowded
Less Popular & Quieter
Fushimi Inari Shrine (Kyoto)
Hanazono Inari Shrine (Tokyo)
or
Shinagawa-jinja Shrine (Tokyo)
Himeji Castle (Hyogo)
Matsumoto Castle (Nagano)
Floating Torii Gate of Itsukushima Shrine (Miyajima) – currently undergoing renovation
Floating Torii Gate of Shirahige Shrine (Shiga Prefecture)
Senso-ji Temple (Tokyo)
Tocho-ji Temple (Fukuoka, Kyushu Prefecture)
Deers at Nara Deer Park
Deers on Miyajima Island
12) Steer clear of public transportation during rush hours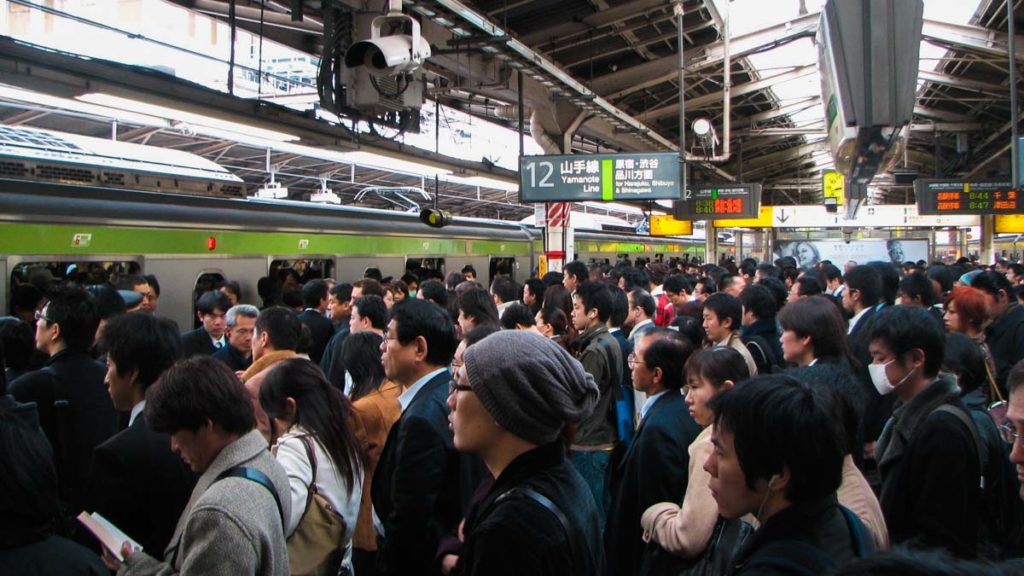 Photo credit: Wikimedia Commons
What's more packed than a can of sardines? A subway train in Tokyo during rush hours.
The public transportation system in Tokyo is quite a sight during the rush hours, especially at stations with higher ridership such as Ikekuburo, Shibuya, and Shinjuku stations. Salarymen literally squish themselves into the trains, whether or not there's visible space in the carriage.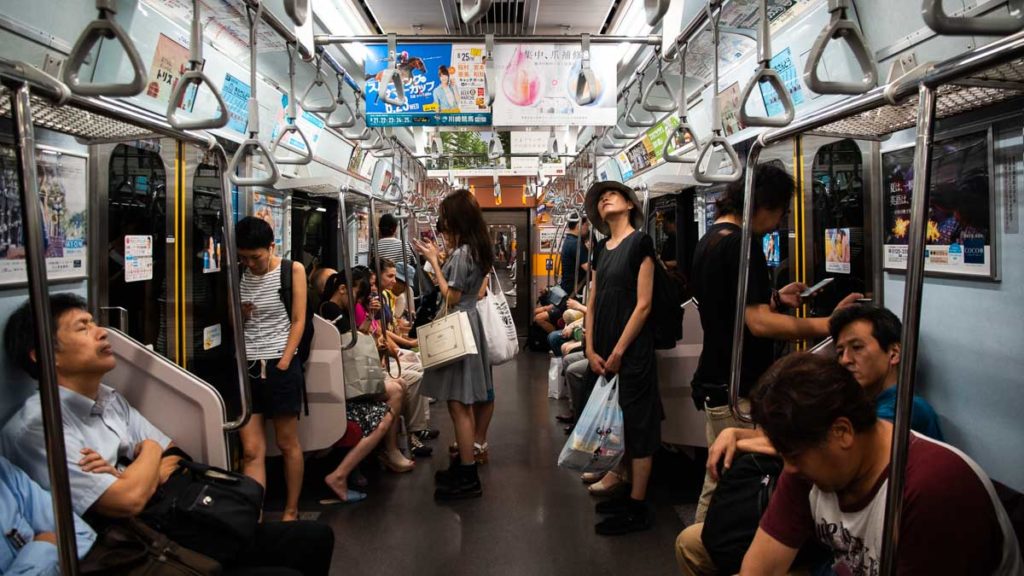 Choose to ride the subway trains outside rush hours instead if you're not in there for the morning or evening madness. Rush hours are from 7AM to 9AM in the morning and 5PM to 7PM in the evening.
13) Or simply embrace the crowd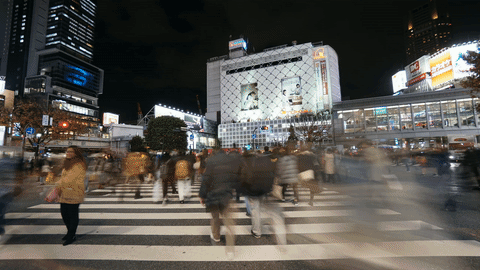 Just like the iconic Shibuya crossings, Tokyo's intense crowd is part of what intrigues and attracts people. Sense the rhythmic crowd and follow the pace. Once you've found the momentum of the masses, you'll be likely to gel within it nicely without feeling claustrophobic (and I guess it's also a rite of passage for every visitor to Japan!).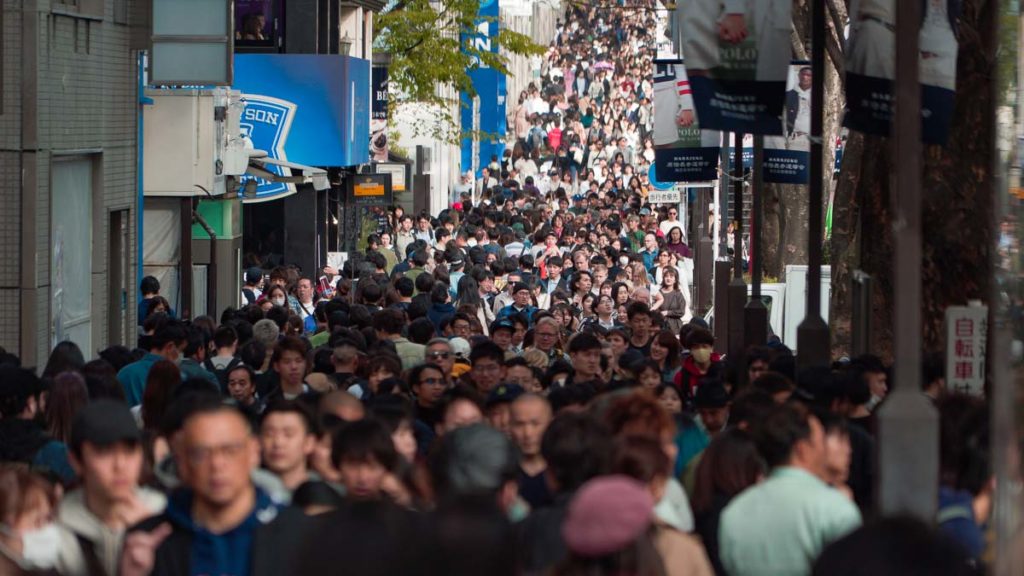 Peak period or not, travellers are still loving Japan for its beautiful sights, delectable cuisine, and multifaceted culture. As long as you've done adequate preparation for your trip, as well as applying the travel tips above, no crowd is great enough to shun you away from Japan.
Do you know of other peak period travel tips? Share them with us in the comments below! 🙂
---