Skip the usual Tokyo, Osaka and Kyoto. This Japan itinerary is for the seasoned Japan traveller! Explore a lesser-known side of Japan with flights on Singapore Airlines starting from S$498!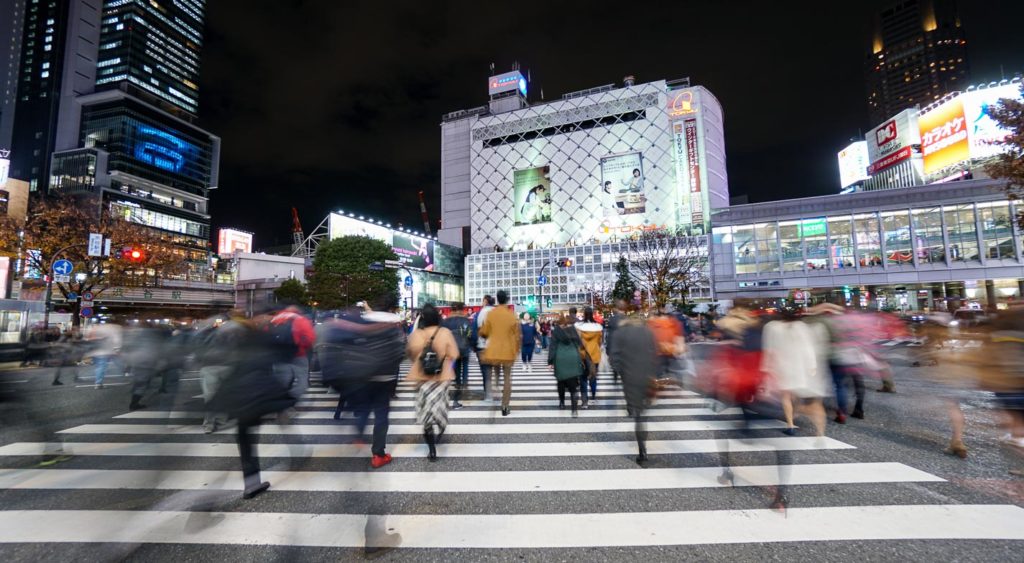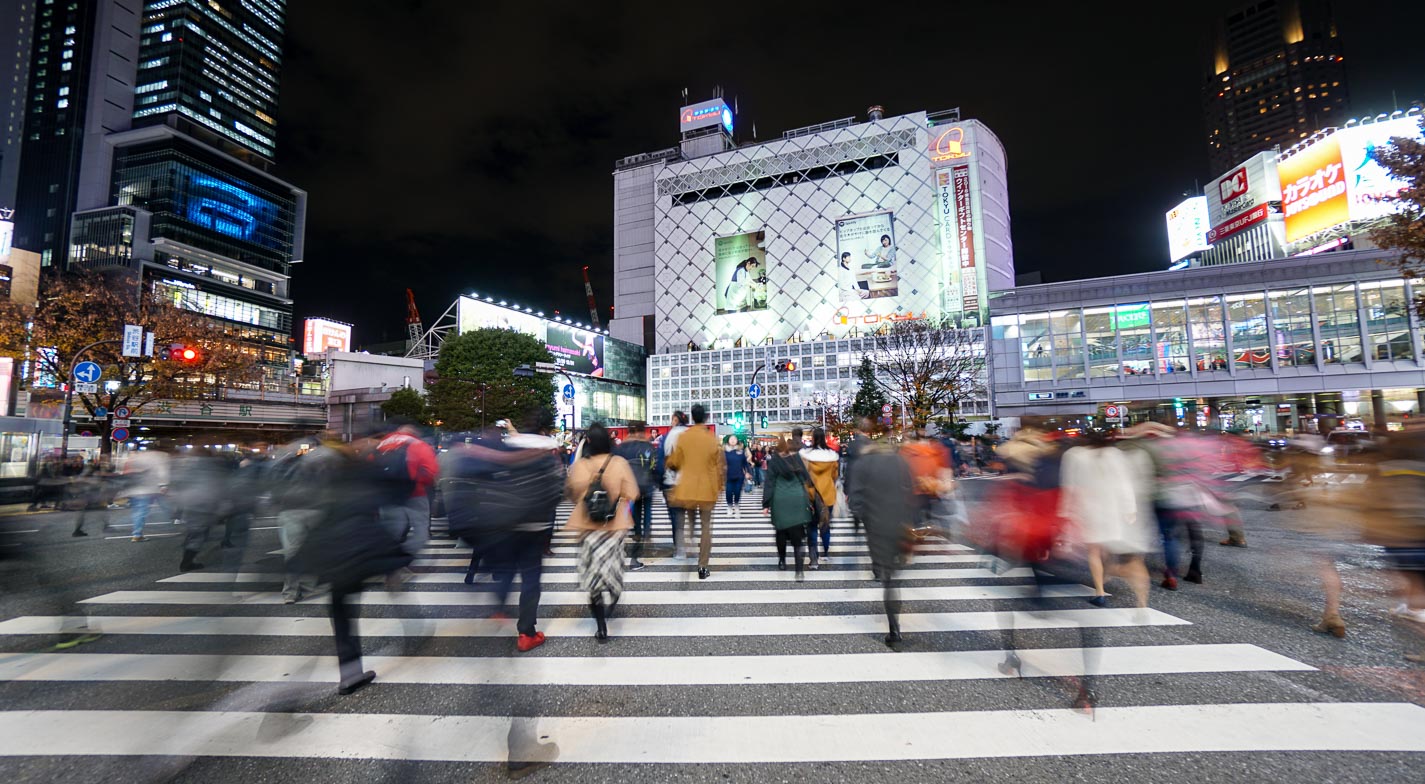 If you've been to Japan, you probably already know of Tokyo's many quirky experiences, where to get the best ramen and okonomiyaki in Osaka, and the most photogenic spots in Kyoto.
But if it's been your gazillionth and oneth time visiting Japan and you've experienced just about everything in this Tokyo to Osaka itinerary, it's time to venture out into the lesser known areas of Japan!
Just an hour or two from your favourite major cities are where the real gem are — less crowds, expansive (and not expensive!) sights, but with the same charms that draw us back to Japan again and again.
Kanto & Chubu Japan Itinerary: The Route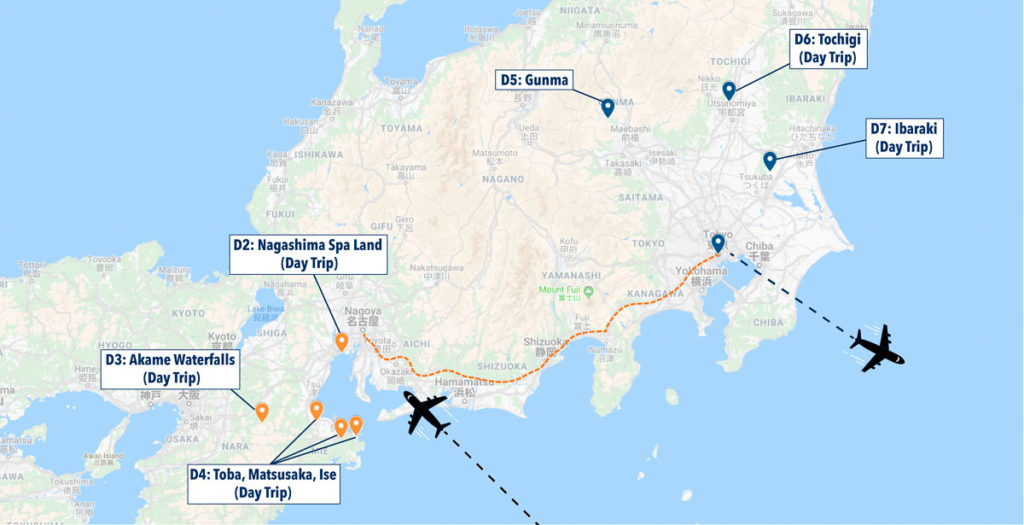 This Japan itinerary dives into two main regions: Kanto and Chubu.
Apart from Tokyo and Disneyland, the Kanto region also includes charming cities like the onsen town of Gunma, and the spectacular flower fields of Ibaraki.
The Chubu region in Central Japan is home to the enchanting towns and villages close to Japan's Northern Alps.
You might already know of the the charming snow village of Shirakawago and scenic alps of Kamikochi, but head south of Nagoya and you'll discover other exciting experiences like having a plate of premium Matsusaka Beef and riding on the world's longest roller coaster, all within the Chubu region.
Flights: Fly into Nagoya, arriving at 9:05AM and catch one of the two return flights from Narita at 8:25PM. See below for more details on how you can score promo fares to Japan on Singapore Airlines starting from S$498!
Train Passes: Get the 7-day Whole Japan Rail Pass for a seamless journey on JR trains in this itinerary. You will be using this for day trips out of Nagoya and Tokyo as well as the train ride between Nagoya and Toyko. You might need a reloadable card like the ICOCA for non JR trains and buses.
Read also: 9 Things You Need To Know Before Getting Your First JR Pass
Day 1: Fly into Nagoya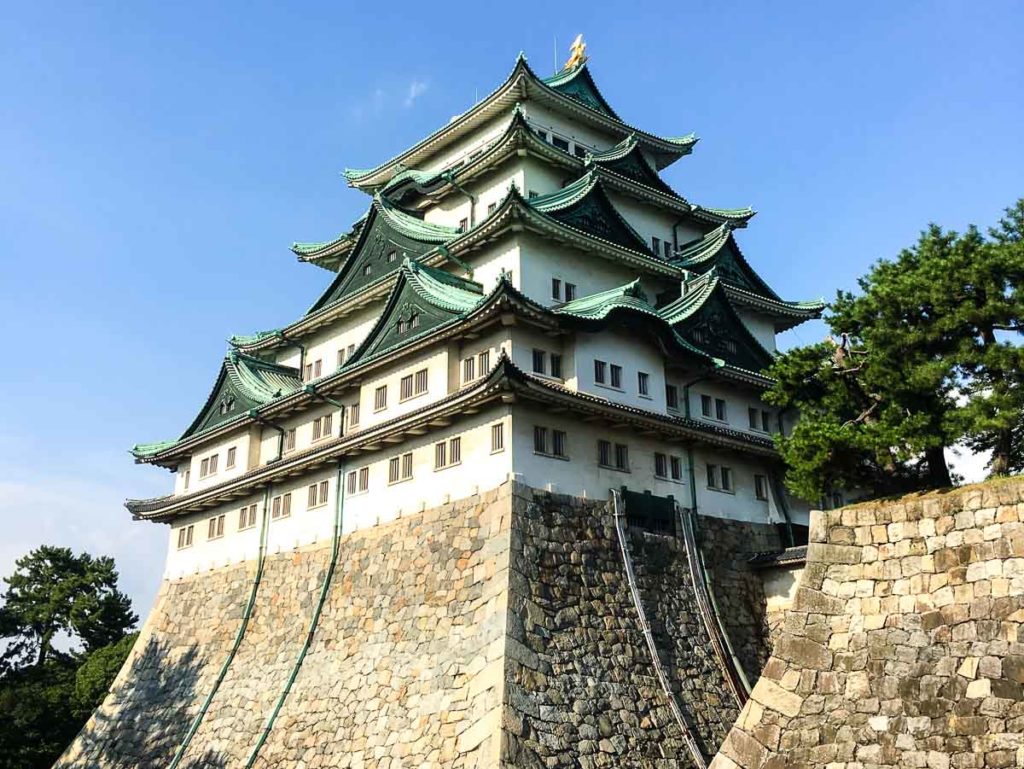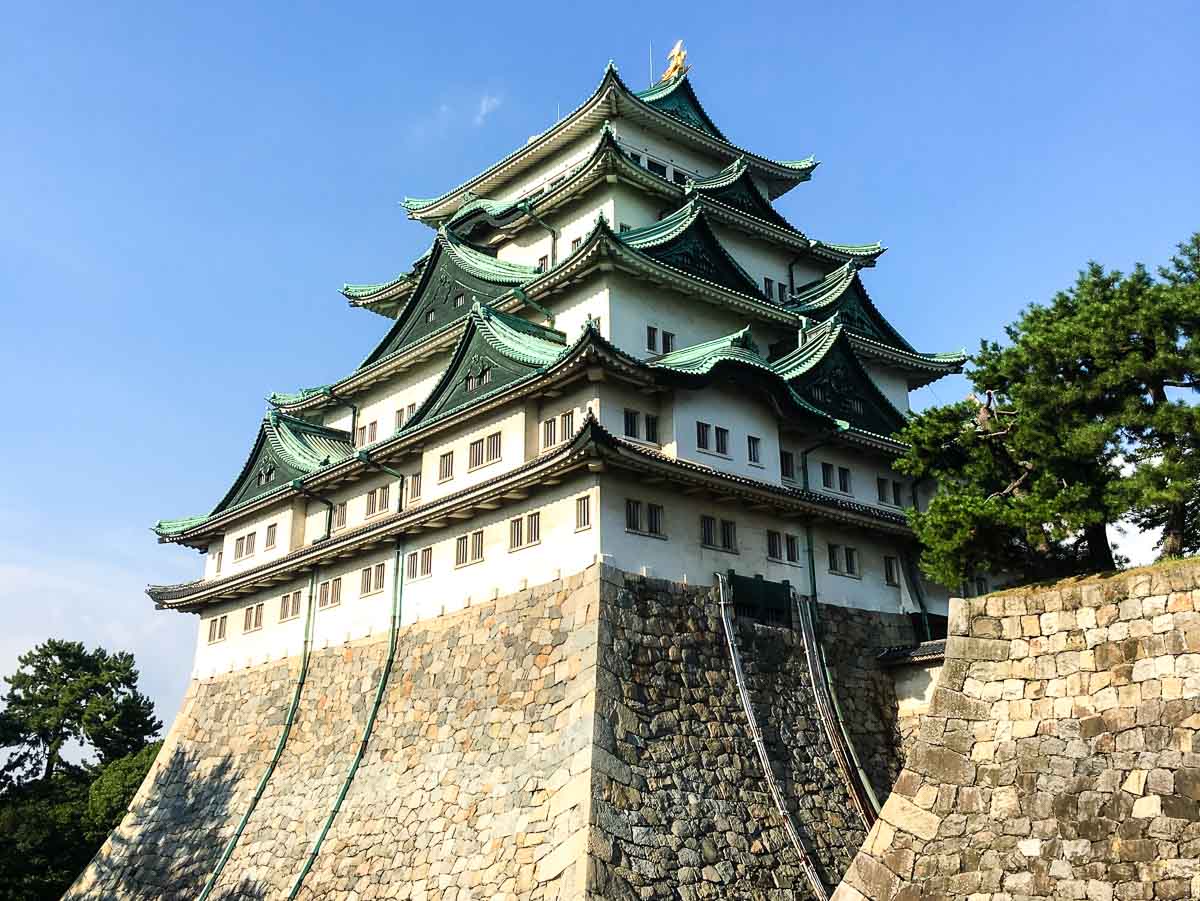 Nagoya is an easy gateway into central Japan with direct flights from Singapore on Singapore Airlines. If it's your first time here, be sure to check out the reconstructed Nagoya castle — one of the largest in Japan. It was previously destroyed during one of the air raids of WWII but the reconstruct is now one of the most beautiful in Japan.
Entrance Fee: ¥500
Opening hours: 9AM – 4:30PM (Last entry at 4PM)
How to get there: 5min walk from Shiyakusho Station (Nagoya Metro Meijo Line)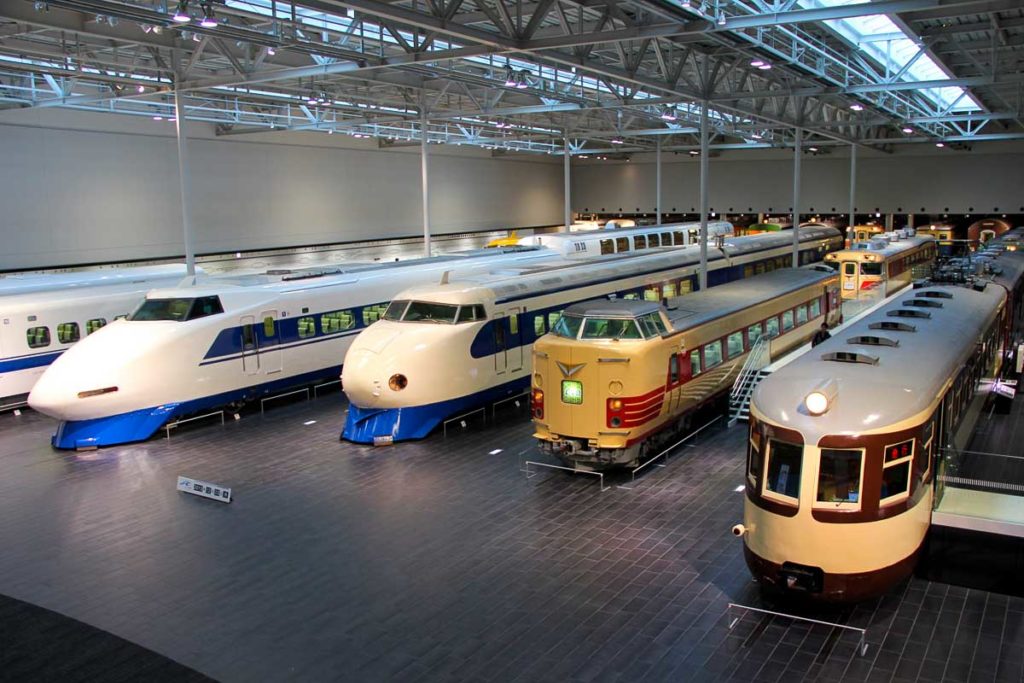 Apart from the Nagoya castle, be sure to also chekc out the SCMAGLEV and Railway Park — with displays of real trains ranging from the vintage steam locomotives to the modern Shinkansens (bullet trains) that have been used around Japan.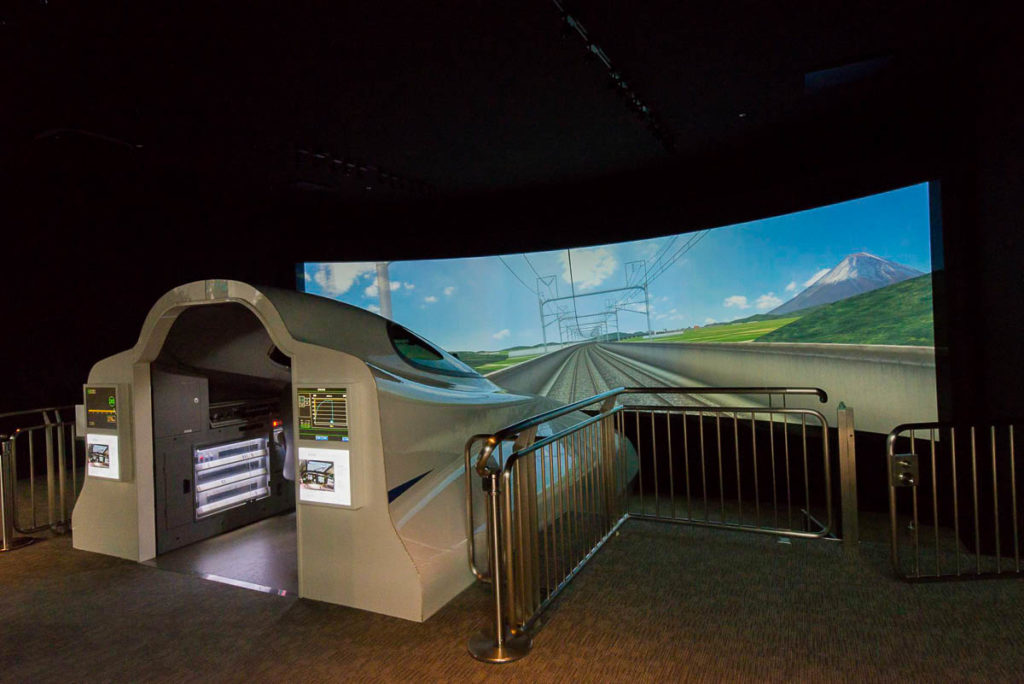 There's even a Shinkansen Train Driving Simulator but sessions are allotted based on an hourly lottery system.
Entrance Fee: ¥1,000 (¥500 for the Train Driving Simulator)
Opening Hours: 10AM to 5:30PM, closed on Tuesdays (last entry at 5PM)
How to get there: 2min walk from Kinjofuto Station (Aonami Line)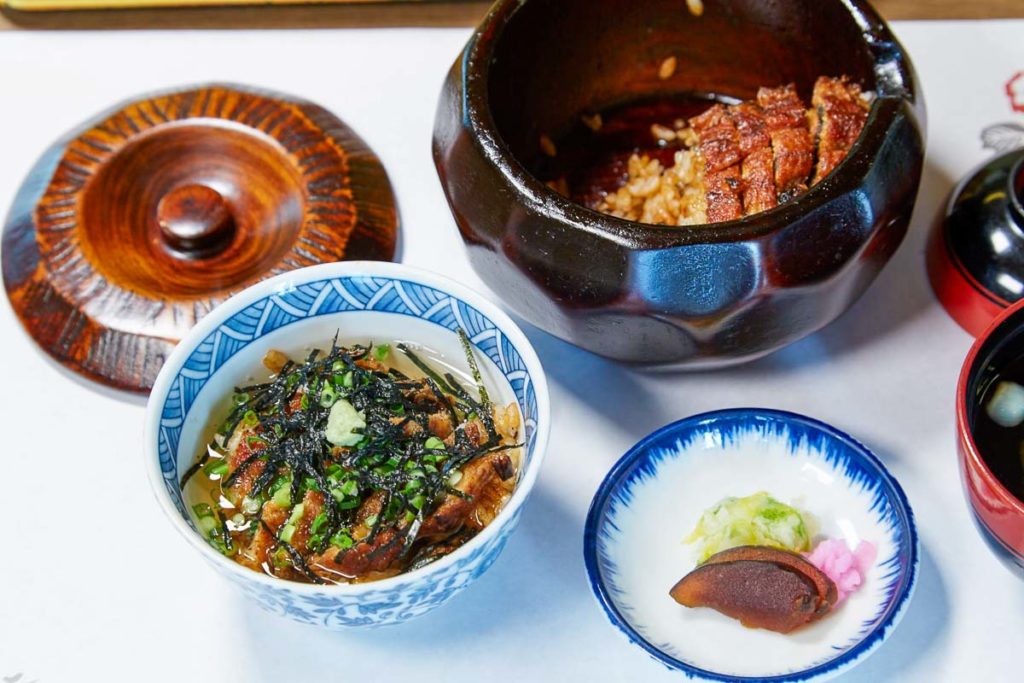 Before you leave Nagoya, grab a bowl of hitsumabushi (grilled eel on rice). You may know this as unagi or unaju but this Nagoya specialty has a unique eating procedure.
The meal is split into four portions — the first you have it as it is, the second mixed in with freshly grated wasabi, green onions and nori seaweed, the third with the same condiments as the second but with a green tea dashi broth poured over the mix, and the last portion is a repeat of your favourite style (of the three) — my personal favourite is the second 😉
Day 2–4: Mie Region
Spend a day at the Nagashima Resort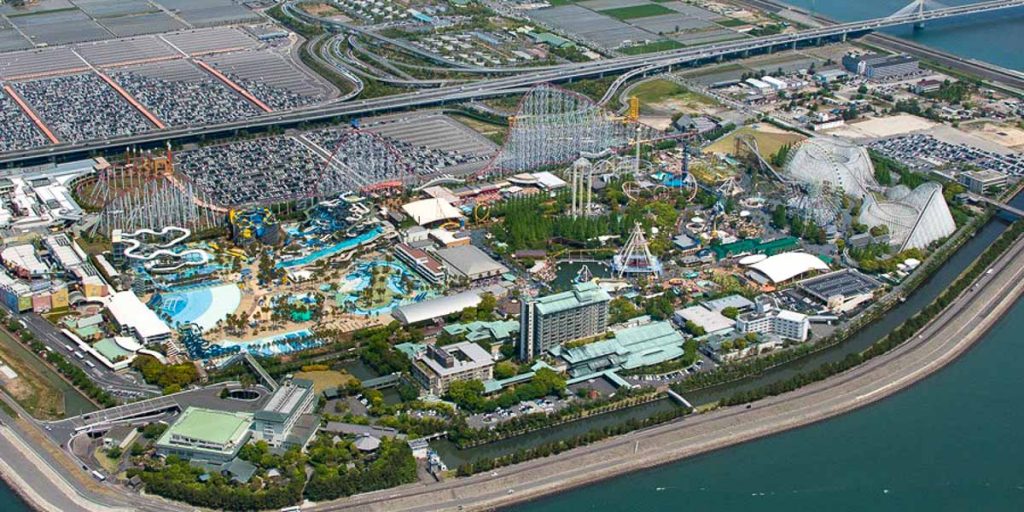 Photo credit: Nagashima Resort
Located just outside Nagoya, Nagashima Resort has an amusement park, a water park, a hot spring complex and an outlet shopping mall!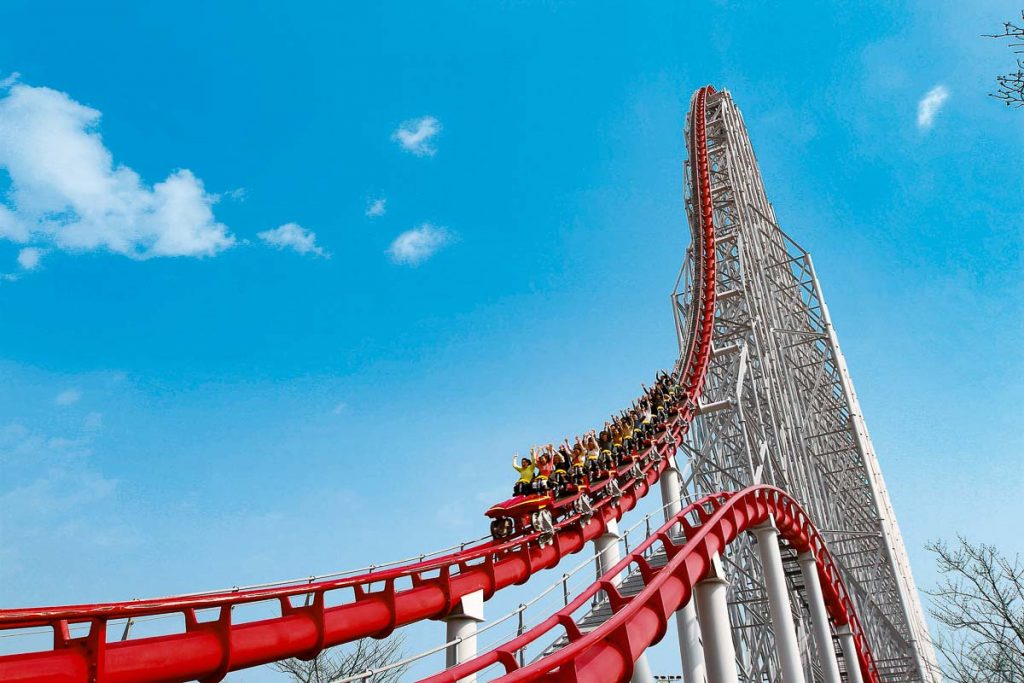 Photo credit: Nagashima Resort
The Nagashima Spaland Amusement Park houses about 50 rides from the child-friendly onesto some of Japan's most exciting roller coasters including the Steel Dragon 2000 — it's the longest roller coaster in the world, measuring at 2,479m!
But the real contender here is the Hakugei (White Whale) roller coaster — only opened in March 2019, the highest point reaches 55 metres, has a steep slope of up to 80º and reaches a speed of 107km/h. This one ain't for the faint hearted!
Cost: ¥5,200 for unlimited amusement park rides
Opening Hours: Varies
How to get there: Take the shuttle bus (¥500 one-way) from Kuwana station (Kintetsu Line).
Take a day trip to Akame 48 Waterfalls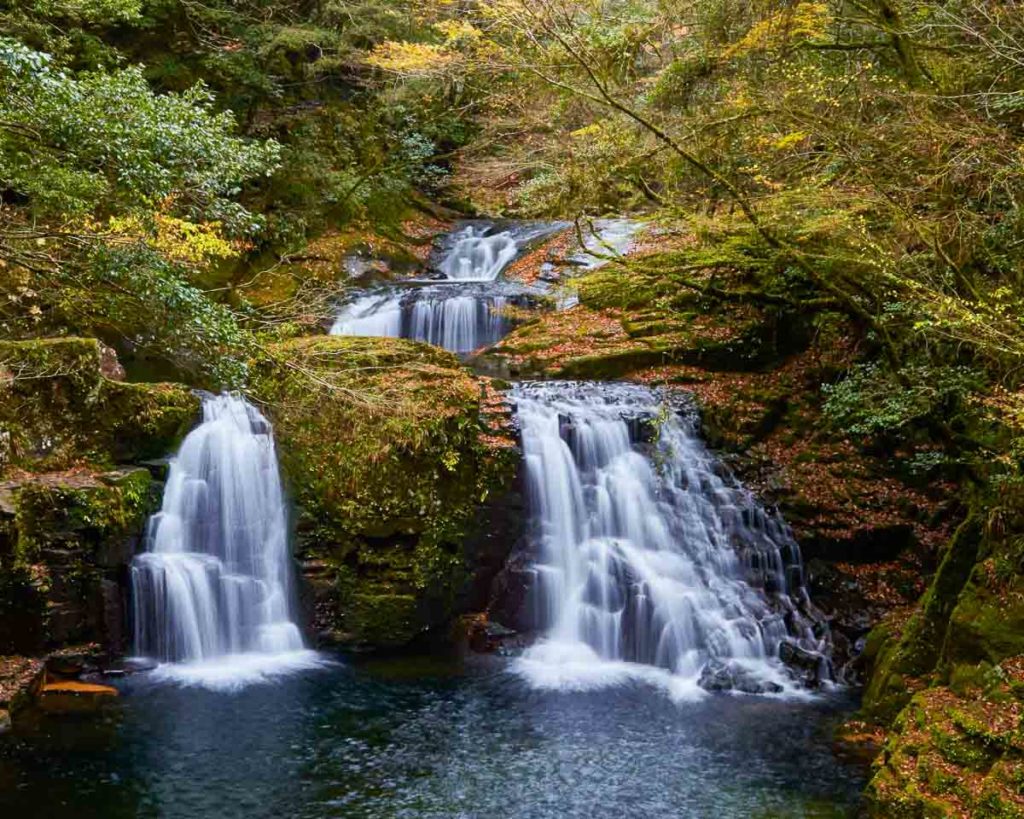 Escape the city for a bit and explore the 48 waterfalls of Akame! A three-hour train ride from Nagoya will transport to you to a lush forest with the constant melody of waterfalls all around.
Visit during spring for the cherry blossoms, autumn for the colourful foliage or winter for frozen waterfalls — basically, this place is gorgeous all year round. The hiking trail is 4km long and will take about two to three hours to complete.
Entrance Fee: ¥400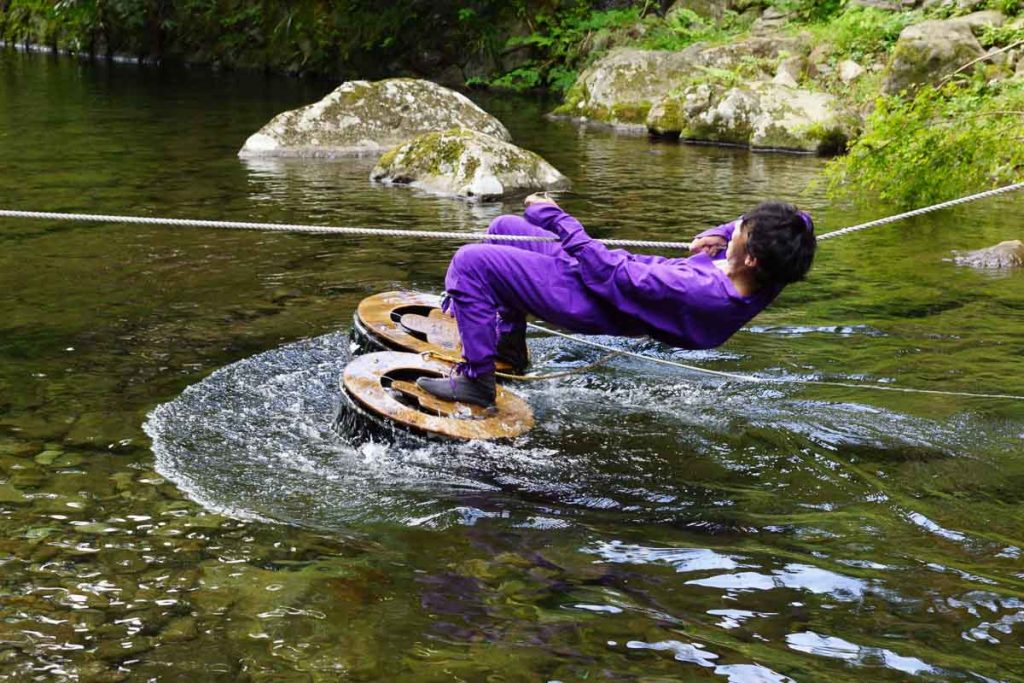 Photo credit: Mie Prefectural Government
Interestingly, the area is also known as the birthplace of the Ninja. At the entrance to the area, you'll find a Ninja Training centre that offer courses for adults and kids (aged 4 and above). Put on a traditional ninja outfit and have a hand at wall scaling, rope traversing and even ninja star shuriken throwing. Email ([email protected]) for reservations.
Costs: ¥3,000 (includes Ninja outfit rental and entrance fee to Akame 48 Waterfalls)
Opening Hours: 9AM – 5PM, closes 4:30PM from Dec – end-Mar
How to get there: From Iga-Ueno Station (JR Line), take Iga Line to Iga-Kambe Station. Change to Kintetsu Line to Akameguchi Station. Then take bus no.11 from Akameguchi Ekimae bus stop to the falls
Matsusaka, Ise and Toba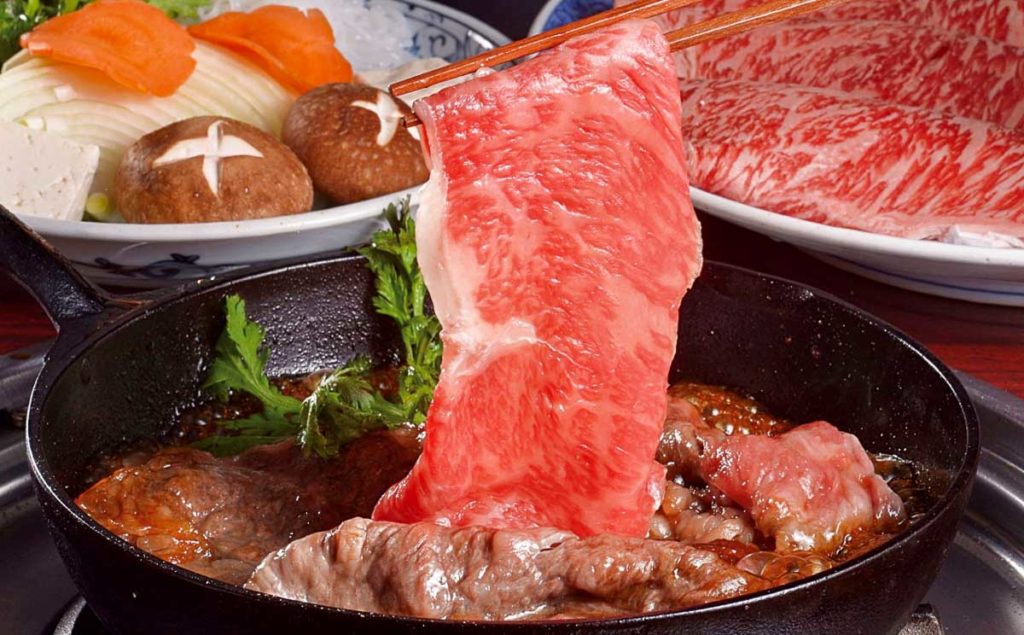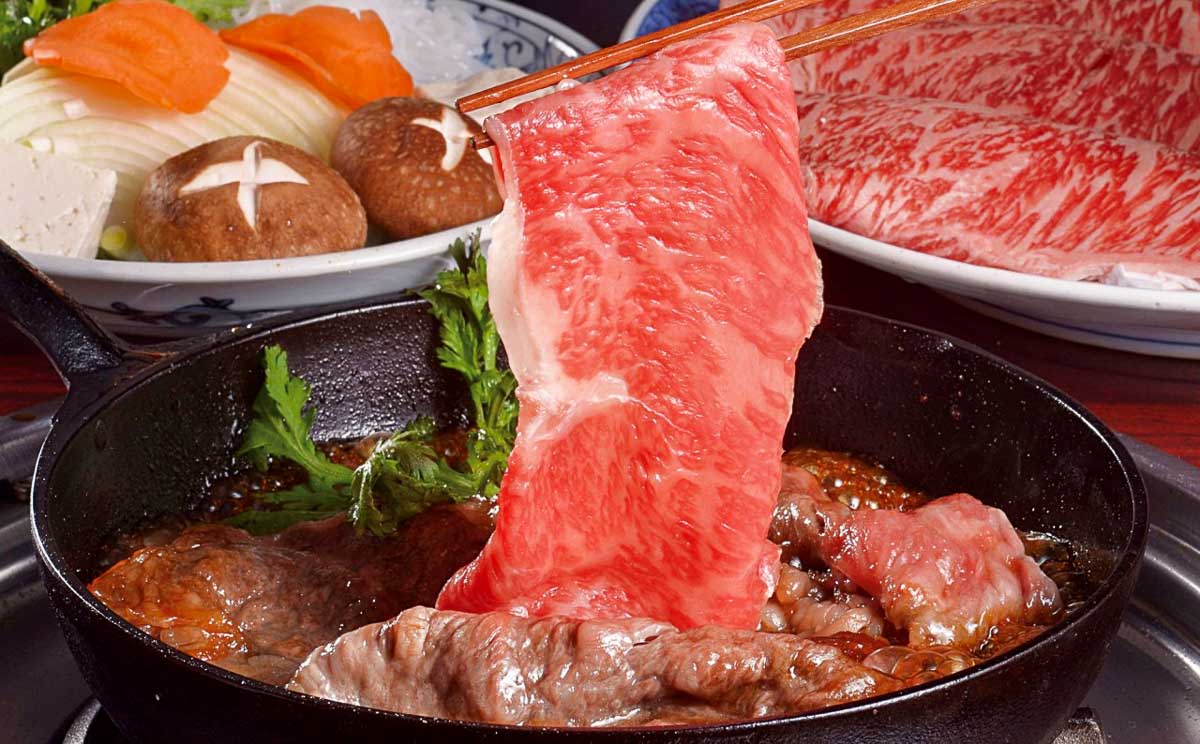 Photo credit: ©Matsusaka City
An hour and a half train ride south from Nagoya is the town of Matsusaka, famous for its premium quality Matsusaka beef — some say it's better than Kobe's! There are many restaurants near the station but if you're looking for a relaxing meal surrounded by greenery hit up the Matsusaka Agricultural Park Bell Farm.
*Pro-tip: Lunch menus are usually cheaper!
Opening hours: 9AM – 6PM, closed on Wednesdays
Address: 〒515-0845 551-3, Isederacho, Matsusaka-shi, Mie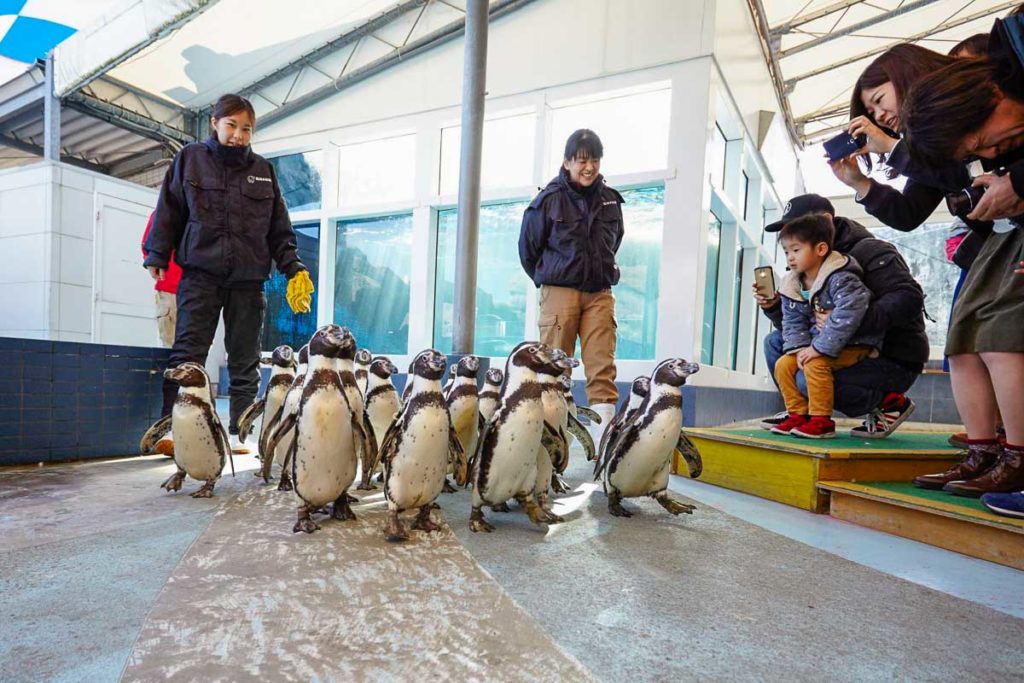 The Toba Aquarium — one of the largest in Japan — is just a 30-minute train ride south from Matsusaka Station.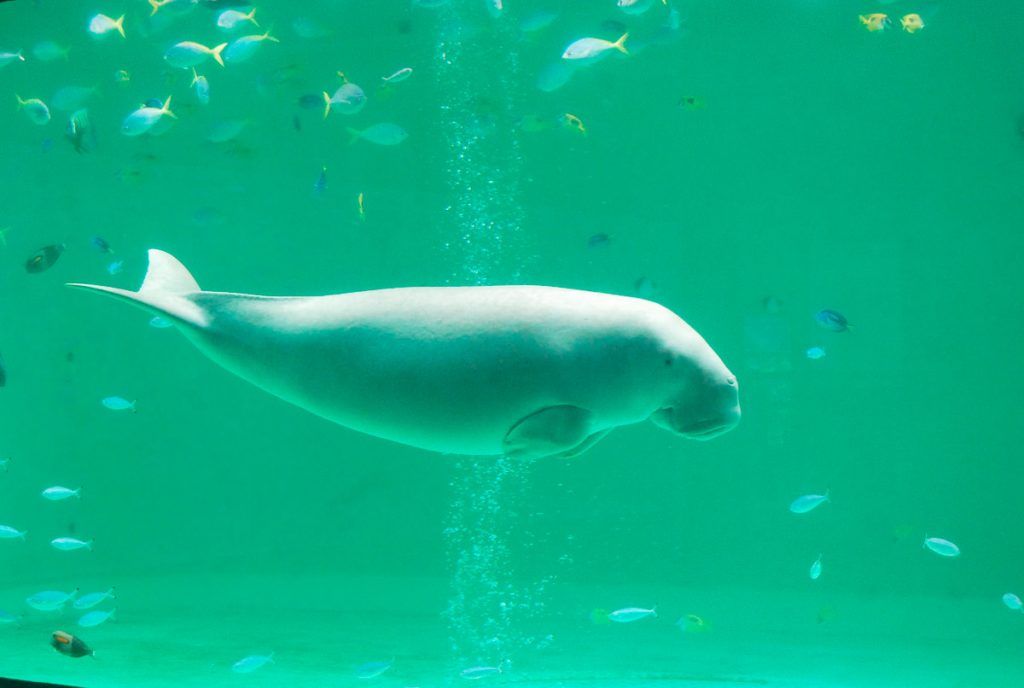 Photo credit: Mie Prefectural Government
The aquarium houses more than 1,200 species of animals including penguins, walruses, sea lions and even a dugong!
Entrance Fee: ¥2,500
Opening hours: 8:30AM – 5PM (Last entry at 4PM)
How to get there: A 10-min walk from Toba Station via the Kintetsu-Limited Express Line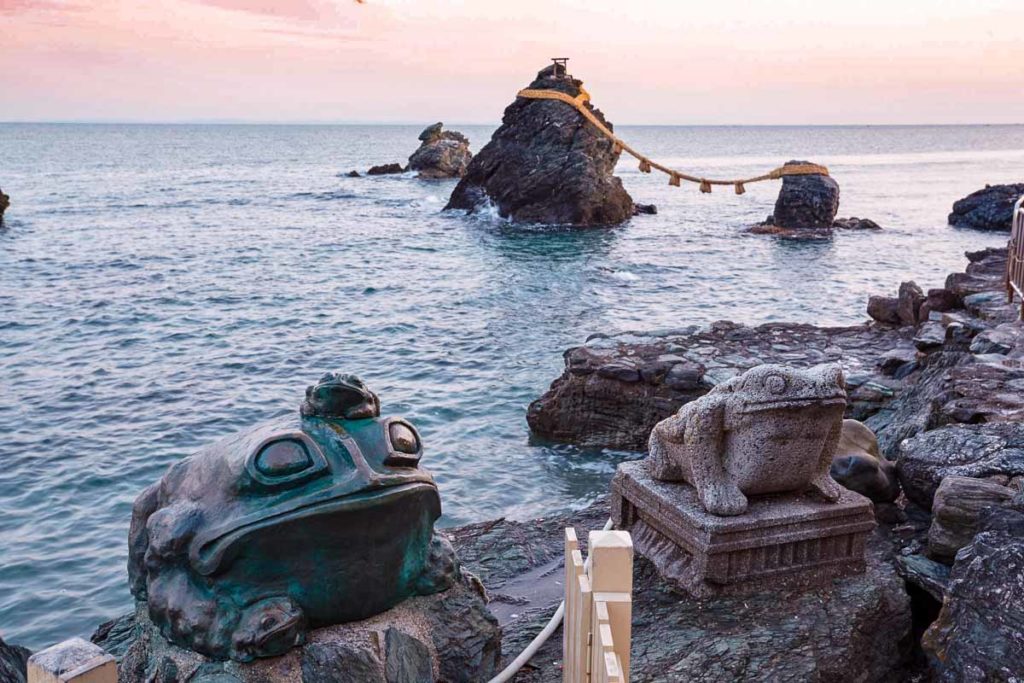 Before the sun sets, head to the coast to enjoy the golden hour. A popular spot here is the Futami Okitama Shrine where you can see the Married Couple Rocks (Meoto Iwa). If the visibility is clear that day, you can even see a silhouette of Mount Fuji!
How to get there: 15-min walk from the Futaminoura station (JR Sangu Line) or 5min walk from the Meotoiwa-higashiguchi bus stop (direct bus available from Toba Aquarium)
*Pro-tip: Check for high tides as the rocks are only seen as separate during those periods.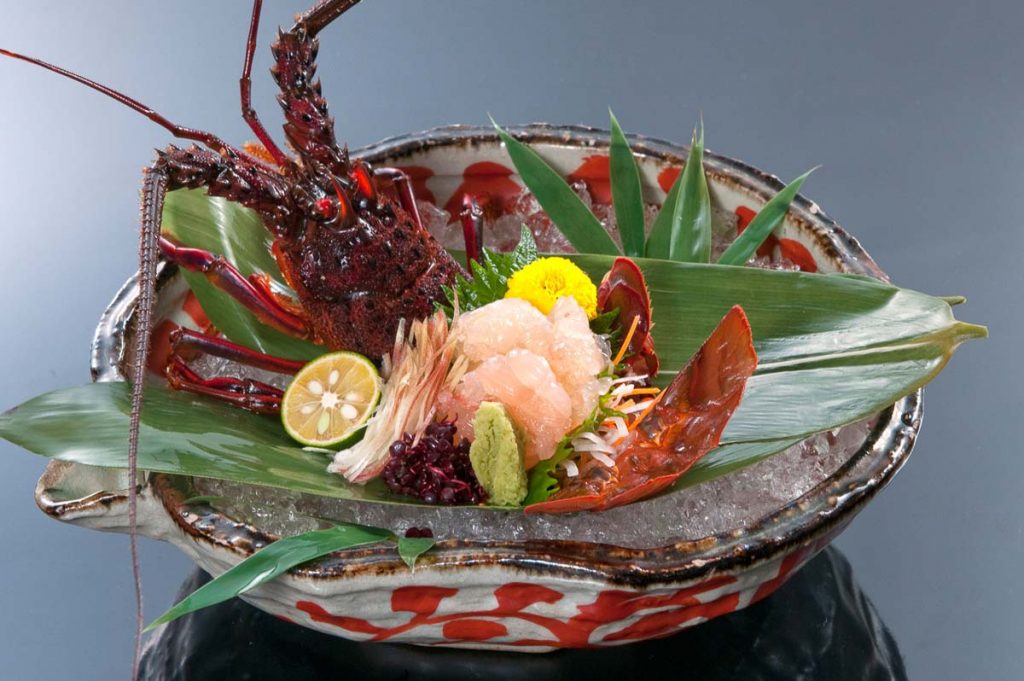 For dinner (or lunch), treat yourself to a delectable meal of Ise-ebi lobster — a very popular Ise specialty. Restaurants like Kagetsu offer set meals starting from ¥10,800.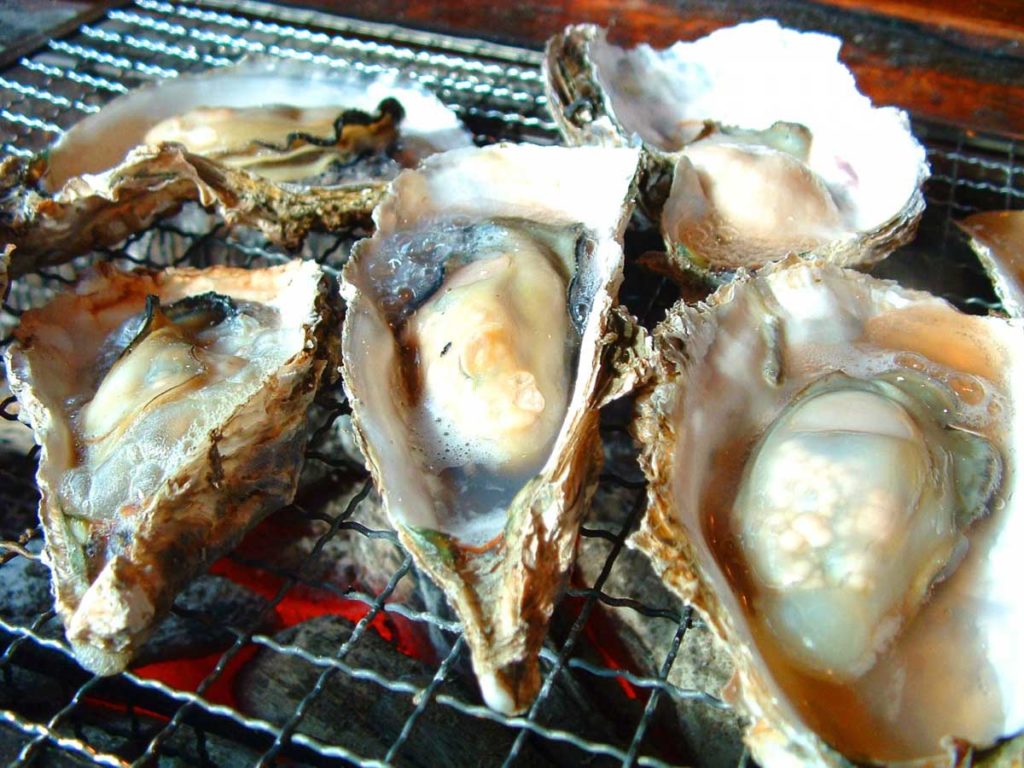 Oysters grow in abundance in this area because of the optimal conditions where the seawater gets a perfect mix of fresh, nutritious water from the mountains. If you're here during Oyster harvesting season (from around November to end of March), head to the Uramura area (also known as "Oyster Road") and you'll see signs of "All-you-can-eat-oysters" all around.
Cost: ~¥2,600 for an All-You-Can-Eat set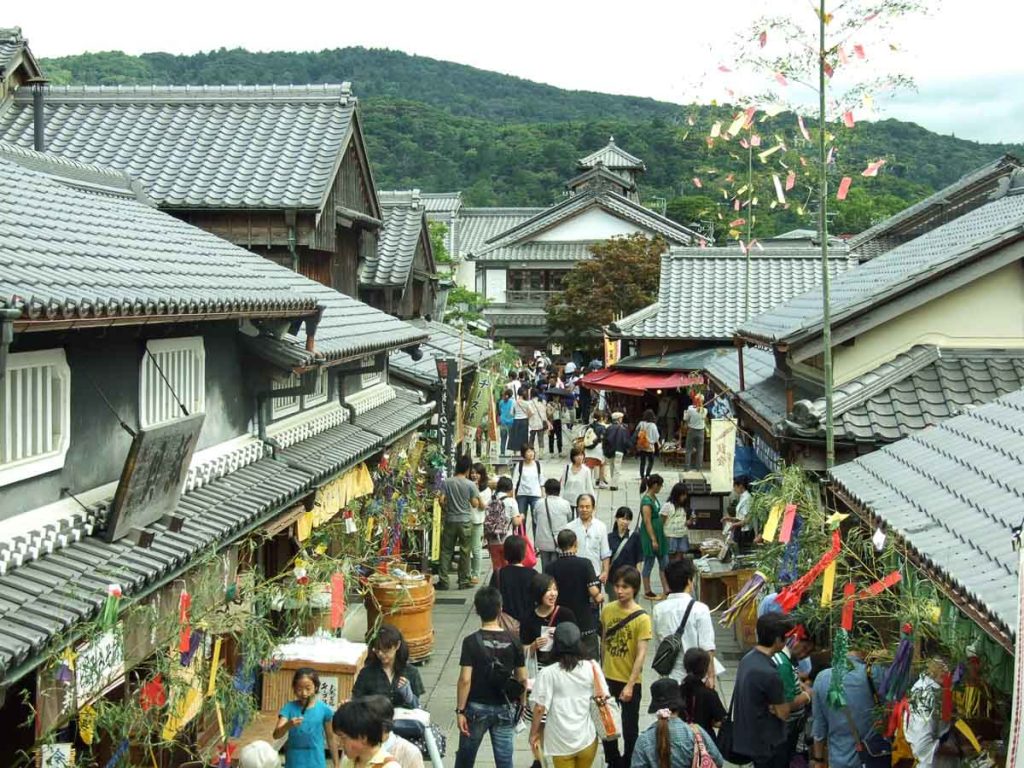 Not a fan of seafood? Head to Okage Yokocho Street instead. The charming street lined with vintage Edo or Meiji period shophouses used to serve weary travellers in the past, usually on a pilgrimage to visit Ise-Jingu shrine. Today, you can find a range of shops from bars pr food stands to traditional Japanese restaurants and western-style cuisine — there are at least 35 different food stores to choose from (refer to map here).
Opening hours: 9:30AM – 5:30PM (some restaurants close at 8PM)
How to get there: 25-minute bus ride from Meoto-Iwa. The street is located near the inner shrine of Ise-Jingu.
Take the Shinkansen to Tokyo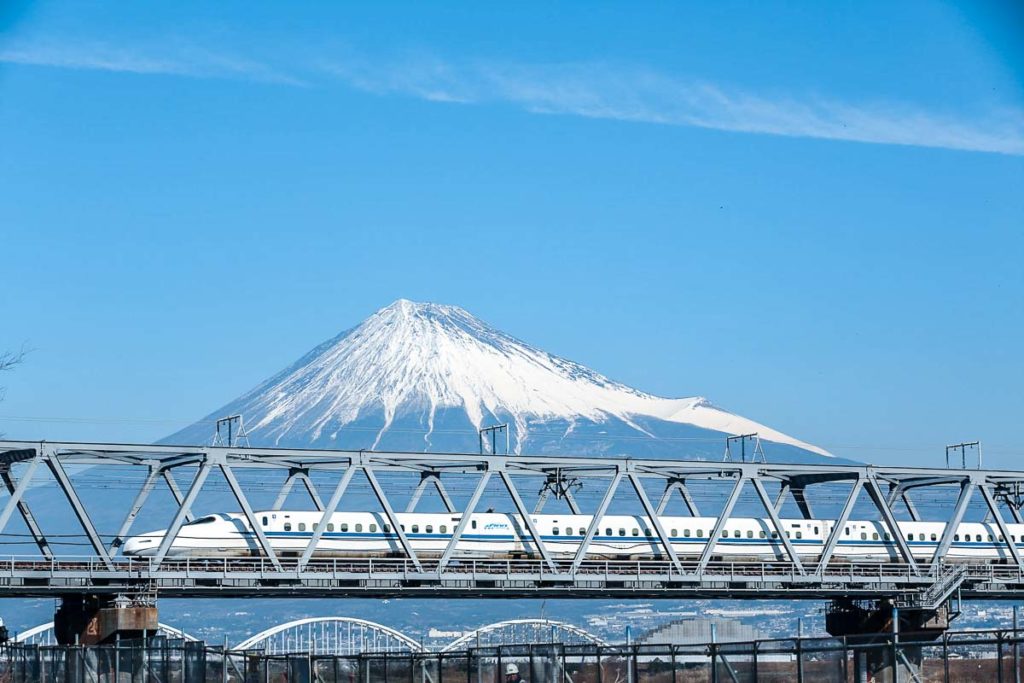 Spot Mount Fuji from your Shinkansen window
From Nagoya, it's a 105-minute ride on the Shinkansen to Tokyo station. Be sure to check Hyperdia for the last direct Hikari super-express train, usually around 10PM. Alternatively, stay a night in Nagoya and leave for Tokyo the next morning.
Day 5–7: Kanto Region
A Night in an Onsen Town, Gunma
Photo credit: ©Kusatsu Onsen Tourism Association
After all that adrenaline rush on the roller coasters, hiking amongst waterfalls and feasting in Mie, it's time to ease off in one of Japan's most famous onsen towns, Gunma.
There are many onsens to choose from but the most famous in this area is Kusatsu. Each onsen has a unique quality in its waters and the baths in Kusatsu onsen are known to have the highest healing properties.
How to get there: Take the expressway bus from Shinkjuku (Bus-Ta) Bus Terminal (¥3,290 ~2hrs)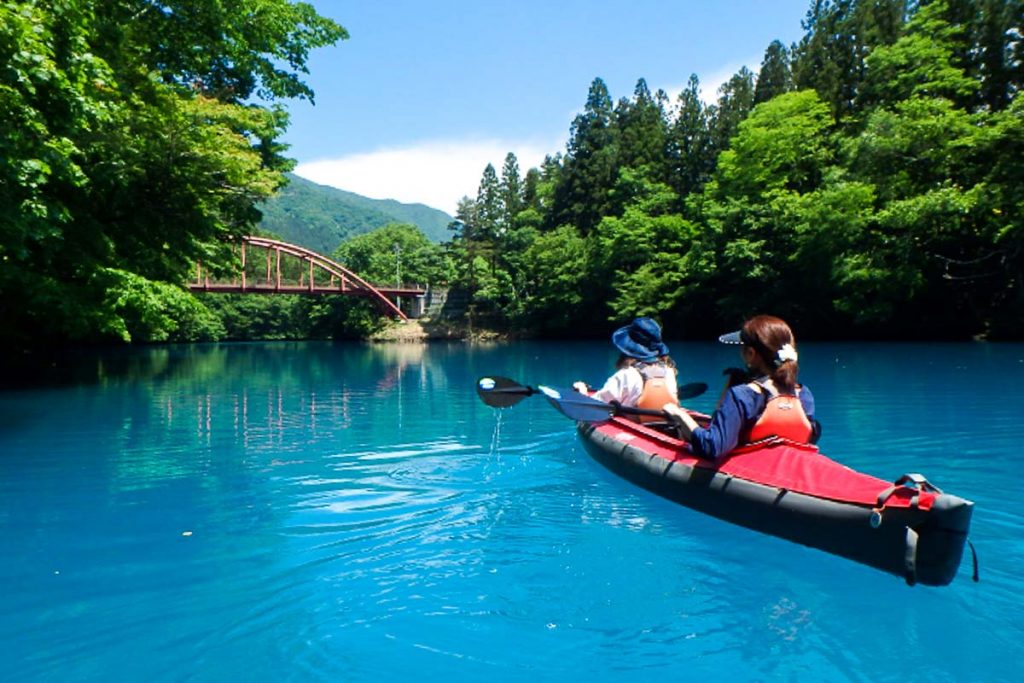 Photo credit: visitgunma.jp
In the summer, Gunma is a popular day trip from Tokyo for rafting, and canyoning in the gorgeous blue lakes of Shimako and Minakami.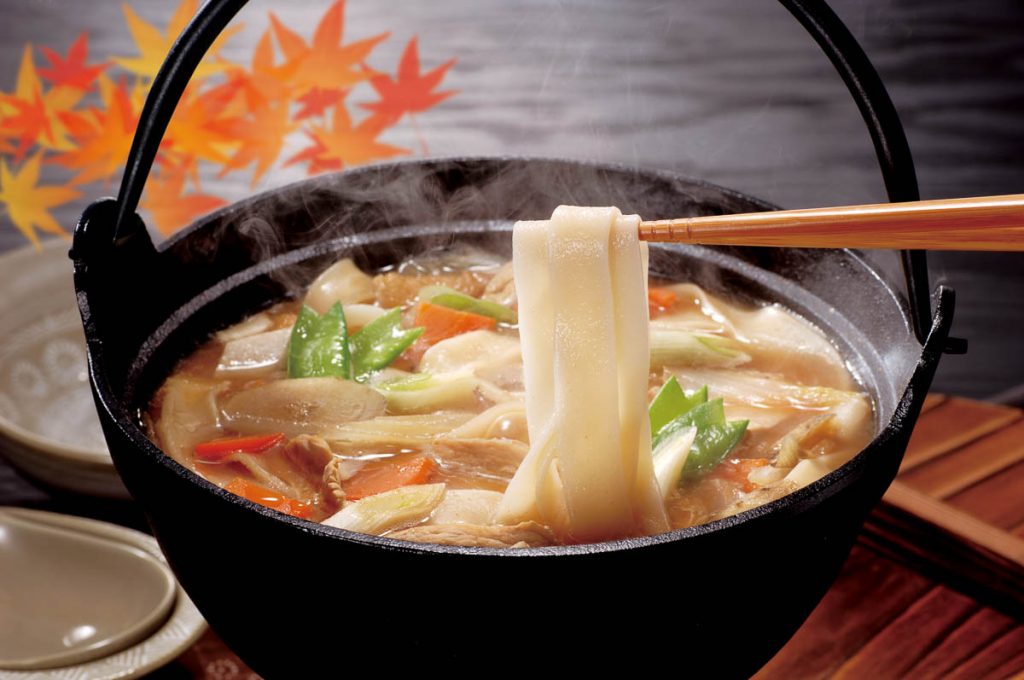 Photo credit: Gunma Prefectural Government
But if you're here in the colder seasons, take a step back and enjoy a pot of okkirikomi — thick cut noodles stewed with various vegetables and mushrooms served in a hotpot of miso or soy sauce-based soup — available in other seasons as well!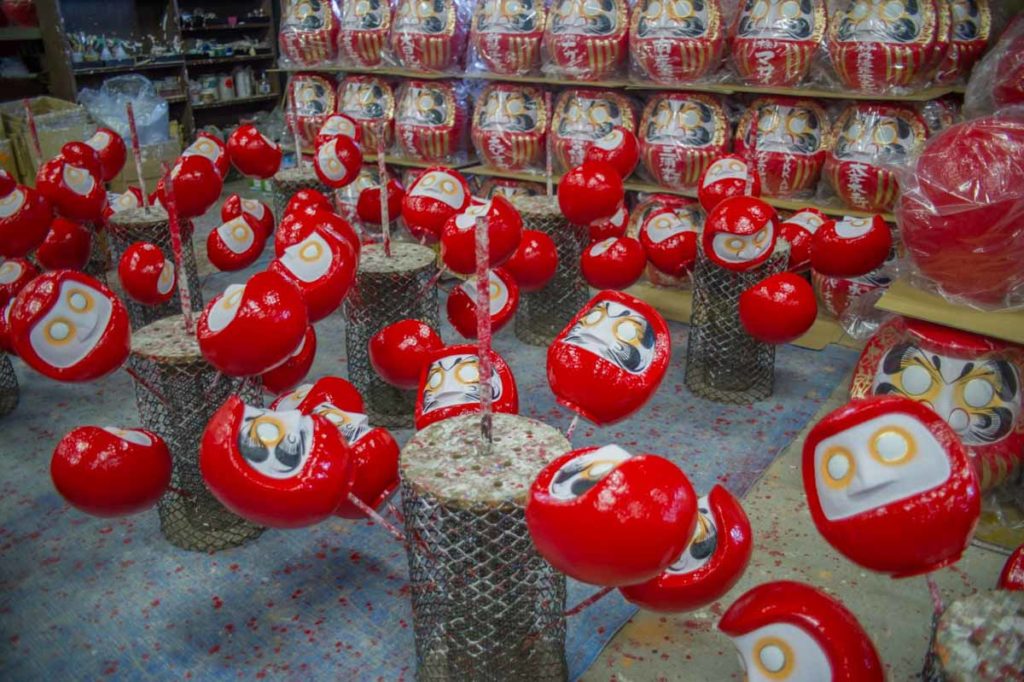 Before you leave Gunma, stop by Takasaki and pick up a couple of daruma dolls! These originated in Gunma and are believed to bring good luck! Local usually set a goal and paint in one of the eyes and when the goal is achieved, the other eye is painted in.
Day Trip to Toichigi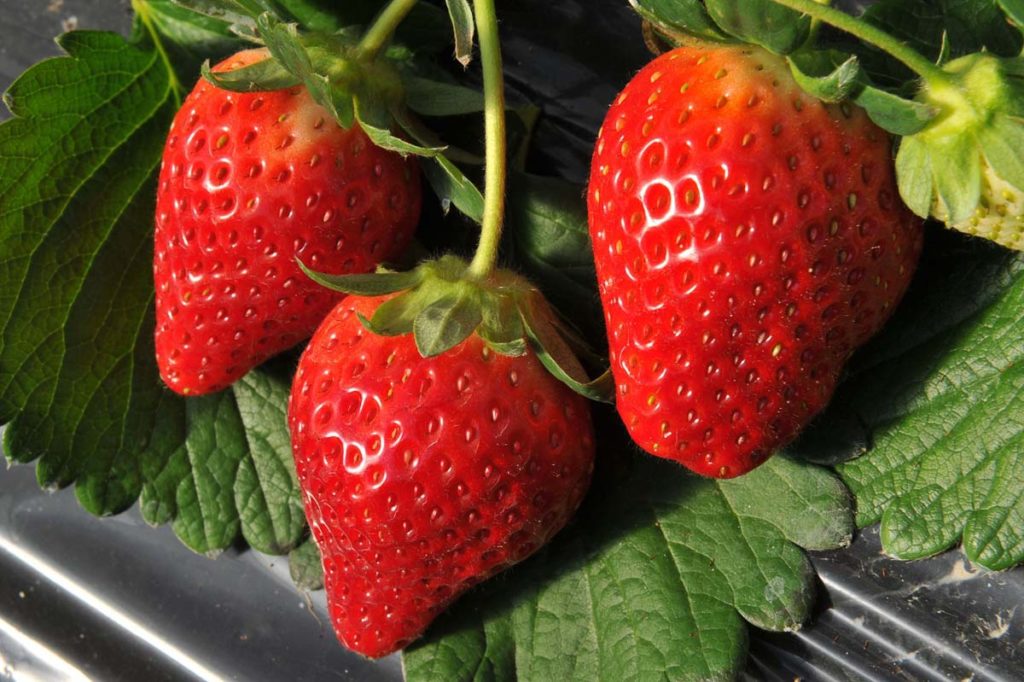 Two hours from Tokyo, Tochigi Japan's largest producer of strawberries. From December to mid-May, strawberry farms like Yoshimura Strawberry Park open up their greenhouses to guests for an all-you-can-eat strawberry buffet at very reasonable prices! The strawberries come in six different varieties and are known to be ultra-plump and sweet.
Cost: ¥1,000–1,600 (depending on season)
Opening hours: 9AM – 4PM (Last entry at 3:30PM), closed on Mondays
How to get there: 5min walk from Kitayama Station (Moka Railway Line)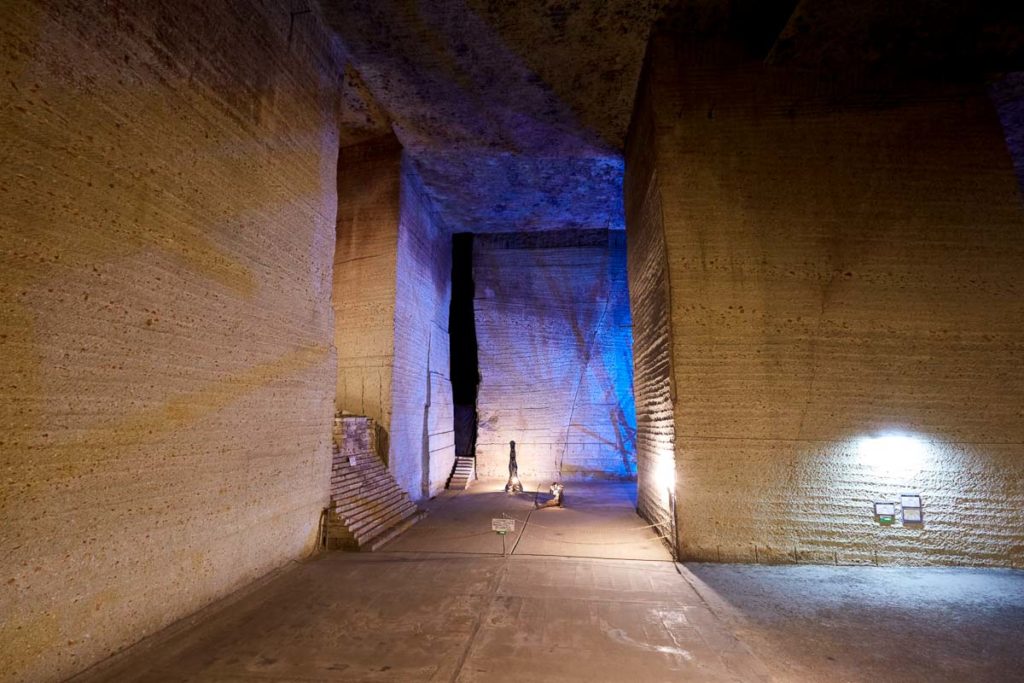 For the history and museum buffs, the Oya History Museum (also known as Ōya Shiryōkan) is an interesting site worth checking out. This 20,000sq m excavation site in Utsonomiya was originally dug in the Edo Period for mining Oya stone.
Today, a small museum takes over a part of the void explaining the interesting history and geology of the area.
Entrance Fee: ¥800
Opening Hours: 9:30AM – 4:30PM (Last entry at 4PM), closed on Tuesdays between Dec – Mar
How to get there: Take bus no. 45 from JR Utsunomiya Station to Shiryokaniriguchi (5-min walk to the museum)
Day Trip to Ibaraki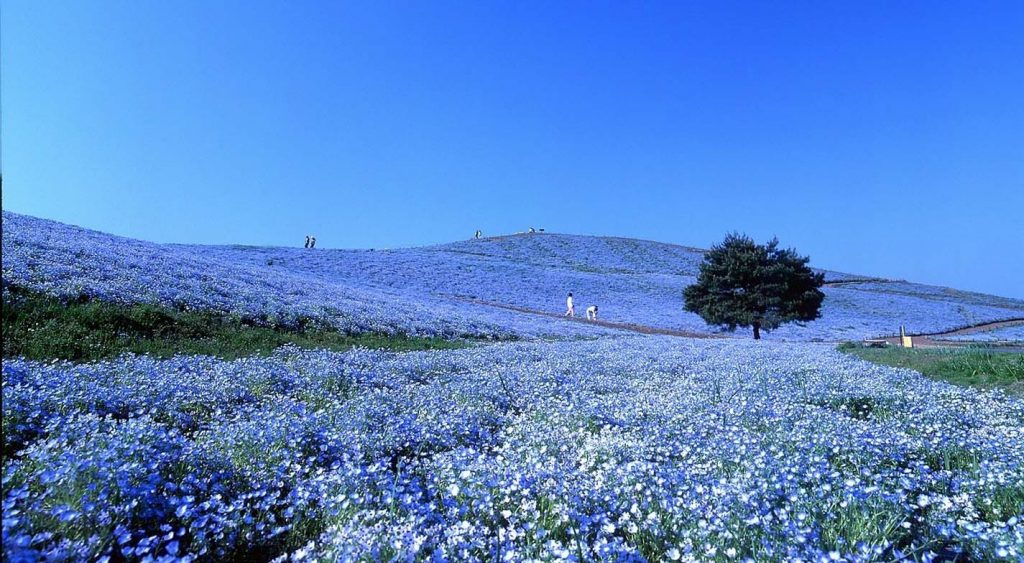 Ibaraki is most well-known for its colourful sea of flowers, with Hitachi Seaside Park's 200-hectare wide field being one of the most mesmerising sight in the area.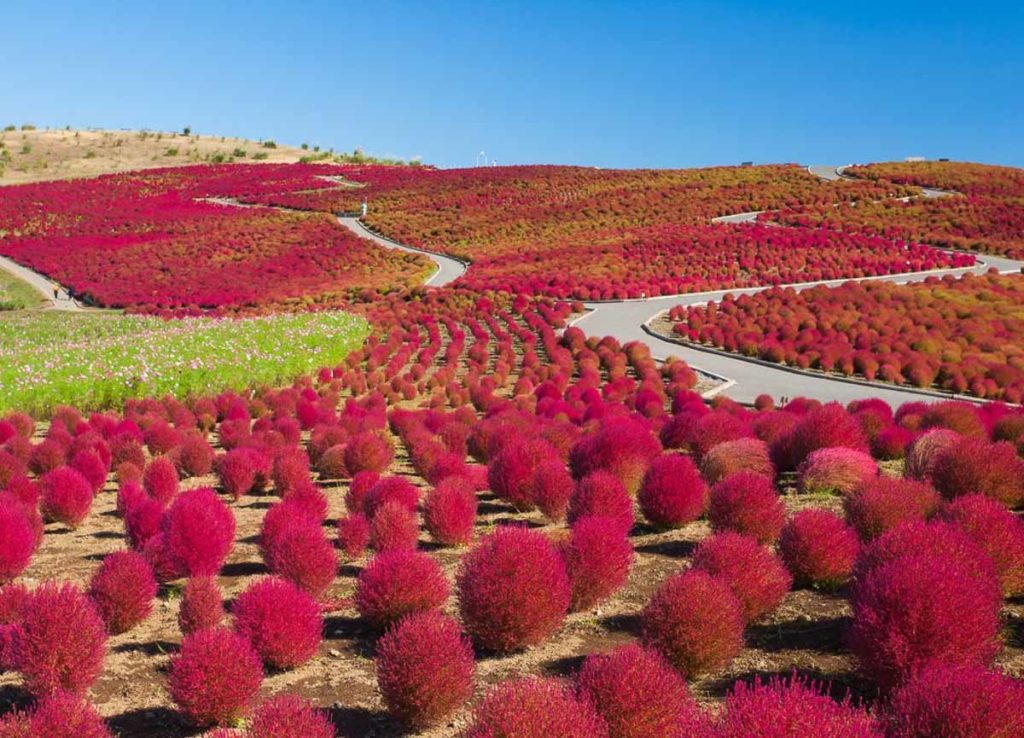 Every year, the plains change from blue nemophila flowers in the spring (late April to early May) to pink or red kochia flowers in the autumn (late September to early October). There's a tram called Seaside Train (¥600) that brings you through the park in 35 minutes but you can also rent a bike from Omote-machi Parking Tamariba to explore take in the sight at your own pace.
Entrance fee: ¥450
Opening hours: Varies, closed on Mondays
How to get there: Take bus (15mins) from JR Katsuta Station (East Exit Bus Stop No. 2) to Kaihinkouen-nishiguchi or take bus from JR Tokai station to the park ~2hours from Tokyo via JR Jouban Line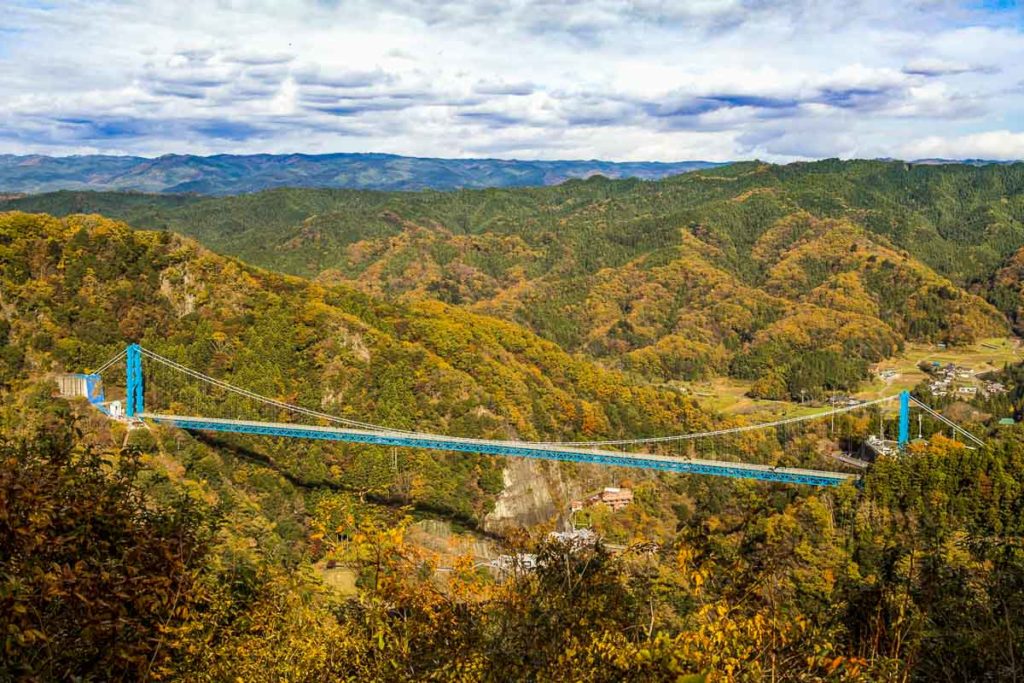 At 375m long and 100m above the water below, the Ryujin Large Susupension Bridge was at some point the longest pedestrian bridge on mainland Japan — it has since been overtaken by the Mishima Skywalk (Hakone Seiroku Mishima Large Suspension Bridge) which is at 400m in length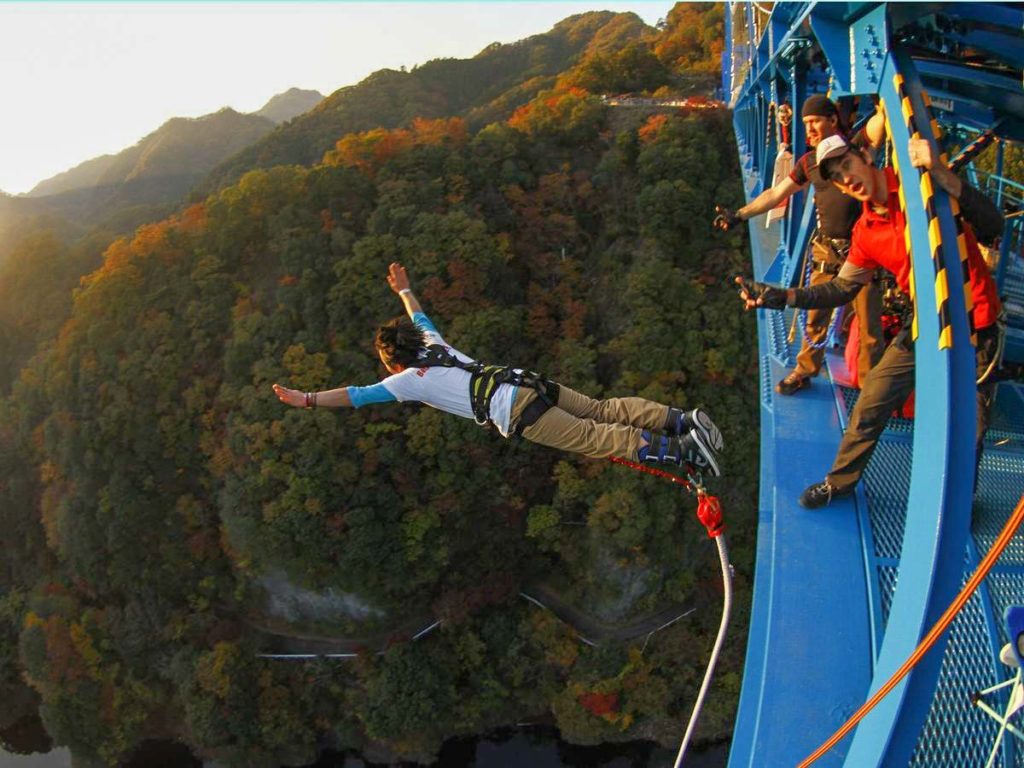 Photo credit: Sotoasobi.net
But what the Mishima Bridge doesn't have is a Bungy Jumping station! Come for the breath-taking views or have your breath taken away with the Ryujin Bridge bungy jumping experience (¥16,000)!
Entrance fee: ¥320
Opening hours: 8:30AM – 5PM (Bungy jumping is not available on Thursdays and Fridays)
How to get there: Take a bus from JR Hitachi Ota Station to Ryujin O-Tsuribashi (45mins)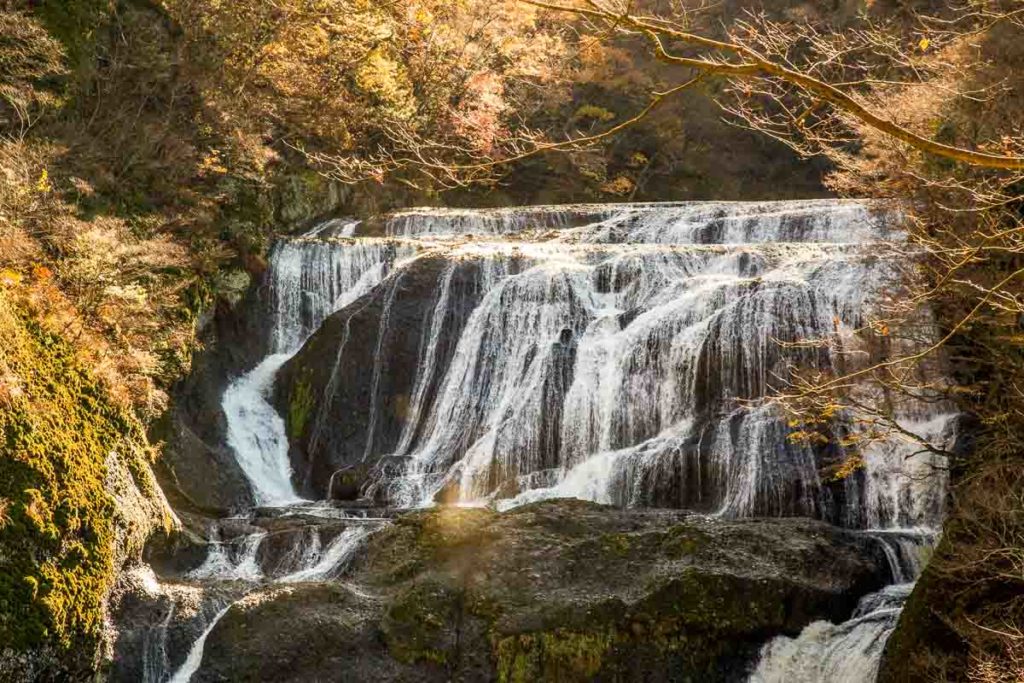 The Fukuroda Falls is a series of cascading waterfalls, and is arguably one of the top three most beautiful waterfalls in Japan! This area is most popular in autumn for the gorgeous foliage seen around the park. But visit between late December and mid February, and you'll see the entire cascade frozen for the winter!
Entrance fee: ¥300
Opening hours: 8AM – 6PM (May – Oct), 9AM – 5PM (Nov – Apr), extended opening hours during light-up season in winter.
How to get there: Take short bus ride from JR Fukuroda Station (the bus only leaves every 1–2 hours, alternatively, it's a nice 45min walk to the entrance)
If you have a day to spare, feast at Tokyo's famous eating spots explore the city's many intriguing experiences before catching the 8:10PM flight back from Narita airport on Singapore Airlines.
*All images above belong to JNTO unless specified otherwise.
Explore More of Japan With Singapore Airlines from S$498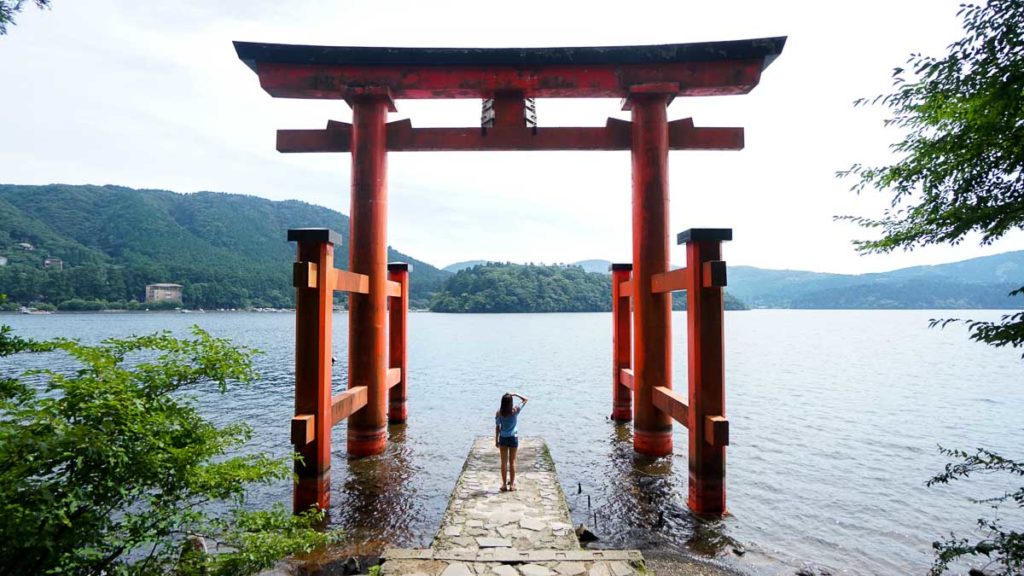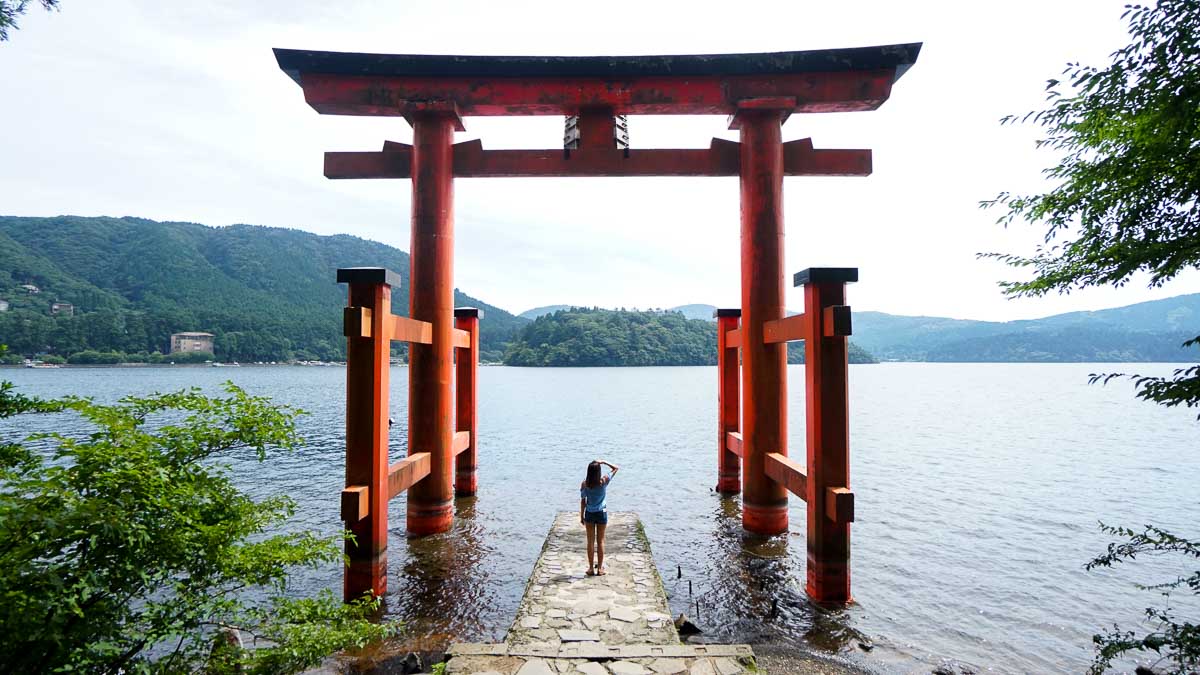 We hope this Japan itinerary has inspired you to see this beautiful country in a whole new light!
This itinerary only scratches the surface of unique experiences you can find outside of the usual Tokyo, Kyoto and Osaka. If time is on your side, you can definitely spend more than just seven days exploring these hidden gems of Kanto and Chubu.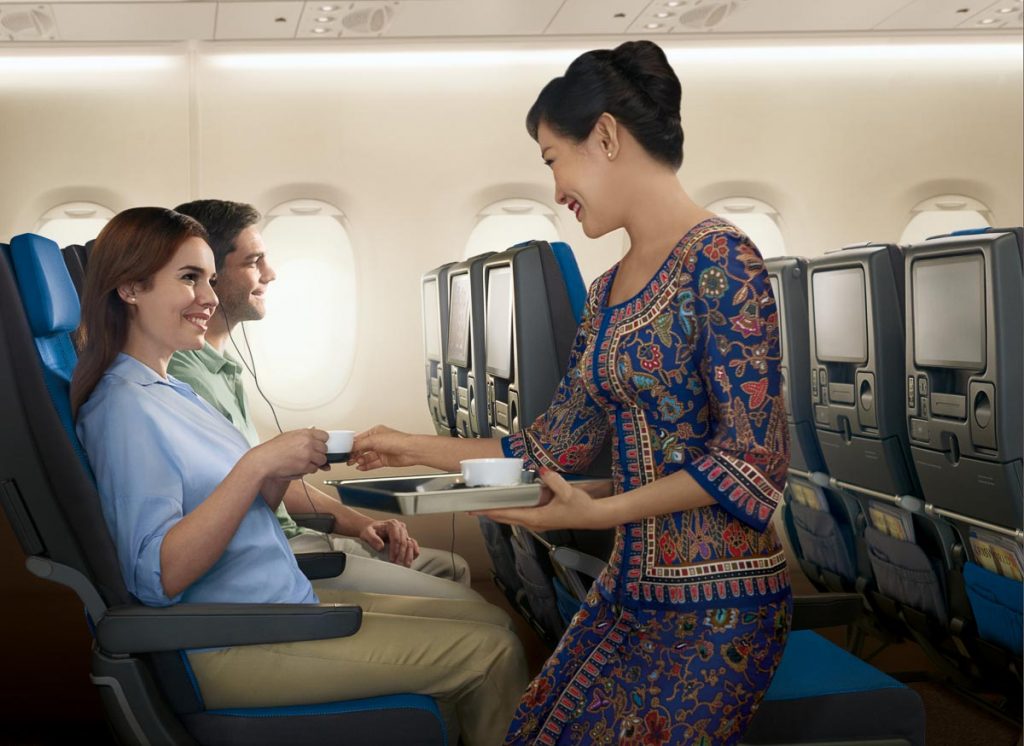 Photo credit: Singapore Airlines
Book your flights to Japan before 31st October 2019 to enjoy fares from S$498 to Nagoya and S$608 to Tokyo on Singapore Airlines and experience the award winning service and comfort.
If you're following this itinerary and flying in via Nagoya, look out for the new Boeing 787-10 Dreamliner which promises cleaner air, ergonomically designed backrests with an updated six-way neck rest and electronically dimmable windows! Rest well because you arrive at 9:05AM with the rest of the day waiting for you to explore.
Singapore Airlines flies direct to Narita (Tokyo) twice daily and to Nagoya daily.
*Promo fares are for selected travel periods from 1st Jan to 31st Mar 2020.
Did you follow this Japan itinerary? Share with us your experiences (and other tips!) in the comments below!
---
This post was brought to you by Singapore Airlines in collaboration with Japan National Tourism Organisation Singapore.
For more travel inspiration, follow us on Facebook, Instagram, and YouTube.