Japan's Tochigi Prefecture has been touted strawberry kingdom, gyoza kingdom, and guess what, alpaca kingdom! Hold up, China, looks like Japan has its three kingdoms too. 
City escapists like us always search for the furthest-flung place out in the boonies to break out of Tokyo's crowd, be it southwards to Kyushu or northwards to Aomori or Hokkaido. But we've completely neglected what's in Tokyo's backyard — Tochigi Prefecture — famous for its strawberries, alpacas, gyozas, and huuuuuge National Park that spreads over four prefectures.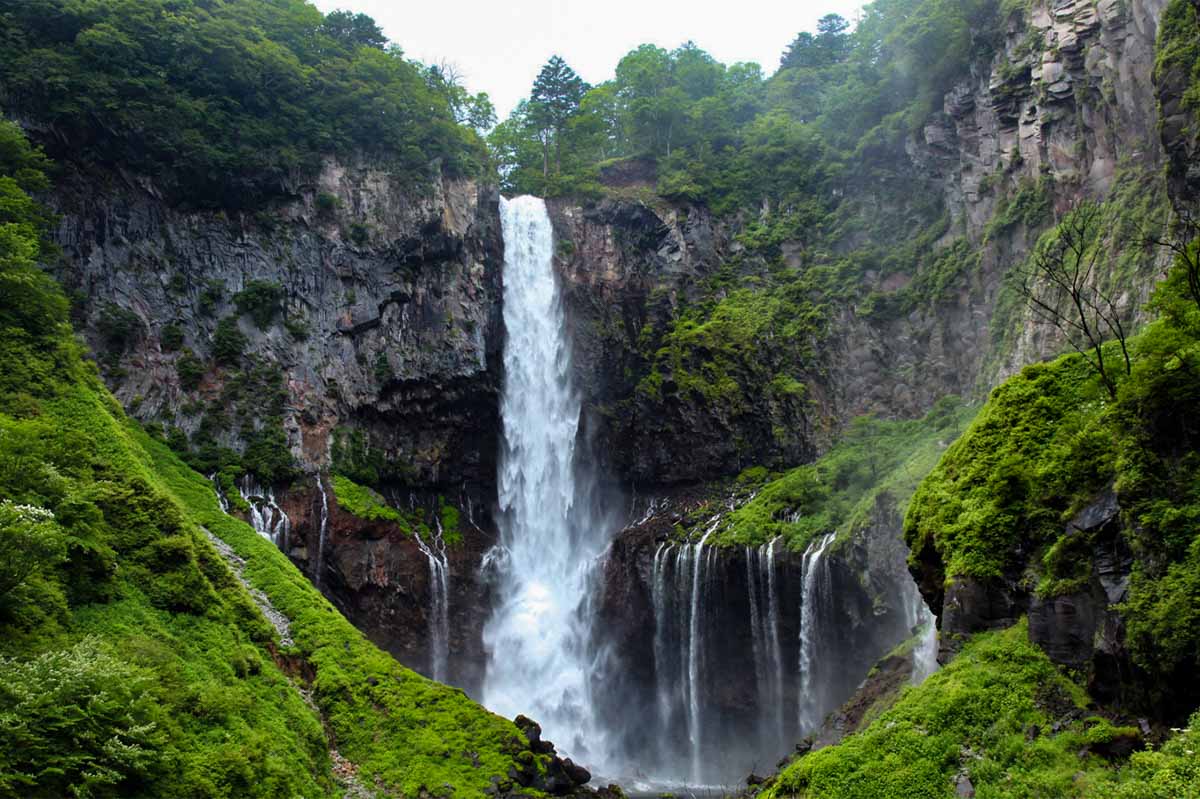 Day trips from Tokyo typically entail Yokohama, Kamakura and Kawaguchiko amongst us Singaporeans, but if you're ever headed towards Narita/Haneda Airport again, here's why you should set aside a day or two for Tochigi in your itinerary as well — and not just to ski in Nikko!
Read also: Best Day Trips From Tokyo For Food, Arts & Culture
1) It's only 50 minutes from Tokyo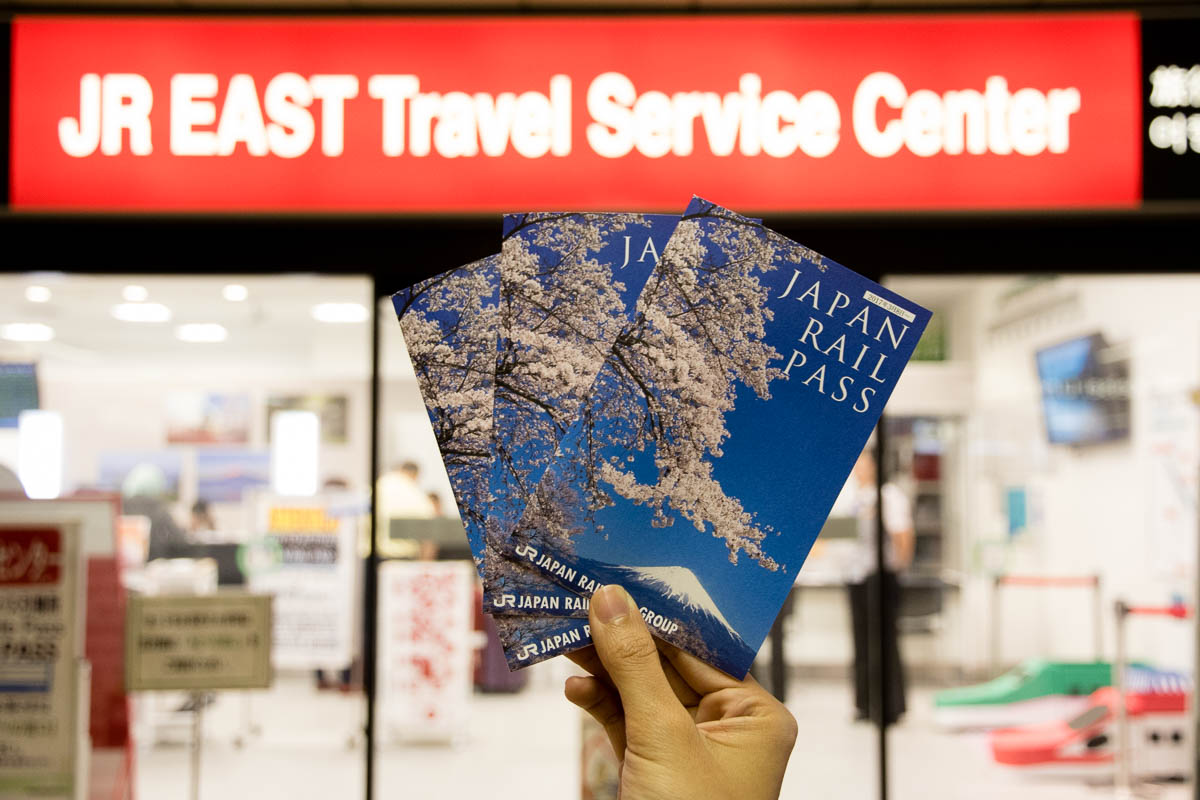 I wasn't kidding when I said Tochigi is literally in Tokyo's backyard. It is, in fact, one of the closest prefectures you can get to from Tokyo.
With any JR East Pass, it's only ONE stop away from Tokyo Station with the JR Tohoku Shinkansen. Trains depart every 20 minutes too, so no crazy time-planning required — actually easier and faster to get to than Mount Fuji (Tochigi has its own star mountain too, okay — see #7)!
Read also: 4 ways to maximise your JR East Pass (Niigata, Nagano Area)
2) 600 tatami mats-wide of wisteria vine plants. Yes, 600.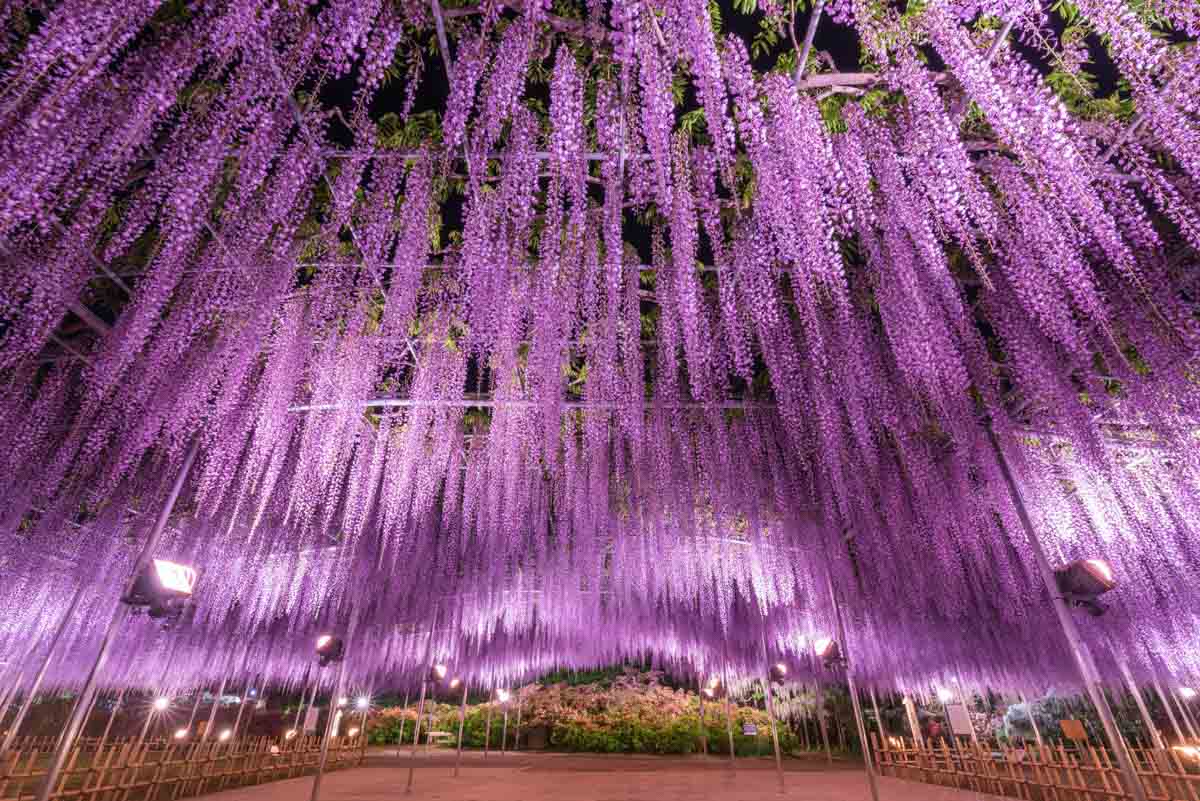 Step aside, Desperate Housewives, because Ashikaga Flower Park is where the real Wisteria Lane is at. Between mid April to mid May is when the wisteria vine plants are in full bloom, which includes an 80m-long tunnel engulfed by white wisteria flowers.
Of course, other flowers are on display throughout the year as well, where every season reveals a different look. In the winter, the park has extended opening hours and is decorated with LED installations to create a winter wonderland of sorts.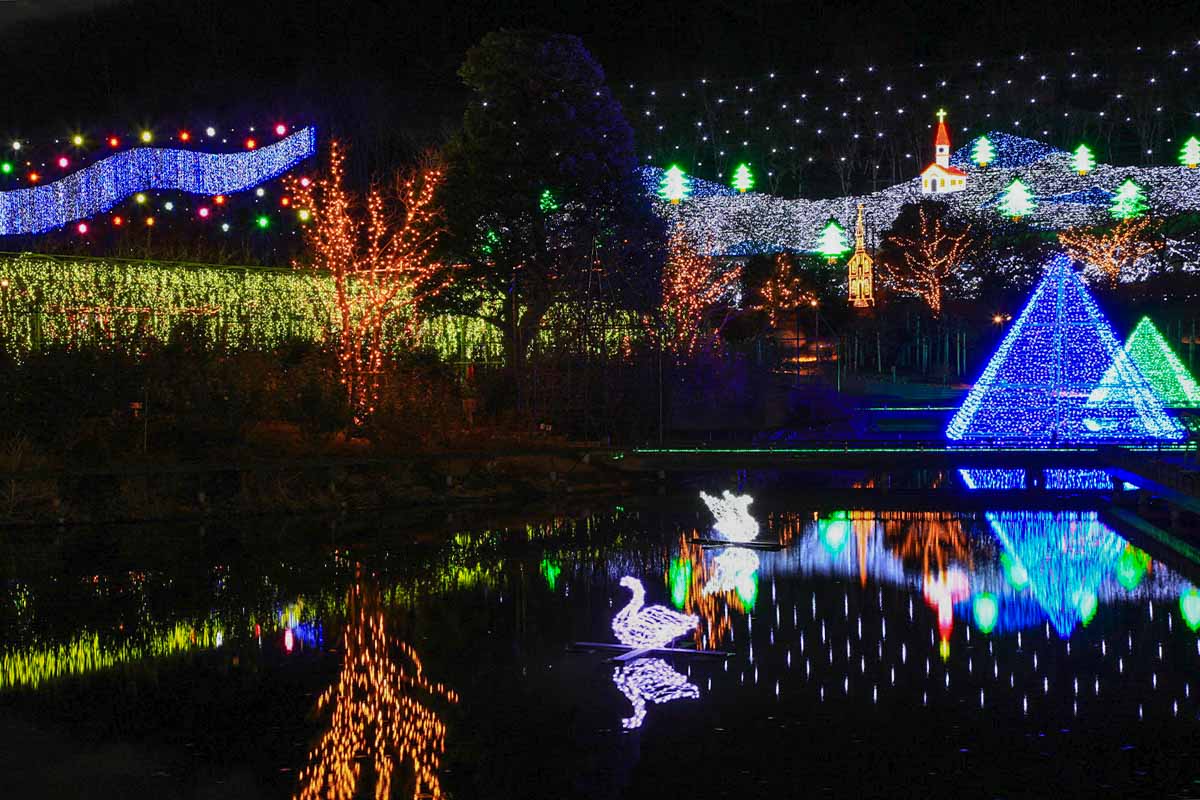 The JR Ashikaga Flower Park station along the JR Ryomo Line also opened barely a year ago, making this attraction only a three-minute walk away.
3) Feed alpacas! Bathe with capybaras!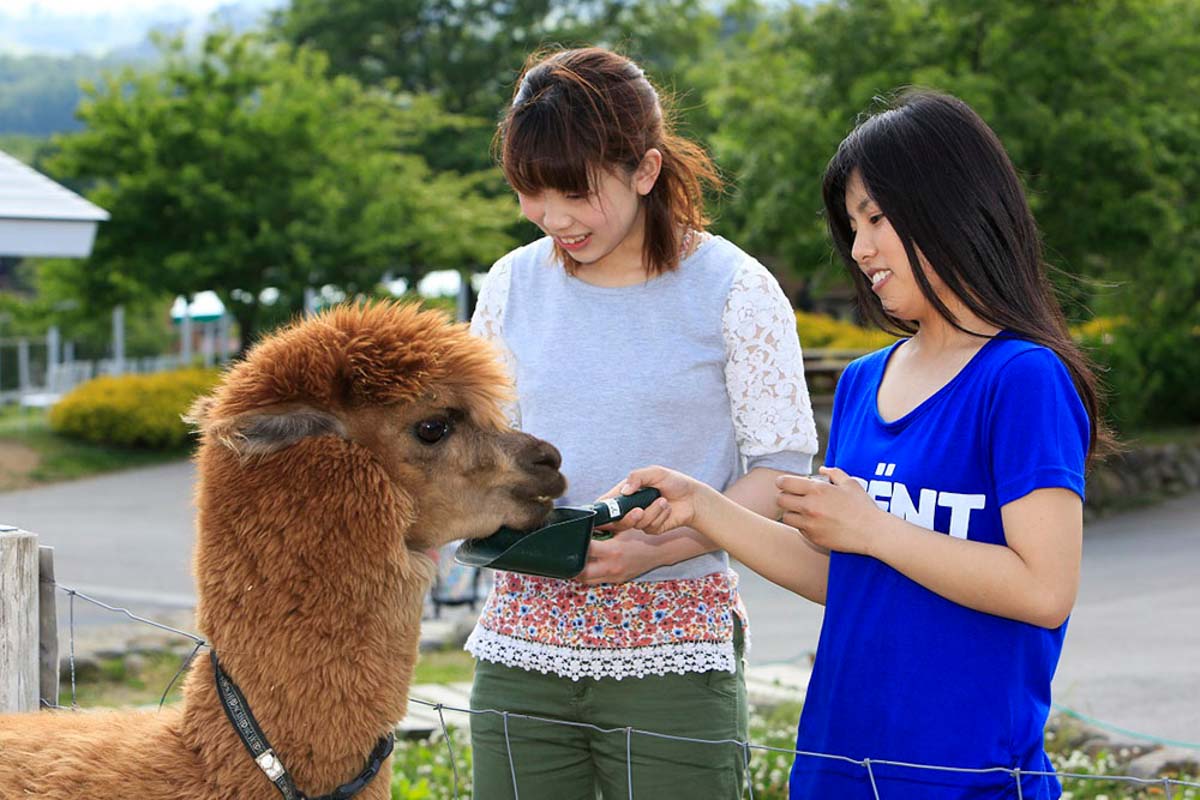 Learning about Nasu Animal Kingdom got me upset that I didn't visit during my own Tohoku trip six months ago. This petting zoo boasts tons of activities and shows like dog runs, fur seal performances and bird shows, but the highlight is feeding and touching alpacas, as well as, um, bathing with capybaras.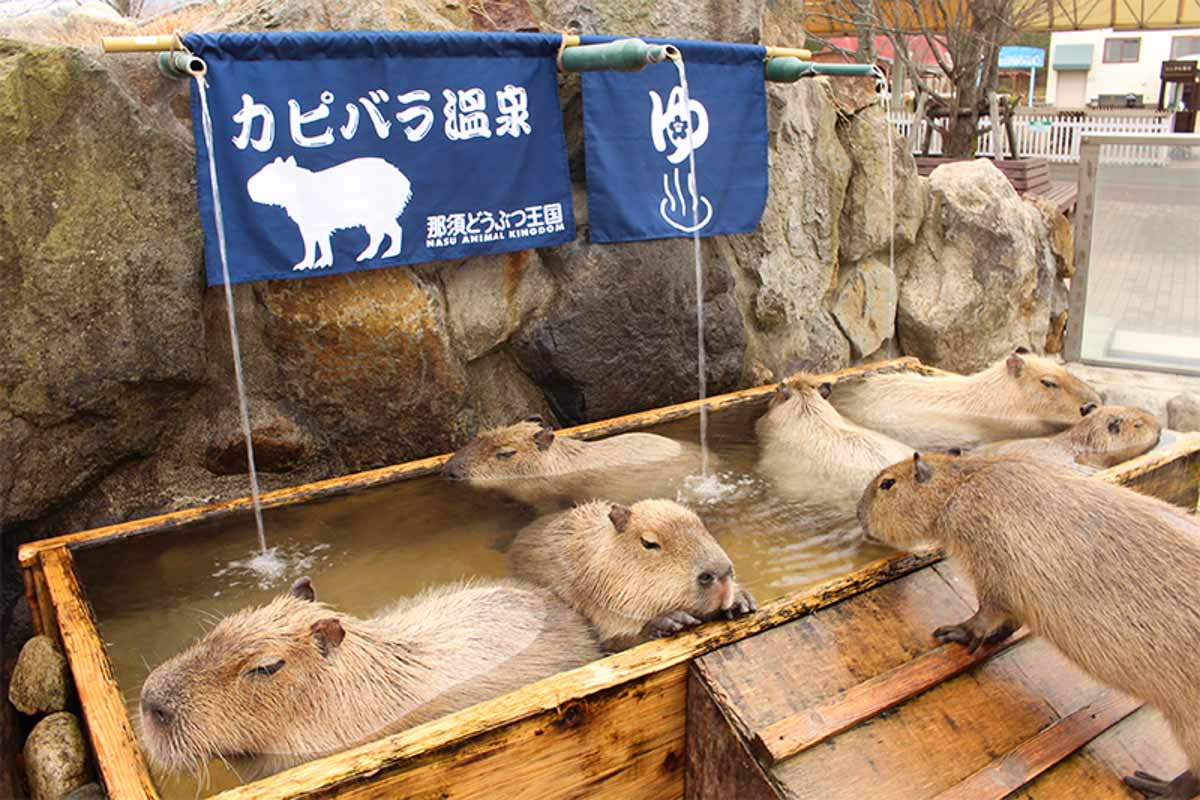 Okay, you won't be bathing in that tiny tub with these cuties. Rather, they have an actual indoor hot spring (for visitors) with a glass window looking into an outdoor one (for capybaras), so it's as if you're sharing the same bath with the rodents. Now that's a new way to enjoy an onsen! 😂
4) Strawberry buffets with no time limit!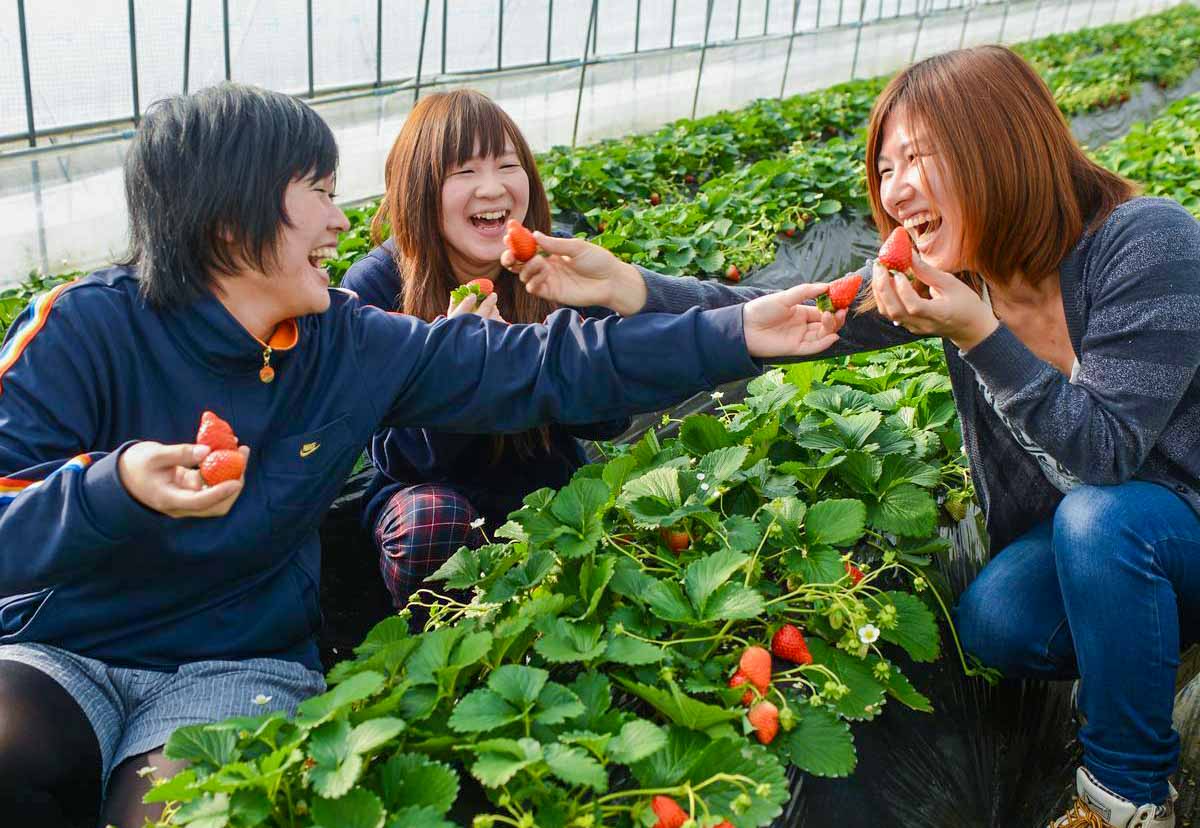 Thanks to Mashiko city's strategic location with clear waters flowing in from Nikko and Nasu, the climate and fertile land allow fresh, sweet and plump strawberries to be grown. So good, they're the largest producer across the country. So large, they actually open up their greenhouses for tourists to eat as many strawberries as they want.
One such strawberry farm is Yoshimura Strawberry Park, that lets you choose between six different breeds of strawberries (we didn't even know there were that many) to feast on — with no time limit! And mind you, they're open seven hours a day. Can you get diabetes from eating too many strawberries?
5) There sits one of Japan's most opulent shrines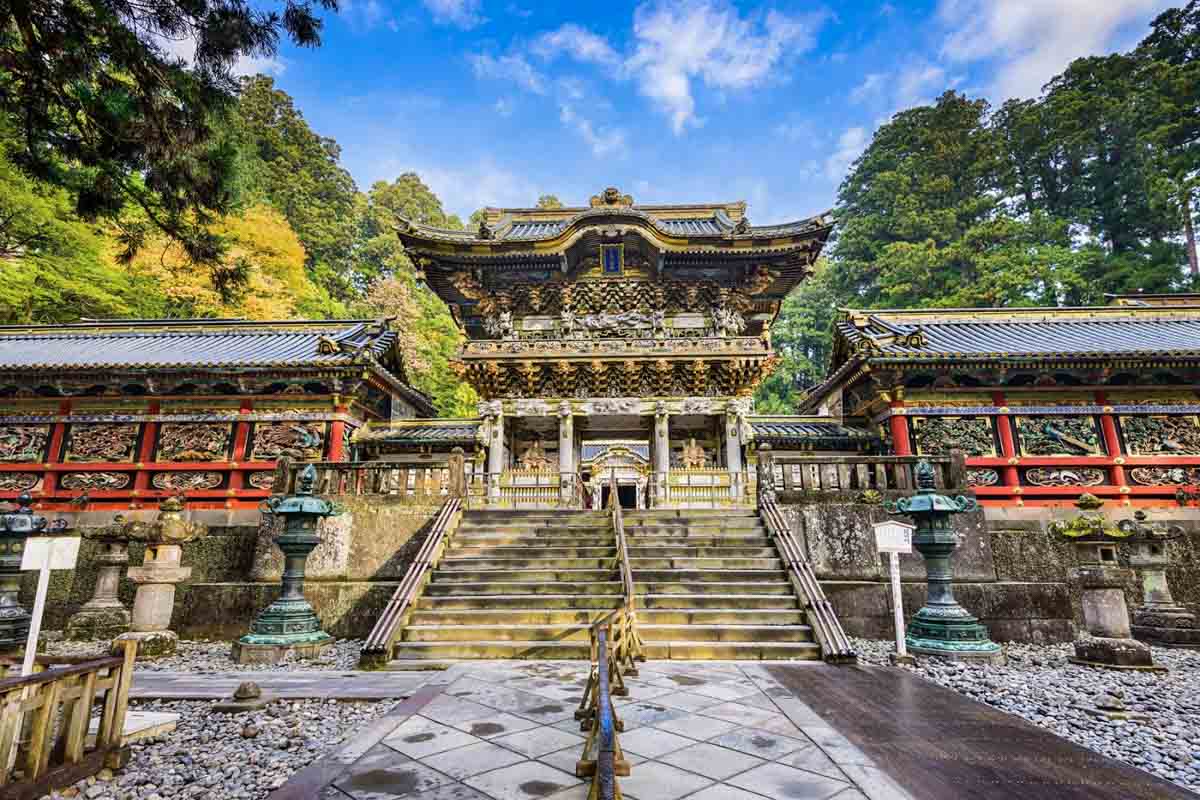 The Nikko Tosho-gu is unlike any other Shinto shrine you'd find, and for good reason. Inside sits the remains of Tokugawa Ieyasu, the first ruler of the Tokugawa shogunate, and the Tosho-gu was built by his son in the 1600s to honour his father.
Apart from the ostentatious yomeimon gate (pictured), other interesting landmarks include a five-storey pagoda, as well as carved statues of the three wise monkeys.
The Nikko Tosho-gu Shrine Annual Grand Spring Festival takes place every 17–18 May — on the first day, spectators can watch archers shooting arrows on horsebacks, and on the second, 1,000 men dressed as samurais march through the compound!
6) Gyozas, glorious gyozas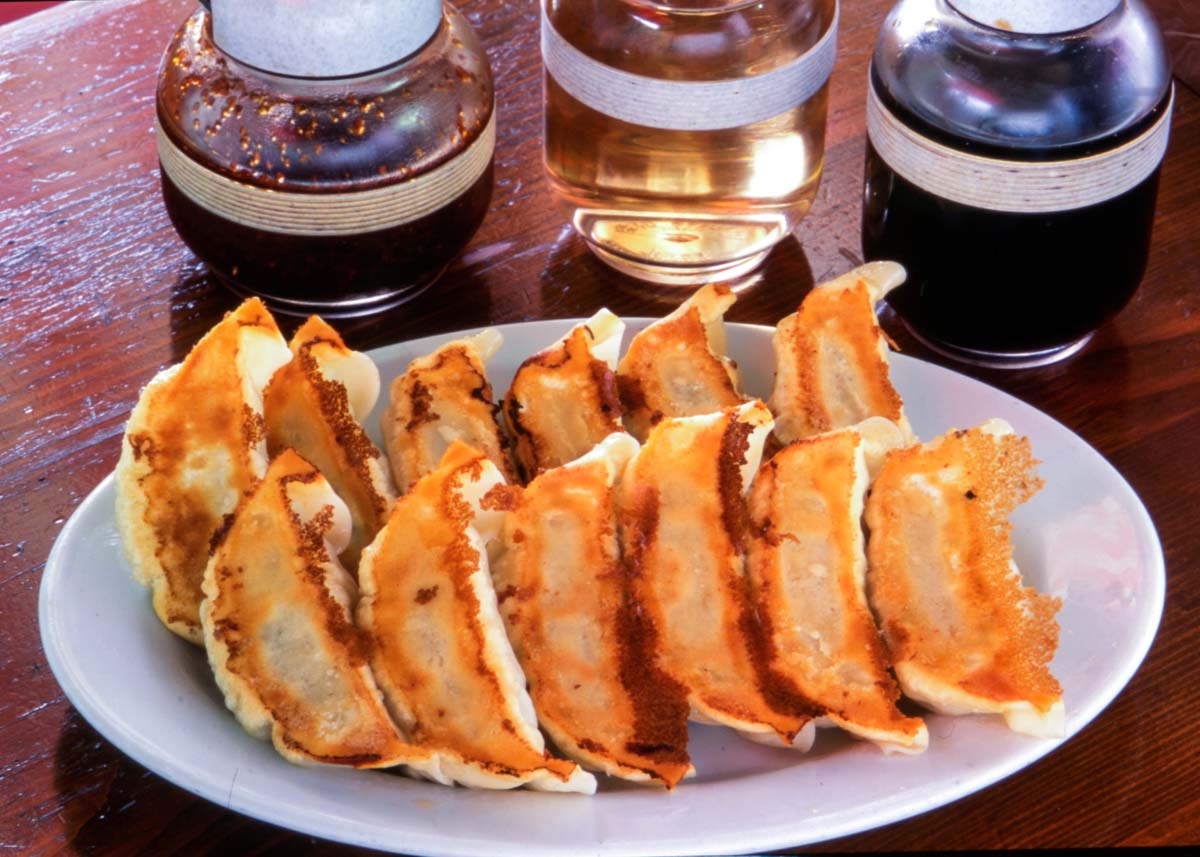 Utsunomiya isn't just the capital of Tochigi, it's also the capital of gyozas! Since the capital city is the gateway to the prefecture, try their gyozas the first thing you arrive, or the last thing before you leave. There's really no excuse when there are shops literally right below the JR station.
There are apparently over 200 shops specialising in gyozas, and one of them is Utsunomiya Gyozakan (宇都宮餃子館) that sells 12 different kinds of gyozas like pork, garlic or mushroom, but I remember particularly enjoying the cheese and chilli ones.
7) Abundance of nature and hiking trails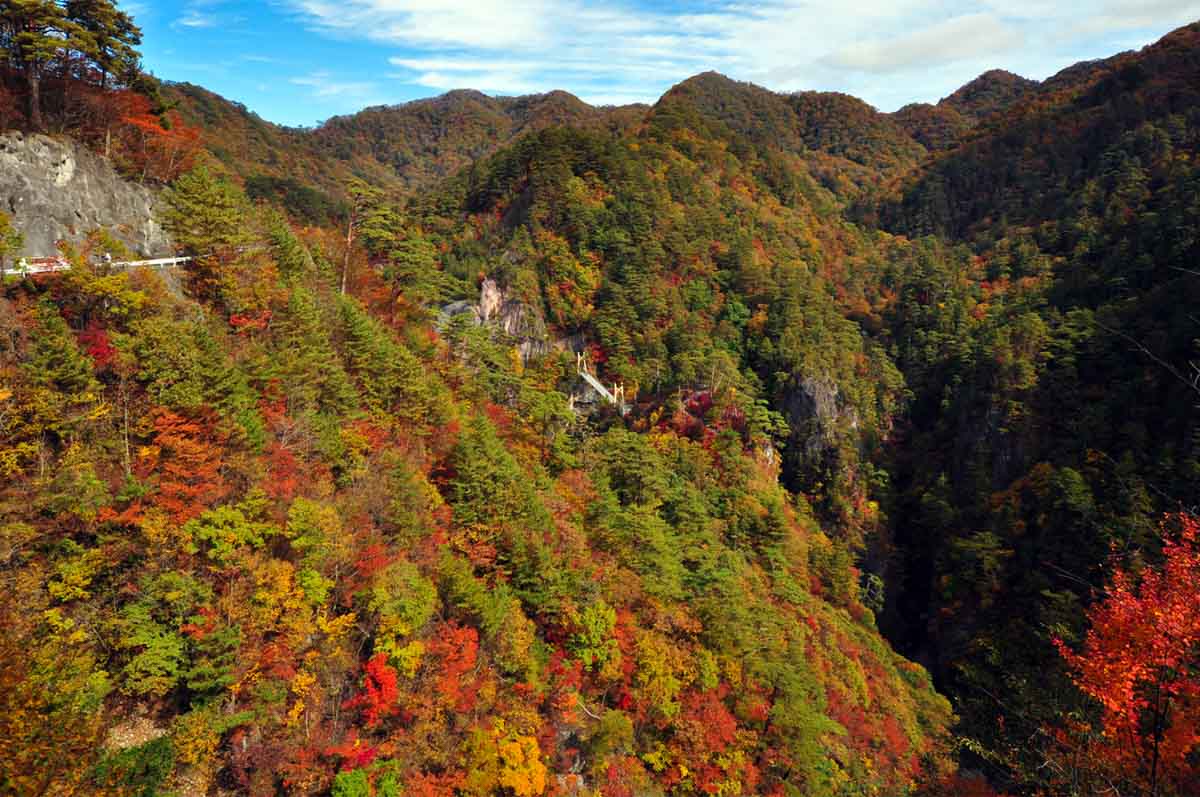 Mount Fuji or Kawaguchiko isn't the only day trip option to get your hiking fix while in Tokyo. Nikko National Park is chock-full of waterfalls, lakes and forest trails, with the most famous landmark being Mount Nantai (it's possible to even climb to the peak) with its surrounding Lake Chuzenji, formed when Nantai-san erupted. Visit in the autumn for the best views!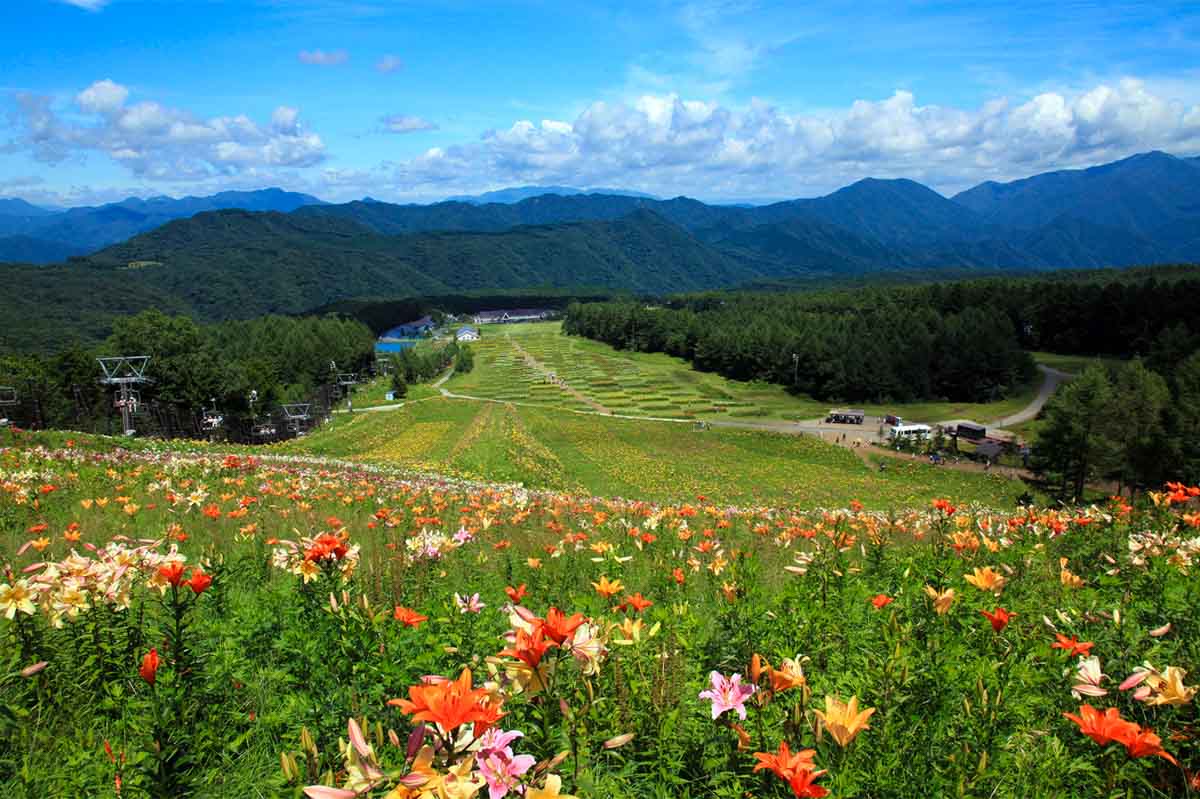 While navigating plateaus, grasslands and forests, also look out for the park's two most famous waterfalls — the Kegon and Ryuzu waterfalls, with the former among Japan's tallest (97m, first picture above).
Experience Tochigi in Singapore!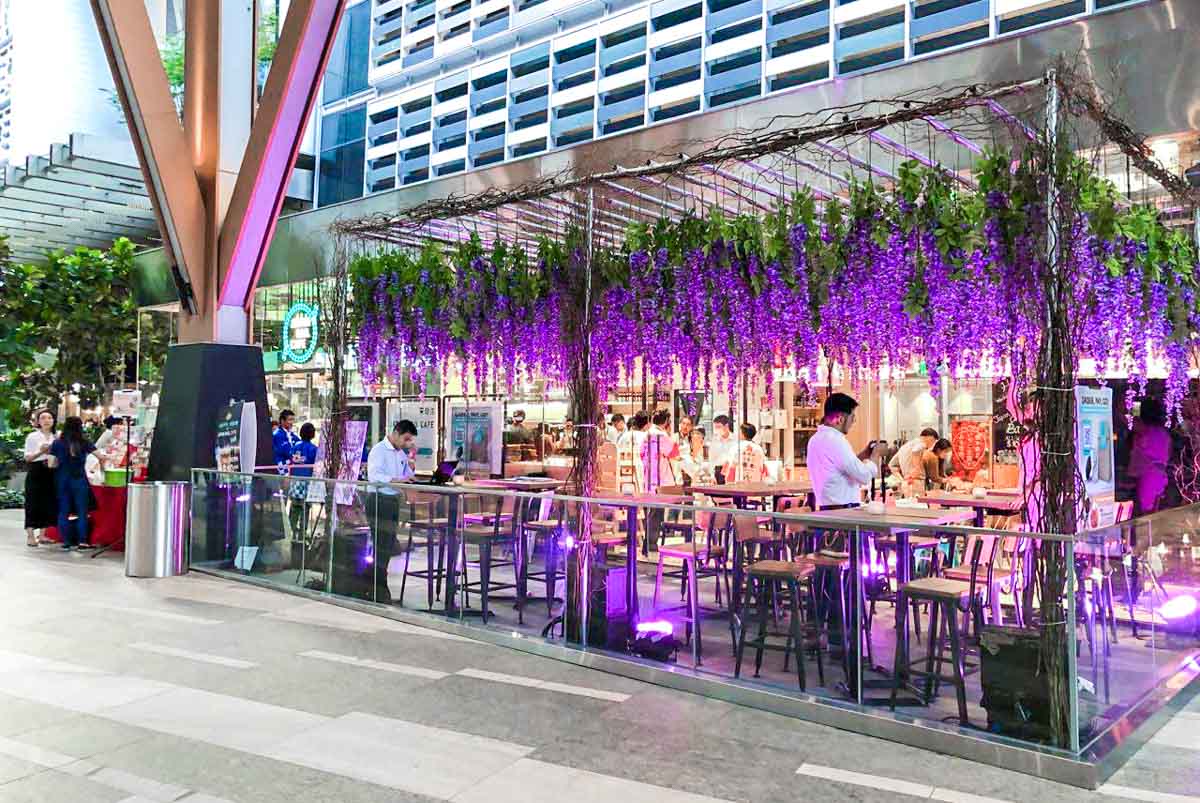 Still want to know more about Tochigi? This month is your chance to see, hear, taste, or even feel Tochigi.
From now till 31 January 2019, JAPAN RAIL CAFE is hosting two free weekend workshops. On top of sharing sessions, you'll get to taste strawberry champagne and make your own strawberry parfait from fresh tochiotome strawberries (super plump and sweet!), Japan's most famous breed. Note the deets:
Dates: 19 & 26 January (both Saturday)
Time: 3:30PM – 4:30PM
Address: JAPAN RAIL CAFE, Tanjong Pagar Centre, 5 Wallich Street, #01-20 Singapore 078883
* First-come-first-serve basis, no RSVP required!
Even if you're not there for the events, you can still head down to grab a pic with a mini version of Ashikaga Flower Park's wisteria plants*, that took eight hours in the late night to complete (pictured)! Visitors who like the Visit Tochigi Facebook page can also participate in a lucky draw to win goodies like boarding pass folders and PVC pouches.
*Wisteria plants display will be available for public viewing at JAPAN RAIL CAFE from 18 Jan onwards. 
Psst, Habitat by Honestbee will also be selling fresh tochiotome strawberries throughout January. Don't say bo jio!
Featured photo credit: Visit Tochigi
---
This post was brought to you by Vivid Creations for JAPAN RAIL CAFE.
For more travel inspiration, follow us on Facebook, Instagram, and YouTube. 
View this post on Instagram