Promo: Get 5% off your accommodations in Hokkaido using <TTI5> under coupon code!
For travellers entering Japan's capital, Narita is synonymous with Tokyo airport. But the laid-back city is more than just a transit hub. Its scenic parks, colourful temples and multiple sake breweries will probably keep you occupied for a day or two.
Follow our Narita travel guide on the way to exploring quirky Tokyo or flying off to Hokkaido on a road trip, and find out all the secrets of this undiscovered city.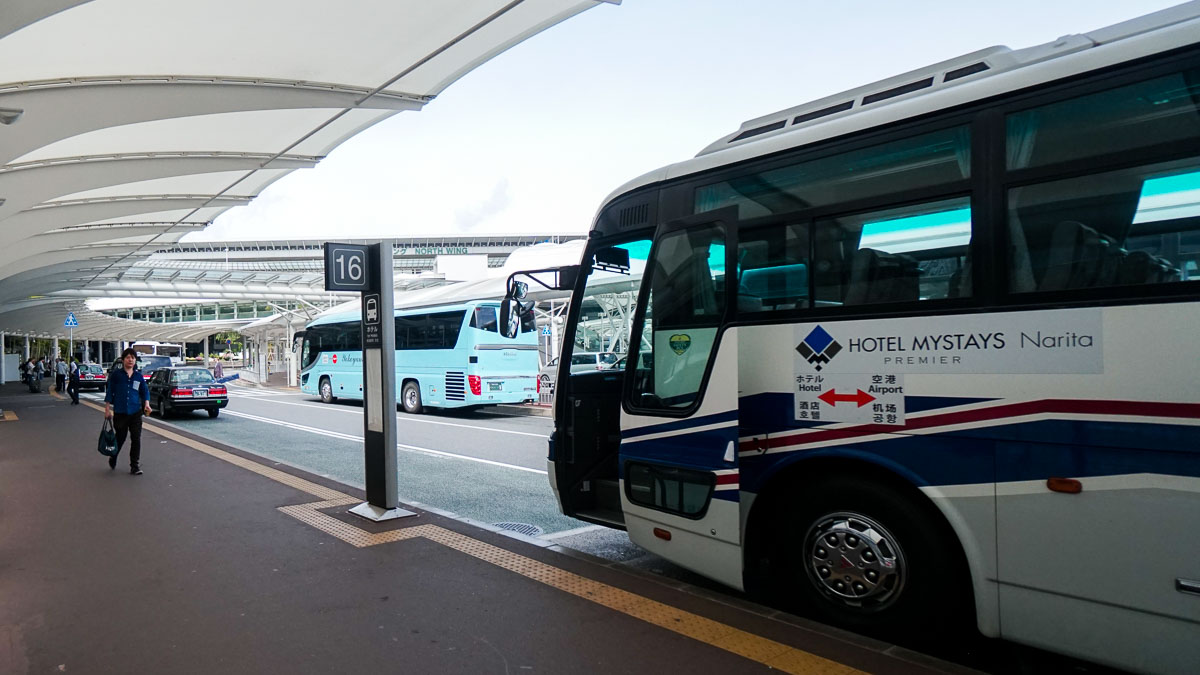 Make the most of your layover by picking a hotel near Narita airport. Leading chain HOTEL MYSTAYS Premier Narita is located just 15 – 20 minutes from the airport, and has an hourly shuttle bus from terminals one (bus stop 16) and two (bus stop 26), complimentary for its guests.
*Pro-tip: Get 5% off your accommodation at HOTEL MYSTAYS Premier Narita by using <TTI5> under coupon code or booking through the link here! 🙂
Pre-trip Essentials
4G SIM Card: Stay connected by pre-booking your SIM card and collecting it at Narita airport upon arrival. SIM Card packages range from 1GB to unlimited use, valid from 6 to 8 days (Japan 4G SIM Card – JP pick up). Prices start from ¥1056.
4G portable wifi: Travelling in a group? Book a 4G portable wifi, which can connect up to 5 devices. Collect it in Singapore so you can get online as soon as your plane touches down. Prices start from ¥247 per day.
Getting around Narita
Shuttle bus: If you're staying at HOTEL MYSTAYS Premier Narita, a free downtown shuttle bus takes guests to AEON Mall and JR Narita Central Station. Other hotels in the area may offer a similar service, so check with your accommodation for details.
Public transport: Narita airport is a 20-minute train ride to central Narita city via the Keisei limited express (¥260, every 20 minutes) or JR rapid (¥240, hourly) trains. From there, local city buses and trains connect to most attractions.
Car rental: Travelling in a group? Consider renting a car for more flexibility in your sightseeing schedule. We got ours from Nippon Rent-A-Car, a ten minute walk from JR Narita station. Alternatively, major car companies such as Orix and Times have branches at Narita airport.
Best things to see in and around Narita
1) Naritasan Park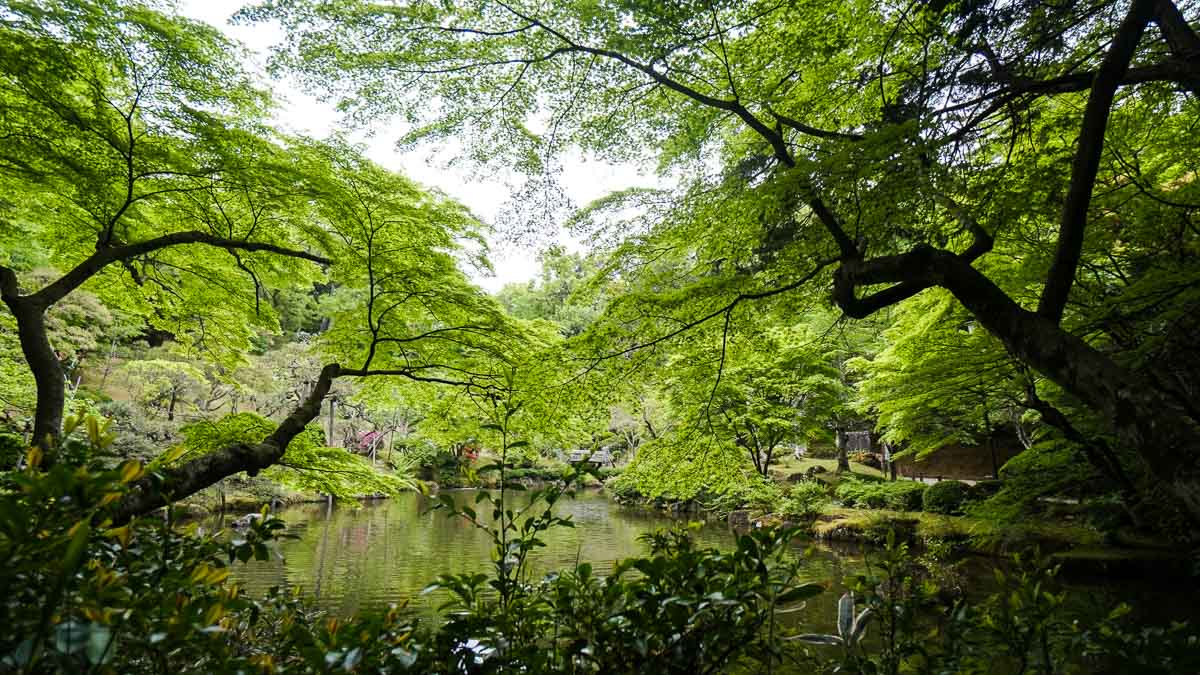 What Naritasan Park lacks in iconic sights, it makes up for in laid-back charm. Wind your way around lush ferns, bubbling brooks and flowers bursting with colour in spring.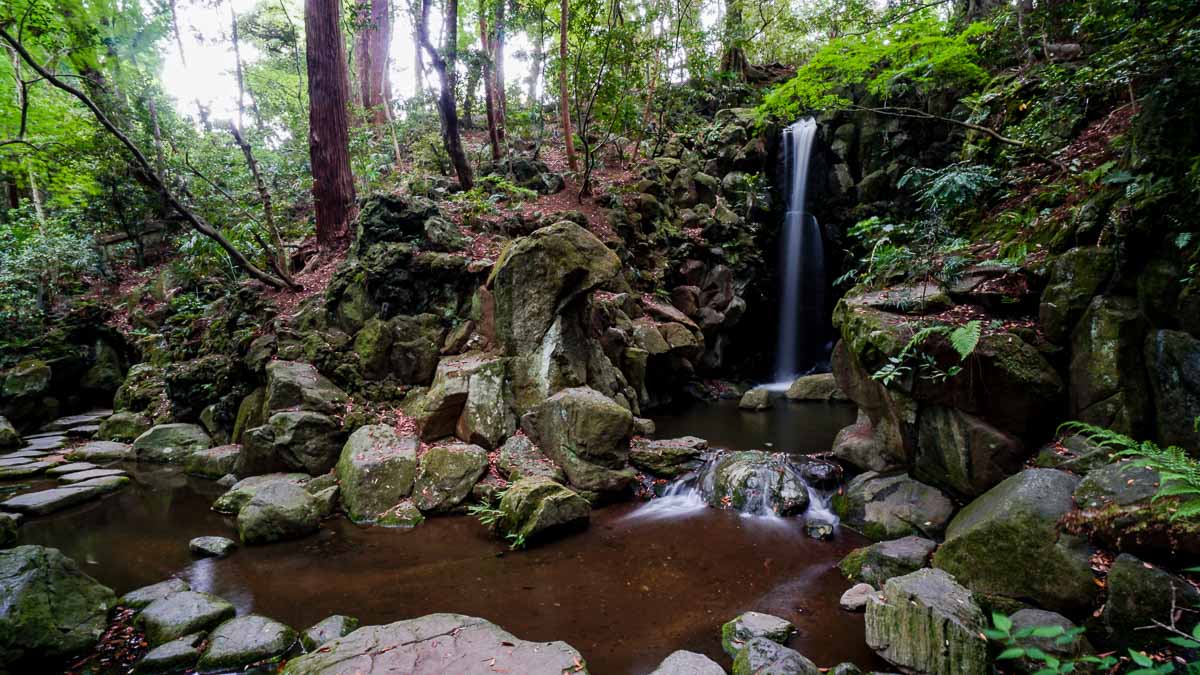 Naritasan Park is also home to pint-sized Yuhi falls and the Museum of Calligraphy where, for an extra ¥1000, you can try your hand at writing Japanese sutras with a brush, ink and rice paper.
Entrance Fee: Naritasan Park is free; Entrance to the Museum of Calligraphy costs ¥500
Opening Hours: Park is open 24h; Museum of Calligraphy opens 9AM – 4PM (Last entry at 3:30PM)
How to get there: From Narita airport, take either the JR Line or Keisei Line to Narita station. Naritasan Park is a ten minute walk away.
2) Shinshoji Temple Compound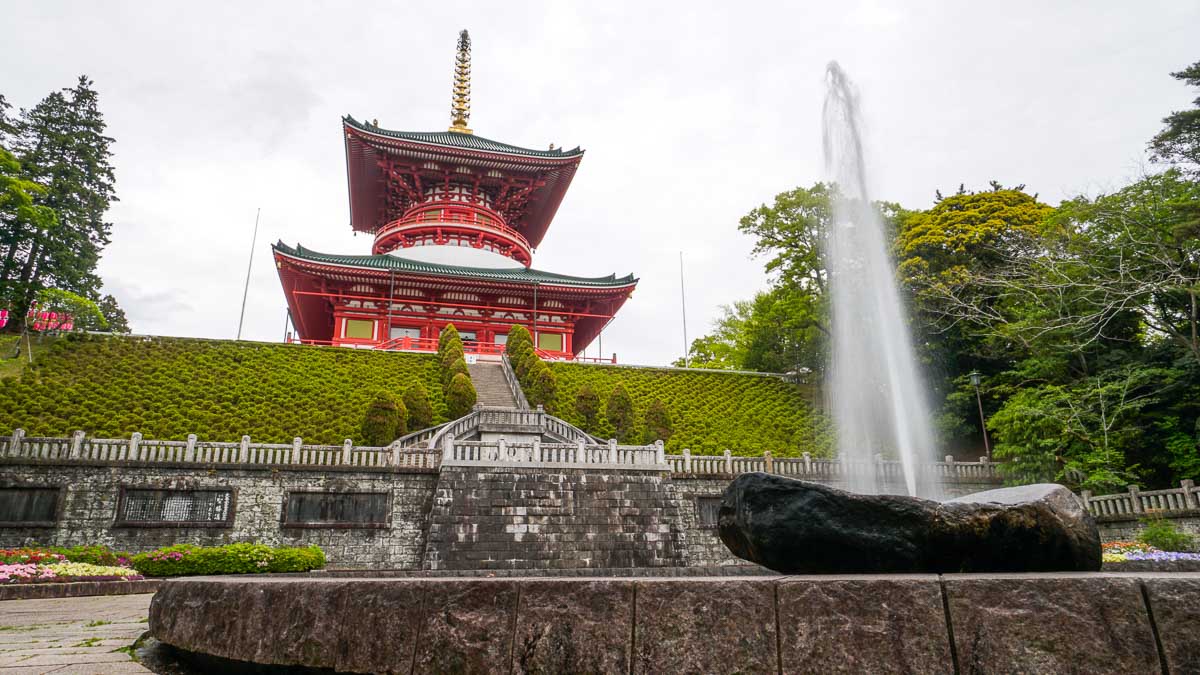 Dating back over a thousand years, Shinshoji Temple compound is an extensive area that contains many smaller shrines, temples and pagodas. Highlights include the colourful Three Storey Pagoda, Great Pagoda of Peace and Great Main Hall.
Brochures at the information centre contain suggested worship routes where you can take in the compound's key sights over an hour-long trail. Alternatively, free guided tours run daily at 10AM and 3PM.
Entrance Fee: Free
Opening Hours: Temple compound is open 24h, buildings such as the Shinshoji temple are open from 8AM – 4PM
How to get there: From Narita airport, take either the JR Line or Keisei Line to Narita station. From Narita station, Shinshoji Temple is a 15 minute walk away.
3) Goma fire ritual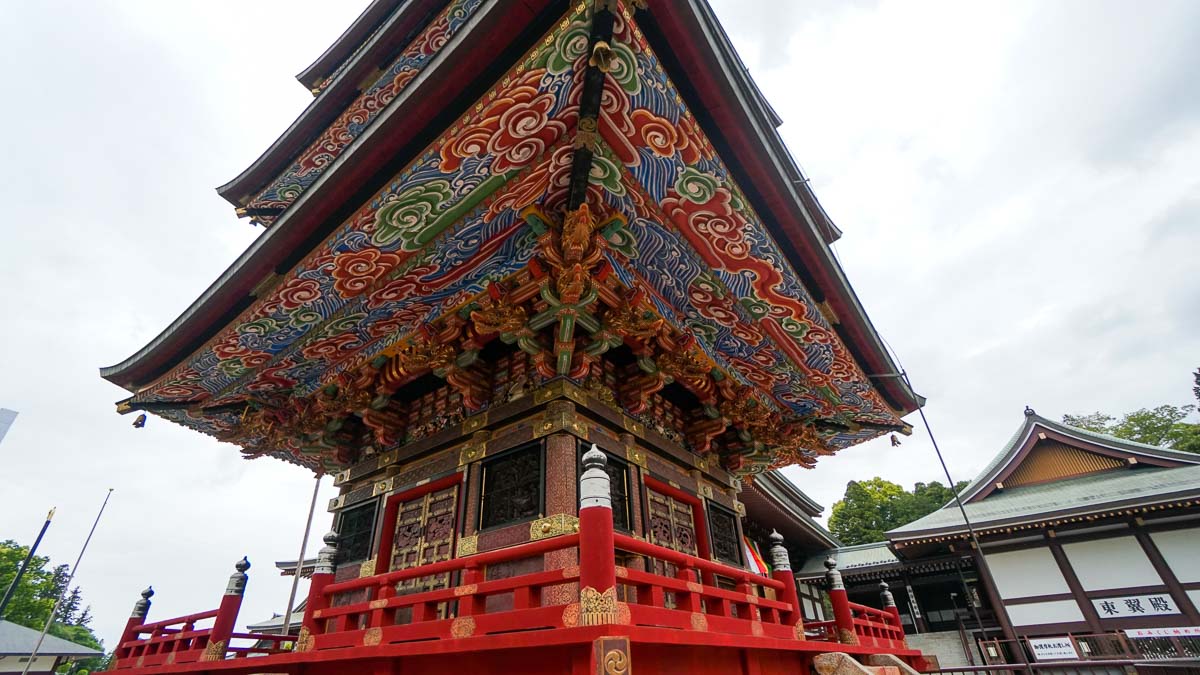 Shinshoji temple is well-known for its Goma fire ritual, where devotees shed their earthly afflictions during a ceremony performed multiple times each day. Against a backdrop of hypnotic chanting and rumbling drumbeats, Shingon priests burn wooden goma sticks that represent the earthly afflictions.
Stay till the end of the ceremony for a chance to see the altar up close, when devotees file past it before exiting the hall. No photographs are allowed.
Entrance Fee: Free
Opening Hours: Rituals start at 9AM, 11AM, 1PM and 3PM and lasts about 15-20 minutes
How to get there: The ritual is held in Naritasan Shinshoji Temple, located in the heart of Naritasan Park
Top things to do in and around Narita
1) Tour a sake brewery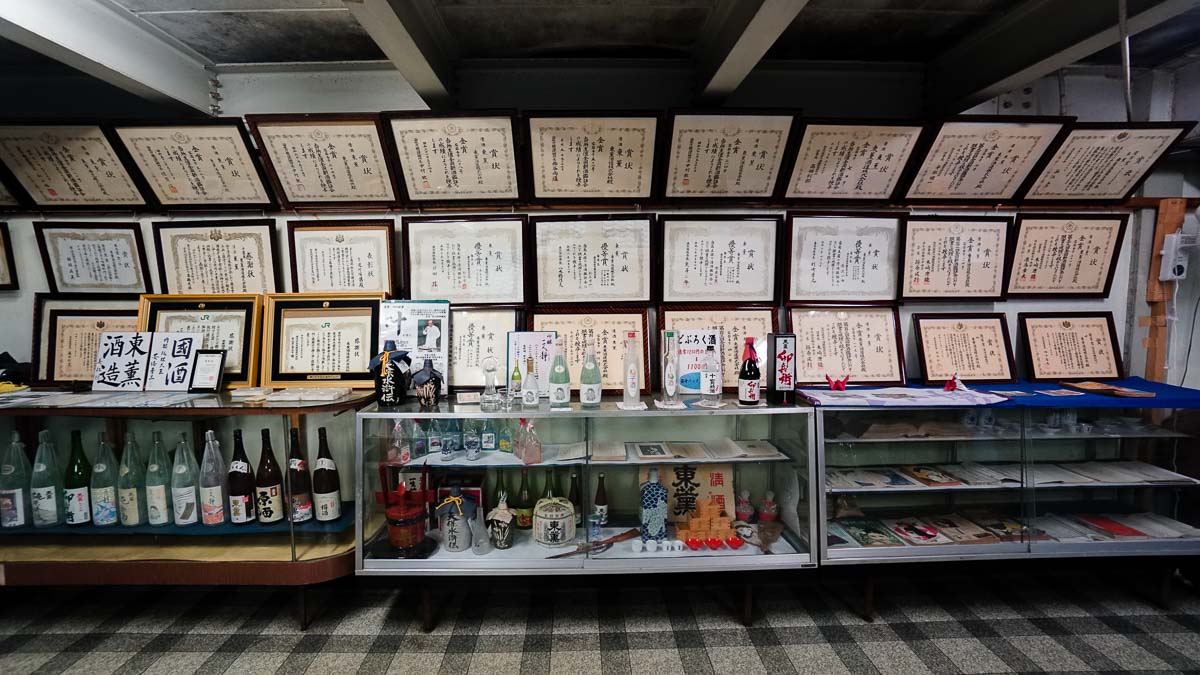 Spend a couple of hours in port city Sawara, and stop by sake brewery 東薫酒造㈱. (It's got no English name, but paste the Japanese characters into Google maps for the exact location).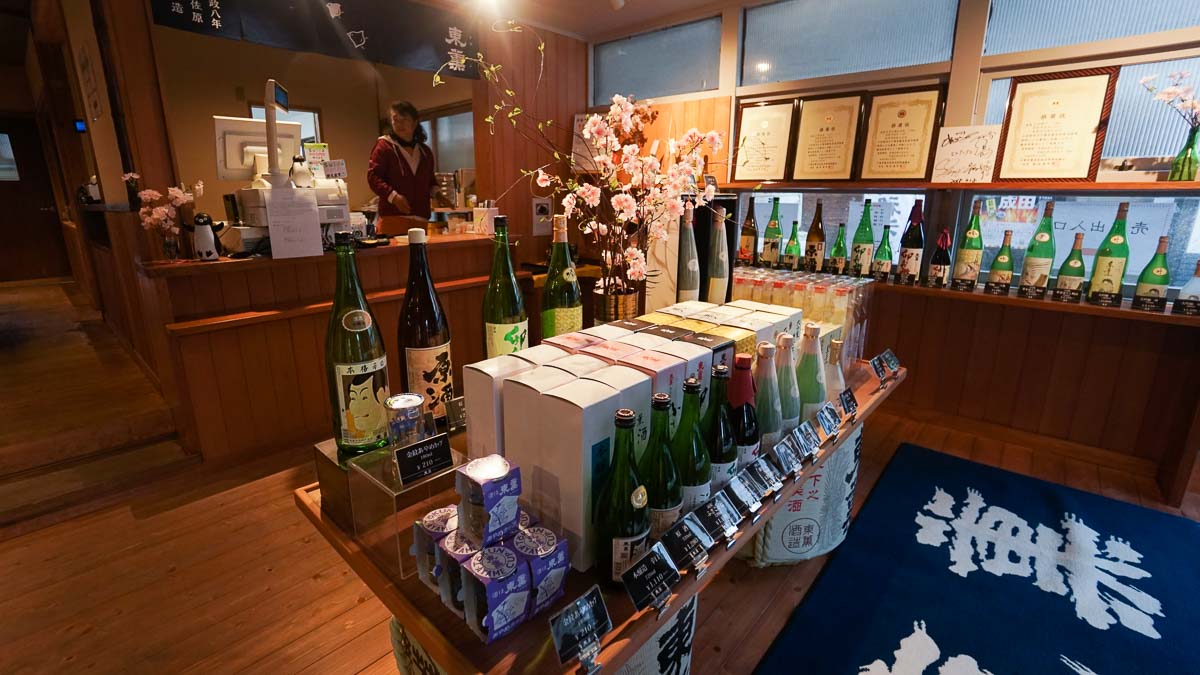 Free tours are run in Japanese, which offer a glimpse into the fermentation process and round off with free samples of sake, yuzu and plum umeshu. We recommend topping up ¥300 for a cup of their best sake, which has won multiple awards in nationwide festivals. You can also pick up sake-infused versions of Japanese sweets such as sake jelly (¥320), baumkuchen layered cake (¥1400) and oozy lava cakes (¥1080 for 4).
*Pro-tip: If you're driving, the brewery offers free parking nearby, where you can leave your car while exploring the nearby canals.
Cost: Free
Opening Hours: 10AM – 4PM. Tours run approximately every half an hour; check website for details. 
Address: 627 Sawarai, Katori-shi, Chiba-ken 287-0003
2) Stroll down Sawara's canals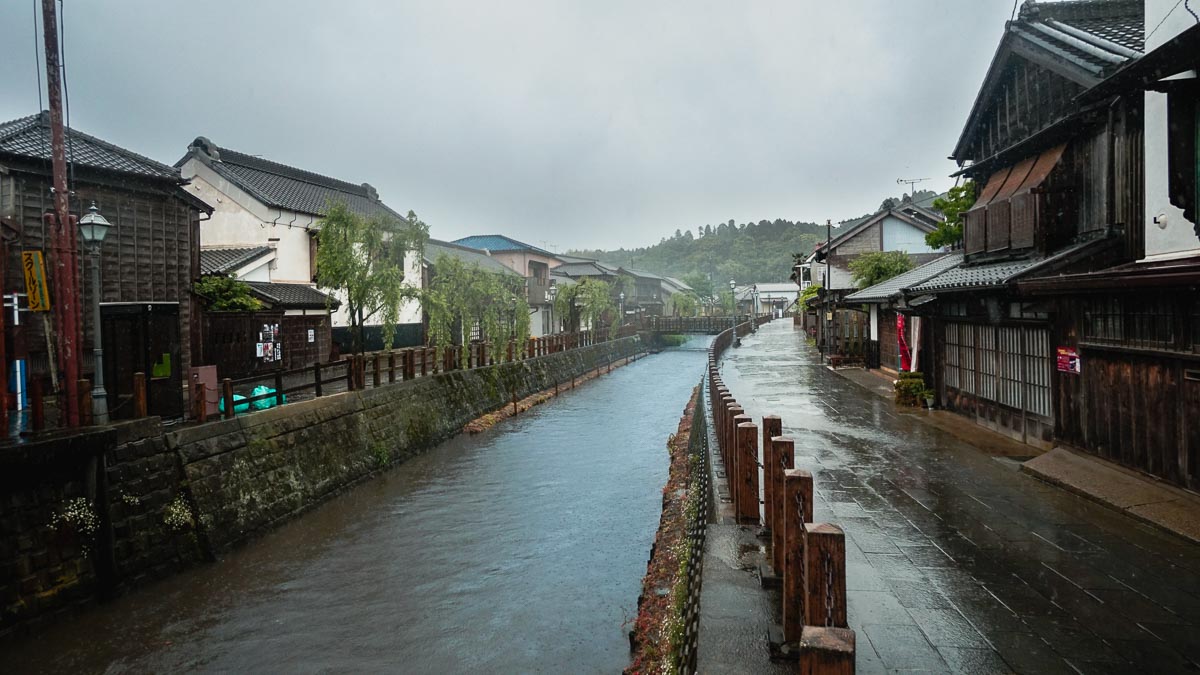 When you're done sipping on sake, stroll down the canals that line Sawara's town centre, an old Japanese merchant town that comes alive during the Matsuri festival in July and October each year. Besides the festival, you can also hop on a 30-minute boat tour (¥1300) and take in the historical architecture from the water.
Cost: Free to explore on foot; boat tours cost ¥1300
Opening Hours: Canal district is open 24H; boat tours run from 10AM – 3 to 4:30PM depending on season. Check schedule for details.
Address: Boat tours start from イ-1730-3 佐原 Katori-shi, Chiba-ken 287-0003
3) Spot planes taking off from Narita Airport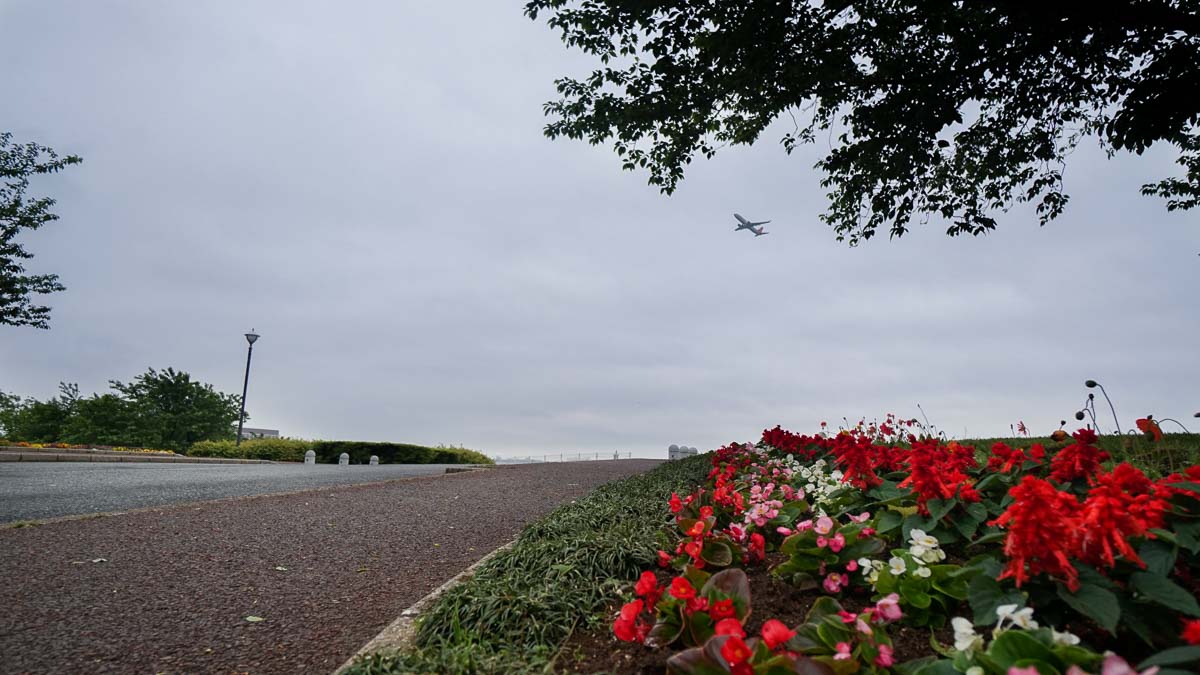 Aviation buffs will enjoy watching planes land and take off and land from the runway of Narita Airport via the vantage point of Airplane Hill. We'll admit it — we felt more than a frisson of pride when we saw the familiar Singapore Airlines livery roar overhead. Can't get enough? The nearby Museum of Aeronautical Sciences let's you explore old airplanes, including a Boeing 747 cockpit and even a 747 simulator (¥100 extra).
Cost: Airplane Hill is free; Museum admission ¥500
Opening Hours: Airplane Hill is open 24H; Museum of Aeronautical Sciences opens from 10AM – 5PM
Address: Airplane Hill (search for Hill of Airplane on Google Maps) located at 2012-6 Iwayama, Shibayama-machi, Sanbu-gun, Chiba-ken 289-1608; Museum located at 111-3 Iwayama, Shibayama-machi, Sanbu-gun, Chiba-ken 289-1608
4) Go back in time at Boso No Mura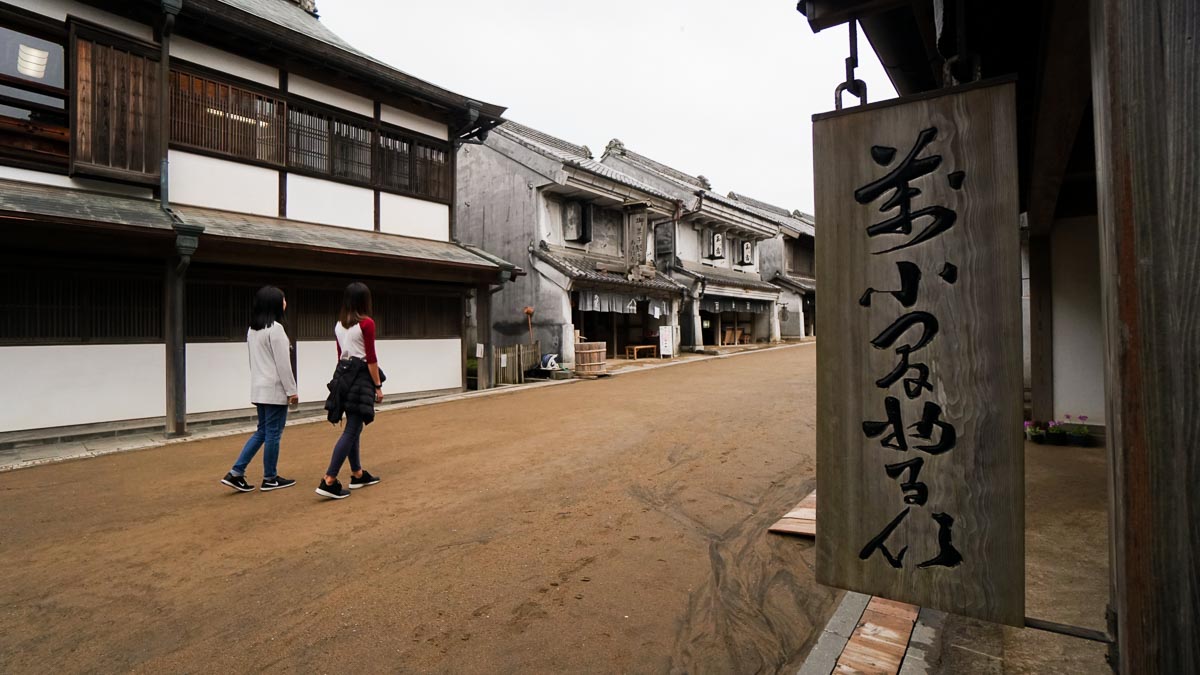 Fans of traditional Japanese culture should make a stop at Boso No Mura, an open air museum that depicts a typical local village of the Edo period. Try activities such as paper-making, blacksmithing or a tea ceremony, which vary according to season.
Many television shows and movies have been filmed here, and if you're lucky, you might even catch a film crew in action like we did. Want to star in your own shoot? A costume rental shop on the premises loans out kimonos (¥2000 – ¥3500) and samurai costumes (from ¥2000).
Entrance Fee: ¥300
Opening Hours: 9AM – 4:30PM
Address: 1028 Ryūkakuji, 栄町 Sakae-machi, Inba-gun, Chiba-ken 270-1506. Take a bus towards Ryuukakuji-dai Shako-mae from the west exit of JR Narita station take. Alight at the Ryuukakuji-dai Ni-choume stop and Boso no Mura's entrance is a five-minute walk away.
5) Shop for Japanese snacks, skincare and cosmetics at AEON Mall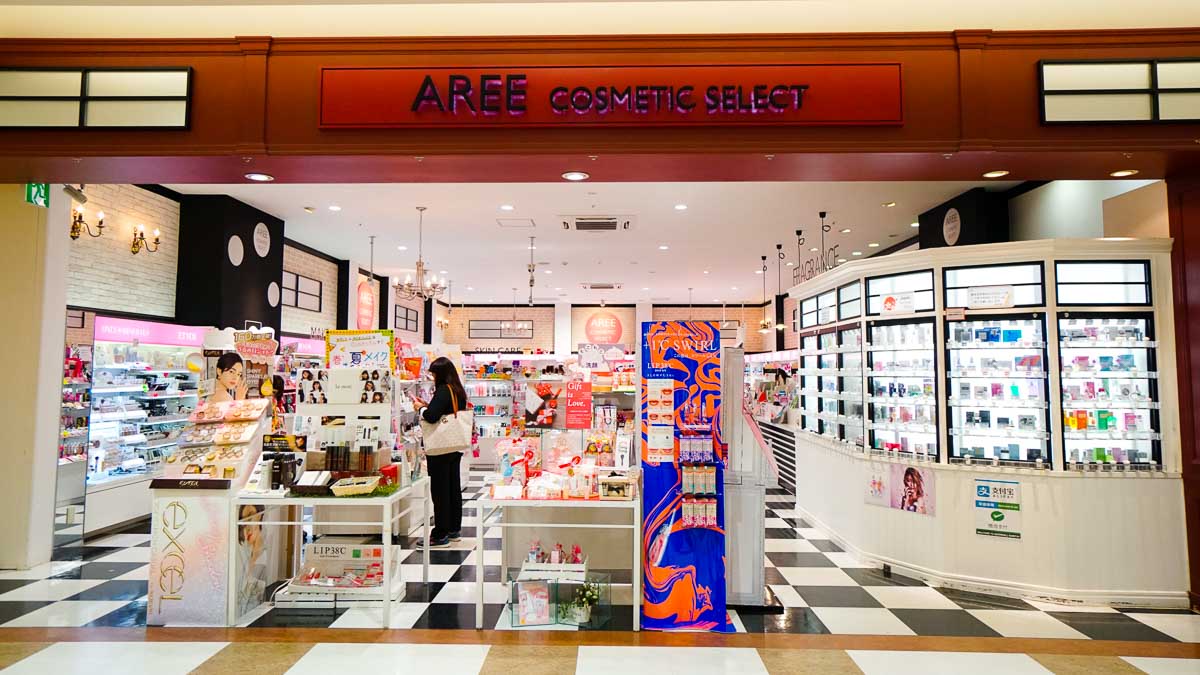 For last minute shopping, swing by AEON Mall, located just 20 minutes from Narita airport and 10 minutes from HOTEL MYSTAYS Premier Narita. We homed in on Aree Cosmetic Select for the Excel Tokyo rich eyebrow pencil and Mote mascara, both highly recommended by beauty bloggers.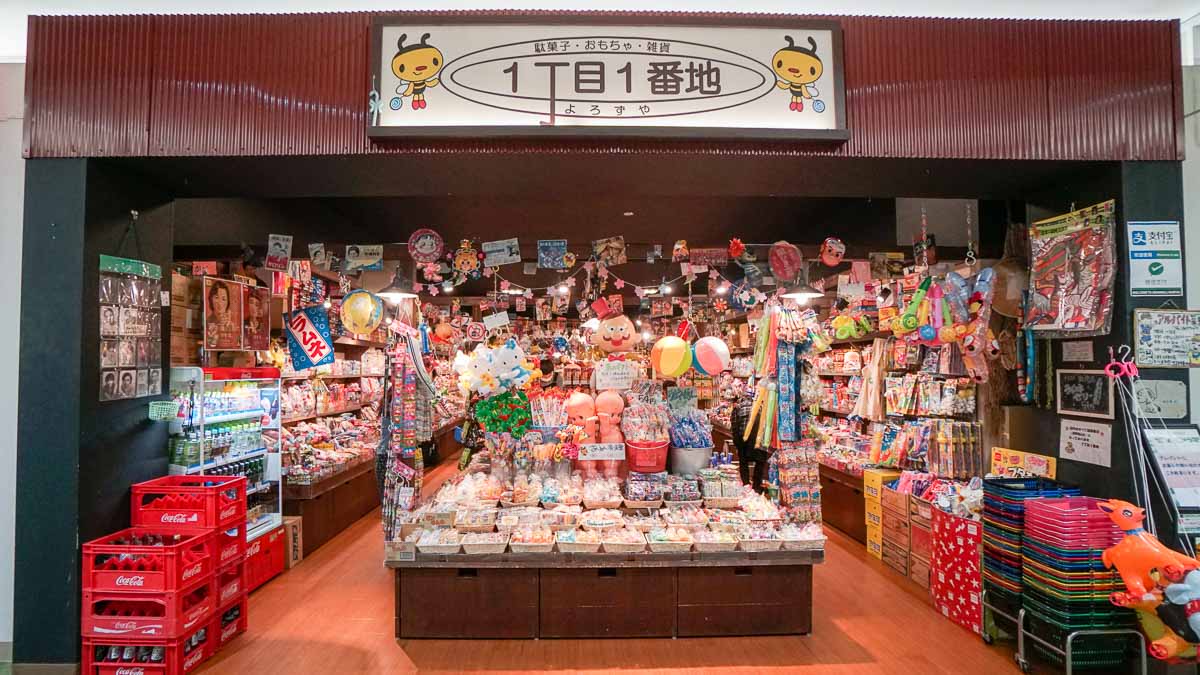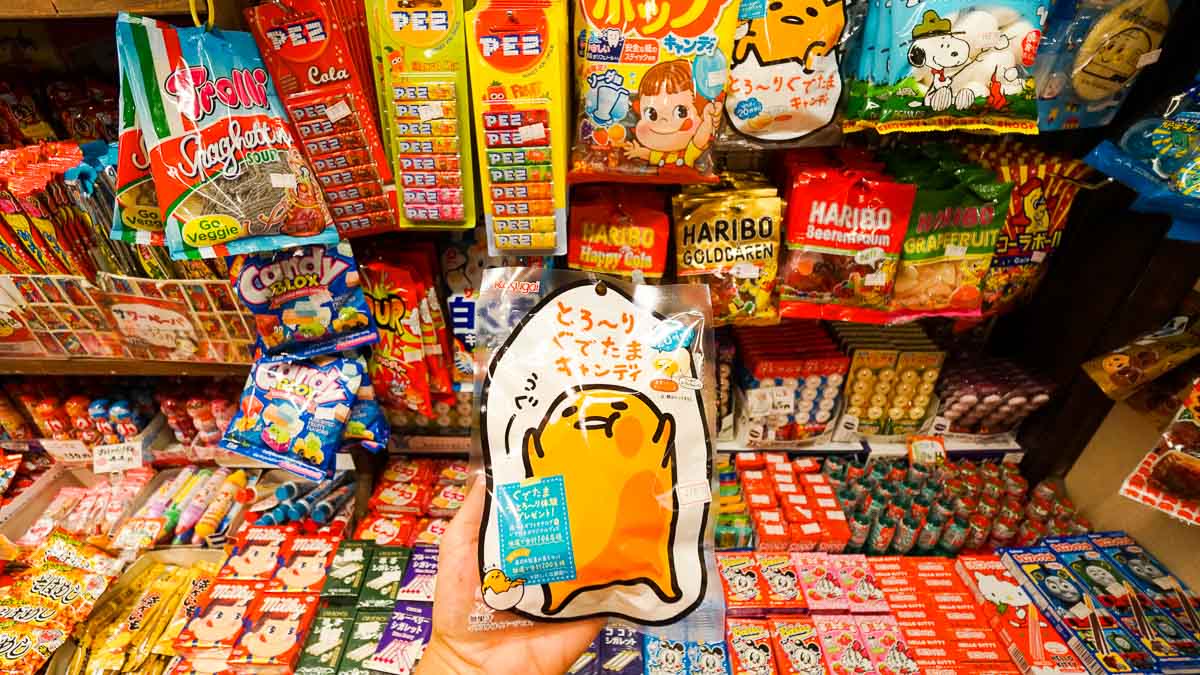 Pick up some old-school Japanese snacks for friends and colleagues, or swing by Muji for minimalist-chic essentials. A counter on the second floor offers easy tax-rebates – just collate receipts from participating outlets to hit the minimum spend of ¥5400.
Opening Hours: 10AM – 10PM
How to get there: Hop on the HOTEL MYSTAYS Premier Narita shuttle bus (complimentary for hotel guests), which stops at AEON Mall and JR Narita station.
Things to eat in and around Narita
1) Snack your way down Narita Omotesando Street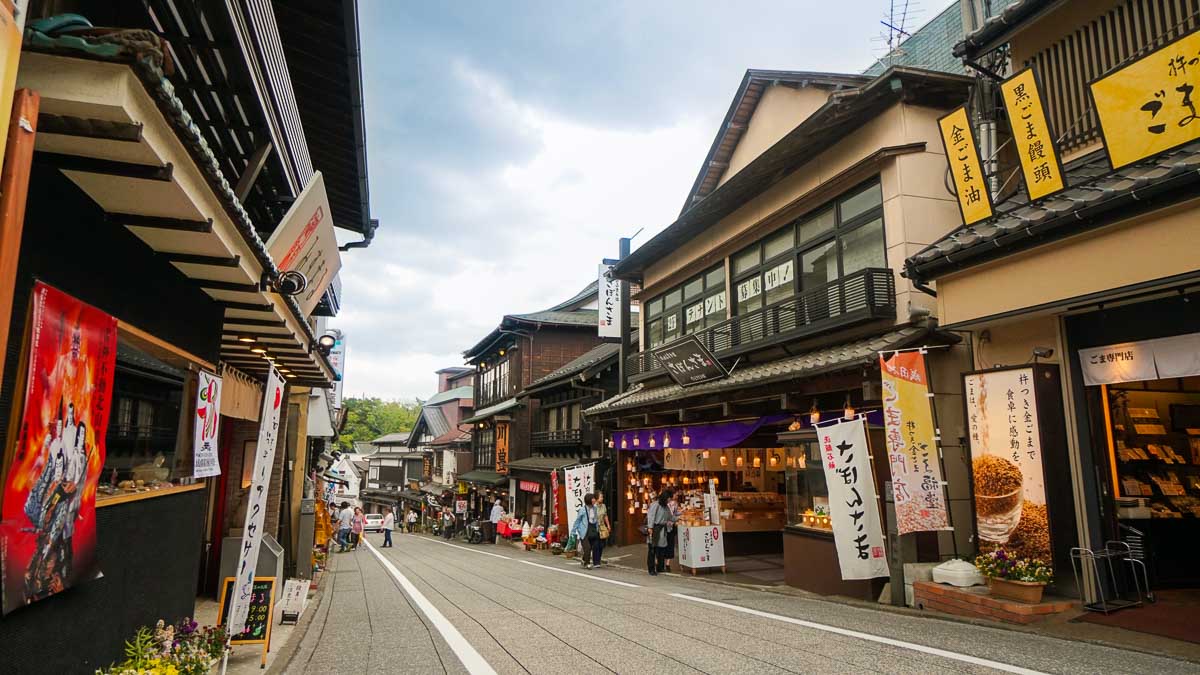 Stroll down Narita Omotesando Street, where you can pick up snacks such as rice crackers and pickled vegetables. The crackers, served on skewers and warm from the grill, are dipped in either soy (¥100) or sweet soy (¥150) and well-worth a midday nibble.
Opening Hours: 10AM – 5PM (Exact timings vary, though most shops close by about 5PM)
How to get there: Omotesando street is a five minute walk from JR Narita station
2) Lunch at Narita's oldest eel restaurant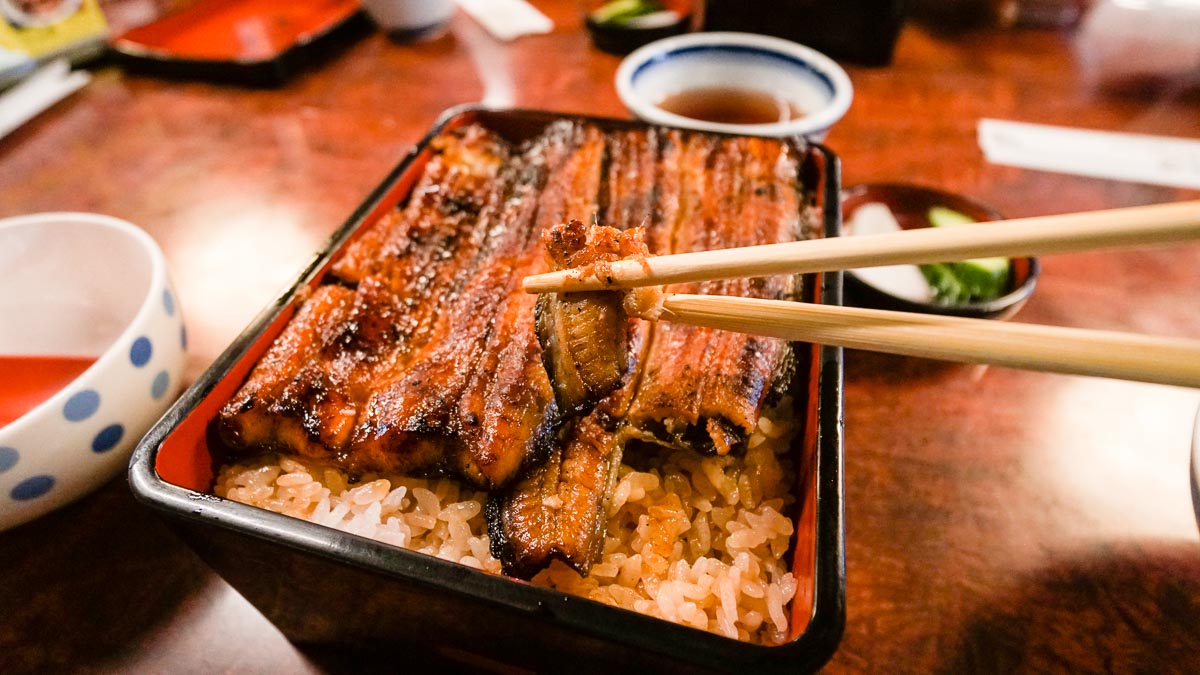 It's always crowded and will set you back at least a couple thousand yen, but Kawatoyo's slabs of fresh, expertly charred unagi are well worth the lunchtime queue. If you're on a budget, share a large portion (¥3600) and top up ¥150 to upsize your rice. Spice-lovers should try a sprinkle of green pepper powder, which lends mild heat and a tingly numbing sensation to your tongue.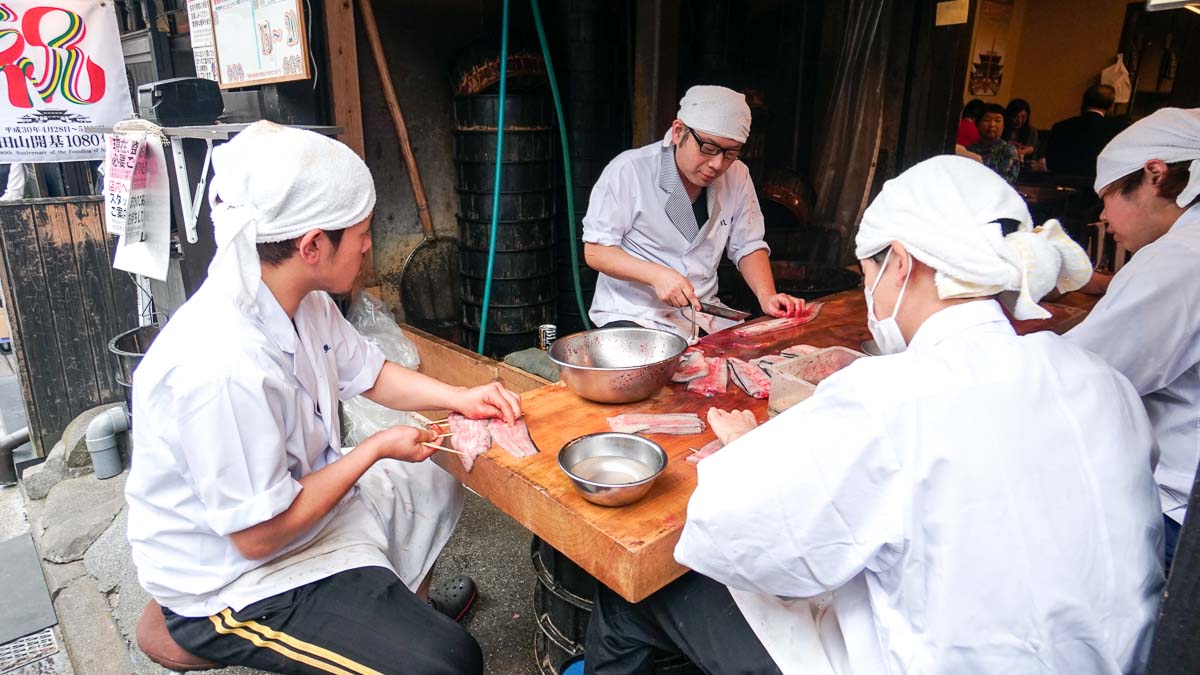 Ground floor seats offer the best view of restaurant staff slicing and grilling the slippery creatures, while cosy tatami mats on the second floor offer respite from the smoky grill.
Cost: ¥2300 – ¥4100 for mains
Opening Hours: 10AM – 5PM
Address: 386 Nakamachi, Narita-shi, Chiba-ken 286-0027. Kawatoyo is located along Omotesando Street.
*Pro-tip: Take a queue number for Kawatoyo as waiting times can range from 30 minutes to an hour on weekends.
3) Sample Narita's freshest produce at Restaurant Fuwari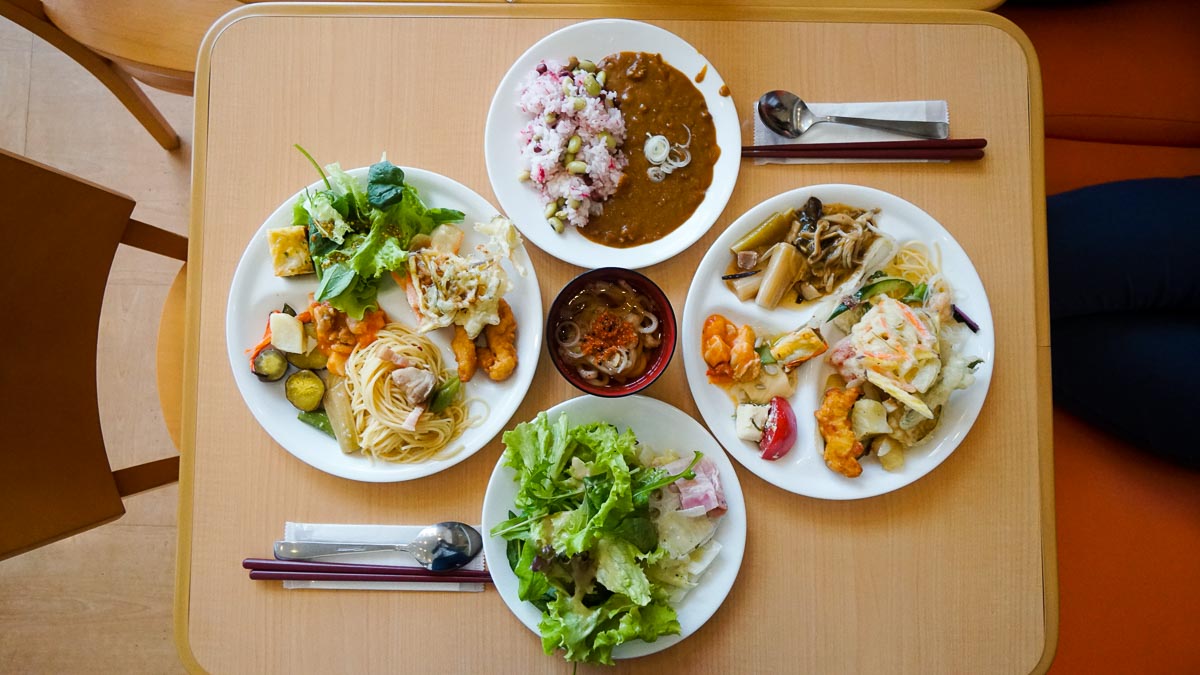 This lunch spot is popular for good reason — locals and tourists flock to Restaurant Fuwari ( 空の駅 風和里しばやま レストランフワリ) for a tasty and value for money buffet. Most dishes are vegetable-based, including a hearty Japanese curry, freshly fried kakiage (vegetable tempura) and an array of salads.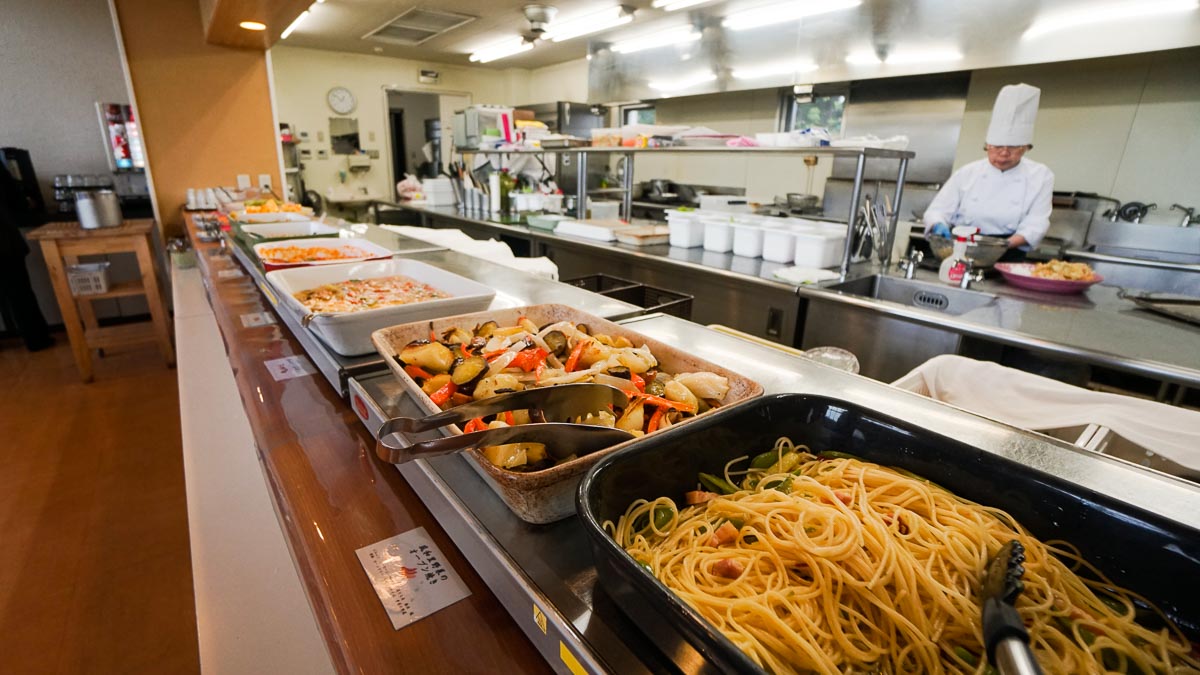 The spread is also peppered with the occasional meat dish, such as fried fish and chicken nuggets. The only catch? Diners must finish their meal in one hour so the restaurant can maintain its quick turnover.
Cost: ¥1500
Opening Hours: 11AM – 3PM
Address: 394-15 Asakura, Shibayama-machi, Sanbu-gun, Chiba-ken 289-1607
*Pro-tip: Some English translations don't show up on Google maps, so copy and paste the Japanese characters for exact location and details.
4) Sample a bit of everything at the AEON mall food court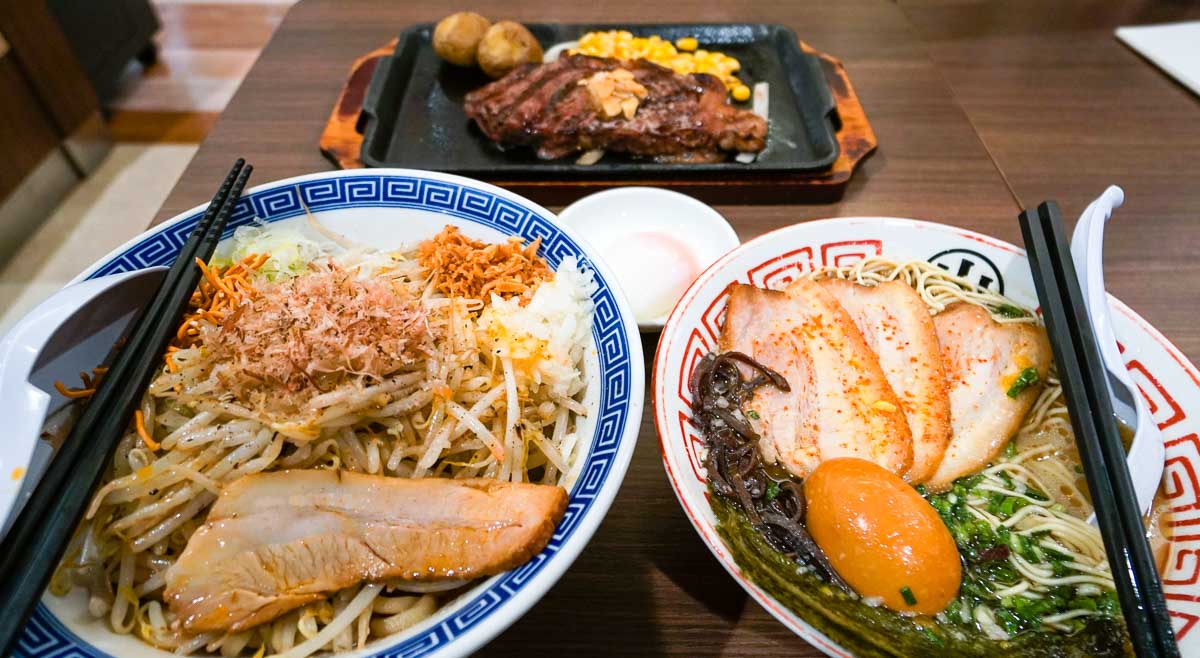 Families and groups will appreciate the extensive seats and wide variety at AEON mall food court, where offerings include hulking bowls of ramen (¥780), tempura don glistening with sticky-sweet sauce (¥637) and slabs of Angus beef served pink and sizzling on a hotplate (¥1730).
Cost: From ¥590 for a basic bowl of tempura don to about ¥2000 for a beef steak
Opening Hours: 10AM – 10PM
Address: AEON Mall, Level 2, 24 Uingutsuchiya, Narita-shi, Chiba-ken 286-0029
5) Tuck into a steaming bowl of ramen at Bayashi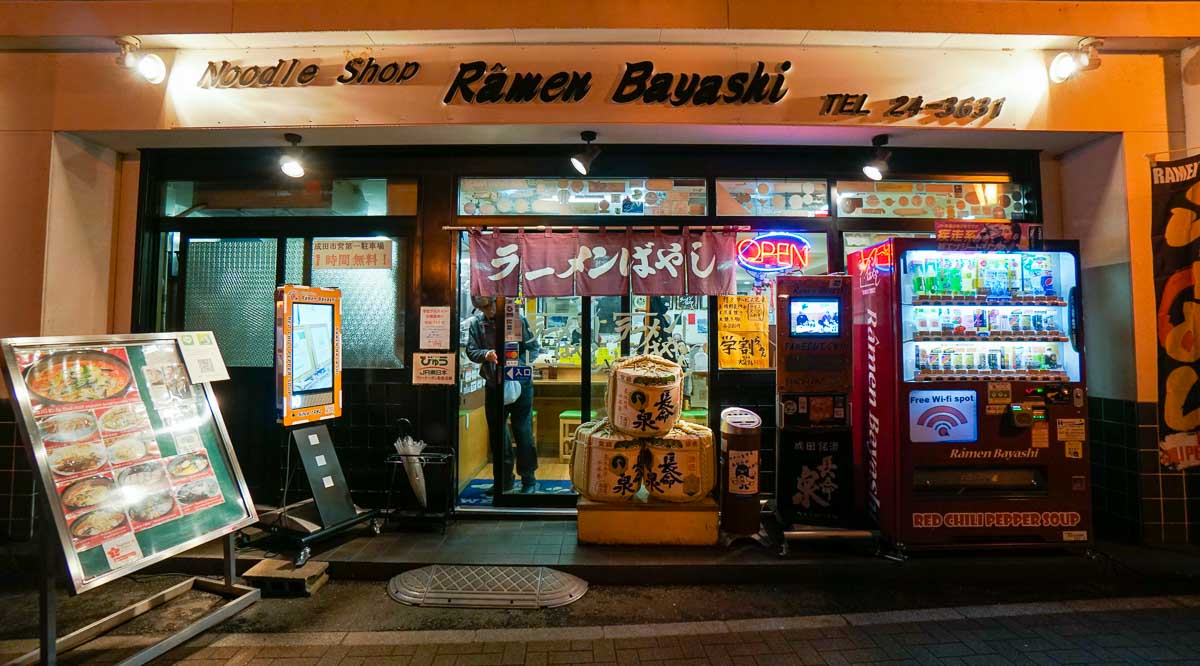 Craving a bowl of ramen? Stop by Ramen Bayashi, which comes highly recommended on Tripadvisor. It isn't among our top five, but the springy noodles and hearty soup are satisfying enough for a quick fix.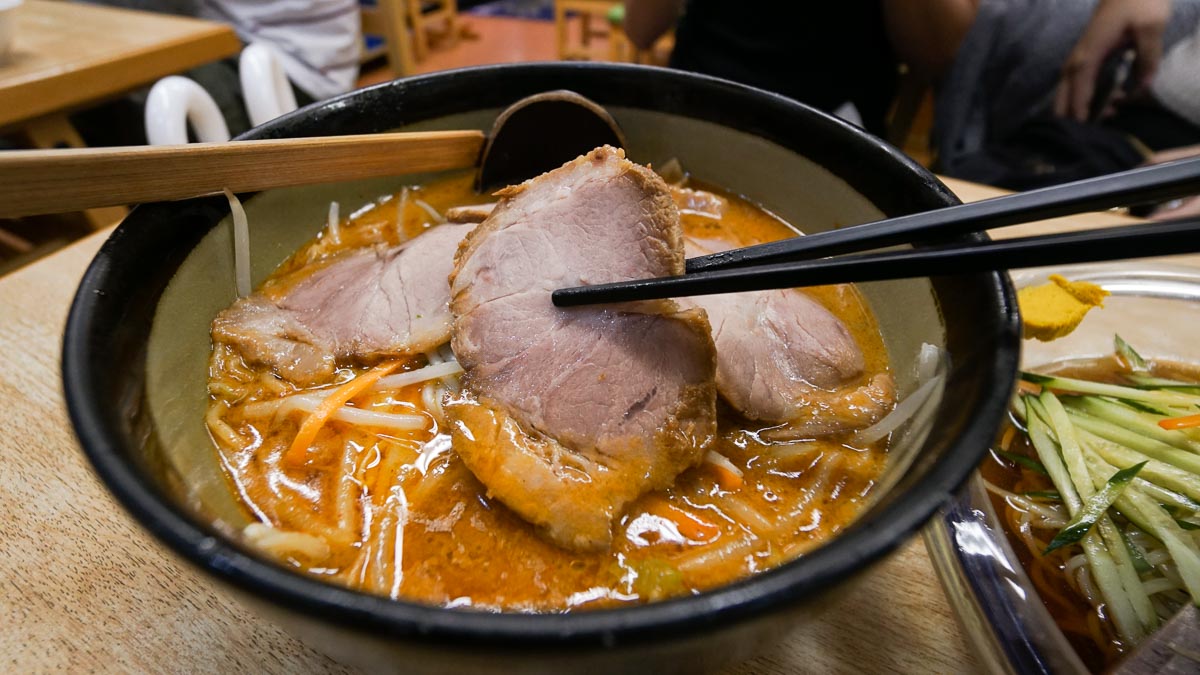 You won't go wrong with the red chilli pepper ramen with pork (¥980), zesty and refreshing cold noodles (¥850), and gyozas with green onions on the side (¥470).
Cost: ¥630 – ¥980 for mains
Opening Hours: 11AM – 8:30PM
Address: 〒286-0033 Chiba-ken, Narita-shi, 花崎町Hanazakichō, 533−9 コメヤビル
Accommodation
HOTEL MYSTAYS Premier Narita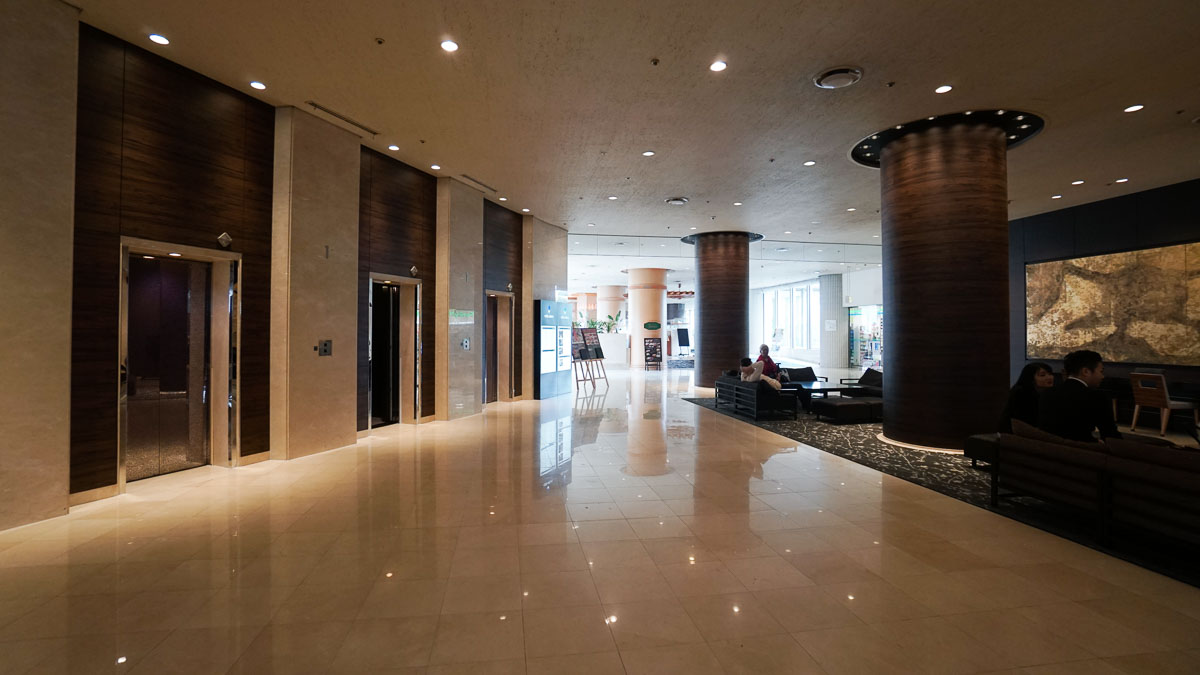 Located just 15 minutes by shuttle bus from Narita airport, HOTEL MYSTAYS Premier Narita is a good option for the savvy traveller looking for a value-for-money stay.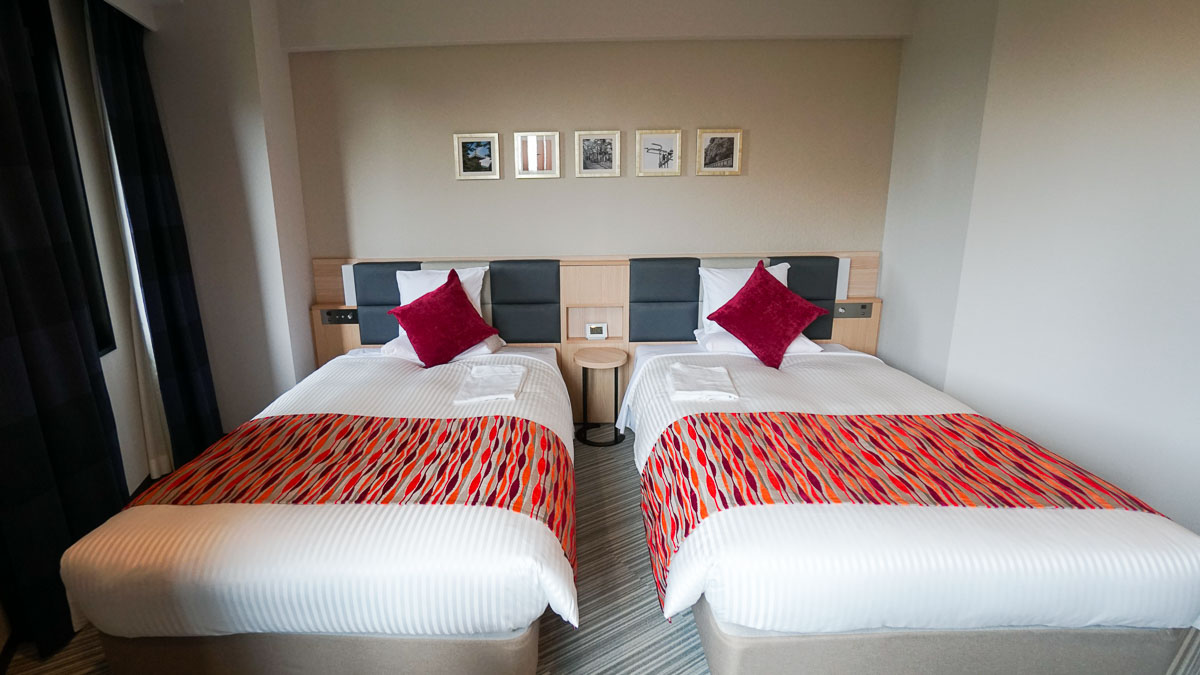 Prices start at ¥7,100 (¥3,600/pax) for a Standard Twin room, just slightly more than a hostel bed in downtown Tokyo.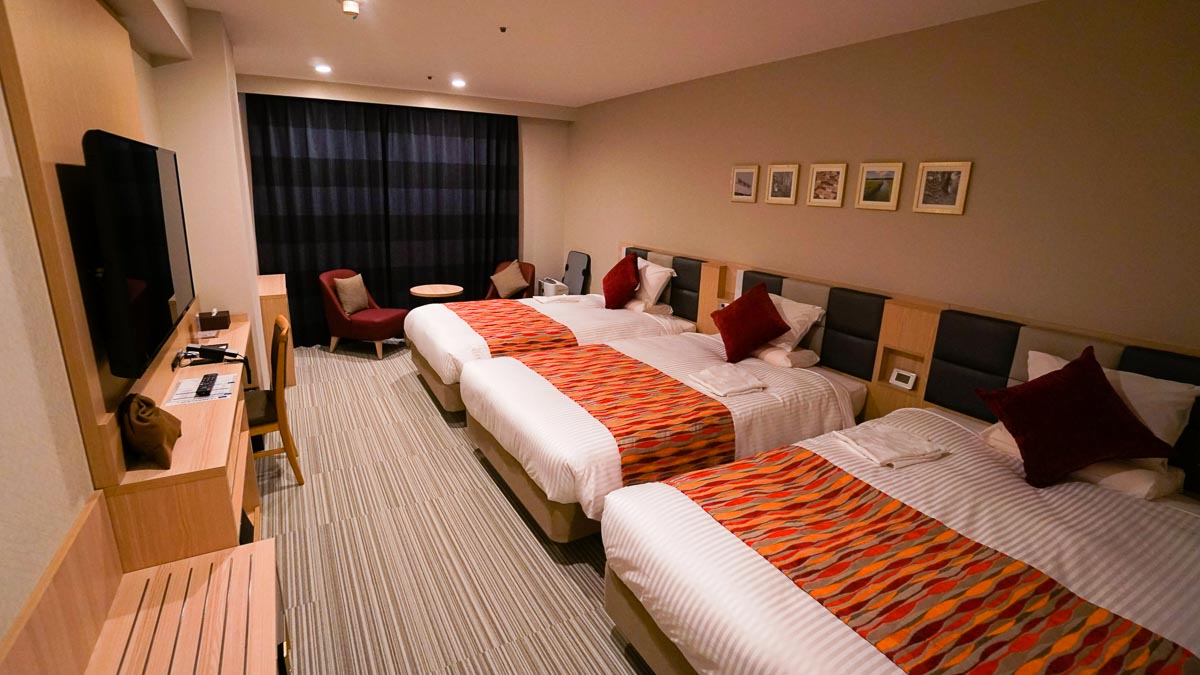 Triple rooms start from just ¥7,900, which works out to just over ¥2,600 per person.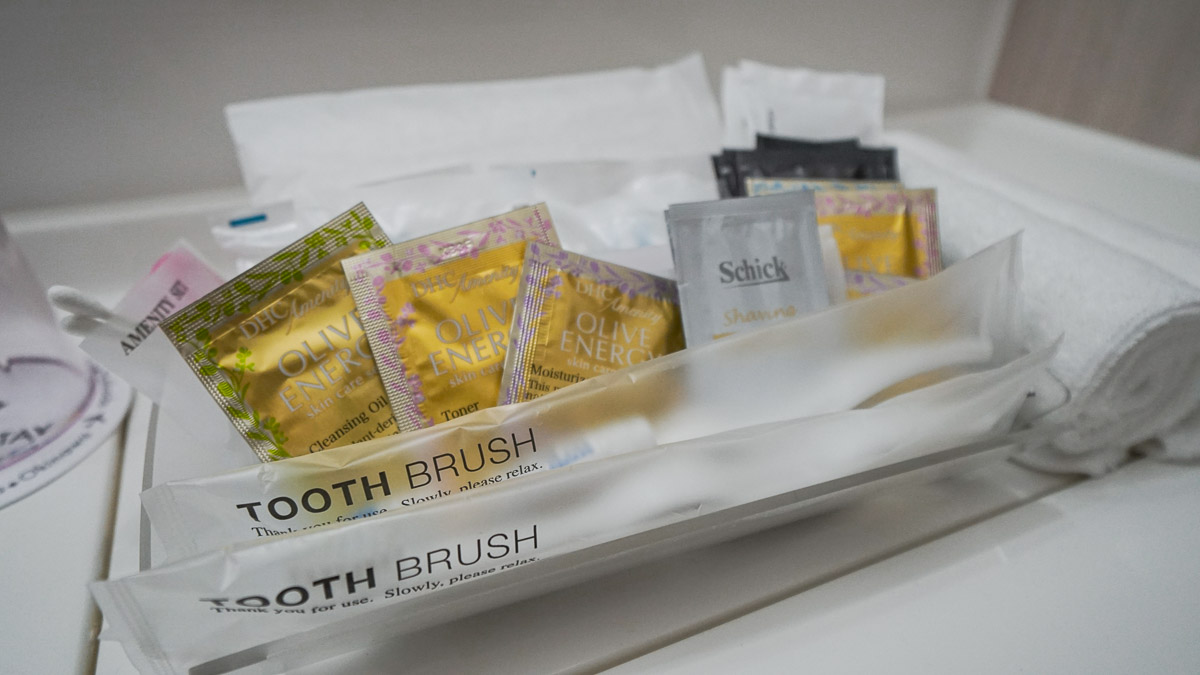 Despite the affordable prices, MYSTAYS hotels don't skimp on quality. We loved the thoughtful, traveller friendly touches such as a personal reading light and USB charging port by each bed, firm memory foam pillows and an array of skincare products including makeup remover, facial cleanser, toner and moisturiser. We didn't even need our toiletry bags!
Hit with the midnight munchies? A convenience store in the lobby stocks everything from Haagen Dazs (try the double cheesecake flavour) to Yakitori, while vending machines on each floor sell beer, sodas and tea.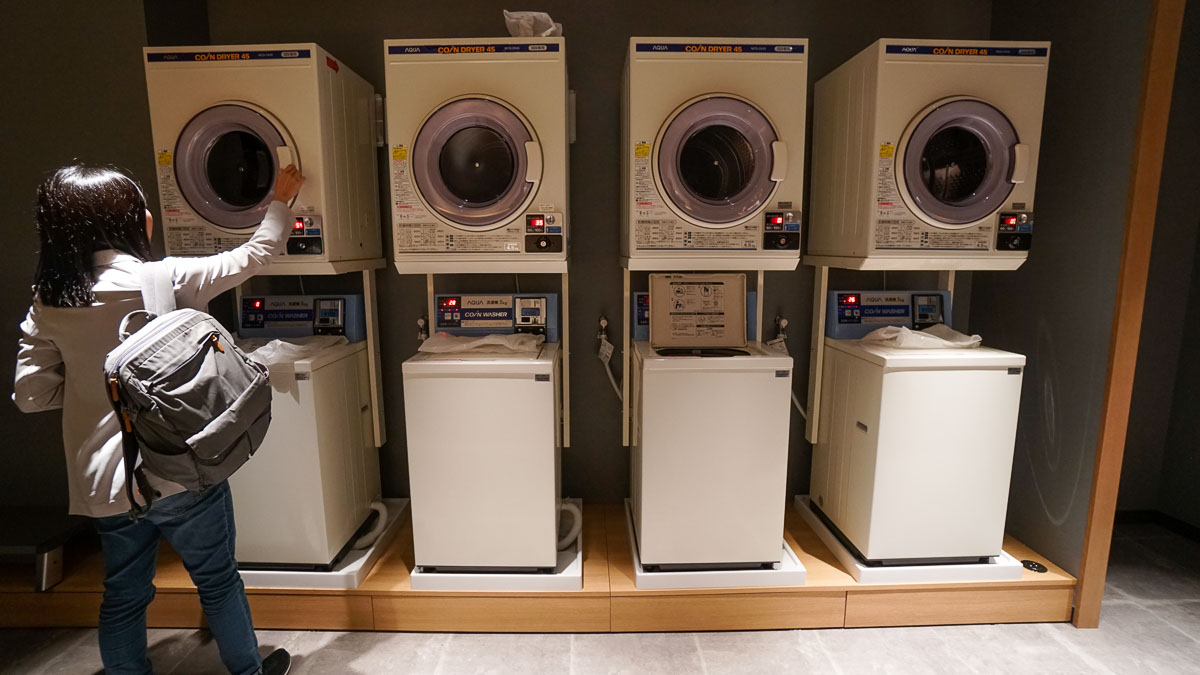 And if you've been on the road for a while, coin laundry is available for just ¥200 to wash and dry your clothes.
There are 86 MYSTAYS hotels in 19 cities across Japan, including popular regions such as Sapporo, Hokkaido, Osaka and Fukuoka. No matter where you go in Japan, a good night's rest is never too far away.
Address: 31 Ōyama, Narita-shi, Chiba-ken 286-0131

Booking a night or 2 at the HOTEL MYSTAYS Premier Narita? Key in <TTI5> under coupon code to get 5% off your stay 🙂
---
This post was brought to you by MYSTAYS Hotel.
Like what you see? Follow us on Facebook, Instagram, and YouTube for more travel updates!