On this 2D1N Matsumoto Japan Itinerary, escape the city for unique, relaxing experiences in the Japanese Alps.
Tokyo is one of our favourite holiday destinations, and for good reason — Japan's capital is packed with fun stuff like robot restaurants, cosplay go-karting, and maid cafes.

But why overload on adrenaline when your holiday can also include some eat-pray-love serenity? Matsumoto in Nagano province lets you unwind from the stresses of big city life — a hidden gem getaway just a few hours from Tokyo.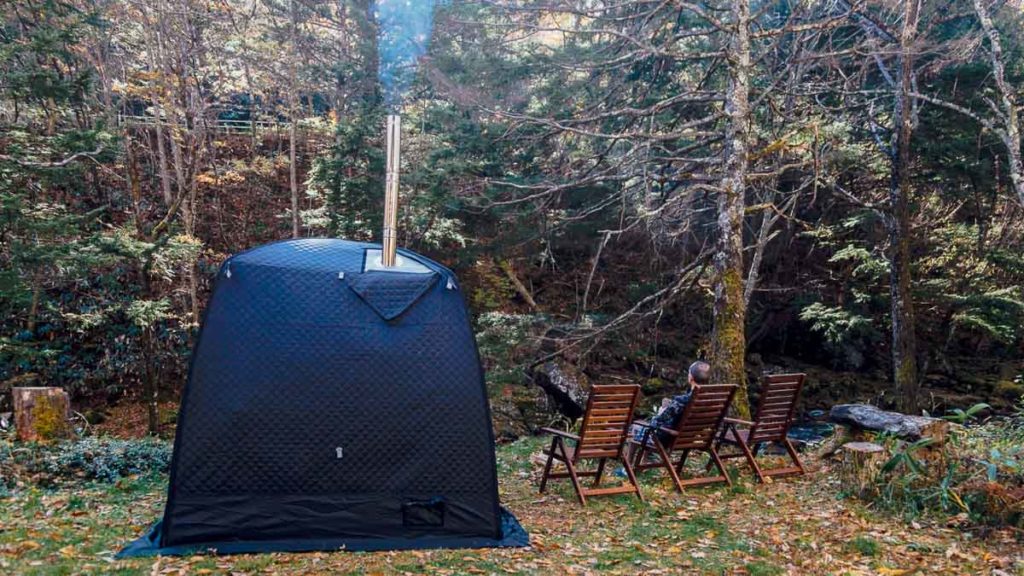 Photo credit: Alps Sangakukyo. Sauna in an outdoor tent
Part of the Nagano (also known as Shinshu) province, Matsumoto is high above the city bustle, with clear, fresh air and activities for outdoor lovers. Especially beautiful is its Norikura Kogen highlands, with the misty Norikura mountain range, relaxing hot springs, and premium, fresh food.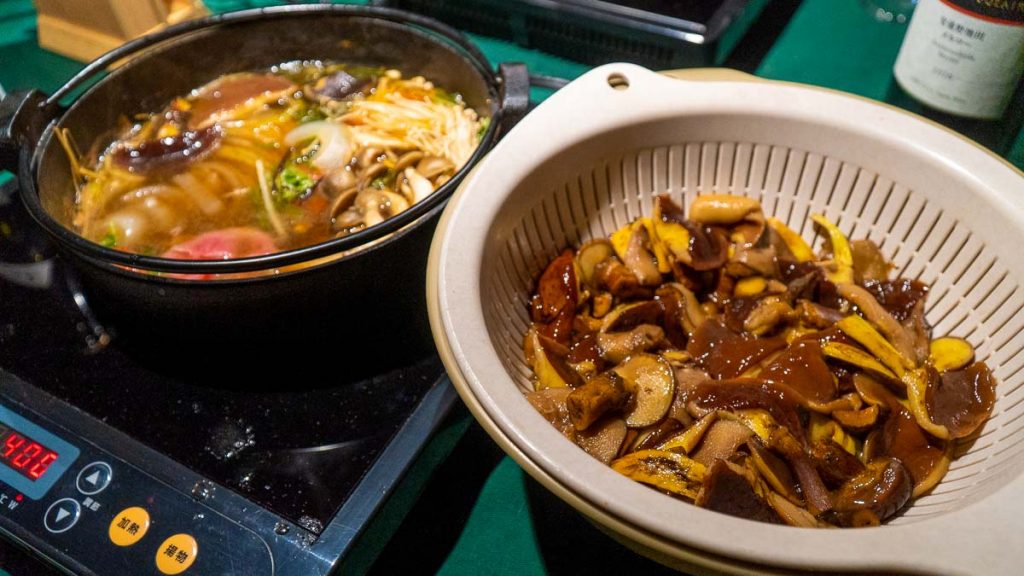 While Fuji's nature is more famous amongst tourists, there's a reason why locals flock to Norikura Kogen each weekend. The area is made for repeat visits, with many scenic and diverse hiking trails to explore.
The area is stunning through the seasons, with the scenery changing from summer's bright greens to a prime cherry blossom viewing spot in spring. Autumn brings a riot of warm hues — in fact, Norikura Kogen is one of the best places to catch the changing leaves. Being in mountainous Nagano, the area transforms into a snowy wonderland in winter, perfect for skiing and snowboarding.
So read on for our 2D1N Matsumoto Japan itinerary — the perfect, accessible retreat out of Tokyo!
Getting to Matsumoto from Tokyo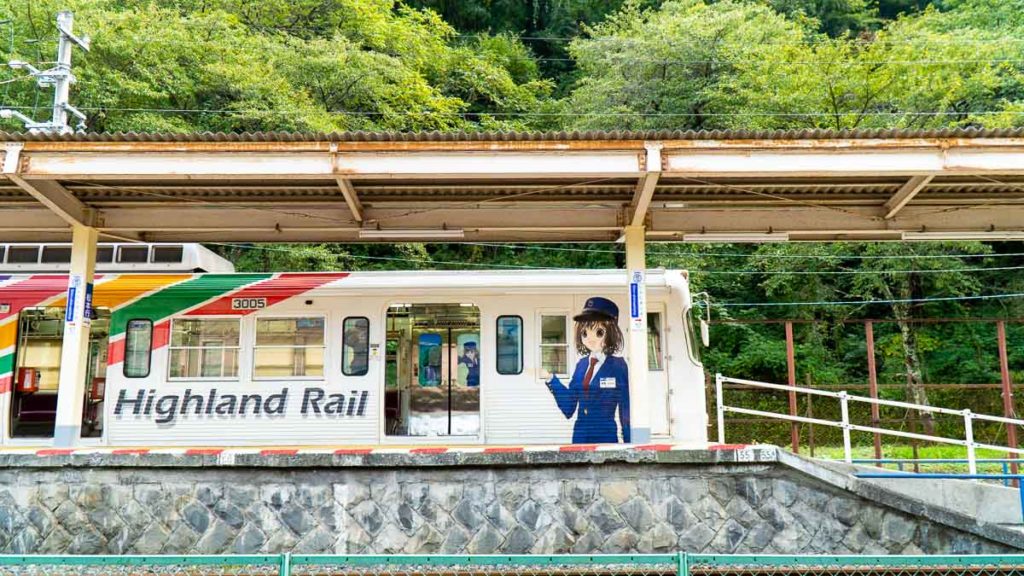 The easiest and fastest way to get to Norikura Kogen, Matsumoto, is by express train from Shinjuku. The ~3.5-hour journey comprises three quick transfers.

From Shinjuku Station, take the Limited Express Azusa 5 (Chuo Line) to Matsumoto Station. Train tickets cost ¥4,070 (~S$52) one-way for a free seating ticket, but get a reserved seat ticket (¥6,620, ~S$85 one-way) to ensure you won't stand for the entire 2.5hr journey. See Azusa train timetable here.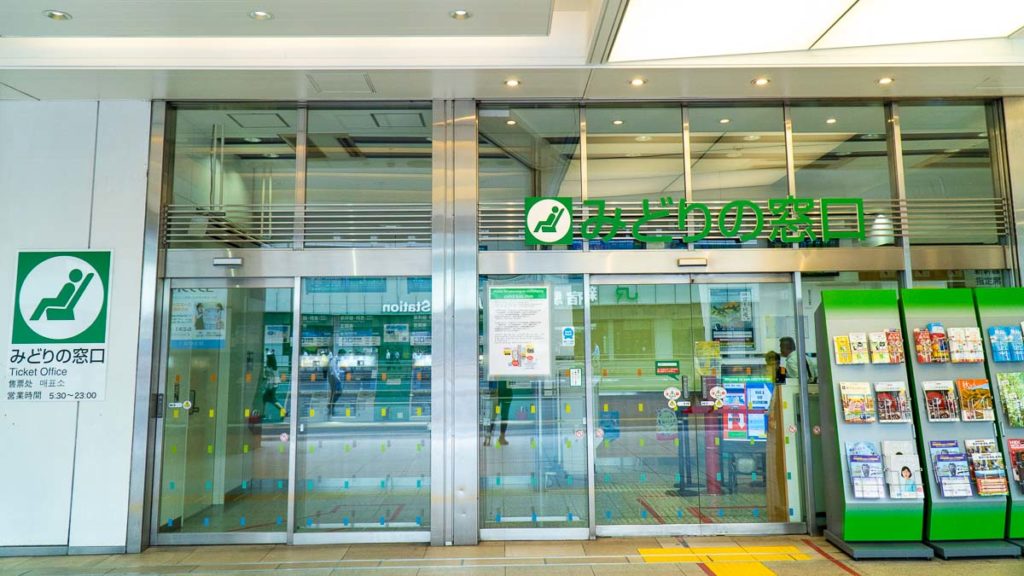 At Matsumoto Station, transfer to the Matsumoto Dentetsu Railway which will reach Shinshimashima Station in ~30 minutes. Alight at Shin-Shimashima Station and take the bus to Norikura Kogen, ~40min away. The ticket package for the train and bus from Matsumoto Station is ~¥1,800 (~S$23) one-way. See transport schedule from Matsumoto Station to Norikura Kogen here.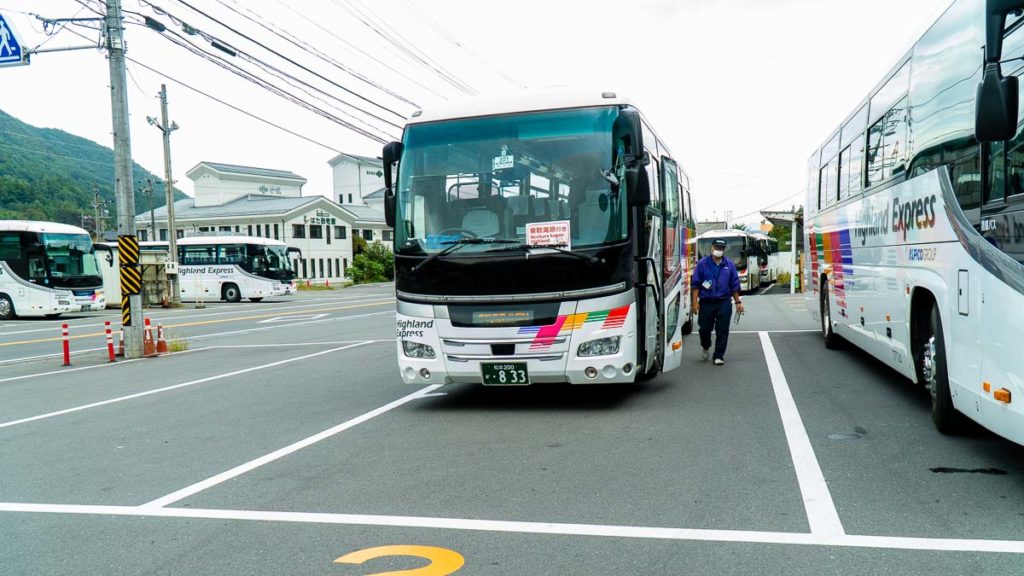 *Pro-tip: Purchase your bus tickets from Shinshimashima Station before exiting the gantry — show your train ticket for a discount on the ticket package!
Day 1: Forest trekking and feasting under the stars
Wander the forest and pick wild mushrooms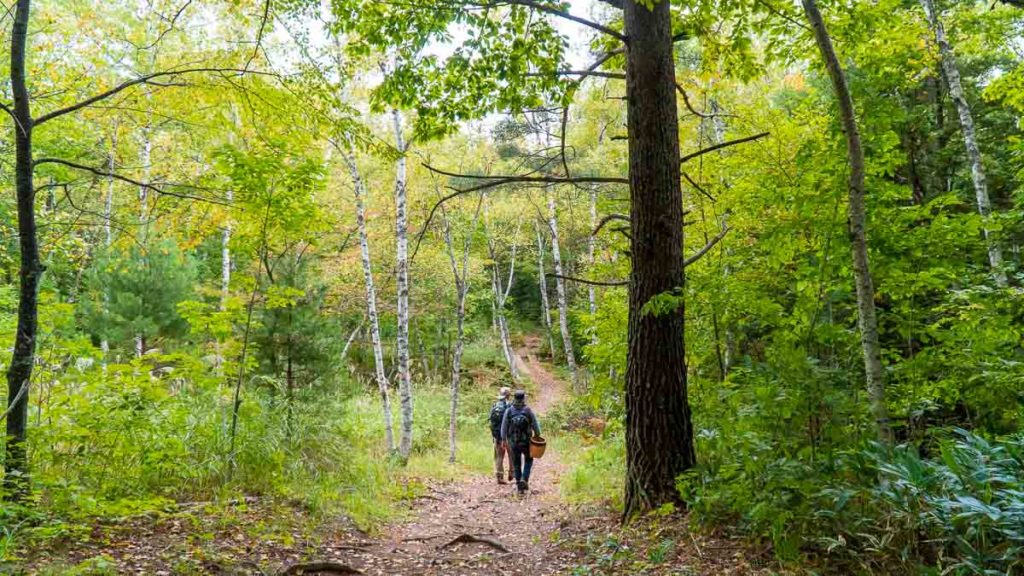 Matsumoto's unique flora includes plants you'll only find up in the mountains, including pine trees and mistletoe, all year round! Experience the region's rich nature for yourself with a Hiking & Mushroom Foraging Tour through the forest.
This was my best forest experience so far, with fresh mountain air that was a relief after Tokyo city. We learnt fun survival facts from our English-speaking local guides, including how to identify urushi (poisonous plants), squeeze 'perfumed' sap from a pine tree, and where to find the most expensive mushrooms.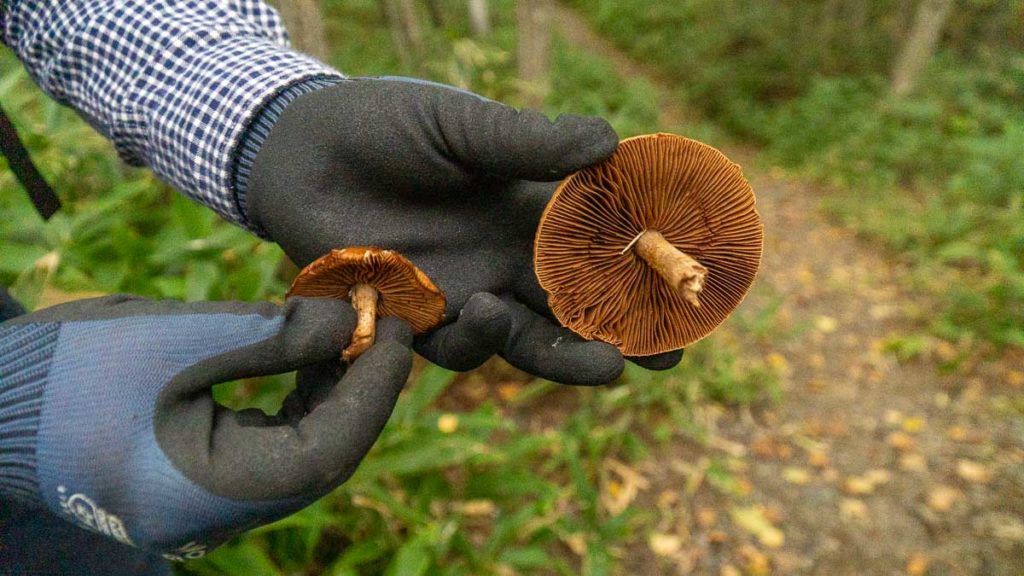 We took the Whistle Train trail, named because hikers can't hold back from whistling with happiness as they stroll along. The route is beginner-friendly, and passes scenic natural sights like Ushidome Pond — when the water is still, it perfectly reflects the misty Norikura mountains.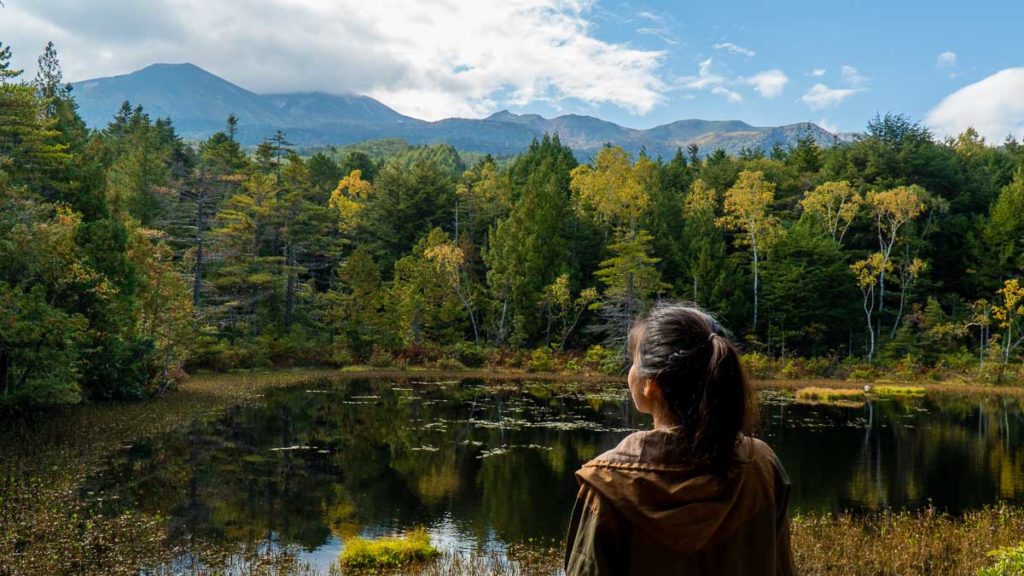 If you're lucky, you'll also spot squirrels, monkeys, foxes, and even bears hanging from the tree branches!

After an hour of hiking, get your hands dirty with a wild mushroom hunt. We learnt to differentiate poisonous mushrooms from edibles ones (they look eerily alike), and how to spot them camouflaged in the grass. It was both fun and therapeutic, and all of us couldn't stop looking for mushrooms even while heading back to the car!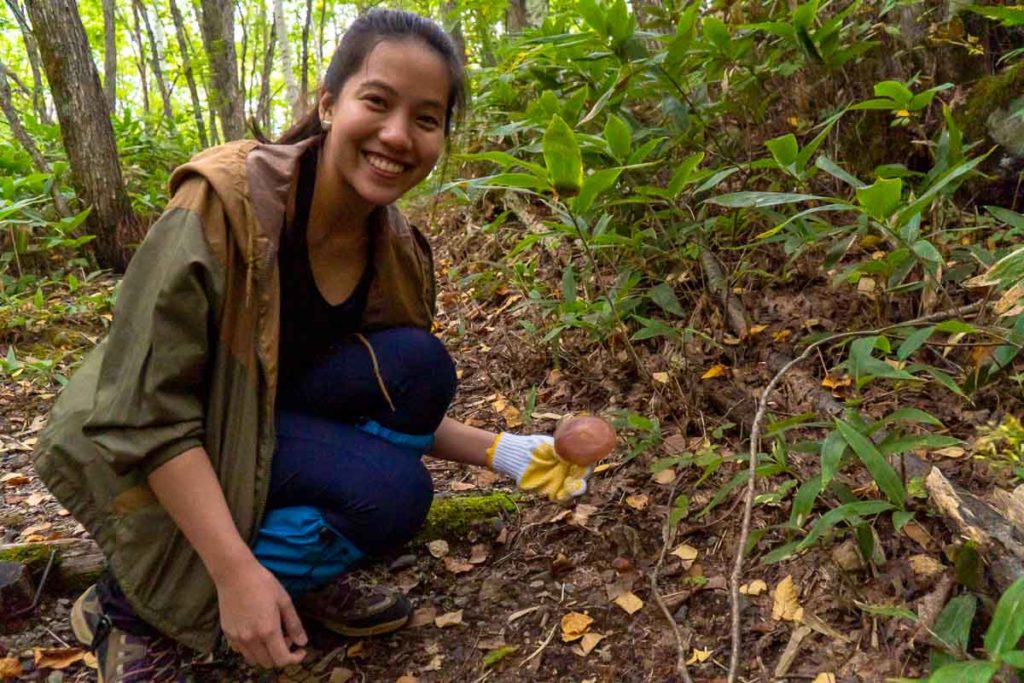 As for what happens to the mushrooms you pick, read on…
Hiking & Mushroom Foraging Tour
Cost: ¥9,800 (~S$122.90). Includes a rented set of trekking poles, garters, and gloves
Activity Timings: 2PM – 4:30PM; available in autumn (mid. Sept – mid. Oct). Reservations required 2 days in advance
Meeting Point: Norikura Tourist Center, drop-off point on the bus route from Shinshimashima station
*Pro-tip: Wear comfortable clothes and sturdy walking shoes as the path is steep at times.
Dine under the stars at Norikura Star & Moon Restaurant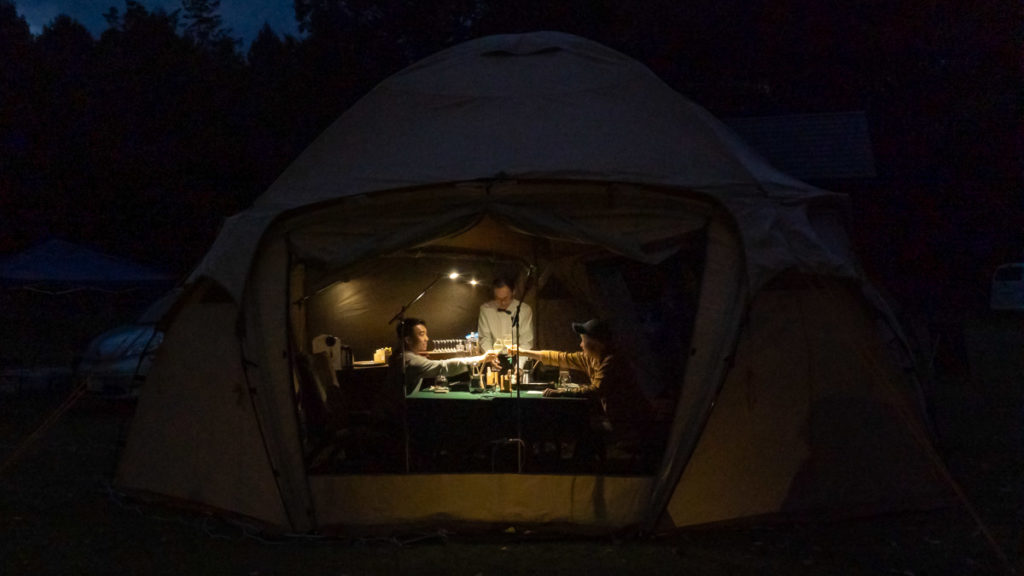 What looks like a hardcore camping tent is actually a unique culinary experience in Japan — the eco-friendly, fine-dining Norikura Star & Moon Restaurant.
Strictly by reservation only, the 'restaurant' is set up in the national park, with panoramic views of majestic Mt. Norikura. Dishes are prepared in the electric car parked outside, and served by the multi-talented and professional concierge.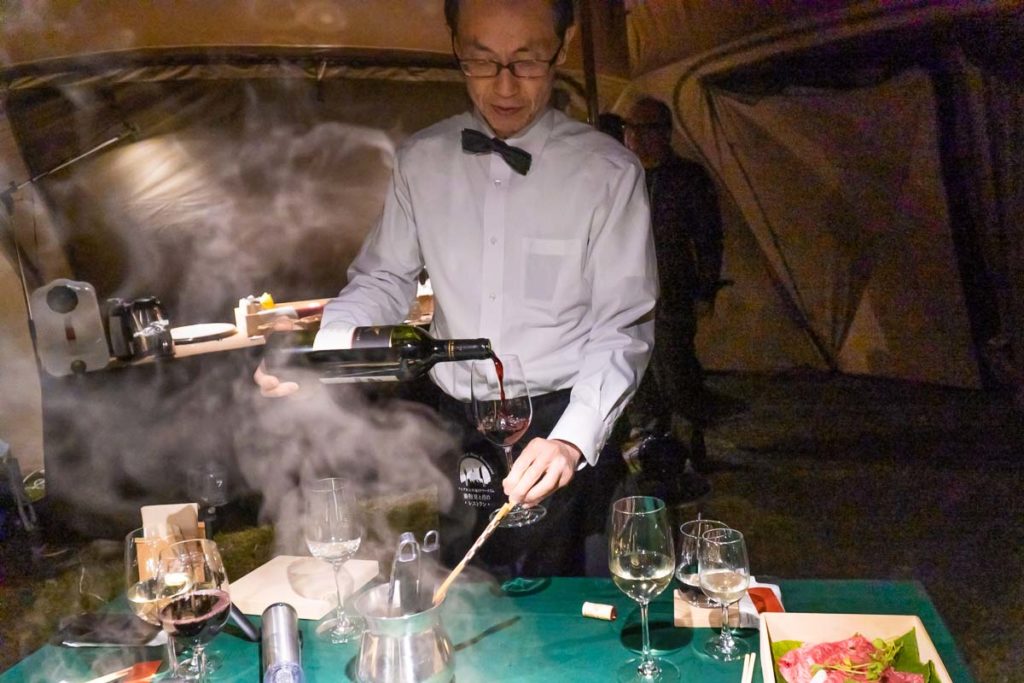 Star & Moon aims to help diners "heal amongst nature", and that was apparent with everything from the interior to the specially-curated four-course menu. We felt completely immersed in nature without the noisy hum of electricity, and with the only light coming from romantic mood lighting.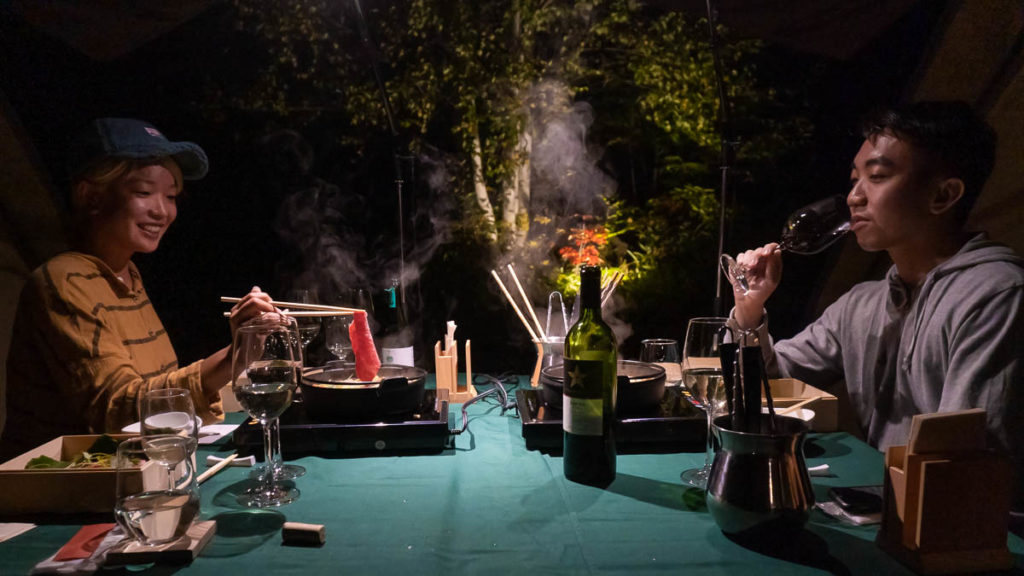 If the serenity alone didn't heal me, the meal definitely did. All ingredients are organically-grown and harvested from within Nagano, and every dish is carefully-designed to bring out their natural flavour.
The first course is a bento box of appetisers bursting with colour and freshness: Azumino-grown wasabi, avocado, and Shinshu salmon dressed with shio koji (salt with rice-malt), a Nagano-apple and potato salad, sweet carrot with raisins and wolf berries, and a dish of the day. In our case, it was the wild mushrooms we'd picked in the woods — cooked with soy sauce and juicy yam!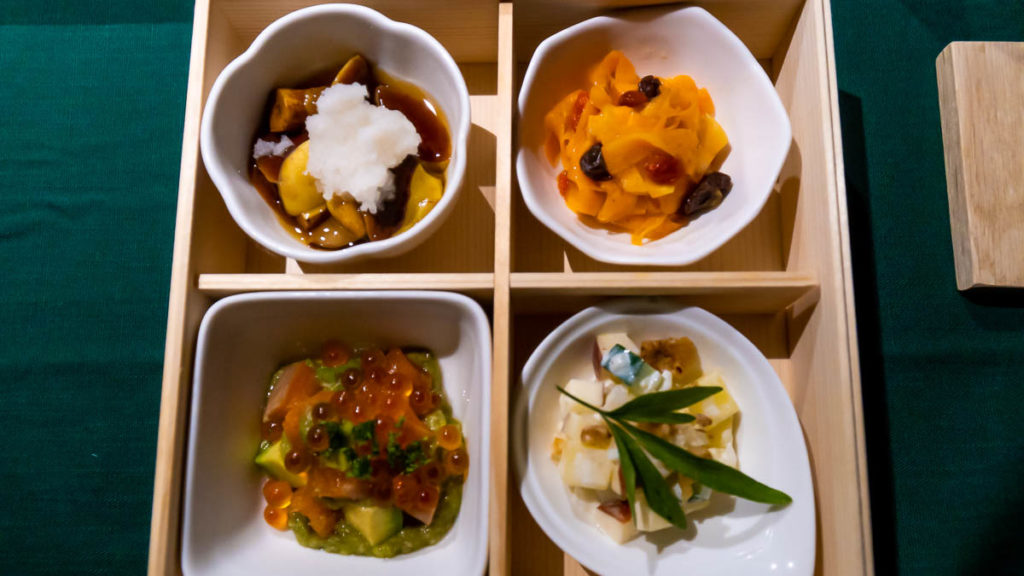 The main dish alone more than makes up the experience — the highest grade of A5 Shinshu beef, which is so high-quality that it can be eaten raw. These Shinshu-raised cattle have an apple-heavy diet, making their meat especially sweet. We had 200g of rib-eye and thigh, which were the epitome of juicy, each bite filled with flavour and almost melt-in-the-mouth. Matsumoto is also the one place to try Shinshu beef, as the meat is so exclusive that it's not even exported to Tokyo.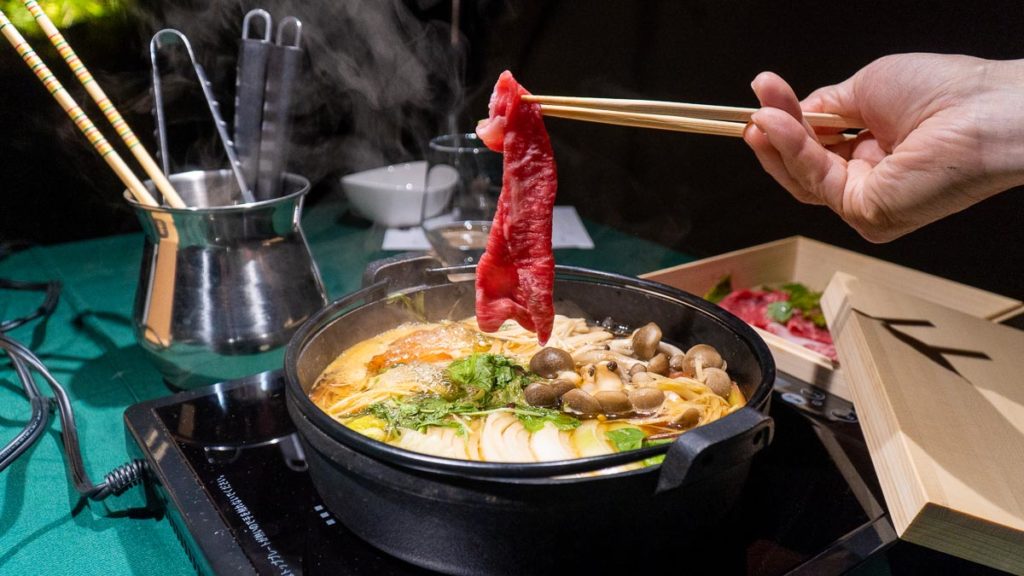 The beef was great enough to eat on it's own, but pure heaven when paired with steaming suki-shabu. Our pot came packed with tomato, lettuce, onions, mushrooms, herbs, ginger, all picked fresh from the forest.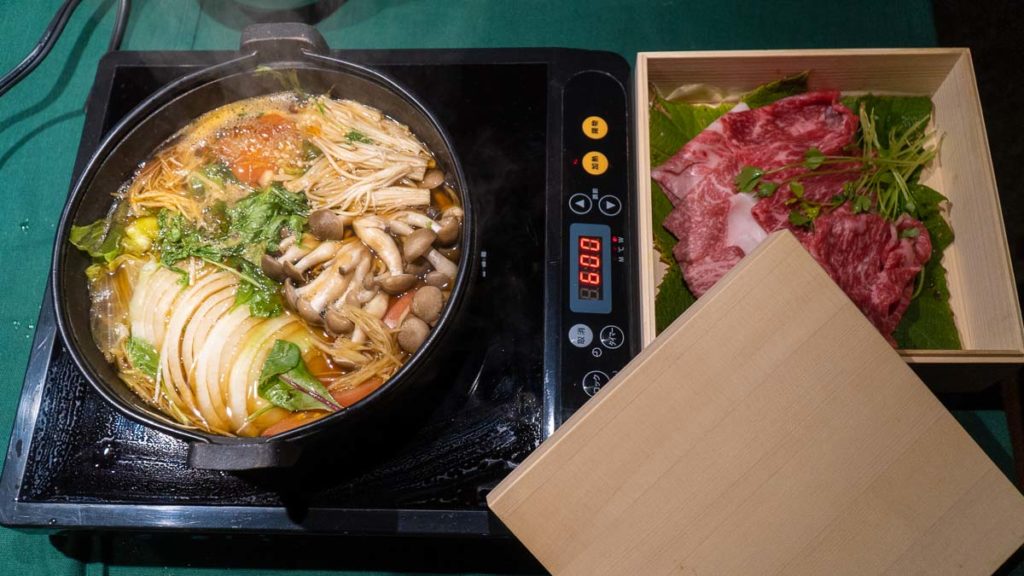 The meal rounds up with Yamacchi fu-Soba, local special soba noodle with yam, and a seasonal dessert. In colder months, it's an apple mousse with Nagano grapes, while watermelon is used in summer.
The fine-dining experience was made extra-special with our personal concierge, who carefully explained the background of each dish, and suggested drink pairings that suited perfectly.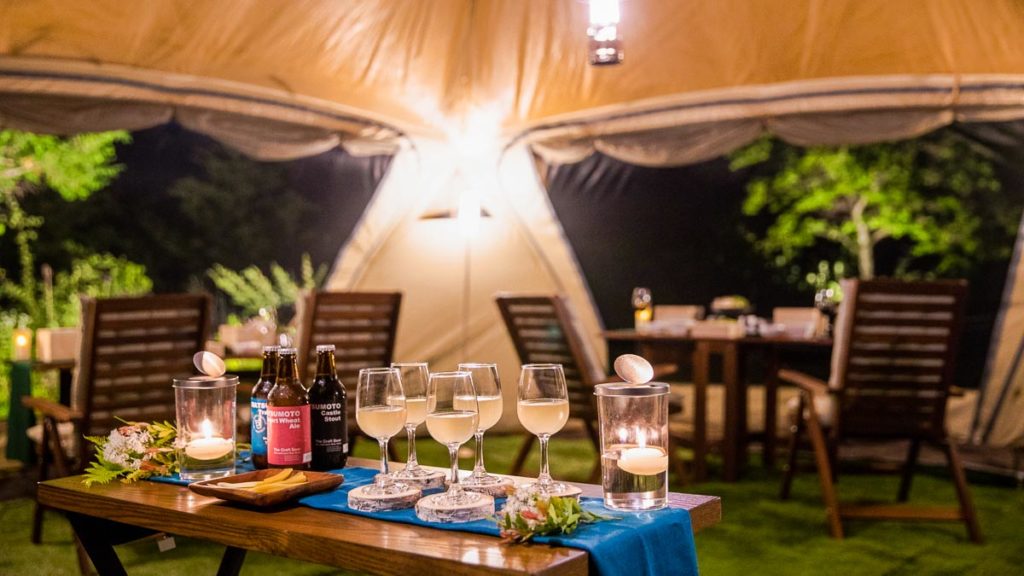 Norikura Star & Moon Restaurant
Cost: ¥25,000 (~S$313.50)
Activity Timings: 6PM – 9PM; available from Jun – Oct. Make reservations at least three days beforehand; minimum of two pax to dine
How to get there: Concierge pick-up to and from accommodation in Norikura Kogen. Alternatively, a five-min drive from Sansuikan Shinano guesthouse
Where to stay in Norikura Kogen, Matsumoto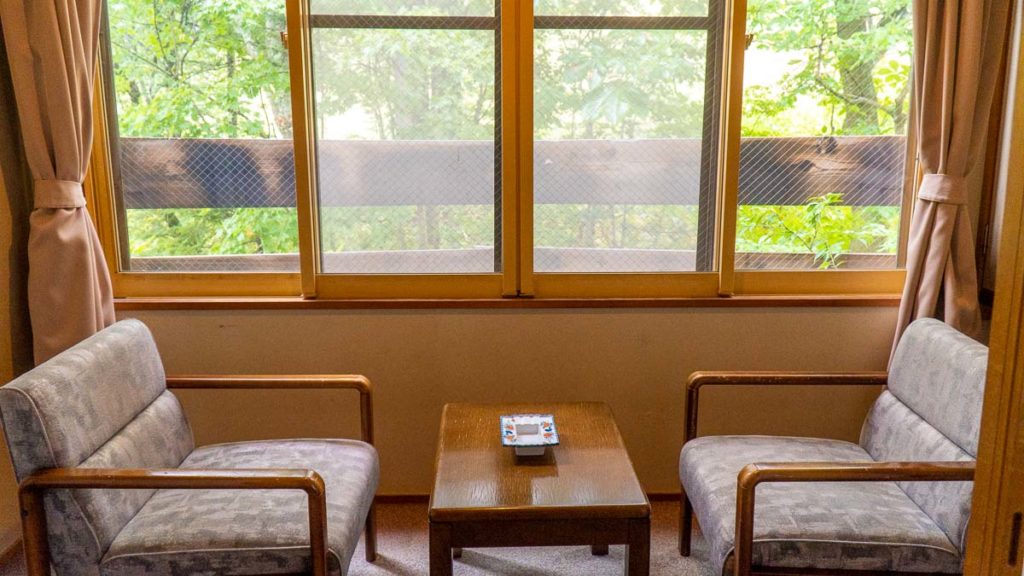 Rest for the night in a Japanese guesthouse, Sansuikan Shinano. The 24/7 onsens offer two types of spring water — milky water from Norikura Kogen hot springs and the Wasabizawa hot springs, which changes colour through the seasons. Perfect for a soak after a day of forest adventure!
The traditional tatami rooms come with a soft mattress that's set up and kept away by the staff (so you don't have to do any heavy lifting).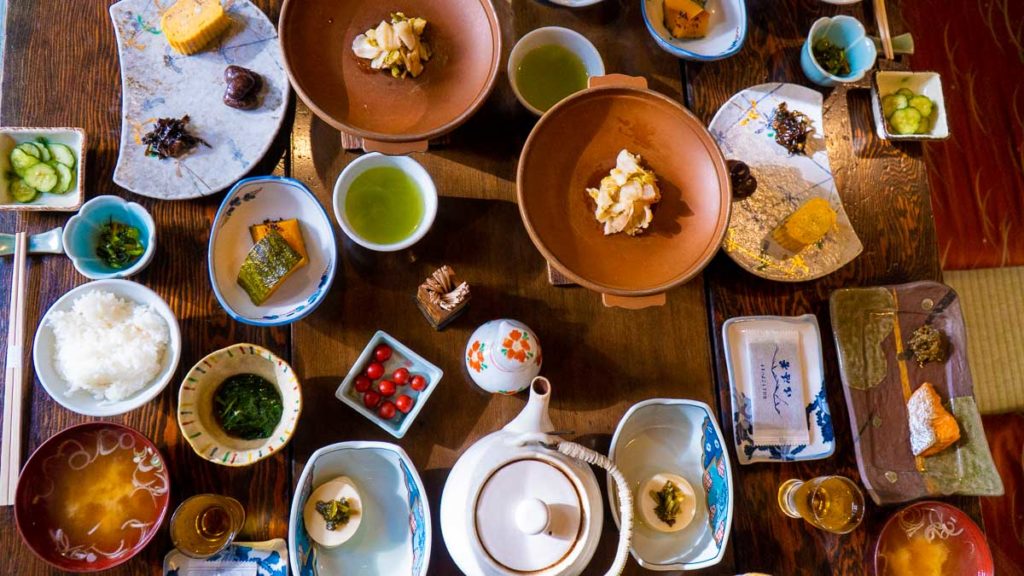 The breakfast spread is another highlight — hearth-cooked local cuisine prepared with fresh Shinshu ingredients.
P.S. In winter, the hill right outside the guesthouse transforms into a sick ski slope!
Sansuikan Shinano
Cost: ¥9,000 (~S$112)
How to get there: 7-min walk from Norikura Kogen bus stop
Day 2: Enjoy a natural sauna in a tent
Soak in Norikura's Tent Sauna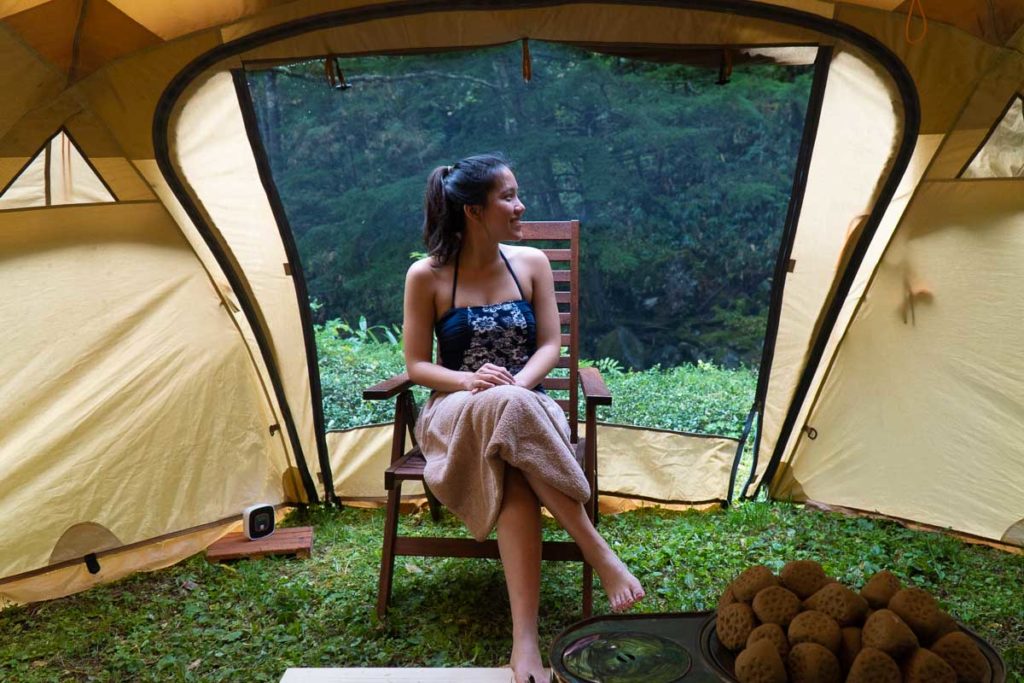 You've probably been to a sauna in your life, but I'm sure it's never been in a tent, in nature, by a flowing river.
Each Tent Sauna session is private (so you'll only have to share with your own group), and lasts up to three hours.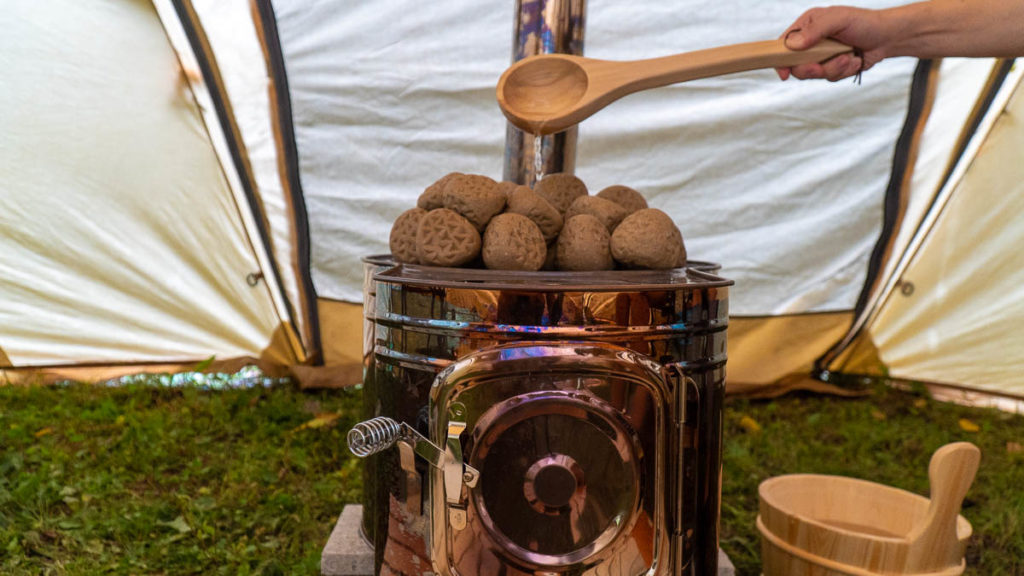 The best way to enjoy the sauna is by spending time in and out of the tent — heating up inside the sauna and relaxing outside in the fresh mountain air. On a calm day, head into the nearby stream to cool down in pure Northern Alps water.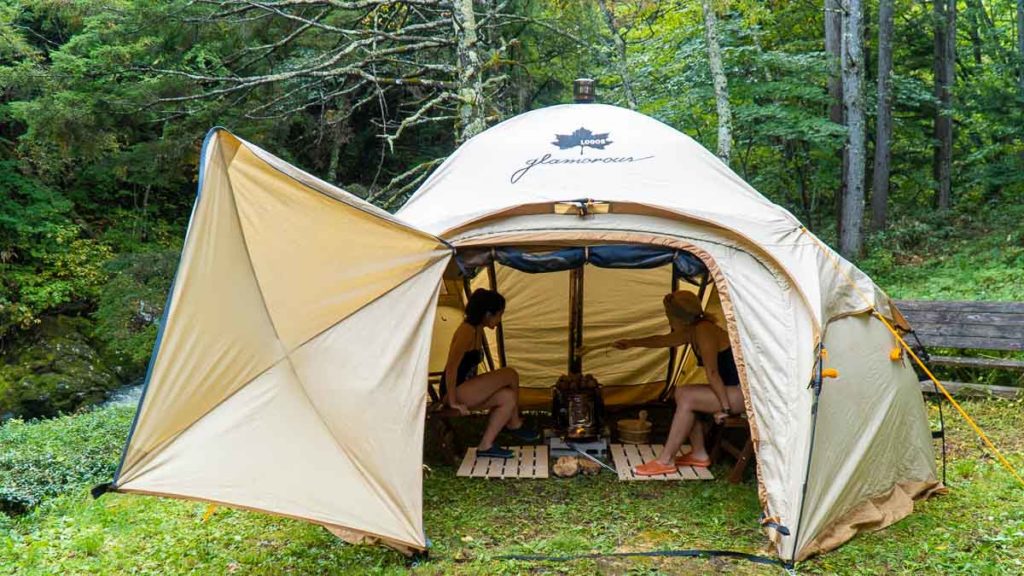 Tent Sauna
Cost: ¥5,000 (~S$62) per person. Includes tent set-up, beverages, and towels.
Activity Timings: 2-hr session; available all year. Reserve at least one week in advance
How to get there: 6-min drive from Sansuikan Shinano to Tengallon Hat Lodge
*Pro-tip: Bring swimwear and a set of clothes to throw on while you relax outside in the cold!
Try Norikura's famous homegrown soba at Rest House Tirol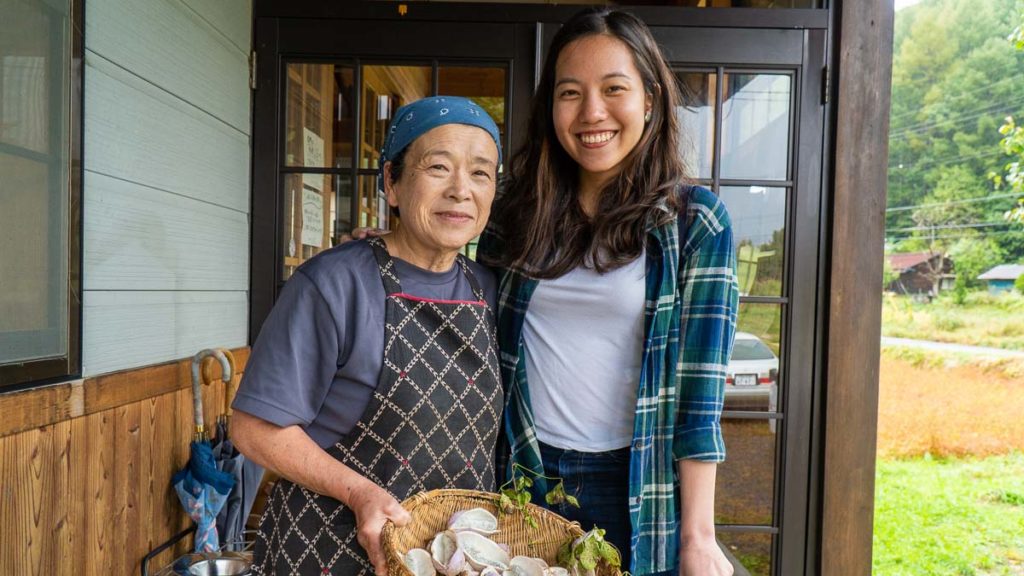 Soba is one of Japan's most refreshing dishes, and I've not had a healthier, tastier version than at Rest House Tirol. Following the eco-conscious, healing principles of Norikura Kogen, the restaurant uses only pesticide-free ingredients, all grown in the Shinshu area.
Meals come with complimentary appetisers of soba bread (an interesting way of baking soba), mushroom, tomato, pumpkin, and cucumber. If this sounds a little too healthy, they're served with sweet and spicy miso sauces, which give the veggies that perfect kick.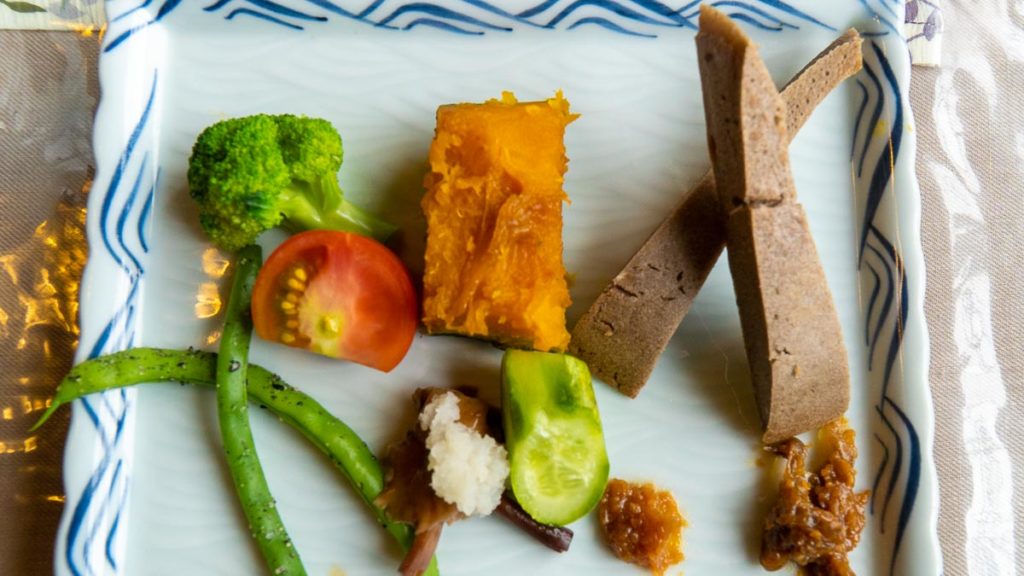 Rest House Tirol grows their own soba wheat — you'll notice that the strands are hand-cut! This is also the only place to try their soba, as they don't export the noodles since they'll lose their freshness. Dip the soba in the accompanying salts for heightened flavour.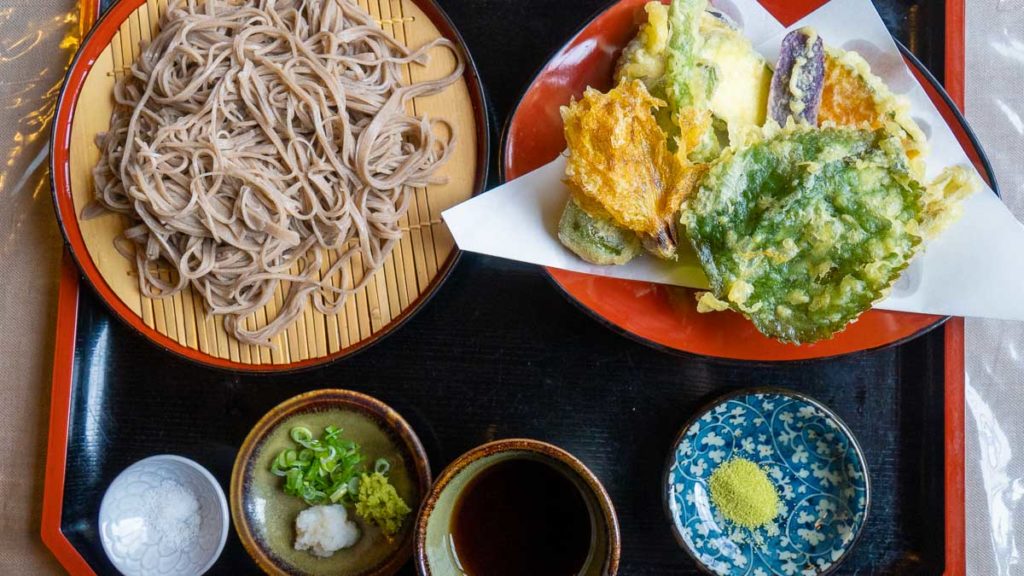 The soba-based dessert was the perfect conclusion to the meal, with cold soba jelly, soybean powder, and black sugar syrup.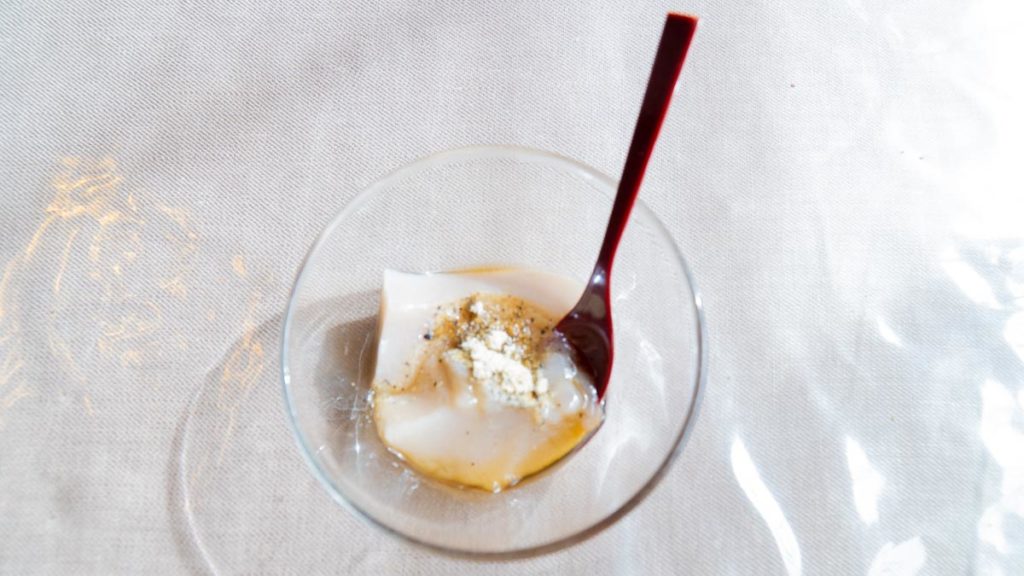 Rest House Tirol
Cost: ¥800 (~S$10) for Mori Soba, and ¥1,200 (~S$15) for Mori Soba & Sansai Tempura
Opening Hours: 11AM – 4PM; Closed Thu
How to get there: 3-min drive from Tengallon Hat Lodge to Rest House Tirol
Explore Old Japan — Matsumoto Castle and Nakamachi Street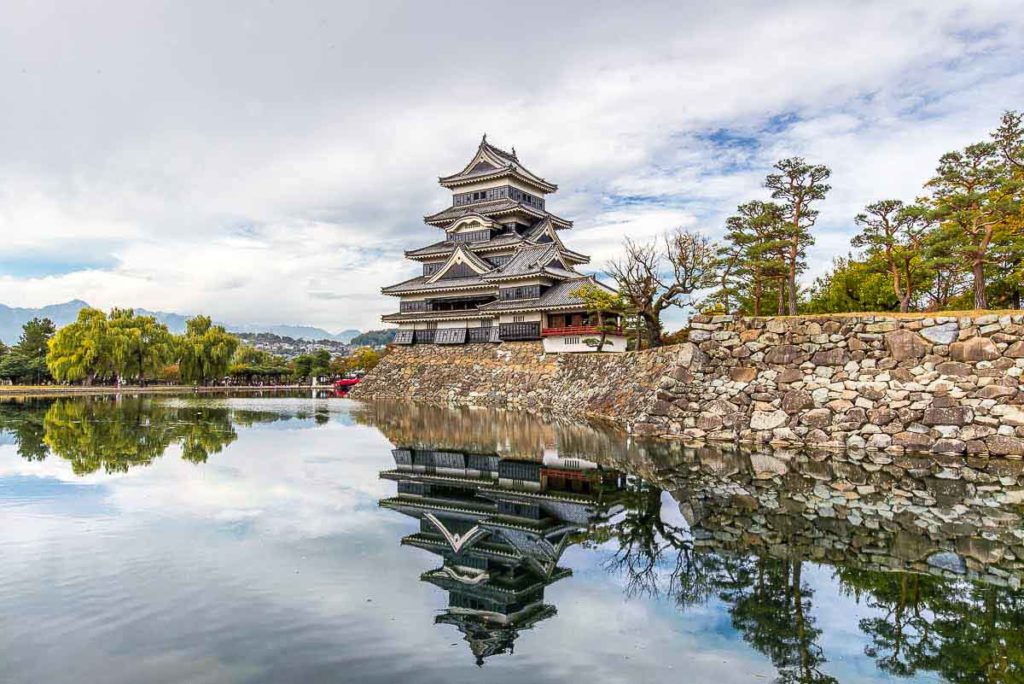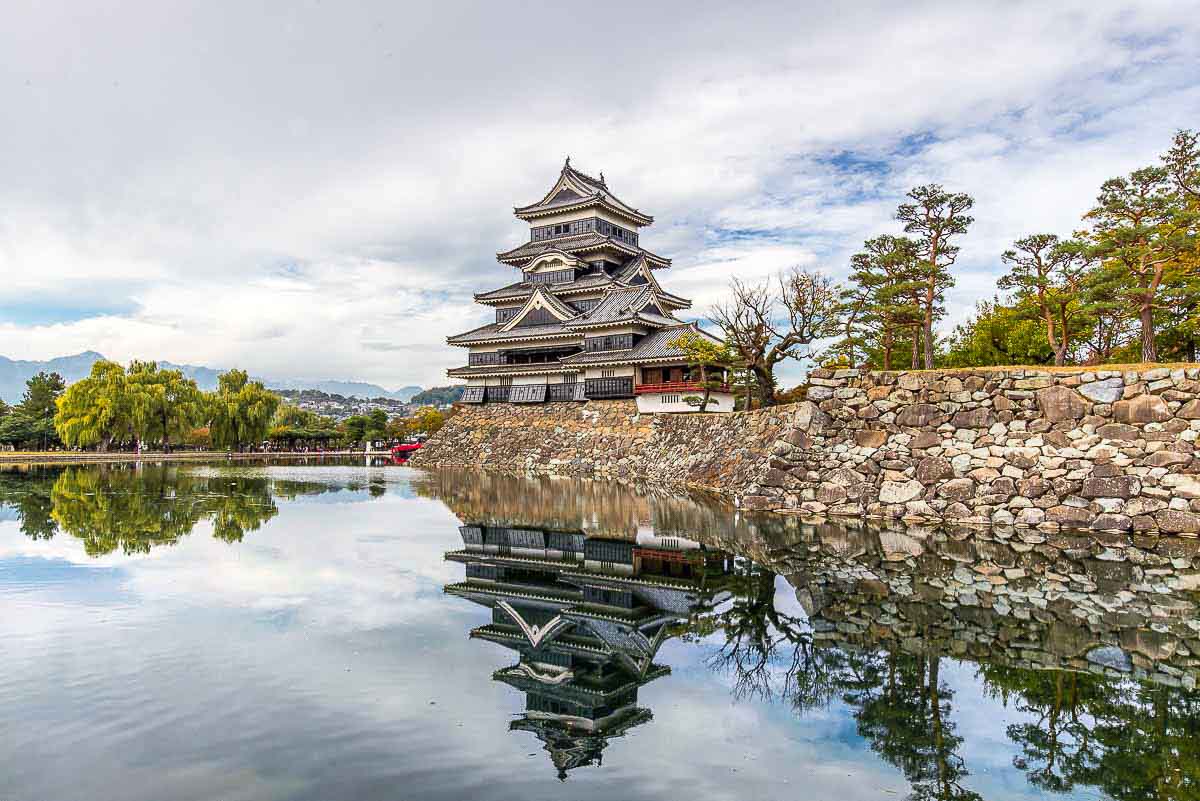 On your way back to Tokyo, explore ancient Matsumoto — the land of ninja and samurai, with intricate Edo-era architecture and quaint streets.
Admire Matsumoto Castle, Japan's oldest castle dating back from the 16th-century. The castle retains its original wooden structure from 400 years ago, with iconic black walls that earn its nickname 'Crow Castle'. One of Japan's prettiest silhouettes, it's no surprise that Matsumoto Castle is also a gorgeous cherry blossom photo spot in spring!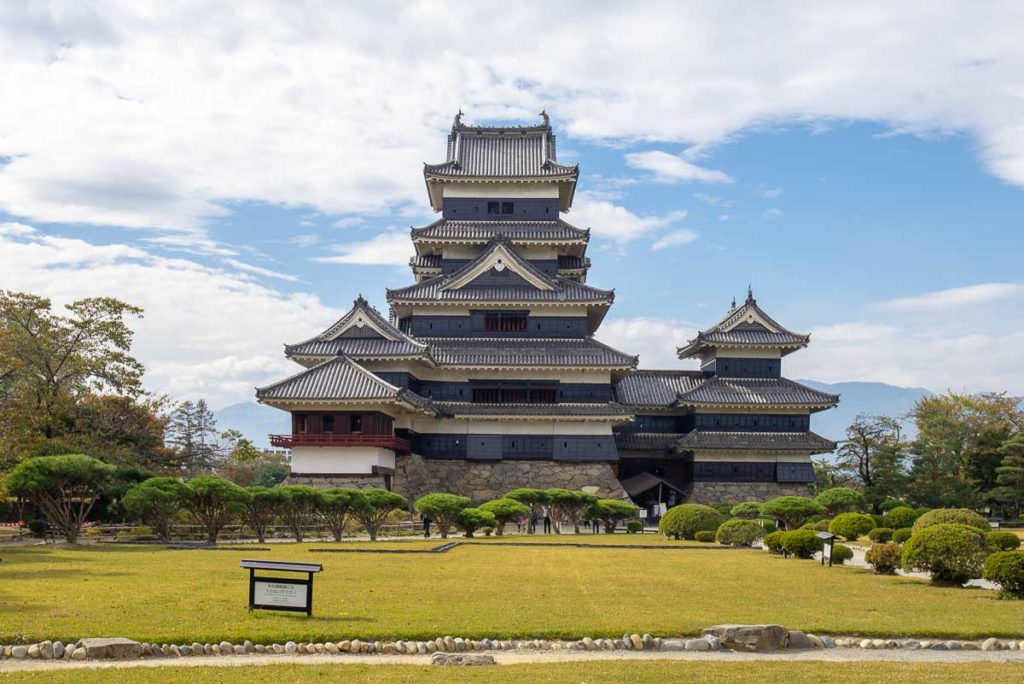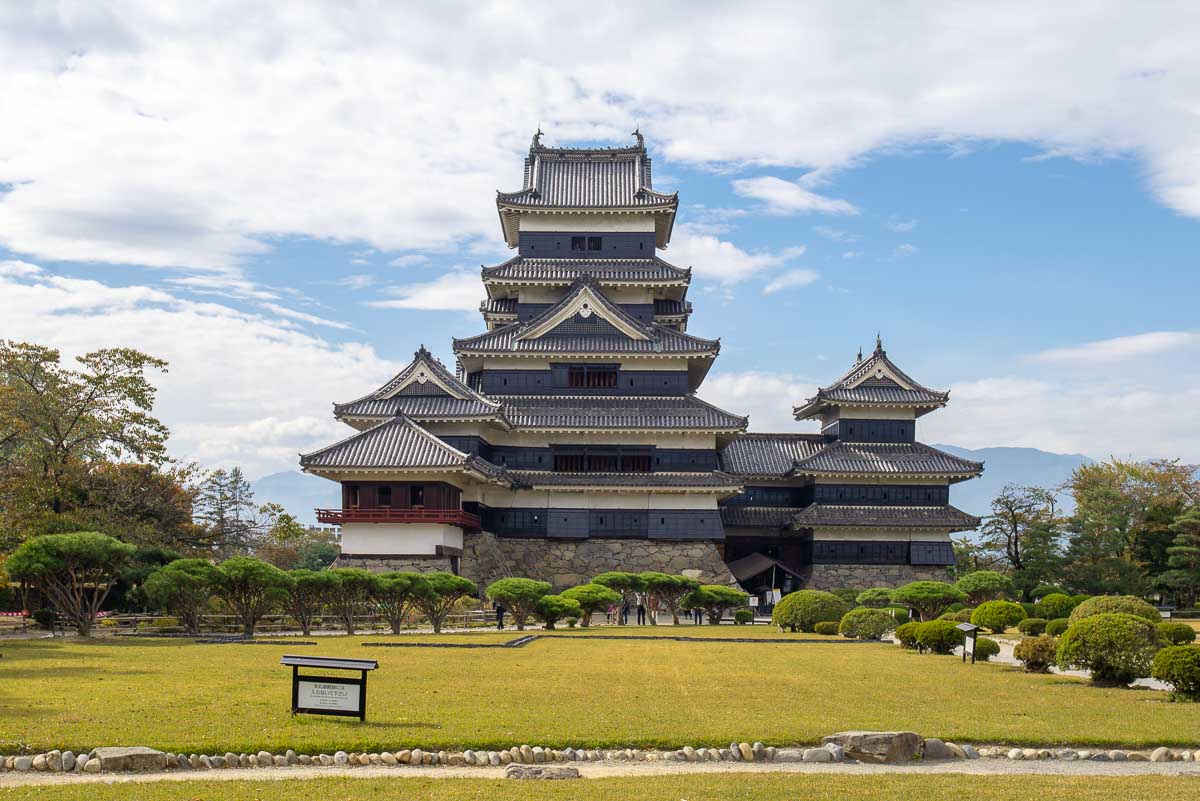 Matsumoto Castle
Entrance Fee: ¥610
Opening Hours: 8:30AM – 4:30PM
How to get there: ~40-min bus ride from Norikura Kogen to Matsumoto Station. 19-min walk from Matsumoto Station to Matsumoto Castle
Nakamachi and Nawate Street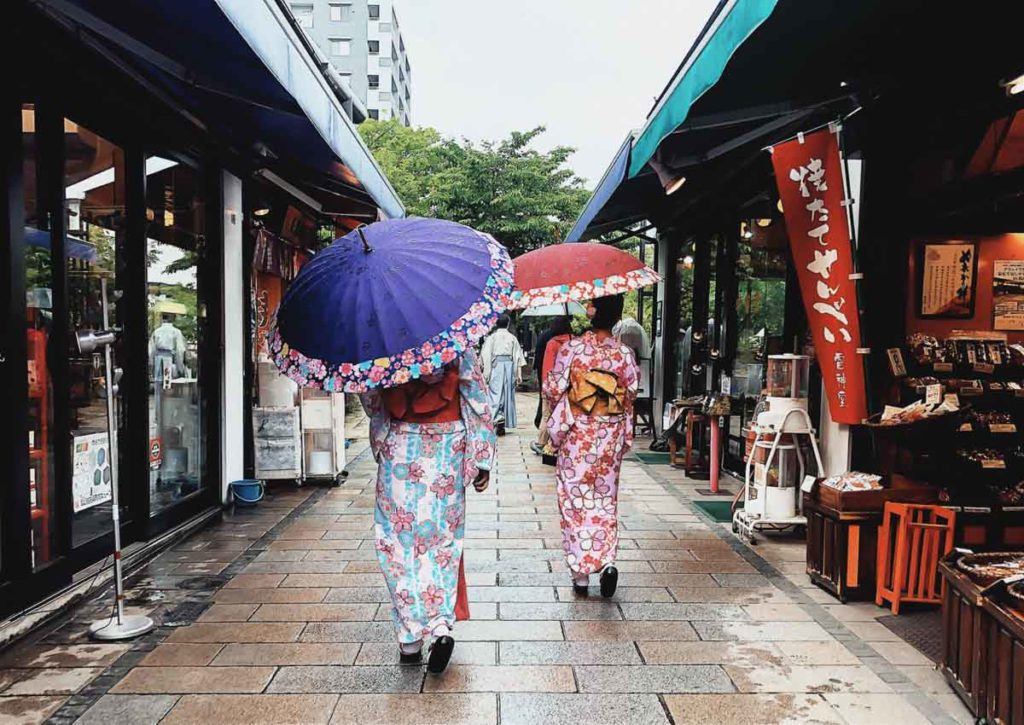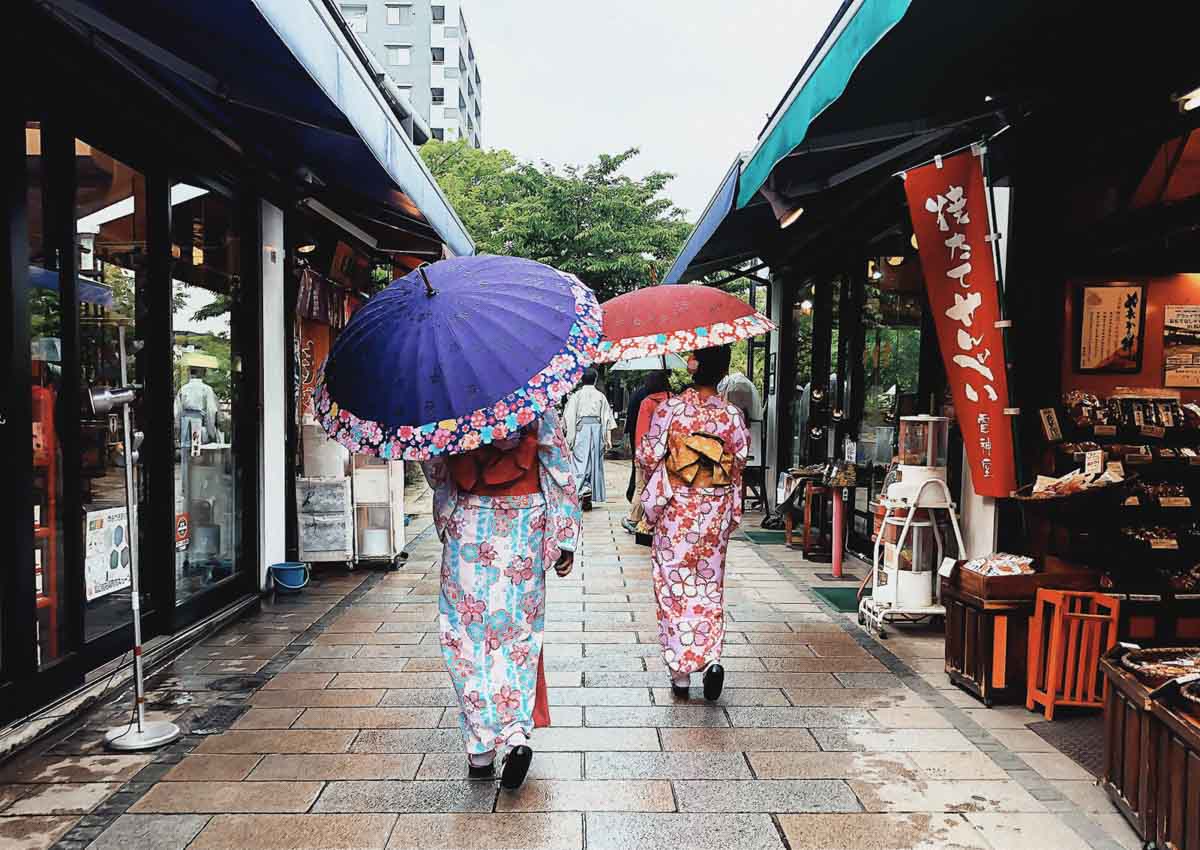 Despite their popularity, these two shopping streets retain their old-time charm, and are packed with cafes, soba shops, and handicraft boutiques.
Nakamachi Street is lined with kura (traditional shophouses), with classic Edo architecture of black-and-white patterned walls. Stop by Kurassic-kan, a restored sake warehouse that's Nakamachi's iconic landmark.
Running parallel to Nakamachi is Nawate Street, also called Frog Street for its quirky statues and temple dedicated to the amphibian — believed to grant blessings for business.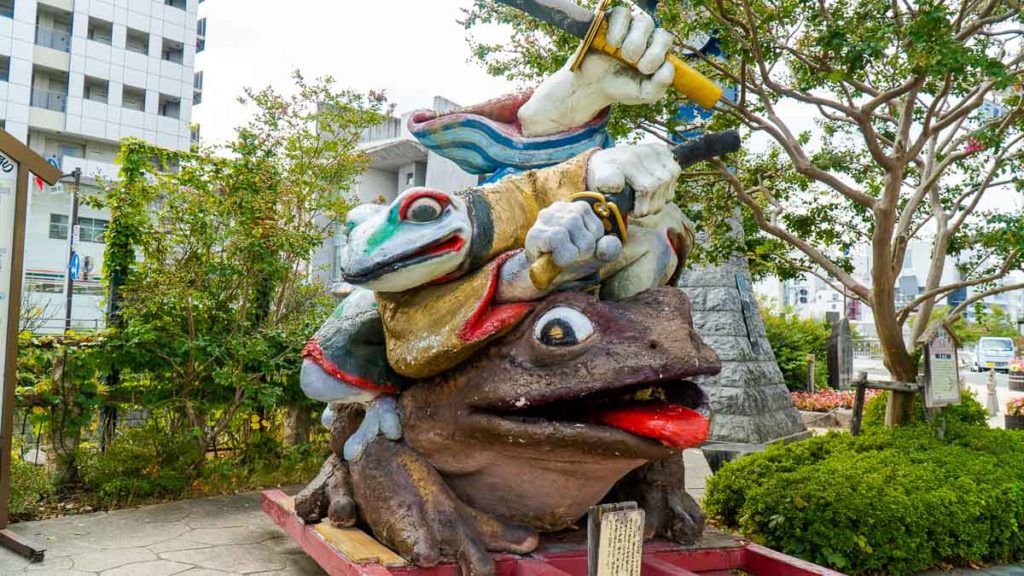 Entrance Fee: Free
Opening Hours: 24 hours
How to get there: 5-min walk from Matsumoto Castle
Read also: 6D5N Nagano Itinerary — The Romantic Getaway 3 Hours from Tokyo (Kamikochi, Norikura and Matsumoto)
2D1N Matsumoto Japan Itinerary — Nature Retreat Out Of Tokyo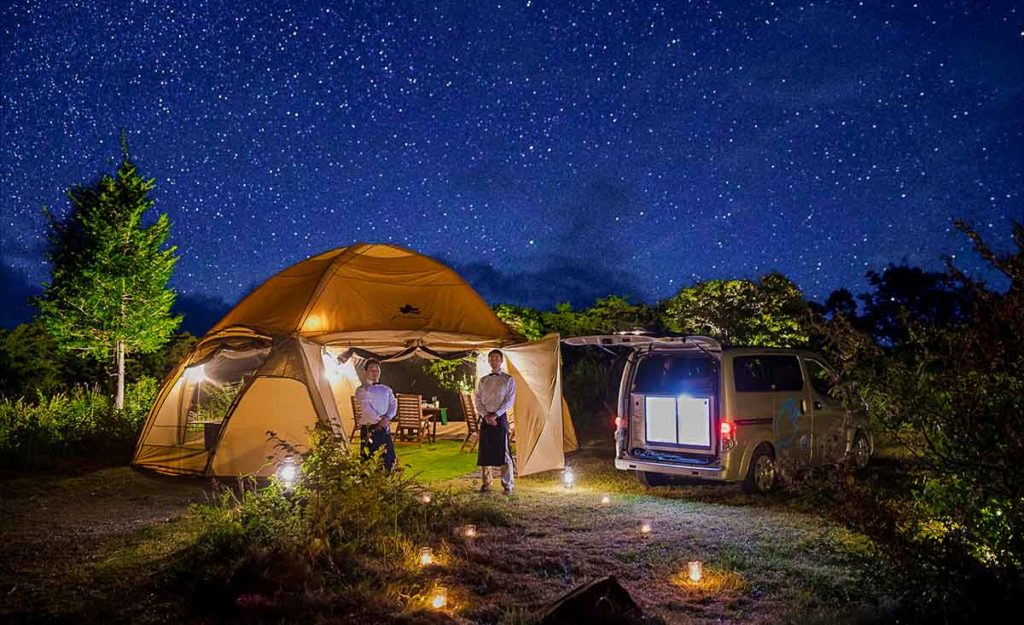 Photo credit: Alps Sangakukyo
While city holidays are great, they're even better when you add a nature retreat. After all, what's the point of a holiday if you don't feel more rejuvenated after? 🙂
Alps Sangakukyo has made relaxing even easier with a Return to Nature Experience package from ¥42,800 (S$536.30), which comes with the Hiking & Mushroom Foraging tour, dinner at Star & Moon Restaurant, and a night at Sansuikan Shinano. Add on the Tent Sauna experience and you've got the perfect healing getaway!
Been to Japan's historic mountain city? Leave a comment on your favourite things to do on your Matsumoto Japan itinerary!
---
This post is brought to you by Japan National Tourism Organization.
Like what you see? Follow us on Facebook, Instagram, and YouTube for more travel updates!