Disney Fans visiting Japan, this is the only Tokyo Disney guide you will need. Look out for the ideal Tokyo DisneySea itinerary at the end!
Tokyo Disneyland/Sea is without a doubt one of the best in the world. That also makes it an incredibly crowded park all year round, and a huge challenge if you want to cover everything in a day — well, challenge accepted.
We did our research, experienced it twice (back in 2017 and 2022), and decided to put together this ultimate Tokyo Disney guide so you have everything you need for a fulfilling day at the Tokyo Disney Park of your choice.
Planning a trip to Japan? Check out our Japan itineraries across various parts of Japan from the familiar favourites of Tokyo, Osaka, and Hokkaido, to the lesser-known Okinawa, Kyushu, and Matsumoto.
Tokyo Disneyland or DisneySea?
Obviously, both parks are incredibly magical and many swear by them being the best in the world. If you have the luxury of time, spending two days exploring both parks is a no-brainer. But if you only have a day to spare, here's a brief crackdown on the two.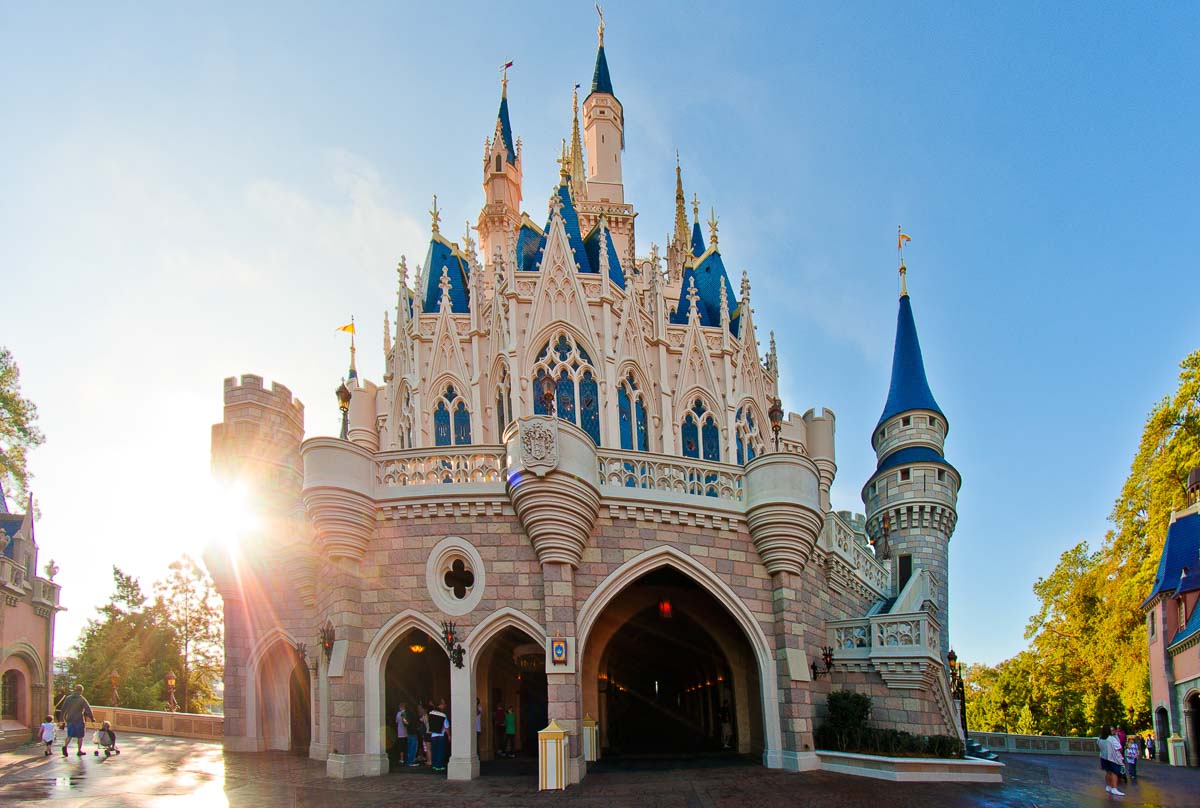 Photo credit: Tom Bricker
Tokyo Disneyland is the classic of all classics. If you're a fan of the immersive, magical experience unique to Disney Parks, this is the one. If you have young kids or are young at heart (aren't we all? :P), Disneyland is without a doubt the one. The shows and parades are also known to be more extravagant and spectacular here compared to DisneySea.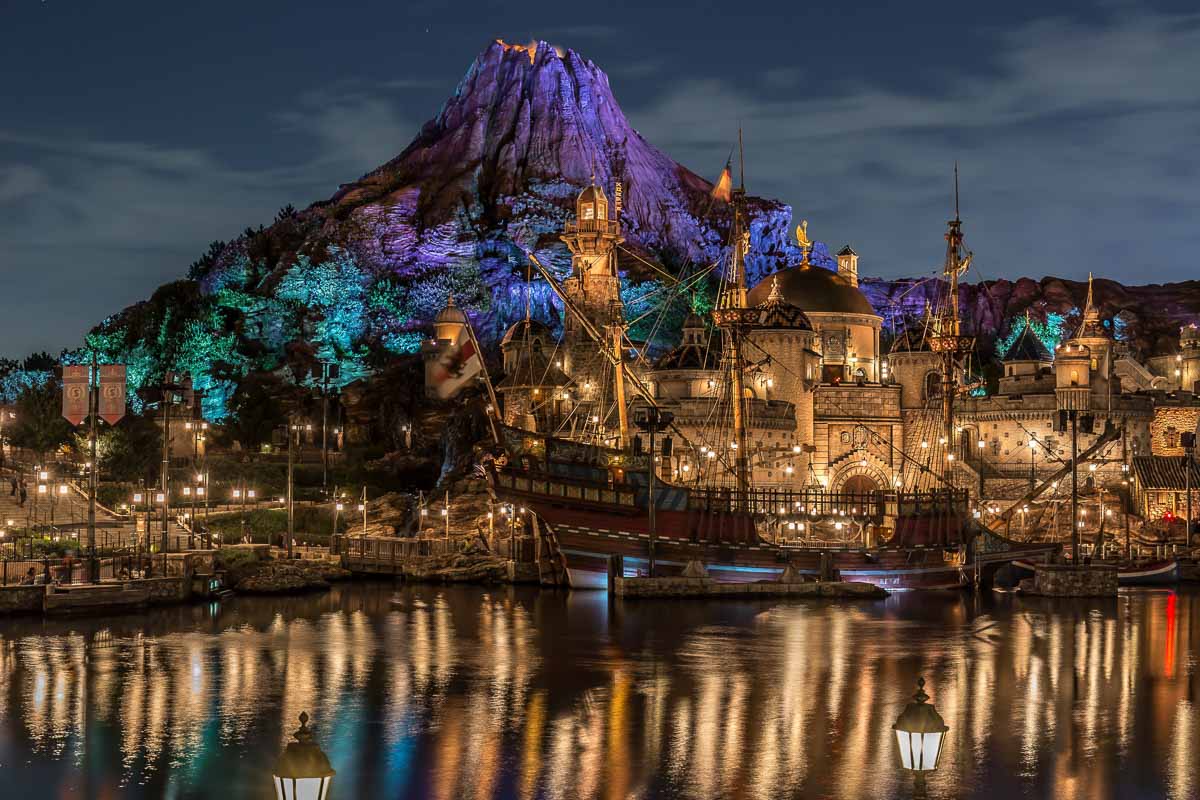 Photo credit: Alpha Coders
Tokyo DisneySea is totally different from any other Disney Park in the world. Many rides have a spooky theme and the intensity of the rides is generally designed for the older kids. We saw an 8-year-old bawling his eyes out at the end of a ride on Indiana Jones Adventure — he might have enjoyed Disneyland a lot more.
With star rides like Toy Story Mania! and Journey to the Centre of the Earth, even the most skeptical kid will be blown away. If rides are important to your Disney experience, you'd probably enjoy DisneySea.
Although we ended up picking DisneySea, these are tips you can apply to both parks and will set you up for a game-changing day at the Tokyo Disney Parks.
DisneySea also announced in April 2021 that there will be a new land Fantasy Spring open by 2023! The new land will feature some of our favourite Disney movies like Frozen, Peter Pan & Tangled.
Pre-trip:
1) Buy your Tokyo Disneyland/Sea tickets online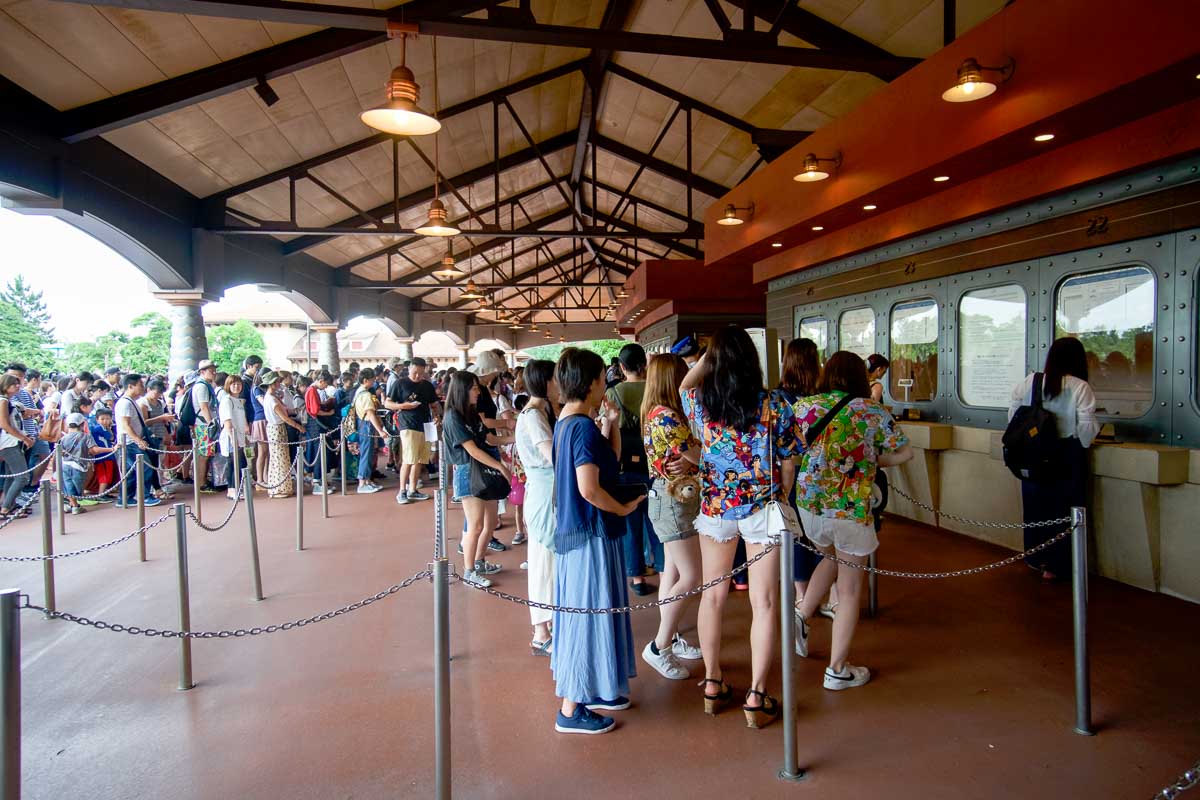 You can buy tickets at the counter on the day itself but the counters only open 30 minutes before the park opens.
Get a head start by buying your tickets online and try to get to the front of the gate queue instead! This will give you a head start for queueing for the best rides.
We got our Tokyo Disney tickets through Klook which didn't even need printing. Just have your QR code scanned from your phone and you're in!
*Note: Certain credit cards issued outside of Japan are not accepted when purchasing through the official Disney Resort website.
2) Ultra-crowded days to avoid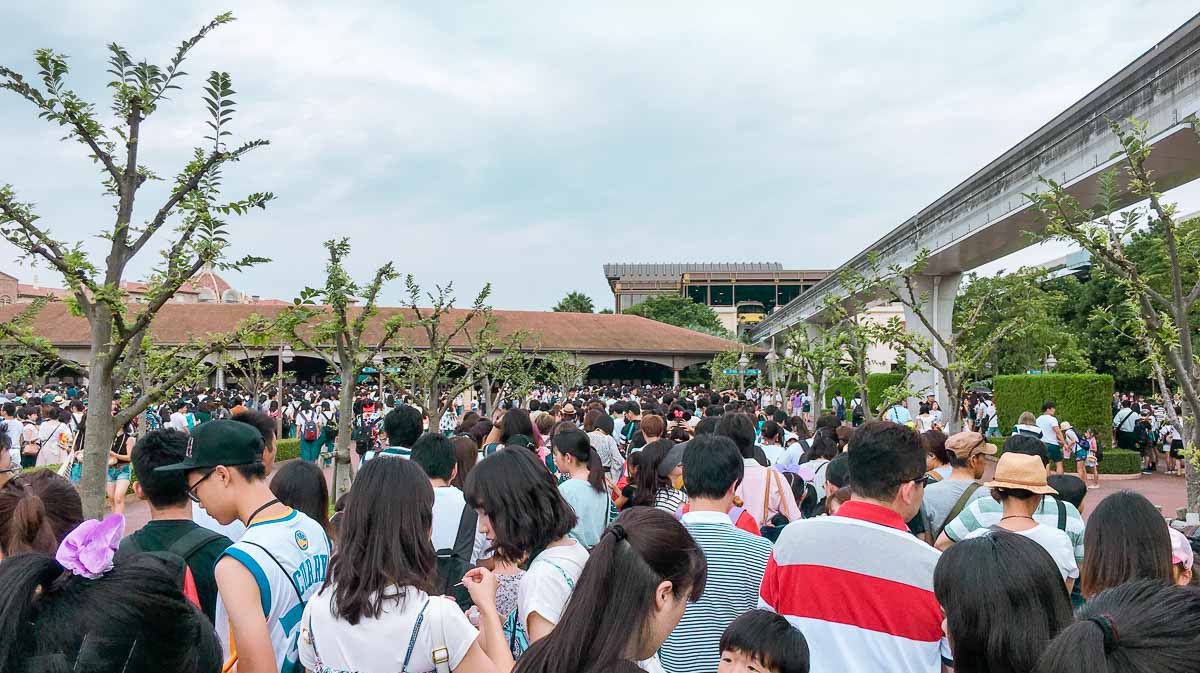 Weekends
This is obvious but other than the weekends, Mondays and Fridays are sometimes equally as crowded. If you have the luxury to choose, Tuesdays and Wednesdays are your best bet. Check the Crowd Congestion Forecast Calendar and try to avoid the dates highlighted in Red.
School Holidays
However, come school holidays, it probably doesn't matter which day of the week you're going. We visited DisneySea in the last week of the Summer Holidays and despite being there on a Thursday, the popular rides had queue times of up to 180 minutes.
Summer: Usually July 20th to August 31st
Winter: December 26th to January 6th
Spring: Around 25th March to 5th April
Japanese Public Holidays
There are 16 different Japanese Holidays but because some of them happen in the same week, a lot of locals take the entire week off for an extended week-long break. Three of the busiest periods to avoid are:
Golden Week: 29th April to 5th May
Obon: Mid-July or Mid-August (depending on the solar calendar)
New Year: 31st December to 1st January
3) Download the Tokyo Disney Resort App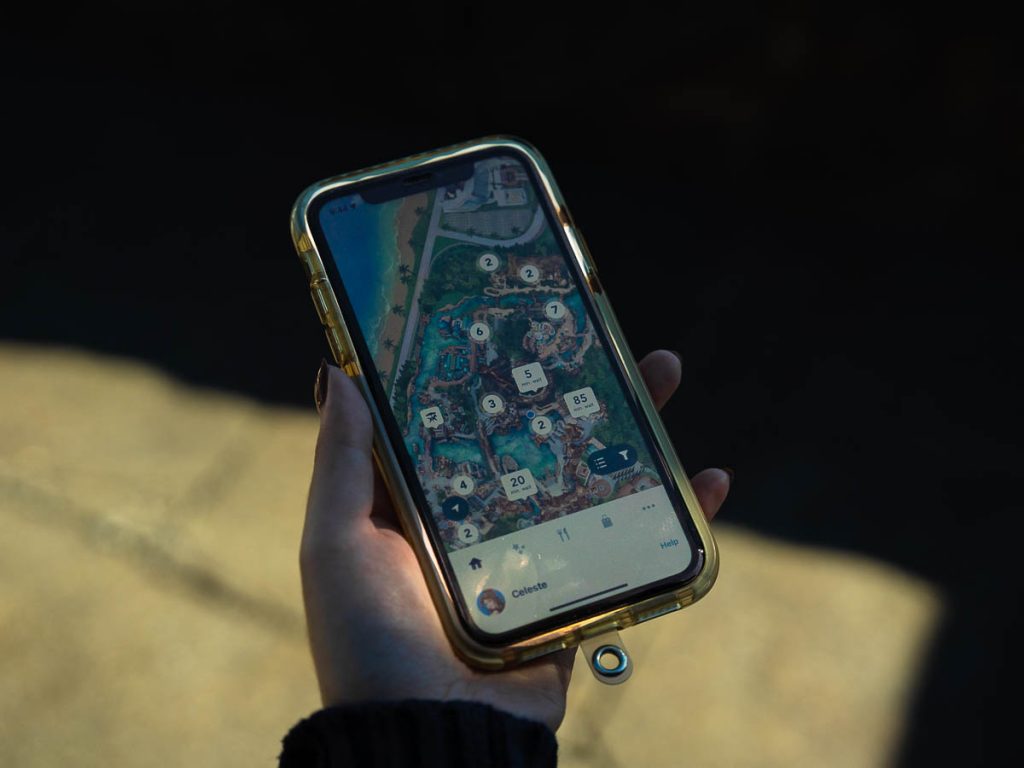 In 2022, most things can now be done from the Tokyo Disney Resort app:
– Check queue times
– Book Premier Access for rides
– Dining Reservations
– Entry requests for shows and character greetings
It has all the essential information you'll need about the parks, and the map with your live location is pretty handy when navigating!
Just register your ticket in the app once you're in the park and create a group for your party.
4) Updates to the FASTPASS System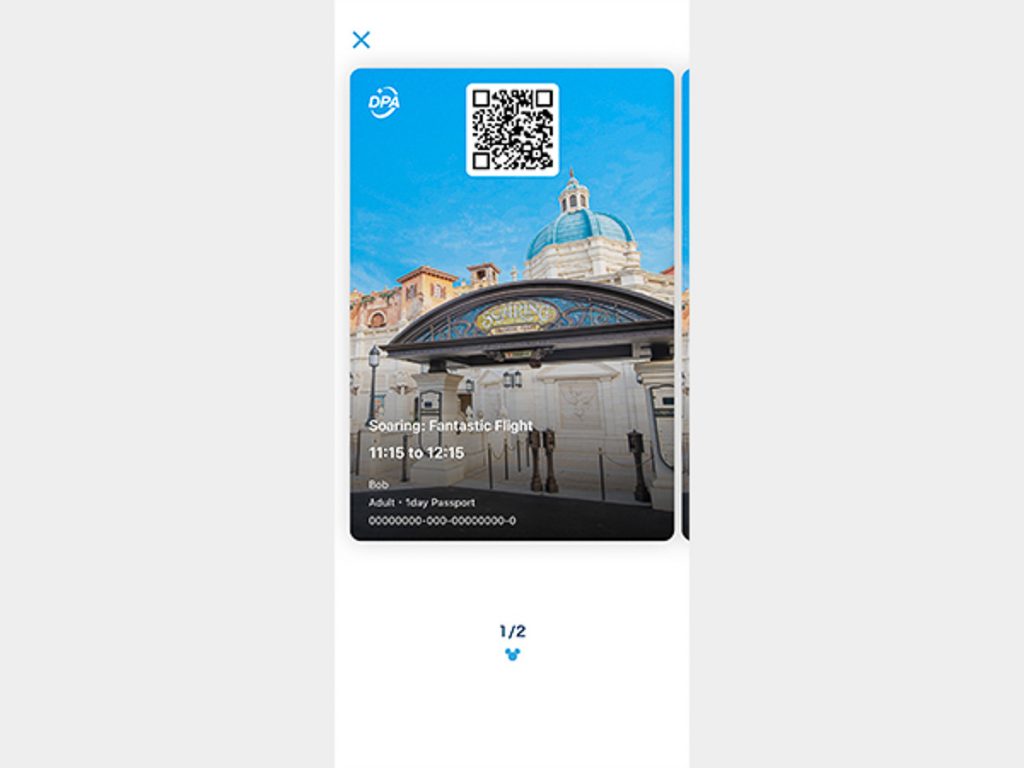 Photo Credit: Tokyo Disney Resort
If you're a Tokyo Disney Resort veteran, you'll probably remember the FASTPASS system where every ticket holder has a fair chance at taking one of the popular rides without much waiting time. Unfortunately, that service has been suspended. In its place now is the new Disney Premier Access (from ¥2,000/access) where you can buy express tickets for specific rides.
Standby Pass at DisneySea is also currently unavailable until further notice.
Purchasing Disney Premier Access: Premier Access is located under 'My Plan' in the Disney Resort app. From there you can select the experience and timeslot you want. The QR ticket code will appear 5 minutes before your designated time and you'll need to scan it to enter at the Priority Access Entrance.
Tokyo DisneySea Disney Premier Access Rides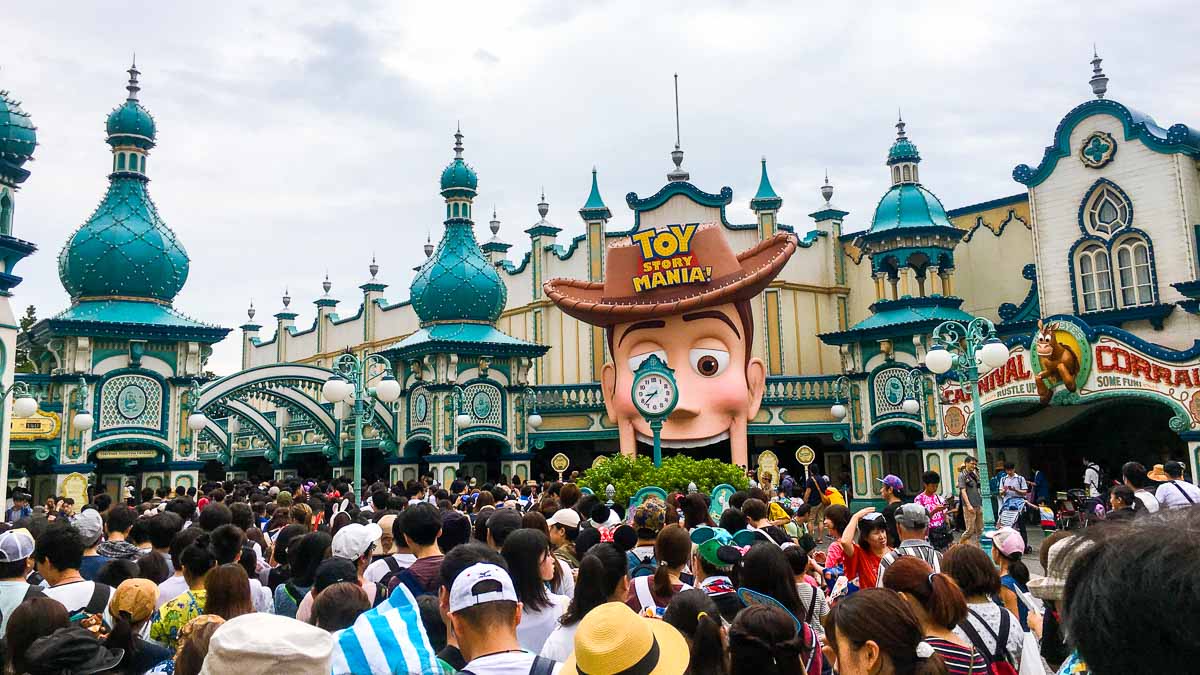 There're currently two Disney Premier Access rides available, but since there are limited time slots, you should purchase the tickets on the app immediately after entering the park.
*Pro-tip: try securing Premier Access slots for the afternoon so you have more time to queue for other rides in the morning.
From experience, Toy Story Mania! and the new Soaring: Fantastic Flight has the longest queues, and Premier Access timeslots also run out quickly.
(1) Toy Story Mania! (American Waterfront)
Everyone raves about this unassuming carnival-themed ride and you'll probably question yourself too while queuing.
The queuing area replicates the experience of being shrunken down to one of the characters of Toy Story, and the ride brings you through an interactive 3D course where you get to shoot digital balls at aliens to rack up points. Okay, perhaps this description doesn't do it justice but trust us on this one, getting Premier Access for this will be well worth it.
(2) NEW! Soaring: Fantastic Flight (Mediterranean Harbor)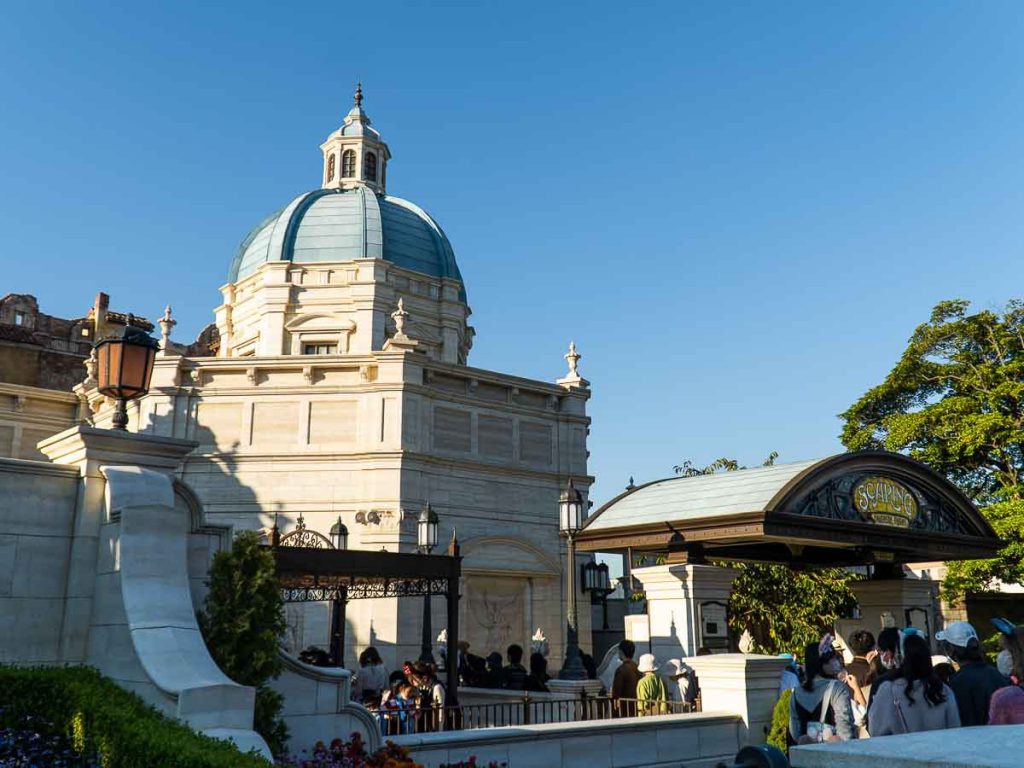 Opened during the pandemic, Soaring: Fantastic Flight is the newest addition to DisneySea and is exclusive to Tokyo. The ride has a consistently long wait time (~180 minute) which made us skeptical given that it's not a roller coaster but we quickly understood why. The experience was so realistic that we forgot for a moment we were on a ride. Also trust us on this one #Worth.
Tokyo Disneyland Disney Premier Access and Standby Pass Rides
A popular ride that diehard storybook fans will adore is the new Enchanted Tale of Beauty and the Beast, which opened during the pandemic in 2020. Premier Access is available for this ride.
Standby Pass is available for the Haunted Mansion ride until 4 January 2023. Certain character greetings and shops might require a Standby Pass to enter but the period and availability for passes are constantly being updated so we suggest checking online in advance.
Disneyland/Sea day guide
5) Bring a bento box for lunch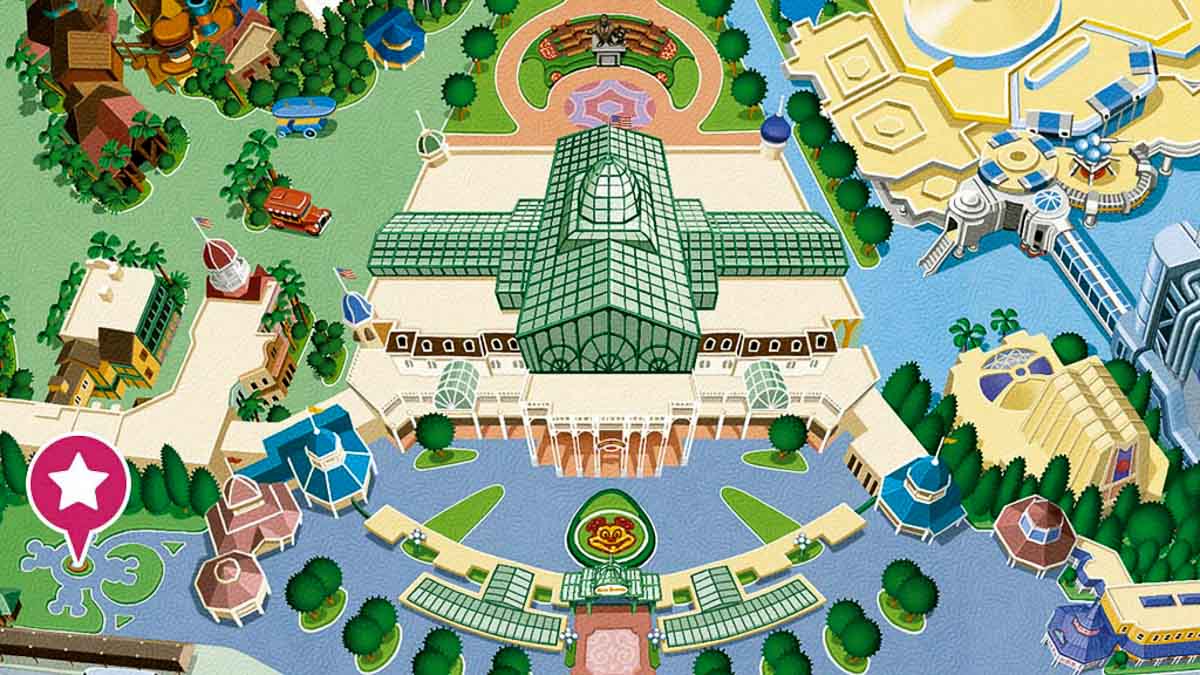 Photo credit: Tokyo Disney Resort
Food is allowed in the Disney Resort Parks and you can eat them at the designated picnic area — outside the main entrance on the left. To save money, purchase a bento box or a couple of onigiris before heading in. There is a New Days convenience store just outside Maihama station.
Re-entry is also allowed here (just remember to get your hand stamped) so you can head out to the convenience store at New Days for a quick bite.
6) Arrive at least 1 hour before the park opens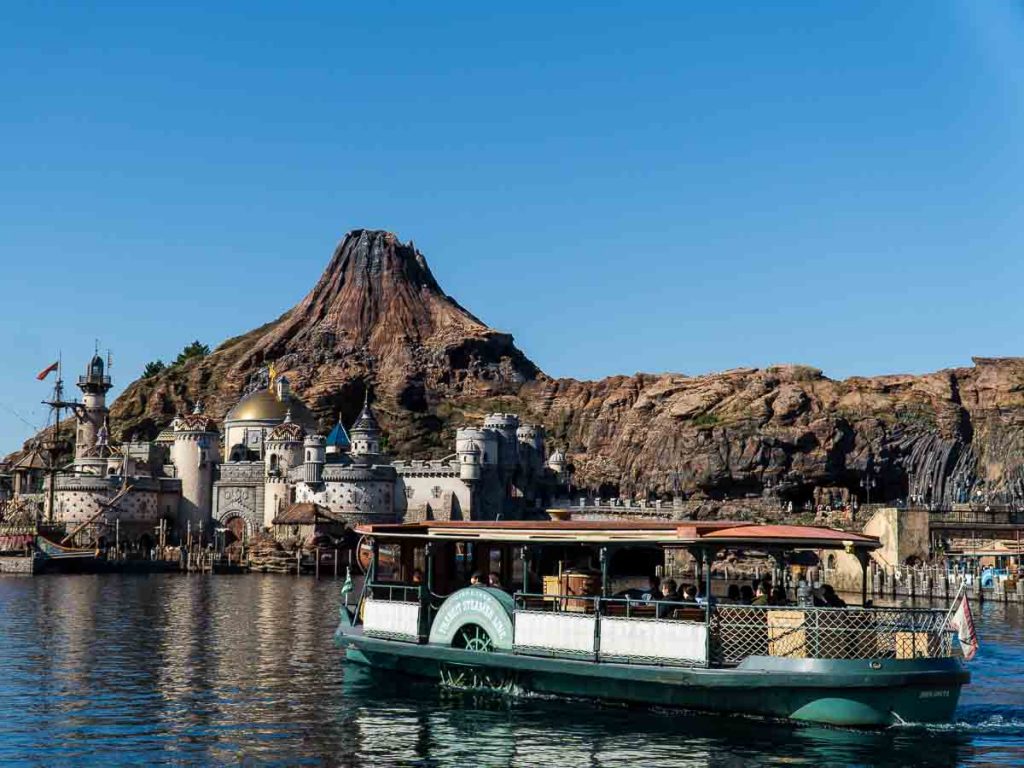 Park opening hours vary by season, so check the Tokyo Disney Park Operations Calendar before visiting.
Queues get quite crazy 30mins before opening, so arriving an hour before the park opens is pretty sound advice. Hopefully, you already have your Tokyo Disney Tickets the day before so you can skip the ticket queue and join the entrance queue instead.
7) Start by queueing for popular rides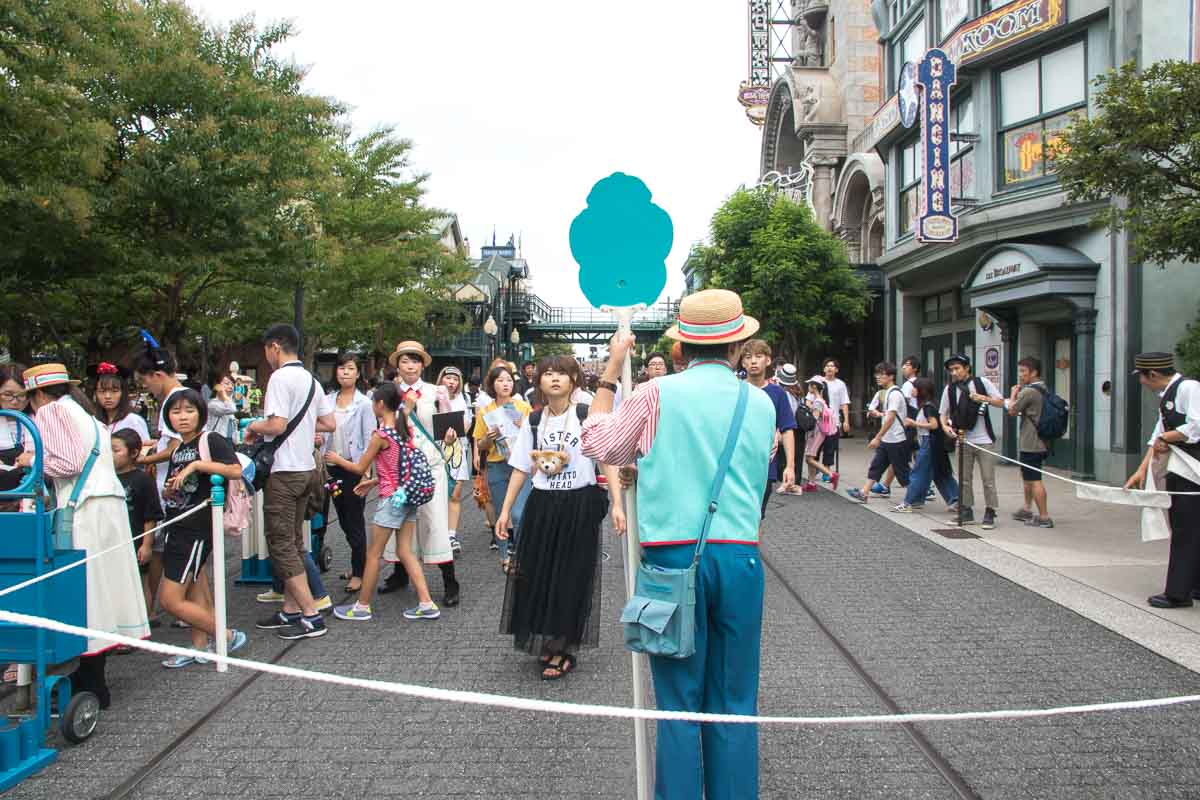 When the park first opens, head straight for one of the following rides as queues can go up to as long as three hours by mid-afternoon. There is no Premier Access available for these rides so going for them while the queue is still short would help save time.
(1) Journey to the Center of the Earth (Mysterious Island)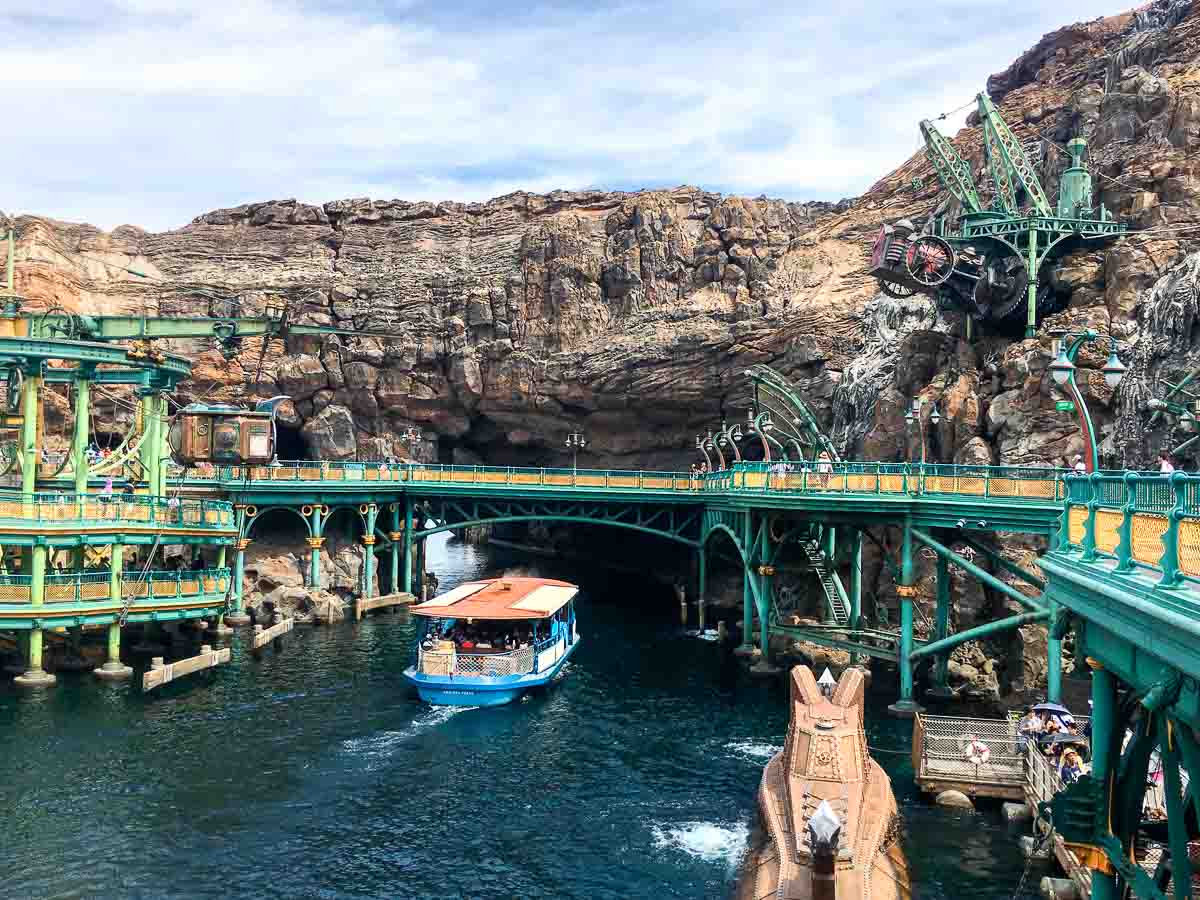 The Mysterious Island is another very well-themed area. One of my favourite parts of the park in fact! Since the tracks for this ride are hidden inside the mountain, there was no way we could prepare ourselves for what to expect but it turned out to be a close second favourite ride for all of us that day.
We enjoyed the whole experience even starting from the queuing area, to the many surprise elements paced cleverly throughout the ride.
(2) Indiana Jones Adventure: Temple of the Crystal Skull (Lost River Delta)
Another roller coaster in the dark, this ride was laced with many unexpected surprises. The talking parts in this ride (as with all the rides in Tokyo) are in Japanese but despite this, we could enjoy the story while being brought through an exciting track. The detail in the design here is truly unbelievable.
(3) Tower of Terror (American Waterfront)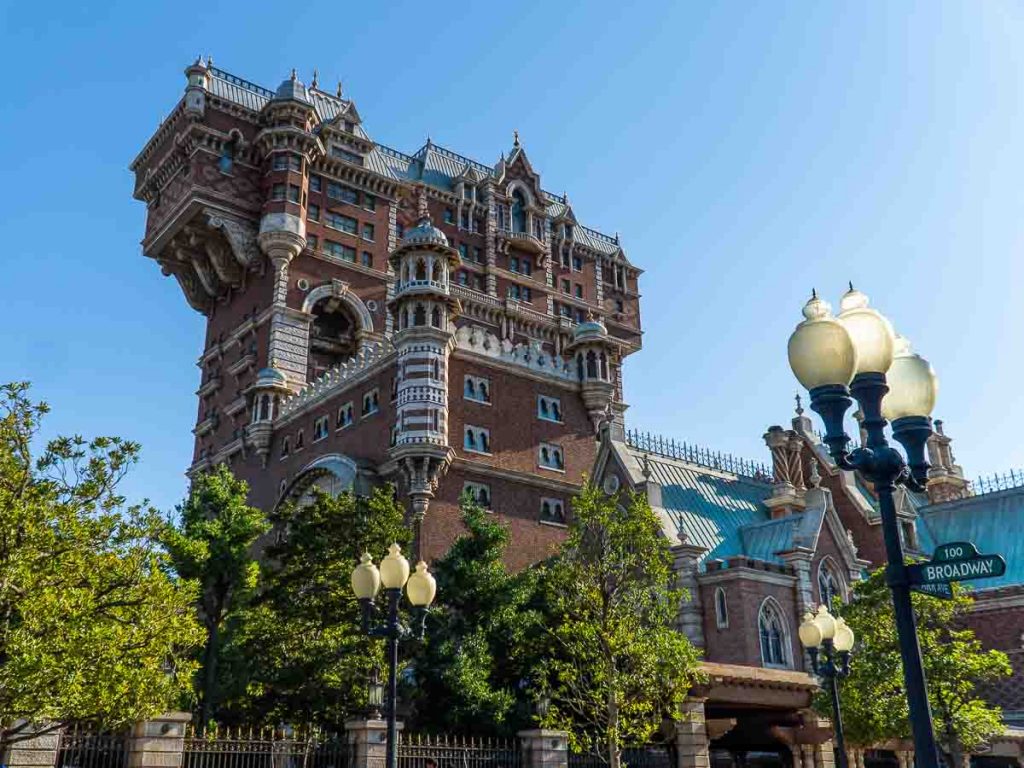 Twilight Zone fan (or not), you'll love the Tower of Terror ride. The exterior is one of the most iconic sights in Tokyo DisneySea, but the interior is just as beautiful, with a hint of creepiness. It's possibly also one of the most adrenaline-inducing and hair-raising rides — both literally and metaphorically.
8) Entry Requests for shows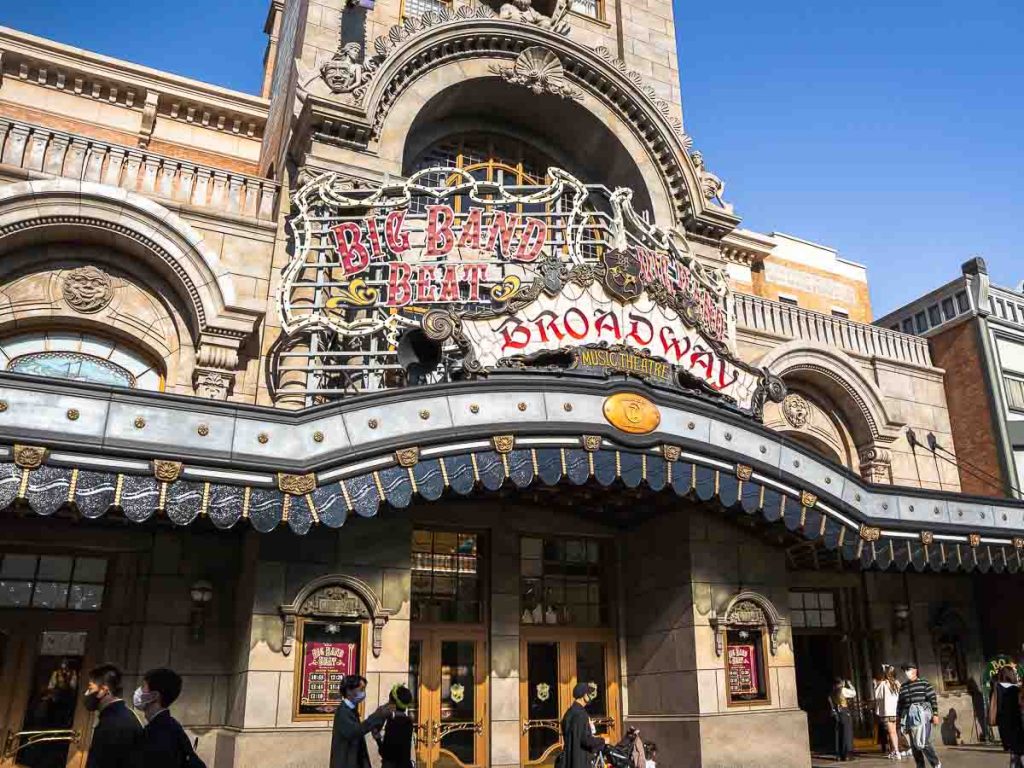 Previously, you would have to catch the first show or win lottery tickets in person at the Biglietteria to get a seat. Now, Disney Resort has shifted everything online to their app so you'll just need to submit an Entry Request to secure a reservation. You only get to try once for each show, so it all comes down to luck!
Popular shows at DisneySea:
Get your tickets from the Disney Resort app
Jamboree Mickey! Let's Dance! — A dance-along program for kids with Mickey Mouse and friends.
Big Band Beat — Broadway performance with a live Jazz band and Mickey on the drums.
Seasonal Shows — DisneySea hosts holiday-themed shows such as Halloweentime with You and Christmastime with You throughout the year.
Unfortunately, the legendary parades have been suspended at DisneySea but you can still catch them over at Disneyland. Fortunately, seasonal greetings and night shows are still happening on the Mediterranean Harbor and do not require any Entry Requests.
Check the official Tokyo Disney Website for the latest parades and shows.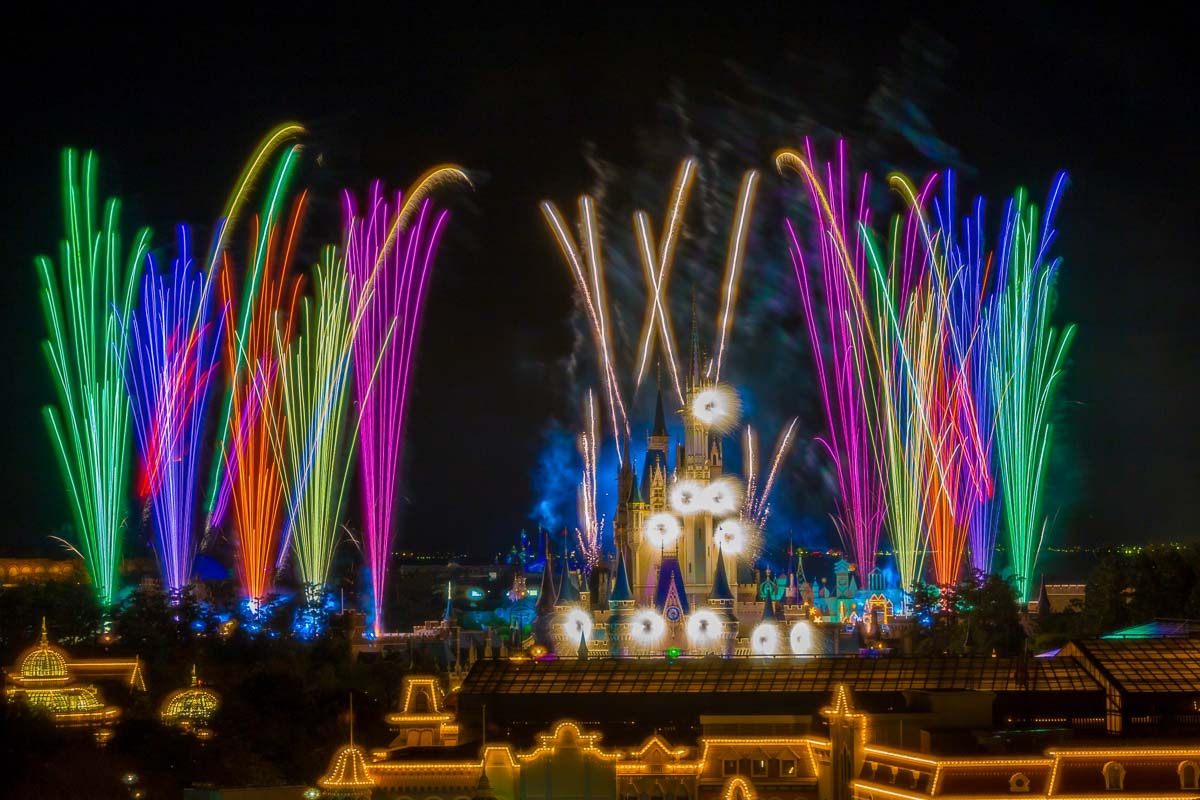 Photo credit: Duy Phan
Popular shows at Disneyland:
Get Entry Requests for shows on the Tokyo Disney Resort app.
Mickey's Magical Music World — Catch Mickey Mouse and your favourite characters in a live stage performance in the majestic Fantasyland Forest Theatre.
Club Mouse Beat — A dynamic live song and dance show by Mickey Mouse and his Friends.
9) Catch the mid-day greeting if you don't win lottery tickets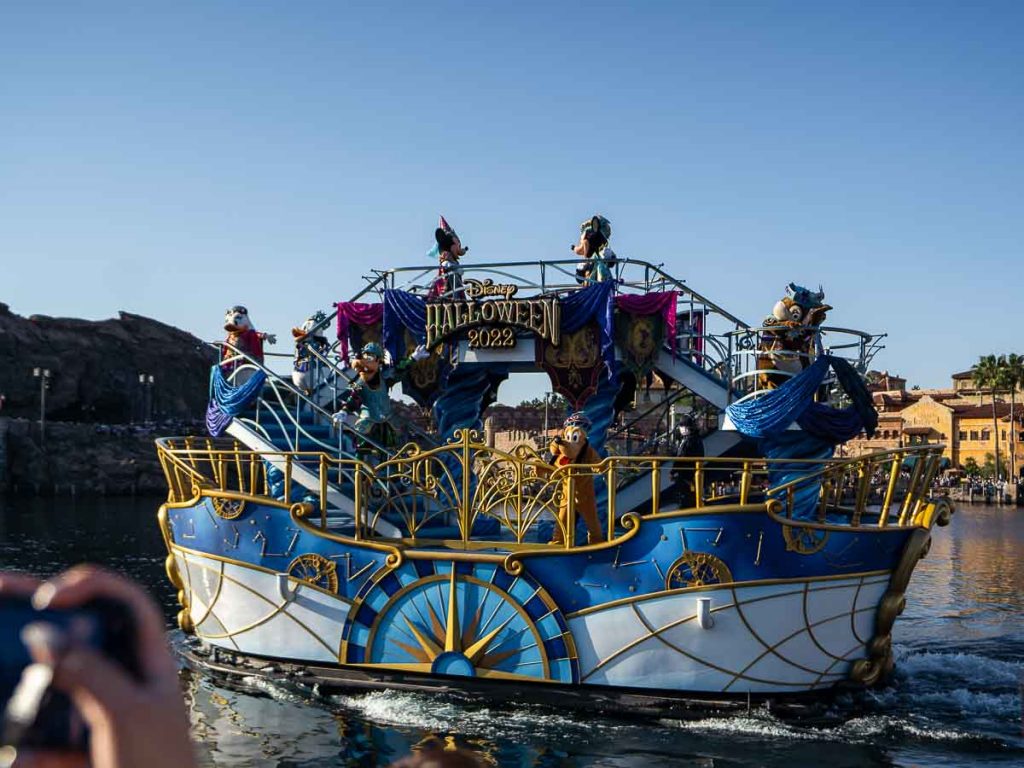 Entry Request tickets for shows don't come easy and if you miss the opportunity for shows, save a seat on the Mediterranean Harbor near the railings at least half an hour before the show to secure a good spot for the seasonal greeting. We caught the Halloween Greeting where Mickey Mouse and Friends sailed around and waved from a giant ship.
10) Escape the afternoon heat and head to Triton's Kingdom at the Mermaid Lagoon (DisneySea)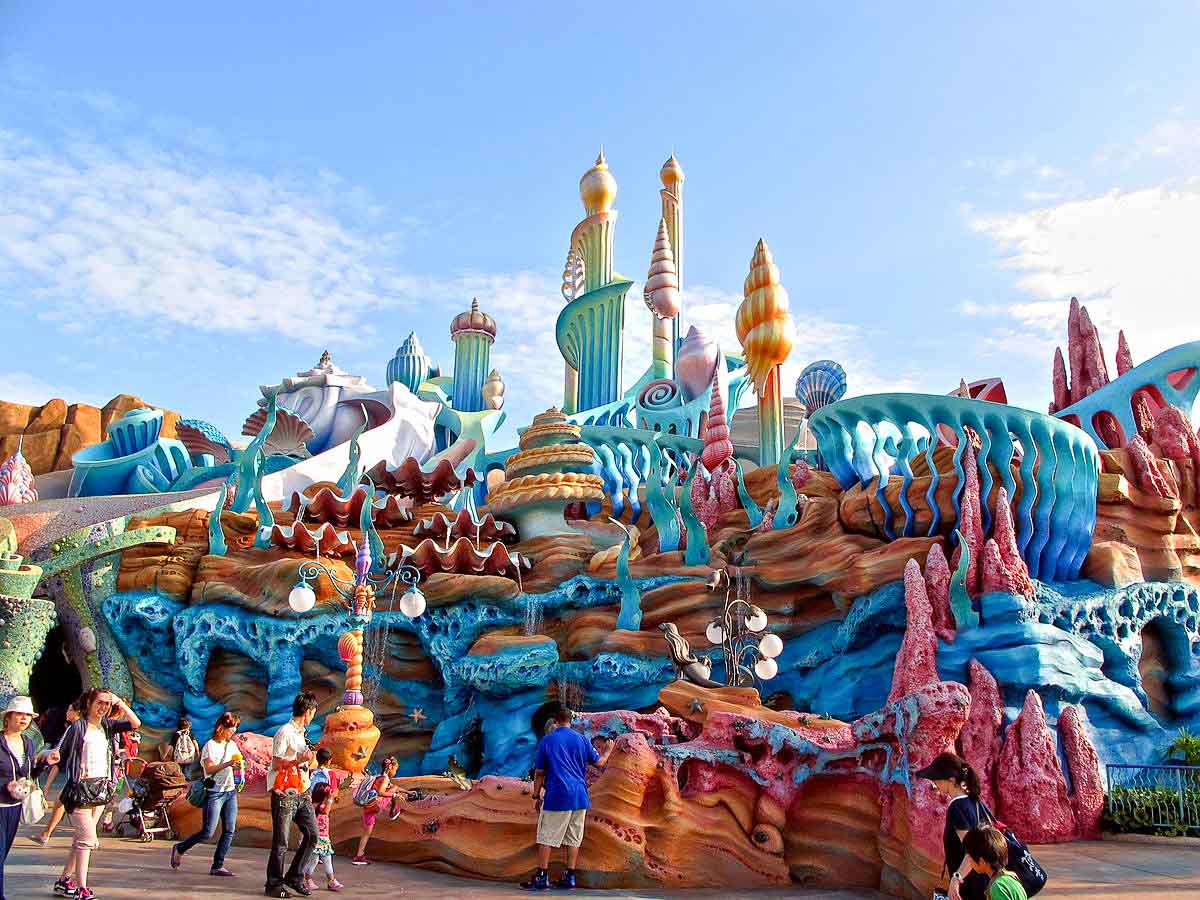 Photo credit: Wing1990hk
In the summer, afternoons can get a little overwhelming. Being stuck in outdoor queues surrounded by lots of people might hinder your experience. The best-kept secret really is at the underground area of Mermaid Lagoon — Triton's Kingdom. This area is specially catered for little kids so it's usually not too crowded. Enjoy the aircon as well as a walk through this spectacularly underwater-themed area. It's seriously the perfect refuge from the prickly afternoon sun.
11) Visit Magellan's for a midday drink (DisneySea)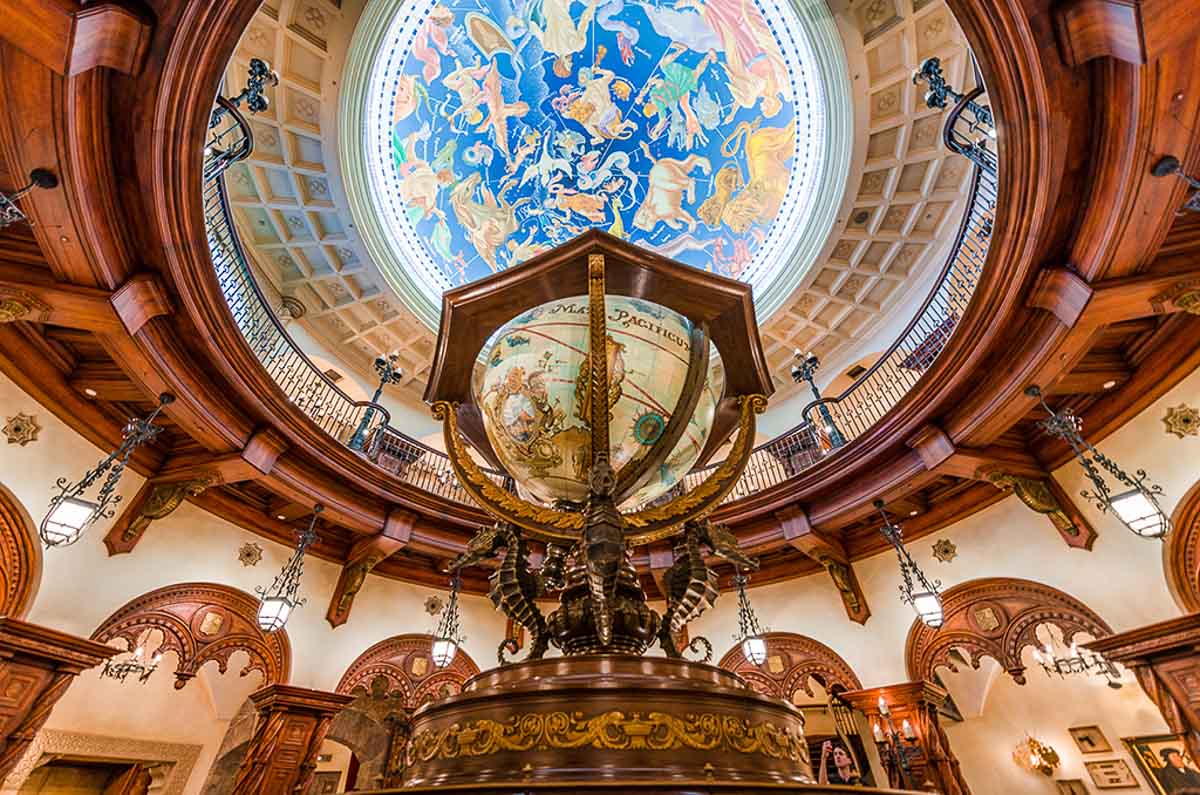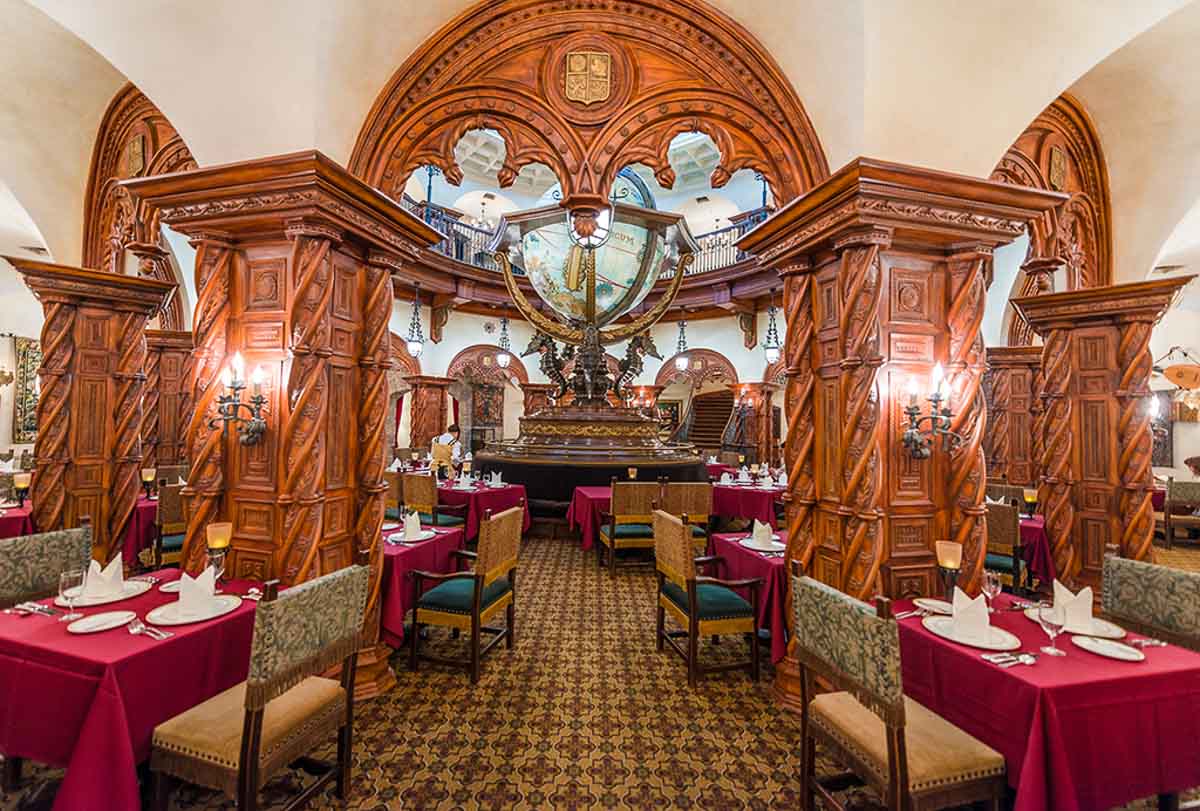 Photo credit: Tom Bricker
If immersing yourself in a themed restaurant is something you look forward to, we'd highly recommend Disneysea's Magellan's — especially if you're craving a midday alcoholic beverage (Disneyland doesn't serve alcohol at all). The decor is an attraction itself with its giant globe at the entrance and hidden dining rooms behind doors disguised as bookshelves. This place gets filled up during the day so definitely get Priority Seating for this restaurant.
*Pro-tip: From 9AM onwards, you can book Priority Seating with your preferred time later in the day on the app — the other way is to book online the day before but the site is only in Japanese.
Recommended DisneySea Restaurants with Priority seating: Magellan's, Horizon Bay Restaurant, Restaurant Sakura, S.S Columbia Dining Room.
12) Catch the night-time entertainment before the park closes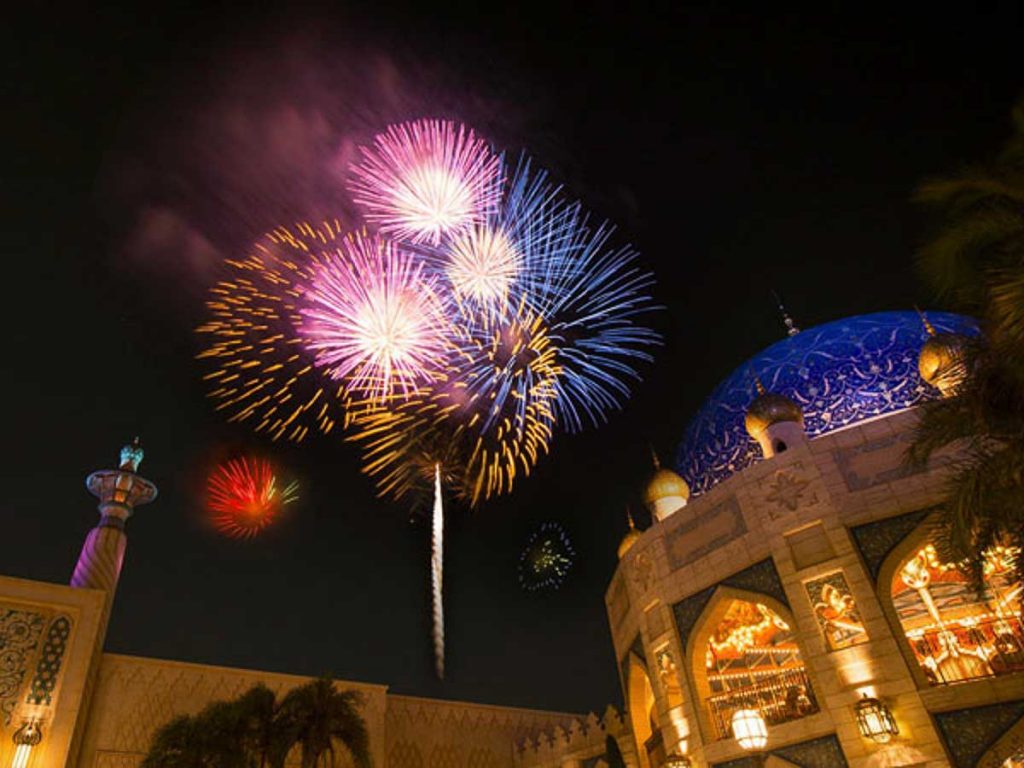 Photo credit: Tokyo Disney Resort
If you're still in the park after sunset, stay to catch the stunning firework display at DisneySea which happens daily at 8:30PM. We suggest saving a spot at the Mediterranean Waterfront in advance so you get an unobstructed view of the light show.
At Disneyland, the Electrical Parade Dreamlights is a night parade you wouldn't want to miss. With lit-up floats and classic Disney music in the background, we can imagine the atmosphere to be pretty magical.
*Pro-tip: Save a spot for the night parade 45 minutes before it starts.
Tokyo DisneySea Itinerary (2022 update)
This is best for people who want to prioritise the three most exciting rides and the two most popular shows! *assuming the park opens at 9AM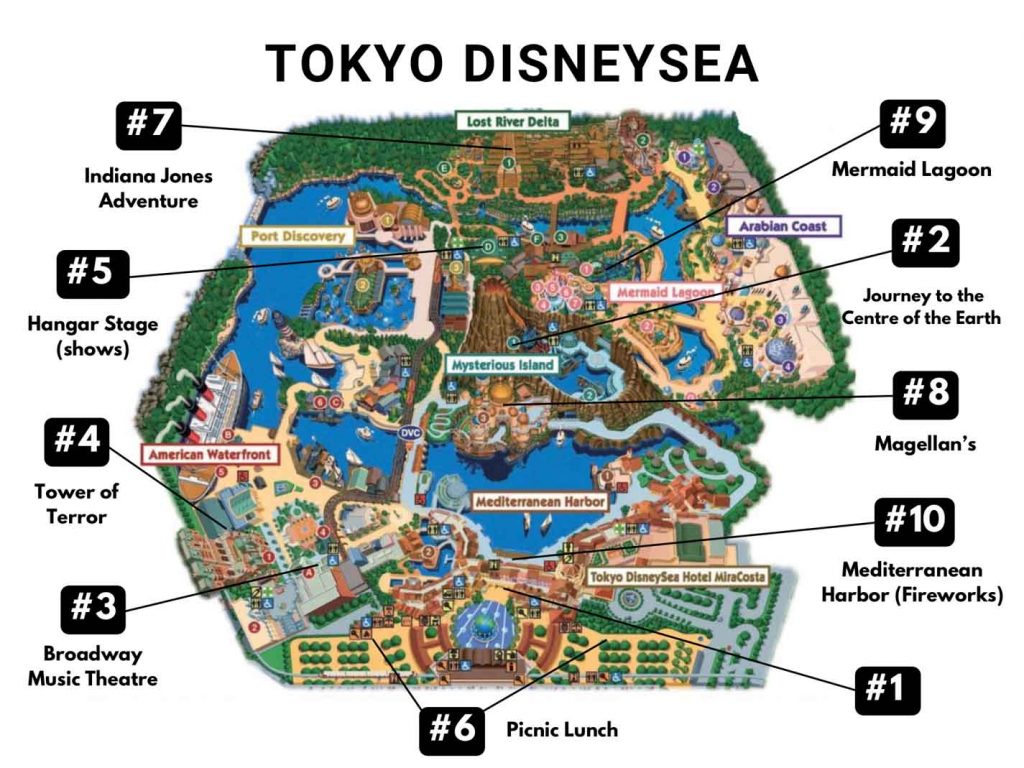 0800: Arrive at Maihama Station
Stock up on lunch at New Days (convenience store) before taking the Tokyo Disney Line to DisneySea. The queue to enter starts piling up by 7:30 AM so it really doesn't hurt to arrive up to an hour early.
#1: 0900 — Gates open
0905: Book Disney Premier Access Rides for Toy Story Mania! and Soaring Fantastic Flight
Right after you upload your ticket in the app, select your desired timeslots for Premier Access so you can plan the rest of the rides around it.
#2: Run to Journey to the Center of the Earth
Queues can get a little long in the afternoon as this is one of the few roller coasters in the park and is located inside the iconic volcano.
#3: 1055* — Catch Big Band Beat at Broadway Music Theatre
Use the Tokyo Disney Resort app and submit an Entry Request for Big Band Beat.
#4: Queue for Tower of Terror
#5: 1300* — Catch one of the Seasonal Shows
If you don't manage to secure an Entry Request for this, we recommend exploring the Arabian section of the park and doing some souvenir shopping.
#6: 1400 — Take a breather and enjoy a picnic lunch
Explore the different sections of DisneySea, have your packed lunch at the designated picnic area and book Entry Requests for the Meet & Greet Disney Character sessions.
#7: Make way for Indiana Jones Adventure
#8: Cool off at Magellan's
If it's too crowded that day, ask the Disney staff for a Priority seat and you will get a timed ticket to come back later
#9: If you don't get a seat at Magellan's, head to Mermaid Lagoon
Character Greetings that do not require an Entry Request are constantly happening within the theatre so see if you can snap a quick photo with one of the Disney Characters.
1630 – 1915: Enjoy skipping the queues with your Premier Access
Once you've caught the first two shows, take note of the timing on your Premier Access tickets and make your way to the rides within the time period. Fill up the time in between by looking for rides with the shortest wait times on the app.
#10: 2000 — Get ready for the Fireworks show by the Mediterranean Harbor at 8:30PM
Double-check the entertainment schedule but it's good to get seated 30 minutes before the show begins.
*Showtimes may vary across months
Getting to Tokyo Disney Resort Parks

By Train
If you're holding on to a JR Pass, the best way to get to Tokyo Disney Resort is via the JR Keiyo Line to Maihama Station — 15 minutes from Tokyo Station. From there you can board the Disney Resort Line to get to the park (¥260/one-way).
By Bus from Shinjuku Station
If you're staying in the Shinjuku area, the most direct way is to take the bus from Shinjuku Express Bus Terminal which arrives directly at both Disneyland and DisneySea in 40-50 minutes.
Hope you found the tips and tricks in this Tokyo Disney Guide helpful! Don't forget to order your Tokyo Disneyland/Sea Pass before getting there!
---
This post was brought to you by Klook.