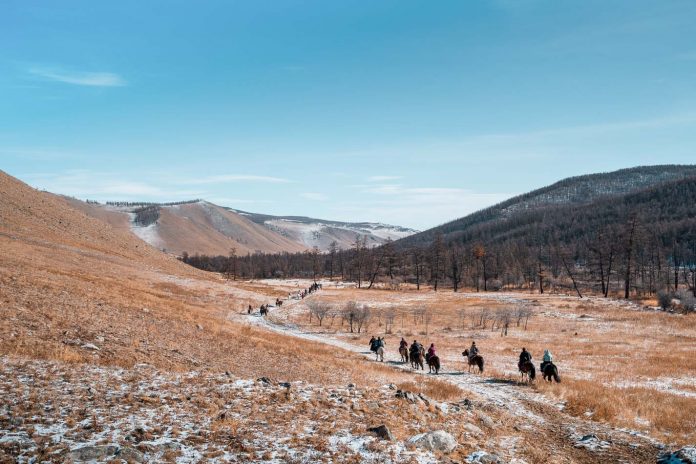 How many of these have you tried? Download this Travel Bucket List template and tag us on your IG stories @thetravelintern
One of our favourite things to do at The Travel Intern is to seek new experiences. Sometimes the experience pulls us right into the moment, sometimes they push us out of our comfort zones…
We've leaped off the world's dodgiest bungy jump, hunted for the Northern Lights, and even tasted venomous sea snakes, and yet there's still a ton more crazy and wonderful experiences we've yet to tick off our travel bucket list.
After 44 countries, 112 trips (and counting), here are 100 of our favourite travel bucket list experiences, and we hope this inspires you to create your own.
(Click to jump to your favourite section — only works on non-mobile browsers)
Bucket List Sights
Bucket List Experiences
Bucket List Hikes
Epic Views From Above
Bucket List Amusement Parks
Bucket List Road Trips
Must-Try Foods
Bucket List Countdown Spots
Unique Accommodations
Hidden Gems
Best Christmas Markets
Travel Bucket List Sights
1) Norway, Tromsø: Northern Lights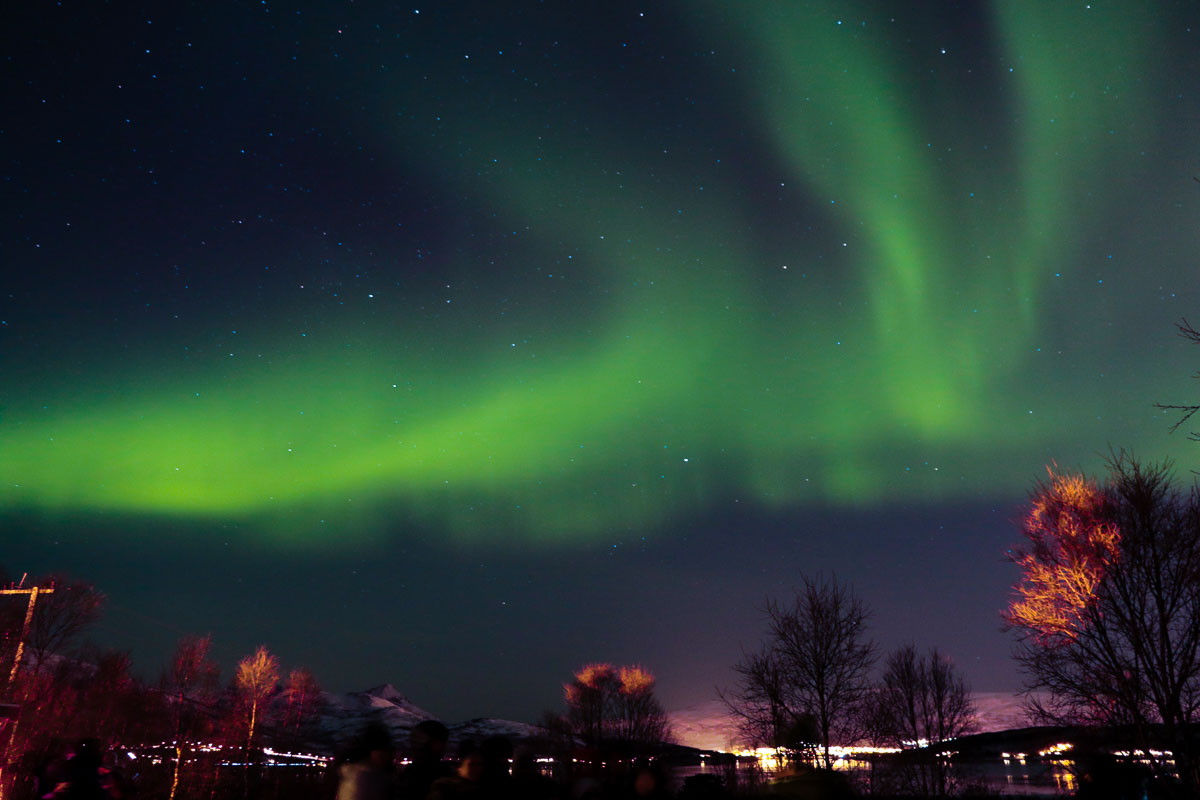 It's not every day you see the sky turning green/purple. Up north in Norway, Tromsø is one of the best places to spot the Aurora borealis. Pair that up with a night's stay in a Sammi hut and chase the sunrise on a husky sled!
Read also: 7-Day Winter Norway Itinerary Under S$3k incl. flights
2) USA, California: Yosemite National Park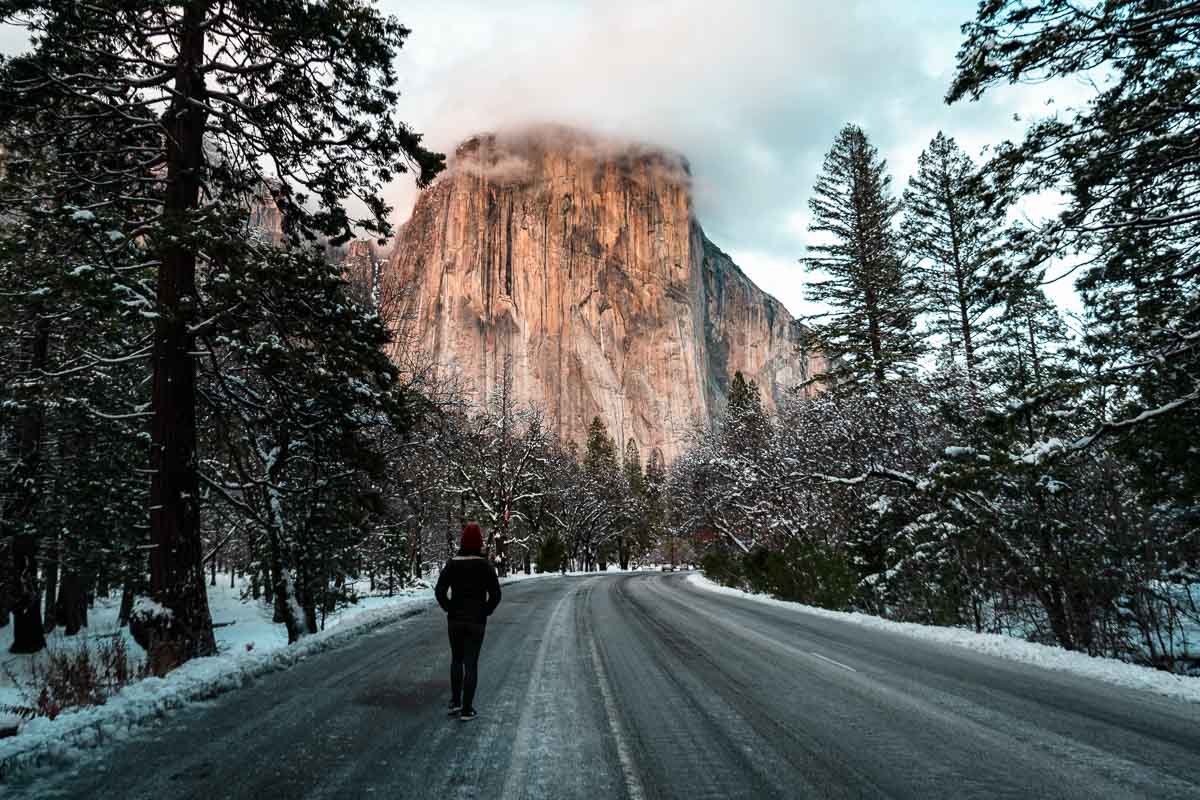 Mac users are probably familiar with Yosemite in all its glory but trust us, it's much more marvellous in person.

Read also: USA Road Trip: 11-Day San Francisco to Los Angeles Itinerary Under S$1.8k
3) India, Agra: Taj Mahal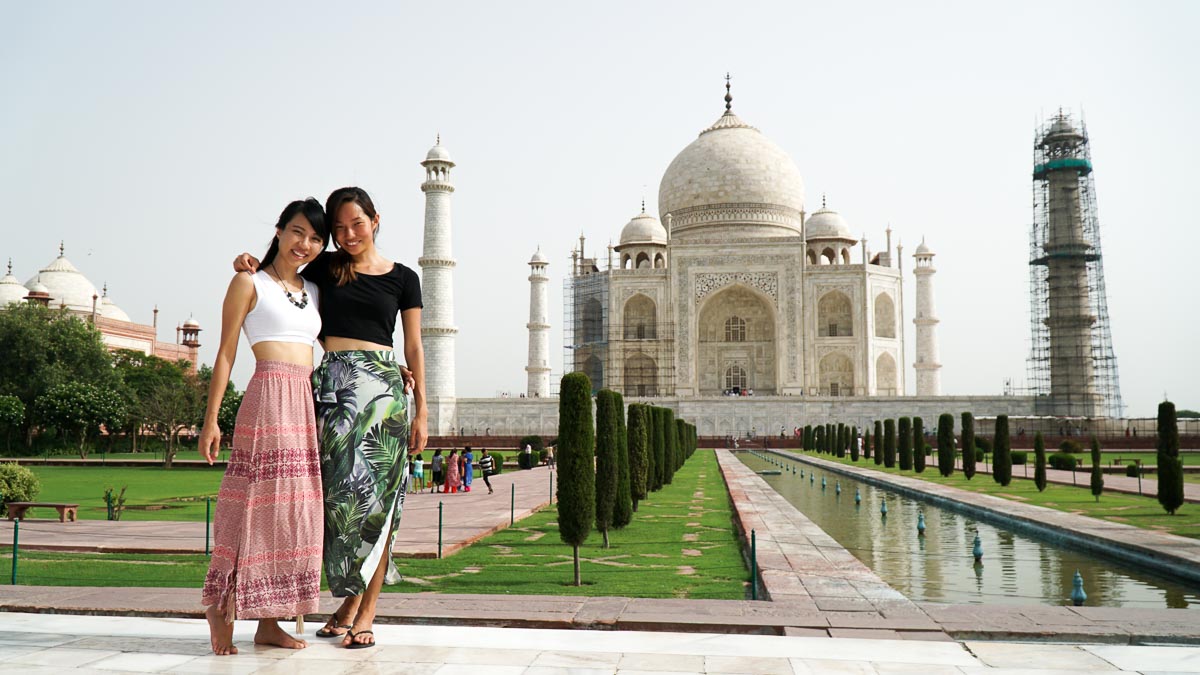 What's a travel bucket list without one of the world's seven wonders?
Taj Mahal's impeccable architecture is truly worth waking up before dawn for.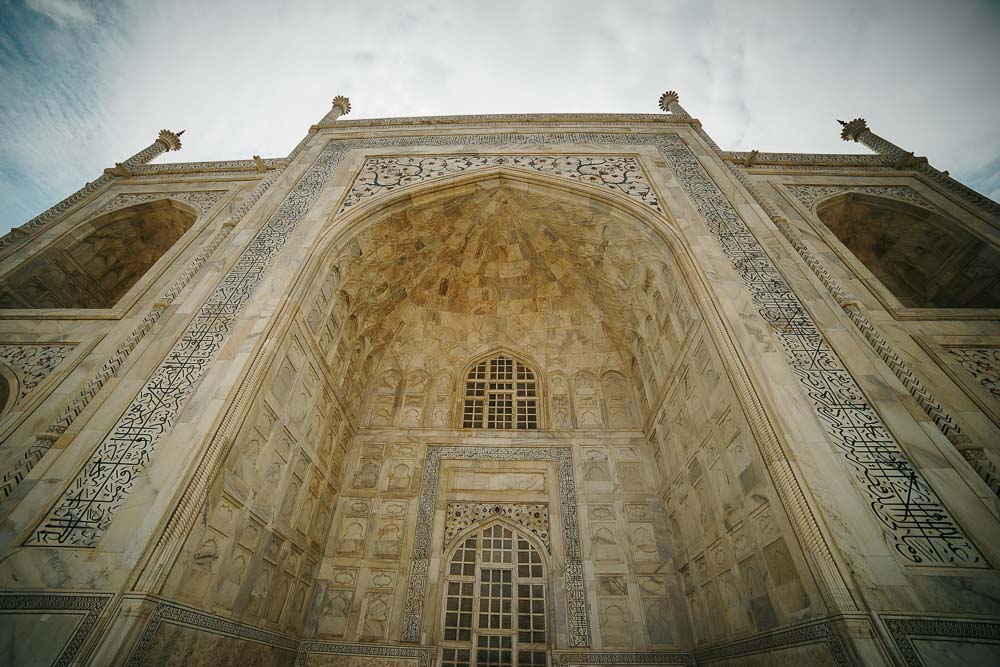 Entrance fee: ₹750 (~S$14)
Read also: 7-Day India Itinerary for First Timers — Jaipur, Agra, Varanasi
4) Germany, Bavaria: Neuschwanstein Castle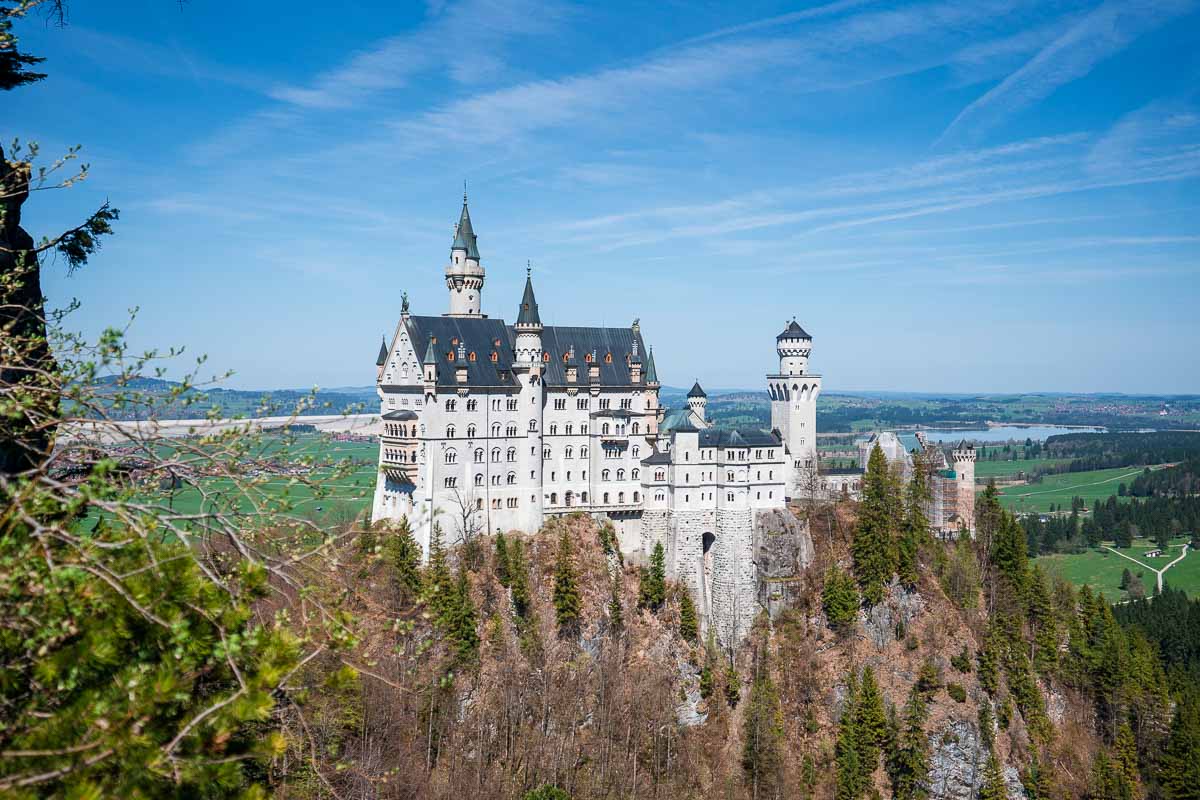 Rumored to have inspired Walt Disney's Magic Kingdom, this is arguably the most impressive castle in the world.
Entrance fee: €13 (~S$20) for the guided tour
5) Peru, Cusco: Vinicunca Rainbow Mountain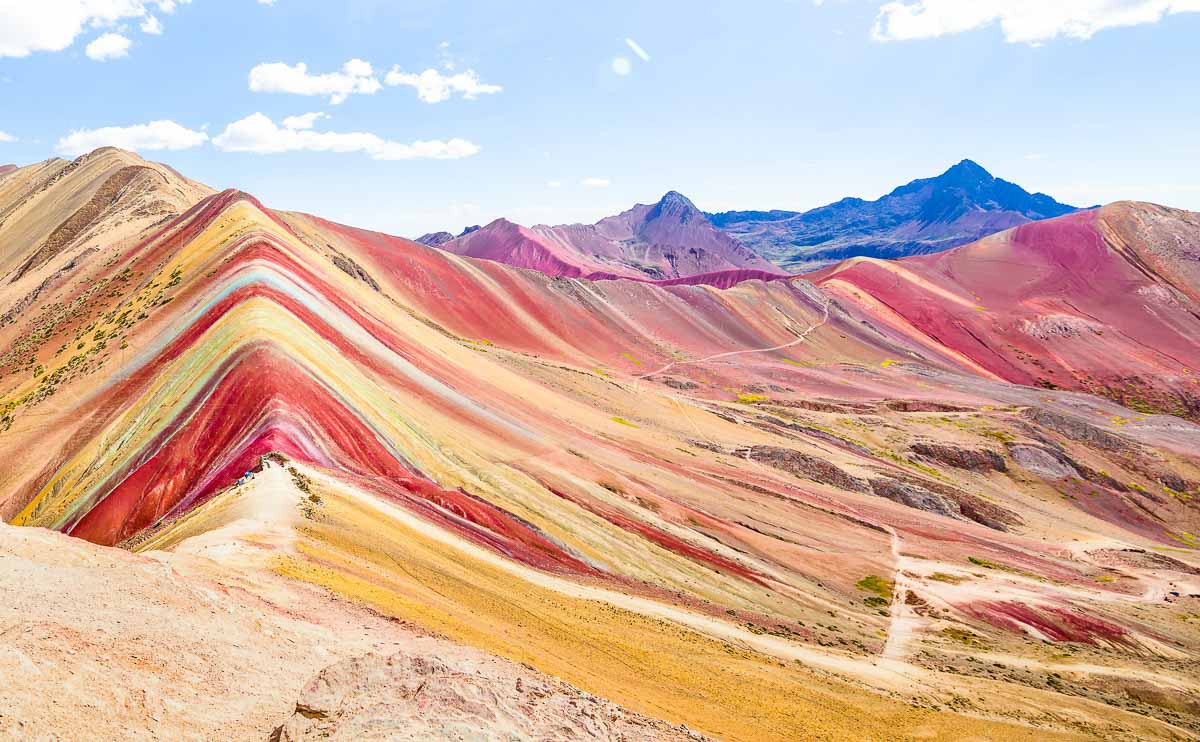 Photo credit: Mirko Vitali
It's hard to believe but this bucket list sight was only discovered in 2015. Prior to that, it was entirely covered in snow. Its colours come from varying mineral types, such as iron oxide (red) and iron sulfide (orange and yellow).
6) Portugal, Sintra : Cabo da Roca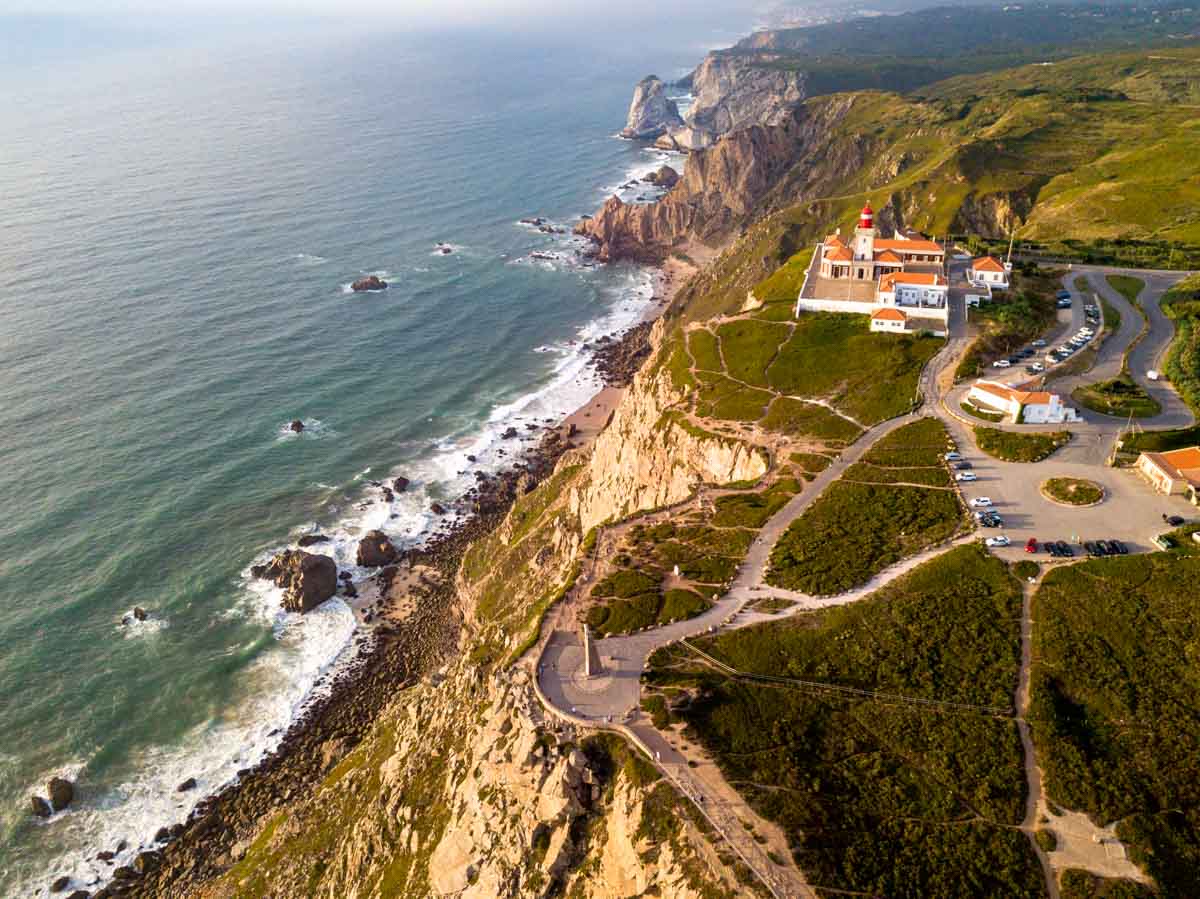 This is possibly as far west as you can possibly get in Europe. The best part, you can drive right up to the car park, no hiking needed!

Read also: 10-Day Portugal Itinerary for less than S$2k incl. Flights From Singapore
7) Greece, Santorini: Oia's Whitewashed Houses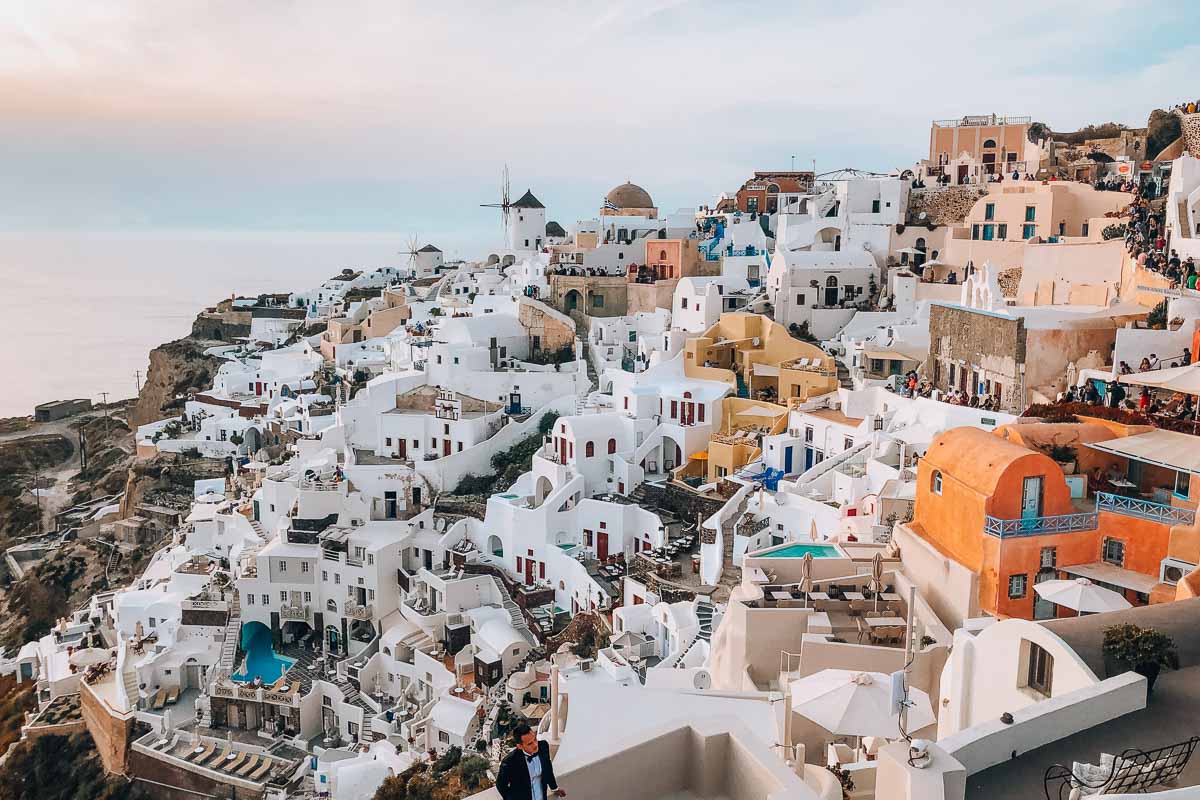 Santorini's caldera is iconic for good reason. Head to the old Oia castle to watch the sun go down over the horizon. There are many theories as to why Santorini's houses are white and blue, but it sure does a good job reflecting the harsh summer sun.

Read also: 9-Day Greece Itinerary Under S$1.5k incl. flights & accomm — Athens, Santorini, Meteora
8) Iceland, Vík: Sólheimasandur Beach's Abandoned DC Plane Wreck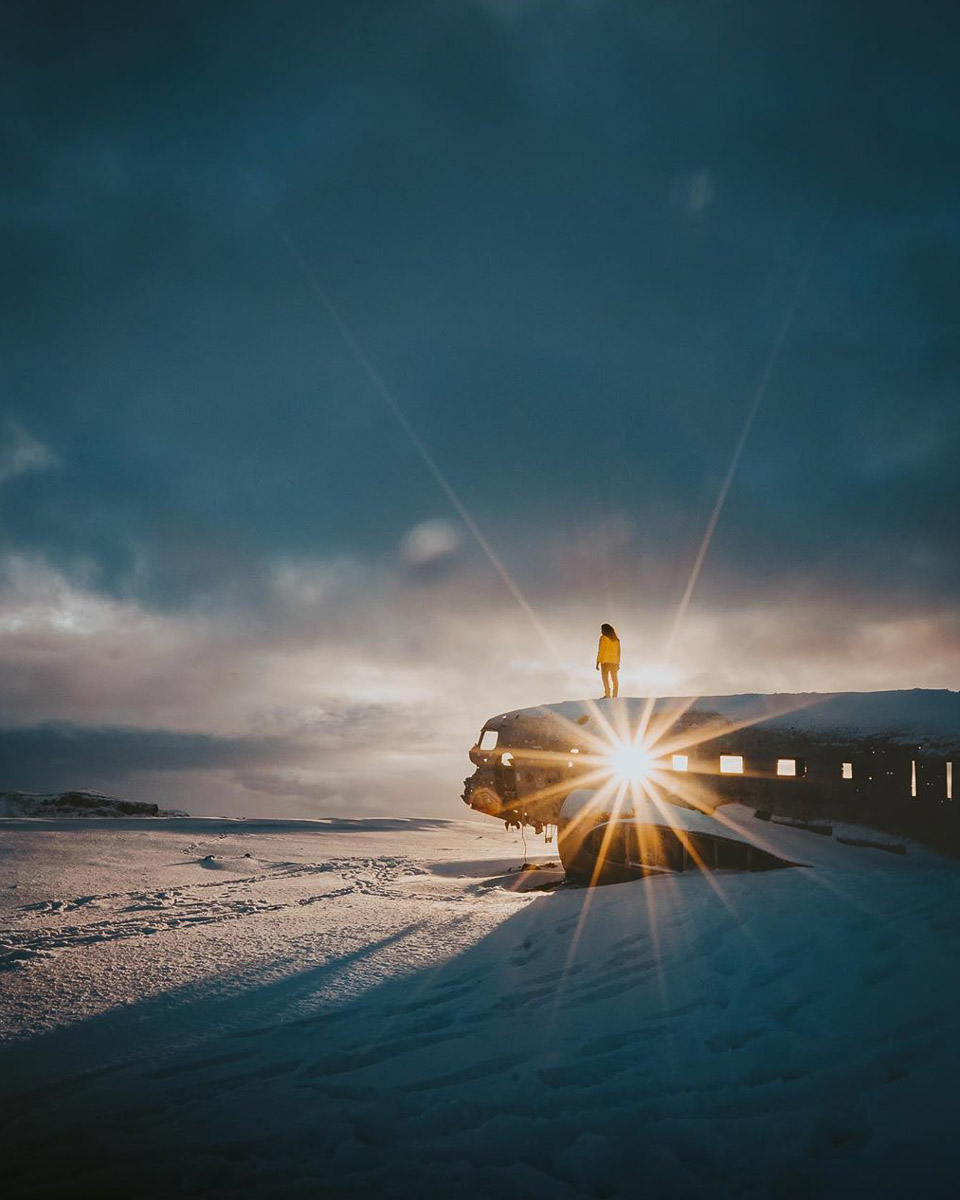 Photo credit: Akif Keith via Instagram
It's a mystery how this abandoned US Navy plane ended up on Sólheimasandur beach in 1973, but many believe it to be human error when the pilot switched to the wrong fuel tank.
Read also: 15 Magical Things To Do In Iceland — A First Timer's Guide
9) Western Australia, Yallabatharra: Hutt Lagoon's Pink Lake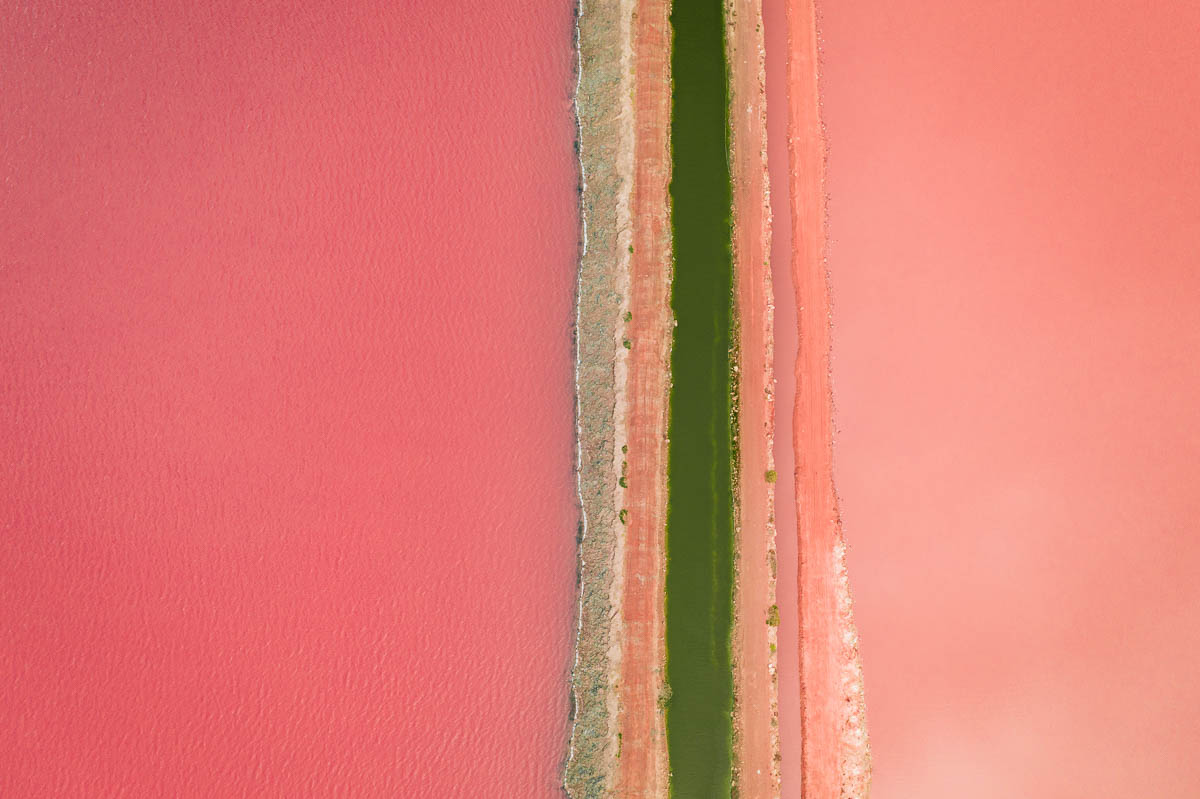 There aren't as many lakes as vivid as this one. Hutt Lagoon changes its colour between orange, hot pink and lilac based on season and the time of day!

Read also: 11D Western Australia Itinerary — Coastal Road Trip From Perth To Ningaloo
10) Iceland, South Coast: Skógafoss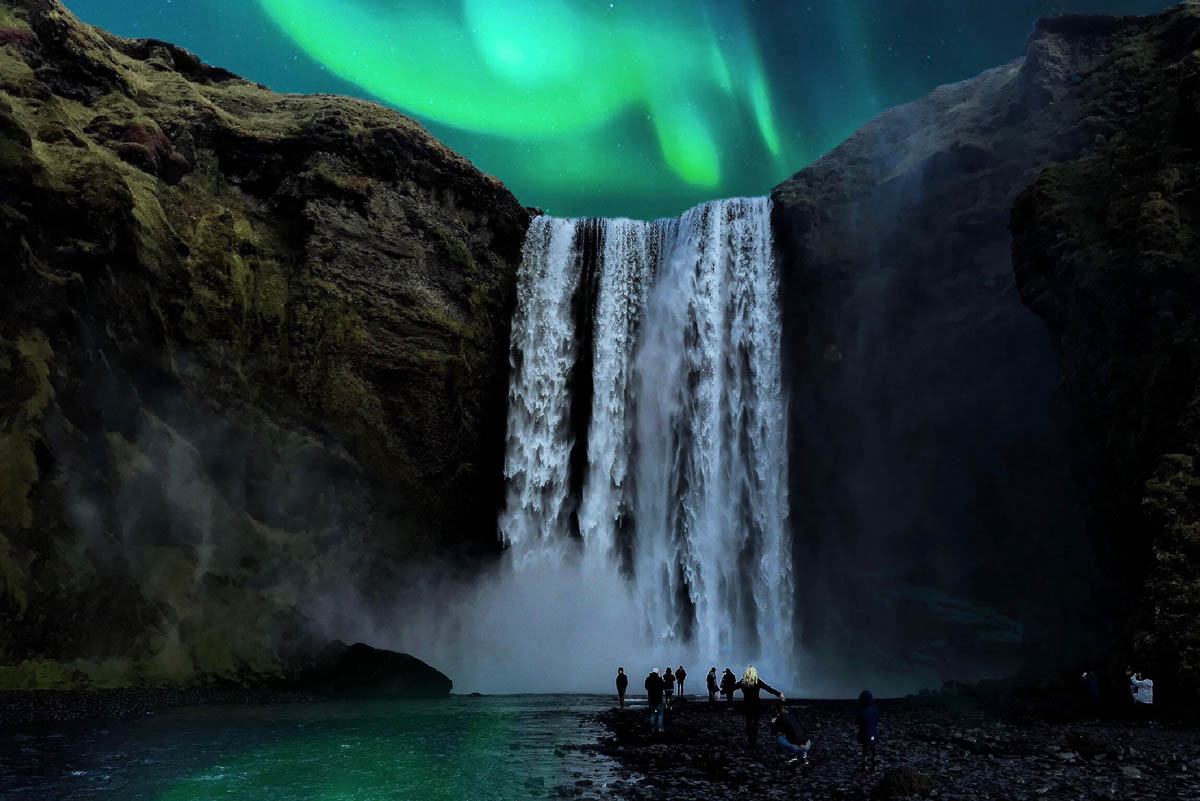 Photo credit: Balazs Busznyak
You might recognise this whopping 60m tall from the Game of Thrones! Iceland has many epic waterfalls but Skógafoss is the largest in the country.

Read also: 5-Day Iceland Itinerary Without A Car — Golden Circle, Northern Lights, and South Coast Sights
11) Italy, Venice: Burano Island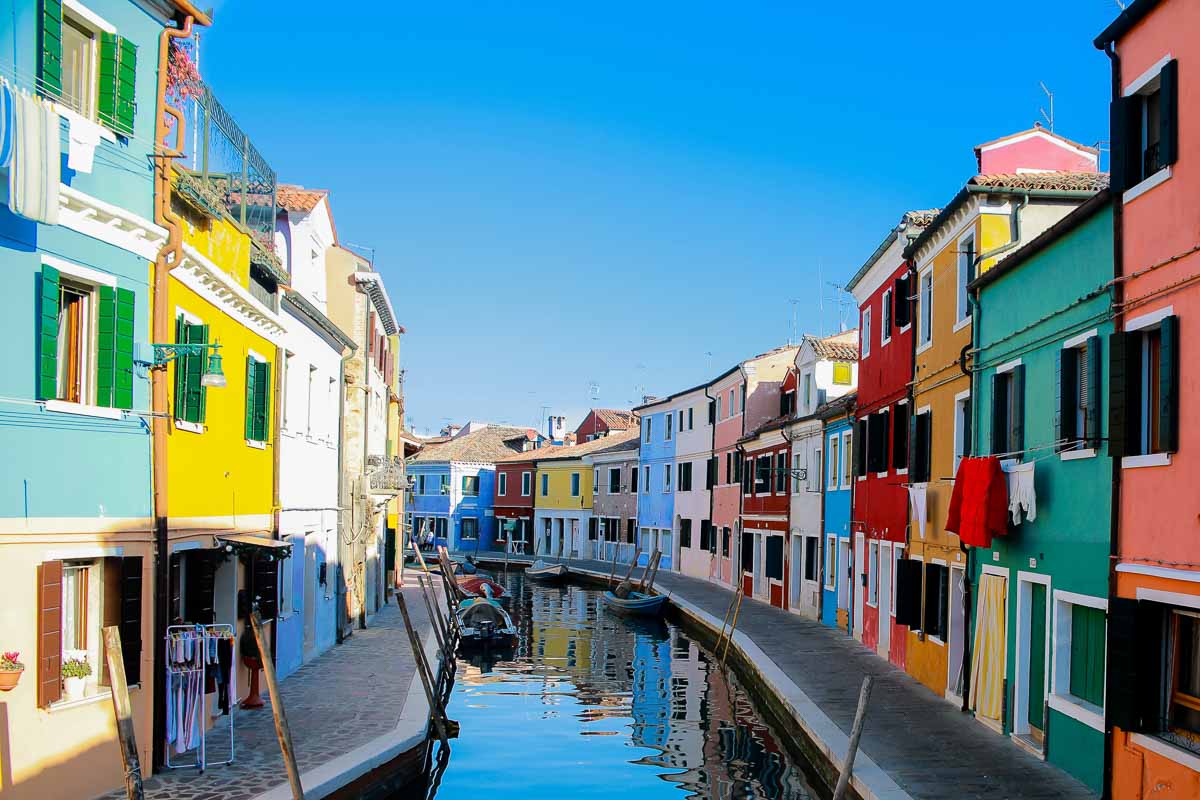 Photo credit: Dorian Mongel
These brightly coloured houses that line the canals were historically believed to help fishermen find their way home safely in the fog.
12) Russia, Moscow: Saint Basil Cathedral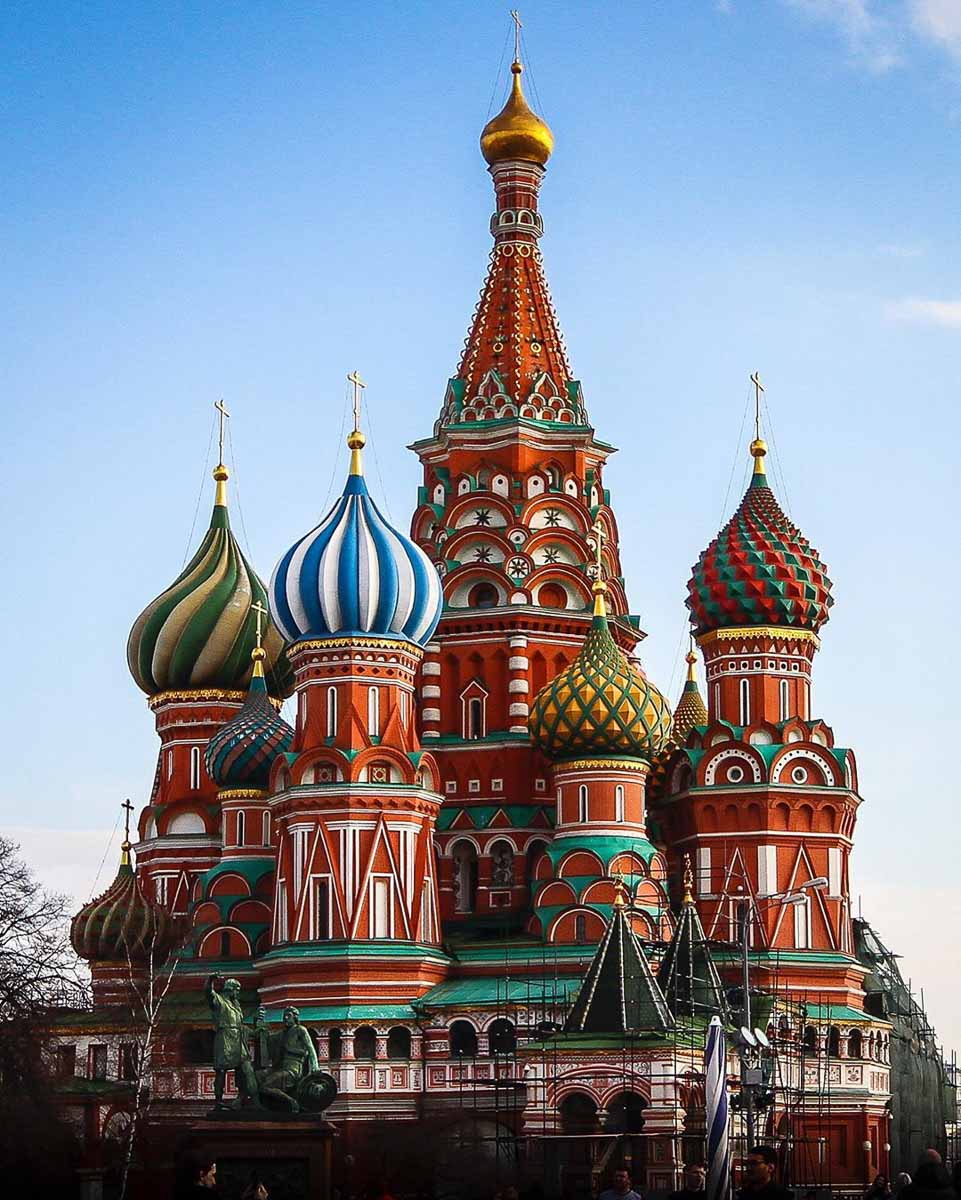 Photo credit: rossmichaelsmith via Instagram
This 16th Century church may be known for its colourful exterior but we bet you didn't know it was originally white for at least 200 years!

Entrance Fee: ₽700 (~S$14)
13) Spain, Barcelona: Basílica de la Sagrada Família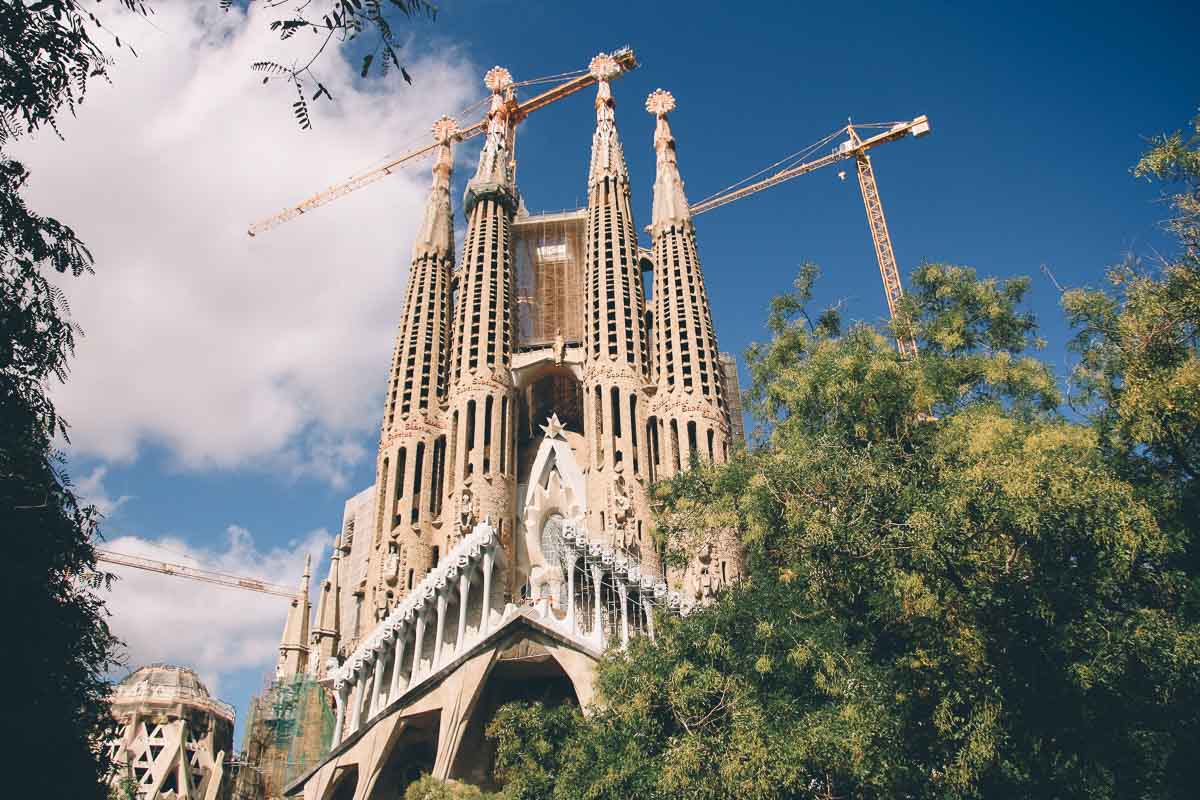 Photo credit: iam_os
Gaudí's works were known to bring Catalan architecture to world fame. La Sagrada Familia, his last masterpiece, is currently in its 138th year of construction, and only expected to complete in 2026.
Entrance fee: From S$31.40/pax
14) Bhutan, Paro: Tiger's Nest Monastery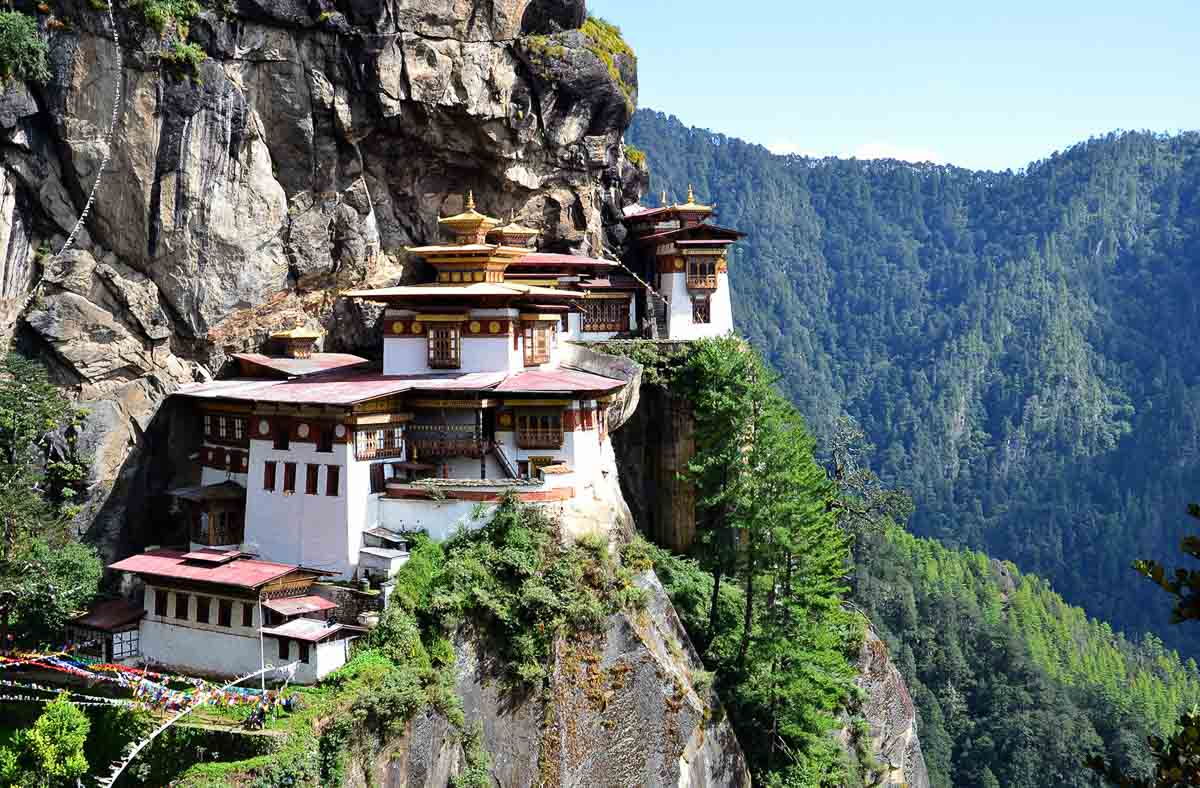 Photo credit: Little Bhutan
The original building of Tiger's Nest was actually burned down in 1998. What we see today is the result of a US$2 million restoration project that only finished in 2004.
Entrance Fee: Nu.500 (~S$9.30)
15) Portugal, Sintra: Pena Palace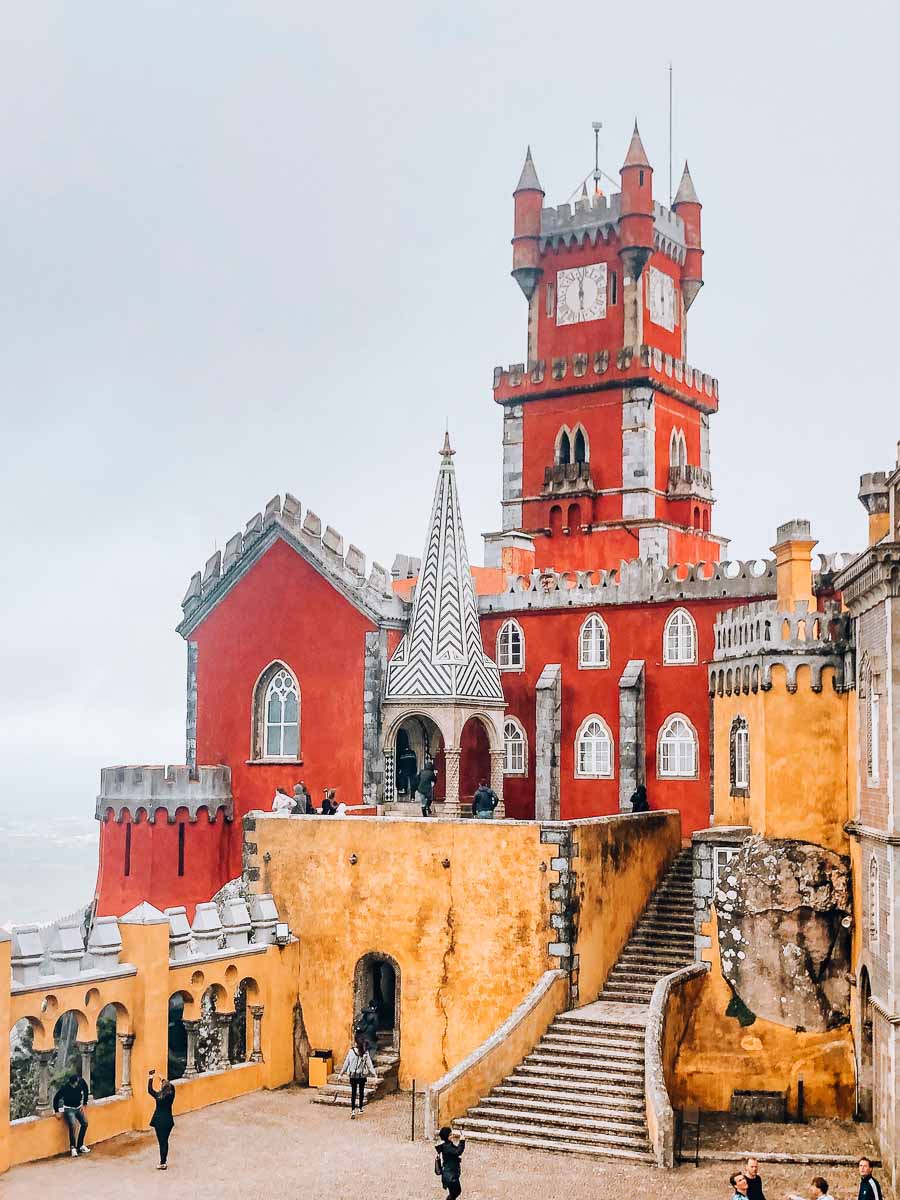 Pena Palace easily takes the spot for the most colourful castle in the world. Take a short hike to the peak of Sintra Hills for a panorama view of the castle, or visit the various state-rooms and living quarters.

Entrance Fee: €14 (~S$22) for full access to the park, palace grounds and state-rooms

Read also: How I Lived Out an Indie Summer Film in Portugal
16) Brazil/Argentina: Iguazu Falls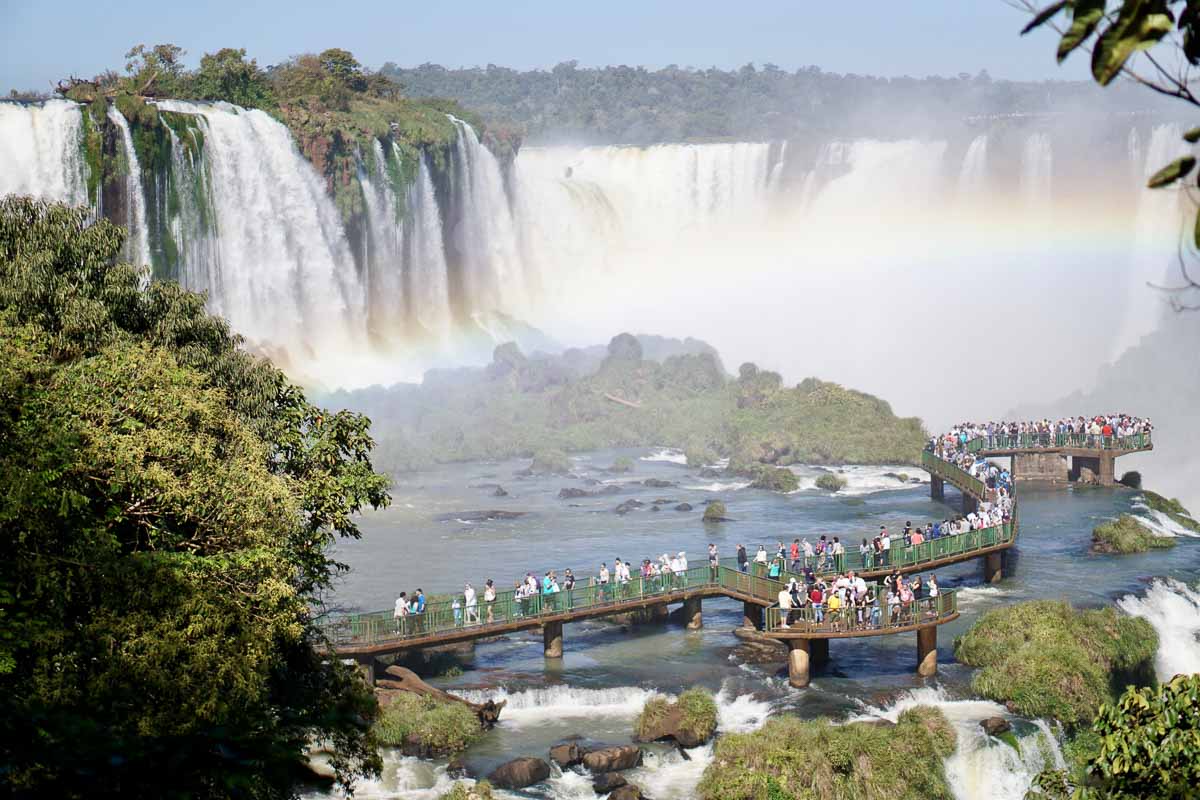 Photo credit: Sasha Lantukh
Iguazu Falls is one of the few waterfalls around the world that border two countries! We've yet to visit but Argentina is rumoured to have a better view 😉

Entrance Fee: ARS$800 (~S$16.30) on the Argentinian side
17) Ukraine, Pripyat: Chernobyl Exclusion Zone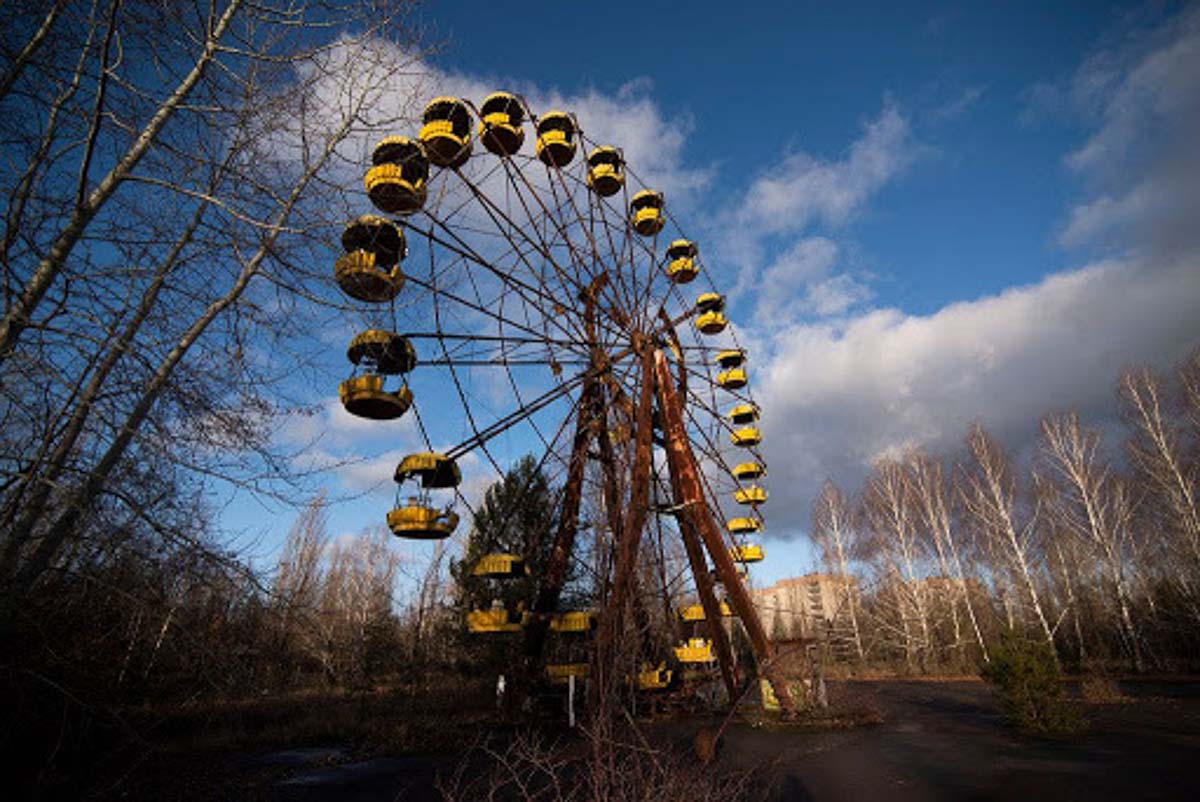 Photo credit: Chernobyl Tour
The residents of Pripyat were evacuated with short notice when the Chernobyl power plant exploded in 1986 — desolate for decades, Pripyat has an eerie ghost town vibe we're able to experience today.
18) Cambodia, Siem Reap: Angkor Wat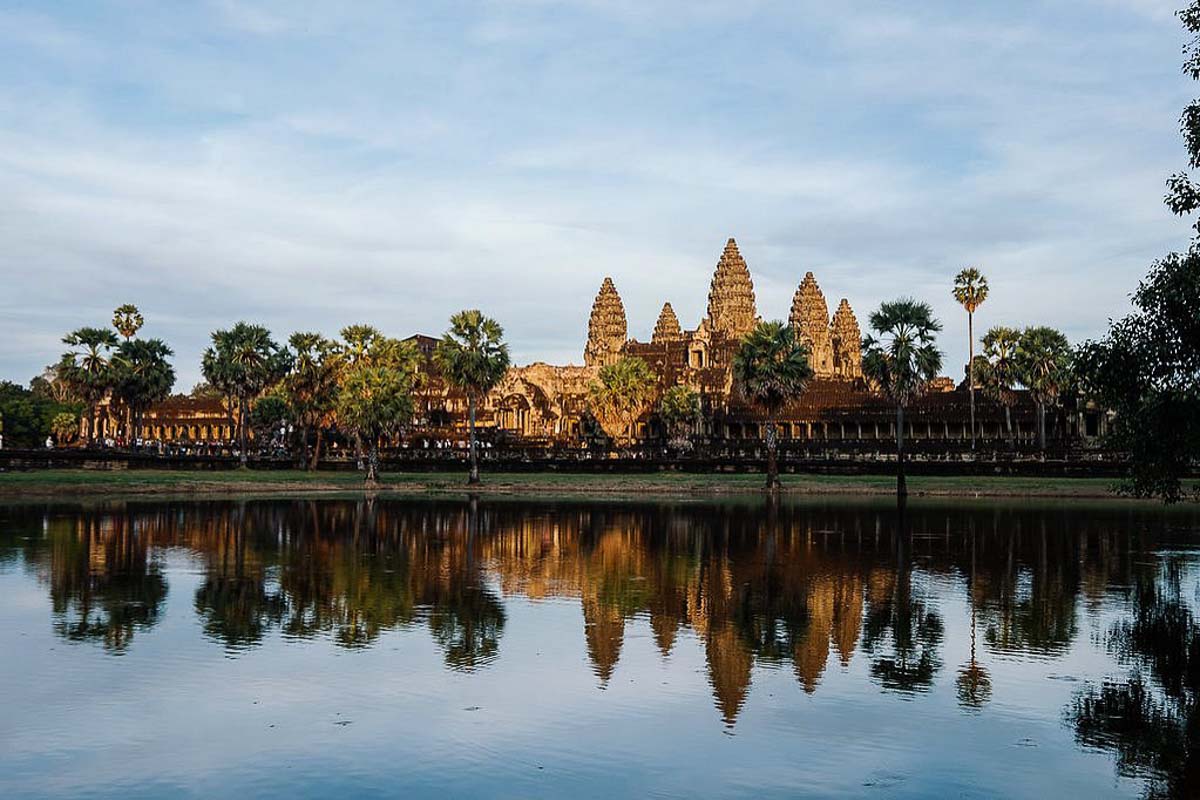 Photo credit: Louis David via Instagram
Recognise this from the movie Lora Croft: Tomb Raider? Dating back to the 12th century, Angkor Wat is the world's largest religious monument spanning over 400 acres.

Entrance Fee: From US$37 (~S$52)
Read also: 7-Day Cambodia itinerary Under S$600 — An Epic Journey of History, Adventure and Tranquility
19) USA/Canada: Niagara Falls
Photo credit: Niagara Falls Tourism Canada
The sheer volume and speed of Niagara Falls makes it one of the most powerful hydroelectric sources in America.

Entrance Fee: Free for the Niagara Parks in both US and Canadian sides.
20) Poland, Krakow: Auschwitz Concentration Camp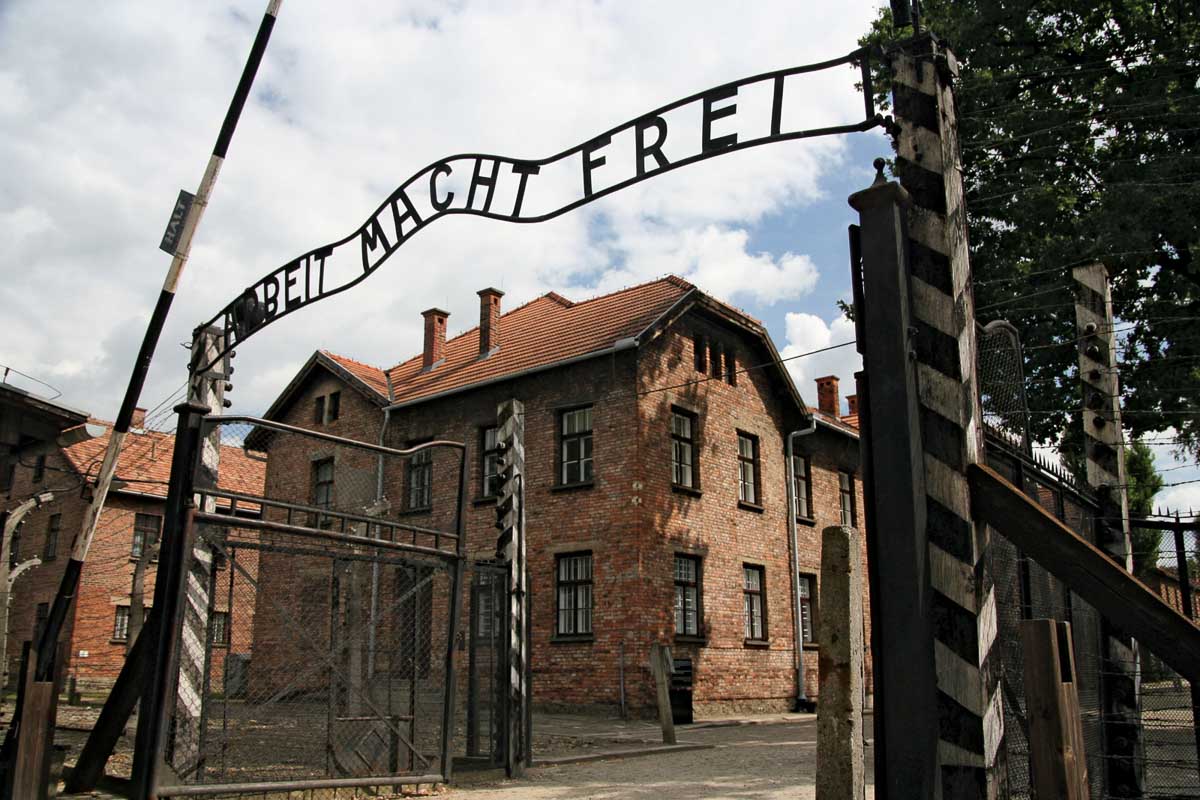 Photo credit: Lisa Lubin
We might be able to walk out of this place after a tour but 1.1million people didn't in World War II.

Entrance Fee: 70zł (~S$25), for a guided tour and audio guide
21) Switzerland, Schaffhausen: Rhine Falls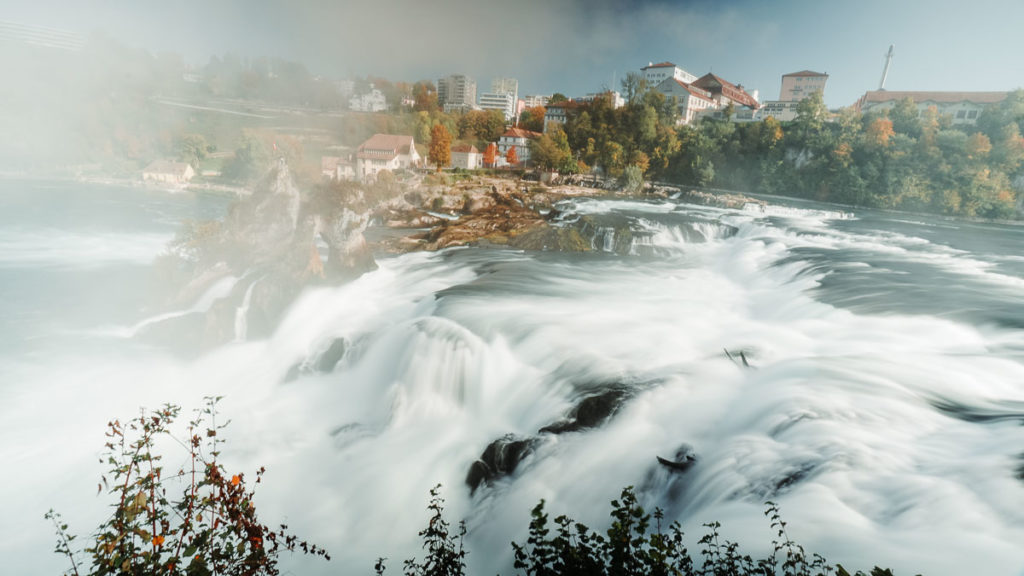 Europe's largest waterfall, Rhine Falls spans 150 metres wide with a 23-metre drop. For an additional CHF10 (~S$15), you can take a boat right up to the Rhine Falls basin to feel the power of the waterfall up close.

Entrance Fee: CHF5 (~S$7.25)
Read also: 10-Day Switzerland Itinerary — 6 Cities Under S$2.3k with the Swiss Travel Pass
22) Bolivia, Uyuni: Salt Flats
Photo credit: Matan Levanon
Take quirky perspective shots on the largest salt plain in the world — when it rains, it also becomes the world's largest mirror!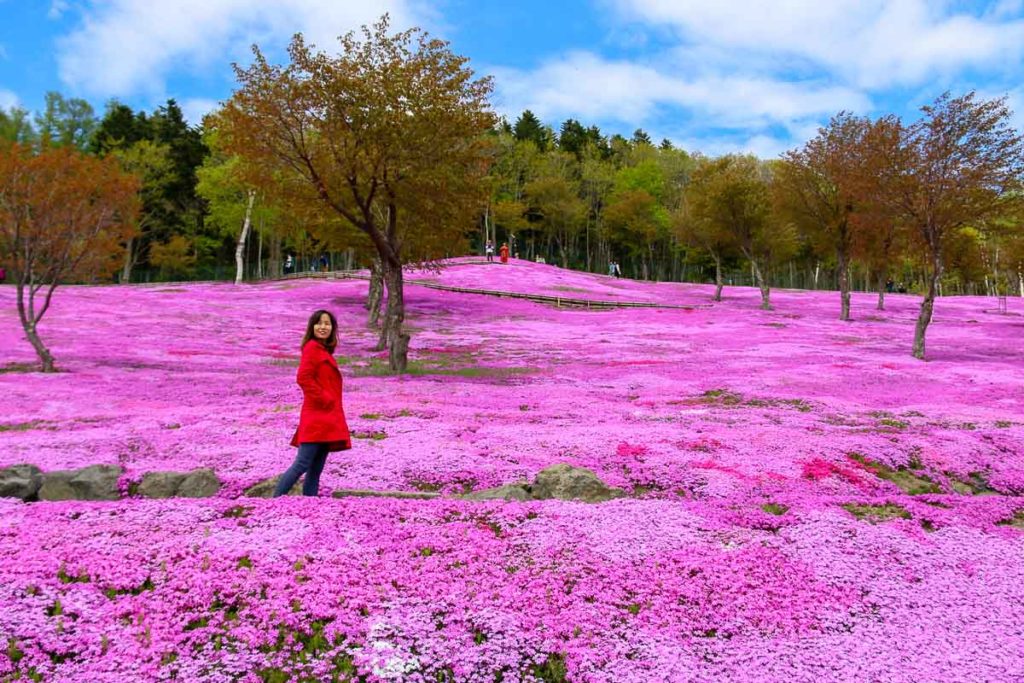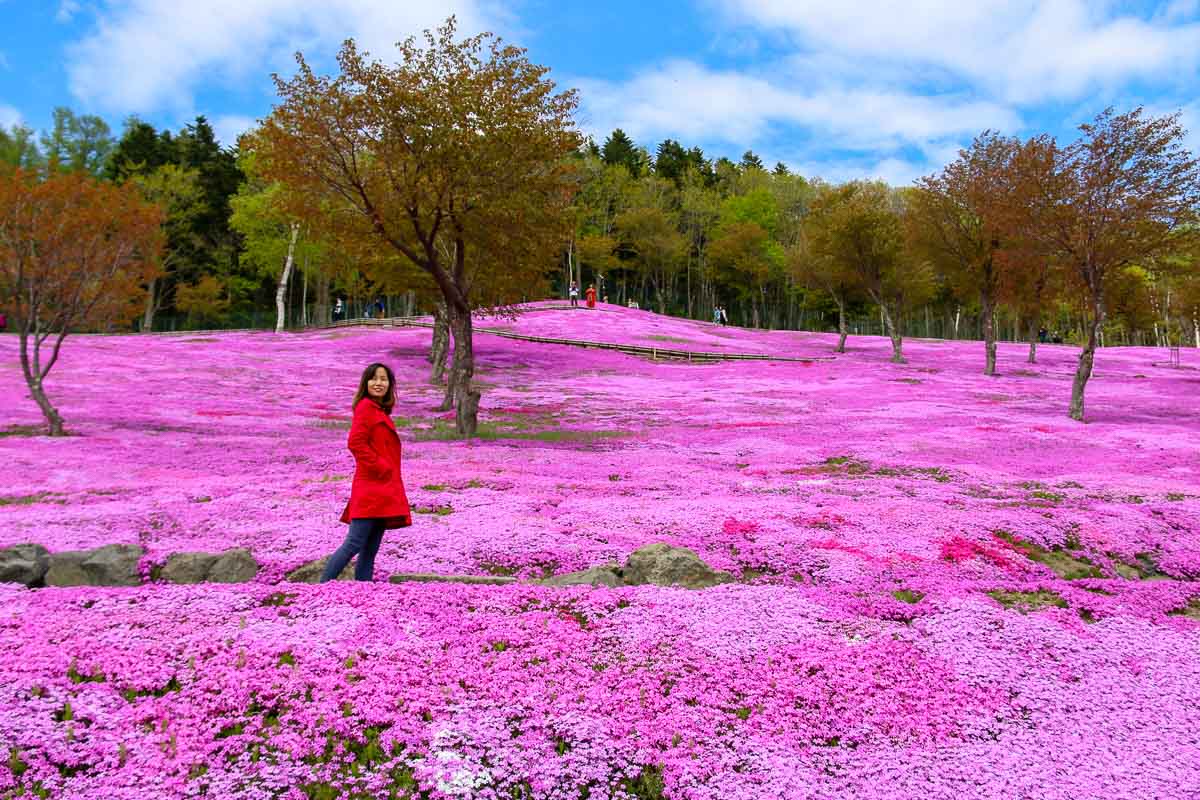 We can't decide if Japan's Cherry Blossoms or this field of pink moss is prettier 🤔
Read also: Hokkaido Spring Road Trip Itinerary Under S$1k
24) Kazakhstan, Turkestan: The Khoja Ahmed Yasawi Mausoleum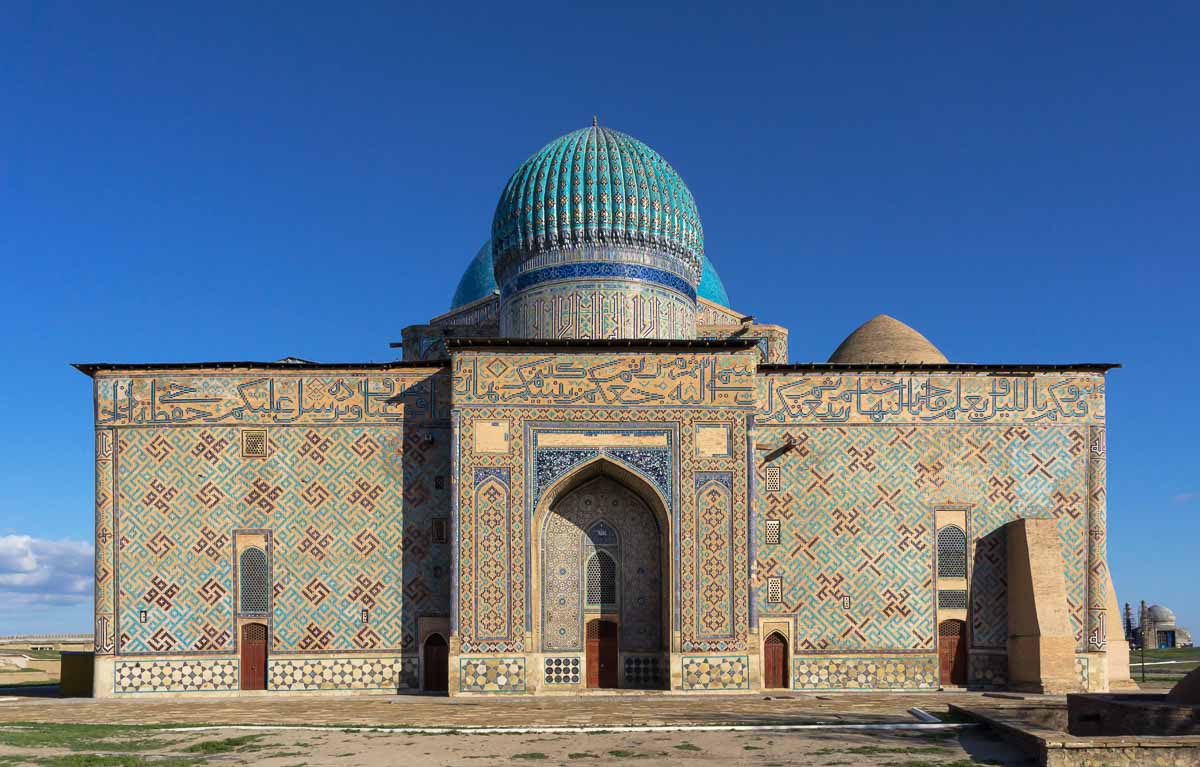 Photo credit: Wikimedia Commons
The Khoja Ahmed Yasawi Mausoleum is known to be one of the top monuments to visit in Kazakhstan.
Entrance fee: 500KZT (~S$1.75)
25) France, Normandy: Mont-Saint-Michel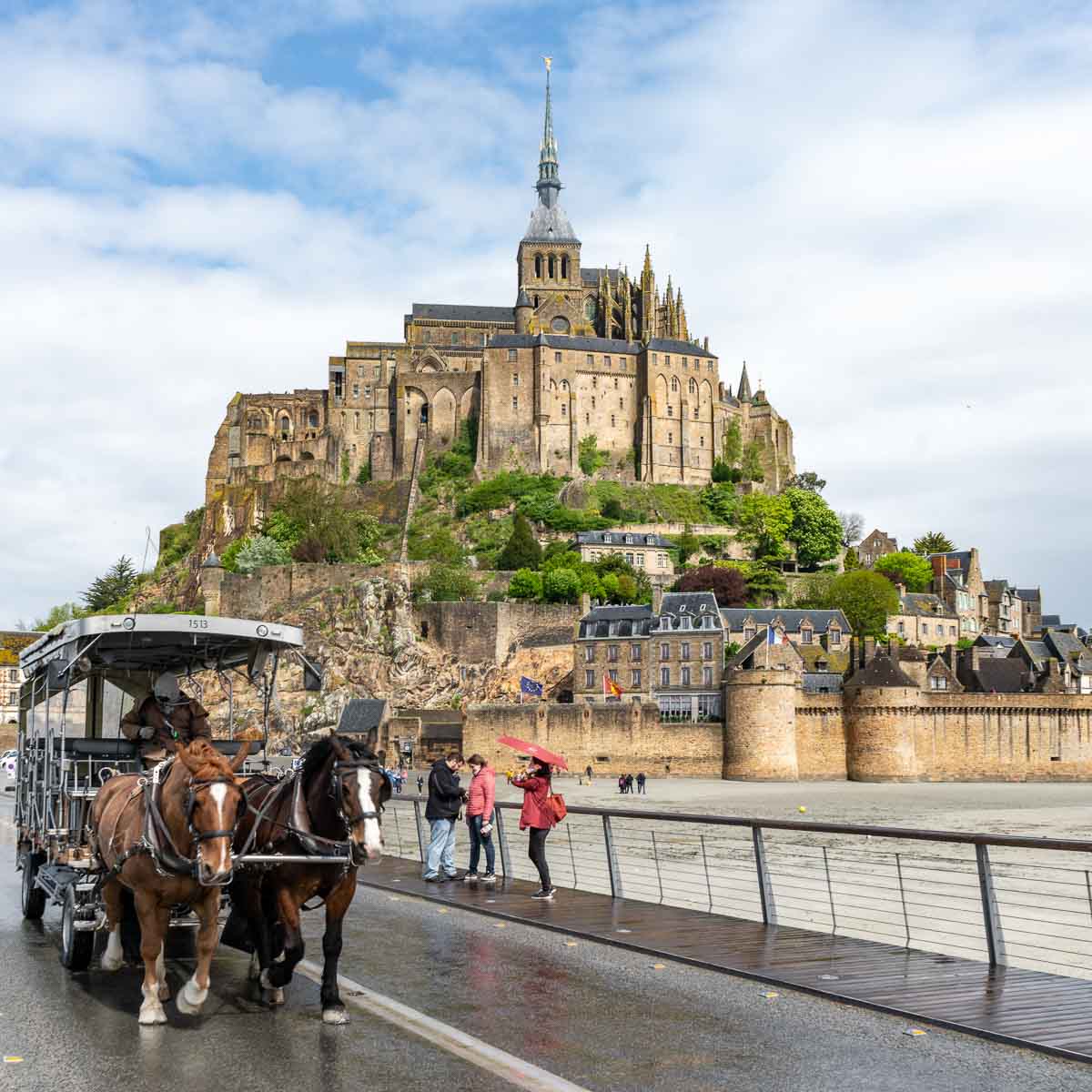 Does this remind you of Hogwarts? Mont Saint Michel is located on a one square kilometre island off the coast of Normandy and has withstood a multitude of conflicts and wars since the 11th century.

Entrance Fee: €10 (~S$15.60)
Read also: 10-Day France Itinerary under S$1.5k — Paris and Beyond by Rail
26) Singapore: Jewel Changi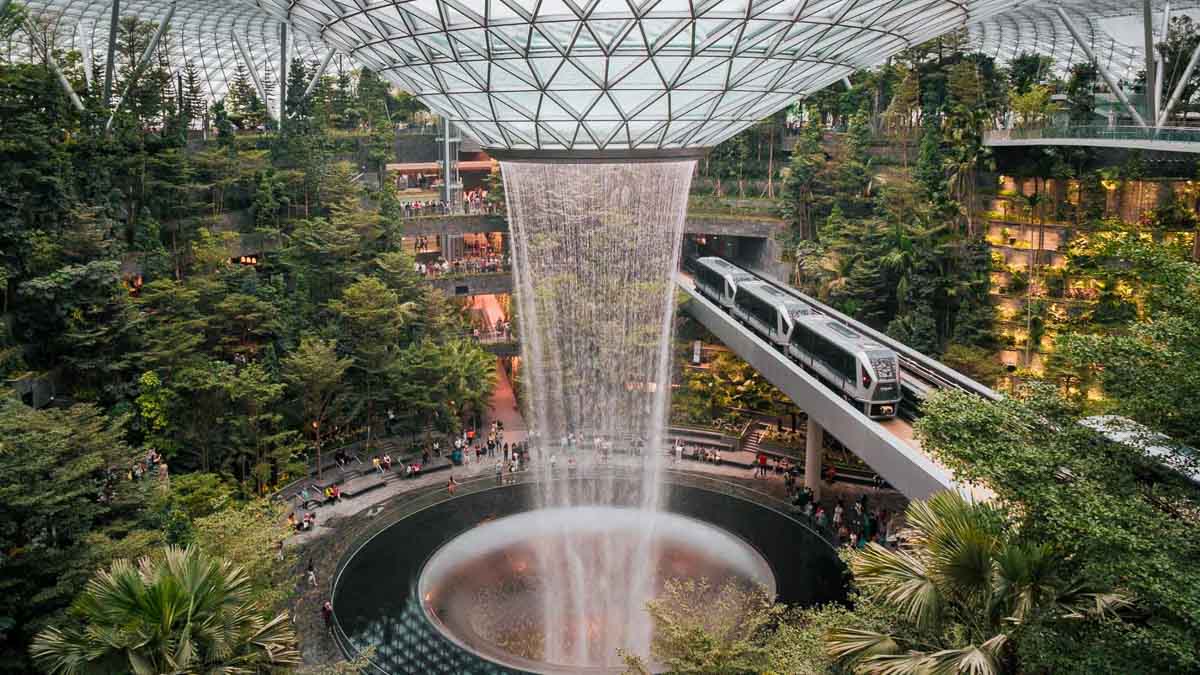 No one loves staying in the airport for long unless you're in a forest that looks right out of Avatar the movie! If you haven't seen this yourself, it's about time you do!
Read also: Everything You Need To Know About Jewel Changi Airport — 25 Stores And Attractions Worth Travelling (To The East) For
27) Norway, Bergen: Bryggen's colourful houses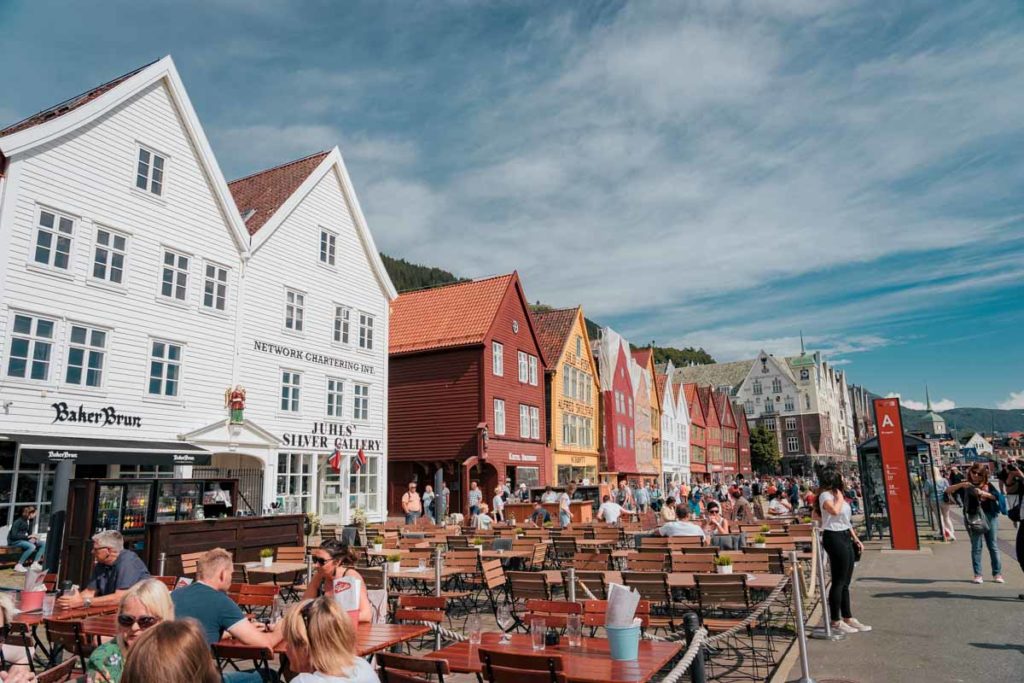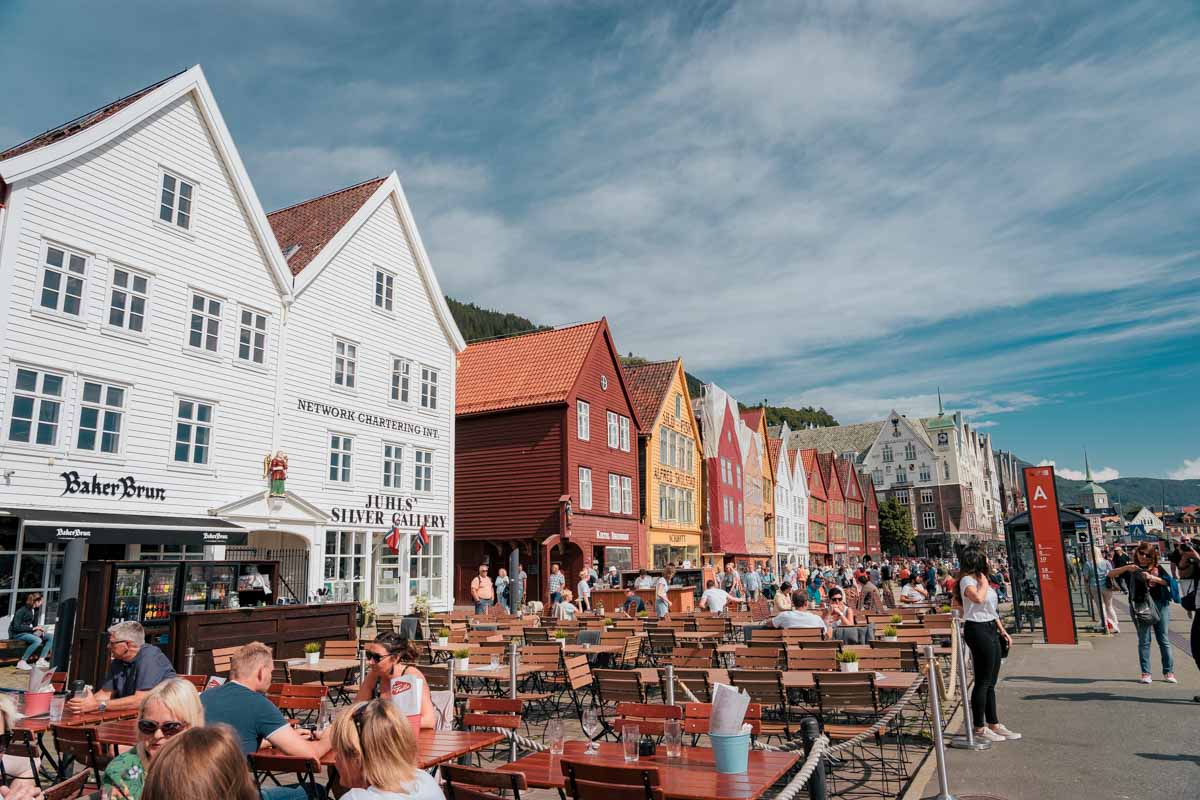 Notably one of the most recognised landmarks of the city, these beautiful houses of Bryggen line the Bergen harbour.
Read also: 7-Day Summer Norway Itinerary Under S$2.5k Budget Incld. Round Trip Flights From Singapore
28) Greece, Meteora: Floating Monasteries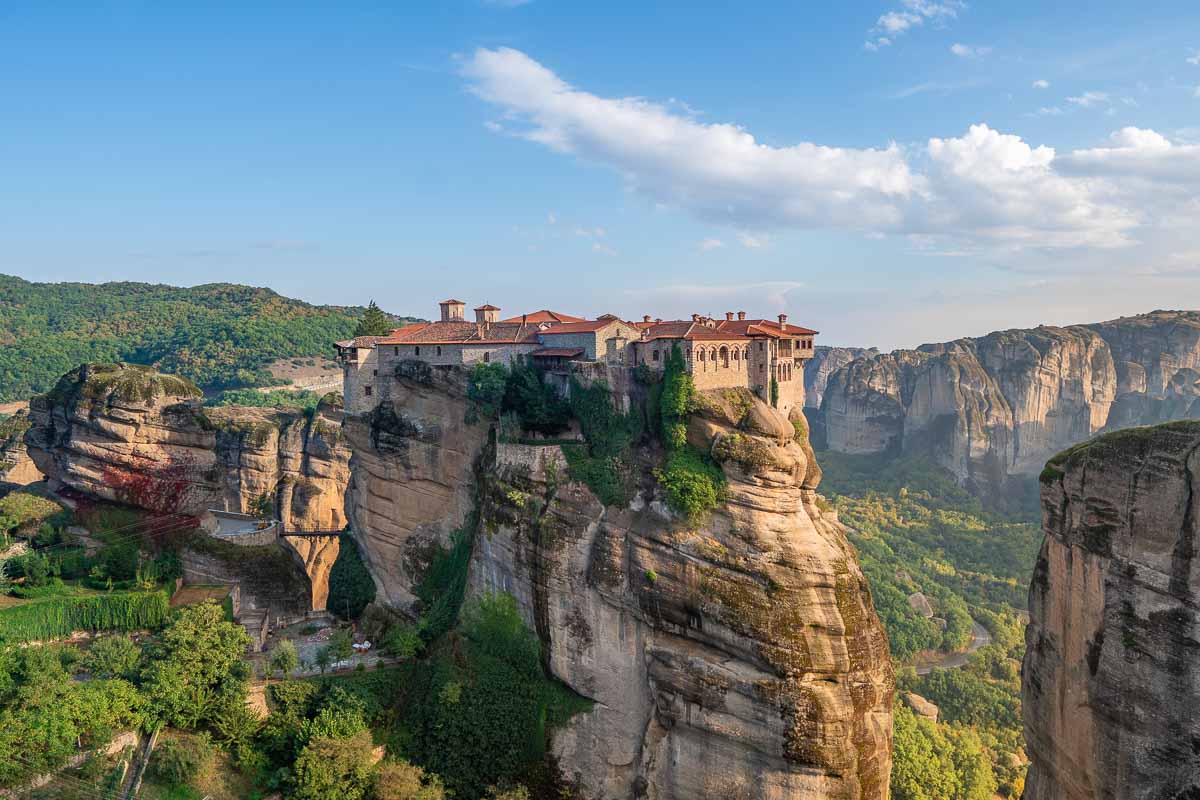 These floating monasteries in Greece were built by monks back in the 14th–16th century with only basic tools and their bare hands. Imagine the sheer willpower needed to climb these rocks daily without the machinery we have today!

Read also: 9-Day Greece Itinerary Under S$1.5k incl. flights — Athens, Santorini, Meteora
Travel Bucket List Experiences
29) U.A.E, Dubai: Skydive over Palm Jumeirah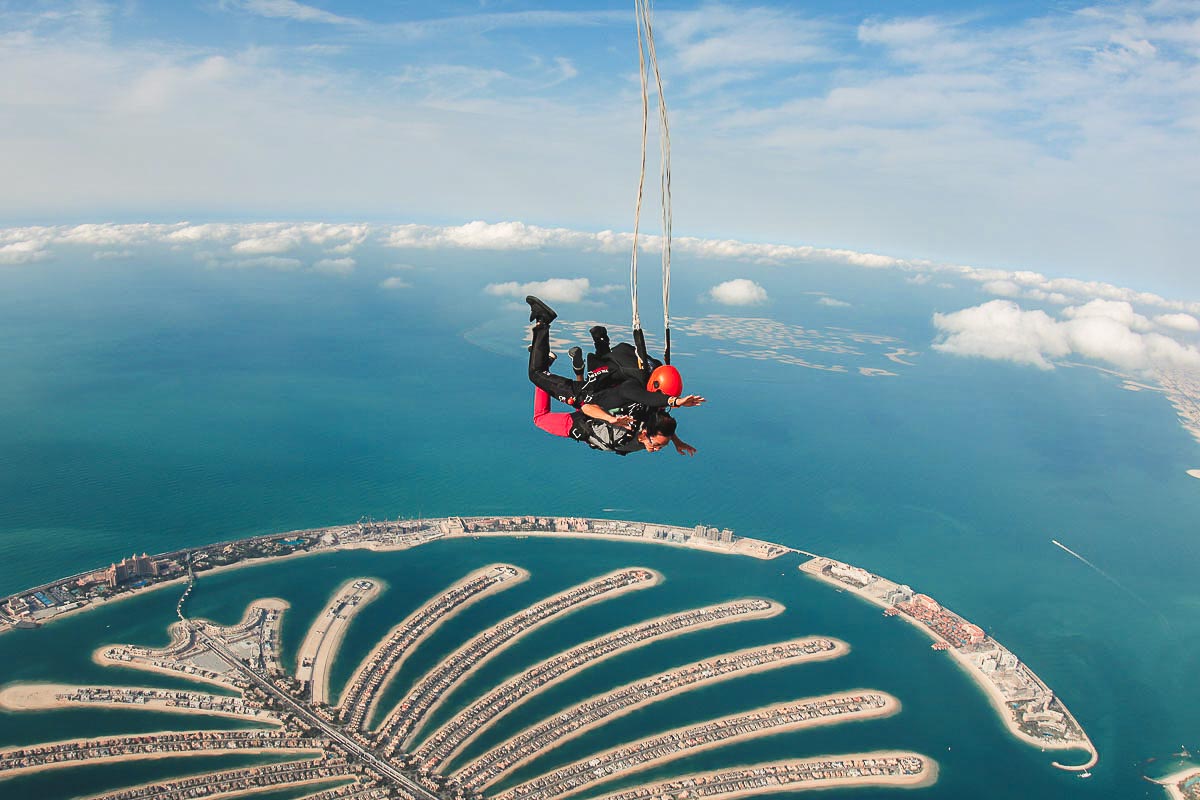 Probably one of the most expensive sky diving experiences in the world but possibly the most epic! Admire the gorgeous man-made island of Palm Jumeirah while falling at speeds of almost 200km/h!

Cost: ~S$840/jump of a lifetime
Read also: The Ultimate 48-Hour Dubai Itinerary — A Stopover For Adventurers
30) Macau: Bungy jump off Macau Tower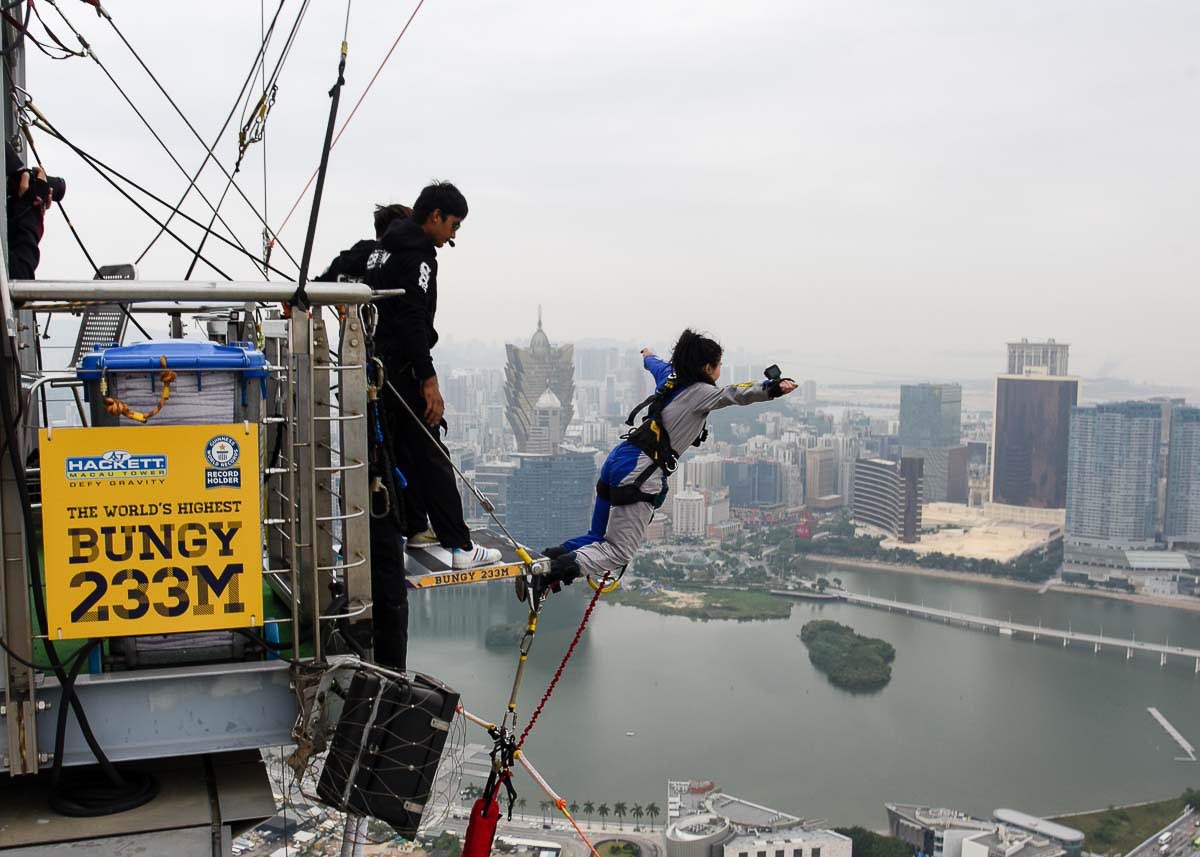 If heights aren't your thing but this happens to be on your travel bucket list, you bet you want to make it worth. Might as well tick off the tallest bungy jump in the world right? 😉

Cost: From S$577.65

Read also: Ultimate 48hrs in Macau Guide – Things to do, food to eat, and handy tips to maximise your getaway
31) Western Australia, Ningaloo: Swimming with Wild Whale Sharks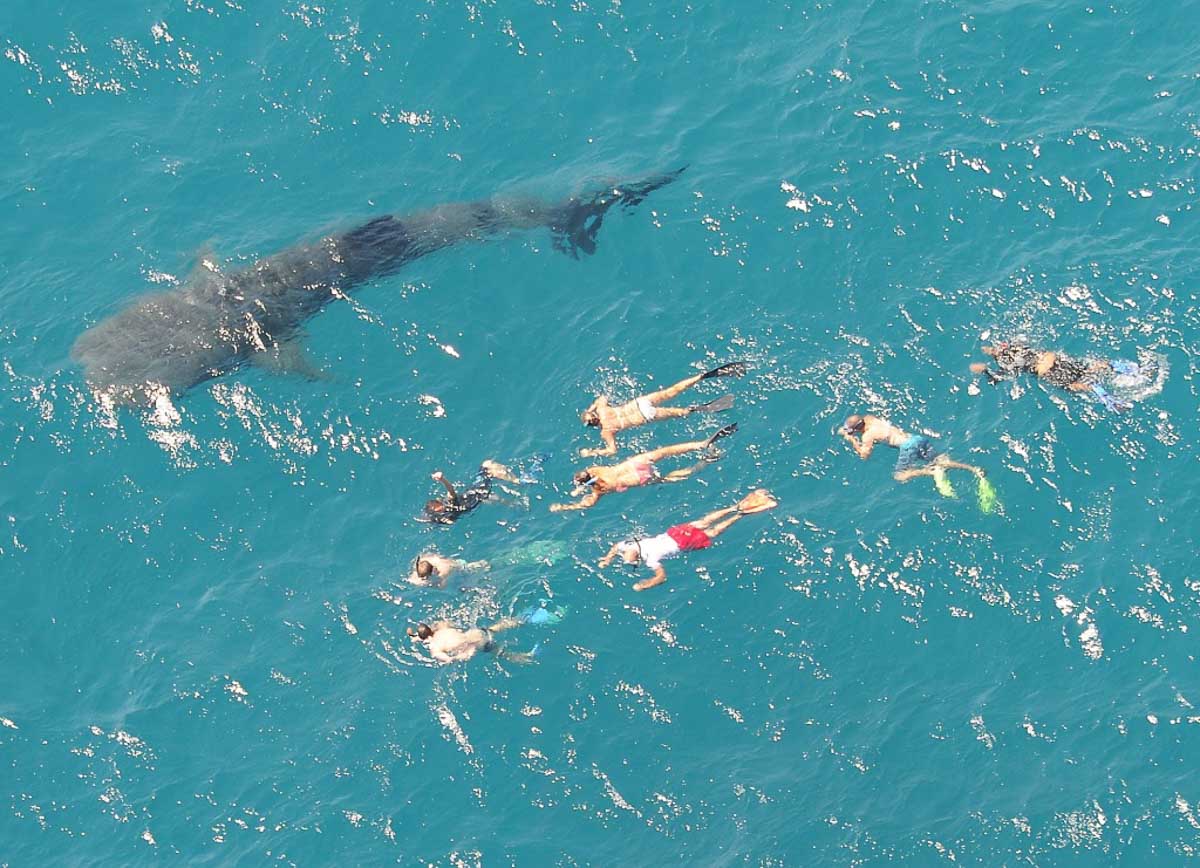 Photo credit: James Morgan
Known to be the largest fish on the planet, Ningaloo is one of the few places in the world you can spot these whale sharks entirely wild and almost all year round!
Cost: AU$395 (~S$382.50) for 8-hour whale shark tour
Read also: 10-Day Sydney And New South Wales Australia Itinerary — New Experiences in a Familiar Place
32) Ecuador, Galapagos: Snorkel with Sea Lions
The Galápagos sea lions are the smallest of the sea lion species! They're endlessly curious and will playfully swim around you.
33) Peru, Huacachina: Sandboarding on Giant Sand Dunes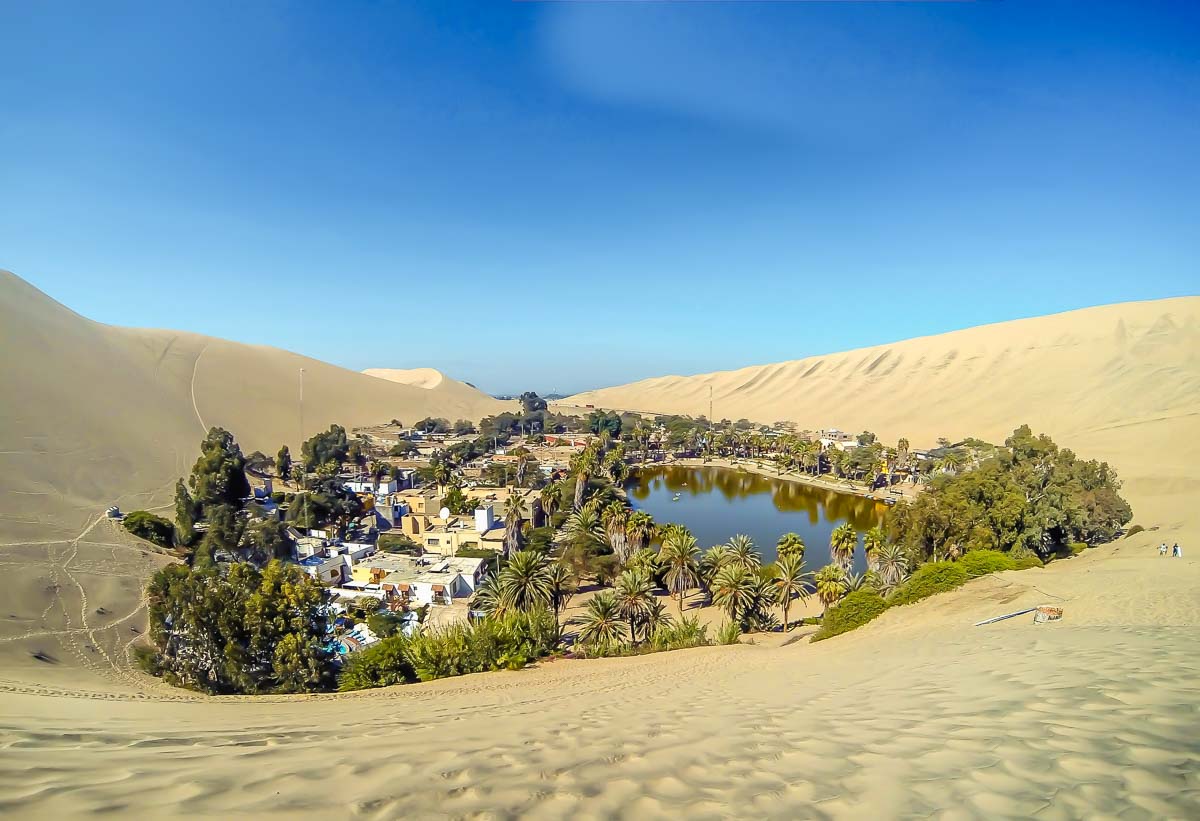 Huacachina is the only desert oasis in South America surrounded by steep sand dunes. It is also widely considered as the best sandboarding spot in the world by enthusiasts!
34) Bolivia, La Paz: Cycle on Old Yungas Road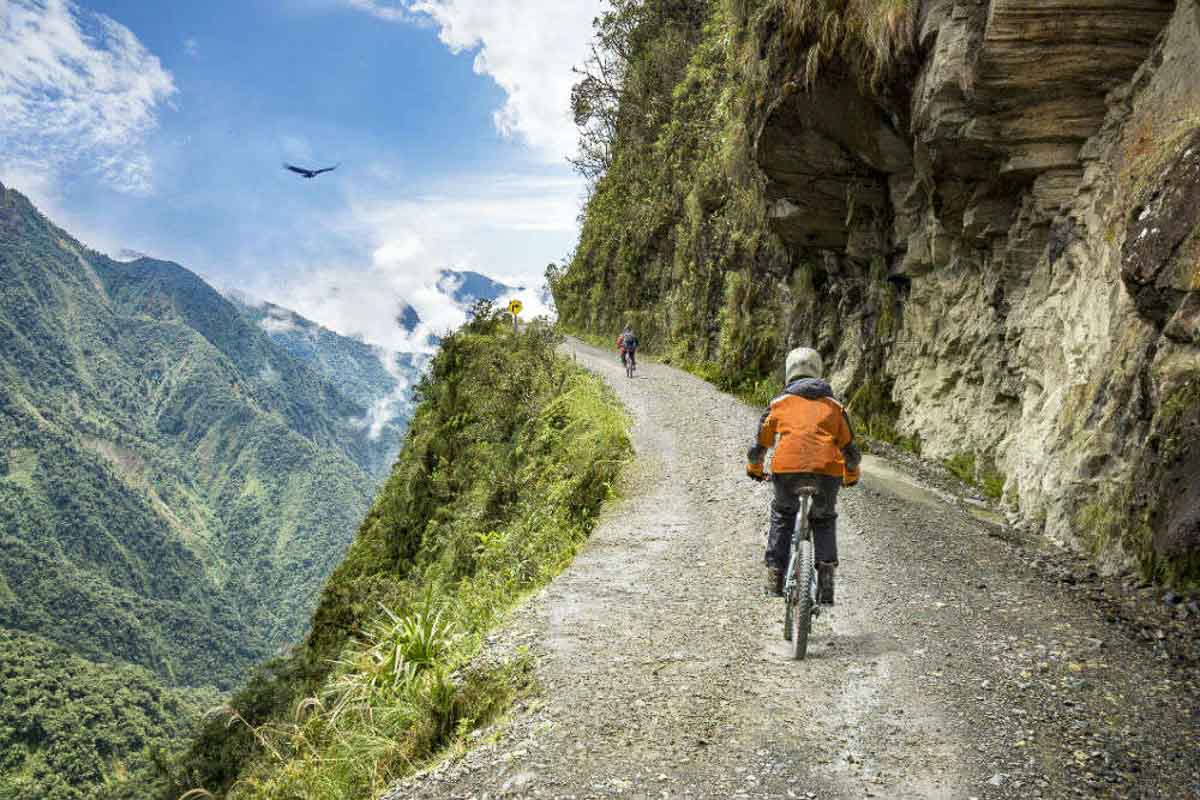 Photo credit: Getty Images
Also known as Death Road, try cycling the world's most dangerous road filled with its many twists and turns!
35) Indonesia, Raja Ampat: Scuba diving
Photo credit: Papua Paradise
Raja Ampat is one of the most beautiful diving spots, home to over 540 types of corals and 75% of the world's species!
36) New Zealand, Queenstown: Bungy Jump off Kawarau Gorge Suspension Bridge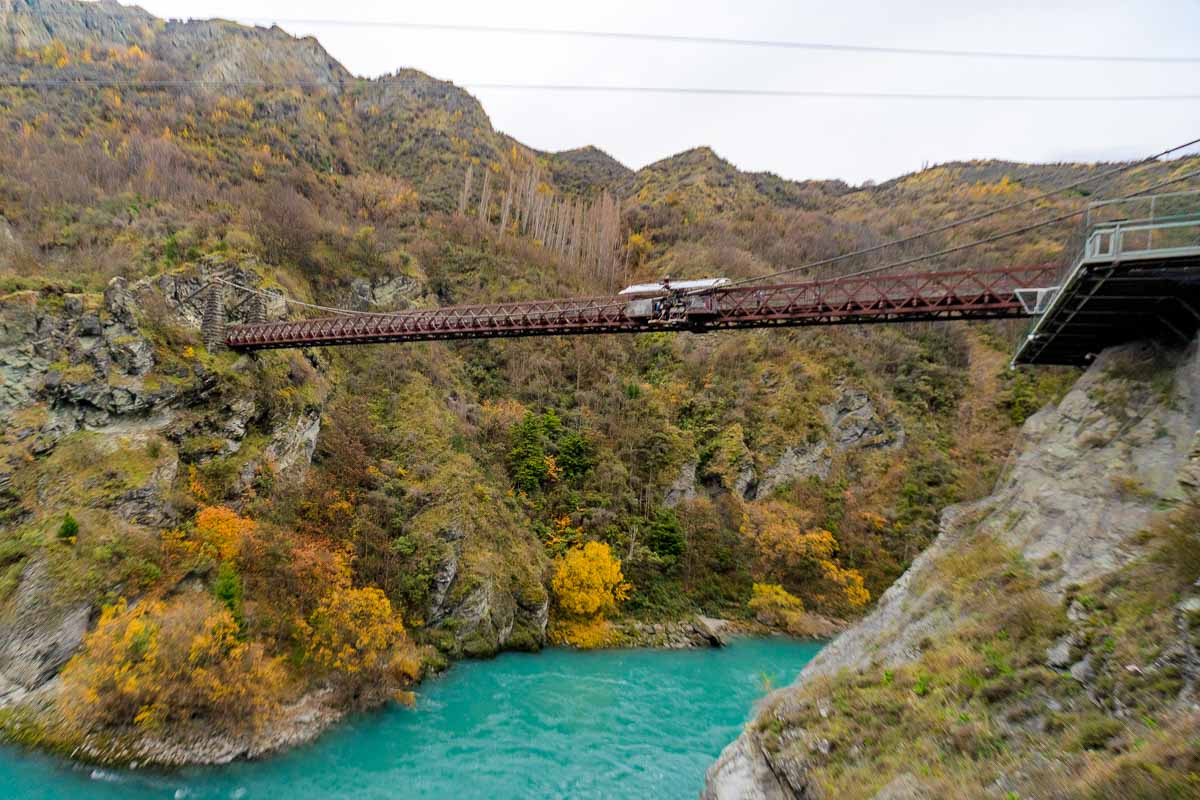 Standing at 43 metres, Kawarau Gorge Suspension Bridge is the first commercial bungy jump in the world!

Cost: S$161.45/pax
Read also: New Zealand Itinerary Part 1 — 10-Day South Island Road Trip Under S$1.9k
37) Morocco: Ride a camel in the Sahara Desert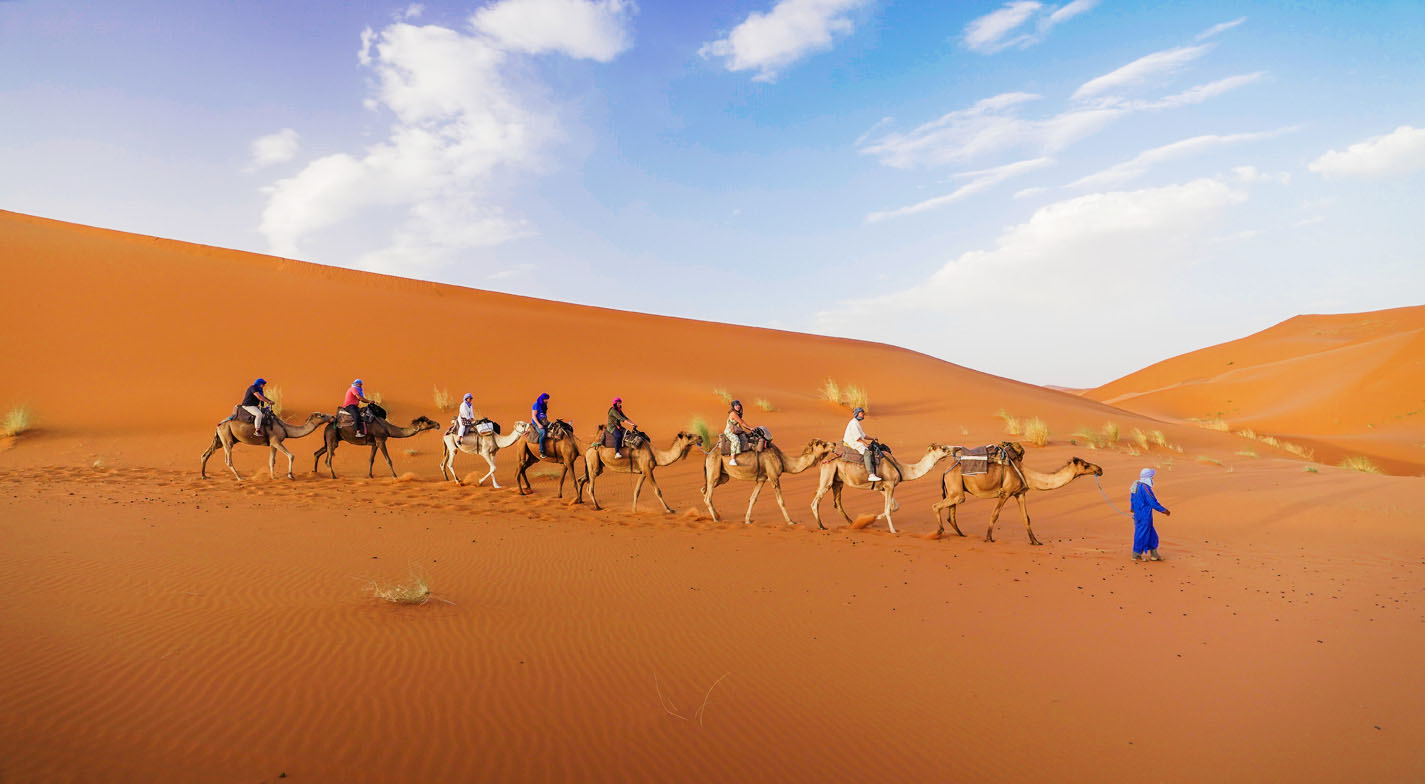 Ride a camel and stay a night in the largest hot desert in the world for an authentic experience in Morocco!

Cost: €855 for 3 pax (~S$453/pax) + 300dh (~S$43.20) for 3 lunches

Read also: 11-Day Morocco Itinerary for under S$2.7k incl. flights — The Perfect Introduction to North Africa
38) Norway, Tromsø: Husky Sledding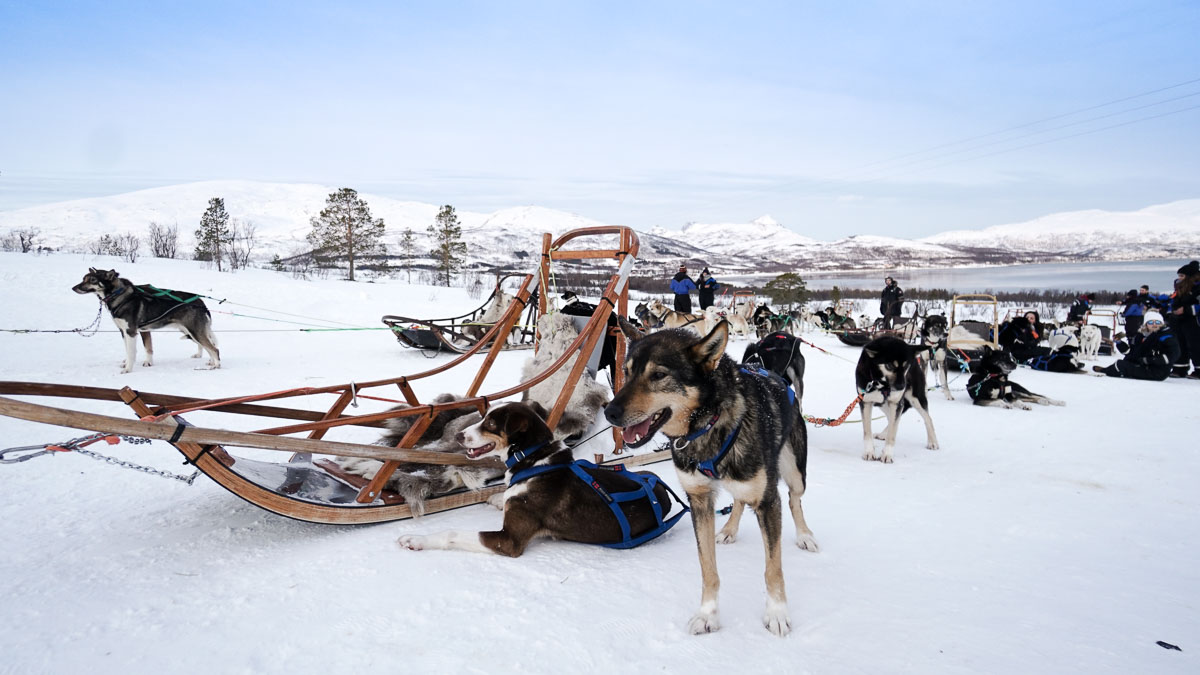 Have a ball of a time with these adorable huskies as they pull you through this gorgeous winter landscape.

Read also: 7D6N Winter Norway Itinerary — all-in under S$3k incl. Round Trip Flight From Singapore
39) Switzerland, Bern: Ride the Gelmerbahn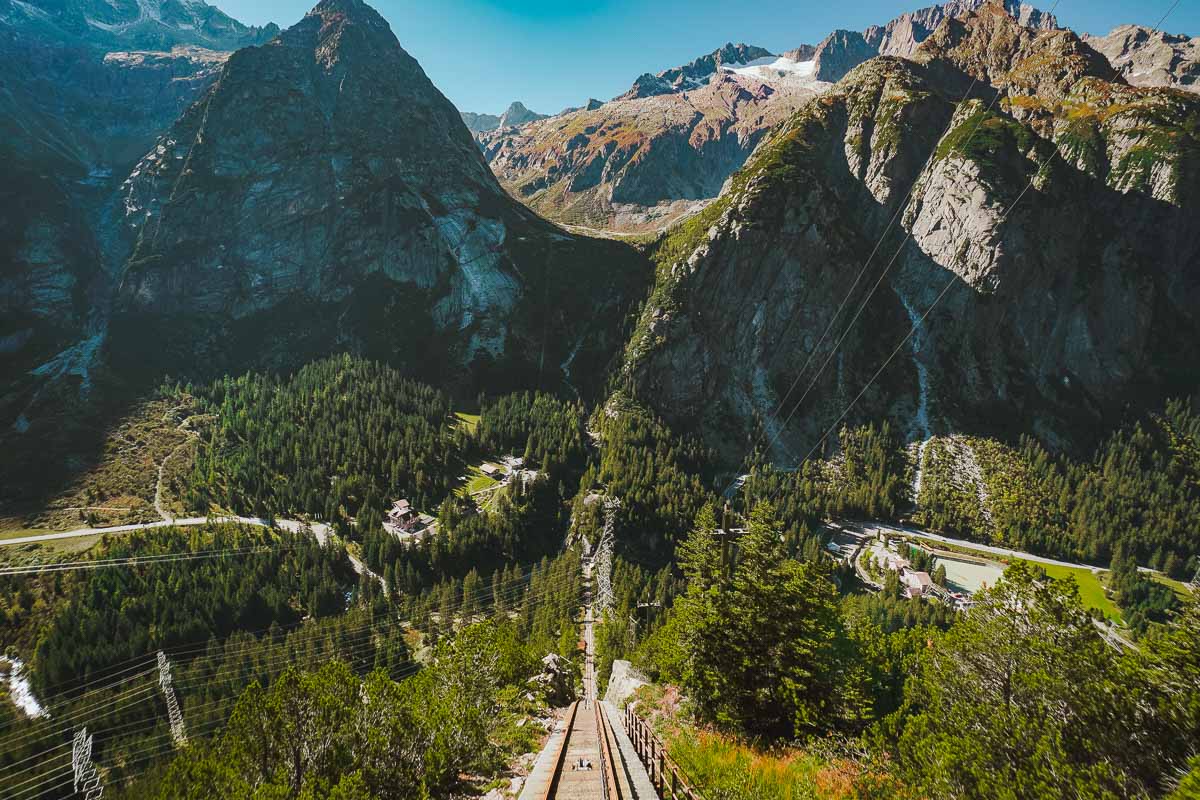 While it used to transport heavy materials, it's now the world's steepest funicular with an inclination of 106 degrees!

Cost: CHF32 (~S$47) for two-way rides, CHF16 (~S$23.50) for a single trip

Read also: Switzerland Train Travel: Everything you need to know about travelling with the Swiss Travel Pass
40) Kenya, Entonet: Amboseli National Park Safari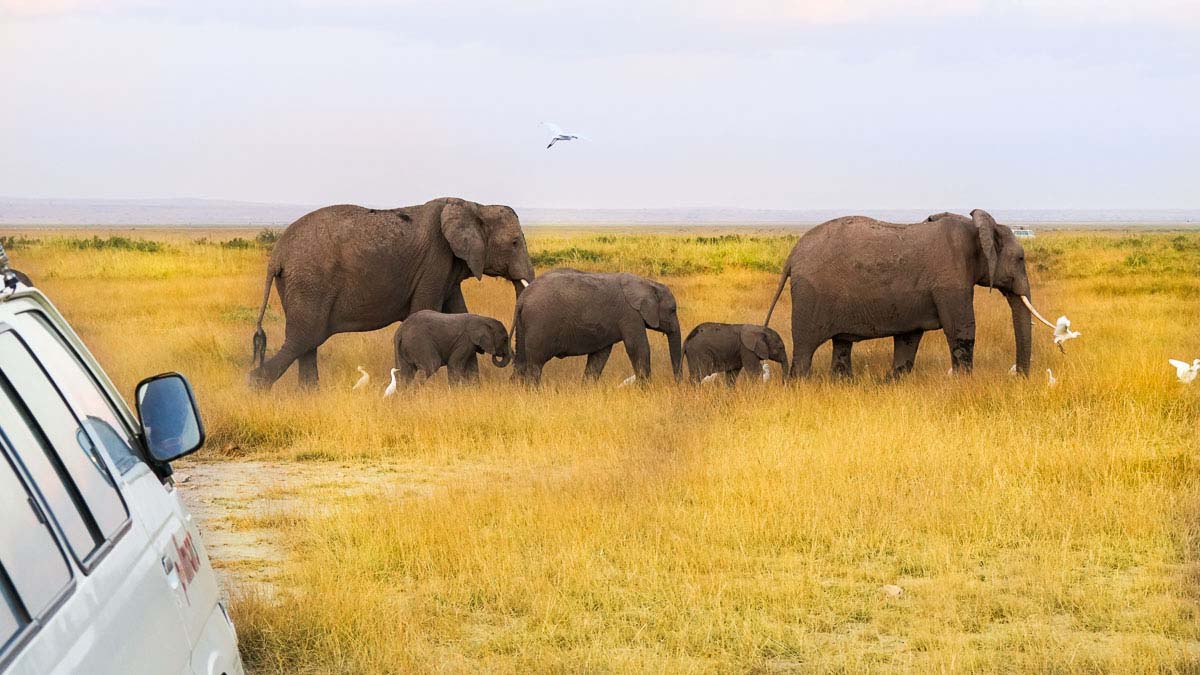 Meet the largest elephant herd on a safari tour — who knows, you might even catch some cheetahs hunting for prey!

Read also: 12D Budget Kenya Safari Itinerary under $1.1k: Hidden gems in Nairobi, Safaris in Maasai Mara, chill Mombasa
41) Mongolia: Experience Nomad Life with Reindeer Herders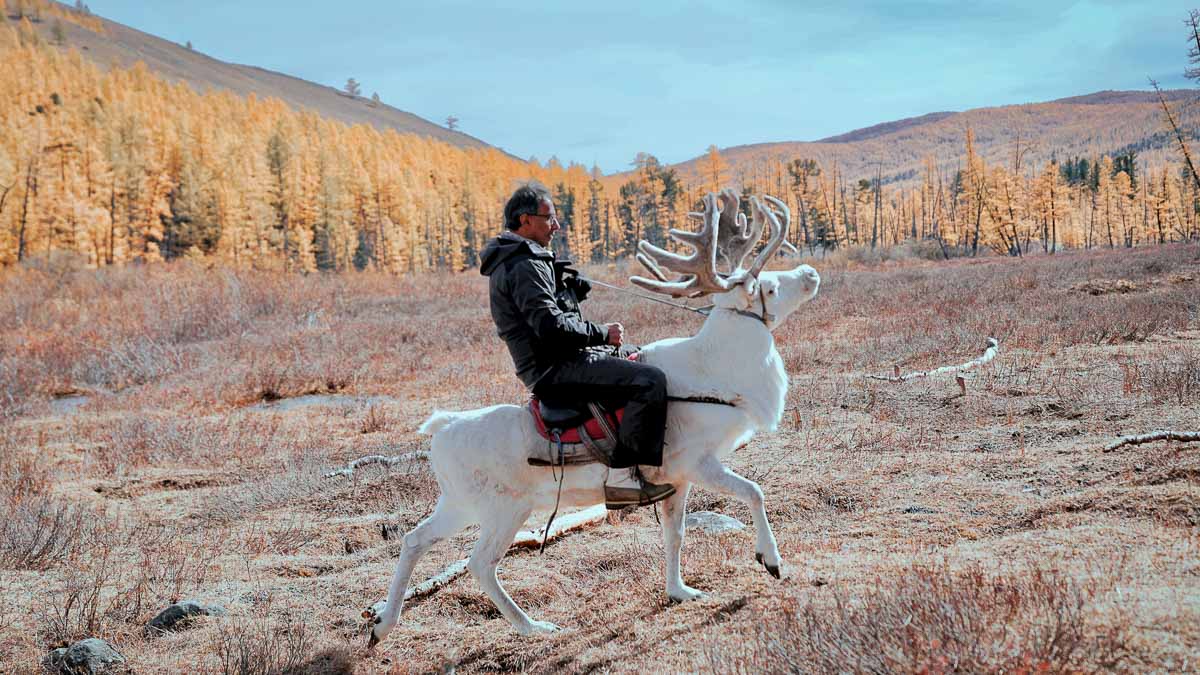 Try riding and milking a reindeer and learn how the nomads rely on them for transport, food and warm clothing.

Read also: 12D North Mongolia Itinerary for S$4k Incl. Flights — Experience Nomad Life With Reindeer Herders
42) Cuba, Havana: Ride in a classic Cuban car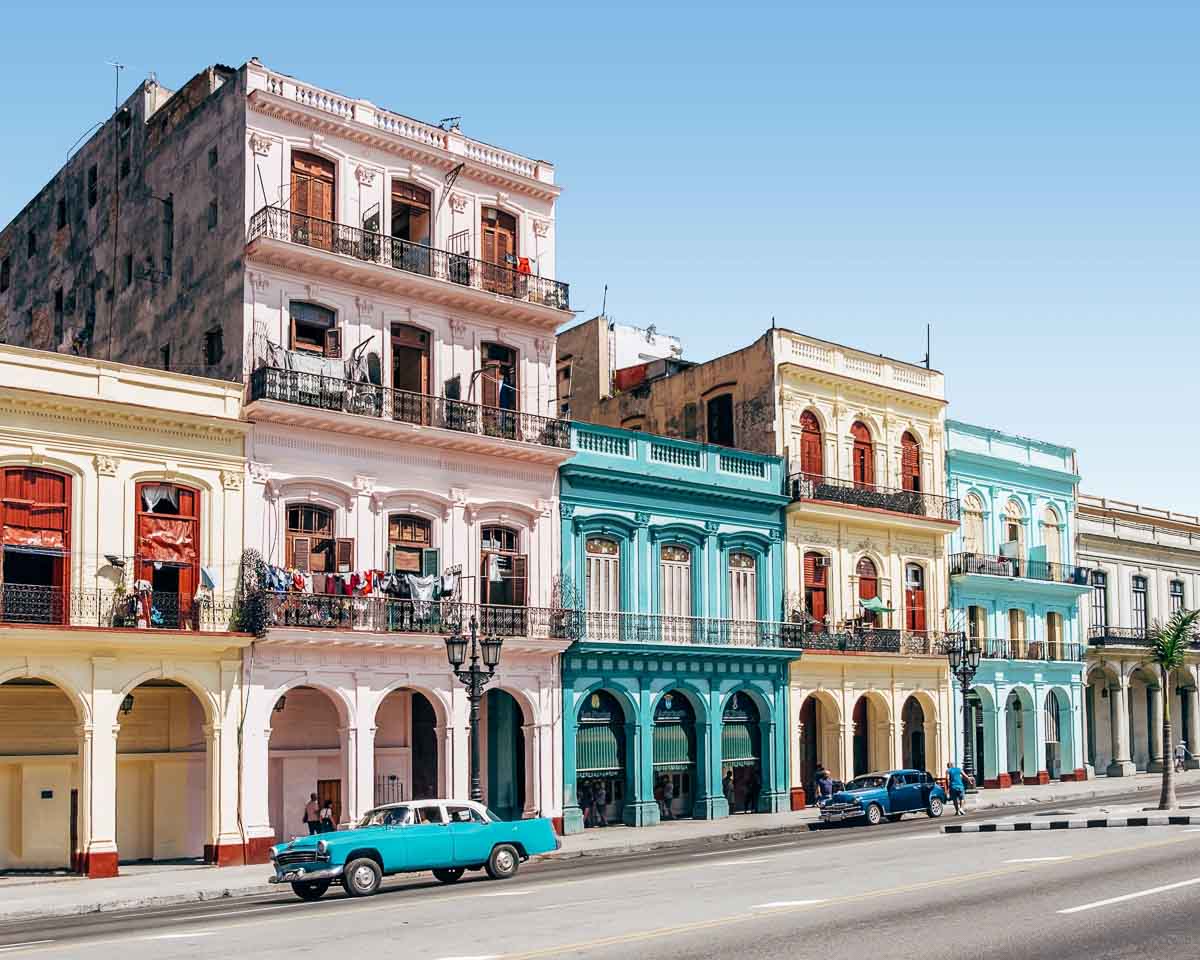 Photo credit: Spencer Everett
This classic drive will transport you back into the 1950s, and is arguably one of the most unique experiences to have in Cuba!
43) Russia: Trans-Siberian Railway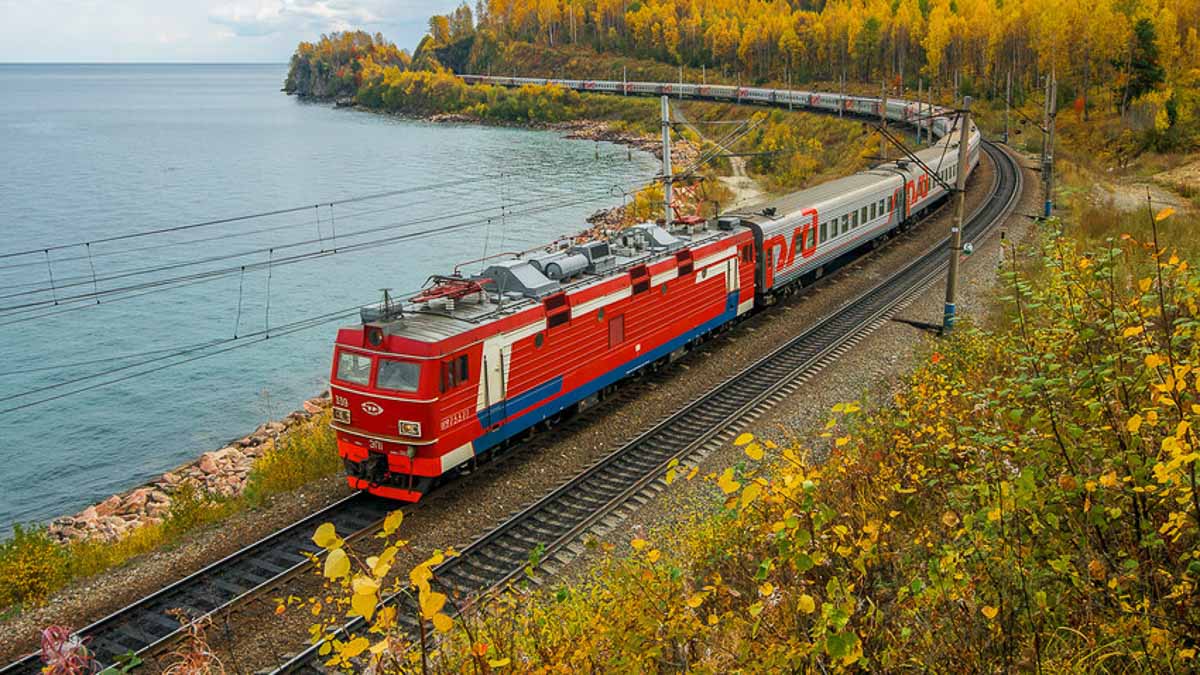 Photo credit: Russia Beyond
With a length of 9,289km, the Trans-Siberian Railway is the longest in the world and takes six days to complete (without any stops)!
44) Switzerland, Mount Pilatus: Toboggan run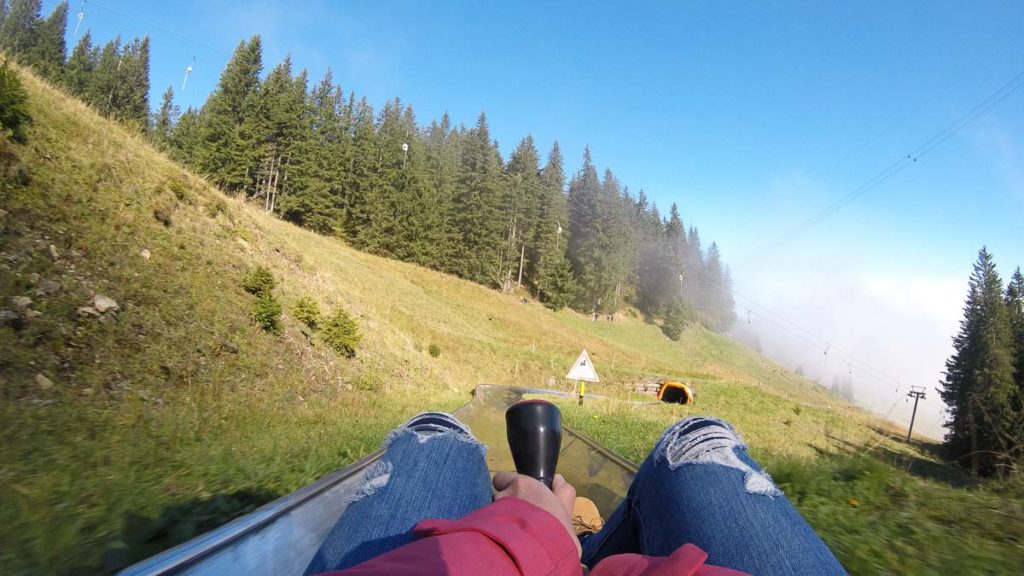 Give your inner thrill-seeker a ride through Switzerland's longest summer toboggan run at 1,350m long.

Cost: CHF8 (~S$11.60)

Read also: 2-Month Budget Europe Itinerary: Backpack Around 10 Countries Under S$5K with the Eurail Pass
45) New Zealand, Fox Glacier: Heli Hike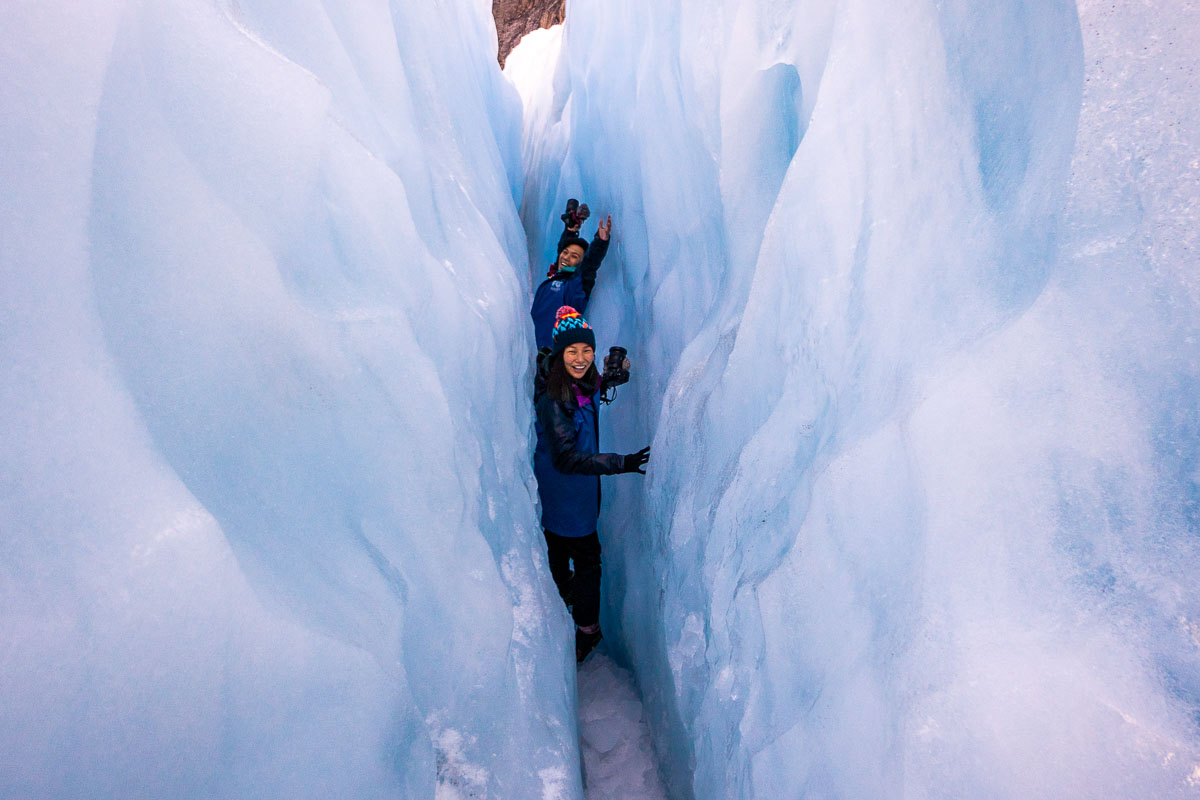 One of the most easily accessible glaciers in the world is in New Zealand. Drive up to the town of Fox Glacier and be transported up to the glacier face via a scenic 10-minute helicopter ride. Look out for gorgeous blue ice caves, it's never the same on two days as the glaciers are always moving!

Cost: ~S$439
46) Vietnam, Hanoi: Ha Long Bay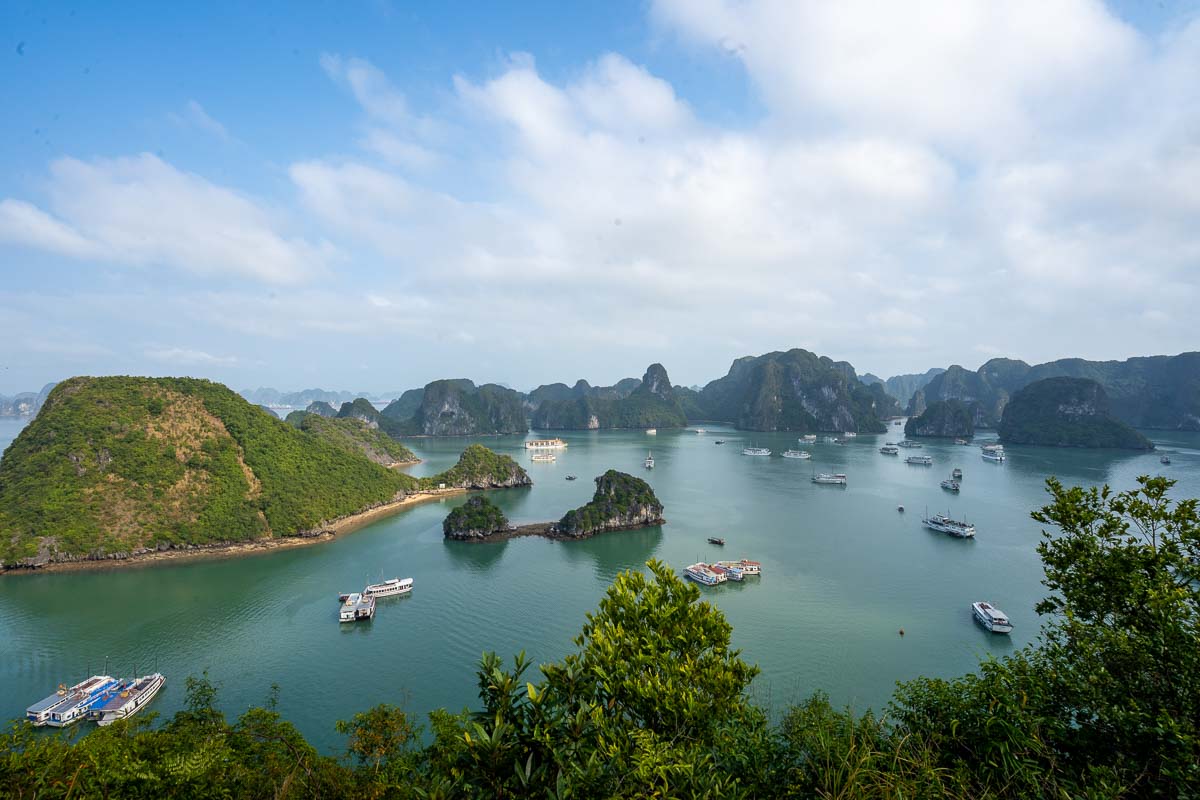 This picturesque bay is made out of close to 2000 islands and islets! The best way to experience this? Hop on a 2D1N cruise!

Cost: ~S$180 for 2D1N; ~S$337 for 3D2N

Read also: 15 Pho-nomenal Experiences You Must Add to Your Northern Vietnam Itinerary — Halong Bay, Hanoi & Sapa
47) Netherlands, Amsterdam: Red Light District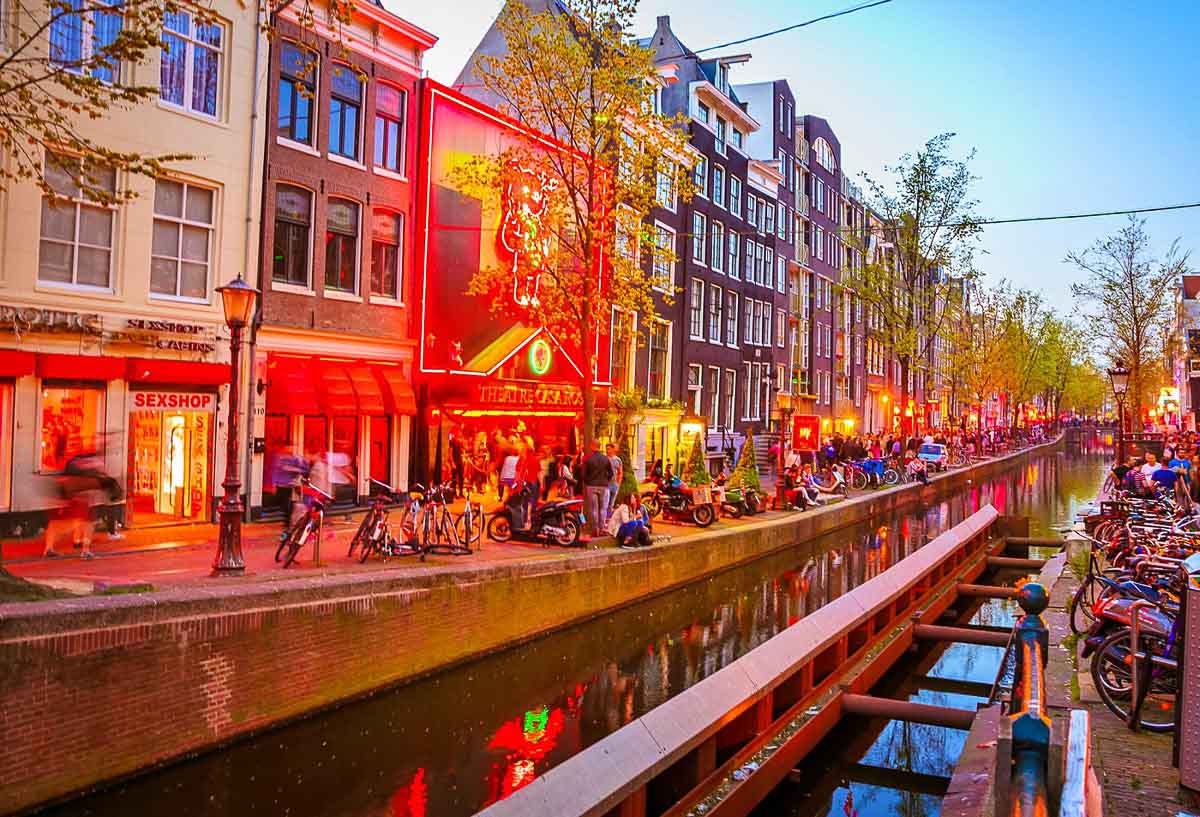 Photo credit: Lonely Planet
Iconic to tourism in Amsterdam, you can find a variety of sex museums, shops and even glimpse at women posing behind windows at the Red Light District. Don't be afraid to step in if you like!
48) North Korea: Pyongyang Marathon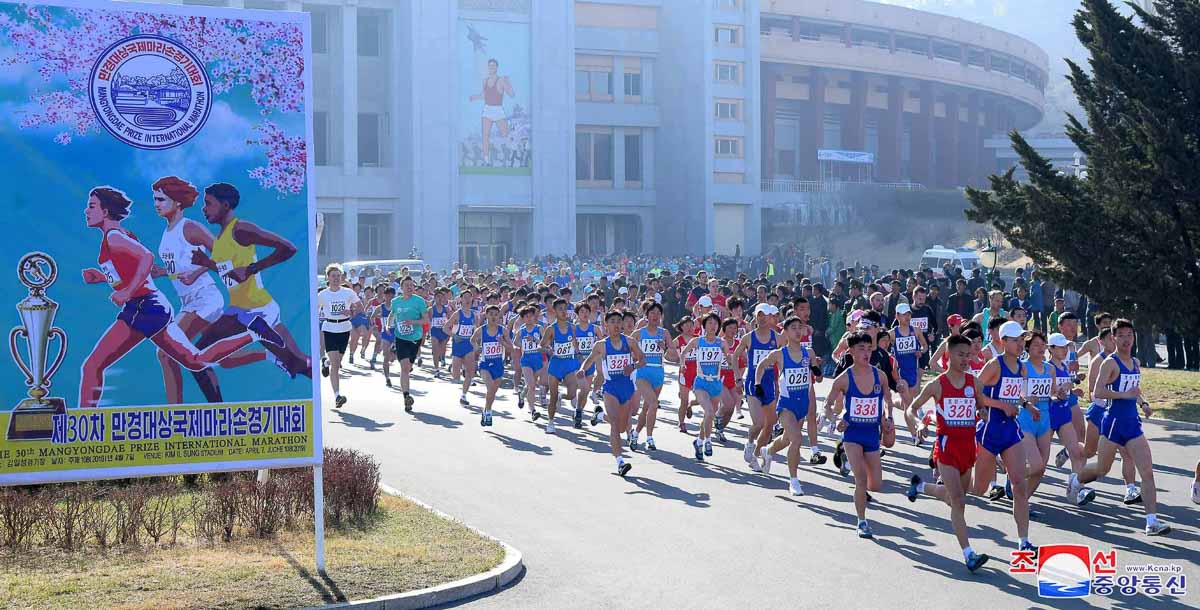 Photo credit: North Korea's Korean Central News Agency
If you're looking for a unique marathon experience, this one in Pyongyang will bring you through iconic North Korean landmarks, including the Kim Il Sung Stadium!
49) South Korea, Seoul: Wear a hanbok at Gyeongbokgung Palace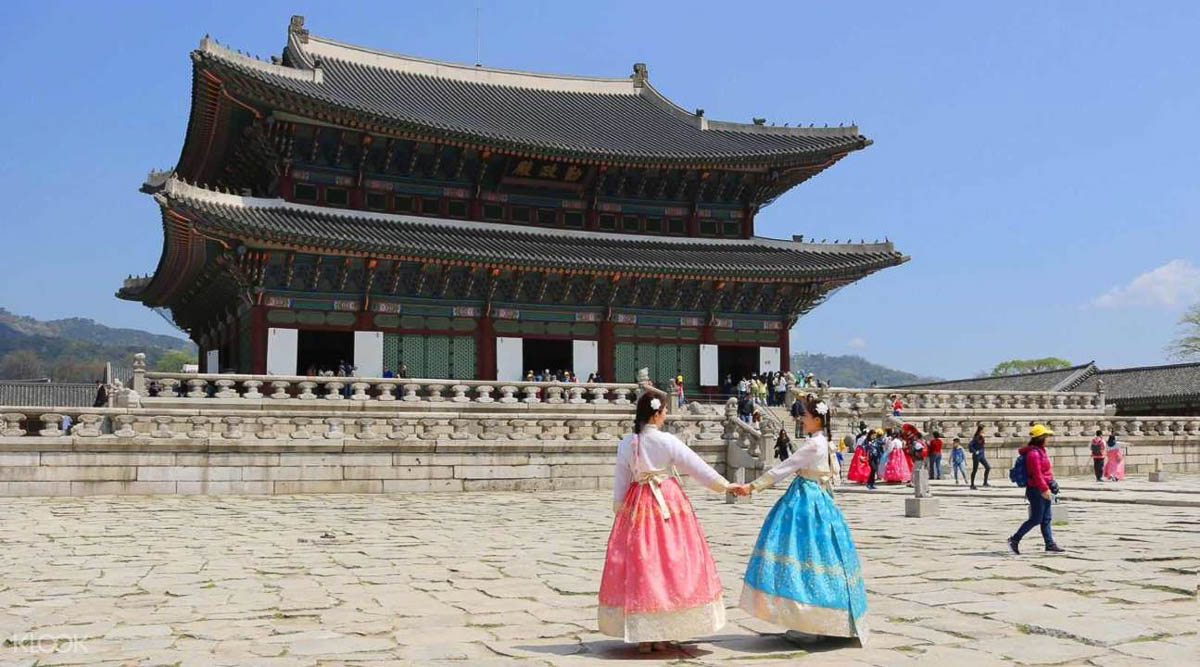 Photo credit: Klook
Feel like royalty from the Joseon Dynasty with traditional hanboks as you tour this iconic 13th-century palace.

Cost: ~S$9.20/pax
Read also: 13 Iconic K-drama Filming Locations to Add to Your Korea Itinerary
50) UK, London: Warner Bros Studios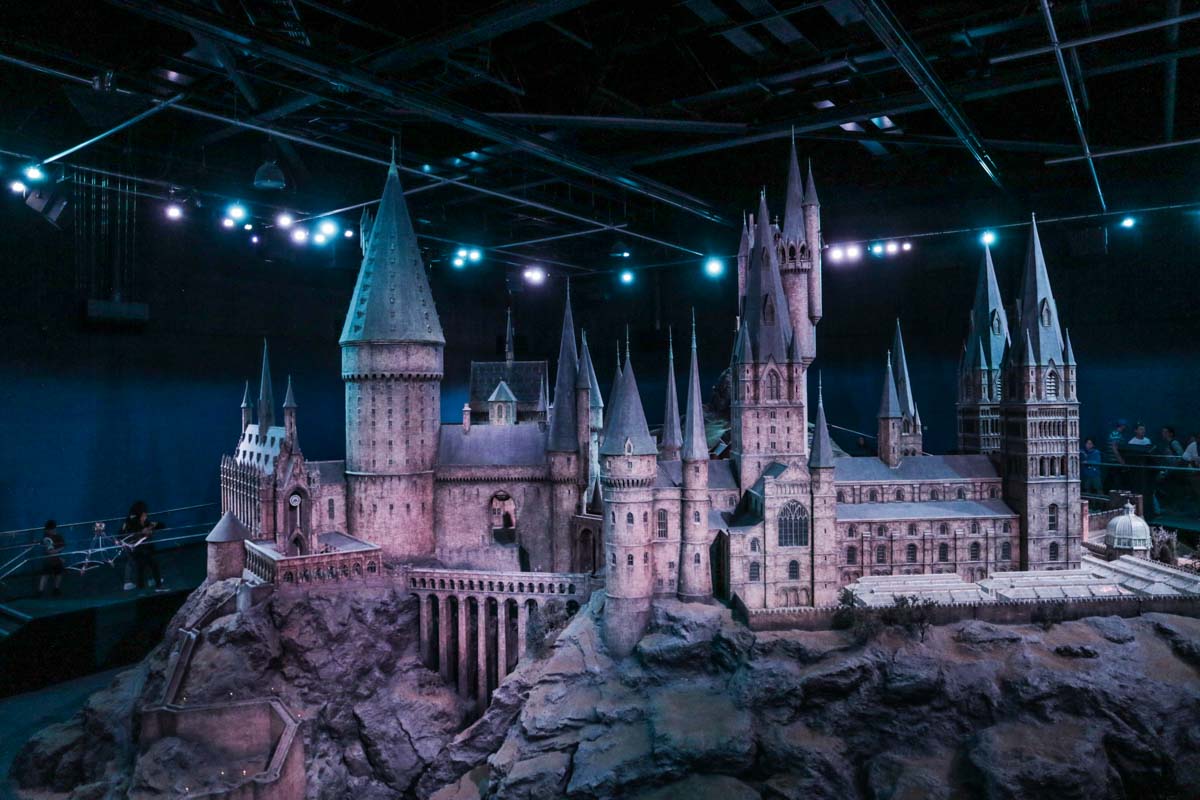 To all Potterheads: You wouldn't want to miss out on exploring Hogwarts and the making of the Harry Potter movie series!

Entrance Fee: ~S$129

Read also: Harry Potter London Itinerary: The Quintessential Guide To 4 Days in London for All Potterheads
Travel Bucket List Hikes
51) Norway, Odda: Trolltunga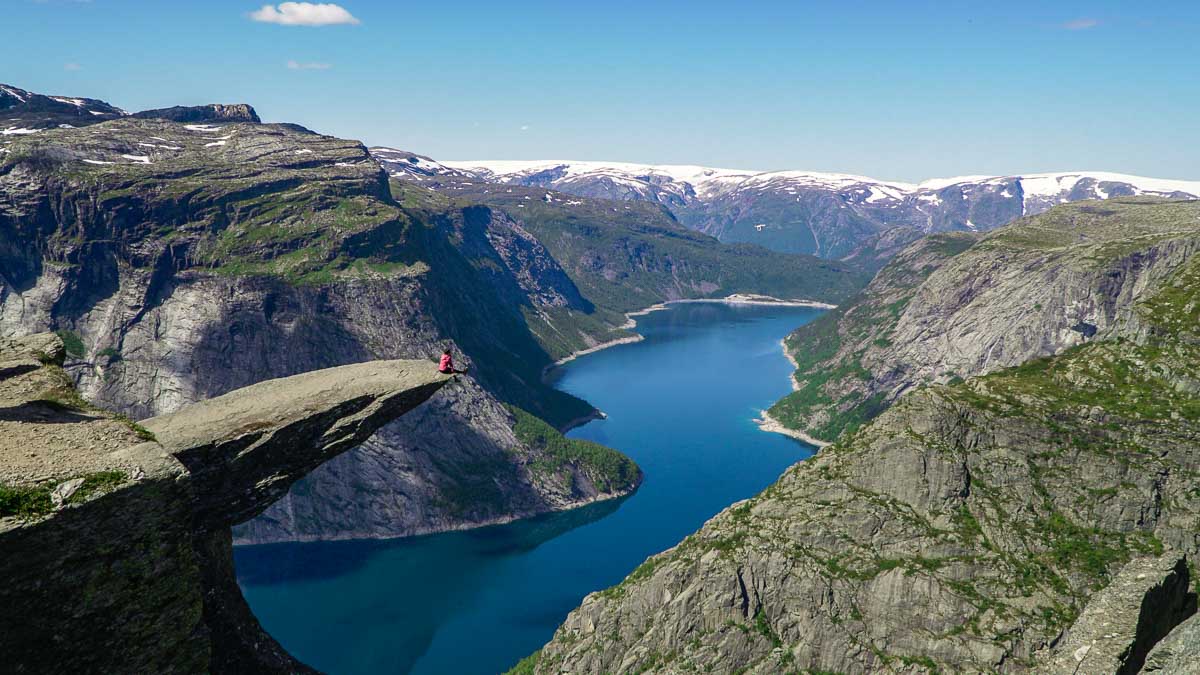 At 1,100m high, this hike in Norway is a strenuous one, but given this view, you'd want to complete it!

Hiking distance: 28km (round-trip)
Hiking time: 10–12 hours

Read also: 7-Day Summer Norway Itinerary Under S$2.5k Budget Incld. Round Trip Flights From Singapore
52) Nepal, Kathmandu: Annapurna Circuit Trek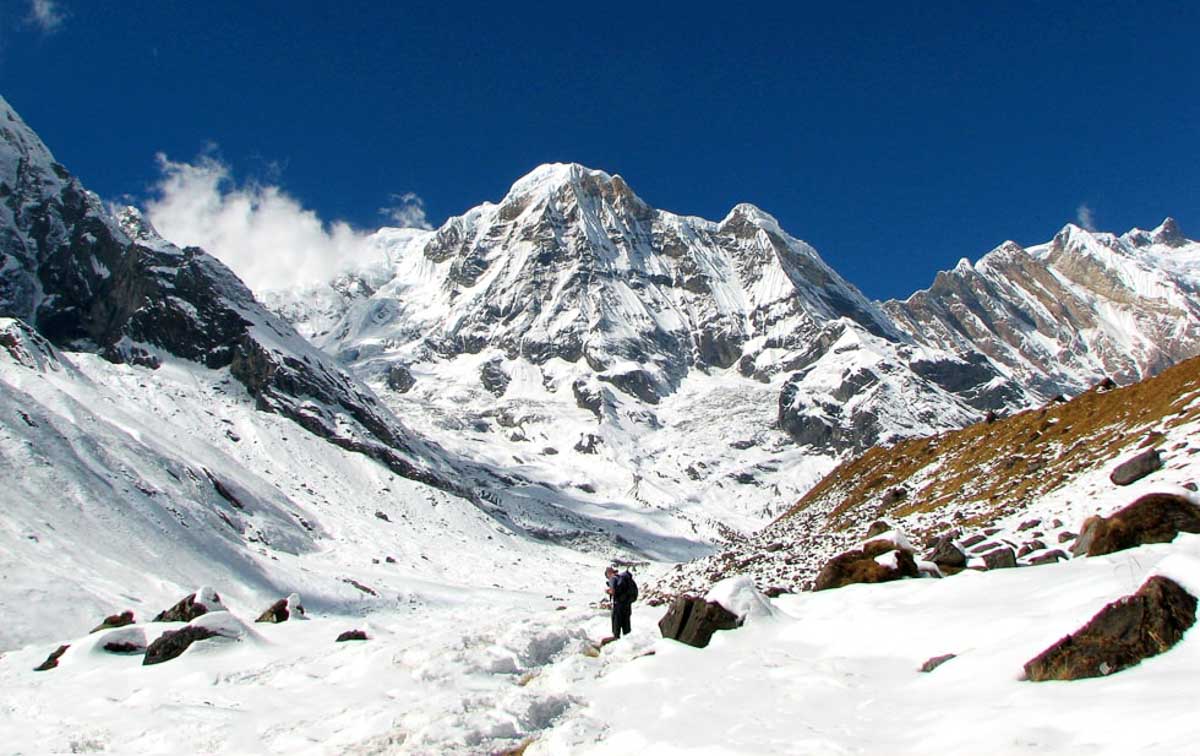 Photo credit: Unique Path
Explore these immaculate valleys and terrains through one of Nepal's most popular hikes. It'll take 14 days, but it's definitely worth it!

Hiking distance: 160–230km
Hiking time: 14–18 days
53) New Zealand, Ohakune: Tongariro Alpine Crossing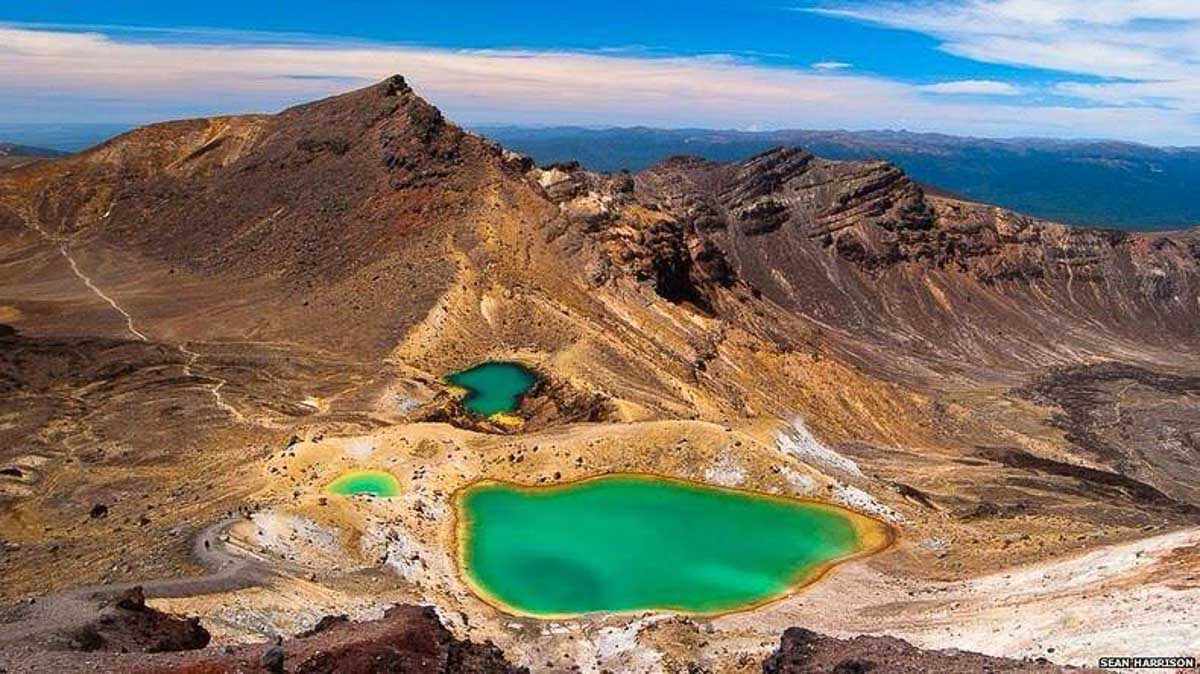 Photo credit: Adventure HQ
This is possibly one of New Zealand's most popular single-day hike. You'll pass through an active volcano, old lava fields, and even caldera lakes!

Hiking distance: 19.4 km (Start at Mangatepopo Carpark, finish at Ketetahi Carpark)
Hiking time: 6–8 hours
54) Peru, Cusco: Inca Trail to Machu Picchu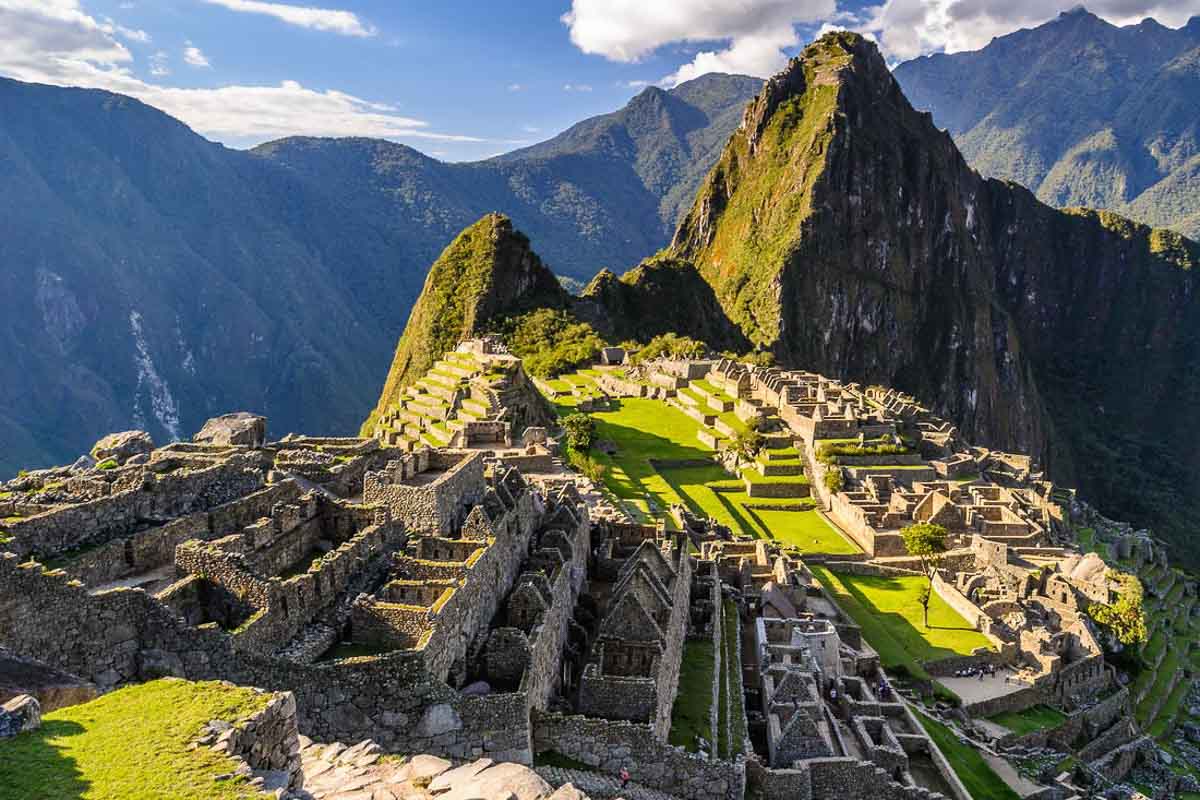 Photo credit: Anton Ivanov
This four-day trek ends up in one of the top travel bucket list attractions in the world at an altitude of 4,200m. Witness the phenomenal landscape created by the Inca civilisation. Alternatively, you could also get here via a scenic three-and-a-half-hour train from Cusco.

Hiking distance: 42km
Hiking time: 4 days
55) Nepal, Kathmandu: Everest Base Camp Hike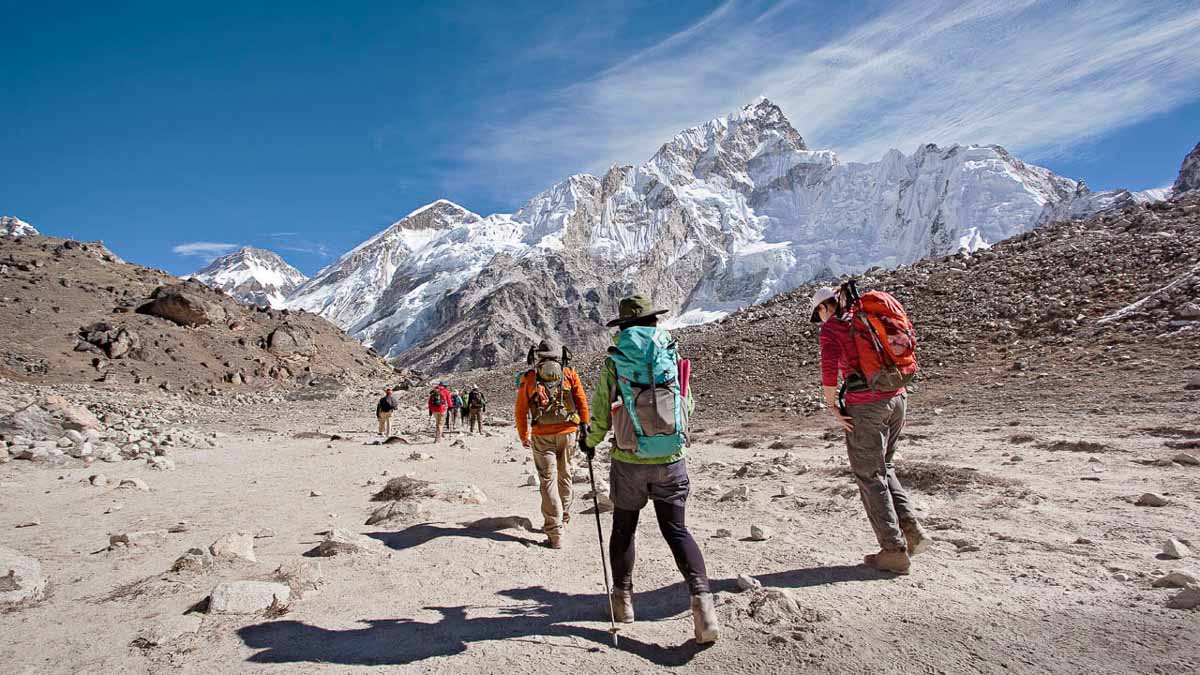 Photo credit: Anthola Group
At a height of 5,380m, trekking the Everest Basecamp is on many bucket lists. But fun fact, the Everest Base Camp isn't the highest base camp in the world.

Hiking distance: 130km
Hiking time: 12 days
56) Indonesia, Lombok: Mount Rinjani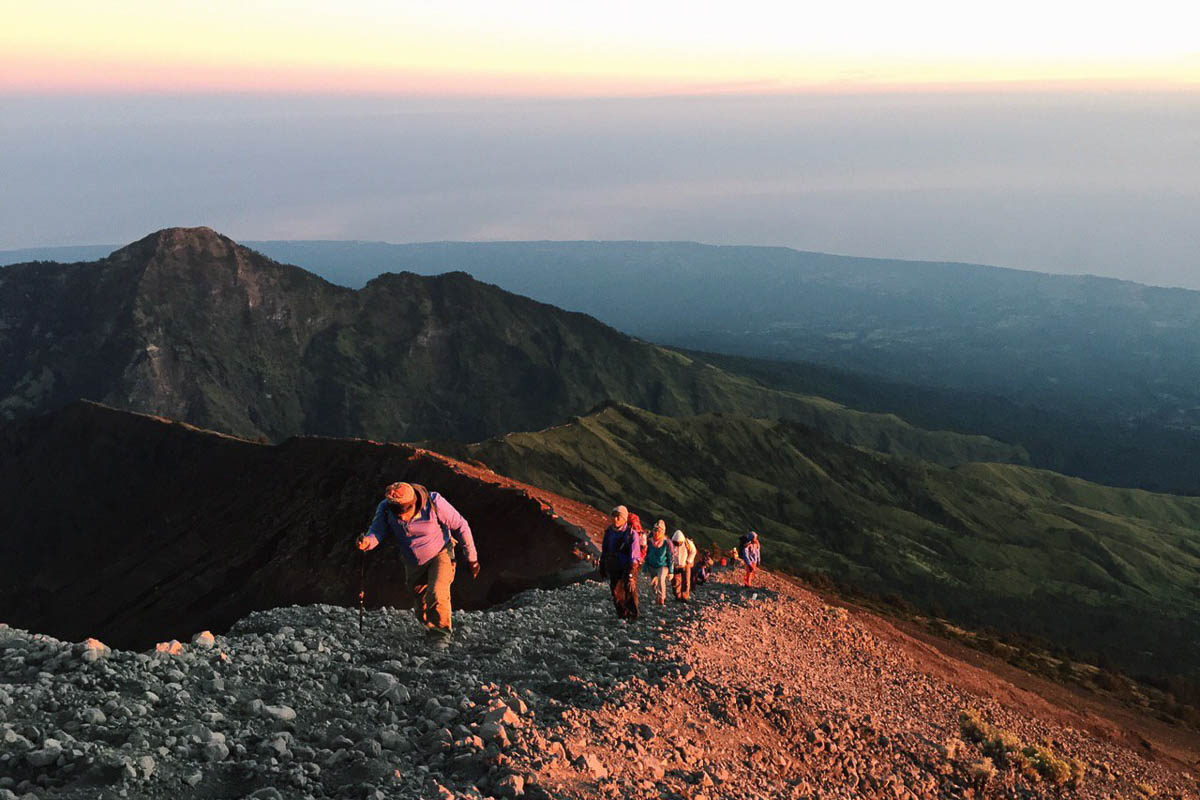 Mount Rinjani is an active volcano and the second-highest peak in Indonesia. You'll be rewarded with splendid views at the end of your three-day hike!

Hiking distance: 24.5km
Hiking time: 3 days
57) USA, Arizona: Grand Canyon Rim-to-Rim Hike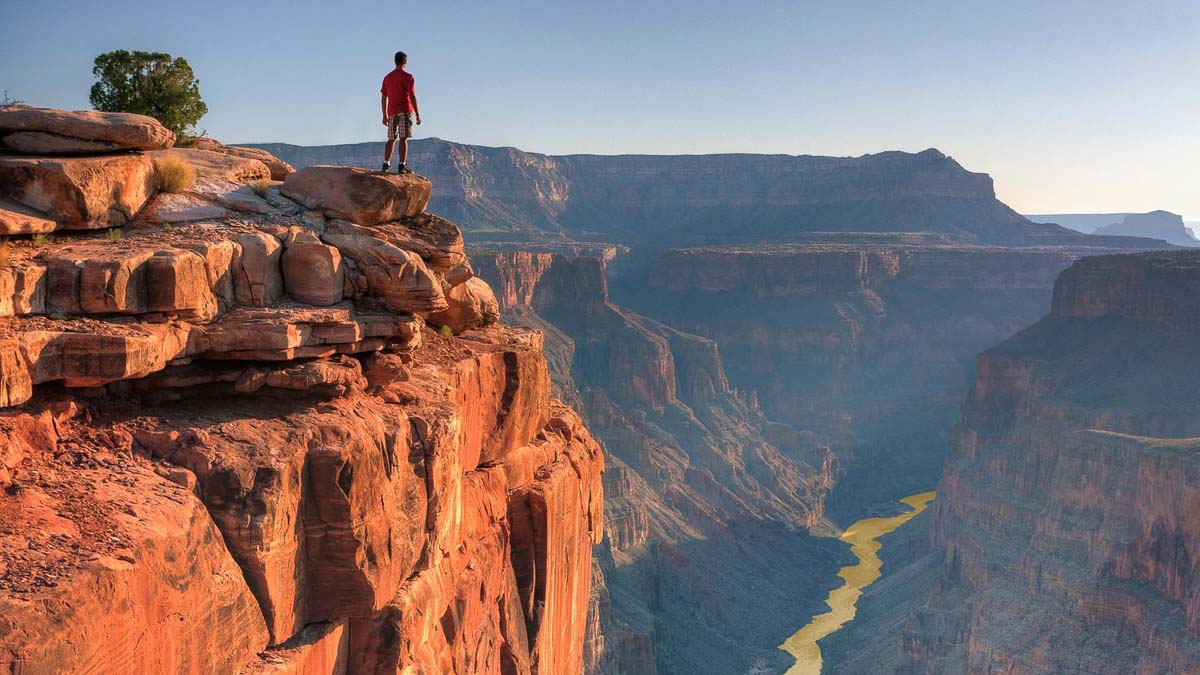 Photo credit: National Geographic
This difficult hike is definitely one not to miss if you're looking to explore one of the world's natural wonders.

Hiking distance: 38.5km
Hiking time: 2 days
58) Norway, Lofoten: Ryten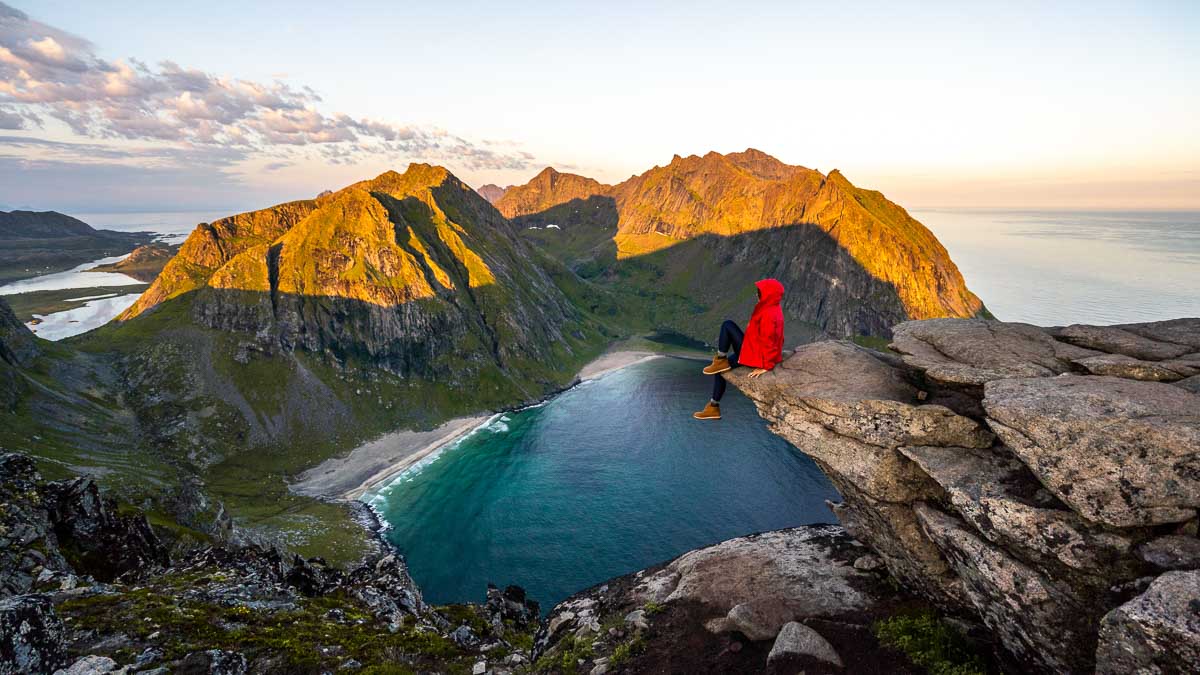 This short half-day hike is one that'll give you kickass views of Kvalvika Beach and the Lofoten Islands.

Hiking distance: 8.7km (round-trip)
Hiking time: 3.5hrs
59) Japan, Yamanashi: Mount Fuji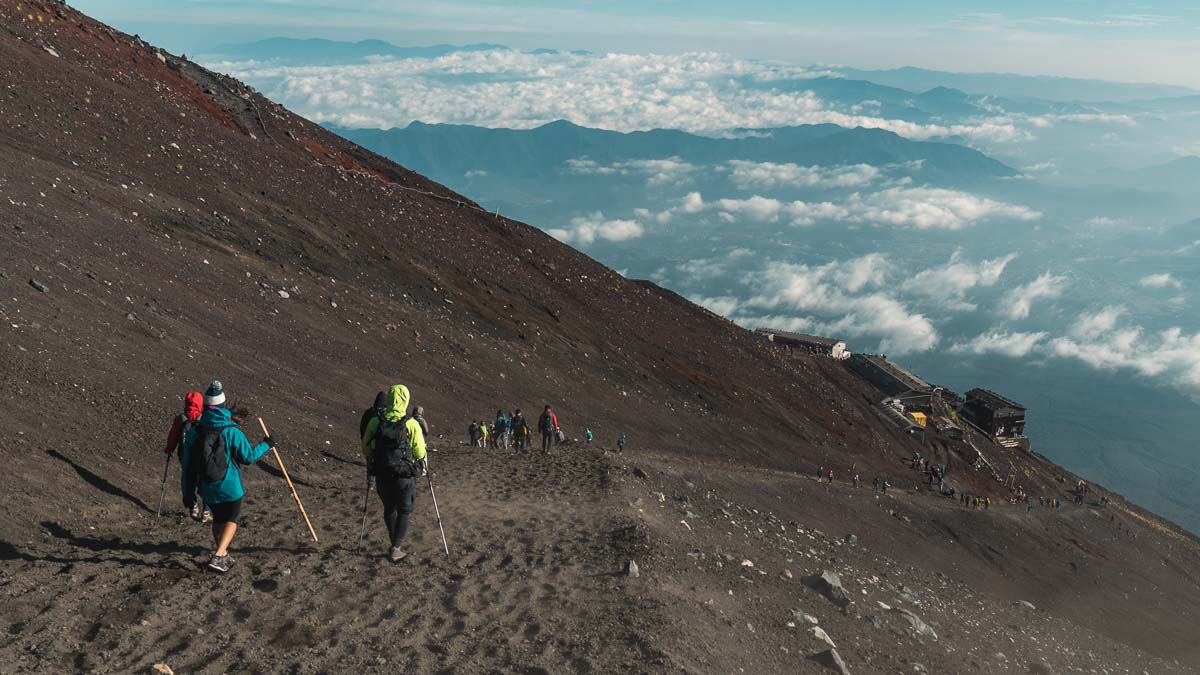 Japan's highest mountain is well-known and loved not just by tourists, but locals as well. Don't be afraid if you're not an experienced hiker — it's relatively achievable by the average person!

Hiking distance: 18.7km (via the Yoshida Trail)
Hiking time: 8–12hrs
Read also: Guide to Climbing Mount Fuji — Everything You Need To Know About Climbing Japan's Highest Mountain
Epic Views From Above
60) U.A.E, Dubai: Burj Khalifa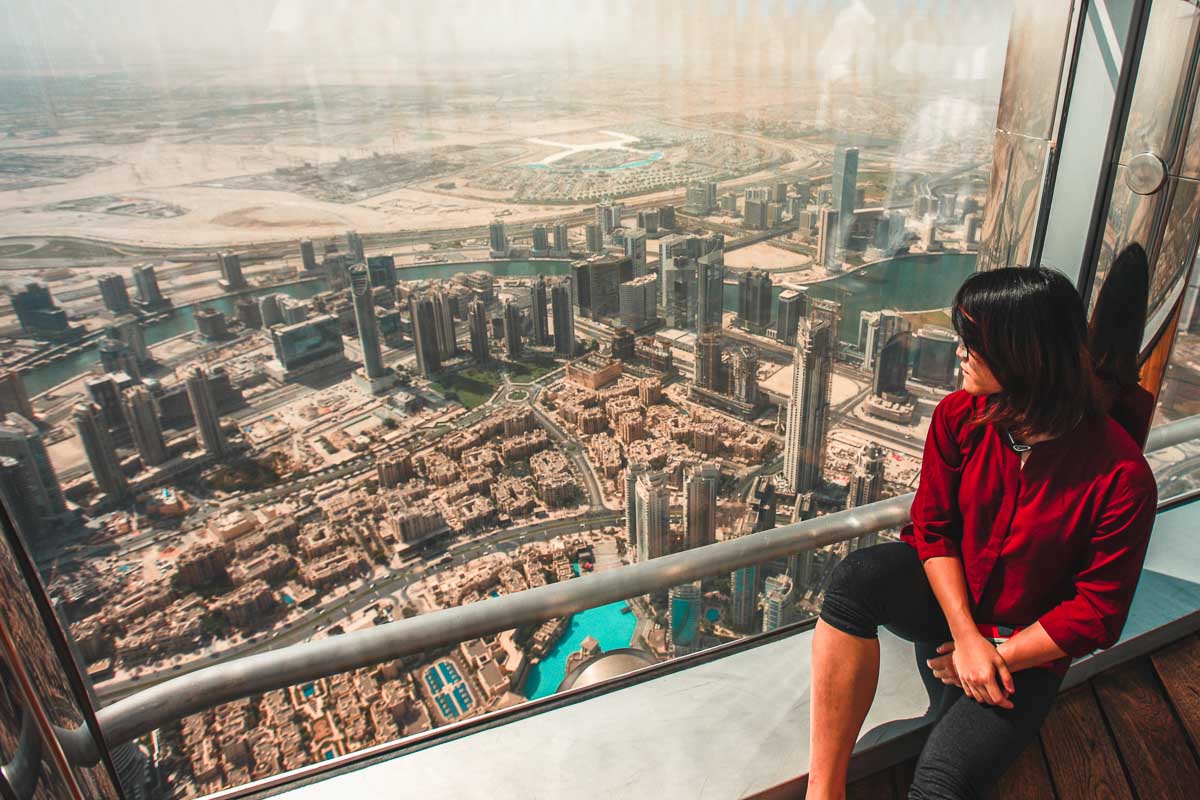 Being the tallest building in the world, you'll get unparalleled views of Dubai from Burj Khalifa!
61) Switzerland, Lauterbrunnen: Schilthorn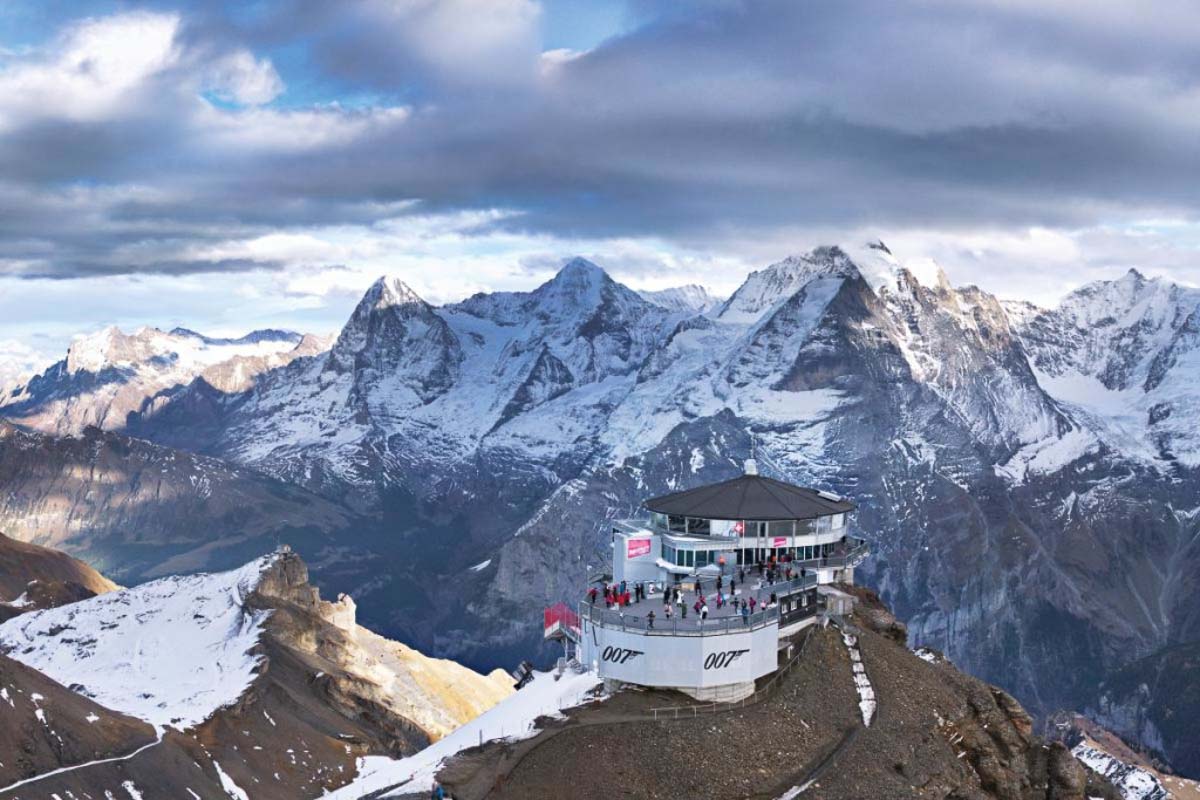 Photo credit: Balmers
This is where you'll find that revolving restaurant featured in a James Bond movie! Take in unobstructed views of the Eiger, Mönch and Jungfrau peaks.

Read also: 10-Day Switzerland Itinerary — 6 Cities Under S$2.3k with the Swiss Travel Pass
62) Myanmar, Bagan: Catch the sunrise from a hot air balloon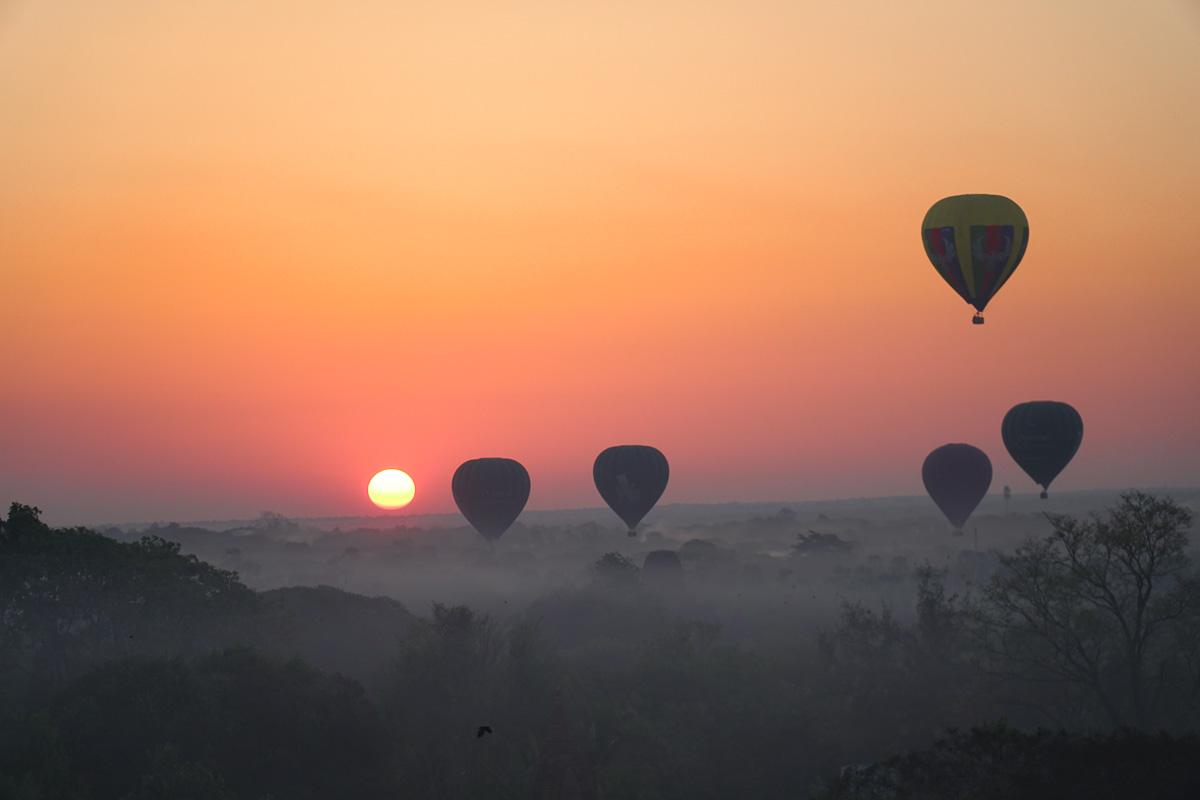 With Bagan's flat landscape and a myriad of temples and stupas, hot air balloon rides here offer you staggering views of the horizon and villages nearby.
Cost: ~S$448
Read also: 9-Day Adventurous Myanmar Itinerary — Undiscovered Gems in Yangon, Bagan, Mandalay & Lashio
63) Switzerland, Lauterbrunnen: Paragliding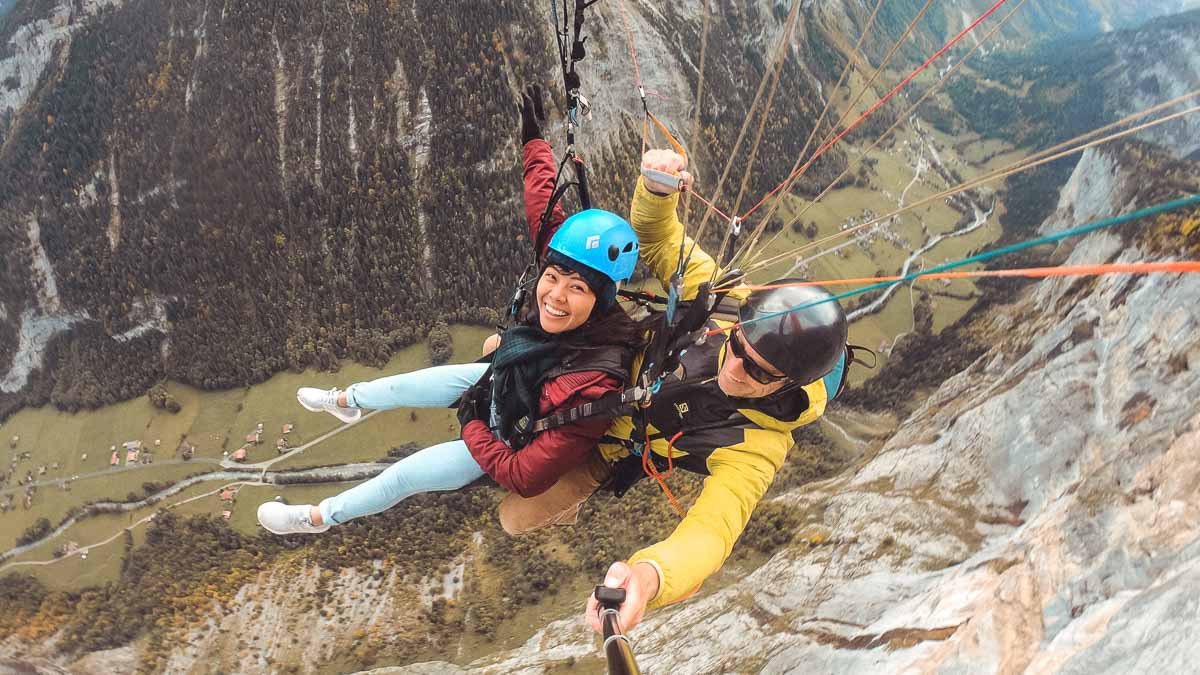 Why not give paragliding a try and soar through the valleys that inspired Rivendell in The Lord of the Rings.

Cost: CHF170 (~S$232)
64) Portugal, Porto: Luís I Bridge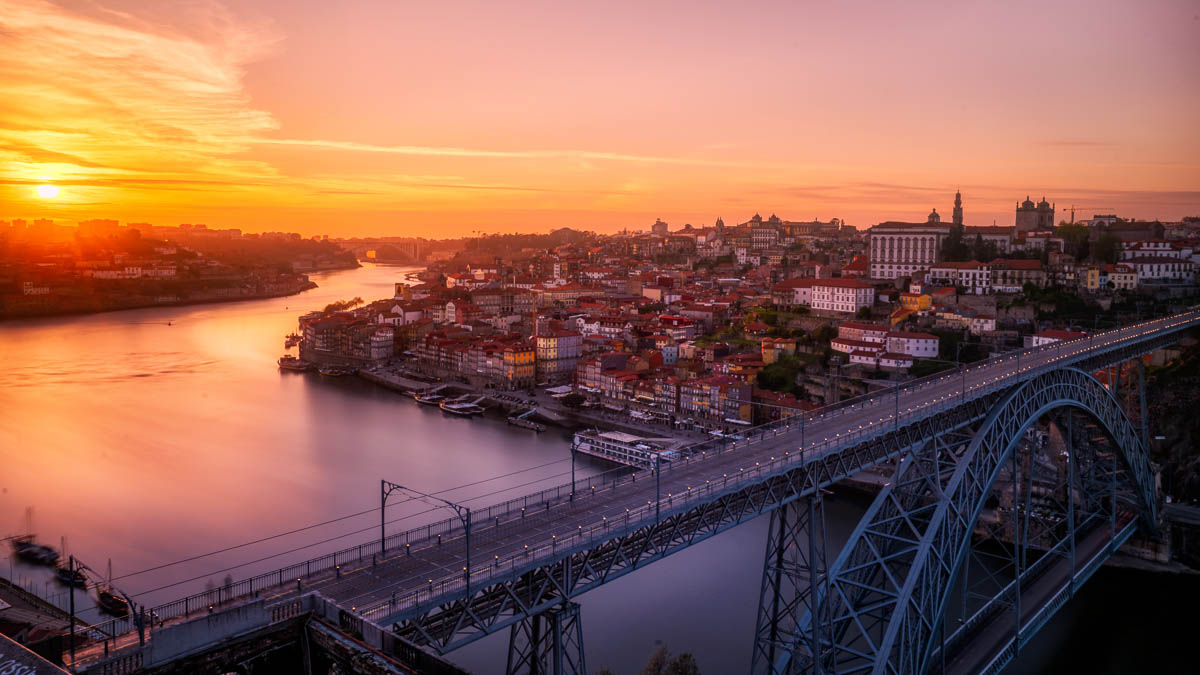 Photo credit: Everaldo Coelho
The Luís I Bridge provides sweeping views of the colourful city of Porto and the Douro River, which gets even better at sunset.

Read also: 10-Day Portugal Itinerary for less than S$2k incl. Flights From Singapore
65) Greece, Athens: Filopappou Hill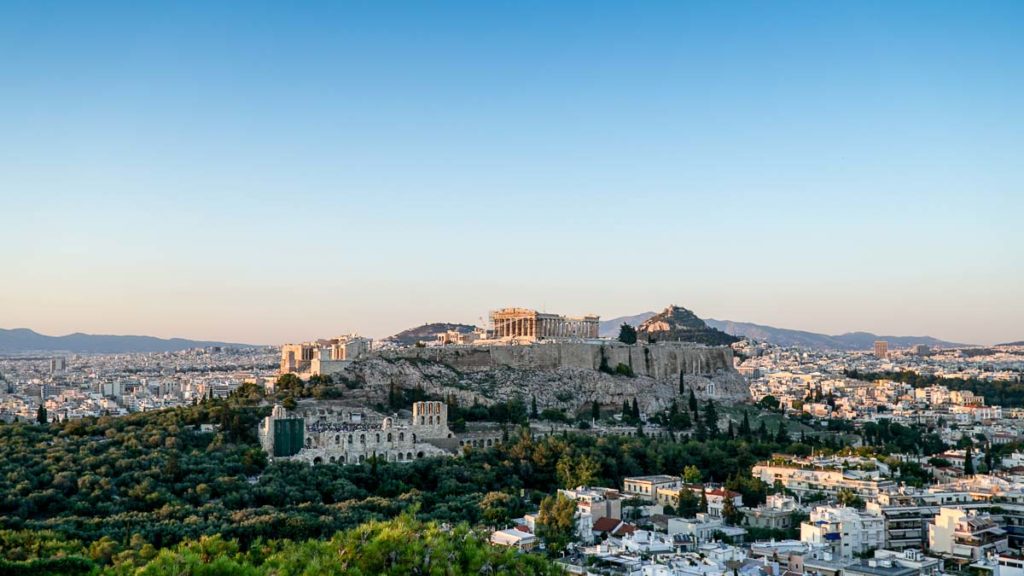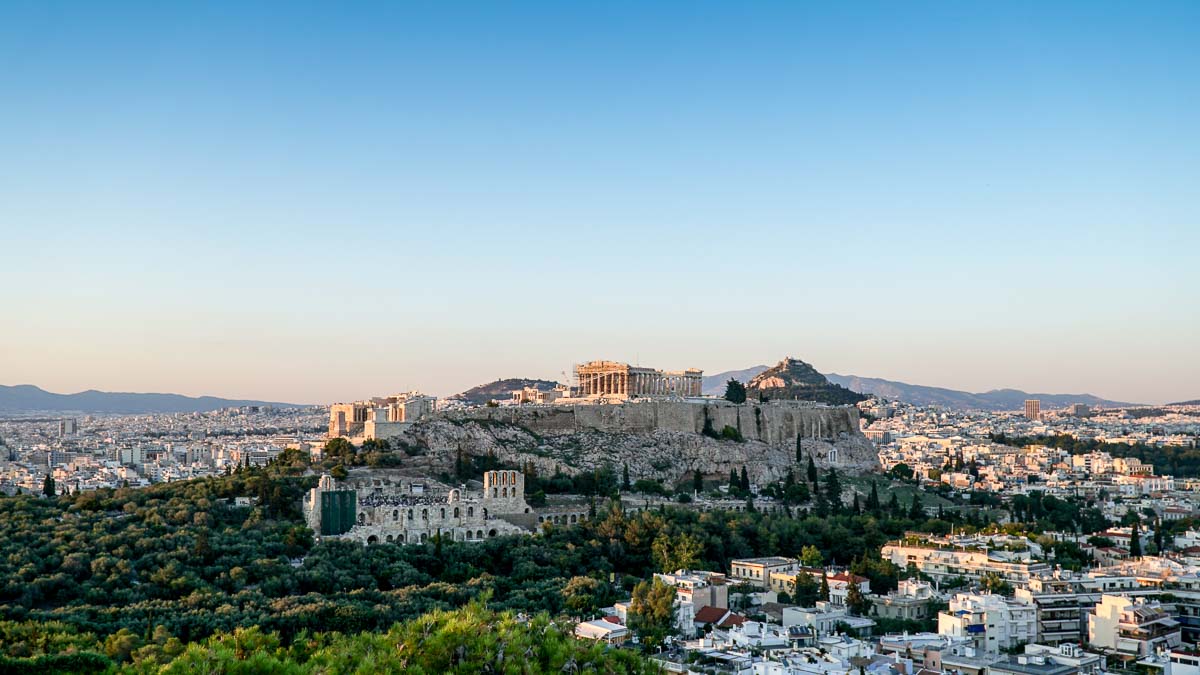 A short hike to the peak of Filopappou Hill will give you an unobstructed view of the city as well as the famed Acropolis and Parthenon.

*Pro-tip: Watch the best sunset in Athens from Areopagus Hill!
Read also: 9 Reasons Why You'll Want To Fly To Greece For Your Next Vacation
66) Japan, Hokkaido: Goryokaku Tower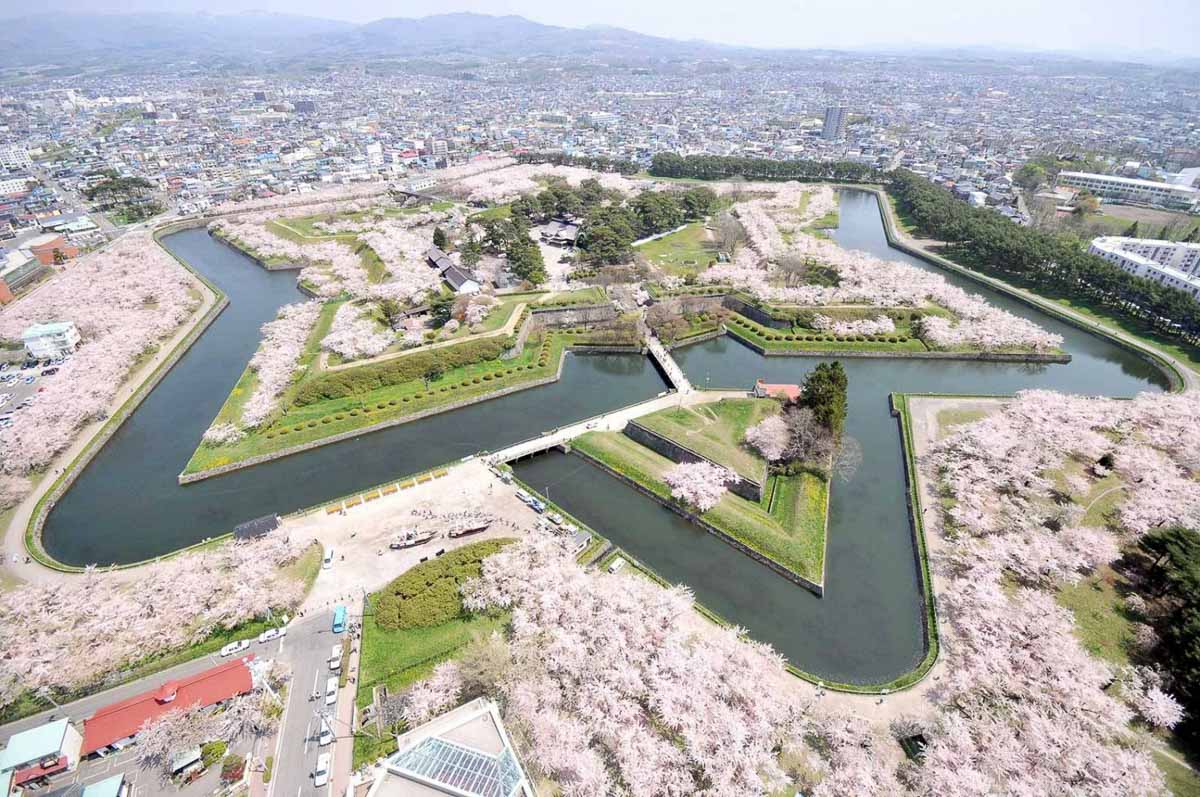 Photo credit: Princehotels
If you visit Japan in spring, be sure to hit the 107-metre high Goryokaku Tower where you can find sweeping views of Goryokaku Park and its star-shaped fort amidst the cherry blossoms.

Entrance Fee: ¥720 (~S$9.25)

Read also: Budget Hokkaido Itinerary: 8D Spring Road Trip Under S$1k incld. Accommodation
67) USA, Los Angeles: The Hollywood Sign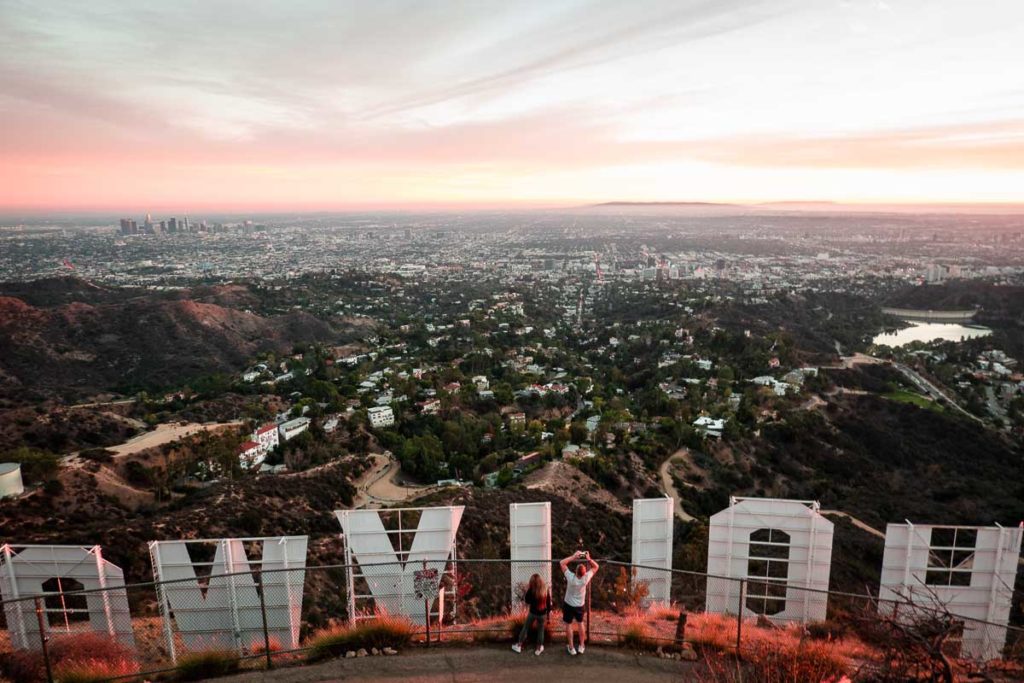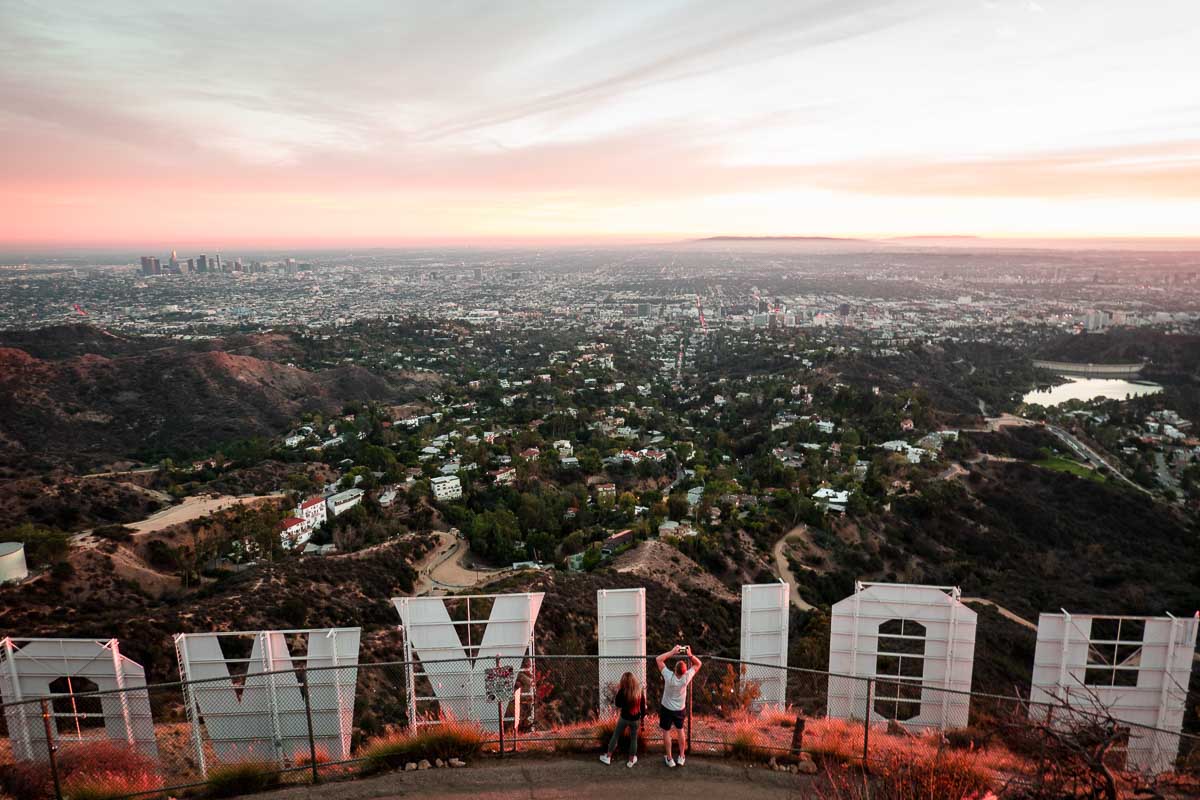 At the end of your hike to the Hollywood Sign, you'll be rewarded with panoramic views of LA — it's one not to be missed while you're there!

Read also: Los Angeles Travel Guide — 3-Day Itineraries for Hollywood fans, Thrill-Seekers, and Avid Sightseers
68) New Zealand, Queenstown: Skyline Queenstown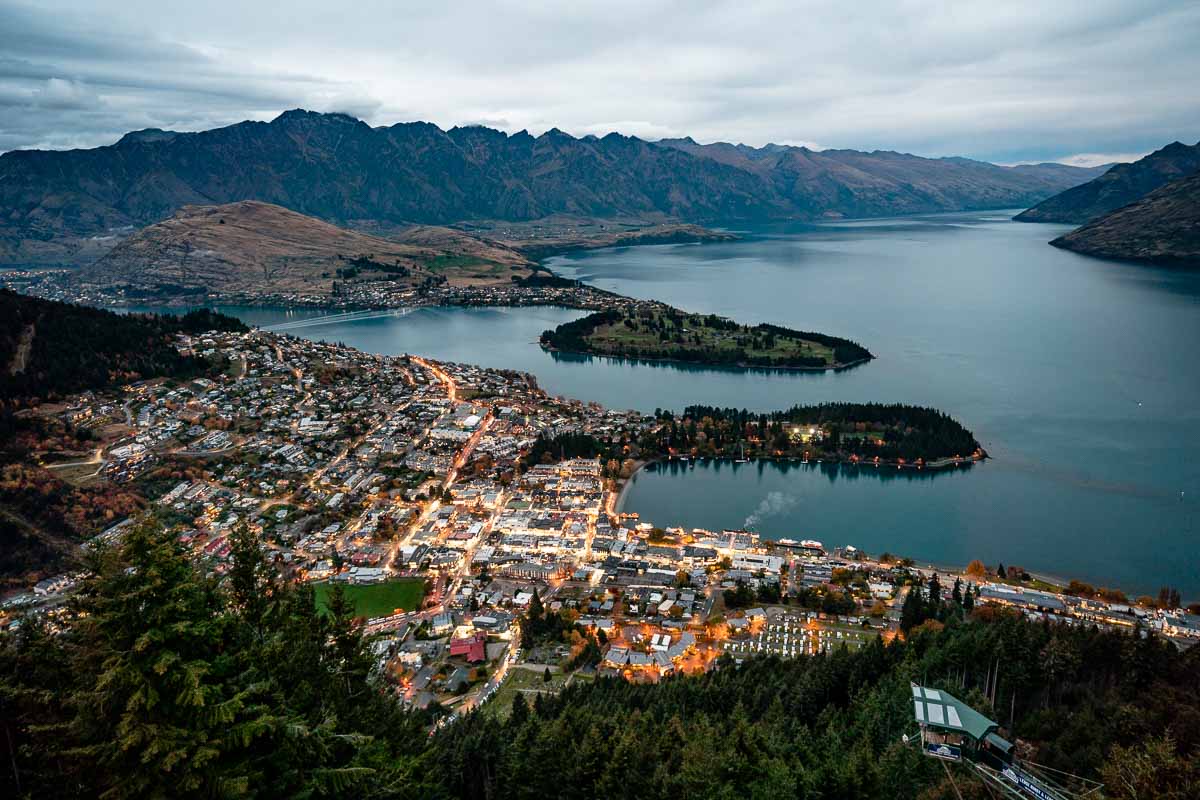 While Queenstown is undoubtedly picturesque, you can find the best views of the city and the surrounding mountain ranges from Skyline Queenstown. And it's just an easy gondola ride away!

Cost: ~S$39.15/pax

Read also: Ultimate New Zealand Bucket List — 26 Best Things to Do in NZ's North and South Islands
Travel Bucket List Amusement Parks
69) U.A.E, Abu Dhabi: Ferrari World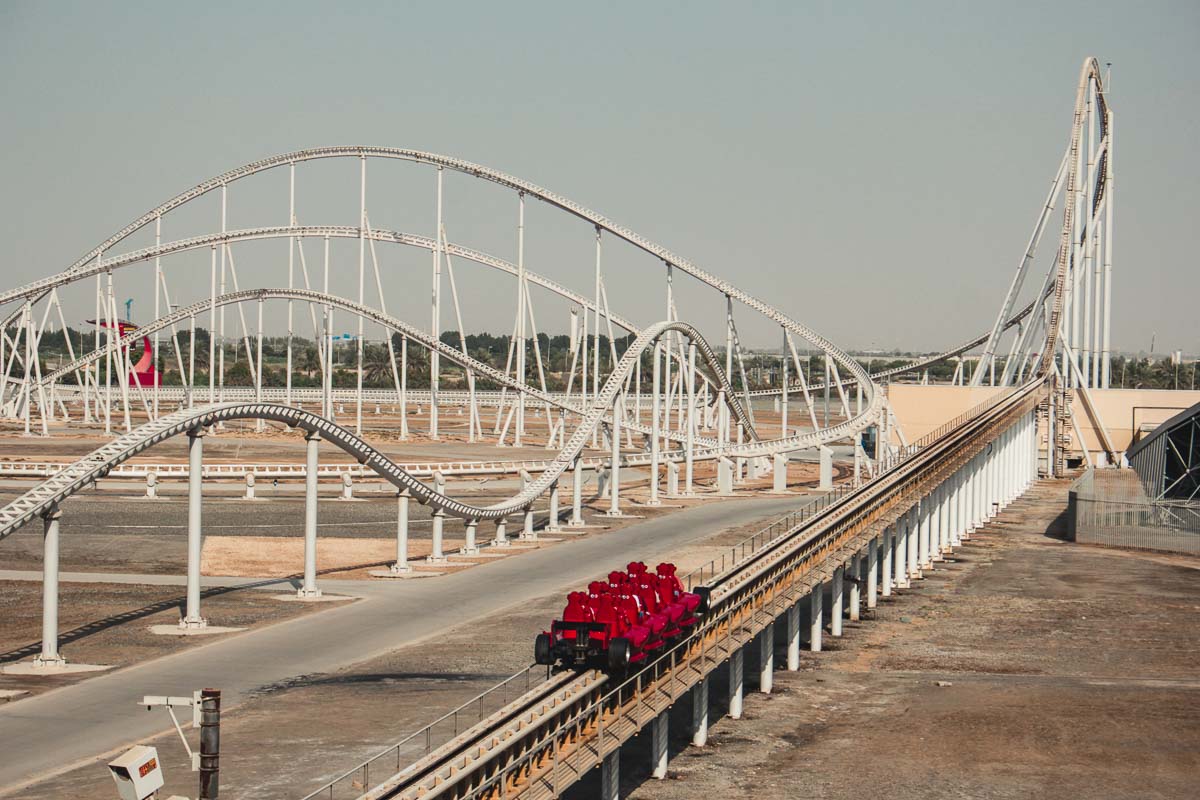 Ride the world's fastest roller coaster, Formula Rossa here! It accelerates to 240km/h in just 4.9 seconds; it's sure to make your heart race!

Entrance fee: From S$94.55/pax

Read also: Ferrari World Guide — 11 Tips to Conquer the Theme Park with the World's Fastest Rollercoaster & More
70) USA, Florida: Universal's Islands of Adventure

Photo credit: Universal Orlando Resort
Clinching Tripadvisor's Top Choice for amusement parks for five years in a row, you can be assured that you'll have a ball of a time here 🤪. You can look forward to thrilling rides inspired by your favourite movies such as Jurassic Park, Harry Potter and the Incredible Hulk!

Entrance Fee: From US$$119/pax (~S$166)
71) USA, Los Angeles: Six Flags Magic Mountain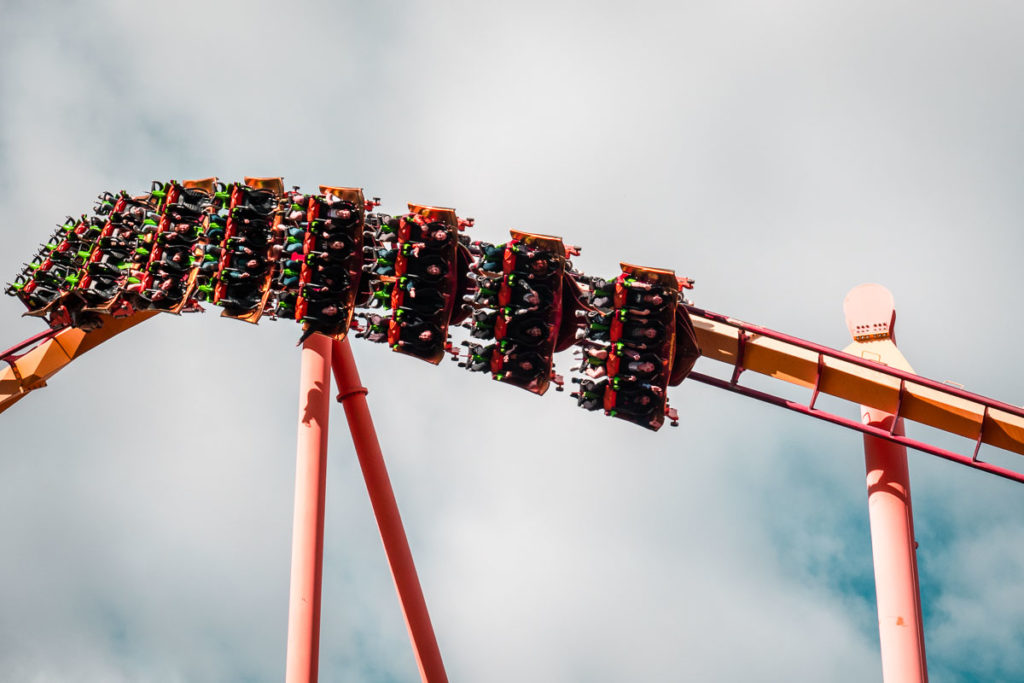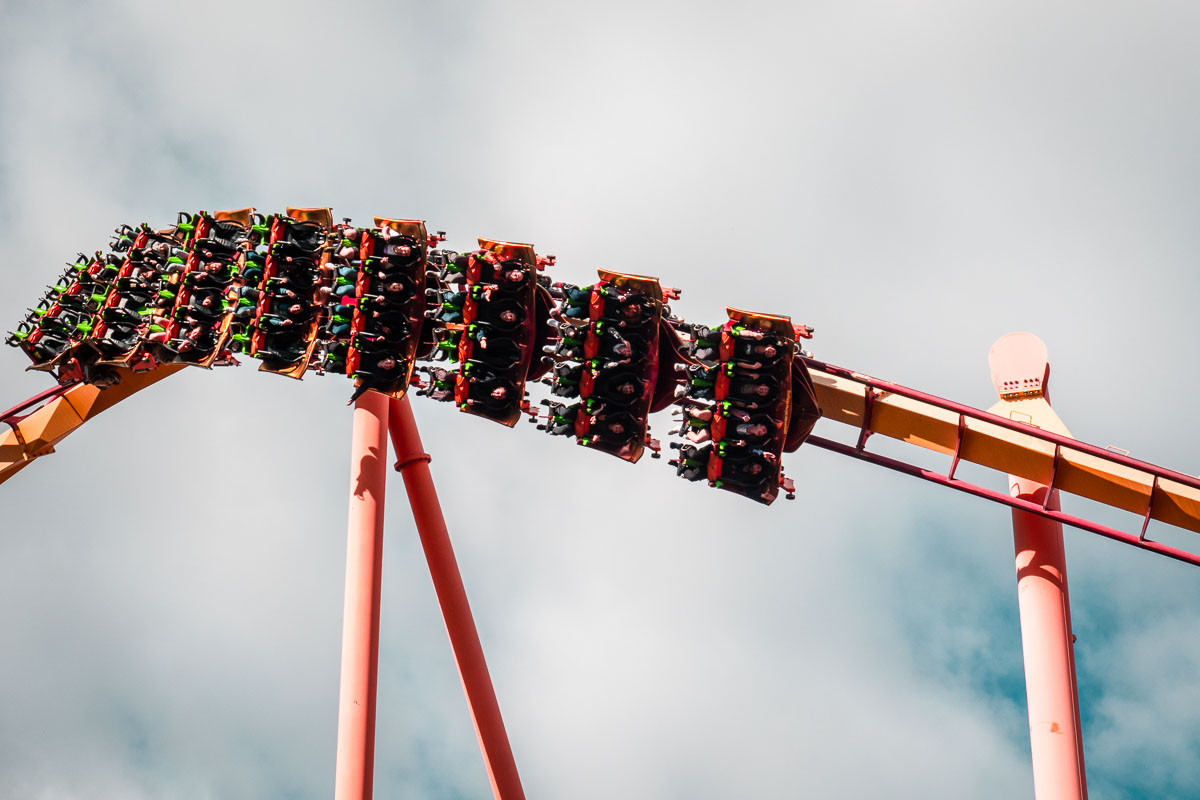 Caution: adrenaline-junkies only! With 19 thrill-inducing roller coasters, Six Flags Magic Mountain holds the record for the most rollercoasters in the world!

Entrance Fee: ~S$91/pax via Klook

Read also: The Theme Park Lovers' Guide to Los Angeles' Best Theme Parks
72) Japan, Osaka: Universal Studios Japan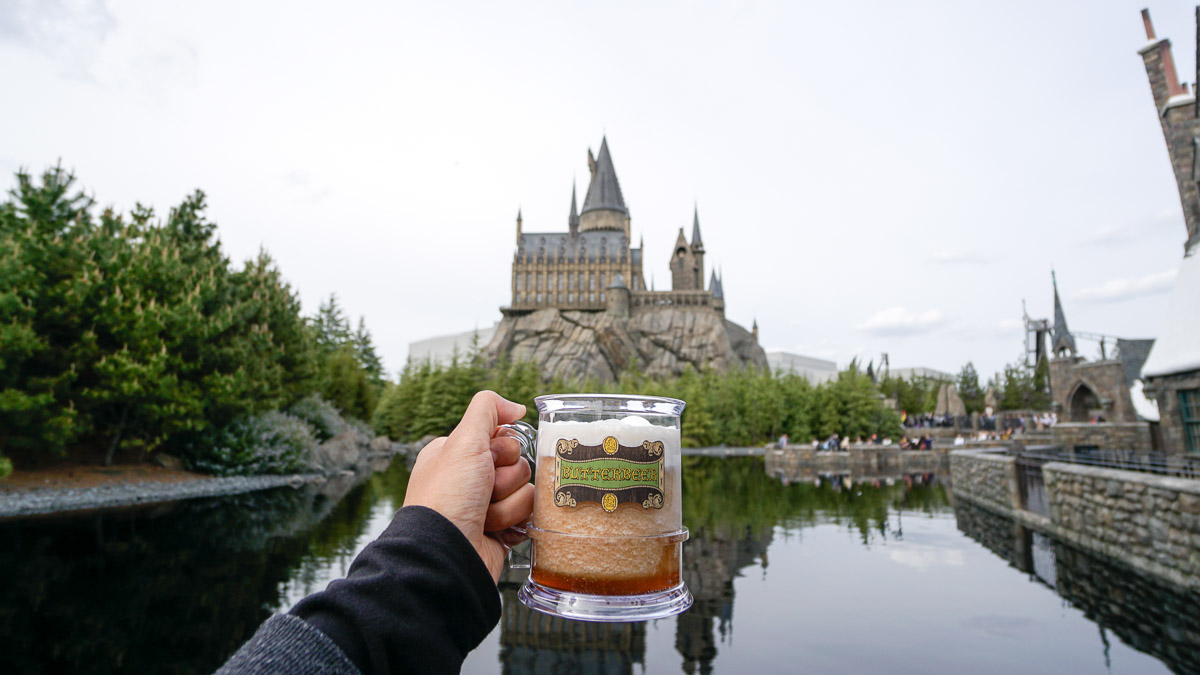 Visiting once just isn't enough for our friends who've stepped into the magical world of Universal Studios Japan. There's something for everyone — the adventurous, Harry Potter fans as well as fans of our favourite Despicable Me minions!

Entrance Fee: From ~S$95/pax

Read also: The Ultimate USJ Guide And Tips To Planning A Magical Experience — Universal Studios Japan
Travel Bucket List Road Trips
73) Iceland: Ring Road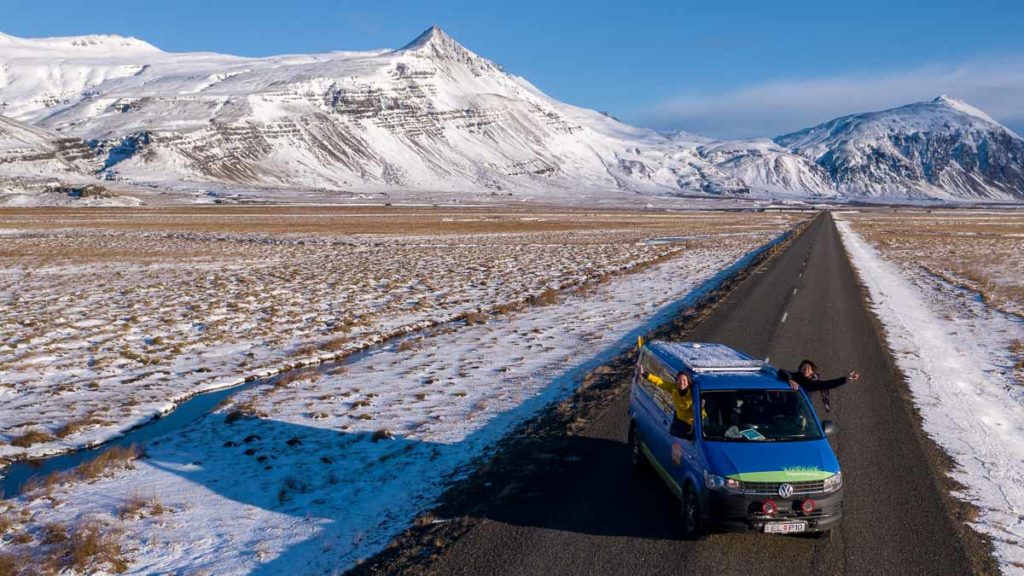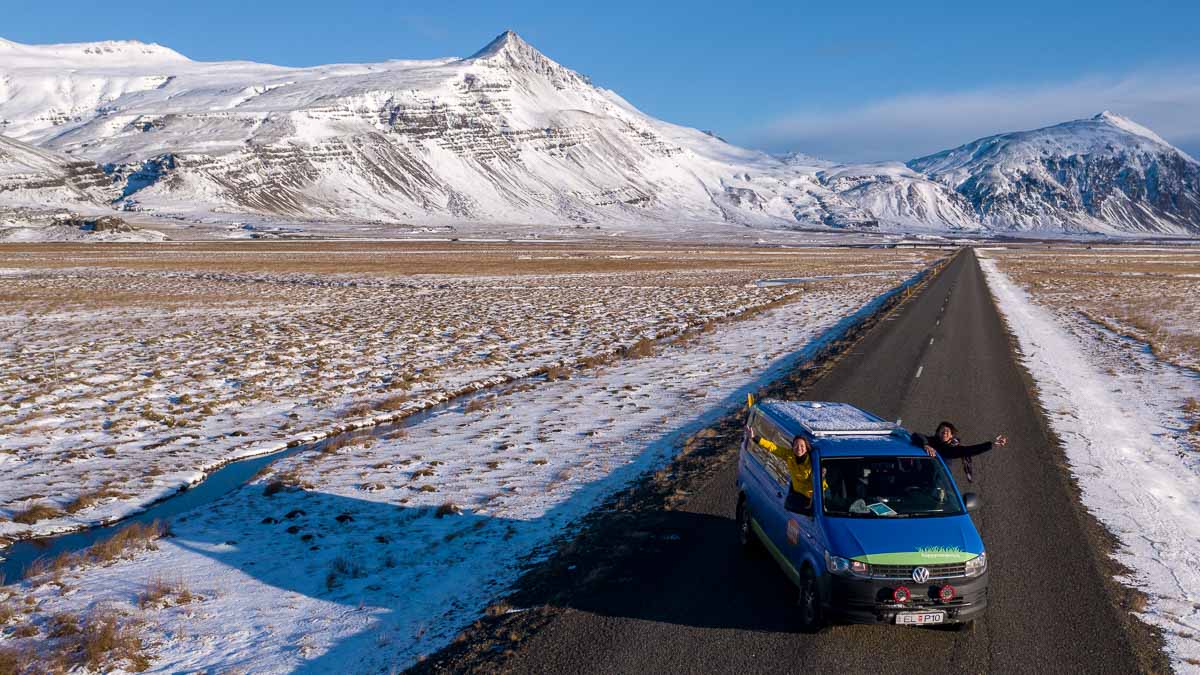 Route 1 (aka The Iceland Ring Road), covers the whole nation and is the longest road in Iceland. Don't forget to stop by to take in all the scenic landscapes!

Distance: 1,332 km
Suggested time frame: 7–10 days
Read also: 10-Day Budget Iceland Itinerary for S$2.8k — The Epic Camper Van Road Trip
74) USA, California: Pacific Coast Highway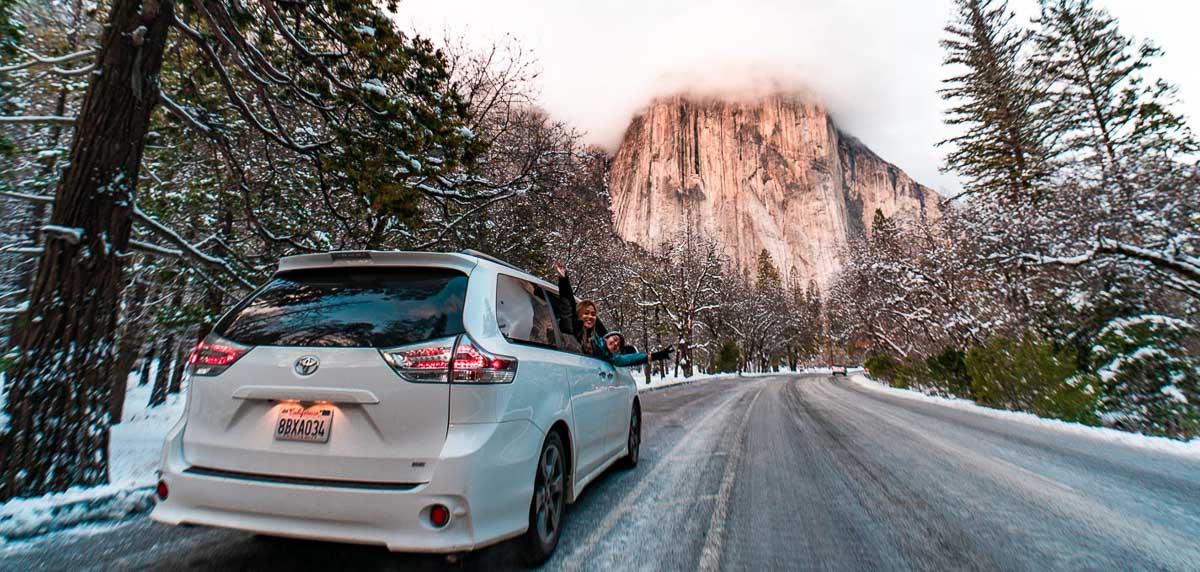 With a bounteous number of exciting stops like San Francisco, Big Sur and San Jose, it's no wonder this drive is the most scenic in the world!

Distance: 951km
Suggested time frame: One week

Read also: 7 Once-in-a-Lifetime USA Road Trips to Fulfil Your Wanderlust
75) Australia, Melbourne: Great Ocean Road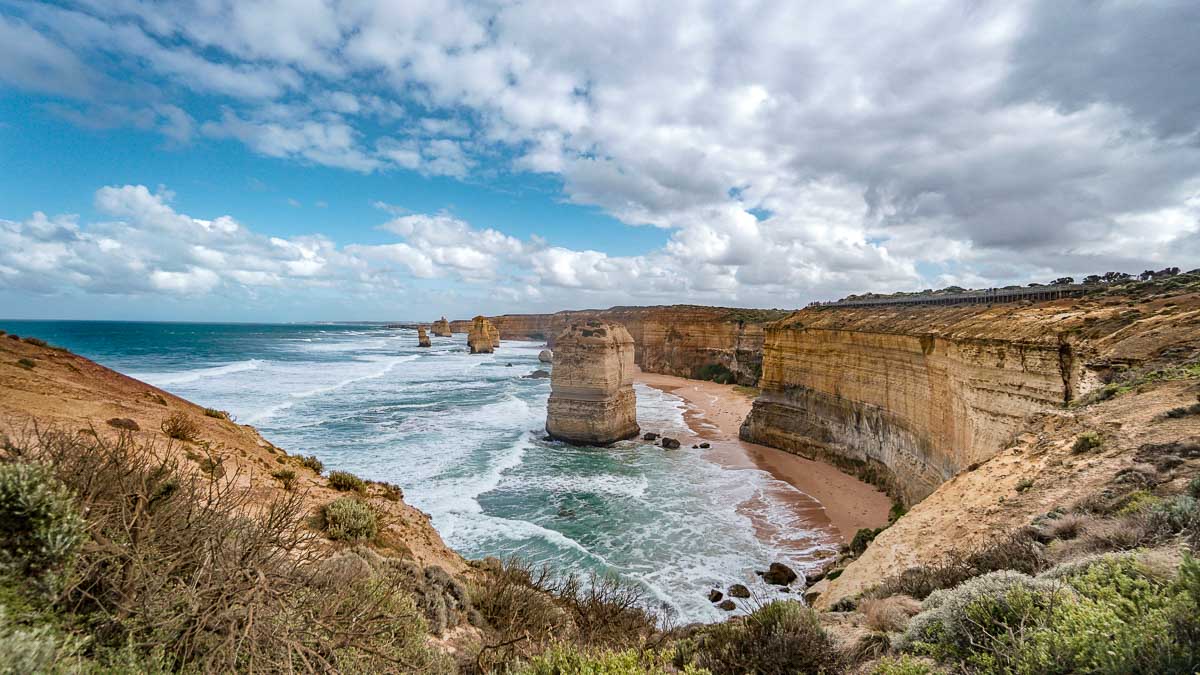 There's nothing like the Great Ocean Road that'll present you with insane coastal landscapes and views like the 12 Apostles and Apollo Bay.

Distance: 664 km
Suggested Time Frame: 2–3 days
76) Norway: Lofoten Islands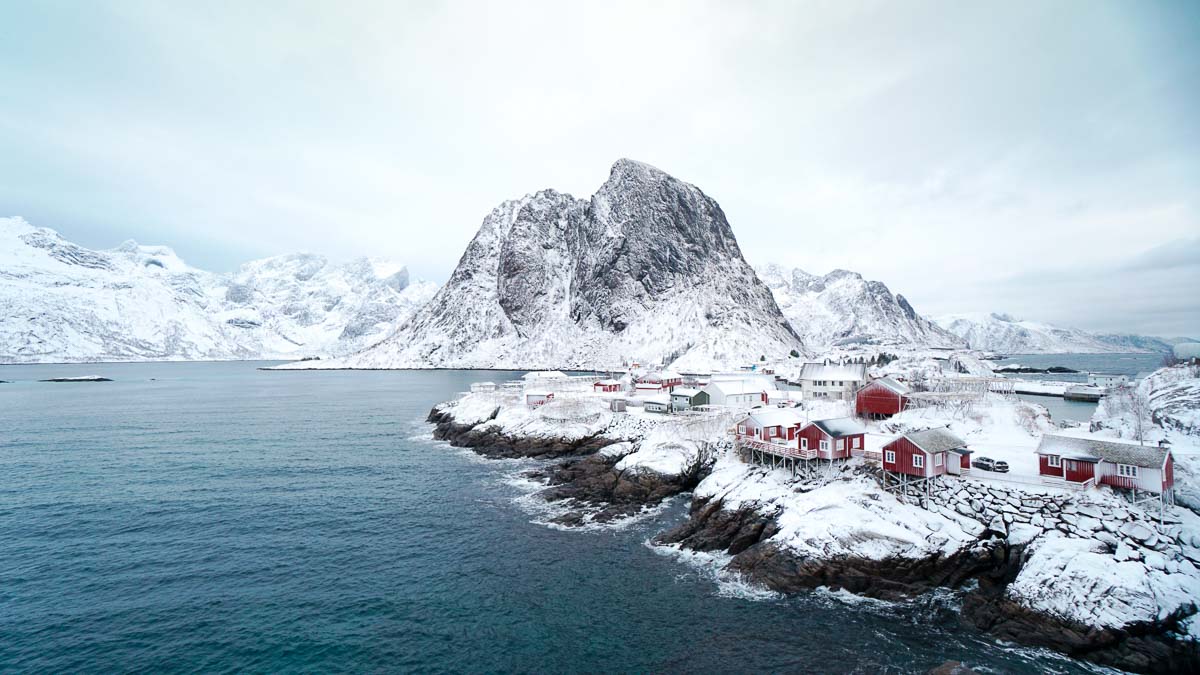 If you're driving, be prepared to stop every 10 minutes for a postcard picture as you explore the archipelago of seven islands in Lofoten!

Distance: 163km
Suggested time frame: 3–5 days

Read also: 7D6N Winter Norway Itinerary — all-in under S$3k incl. Round Trip Flight From Singapore
Must-Try Foods
77) Portugal, Porto: Port Wine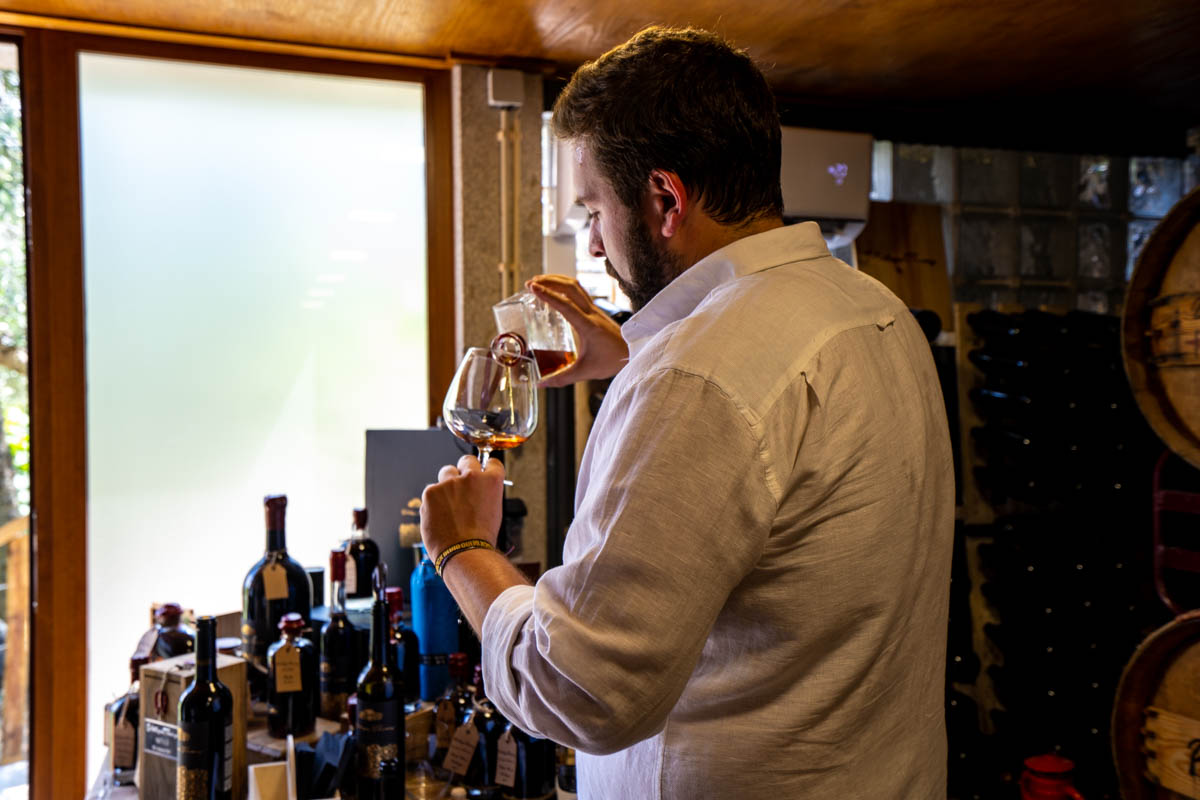 As brandy is added midway into the fermentation process, the resulting port wine has a higher alcohol content and is richer and sweeter in taste. It's a huge part of Portuguese culture, so you can find port wine easily in supermarkets around Portugal, or opt for a port wine-tasting session in Porto.

Tour Cost: S$62.85/pax
78) Japan, Okinawa: Irabu-jiru (sea snake soup)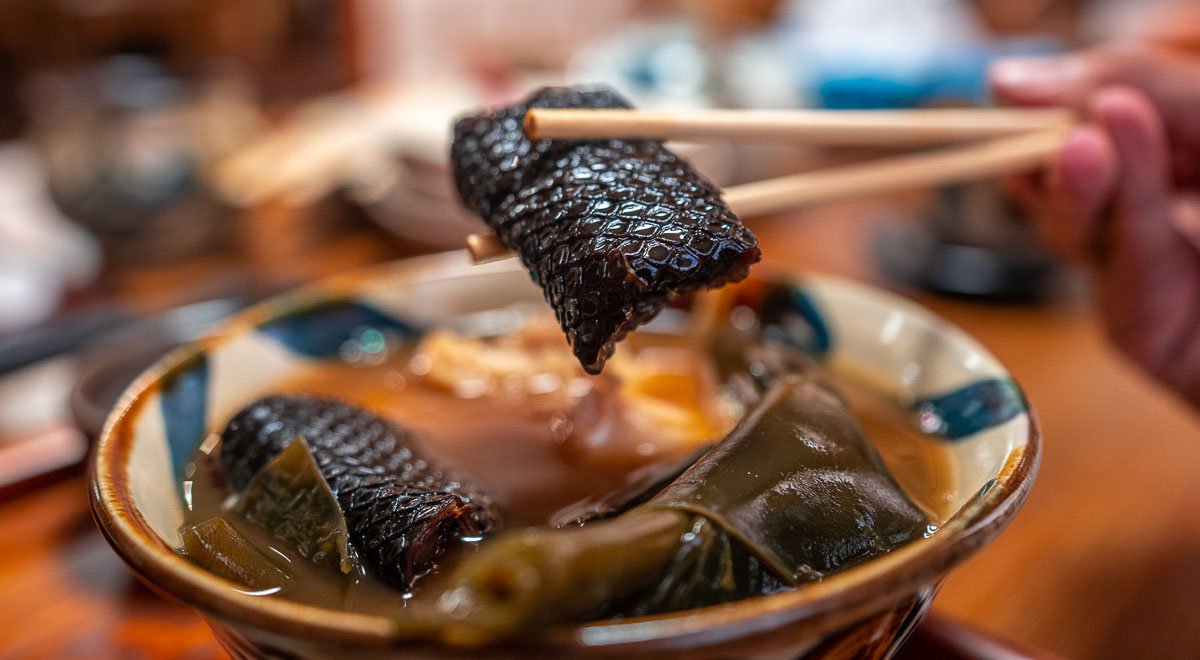 These venomous sea snakes have become one of Okinawa's specialities. Quirky, but surprisingly yummy!

Read also: Okinawa Food Guide — From the Unusual to the Unapologetically Delicious
79) Lithuania, Vilnius: Šaltibarščiai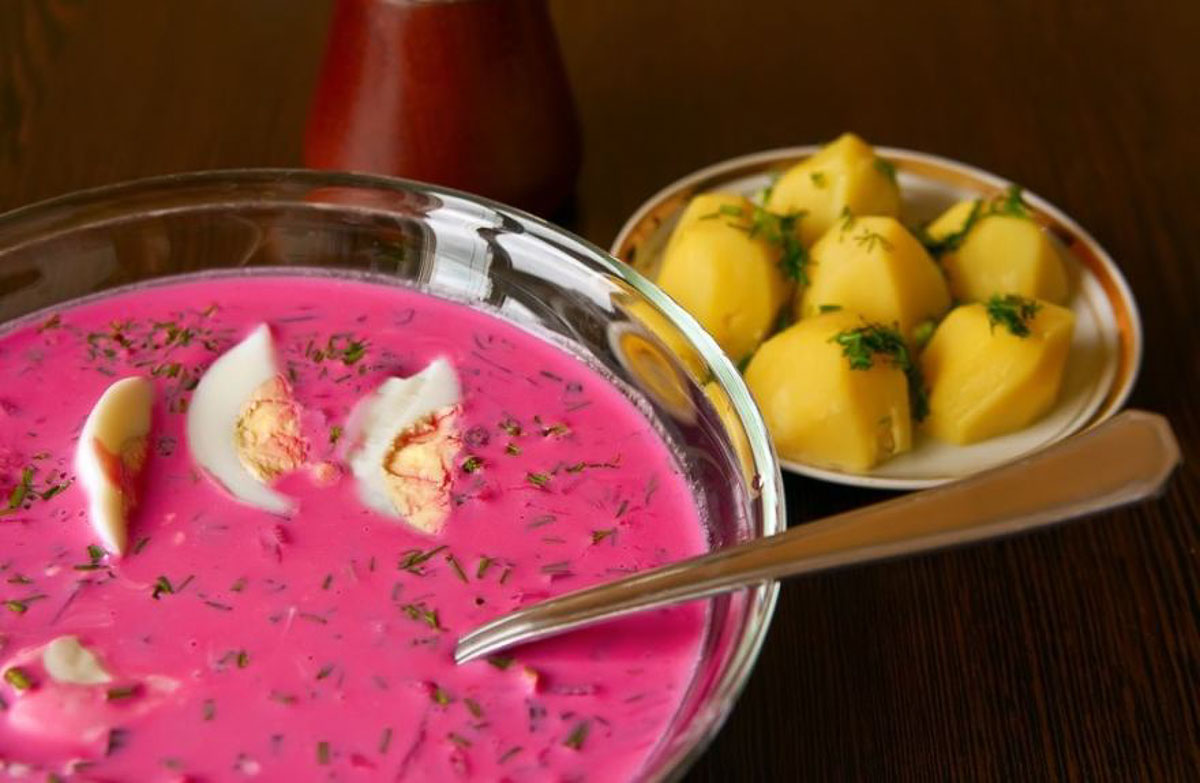 Photo credit: Anoonimas
This summertime delicacy of cold beetroot soup is a huge part of traditional Lithuanian cuisine. It's a creamy blend of pickled or boiled beetroot, paired with kefir or buttermilk, and poured over grated cucumbers and hard-boiled eggs.
80) South Korea, Busan: Live Octopus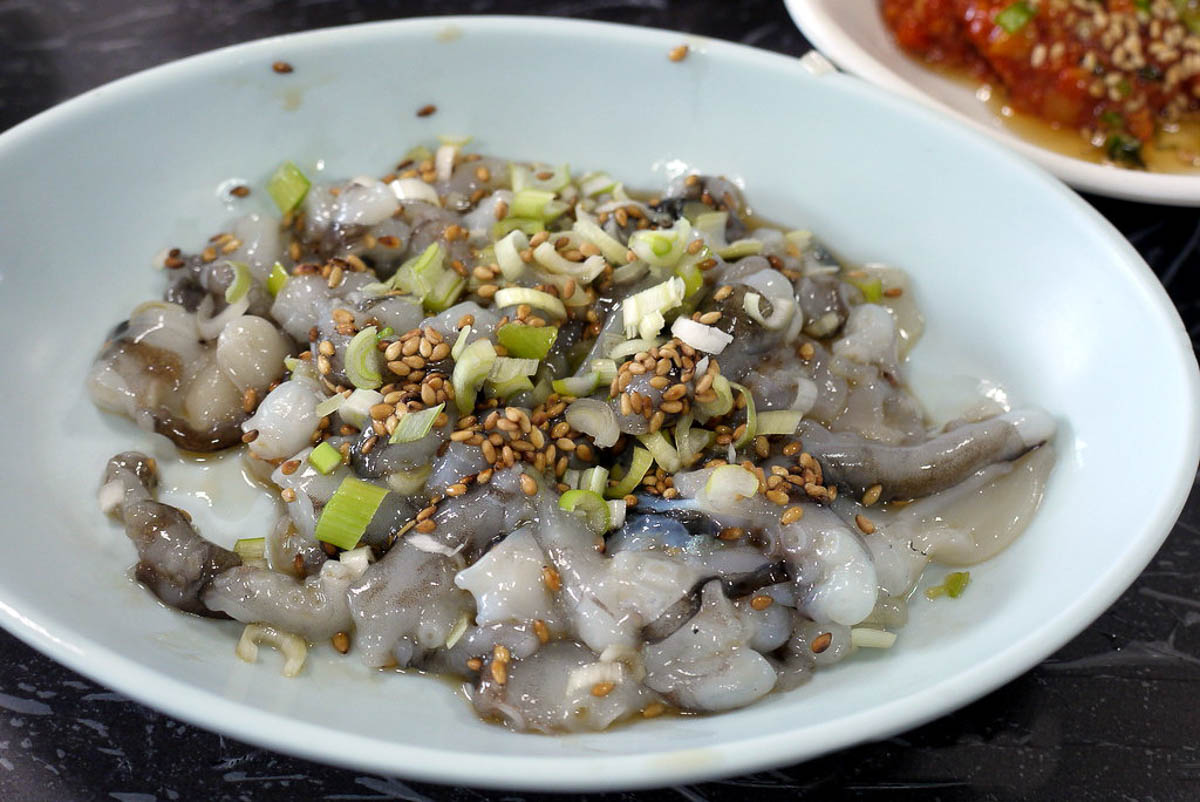 Photo credit: Flickr
One of the South Korean delicacies that's not to be missed on your visit — these tentacles will still wriggle in your mouth even as you chew on them!

Read also: 23 Best Things To Eat In Seoul's Most Popular Districts — Hongdae, Myeongdong, Dongdaemun
81) New Zealand, Rotorua: Traditional Maori Hāngī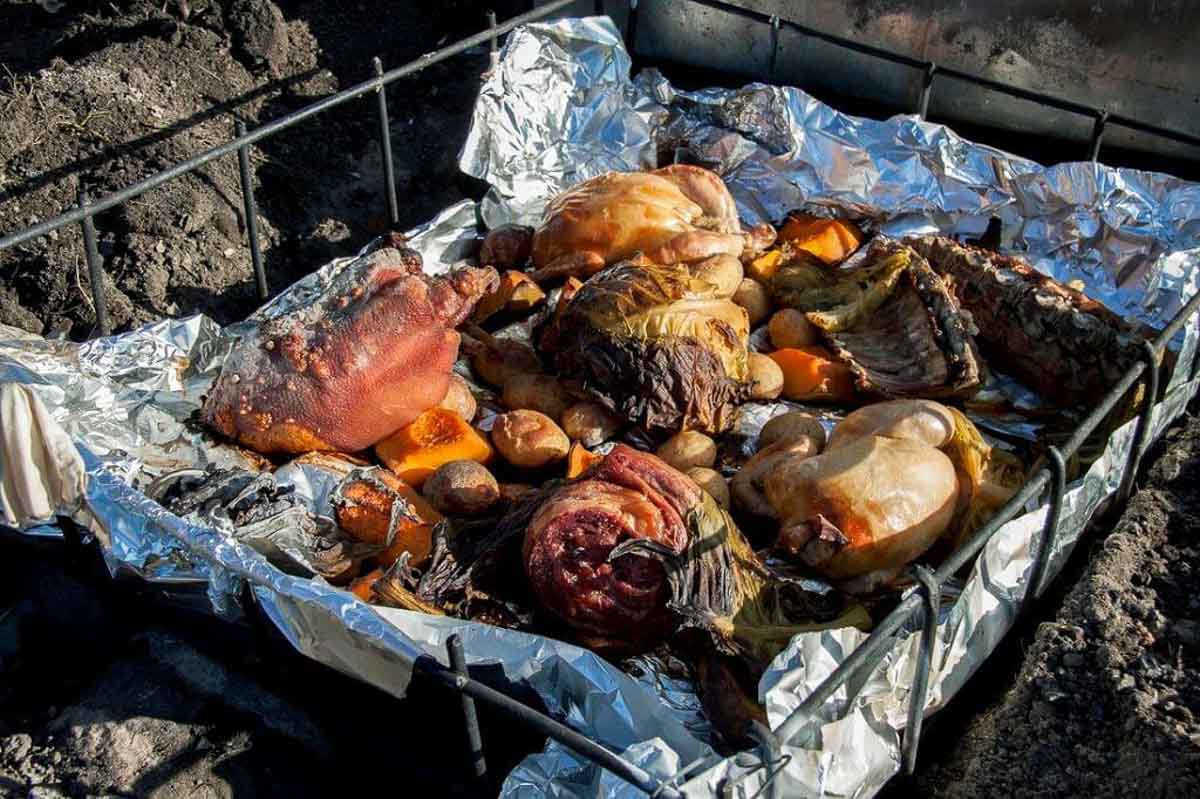 Photo credit: Wiki Travel
Few experiences can rival the Maori-way of cooking. Kai (food in Maori) is cooked in an "earth oven" buried in the ground with hot stones. Served buffet style, the flavours you get are simply delectable!
Mitai Maori Village Tour
Cost: ~S$102
Read also: Ultimate New Zealand Bucket List — 26 Best Things to Do in NZ's North and South Islands
82) Czech Republic, Prague: Chimney cake with ice cream
Photo credit: Mark Lee
Forget biscuit cones, this local treat from Czechia is sure to satisfy your sweet tooth!
83) Portugal, Lisbon: Pastéis de Belém
It's said that Pastés de Belém makes the best authentic Portuguese egg tarts in the world!

Read also: 10-Day Portugal Itinerary for less than S$2k incl. Flights From Singapore
Travel Bucket List Countdown Spots
84) USA, New York: Times Square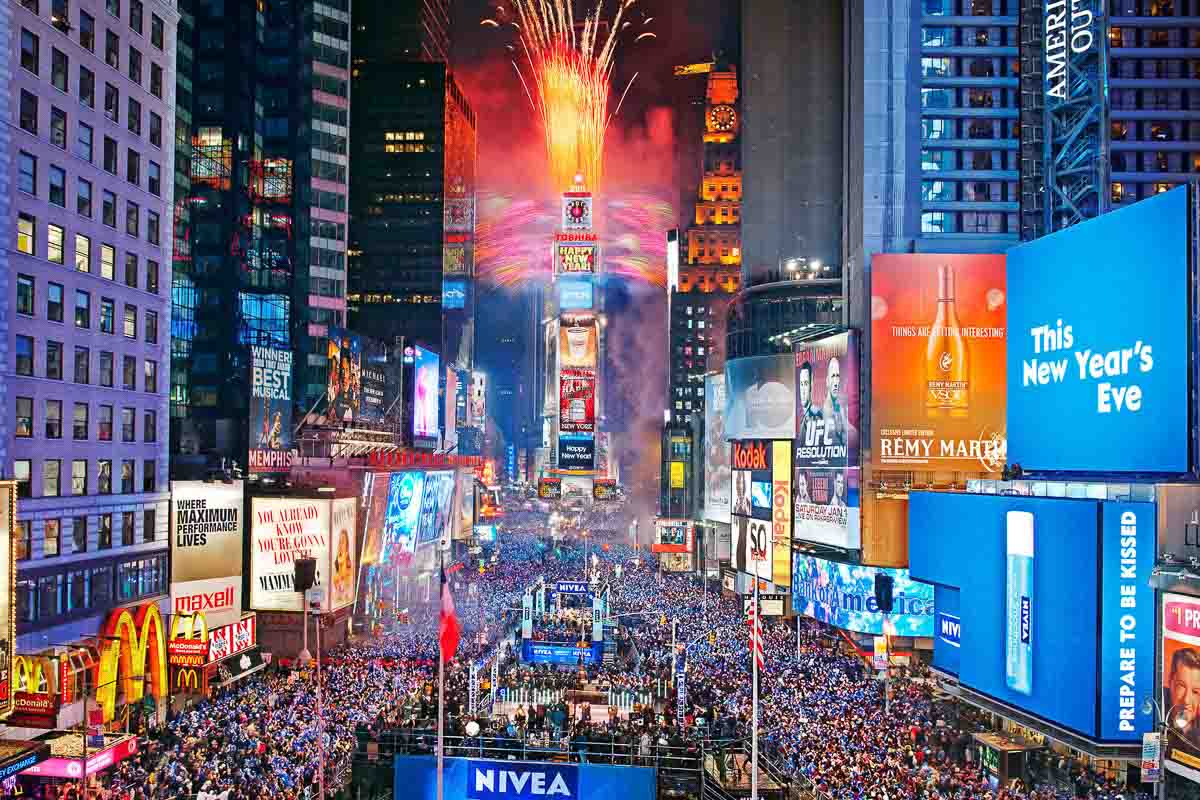 Photo credit: Time Out
Who'd want to miss out on Time Square's iconic ball drop at midnight on New Year's Day?
85) U.A.E, Dubai: Burj Khalifa
Photo credit: Arabian Business
Watch as fireworks spurt out of the world's tallest building on New Year's. You'll definitely be in for a treat!
86) UK, London: London Eye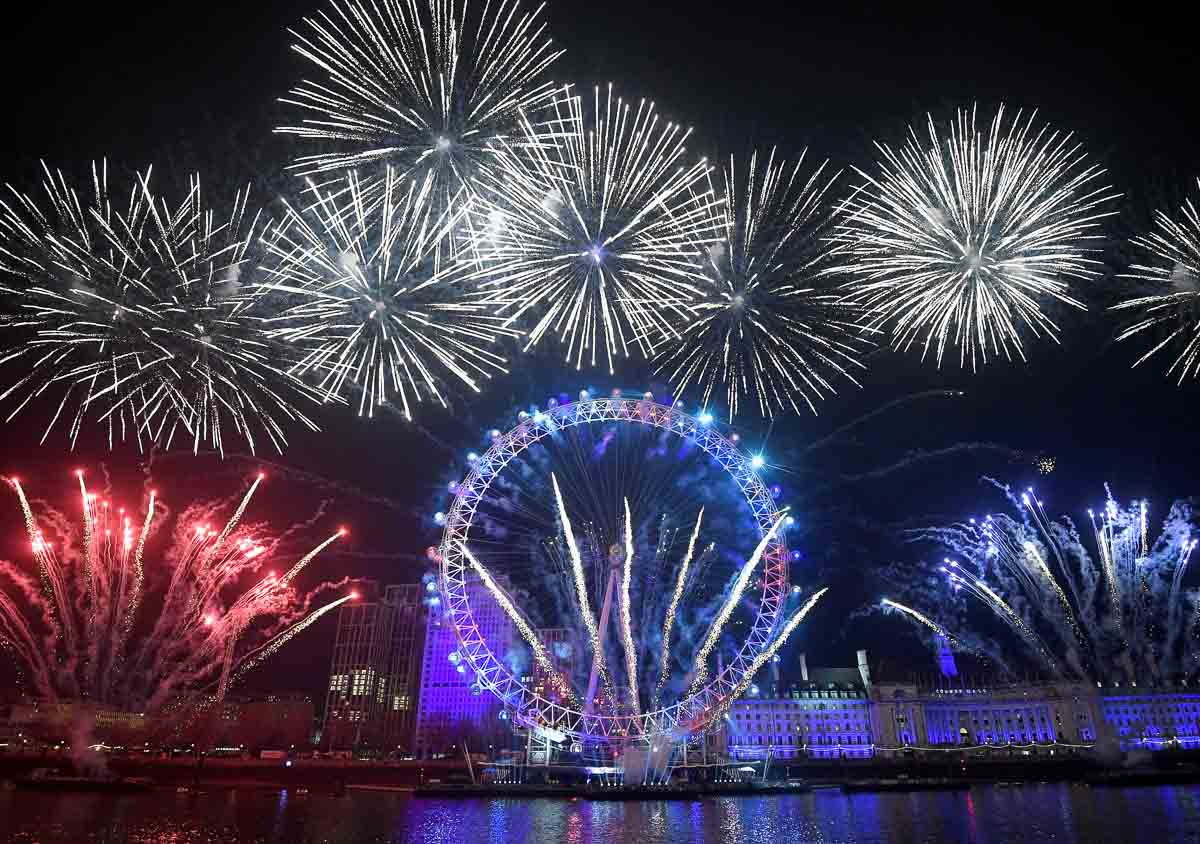 Photo credit: Toby Melville
London is known to spare no expense in its New Year celebrations — soak up in the atmosphere of cheer with an amazing light show and fireworks display by the River Thames!
Unique Accommodations
87) Sweden, Jukkasjärvi: Ice Hotel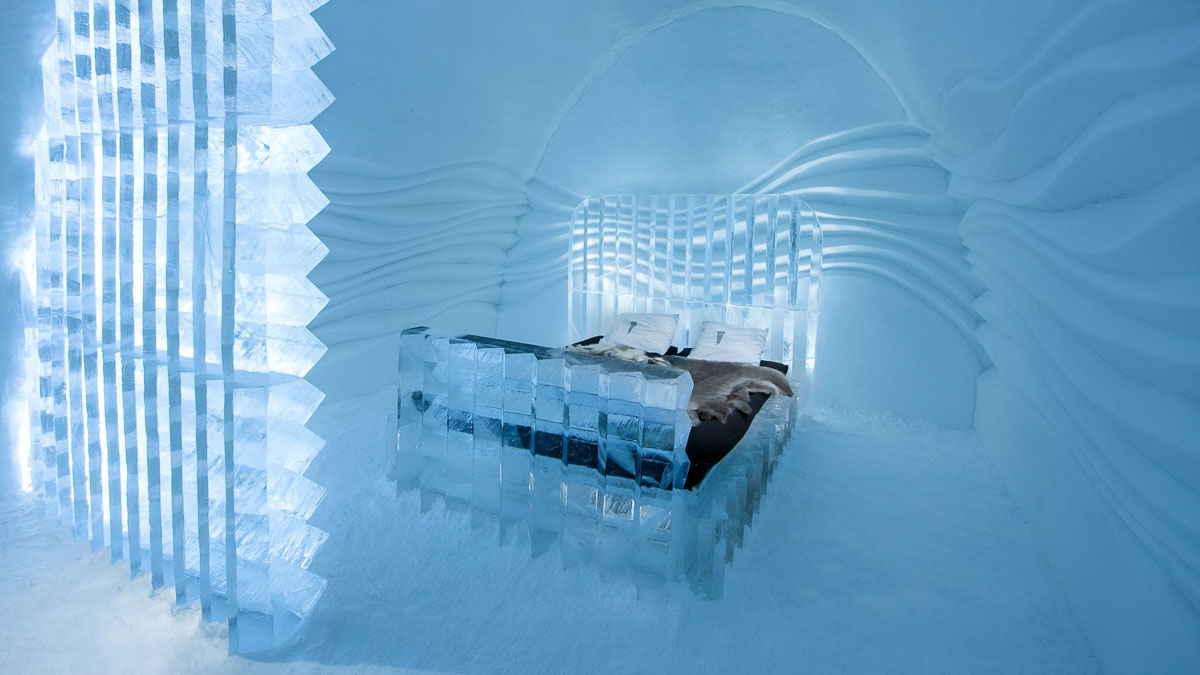 Photo credit: Visit Sweden
This ice hotel in Sweden is the first of its kind and has got to be on everyone's travel bucket list. It's redesigned and rebuilt every winter, so there's always a different experience!

Cost: From S$574/night
88) Iceland, Reykholt: Bubble Hotel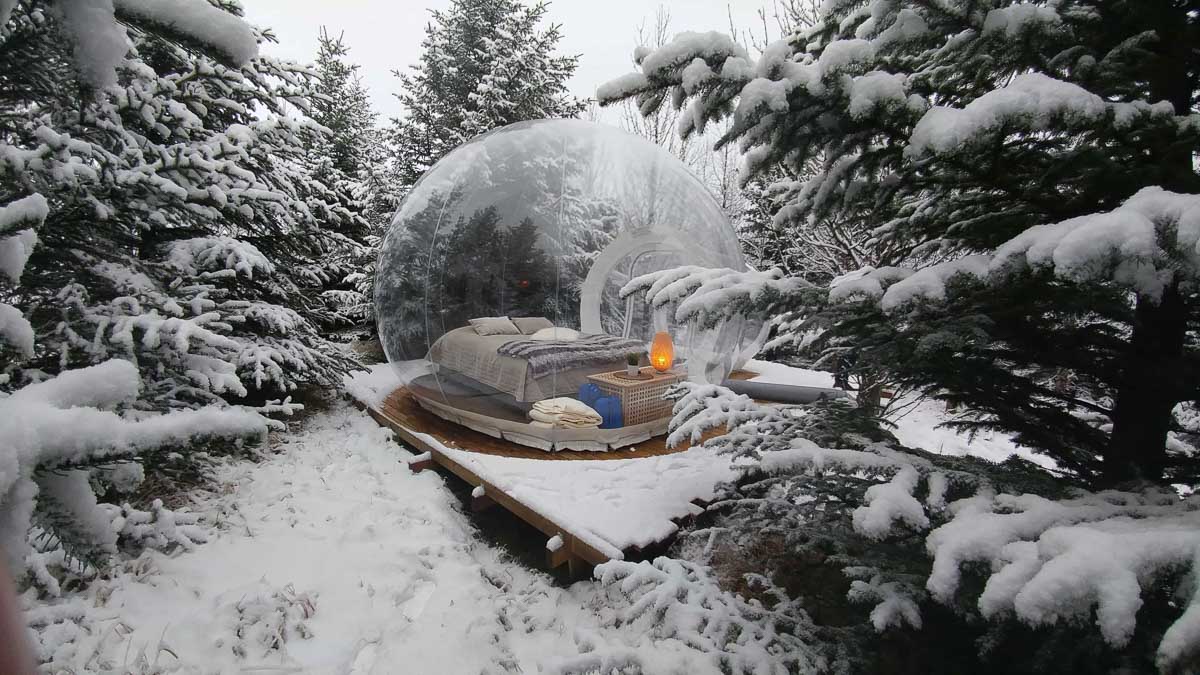 Photo credit: Buubble.com
Redefine your experience with nature in an igloo-like bubble hotel. You'll feel so much closer to the stars just by staying a night here!

Cost: From S$581/pax
89) Kenya, Nairobi: Giraffe Manor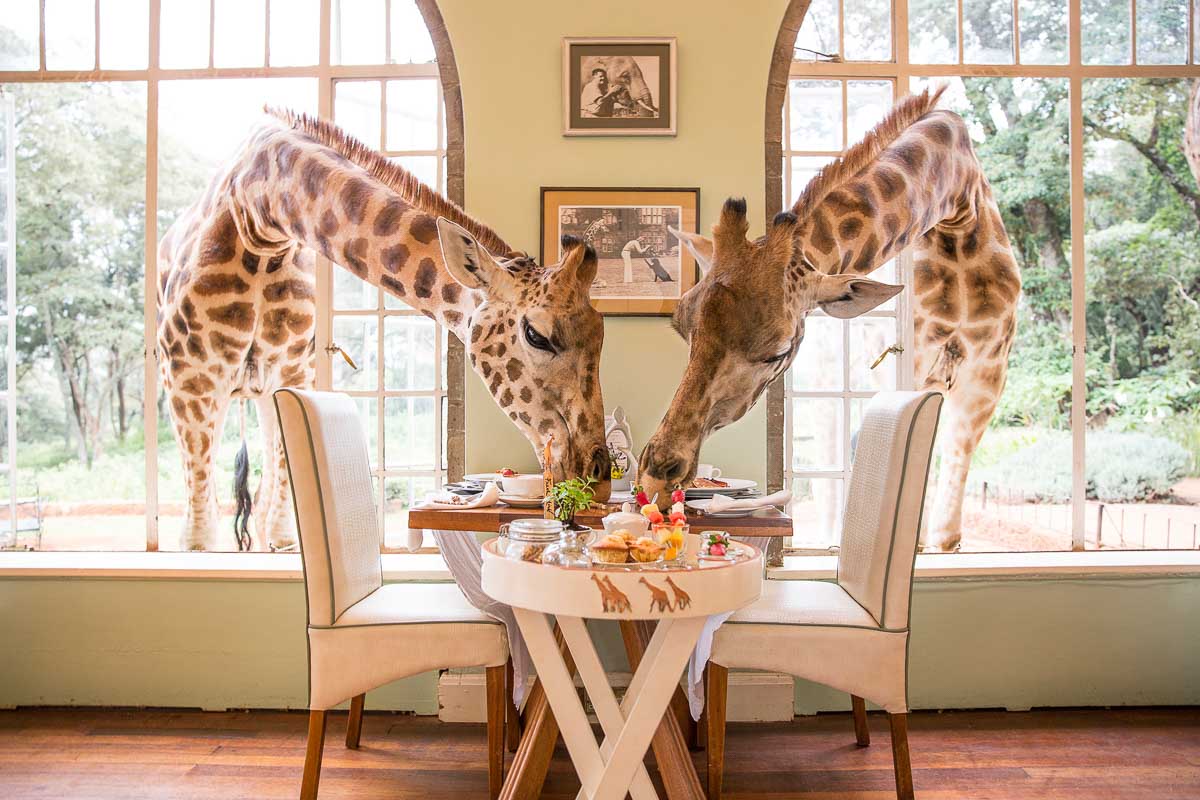 Photo credit: The Safari Collection
Imagine having breakfast in your luxury accommodation and being visited by a couple of resident giraffes. Quite the experience!

Cost: From S$1,239/pax
90) Peru, Cusco: Skylodge Adventure Suites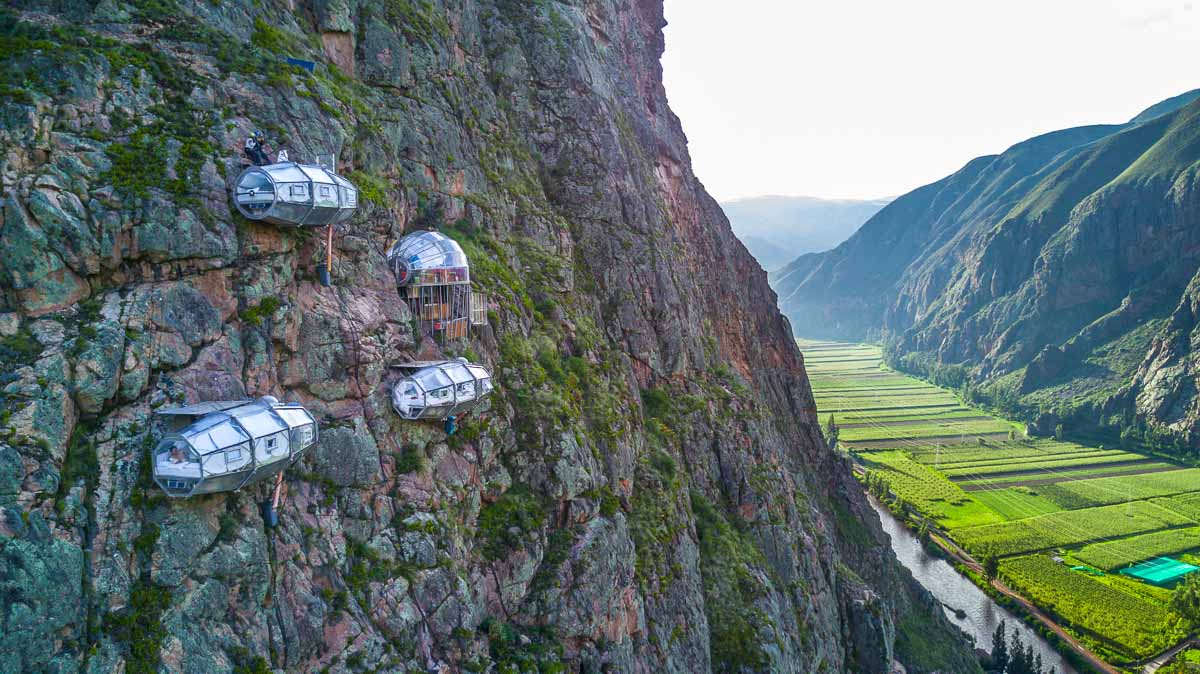 Photo Credit: CNN Travel
Fancy (literally) living on the edge? Skylodge Adventure Suites allows you to sleep in a transparent glass pod, hanging off the side of the mountain with panoramic views of the Inca's Sacred Valley. This has got to be on every adventure seeker's travel bucket list!
Cost: ~S$708/night
91) Norway, Tromsø: Sami Hut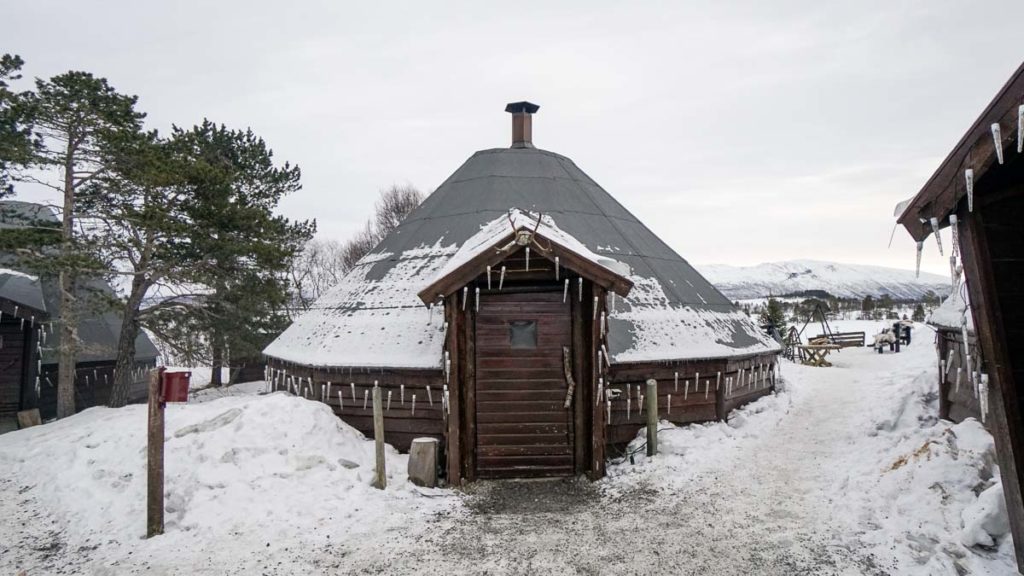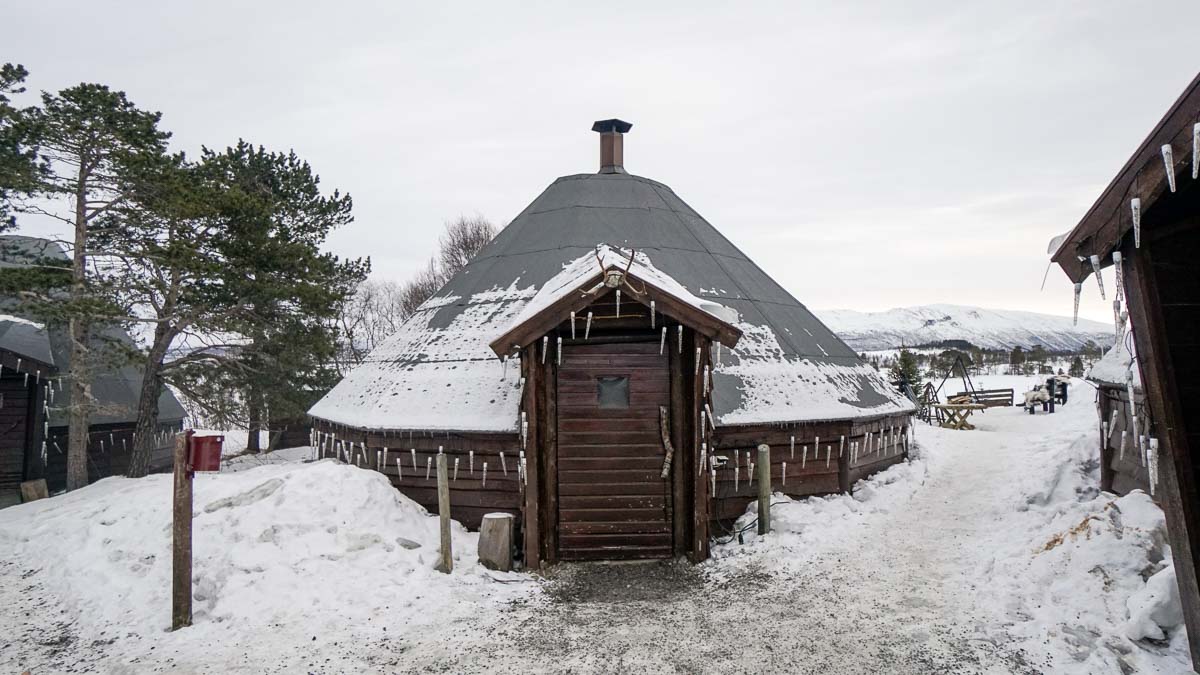 If living on the edge of a mountain isn't your thing, how about staying a night in a Sami Hut as you chase the auroras? You'll be kept warm with a fireplace as you snuggle into your sleeping bag and reindeer hide.

Cost: Varies

Read also: 7D6N Winter Norway Itinerary — all-in under S$3k incl. Round Trip Flight From Singapore
92) Spain, Calpe: La Muralla Roja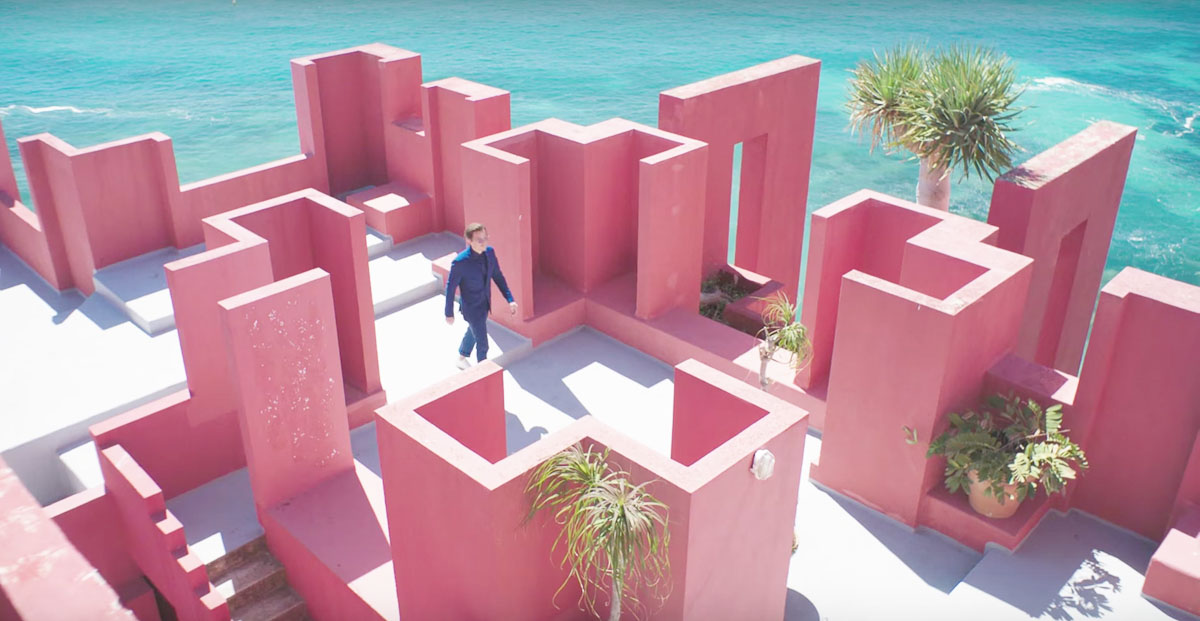 Photo credit: Martin Solveig VEVO via Youtube
This dual-tone apartment building boasts an amazing view of the Mediterranean Sea and is designed with a labyrinth of geometric shapes and never-ending staircases. It's surely a treat for your eyes!

Cost: From S$164/night for a four-bedded apartment (~ S$41/pax)
93) Czech Republic, Hřensko: Bohemian Switzerland Hike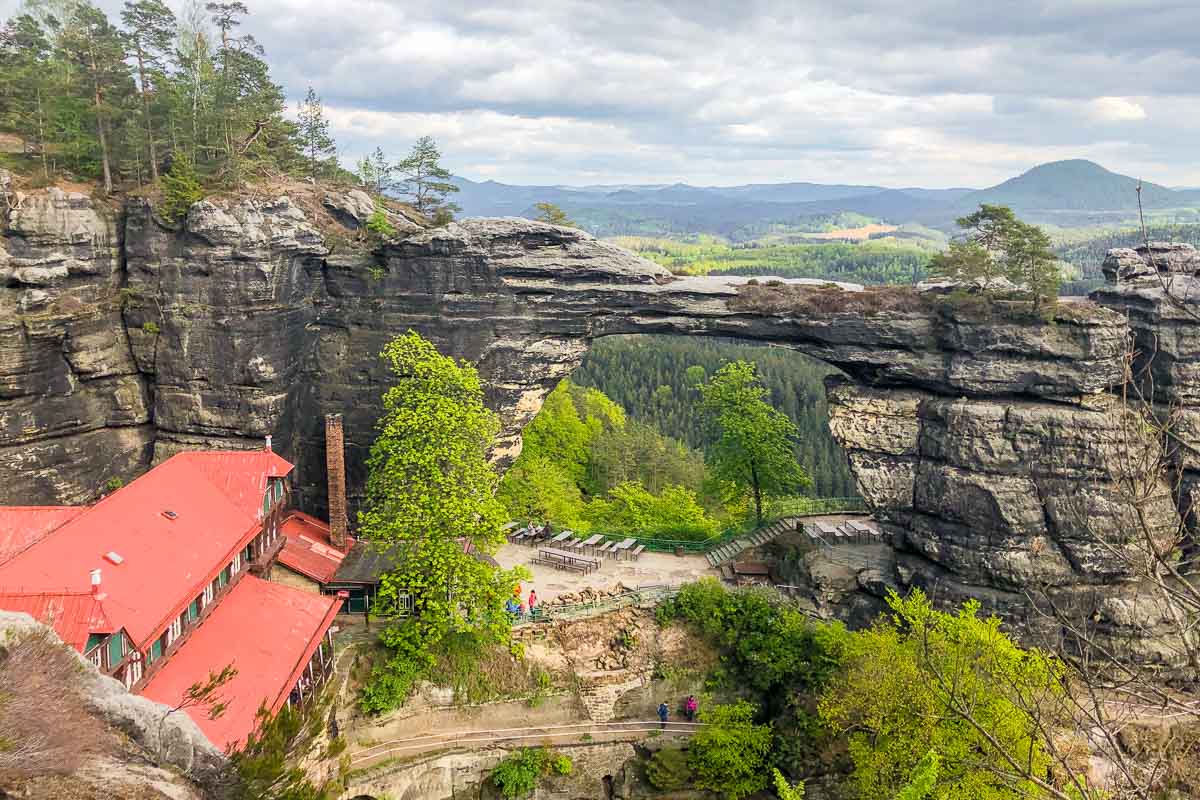 While you're far from actual Switzerland, Bohemian Switzerland National Park boasts Europe's largest natural arch and a breathtaking tour of the Edmund Gorge.
94) China, Xi An: Cycling along the ancient city wall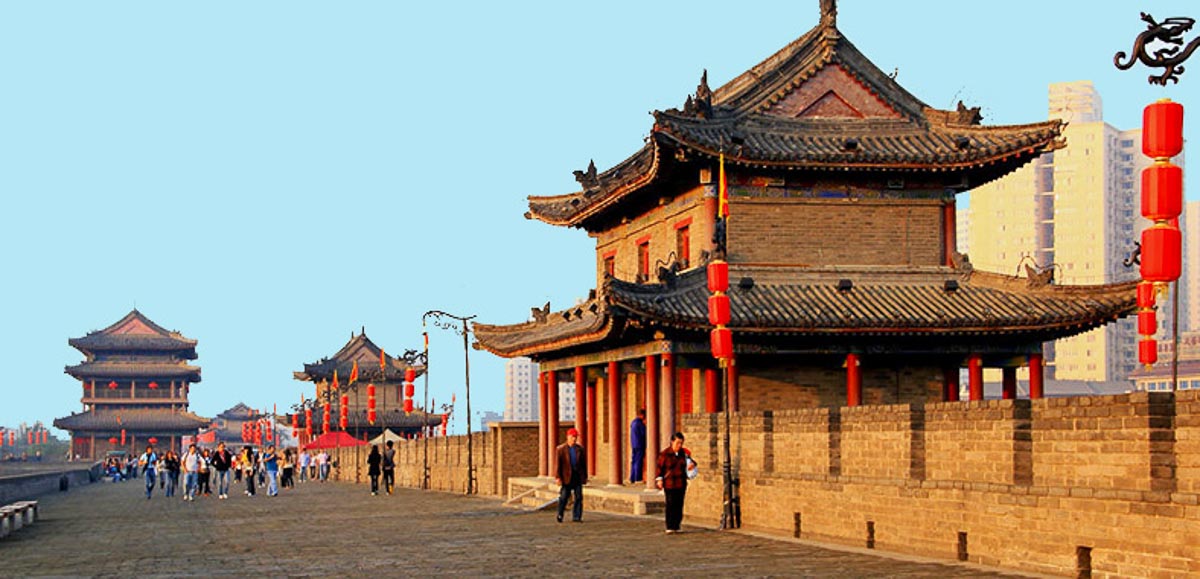 Photo credit: China Discovery
Take in the sights of this 13.7km ancient city wall as you cycle through the most complete and preserved wall in China.
95) Denmark, Copenhagen: Renting Goboats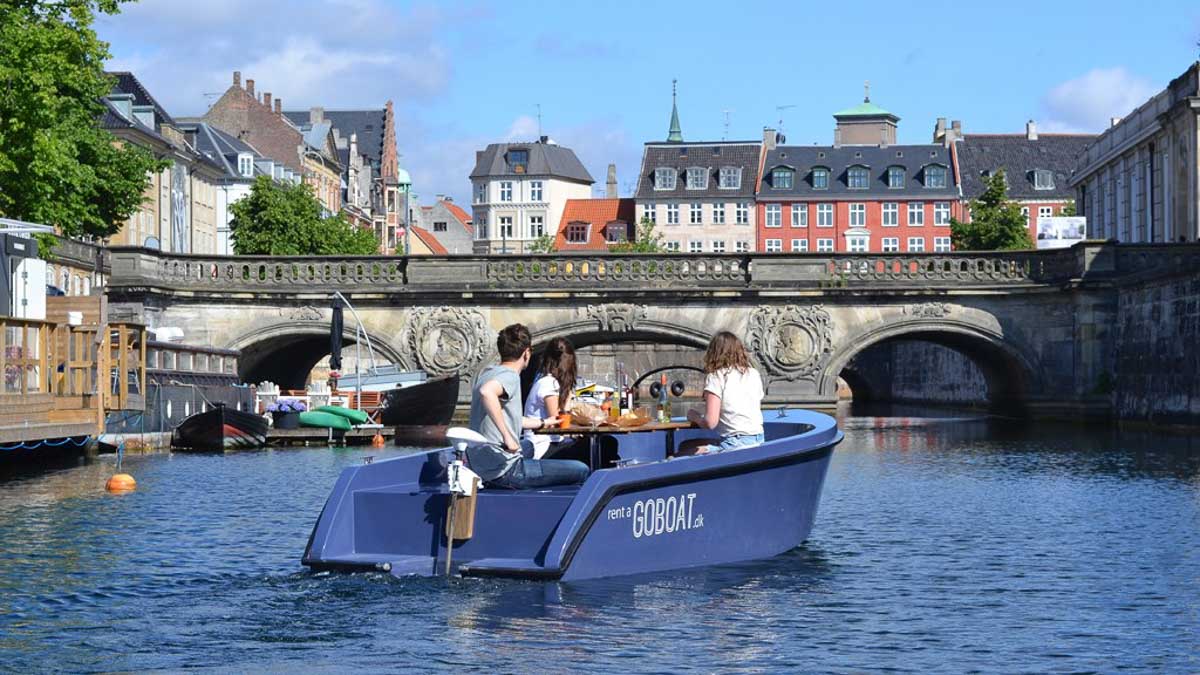 Photo credit: Visit Copenhagen
Be your own captain and sail your own ship *ahem* boat around Copenhagen's historical canals!

Cost: DKK 499/boat (~S$104) for an hour
96) France, Paris: Ice Skating at Le Grand Palais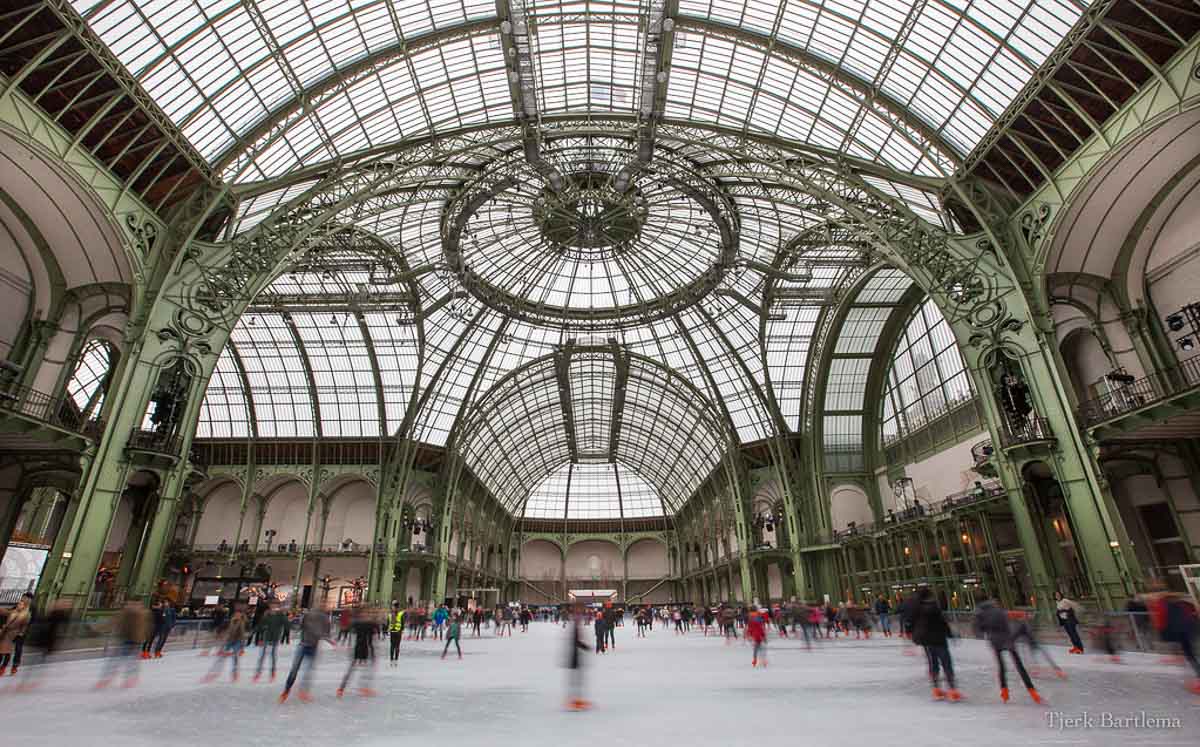 Photo credit: Tjerk via Flickr
Le Grand Palais holds the world's largest indoor ice-skating rink. It's only open for a month from December to January, so be sure to give this experience a try before it closes!

Entrance Fee: Varies during the day
97) Kazakhstan, Almaty: Kolsai Lakes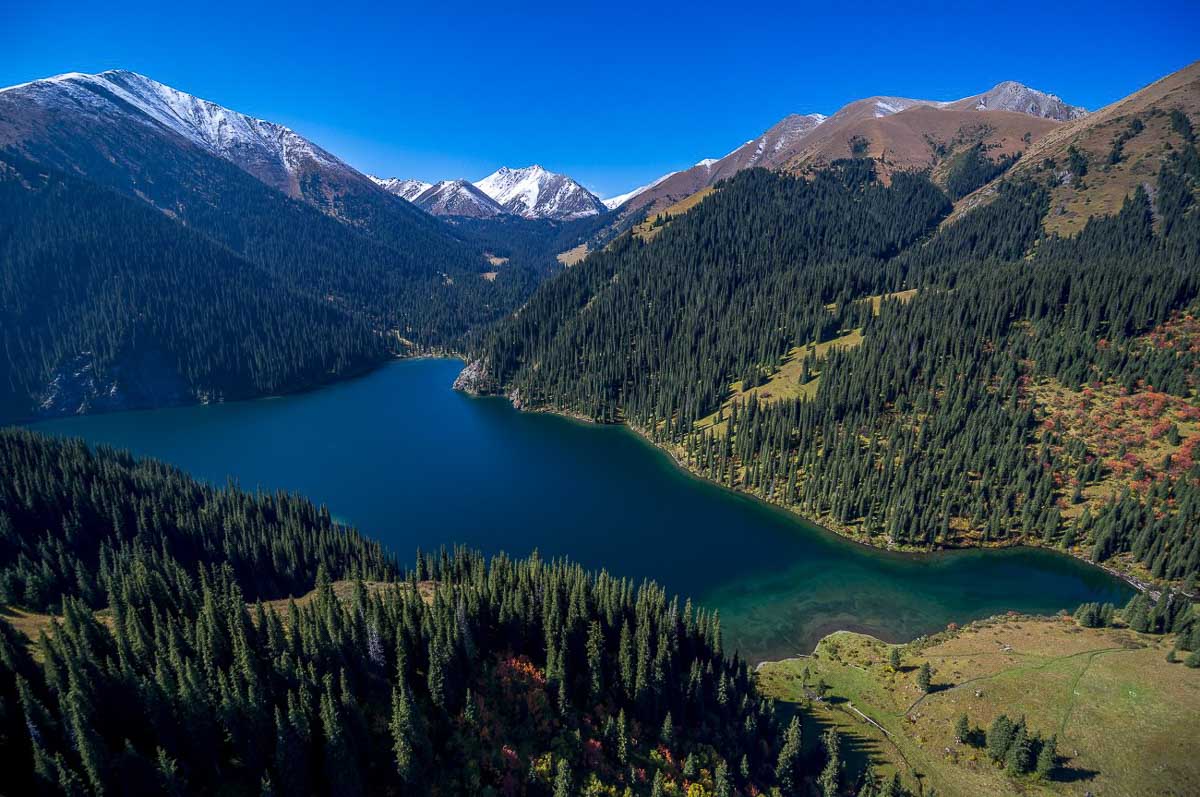 Photo credit: About Kazakhstan
Aside from its wide deserts, Kazakhstan is also home to the Kolsai Lakes, a gorgeous system of three lakes so clear, it reflects the surrounding snowcapped mountains and trees.
Best Christmas Markets
98) France, Strasbourg: Strasbourg Christmas Market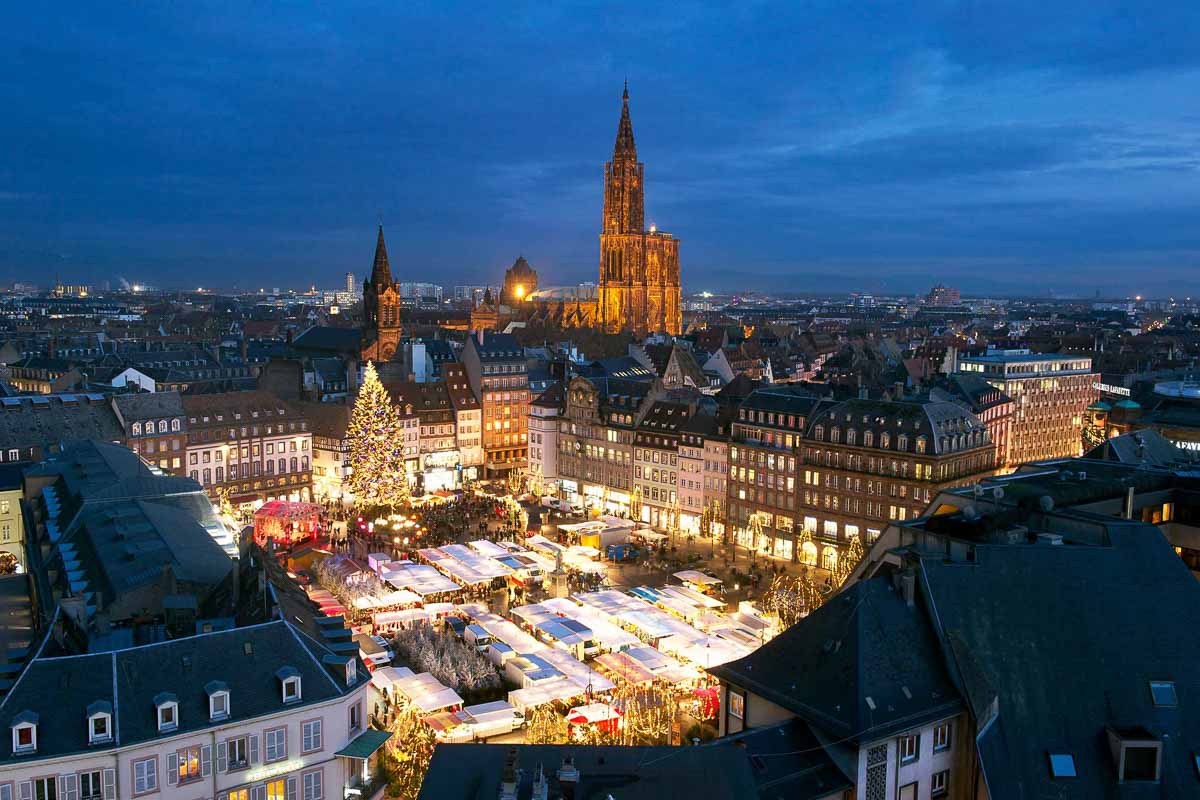 Photo credit: Departures
When it comes to the holiday spirit, Strasbourg sure does it right. It's one of the longest one around, no wonder they call Strasbourg the Capital of Christmas!
99) Finland, Helsinki: Helsinki Christmas Market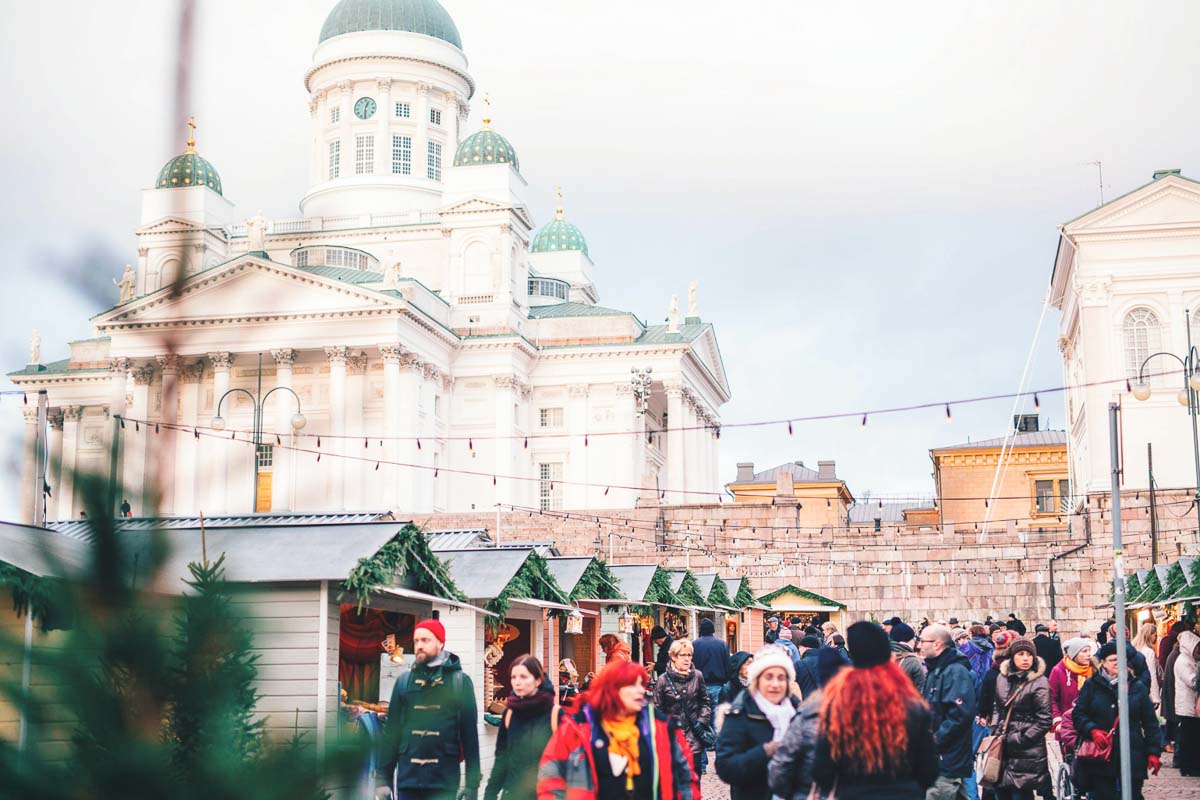 Photo credit: Jussi Hellsten
What's Christmas if you don't visit Santa Claus' homeland? Soak up the Christmas spirit with markets in front of Helsinki's famed cathedral.
100) Germany, Dresden: Striezelmarkt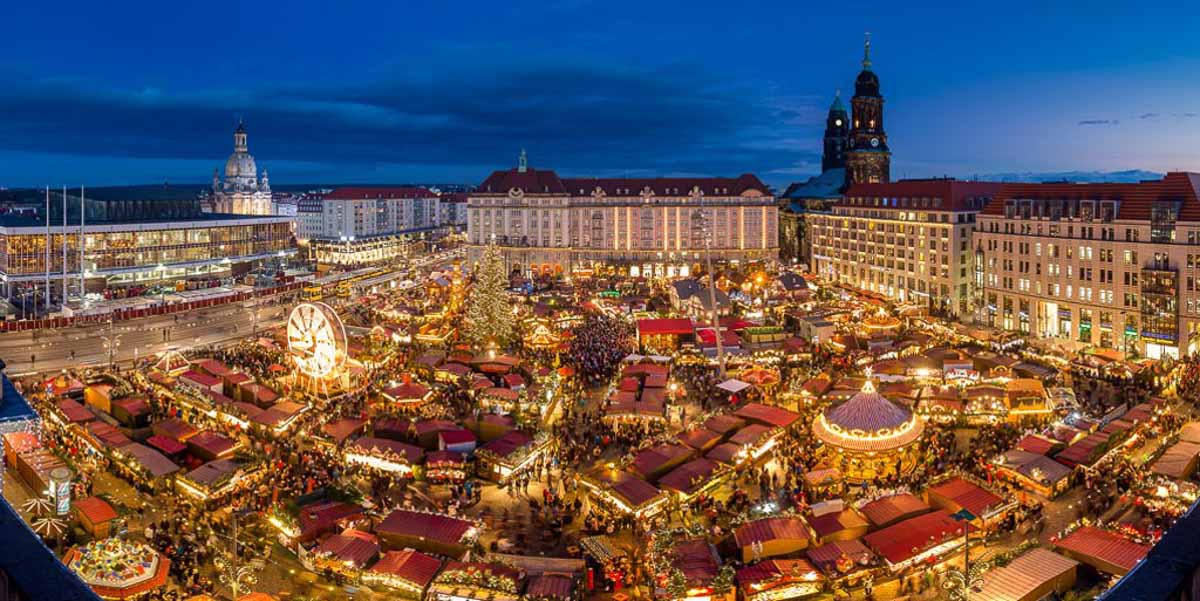 Photo credit: Dresden Striezelmarkt
Last but not least, have your fill of German beer, pork knuckle and currywursts in the oldest Christmas Market in Germany!
Now, we've let you in on some of the best bucket list sights, hikes and experiences around the world — we're curious to find out what's on yours! Share them with us in the comment section below!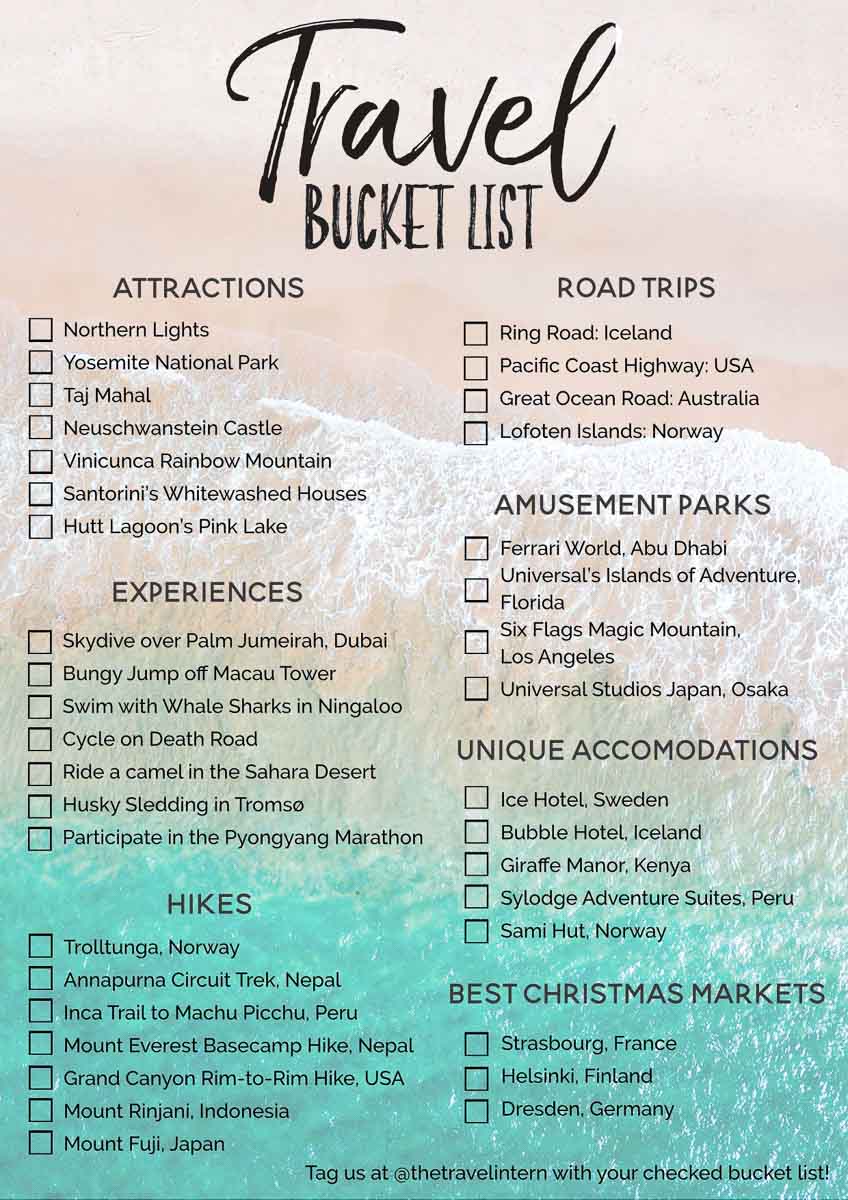 Or download this Travel Bucket List template and tag us on your IG stories (@thetravelintern)!
As Saint Augustine once said, "The world is a book and those who do not travel read only one page".
---