Plan your next visa-free holiday at one of these unique destinations with your Singapore passport!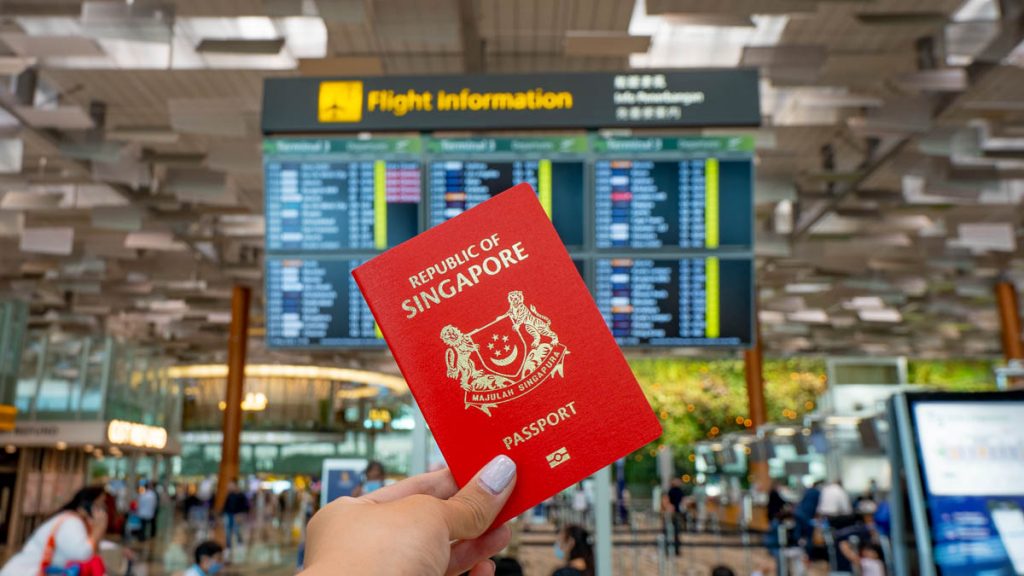 Singapore has finally surpassed Japan in having the most powerful passport — which means that we have visa-free access to 192 destinations (three more than Japan)!
While there were the usual familiar countries like Malaysia, Hong Kong and Vietnam on the list, we dug deeper and also found several that not many people may know about. For example, countries like New Caledonia, Réunion and Kazakhstan.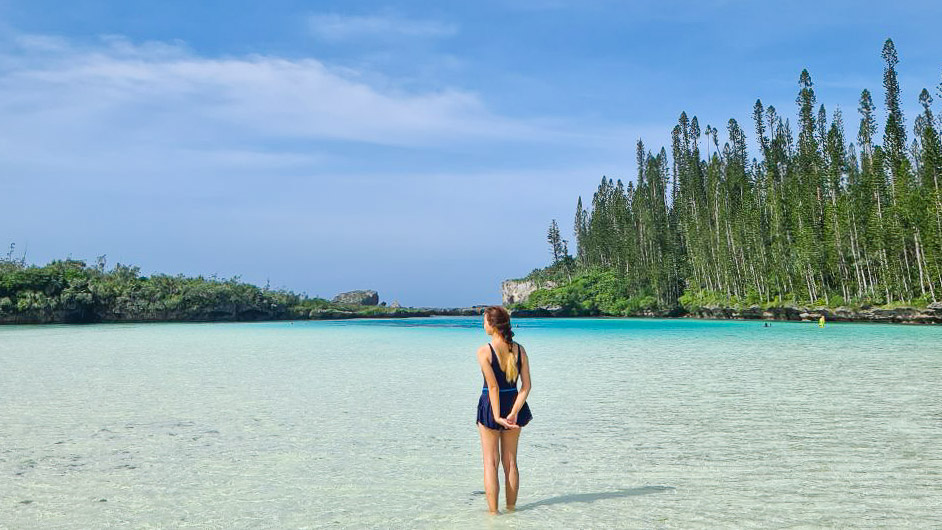 If you're interested in unique, remote and lesser-travelled countries to visit for your next adventure, we've rounded up 10 countries that are surprisingly visa-free for Singapore passports 😉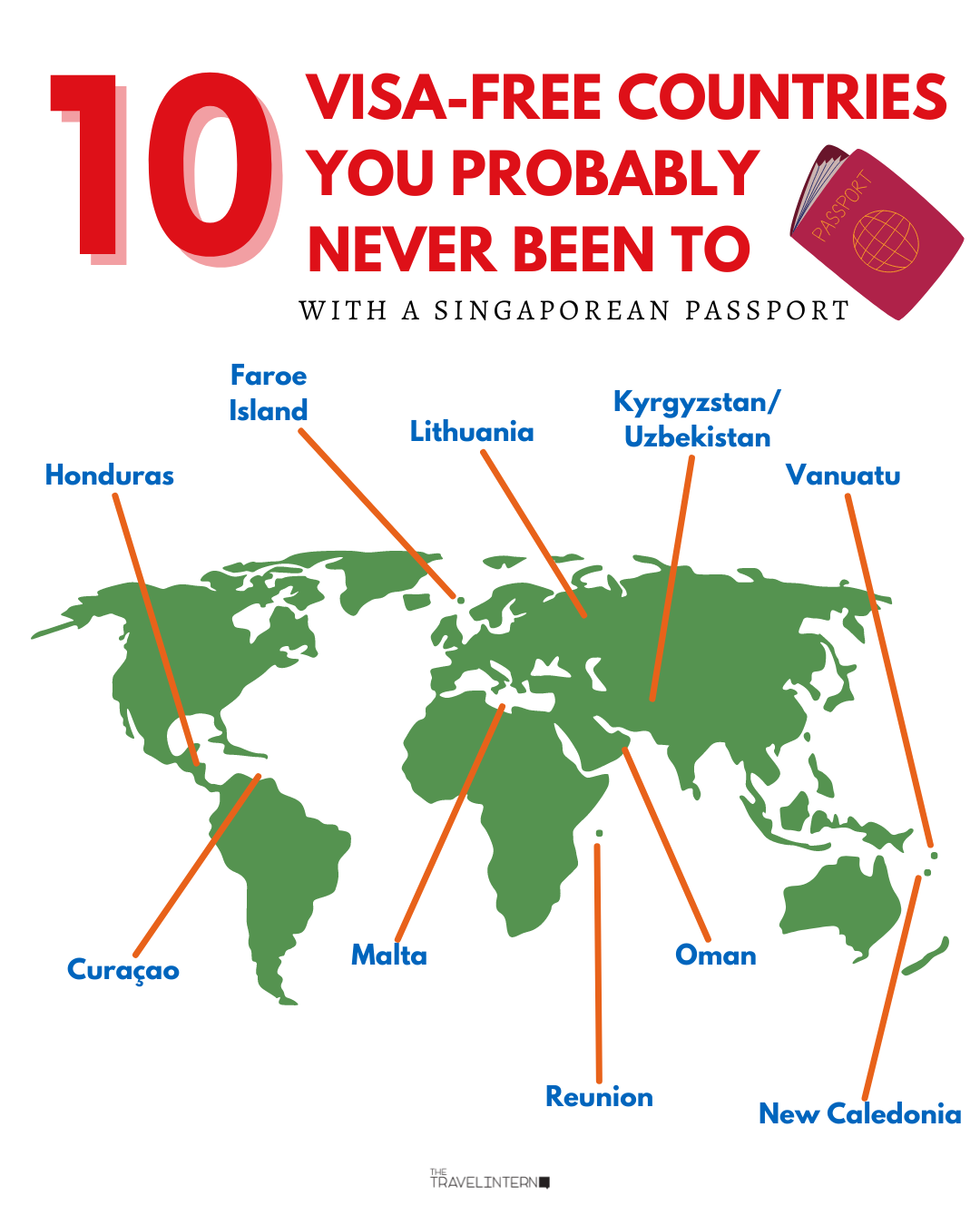 1) Faroe Islands
Suggested flight route: Singapore > Copenhagen > Faroe Islands (~20hrs)
Best time to visit: Jun – Aug (Summer, with clear weather and longer daylight for up to 20hrs a day)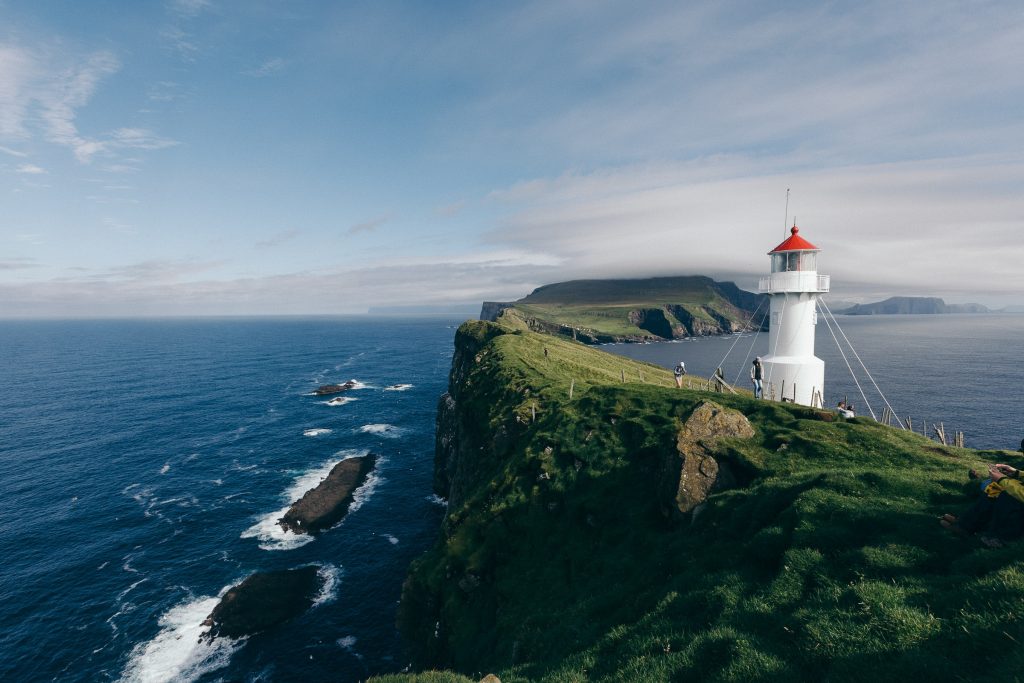 Photo credit: Philipp Waldhauer via Unsplash
Fun fact: The Faroe Islands is an autonomous territory of the Kingdom of Denmark (which is also visa-free for Singapore passports FYI)!
I had the chance to visit the Faroes in 2022 and it was breathtaking.
It's made up of 18 islands and has every type of scenery from grassy heathland to rugged mountains and even steep coastal cliffs — where you'll find seabirds like puffins and fulmars nesting.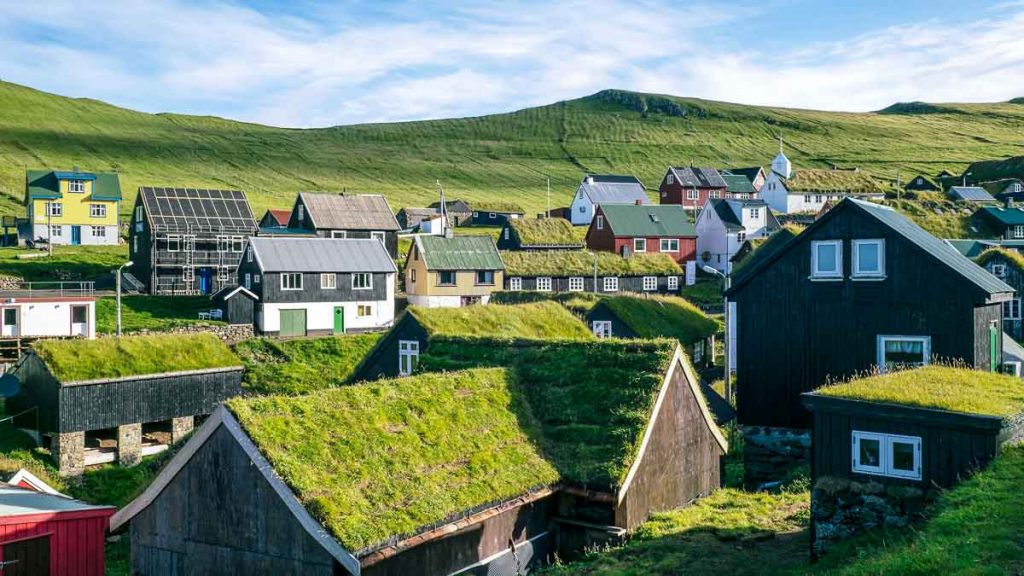 Photo credit: Tommy Kwak via Unsplash
Hiking is a popular activity here thanks to its untouched and unpaved landscapes. There are enough routes of various levels of difficulty. Even as a non-hiker, I thoroughly enjoyed them because even a short 5-minute hike to the first tier of Fossá — the tallest waterfall in the Faroe Islands — guarantees stunning views.
But if that's not your thing, the Faroes are also rich in culture so you can check out their local knitwear and crafts, Viking museums and Faroese cuisine too.
2) Vanuatu
Suggested flight route: Singapore > Brisbane > Vanuatu (~12hrs)
Best time to visit: Apr – Oct (Winter, with cooling temperatures of 18°C – 28°C)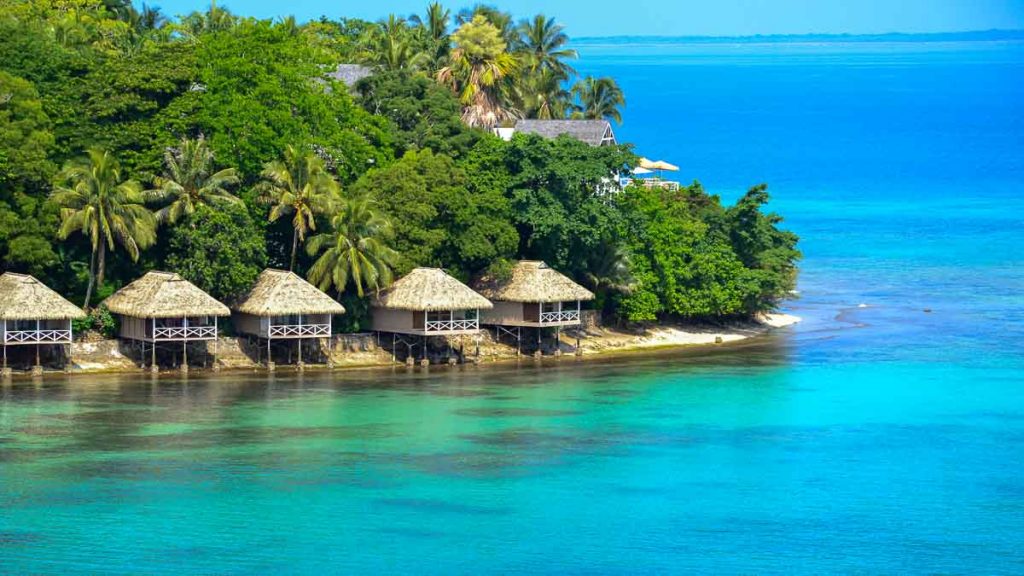 Photo credit: Simon_sees via Flickr
Just 3 hours away from Brisbane by plane, is the island nation of Vanuatu. With over 80 islands, the best way to explore its natural beauty is through island-hopping, snorkelling or diving 🤿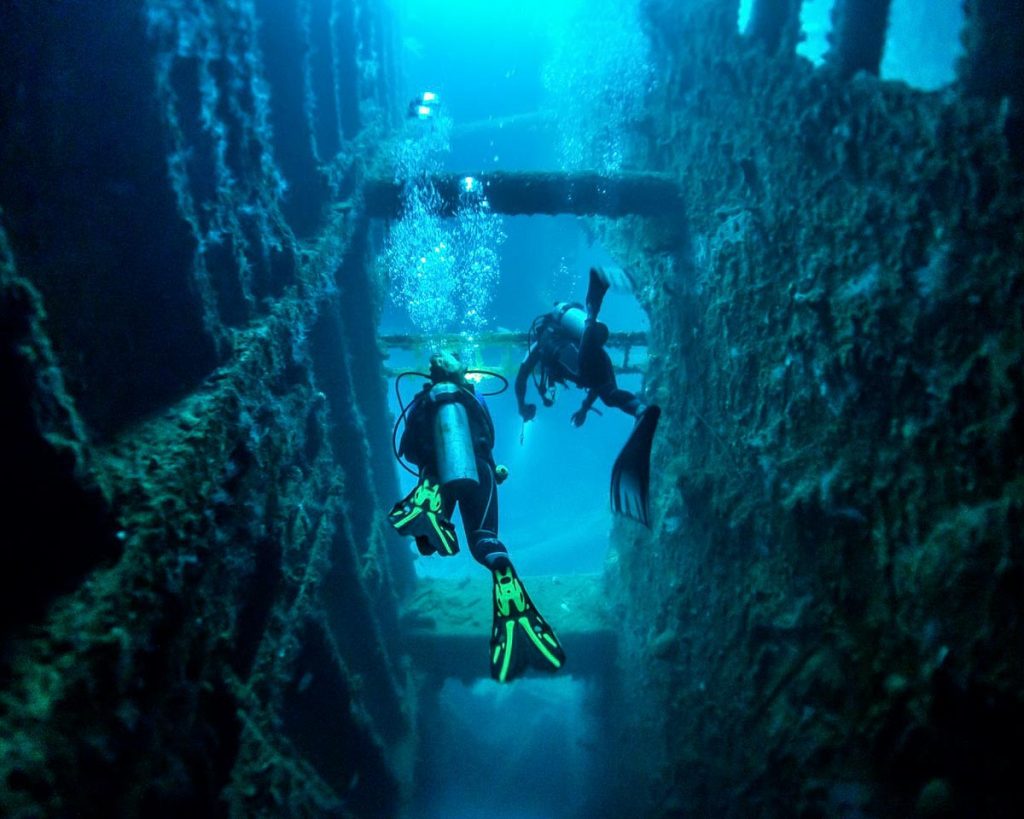 Photo credit: Air Vanuatu via Facebook
And one of the more unique diving spots in Vanuatu is the SS President Coolidge wreckage! It was originally a luxury cruise ship, which was used to transport WWII troops, before being sunk by US mines in 1942.
Now, it's an accessible dive spanning 200m with multiple entry points and has depths ranging from 20m to 70m.
3) Kazakhstan
Suggested flight route: Singapore > Doha > Kazakhstan (~13hrs)
Best time to visit: Apr – May, Sep – Oct (Spring and Autumn, btwn scorching heat and heavy snow in Summer and Winter months)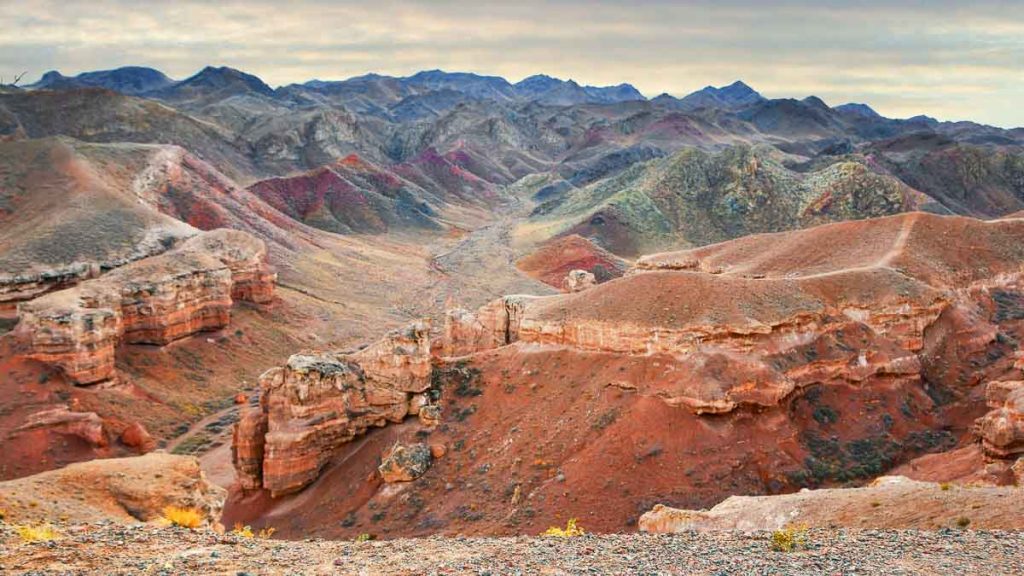 Photo credit: Tim Broadbent via Unsplash
Kazakhstan is for outdoor lovers looking for an off-the-beaten-path vacation. Due to the sheer size of the country, there's plenty to explore from canyons to sand dunes.
It's also home to UNESCO World Heritage Site Taraz, one of the most famous and prosperous cities on the Silk Road!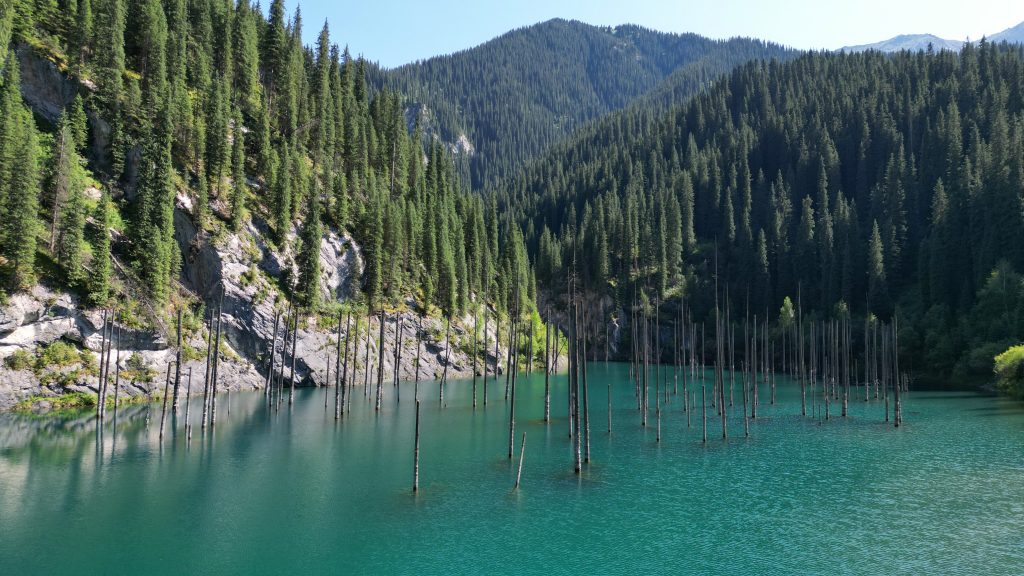 Photo credit: Anatolii Shcherbyna via Unsplash
As for unique attractions, head over to Lake Kaindy. This crystal-clear alpine lake is known for its underwater forest of spruce trees, now submerged due to an earthquake-triggered landslide in 1911.
Even though the closest city to the lake is Almaty (Kazakhstan's former capital), it's still a 3-hour drive away — so the lake won't be as crowded as you'd think!
4) Réunion
Suggested flight route: Singapore > Kuala Lumpur > Mauritius > Réunion (~18hrs)
Best time to visit: May – Nov (Winter, with cooling temperatures of 18°C – 25°C, plus it's outside of cyclone season)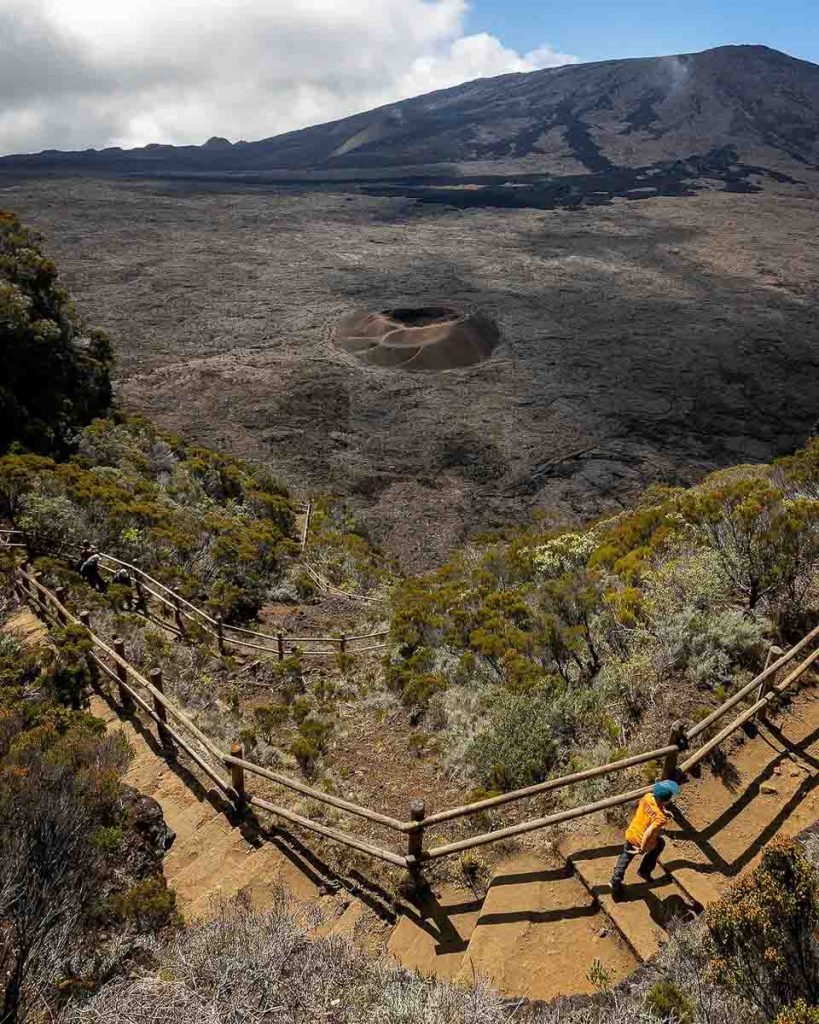 Photo credit: @allfortof via Instagram
Ever heard of an island formed by a volcano?
East of Madagascar is the French colony Réunion — which was created three million years ago from volcanic activity! It's known for its volcanic landscapes (obviously) and hosts one of the world's most active volcanoes — the Piton de la Fournaise.
Fun fact: Piton de la Fournaise's last eruption was on 19 September 2022.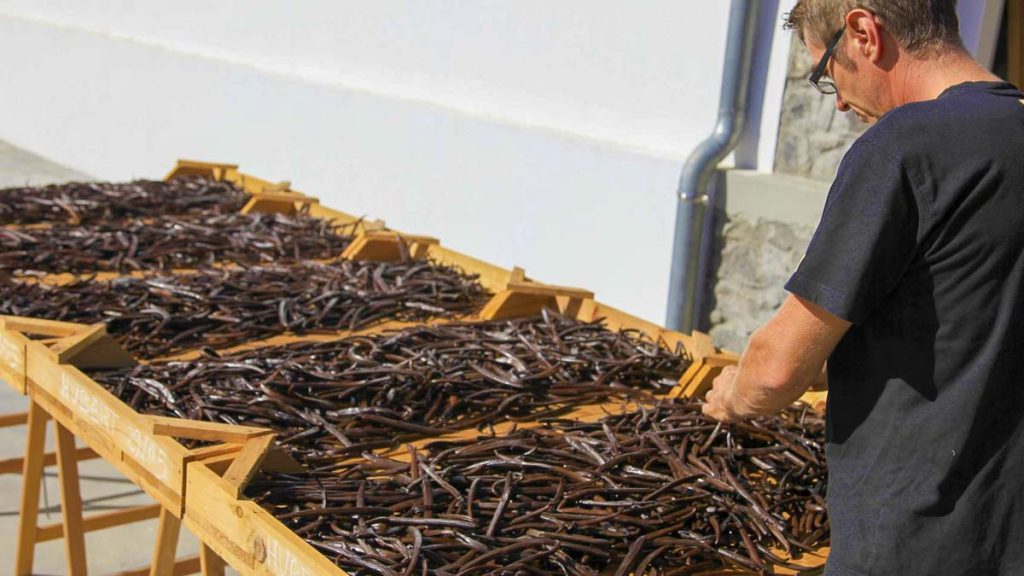 Photo credit: La Reunion
There are many typical island activities to do in Réunion, including snorkelling and hiking trails like Cirque de Mafate. But if you're looking for something more novel, attend a vanilla plantation tour!
Réunion's vanilla is renowned for its exceptional quality and exquisite flavour. The island's warm and humid climate, and rich volcanic soils provide the perfect conditions for growing vanilla orchids.
5) Curaçao
Suggested flight route: Singapore > Amsterdam > Curaçao (~24hrs)
Best time to visit: Dec – Apr (Summer, good weather and festive period with events like Curaçao Carnival)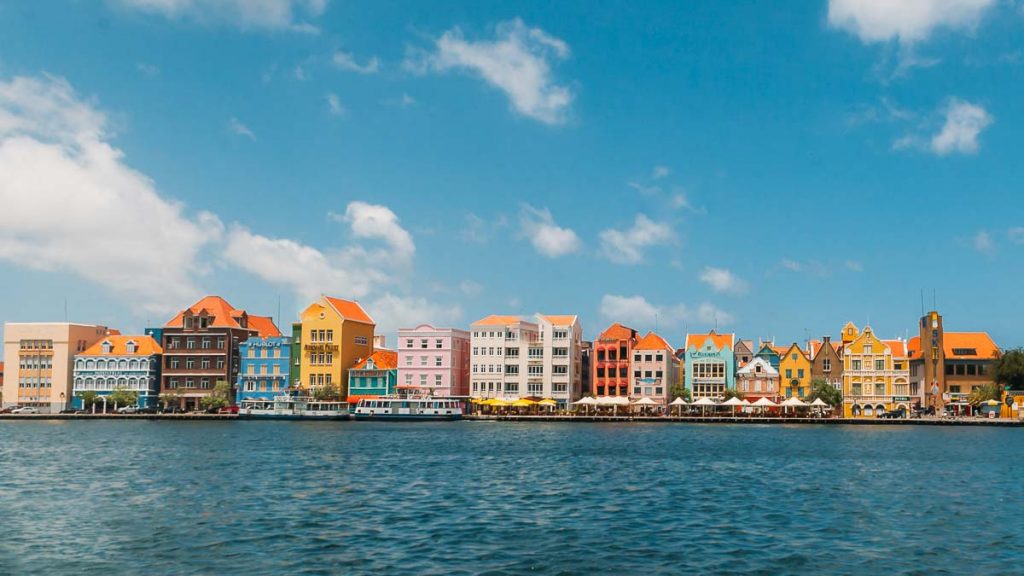 Photo credit: Matthew T Rader via Wikimedia
When you look up Curaçao, you'll get images of colourful Dutch-style houses lined up by the waterfront — the Handelskade Buildings. It houses shops, restaurants, cafes, and offices.
This Caribbean island is actually a constituent country of the Kingdom of the Netherlands — so yes, it's one of the visa-free countries Singapore passport holders can visit!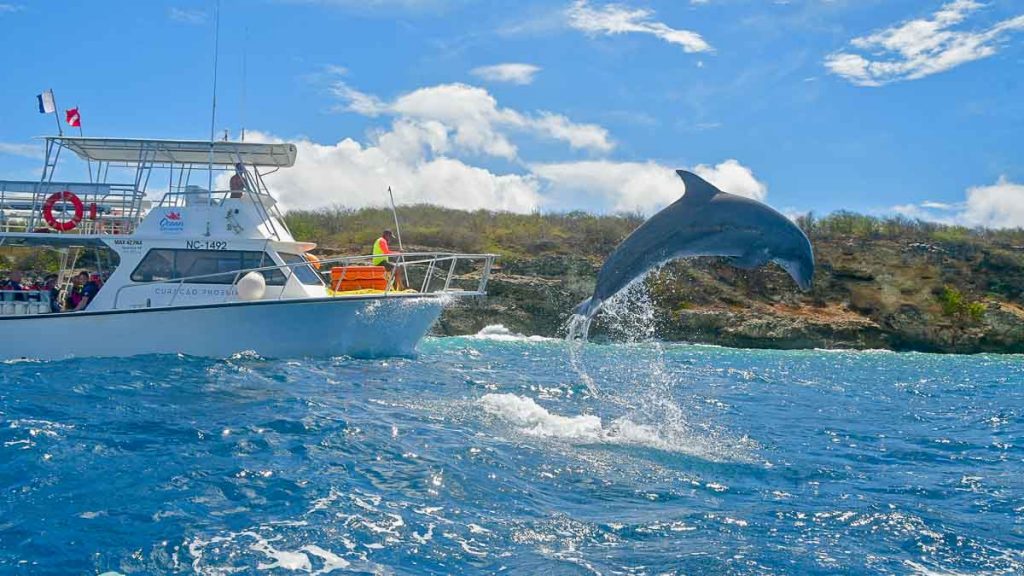 Photo credit: Dolphin Academy Curaçao via Facebook
Curaçao is a haven for divers and snorkellers as the pristinely clear waters make it easy to spot marine life and coral. Punt'i Piku (Barracuda Point) is a famous diving spot for its curious barracuda that don't bite!
And if you want to get even closer to marine life, head to the Curaçao Dolphin Academy! The academy works with trained dolphins in the open sea to create genuine and ethical opportunities to interact with dolphins from swimming to snorkelling.
6) New Caledonia
Suggested flight route: Singapore > New Caledonia (~8hrs)
Best time to visit: Sep – Nov (Btwn Summer and Winter, low rainfall so great for water activities)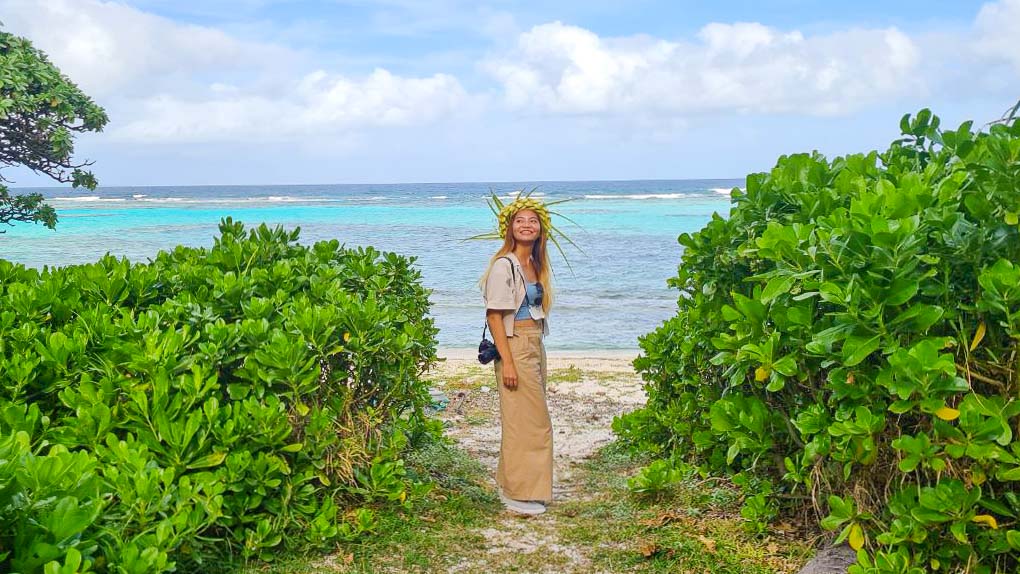 New Caledonia is a French territory made up of several islands in the South Pacific with a population of about 270,000 inhabitants!
It's one of the more accessible visa-free countries on this list, with a direct 8-hour flight from Singapore. We visited this beautiful country back in 2022 and can attest that the waters are really as blue as what you'll see in pictures 😍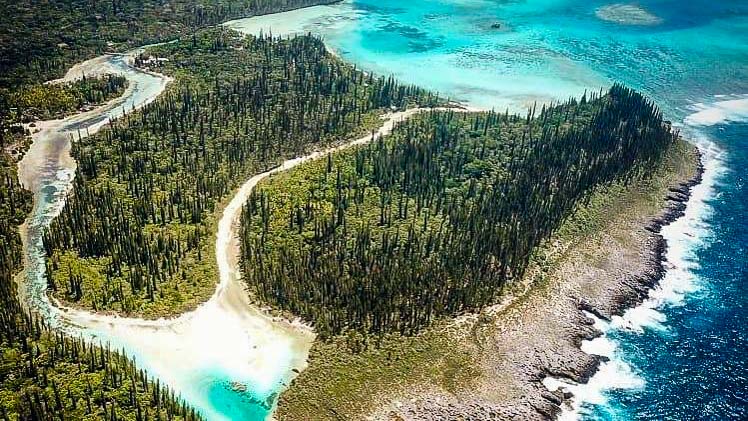 Photo credit: New Caledonia via Facebook
Island hopping is a definite must-do here, with several surrounding islands all less than an hour's flight from the capital Noumea. The most scenic one to visit (in our opinion) is the Isle of Pines — known for its towering Araucaria trees lining the roads!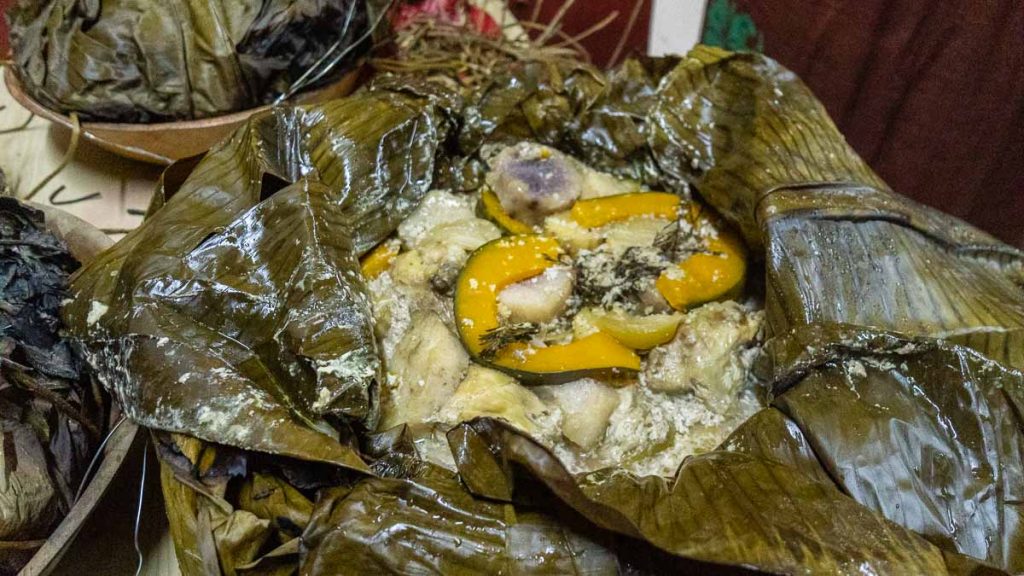 And if you're interested in their culture, get to know the locals via a home visit. We visited the local tribe of Pothe — a Kanak tribe — and got to try a bougna, a local dish usually wrapped in banana leaves and cooked underground for 2 hours! It reminded us of a warm stew with ingredients like yam, taro, and chicken all mixed together.
New Caledonia is also great for luxurious staycays, like the five-star Sheraton Golf and Spa Resort where you can have a private bungalow all to yourself or tackle an 18-hole golf course!
Read also: New Direct Flight Route From Singapore to New Caledonia — Where on Earth is This Place and What Can You Do There?
7) Malta
Suggested flight route: Singapore > Istanbul > Malta (~16hrs)
Best time to visit: Jun – Oct (Summer, with many events happening like the Valletta Film Festival and Malta International Foods Festival)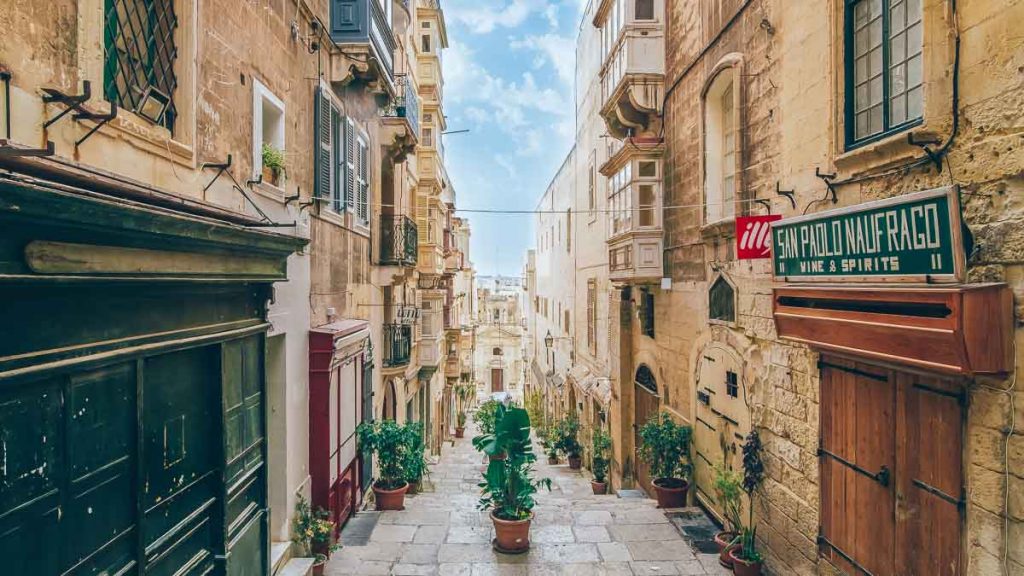 Photo credit: Ferenc Horvath via Unsplash
Between Sicily and the North African coast lies Malta, a small Mediterranean island nation.
Interestingly, you'll notice that the architecture in the capital city Valletta is a mix of Europe charm sprinkled with North African spice — especially in the Maltese balconies or gallarija (gallery).
The streets and overall architecture are also so well-preserved that it feels like you've stepped into an open-air museum. Buildings like St John's Co-Cathedral — which has been around since the 16th century — make it no wonder that the city is a UNESCO World Heritage site!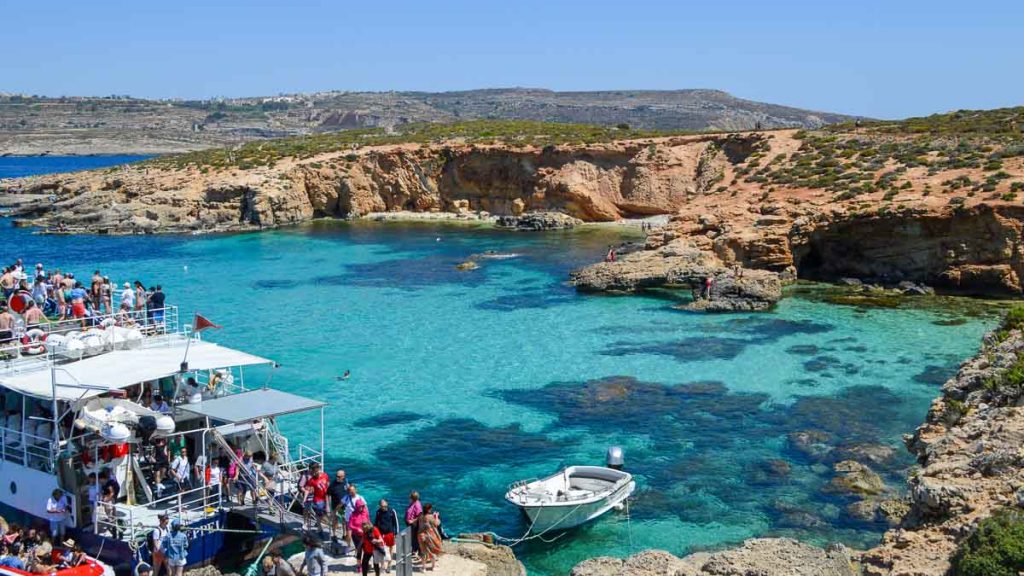 Photo credit: Nathan Andre via Unsplash
A good spot for water activities in Malta is the Blue Lagoon. It's located on the small island of Comino and the shallow waters make it ideal for swimming and snorkelling. Basking in the sun is welcomed too if you're just looking to chill.
8) Honduras
Suggested flight route: Singapore > San Francisco > Houston > Honduras (~23hrs)
Best time to visit: Dec – Apr (Summer, low rainfall and outside hurricane season)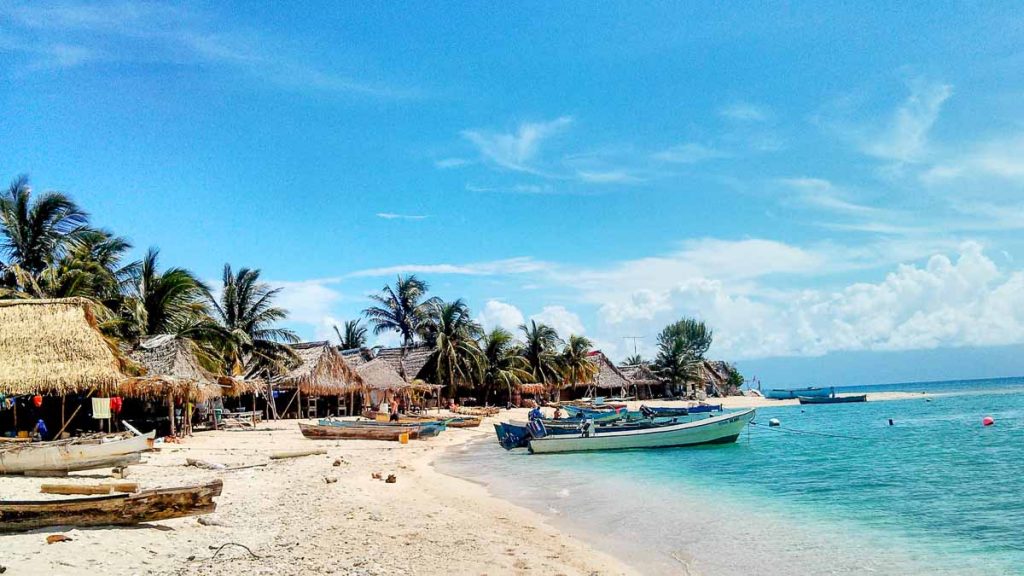 Photo credit: Garcia Dennis via Wikimedia
When we think of Central America, countries like Mexico and Costa Rica usually come to mind. So here's us introducing the lesser-known Honduras — full of lush rainforests, beaches, and stunning Caribbean coastlines.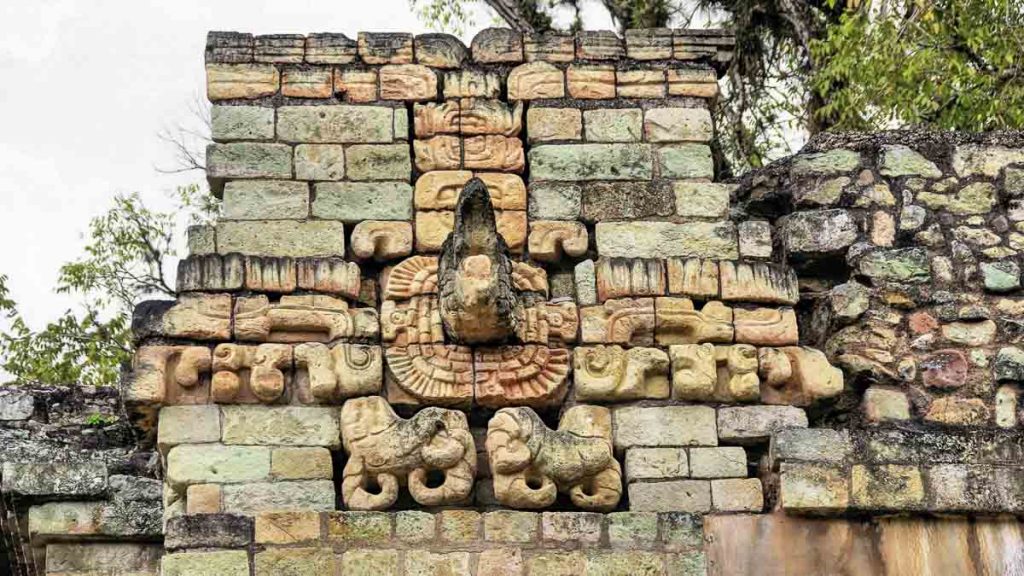 Photo credit: DEZALB via Pixabay
The coolest place to visit though, is the Copán Ruins. It's an ancient ruin of a once significant Mayan city with intricately carved stelae, altars, and hieroglyphic stairways that gives you invaluable insights into Mayan history, culture, and astronomy. You may even spot a scarlet macaw (the national bird of Honduras) while exploring!
Oh and fun fact: Similar to Thailand, Honduras uses tuk-tuks as a mode of transportation too 🛺
9) Lithuania
Suggested flight route: Singapore > Helsinki > Lithuania (~16hrs)
Best time to visit: Apr – May, Sep – Oct (Spring and Autumn, beautiful sceneries and cooling temperatures of 10°C – 18°C)
Photo credit: Julia Karnavusha via Unsplash
Lithuania is a Baltic country in northeastern Europe, known for its picturesque landscapes, rich historical heritage, and vibrant cultural traditions.
A must-visit is the Old Town of Vilnius, with cobblestone streets leading to historical buildings of Gothic, Renaissance, and Baroque facades.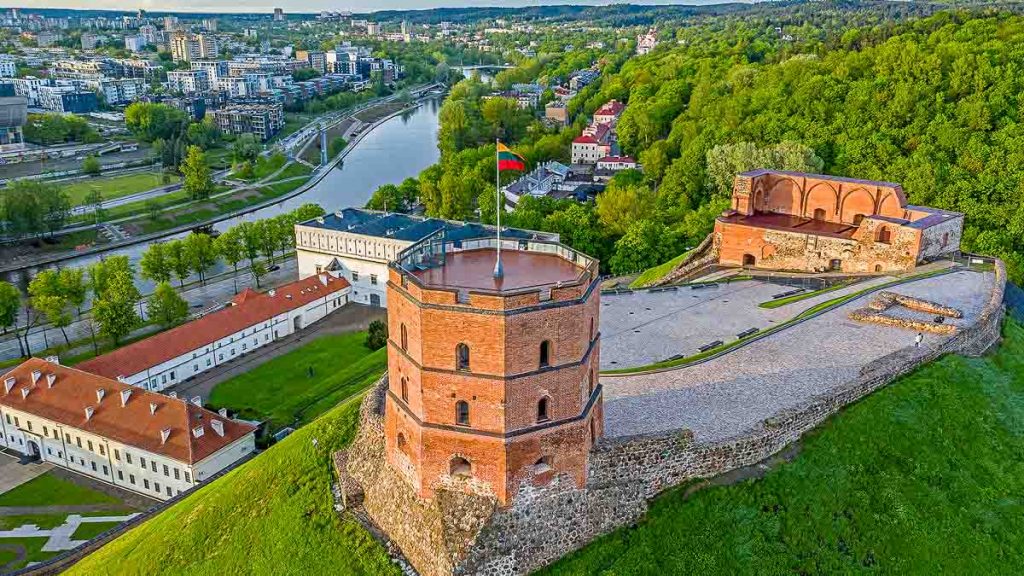 Photo credit: BigHead via Wikimedia
You can spend a whole day exploring the old town and stop by famous sites like the Gediminas Castle Tower, Vilnius Cathedral Bell Tower, and Liubavas Manor-Museum. Or browse through small shops selling amber jewellery, wood carvings, and Lithuanian cheese.
*Pro-tip: For a fuss-free trip, book an airport transfer to and fro the city so you won't have to lug your luggage around!
10) Oman
Suggested flight route: Singapore > Kuala Lumpur > Oman (~8hrs)
Best time to visit: Oct – Apr (Winter, outside of the scorching Summer heat which can go up to 38°C)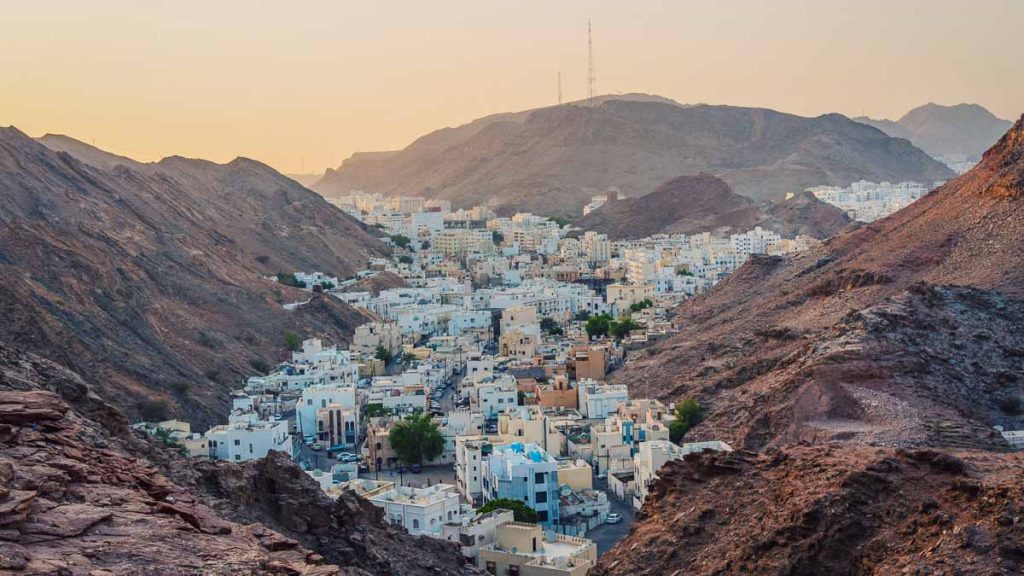 Photo credit: Anfal Shamsudeen via Unsplash
Surrounded by rugged mountains and vast deserts, Oman remains an intriguing yet lesser-explored destination.
It's a mix of old-world charm and modernity — especially present in their capital city Muscat! On one hand, you'll see traditional architecture and historical buildings like Sultan Qaboos Grand Mosque (one of the largest mosques in the world). And on the other, there's the Royal Opera House Muscat with various exhibitions and performances.
Also check out Mutrah Souq, a traditional market in Muscat, which sells everything from souvenirs to spices, textiles, and handicrafts!
*Pro-tip: Opt for city tours with a knowledgeable local guide to learn more about these attractions. Plus, you won't have to worry about transportation too.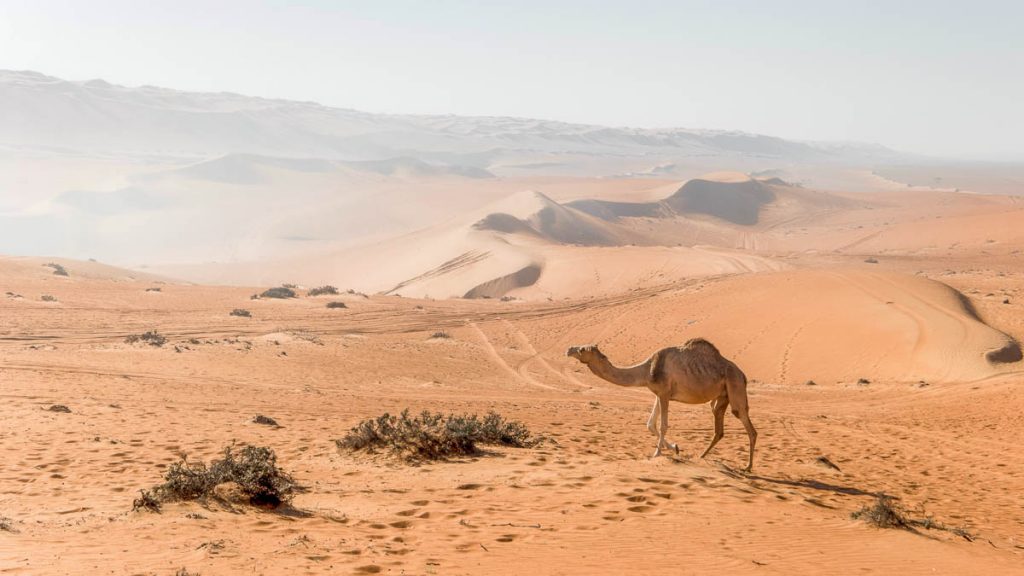 Photo credit: Arisa S. via Unsplash
But what's a trip to the Middle East without visiting the desert? The Wahiba Sands is a vast desert area where you can experience traditional Bedouin culture, dune bashing and camel trekking.
Plus, spend the night at a desert camp and you'll have uninterrupted views while stargazing!
Tips for planning a trip to these visa-free places with your Singapore passport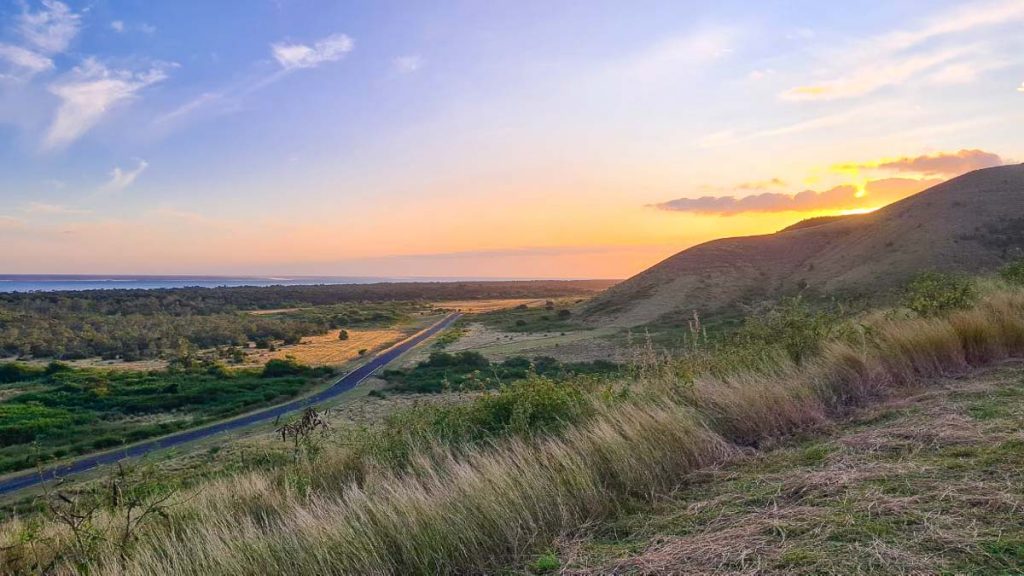 Now that Singapore's passport is number one in the world, it's time to use its visa-free entry to your advantage! So don't be afraid to step out of your comfort zone and explore unique places like the countries on this list. But before you go, here are some useful tips:
1) Use platforms like Skyscanner — To compare prices and score cheap flights!
2) Pre-book travel essentials online — Purchase insurance and SIM cards via Klook and book accommodations on platforms like booking.com or Tripadvisor for discounted prices!
3) Break up your long journey — Extend your trip and spend a few days at layover cities before flying out to one of these less accessible countries as your final destination. This way, you'll get to explore more cities and enjoy a longer vacation 😎
Know any other cool countries that are surprisingly visa-free for Singapore passports? Let us know in the comments below!
---