Wish upon a star? Nah, I'm taking matters into my own hands in this ultimate bucket list for Disney fans — read till the end for the mega bonus section!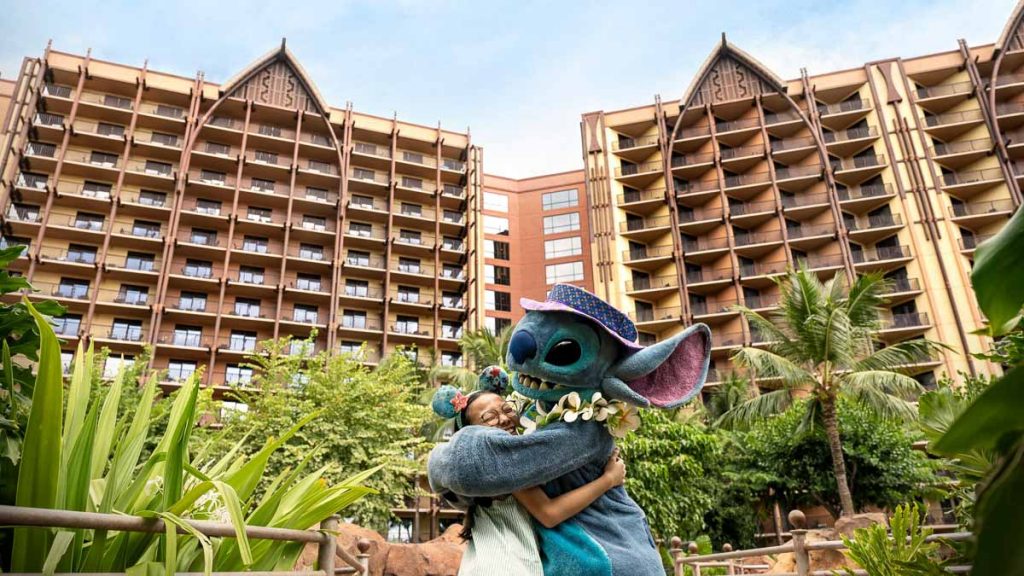 Oh look, that could've been me :') Photo credit: Aulani, A Disney Resort & Spa via Facebook
Thanks to Disney movies, my childhood consisted of fighting dragons, flying on magic carpets, and having an intergalactic alien as a pet. And as I grew up, visiting every Disneyland in the world became my dream — where else can you find actual castles with a dragon in the dungeon? 🐉
But true Disney fans have probably been there and done that huh?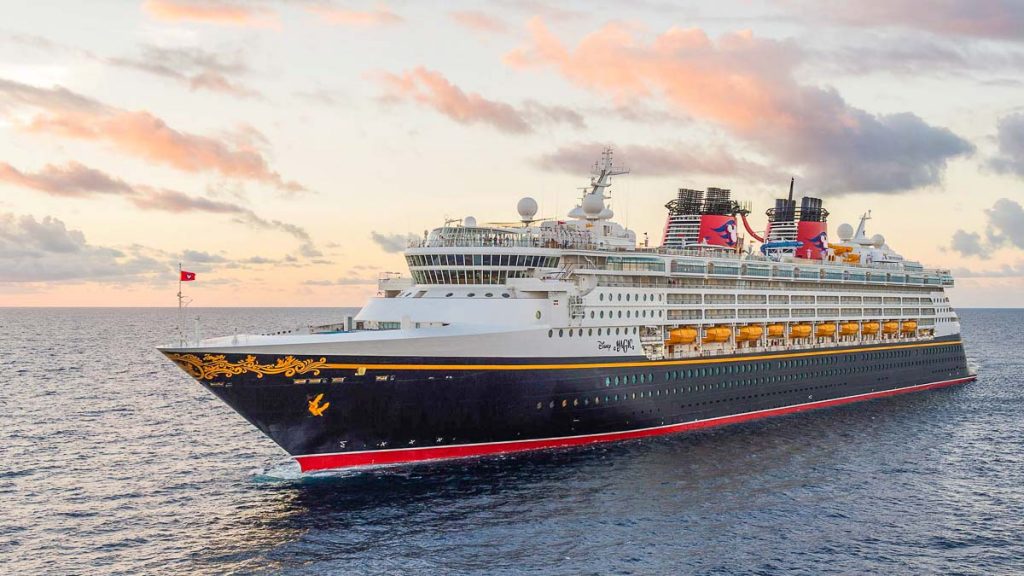 Photo credit: Disney Cruise Line via Facebook
So it got me thinking about other awesome Disney-themed attractions besides theme parks. And after hearing about the new Disney Cruise embarking on Singapore's waters, I began searching for more so here's me sharing from one Disney fanatic to another — The Ultimate Disney Bucket List.
Ready? Cues the opening credits for When You Wish Upon a Star 💫
1) Disney Cruise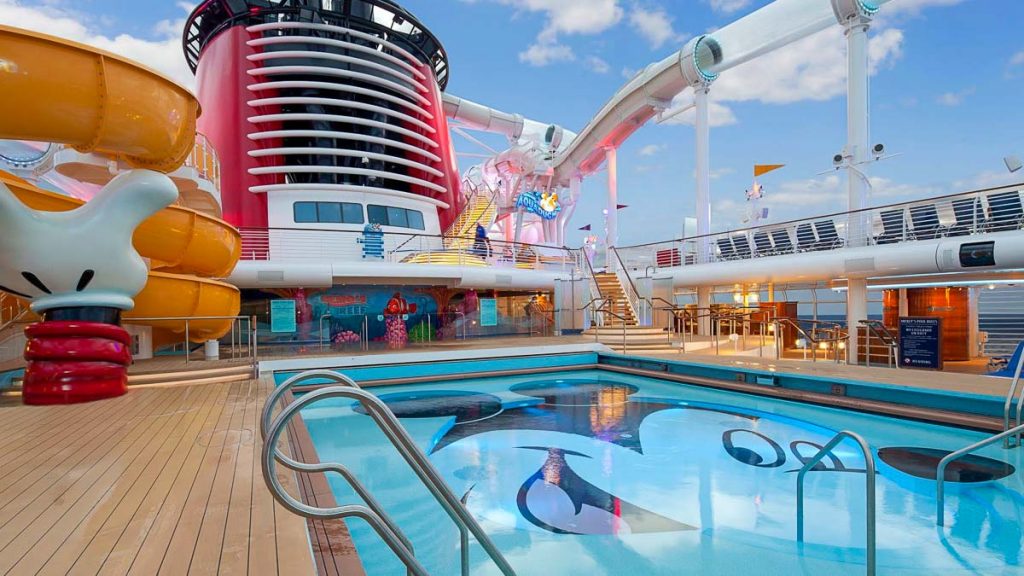 Photo credit: Disney Cruise Line via Facebook
While Disney Cruises have been around since I was born (literally since 1996), it has always operated in countries like England or America. So imagine my excitement when I heard there's a new cruise coming to Singapore in 2025!
The ship is expected to be the largest in Disney's fleet, accommodating up to 6,000 passengers 🤩. Here's what we know so far: it'll feature Disney princesses and Marvel superheroes, Disney-themed water slides, pools, and restaurants, plus interactive theatre shows too.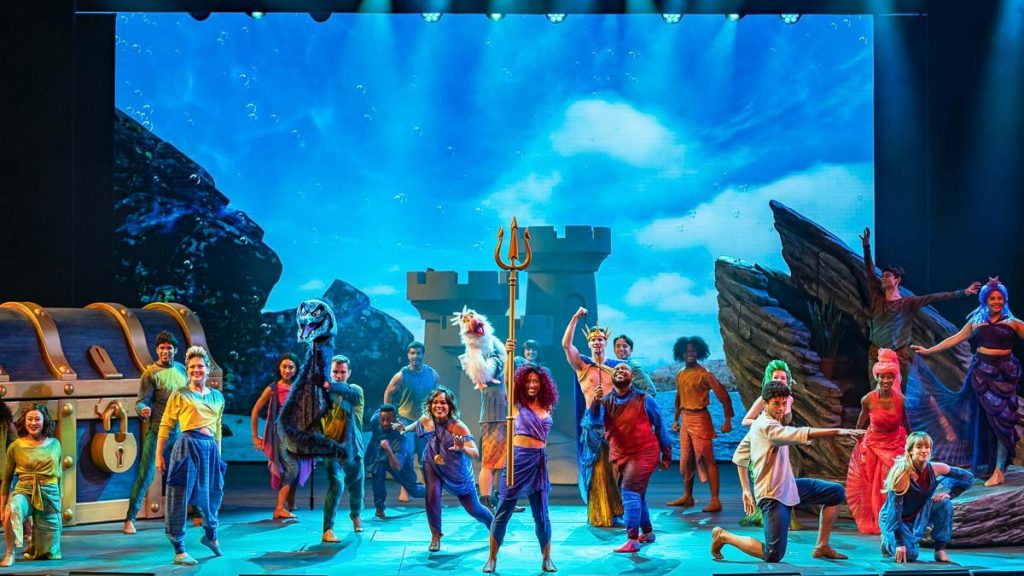 Photo credit: Disney Cruise Line via Facebook
We don't know much yet but if it's anything like the current cruises, we can also look forward to meet-and-greets with Disney characters, Disney movie screenings, and themed playrooms like Toy Story!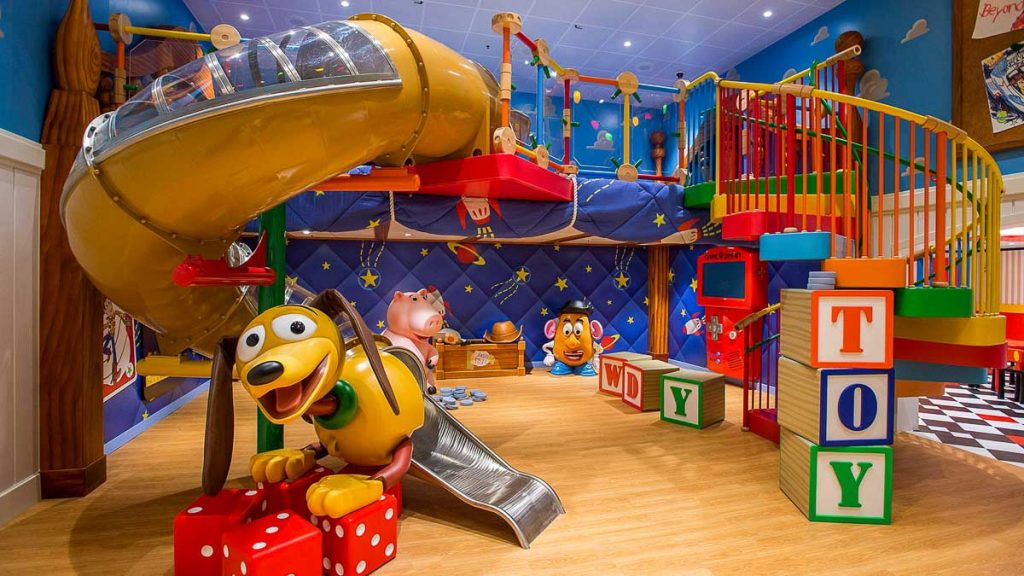 Photo credit: Disney Cruise Line via Facebook
More details will be announced at a later date but for reference, a three-night Bahamian Cruise from Florida can start from US$1,783. In the meantime, I'll just be looping Under The Sea while convincing my boss to send me on the cruise in 2025 😭.

Embarkation point: Marina Bay Cruise Centre Singapore
2) Cinderella Castle Suite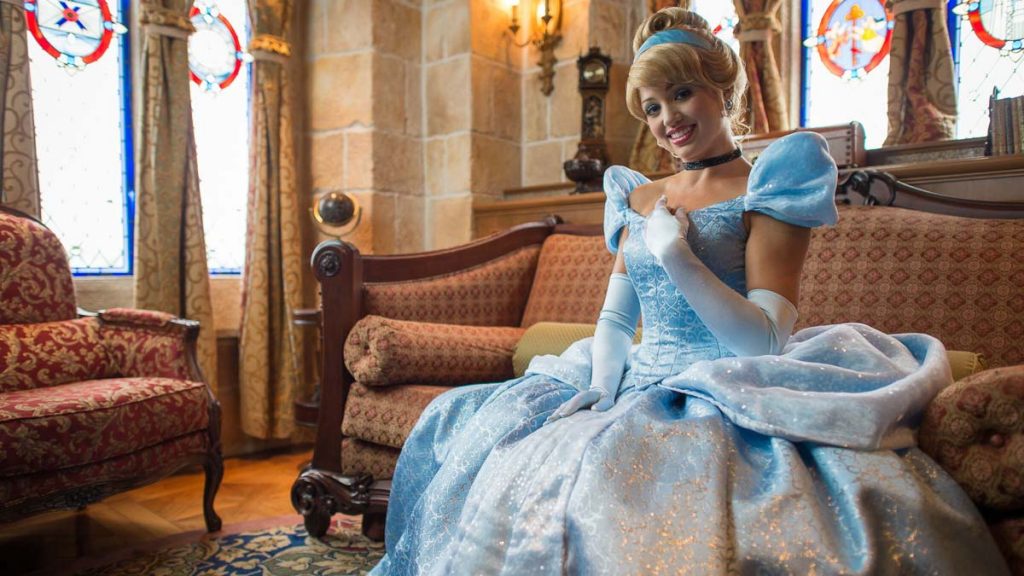 Photo credit: Disney
Ever wondered what's it like to live in a castle? I know I have!
The Cinderella Castle Suite in Magic Kingdom was initially meant to be an overnight accommodation for Walt Disney and his family when they visited, but he passed away before the theme park was completed. So it opened up to the public instead, just till midnight (I'm kidding).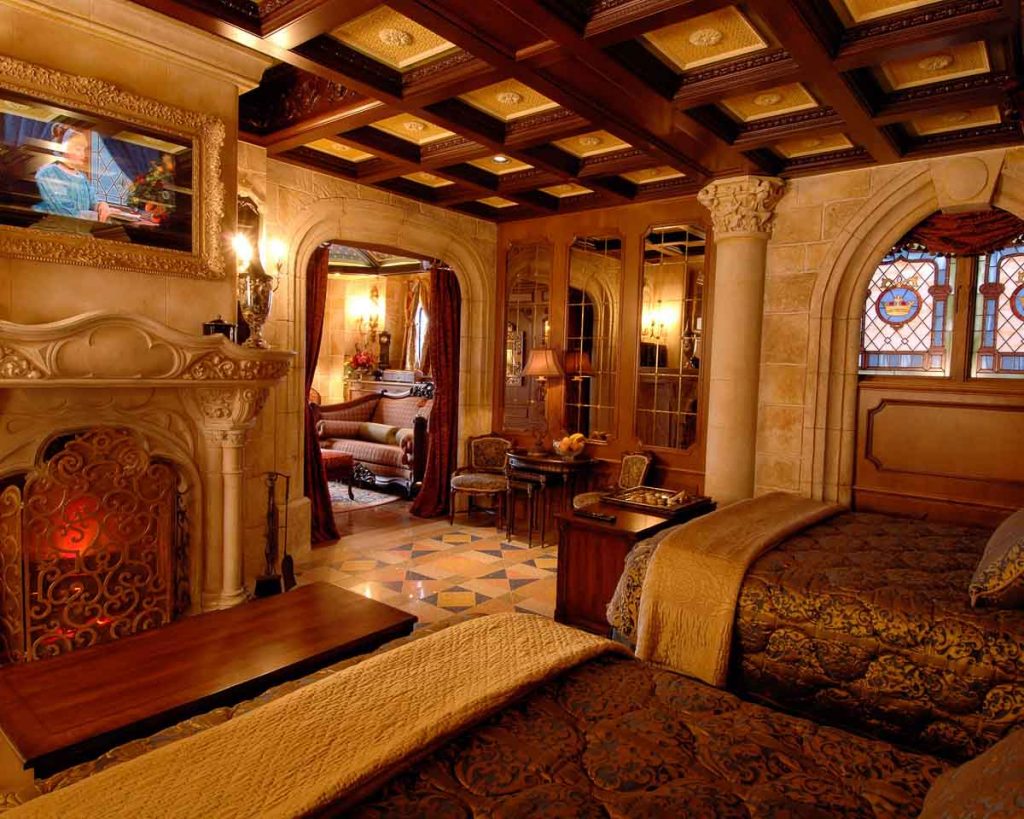 Photo credit: Disney
But like the ball, you'll need an invite (from the Walt Disney Company) or a fairy godmother's help to stay there — by winning an occasional event lucky draw. Chances are pretty slim but thanks to the Internet, at least we know what Cinderella's room looks like.
With 17th-century French decor, stained glass windows, a jacuzzi, and a mosaic tile floor built with 24-carat gold — it's truly fit for a princess. Not forgetting a glass slipper on display too (only one cause she left it behind).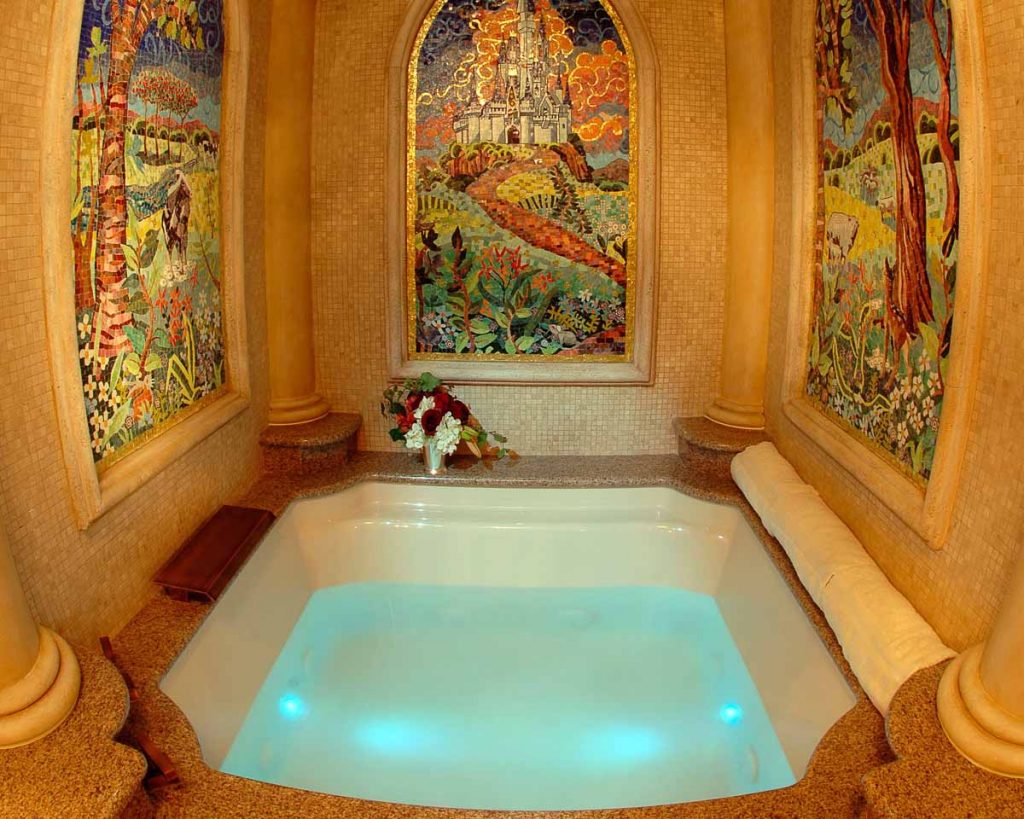 Photo credit: Disney
And if you can't bibbidi bobbidi boo your way into the suite, there are always other castles in Europe to stay in 😉.
Address: 1180 Seven Seas Drive, Lake Buena Vista, FL 32830, United States
3) The Real UP House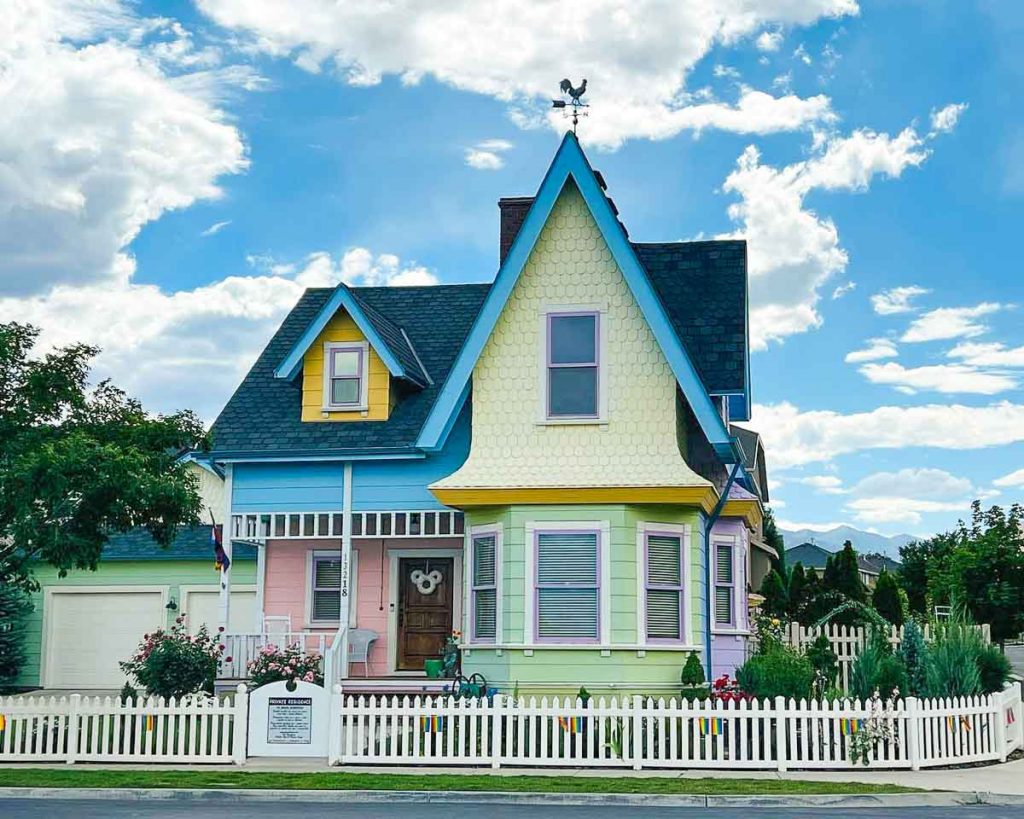 Photo credit: @_cartref_4 via Instagram
As Ellie once said, "Adventure is out there!" or down here… in Utah, United States. Welcome to The Real UP house, with emphasis on REAL, because it sure looks like it was taken out from the movie.
The house is not only similar on the outside but on the inside too — with Carl's favourite armchair and a painting of Paradise Falls above the fireplace in the living room.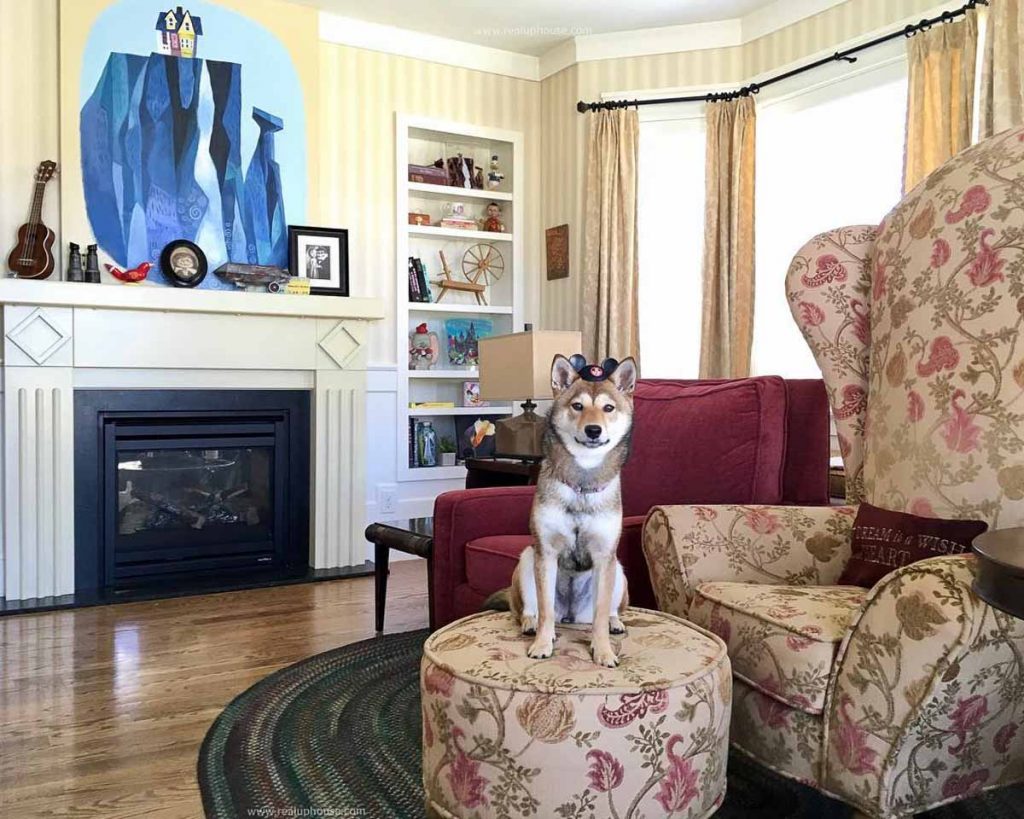 Photo credit: @uphouse via Instagram
Tempting as it may be, take note: you can't just walk in, there's an actual family living here (minus the talking dog)!
While this private home is not open for tours, you can still make bookings for your own photo shoot inside. Or if you're just popping by, it's perfectly free to take some photos of the vibrant exterior, cause pics or it didn't happen 📸.
Cost: From ~US$60 (~S$81) for a 20min session (Reservations required in advance)
Address: 13218 S Herriman Rose Blvd, Herriman, UT 84096, United States
4) Aulani, A Disney Resort & Spa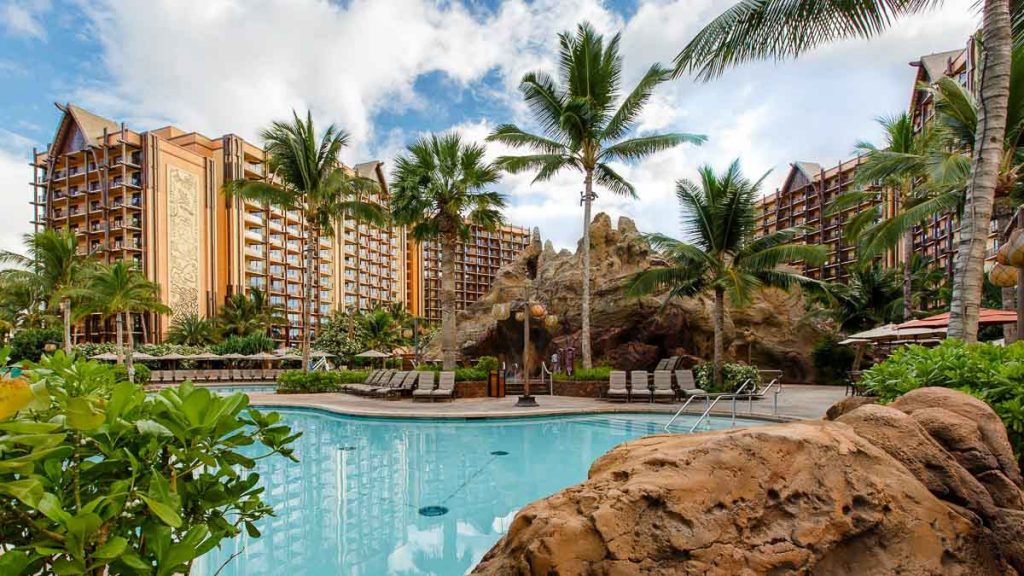 Photo credit: Aulani, A Disney Resort & Spa via Facebook
When it comes to Disney resorts, I'm expecting furniture and cutlery to sing and dance. Sadly, this is the real world so yeah, that's not gonna happen.
But here's the next best thing. At Aulani Resort in Hawaii, the magic is in the experiences — rooms are decorated with Disney-themed props like a Mickey Mouse lamp or Lilo and Stitch wall paintings, and there are plenty of Disney-inspired activities onsite.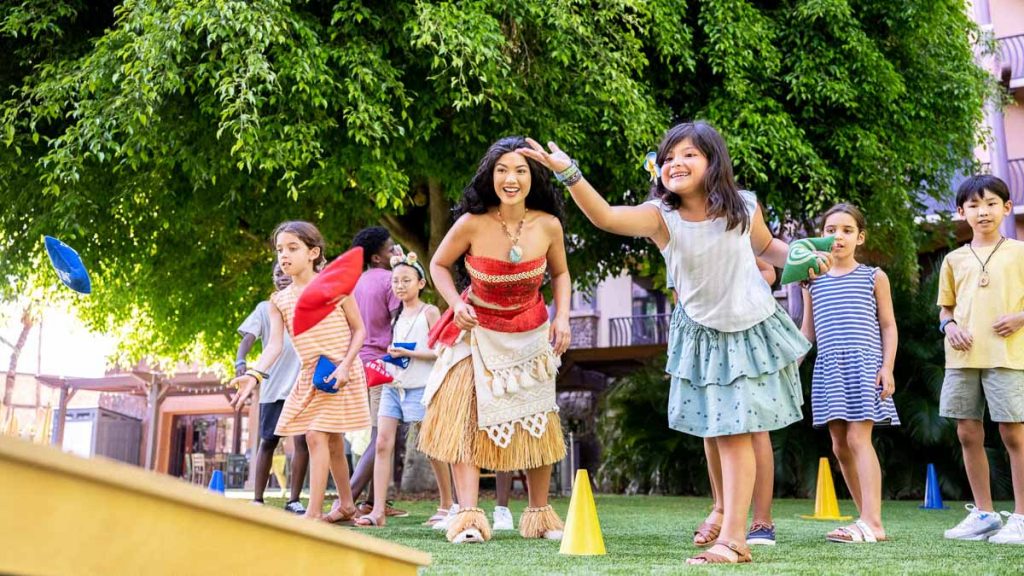 Photo credit: Aulani, A Disney Resort & Spa via Facebook
Have breakfast with Mickey and Minnie at Makahiki restaurant, play traditional Haiwaiian games with Moana at Aunty's Beach House, or even give your little ones a princess makeover at Painted Sky: HI Style Studio. Of course, it's still a resort so don't forget to pamper yourself at the spa and drop by the beach for amazing sunset views too!
Cost: From US$543/night (S$754)
Address: 92-1185 Aliinui Dr, Kapolei, HI 96707, United States
5) Disney's Animal Kingdom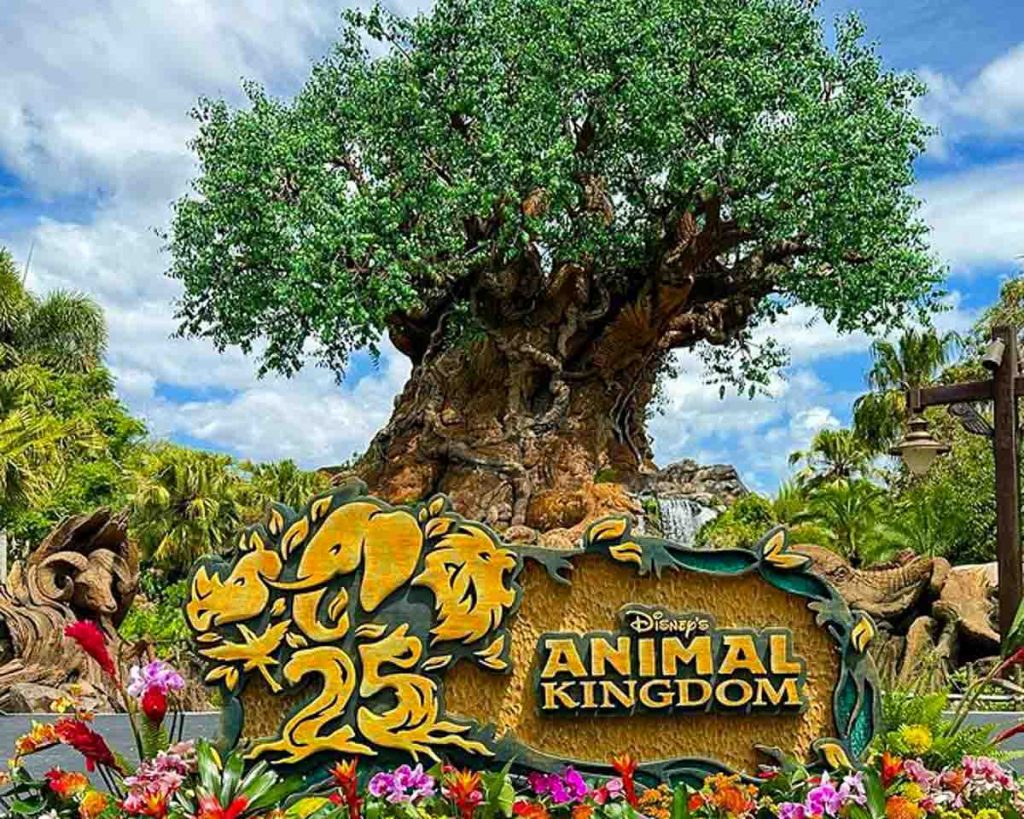 Photo credit: @capturedimagesbybrittany via Instagram
Hakuna Matata — it means no worries for the rest of your savannah at Disney's Animal Kingdom. I mean, Simba is practically vegetarian.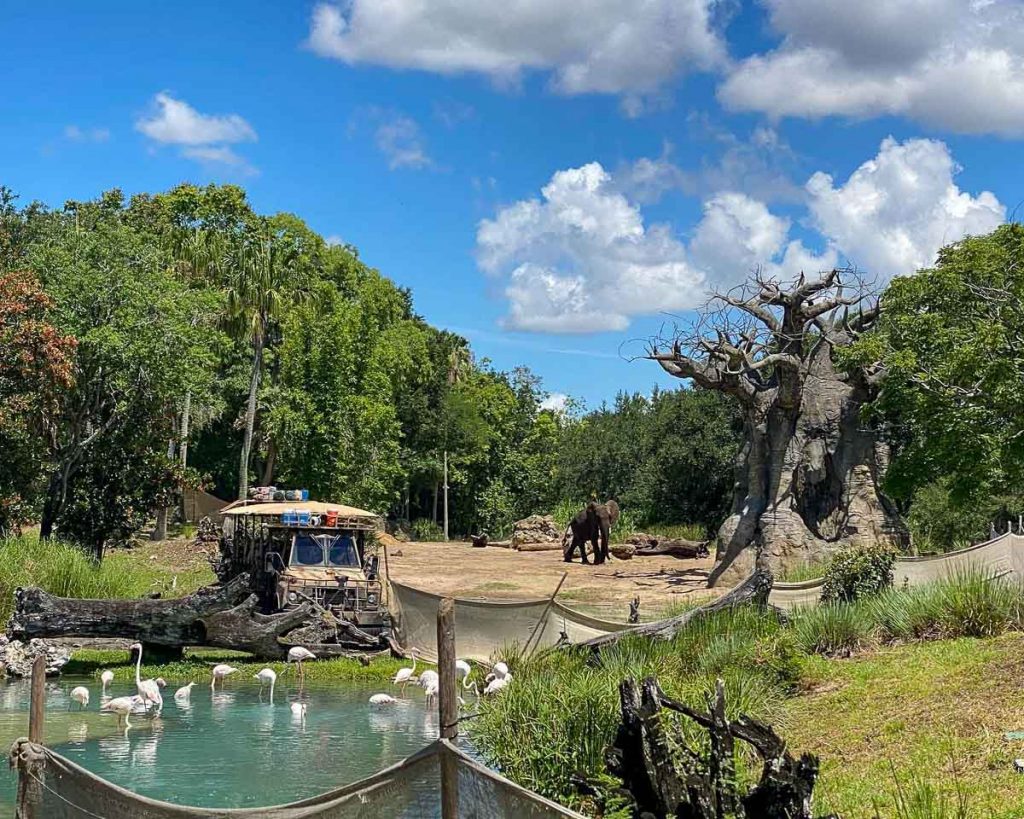 Photo credit: @derekwwan via Instagram
Unlike Magic Kingdom which leans more towards the fantasy side, Animal Kingdom is more centred around nature. From giraffes and elephants to lions, see the full circle of life at Harambe Reserve on Kilimanjaro Safaris. Even the stage shows here are based on animals, featuring The Lion King and Finding Nemo musicals.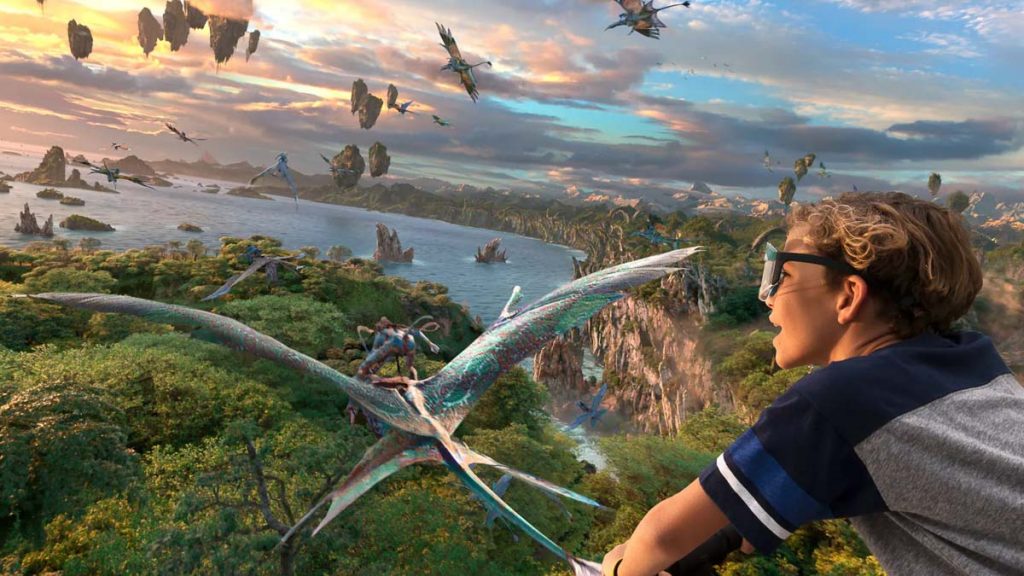 Photo credit: Walt Disney World
And if you've had enough of real-world animals (sorry Simba, I just can't feel the love tonight), cross over to Pandora: The World of Avatar.
Ride a banshee and soar over majestic mountains or journey through caves and a bioluminescent rainforest along Na'vi River. Plus, don't forget to bring back a piece of Pandora home from the gift shop too!
Entrance fee: US$109/adult (S$147)
Opening hours: 8AM – 8PM
Address: 2901 Osceola Pkwy, Lake Buena Vista, FL 32830, United States
6) DisneySea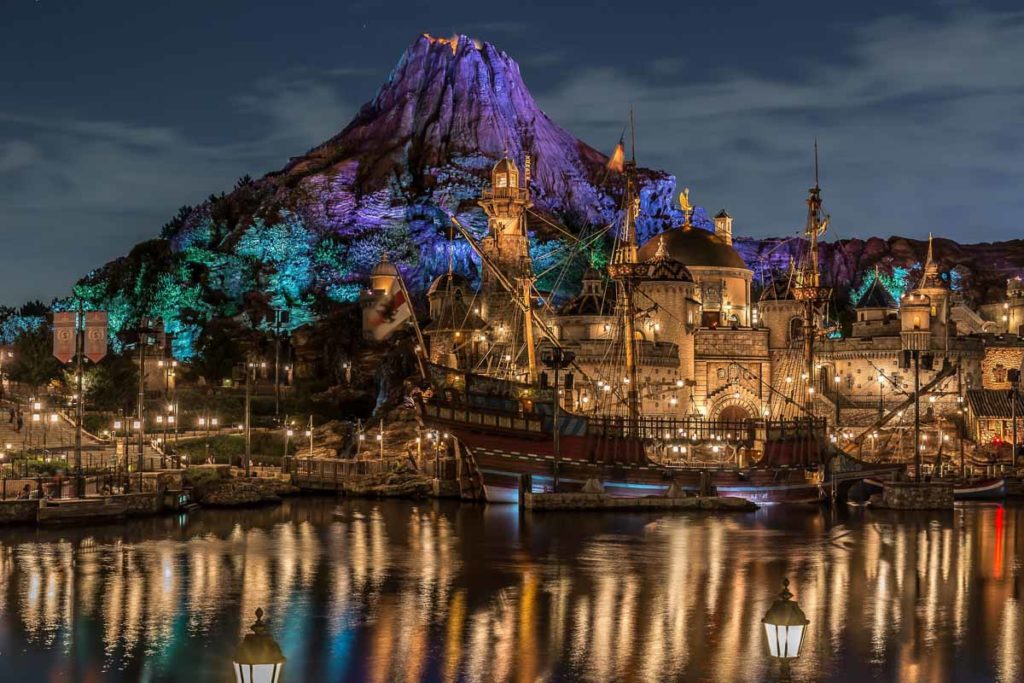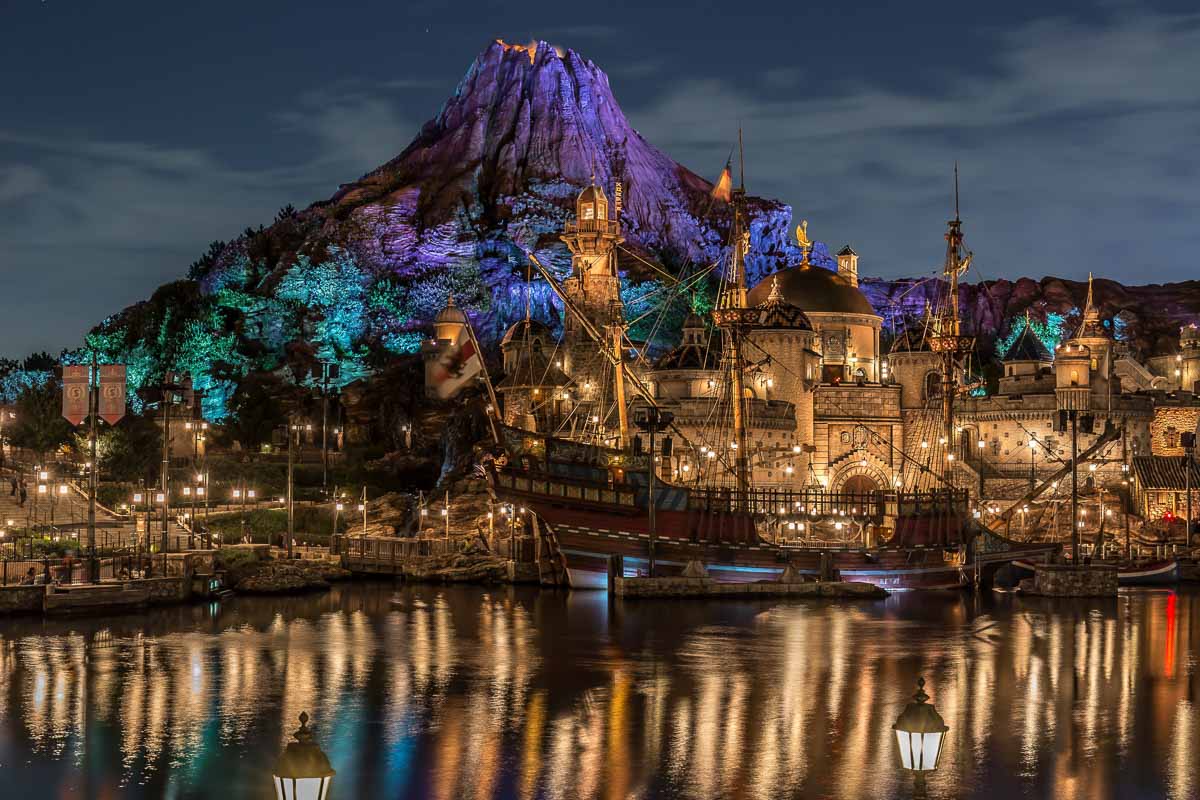 Photo credit: Alpha Coders
There are plenty of fish in the sea Disneylands in the world, but there's only one DisneySea and it's in Japan!
Compared to Tokyo Disneyland, the rides here are more thrilling — with heart-thumping attractions like Indiana Jones and the Crystal Skull coaster (a high-speed ride with twists and turns through the dark), and the Tower of Terror (where you'll freefall around 50m in an elevator down a haunted building).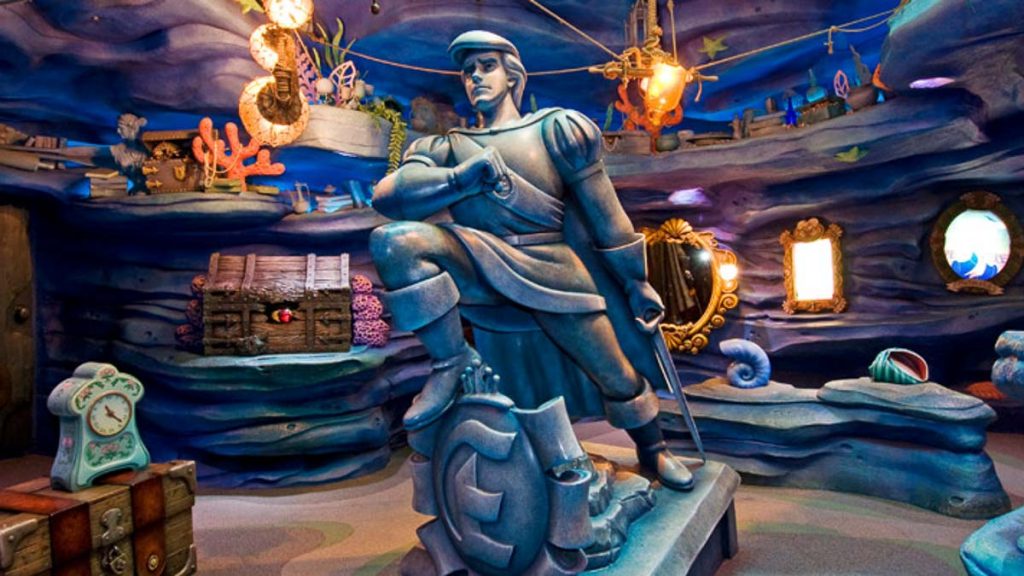 Photo credit: Tokyo Disney Resort
Spooky rides aside, one of the main highlights here is the Mermaid Lagoon🧜‍♀️ with a cavernous playground for kids (or adults) to explore. Who knows, you might even find Ariel's dinglehopper!
Come Spring 2024, there'll also be a new Fantasy Springs land featuring beloved movies like Frozen, Peter Pan and Tangled.
Entrance fee: ~S$81/adult
Opening hours: 9AM – 9PM
How to get there: From Maihama Station, take the Disney Resort Line to Tokyo DisneySea station
*Pro-tip: Check out our handy guide to all you need to know about Tokyo Disneyland and DisneySea when in Japan!
7) The Walt Disney Birthplace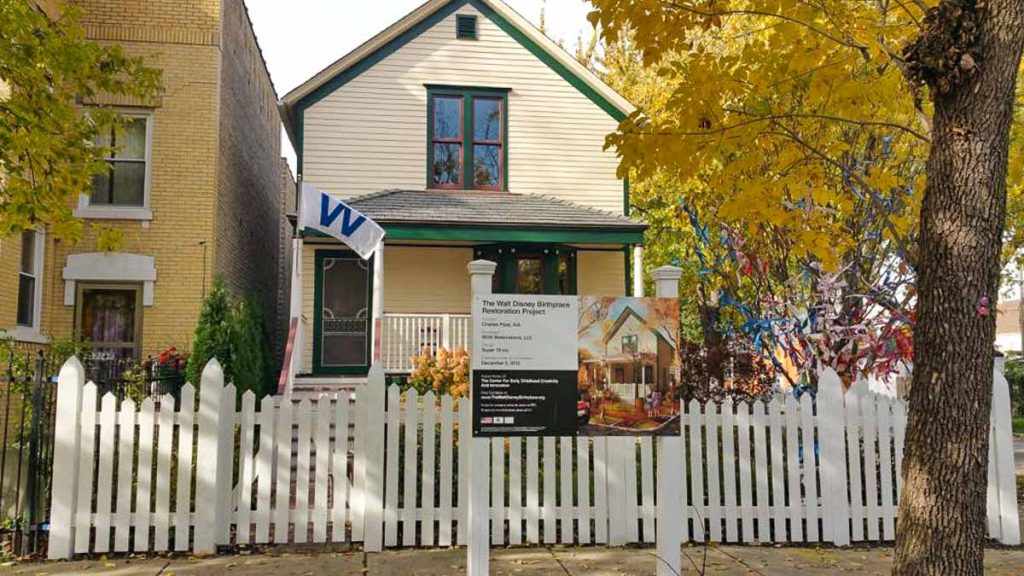 Photo credit: The Walt Disney Birthplace via Facebook
It may not be as recognisable as Carl Fredricksen's house in UP but this humble abode is the birthplace of Disney — as in literally, where Walt was born and raised.
Situated at the crossroads of Tripp Avenue and Palmer Street in Chicago, the Walt Disney Birthplace was Walt's home before his family moved to Missouri when he was four.
Unfortunately, you can't step inside the house yet as it's currently undergoing renovations to restore its original state in the 1900s. You can still pass by the place though and snap photos from across the fence!
Address: 2156 N Tripp Ave, Chicago, IL 60639, United States
8) D23 Expo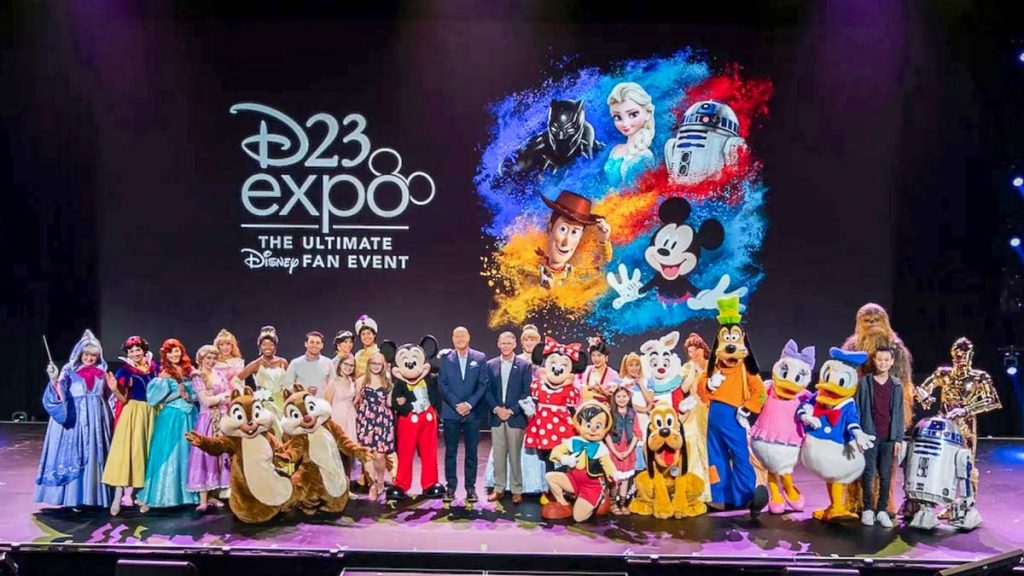 Photo credit: Disney Parks
Held biennially in America, D23 Expo is a celebration of all things Disney — yes, that includes Star Wars, Pixar, and even Marvel now.
The three-day event is an exclusive sneak peek at future projects, unveiling new Disney Park attractions and previews of upcoming Disney+ shows. Plus, there are even unexpected meet-and-greets with celebrities too!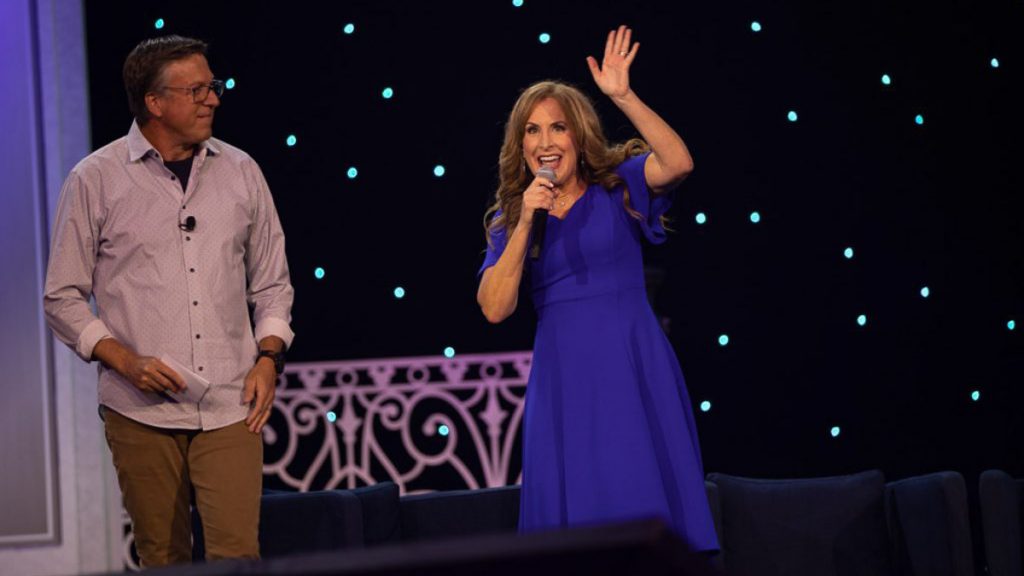 Photo credit: D23
At the most recent expo in Sep 2022, Jodi Benson (the voice actress behind the one and only Little Mermaid), surprised fans at an event panel! Oh, what would I give to be part of that world.
The next D23 Expo hasn't been announced yet, but keep your tails up and check for updates on the official site.
Address: Anaheim Convention Centre, 800 W Katella Ave, Anaheim, CA 92802, United States
9) Disney on Ice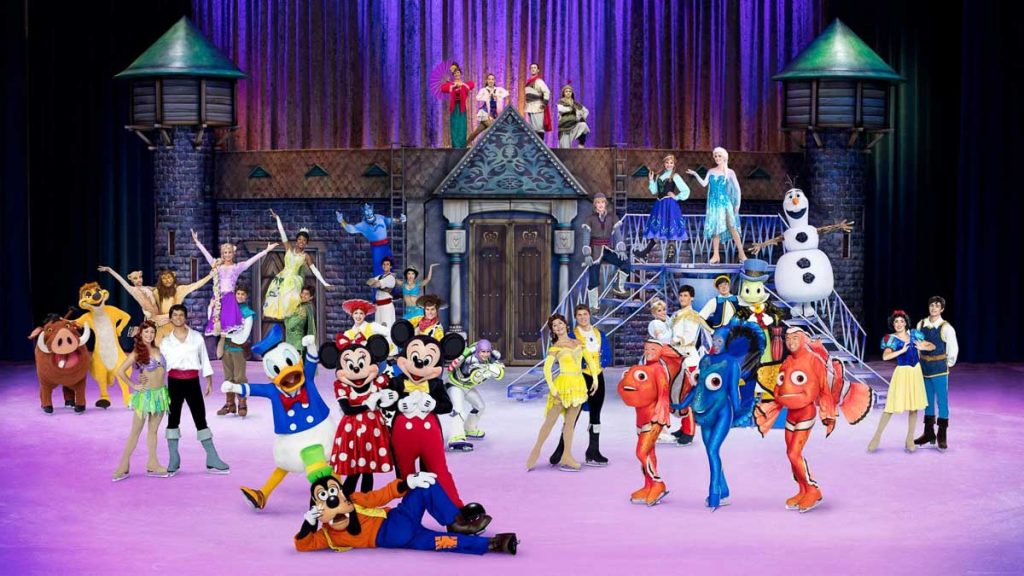 Photo credit: Disney On Ice via Facebook
Timon and Pumba on skates? Now that's a sight I'd never imagined. Disney on Ice is a unique Disney-themed attraction, where your favourite characters are brought to life while performing on, well, ICE… duh.
Expect a musical masterpiece of Mickey Mouse and Disney Princesses dancing and singing, with the occasional mid-air jumps and twirling while on skates. WOW.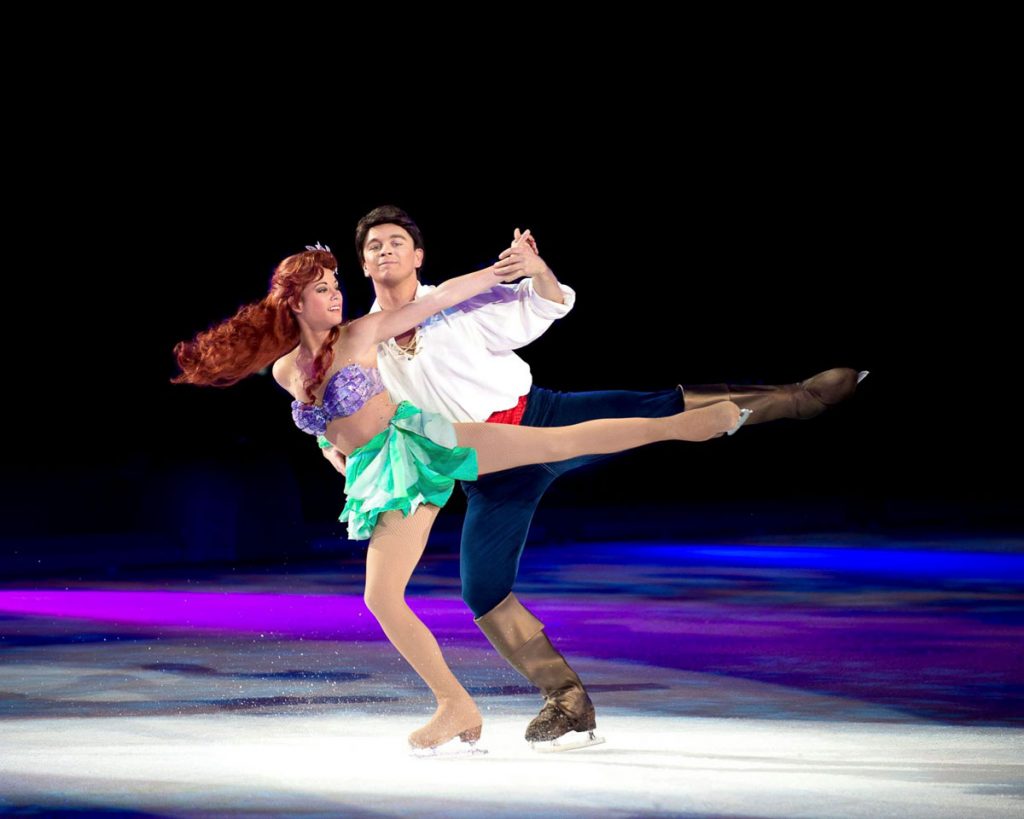 Photo credit: Disney On Ice via Facebook
Besides the killer ice skating moves, the best thing about Disney on Ice is that it's a series of touring ice shows. If you're lucky, your home country may be the next stop!
For Singapore though, they've come and gone this March 2023 so keep a lookout on their website for when they'll be back.
10) The Walt Disney Family Museum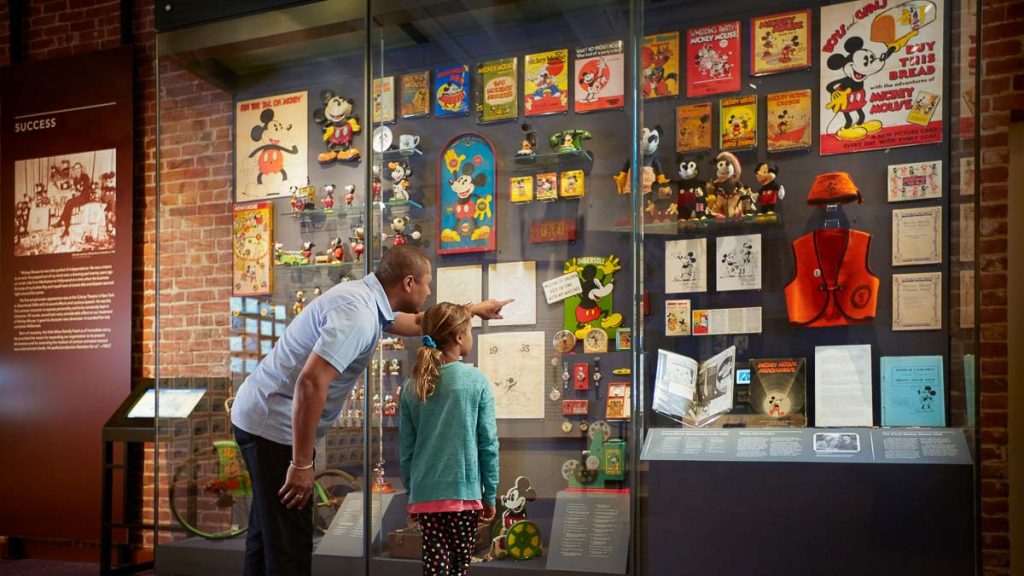 Photo credit: The Walt Disney Family Museum via Facebook
While Disney Parks are quintessential experiences for Disney fans, we should never forget our roots. The Disney empire wouldn't be what it is today without the man behind it all! So learn how the magic all began, at the Walt Disney Family Museum.
Based in San Franciso, it holds records of Walt's legacy from his humble beginnings in the Midwest to his death in 1966. You'll see various exhibits of early drawings, cartoons, films, music, and even a miniature model of the very first Disneyland as imagined by Walt! Plus, get to discover fun facts along the way too.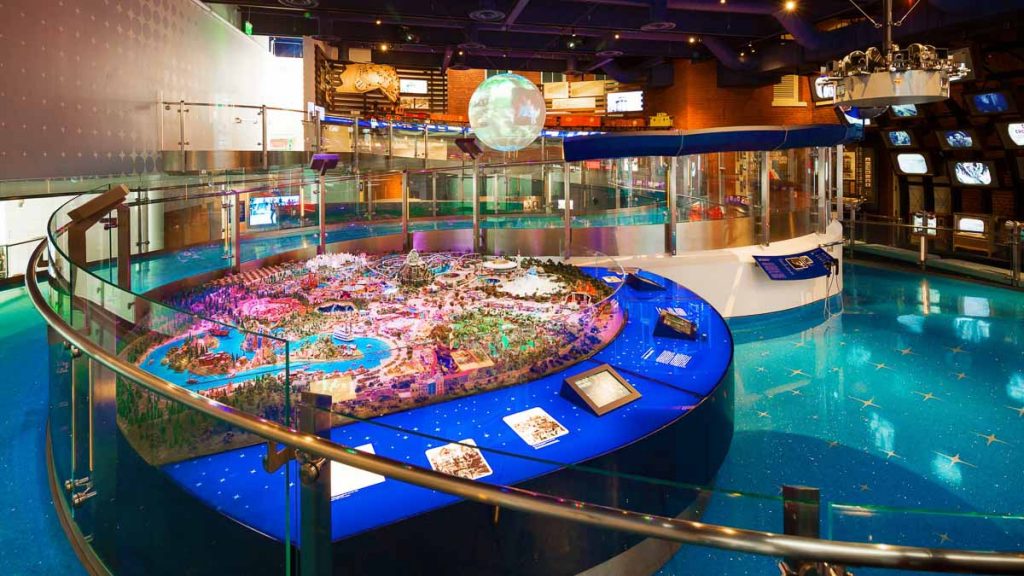 Photo credit: The Walt Disney Family Museum via Facebook
Like, did you know that Mickey Mouse was initially named Mortimer? Yikes. It was only thanks to Walt's wife, Lily, who vetoed the name and changed it to Mickey. Thank God for that cause let's face it, Mortimer Mouse definitely doesn't sound like a Disney mascot.
Entrance fee: S$34/adult
Opening hours: 10AM – 5:30PM (Thu – Sun), last entry 4:30PM
Address: 104 Montgomery Street in the Presidio, San Francisco, CA 94129, United States
Bonus: Disneyland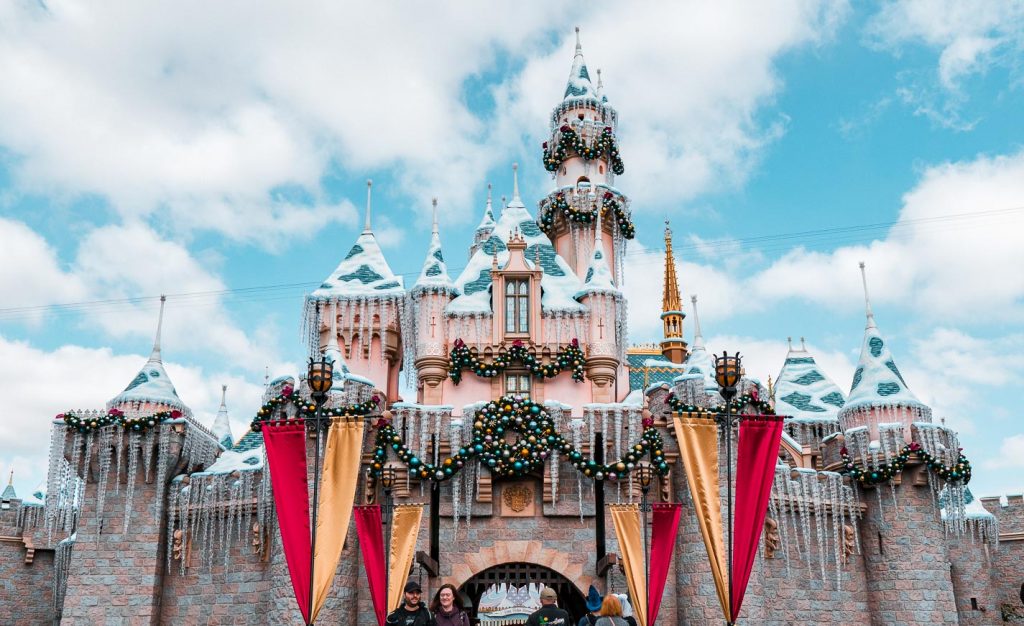 I know, I know, this wasn't supposed to include Disneyland. But can this really be called the ultimate bucket list for Disney fans if it wasn't?
There are currently six Disneylands around the world — California, Florida, Tokyo, Paris, Hong Kong and Shanghai. Personally, I've only been to the ones in California and Hong Kong (only two?! yes, shocker I know), so the rest are still pending on my list.
While all Disneylands have their own iconic castle centrepiece, there are still some differences that make each one unique!
California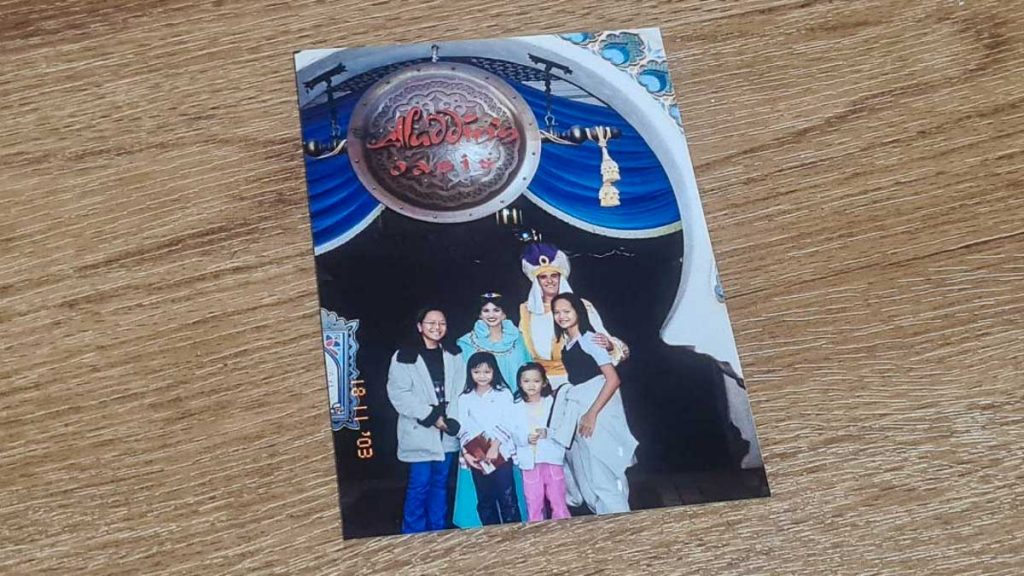 The first Disney theme park to open (back in 1955) and coincidentally, the first Disneyland I've been to! It holds a special place in my heart: 1) where dreams came true for seven-year-old me — meeting with my favourite characters, Jasmine and Aladdin — and 2) because it's the only park built during Walt Disney's lifetime. In fact, there's a small apartment above the Main Street Firehouse which once belonged to Walt himself —you can visit it via a tour.
Florida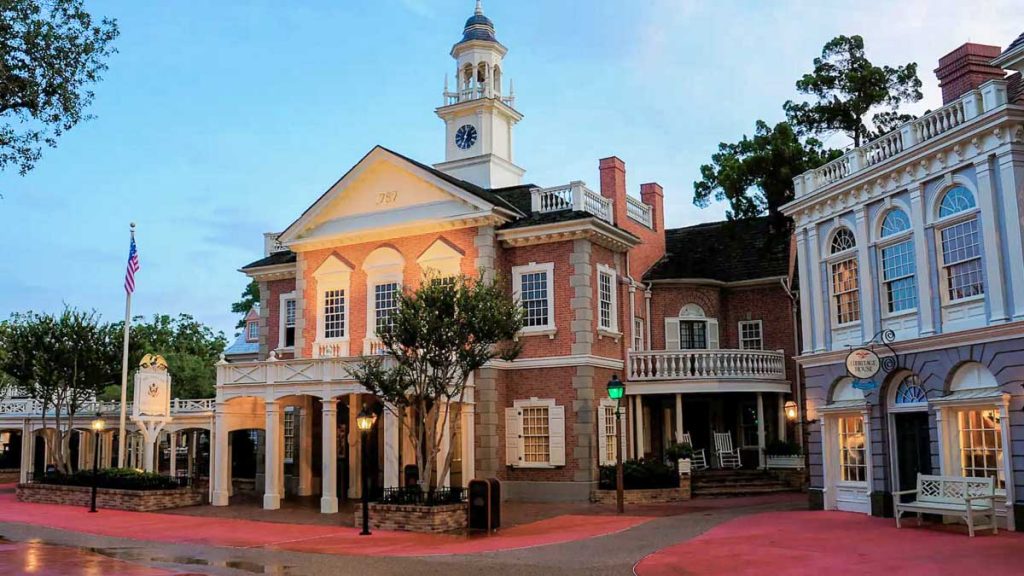 Photo credit: Walt Disney World
Fun fact: This park is not even officially called Disneyland! Magic Kingdom is one of four parks under Walt Disney World — the largest Disney resort in the world spanning more than 25,000 acres. It's the only "Disneyland" with the themed area of Liberty Square, dedicated to the history and spirit of colonial America. What makes it different from the one in California is that it's larger at 107 acres compared to 86 acres and its iconic castle belongs to Cinderella and not Sleeping Beauty.
Tokyo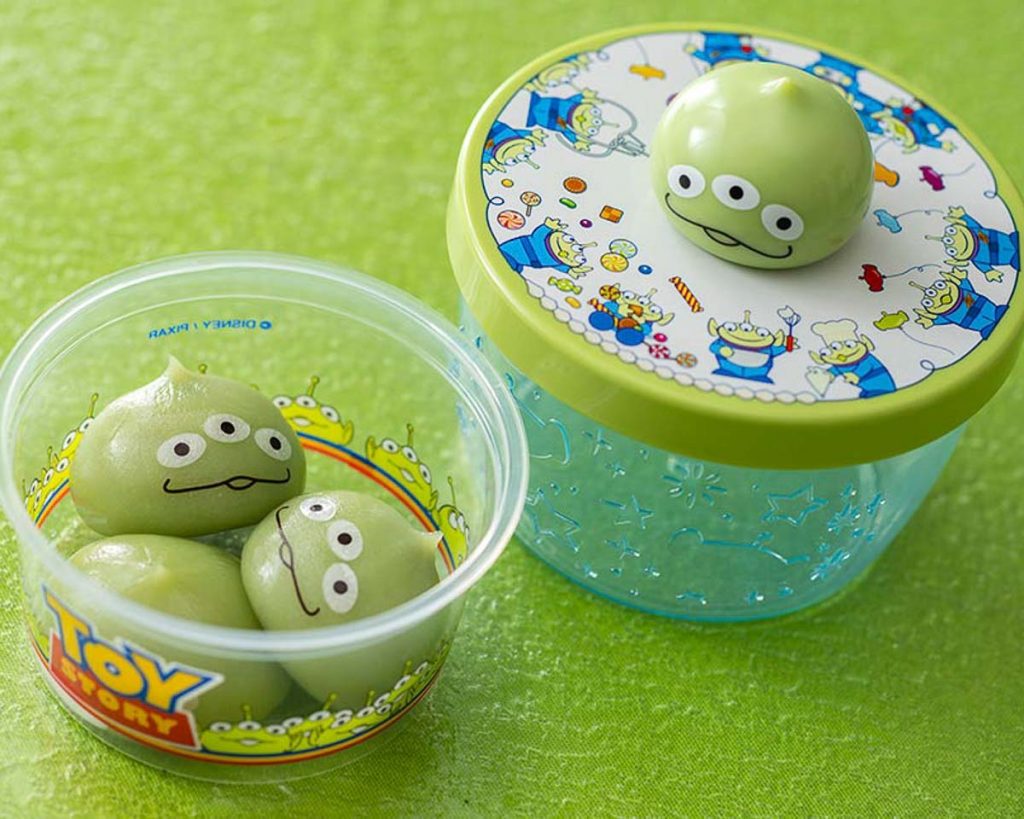 Photo credit: Tokyo Disney Resort
This is the first international Disneyland (out of America) and also the first in Asia! Besides the exceptional service here (thanks to Japanese culture), what you're really here for is the food. I'm talking kawaii (cute) localised snacks — little green alien mochis, melon bread in the shape of Mike Wazowski — and unique popcorn flavours like soya sauce and butter in souvenir baskets of BB-8 and Cinderella's carriage.
Just take my money already.
Paris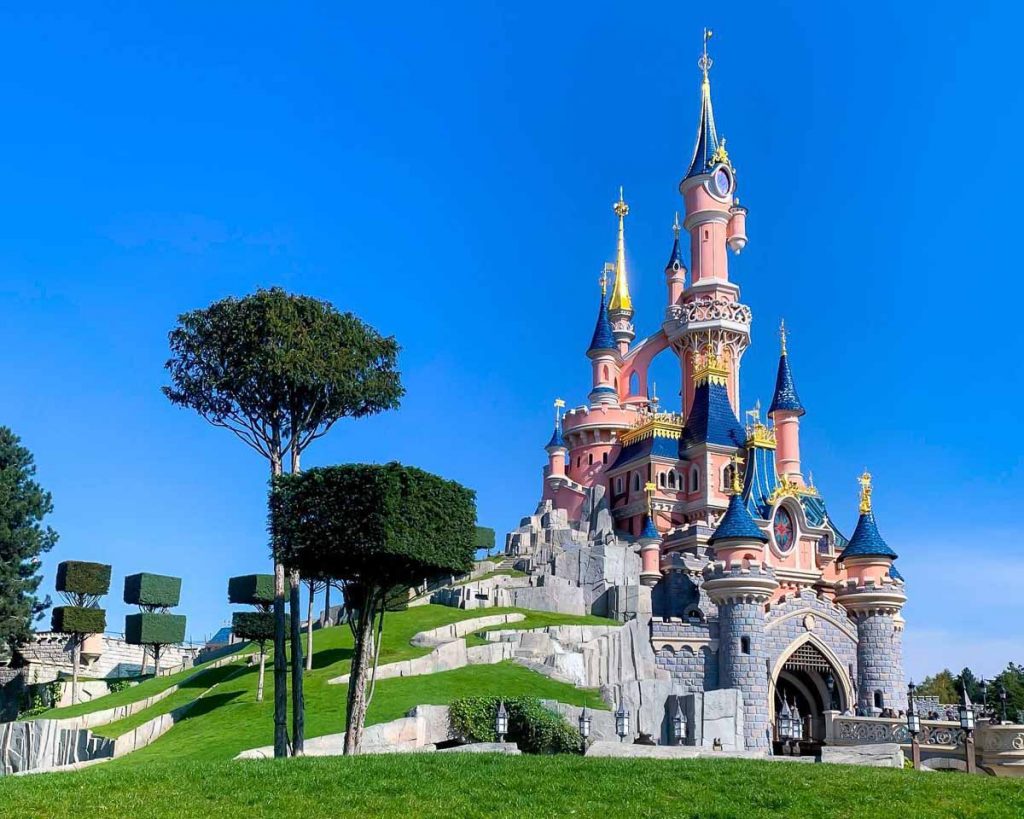 Photo credit: @tati.disneyaddict via Instagram
Fall in Louvre with the most storybook-inspired castle here — which combines both European architecture and designs from Sleeping Beauty's castle. Since Europe is known for its many majestic castles, what sets this apart is its extra fairytale-like feature. For instance, the landscape is filled with square trees and oh did we mention there's a 27m-long dragon lurking in the dungeon?
Hong Kong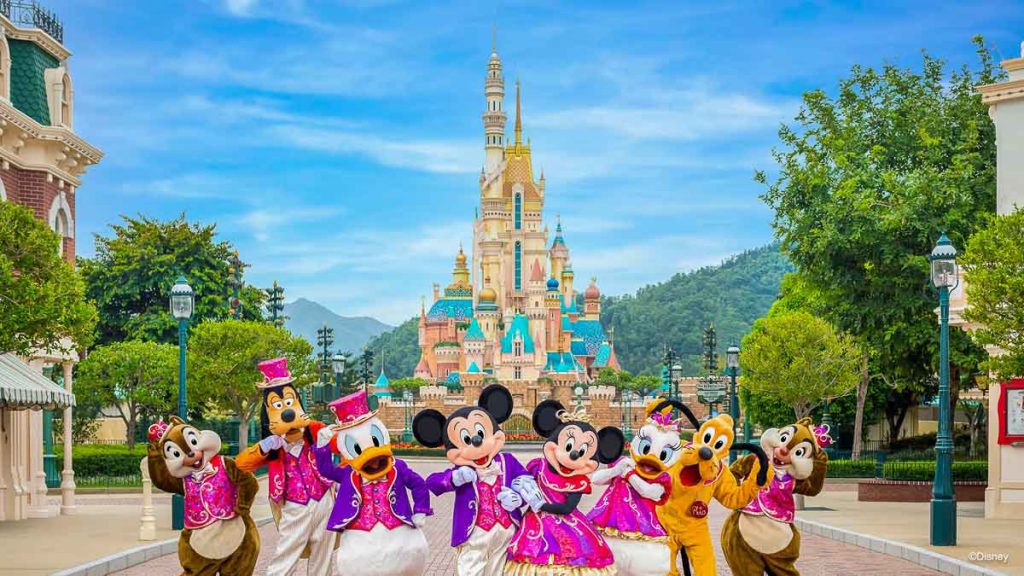 Photo credit: Hong Kong Disneyland via Facebook
Although it's the smallest Disneyland in the world at 68 acres, it just means it's easier to explore it fully in one day! Plus, it's known for its luck too — built based on feng shui (something like creating positive energy in Chinese culture). For example, the park is filled with fountains, lakes, and ponds, as water is associated with fortune and wealth! FYI, this was also the only Disneyland to replace its entire Sleeping Beauty castle with the Castle of Magical Dreams in 2020 to feature all 13 princesses instead of just one.
Shanghai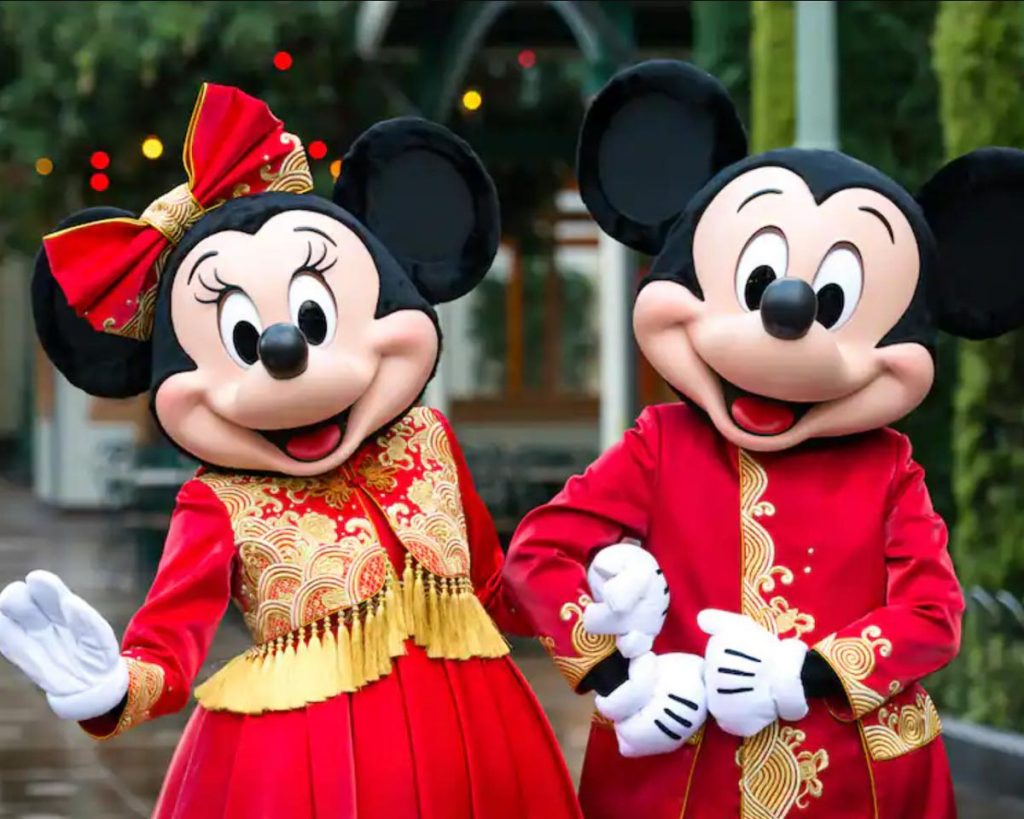 Photo credit: Disney Parks
Opened in 2016, Shanghai Disneyland is the sixth and final park to open (at least for now 😉). Chinese culture is incorporated quite heavily here — you'll get to see Mickey Mouse in a traditional Chinese costume, plus a large garden dedicated to the 12 Chinese Zodiac (represented by Disney characters)! Its Enchanted Storybook Castle is also surrounded by an amphitheatre to handle the crowds, now why didn't the others think of that before?
Ultimate Disney Fan Bucket List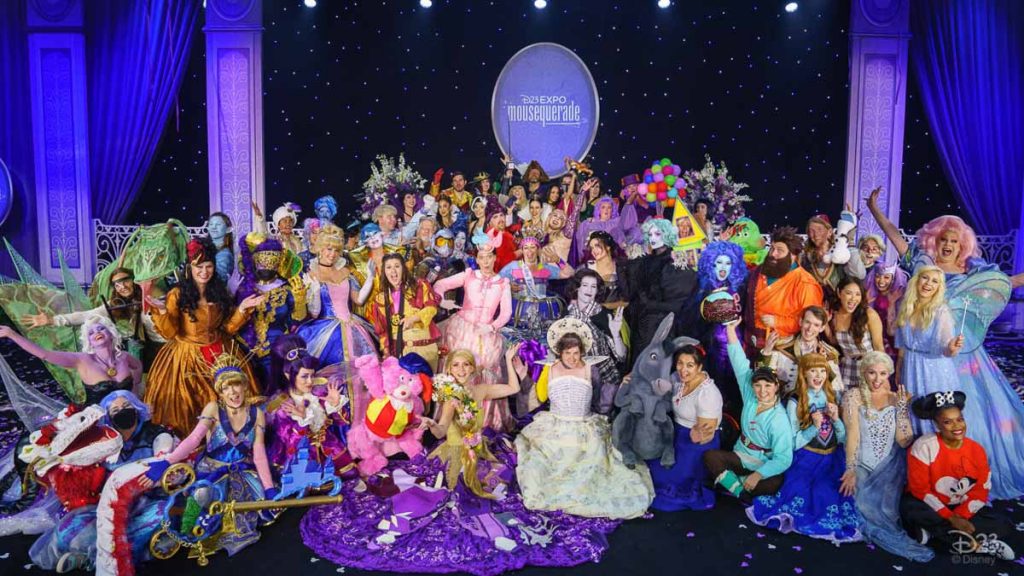 Photo credit: D23
Prince charming, majestic castles, and an adorable talking pet — I blame Disney for setting unrealistic expectations during my childhood. But then again, the whole fantasy aspect was the reason why I loved it so much. Though I'm all grown up now, it doesn't mean I still can't go on my own crazy adventures (or find a prince along the way).
With just a bit of research and sheer determination, you can uncover a treasure trove of Disney wonders in the real world too. All you need is a little faith, trust and a big bank account pixie dust ✨.
Facebook cover image credit: The Walt Disney Family Museum via Facebook, @breakthroughfaithandwellness via Instagram, Disney Cruise Line via Facebook
Hey fellow Disney fans, what other Disney-themed attractions did we miss in our ultimate bucket list? Share with us in the comments!
---