This is part one of a two-part itinerary covering both the North and South Islands of New Zealand. Read part 2 (5 days in NZ's North Island)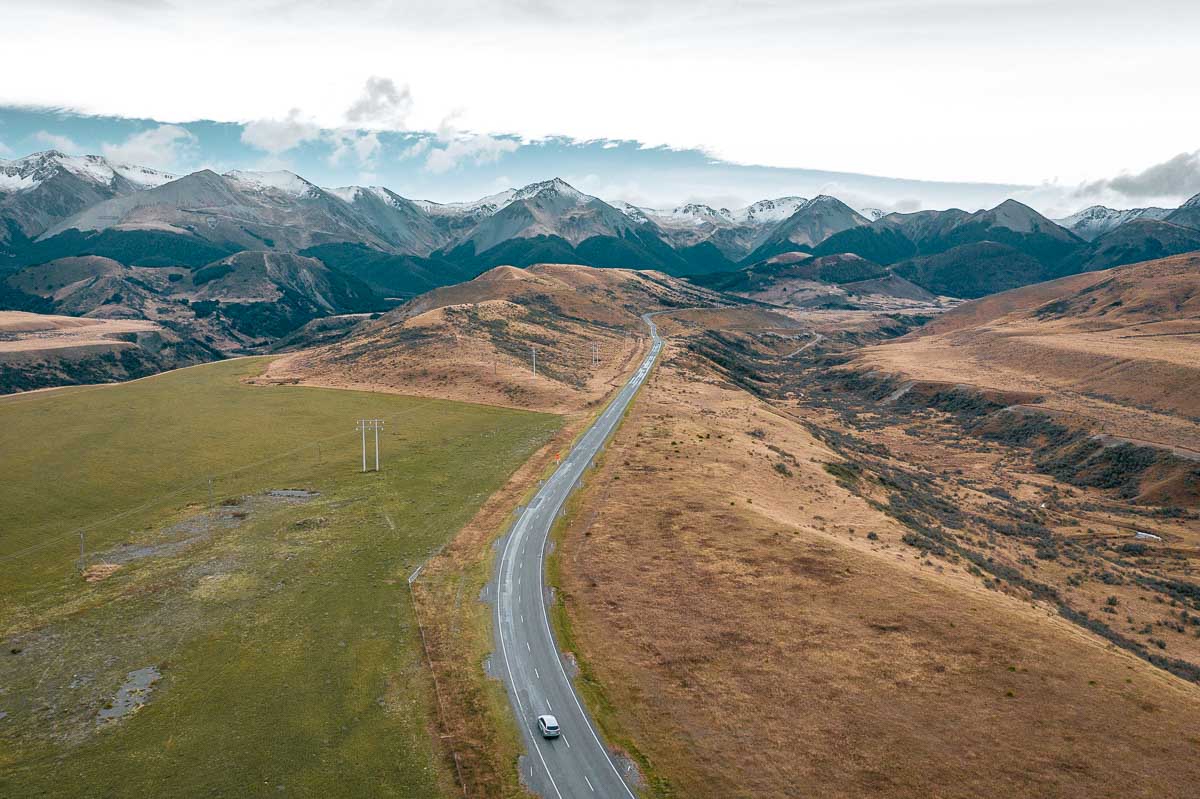 Constant views of snowcapped mountains, perfectly symmetrical roads and rolling green hills littered with sheep, cows or horses — being on the road is truly the best part about being in the south island.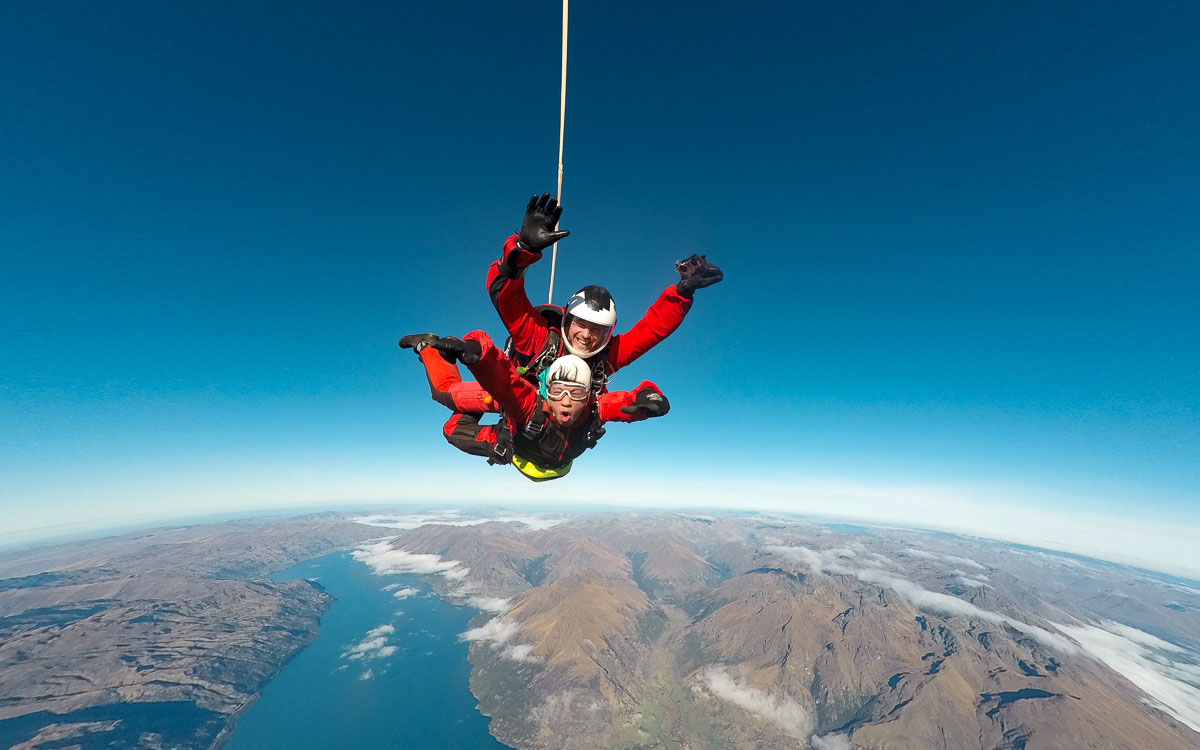 New Zealand is also one of the best places to check off all the adrenaline-pumping activities from your bucket list — bungy jumping over a bridge, swinging across a canyon or jumping out of a plane at 10,000ft high. While your brain is scrambling to process the drop dead gorgeous views, you'll have the best photos and videos to return home with.
Hitting as many hikes and scenic drives as we could, here's our South Island route. For the North Island, check out our 5-day North Island itinerary exploring glow worm caves and geothermal terrains.
Read more: 2 Weeks in New Zealand Under S$2,500 — North & South Island Trip Planning Guide
South Island Route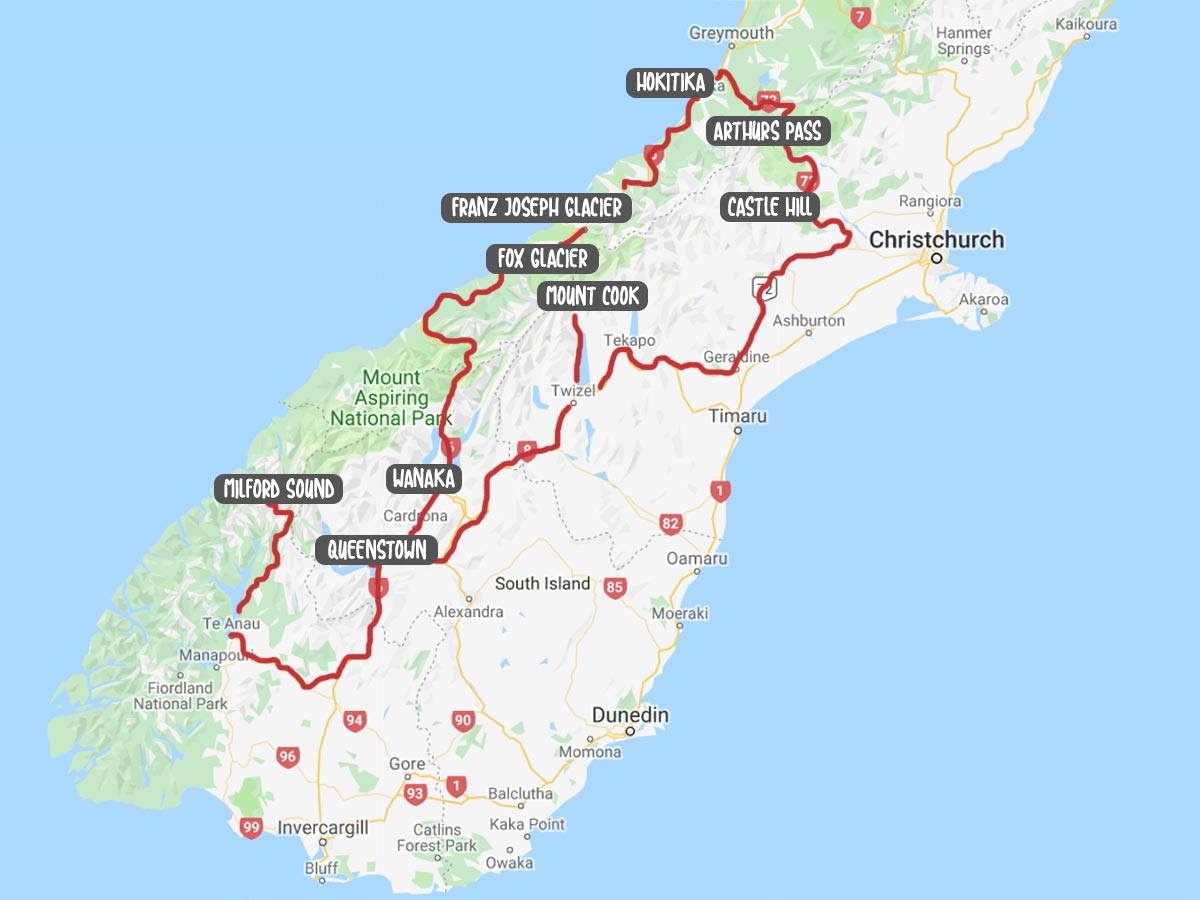 Most South Island itineraries begin from Christchurch but we flew into Queenstown for three reasons: (1) Flights from Singapore to Queenstown (stopover in Sydney or Melbourne) were much cheaper (in May 2019) (2) Queenstown is the hub for all the adrenaline sports that New Zealand is famous for (3) From Tekapo, we saved an hour driving straight to Castle Hill instead of making a stop at Christchurch.
Since we booked our rental car from Hertz, we had the flexibility to pick up the car from Queenstown airport or in the city. We picked ours up from the city since we only started our South Island road trip on day-three.
This circuit route covers famous tourist stops like Milford Sound, Mount Cook and the Franz Joseph/Fox Glacier townships. But because we're such suckers for great views, we designed this route to cover scenic hikes like Lake Marian (on the way to Milford Sound), Hooker Valley (Mount Cook), Cave Stream (Castle Hill), Lake Metheson (Fox Glacier) and even a glacier hike that's only accessible by a helicopter!
Budget Breakdown
Accommodation: S$312.87
Transport: S$384.78
Activities: S$945.90
Miscellaneous: S$224.32
TOTAL: S$1,867.87 (excl. flights)
Day 1-2: Queenstown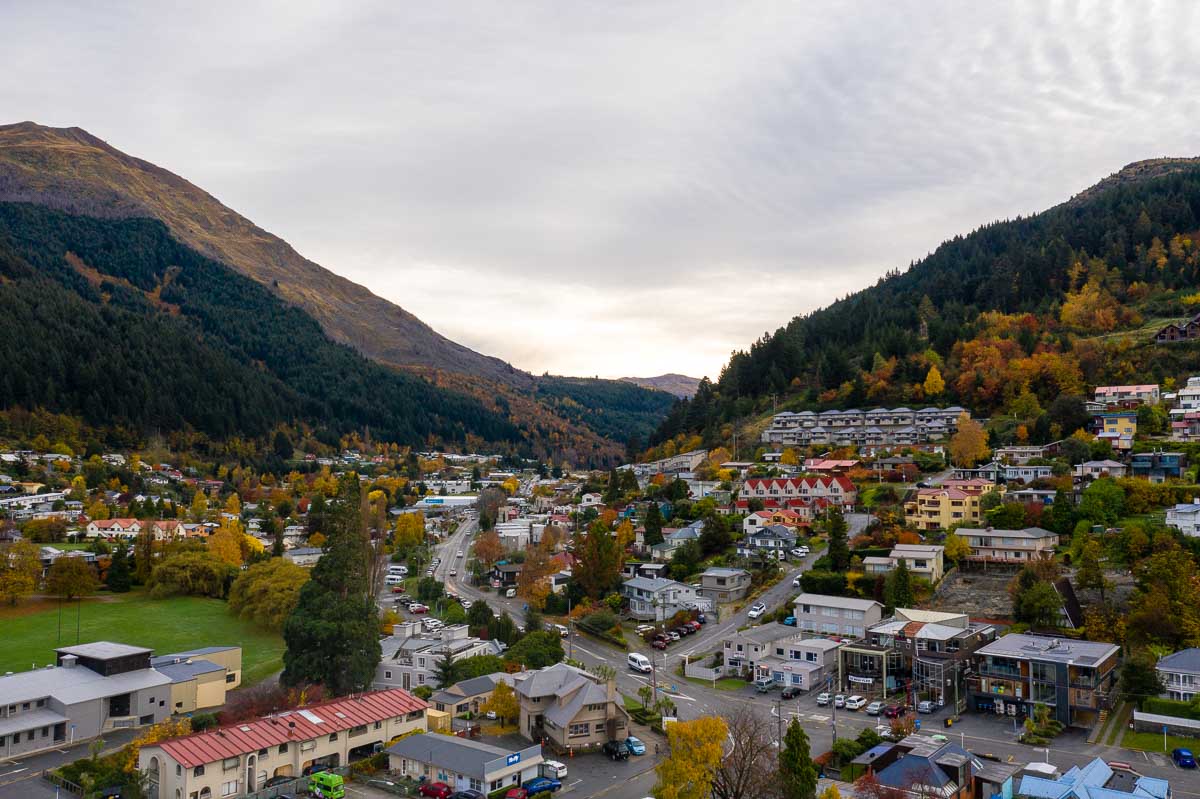 Surrounded by dramatic landscapes, Queenstown is THE adventure capital of New Zealand. Stay at least two nights or even four to get your fill of adrenaline, drool-inducing burgers and gorgeous views from just about any corner. It's also a great base for day trips to Cardrona (for skiing in winter), Glenorchy (gorgeous landscape featured on LOTR), and Milford Sound (although we recommend spending a night here).
Transport in Queenstown: Everything you need is within walking distance so there's no need for a car on the nights you'll be staying in Queenstown. From the airport, book the Super Shuttle which will bring you to the doorstep of your accommodation in Queenstown CBD for less than NZ$10/pax.
For rental cars, there's a Hertz office right in the middle of downtown Queenstown which was where we picked up our car on day three.
Bungy, Canyon Swing, Catapult or All?!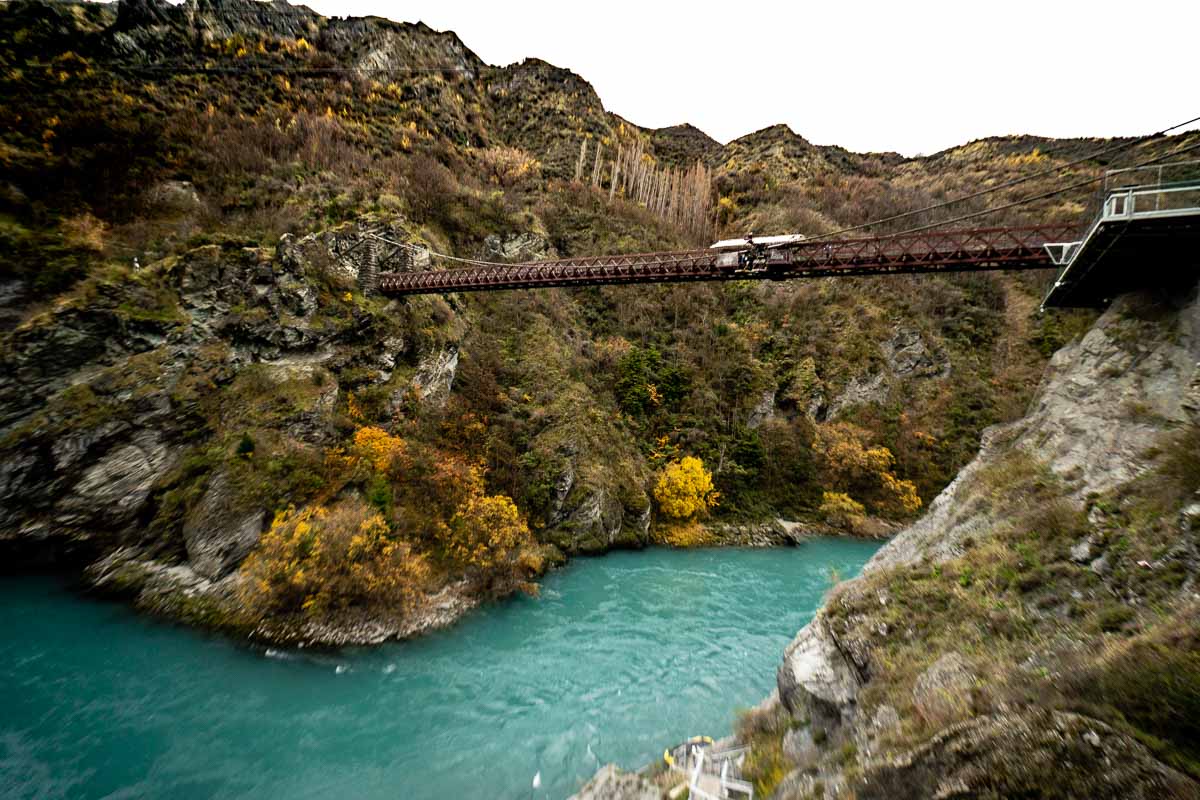 There are three bungy jump zones in Queenstown: Kawarau Bridge (the first bungy jump in the world), The Ledge (probably the most scenic because of the view of Queenstown in the background) and Nevis Bungy (the highest one in New Zealand at 134m over the Nevis River)! So it really depends on whether you love the classic, views or thrills.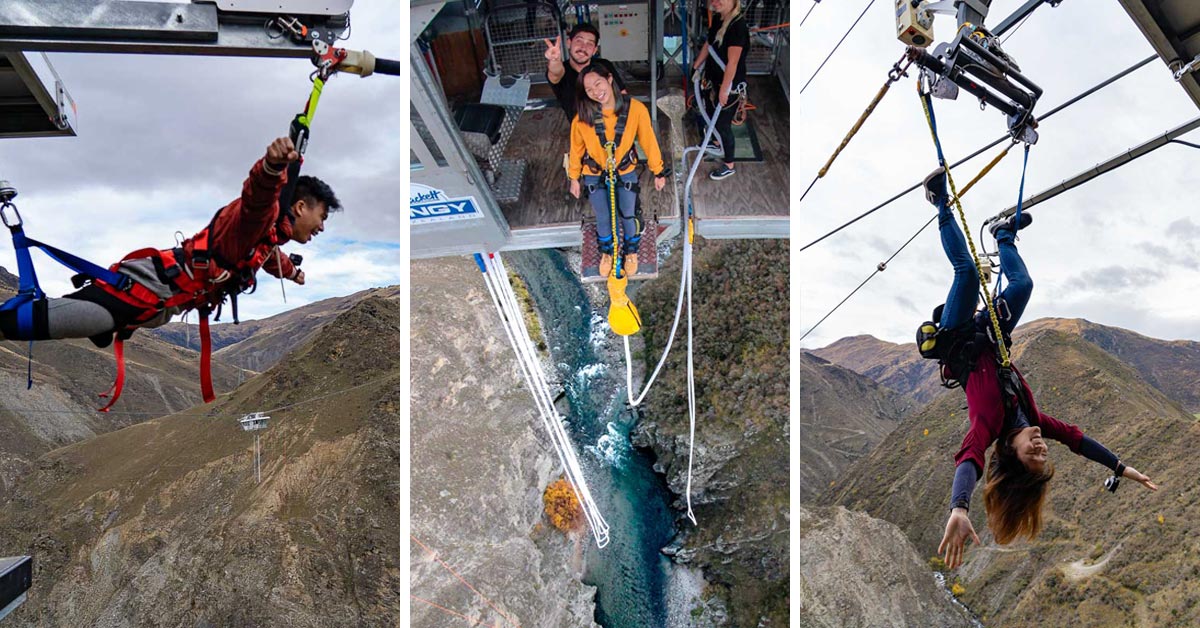 If you're headed for the Nevis Bungy, there's also the Nevis Swing and the Nevis Catapult (newest to the AJ Hackett fam) in the same area. The Nevis River is gorgeous and one of the best ways to get up close is perhaps swinging upside down or getting shot across the canyon at over 100kph.
*Pro-tip: Adrenaline addicts, save ~S$190 by booking yourself on the AJ Hackett Thrillogy combo which comes in two options — three bungy jumps (Kawarau, The Ledge and Nevis) or ALL the Nevis experiences (Bungy, Swing and Catapult). Highly recommend the latter because each one is a whole different experience!
Cost: Bungy jumps from ~S$184, AJ Hackett Thrillogy Combos from ~S$427
Meeting Point: AJ Hackett Bungy Centre (Corner of Shotover & Camp Street)
Fergburger, Fergbaker & Mrs Ferg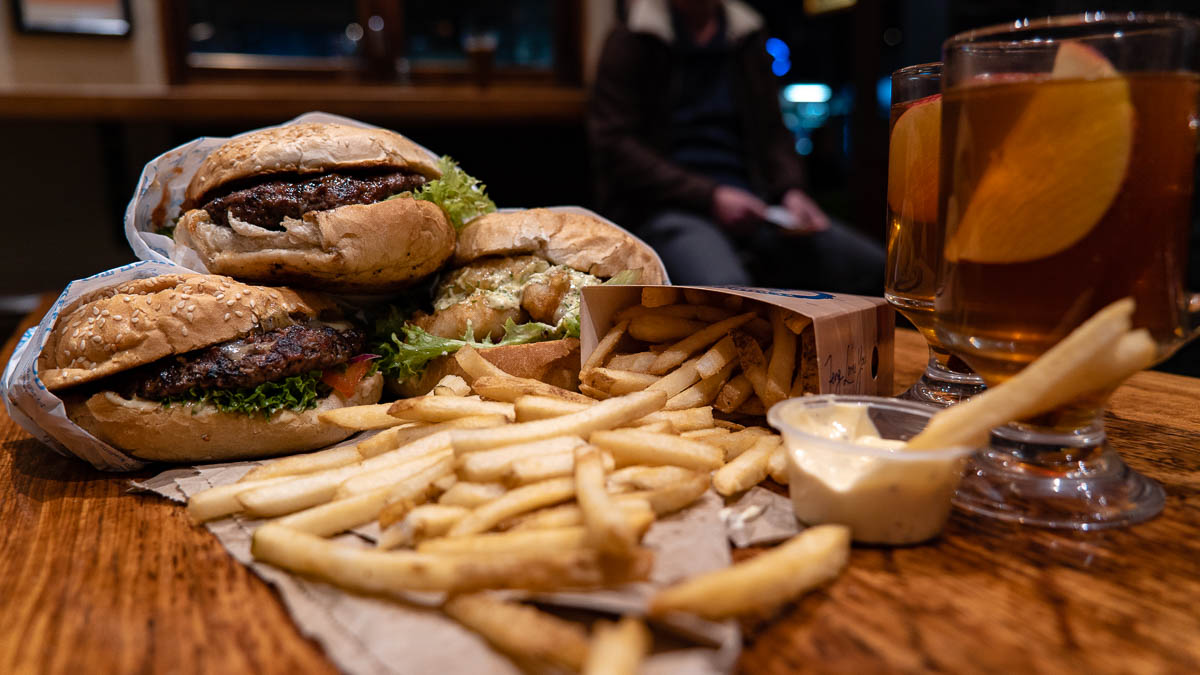 Every burger we had here was euphoric. No wonder they've earned the reputation of serving the best burgers in New Zealand (and some say the world!). We're talking perfectly grilled patties, generous layers of cheese, the freshest vegetables and fragrant toasted buns. There's even two vegetarian burgers on the menu. 'Nuff said, everyone, just try Fergburger for yourself.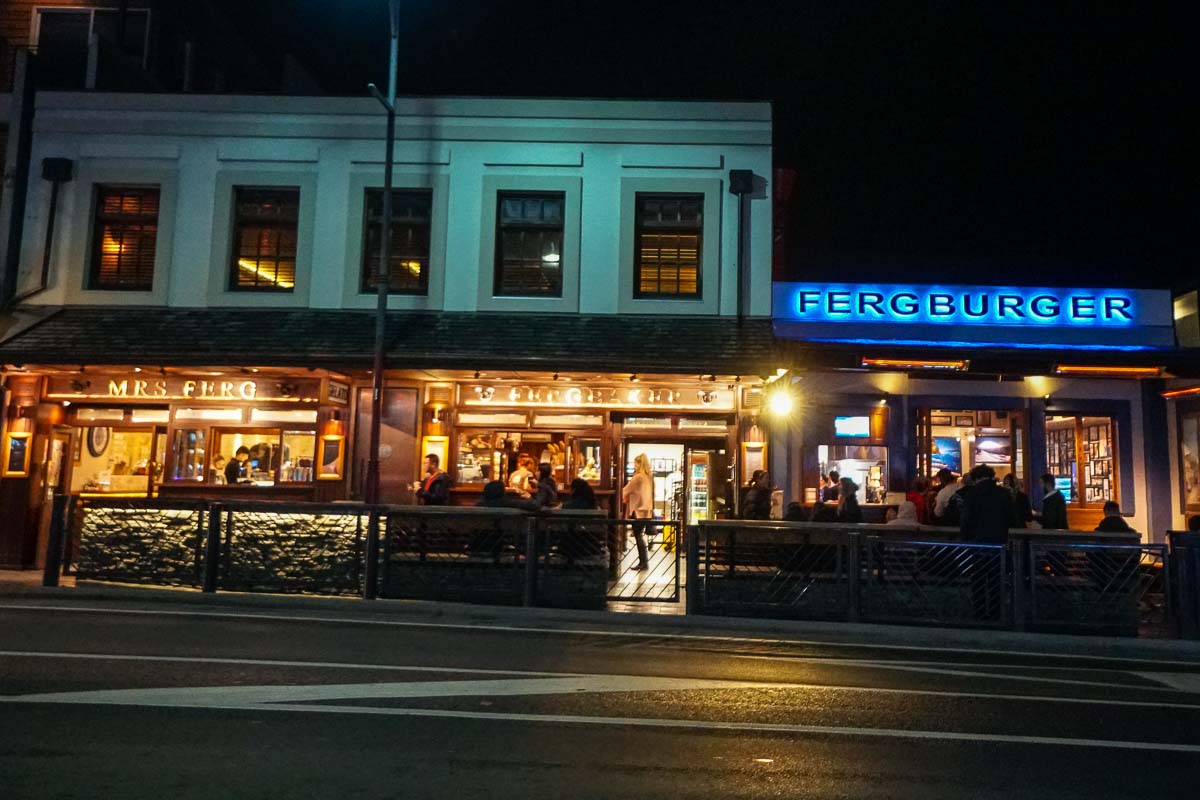 For breakfast, Fergbaker (right next to Fergburger) bakes some mean bread and pastries too. They're famous for their meat pies but my personal favourite is the Pesto Tomato Focaccia (NZ$3.90, comes in a giant version too at NZ$5.90) which just about sent us to bread heaven.
And if you thought that was over, there's also gelato next door at Mrs Ferg — Hokey Pokey was a unanimous favourite.
*Pro-tip: Save your receipt from Fergburger for a 10% discount at Mrs Ferg.
Cost: Burgers from NZ$12.50
Opening Hours: 8AM – 5AM (Great for supper!)
Address: 42 Shotover St, Queenstown 9300, New Zealand
Best View Of Queenstown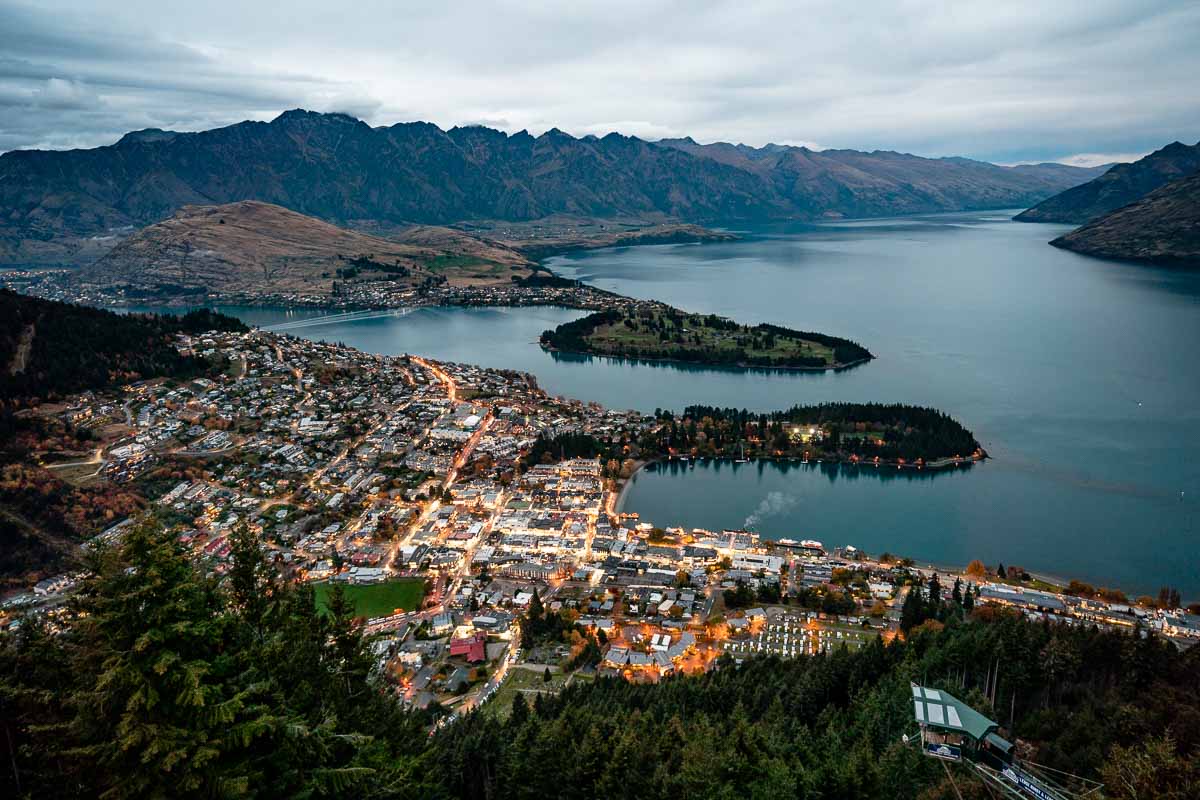 For the best vantage point of Queenstown, take a 40-minute hike to Bobs Peak or take a scenic gondola ride to Skyline Queenstown (NZ$39). Head up early and have a go at the luge rides (closes at 5PM). This is also where The Ledge Swing & Bungy are at.
There are two lanes — scenic and advanced — but the latter is only for repeat riders so you'll have to get the Gondola + two Luge rides package (~S$49.50) to attempt it. If you love the skyline luge in Sentosa, you're in for a nice surprise here.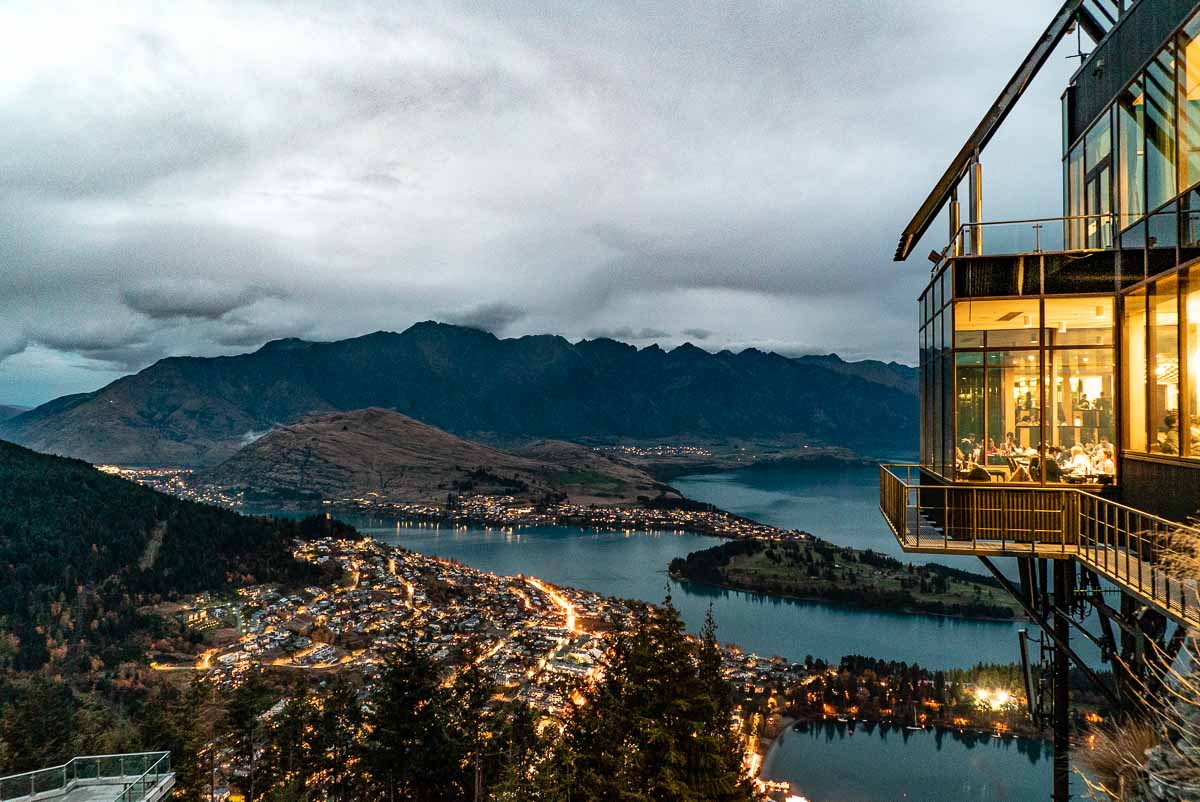 If you're planning to splurge on a single meal this trip, the dinner buffet at the Stratosfare Skyline Restaurant (NZ$73) is it. Not only do you get a gorgeous view over food, the spread consists of fresh seafood (including sashimi) and a good mix of Kiwi and international favourites. Plenty of vegetarian options too.
*Pro-tip: Book the Gondola + Lunch/Dinner + Luge rides package together for bundled savings.
Accommodation in Queenstown: Adventure Q2 Hostel — NZ$35/night in a six-bed dorm. The location is perfect — only a three-minute walk to the AJ Hackett Bungy Centre, supermarket and even the Hertz Collection office where we rented our car from.
Day 3: Queenstown – Milford Sound
After an early morning skydiving session (~S$254), we picked up our rental car from Hertz (2-min walk from the hostel) and headed for Milford Sound. From Queenstown, it's a four-hour drive (Google Maps says three but trust us, it's closer to four) to Milford Sound. If you're a passenger, you might want to stay awake because the views on this drive is spectacular.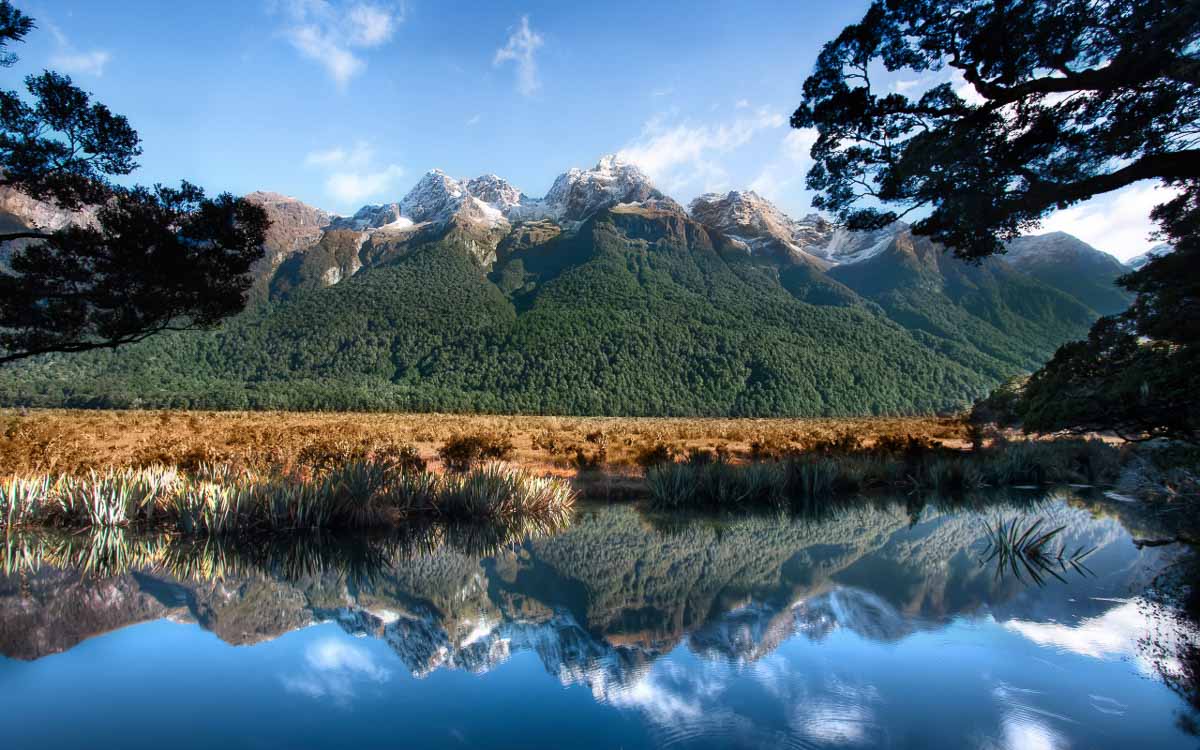 Te Anau
This is the last town before Milford Sound so stock up on groceries and petrol. This is also probably the last point before your Instagram stories stop uploading. Update your friends, family and the world about your temporary disappearance before leaving Te Anau.
After Te Anau, look out for scenic stops at Mirror Lake, Knobs Flat and Monkey Creek.
Lake Marian Hike
Lake Marian is an alpine lake with a clear reflection of the surrounding mountains. For a three-hour round trip hike, the views were definitely worth it.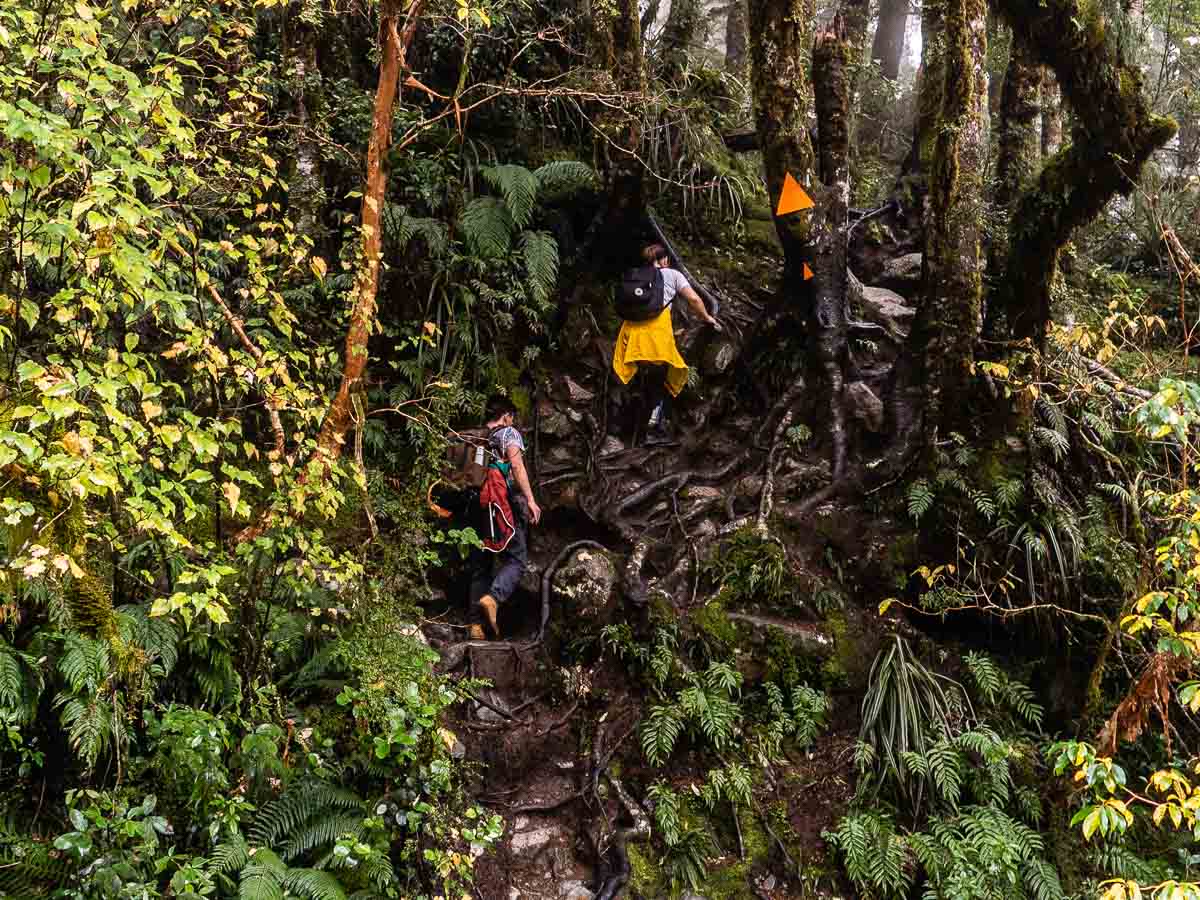 The first 10 minutes of the path up to the waterfall involves a swing bridge and a sturdy wooden walkway (also wheelchair accessible). Beyond that, the ascent is steep and on an uneven rocky path which can get quite slippery when it rains. Plan for sufficient day light and follow the orange arrows, especially on the return — we ended up going the wrong way as the track has a couple of splits when heading back to the carpark.
If the weather on this day isn't ideal (the view will probably be covered by fog or the reflection will be disturbed by rain), head to Milford Sound early and save this hike for day four instead.
Hike Time: 3-hour roundtrip (but allocate 4 as the fog might take a while to clear up)
Parking: From Te Anau, look out for the Marian Corner Turn on the right to get on the Hollyford Track. From Milford Sound, the sign is a lot more obvious.
Accommodation: Milford Sound Lodge — NZ$40/pax in a six-bed dorm. The toilets and common area are separate from the backpackers' dorms so bring along a raincoat in case it rains (which apparently does 200 days a year around here).
Day 4: Milford Sound – Queenstown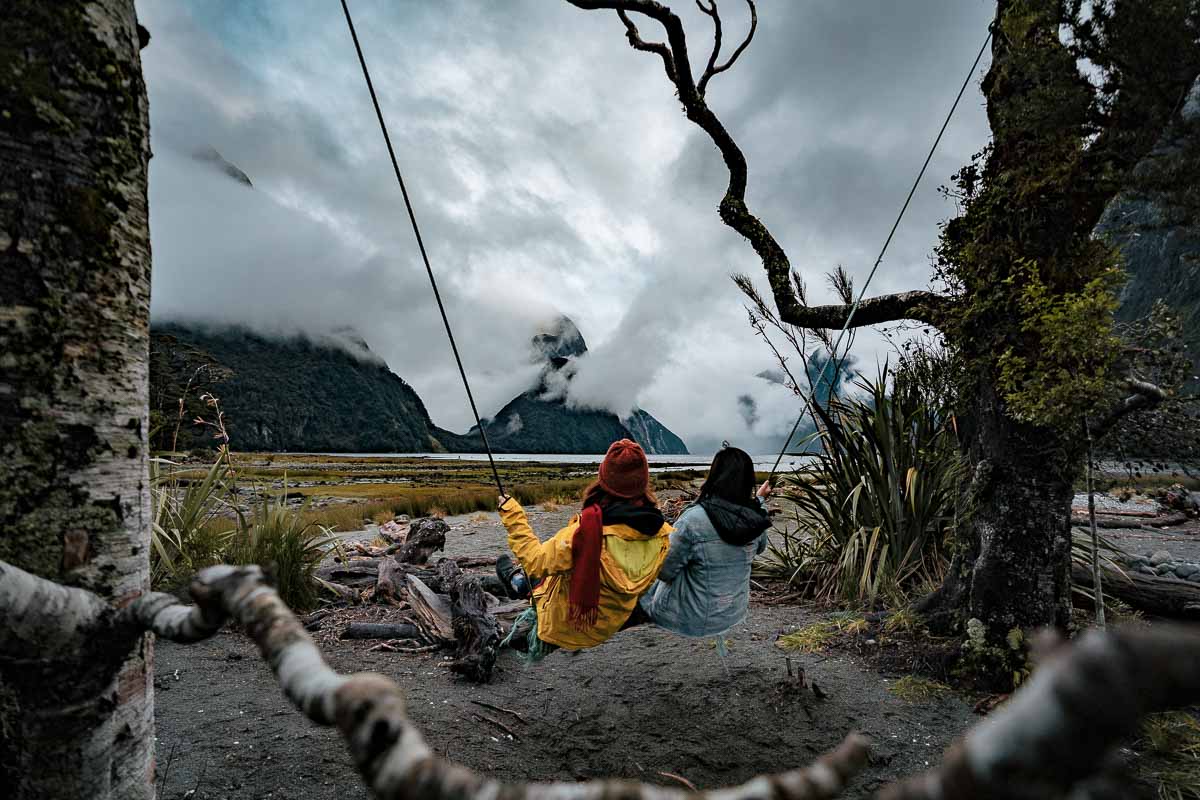 Get up early and explore the area around the pier. Take the easy 400m loop on the Milford Foreshore Walk for views of Mitre Peak.
Milford Sound Scenic Cruise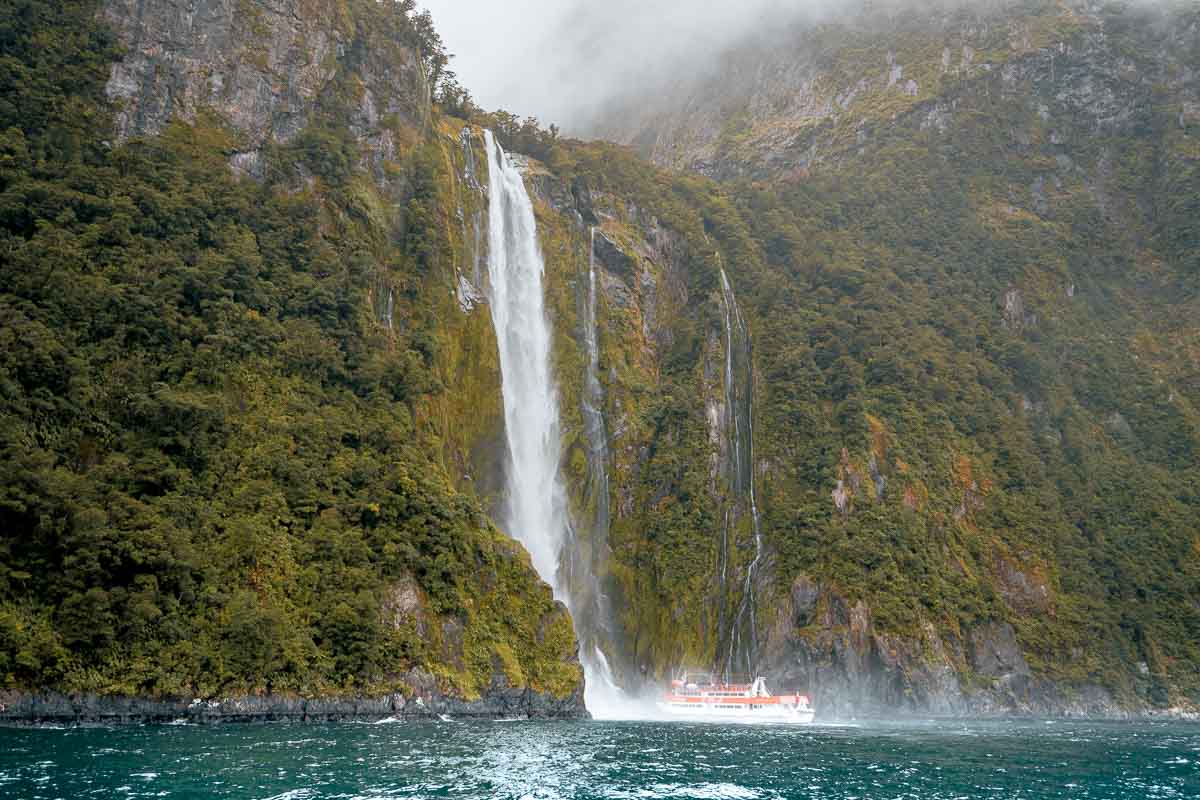 The Milford Sound Scenic Cruise is probably the main reason why people travel on eight-hour return trips from Queenstown to get here — it's arguably the most beautiful place on earth! It's pretty touristy but for good reason.
The two-and-a-half-hour scenic cruise explores the 16km long fjord flanked by sheer rock faces and waterfalls. It rains most of the year, so many of the waterfalls appear and disappear every day. Three permanent residents to look out for: Bowen Falls (visible from the pier), Fairy Falls and Stirling Falls (the famous fall where boats take turns to get up close).
Cost: ~S$53 (varies depending on departure time)
Meeting Point: Milford Sound Visitor Centre (Free parking is available a 10-min walk away)
Accommodation: Reaver's Lodge — NZ$27/pax in a Private Quad Ensuite Room. A simple room with free breakfast, free parking and a gorgeous view of the town.
Day 5: Queenstown – Aoraki Mount Cook
The drive between Queenstown up to Aoraki Mount Cook was one of my favourites in the entire South Island of New Zealand! The three-and-a-half-hour drive passes quickly with many scenic roads like Lindis Pass and Mount Cook Road which rides on the edge of Lake Pukaki.
Lindis Pass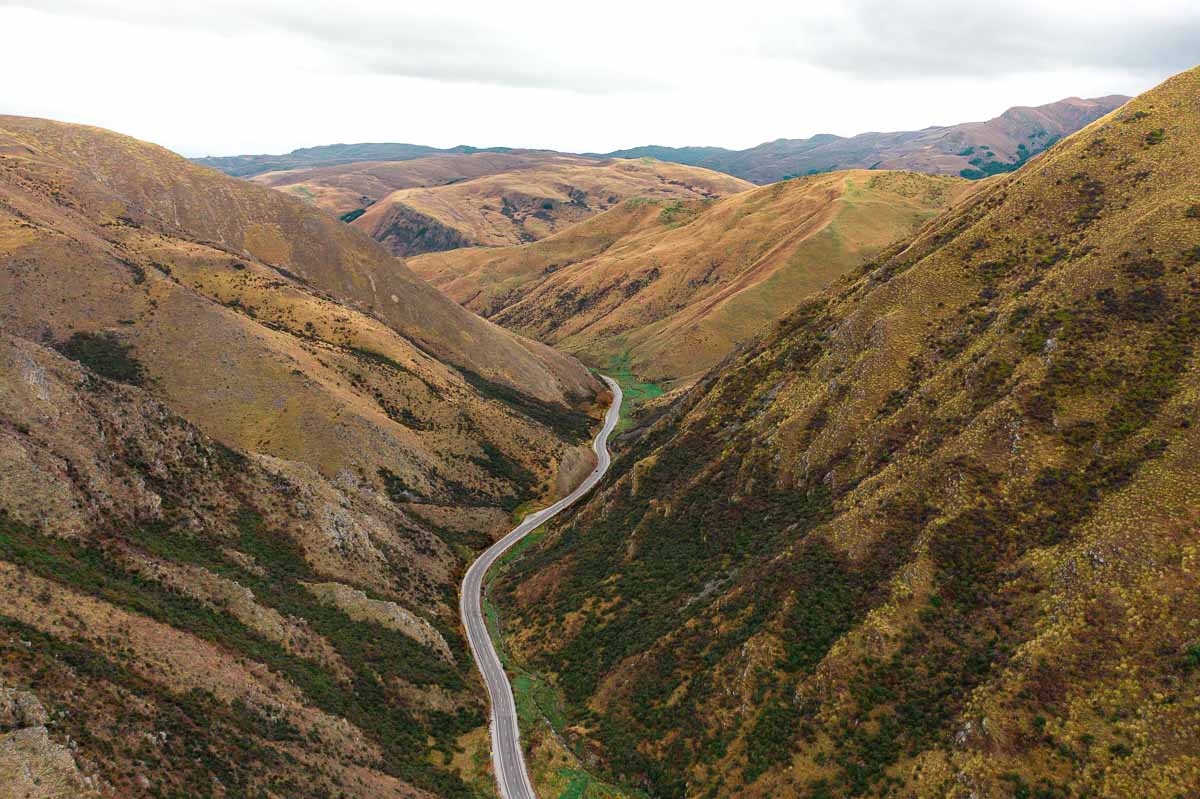 This isn't exactly a stop but the roads are so beautiful I thought it deserved a header of its own.
*Pro-tip: Along the way you'll drive by a small town named Twizel — if you're running low on petrol or groceries, get them there before driving down Mount Cook Road towards Mount Cook.
Lake Pukaki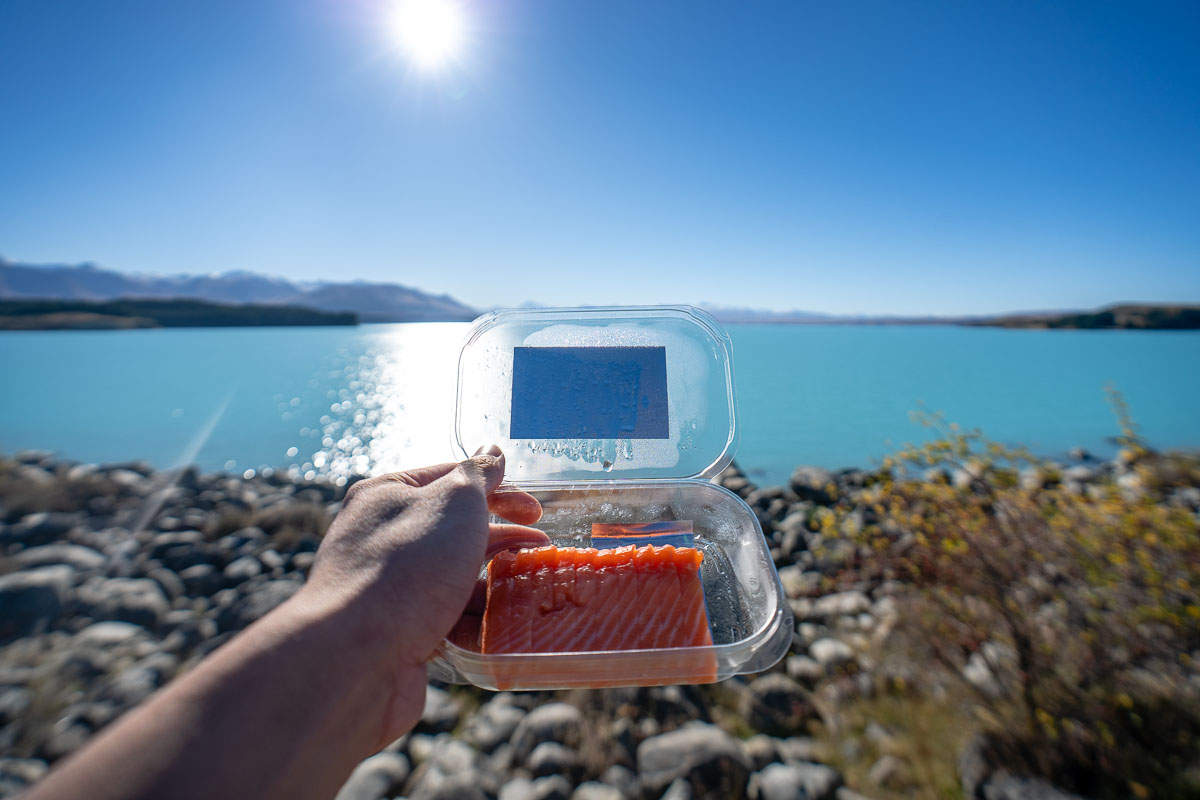 Lake Pukaki has two great lookout points. The first is a slight detour, but it's where you'll find a small salmon store on the southern edge of Lake Pukaki — Mount Cook Alpine Salmon. They sell the freshest catch of the day at reasonable prices, but of course the sashimi is what most people come for.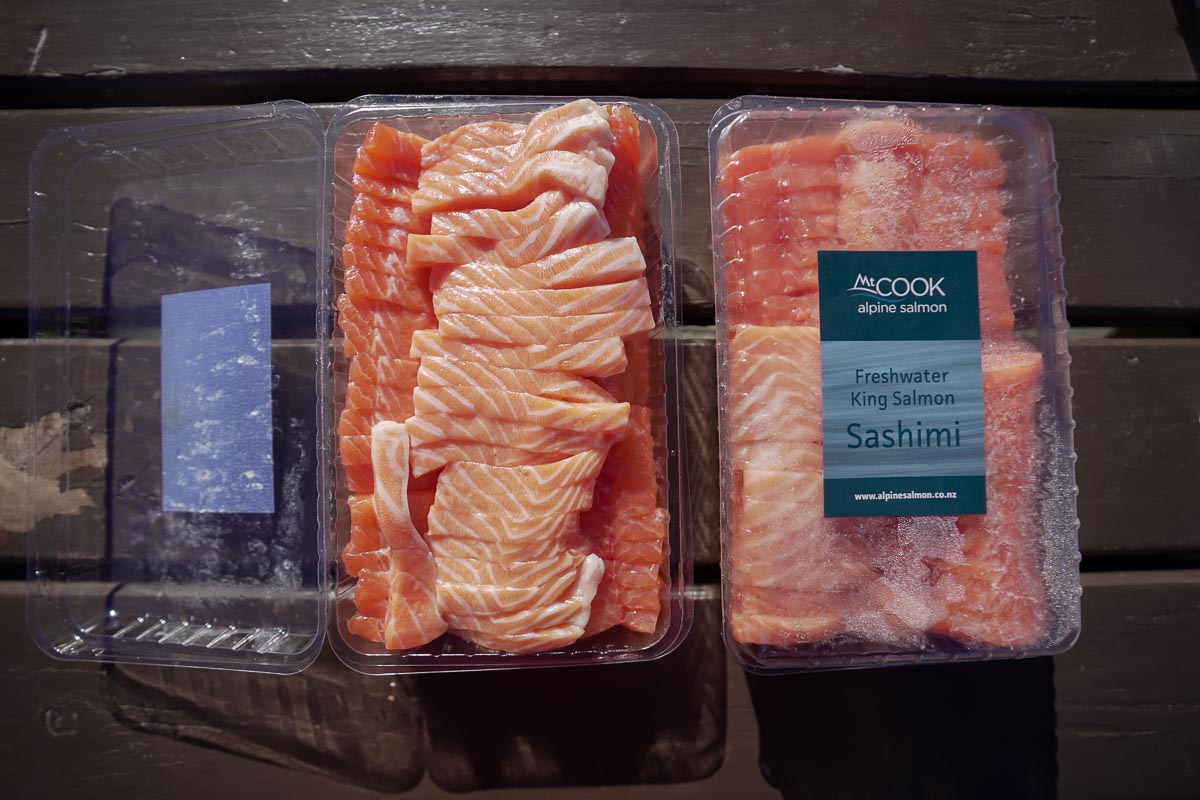 There was a one-for-one sale when we were there (but we heard they're always selling at one-for-one) so 500g+500g of sashimi only cost NZ$38! It even comes with Japanese soy sauce and wasabi so you can enjoy them at the tables beside the lake. If the weather's bad, you can request for an ice pack and enjoy it back at your accommodation.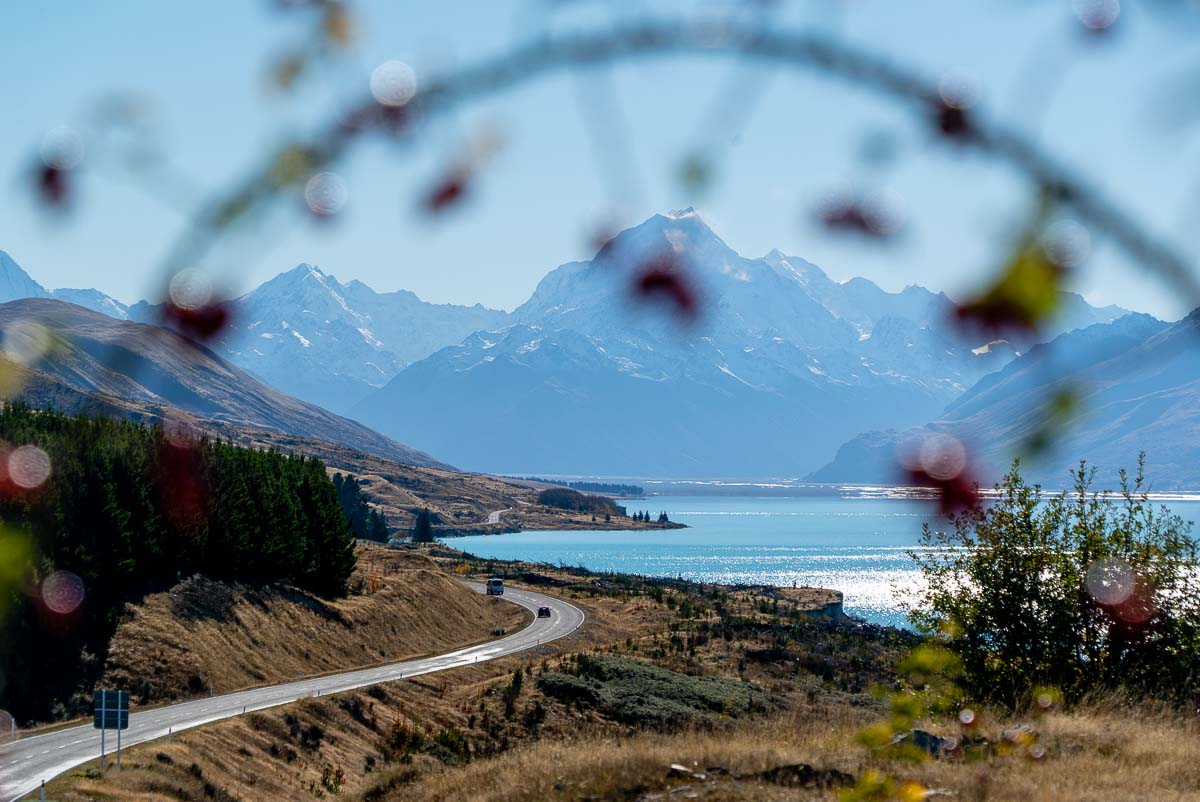 A 12-minute drive along the lake is Peter's Lookout which is actually the more scenic of the two. Here you'll have the perfect view of the windy roads leading right up to Mount Cook with the glistening blue lake of Lake Pukaki.
Tasman Glacier Hike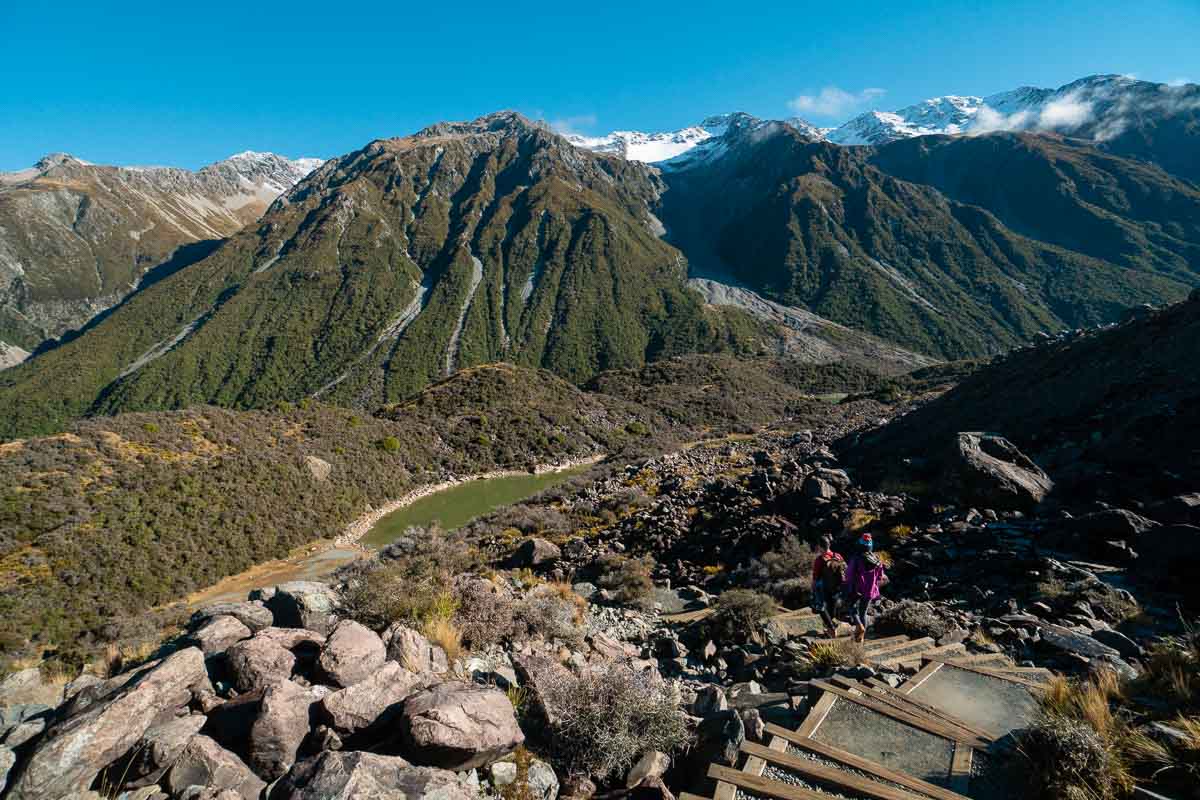 After being on the road for three and a half hours, the Tasman Glacier Track is a simple and relatively short hike you can squeeze in before the sun sets.
There are three short routes here you can cover under an hour but if you're short on time, head straight for the Tasman Glacier View Point. It's only a 15-minute hike up to the top and you'll have a clear view of the Tasman Glacier Lake, the Blue Pools (now green) and the surrounding mountains.
Hike Time: 30mins – 1hr depending on the track
Parking: Free parking available at the end of Tasman Valley Road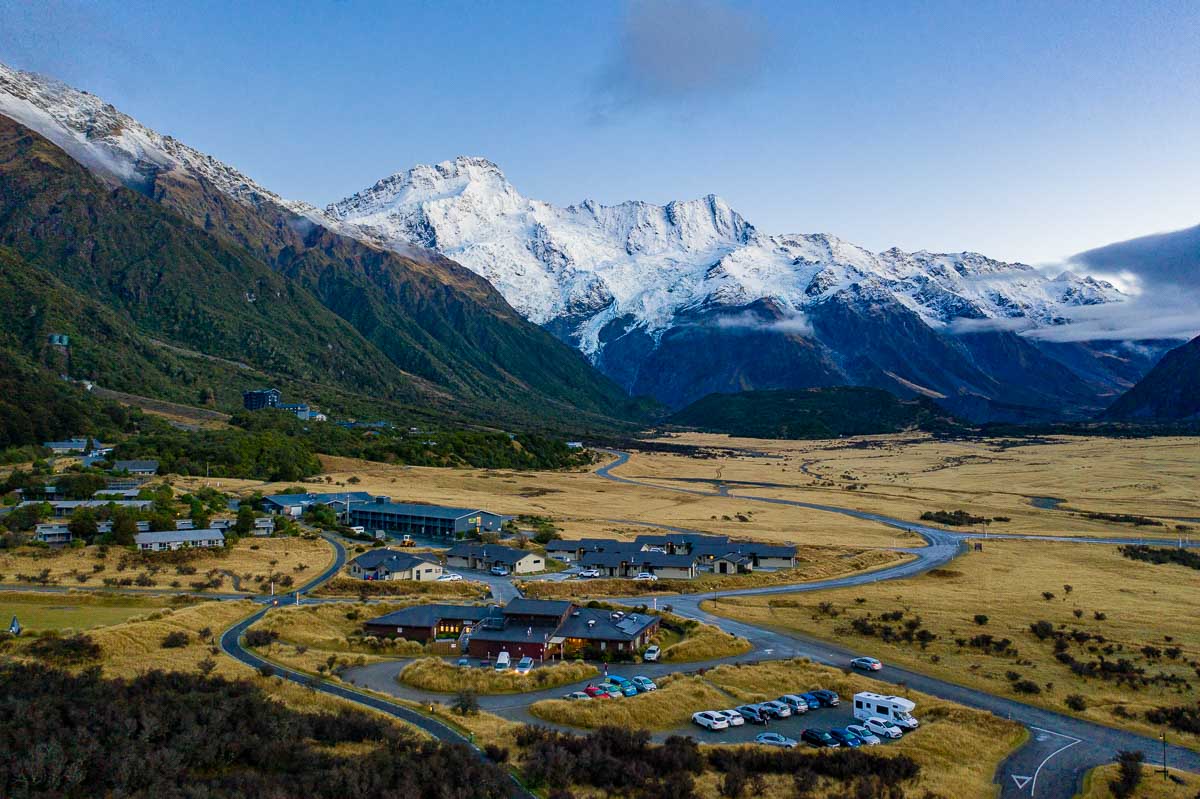 Accommodation: YHA Aoraki Mount Cook — NZ$38/pax in an eight-bed dorm. The view around here is AMAZING! The rooms are warm and cosy at night, and the common kitchen is very well stocked and organised.
Day 6: Mount Cook – Castle Hill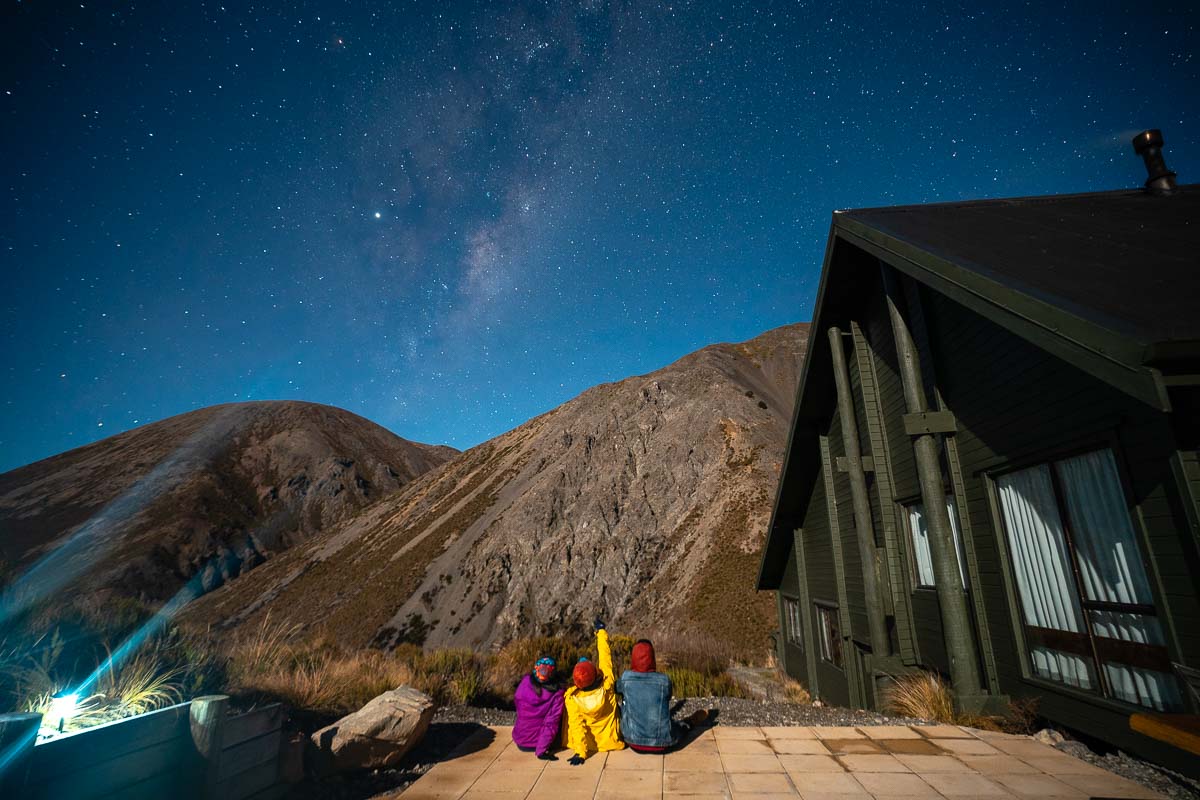 Exiting Mount Cook road, you'll probably take a couple more stops to admire the unique grey-blue waters of Lake Pukaki before heading north towards Castle Hill. The last supermarket and major petrol kiosk (Mobil) is at Methven — an hour and a half before Castle Hill. But we recommend getting everything stocked up in Tekapo before the three-hour drive to Castle Hill.
Hooker Valley Track
Hooker Valley Track is the most popular track in the area around Mount Cook, thanks to the spectacular views throughout the track! It's quite a long and open track but with very little incline, and on board walks or flat gravel paths. It's one of the easiest tracks with snowcapped mountains around you. The sun can be harsh though, so bring along sunblock!
*Update: A flood in March 2019 wiped out about 120m of the track and caused really bad damage to the second swing bridge, so the path is only accessible until the beginning of the first Swing Bridge until further notice.
Hike Time: 4 – 6 hours round trip (10km)
Parking: Plenty of free parking available at the end of Hooker Valley Road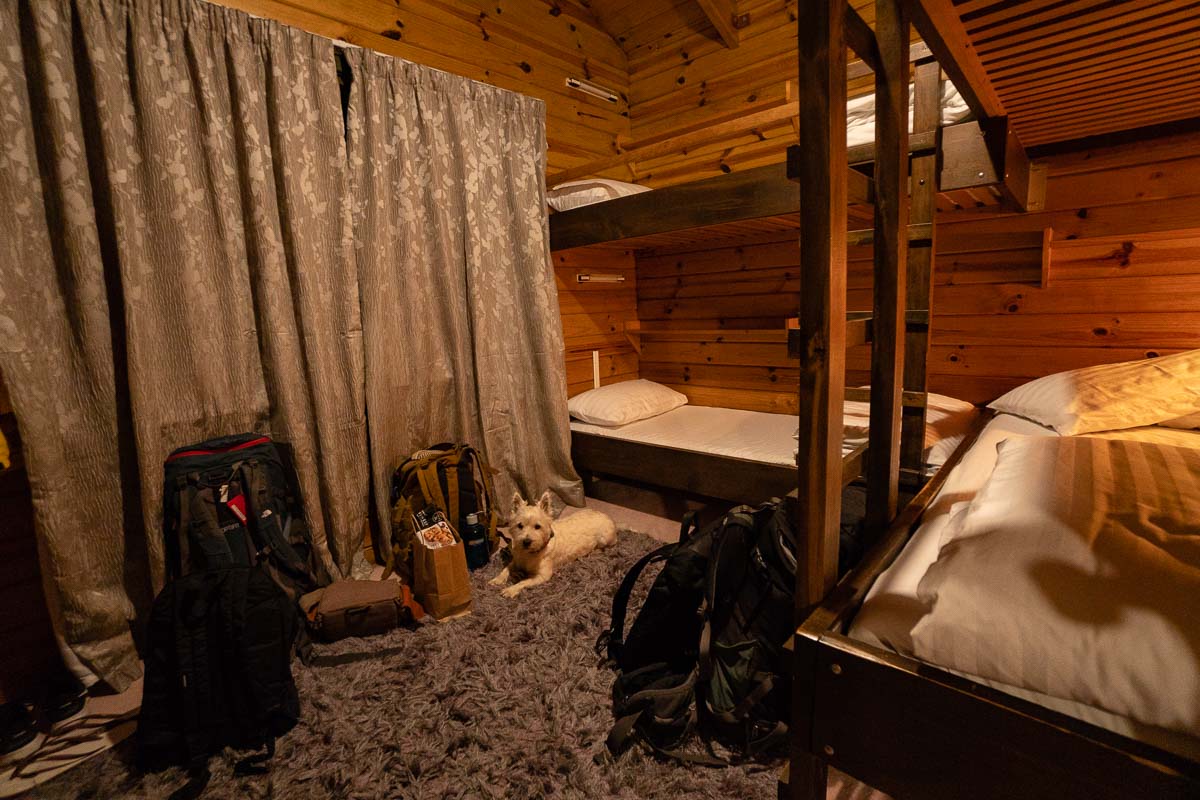 Accommodation: Porters Lodge (Castle Hill) — NZ$119/2 pax for a private room for 4-6pax (extra guests pay NZ$35/pax). Getting there requires a bit of a drive on gravel roads that wind up the sides of a mountain. Try to get there before it gets too dark. There isn't a shared kitchen so you'll have to order from the in-house cafe or have dinner before arriving. The generator is also turned off at night so arrive before 8PM if you're planning to have a hot shower. Bonus if you love dogs — there are three of them, all named after characters from the Wizard of Oz!
Day 7: Castle Hill – Arthurs Pass – Hokitika
The drive between Castle Hill and Hokitika passes through many beautiful tramping tracks and accessible lookout points. Pick a few and enjoy the scenic drive from the east to west end of the South Island, before arriving at the beachfront town of Hokitika.
Kura Tāwhiti
Kura Tāwhiti used to be under the sea until it retracted, leaving behind these interesting limestones scattered across the hilly area. The name also translates to Castle Hill because some say they resemble the ruins of a castle. Today, it's mostly popular amongst rock climbers.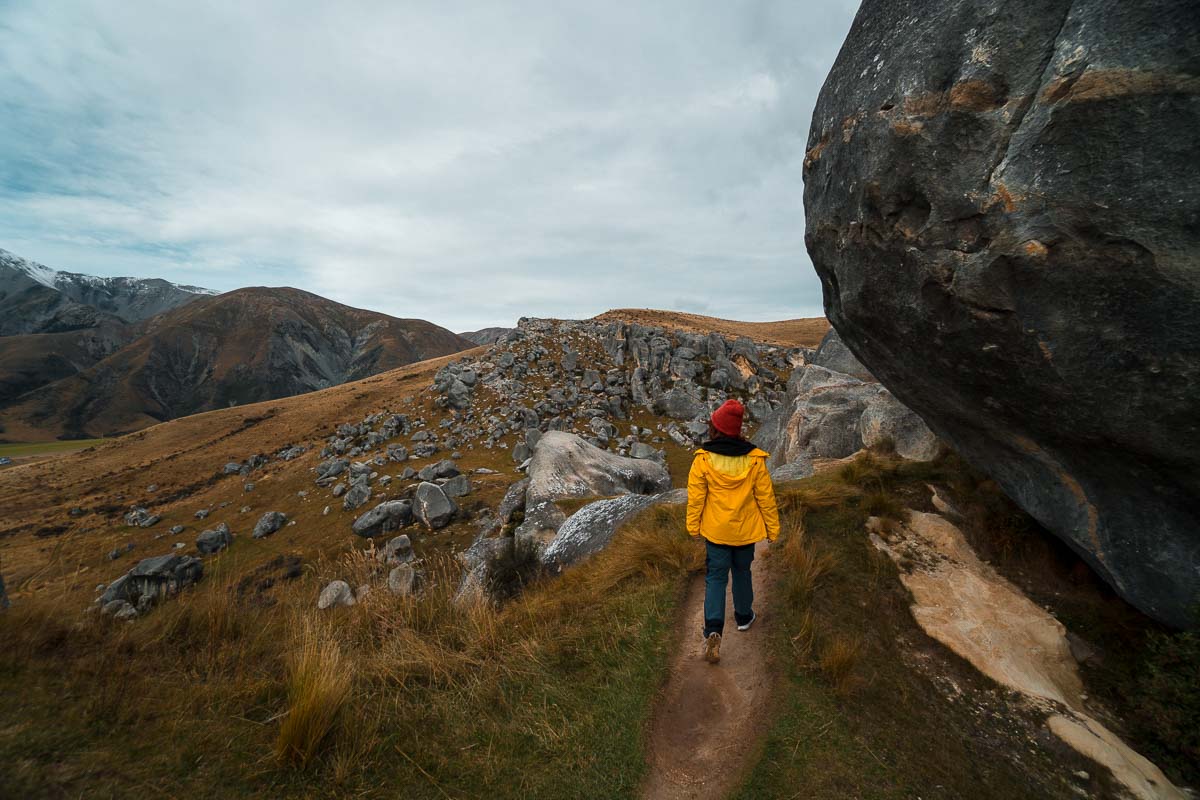 You can even rent boulder pads and shoes from Springfield (~30-minute drive from Kura Tāwhiti). But even for non-climbers, you can walk through the 1.4km access track.
Cave Stream Scenic Reserve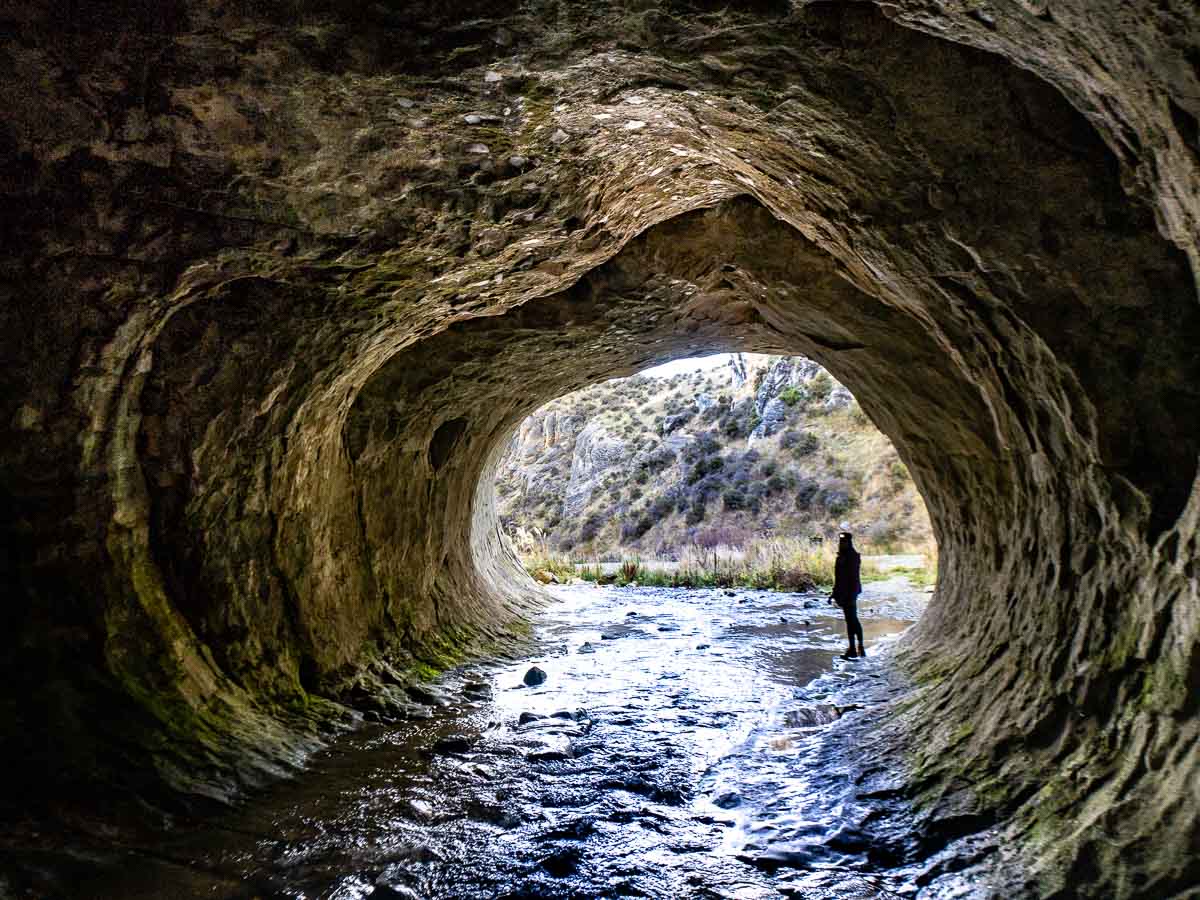 There are two entrances to the 594m cave where you can explore through knee-deep waters from one end to another. If you're going through the cave, enter from the downstream entrance and walk against the flow of the river. If you're not planning to get too wet, it's also worth taking the short 15-minute walk down to the entrance of the cave.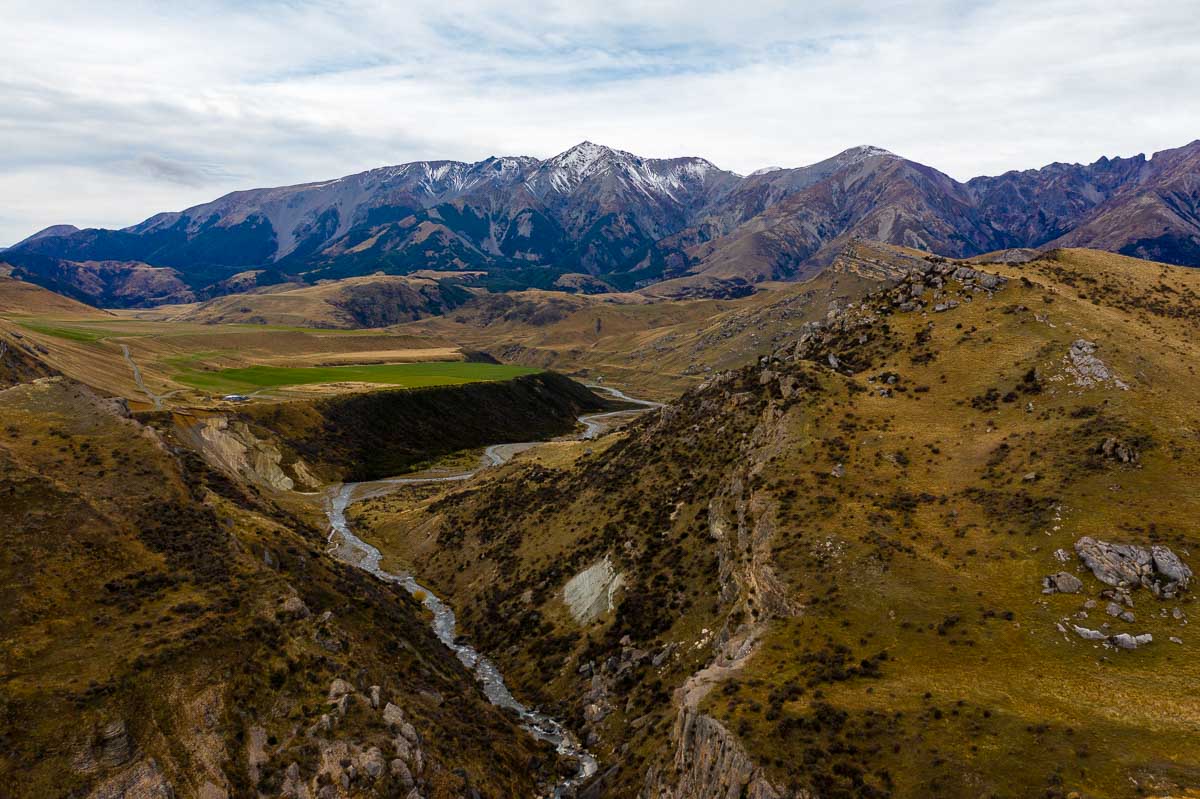 Hike Time: 15 minutes to the downstream cave entrance, 1 hour round trip from the carpark to the other cave entrance
Parking: The parking area is quite small but should be sufficient as there aren't many people visiting.
Devils Punchbowl Waterfall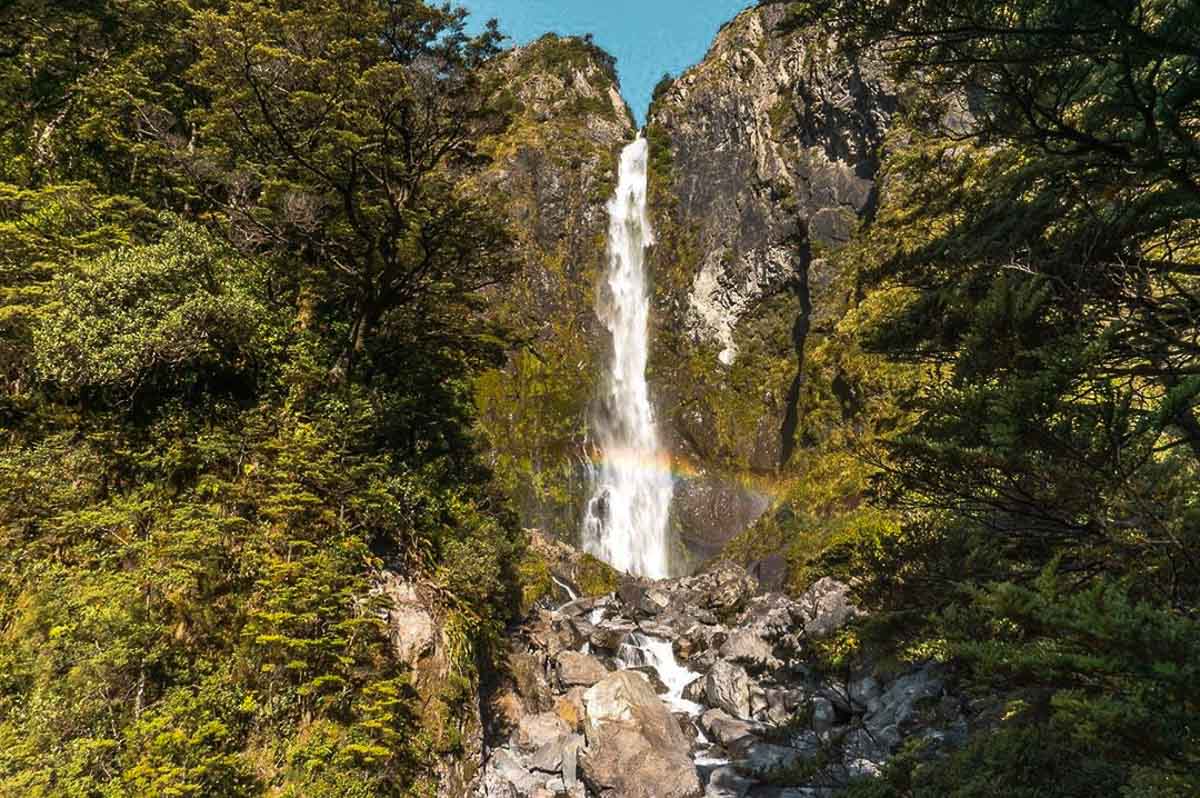 There are many hikes between Castle Hill and Arthurs Pass but the most popular is probably the Devils Punchbowl Waterfall. It's not too far (2km) from the carpark and features a 131m waterfall (best seen when the weather is clear and sunny).
Hike Time: 1 hour round trip
Parking: Plenty of free parking available at the carpark on Punchbowl road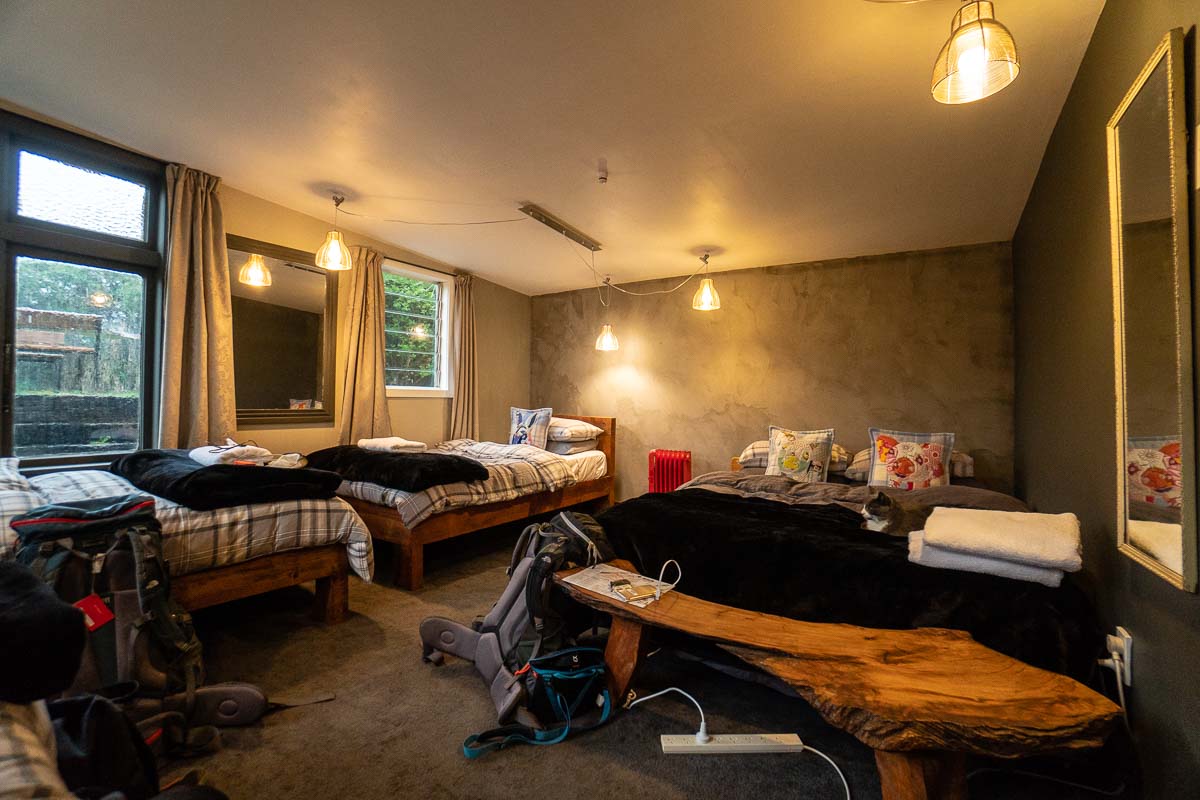 Accommodation: Drifting Sands (Hokitika) — NZ$110 for a private room. Despite arriving on a rare day of torrential rains, this turned out to be one of our favourite accommodation stops on the trip! Upon entering, you can tell immediately how much thought was put into creating a cosy space for the guests. If you ever come by, stay for breakfast because Claire's homemade breads and jams are absolutely delicious.
Day 8: Hokitika – Franz Joseph/Fox Glacier
Franz Joseph and Fox Glacier are small townships so stock up on petrol and groceries at the New World Supermarket in Hokitika.
Hokitika Gorge
This vivd turquoise blue gorge is a must-see when you're in Hokitika. But if it has been raining, it's probably going to be more grey. Despite that, it's worth taking the short 15-minute trail on flat gravel path through luscious trees and ferns.
Hike Time: 30 minutes round trip
Parking: Ample free parking available
Scenic Lake Lookouts between Hokitika & Franz Joseph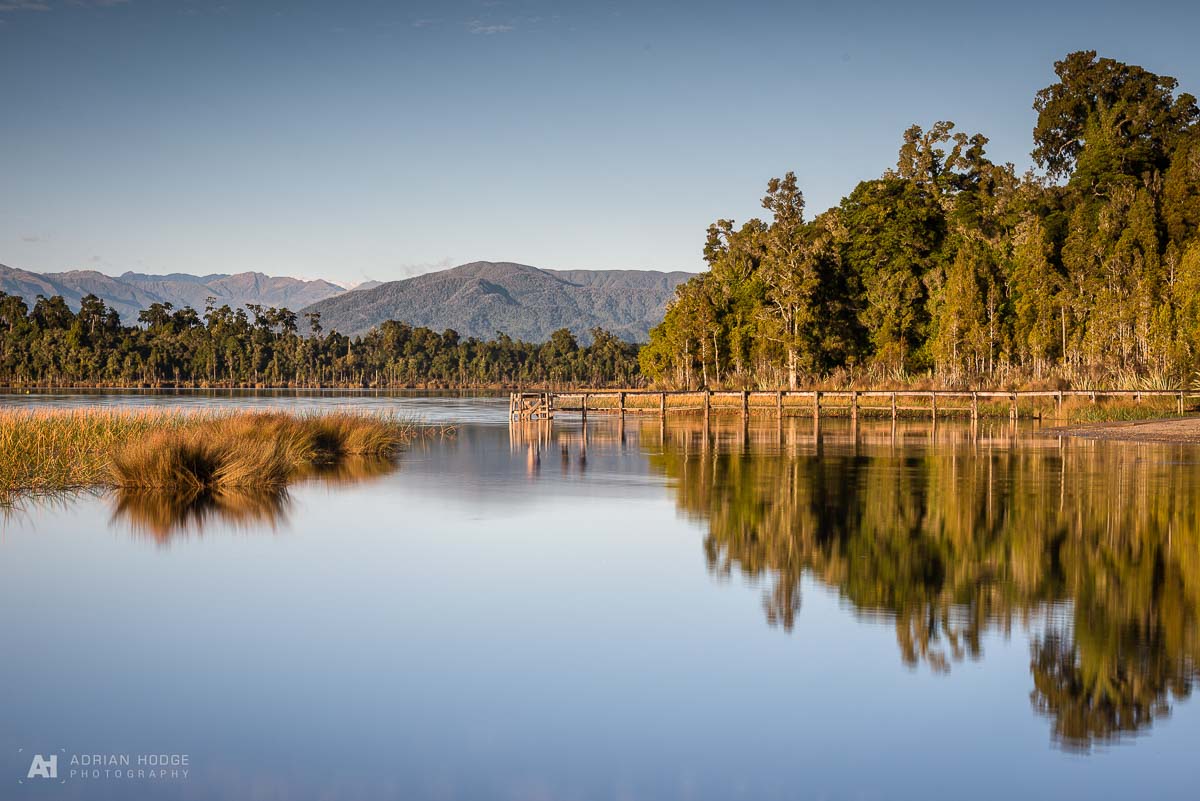 From Hokitika, the drive to Franz Joseph is slightly under two hours with quick stops at popular lakes like Lake Mahinapua, Lake Ianthe and Lake Mapourika (closest to Franz Joseph). Each lake is a quick walk from the car park so if the weather's clear, you'll catch a nice reflection view from the edge of the lake.
Franz Joseph Glacier Hot Pools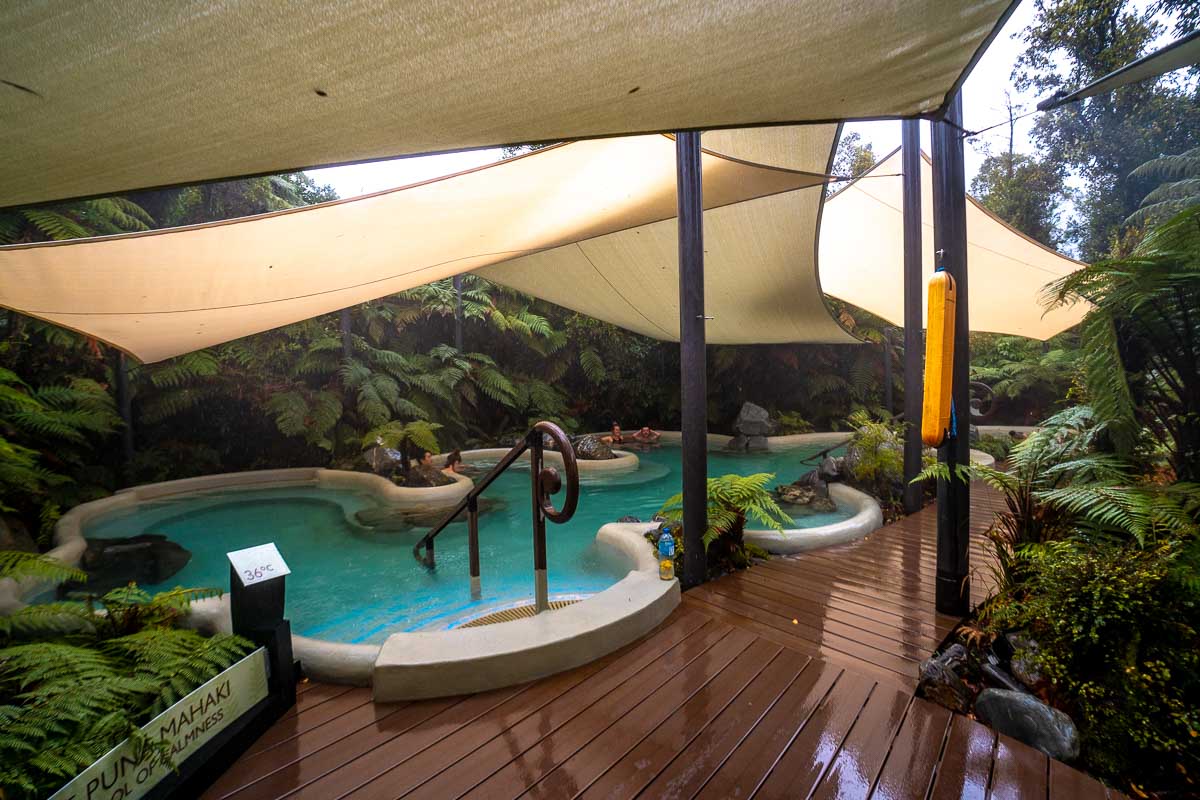 Best experienced on a cold or rainy day, there are three outdoor pools here ranging from 36 to 41°C.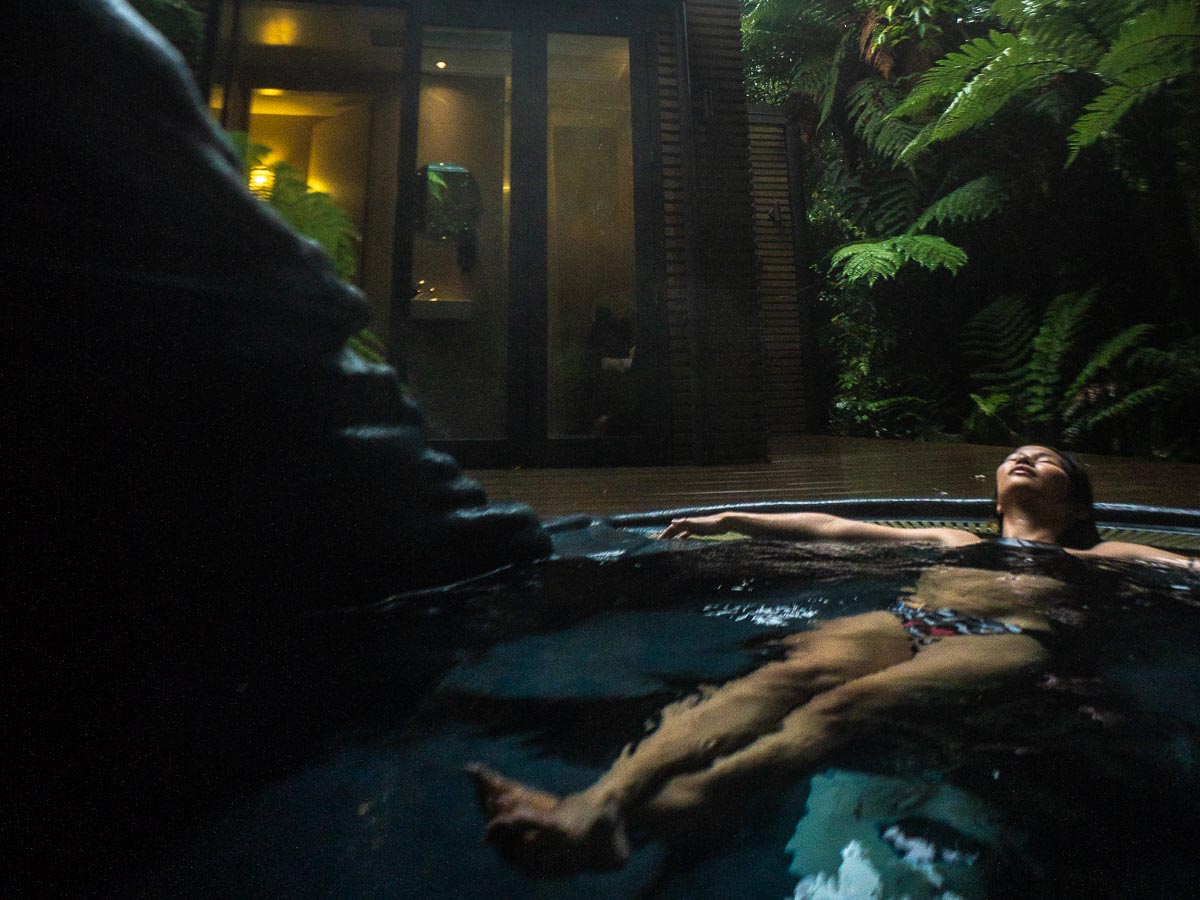 For some privacy, there are even private pools you can book for two to four pax.
Cost: NZ$28 or S$25 via Klook
Opening Hours: 11AM – 9PM (Last entry at 8PM)
Accommodation: Fox Glacier Inn and Pod Hostel — NZ$24/pax in a four-bed dorm. Fox Glacier is a lot more quiet than Franz Joseph but we picked this because it was just a three-minute walk to our heli hike experience the next day. Common kitchens are available but central heating isn't that great so the common areas can feel quite cold.
Day 9: Fox Glacier – Wanaka (Via Haast)
Wake up early for the heli hike experience and drive three and a half hours to Wanaka. You'll want to leave early for sufficient sunlight on your drive. The drive through Haast Pass is another gorgeous drive and if you make it before sunset, stop by Lake Wanaka for the best views.
Heli Hike in Fox Glacier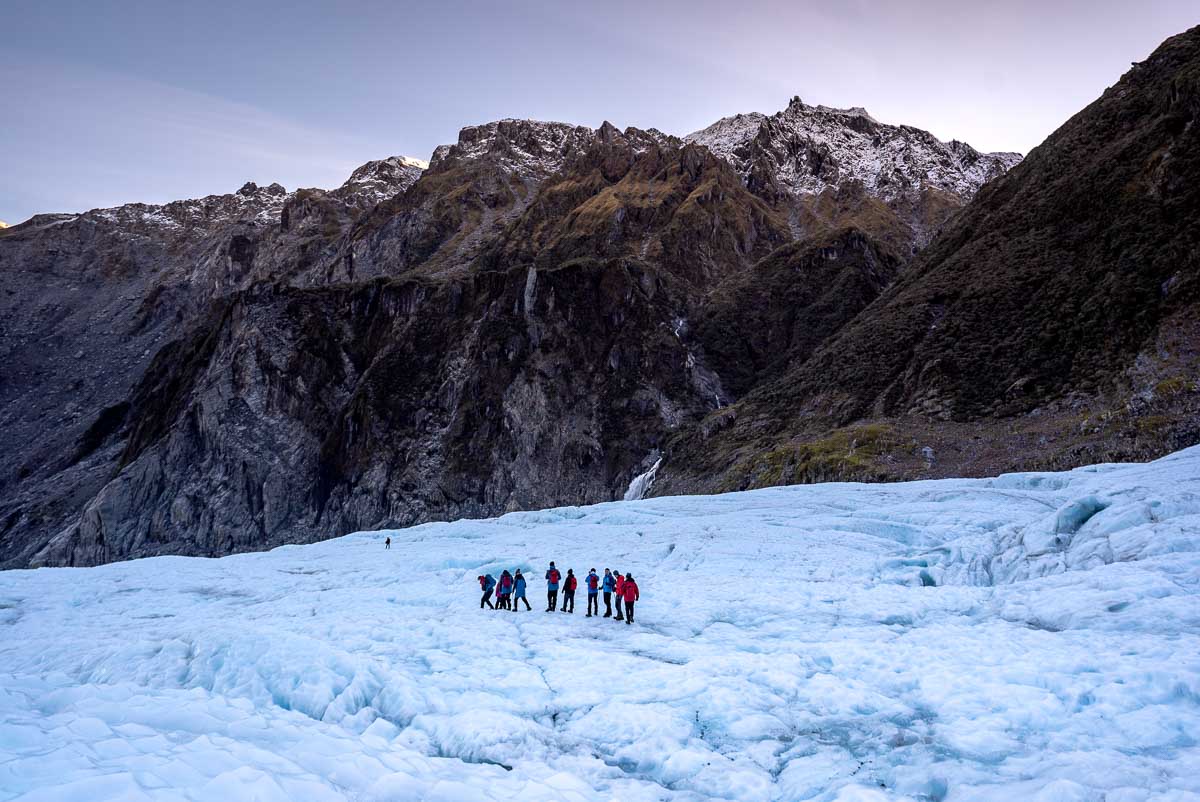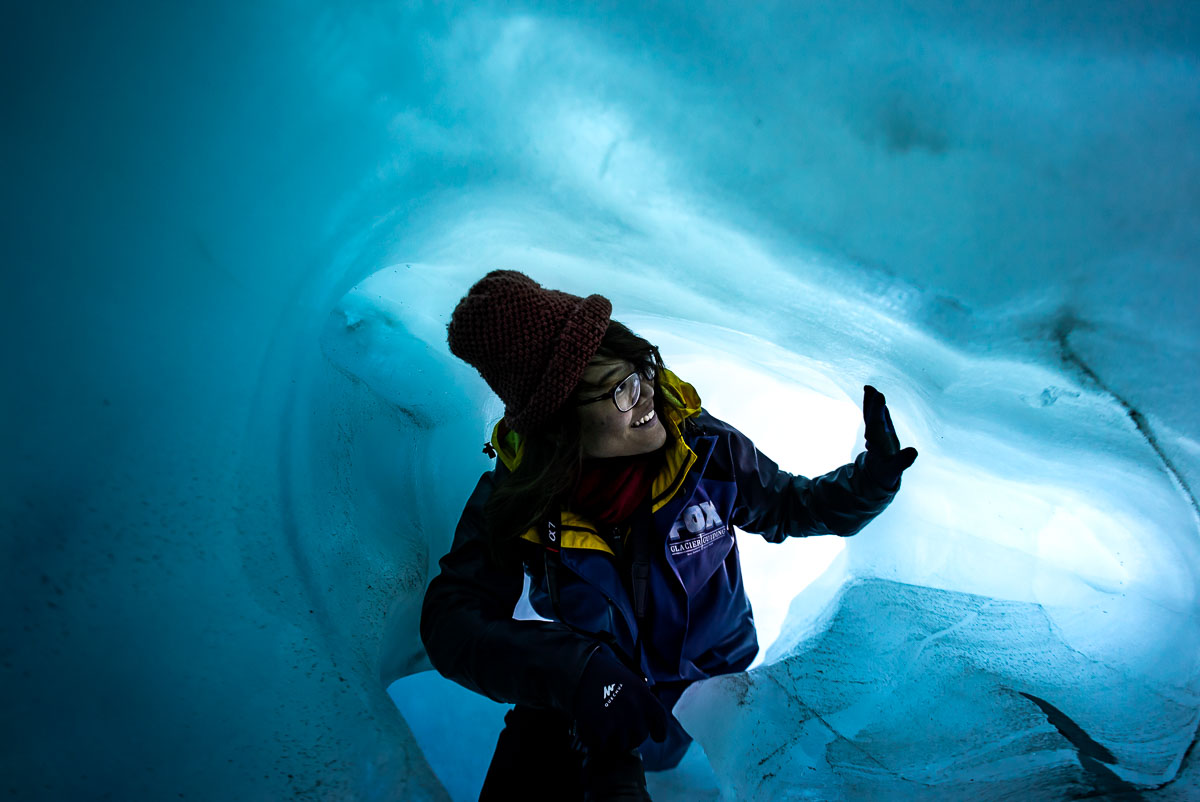 Franz Joseph and Fox Glacier are the most accessible glaciers in the world. You can in fact take a walk up to the terminal face of the glacier. But the best way to really experience this is via a helicopter ride and guided glacier walk exploring the nooks and crannies (or rather crevices) of the glacier. This turned out to be a huge highlight in our South Island itinerary!
Cost: ~S$379
Meeting Point: Fox Glacier Guiding Centre
*Pro-tip: Pick the first flight of the day. The activity is highly weather dependent, so your flight might get bumped up to a later session.
Lake Wanaka
If there's enough sunlight, catch the sunset with #thatwanakatree in your foreground (yes, that's what it's named on Google Maps)!
Accommodation: Airbnb in Albert Town — ~S$115/night for a private home (fits 4 pax). It's right outside Wanaka, a five-minute drive to Lake Wanaka, and a 15-minute drive to Roys Peak Carpark.
Day 10: Wanaka – Queenstown
Hike Roy's Peak or Isthmus Peak
The views on this hike are VERY photogenic. In fact, it's probably the MOST popular one in the South Island. Roys Peak is a steep ridge line hike that spans up to six hours (round trip) but promises an amazing view of Lake Wanaka and Glendhu Bay. Unfortunately we didn't make it for the hike but do tell us about it in the comments section below if you have!
Hike Time: 4 – 6 hours round trip (16km)
Parking: Ample free parking available at the carpark off Mount Aspiring Road
Annual Closure: 1 October – 10 November
*Pro-tip: This hike is usually very crowded. For a less crowded hike with similar views, check out Isthmus Peak instead.
Red Star Burger Bar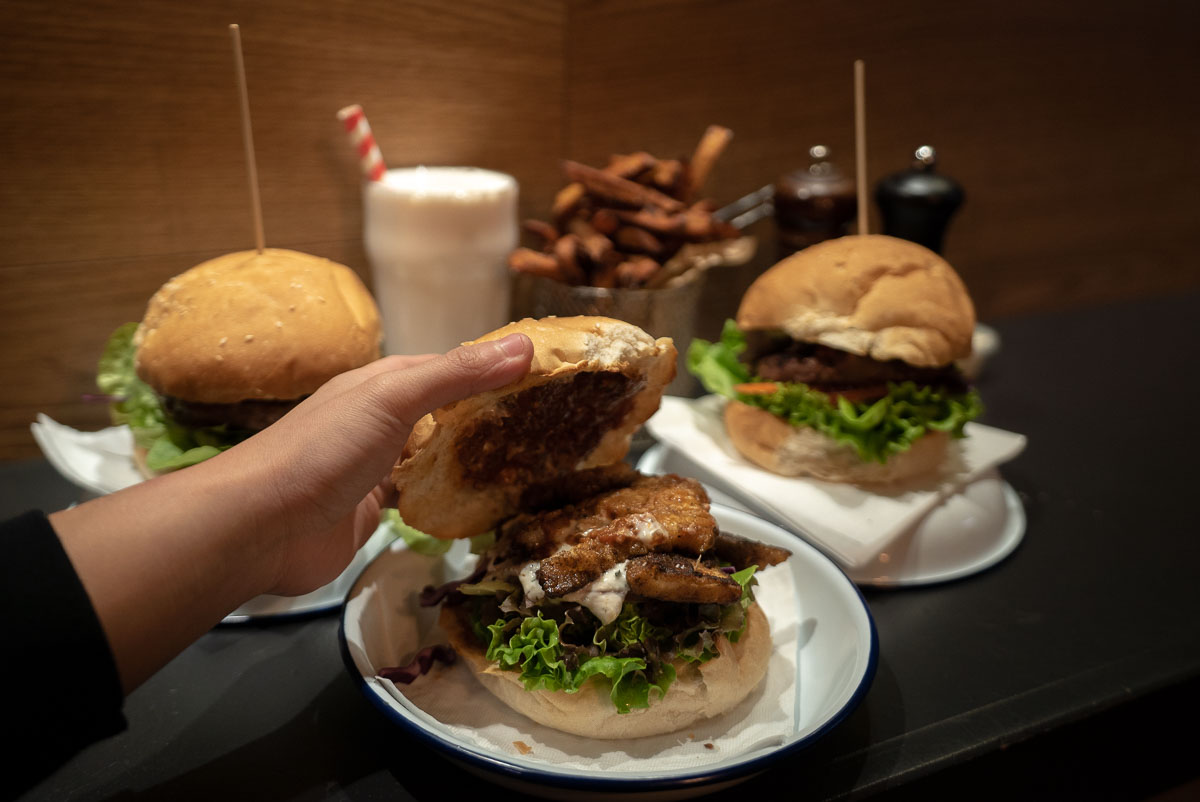 We only got here because a local challenged that this was better than Fergburger. We beg to differ but to be fair, Red Star does make really great burgers too. The burgers aren't as extravagant but the ingredients and fresh buns are delicious! I also highly recommend the adding the Kumara (sweet potato) fries (NZ$8) with Aioli dip and malted milkshakes (NZ$6.50).
Cost: Burgers from NZ$12
Opening Hours: 11:30AM – 9PM
Address: 26 Ardmore St, Queenstown-Lakes 9305, New Zealand
And that concludes our 10 (very short) days in New Zealand's South Island! More than just beautiful sights, New Zealand was also where we met some of the nicest locals, faced our fears and learnt how to dance in the rain while the storms pass. From Queenstown, we took an hour-and-a-half flight to Auckland where we continued to explore the North Island.
Read more: 5-Day North Island Itinerary in a Campervan Under S$600
New Zealand Itinerary Planning Essentials
Activities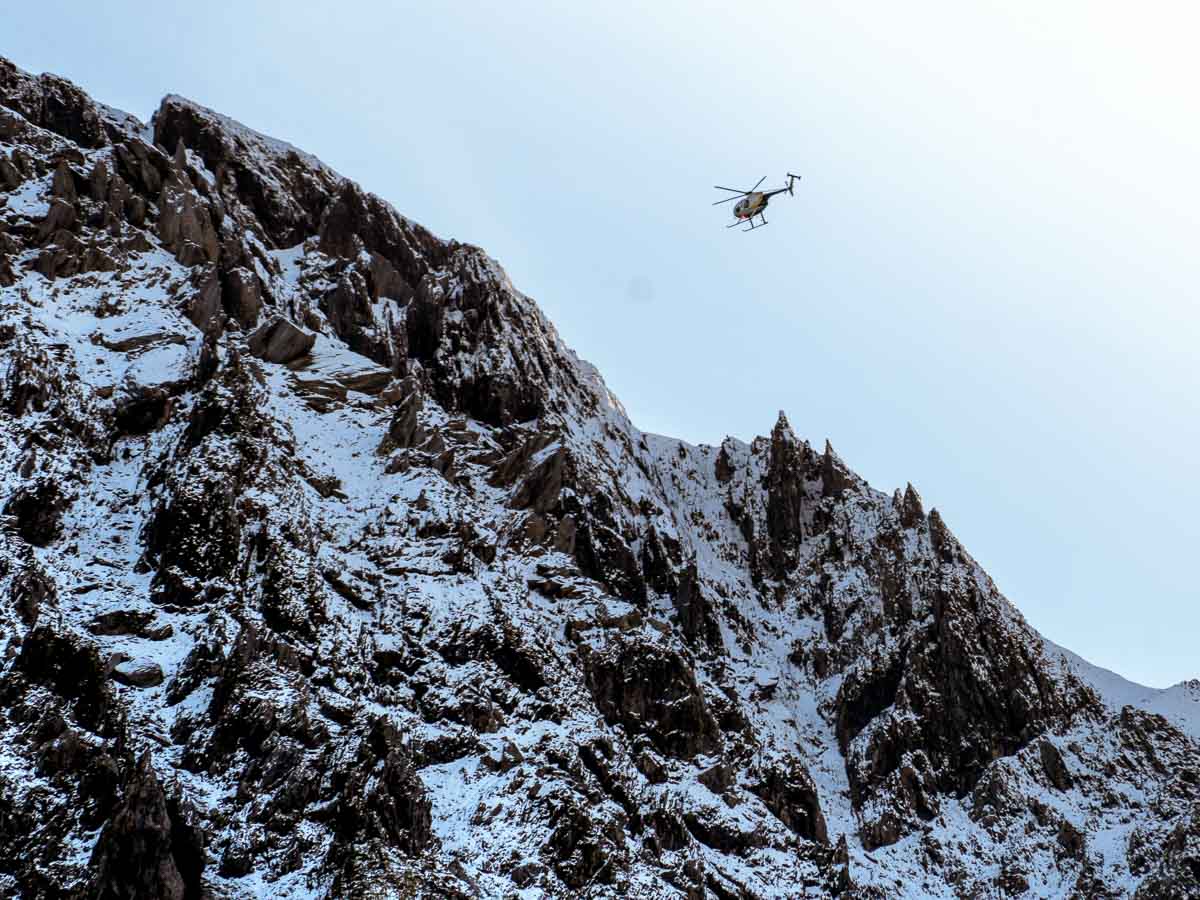 Skydiving, bungy jumping and even the Milford Sound cruise are essential experiences in New Zealand but also highly popular. Favourable time slots run out pretty fast even on non-peak travel periods so advanced bookings are essential.
From utility products like the Supershuttle Airport Transfer to outdoor activities like skydiving, bungy jumping and our heli hike experience in Fox Glacier, we managed to find everything we needed in our South Island itinerary on the Klook App.
Not only is it ultra convenient (all tickets were stored on the app), I also noticed on the ground that every activity was cheaper (even if it's just a dollar) on Klook than the retail price!
There are over 800 activities for New Zealand on Klook, so trip planning on the app helped ease off a lot of the research on things to do in each city.
Driving in New Zealand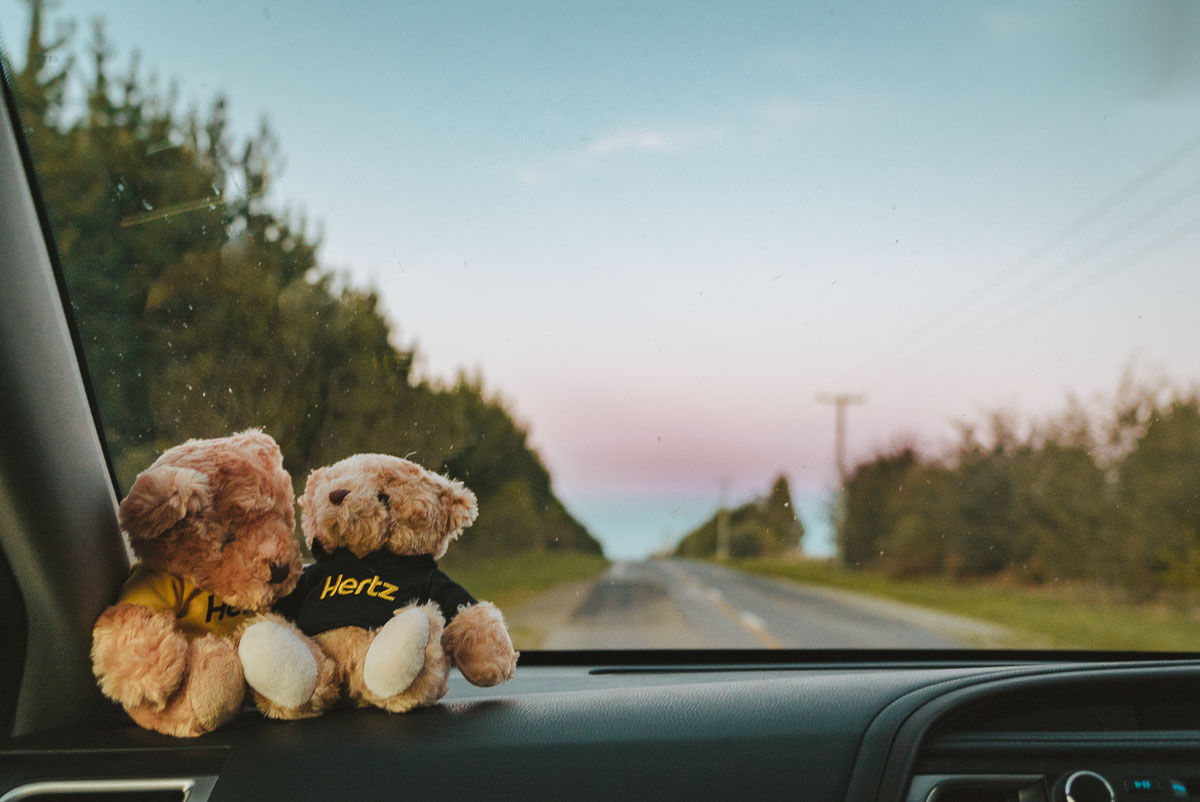 New Zealand is right-hand drive. Just take note of single-lane bridge crossings — if you see a red sign, you'll need to give way to vehicles coming from the opposite end. If it's blue, you have the right of way.
Our car rental from Hertz brought us through the many scenic roads from day three in Queenstown up till the morning of day eleven before we caught our flight to the North Island.
*Pro-tip: Sign up as a Gold Rewards Member (it's free!) for an express pick-up and drop off — we were in and out of the office in under five minutes! This also earns you loyalty points which can be redeemed for free rental of your next car with Hertz, score!
There's a saying that sometimes, the most scenic views come by on the detours you didn't mean to make, and that couldn't have been more true for a place like New Zealand!
Road trippin' New Zealand? Check out the latest deals from Hertz!
---
This post was brought to you by Klook.
For more travel inspiration, follow us on YouTube, Facebook and Instagram.
View this post on Instagram