This post was brought to you by American Express.
Have you wondered what's it like to travel all of Route 66, or seeing for yourself what the old Midwest is like? A country best explored on a four-wheel drive down dirt paths cleared out by previous road-trippers, we compiled seven of the most epic road trip routes in the USA.
These routes cover a range of locations both from the east coast and the west coast; and if you're an adventurous one, there's even a suggested one-month coast-to-coast route that spans across 12 US states.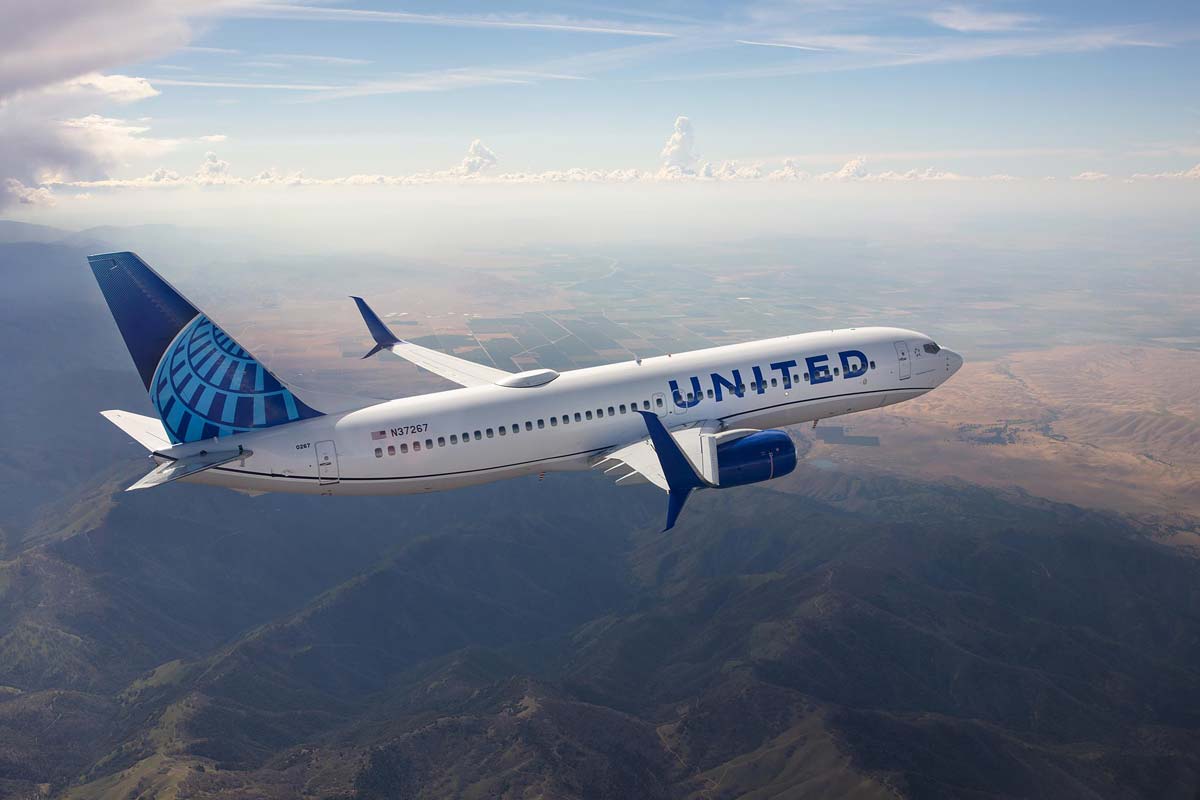 Can't wait? Book your flights to USA with United Airlines using your registered American Express® Card and earn S$100 credits for S$800 spent*!
Learn more here or see more details below.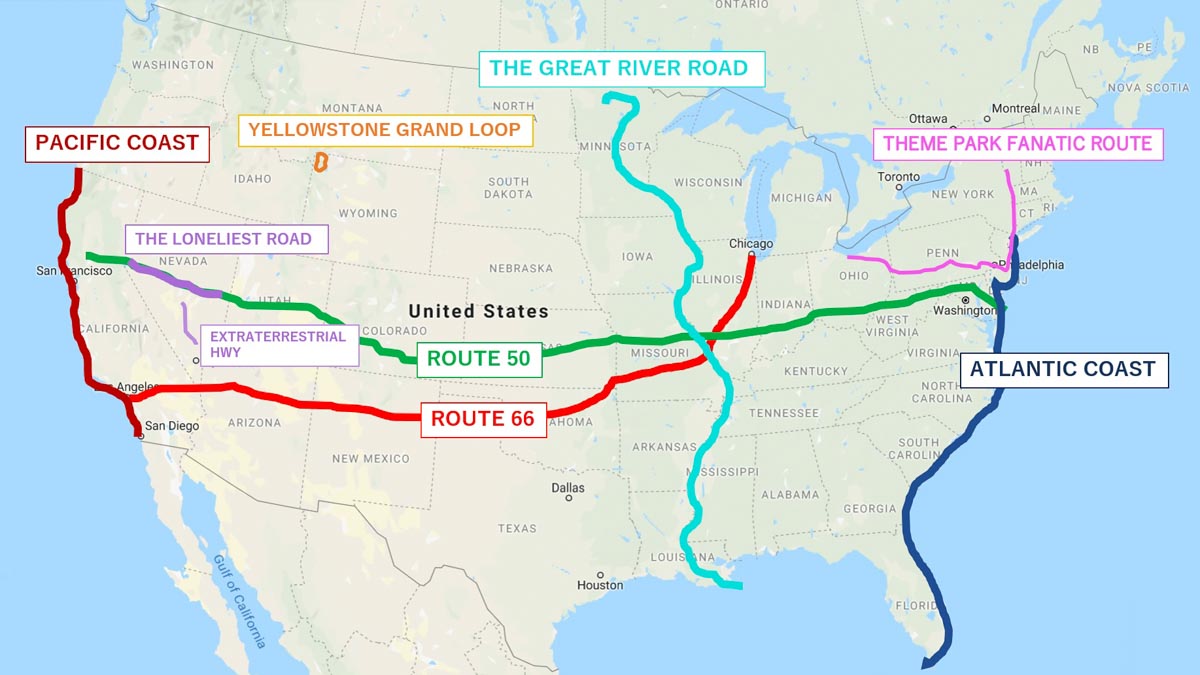 1) Chicago to Santa Monica (Route 66)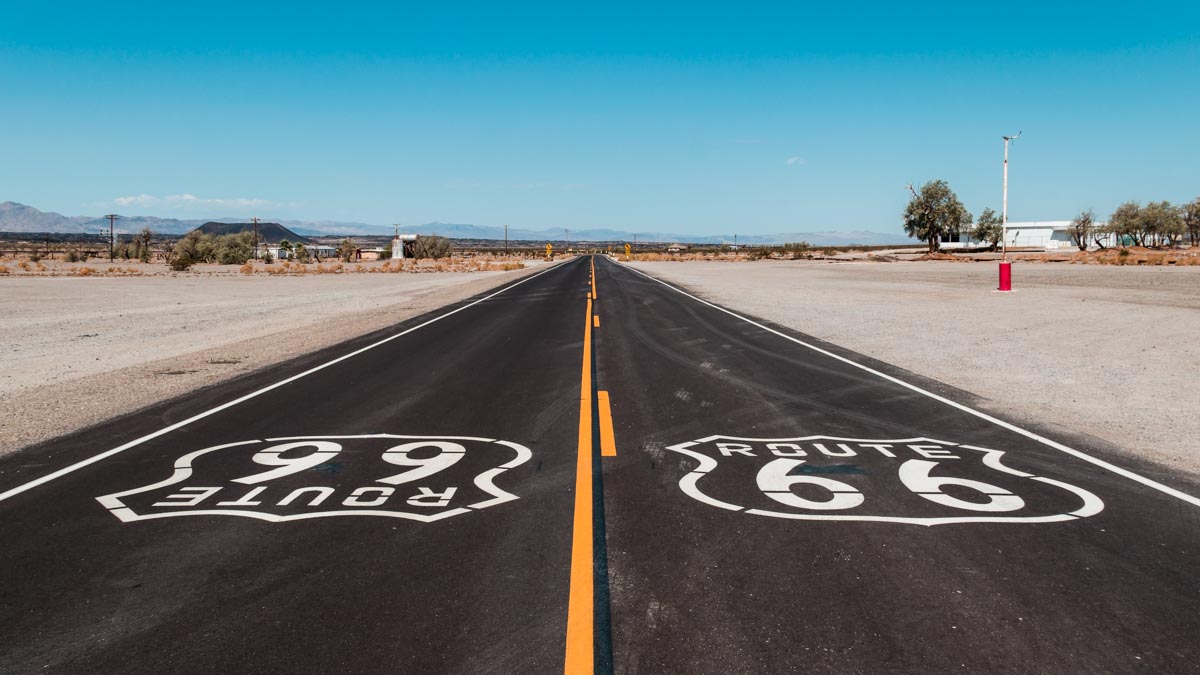 Before 1985, this route was affectionally known as "Mother Road", or Route 66 as most would know it as today. Back then, this road spanned across eight states and three timezones, becoming the iconic road trip after the Americans' obsession with cars came about after World War 2.
It too served as the road to opportunities when many Americans migrated westwards during the Great Depression.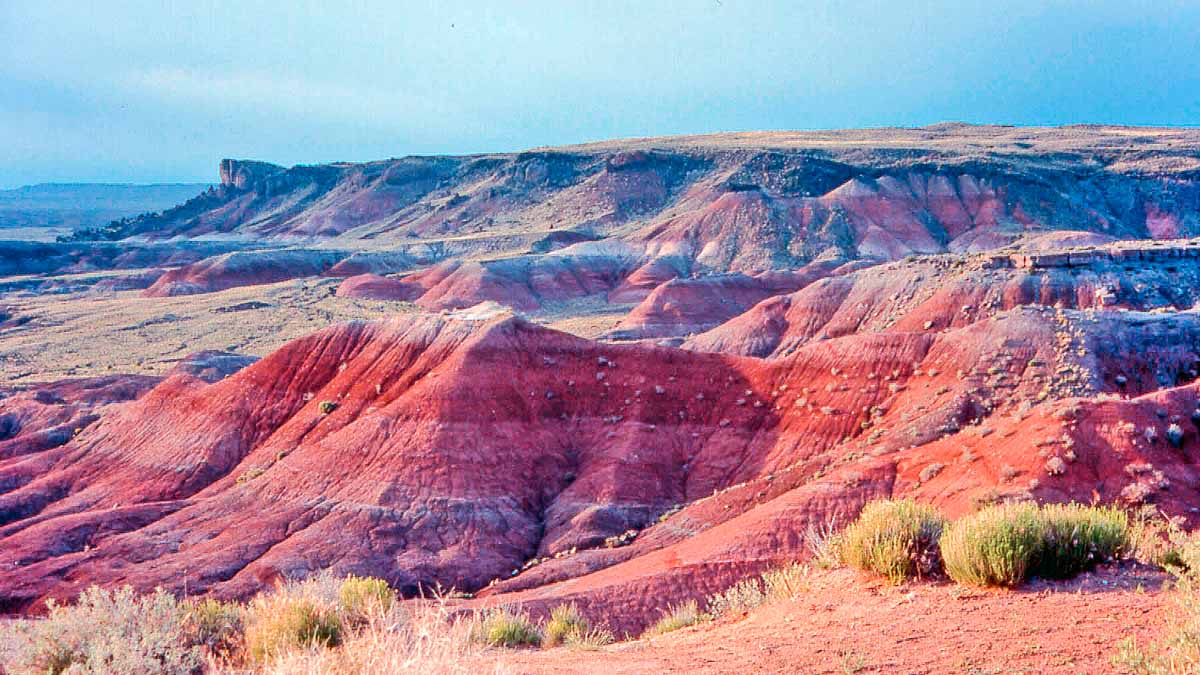 While it used to run from Chicago to Santa Monica in California, Route 66 is officially decommissioned and no longer a highway since 1985. But by then, the defunct highway has already been immortalised by pop culture, with its road signs being one of the most stolen road signs in the USA. Now, curious drivers can still drive on what's remaining — a 2,269km road cutting through the states of Illinois, Oklahoma, New Mexico and Arizona. If you want to have a try at driving down the Historic Route 66, there are specially indicated maps online for motorists to navigate the route safely.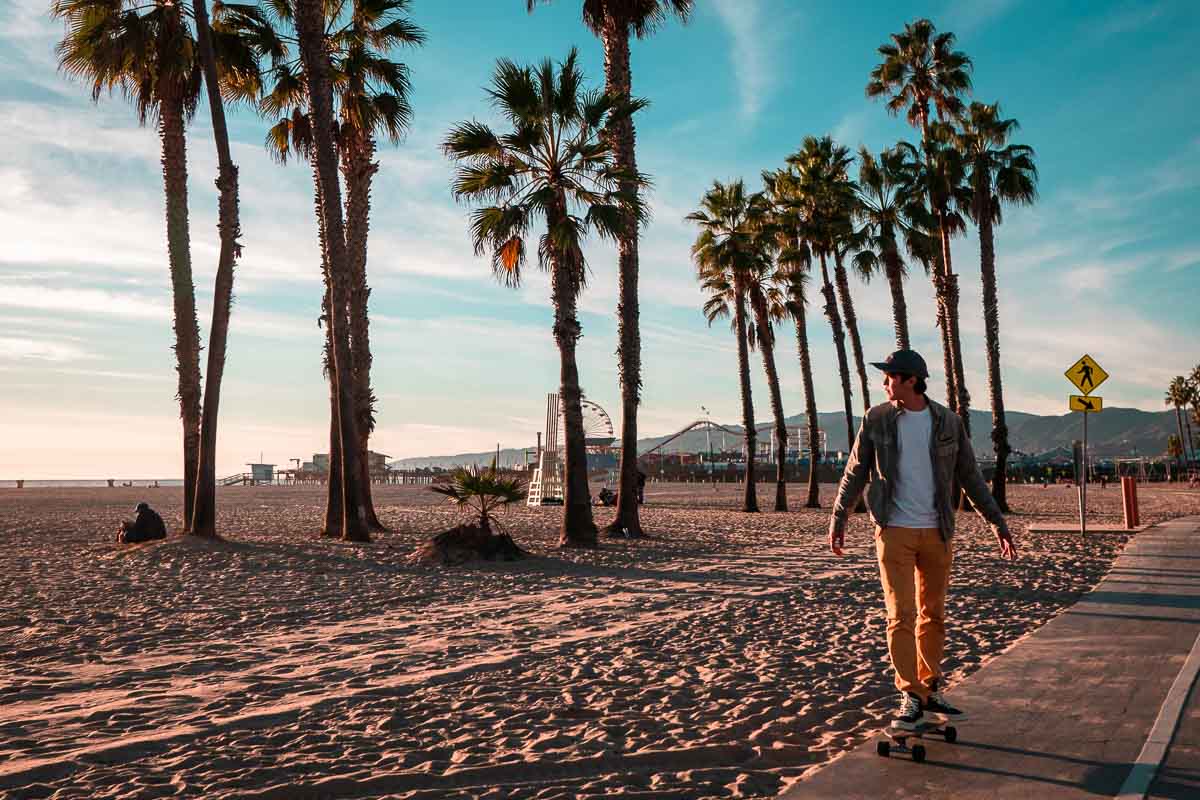 Highlights: Grant Park in Illinois, the Gateway Arch in St. Louis, the Oklahoma Route 66 Museum in Oklahoma, Cadillac Ranch in Texas, Painted Desert in Arizona, and Santa Monica Pier in California.
Distance: Used to be 3,862 km, now only 2,269 km is left
Suggested Time Frame: ~2–3 weeks
Nearest International Airport: O'Hare International Airport (ORD)

2) Pacific Coast Highway One (along Big Sur)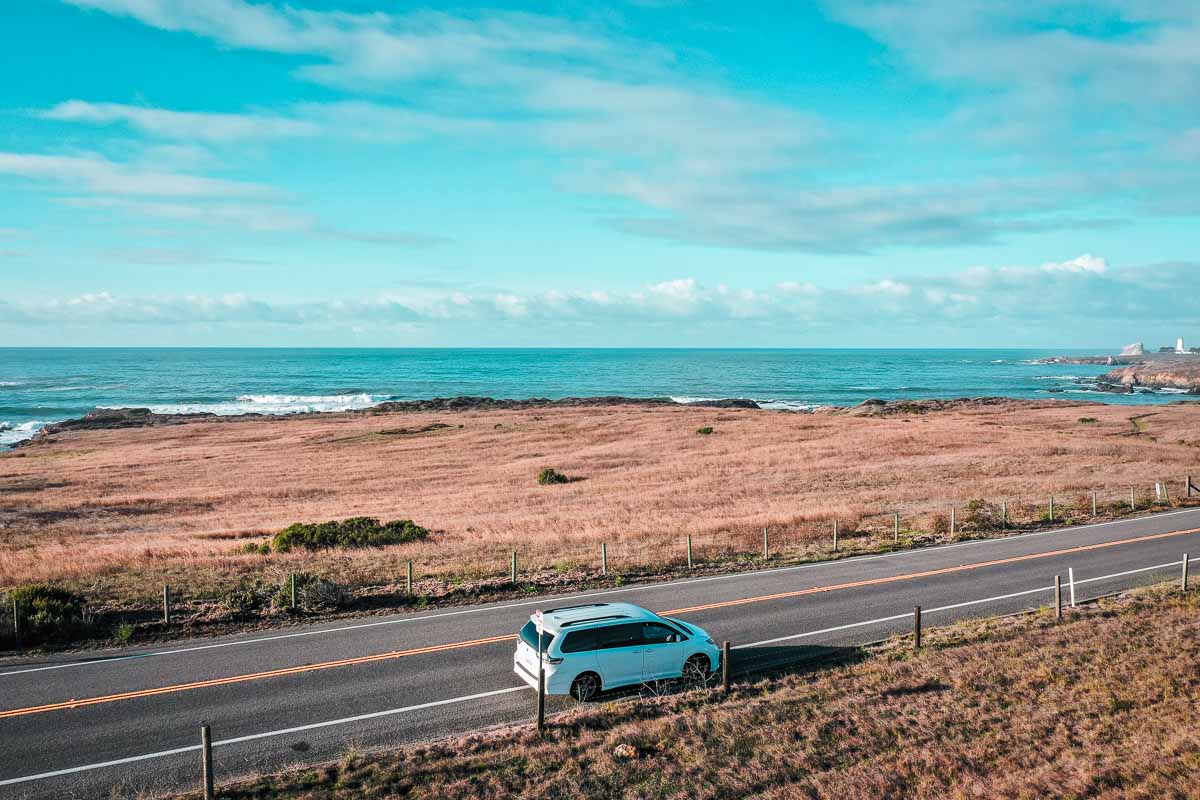 Going through Big Sur National Park, many call this the best road trip drive in all of the USA. The whole drive from start to end will take about 10 hours to complete, but if you're on this route, it's recommended you stretch it out to about a week to enjoy the sights along the way.
Being one of the most scenic roads in the USA, the drive on Pacific Coast Highway provides unparalleled views of gorgeous nature and man-made marvel in between San Francisco and Los Angeles — Yosemite, Carmel Beach, Big Sur, Bixby Creek Bridge, Cambria, and Morro Bay.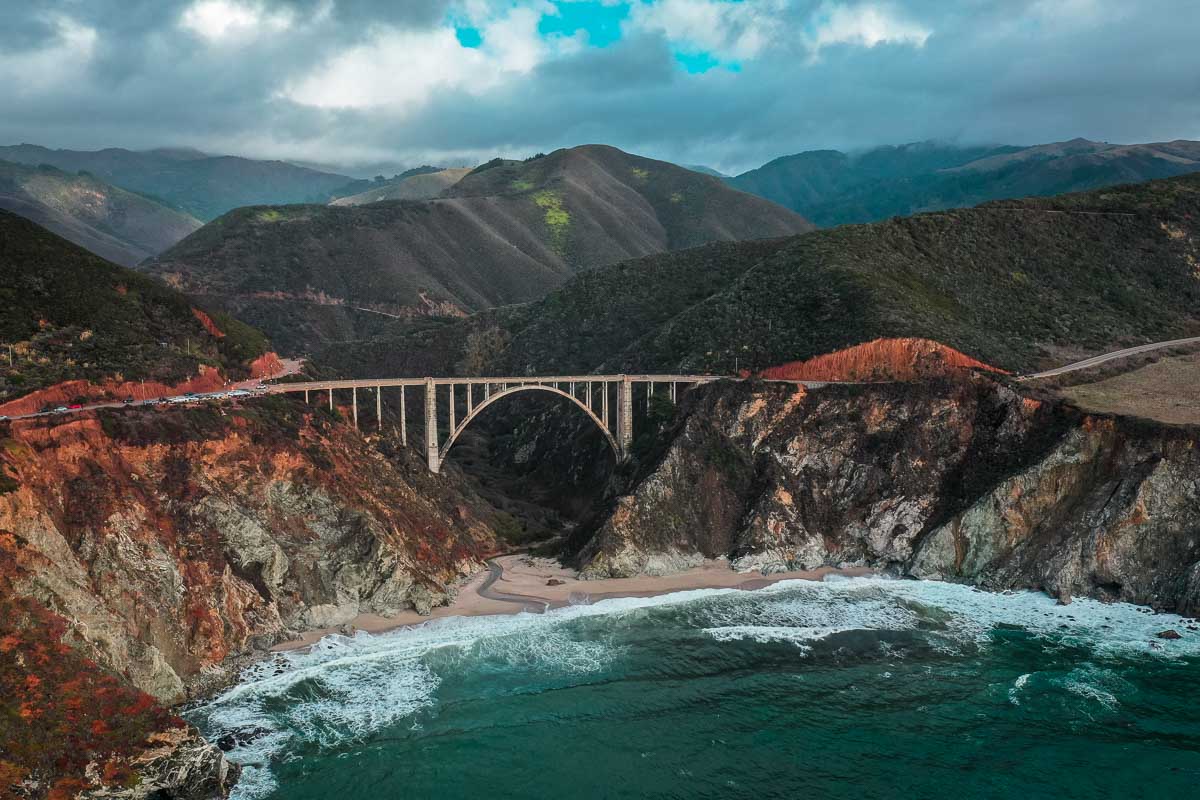 This road trip is particularly famous as the pitstops along the way are scenic and interesting such as Bixby Creek Bridge in Big Sur, and the elephant seals vista point in San Simeon where you can come face to face with dozens of elephant seals on a beach. Yosemite National Park is also easily accessible via a little detour!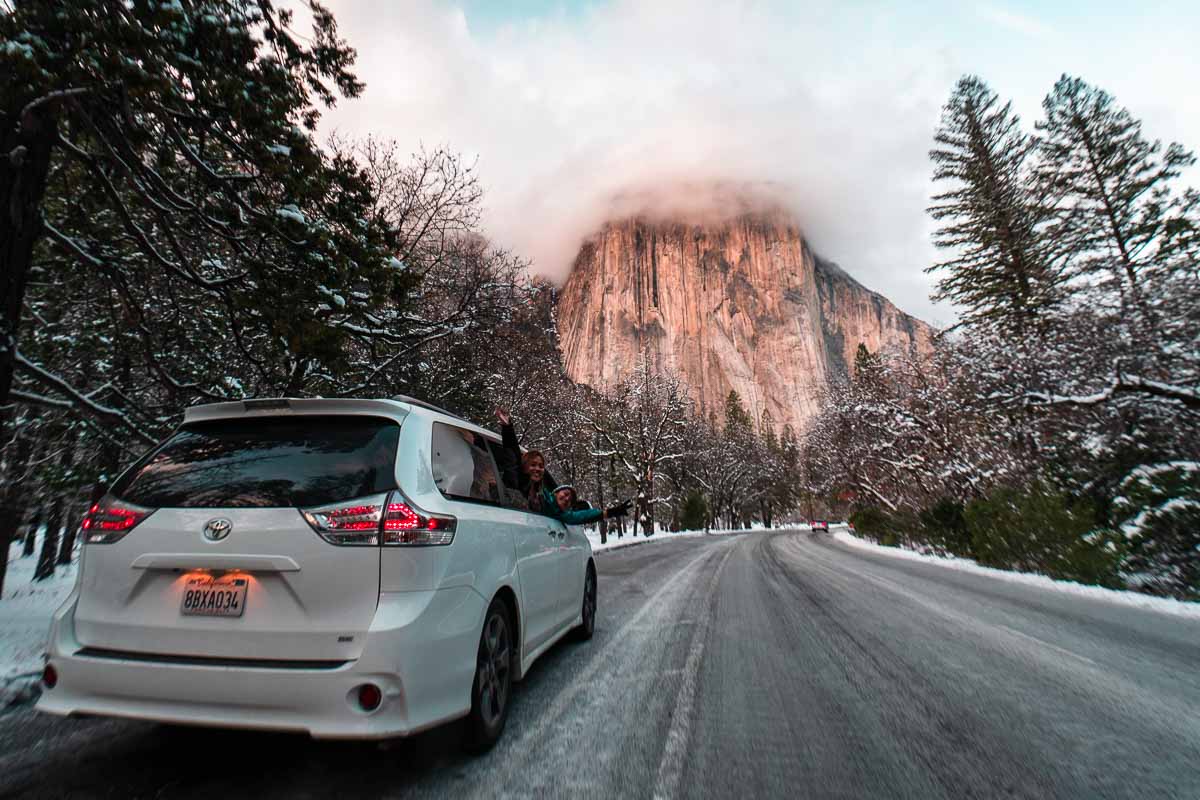 Highlights: Yosemite National Park, Carmel Beach, Big Sur, Cambria, Morro Bay
Distance: 951km
Suggested Time Frame: One week
Nearest International Airport: San Francisco International Airport (SFO)
We did a road trip from San Francisco to Los Angeles late last year — read our 11-day SF to LA itinerary for the best sights along this famed route!
3) Atlantic Coast (US Route 1)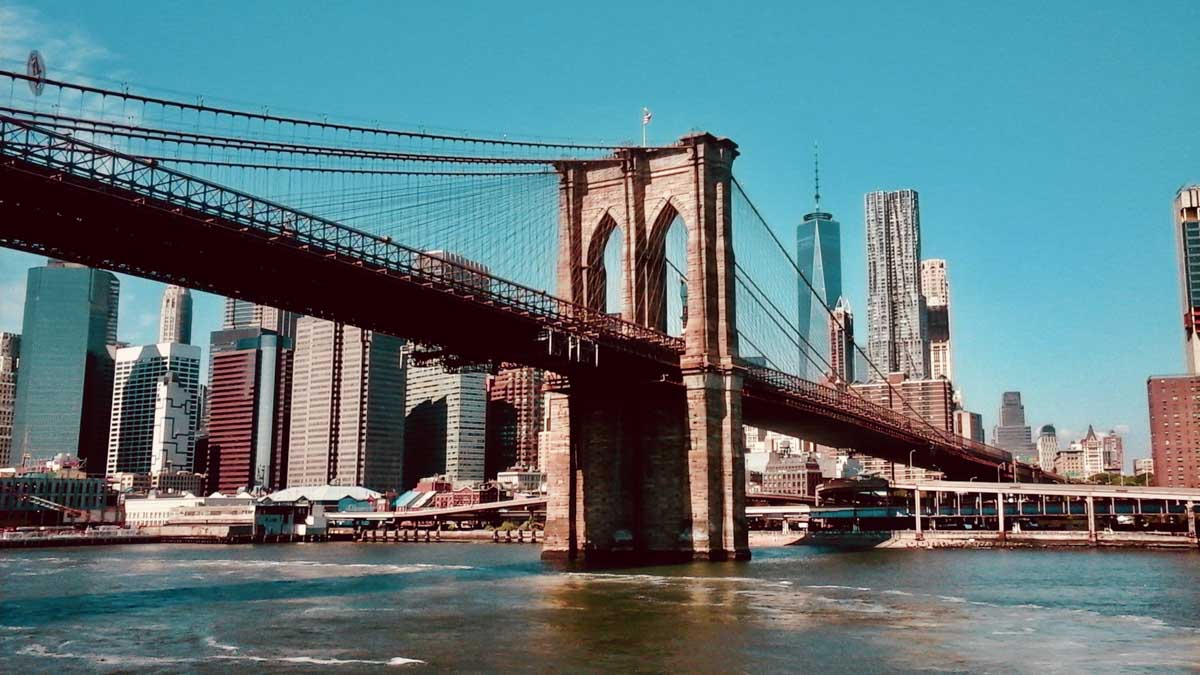 Not to be confused with the #2's Highway One of Pacific Coast, the Atlantic Coast is the longest north-south highway that runs along the eastern coast of USA. Although the highway officially starts in the state of Maine and ends in Florida, most people start their journey from New York City towards Miami Beach in Florida.
Most international flights fly to JFK in New York, making it a great starting point for foreign travellers to commence this adventurous road trip that's full of historical landmarks and vibrant cities.
This would be one iconic road trip that allows you to zip through New York City and take in the sights of the Big Apple like the Empire State Building, Brooklyn Bridge, and even Statue of Liberty.
Then, head on to the capital of the USA, Washington, D.C. and visit the Smithsonian Museums, White House, Capitol Hill, and Lincoln Memorial. Mix up the views with a dose of nature in North Carolina, like hiking the Grandfather Mountain at Linville or Outerbanks, then chilling out on a resort at Myrtle Beach in South Carolina.
Feast on BBQ steaks and enjoy riverboat cruises in Savannah, Georgia, before exploring Amelia Island to witness wildlife in their natural habitat. Or, be a child again at Disneyworld in Orlando, and stroll down miles and miles down the Miami beach.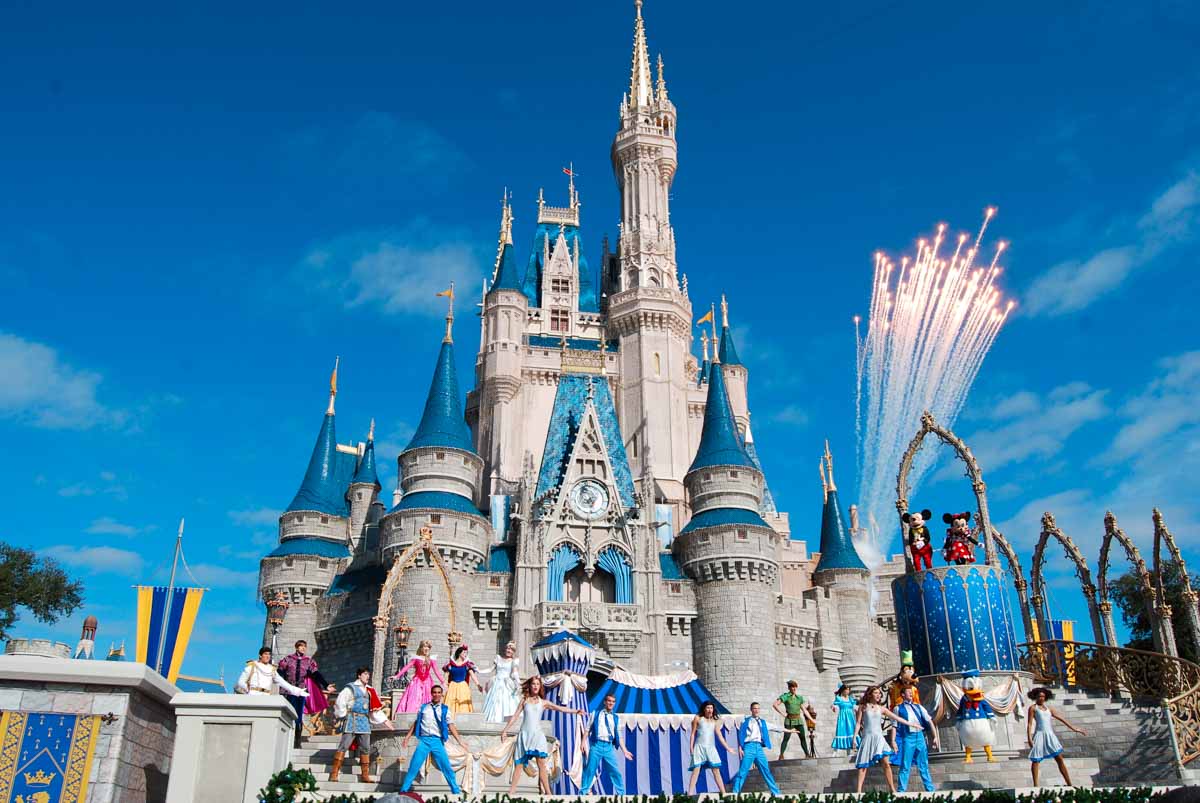 Highlights: NYC, Washington D.C., Williamsburg, North & South Carolina, Charleston, Savannah, Amelia Island, Orlando, Miami.
Distance: 3,813km
Suggested Time Frame: ~2–3 weeks
Nearest International Airport: New York: John F. Kennedy International Airport (JFK); Florida: Miami International Airport (MIA) / Orlando International Airport (MCO)
4) The Yellowstone Grand Loop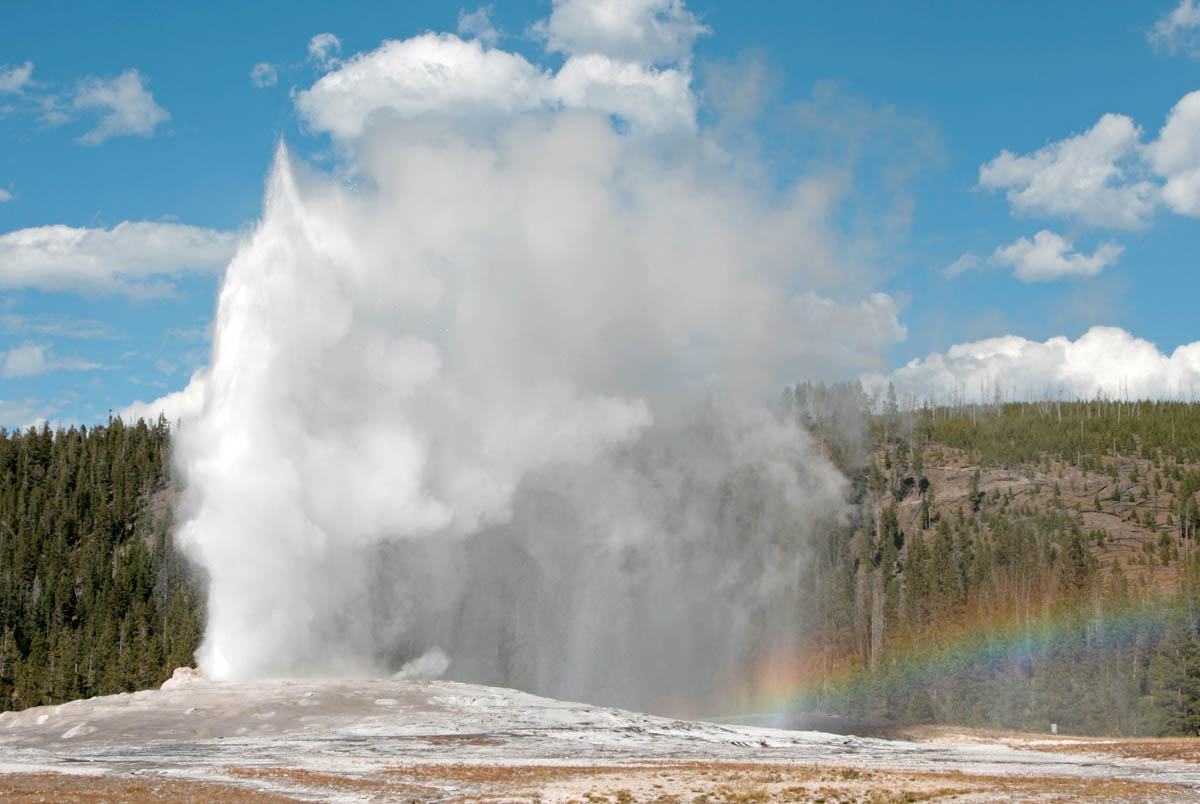 The oldest national park in the world, Yellowstone National Park is one of the must-haves on any USA bucket list. With numerous geothermal features such as hot springs, mud pots, and fumaroles, Yellowstone is not just a regular park with homogenous trees.
The best times to visit would be the months of April, May, and September through November. The loop, or a figure-8 route depending on which route you take, can be completed in three to four hours non-stop.
But what's a trip to Yellowstone National Park if you're just going around it? We recommend staying around Yellowstone National Park and giving yourself at least three days to properly explore this wonder Mother Nature has created.
The Yellowstone Caldera is actually a volcanic caldera classified as a "supervolcano", resulting in the 10,000 over geothermic features present in the national park today. With a total area of 8,991km², Yellowstone National Park is a whopping 12 times bigger than the whole of mainland Singapore (721km²)!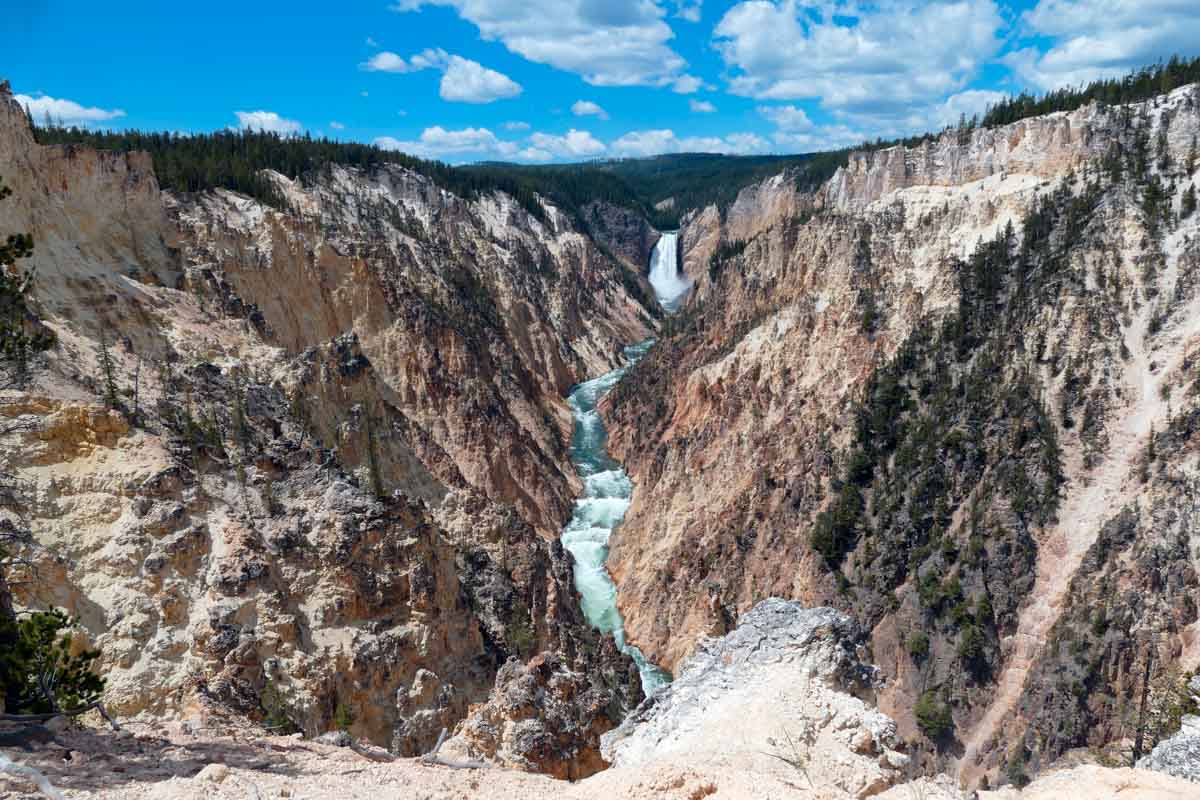 Highlights: Old Faithful geyser, Mud Volcano, Uncle Tom's Trail, Artist Point, Lamar Valley, Grand Prismatic Spring, Norris Geyser Basin, Mammoth's Hot Spring
Distance: 230km
Suggested Time Frame: 3–5 days
Nearest International Airport: Bozeman Yellowstone International Airport (BZN)
Can't wait? Book your flights to USA with United Airlines using your registered American Express Card and earn S$100 credits for S$800 spent*! Learn more here or see more details below.
5) Theme Park Fanatics Route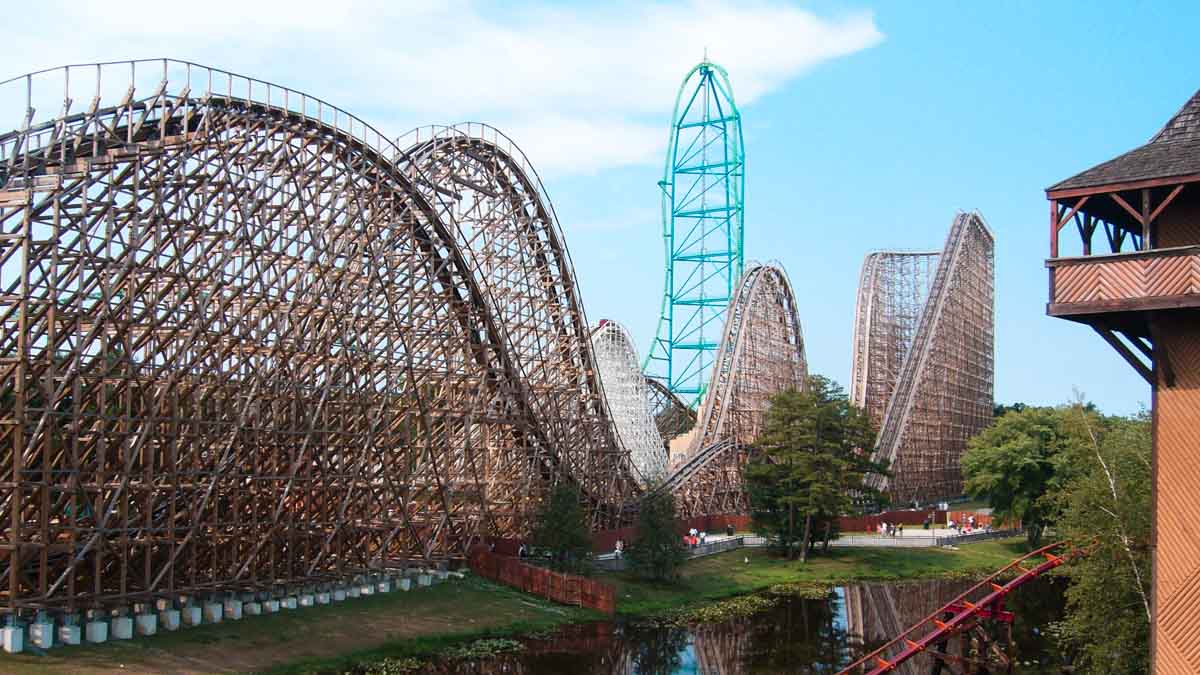 The USA is home to where the big boys of theme parks are, from Universal Studios and Disneyland to Six Flags. If you're a theme park or roller coaster fanatic, my bet is you'll check yourself into Orlando, Florida and just be there the whole time.
But if you're looking for something less mainstream and more classic American, why not try this route! Going from New York to Ohio, this route passes by seven of the most well-loved theme parks in the states.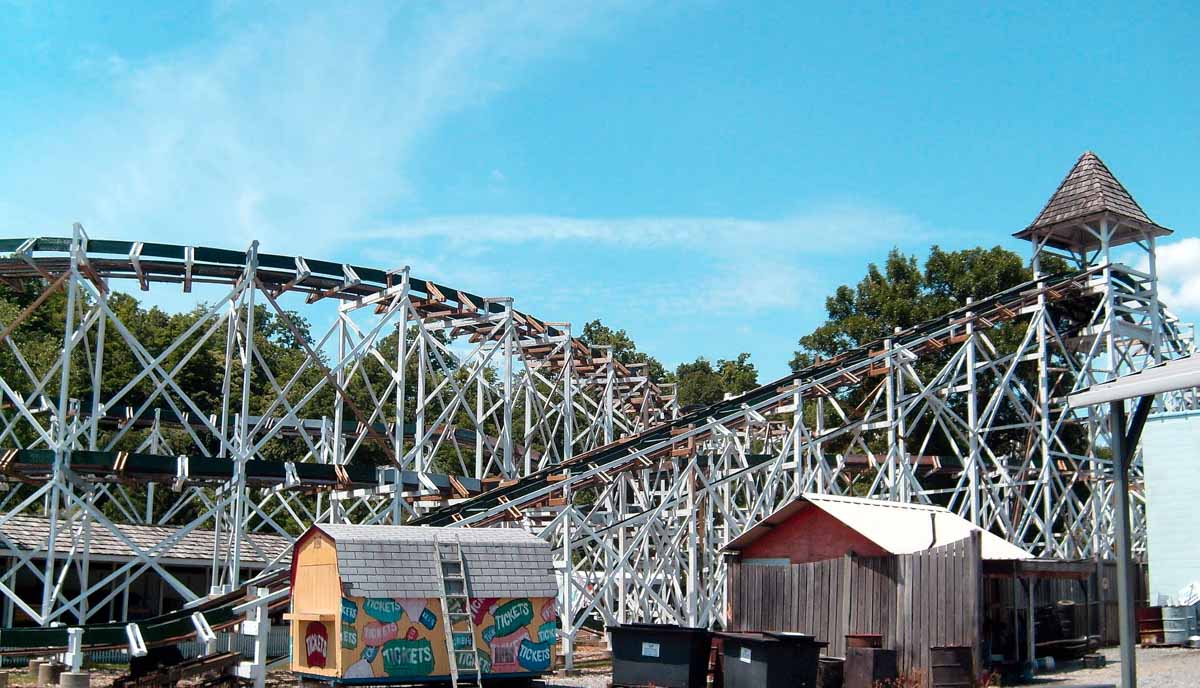 Starting from the state of New York, Six Flags Great Escape & Splashwater Kingdom is one of my personal favourites with the Comet and Daredevil Dive rides. Next, head south to Six Flags Great Adventure in New Jersey where some of the most thrilling rides are, such as Nitro, Kingda Ka, and WONDER WOMAN Lasso of Truth — the tallest pendulum ride in the world.
Westwards, there's the free-admission amusement park, Knoebels Amusement Resort in Pennsylvania where you can even camp overnight at!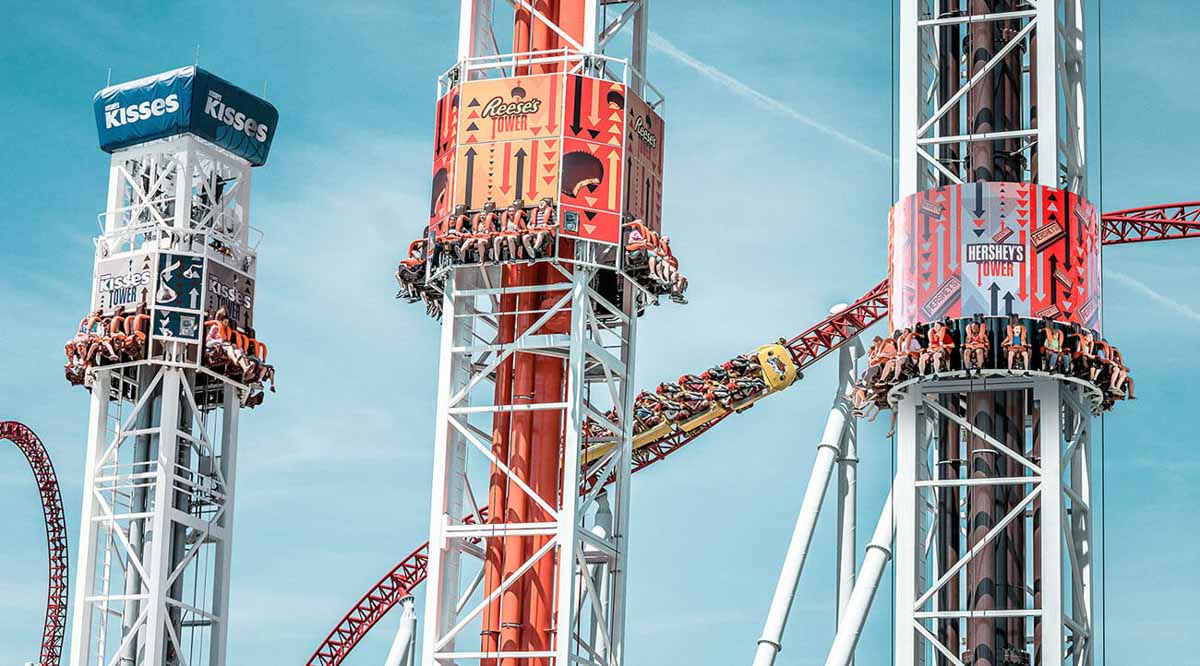 Love chocolates? Don't miss America's favourite chocolate town, Hershey Park with land and water rides to keep all — young and old — pumped up with sugar rush. Within Pennsylvania are two other amusement parks, Lakemont Park that houses the oldest roller coaster ride in the USA, and Kennywood Park that has some great traditional wooden coasters still in operation! Lastly, there's Cedar Point in Ohio, the mother of all theme parks in the USA with a whopping 72 rides in operation!
*Pro-tip: Do this road trip in the summer months from June through August as theme parks operate daily during the summer break.
Distance: 1,471km
Suggested Time Frame: ~2 weeks
Nearest International Airport: John F. Kennedy International Airport (JFK)
6) The Great River Road (along the Mississippi River)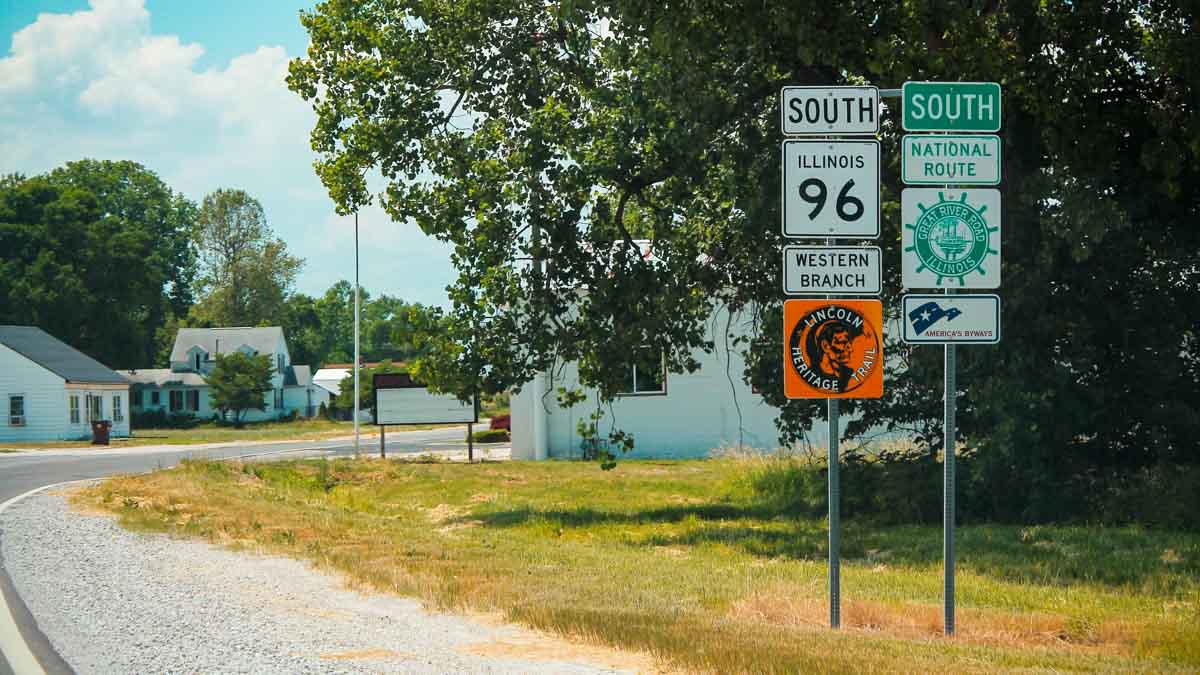 The Great River Road is a scenic byway that traces the Mississippi River through 10 states: Minnesota, Wisconsin, Iowa, Illinois, Missouri, Kentucky, Tennessee, Arkansas, Mississippi, and Louisiana. This route passes by many quaint river-towns and promises some of the most scenic, historical, and unique attractions of the USA.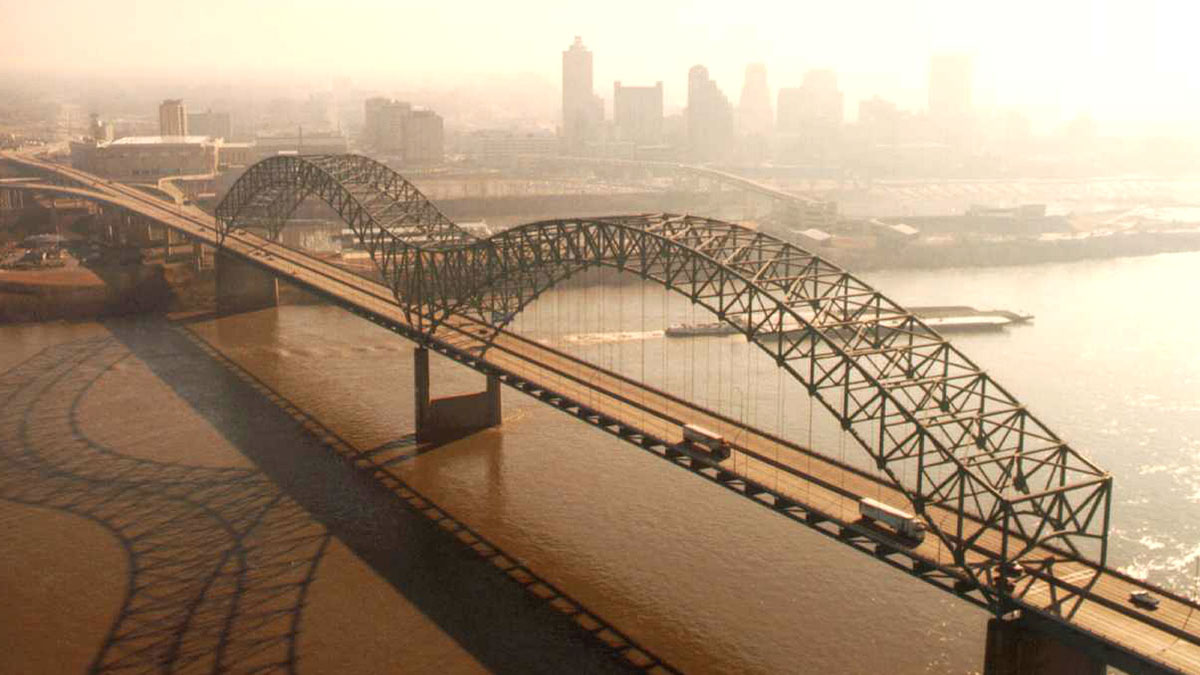 Mississippi is not just a river, it also supported agriculture, trade and transportation for thousands of years. With such rich history comes great stories to tell, and there are museums along the route where you can catch up on the past of the Mississippi River.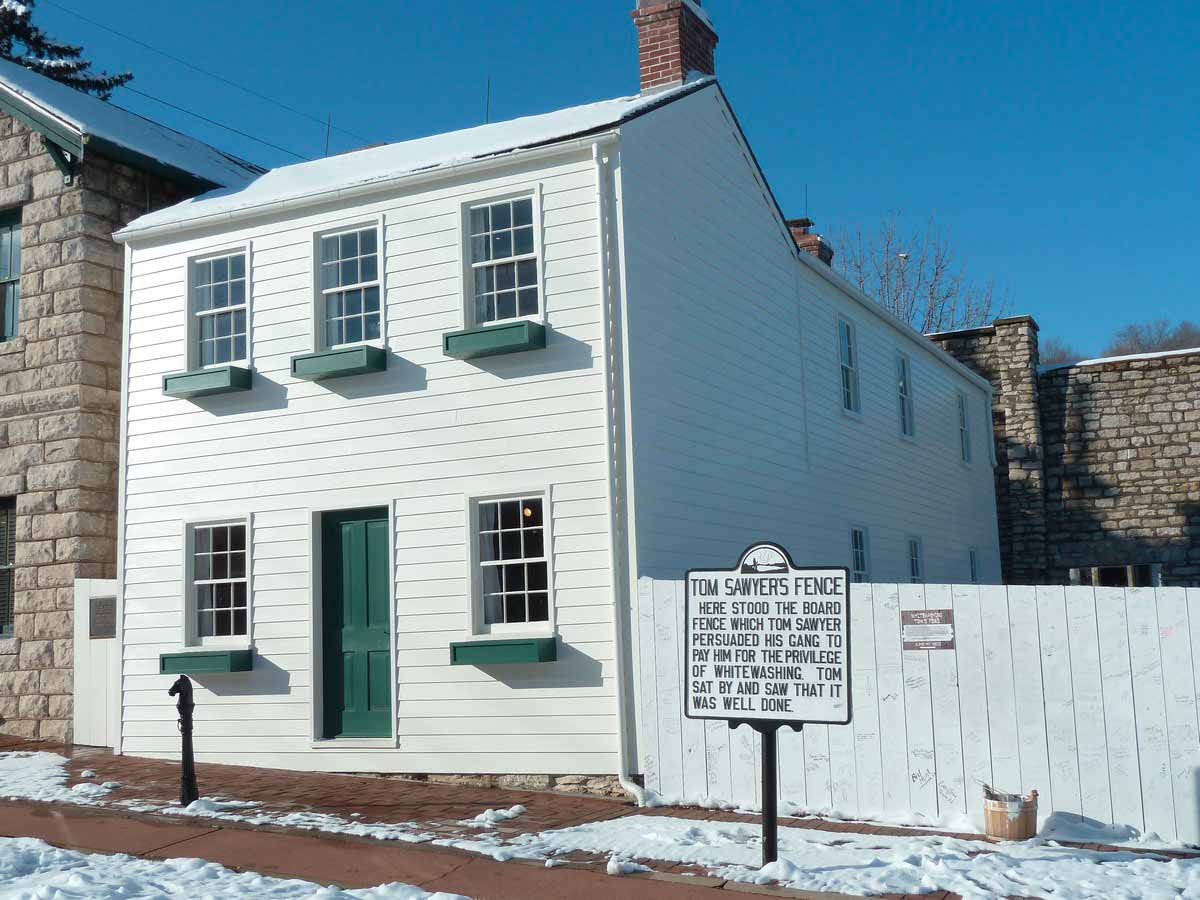 The Great River Road itself is the destination, and while I can't recreate adventures of Huckleberry Finn and Tom Sawyer on the Mississippi, I'll gladly experience this river adventure on a four-wheel drive.
*Pro-tip: Do this road trip in September, the month declared as the "Drive the Great River Road Month".
Highlights: New Madrid Historical Museum, Sunset Park, Old Mississippi River Bridge Scenic Overlook, Hernando de Soto Bridge in Memphis, Delta Blues Museum, The Mark Twain Boyhood Home & Museum
Distance: ~4,480km
Suggested Time Frame: ~10 days
Nearest International Airport: Minnesota: Minneapolis–Saint Paul International Airport; Lousiana: Louis Armstrong New Orleans International Airport (MSY)
7) Coast-to-Coast (Route 50)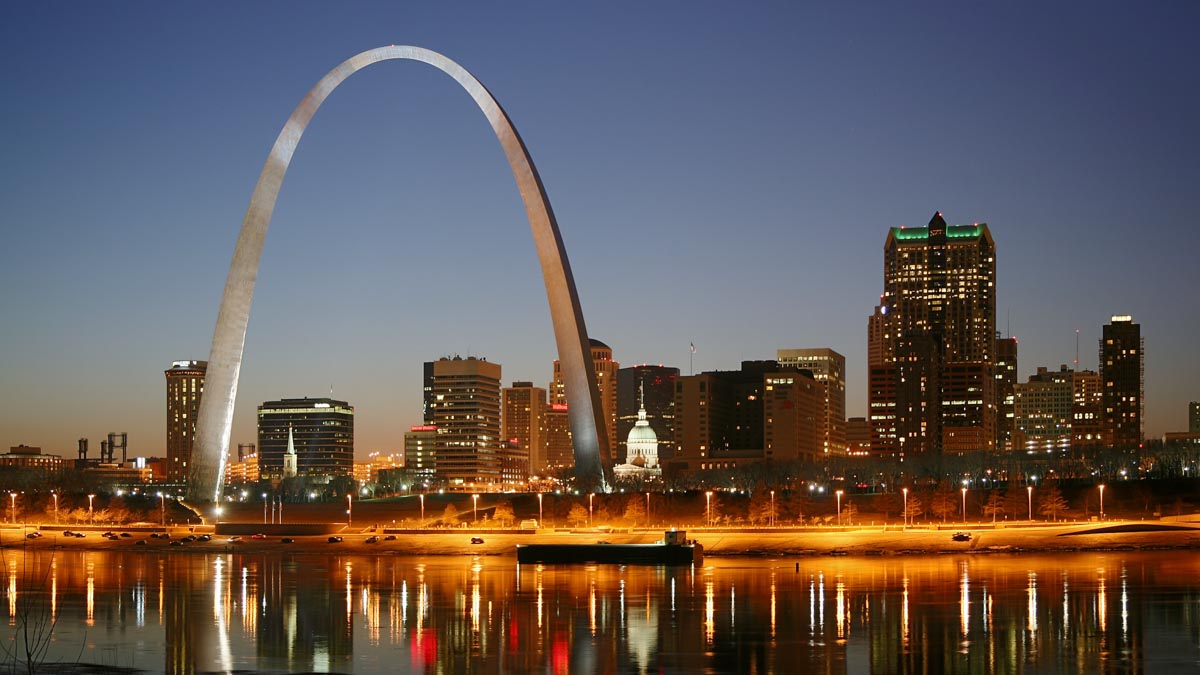 Spanning across the whole north continent horizontally, Route 50 passes through 12 US states and hundreds of small old (and ghost) towns. This would be the one route to take to literally cover the USA from west coast to east coast.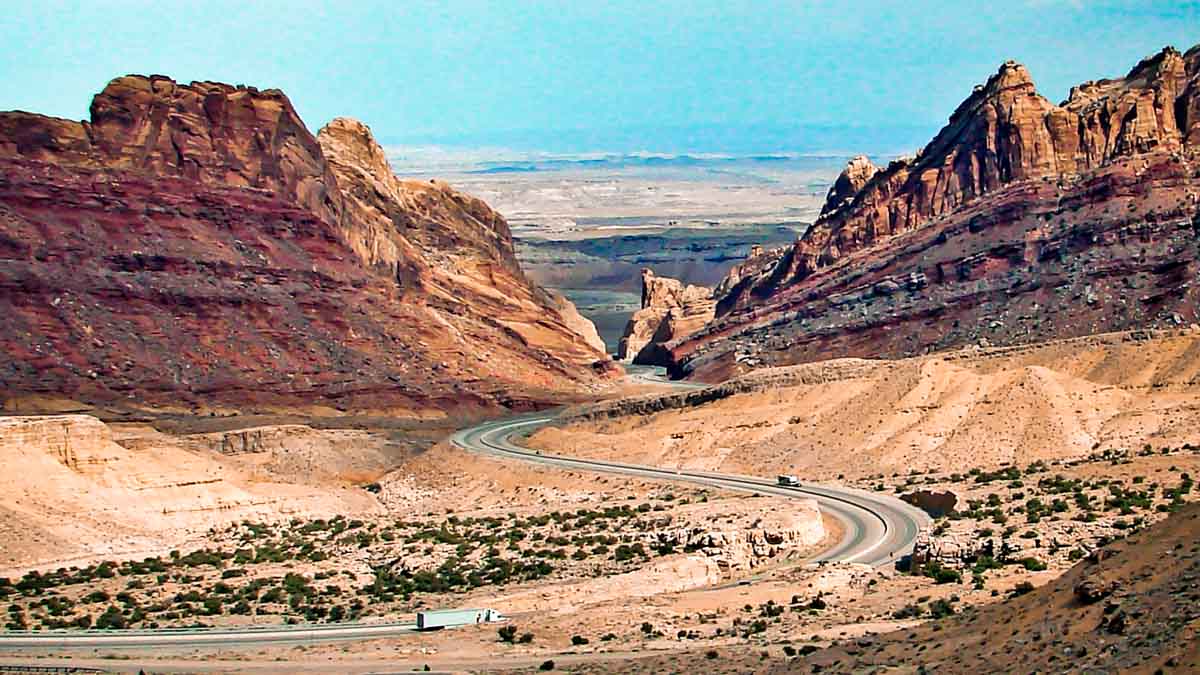 Realistically speaking, though, this route passes through mostly rural areas, and unless you are travelling with a group of friends that create their own party, it might be a pretty dry trip rather than a wild "party in the USA" one. The idea of travelling through the states from California to Maryland is still an intriguing one, and certainly one that is on my travel bucket list of road trips to conquer.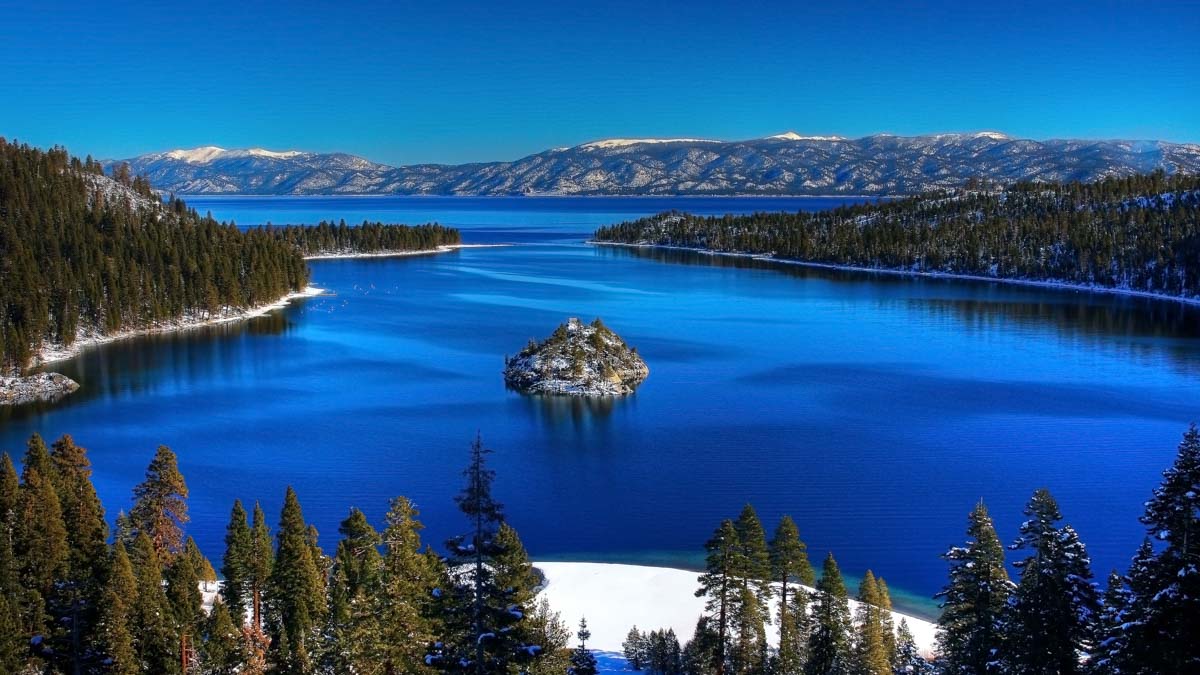 Highlights: The Chesapeake Bay, the Gateway Arch in St. Louis, San Rafael Swell in Utah, Great Basin National Park and Lake Tahoe in Nevada
Distance: 4,856km
Suggested Time Frame: One month
Nearest International Airports: West end: Sacramento International Airport (SMF) / San Francisco International Airport (SFO); East end: Philadelphia International Airport (PHL)
7b) The Loneliest Road (Route 50 in Nevada)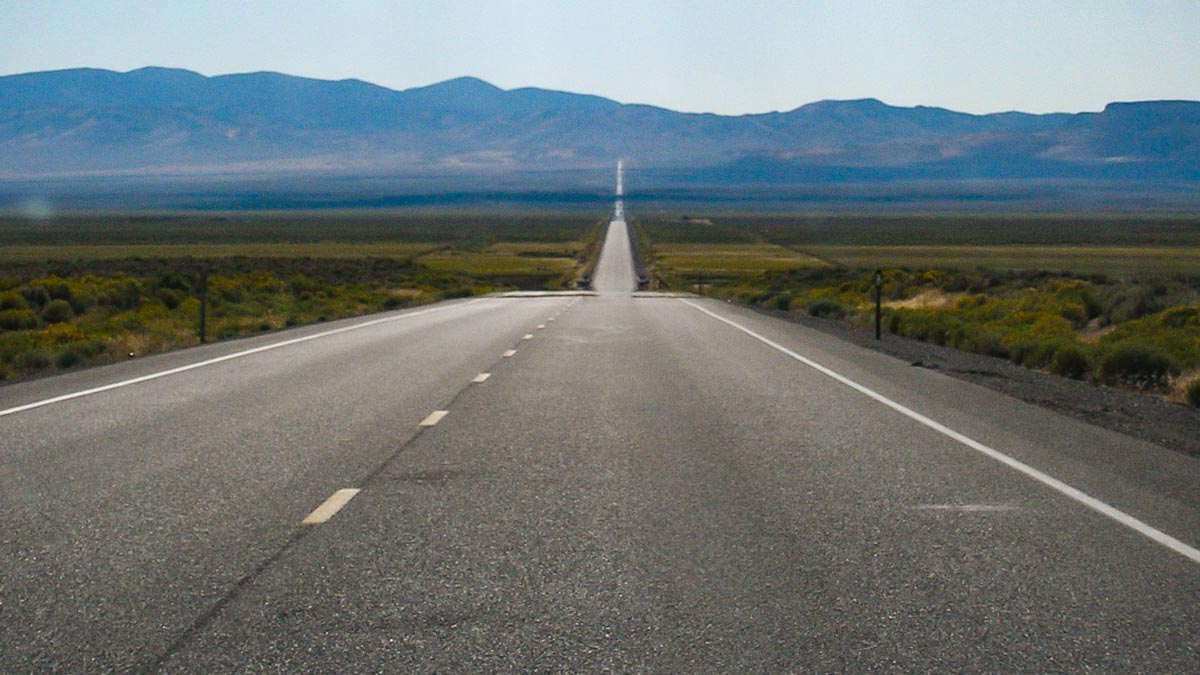 There's a portion of Route 50 that's slightly different from the rest. Termed "The Loneliest Road" by Life, this 462km road passes through Nevada, the driest state of USA, and is the longest barren stretch of Route 50 that's just absolute desert.
Being dubbed "The Loneliest Road" has actually brought curious visitors to explore Nevada and go on road trips just to drive on the infamous road. Motorists can actually can an "I Survived the Loneliest Road in America" certificate if they get their "survival guide" stamped at 5 or more designated pitstops or along the route.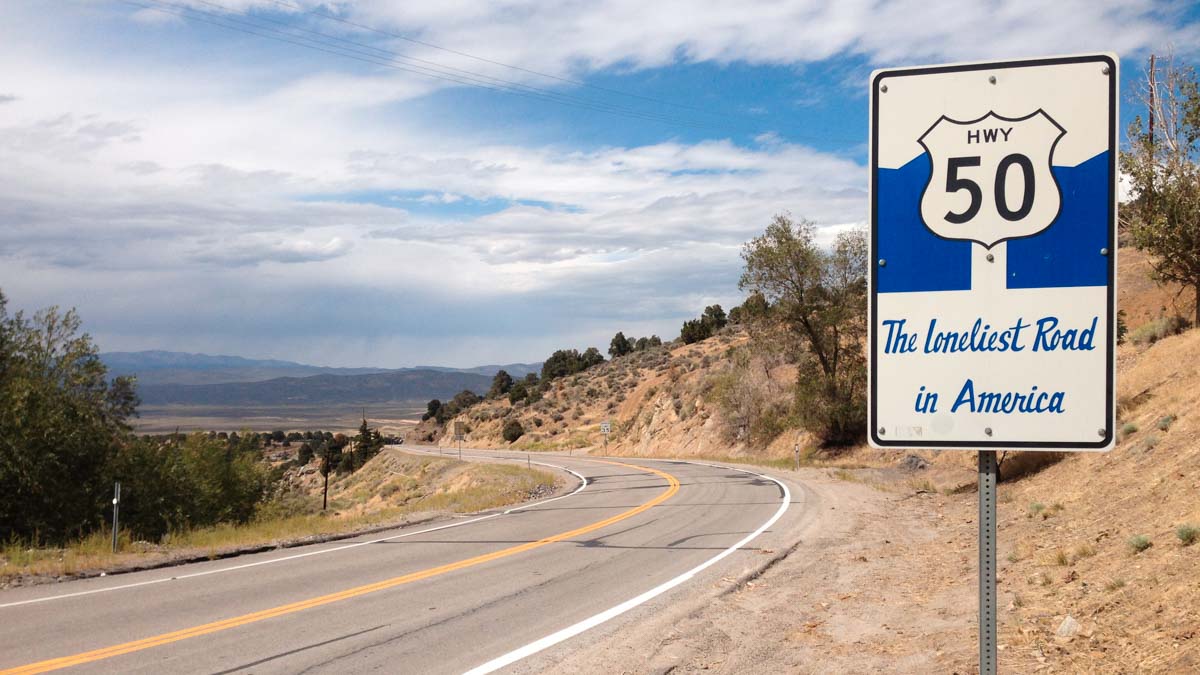 Highlights: Not much, but hey, the journey itself is the point.
Distance: 462km
Suggested Time Frame: 5 hours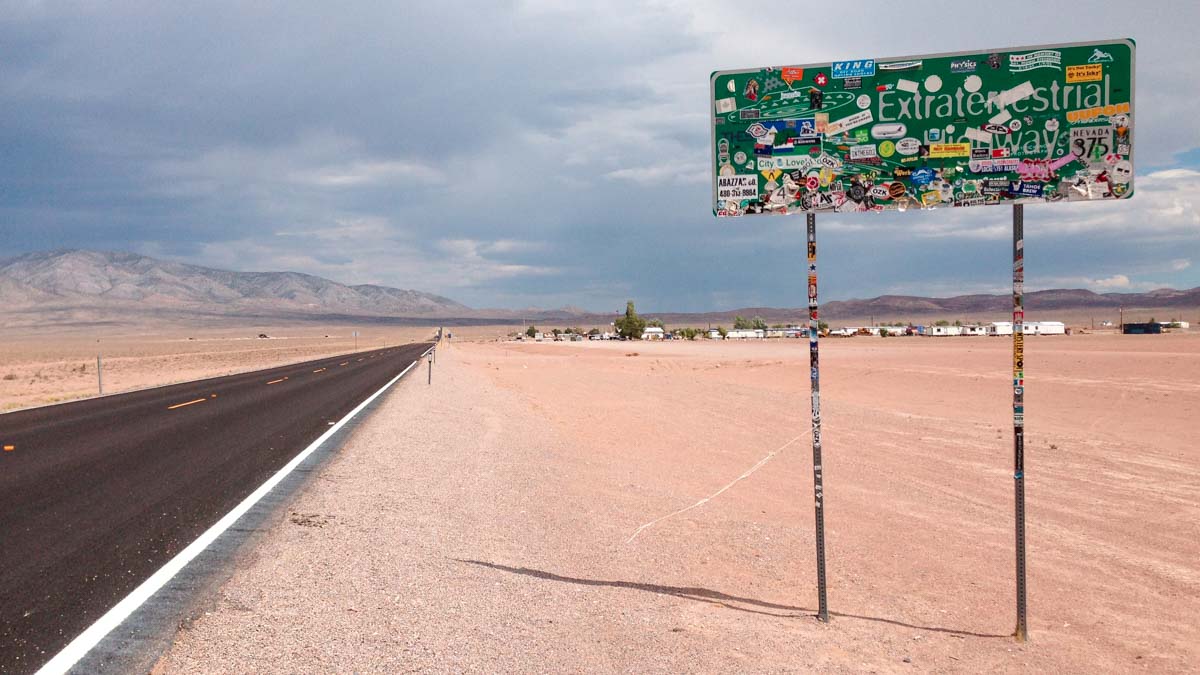 Bonus: If you're in Nevada, there's another highway that takes on an interesting name you probably can't find elsewhere — Extraterrestrial Highway. This highway was officially designated so in 1996 after many travellers reported UFO sightings and other strange alien activities along the road 👽.
Start Planning for Your USA Road Trip Now!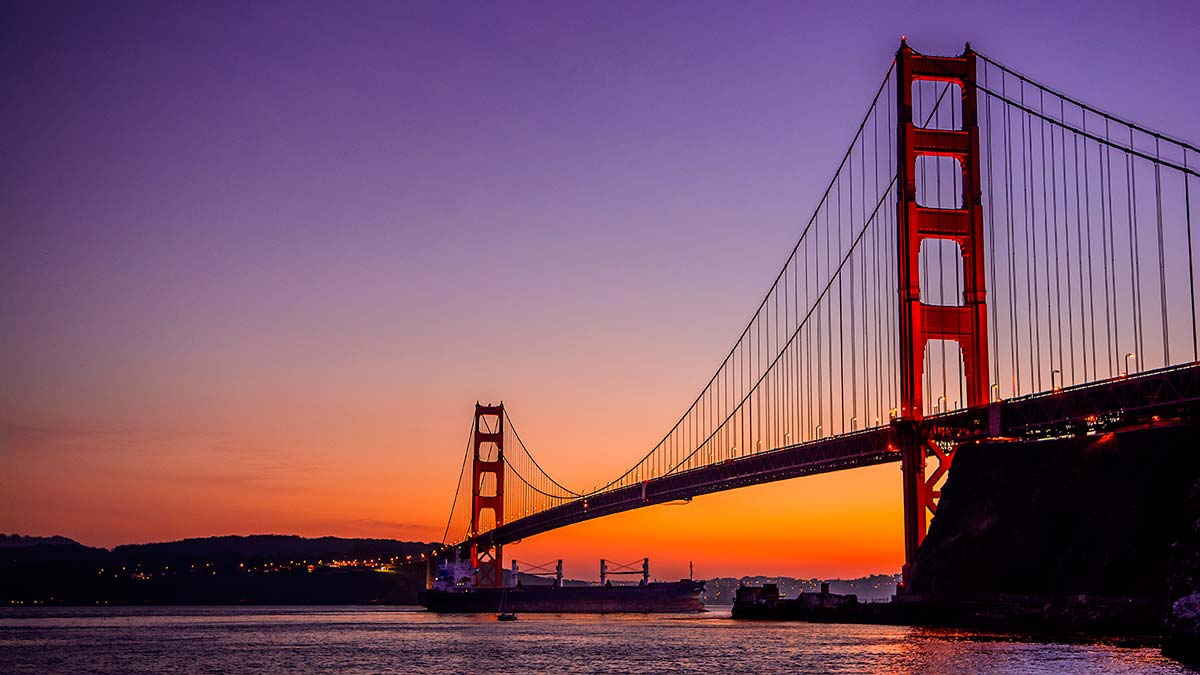 Many, like myself, always shove plans to visit the USA aside due to reasons from high airfares to long flight hours with cumbersome connections.
Thankfully, flying to USA is now faster and easier than ever! United Airlines operates two daily nonstop flight services from Singapore (SIN) to San Francisco (SFO), one of the most convenient air hubs in the States.The SIN-SFO route then offers these travellers easy access to various cities across U.S., as United provides connections to nearly 80 cities throughout the U.S., including major business markets such as New York, Boston, Philadelphia and Dallas via San Francisco.
I personally prefer to travel in comfort for long flights, and United Airlines' super-efficient Boeing 787-9 Dreamliners' Economy Plus class has seats with added legroom and increased personal space, ensuring unmatched comfort on the flight from SIN to SFO. Other improvements on the flights include larger overhead compartments, better ventilation, and is equipped with satellite-based Wi-Fi and power outlets

#RelishTheMoment.
There's no time better than now to fulfil your wanderlust and hit the road in America. Book your flights to USA with United Airlines using your registered American Express Card and earn S$100 credits for S$800 spent*! Learn more here.
Already registered? Time to book your flights! Terms and Conditions apply.
*Limited to the first 12,000 successfully registered Cards. Valid for spends made after Card registration, up to 30 September 2019.
---
This post was brought to you by American Express.
For more travel inspiration, follow us on Facebook, Instagram, and YouTube.
View this post on Instagram