Here's how we summited 6 mountains across 11 destinations over 10 days in Switzerland under S$2.3k with the Swiss Travel Pass
First published: 18 Nov 2018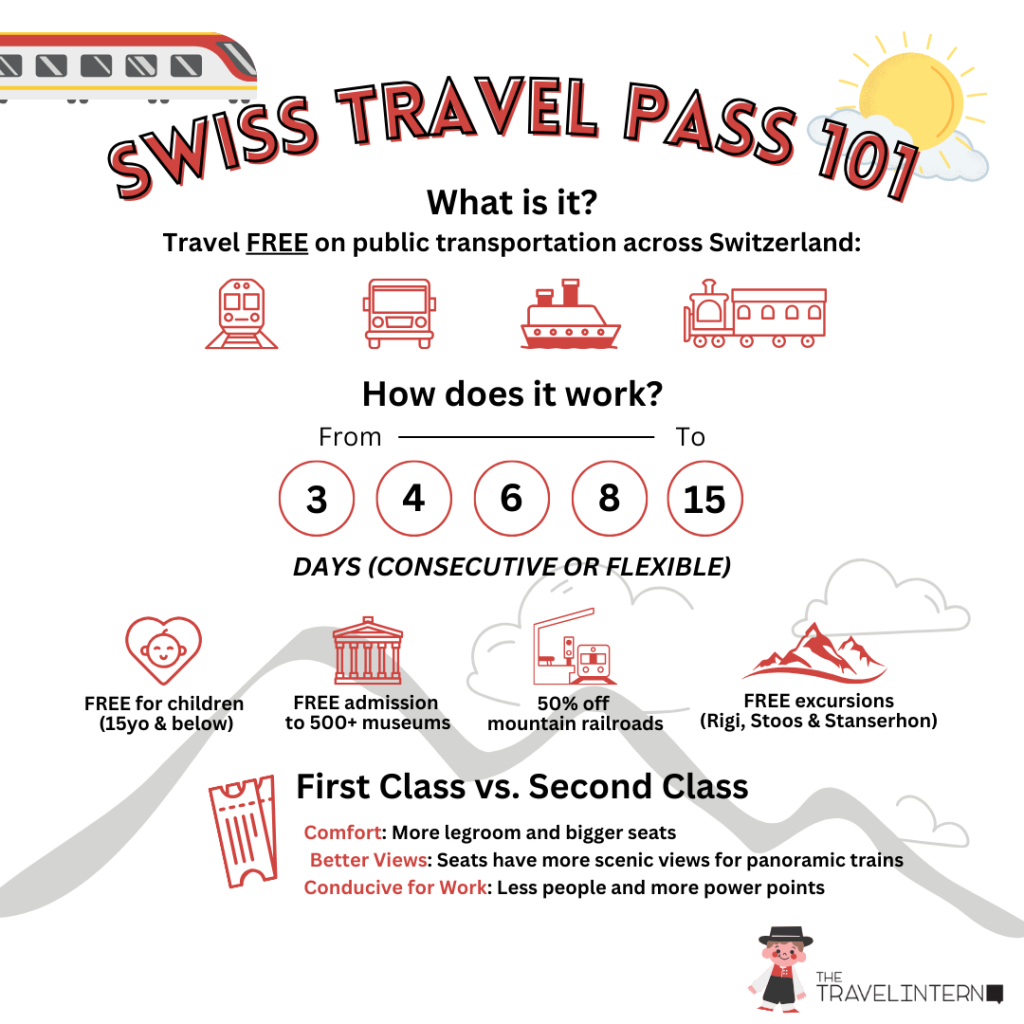 Train travel in Switzerland can be pricey, and trust me, we had our share of budget shock when we tallied up the costs for our 10-day Swiss adventure.
Hold onto your seat, because the transportation portion alone added up to a jaw-dropping S$1,913.97. But with the legendary Swiss Travel Pass we managed to slash our transport expenses to only S$843.87. Yep, that's more than 40% off!
Here's what we wished we knew for planning our Switzerland trip. This guide is quite extensive, so simply click on the section you want more info on:
1) Getting around Switzerland with the Swiss Travel Pass (What is it, perks, etc.)
2) First Class vs. Second Class
3) Consecutive vs. Flexible
4) Prices and Discounts
5) Swiss Travel Pass vs. Swiss Half Fare Card
6) How to use the Swiss Travel Pass
7) Getting up the most beautiful Swiss Mountains with Swiss Travel Pass
8) Premium Panoramic Train Rides
9) FAQs about the Swiss Travel Pass
Getting around Switzerland with the Swiss Travel Pass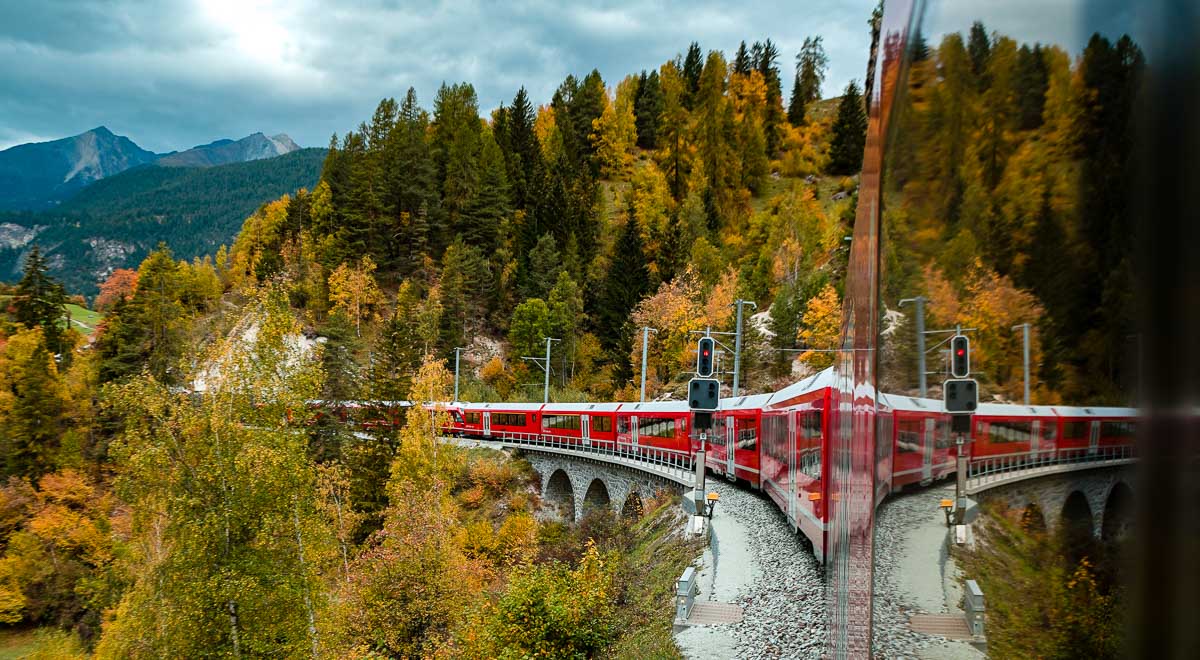 1) Local and intercity trains are free — some express trains like the ones mentioned below require a top-up reservation fee (see 'Premium Panoramic Train Rides')
2) Buses are free — including the hourly bus from Leuk to Leukerbad (for Leukerbad Thermal Pools), which is a 30-minute ride up the scenic mountain off Leukerbad town.
3) Cogwheels & Mountain Cableways are partially covered — Rigi & Schilthorn are free, while others are available at a 25 – 50% discount. More on that later!
4) Boat rides are free — other than getting from point to point, some boat rides are extra scenic and worth the ride even if it's long and doesn't really go anywhere. Scenic rides worth checking out: Lake Lucerne, Lake Brienz and Lake Geneva.
5) Entry to over 500 museums for free — including the FIFA World Football Museum in Zürich, Château de Chillon in Montreux and Matterhorn Museum in Zermatt.
Swiss Travel Pass: First Class vs. Second Class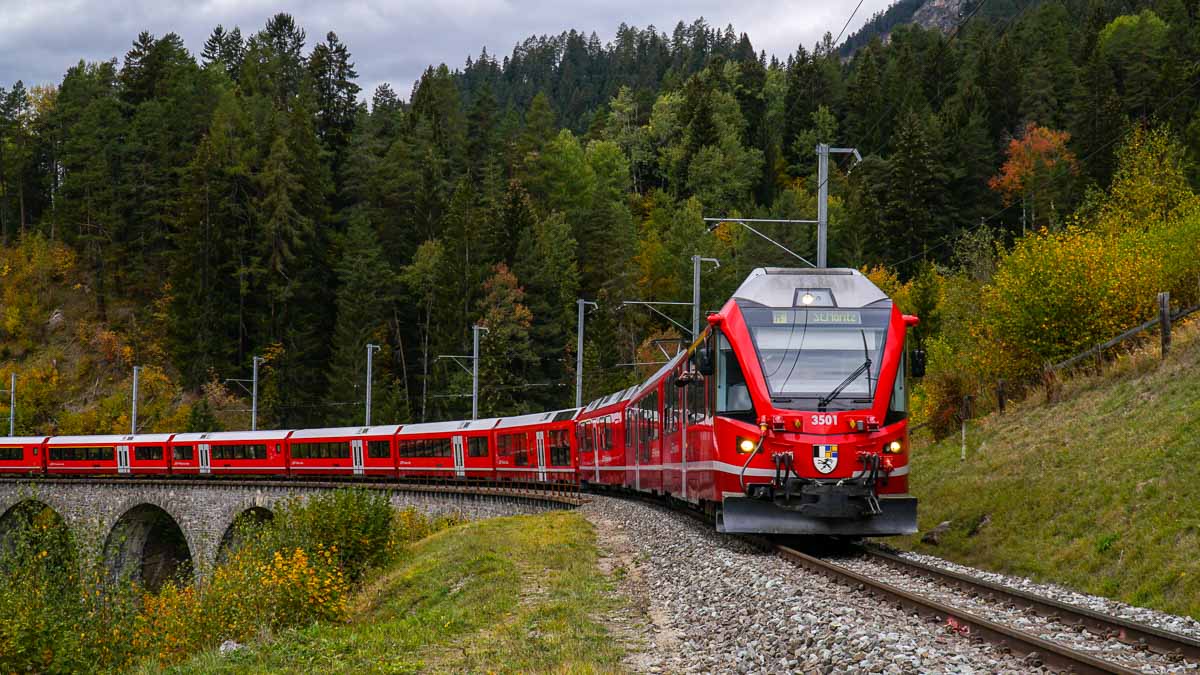 When buying a Swiss Travel Pass, you'll have to choose between First Class (premium), and Second Class tickets. Here's what to expect when buying First Class:
1) Comfort — More legroom, bigger windows, and spacious seats
2) Better Views — Seats with scenic views in panoramic trains and boats (where available)
3) Conducive for Work — Fewer people/noise and more power points
There's a whopping price difference between First Class and Second Class seats (~S$210 for 3-day consecutive tickets), but if you're on a budget, the seats in Second Class are more than comfy enough for a long train ride.
Swiss Travel Pass: Consecutive vs. Flexible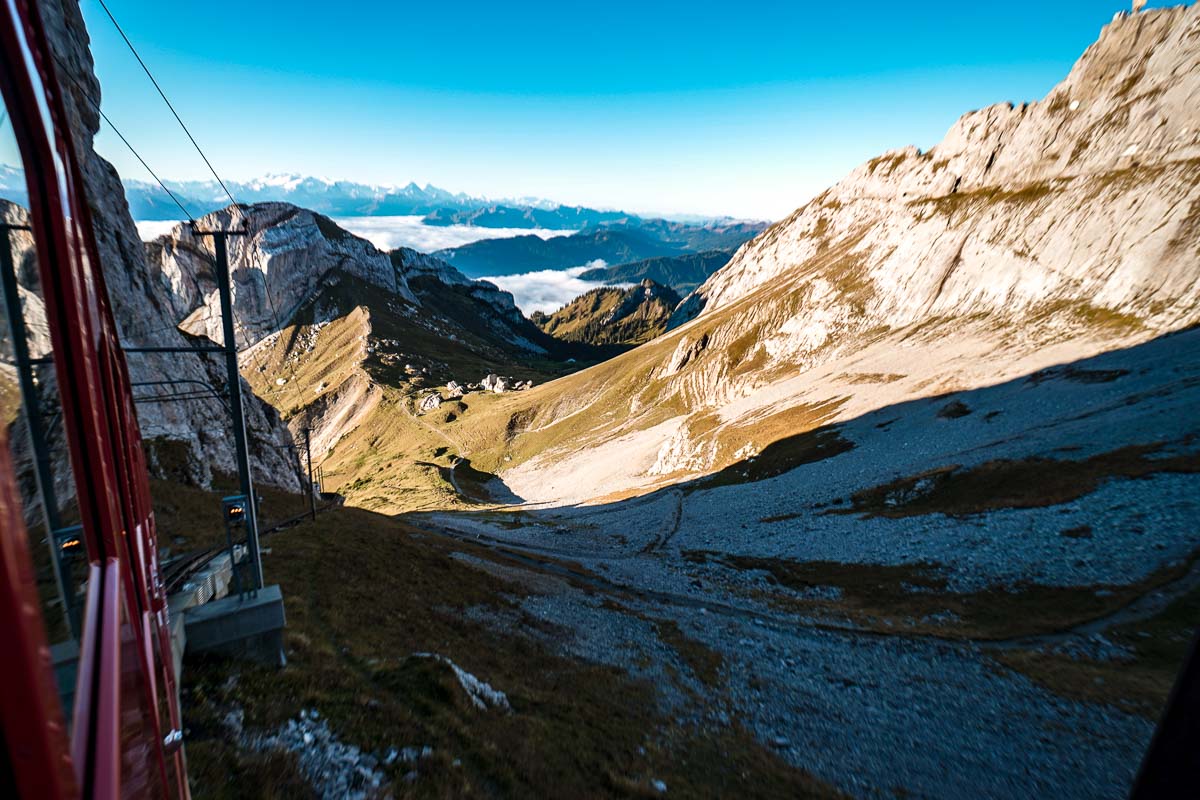 The Swiss Travel Pass comes in options of 3 to 15 days. You can also choose between 'Flexible' or 'Consecutive' — the latter being the cheaper option.
For the 'Flexible' pass, it's valid for travel days within a one-month period from the starting date. So you can easily change your travel plans as and when!
But if you're planning to jump from one city to the next in a fixed itinerary, you can consider getting the 'Consecutive' pass instead.
Since we had 10 days in Switzerland, we got the 8-day Swiss Travel Pass, rented a car for the first two days, and activated the Swiss Travel Pass on day three.
Swiss Travel Pass: Prices and Discounts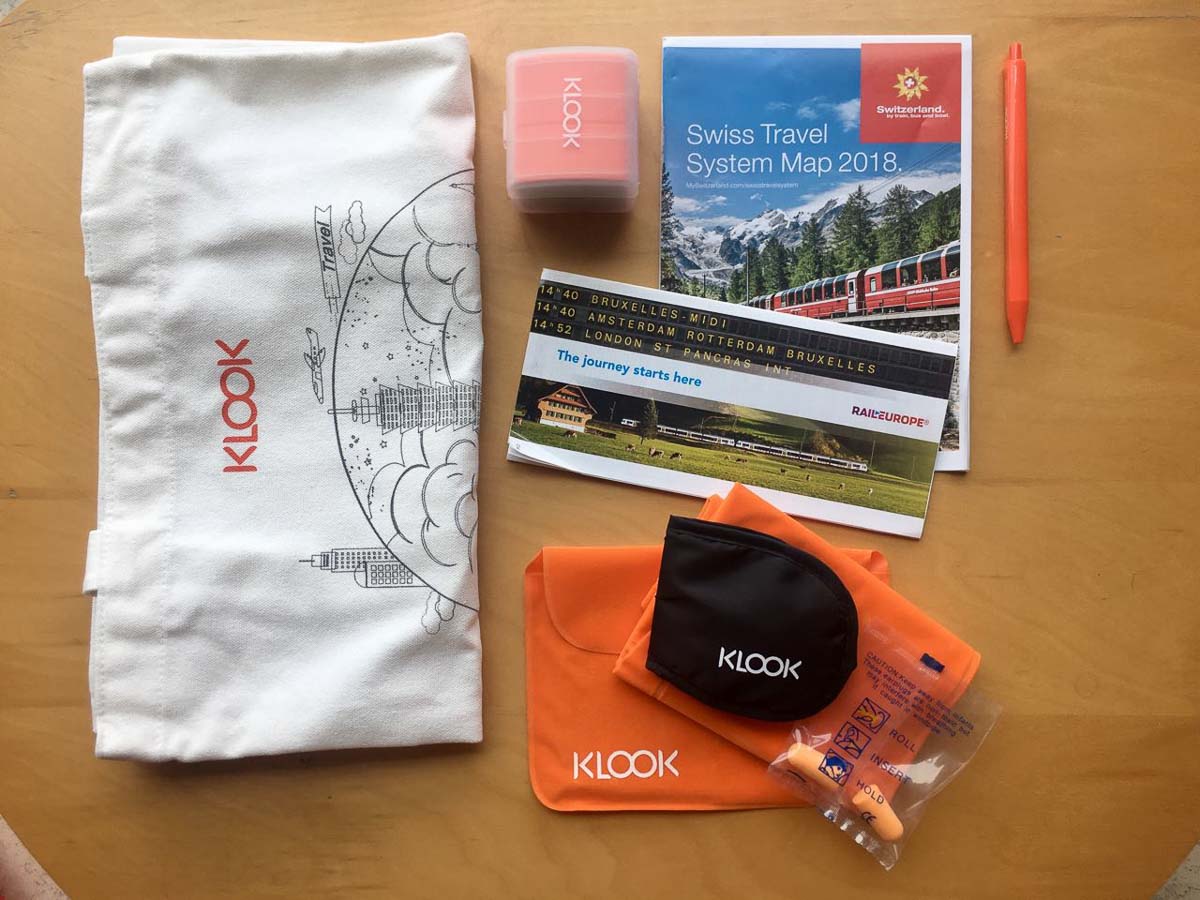 We got our Swiss Travel Pass via Klook. Confirmation for the e-ticket was almost instant and all you need to do is save the QR code on your phone. The train conductors will ask for it on board.
Here's the price breakdown for the Swiss Travel Pass, as of Oct 2023:
Second Class – Consecutive
Second Class – Flexible
First Class – Consecutive
First Class – Flexible
3 Days
CHF232
(~S$355)
CHF267 (~S$409)
CHF369
(~S$565)
CHF424 (~S$649)
4 Days
CHF281
(~S$430)
CHF323 (~S$494)
CHF447
(~S$684)
CHF514
(~S$787)
6 Days
CHF359
(~S$549)
CHF384 (~S$588)
CHF570
(~S$872)
CHF610
(~S$934)
8 Days
CHF389
(~S$595)
CHF409 (~S$626)
CHF617
(~S$944)
CHF649
(~S$993)
15 Days
CHF429
(~S$657)
CHF449 (~S$687)
CHF675
(~S$1,033)
CHF706
(~S$1,086)
Good news for those travelling with children 15 years old and below: they get to travel for free as long as they're accompanied by an adult with a Swiss Travel Pass. Just request a Swiss Family Card at any railway station!
*Pro-tip: Purchase the pass on Klook rather than the official site for further discounts!
Swiss Travel Pass vs. Swiss Half Fare Card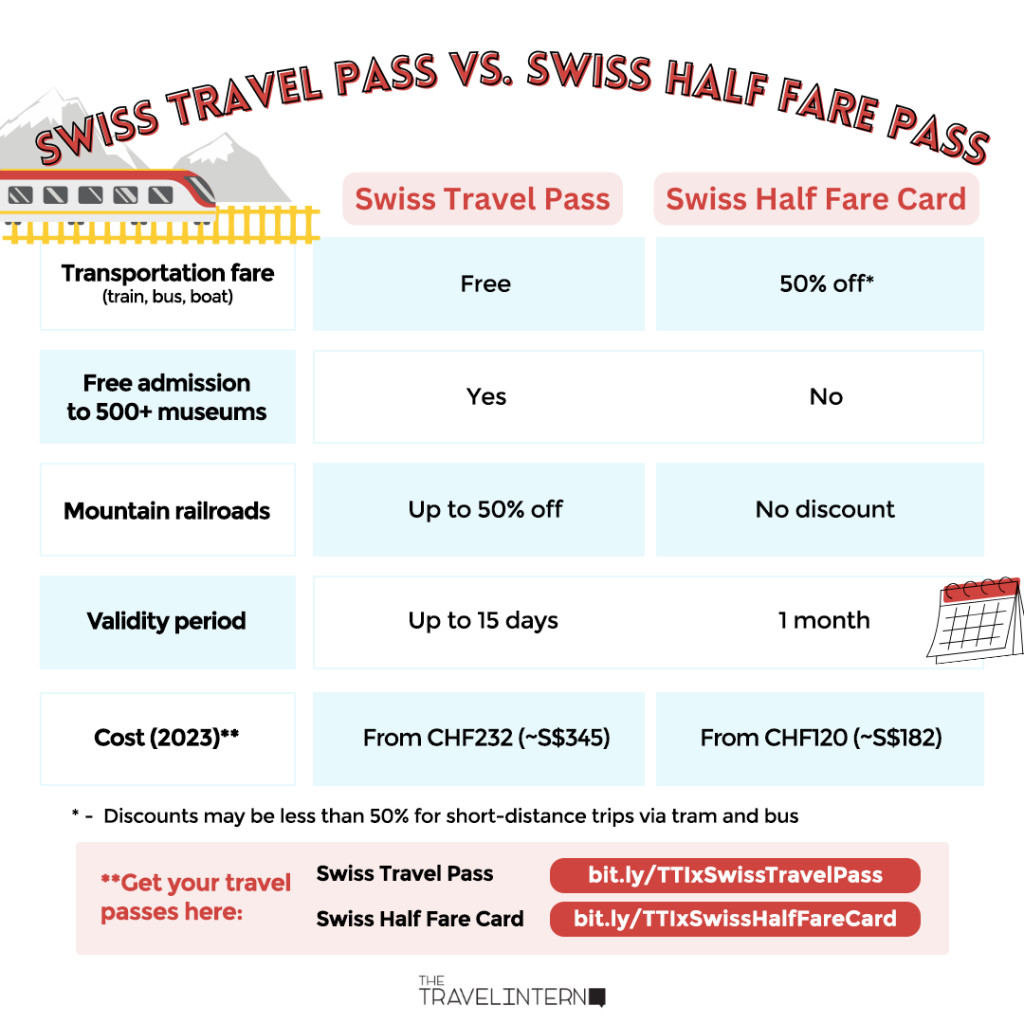 A budget-friendly alternative is the Swiss Half Fare Card, selling for a flat price of ~S$170 — almost half the price of the cheapest Swiss Travel Pass.
The Swiss Half Card gives you 50% off major transportation within a month. Notably, some perks from the Travel Pass are absent, like free museum admissions, and partial discounts for mountain cableways.
How to use the Swiss Travel Pass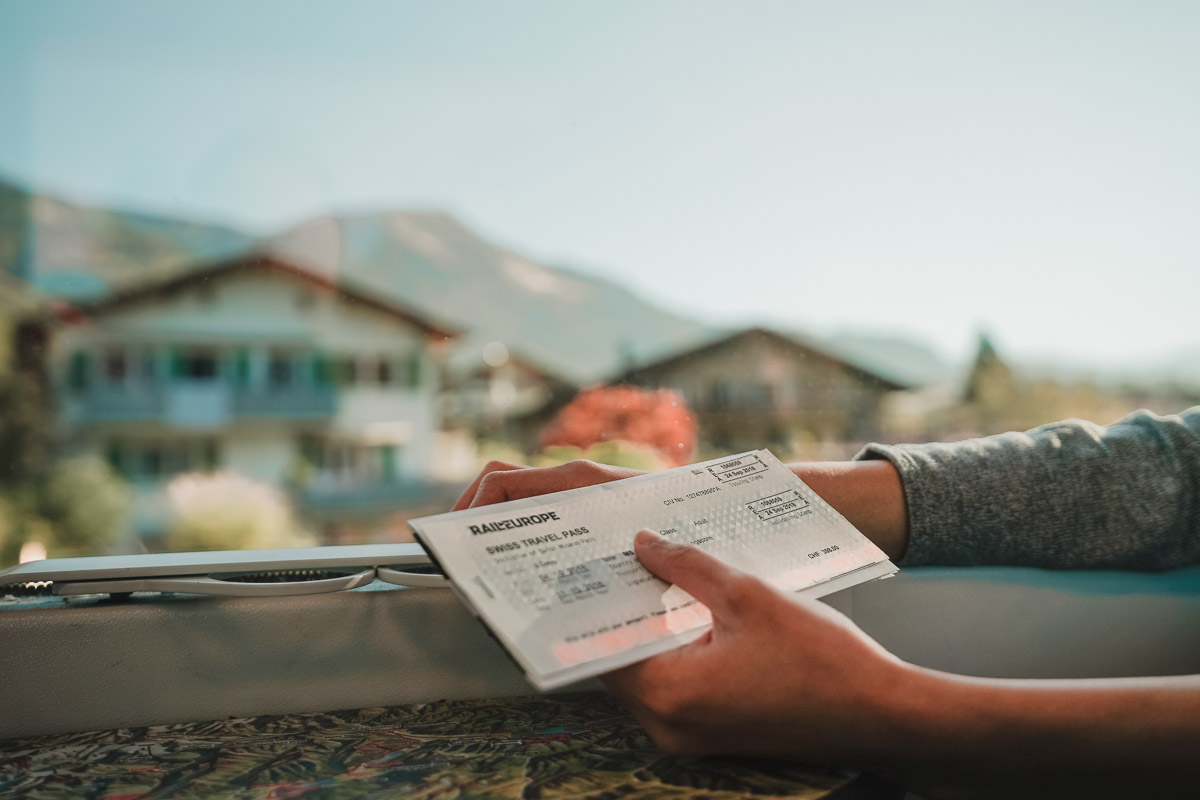 Once you've purchased your Swiss Travel Pass online, you'll receive a QR code which will be your e-ticket. Save it on your mobile phone so you can show it to the train conductor on board.
For Flexible Passes, register your travel dates so your pass will be valid on the days you're travelling.
For Consecutive Passes, your Swiss Travel Pass will be automatically activated on the date selected during booking.
Some trains like the Glacier Express will need reservations beforehand — read more about Premium Panoramic Trains below!
*Pro-tip: Download the SBB mobile app to look up train, boats, and bus timings on the go.
Travelling with the Swiss Travel Pass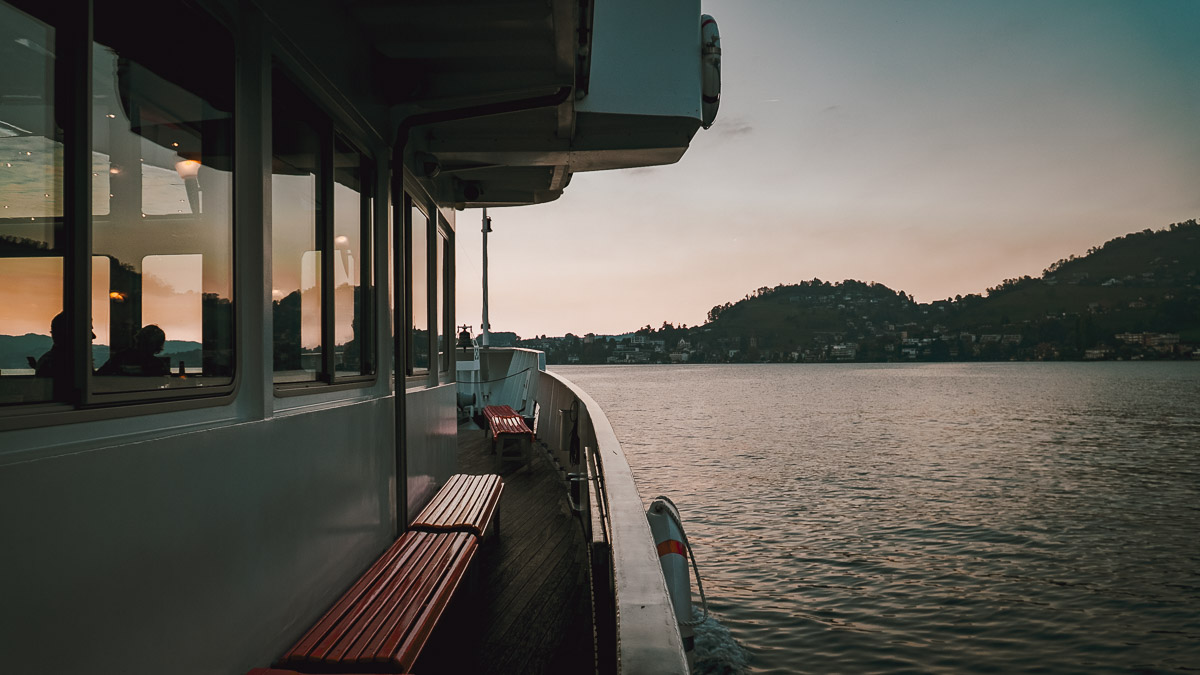 So how do you maximise your Swiss Travel Pass? We went to Switzerland a while back, and this detailed breakdown lists how we saved over ~S$1k.
Areas we covered: Lucerne, Interlaken, Lauterbrunnen, Jungfrau, Grindelwald, Montreux, Vevey, Zermatt and St. Moritz, Felisur, Zürich
Mountains: Pilatus, Rigi, Schilthorn, Jungfraujoch, Grindelwald First and Gornegrat
Scenic Trains: Golden Pass Route (Lucerne – Montreux) and The Glacier Express (Zermatt – St.Moritz)
Getting up the most beautiful Swiss Mountains with the Swiss Travel Pass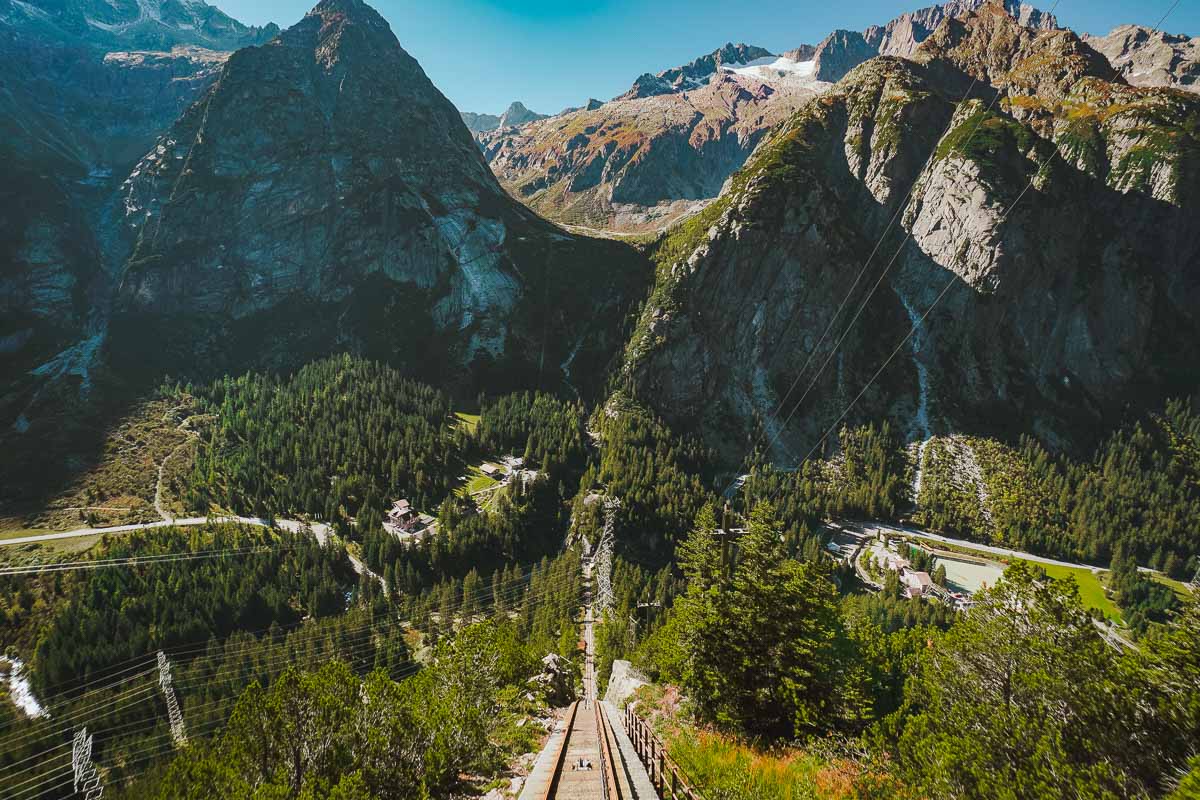 Let the sights (not the hike) take your breath away 😉
While most Swiss mountains can be hiked up for free, the train rides are experiences of their own. From the iconic 'Toblerone' mountain (Matterhorn) to the highest train station in Europe (Jungfraujoch), here are the six mountains we managed to fit into our Switzerland itinerary.
Click Read More for the full guide.
*The Swiss Travel Pass covers all transportation to the starting points listed below.
Read More
Premium Panoramic Train Rides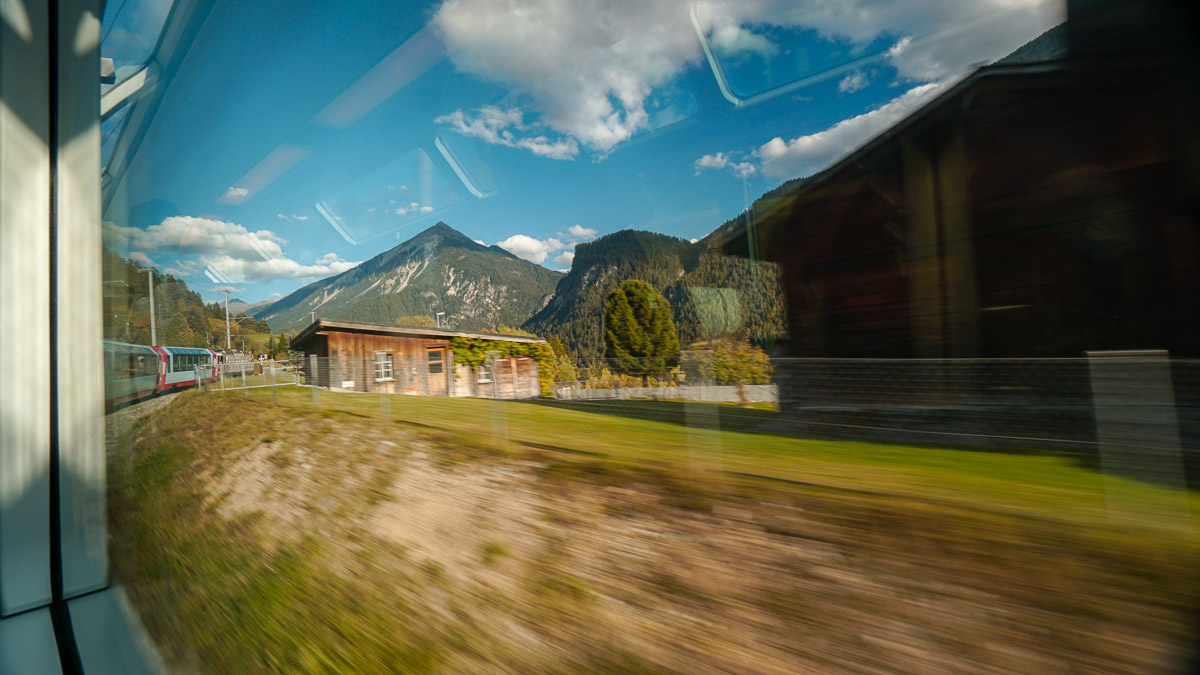 Travelling by train in Switzerland isn't just about getting from one point to the next but an experience of its own. I don't sit still well for long but I was constantly glued to the views beyond the large panoramic windows.
There are five Premium Panoramic Trains in total but here are three we managed to include in our 10-Day Switzerland Itinerary.
Read More
FAQs about the Swiss Travel Pass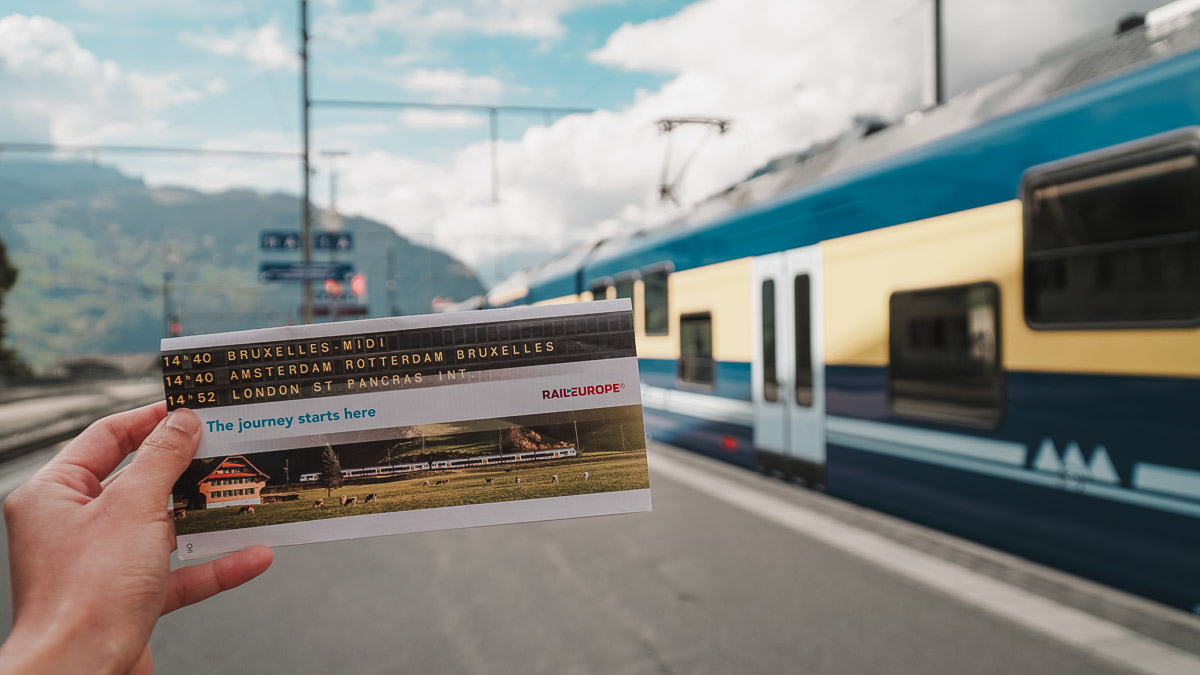 1) Where can I find the train timings and routes?
If you're planning on a computer, check out the SBB website. When you're on the go, download the SBB app on your phone — available on both the App Store and Google Play — so you can check the train timings while travelling.
2) How do you enter the train stations with a Swiss Travel Pass?
In Switzerland, there are no gantries at train stations so it runs quite heavily on trust. However, scenic trains — especially those that ride up the mountains — almost always have rail staff walking through the cabins to check for tickets/rail passes. Just have your rail pass or phone ready when you're on the train.
3) Are train reservations required?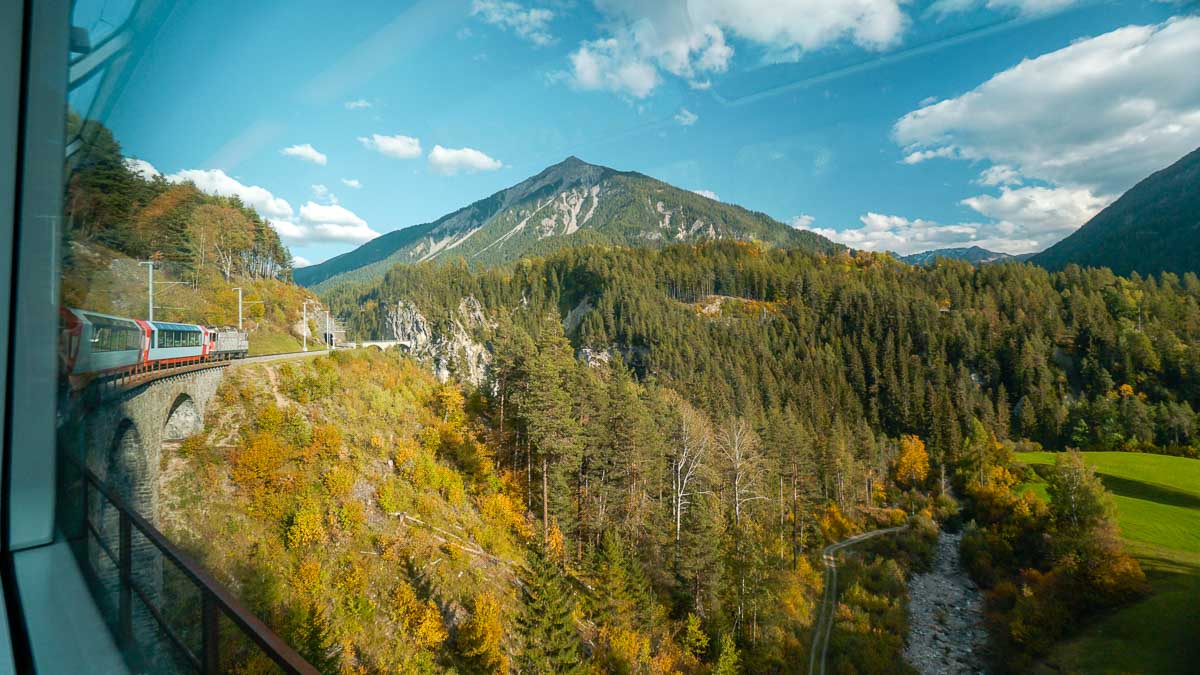 Only selected premium panoramic trains like the Glacier Express require it. You can hop on and off any of the local trains and buses without reservation or extra tickets.
Reservation fees are not included in the Swiss Travel Pass.
4) Is the Swiss Travel Pass valid on local buses?
Yes! The great thing is you don't have to fumble for your pass/ticket when boarding. Just board from any of the doors. In our entire trip, there was only one occasion we were asked to show our Swiss Travel Pass on the bus.
5) Is there luggage storage on the trains?
The premium panoramic trains usually have luggage racks with ample space near the doors, but the intercity ones have limited storage. Only cabin/compact-sized luggage can comfortably fit between the seats and overhead compartments on intercity trains.
Surprisingly, it's actually a lot more convenient to travel around Switzerland with a backpack, especially if you're staying in Airbnb apartments and hostels because they often don't have elevators.
6) Misc: Eating on trains? Pets? Toilets?
One of the best things about long train rides is having your lunch with an ever-changing panoramic view at the side. Food is allowed but you might want to avoid bringing food with strong smells. No one will tell you off because the Swiss are nice that way, but it's good social etiquette nonetheless!
For pets, dogs are allowed on all transportation and 99% of them are really obedient!
Apart from the city trains in Zürich, all other trains we took had toilets.
I dare say if you didn't hop on a train in Switzerland, you've not been to Switzerland. It truly is the quintessential way to experience the country.
---
This post was brought to you by Klook.
For more travel inspiration, follow our adventures on Facebook, Instagram and YouTube!