If "Travel is the only thing you buy that makes you richer", these unique travel experiences are a jackpot!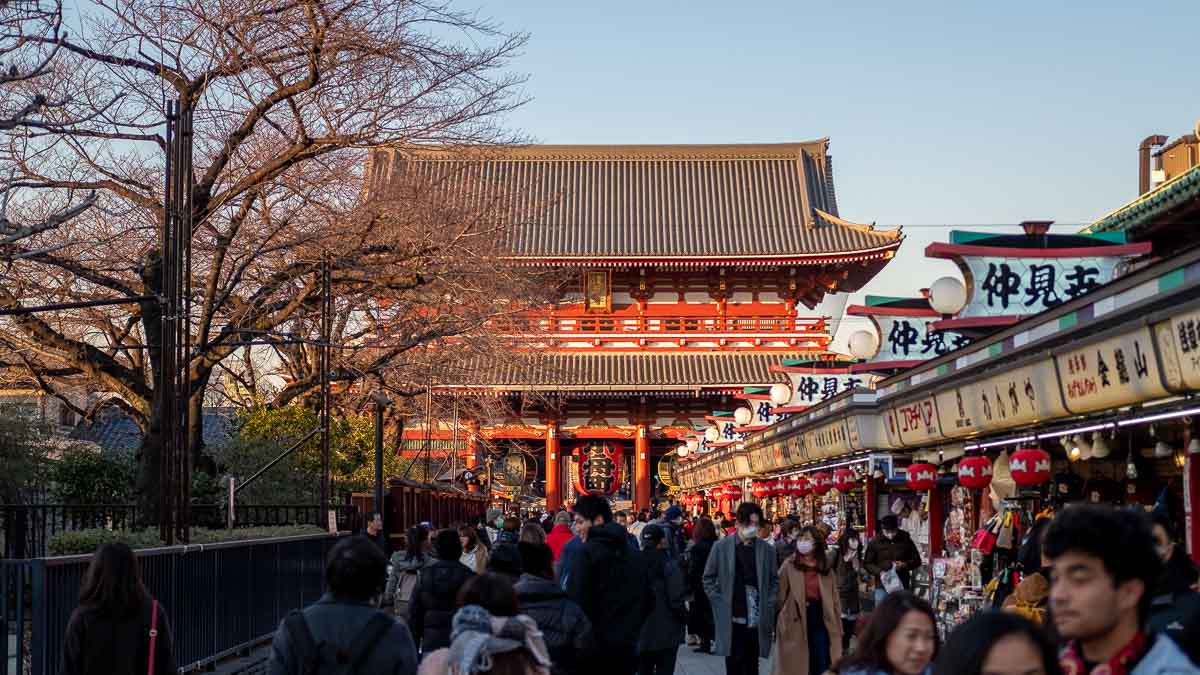 Earlier this year, I went on my first solo trip to Japan. For 10 days, I backpacked through Osaka, Kyoto and Tokyo, roomed with strangers and did (almost) everything alone.
It wasn't because I had no friends 🥺 — but having only been on school trips and family holidays, I wanted to see what the 'solo travel' hype was all about.
Read also: 9 Practical Benefits of Solo Travelling That Have Nothing To Do With "Finding Yourself"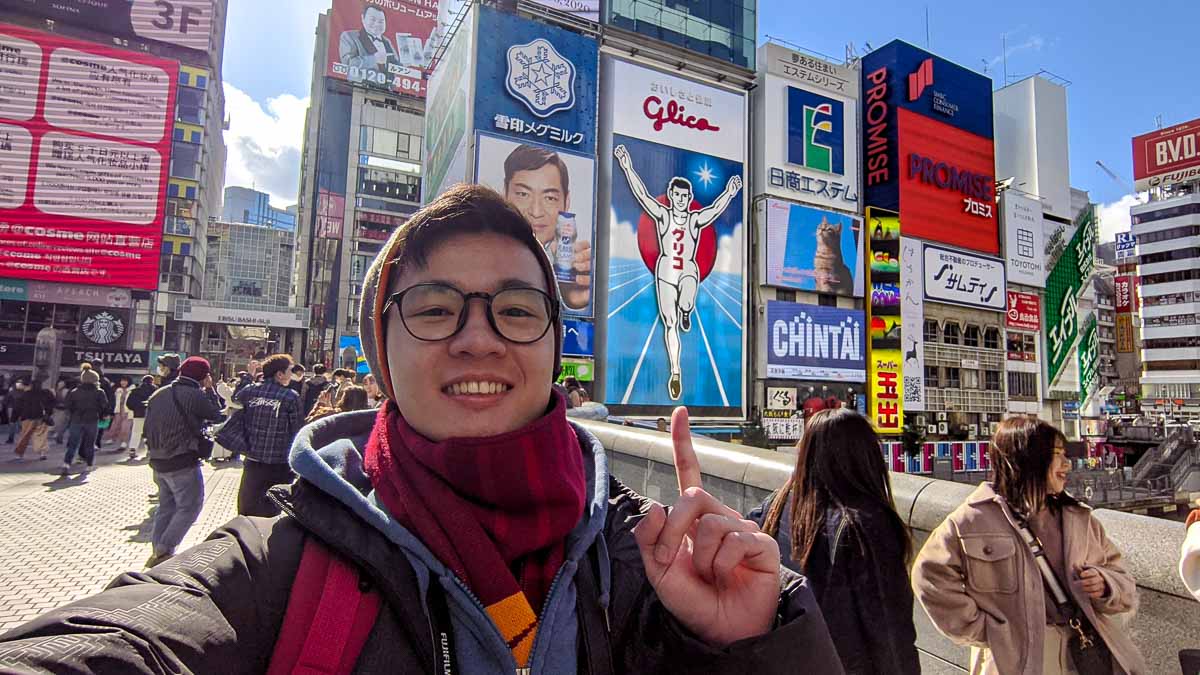 An unexpected lesson from travelling alone: How to take boomer-esque selfies
And the hype wasn't for nothing. If you're looking for "richer" unique travel experiences yourself, check out these creative and challenging adventures. Some of these experiences may be a nudge out of your comfort zone, but the memories gained and lessons learnt are sure to last a lifetime.
1) Conquer new heights
Photo credit: Matthew Irving
Apart from being able to get a good healthy dose of the outdoors, getting to the top of a hike is possibly one of the most rewarding feelings.
Try conquering Mount Kinabalu — the tallest in Southeast Asia, or a 14-day trek up to Everest Base Camp. You don't have to be a world-class athlete to attempt these, but you do need a good fitness level and possibly deal with altitude sickness.
Pick your torture mountain and see how far your mind and body takes you.
For a destination with no shortage of scenic mountain views, check out this guide on the best way to travel around Switzerland!
2) Explore the unbeaten path with TTI Experiences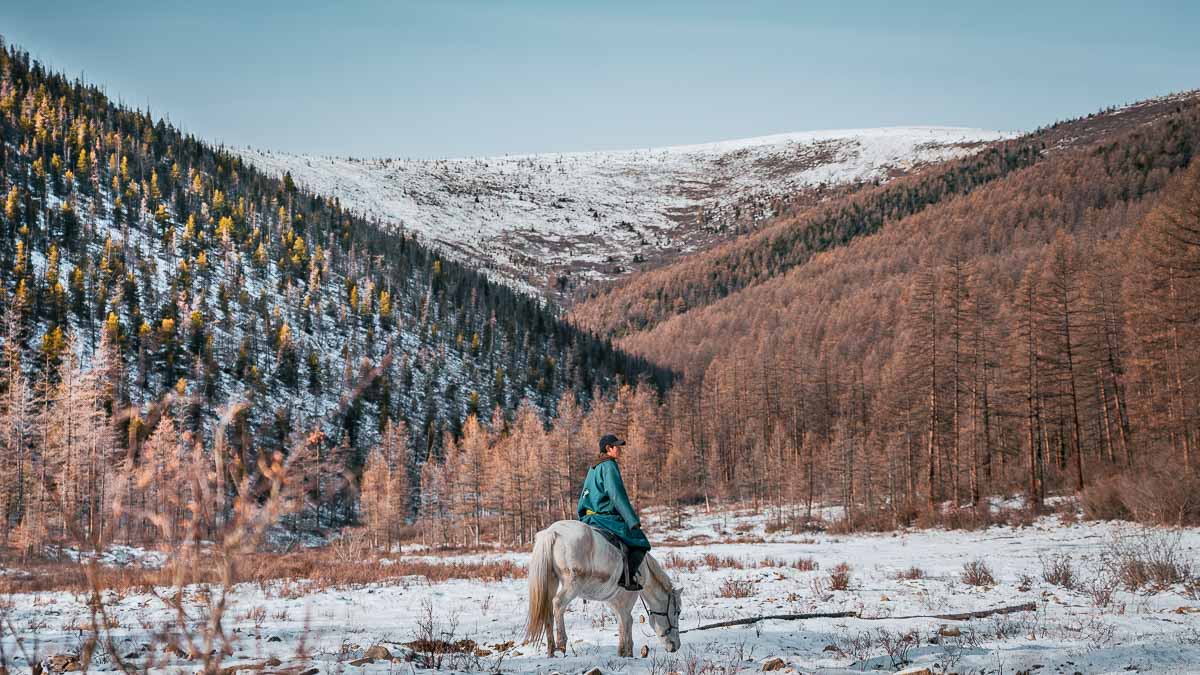 If you're looking to satisfy your #wanderlust, TTI Experiences takes you on raw adventures through the wilderness of Mongolia.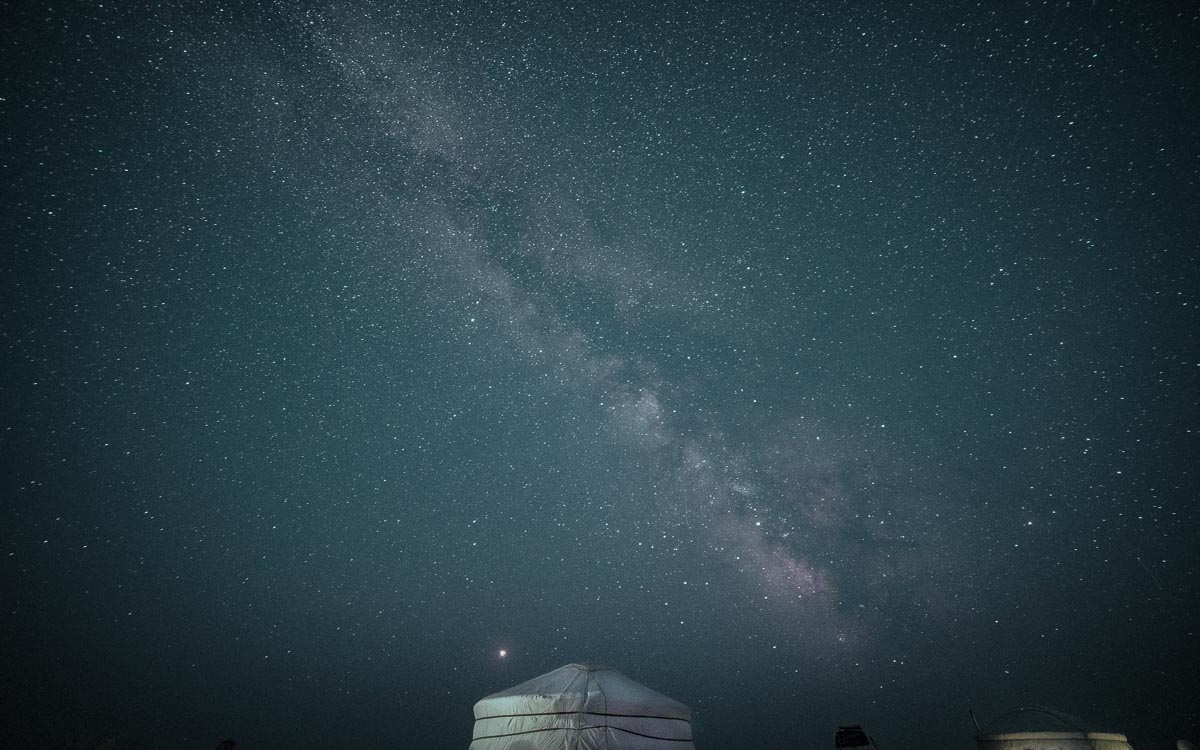 Relatively untouched by tourism, Mongolia has a surreal beauty you'd rarely find anywhere else. Most commercial tours visit the Gobi Desert, but we venture deep into the Mongolian Steppe to experience nomadic life. Yes, you get to live with eagle hunters and reindeer herders who continue their centuries-old traditions till this day.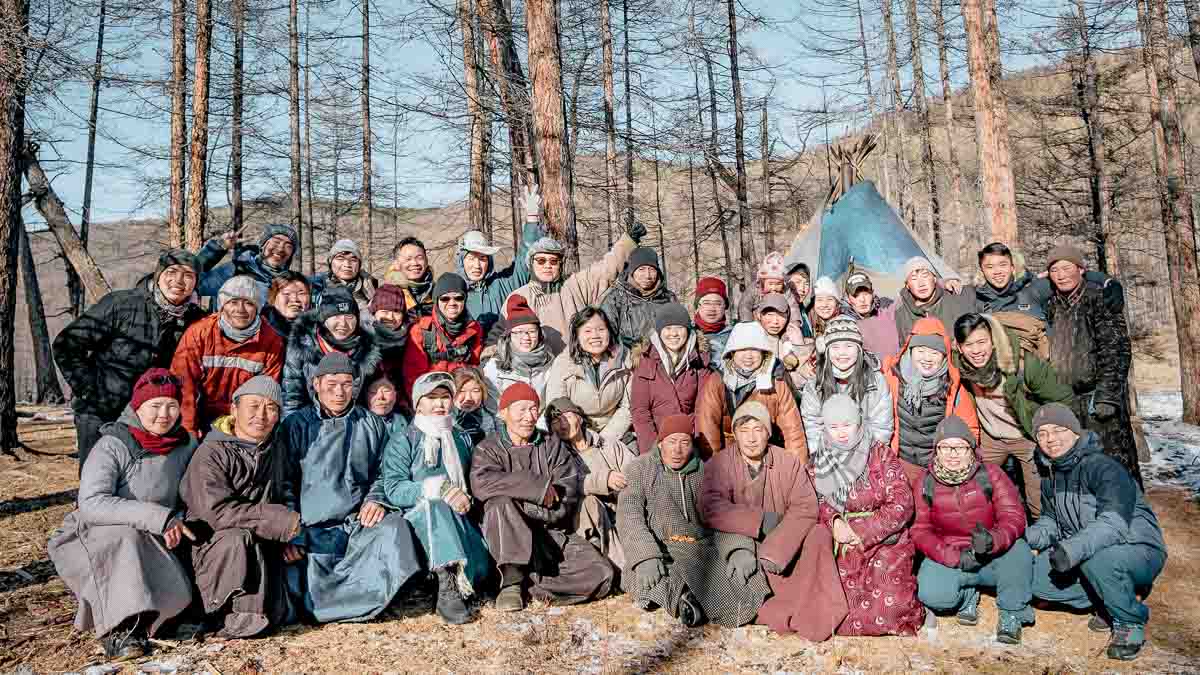 If blazing campfires, endless starry nights, hearty Mongolian delicacies and toughing it out with nomads sound like a good time, then join us for our upcoming trips!
*Update: TTI Experiences has been put on hold for the time being. Leave us your email address here if you'd like to be notified of future adventures!
Read more: 7 Reasons Why Travelling to Mongolia Will Cure Your Quarantine Blues
3) Earn your scuba diving licence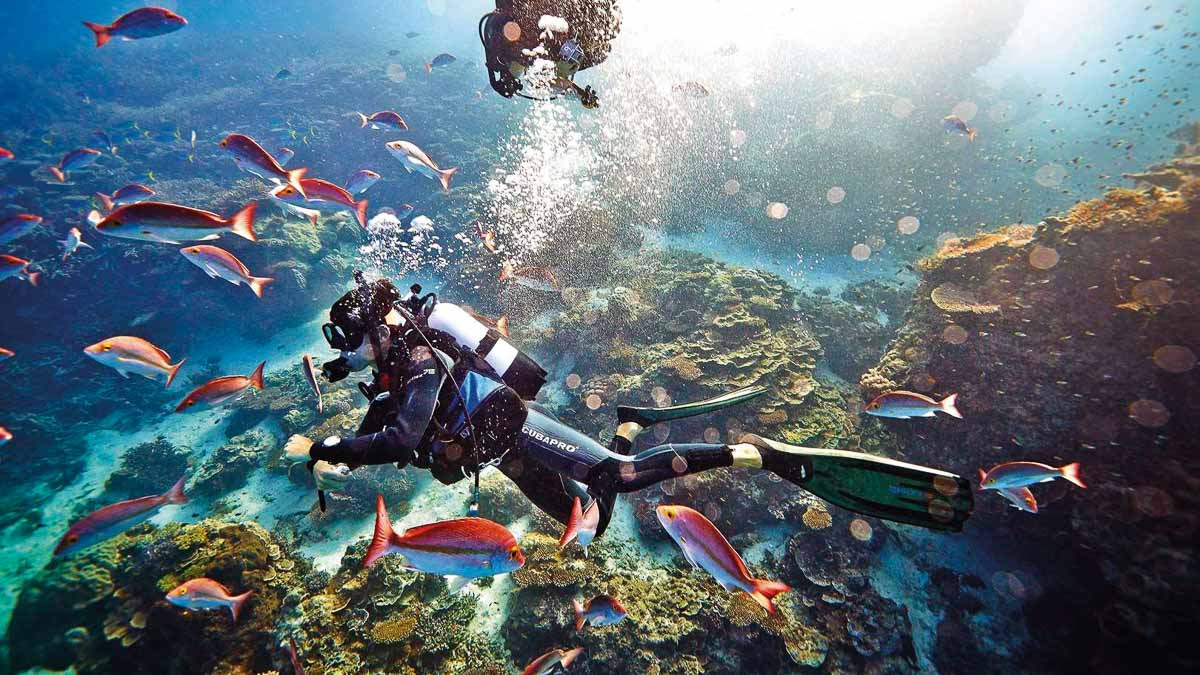 Photo credit: Heron Island
Yes the grand Mongolian plains are fascinating but it's a whole new world down under and nothing beats diving into the depths of the ocean. If you don't already have an open water certification, then it's time to get one! And what better place to do it than at the Great Barrier Reef.
Off the coast of Queensland, Australia, the Great Barrier Reef is the world's largest coral reef system. With over 2,900 reefs, it's arguably the world's most iconic place to dive at.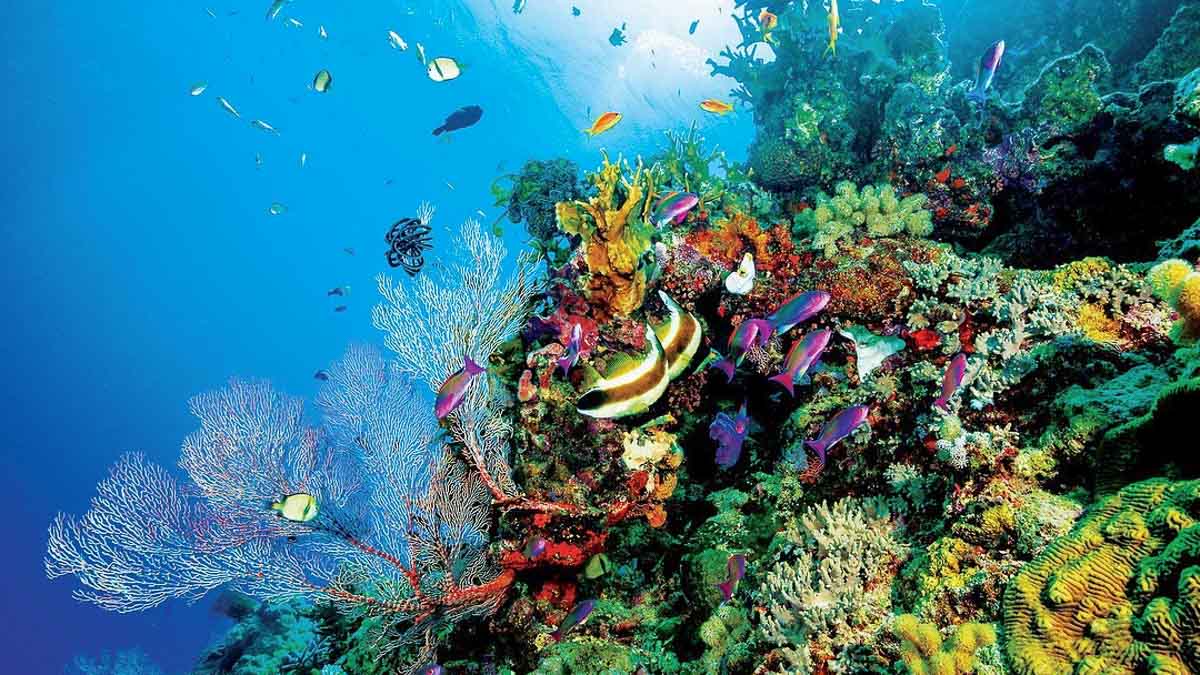 Photo credit: @greatbarrierreef.australia via Instagram
Both PADI and SSI courses typically take four to seven days. They include theory lessons and open water dives that'll get you up close to the colourful corals. Once certified, you can dive up to 18m anywhere in the world, as long as you're accompanied by another certified buddy or professional.
Learning to dive takes some grit so this ain't your usual lazy holiday. But, you walk away with a new life skill and sick dives in the Great Barrier Reef!
Other fantastic diving destinations:
– Discover World War II shipwrecks in Palawan, Philippines
– Dive with sharks in Durban, South Africa
– Mingle with playful seals at Montague Island, Australia
Read more: 9 Most Adventurous Things to Do in Palawan, Philippines
4) Hunt for the Milky Way on a stargazing trip to Death Valley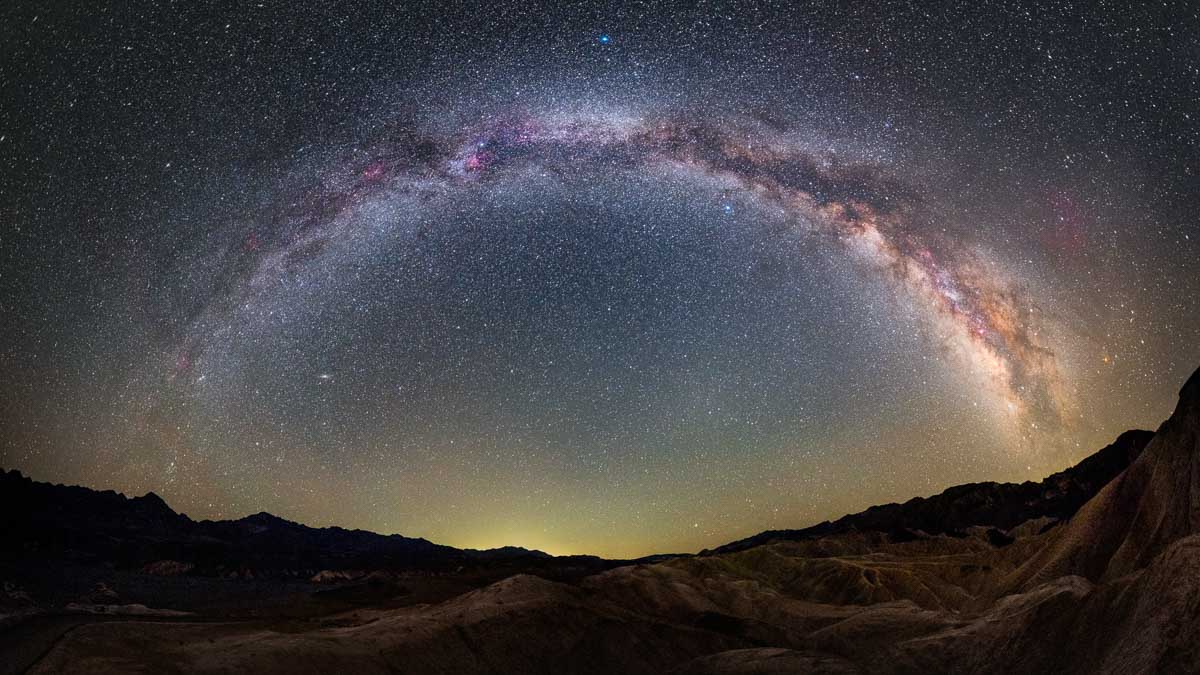 Photo credit: Miguel Claro
MacBook wallpapers are glamorous, but nothing beats seeing the Milky Way in person. For this, one of the best ways is to camp out in Death Valley National Park. Located in California, it's one of the world's largest Dark Sky Parks and best places for stargazing.
As city dwellers, camping in the desert together with coyotes and other wild beasts sounds like a death wish, but the experience is worth it! Far from the pollution of city lights, there's no better experience than sleeping undisturbed underneath billions of stars. Perhaps you'll walk away with some new survival skills too 😉
Other great stargazing destinations:
– Canary Islands, Spain
– Lake Tekapo, New Zealand
– NamibRand Nature Reserve, Namibia
5) Live out of a campervan in Iceland
If silent retreats are a bit of a stretch for you, here's another way to get away from it all.
Whether it's escaping the mundane or taking on the world, we all love a good road trip — and Iceland is the perfect setting for one! The Land of Ice and Fire has plenty of hot springs, volcanos, glaciers and sprawling roads that promise an unforgettable adventure.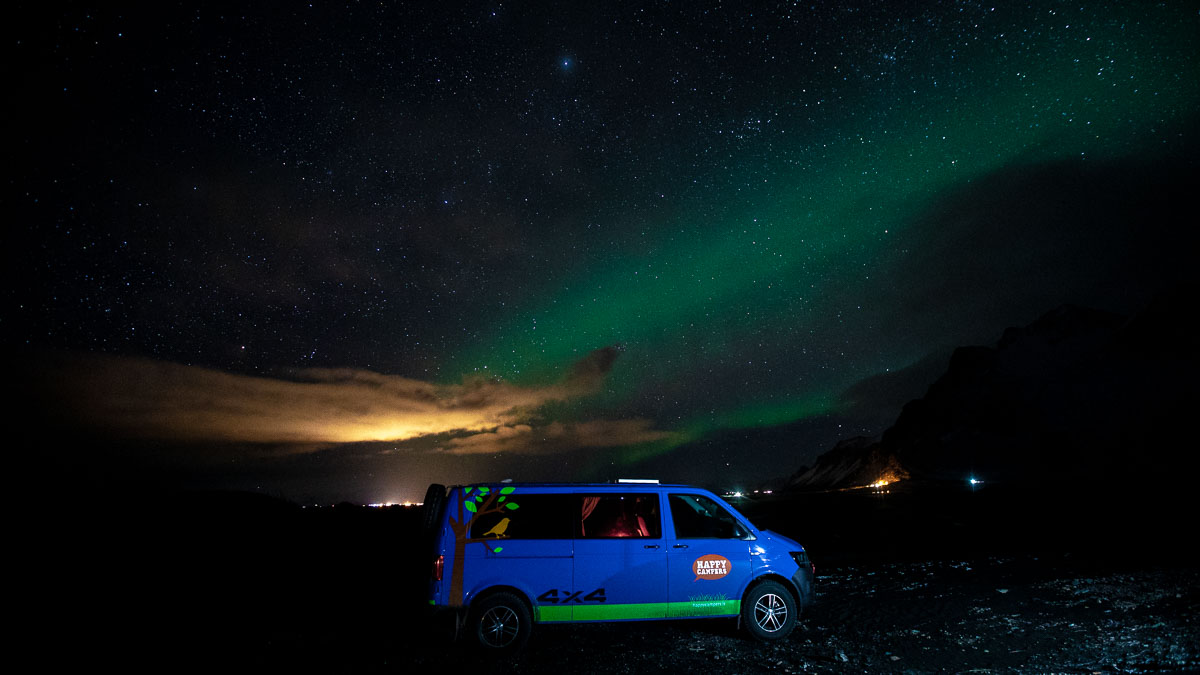 Road trips in Iceland are a great way to disconnect and enjoy life's simplest pleasures. Driving from mystical waterfall to glamorous glacier, you'll learn to rough it out with your best buds while cooking meals on the road and sleeping under the northern lights.
Read also: 10-Day Budget Iceland Itinerary for S$2.8k — The Epic Camper Van Road Trip
Other wondrous destinations for road trips:
– Route 66, USA
– Great Ocean Road, Australia
– Pacific Coast Highway, USA
– South Island, New Zealand
6) Embark on a solo trip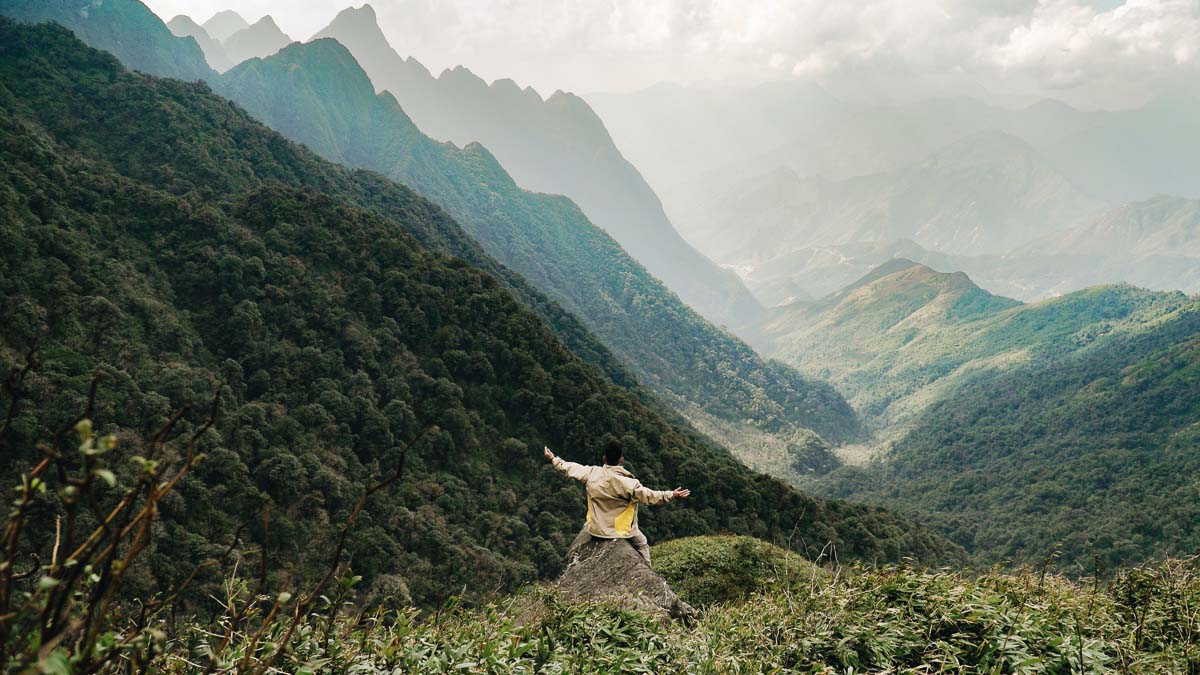 Fansipan, Vietnam
The benefits of solo travel are often waaay overstated, but there's some truth in it too. Travelling alone is a fun way to test your independence and inject excitement into your trips. Since you can't rely on anyone else, you'll have to learn how to read maps or befriend strangers!
I absolutely loved the feeling of freedom on my first solo trip. I got to call the shots on which attractions to visit, if I should take a bus or do a long scenic hike, and even where to eat (restaurant or a 7-eleven?).
If you're looking for unique experiences, solo travel is one of the easiest ways to get them. Even if you realise that it's not for you, you're bound to learn new things along the way.
Read also: 7 Life Lessons From a Solo Female Singaporean Traveller
7) Pick up a winter sport in Japan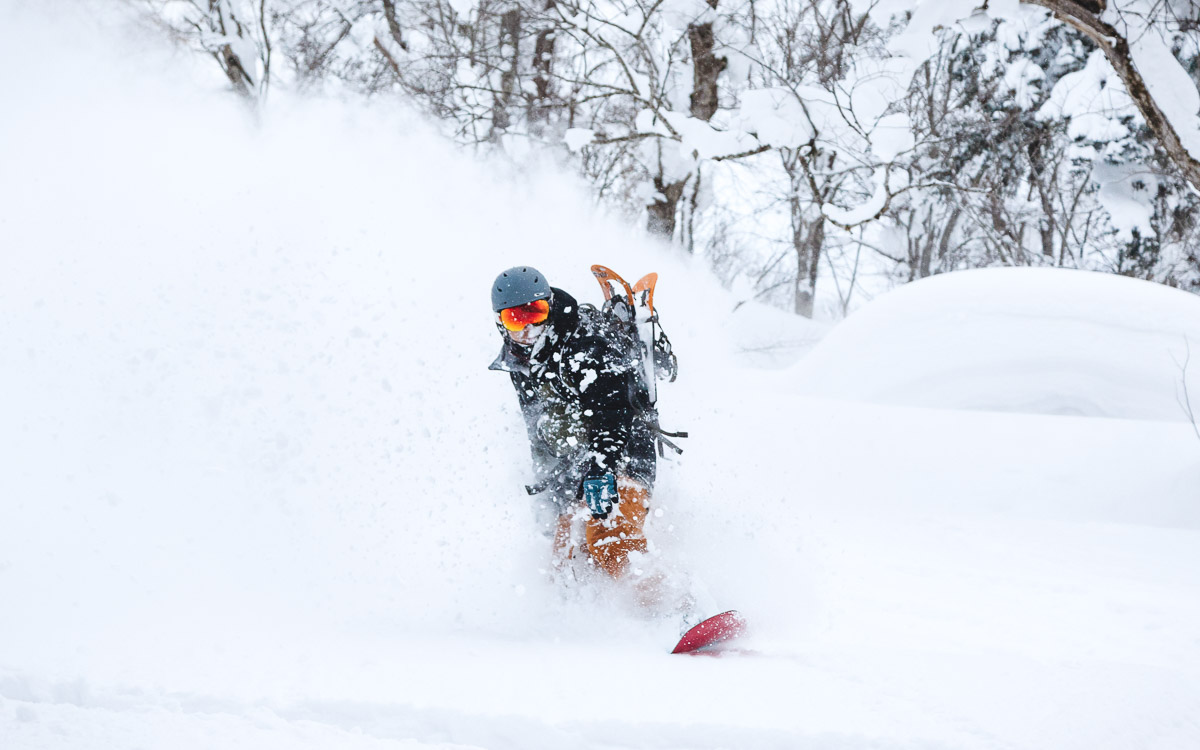 Photo credit: The Ride Side
If you live in Singapore, or anywhere tropical, you'll get me when I say winter sports have a mysterious allure.
If it's your first time with the sport, Japan's one of the best places to start. The slopes are powdery and very forgiving. Mix in cultural experiences like onsens and izakayas, it's no wonder why people keep returning.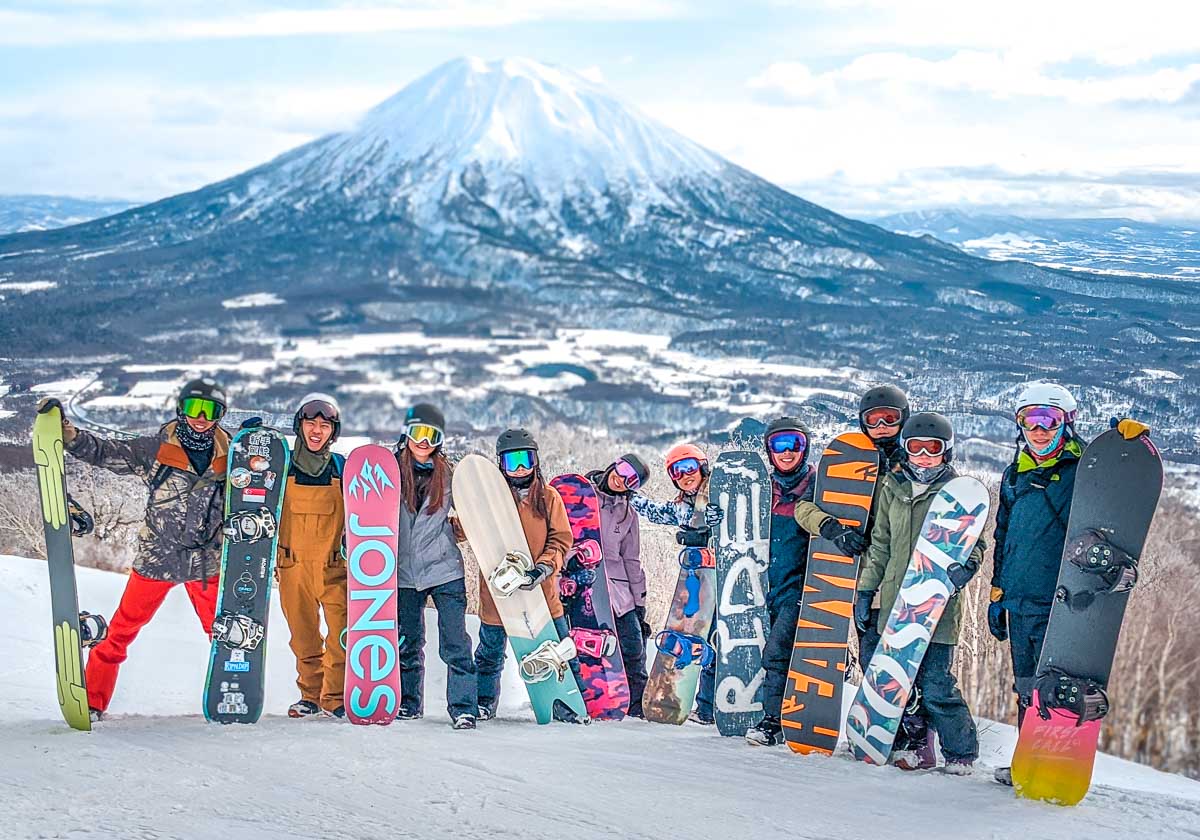 Photo credit: The Ride Side
If you've never been on a ski trip, check out The Ride Side, a local Singaporean company that organises snowboarding trips to Hokkaido and Nagano — even better if you're a solo traveller looking to meet other like-minded individuals!
8) Shred some gnarly waves on a surf trip to Hawaii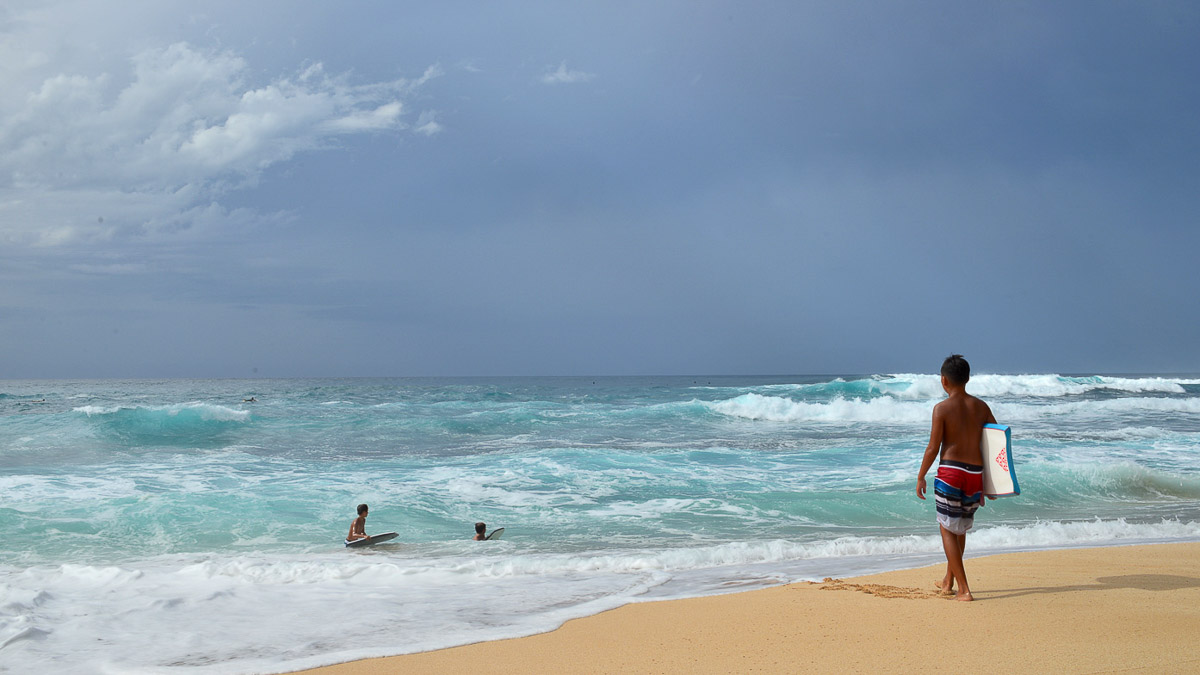 If winter isn't your thing, how about picking up skills on a board in Hawaii? There are tons of exciting adventures across the island, including the famous Waikiki Beach where first-timers can learn the ropes.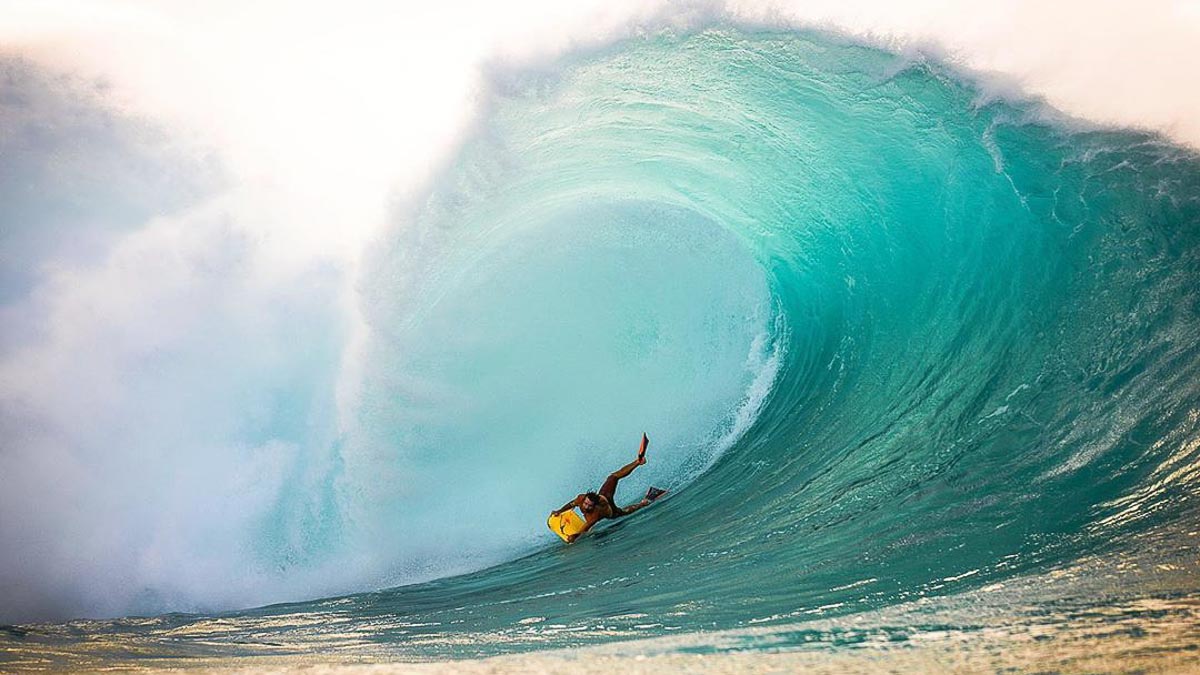 Photo credit: @brentbielmann via Instagram
The highlight for surfers, though, is the Banzai Pipeline in Oahu. It's what some consider as the most challenging surfing spot in the world. Needless to say, it's every surfer's dream to conquer its picturesque barrelling waves!
Other rad surfing destinations
– Byron Bay, Australia
– Cape Town, South Africa
– Siargao Island, Philippines
Read also: 13 Reasons why Everyone, and I mean EVERYONE, should visit Honolulu Hawaii
9) Join a whale shark expedition in the Maldives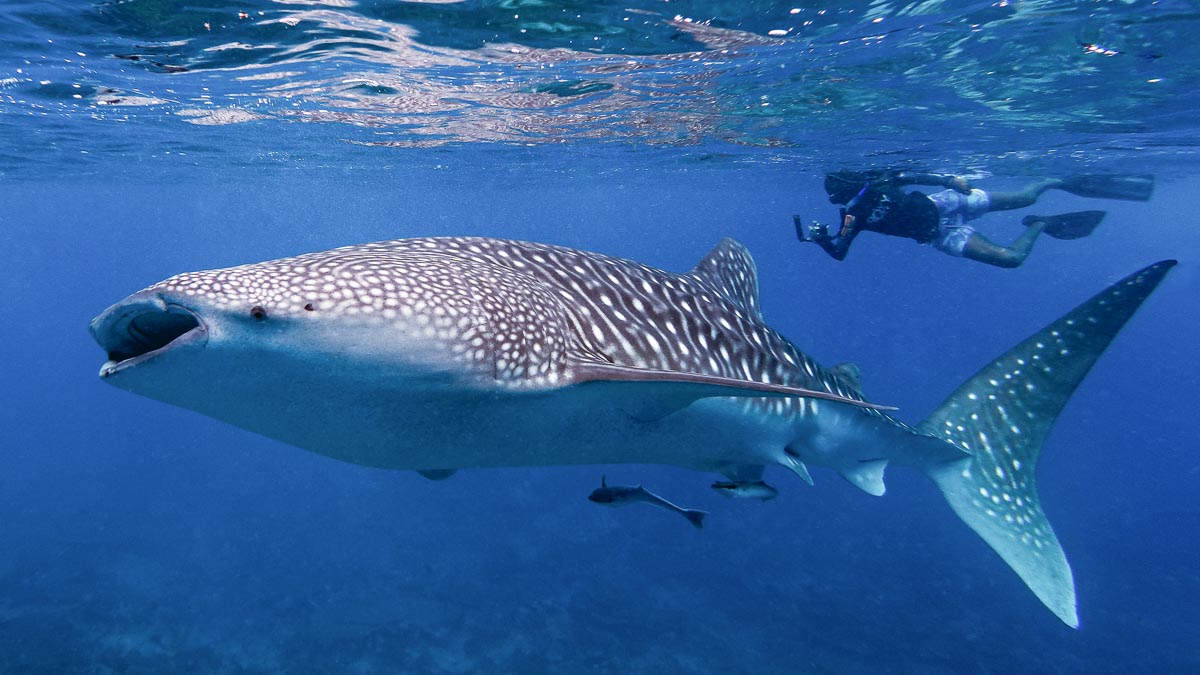 Photo credit: Maldives Whale Shark Research
If you're in between jobs or on a gap year, volunteering with the Maldives Whale Shark Research Programme is a great way to visit an exotic destination and give back to nature!
The non-profit organisation runs two and four-week programmes for volunteers to help with marine conservation activities, like shark spotting and data collection. Outside of work, you can explore the exotic island and get a taste of Maldivian culture. It's technically a working holiday, but it's a good cause that'll look great on your resume.
Do note you'll need to make a financial contribution to join the programme. The fees will cover the rental of the research dhoni (boat), accommodation, food, and project-related expenses.
Read also: Swimming With Whale Sharks in Oslob — IG Worthy Photos at What Expense?
10) Escape on a Digital Detox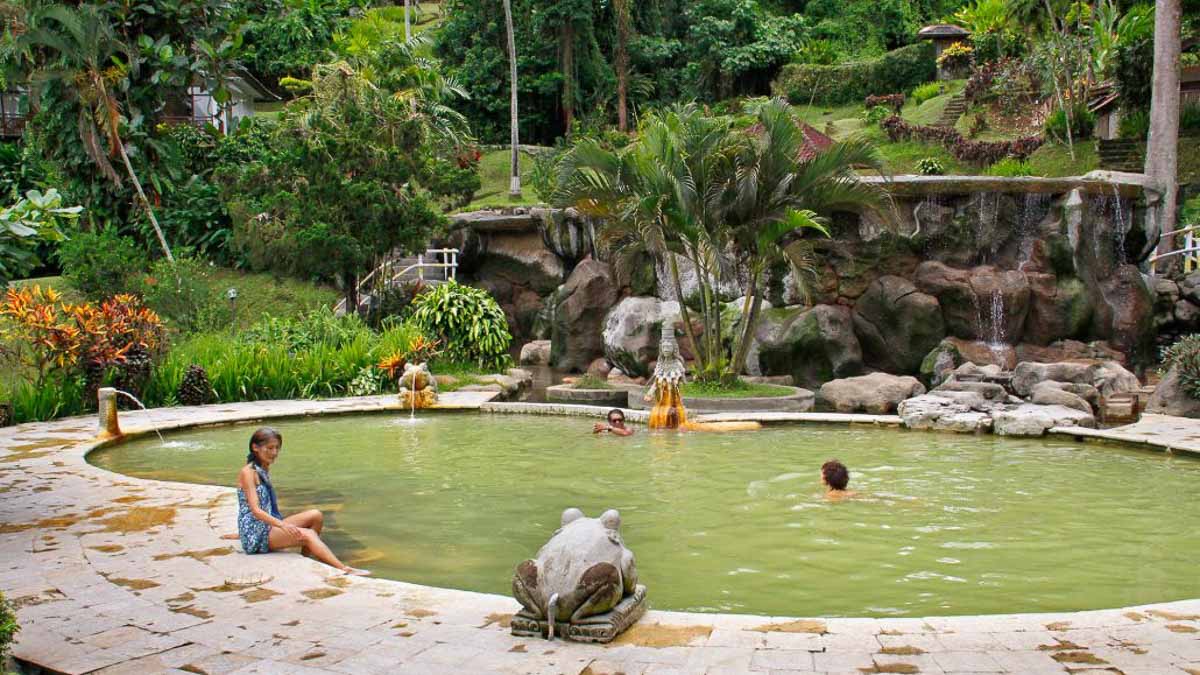 Photo credit: Bali Silent Retreat
If you're feeling overwhelmed or overstimulated, a silent retreat may be the answer to slow down the pace of life.
Going days without speech may sound impossible, but Bali Silent Retreat creates the perfect environment to do so. Hidden deep in Bali's lush rainforests, the resort offers a slew of wellness activities like spas, yoga and meditation sessions. Without the need to socialise, you get to escape from life's obligations and focus on yourself.
The resort is also completely off-the-grid. WiFi or power outlets aren't available — a solid excuse to ignore all of your boss's emails!
11) Run a marathon in North Korea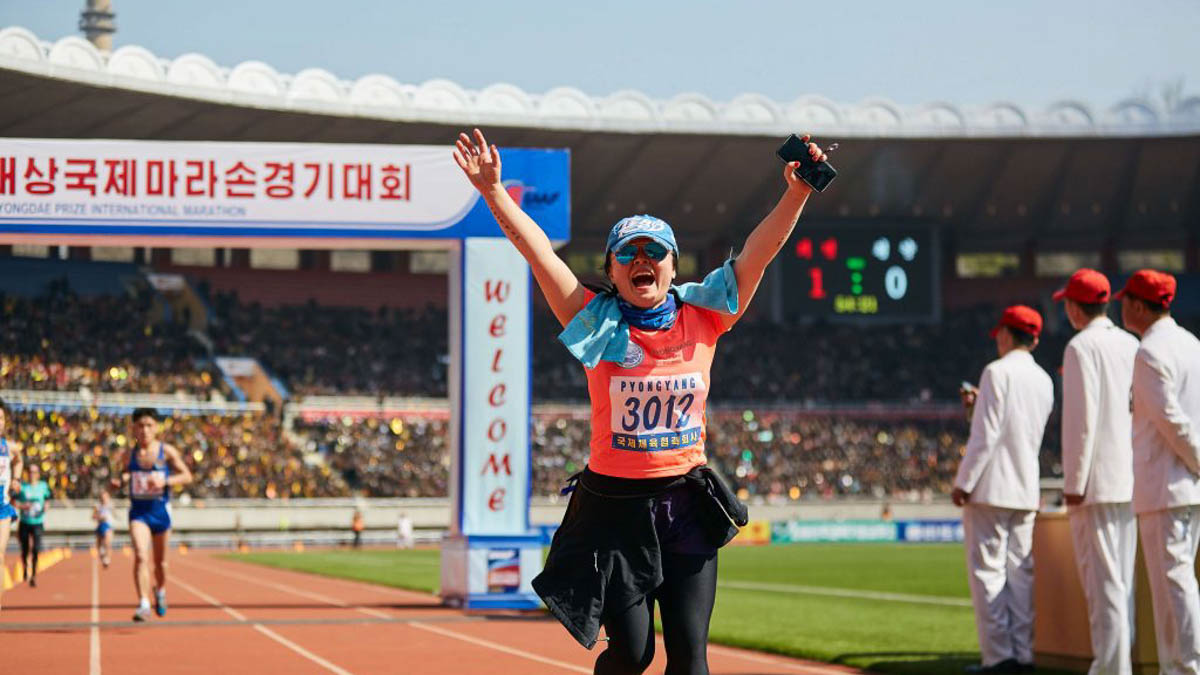 Photo credit: Pyongyang Marathon
You're probably wondering, "Why the #@&* would I run a marathon on my holiday? And in North Korea!?"
If you're looking for unique experiences, it's hard to pass up the chance to travel to the most secretive country in the world! Plus, the annual Pyongyang Marathon is the only event that's open to foreign participants in North Korea.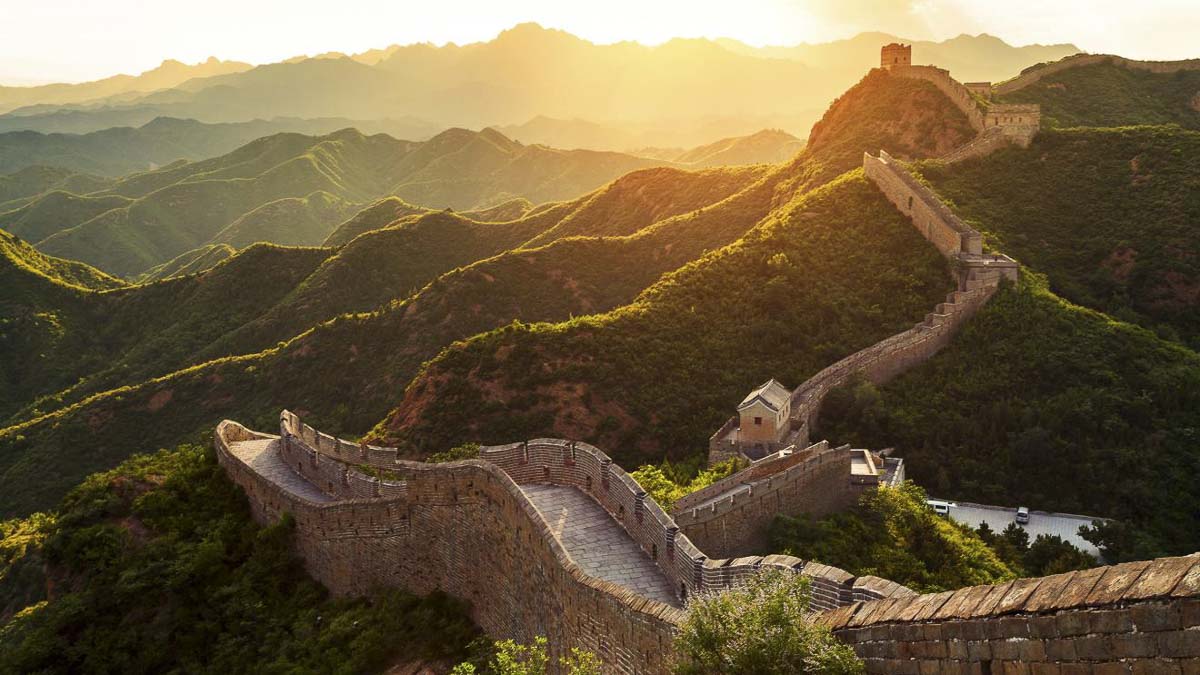 Photo credit: Great Wall Marathon
In case North Korea's not your cup of tea, there are many other iconic races around the world, like the Great Wall Marathon and Mt Fuji Marathon. You get to check out these wondrous landmarks and smash your #fitnessgoals, all at the same time!
12) Party at the world's most epic music festivals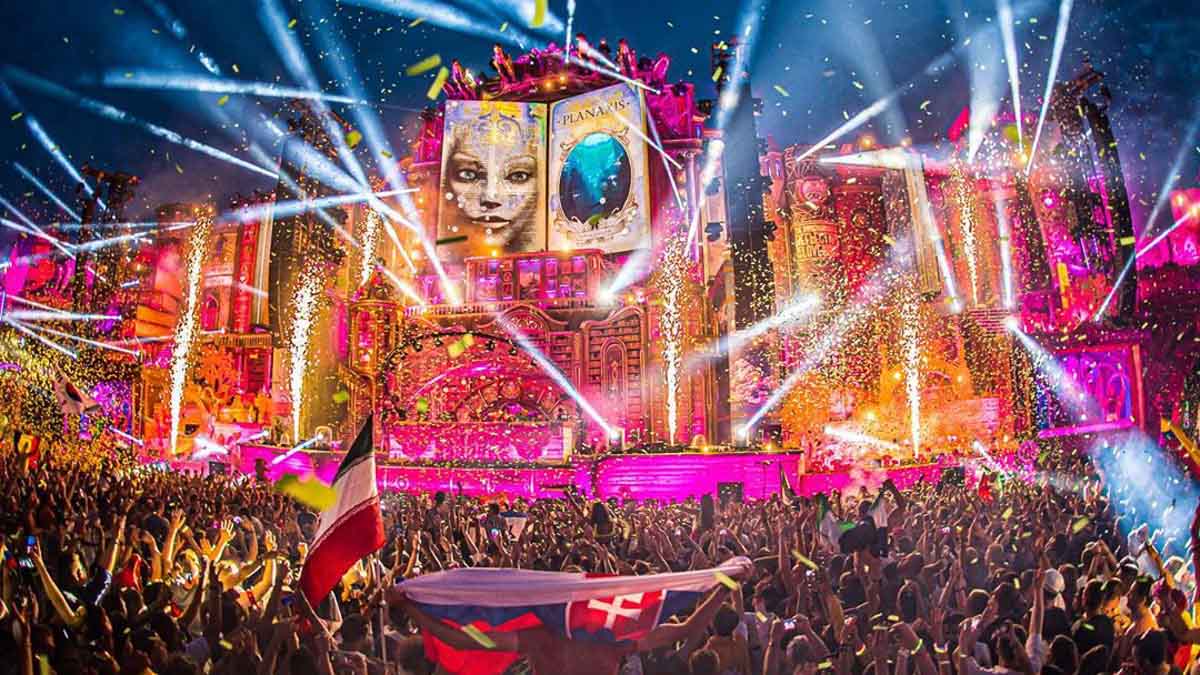 Photo credit: @tomorrowland via Instagram
Sure, we have ZoukOut and Ultra in Singapore — which are pretty rad too with sick beats dished out by world-famous DJs.
But music festivals are also huge melting pots of art and fashion. And part of that experience is being thrown in with people from all around the world.
Organisers often go the extra mile when designing sets, sculptures and light shows to make the experience extra magical. Festival-goers also love to dress up, donning everything from immaculate body paint designs to colourful tutus.
Bucket list music festivals to check out:
– Tomorrowland in Belgium
– Coachella in California
– Burning Man in Nevada
– Fuji Rock in Japan
13) Fulfil your childhood safari dreams in Africa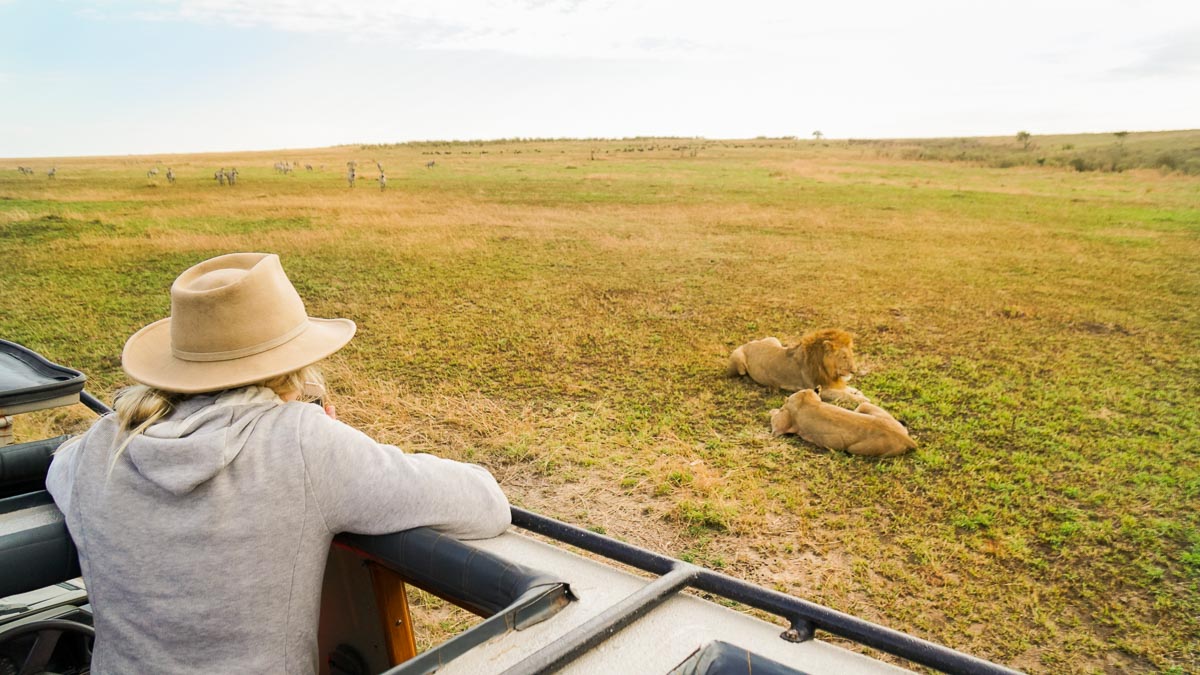 As kids, I'm sure many of us were wonderstruck by the enchanting beasts of the savannah. Now that we're older, it's time to actually don the symbolic safari hat and slap on some insect repellant — trust me, they're a must.
First-timers can check out safaris such as Masai Mara in Kenya and Serengeti National Park in Tanzania. Their plains are teeming with wildlife and have flatter roads that make them newcomer-friendly.
The best time to visit is between July to October when the Great Migration happens. The huge herds of moving wildebeests attract predators like lions and cheetahs. Maybe don't go on a full stomach though. The safari plains are a no-holds-barred land and the circle of life is on full display. We even spotted an antelope giving birth and a leopard dragging her kill up a tree!
Read more: 12D Budget Kenya Safari Itinerary under $1.1k: Hidden gems in Nairobi, Safaris in Maasai Mara, chill Mombasa
14) Soak up the atmosphere at live sport events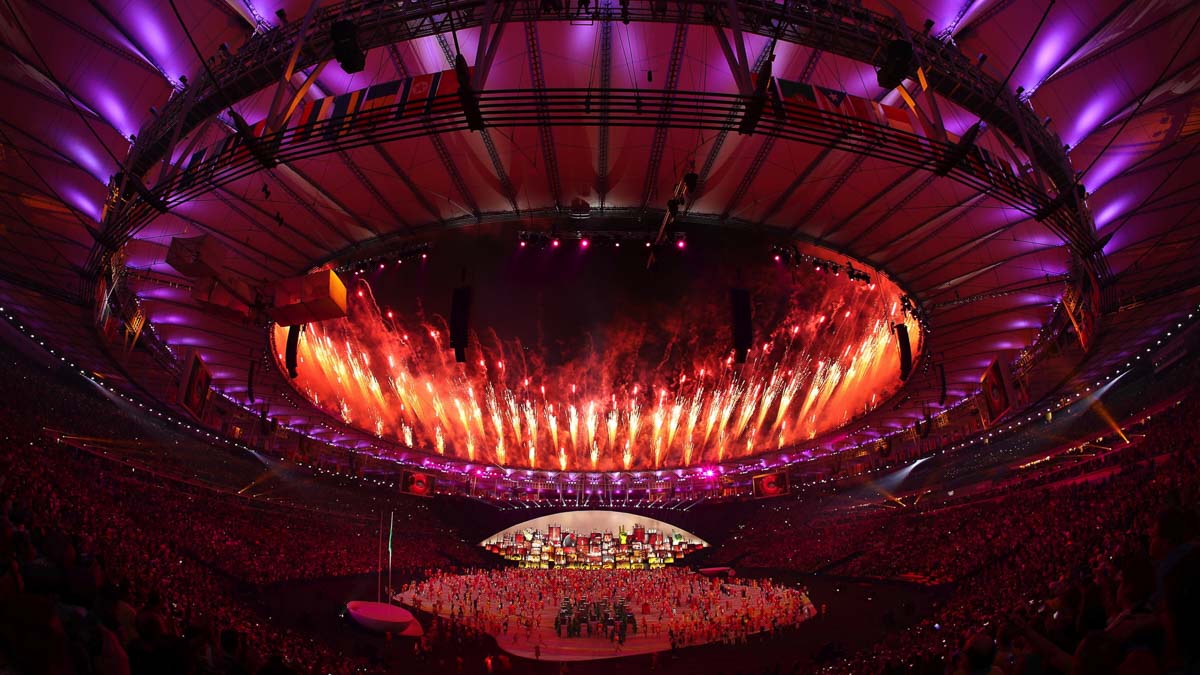 Photo credit: Olympic.org
Worldwide events like the Olympics never fail to excite the world with its festivities — so you can imagine what travelling to the heart of it is like!
On top of watching top-notch athletes battle it out on the world's biggest stage, you also get to participate in the multitude of exhibitions and parades. It's an iconic event that embodies the community spirit, celebrates mankind, and unifies cultures. Essentially, everything you're looking for in a mindblowing trip.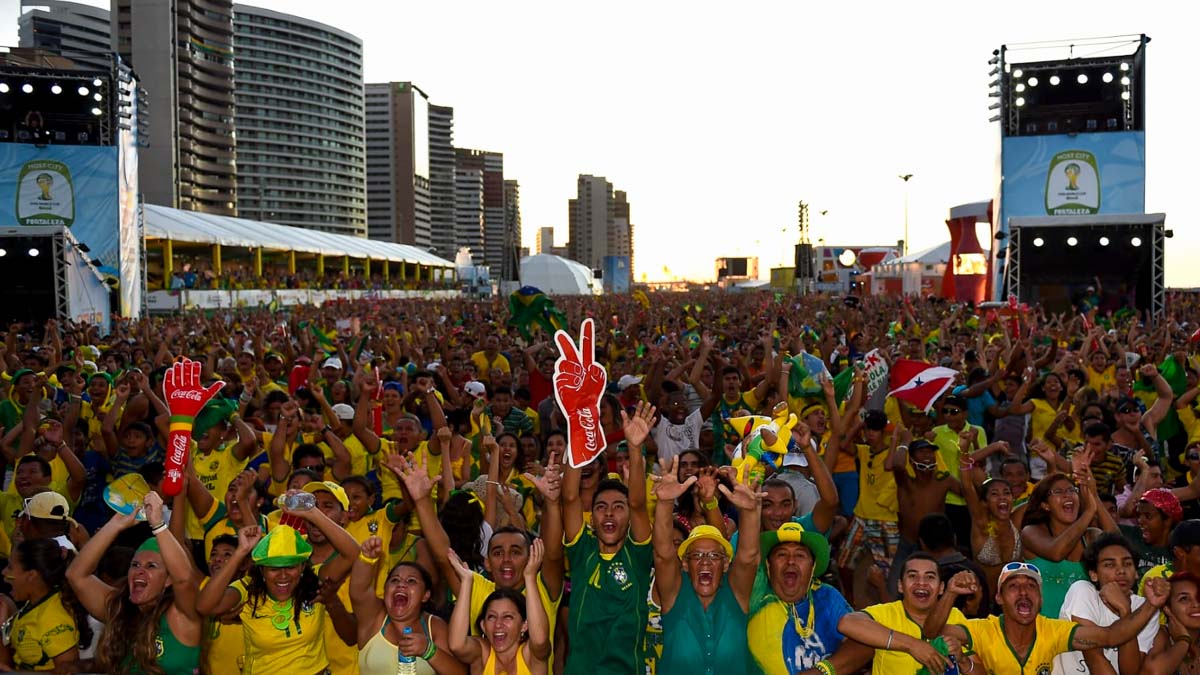 Photo credit: FIFA
There are similar large-scale events for almost every sports fan in the world too. Even if you're not big on sports, competitions like the FIFA World Cup and Grand Prix are exciting just for their extravagance and performances alone.
15) Trade luxurious hotels for couchsurfing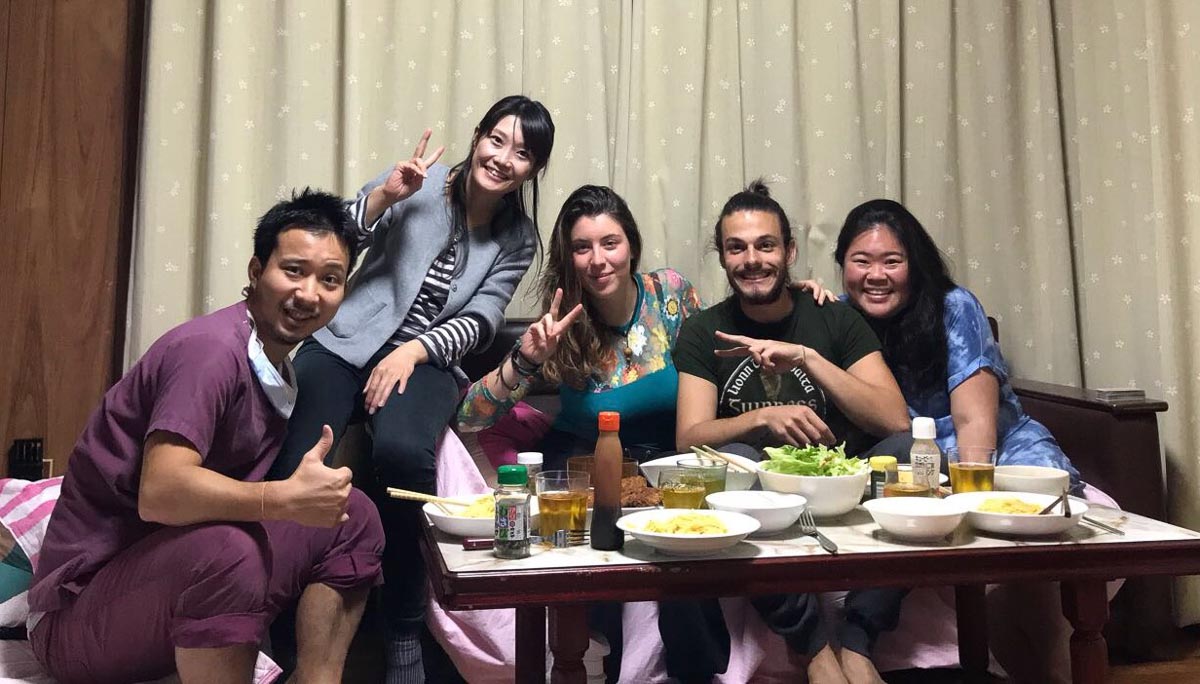 Couchsurfing in Japan. Photo credit: @allthegoodplaces via Instagram
Staying at a stranger's place may sound scary, but Couchsurfing offers unique experiences that are hard to come by when you travel like a typical tourist.
First, you get insider info that most tourists wouldn't know — and you can bet it's more reliable than that Tripadvisor review you found from 2015! Second, it's more than just free lodging. You get a cool insight into authentic local life. Lastly, it's a neat way to spice up any trip you go on.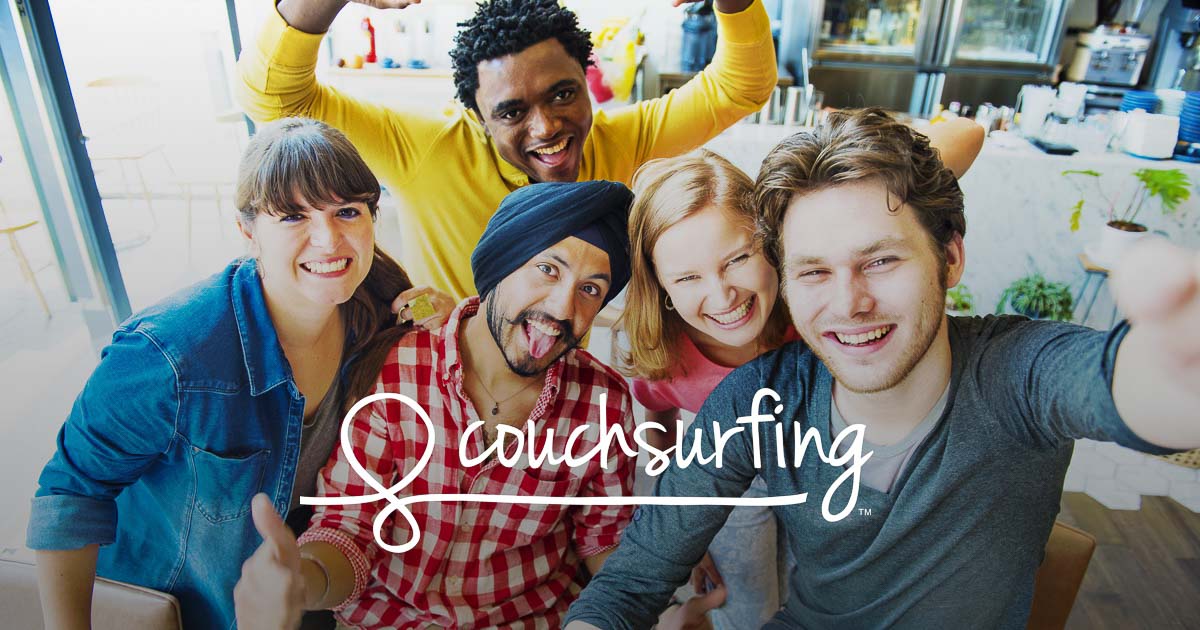 Photo credit: Couchsurfing
Hosting travellers at your own place also offers the opportunity to bring the "travel experience" to you. Surfers often have exciting travel stories to share, and may even cook dishes from their home country in return for your kindness.
Read also: "Couchsurfing Changed My Life" — Epic Stories and Life Lessons from 3 Singaporean Couchsurfers
16) Live and work overseas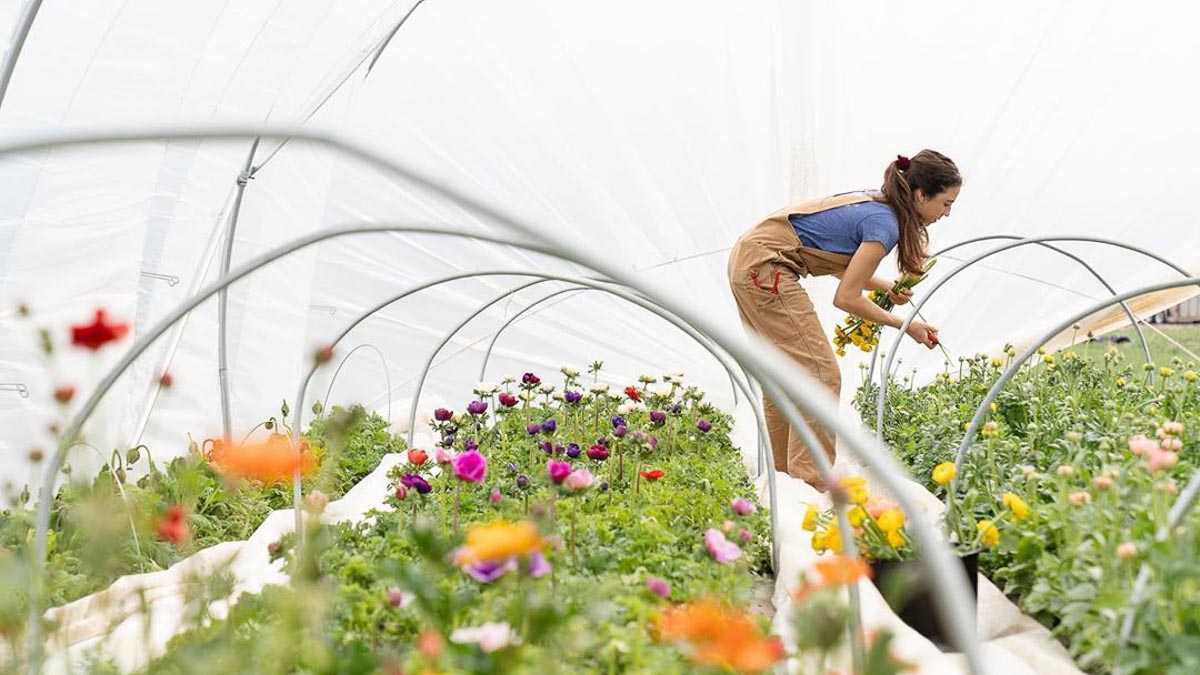 Photo credit: @wwoof via Instagram
World Wide Opportunities on Organic Farms (WWOOF) is an organisation that connects travellers with organic farmers around the world. In exchange for accommodation, you basically get to stay in the countryside and help your host with gardening or farming.
Like couchsurfing, it's a more intimate way of experiencing the local culture compared to regular sightseeing trips. WWOOF also has opportunities all over the world from Japan to South Africa, so you can even turn it into a world tour on a budget!
Read more: 5 Simple Ways To Practise Sustainable Tourism After COVID-19 Passes
17) Sail on a 50-day voyage with over 300 youths from ASEAN countries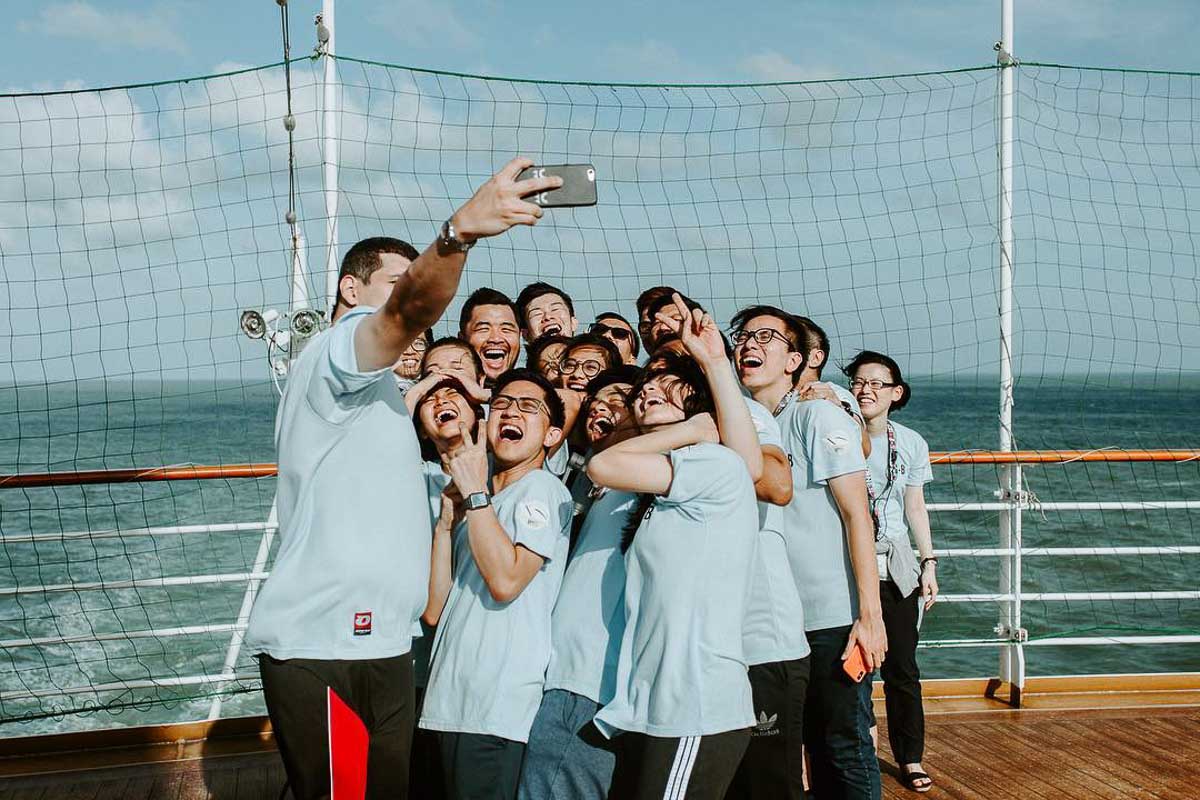 Photo credit: @pgnarisara via Instagram
In a nutshell, the Ship For Southeast Asian and Japanese Youth Programme (SSEAYP) is a massive cruise exchange programme that visits five countries in 50 days. If you're aged 18–30, this is one of the most unique travel experiences you've got to try.
Together with new friends from ASEAN and Japan, participants engage in cultural exchanges and important discussions on social matters. But the "travel" part's not just for show. At each stop, you'll get to experience homestays with local families and even pay visits to local dignitaries.
Sign-ups usually open at the start of the year, so keep an eye out if you want to seize this opportunity!
Read more: This Unique Youth Exchange Programme Sends You on a Voyage to 5 Countries — SSEAYP
18) Chill out at the annual Harbin Ice Festival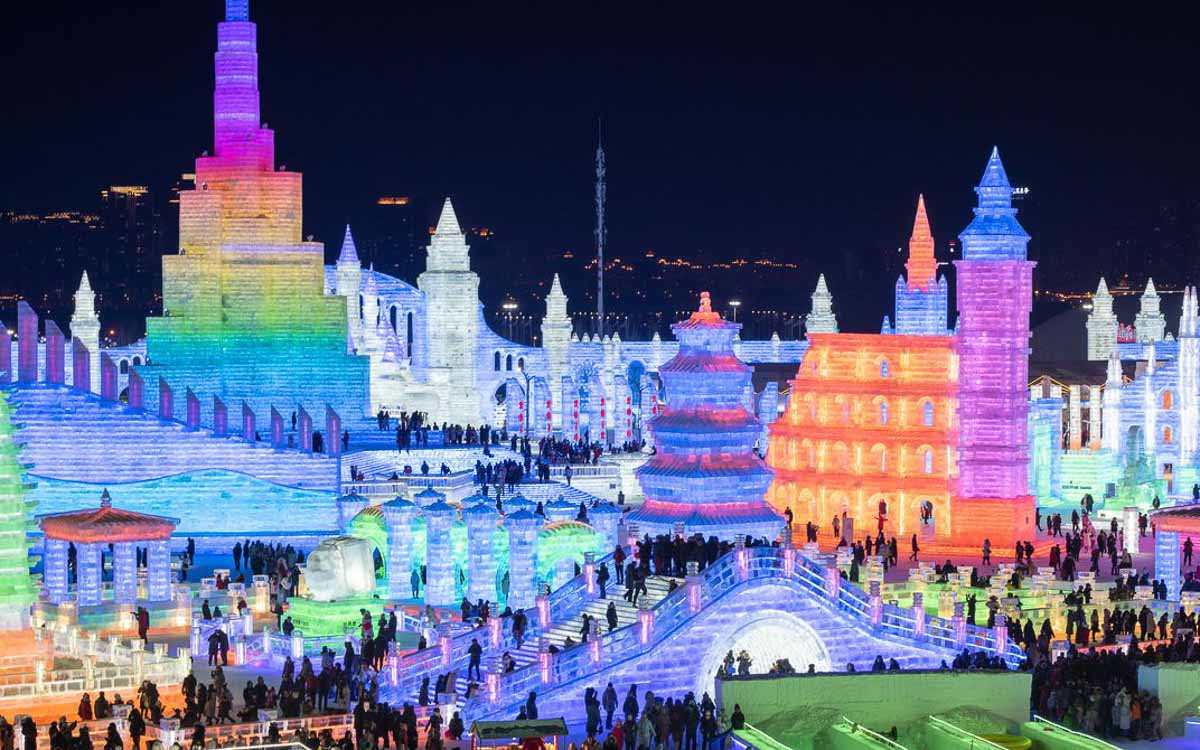 Photo credit: Mitalivshanbhag1810338 via Wikimedia
Harbin's International Ice and Snow Festival is the largest one in the world. Held from January to February, it has loads of fun festivities to check out. There are snow-themed fashion events, snowfield football games, and (of course) the legendary ice sculpture competition.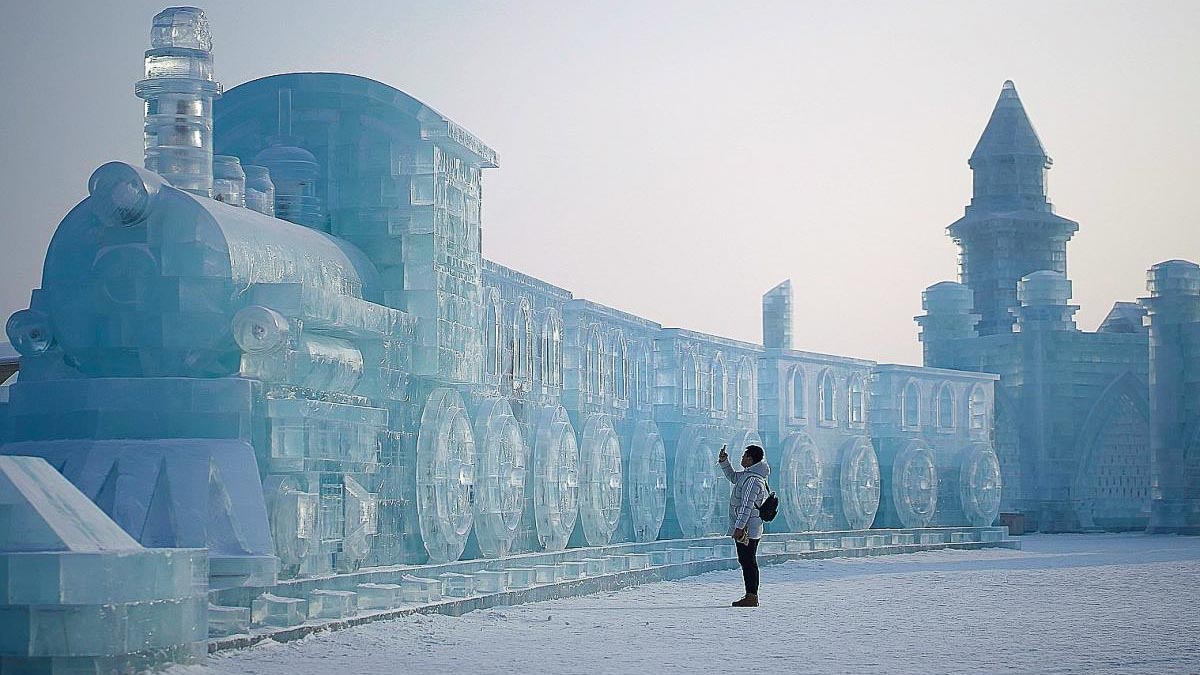 Photo credit: Reuters
Expert ice carvers from all over the world come together to painstakingly build several breathtaking ice exhibits. These towering sculptures can reach 30m tall, and be dolled up with glamorous lights and ice slides that'll make Elsa jealous.
Joining in the festivities is no easy feat though. Temperatures can drop as low as –38°C (there's a reason the festival's in Harbin), so travellers have to brave weird situations like having their hair and eyebrows freeze! Word of caution: come prepared or you might end up as an exhibit yourself.
Read more: 9 Epic Ice Palaces, Snow Hotels and Igloos For Your Winter Bucket List
19) Ride the Trans-Siberian Railway, the world's longest railway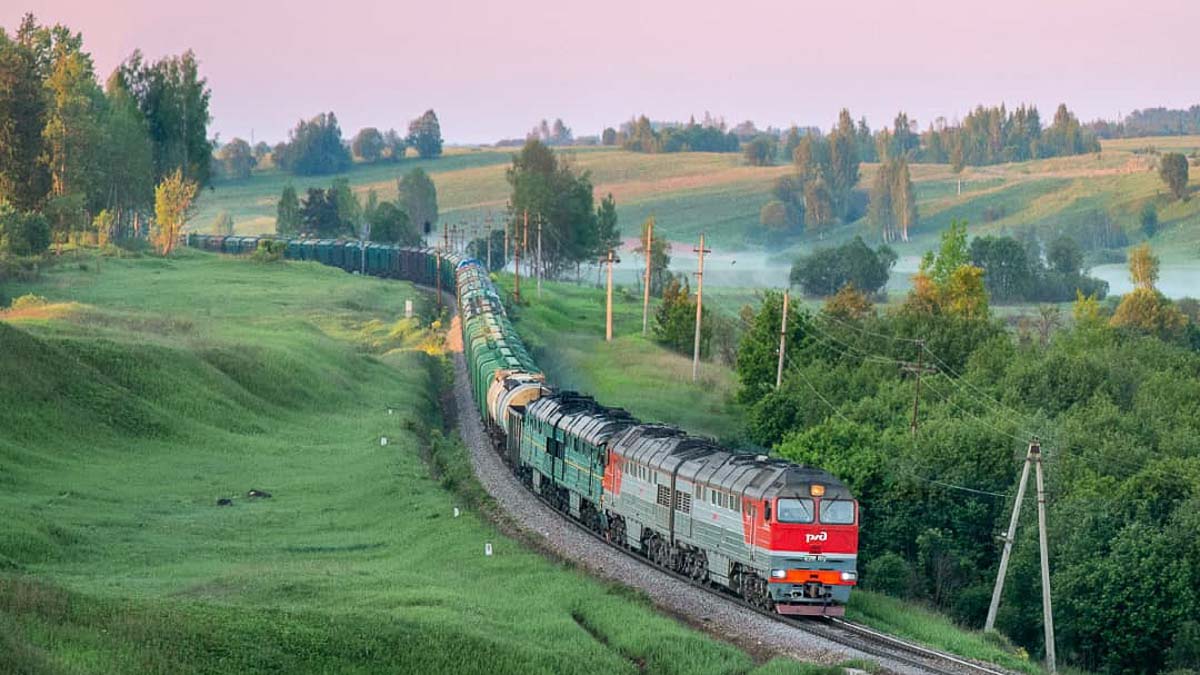 Photo credit: @ilyasenya via Instagram
Switch up the pace aboard the Trans-Siberian Railway — for a 7,621km journey from Beijing to Moscow, the is truly a once-in-a-lifetime adventure. Besides travelling for a week on the world's longest railway, you also get to ride through eight time zones.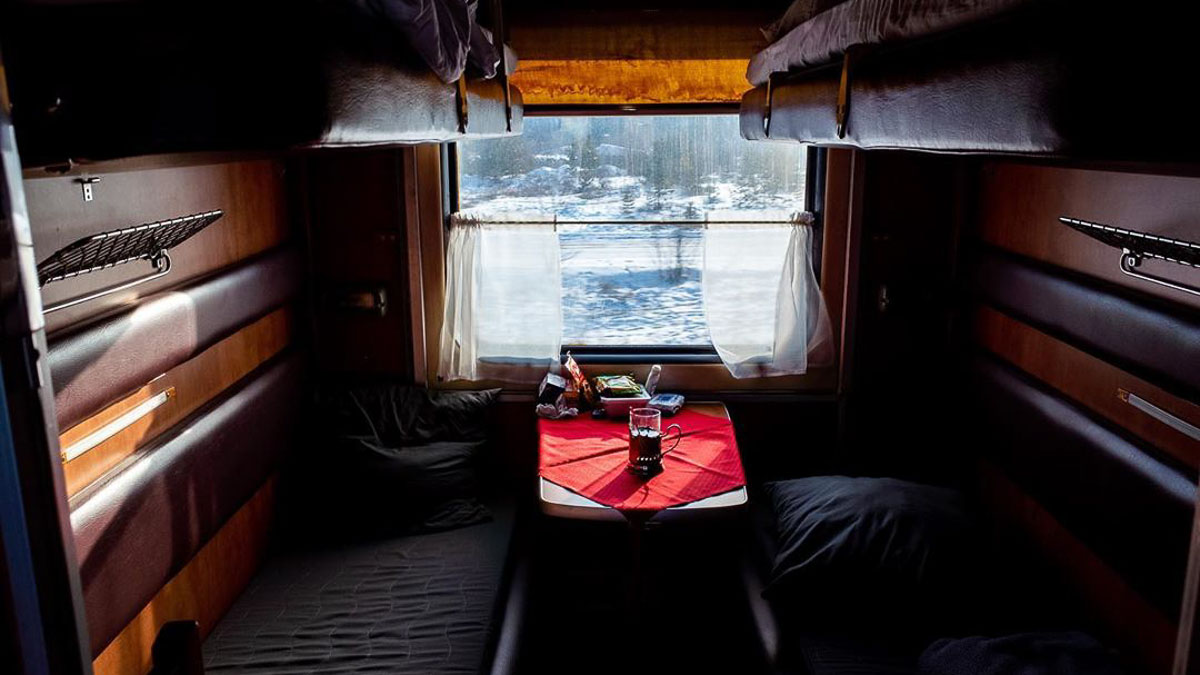 Photo credit: @beer_ha_umai via Instagram
Taking this railway is like going back in time — you're stripped of creature comforts with no WiFi and limited showers on board. But, the bright side is that you'll have lots of time to bounce between heart-to-hearts with your travel mates and watching grazing animals on sprawling fields pass by.
Open your mind with unique travel experiences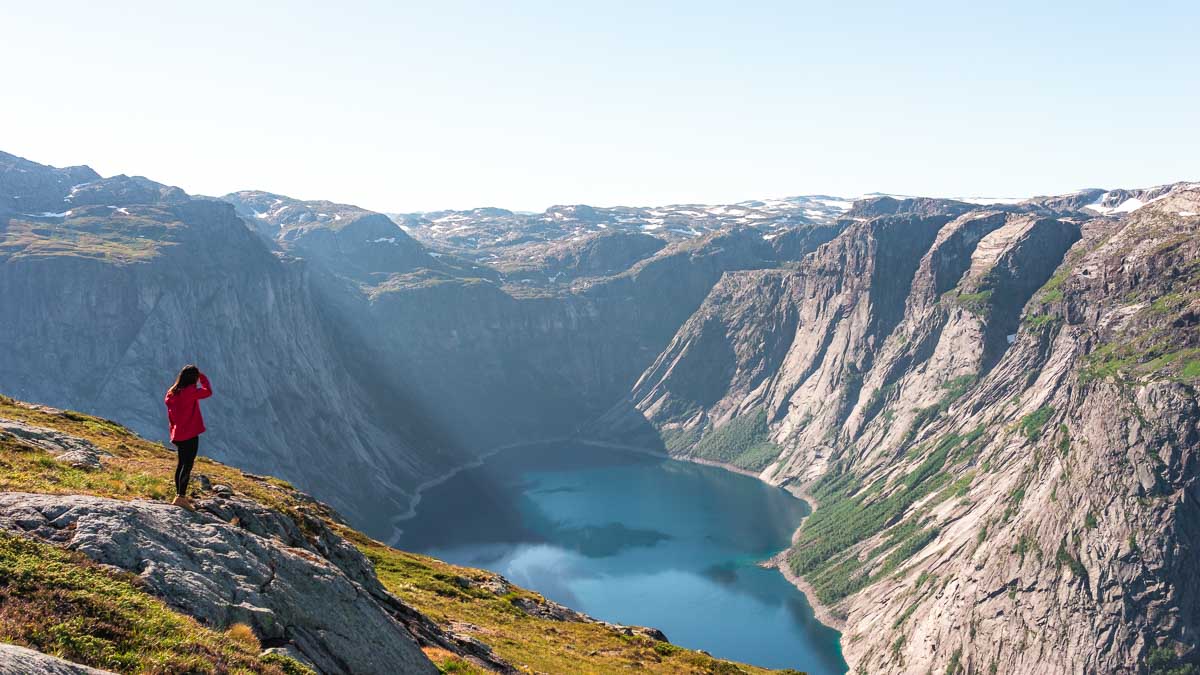 At the end of my first solo trip, I didn't "find myself" or come to any life-changing revelations. But I realised that some trips do indeed make you "richer" than others.
Travel is incredibly exciting, but it can still go stale if we fall back to familiar routines. For your next trip, try something you've never tried before, pick up a new sport, strike up a conversation with strangers — be it lifelong friendships or new perspectives, you never know what you might gain. But one thing's for sure: You'll return much richer than before.
Facebook image credit: @ilyasenya via Instagram, The Ride Side, Heron Island
Have more unique travel experiences that didn't make the list? Share them in the comments below!
---