Recreate your favourite LOTR scenes on these stunning hikes in New Zealand!
If you're reading this article, you'd probably already know that the Lord of the Rings (LOTR) trilogy was filmed entirely in New Zealand.
And upon hearing news about the new Amazon series The Rings of Power, we couldn't help but reminisce classic scenes from the franchise. But instead of simply fantasising over Middle-earth, why not dive straight into the movie set to experience some LOTR magic for yourself?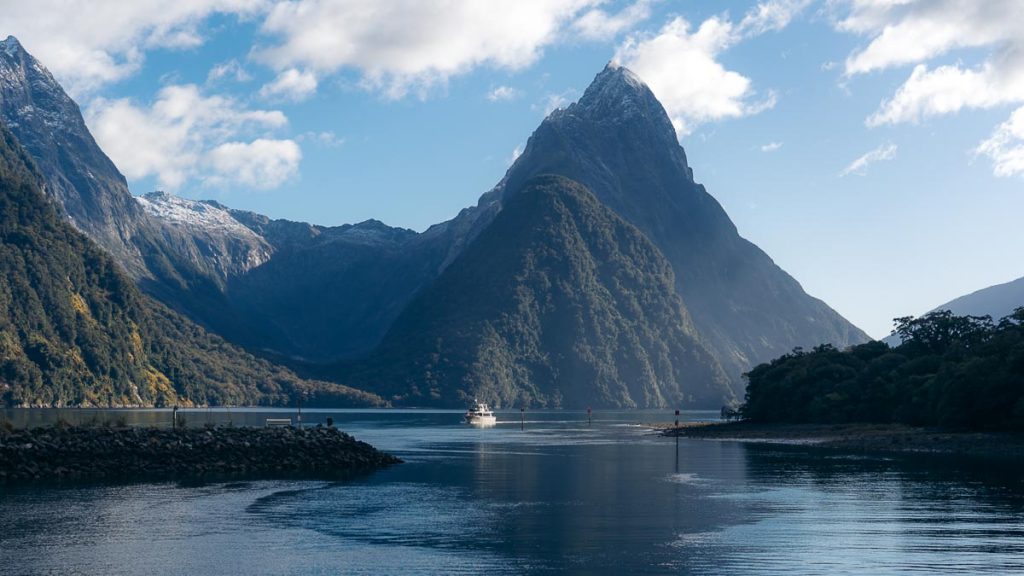 From The Lonely Mountain and Mount Doom to Chetwood Forest, we've collated a list of seven hikes across iconic LOTR filming locations in New Zealand you can add to your next New Zealand itinerary.
Read also: 12D New Zealand South Island Itinerary Under S$2.8k
1) Hooker Valley Track, Mount Cook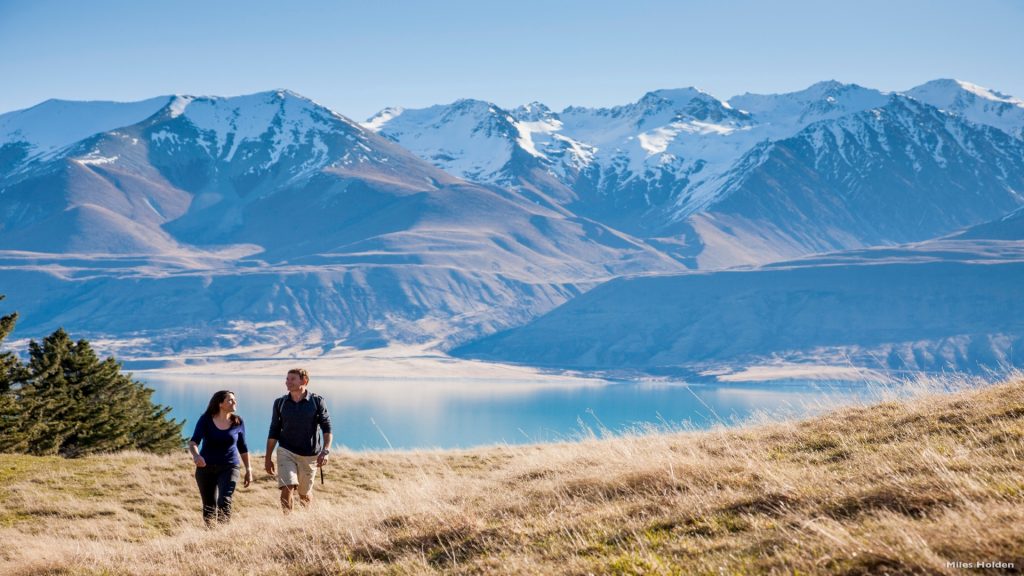 Photo credit: Miles Holden
The tallest mountain in New Zealand, Mount Cook is simply stunning. It's pure alpine scenery at its finest — surrounded by many other skyscraper mountains and pristine glaciers. There's no wonder it was director Peter Jackson's top pick to represent The Lonely Mountain in The Hobbit Trilogy.
The Hooker Valley track is a popular hike to catch the mountain in its full glory. Snow-studded all year round, cross the Hooker Valley and hike along the Hooker River, before ending at a crystal-blue glacier lake. Along this exciting hike, you'll also cross suspension bridges and catch floating icebergs along the way!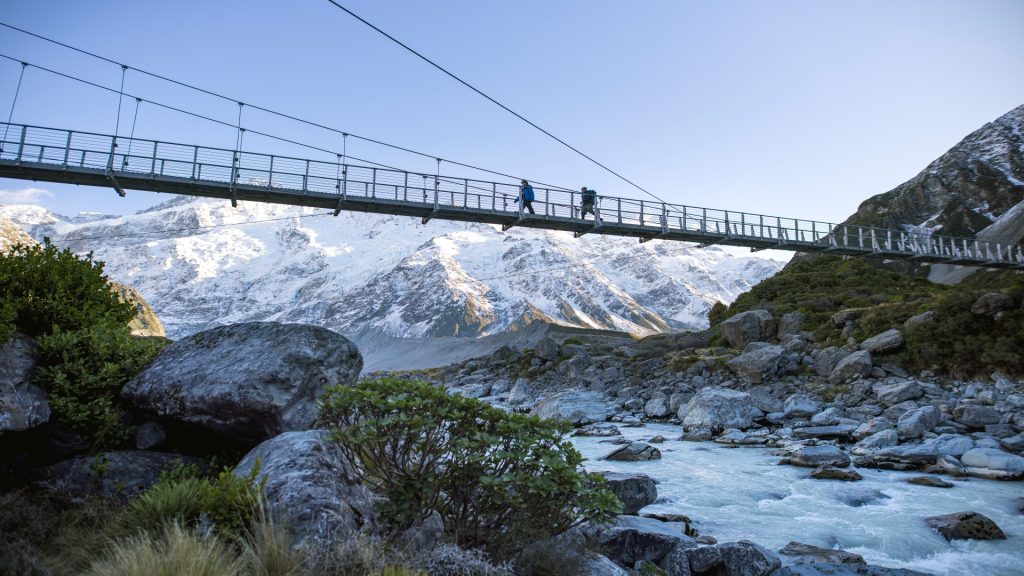 Photo credit: Miles Holden
It may sound tough, but the Hooker Valley track is a relatively easy hike with not a lot of elevation gains. Suitable for hikers of all ages, it's well-maintained and easy to follow.
*Note: Weather conditions can change quickly — prepare for strong winds, sudden rainfall, drops in temperature etc.
Distance: 10km (round-trip)
Duration: 3-4 hours (round-trip)
Nearest town: Aoraki/ Mount Cook
Starting point: Aoraki/Mount Cook National Park 227 Hooker Valley Road, Canterbury 7999, New Zealand (a short walk to the starting point)
2) Anawhata Beach, Auckland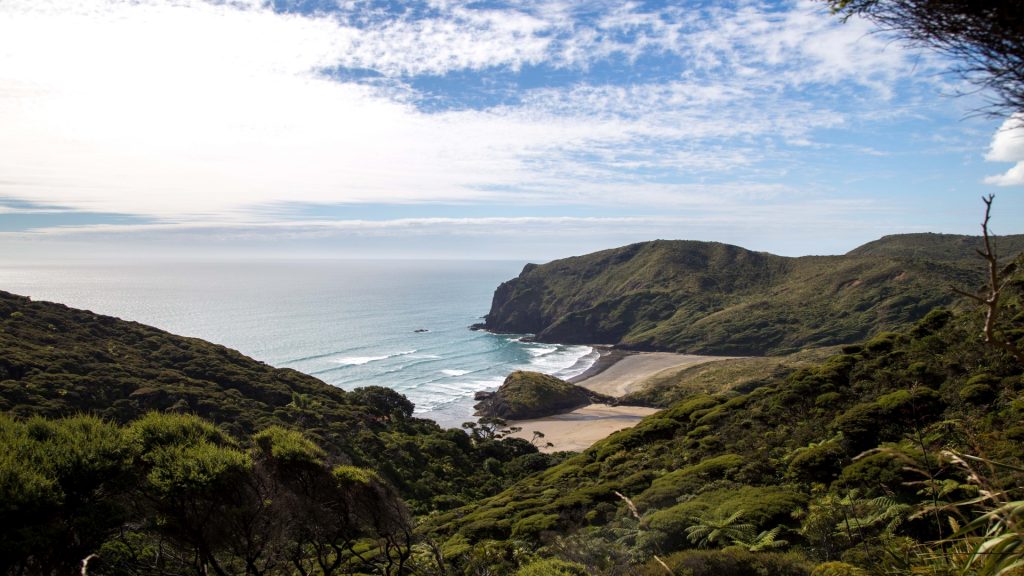 Photo credit: Torpedo7.co.nz
This film site comes up in the latest series The Rings of Power, where Lady Galadriel rides across Anawhata Beach. According to executive producer Callum Greene, this spot is so spectacular that the crew left it "very untouched".
This gorgeous beach is pretty much a hidden gem. Only accessible by foot, this makes the beach quieter and much more exclusive. Apart from the amazing views you get of the Hauraki Gulf, enjoy a relaxing swim or play a game of frisbee!
Distance: ~2km (one-way from the carpark to the beach)
Duration: 20min
Nearest town: Auckland
Starting point: 103/75 Anawhata Road, Anawhata 0772, New Zealand (carpark)
3) Putangirua Pinnacles Track, Wairarapa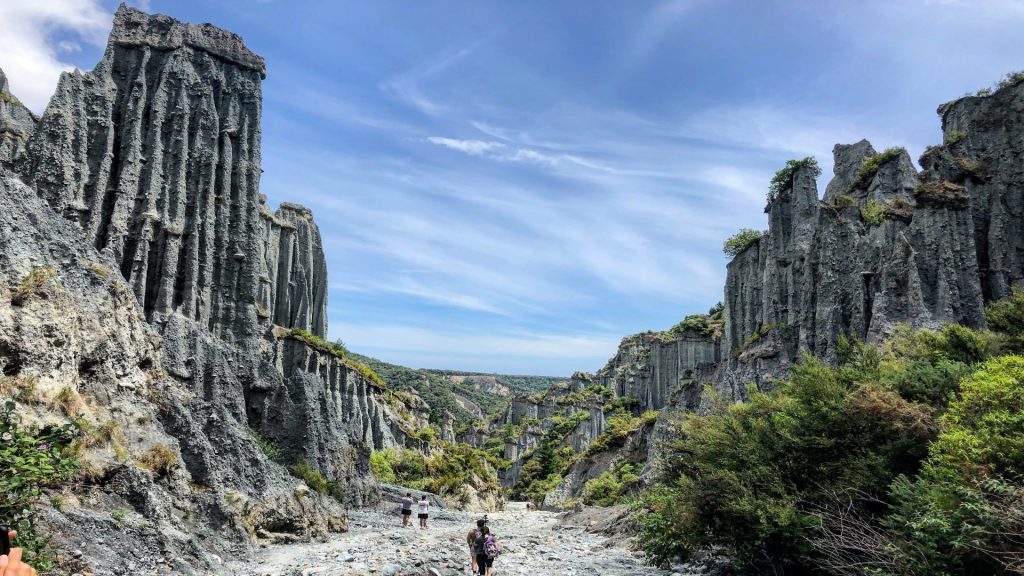 Photo credit: bennyjain
Find these towering pinnacles somewhat familiar? Just an hour's drive south of Martinborough, the Putangirua Pinnacles formed the set of Dimholt Road — the path Aragorn, Legolas, and Gimli took in search of the entrance to the Paths of the Dead.
The pinnacles were formed due to years of erosion by rain and flood, and are one of New Zealand's most beautiful badlands (a dry terrain involving erosion of softer sedimentary rocks and clay-rich soils).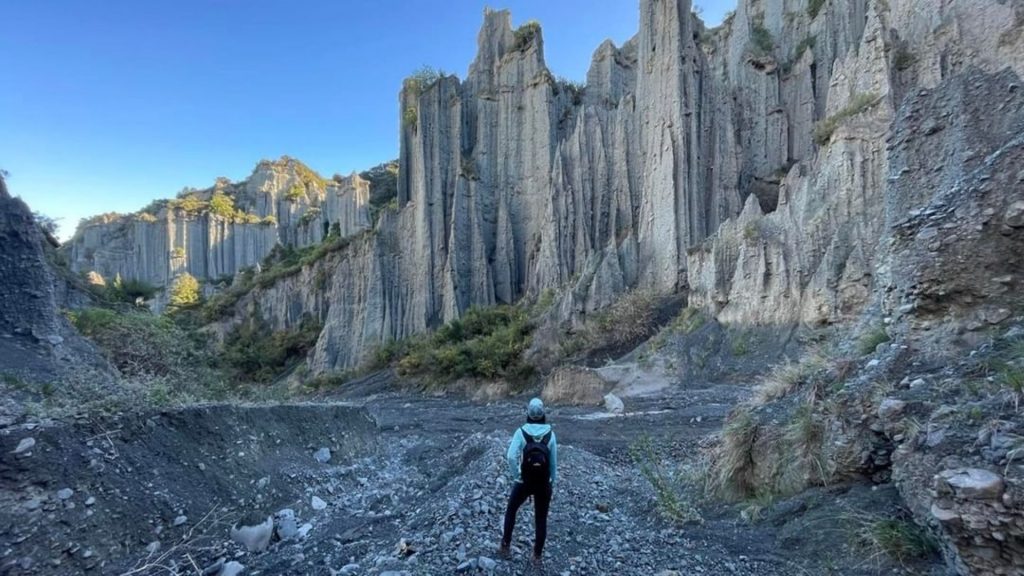 Photo credit: not_your_type1cal_adventurer via Instagram
It's a rather manageable walking trail, but you're going to need good hiking boots as the gravel is soft and damp. While the movie was filmed near the valley, avid hikers can attempt the steeper climb to the Pinnacles lookout or go further for amazing views of Palliser Bay and Lake Onoke.
*Pro-tip: Avoid hiking during rainy weather as you'll be crossing streams along the way, making floods a potential danger.
Distance: 3km (round-trip)
Duration: 2-3 hours (to the Pinnacles lookout)
Nearest town: Wellington
Starting point: Pinnacles Track, Cape Palliser 5772, New Zealand
4) Lake Gunn Nature Walk, Fiordland National Park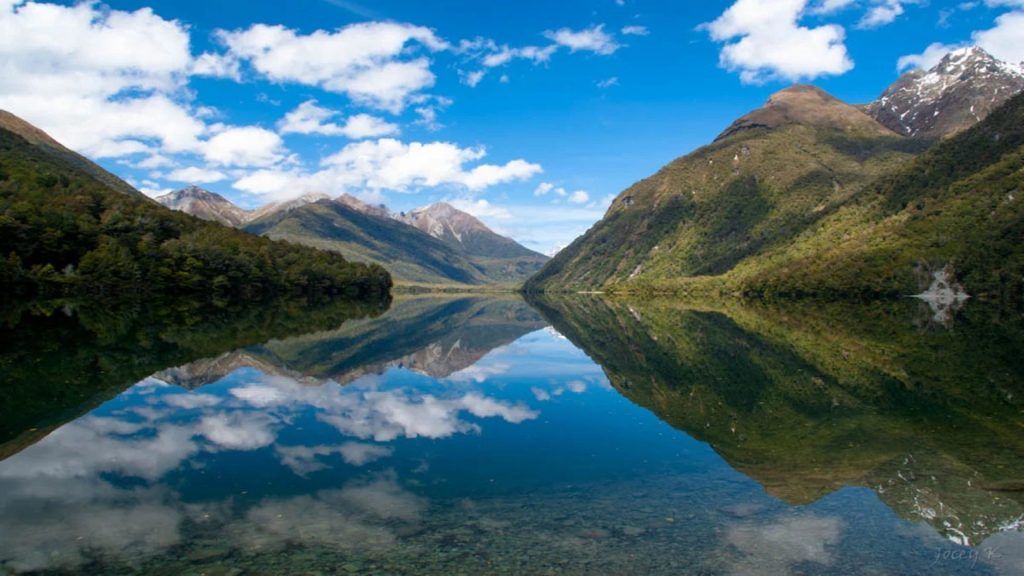 Photo credit: NZ Department of Conservation
LOTR fans may find shots of Fiordland National Park strikingly familiar, and this is because it's used time and time again throughout the series. A short and easy hike to take in these scenic landscapes are via the Lake Gunn Nature Walk.
Witness some of the franchise's most famous mountainous landscapes and enjoy glimpses of birdlife amidst panoramic views at Eglinton Valley. While it's unlikely you'll see dwarves or elves here, you might spot New Zealand's resident alpine parrots — the cheeky Kea!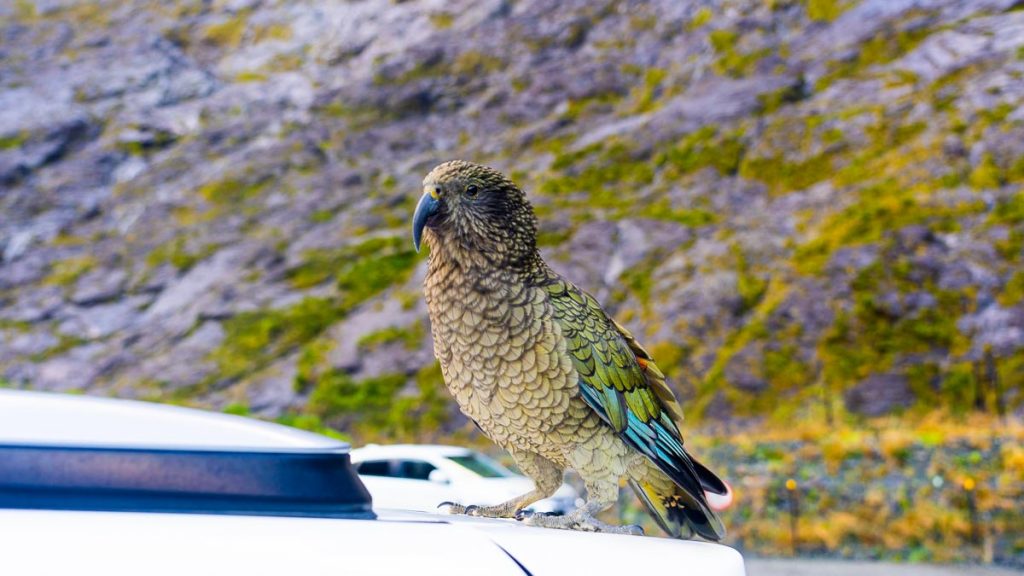 Located along Milford Road (it's seriously one of the most beautiful highways we've been on), Lake Gunn Nature Walk makes for a great stroll amidst fresh morning dew. Wander along the red beech forest and make stops at several stony lake beaches along the way.
Distance: 1.4km (loop)
Duration: 45min
Nearest town: Te Anau
Starting point: Lake Gunn Nature Walk, Southland 9679, New Zealand
5) Tongariro Crossing, Ruapehu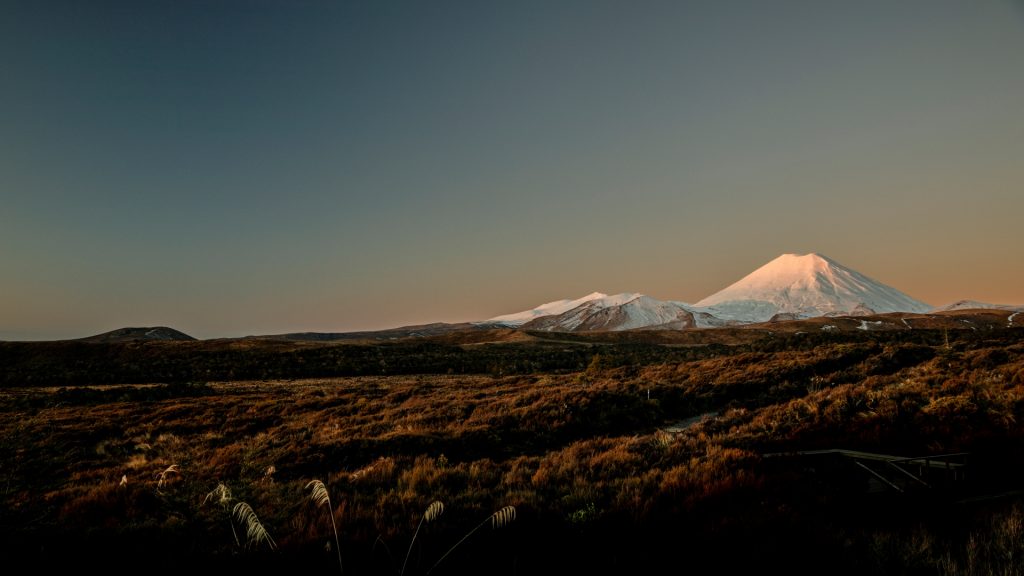 Photo credit: Camilla Ruther-ford
LOTR fans may recall Boromir's iconic warning — "One does not simply walk into Mordor." Well, here's how you can.
To visit Mordor, one must first cross the Tongariro Crossing, named one of the 10 New Zealand Great Hikes for good reason. Catch Mount Doom (Mt Ngauruhoe) for yourself, the famed ancient volcano home to Mordor and Dark Lord Sauron. Here's a sneak peek of the volcano's eruption in Rings of Power: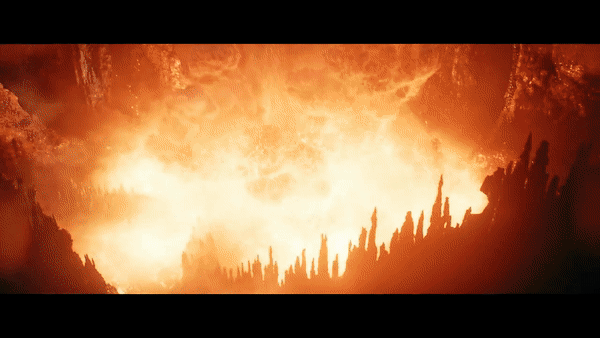 Credits: For Frodo
As you tackle the fearful Devil's Staircase to Mordor, don't forget to stop by the beautiful emerald crater lakes scattered across the rugged terrain.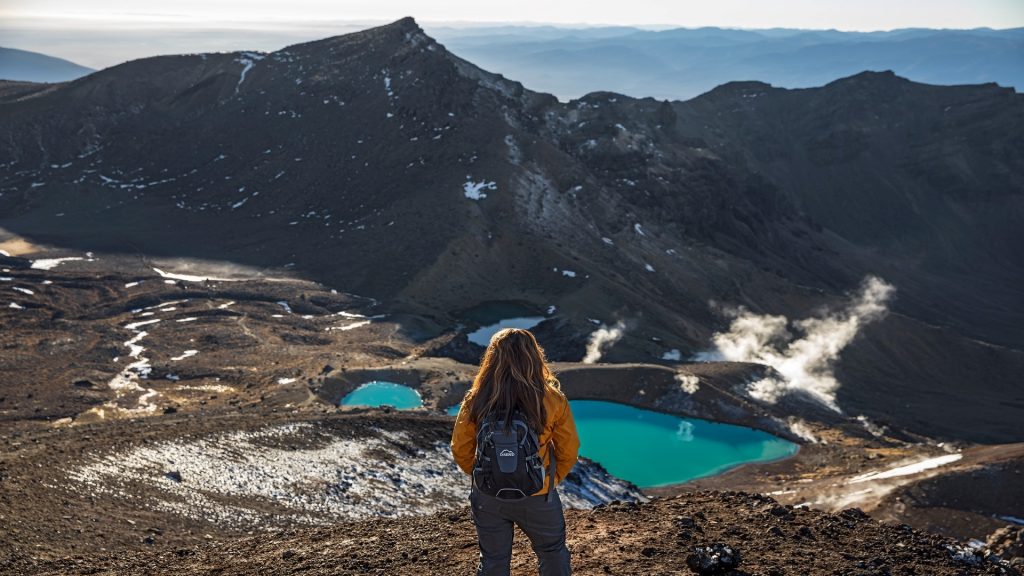 Photo credit: Graeme Murray
To traverse the gorgeous sweeping landscapes, you'll require a basic level of fitness. Extreme weather and alpine terrains make it a tougher hike, but experienced hikers can opt for an additional 3hr climb to summit the majestic Mount Doom.
Distance: 19.4km
Duration: 8hrs
Nearest town: Tongariro
Starting point: Tongariro National Park, Manawatu-Wanganui 4691, New Zealand
6) Takaka Hill Walkway, Takaka Hill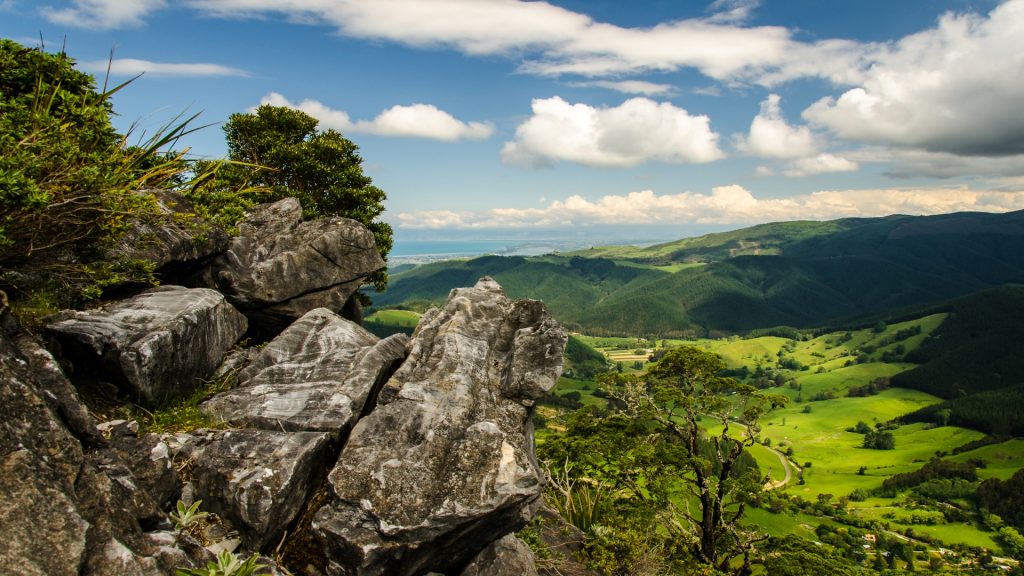 Photo credit: Ghislane Mary
Step into the (tiny) shoes of hobbits as they flee from nazguls in Bree and into Chetwood Forest, filmed along these ancient marble outcrops at the Takaka Hill Walkway. Unlike the desolate plains portrayed in Fellowship of the Ring, Takaka Hill is much more scenic in real life.
Apart from these unique rock formations, the hike takes you through fascinating karst landscapes, scrubs, and beech forests, before revealing fantastic views of Kahurangi National Park and Takaka Valley.
Distance: 3km (half loop), 5.1km (full loop)
Duration: 1-2 hrs (half loop), 2-3 hrs (full loop)
Nearest town: Takaka
Starting point: 1147 Takaka Hill Highway, Takaka Hill 7198, New Zealand
7) Milford Sound Lookout Track, Milford Sound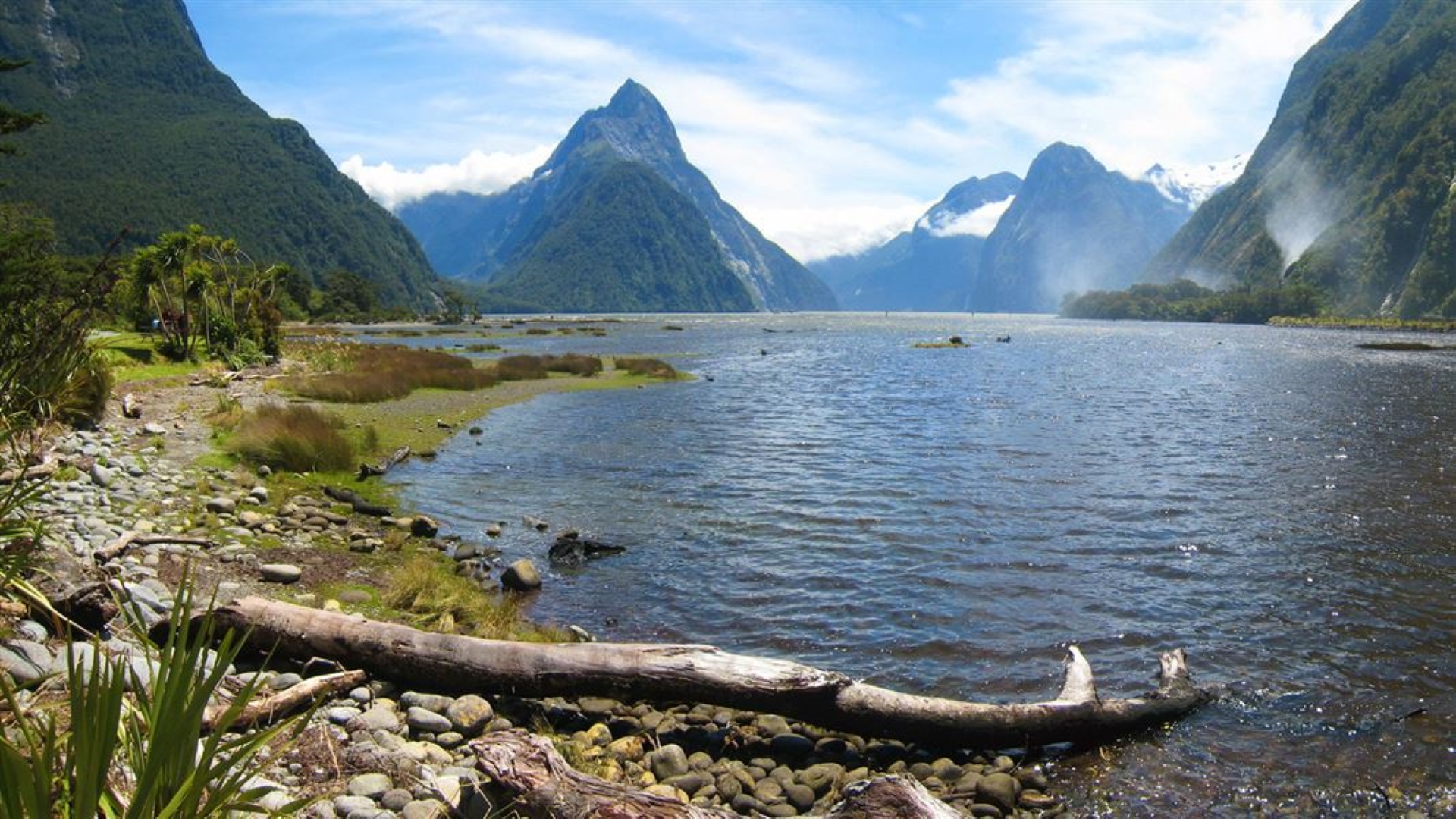 Photo credit: NZ Department of Conservation
The captivating beauty of Milford Sound is well-known to most — mountainous peaks, misty fiord cliffs, and gentle cascading waterfalls complete its ethereal scenery. The remote landscapes naturally caught the attention of director Peter Jackson as well, with the scenic Fiordland making countless features throughout the series.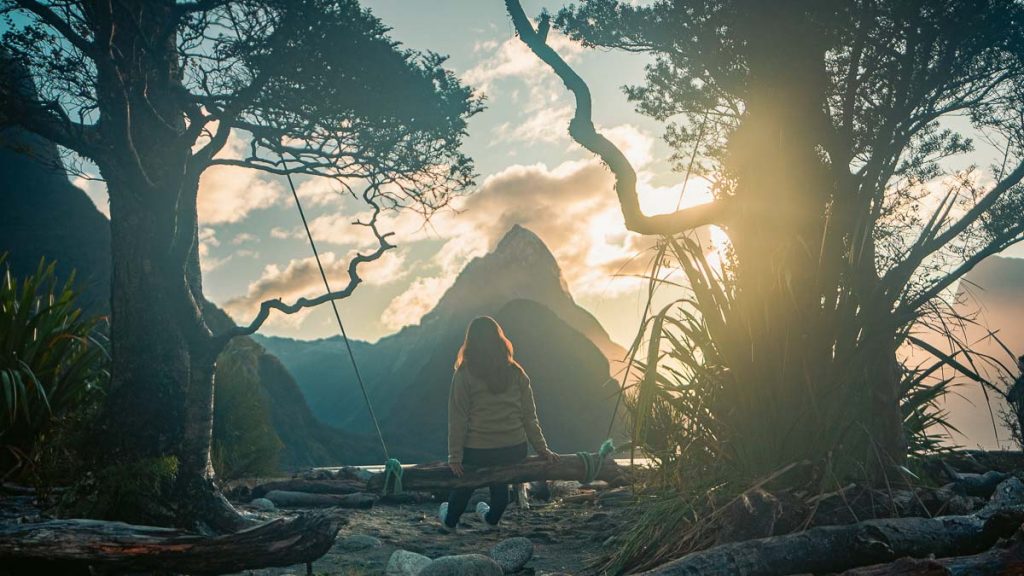 While the cruises offer amazing tours around the Fiordland, the Milford Sound Lookout Track should not be overlooked as well. As you stroll alongside the fiord, opt for a short detour to the famous Milford Sound Swing for a romantic shot with this iconic New Zealand backdrop.
Distance: 400m
Duration: 20min
Nearest town: Milford Sound
Starting Point: 147/157 Milford Sound Highway, Milford Sound 9679, New Zealand (carpark)
Hike across your favourite LOTR filmsites in New Zealand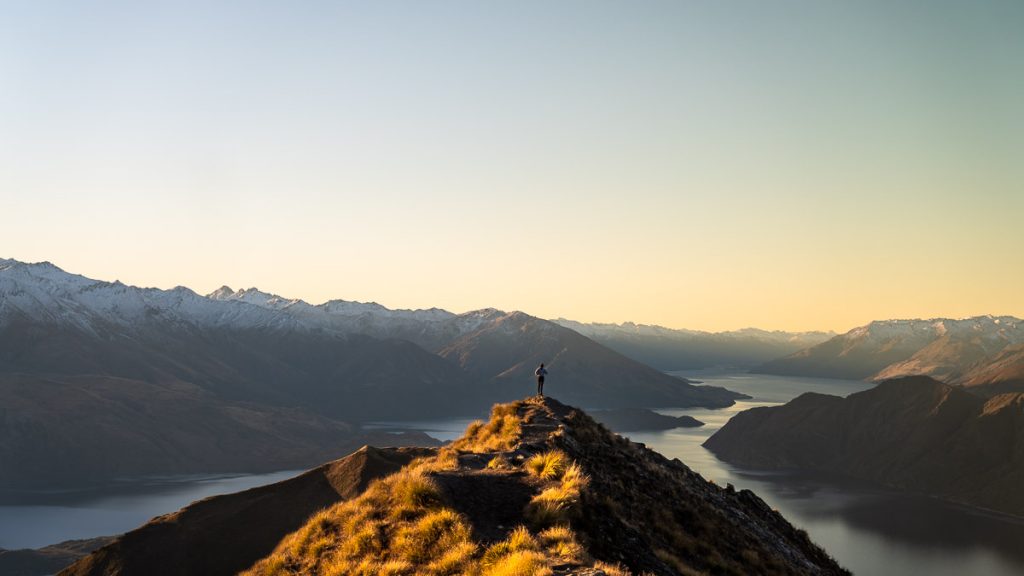 Hikes are a great way to take in the best sights and sounds of New Zealand. And the fact that one of the biggest blockbuster franchises was shot on-site makes them all the more worth visiting!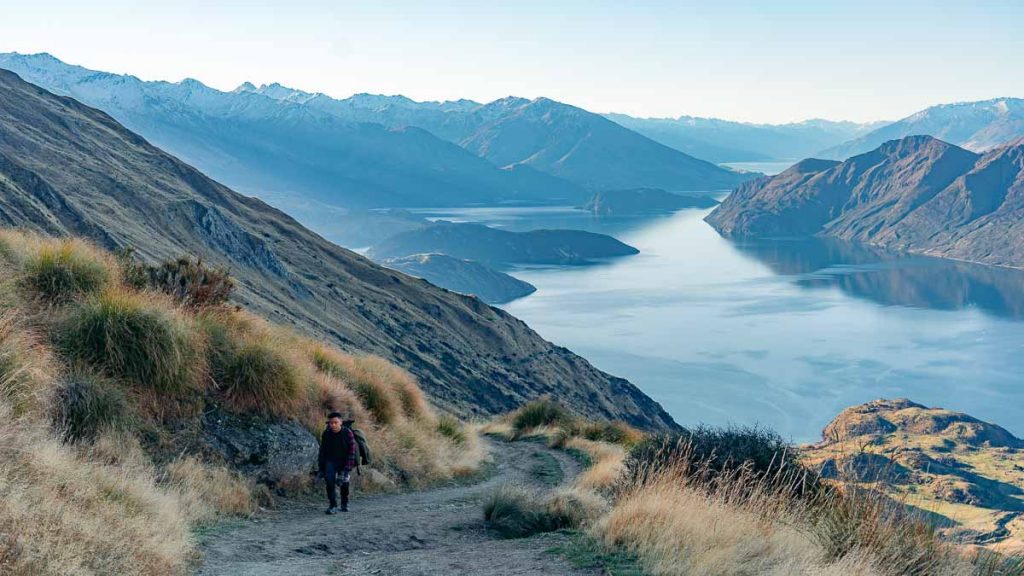 For those planning your own New Zealand itinerary, here's what you can do at the South Island — from hikes, wildlife sightings to extreme sports! And if you're an adrenaline junkie looking to get your blood rushing, there's a ton of extreme thrills available in Queenstown, the adventure capital of the world.
Based on our 12D trip to the South Island, we've also compiled a list of FAQs to help you out in your own planning! Now, if you'd excuse us we'll be busy binging on The Rings of Power…
Featured image credit: Miles Holden
Which of these LOTR hikes in New Zealand are you most excited for? Share them in the comments below!
---
This post was brought to you by New Zealand Tourism Board.
Like what you see? Follow us on Facebook, Instagram, Tiktok, and YouTube for more travel updates!