Unrestricted and quarantine-free travel will soon no longer be a faraway dream.
Starting 19 October 2021, nine more countries (on top of Germany and Brunei) will be open to Singaporeans via the Vaccinated Travel Lane (VTL). This signals the beginning of unrestricted travel, something we've been waiting for since early 2020!
Here's the list of all the countries you can now travel to without serving quarantine, and what you need to know before getting on a VTL flight.
But before we dive right in, do understand that travellers departing Singapore can take any outbound flights (with exception from South Korea), but will have to return to Singapore on a designated VTL flight.
1) Canada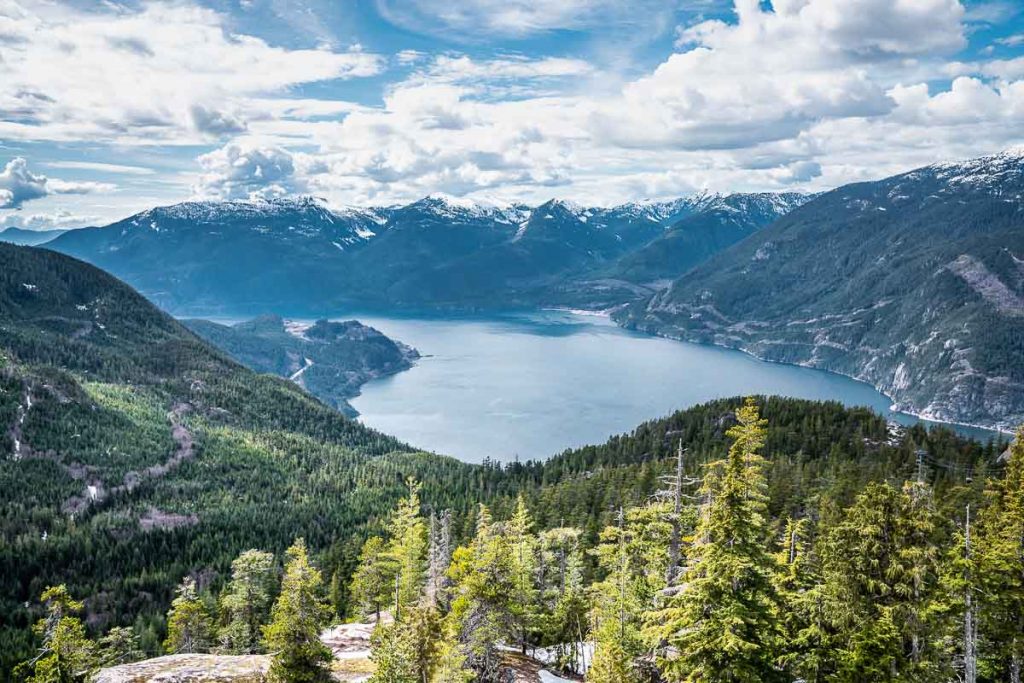 Vancouver, Canada. Photo credit: Stephen H via Unsplash
The second-largest country in the world, Canada is home to an abundance of beautiful landscapes such as The Canadian Rockies in Alberta, and the Niagara Falls in Ontario that borders the USA. Canada's cold climate also makes it one of the best destinations for a wintertime vacation. Go skiing in Whistler Blackcomb or witness the rare polar bear migration in Manitoba.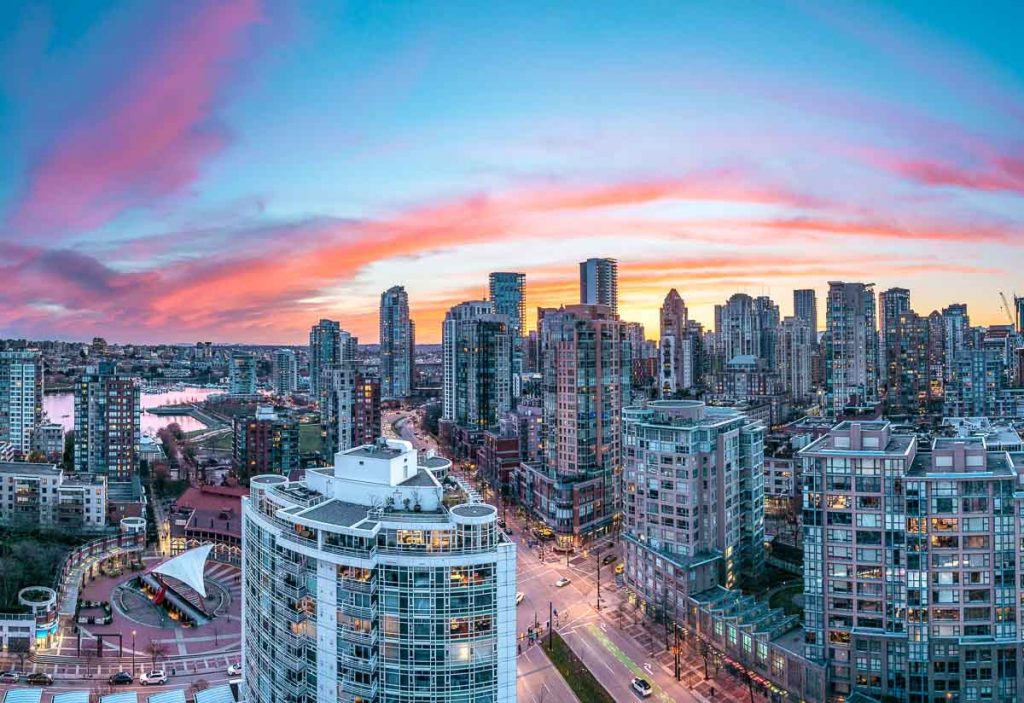 Yaletown, Vancouver, Canada. Photo credit: Stephen H via Unsplash
If you prefer sightseeing within the cityscapes, visit the bustling city of Vancouver, Ottawa's Parliament Hill, or the modern and energetic Calgary.
And here's some good news! For the first time since 2009, Singapore Airlines is relaunching seasonal direct flights from Singapore to Vancouver under the Vaccinated Travel Lane service.
Flight cost from Singapore to Vancouver: from S$1413
2) Denmark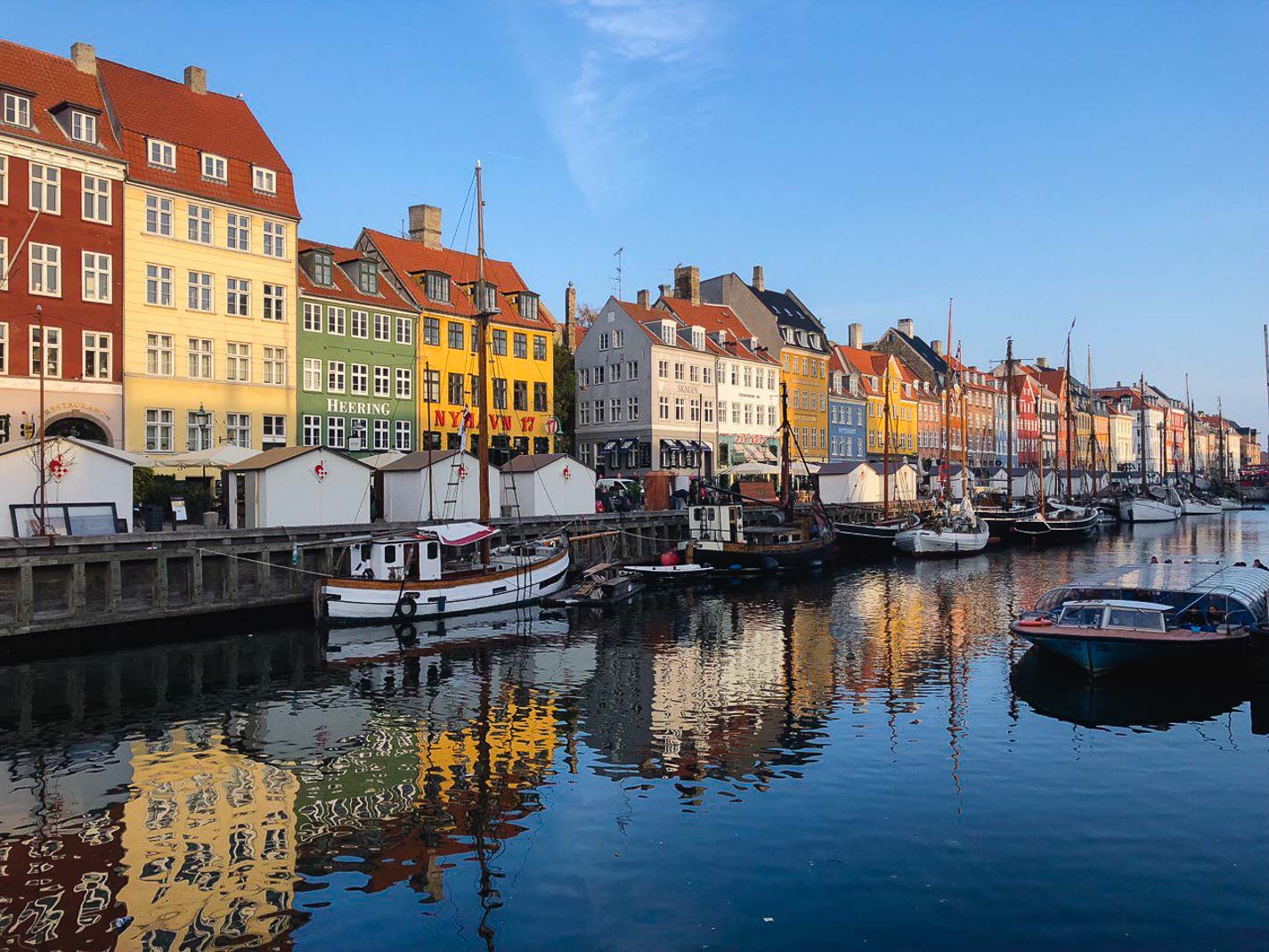 Nyhavn, Copenhagen, Denmark. Photo credit: @kimberly_lai via Instagram
Denmark is currently the only Nordic country with VTL arrangement plans with Singapore. Visit the colourful city of Copenhagen and its famous Tivoli Gardens amusement park, the impressive Christiansborg Palace, and stroll along the charming old houses of Nyhavn.
If you're looking for an off-the-grid getaway, renting a holiday cottage in one of Denmark's popular holiday towns such as Skagen, The Danish Riviera, and Fyn is a great choice!
Flight cost Singapore to Copenhagen: from S$958
3) France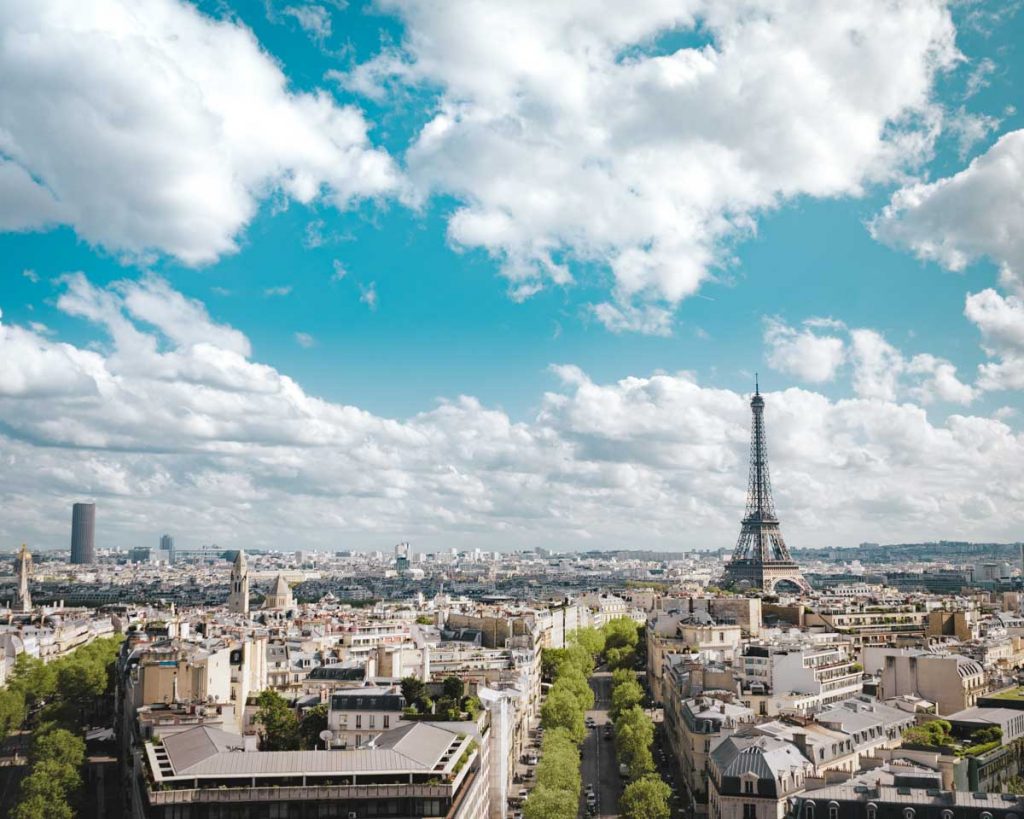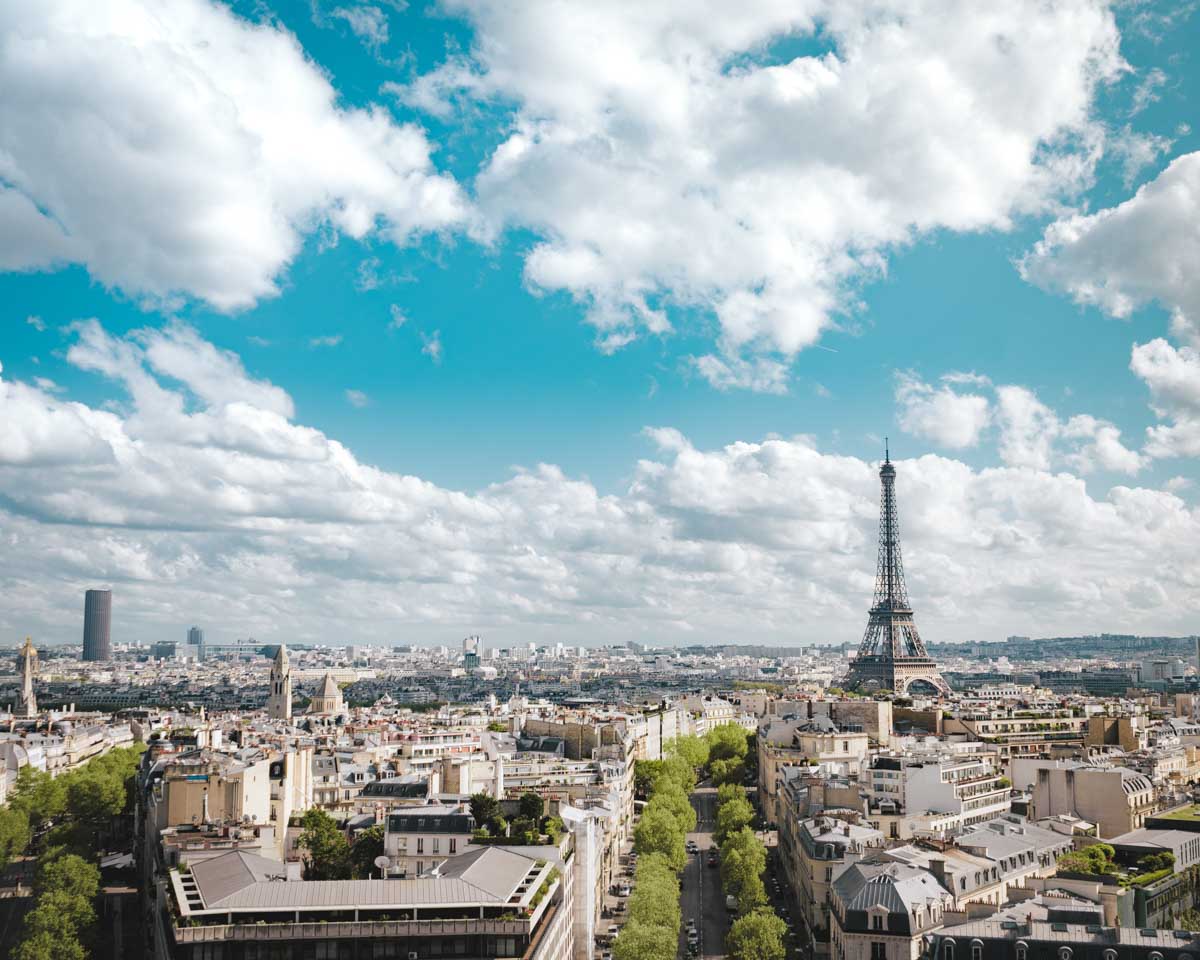 Paris, France
One of the world's most popular travel destinations, France has reopened its borders and all is ready to welcome visitors from Singapore.
Explore more than just Paris on your next trip to France. Visit the quieter towns such as Loire Valley and Colmar, you'll be mesmerised by the stunning 16th-century castles and colourful fairytale-like towns. Further down south, there's Marseille — a lazy fishing village, as well as Nice — the romantic capital of Côte d'Azur.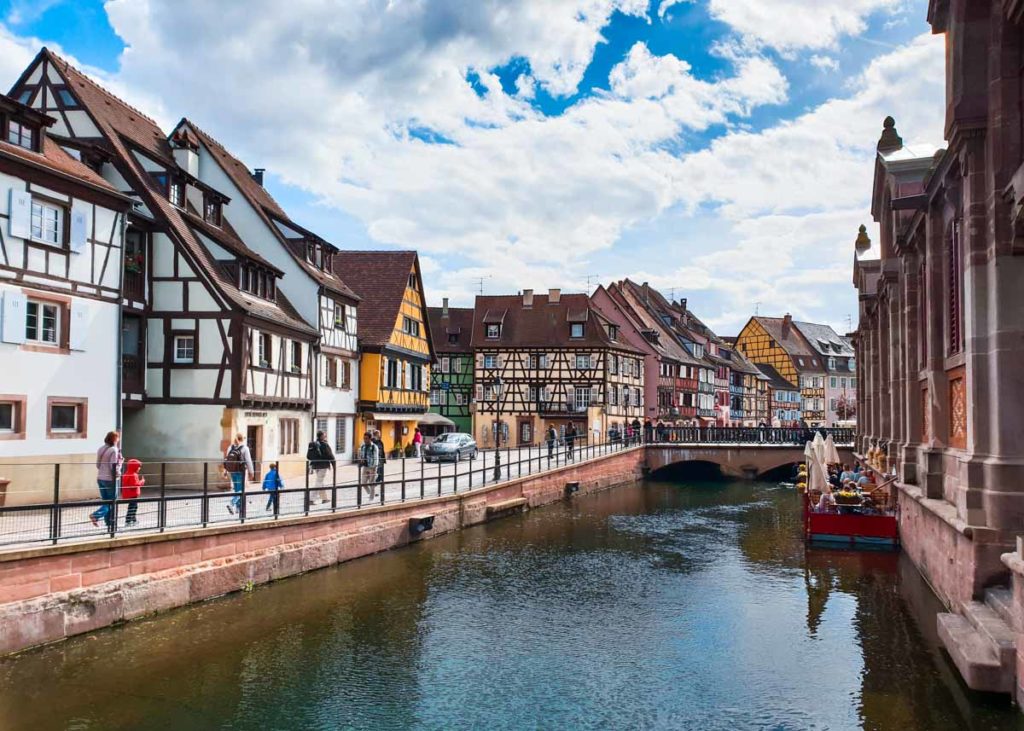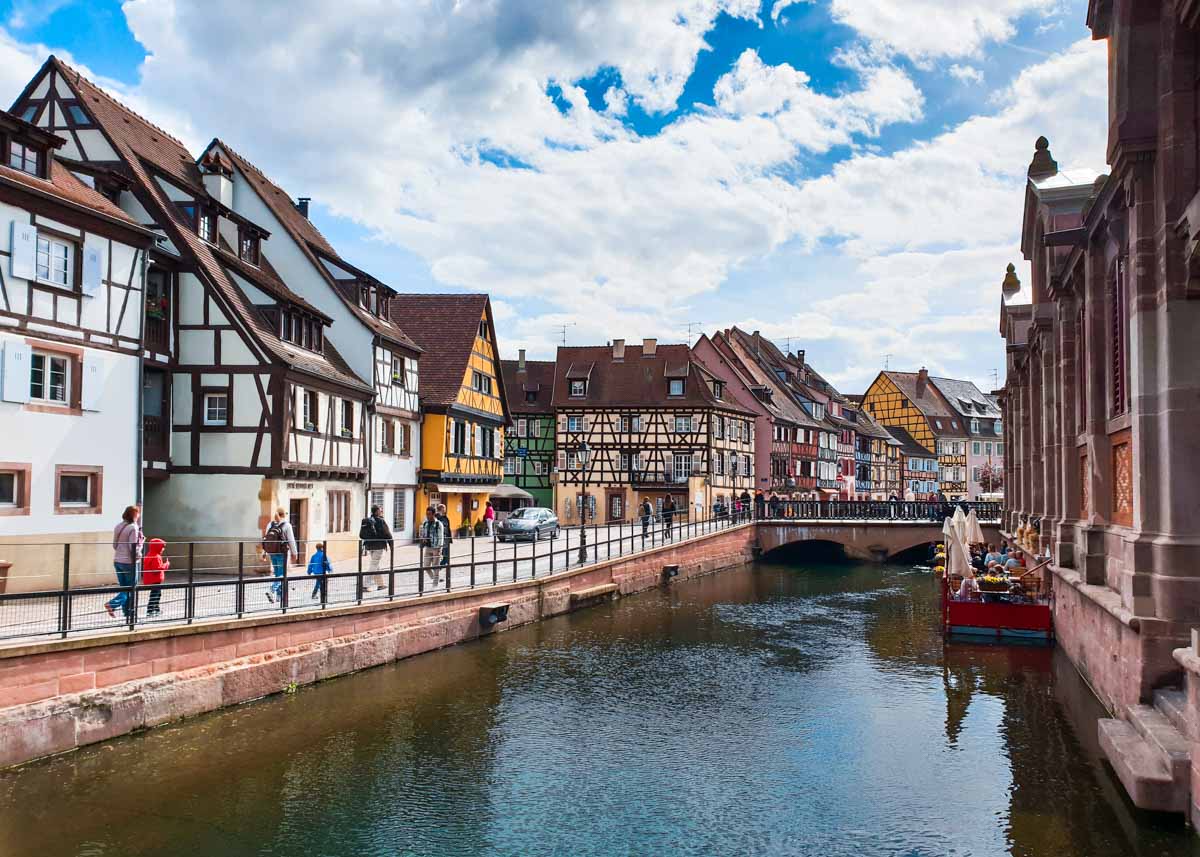 Colmar, France
Flight cost from Singapore to Paris: from S$959
Read also: 10-Day France Itinerary under S$1.5k — Paris and Beyond by Rail
4) Italy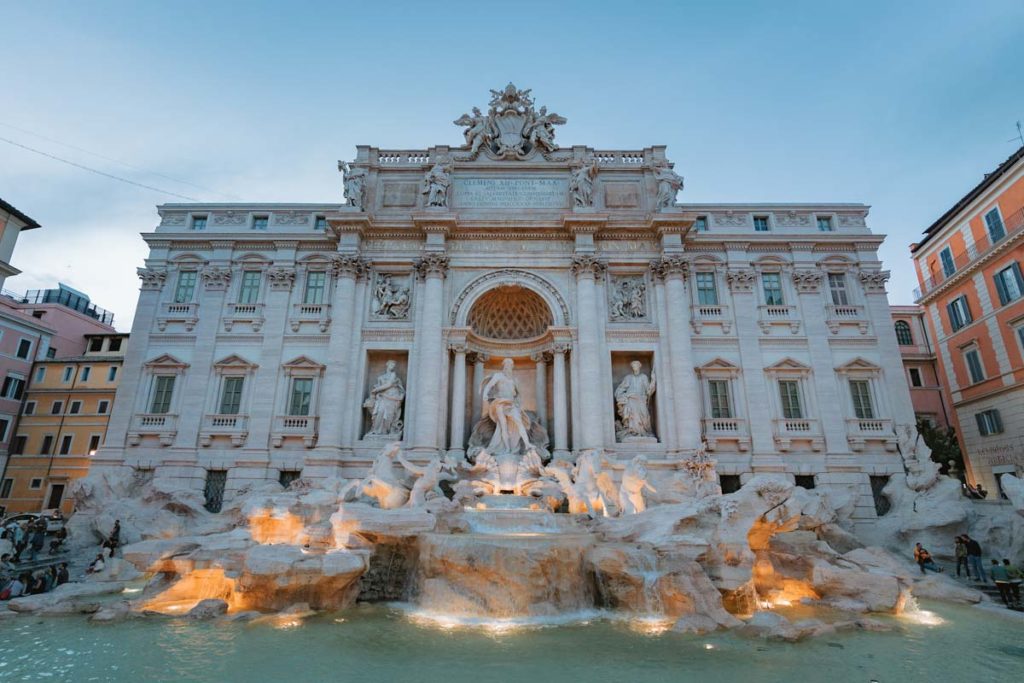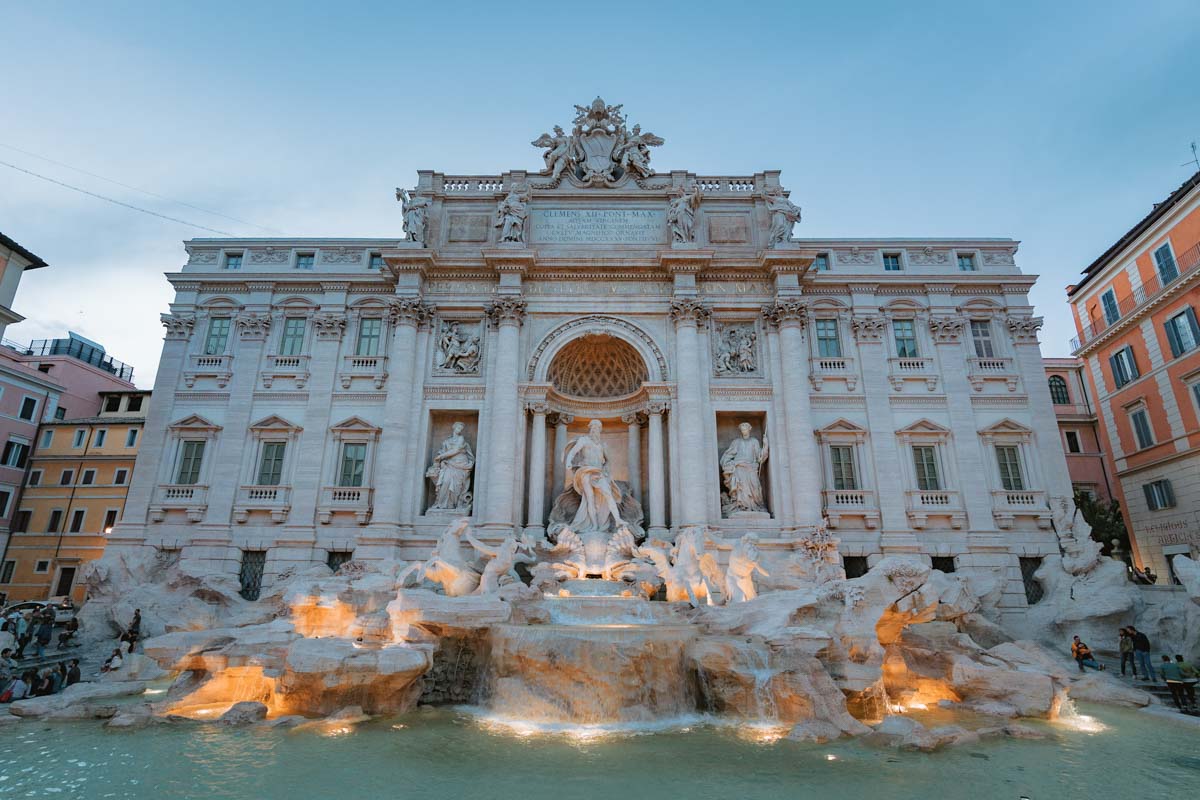 Trevi Fountain, Rome, Italy
Italy is another popular destination in Europe so imagine our excitement when we found out that it's on the Vaccinated Travel Lane list. Fly direct to Rome and check out the Colosseum on your travel list. Then head to Venice to explore the city that was built on 118 little islands on water taxis and roams through the canals.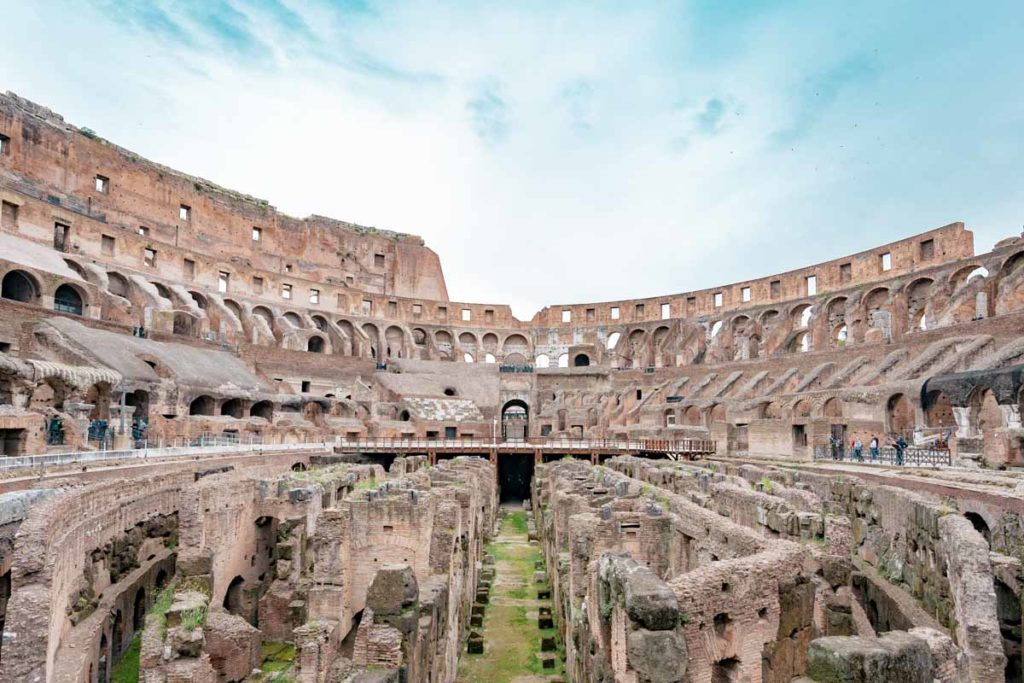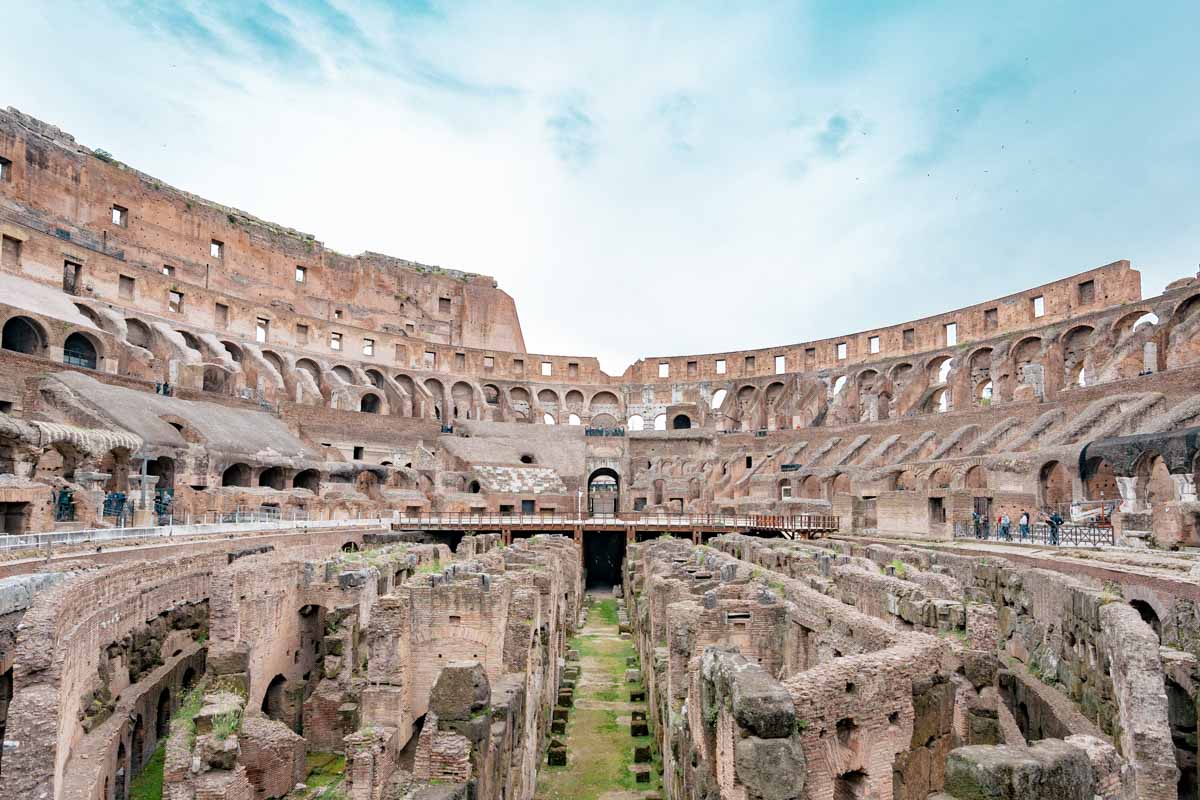 Interior of Colosseum, Rome, Italy
Being home to so many ancient ruins from the Roman Empire, Italy sure is the perfect holiday destination for history and culture buffs.
Note: Travellers from Singapore are required to take a pre-departure PCR test or Antigen Rapid Test (ART) taken 72 hours before the flight to Italy.
Flight cost from Singapore to Rome: from S$960
Flight cost from Singapore to Milan: from S$958
Read also: Photo Guide to 15 of the Most Photogenic Places in Europe – France, Italy, Germany, Slovenia, Czech Republic, Hungary Edition
5) The Netherlands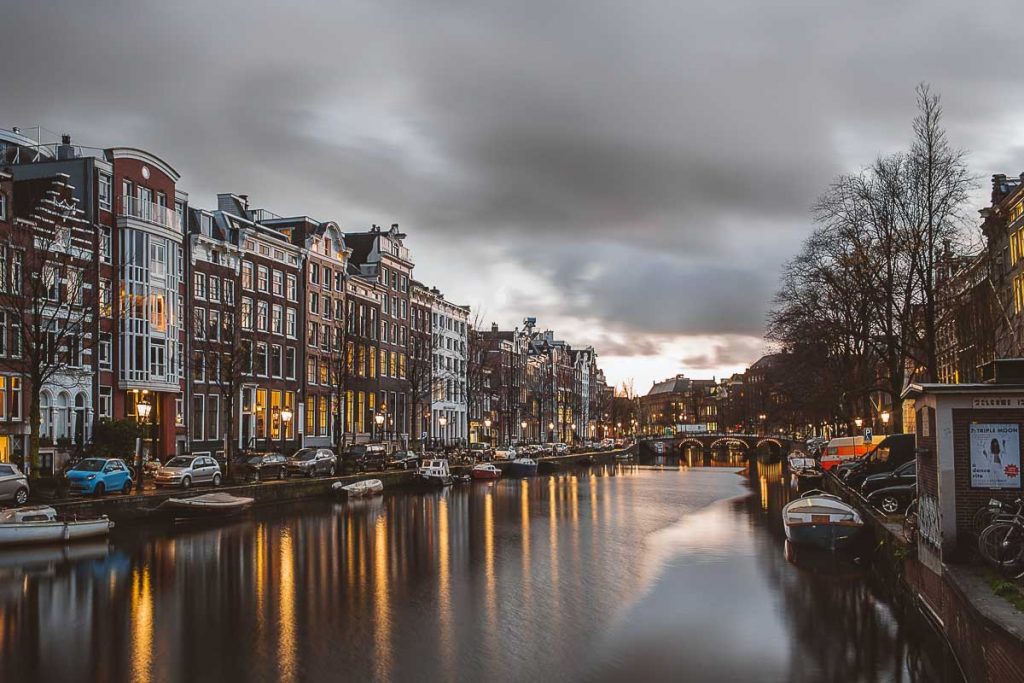 Amsterdam, Netherlands. Photo credit: Azhar J via Unsplash
We're thrilled to see the Netherlands as one of the destinations with VTL arrangements with Singapore. The Netherlands has so many beautiful cities that are solo-traveller-friendly, such as Amsterdam, Rotterdam, Utrecht, and Maastricht.
Plan your trip in April to visit the famous tulip fields at Keukenhof.
Flight cost from Singapore to Amsterdam: from S$959
6) Spain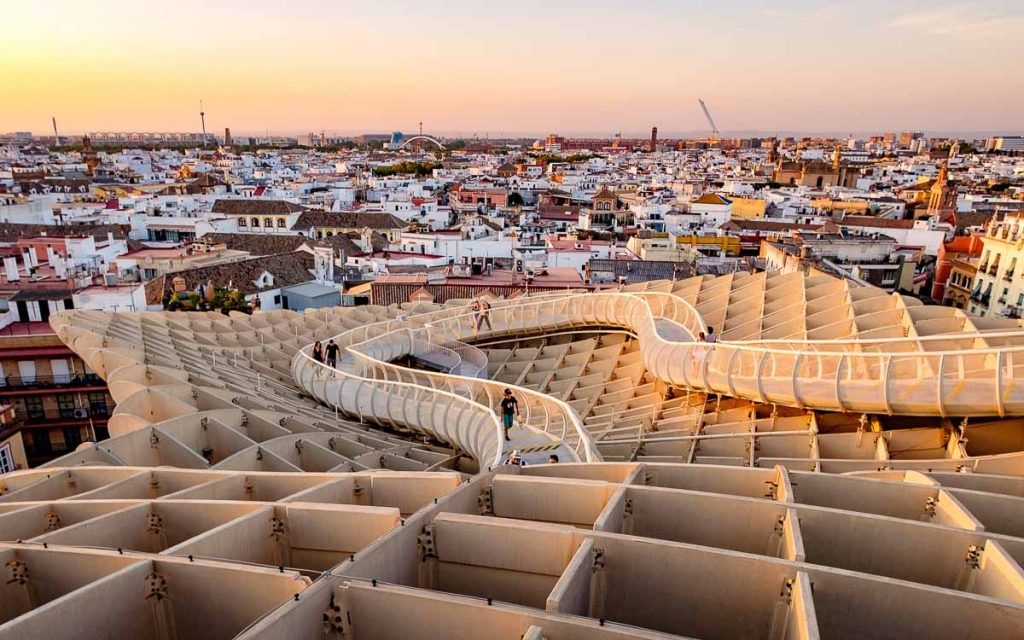 Las Setas De Sevilla, Sevilla, Spain. Photo credit: Luca Bravo via Unsplash
Spain's rich culture and enchanting natural sights draw tourists from all over the world. Barcelona's Sagrada Familia, the Alhambra palace in Granada, Ibiza, the many gorgeous beaches along its 3,000 miles long coastline, there's somewhere in Spain for every type of traveller.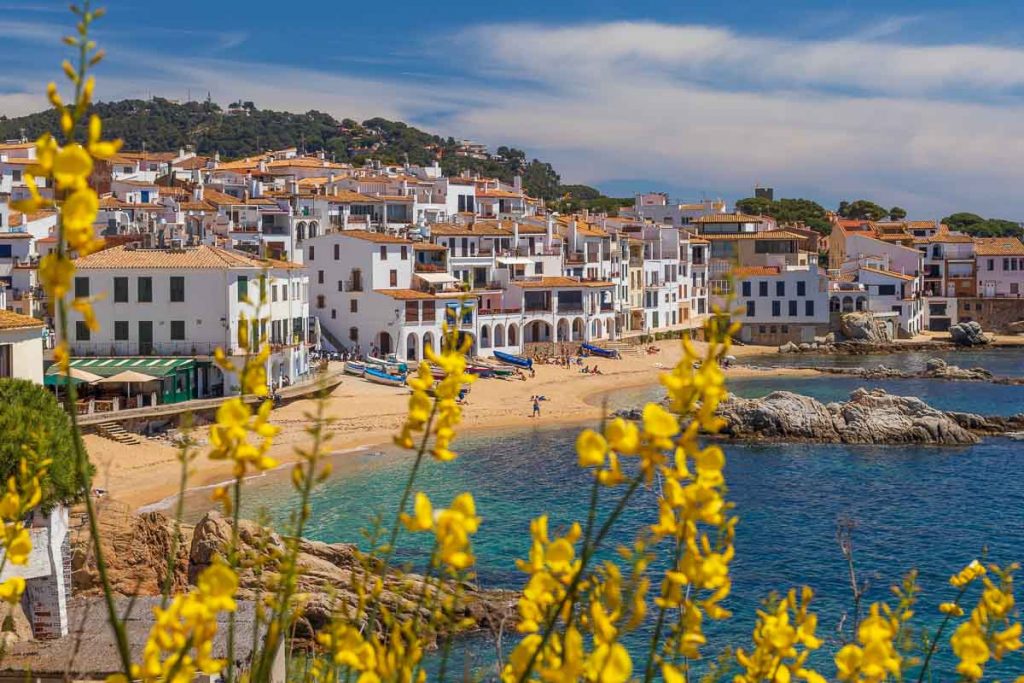 Palafrugell, Spain. Photo credit: Susan Flynn via Unsplash
Flight cost from Singapore to Barcelona: from S$960
7) The United Kingdom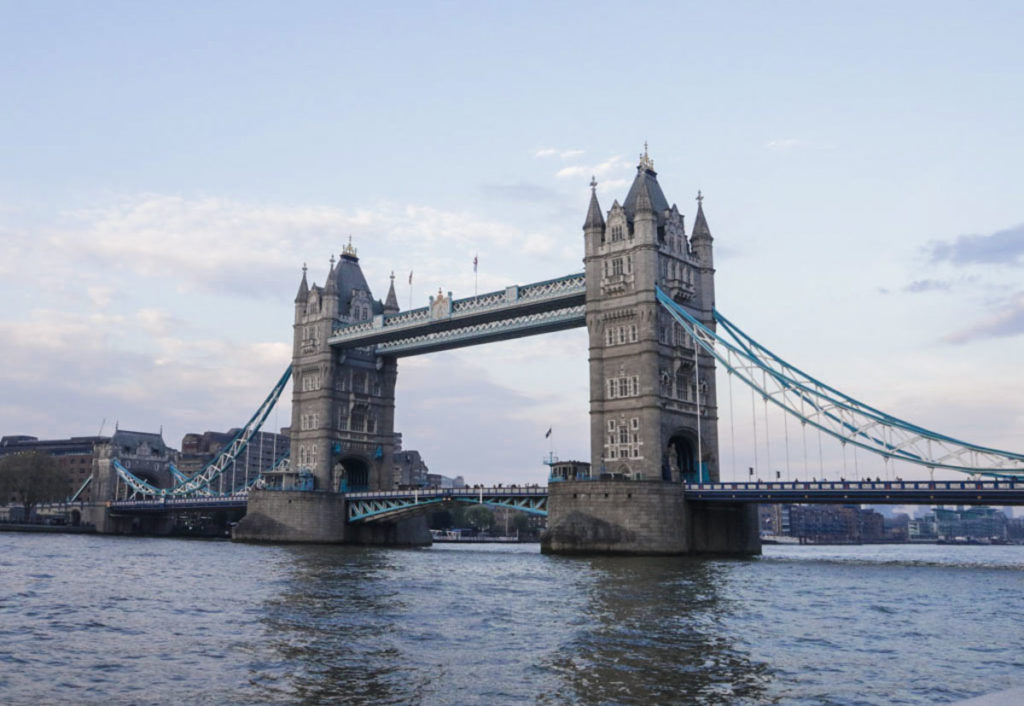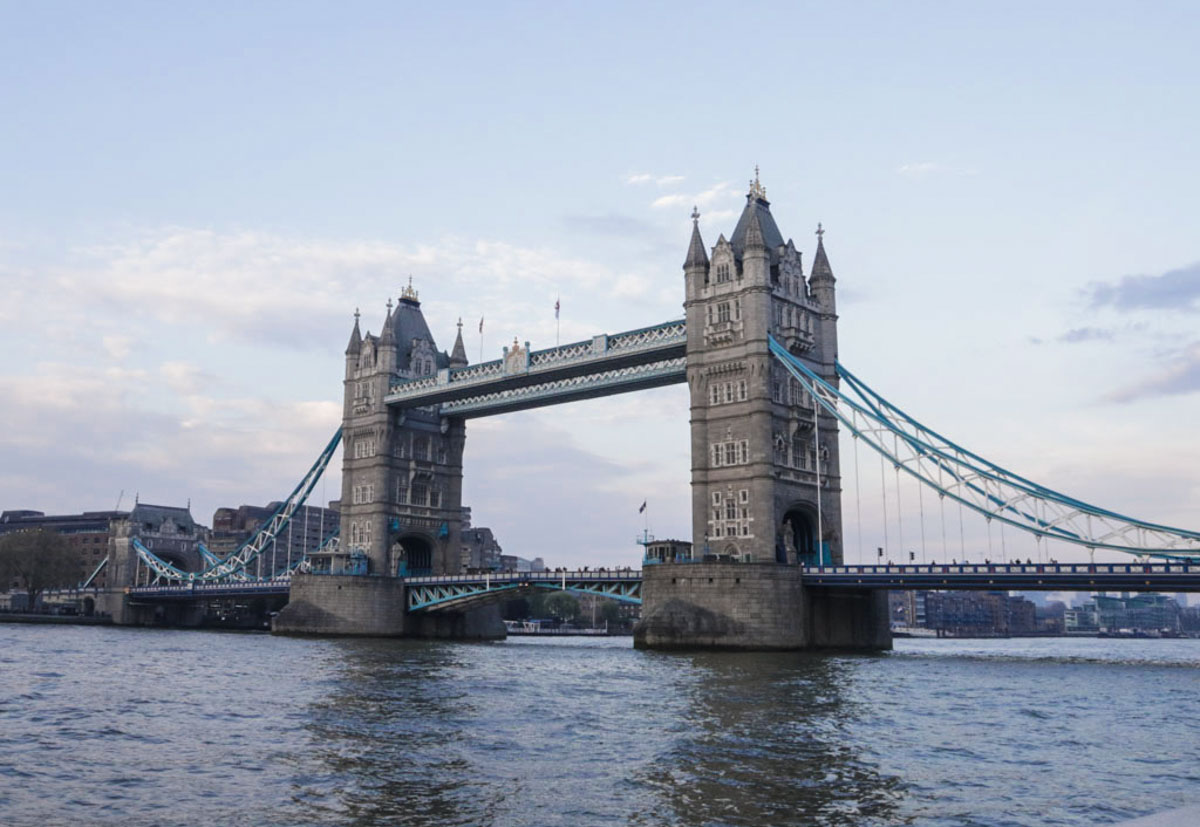 Tower Bridge, London, England
The pandemic may have kept international borders closed but that didn't stop me from exploring the United Kingdom vicariously — through the many episodes of The Crown and Bridgerton that I'd binged throughout Circuit Breaker and Phases thereafter.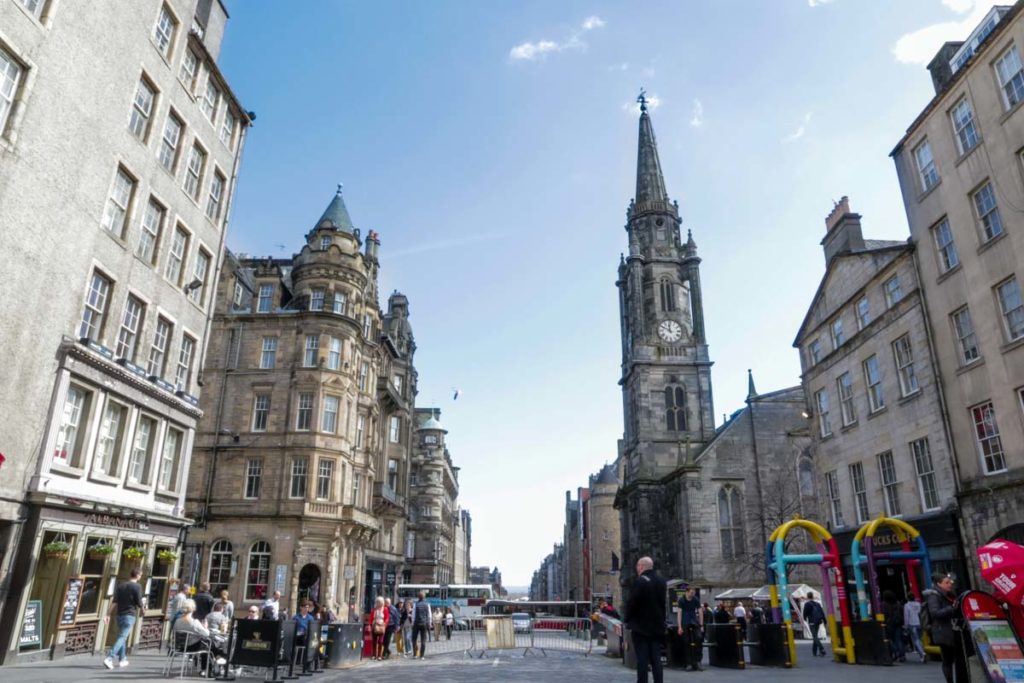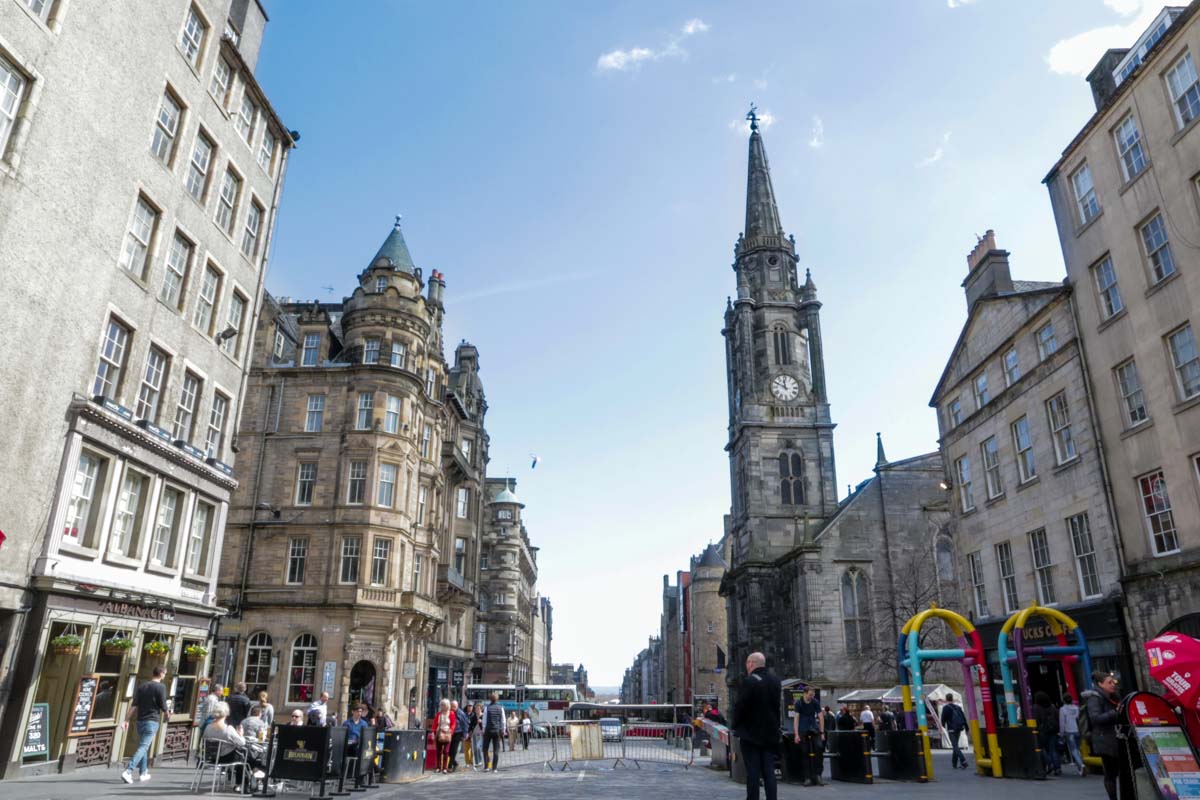 Royal Mile, Edinburgh, Scotland
Now with the VTL arrangement with the UK, travellers from Singapore can visit England, Scotland, Wales and Northern Ireland, and see their iconic landmarks with their own eyes.
Flight cost from Singapore to London: from S$1066
Read also: UK By Rail: 10D Scotland, Wales And London Itinerary Under S$1,400
For Potterheads: Harry Potter London Itinerary: The Quintessential Guide To 4 Days in London for All Potterheads
8) The United States of America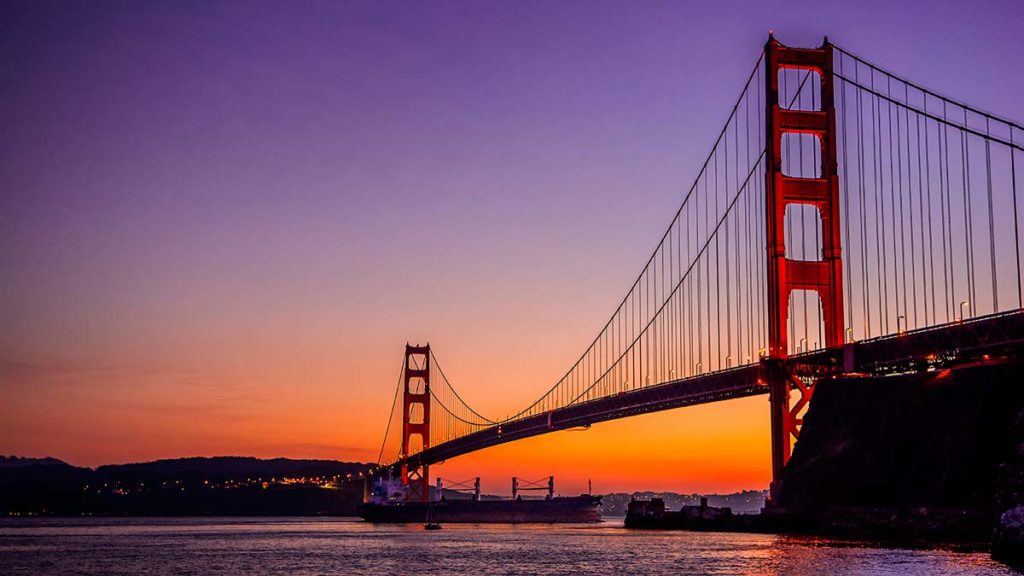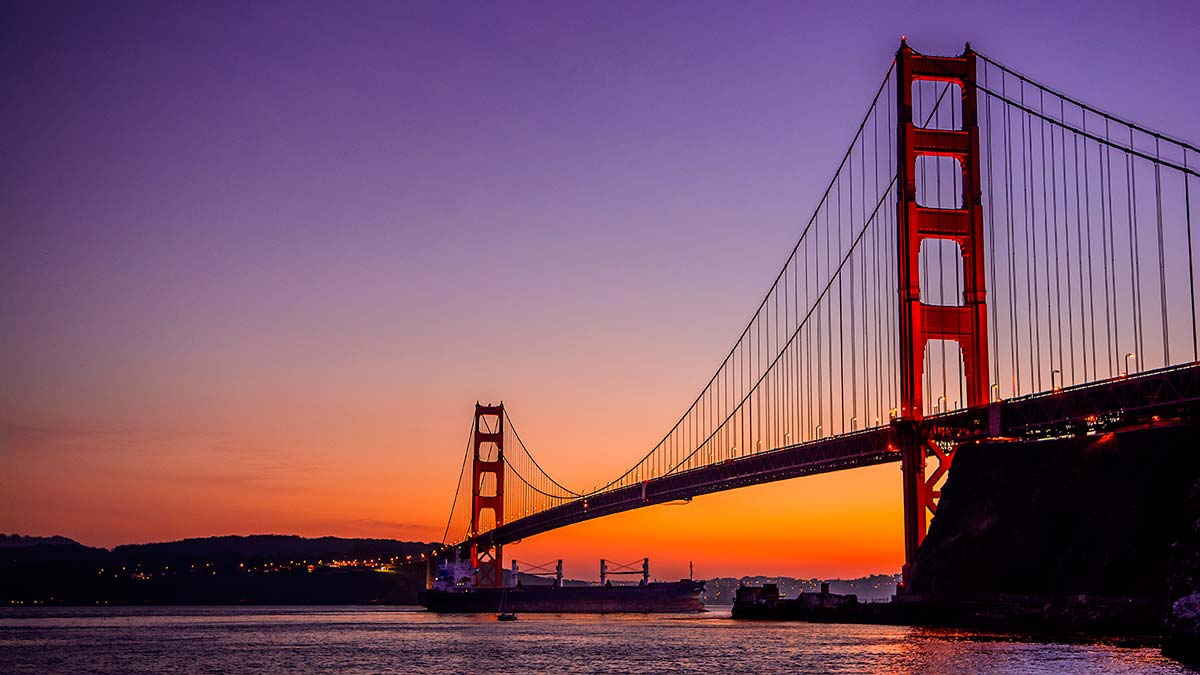 Golden Gate Bridge, San Francisco, USA
Many call it the land of dreams, and it sure is a dream come true with the Singapore-USA VTL coming to fruition! From the ever-inspiring New York City to the glitzy and glamourous Los Angeles, USA is sure one of the top destinations of many adventurers and wanderlust-ers.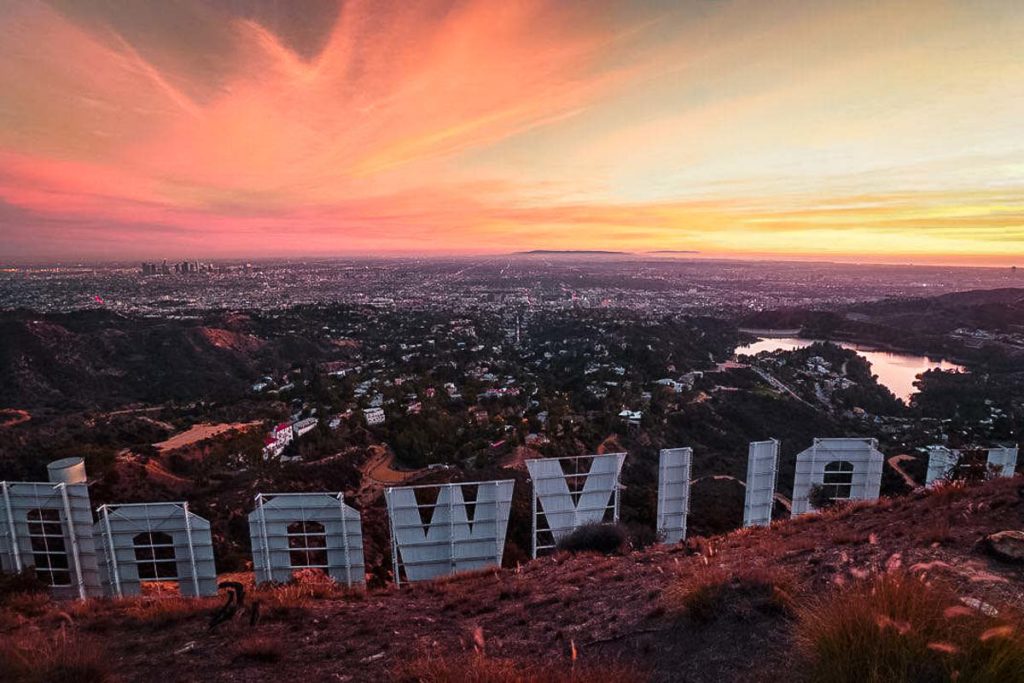 Hollywood Sign, Los Angeles, USA
Plan your trip to the United States of America
– USA Road Trip: 11-Day San Francisco to Los Angeles Itinerary Under S$1.8k
– 7 Once-in-a-Lifetime USA Road Trips to Fulfil Your Wanderlust
– Los Angeles Travel Guide — 3-Day Itineraries for Hollywood fans, Thrill-Seekers, and Avid Sightseers
Note: Travellers from Singapore are required to undergo a pre-departure Antigen Rapid Test (ART) 72 hours before the flight to the USA.
Flight cost from Singapore to Los Angeles: from S$1078
Flight cost from Singapore to San Francisco: from S$1,578
9) South Korea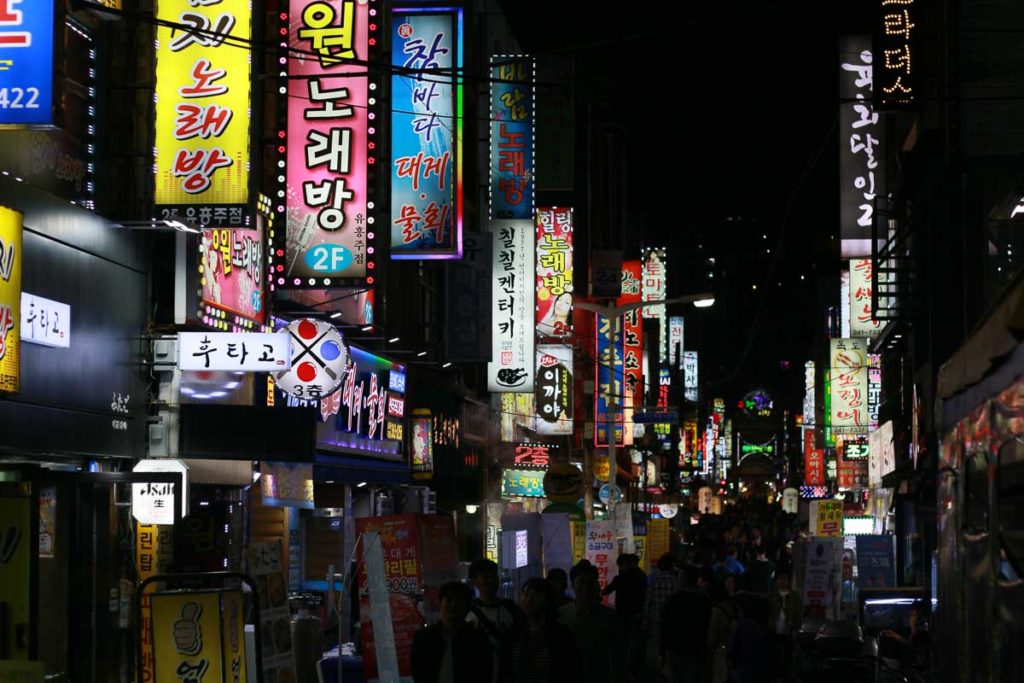 Seoul, South Korea
No lies here, we've all been longing for the day to visit South Korea again. The vibrant city, the hearty food, and the idyllic sights are just what we Singaporeans have been missing for almost two years. You won't believe how much I'm craving to lick a dalgona candy now, after watching Squid Game.
The announcement of a Singapore-South Korea VTL launching on 15 November definitely felt the best news ever since forever. It's nearer—and cheaper—compared to the other European or North Americas lanes, and also a more popular travel destination among Singaporeans.
Unlike other destinations on the VTL list though, travellers from Singapore must travel on a designated VTL flight into Seoul.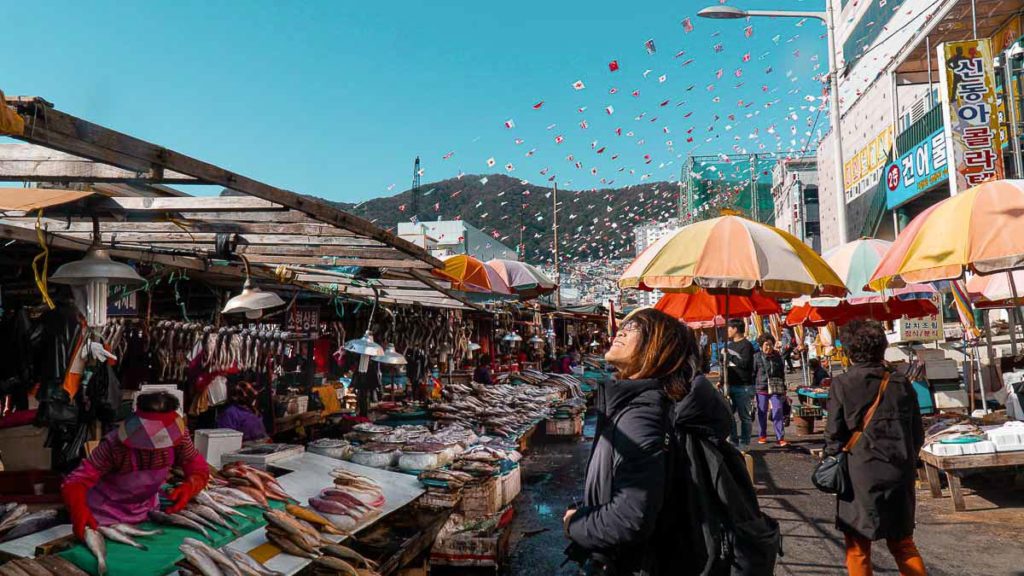 Jalgachi Market, Busan, South Korea
Plan your trip to South Korea
Korea is known to have harsh freezing winters, so we'd recommend waiting a couple of months and visit during springtime, coinciding with the cherry blossom season. For more travel ideas of Korea, read our 7-day Korea Rail itinerary.
Here are some other destination guides we have for South Korea outside of Seoul:
– 13 Iconic K-drama Filming Locations to Add to Your Korea Itinerary
– 4-Day Jeju Itinerary Under S$500 — Road Trip Adventure Around South Korea's Island Paradise
– 4D3N Busan Itinerary — Why You Need To Spend More Than A Day Trip In Korea's Charming Coastal City
– Nami Island Day Trip from Seoul: How to cover the best of Gapyeong
Note: Travellers from Singapore are required to undergo pre-departure PCR testing 72 hours before the flight to South Korea.
Flight cost from Singapore to Seoul: from S$580
10) Germany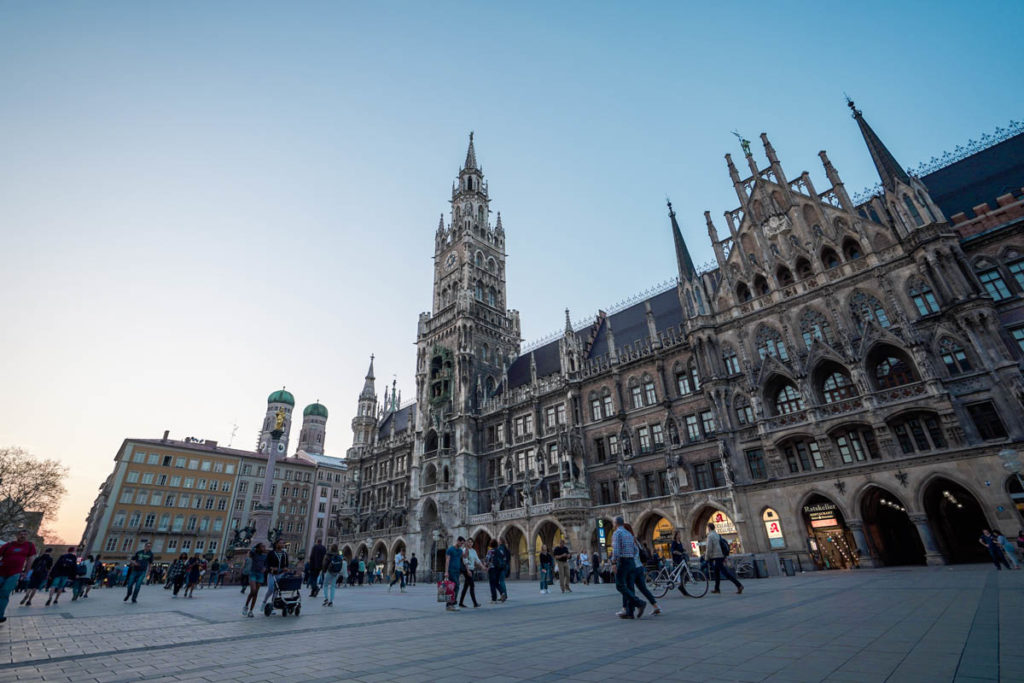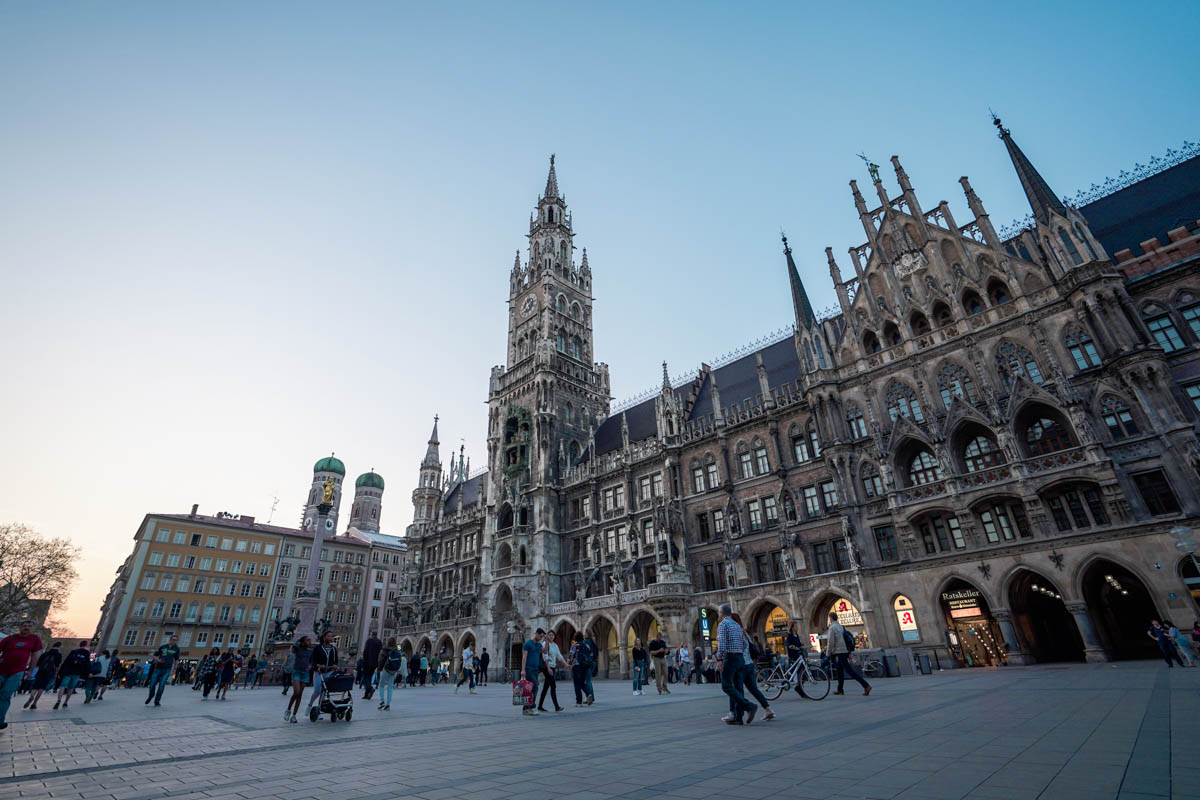 Marienplatz, Munich, Germany
Starting 7 September, travellers can embark on quarantine-free travel between Singapore and Germany if they meet all Vaccinated Travel Lane (VTL) requirements.
Home to a booming art scene and nightlife, there's never a shortage of things to do in Germany. Germany is also the only country under the VTL arrangement with three airports of entry and exit — Munich, Frankfurt, and Berlin.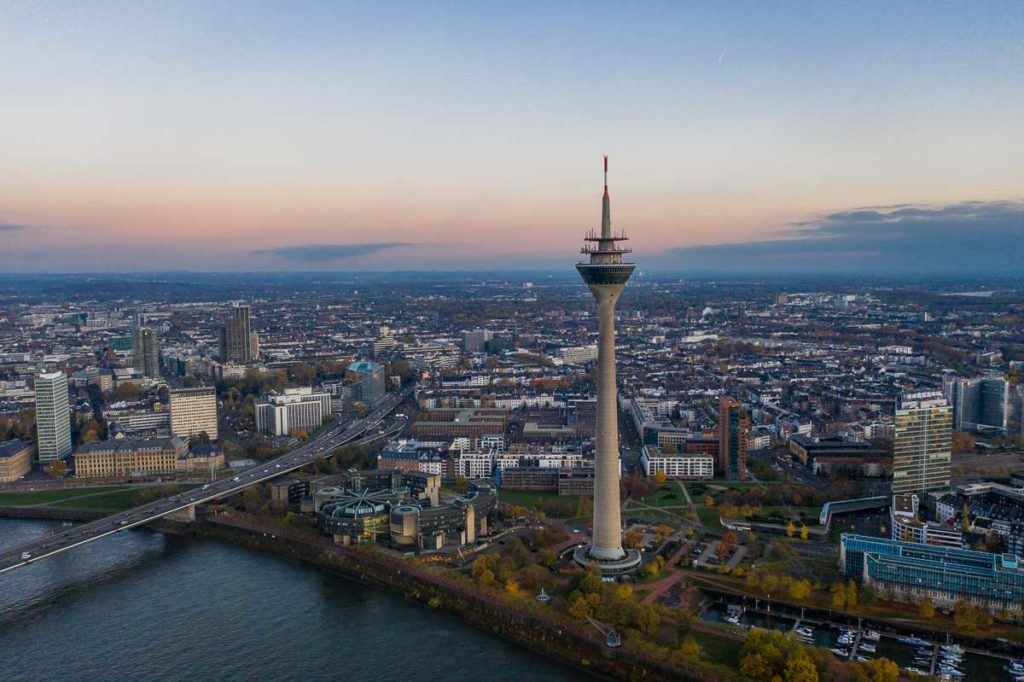 Rhine Tower, Dusseldorf, Germany
Plan your trip to Germany
Do note that Germany has a strict mask requirement: All individuals aged six and above must wear medical-grade masks—such as surgical or N95 masks—indoors, including all airports in Germany.
Plan your trip to Germany with our guides and itineraries:
– 10D Germany Itinerary under S$1.1k — Gems in Munich, Düsseldorf, Cologne, Dortmund, Frankfurt
– 5-Day Berlin Budget Guide <S$1.5k incl accommodation and flight from Singapore
– Potsdam Day Trip Guide: The Fairytale Town 40mins From Berlin
– Spreewald Day Trip Guide — The Perfect Nature Escape 1 Hour Away From Berlin
Singapore Airlines now operates direct flights from Singapore to Munich and Frankfurt, while Scoot will resume its direct flights to Berlin from 19 October.
Flight cost SG to Frankfurt: from S$968/pax
Flight cost SG to Munich: from S$968/pax
Flight cost SG to Berlin: from S$468/pax
11) Brunei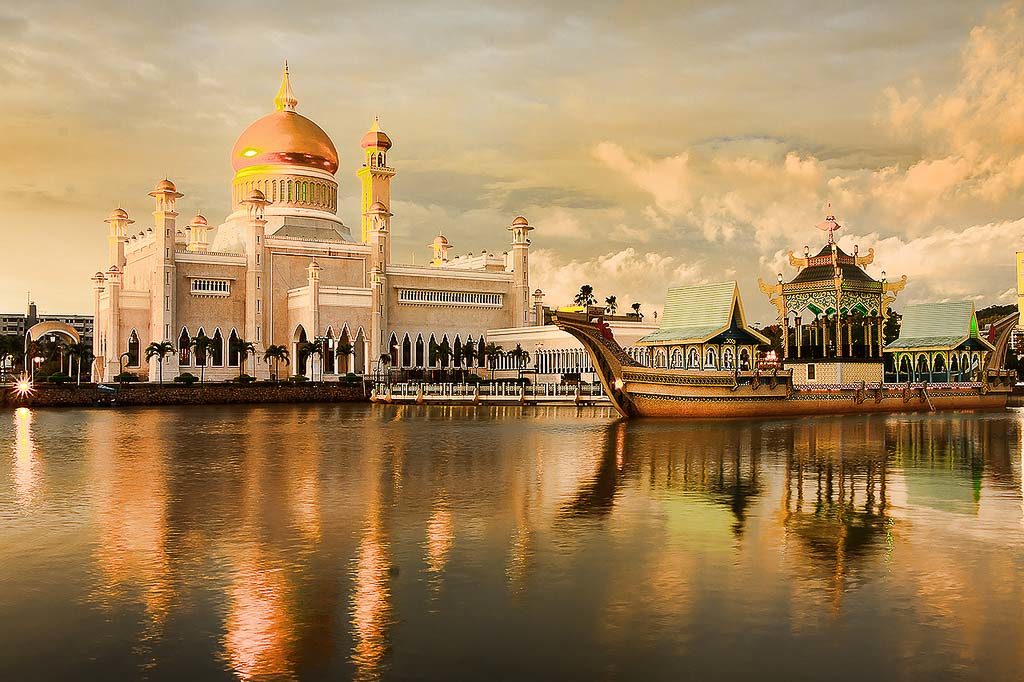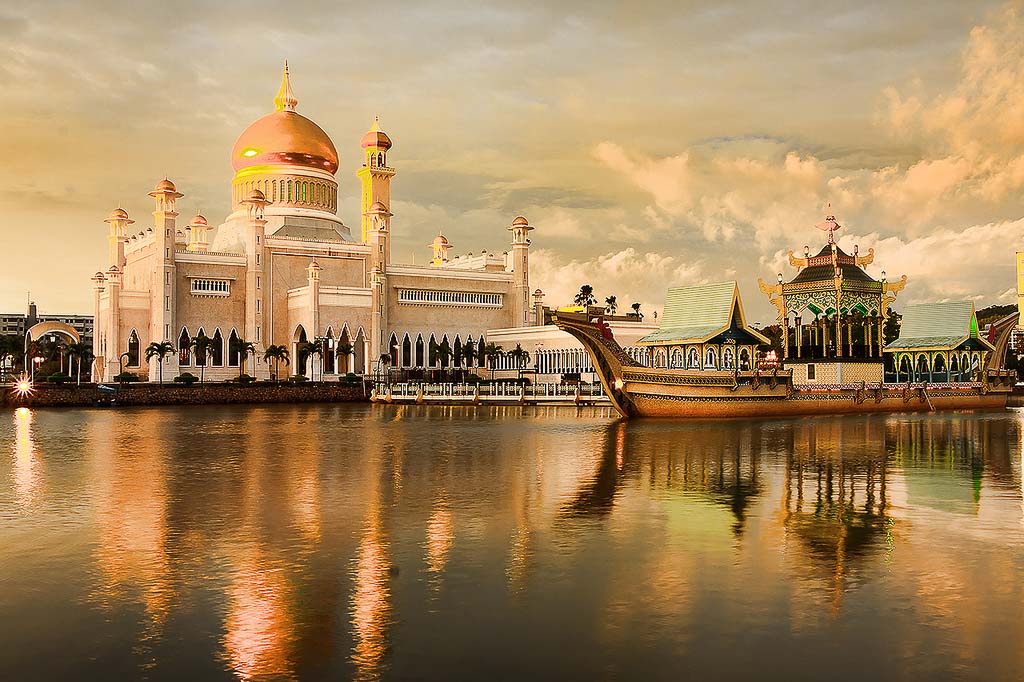 Omar Ali Saifuddin Mosque, Brunei. Photo credit: Exotic Travels Pinterest
Unlike other countries on the Vaccinated Travel Lane list that provide quarantine and test-free entry to vaccinated travellers from Singapore, Brunei's borders remain closed to leisure travel.
Travellers from Brunei, however, can visit Singapore quarantine-free on a designated VTL flight.
What are the requirements to travel on a Vaccinated Travel Lane?
Fully Vaccinated
All outbound travellers departing Singapore should be fully vaccinated against Covid-19 on the Pfizer-BioNTech/Comirnaty, Moderna or other WHO-approved vaccines.
Pre-departure & Post-arrival PCR test
Outbound: Not every destination on the VTL requires travellers to take the pre-departure Covid-19 test, however, your travel insurance provider may require it.
Inbound: Returning travellers must undergo a Covid-19 PCR test within 48 hours before departure for Singapore at a recognised clinic or medical facility. Travellers will also have to undergo a PCR test upon arrival at Changi Airport, then leave the airport immediately for self-isolation until the results are out.
Digital Vaccination Certificates
Similarly, not all destination countries require travellers to produce a Covid-19 vaccination certificate, but if you've taken a pre-departure PCR test, do download your digital vaccine cert via https://www.notarise.gov.sg before embarking on your travel.
Covid-19 Medical Insurance
While it is not mandated by any of the VTL countries now for travellers from Singapore to have Covid-19 medical insurance, it's always safer to be covered for any unforeseen overseas covid-related medical treatment overseas.
The expansion of the Vaccinated Travel Lane sure is a sign of the world going back to normalcy real soon. And with that, we hope there will be more good news of quarantine-free travel coming our way.
Featured image credit: Luca Bravo via Unsplash
Facebook image credit: Azhar J via Unsplash, @leineia via Instagram, Luca Bravo via Unsplash
What other countries do you want a VTL with Singapore? Let us know in the comments below.
---