After three and a half years of renovations, Changi Airport Terminal 2 has fully reopened to the public on 1 November 2023!
It was a reallyyy long wait, but after having been there, I can definitely tell you that it was worth it 🤩 From an amazing indoor waterfall (sound familiar?) to pop culture photo-ops, here are five IG-worthy spots to check out — whether you're just visiting or travelling!
1) The Wonderfall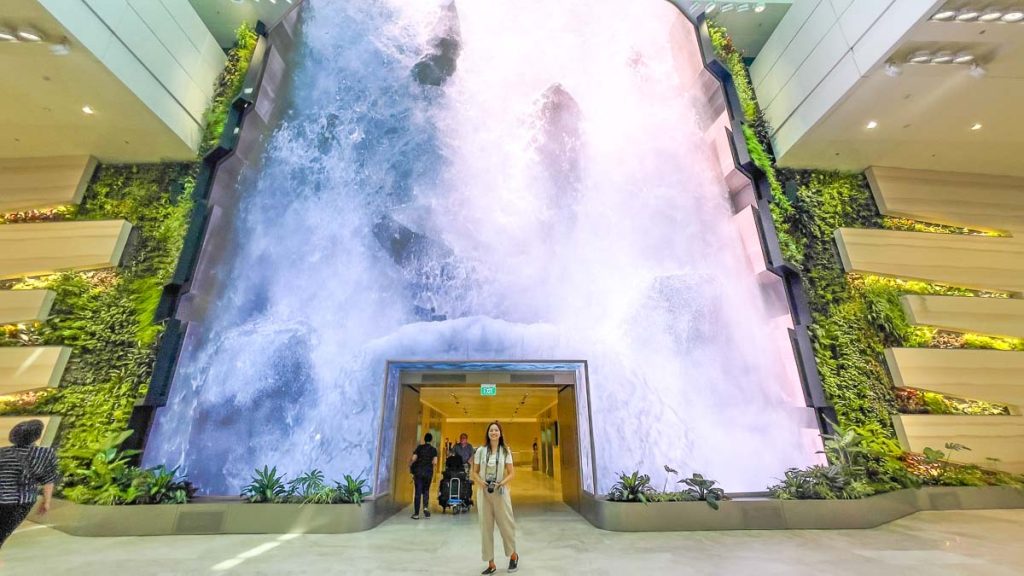 You've probably seen pictures of this on social media but yes, Changi Airport has yet another impressive indoor waterfall — The Wonderfall!
Unlike The Rain Vortex at Jewel, this one is fully digital. We still thought it was pretty cool though, standing at 14m tall and 17m wide! Needless to say, we got that epic under the #waterfallshot (without getting wet, yay) 😉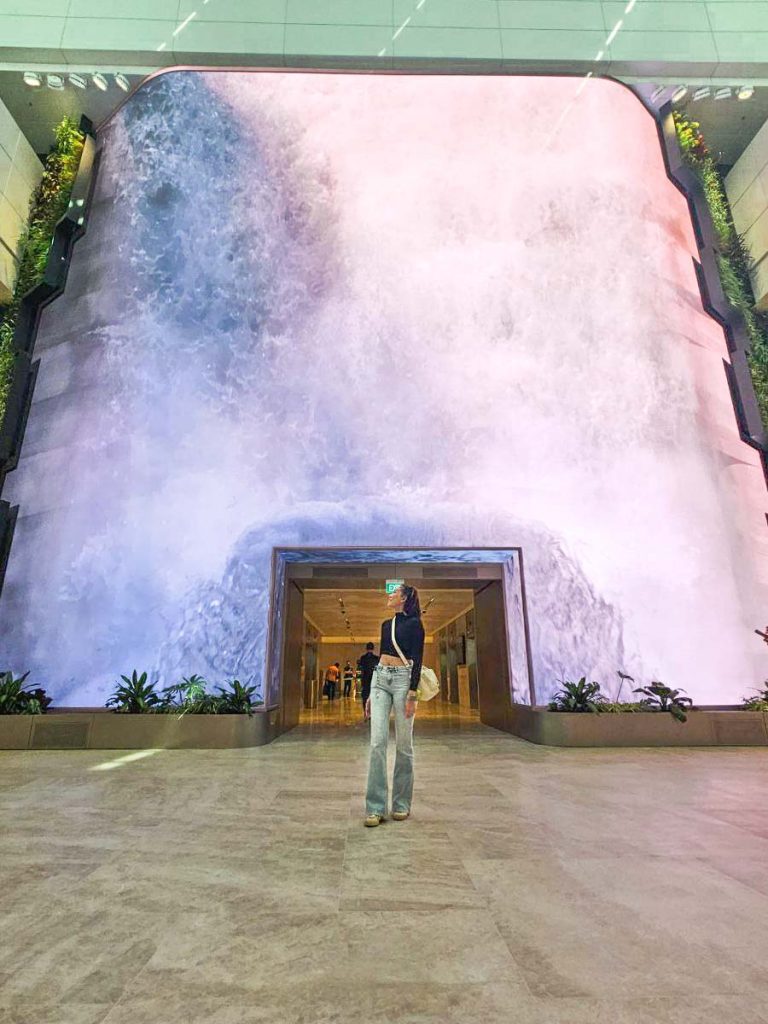 Plus, look out for a special 4-minute musical show every half-hour named Rhythms of Nature — watch as the waterfall cascades down huge boulders which appear onscreen. Fun fact: The accompanying music is composed by Canadian neo-classical pianist Jean-Michel Blais!
Opening hours: 24hrs
How to get there: Changi Airport Terminal 2 Departure Hall, Level 2
2) Monet: A Journey Through Seasons at Changi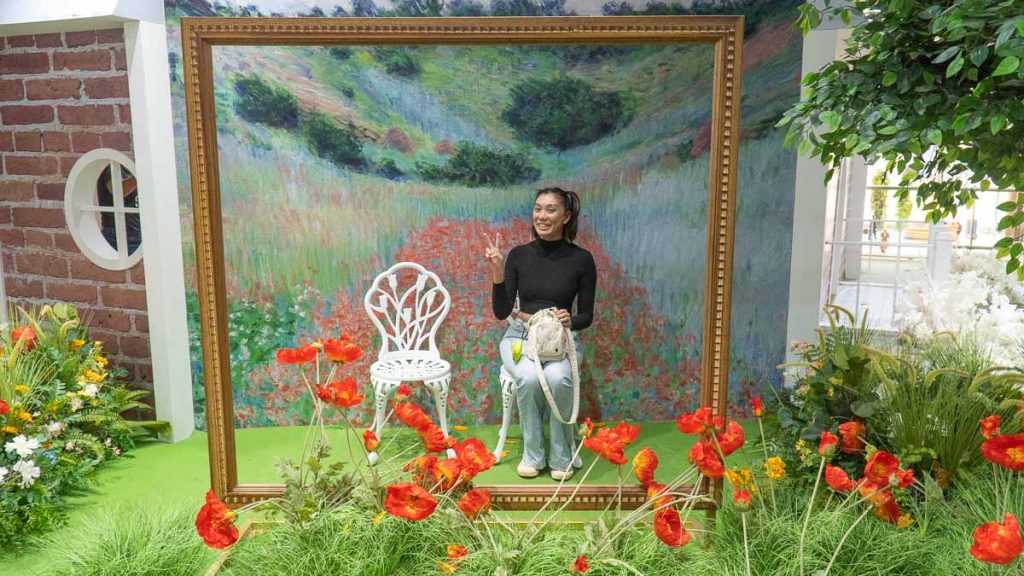 Stroll through a forest of orange foliage, literally step into a picture-perfect Spring scene or enjoy a Winter wonderland! Who says you can't experience all four seasons in Singapore?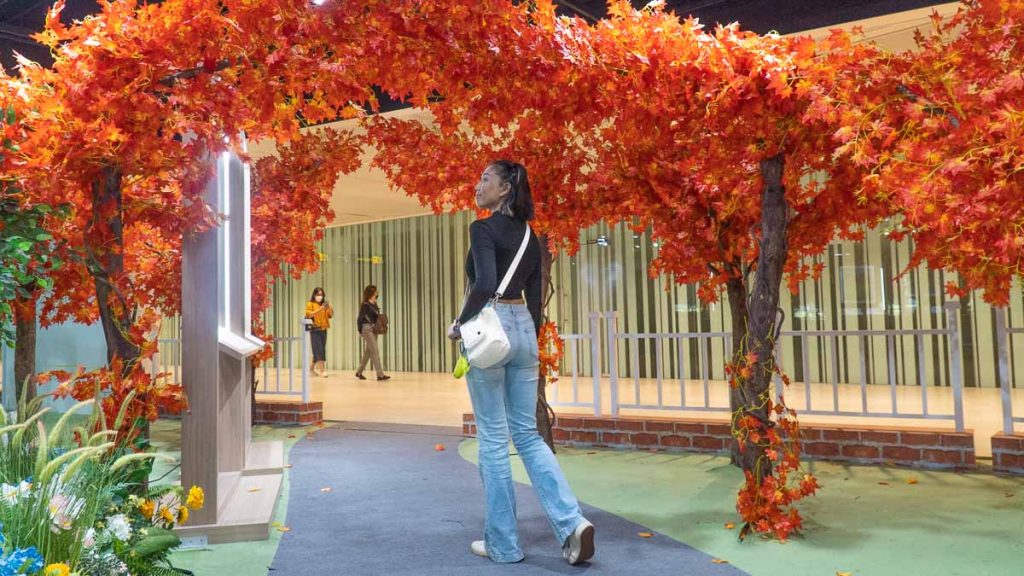 While exploring the new Terminal 2, we came across an exhibition of famous French painter Claude Monet — with reproduction of his artworks like Boulevard Saint-Denis, Argenteuil, in Winter.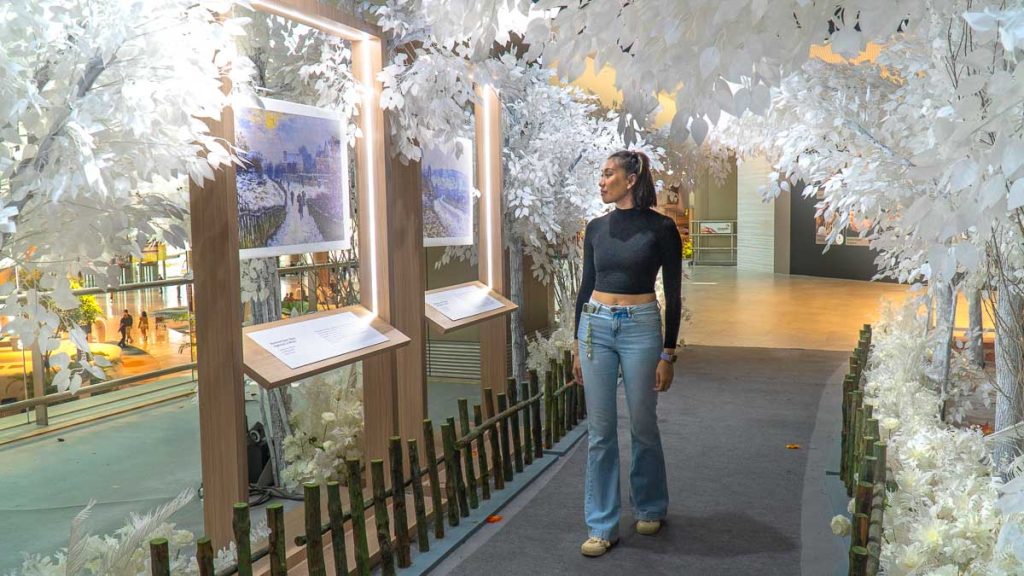 There's even a cosy cottage, where kids or adults (hey, we won't judge) can be as playful as kittens 😺 Seriously, there are giant scratch posts and yarn balls to fiddle with.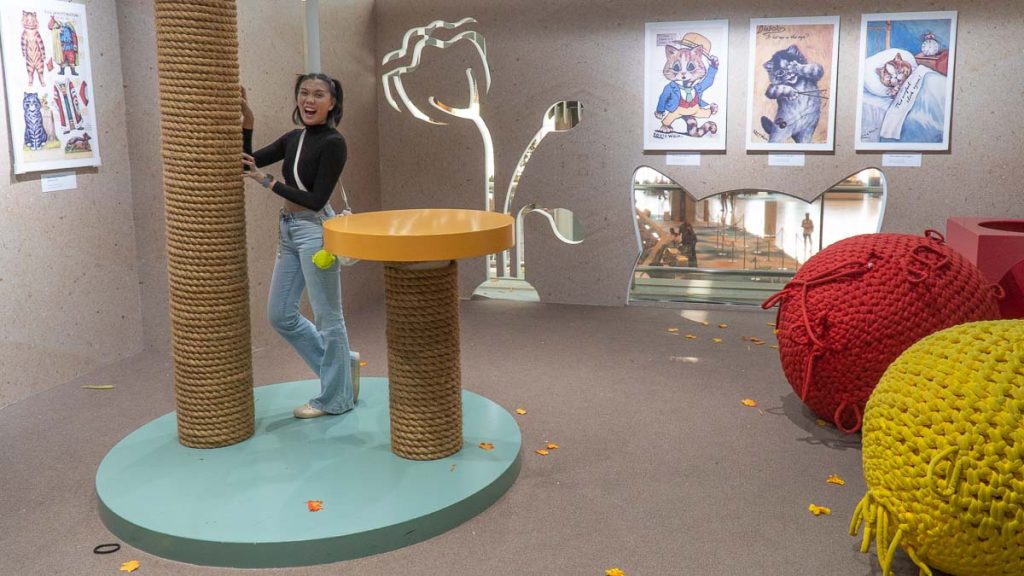 This area is inspired by English artist Louis Wain, whose illustrations usually feature human-like large-eyed cats and kittens!
Entrance fee: Free
Opening hours: 7AM – 11PM
How to get there: Changi Airport Terminal 2, Level 3
3) Flap Pix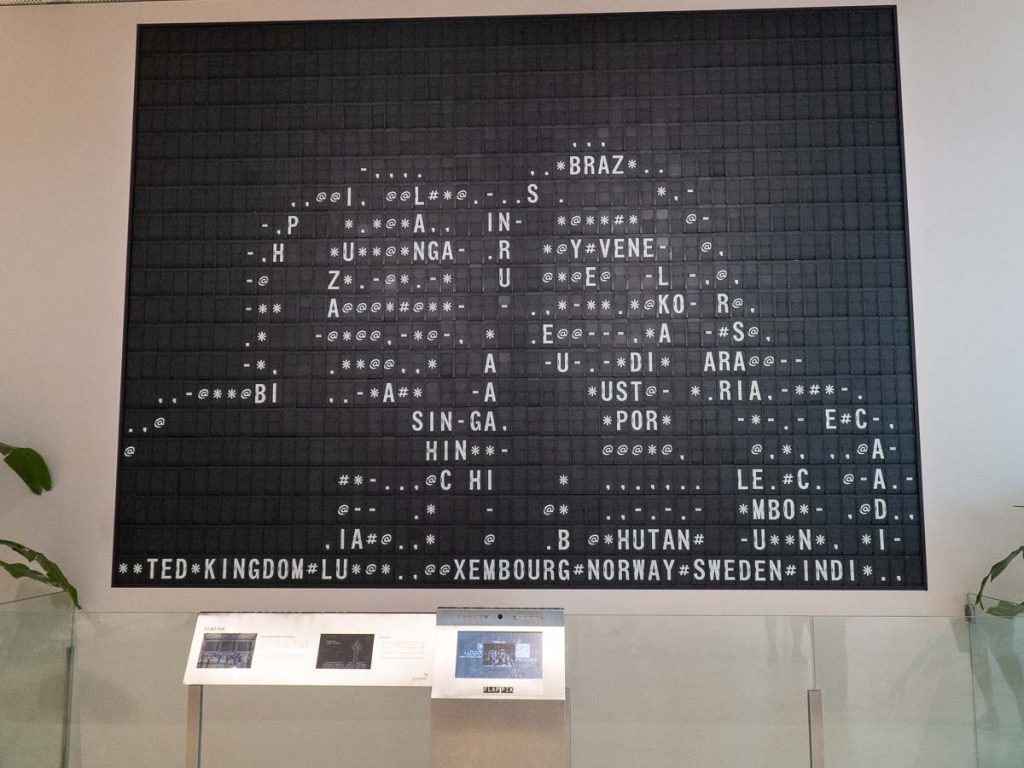 Remember the iconic Solari Boards which used to display flight details at Terminal 2 Departure Hall?
Well, after the revamp, it's been repurposed into an interactive and personalised art exhibit called Flap Pix! Honestly, I thought this was a really smart way to bring back this nostalgic item with a modern twist.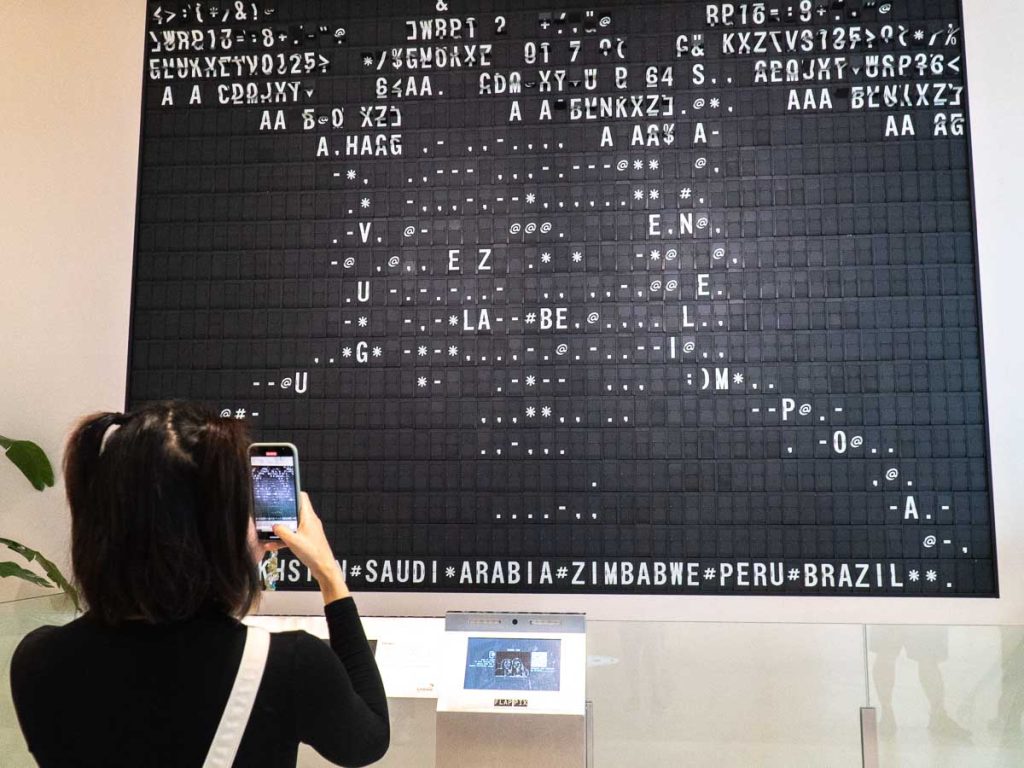 You can now snap selfies and watch as the flaps change into your photo on the huge board using symbols and letters!
Opening hours: 24hrs
How to get there: Changi Airport Terminal 2, Level 3
4) Funko Pop-up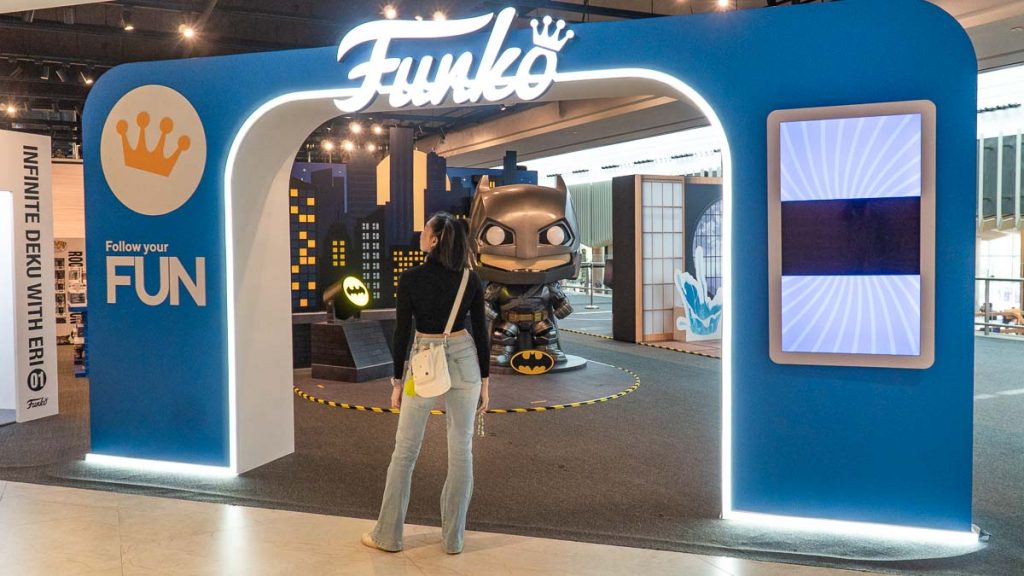 From now till January 2024, visit Southeast Asia's first Funko pop-up at Changi Airport Terminal 2!
It features a wide variety of iconic pop culture collectables like Mickey Mouse, Minions and even Thor. And that's not all. We also saw Singapore-exclusive icons like the Merlion and Singapore Girl dressed in Singapore Airlines' kebaya uniform!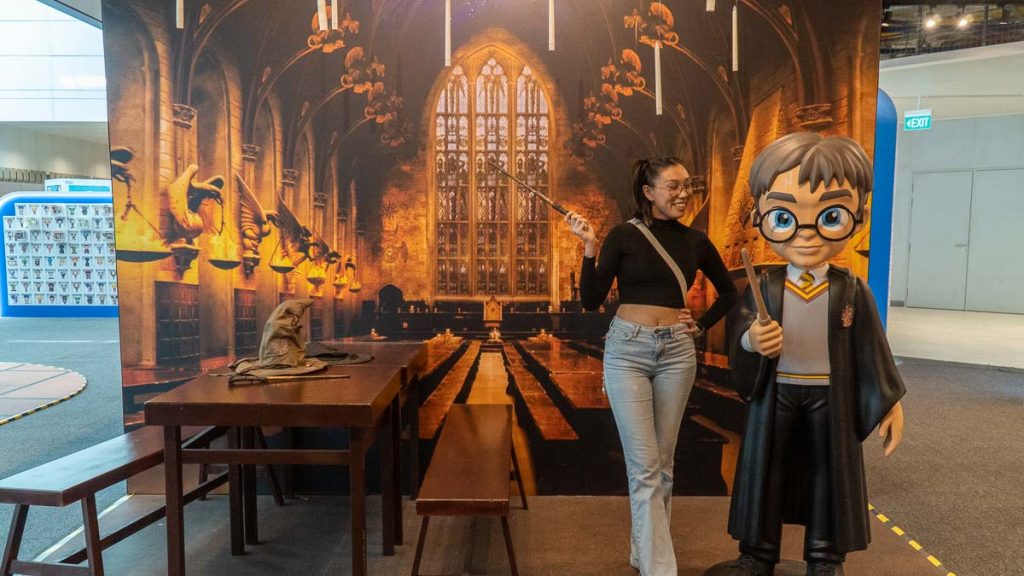 The fun part for us though, was being able to take photos with life-sized FUNKO characters like Batman, Harry Potter and Groot 🪴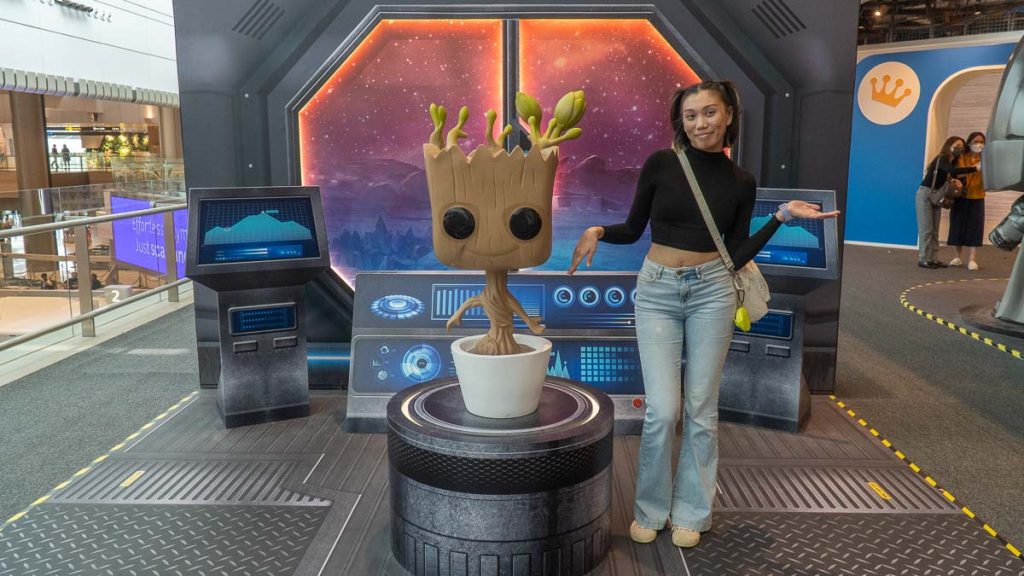 Entrance fee: Free
Opening hours: 10AM – 10PM
How to get there: Changi Airport Terminal 2, Level 3
Bonus: 5) Dreamscape (Transit Area)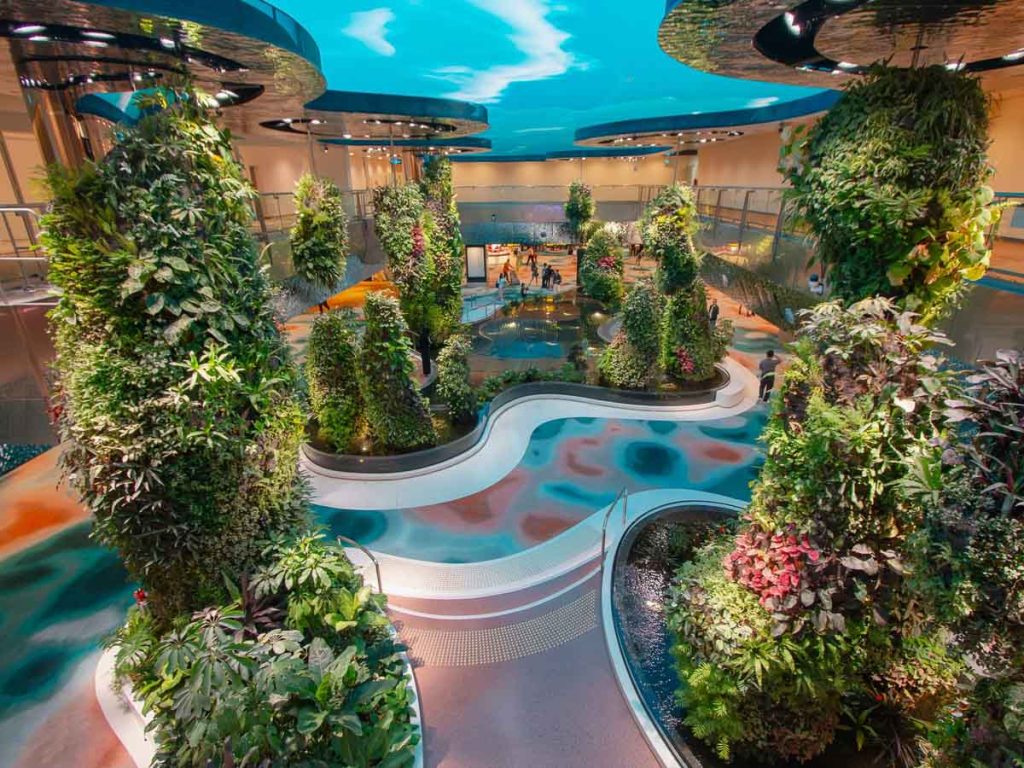 Photo credit: Changi Airport Group
If your flight departs from Terminal 2, be sure to drop by Dreamscape in the transit area — an immersive garden complete with a virtual sky and transparent pond!
The garden is super stunning, featuring more than 20,000 plants from over 100 species. The "sky" also mimics the weather in real-time 😲 with an occasional passing plane or hot air balloon as a surprise.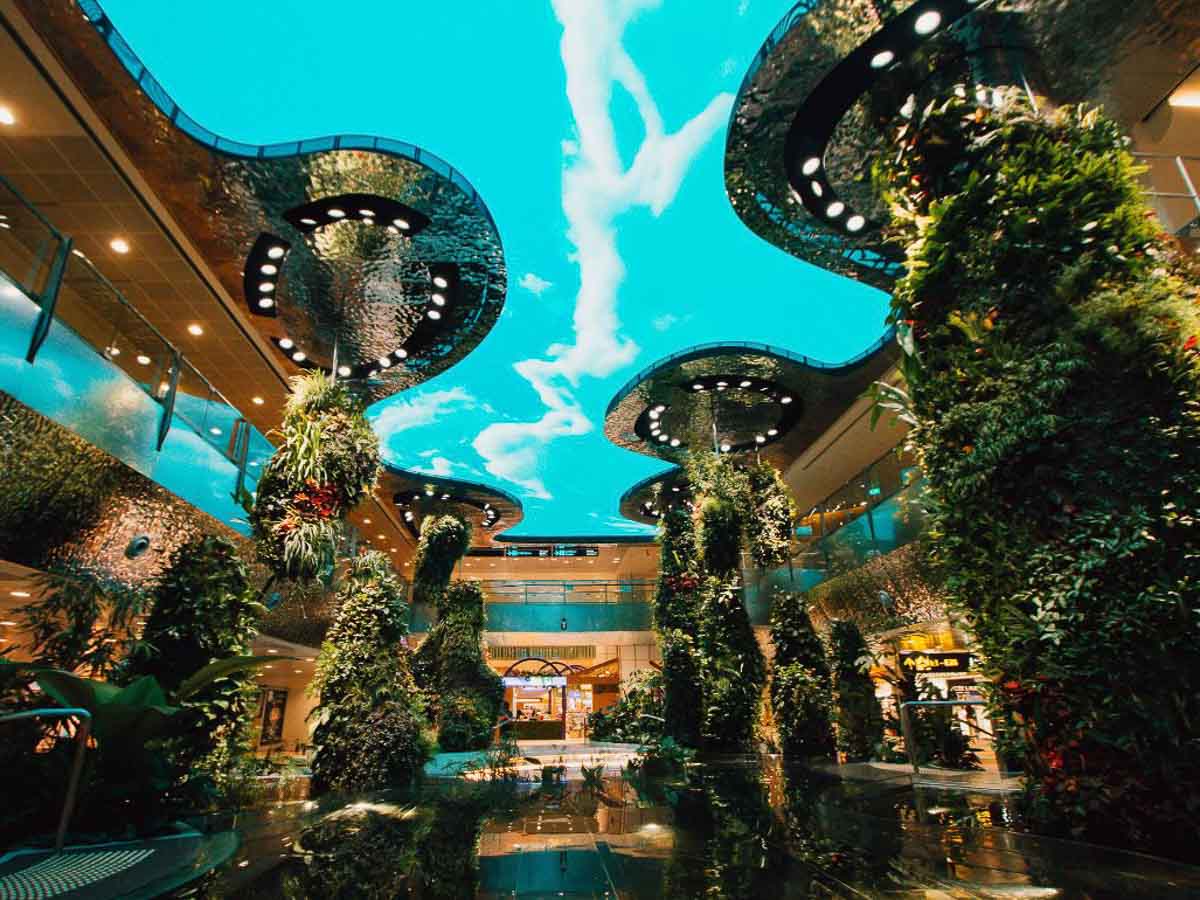 Photo credit: Changi Airport Group
And apparently, the sky's not the limit too as it turns into an underwater world with fish, otters and sampan boats at certain times!
Look down and you'll also realise you're standing on a transparent platform over a fish pond. That's as close as you'll get to walking on water. Amen.
Opening hours: 24hrs
How to get there: Changi Airport Terminal 2, Transit Area
One of the Best Airports in the World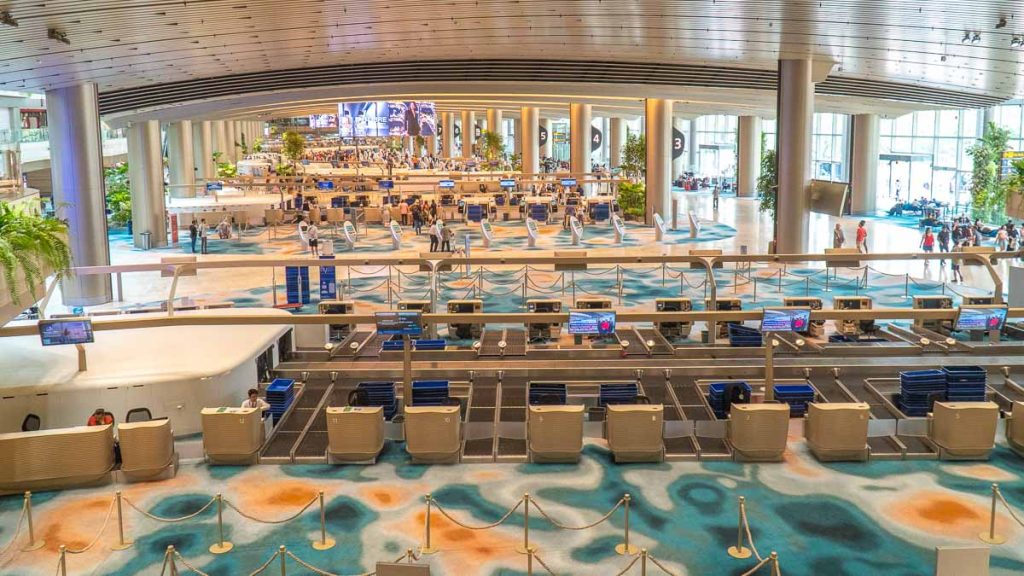 It's no secret that Changi Airport is one of the best airports in the world — crowned 12th times by London-based research firm Skytrax! But who's counting? 😜
So besides visiting the new Terminal 2, here are other interesting things to see and do in the area:
– Everything You Need To Know About Jewel Changi Airport — 25 Stores And Attractions Worth Travelling (To The East) For
– 7 Actually Interesting Things to Do in Singapore for Overseas Friends on a Layover Flight
– Changi Neighbourhood Guide — 11 Things to do in the East Besides Visiting Jewel Changi Airport
Read also: Changi is Giving Away 4 Business Class Tickets/Month Until End Oct 2024 — Here's How to Get Yours
What's your favourite spot at the new Terminal 2 in Changi Airport? Share with us in the comments!
---