Known for its rich history and stunning sights, Europe is a well loved destination. Many flock to Europe to witness the captivating monuments that are still standing tall as a testament to their powerful, glorious past whilst gawking at the breathtaking sight of their man-made and natural wonders.
You know how they always say, "you haven't been there unless you've taken a picture". Simply put, no picture no talk.
This time, we got the chance to take the Sony α7 III and Sony α7 RII on a spin around Europe, and here are some of our favourite photogenic places throughout the trip. We've included the directions to most of the exact spots too!
Photos in this article were taken by Akif (@akifkeith), Jerome (@jeromememe) and Daniel (@danjbangs).
P.S. Want to practise your photography skills? Join the TTI Content Experts on a TTI Experiences trip to exotic destinations!
1. Neuschwanstein Castle, Bavaria, Germany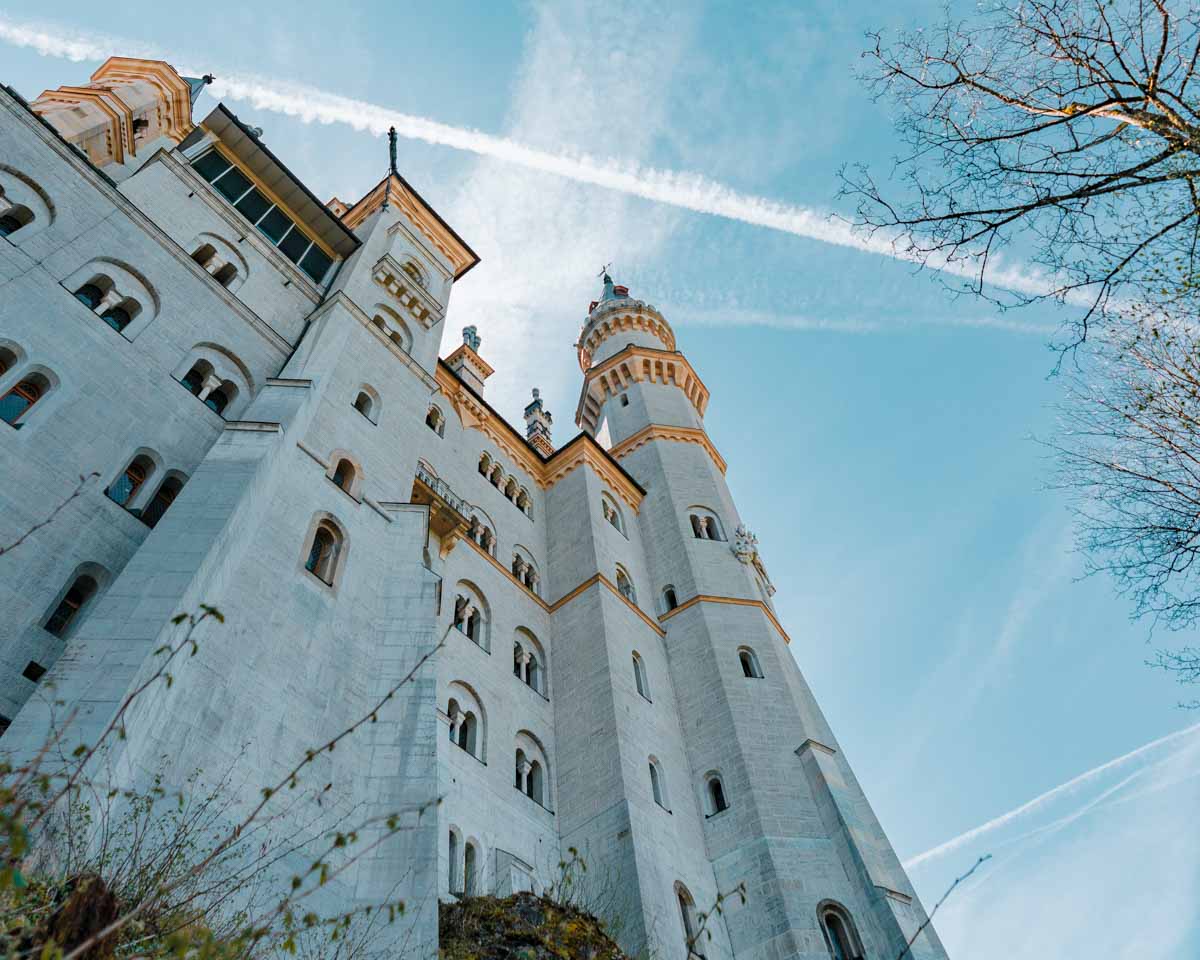 Directly translated to "New Swan Stone Castle", this majestic architecture nestled in the Bavarian Alps is definitely one for the gram. Neuschwanstein Castle is undoubtedly one of the world's most impressive and well-known castles. It is rumoured to be the real life inspiration for the Disney classic, Cinderella and also the Sleeping Beauty's castle in Disneyland. This beautiful white castle is visited by 6,000 visitors a day so do try to reach the area very early or after 3PM.
Getting to Neuschwanstein Castle: Take a train to Fussen station, followed by bus 73 in the direction Steingaden/Garmisch-Partenkircher or 78 towards Schwangau.
Photo Spot: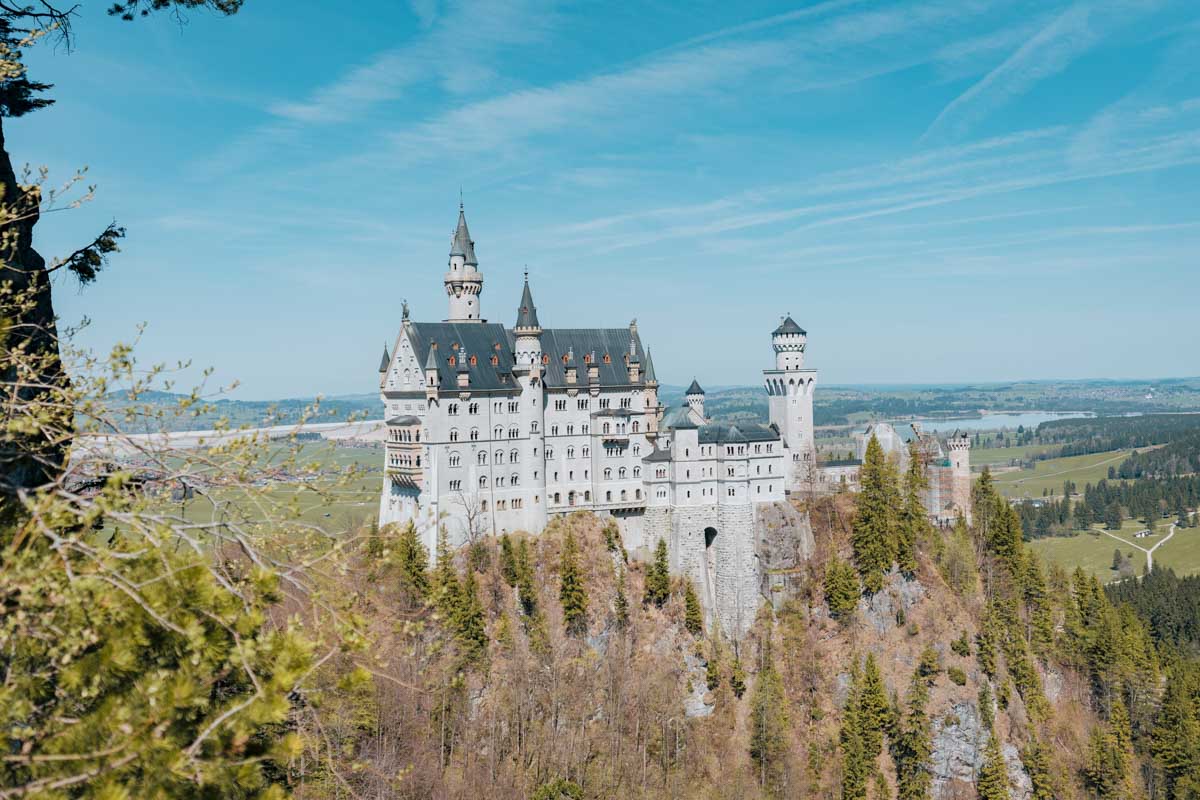 Marienbrücke
A short 15 minutes from the castle, Marienbücke (a.k.a Queen Mary's Bridge) is an excellent viewing point to snap a photo of the castle. Be prepared for a hike up to the bridge but the view makes it absolutely worth it.
While travelling, it's always nice to pack light so you can move around easily and go on impromptu hikes. Thankfully the Sony mirrorless cameras are lighter and less bulky compared to traditional DSLRs, while still packing a punch.
2. Marienplatz, Munich, Germany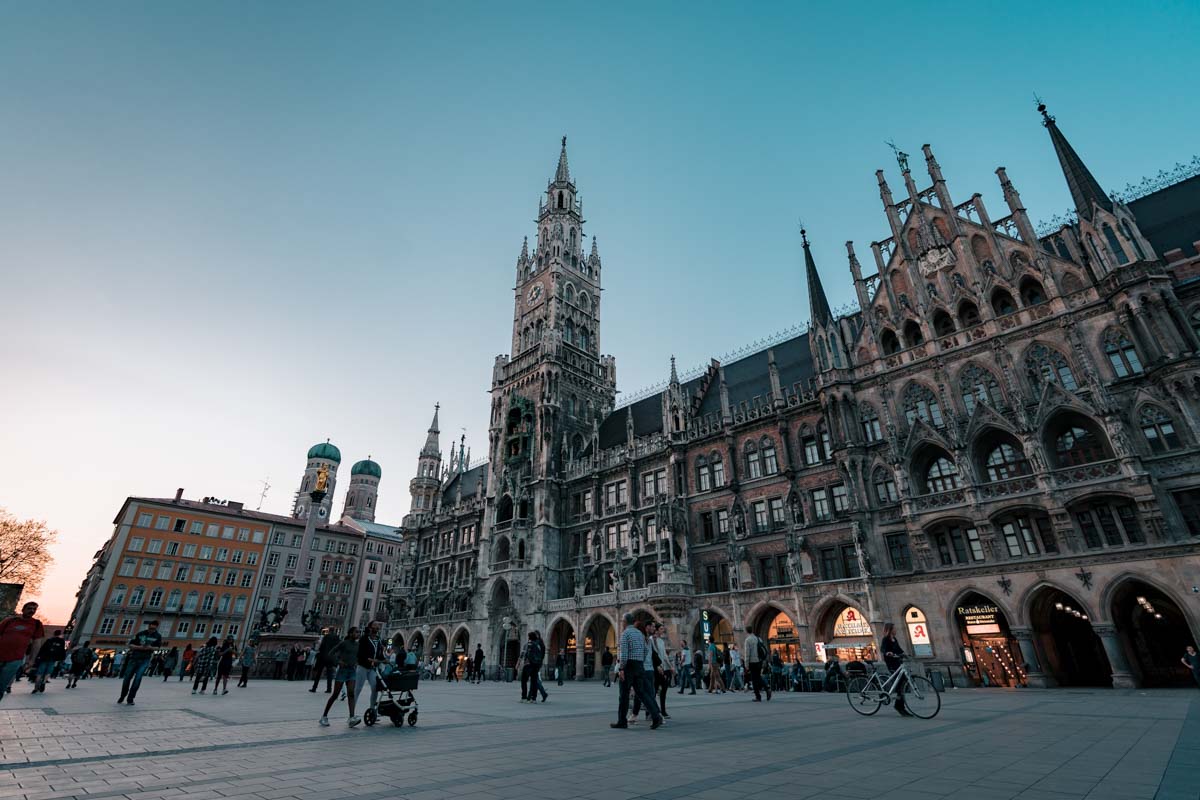 Located in the city centre of Munich, this large square is named after Mariensäule, a.k.a The Column of St. Mary, a Marian Column erected in 1638 to celebrate the end of the Swedish Occupation. Marienplatz is surrounded be several famous buildings such as the Neues Rathaus (the new town hall) and the Church of St Peter (a gothic church that has been destroyed by fires several times in history).
Pro-tip: Come at 11am, 12pm or 5pm, to see the Glockenspiel Clock on Neues Rathaus play.
Getting there: The nearest bus stop is Marienplatz (Rindermarkt), which can be reached by buses 52 and 62, followed by a 3 minute walk. Alternatively, the nearest tram stop is Marienplatz (Theatinerstraße), which can be reached by trams 19, N19 and SEV U3.
Photo Spot:
Neues Rathaus dominates Marienplatz, making it the centrepiece of many photos, and is best captured from the sides. Consider coming during golden hour to add an extra pop of colour to your photos.
3. Chain Bridge, Budapest, Hungary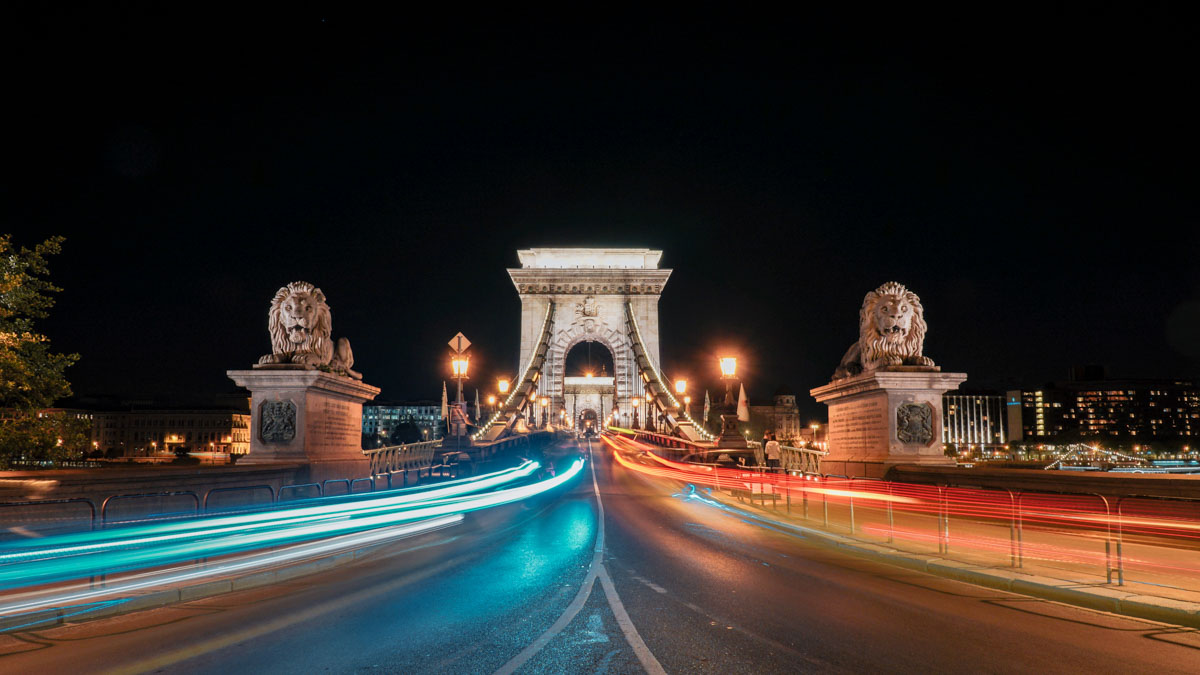 The Széchenyi Chain Bridge is the first permanent bridge that spans across River Danube, connecting Buda and Pest, the western and eastern sides of Budapest.
The ends of the bridge are decorated with lionhead-shaped capstones, which are rumoured to have no tongues. This set tongues of many wagging, but in actual fact, the lion statues do have tongues, they are just not visible from street level.
Getting to Chain Bridge: Take Streetcar/tram 19 to Clark Ádám tér (Buda side) or Streetcar/tram 2 stops at Széchenyi István tér (Pest side)
Photo Spot: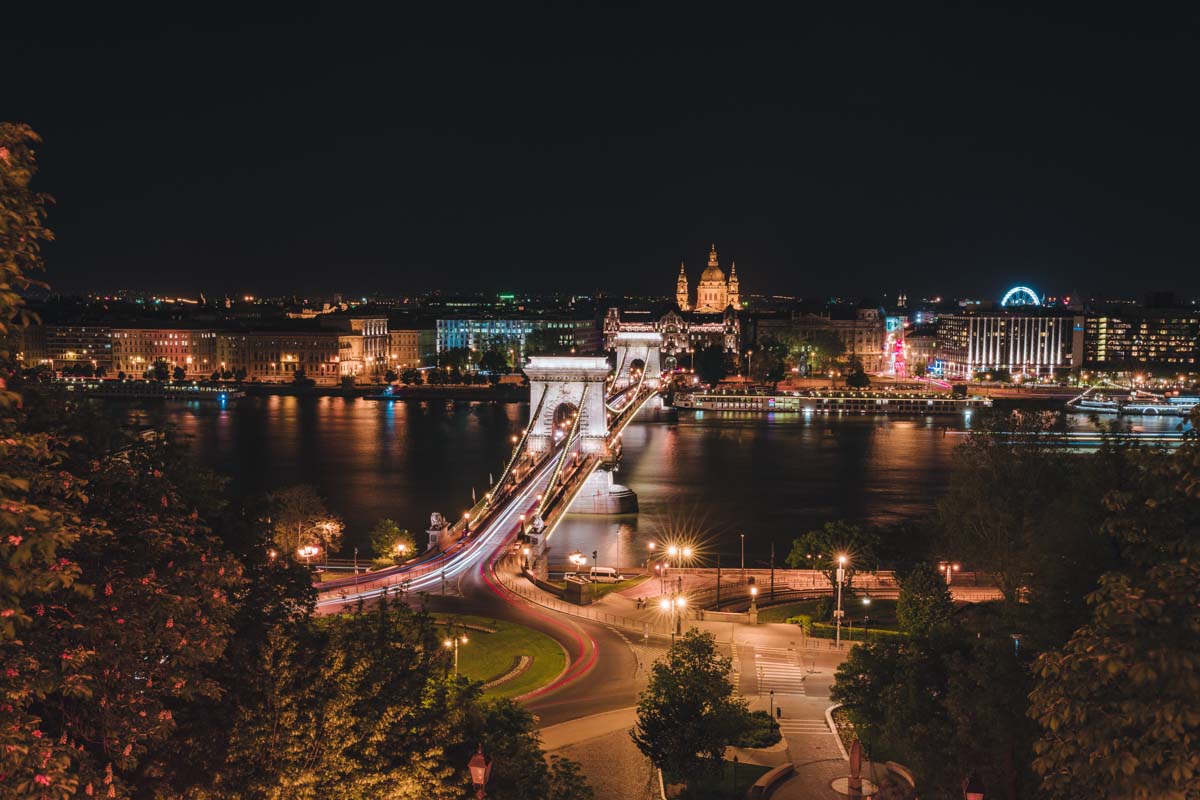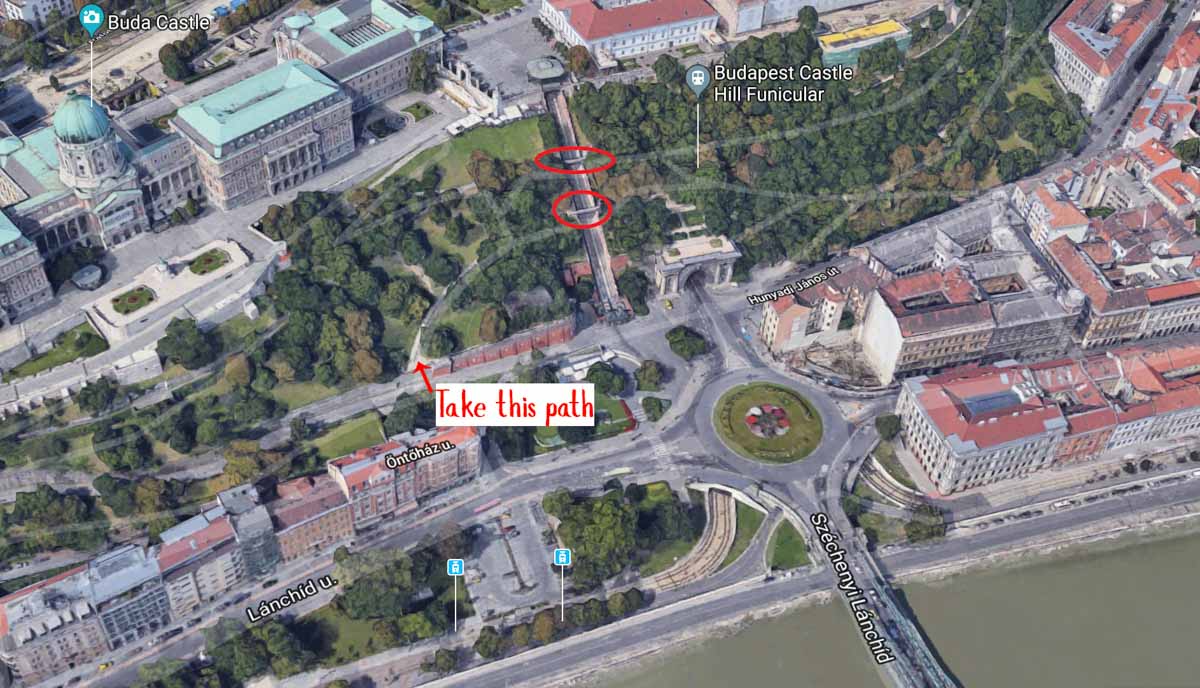 Try looking for multiple perspectives. For an elevated view, walk towards the Budapest Castle Hill Funicular but instead of taking the funicular up the hill, walk up the path next to it. There are 2 bridges along the funicular route where you can get the shot from, but are only accessible by foot.While iconic bridge looks great in the day, it looks even better at night with the light trails of vehicles passing by.
With the increased light sensitivities of Sony's full frame mirrorless cameras, it's easier to get the perfect light trail shot. It handles noise at higher ISOs better, which means you have more flexibility to adjust the shutter speed and aperture to suit your situation.
4. Eiffel Tower, Paris, France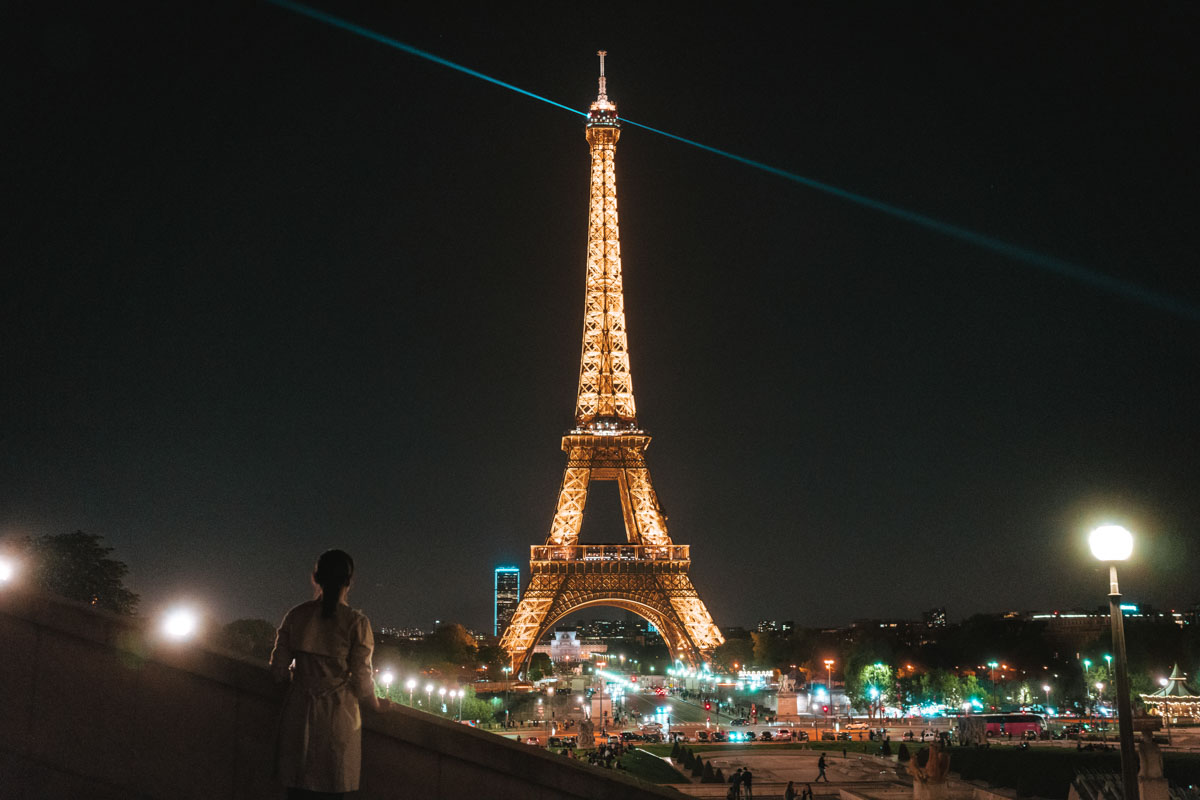 The Eiffel Tower is the most visited paid attraction in the world, with more than 7 million people visiting it each year. The Eiffel Tower was almost torn down in 1909 as it was initially intended as a temporary exhibit but was saved by city officials upon recognising its value as a radiotelegraph station. This location has also seen numerous historic high-profile events over the years and has become a permanent piece in the Paris city skyline.
Pro-tip: Catch the Eiffel Tower at night as it looks even more stunning with the dazzling light display every hour (for 5 mins) after sunset.
Price: Free. €25/pax to ride the escalator to the top of Eiffel Tower.
Operating Hours: Lights up at sunset till 1AM (2AM on summer nights)
Getting there: Nearest metro stations – Trocadéro, Champs de Mars, Ecole Militaire, and Bir-Hakim
Photo Spots:
Trocadéro
The Trocadéro is made of several gardens, on the northern bank of the Seine, and directly opposite the Eiffel Tower.
Arc De Triomphe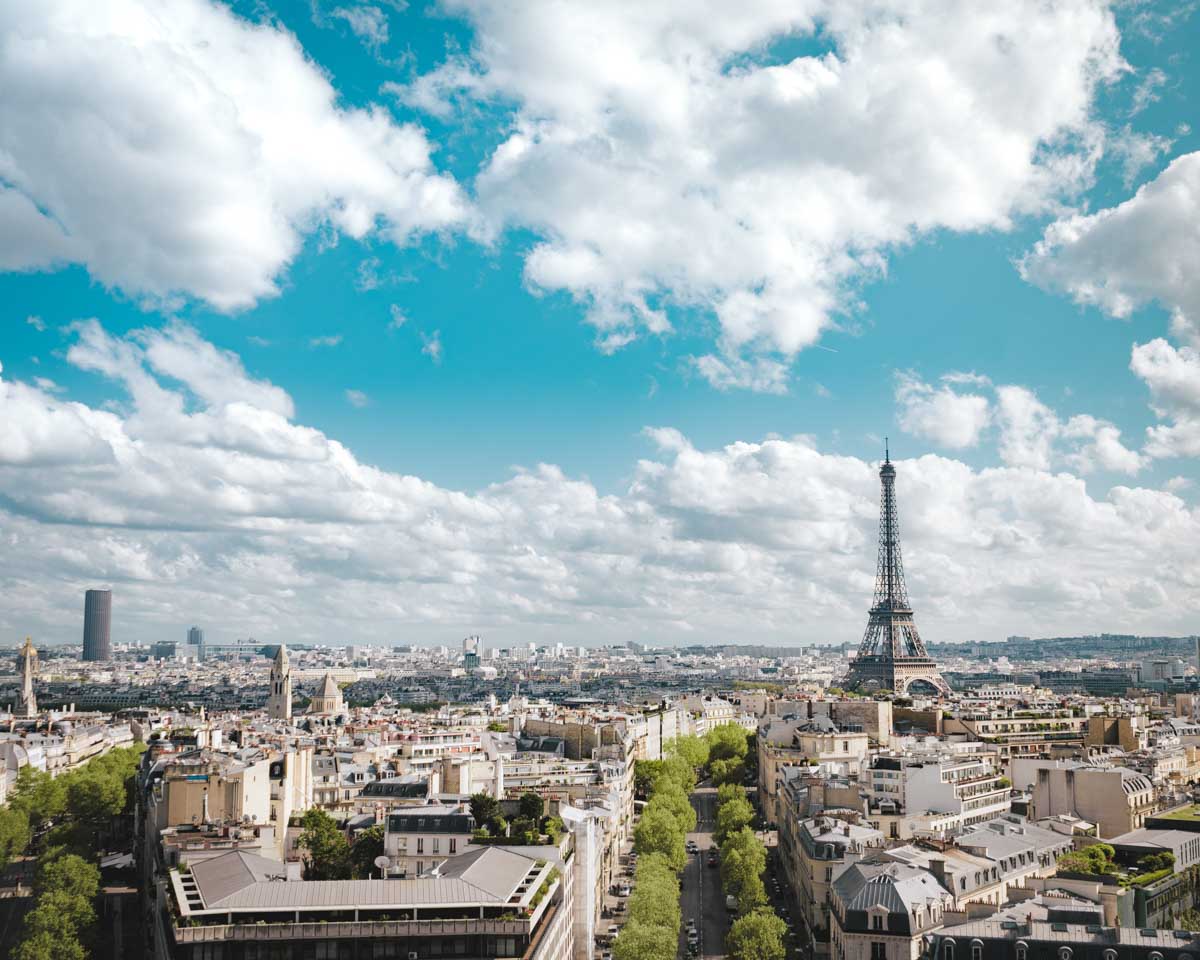 You can shoot an aerial shot of the area, including the Eiffel Tower from the Arc De Triomphe viewing platform.
Opening Hours: 10AM – 11PM (April – September), 10AM – 10.30PM (October – March)
Price: €8 (~S$12.51)
5. Mont Saint-Michel, Normandy, France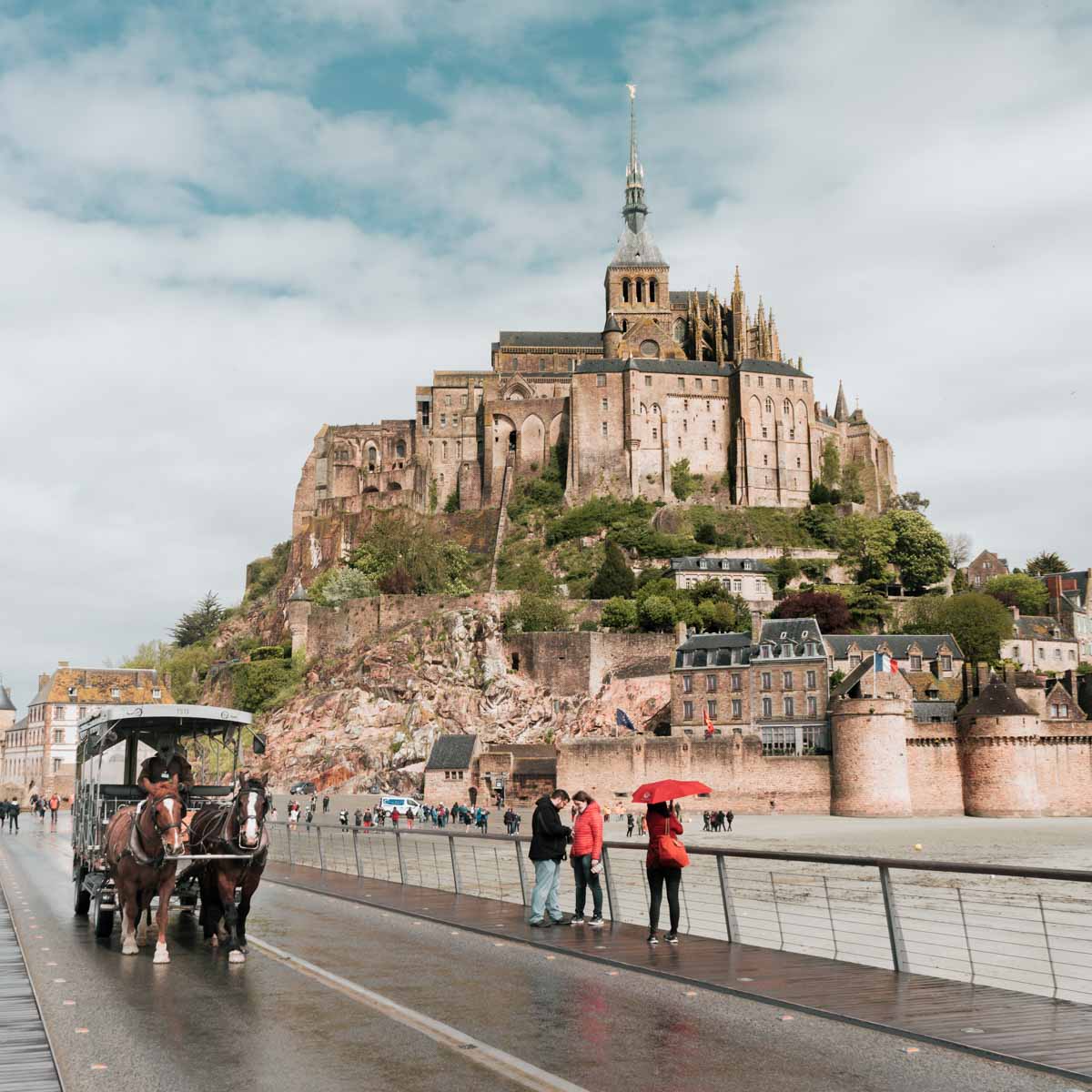 Mont Saint Michel is a small island off the coast of the Normandy. The island is best known for the Abbey of St Michel, an architectural gem that sits at the peak of the island. The Abbey and its surrounds were only accessible when the tides allowed in the past but developments have made 24 hour access possible.
Price: €10 (~S$15.76)
Operating Hours: 9:30AM – 6PM (Sep to April); 9AM – 7PM (May to Aug).
Getting there: There's no direct train service between Paris and Mont Saint-Michel. The easiest way is getting to Pontorson by train and then by bus. Take the TGV from Gare Montparnasse to Rennes, followed by a 90-minute bus "Keolis Armor" ride. Alternatively, book a day trip tour with transportation included.
Photo Spot:
Halfway down the footpath from the shuttle bus stop to the foot of the island. Horse carriages shuttle tourists up and down, so wait for the perfect moment for an extra dynamism in your photos.
6. Colmar, Alsace, France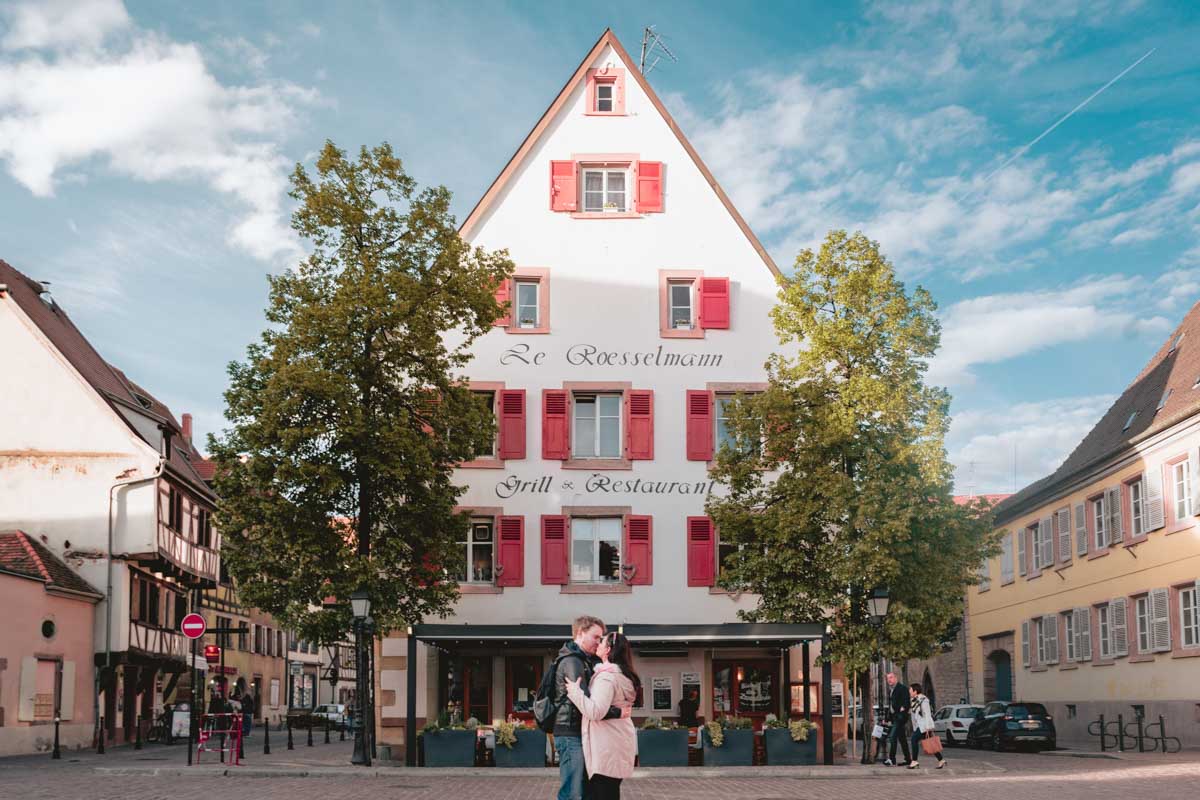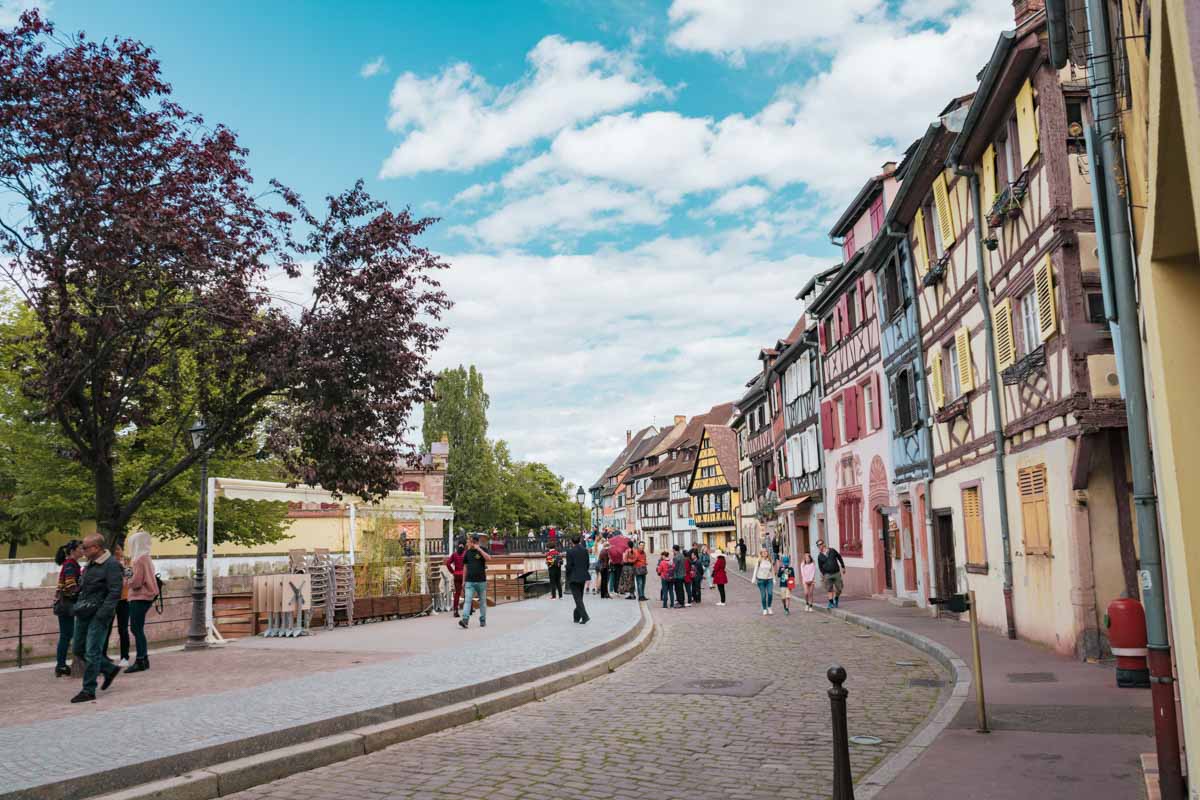 A beautiful, almost fairy tale-like town near the border with Germany, this old town is lined with Medieval and Renaissance buildings. The most picturesque area of the town is definitely "little Venice", good for both a meal by river Lauch and a photo spot.
Getting there: Take the TGV from Paris Gare du Nord to Colmar station. (~2 hours 20 min)
Photo Spots:
Every spot in the town centre can be a photo spot. We suggest taking note of the lines of the buildings for a more balanced and symmetrical shot.
Compared to traditional DSLRs, mirrorless cameras also has a silent shutter feature, which allows you to capture special moments with a human touch without being too intrusive.
7. Seegrotte, Vienna, Austria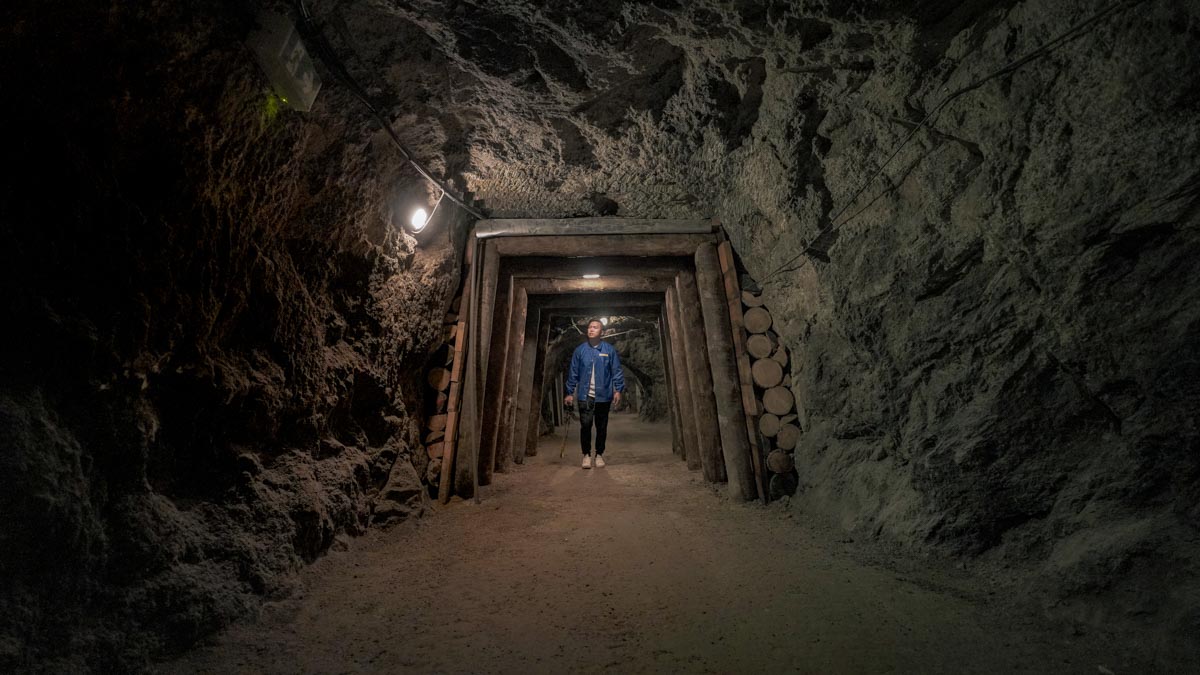 The Seegrotte is an underground cave system that functioned as a Nazi Germany aircraft factory during the World War II. The mine became a tourist attraction in the 1930 and visitors can take a boat ride across the lake that sits 60 meters below ground.
Pro-tip: Bring a jacket as it is 9 degrees inside the cave. You can also choose to rent a blanket at the entrance of the cave for €0.50 (~S$0.79).
You're required to follow a guided tour around and the entire tour takes approximately 45 minutes.
Price: €11, ~S$17.19, (Adults), €8, ~S$12.50 (Children from 4 to 13 years old), €30, ~S$46.87 (2 adults and 2 children)
Opening Hours:
1 April – 31 October – 9AM – 5PM, Daily
1 November – 31 March:
9AM – 3PM (Weekdays), 9AM – 3:30PM (Weekends and Official Holidays)
Tours run in 20 minute intervals.
Getting there: Take a train (Südbahn) to Mödling station, followed by bus 364 or 365 to bus stop "Seegrotte".
Photo Spot:
The entire cave system has many photo-worthy spots, especially the narrow tunnel walkway that you walk through when you first enter the area.
8. Austrian National Library, Vienna, Austria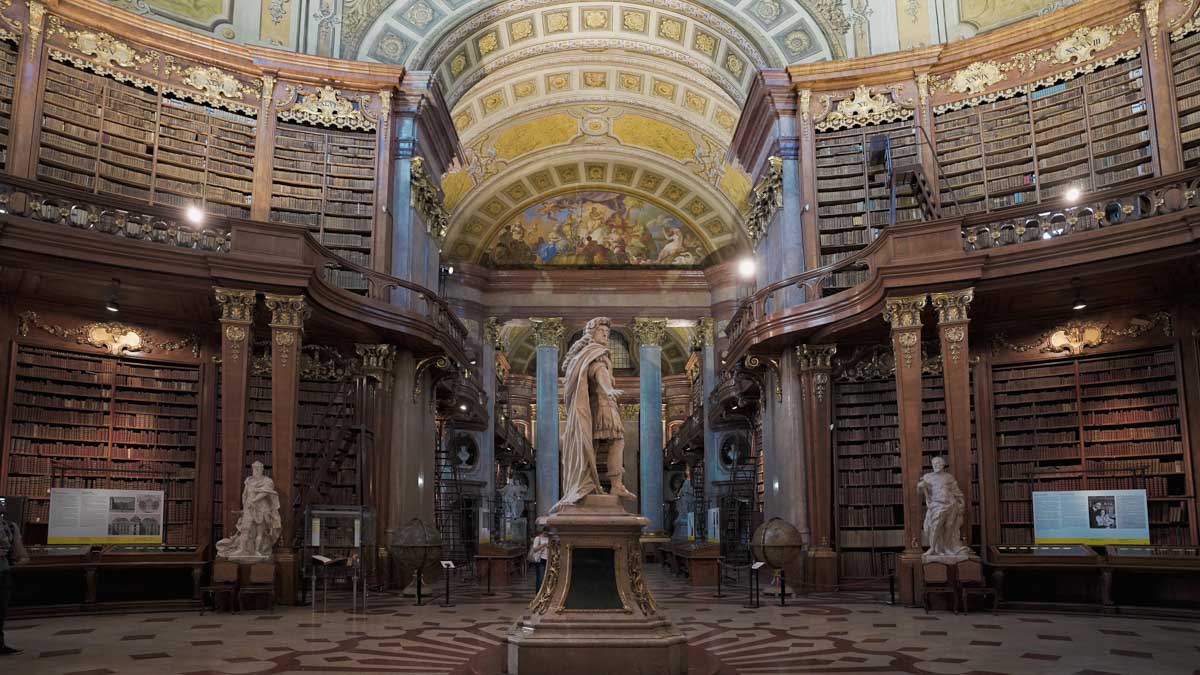 Carved wooden shelves and beautifully painted ceilings make the Austrian National Library a must see when you're in Austria. Be transported back to the Baroque period in this library and be prepared to be blown away by this stunner!
Price: €3 (~S$4.70)
Opening Hours: 10AM – 6PM (closed on Mondays for the months of October – May)
Getting there: Take metro line U3 to Stephansplatz, followed by a 14 minute walk.
Alternatively, take tram 1A or 2A to the Habsburgergasse, followed by a 12 minute walk.
Photo Spot:
The ceremonial room with the Karl VI. statue is a great spot to capture the beauty of this place.
9. Canals of Venice, Italy
Ahh, the city of Venice. Despite the throngs of tourists that outnumber the locals, Venice never loses its charm. Built on more than 100 small islands, there are no roads in the city, with canals and about 400 bridges connecting them together. There are many photogenic spots in the city, and it's easy to find our own secluded area if you want to venture away from the crowds.
Photo Spot: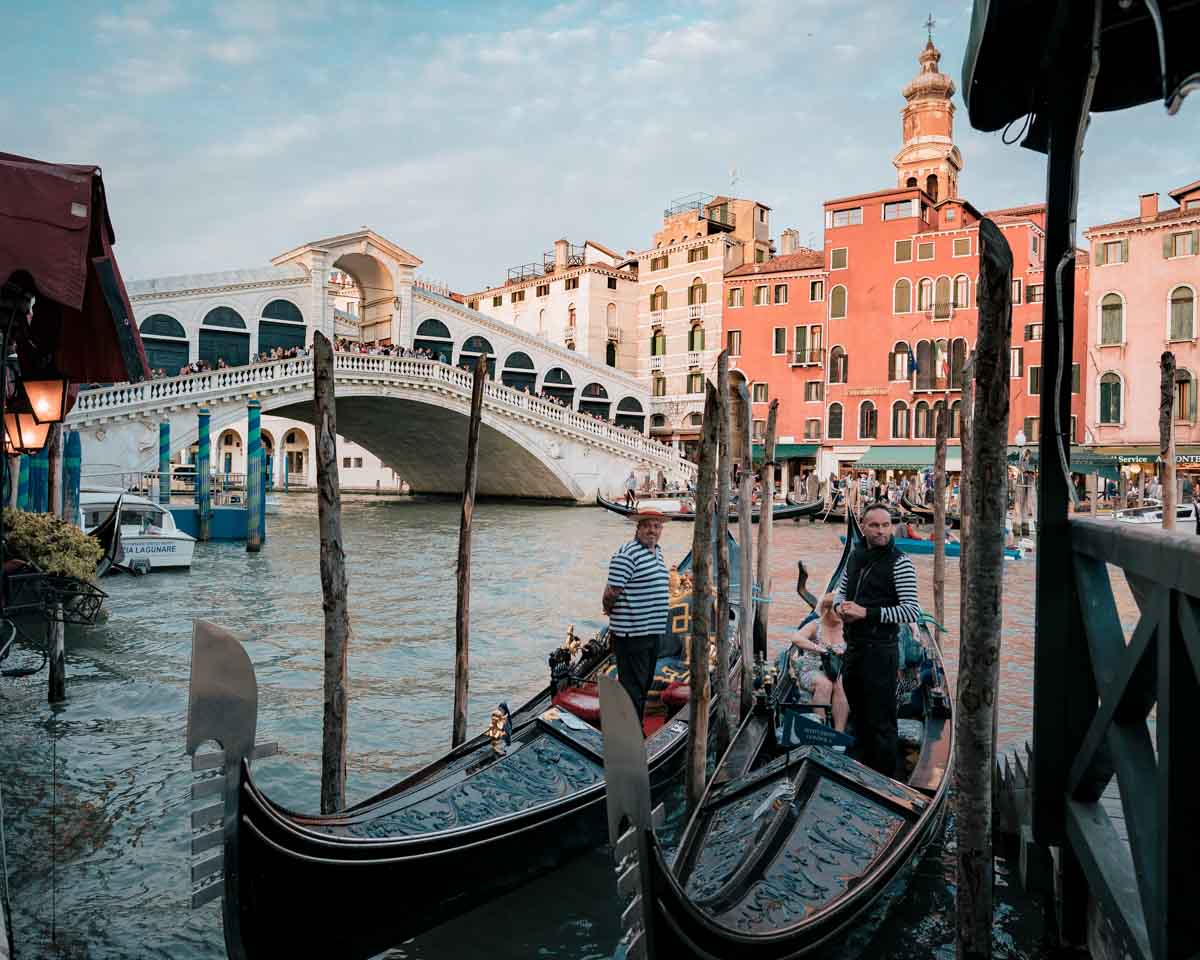 Rialto Bridge
Rialto Bridge is the oldest and most famous bridge in Venice. It has inspired many artists which is why you would often see this bridge in paintings and pictures. Walk along the sides of the Grand Canal to capture a picture of this architecture marvel.
Getting there: Take ferries A, 1, 2, 5.2 and N to Rialto Terminal stop.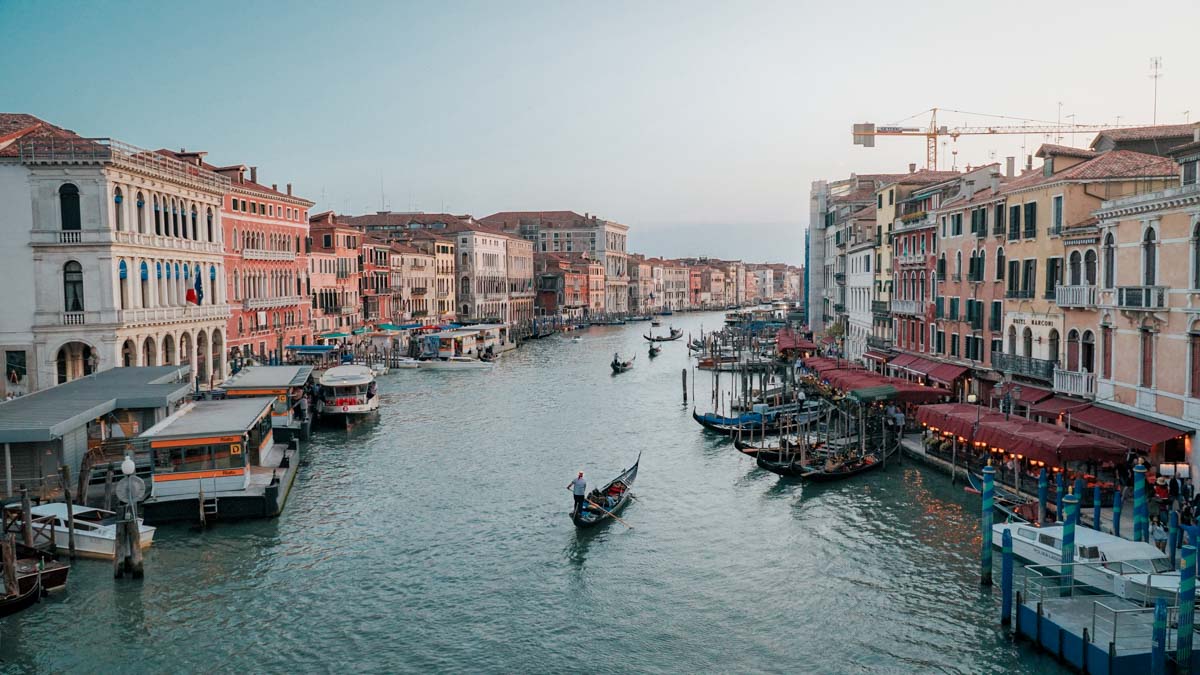 Grand Canal
The 3,800 meter long Grand Canal which Rialto Bridge spans over, is the most important water way in Venice. This canal is surrounded by colourful buildings, as well as countless of gondolas passing by every minute, making it camera-ready at any moment!
Rialto Bridge makes a good vantage point to capture the sight. However, the bridge is almost always crowded so it will require a bit of squeezing to get to a spot you desire. Do arrive early if you want a photo during sunset because it gets extremely crowded. Alternatively, visit this spot before or just after sunrise if crowds are not your thing.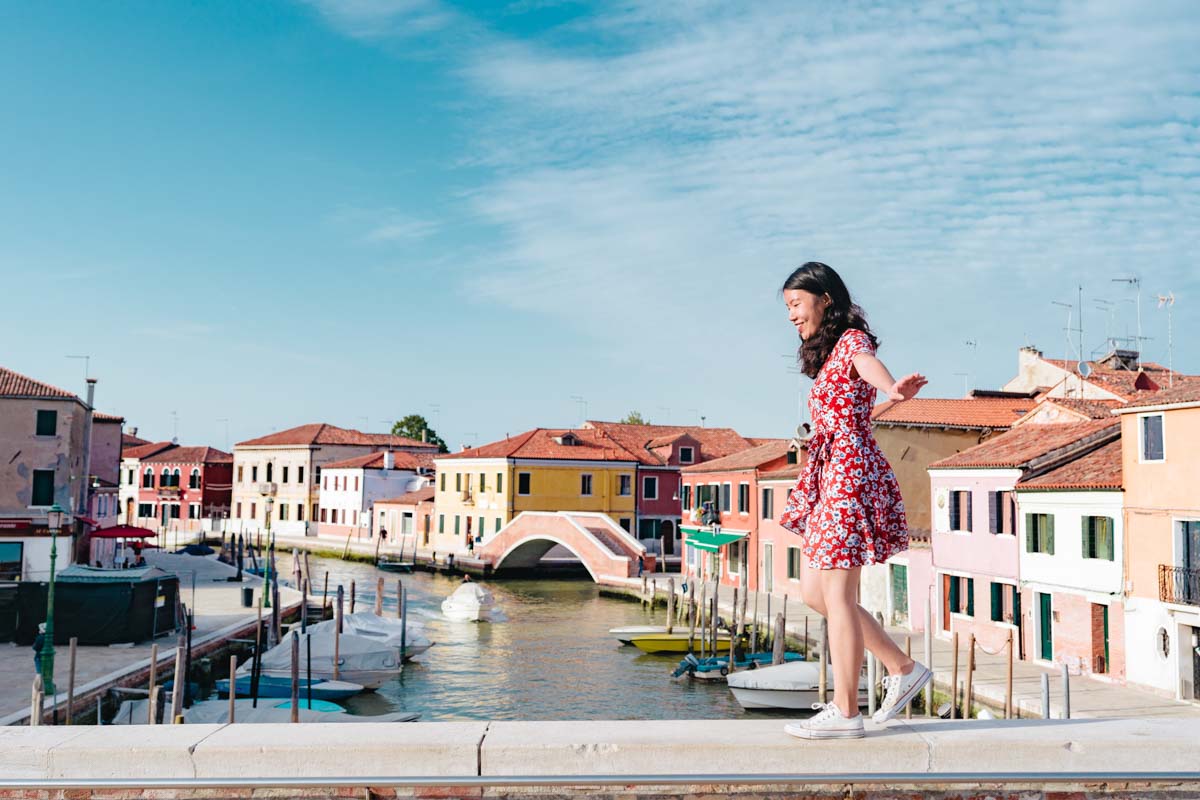 Murano
A small outlying island famous for glass making, Murano is a lot quieter and laid-back as compared to Venice city.
Getting there: Take ferries 3, 4.1, 4.2 and 7 to Murano Navagero.
For the perfect 'natural' shots like the one we took in Murano, make use of the continuous shutter function. The Sony α7 III captures photos at 10fps, allowing us to capture natural movements easily like walking across the bridge.
10. Colosseum, Rome, Italy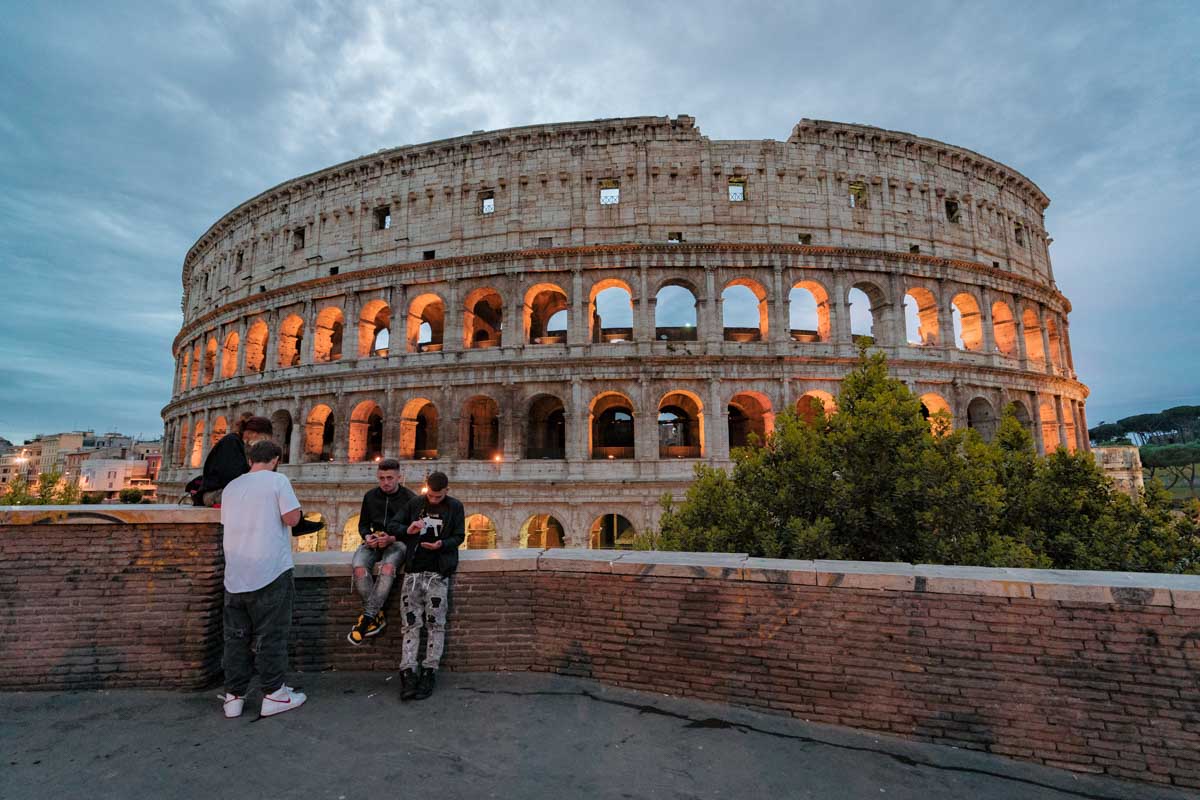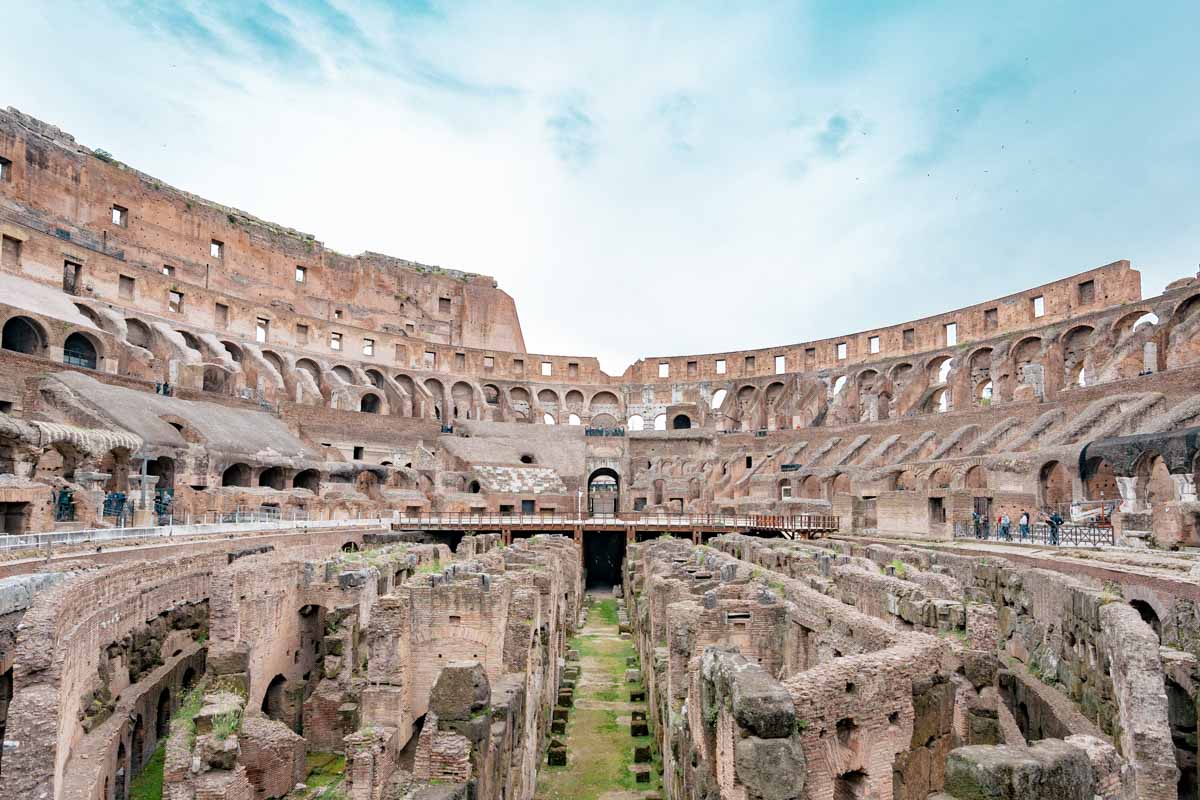 The Colosseum is the largest amphitheatre built during the Roman era, measuring 156m wide and 50m high. To put that into perspective, it is roughly the height of a 12 storey building, and can fit a modern day football pitch in it.
Pro-tip: Arrive early (best before 8.30AM) or get your tickets from the ticketing counter at Palatine Hill as the queue will be shorter there.
Price: €12 (~S18.91), ticket includes entry to Colosseum and Palatine Hill/Roman Forum
Opening Hours: 9AM – one hour before sunset
Getting there: Take the metro to Colosseo station and the Colosseum is right at the exit.
Photo Spot: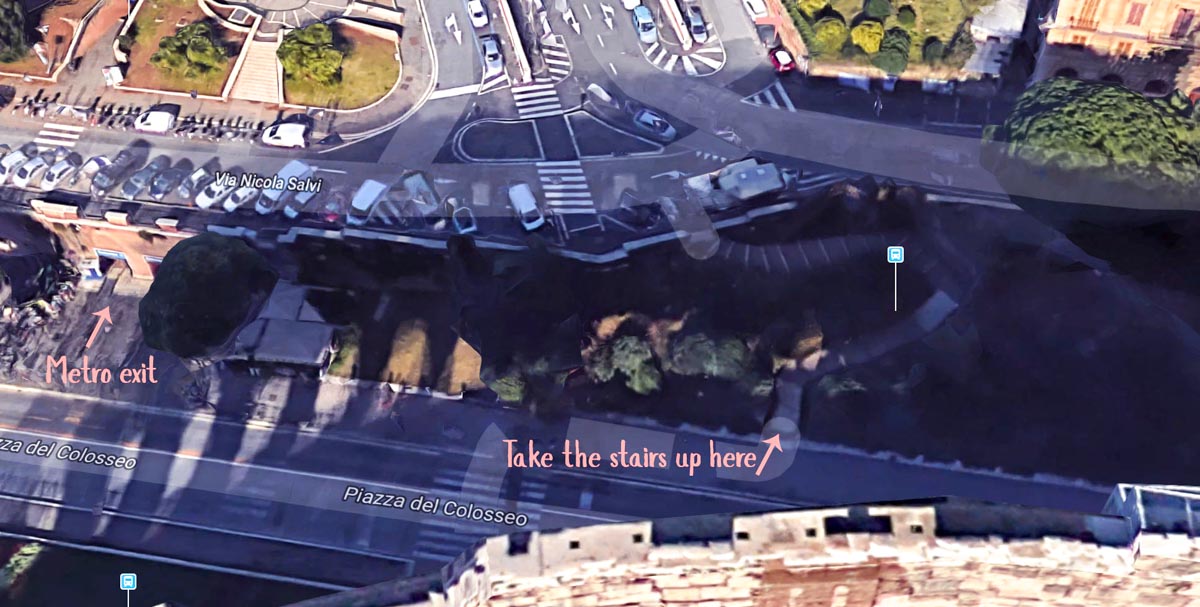 There is a flight of stairs to the right of the metro exit. Head up if you want to photograph the colosseum from higher ground.
11. Trevi Fountain, Rome, Italy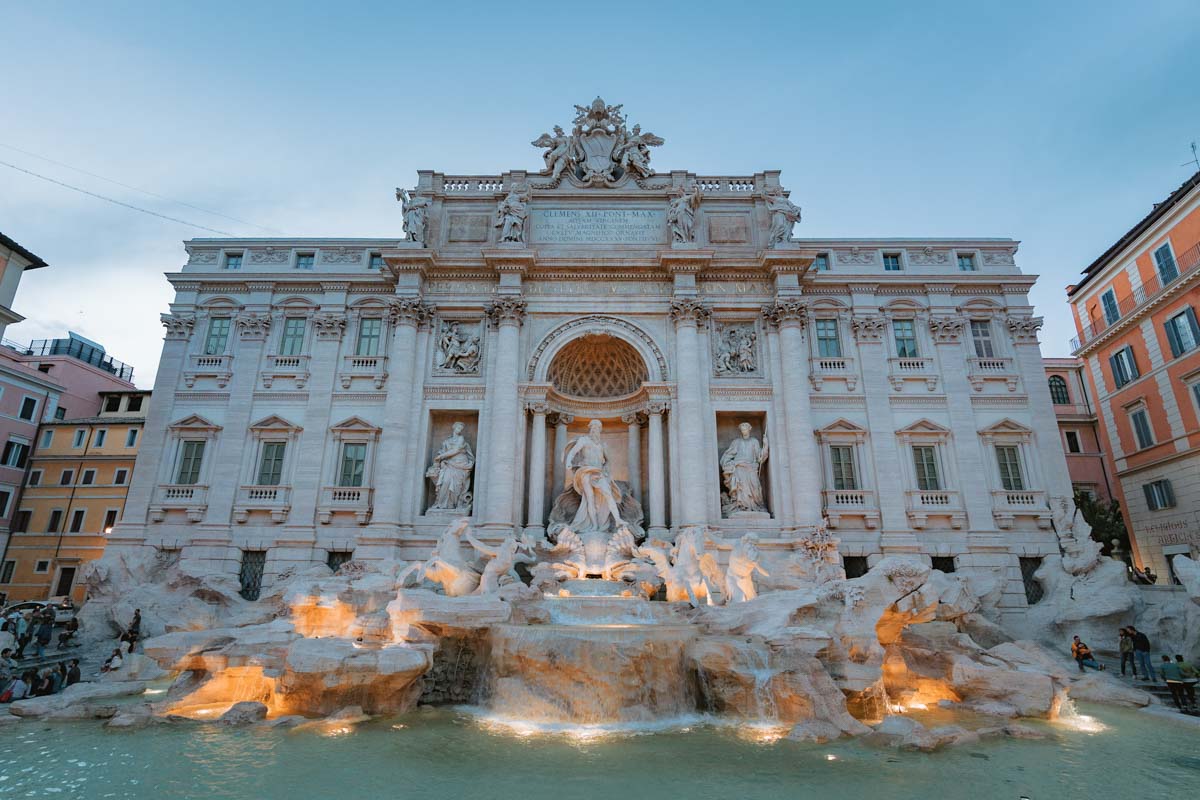 Standing at 85 feet tall and almost 65 feet wide, Trevi Fountain is an attraction not to be missed when you are in Rome. The famed fountain is quite a sight as well as a gorgeous backdrop that has appeared in movies such as Roman Holiday and The Lizzie Mcguire Movie.
Getting there: The nearest bus stops are S. Claudio, L.go Chigi and Corso/minghetti. Trevi Fountain is about 3 – 5 minute walk away from these bus stops. Buses 62, 63, 83, 85, 160, 492, N4, N5, N12 stops at these 3 bus stops.
Photo Spot:
Trevi Fountain is best shot from the front, rather than the sides. However, the area is pretty crowded, which means you have to get pretty close to the front to avoid having other tourists in your shot. We suggest using a full frame and wide angle lens to capture the entire fountain without the crowds.
12. Dancing House, Prague, Czech Republic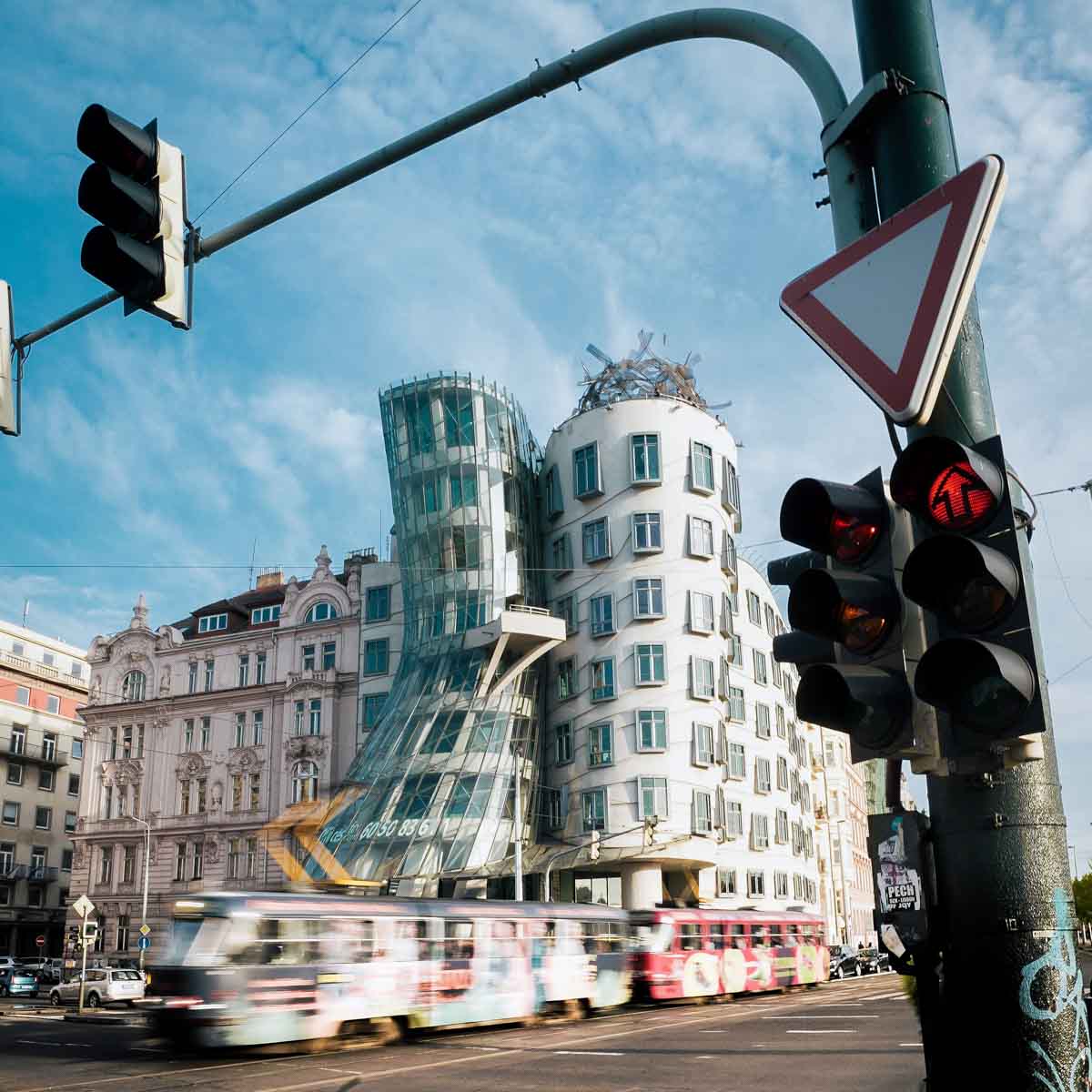 The Nationale Nederlanden building, nicknamed the "dancing house" or sometimes known as "Fred and Ginger" is a renowned piece of Czech modern architecture. This uniquely shaped building houses office premises, a restaurant, a gallery, as well as a conference centre. You can get a great panoramic view of Prague at the sightseeing terrace that sits atop the building.
Price: Free
Opening Hours: 10AM – 10PM
Getting there: Take a tram to Jiraskovo namesti station or a metro to Karlovo namesti station, followed by a short 1 – 2 minute walk.
Photo Spot: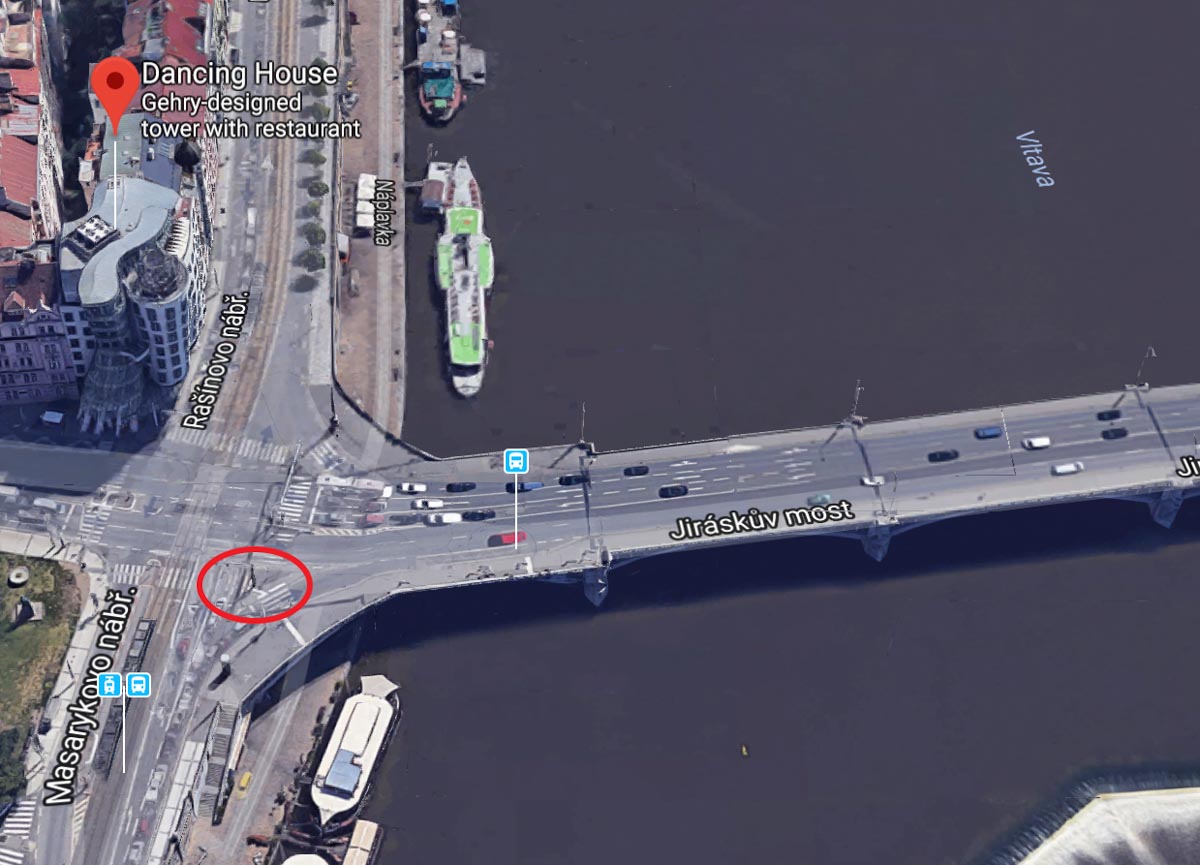 To get a picture of the dancing house, you would have to find the traffic light on the intersection of Jiráskův most and Masarykovo nábř.
13. Matthias Church, Budapest, Hungary
This 700 year-old church is one of the oldest buildings in the Buda area and serves not only as a church but a museum too. Matthias Church served as a venue for coronations and weddings but not much of the original building remains, due to expansions and reconstructions. As the church is located atop Castle Hill, it offers a spectacular panoramic view of the city. The Gothic styled church has much to offer and you can spend up to hours marvelling at the exterior, even if you decide not to enter the church.
Price: HUF 1,500 (~€4.72; ~S$7.44) to enter the church
Opening Hours:
9AM – 5PM (Mon – Fri), 9AM – 1PM (Sat), 1PM – 5PM (Sun)
Opening hours may be affected by liturgies
Getting there:
Take bus 16A or 16 to Szentháromság tér. You can also take the numerous paths up Castle Hill that leads to the Church and enjoy the views along the way.
Photo Spot:
A good spot to photograph the majestic white church is from Szentháromság ter, which is the walkway right in front of the church.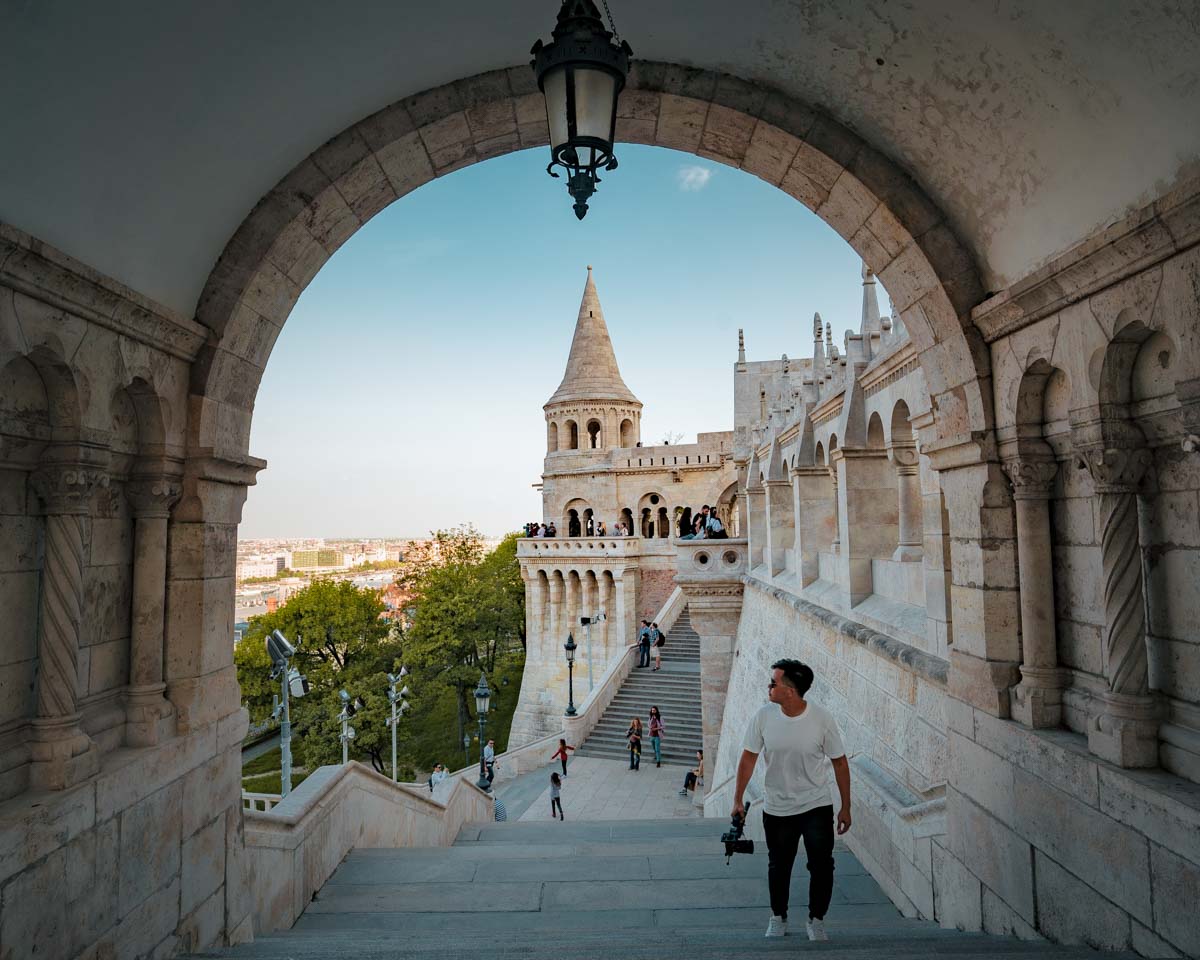 Fisherman's Bastion
Situated right next to Matthias Church, the Fisherman's Bastion used to serve as a lookout tower. Fisherman's Bastion is probably one of, if not the best viewing spots of the city's skyline, and you can see various landmarks such as the Hungarian Parliament and Danube River. Not only does this location provide breathtaking views, the curves and the edges of this spot is also extremely photogenic.
14. Metelkova, Ljubljana, Slovenia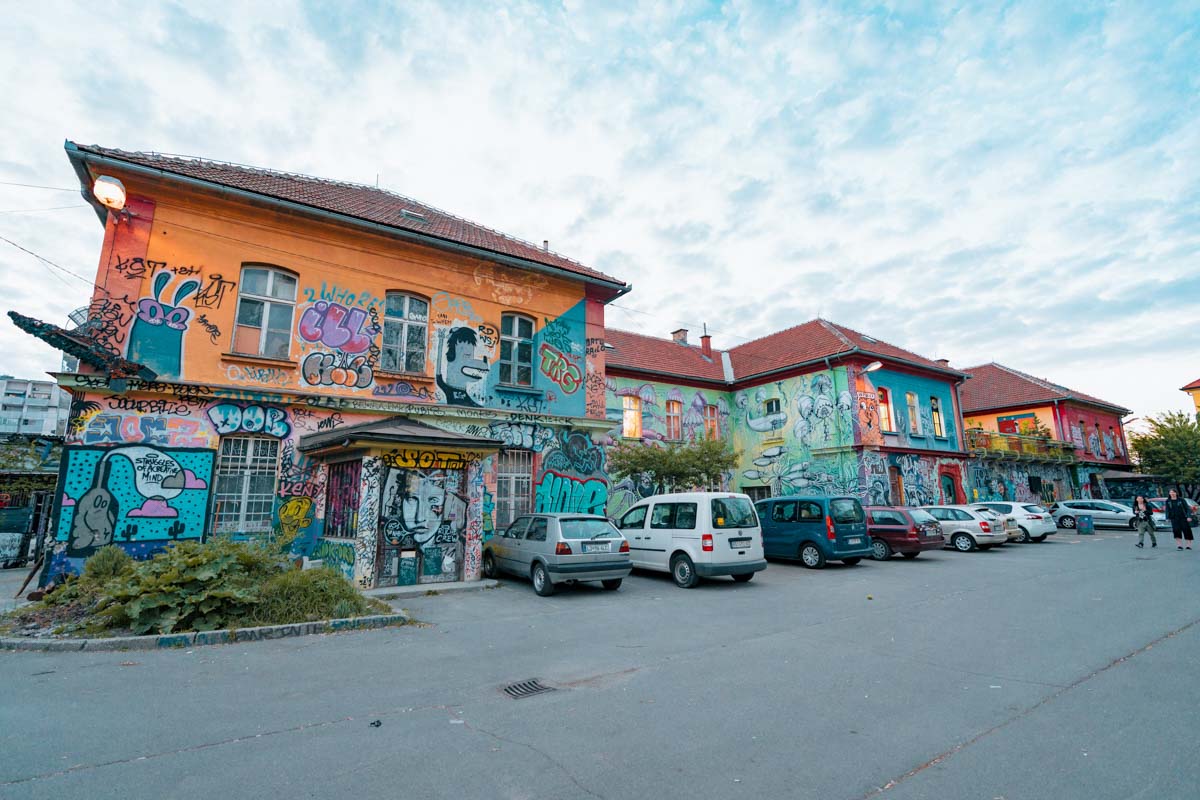 Metelkova is a former military barrack filled with trippy and bizzare art pieces. The arts center is home to numerous clubs and bars that hosts performances, exhibitions, festivals, drawing many people to this nightlife haven.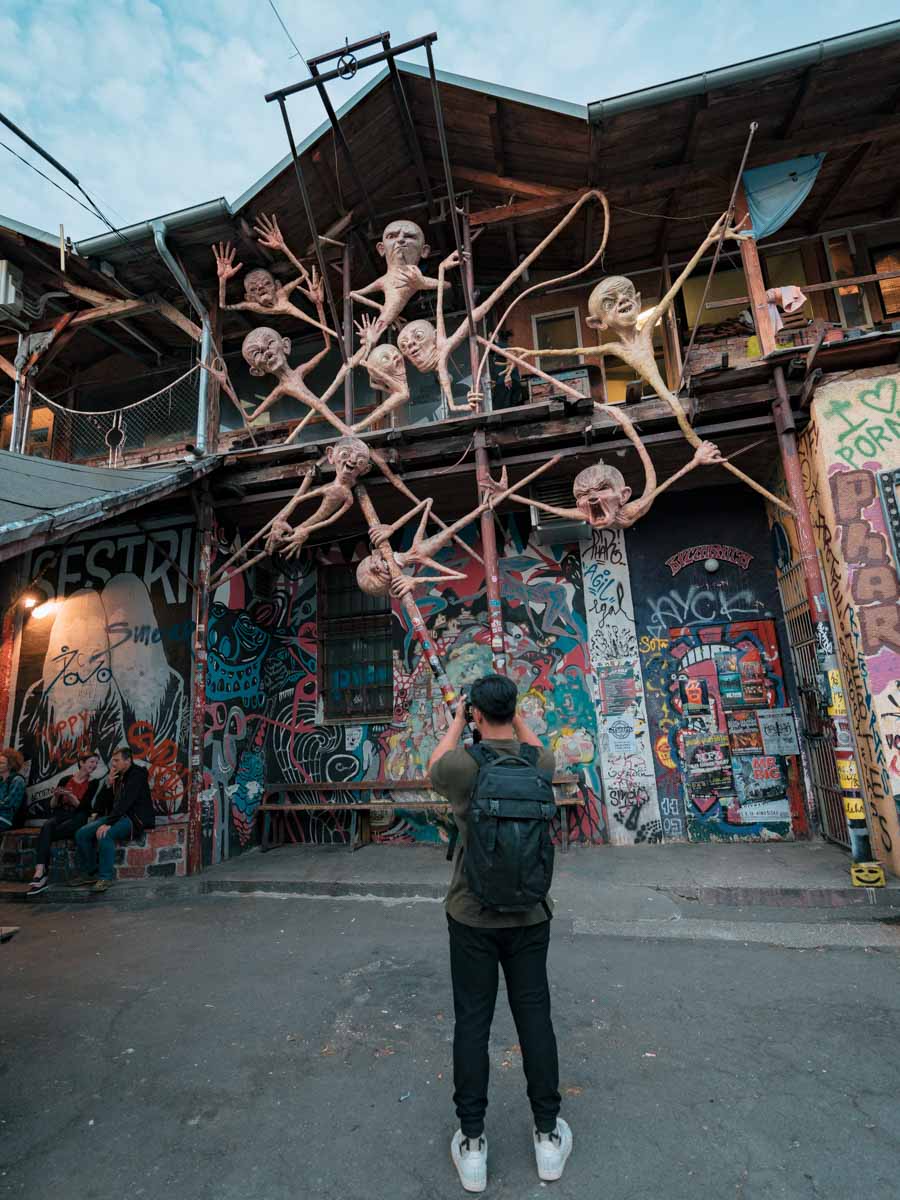 Price: Free, but you might have to pay for entry for certain events
Opening Hours: You're free to explore the area at anytime of the day but the nightclubs only open after nightfall.
Getting there: Take buses 2, 9, 12, 25, 27 to Friškovec stop and it is about 1 minute (130m) walk from there.
Photo Spot:
The vibrant walls of the arts district provide photo opportunities at every corner and you'll definitely be able to find art pieces that catches your eye!
15. Lake Bled, Bled, Slovenia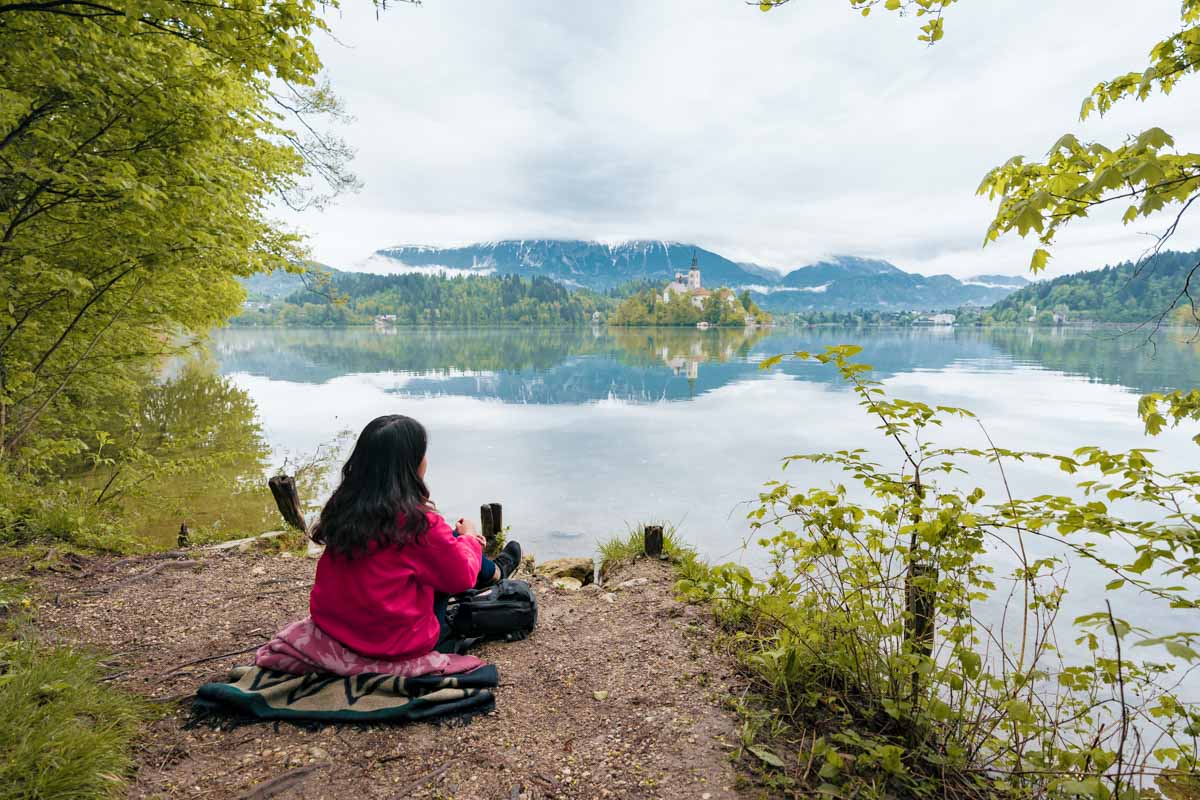 Lake Bled is a glacial lake located in a small resort town at the foot of the Julian Alps, Bled. The calm waters of the lake perfectly reflects the image of the Pilgrimage Church of the Assumption of Mary that sits in the middle of the lake.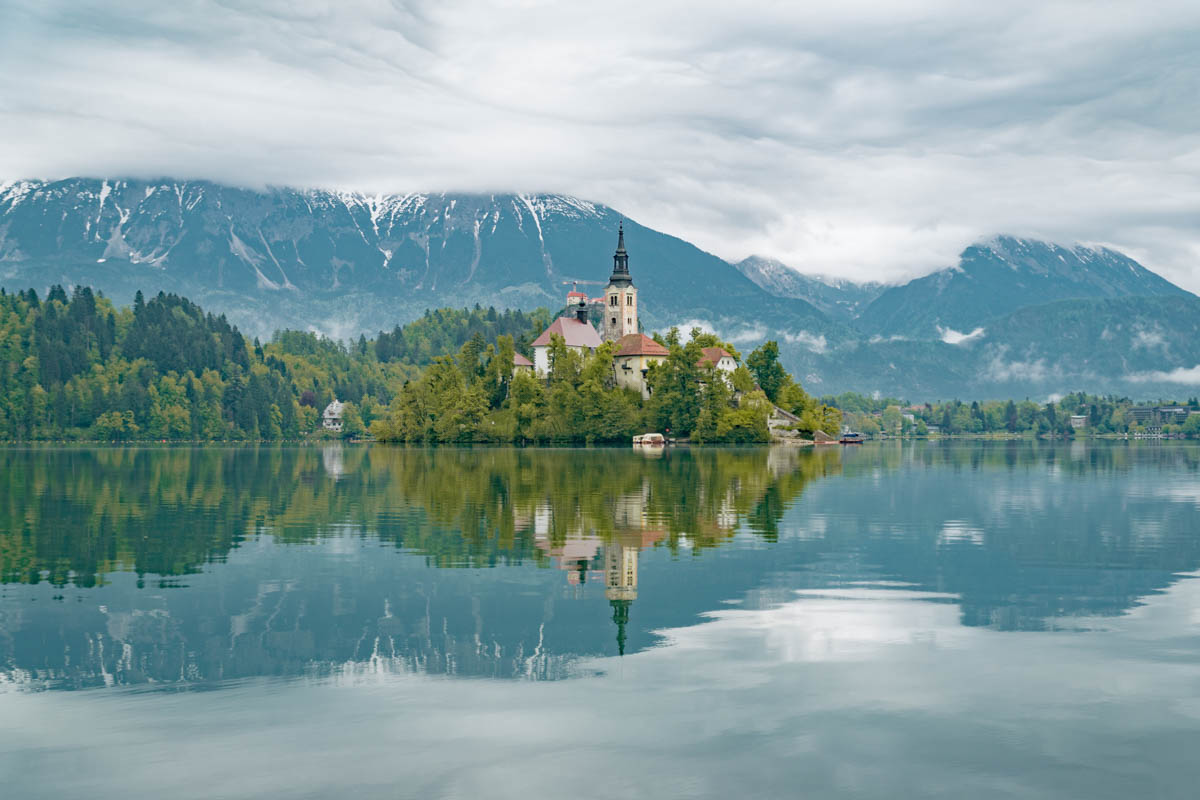 Getting there: Take a train from Ljubljana to Lesce-Bled station, followed by a bus or taxi from the train station. Alternatively, you can take the bus all the way from the main station in Ljubljana to Bled.
Note: The bus from the Lesce-Bled train station to Bled is the same bus which comes from Ljubljana. So if you don't intend to visit Bled, take the bus straight from Ljubljana instead for €7 (~S$11.04) one way.
Photo Spot:
Walk along the lake and there will be various spots to capture the beautiful reflection of the church.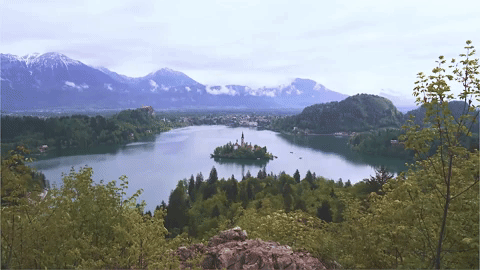 For a higher vantage point, we found 2 hiking trails, Ojstrica and Osojnica that offers a panoramic view of the lake, perfect for timelapse shots.
We used to be pretty concerned about doing timelapses at the beginning of the day as mirrorless cameras are known to have a shorter battery life. But this got addressed in the Sony α7 III, which has one of the most lasting battery amongst the Sony cameras. It packs 2.2x more juice (or about 710 shots on the LCD) compared to its predecessor, which means one battery is generally enough for a full day of travel photography.
Capturing the most Photogenic spots in Europe – Perfect Companion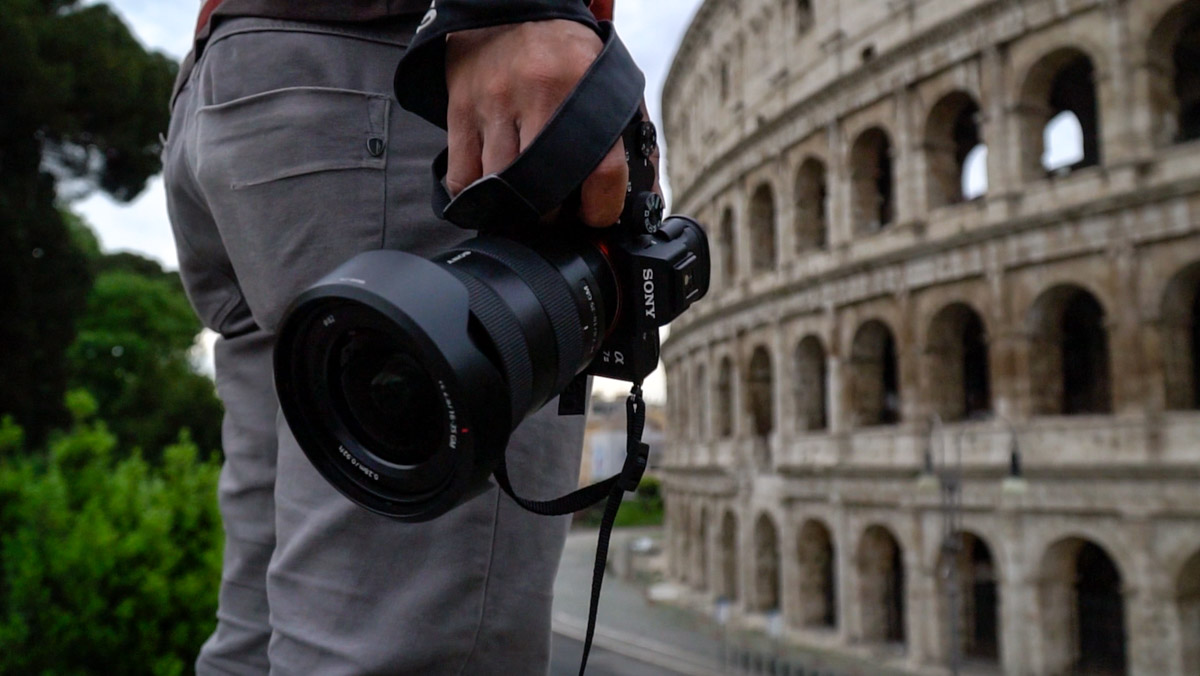 We have been using Sony's APS-C mirrorless cameras for awhile now, and it was only recently when we converted to Sony's full frame mirrorless cameras like the Sony α7 III and Sony α7 RII. Needless to say, it made a big difference to our photos.
While slightly heavier than the APS-C cameras (Sony α6500, 453g w/o lens), it's still very light and portable (Sony α7 III, 650g w/o lens) compared to traditional DSLRs. The image quality upgrade from APS-C to full frame also made our life a lot easier. We get less noisy photos at low light conditions, and there's a wider angle of view which allows us to capture more from the same spot.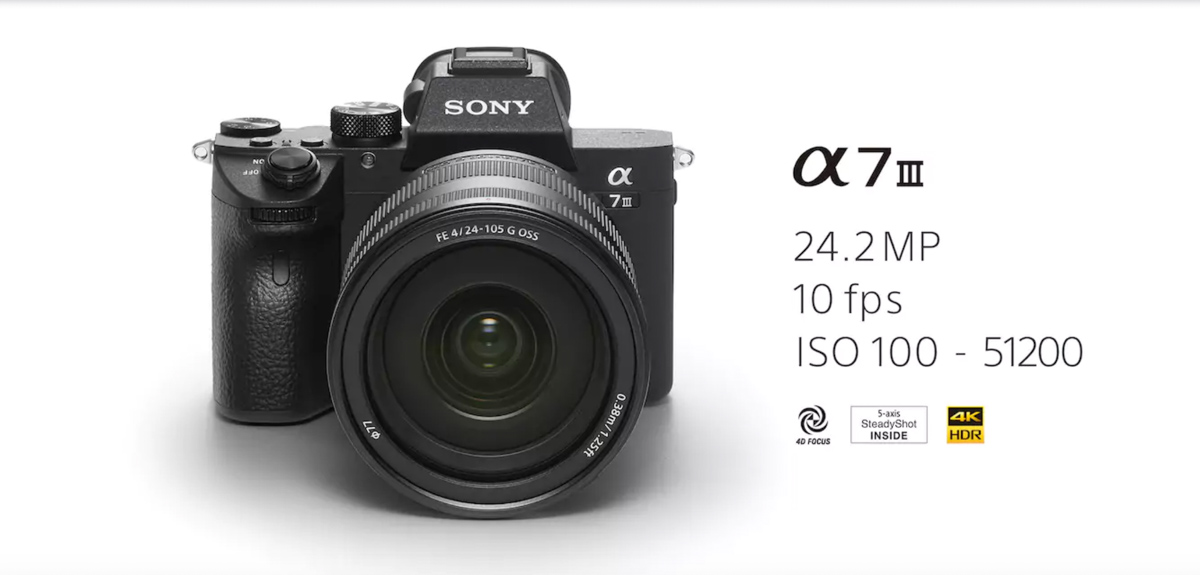 Travel photography is pretty transient, and often a moment lost is gone forever as it is unlikely that we visit a place again (at least compared to photography back at home). It helps that Sony's full frame mirrorless cameras have one of the fastest auto focus speeds in the market. The α7 III even has Eye AF, allowing you to capture and track moving portraits with ease.
We also liked how the new battery in the α7 III gives us more confidence in photographing without worry, addressing a concern in previous iterations.
For those who wants to take your photography to the next level while still maintaining a fuss-free experience while travelling, the Sony full frame mirrorless cameras like the α7 III are a pretty good investment.
It also takes really good videos up to 4k resolution, making it one of the best all round cameras for travel photography and videography.