Calling all travel foodies: You can get your hands on these even though you can't travel at the moment.
Call me a glutton, but I'm someone who loves travelling solely for food. To me, eating local is a fantastic way to get to know a country — you get a rich (and tasty) insight into its culture and history.
For example, kimchi came about because ancient Koreans wanted to preserve vegetables to eat during harsh winters. Potatoes play a huge part in Irish cuisine because they could grow easily in the tough soil. And luncheon meat is a common ingredient in Okinawan onigiri, influenced by US troops who were stationed in the country since the 1950s.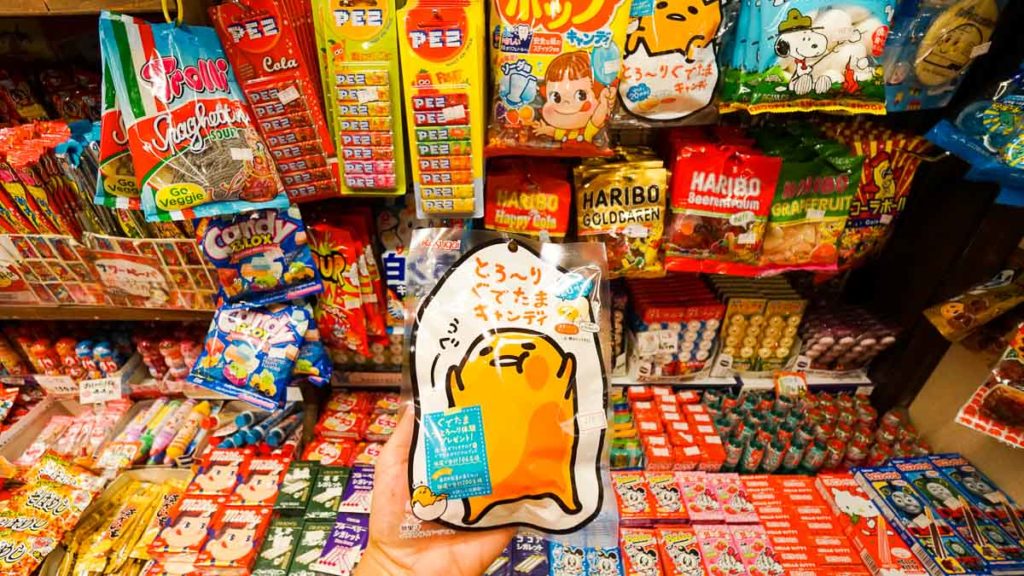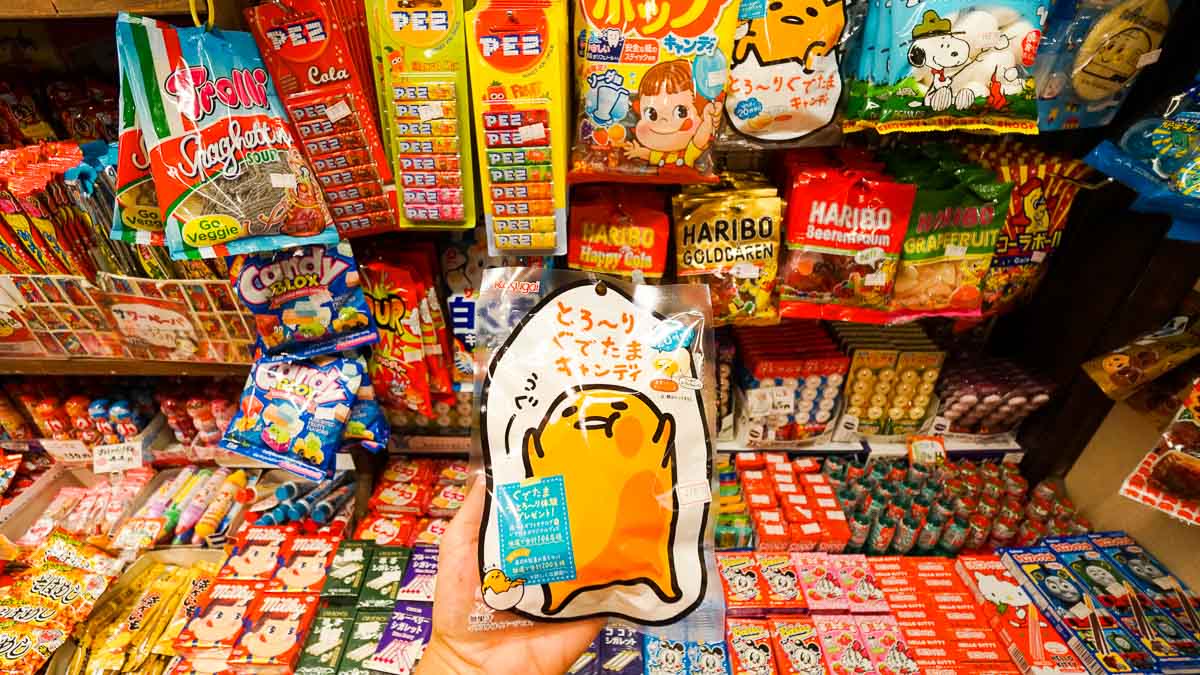 Of all the delicacies and street food in the world, I'm most eager to try the local snacks. First, they're usually the easiest to eat when I'm on-the-go. Second, I get to enjoy a creative, local take on international classics (Think Singapore's Chicken Rice Potato Chips). Third, it's easier to buy these snacks online compared to dishes — this means I can satisfy my cravings even after I've left!
If you're an ultra snackaholic like me, here's a list of the world's most famous snacks you've got to try at least once. But, if you're can't wait for the COVID-19 travel ban to lift, you can always shop for them online. 😋
1) Brown Sugar Boba Ice Cream, Taiwan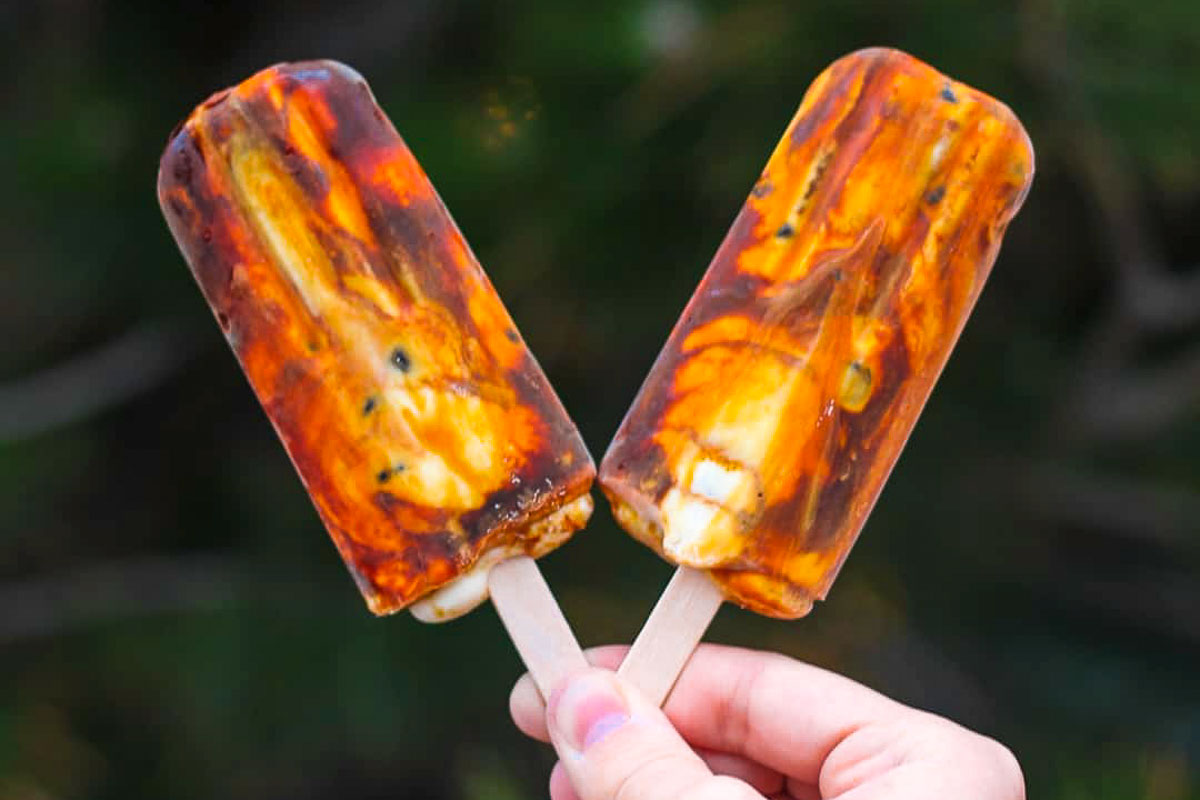 Photo credit: @fabi_eats via Instagram
Hailing from Taiwan (the land of bubble tea), Xiao Mei Brown Sugar Boba Ice Cream is an insanely popular treat. It's basically an icy, solid version of the real drink, complete with swirls of sweet brown sugar syrup and a smooth, creamy texture. Even the "pearls" have a lovely bite to them!
It's a great alternative since the temporary closure of bubble tea shops, which have no doubt devastated many. Thankfully, this can give us our chewy fix when we'd rather not spend on costly BBT delivery fees.
Xiao Mei Brown Sugar Boba Ice Cream can be found in local supermarkets like NTUC and Sheng Siong. If they're out of stock, you can purchase a box of four online.
Cost: ~S$12.90
2) Stroopwafels, The Netherlands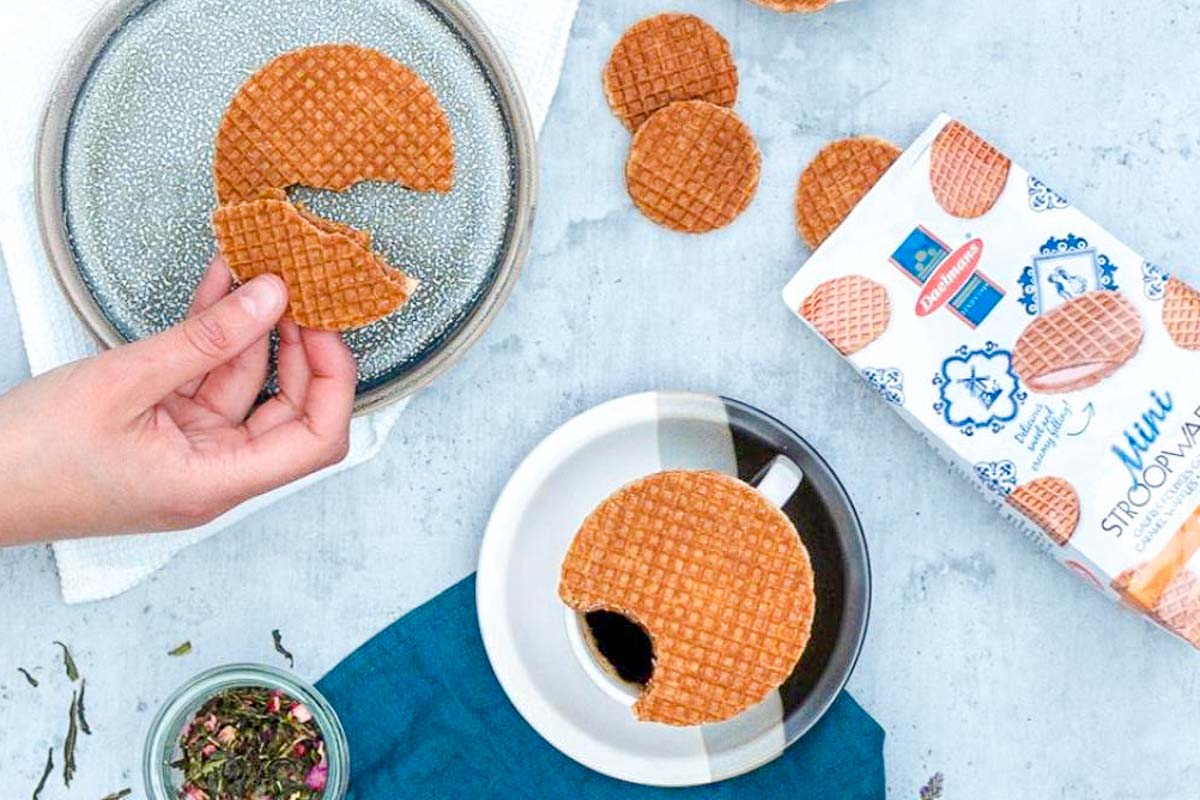 Photo credit: Shopee.my
Created in the 19th century, stroopwaffels are a classic Dutch snack that every sweet-toothed traveller must try. They're made up of two thin wafer cookies, glued together by a layer of rich caramel syrup. You'll find them everywhere in the Netherlands, from street markets to confectionery shops, and even in a McFlurry!
The right way to enjoy these bad boys? Place a stroopwafel over a hot beverage and watch it melt ever-so-slightly. Then, take a bite and feel the warm, gooey caramel coat your taste buds. It's sinfully sweet, and trust me: One won't be enough.
Cost: Two packs from ~S$15
3) Tom's Farm Almonds, Korea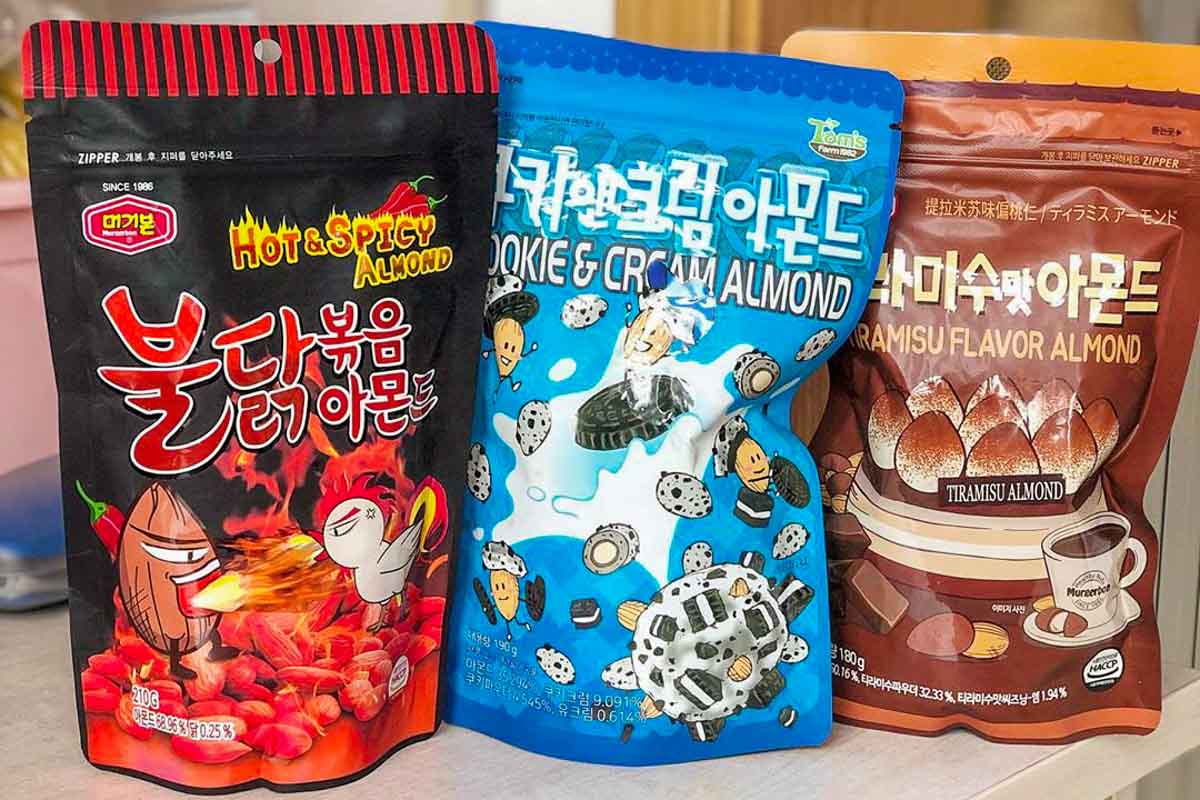 Photo credit: @eatwith.celeste via Instagram
Almonds are a very popular snack in South Korea. For health-conscious Koreans, they're a "beauty snack" as they're rich in vitamin E and great for the skin. Tom's Farm Almonds, though, is a considered "fun snack" — something everyone of all ages can enjoy!
These brand of almonds cover almost every unique flavour you can think of: Honey butter, wasabi, caramel pretzel, hot & spicy chicken, and even black sugar (heads up, BBT fans).
Tom's Farm Almonds can also be found in local Korean supermarkets like Shine Korea or Harin Mart. These shops usually carry more well-known flavours like honey butter, yoghurt, and hot & spicy chicken. For everything else, you'll have to order online.
If nuts aren't your thing, go for other famous South Korean snacks like Tteokbokki snacks or honey butter potato chips.
Cost: From ~$7
4) Tim Tams, Australia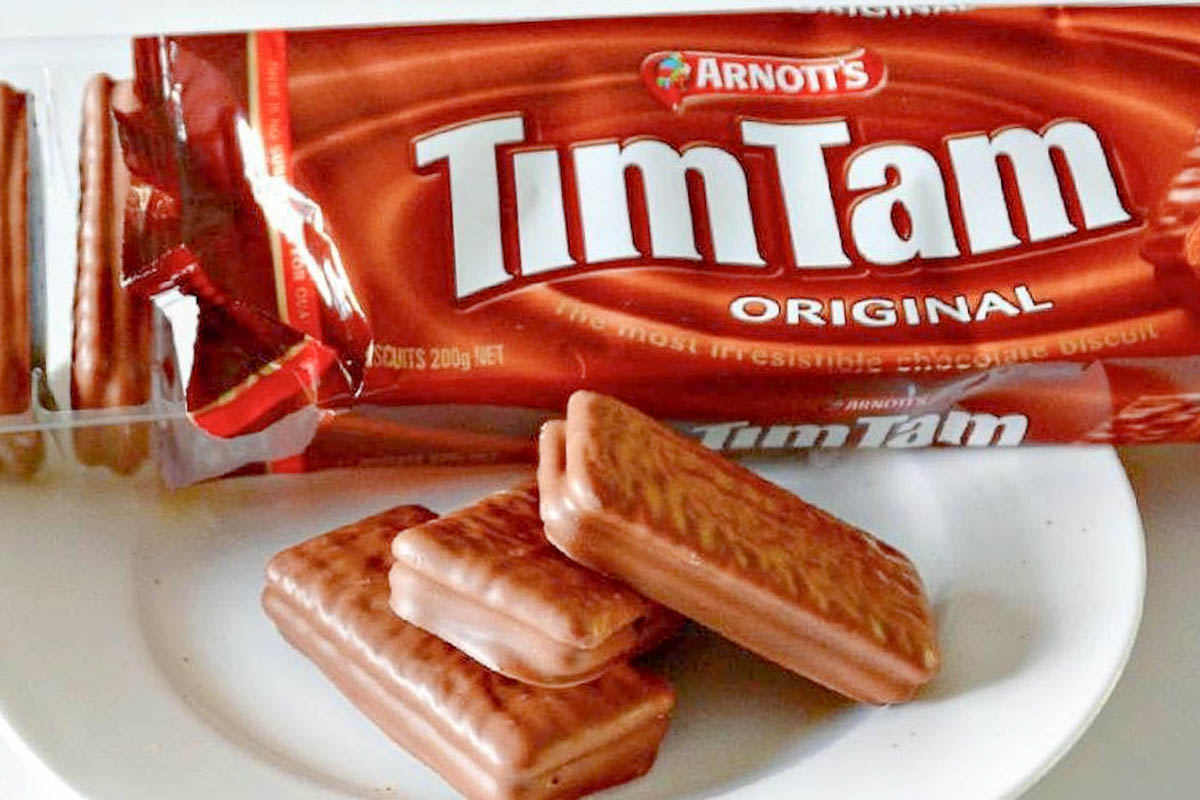 Photo credit: @timtam_sa via Instagram
If there's one signature Australian snack, it's the Tim Tam. These creamy chocolate-covered biscuits were produced by Arnott's, an Aussie company that developed many other beloved snacks like Shapes and Tiny Teddy.
Tim Tams have been adored by locals since the 1960s. They love it so much, they even invented a way to eat one: The Tim Tam Slam. To do a Tim Tam Slam, first prepare a hot drink (preferably Milo). Then, bite off opposite corners of a biscuit. Next, use it as a straw to sip your drink. Finally, shove the entire melted treat in your mouth, and chomp away.
While NTUC and Cold Storage carry the classic flavours, you'll find a bigger and tastier variety online. This includes the limited edition Gelato Messina range and Tim Tam bites for the calorie-conscious.
Cost: From ~S$7
5) Unique Kit Kats, Japan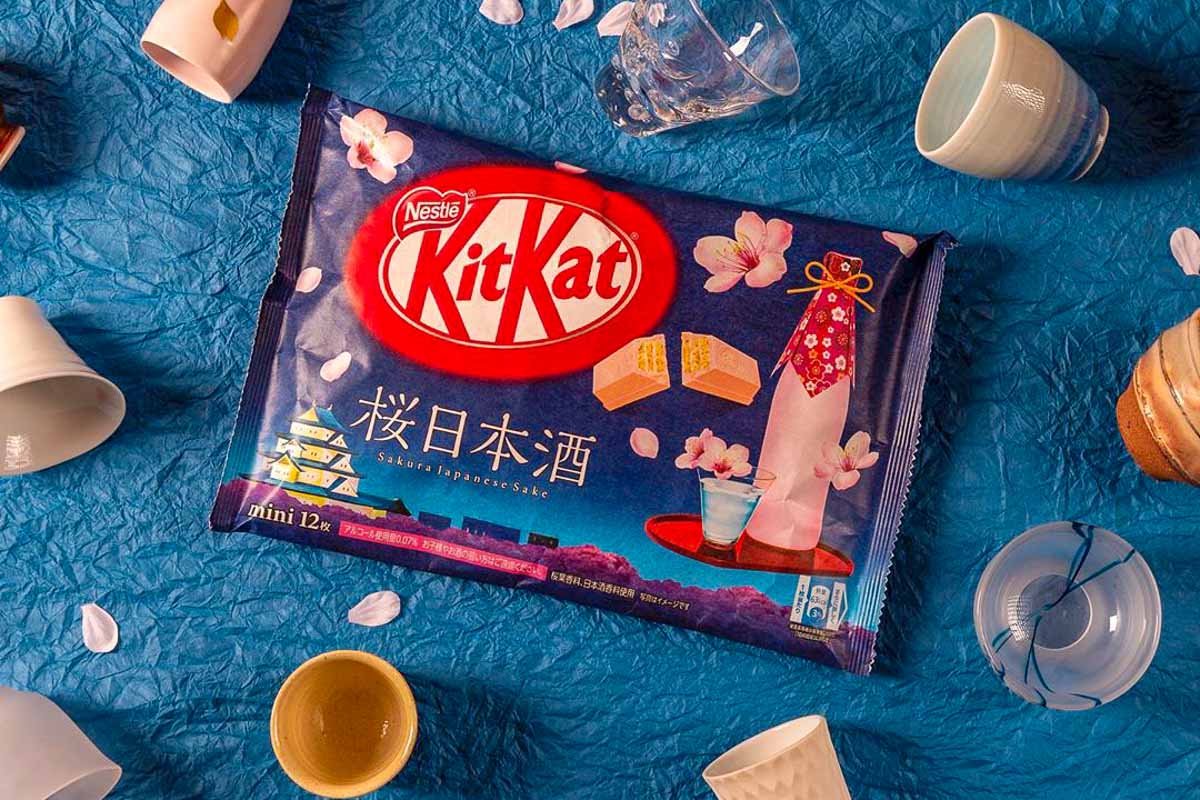 Photo credit: @kitkat_japan_official via Instagram
While the humble chocolate-covered wafer can be found here, Japan's Kit Kats are a different species altogether.
The backstory is unusual: The Japanese pronunciation of Kit Kat sounds similar to a local expression of good luck (kitto katsu). Nestle noticed that parents were giving the treat to support their kids taking exams, and jumped on this opportunity. The company began churning a greater variety of flavours to entice local demand — and it worked.
Today, you'll find everything from the limited edition sakura Japanese sake to yuzu matcha, hojicha, and the iconic Tokyo Banana. It's kinda impossible to try all the Kit Kat flavours (there are over 200, and counting). However, you can always order the super unique ones to enjoy at home!
Cost: From ~S$8
6) Dried Mango, Philippines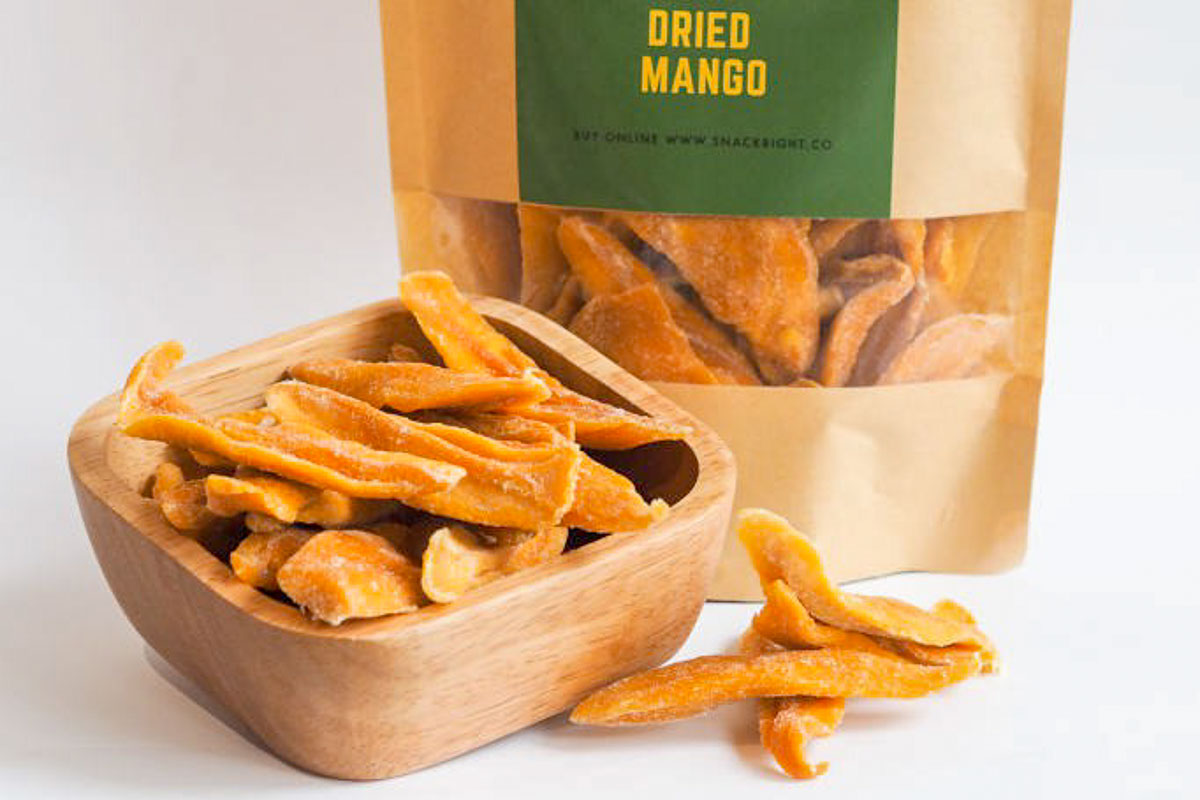 Photo credit: Shopee.sg
Dried mangoes are a very popular snack in the Philippines, and there's a good reason for that. See, the national fruit of the Philippines is the mango. With that in mind, you know they take it seriously when it comes to the dried version.
Compared to competitors in neighbouring countries, Philippine dried mangoes are made from premium cuts of the carabao mango. This variety grows abundantly in the country, and is reputed to be naturally sweet and juicy. Some of the bestselling dried mango brands include 7D and Cebu.
Truth be told, dried mangoes aren't the healthiest snack around — but hey, it's still a fruit. 🥭
Cost: From ~S$7.90
Read also: What to Do in Cebu, Philippines — 10 Epic Experiences That Are Surprisingly Affordable
7) Glico Pretz, Thailand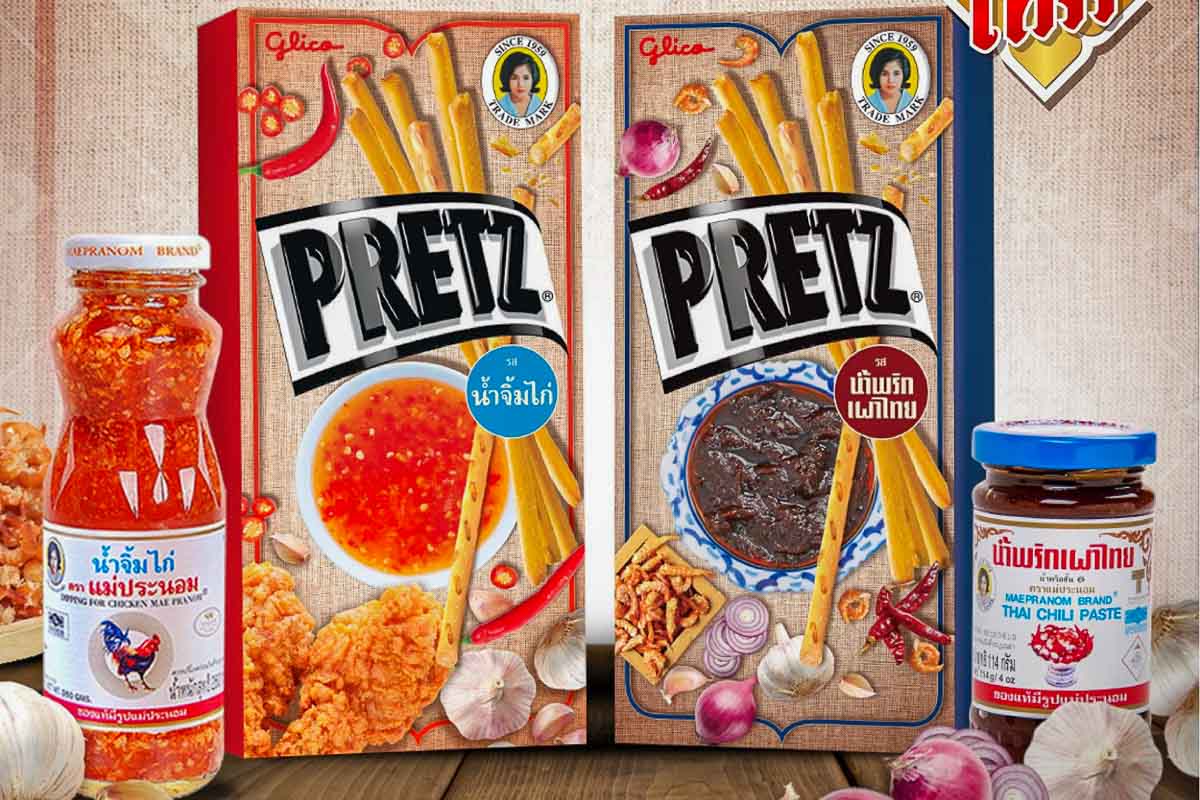 Photo credit: Glico TH via Facebook
Glico Pretz are biscuit snacks based on the German pretzel, and have loads of flavours around the world. However, none taste as good as the exclusive Thai flavours: Tom Yum Kung, Thai Sweet Chili, and Grilled Chili Paste.
Though they may be artificial, there's real magic in these sticks — each one smells and tastes exactly like the mouth-watering Thai flavours. You might almost feel like you're back in Bangkok as you savour each salty biscuit. The best part is the end, when you get to lick the tasty powder off your fingers!
Cost: 10 boxes from ~S$9.90
8) Turkish Delight, Turkey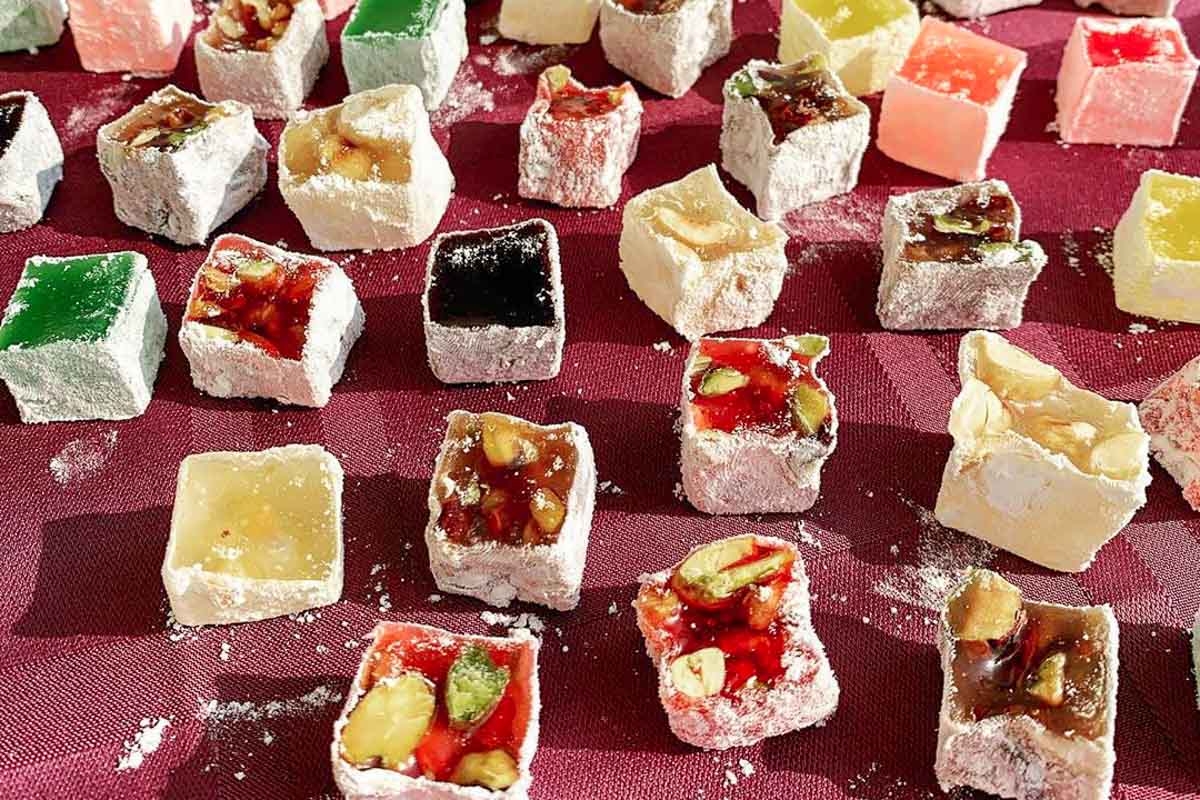 Photo credit: @galatalokumgoma via Instagram
If you're looking for a dessert that has withstood the test of time, this is it! Turkish Delight, or lokum, was created over 200 years ago by Bekir Effendi at his sweet shop in Istanbul. He made this super-sweet treat from cornstarch and refined sugar, with fillings such as pistachio nuts or hazelnuts.
Over time, the Turkish Delight became a hit amongst the locals, who even used it as a gift to impress their dates. It's still one of Turkey's most popular exports, traditionally made with a recipe that's almost entirely unchanged.
Cost: From ~S$25
9) Daim Chocolate, Sweden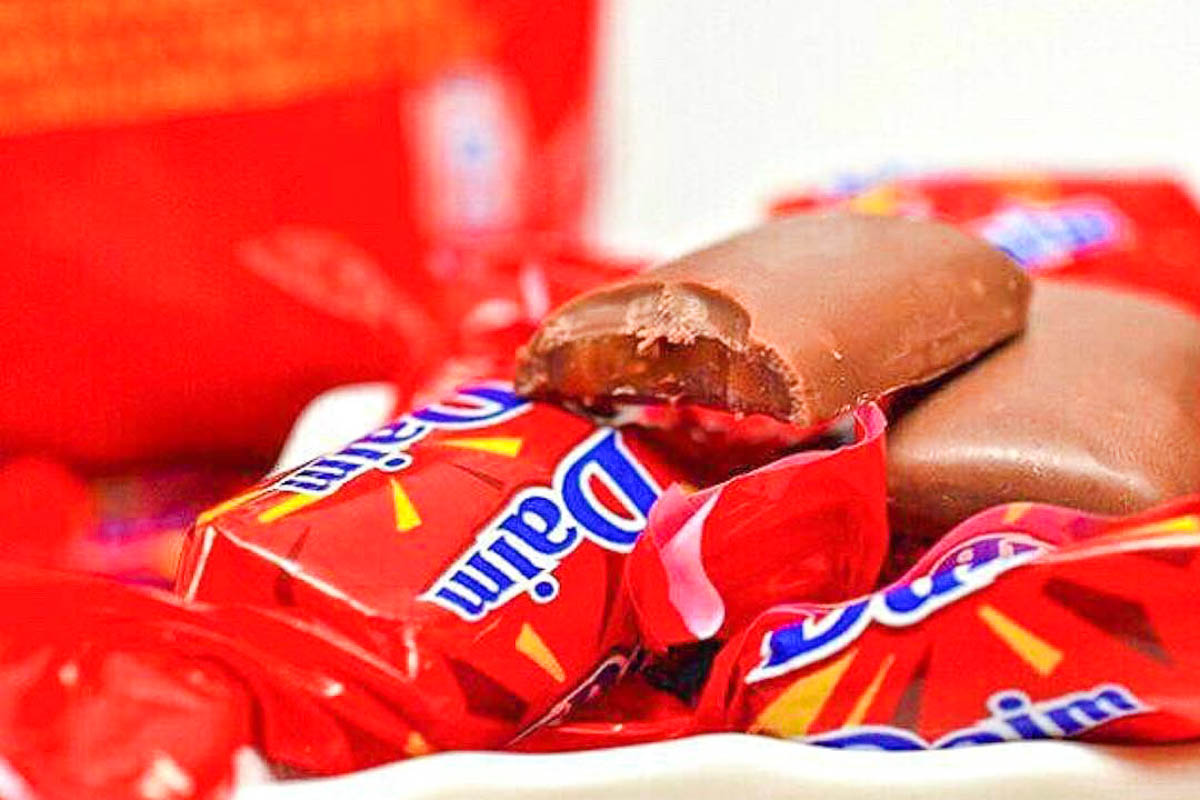 Photo credit: Shopee.sg
Of all the snacks and sweets around the world, Daim is probably the more famous one. The Swedish chocolate bar is a candy lover's dream, made from crunchy almonds and caramel covered in decadent milk chocolate.
If you're wondering where you've seen this before, it's the chocolate that you can find in IKEA stores all around the world. So, don't just settle for the meatballs — get the delicious popular Swedish snack too! If not, you can always aim for the motherlode: A full Daim chocolate cake.
Cost: From ~S$15
10) Shiroi Koibito, Japan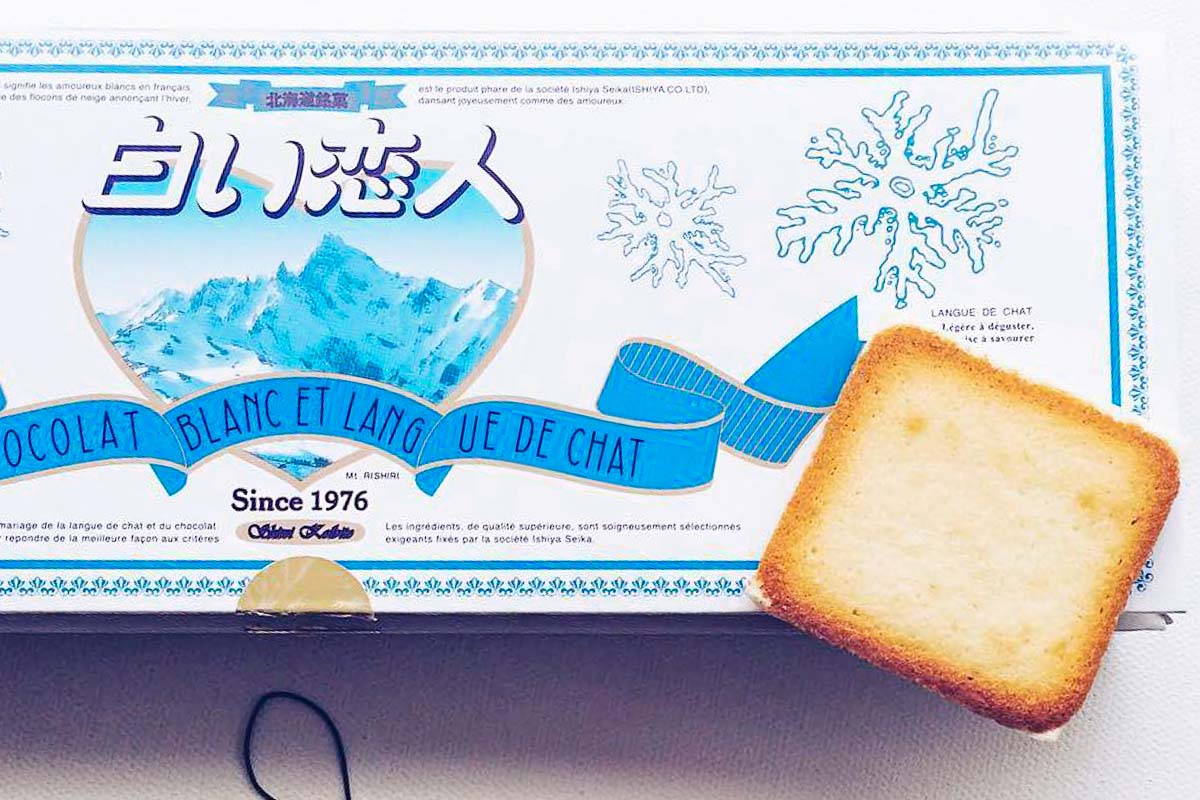 Photo credit: @hezra via Instagram
Originating in Hokkaido, Shiroi Koibito is a European-style cookie that's highly raved about. It consists of a white chocolate slab sandwiched between two light, delicate cookies. For a long time, these treats were only sold in Hokkaido. It steadily gained popularity as a premium souvenir that only businessmen and local tourists brought home.
These days, Shiroi Koibito is more widely available. Besides being sold in Japanese airports, you can grab these iconic treats online. It's an easier alternative than hauling boxes back from Japan, but we're not judging if you do (cause we've done it too).
Fun fact: A former colleague once brought a box of 24 cookies to share amongst us after his Japan trip. It only lasted two days, and not everyone got a piece either. Welp.
Cost: From ~S$27.90
Explore the world through popular international snacks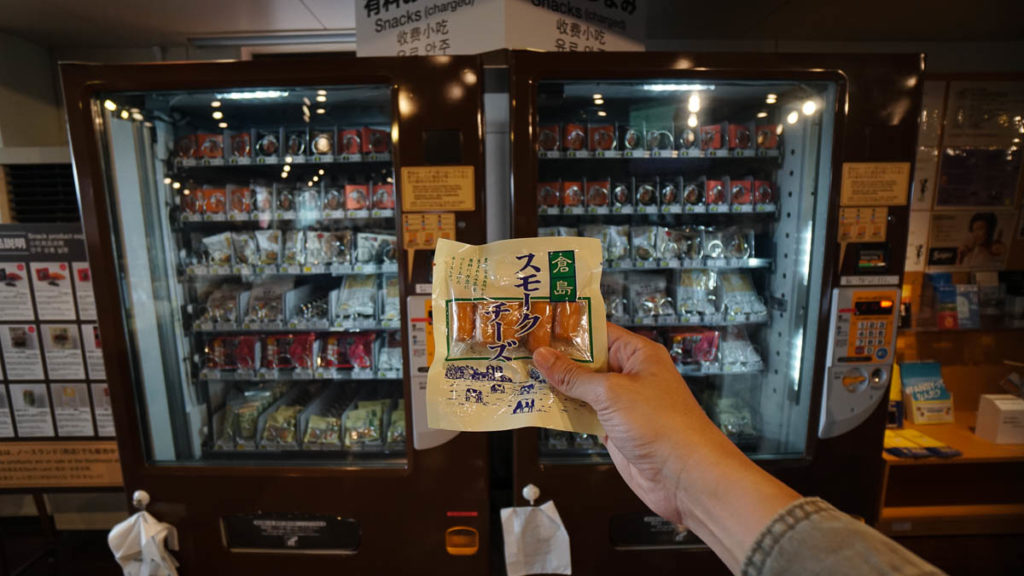 Can't wait to snack again!
If there's a couple of issues food travellers usually face, it's usually space and weight — both for our bodies and luggage! Like Eat, Pray, Love, I happily indulged and packed on the pounds during my student exchange to Europe a few years back. I returned home like my suitcase: Overweight and overstuffed.
That said, even if you're not a foodie, trying some of these snacks are a great way of understanding cultures and tastes all around the world. It's an insight into what locals enjoy in their home nations, like how we love bubble tea and salted-egg-everything in ours.
If you're aching for these familiar tastes again, shop online and treat yourself. With the Great Shopee Sale happening from now till 7 July, you can also snag other affordable steals. Just little things to keep our taste buds occupied until we can savour the sweet experience of travelling again!
Featured image credit: Livejapan.com
Facebook image credit: @kitkat_japan_official via Instagram, @evropska_komisija via Instagram, Shopee.sg
What are your favourite snacks from around the world? Share your recommendations in the comments below!
---
Like what you see? Follow us on Facebook, Instagram, YouTube and Telegram for more travel inspiration!