Get first-hand tips on how to snag travel discounts and free attractions on your student exchange in Europe!
Student exchange is easily the most exciting experience in my university life. While studying in Germany, I had my first skiing experience, my first snowball fight, and visits to world-famous attractions like the Eiffel Tower and Big Ben.
But I also made some costly mistakes — not taking advantage of transport discount passes, paying for hefty flights, and cancellation fees from a lack of planning. My carelessness also cost me my house keys (€100 just to unlock my door!) and a misplaced laptop that cost €50 to send it safely to my home in Germany from Sweden. What an adventure.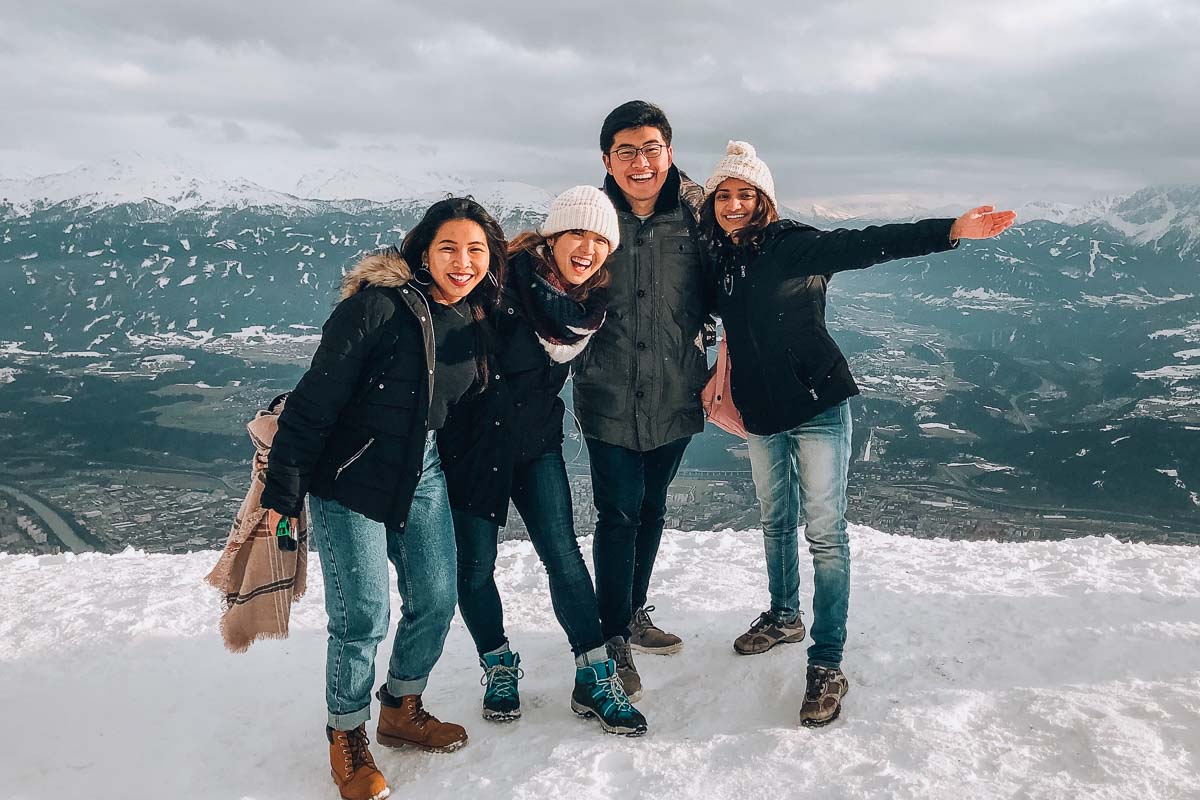 On top of Nordkette in Innsbruck, Austria!
While I might not have solutions for carelessness, I found some ways to get the most bang for your buck in Europe. Here are 15 useful budget tips I wished someone shared with me during my student exchange!
Accommodation
1) Choose a university away from the city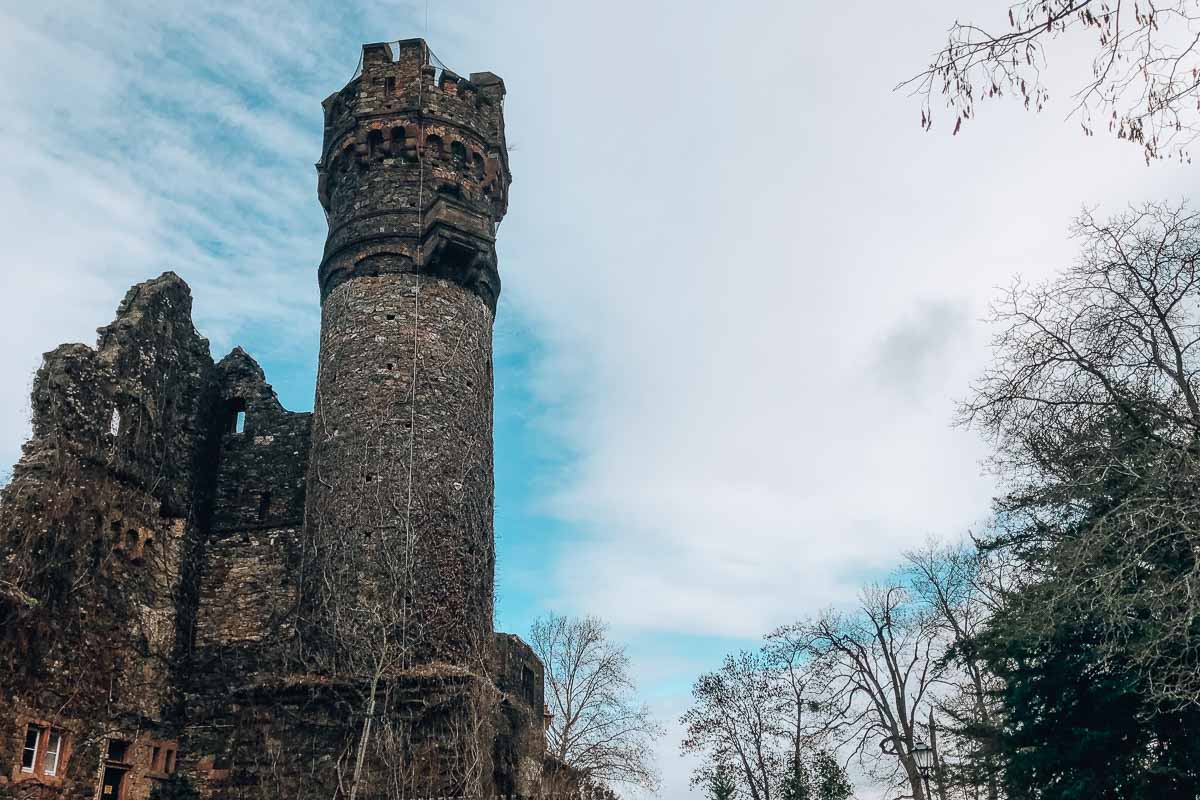 Europrean Business School, Oestrich-Winkel
My host university, European Business School, was located an hour away from Frankfurt city, along the Rhine River. It was a quiet town surrounded by endless vineyards — vastly different from the skyscrapers and constant din of the city.
Rooms in my private flat cost between €235 to €350 (S$400 – S$560) a month, cheaper than the average of €550 (S$880) for a similar room in Munich or Stuttgart city. This adds up to at least S$1,600 in savings over five months, just on accommodation alone!
Besides choosing a smaller town, you can also opt for simpler (and cheaper) accommodation. After all, you won't use the facilities as much if you plan to travel more!

*Pro-tip: Read the fine print to check if there're add-on fees for cleaning, water, and heating on top of your monthly rent. You wouldn't want to pay more than what you're prepared to!
2) Couch surf or bunk with your friends overseas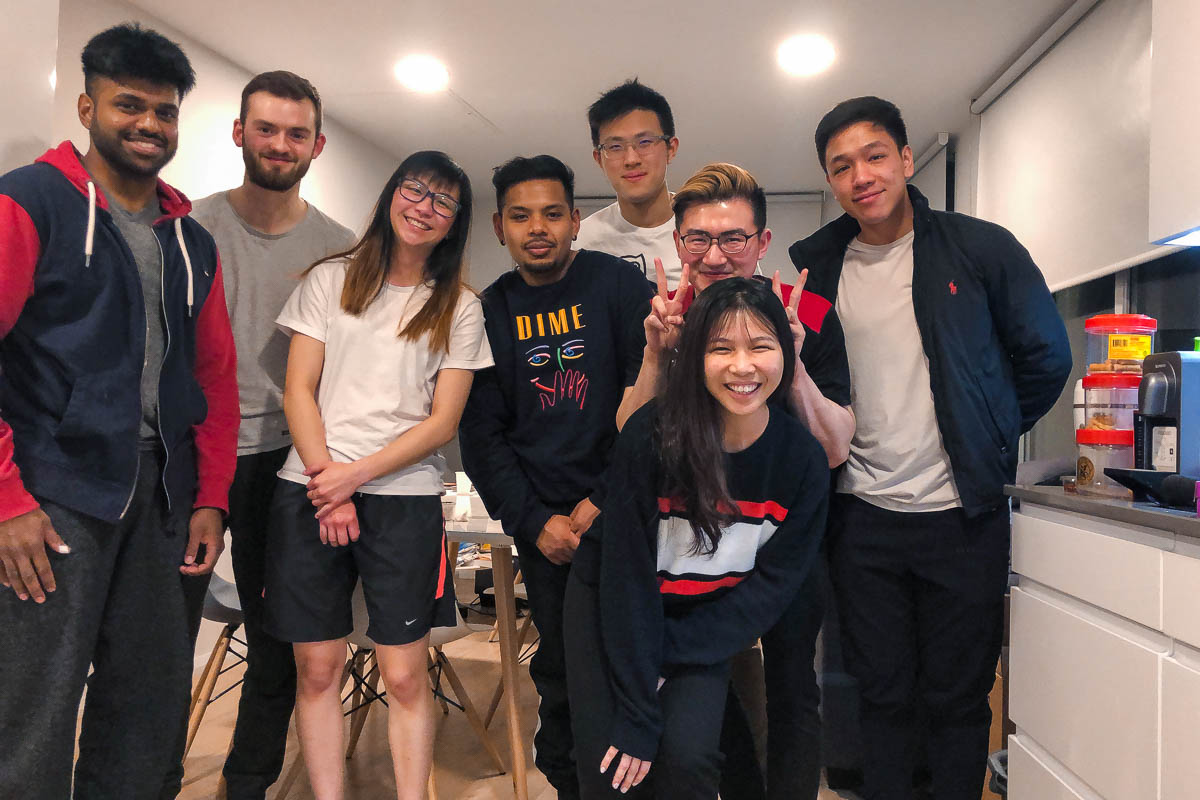 My friend brought me around Dublin and I got to meet new people!
This is where you get thick-skinned and ask your buddies if they have a spare couch or mattress. You'll save on accommodation and maybe get a personal tour guide too!

If you have no overseas friends, try Couchsurfing — this community of like-minded people will be more than happy to give you a safe space for the night.
Read also: "Couchsurfing Changed My Life" — Epic Stories and Life Lessons from 3 Singaporean Couchsurfers
Transport
3) Book trains and flights early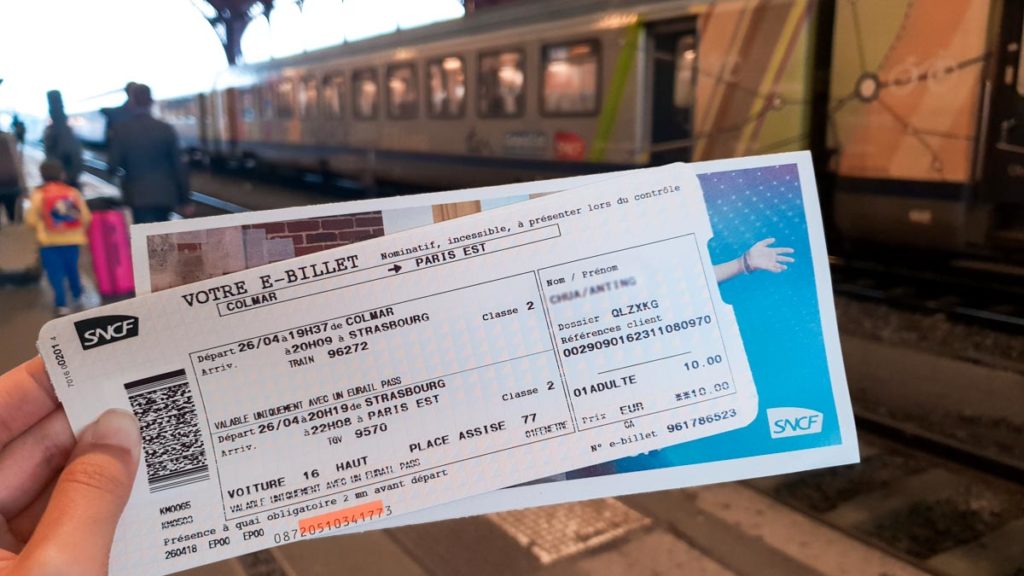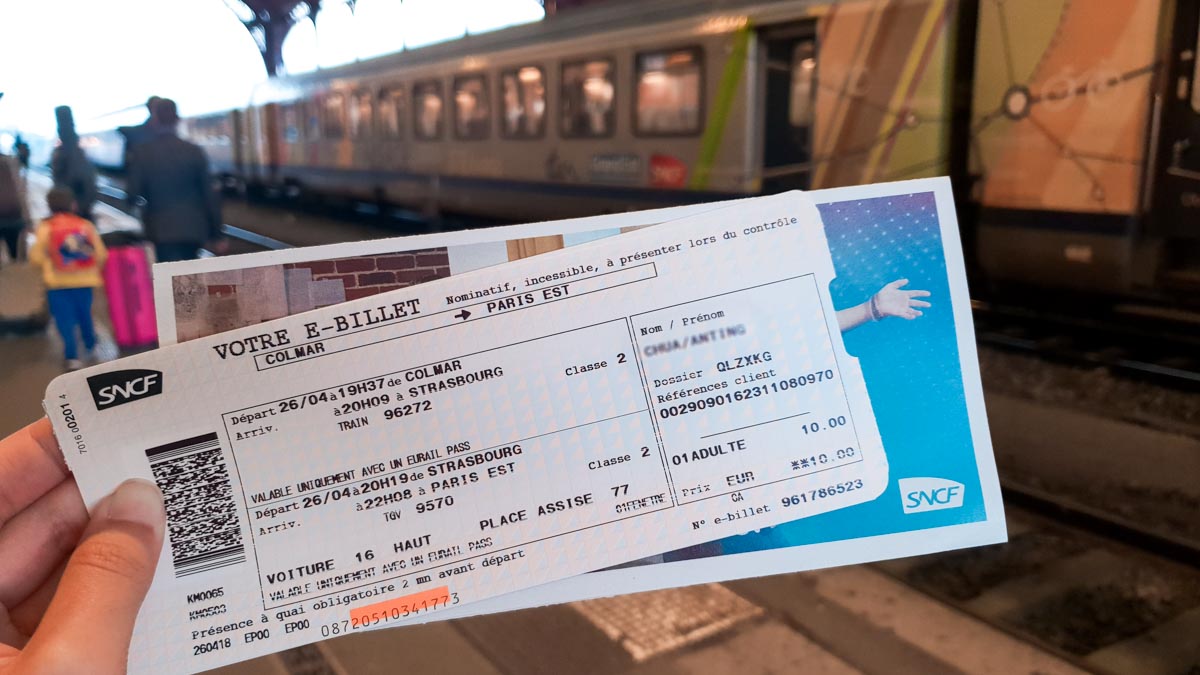 Once, I waited too long to book a flight back to Frankfurt from Helsinki and had to pay €92 instead of €40 — this amounted to at least €52 (~S$80) more for the cheapest flight back!

Instead, you can save up to 30% on tickets just by booking early at six weeks in advance. It'll give you a headstart to planning your activities, and give you something to look forward to!

*Pro-tip: Download local transport apps when you travel to a new city to book tickets or compare prices conveniently.
4) Take overnight trains or buses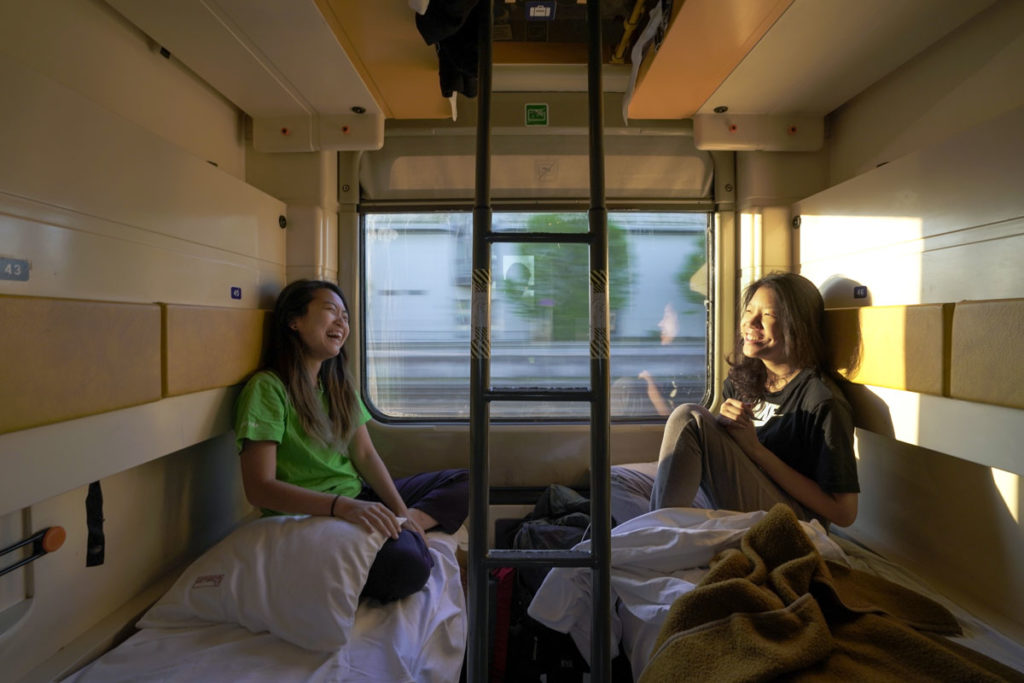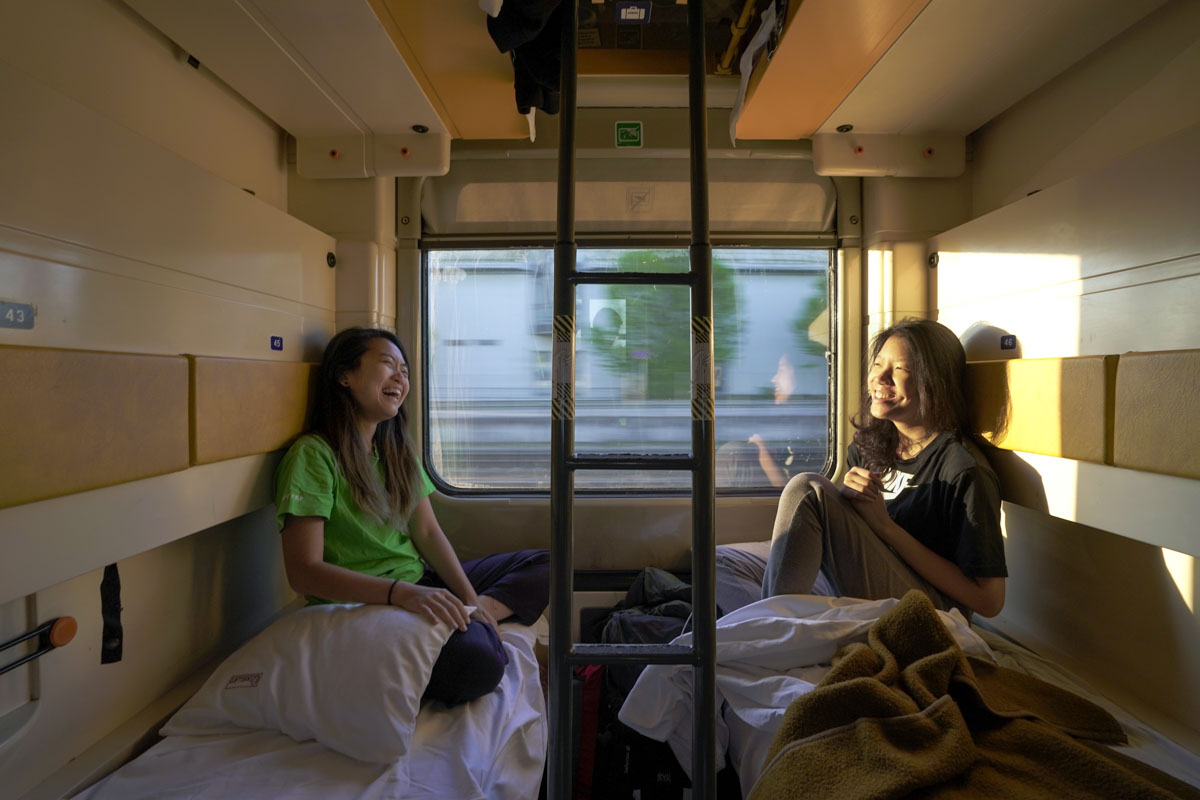 After booking a trip to Belgium, I realised we'd spend two full days travelling of the five days we allocated for the trip. That meant we only had three days to explore the country!
On hindsight, I would've taken an overnight bus or train. This would save two nights' accommodation, and we could wake up refreshed and ready to explore the next day!
Don't worry if you arrive before your accommodation check-in time. Most hostels allow you to drop off your luggage while you explore! Otherwise, lockers are available for rent in most main train stations from €1 (~S$1.60).
*Pro-tip: Compare prices and travel time for inter-city buses (eg. Flixbus, Eurolines) and trains (Omio, Trainline). Sometimes, inter-city buses are cheaper than trains, though they might take a slightly longer time.
5) Get an inter-city transport card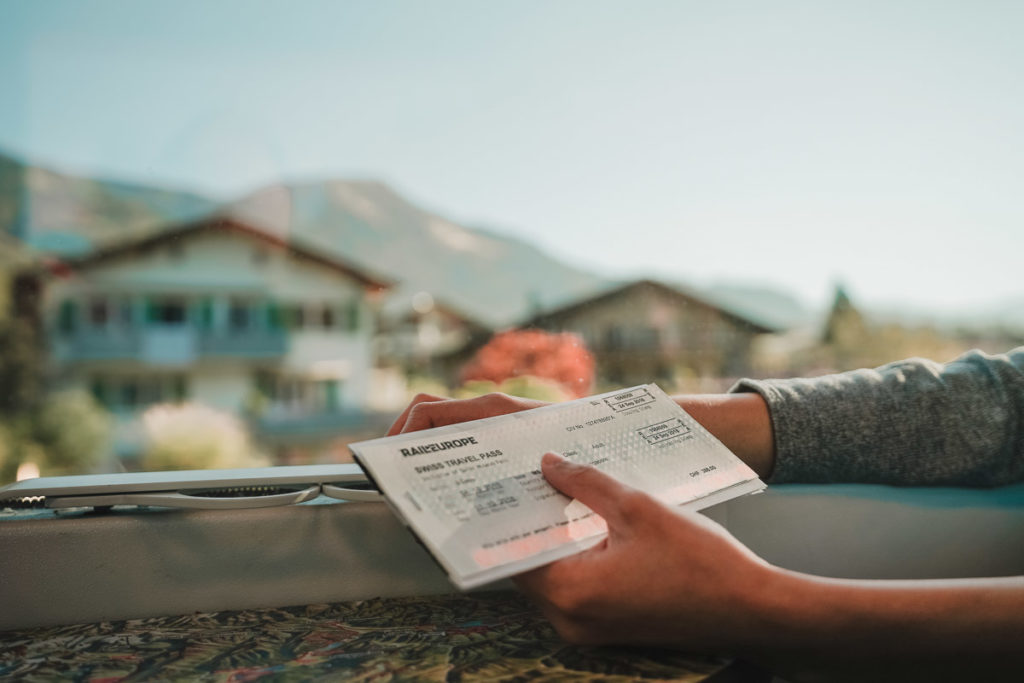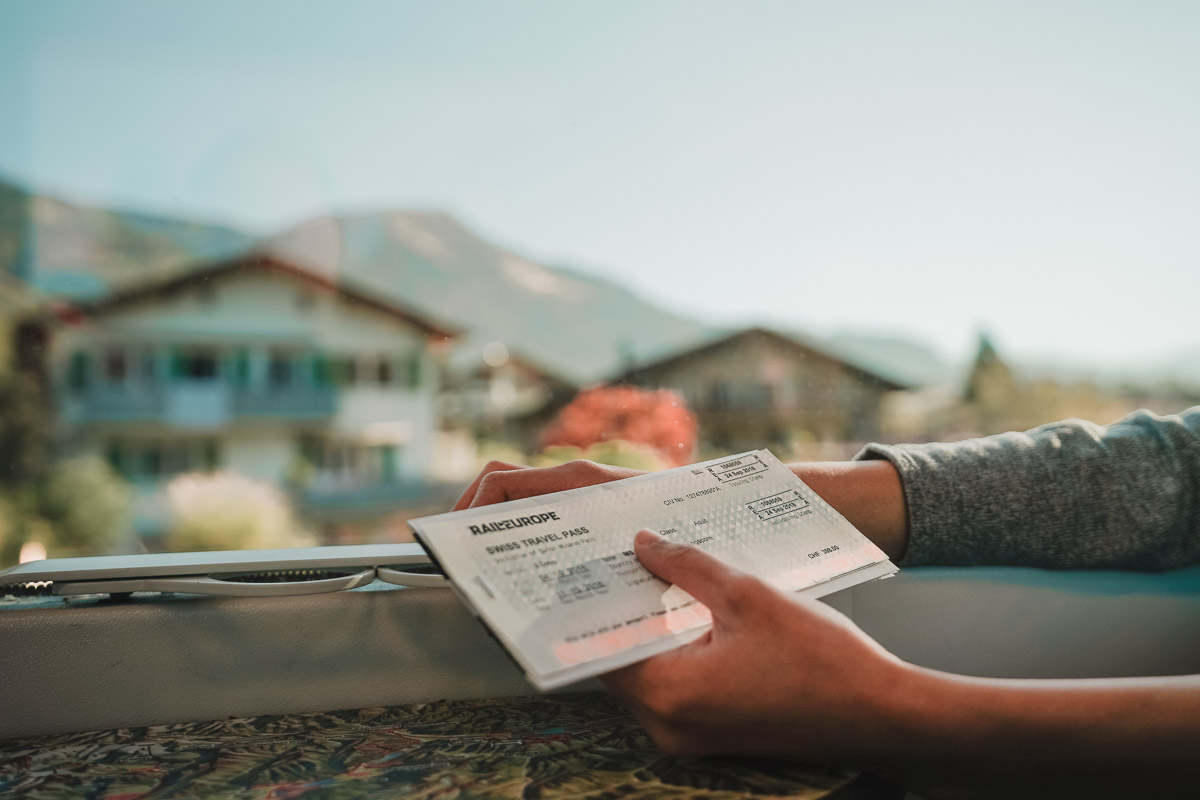 Inter-city discount passes not only ease some transportation costs off your back but saves you time purchasing individual tickets! You can save up to 50% on your tickets with passes from Eurail or Deutsche Bahn!
These cards can be purchased at a fixed price with unlimited travel for a pre-specified number of days or provide discounts on future travel tickets.
Read also: 14-Day Europe Itinerary: 6 Countries under S$1.8k with the Eurail Pass or
How we saved S$1,000 travelling with the Swiss Travel Pass
6) Carry a haversack or duffel as hand luggage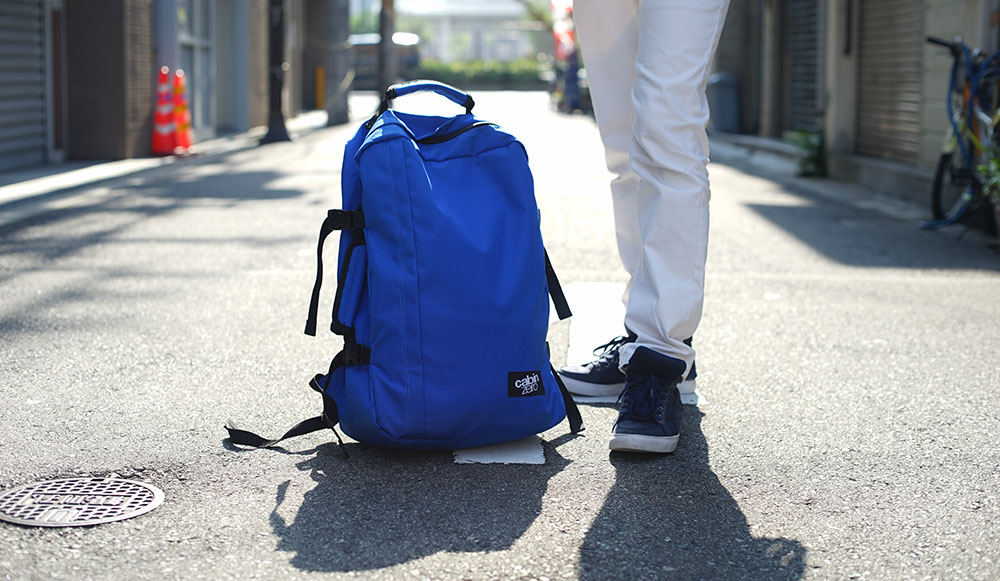 Most budget airlines allow hand-carry luggage on board for free. However, Ryanair (one of Europe's largest budget airline operators) charges you an additional ~€10 (~S$16) if your hand-carry has wheels. That adds up to an extra €100 (~S$160) if you take 10 flights during student exchange!

Instead, opt for a travellers backpack or a duffel bag instead such as a Cabin Zero or Bobby Backpack.
Read also: How I Travelled for 1 Month with Just a Cabin-Sized Backpack
7) Subscribe to transport newsletters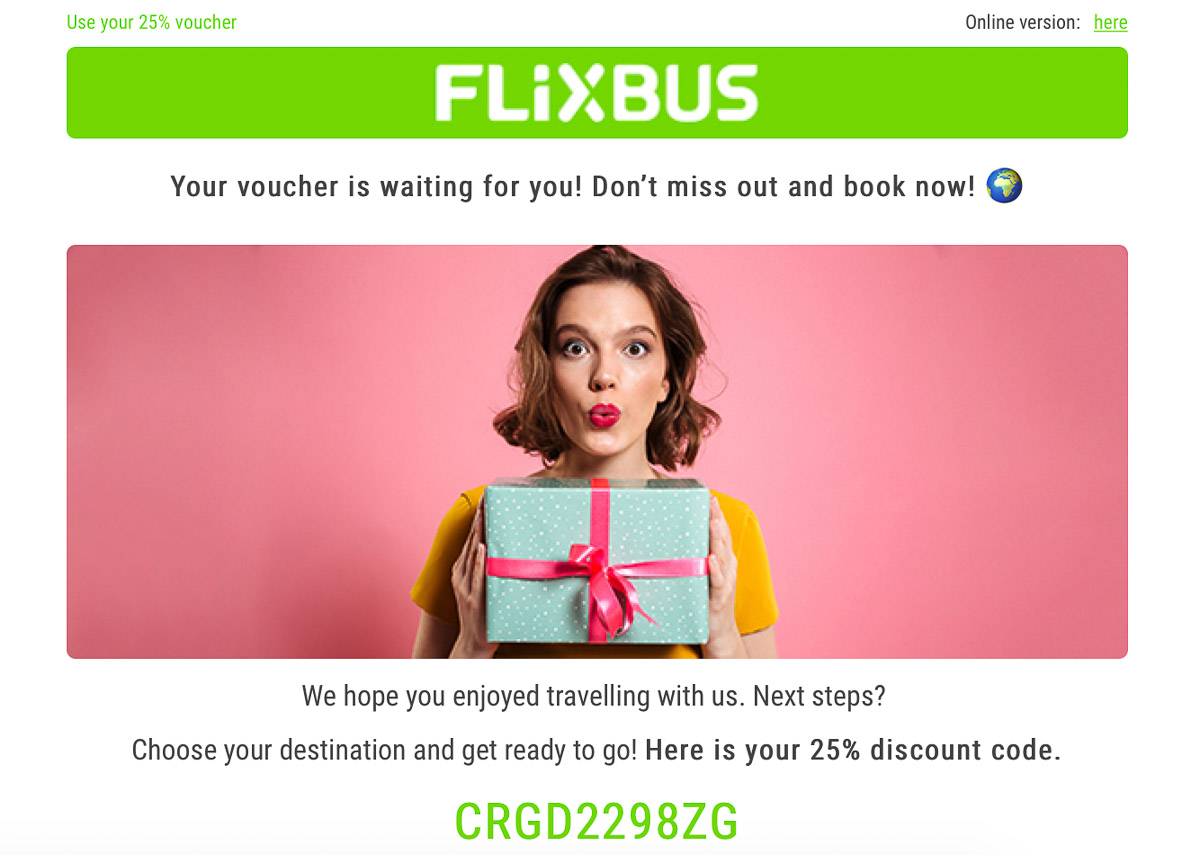 A newsletter from Flixbus I received after completing a trip with them.
We commonly associate newsletters with spam, but they're a lifesaver for broke students. Be the first to know about new discounts on transport bookings — perfect for planning your next trip (or trips!). Pretty neat, right?
Food
8) Prepare your own food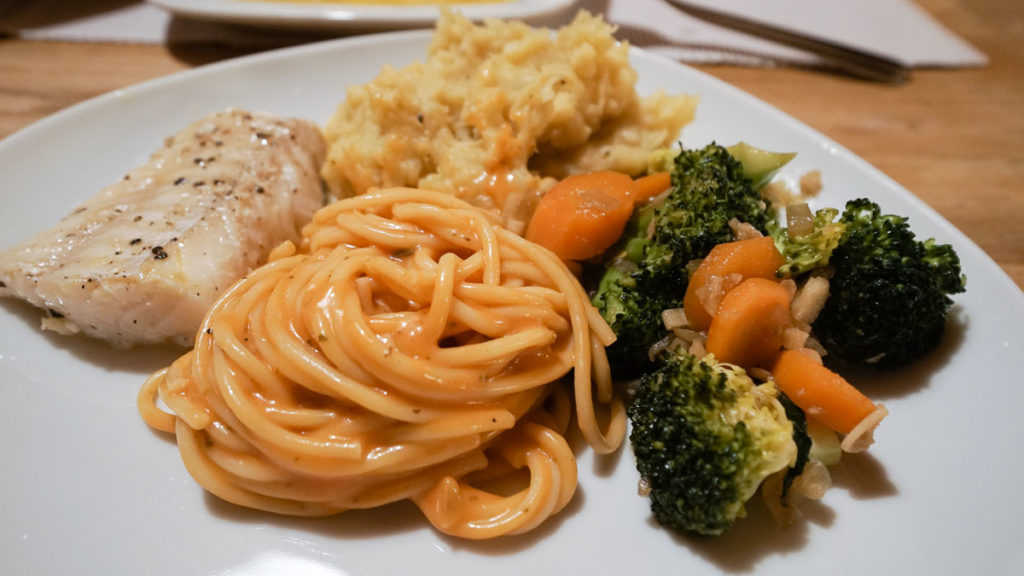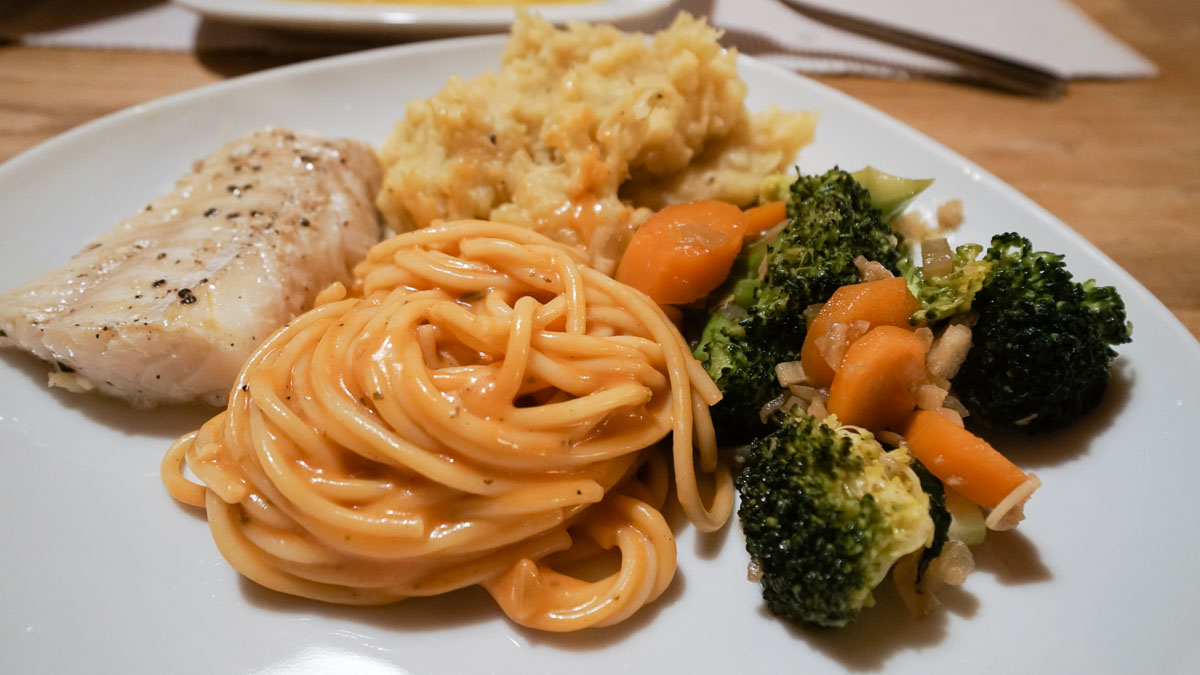 Look out for hostels with kitchen facilities and save up to €10 (~S$16) per meal by preparing your own food!
With that said, it's worth allocating some of your budget to dine out once per country you visit. Do some research and source for local delicacies or something the country is famous for.

*Pro-tip: Bring recyclable bags to carry your groceries. More countries are phasing out plastic bag use so you may have to purchase one at the counter.
Activities
9) Make use of your EU student card for discounts and free entries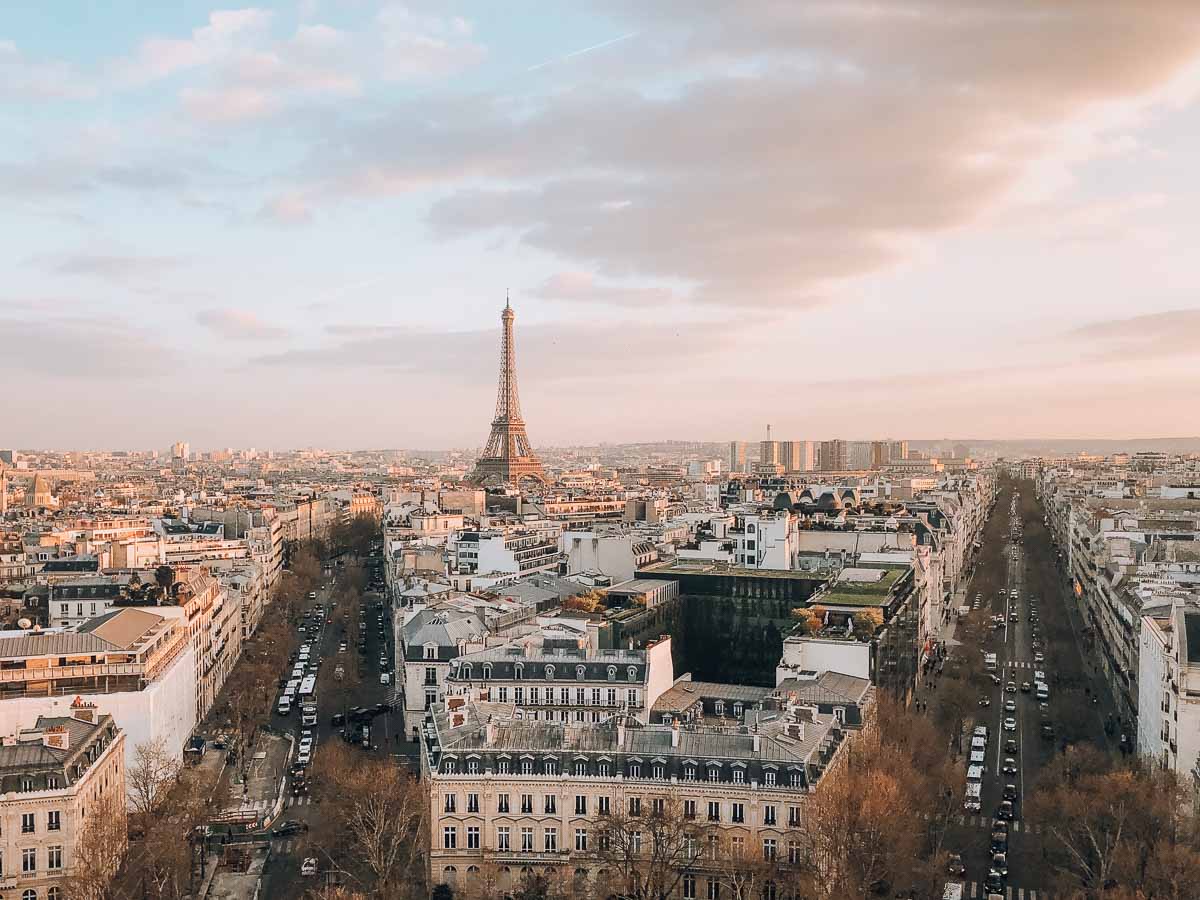 The golden hour view from Arc De Triomphe. Best of all? It's free for students!
You'd be surprised that many attractions such as The Louvre (U.P €17, ~S$27), Arc De Triomphe (U.P €13), and the Acropolis Museum in Athens (U.P €10) offer free entry for students in the EU. You just have to show your student card!
Even if certain attractions aren't completely free, some do offer discounted entry of up to 50%.

*Pro-tip: Before visiting, check the attraction's website to see if you fit into the criteria for free entry.
10) Purchase a city pass
If an attraction isn't free under your EU student card, opt to purchase a city pass! They're available in most popular cities in Europe, and offer free entries to major attractions and public transport. Most come with validity periods of 24 hours, 48 hours, or 72 hours, and are especially worth it if you're covering most of the attractions!
For an idea of how much you can save, the Innsbruck Card saved us over €45 (~S$72) in my three days there. However, I recommend planning the attractions you wish to visit first, to ensure that your city pass is worth it!
11) Free activities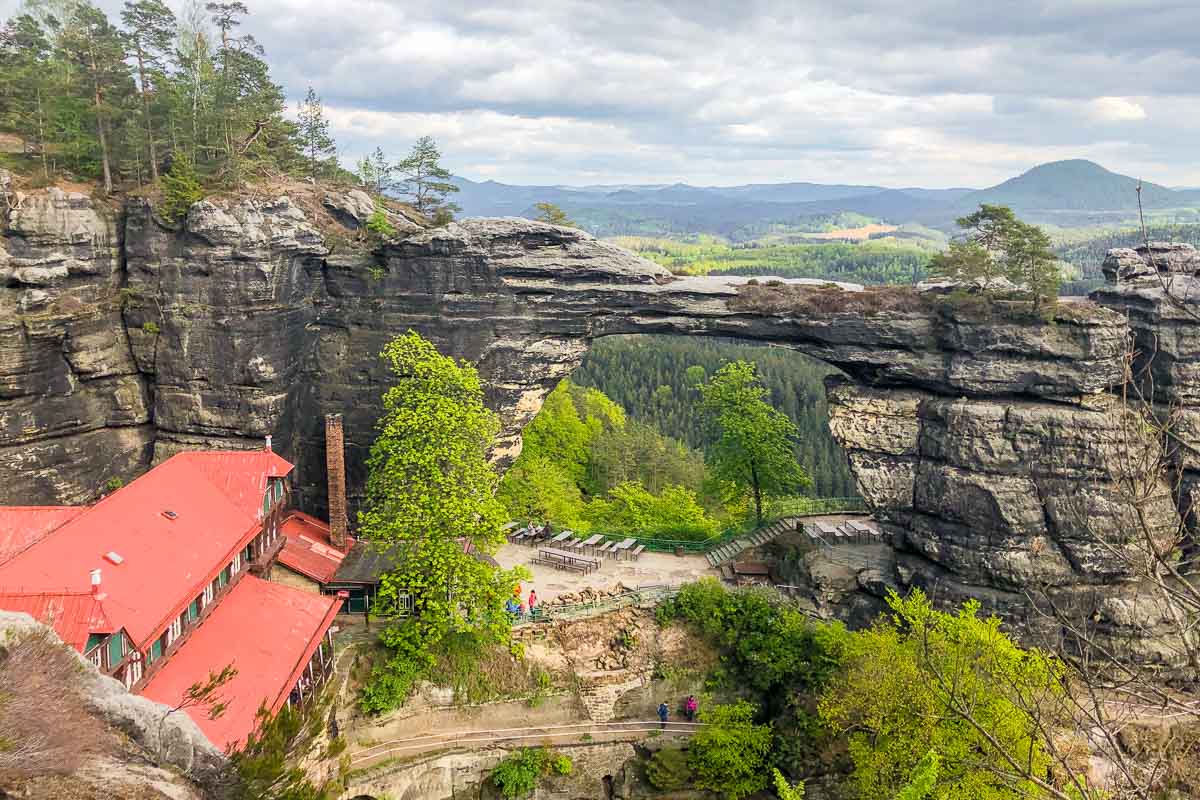 Hiking in Bohemian Switzerland
You know what they say — "The best things in life are free!", and every country has something free to experience. You just gotta research a little.

Most cities offer free walking tours. While I was in London, I found a free Harry Potter tour where I was introduced to actual set locations like Knockturn Alley and the Ministry of Magic!
Read also: Harry Potter London Itinerary: The Quintessential Guide To 4 Days in London for All Potterheads
Although you're not obliged to, tips are highly encouraged for free tours. A good starting point would be €5 (~S$8) per person or €10 for a group of three. Even with tips, you're paying way less than a full-priced tour, which usually cost at least S$20!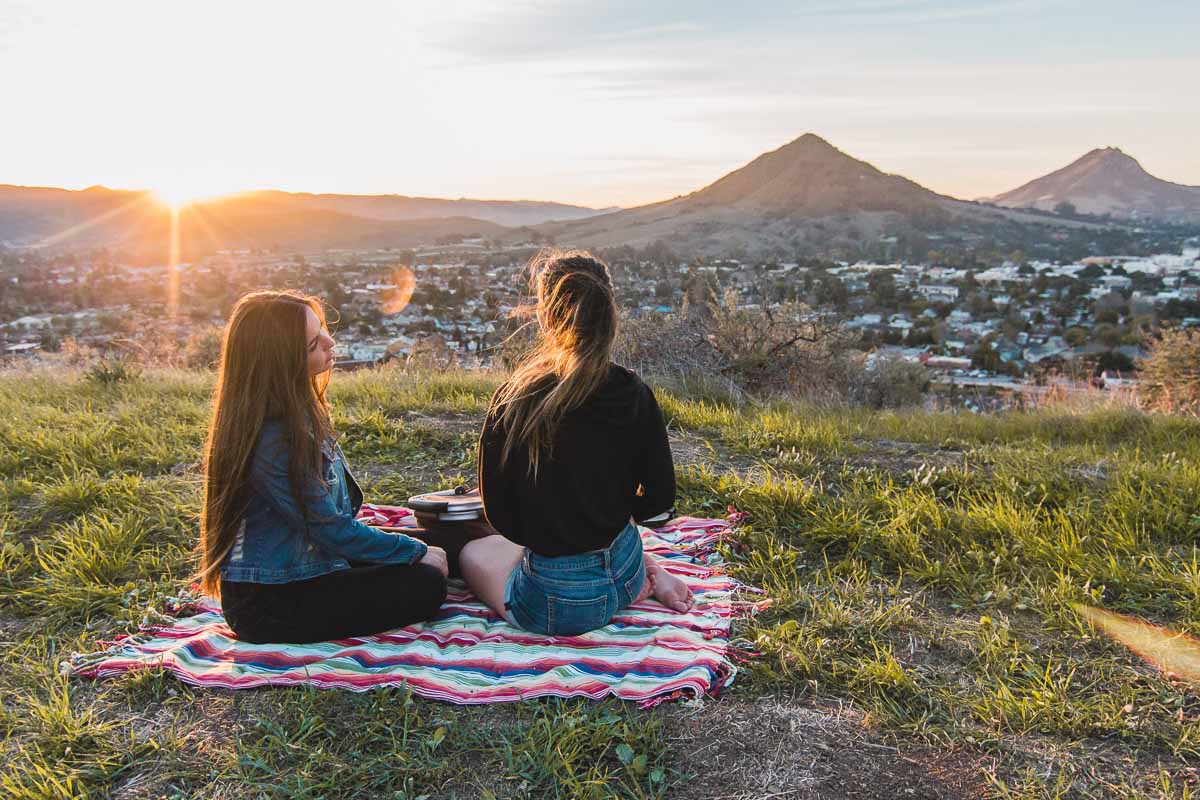 Photo credit: Luke Bender via Unsplash
Look out for hiking opportunities as well. It's an awesome budget activity that gives you exercise (without the need for fancy gyms), and you get to have a delicious picnic with a view!
12) Spend more time in your host country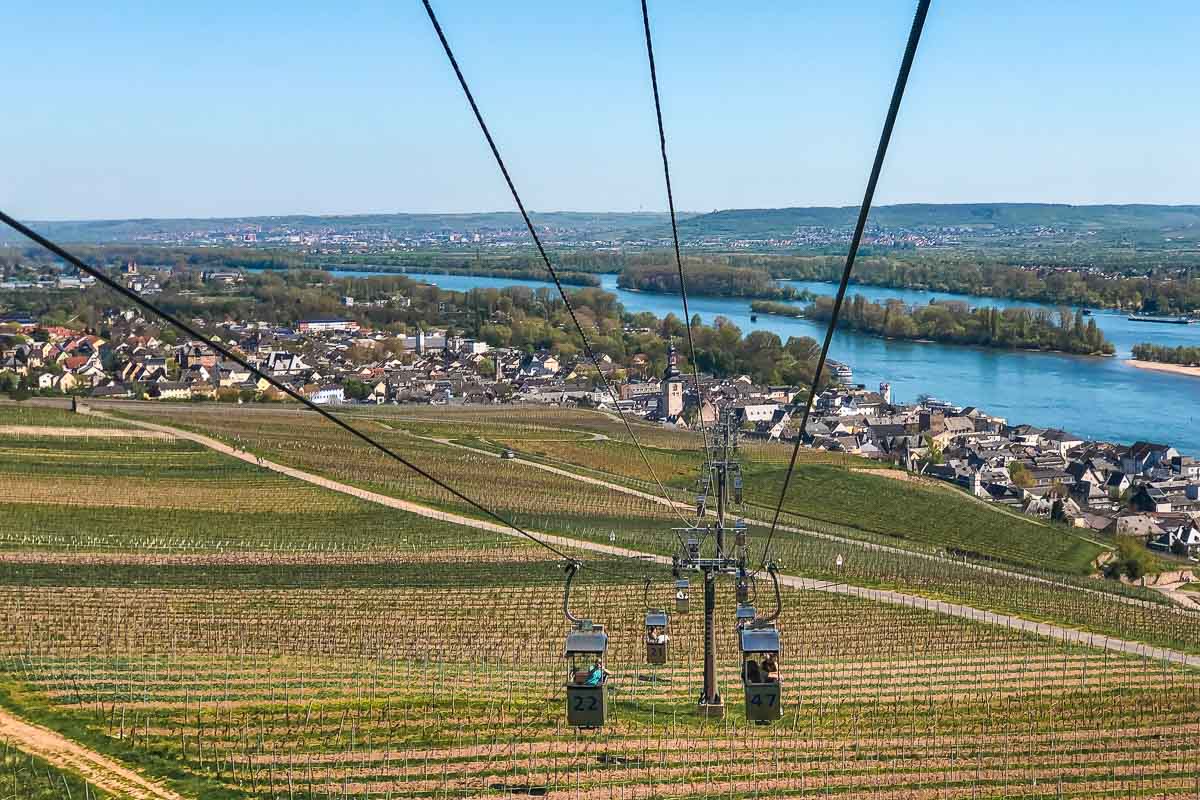 The view of Rudesheim from the cable car.
Instead of travelling out every weekend, spend more time exploring your host country! You'll spend less on flights and accommodation while still immersing yourself in a new environment.
On Easter weekend, I visited Rudesheim, a town 15 minutes away from where I lived. I wasn't expecting much, but I was completely blown away by its quaint charm and vast riverside views — who knew? We then spent the day on a Ring Tour, inclusive of a cable car ride, a chair lift, and a short river cruise for the price of just €15 (S$24).
Looking back, I wish I covered more hidden gems within Germany such as Baden-Baden and the Black Forest, rather than packing my calendar with overseas trips.
Read also: 18 Budget Tips to Travel Europe For a Month Under S$2.4k
Others
13) Use an expense tracker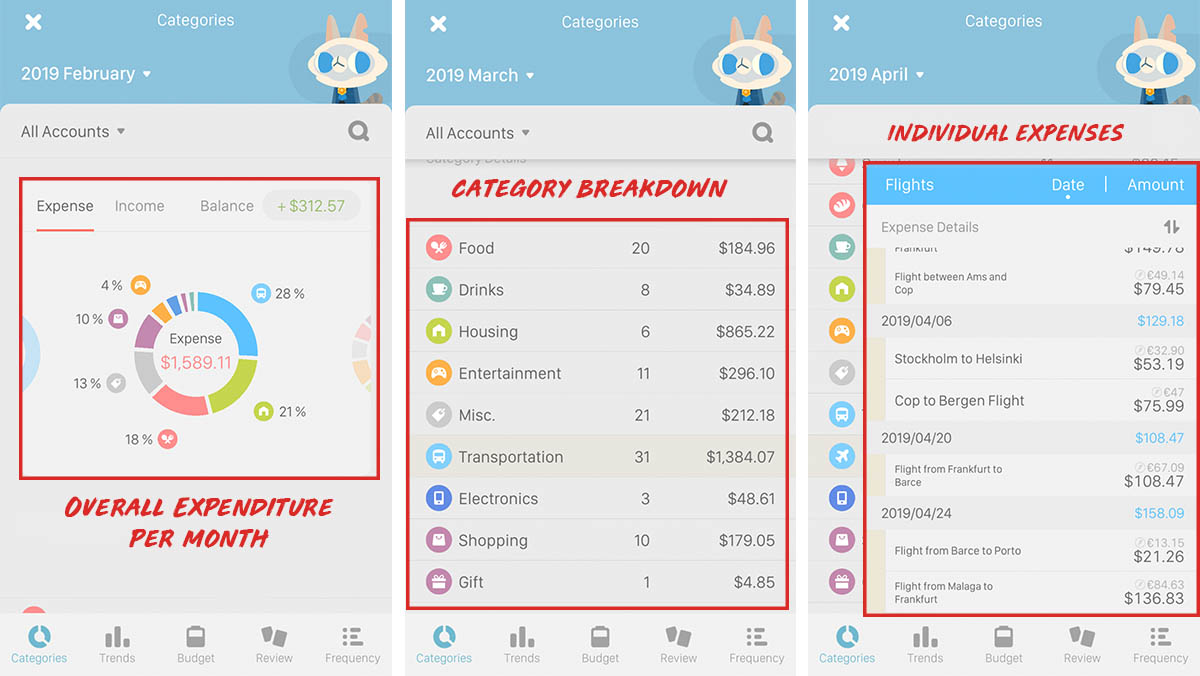 Photo credit: Fortune City
Expense trackers are a good way to manage your spending habits and ensuring you're within budget. I used Fortune City on student exchange and it helped keep my budget in check!

On the app, you'll get an overall breakdown of your spending, categorise them, and know what your largest expense group is.
It's also gamified, which motivated me to keep reporting my expenses.
14) Know where to find free restrooms
Photo credit: Ian Naranjo via Unsplash
It wasn't until I was on student exchange that I realised how we Singaporeans have taken our free public toilets for granted. It can be hard to grasp that this isn't the case in Europe.
You'd be surprised but even in shopping malls, some public toilets aren't free. Be prepared to fork out €0.50 to €1 (S$0.80–S$1.60) for a toilet entry. That's enough to buy a Kopi O with change!
Here's a way around it: Free restrooms are often found on intercity trains, in F&B outlets (some are kind enough to let you use the restroom for free even if you're not a guest), and the best, hotel lobbies (most hotels don't mind you waltzing in to use the loo).
15) Use multi-currency cards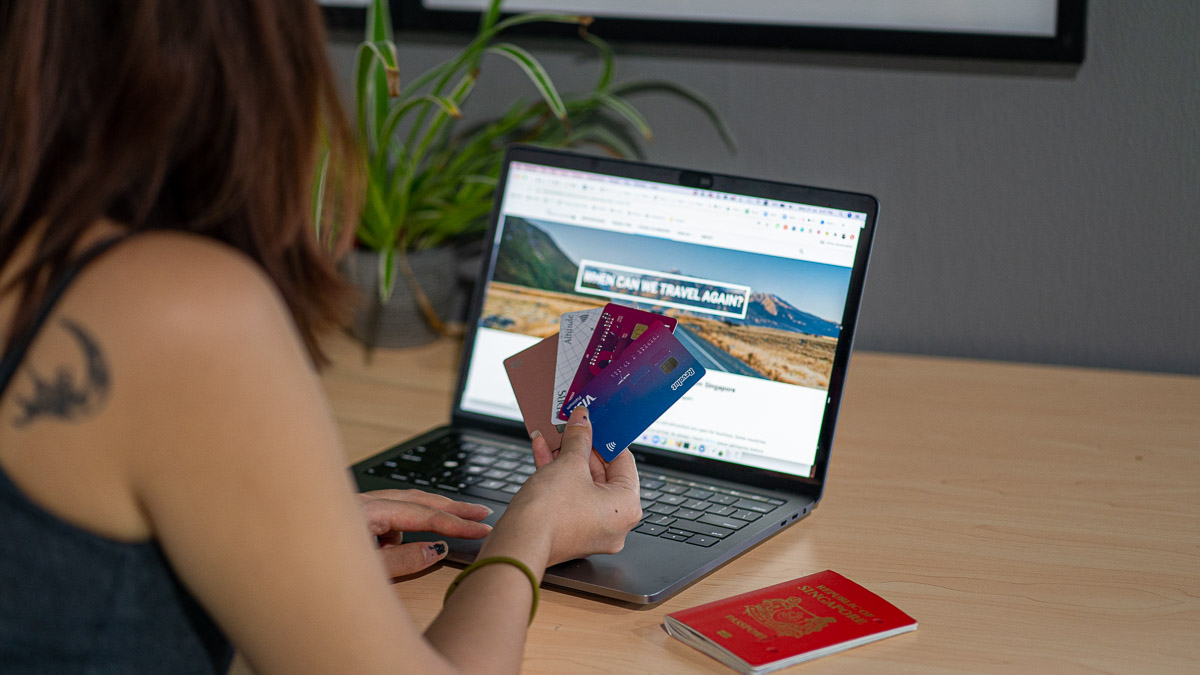 Increasingly, many countries in Europe prefer cashless transactions. But don't spend on hefty transaction fees with your home country's debit cards. Instead, get a multi currency card.
These have zero (or close to zero) transaction fees, and you can lock in good rates for your digital wallet. Definitely a must-have when spending overseas.

Unsure which multi-currency card works best for you? Check out this guide to the different multi-currency cards in the market — YouTrip, Revolut, InstaReM and Transferwise. Don't leave for your student exchange without equipping yourself with the right cards!
Get the most value out of your student exchange in Europe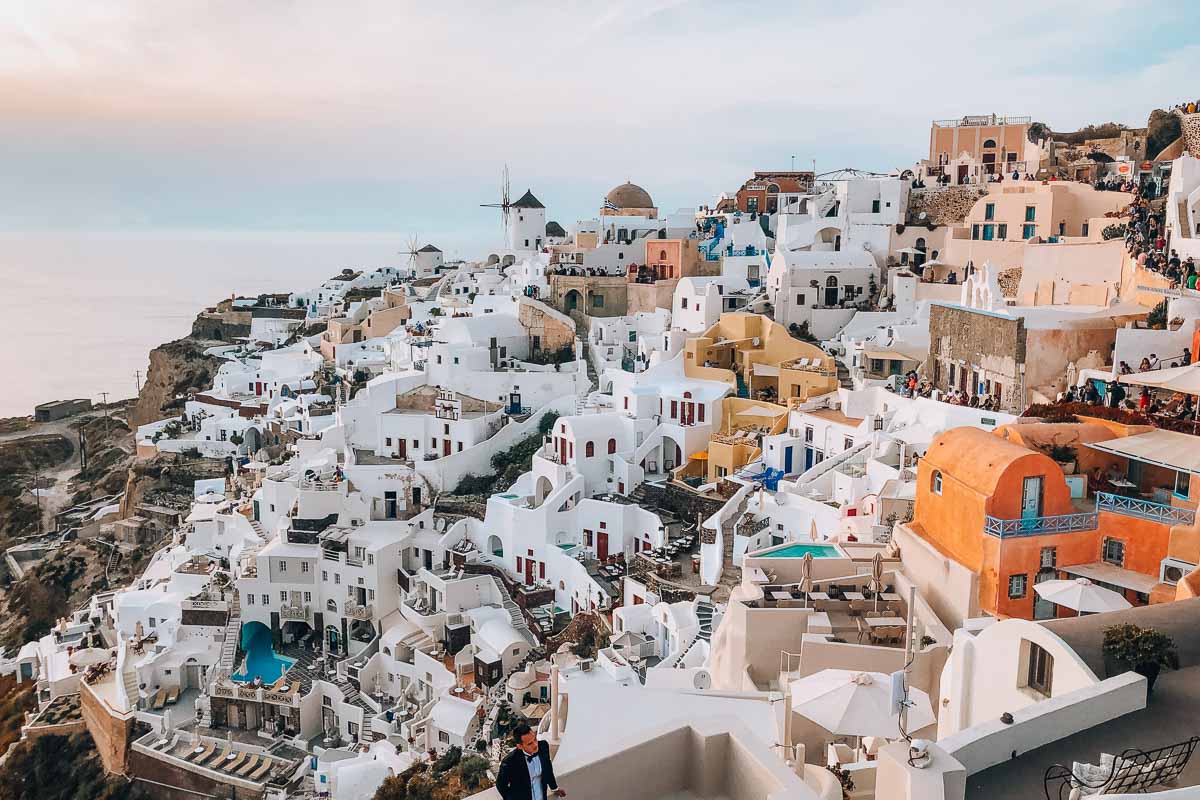 Choosing to have my student exchange in Europe was one of my best decisions in University. I could live independently for a few months, travel to any European country, and escape Singapore's stressful lifestyle for a bit.
I hope these budget tips have got you excited to plan your student exchange in Europe. However, don't compromise on experiences you'll regret not having just to save a couple of bucks. It's all about the experience and I promise you'll look back fondly on these memories a few years down the road. Balance and understanding what you prioritise as a traveller is key!
What else would you like to know about student exchange? Let us know in the comments below!
---