It may seem impossible to cram your holiday's worth of necessities into a small cabin bag that can't exceed 7kg. However, it can be done. If you follow these tips to pack light, you will be on your way to a more carefree trip.
Sure, bringing in a larger check-in luggage means you can pack more clothes and bring more gadgets. However, I think the pros of travelling with just one carry-on luggage certainly outweigh the advantages of carrying a large suitcase.
For instance, you will be saving money on baggage fees. Also, think of how you won't have to drag heavy suitcases all over the airport and uneven roads. Imagine how you can breeze through immigration and leave the airport immediately without having to wait in a sweaty crowd to collect your baggage.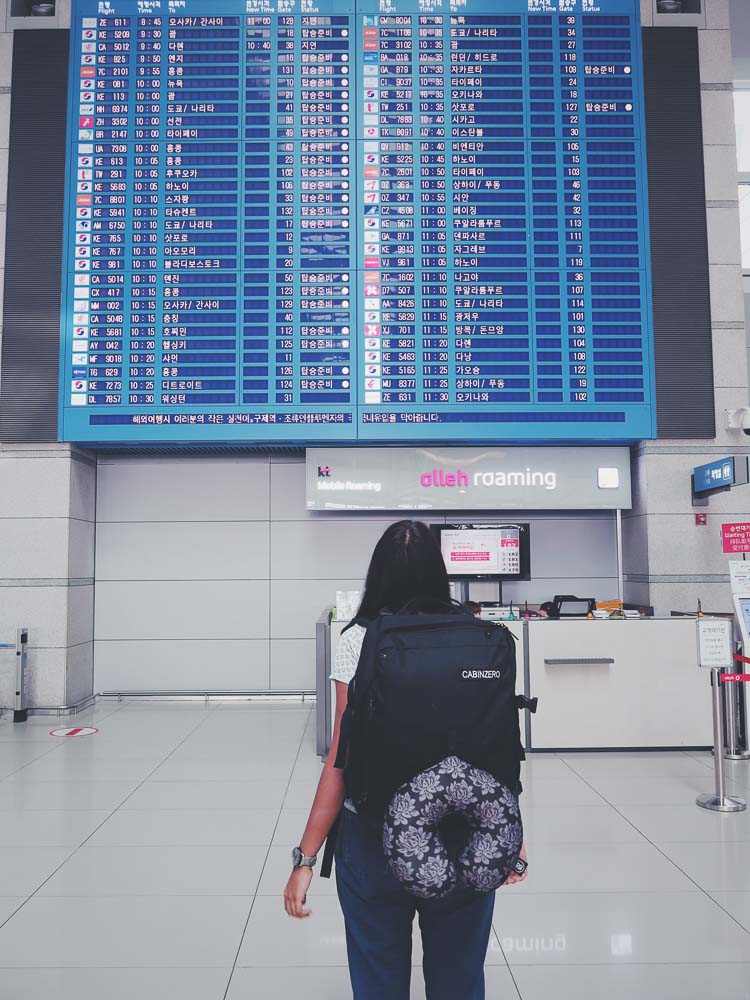 And finally, think about how you no longer have to be held back by a literally heavy burden on your back. Ready to lift that burden off? Read on for tips on how to pack light.
Tips to pack light
1) Invest in luggage that is light and and durable
The first mistake people tend to make is choosing a standard hiking bag for their travels.
Unless you are going hiking, a hiking bag is going to be counter-effective. Hiking bags generally weigh around 1kg, as they are equipped with many straps, bands, extra padding, and specialised compartments for sleeping bags and water bottles.
However, these features are unnecessary for one who is trying to pack light. You need a bag that caters to your needs in particular, and a great bag to use would be CabinZero's Classic Cabin Sized bag, which weighs only 760g.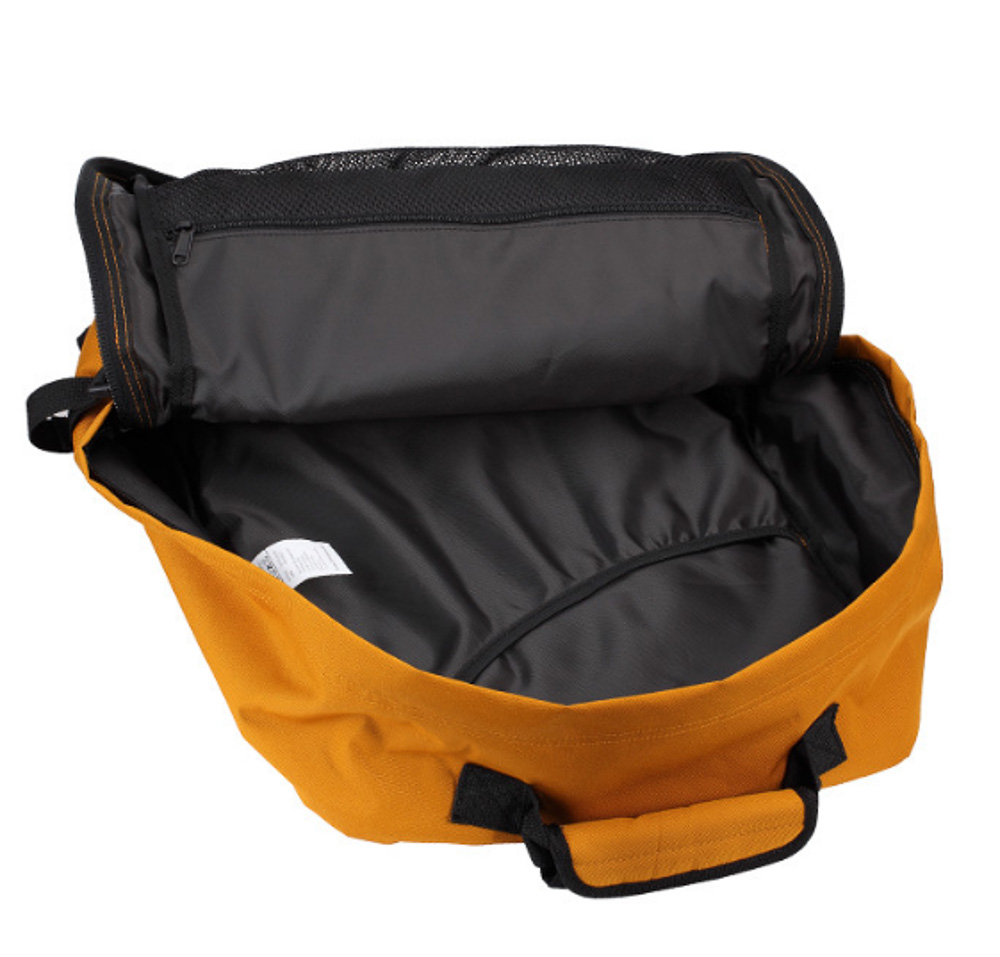 Not only is the CabinZero bag light and durable, it is also relatively small and compact, despite holding the same volume of space (44 litres) as other bags in the market.
What I used to carry:
Standard hiking bag – 1200g
What I carry now:
Weight I saved: 250g/0.25kg
2) Cut down to only one pair of shoes and one pair of flip flops
I've travelled with people who chose to bring additional heels and walking shoes on their trip. Though it is nice to have more options when it comes to footwear and fashion, extra shoes eat up space in your luggage.
A smart way to limit the amount of footwear you bring without compromising on style, is to invest in shoes that are versatile. For me, I use Nike Running Shoes!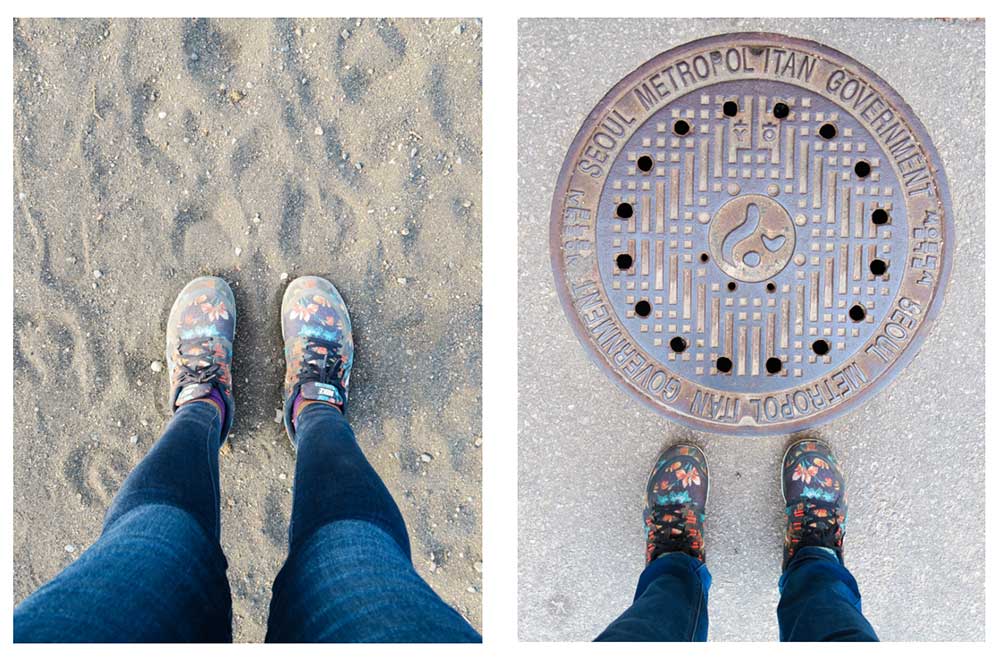 They are fashionable and comfortable enough to be used as daily walking shoes but they are also rugged enough to do light hiking. For example, I used them when climbing Taal Volcano in the Philippines, and the very next day, I wore them as I shopped in the streets of Seoul.
The only other footwear you should pack is a pair of flip flops or sandals. I personally prefer flip flops as they are very light, easy to wear, and waterproof. However, sandals are also a good investment. If you have a nice pair of lightweight sandals, they can be worn with a dress or a casual outfit at a party or at the beach, making you look casual, but not sloppy.
Additional tip: Wear your sports shoes to the airport. It's a great way to cheat the weighing scale when checking in.
What I used to carry:
Flip flops – Approximately 200g
Converse Sneakers – 780g
Sports shoes – Approximately 500g
Total – Approximately 1480g
What I carry now:
Flip flops – 200g
Nike Free 5.0 Photosynthesis Running Shoes – Approximately 230g
Total – Approximately 430g
Weight I saved: Approximately 1050g/1.05kg
3) Bring one jacket that will do it all
As long as you're not travelling to a very cold region (below 15C), one jacket will be enough to take you through the chilly breezes in the day and freezing bus rides at night. I personally like using the Ultra Light Down Jacket by Uniqlo as it is extremely light (206g). It can be compressed to half its size when packing, and comes with an internal travel pouch so you can stow the jacket away easily.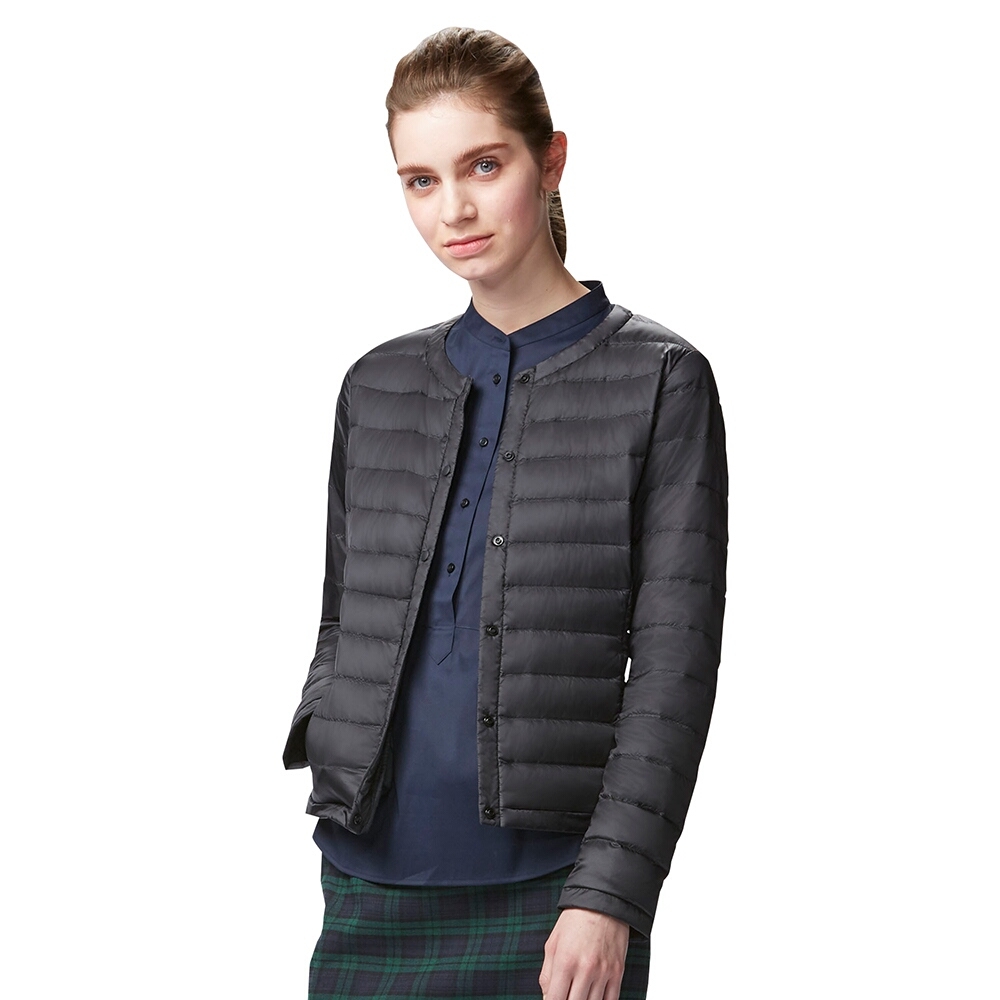 What I used to carry:
Cardigan – Approximately 250g
Wool outer coat – Approximately 500g
Total – Approximately 750g
What I carry now:
Uniqlo Ultra Light Down Jacket – 206g
Weight I saved: 544g/0.54kg
4) If you dare, don't bring toiletries.
I'm not saying you should avoid using any toiletries during your trip. Consider buying most of your toiletries after you land in your destination country. Toothbrushes are light, but bottles of shampoo, conditioner, and shower gel add up in weight easily. If you like to carry a large variety of toiletries, like me, they might take up about half a kilogram in weight.
You do not need to worry about acquiring toiletries later on as long as you are going to a reasonably developed country. Oftentimes you can find toiletries in the airport itself, or convenience/drug/department stores near your accommodation.
However, if you need to pack your toiletries before you leave, consider the following tips.
Use travel sized roll on perfume
Roll on perfumes don't expend perfume as quickly as spritzing bottles.
Buy products that use plastic casing, not glass
I once made the mistake of buying deodorant that came in a glass bottle. I could feel the significant difference in weight after I put it in my toiletries bag.
Pack all liquids into travel bottles
Travel bottles are a handy way to restrict the amount of liquids you bring and cut down on your bag's overall weight.
What I used to carry:
A toiletries bag that contained

Facial wash
Shower gel
Shampoo
Conditioner
Sunblock
Lotion
Perfume
Deodorant
Razor
Comb
Toothbrush
Toothpaste
Wet wipes
Total weight: Approximately 470g
What I carry now:
A toiletries bag that contains

Roll on travel perfume
Razor
Comb
Toothbrush
Total weight: Approximately 120g
Weight I saved: 350g/0.35kg
5) Bring a water bottle made for travel, and bring it empty
More often than not, I see people buying mineral water overseas, instead of bringing their own bottle. It's easy to understand why they do that, as bottles tend to be clunky and fill up a lot of space in one's luggage.
That's why you should invest in a foldable water bottle. In particular, anti-bottles by Vapur are great travel bottles, as they carry up to one litre of water (perfect for a camel like me), and come in various colours and sizes.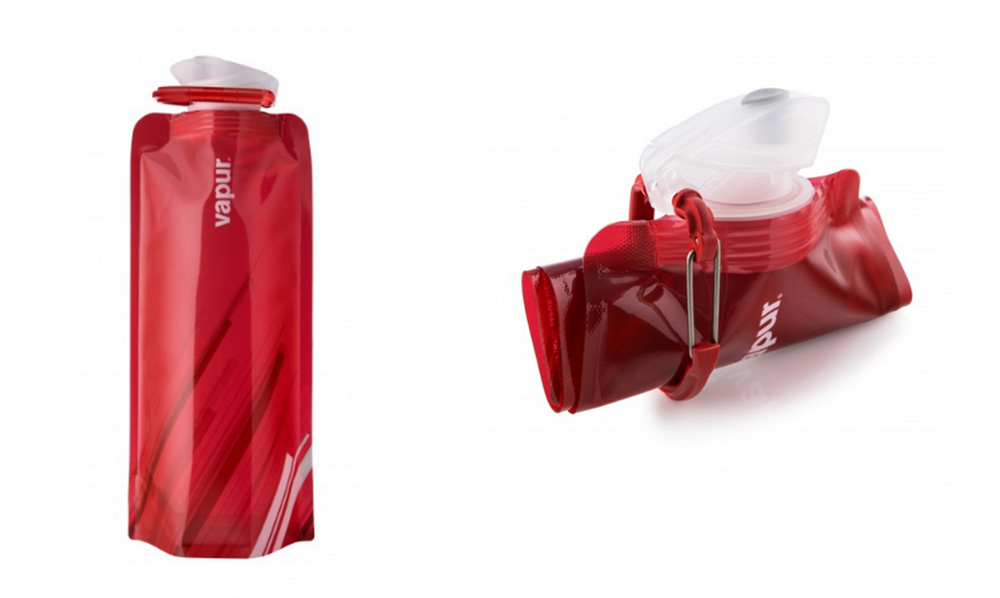 The amount of weight saved by using this bottle is negligible, but the amount of space that is saved is substantial.
You can purchase Vapur's anti-bottles here!
6) Use a reusable plastic bag for laundry
Are you one of those people who stuffs plastic bags you got from the grocery store into your backpack? I would use the plastic bags to store my laundry, but such plastic bags were flimsy, tore easily, and tended to retain moisture, making my laundry stink very quickly.
When my friend gave me a LOQI reusable tote bag, I thought it would not be that useful. However, it was on my travels that I realised how essential it was for me. I didn't have to constantly pack and dispose of plastic bags anymore, as I had one ultra light bag that could do the job. It also doubles as a shower bag when I shower in hostel bathrooms. It also saves a lot of space as it can be folded into the size of a tissue packet, and tucked away in a corner of my bag when I'm not using it.

LOQI also has drawstring backpacks which are also great for storing dirty laundry and preventing the smell of stale clothes from tainting the rest of your baggage.
LOQI bags may not weigh less or save more space than plastic bags, but they are easier to use. You only need one of them, as they are big enough for a week's worth of laundry. They also dry quickly and are easy to locate in your baggage.
7) Organise your stuff to save space
An organised bag goes a long way, and saves a lot of time. Clothes that have been rolled into bundles take up less volume and leave more space for other items.
You can also organise your clothes further by using Cabin Cubes – small nylon cubes with handles that you can store your clothes in. You could use one cube for tops, one for bottoms, and another for toiletries. Just grab the cube you need for easy access to your items. I used to store my clothes in ziploc bags to keep them organised, but they kept slipping around, and made me realise that Cabin Cubes are more efficient when it comes to organising my stuff.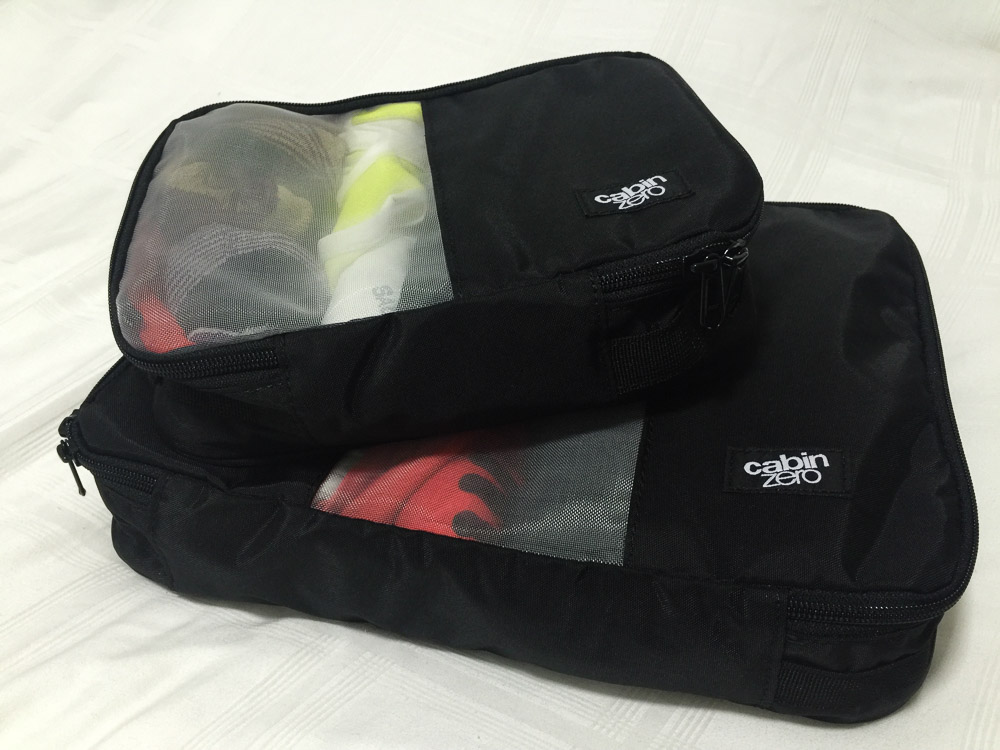 The Cabin Cubes are made for CabinZero bags, and are more easily accessed from them. This is because CabinZero bags are opened from the front, allowing you to see everything that is in your bag in one go, like how you do with a suitcase. You no longer have to dig through a backpack from the top to search for one specific item.
Saving space is just as important as saving weight, when it comes to packing light. With a well organised bag, you have more space for your stuff. After I made these small changes, my bag no longer explodes in a mess of socks and dirty laundry when I try to open it. And of course, I saved a lot of weight, which makes for a more carefree journey when I travel.
Total weight I saved: 2194g/Approximately 2.2kg
The steps I took were very specific to what I like to carry when I travel. It differs for all of us, so be sure to look through your own backpack and see what you can cut down on.
For more smart travel packing tips, check out this article.
This post was brought to you by CabinZero.