Brought to you by UOB Cards. Read on to find out how to get those extra savings on your hotel bookings via Expedia!
Getting constant updates on what your friends are up to, knowing they are just a text away are great perks in the digital world we live in today. But sometimes, that constant bombardment of updates can be a source of stress.
While it's not easy being totally invisible and under the radar in today's extremely connected world, there are trips you can take to give yourself a momentary breather to recharge.
Secluded jungles and deserts are obvious places when you first think of a digital detox trip, but you may be surprised to find hidden gems in developed cities where you too, can cut off from first-world connections. Here are 10 places perfect for a mini off-the-grid escape.
By the way, UOB Cards and Expedia is having an exclusive deal from now till 25 October 2017*. Book directly with an airline company using your UOB Card and receive up to S$200 worth of Expedia hotel vouchers. Find out more at www.uob.com.sg/stayforless.
1) Explore the beautiful Island of Taiwan on two-wheels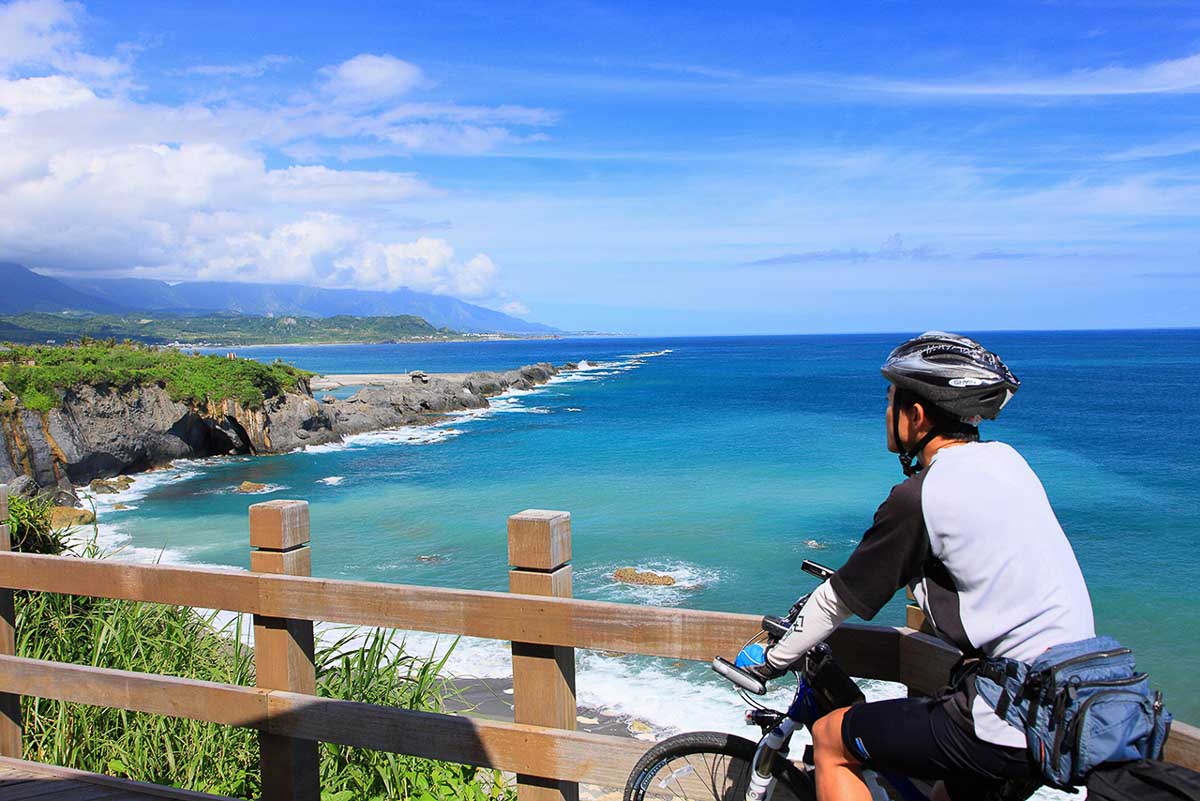 Cycling culture is strong in Taiwan so it's no surprise to see an abundance of dedicated roads for cyclists. Starting at Songshan Railway Station in Taipei City, there is a 968 km round-Taiwan cyclist path that experienced cyclists can complete in about 7 to 9 days, covering some of the most beautiful sights of the island. For the recreational cyclist, Taitung has many easier routes that hug the eastern coast of Taiwan.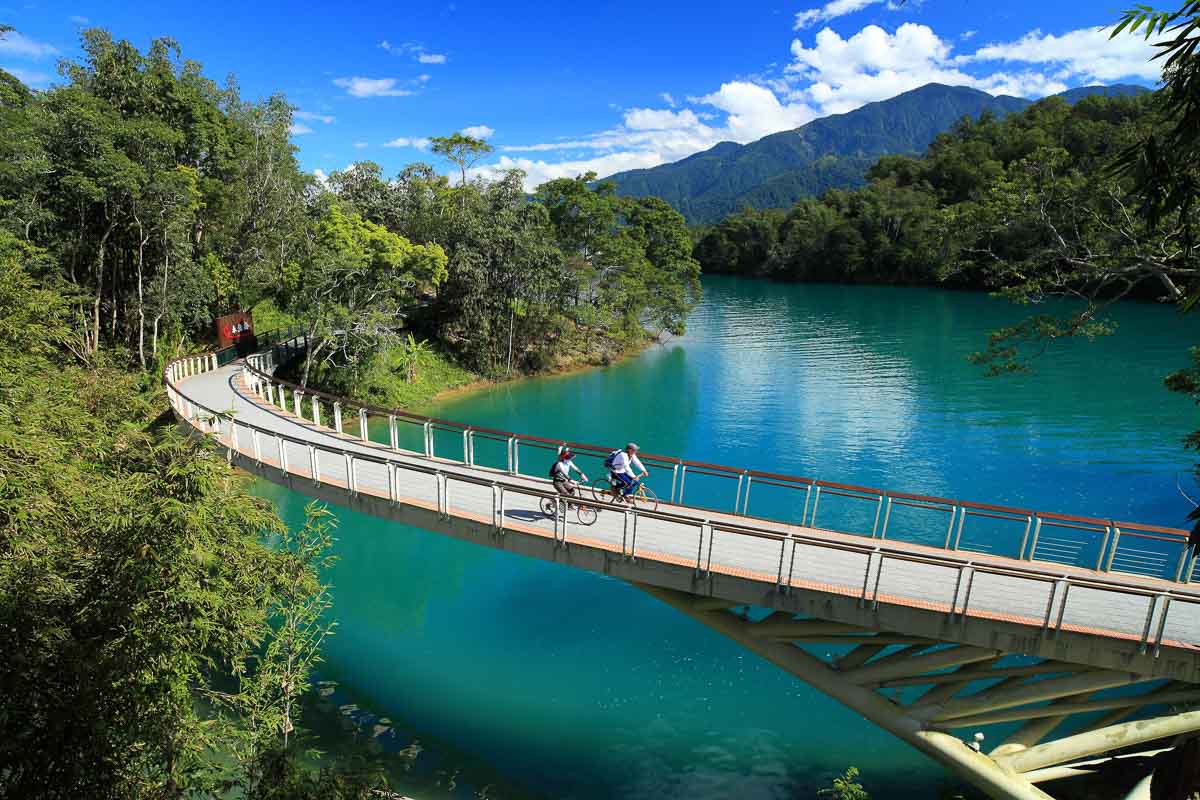 Embrace the exhilarating freedom once you fuel the pedals with nothing but your legs. After a day of cycling, reward yourself with a nice dip in one of Taiwan's many natural hot springs.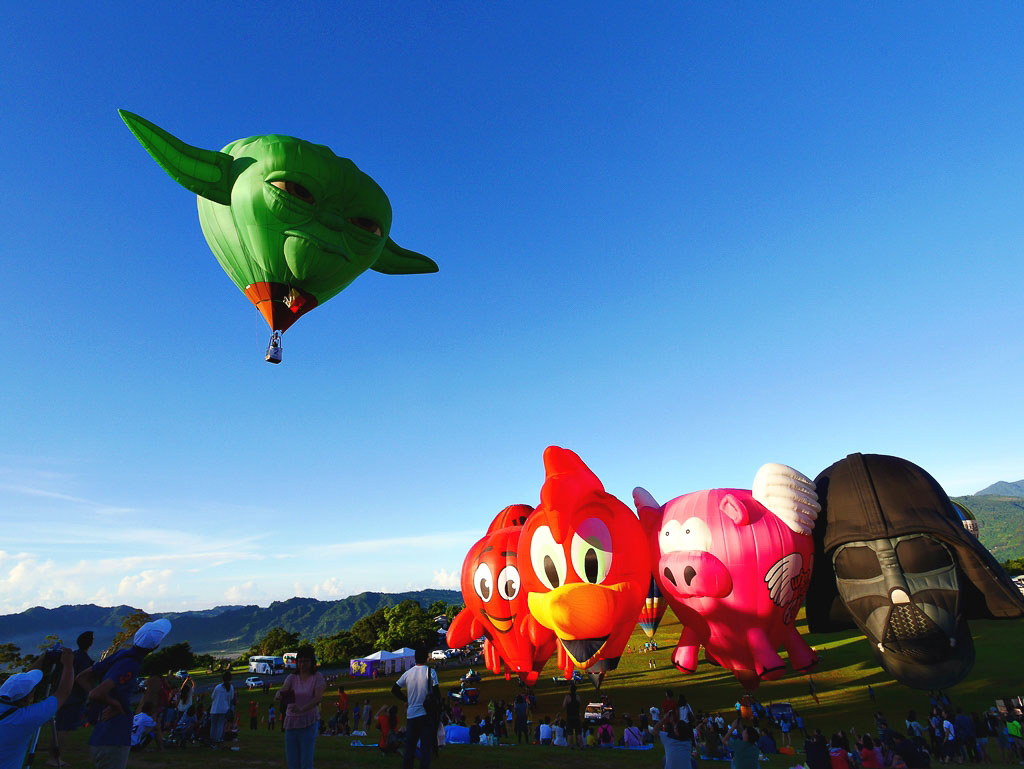 Taitung is also notably festive during the summer months from July – August. That's when you get to see dozens of unusual and colourful hot air balloons being hoisted up in the air, while adventurous paragliders leap off the cliffs of Luye Gaotai against the beautiful grasslands.
Where to stay: Inn by the Village, from S$113 per night via Expedia
Read also: 4D3N Taipei Itinerary: Insider guide to exploring Taipei and it's outskirts like a local
 2) Live on a Houseboat in Kerala, India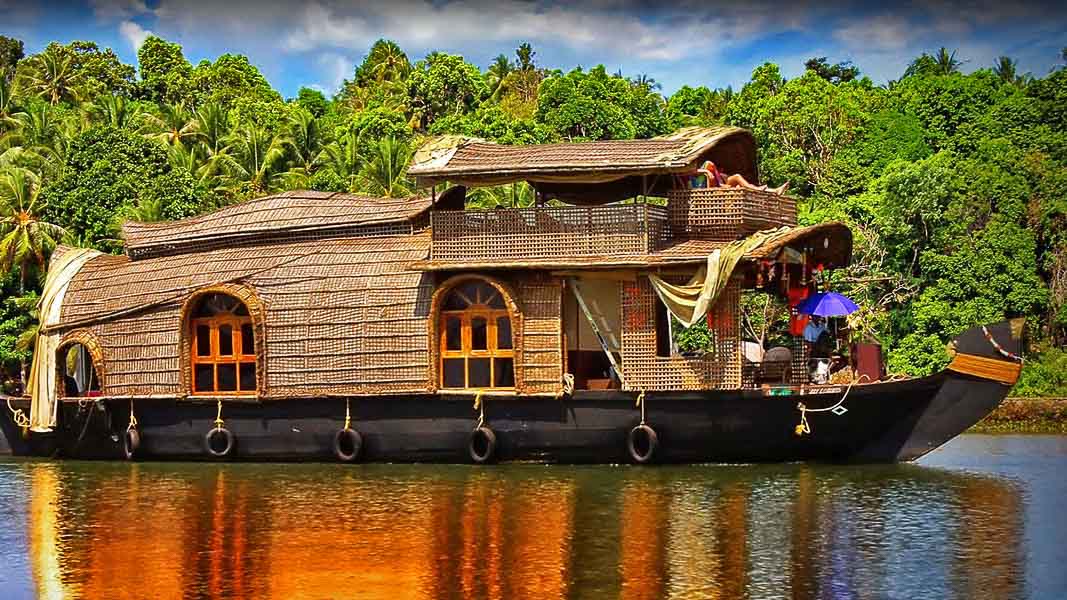 There's no better way to be disconnected than to be away from land. In Kerala, India, there are big houseboats (kettuvallam) for hire that provide day tours and overnight trips while cruising along the backwaters between Kochi and Kollam.
A waterway traditionally used only by locals, the Kerala Backwaters is a tranquil off-the-beaten-path tourist destination that is growing in popularity.
With almost no data connection, one is forced to ditch the mobile device and just be with nature. While cruising on the houseboat, admire the beautiful paddy fields along the backwaters and be mesmerised by the sunrises and sunsets.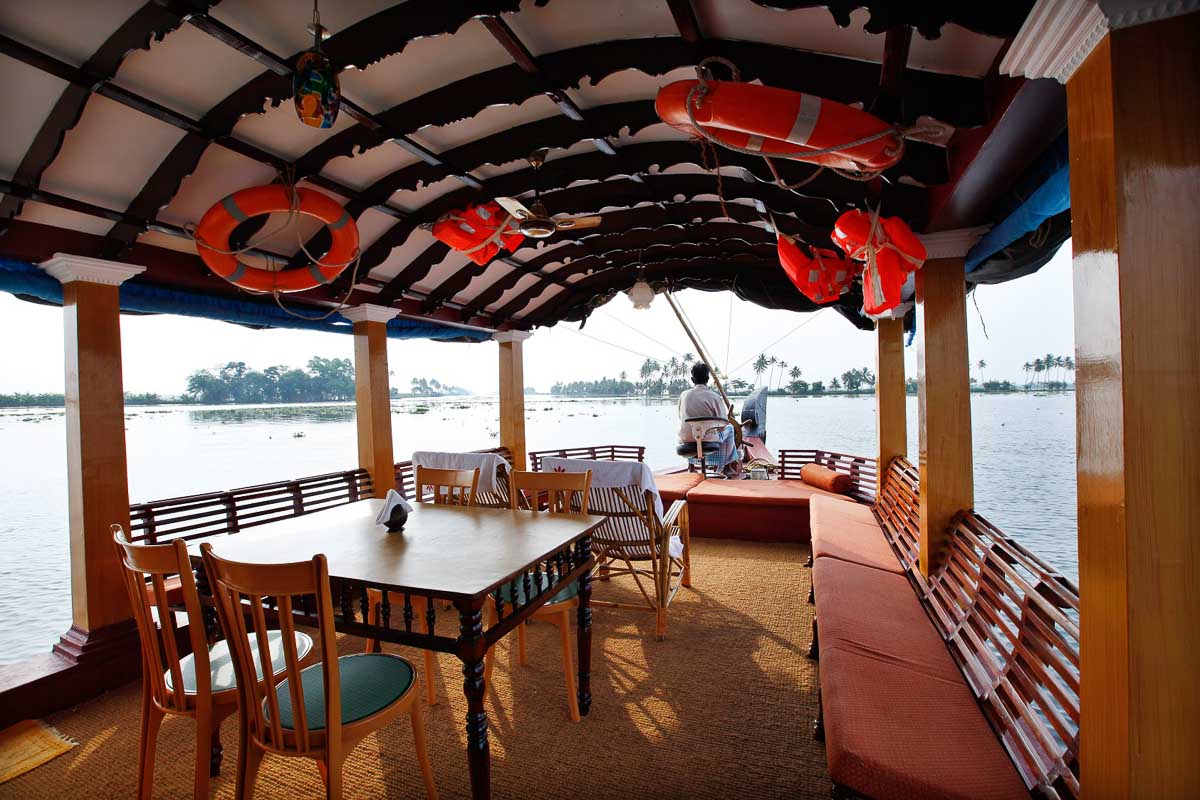 Rates on the boathouses vary, as there are basic to luxurious boat options. The boathouses also serve meals and some even come with air-conditioned rooms.
Where to stay: Sreekrishna Houseboats, from S$164 per night via Expedia
Embarking on your first India trip? Check out our first-timers' guide to India for tips.
3) Farmstay in Western Australia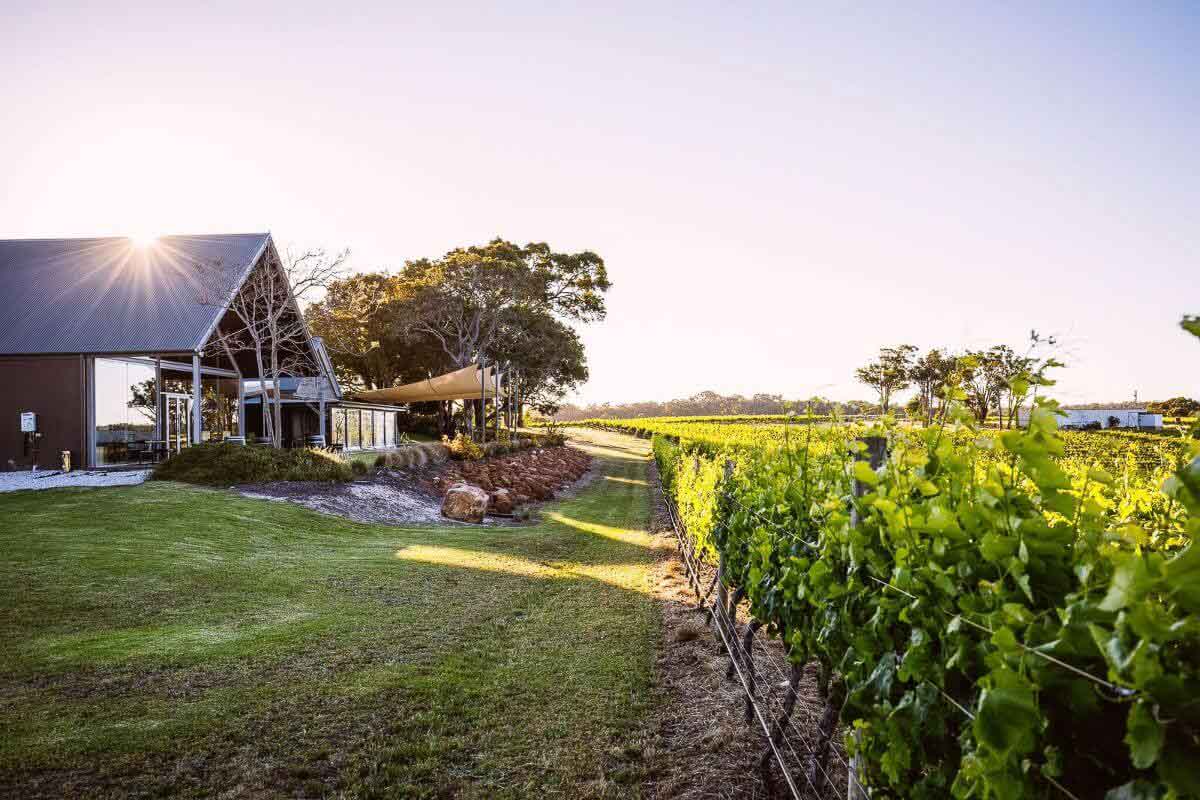 In comparison to the highly developed Eastern cities of Sydney and Melbourne, Western Australia is more laid-back. With plenty of lands allocated for farm use, some of them have been turned into accommodation facilities for visitors who want to experience farm stays.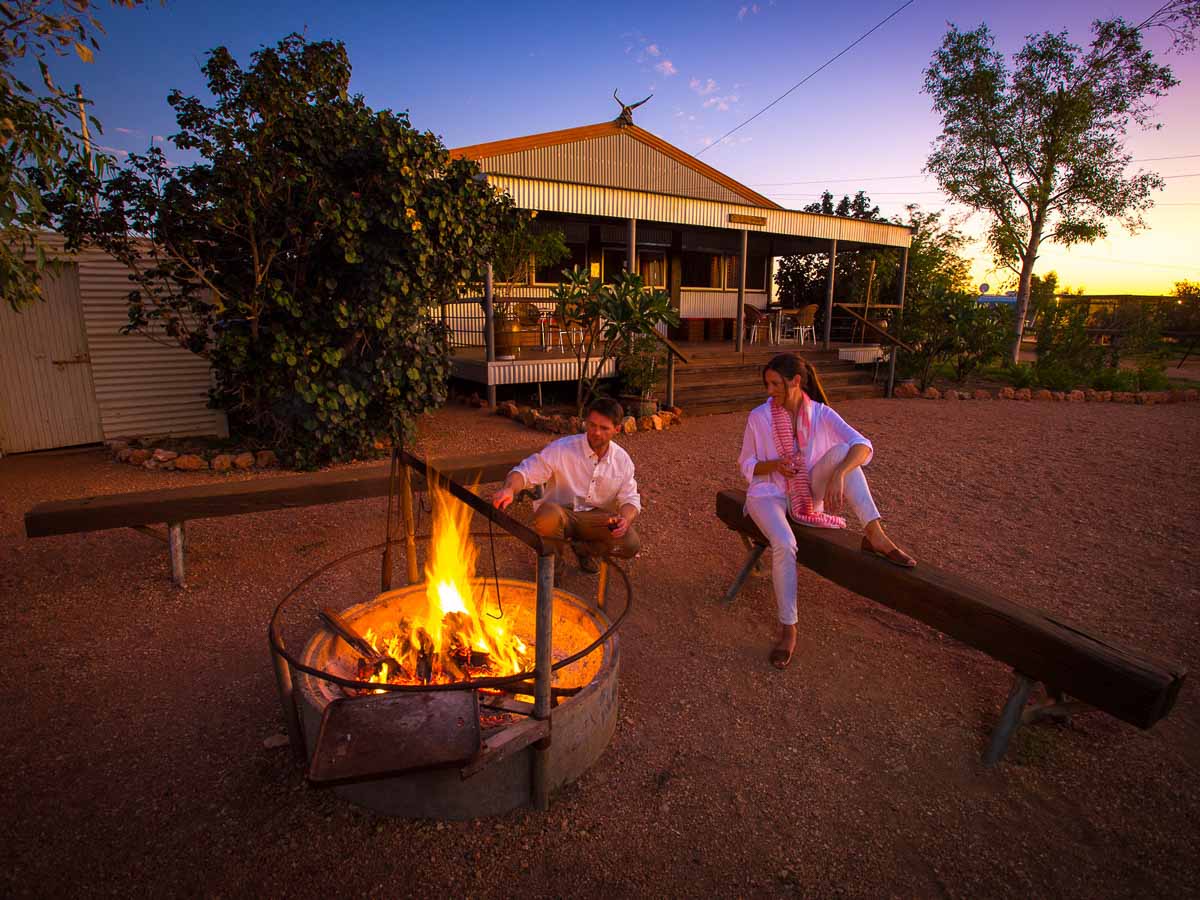 Escape the hectic lifestyle of Singapore with just a 5-hour flight to Perth, and head to Margaret River. Wake up to the calling of animals, and recharge with each deep breath of the fresh morning air.
Also, we hear that Internet connection down-under can be a bit laggy, just the perfect excuse to use if your boss asks why you aren't contactable.
Where to stay: Margaret River Hideaway, from S$186 per night via Expedia
4) Horse-riding through the deserts and grasslands of Inner Mongolia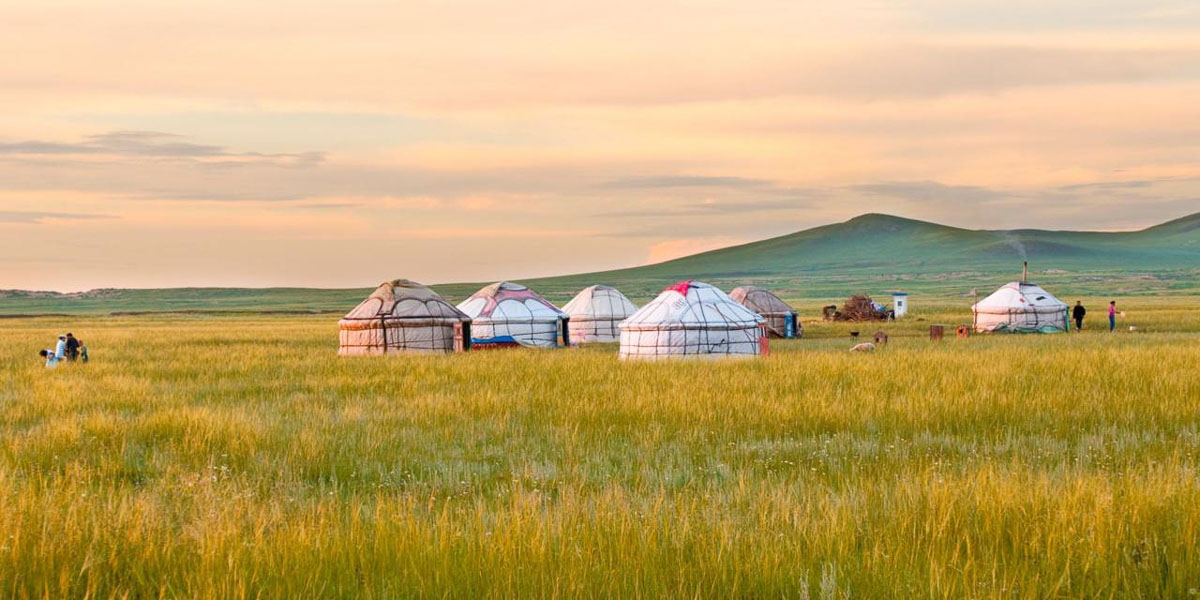 Inner Mongolia is a popular travel destination amongst the adventurous travellers. With experiences such as horse riding in the vast scenic plains of Hohhot, or staying with a Mongol family, it's the perfect place to disconnect with your technology and instead, connect with your surroundings.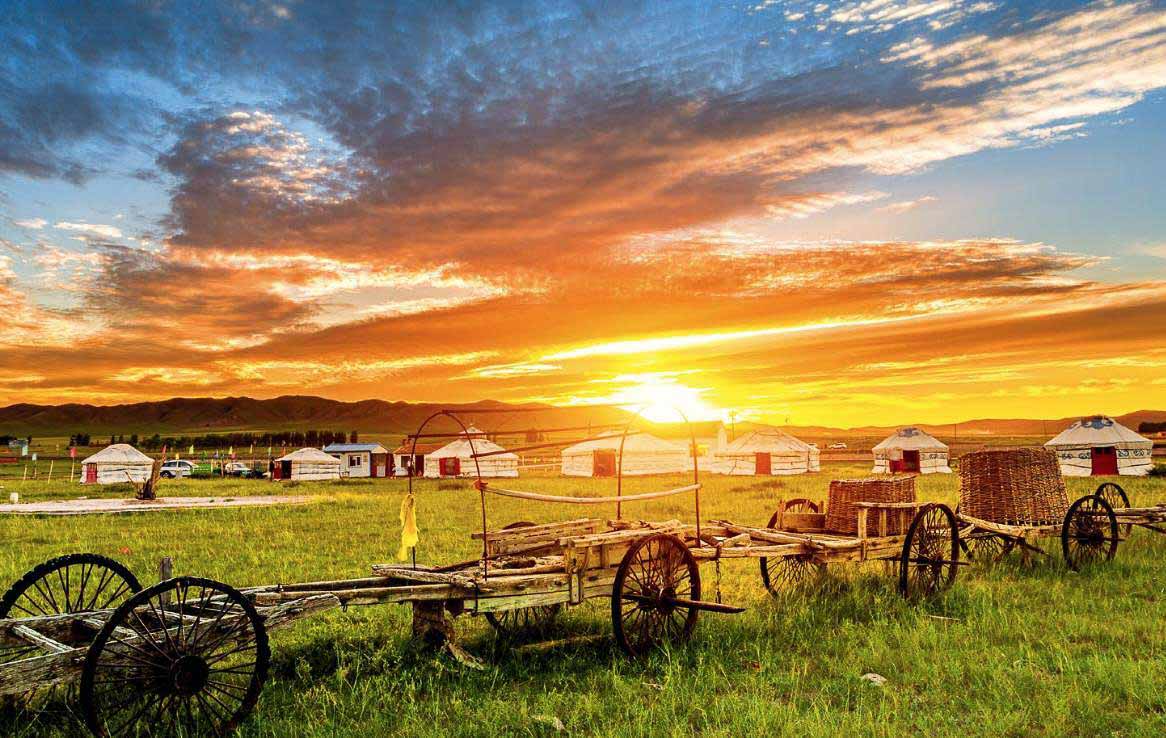 Join in a jolly folk song and dance, while exciting your palates with Mongolian roast lamb and Mongolian milk tea.
Where to stay: Inner Mongolia Jinjiang Intl., from S$106 per night via Expedia
5) Engage in Extreme Sports in the Alps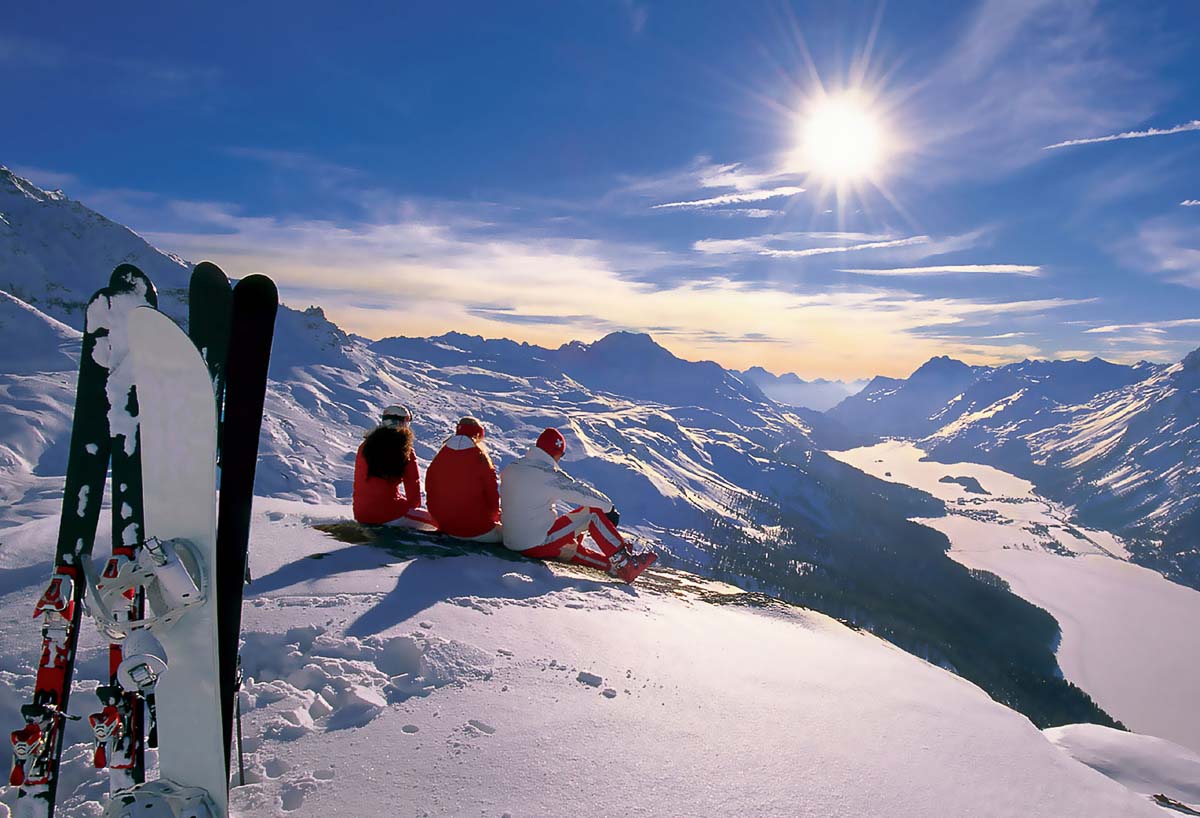 Another destination that's gaining traction would be the Swiss Alps, where one can enjoy extreme winter sports such as skiing, snowboarding, and skydiving against the whitest backdrop.
Throw your care and cautions to the winds, and unwind by dipping into a warm cheese fondue. While you're at it, don't forget to check out the spectacular views of the snow-capped alpine mountains in the Bernese Oberland region of Switzerland.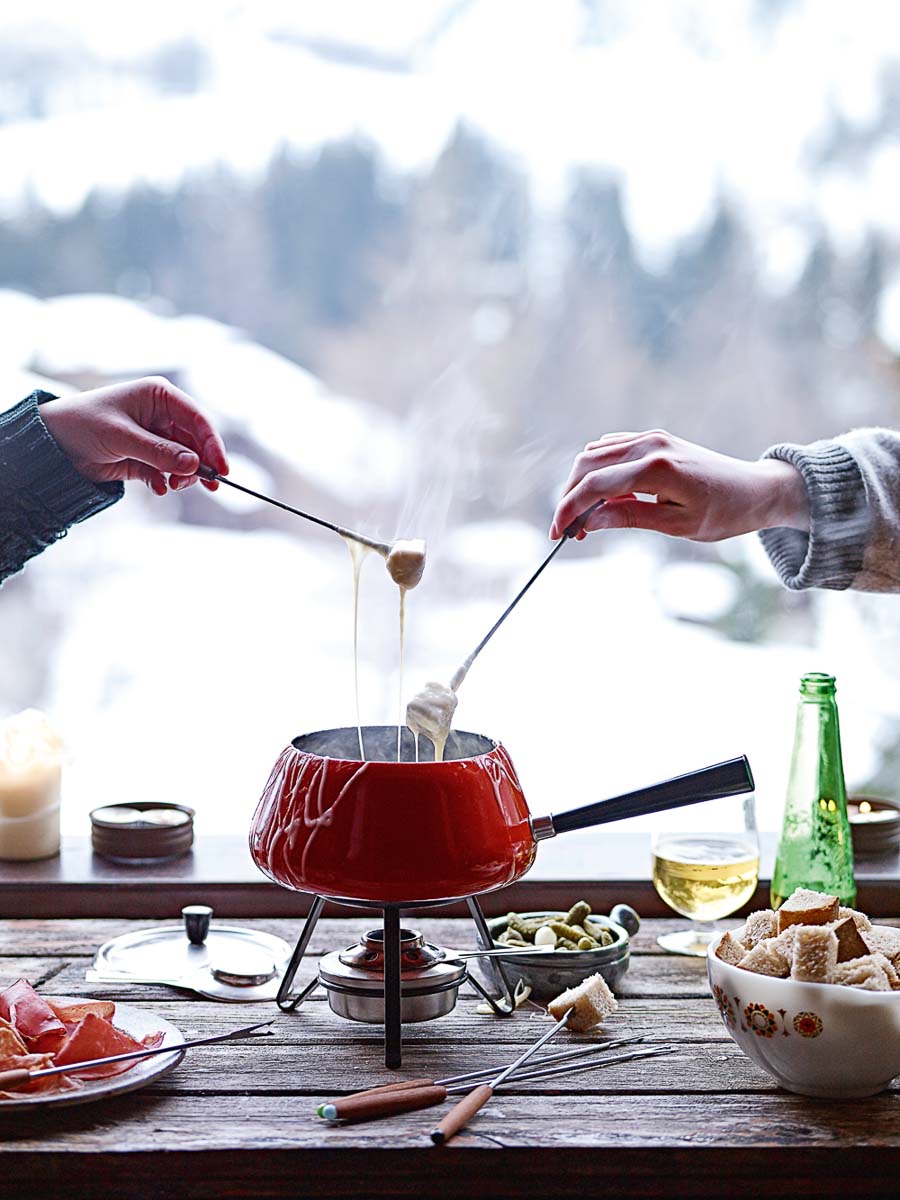 Visit Jungfraujoch, the Top of Europe, and surrounded yourself with nothing but glaciers and snow. Not an extreme-sport lover? There are other snow activities such as sledding, tobogganing, and zip-lining in Kleine Scheidegg and Grindelwald for everyone!
Where to stay: Hotel Caprice, from S$145 per night via Expedia
6) Zone out on a beach in The Maldives
The Maldives is probably the best place to escape the hectic and chaotic city life. Retreat into one of the luxury resorts, chill out at the private beach, and go for a rejuvenating massage to totally unwind.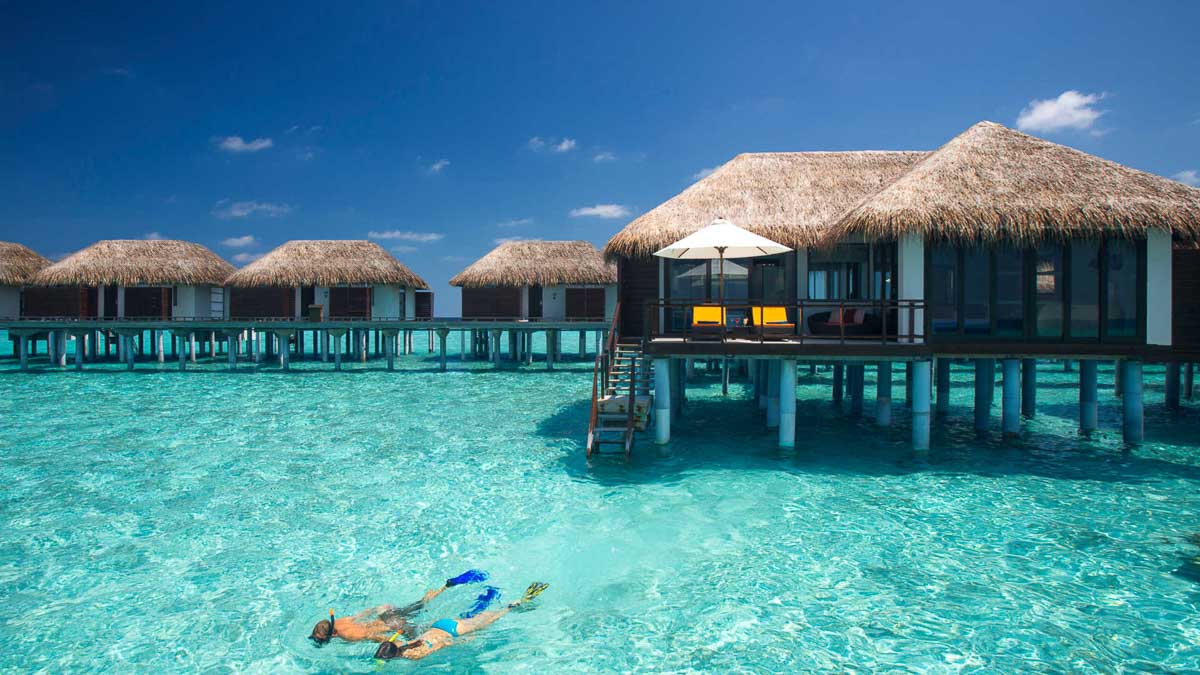 If you are one who cannot stay still for too long, there are many adventures that await you too, such as snorkeling, surfing, or even parasailing!
Where to stay: Adaaran Select Meedhupparu, from S$659 per night via Expedia
7) Zen out in a monastery in South Korea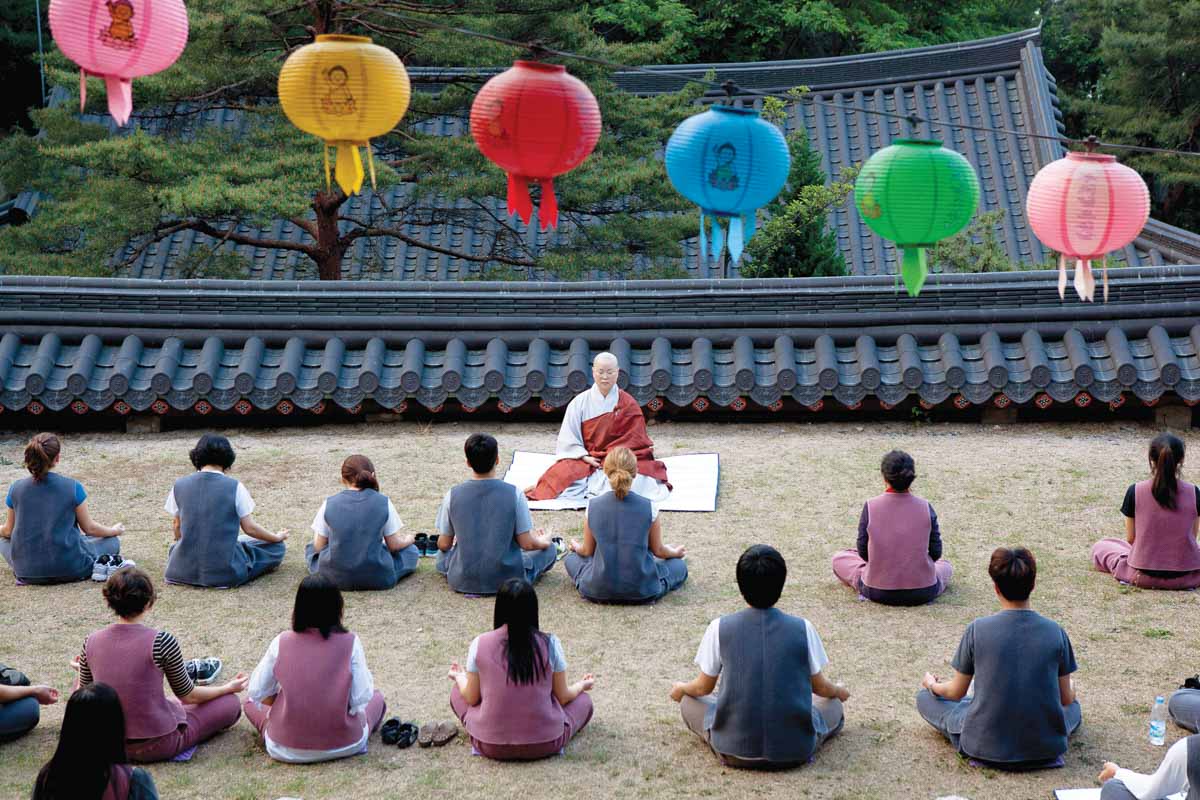 Boasting the highest Internet connection speed in the world, it's hard to imagine what's life like being cut off from all digital connectivity within South Korea. Yet, if you want to give yourself a well-deserved break from the hustle and bustle of modern life, I'd recommend a temple stay in South Korea. Join meditation sessions carried out by monks to free up your mind and find your inner peace.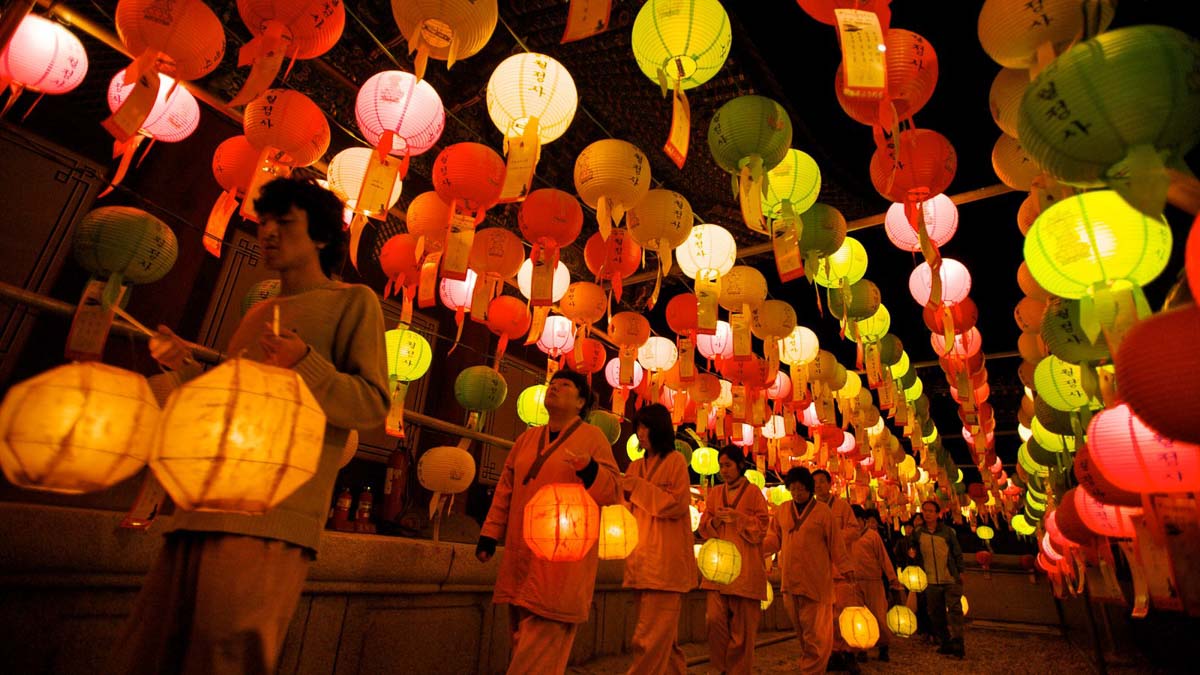 Through the appreciation of the things around you without any other distractions, you'll learn to find simple joys in things. Embrace nature and experience the traditional lifestyle before the digital world came about.
Where to stay: 2-Day Buddhist Temple Stay, from S$389 per night via Expedia
Read also: Lesser Known Charming Places in South Korea
8) Go for a healing trip in Iceland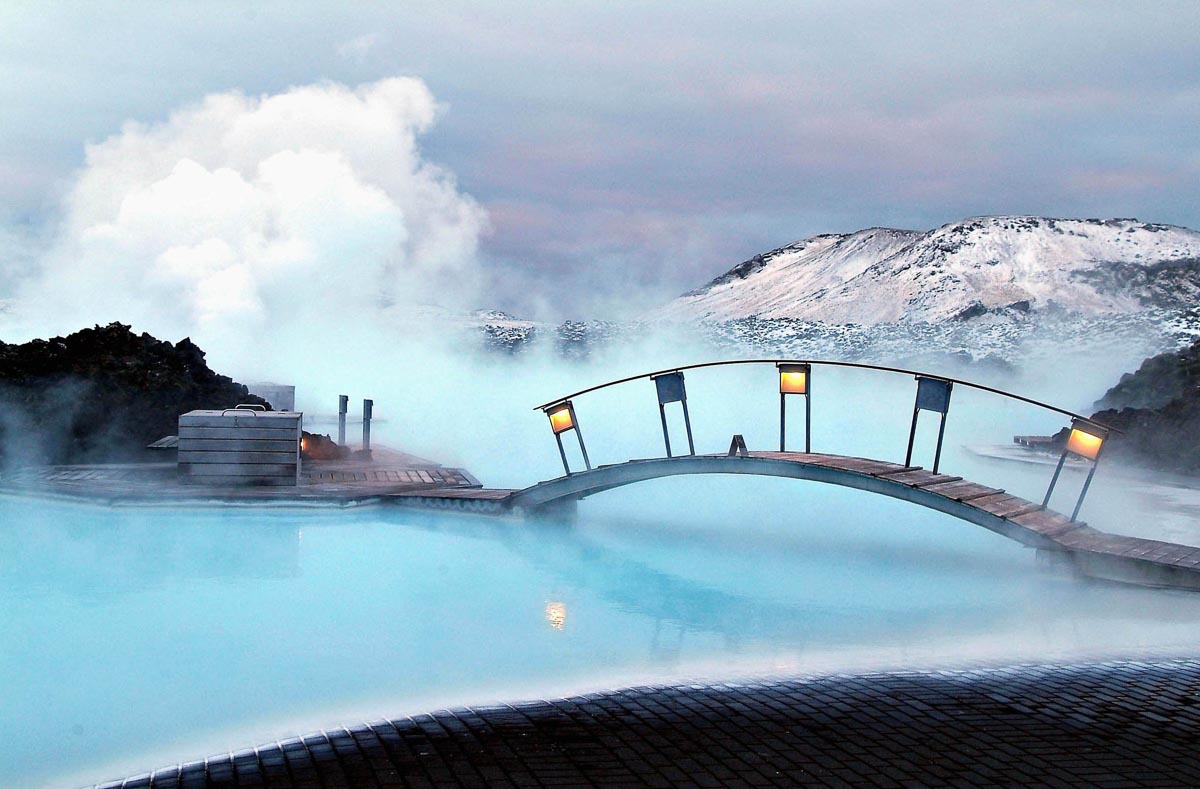 A dream destination for many, Iceland is another great place if you are looking for a holiday to relax and take things slow. While you may not always get a chance to view the northern lights, the famed Blue Lagoon is a definite must-visit.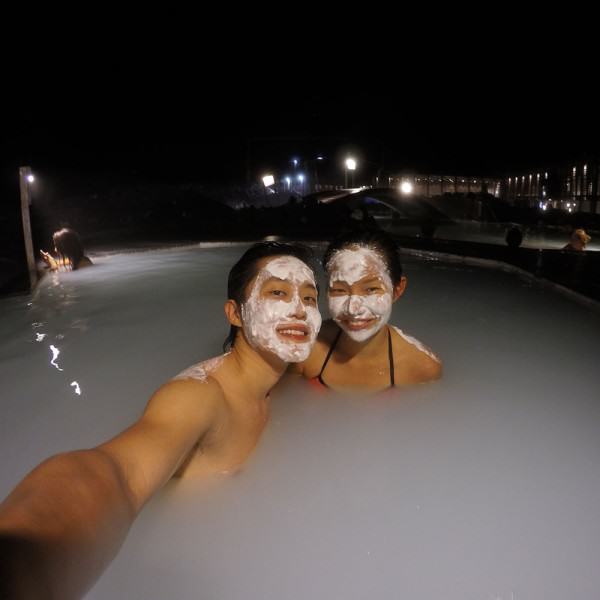 Slap on some silica mud mask, a self-indulged spa experience, while submerging into the mineral-rich milky blue geothermal water that is said to cure skin ailments and improve skin conditions.
Where to stay: Icelandair Hotel Reykjavik Natura, from S$180 per night via Expedia
Interested for a getaway to Iceland but not know where to start? Check out Hendric's Iceland Winter Itinerary for some ideas.
9) Hike in Peru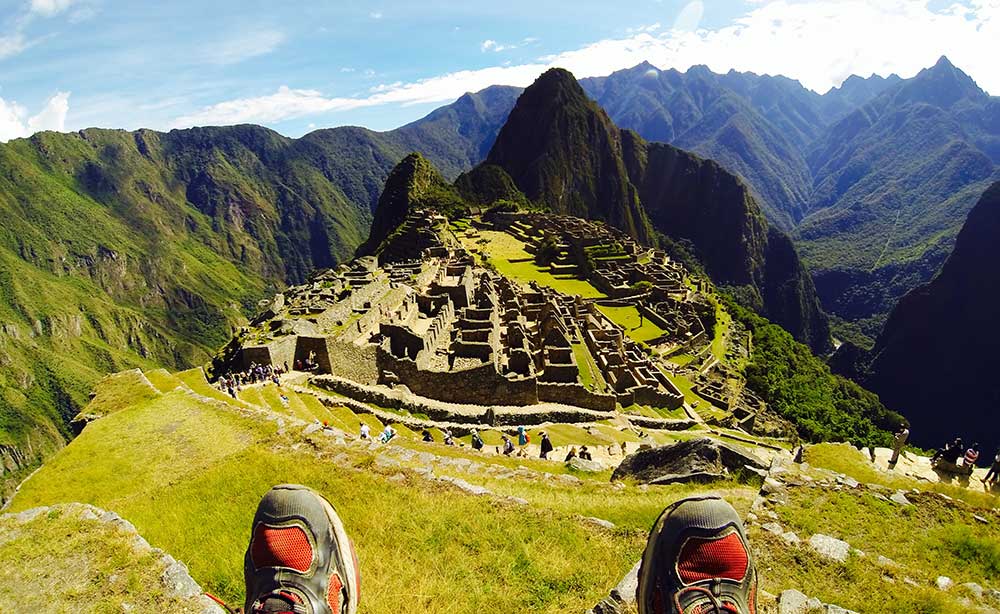 Machu Picchu has been on my bucket list since I knew about the mysterious ancient wonder. Hike the Inca trail, which starts from Chillca to Machu Picchu, and bless your eyes with the most awe-inspiring views of natural and old world charms.
There are several trails to Machu Picchu, and the hikes can take up to 3-7 days. IG and FB updates can wait while you take in breath-taking views with your eyes.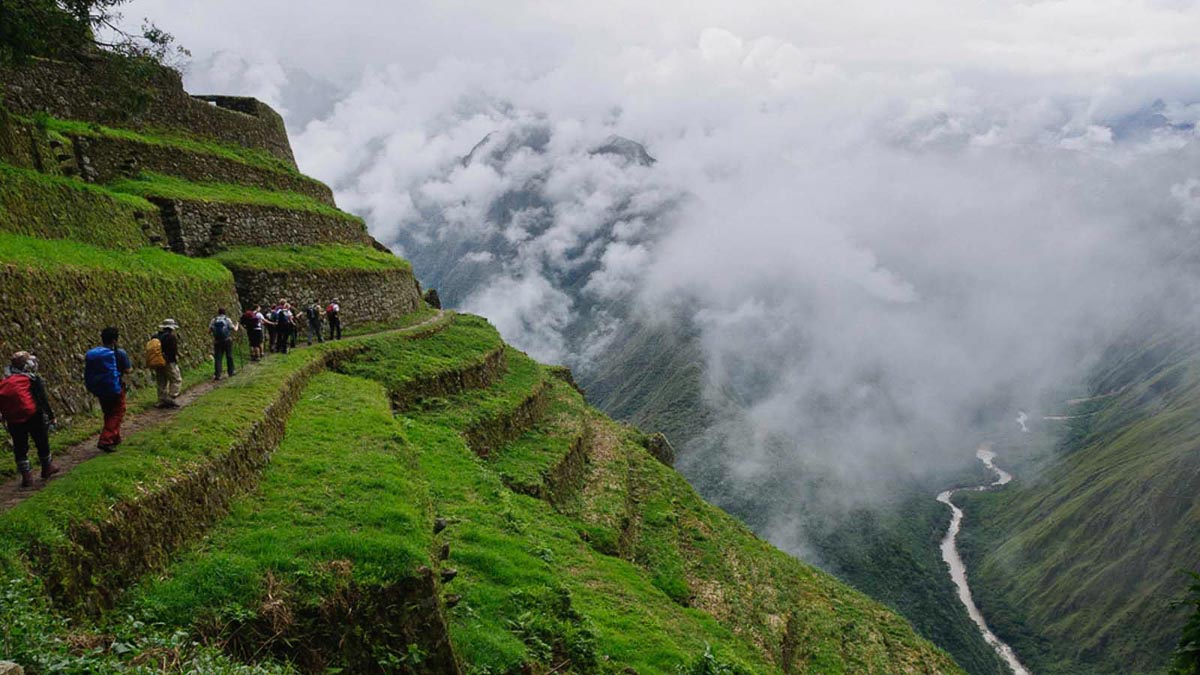 Where to stay: Casa Verde Hotel Ecologico, from S$105 per night via Expedia
10) Spot big cats in their natural habitat in South Africa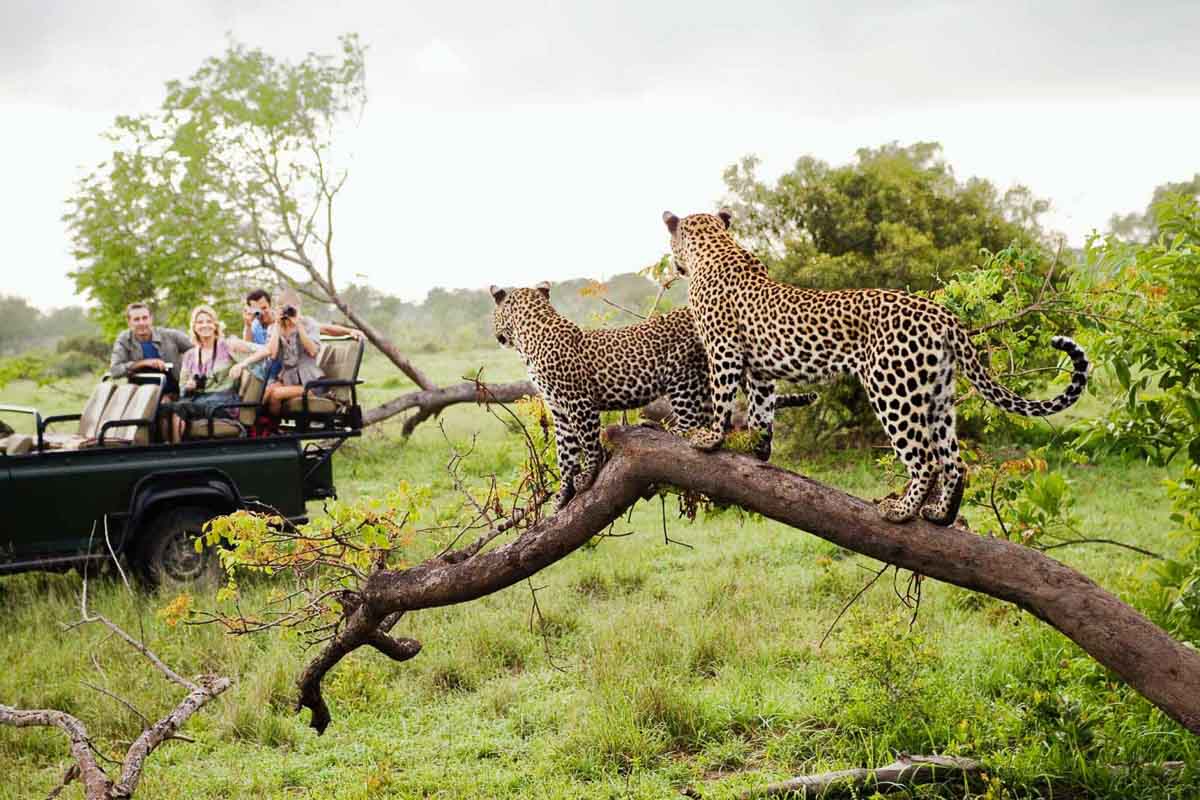 Escaping into the wilderness is a great way for a digital detox. Ultimately, it's a place where a mobile network isn't readily available. Forget about the major cities of Johannesburg and Cape Town. Instead, explore national parks and safaris in South Africa. At the famous Kruger National Park, one can encounter free-ranging wild animals you would normally only see caged up in zoos such as lions, elephants, giraffes, and buffalos.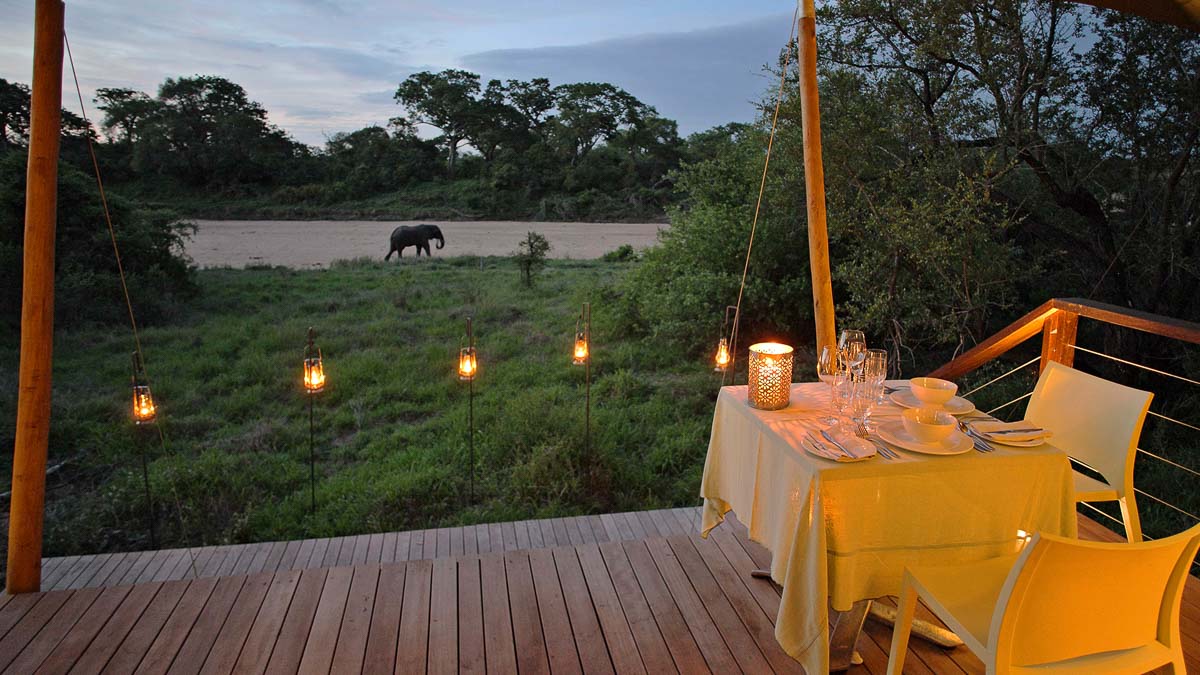 If you want to opt for complete isolation, check into a wilderness camp where you take a night's rest in an electricity-free tent. So, sing to Hakuna Matata while you enjoy the peace and serenity among wildlife and nature during your digital detox trip.
Where to stay: Aha Bongani Mountain Lodge, from S$545 per night via Expedia
3 Tips to Take Your Digital Detox Further
1) Use Paper Maps
To fully experience an unplugged holiday, you may want to go a little more extreme and use paper maps instead of Google Map, or simply asking locals for directions along the way.
2) Limit yourself to 3G/Wi-Fi to 5 minutes a Day
Switch your phone to Airplane mode to prevent incoming notifications from distracting you. However, it's okay to allow yourself to data or Wi-Fi connection of about 5 minutes per day, so as to let loved ones know that you are safe.
3) Capture Moments with Polaroid or Film Cameras
Cultivate a new interest in film photography, and start appreciating non-filtered photographs that were the norm before digital photography and Photoshop came about.
Kicking the habit of being overly reliant on digital gadgets forces us to be more aware of our surroundings and interact with other people. As such, we learn to live in the moment while discovering more about ourselves, and the beautiful world we live in.
---
Itching for a getaway? Fly anywhere and stay for less with UOB Cards and Expedia!

From now till 25 October 2017*, book directly with an airline company using your UOB Card and receive up to S$200 worth of Expedia hotel vouchers with minimum spend of S$500 on your hotel booking, which will be sent directly to your mobile number registered with the bank in the form of a unique e-voucher code. Simply head to www.expedia.com.sg/uobstayforless with the code to make your hotel booking thereafter. Codes are valid while-stocks-last so start planning your dream getaway now! Find out more at www.uob.com.sg/stayforless.
– S$25 Expedia Voucher when you spend between S$500-S$1,499
– S$90 Expedia Voucher when you spend between S$1,500-S$2,999
– S$200 Expedia Voucher when you spend more than S$3,000
For example, booking a S$1,142 direct flight from Singapore to Johannesburg via Singapore Airlines for 3 pax (Total: S$3,426) will easily earn you a S$200 Expedia hotel voucher.
Don't have a UOB Card? Sign up now at http://www.uob.com.sg/credit-cards/all-cards.html
*This promotion has ended