People often ask why we keep returning to India.
Besides the many charming sights, I think what a lot of other travellers in India will agree with, is how this often misunderstood country surprises you with some of the most amazing experiences when you least expect it.
Every trip to India teaches us something new about ourselves and the world around. It doesn't just nudge you out, but expands your comfort zone. And for us, if there's one thing to love about travel, this is it and this is exactly what India has to offer.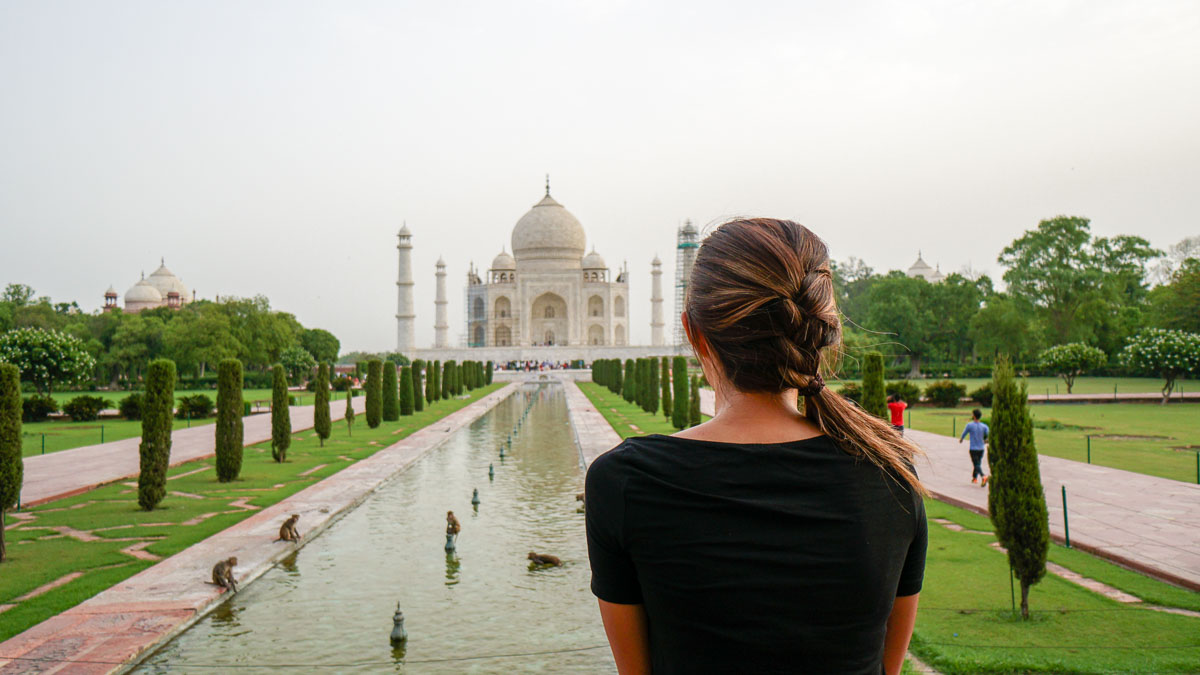 Without discounting it's reputation for safety, I'm a firm believer that misfortune can really happen anywhere — whether you're travelling in China, the Americas or even in Europe — but especially to the unaware.
Maybe seeing the Taj Mahal is on your bucket list, maybe you've heard great things about furthering your practice in the yoga capital of the world — whatever adventures it may be, I hope this guide will equip you with enough confidence to venture out and chase these experiences for yourself.
Fun things to know before your first trip to India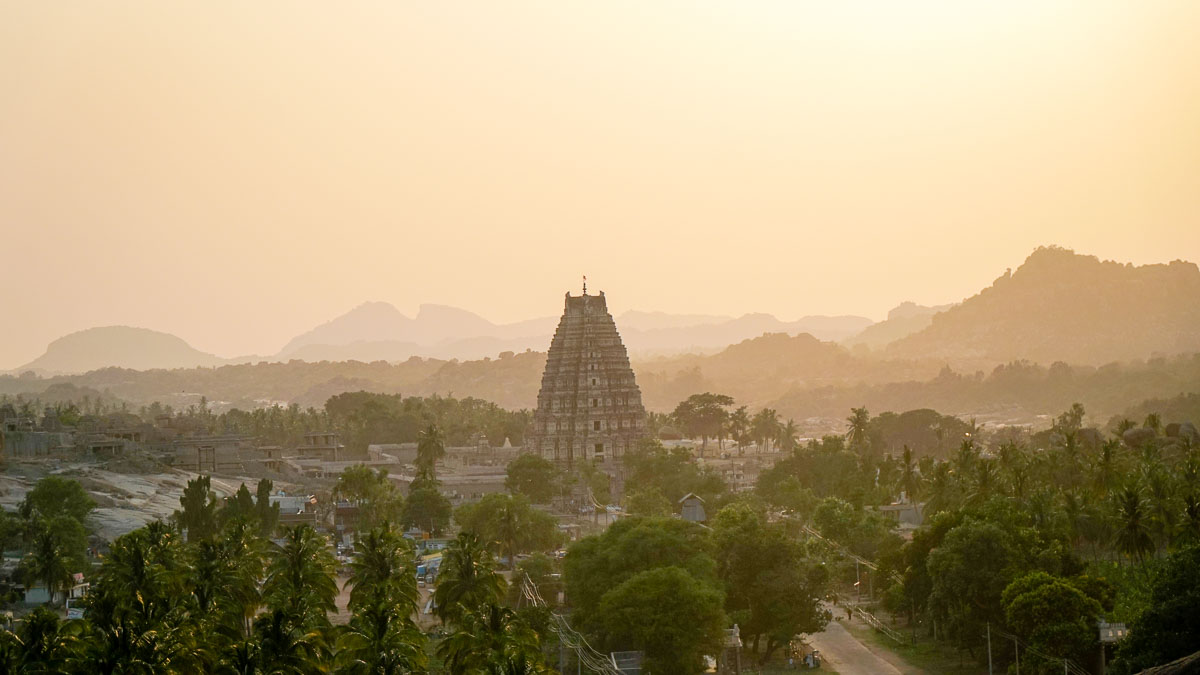 India is HUGE. To be exact, it is 4591 times bigger than Singapore, 8.7 times bigger than Japan and takes up about 7% of Asia.
Fun facts aside, even the locals say visiting another city in India is almost like visiting a whole new country. The landscape changes, the architecture changes, but the biggest most interesting difference is the people who call the city home.
Language: Many may not know this, but the majority of Indians are educated in English. Bigger cities have a better command of it but in general, the people you need to speak to will understand enough to help you out.
Like in any country, I make it a point to pick up a couple of local phrases as it shows your sincerity in getting to know the country. The 2 main local languages you're most likely to come across are Hindi and Tamil. Here's some phrases you might find helpful:
| | HINDI | TAMIL |
| --- | --- | --- |
| Hello | Namaste | Vanakkam |
| Thank You | Dhan yavaad | Nandri |
| Water | Paani |  Tannir |
| Awesome/Unbelievable | Ajooba | |
| Joking | Mazaak | |
Prepare to be stared at: This is probably the first thing you'll notice when you step out of the airport. It might feel a little violating at first but it helps to be a little more accepting that in this side of the world, it isn't meant as an insult but a show of curiosity.
The point is, it's not about what you're wearing. You're being stared at simply because you're a foreigner and the locals are curious. You get a lot less of it in some of the more modern cities like Bangalore — who really don't bother you at all — but in other "first timer" cities like Delhi, Agra and Jaipur, this will be expected.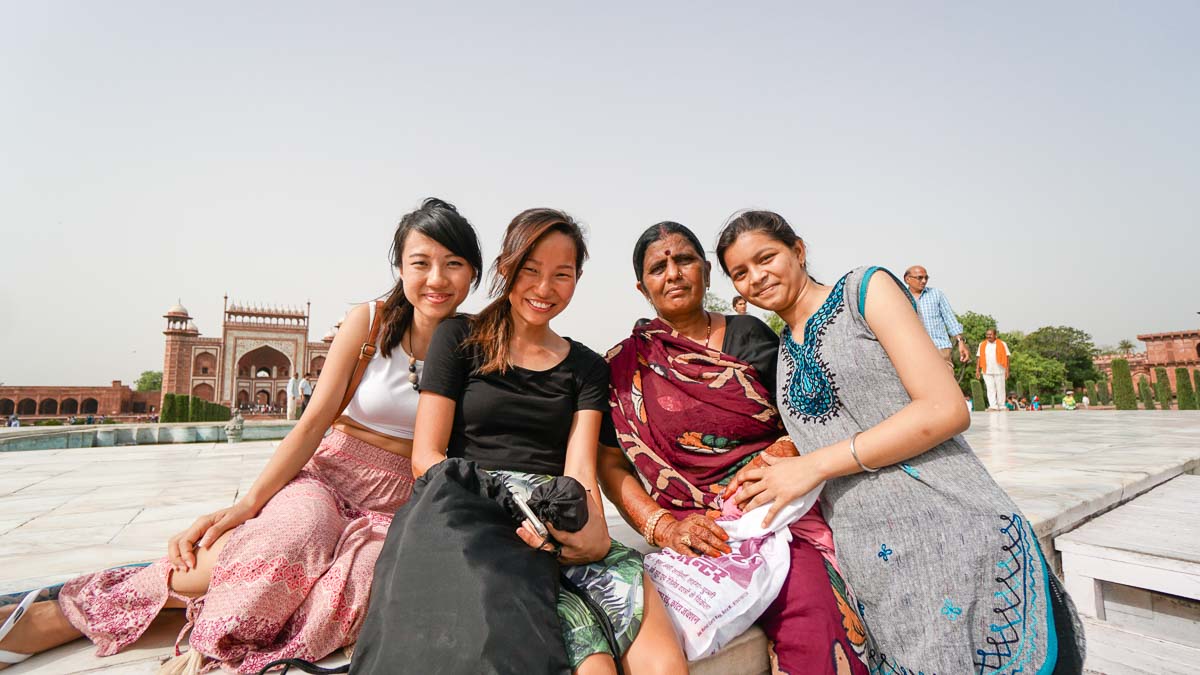 In popular tourist places like the Taj Mahal, you can also expect to get ask a bunch of times for photos together with strangers. Don't get annoyed when it happens. Once, we even had a baby handed to us asking if the baby could have a photo with us — why not hahah.
If you'd rather not have your photo taken, a firm "no" will suffice. Most will walk away and look for other foreigners to try their luck with.
Understand IST (Indian Standard Time): Geographically, India is 2.5 hours behind Singapore — but that's not really the point of this point 😛
Its pace of life is also probably about 2.5 times slower and we would all be a lot happier just accepting that.
Some common scenarios include waiting to purchase your train tickets, having your baggage checked ultra thoroughly at attractions, or your intercity train arriving at the destination hours past its scheduled time.
That's why it's always super crucial to factor in extra time in your itinerary and know that being annoyed will not speed anything up. Instead, be friendly, help them out by presenting information as clearly as possible. Patience is indeed a virtue around here.
That said, we've also had Auto (tuk-tuk) drivers on multiple occasions, whisk us off to our destination initial-D style when he knew we were urgently trying to catch a train or bus so yes, they can speed things up too when you communicate clearly and nicely.
Pre-trip
Apply for an India Visa: 
A tourist visa for Singaporeans lasts for 6 months with unlimited re-entires within that period. The price seems to increase every year but as of June 2017 it is US$47.
Documents required before heading to a BLS International Service Centre (International Plaza or Sim Lim Tower):
Passport (with more than 6 months validity and 2 blank pages), fill and print this form, 2 Passport sized photos (showing your ears and eyebrows), photocopy of your passport, photocopy of your IC.
E-Visa: The more fuss-free alternative is applying for an E-visa. Everything is done online and the confirmation usually arrives in your inbox within 24 hours.
*Print out the confirmation! You will be using this printout at the immigration during arrival. Note that the queues for E-visa & physical visa will be different.
| | Physical Visa | E-Visa |
| --- | --- | --- |
| Cost | US$47 | US$25 |
| Processing Time | 3-5 days | 24 hours |
| Entries | Multiple | Double |
| Valid for | 6 months | 2 months |
Packing Tips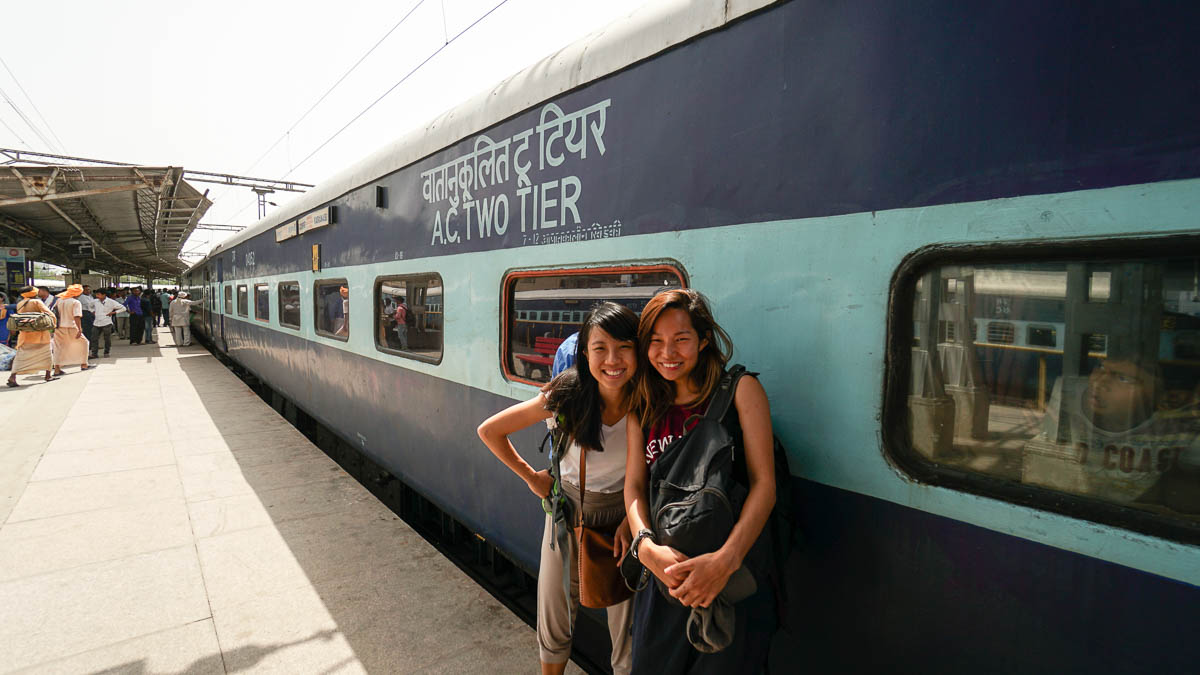 Bag: No matter which part of India, we've concluded that backpacks are the way to go. They fit in the back of Autos (auto rickshaws), in the tight overhead space on intercity buses and great as a pillow on overnight trains.
Get one with a lock so you can leave them at the accommodation or the train station's cloak rooms when you have hours between check out and your next transport out. It also gives you a peace of mind when you're on overnight transport.
We personally love the 44L Cabin Zero as it's super spacious while compact enough to pass through carry-on for flights. The zips are sturdy, locks conveniently and opens up all the way to ease packing and unpacking.
Clothing: Check the weather beforehand as Indian winters can get quite chilly — especially places like the Golden Triangle area and the northern regions like Rishikesh, Dharamshala and Kashmir.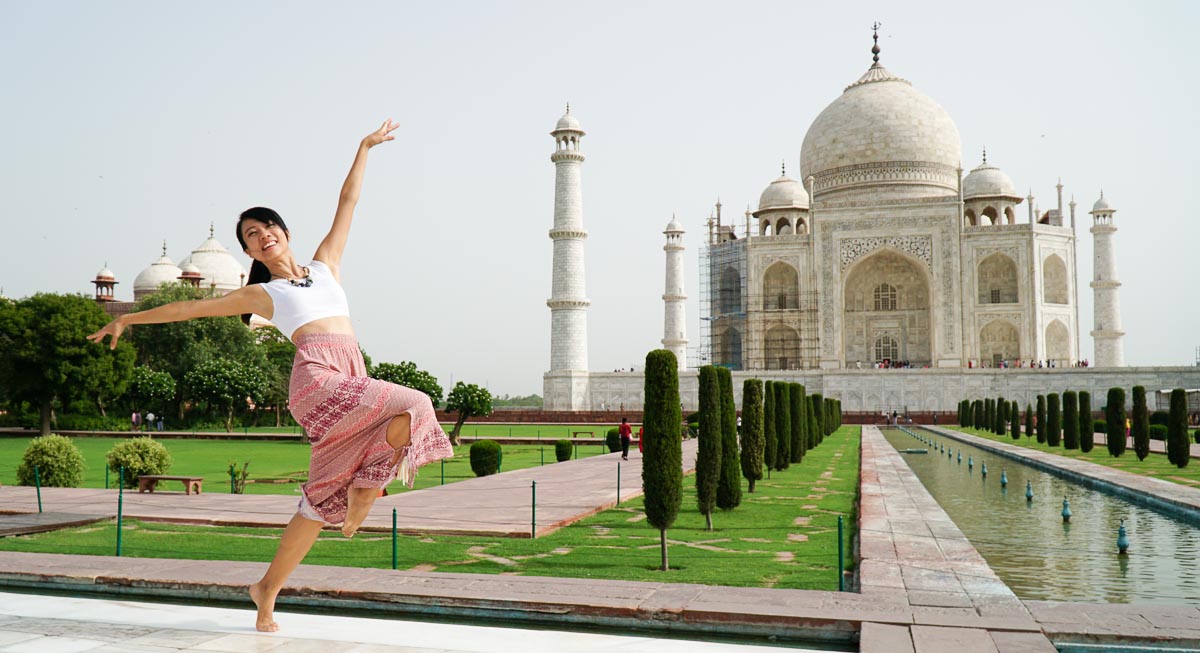 For the girls: You might have been told to cover up your shoulders to avoid attention but with summers as hot as 46 degree celcius in some months, it just doesn't make sense to be in long sleeves. Even the local women don't wear long sleeves.
The reality is (as mentioned earlier), people will stare regardless of what you wear just because you're a foreigner. Of course, super short shorts might attract a lot more attention than you're comfortable but short or sleeveless tank tops are generally accepted and essential especially in the hottest months of April and May.
Locals are always barring their mid drifts so cropped tops are fine.
Footwear: Good walking shoes! Temples and palaces can be huge and a lot of them aren't accessible by vehicles. There are also lots of great hiking spots so walking shoes are definitely essential. That and a sturdy pair of flip flops.
Toiletries: Unless you're staying in 5 star hotels, most accommodation options (especially hostels) will not provide toiletries so definitely bring your own.
Other Essentials:
Lonely Planet (digital) — The ultimate resource for India
2 pocket sized locks — for hostel lockers and bags
Lightweight travel towel
Vitamins for immunity — I always pack Chorella & garlic tablets
SIM Card pin — for iPhones
INR Currency — rates are much better changed from home country
Neck pillow & Eye mask — for overnight transport
Ear plugs — in case there's a snorer in the dorm or the bus
Sleeping bag liner — optional but good to have
Water bottle — hostels usually provide safe filtered water
Packet tissue & Wet wipes —Toilet paper is not common in public toilets
Which city to start?
Most of the travellers I've met in India plan to stay anywhere from 3 weeks to a year. But that's also because India is usually more than an 12 hour flight so they want to maximise the value of the flights and Visa. Thankfully, most Indian airports are a 4-6 hour flight away from Singapore so it still makes sense to try out a couple of week long trips.
Scoot flies to 8 cities in India — Amritsar, Bangalore, Chennai, Hyderabad, Jaipur, Kochi, Tiruchirapalli and Lucknow — all under a 6 hours flight.
Whether it's a one week taste-test or a month long yoga program you're looking for, here's a few week long routes you can put together for an extended trip or for a quick adventure out.
1) Golden Triangle
Jaipur – Agra (Taj Mahal) – Delhi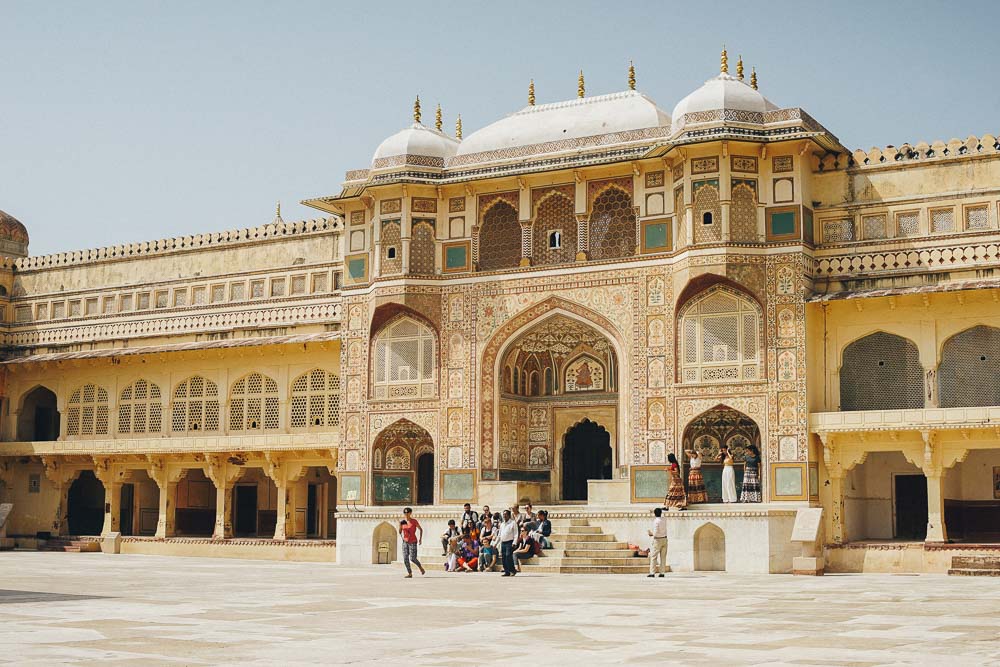 Fly in to Jaipur, 3.5 hour train to Agra, 5.5 hour train or 3 hour bus to Delhi, 5 hour train or bus to Jaipur to fly back to Singapore.
If you're short on time, I personally think Delhi can be skipped so you can spend more time in Jaipur.
2) Heritage Arc
Lucknow – Varanasi – Agra
Fly in to Lucknow, 7 hour overnight bus to Varanasi, 10.5 hour train to Agra (suggest getting 2/3AC for this ride), 6 hour train to Lucknow to fly back to Singapore.
Alternatively, we'd recommend a modified Heritage Arc that includes Jaipur:
Jaipur – Agra – Varanasi – Lucknow
Fly in to Jaipur, 3.5 hour train to Agra, 10.5 hour train to Varanasi, 6 hour train to Lucknow to fly back to Singapore. That way you won't be backtracking too much.
Read also: Our 1 Week India Itinerary For First Timers — We combine the best of both the Golden Triangle and the Heritage arc into one itinerary.
3) For Yoga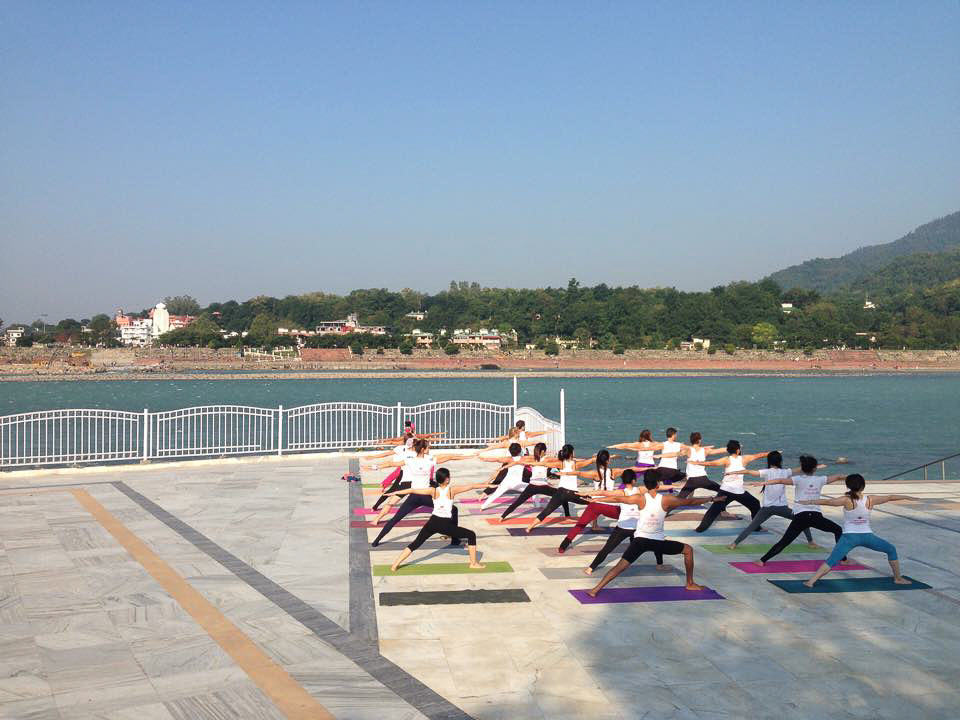 If you're looking to sign up for yoga, Mysuru and Rishikesh are the famous cities for it. Most teacher training courses start in October till March.
Mysuru: Fly in to Bangalore, take a 3 hour bus to Mysuru (there's even one leaving from the airport hourly).
Rishikesh: Fly in to Lucknow, take a 1.5 hour flight to Dehradun (1.5hours to Rishikesh by Taxi). Alternatively, fly to Delhi where there are many 8 hour buses to Rishikesh from Delhi ISBT.
Read also: Why I did my Yoga Teacher Training in Rishikesh
4) Rock Climbing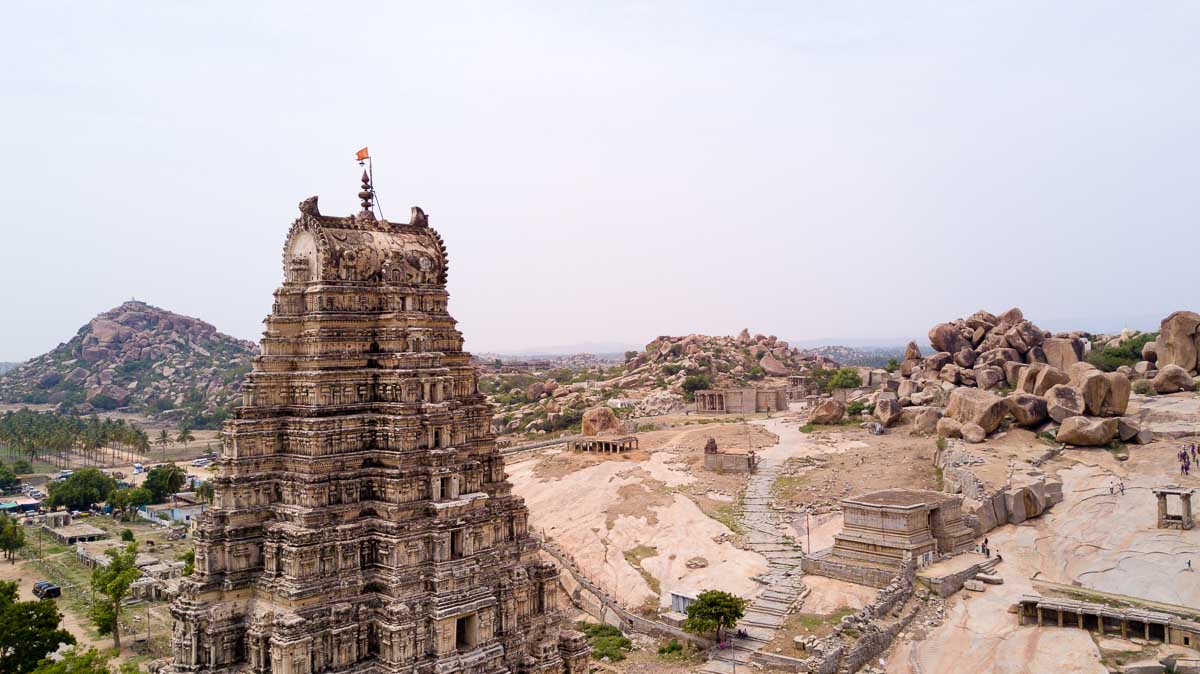 Hampi: Fly in to Bangalore, take a 9 hour sleeper bus to Hosapete (20 min Auto ride to Hampi).
5) For Hiking
From single day hikes to 6-day camping hikes, you can find gorgeous routes in Dharamshala, also home to the Dalai Lama.
Dharamshala: Fly in to Amritsar, take a 6.5 hour sleeper bus to Dharamshala.
*Sleeper bus means you get to lie flat. Super comfy for an overnight ride.
Best Times to Visit India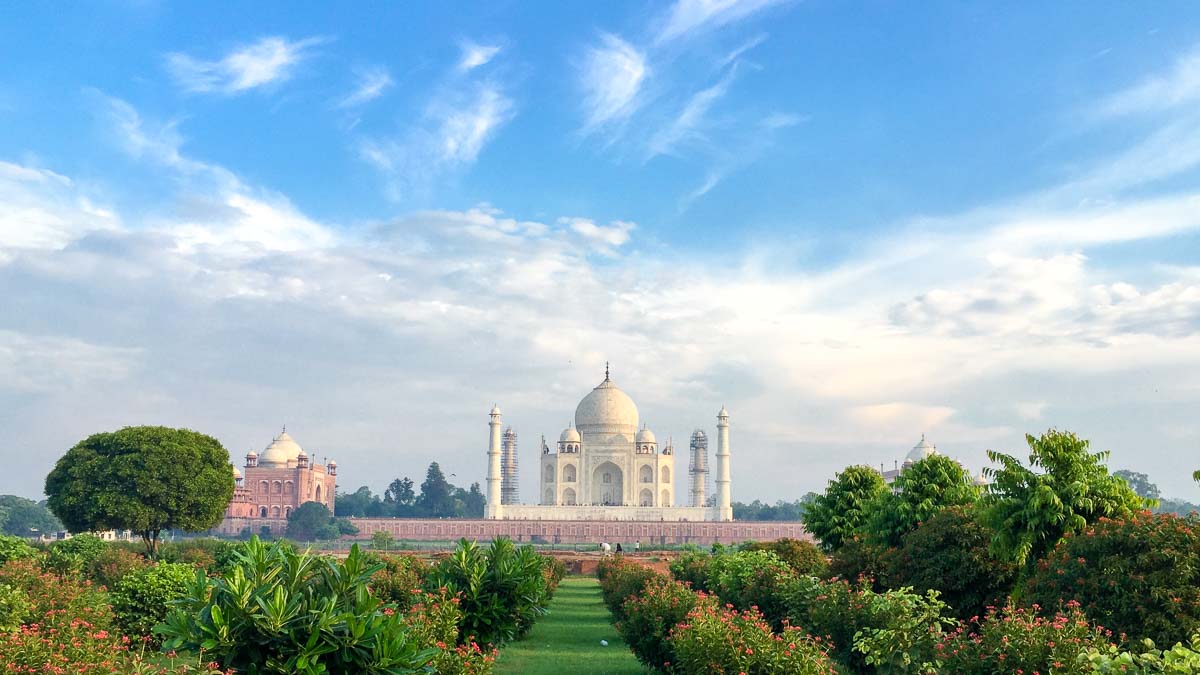 Oct – Mar: This is the peak travel season around India. Monsoon has ended and the weather starts to get cooler. Most yoga programs start in October, and March is when the famous Holi Festival (also known as festival of colours) is celebrated. Holi in 2018 will be on the 2nd of March!
Apr – June: April starts to get warmer with May being the hottest time of the year — temperatures can go as high as 48 degrees celcius. Chug loads of water if you find yourself in India at this time.
Mid June – Mid September: Monsoon season. The temperature will be a lot more comfortable but factor extra time to stay in for days when it pours. Some treks might be closed off for the season.
Read also: Trekking Triund during Monsoon
On the trip
1) Getting a local Data Plan
Purchasing a SIM card is kind of complicated. Most airport do not sell SIM cards so you're required to locate an official Airtel or Vodafone shop to register for one. It can take up to 8 hours before the SIM card gets verified and activated.
Bring along: Passport, 2 Passport photos, Photocopy of visa & passport
Prepare info: Name, address and contact number of your accommodation or a local you know of. They will call this person to verify before activating your SIM Card so make sure your referenced person picks up the call. Our SIM cards got activated in about 3 hours in Bangalore, not too bad!
(Make sure you bring along these items or it'll be a wasted trip to the office!)
Once your number has been verified with the local, you will start to see reception service on your phone but not 3G. There will be instructions to dial a number to the call centre where they will verify your name, father's name, address and other details you wrote in your application form. Once this is done, restart the phone and you'll be connected!
Topping up: Look out for convenience stores with Airtel or Vodafone banners outside. Tell them your number and they will top up for you.
Alternatively, there is a Mobile App called PAYTM that shows all the different plans available. Unfortunately they don't accept foreign cards so ask a local to help you and pay back in cash.
2) Avoiding the Delhi Belly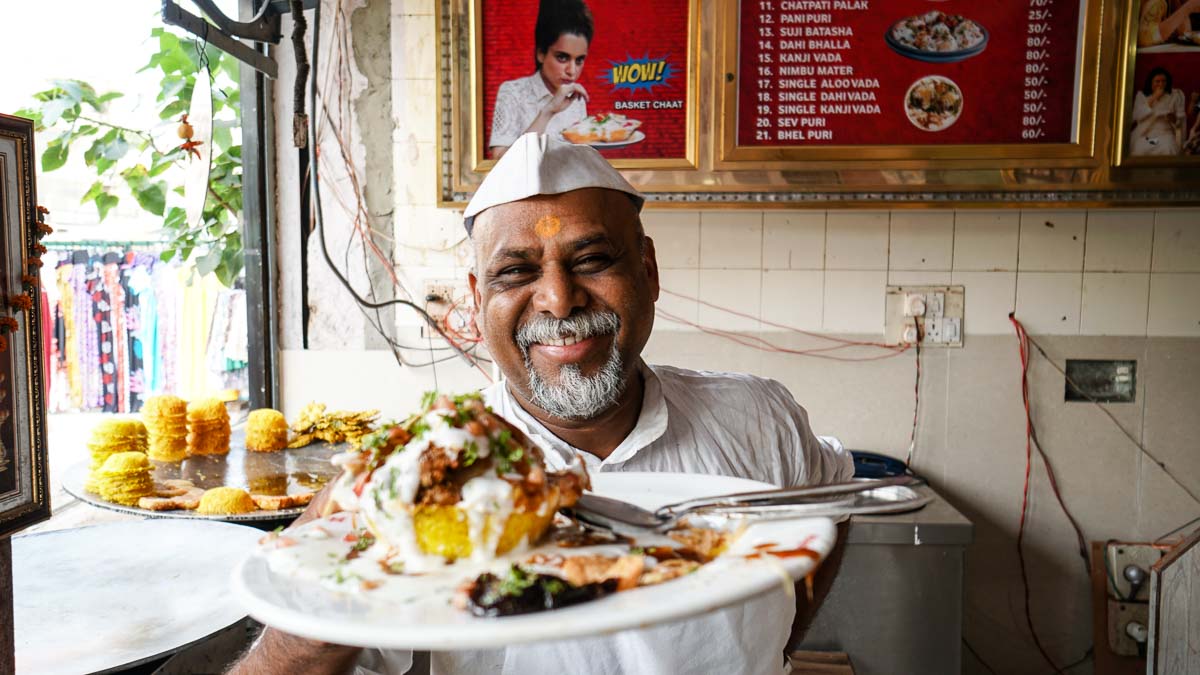 You've probably heard of the infamous Delhi-belly and this could really happen anywhere even outside of Delhi. Some tips to stick to:
1) Drinking Water: Packaged water from road side or sundry shops are safe. Just make sure the seal is intact and the bottom hasn't been tampered with. Avoid tap water and ice unless it's specified that it's made with bottled water (usually cafes). Hostels usually provide R.O water and those are safe too.
2) Avoid raw onions and vegetables: I got complacent once and suffered quite a bit from this one. We don't know how it was handled or washed so best to avoid.
3) Stick to cooked items that haven't been sitting out for long: Street food is surprisingly clean in general especially when there are constant crowds since food is cooked regularly in front of you. Observe for yourself and you'll be able to decide if it's safe enough.
3) Avoiding Scams
I've honestly not experienced many scams on all my 4 trips to India but the most common is probably from Auto drivers.
1) Agreeing on a price but upon arriving at the destination, asks for more. Just be very firm, pay what you agreed upon and walk away. In all these situations they would still drop us at our destination or close enough.
2) Telling us that the place we're going is closed. NEVER board these vehicles. It's more often than not a scam. They will offer to show you around and bring you to dingy shops where you will be charged exorbitant prices because you are paying for their commission. Just say it's ok and find another Auto who will bring you there.
There are a lot of hustlers around but they don't mean harm. Being firm always helps. Also, you'd be surprised but petty crimes are actually really rare. But of course, being aware of your surroundings always helps.
4) Getting around within the city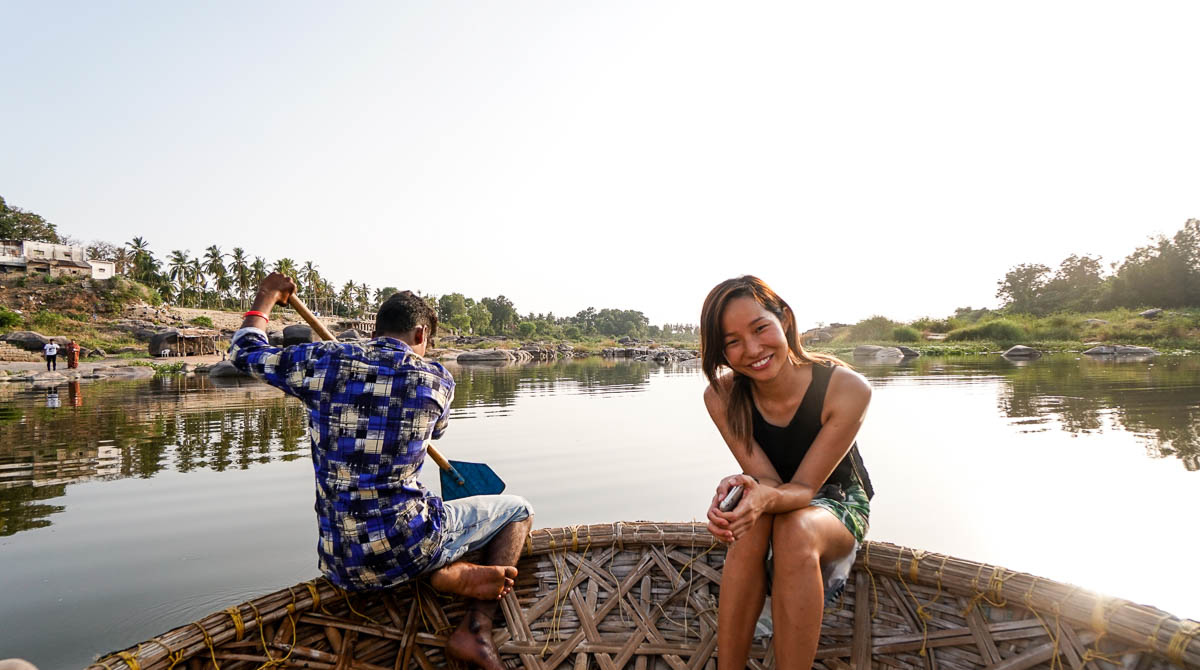 Metros are the best in major cities like Delhi and Bangalore. It's the cheapest and most comfortable way to get around (especially with Women only cabins which are strictly adhered to). In cities where the metro is non-existent, an Auto (auto rickshaws/tuk-tuk) is the second best option.
Taking Autos: Chances of getting a metered fare is close to zero. Always agree on the price beforehand. Luckily, apps like Uber and Ola (available in major tourist cities) make travelling around in India a lot simpler. On Ola, you can book even book Autos and the driver will accept whatever metered rate shown on the app. They take their ratings quite seriously so these are safe.
5) Travelling intercity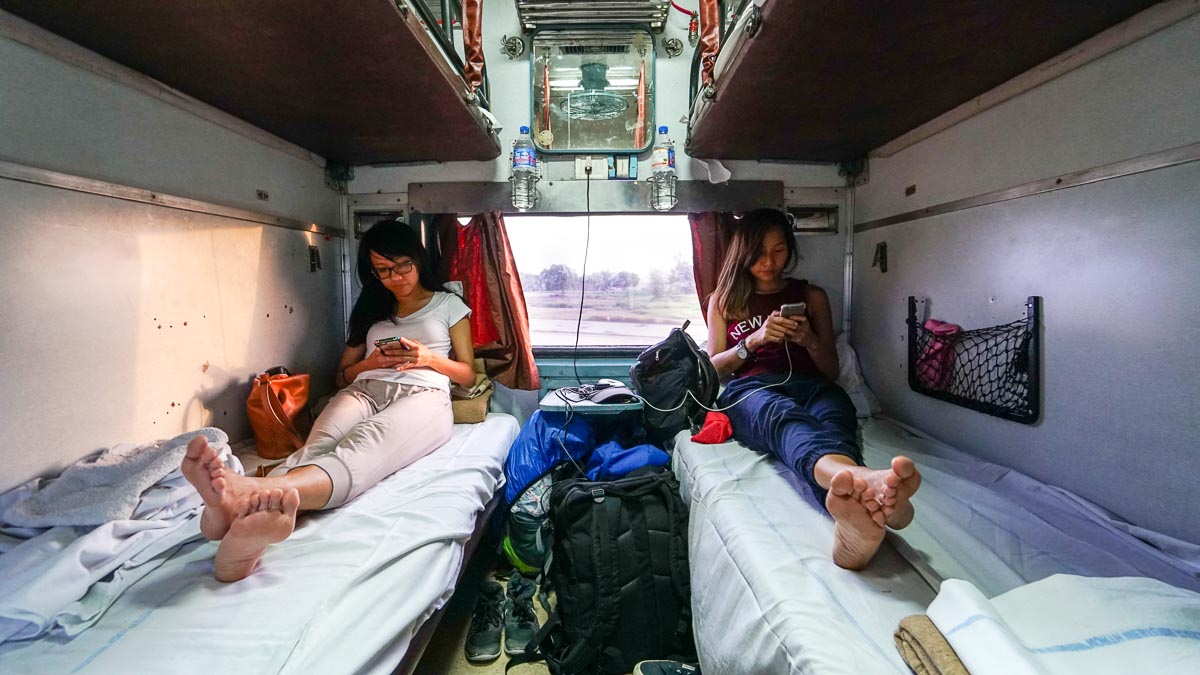 Trains: If the journey is more than 6 hours, we'd usually go for the trains since you get to lie down flat, the ride isn't too bumpy and the a/c class bunks are generally safe.
There are 3 main classes you can book: 2AC, 3AC & Sleeper class. Sleeper class means 6 beds in each section (3 on each side). 3AC has the same configuration as the sleeper except with air con, clean white sheets and a blanket. 2AC has 4 beds in each section (2 on each side) with air con, clean sheets, blankets and a lot more head space than 3AC. We've tried all and even the sleeper class was honestly not too bad in the cooler months.
In Dehli, there's a tourist office on the 2nd floor of the train station where foreigners can enquire about the train's schedule and availability quite peacefully. In other cities like Agra and Lucknow, you will have to queue up and try not to have your queue cut.
*Pro-tip: Walk up to the front of the queue and ask for a schedule sheet so you can fill it up before reaching the end of the queue. We use Cleartrip to find out the train schedule although availability might be different when you get to the front.
Alternatively, most hostels can book bus and train tickets for you with a small commission.
Overnight Bus: If a city doesn't have a major train station like Dharamshala or Rishikesh, you can opt for Volvo AC buses. We even had a sleeper bus from Bangalore to Hampi where you could lay entirely flat. You can check the bus schedule from Redbus and get a local to purchase them for you in exchange for cash.
It might seem like there's a lot to deal with on a trip to India. But take baby steps, start with a week long trip seeing Taj Mahal for the first time and immersing yourself in the Pink city of Jaipur. Or take a couple of drop-in classes in Mysuru for only S$5-10.
No one quite understands the charm of the chaos until you've experienced India for yourself.
Book your flights, run through this guide and I hope you'll see the charms India has to offer for yourself. 🙂
This post was brought to you by Scoot.