Never put up with bad hair days again while travelling.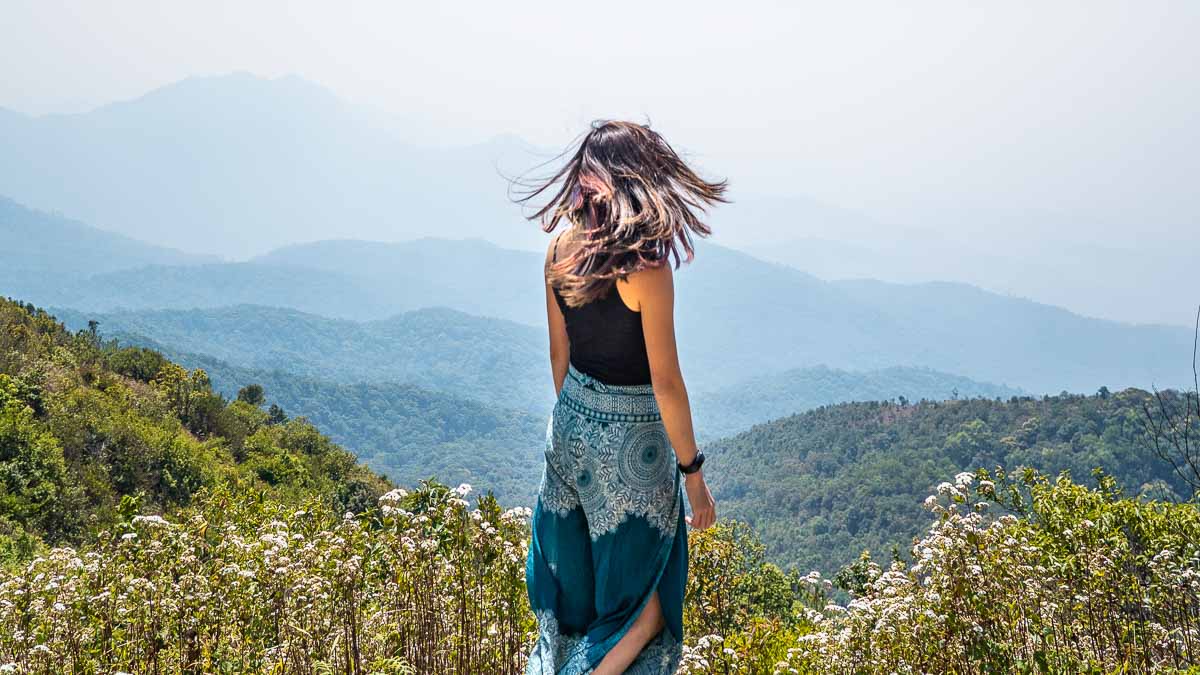 After a full day out under the sun, by the sea or in a busy city, I often find my tresses a tangled mess. And since we prefer travelling light, I often miss out on the deep conditioning treatments as well as styling equipment from home.
If you travel often, you'd have probably experienced a couple of bad hair days on your trips. Next time you're road-tripping, or going on a trip by the beach, pack in some of these hacks as well to keep your tresses photo-ready and feeling good!
1) Snip off the dead ends before your trip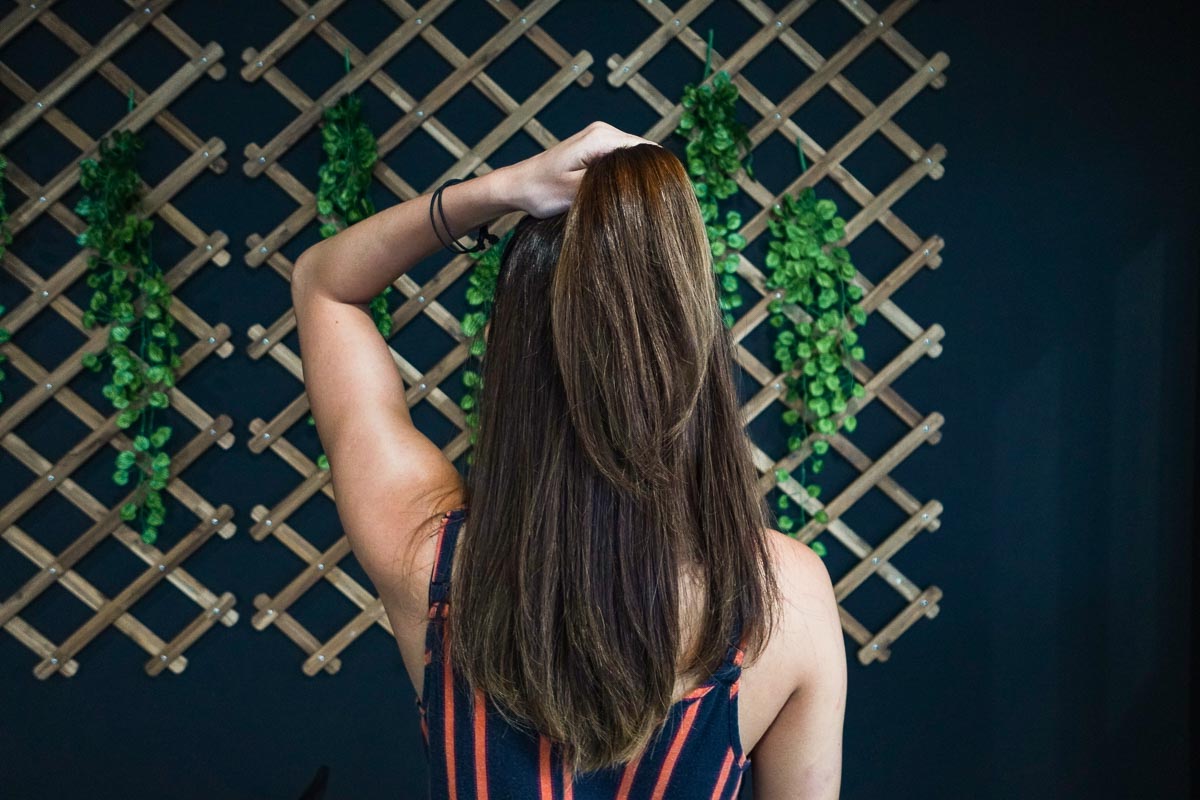 A good haircut truly makes all the difference. Not only does it elevate your look for photos, but certain styles can help your locks dry faster — especially on days without access to a blowdryer. We love catching sunrises so every minute saved getting ready for bed counts!
For a low-maintenance style, try a straight cut just below the shoulders and avoid too many layers. This style is short, yet versatile enough to wear in different styles (more in point #4).
2) Protect your tresses before a swim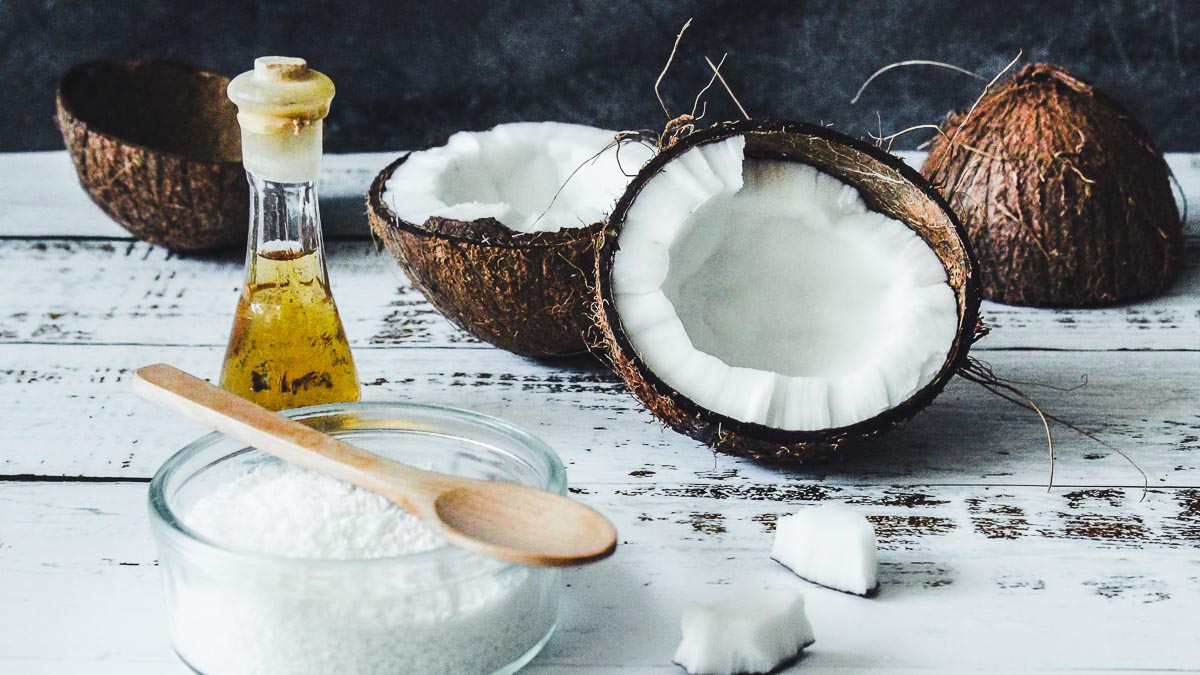 Photo credit: Tijana Drndarski via Unsplash
We all hate how dry and brittle our ends feel after swimming in the ocean or a dip in the pool. That's because salt and chlorine strip moisture from our cuticles.
While some of us use leave-in conditioners, here's a cheaper and more environmentally-friendly option — edible oils. Coconut oil does wonders to keep the tresses moisturised. Plus, you're not harming the marine life with dodgy chemicals often found in commercial conditioners.
Another option would be olive oil. If you're heading to colder climates, coconut oil can be a chore to handle as it hardens in lower temperatures. Olive oil does the same job and is also a great scalp moisturiser!
The great thing about these oils is how a little goes a long way. Not only are they easy to find anywhere in the world, but a small tub is all your need for an entire trip.
3) Pack dry shampoo for when you have no access to showers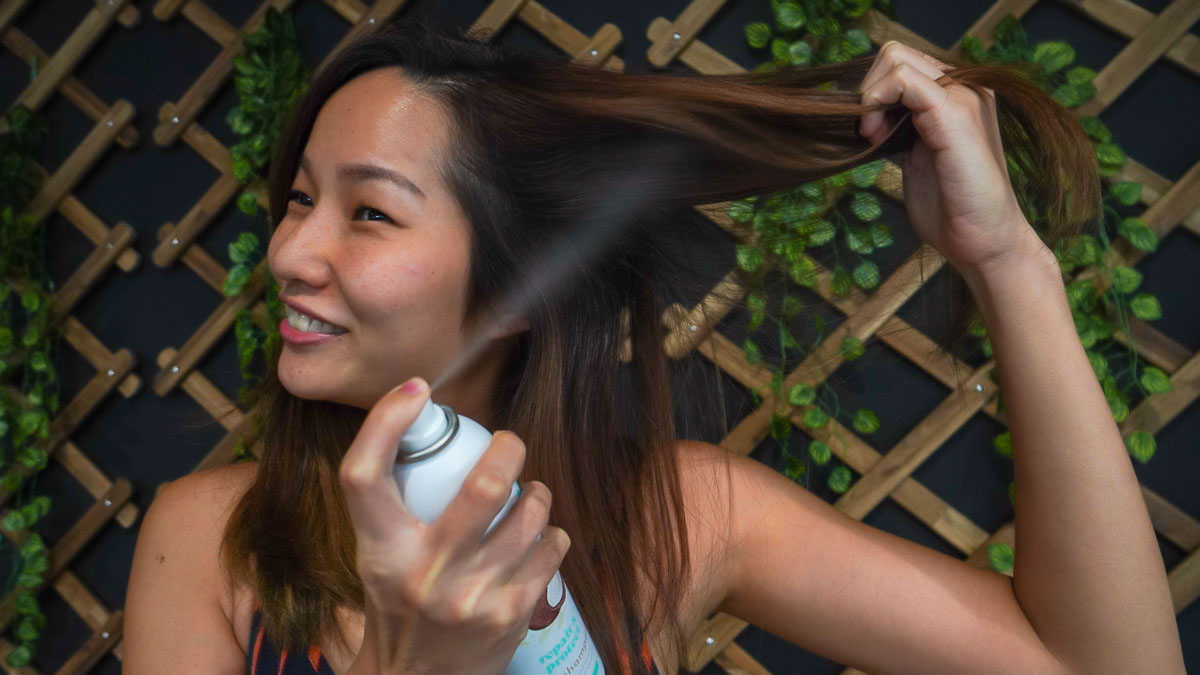 When you're out camping in the wilderness, you can expect to go days without showering. This is when you thank the hair gods for inventing every backpacker's new best friend — dry shampoo.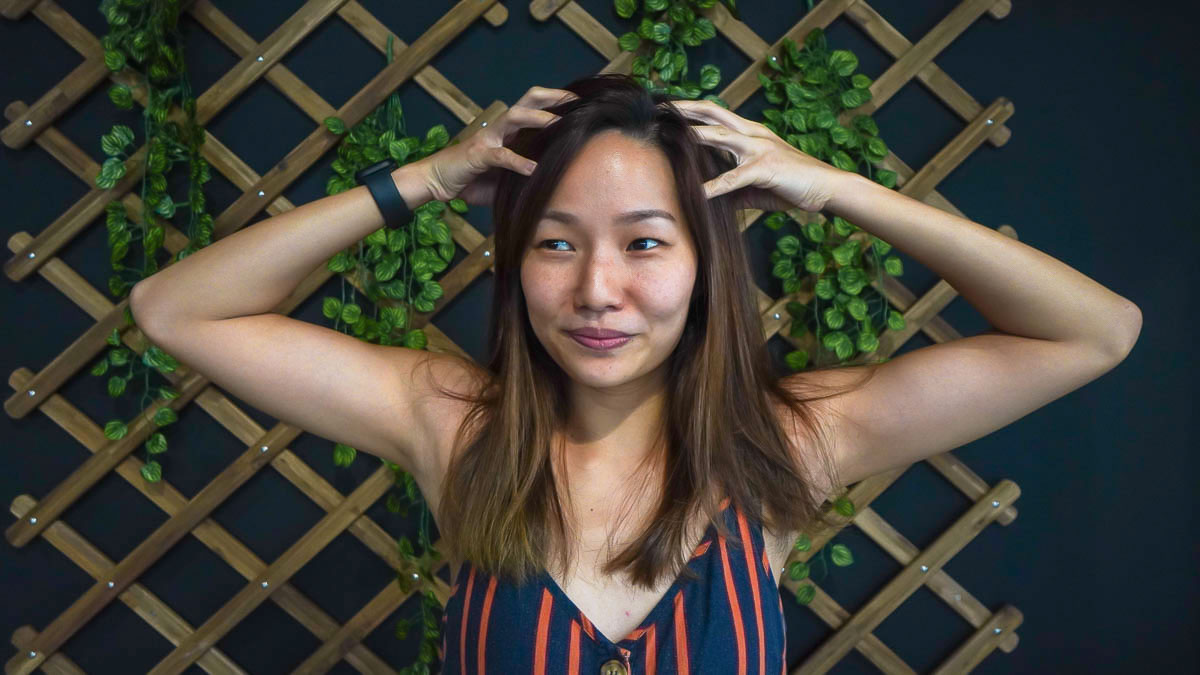 A few good spritzes are all you need to remove all that excess oil that's weighing down your tresses. Spray your roots in sections and massage it in with your fingers — it's the quickest way to get photo-ready with minimal effort. The best part is that one travel-sized bottle will last you a few trips, so you save money too!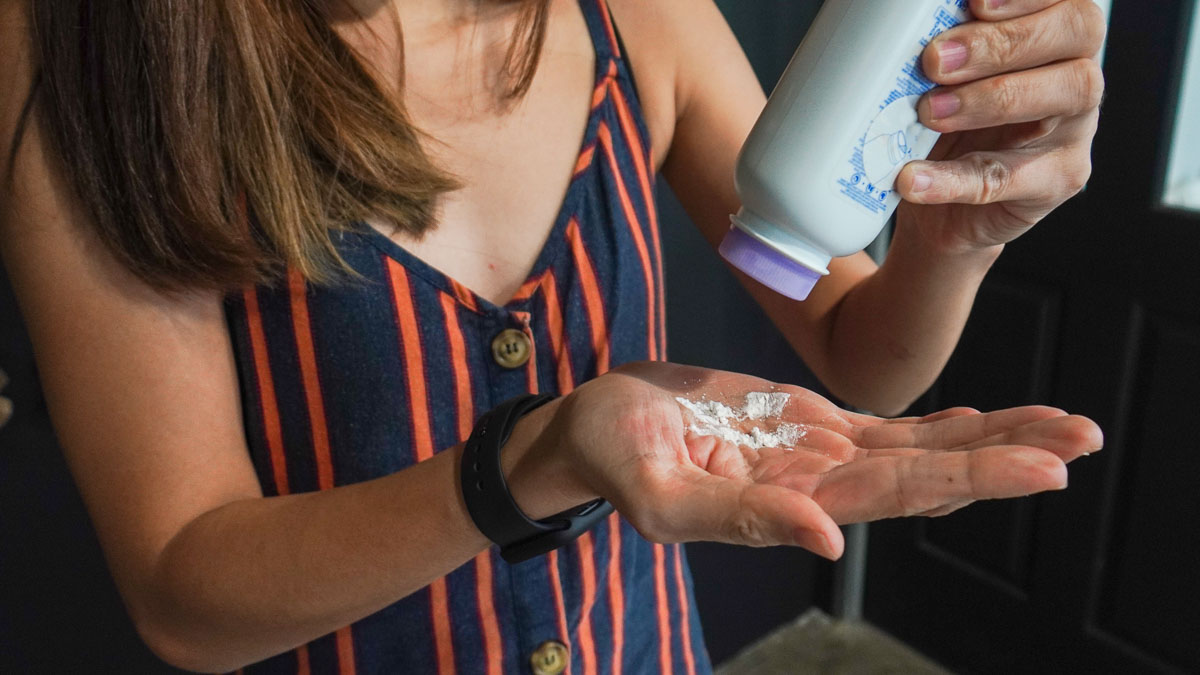 If you don't have access to dry shampoo, baby powder works just as well. Start with small sprinkles and massage into the scalp. Not only does it absorb the excess oils, but it also smells fresh like you just had a good shower.
*Pro-tip: Pack some in a ziplock to save luggage space.
4) Simple hairstyles that will save any bad hair days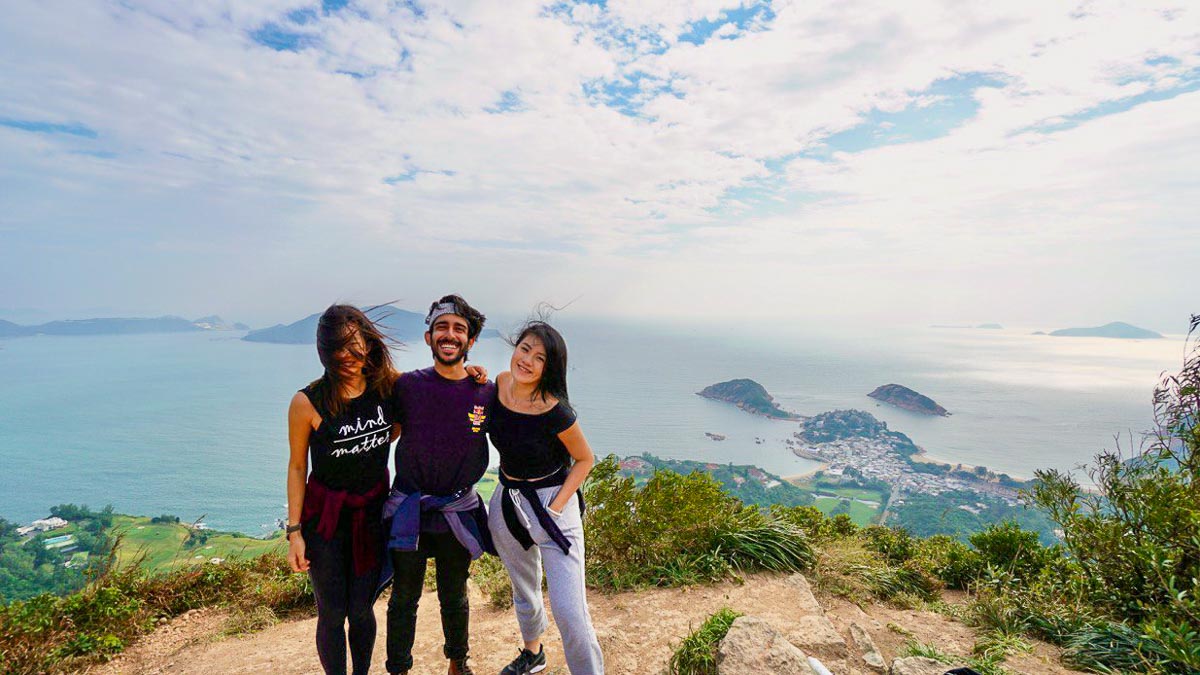 The last thing you want is a picture-perfect moment — but with strands flying all over your face. With these wind-proof looks, you'll be ready whatever the weather. What's more, you only need two hair elastics!
The Messy Bun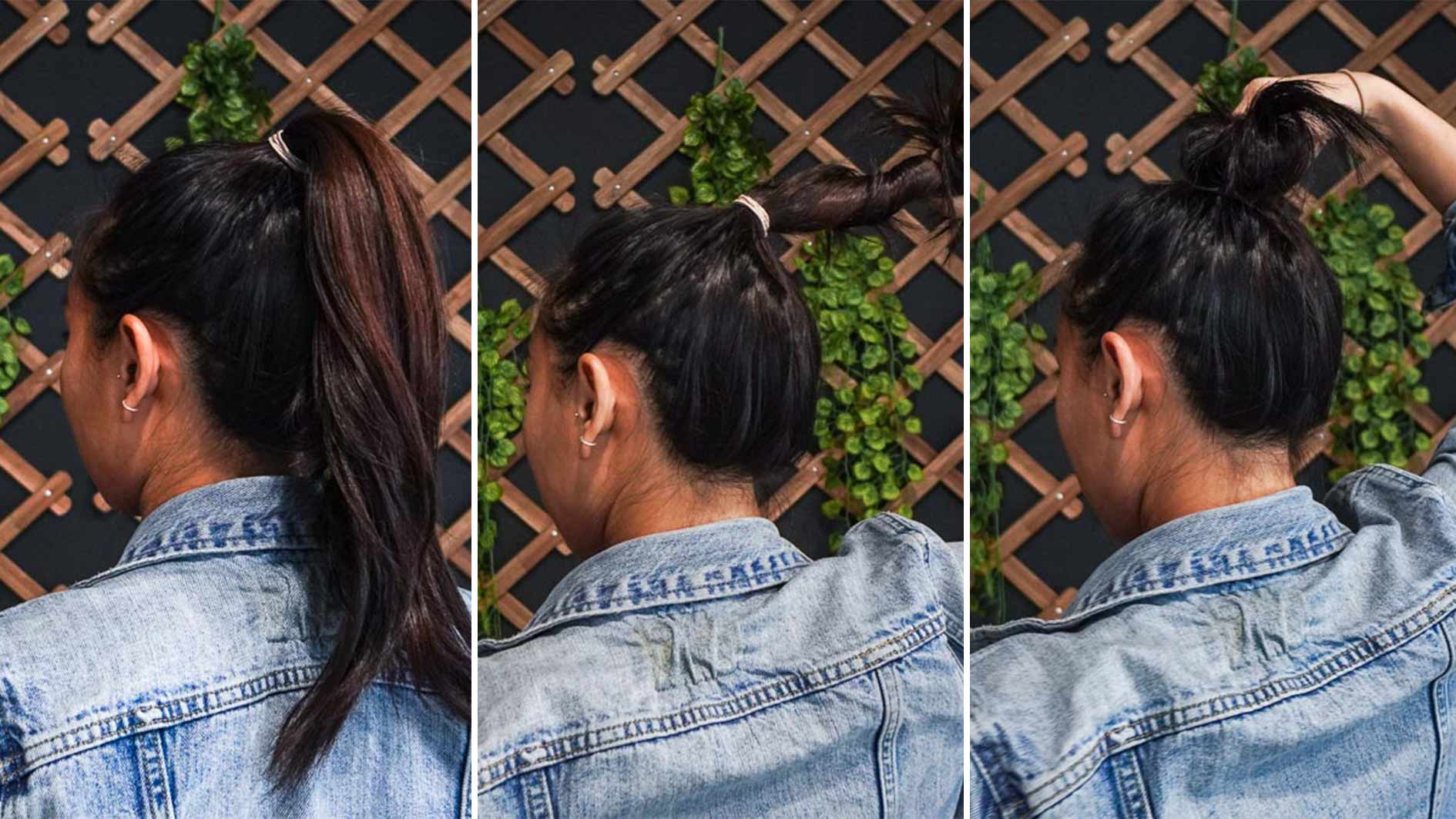 Step 1: Tie your locks up in a high ponytail
Step 2: Twist the ponytail until it's taut
Step 3: Wrap the base of the ponytail in a clockwise direction
Step 4: Secure with a second elastic — especially useful for haircuts with layers
The French Braid — slightly more advanced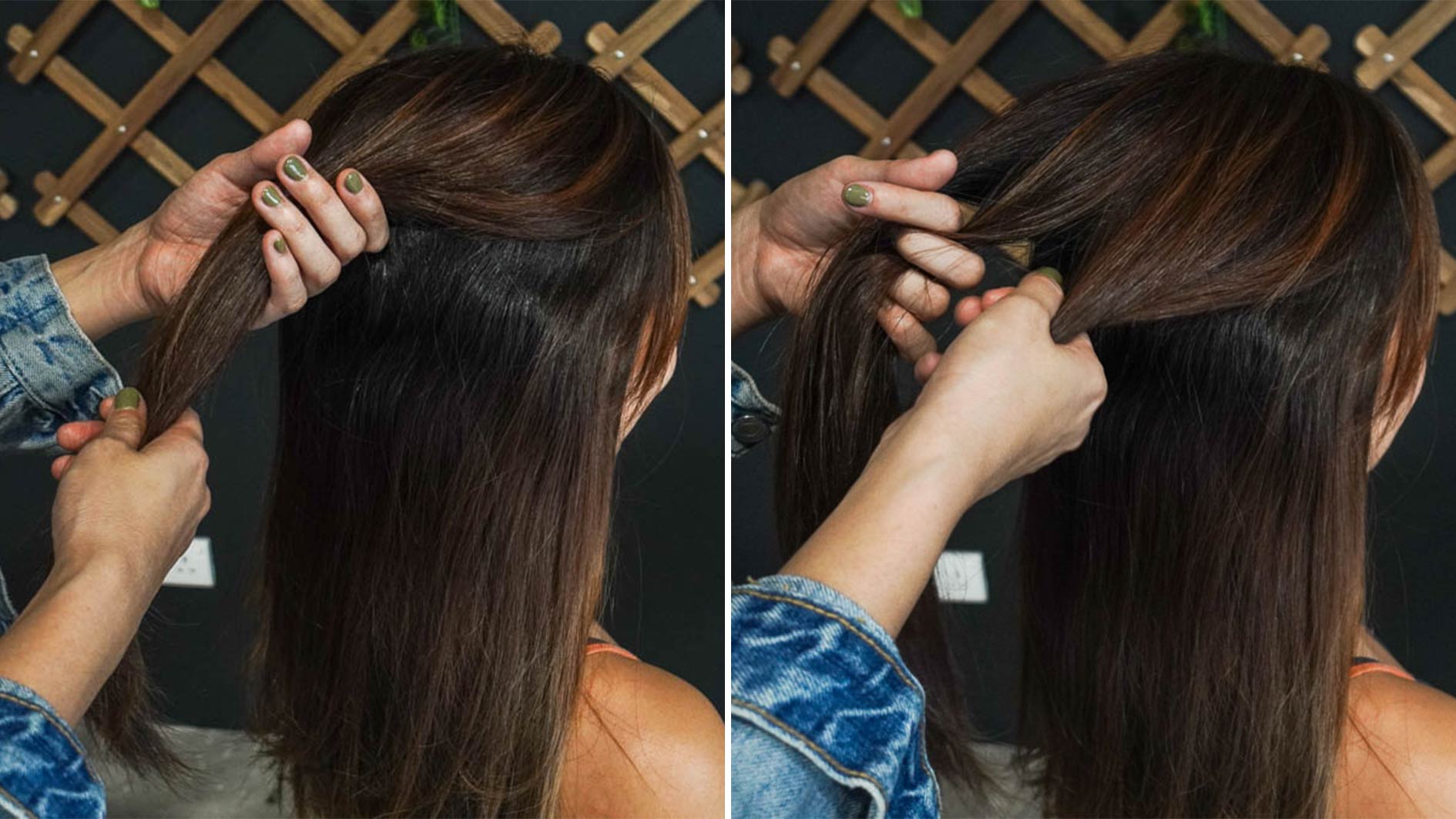 Step 1: Gather the top part of your locks
Step 2: Split into three sections
Step 3: Start with a simple braid by criss-crossing the sections
Step 4: Add pieces of hair to each section as you do gown
Step 5: Continue till there's nothing left to add, secure with elastic
*Pro-tip: Add a headband or bandana for a fancier look!
For moments where you have no elastic and need a quick fix, try these two fun updos:
Chopstick Half-do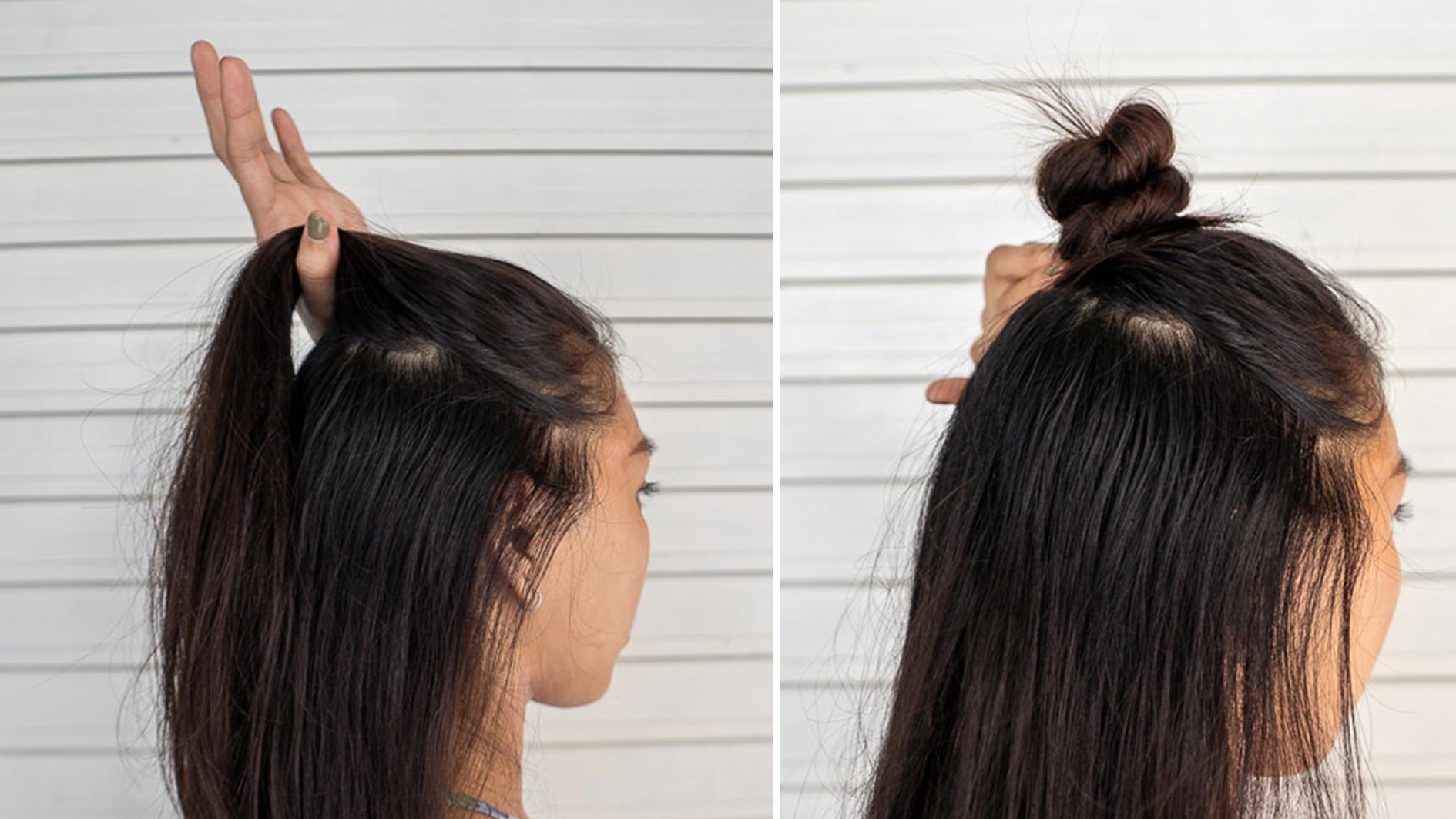 Step 1: Gather the top part of your tresses
Step 2: Twist it into a bun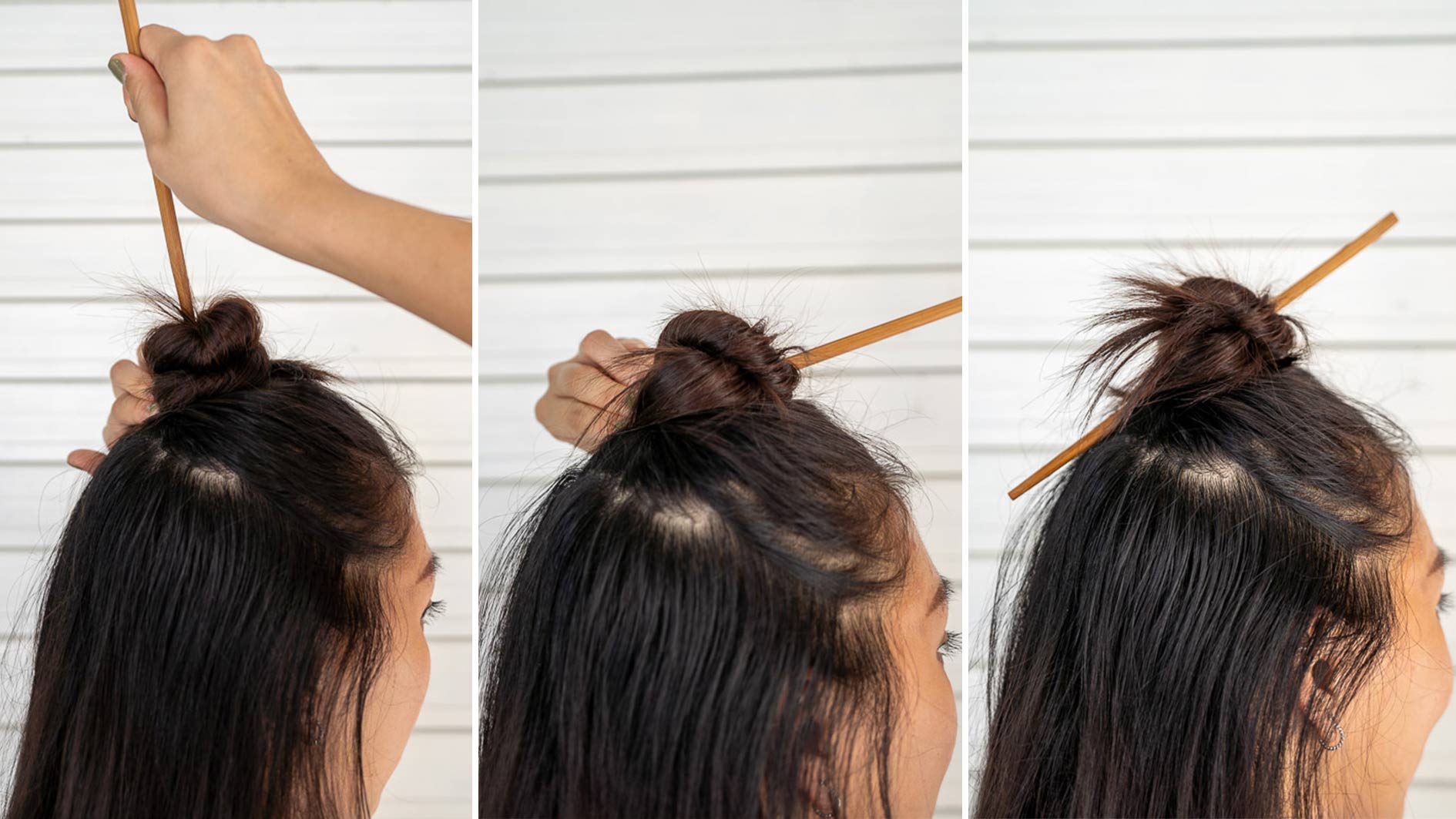 Step 3: Insert a chopstick or pen into the centre of the bun
Step 4: Rotate the chopstick upward and bring it back down again
Criss-cross Low Pony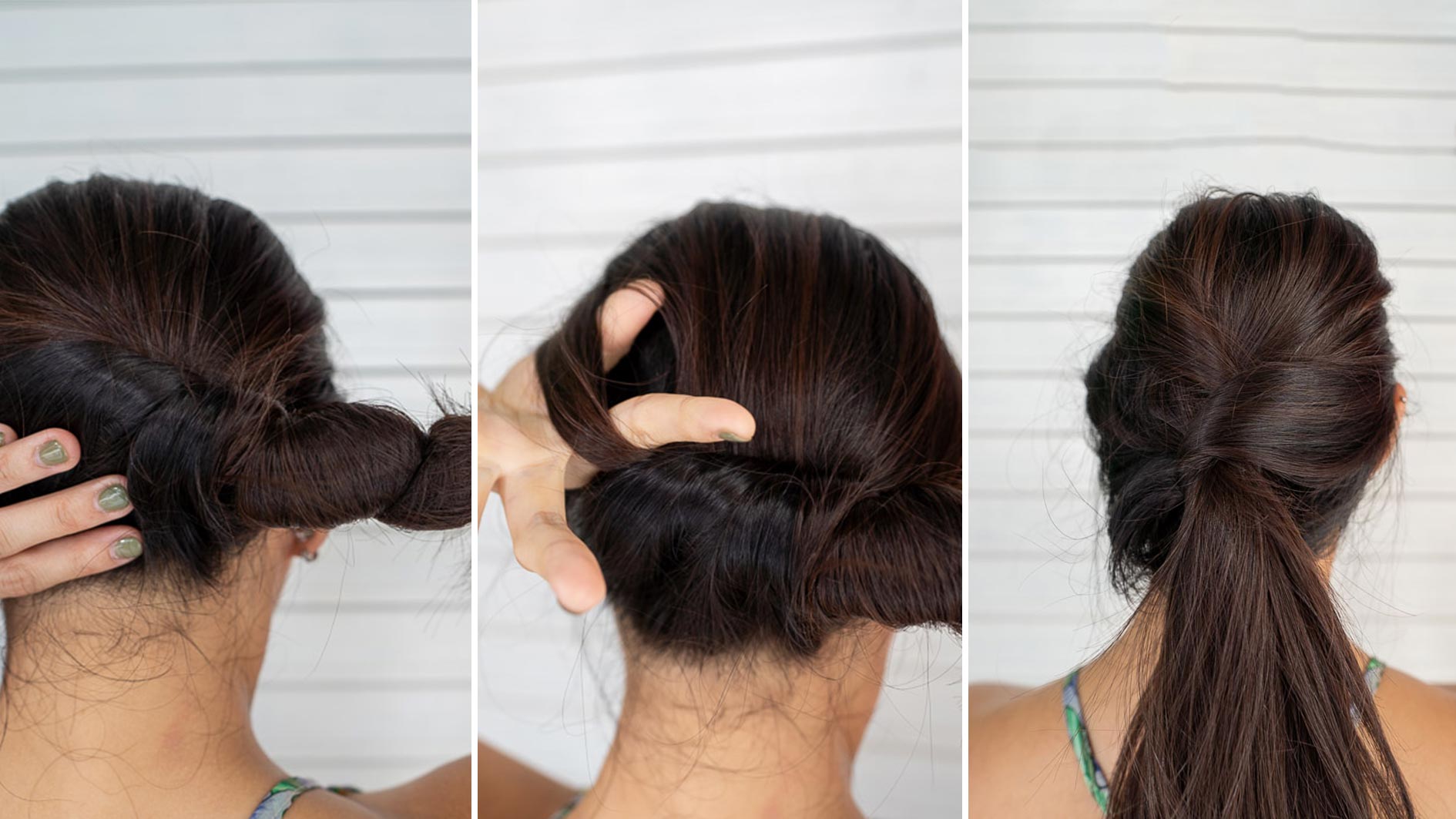 Step 1: Make a low ponytail
Step 2: Twist it inward
Step 3: Create a loop on the left slightly above the base of your ponytail
Step 4: Bring the twisted ponytail into the loop
Step 5: Create another loop on the opposite side and repeat step 4
5) Dry your tresses without a blowdryer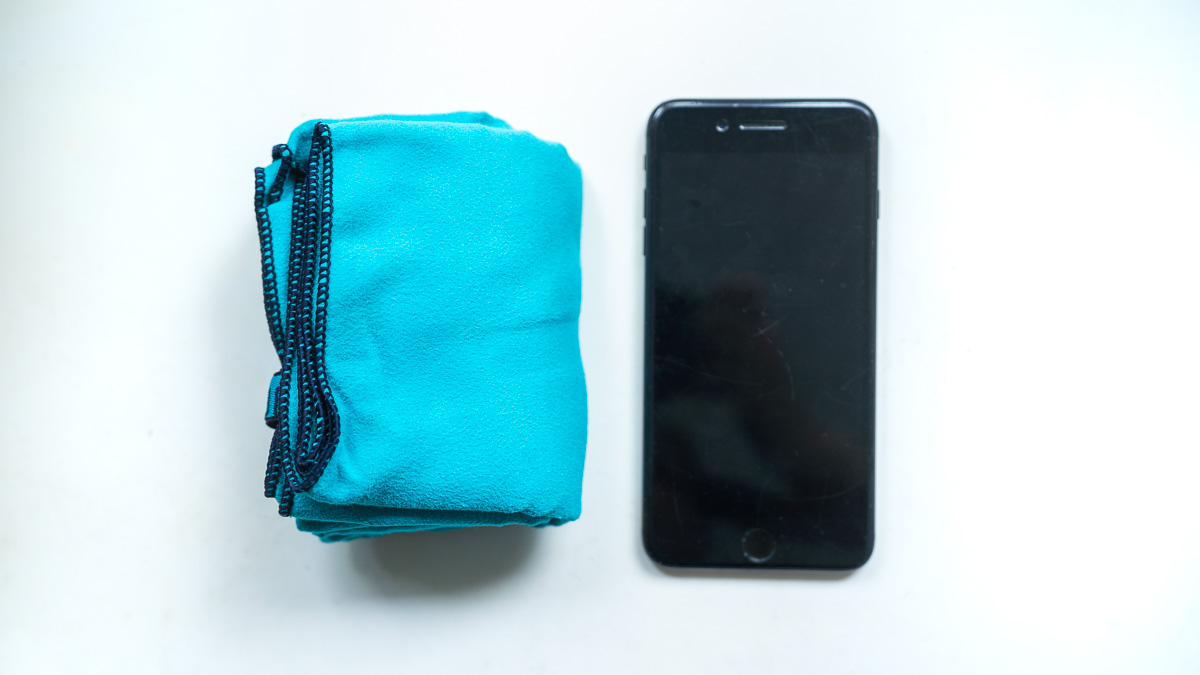 When staying at a hostel, we don't always have the luxury of a blowdryer. If you don't intend to pack your own hairdryer, the next best thing to do is to wrap your wet locks up in a microfibre towel. It won't be bone-dry but you'll get most of the moisture out.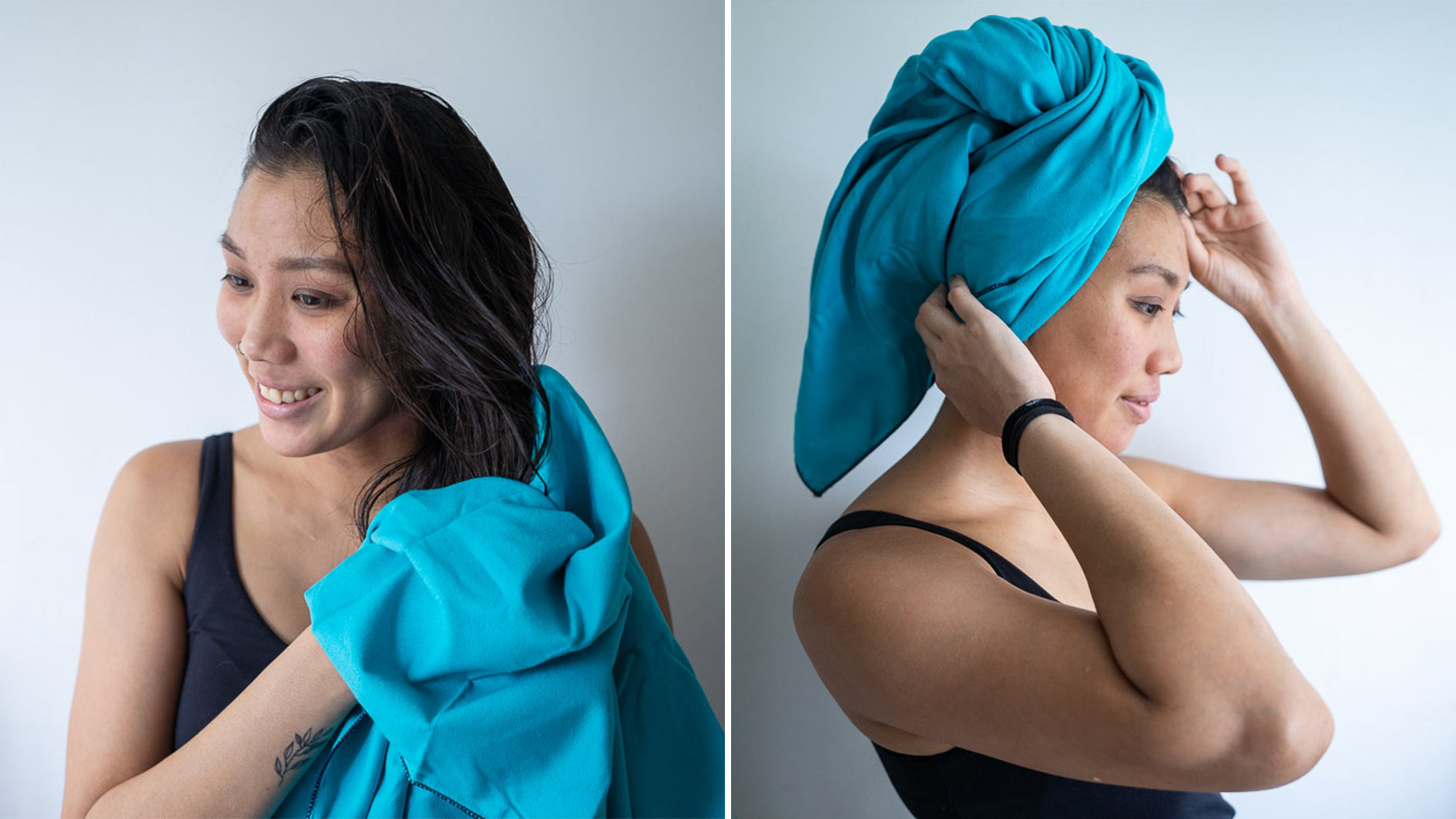 Microfibre towels are light, take up much space and dries quickly so you don't have to pack in a wet towel for the other half of your trip.

6) Or, get natural waves without a curling iron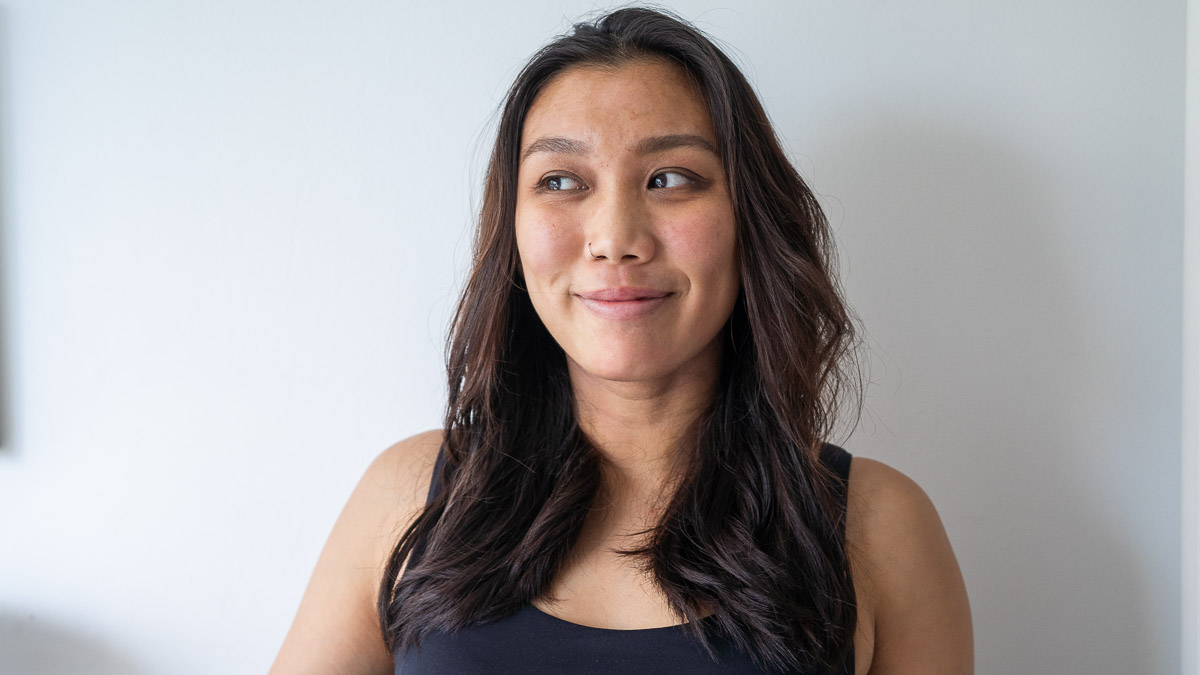 Curls look great in photos! But if you left out your straightener or curling iron, here's a great trick for you. All you need are your two hair ties and damp tresses!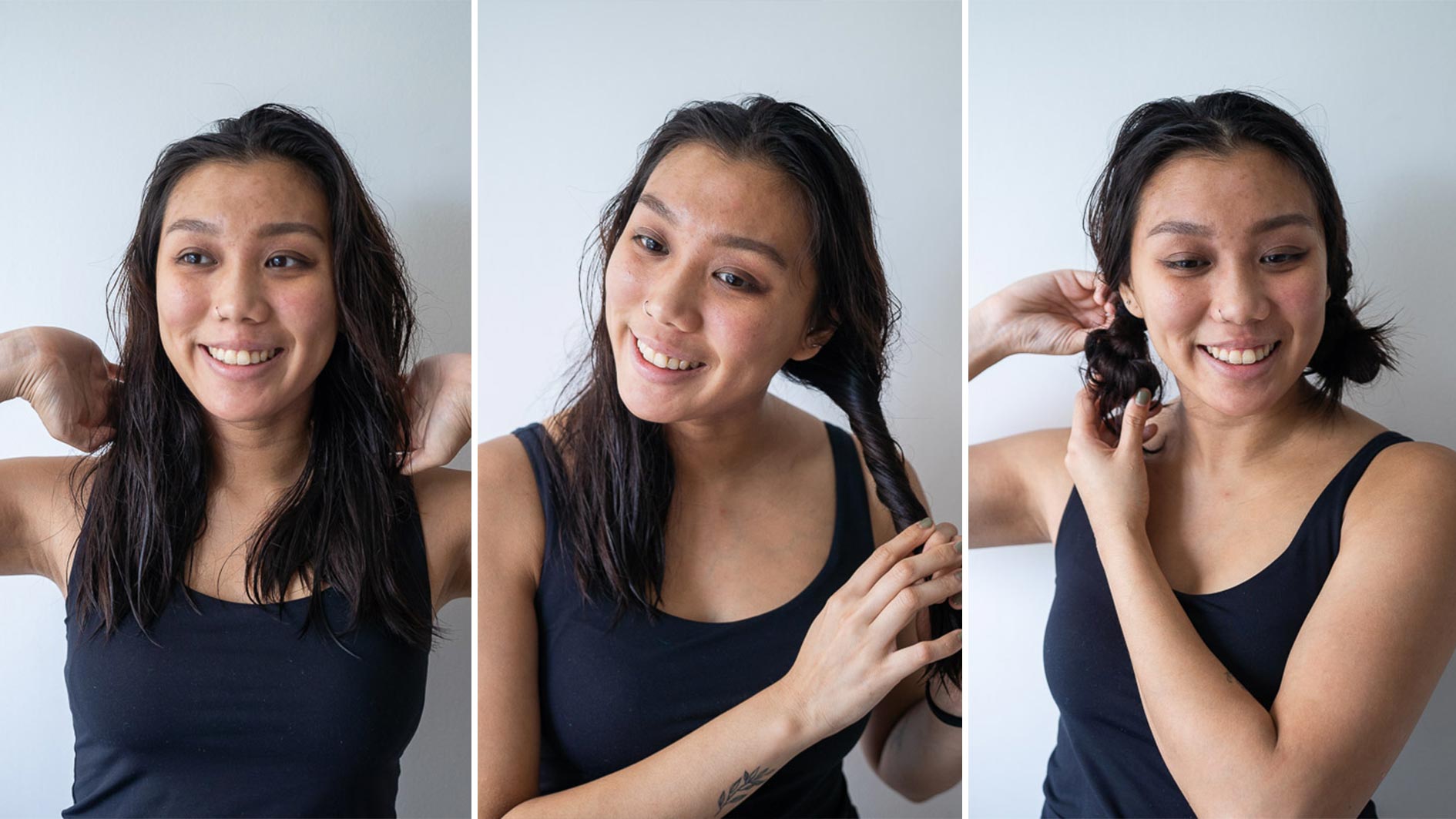 Once you've squeezed out most of the water with your microfibre towel, section your tresses into two low ponys. Take one side and start twisting it outward — this will give you natural curls. Twist until your locks snap into a pretzel, then secure it. Do the same on the other side. Wear it to sleep and let it down in the morning — voila, perfect curls!
7) Revive your hair post-trip at Yoon Salon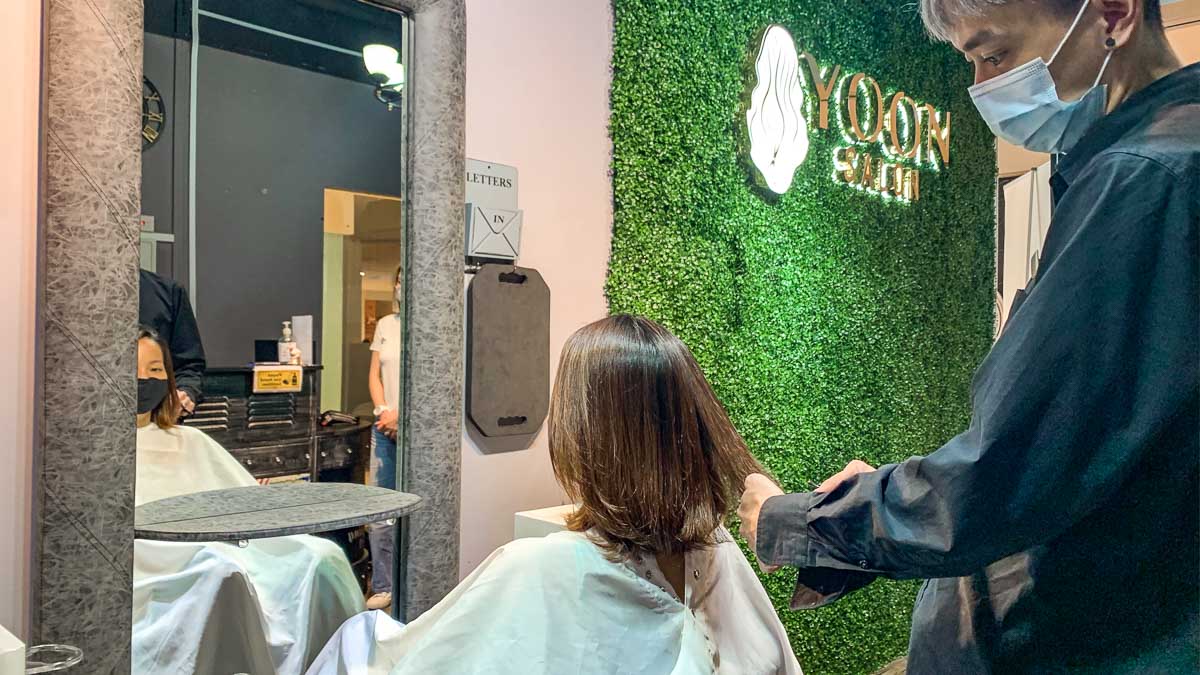 With all that's said and done, our tresses deserves some loving after everything it's gone through. Sun, seawater and strong winds can knock some life out of them so remember to give it some pampering when you're back!
YOON's Hair Defrizzing Treatment helps to defrizz, repair and smoothen your locks! It'll also help to strengthen your roots to get your strong, silky mane back.
Or, get to the root of the problem with their Hair Regrowth Treatment. It's important to cleanse your scalp to remove stubborn dirt and sebum. This ensures that nothing will get in the way of proper nourishment being delivered to your crown!
A good treatment, along with these useful tips, will help keep your mane healthy and ready for many more adventures!
What's your favourite hair hack when travelling? Tell us in the comments!
---
This post was brought to you by YOON.