PSA: There's a new Harry Potter experience coming to Singapore where you can catch Hippogriffs and Nifflers along the Sentosa Coastal Trail!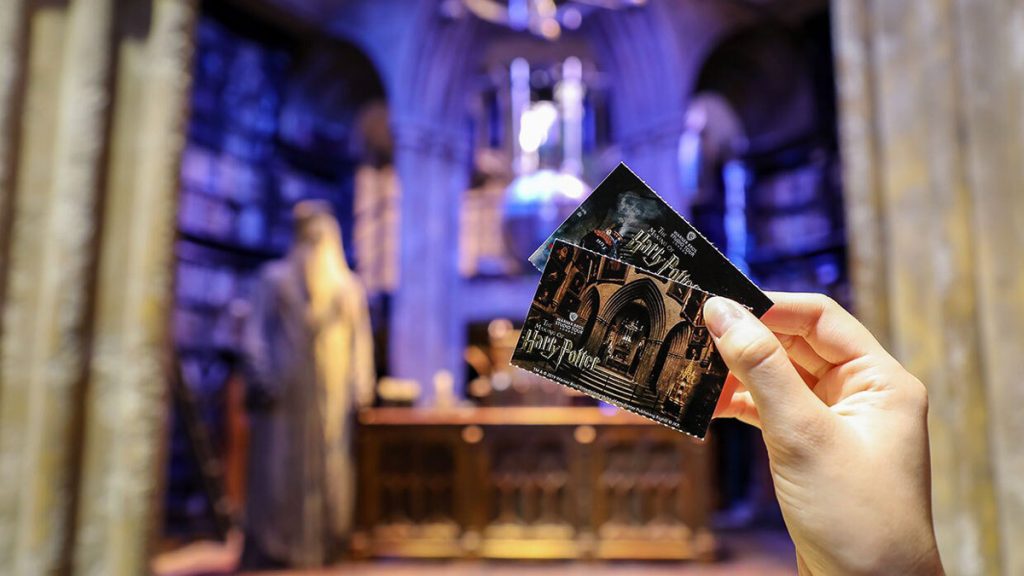 Photo credit: Warner Bros. Studio Tour Tokyo
The Wizarding World has been a form of escapism for me since my very first book as a kid. And although the last movie adaptation came out in 2011 (yes, 12 years ago), they're still my comfort movies of choice to watch on a cosy day in.
With the newest Harry Potter theme park in Tokyo and forbidden forest experience in Singapore, it's evident that witches and wizards haven't stopped yearning for more magic. So, I decided to hunt down other horcruxes lesser-known Harry Potter experiences around the globe!
If you've never stopped believing magic is out there, this is for you. Hold on to your brooms, cause here's the ultimate Potterhead travel bucket list 🪄
P.S. Our printable Potterhead Travel Checklist lies at the end!
1) Harry Potter: A Forbidden Forest Experience in Singapore [NEW]
Photo credit: Harry Potter: A Forbidden Forest Experience via Facebook
Yes, you read that right. A new Harry Potter experience has finally landed on Singapore's sunny shores — marking its Asia-Pacific debut (previously in the US and UK) 🥳
Photo credit: Harry Potter: A Forbidden Forest Experience via Facebook
From 3 February 2024, the Sentosa Coastal Trail will be transformed into the Wizarding World, where you can wander through the mysterious Forbidden Forest on a night trail and catch familiar creatures and scenes from the Harry Potter and Fantastic Beasts series!
Photo credit: Harry Potter: A Forbidden Forest Experience via Facebook
Psst, we're talking Hippogriffs and Nifflers, flying cars, and even epic wand battles 🪄 Plus, treat yourself to a glass of Butterbeer or snag some exclusive merch at the onsite gift shop once you're done with the trail.
Photo credit: Harry Potter: A Forbidden Forest Experience via Facebook
Ticket sales start from 16 November 2023, but you can now sign up for the waitlist to get early access and first dibs!
Cost: From S$39/child and S$51/adult
Opening hours: Various time slots after dark
Duration: ~45 – 60mins
Address: Coastal Trail, Sentosa
2) Tokyo Harry Potter Theme Park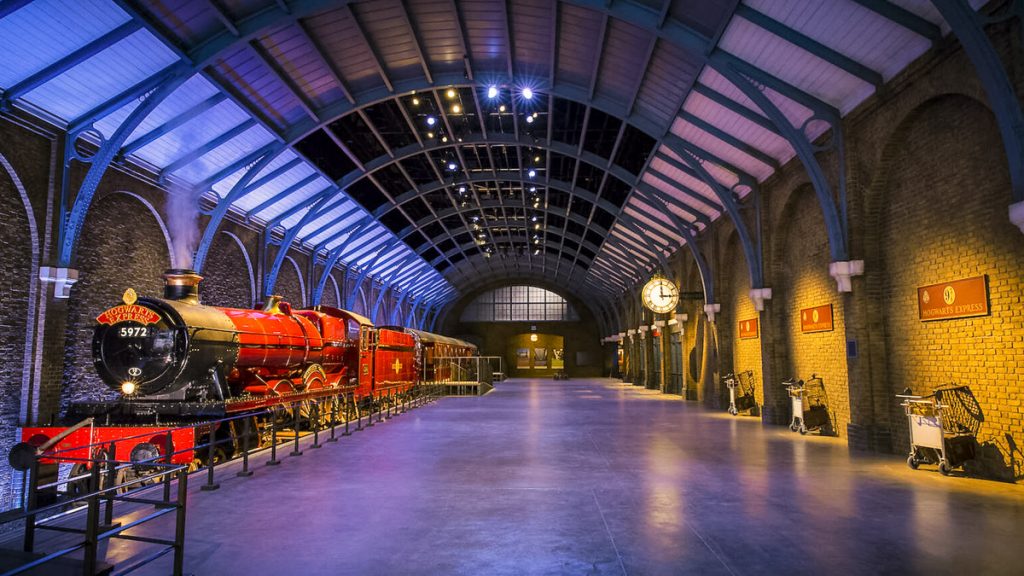 Photo credit: Warner Bros. Studio Tour Tokyo
Opened on 16 June 2023, The Making of Harry Potter Tour in Tokyo is the first Warner Bros. Studio in Asia, and the third in the world (the other two are in Hollywood and London)!
It has exclusive sets from the Fantastic Beasts movies which aren't displayed at the London studio tour — so you're guaranteed a different Harry Potter experience!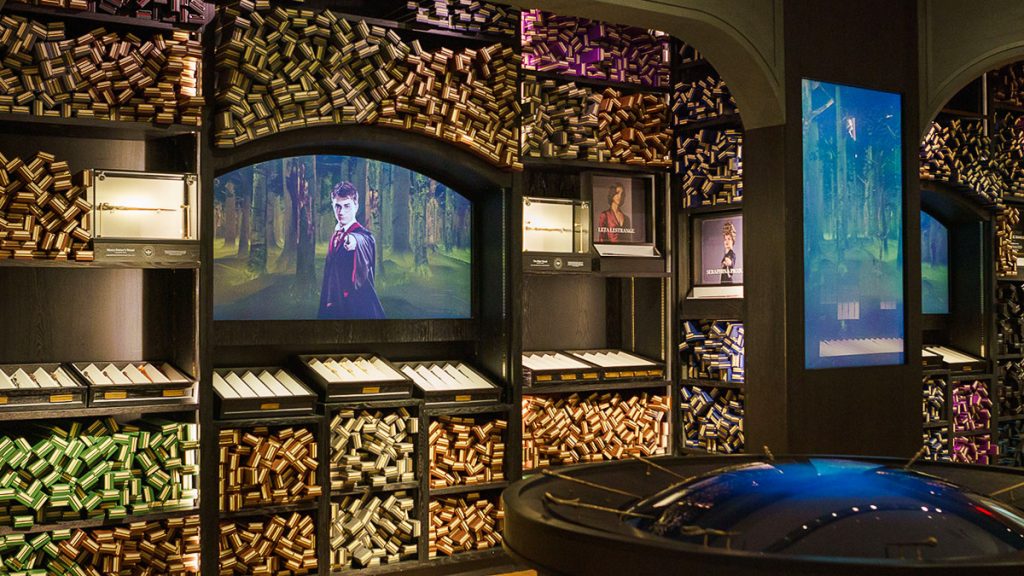 Photo credit: Warner Bros. Studio Tour Tokyo
The exclusivity doesn't stop there — the largest Warner Bros. Studio Tour shop in the world will be found here. So relish the joy of shopping for all the wizarding goodies in one place!
*Pro-tip: Follow the official Twitter account for hints and sneaks about the park if you're adding this to your Potterhead travel bucket list.
Entrance fee: ¥6,300/pax (~S$62/pax)
Opening hours: 8:30AM – 10PM
Address: Warner Bros. Studio Tour Tokyo, 1-1-7 Kasugacho, Nerima ward, 179-0074 Tokyo
3) Hogwarts School Grounds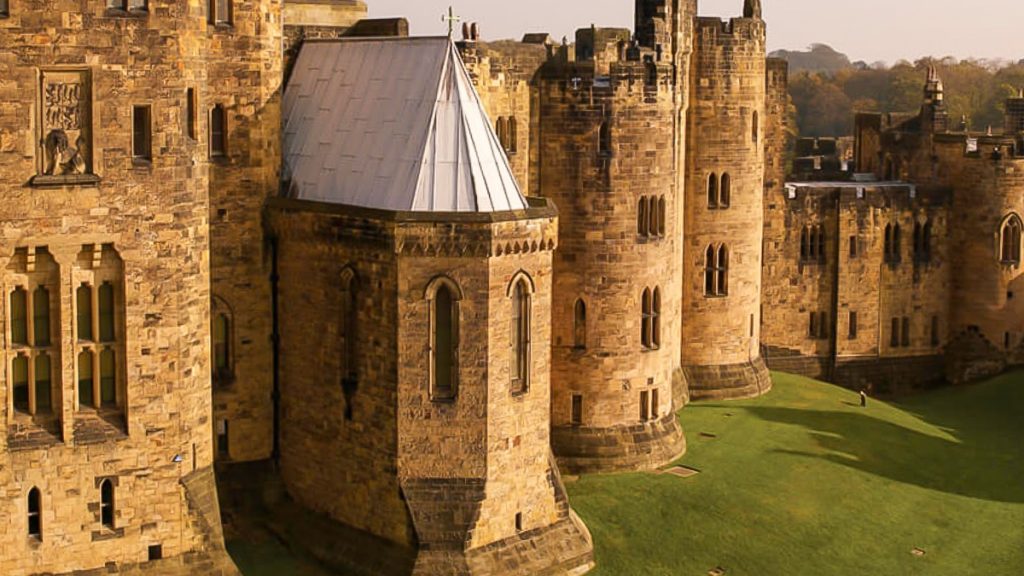 Photo credit: Alnwick Castle
A true fan of the Harry Potter movies can already hear Hermione's voice saying, "Besides, you don't even know how to fly!"
Alnwick Castle is a backdrop for many iconic scenes in the movies but this was where our first-year golden trio had their first broomstick lessons. And guess what, so can you!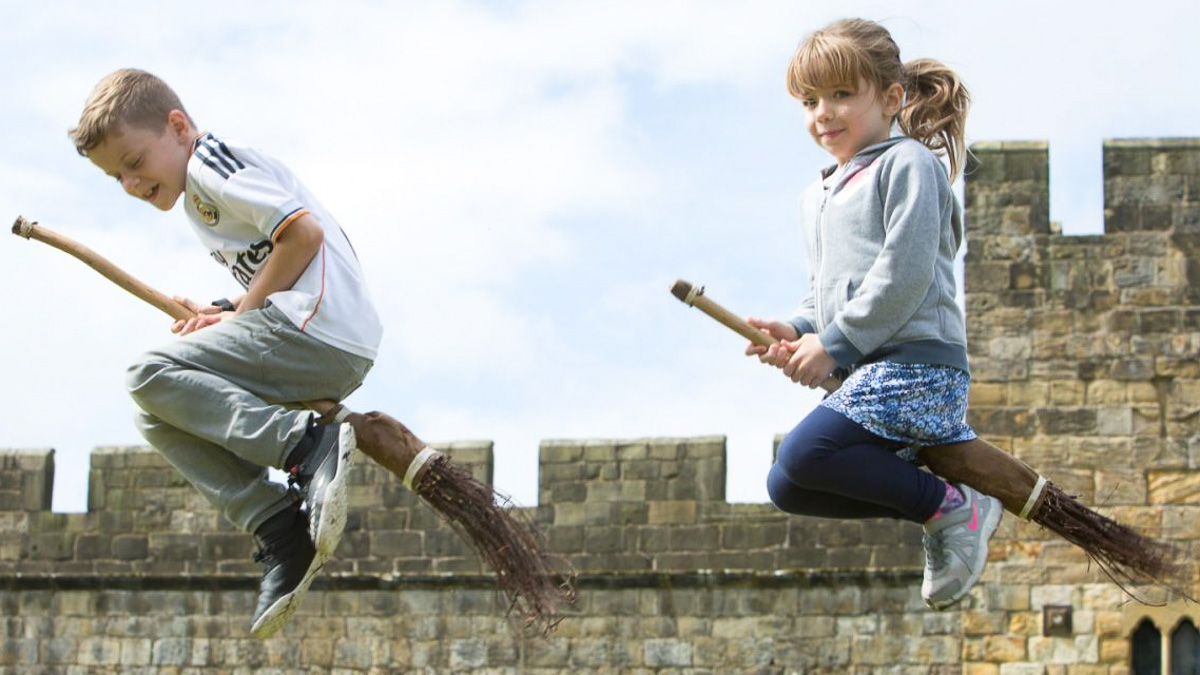 Photo credit: Good Journey
While broomstick lessons are recommended for those aged 6 – 16, speak to a staff if your inner child needs to do this — you'll most likely be accommodated.
Other than flying on broomsticks, you can also join the Alnwick on Location film tour to see the inner bailey where Harry and Ron crashed the Ford Angulia. Plus, get a photo-op at the Lion Arch — aka the way in and out of Hogwarts!
Before you leave, don't forget to browse through exclusive Alnwick Castle x Harry Potter memorabilia at the Courtyard Gift Shop too.
*Pro-tip: Plan your journey using this route planner if you're getting here by rail or bus!
Entrance fee: From £19.50/pax incl. broomstick lessons (~S$28/pax)
Opening hours: Varies (closed during winter)
Address: Alnwick Castle, Alnwick, Northumberland, NE66 1NQ
4) Livraria Lello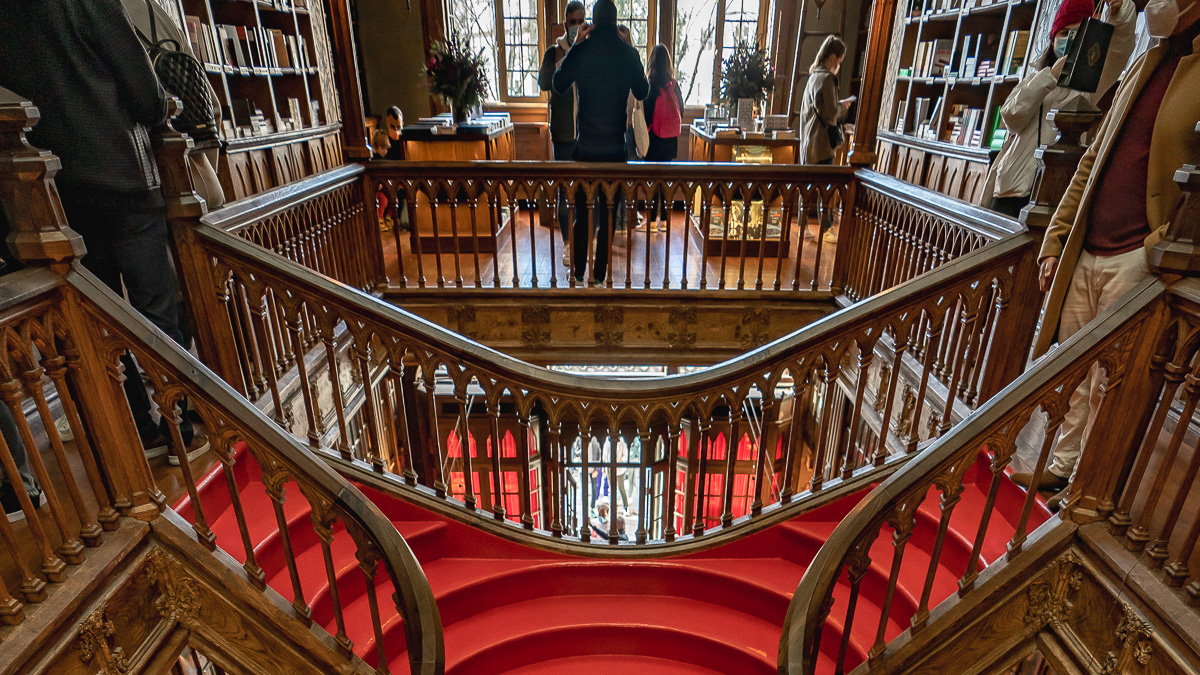 Said to be frequented by the author herself while she was living in Portugal, Livraria Lello is a must-add to any Potterhead travel bucket list!
This bookstore is rumoured to be the muse behind Hogwarts School of Witchcraft and Wizardry — and it's easy to see why. From the first step in, you'll be greeted with gorgeous architecture that screams magic and grandeur. Even the exterior looks like one of the shops along Diagon Alley.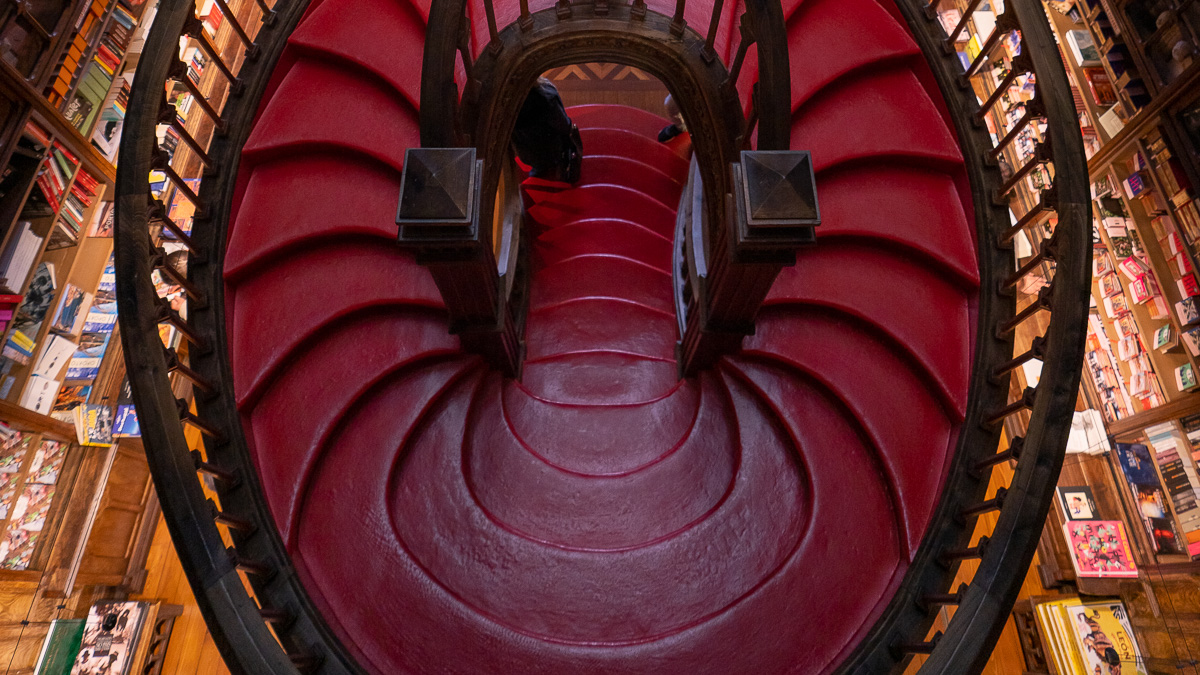 Although entry used to be free, the bookshop has become somewhat of a tourist attraction now so you'll need a ticket to enter. It's a shame we can't use obliviate on the muggles and skip the queue.
*Pro-tip: Purchase an entry ticket online — it allows priority entry and can be used to dock €5 off a book purchase 📚. Lunch hour and late afternoons are the best time to pop by this bookstore as there'll be fewer crowds.
Entrance fee: From €5/pax (~S$7/pax)
Opening hours: 9:30AM – 7PM, closed on PH
How to get there: From São Bento station, walk about 8mins up along Rua dos Clérigos, until you reach Rua das Carmelitas
5) Warner Bros. Harry Potter Tour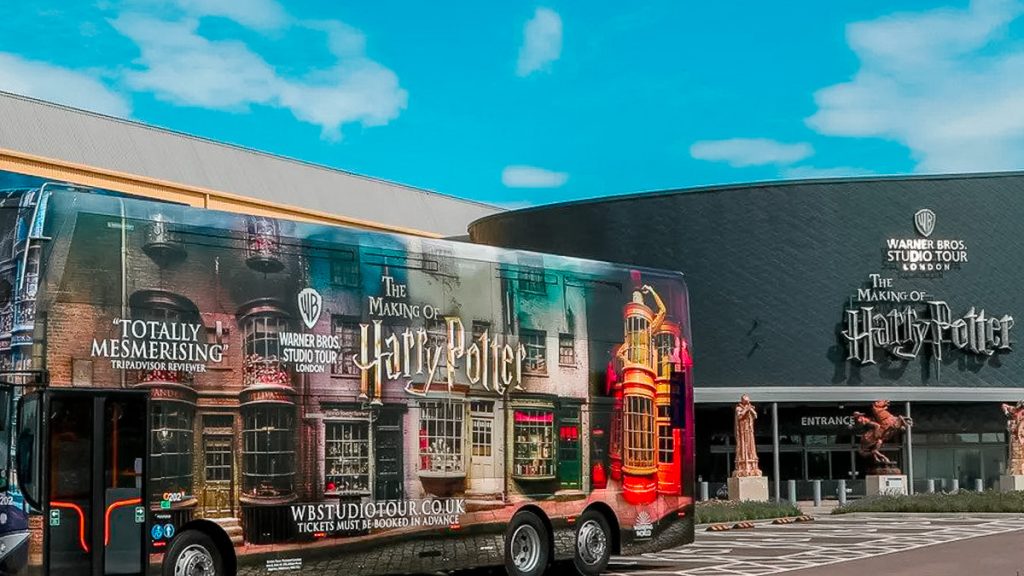 Photo credit: Klook
The entire cast and crew of the Harry Potter movies spent over 10 years on this main filming site in Leavesdon — making Warner Bros. Studio Tour in London essentially a Potterhead's holy ground.
While walking behind the scenes, look out for nuggets of information that will make you an asset on trivia game nights. For instance, did you know that the vintage books in Dumbledore's office are actually remodelled phone books?
*Pro-tip: Queue in front of the Great Hall before your tour starts for a huge surprise when the doors open! Otherwise, you'd be tiptoeing at the back wishing you could Ascendio above the crowds.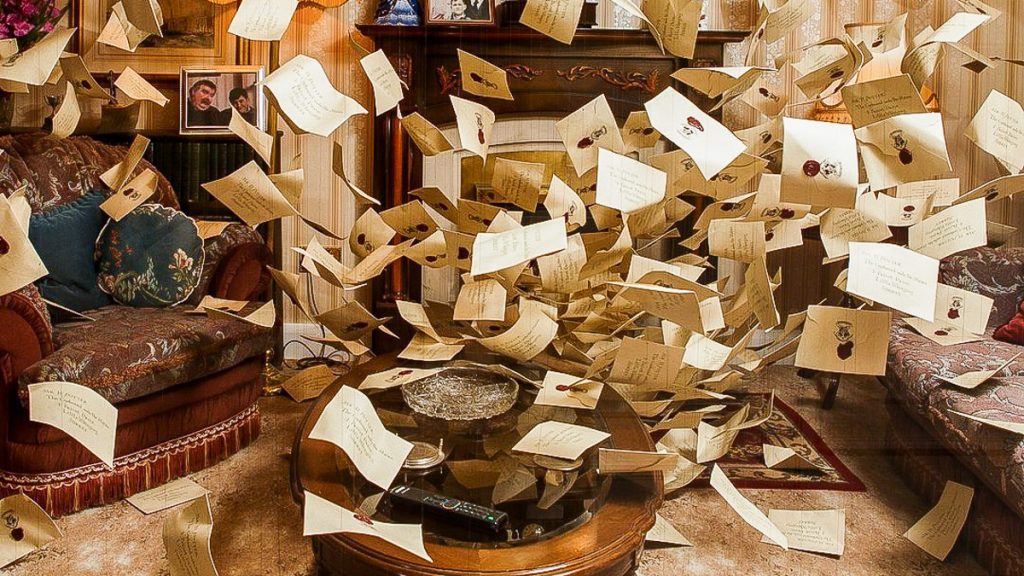 Photo credit: @wbtourlondon via Instagram
Having a butterbeer (non-alcoholic) is a must to complete the Harry Potter experience so don't forget to grab a mug (£3.95) at the Backlot Cafe. Butterbeer is a sweet concoction of butterscotch and wheat — they now have bottled vegan versions available too!
*Pro-tip: Dress up in your Hogwarts uniform as there'll be many opportunities to recreate movie scenes on the actual sets!
Entrance fee: £51.50/pax (~S$85/pax)
Opening hours: Varies
Address: Warner Bros. Studio Tour London, Studio Tour Drive, Leavesden, WD25 7LR (Round-trip bus tours available from different pick-ups around London)
Read also: Harry Potter London Itinerary: The Quintessential Guide To 4 Days in London for All Potterheads
6) Gryffindor's Common Room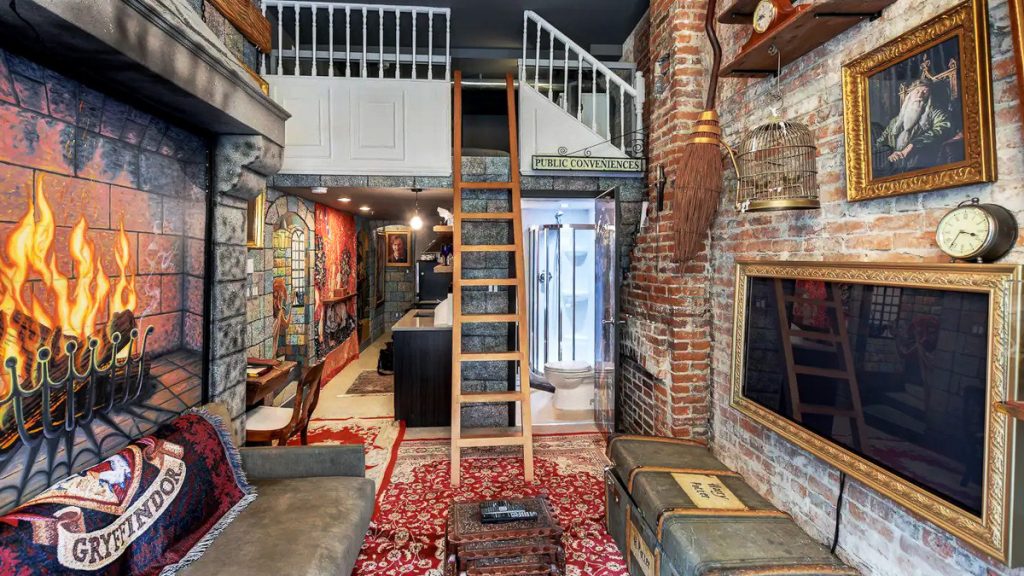 Photo credit: Airbnb
Going to theme parks and iconic locations is one way to recreate the magic. But another way is to have a sleepover in The Common Room — an Airbnb designed to look like Gryffindor's hideout.
This condo is a haven filled with replica props from the movies and Harry Potter Blu-ray Discs for a movie marathon. The kitchen is well-stocked and free for use, but there aren't any house elves to help with the cooking!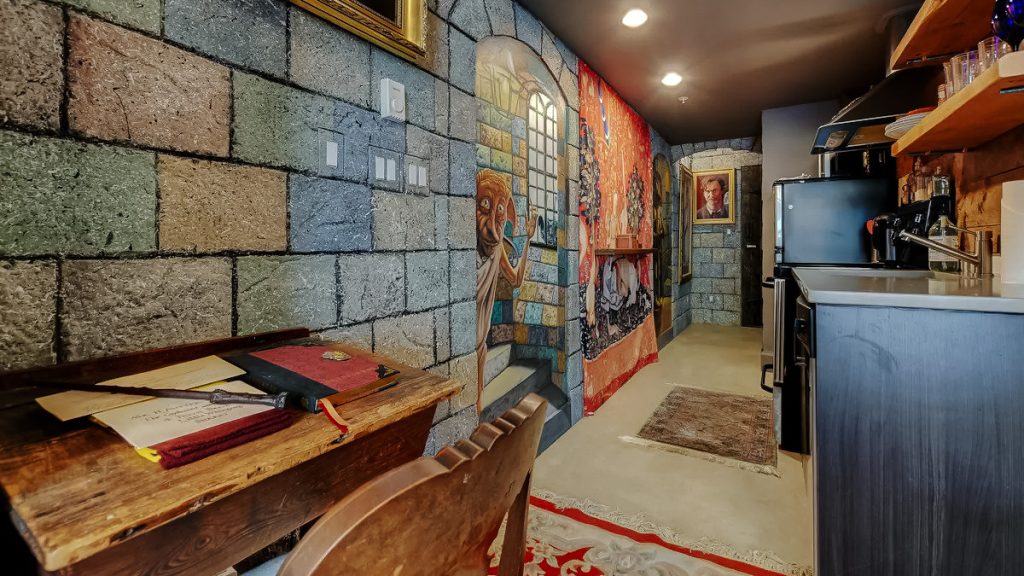 Photo credit: Airbnb
With all this magic around, it seems easy to forget that this unit sits along a busy street near Victoria's waterfront. So after a day of Muggle watching and casting spells from the balcony alcove, take off your invisibility cloak and whisper to yourself 'Mischief Managed'.
Cost: From S$176/night
Address: Yates St, Victoria, British Columbia, Canada (exact location provided after booking)
7) Orlando's Wizarding World
Photo credit: Universal Studios
Orlando's Wizarding World is the only Universal Studios theme park that has two Harry Potter-themed areas — Diagon Alley and Hogsmeade! Best part is you can ride on the Hogwarts Express that'll take you from one area to another.
The Leaky Cauldron, Weasley's Wizarding Wheezes, and Knockturn Alley are timeless gems that make Diagon Alley a classic favourite. But with the new Hagrid's Magical Creatures Motorbike Adventure in Hogsmeade, both themed areas are a must-visit when you're there!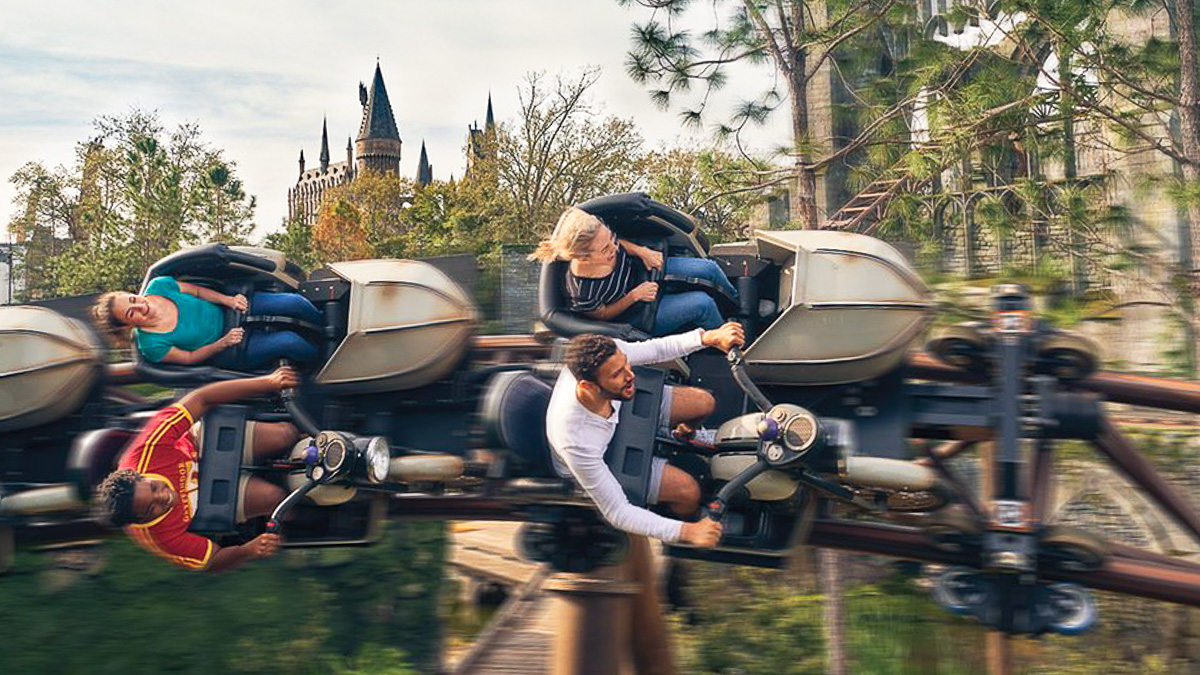 Photo credit: Universal Studios
Also, don't miss out on the hidden interactive gems within the park. Seek out at least six of them all around Diagon Alley — from looking into the Mirror of Erised to speaking Parseltongue to the snake at Magical Menagerie!
There are more secret features in Hogsmeade too, hint: holographic howlers and real mail service at the Owlery. Have fun with the hunt! And no, muttering revelio won't work.
Entrance fee: From ~S$203/pax
Opening hours: Varies
Address: 6000 Universal Boulevard, Orlando, FL 32819
8) Harry Potter Cafe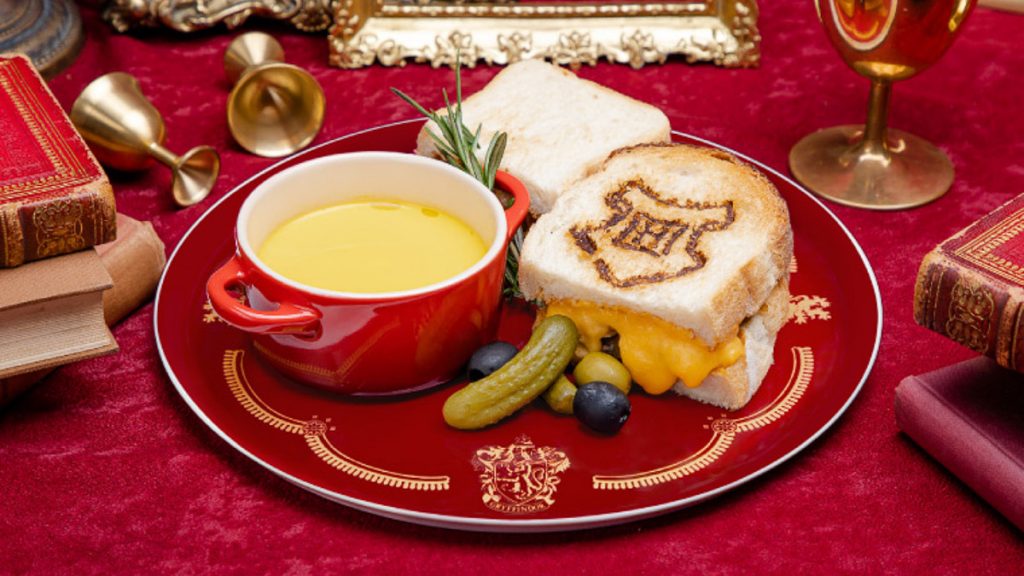 Photo credit: Harry Potter Cafe
As a nod to the extravagance of a Hogwarts Feast, the presentation of food at the Harry Potter Cafe, Tokyo takes centre stage.
The Harry Potter-themed menu includes drinks, desserts and main course meals ranging from ~¥1,200 to ~¥2,350. At just ¥1,400, this Hedwig Cake is one of the cutest items on the menu — it's almost too pretty to eat!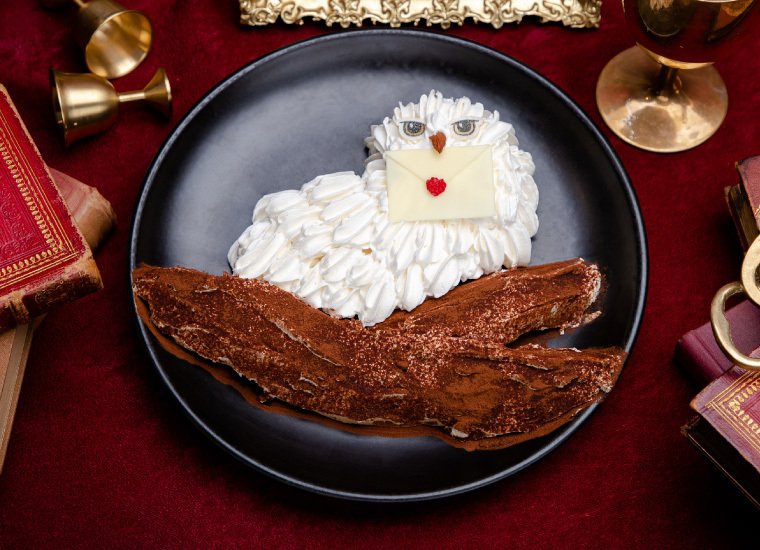 Photo credit: Harry Potter Cafe
Drinks are named after spells or charms (there's one called Wingardium Leviosa!) But they're all non-alcoholic so no one's getting stupefied here 😉
There's also a 3.5m-long version of Harry's wand hanging from the ceiling — perfect for a photo-op you can't get anywhere else!
Opening hours: 11AM – 5PM for cafe menu, 5PM – 11PM for dinner menu
Address: Akasaka Biz Tower, 5 Chome-3-1 Akasaka, Minato City, 107-6301 Tokyo
9) Godric's Hollow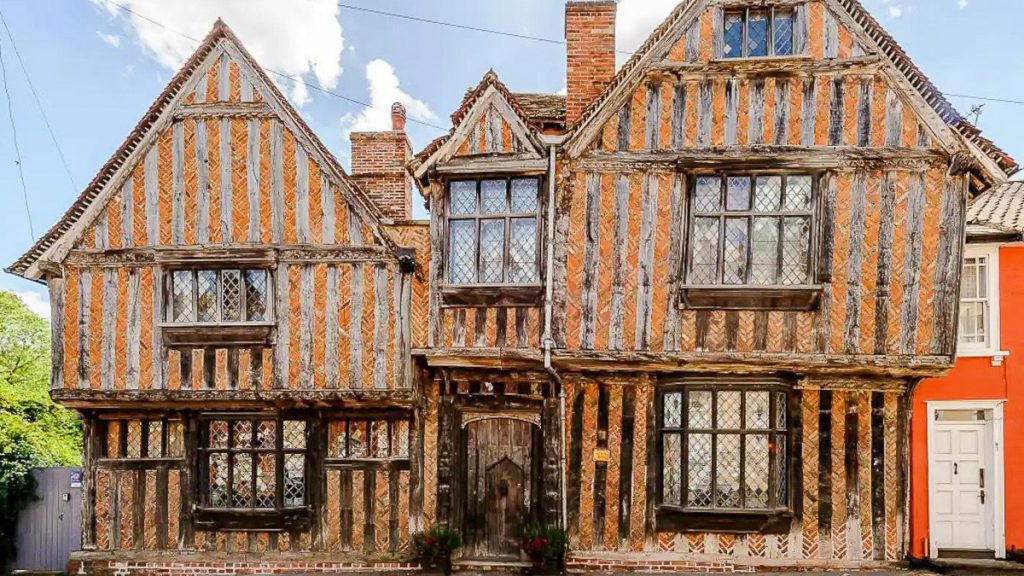 Photo credit: Airbnb
Remember in the last movie (Harry Potter and the Deathly Hallows Part 1) when Harry and Hermionie were walking along Godric's Hollow looking at the Potter's House? They were actually looking at this house right here!
Named De Vere House, this magical home sits along the medieval village of Lavenham in Suffolk, England.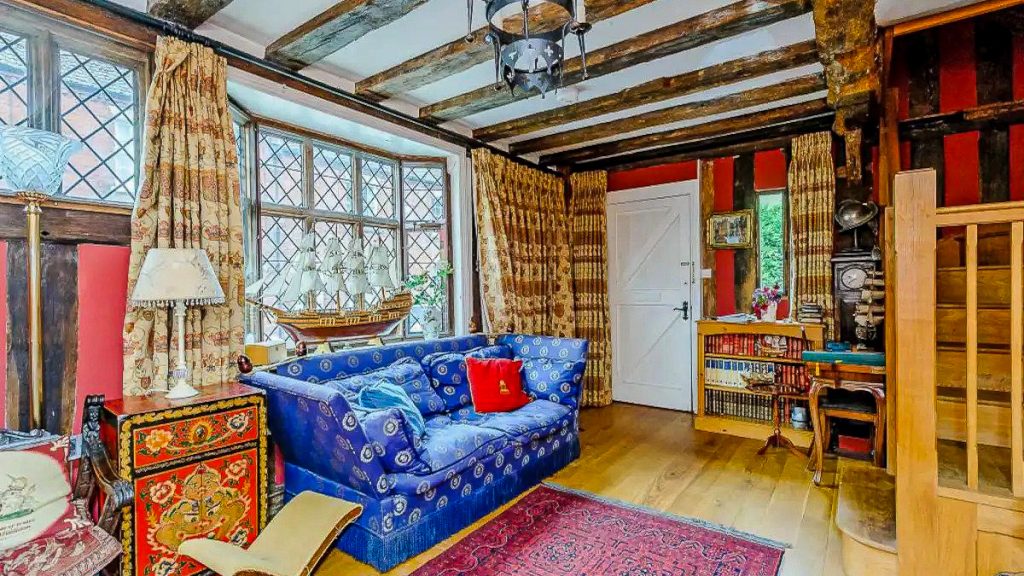 Photo credit: Airbnb
De Vere House is now converted into an Airbnb where rooms come fully furnished, with breakfast and access to the courtyard. Do note it's only open to those 18 years old and above though!
I'd imagine reading Deathly Hallows here would give a whole new meaning to "I open at the close". (Brb, grabbing tissues.)
Cost: From £145/night, min 2 nights (~S$210/night)
How to get there: Take a train from London to Sudbury. From Sudbury, take bus 753 towards Bury St Edmunds and alight when you see The Swan Hotel along High St.
10) The Potter Trail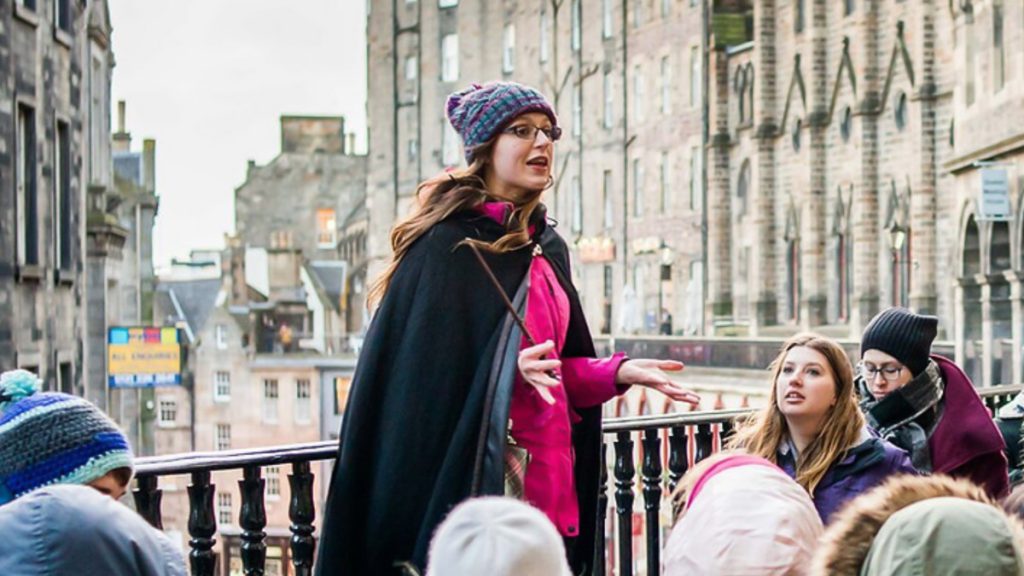 Photo credit: The Potter Trail
The Potter Trail is a 75-minute free tour of Edinburgh's Old Town that takes one around iconic spots which have influenced or have been influenced by the Harry Potter mania.
Walk through Greyfriar's Kirk where the real Tom Riddle — whose name inspired Voldemort's — is buried! Or stroll along the streets which might have inspired Diagon Alley. Don't forget to bring a wand as there'll be opportunities to perfect your *swish and flick* along the way!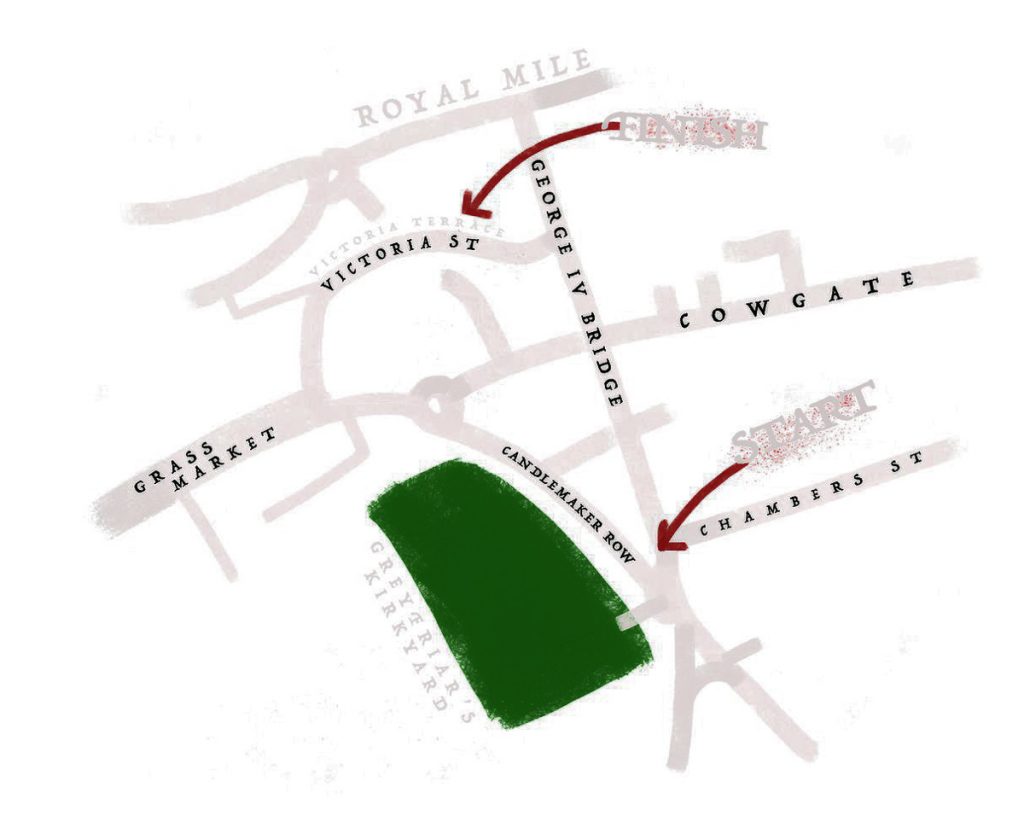 Photo credit: The Potter Trail
The tour will also take you past the famous Elephant House where the brilliant author herself spent countless hours writing the books. Unfortunately though, the tea house is temporarily closed due to a fire but reconstruction works are ongoing so check their website for updates!
Cost: Free
Tour timing: Book a slot in advance
Meeting point: Statue of Greyfriars Bobby, at the junction of George IV Bridge and Candlemaker Row
11) Hogwart's Express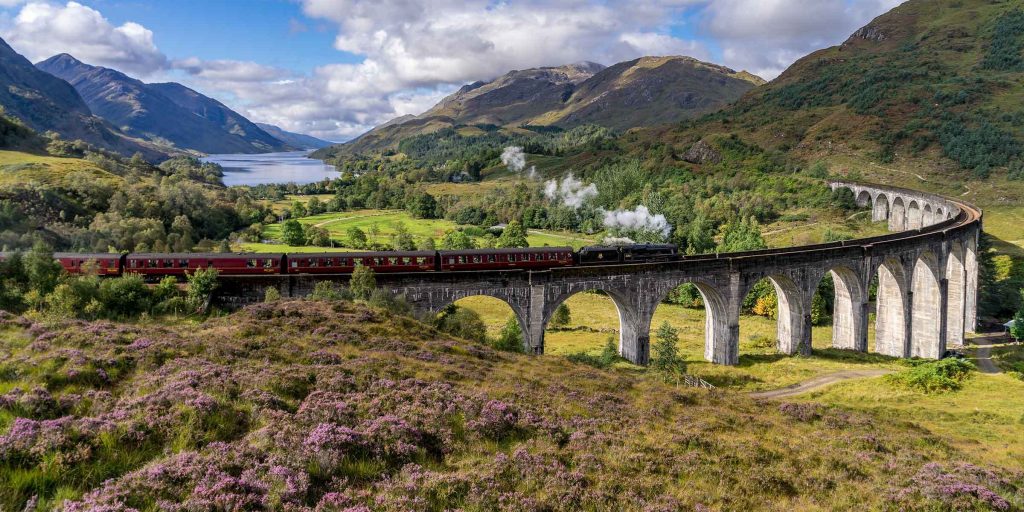 Photo credit: West Coast Railways
From being the first place where the golden trio met to being the setting for the last scene in book seven, The Hogwarts Express needs no introduction.
But did you know that the Jacobite is the actual train behind the inspiration for the magical locomotive? Instead of Platform 9 and 3/4 though, the round-trip route starts from Fort William Station before making its way through Glenfinnan, Arisaig, and Mallaig.

Fun fact: The scene in the movie where Ron hangs out of the blue Ford Angulia is at Glenfinnan!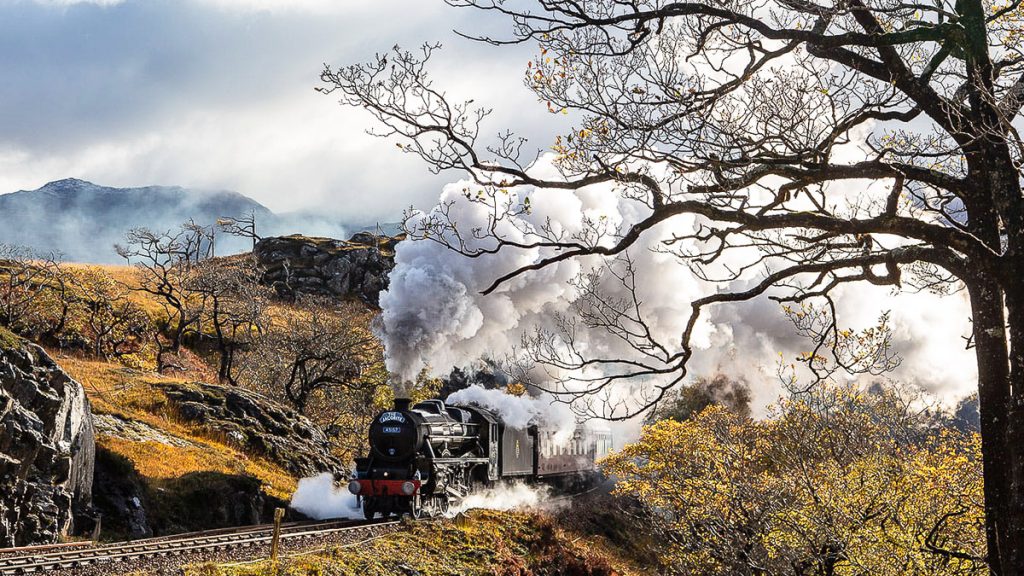 Photo credit: West Coast Railways
For an immersive experience, book the compartment class instead of the first class! Compartment classes (class D) are six-person carriages in which Harry, Ron, and Hermoine sit during their commute to Hogwarts. But take note that outside food and drinks are not allowed in class D.
*Pro-tip: Bring some cash so you can get food off the trolley lady from the buffet.
Cost: From £57/pax (~S$94)
Timings: Varies
Address: Fort William Station, Tom-na-Faire, Station Square, Fort William, Highland, PH33 6EN
12) Hagrid's Hut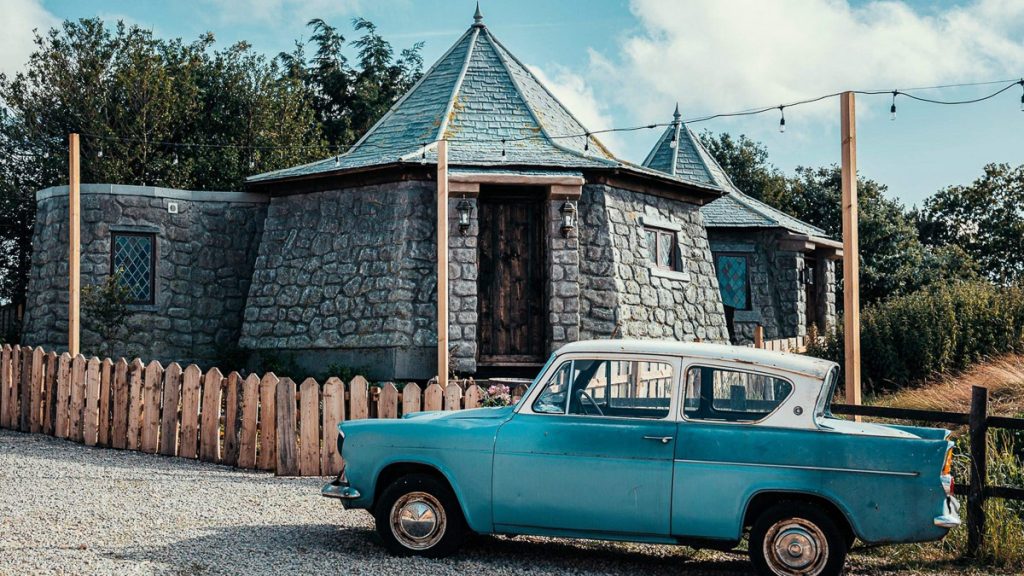 Photo credit: North Shire
Hagrid's Hut has always been a place of refuge for the golden trio. So for those seeking somewhere safe to run, why not stay in this Grounds Keeper's Cottage?
Located in Yorkshire Coast, this quaint accommodation is made up of a living area, a built-in kitchen and a bedroom. And although it might look small, this home can fit up to six people!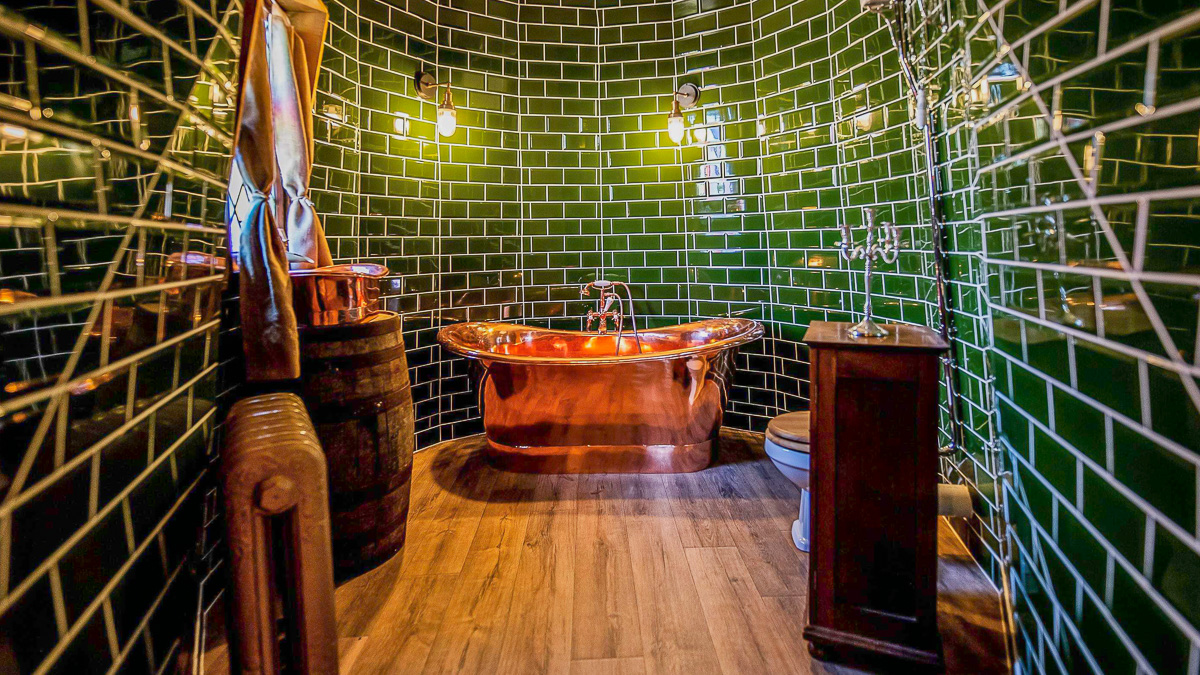 Photo credit: North Shire
Plus, the bathroom here is making my inner Draco Malfoy come to life. Those deep emerald green floor-to-ceiling tiles and dim lighting are just beckoning for me to Slyther-in that luxurious copper bath.
*Pro-tip: Book at least two months ahead as slots are often snapped up!
Cost: From £195/night (~S$323/night)
Address: Golden Hill Farm, Liverton, Saltburn-by-the-Sea, Cleveland, TS13 4TJ
13) Japan's Wizarding World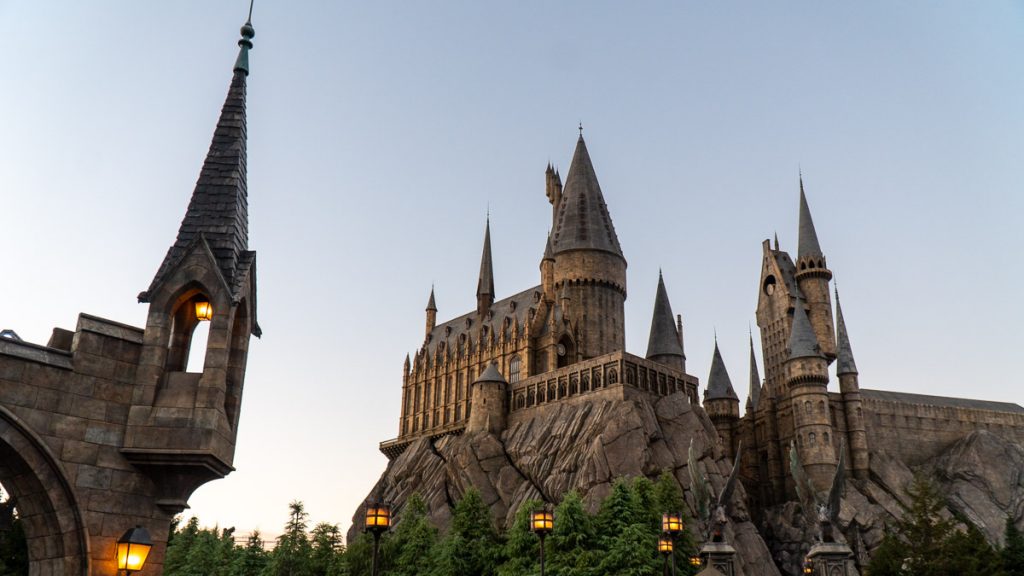 Located within Universal Studios Japan, Japan's Wizarding World in Osaka is home to the famous Harry Potter and the Forbidden Journey ride — an immersive experience that's clinched the title of the world's number one ride for five consecutive years!
Plus, there's a recreation of the Black Lake here that you can't find in Orlando — the trees around the lake are populated with real owls too 🦉.
Other Harry Potter experiences here include magical performances by students from Durmstrang and Beauxbatons. Or channel your inner Hermione Granger and look out for opportunities to attend a Wand Studies lesson around the park.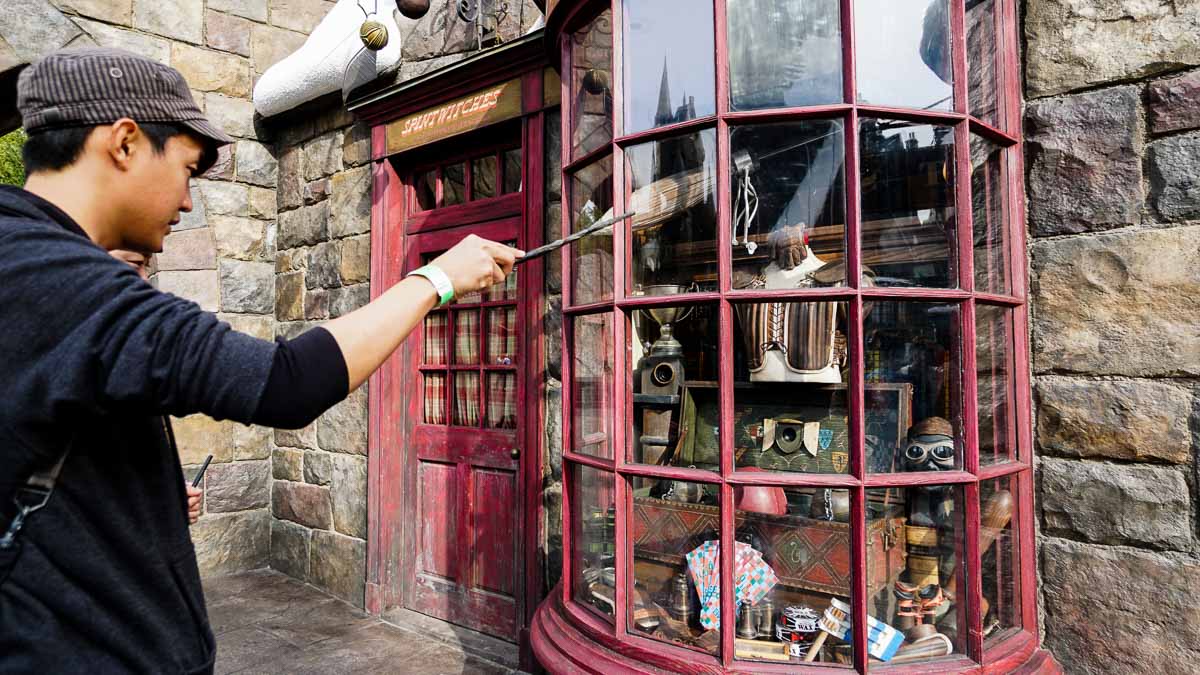 Make a stop at Ollivander's and get an interactive wand — this will turn the entire park into a wizard's playground. With a numbered map, find areas where you can make snow fall, conjure water with Aguamenti and more!
Spells take practice and proper enunciation to work — so remember, it's levi-O-sa not levio-SAR!
*Pro-tip: Use the JR Pass to visit both theme parks in Tokyo and Osaka, which offer Harry Potter experiences.
Entrance fee: From S$86/pax
Opening hours: Varies
How to get here: Take the JR Yumesaki Line from Nishikujo station. Alight after one stop at Universal City station.
Read also: 10-Day Japan Rail Itinerary For First Timers Under S$900 — Tokyo to Osaka
Epic Potterhead Travel Bucket List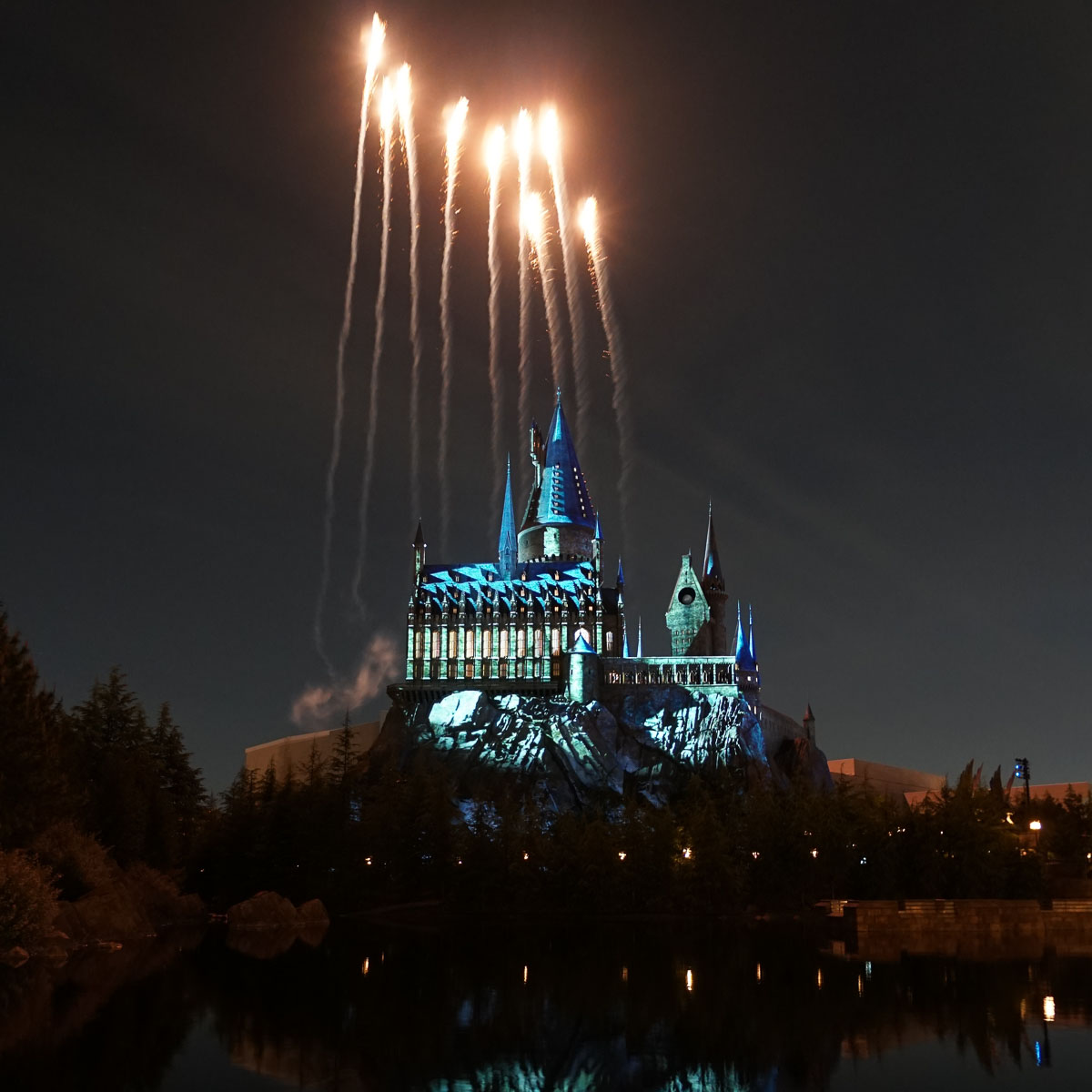 Fireworks above Hogwarts Castle at Universal Studios Japan!
As a true fan, it was exciting for me to hear about the new Harry Potter Forbidden Forest Experience in Singapore!
But now that I've found trails of the Harry Potter franchise all over the world, I might just plan a trip to explore a few of these hidden gems all at once. As it turns out, I didn't need Marvolo Gaunt's ring to resurrect the Potterhead in me, just some research!
If you're also inspired to plan a magical trip of your own, take note that some of these locations are a little out of the way from usual tourist hot spots! So plan your route wisely by checking the transportation schedule, reserving seats early and factoring in extra time for commuting 😊
Bonus: Harry Potter Experiences Checklist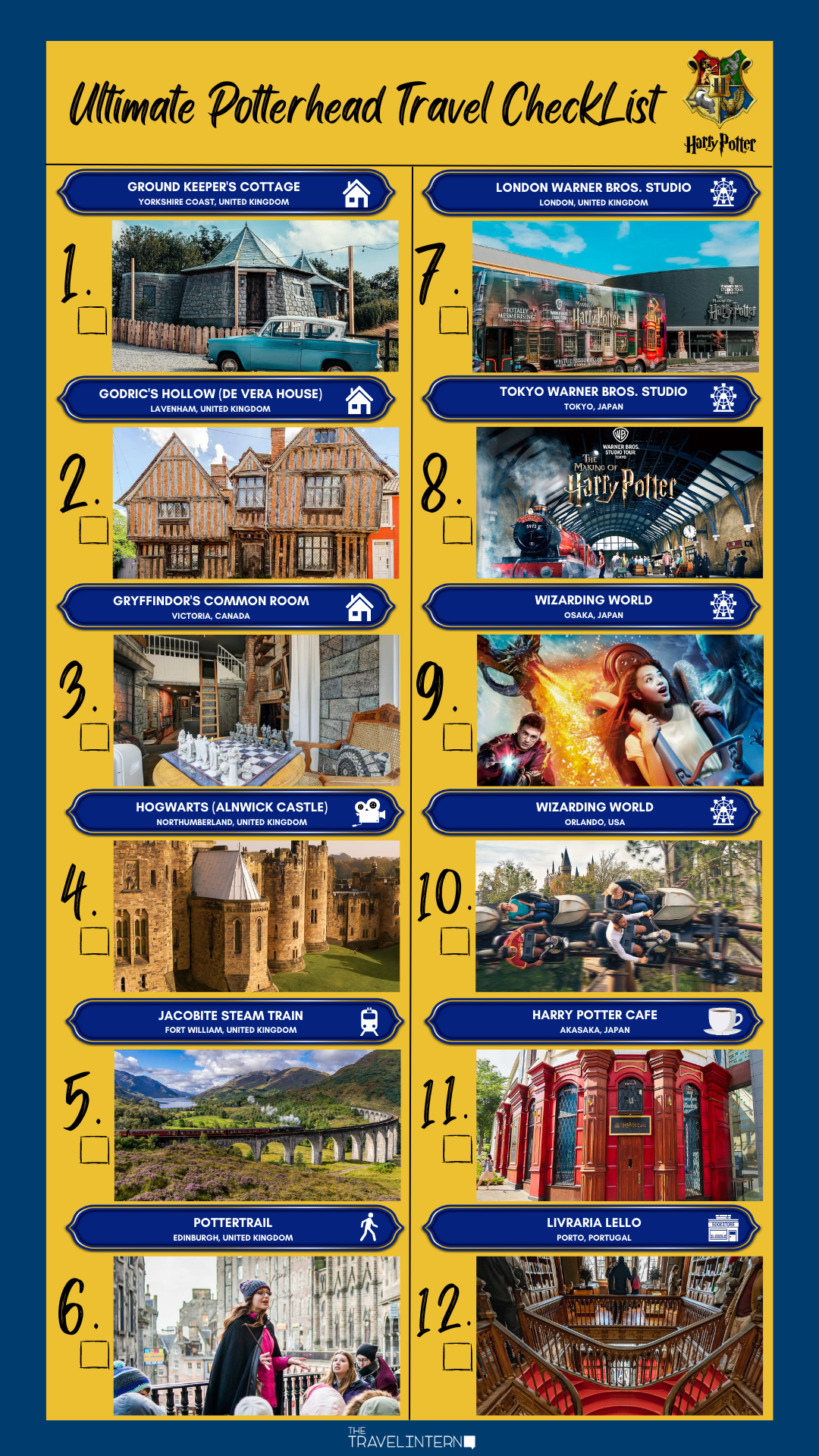 Print out our handy checklist before you go on your trip and tick off the locations as you go along! Or tack it on your office cubicle as a reminder to make that trip happen 😉
Know of any other attractions to add to our Potterhead travel bucket list? Let us know in the comments below!
---