Close your eyes and picture this: steaming dim sum being served on trolleys, boisterous aunties yelling out orders, bright lights along Victoria Harbour. You're back in Hong Kong!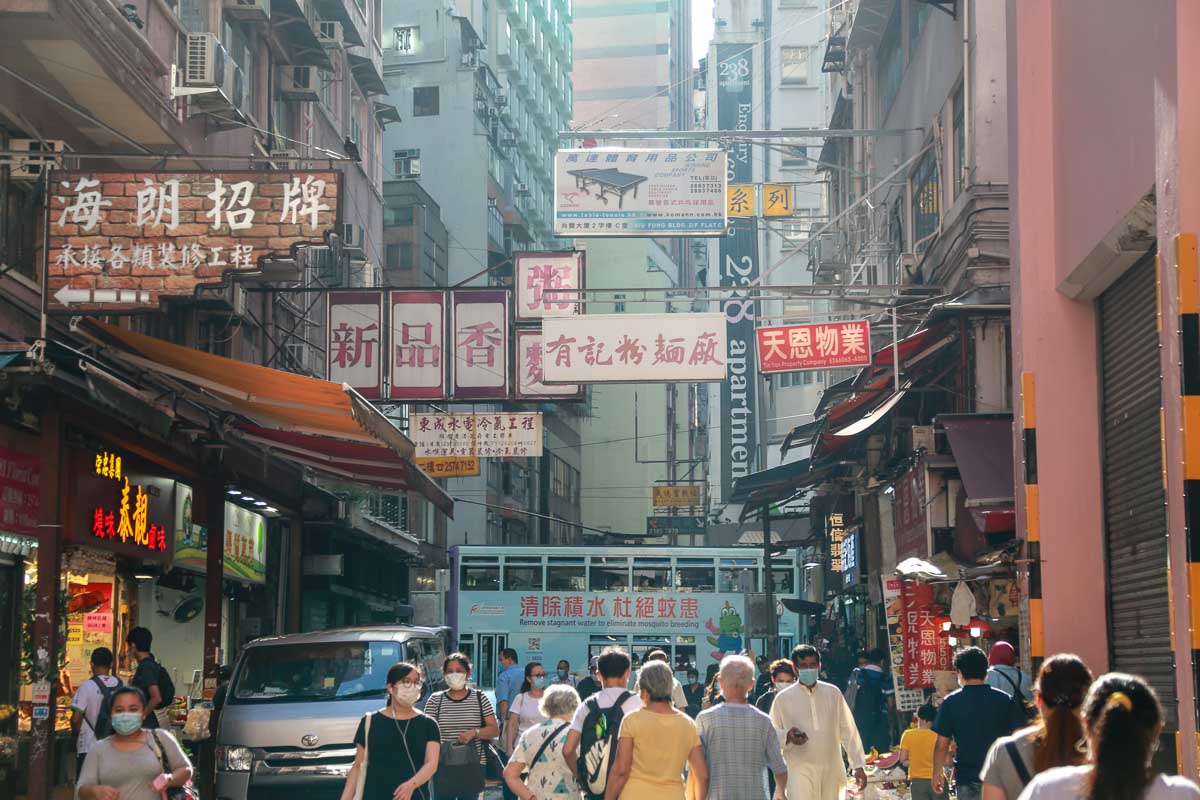 Photo credit: @alisonpang via Unsplash
Like Bangkok, Hong Kong is one of those places you can keep revisiting for a short getaway and not get bored. It's a 4-hour flight away, the food is fantastic and there's a good variety of things to do — scenic hikes, bustling nightlife and cultural sights.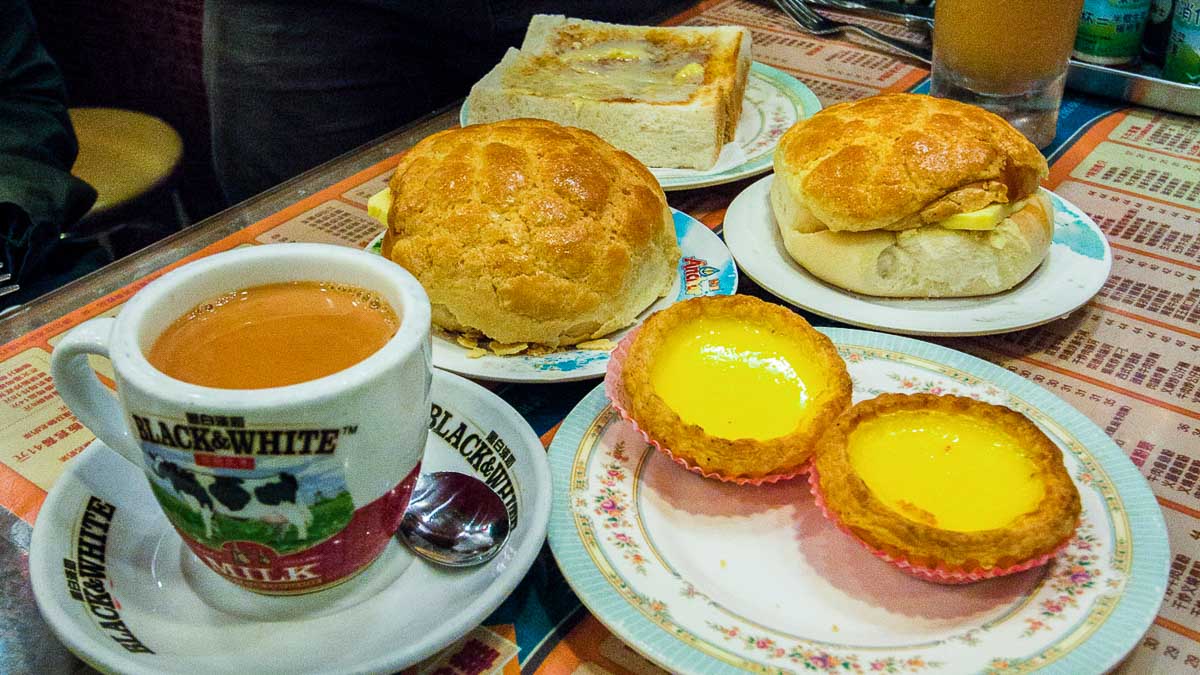 For most of us, it's been awhile since we've walked along Hong Kong's vibrant streets. So if you need to jog your memory, here are 15 things to look forward to on your next trip to Hong Kong!
Hong Kong entry requirements as of June 2023:
1) Covid-19 testing and quarantine are no longer required for entry into Hong Kong.
2) Masks are also no longer required in public spaces.
1) Feast on authentic dim sum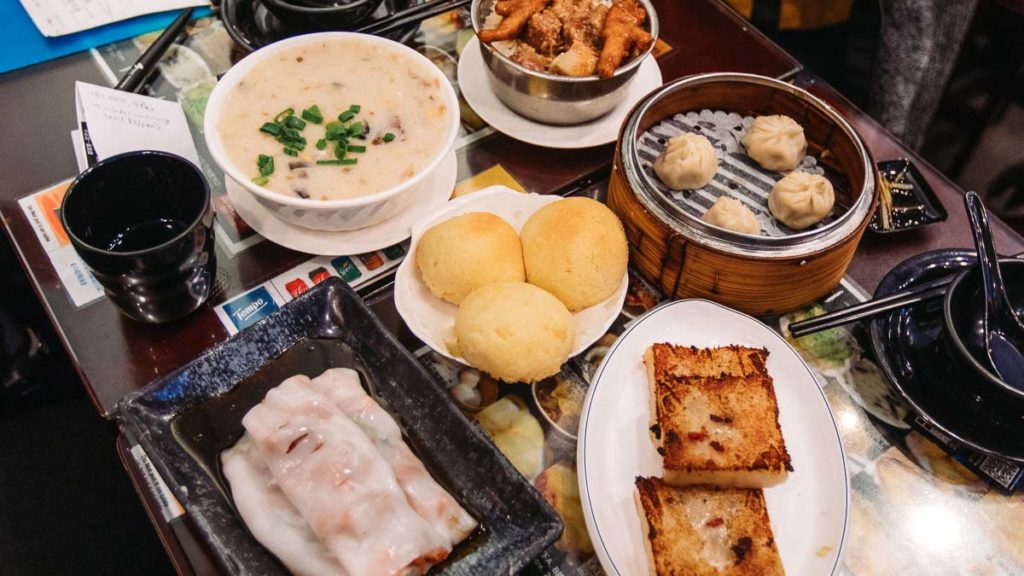 Our spread at Dim Sum Square!
The first thing on our agenda: dim sum. Of course, there's dim sum in Singapore but it ain't the same! Dim sum in Hong Kong isn't just a meal, it's an experience. Waitresses pushing overflowing trolleys, boisterous patrons yelling out orders — it's almost like you're in a scene of a Cantonese drama.
Dim Sum Square is a crowd favourite. Try the crispy BBQ pork buns (HK$19) and har gow (HK$22)! Then there's One Dim Sum — a former one Michelin-starred restaurant that sells great dim sum at affordable prices.
Read more: Ultimate Hong Kong Food Guide: 50 Best Eats Incl. Halal Food
2) Revive your Instagram feed
One of the many colourful walls along ARTLANE! Photo credit: @samishome via Instagram
During the pandemic, we've had to rely on #throwback photos to sustain our Instagram feed. Luckily, Hong Kong has many eye-catching photo spots that's sure to bring colour to your feed!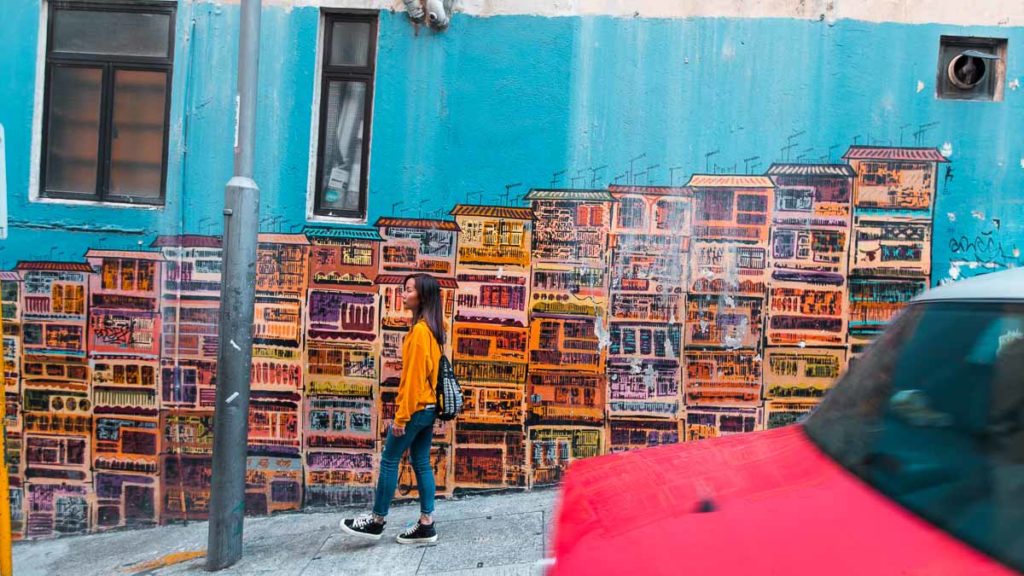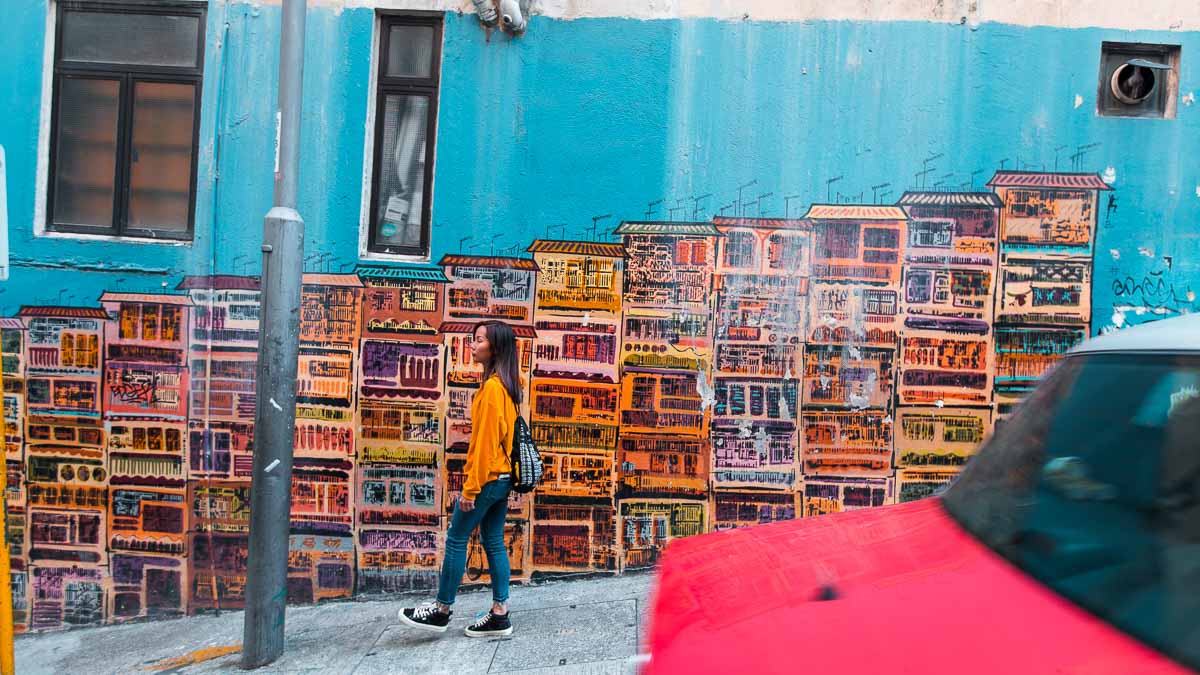 Check out vibrant street art along ARTLANE in Sai Ying Pun and the iconic 48 Hollywood Road's mural of old townhouses. We took a street art tour around Central Station, which highlighted portraits of icons like Audrey Hepburn in pop art style!
3) Explore the trendy neighbourhood of Sham Shui Po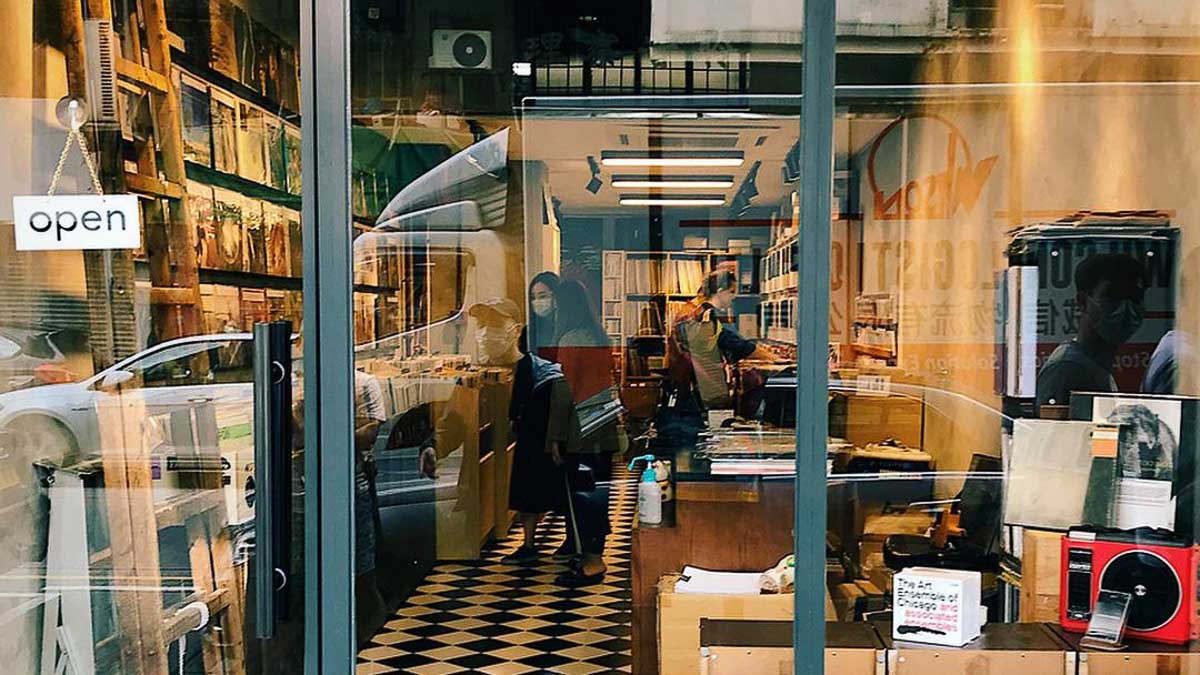 Photo credit: @kevinlu via Instagram
Sham Shui Po may be one of Hong Kong's oldest districts, but young creatives have given the district new life. In fact, a Timeout survey in 2020 listed Sham Shui Po as one of the coolest neighbourhoods in the world!
Despite Covid-19, many new cafes, galleries and quirky shops have popped up in the district. White Noise Records is one example — an indie record store with live performances! Coffee lovers will enjoy Colour Brown x Phvlo Hatch, a sustainable coffee shop on the ground floor of a revamped textile shop.
4) Feel like a kid again at Hong Kong Disneyland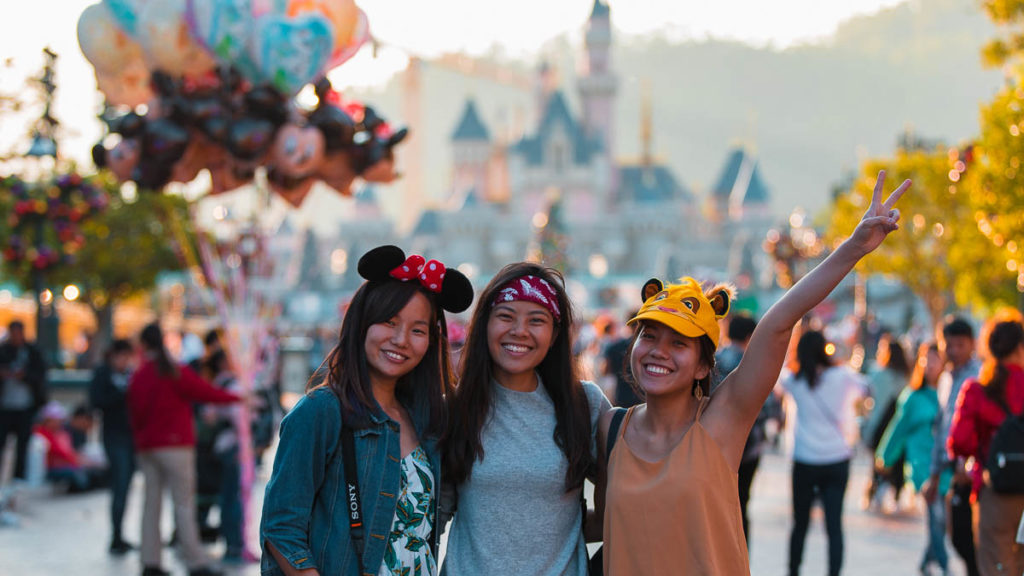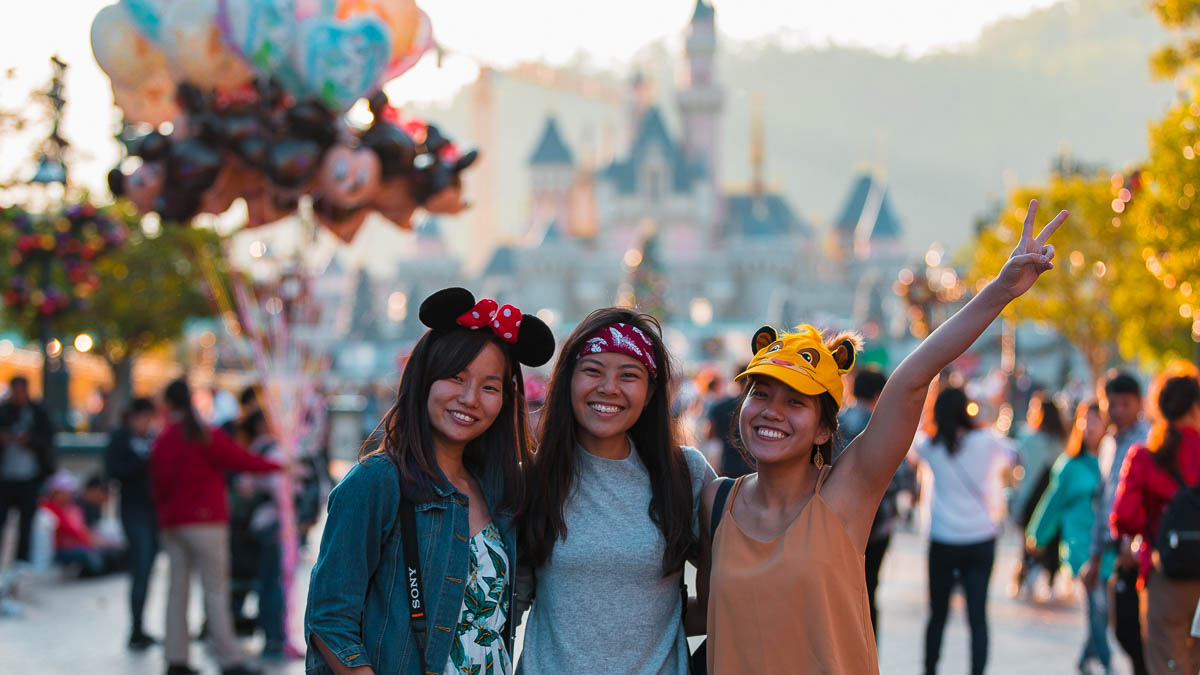 We could all use a bit of Disneyland's magic. Good news is, when we return, there are several new attractions that await! To commemorate its 15th anniversary, Hong Kong Disneyland unveiled the Castle of Magic Dreams in November 2020. This castle celebrates fourteen of our favourite Disney princesses — like Belle and Elsa!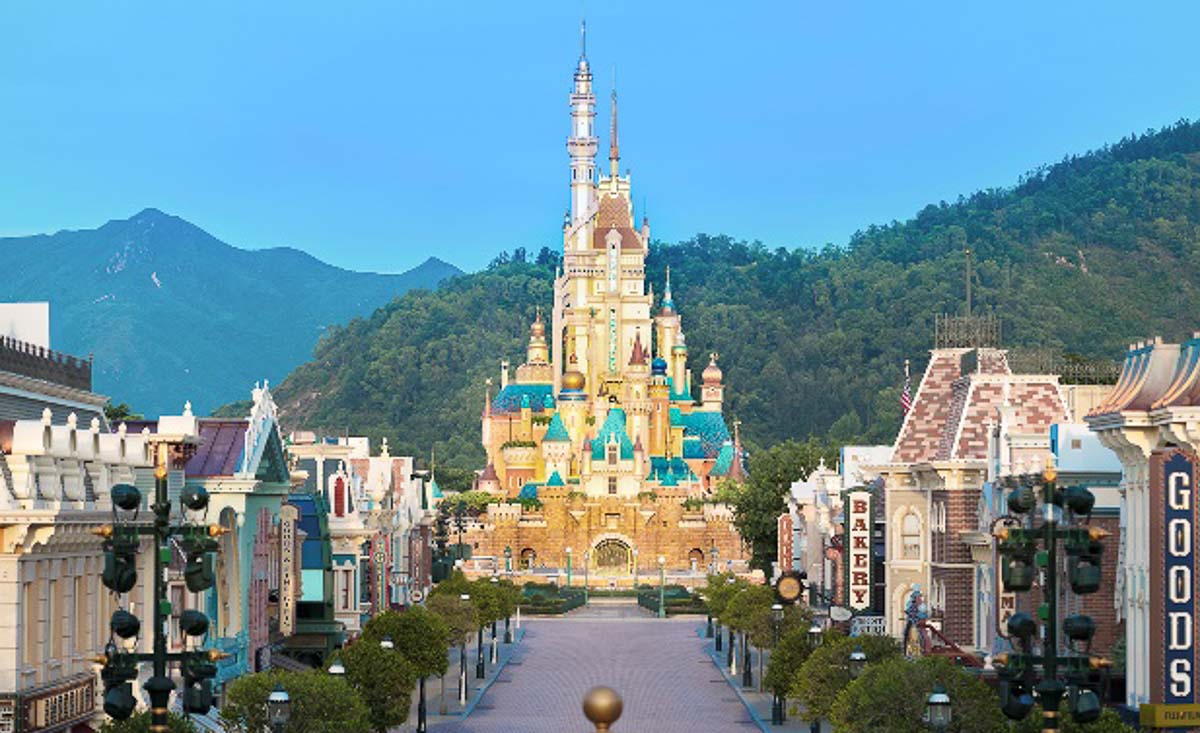 Photo credit: Hong Kong Disneyland
Castle aside, a cool new zone is opening in November 2023 that's sure to have you shivering with excitement — Arendelle: World of Frozen. Expect exciting attractions like the Wandering Oaken's Sliding Sleighs, a speedy coaster pulled by Olaf and Sven.
Read more: The Complete Hong Kong Disneyland Guide: Secrets, Tips, & Magical Must-Dos
5) Climb Suicide Cliff for epic city views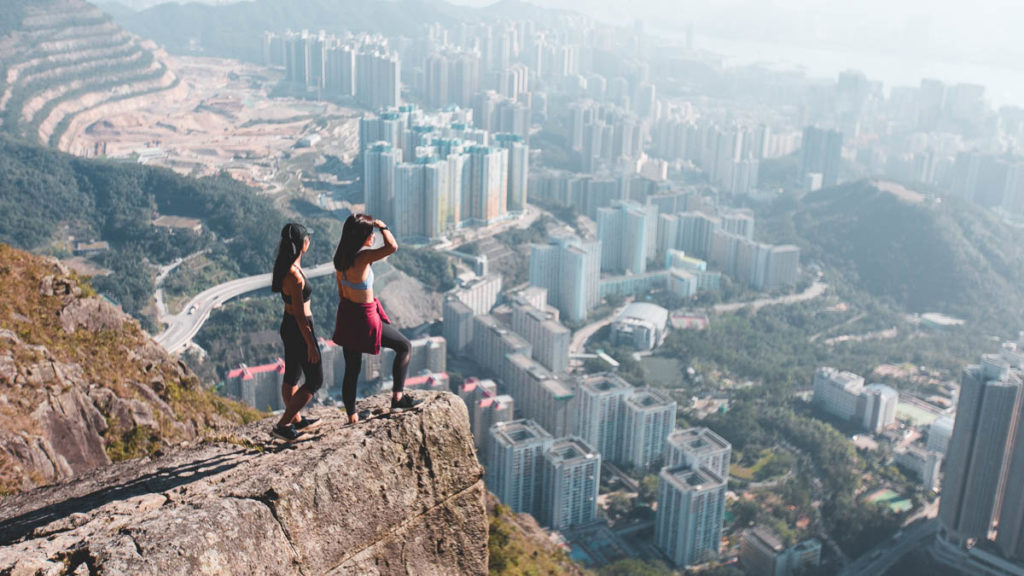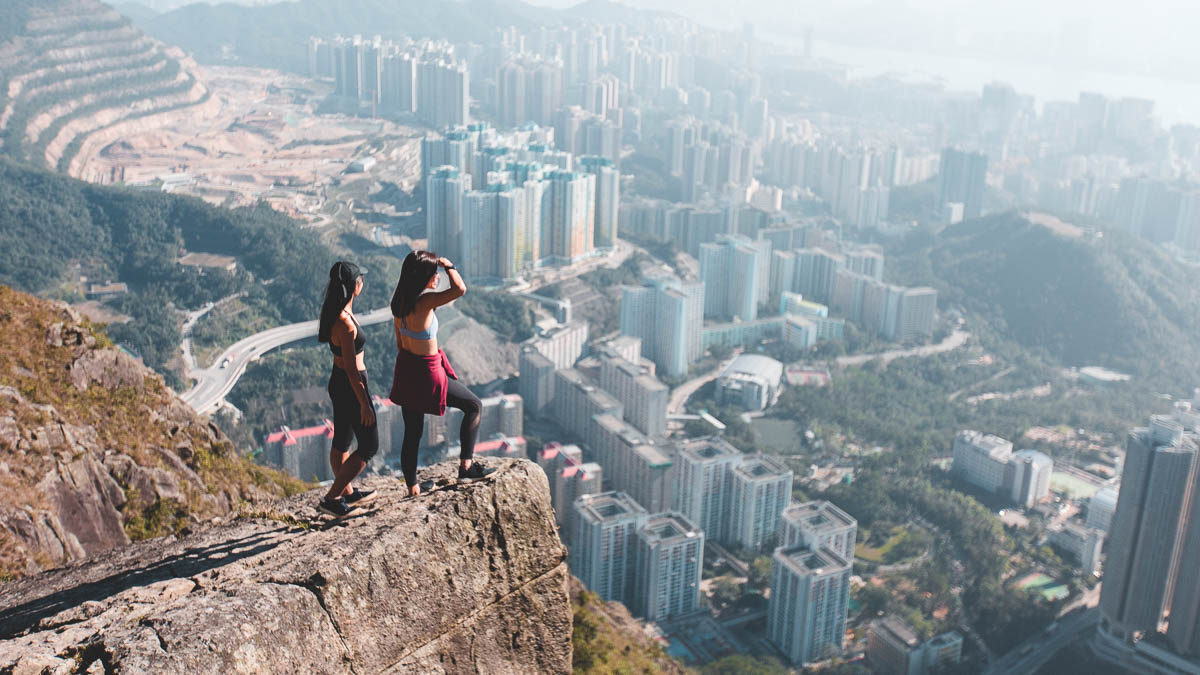 Who else is missing this incredible view?
Suicide Cliff is arguably Hong Kong's most famous hike — and for good reason! Those who take on this hike are rewarded with epic views of the city, and it takes less than an hour to reach the viewpoint.
Read also: 21 Most Rewarding Hikes Around the World — From Stunning Glaciers to Active Volcanoes
6) Or take on Hong Kong's other fun hikes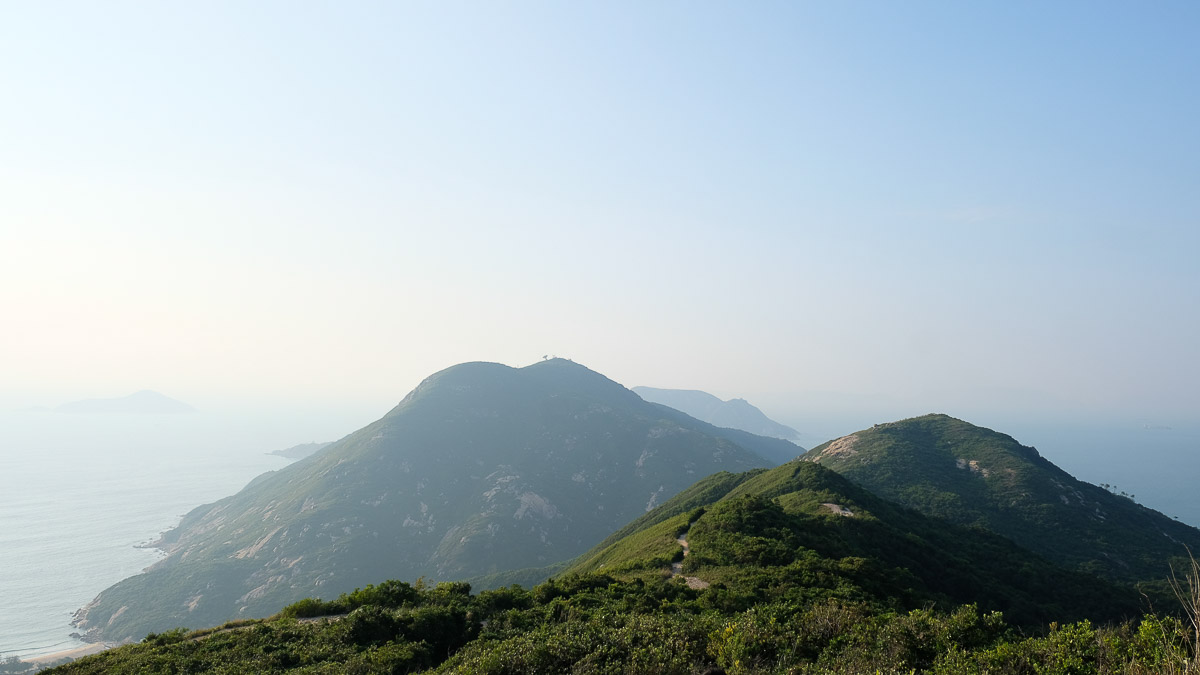 Photo credit: @emmamialin via Unsplash
Despite being known mainly for its crowded urban landscape, over 75% of Hong Kong is covered in greenery! This means there are plenty of hikes of varying difficulty, from short trails to challenging routes that guarantee a good sweat.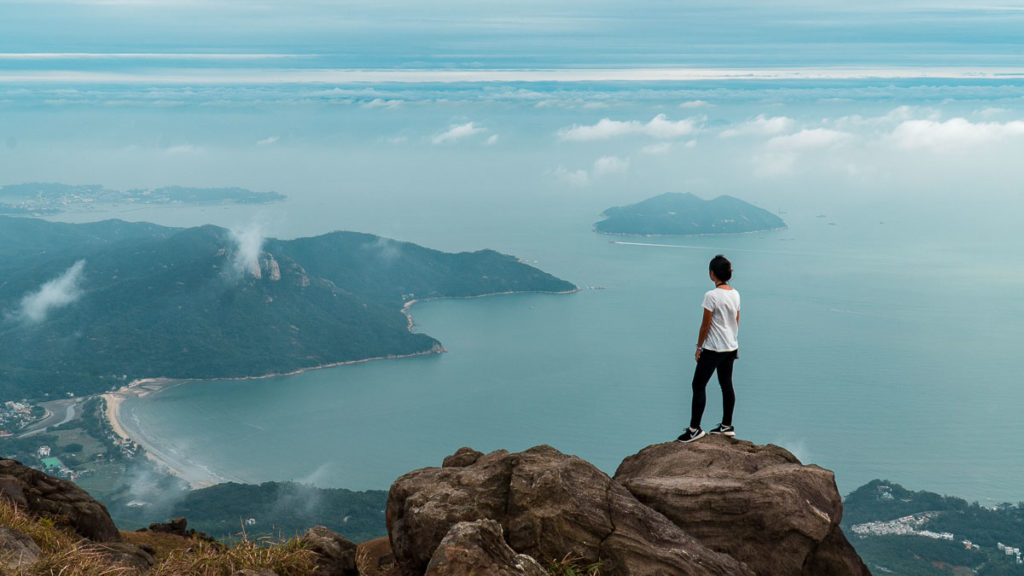 The view from Sunset Peak!
If you've already conquered Suicide Cliff, give Hong Kong's other hikes a try! One famous hike is the 8.5km Dragon's Back trail, which stretches from Shek O to Big Wave Bay. It takes roughly 4 hours and isn't too tough. Alternatively, hike up Sunset Peak, Hong Kong's third-highest mountain.
Read more: 7D Hong Kong Outdoor Itinerary — Exploring A Different Side of The Concrete Jungle
7) Admire Hong Kong's skyline from the water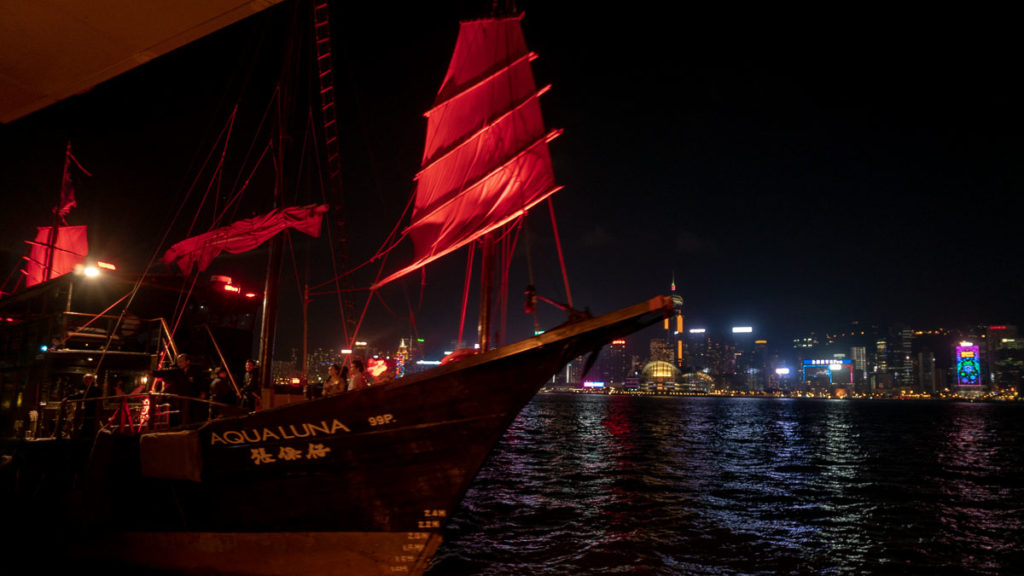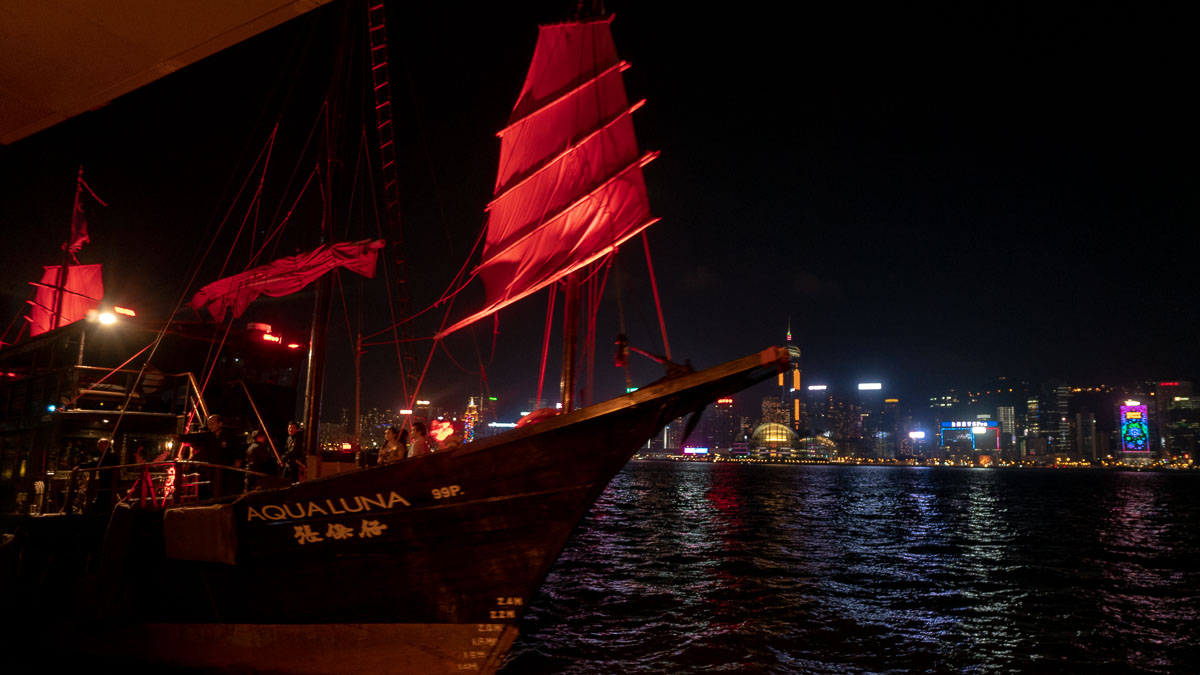 Check out the junk ship's striking red sails.
While Hong Kong's skyline is spectacular in the day, the city truly comes alive at night. The views from Causeway Bay Pier are great — but to get right in the thick of the action, go on an hour-long cruise (from ~S$38.60) down Causeway Bay. On a traditional Chinese junk ship, no less!
Be sure to catch the daily Symphony of Lights Show — a stunning 14-minute display — at 8PM!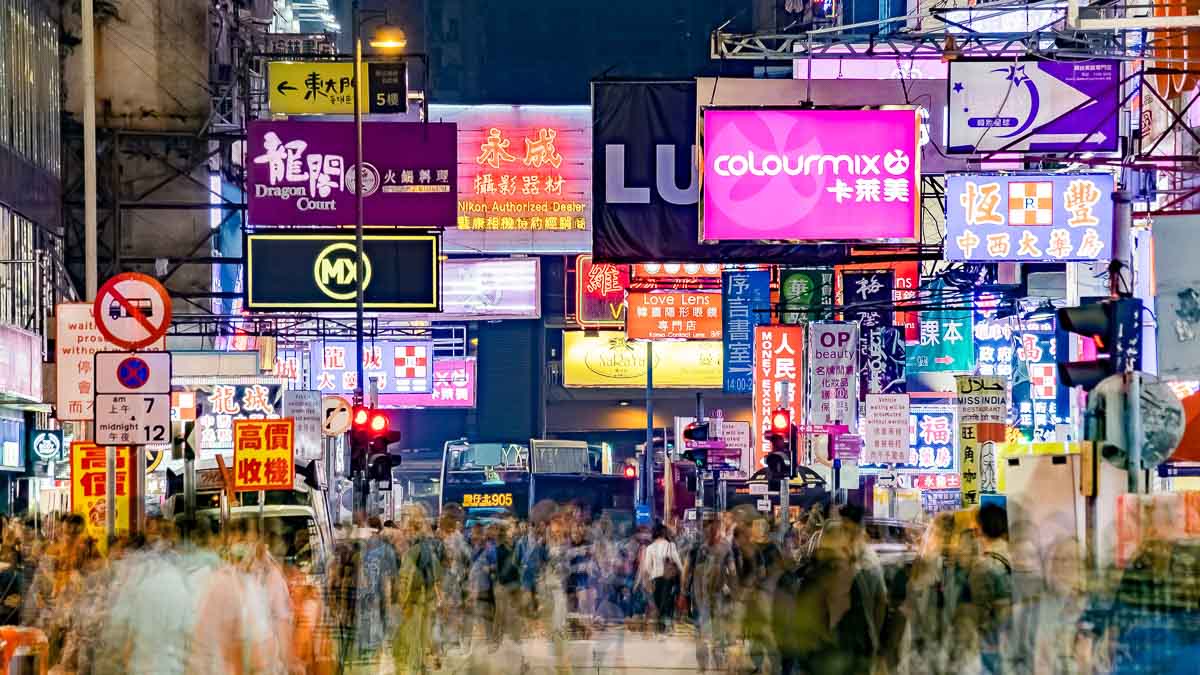 Photo credit: @j_lam83 via Unsplash
Mongkok is one of Hong Kong's busiest districts — thriving arts and food scene, plus a shopaholic's paradise. You'll need a few days to truly appreciate this district!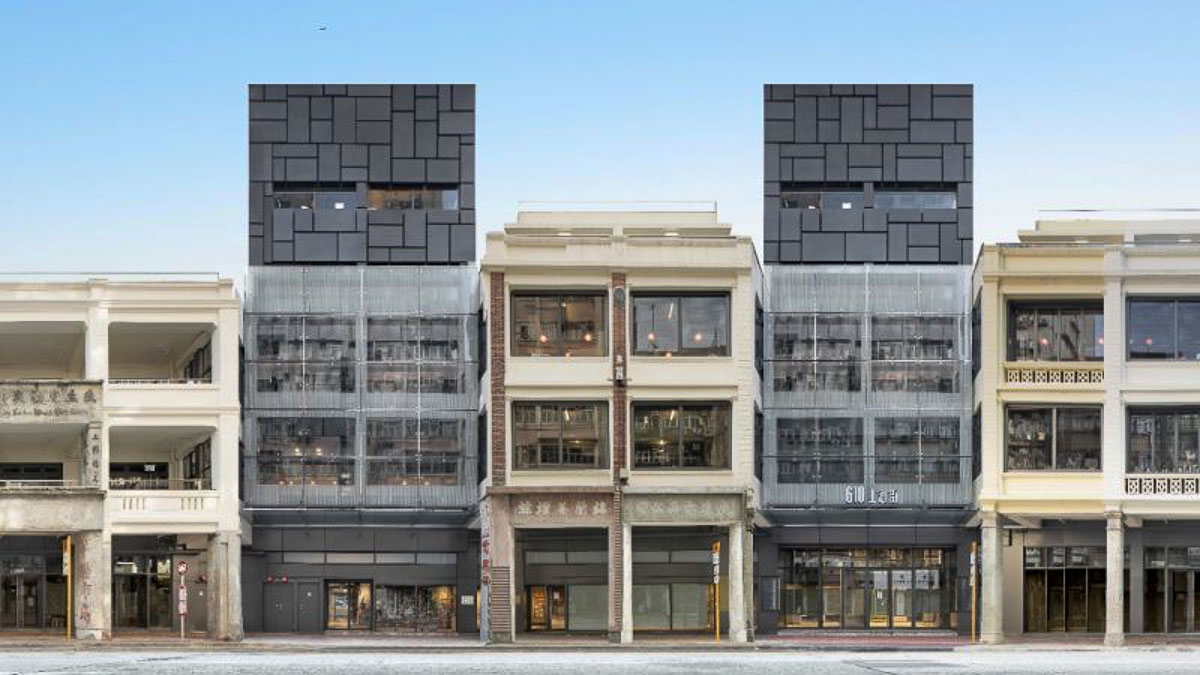 Photo credit: 618 Shanghai Street
On your next trip to Hong Kong, pay 618 Shanghai Street a visit. It's a revitalised strip of shophouses opened in 2020 that'll give you a glimpse into local craft businesses. In need of retail therapy? Head to Sneakers Street to cop the latest sneakers or Argyle Centre, a five-storey shopping arcade!
9) End the night at Hong Kong's lively night markets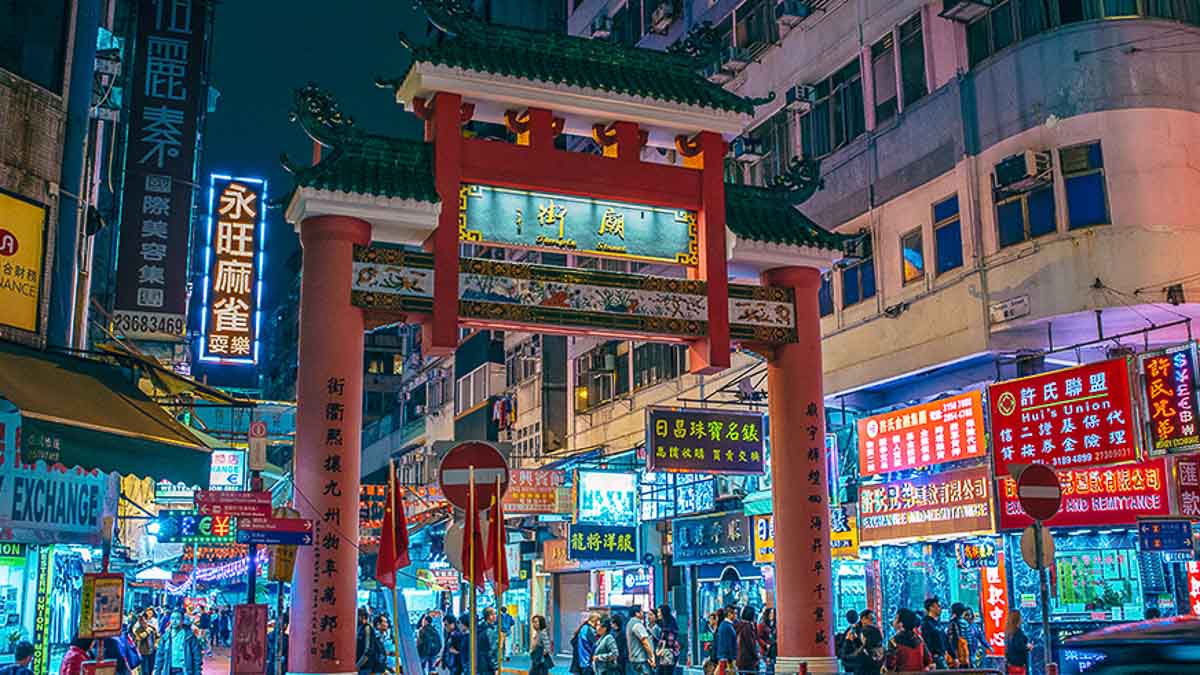 Temple Street. Photo credit: Hong Kong Tourism Board
No trip to Hong Kong is complete without a visit to a night market. We miss the open-aired stalls, hunting for good deals and the overall crazy atmosphere. Temple Street is one of Hong Kong's OG night markets, with street food and cheap clothes.
Ladies' Market is another go-to, with over 100 stalls stretching almost 1km. Here you'll find all sorts of affordable women's clothing, plus accessories and toys!
10) Escape the city for a day at Sai Kung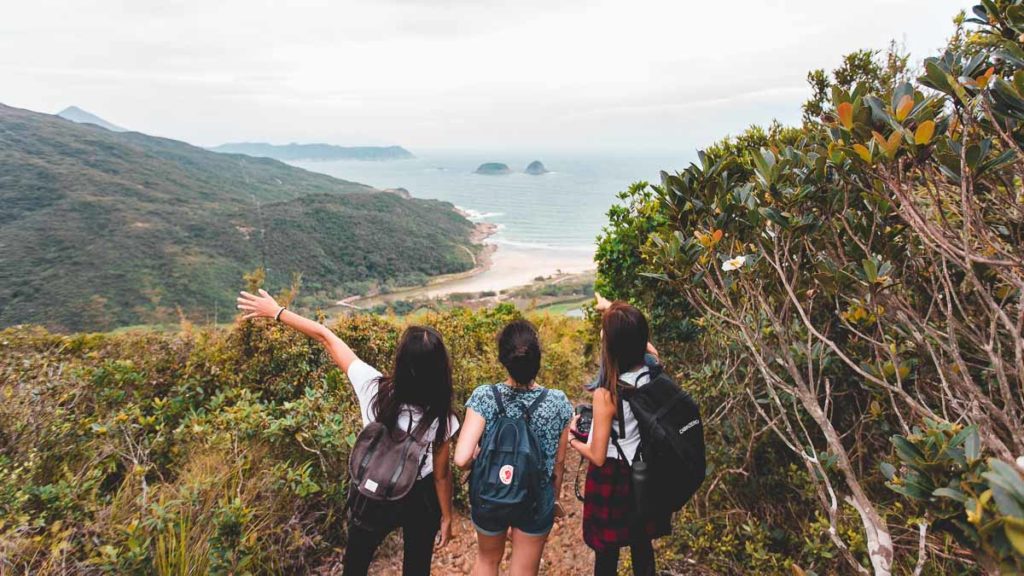 Sai Kung is nicknamed the 'back garden of Hong Kong'. Why? This peninsula is the country's second-largest area and is known for idyllic scenery, gorgeous beaches and thrilling activities.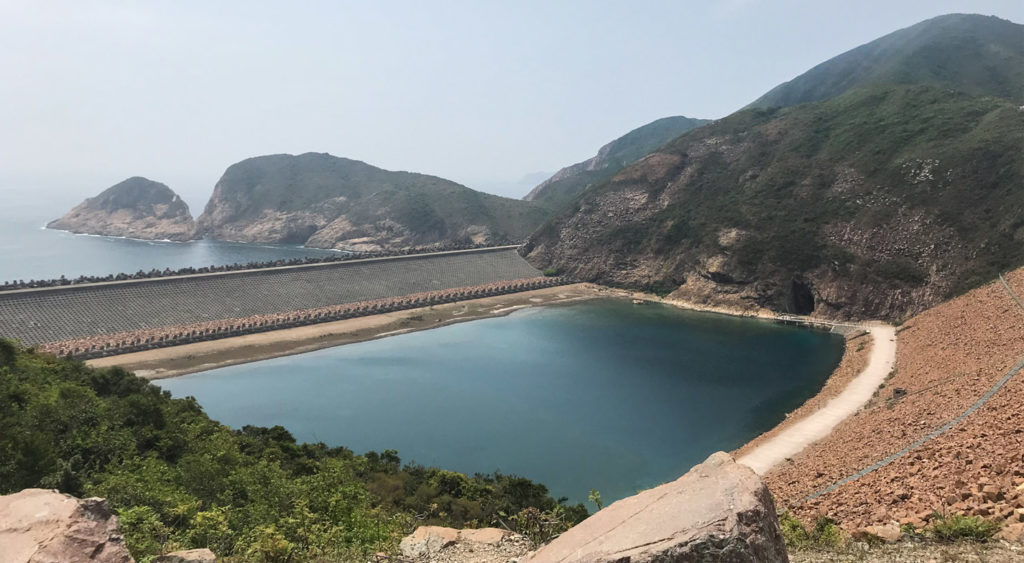 During our last visit, we hiked a (short) portion of the 100km MacLehose Trail, spotted rock formations on a boat tour and saw the High Island East Dam Reservoir. There's still plenty of Sai Kung left to explore, and we can't wait to be back.
Read more: Sai Kung Guide — 7 Day Trip Itineraries to an Often Forgotten Side of Hong Kong
11) Dine at Michelin-star restaurants (at affordable prices!)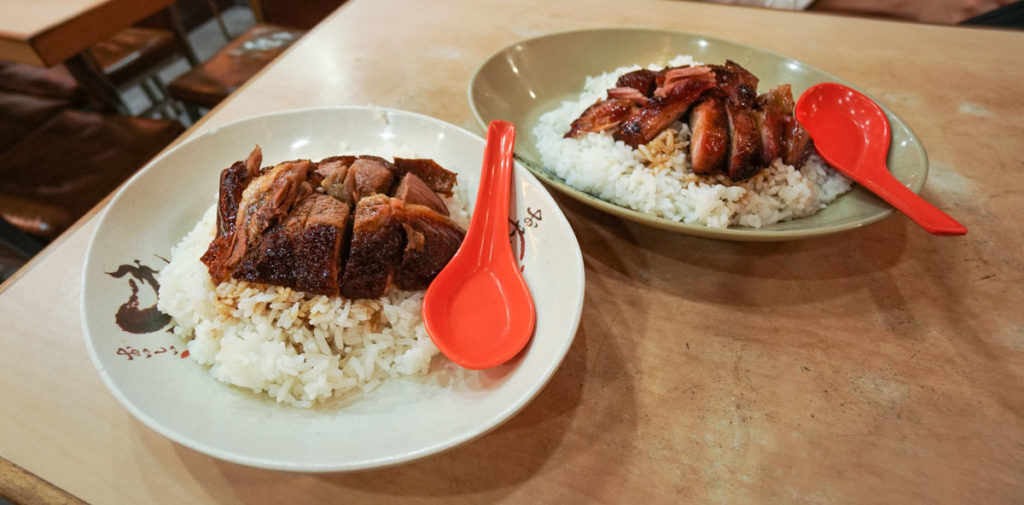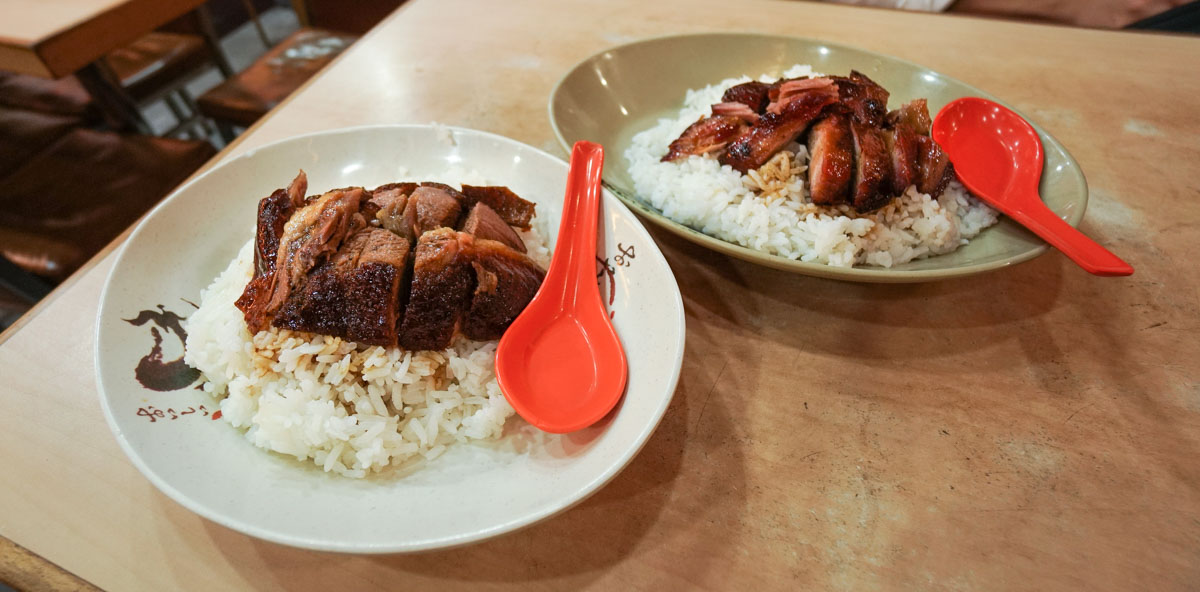 With 71 Michelin-star restaurants, Hong Kong's culinary scene is a dynamic one. The best part is, you don't have to spend a fortune for the Michelin experience.
Yat Lok is a favourite amongst both locals and tourists, serving glorious roast geese (HK$108) since 1957. Ho Hung Kee at Causeway Bay is another must-visit, offering springy noodles with tasty wantons (HK$40). The food alone is enough to convince anyone to book a flight to Hong Kong!
Read also: Ultimate Hong Kong Food Guide: 50 Best Eats
12) Explore Lantau, Hong Kong's largest island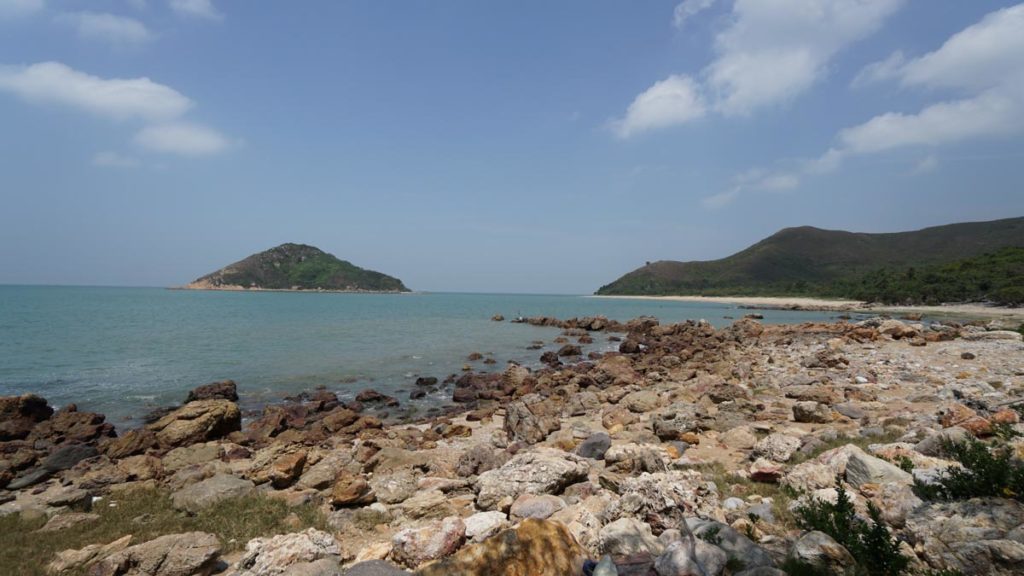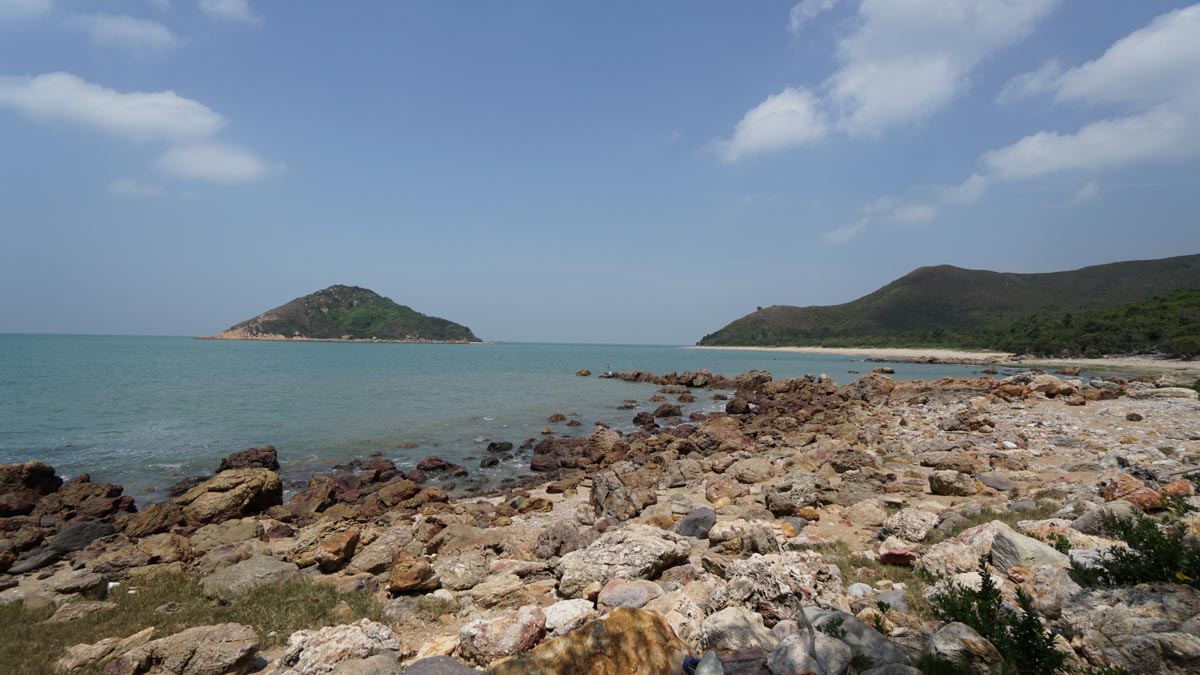 Lantau Island is like Hong Kong's version of Sentosa. Here you'll find sandy beaches, historic landmarks, and plenty of nature.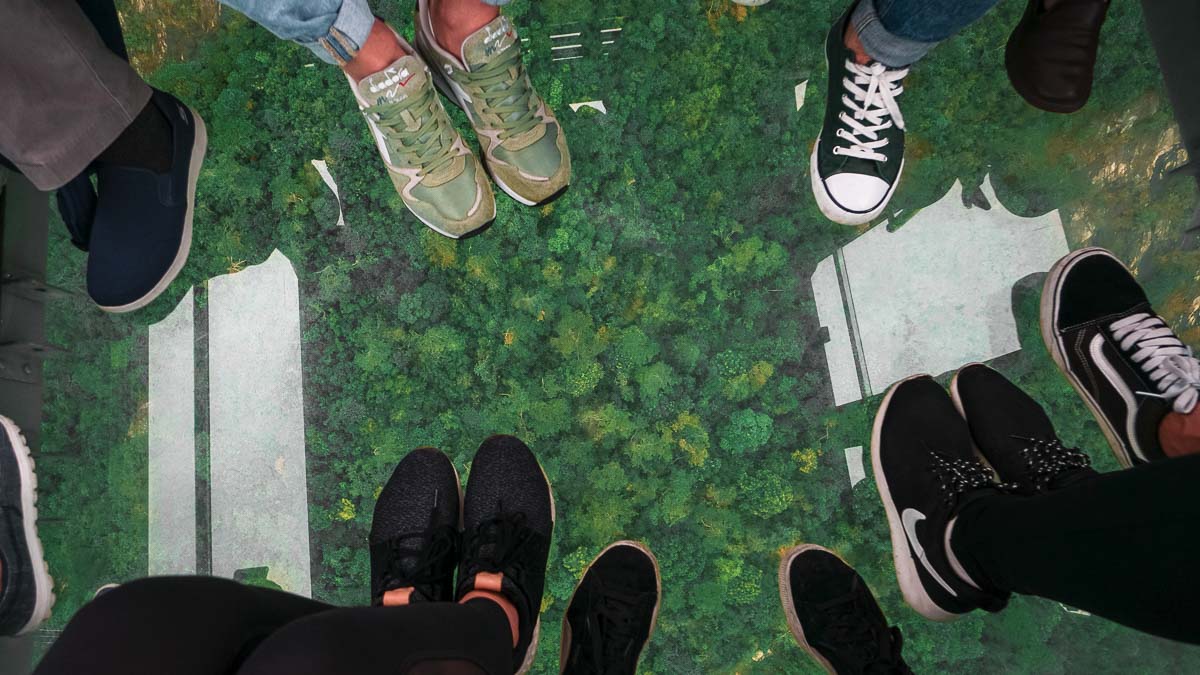 Getting there is already an adventure — via a glass-bottom cable car! The last time we visited, we checked off the Tian Tan Buddha before taking on the Lantau Sunset Peak Hike. It takes about five hours to complete, but the sweeping views of nature are well worth it — 10/10 would go again!
13) Soak in Kowloon City's rich culture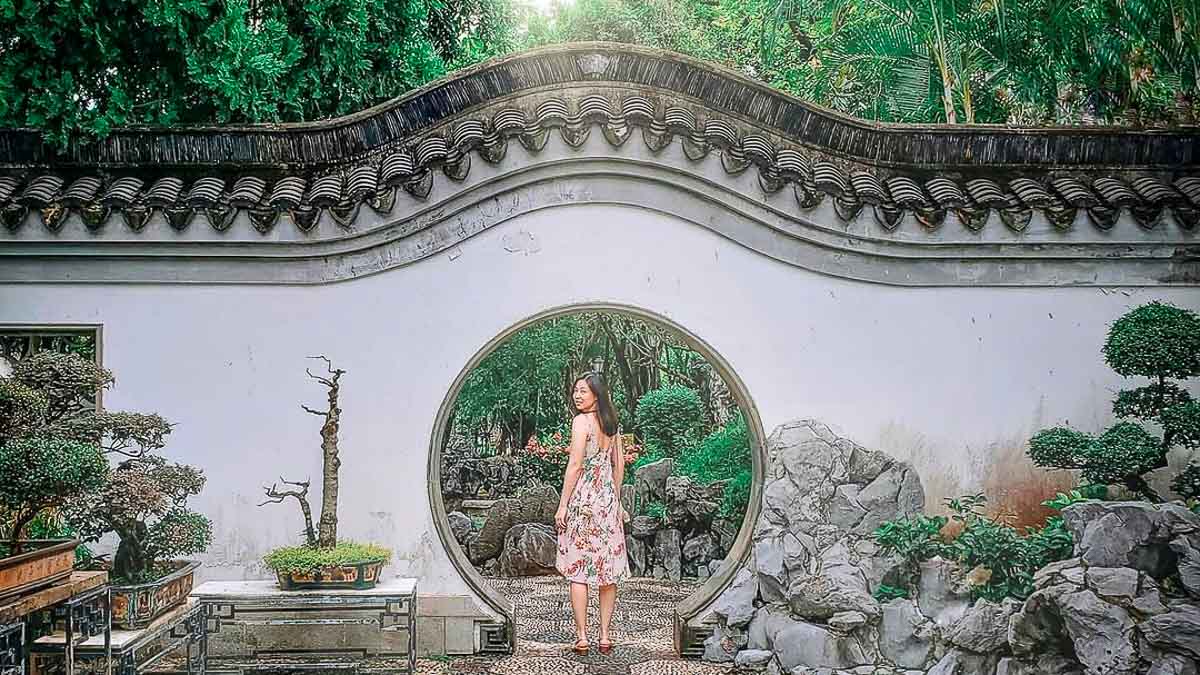 Photo credit: @cath_fu via Instagram
Kowloon City is an area bursting with culture and history — with landmarks from as far back as the 13th century. It was also home to Hong Kong's original airport! This district is nicknamed Little Thailand due to its abundance of Southeast Asian restaurants.
Visit Kowloon Walled City Park, which has a notorious past as a Chinese military outpost in the 16th century. These days, it's a pristine garden with historical exhibitions.
14) Spend a day at the beach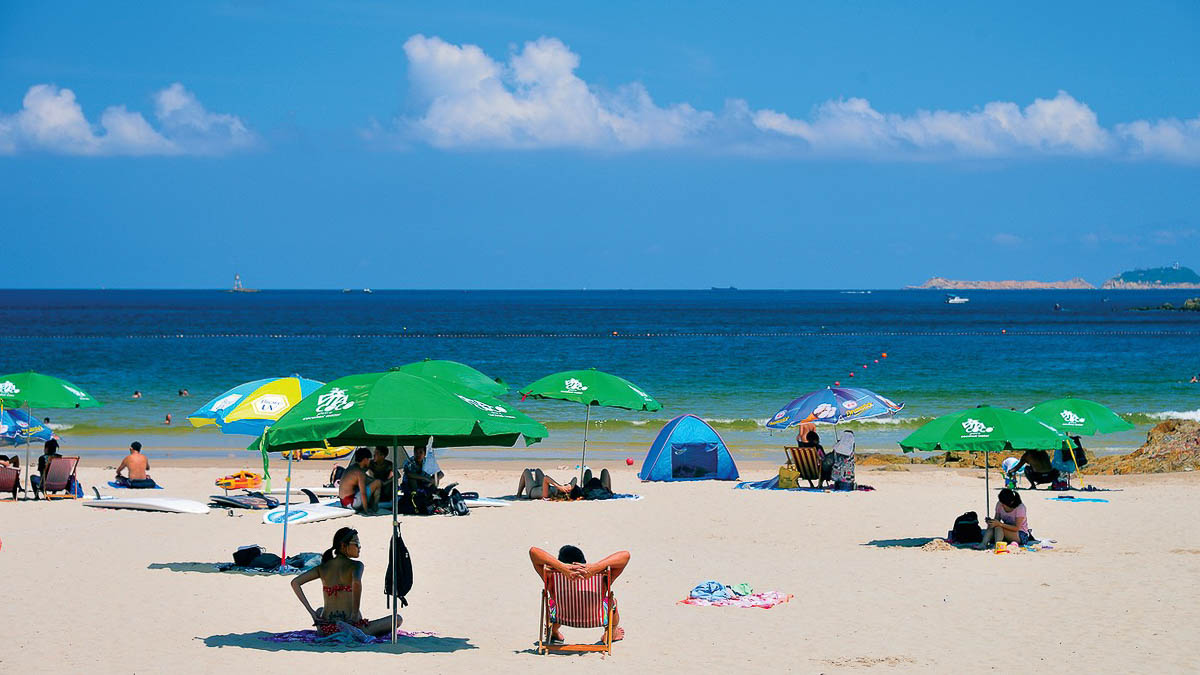 Photo credit: Hong Kong Tourism Board
When you think of Hong Kong, a "beach getaway" probably isn't the first thing that comes to mind. But the golden beaches and blue waters at Shek O beach might convince you otherwise!
Besides sunbathing, enjoy windsurfing and stuffing yourself with Asian cuisine at beachside restaurants.
15) Take the tram up to Victoria Peak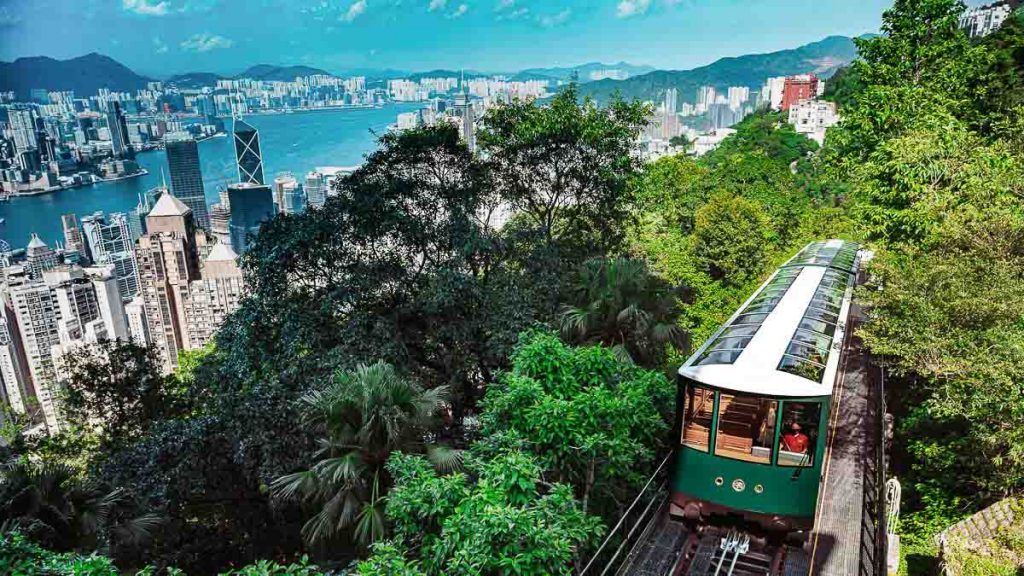 Photo credit: Hong Kong Tourism Board
We're rounding up our list of things to do in Hong Kong with one of the city's top attractions, Victoria Peak. To get there, you can either hike up or, the more fun way — take the Peak Tram (from S$16.90). It ascends from 28m to 396m in just 8 minutes!
Stroll along the Peak Circle Walk, which wraps around the highest point on Hong Kong Island. Then, head to Sky Terrace 428, a viewing platform that's 428m high. If you manage to tear yourself from the view, check out Monopoly Dreams (from HK$260), the world's first Monopoly-themed attraction.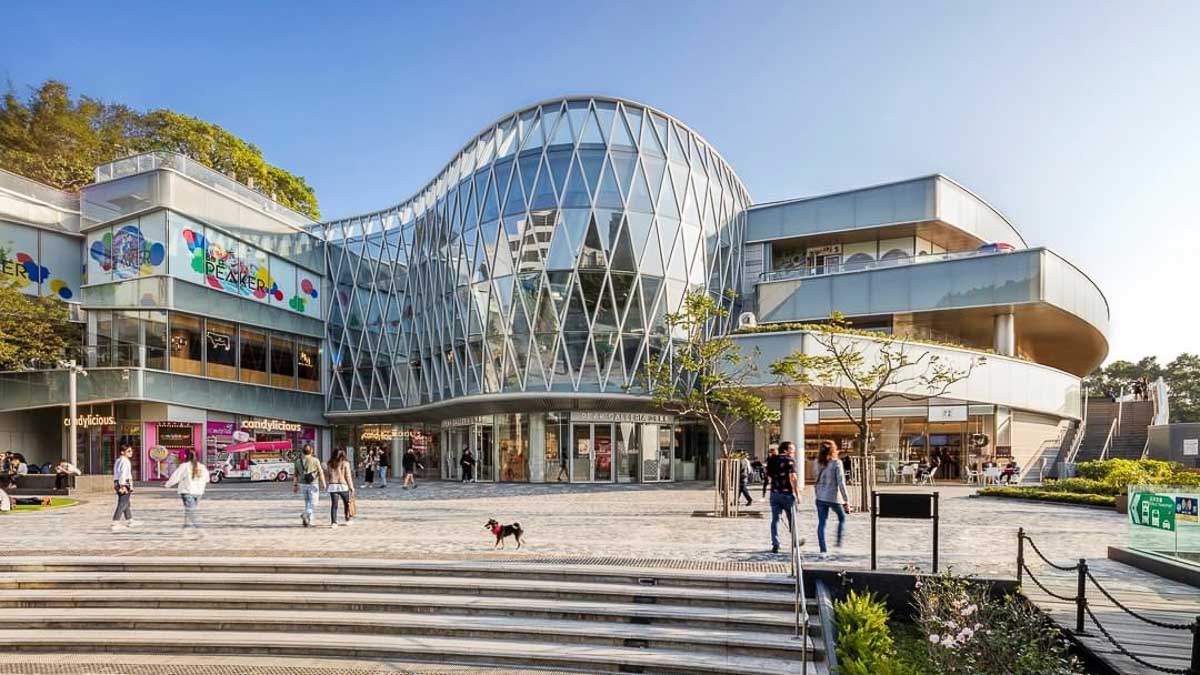 Photo credit: @hkpeakgalleria via Instagram
What's more, the Peak Galleria — a mall on Victoria Peak — was renovated in 2019. It now features more stores and a fresh, modern look.
Planning Your Next Hong Kong Itinerary?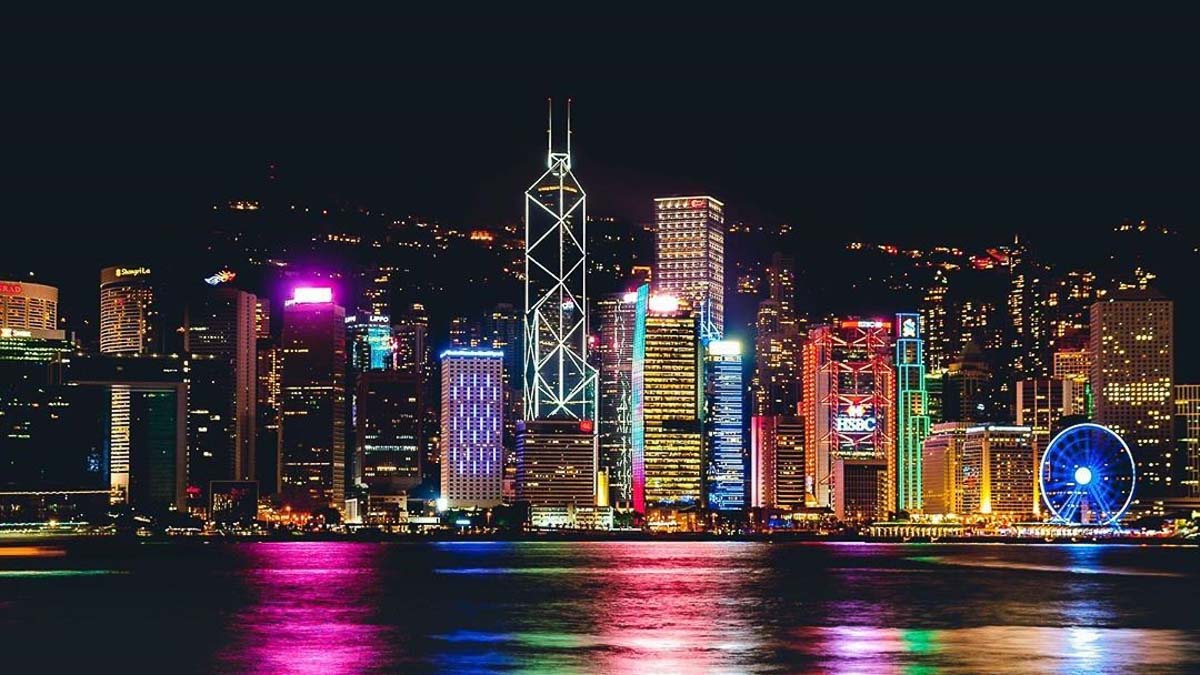 Photo credit: @jay.phuc.photography via Instagram
Whether it's your first time or nth time, a trip to Hong Kong is something we always look forward to. Plus with new attractions, cafes and shops opening all the time, there's always something new to experience!
Now that we can finally revisit Hong Kong, we look forward to experiencing everything again.
Read also: 7D Hong Kong Itinerary — Exploring Beyond the Food And Shopping Paradise
What are some of your favourite things to do in Hong Kong? Share with us in the comments!
---