a journey through some of the most remote areas of Palawan, where every day is an adventure.
This expedition is not for everyone. While the crew will do their upmost to look after your needs, it's a journey through some of the most remote areas of Palawan, where every day is an adventure. Recently, I got to experience a taste of the Tao Philippines Expedition route and this is why I think it's one of the most authentic community experiences money can buy.
"Explorers wanted." Those were the two words that first convinced me to sign up for the Tao Philippines Expedition. There were tons of trips where we could lounge in resorts and explore hidden gems around cities, but a sailing trip that promises adventure and uncertainty in a place as beautiful as Palawan? I was sold immediately.
(See also: 11 reasons why the Philippines is underrated)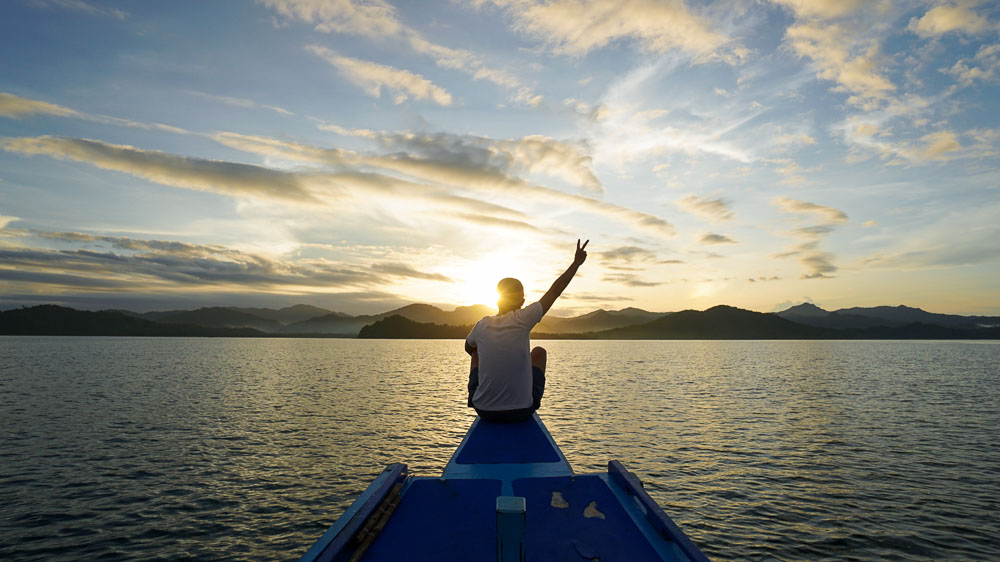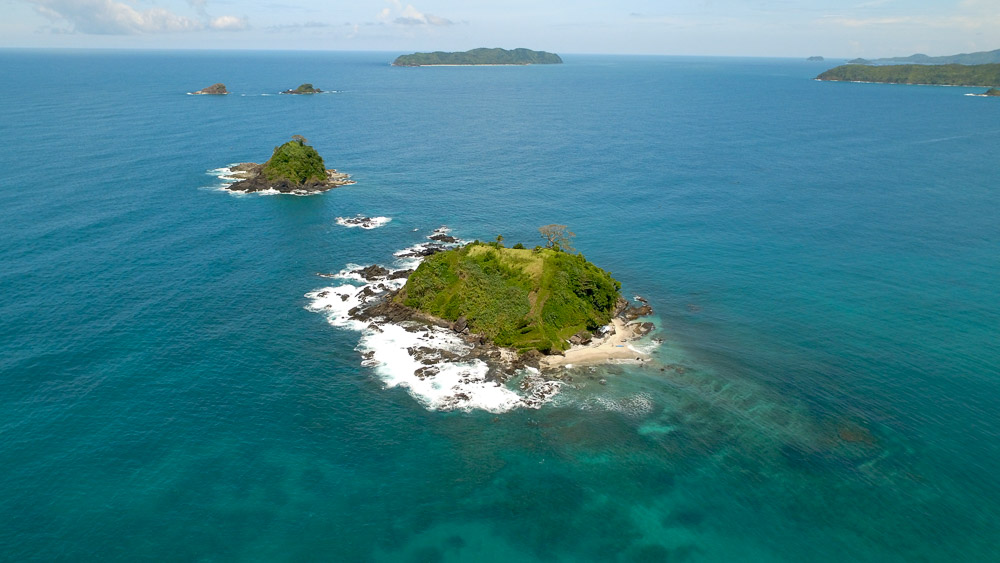 While we only got a chance to experience the abbreviated 3D2N version instead of the usual 5D4N expedition from El Nido to Coron, it was enough to convince me this is a trip for anyone with a sense of adventure.
Our tour first started with a briefing at the Tao office in El Nido on the evening before departure, where we were briefed by our guide Jeff on what to expect and pack for the trip. We were told that there will be no fixed itinerary or destinations, just a rough route guided by the weather and our adventurous spirit.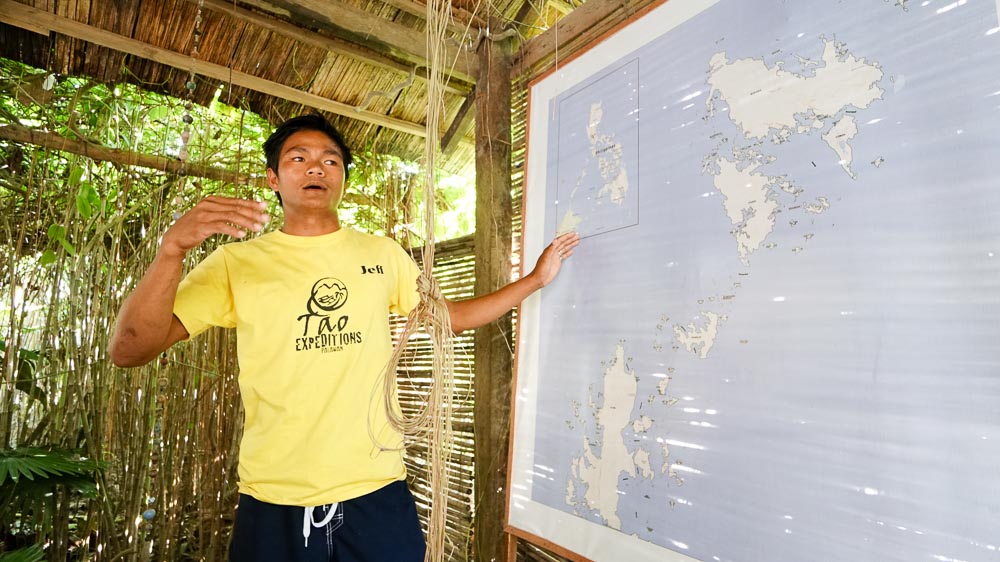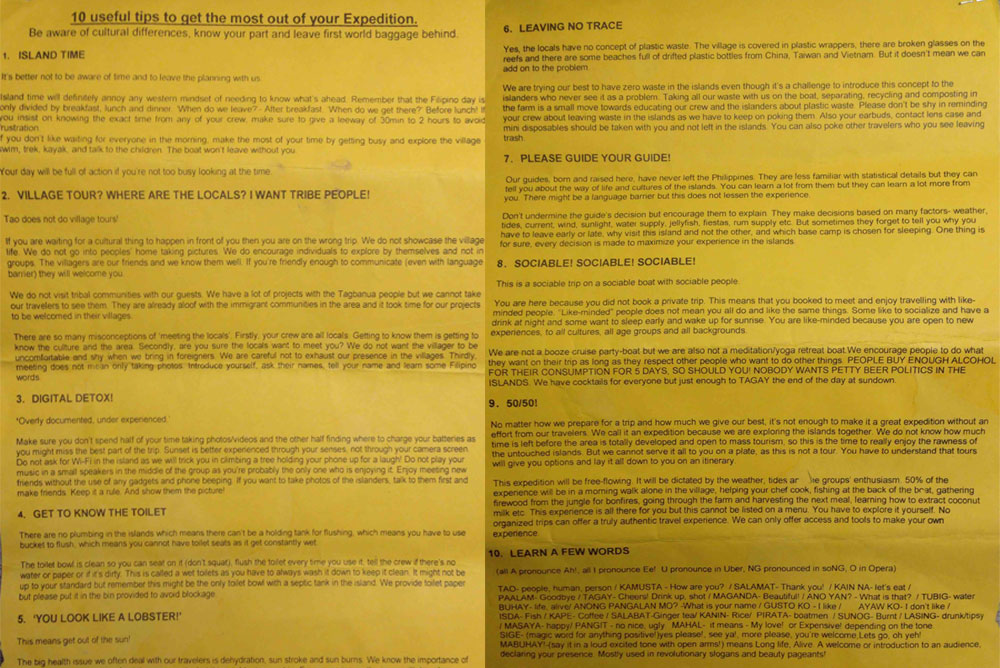 The next day, the 11 of us began our journey onboard a beautiful blue native Bangka boat from the port of El Nido. There's an open area at the front of the boat, two decks that shielded us from the elements, a fully equipped kitchen, toilet, and storage areas that kept our belongings dry.
Other than our friendly crew of 7, we had an additional "ship dog" by the name of Bergines, who was responsible for entertainment!
Note: Every expedition is different, so treat my experience only as a guide!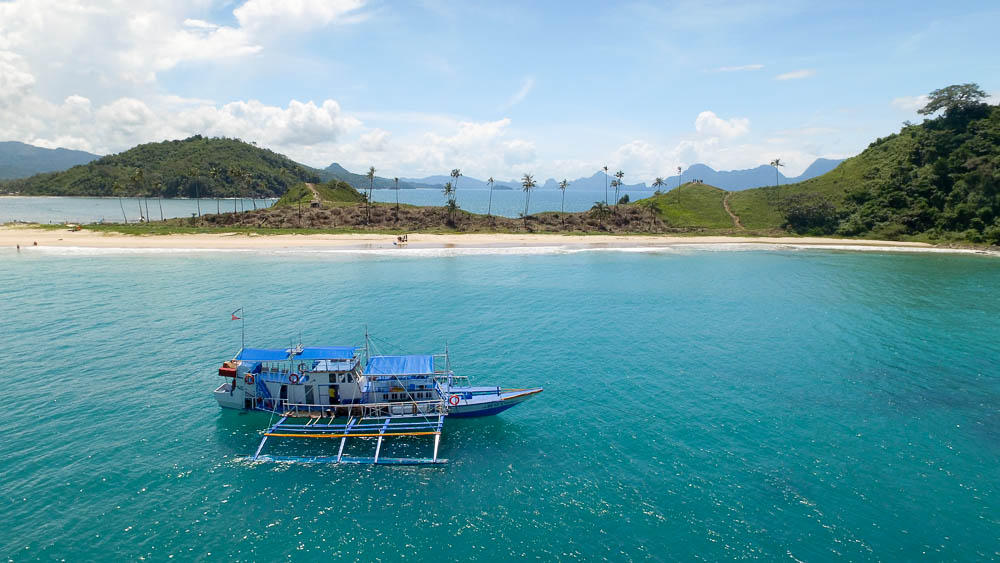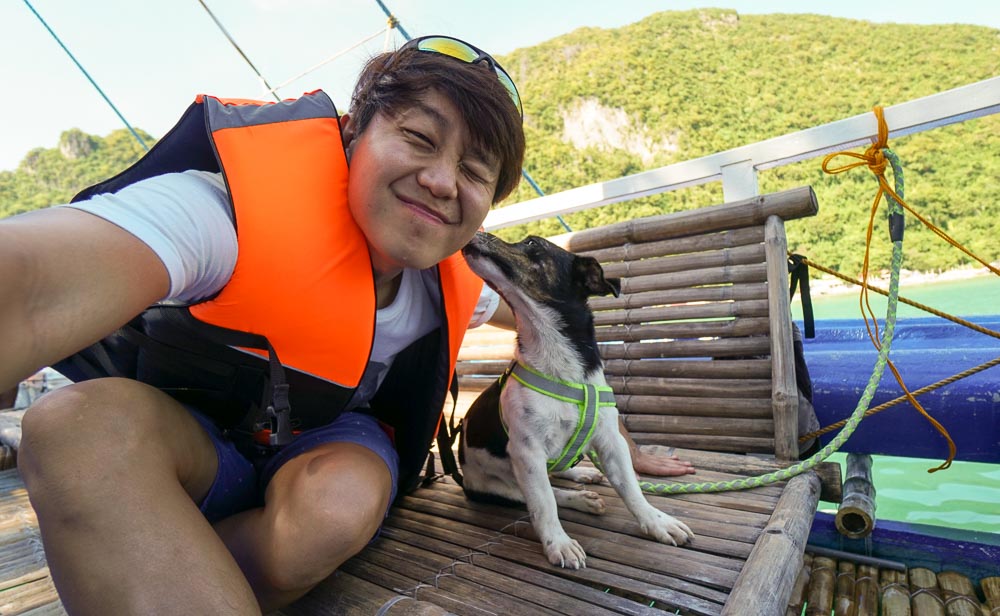 The expedition itself is pretty chill. Depending on weather, group dynamics, and rum supply, we generally sailed for a couple of hours each day, stopping in-between for activities.
Our first stop were the twin beaches of Nacpan and Calitang, which was also the only place where we met people outside the expedition as it was connected to the main island. Nacpan beach is the longest beach in El Nido, and this area has a couple of nice spots to explore.
While island hopping, our mode of transport is via an open deck kayak from the boat to the shore.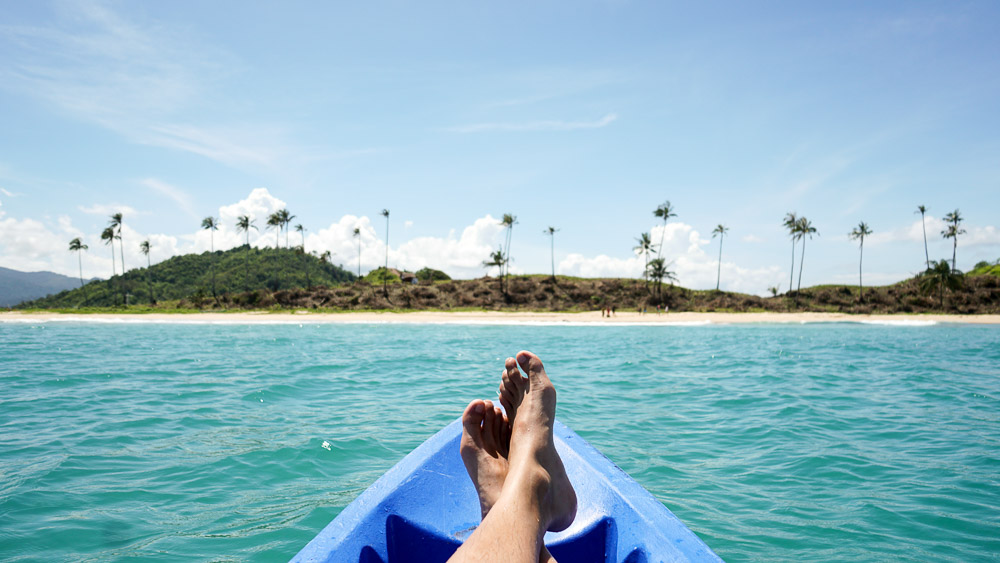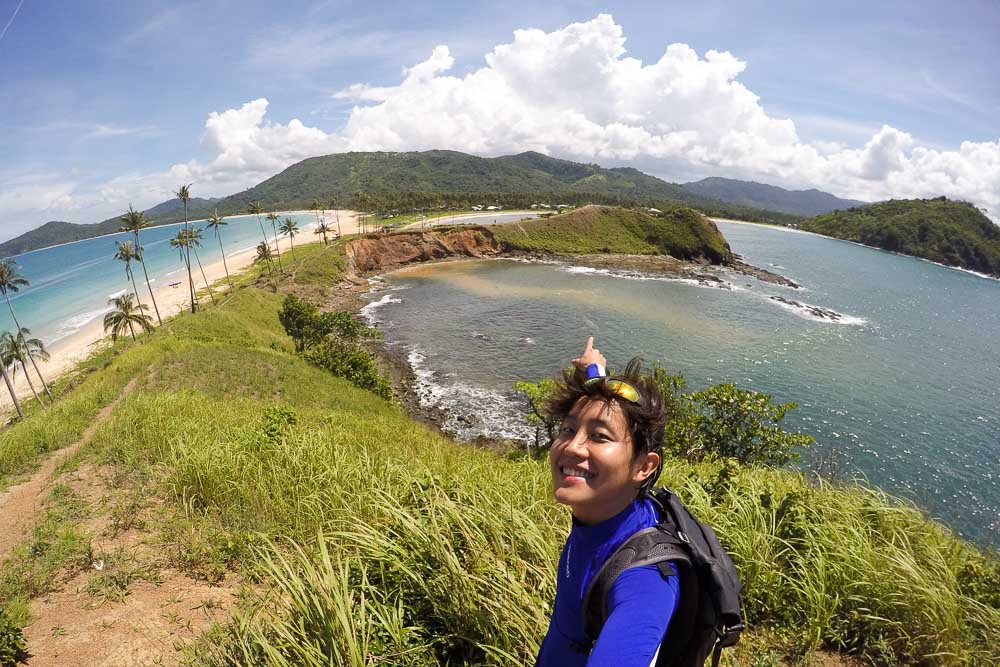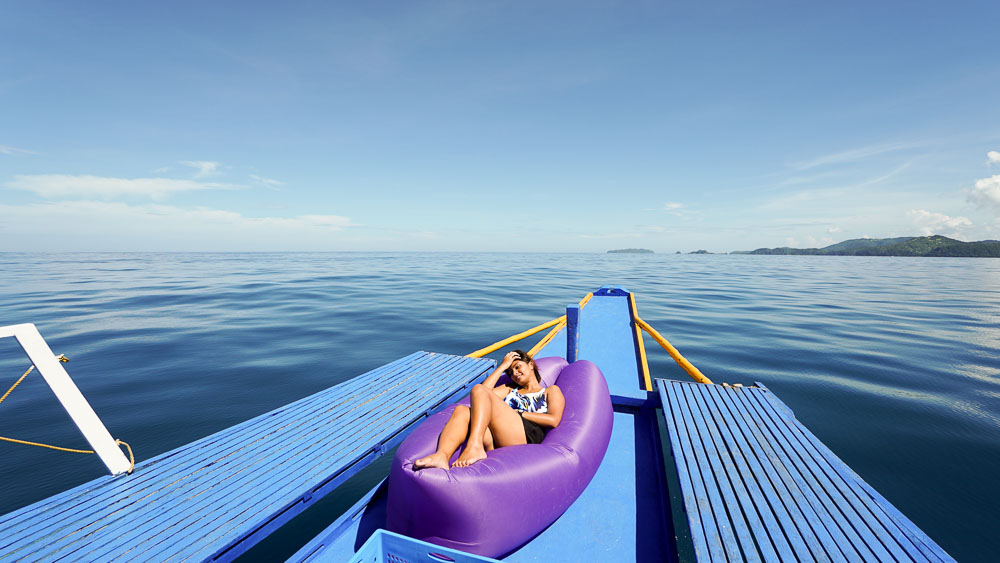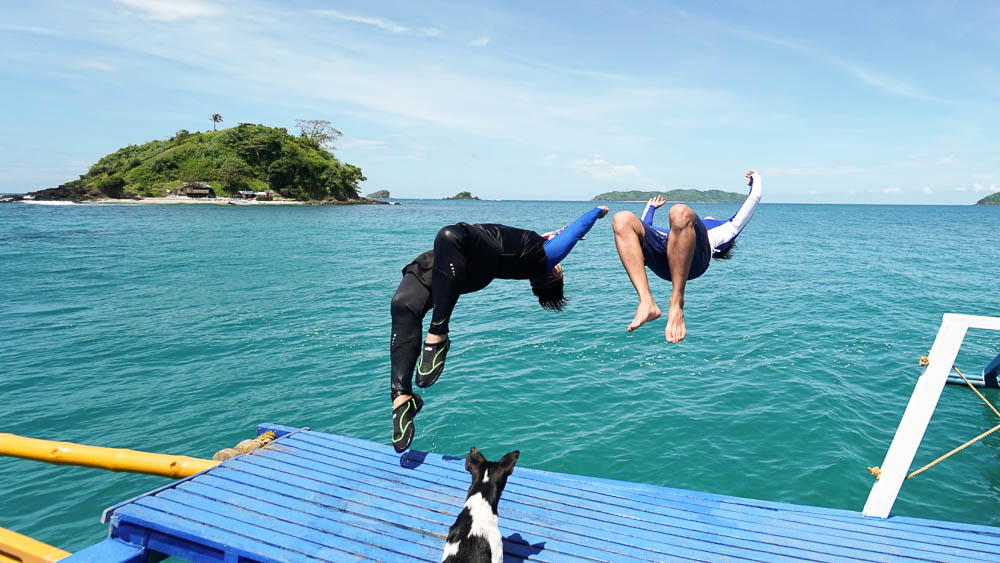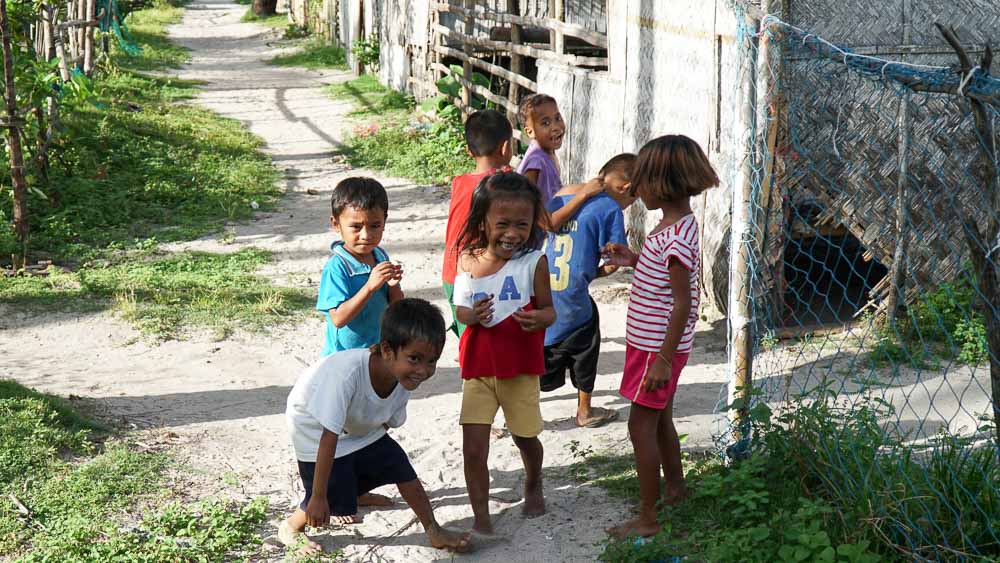 Food on the boat was prepared by our very talented chef, who made sure we were fed more than well. I would go as far to say that the food we had was nicer than the ones served to us at the resorts! Everything was so fresh, it was almost as if they were taken straight out of the sea.
There were plenty of greens and vegan options as well, for those who aren't seafood or meat eaters.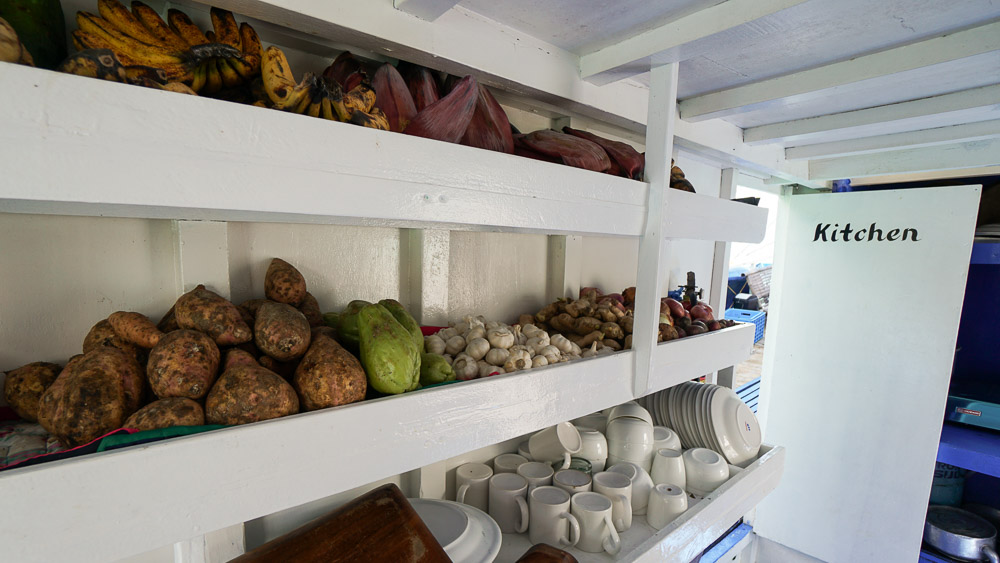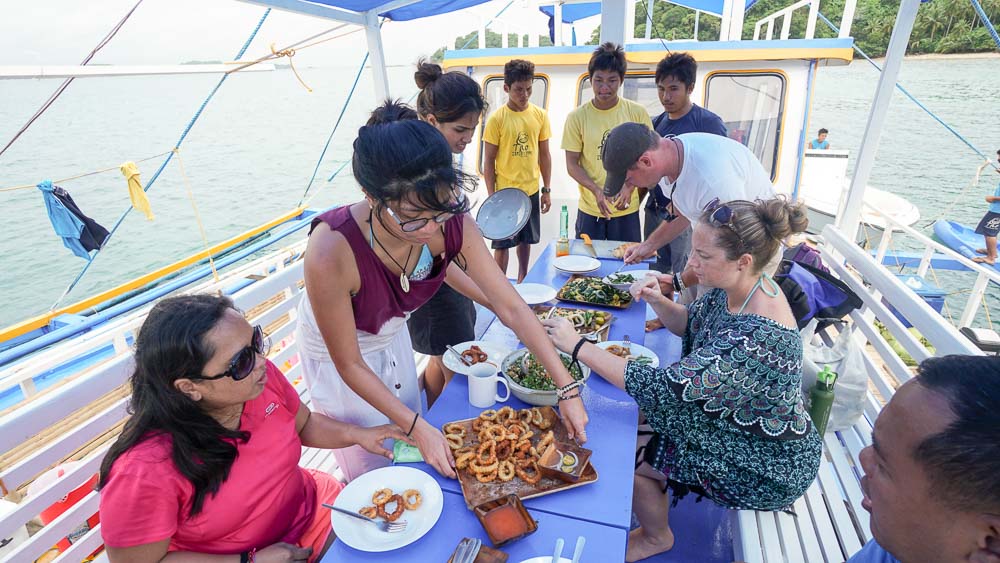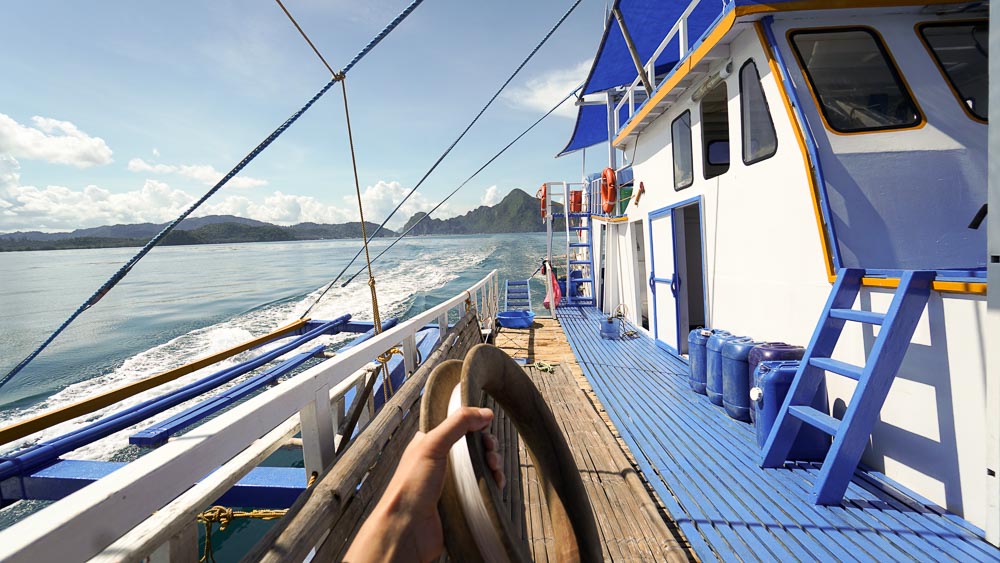 After an afternoon of sailing, we finally arrived on shore, at main Tao Philippines base camp on a remote corner of El Nido. This is where the boats resupply, refuel, and where we would be spending the night.
We slept in a special Nipa hut called the Tuka, that was custom designed by one of the founders of Tao Philippines with a specific type of bamboo. Apparently the flexible nature of the structure makes it a lot sturdier then concrete buildings! Mattresses and beddings were provided as well. Despite looking basic, it ended up being pretty comfortable and cosy.
While there are no proper showers, we made do with washing up by a well at the edge of the forest. Remember that this isn't a luxury tour after all.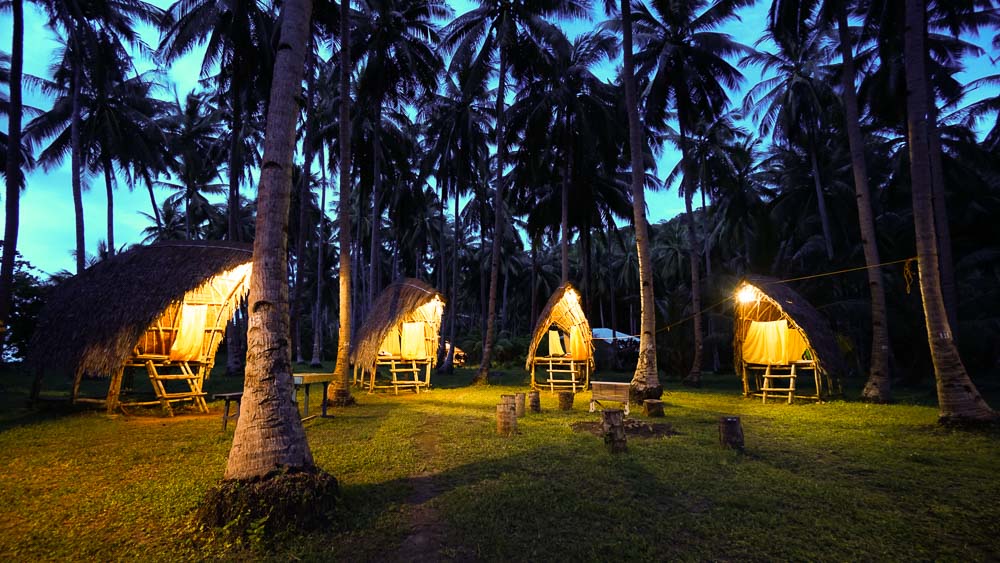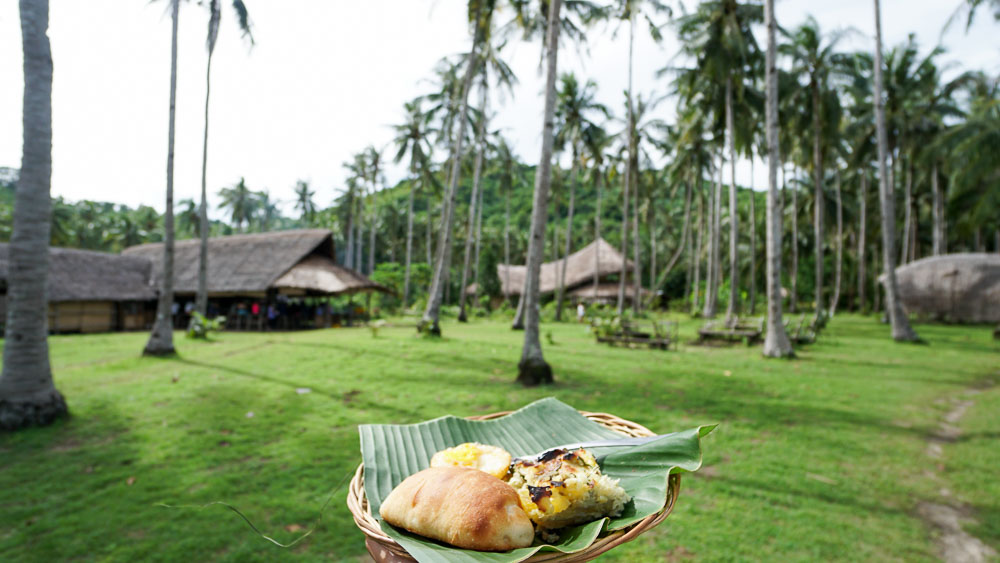 The next morning, we got a tour of the main base camp and Tao Kalahi Foundation, where most of their sustainable projects are based in. This was actually the highlight of my trip.
One of the founders Eddie, explained how Tao grew from importing all their supplies from Manila, to producing a third of their needs themselves. From maintaining an organic farm to domesticating animals and producing their own vinegar (main ingredient in filipino cuisine), he brought us through the successes and mistakes of Tao. He also spoke of the work they are doing with the communities, but more on that below.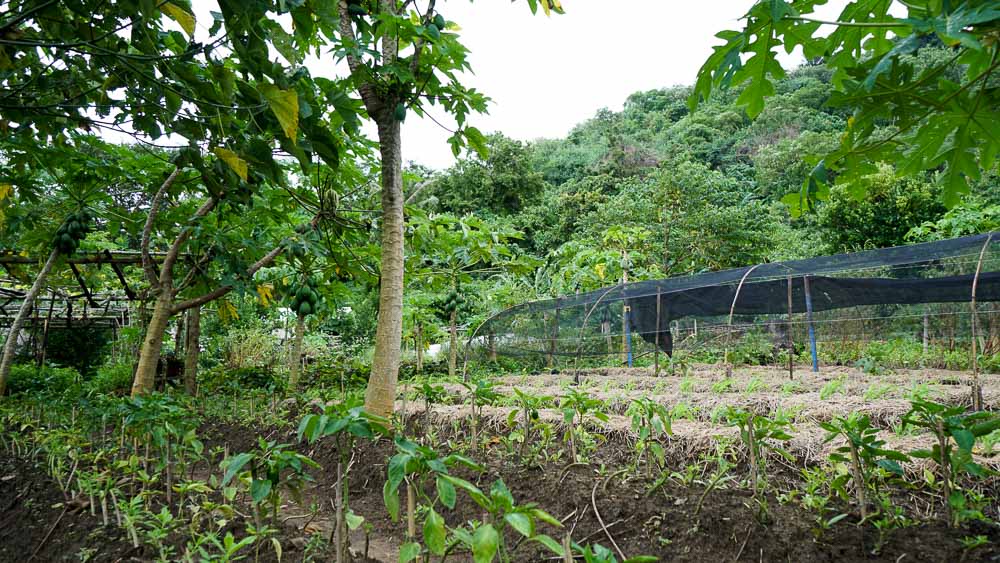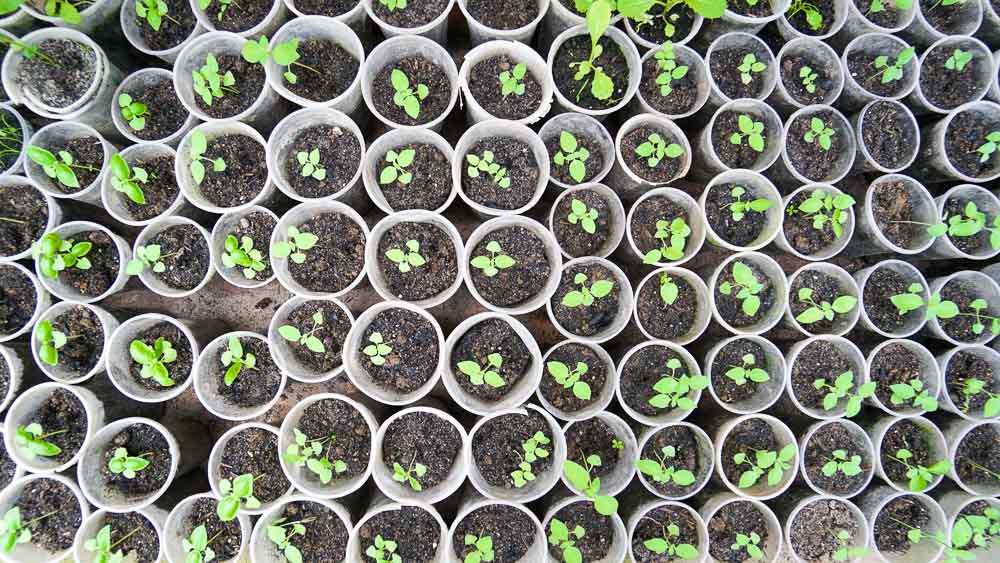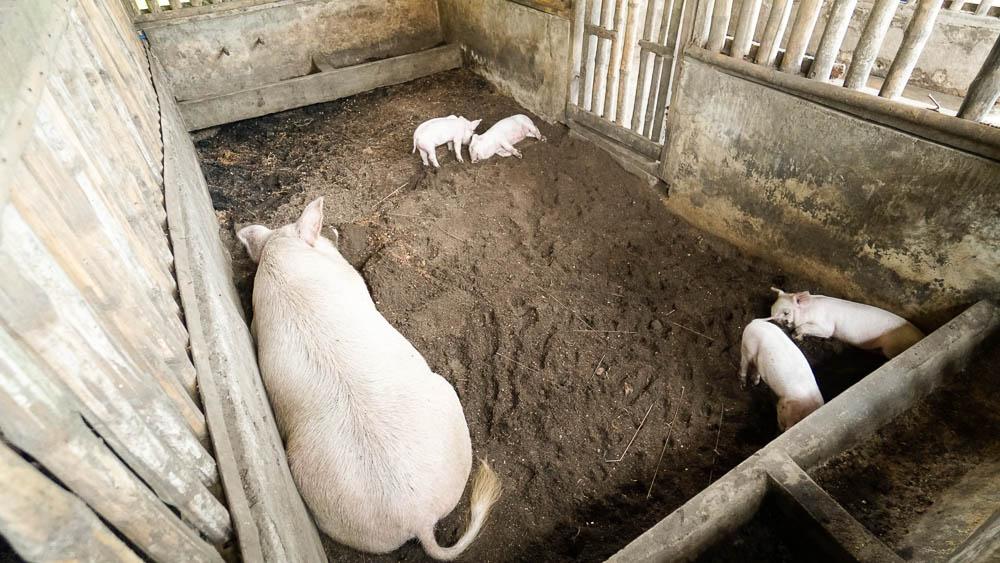 After the tour, it was back on the boat as we continued exploring and snorkelling. We got the chance to also hop on the beautiful Paraw — the trademark 74-foot wooden sailboat of Tao Philippines. What made the Paraw impressive was that it was made with the help of traditional craftsman, using olden methods lost in boat construction today.
The idea was to keep the spirit of traditional sailing alive. Unfortunately the Paraw wasn't fully ready for a full expedition when we were there. Would have really liked to sail on her for the full expedition!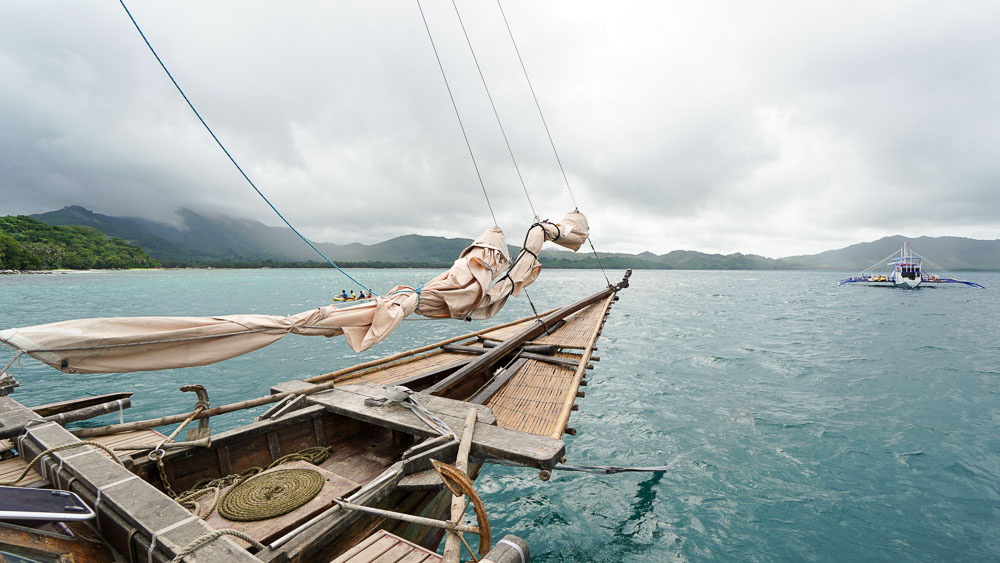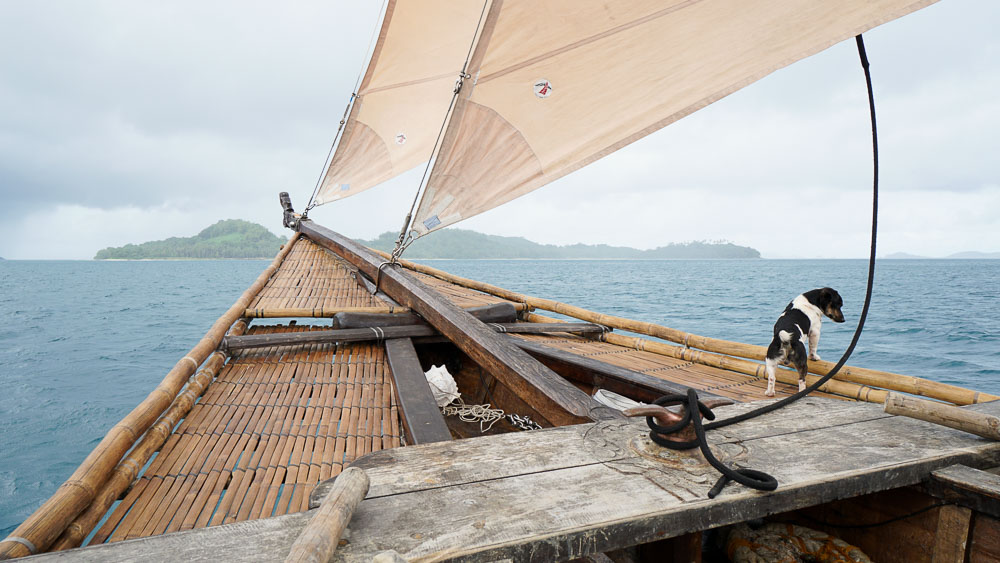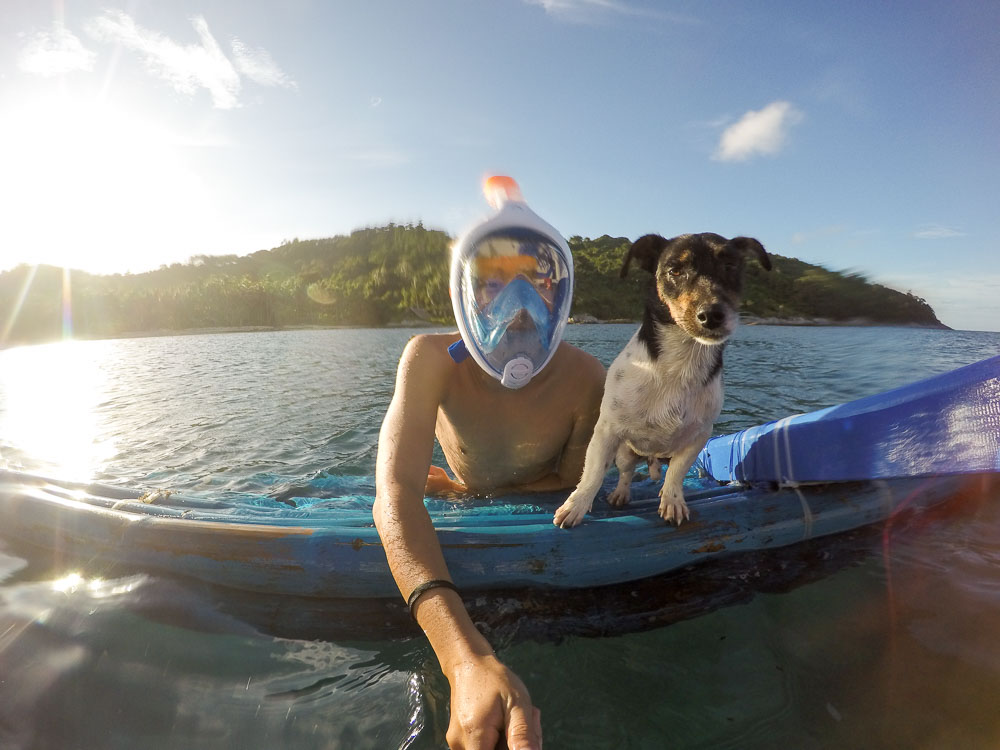 As the weather started to turn bad due to a typhoon, we couldn't sail further and had to settle at our second base camp on Daracuton Island. This time, instead of individual Tuka huts, we slept in a big communal one!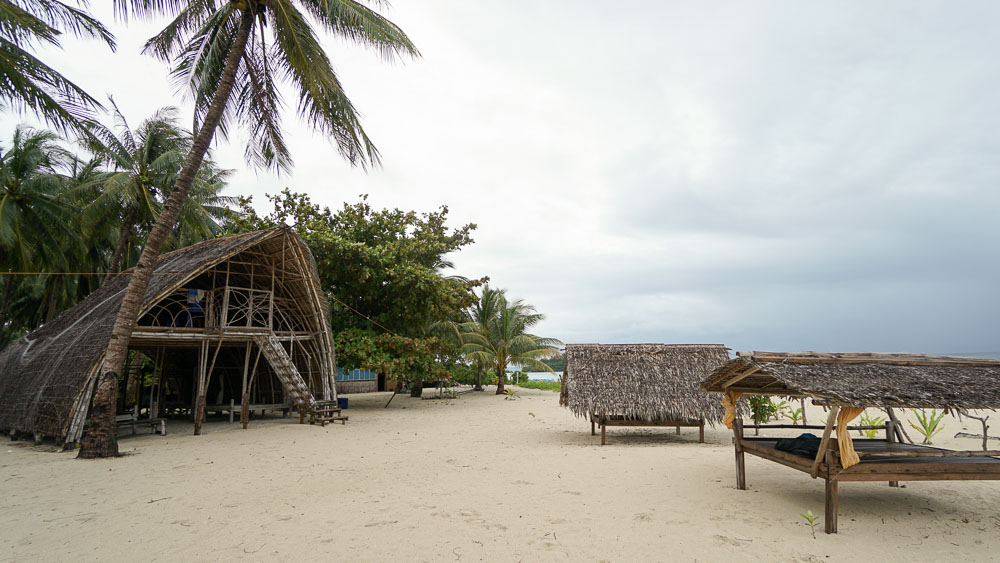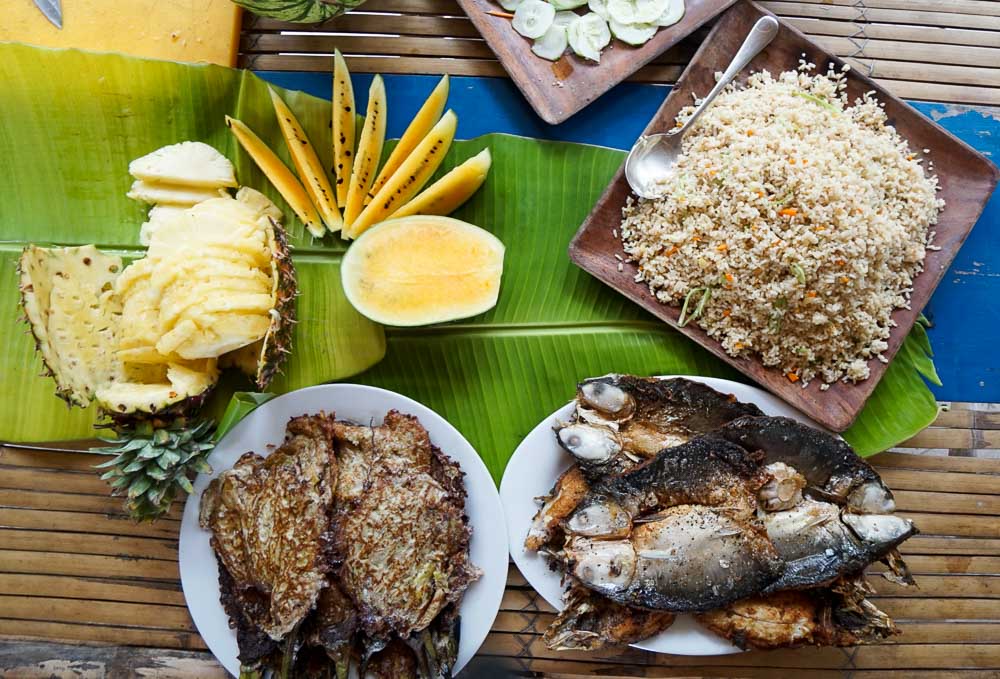 All good things have to end, and after another day, it was time to finally say goodbye to the wonderful crew and expedition mates. Our modified 3D2N expedition passed too quickly, though I'm sure it would have been the same if we went on the 5D4N too.
I've always been more of a land than sea person, but Tao Philippines really brought out my love for the ocean. I love how it's so unpredictable, crazy, and beautiful at the same time. Being exposed to the elements (especially since the Typhoon was going on) reminded me of how we are but a small part of this huge planet, and that there is so much to explore.
As the cliche saying goes…
"The world is a book, and those who do not travel read only a page." – Saint Augustine
Are you ready to go on an adventure?
(See also: 11 reasons why the Philippines is underrated)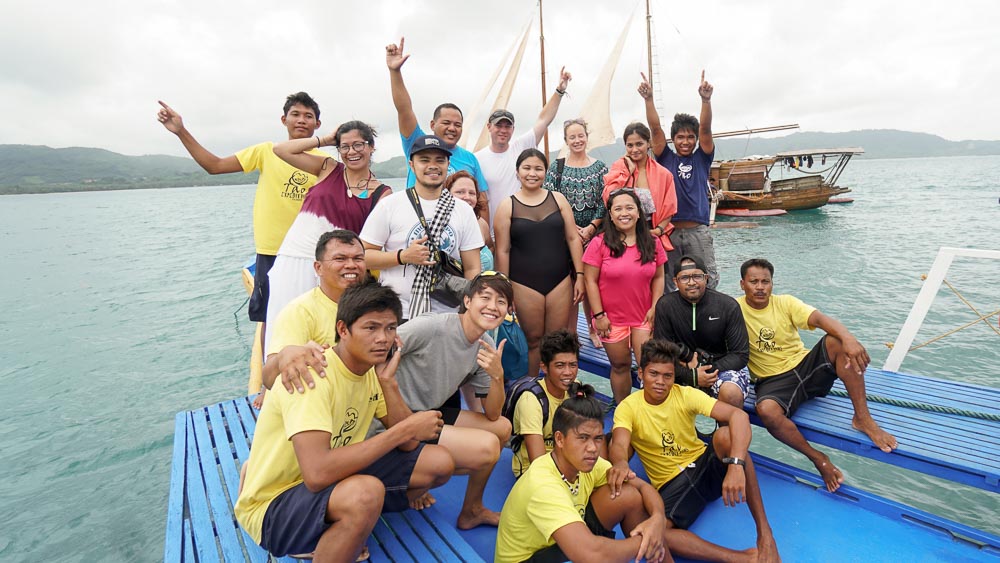 Useful Information
Here are some things I wish I knew before embarking on the Tao Philippines Expedition.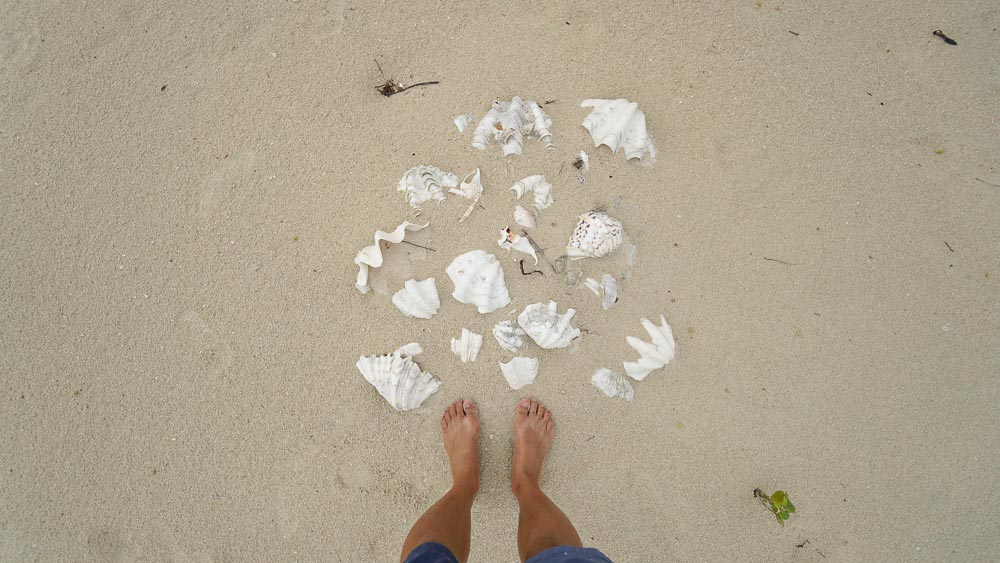 Things to bring:
A dry bag to keep your stuff dry on the boat and during kayaking transfers from the boat to the islands.
A pair of sandals or reef shoes to protect your feet while exploring the islands or reefs. Flip-flops are alright but they tend to get washed away by the waves
A rash guard for protection against the sun and jellyfish stings. You'll be spending a lot of time out in the sun and it's easy to underestimate it's effects!
Extra batteries and power banks for your devices. Other than the main Tao base camp, you'll hardly have access to power supply.
A head torch or flashlight as there are no street lamps or lights on the island base camps where you will be spending the night.
Usual beach stuff like sunscreen, sun hat, sun glasses, towels, refillable water bottles, swim wear and insect repellent.
Most importantly, an open and adventurous mind! You never know what to expect on the open seas. As our introduction sheet says "leave your first world baggage behind."
Small change for tips!
Best time to visit:
While tours run throughout the year, the dry season between October to May is best. We were there in mid October, but were pretty unlucky as two typhoons hit Northern Philippines during our expedition, resulting in us having only small spurts of sunshine. But as you can see from the photos, it was still pretty good!
Pro-tip: If you plan to do the Tao Philippines Expedition during the dry season, I suggest planning early (at least 3 months in advance) as their tours are really popular and they have limited capacity. Also set aside plenty of extra time as weather in the Philippines is unpredictable.
---
Community and Social Projects
"give a man a fish, and you feed him for a day. Teach a man to fish, and you feed him for a lifetime."
What really sets Tao Philippines apart though, are the community and social projects they work on. While there are companies that ride on the trend of eco and social tourism, most only scratch the surface with touch and go projects.
Tao Philippines on the other hand seem to be going beyond the norm. I especially love how they take time to build relationships with the remote communities where they have their base camps on. Building schools with affordable and sustainable structures, while hiring and training the more responsible villagers to work for their business.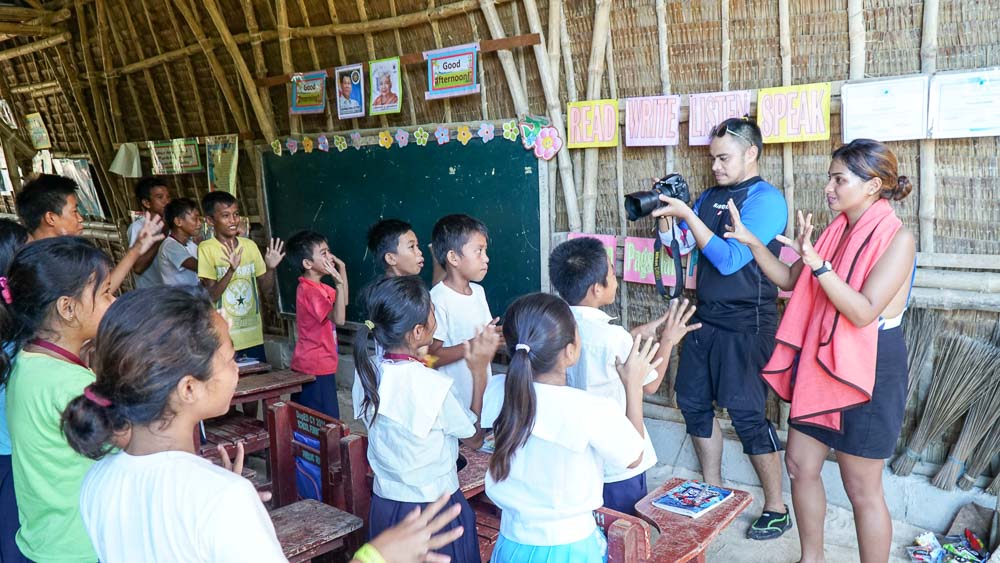 They are also on a mission to be as self sustainable as possible, growing their own produce, and working with various groups around the islands to provide resources for the business needs. One of these projects involved training the ladies from the Women's Association to sew beddings before buying it from them.
The idea is simple, "give a man a fish, and you feed him for a day. Teach a man to fish, and you feed him for a lifetime."
---
Comfort in El Nido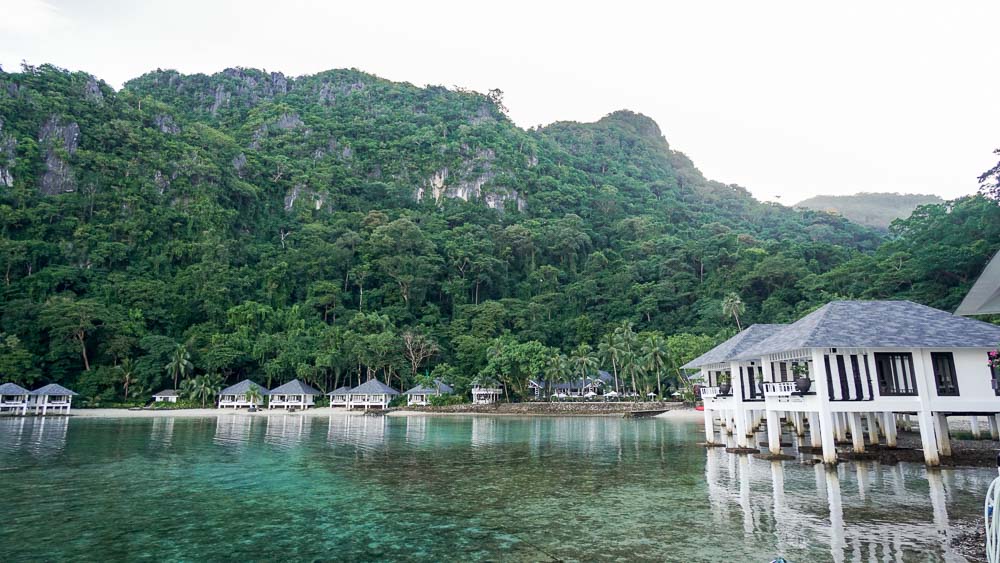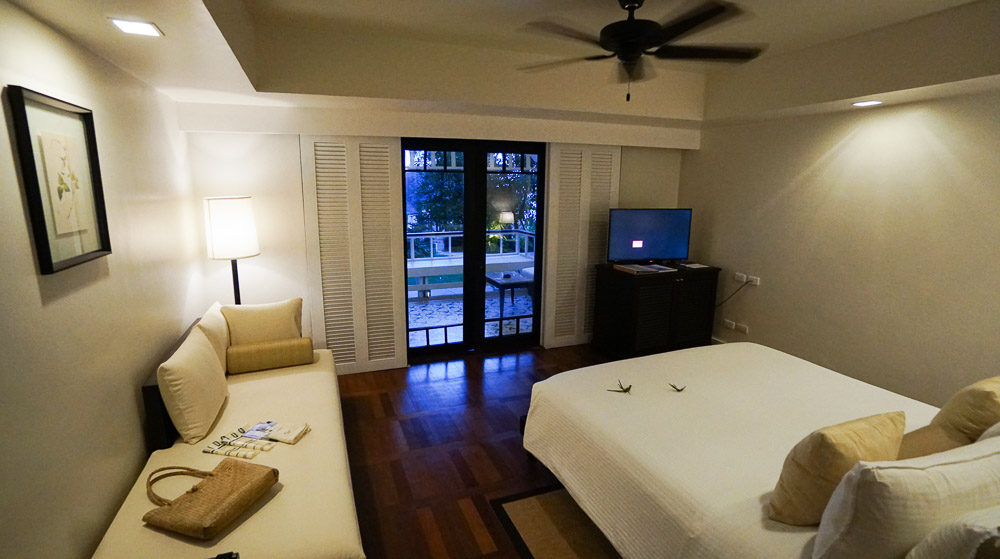 For those keen on having a little bit of comfort and luxury before the expedition, check out the El Nido Resorts. We stayed a night each on Lagen Island and Miniloc Island before and after our expedition. The room prices are on the high side, but I guess that's the price to pay for some pampering!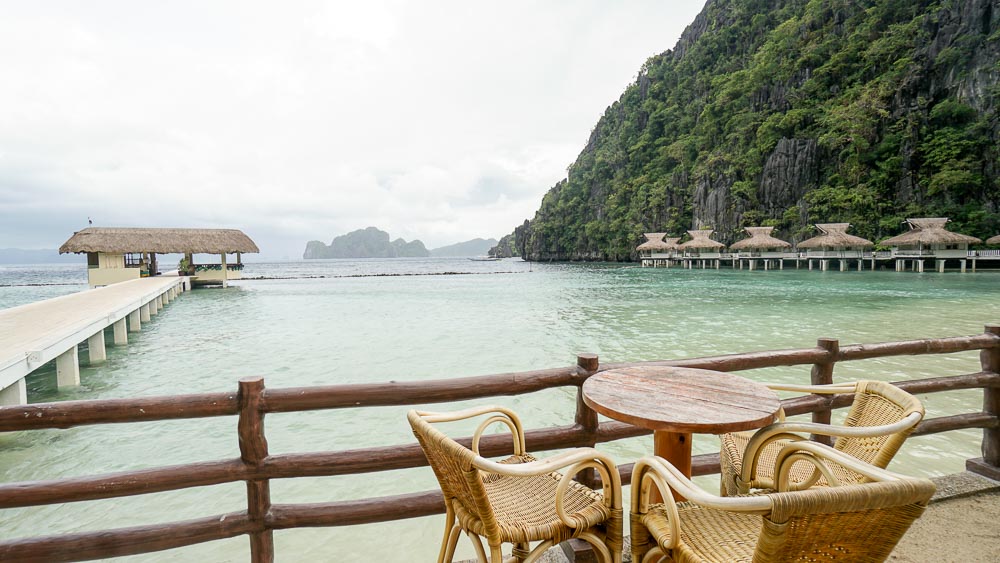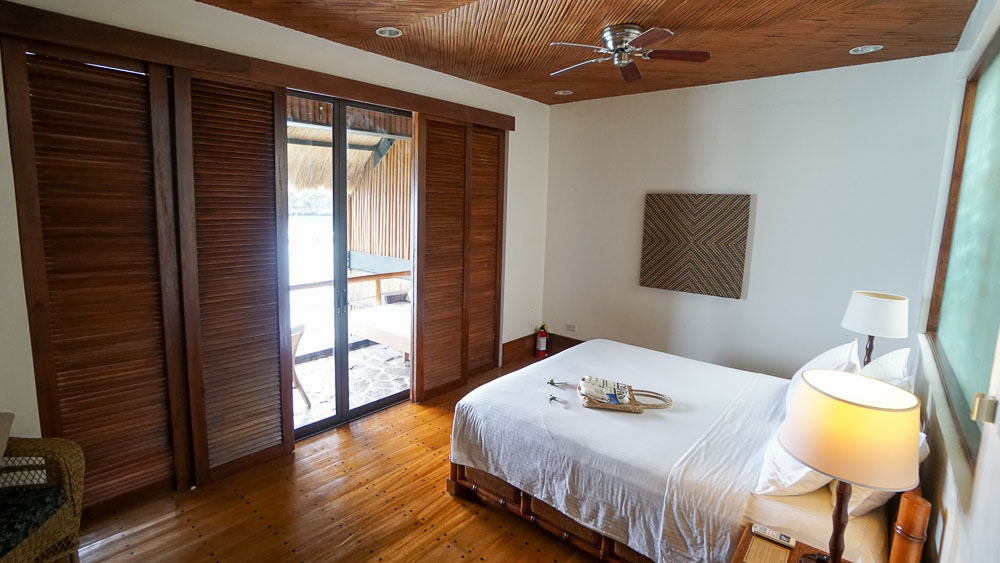 Like what you're seeing? Do share and follow us on our adventures around the world on Facebook and Instagram.