Cobblestone paths, colonial lamp posts and English houses — the new gallop extension at Singapore Botanic Gardens is a trip that transports you to England.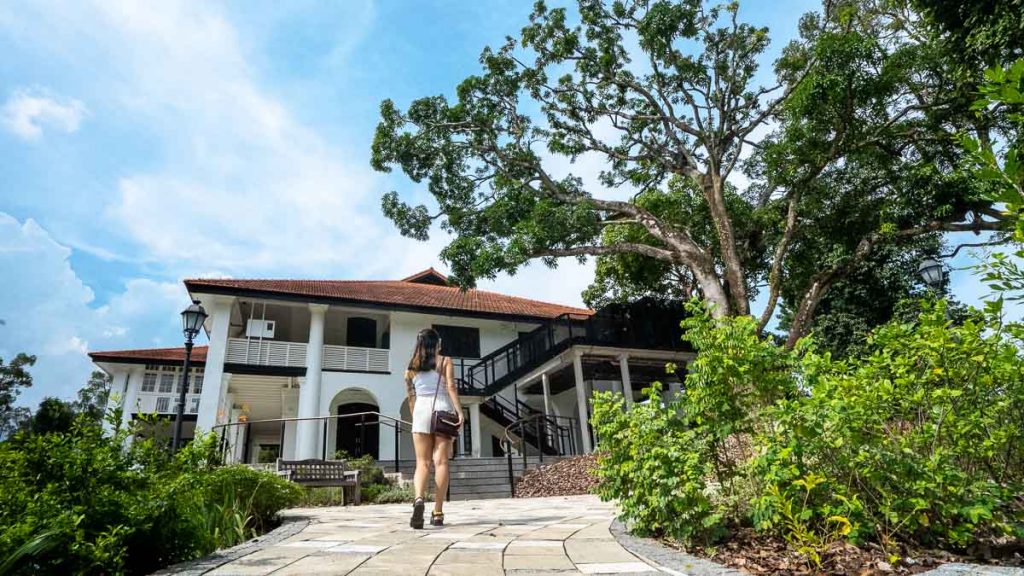 With a myriad of things to check out, from swan lakes to tranquil forest trails, it's no wonder why Botanic Gardens is a crowd favourite.
If you think you've conquered all of the gardens, well, you're wrong — for there is now a new whopping 80,000 m² expansion to the Botanic Gardens: The Gallop Extension.
Read also: Singapore's Rail Corridor — Lesser-Known Instagrammable Photo Spots to Look Out For
Getting To The Gallop Extension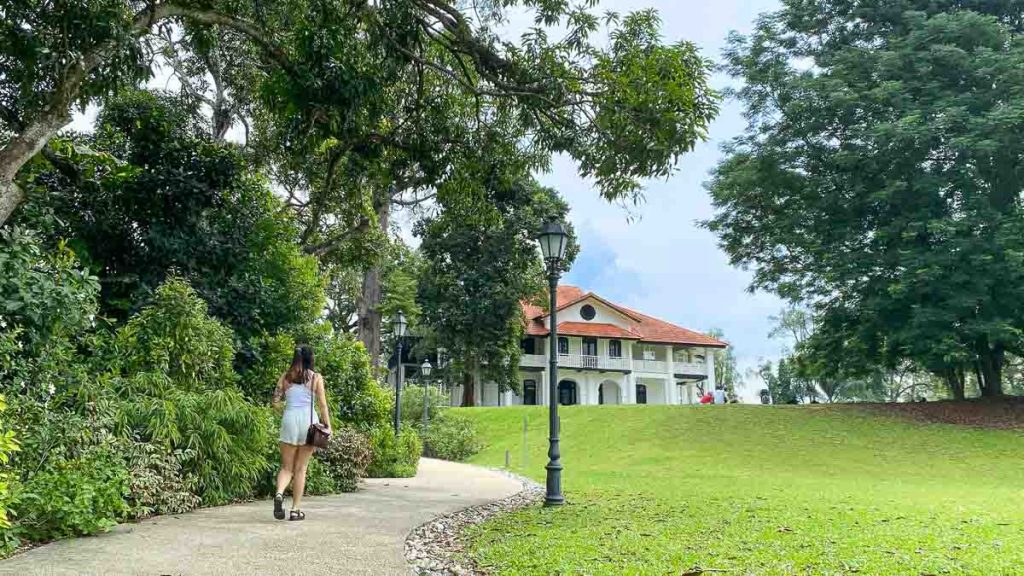 Public transport: From Botanic Gardens MRT station (Exit A), The Gallop Extension is ~18 mins walk
Drivers: Parking is available at Gallop Gate and Tyersall Gate
Entrance fee: Free
Opening hours: 5AM – 12AM
Address: Opposite 1, Tyersall Ave, Singapore 257683
What's new at the Gallop Extension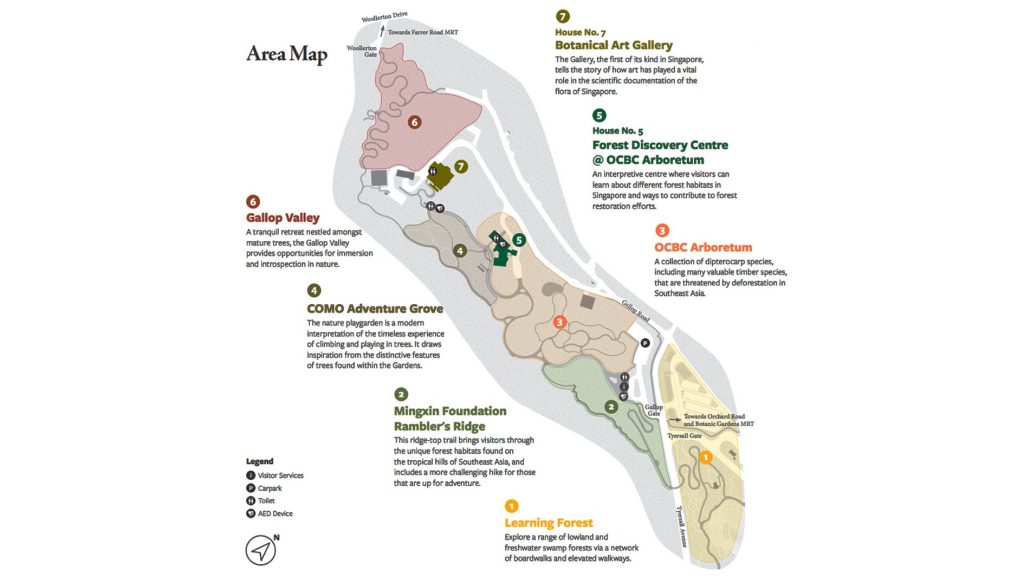 Upholding Singapore's title as the "garden city", the Gallop Extension is built to bring nature even closer to people from all walks of life while educating visitors with knowledge on Singapore's forest ecology and conservation.
New highlights include a hiking trail, a picturesque nature play garden and an art gallery housed in an English monochrome bungalow!
To help plan your visit to the Gallop Extension, here are five things you can do there:
1) The Inverturret: a monochromatic art gallery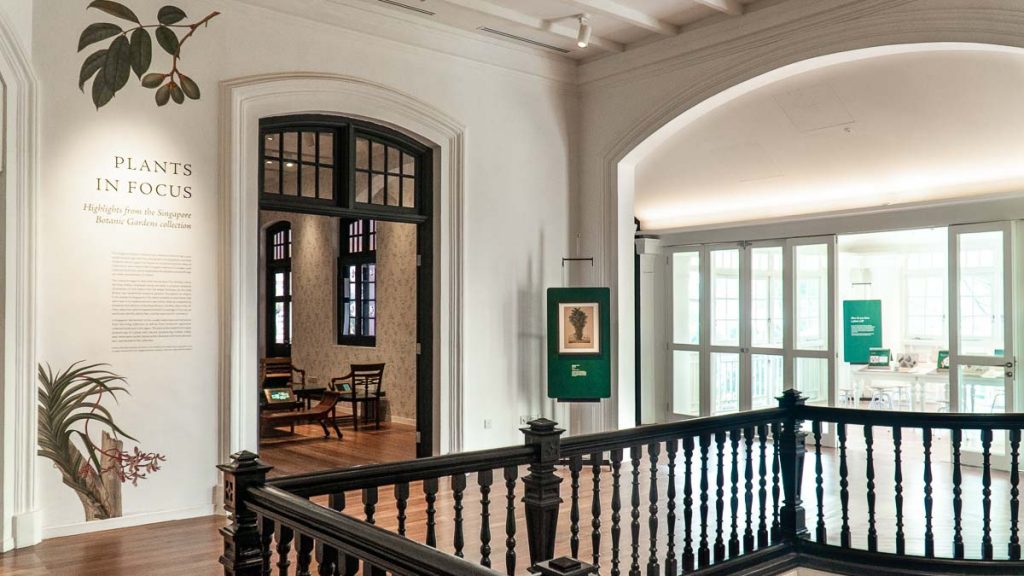 Meet No. 7 of the Gallop House: The Inverturret, an English house that dates back to the 1900s.
Today, it's transformed into the Botanical Art Gallery and is home to over 2,000 paintings and illustrations — a bibliophile's dream!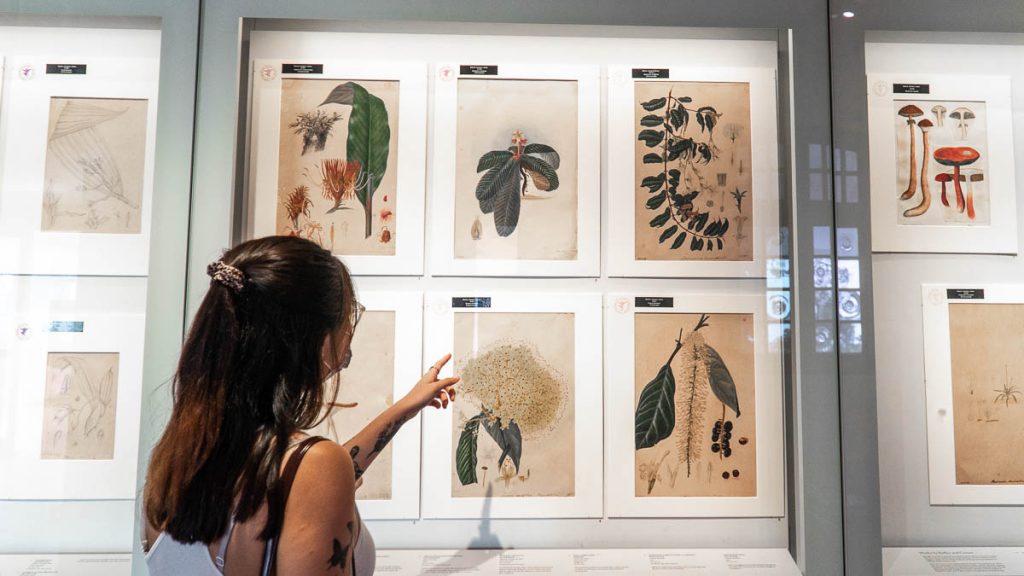 At the gallery, get ready to expand your knowledge on mother nature's gift that keeps on giving — the chlorophyll-filled CO2 consumers and oxygen manufacturer.
Learn about Singapore's botanical efforts, from the discovery of new plants to how we bred our very first Vanda Miss Joaquim.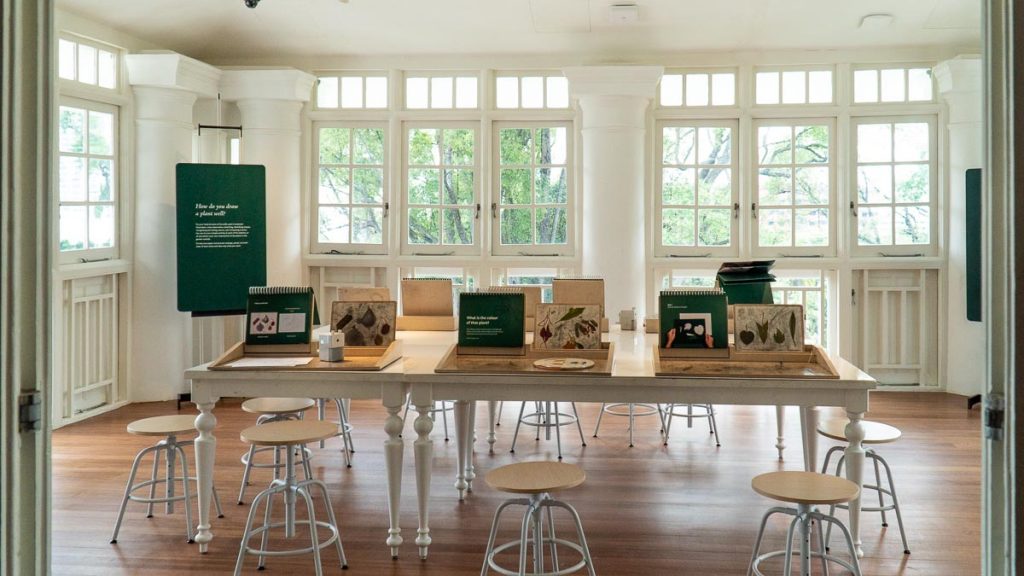 Before you leave, try your hand at techniques used in botanical illustration, such as sketching and collage making!
*Pro-tip: Bring your own colouring tool as there are limited ones provided at the station.
Entrance fee: Free
Opening hours: 9AM – 6PM, closed last Thu of every month
2) The Atbara: 120 year old colonial-era house turned Forest Discovery Centre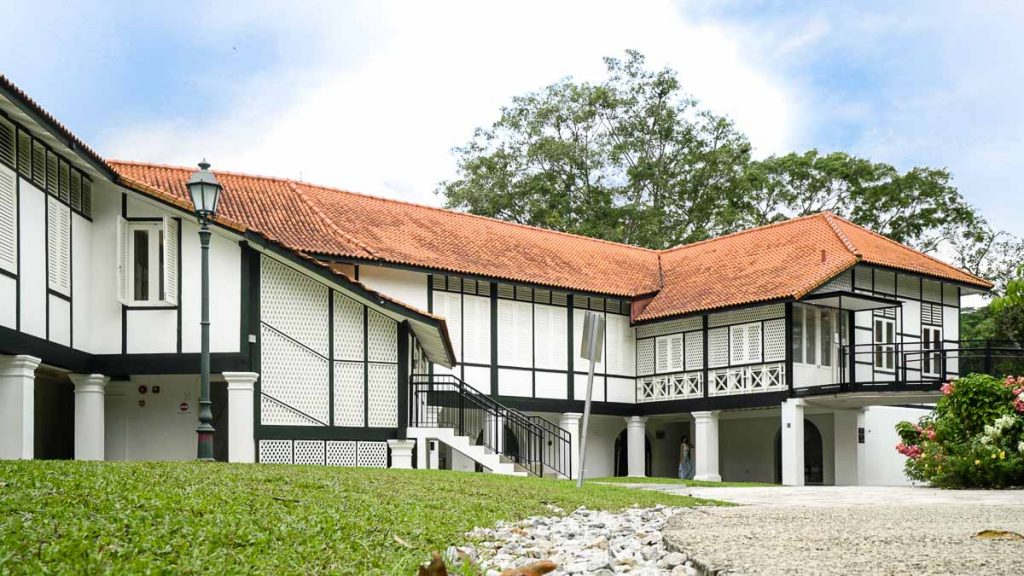 Built in 1898, the Atbara (Gallop House No. 5) is the oldest surviving colonial-era house in Singapore — it's over 120 years old!
This monochromatic bungalow now houses the Forest Discovery Centre, which showcases Singapore's forest ecosystems, and highlights the importance of conserving them.
Inside, visitors can learn about different forest habitats and forest restoration efforts in Singapore.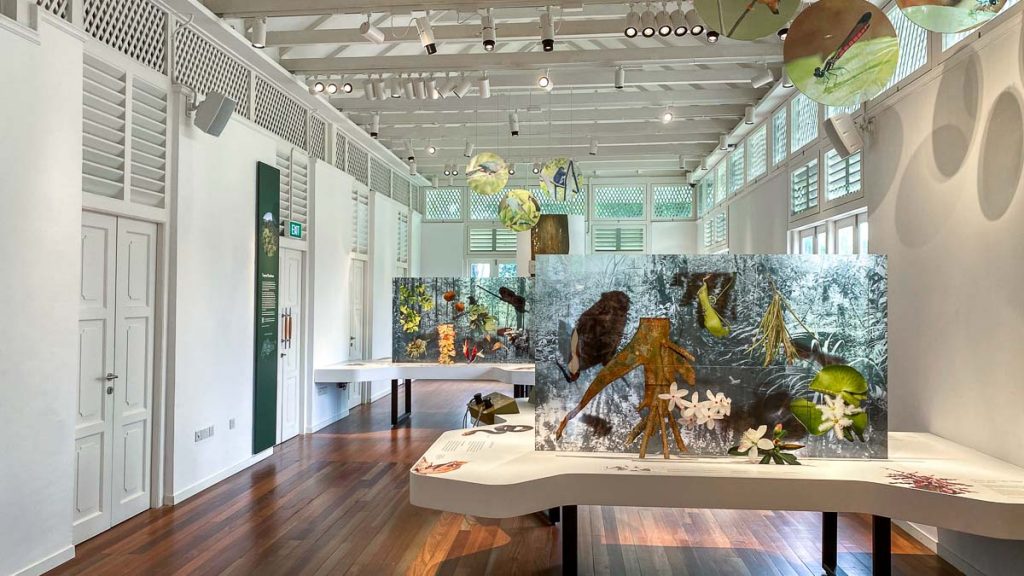 The centre also holds a photo exhibit about the two colonial houses, the Atbara and Inverturret, detailing just how they came to be Singapore Botanic Garden's Forest Discovery Centre and the Botanical Art Gallery.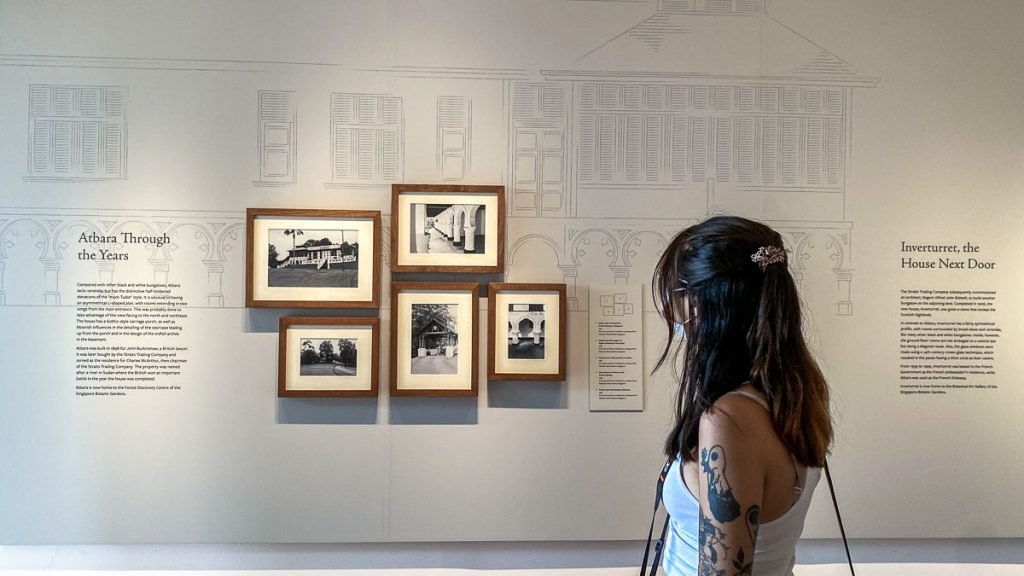 Entrance fee: Free
Opening hours: 9AM – 6PM, closed every last Mon of the month
3) Mingxin Foundation Rambler's Ridge: A breezy ridge-top trail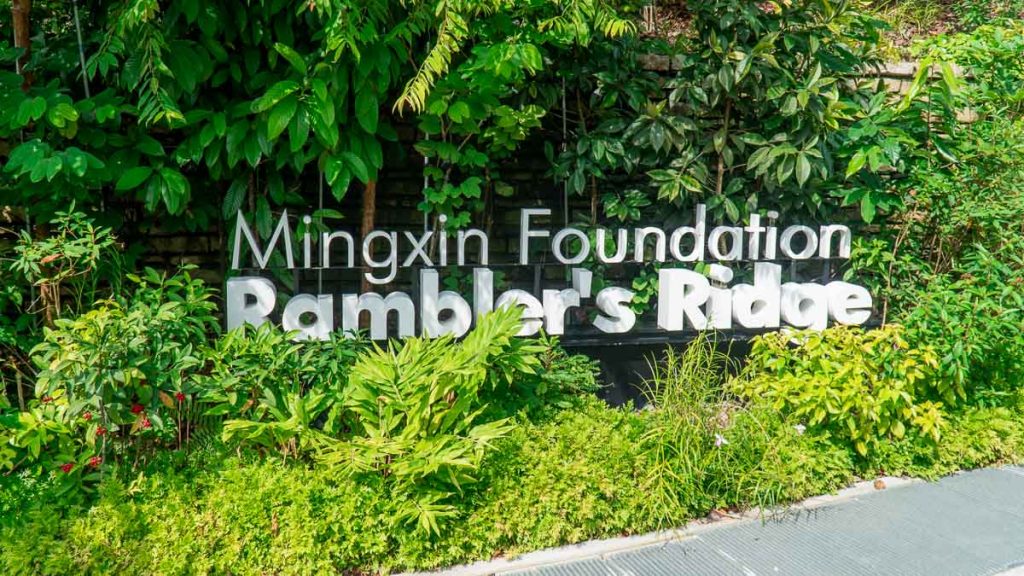 Put on your sports shoes and lace them tight — for there's a new hiking trail at the Gallop Extension!
Mingxin Foundation Rambler's Ridge is a ridge-top trail that brings you through the unique forest habitats found on the tropical hills of Southeast Asia.
The trail will take you 40 metres above sea level high, where you'll be met with an idyllic view of forested nature.
The best part? You won't be drenched in sweat as the hike's only 350 metres in total.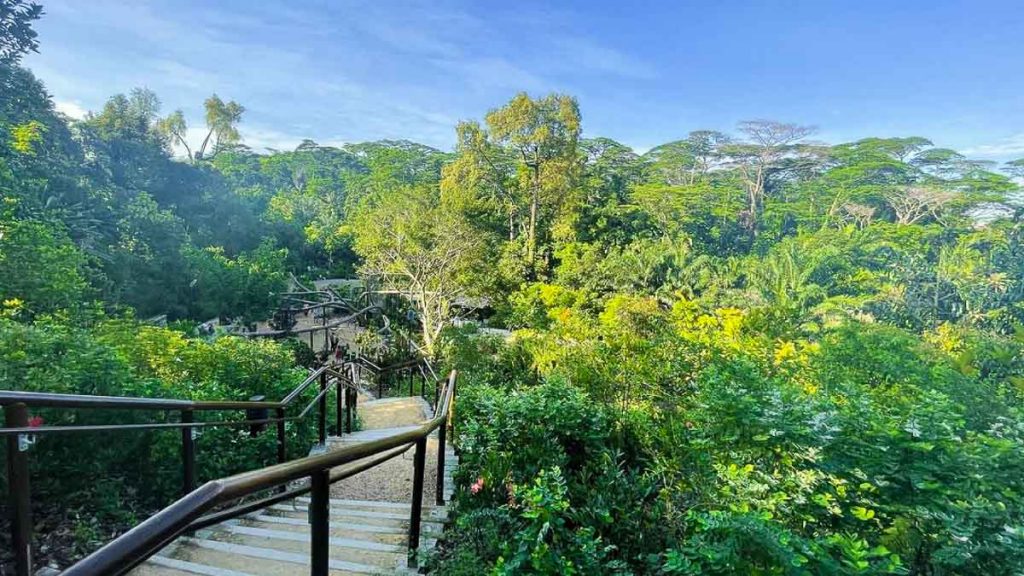 Photo credit: @bukittimah50 via Instagram
Entrance fee: Free
Opening hours: 7AM – 7PM, closed during wet weather
4) OCBC Arboretum: A living library of over 2,000 trees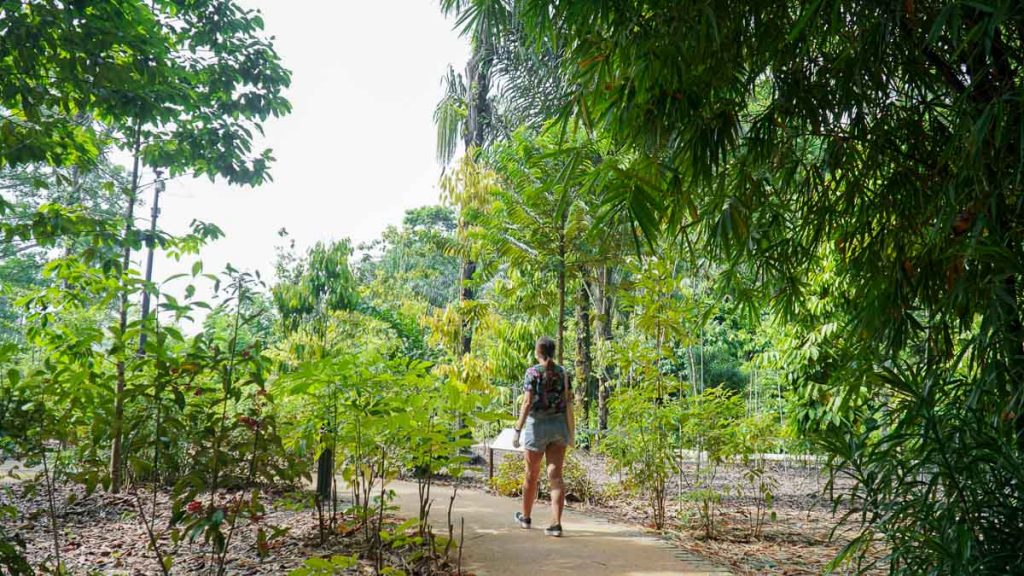 A library? In the Botanic Gardens? Yeap. The OCBC Arboretum is touted as the "living library of trees", housing over 2,000 specimens of forest trees, including Dipterocarps and other rare and endangered forest trees.
Here, you get to go on a nature stroll without worrying about the heat from the sun thanks to the Dipterocarps — forest giants that grow up to 80m tall. Its umbrella of leaves shades you from the sun, providing a breezy experience.
Fun fact: The trees at the arboretum can store 80 million kg of CO2 in their lifetimes — a positive for climate change!
Entrance fee: Free
Opening hours: 5AM – 12AM
5) COMO Adventure Grove: A playground inspired by nature
COMO Adventure Grove is a playground where nature meets curiosity.
The playground is a #throwback to the good old kampung days where we're all one with nature. Climb on the giant jackfruit structure, hop on saga seeds pods and have fun on a wooden swingset!
Regardless of age, this innovative playground is bound to unleash the explorer in you.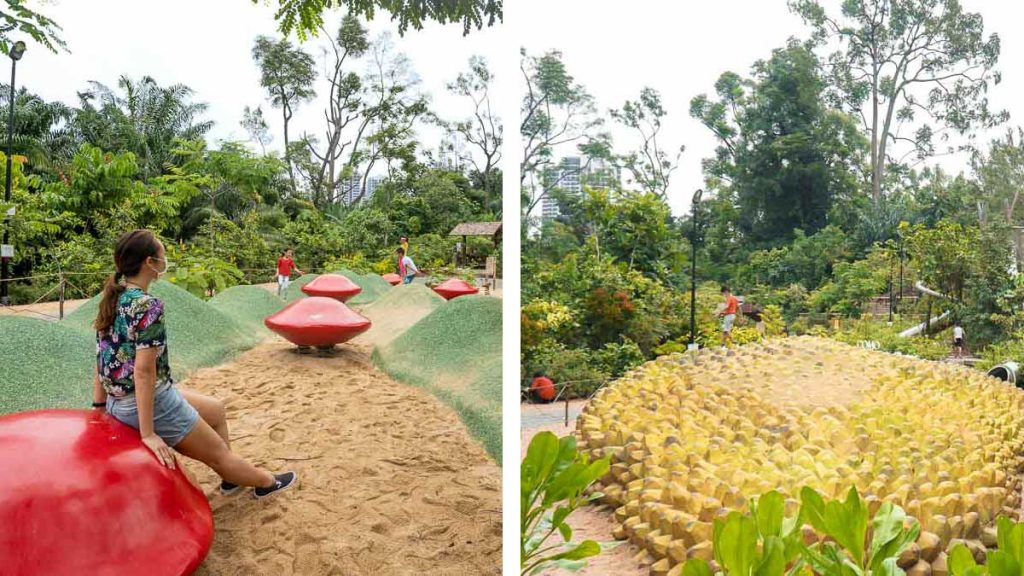 Who would have thought we'd have a local food-inspired playground! 🤩
Entrance fee: Free
Opening hours: 7AM – 7PM
Read also: 7 Outdoor Playgrounds in Singapore We Wish We had as Kids
Exploring Singapore Botanic Gardens' Gallop Extension
Singapore's Botanic Gardens is truly a place unlike any other. It might be a manmade garden, but its bountiful nature makes every visit as memorable as the last.
Since we won't be travelling any time soon, now's the best time to explore Singapore like never before. Visit a WWII historical relic, check out Instagrammable MRT stations or take a trip out to an offshore island of ours — there's always something new to discover.
What are some of your favourite nature spots? Let us know in the comments below! 🙂
---