With a pristine beach, ancient relics and live tortoises, Kusu Island is as enigmatic as its backstory.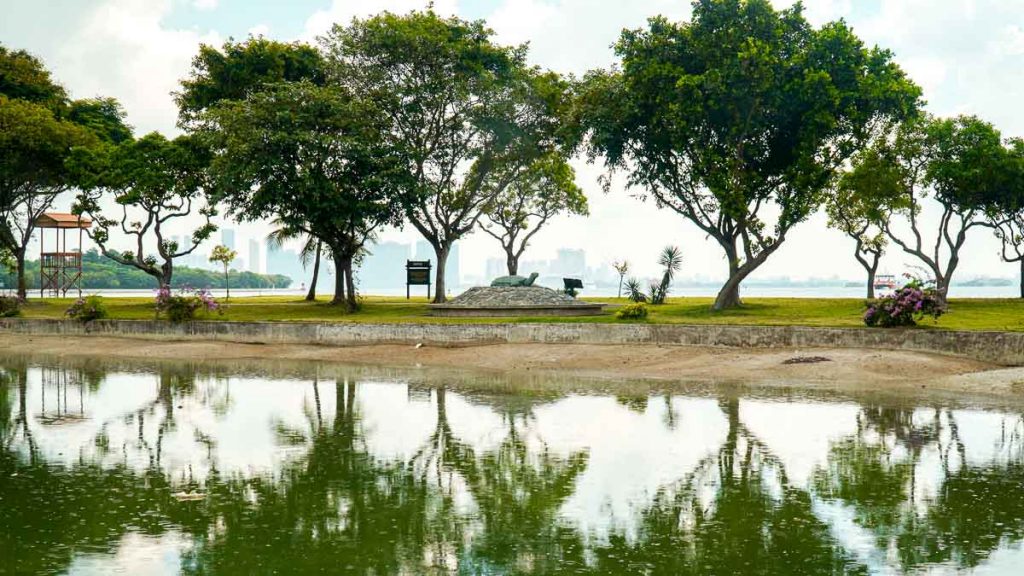 Legend has it that a Chinese and a Malay fisherman out at sea were caught in a shipwreck. To save them from drowning, a giant tortoise turned itself into an island — one we now know as Kusu Island.
Whether you believe in the legend or not, Kusu Island remains an interesting place for culture buffs and those looking to spend a tranquil day off the mainland of Singapore.
Read also: Labrador Nature Reserve — Scenic Coastal Walk with WWII Tunnels and Relics
Getting To Kusu Island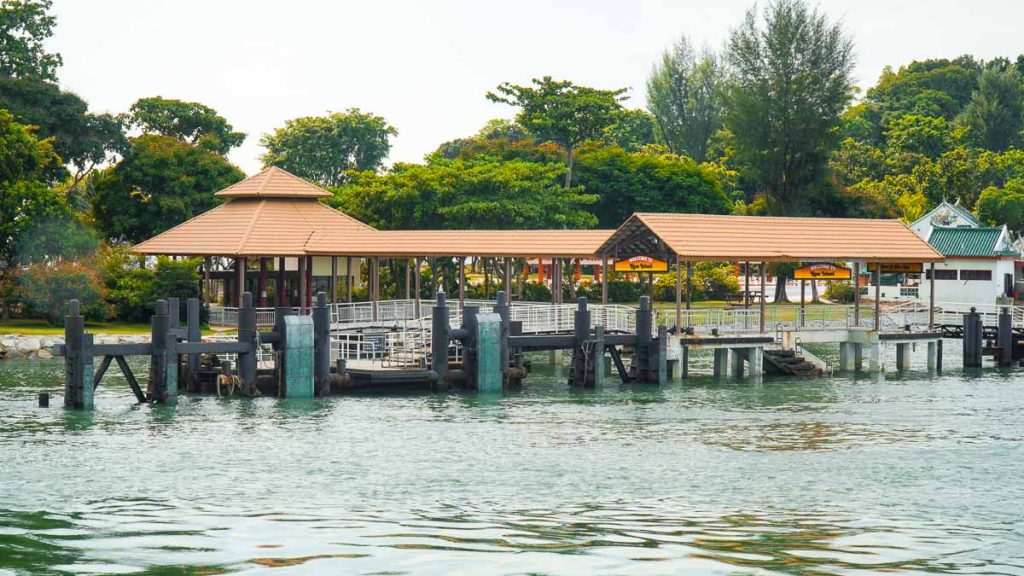 Kusu Island is a ~ 45-minute ride from Marina South Pier ferry terminal. Tickets can be purchased from Singapore Island Cruise and Marina South Ferry (ferries' schedules are on the sites).
Cost: From S$13.59/pax
How to get there: From Marina South Pier MRT station, take Exit B and head up the escalator — the ferry terminal is to your right
Things To Do At Kusu Island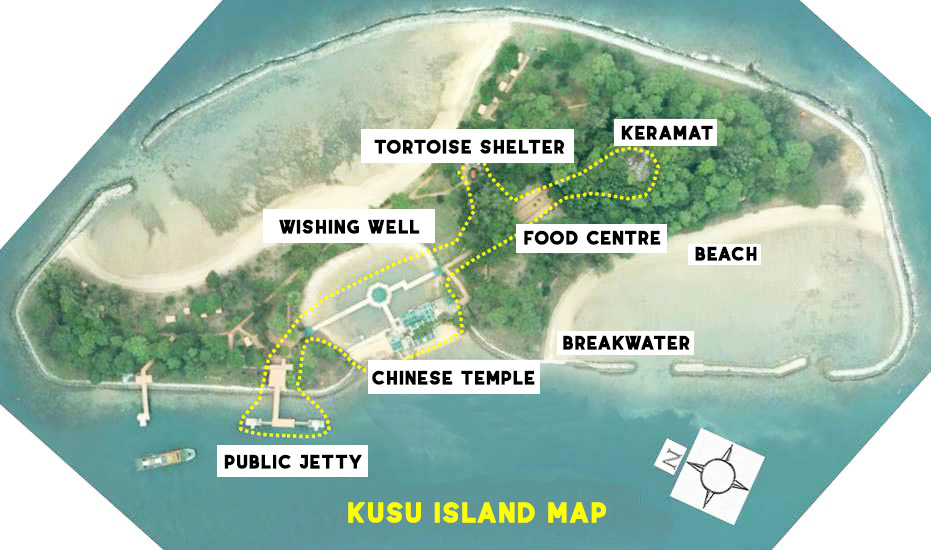 Note: The food centre and Keramat are currently closed for maintenance work.
1) Make some wishes at the Kusu Island Temple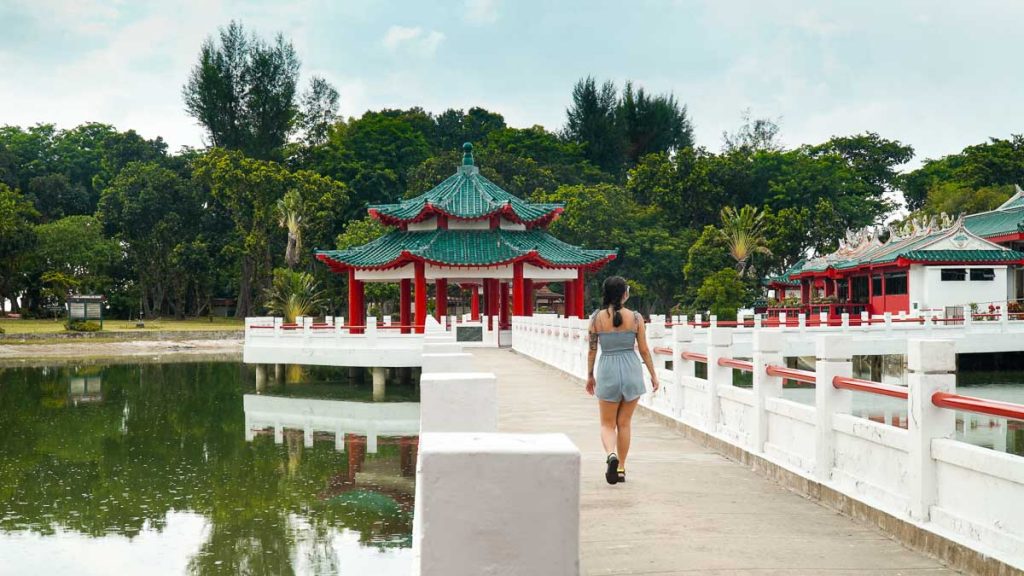 Kusu Island is renowned for its sacred sites. The Chinese temple houses many deities, but the main ones are the God of Mercy and the God of Prosperity.
Thousands of devotees flock to the island to pray for a good life, good health, prosperity and happiness.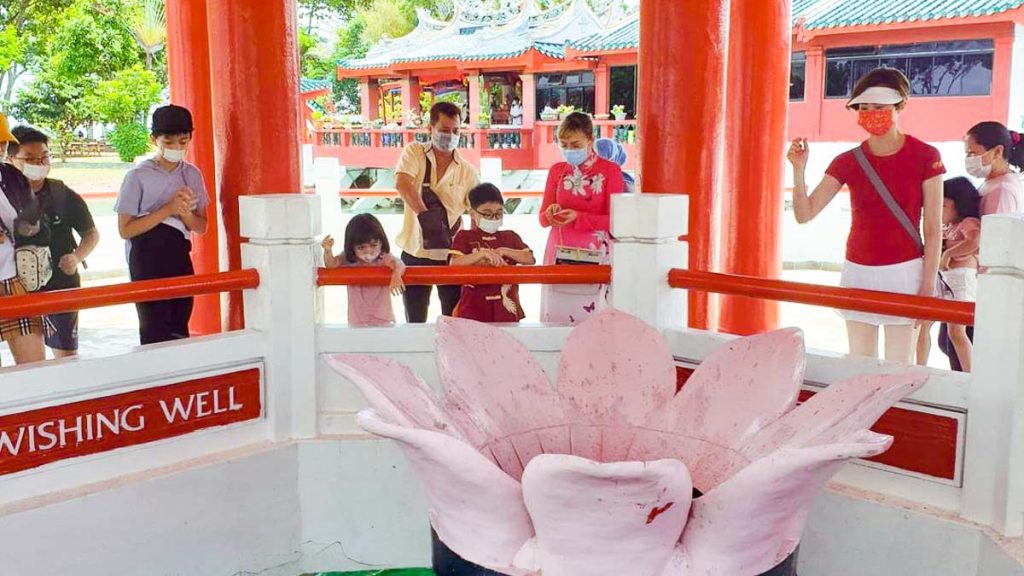 Photo credit: @thefuriouspanda via Instagram
Another must-see is the wishing well near the heart of the temple. All you need to do is make a wish and toss a coin into the well.
If your wishes do come true, don't forget to head back to the island to give thanks!
2) Visit the countless tortoises on Kusu Island
For the unfamiliar, the word 'kusu' actually means tortoise in Hokkien, which translates Kusu Island to Tortoise Island. And yes, you can find live tortoises on the island!
There's a tortoise shelter at Kusu Island, where you can spot many different breeds of tortoises. I know, they're all so adorable but do be mindful not to enter their enclosure or touch them.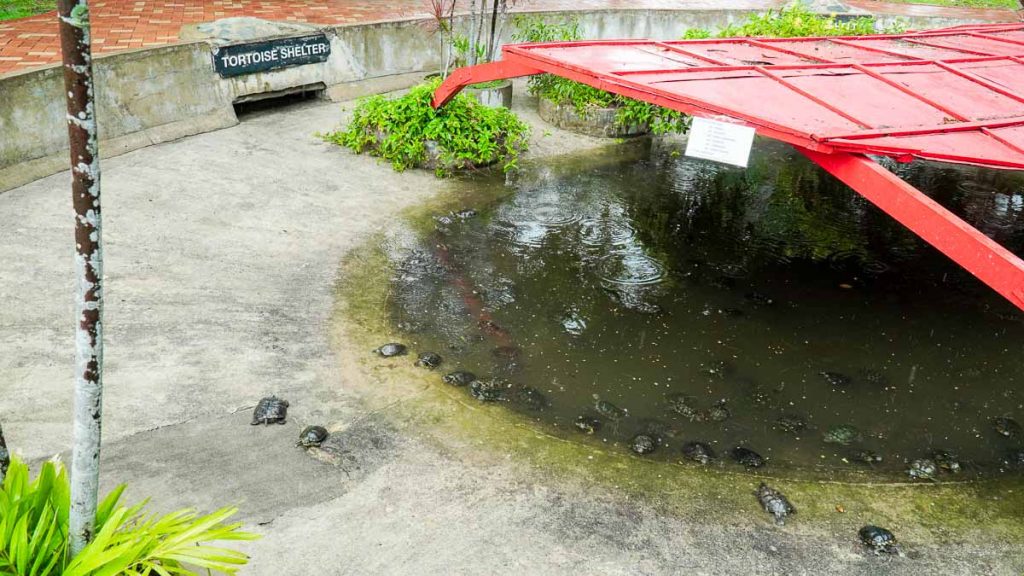 3) Chill out at a quiet beach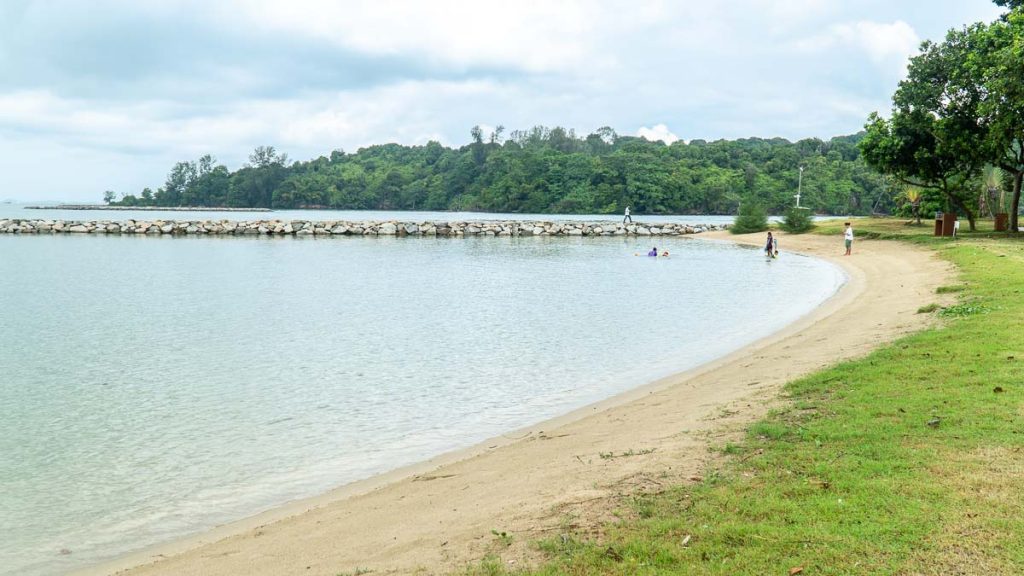 Kusu Island's beach is untouched and pristine — think white sand, clear water and healthy green grass.
Thanks to the marine biodiversity conservation efforts, there are tons of coral reefs, fishes and other marine life in the waters. Thus, the beach here is ideal for swimming, snorkelling or even embarking on an intertidal tour.
Snorkelling Experience and Island Exploration in the Southern Island
Cost: S$130/pax
Tour timings: 8:30AM – 4:30PM (Sat – Sun)
Meeting point: Marina South Pier Ferry Terminal, 31 Marina Coastal Dr, Singapore 018988
Experience Marine Fauna and Flora with an Intertidal Tour
Cost: S$100/pax, incl. private charter boat(s) to/from the island
Tour timings: Varies
Meeting point: Marina South Pier Ferry Terminal, 31 Marina Coastal Dr, Singapore 018988
4) Have a breezy and sheltered picnic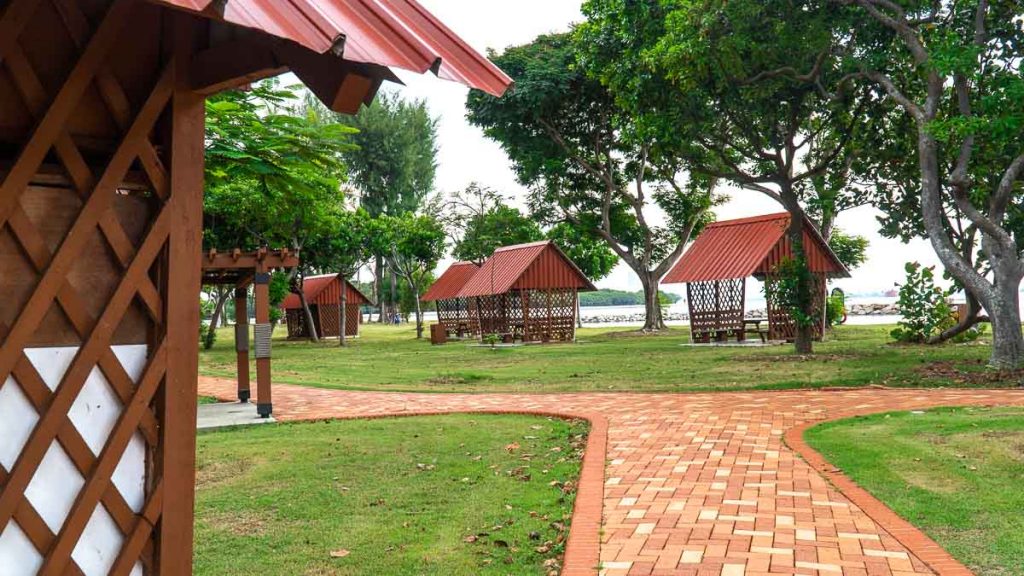 In case you forgot your picnic mat, these quaint pavilions are a great alternative.
There are numerous pavilions around Kusu Island so you can enjoy a breezy and sheltered picnic, rain or shine.
*Pro-tip: Bring your own food as there are no stalls selling food or drinks on Kusu Island.
5) Hike to Kusu Island Keramat at the top of the hill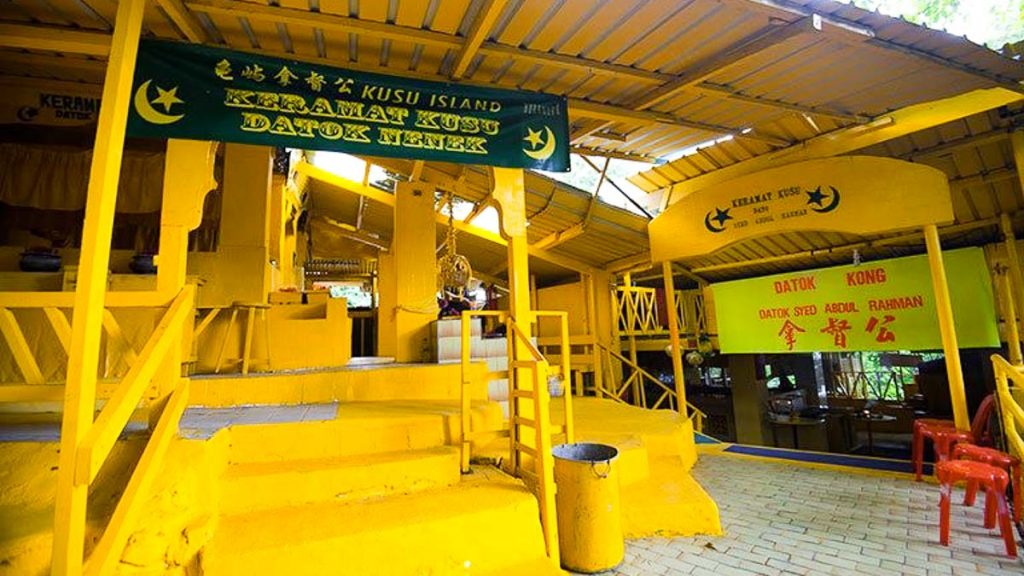 Photo credit: Singapore Land Authority
On top of the small hill lies three holy shrines commemorating a pious Malay man and his family — Syed Abdul Rahman, Nenek Ghalib (mother) and Puteri Fatimah (sister) from the 19th century.
It's said that devotees are blessed with wealth, marriage, good health and even fertility, so many make the climb up the 152 steps for prayers and blessings.
PS: If you're unfamiliar with the rituals or you wish to learn more about the deities, do approach the helpful caretakers on site.
*Note: The Keramat is temporarily closed due to slope work.
6) Check out the breakwater at Kusu Island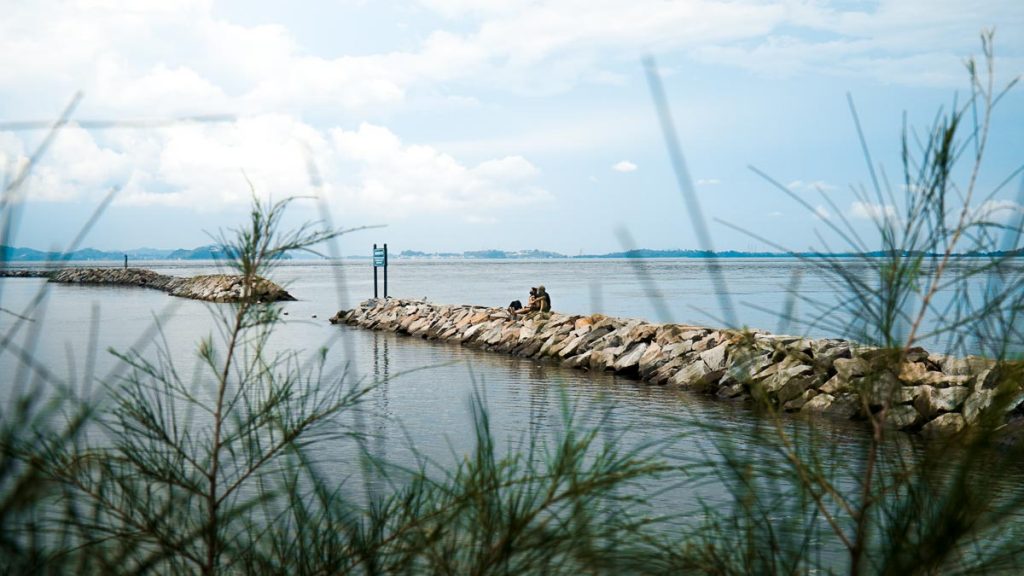 Next to the beach is a breakwater you can head out to and enjoy an unhindered view of the sea. The best part? Not only is it a great place to chill out, it's also a great spot to snap some amazing photographs.
So head out there, soak in the sun and enjoy the sea breeze at the breakwater but do remember to leave it clean and unspoilt!
An Island-Hopping Day Trip to Singapore's Kusu Island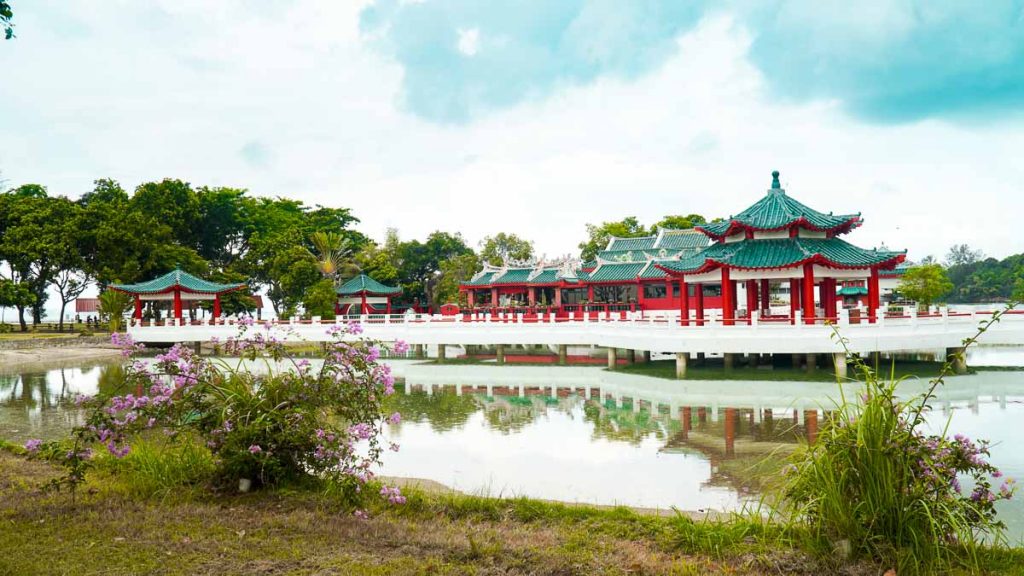 Many are quick to write off Kusu Island as a place only for devotees to visit but that's far from the truth. Almost a decade old, the island is rich with culture and history just waiting for you to discover — but only if you choose to give it a shot.
If you're planning to head down to Kusu Island, do also check out our Singapore Southern Islands Guide — Island Hopping Around Lazarus, St John's, Kusu and Sisters' Island! 🏝
Any other islands you've been planning to visit? Let us know in the comments below and we might cover it next!
---