Can you believe these Instagrammable MRT stations are in Singapore?
To most of us, the MRT is just a mode of transport for travelling to work or meeting up with our friends. Come to think of it, we haven't really stopped to take a closer look at the stations we tap in and out of.
Cause if we did, it wouldn't take us this long to realise some of our MRT stations are so gorgeous they don't even look like Singapore!
After a whole day of exploring different stations, we present to you nine of Singapore's most Instagrammable MRT stations.
Click any of the links below to jump straight in.

1) Woodlands North (TE1)
2) Tuas Link (EW33)
3) Geylang Bahru (DT24)
4) Woodlands (NS9/TE2)
5) Gul Circle (EW30)
6) Bencoolen (DT21)
7) Woodlands South (TE3)
8) Commonwealth (EW20)
9) Redhill (EW18)
1) Woodlands North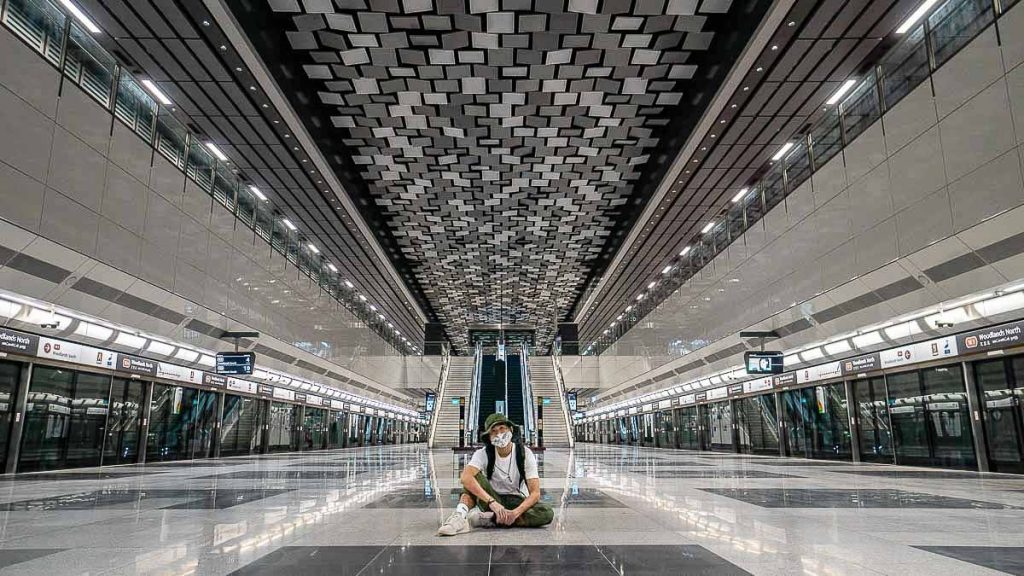 While waiting for the second stage of the Thomson-East Coast Line to open next month, why not take this time to visit the already operational Woodlands North MRT station?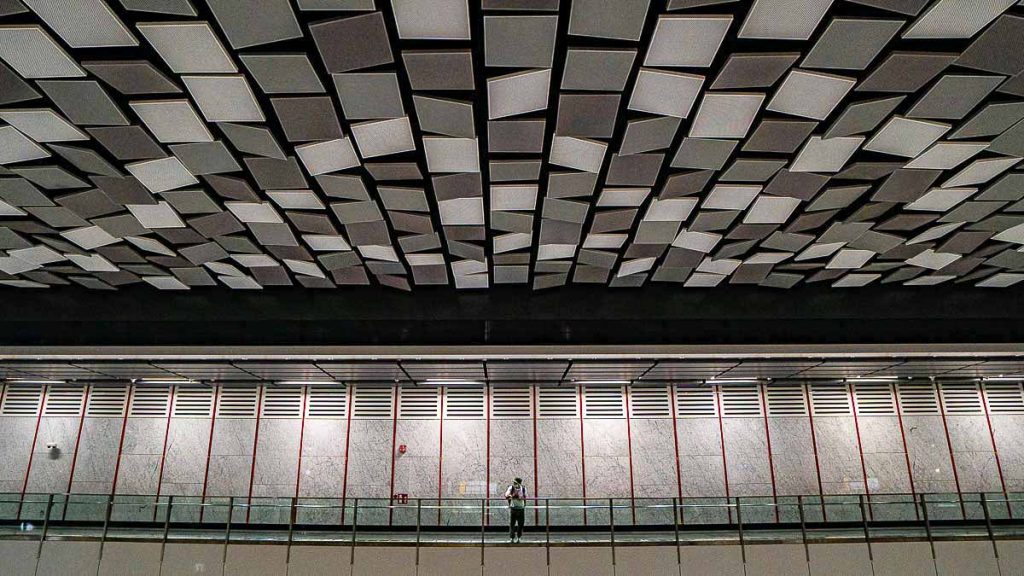 Opened just last year, the station gives off a very cool futuristic atmosphere with its silver ceiling full of square-ish tiles.
Plus, we're not the only ones feeling some Star Wars Darth Vader vibes from the distinct red lightsaber design, are we?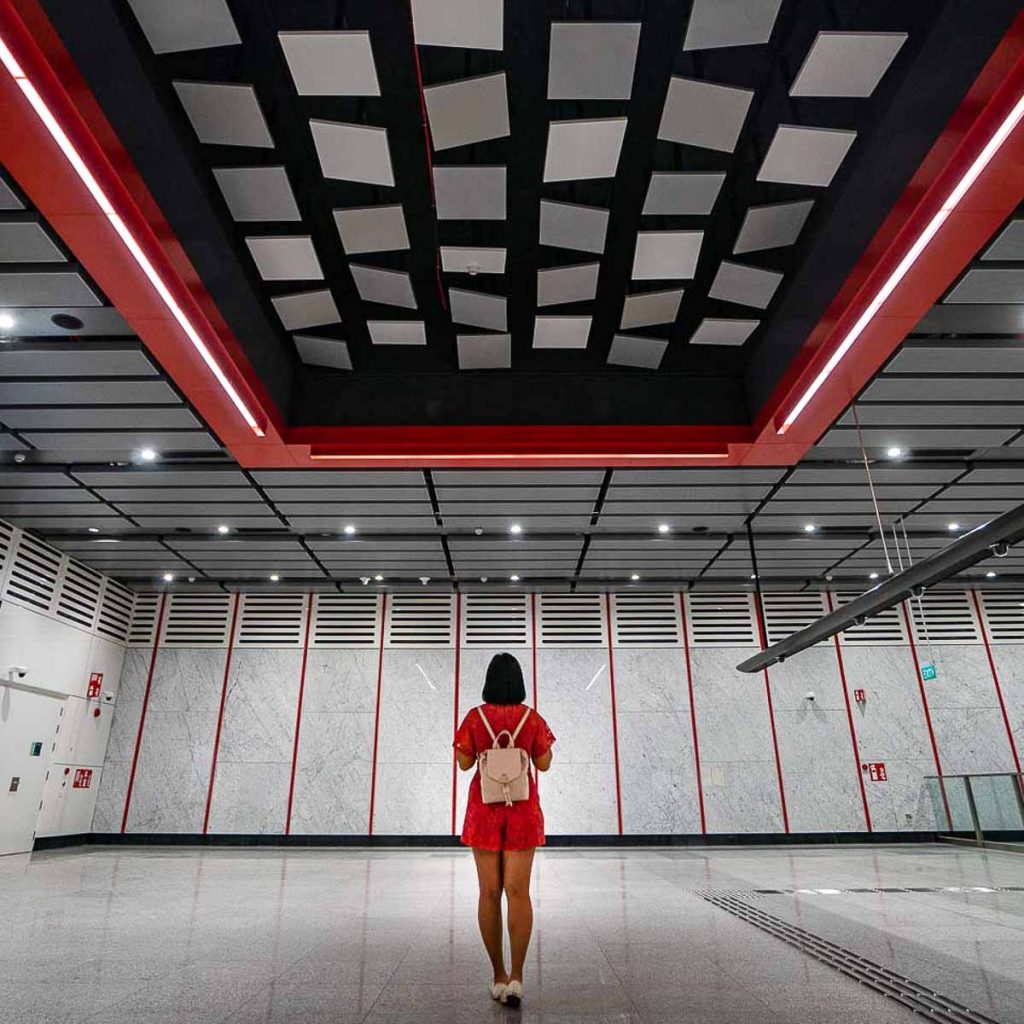 2) Tuas Link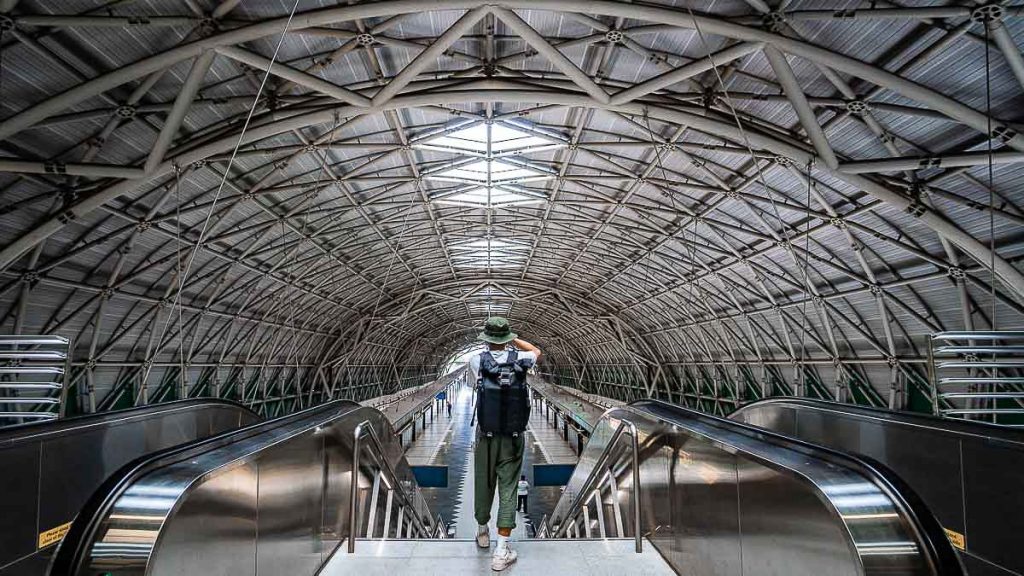 We know what you're thinking — why in the world would I travel to the far end of the East-West Line? But trust us, the shots you snap here will be worth the travel time.
Relatively new, the Tuas Link MRT station opened around five years ago. Fun fact: This is the first elevated MRT station in Singapore with the ticket concourse level higher than the platform level!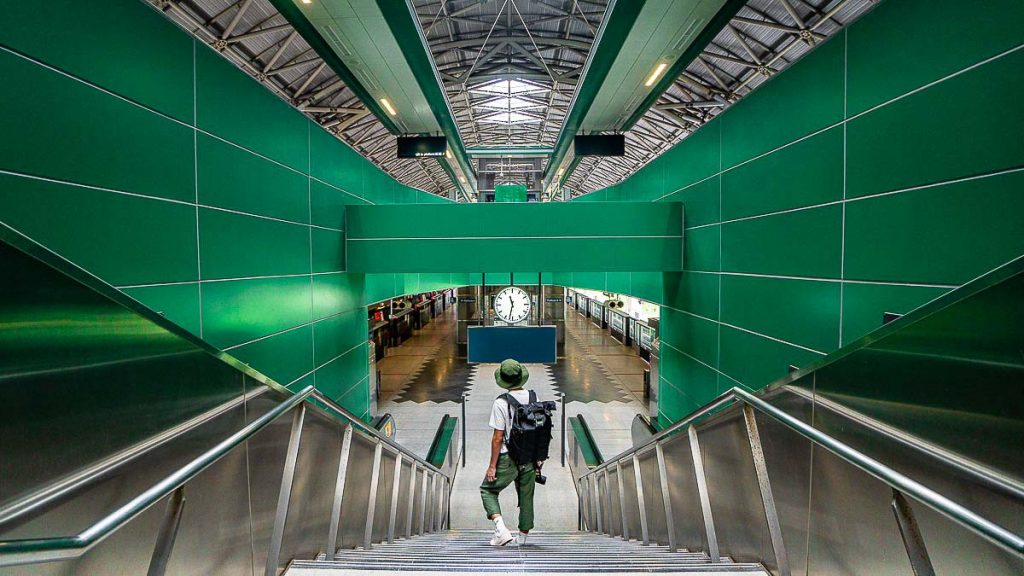 Its architecture reflects a soothing symmetrical design and makes for a very aesthetic shot. Also, doesn't it remind you of the train stations in Japan?
Read more: 11 Instagrammable Places in Kyoto
3) Geylang Bahru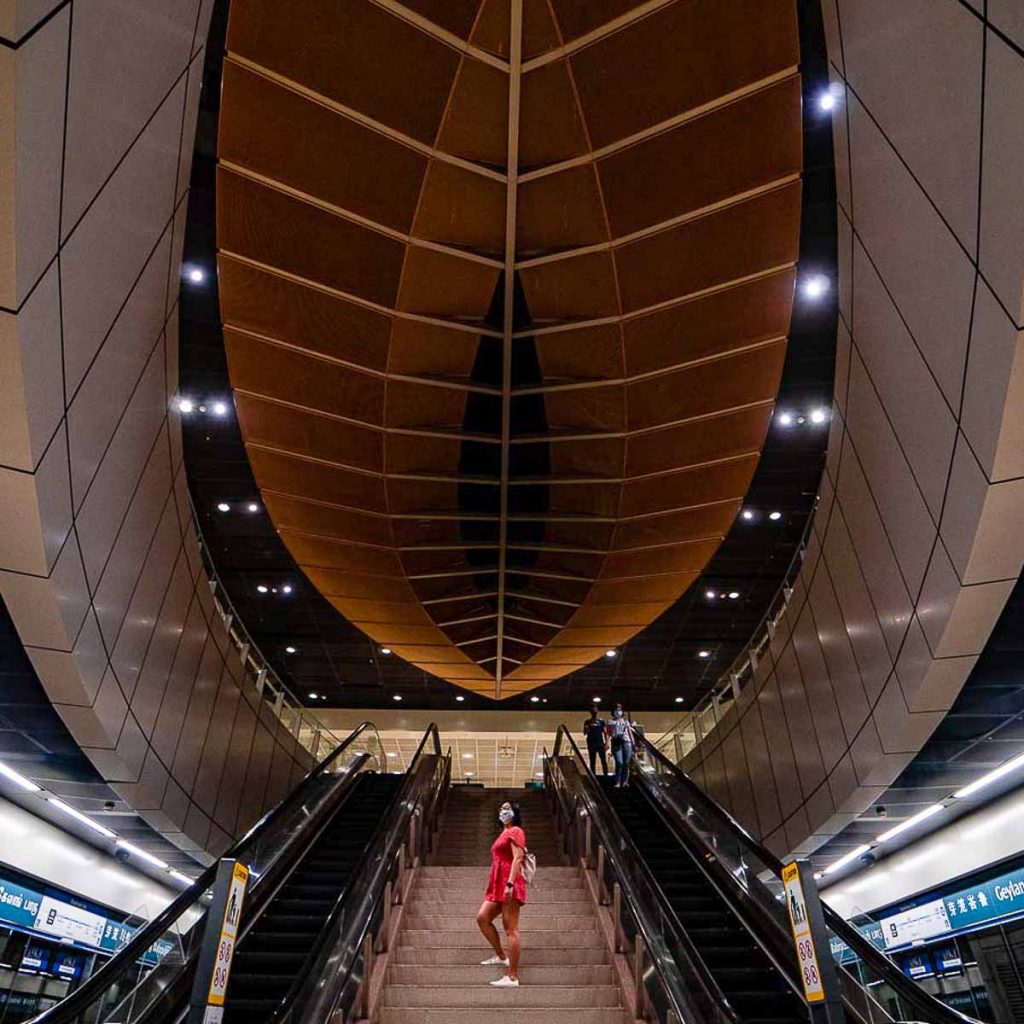 At Geylang Bahru MRT station on the Downtown Line, we can either relive our childhood or gaze in awe at this interesting design that doesn't feel like Singapore.
Look up to the ceiling and you'll find a huge leaf-like structure hovering over your heads. Doesn't this particular station remind you of the Pixar film A Bug's Life?
4) Woodlands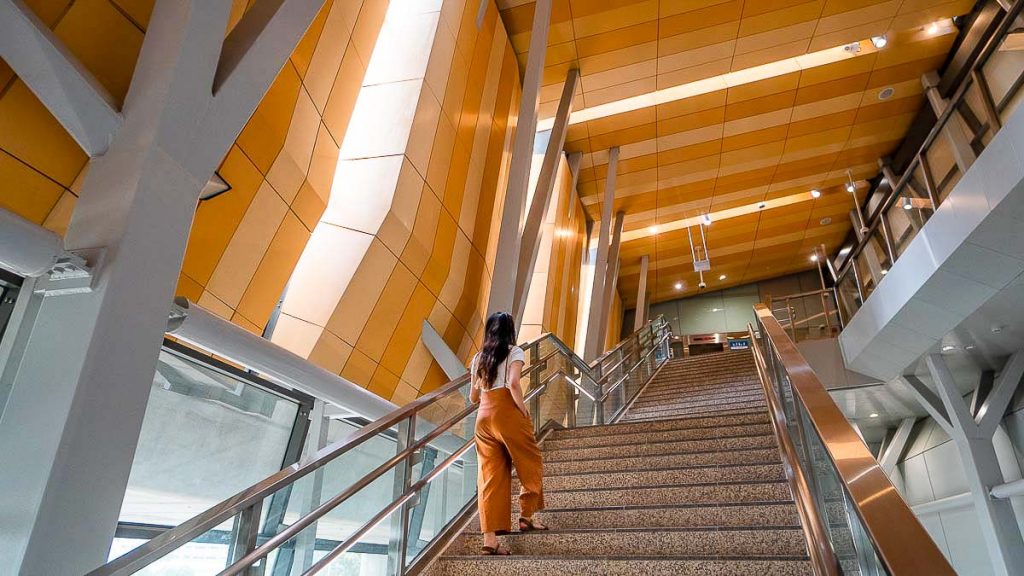 Woodlands MRT is an interchange station along the North-South Line and Thomson-East Coast Line. While it might seem a little old and shabby above-ground, once you head underground, you'll enter a whole new world.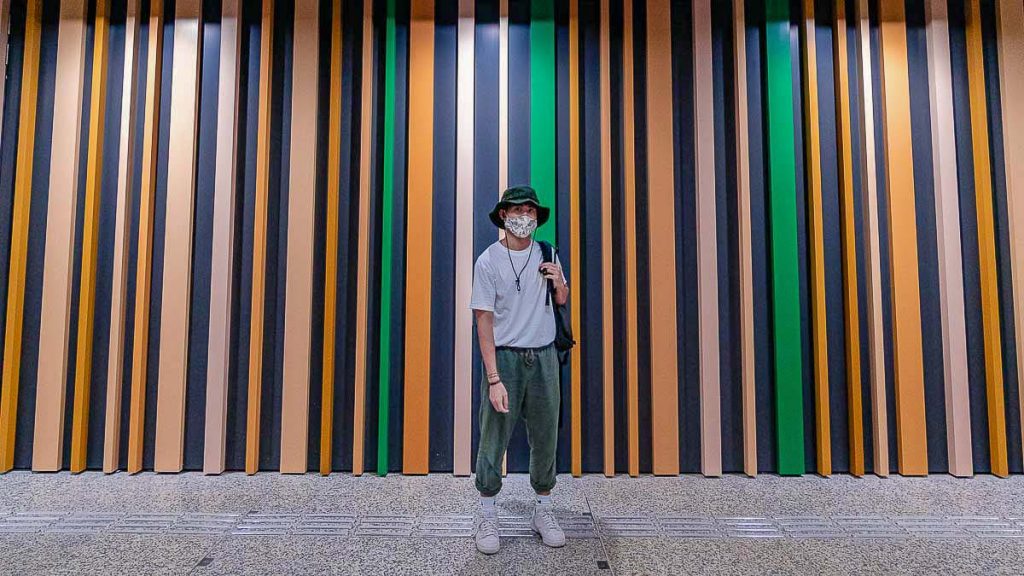 Photogenic coloured wooden planks line the passageway towards the Thomson-East Coast Line. The ceilings also follows suit, with the orange/brown overtones creating a nature-like atmosphere.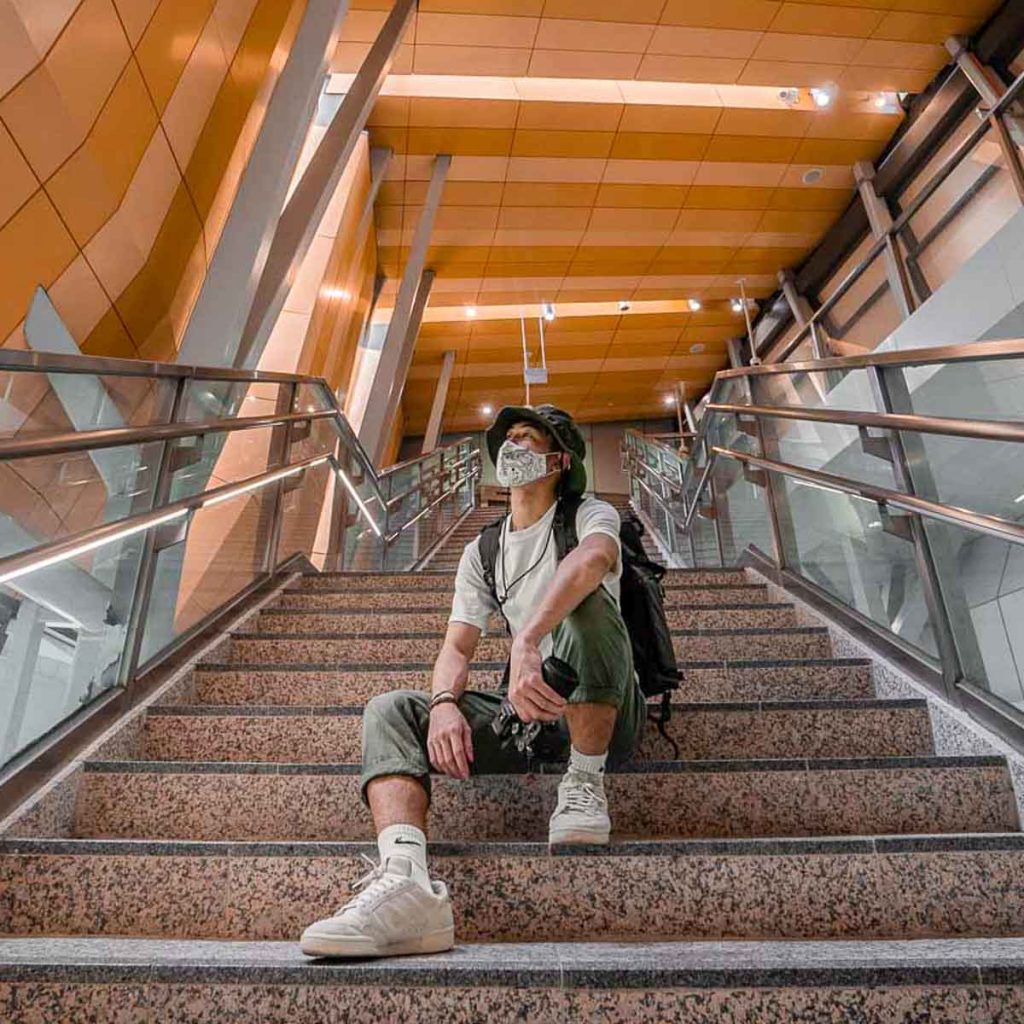 5) Gul Circle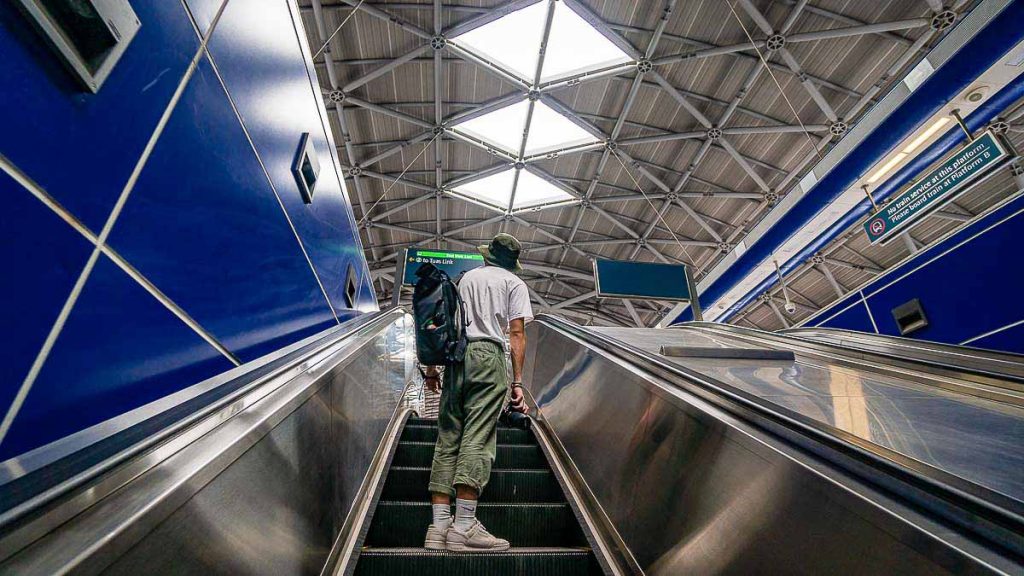 Three stops away from Tuas Link, Gul Circle is the last of four successive MRT stations on the East-West Line with the same aesthetically-pleasing architecture but in different colours. The stations are Tuas Link (Green), Tuas West Road (Reddish-brown), Tuas Crescent (Yellow) and Gul Circle (Blue).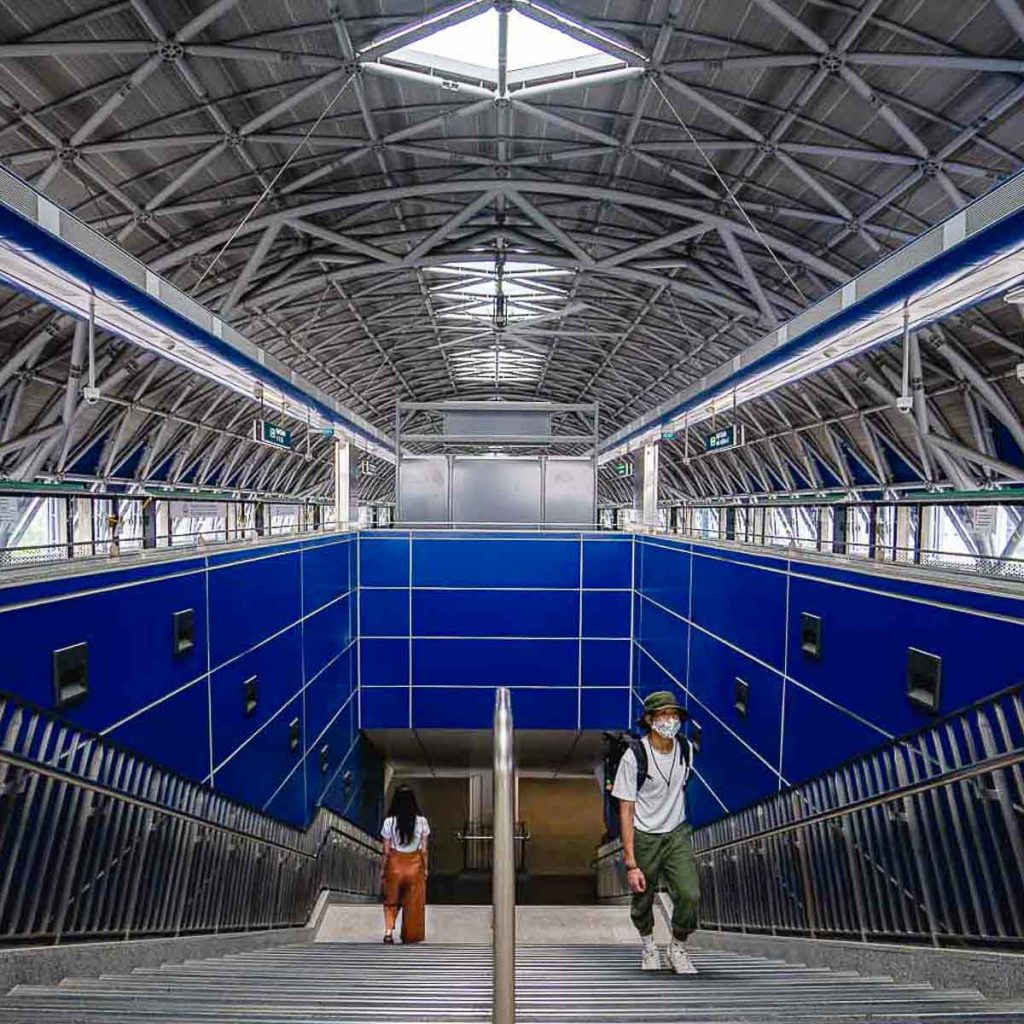 Fun fact: With a ceiling about 10 storeys high at 33m, this station is also one of the tallest elevated MRT stations in Singapore.
6) Bencoolen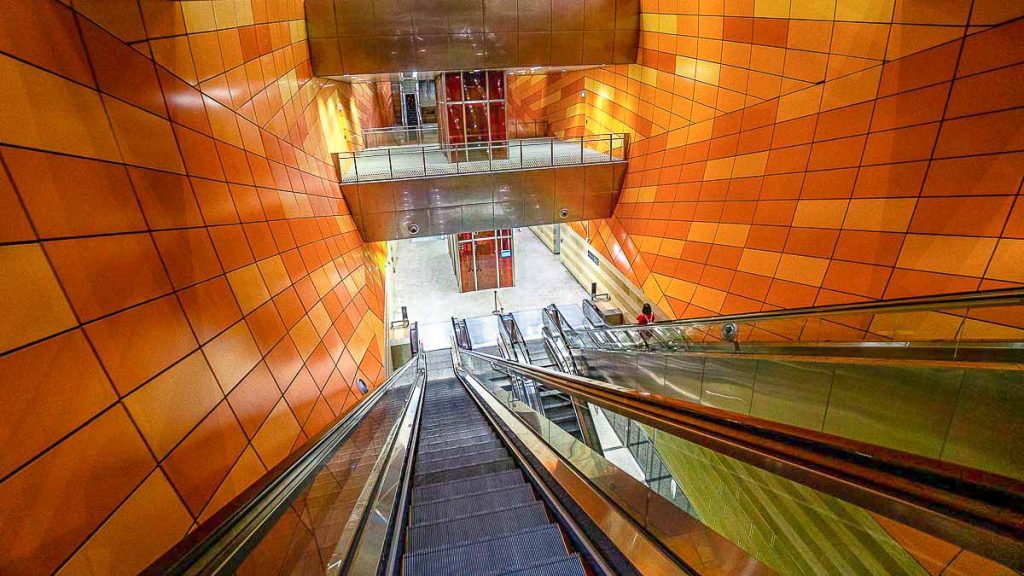 At 43m below street level, the Downtown Line's Bencoolen MRT is the deepest station in Singapore! Marvel at the mesmerising orange decor as you head down the long escalators into this artistic "cave".
You might also come across many students making their way to school as the station is nearby the Nanyang Academy of Fine Arts (NAFA), Singapore Management University (SMU) and School of the Arts (SOTA).
Read more: 11 Instagram-Worthy Places in Singapore That Are Free
7) Woodlands South
Located next to the Woodlands MRT station on the Thomson-East Coast Line is Woodlands South MRT.
What's special about this station is that there's different coloured floral murals plastered on the walls of each exit — Exit 1 (Yellow), Exit 2 (Green), Exit 3 (Blue), Exit 4 (Brown).
*Pro-tip: Have your photo taken near the bottom of the escalator, while you ride it up and down.
8) Commonwealth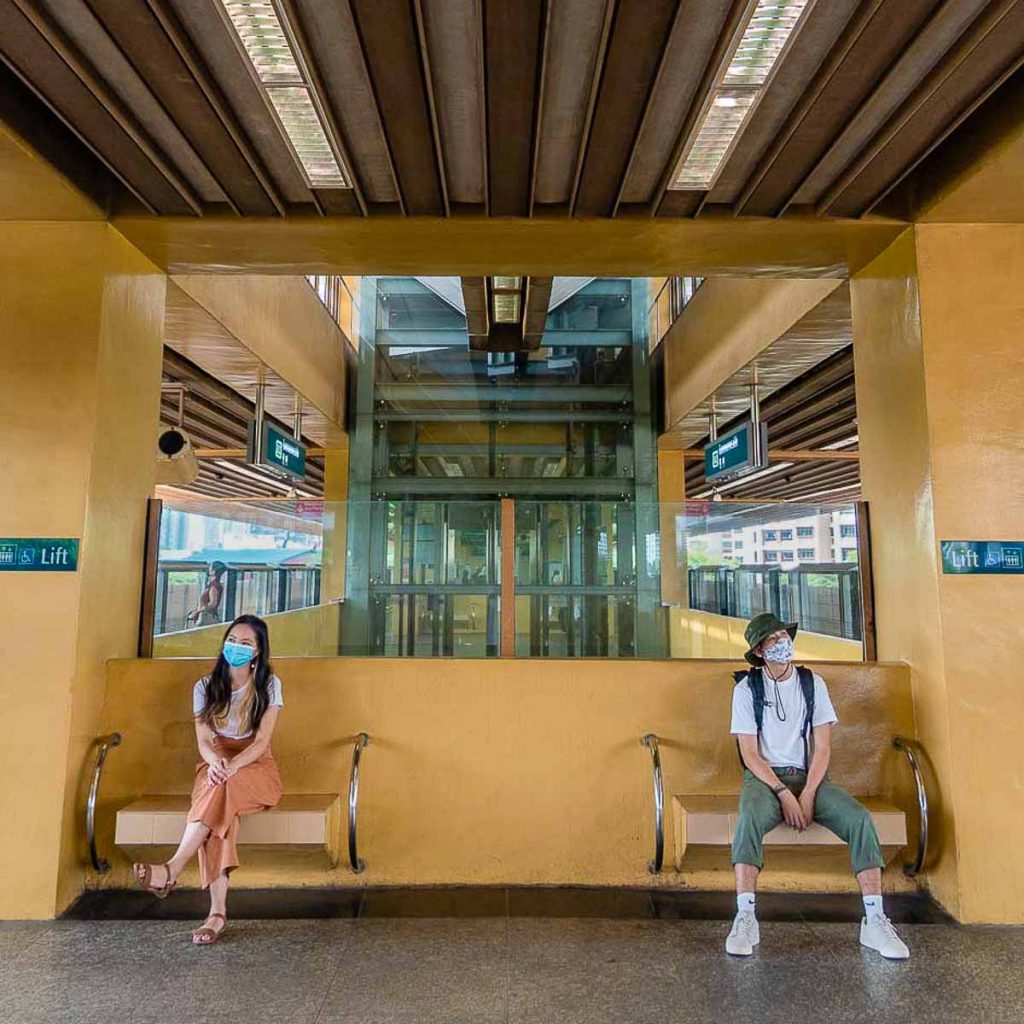 Contrary to its name, Commonwealth MRT station is not common at all! It's over 30 years old and has a distinctive yellow backdrop to help brighten up your photos (and day).
Fun fact: The nearby housing estates and the station were named after Commonwealth Avenue, which was built around 1963. But the name initially derived from the British Commonwealth of Nations, which Singapore was once part of.
9) Redhill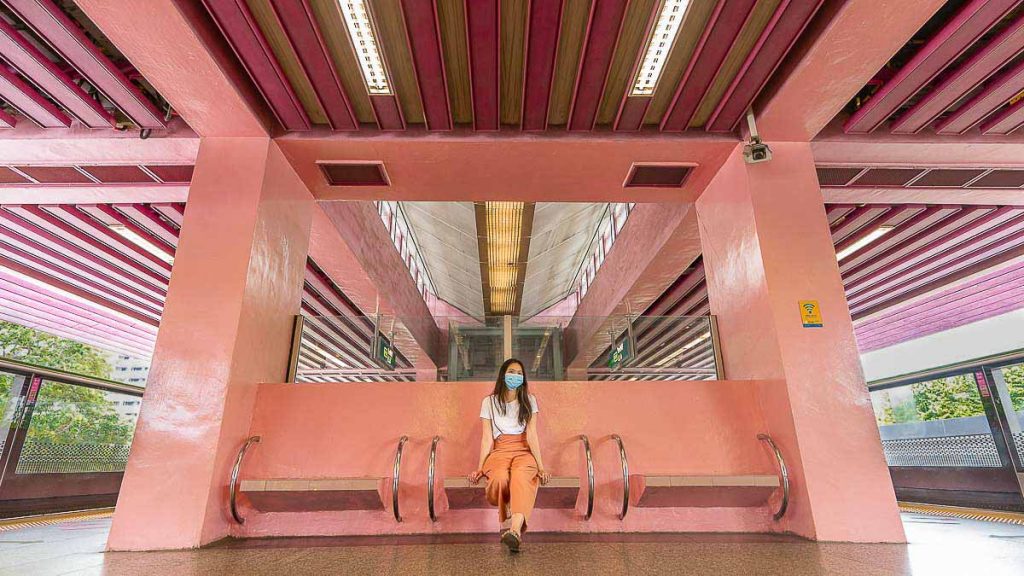 Most well-known for its reddish-pink hues, this is the place to go in Singapore if you are looking for a fairy-tale or dreamy vibe for your photos.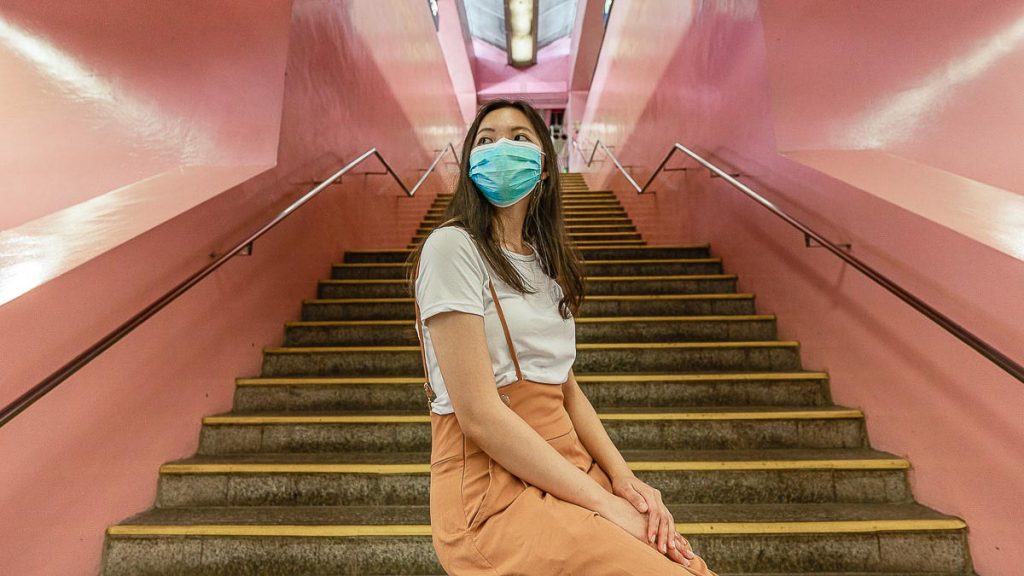 Psst, did you also know there are two more stations right next to Commonwealth and Redhill on the East-West Line boasting pretty pastel colours? Besides red and yellow, you can also opt for a green or blue photoshoot theme at Buona Vista and Queenstown respectively.
Pro-tips for a Smooth-Sailing MRT Photoshoot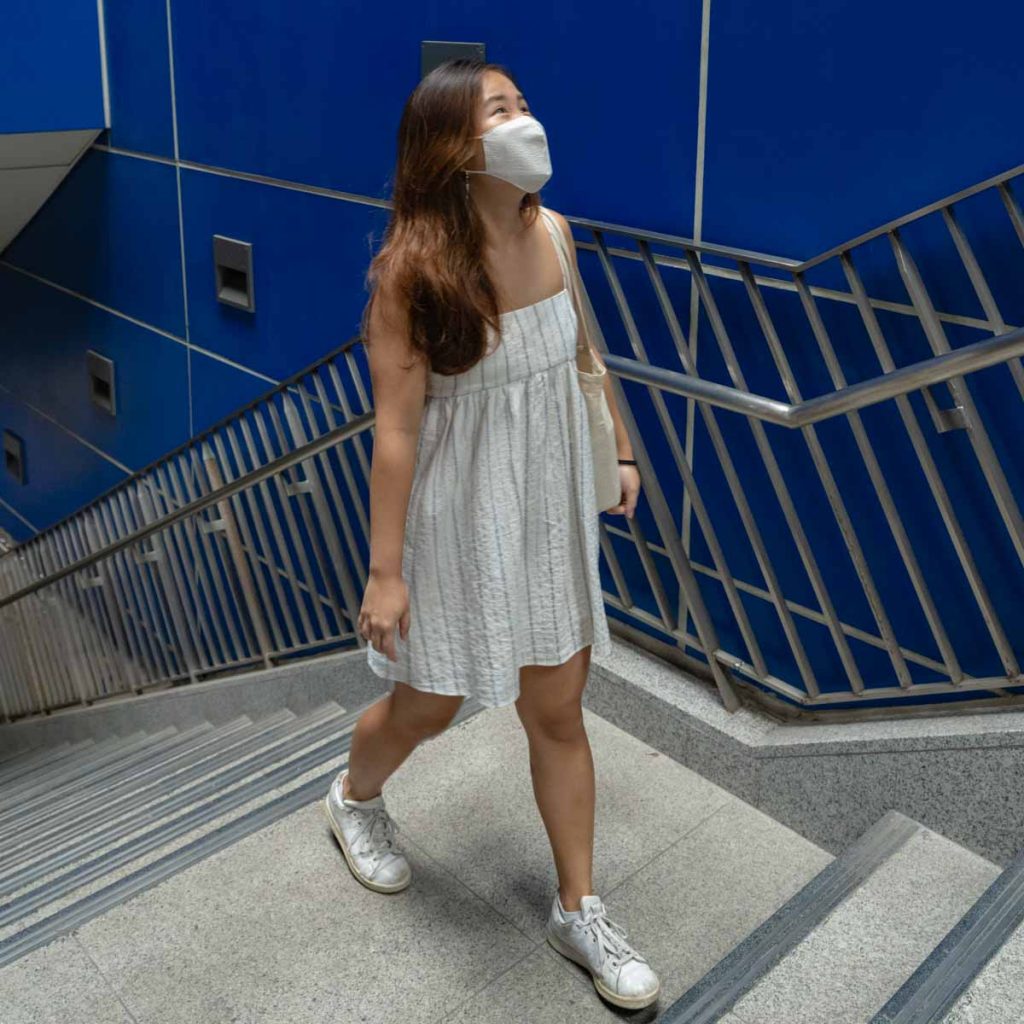 1) Wear white clothes and ditch the blue surgical mask
We noticed white clothes stand out the best especially when you're taking photos against colourful backgrounds — this applies for your masks too. So swap out the blue surgical masks for a nicer looking design.
2) Take photos at either ends of the station
MRT stations are public areas after all and you can't expect people to clear the area while you take that perfect shot. A tip is to snap photos at either ends of the station so you're away from stairs and escalators, and not disrupting other commuters.
3) Don't panic if security approaches you
We had a slight panic attack when security at some MRT stations wanted to inspect our photos.
However, we learnt that while it's perfectly fine to take photos for the gram, avoid taking photos of restricted electronic equipment such as train tracks or anything with serial numbers as they might contain sensitive information.
Also, don't place your cameras on the platform screen doors because it can be dangerous for not only yourselves but others too!
4) Try not to overstay in the stations
We learnt the hard way that you can't stay too long on the MRT platforms. The gantry won't open when you tap out unless you pay an additional S$2 — this can be done only at the control station.
We hope you'll have a fun time exploring Singapore's MRT stations and let us know in the comments below if you've found one not in this list!
---