Japan is one of the most technically advanced, yet culturally rooted countries. Each city has its own personality that shows through their unique offerings waiting to be uncovered. We visited Saitama and Gunma and found gems that make for great Tokyo Day Trips.
The Senpais' (masters) attention to detail and dedication to the food they cook, the craft they make, the innovations they develop, and the cultures they uphold are always an eye opening experience.
Exploring the Northward Golden Route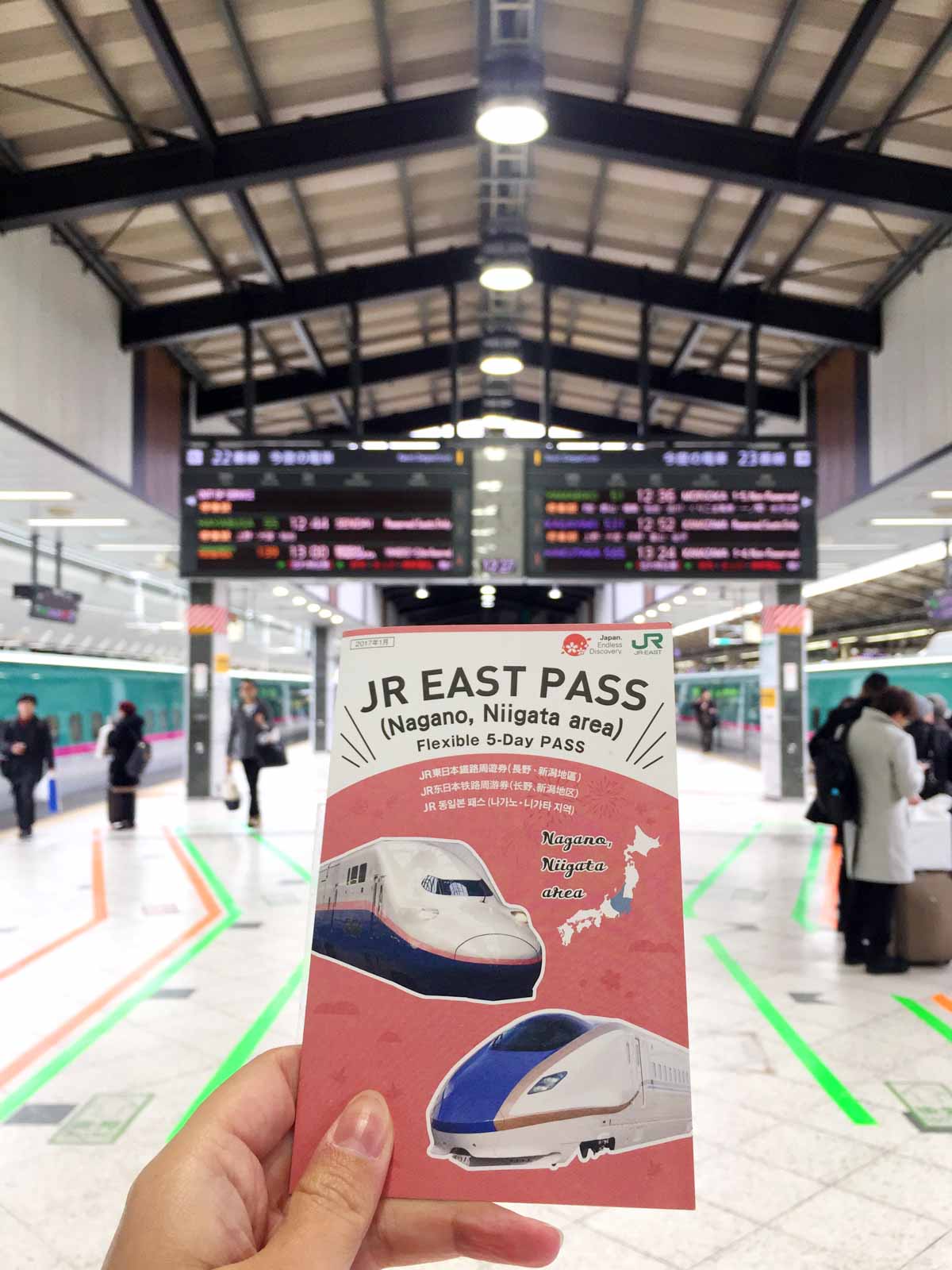 The Northward Golden Route includes Saitama, Gunma, and Niigata Prefectures, which is famous for many new food, arts and culture experiences to uncover. The best way to get around is with the 5-Flexi Day JR East Nagano-Niigata Pass, which gives you 5 (out of 14 days) unlimited rides on selected shinkansens, local and limited express trains. You can choose any 5 out of 14 days to use the pass and it also offers free admission/discounts to certain attractions.
If you're a fan of winter activities, check out my post on The Best Day Trips From Tokyo For Affordable Winter Activities.
1) Omiya: 30 minutes from Tokyo
It's only a short 30 min train ride from Tokyo, but you can feel the pace slow down in Omiya. It's like Tokyo, but in zen-mode. Though quaint, the city has much to offer.
The Saitama Railway Museum
The Saitama Railway Museum sorta feels like a mini-amusement park with the many interactive activities you can try out. But the highlight has got to be driving a mini-shinkansen on an actual train track!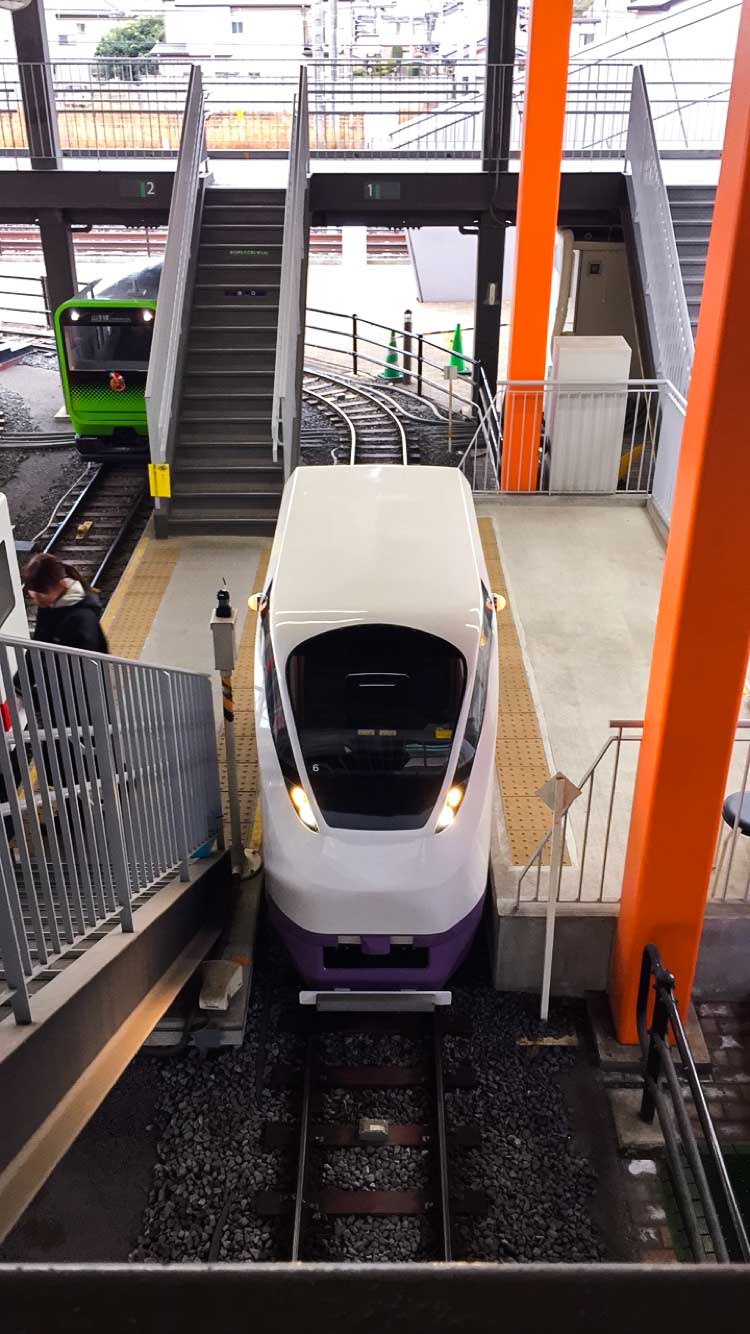 PSA: The daily self-drive rides are limited and cost ¥200 per ride (max 3 people per ride). So head to the main desk early to reserve your spot.
The main museum floor is where the real awe is (train nuts will go crazy). It's like a massive warehouse with 38 life-sized trains from the first train to ever run in Japan to modern day Shinkansens.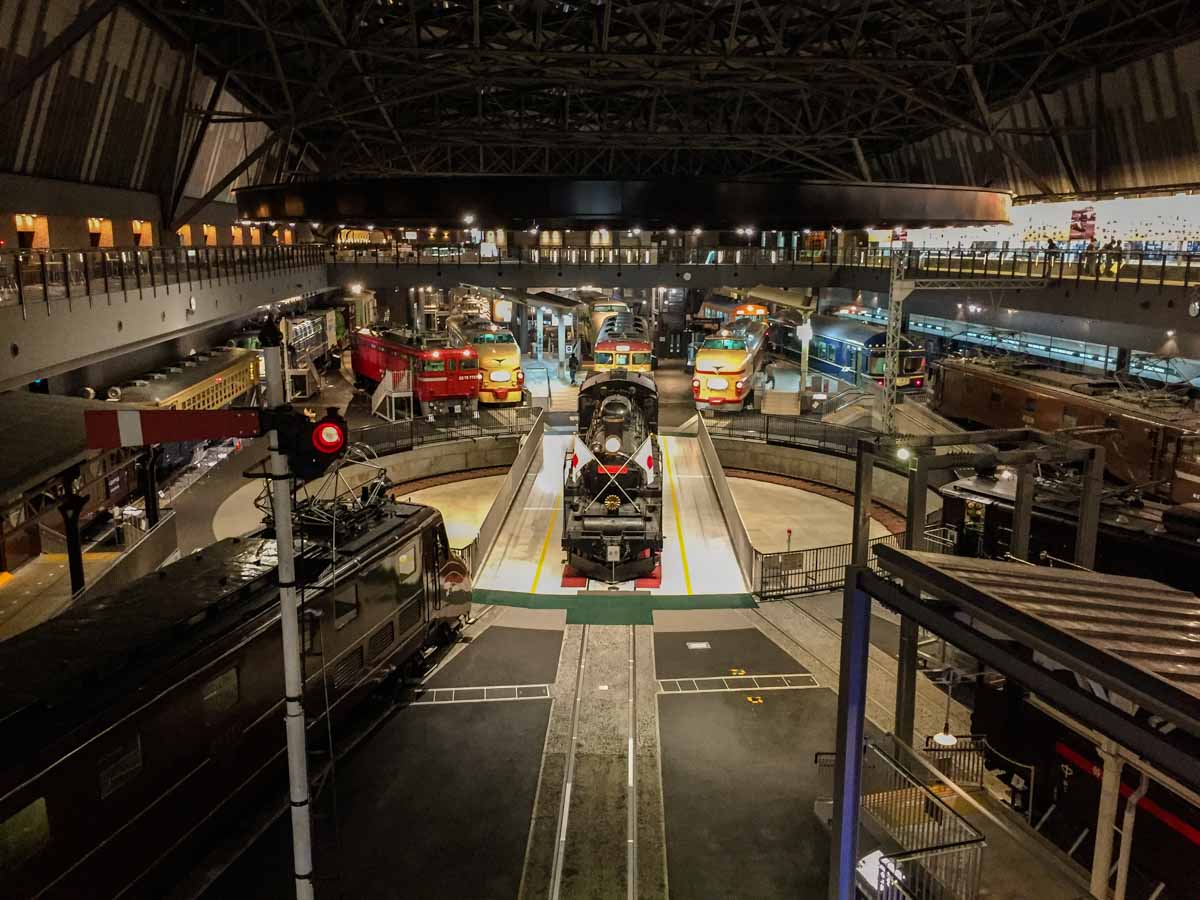 Everyday, at 12pm and 3pm, the steam locomotive takes center stage and sounds its horn as it spins round the turntable, mimicking the actual changing of trains. Even if you're not a train enthusiast, this would excite the kid in you.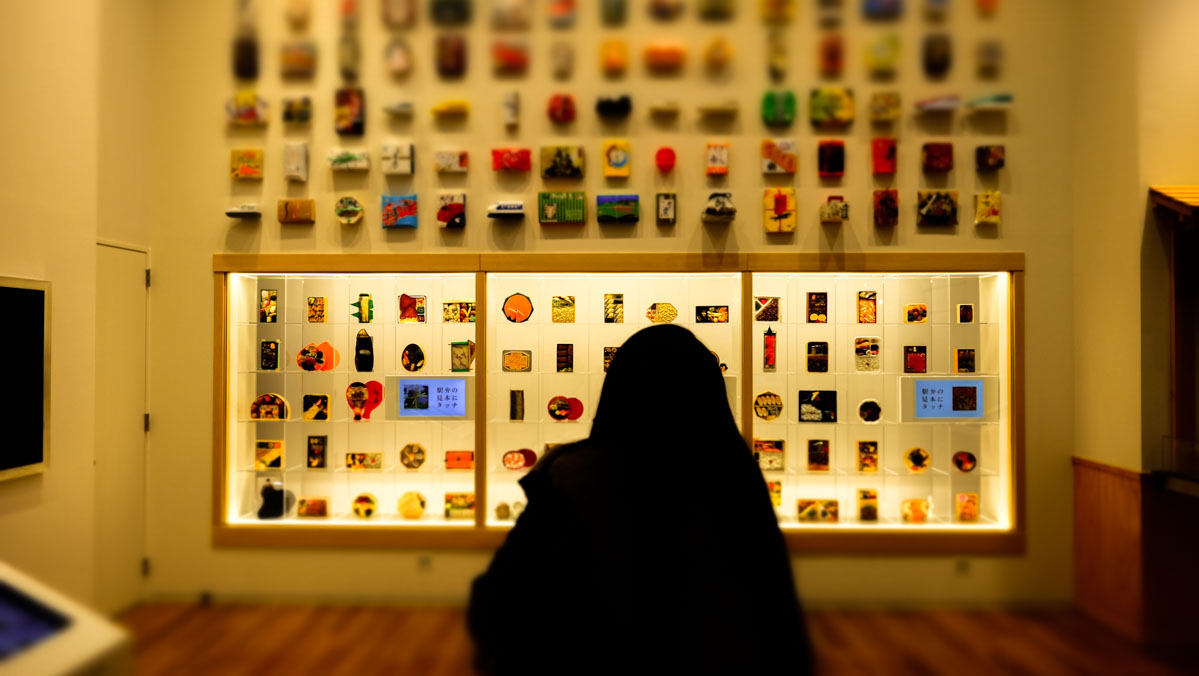 As a foodie (or just Singaporean), I was drawn in by the Great Wall of Bentos (lunch boxes). It shows the evolution of Japan's train bentos from a humble plain onigiri in the past, to today's extravagant seafood chirashi-dons (raw fish rice bowl). You can get a bento from the cafeteria, but it is still best enjoyed on a moving train.
Entrance Fee: ¥1,000 yen
Opening hours: 10AM– 6PM (Wednesday – Sunday). Closed on Tuesdays and 29 Dec – 2 Jan
Getting here: From Tokyo Shinjuku Station, take the Saikyo Line or Shonan-Shinjuku Lines to Omiya Station. Then take the New Shuttle and get off at Tetsudo-Hakubutsukan Station. The museum is connected right next to this station.
*Note: The New Shuttle ride is not covered by any JR passes except the JR Tokyo Wide Pass

Ofuro Bathcafe Utatane
Just an 8-min walk from The Railway Museum is a unique bathhouse concept cafe. I fell in love with the cafe's warm muji-vibe. Ofuro Cafe Utatane is part cafe, part onsen (hot spring). It is slightly similar to Korea's jimjilbangs (bathhouses), but way cosier — perfect in winter. You leave your belongings at the counter and change into a warm comfy top and sweat pants.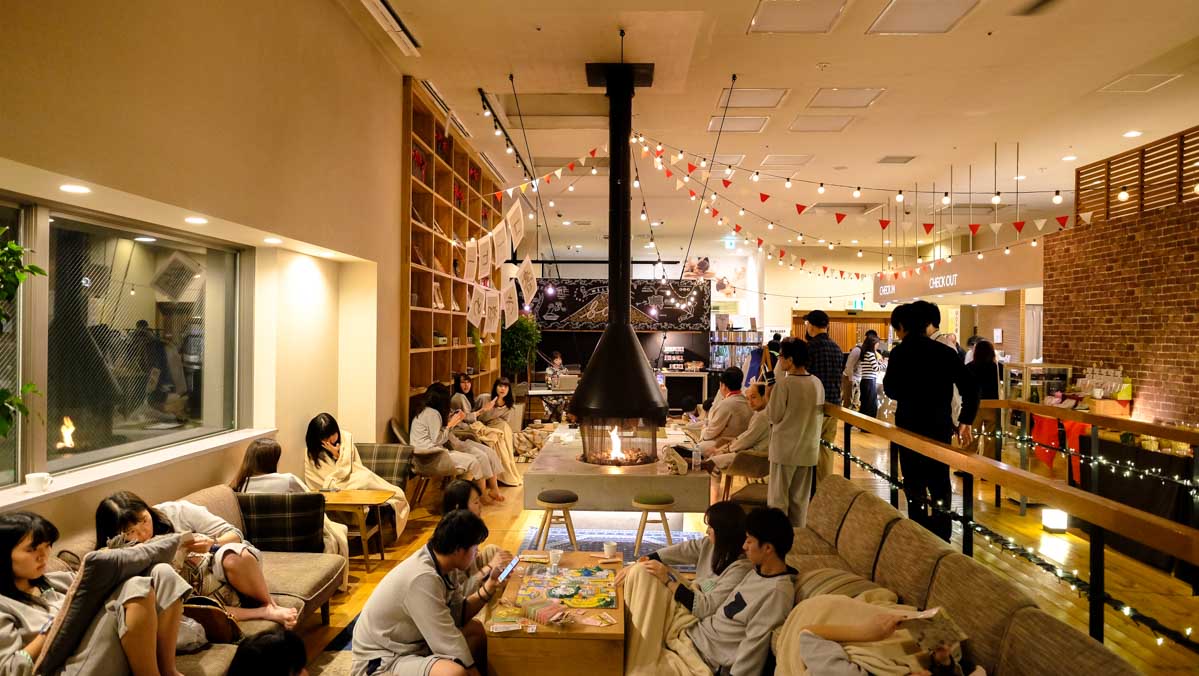 There is a fireplace right in the middle of the cafe, where you can huddle around and play board games, card games, pick from a collection of 10,000 mangas, or enjoy just the live acoustic bands with a bottle of Japanese craft beer or ice cream from the bar.
Apart from the main area, there are many other comfy corners to chill in.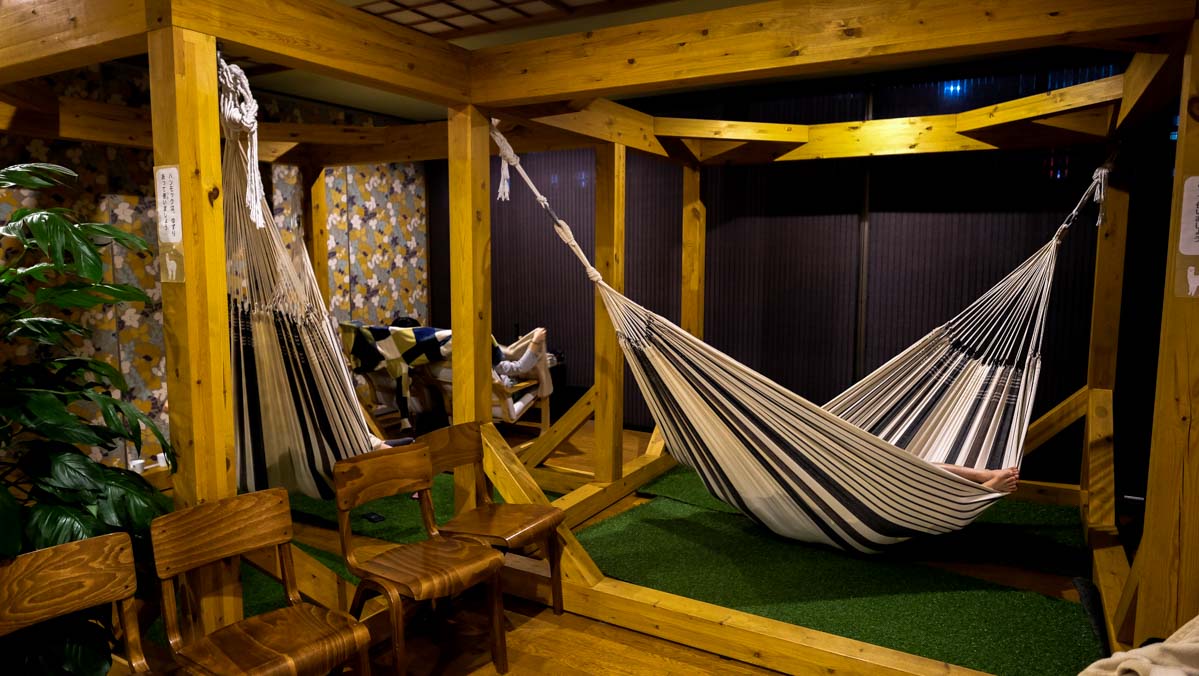 Hammocks you can nuzzle in for a nap.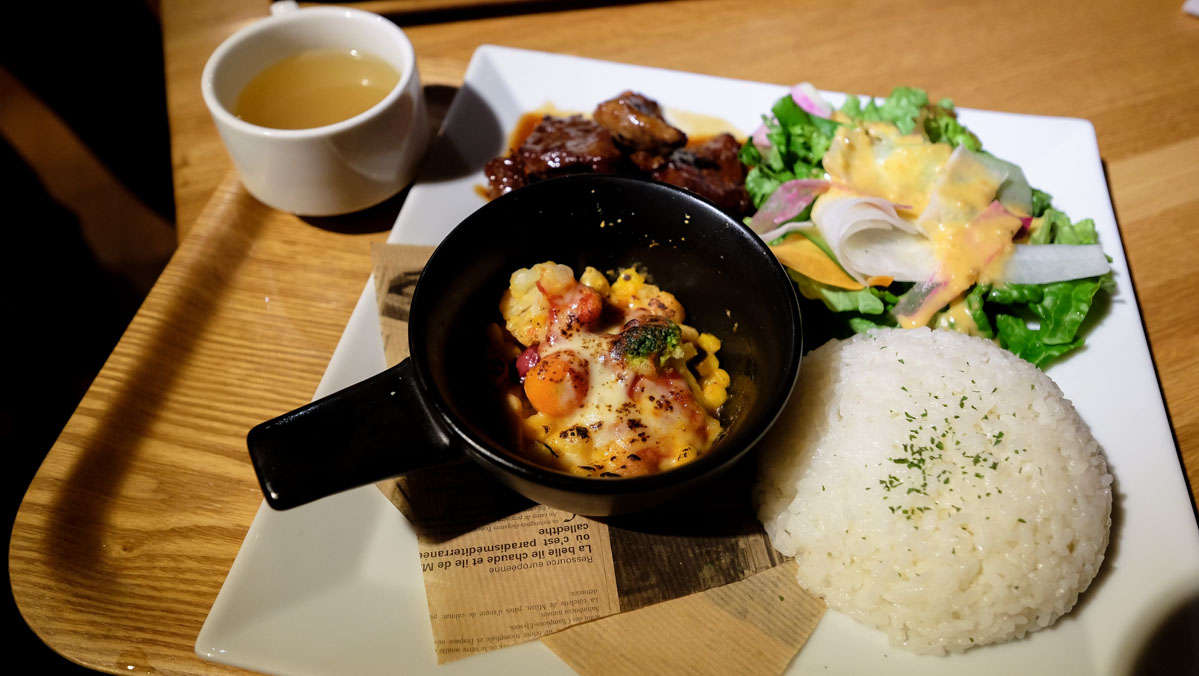 When you're hungry, the cafe serves up Japanese fusion meals and desserts. The matcha smoothie is a hot favourite and a must-try for matcha fans.
*Pro-Tip: Go in the morning to take advantage of their breakfast buffet, and then you can snooze the day away in one of the cosy corners.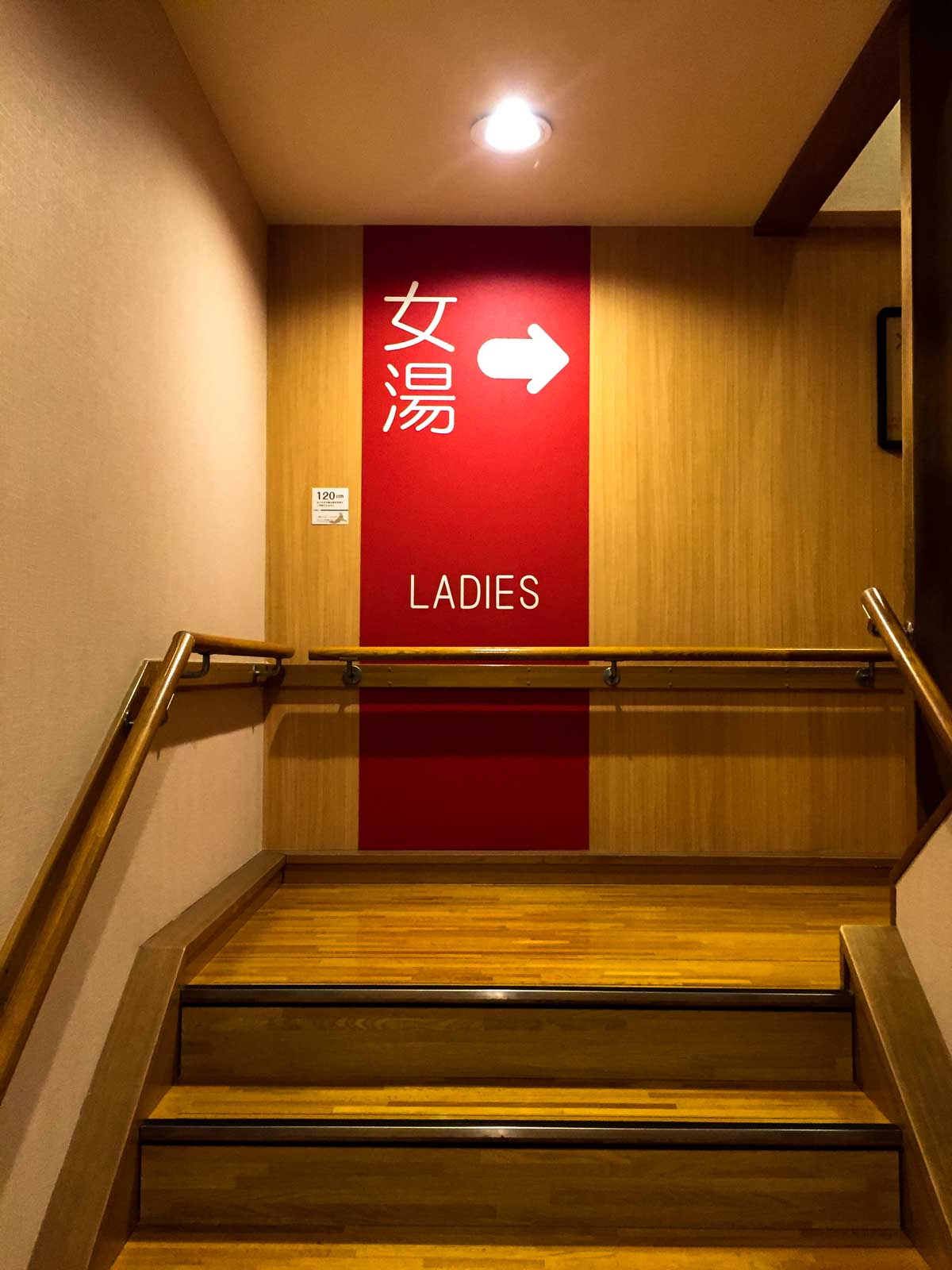 The onsens are split into male and female, and are open from 6AM—2AM. Toiletries are provided. For the ladies, there is also a pot of natural Japanese clay mask by the entrance of the onsen area, don't miss out on it. It's said to smoothen and lighten your complexion.
Like most Japanese onsens, those with tattoos are not allowed to enter, but if yours is small enough to be covered by a 12.8 by 18.2 cm sticker, you can purchase the sticker (¥200) at the reception and still enjoy the onsen facilities.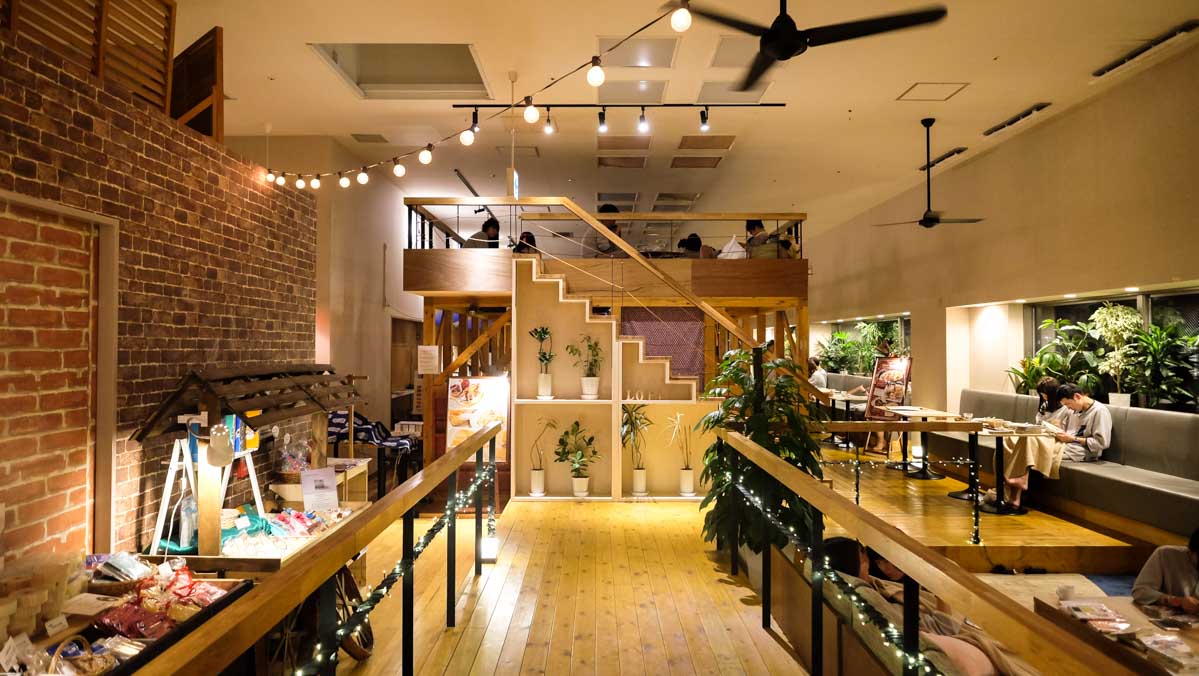 Ofuro Cafe Utatane was a gem of a find. It's a great place to just chill with free Wi-Fi, coffee and tea. If you love it that much, you can top up an additional ¥860 to stay overnight in the cafe's dorm and private rooms and use it as a base to explore the rest of the city.

Cost: ¥1260 per entry and free access to all facilities (additional ¥860 top-up for a dorm room)
Opening hours: Main areas: 10am – 2am, Cafe: 11am – midnight, Hotel front desk: 24 hours
Address: 331-0815 Saitama, Saitama, Taisei-cho 4-179-3, Japan
Getting here: 8 minute walk from The Saitama Railway Museum or Tetsudo-Hakubutsukan Station.

Usho Yama Unagi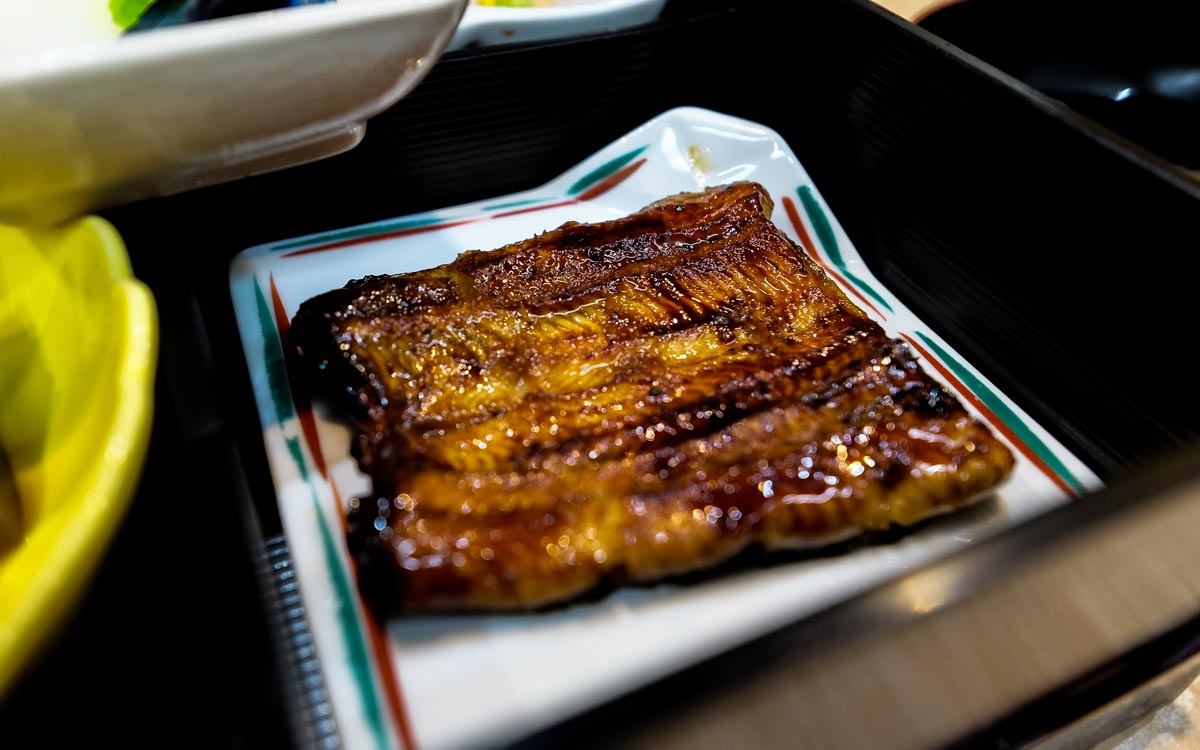 Usho Yamaya's Unagi is so good "eel" leave you craving for more. The 140-year-old restaurant has mastered the art of charcoal grilling and rightfully owns the title of Unagi masters. The Unagi skin is crisp and the meat is tender and juicy yet holds firm. With each bite, you get some bits that are a little charred, perfect with a bowl of warm rice.
The orders do take a while to be served as each eel is freshly prepared upon order, but when it gets to you, oh it gets to you alright.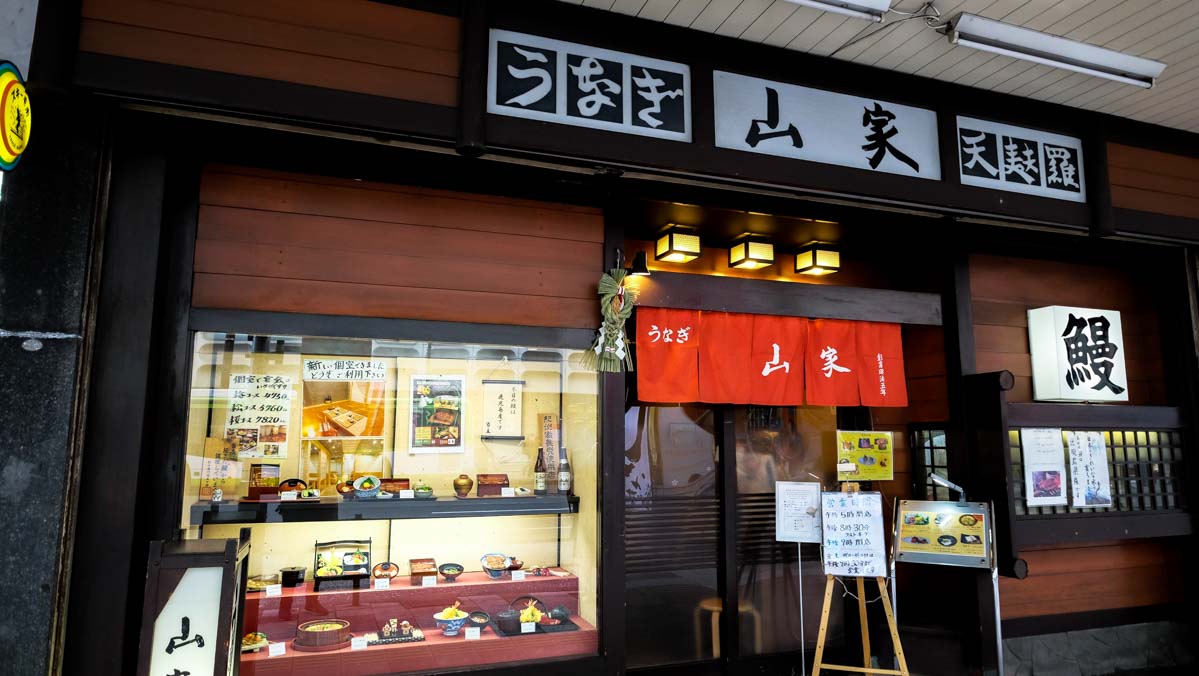 It is slightly on the pricer end as Ungai is seen as a delicacy eaten only on special occasions in Saitama, but there's always an occasion for food, and Usho Yamaya's unagi is definitely worth celebrating.
Cost: Between ¥1,800 – ¥4,000
Address: Usho Yamaya, 1-24 Daimoncho Omiya-ku, Saitama 333-0846
Phone: +81 48-641-0158

2) Kawagoe: 60 mins from Tokyo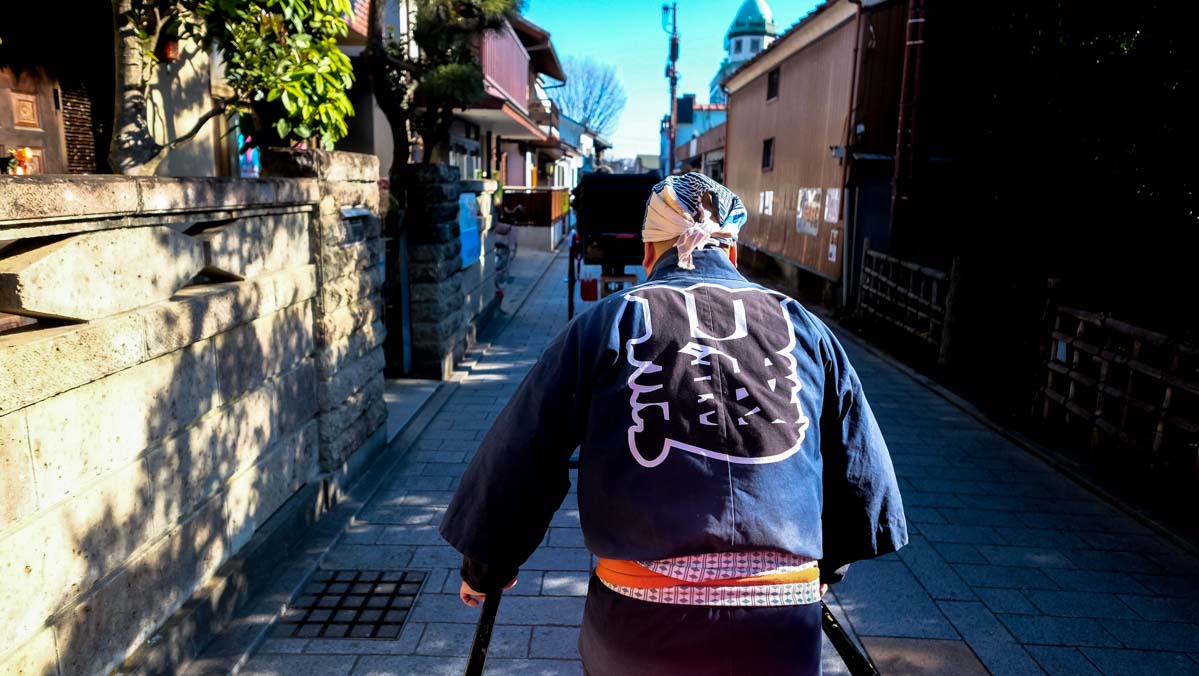 Kyoto is a hot tourist destination for exploring the old Edo towns clad in Kimonos and taking rickshaw rides. Kawagoe is somewhat like Kyoto's shy cousin. You can experience the same activities, but minus the crowd, travel time and more affordable too. We got our Kimonos from a nice Oba-san at Kimono Rental Shop Sarah.
Kawagoe is a small city in Saitama, located about 1-hour by train from Tokyo. It has been nicknamed "Koedo" (small edo/Tokyo) thanks to its rustic charms of architecture dating back from the Edo period (1603-1867).
Getting here: You can hop on the JR Saikyo/Kawagoe Line from Shinjuku Station and alight at Kawagoe Station. The Warehouse District is about a 10-15 min walk from the station.
Karazuri Street
If you're time-strapped and want to explore the city, the rickshaw rides are a great option. The ride brings you across key attractions such as the Hikawa Shrine, Shoyu warehouse, back lanes of residential areas and drops you off at the main Kurazukuri Street. However, this comes pretty costly at ¥2,000 for a touch-and-go 10-min ride. If you have the time, Kawagoe is best explored on foot.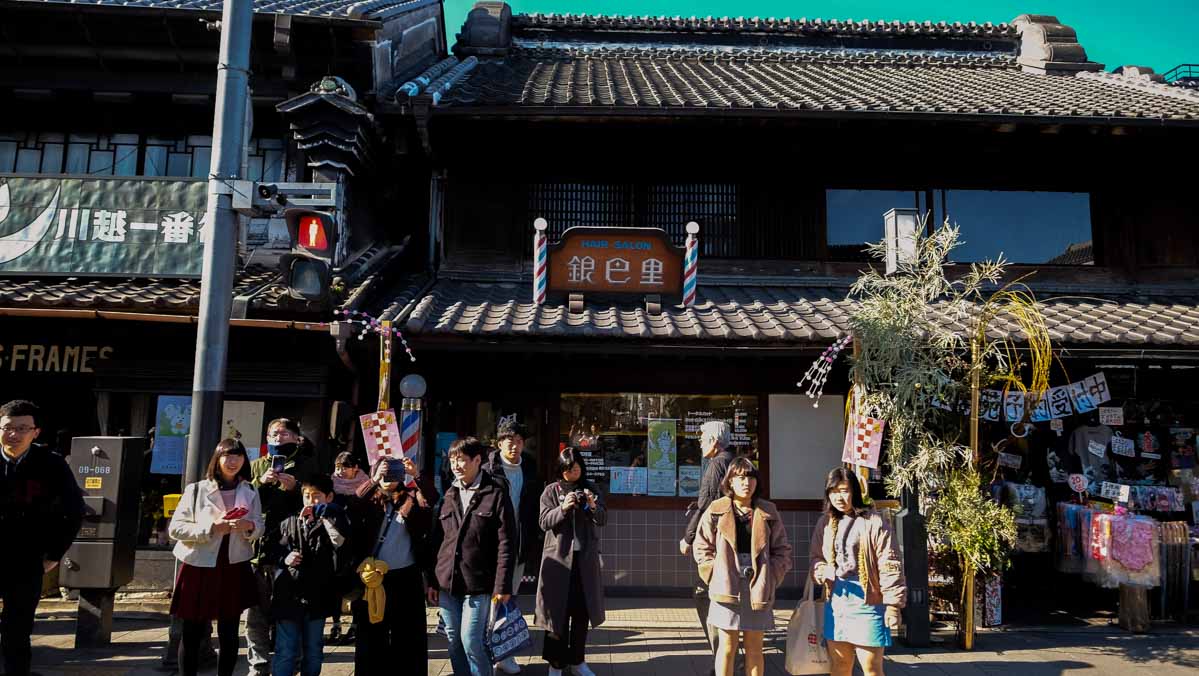 The Kurazukuri (warehouse) Street is where the main activities' at. If you love the mix of old and new, stepping into each of these shops will give you a kick. Some signboards even have english translations on them.
Tsubaki No Kura Foot Spa Cafe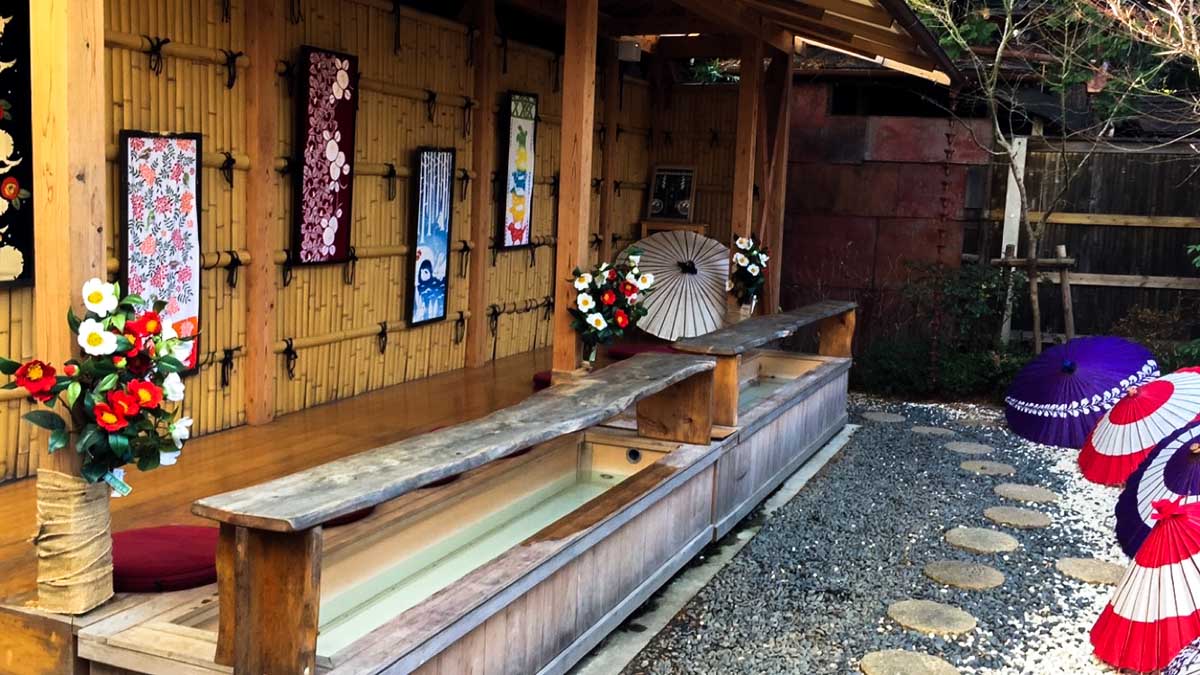 Hidden behind a retail shop off the main street we came across foot spa cafe, Tsubaki No Kura. The quaint foot spa sits only 8, and is on a first come first serve basis.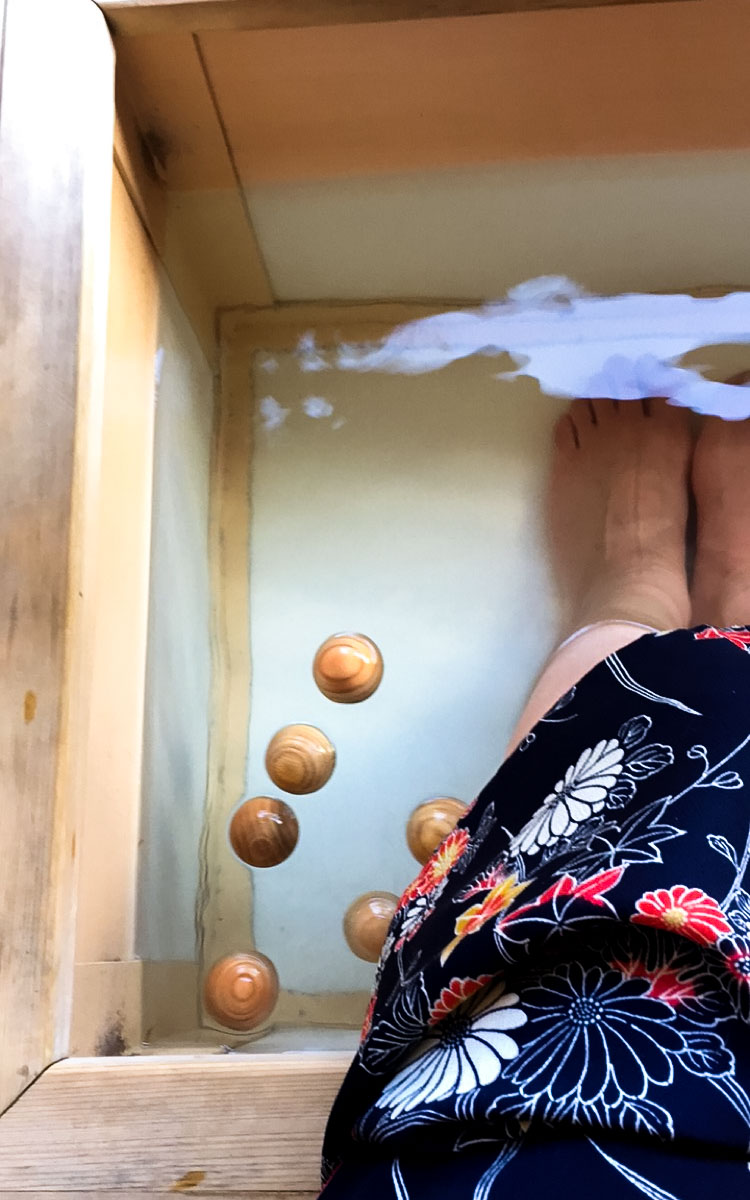 The foot spa is scented with wooden balls made of Japanese cyprus that are said to be able to remove odour. The foot spa is "free" with purchase of any drinks or snacks from the cafe. Prices range from ¥350 – ¥680. If you're a craft beer enthusiast, you need to try their local Coedo beer or homemade ginger ale (from kochi ginger).
Cost: Free with purchase of drinks/snacks ranging ¥350 – ¥680
Opening Hours: 10:00 – 19:00 on weekdays and until 20:00 on weekends
Address: 3-2 Kogacho, Kawagoe-shi, Saitama Prefecture 350-0063,Kawagoe, Saitama Saiwaicho 3-2
Kawagoe Street Food
The Kawagoe main food area is pretty small and is lined along the main Kurazukuri street and sidelines such as Kashiya Yokocho (candy lane). Here are some of our favourites:
Naka Ichi Hon-ten "Neko Manma Yaki Onigiri" (Baked Rice-ball)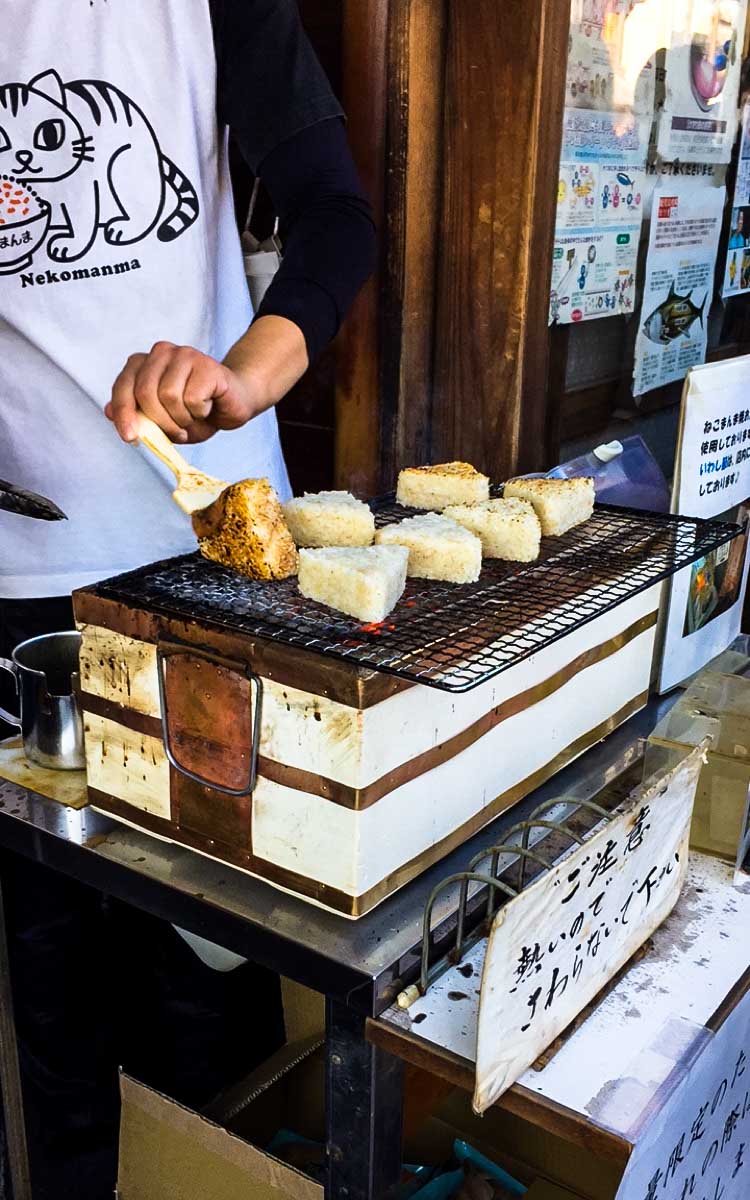 Onigiri rice balls (triangles actually), are coated with homemade seasoned soy sauce and roasted over a charcoal grill and sprinkled with bonito flakes are sprinkled just before serving. The 3 simple ingredients must be mixed in some magical ratio, because it tastes so good and comforting. Queues start forming as soon as they go on-sale at 12PM.
Shoyu (Soy Sauce) Ice Cream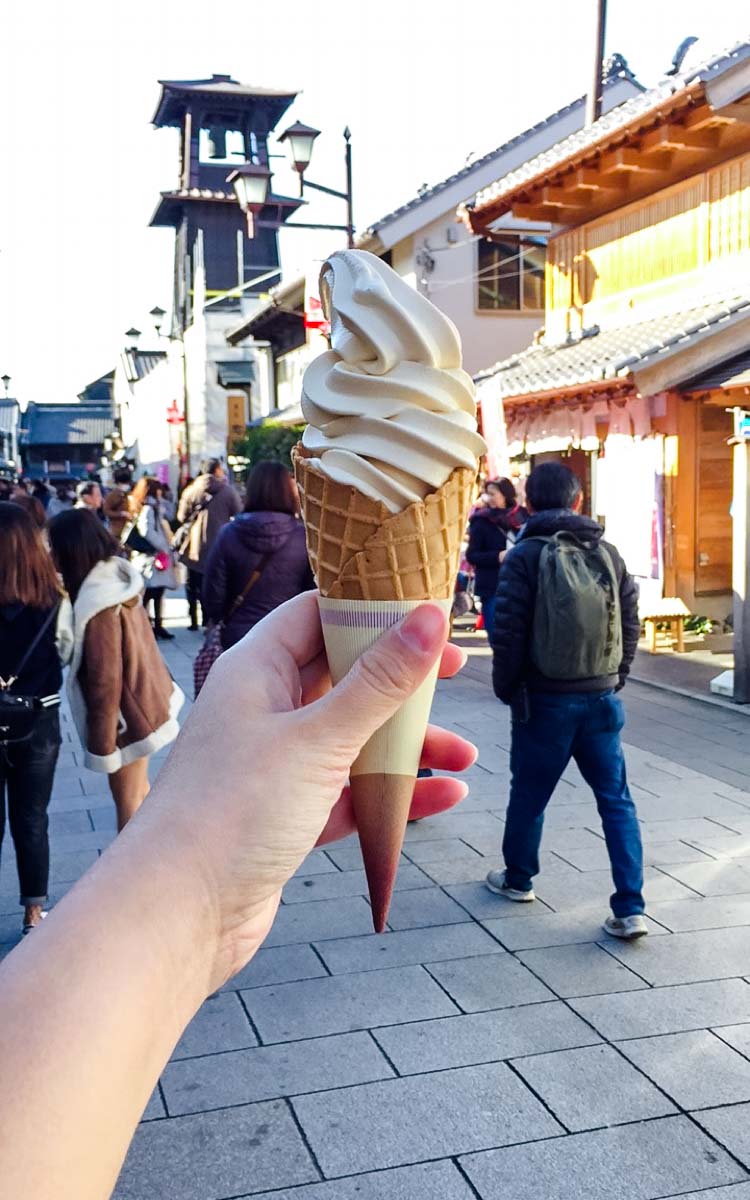 I was a little apprehensive at first, thinking soya sauce ice cream would be a horrible idea and expecting it to taste like thick cold miso soup. But i was wrong. If you're a salted caramel ice cream lover, you need to try this. It has a very light creamy/buttery flavour that has a slight sweetness to it. #mindblown
Coedo Beer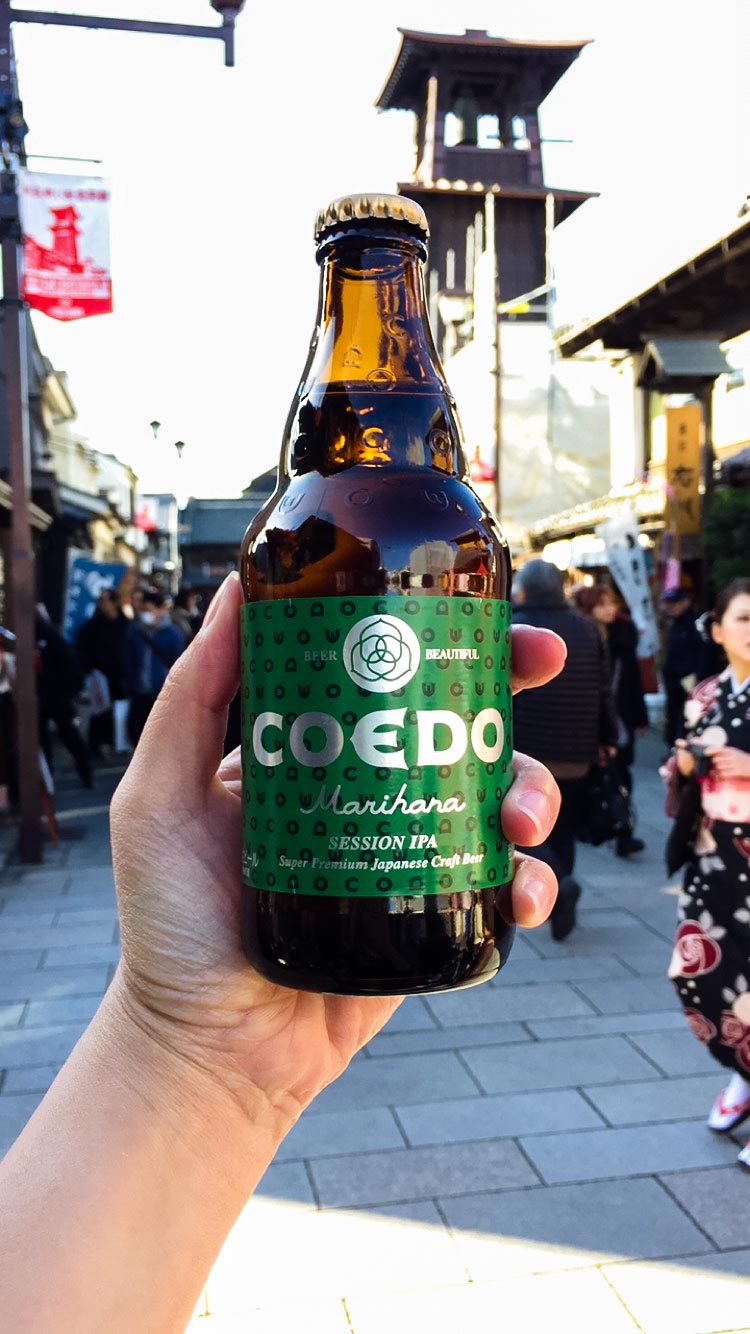 Named after Kawagoe's pet name COEDO (little edo) is the city's signature beer. It's very light and perfect on a warm day out.

3) Gunma: 100 mins from Tokyo
If you're a craftie, you need to visit Gunma. The prefecture is known for its natural material craft from glass, wood, metal, bamboo and more, and there is a hands-on workshop for just about any of these crafts.
Doll Painting at Usaburo Kokeshi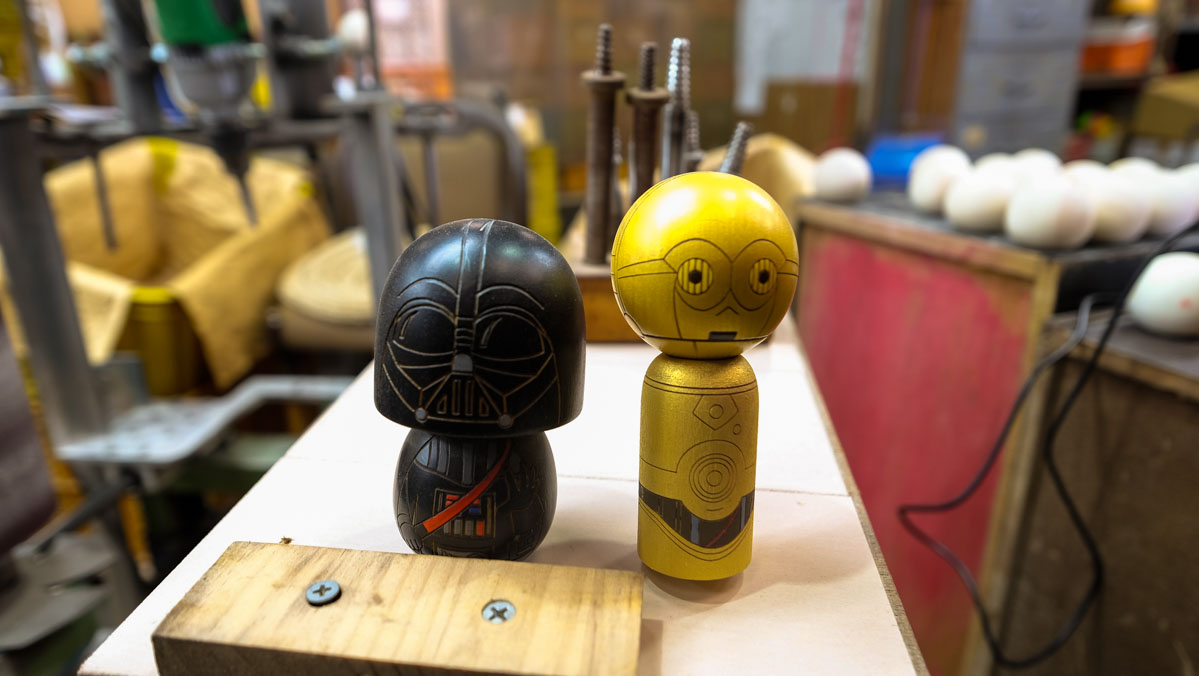 Unlike the traditional kokeshi doll factories, Usaburo Kokeshi also produces modern kokeshis. These adorable Star Wars kokeshi dolls were created in conjunction with the launch of The Last Jedi.
Here you can take a tour of the factory and see how the dolls are made from scratch (from tree bark to painted doll. And watch the master crafters at work.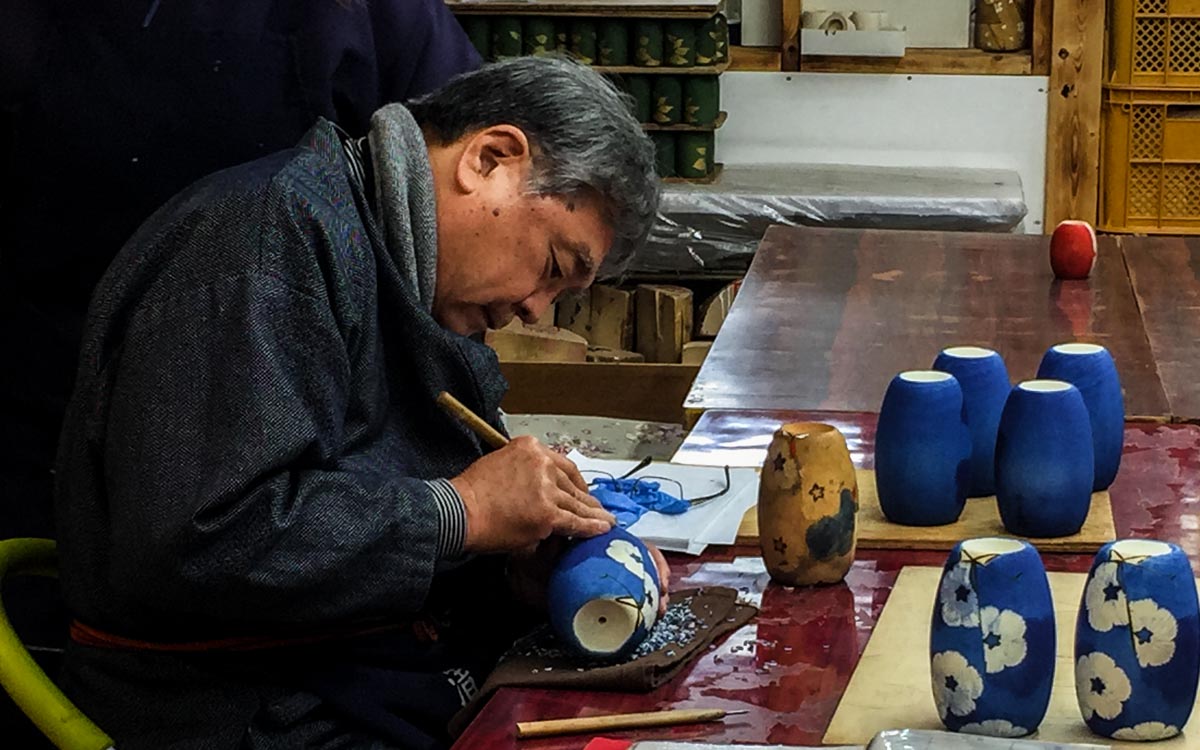 You can also try your hand at painting your own Kiseki doll.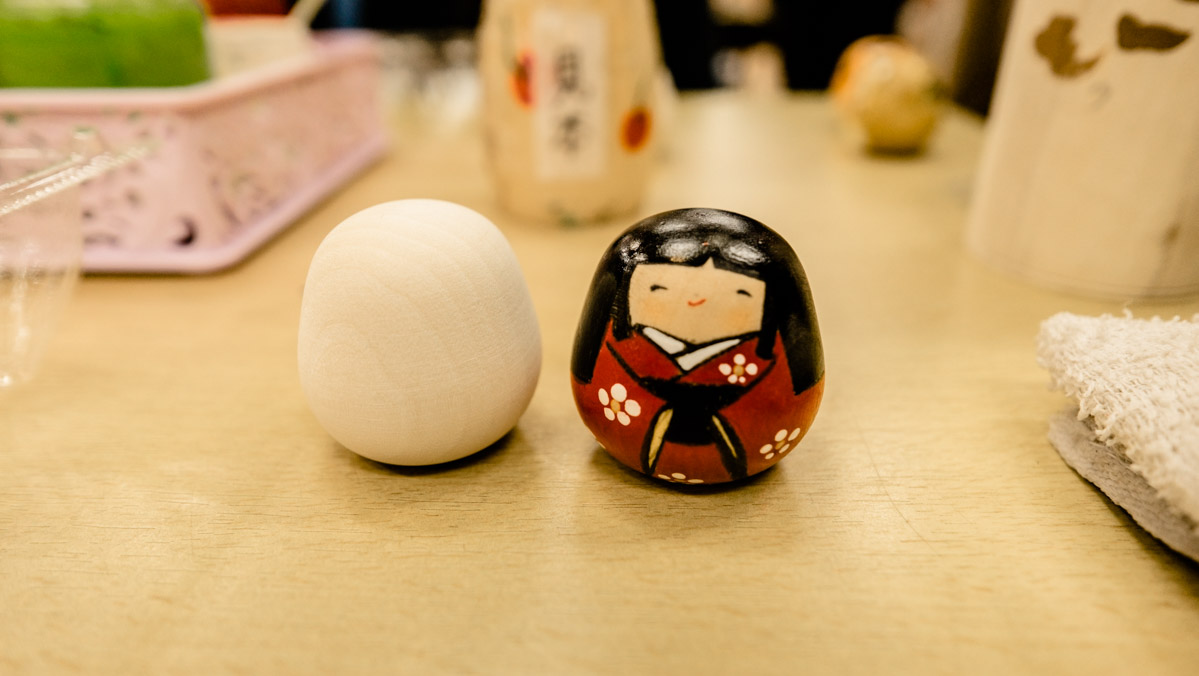 Cost: Kokeshi painting class from ¥1200 (depending on size of doll)
Opening Hours: 8:30AM – 3PM daily
Address: 1591, Nagaoka, Shinto-mura, Kitagunma-gun, Gunma Prefecture, 370-3501
Getting Here: From Takasaki station, take the Jyouetu line or Agatuma line and alight at Yagihara station, then you're a quick 10-min cab ride to Usaburo Kokeshi
Sandblasting and Glassblowing at Tsukiyono Vidro Park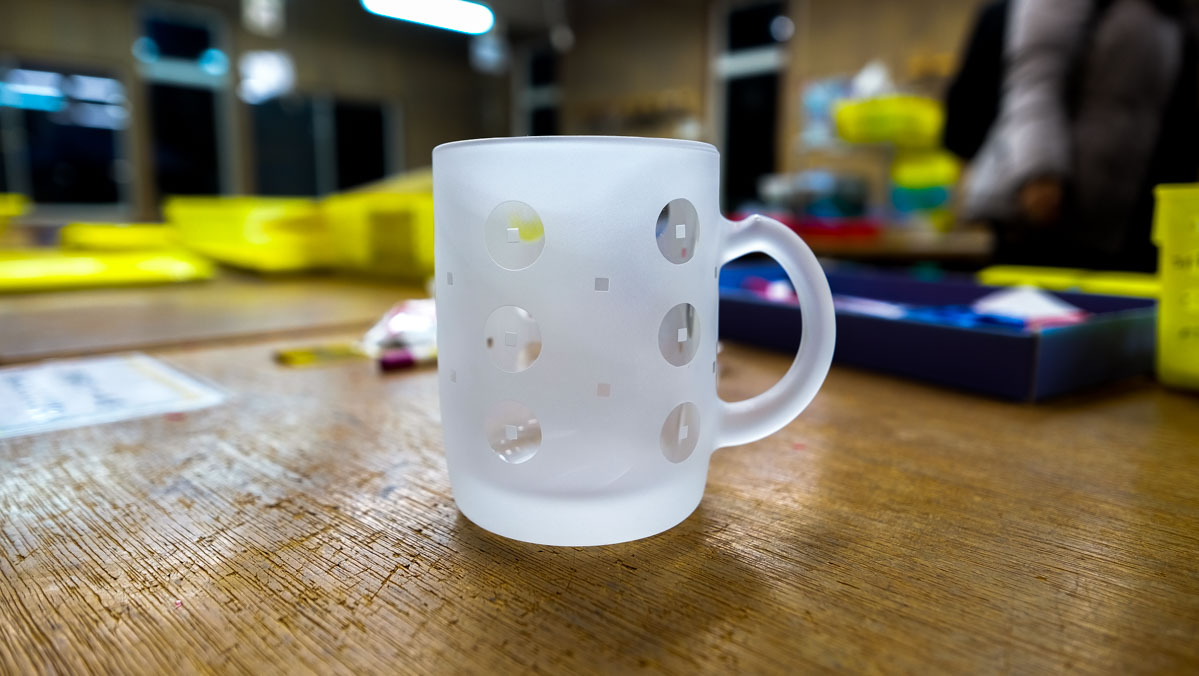 Did you know that a glass is "frosted" by blasting fine grain sand onto it at high pressure to make minute cuts to give it a rough texture?
The thought of visiting a glass factory may sound boring, but having the hands-on experience makes all the difference. It's not something you get to do everyday. Plus for only ¥870 you get to create something that costs about ¥4,000 in retail stores in Singapore #cheapthrill.
Apart from the sandblasting workshop, you can also try out glassblowing at Tsukiyono Vidro Park. Workshops start from ¥2,160 (depending on the type of glass/technique).
Workshops: From ¥2,160
Address: 737-1, Gokan, Minakami-machi Tone-gun, Gumma, 379-1305
There are any other crafts workshops you can check out in Gunma such as, Takumi No Sato. It's also a great place for strawberry buffets, snow activities, and taking a ride on the steam locomotive.
4) Niigata: 100 mins from Tokyo
The Genbi Shinkansen Experience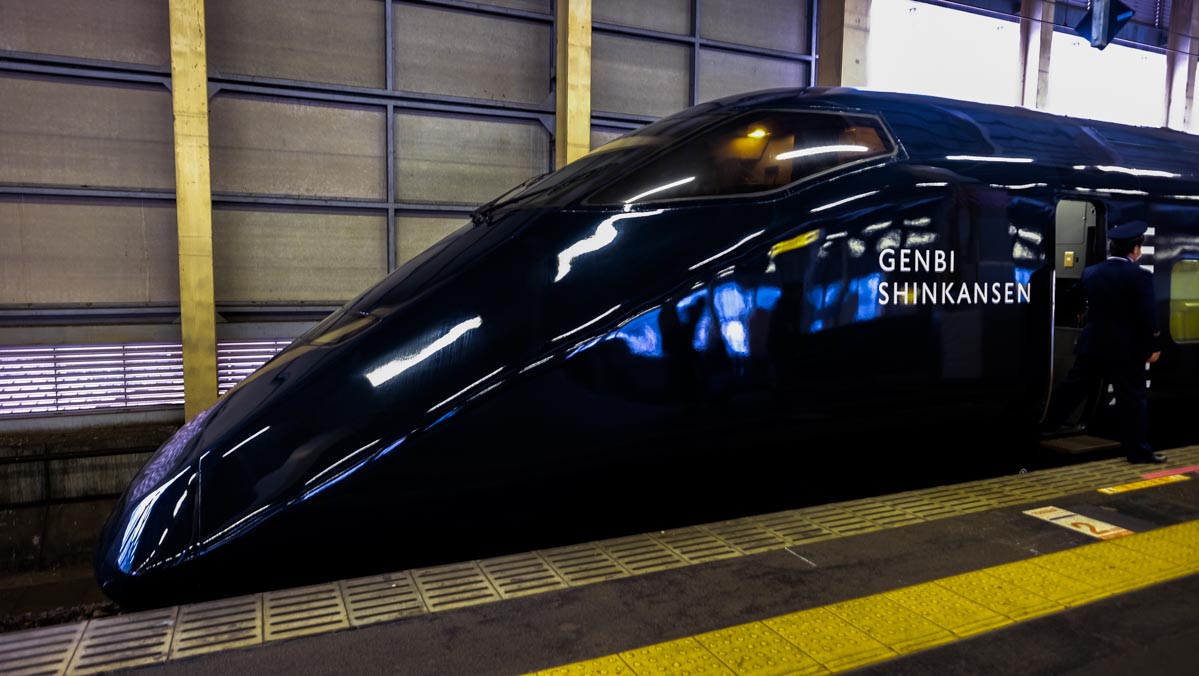 JR EAST is known for their series of themed "Joyful Trains" and the Genbi Shinkansen is the most stylish of the lot.
The train houses an art gallery with modern artworks from renowned artists.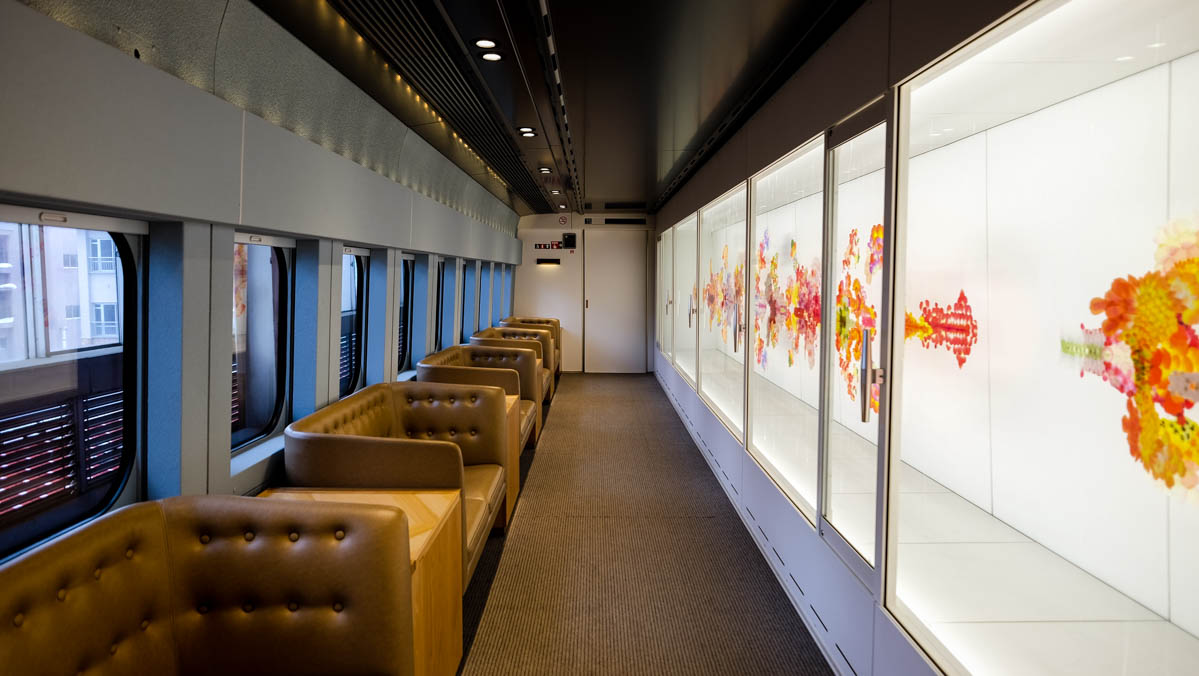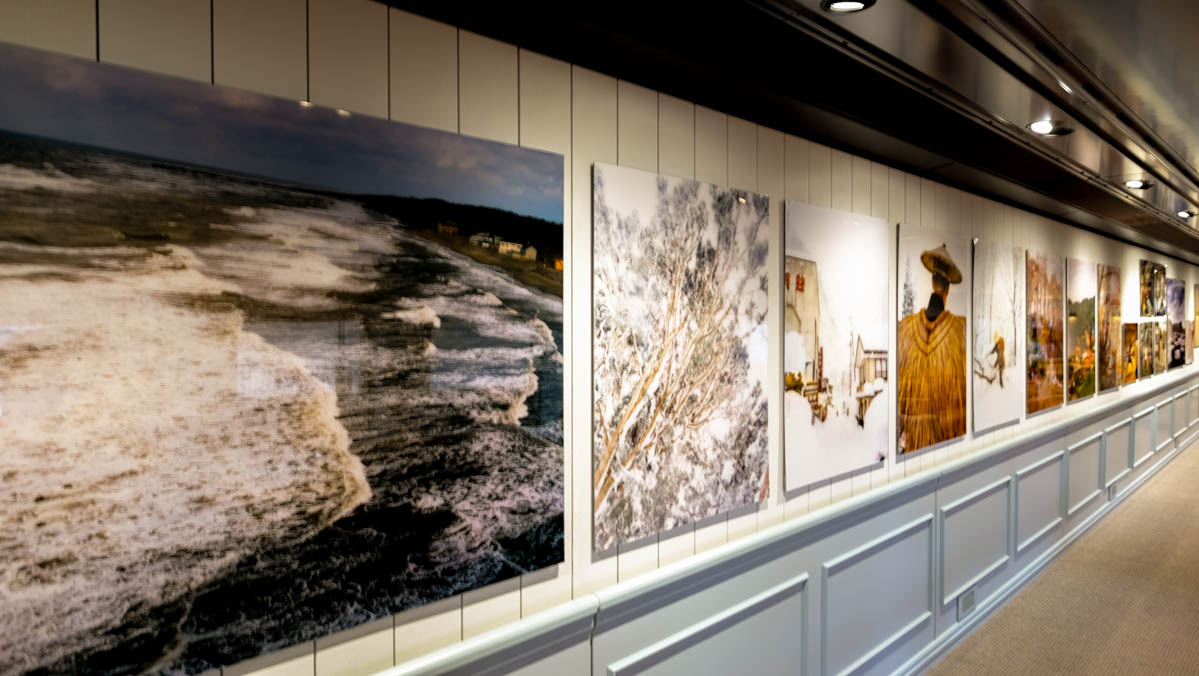 It even has a cafe that serves the Niigata's famous Tsubame coffee and carries desserts from celebrated patisserie Romi-unie.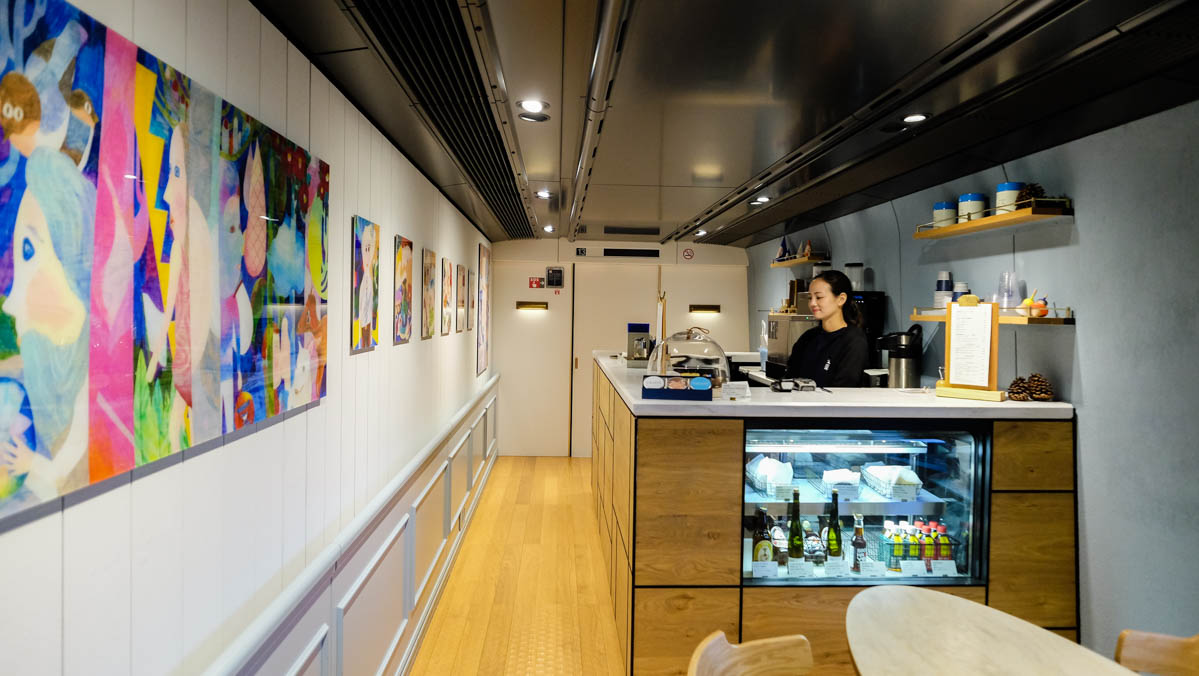 You can hop on the Genbi from Echigo Yuzawa Station and the trip ends at Niigata Station. Tickets are not for sale outside of Japan, but is covered by the JR EAST (Niigata-Nagano Area Pass). The train doesn't operate all the time, so it's best to check the timetable to guarantee yourself a seat.
Sake Tasting at Echigo-Yuzawa Station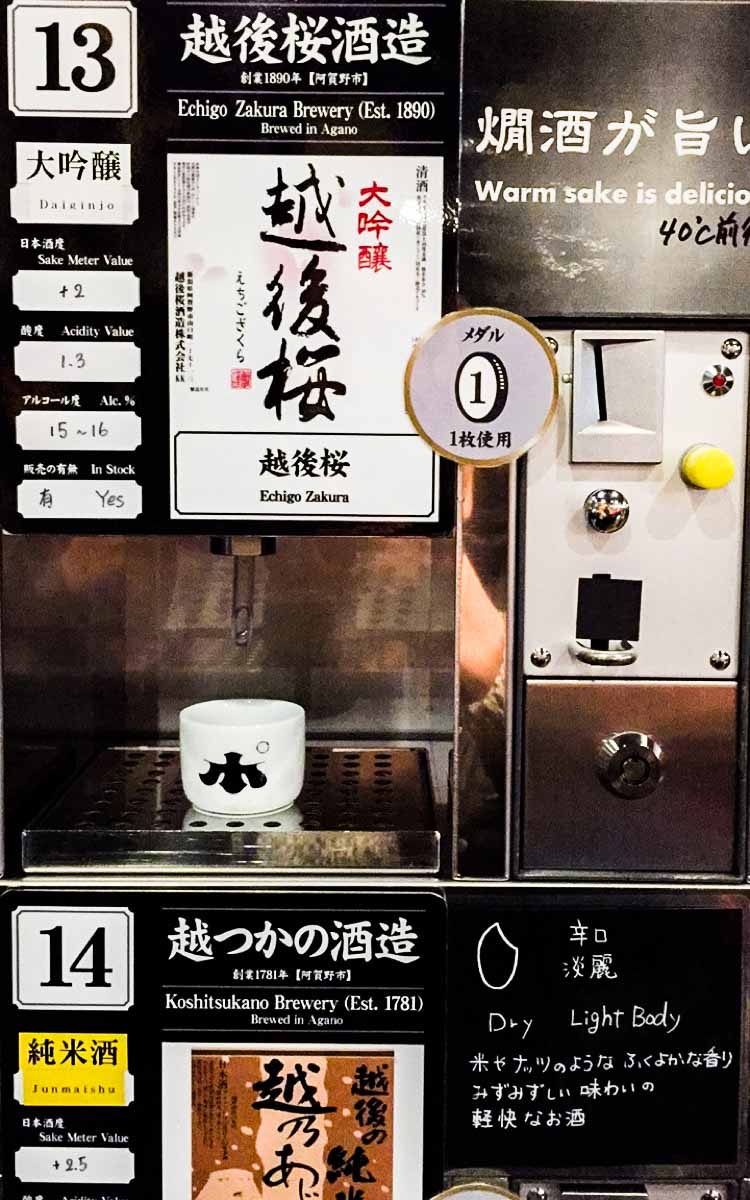 Before departing Echigo Yuzawa Station, pop by Ponshu-kan and try out their Sake Vending Machines. For ¥500, you get 5 tokens and a sake cup to take your pick over 100 varieties of sake, shochu, umeshu, and Japanese wine.
Yahiko Shrine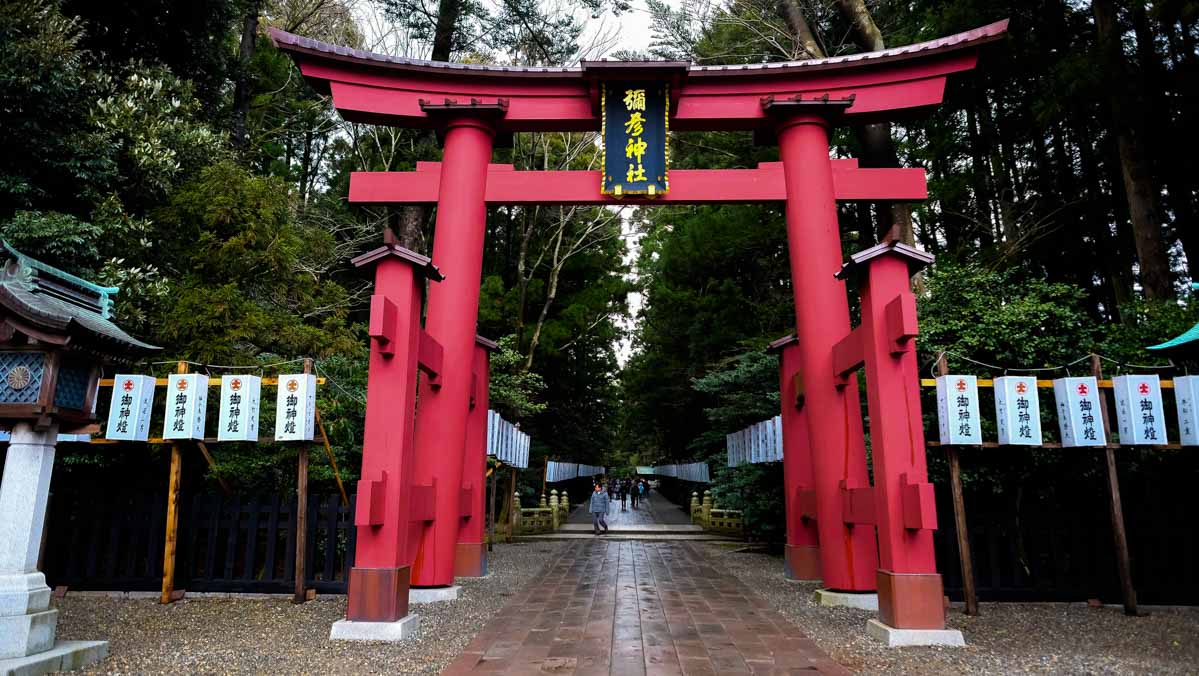 If you're seeking love and fortune, Yahiko Shrine is said to be one of the most powerful spots for realisation prayers. People travel from across Japan every new year to send in their prayers.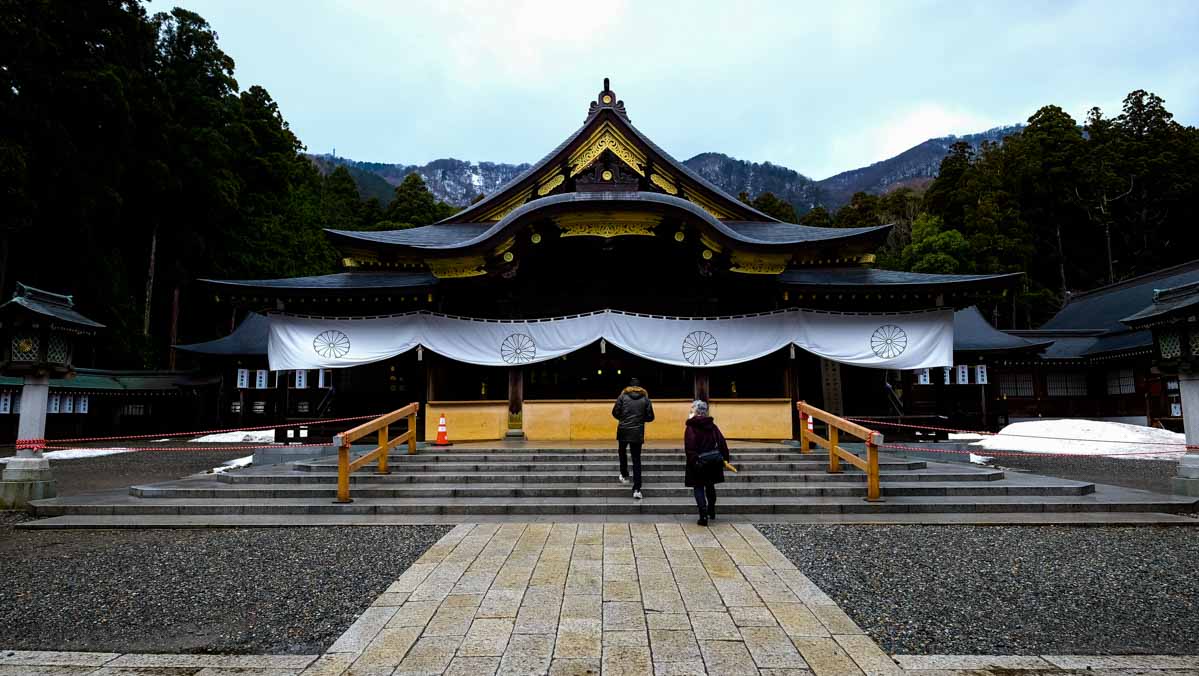 The shrine sits at the foot of Mount Yahiko. The spring water flows down from the mountain and through the park, and is the main water source for the hot spring village.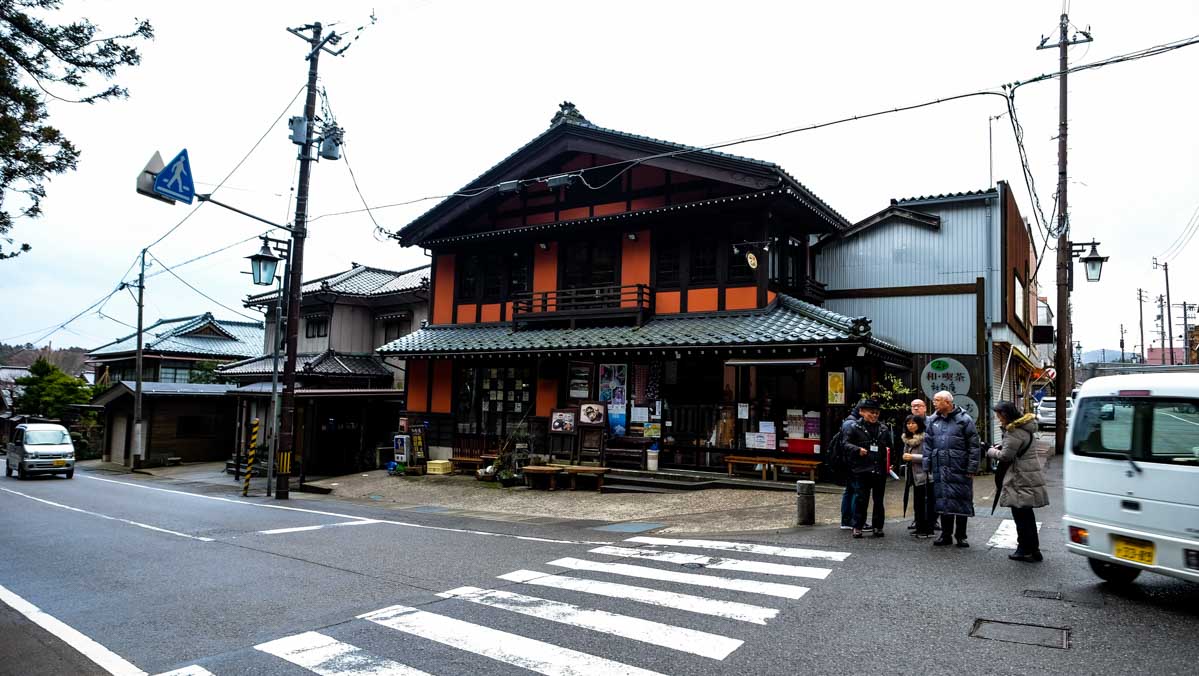 Right across from the shrine is another godsend — a quaint cafe that sells one of Japan's top 10 cheese cakes. Unfortunately our prayers weren't strong enough, and we didn't manage to get a slice. But if you're in the area, please try out the cheesecake for us.
Spend the night at Inn of Four Seasons Minoya
If you're looking to spend more than a day trip (camp for the cheesecake), Inn of Four Seasons Minoya is a nice onsen ryokan right up the street from Yahiko Shrine. AND across the street from the cheesecake cafe.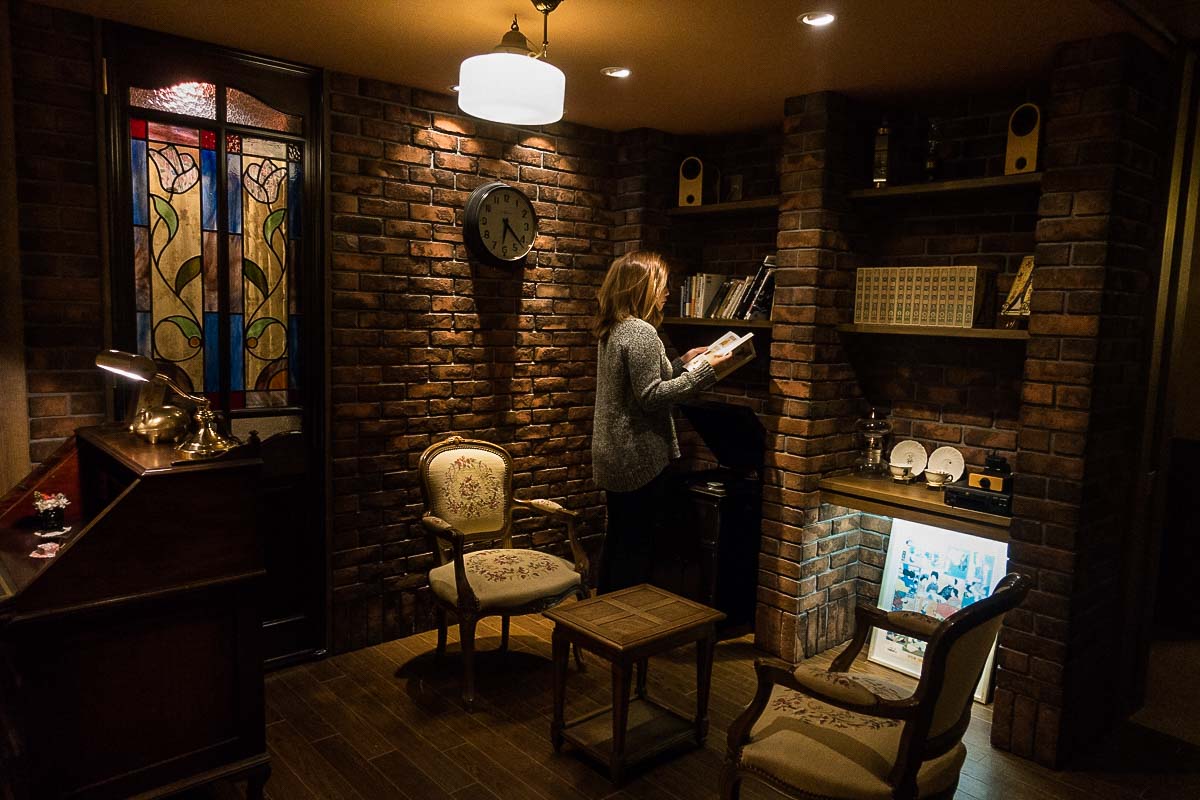 Thanks to its wide-travelled owner, the inn has a whimsical mix of western and Japanese influence on its design.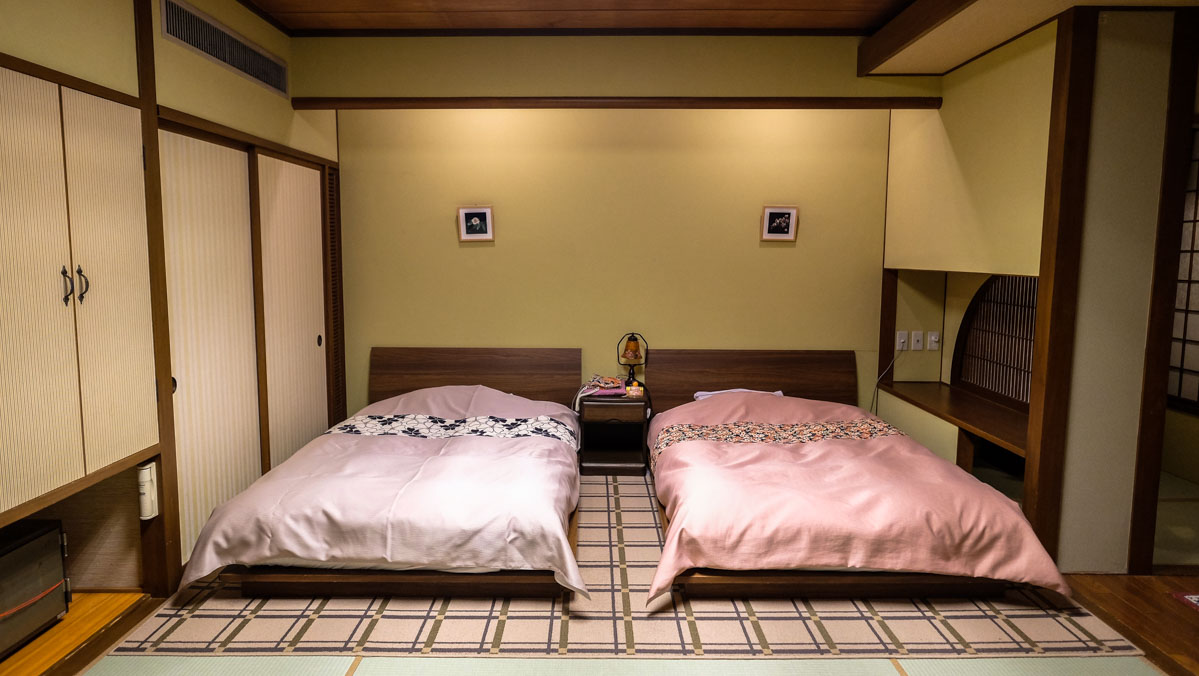 The beds are custom made to be part futon (japanese floor mattress) and part bed. So if you're not comfortable sleeping on the floor, but still want a taste of it, this is a good compromise.
Fun fact: When Singapore's Prime Minister Lee Hsien Loong visited Niigata recently, he wanted to stay at Minoya, but unfortunately it was full.
Cost: From ¥14,190 per night
Address: Yahiko, Yahiko Village, Nishikanbara-gun, Niigata Prefecture 959-032
Phone: 0256-94-2010
Asahi Shuzo Sake Brewery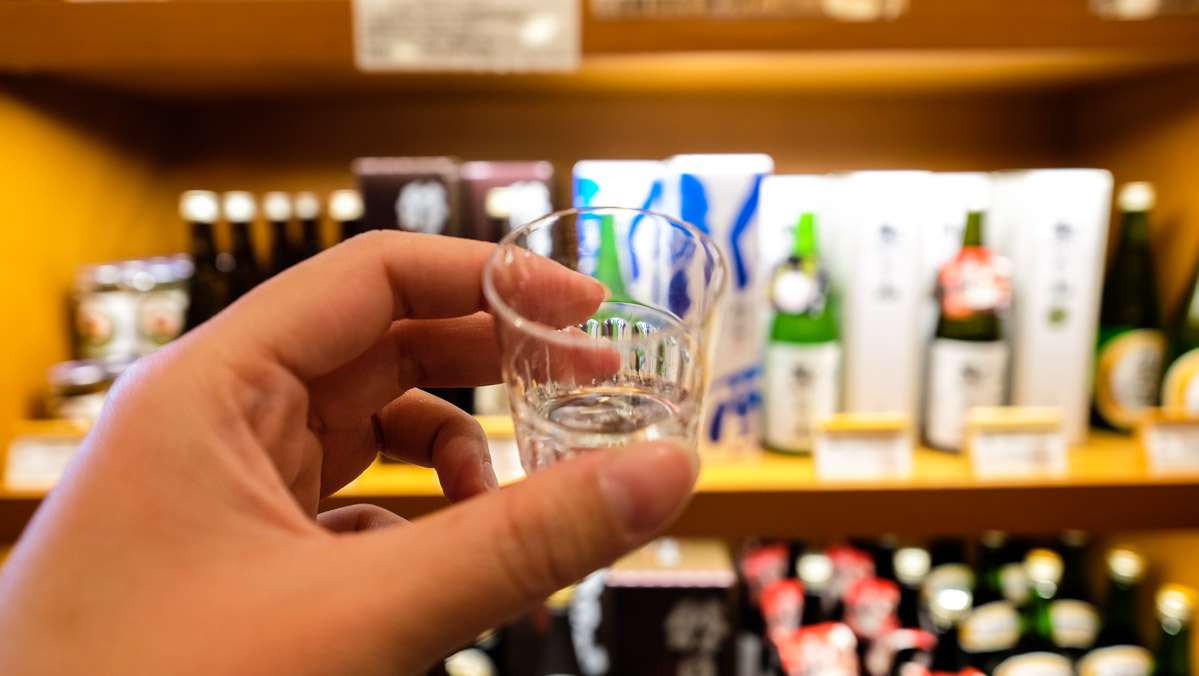 If you appreciate good sake, Asahi Shuzo sake brewery needs to be on your list. The brewery only produces premium Junmai Daiginjo sake made from 100% Niigata rice. I'm no expert, but was told that it's one of the finest range of sakes which tasted light and sweet, yet strong.
The brewery tour brings you through the whole process and provides sampling at specific stations. Cameras are not allowed in the facility, but drinking is encouraged (except for if you're driving).
They have a retail store across the street where the formal sake tasting takes place.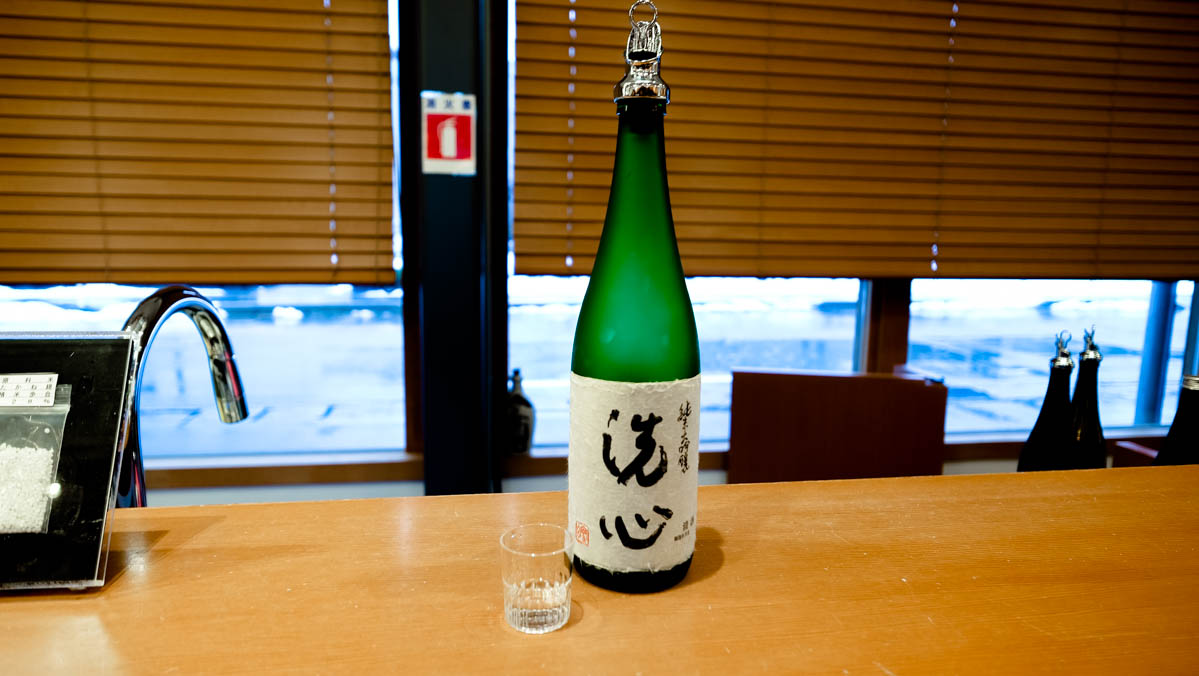 Each sake tastes different depending on the stage of which rice is used. The more polished the rice (less husk), the lighter and sweeter it tastes.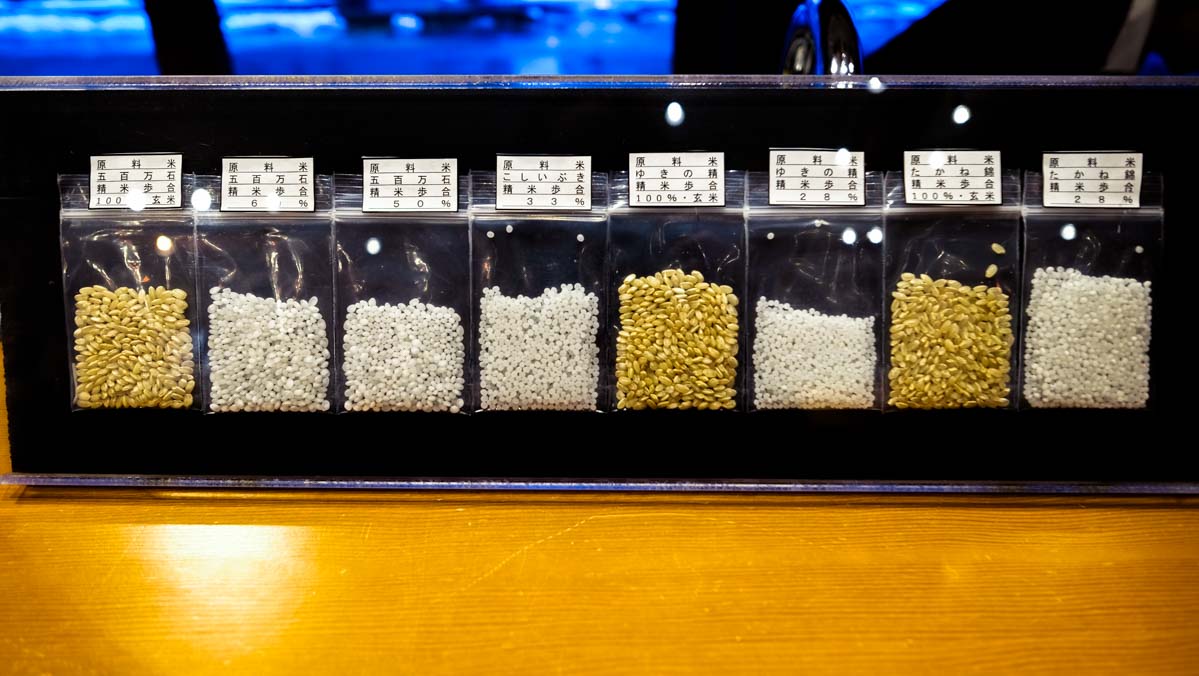 The store also sells a variety of sake snacks, but the sake pound cake, sake rice cracker, and sake chocolates are souvenirs your friends will thank you for (if you don't finish it before it reaches them).
Cost: ¥200 for the tour (Reservations up to 1 week is required)
Tour timings: 11AM and 2PM 
Address: 880-1 Asahi, Nagaoka, Niigata Prefecture 949-5412
All these activities are situated along the Northward Golden Route treading across Gunma and Niigata, which we explored across the span of 5 days with our JR East Pass (Nagano, Niigata area).
Apart from these 4 cities, there's also many other amazing things to be discovered along the route. For winter activities along this route, read Best day trips from Tokyo For Affordable Winter Activities.
---
Thi post was brought to you by JR East.