This Germany itinerary is more than bratwursts and Oktoberfest. Go beyond Berlin and explore Düsseldorf, Cologne, Dortmund, Frankfurt, and Munich without breaking the bank!
I love German food (and drinks 🍺). But having stuffed ourselves silly with sausages and beer on our previous trip to Berlin, we wanted to dig a little deeper — explore the various subcultures and see what life outside the capital is like. Thankfully, travelling around Germany is equally affordable even if you want to experience a variety of things!
From the local specialties of Düsseldorf and football madness in Dortmund, to the highest waterfall in Germany at the heart of The Black Forest, this Germany itinerary will show you a side that non-European travellers seldom explore, and on a reasonable budget to boot!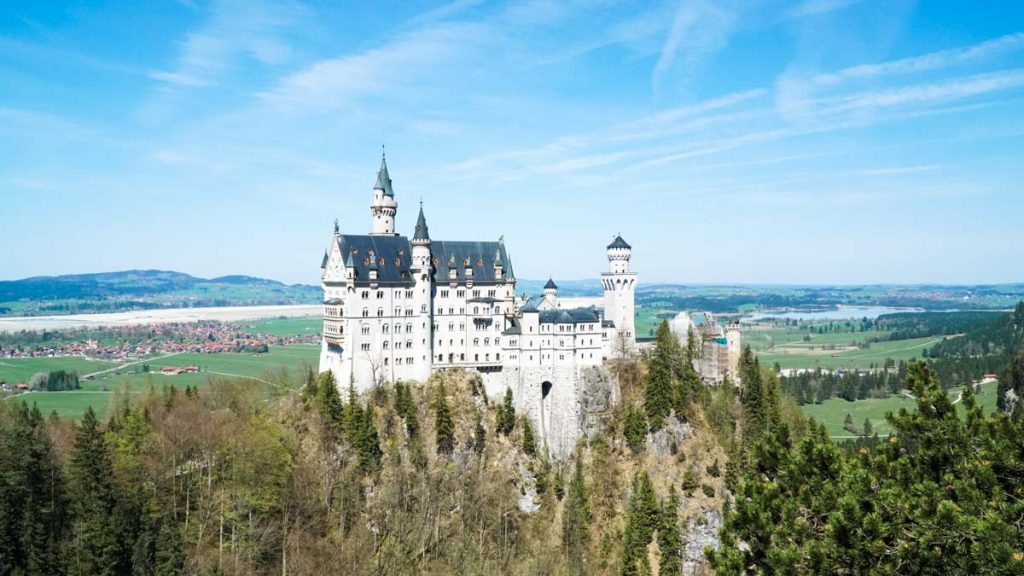 Pre-trip Essentials
TripAdvisor's Trip Planner:
Gone are the days of planning our trips on excel sheets. TripAdvisor recently improved their Trip Planner feature on their App and it has made planning much simpler. Instead of finding links and inspiration from the internet, we can now collaborate with our friends and make use of TripAdvisor's immense database of listings to plan our itinerary. You can even add personalised notes for your own reference!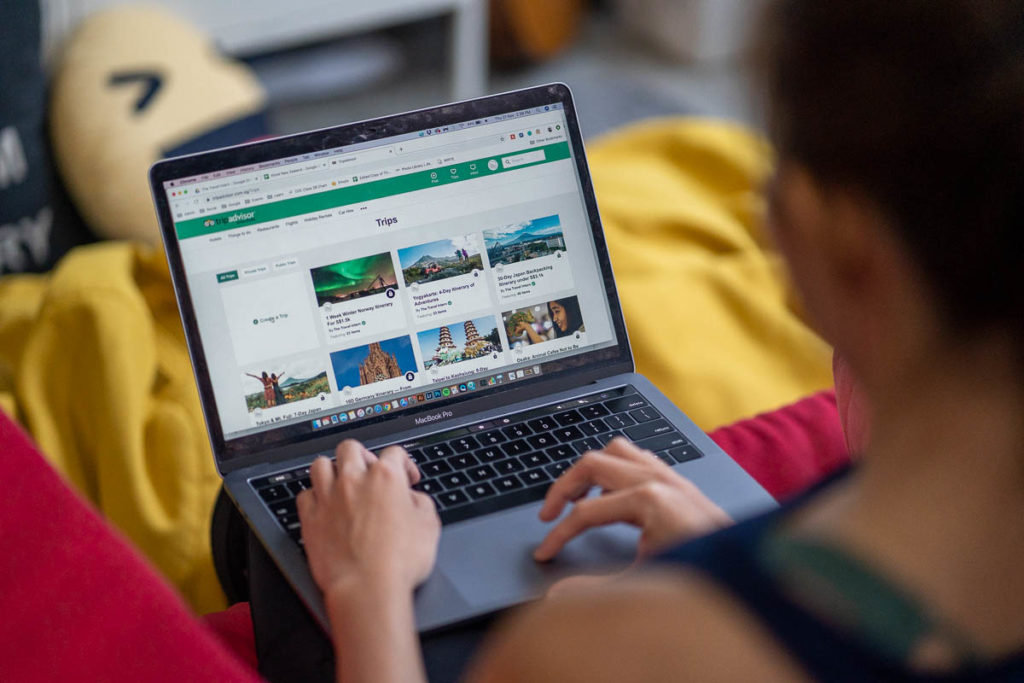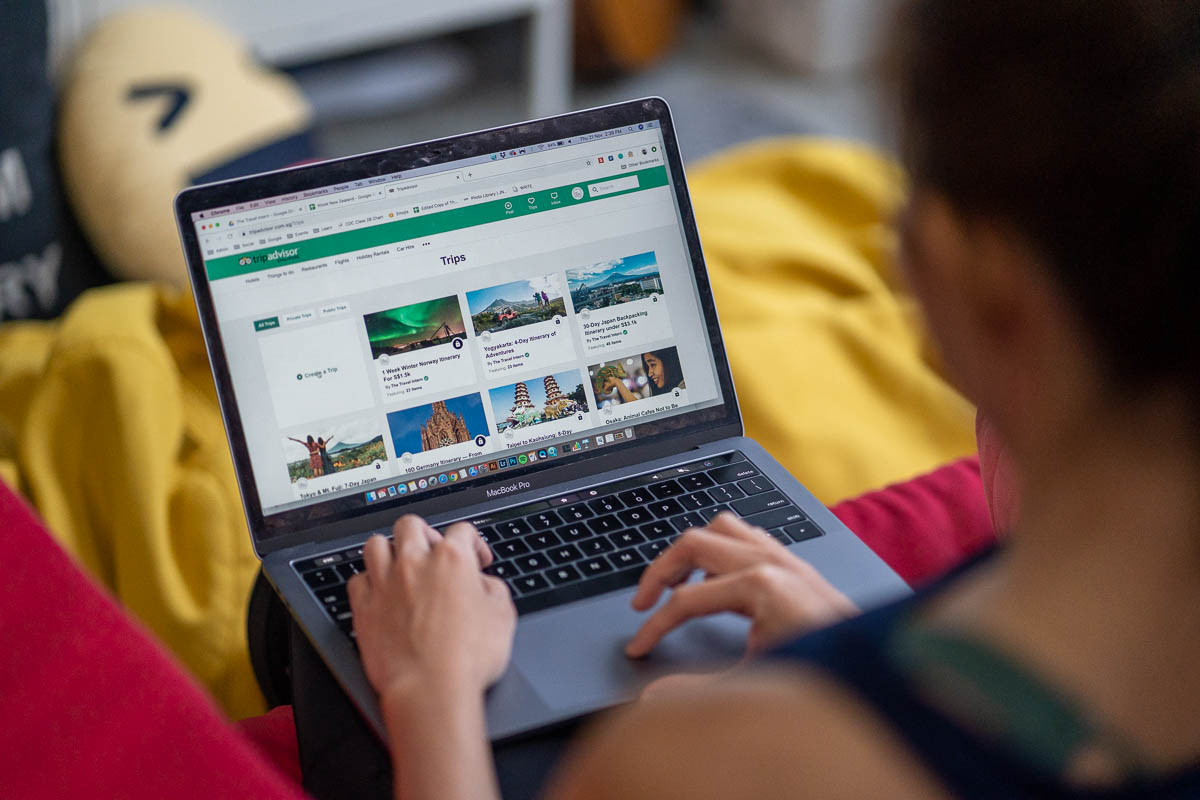 As more people start curating their own trips, we'll also be able to follow the itineraries of others. You can view and save our itinerary for Germany and find some of the other itineraries we created! More about TripAdvisor's Trip Planner below.
Currency Exchange:
With the rise of multi-currency travel cards and accounts like Revolut and YouTrip, you can save a trip down to your local money changer entirely! These multi-currency travel debit cards offer really good currency exchange rates, and even allow you to withdraw money from overseas ATMs. We did this trip changing absolutely zero cash!
German Rail Passes:
If you're travelling to multiple cities, it may be a good idea to buy the German Rail Pass instead of individual tickets. There's a Twin Package that's an absolute steal, saving us ~S$125.90.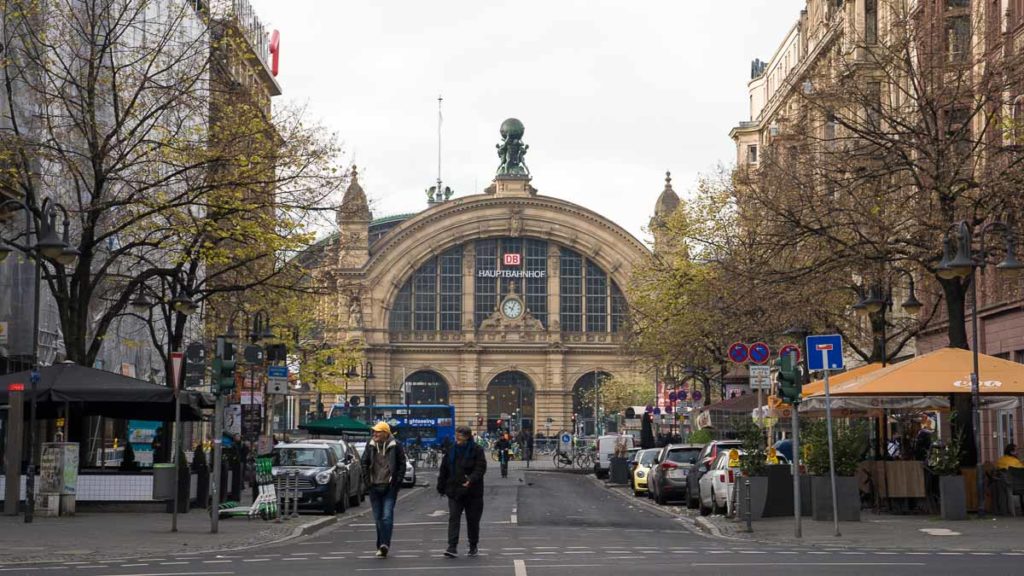 – Düsseldorf to Cologne — €13.50
– Cologne to Dortmund — €25.90
– Dortmund to Frankfurt — €65.50
– Frankfurt to Triberg — €47.90
– Triberg to Munich — €59.60
– Munich to Füssen (return) — €61.40
Total cost for individual tickets: €273.80 (~S$412.40)
Cost of 7 Days in 1 Month Flexible Pass (2nd Class, Twin): €382/2pax = S$286.5
That said, please do your homework as different trains, routes, and timings may differ in price. You can search for the schedule and costs using the Bahn website to plan your Germany itinerary.
SIM Cards & WiFi:
Tourist SIM cards in Germany can be pricey, so if the hotel WiFi isn't enough for your needs, consider pre-ordering a SIM card ranging from 3GB to 10GB that covers you for up to 30 days.
Germany Itinerary Overview — Munich, Düsseldorf, Cologne, Dortmund, Frankfurt
I've included some of our highlights below, but do check out our full Germany itinerary on TripAdvisor for the day by day breakdown.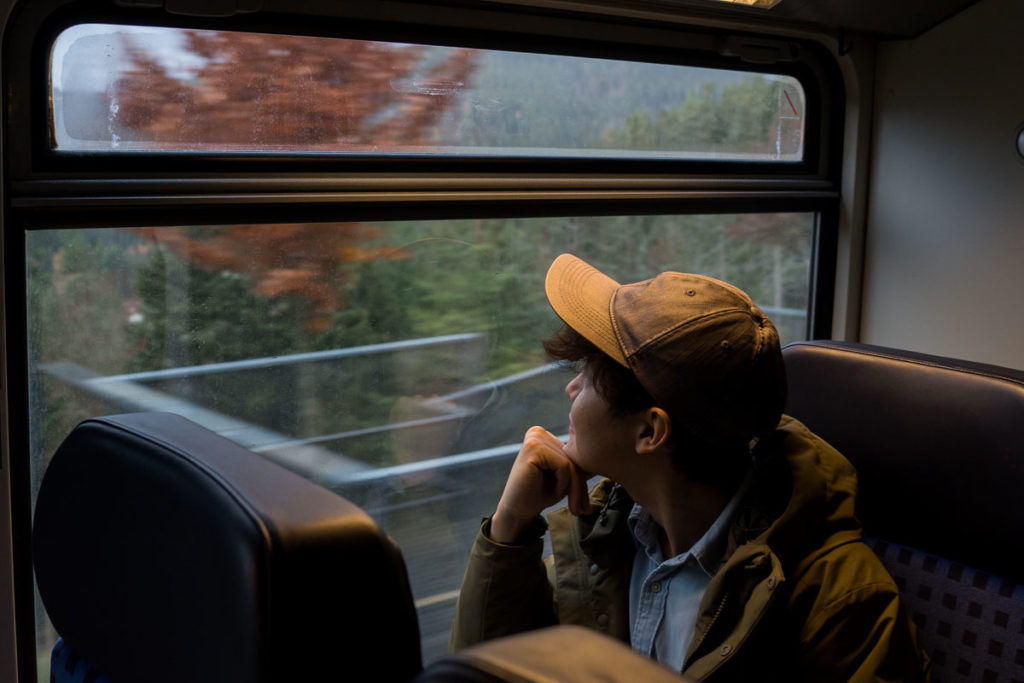 Day 1-2: Düsseldorf
We started our trip at Düsseldorf, the gateway to western Germany. We took it slow here, easing in after the 13-hour flight from Singapore.
Düsseldorf Altstadt (Old Town)
As the locals will proudly say, Düsseldorf is known for 3 specialties — Mustard, Altbier, and Killepitsch. All of which can be easily found in the Old Town (or Altstadt).
Mustard: Dusseldorfer Senfladen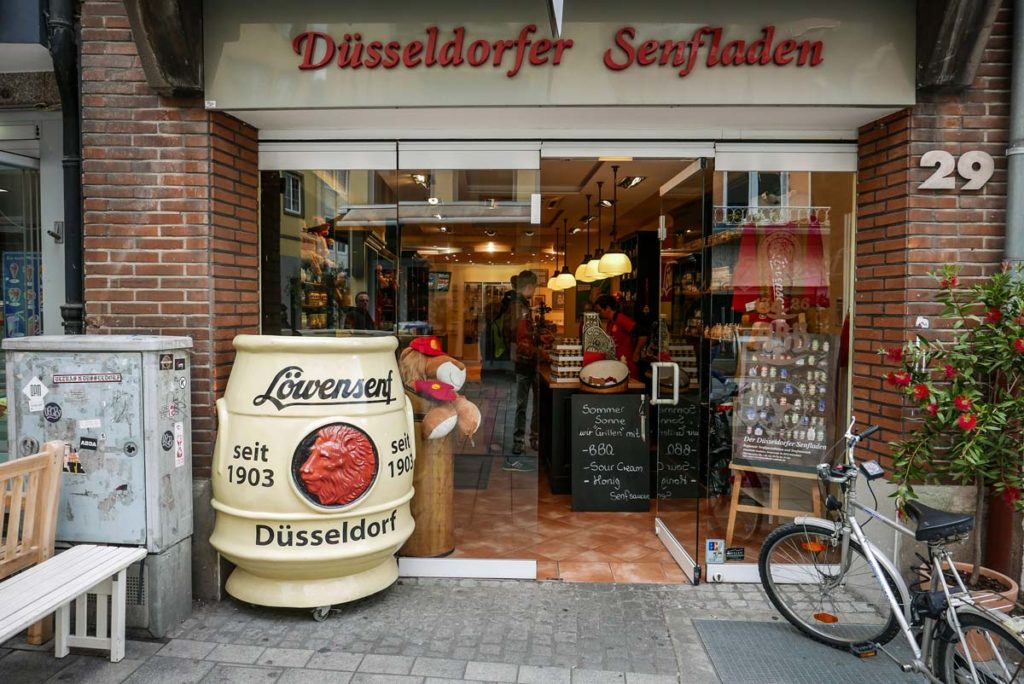 Photo credit: beersnbeans
Sample different types of mustards and check out the mini museum from one of the most iconic mustard brands in Germany. Löwensenf has been in production since 1903!
Cost: Free
Opening Hours: 10AM – 7PM, closed from 2PM – 3PM on Mon – Thu
Address: Flinger Str. 1, 40213 Dusseldorf
With hundreds of bars in Altstadt, the Old Town is also commonly referred to as the "longest bar in the world"! Looks like this trip is off to a great start 😉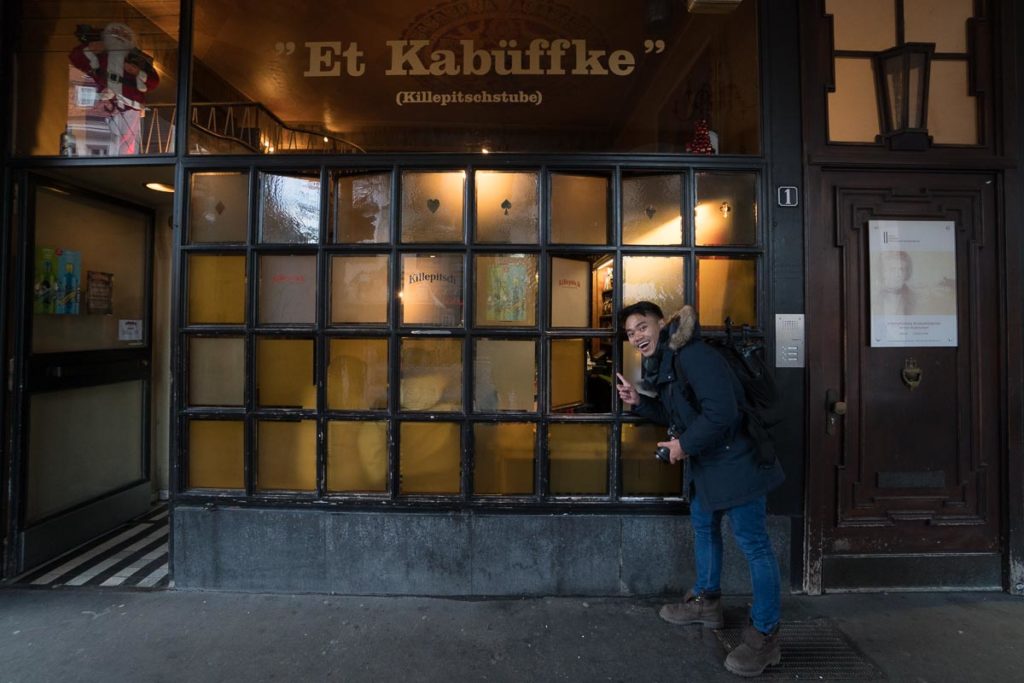 The OG Killepitsch shop in town, this premium herbal liqueur outfit has been operating since the 1950s. They have a bar where you can order drinks old school style through a window.
Cost: From €1.95
Opening Hours: 11AM – 11PM (Mon – Fri), 11AM – 1AM (Sat), 2PM – 10PM (Sun)
Address: Flinger Str. 1, 40213 Dusseldorf
*Pro-tip: If you only want a taste of this tasty herbal liqueur, buy a small bottle for €1.95 at their liqueur shop beside the bar instead. It's cheaper and can also be a souvenir bottle!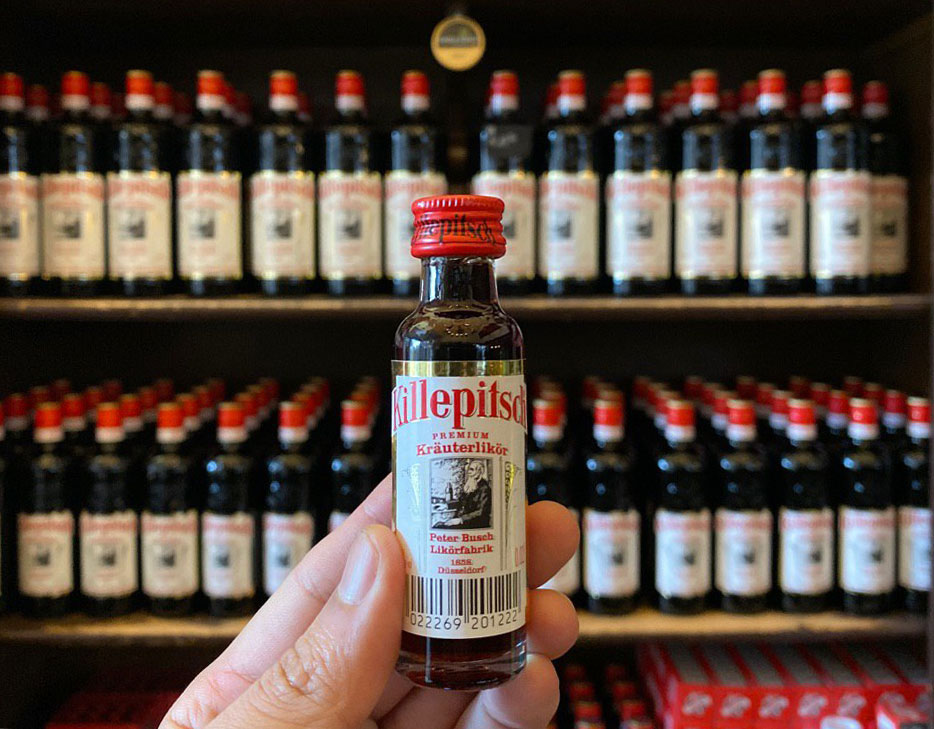 Altbier in Düsseldorf is a little darker, and has traditionally been around for over 3000 years. Typically drank in small glasses, it's really refreshing and tasty.

Brauerei Kürzer uses more modern techniques and is popular with the younger crowd in Düsseldorf. Instead of ordering your drink by the glass, the bars work a little differently here. The waiter will basically walk around and keep replacing your empty glass until you ask them to stop! Thankfully it's only €2 a glass.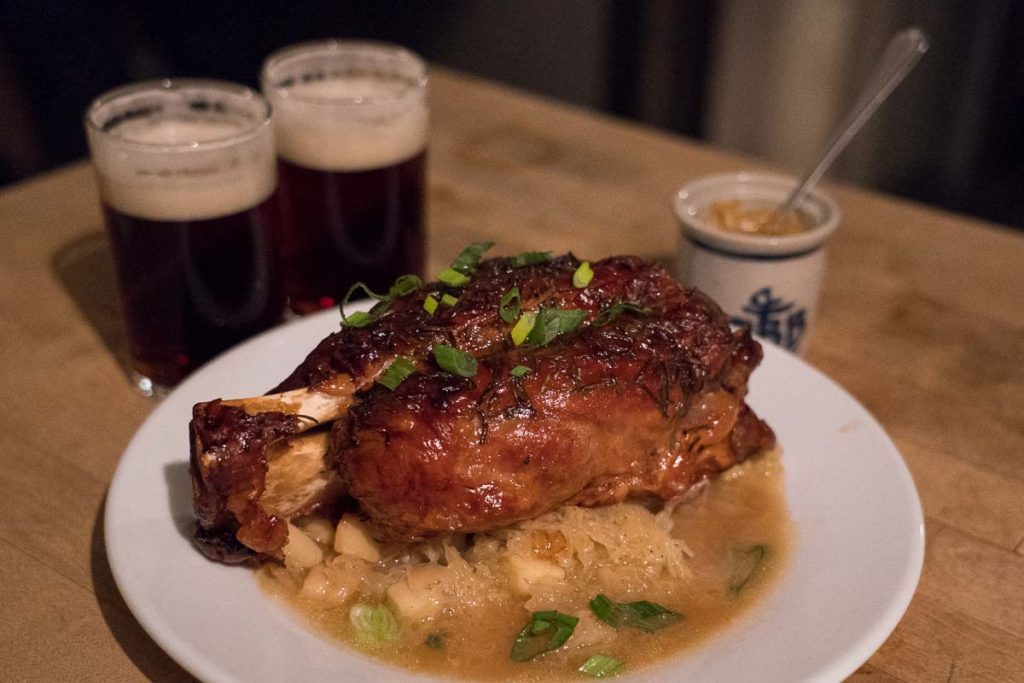 Their Pork Knuckles are also really good and underrated!
Cost: From €2 (cash only)
Opening Hours: 2PM – 1AM (Mon – Thu), 2PM – 3AM (Fri – Sun)
Address: Flinger Str. 1, 40213 Dusseldorf
Kiefernstrasse Community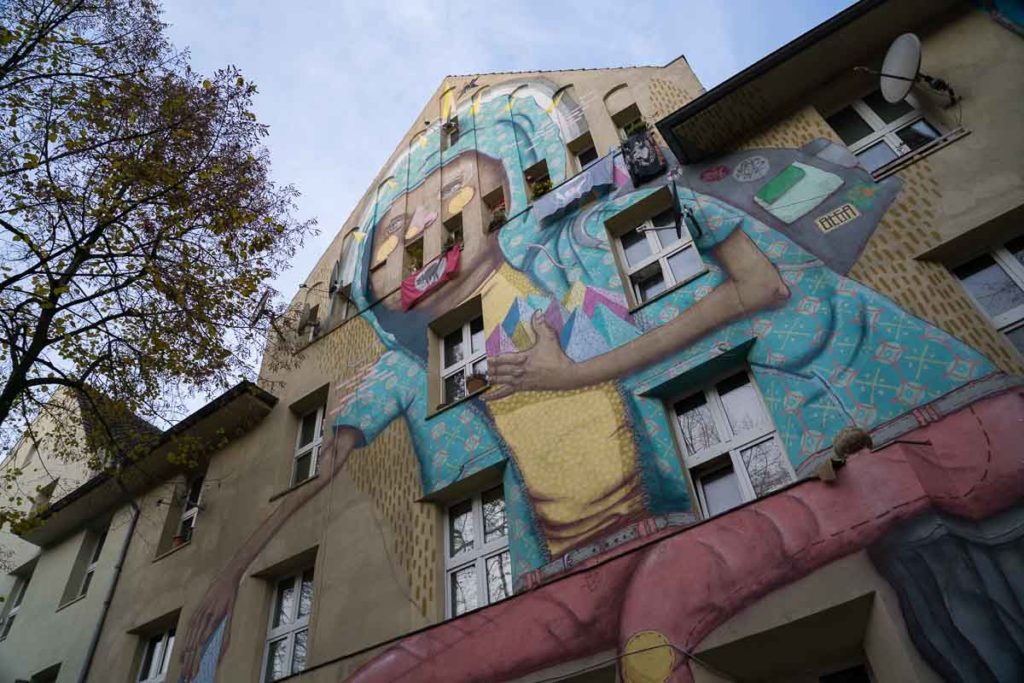 Notorious in the 1980s for squatters and gang activity, Kiefernstrase is now known as a meeting point for alternative culture. It's a little out of the way, but definitely worth a visit for the colourful graffiti and street art covering the houses.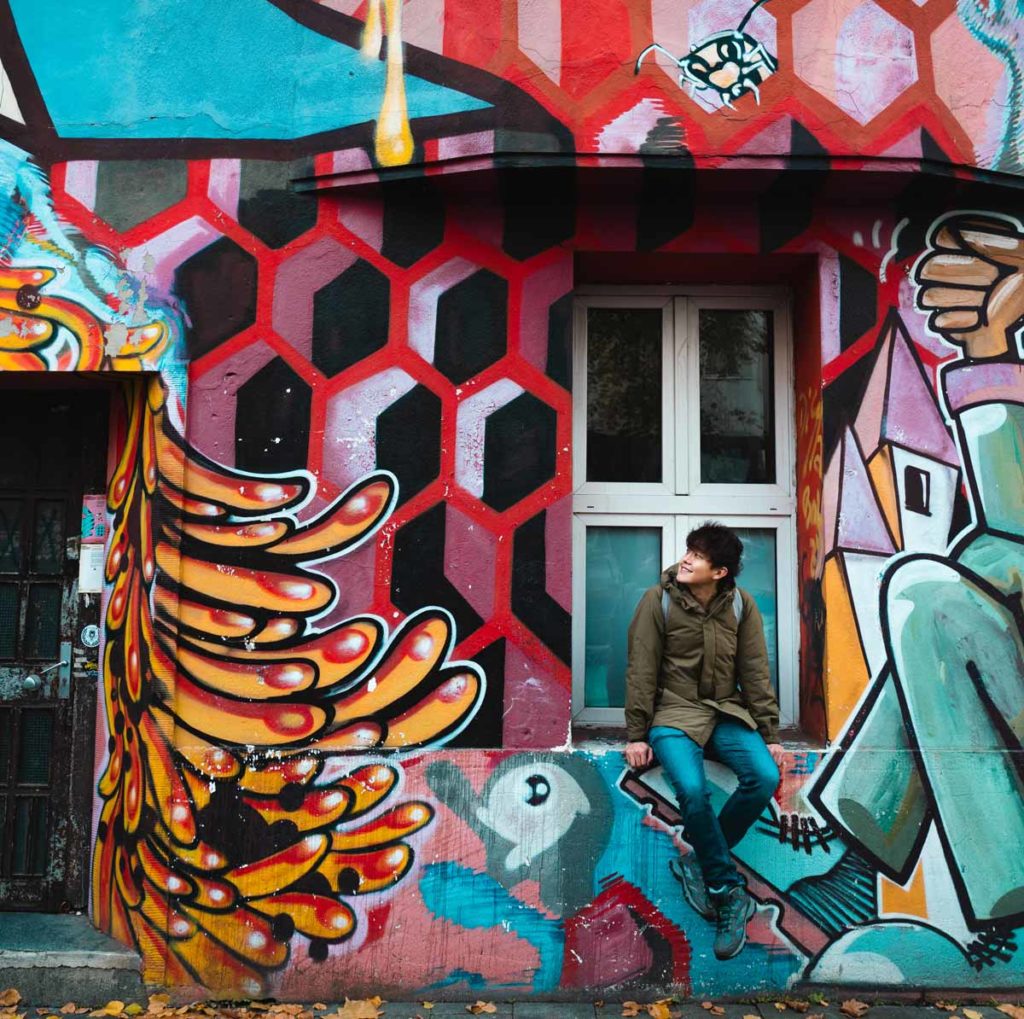 Cost: Free
Opening Hours: None but best visited in the day
How to get there: Take the U75 subway to Kettwiger Straße and walk for 400m
Rhine Tower — Rheinturm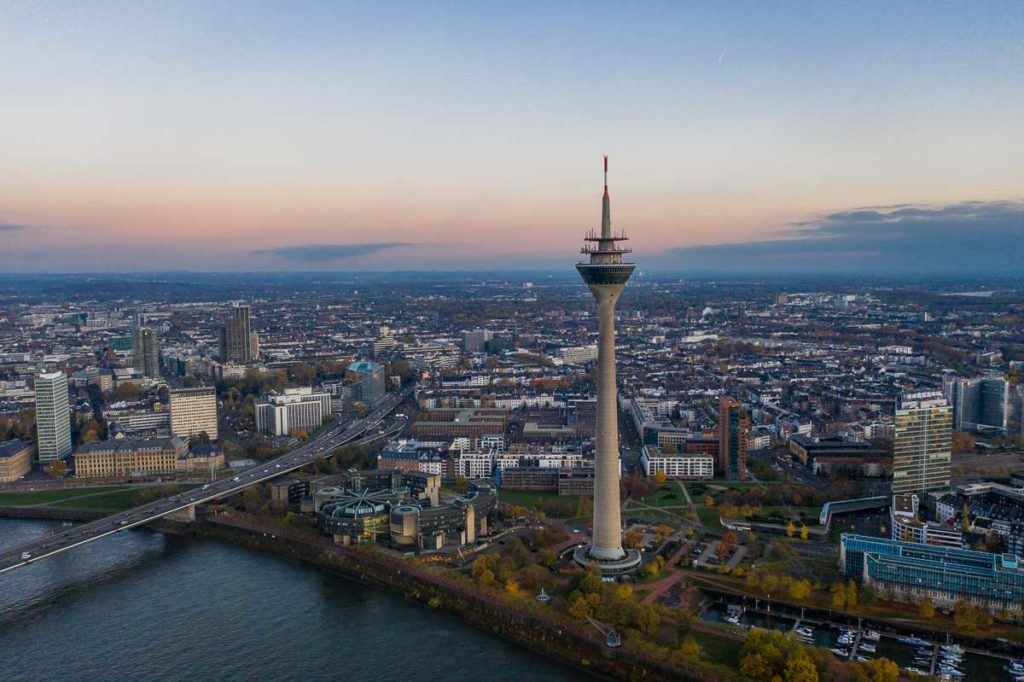 The 218m high Rheinturm is a great place to see Düsseldorf from above for a really low price!

While there, check out the iconic odd shaped buildings at MedienHafen too.
Cost: €5–11
Opening Hours: 10AM – 12AM (Mon – Fri), 10AM – 1AM (Sat – Sun)
How to get there: Enjoy the 1.2km walk from the Old Town along the Rhine River

*Pro-tip: Go early between 10AM–11AM or in the evenings after 10PM for the cheaper tickets!
Budget Accommodation in Düsseldorf
A&O Düsseldorf Hauptbahnhof is located close to the Old Town and has a really youthful vibe.
Cost: from S$23/pax (dorms beds and private rooms available)
Address: Corneliusstraße 9, 40215 Düsseldorf
Day 3: Cologne or Köln
Multiple trains run from Düsseldorf to Cologne daily, and you can easily cover Cologne on a day trip if you prefer.
Cologne Cathedral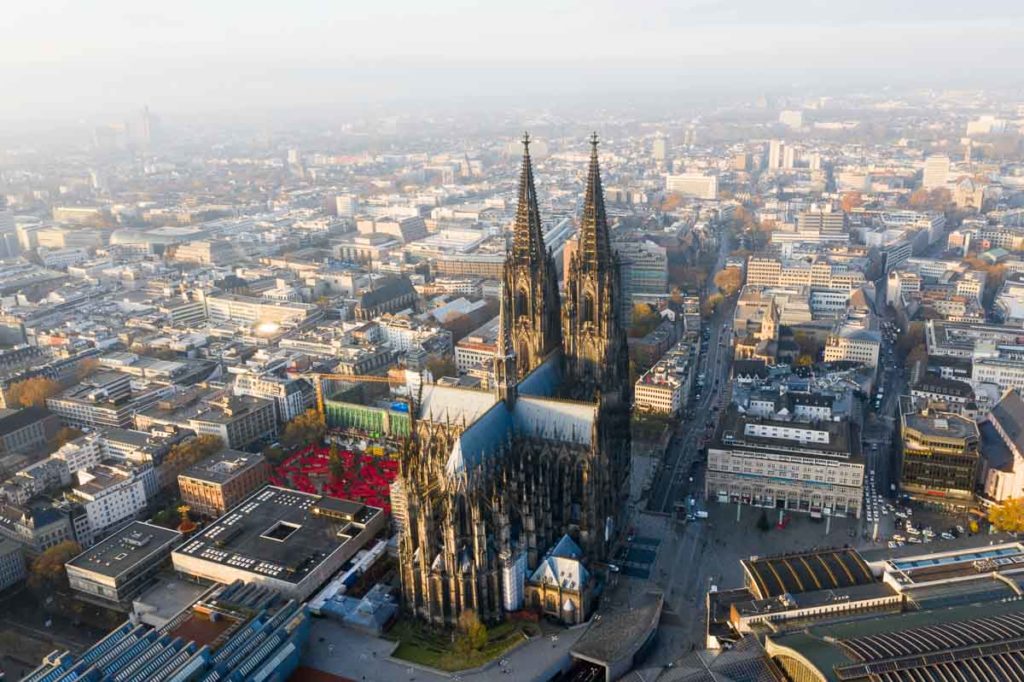 Probably the first thing you will notice when you step out of Cologne's train station, Cologne Cathedral is a masterpiece to behold. Taking 600 years to build, the Unesco World Heritage site is one of the largest gothic churches in the world. This alone is worth a visit to Cologne.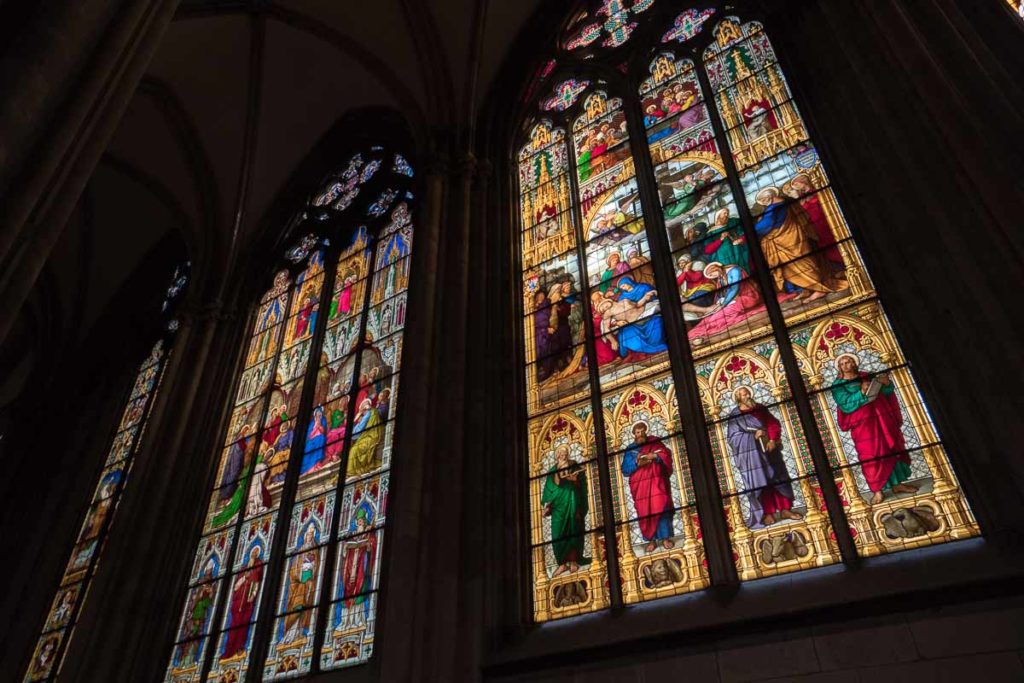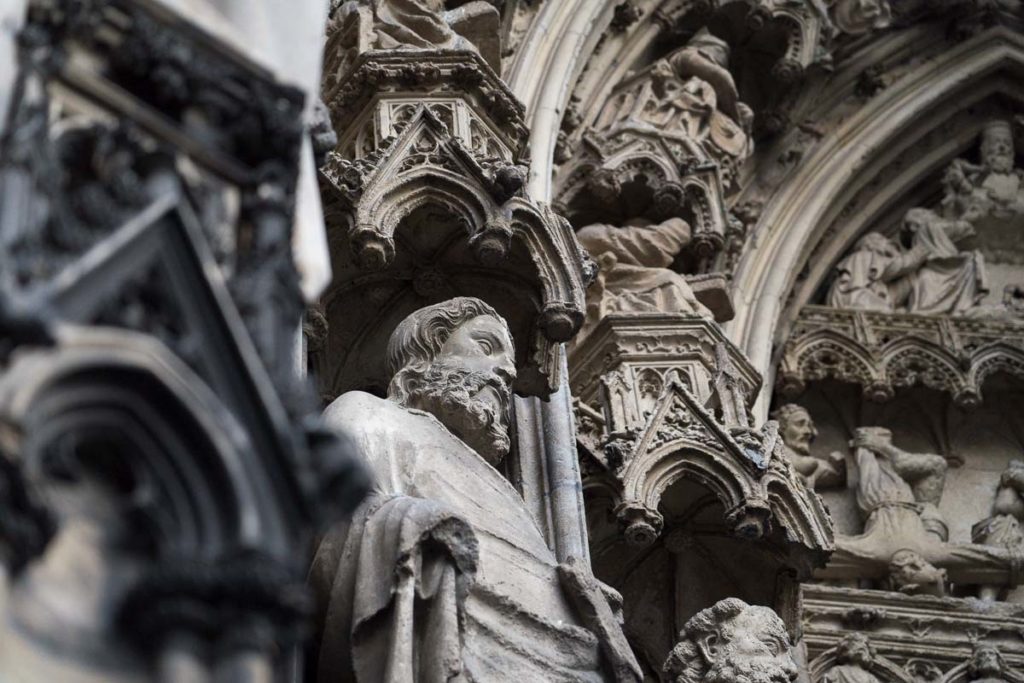 I loved the stained-glass windows that has a kaleidoscope of colours. If you look closely, you can see how it evolved over the years from complicated mosaic pieces to intricate paintwork.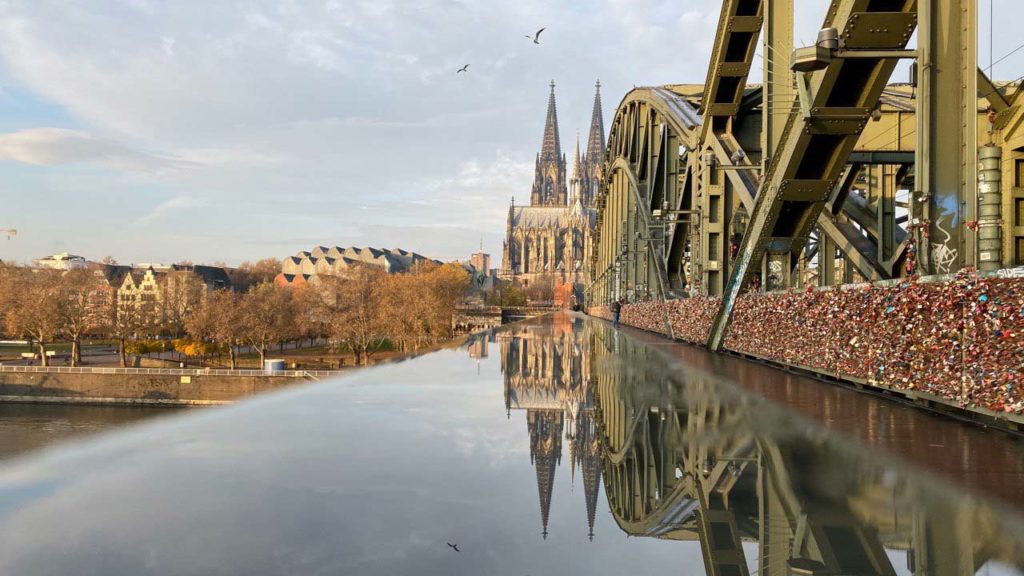 *Pro-tip: There's a great view of the church from the Hohenzollern Bridge nearby.
Entrance Fee: Free (€5 to climb up the tower)
Opening Hours: 6AM – 7:30PM (Nov – Apr), 6AM – 9PM (May – Oct).
Closed during services.
How to get there: 1min walk from Cologne Central Station
Cologne's Old Town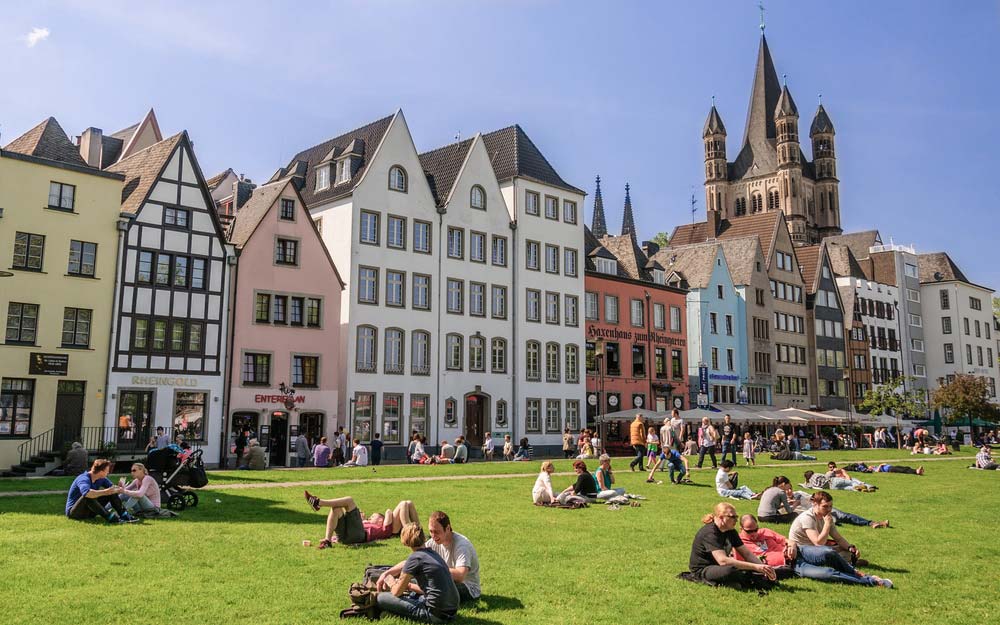 Photo credit: Andrey Shcherbukhin/Shutterstock
Almost completely destroyed during WWII, the cobbled streets of Cologne's Old Town is a lovely place to walk around. Spot ancient Roman ruins in carparks or stop by one of the many bars for an afternoon beer.

Cost: Free
Früeh am Dom is a popular German restaurant with good beer and food near the cathedral. Cologne is known for a good Kölsch!

Opening Hours: 11AM – 12AM
Address: Am Hof 12-18, 50667 Köln
Museum Ludwig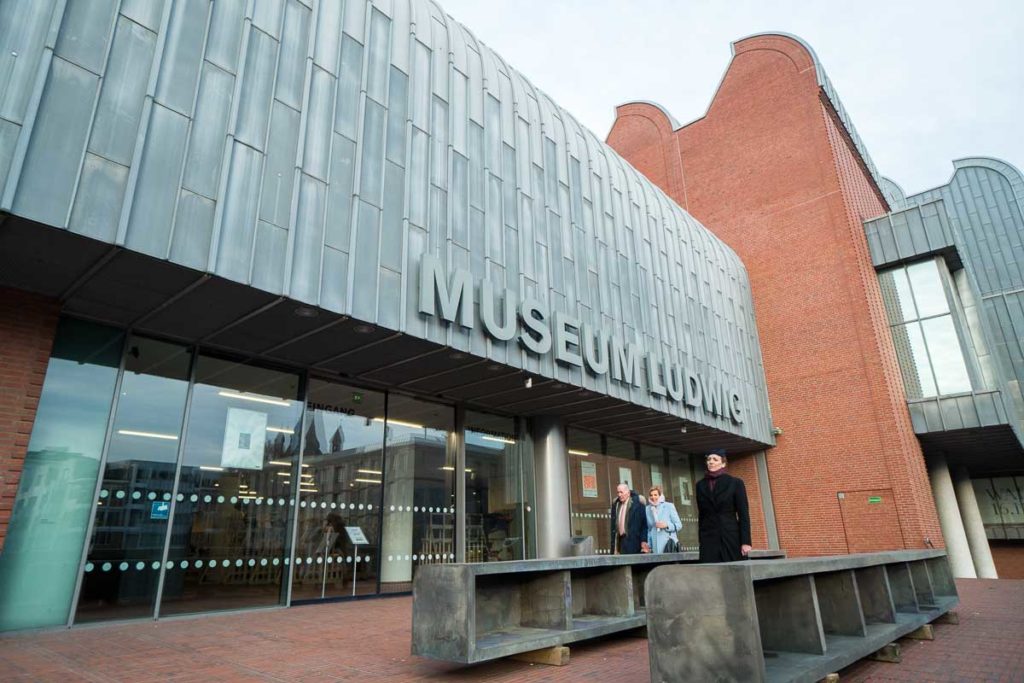 From Picasso to Andy Warhol, Museum Ludwig is a must visit for modern art lovers.
Cost: €12
Opening Hours: 10AM – 6PM
Address: Heinrich-Böll-Platz, 50667 Köln
Budget Accommodation in Cologne
Station Hostel Cologne has an unbeatable location for the price. You're literally beside the train station and the cathedral!
Cost: from S$38/pax (dorm beds and private rooms available)
Address: Marzellenstraße 44-56, 50668 Köln
Day 4: Dortmund
To truly understand modern Germany, you have to embrace the biggest sport in the country — football. And there's no better place than to catch a Bundesliga match in Dortmund — home to Borussia Dortmund and one of the most popular football clubs in Germany.

Most people might think that football matches in Europe are expensive, but catching a match in Germany is actually pretty affordable. In fact a typical Bundesliga match is one of the cheapest amongst the top five leagues in Europe!
Signal Iduna Park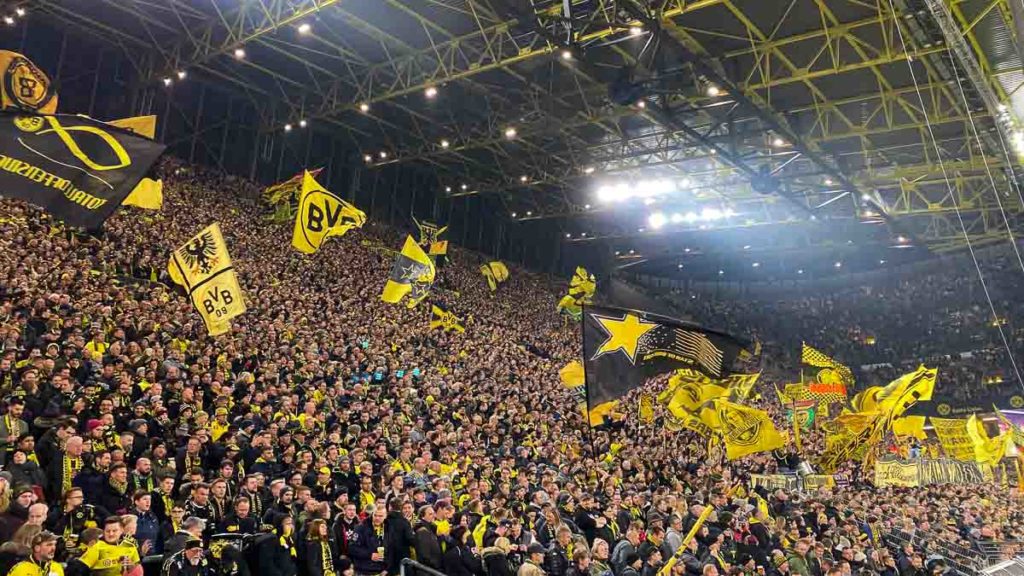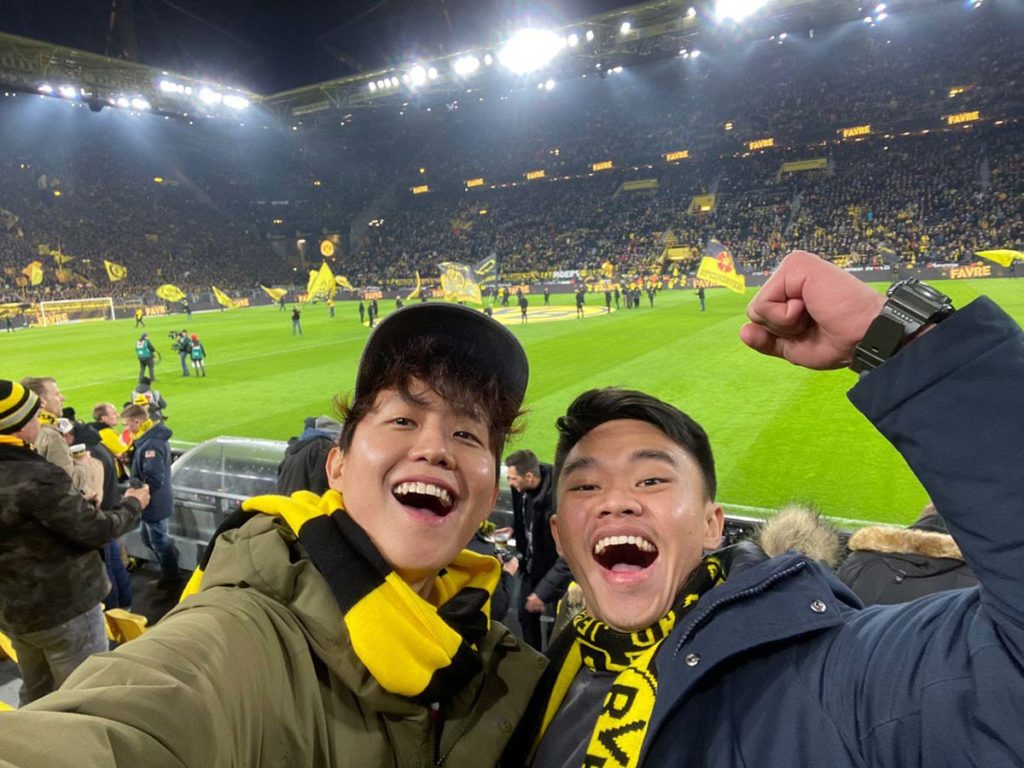 Live Game
Pure adrenaline. The fans of Borussia Dortmund are famous around the world for their support and passion. Even if you're not a football fan, the atmosphere is infectious and makes for a great experience. Come early and join the locals at the nearby pubs around the stadium!

If you're a Liverpool fan, you'll definitely love their version of "You'll Never Walk Alone", sang before the start of the match.

Cost: From €17.70 (our tickets were approximately €40)
How to get there: Take the U-Bahn to Westfalenhallen Station and walk for 5 mins to the stadium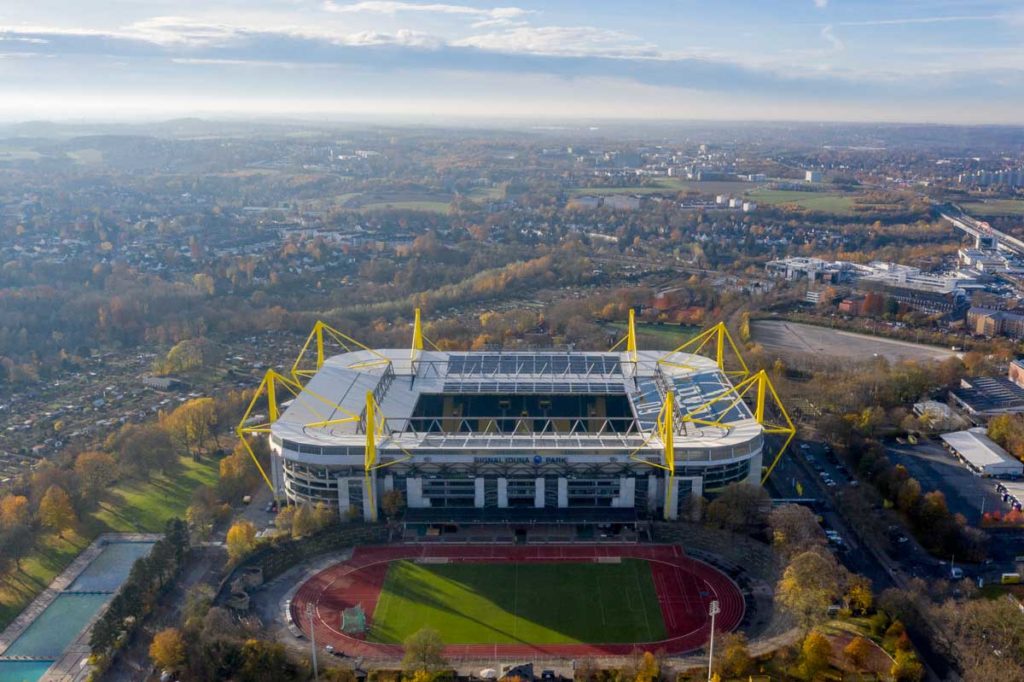 Signal Iduna Park Stadium tour
Combine the live game with a Stadium Tour the next day to visit the spots typically off-limits to members of the public.
Cost: €15
Opening Hours: Multiple tours a day except on match days
German Football Museum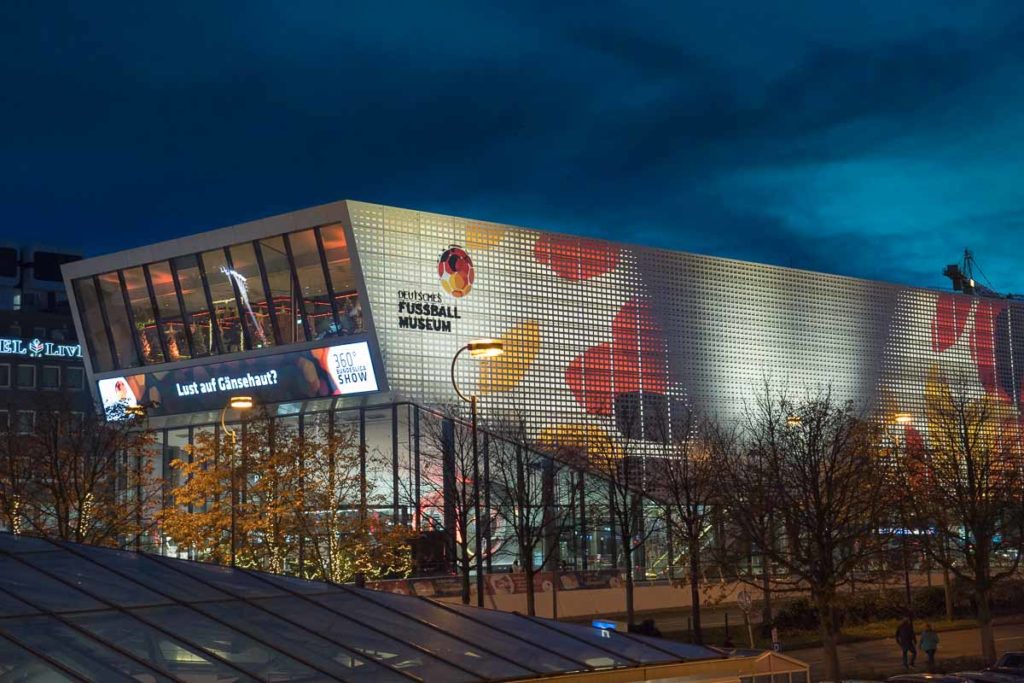 If you have time, the German Football Museum that's beside the main train station is worth a quick stopover. Learn the history of not just German Football, but Football around the world.

Cost: €10
Opening Hours: 10AM – 6PM, closed Mondays
How to get there: 1-min walk from Dortmund Hauptbahnhof
Wurst Willi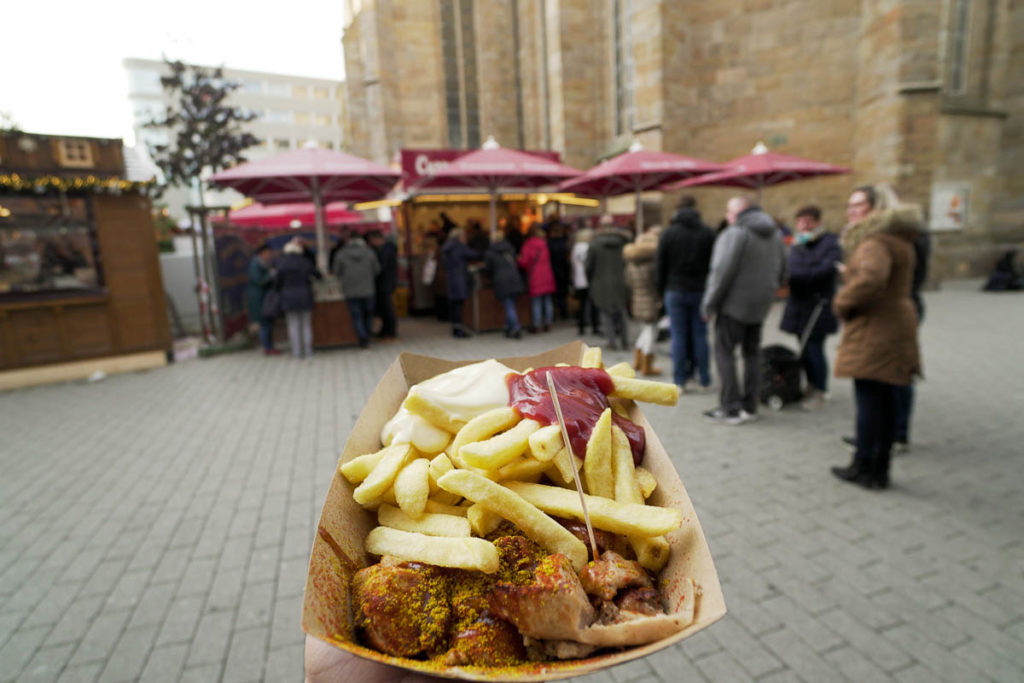 Check out this popular and affordable currywurst shop. Perfect grub before the football match.

Cost: Sets from €5
Opening Hours: 10AM – 8PM
Address: Petrikirchhof, 44137 Dortmund
Budget Accommodation in Dortmund
A&O Dortmund Hauptbahnhof is only three minutes from the train station. Just remember to book early before the games as it can get full pretty quickly.
Cost: from S$21/pax (dorm beds and private rooms available)
Address: Königswall 2, 44137 Dortmund
Day 5–6: Frankfurt
Home to the European Central Bank and Germany's Finance Hub, Frankfurt's rich history is a melting pot of cultures and a great entry point to The Black Forest region.
Museumsufer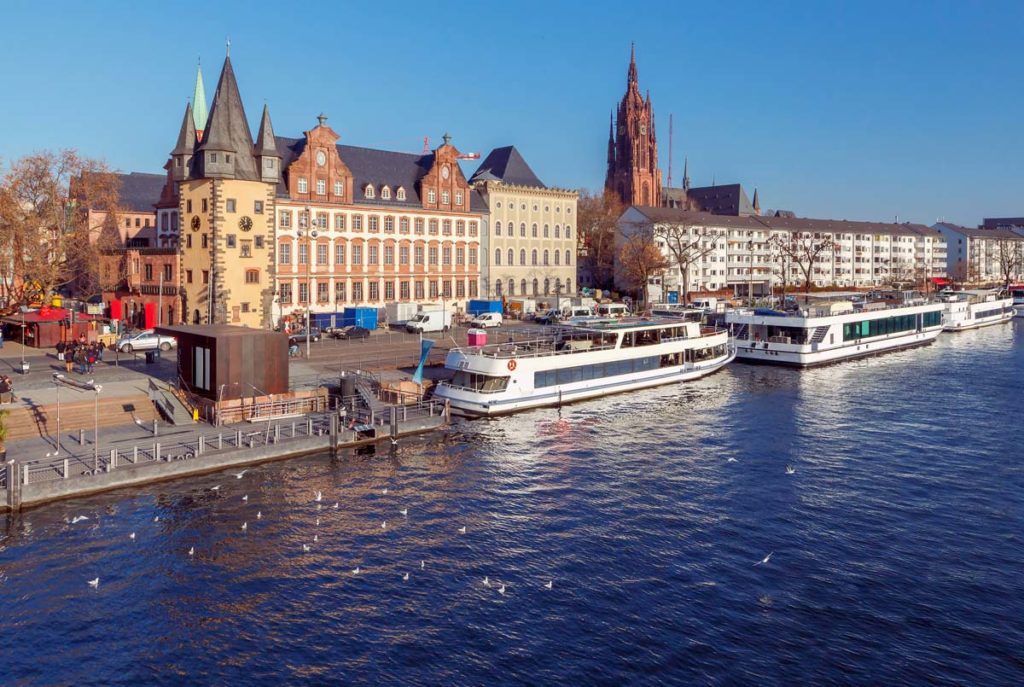 Photo credit: Kavalenkau/Shutterstock
A unique boulevard along an embankment in Frankfurt, Museumsufer is an area with over 30 municipal and private museums. From art and history to film and technology, there is bound to be something for everyone.

*Pro-tip: Many museums are free on the last Saturday of every month!
Cost: Varies
Römerberg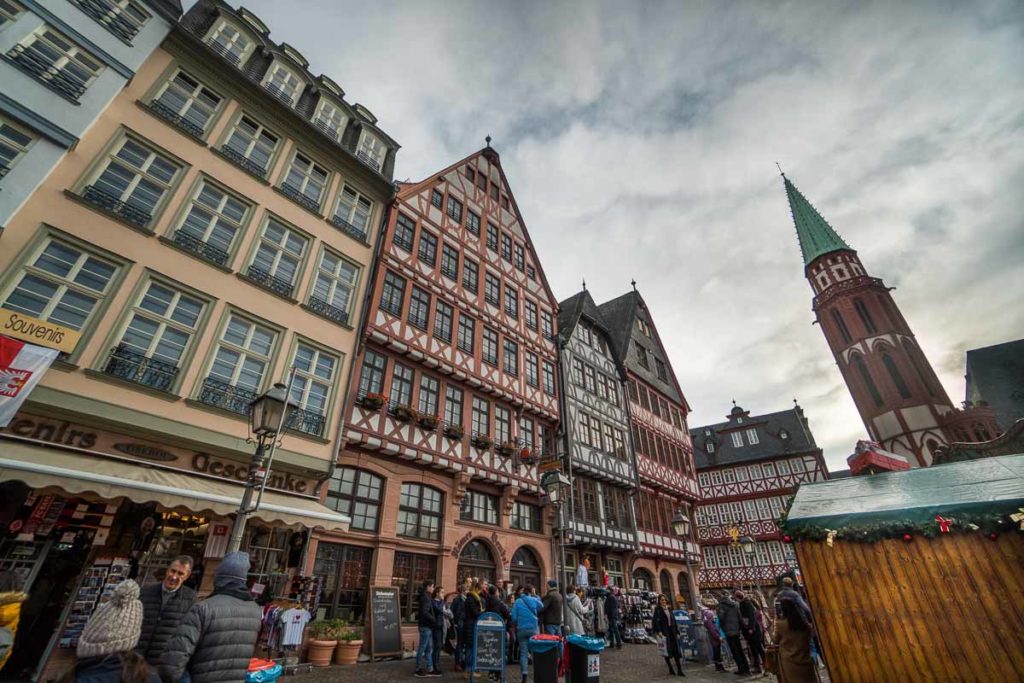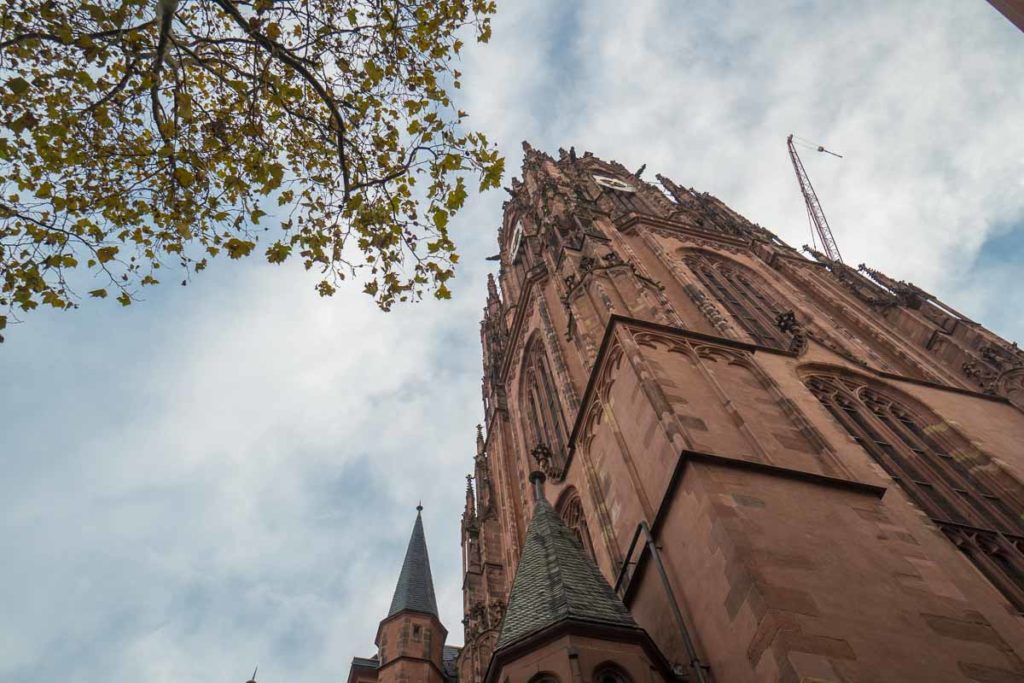 The postcard worthy Römerberg in the heart of the old town is a great place to admire the half-timbered houses from medieval times.
Join a free alternative walking tour to learn the history of Frankfurt from the Central Station to the old town. The guides are really knowledgeable and try to give you a local perspective of the city. Do book in advance!
Cost: Tip as you wish, otherwise free
Tour Times: 10AM, 2PM
Main Tower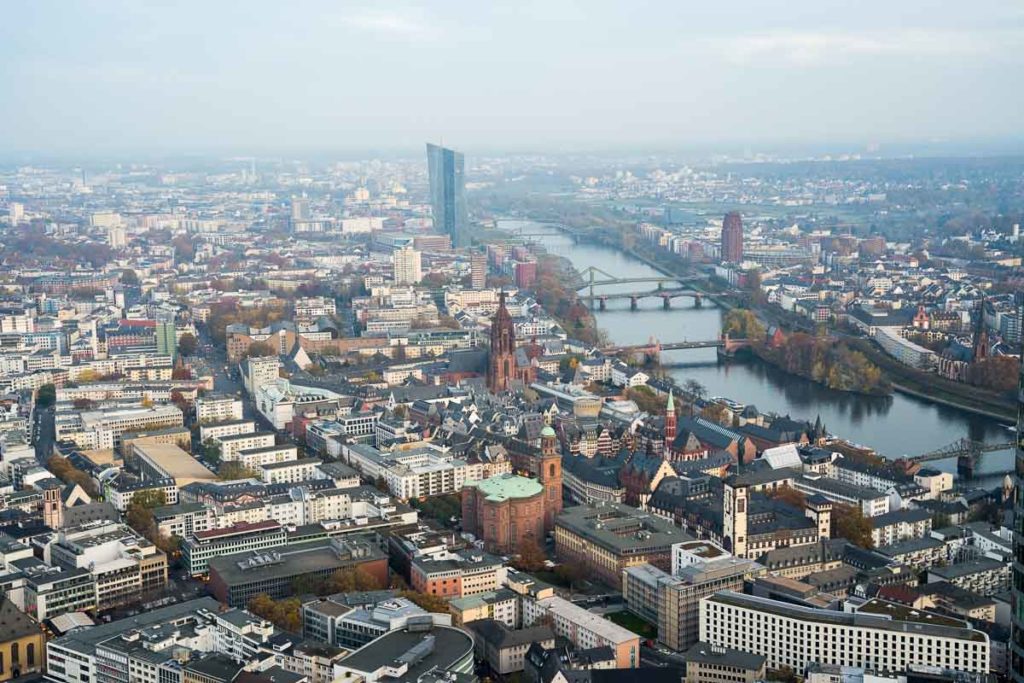 Catch the sunset at Frankfurt's highest vantage point for a bird's-eye view of the concrete jungle.
Cost: €7.50
Opening Hours: 10AM – 7PM (Sun – Thu), 10AM – 9PM (Fri – Sat)
How to get there: Take any S-Bahn line (S1 to S9) heading towards Hauptwache Station in the city centre, and alight at Taunusanlage Station. Walk for 10mins
Budget Accommodation in Frankfurt
Five Elements Hostels Frankfurt has a great atmosphere with loads of activities for their guests.
Cost: from S$25/pax (dorm beds and private apartments available)
Address: Moselstraße 40, Bahnhofsviertel, 60329 Frankfurt/Main
Day 7: Triberg (Day Trip)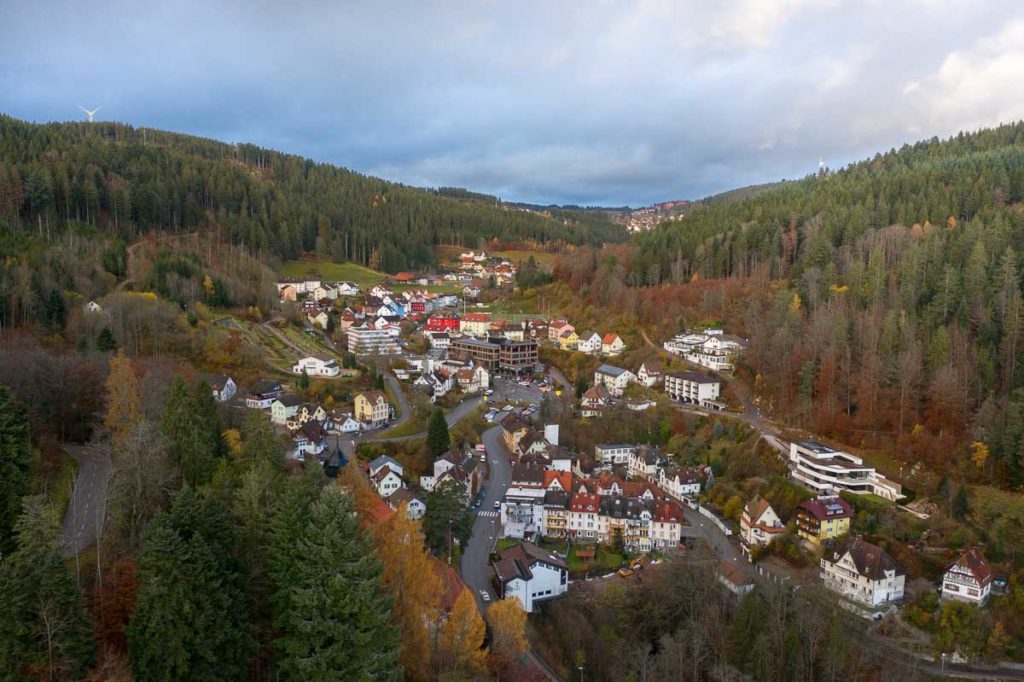 Located at the heart of The Black Forest, Triberg is a small town known for Cuckoo clocks and Germany's highest waterfall.
Getting around: All the main attractions are located near Marktplatz, a 15 minutes downhill walk from the train station. Local busses run infrequently, so do check at the station.
Triberg Falls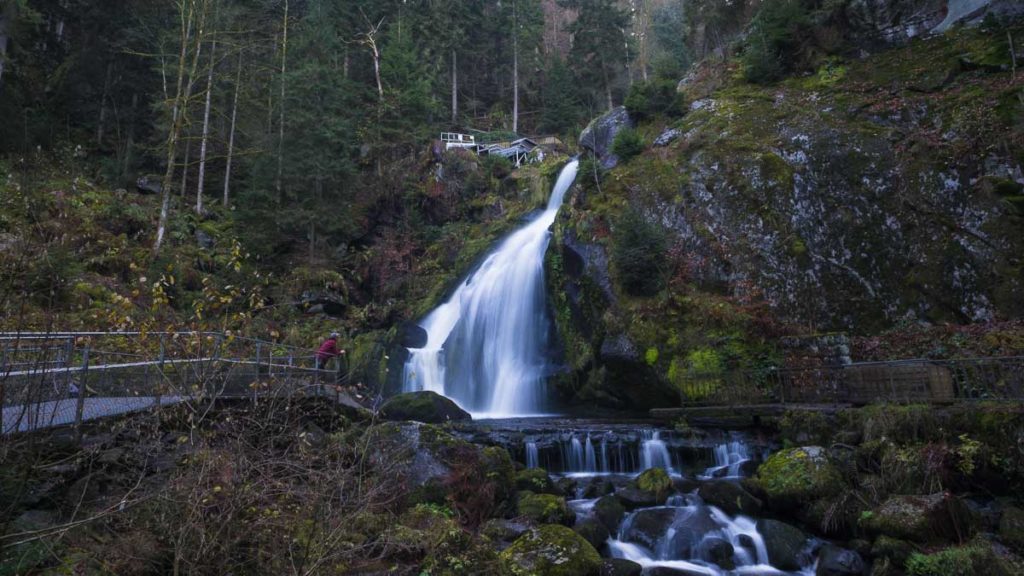 At 163m high, Germany's highest waterfall is no Angel Falls but it's still an impressive sight. The beautiful verdant forest lines the 2.1km hiking trail to the top of Triberg waterfall. We personally loved it after spending many days in the city.
Cost: €5 Summer, €3.50 Winter
Opening Hours: 9AM – 5PM
Address: Schönwälder Str. 2, 78098 Triberg im Schwarzwald
Schwarzwaldmuseum (Black Forest Museum)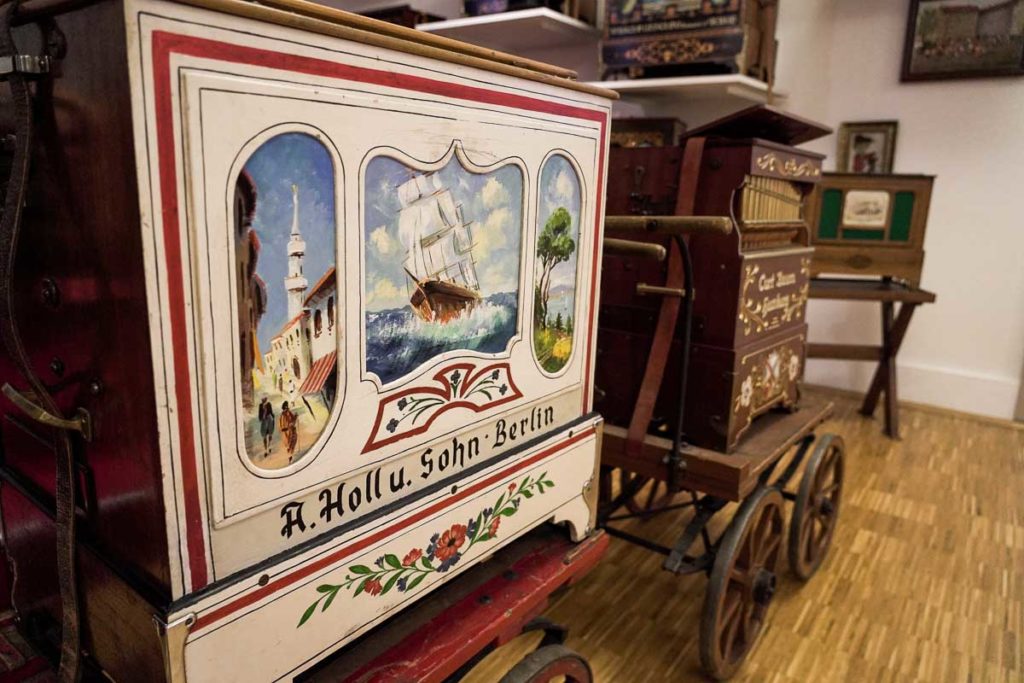 The cosy Black Forest Museum has an impressive collection of musical instruments and artefacts that bring you back in time. My favourite were the mechanical bands that move and play music. Potentially creepy but so intriguing.
Cost: €7
Opening Hours: 10AM – 5PM, closed Mondays
Address: Wallfahrtstraße 4, 78098 Triberg im Schwarzwald
House of 1,000 Clocks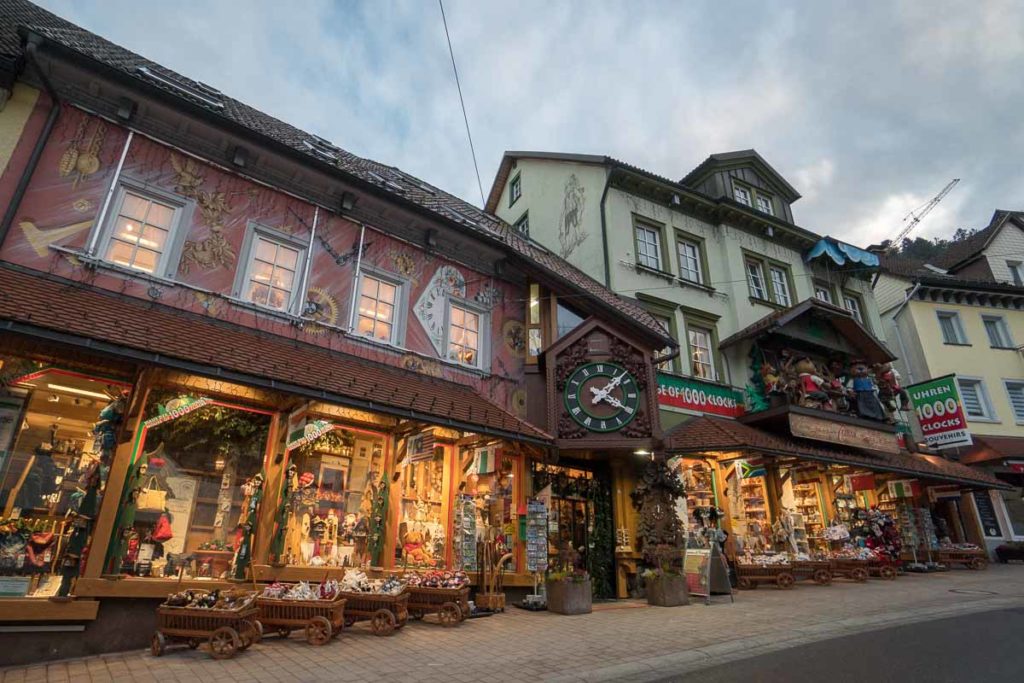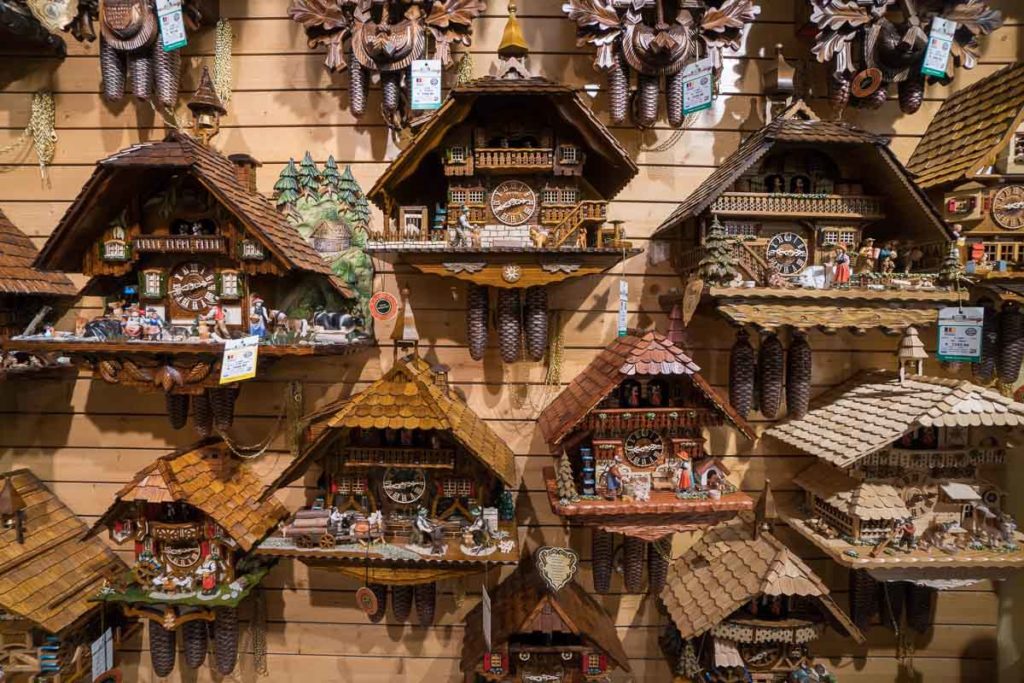 Learn the history and appreciate the work that goes behind making the world famous cuckoo clocks. You can also find the most expensive cuckoo clock on display here! Swarovski anyone?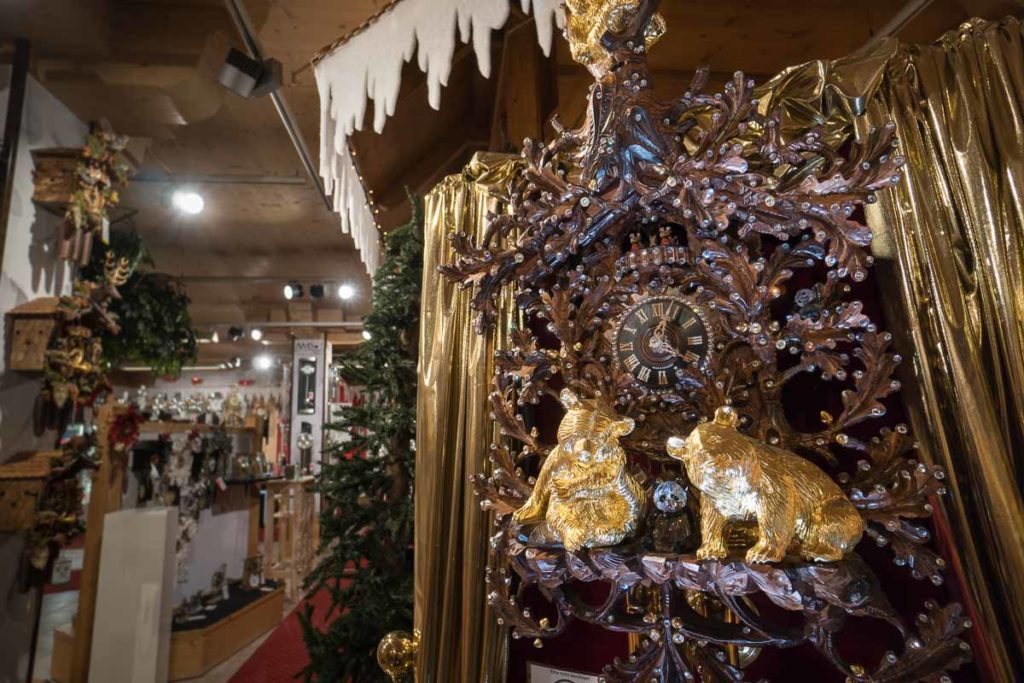 Cost: Free
Opening Hours: 10AM – 6PM, closes 2PM on Mondays
Address: Am Bach 17, 78098 Triberg im Schwarzwald
Day 8-10: Munich
We ended our trip in Germany's third largest city and capital of Bavaria. Home to BMW and Oktoberfest, there's plenty to see and drink 🍺.
BMW Museum & BMW Welt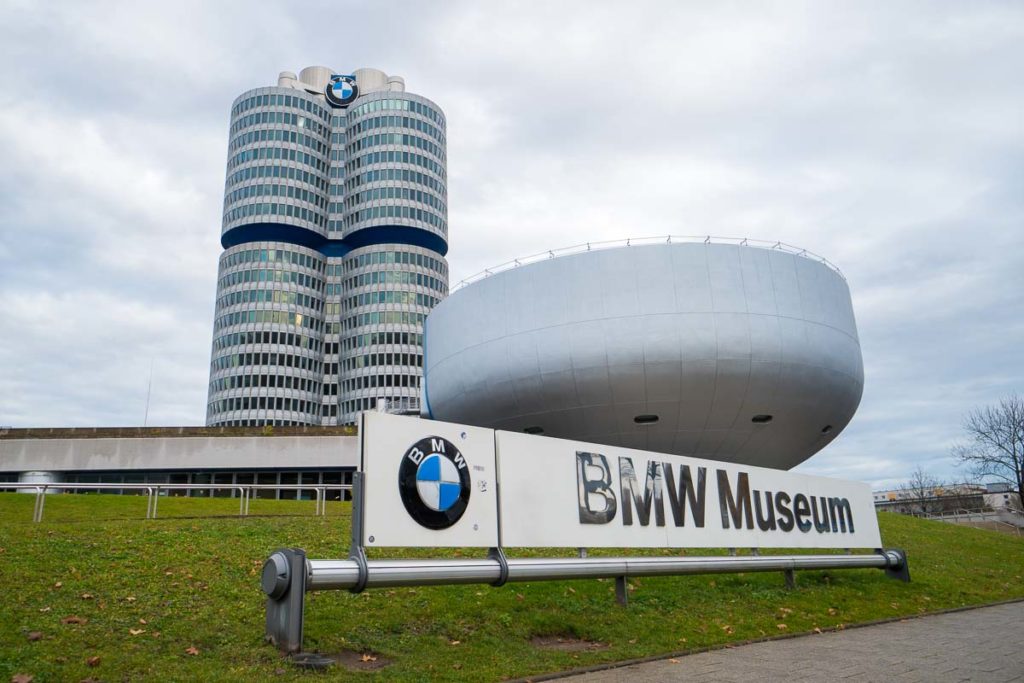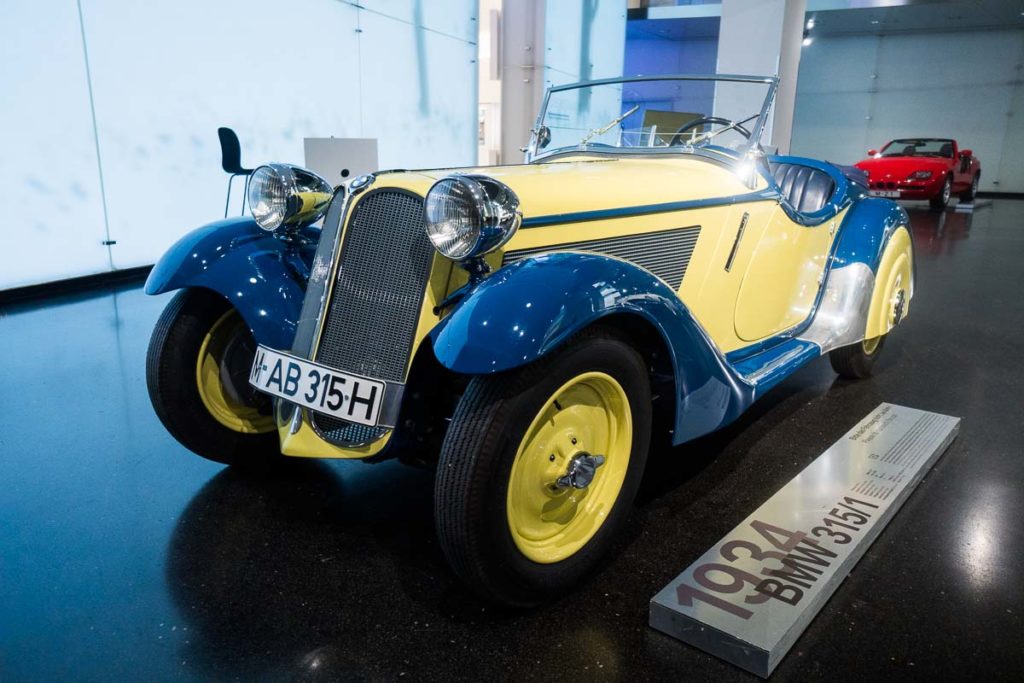 The birthplace of the iconic car, a visit to BMW highlights the history and future of the automobile industry. More than a showcase of cars, there are a lot of interactive exhibits as well.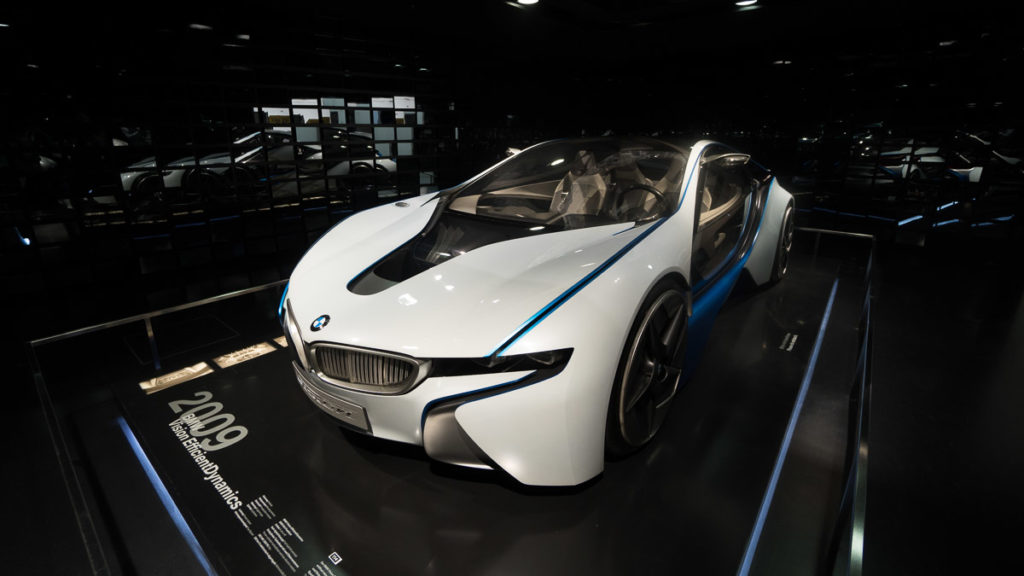 Cost: Free (BMW Welt), €10 (BMW Museum)
Opening Hours: 10AM – 6PM
How to get there: Take the U3 subway towards Moosach or Olympiaeinkaufszentrum and alight at Olympiazentrum station. Walk for 5mins to the museum
Olympiapark
Located just beside the cluster of BMW attractions, the grounds of the 1972 summer Olympics is a great spot for a stroll away from the urban bustle.
Cost: Free
Marienplatz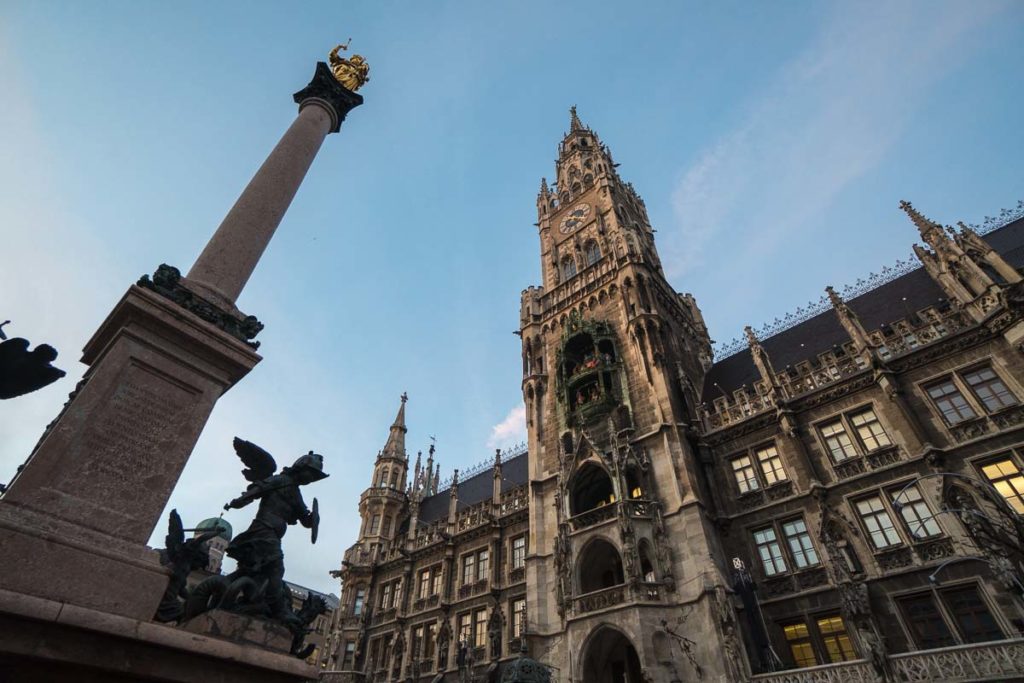 The most iconic square in Marienplatz, it's a great place to people watch and catch buskers performing. In December, it's also home to the famous Munich Christmas Market! Do also check out the Glockenspiel — Munich's lauded cuckoo clock that chimes and performs at 11AM, 12PM, and 5PM everyday (except winter).

For a better view of the square, climb the tower at St. Peter's Church for €3.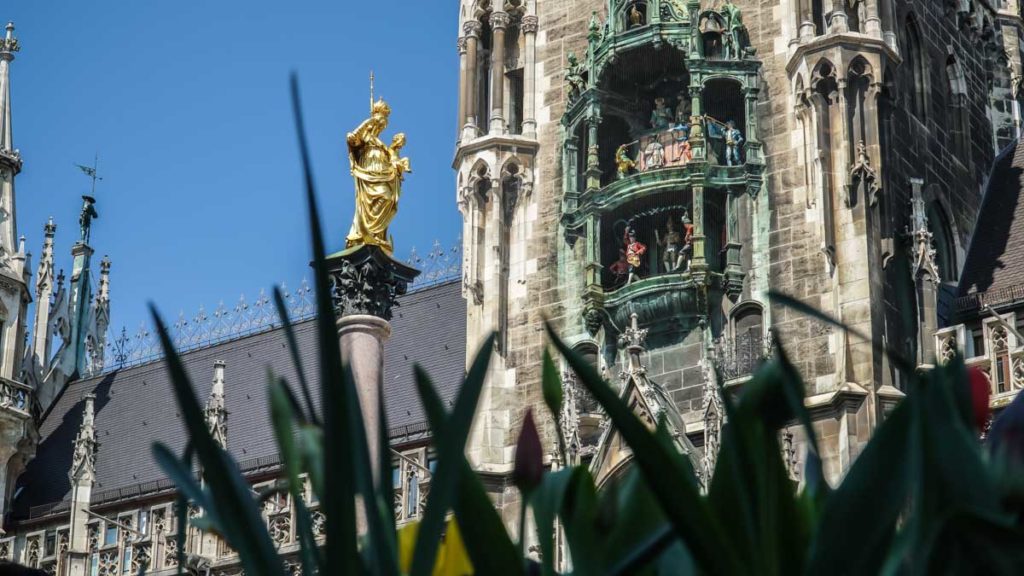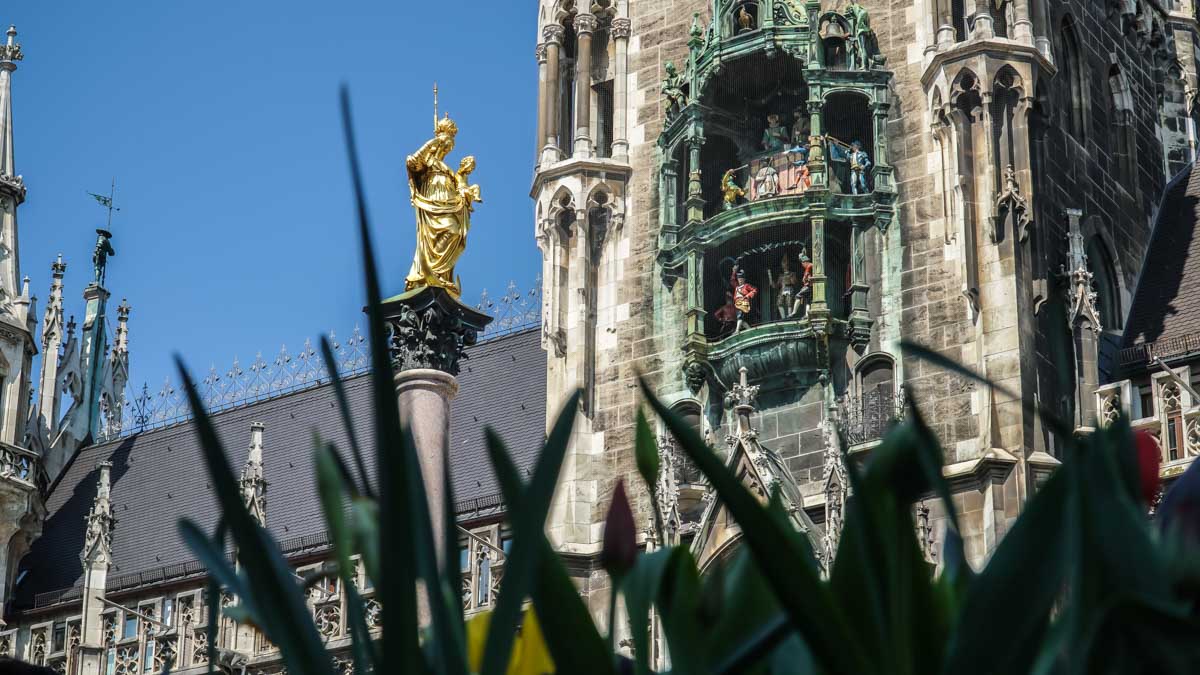 Cost: Free
Address: Marienplatz, 80331 München
Augustiner Bräustuben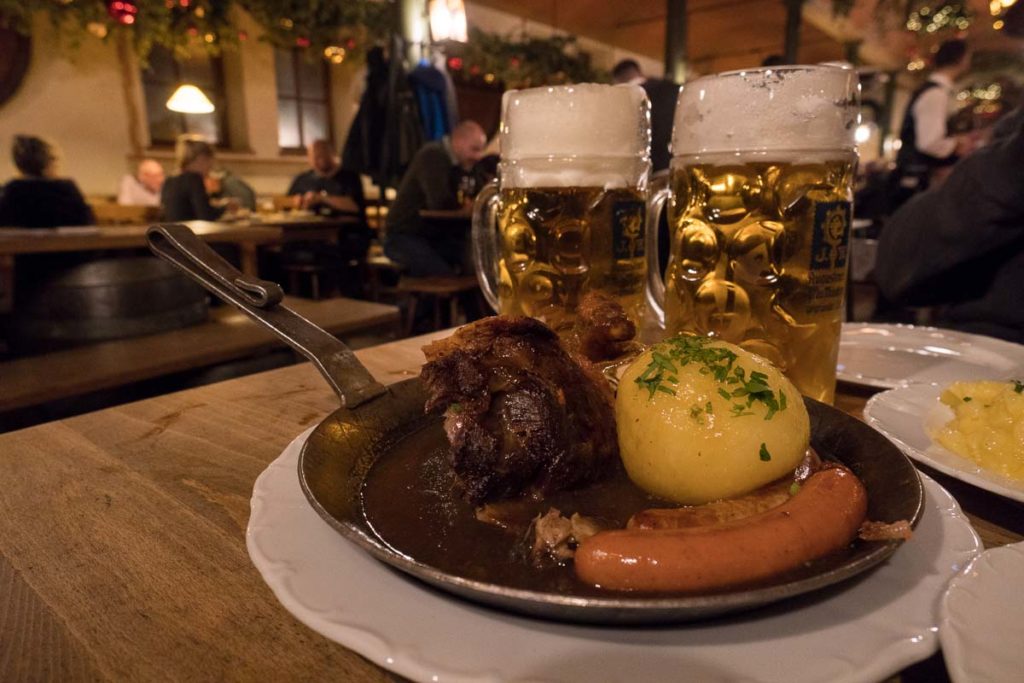 Indulge in cheap beer and affordable German food in an atmospheric beer hall at Augustiner Bräustuben. A Stein (1L) of beer for only €5.60? Yes please!
Cost: €5.60 for 1L of Beer, Mains from €8
Opening Hours: 10AM – 12PM
How to get there: Walk 1.2km from Munich Central Station, or take the U4/U5 to Theresienwiese station and walk 800m
Neuschwanstein Castle (Day Trip)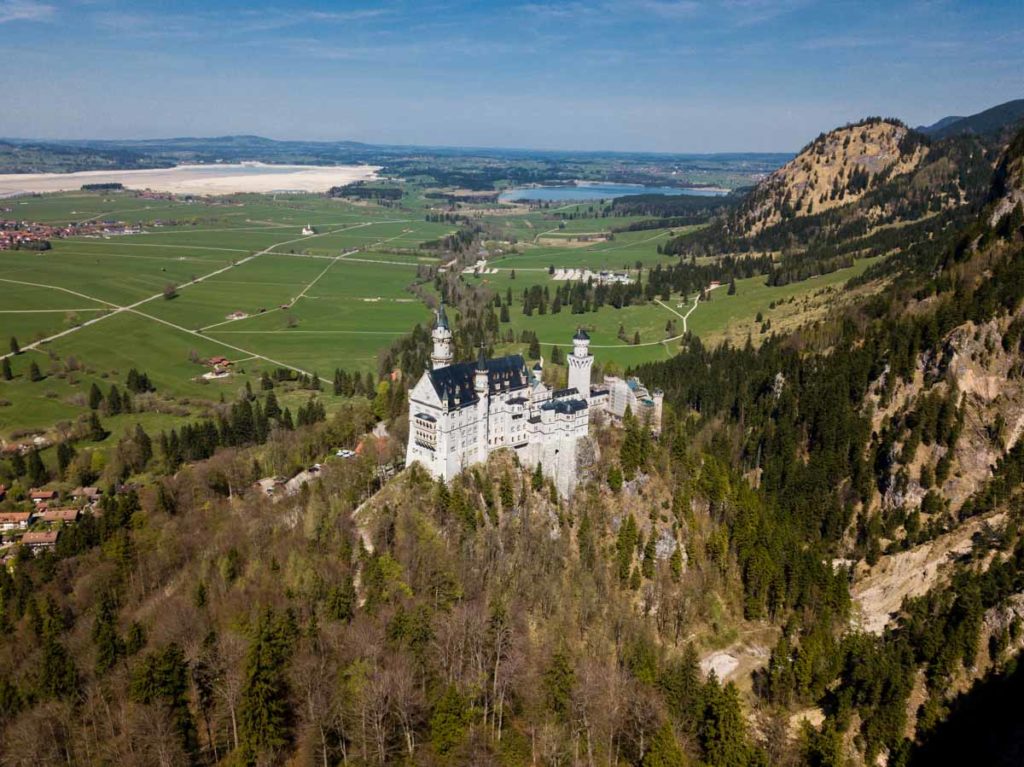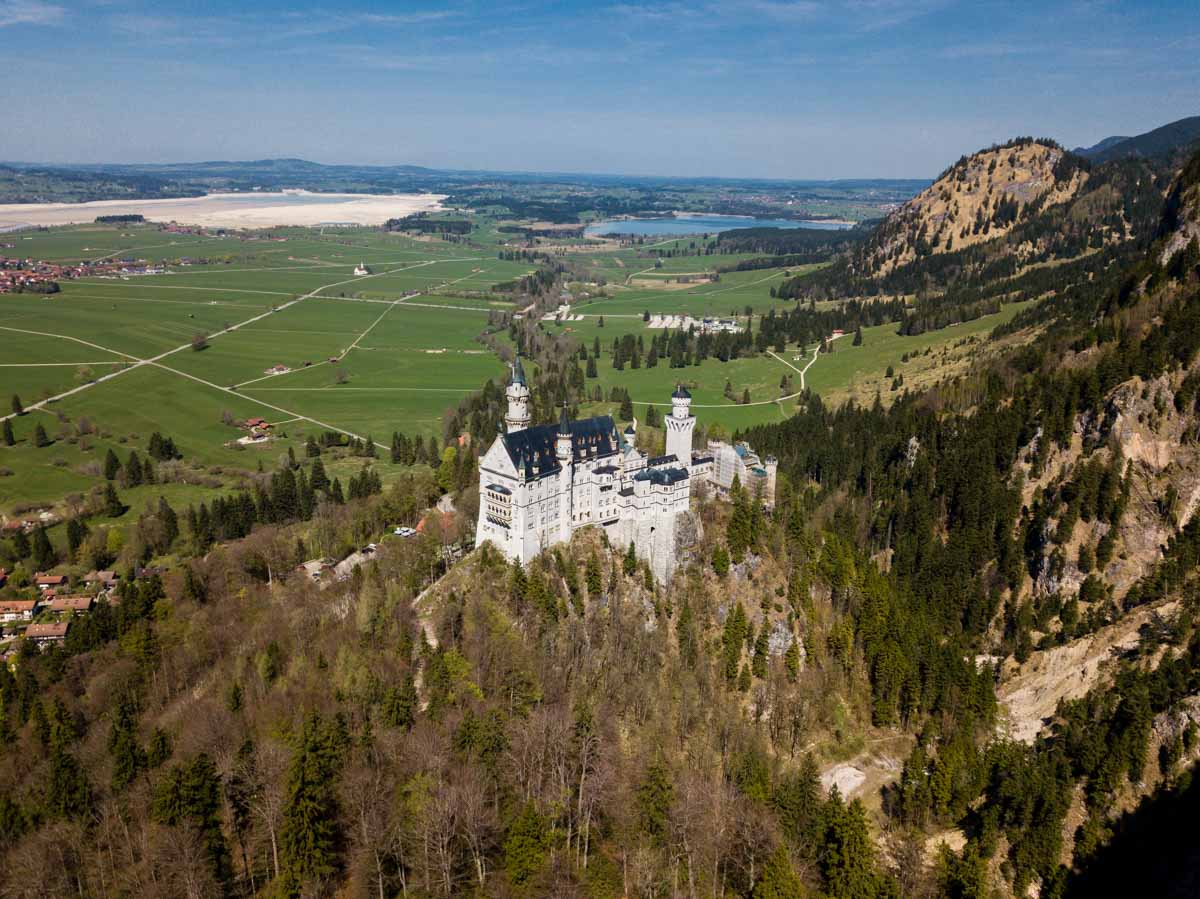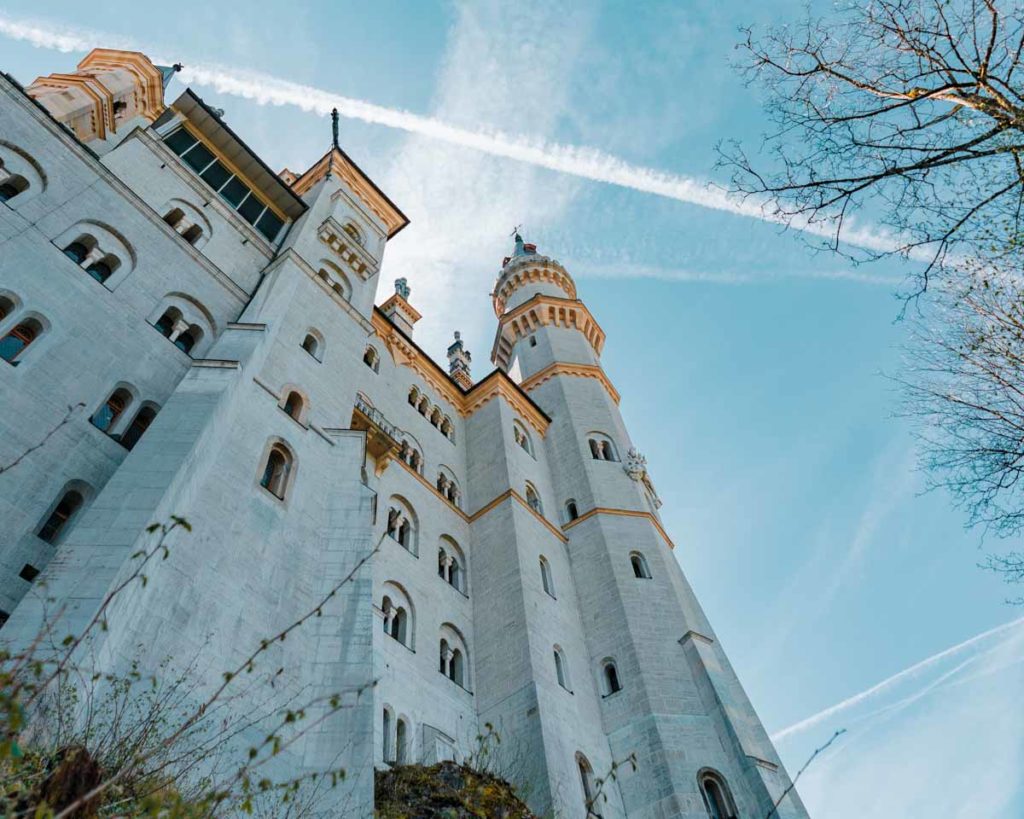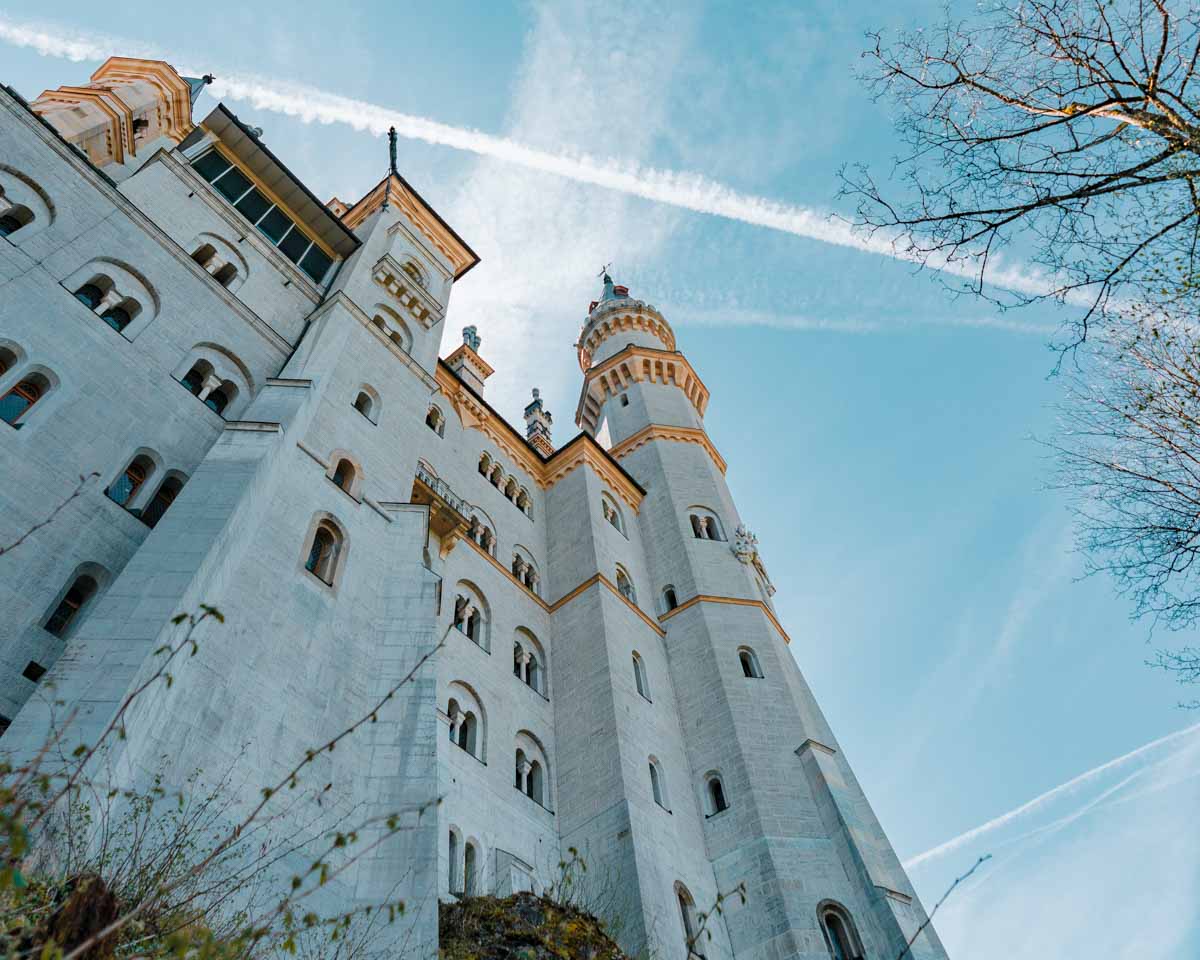 No visit to Munich will be complete without a day trip out to Füssen to explore the magical Neuschwanstein Castle. The beautiful castle is said to have inspired Disney's castle for Sleeping Beauty!

*Pro-tip: Pack snacks and food from Munich as the prices of the cafes at Neuschwanstein Castle are really expensive
Getting to Neuschwanstein Castle:
– Take a regional train from Munich to Füssen (~2hrs)
– Bus 73 or 38 from Füssen to the village of Hohenschwangau. It's ~€4.60 (S$7.30) for a round trip and you pay on boarding.
– Get your tickets and walk 1.5km uphill to the castle. You can also purchase your tickets online.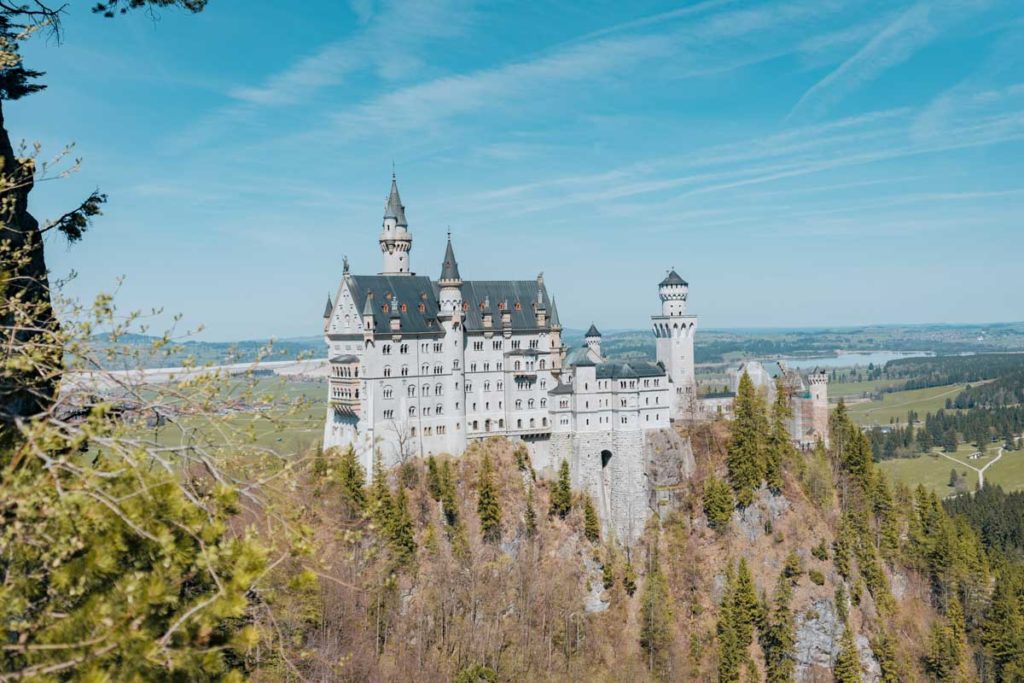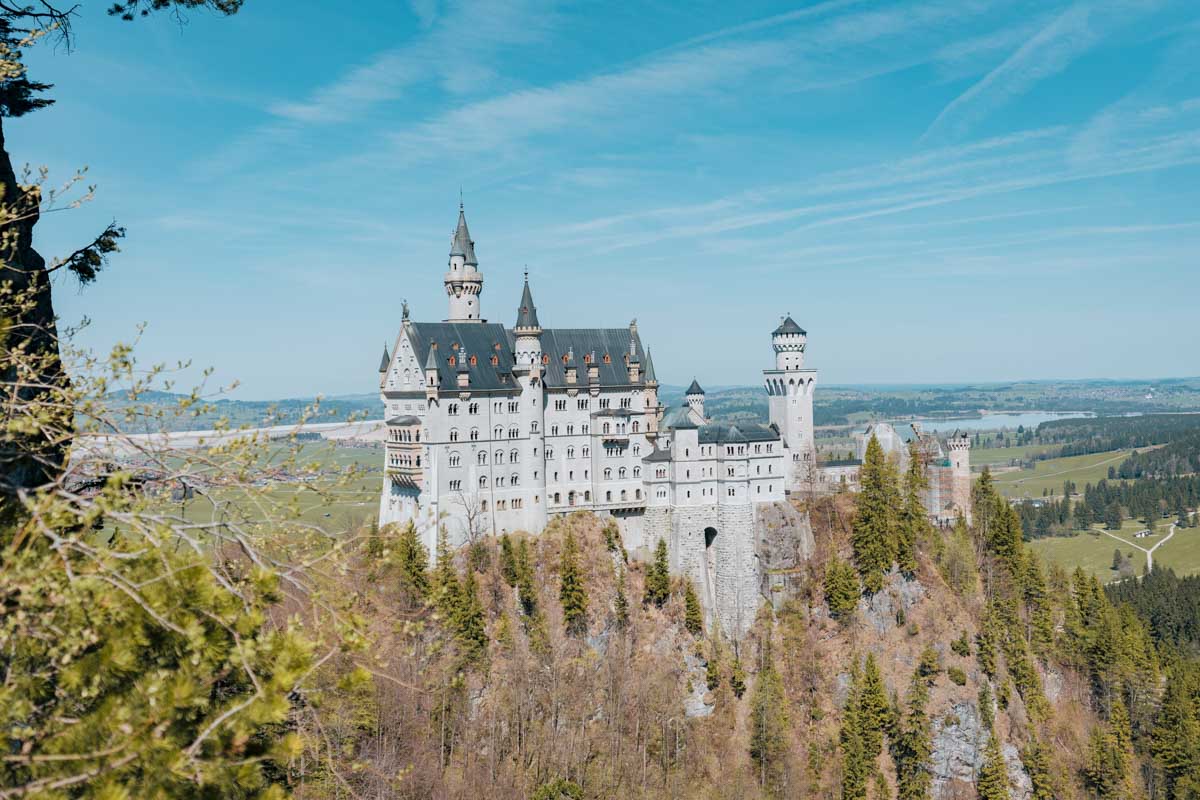 For the best views of the castle, head to Marienbrücke. You will see signs once you exit the castle.
Cost: €13 Guided Tour
Opening Hours: 9AM – 6PM
Address: Neuschwansteinstraße 20, 87645 Schwangau
Budget Accommodation in Munich
Euro Youth Hostel Munich is near the main train station and has a bar with affordable drinks!
Cost: from S$19/pax (dorm beds and private rooms available)
Address: Senefelderstr. 5, Ludwigsvorstadt, 80336 Munich
Germany Itinerary Budget Breakdown
In total, we spent about S$1,095.30 for this 10-day Germany Itinerary including accommodation.

Accommodation: S$220
Transport: S$372.85
Activities: S$183
Food: S$313.50
(You can find a detailed budget breakdown here)

To save on food, try the kebab, sandwich stores, and supermarkets for breakfast/lunch, before splurging a little more on dinner.

For transport, we walked around a lot within the cities and used the Eurail Pass.

Hostels are a great way to save on accommodation plus you get to meet people!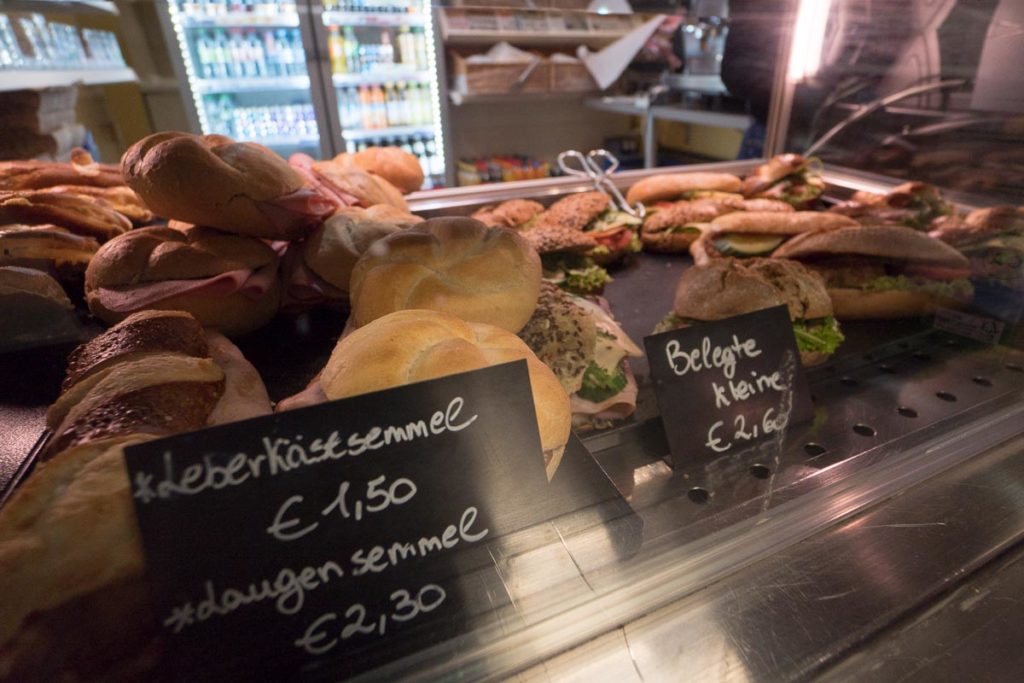 Hope you found this budget Germany itinerary useful. Do let us know if there are other places we should check out!
Plan Your Itinerary with TripAdvisor Trips Planner
One of the struggles I often face while planning a trip is finding reliable inspiration from the internet. Scrolling through social media and scanning numerous blogs usually result in a mash of disorganised information.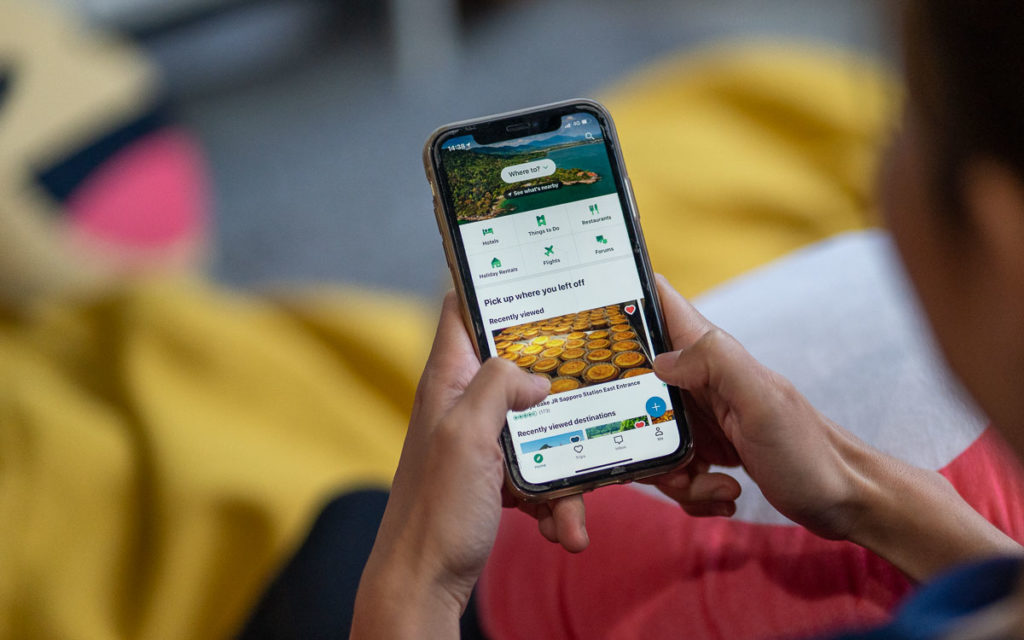 TripAdvisor's Trip Planner cuts through the clutter by allowing me to add listings that I'm interested into my personal Trip directly. This makes it much easier to sieve through the selected listings and organise them into an itinerary. I also like how every listing already comes with photos and essential information (address, opening hours etc.), making it more convenient than copy pasting images and finding information manually.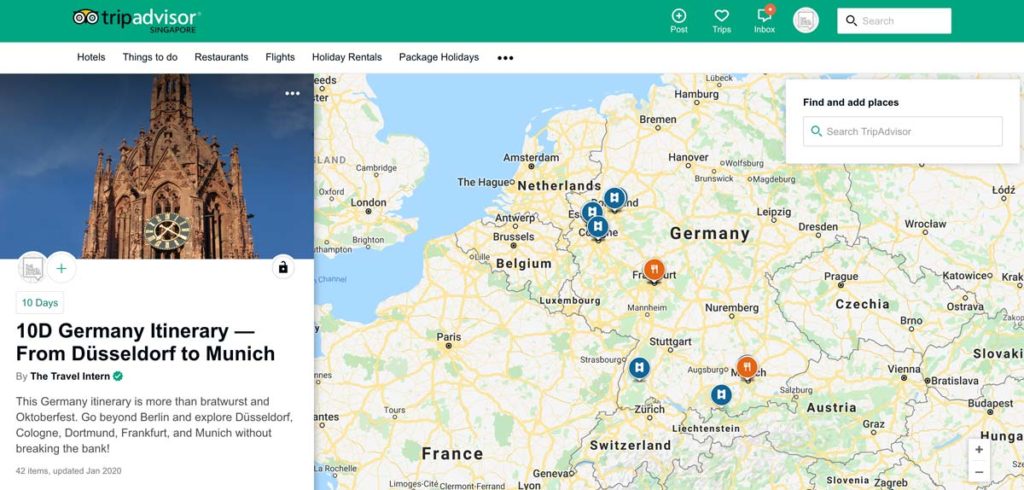 By adding my travel buddies to the Trip, we can even collaborate on the same itinerary to make things more efficient.
For a full review of the app, read: Why I ditched the excel sheet for a Trip Planning App.
What's useful is that I can also easily scroll through existing user reviews to see if a listing is worth the time! The public Trips posted by other users also make it easier to follow and get inspired. Check out some of our custom created itineraries too!
TripAdvisor App does the basics really well and I can't wait to see what additional features will be added in the future.
For the complete day by day breakdown, do check out our full Germany itinerary on the TripAdvisor App.
Know anything else we should add to this Germany itinerary? Let us know in the comments below!
---
This post was brought to you by TripAdvisor.