Fly non-stop to Berlin from Singapore via Scoot!
In a city brimming with so much art, it may come as a big surprise that street art in Berlin is actually illegal.
In fact, artists can face up to three years in jail if caught in the act! So, unless the artists have been commissioned by the government or granted permission from the building, most art in Berlin can be said to be illegal.
Since the fall of the Berlin Wall in 1989, the city serves as ground zero for street art artist to spark their career in graffiti art. If you'd like to find out more about the history of street art, check out this article on Berlin Street Art.
Thinking of Scooting to Berlin? Here's a list of 9 street art spots to look out for when you're in town!
Read Also: 5 Day Berlin Budget Guide — S$1,500 incl. flights and accommodation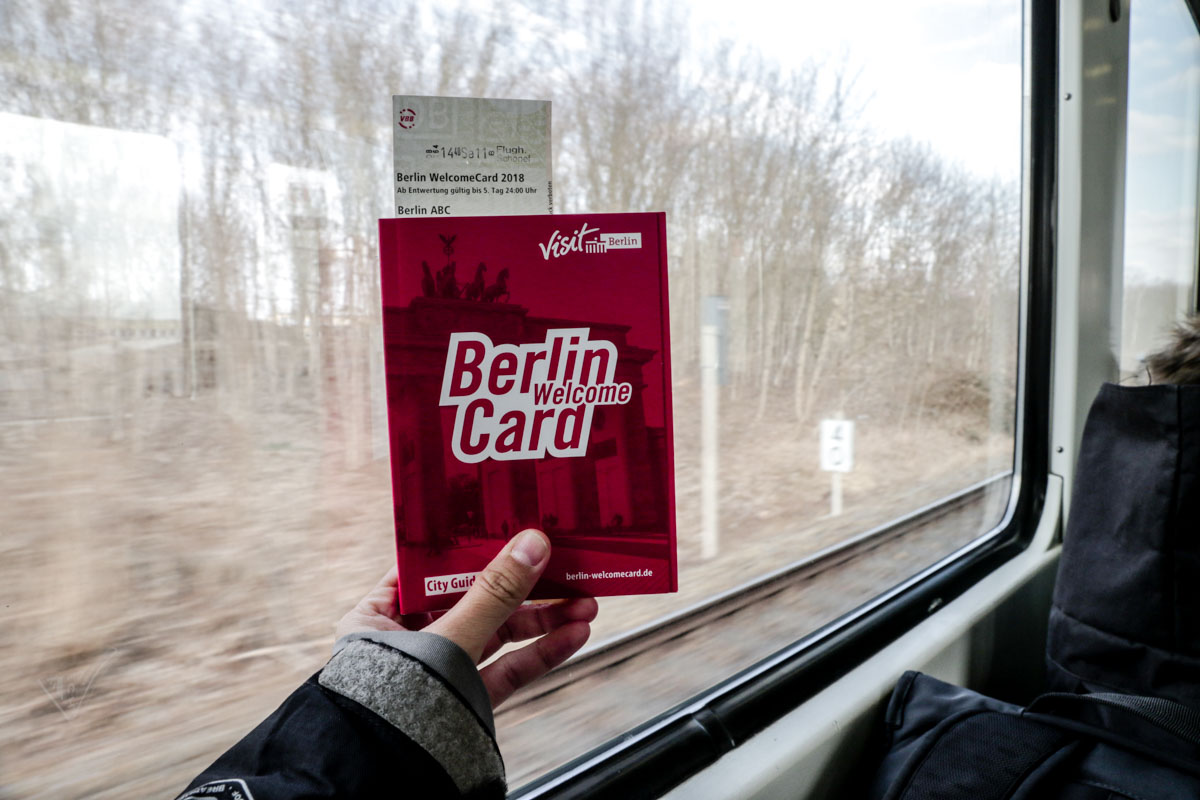 *Pro-Tip: Save money by purchasing a Berlin Welcome Card. Other than discounts on entrance fees to museums and attractions, it acts as a transport pass for unlimited travel between these places below.
Famous Illegal Street Art Pieces
The culture behind Berlin's street art is intense and rich with history, yet the artwork never stays for long. People paint over one another or establishments colour their walls back in a bid to keep their buildings clean.
While fleeting, some artists have made their iconic art pieces known at first glance, without even putting their name to it. Here's some you'll spot across the city but the following places are where we first found them!
1) Kripo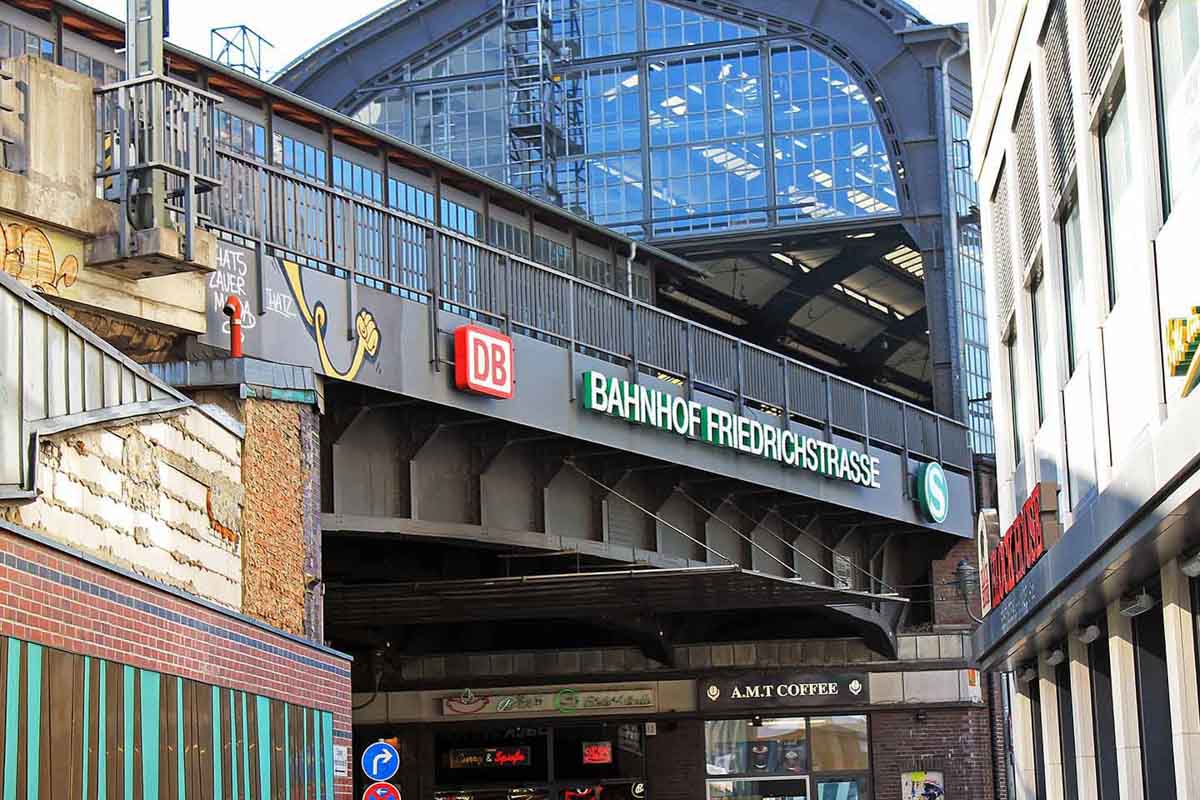 Trivia: Kripo's nickname amongst street art fans is Berlin's Spiderman.
Once you've seen one of Kripo's Yellow Fists, you won't be able to stop spotting it around the city. A symbol of rebellion and defiance, these signs are in positions you'd think is impossible to reach.
Location: Berlin Friedrichstr. Station
2) Blu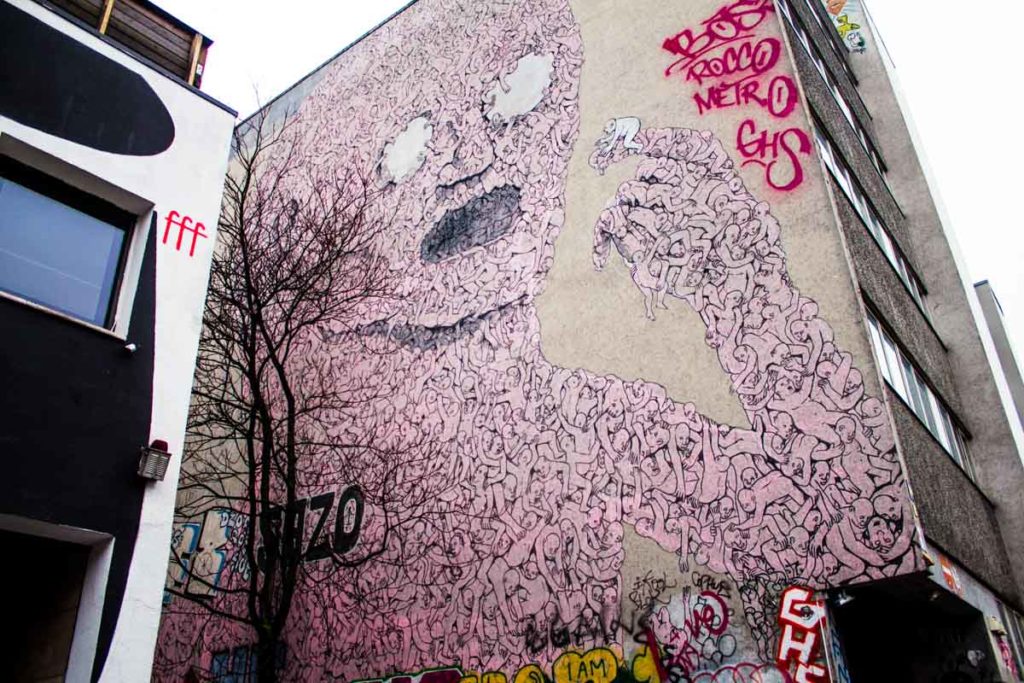 Trivia: Blu's iconic murals in Berlin were erased and many were upset by it. Interestingly enough, it was reportedly Blu himself that erased the artworks.
Not only is Blu's "The Pink Man" a reference to Germany's past, it is also relevant to current society's need to conform. The big pink monster, which comprises of many scared individuals squirming not to stand out, is about to swallow the individual painted white.
Location: You can find his mural at the west side of Oberbaum Bridge.
How To Get There: Take the train to Berlin Warschauer Straße Station.
3) Banksy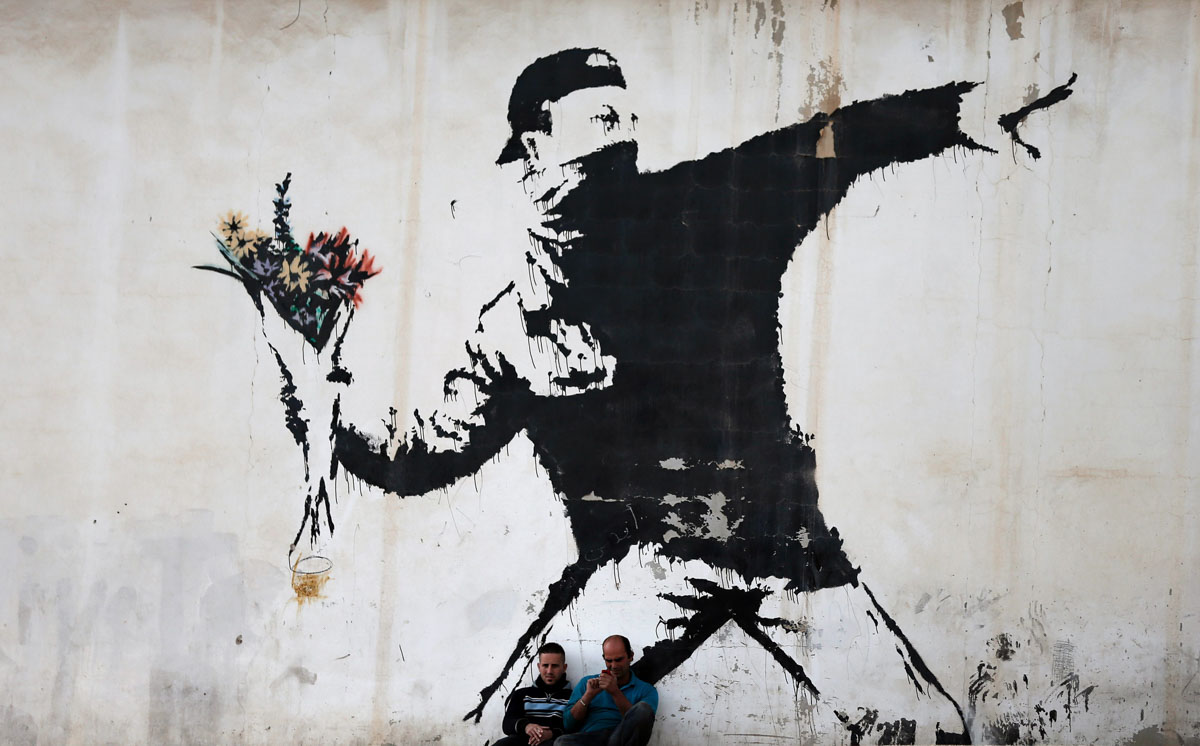 What is Berlin without street art? What is street art without Banksy? It's mind-blogging that Banksy has not done more street art in Berlin since his visit in 2003.
There are tours by VisitBerlin that you can explore art works allegedly done by Banksy.
If you'd like to explore on your own, you can reference this google map to see all 34 pieces that are believed to be Banksy's.
This iconic Flower Chucker can be found in the courtyard of The Kunsthaus Tacheles (Art House Tacheles) — an old department store that was once taken over by street art artists. It is closed now but you'd still be able to spot the art done by the artists previously.
Location: Kunsthaus Tacheles, Oranienburger Str. 54-56a, 10117 Berlin, Germany
How To Get There: Take the train to Berlin Oranienburger Straße station.
4) "Little Lucy" by El Bocho
Trivia: Stencils or stickers are used by certain artists so they can reduce the risk of getting caught by minimising the time required to stay and spray paint.
On the side of non-commissioned street art of the Haus Schwarzenberg Street Art Alley, you can see one of El Bocho's stencil of the Czechoslovakian 70's cartoon, Little Lucy.
You'd be able to find this sweet little girl everywhere in Berlin. You'd also notice that El Bocho's work comes with a twist! She is always depicted killing her cat — be it using the cat as a swing, it being microwaved or being ripped into two.
El Bocho's artworks are so famous that he had to change the base of his stencils for Little Lucy to avoid people ripping it off the streets to keep.
Try looking for this little lady with her cat around town!
Location: Rosenthaler Straße/Rosenthaler Str. 39, 10178 Berlin, Germany
How To Get There: Take the train to S Hackescher Markt station.
5) "IT'S TIME TO DANCE" by Sobr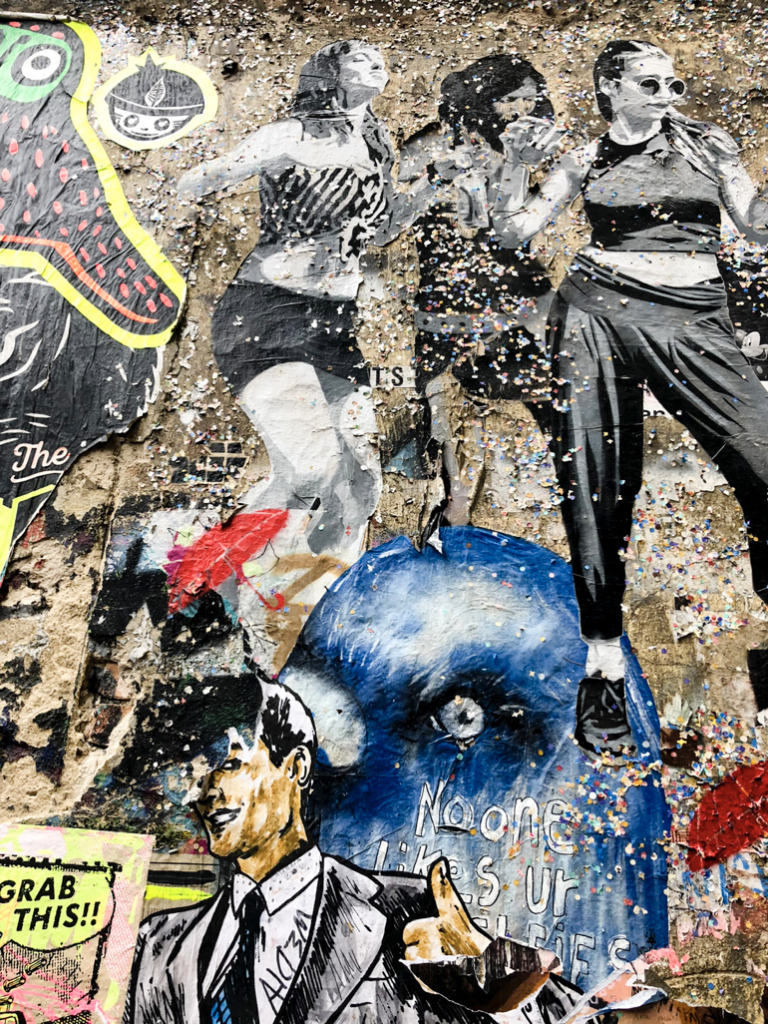 The dancing girls have made their mark from Paris to Berlin. Made to resemble a barricade tape, you can spot the distinctive title, "IT'S TIME TO DANCE", printed in black on a yellow tape, surrounding the art. The women are usually stencilled in black and white with confetti scattered all over.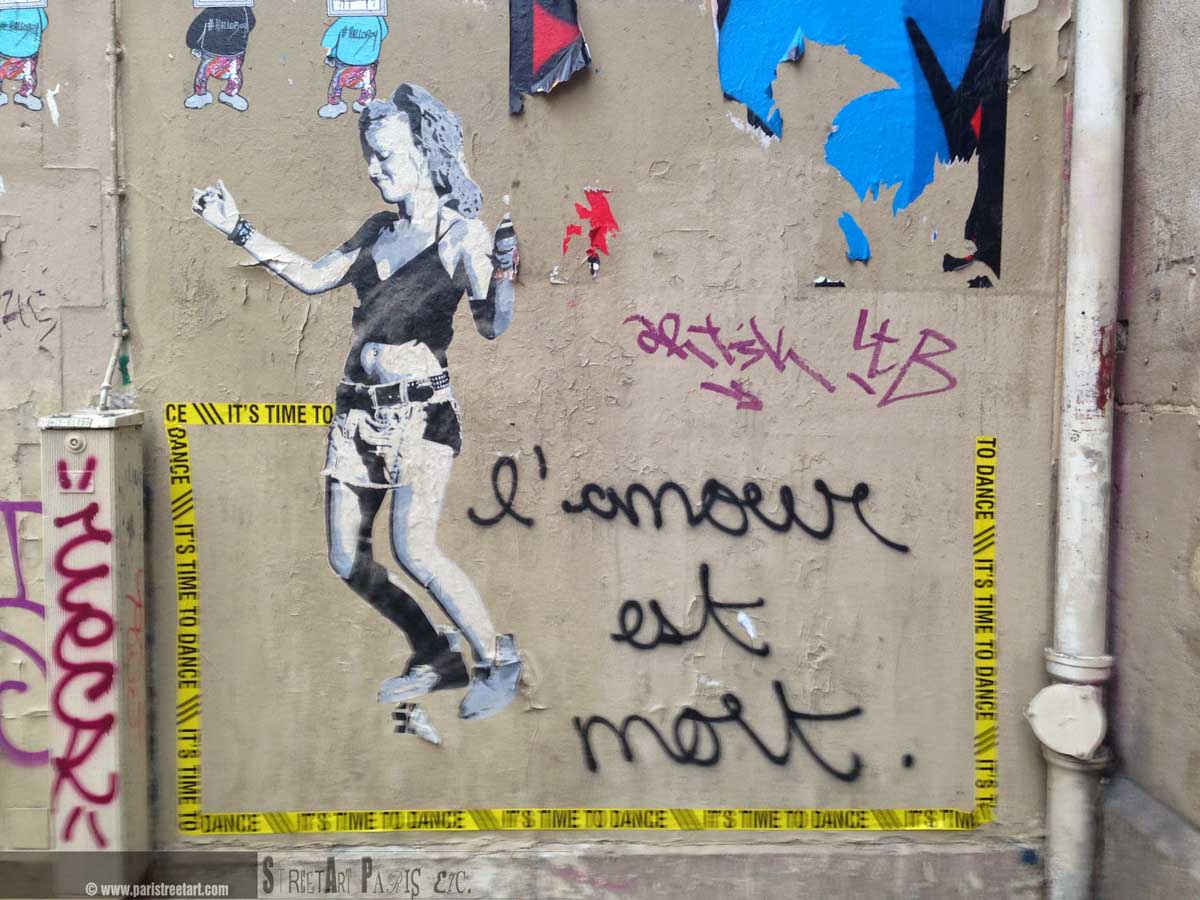 Sobr enjoys partying and uses ladies who are dancing slightly further out from the crowd in festivals or parties as his inspiration.
Similar to El Bocho, Sobr's works are all over Berlin. You can also find the two dancing girls at Haus Schwarzenberg Street Art Alley, beside El Bocho's Little Lucy.
Location: Rosenthaler Straße/Rosenthaler Str. 39, 10178 Berlin, Germany
How To Get There: Take the train to S Hackescher Markt station.
6) "Anne Frank" by Jimmy C.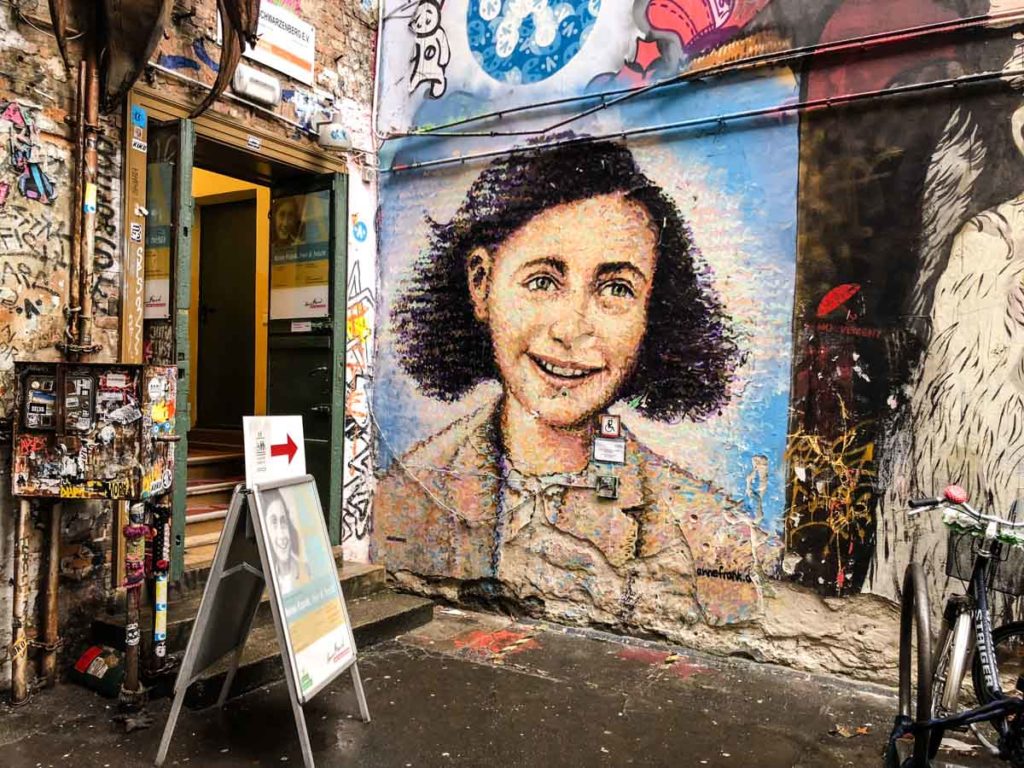 Trivia: Out of all the commissioned works that comes and goes on this specific wall, Jimmy C's art work of Anne Frank remains.
Right opposite the past two projects, Jimmy C's art work of Anne Frank lies right outside the Anne Frank Zentrum (€5 for entry). The exhibition tells of Anne Frank's life, past and how it affects the present. If you are unable to visit Amsterdam and visit Anne Frank's house, this would be great if you'd like to know more about her.
Location: Rosenthaler Straße/Rosenthaler Str. 39, 10178 Berlin, Germany
How To Get There: Take the train to S Hackescher Markt station.
Street Art Joints in Berlin
While most street art in Berlin is illegal, there are designated establishments known amongst the street artists to be a somewhat safe haven to express their artworks.
7) Haus Schwarzenberg Street Art Alley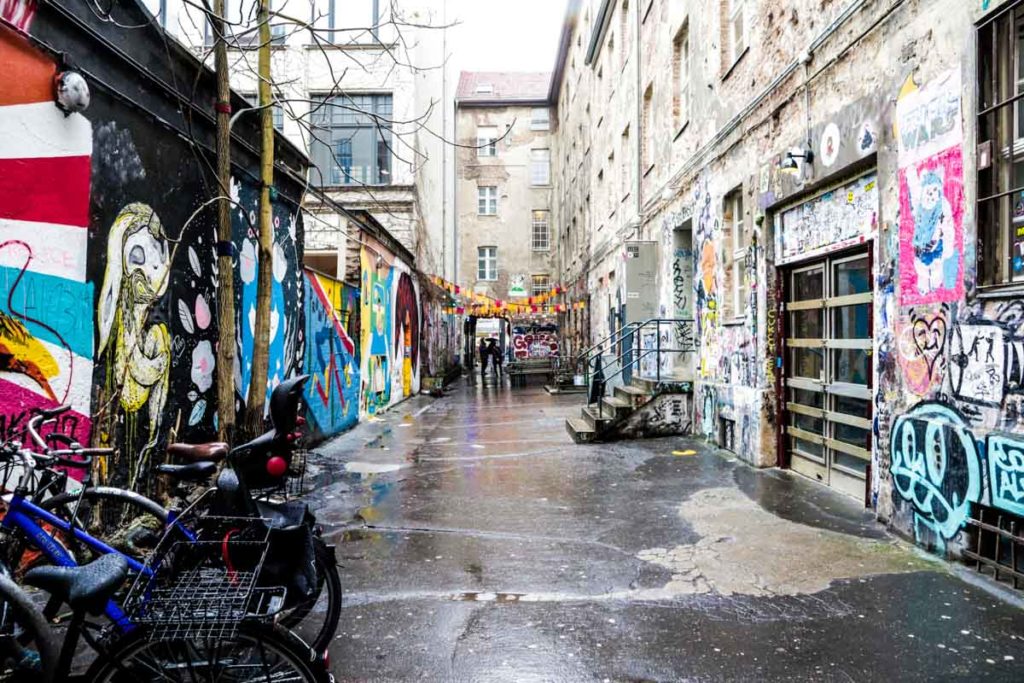 Trivia: Hidden in this alley is a workshop owned by Otto Weidt — a blind brush maker, known for hiding and creating fake IDs for handicapped Jews during World War Two. The workshop has now been converted into a museum which you can enter for free.
You can find the Haus Schwarzenberg Street Art Alley hidden behind Cafe Cinema — (one of the oldest cafes to have survived the gentrification in the area). The hidden alleyway is a street haven for street artists.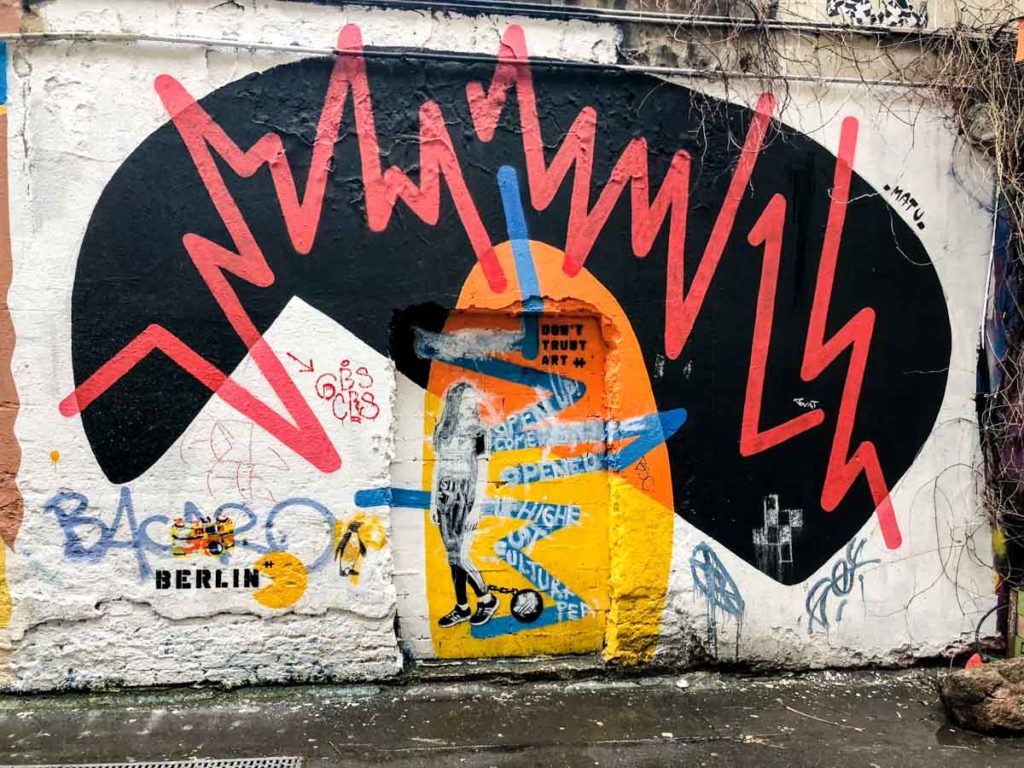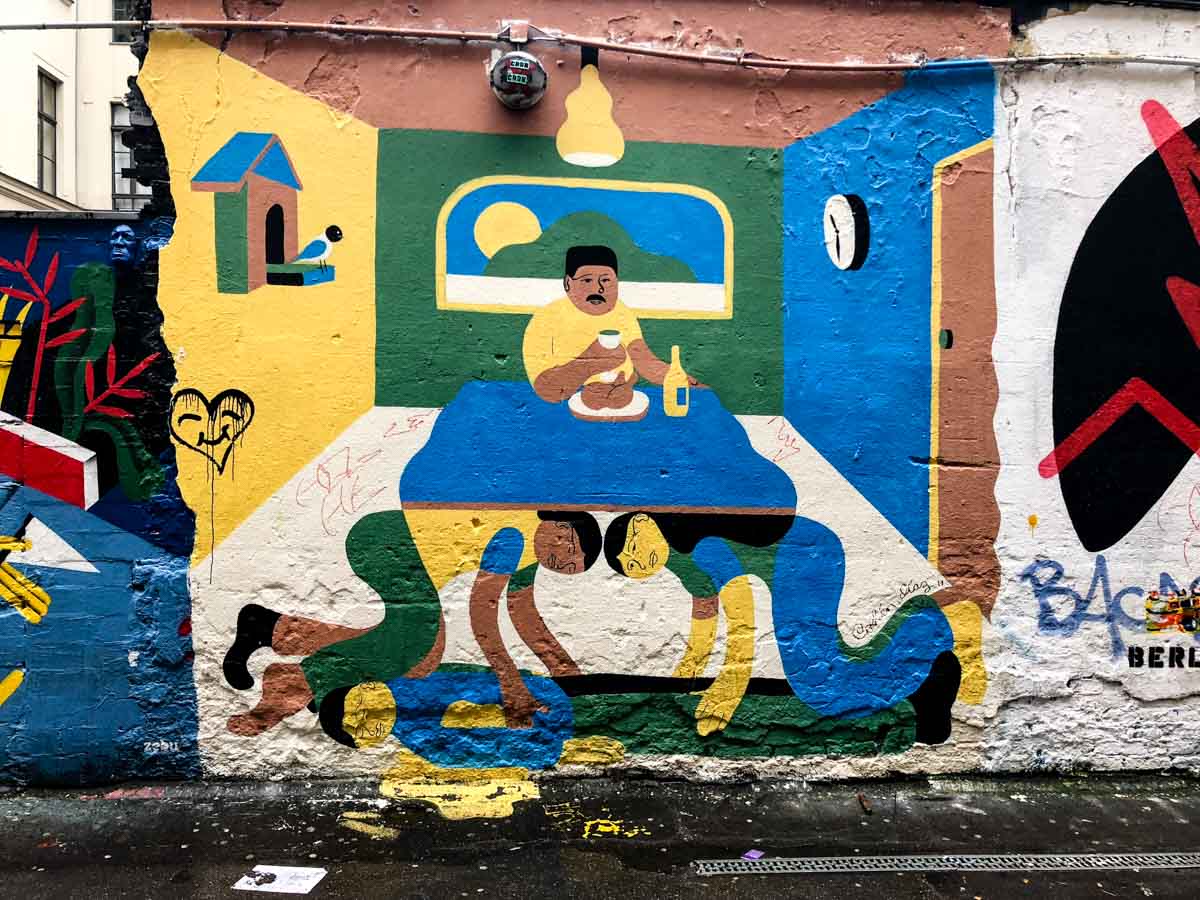 Location: Rosenthaler Straße/Rosenthaler Str. 39, 10178 Berlin, Germany
How To Get There: Take the train to S Hackescher Markt station.
One side is reserved solely for commissioned artists. The walls are painted over at least four times a year. The other, though considered illegal, is scattered with street art, stickers and stencils. As mentioned earlier, you can find El Bocho's Little Lucy and Sobr's Dancing Girls this side of the wall.
Along with many more residents, this alley houses an artist group called The Dead Chickens. They take pride in using big metal structures and mechanical tools in their art and paint around their area.
8) Mauerpark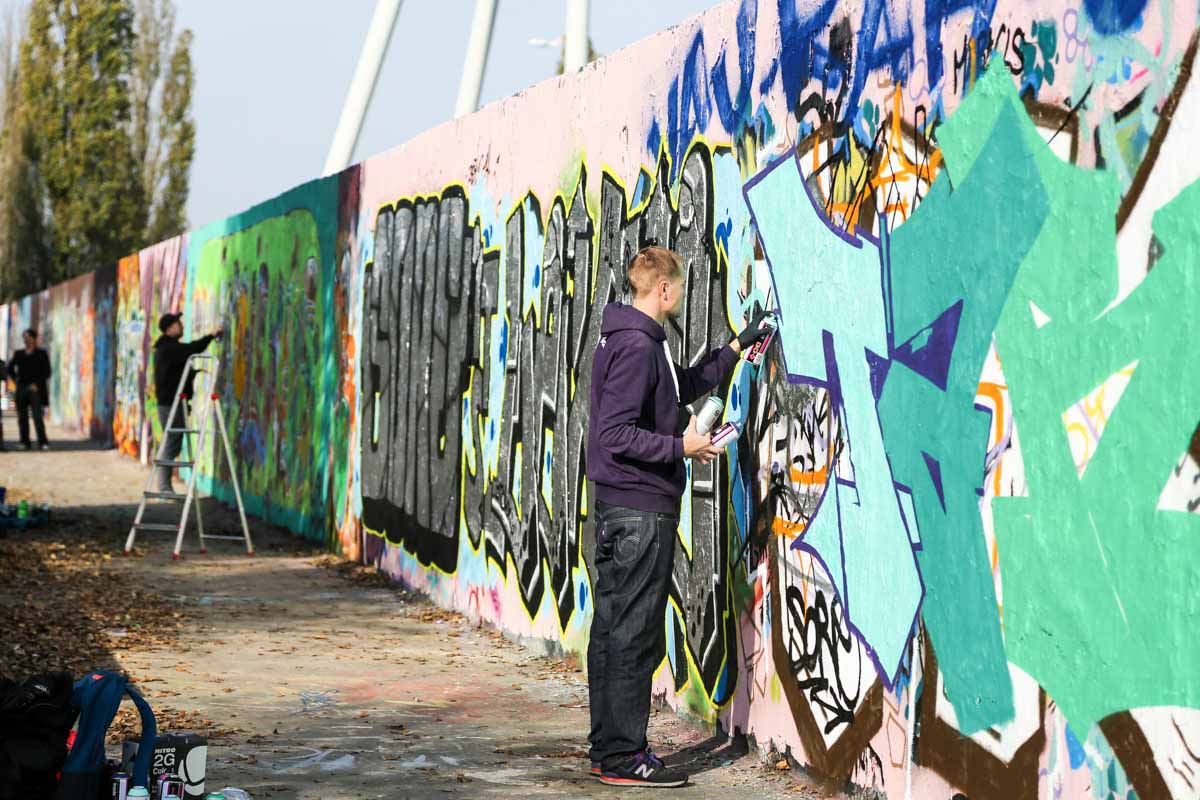 Trivia: If you search "Mauerpark graffiti wall", you'd find that the top related search result is "legal". That's because part of the Berlin Wall runs through the area and the side facing the park is free and legal for people to paint!
You'll find people carrying spray cans and buckets of paint with the intention of working over another artists' to start a fresh canvas for their own work.
Mauerpark is the most crowded on weekdays, especially on Sundays — when the weekly flea market is open. The entire area is buzzing with creatives! Climb up the hill to find the wall, watch these street artists do what they do best while listening to buskers.
Location: Gleimstraße 55, 10437 Berlin, Germany
How To Get There: Take the train and drop off at Berlin Nordbahnhof Station before taking the tram to Friedrich-Ludwig-Jahn-Sportpark.
9) YAAM (Young African Art Market)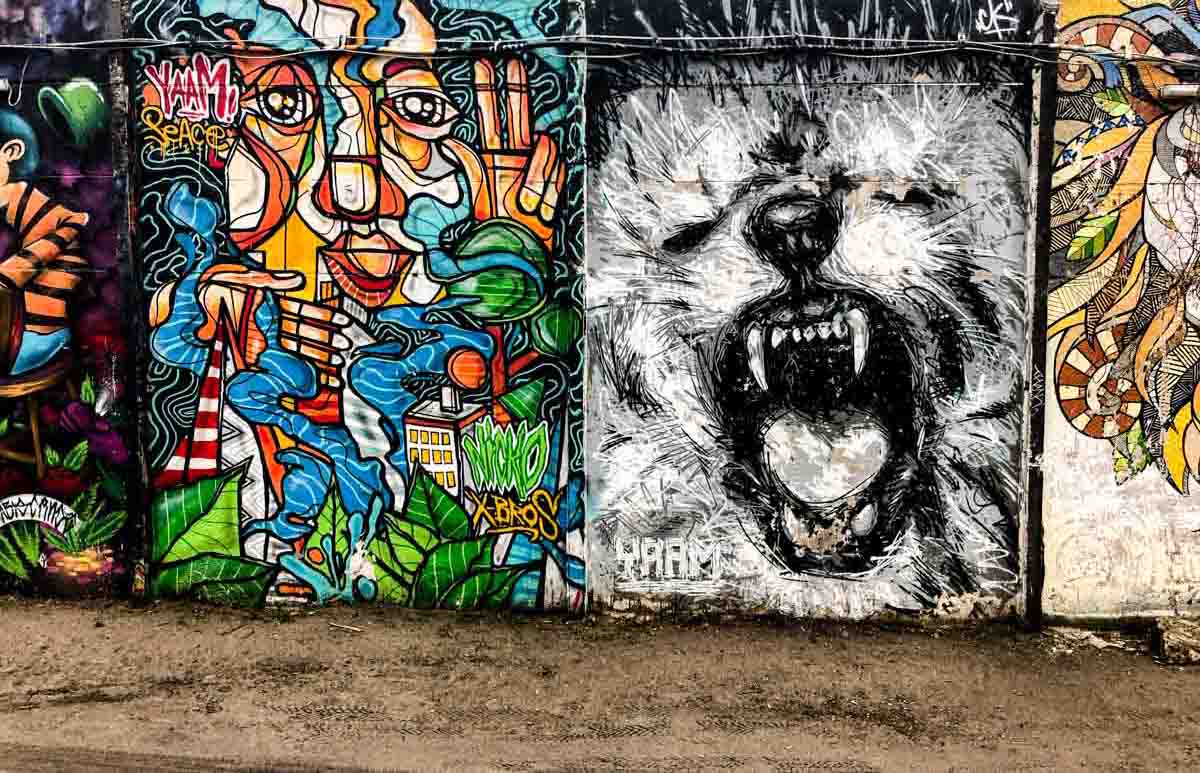 Trivia: Since 1994, YAAM has moved across Europe six times! 
Marketed as a club and venue with live music, YAAM provides a space for graffiti workshops and an area for people to spray paint.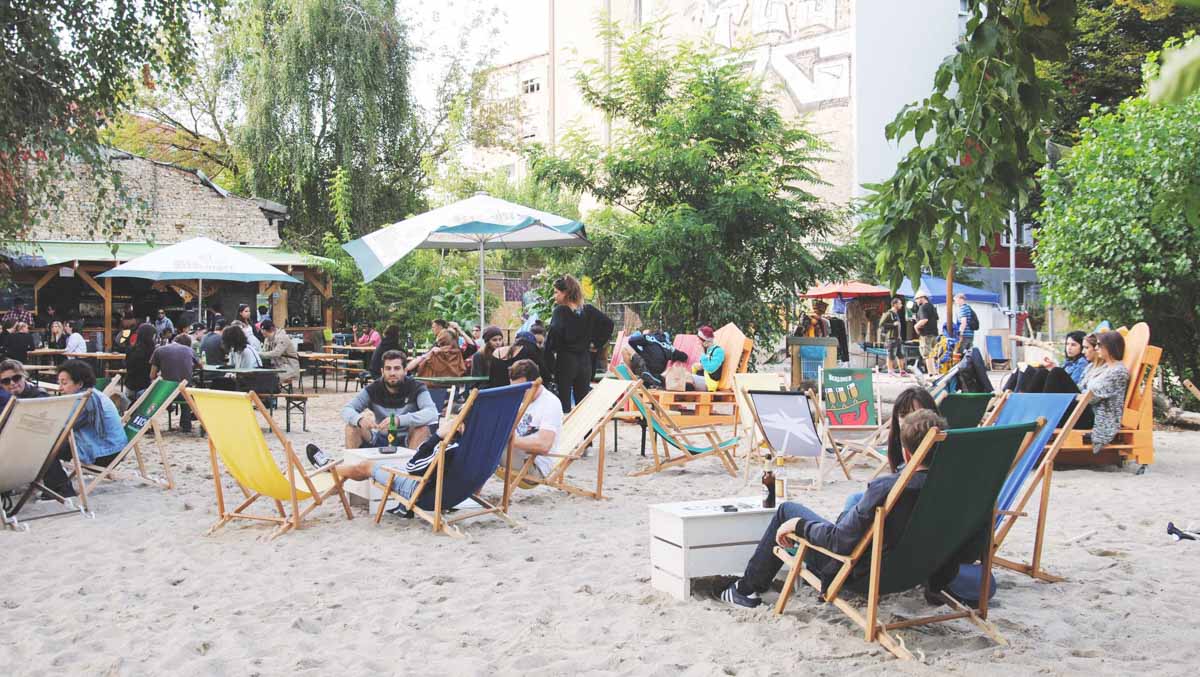 YAAM is vibrant during summer. Feel the warm sand between your toes in their beach bar and immerse yourself with the murals that surrounds the whole venue! If you do visit during the off peak season, do check out the bar that sells warm cider before walking around to see the street art within this community!
Location: An der Schillingbrücke 3, 10243 Berlin, Germany
How to Get There: Take the train to Berlin Ostbahnhof Station.
Timing: 11AM-12PM Daily
10) The East Side Gallery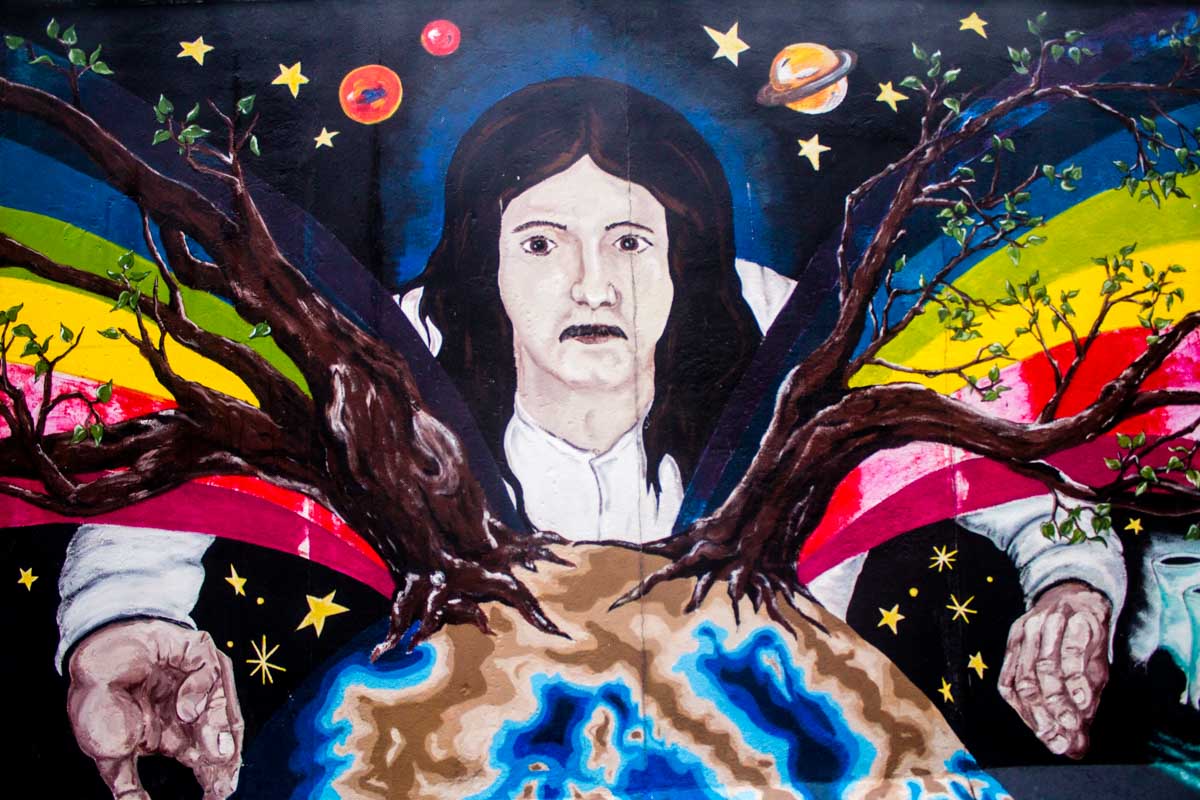 Trivia: As the largest open-air gallery in the world, a lot of effort is used to maintain and upkeep the murals in Berlin due to the weather conditions.
After the fall of the Berlin Wall, many artists came from West Germany to the East. Spaces to rent were cheap, almost free.
The desire to express their new found freedom via art was rampant. Hence, a good number turned to graffiti art and the culture has grown ever since.
Since 1989, at least 118 artists from all around the world have been invited to contribute to The East Side Gallery. The pieces you see below are legal and taken care of very well.
The most popular would be of Dmitri Vrubel's "My God, Help Me Survive This Deadly Love", which was repainted in 2009, along with other art works, with better paints for durability.
The kiss is a not so subtle nod to East Germany and Russia's history and their need for each other. This mural is surprisingly based off a real life moment and the footage can be found online.
What you can find at the East Side Gallery too, are scribbles from tourists all over the world, trying to make their mark as well. I would not recommend that and wish all visitors to respect the place.
Location: Mühlenstraße 3-100, 10243 Berlin, Germany
How To Get There: Berlin Ostbahnhof
Non-Stop Flight From Singapore to Berlin
Fly non-stop to Berlin from Singapore via Scoot!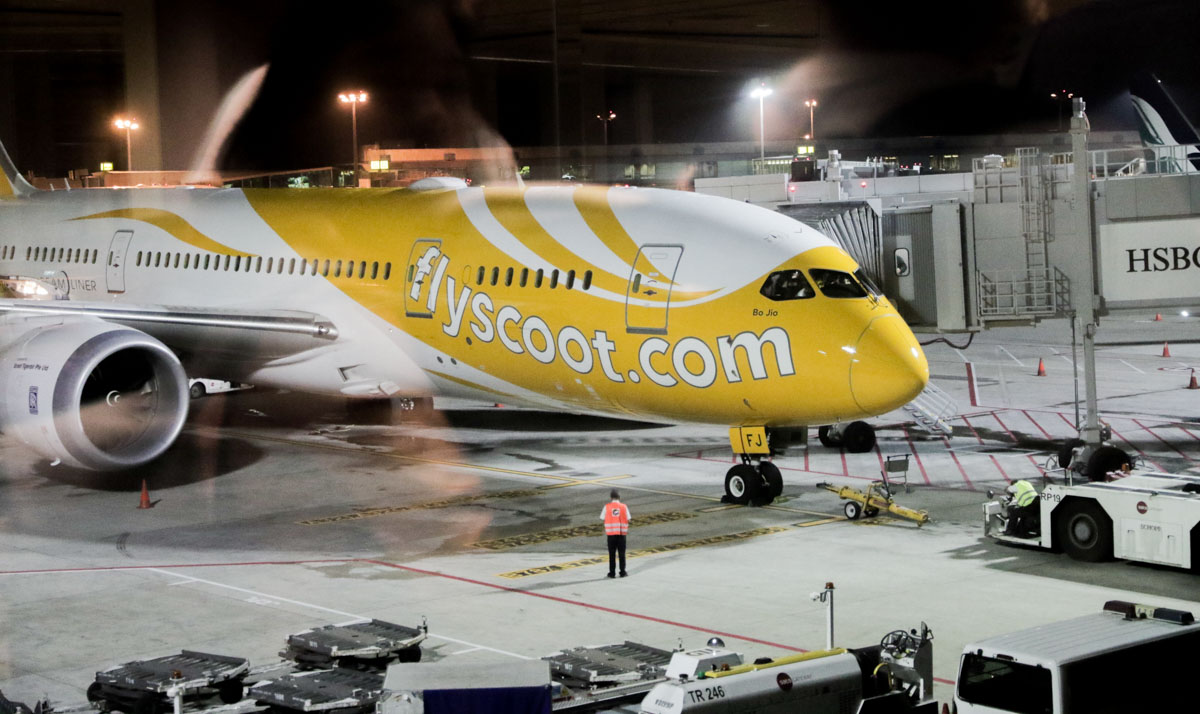 You can start planning which street art spots to hunt down with Scoot, being the only low cost carrier to fly non-stop from Singapore to Berlin! With flights 4 times a week, there's really no better time to check out these fleeting art pieces before they're gone!
Get 13 hours of sleep on the 787 Dreamliner — the flights leaves Singapore in the morning at 12.25AM and you can expect to arrive at 7.20AM in Berlin!
Speaking of a long flight, don't forget to add on the Long Haul Meal Bundle! The bundle comes with a Premium Meal Combo and Light Meal Combo. Altogether, you'd get 2 meals, 2 sides, a snack and 2 drinks throughout the flight. You get options of beef, chicken and vegetarian.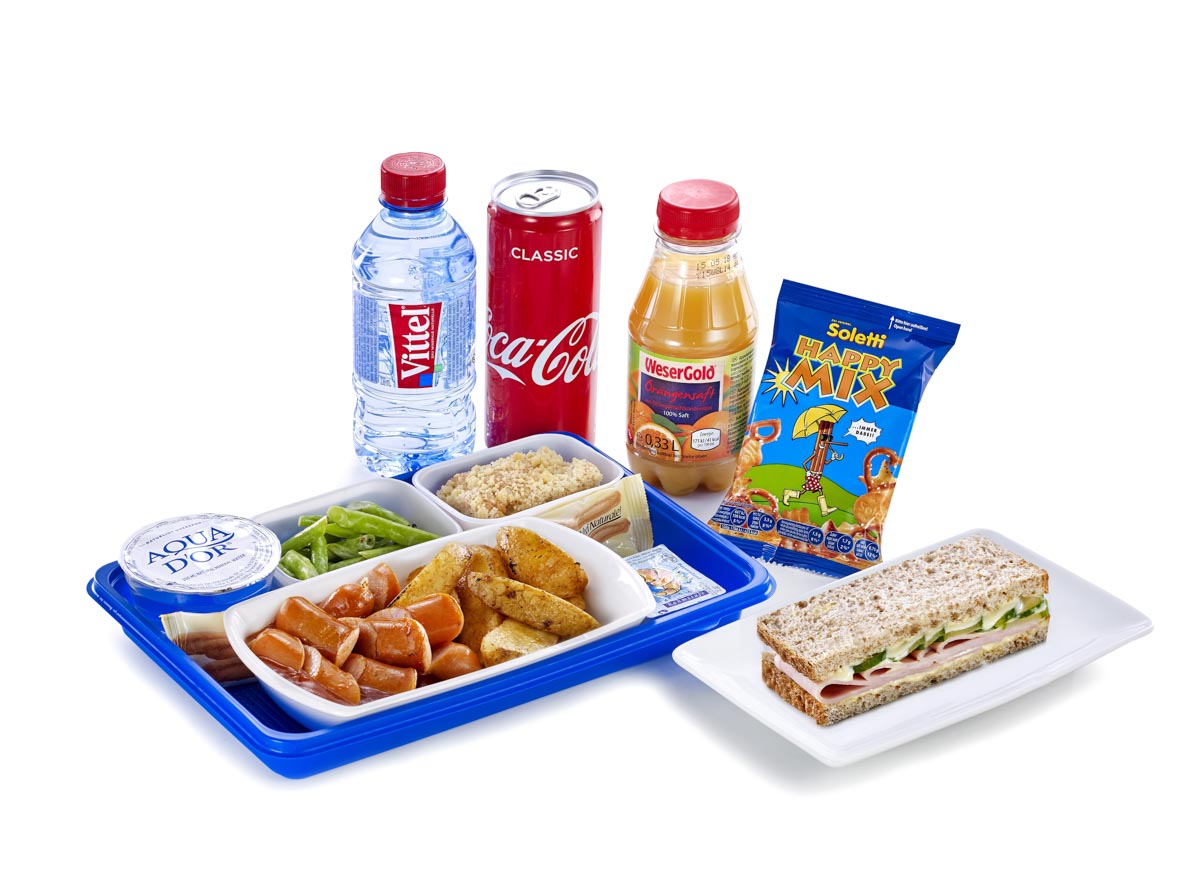 Say goodbye to Germany for the final time when you fly back to Singapore and receive Chicken Currywurst with Fries as one of your Premium Meal options! It will definitely satisfy your hunger pangs during the flight.
---
This post was brought to you by Scoot.
Follow us on Facebook, Instagram, and YouTube for more travel inspirations!