Switzerland, Austria, Germany, France and UK — Here are five budget Europe itinerary options to embark on this year-end holidays!
Europe is much like a huge playground for adults — there's so much to eat, see and do in every country with each delivering different unique charms. From the Swiss Alps in Switzerland and the cathedrals in France to the liqueur in Germany, it may be tough to choose a favourite destination to tour.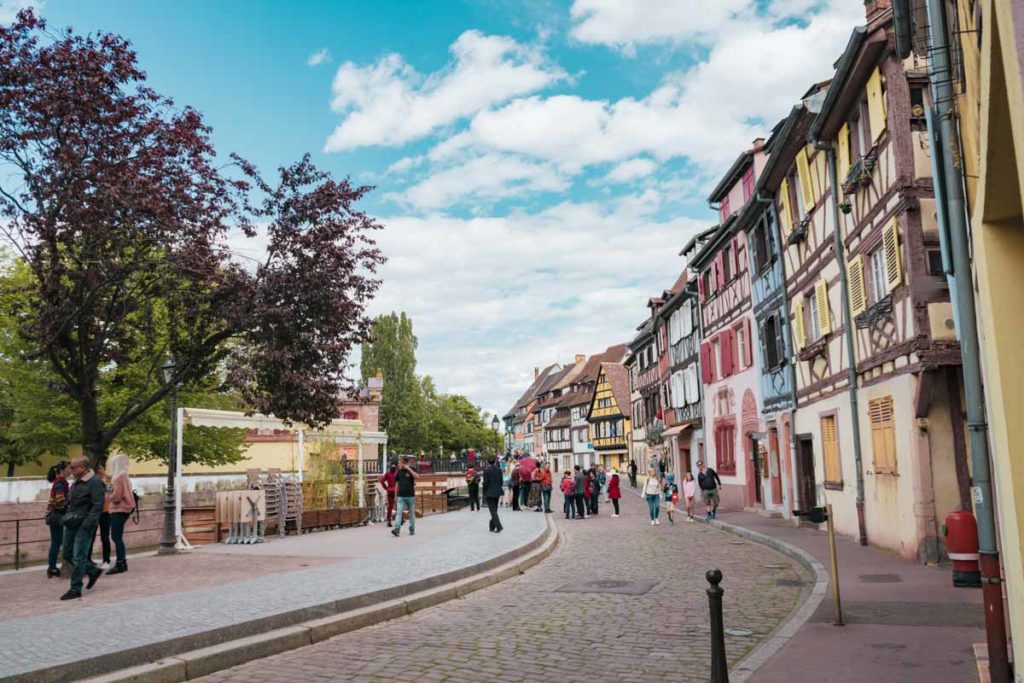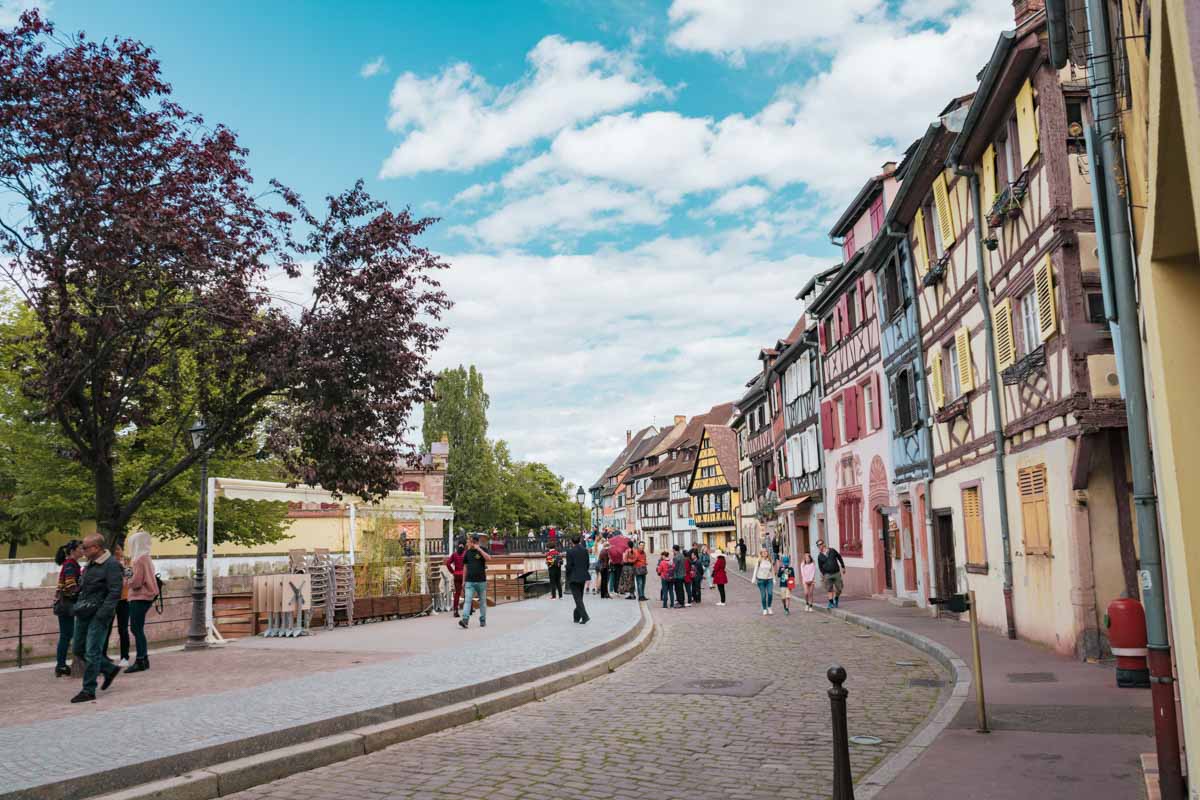 From 30 Sep – 14 Oct 2022, Klook is celebrating its 8th birthday with daily deals to all our favourite destinations (incl. Europe!). You can expect 1-for-1s and up to 50% off deals — more about this later!
For now, if you're unsure what adventures Europe has in store, check out these five Europe itinerary options to see which best suits your vibe!
Switzerland | Austria | Germany | France | UK
*Note: Flights are not included in the budget estimation for each Europe itinerary given that they vary all year round.
1) 10-Day Switzerland Itinerary under S$2.3k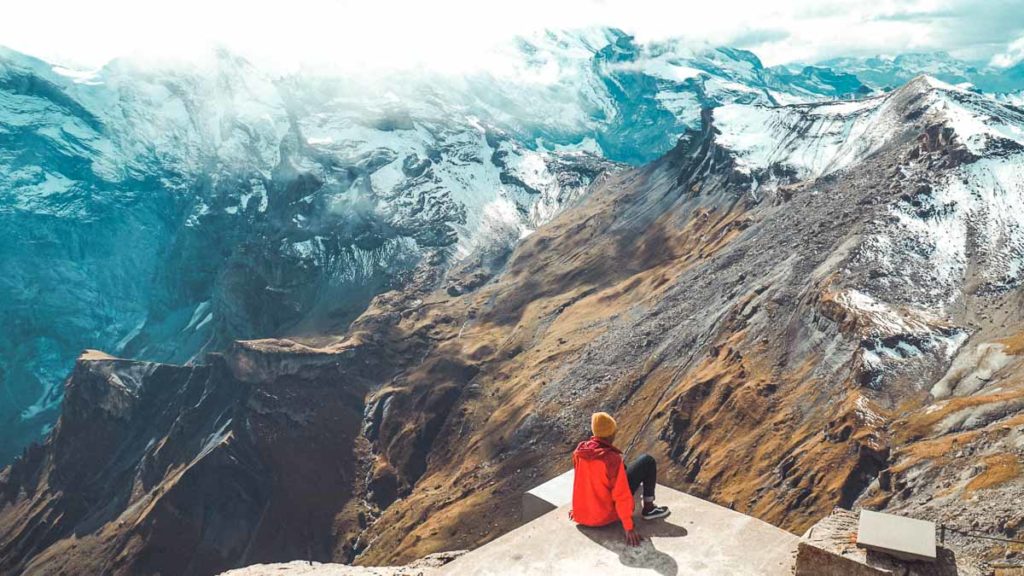 Getting around Switzerland
The Swiss Travel Pass is your best option to get around Switzerland without busting your budget. It's available in 3, 4, 8, and 15 days — for this itinerary, we got the 8-day pass.
*Pro-tip: Get 29% off the Consecutive 4-day Swiss Travel Pass when you book before 31 Oct 2022.
The Swiss Travel Pass covers many things from train rides, buses, boats to over 500 museums across Switzerland. But knowing what's included or not can be confusing, so check out our Swiss Travel Pass guide to help you maximise your pass.
*Note: Car rental is also available for those looking to drive, though be warned — petrol is pretty expensive here.
Lucerne — Interlaken — Montreux — Zermatt — St Moritz — Zürich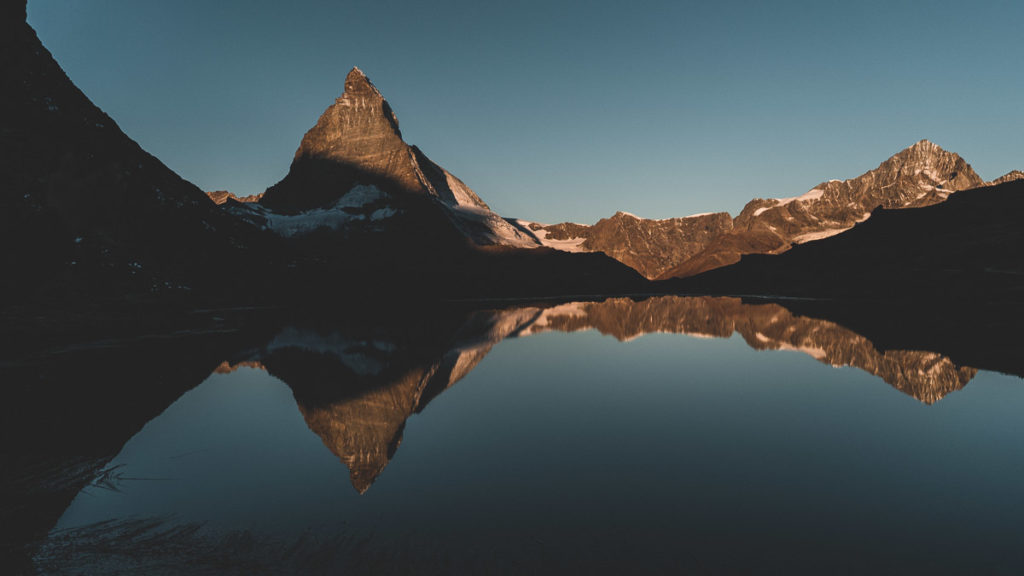 Majestic mountain ranges, sapphire-blue skies and breathtaking nature landscapes — Switzerland is an all-time favourite destination for good reason. If you think the scenery above looks incredible already, we promise they're 10 times crazier in person.
This Europe itinerary brings you through Switzerland's stunning mountain landscapes. Be it a scenic ride on the Glacier Express or a hike to catch the Matterhorn (AKA the Toblerone Chocolate Mountain) in its full glory, visit the best spots to soak in panoramic views of the Swiss Alps.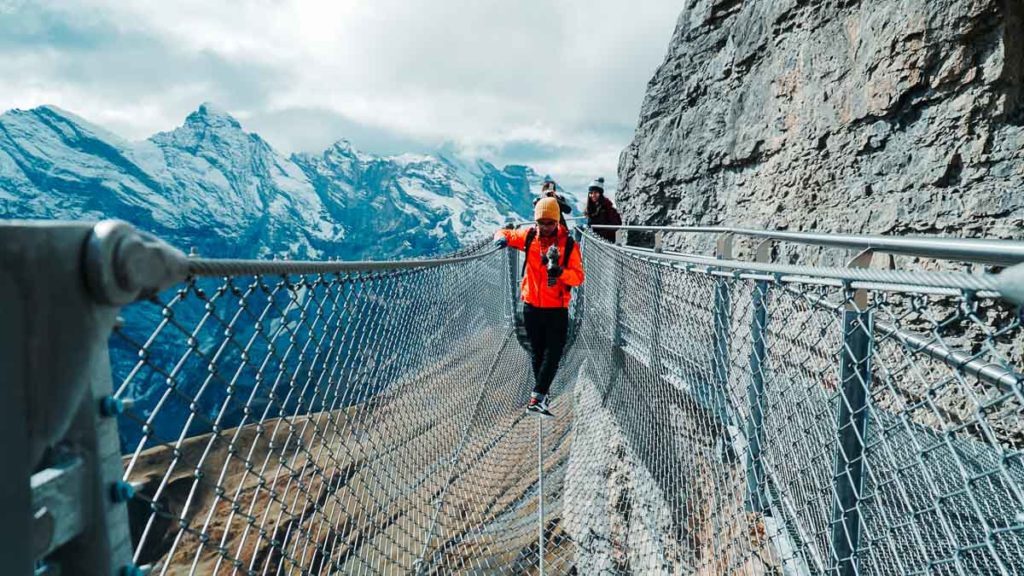 To spice things up, head to Interlaken for an exciting three-day stop: Go paragliding between the valleys of Lauterbrunnen, ride the Gelmerbahn — Switzerland's steepest open-air Funicular, and walk the Thrill Walk — a 200m walkway made of glass and metal wires.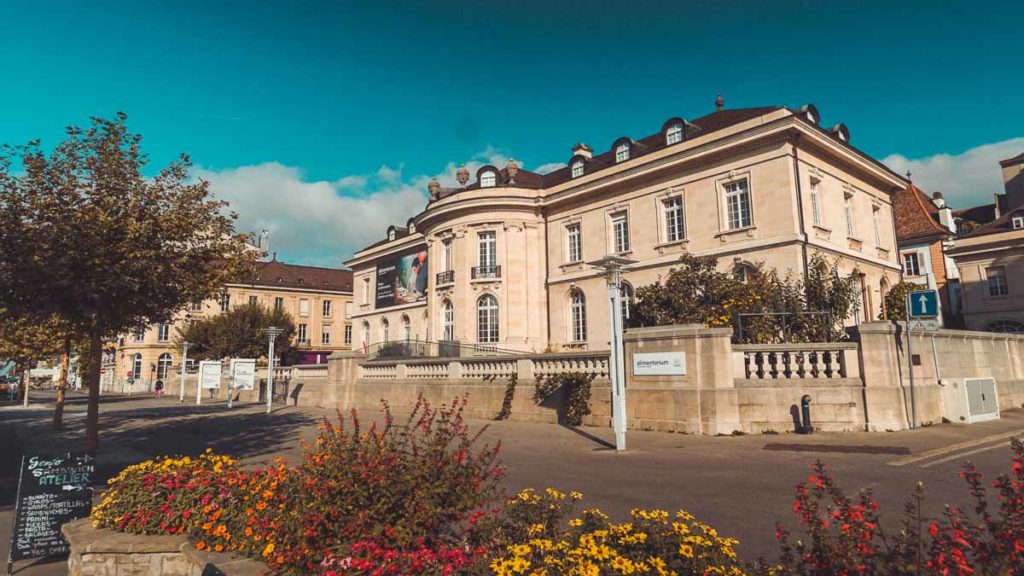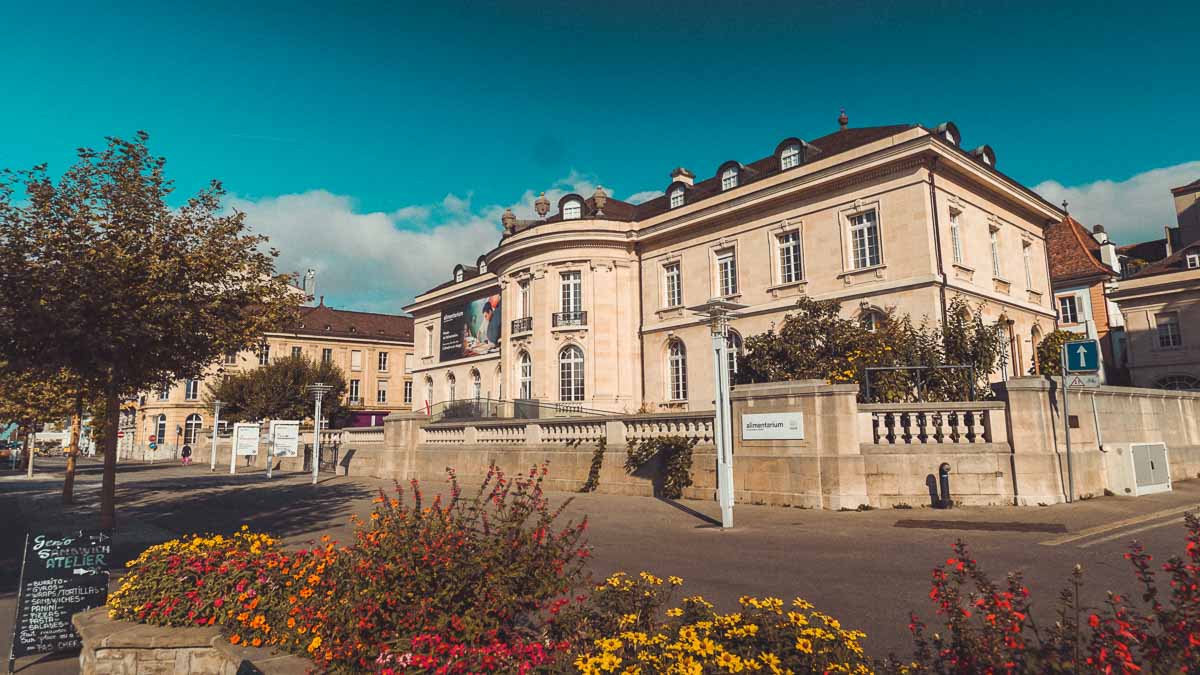 But of course, the Swiss Alps isn't all there is to Switzerland. Take the chance to admire the city's medieval charms and local delicacies, including the cheese fondue at Cafe Du Pont. Don't forget to stop by Château de Chillon (Switzerland's grandest castle) or the magnificent Rhine Falls before you leave!
For a more detailed itinerary, check out our 10-Day Switzerland Itinerary.
2) 7-Day Austria Itinerary under S$1.4k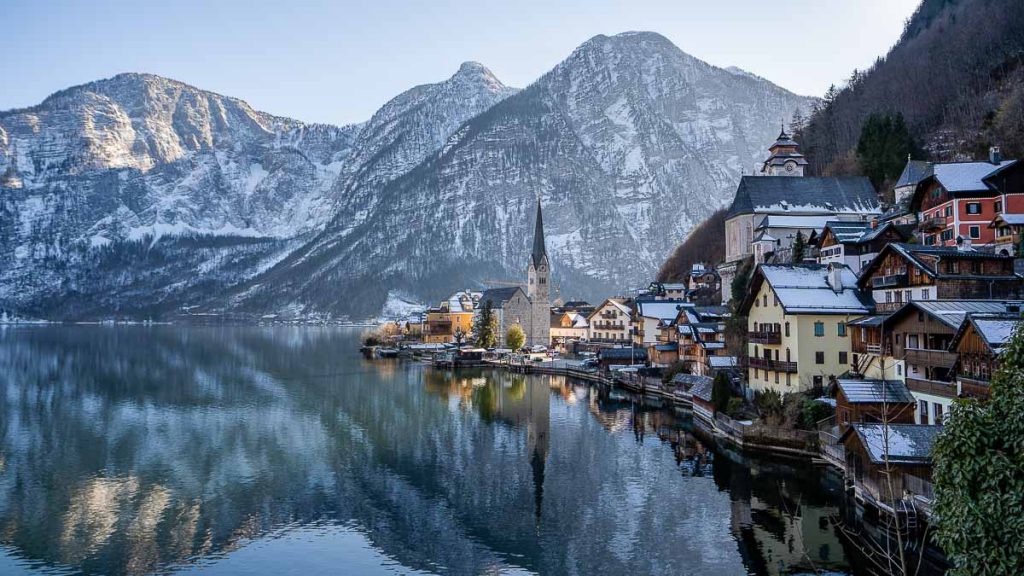 Getting Around Austria
To get around Austria, the Eurail Pass for Austria offers passes for 3 – 8 days in 1 month (non-consecutive), making your travels convenient and hassle-free. This includes train rides across Austria and additional discounts for attractions. Plus, if you're travelling with your family, up to two kids can travel free with each adult ticket.
Alternatively, you can obtain individual transportation cards per city (Innsbruck card, Salzburg card and Vienna City Card).
Innsbruck — Salzburg — Hallstatt — Vienna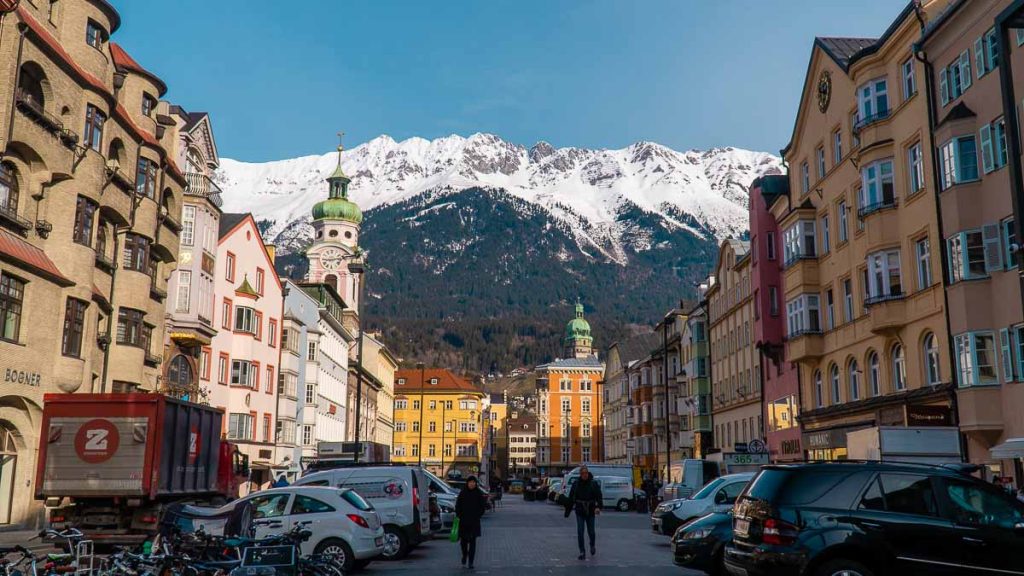 In this Europe itinerary, we're exploring Austria in its best season — winter! Pretty apt for a country that has hosted the Winter Olympics twice eh?
Surrounded by snowcapped mountains and ski resorts, it's no surprise that skiing is on the list. But what truly sets Austria apart from its European counterparts are its amazing architecture and fascinating blend of culture and historical landmarks.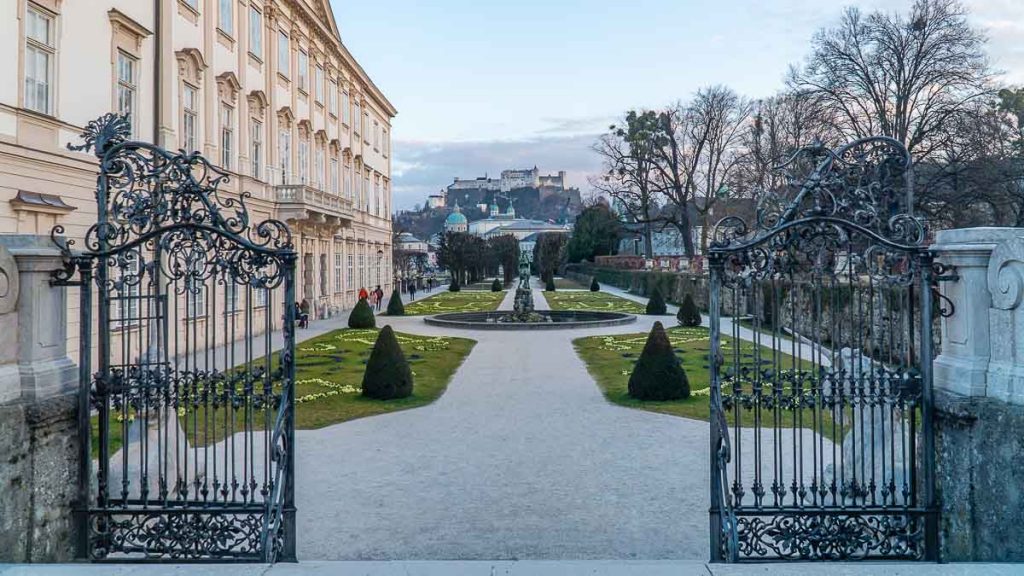 Not only is Austria the birthplace of Mozart, it's also where Sound of Music was filmed. Drop by the famous Red Bull Hangar or St. Stephen's Cathedral for its unique gothic structure. A bonus mention — the Swarovski Crystal World is a must-see for its enchanting display of Swarovski crystals and their interpretations.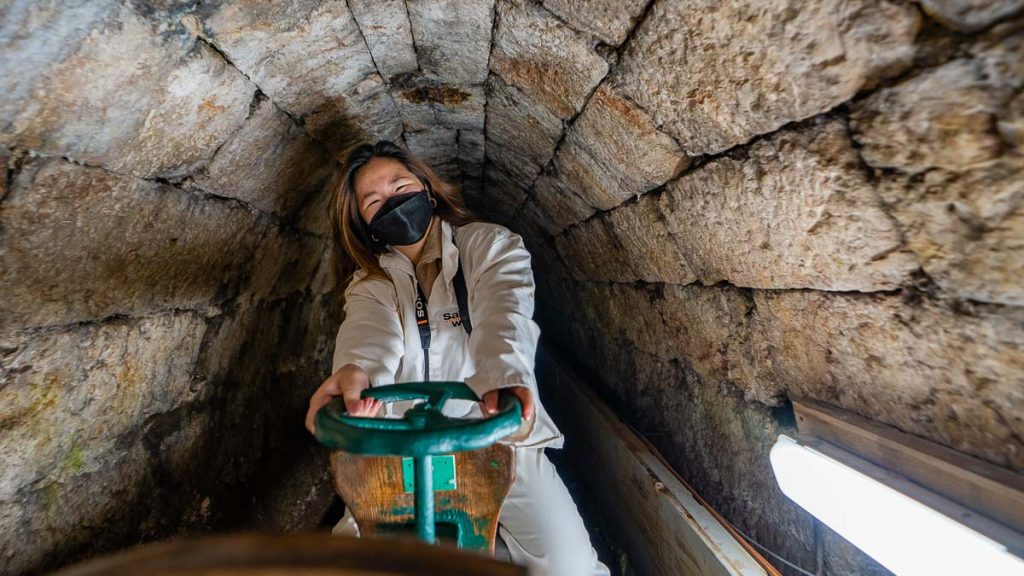 For something unique, step into the shoes of a salt miner on a day trip to explore the world's oldest salt mine. Ride an underground miner's funicular (train ride) and slide down two wooden slides (one of which is 64m long) used by local miners!
For a more detailed itinerary, check out our 7-Day Austria Itinerary.
3) 10-Day Germany Itinerary under S$1.1k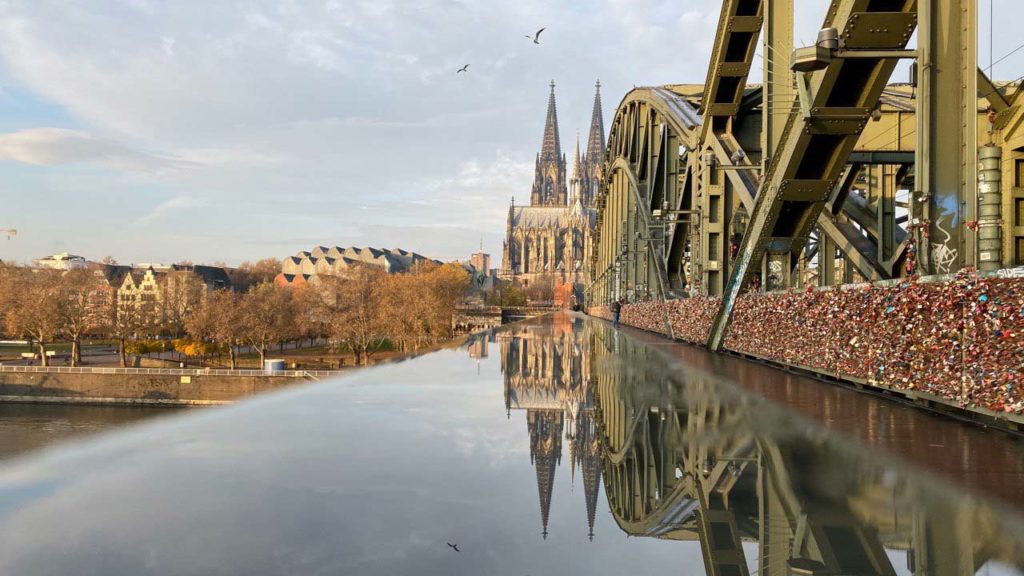 Getting around Germany
Germany may not be the cheapest country to travel, but the Eurail Pass for Germany offers valuable deals to help you ramp up on cost savings while you're there.
The pass has quite extensive coverage so you'll get to explore all of Germany with it. Apart from unlimited travel on the local trains, the pass also offers discounts on accommodation and attraction tickets.
Passes are available for a consecutive 3, 4, 5, 7, 10, or 15 days.
If you're travelling in a group of three to four, splitting up the costs of car rentals can help drive the expense down. Pick up the car from Munich airport and explore the cities around it.
Düsseldorf — Cologne — Dortmund — Frankfurt — Triberg — Munich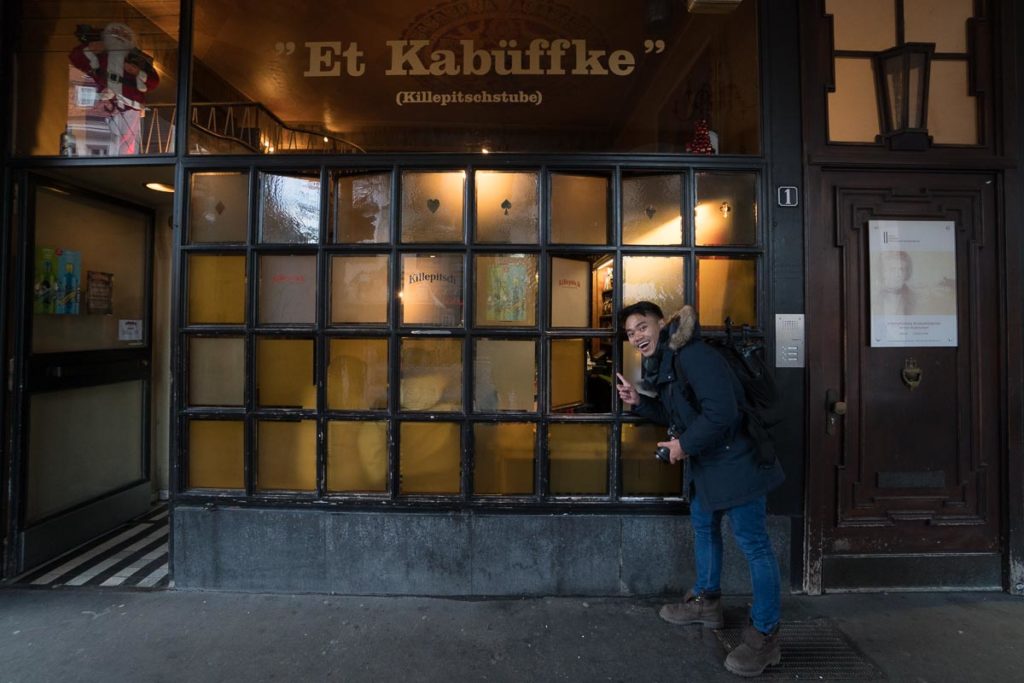 Fans of beer and liqueur are in for a treat. This Europe itinerary starts off at Düsseldorf, also known as the "longest bar in the World". Sample various types of liqueur — from some brewed using modern techniques to the classic old-school alcohol — a must-try are the Altbier (beer) and Killepitsch (a premium herbal liqueur).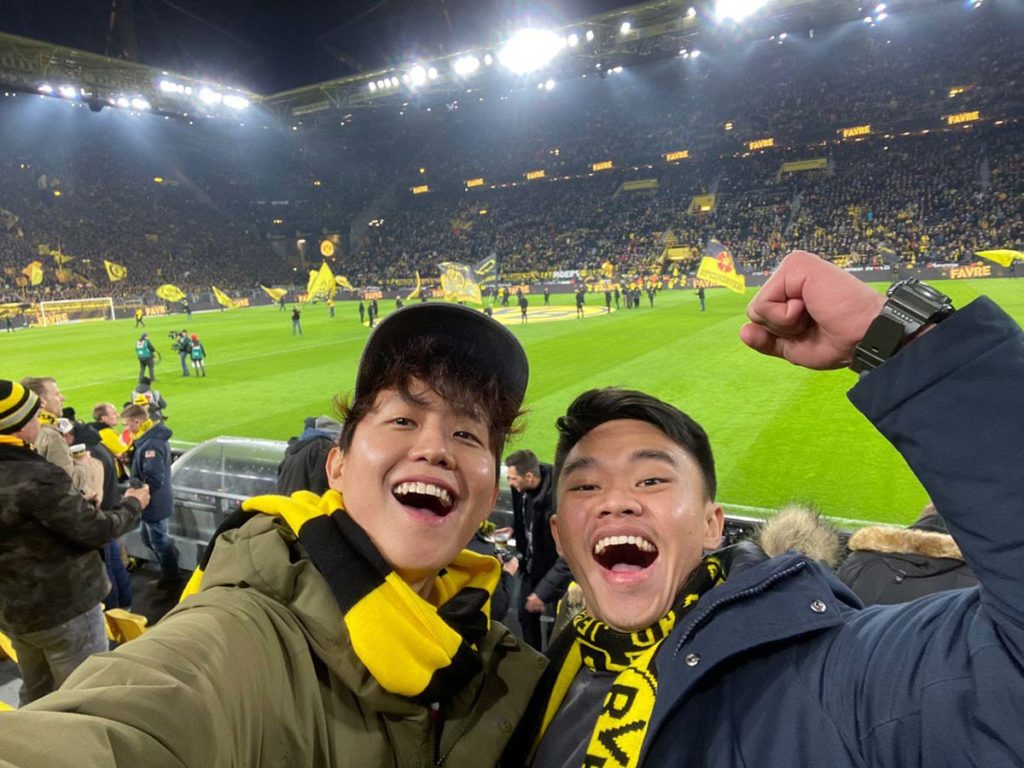 And for all football fans, you simply cannot miss a live match in Dortmund. Join the crowds for an unforgettable night of passion and adrenaline. For the full Dortmund experience, opt for a pre-match drink with the locals at nearby pubs while you're there!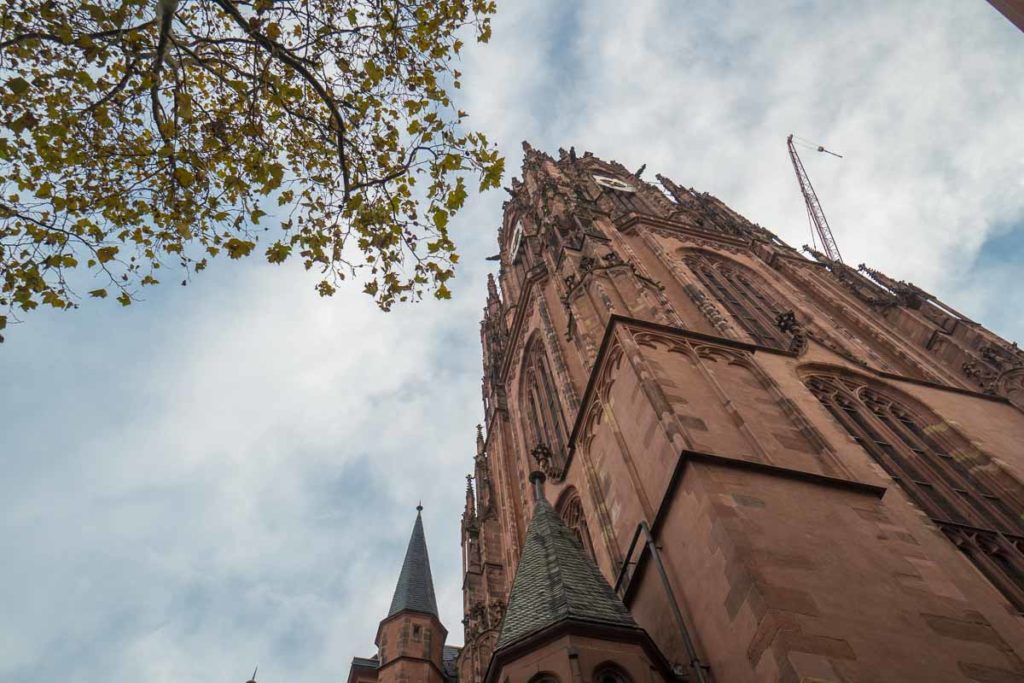 Like most of Europe, Germany's cities also offer a wide diversity of cultures to indulge in. From the museums in Frankfurt and the Cologne Cathedral in Cologne to the cuckoo clocks in Triberg, there's just so much to see in Germany!
For a more detailed itinerary, check out our 10-Day Germany Itinerary.
4) 10-Day France Itinerary under S$1.5k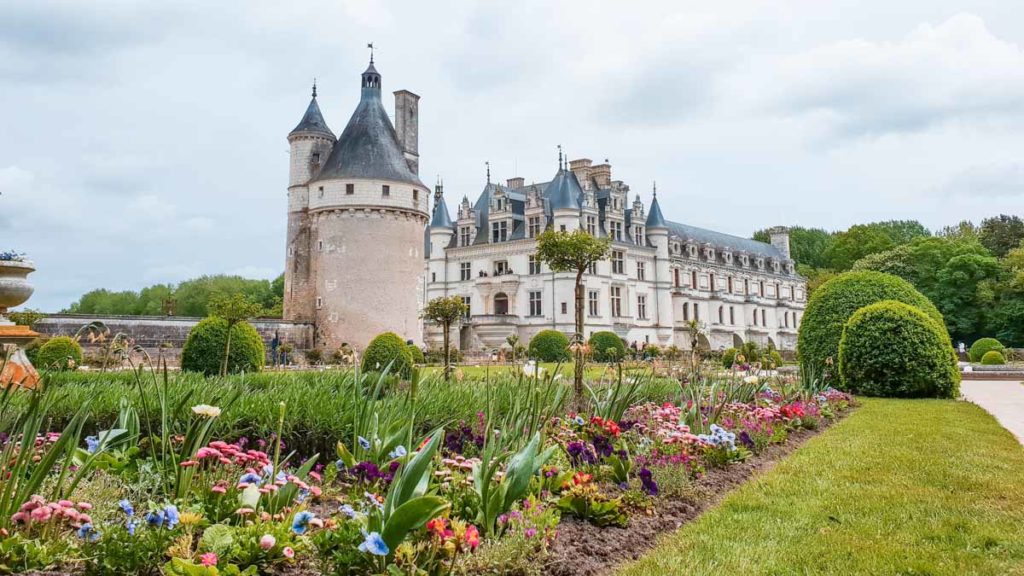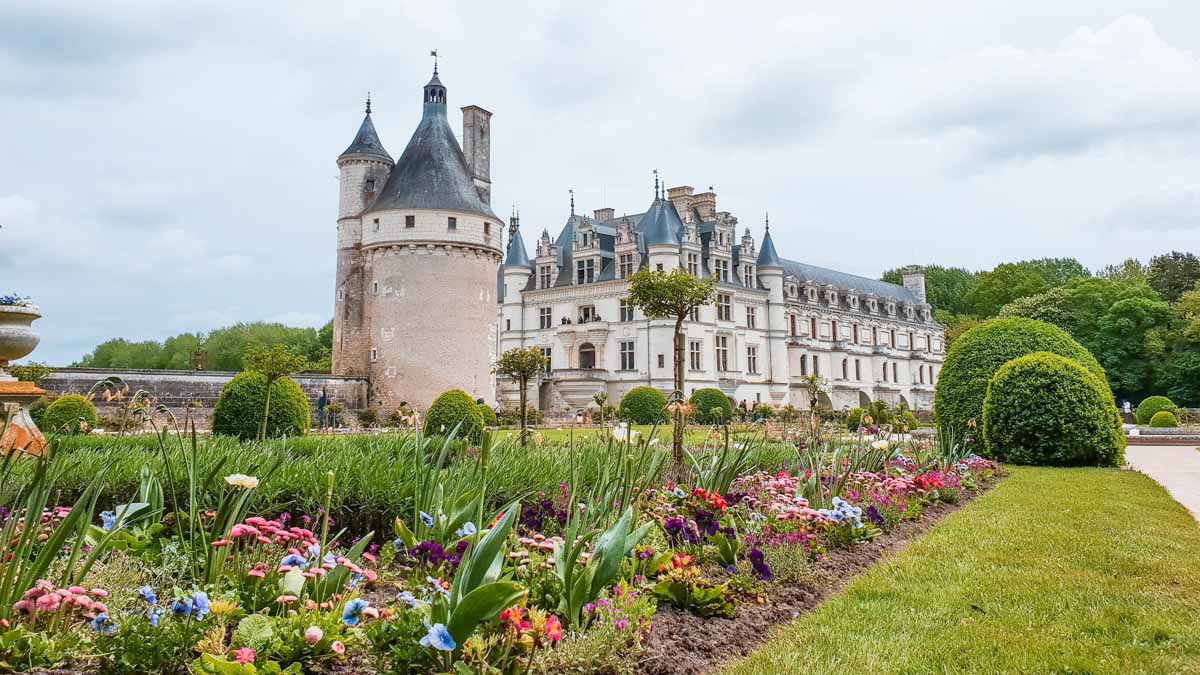 Getting around France
To get around France, the Eurail Pass for France offers passes for 1 – 8 days in a month (non-consecutively/flexible). This offers a convenient way to travel from Paris out to neighbouring cities like Nice and Loire Valley.
Plus, the pass offers discounts on various accommodations and admission tickets that you should redeem to get more bang for your buck.
Paris — Mont Saint-Michel — Loire Valley — Colmar — Marseille — Nice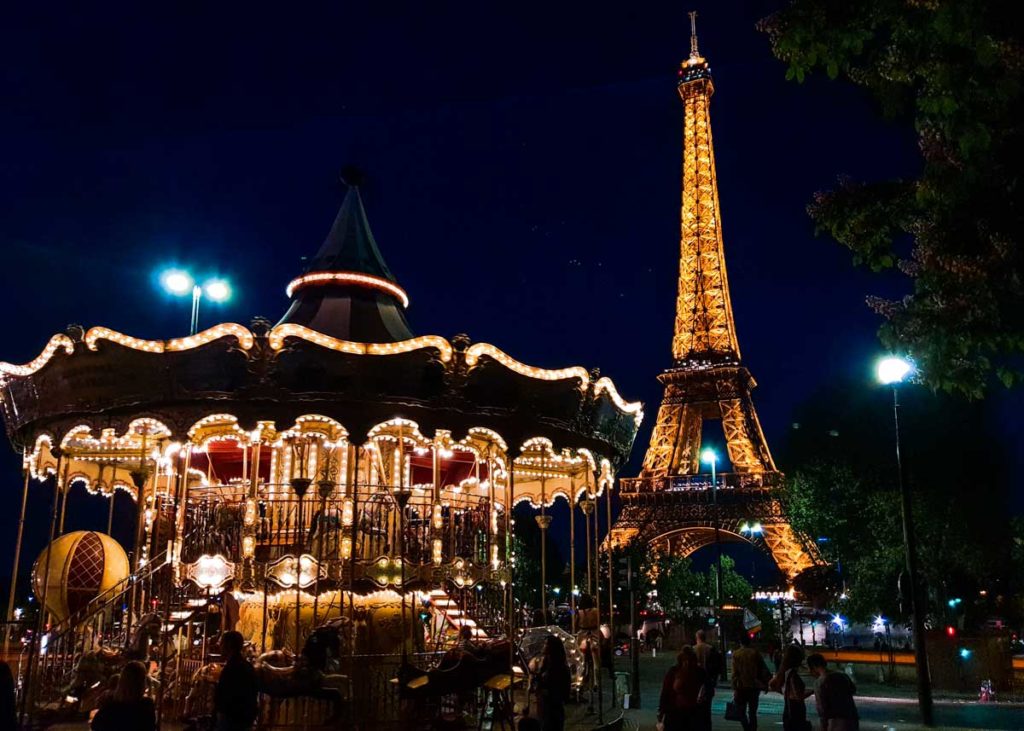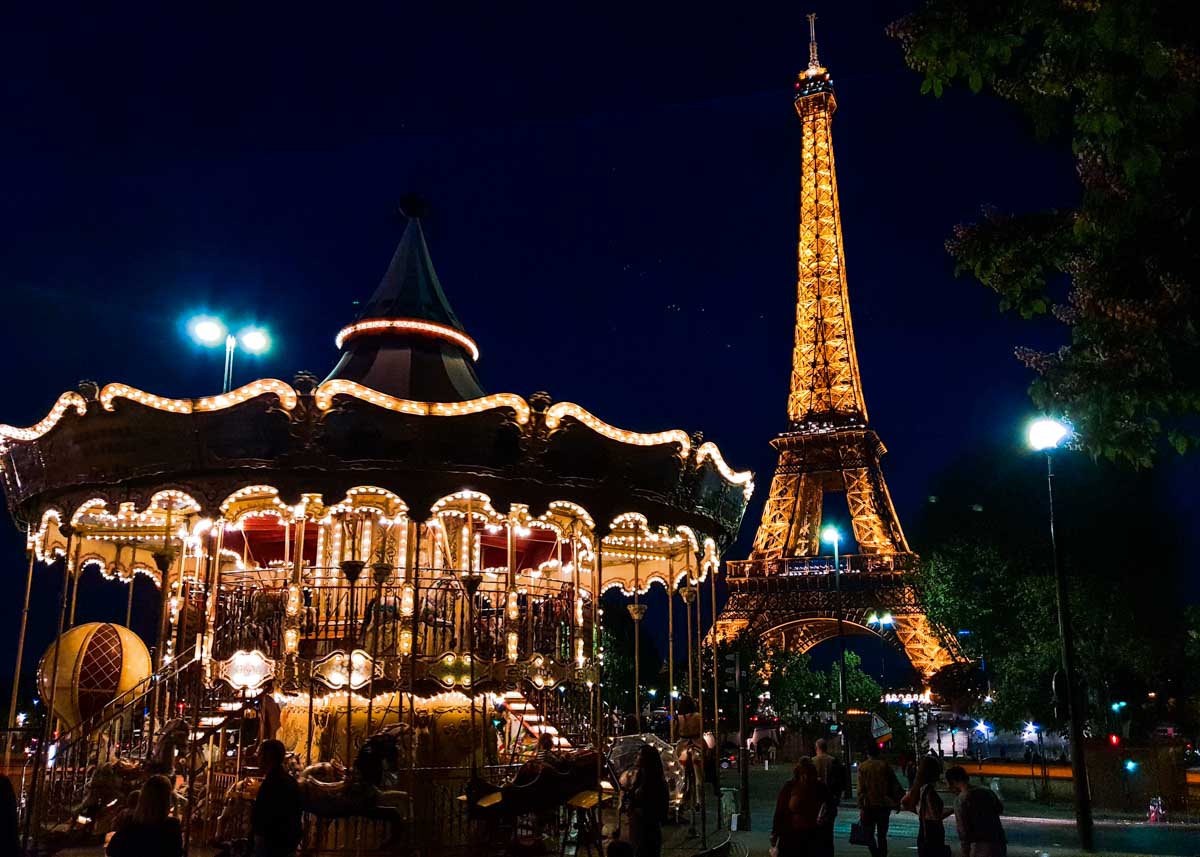 In this Europe itinerary, we take you adventuring through France — one of the most culturally diverse nations with an incredibly rich history. From majestic cathedrals and artistic masterpieces to medieval villages, sightsee the Eiffel Tower and beyond.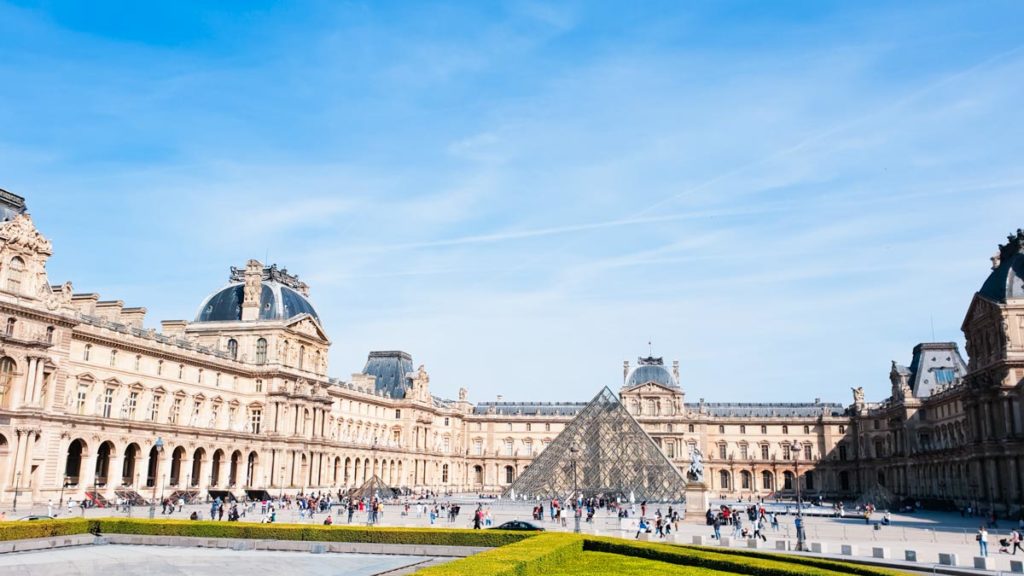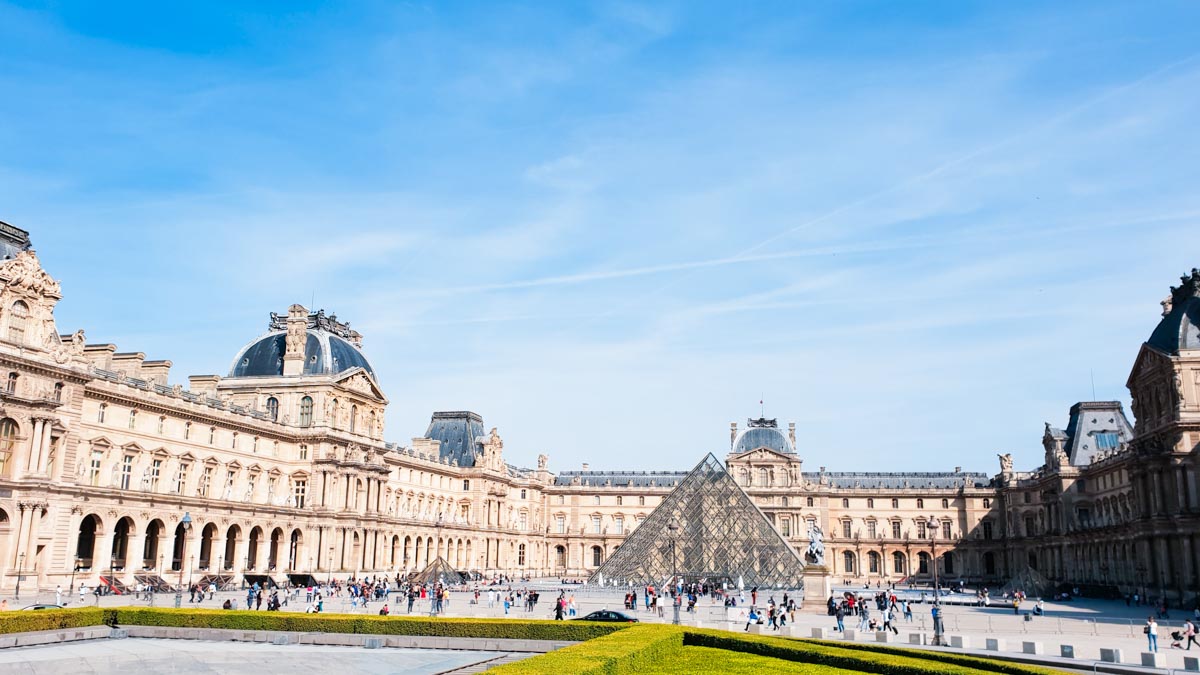 Fans of Emily in Paris, step into the shoes of Lily Collins as we're starting out in the "City of Love" — Paris. Here's your chance to get that dreamy sunset shot of the Eiffel Tower as you indulge in the magnificence of the Notre Dame Cathedral. Munch on Paris' famous baguettes and stroll classic masterpieces down at the famous Louvre Museum.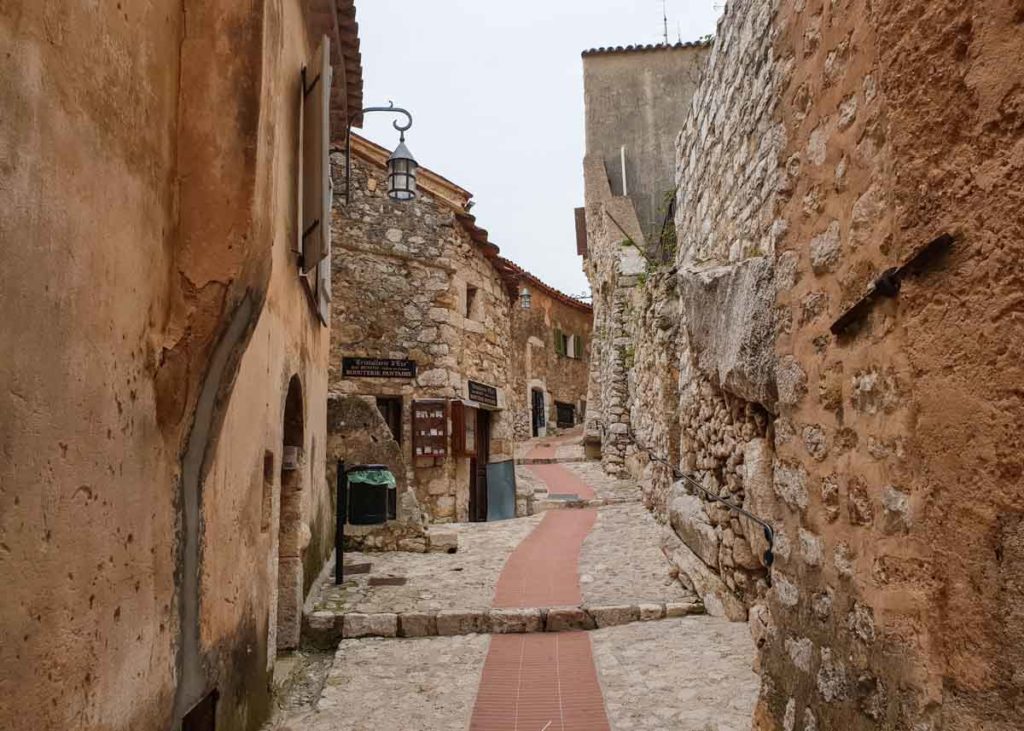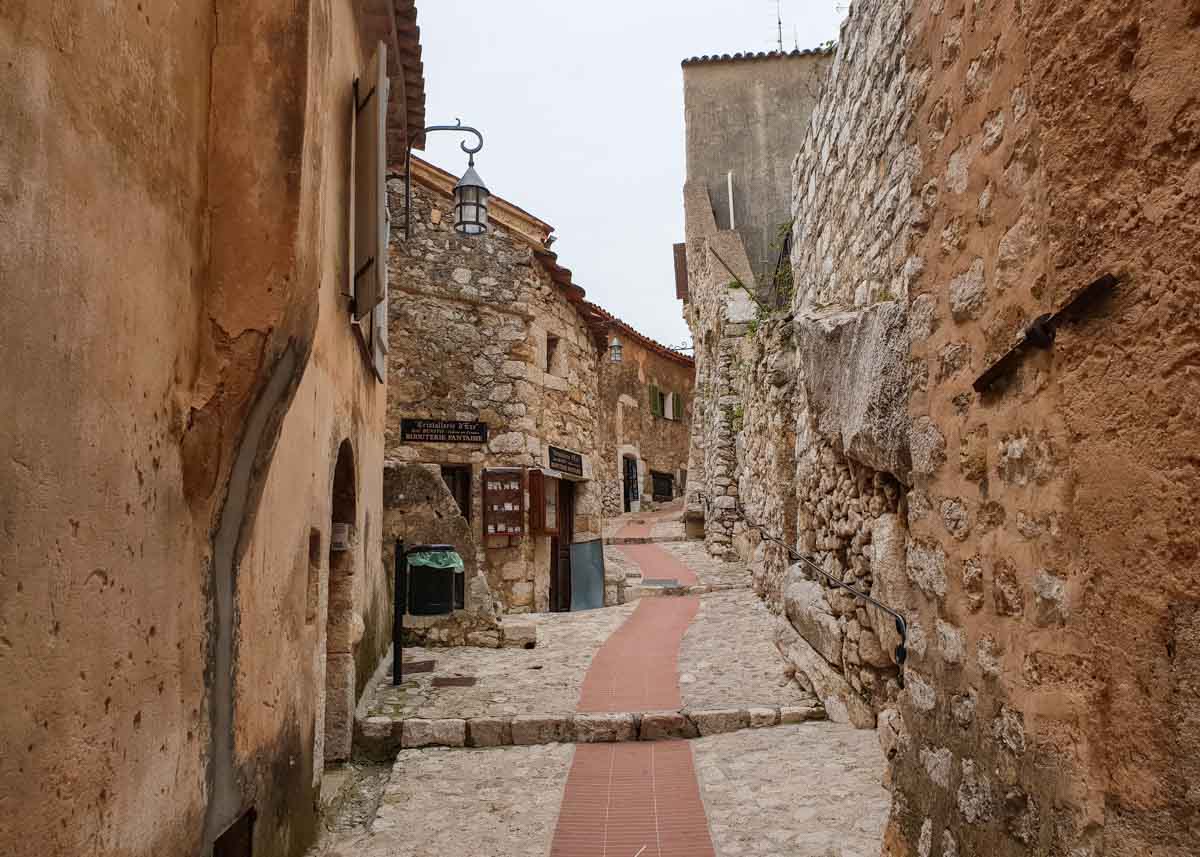 Yes, Paris may be one of the hottest tourist destinations but many overlook the fact that Paris isn't all there is to France! A rail ride takes you to the Renaissance castles in Loire Valley, where you'll find the unique old town charms of Nice, and a medieval village in Eze that seem to make the perfect backdrop for Aladdin's next sequel.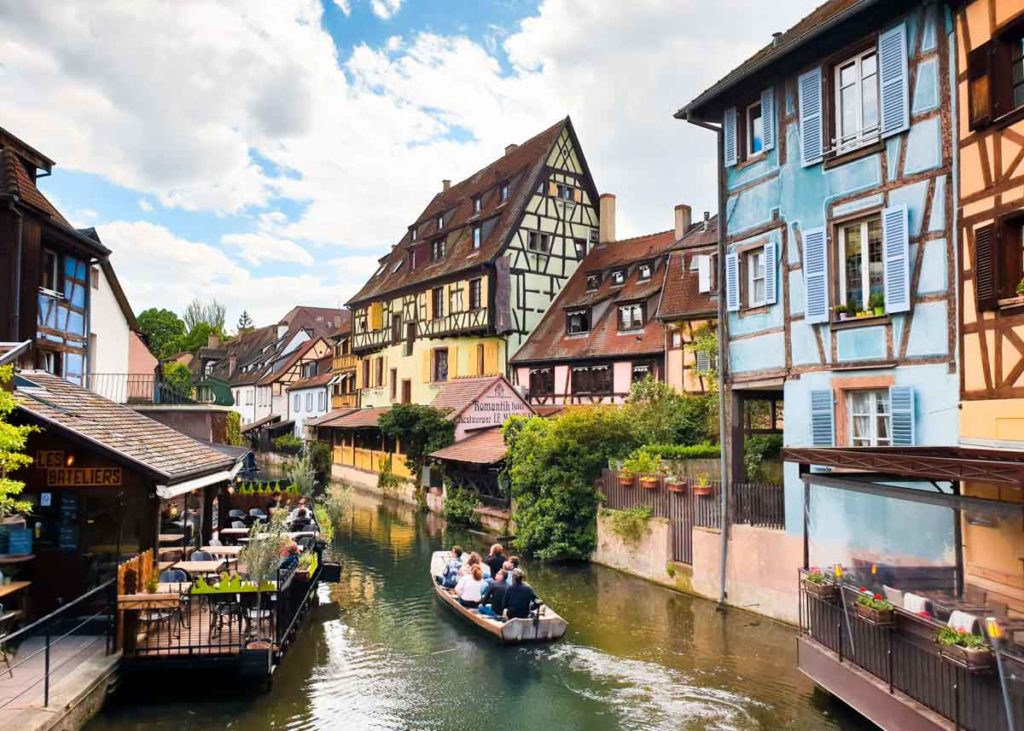 Another unique destination is the small town of Colmar which seemingly came out of a child's colouring book. Vibrant-coloured houses paint this picturesque city, and the best way to explore its charms is via a small boat that drifts down the "Little Venice" stream.
For a more detailed itinerary, check out our 10-Day France Itinerary.
5) 10-Days UK Itinerary — London, Scotland and Wales under S$1.4k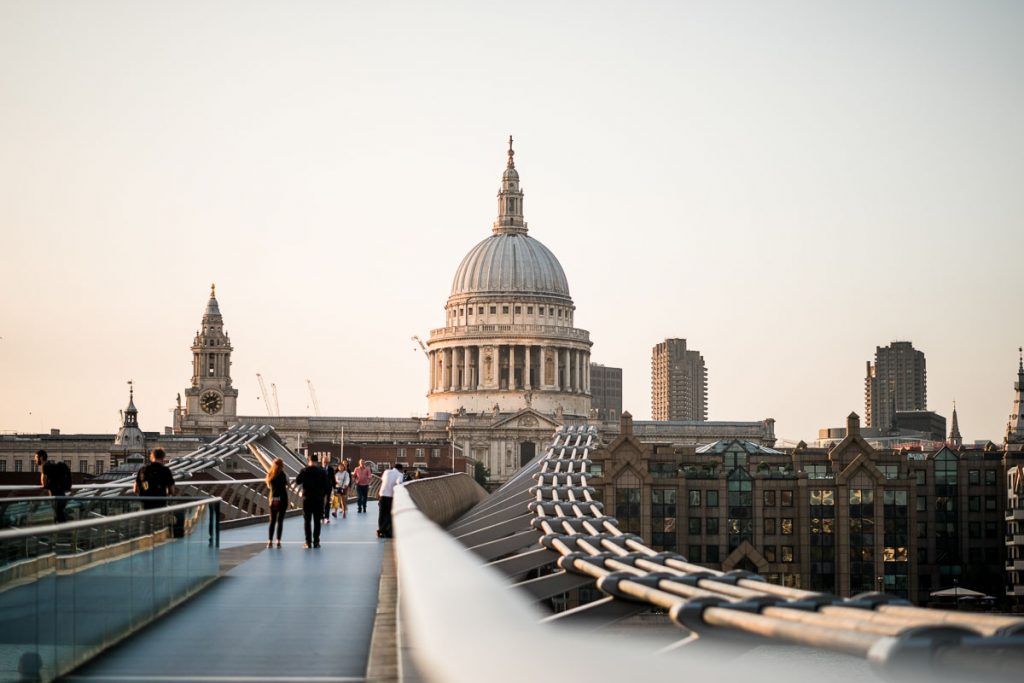 Photo credit: Jonathan Chng
Getting around UK
Scotland and Wales may seem too far to get to from Britain, but the Britrail Pass has presented the solution to getting around. The pass is available with both flexible and consecutive durations, allowing you to hop on and off all mainline train rides in Britain.
*Note: Child, Youth and Senior discounts apply, so check if you're eligible for any before purchase!
Edinburgh — St Andrews — Wales — London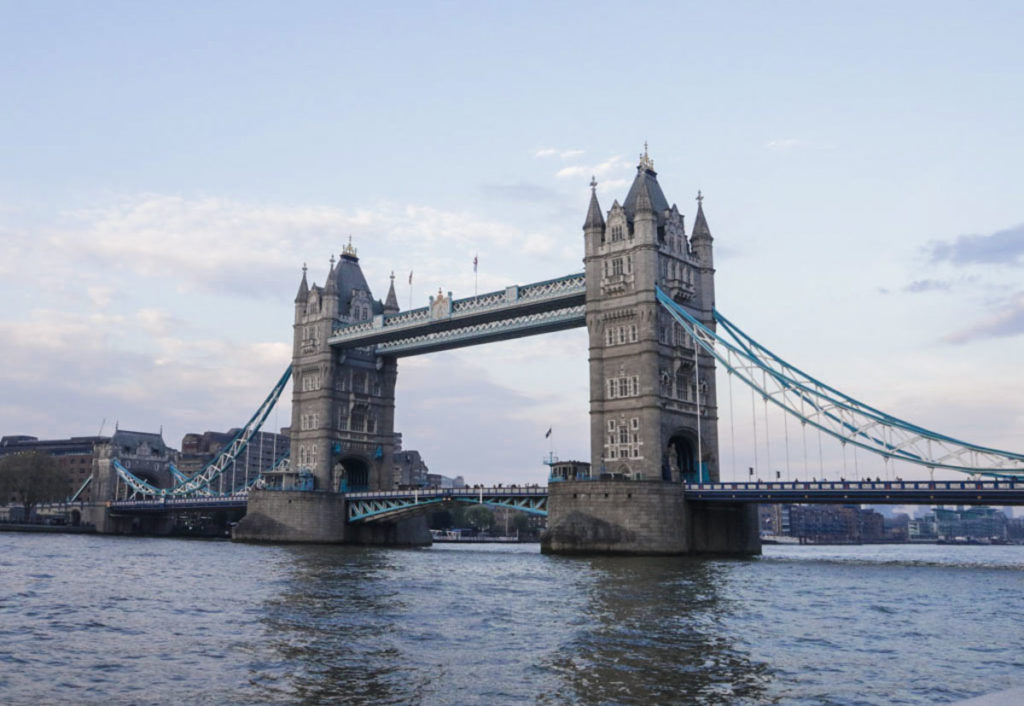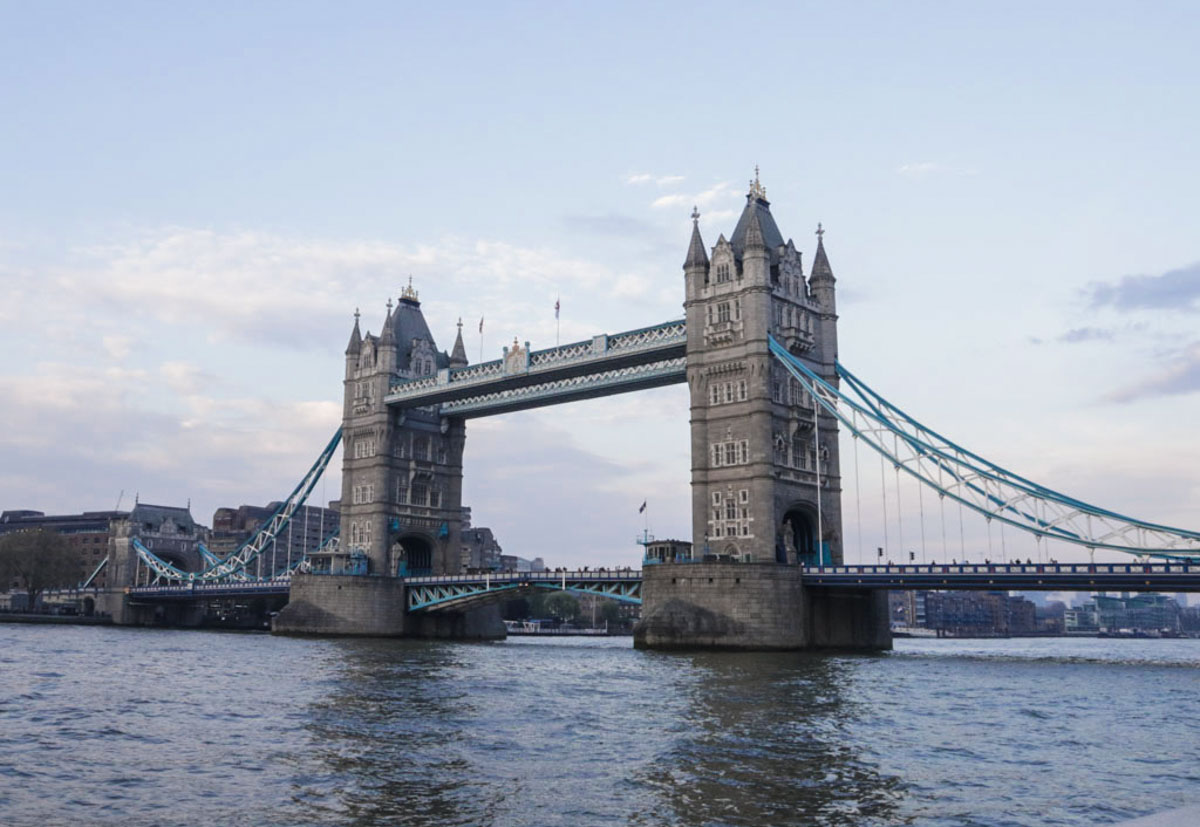 London often steals the limelight when it comes to the UK, but for a 10-day trip, we're doing much more. Apart from the bustling cityscape and ultimate Harry Potter experience in London, a ride out of London is where you'll get to enjoy the vast nature that Scotland and Wales have to offer.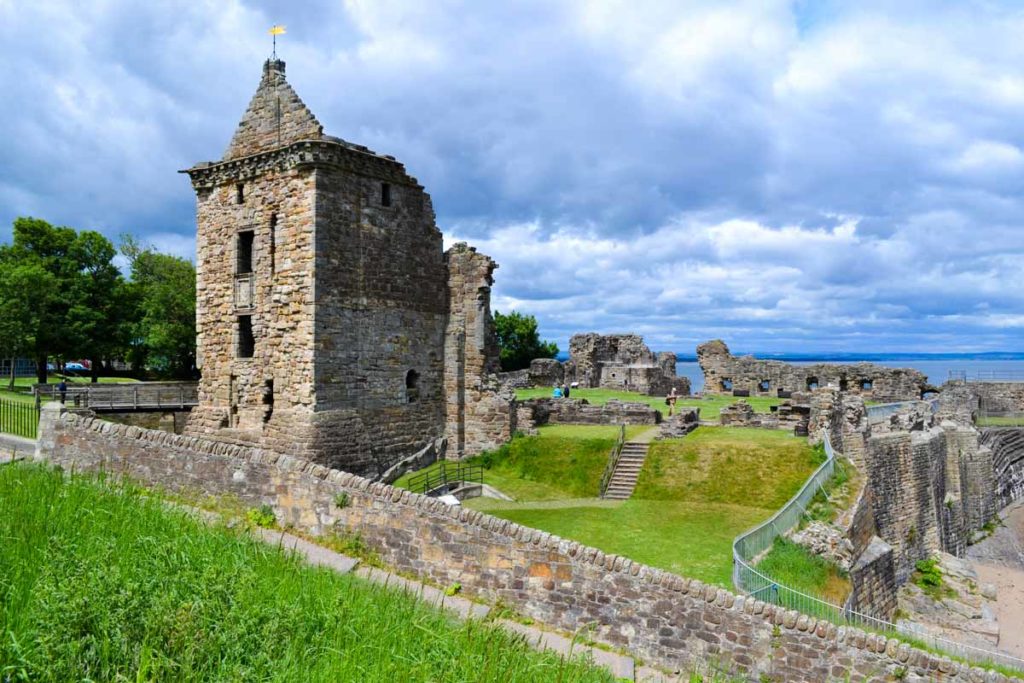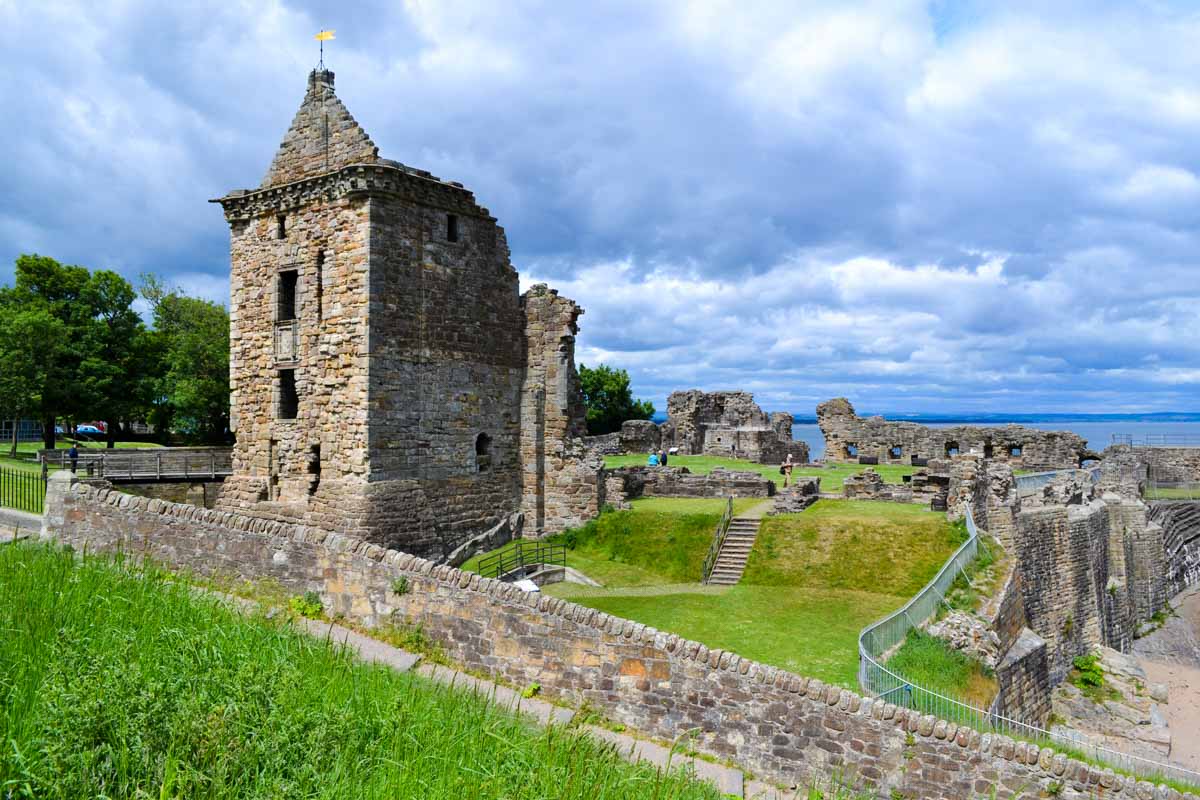 Photo credit: Anneundfrederick.de
In this Europe itinerary, you'll realise that Scotland and Wales aren't just about greenery and sheep. After a scenic hike to Arthur's Seat, sightsee a whole range of historical landmarks from stone castles to medieval cathedrals. Some like St Andrews Castle are left in ruins, leaving their former beauty in 13th century Scotland to your imagination.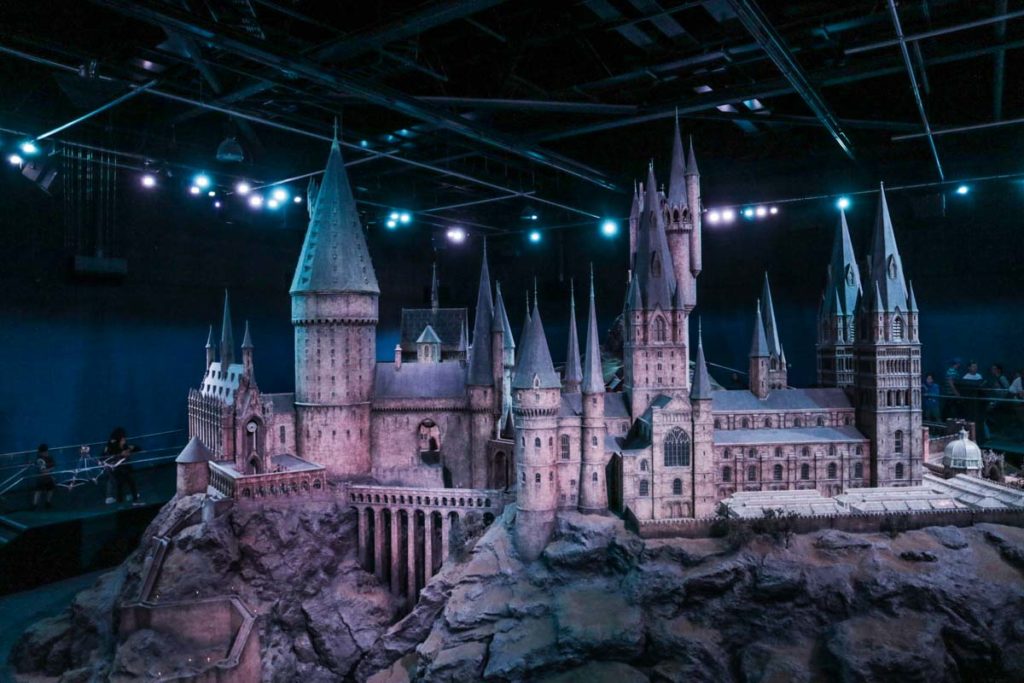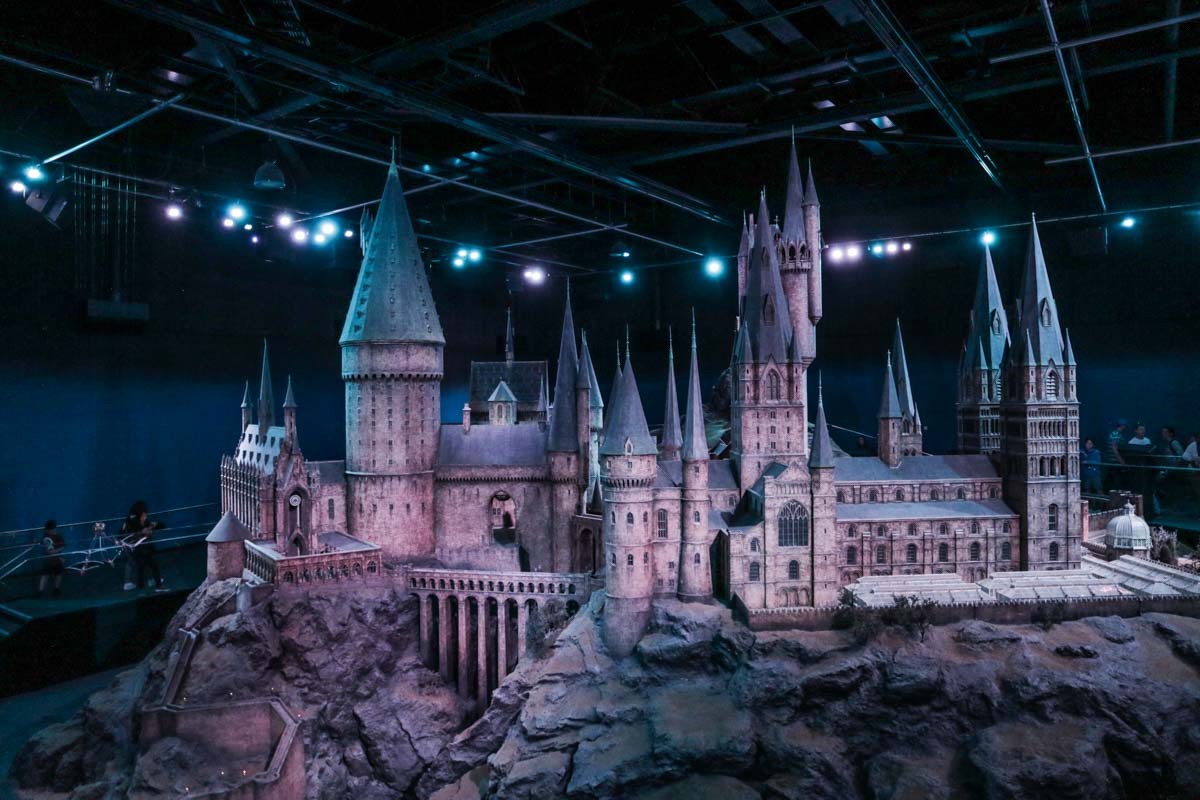 Heading into London, the Harry Potter Studios Tour is a must after mandatory photos of Big Ben and the London Eye. From casual watchers to hardcore fans, reminisce scenes from the movie as you sip on your very own Butterbeer. And while you're there, make some time for an award-winning Broadway musical — choose from classics like Aladdin and Les Misérables to the Phantom of the Opera.
For a more detailed itinerary, check out our 10-Day UK Itinerary.
If you can't decide on one itinerary and are looking for an extended holiday travelling around all of Europe, it's actually a rather hassle-free journey! Most European countries are connected via the Global Eurail Pass, which allows you to hop on and off trains in different countries without having to purchase tickets individually at each station.
With the Eurail mobile pass, you can plan your journey using the Eurail Rail Planner App. The app gives access to all the train schedules and durations while allowing you to book reservations for your ride.
8 Days of 1-For-1 Deals and Up to 50% off Travel Essentials from 30 Sep 2022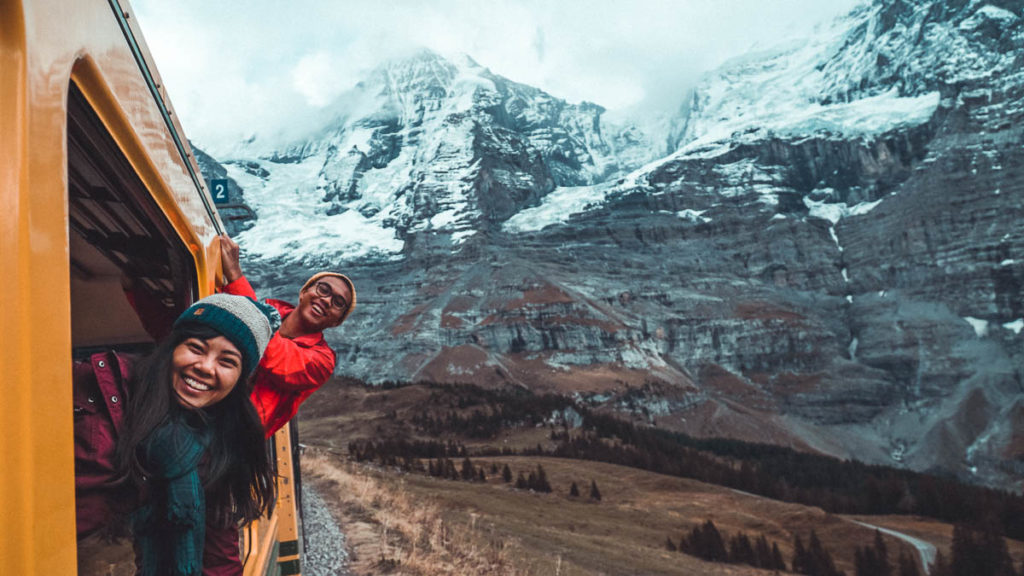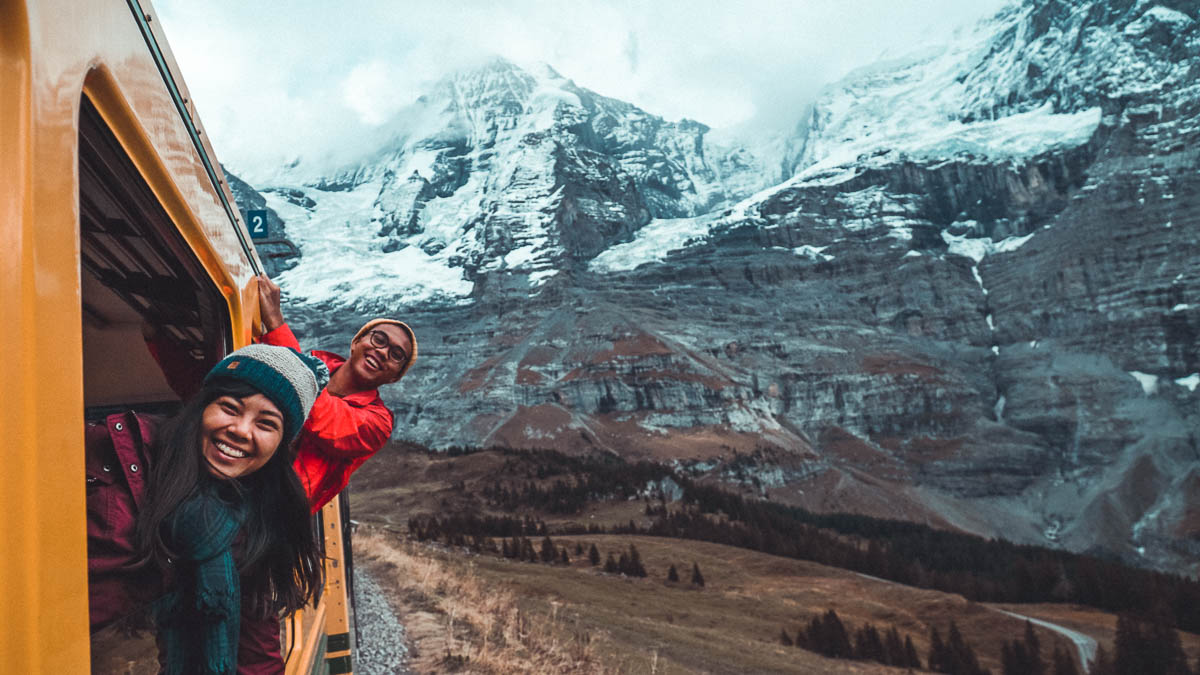 Ok, if you're planning your year-end travels, this is the most important section:
Celebrating their 8th birthday, from 30 Sep – 7 Oct 2022, Klook will be releasing daily deals for a different destination each day — hint: they're all places TTI has itineraries for 😉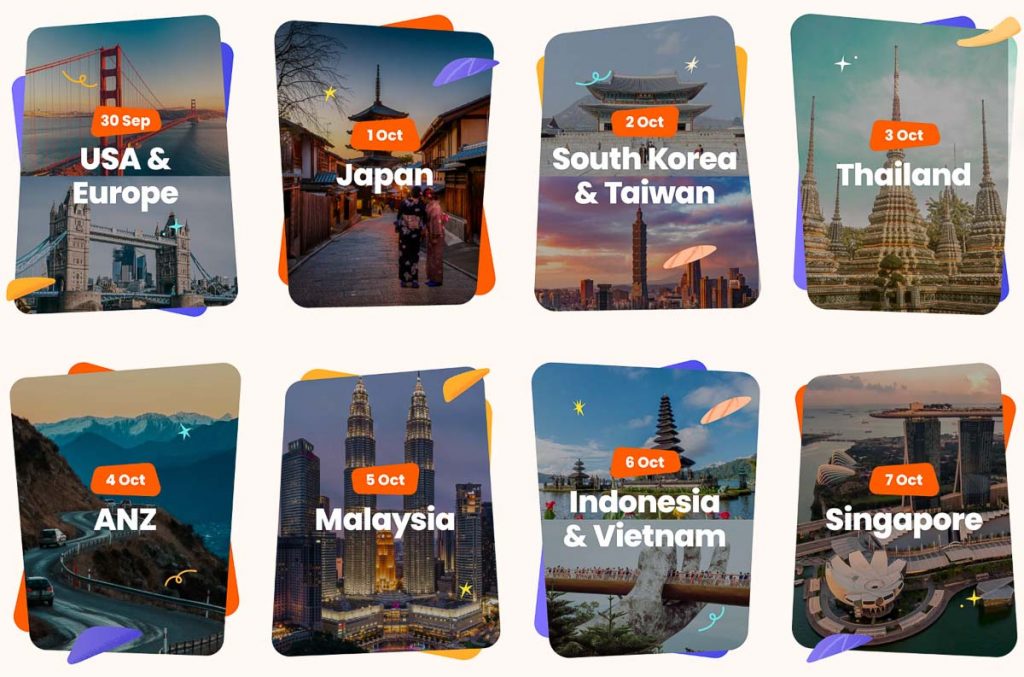 At 8PM each day, there will be a code released for 18% off for that featured destination — that means 18% off your train passes, activities, accommodations, and other travel essentials!
Score more promo codes and win attractive prizes
If you're planning your Europe itinerary, here's how you can earn more promo codes and rack up the savings:
On top of daily destination-specific deals (Europe will be released at 8PM on 30 Sep!), log into the app daily between 30 Sep – 14 Oct to spin the Joy Roulette.
Promo codes aside, collect the three coins to spell J-O-Y and you'll stand a chance to win one of 88 attractive prizes! Prizes include a Resorts World Cruises 5-Night Sail Package, Royal Albatross Tickets, and Klook e-Gift Cards to book any experience you've been dying to try.
*Pro-tip: Existing DBS/POSB Cardmembers can score an $80 off sitewide code so look out for that when you're checking out!
Which is your favourite Europe itinerary? Share with us in the comments below!
---
This post was brought to you by Klook.
Like what you see? Follow us on Facebook, Instagram, and YouTube for more travel updates!