Fly non-stop to Berlin from Singapore via Scoot!
"You're going to take so many insta-worthy pictures! Gurl, you'd better post all of them!" My friends exclaim when I say Berlin is my next destination. They're right. A city that's rich in history, endless street art and cheap good beer at every corner? Berlin is indeed an ideal place to show off on Instagram.
The problem with a city like this is that everyone wants a shot of the same place. Good luck trying to nailing that perfect shot — sans other tourists getting into your frame; and your nerves. Here's nine Instagram worthy places in Berlin, along with tips to snapping that perfect shot.
1) Brandenburg Gate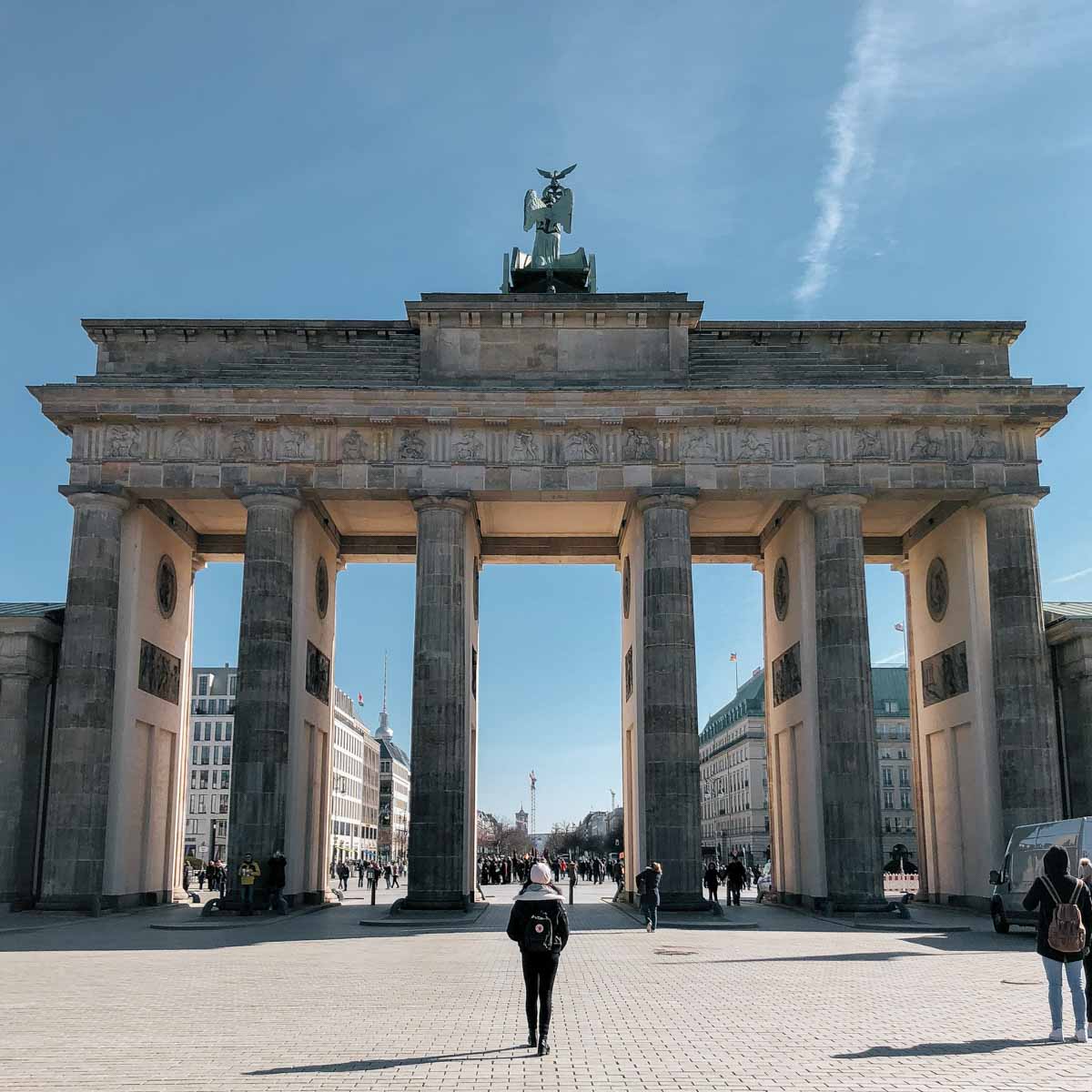 There are many things to know about the Brandenburg Gate other than the fact that it is just a "mere military monument". Before the reunification of both East and West of Germany, it was erected in 1791 as a symbol of peace.
Taking photos from the middle is difficult to do when you've got other tourists vying for that same shot. Avoid crowds by taking it from the back — while you don't get the front of the statue, you'd still get the grandiose of the gate. Alternatively, you could take it from the side as well!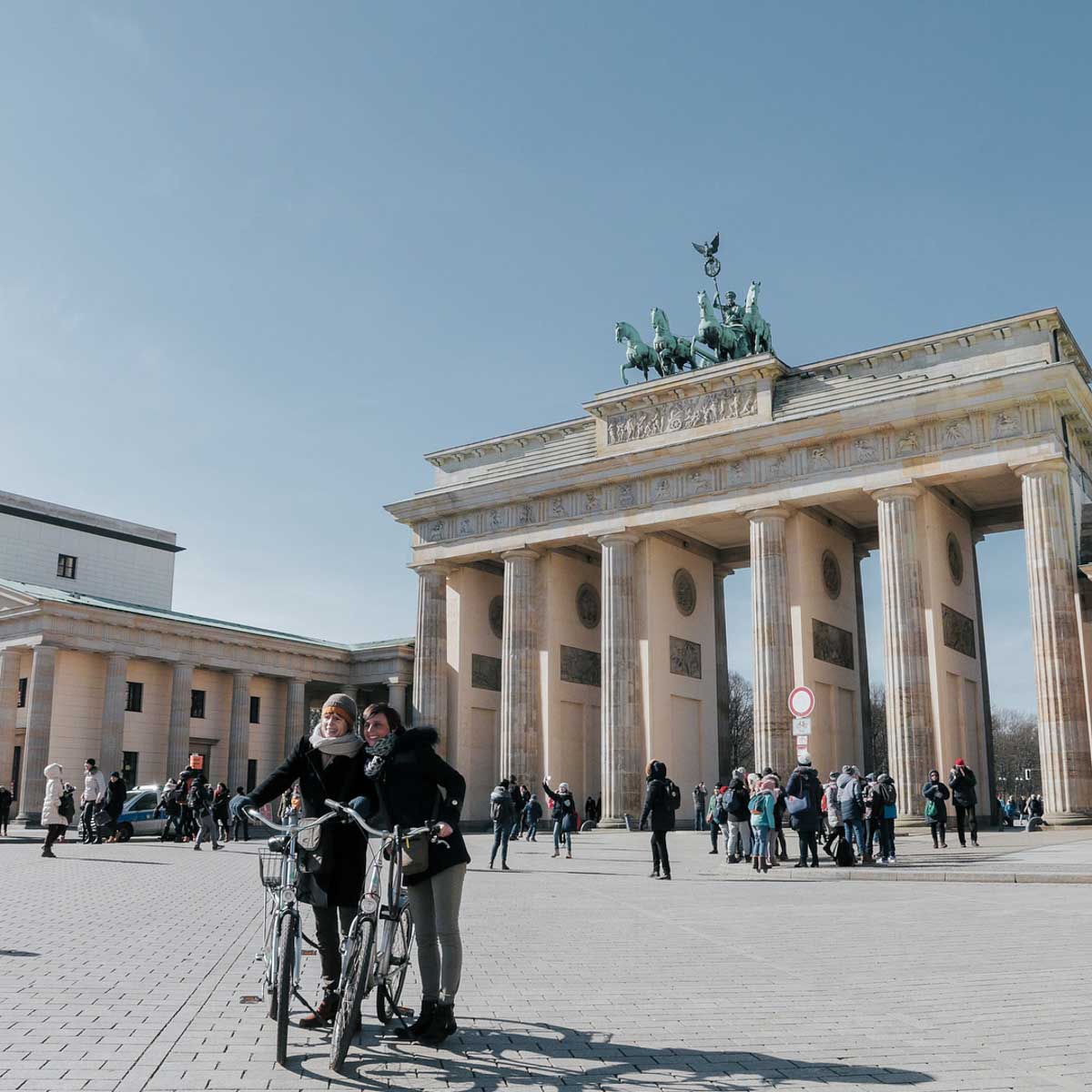 The best time to visit would be in the morning, just as the sun is rising. Not many people would be around as it might be too early for them. You'd also be able to capture the gate with the perfect morning rays!
One thing I'd suggest to take precaution of, are the people who will be asking you for donations. They can be quite demanding! Another thing to note would be pick-pocketers, especially during summer. Pick-pocketers tend to target areas with crowds, especially during peak tourist periods.
Location: Pariser Platz, 10117 Berlin, Germany
2) Checkpoint Charlie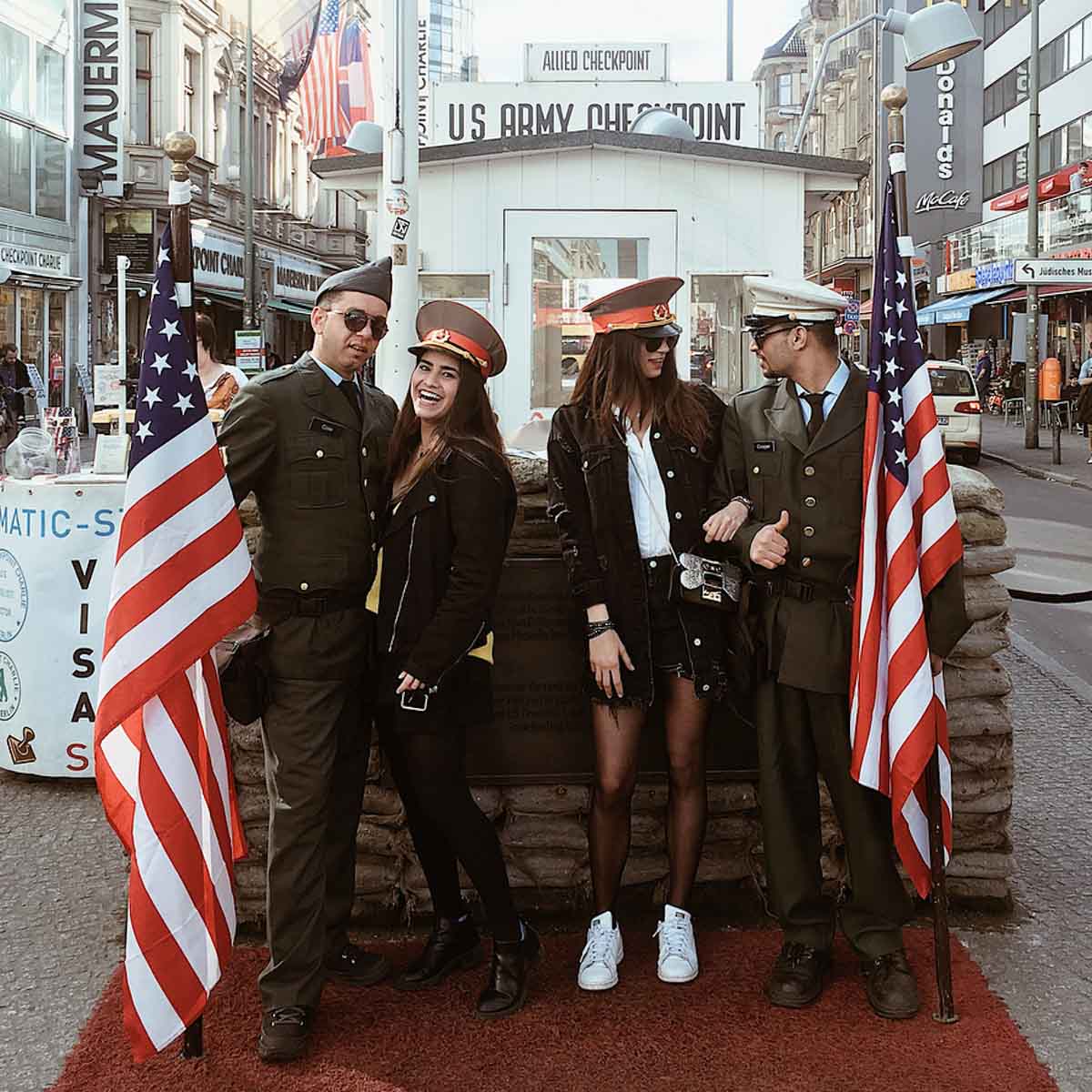 Another tourists' favourite, the replica of Checkpoint Charlie now stands in the same original spot with actors dressed as soldiers. A sum of €3 would satisfy them for a couple of pictures. If you try to sneak one past them, the actors tend to get upset, utter explicits or hide their faces!
Location: Friedrichstraße 43-45, 10117 Berlin, Germany

3) Reichstag Dome
The Reichstag Dome is the perfect spot for those who are interested in architecture. Explore the structure and decide which part of the venue is best for taking symmetrical shots!
This is also one of the best places in the city to catch the sunset! Alternatively, arrive later and watch the stars under the glass ceiling. The entire dome has windows that give you the most perfect views of Berlin.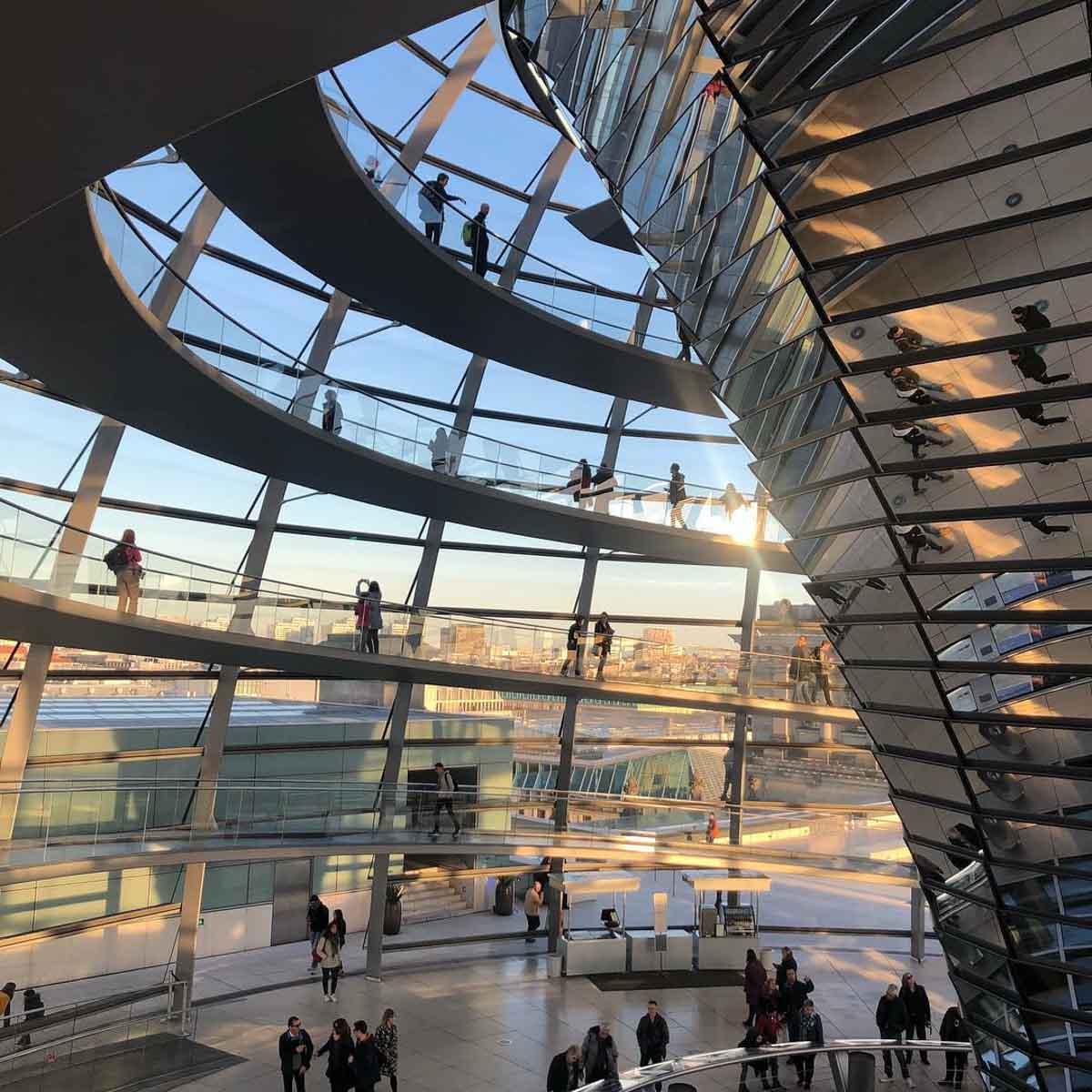 If you're lucky, you might even get to see the German Parliament in action! The dome allows you to look down into chamber. This actually represents that the people are now above the government.
Admission is free. However, do bring along your passport to make advanced reservations needed to enter.
Location: Platz der Republik 1, 11011 Berlin, Germany
Timings: 8AM-12AM Daily.
*Pro-Tip: If you do not manage to book in advance, visit the Reichstag Building at 8AM to check for available spots. Most of the time, you'd get openings since you're early!
5) Berlin Cathedral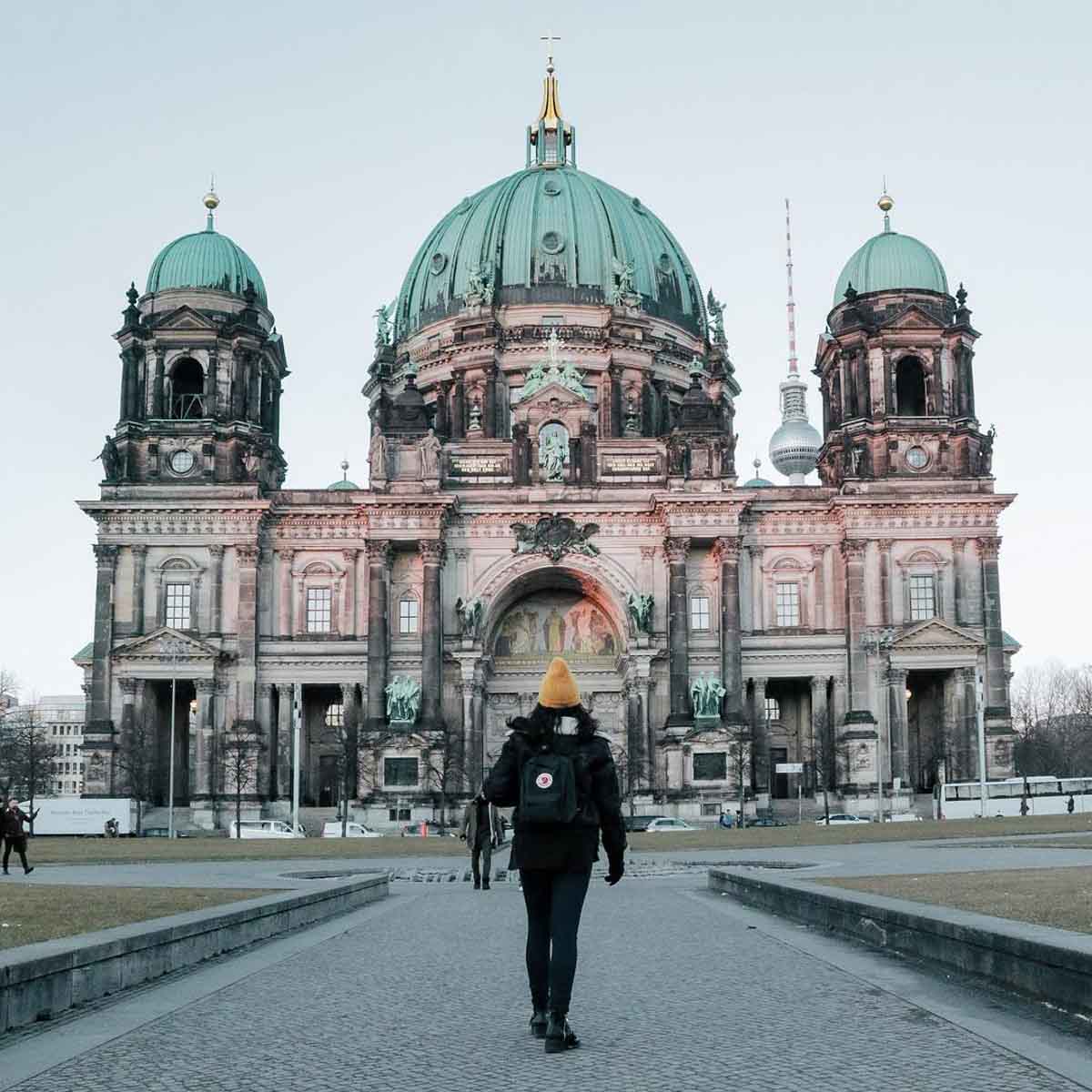 The Berlin Cathedral is the largest church in the city and hard to miss. Located in the middle of Museum Island, the entire area is filled with beautiful architecture and fountains for you to get that perfect IG shot!
It took about an hour just to explore the area outside. It'd be best to allocate more time if you're looking to visit all four museums and the Cathedral!
Since the whole venue is so huge, taking photos aren't an issue. If you can, visit the Cathedral during different times of the day. You'd notice that the sky reflecting off the building provides a different colour scheme.
Location: Am Lustgarten, 10178 Berlin, Germany
Timings: 10AM-6PM Tuesday to Sunday, 10AM-8PM on Thursdays. Closed on Mondays.
6) East Side Gallery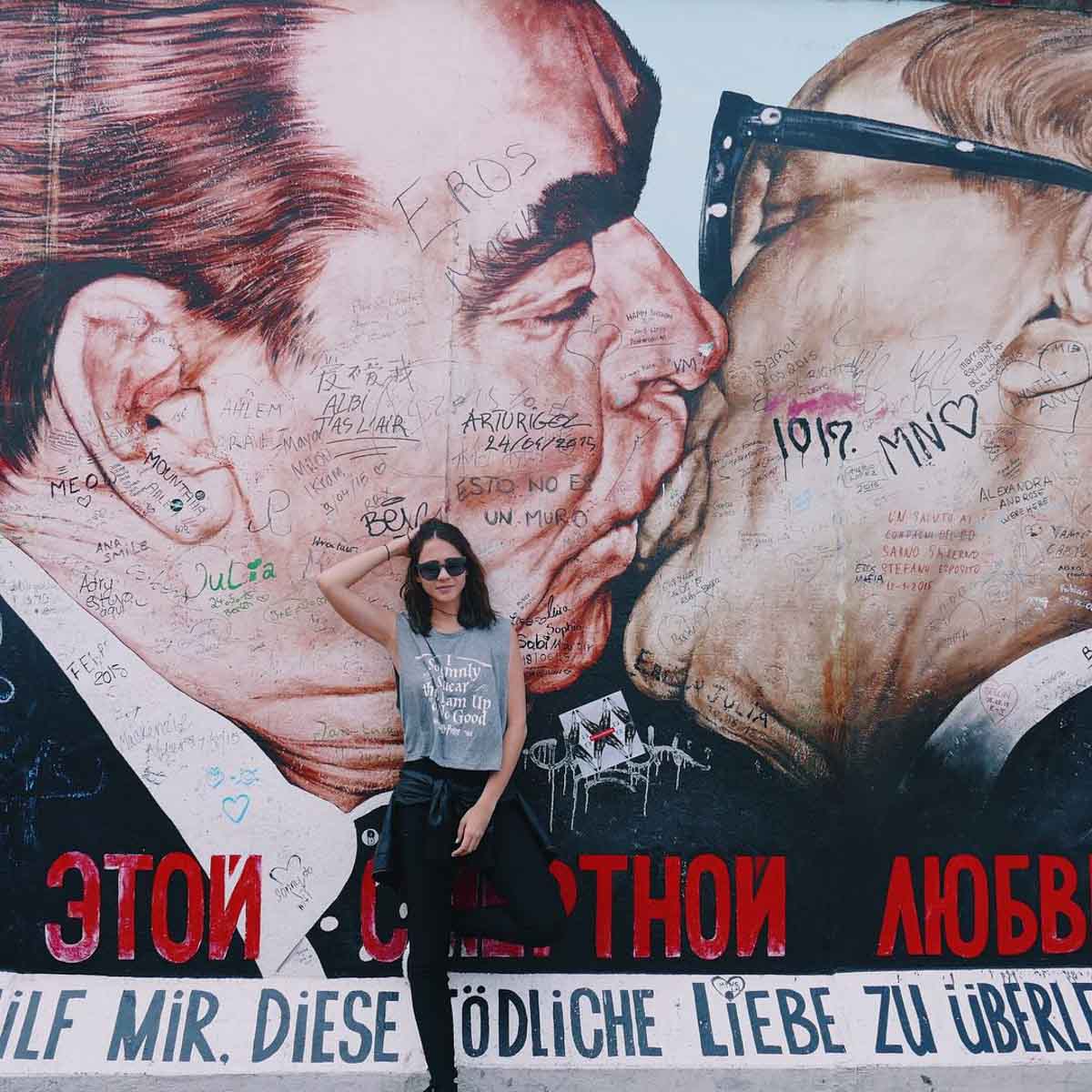 Visiting the East Side Gallery is a definite-must if you're in Berlin. Head down to the world's largest open air gallery to update your Instagram feed with iconic murals such as, "My God, Help Me Survive This Deadly Love" by Dmitri Vrubel.
The East Side Gallery is not just a place with brilliant graffiti but filled with many untold stories.
Since this is such an representative of the East Side Gallery, you can expect many visitors waiting for their turn with this mural. Sometimes, there might even be groups of people in the area, attending an art tour.
It'd be good to plan how you'd like your picture to be while queuing. While many are polite and will wait for you to be done with your picture, you'd probably have a good 30 seconds to snap your pic. You know, before you become that tourist that hogged the photo spot for like, ever? *deep sighs*
Address: Mühlenstraße 3-100, 10243 Berlin, Germany
Also read: Berlin's Illegal Street Art: 10 Iconic Spots With Fleeting Art Pieces to find out the stories behind them.
7) S-Bhf Friedrichstarbe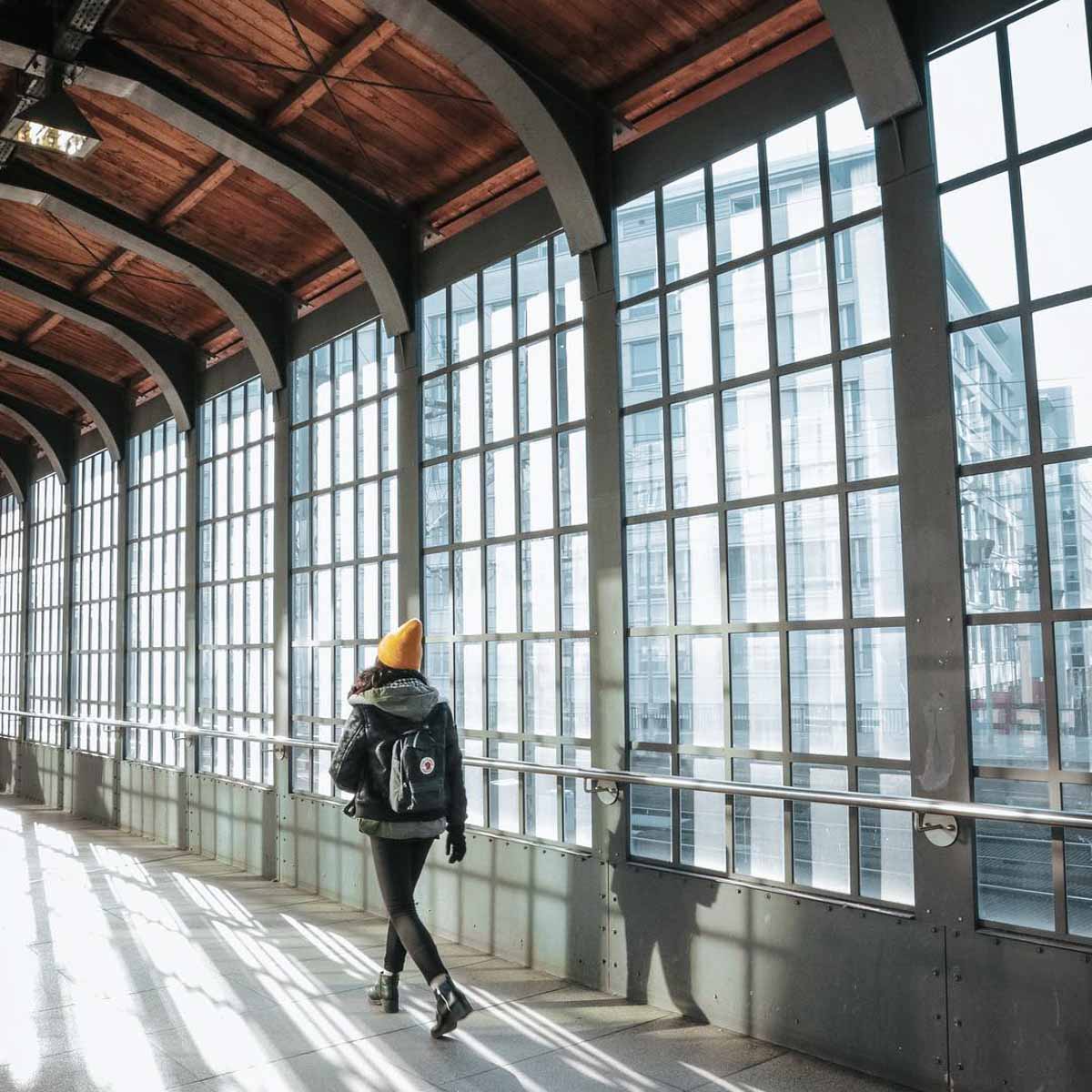 A train station used for Instagram purposes? Oh yes, head down to the Friedrichstabe Station to get your perfect shot. With the sun rays glimmering through the windows, how is this not the perfect photo opportunity?
The train comes almost every 4 minutes so use the intervals in-between well! Everyone clears from the tunnel away rather quickly but the trains arrive just as efficiently too. It's best to avoid this area during peak hours (7-8AM). Any time past the golden hour (6pm) isn't ideal as well. Trains are more constant as people are headed back home and sunlight is setting.
Location: The inside of Friedrichstrabe Station
Timings: 4.30AM-1.30AM on Weekdays, 24 hours on Weekends.
P.S. Want to practise your photography skills? Join the TTI Content Experts on a TTI Experiences trip to exotic, photogenic Mongolia! 
7) Markthalle Neun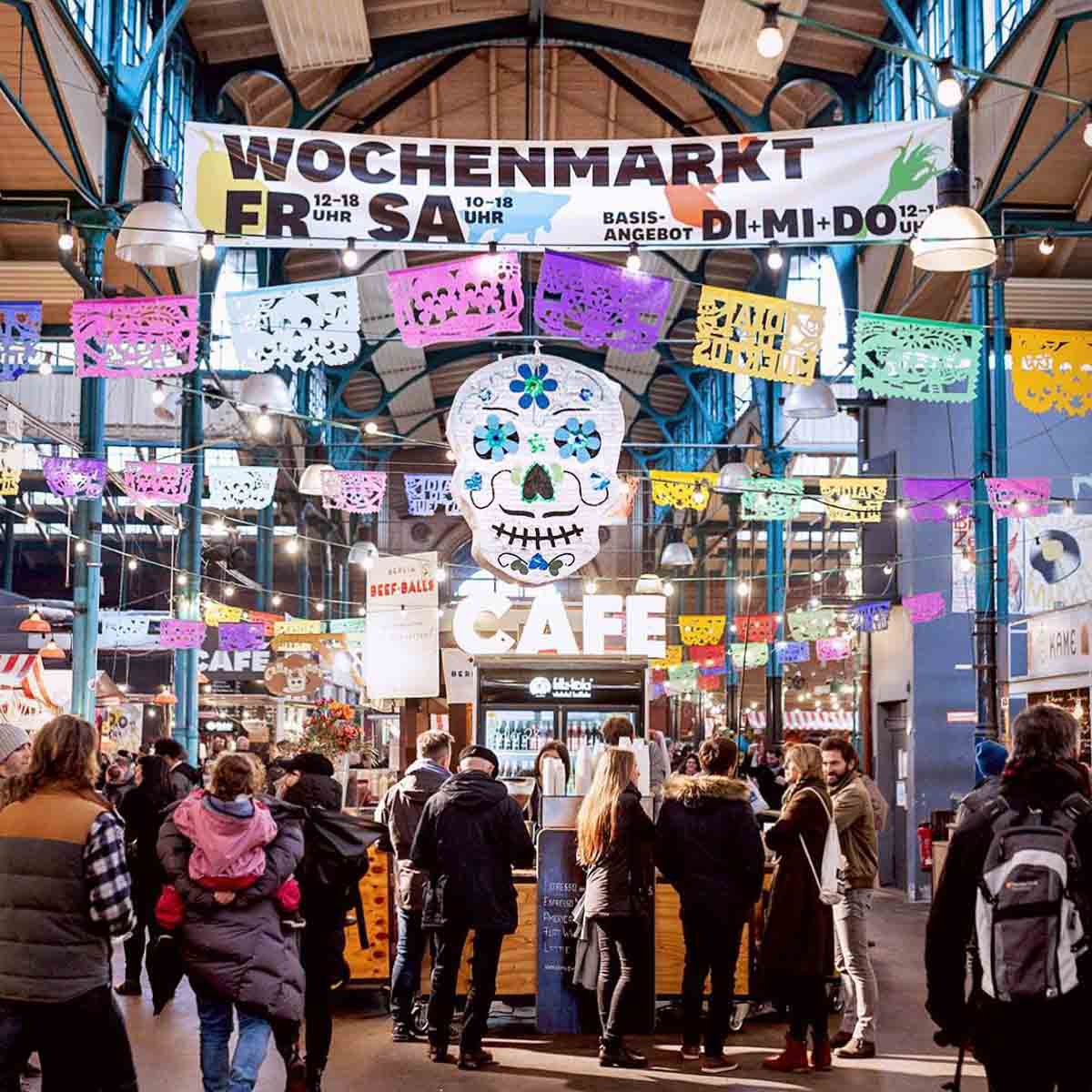 Food, food, food! Tasty and beautifully plated food are worth every Euro here at Markthalle Neun. Get your tastebuds acquainted with not just German food but fusion cuisines like Kimchi Burgers or even local SEA cuisine like Gado-gado!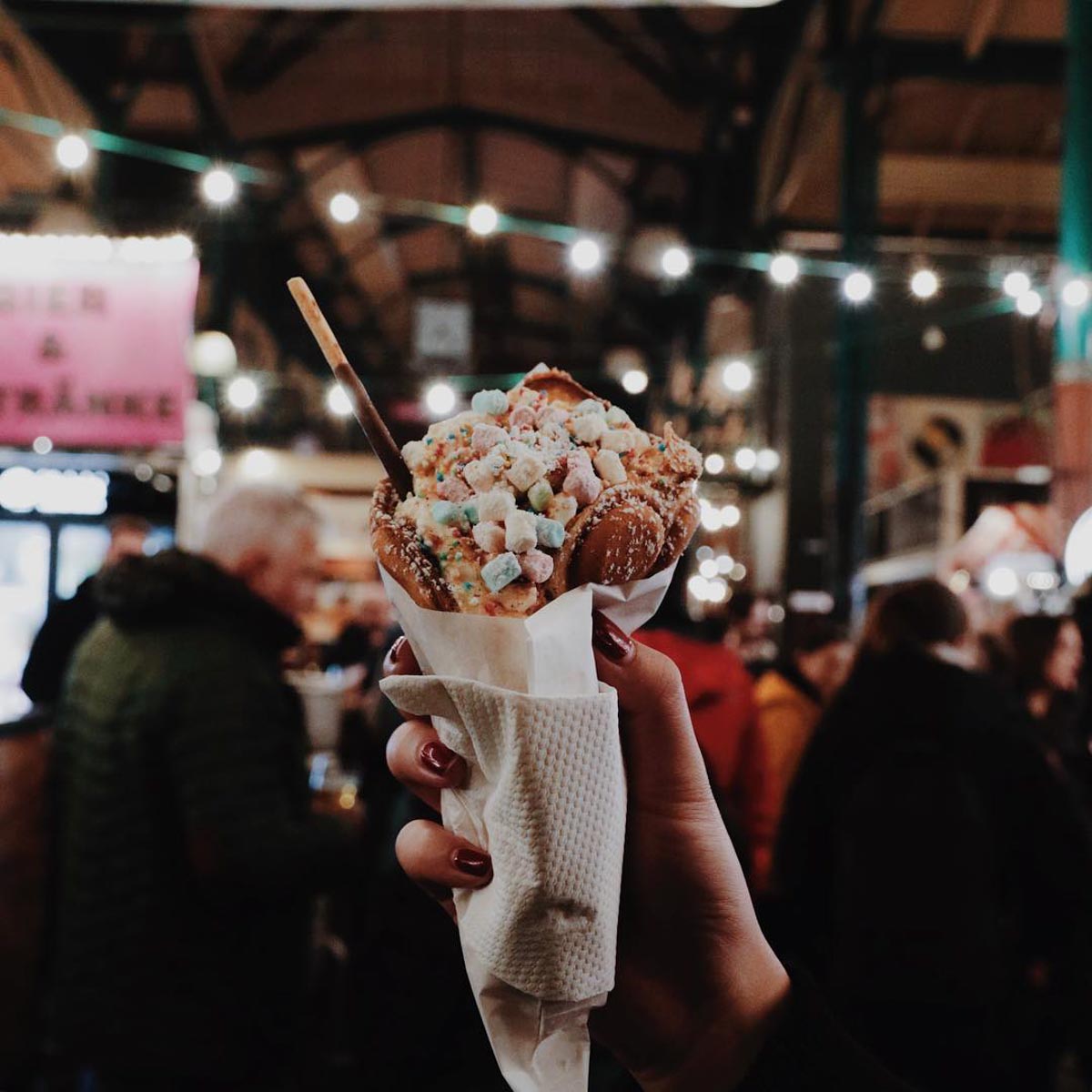 Here's one that left us fantasising about it back home. Tata's Muffles aren't just aesthetically pleasing, this sweet treat tastes amazing too! The dessert comes a choice of different whip creams — regular, caramel or baileys, and a huge array of toppings for free! In summer, they replace the whip cream with ice-cream. Dessert sure is the sweetest way to reward yourself, especially after a long day of exploring!
Location: Eisenbahnstraße 42/43, 10997 Berlin, Germany
Timings: 8AM-6PM Monday to Sunday, 8am-10pm on Thursdays. Closed on Sundays.
8) Berlinische Galerie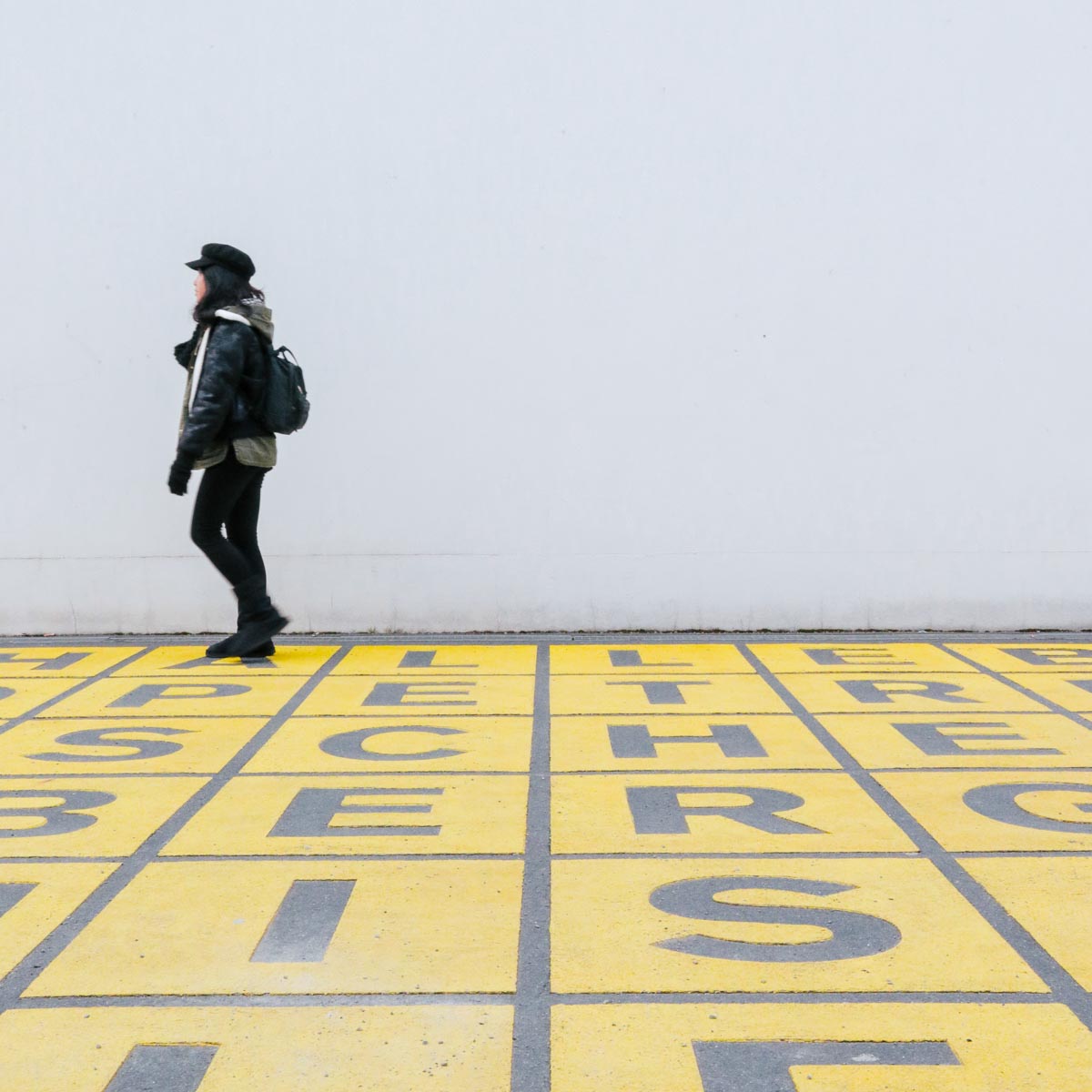 The iconic yellow tiles outside the Berlinische Galerie is one that you might recognise on Instagram. Taking pictures outside the museum is free and open 24/7, score! Also, since most of its visitors are interested in what's inside this museum of modern art than the outside, you won't have to clamour with others for a photo. Double score!
Stepping in is worth a visit if you are into contemporary art too. I personally enjoyed the various array of art in the museum which was not limited to visual art but films as well.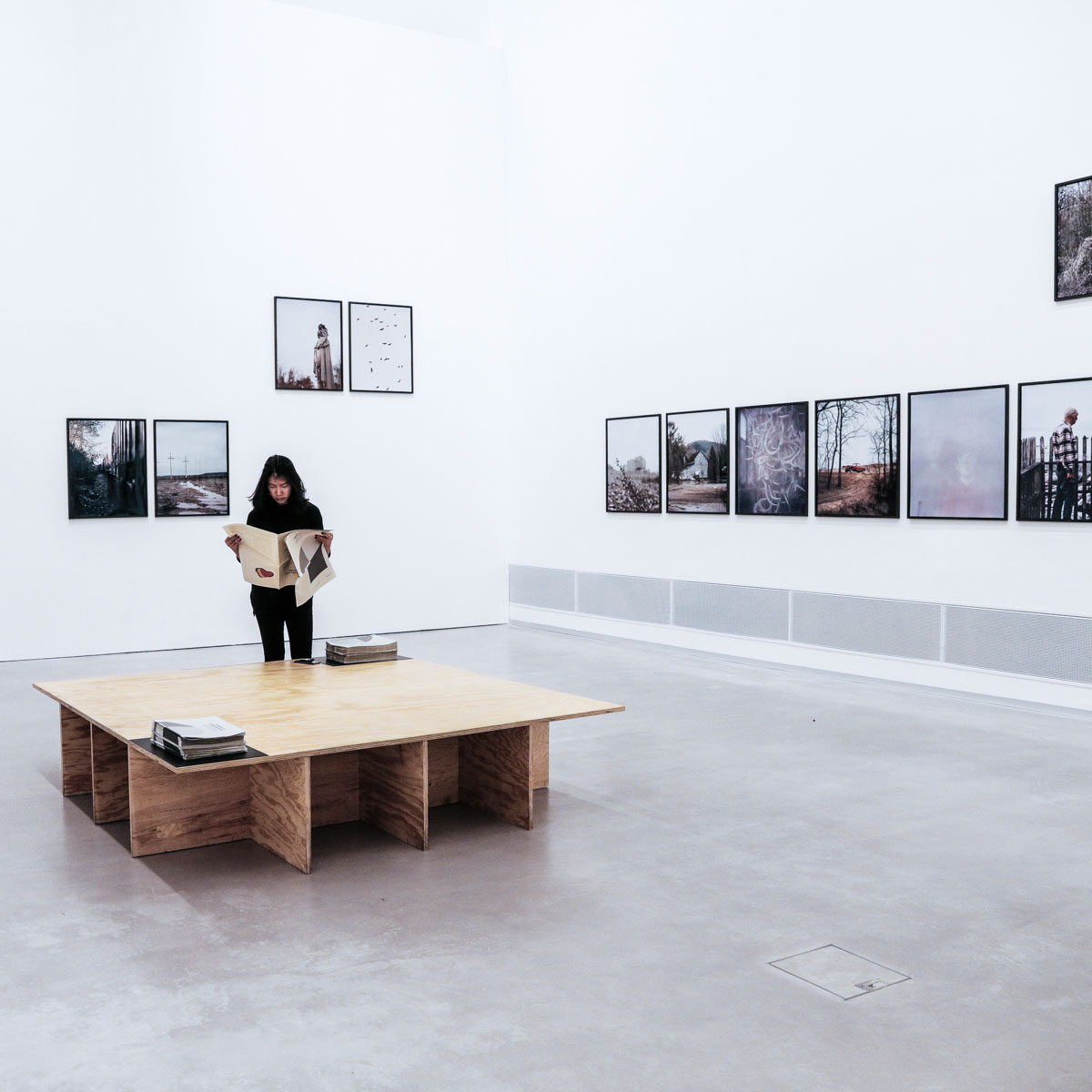 Entrance Fee: €8, €5 with Berlin Welcome Card
Timings: 10AM-6PM, Wednesday to Monday
Location: Alte Jakobstraße 124-128, 10969 Berlin, Germany
*Pro-Tip: Entrance on every first Monday of the month is only €4.
Also read: Budget Berlin Travel Guide to learn other discounts the Berlin Welcome Card can get you!
9) Spittlemarkt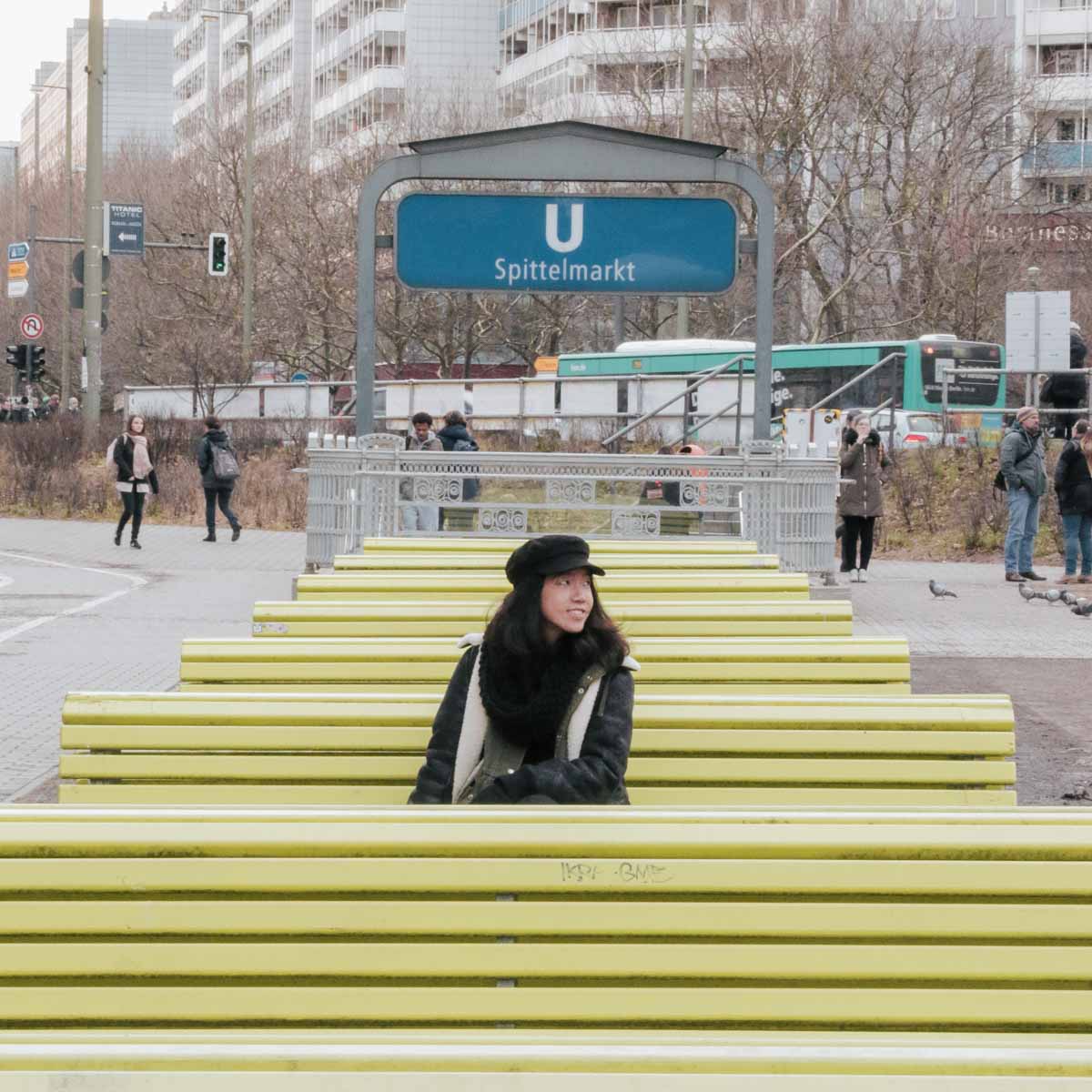 Located right outside Spittelmarkt Station, these green chairs provide a cute photo opportunity! It's hard to miss these lines of green chairs. No one was seated here when we spotted the chairs and we could take as many as we pleased.
Location: On the outside of Spittlemarkt Station
All these places weren't just picturesque but fun to visit as well! I hope you found this article useful.
Fly non-stop to Berlin from Singapore via Scoot!
Headed to Berlin? Hashtag #TheTravelIntern on your own Instagram pictures to share your shots with us — we look forward to checking them out! 🙂
Follow us on Facebook, Instagram, and YouTube for more travel inspirations!