Read on for our shortlist of the season — and find out how you can save up to 43% on your next travel insurance plan!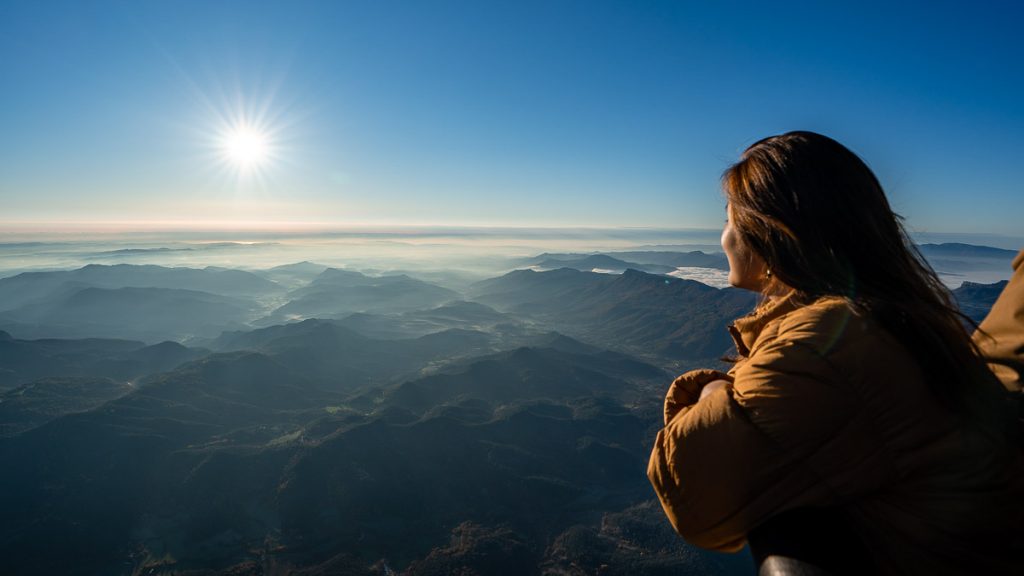 Getting updates on new Vaccinated Travel Lane (VTL) destinations is like receiving a little pat on the back. While some of these announcements have been retracted — and then reactivated — it looks like the world is on the brink of opening up for real this time. And there's no better time than now to revisit that travel bucket list and make plans for the year.

A quick scan of our 2022 calendar tells us that we can take advantage of at least nine public holidays. So, we've put together a list of our top VTL holiday destinations, plus hacks on how to maximise the fun, relaxation and everything in between. Look out for our 2022 Long Weekend Cheatsheet at the end!
Long Weekend Cheatsheet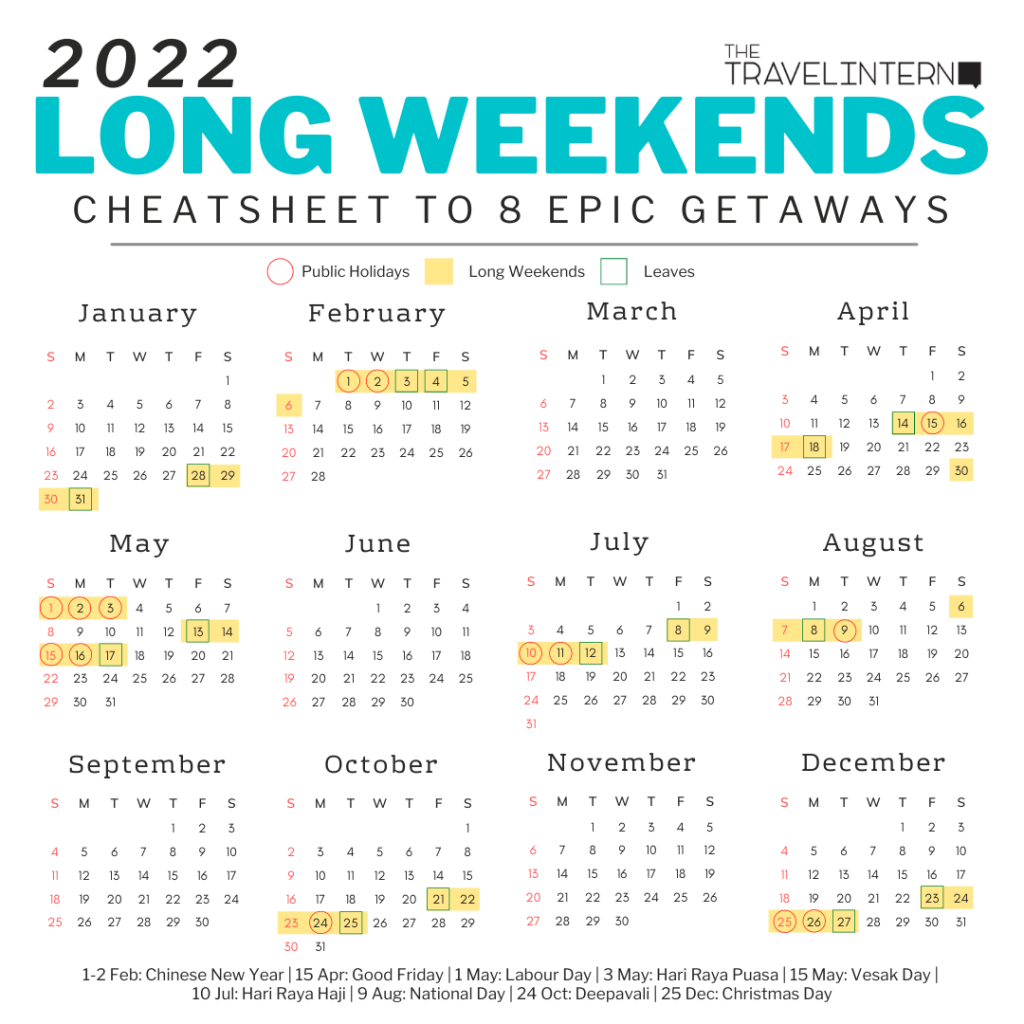 (Click image above to download the printable 2022 Long Weekend Guide!)
2022 Public Holidays:
1-2 Feb (Tue-Wed): Chinese New Year
15 Apr (Fri): Good Friday
1 May (Sun): Labour Day
3 May (Tue): Hari Raya Puasa
15 May (Sun): Vesak Day
10 Jul (Sun): Hari Raya Haji
9 Aug (Tue): National Day
24 Oct (Mon): Deepavali
25 Dec (Sun): Christmas
8 Long Weekend Getaways To Take in 2022
1) Switzerland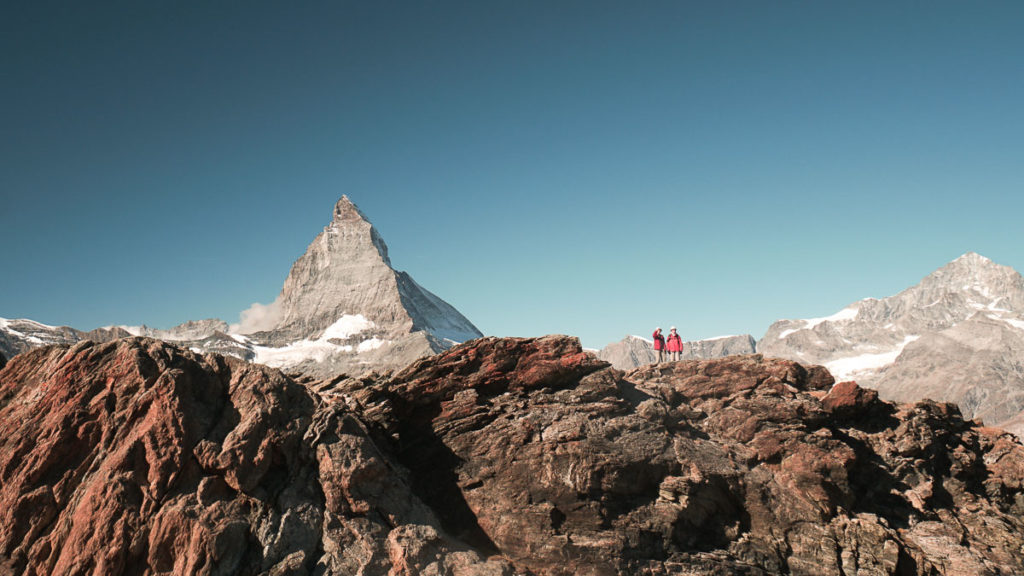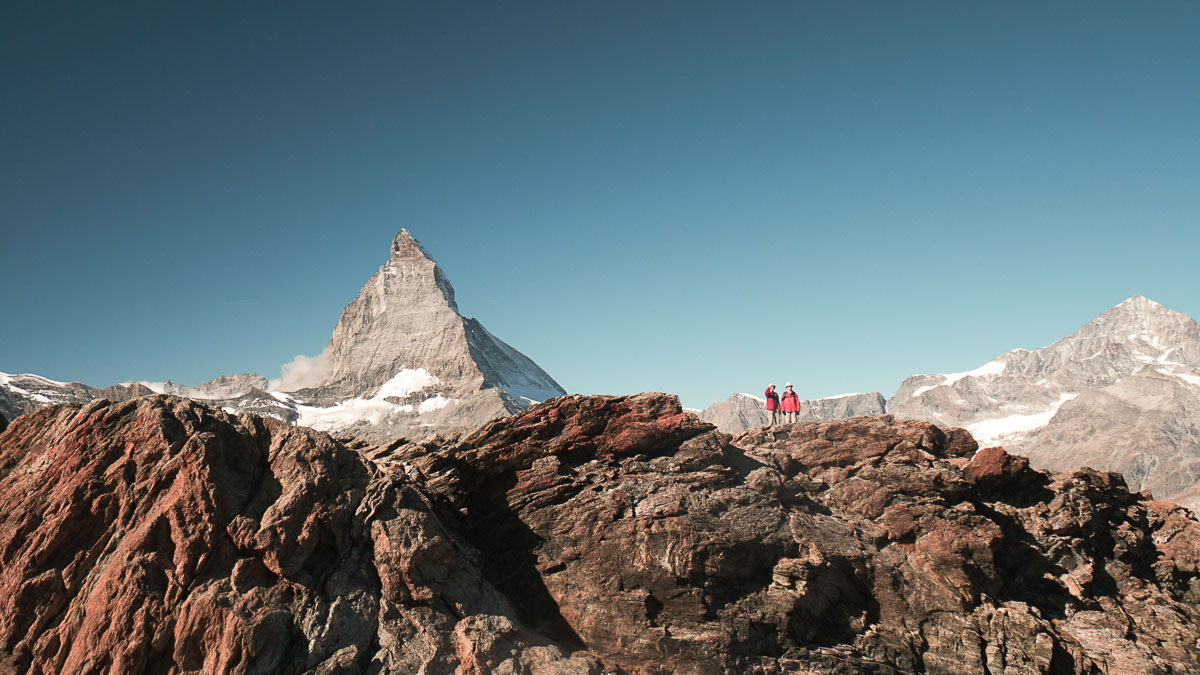 Dying to dust off that winterwear? We suggest the Land of Milk and Honey — apart from its nickname, which alludes to it being one of the world's top sources for fine honey and milk, it's also known for its picturesque alpine landscapes.

Adventure-seekers can paraglide over Landwasser Valley in Davos; hop on the Glacier Express for stunning views of the Rhine Gorge (also known as the 'Swiss Grand Canyon'); or go on themed walkabouts in Zürich, the cultural and commercial heart of Switzerland.
To top off the Swiss experience, thrown in a ski trip in the Alps – we recommend the Interlaken and the Jungfrau region, Zermatt, as well as Verbier and Crans Montana in the Valais region.

Good time to go: December to March
Recommended holiday period: 29 January to 6 February (3 days' leave needed)

*Pro tip: Singlife offers optional Winter Sports cover, which includes protection for loss of rental equipment and loss of deposits due to ski track closures. ⛷
Best time to visit: Dec – Mar
Recommended leave: 29 Jan – 6 Feb 2022 (3 days' leave needed)
Read more: 10-Day Switzerland Itinerary — 6 Cities Under S$2.3k with the Swiss Travel Pass
2) South Korea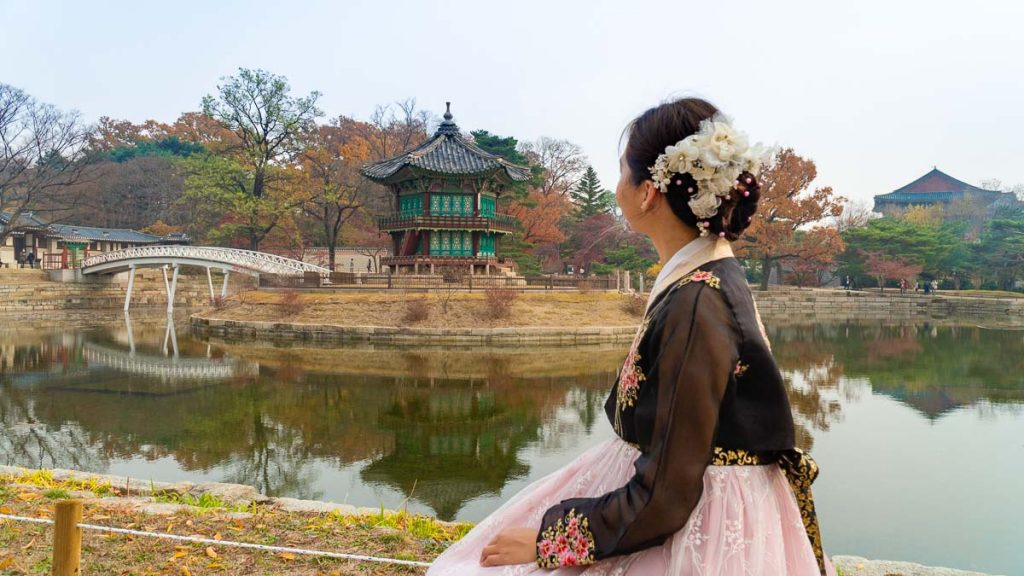 Cherry blossoms are synonymous with Japan, but truly in-the-know travellers will also have South Korea in their flower-viewing holiday plans 🌸

Initial forecasts say that the cherry blossoms, known locally as 벗꽃 (beot kot), will begin blooming on or around 26 March, in Busan and on Jeju Island, and finish off around 9 April, in Incheon. If your itinerary is Seoul-focussed, make sure to be in town on or around 4 April.

Besides enjoying the spring foliage, the weather at this time of year (approximately 13 to 18 degrees) is perfect for outdoor activities. Try a hike in the green lungs that dot the capital; go on leisurely cultural walks in the country's art mural villages; or embark on foodie trails that take you down alleys or even across the country.
Best time to visit: Apr – May
Recommended leave: 11 Apr to 17 Apr (4 days' leave needed)
*Pro tip: The beot kot blooming schedule is highly dependent on weather conditions. Keep your flower-viewing plans in check by monitoring updates (from early March) from the Korean Meteorological Administration
Read more: 7D Singapore-South Korea VTL Itinerary Under S$2.9k incl. Covid Expenses
3) Thailand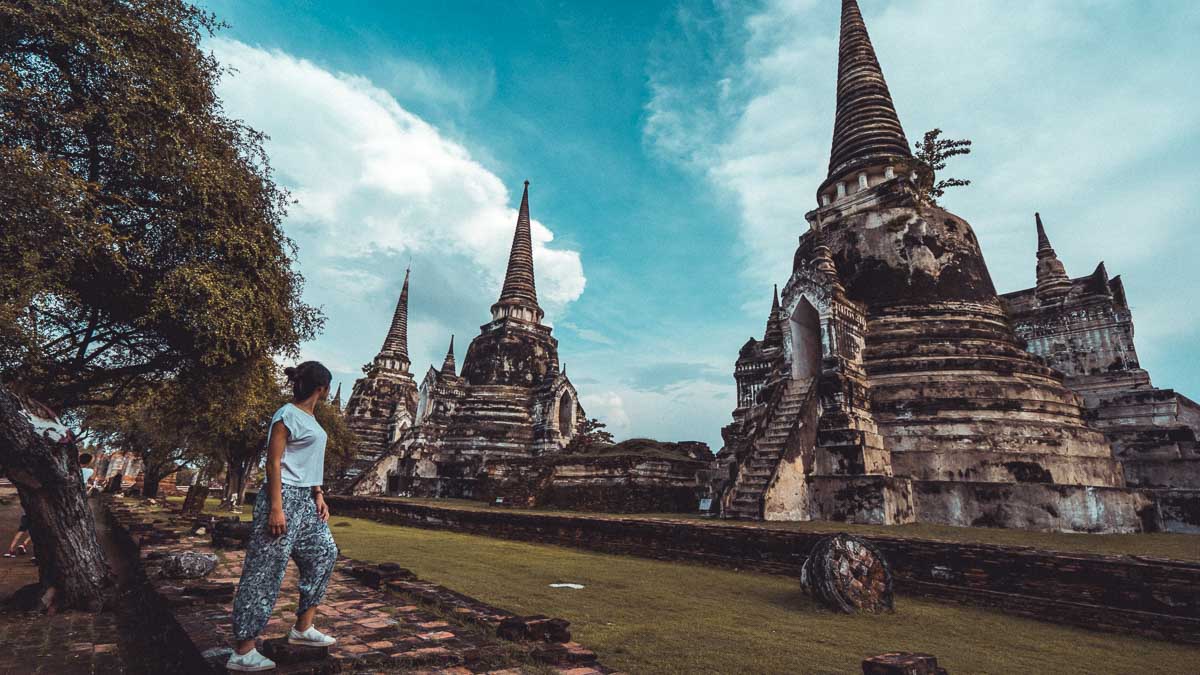 Thailand is easily one of the top weekend-trip destinations for Singaporeans. So, naturally, when a VTL for the country was announced in November 2021, it felt like Christmas came early.

In Bangkok, for instance, you can trawl night market hot spots and shopping mall complexes to satisfy all your foodie and retail needs. Outside the capital, you can kick back in the coastal district of Hua Hin, and pop into its pet cafés and night markets.
There's also Khao Yai in Pak Chong District, with its 'Little Europe' atmosphere — visit farms, flower fields and wineries, and admire the beautiful mountain landscapes. Khao Yai's cool, year-round temperatures also make it ideal for trips into nature.
Best time to visit: Apr (or all-year round)
Recommended leave: 13 Apr to 17 Apr (2 days' leave needed)
4) Australia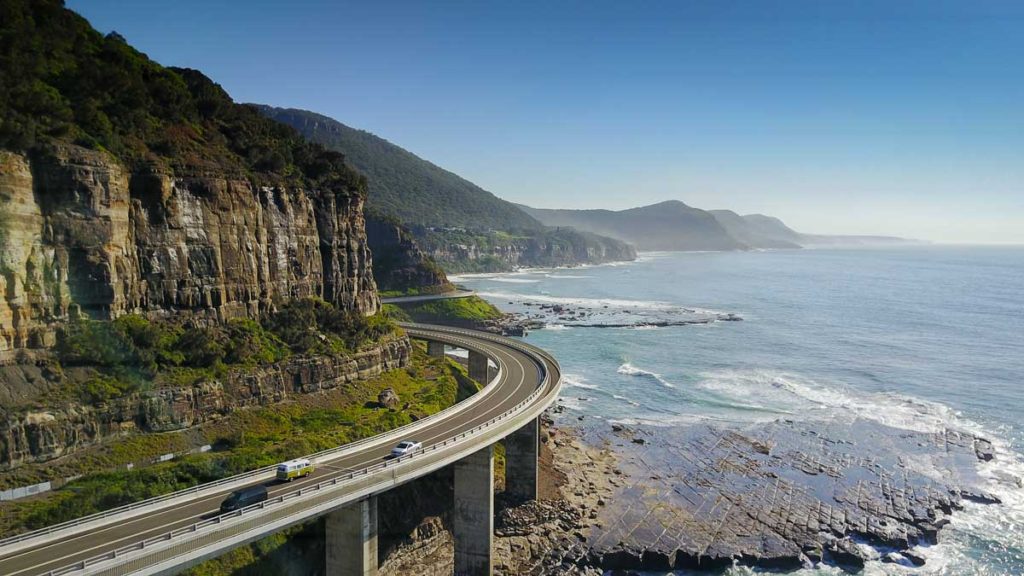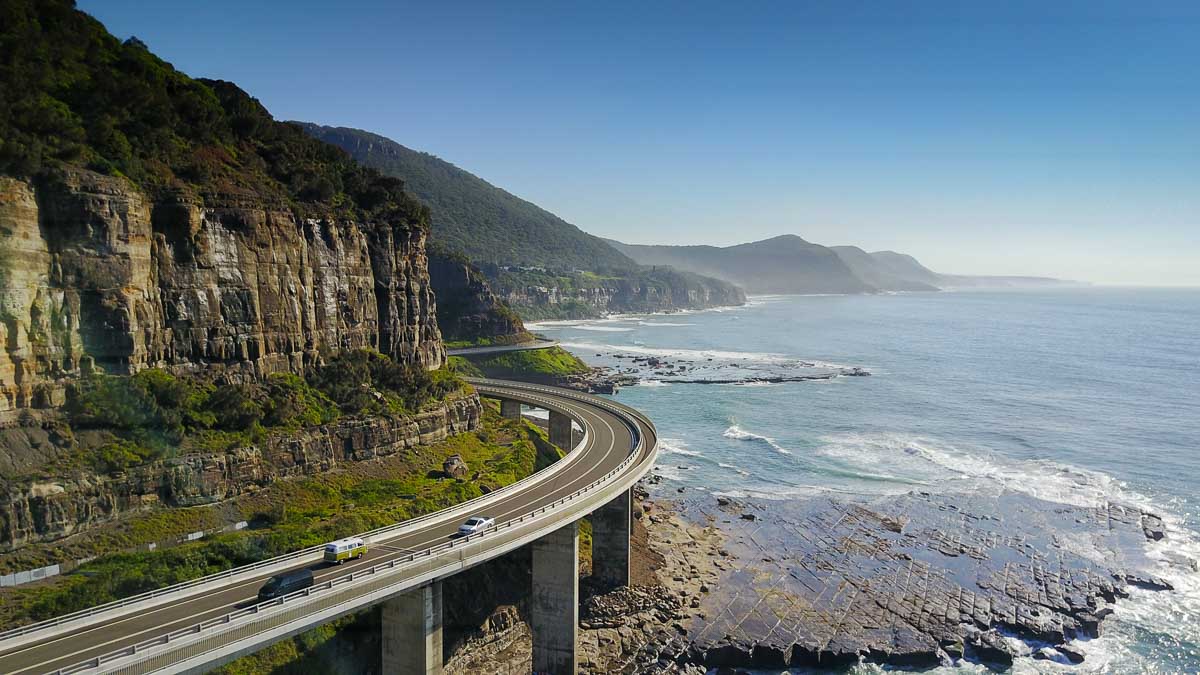 Australia is a road-trip heaven. The country also has a climate that differs across its eight states and territories. Besides the four regular seasons in most parts of the continent, the northern region experiences a wet and dry season. Add to that the vast, open roads, pristine beaches and other natural and geographical wonders, and you have the perfect camping, glamping and caravanning destination.

Not sure where to begin? For starters, try the Grand Pacific Drive, which covers the distance (via the coastline) between Sydney, the Harbour City, and Melbourne, Australia's cultural capital. This beginner-friendly route features a few exciting stops — skydiving over Wollongong city, take pause at the renowned (aka world's largest) Kiama Blowhole, spot dolphins in Jervis Bay and watch the penguin parade on Phillip Island.
Best time to visit: Mar – May
Recommended leave: 30 Apr – 8 May (3 days' leave needed)
5) Germany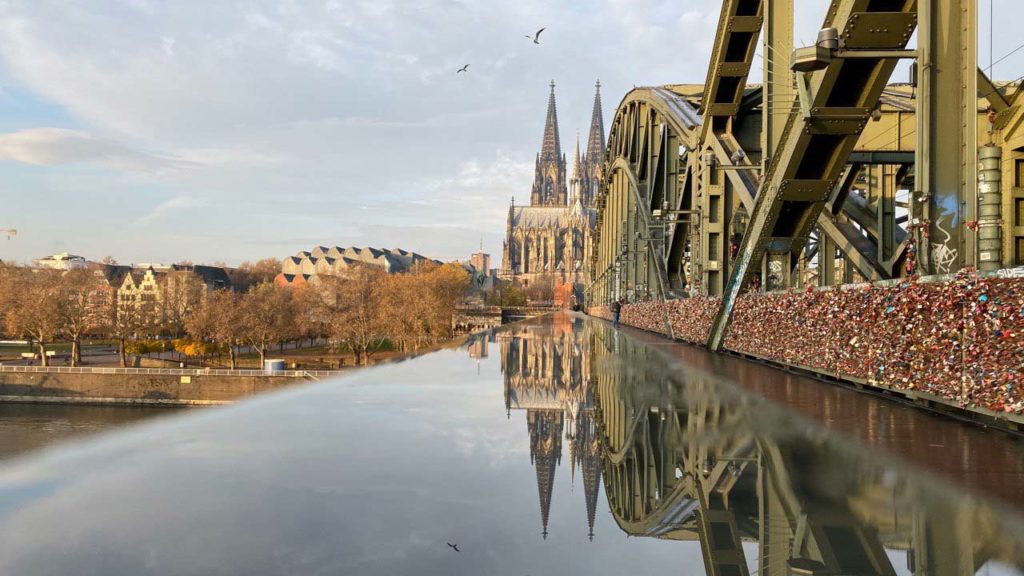 The award for best travel hack here goes to Germany — because after putting our heads together, we devised for it a 16-day trip, comprising just eight days of leave.

Known for several things, including beer, sausages, football, music, automobiles, castles, as well as beautiful forests, there's much land to cover in Germany, physically and figuratively speaking.
Join a free walking tour in Berlin; visit an auto museum in Stuttgart; catch a football game in Dortmund or Düsseldorf (note: the 2021-2022 Bundesliga season ends on 14 May); attend a live music gig in Hamburg or Leipzig, and knock back the best local beers on tap in Munich — the list goes on.
Check out our Berlin budget guide and our Germany itinerary to kickstart your planning!
Best time to visit: May – Sep, Dec
Recommended leave: 1 May – 16 May (8 days' leave needed), 24 Dec – 30 Dec (4 day's leave needed)
6) France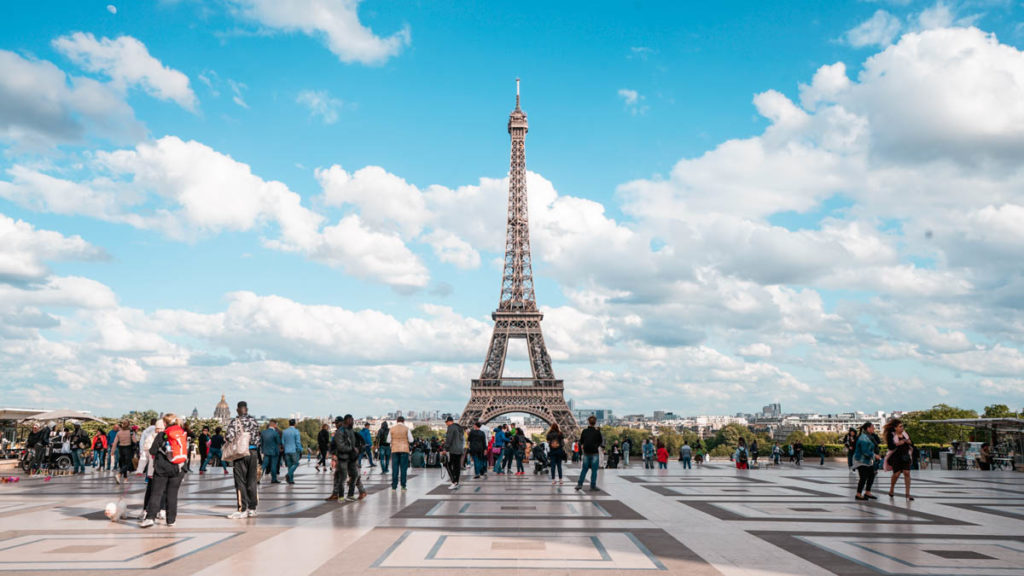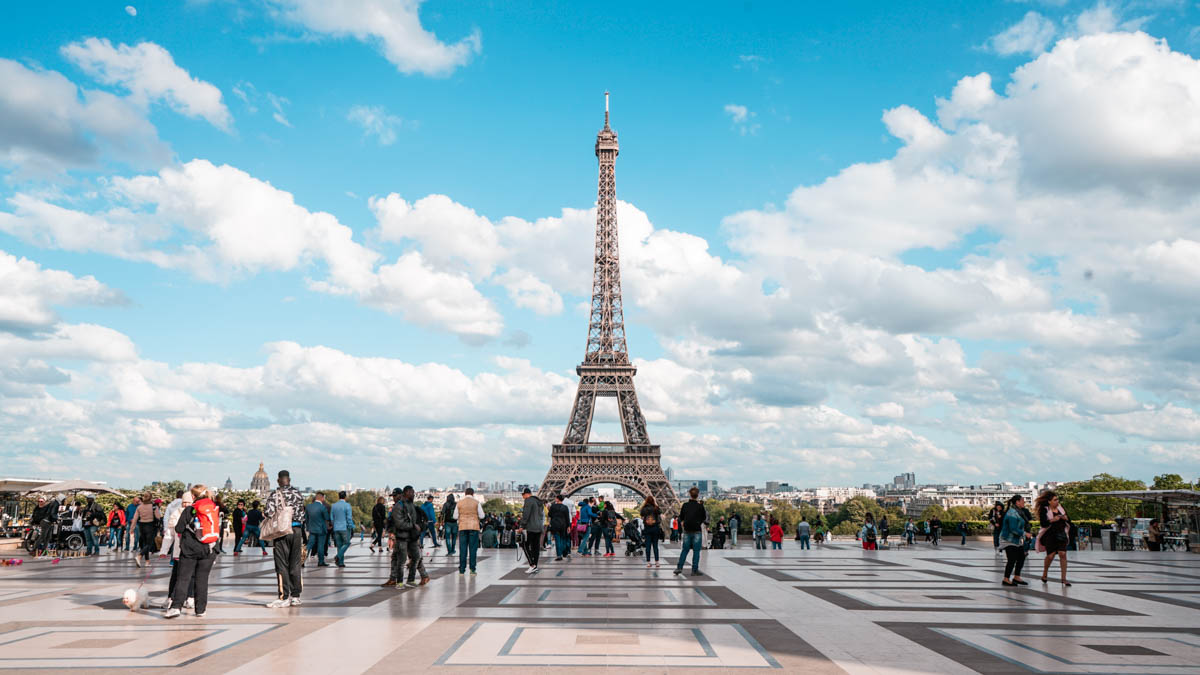 Forget living vicariously through Netflix's Emily in Paris — it's time for you to embark on your own Parisian adventure. 👩🏻‍🎨🥖

The City of Love beckons with its quaint bistros and cafés (croissants, steak-frites and coffee, please), historical landmarks (including the Louvre Museum the River Seine, the Arc de Triomphe and the Avenue des Champs-Élysées) and a super-stylish set (on the streets and in its illustrious fashion houses).

Beyond Paris, there's the Unesco World Heritage site of Bordeaux, the riverside capital of gastronomy Lyon, the vibrant port city of Marseille, the picturesque seaside town of Nice, the rich, historical (particularly of medieval heritage) city of Rouen, and so much more.

If Paris is your temporary base and you happen to be travelling in July, you could be right on schedule for the capital's Bastille Day (14 July) celebrations. Catch the highlight fireworks display, which is ignited from the Eiffel Tower and the Trocadero gardens.
Best time to visit: Apr – Oct
Recommended leave: 9 Jul to 17 Jul (4 days' leave needed)
Read more: 10-Day France Itinerary under S$1.5k — Paris and Beyond by Rail
7) The Maldives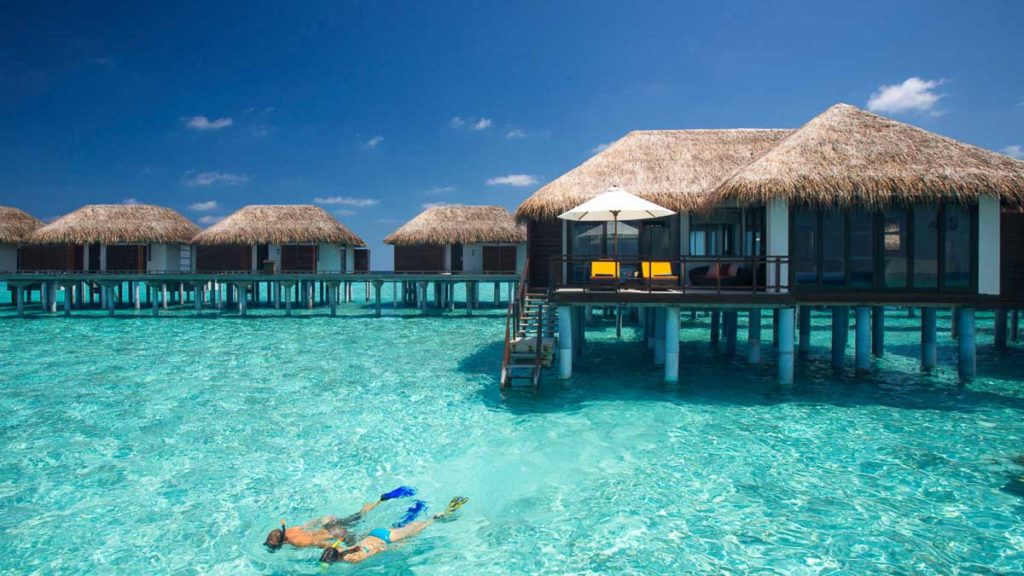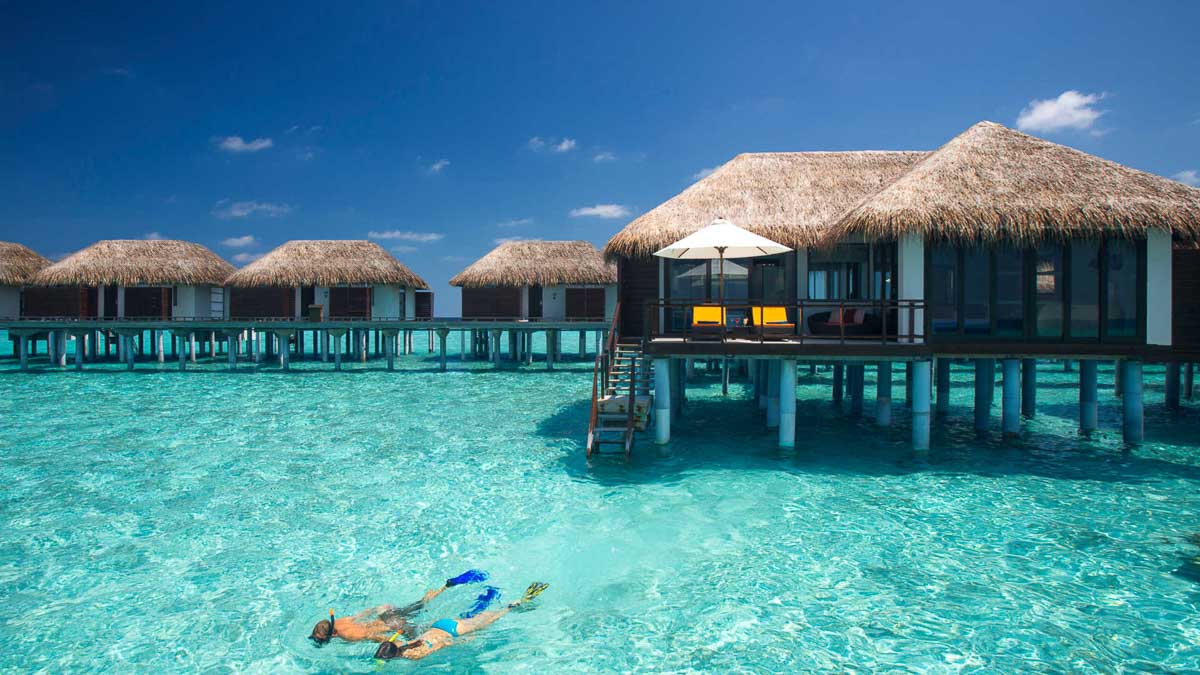 Photo credit: Kuoni
With 26 atolls and almost 200 resorts operating throughout the archipelago, the Maldives isn't just great for couples and the honeymooning crowd. Starting with Malé Atoll, the capital, as well as your likely point of disembarkation, you'll find the 8.3-square kilometre island brimming with local colour, food and cultural sights. Check out the fish market, where truckloads of skipjack tuna are brought in fresh from the sea, or pop into the National Museum for a snapshot of Maldivian history. It's possible to cover the entire island on foot, in one day.

When you're ready for the resort experience, take a speedboat transfer or hop on a seaplane to your designated atoll. There, white-sand beaches and azure waters await. With the sea breeze and year-round balmy temperatures (from 23 to 31°C) to enjoy, you'll be wanting to do more than loaf around in your luxe villa. In recent years, there's been more advocacy for sustainability across the archipelago – check with your resort concierge for special programmes that invite guests to do their part for the environment. Activities include educational dives and cultural immersions with local Maldivian groups (in your nearby atolls).
Best time to visit: Oct – Nov
Recommended leave: 21 Oct to 25 Oct (2 days' leave needed)
8) Turkey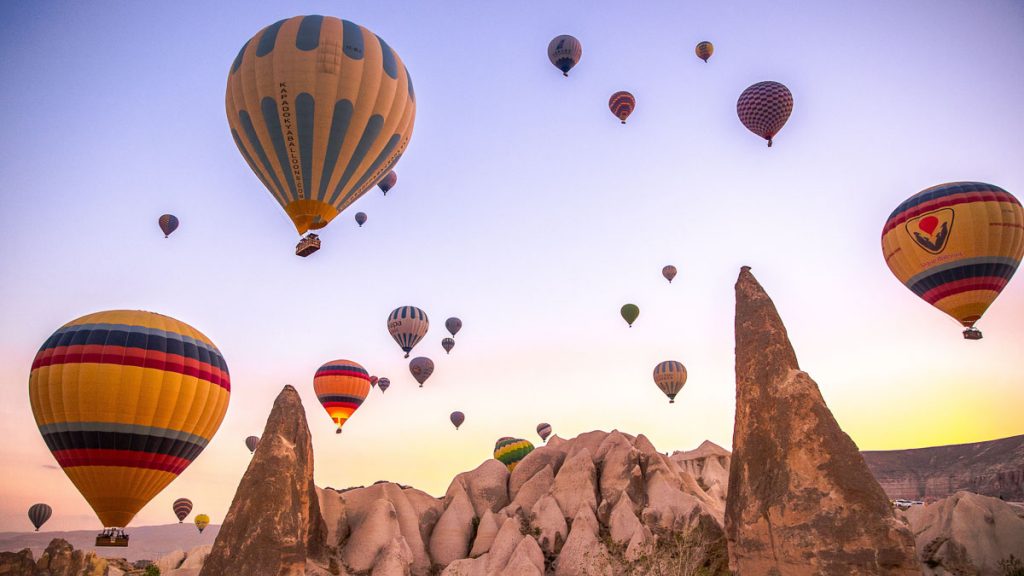 Photo credit: Canmandawe via Unsplash
Sometimes it's not about heading east or west, but about finding that sweet spot in between. For that we have Turkey, in the Middle East — a perfect blend of Eastern and Western traditions. Find some of these influences juxtaposed in its majestic palaces and Islamic monuments, as well as its big and vibrant markets and bazaars. Many of these features will be centred in Istanbul, the country's cultural, financial and economic heart, but to leave it there would be to give yourself just half the Turkish delight.

The country is also known for its vast and ancient landscapes. If getting into the archaeology of the land isn't your cup of tea, try a wider view of things by going hot-air ballooning in Cappadocia, or kayaking over the sunken city of Kekova.

Turkey, known for its different climate zones, has also earned itself the nickname of the Land of Four Seasons. To enjoy the abovementioned activities, without worrying too much about the elements, we suggest planning your visit for the period of April to May, or September to October. Temperatures should hover in the range of 20 to 30°C.
Best time to visit: Apr – May, Sep – Oct
Recommended leave: 14 Apr – 18 Apr (2 days' leave needed), 21 Oct – 25 Oct (2 days' leave needed)
Travelling Worry-Free During a Pandemic
Epic destinations aside, there's a lot more to consider when travelling during a pandemic. For instance, Covid-related medical or quarantining expenditures.

For these matters, it's important to get an insurance plan that provides that assurance.
Singlife's Travel Insurance has three tiers – Lite, Plus and Prestige – to suit different budgets. On top of protection for common travel mishaps, such as flight delays or lost baggage, Singlife covers all or part of the costs of Covid-related trip interruptions, postponements, cancellations or repatriations, medical evaluations, and overseas quarantines, as well as 24/7 emergency services.

If something inconvenient does happen, you'll be granted a Covid-19 overseas quarantine allowance that starts from S$50 a day. Additionally, Plus and Prestige policyholders are assured a 50% payout for trip cancellations1.

And finally, here's the kicker you've been waiting for — Singlife is offering promotion of up to 43% OFF2 your travel insurance quotes. Use the code <TRAVEL18> from 1 to 13 February 2022 to enjoy the discount.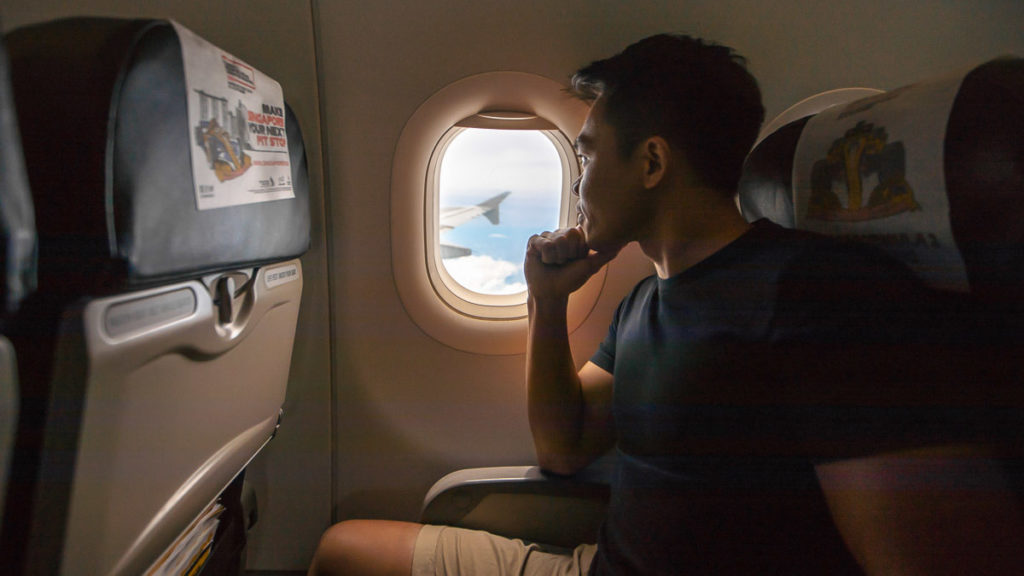 1Terms and conditions apply.
2Promotion terms and conditions apply. Visit the Singlife travel insurance page to find out more.
To wrap it all up, here's our downloadable calendar for you to get going with those travel plans!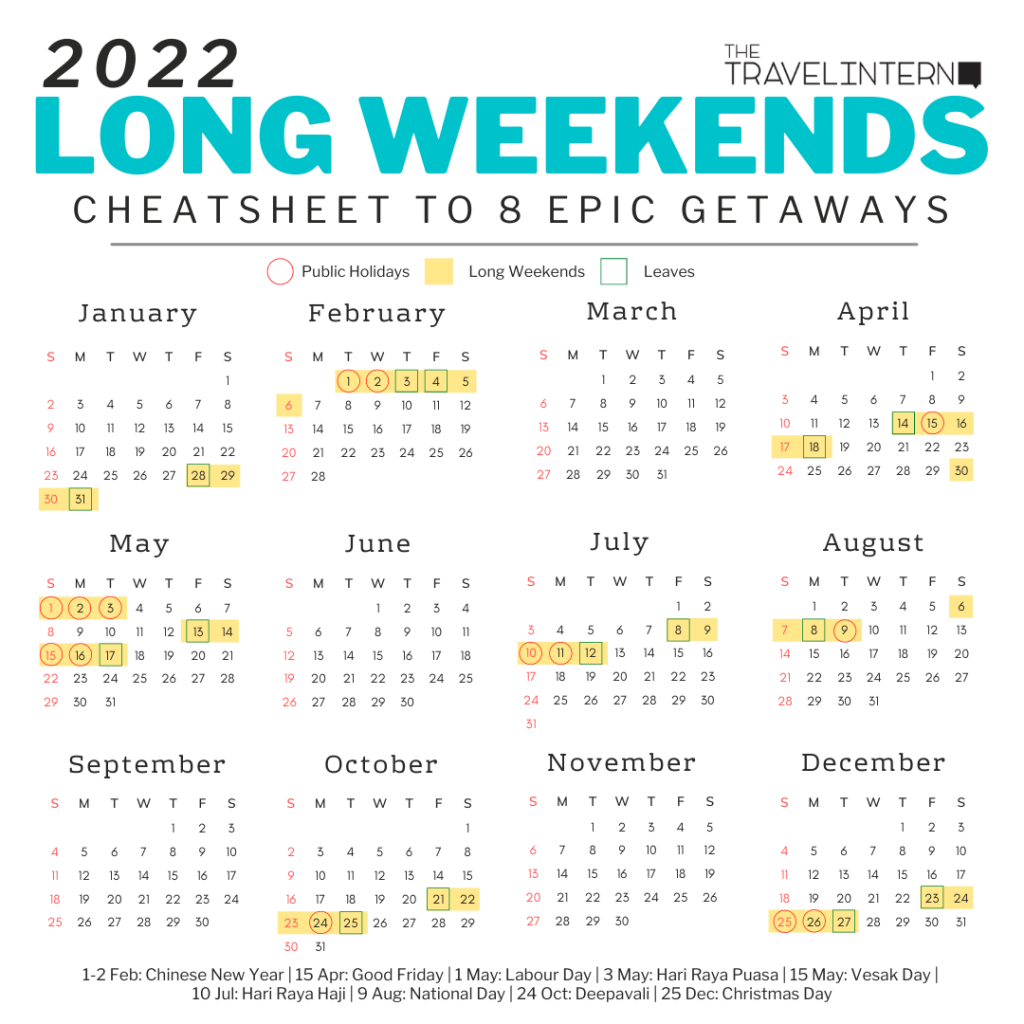 Right-click 'Save image as' to download and print a copy. And then pass it on!
Did we leave out anything in our list? Tell us in the comments below!
---
This article is brought to you by Singlife with Aviva.
Disclaimer: This policy is underwritten by Singapore Life Ltd. The Travel Intern is not an insurance agent or intermediary. It is not allowed to solicit any insurance business, give advice on, or recommend any product. It is not allowed to be involved in any discussions, negotiations or the arrangements of, any insurance contract, between you and Singlife. Please direct all enquiries to Singlife.

Information is accurate as of 26 January 2022. Protected up to specified limits by SDIC.