In 2023, we can enjoy nine long weekend getaways with just six days of leave 🤩 Read on to find out how you can save on flight and accommodation bookings!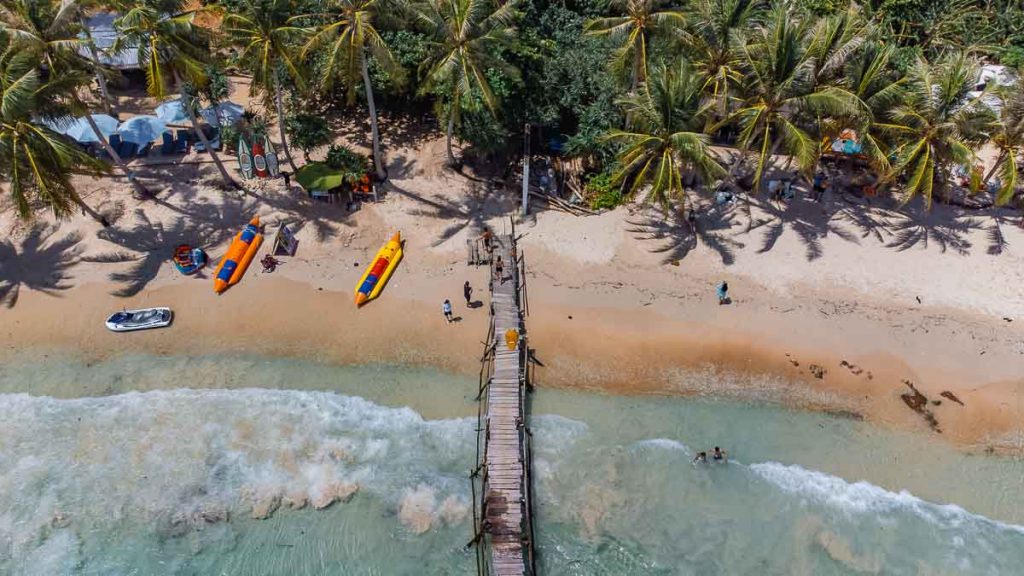 Travelling during peak periods can be challenging with increased flight and accommodation prices, whilst dealing with massive crowds.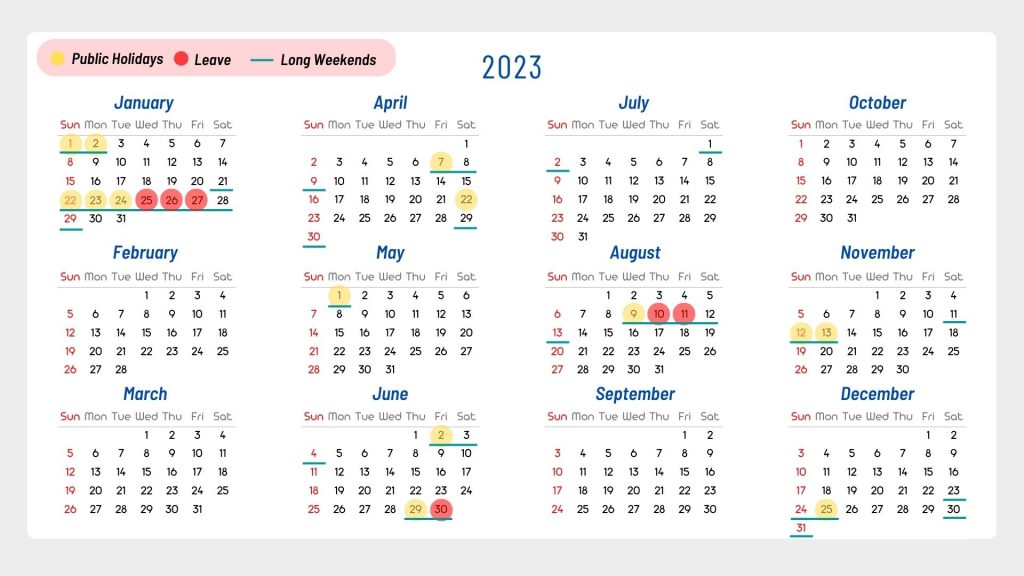 Click on the image to enlarge.
Instead of going to the usual places, why not switch it up and take the road less travelled?
From exploring Indonesia's epic outdoors to discovering lesser-known prefectures in Japan, here are nine long weekend getaways with under an 8-hour flight time from Singapore ✈️
Click to jump to each section: Hua Hin | Davao City | Phu Quoc | Malang | Kuching | Hokkaido | Colombo | Kochi | Busan
P.S. Dates for each destination are selected based on the best time to visit.
1) 3D2N Road Trip to Hua Hin, Thailand (2hr flight)
Round trip flights: From S$241 (SIN – BKK)
Long weekends: 7 Apr – 9 Apr 2023, 29 Apr – 1 May 2023
*Pro-tip: Book your car in advance and pick it up at Suvarnabhumi Airport to get your road trip started right away!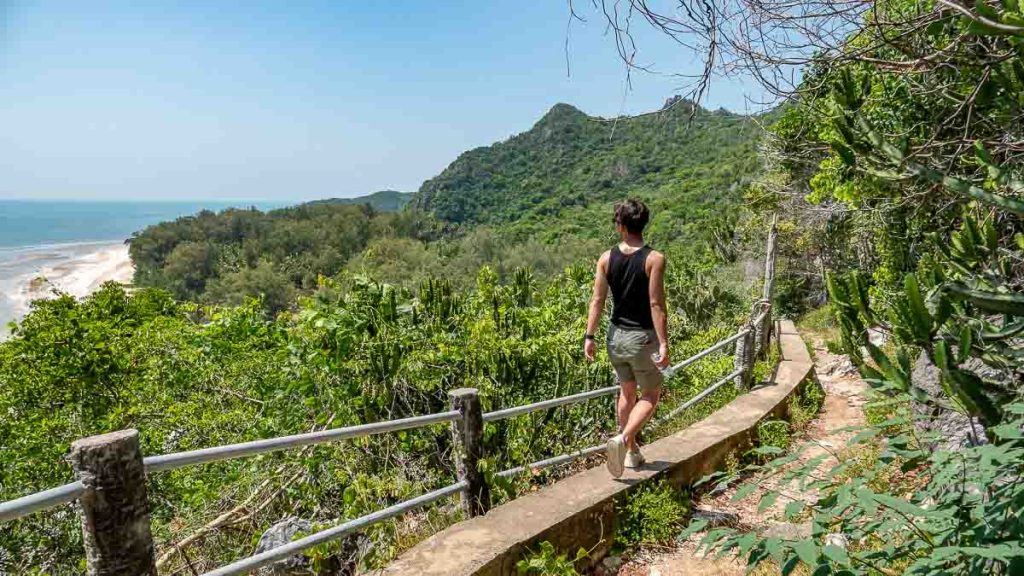 Apart from shopping and eating in Bangkok's famous night markets, a road trip out of the capital city will take you to many charming, lesser-explored towns. Here are two we'd recommend for a short road trip:
Kanchanaburi
How to get there: 2hr drive from BKK, pick up at Suvarnabhumi Airport
Accommodation in Kanchanaburi: U Inchantree Kanchanaburi (From S$139/night)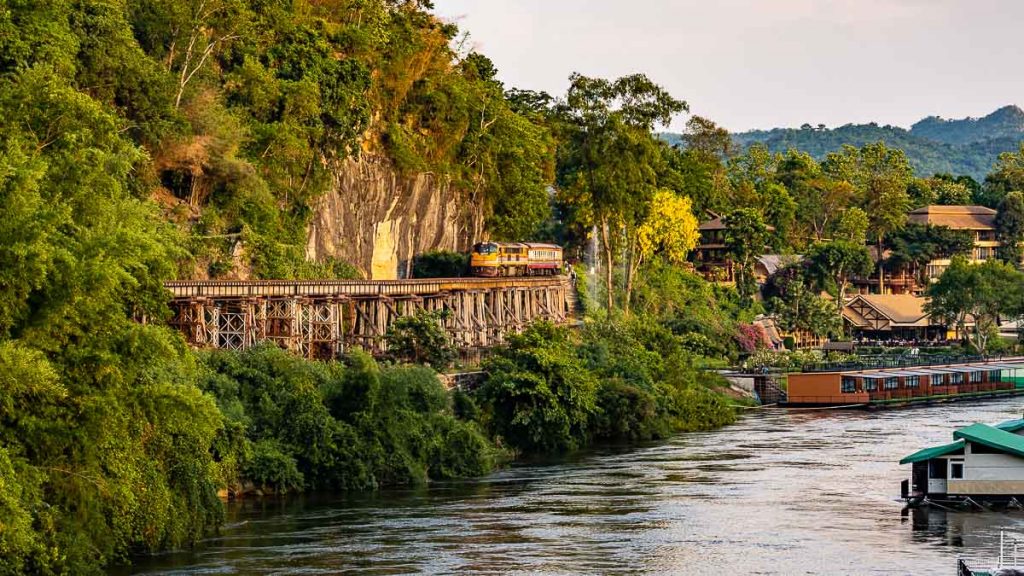 Kick off the long weekend getaway with a drive to Kanchanaburi. This stunning destination belies a painful past but is worth a stop for its intriguing museums and gorgeous natural landscapes.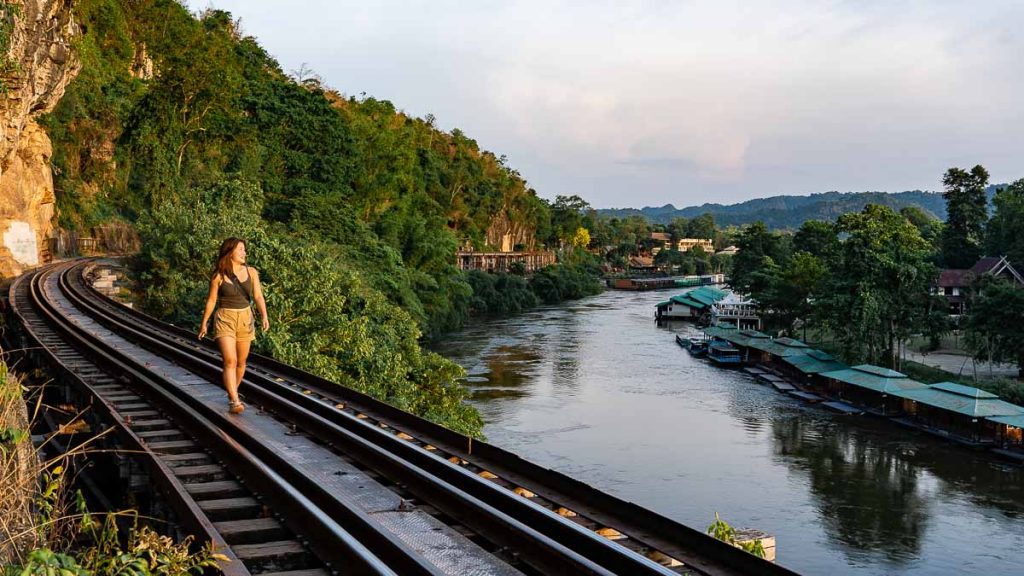 The iconic River Kwai Death Railway bridge is a World War II relic that got its name because over 100,000 prisoners died while being forced by the Japanese army to build the bridge. Today, the railway shuttles passengers between Bangkok and Nam Tok, serving the best views of Kanchanaburi.
*Pro-tip: Check the train schedule and make your way to Tham Krasae Bridge for the best view!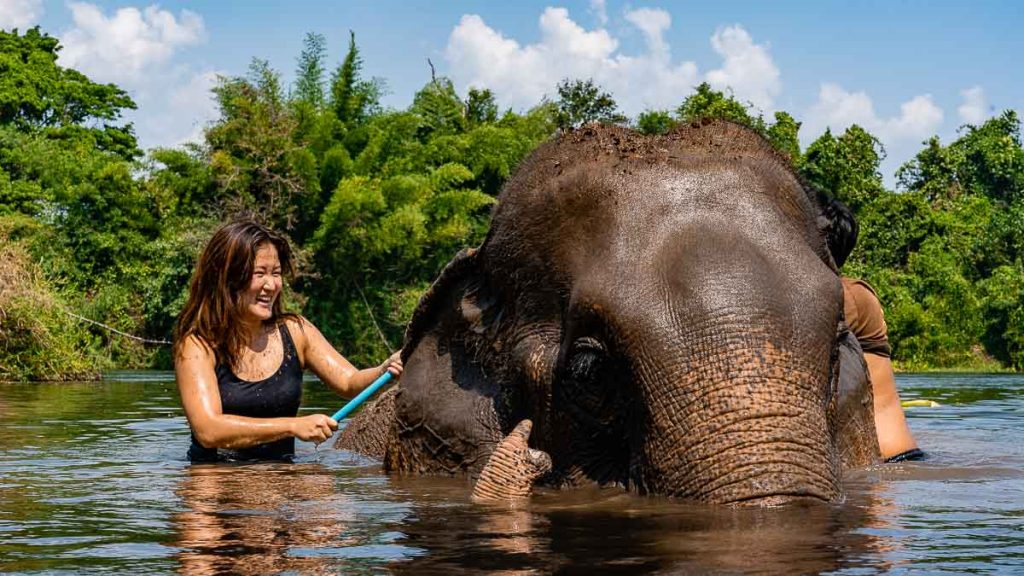 After which, lighten up the mood with a trip to Elephants World, where you can feed and bathe adorable rescued elephants from all over Thailand!
Hua Hin
How to get there: 3hr drive from Kanchanaburi
Accommodation in Hua Hin: Maven Stylish Hotel (From S$104/night)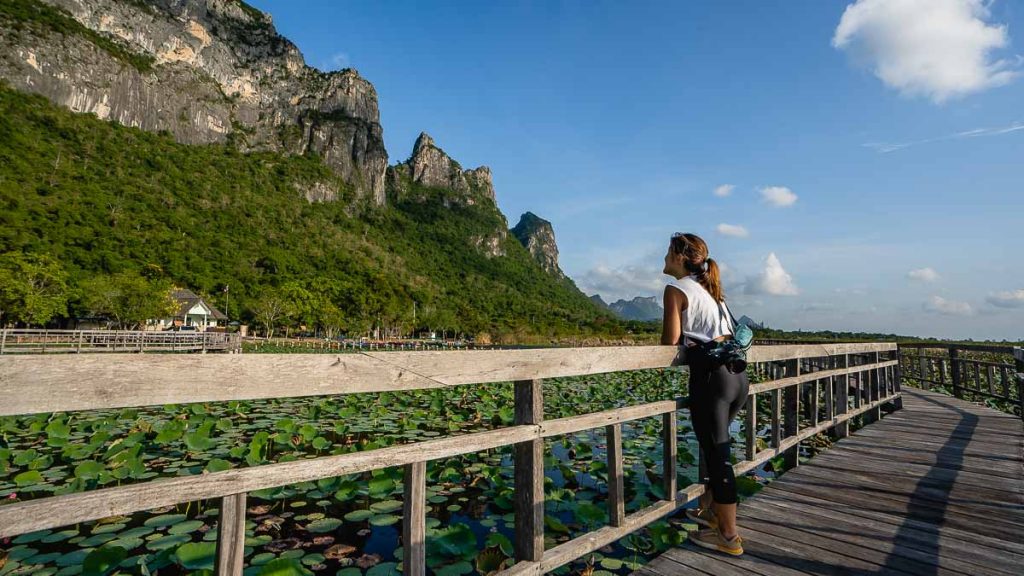 Hua Hin is a seaside town famous for its pristine beaches, but its breathtaking national parks are what draws all nature lovers!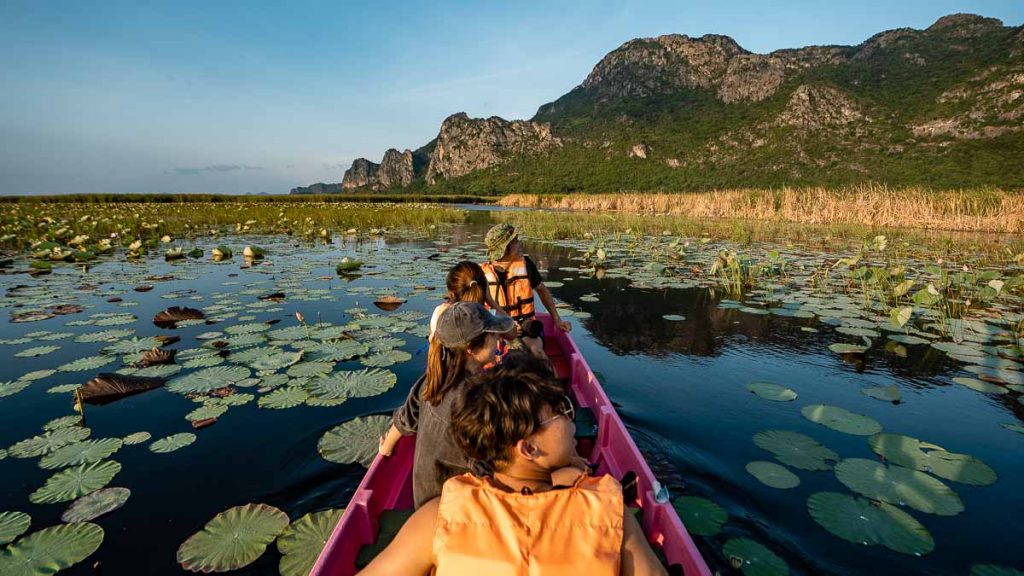 Spend a full day at Khao Sam Roi Yot National Park — hike to Phraya Nakhon Cave in the morning to catch it in its best light, hike up Khao Daeng Viewpoint post-lunch, and float through Thung Sam Roi Yot Freshwater Marsh before sunset.
Read more: 3D2N Hua Hin Itinerary
2) 3D2N Davao City, Philippines (3hr 40min flight)
Round trip flights: From S$305 (SIN – DVO)
Long weekends: 7 Apr – 9 Apr 2023, 29 Apr – 1 May 2023, 22 Dec – 25 Dec 2023, 31 Dec – 2 Jan 2024
Accommodation in Davao: Seda Abreeza (From S$272/night)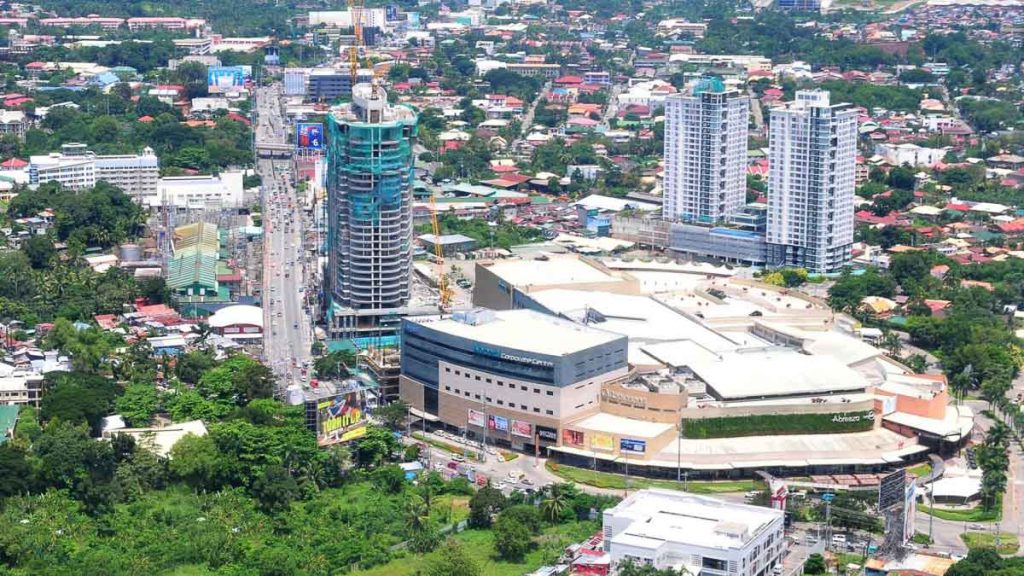 Photo credit: City Government of Davao
Even though it's the third largest city in the Philippines, few know of Davao and its charm. Besides being a gateway to Mindanao island, Davao City offers lots of hidden gems, adventurous spots and unique local delicacies.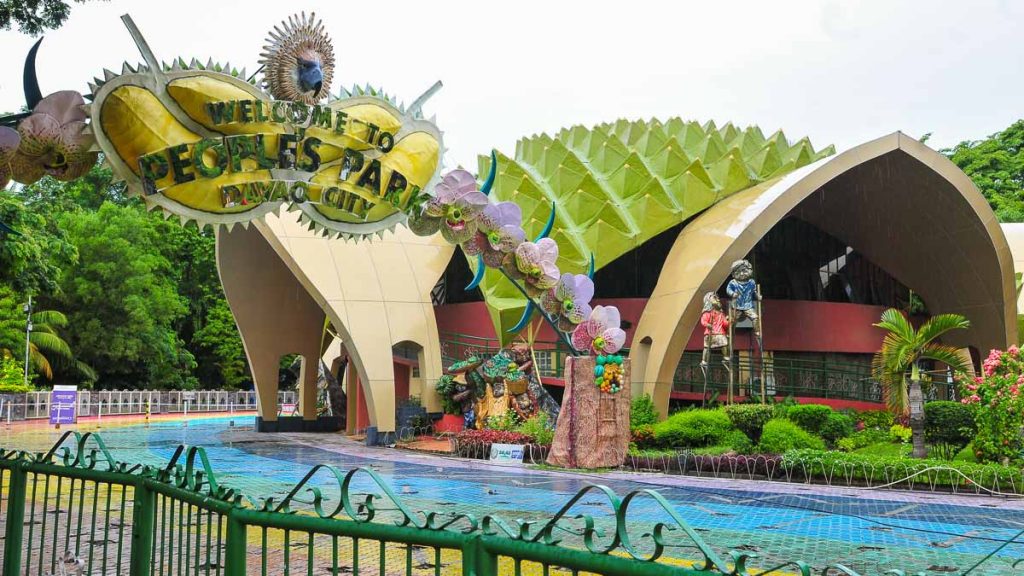 Not the Esplanade. Photo credit: City Government of Davao
One of the top things to do here is to visit People's Park, a four-hectare cultural theme park right in the heart of the city. Some highlights include local art sculptures, a mini forest, and a giant durian dome — Davao's famed fruit.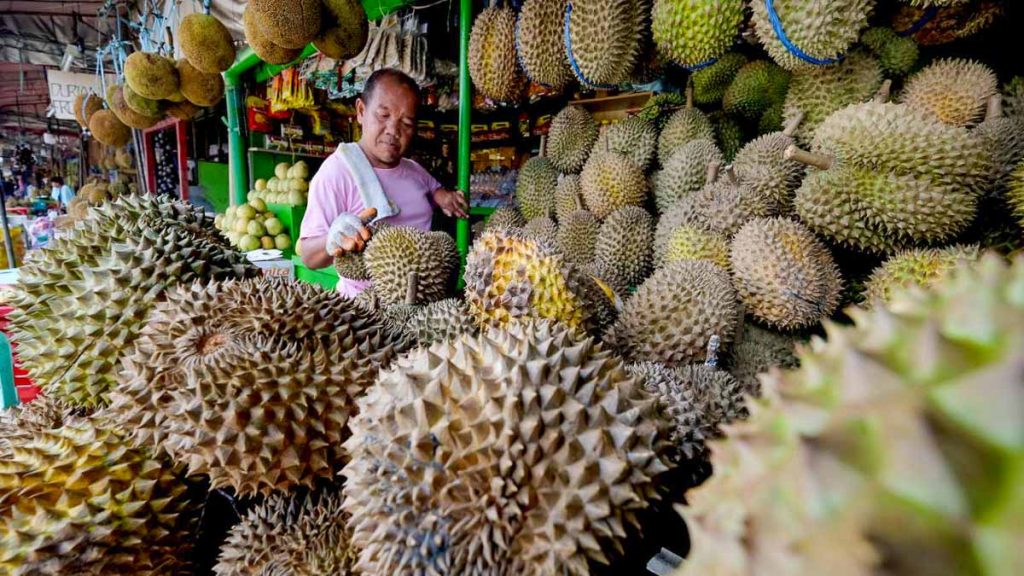 Photo credit: City Government of Davao
Speaking of fruits, did you know that it's Durian season all year round in Davao? Thanks to the land's fertile soil and 365 days of good climate conditions, Davao grows some of the archipelago's tastiest exotic fruits.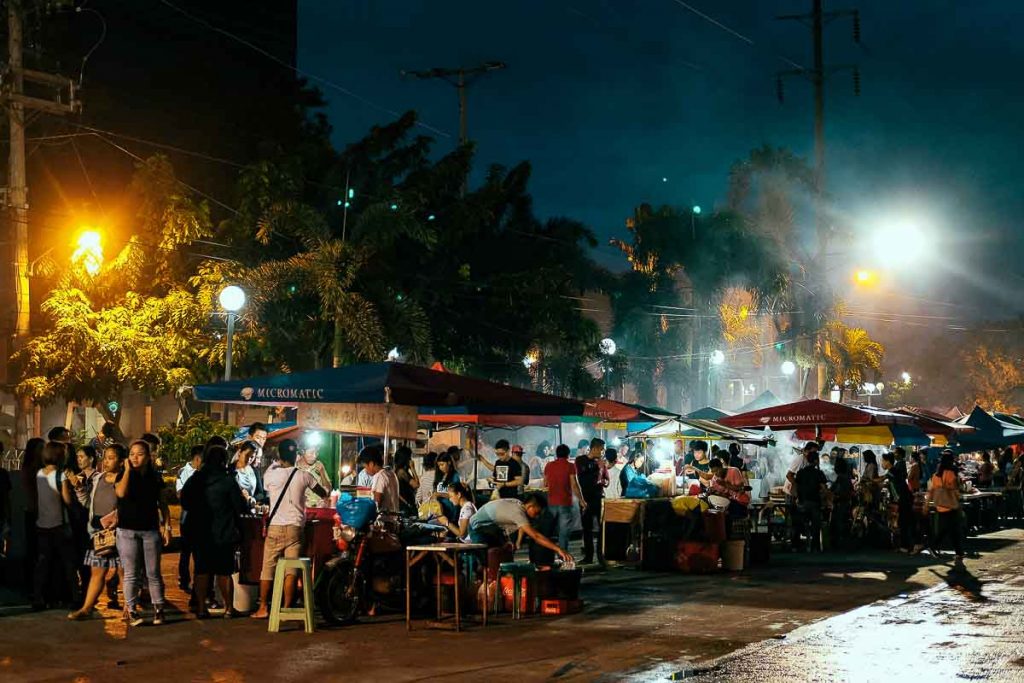 Photo credit: City Government of Davao
Dive further into the food culture at Roxas Night Market. Feast on the best local eats from grilled seafood and chicken parts, to delicacies like Kwek-Kwek — a deep-fried embryo served with seaweed, cucumber salad and a vinegary sauce.
If you're an animal lover, be sure to visit the Philippine Eagle Centre and Davao Crocodile Park too 🦅 🐊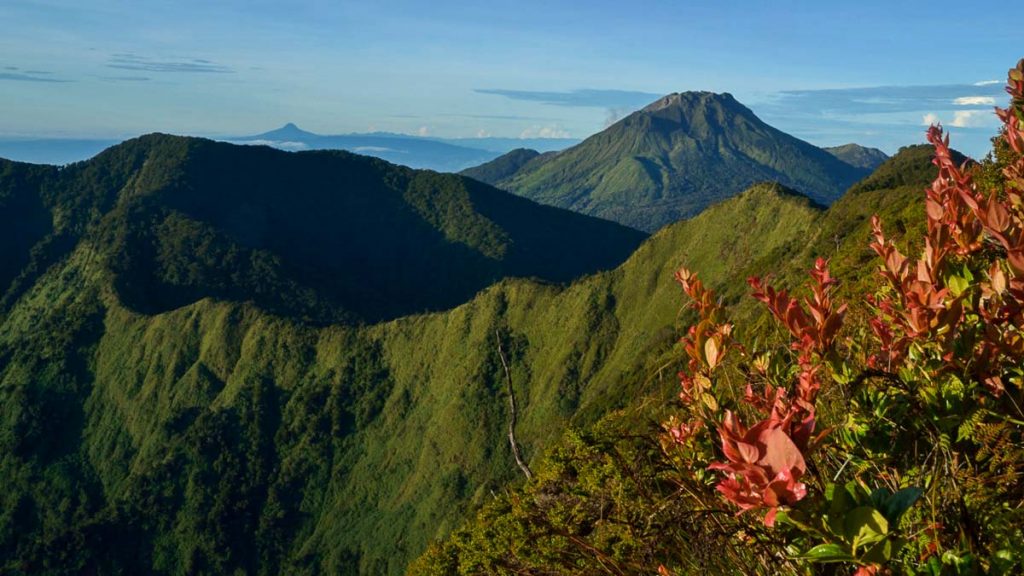 Photo credit: Mt Apo Adventures
Alternatively, dedicate your trip to conquering Mount Apo, the Philippines' highest peak! The 2,954m trek up is not for the faint of heart and takes about three to five days depending on the trail. We recommend the Kidapawan Trail — it's the least demanding trek and passes by hot springs, rivers, rainforests, and Lake Venado.
3) 3D2N Phu Quoc, Vietnam (3hr flight)
Round trip flights: From S$339 (SIN – PQC, stopover at HCM)
Long weekends: 21 Jan – 24 Jan 2023, 22 Dec – 25 Dec 2023, 31 Dec – 2 Jan 2024
Accommodation in Phu Quoc: The Shells Resort & Spa Phu Quoc (From S$251/night)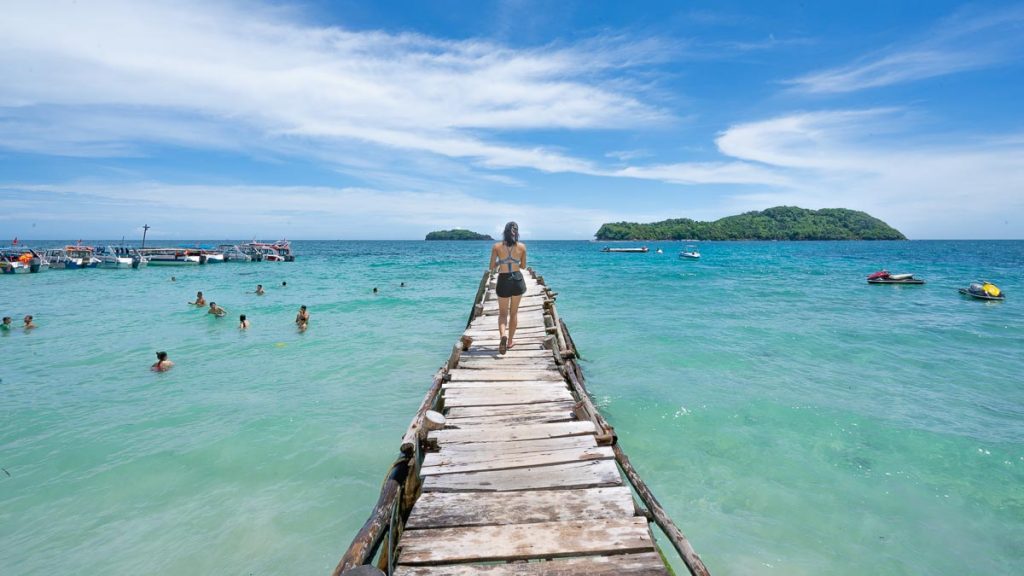 Looking for a weekend getaway by the sea? Found in the southernmost tip of Vietnam, Phu Quoc is an underrated island known best for its gorgeous beaches and fresh, affordable seafood.
It's also an adrenaline junkie's haven with lots of water activities, island-hopping opportunities and even a water park.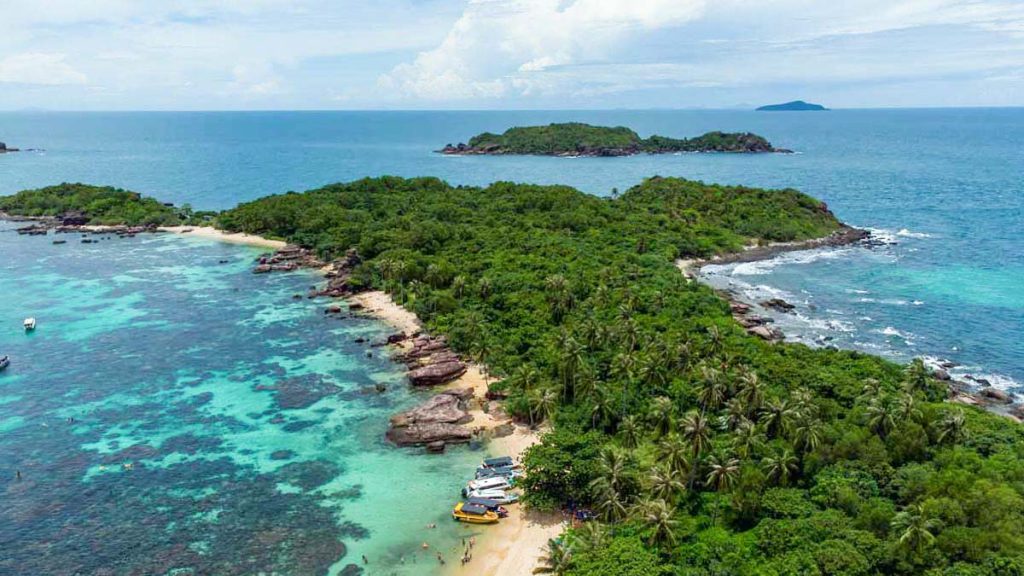 Start by diving into pristine waters on an island-hopping tour. Visit surrounding islands like Fingernail Island, Gam Ghi Island and Mui Rut Island, and enjoy fun activities from parasailing to jetskiing, and lots of snorkelling 🐠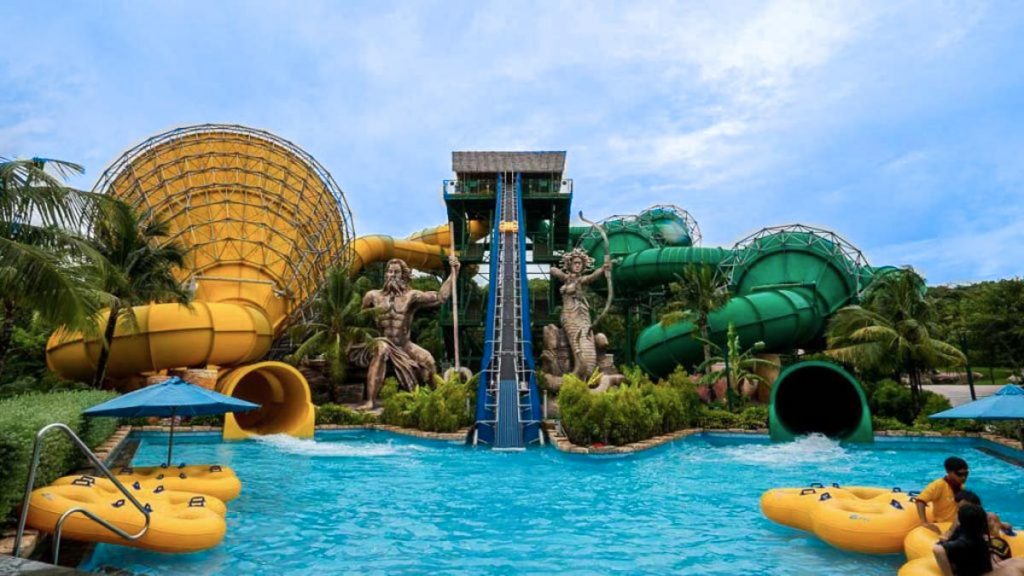 Or check off over 20 exhilarating rides at Sun World's Aquatopia Water Park including the Python Plunge, a trap-door slide with an almost vertical descent!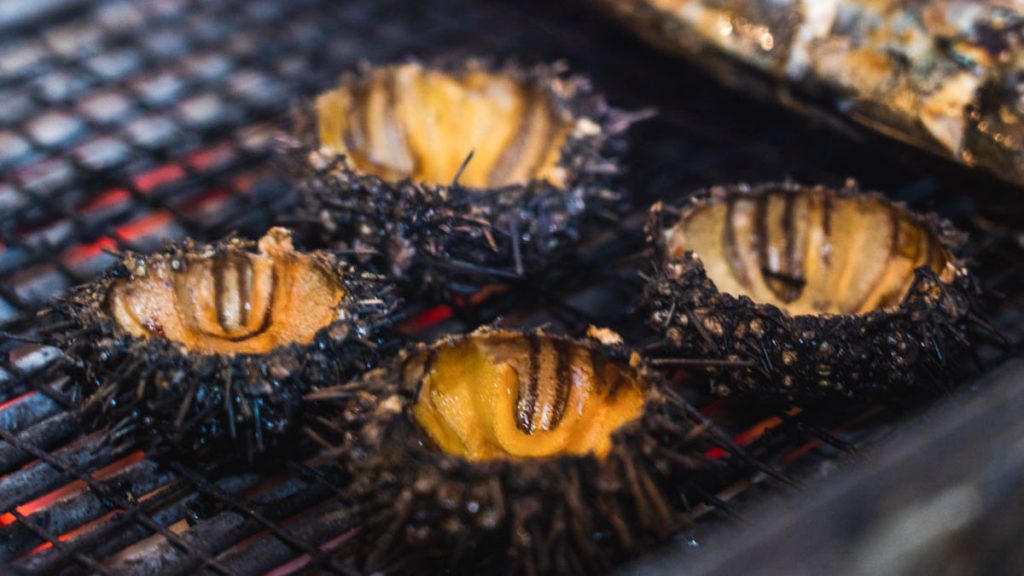 One of the best experiences in Phu Quoc would be feasting on the freshest, most affordable seafood spread at Dinh Cau Night Market. You'll find everything under the sea such as sea urchins (22,000đ), fresh oysters (30,000đ), grilled scallops (120,000đ for eight), and also crab fried rice (120,000đ).
Read more: 3D2N Phu Quoc Itinerary
4) 3D2N Malang, Indonesia (2hr 35min flight)
Round trip flights: From S$220 (SIN – SUB)
Long weekends: 7 Apr – 9 Apr 2023, 29 Apr – 1 May 2023, 2 Jun – 4 Jun 2023, 11 Aug – 13 Aug 2023 (1 day leave)
Rent a car and road trip through East Java's epic outdoor landscapes — from active volcanoes to countless waterfalls! Here are our top picks in Malang 👇
How to get there: 1hr 30min drive from Surabaya Juanda Airport to Malang
Accommodation in Malang: HARRIS Hotel and Conventions Malang (From S$133/night)
Tumpak Sewu Waterfall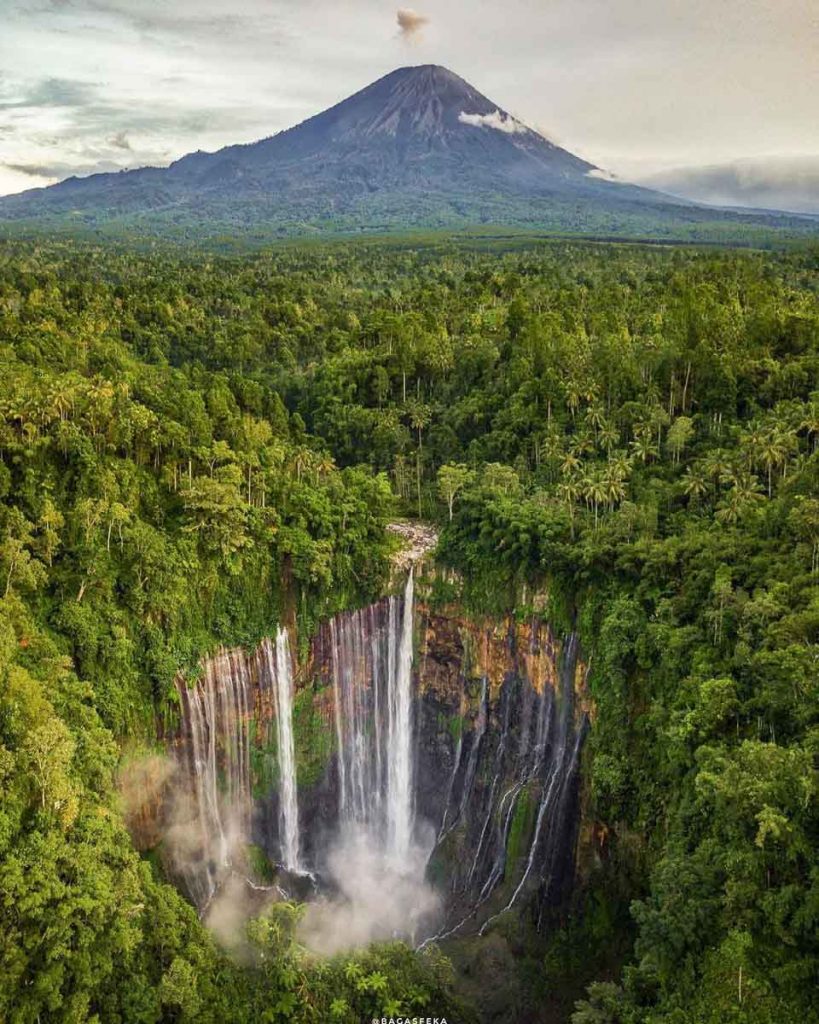 Photo credit: @danielkordan via Instagram
Tumpak Sewu Waterfall translates to "a thousand falls" — an apt name with its multi-tiered cascades that look straight out of a movie. Surrounded by lush vegetation and towering cliffs, feel the grandeur of the falls with a short hike to the base. Or head to the top for panoramic views of the ravine and Mount Semeru in the distance (Java's highest peak).
Entrance fee: Rp20,000 (~S$1.70)
Opening hours: 7AM – 5PM
How to get there: 1 to 2hr drive from Malang
Kabut Pelangi Waterfall (Rainbow Mist Waterfall)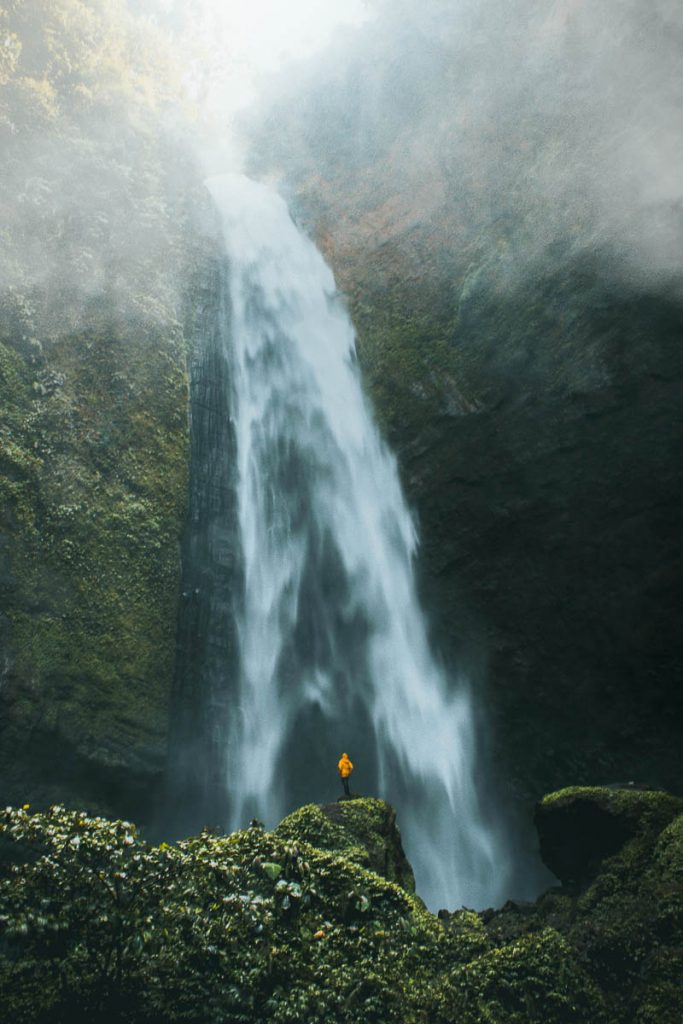 Photo credit: Ifan Bima via Unsplash
Close by to Tumpak Sewu, a 100m majestic waterfall awaits to be discovered. Kabut Pelangi Waterfall is slightly secluded as it's surrounded by a dense forest, but the path down is well-paved and will only take you 25 minutes tops.
This giant waterfall is super IG-worthy and on a good day, you might even catch a rainbow 🌈 Bring some food and set up a picnic by the pool — but don't go swimming, the crashing falls are so powerful it's best admired from land.
Entrance fee: Rp15,600 (~S$1.40)
Opening hours: 7AM – 5PM
How to get there: 1min drive from Tumpak Sewu Waterfall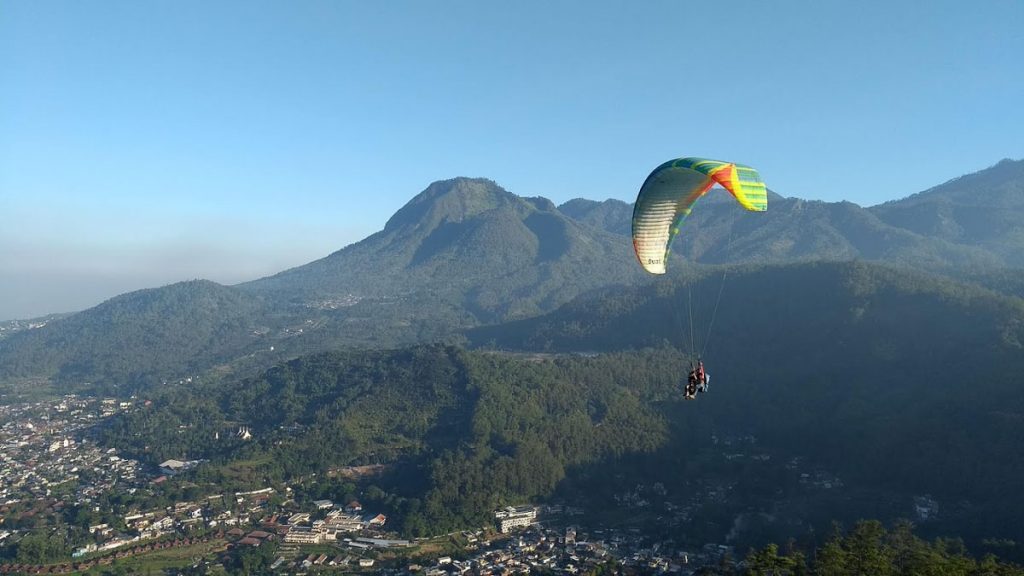 Photo credit: Paralayang Batu
If you have time, go paragliding (Rp400,000) and appreciate Malang's natural beauty from greater heights. Soar over cities, limestone cliffs and over Mount Semeru!
Mount Bromo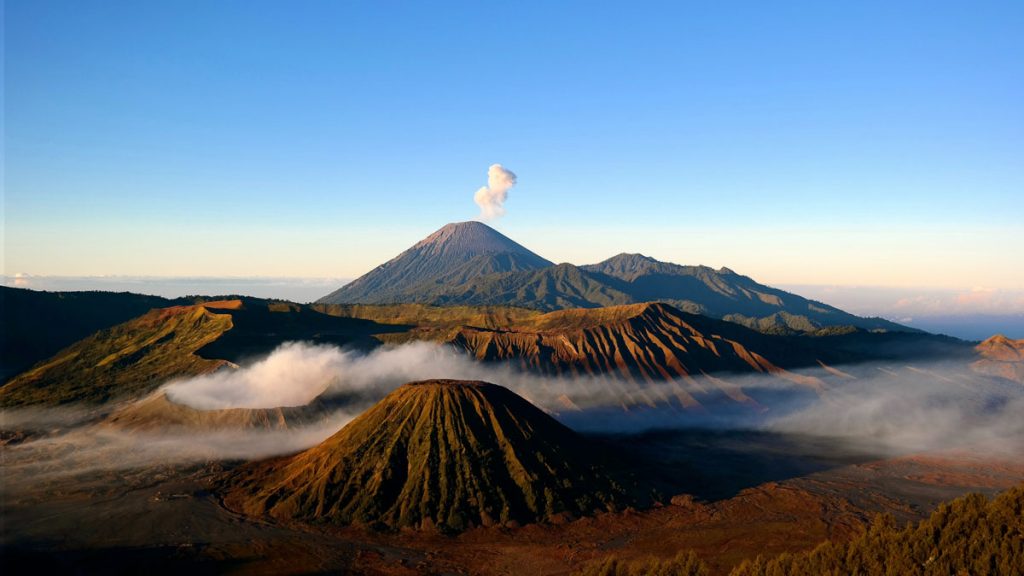 Photo credit: Alessio Roversi via Unsplash
Sitting atop the Pacific Ring Of Fire, Indonesia's 129 active volcanoes have become a big part of the culture with Mount Bromo being one of the more popular ones. The sunrises here are spectacular and hikers love it for its mild climate.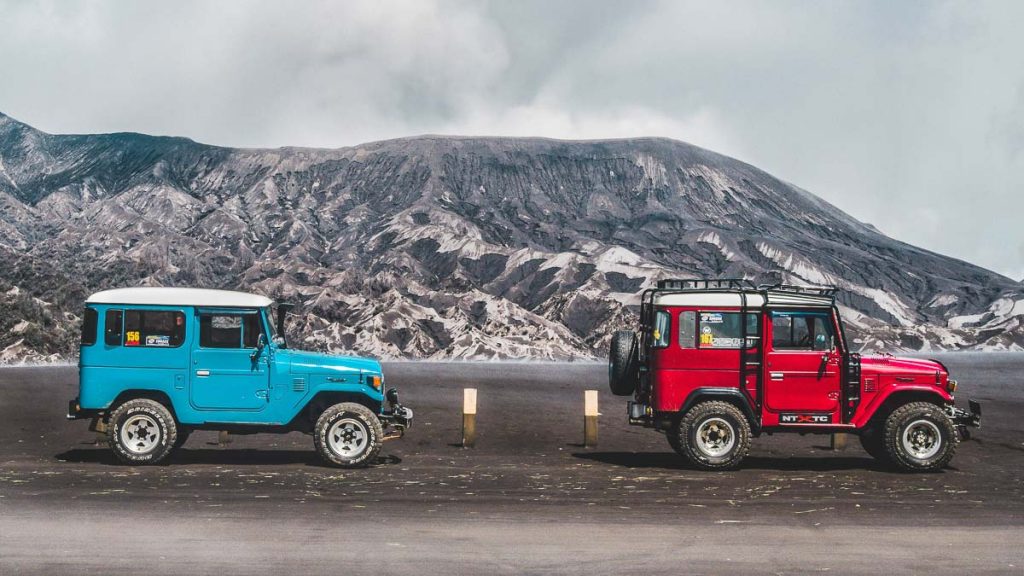 Photo credit: Waranont via Unsplash
Visitors can steadily hike an hour to the top at 2,329m-high (steep but well-paved), or take a half-an-hour thrilling 4×4 jeep ride up. We recommend booking a sunrise tour to experience the beauty of Mount Bromo without the crowd.
*Pro-tip: Visit Mount Bromo during the dry season, between April and October, for clear weather.
5) 3D2N Kuching, Malaysia (1hr 30min flight)
Round trip flights: From S$187 (SIN – KCH)
Long weekends: 7 Apr – 9 Apr 2023, 29 Apr – 1 May 2023, 2 Jun – 4 Jun 2023, 11 Aug – 13 Aug 2023 (1 day leave)
Accommodation in Kuching: The Ranee Boutique Suite (From S$107/night)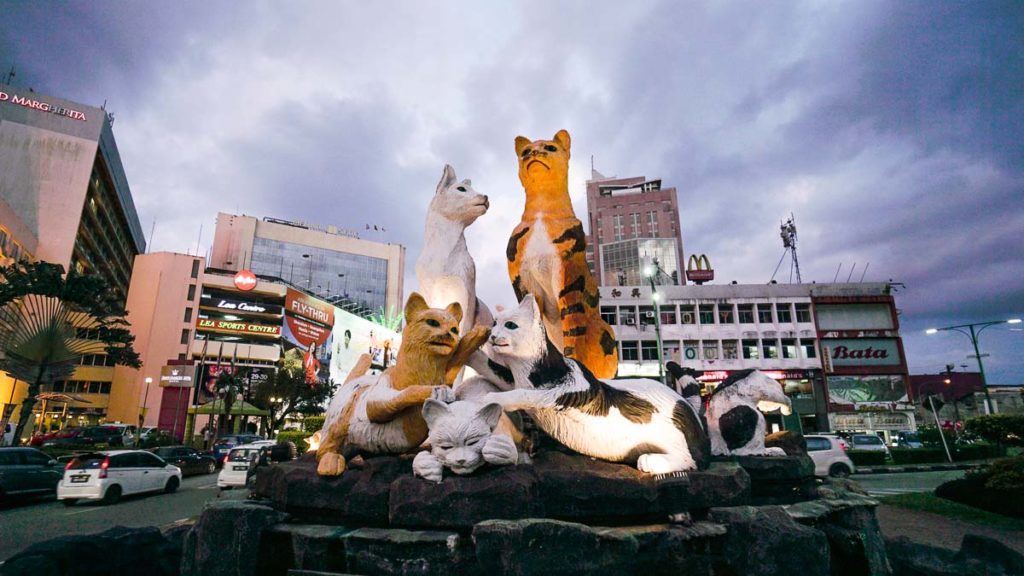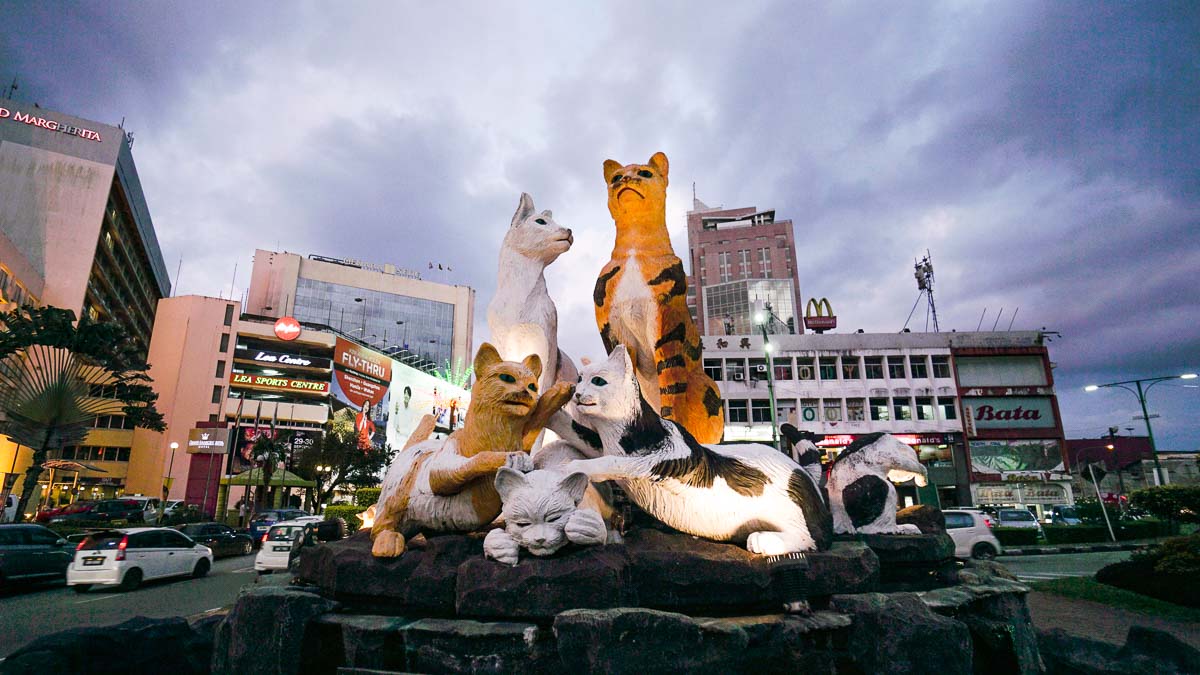 Weekend getaways in Kuching (Cat City) don't involve tons of cats as its name suggests, but you'll love its amazing wildlife, cultural relics, heritage food and laid-back atmosphere.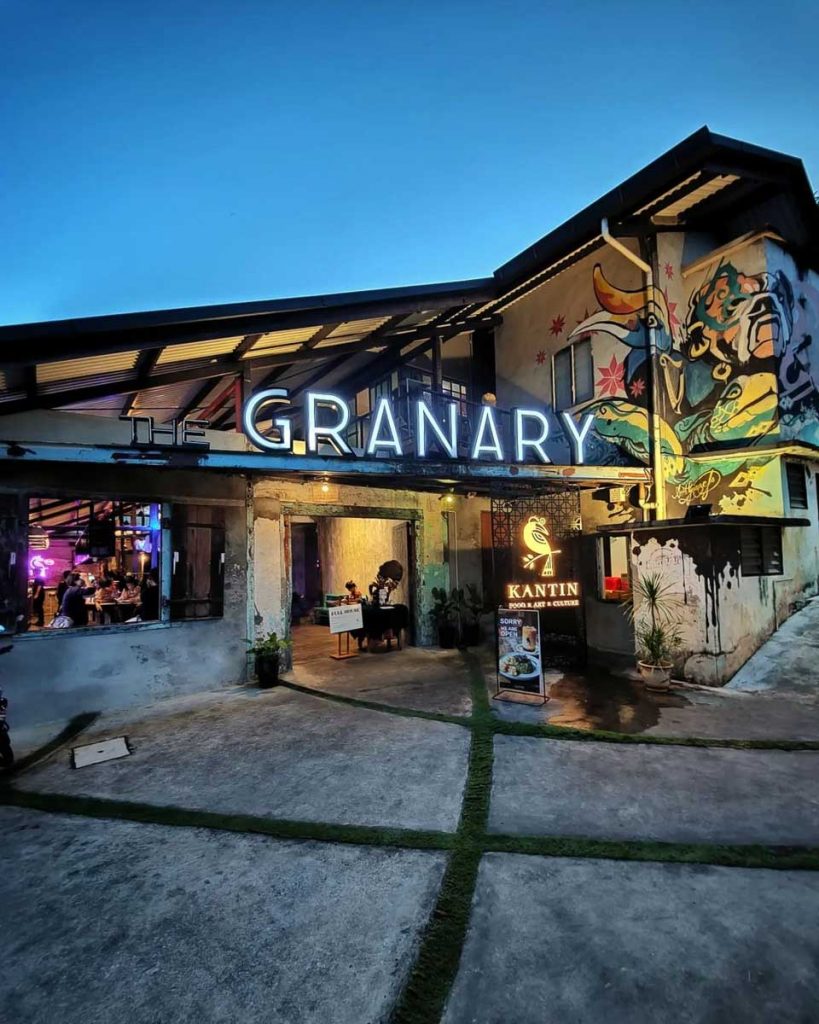 Photo credit: @amazing.terengganu via Instagram
Spend some time in the city and explore its vibey cafes. Head to Kantin at The Granary, a grungy two-storey spot for some amazing fusion-style dishes.
Must-tries include the wagyu bacon marinara pasta and the Asian pesto pasta with smoked duck, packed with fragrant local herbs 😋 Wash it all down with a three-layer milk tea, their Sarawak Teh C Special!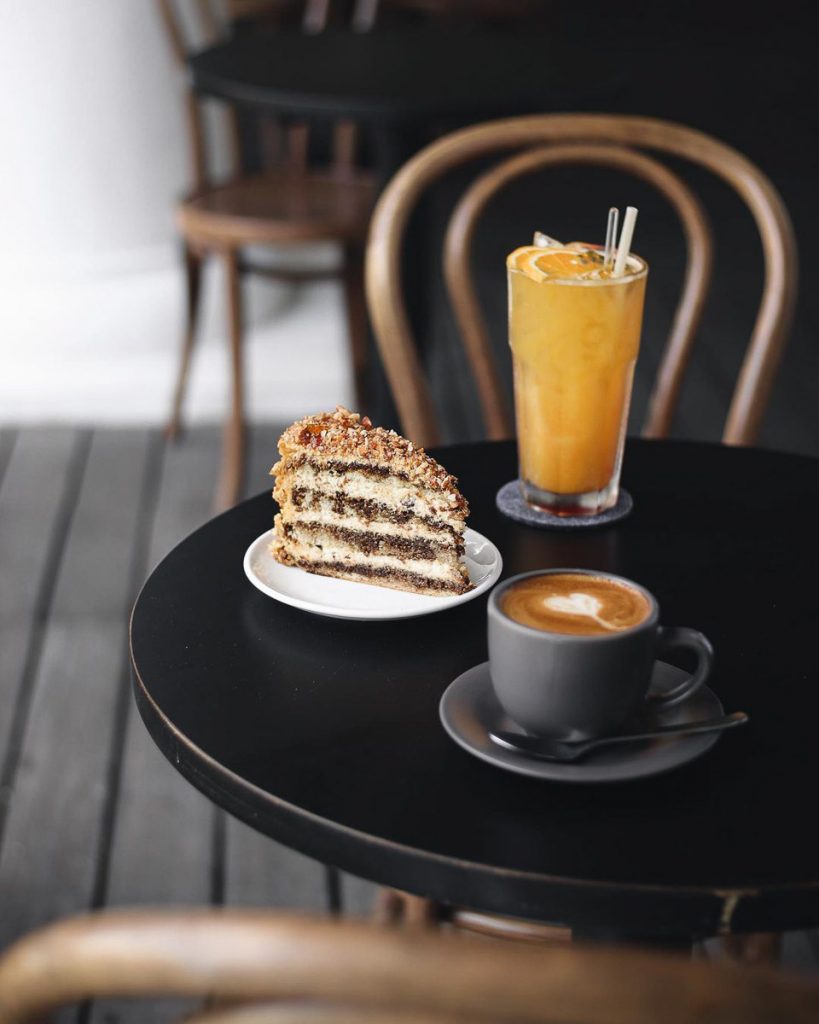 COMMONS. Photo credit: @kevin.voon via Instagram
There are lots of coffee houses in Kuching too — for a solid cuppa and great ambience, check out Earthlings Coffee Workshop and COMMONS ☕️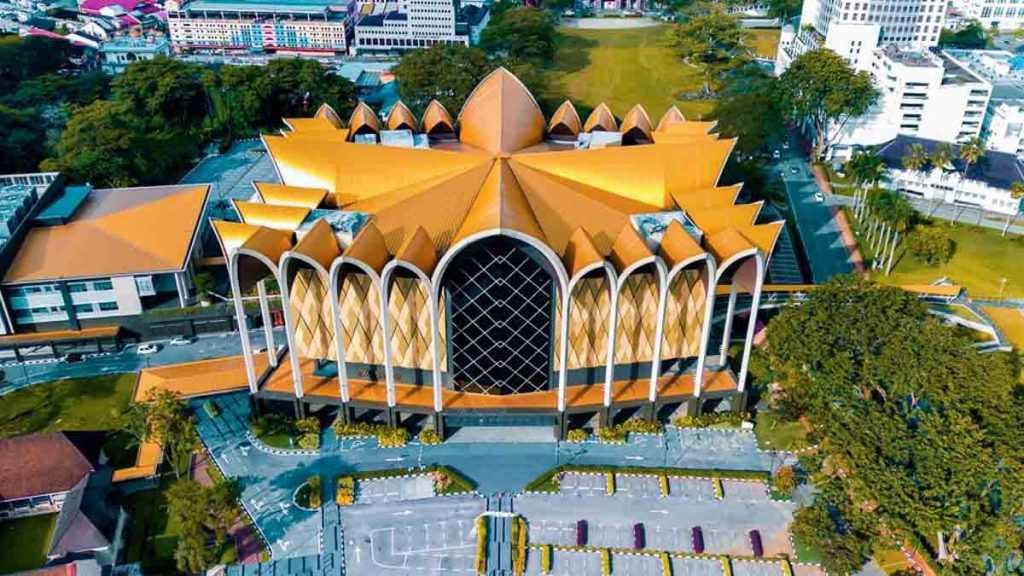 Photo credit: Sarawak Museum Department
Once you've had your fill, go museum-hopping and discover more about Sarawak's past. Understand Sarawak's unique history and traditional art at the Borneo Cultures Museum, or learn about their first rulers at The Brooke Gallery.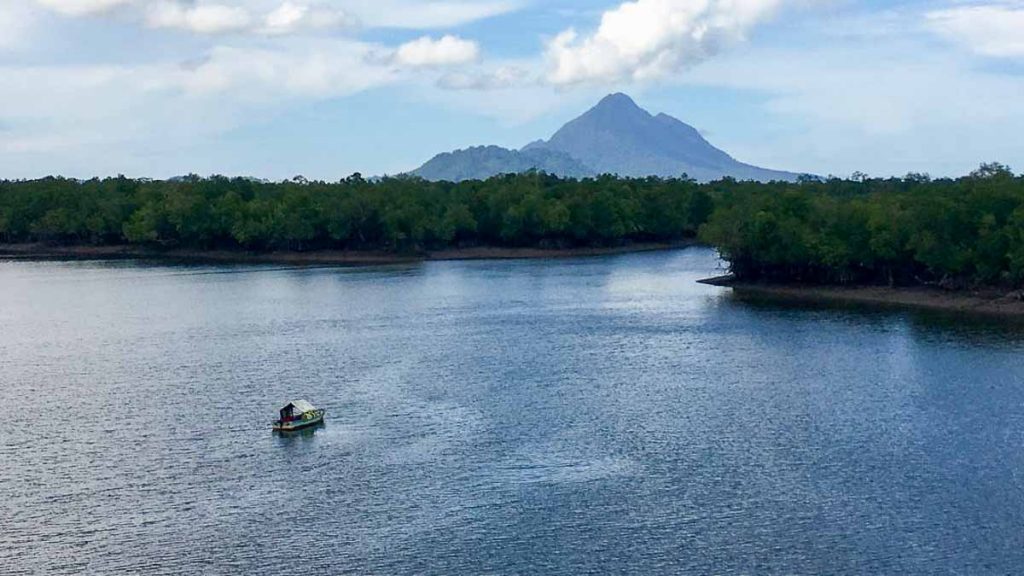 Photo credit: @lee_atin via Instagram
And if you're a nature lover, set aside a day for the Kuching Wetlands National Park. Hop on a mangrove cruise on the Santubong River, and get close to the local residents from crocodiles to otters, and even Irrawaddy dolphins!
Read more: 3D2N Kuching Itinerary
6) 6D5N Hokkaido, Japan (7hr 30min flight)
Round trip flights: From S$424 (SIN – CTS)
Long weekends: 21 Jan – 29 Jan 2023 (3 days leave), 10 Nov – 15 Nov 2023 (3 days leave)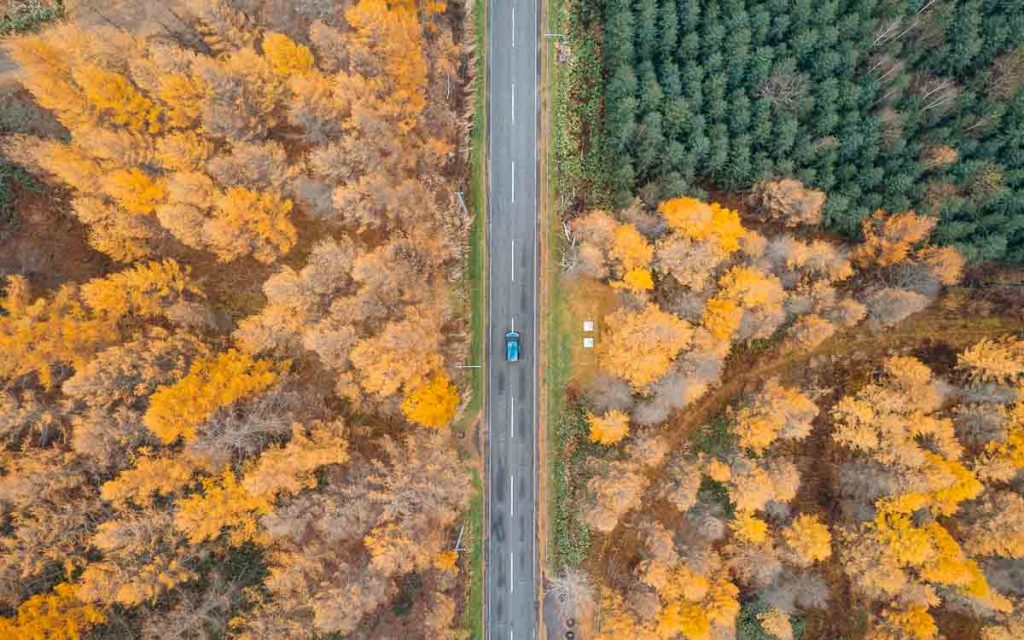 Pick up your rental car at New Chitose Airport and head out of Sapporo — road trip through Hokkaido's charming towns and amazing natural landscapes!
Read more: 6D Hokkaido Itinerary for Under S$1k — Must-Eat, See and Dos in Sapporo, Otaru, Asahikawa and Biei
Asahikawa
How to get there: 2hr drive from Shin-Chitose Airport to Asahikawa
Accommodation in Asahikawa: Hoshino Resorts OMO7 (From S$152/night)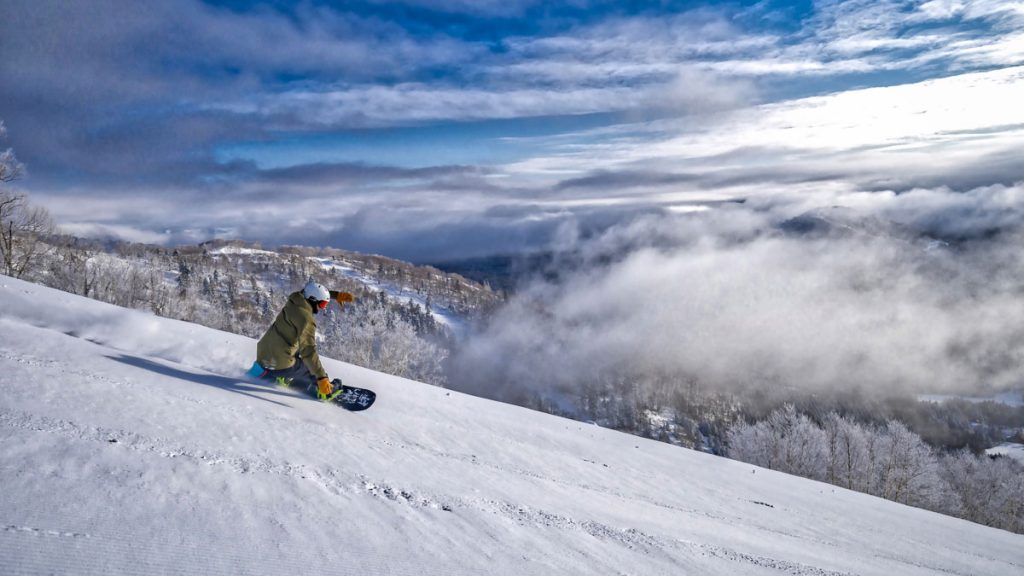 Photo credit: Hoshino Resorts OMO7
First up on the road trip is Asahikawa, Hokkaido's second-largest city! Surrounded by the Taisetsuzan mountains, it's one of the best places to ski — drive half an hour from the city to tackle Kamui Ski Links' snowy slopes ⛷
Photo credit: @kyodonewsplus via Instagram
After a day of slicing through the powdery snow, chill out at Asahiyama Zoo and catch the adorable Penguin Walk! Between December to March, the penguins are let out of their enclosure to exercise — catch their daily 500m march at 11AM and 2:30PM.
Biei
How to get there: 45mins drive from Asahikawa
Accommodation in Biei: Furano Hops Hotel (From S$127/night)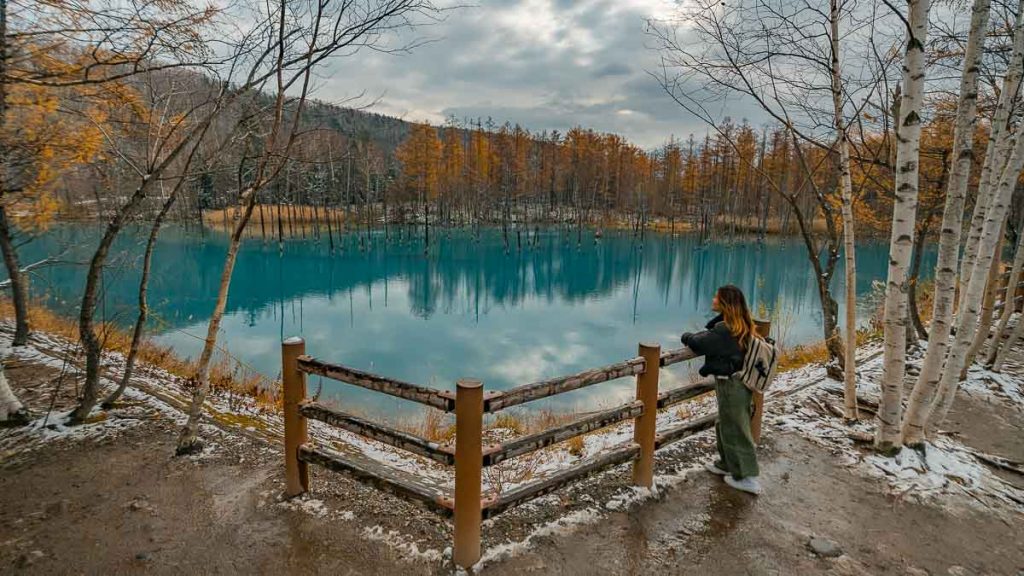 Biei is famous for its Shirogane Blue Pond, a bright turquoise pool against a backdrop of alpine trees. Fun fact: Its vibrant hue is caused by aluminium particles from the nearby Shirogane Onsen.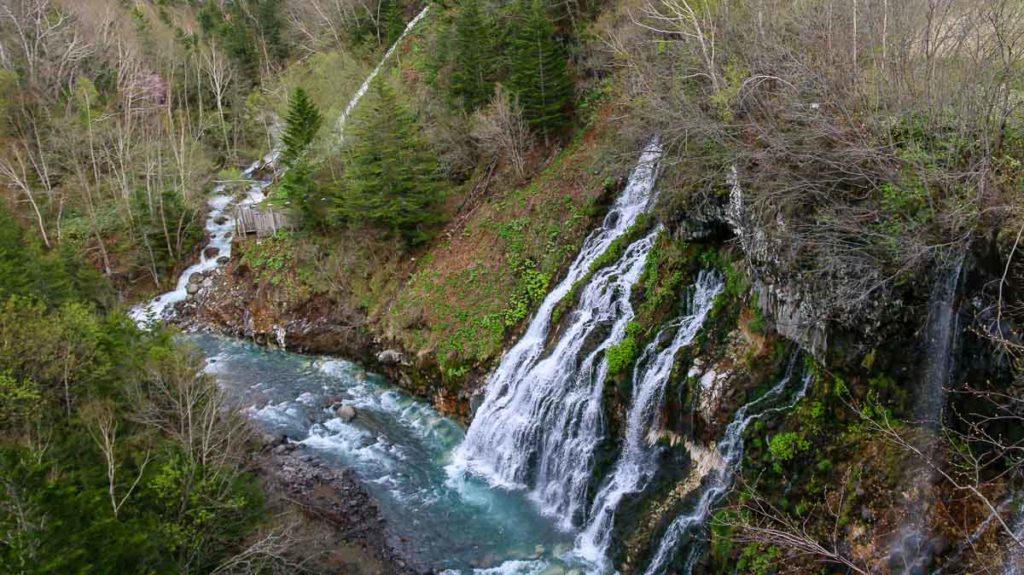 From there, drive 5 minutes to Shirahige Waterfall (White Beard Waterfall). Its beautiful, cascading falls are a popular spot for tourists and locals alike, looking especially magical during winter with all that snow!
Next on our list is Mount Tokachi. Located within Daisetsuzan National Park, this active volcano experiences snow as early as October ❄️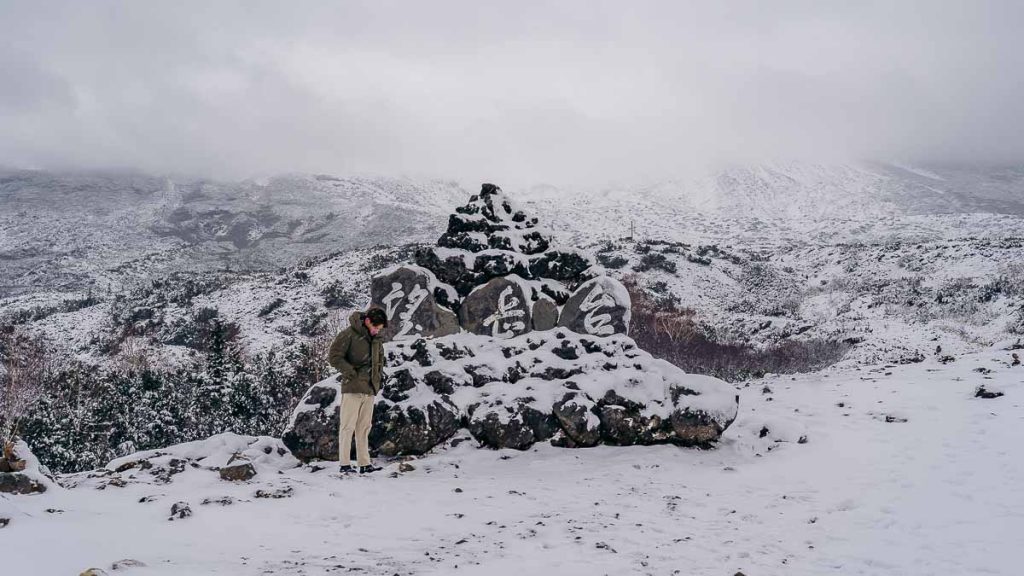 Stop halfway up at Tokachidake Observatory — it's the best spot to take in the surrounding volcanoes and mountains, as well as the starting point for a few hiking trails too!
*Pro-tip: Pack lunch for the road trip as there aren't many restaurants along the way.
Travelling to Japan? Come down to OCBC Wisma Atria on 18 Feb, 2PM – 3:30PM. We'll be sharing our tips on the best routes, JR Pass, self-drive, and more. Exclusive prizes will also be up for grabs! Register your interest here to secure a spot.
Read also: 6D5N Hokkaido Itinerary
7) 4D3N Colombo, Sri Lanka (3hr 50min flight)
Round trip flights: From S$654 (SIN – CMB)
Long weekends: 29 Jun – 2 Jul 2023 (1 day leave), 9 Aug – 13 Aug 2023 (2 days leave)
Accommodation in Colombo: Mövenpick Hotel Colombo (From S$158/night)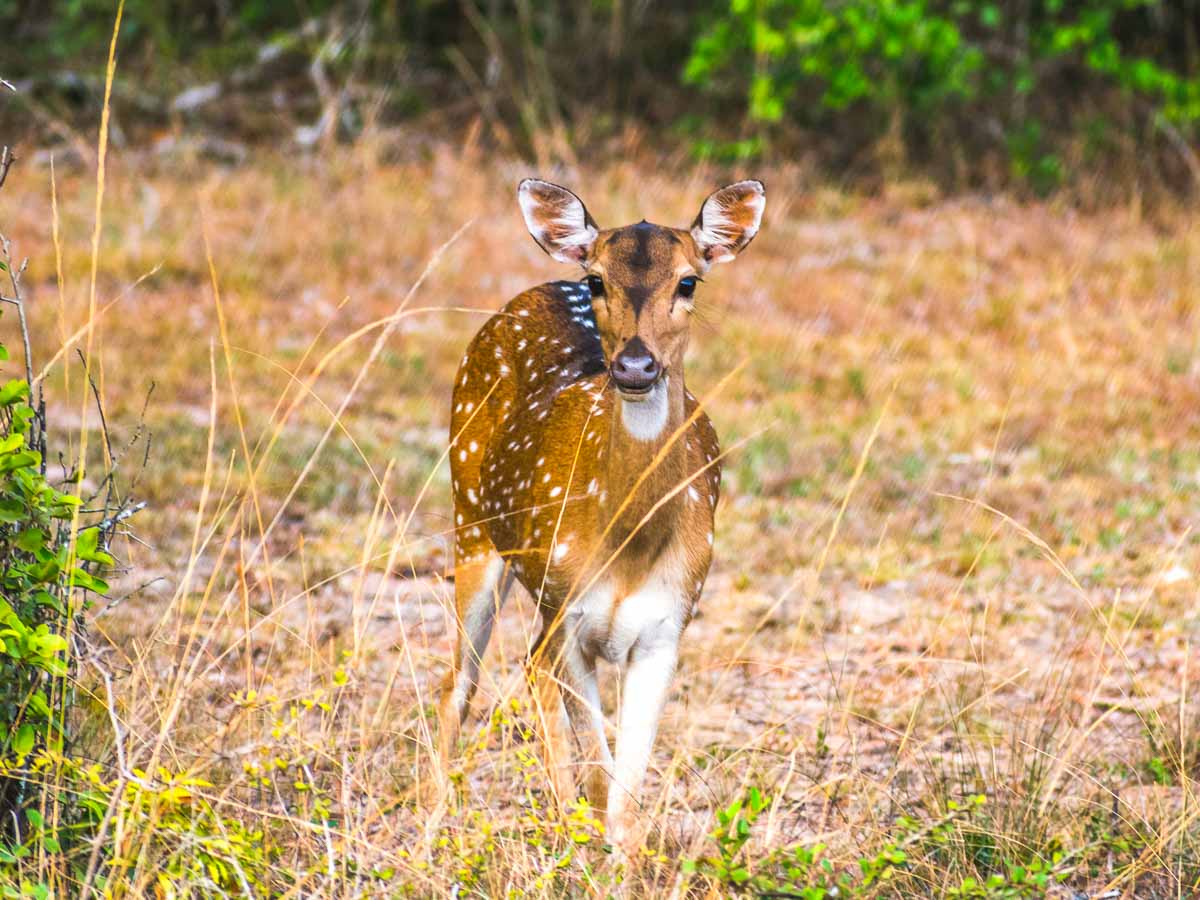 Photo credit: Wikimedia Commons
You don't have to fly all the way to Kenya to check off a safari experience — Asia's very own safari is less than 4 hours away from Singapore.
Spot elephants, leopards, and even aquatic birds on the open plains of Sri Lanka's Yala National Park! Or visit Wilpattu National Park to see sloth bears and axis deer 🦌
*Pro-tip: Visit between March and October when water levels are lower, to have a higher chance of spotting more animals as they come out to drink.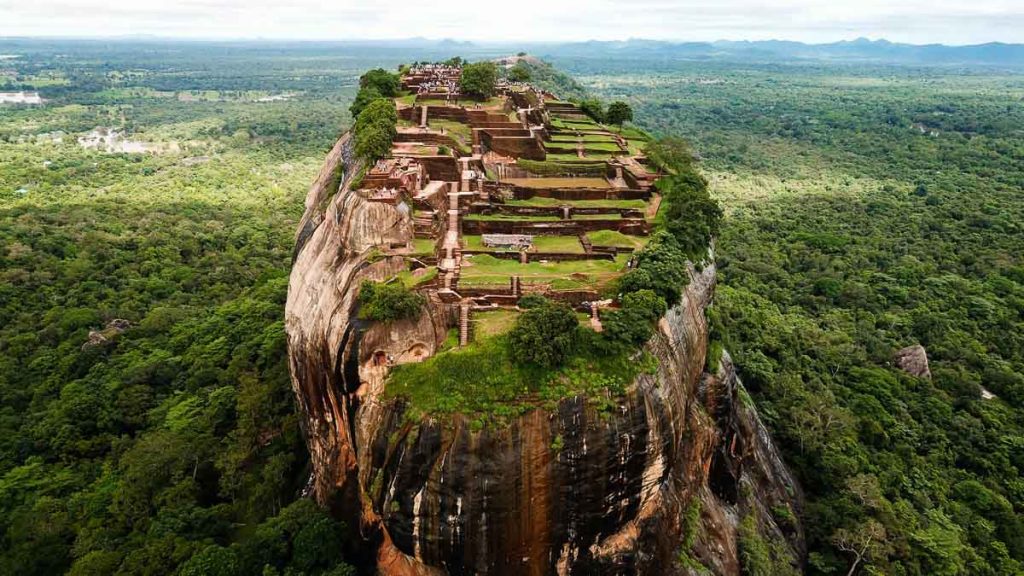 Photo credit: Dylan Shaw via Unsplash
When you're not chasing wildlife, check out the country's many cultural sites. One must-visit is the impressive Sigiriya Rock Fortress. Explore the well-preserved city ruins built on a 200m rock plateau over 1,500 years ago. We're talking canals, lakes, dams, bridges, and working water pumps — now that's urban planning!
Other attractions worth checking out include the Colombo Lotus Tower, Kelaniya Temple and Jami Ul-Alfar Mosque.
8) 8D7N Kerala, India (4hr 25min flight)
Round trip flights: From S$552 (SIN – COK)
Long weekends: 21 Jan – 28 Jan 2023 (3 days leave), 23 Dec – 30 Dec 2023 (4 days leave)
Accommodation in Kochi: Tissa's Inn (From S$112/night)
Set aside one of your longer weekend getaways to experience the beauty of India! One of our favourite trips started from Kochi, the gateway to beautiful Kerala. Here are our favourite things to do in Kochi and its surrounds.
Fort Kochi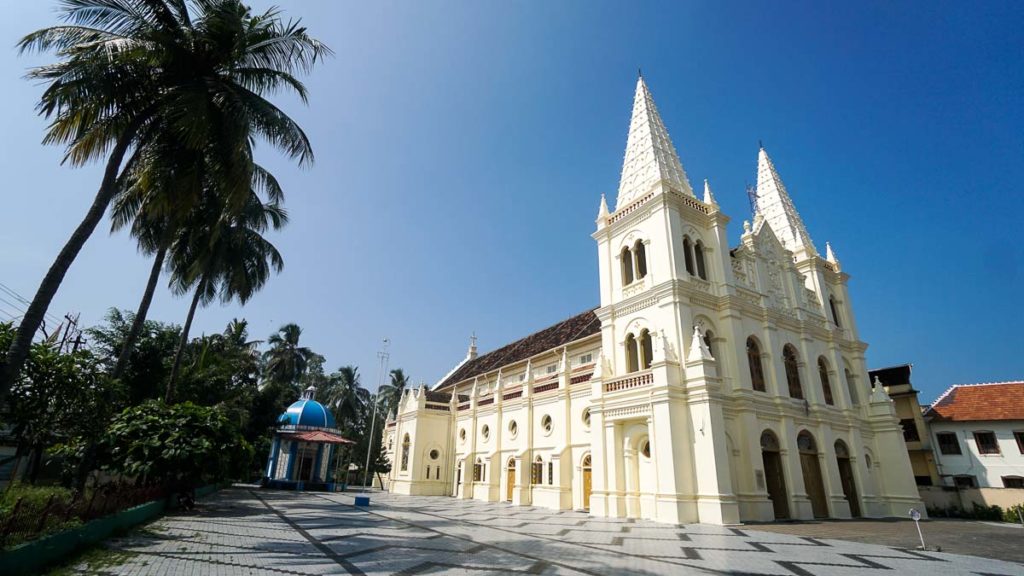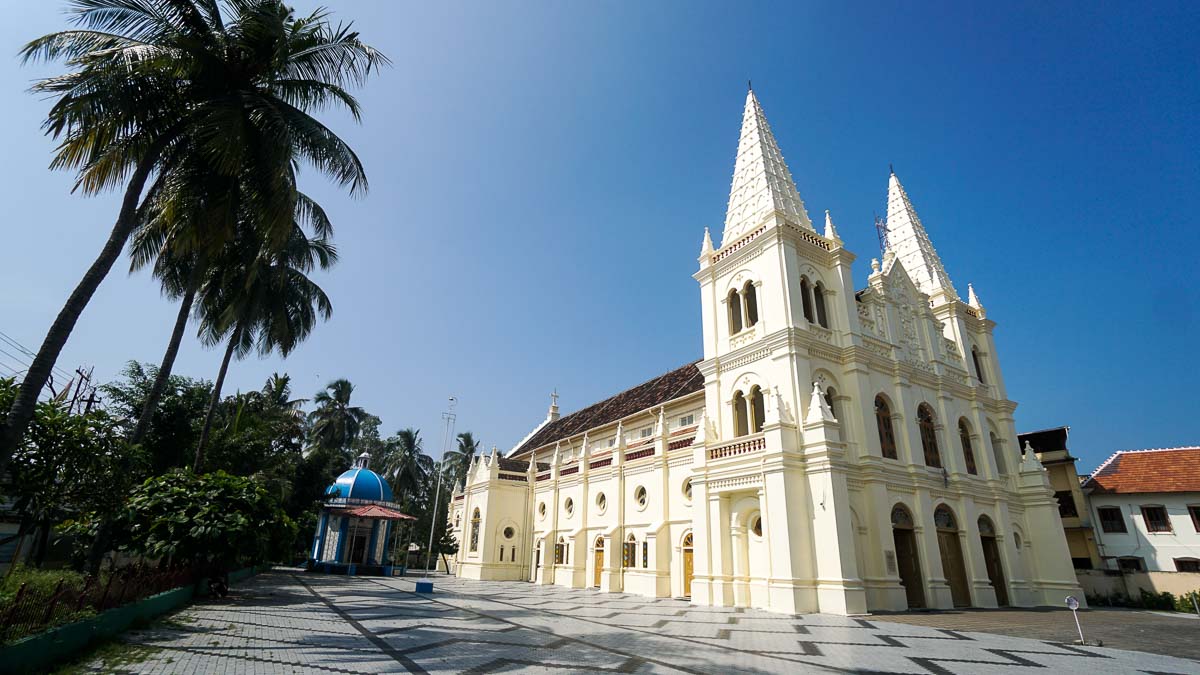 Fort Kochi is home to many landmarks and cultural sites, including the Chinese fishing nets, Mattancherry Palace, and Santa Cruz Cathedral Basilica. Walk through the city's narrow streets and visit many art galleries and studios in the area too!
Alleppey Backwaters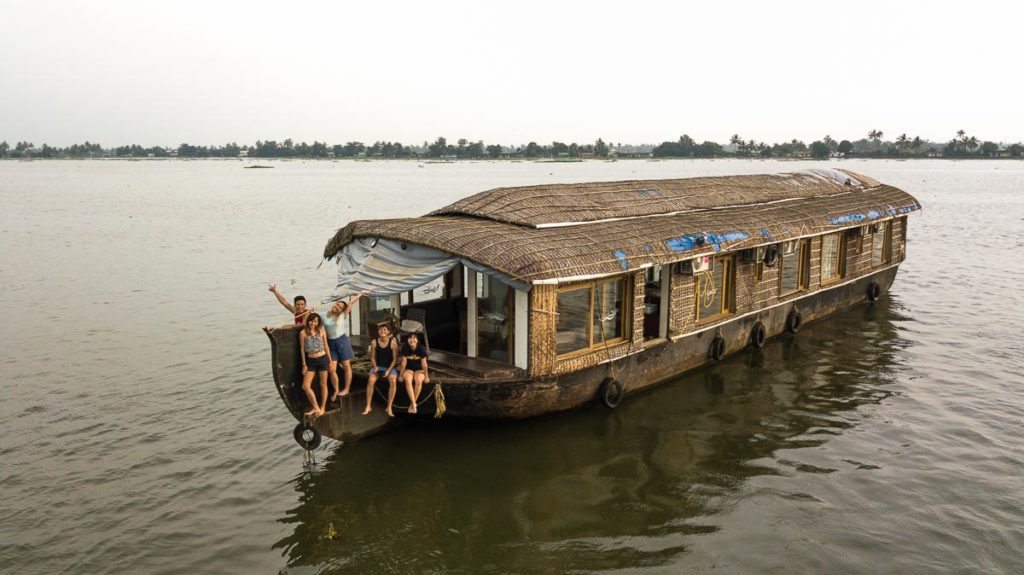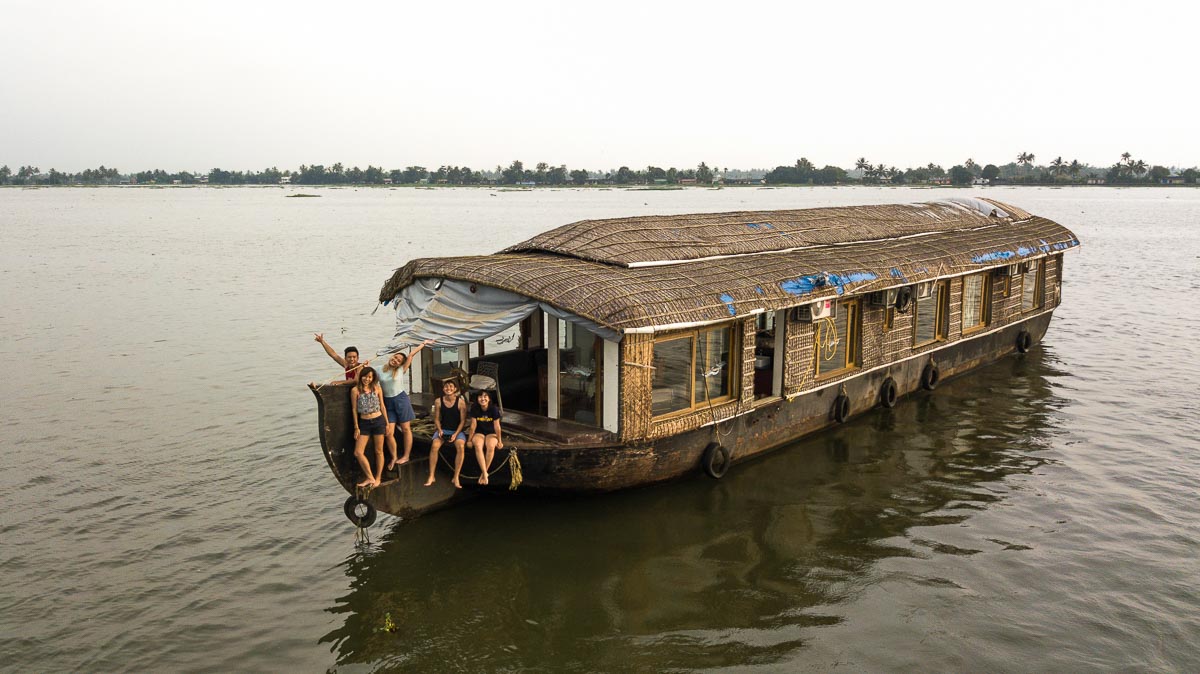 There are a couple of ways to travel through Alleppey Backwaters and one of our favourite experiences was staying on a houseboat. The boats range from basic to luxury but regardless, it'd be an interesting experience exploring the labyrinth of rivers and canals. On the second day, wake up early and take a local kayak out to explore the local villages, manoeuvring your way through the channels.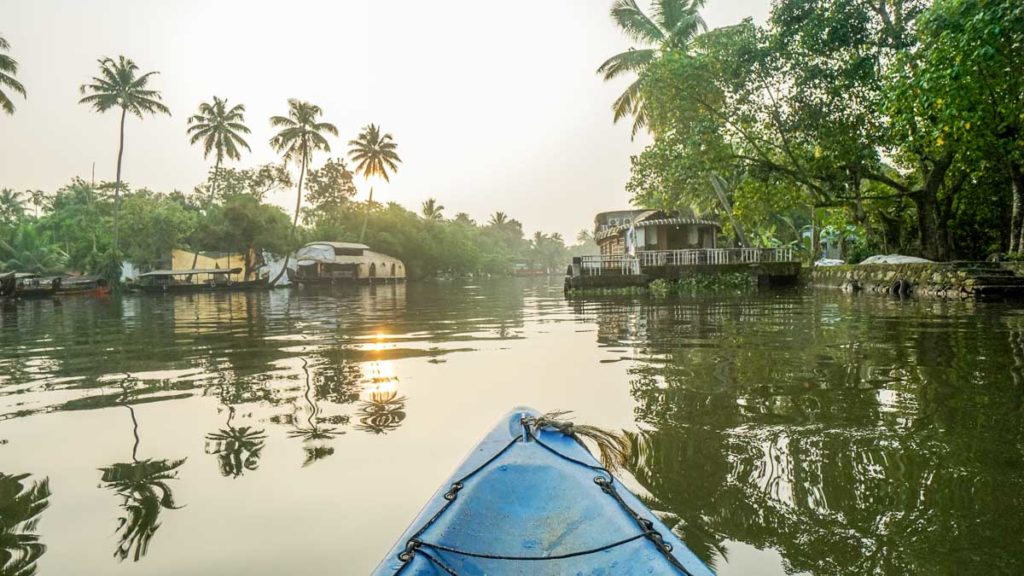 Either way, you'll be in awe of Alleppey's beauty.
Athirappilly Falls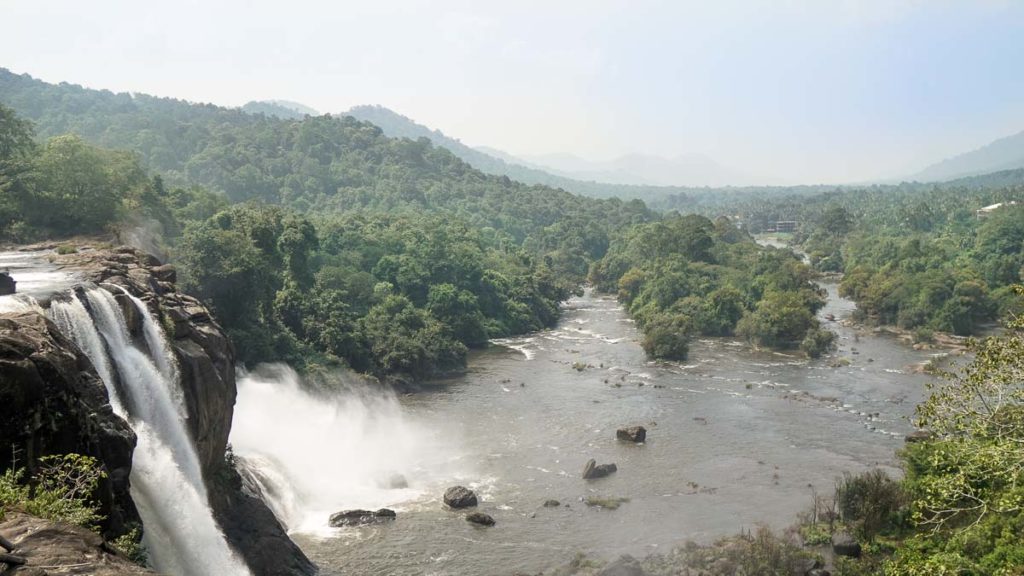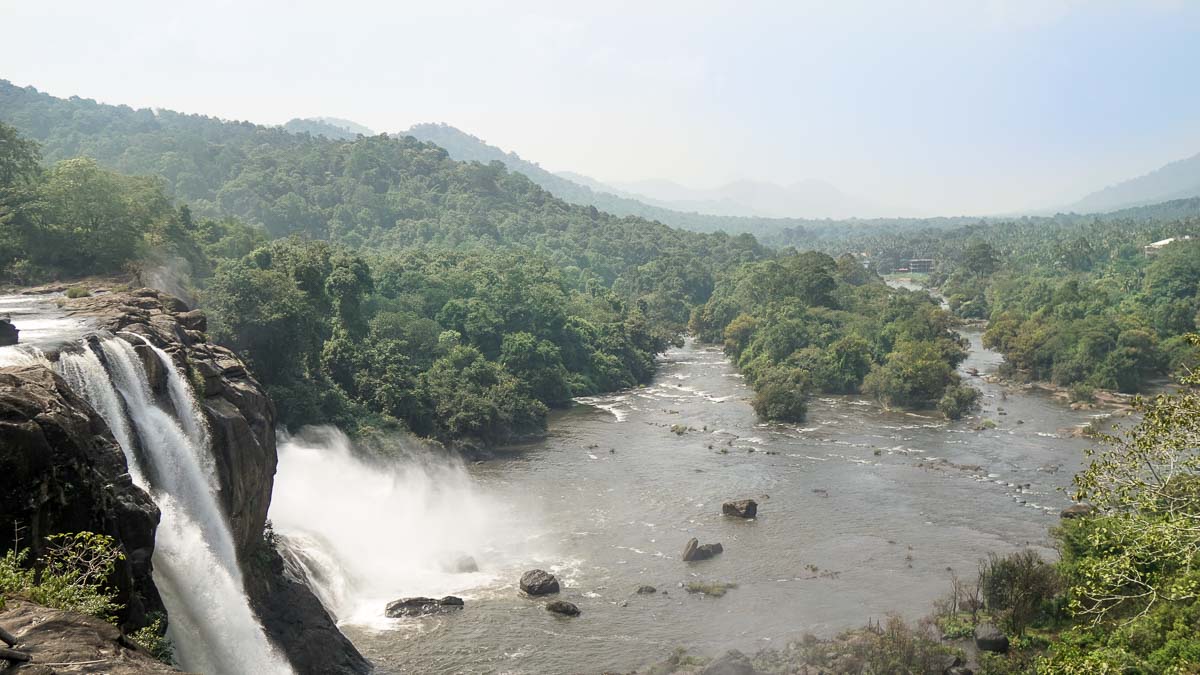 Athirappilly Falls is the largest waterfall in Kerala, especially during monsoon season. This can be done as a day trip from Kochi as it's a 2-hour drive out, then a 15-minute stroll to the lookout point — soak in the expansive view of the waterfall surrounded by emerald forests!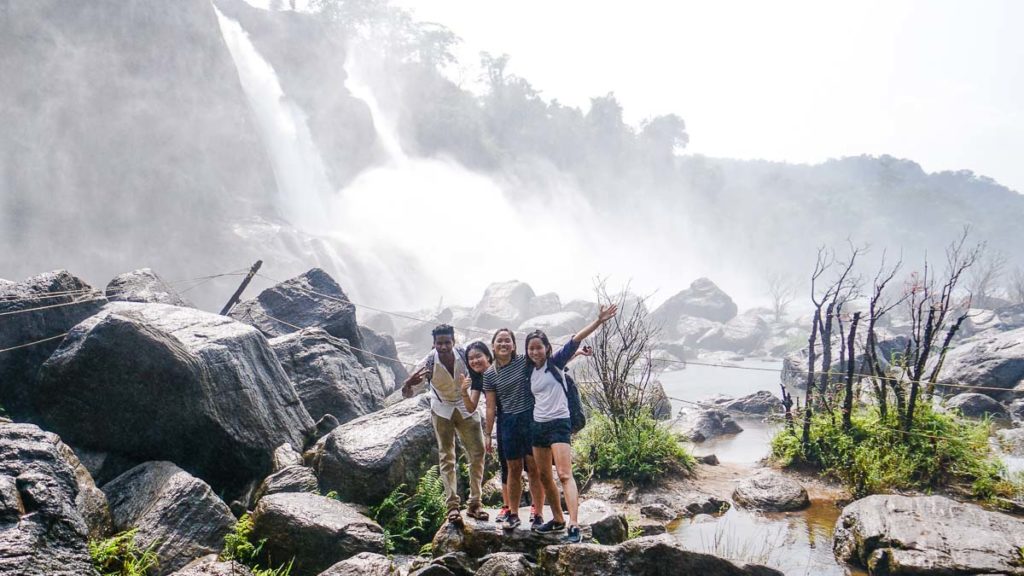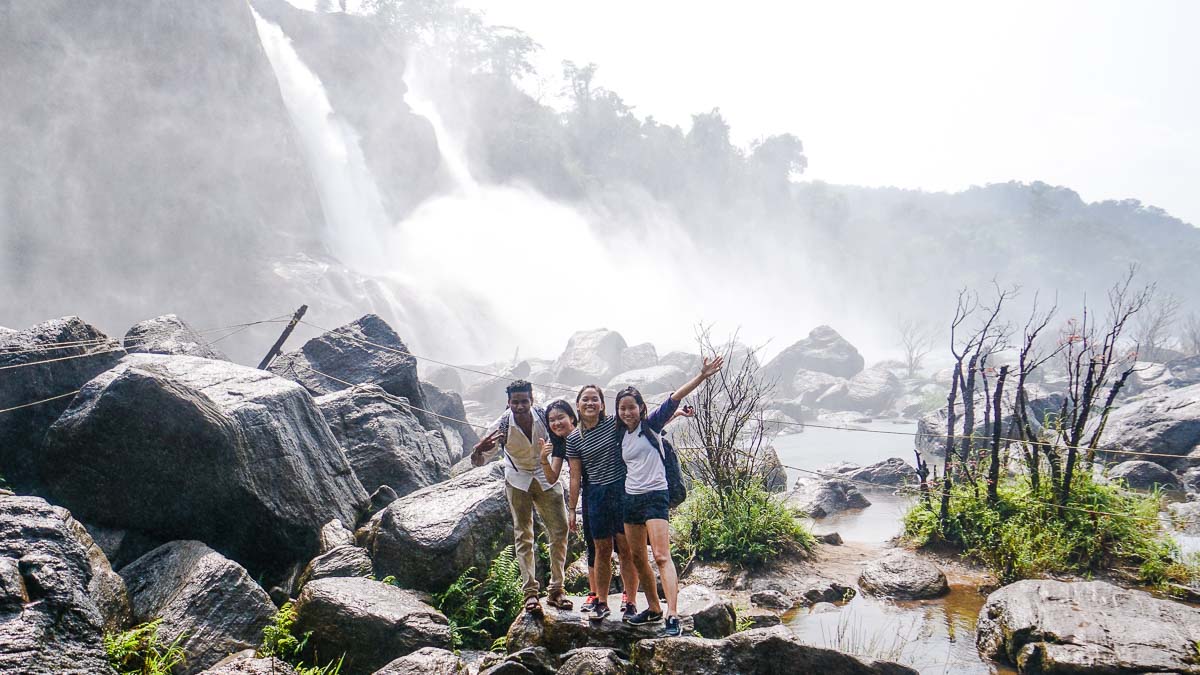 If you don't mind getting wet, take the additional path to the base of the falls for even better views.
Read more: 8D Kerala Itinerary: Experiencing one of the most beautiful states in India
9) 5D4N Busan, Korea (6hr 25min flight)
Round trip flights: From S$619 (SIN – PUS)
Accommodation in Busan: Isquare Hotel (From S$146/night)
Long weekends: 21 Jan – 25 Jan 2023 (1 day leave), 9 Aug – 13 Aug 2023 (2 days leave)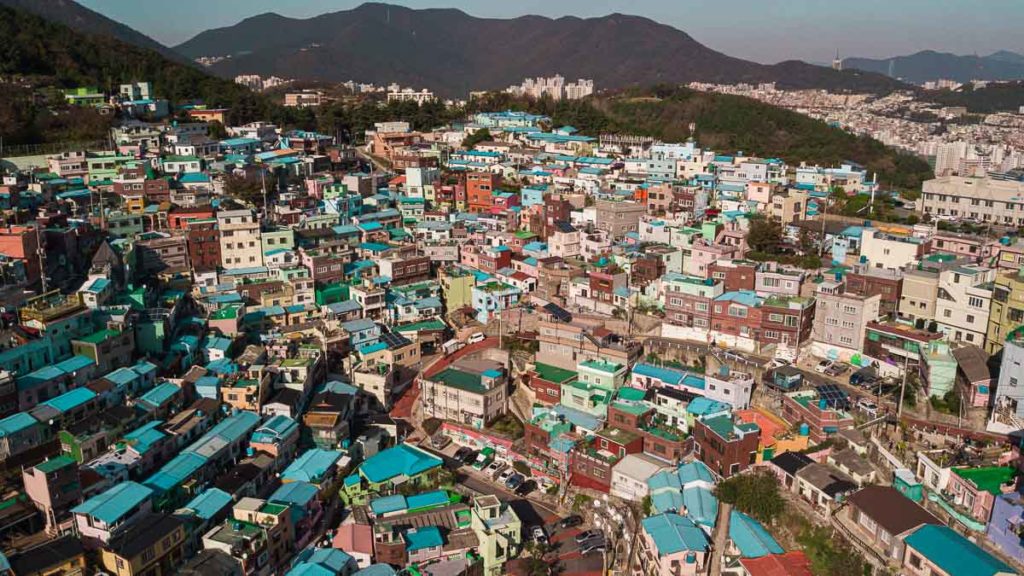 Starting in Busan, visit its famous colourful cultural villages and temples like the iconic Gamcheon Culture Village, and Haedong Yonggungsa Temple — Korea's most beautiful temple.
After that, rent a car and venture a little further, and discover a whole new side to the city!
Ulsan
How to get there: 1hr 30min drive from Busan
Accommodation in Ulsan: Lotte City Hotel Ulsan (From S$127/night)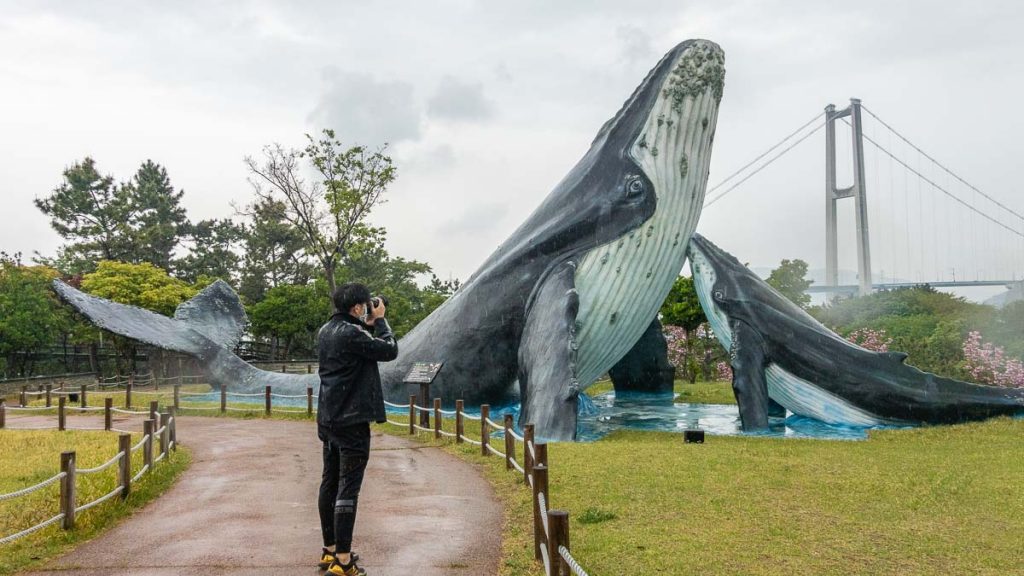 Ulsan has a rich history of whaling and you can learn all about it at the Jangsaengpo Whale Culture Village (장생포 고래문화마을)! 🐳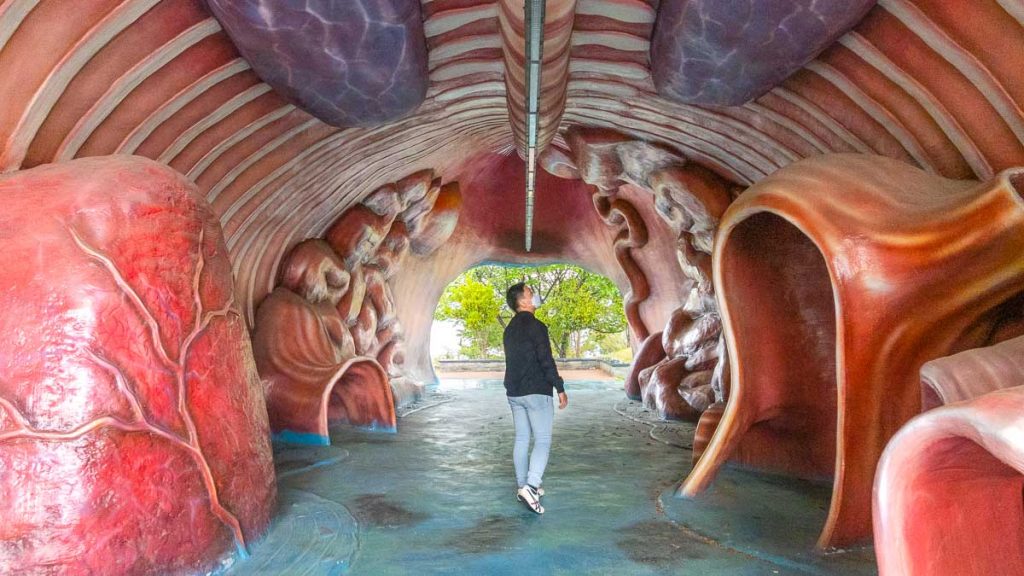 Learn how locals used to hunt whales as their livelihood, and check out intricate whale sculptures all around — brace yourself as you enter the belly of the beast! Thankfully, the whales are safe from hunting now, and you can meet them on a whale-watching cruise.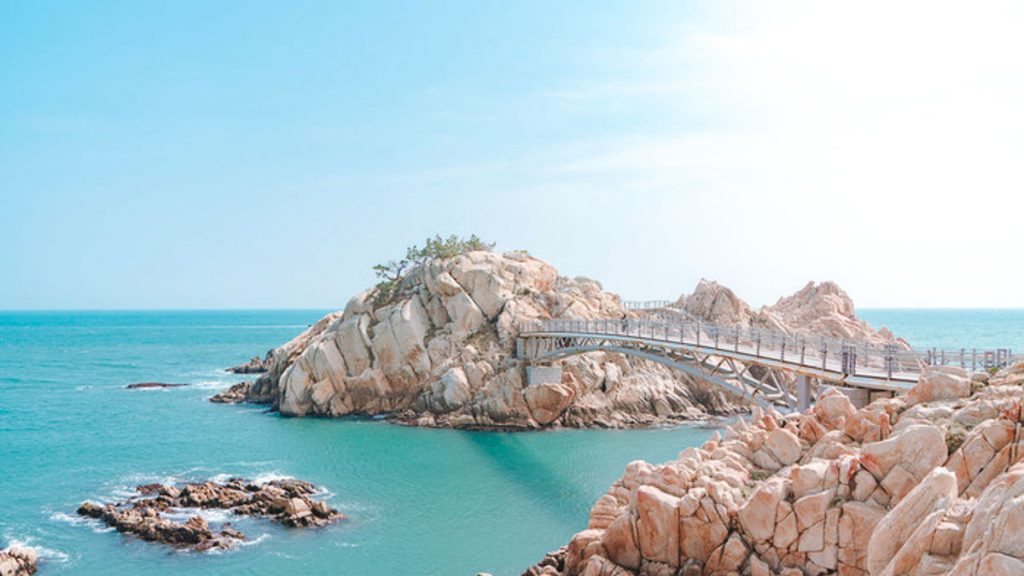 Photo credit: Korea Tourism Organisation
Another unique destination to check out is Daewangam Park (대왕암공원). Located near the east coast, its main attraction is Daewangam Rock — a natural formation resembling a dragon rising up into the sky.
There are multiple trails to get there, lined with either a forest of pine, cherry blossom trees or camellias depending on the season. The Four Seasons Trail is the fastest, reaching the formation in just 15 minutes!
Gyeongju
How to get there: 40mins drive from Ulsan
Accommodation in Gyeongju: The K Hotel Gyeongju (From S$208/night)
Gyeongju is the residential capital of the Silla Dynasty, filled with many cultural and historical landmarks like traditional villages.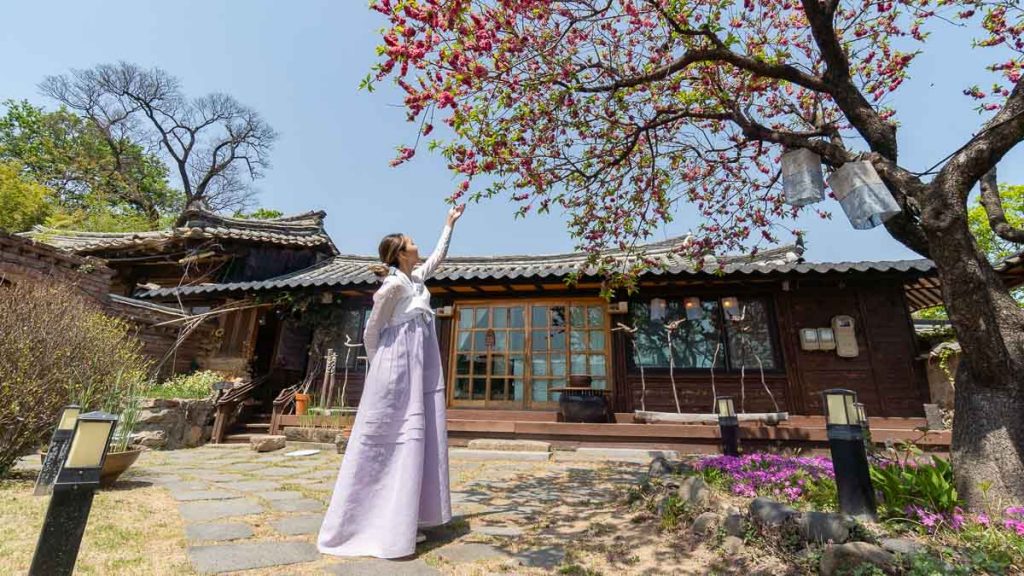 One such place is the Gyeongju Gyochon Traditional Village (경주 교촌마을). This beautiful area was once home to the Gyeongju Choi Clan — a prominent and wealthy family of over 12 generations. Get a glimpse into their past life of luxury by exploring this traditional hanok village.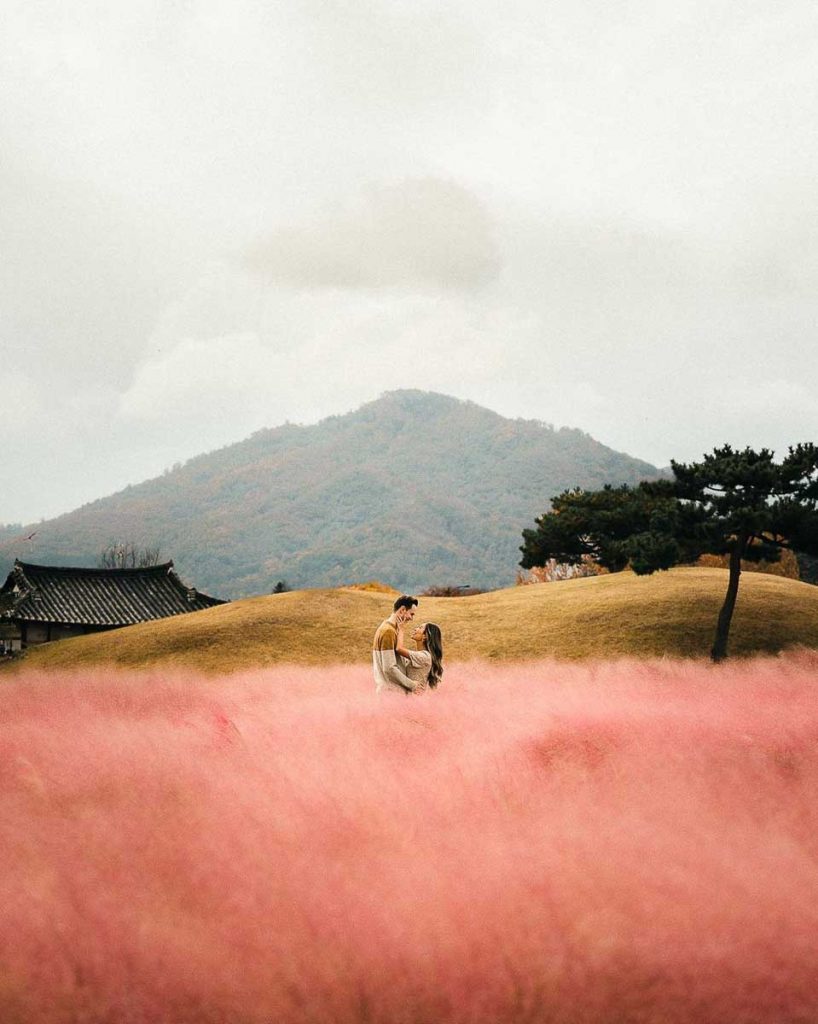 Photo credit: @calisolsf via Instagram
If you're planning a long weekend getaway in Gyeongju during autumn, Cheomseongdae Observatory is a must-visit. Step up your Instagram game here and snap away as you frolic among the pink muhly fields surrounding the tower 🌾
Read more: 7 Hidden Gems You Can Find Less Than 3hrs From Busan
Tips for Saving on Travel Essentials
Lock in your 2023 trips by pre-booking your flights and accommodations — the earlier the booking, the lower the rates! What's more, OCBC cardmembers can get even more bang for their buck when they book via the Travel with OCBC platform.
Travel with OCBC has half a million accommodation options and over 200 rental locations worldwide. As long as you're an OCBC cardmember, you'll be able to enjoy preferential rates for your travel essentials — from hotels, and airline tickets to car rentals. T&Cs apply.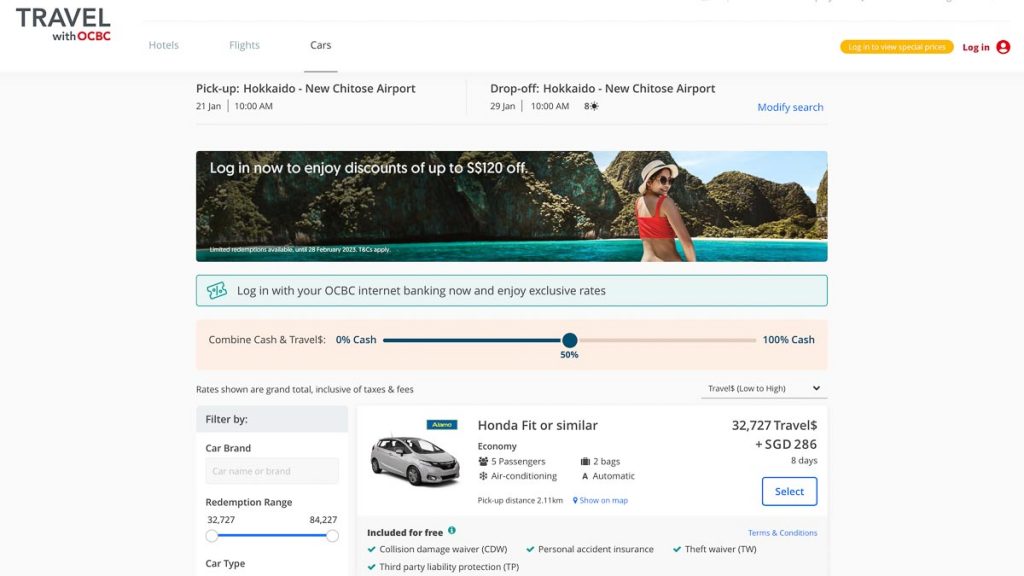 Photo credit: Travel with OCBC
On top of that, OCBC cardmembers can choose to use their reward points (VOYAGE Miles, OCBC$ or Travel$) to offset prices instantly. Toggle between how much you'd like to pay with cash or OCBC Travel$ — you could end up paying even less or none at all for your travel bookings 🤩
*Pro-tip: Still building up your reward points? You can still enjoy discounts with exclusive promo codes on top of the preferential rates when you log in with your OCBC online banking account.
Bullet-proof your trip by getting your insurance* sorted — have everything covered from overseas medical expenses, travel delay, baggage loss and even Covid-19. *T&Cs apply.
To make your long weekend getaway sweeter, earn as you spend when you use your OCBC 90ºN Mastercard overseas! Collect 2.1 Travel$ for every S$1 spent on Foreign Currency. Travel$ can be redeemed for miles (1 Travel$ = 1 mile), cash, vouchers and more. Best of all, Travel$ don't expire! 🤑 Apply now to start earning miles for a trip to your favourite destination (T&Cs, fees and charges apply).
Psst. Don't have an OCBC 90ºN Mastercard? New applicants stand to enjoy a special bonus starting from 15 Feb. Stay tuned for more info.
Attending the NATAS Travel Fair? Check out OCBC's Booth — B02 at Singapore Expo Hall 5, from 24 to 26 Feb 2023 to uncover great travel deals! Snag a free luggage when you meet the minimum spend with your OCBC card.
Time to start planning your next few long weekend getaways!
Note: Flight prices observed from Jan 2023.
What are your top choices for long weekend getaways this 2023? Share with us below!
---
This article is brought to you by OCBC.
Disclaimer: Travel with OCBC is operated by a third party provider and all products and services made available therein are fulfilled by third parties.

The above is for general information only. It is not a contract of insurance. It does not constitute an offer to buy an insurance product or service. It is also not intended to provide any insurance or financial advice. The precise terms and conditions of the plans are specified in the insurance policy contract.

Explorer is underwritten by Great Eastern General Insurance Limited, a wholly-owned subsidiary of Great Eastern Holdings Limited and member of the OCBC Group. Explorer is not a bank deposit or obligation of, or guaranteed by OCBC Bank.

This policy is protected under the Policy Owners' Protection Scheme which is administered by the Singapore Deposit Insurance Corporation (SDIC). Coverage for your policy is automatic and no further action is required from you. For more information on the types of benefits that are covered under the scheme as well as the limits of coverage, where applicable, please contact us or visit the General Insurance Association (GIA) or SDIC websites (www.gia.org.sg or www.sdic.org.sg).