Other than from their accent..
I spent two years studying in Australia and on my very first day, I met a fellow Singaporean while… waiting in a long queue.
I remember walking by people queuing up in the school courtyard and being a kiasu Singaporean, I joined too. Looking for some intel, I asked the stranger in front of me and in a familiar accent, turns out she wasn't sure either — typical Singaporeans right?
Even when we're out of Singapore, our identity as Singaporeans still stands out — especially to another Singaporean.
Some stuff we're proud of, others we're a little embarrassed to admit. After spending some time living abroad, here are 11 ways you confirm plus chop know they're Singaporean too.
1) Bringing Chilli from Home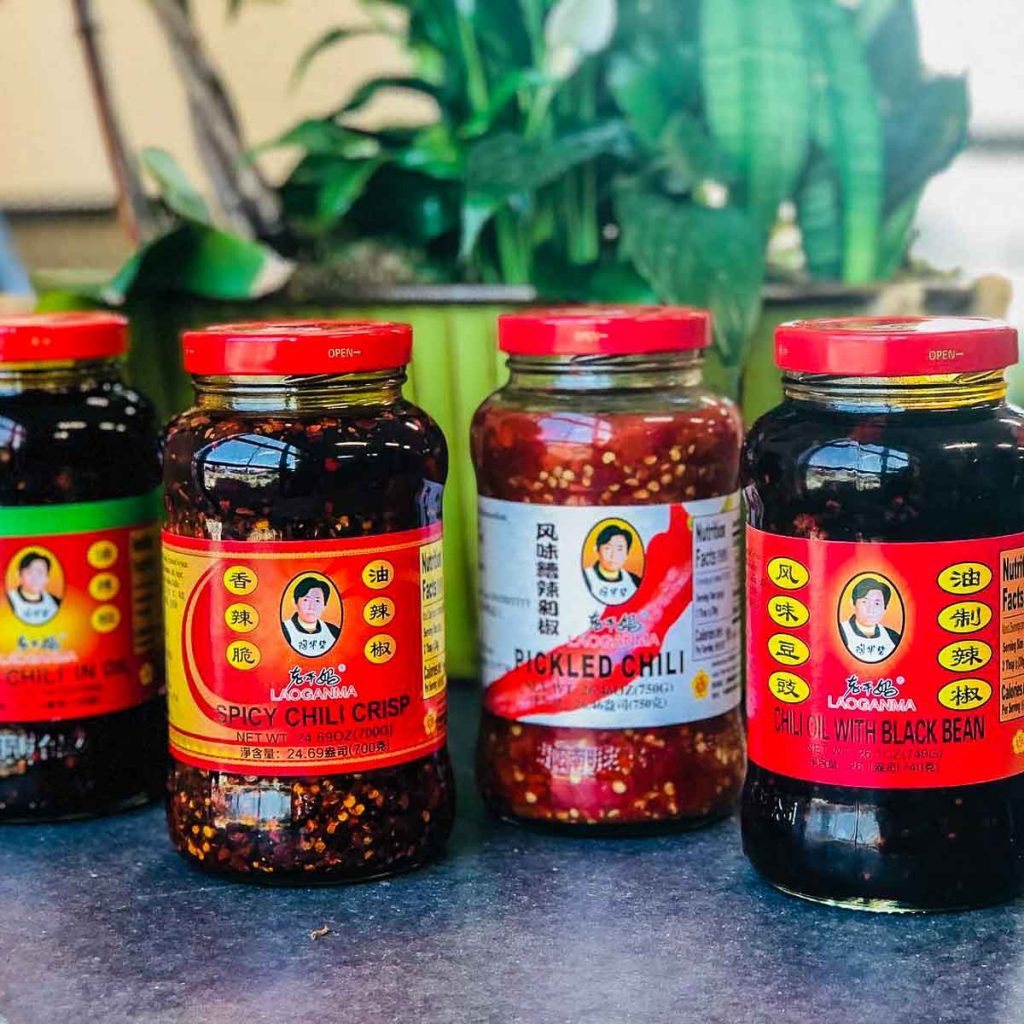 Photo credit: @laoganmausa via Instagram
Most Singaporeans can't live without love chilli. So much so that we go as far as bringing our own.
In university, I noticed a couple of students having their meals with a bottle of belachan (shrimp paste) or Lao Gan Ma chilli sauce at the side — definitely imported from home!
2) Having 3-in-1 Milo sachets and Indomie maggi as comfort fuel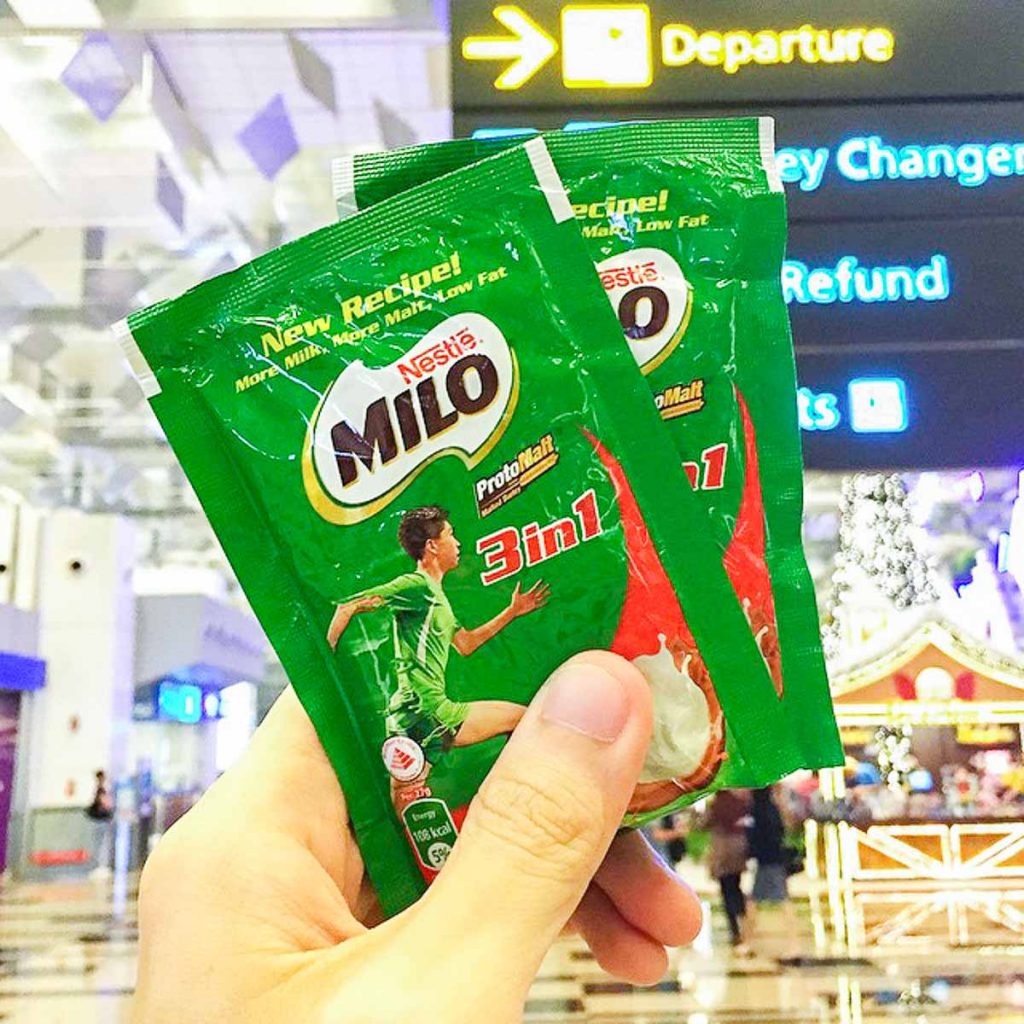 Photo credit: @milosingapore via Instagram
Although originally an Australian product, most of us grew up drinking Milo in Singapore. The chocolate malt drink is so beloved, we even have our own local flavours such as Milo Gao Kosong (no sugar) and Milo Gao Siew Dai (less sugar).
So, it's no surprise that these green sachets are what Singaporeans overseas turn to in times where some comfort is needed. Fun fact: Did you know the Milo we find in Singapore was developed and manufactured in Jurong since 1984?
Photo credit: @indomie via Instagram
We also can't forget Indomie instant noodles, which is a lifesaver for university students who can't cook a decent meal (like me). During the exam period, you can expect to see a bunch of Singaporeans huddled in a corner sharing Milo sachets and Indomie maggi while studying together.
3) Hunting for food in the wee hours of the night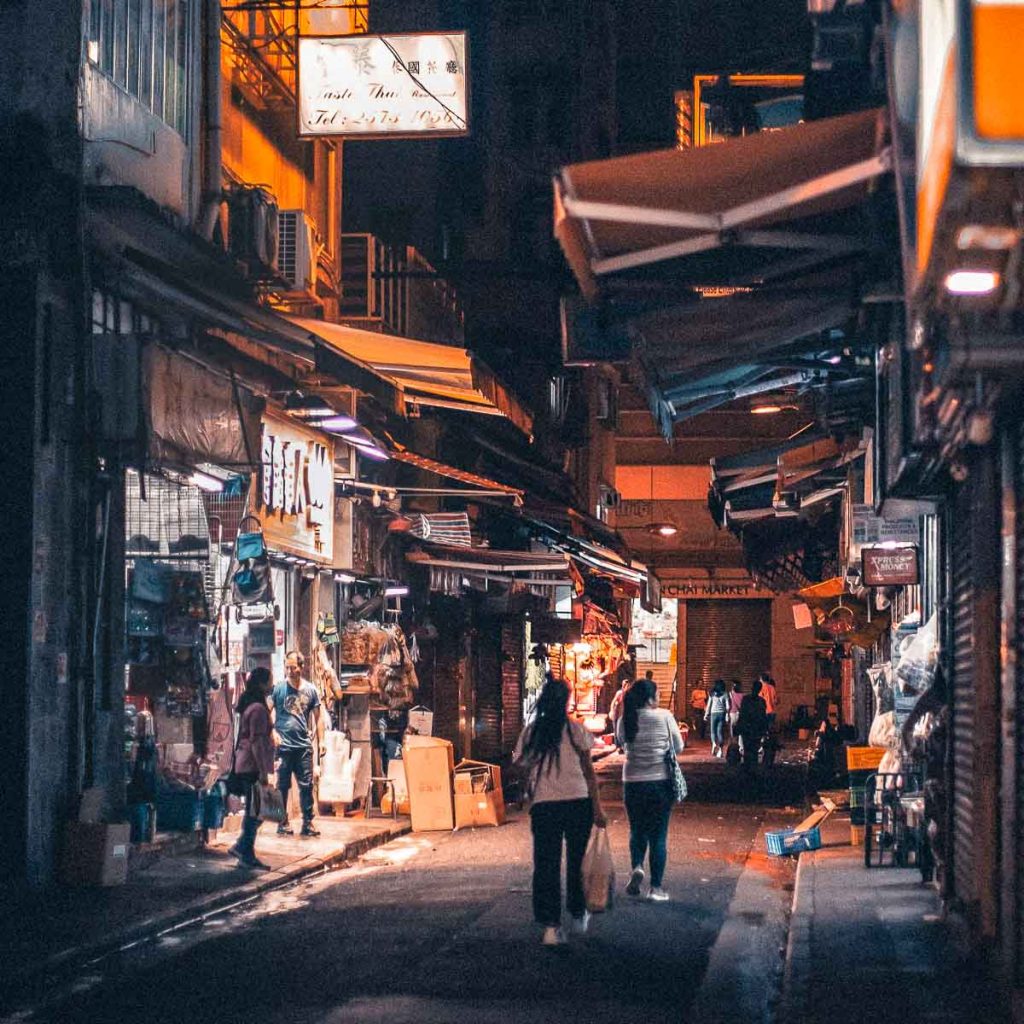 Photo credit: @tinagraphy via Unsplash
Judging from the first three points, you can just tell how important food is to us. That said, I can't stress how much I appreciate 24/7 food shops in Singapore.
When I was in Australia, most places closed at 5PM and it was really hard to find late-night supper options.
But I'm never alone because I'll always find a Singaporean or two wandering around the streets in the middle of the night, on the search for food.
Read more: 5 Things I Learnt While Travelling In India As A Singaporean
4) Waiting in Long Queues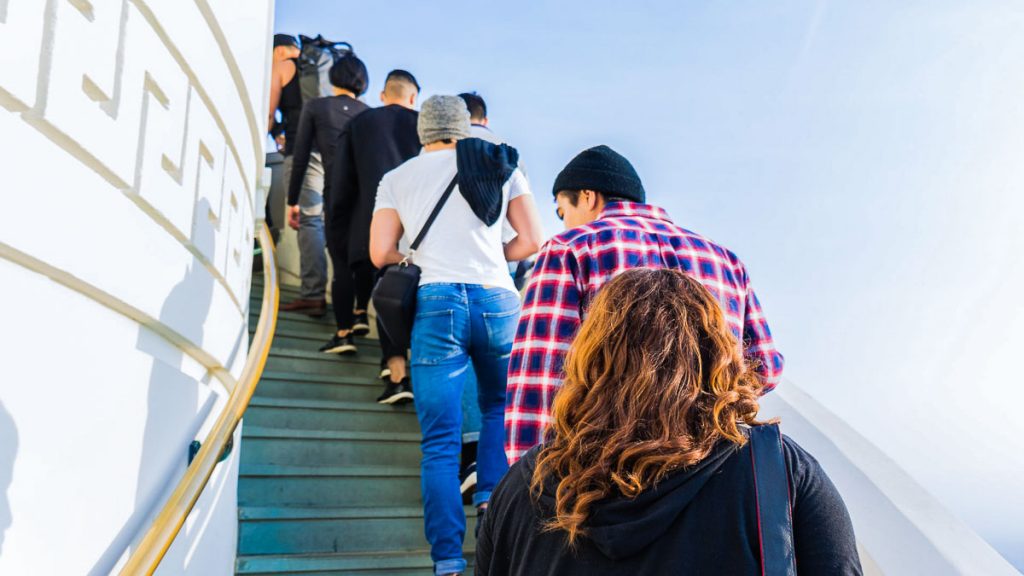 Photo credit: @levidjones via Unsplash
Ok, here's one that isn't (but could be) food related. Regardless of whether we're at home or overseas, if there's a long queue, there's FOMO. In typical Singaporean fashion, our logic is that the shop must be really popular or serves good food.
Even when I travel, I can't help but find myself joining a long queue only to discover what the shop was selling at the end of the line. Queue first, find out later right?
5) Bargaining at Local Markets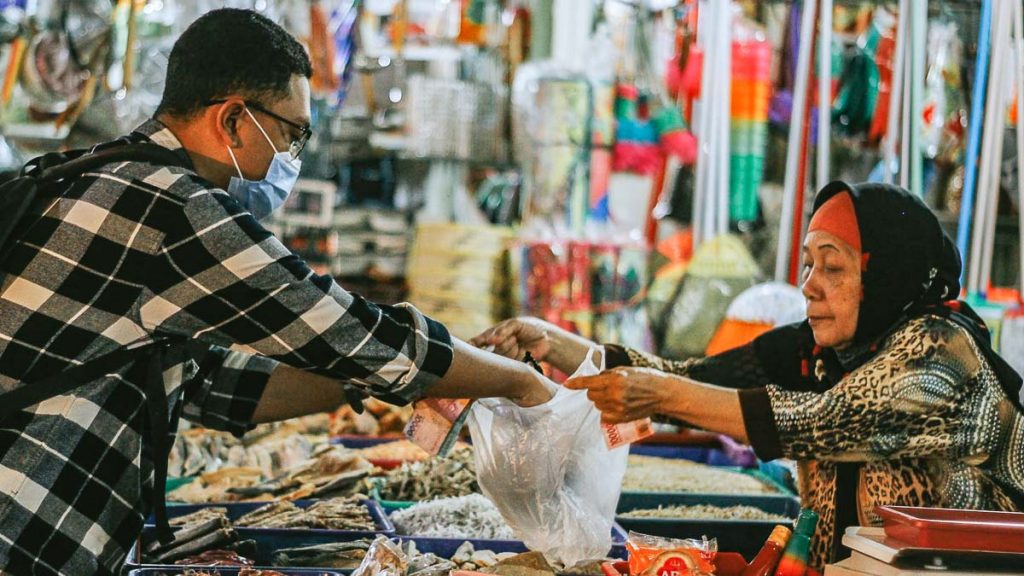 Photo credit: @falaqkun via Unsplash
My dad taught me a trick to haggling — pretend to walk away after failing to bargain and wait for the shop owner to come running after you.
To my disbelief, it actually worked! And he wasn't the only Singaporean I know who uses this method overseas.
Back home, it's hard to bargain with shop owners. So it comes as no surprise we would want to save a few bucks while on our overseas trip.
We've become experts in eyeing and bargaining for the best deals, and of course making sure we're getting our money's worth.
6) Holding onto Trash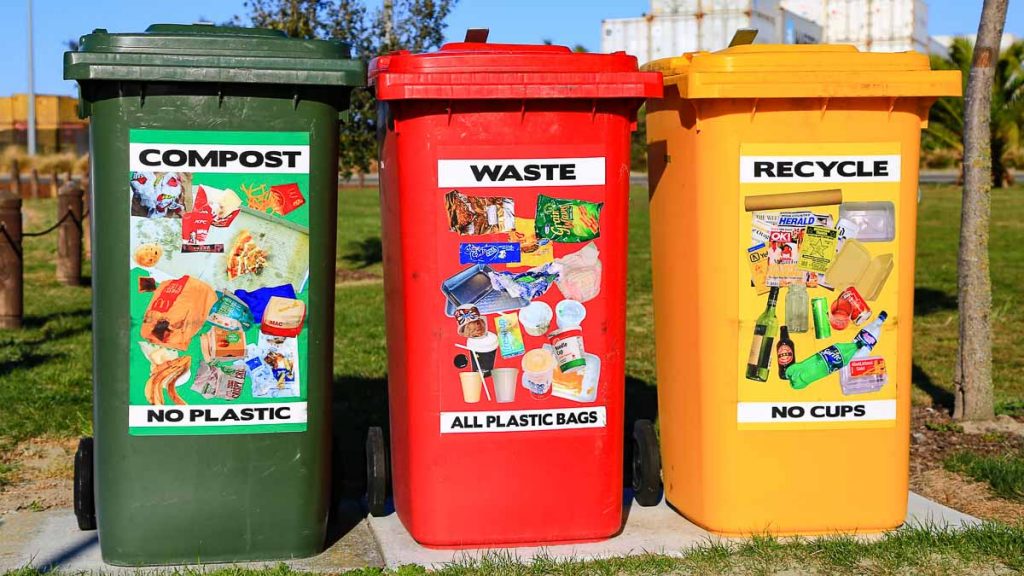 Photo credit: @splashabout via Unsplash
Under the Environmental Public Health Act, we can be fined up to S$10,000 for littering. That's a pretty high price to pay but a well-implemented one.
Being a "fine" city has trained us to be more mindful of littering even when we're not in Singapore. So if there's a lack of dustbins and you meet a stranger casually holding onto trash, chances are, it could be a fellow Singaporean.
7) Leaving a Paiseh Piece on the Plate
Then regretfully watching our international friends eat it.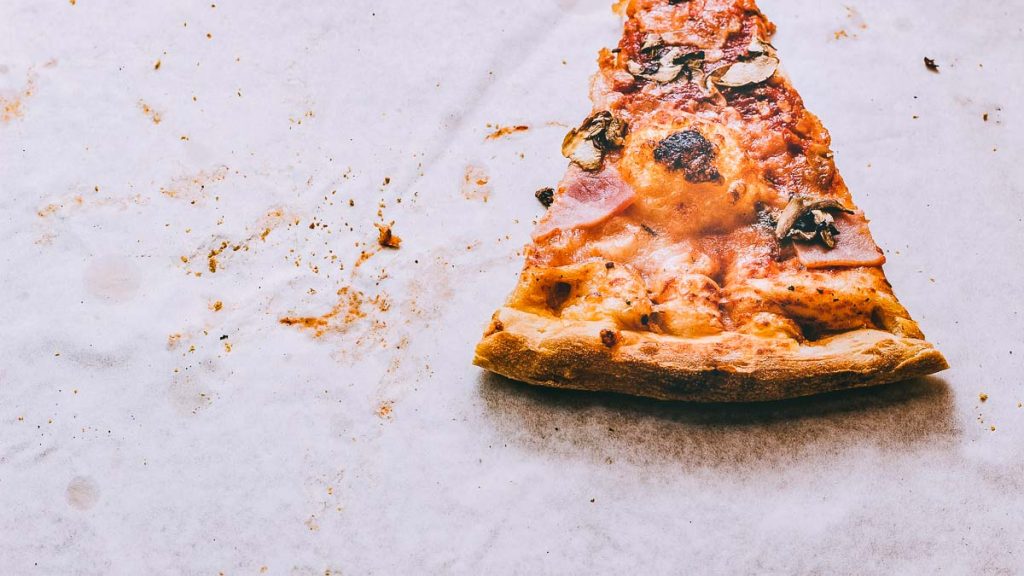 Photo credit: @rev3n via Unsplash
The term paiseh comes from a Chinese Hokkien dialect, which means something embarrassing or shameful. As Singaporeans, we often use this word in scenarios like arriving an hour late when meeting up with friends or in this case, eating the last piece of food on the plate.
Every Singaporean is familiar with the paiseh piece — the last remaining item of a dish when sharing with a group of friends. If you're at a table with another Singaporean overseas, you can be sure they'll offer the last piece to their international friends.
But deep down, we all know how badly we want to eat it.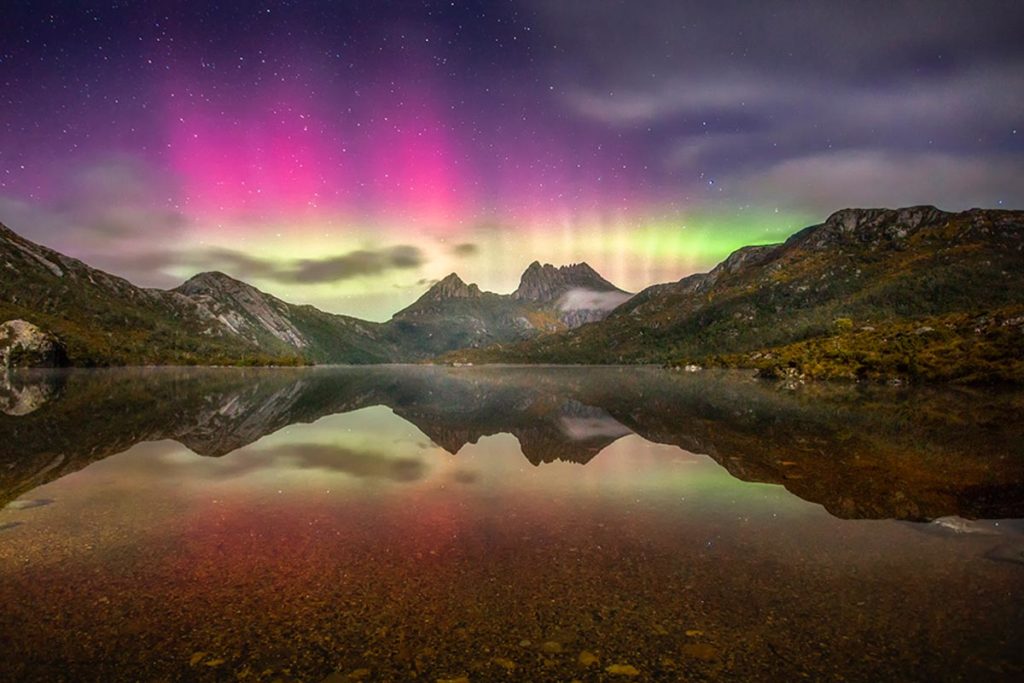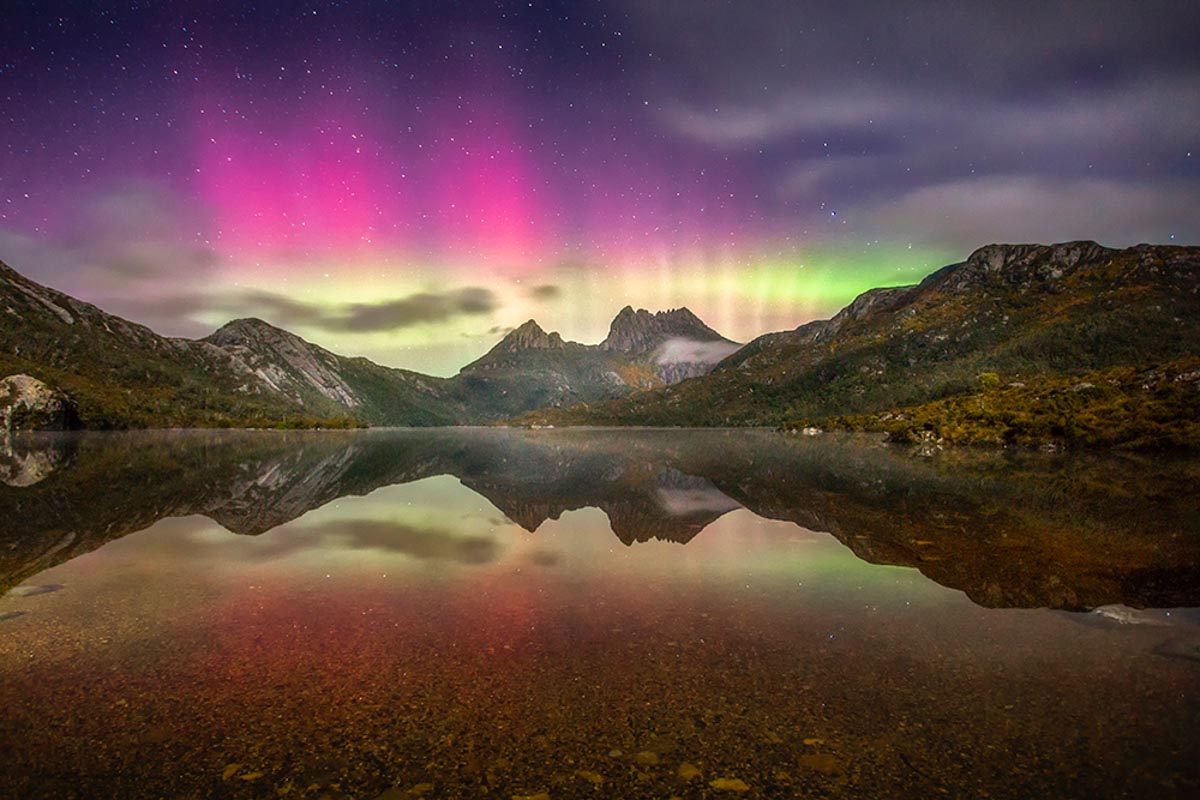 Photo credit: Rodney Trenchard
Be it chasing the southern lights in Australia, visiting Japan's oldest castle or jumping into waterfalls in Laos — you arrive at what you thought was a hidden gem, only to find another Singaporean because you both saw it on The Travel Intern, haha.
But no awkwardness here because that's what The Travel Intern is here for 😜 — to connect adventurers wherever in the world you may be.
Read more: 19 Unique Travel Experiences You Can Buy That Make You Richer
9) Showing Off Our Red Passports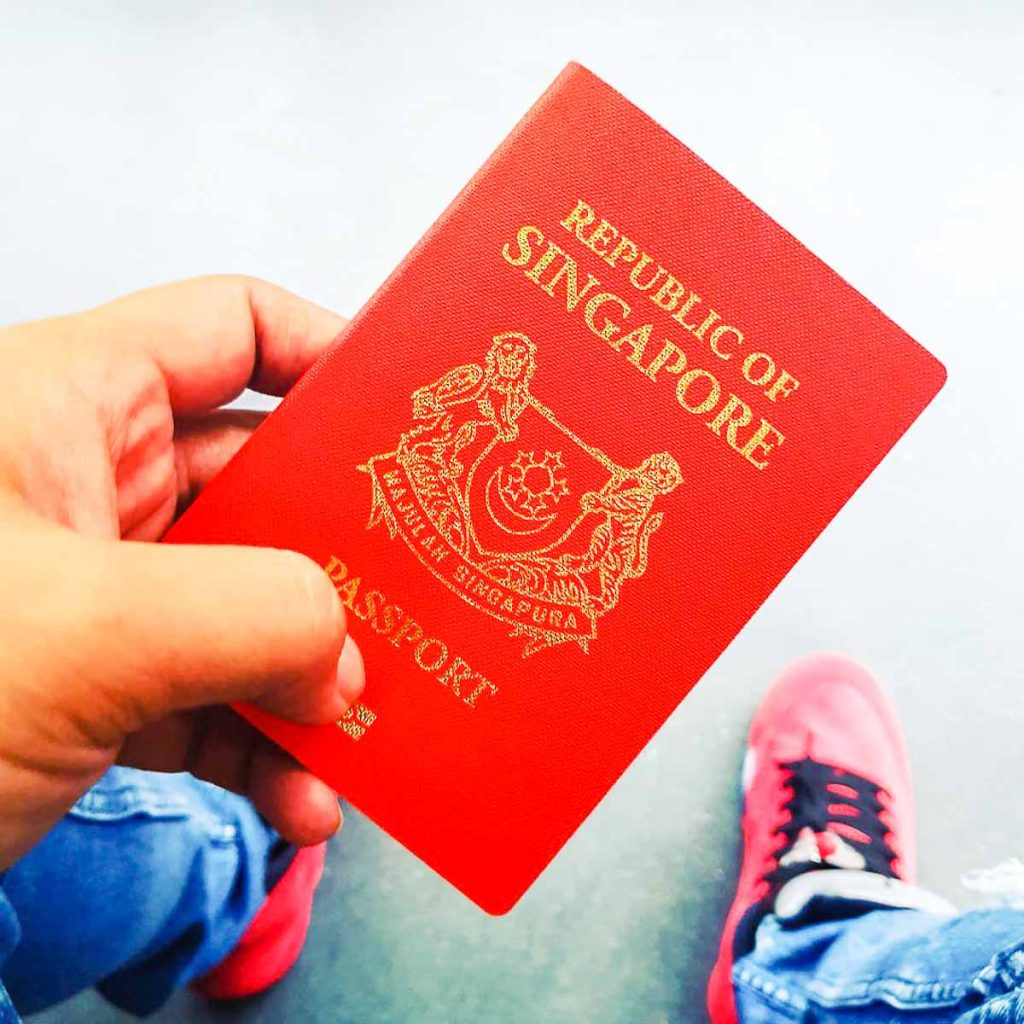 Photo credit: @hairie_potter_ via Instagram
What I dread most at an airport overseas is having to wait a long time at the immigration. But in some countries (like Australia), I could skip the queue and use the self-check-in kiosks instead with my Singaporean passport.
It might sound entitled when you get to stroll casually to the kiosks with your red passport while others rush to get in line at the counters.
But in my heart, I was so grateful that Singapore holds one of the most powerful passports in the world — ranked by the number of destinations we can travel to without a visa.
In fact, we came in second as of this year, having access to 192 destinations. This essentially allows us to go almost anywhere in the world visa-free except for Iraq, North Korea and Venezuela to name a few.
And that's why we can recognise our fellow countrymen by a simple wave of our iconic red passports.
10) Speaking Our Unofficial Language — (being too efficient with our sentences)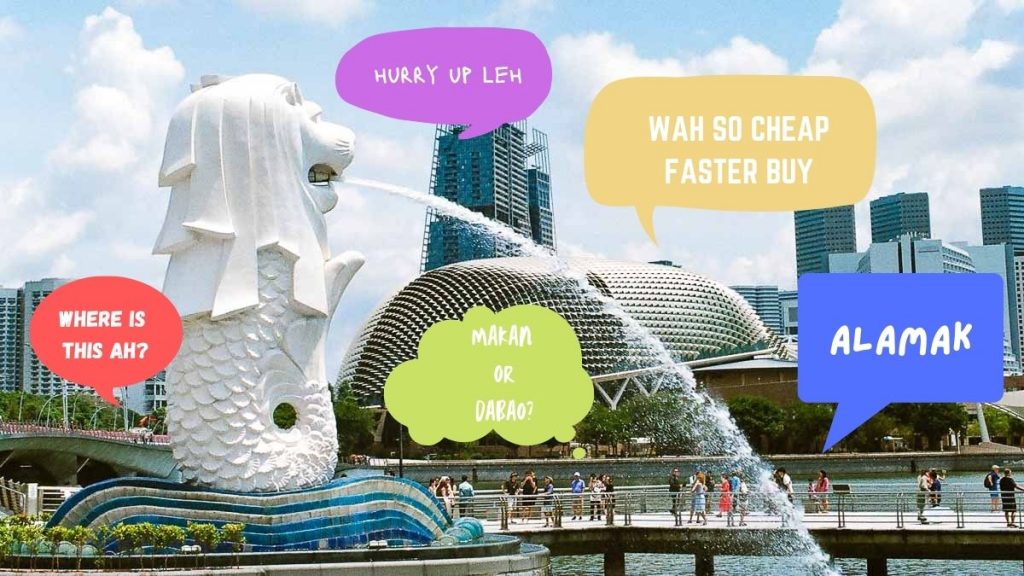 Photo credit: @hanzlog via Unsplash
Without even looking, you can spot Singaporeans overseas by hearing their accent.
But accent aside, it's how efficiently we can get our point across with so few words. Usually, these makes absolutely no sense to anyone but Singaporeans. For example: "Can meh?", "Can la" ("are you sure", and "I'm certain of it").
Or how some expressions are just better represented in other languages: "Don't paiseh la" (Hokkien for don't be shy), or "Sekali the restaurant close" (Malay for what if the restaurant isn't open).
Read also: Singlish 101: 11 Essential Singlish Terms to Get Around Singapore
11) Being Overly Patriotic on National Day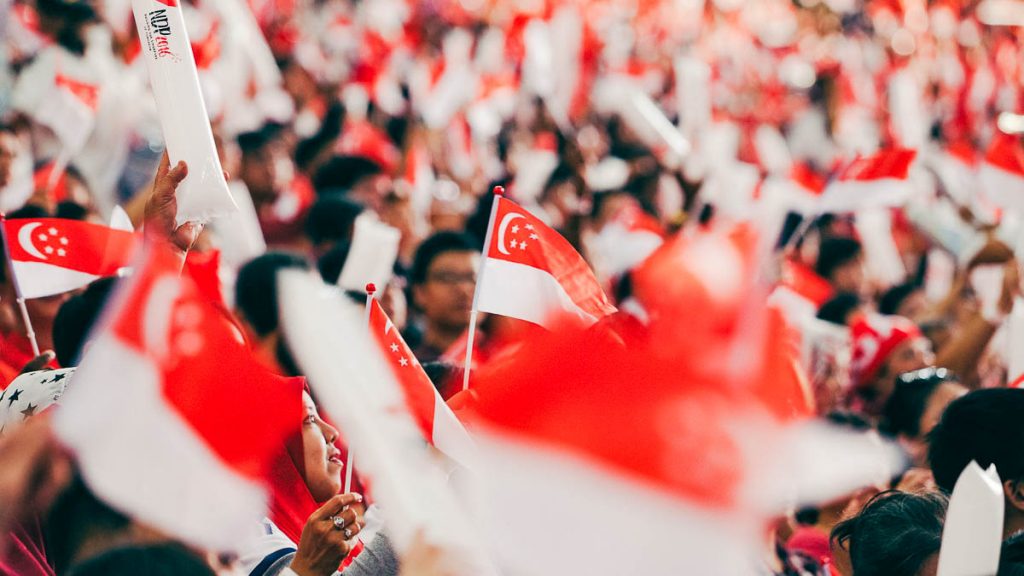 Photo credit: @roganyeoh via Unsplash
Being in a foreign land on National Day hits you a little differently and all of a sudden you're an overly patriotic Singaporean.
My first year spending National Day overseas, I found myself sitting down with a group of Singaporeans watching the National Day Parade live-streamed on a large screen in my university's courtyard.
The event was organised by the Singapore Students' Society and they even had stalls featuring local food such as Roti Prata and Char Siew (Roasted Pork) Rice.
With totally random Singaporeans, I recited the pledge and sang NDP theme songs. Needless to say, I made many new friends that day and found comfort that I wasn't the only one missing home.
No matter where we go, we'll never forget our roots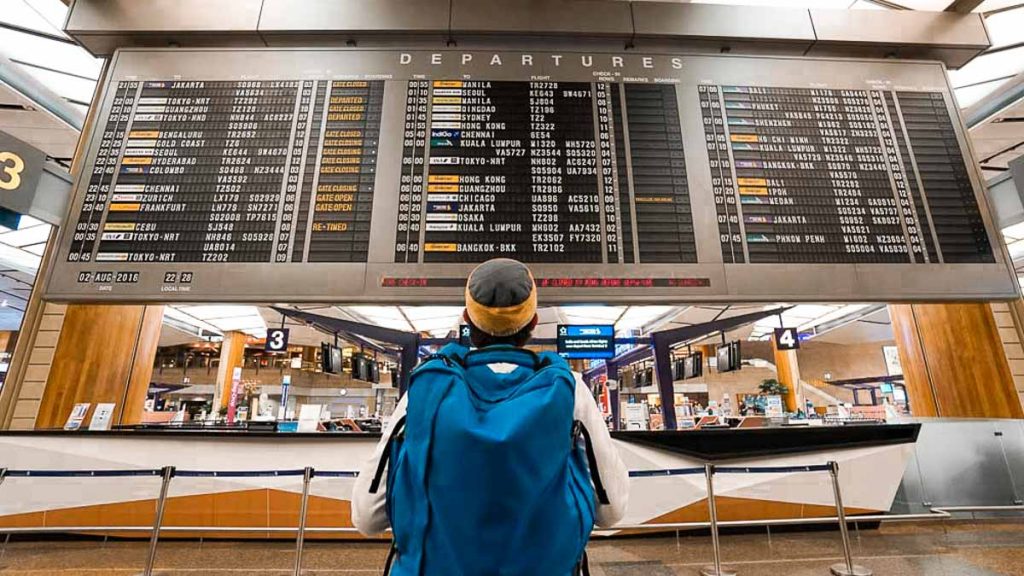 It wasn't an easy decision for me to leave home and pursue my university studies in Australia for two years. After all, it was my first time leaving Singapore for such a long period without my family.
While getting accustomed to a new country may be hard, finding fellow Singaporeans occasionally helped.
Remember the stranger I met in a long queue? Well, at the end of the hour-long queue, we scored a free "Welcome to uni" t-shirt as well as a newfound friendship.
We became the best of friends during my time in Australia and from sharing a comforting sachet of milo to having late-night supper meals, these little gestures made us feel closer to home.
What other things do you think Singaporeans do overseas? Let us know in the comments below!
---