Exclusive to TTI readers: From now till 30th September 2018, book a 4-night Port Klang & Phuket Cruise at only S$399*. Applicable sailing dates: Nov 5, Nov 12, and Nov 19. Promo code and other details below!
Feast on different cuisines every day, catch exciting performances and be a kid again on the FlowRider or at the ice skating rink, all within Royal Caribbean's Voyager of the Seas cruise!
I love buffets; but more than just a buffet of food, being on a cruise is like having a buffet of everything you need for a fulfilling vacation — Non-stop activities, entertainment and the wide variety of cuisines that would satisfy even the pickiest eater.
If you're looking for a fuss-free, adrenaline and tummy filled vacation, here's how you can make the most out of your 5D4N traveling on Royal Caribbean's Voyager of the Seas.
Pre-Cruise To-Do List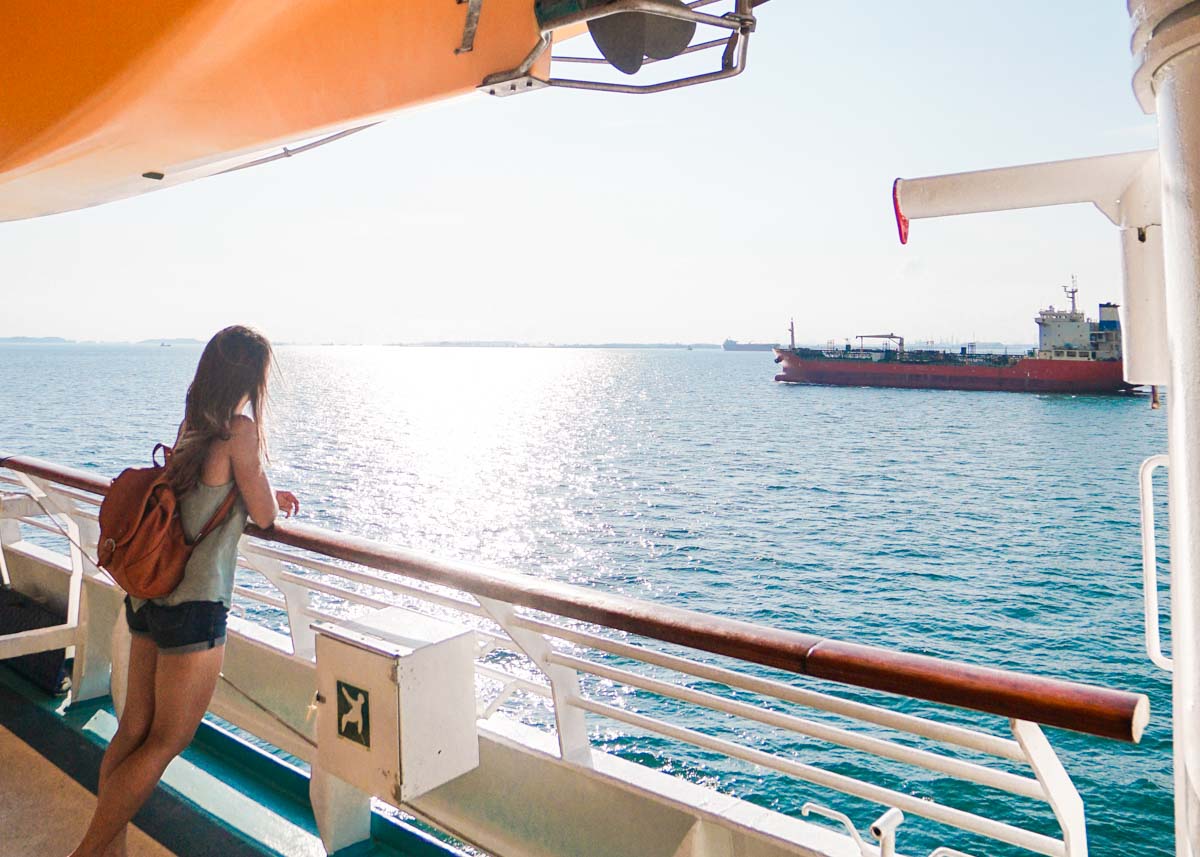 Check-in Online: Hate queues and forms? Check-in online at least 3 days before embarkation to minimise the hassle of filling up forms at the terminal.
Utilize the Cruise Planner: Get your drinks or dining packages at a discounted rate when you book them online before your trip! WiFi deals can be found there as well. Note, the Cruise Planner will close and not be available 3 days prior to embarkation.
Plan Your Day Trips: There isn't a lot of time at each port of call, so get some planning done to maximise your day trips. If you hate planning, you can hop on Shore Excursions provided by Royal Caribbean Cruise. If you prefer to take things into your own hands, check out our cruise tailored itineraries to Penang, Phuket and Port Klang!
For more tips and tricks, check out these 21 tips and hacks on making the most out of your cruise experience. 
Day 1
11.30AM: Check-in and Lunch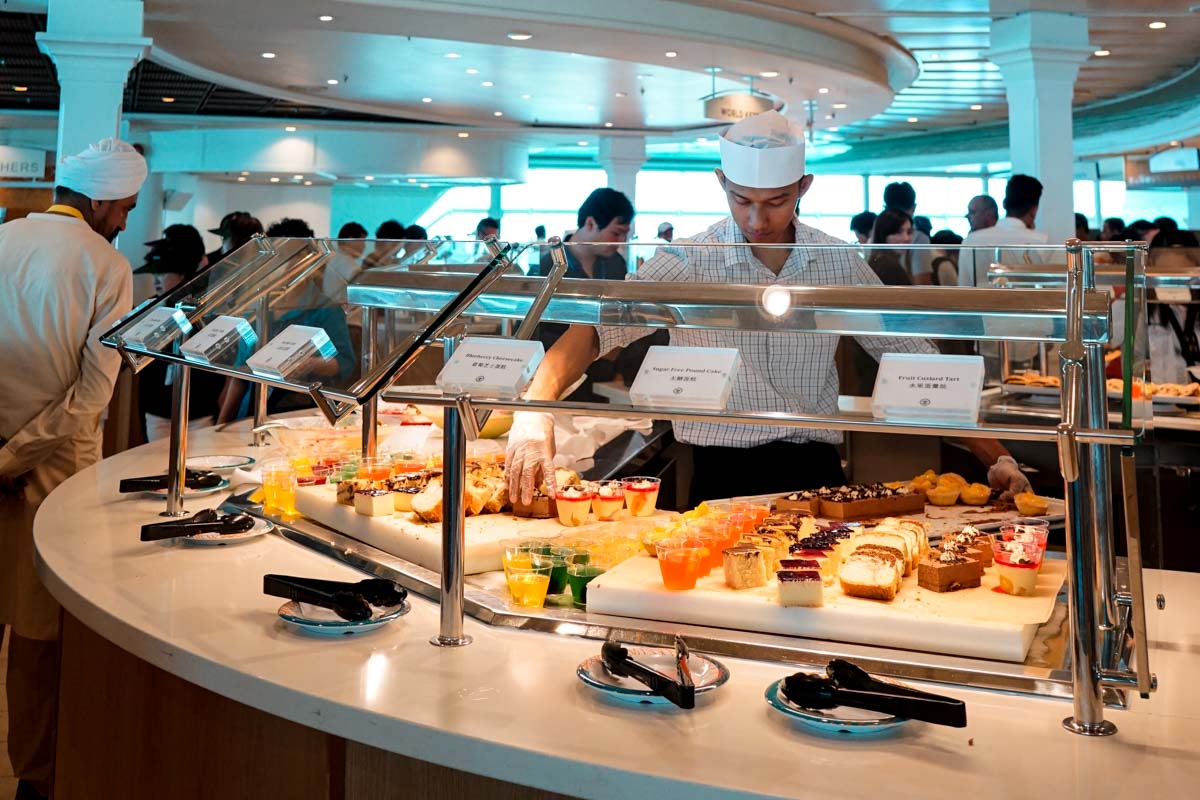 To avoid the crowds, check-in during your allocated timeslots at Marina Bay Cruise Centre. This is so that there is better crowd control — you won't want to be stuck in line with the other 3000 odd guests who are boarding the ship at the same time.
*Pro-Tip: Pack necessities like swimwear and a change of clothes in your carry-on so you can check-in your luggages and explore freely without having to wait. Luggages will be delivered to your room later within the day.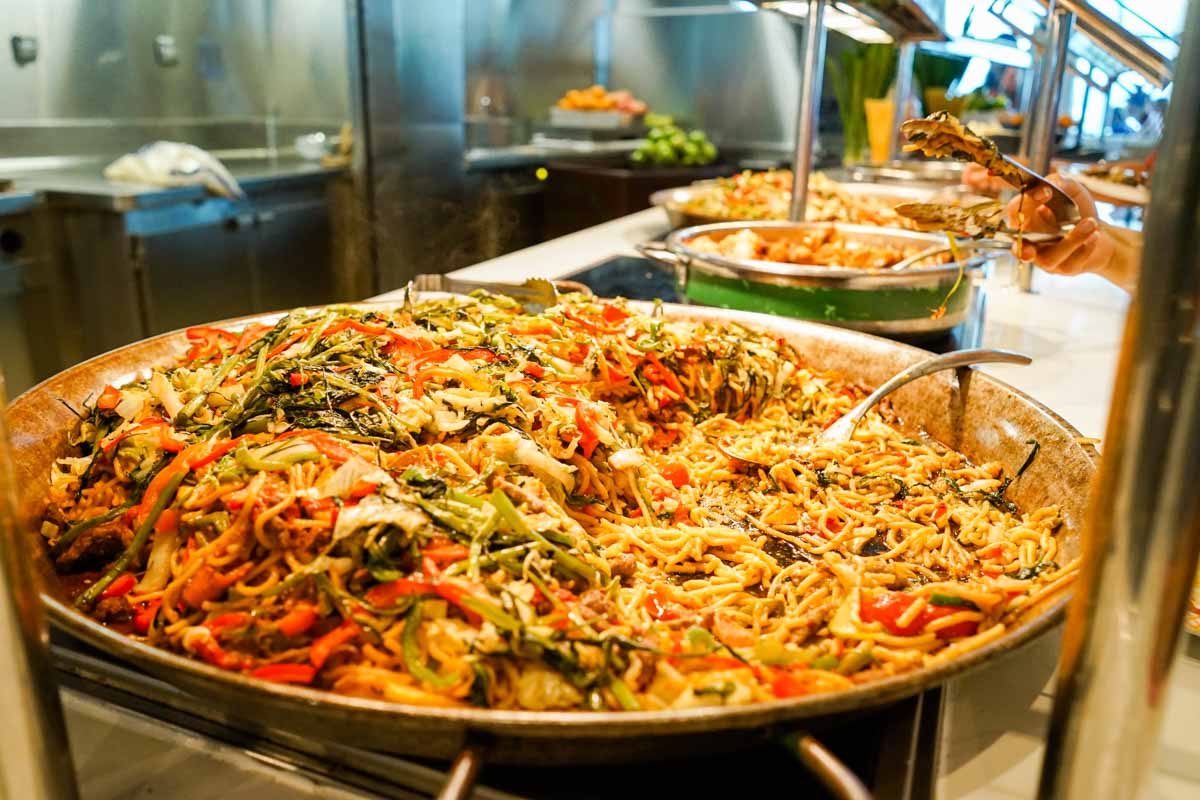 For an early lunch, head to Windjammer (Deck 11) — the ship's main buffet area. Here, we were spoilt for choice with the various international cuisines provided. Vegetarian options were even available for us! If you find Windjammer a little too crowded, try the Sapphire Dining Room (Deck 3) which is open for lunch too.
12PM – 4PM: Mini-golf, FlowRider, and Swimming
Using the ship's interactive navigation guide, we made our way to the ship's basketball court. This would be an ideal time to explore the activities available on the cruise as most of your shipmates will be settling in and the majority of these venues would be relatively empty.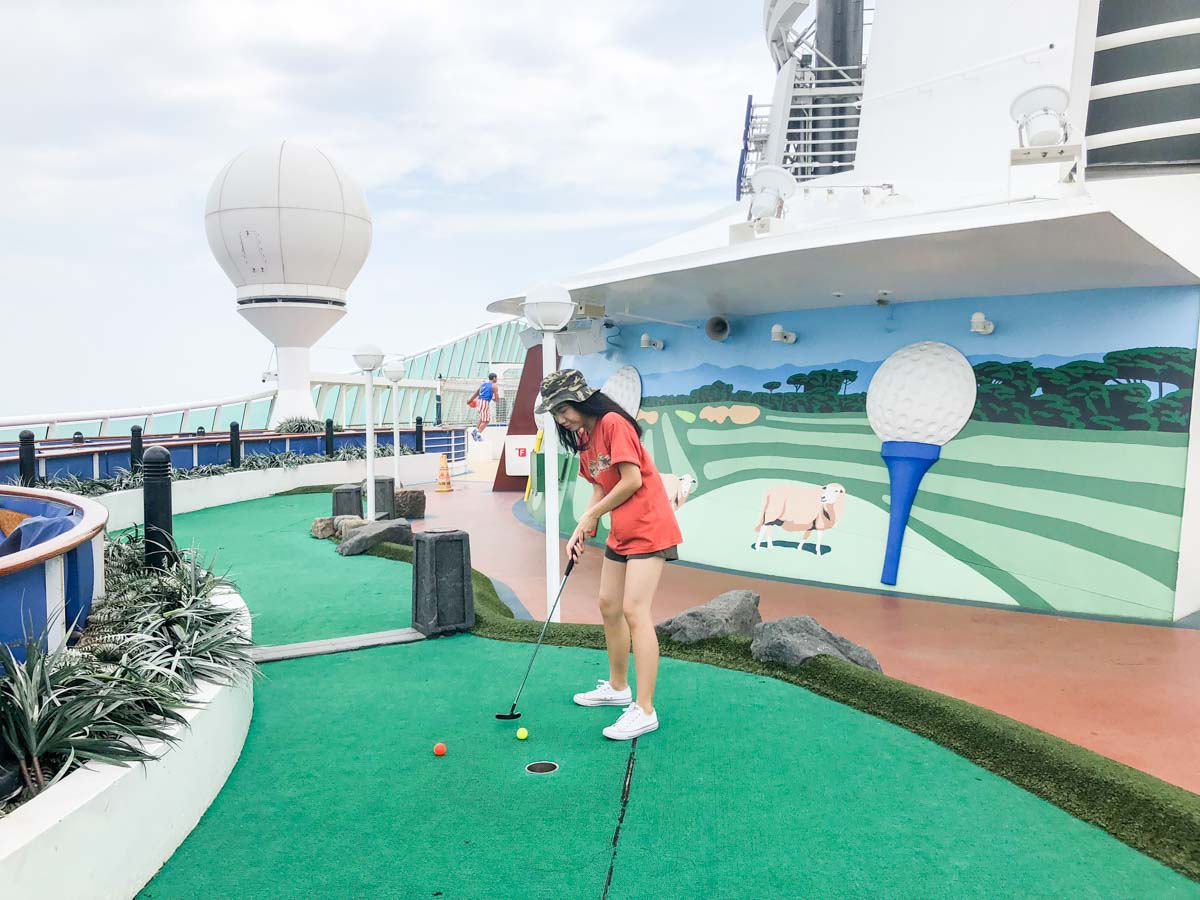 Here you can enjoy a game of basketball, volleyball or even mini-golf — this got pretty crowded during the late afternoons!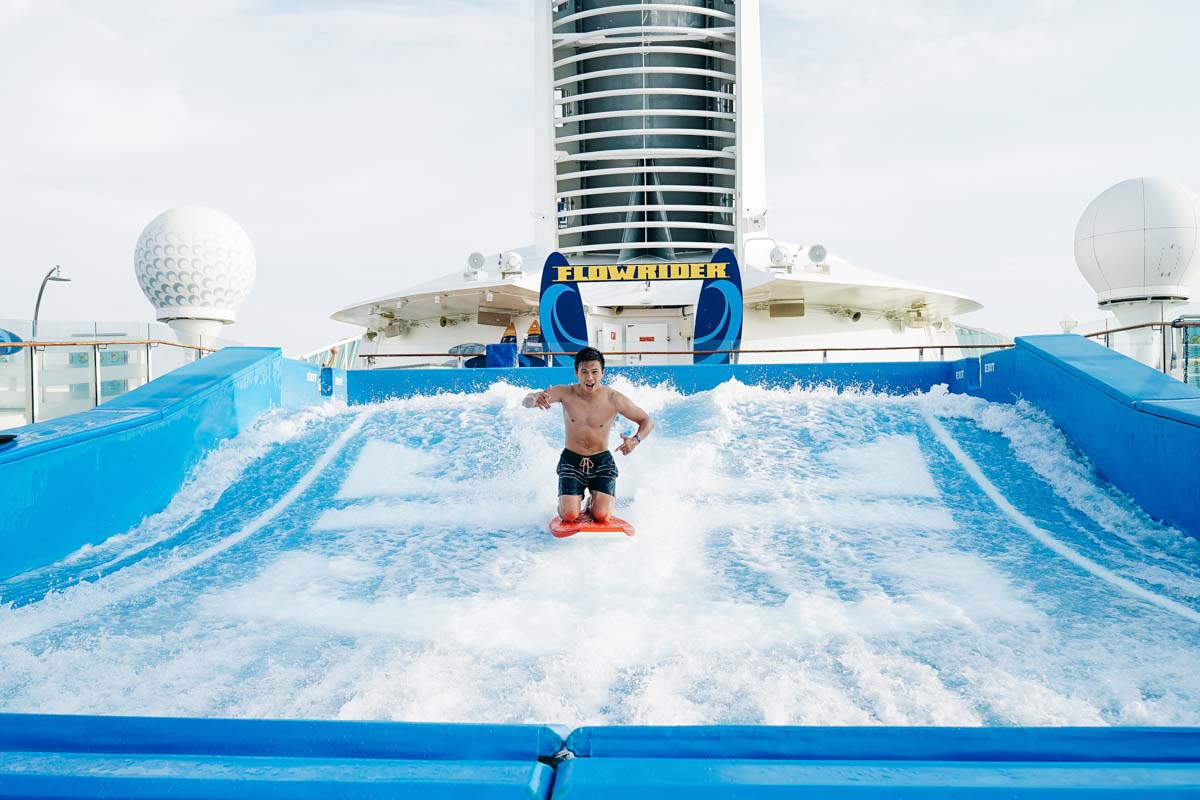 Then, register yourself for a dose of adrenaline at the FlowRider (Deck 13 Aft).
*Pro-Tip: Ladies, we'd advise you to wear a shirt over your swimwear to avoid any risk of exposure!
This is also a good time to check out and start planning your preferred slots for the activities you'd like to try out in the following days (e.g. rock-climbing and ice-skating).
*Pro-tip: Check the Cruise Compass (itinerary delivered to your room daily) for timings of activities and events as they vary daily.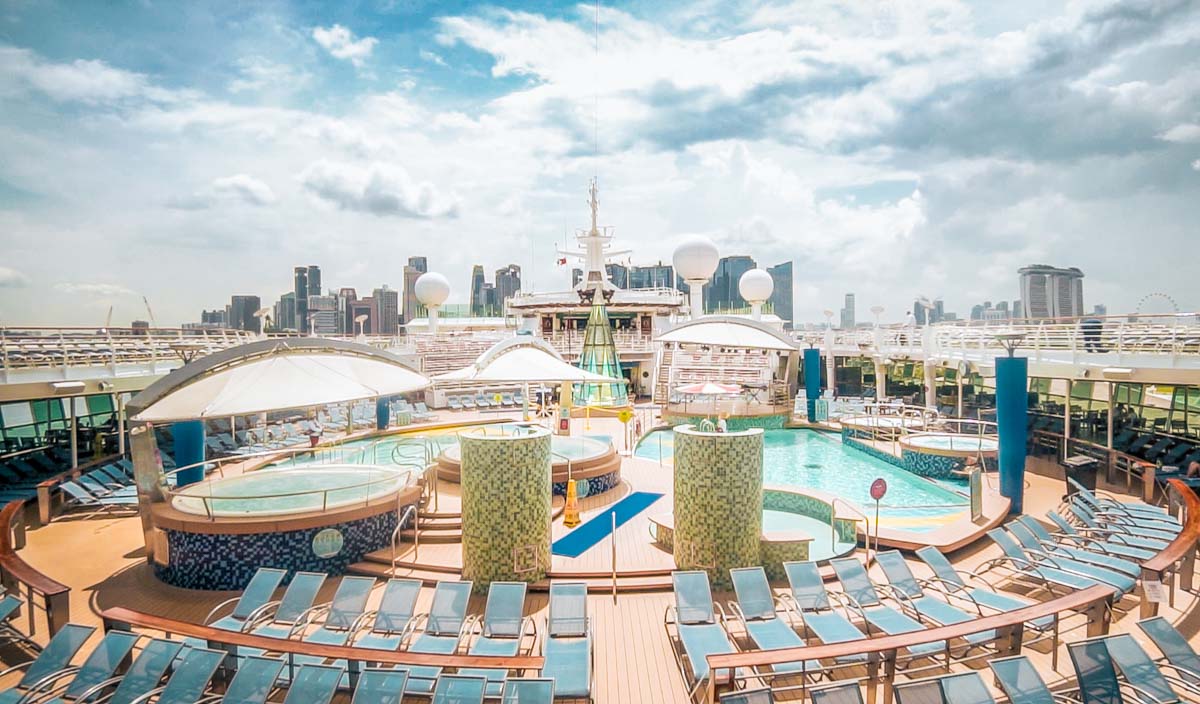 After you've had your fun at the FlowRider, don't be in a rush to change out of your swimwear yet. Check out the Poolside (Deck 11) for the jacuzzis, pools and Pool bar! At this time, you're likely to have the entire place to yourself 😉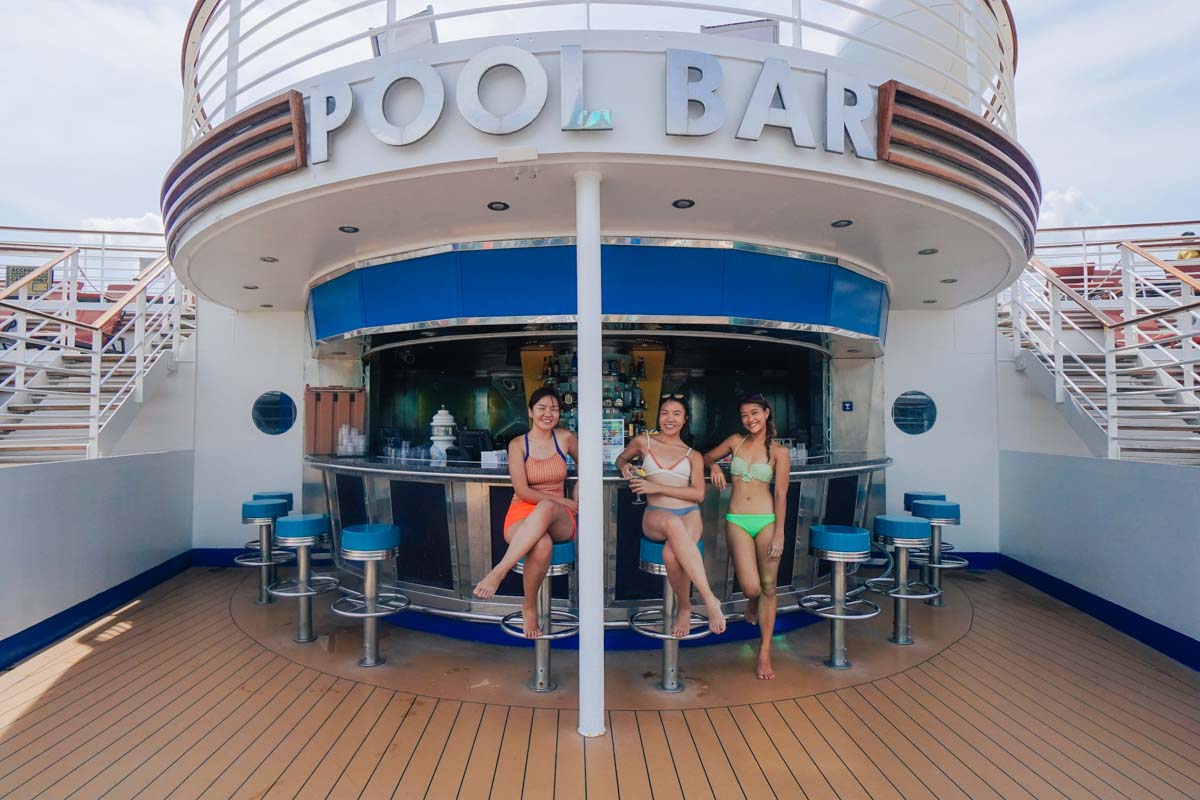 *Pro-tip: Grab a soft-serve ice cream on your way out. You can find it at the right exit of Windjammer. We personally loved the mixed flavour!
4PM: Compulsory Emergency Guest Muster Drill
Where: Deck 4 or 5
Proceed to the muster station number that's printed on your Seapass to familiarise yourself with the protocol in case of emergency situations.
5PM: DREAMWORKS Move It! Move It! Parade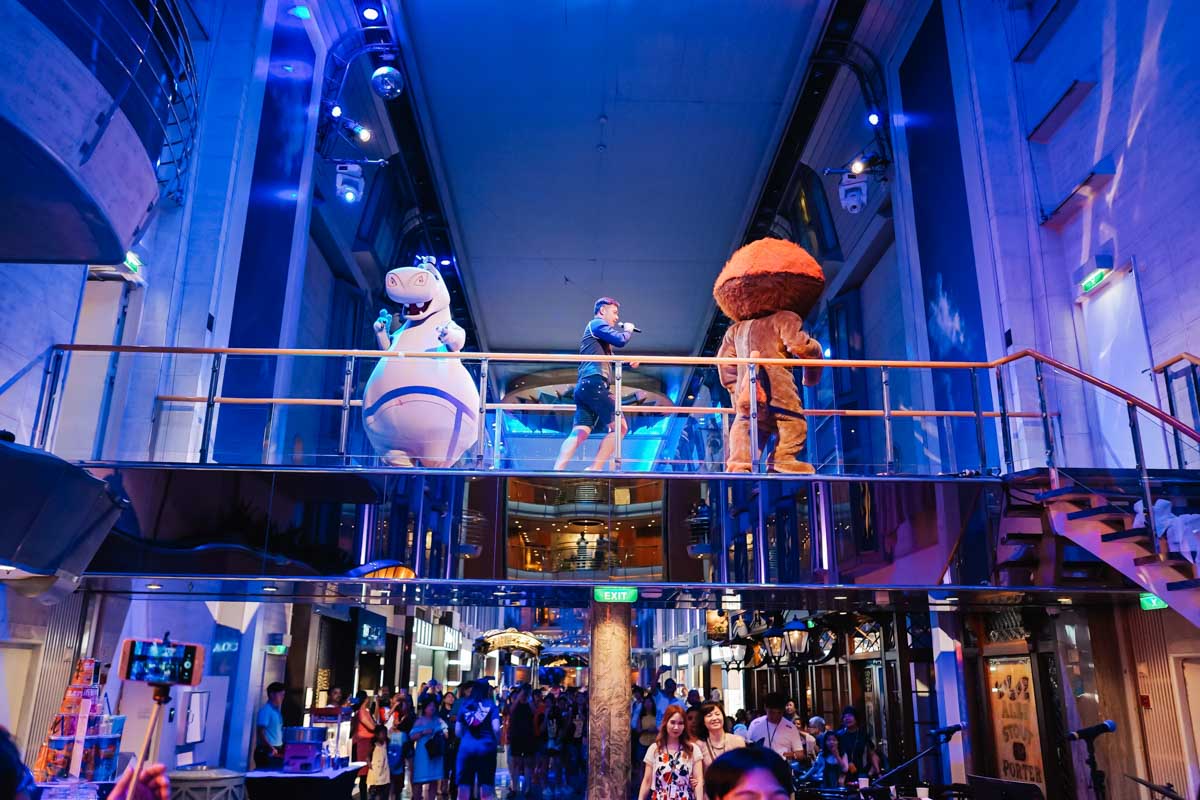 Head to the Promenade (Deck 5) early to secure a good spot for the Dreamworks parade! Get dancing with the mascots from movies like Madagascar, Shrek, and Kung Fu Panda as they parade around.
6PM: Rock Climb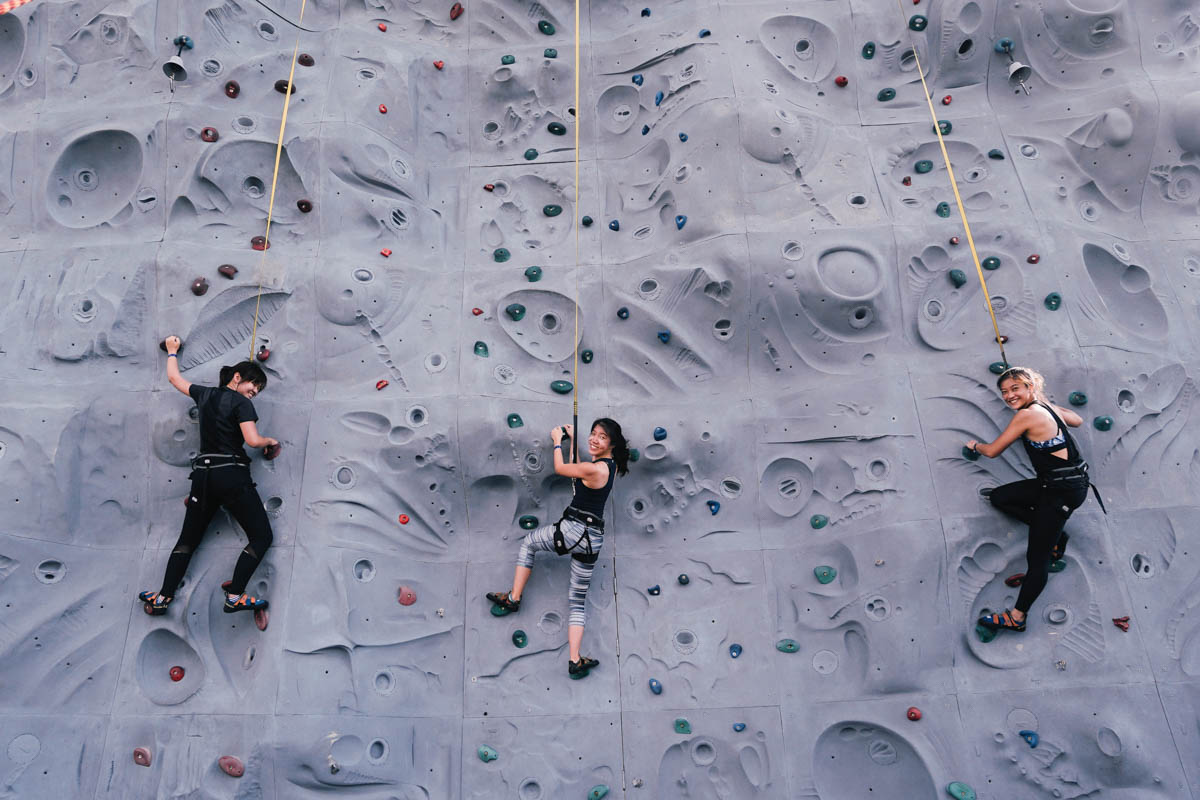 The struggle to climb this wall was real. Rock-climbing is something I'd never sign up for in Singapore, but since the opportunity presented itself on the ship, why not? We challenged each other to a friendly competition to see who could climb up this 40 feet wall the fastest. First to ring the bell wins!
Once you've made it to the top, relax and enjoy the wonderful view of the ocean.
Proper attire is required for this activity — dry clothing, socks and shorts/pants. No one enjoys rope burns!
7PM: Dinner
Chances are, a discount would be given if you dine at one of Royal Caribbean's specialty dining restaurants on your first night.
Satisfy your Italian cravings at Giovanni's Table (Deck 4), where food is served family-style. For US$30, the menu offers a huge array of soups, traditional pasta with fresh seafood options and sinful desserts.
We shared a few dishes but the main stars at Giovanni's Table were definitely the Fagottini di Vitello and their Tiramisu.
8:30PM/10:30PM*: "Ice Odyssey" Ice Spectacular Show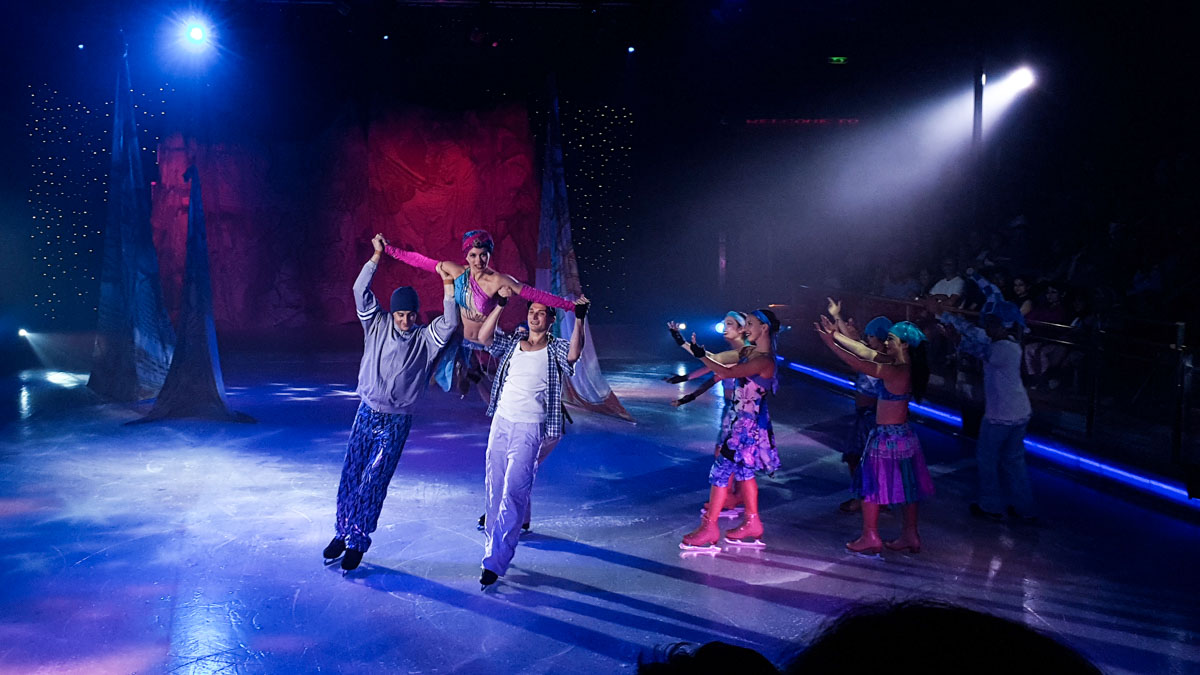 Let the International Ice Cast welcome you onboard with their "Ice Odyssey" Ice Spectacular show.
We couldn't stop oohing and aahing with each move that was perfectly executed. The chemistry and teamwork within the ensemble were amazing. The talented cast kept us holding onto our breath as they performed stunts and beautiful routines throughout the night.
*Dependent on your Assembly Station number on your Seapass. This is the time allocated to you for shows. Do refer to the cruise compass for details.
Day 2
9AM: Breakfast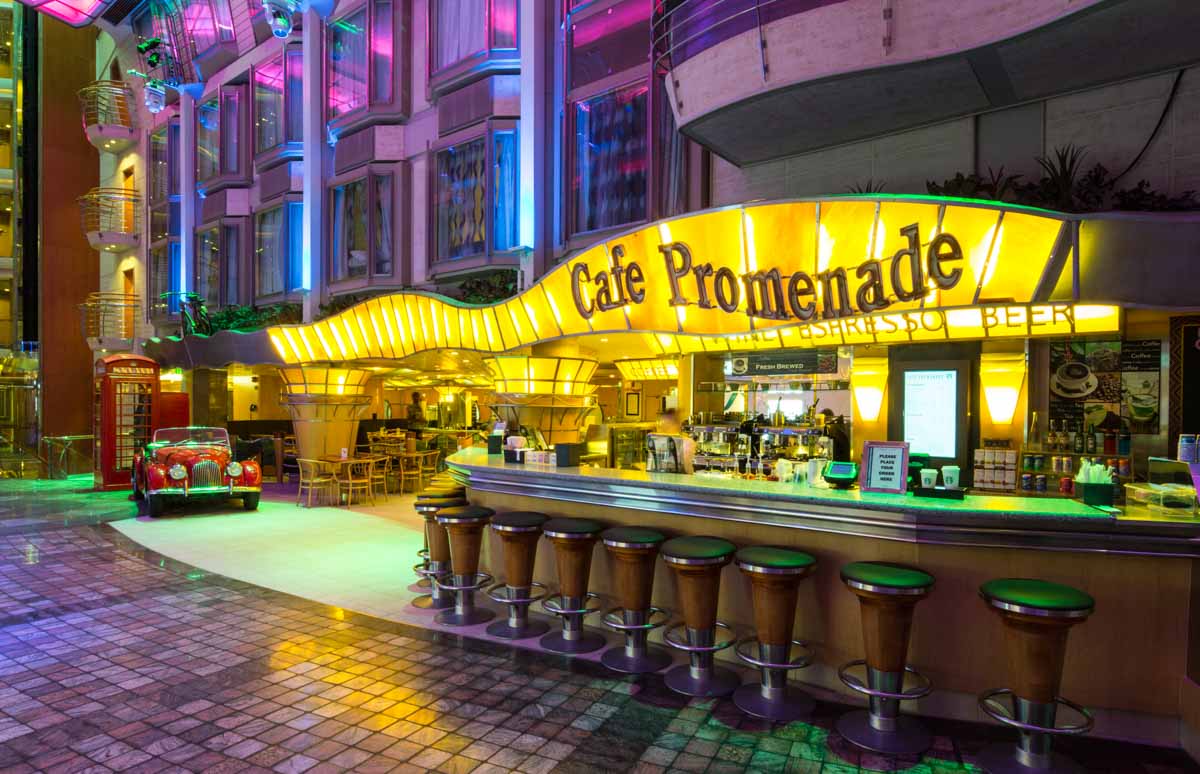 Café Promenade is open till late at night and would, comparatively, be less crowded to the breakfast spots at Windjammer. They provide options like congee and sandwiches to fuel you for the whole day!
10AM: Ice-Skate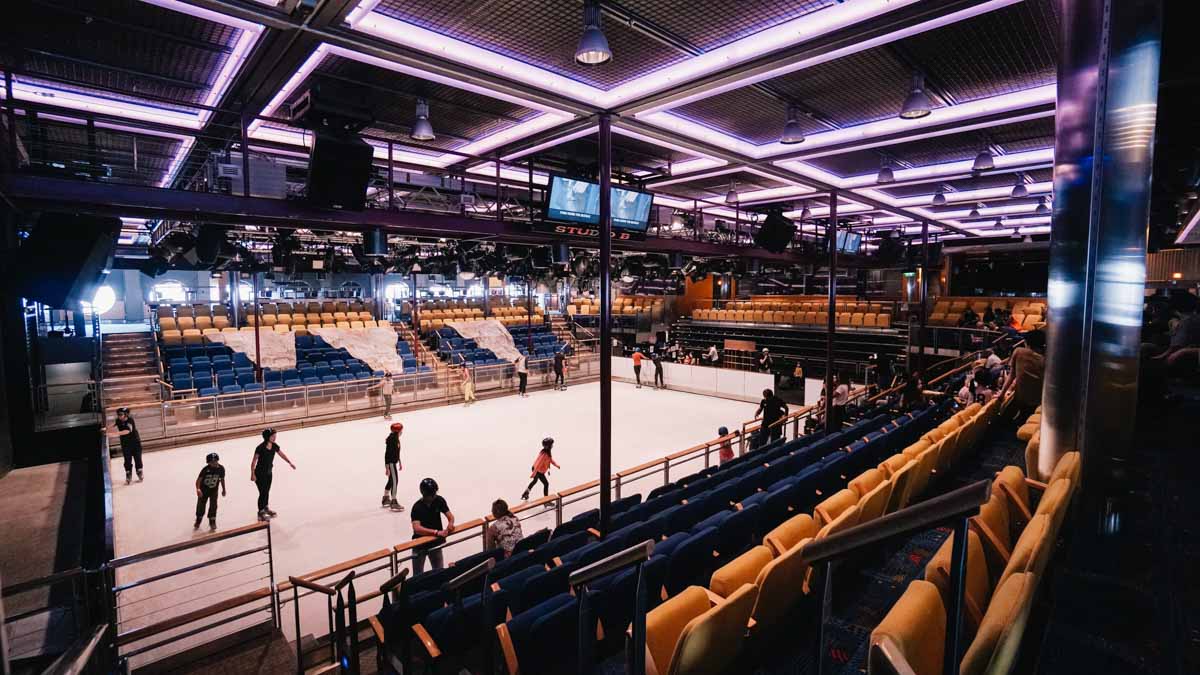 We were so desperate to get on the ice to test our skills after watching the previous night's show. Who knows, you might discover the hidden talent you never knew you had! Well.. so did the many other cruisers who were queuing along with us.
Try to show up for the second skate session as there'll be lesser people after the hype from the studio's opening dies down. Skate sessions are in intervals of half an hour.
This is an activity with allocated time slots when you register during the session itself. Get there slightly earlier as they limit the number of people on the rink. Long pants and socks are required!
11.30AM: Running Track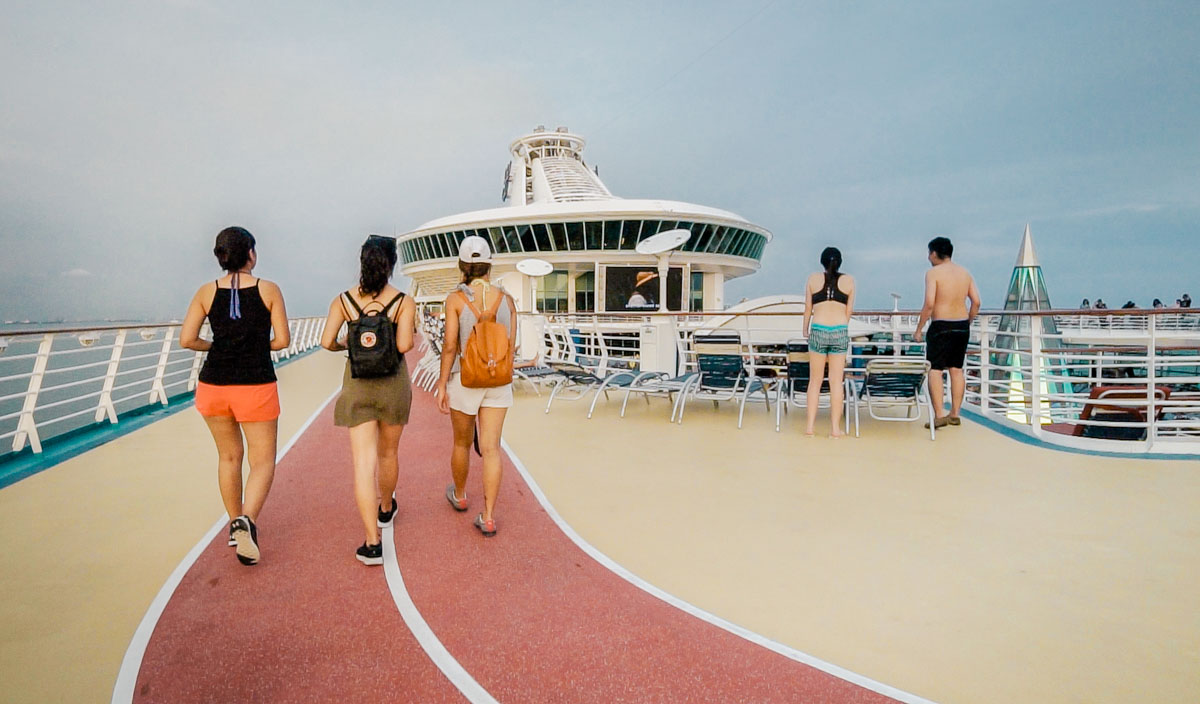 Where: Running Track, Deck 6
Grab your running shoes and tread along the open-deck running track. If not, this is also a great chance to take a leisurely stroll while snapping some picturesque shots!
12.30PM: Lunch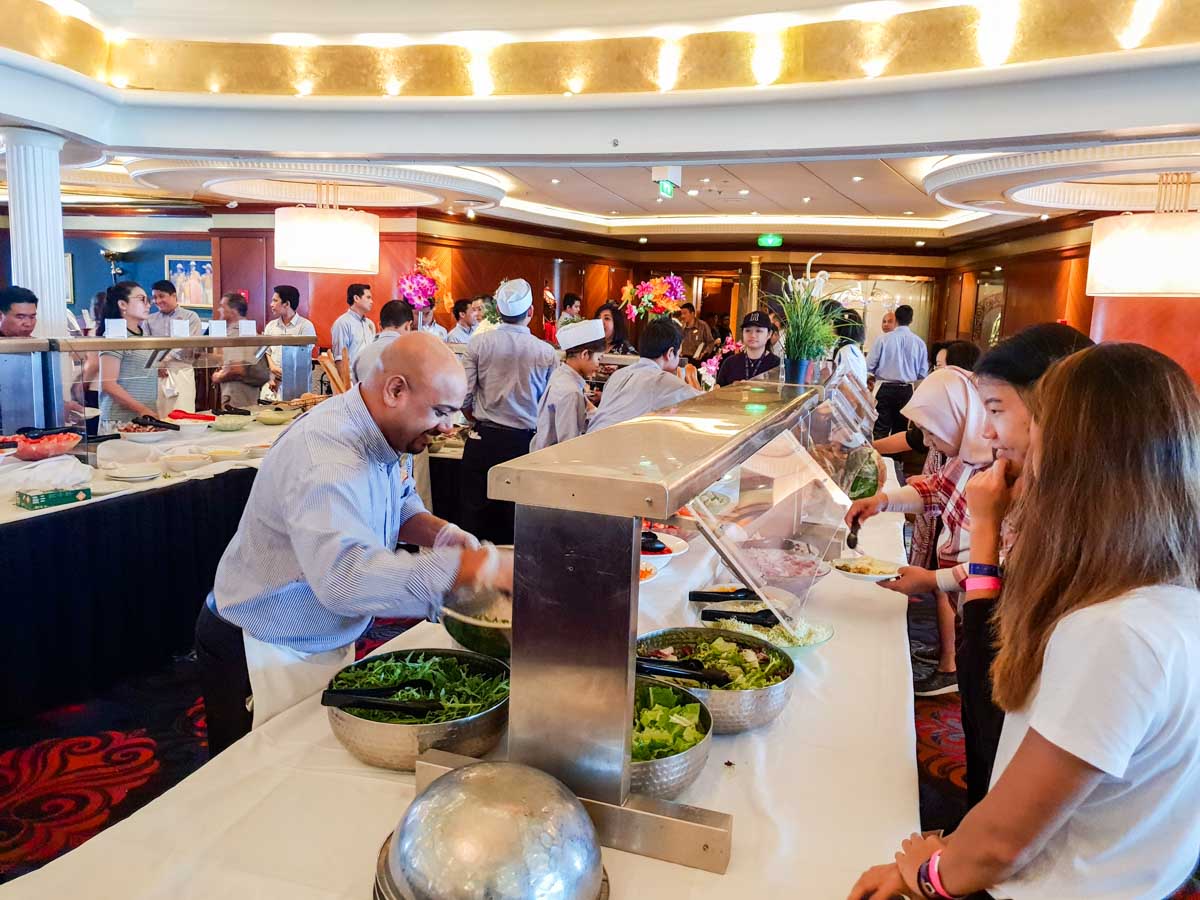 Relish in your personalised salad whilst waiting for your entrée to be served at this complimentary à la carte buffet restaurant.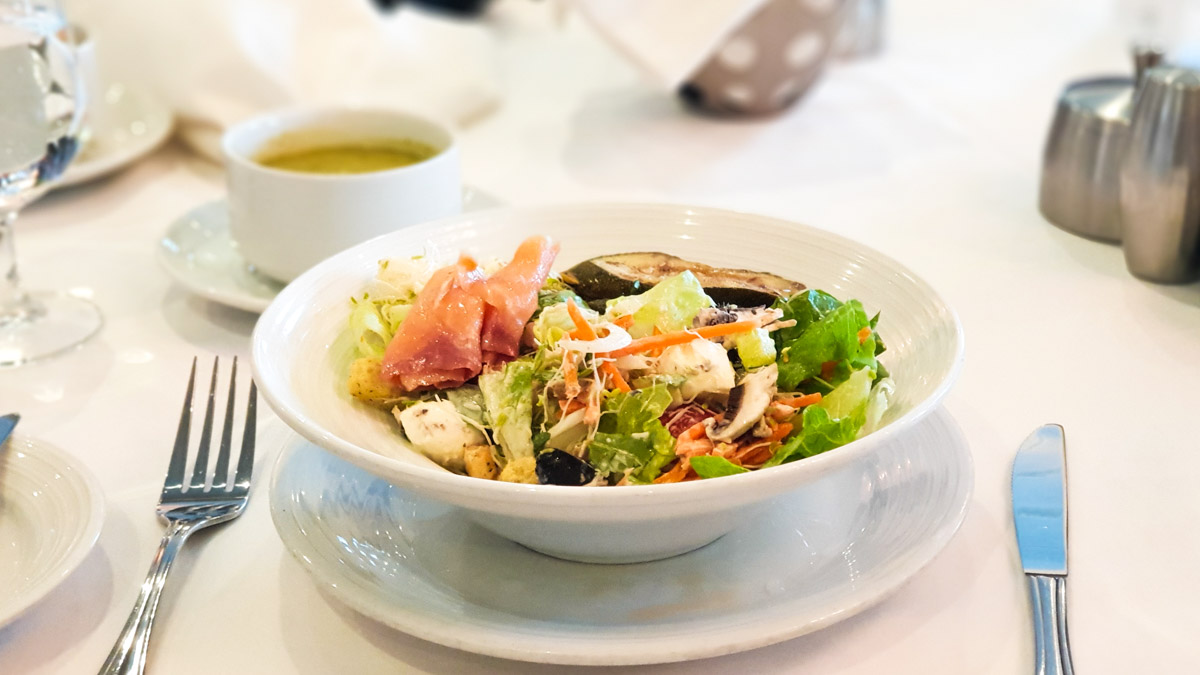 1.30PM: Drinks with a View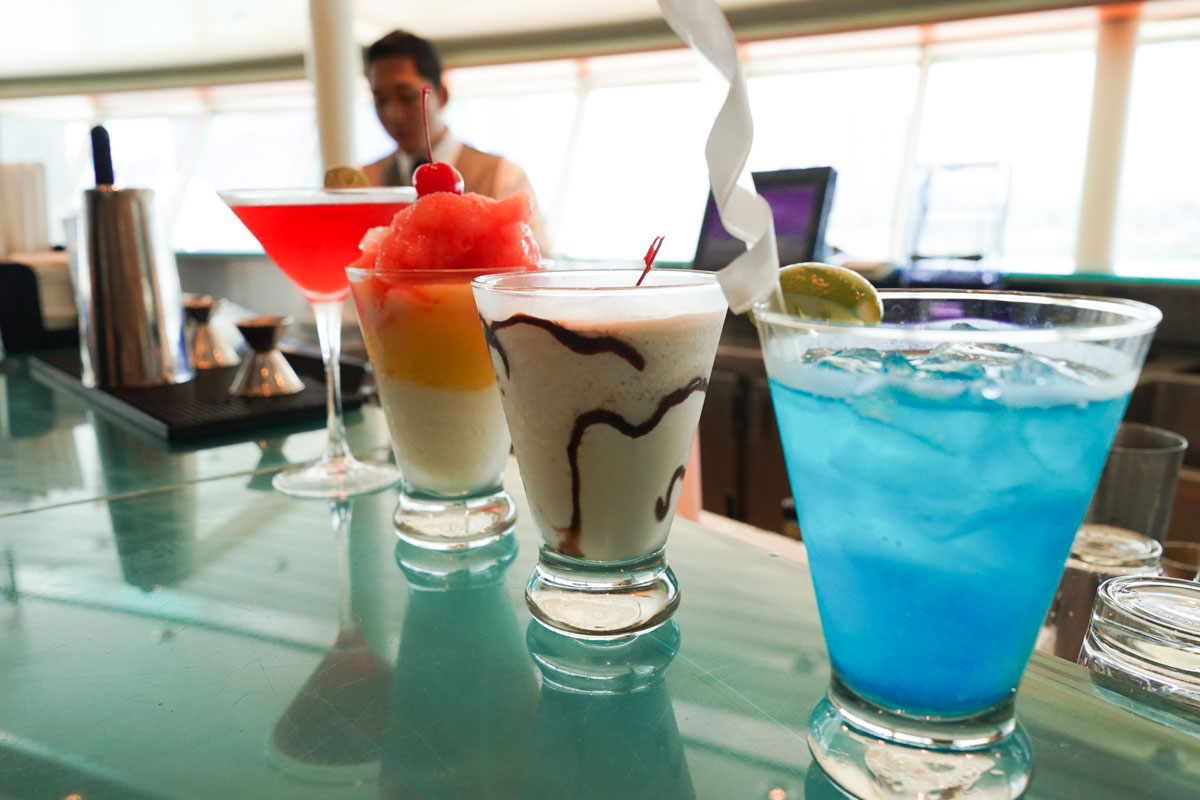 This was one of my favourite places to hang out during the day. You get to relax with a drink whilst enjoying a complete top-down view of the ship and ocean at this bar.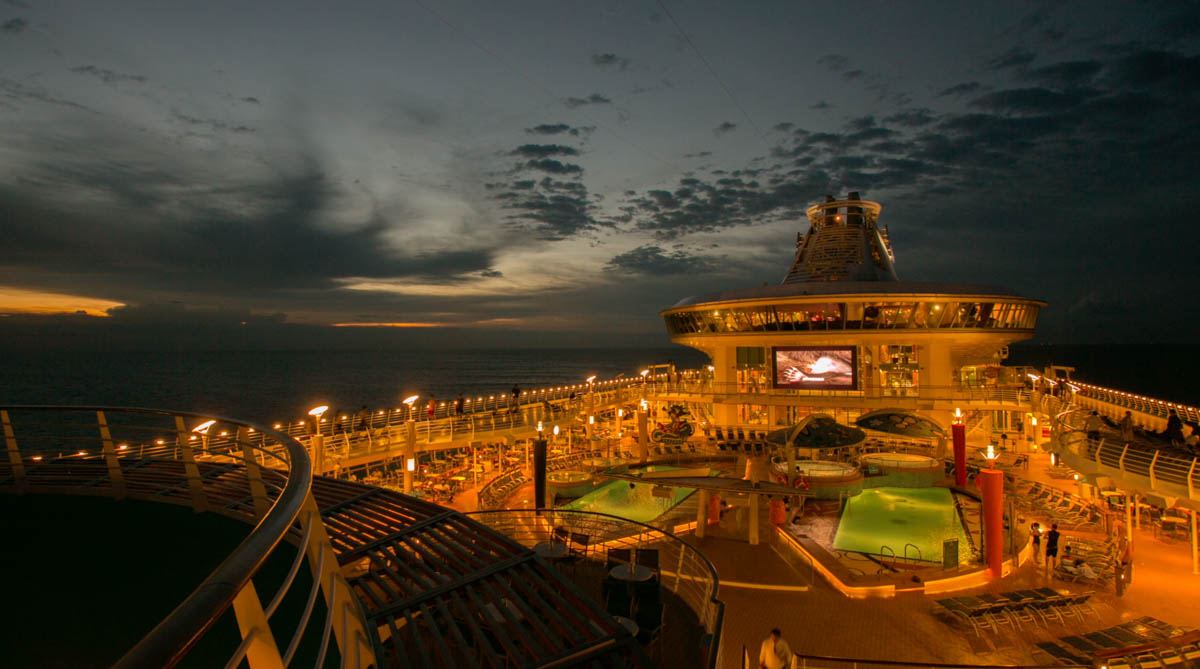 The atmosphere is completely different compared to the night scene here!
3PM – 10PM: Penang Day Trip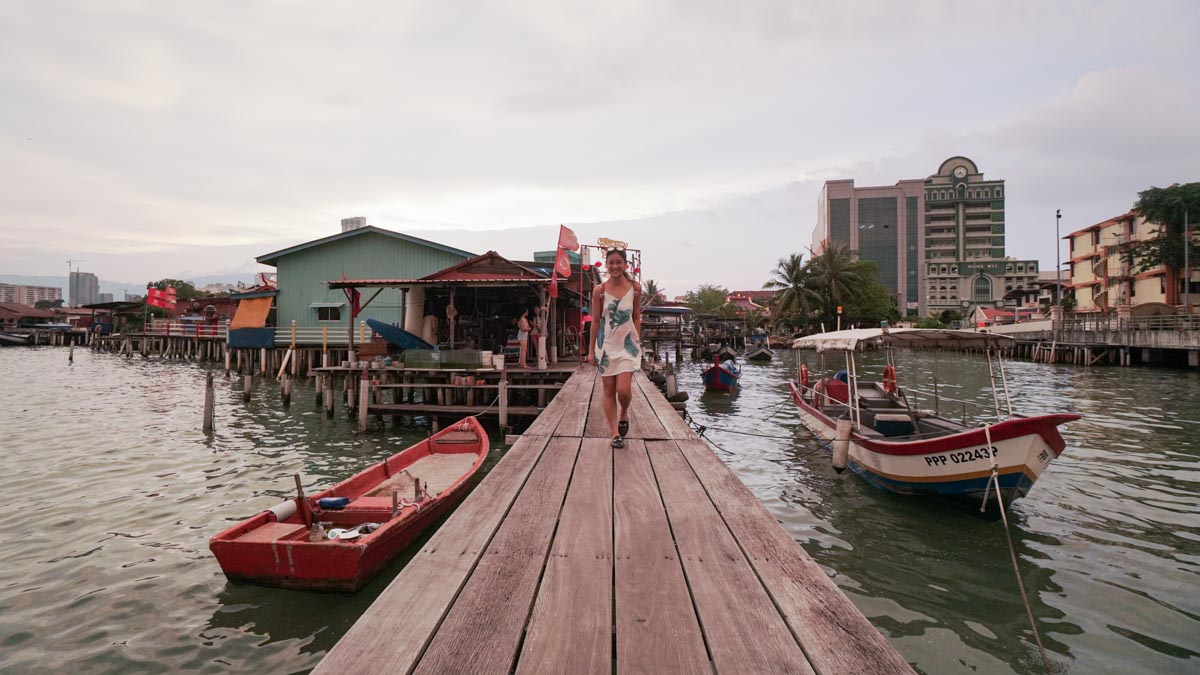 Get ready to explore Penang, Malaysia. Go cafe hopping, search for street art in George Town and check out the scenic jetty — there's so much to see!
*Pro-Tip: If you're not in a rush, wait an hour before venturing out. You won't have to compete with the masses then.
For more details of our day trip in Penang, check out our Penang itinerary specially tailored for cruise-goers! Just don't forget to return to your ship at least one hour prior to departure time.
5.30PM/8PM*: Dinner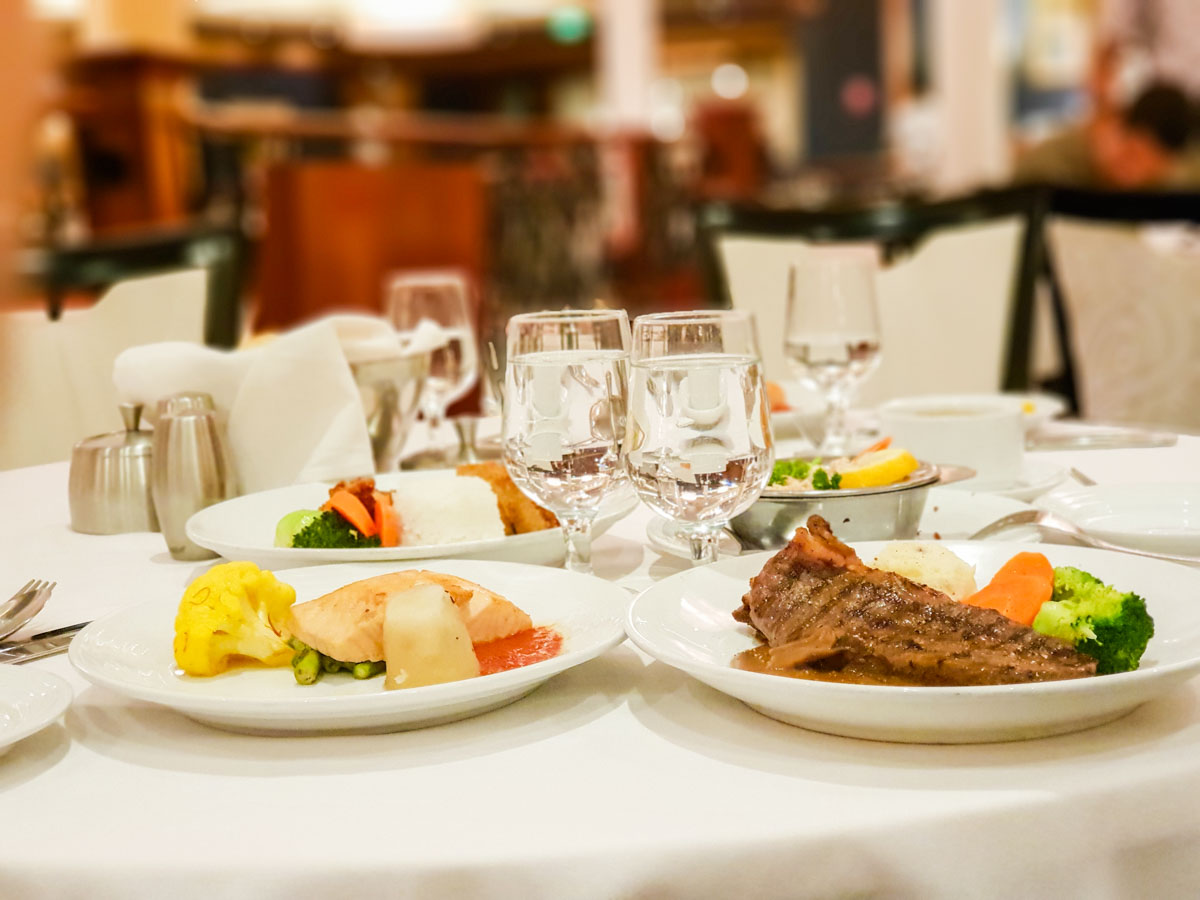 If you're not planning to have dinner on land, head back to the ship for dinner at the Sapphire Dining Room. Here, you can enjoy a complimentary three-course meal and be spoilt with choices as the appetisers, entrées, and dessert are not limited to just one!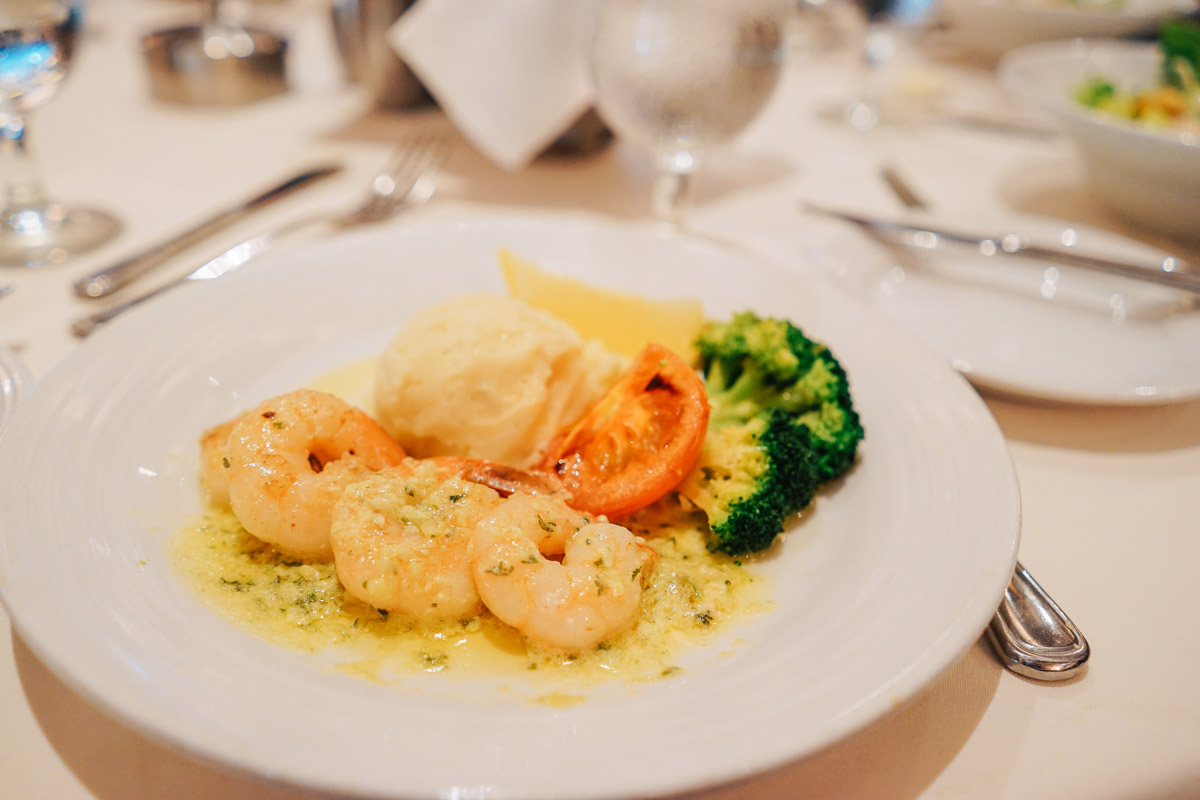 The menu changes daily so you can come back daily and probably not be bored!
*Dependent on the seating time. Alternatively, you could choose the "my time" seating where you can have your meal anytime between 5.30PM-9PM.
Day 3
8AM: Breakfast in Bed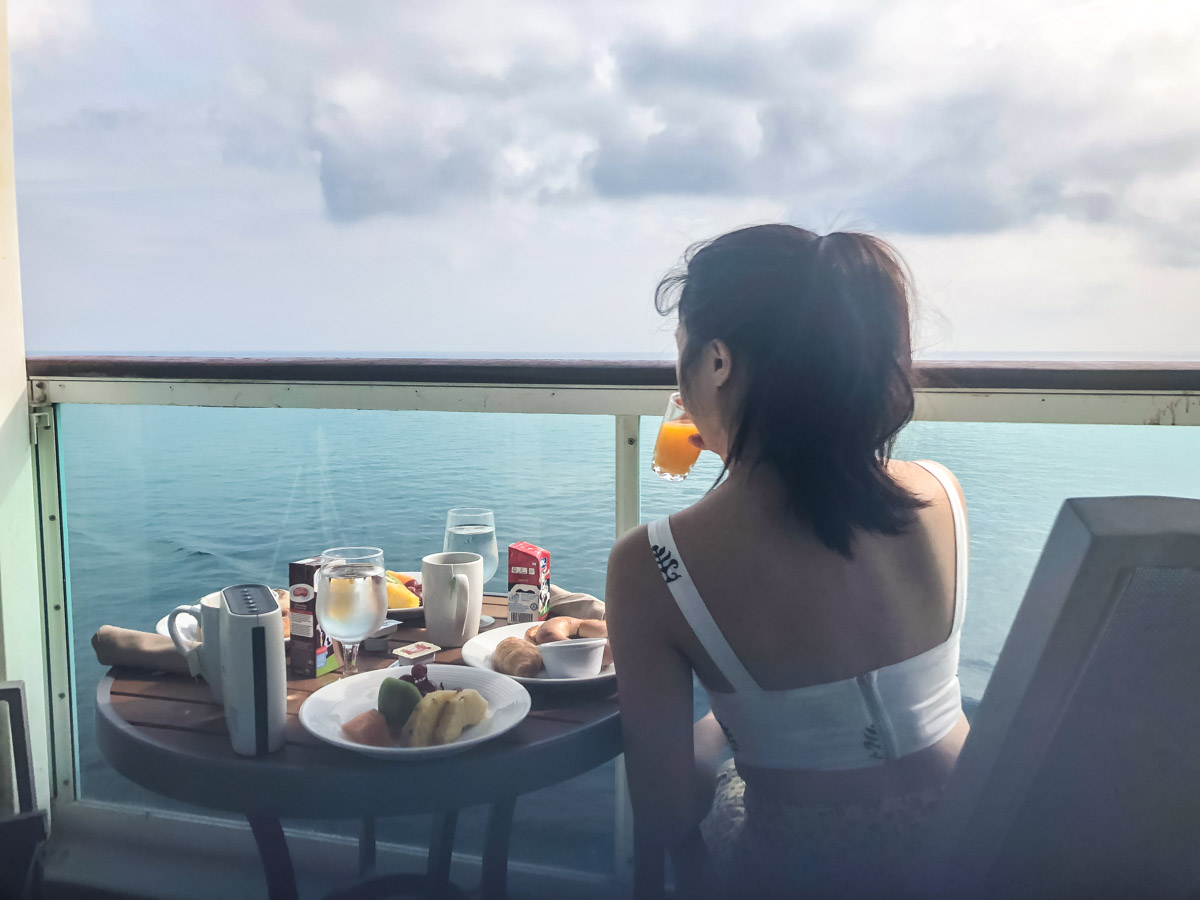 Wake up to a wonderful continental spread by ordering the complimentary room service for breakfast. The menu includes a variety of fruits, bread, and beverages.
Getting to eat our breakfast at the balcony with the ocean view was a great way to start our day. At one point, we even saw jellyfishes!
*Pro-Tip: Place your order before heading to bed. The waiting time can take up to 2 hours if you order in the morning!
9AM-8PM: Phuket Day Trip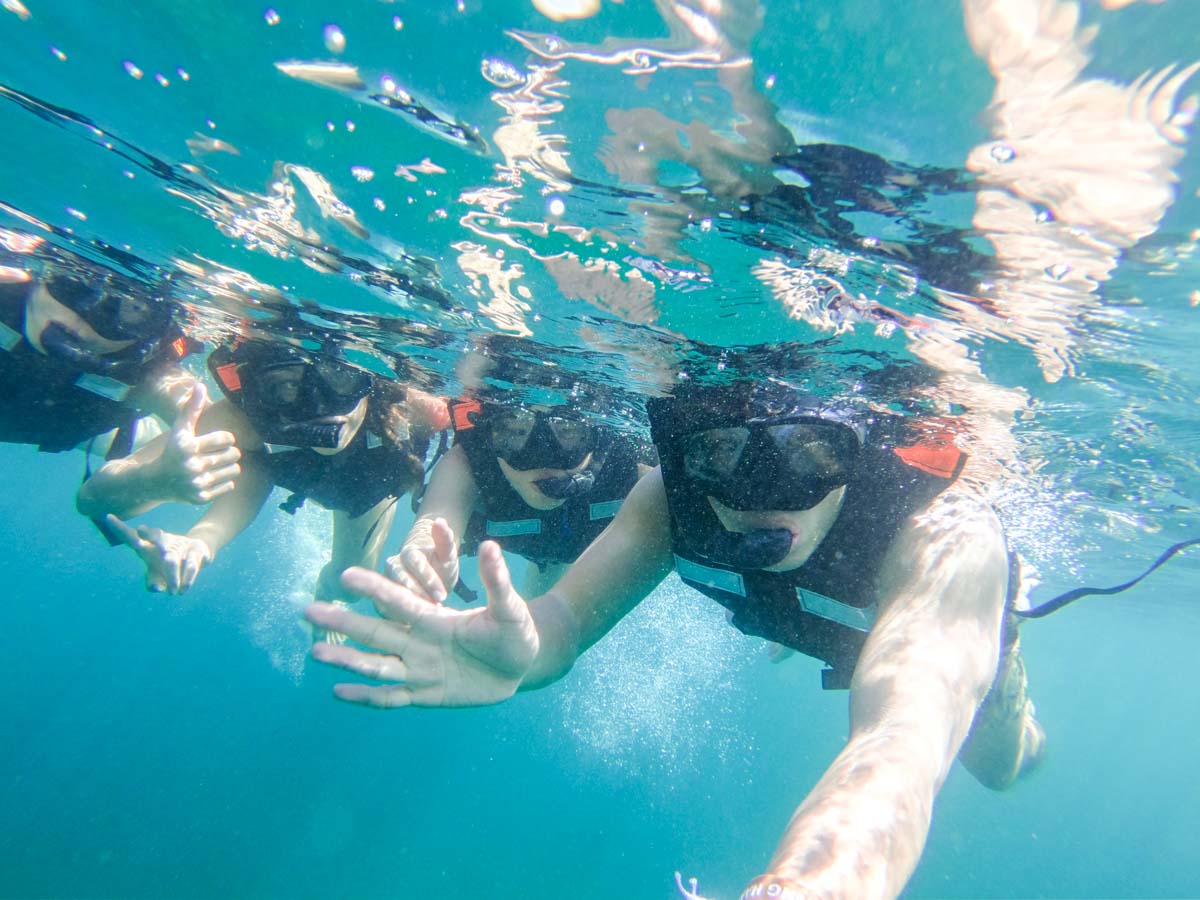 Phuket is the perfect stop for outdoor lovers. Fill your day with activities like zip-lining, snorkelling and island-hopping!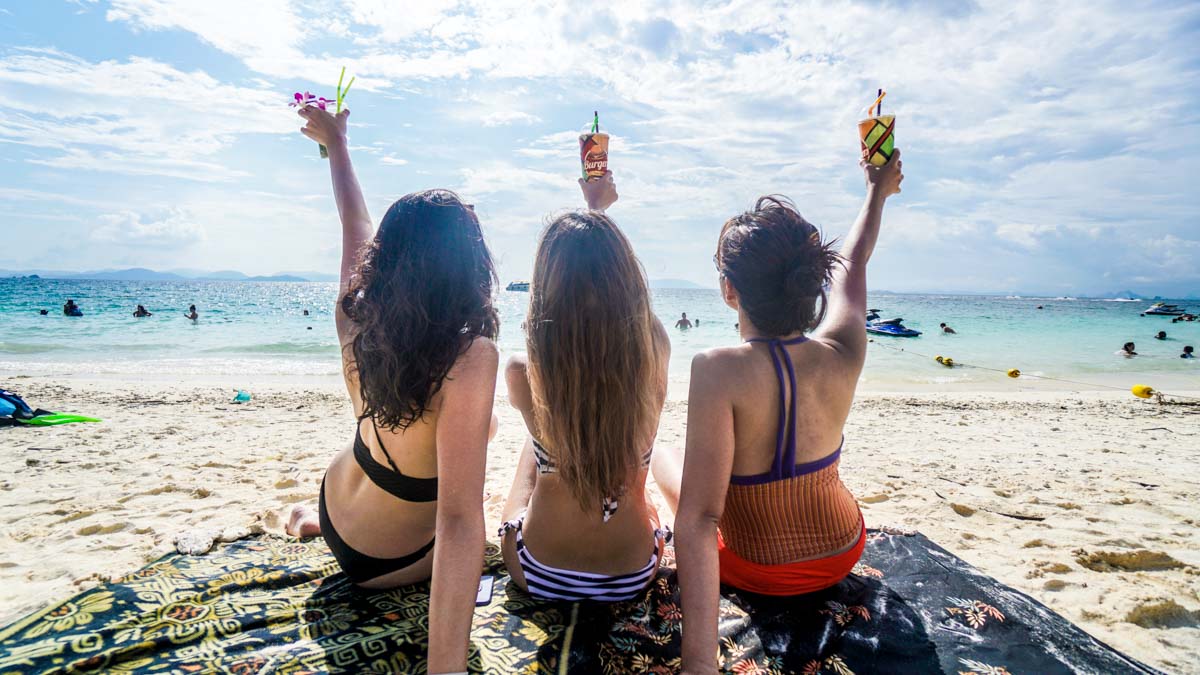 Alternatively, enjoy a change in scenery, and sun-tan on the white sandy beaches of Thailand!
For the full details of our Phuket day trip, check out our Phuket itinerary tailored for those with only one day to spend here!
5.30PM/8PM: Dinner at Sapphire Dining Room/Windjammer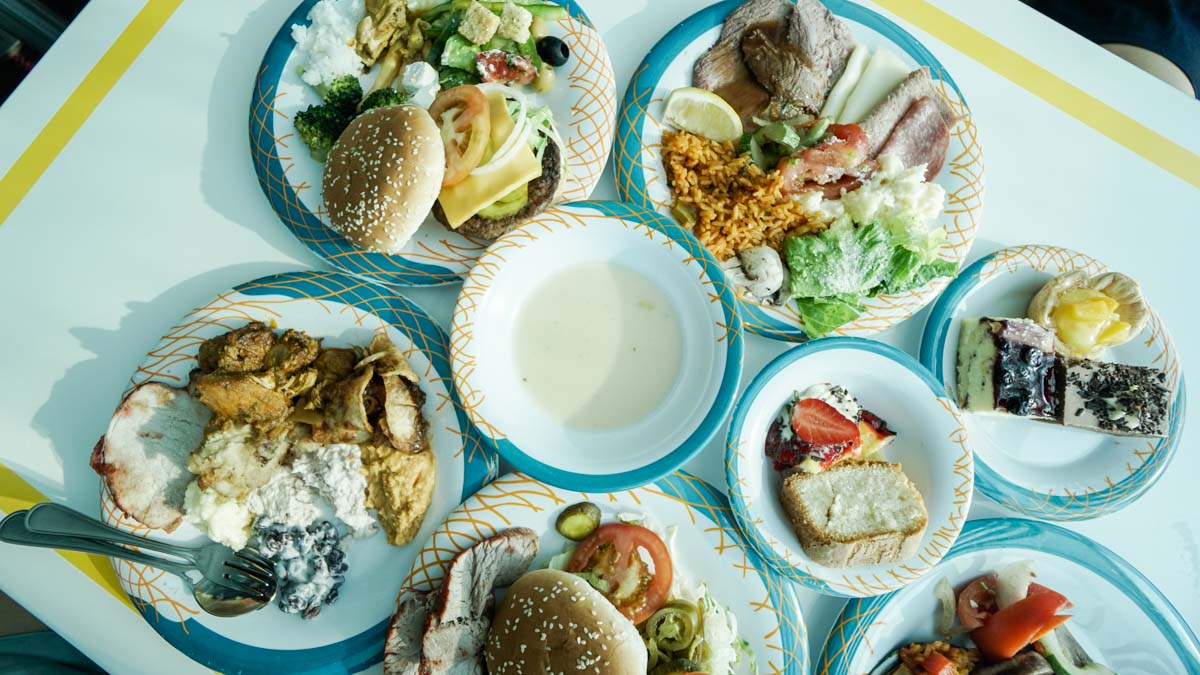 Where: Sapphire Dining Room, Deck 3, 4 or 5, or Windjammer, Deck 11
If you've not had your fill in Penang, explore the new dishes served at the Sapphire Dining Room or Windjammer!
10.15PM: Dancing under the Stars Party, Poolside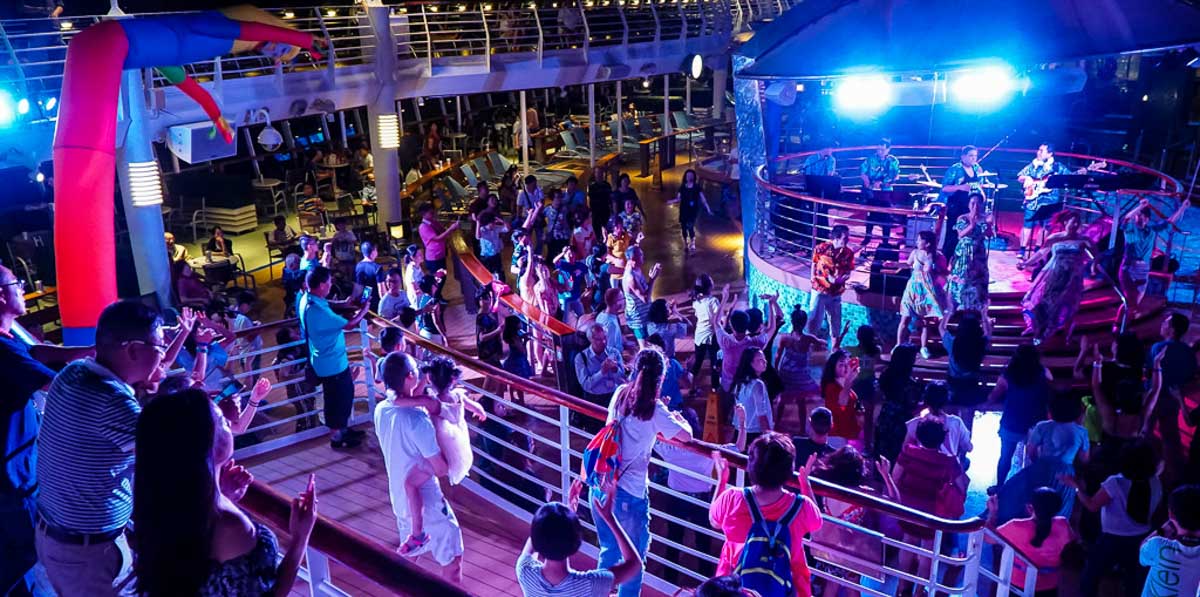 Get down with the crew at the Poolside (Deck 11) as they teach you dances to throwback songs that you'd definitely recognise.
We then followed the DJ onto High Notes (Deck 14) for the Afterparty. Half of us were on the dance floor while the rest enjoyed the night view of the ship! Note that this event is only for those 18 years and above.
Day 4
10AM: Get Fit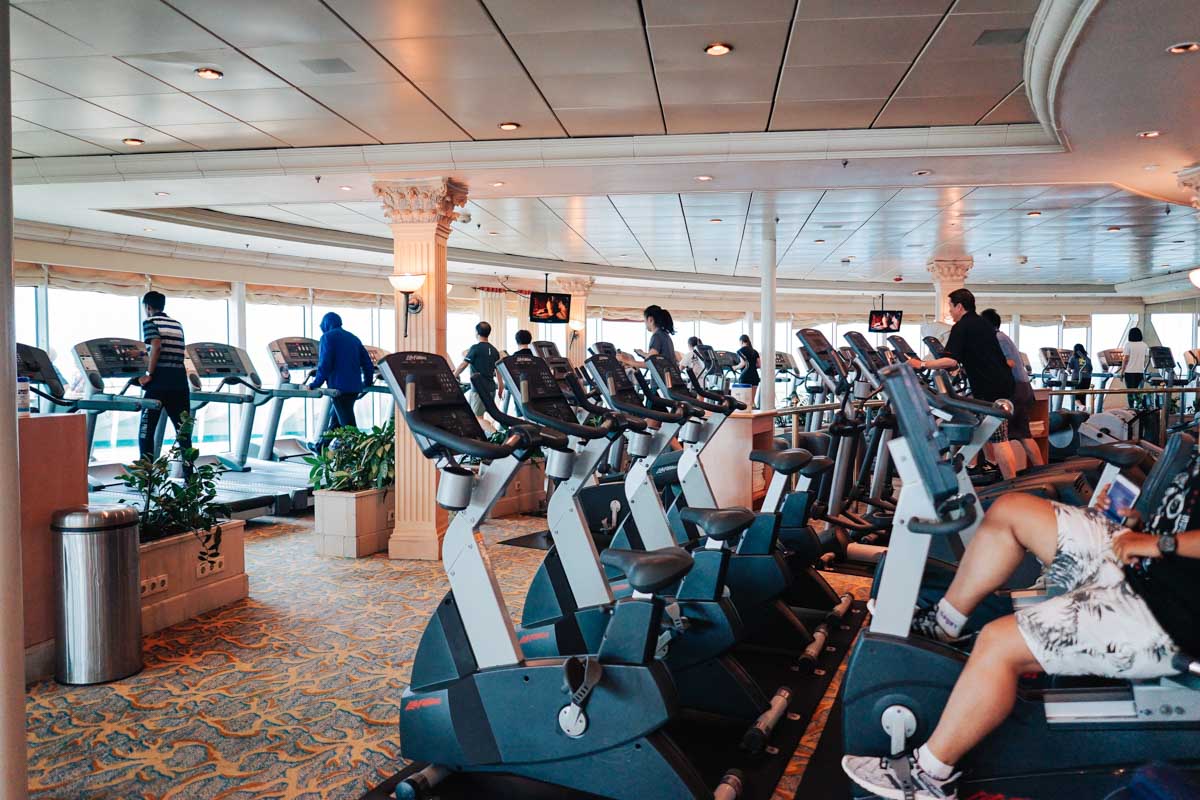 Feel a need to burn all those calories you've gained on this trip? Head to the fitness centre on deck 11 to work them off.
Whether you're in for cardio or resistance training, there are so many equipment there's hardly a need to queue for anything!
The Fitness Centre also provides 2 towels as well as lockers for you to store your valuables.
Special classes like Spin and Yoga are available for an extra fee.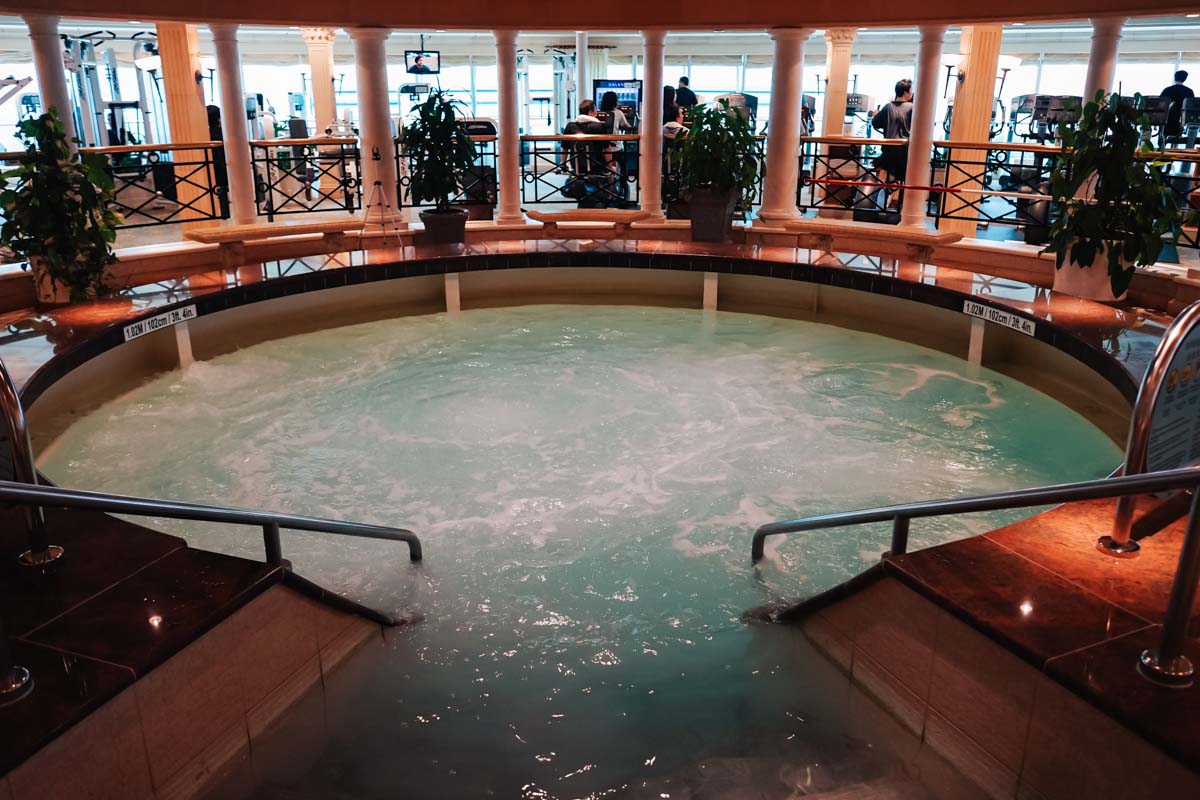 After an intense work-out, cool down and enjoy a dip in the jacuzzi within the gym! This was definitely our favourite part of the Fitness Centre.
12PM: Lunch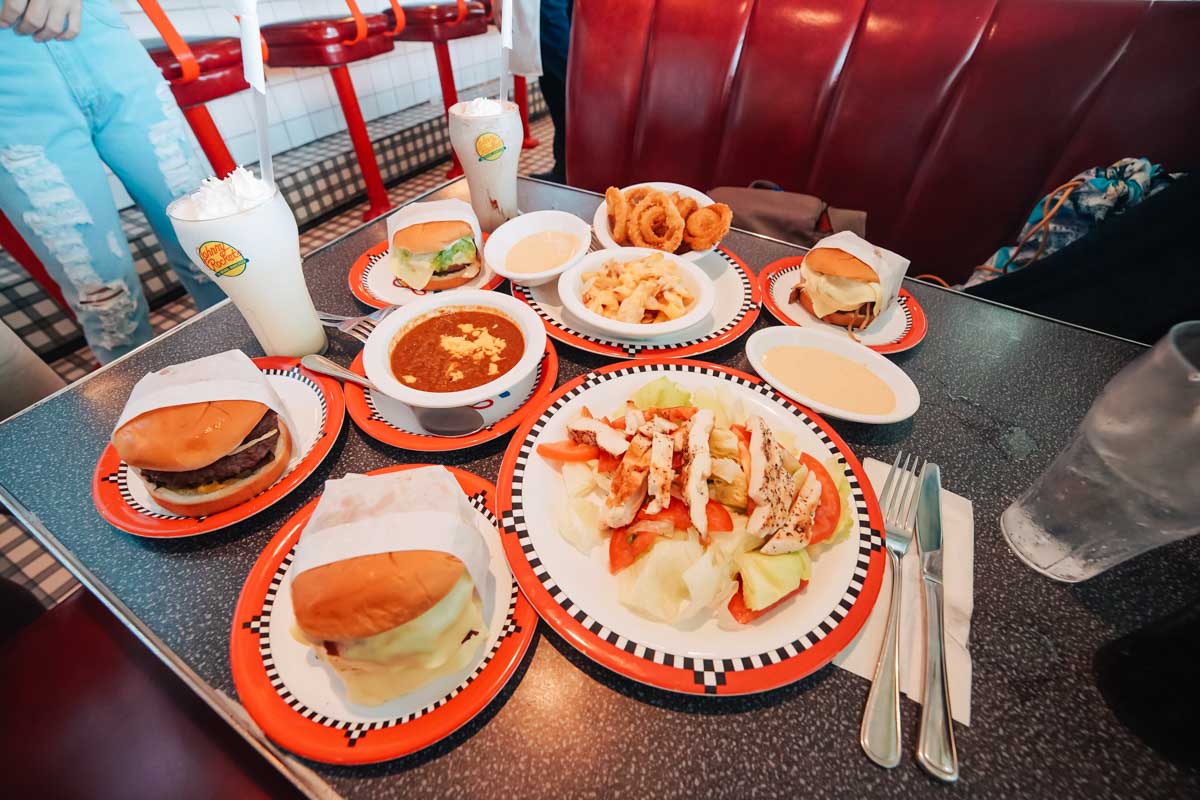 Reward yourself with the tastiest burgers and fries on this ship (USD$9.95). We couldn't help ourselves after looking at the menu, ordering one thing after another, evidently on our table.
We'd definitely recommend the fast food joint's creamy milkshakes even if they did cost us an extra of USD$5.90!
Sometimes, the waiters will even dance a little sequence for you. We had a blast joining them!
2PM: Arcade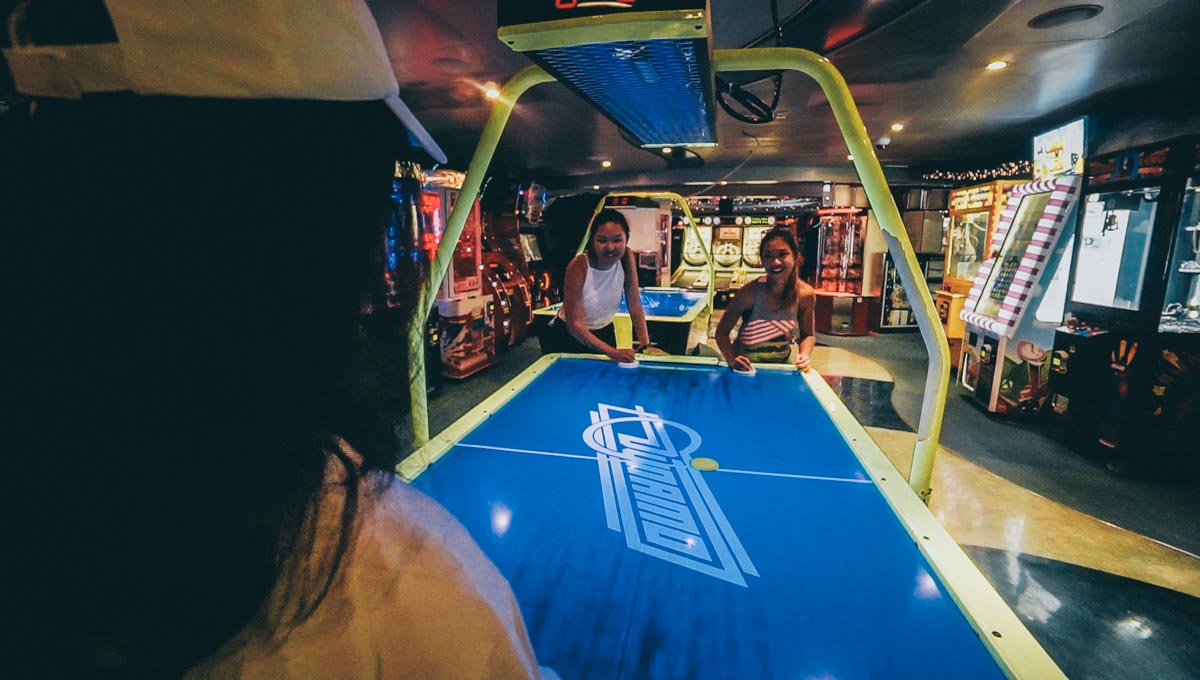 Team up and get competitive at air hockey when you're at the arcade! Choose from the multitude of games and make sure you make each round count as it's pay-per-game.
*Pro-Tip: The arcade is open 24/7 so visit at night if you'd like to enjoy the whole place to yourselves. We didn't have to worry about making too much noise and didn't even have to queue for the more popular games!
3PM: Helipad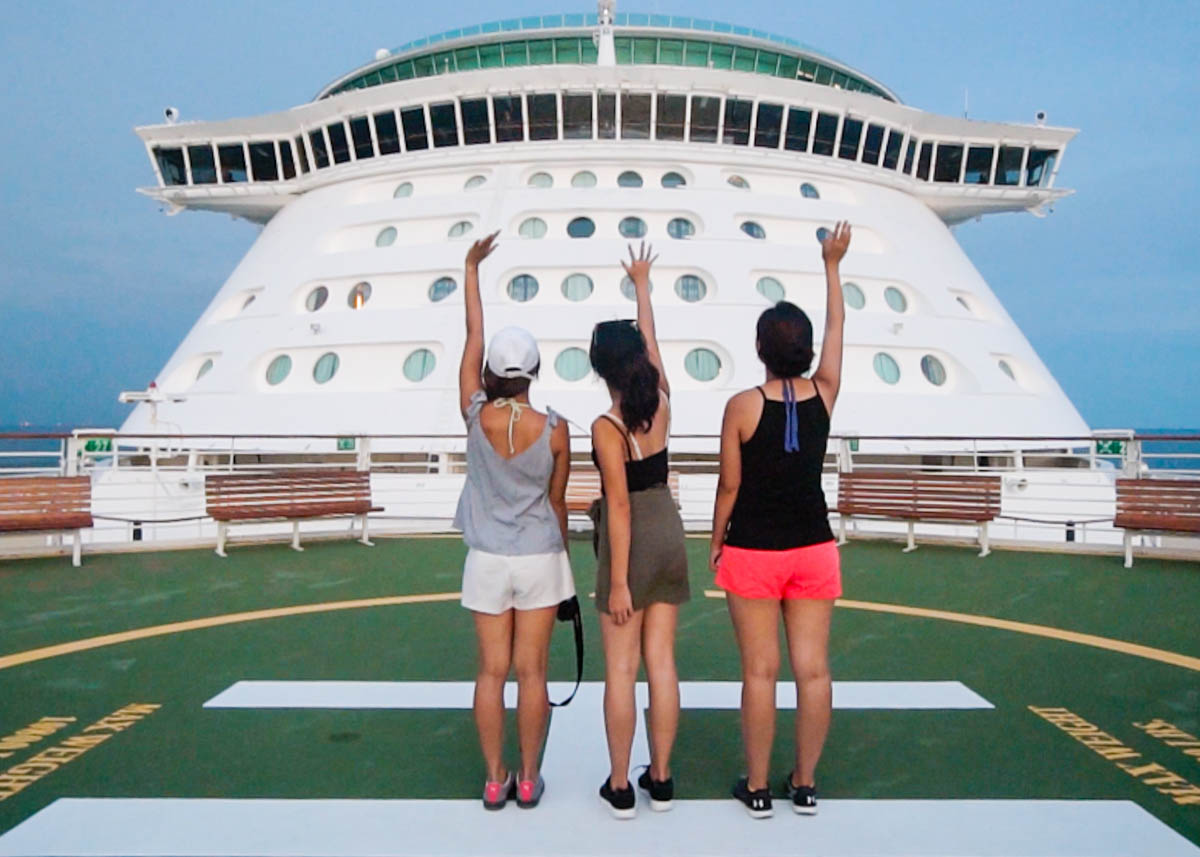 Head to this special spot by walking out to the open deck, at D17. You should walk past the left exit of the La Scala Theatre on Deck 4 and locate the stairs that will lead you to the helipad.
Not only is this the perfect venue to capture photos, but also the place to view sunsets and sunrises.
We tried visiting in the evening to stargaze under the stars but the helipad was closed due to the high winds and bad weather.
4.30PM: Get dressed for Formal Night and meet the Captain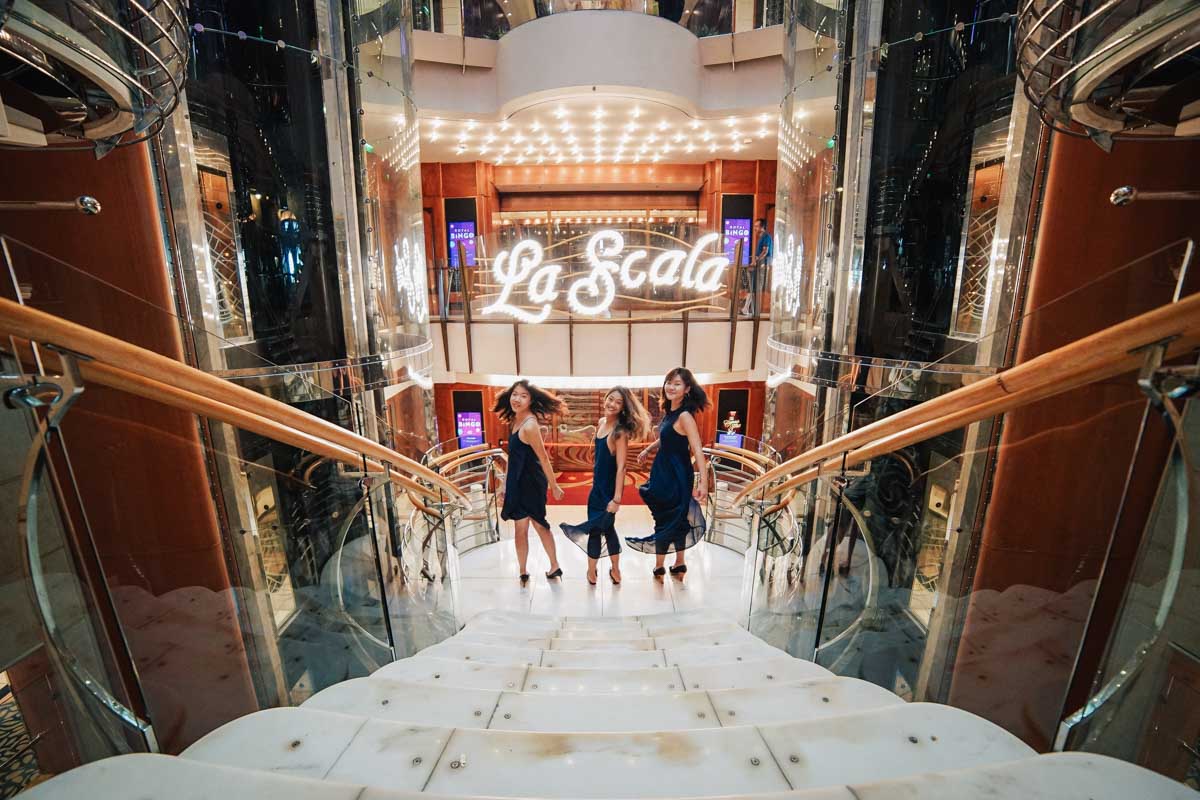 Whip out your classiest outfit and grab a drink at the Royal Promenade! Toast to your Captain and his senior officers as a way to thank them for the wonderful journey.
*Pro-Tip: Grab your complimentary champagne and fruit punches at the event.
8PM: Dinner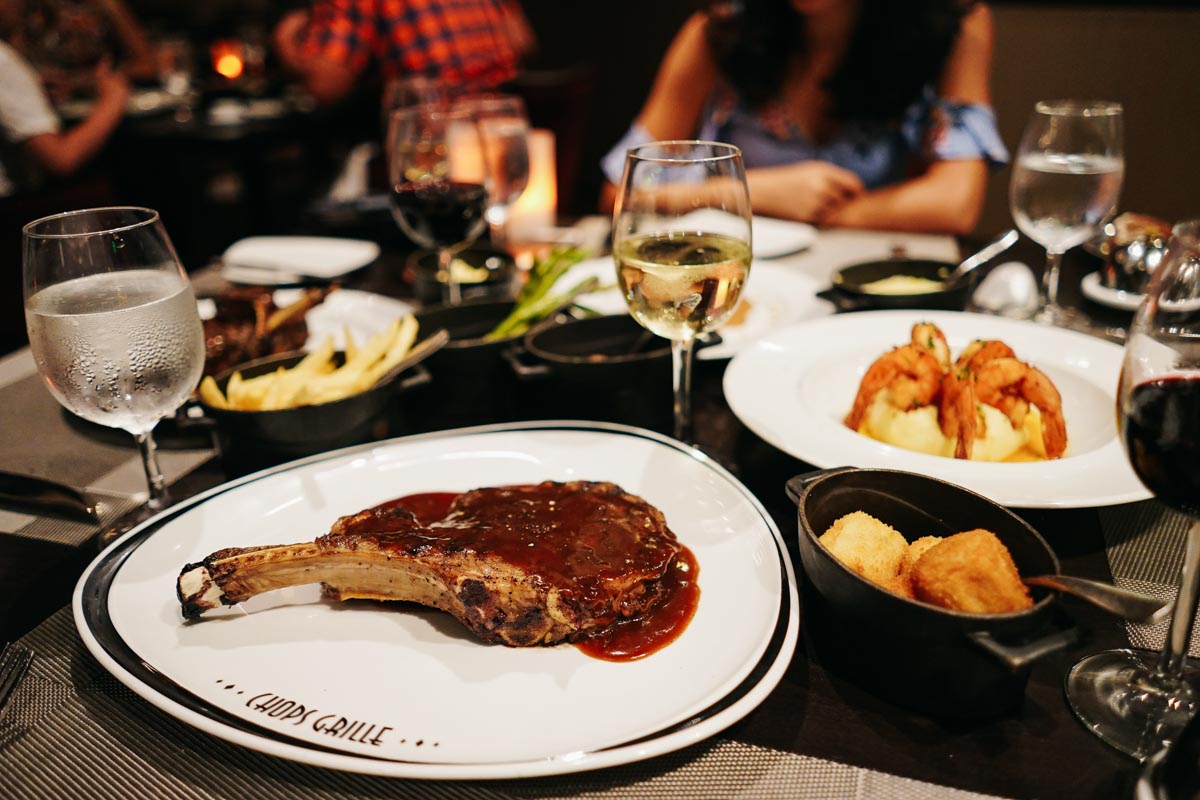 A must-visit and the perfect way to conclude your last dinner on the cruise, share the 8 sides amongst your friends and choose from the various cuts of beef at this steakhouse.
We couldn't stop praising each dish and wiped all our plates clean. The 16oz NY Strip Steak paired with the cabernet reduction is something you should try at Chops Grille (Deck 11). The steaks come with various sauces for you to pair with. Alternatively, you could request for the sauces to be held at the side for you to taste!
9.30PM: Broadway Rhythm and Rhyme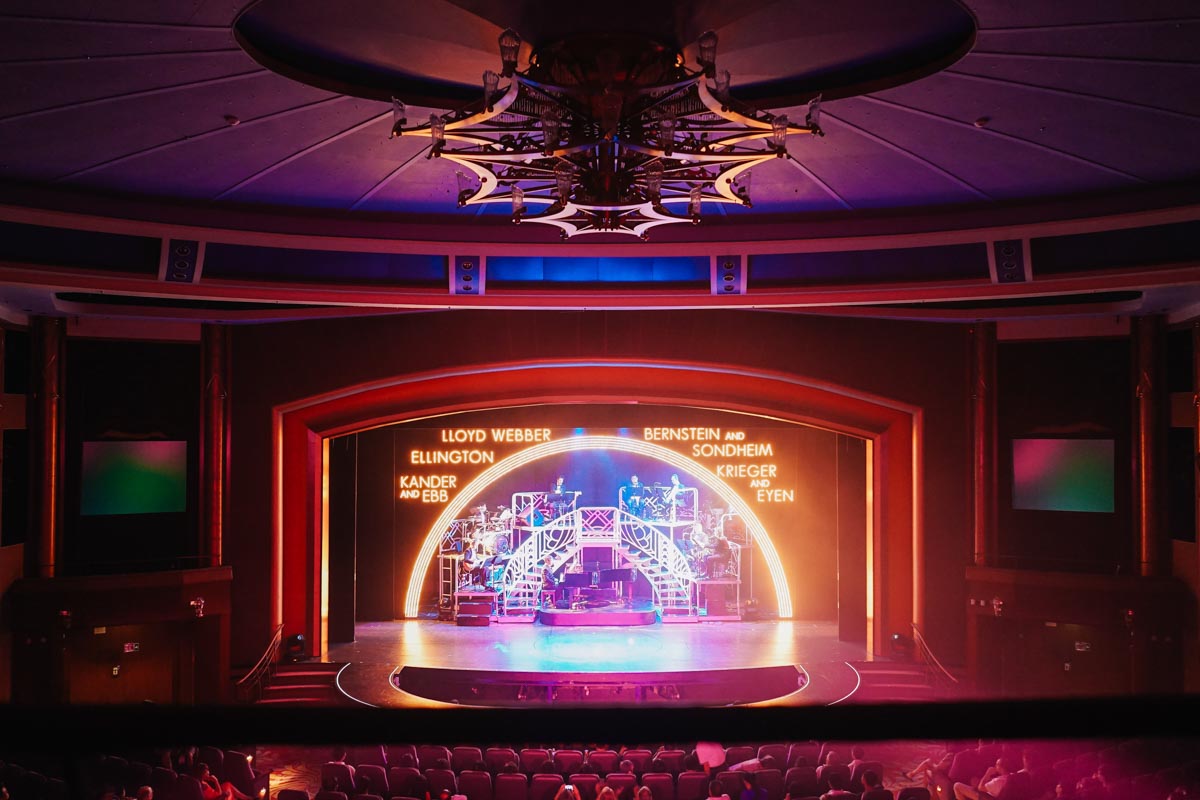 Spend your last night with the La Scala Theatre (Decks 3 and 4)! We attended the cruise's Farewell Production Showtime and sang along to classic musical numbers with the Royal Caribbean Singers and dancers.
*Pro-Tip: Head to Deck 4 early to choose and get the best view top-down.
10.30PM: 70's Disco Inferno Street Party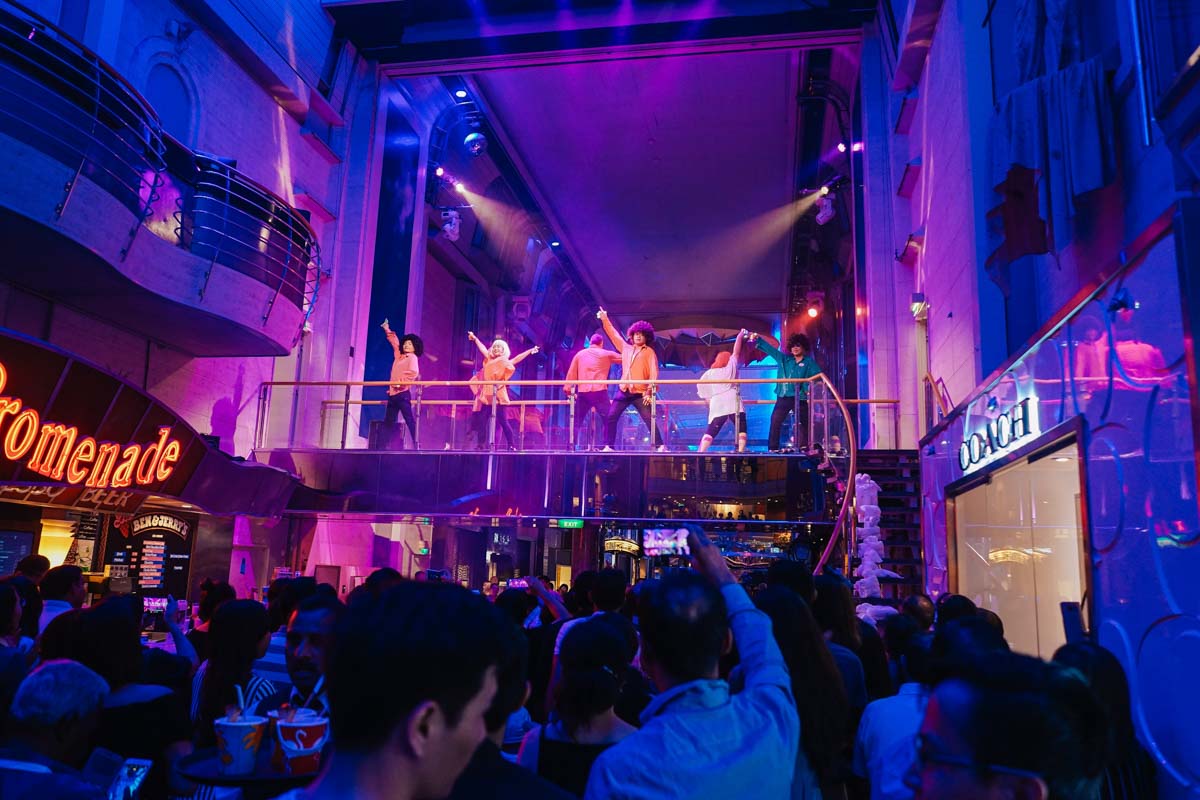 It's time to party along with 70's jams as the crew teaches you how to boogie and dance the night away!
We couldn't stop laughing as they led the conga line with us around the Promenade!
11PM: Big Screen Movietime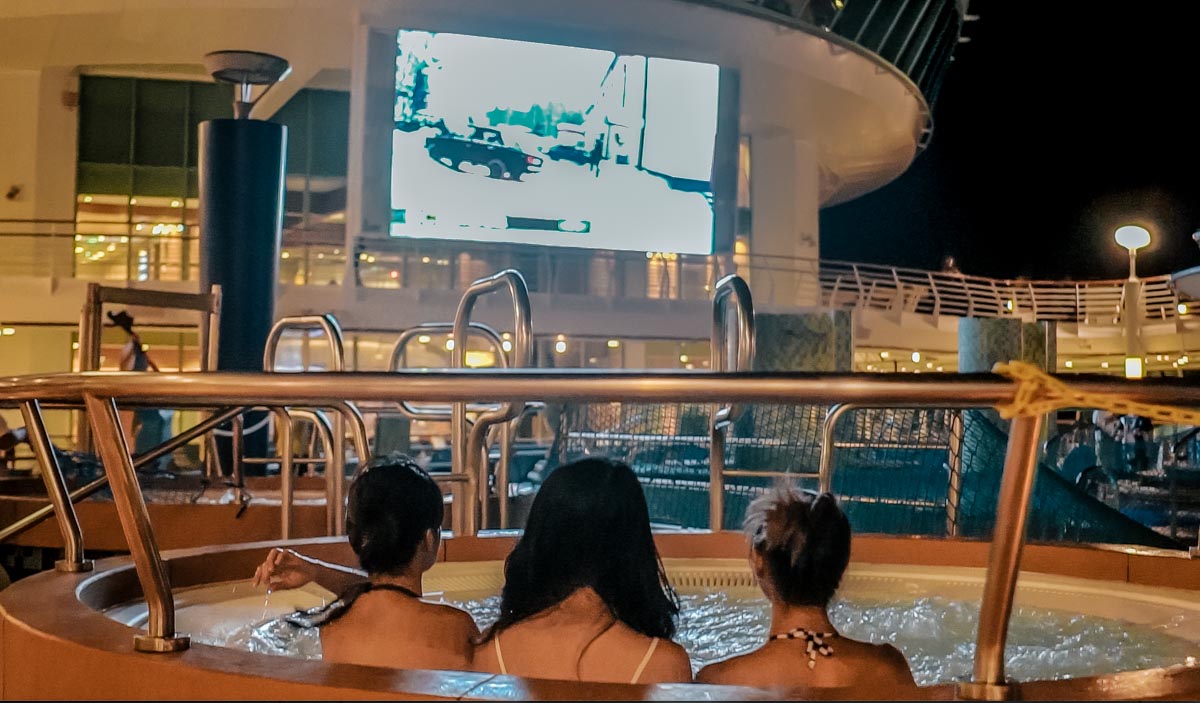 If partying isn't the thing for you, head to the jacuzzis! We relaxed and truly soaked in the hot tubs for the last time, enjoyed the streaming of their late night movies on the big screen.
Day 5
7AM: Breakfast
Where: Windjammer, Deck 11 or Cafe Promenade, Deck 5
Room service is unavailable on the last morning of the trip. Hence, grab breakfast at either of the complimentary dining areas — Windjammer or Cafe Promenade, before you depart the ship!
Bidding farewell to the cruise was a bittersweet one. Returning home is always great but one doesn't easily forget a fun-packed, fuss-free vacation like this! This trip definitely changed our mindset on what cruises are usually like, and we'd definitely be back again!
5D4N Penang and Phuket Royal Caribbean Cruise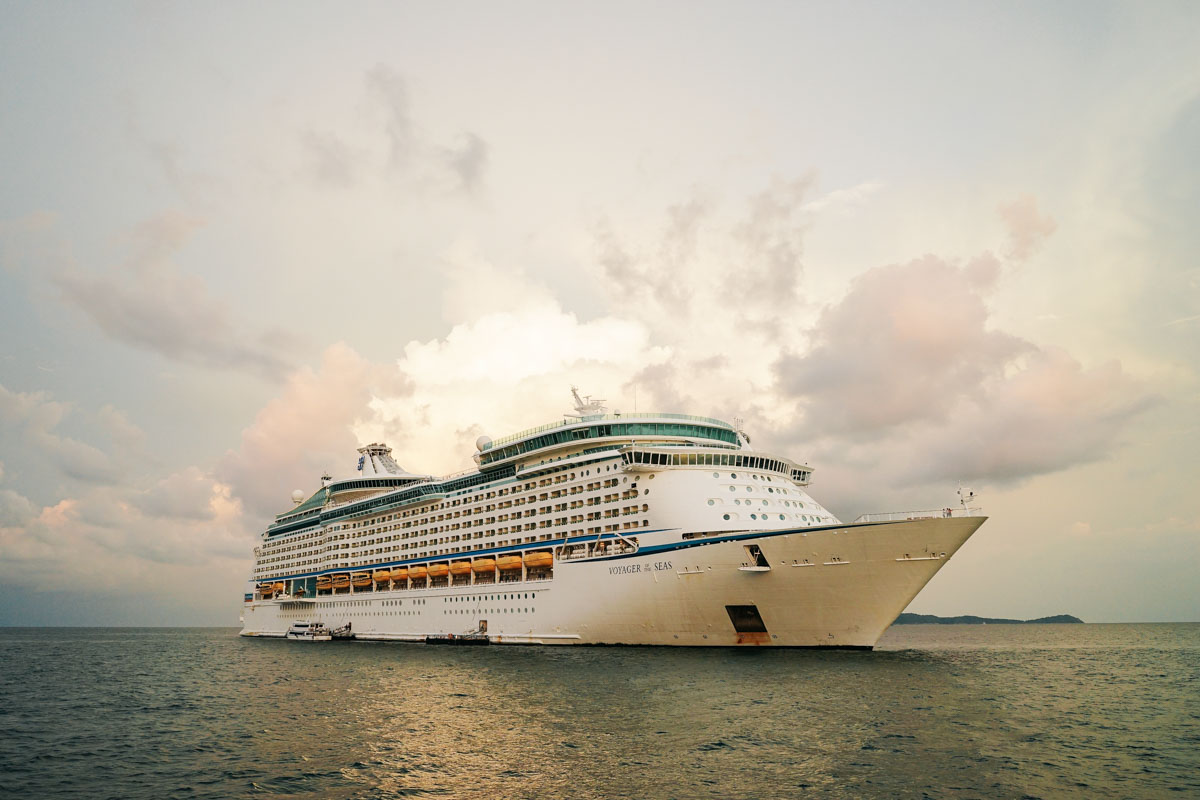 We were relieved to be able to travel so fuss-free and have everything within the comforts of our room during this getaway. Relaxing in the sun, enjoying good fun and participating in fun activities whilst traveling to 2 different destinations definitely beats the arduous process of flights, customs, and airports! There was nothing to worry about, and that's how vacations should be!
Book Your Holiday Now With Royal Caribbean
From 1-25th September 2018, book a 4-Night Port Klang & Phuket Cruise at only $399* exclusive to TTI readers!
Simply select from the following dates: Nov 5, Nov 12, and Nov 19, select 'Balcony', key in <RCTTI> under promo code and enjoy the discounted price of S$399*/pax on your 'Spacious Ocean View Balcony' rooms!
*Excluding taxes & fees.
We hope you enjoyed reading this guide! Let us know in the comments below if you have any other recommendations.
---
This post was brought to you by Royal Caribbean International.
For more travel visuals, follow us on YT & IG @TheTravelIntern.