Exclusive to TTI readers: From now till 30th September 2018, book a 4-night Port Klang & Phuket Cruise at only S$399*. Applicable sailing dates: Nov 5, Nov 12, and Nov 19. Promo code and other details below!
"Going gambling ah?", was the first question the taxi driver asked when he found out I was headed for the Marina Bay Cruise Centre.
Well, I won't fault him for that stereotypical remark because cruises are almost always associated with casinos. That was what I thought of cruises too before I embarked on one for a graduation trip some time back. Why cruise? Simply because my friends and I had no time to plan for a proper getaway in that short period of time between graduating and starting work full-time.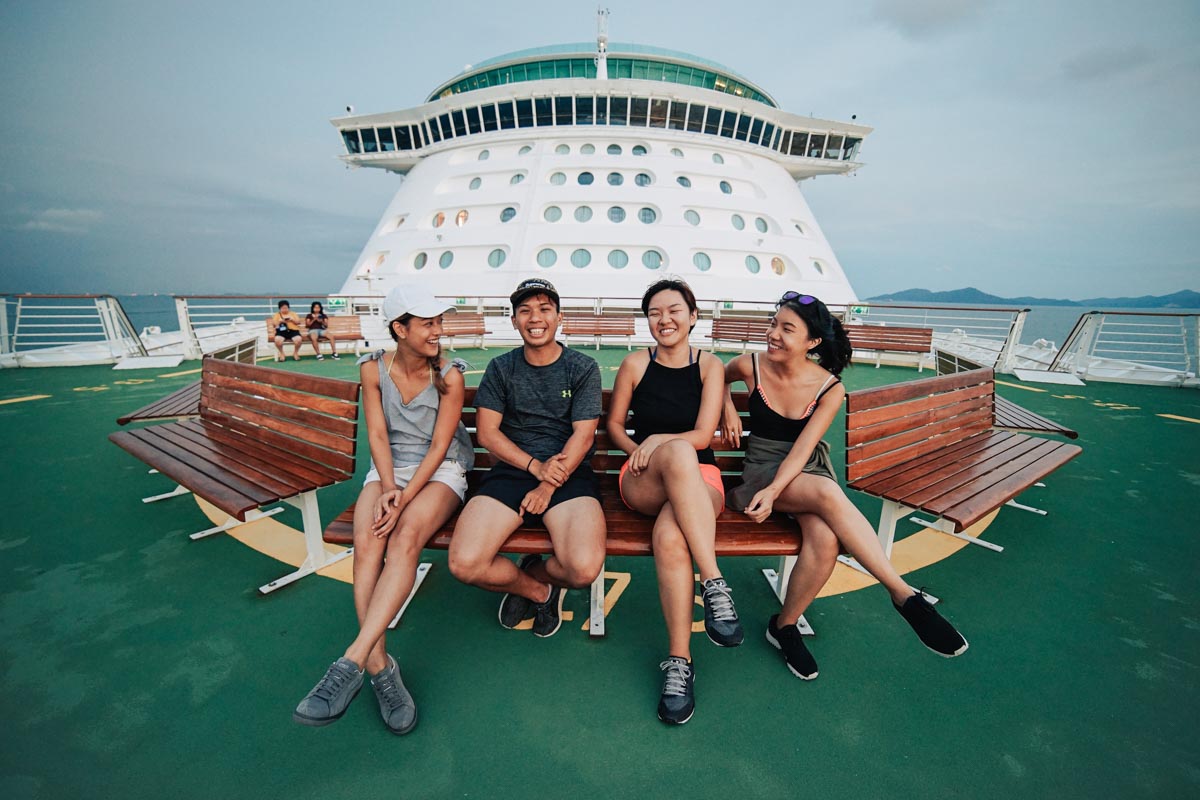 Our recent action-packed 5D4N cruise with Royal Caribbean's Voyager of the Seas further shifted my perspective of cruises, and here are 13 reasons why a 5D4N cruise might just be what you need to heal that burnout!
Read also: 5D4D Royal Caribbean Cruise Itinerary
1) Your holiday starts right away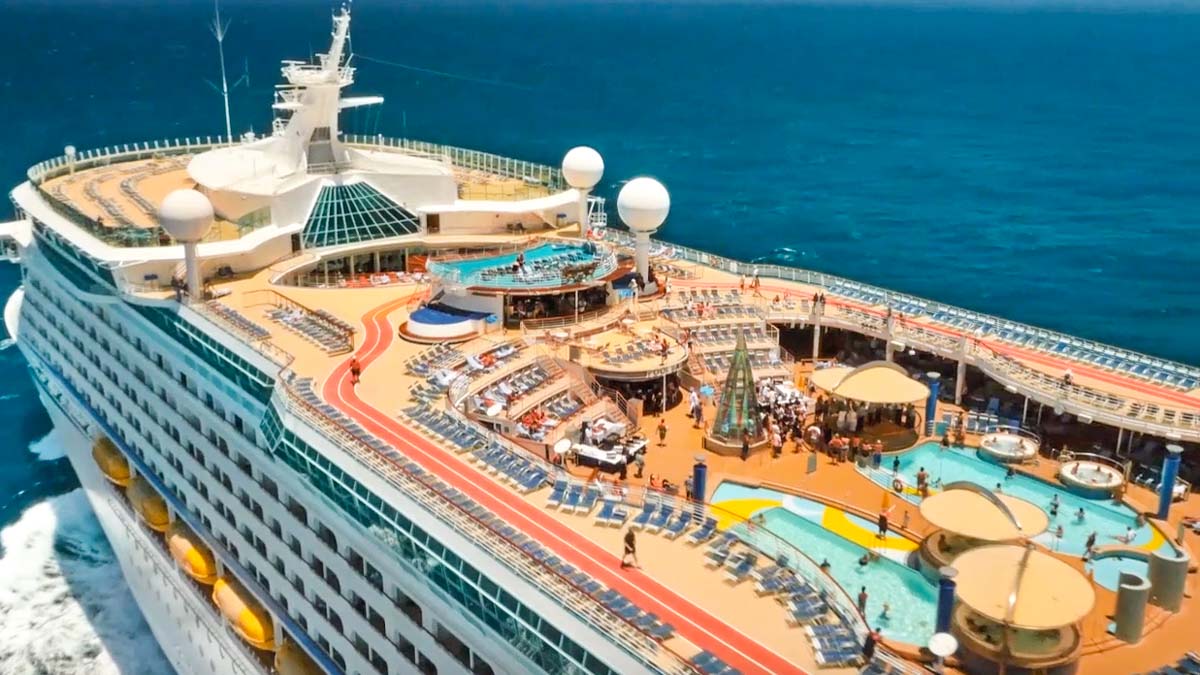 While your friends are cooped up in a tight economy seat on their flight to somewhere far away, zero time is wasted on transit for you (on the cruise)! In fact, the journey itself is a holiday.
Also, there's no need to lug your luggage around as they will be sent right to your doorstep after you check-in. Similarly, when disembarking, just leave your luggage outside your room and they will meet you at the cruise center upon docking. Now, everyone can have that VIP bell service.
2) It's cheaper than a staycation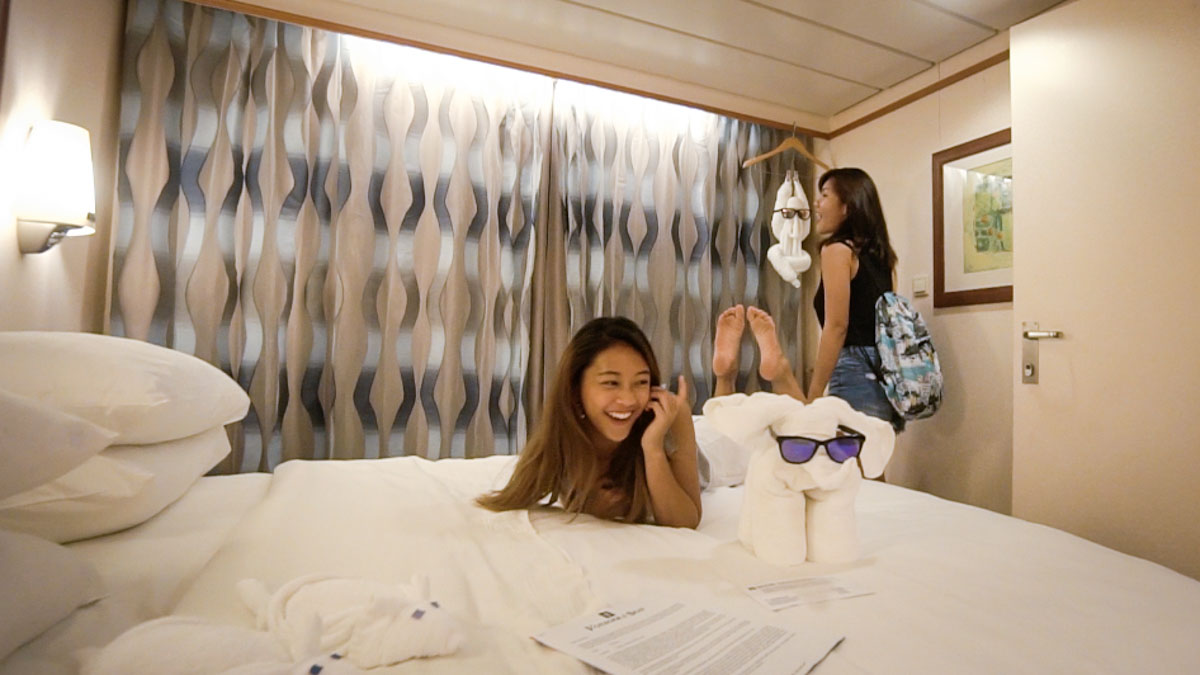 If you've done a staycation, you'll know that checking yourself into a hotel in Singapore and not doing anything but lie in bed thereafter is a pretty hefty experience. A typical staycation in Singapore costs about S$380/night in a luxury hotel, not counting meals and other expenses you might incur during your activity-less staycation. Honestly, I ain't got no money for that.
Being clever with money is not how much you save, but how far you can get with the amount you spend. On Royal Caribbean's Voyager of the Seas, Interior Staterooms start at ~S$319/pax — inclusive of all 3 (or more) meals per day as well as activities and facilities on board the ship.
3) Minimal planning required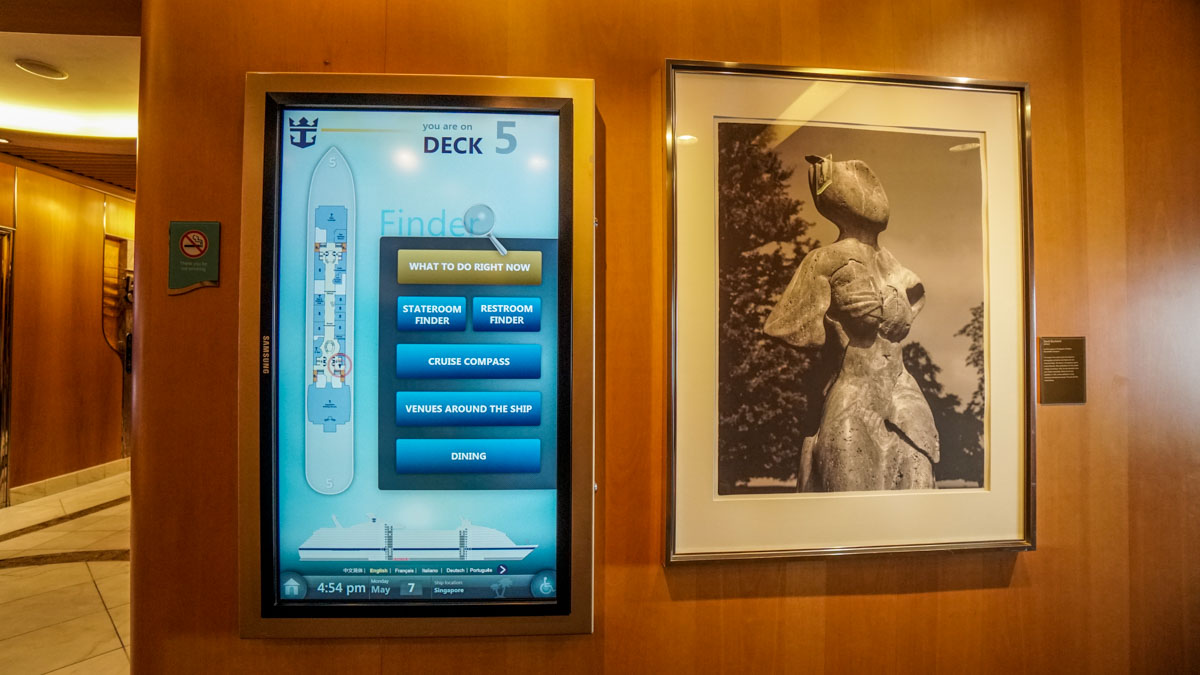 Everything is planned for you, and you'll only need to navigate within the 311.1 metre, 15-storeyed megastructure. For that, there're also big interactive kiosks known as "wayfinders" found at elevator lobbies on every deck. Not only do the navigational screens map out directions on the cruise, they also provide information such as programme timings as well as complimentary and specialty restaurants. For those with little time to spare yet is urgently in need of a holiday, let the cruise do the planning for you.
4) Incomparable comfort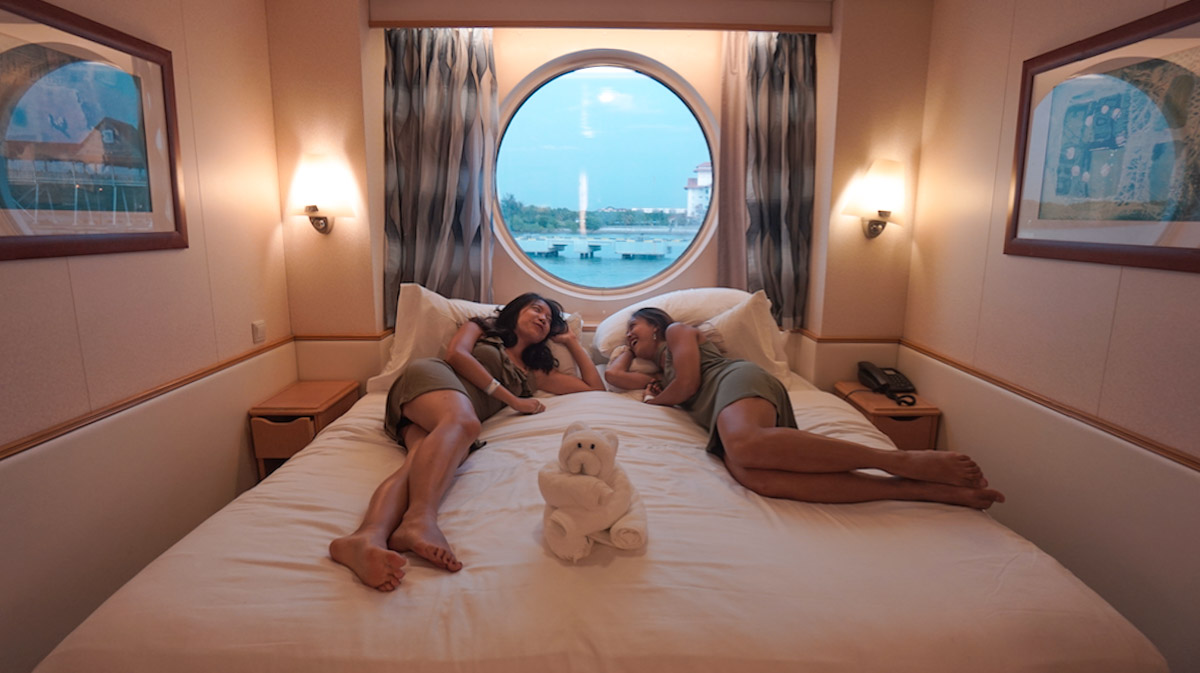 A cruise such as Royal Caribbean's Voyager of the Seas is very much a home away from home. Not only is it cosy and comfortable, the stateroom attendants make your room every day. Also, unlike your seaside home in East Coast where you open your windows and see a carpark, the windows of your room on a cruise actually see the sea. 'Nuff said.
5) An extrovert's party space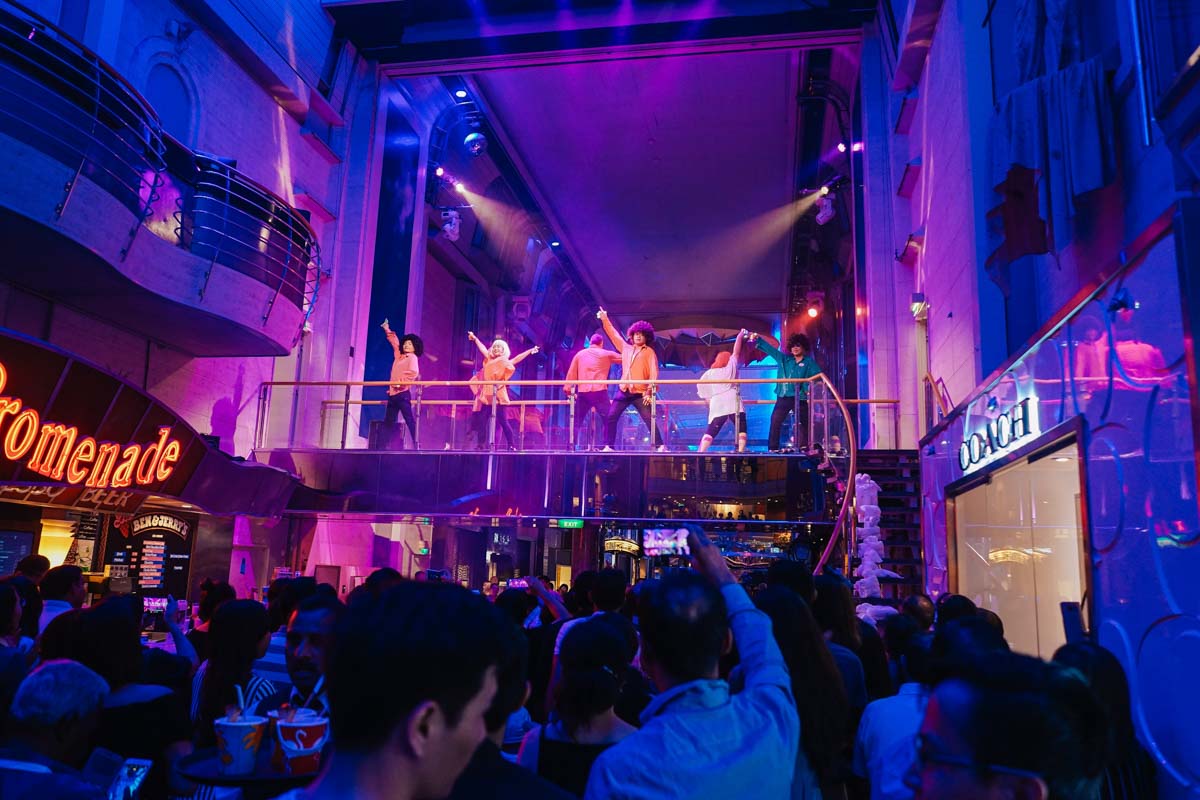 A cruise is a great place to know more people! If you're one who loves to mingle, you'll be thrilled with the dance parties held daily where the ship becomes a giant dance floor.
Even if you're not a party animal, widening your social circle is not that difficult on a cruise after all. You'll start seeing familiar faces, and we're not just talking about the friendly crew members. We actually met a family during one of the stopovers in Penang and bonded with them quite a bit. On a separate occasion, we got to know a couple of people on a work retreat tour as we chatted over drinks. Got their contact and hey, that's how friendships begin.
6) An introvert's secure zone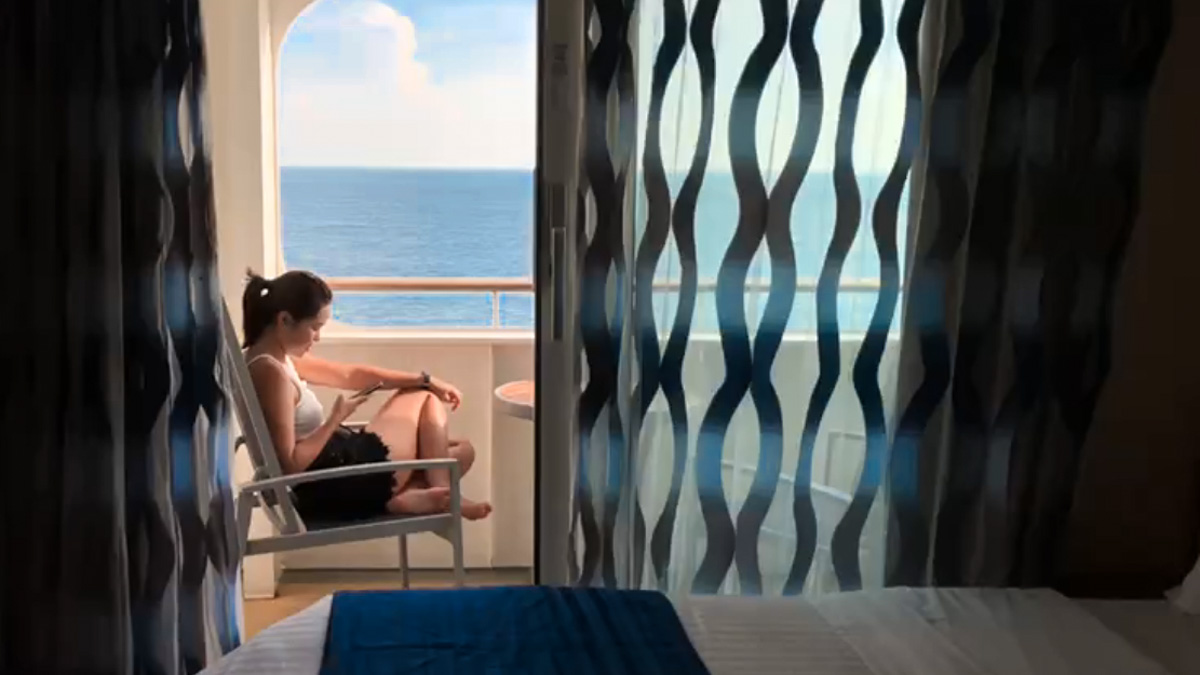 A cruise is also, ironically, a great place to get away from people. Life on land in the 21st century is way too connected, and it's normal to crave for a disconnection. Being on a cruise is the perfect digital detox since wifi is chargeable, and the connection (honestly) isn't the strongest. Sounds exactly like what I'm looking for to give myself a break from the hectic and highly connected world.
7) Non-stop entertainment and activities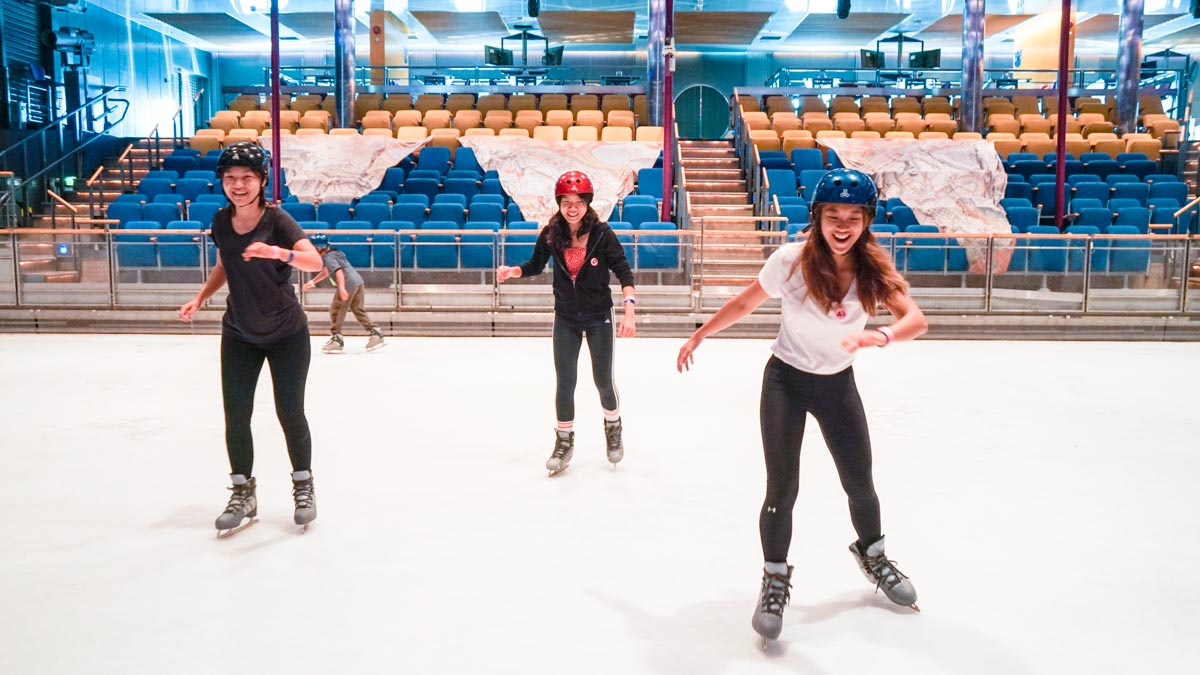 The casino isn't the only form of entertainment onboard a cruise ship. In fact, cruises most probably have more entertainment facilities and activities available than regular shopping malls.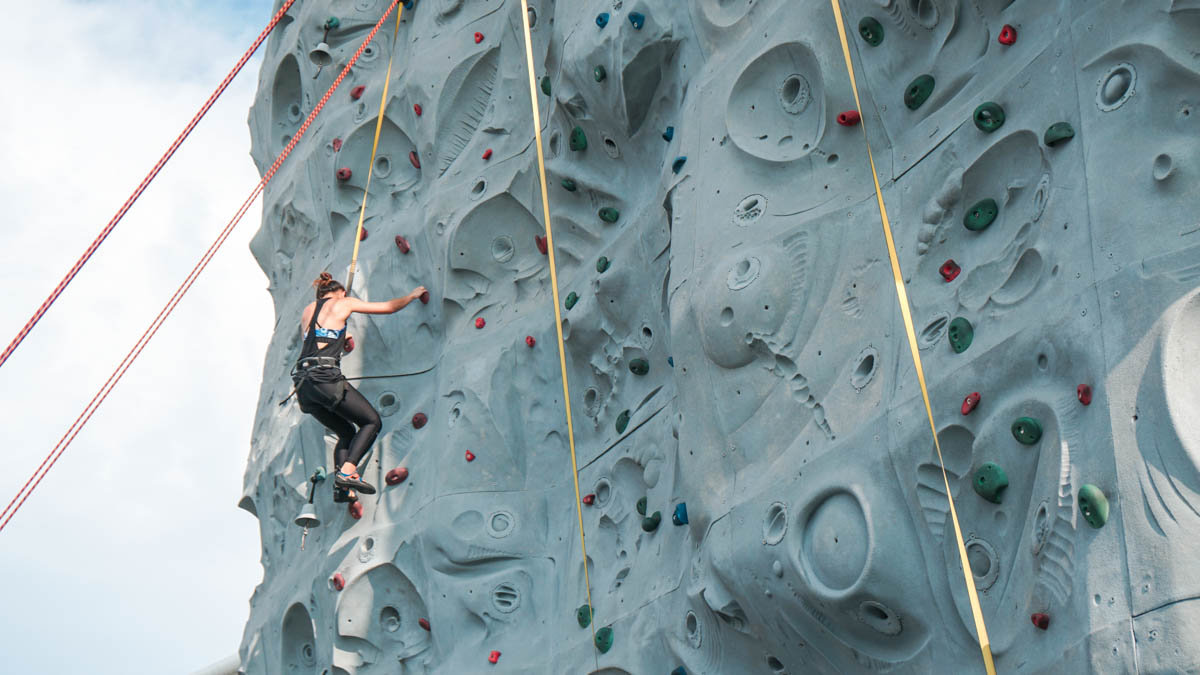 I mean, where can you find a rock climbing wall, an ice skating rink, a FlowRider on top of an arcade, dance classes, a gym AND musical performances all under one roof? You can on Royal Caribbean's Voyager of the Seas 😉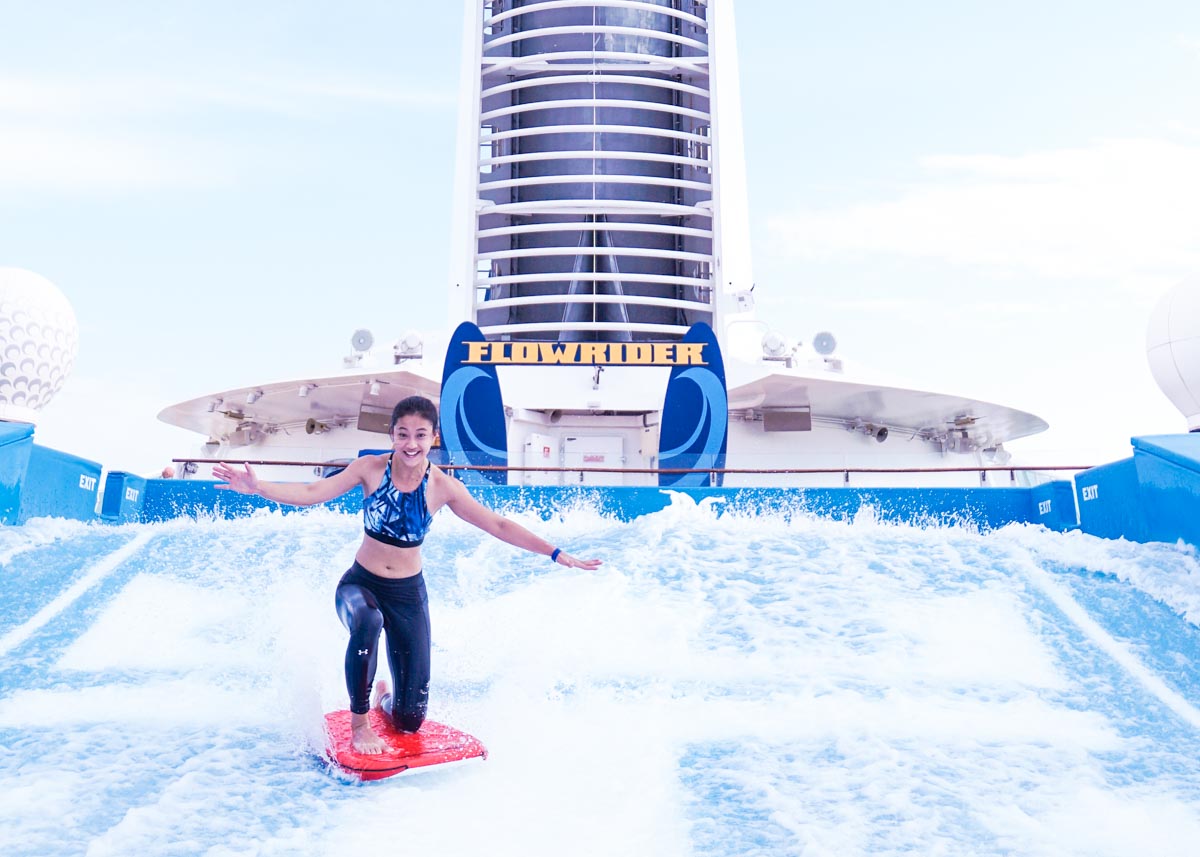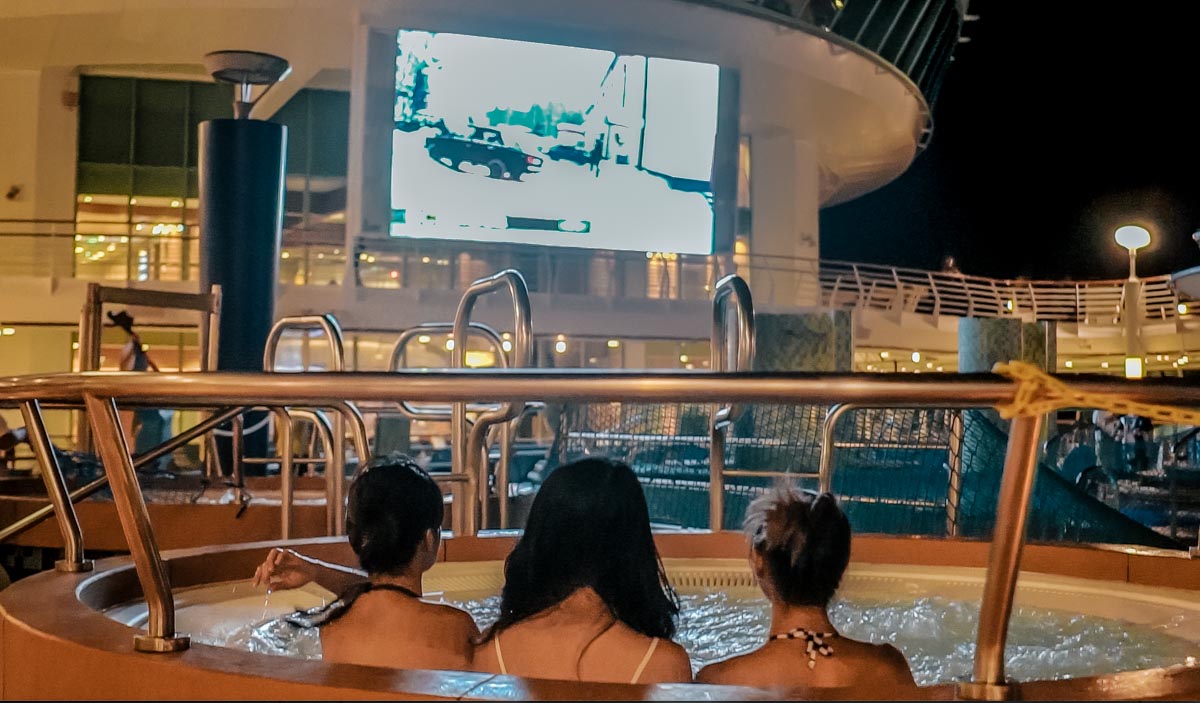 Another awesome activity you can enjoy is watching some of the latest movies in a warm, jacuzzi tub, under the stars. Some movies we caught while chilling out in the bubbly tub included Star Wars — The Last Jedi, Pitch-Perfect 3, The Greatest Showman, and Black Panther.
8) Experience the historical way of travelling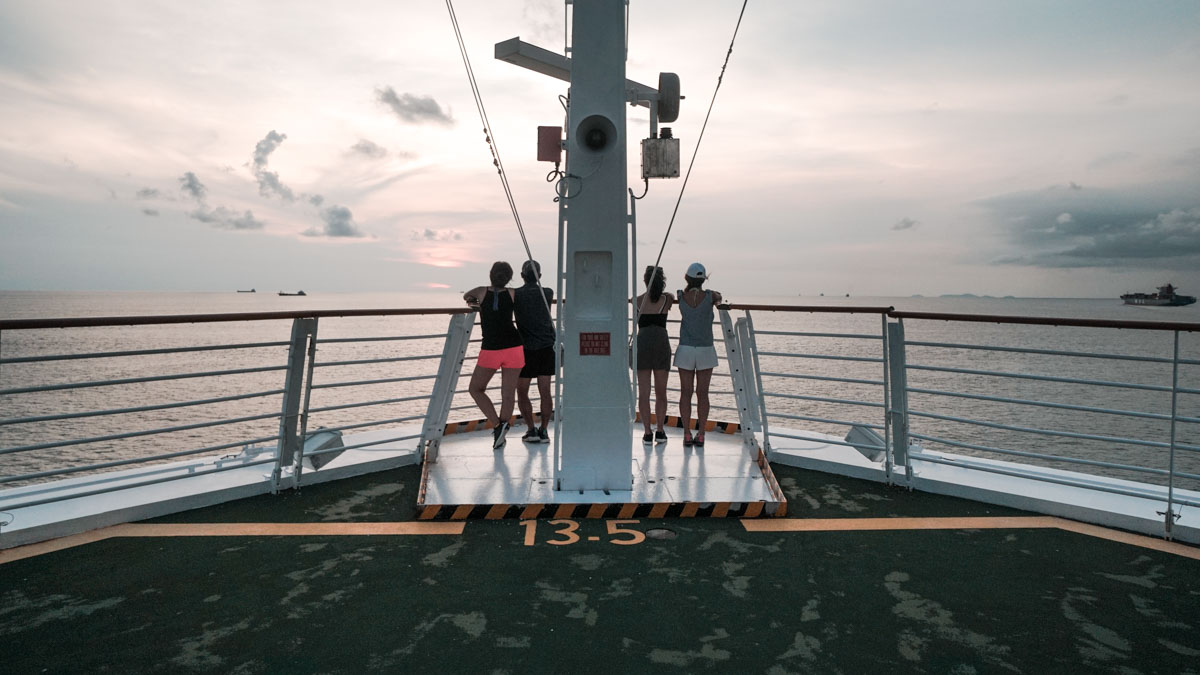 Before there were planes, people travelled via the seas. That's how lands were found, civilisations settled, and nations came to be. We're a lot more privileged now as cruise ships are huge and stable so you'll hardly ever feel a tilt, lest getting motion sickness at all.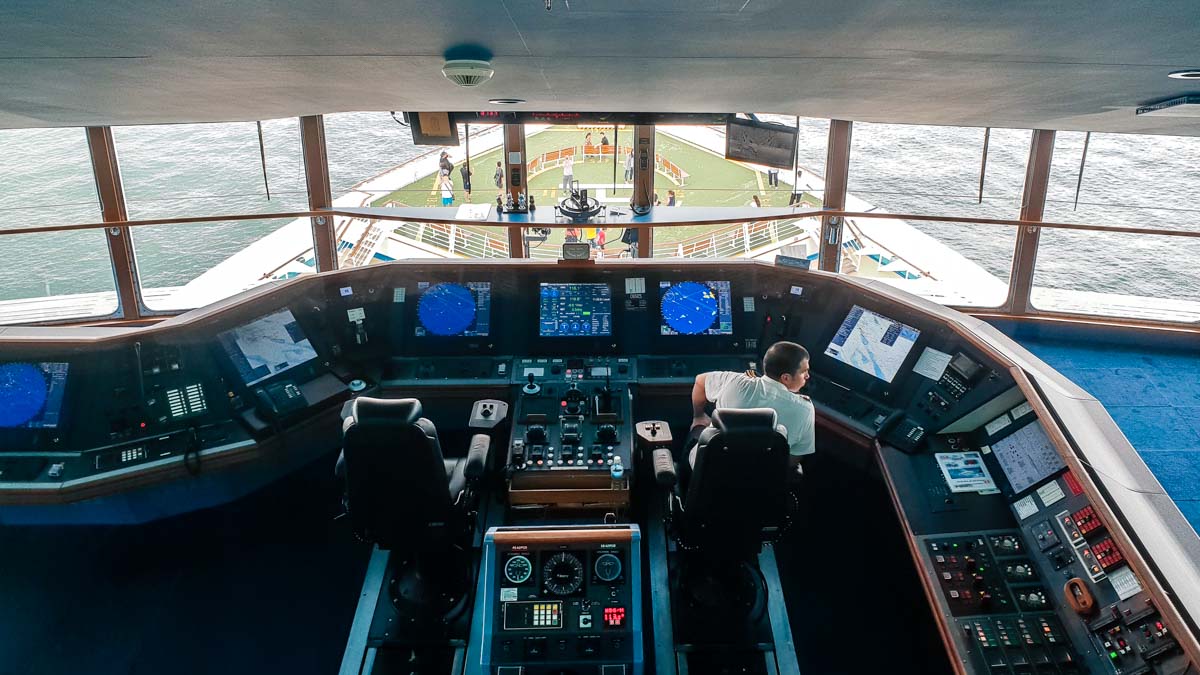 Like how our forefathers made their way to Singapore, you'll get to experience what sailing the seas feel like. There's even the "Peek-a-boo bridge" where you can take a peek into the ship's bridge and observe how the captain and his crew navigate the seas. You'll also only realise how small you are when being on a giant ship within the massive oceans.
9) Wake up to different destinations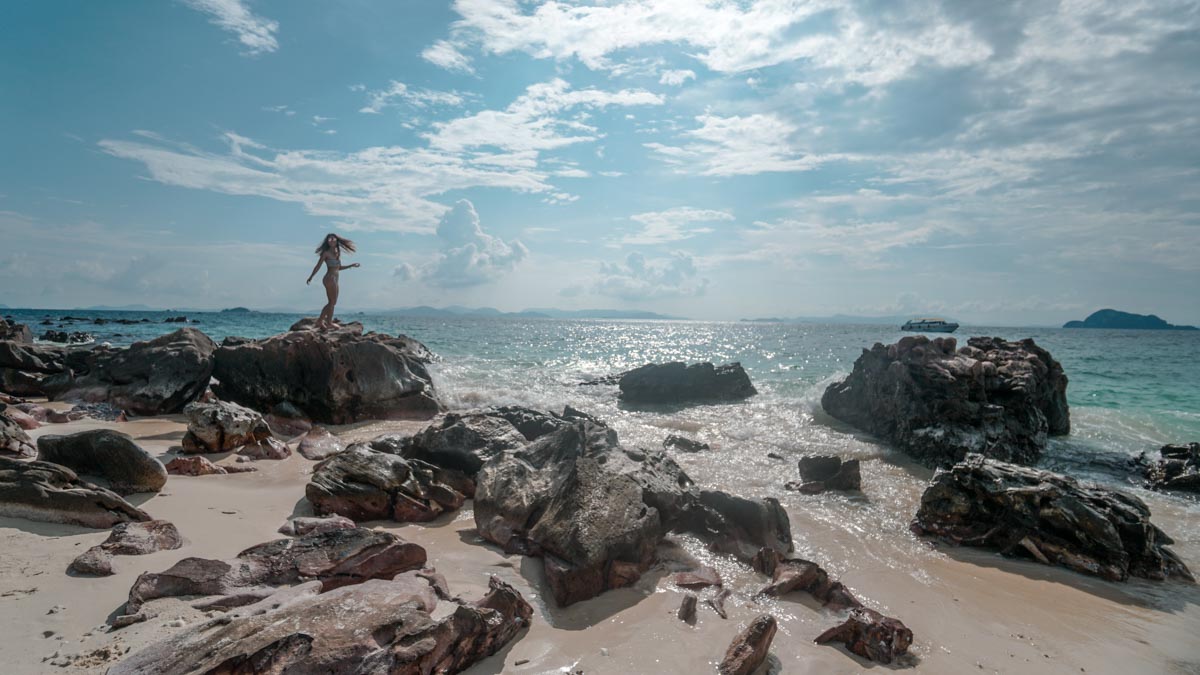 A cruise brings you places when you're least aware — when you're asleep, that is. Getting into bed in Singapore, wake up in Penang and starting your day immediately. What's immigration? No such queue.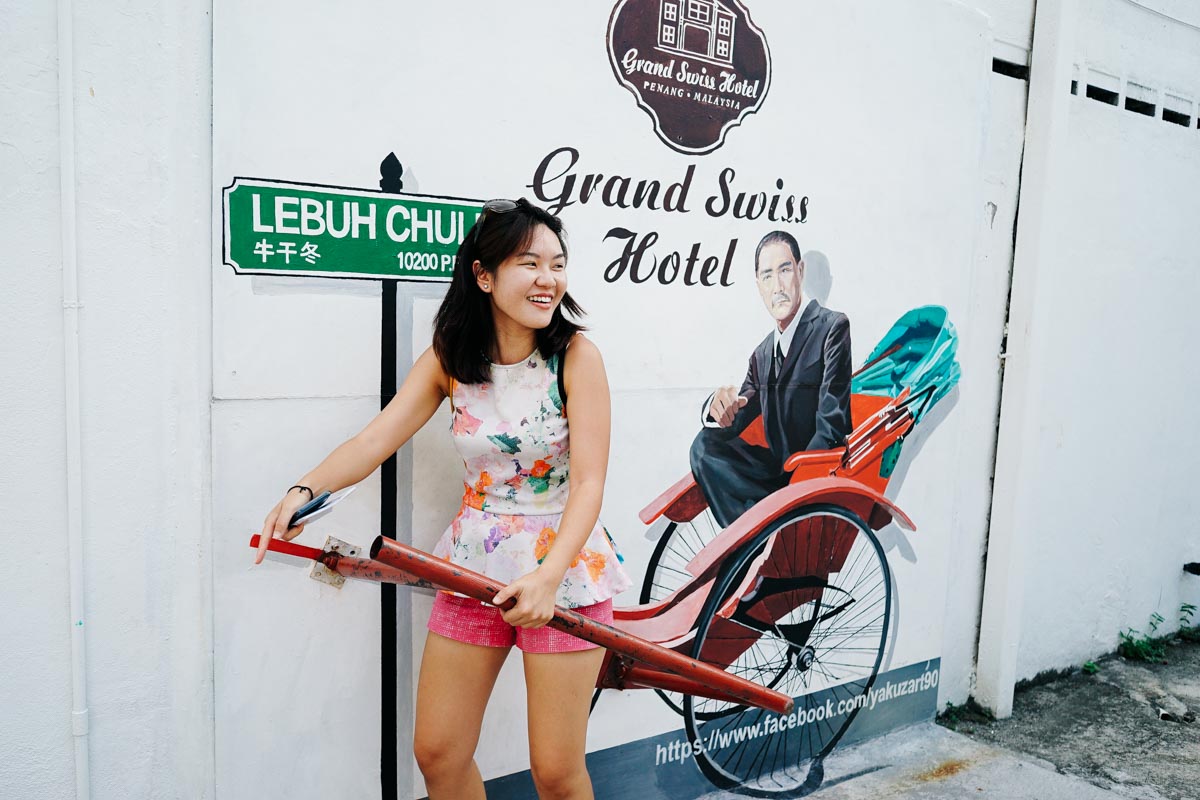 Not only that, you'll get to discover new places through the shore excursions! It was only during my cruise trip did I realise that not all places have facilities to dock large cruise ships, hence requiring smaller tender boats to ferry people to shore. Also, I'll never explore Port Klang of Malaysia if I entered via car or plane as it's in the middle of nowhere.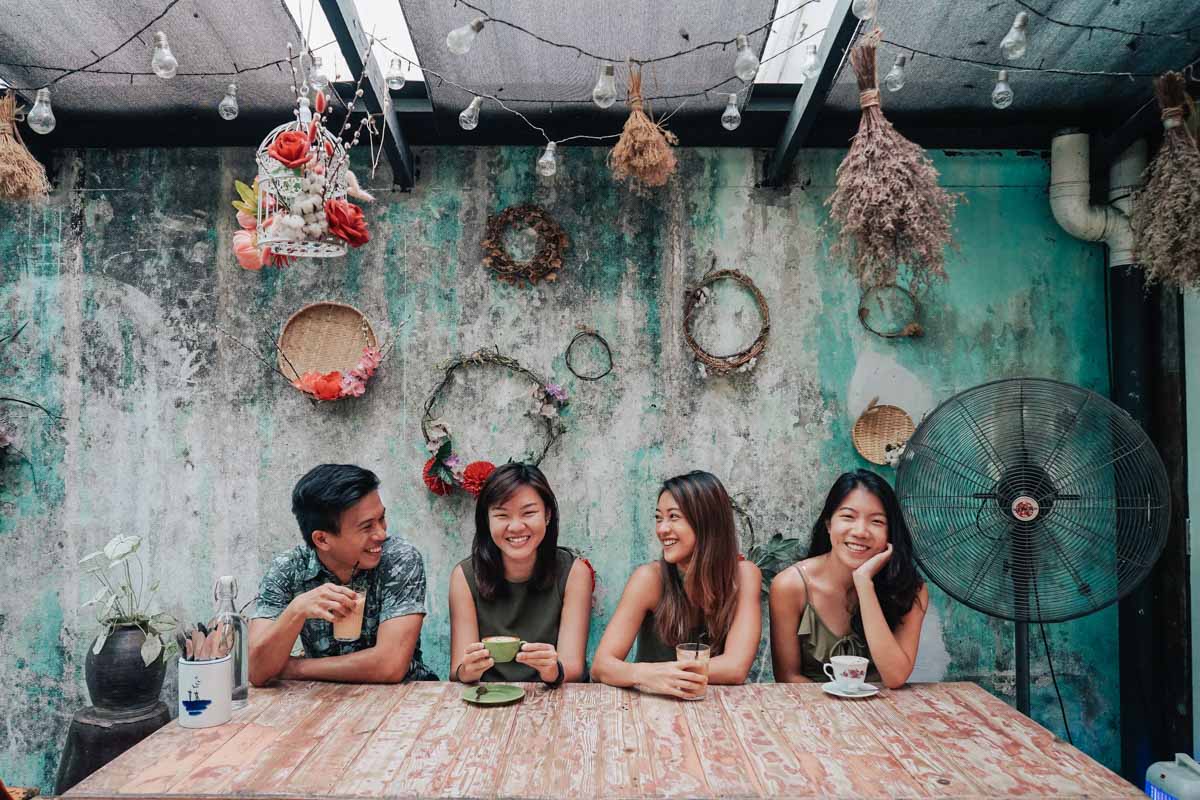 You can book the shore excursions and get a guide plus land transportation to bring you around. Other perks of the shore excursions include the priority to get off the ship first, as well as access to a wide variety of types of excursions available — Cultures, Culinary, Adventures, Wildlife Discoveries, etc.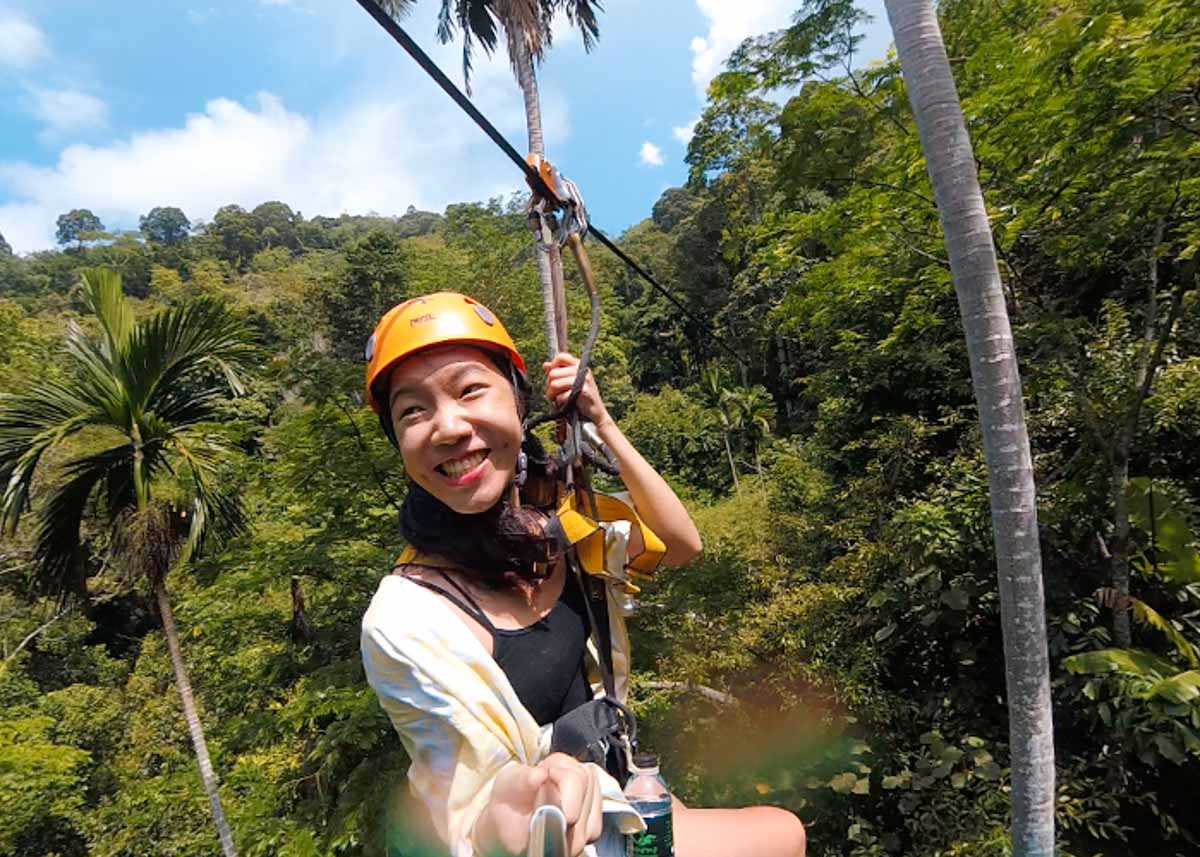 Docking off seaports meant we could go zip-lining, snorkelling, and cafe hopping in places we'd never been to on regular air or land travel trips!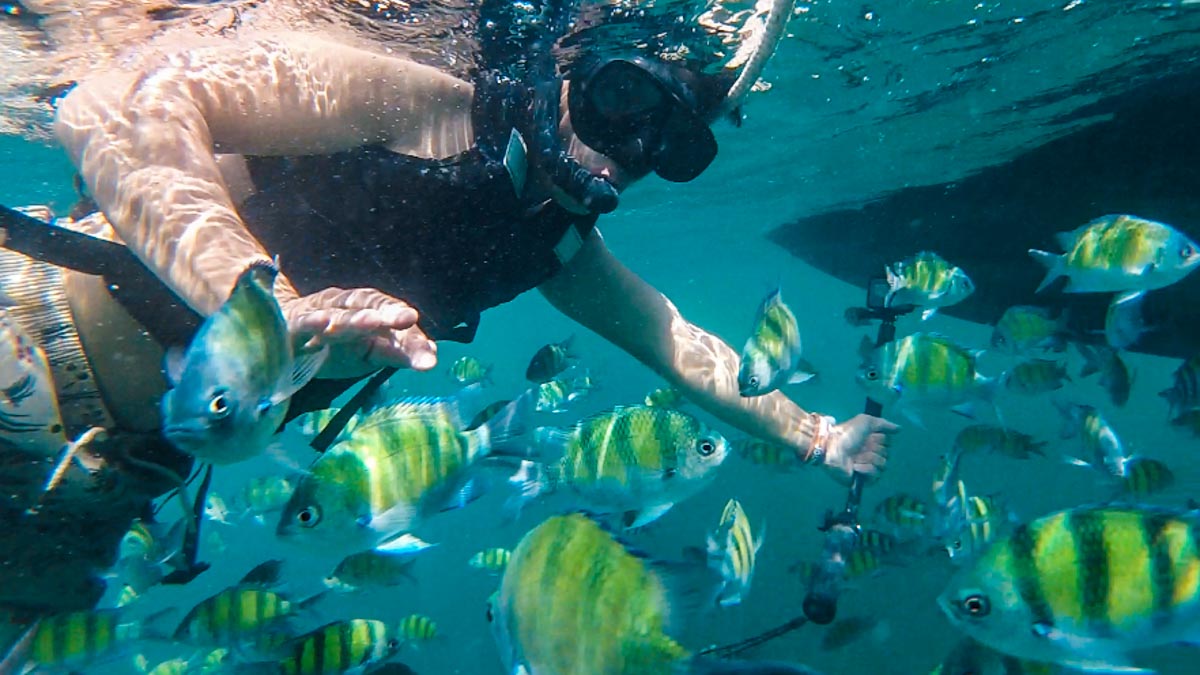 Are you one of those who never departs a cruise even at ports of call? Here are our day-trip guides on exploring the various ports — Penang, Port Klang, Phuket
10) Food, food, more food!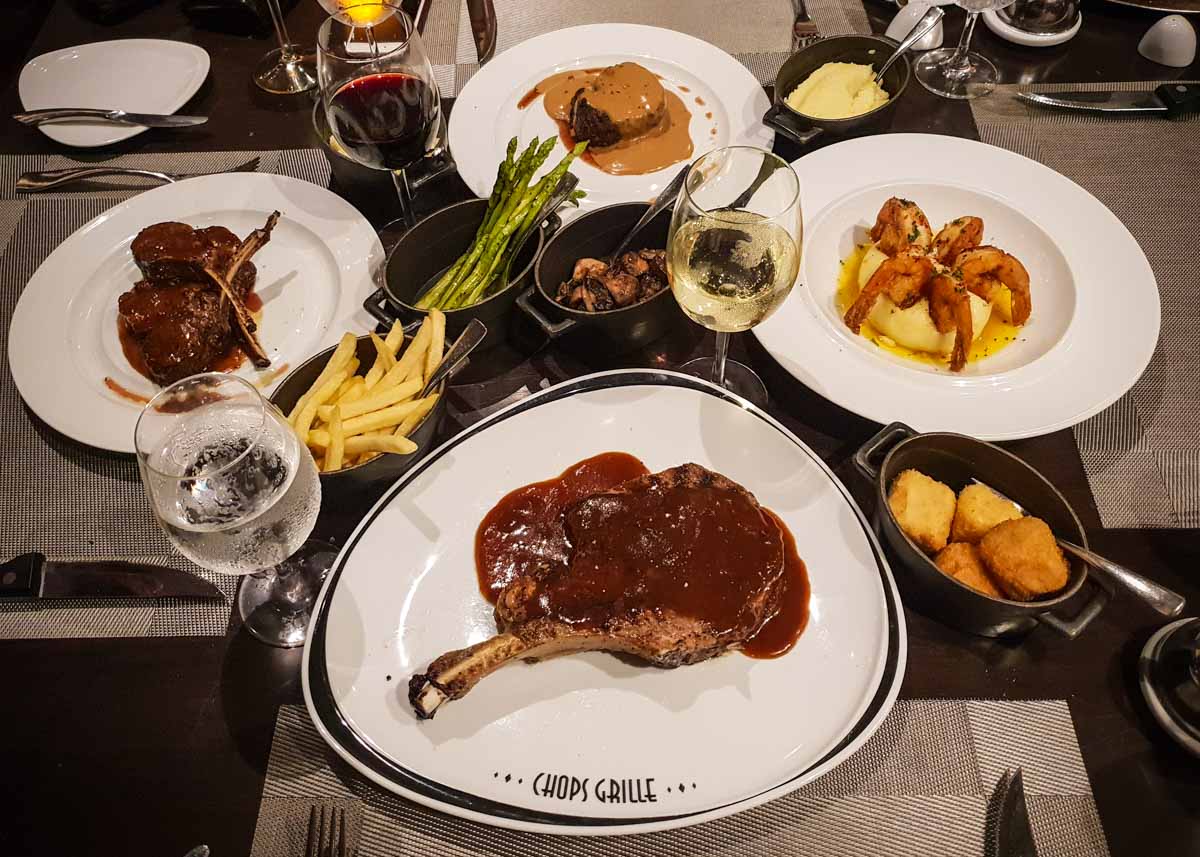 If you are a glutton foodie, going on a cruise is definitely a trip to paradise as food is available all 24-hours! Eat all you want at (almost) no additional charges. Onboard Royal Caribbean's Voyager of the Seas, there are 4 complimentary dining places — Windjammer Cafe, Main Dining Hall, Cafe Promenade, and personalised Room Service.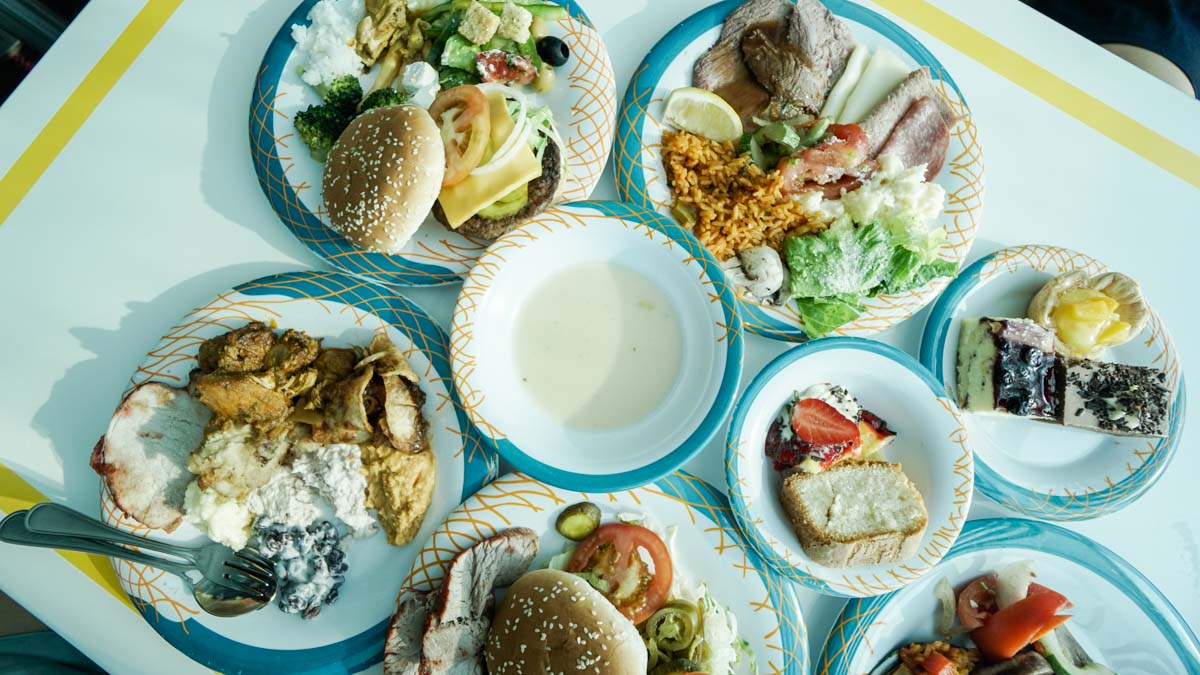 If you ever get bored eating from the same 4 places (trust me, you'll never get bored as there's such a wide array of food available), you can choose to patronise any of the 4 other specialty dining places — Chops Grille Steak­house, Giovanni's Table, Izumi, or Johnny Rockets.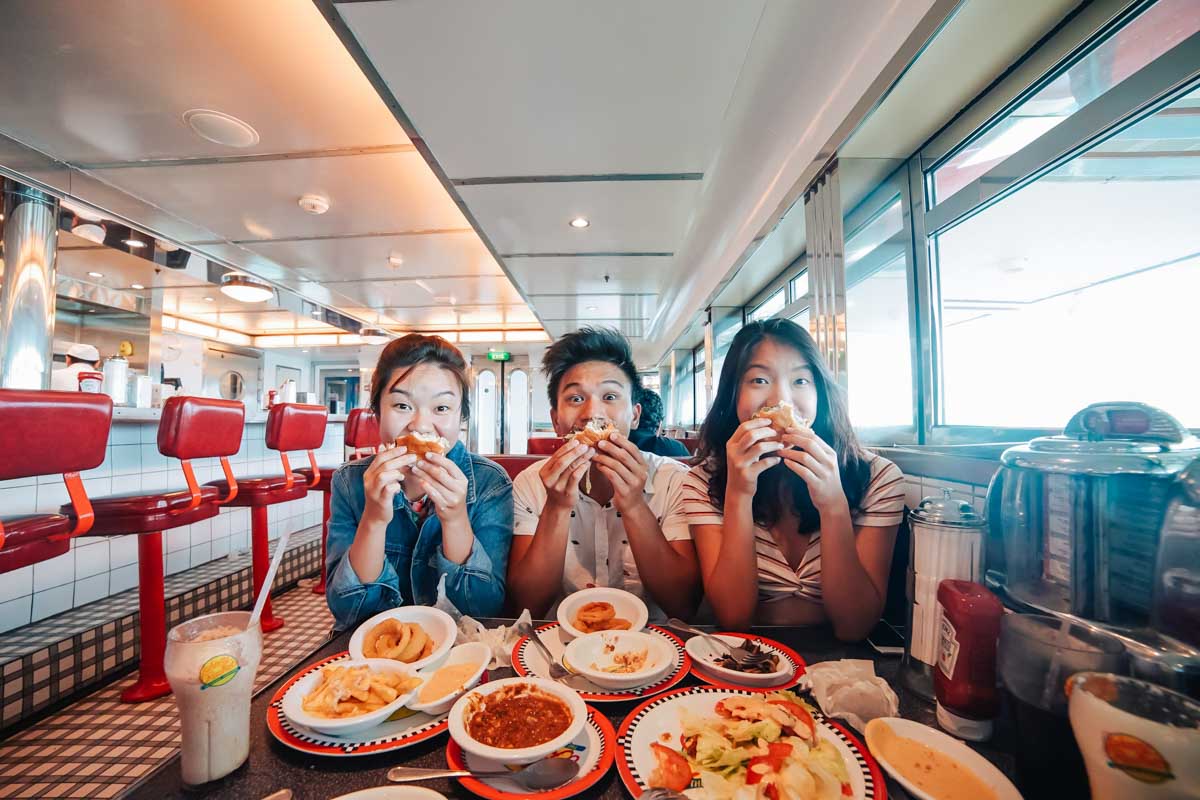 11) Tax & Duty-Free shopping!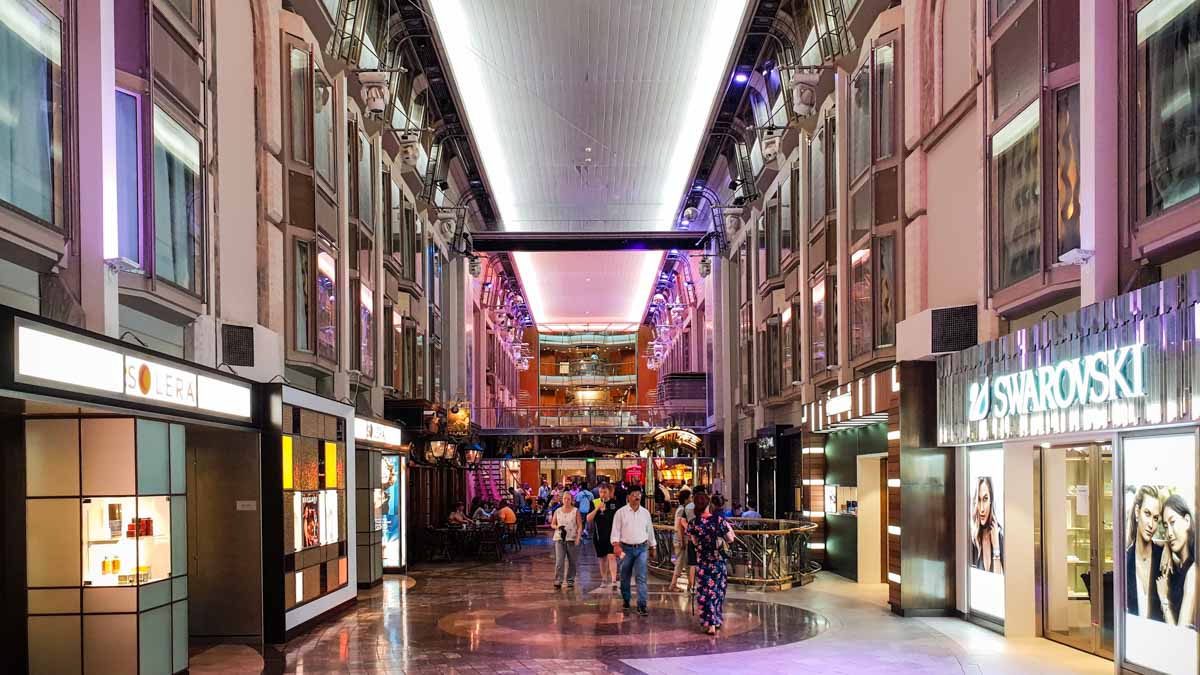 One of the more enticing perks of being on a cruise is that you'll get to enjoy Tax & Duty-free shopping! When on international waters and not at any country's port, the cruise is a mega duty-free shopping centre. From branded goods to alcohol, expect to snag them at lower prices than buying at your regular shopping mall.
12) Ultimate pampered lifestyle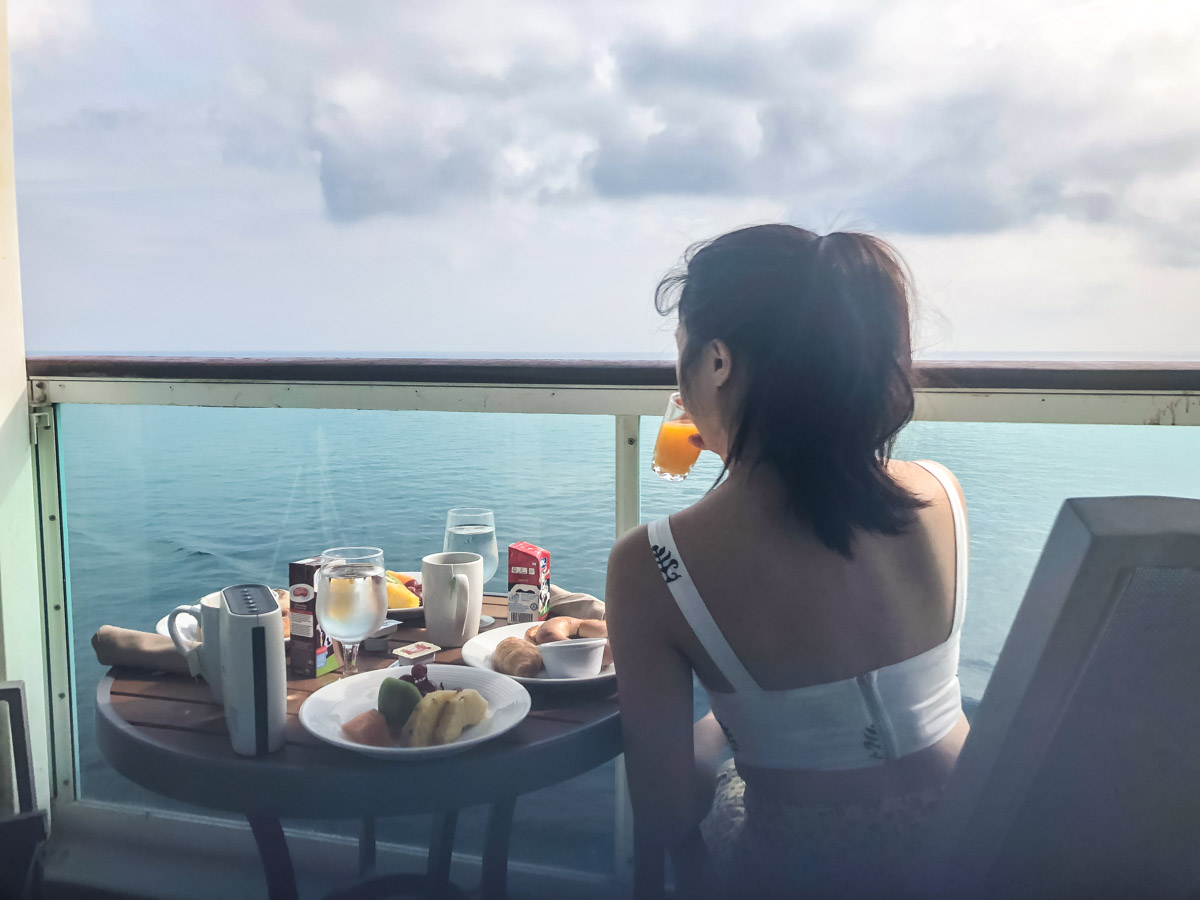 It's like being in a floating hotel where there's room service — breakfast brought to you,  Also, you are able to retreat back to your room any time you want. You're living the suite life now~
13) One card for all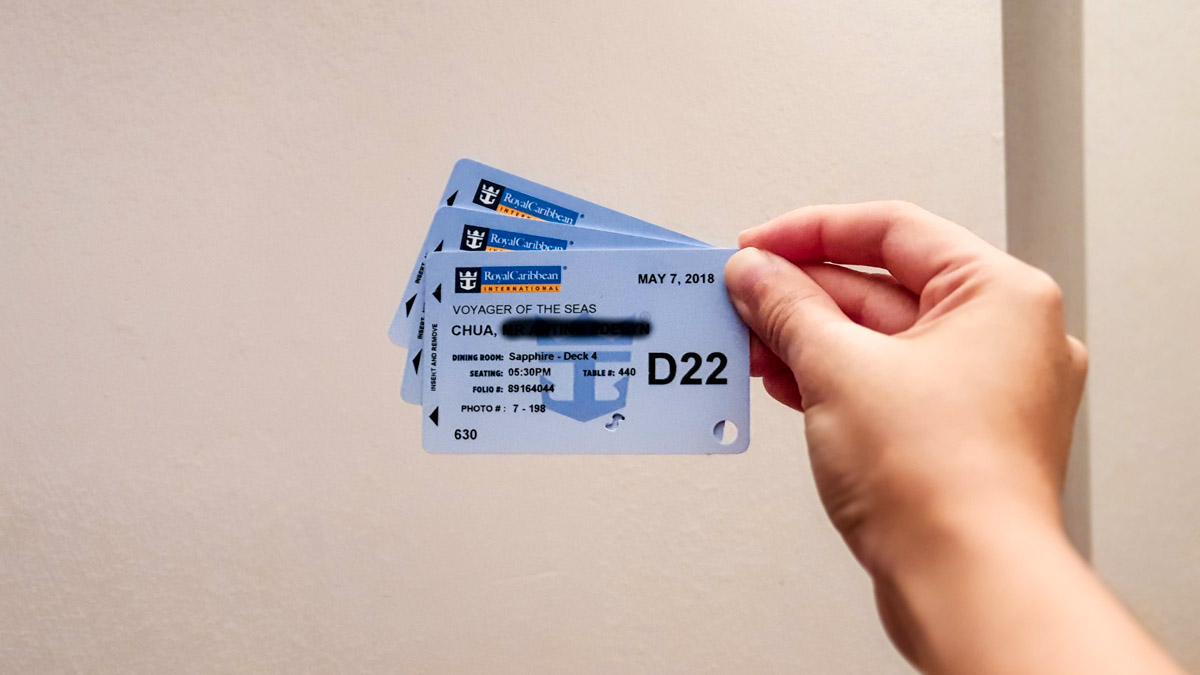 Upon checking into a cruise, everyone will be handed their Seapass Card. That's your room access card, identity card, and expense credit card all in one. With only one card to take care of, even the most muddle-headed will feel safe. Leave those fears of being mugged or misplacing your valuables behind. Look, there's literally nowhere any muggers can escape to besides into the waters.
Going on cruises really isn't just for older folks or casino-goers. With all the exciting activities and facilities on the ship, everyone can make a cruise holiday their own perfect bon voyage. 
Start your holiday right away
Waste no time in transit and let your getaway commence immediately! Indulge in a cruise now with a friend on Royal Caribbean's Voyager of the Seas.
From 1-25th September 2018, book a 4-Night Port Klang & Phuket Cruise at only $399* exclusive to TTI readers!
Simply select from the following dates: Nov 5, Nov 12, and Nov 19, select 'Balcony', key in <RCTTI> under promo code and enjoy the discounted price of S$399*/pax on your 'Spacious Ocean View Balcony' rooms!
*Excluding taxes & fees.
---
This post was brought to you by Royal Caribbean International.