Phuket is typically known for its pristine beaches and nightlife, but there's so much more to the getaway island than that. This Ultimate Phuket Guide shares the most adventurous experiences the island has to offer.
Free-falling 15 storeys at a local bungee facility? Check. Filled with vertigo-induced fear, I decided to fling myself off the platform, GoPro gripped in hand and screaming for dear life in adrenaline-filled anticipation. And that was only my first day in Phuket. In the days ahead, I went on to white-water raft through rapids and experienced the notorious local nightlife.
Phuket is so much more than your go-to sanctuary for a glorious tan. There's so much adventure, even for those who want an escape from the crowds. If you're looking to spice up that long weekend with endorphins and fun, this island is great for having an un-phuket-able few days at wallet-friendly prices.
Whether you're an adrenaline-seeker or sunset chaser, this Phuket guide is the most comprehensive one you'll need to experience the island's best.
Pre-Trip Essentials
4G SIM Card: Preorder your Happy Tourist SIM and have it handed to you at the arrival hall of Phuket International Airport. This SIM card costs only ~S$6 and provides 3GB worth of 4G data for eight days!
Transport: For convenience (and comfort), book a private car charter and plan your own itinerary. This is especially useful if you live outside the main areas of Patong, Phuket Town and Karon. Prices start from S$90/car.
Activities to do in Phuket
1) Bungy Jump 50m above a lagoon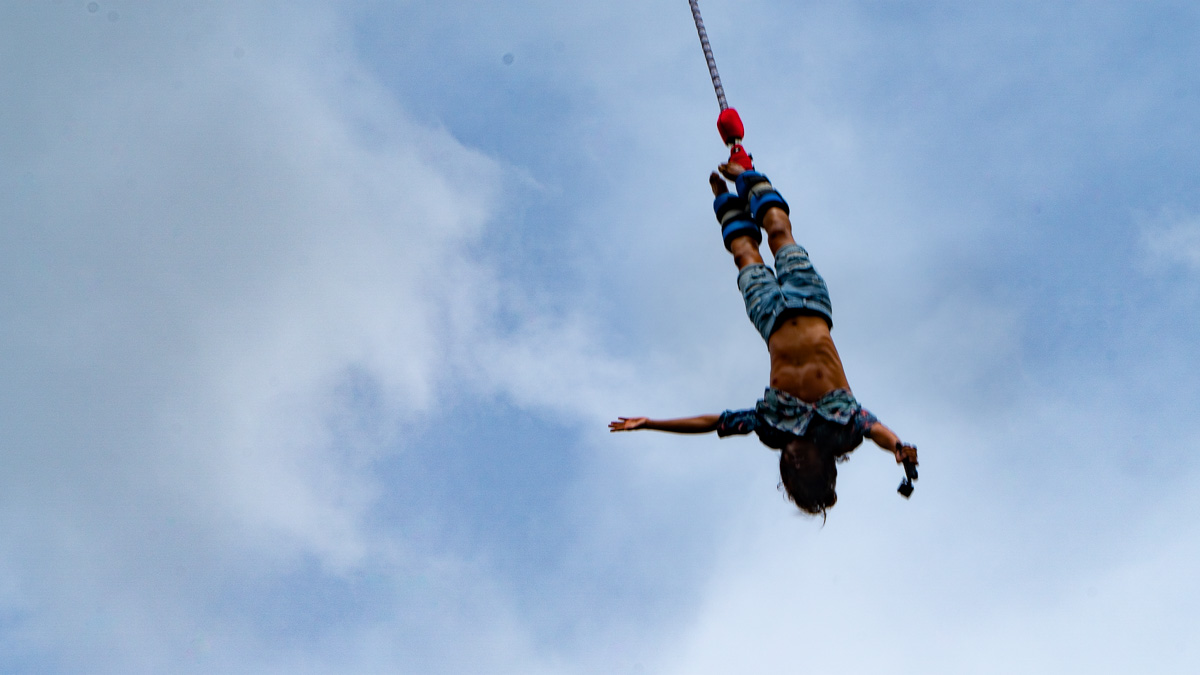 In your bucket list of activities to do, leaping off a 50m platform should be one of them. Managed by an expert crew from New Zealand, you have the option to either hang mid-air, dunk in the lake below or even jump in tandem with a friend.
Cost: ~S$86
Opening Hours: 9AM – 5PM
Address: 61/3 Wichitsongkram, Kathu, Phuket 83120. Pick-up services are available from Patong Beach, Phuket Town and Kalim.
2) Ride an ATV down a dirt path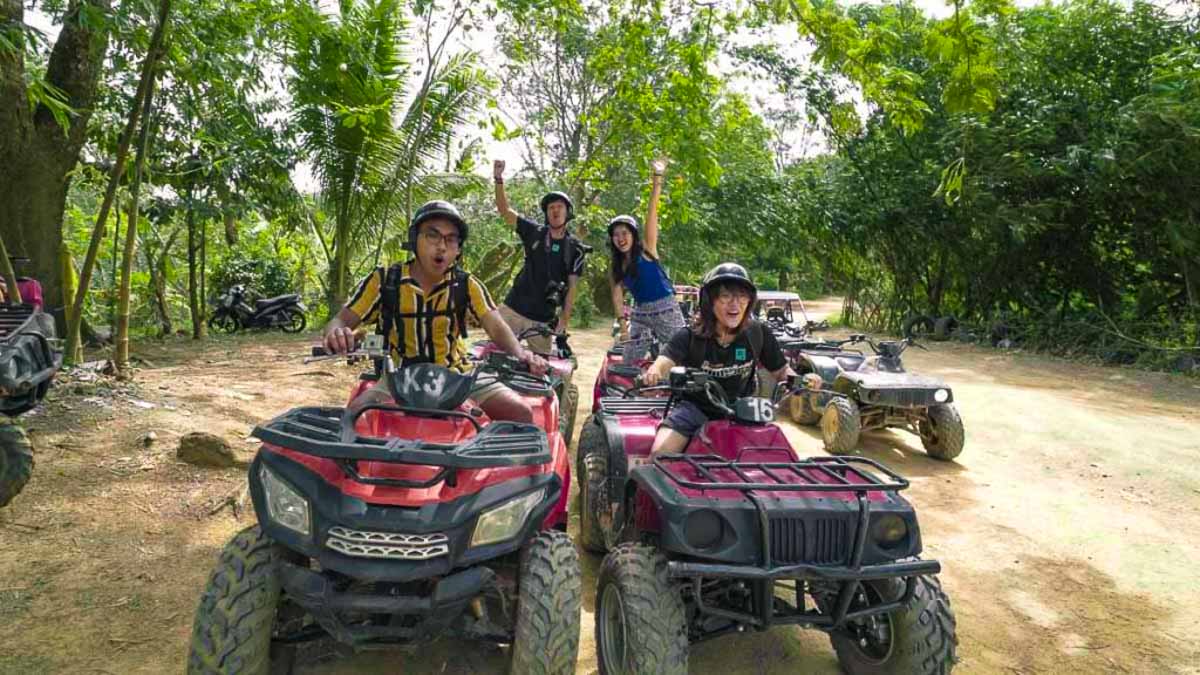 Enjoy a safari adventure on an ATV quad bike that takes you on and off roads. The tour ends off at the iconic Big Buddha for panoramic views of the island.
Cost: ~S$41 + ฿20 extra on the spot for photos taken by the crew
Tour Hours: 8AM – 5PM
Address: 54/2 Moo.7 Chalong Muang, Phuket. Pick-up services are available from various locations.
3) Zip-line at the Flying Hanuman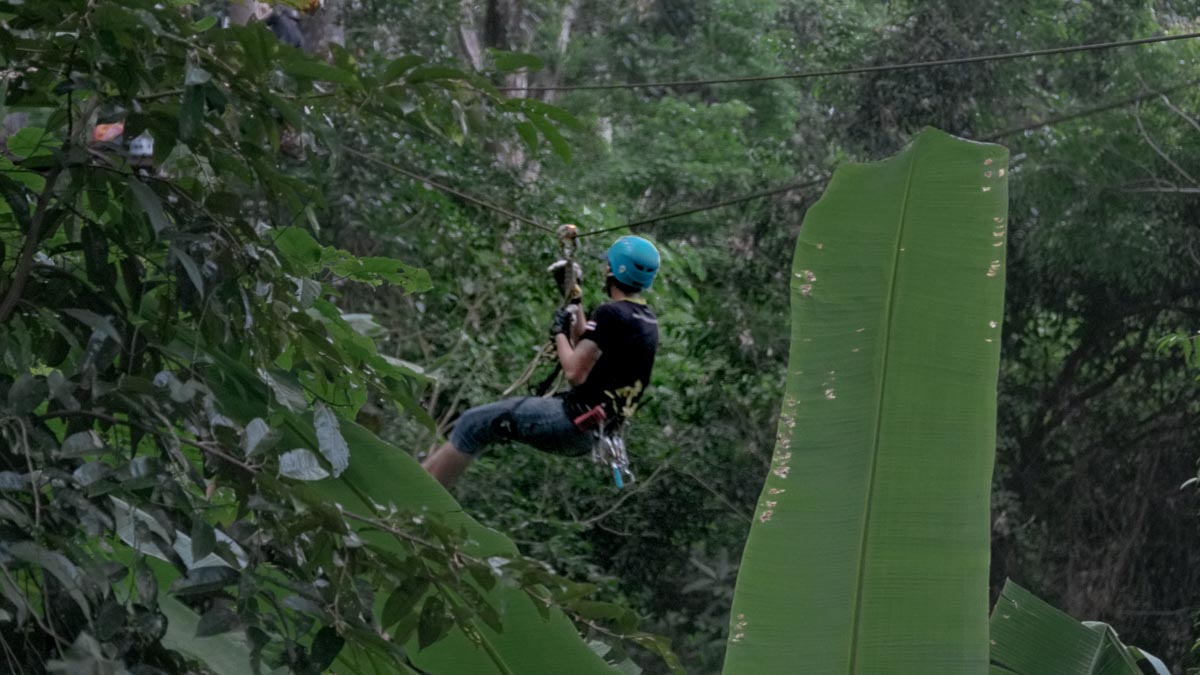 Adrenaline seekers will love the Flying Hanuman adventure. Pick your course ranging from 1 – 3 hours with varying difficulties of obstacles, high elements, abseil points, and 400m zip-lines.
Cost: From ~S$107
Opening Hours: 8AM – 5PM
Address: 89/16 Moo 6, Soi Namtok Kathu, Wichitsongkram Rd., Kathu, Phuket, 83120. Pick-up services available.
4) River Rafting, Cave Temple Visit, Jungle ATV and Zipline 4-in-1 Experience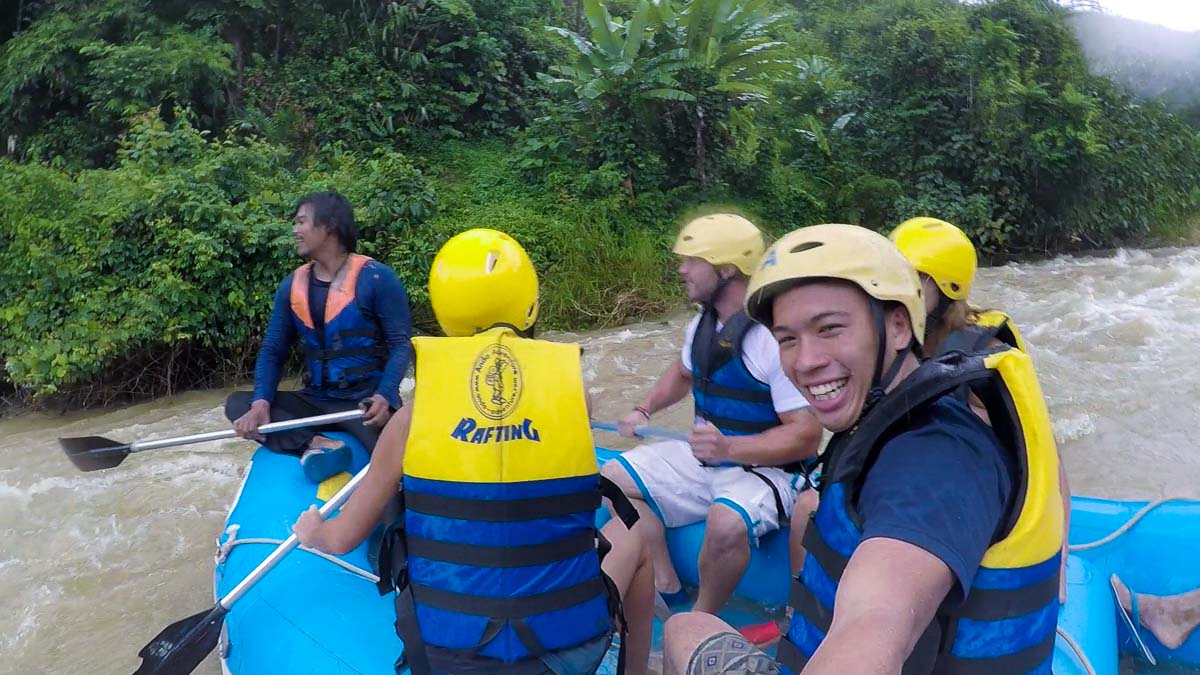 If rafting down 5km of river rapids, zip-lining 150m across a river, navigating through rugged terrains on an ATV, and visiting temple cave sounds like your kind of non-stop adventure, check out this 4-in-1 activity — all in a single day!
Cost: ~S$119
Tour Hours: 7AM – 5:30PM
Hotel Pickup: Free pick-up service to and from your accommodation.
Read also: 4D3N Action-Packed Phuket Itinerary
5) Dive into Phuket's deep blue waters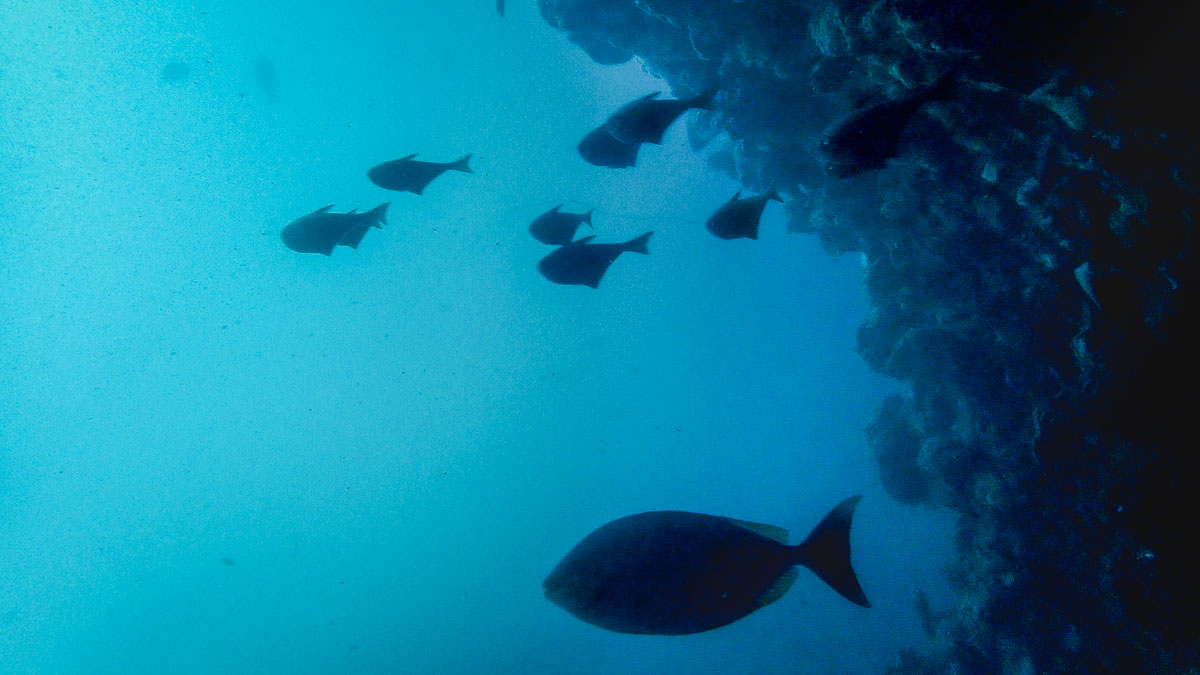 Explore three of Phuket's most famous dive sites — King Cruiser, Shark Point and Koh Dok Mai in this 7 to 8-hour tour. Each dive site offers unique sights and promises an unrivalled experience which will make you fall in love with the sport.
Discover a shipwreck 32 metres below, spot corals and leopard sharks, and finally, dive into the world of rock oysters and giant clams.
Cost: ~S$133 (includes 3 dives, lunch, roundtrip hotel transfers, insurance)
Pick-up Time: 7AM
Hotel Pick-up: Free pick-up from Patong, Karon, Kata and Chalong. Other areas incur a ฿300–500 surcharge each way.
6) Learn to fight like a Muay Thai champ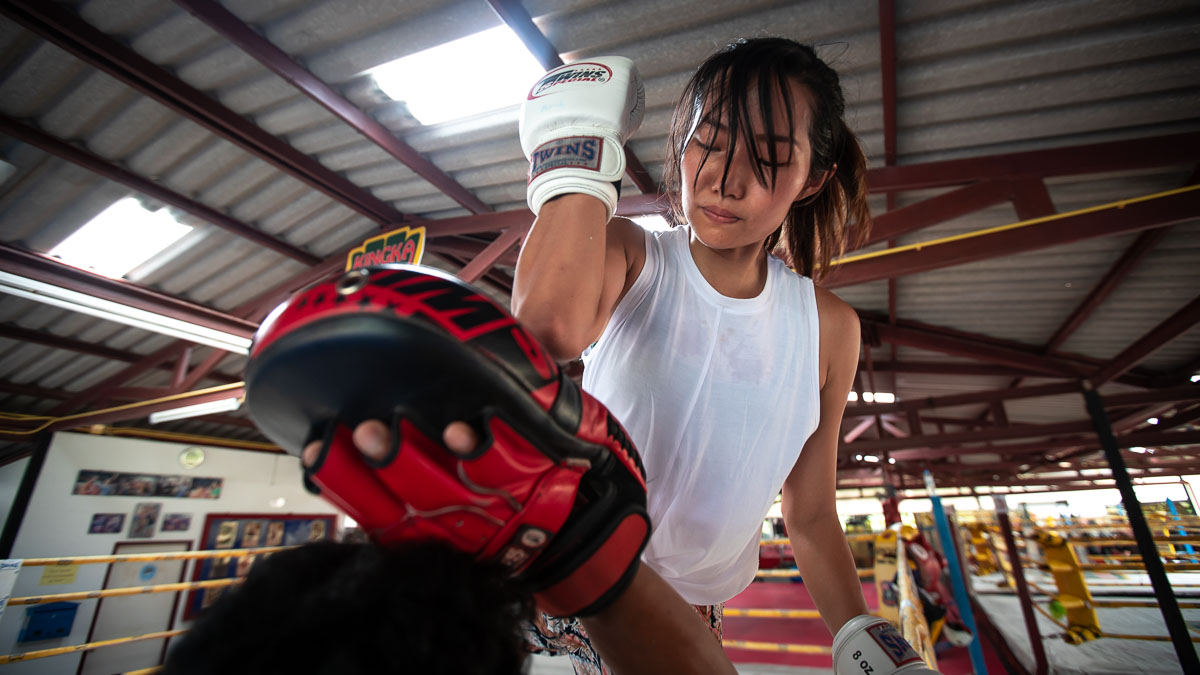 Muay Thai is a martial art deeply ingrained in Thai culture, and there's no better way to understand this well-loved sport than trying it out yourself. The best part is that it's much cheaper than in Singapore! The Kingka Muay Thai gym located in Rawai has two-hour group sessions twice daily as well as private 1-on-1 (reservations required) sessions throughout the day.
We recommend signing up for a private class because you get the most bang for your buck — a full hour of undivided attention from the 'krus' (instructors) who will correct your every jab and kick throughout the session.
Cost: ฿600/pax for private 1-on-1 session (1 hr), ฿300/pax for group sessions (2 hrs)
Opening Hours: 7:30AM – 9:30AM, 4PM – 6PM (Group Classes). 9:30AM – 2PM, 6PM – 8PM, 9AM – 6PM on Sundays (Private Classes).
Address: 43/42 Moo 7, Viset Rd, Rawai, Amphoe Muang
7) Reel in the biggest fish you've ever seen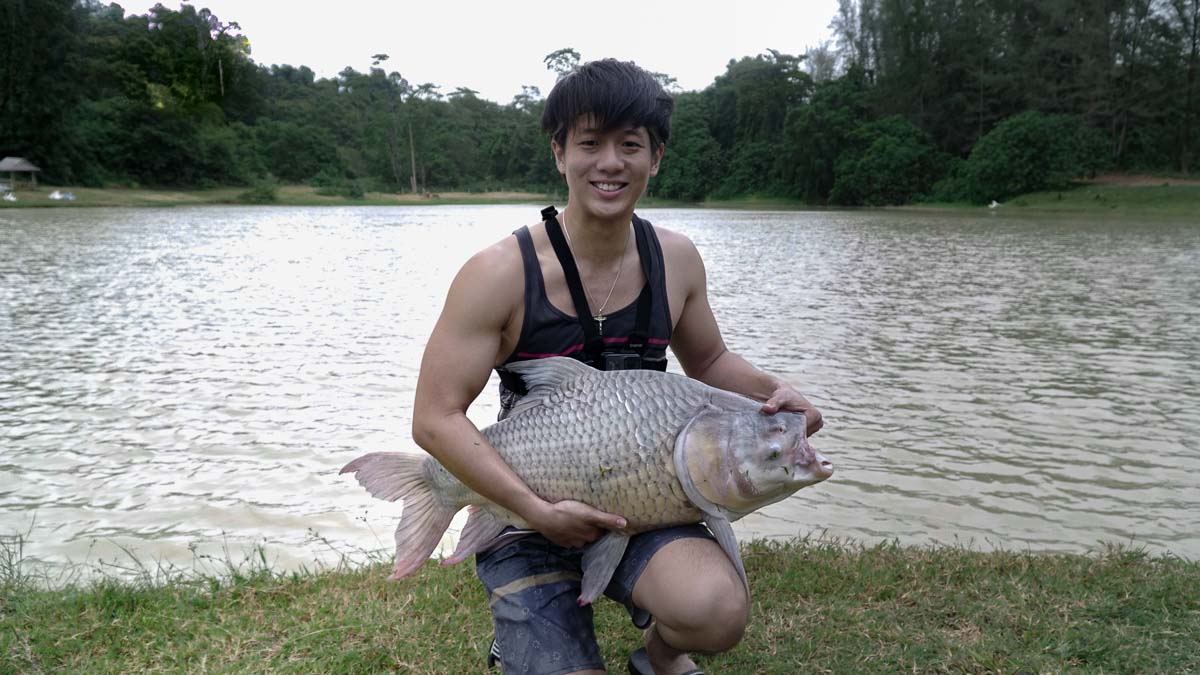 Get hooked on this fishing experience at Phuket's only freshwater fishing park!
I promise this is an eye-opening activity especially for us city kids from Singapore. Nothing feels more empowering than reeling in your own catch of the day, especially with breeds like the Piranha Pacu, which is so huge it's the size of your torso.
Cost: ~S$98 (includes roundtrip hotel transfers, all fishing equipment, lunch)
Tour Hours: 8AM – 5PM
Meeting Point: 102/5 Moo 5 Chalermphrakieat Ror 9 Road, Tambon Rasada, Amphur Muang, Phuket. Free pick-up available from 8 – 10AM from hotels in Phuket area.
*Pro-tip: Insect repellent is a must to keep the mozzies away!
8) Relive 007 movie scenes at the James Bond Island Speedboat Tour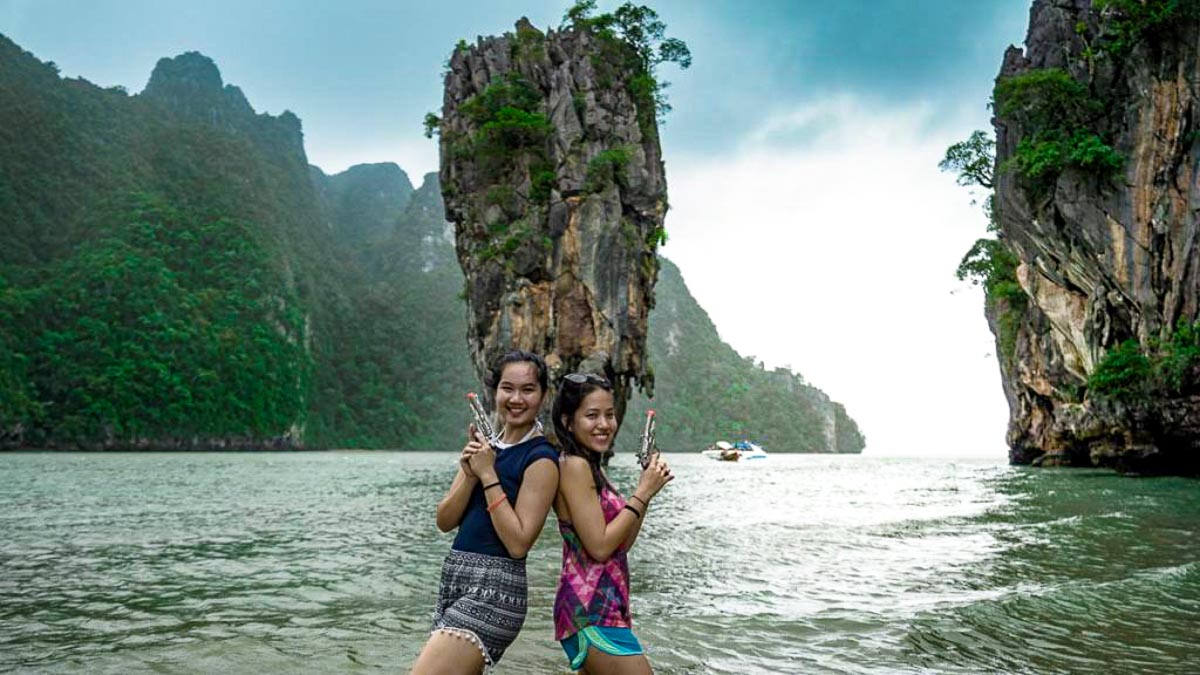 The James Bond Island Speedboat tour takes you to five main islands, with the highlight being (no surprise) the James Bond Island because The Man with the Golden Gun was filmed there. You get to jet-ski at top speed at one of the islands — just like in the movies!
While James Bond Island might be the tour's selling point, canoeing against the beautiful limestone backdrops of Hong Island and exploring the hidden lagoons was captivating as well. When you reach Naka Island by sunset, grab a beer with friends and enjoy the scenic views to end the perfect day.
Cost: ~S$60 (includes, lunch and round-trip transfer)
Tour Hours: 7:30AM – 5:30PM
Hotel Pick-up: Free pick-up from some areas including Phuket Town/Chalong, Kata/Karon, Patong.
9) Go Island Hopping at Phi Phi and Khai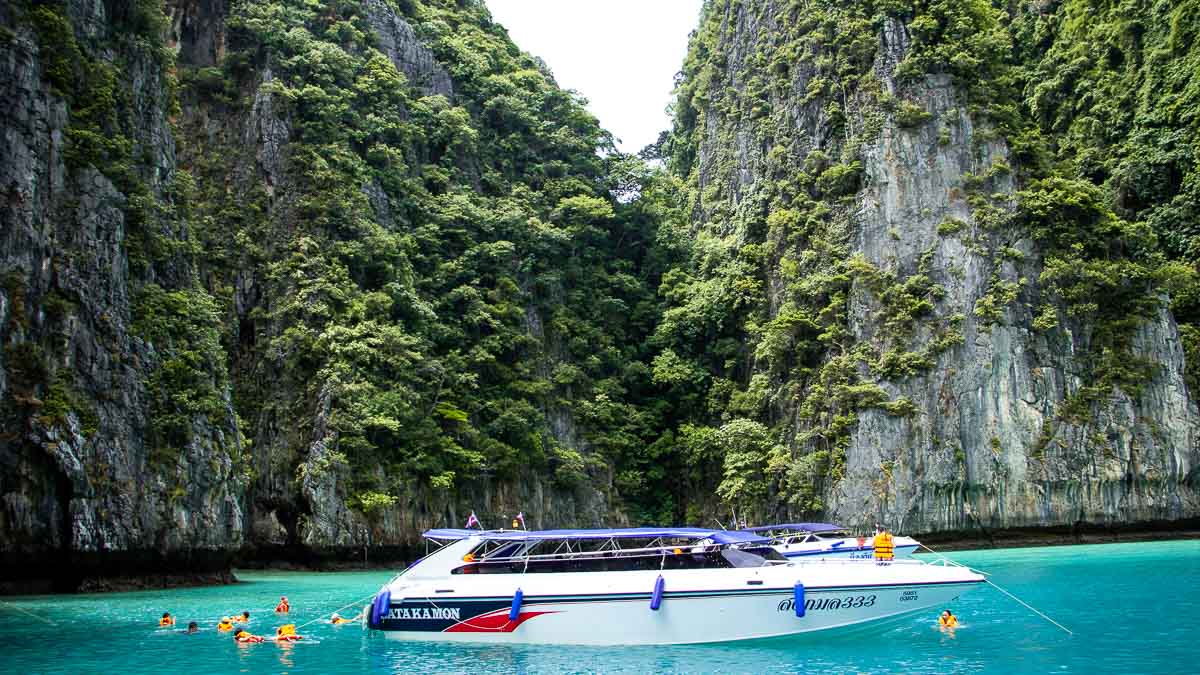 Famous for a feature in Leo DiCaprio's 'The Beach', the Phi Phi islands are a classic must-visit when in Phuket. Cross the Andaman Sea on the Phi Phi Island Tour and spend your day swimming in clear, turquoise waters.
It's a feast for the eyes as you gear up and go snorkelling to see underwater corals or walk on the sand with monkeys on Monkey Beach.
Tour Cost: ~S$56
Tour Hours: 7:30AM – 4:30PM (1 Jun – 30 Sep), 7:30AM – 5PM (1 Oct – 31 May).
Meeting Point: 9AM at PNT Pier. Round-trip transfers available for certain areas.
Read also: Phuket Island Hopping Guide for Beginners
10) Snorkel at the Racha and Coral Islands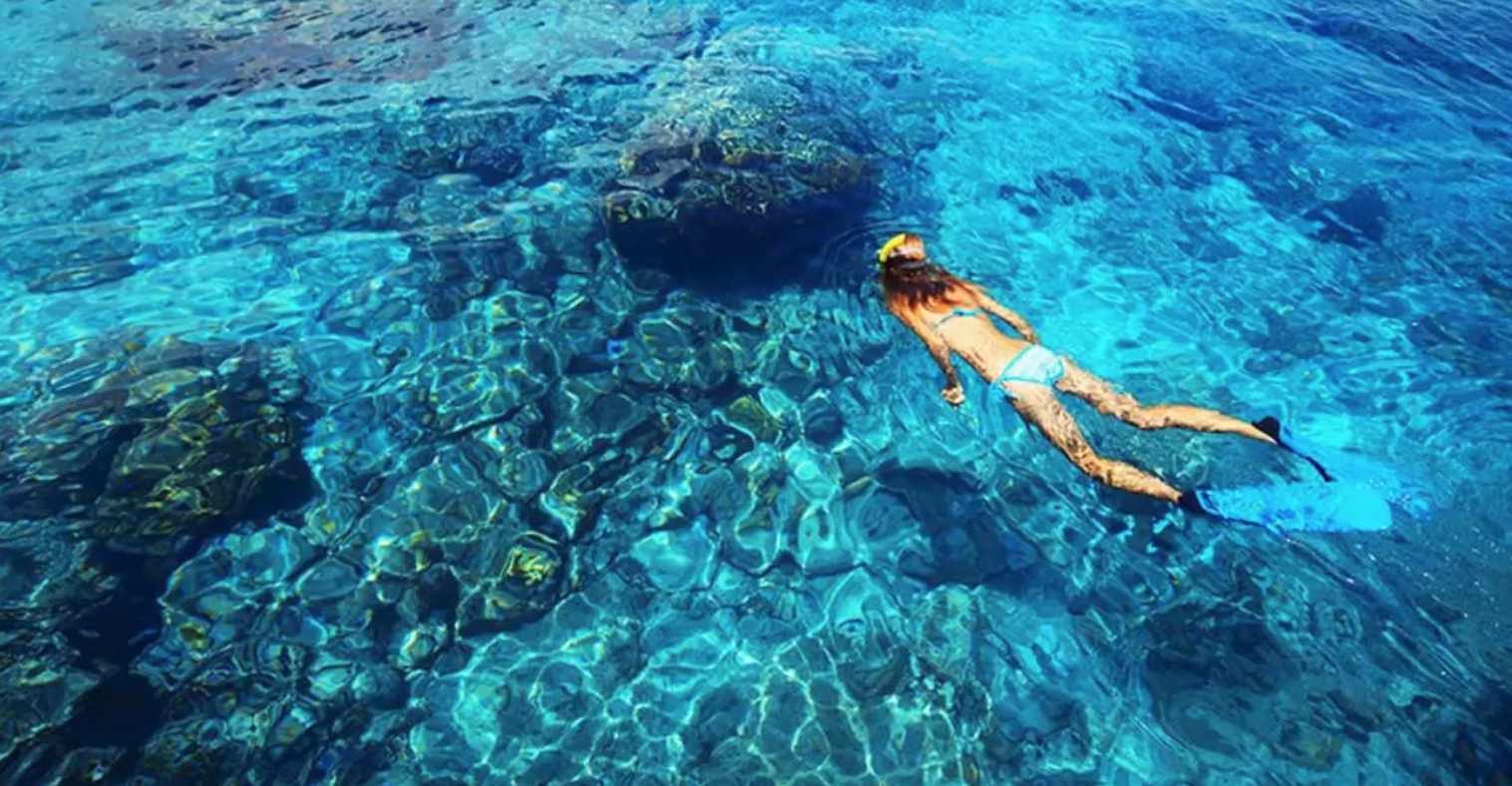 For a less mainstream tour, join a speedboat tour exploring Racha and Coral island. Go snorkelling in brilliant blue waters, away from the other crowded islands off Phuket.
If you're lucky, you may spot an occasional puffer fish, starfish or rainbow trout amongst the corals.
Cost: ~S$52 (includes round-trip hotel transfer, snorkelling equipment and buffet lunch)
Tour Hours: 8AM – 3PM
Meeting Point: Chalong Pier by 9:30AM. Hotel pick-ups available from 8AM.
11) Canoe and enjoy a sunset dinner at Phang Nga Bay (with bae)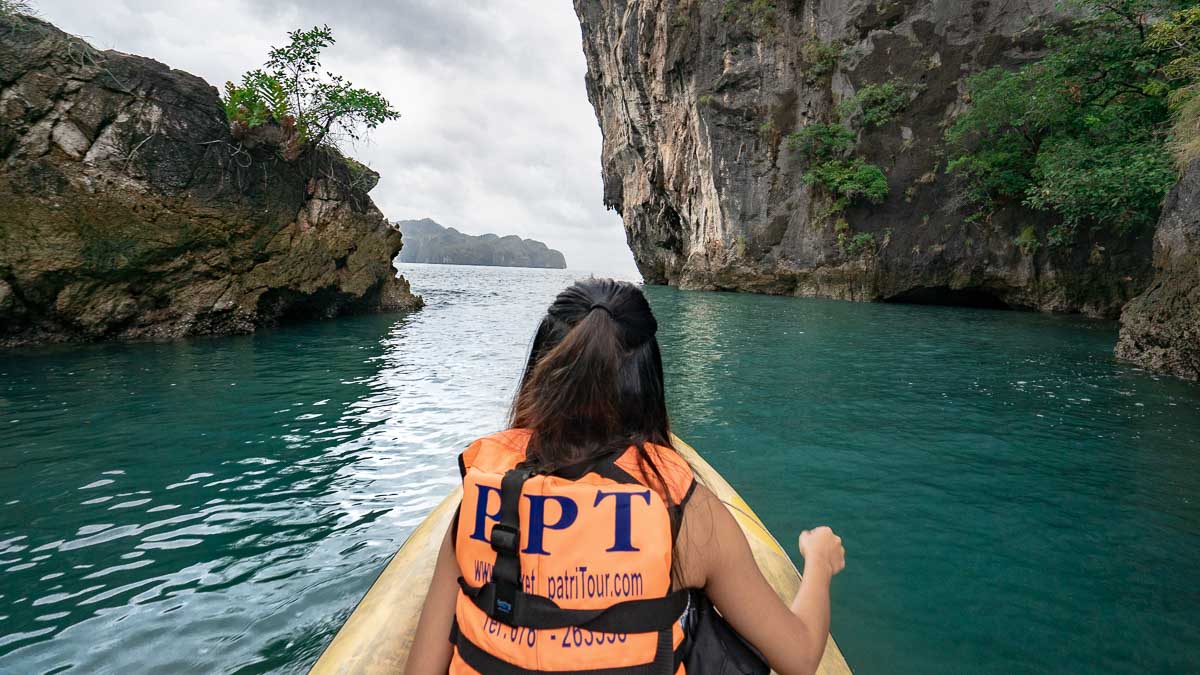 Canoe through mangrove and limestone caves in the brilliant blue waters of Hong Island and experience the festive activity of 'Loi Krathong' at Panak Island — where you release baskets of floating flowers out onto the river.
Top it all off with a seafood buffet dinner onboard a ship accompanied by a stunning sunset view, and you'll be the envy of your friends. Best part, you can achieve all that in a day in this Phang Nga Bay tour.
Cost: From ~S$95
Tour Hours: 1PM – 7PM
Hotel Pick-up: Free hotel pick-ups to and from Ao Por Pier (฿100 surcharge from certain areas)
12) See the clearest waters of the Andaman at Similan Islands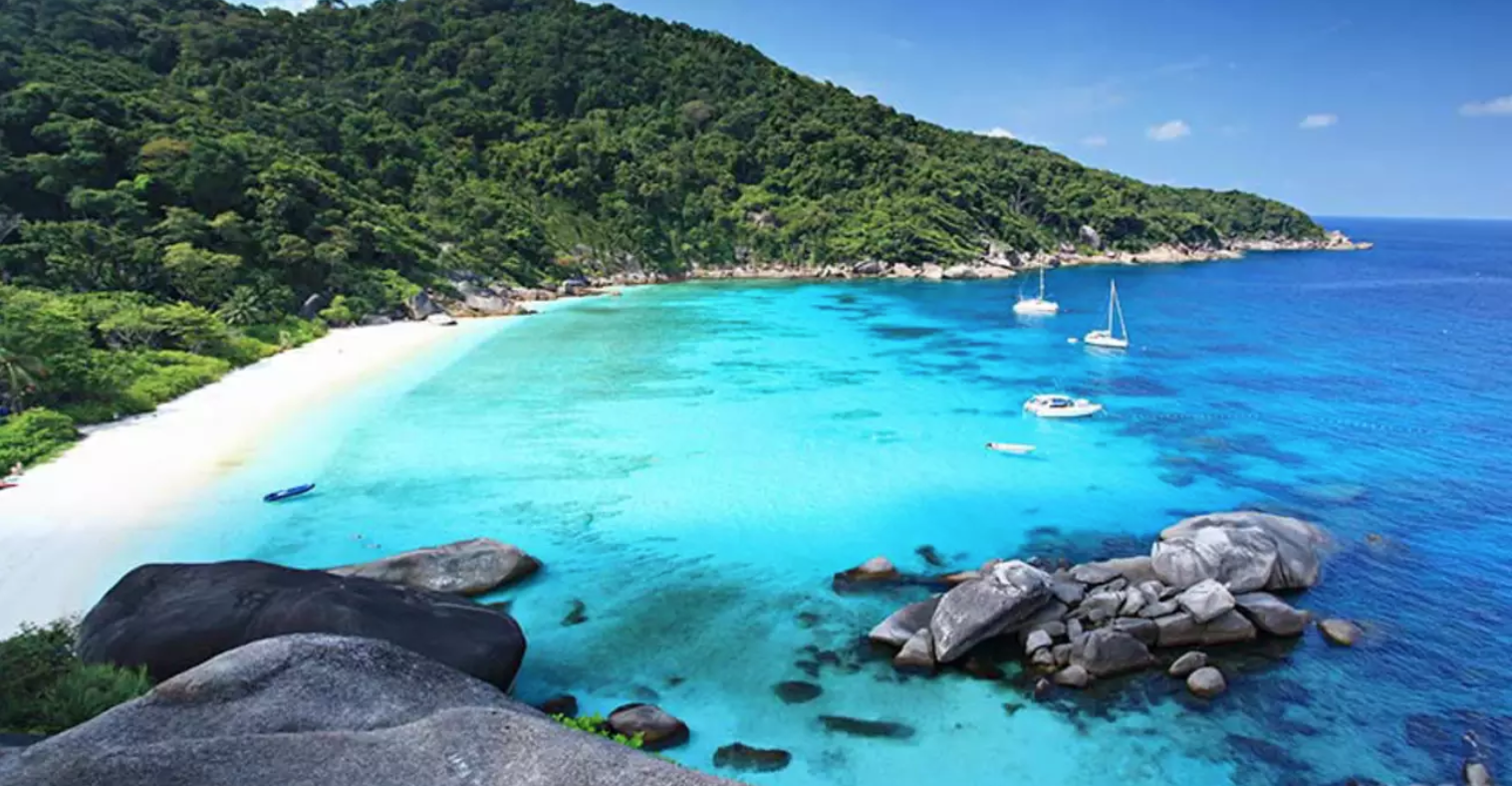 If you dream of relaxing in clear blue waters and white sand that's straight out of a postcard, take a day trip to the Similan Islands by speedboat!
Listed as one of the top 10 most interesting underwater sites in the world, snorkelling in Koh Similan is one experience you won't want to miss. On a good day, you can spot dolphins and turtles on top of the usual tropical fish and corals!
Cost: ~S$114
Tour Hours: 6AM – 4PM
Meeting Point: Thuplamu Pier. Free hotel pick-ups from 6AM – 7:30AM.
13) Catch the sunset at Promthep Cape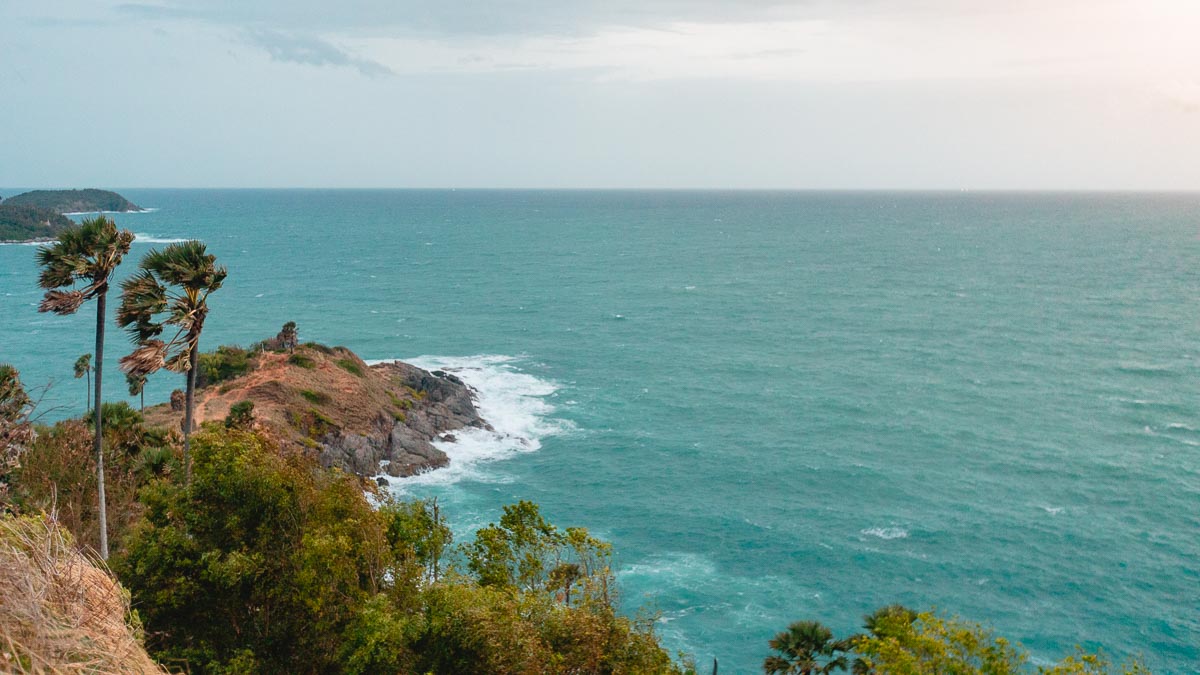 If you're one to chase sunsets, head to Promthep, Phuket's southernmost hill and a viewpoint facing the sea. This spot is loved by tourists and locals alike because of the breathtaking sight when the sun sets into the horizon.
After sunset, visitors can stroll along the local stores nearby or even dine alfresco under the stars at the Promthep Cape Restaurant.
Entrance Fee: Free
Opening Hours: 11AM – 10PM (Promthep Cape Restaurant)
Address: Rawai, Mueang Phuket District, Phuket, Thailand
*Pro-tip: Head over early to secure a good photo spot as it gets crowded towards sunset!
14) Enjoy a 360-degree view of Phuket at the Big Buddha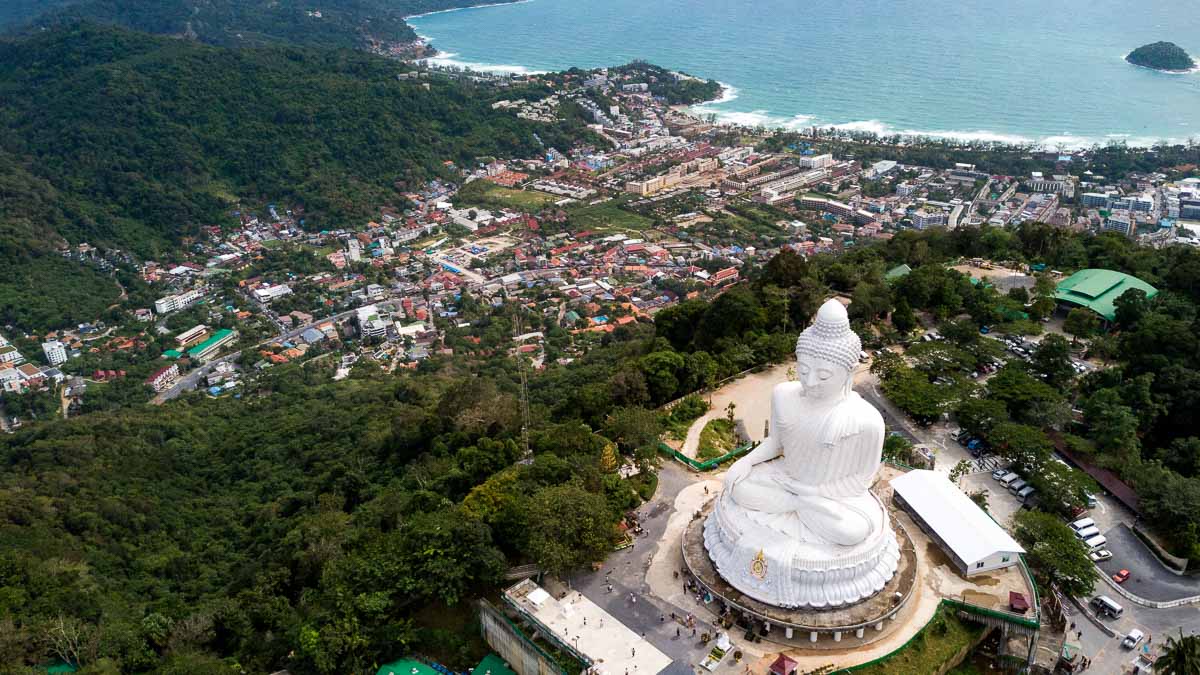 Standing at 45m tall, the Big Buddha is the largest of its kind in the world. Enjoy the best panoramic views of Phuket Town stretching all the way out to Chalong Bay. Buddhism is a deeply revered part of Thai tradition, so this is one cultural location you shouldn't miss when in Phuket!
Entrance Fee: Free
Opening Hours: 8AM – 7:30PM
How to get there: Take a taxi up to the carpark behind the Buddha itself, or take an ATV Tour that brings you there.
15) Get a lesser-known sunset shot at Windmill Viewpoint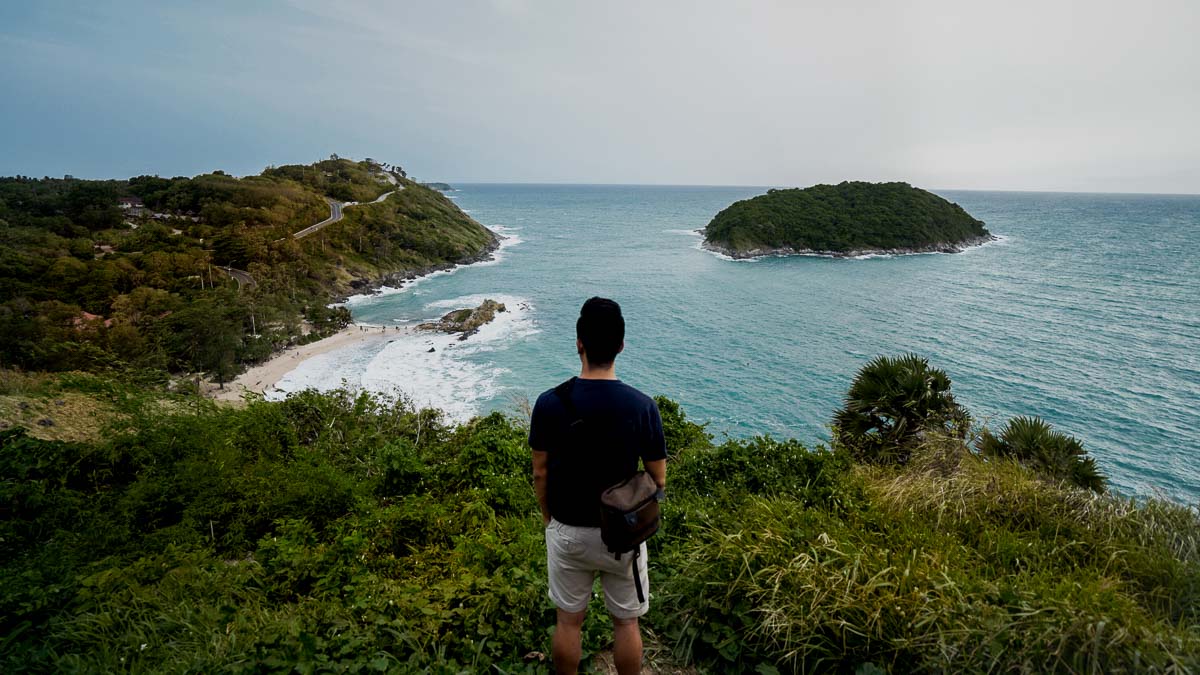 Most travellers will flock to Promthep Cape to chase the sunset, but if you like tranquility and quiet, the Windmill Viewpoint at Ya Nui Beach is the perfect spot. Despite being lesser known, it boasts a stunning sunset view. Pack a picnic and watch the sunset with your loved ones here with ample space to yourselves.
Opening Hours: 24/7. Parking lot closes 7PM.
Address: Rawai, Mueang Phuket District, Phuket 83100, Thailand
Read also: 72-Hour Phuket Itinerary Away from the Crowds
16) Be on top of the world at Radar Hill Viewpoint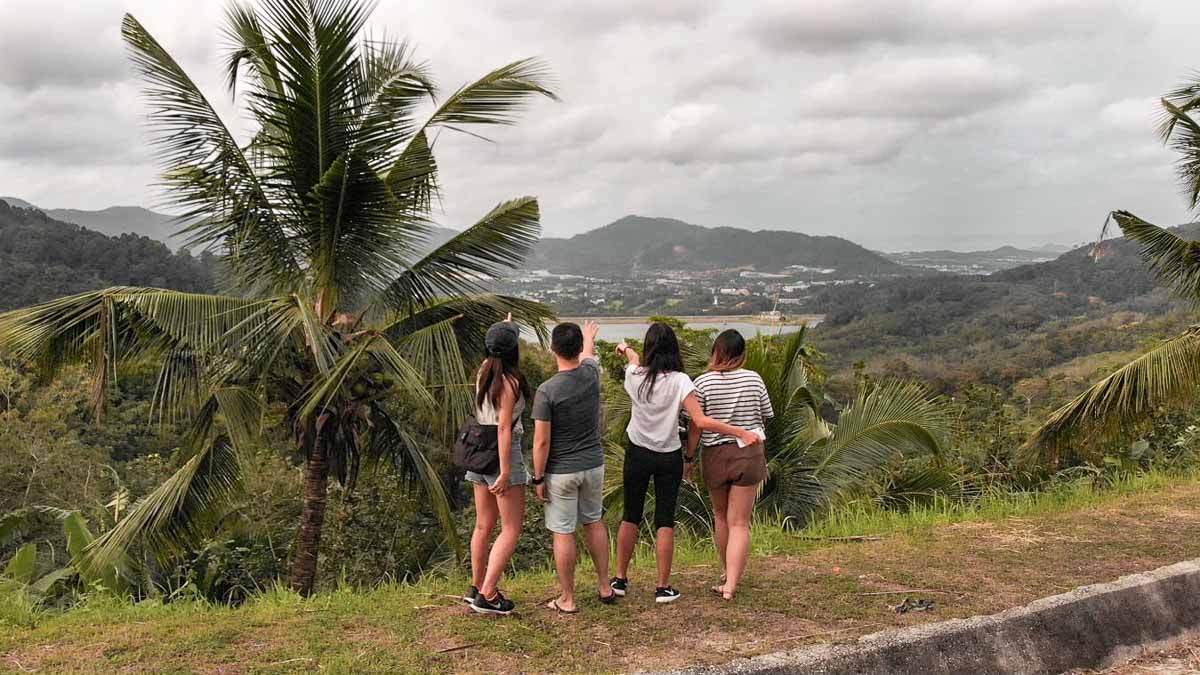 Towering over Patong and overlooking the Andaman Sea, Radar Hill Viewpoint is the highest viewpoint in Phuket. It's situated at the middle point of an ascending hilly road, so look out for it while driving. On the way up, you'll see rubber plantations and villages, which makes you forget for awhile that you're in a bustling holiday hub.
Driving there is the best option because of the hilly terrain there, but don't park too close to the peak where a military-owned weather station resides. Try not to visit the viewpoint late at night or when it's rainy for safety reasons too — the terrain is difficult to navigate in these conditions.
How to get there: Drive 2km from Villa Zolitude.
17) Find the Instagram-worthy Swing at Bang Tao Beach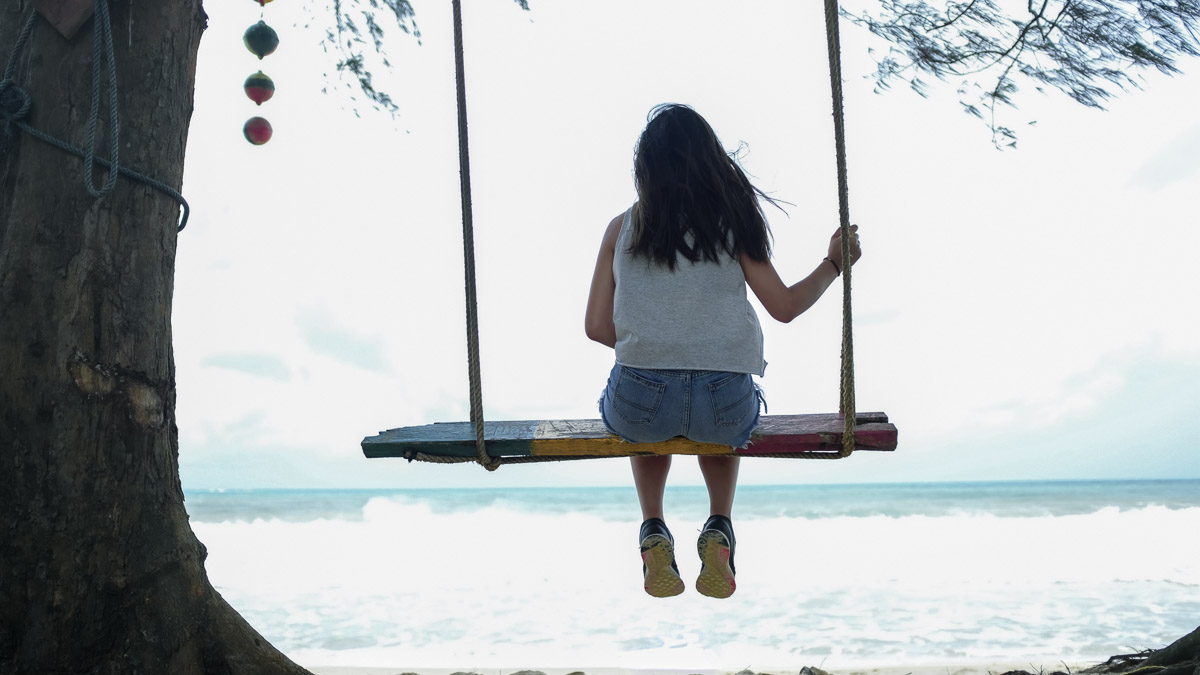 Bang Tao Beach is home to 6km of beach and resort complexes. It's a good mix of calm and activity, offering a view of tiered houses that seemingly replicate a European-town landscape.
Walk along the beach, away from the tiered houses and you'll spot a beach swing worthy of your Instagram feed. If soaking in Vitamin D all day's not your cup of tea, you can do lots of activities outside of the beaches as well!
Address: Phuket 83110, Thailand 40B
Nightlife in Phuket
18) Bangla Road at Patong Beach
Stroll along the sois (streets) of Bangla Road and you'll experience a sensory overload of night markets, street food, neon lights, touts and the A-Go-Go bars Phuket is famous for. Take in the sights, watch a show or two and be drawn into the hypnotic appeal of Phuket's nightlife. The night will fly by faster than you think, and you'll come home with many stories to tell.
Opening Hours: 4PM – 2AM
How to get there: Between Rat-U-Thit Road and Beach Road, near Jungceylon Shopping Centre, Central Patong. There are obvious signs everywhere to show that you're in the area.
Read also: Top 11 Places to have an Epic Night Out in Phuket
19) Catch the spectacular Simon Cabaret Show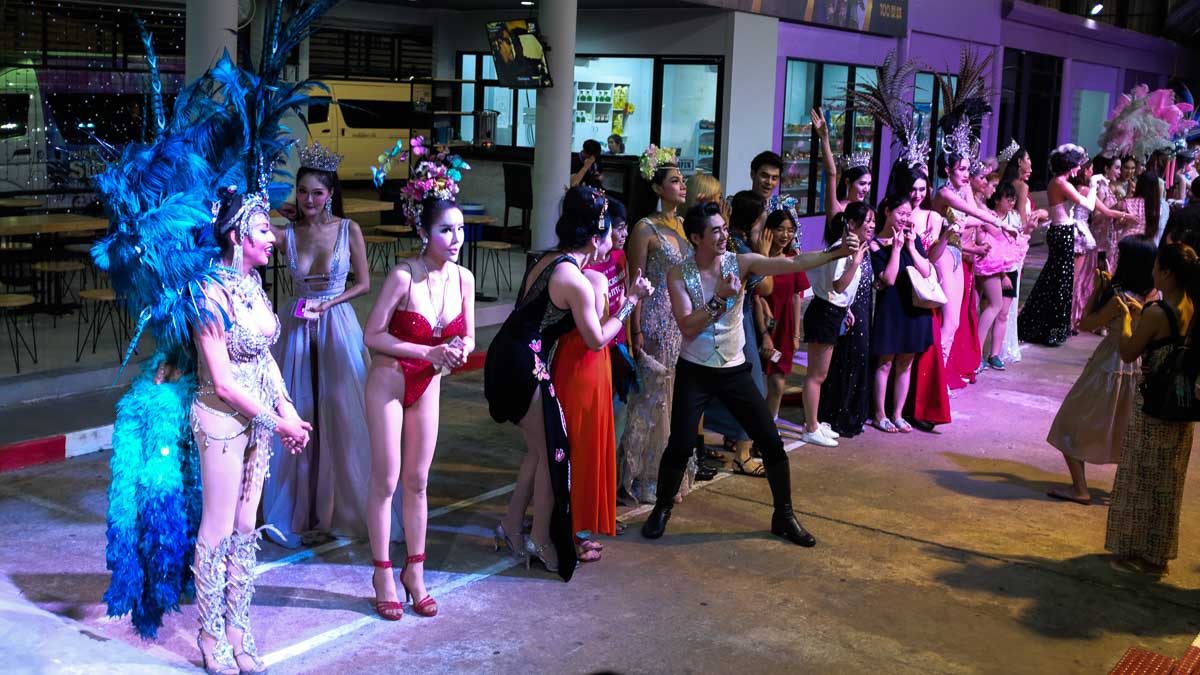 No expense was spared in creating the elaborate set up for Phuket's Simon Cabaret Show — a must-see for all ages since its debut in 1991. The stage is set by upbeat music and features Thailand's famous 'ladyboy' dancers in full glamour as they perform various items including singing and dancing. You can even meet the ladyboys in person after the show for a photos!
Cost: ~S$20
Showtimes: 6PM, 7:30PM, 9PM
Address: 8 Sirirach Rd., Patong Beach, Phuket 83150
20) Relive 'The Greatest Showman' at the Phuket Fantasea Dinner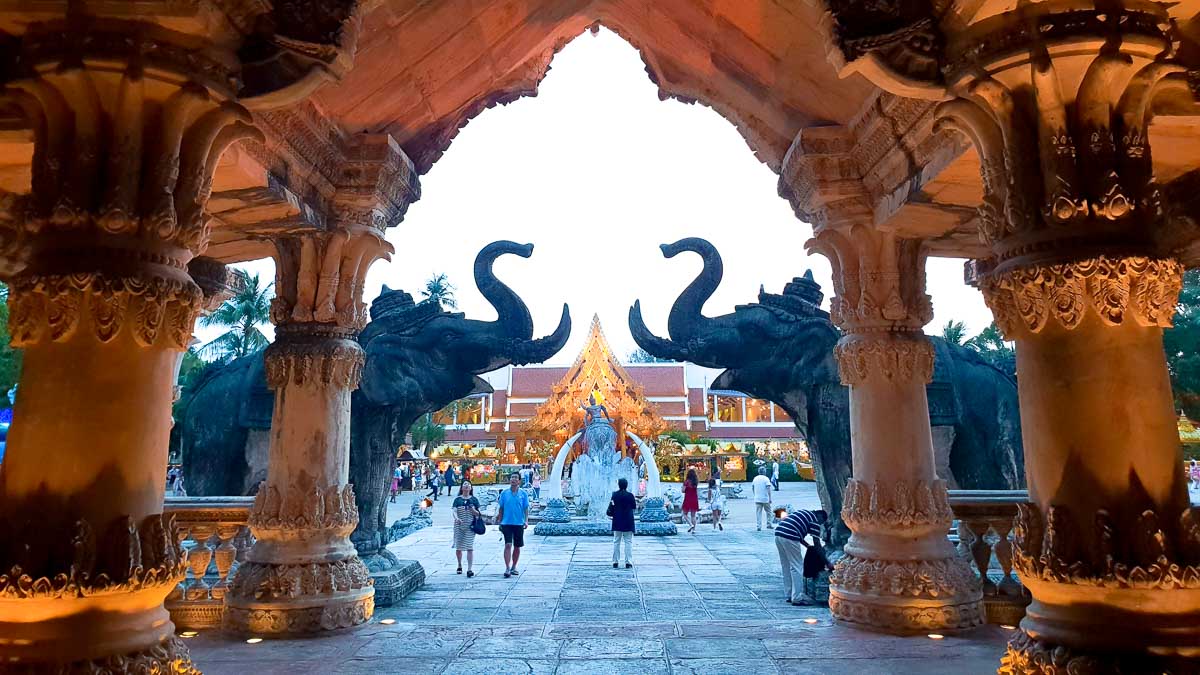 Think magic, choreography, animals, fireworks and all carnival elements under the same roof — and you have the Phuket Fantasea Show. If you were a fan of The Greatest Showman when it was in theatres, you'll love this experience.
Be amazed the moment you step into the pre-show area, where the set-up mimics a theme park, carnival and shopping avenue. Everything's a little eccentric, but sure to impress.
Cost: ~S$68 (includes show, buffet and hotel transfer)
Showtime: 9PM
Address: Phuket FantaSea, 99 M3 Kamala Kathu, Phuket 83150. Free hotel pick-up from 5PM – 6PM from some areas.
21) Watch a Patong Boxing Match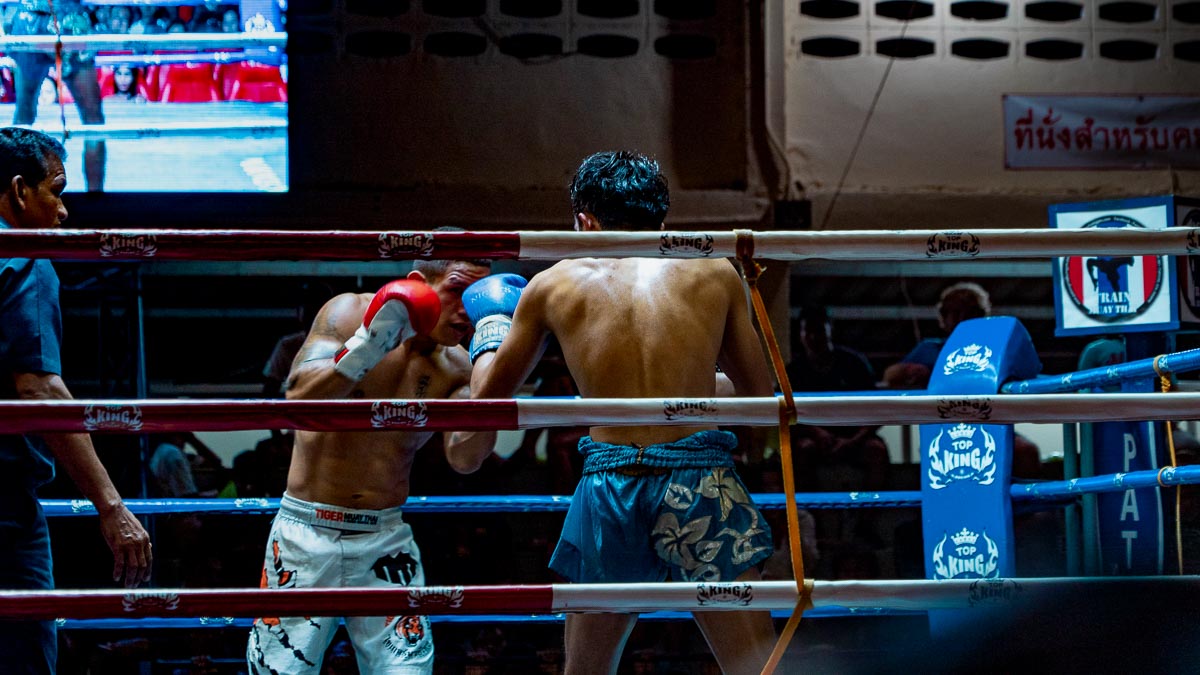 Soak in the atmosphere of roaring crowds and cheers while watching a Boxing or Muay Thai match in Phuket's biggest Muay Thai arena. Fights happen almost every night with matches starting from amateurs and slowly working up to the pros.
Cost: ~S$47
Showtime: 9PM. Mondays, Thursdays and Saturdays only.
Address: 2/59 Sainamyen Rd Tambon Patong, Amphoe Kathu, Chang Wat Phuket 83150
22) Get cultural at Siam Niramit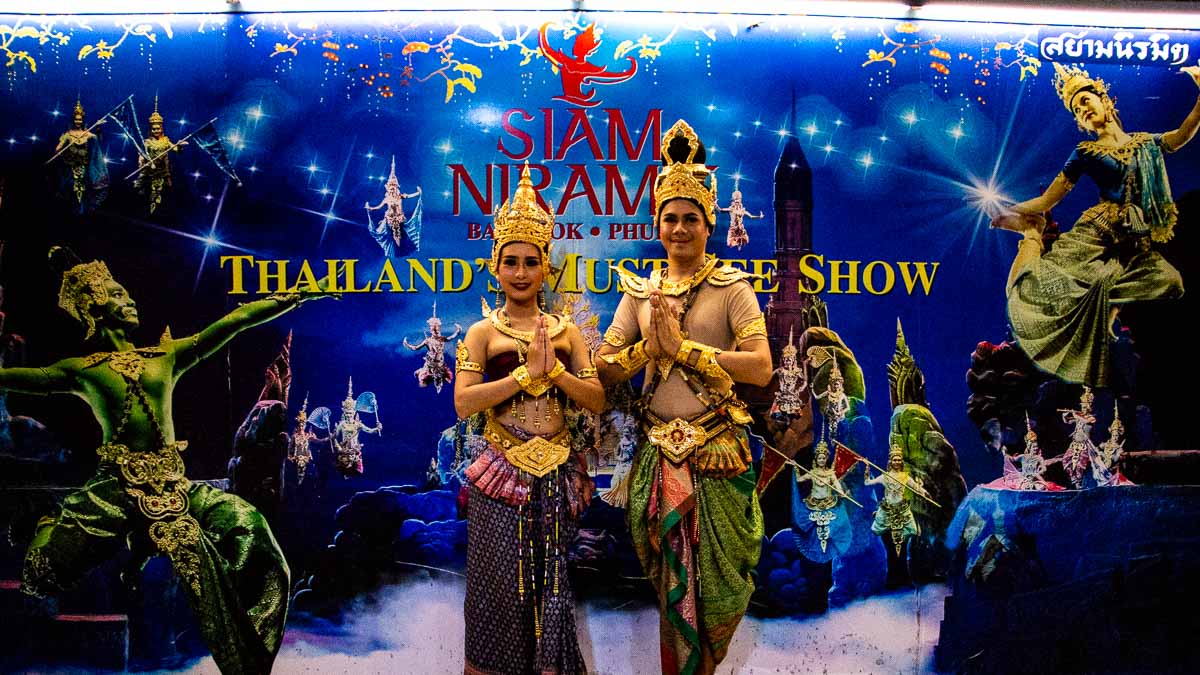 Another one for the culture buffs, Siam Niramit is an 80-minute show with over 100 actors, animals, extravagant sets and costumes. Pre-show events are also interactive for audiences to learn more about the diverse Thai cultures across the regions, and there are options for a buffet dinner too.
Cost: ~S$47
Showtime: 8:30PM. Closed on Tuesdays. Buffet starts from 5:30PM.
Address: Ratsada, Mueang Phuket District, Phuket 83000. Hotel pick-ups available.
Food in Phuket
23) Indulge in local Thai cuisine at Bangla Food Street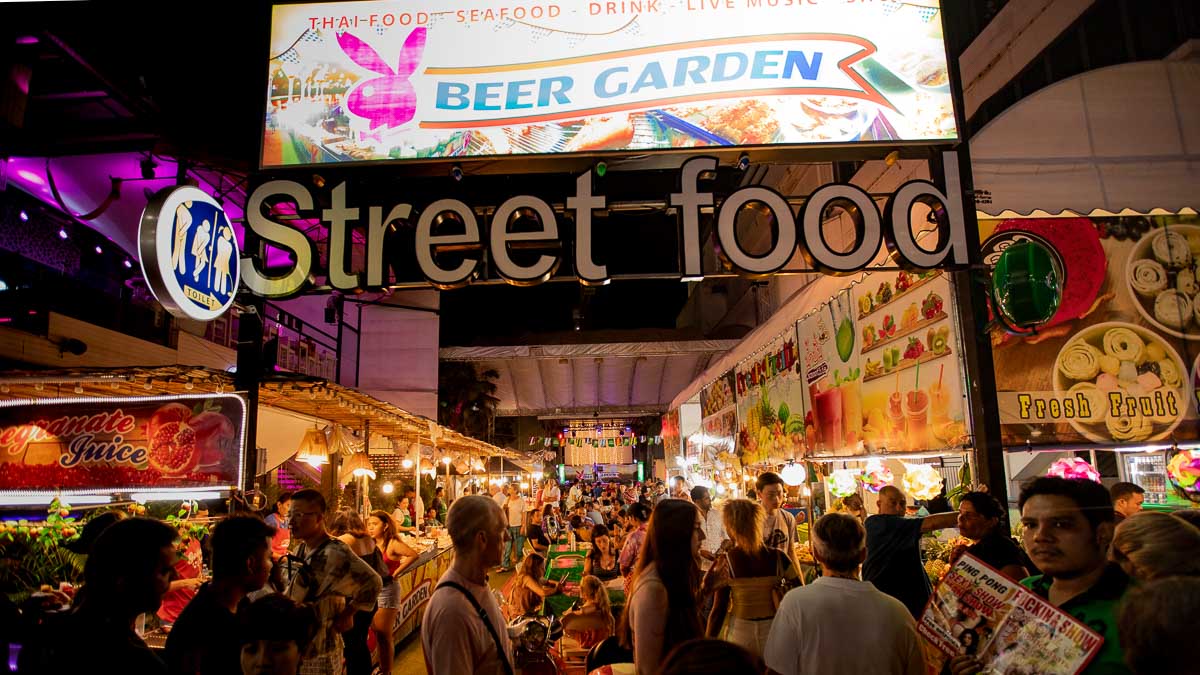 After you've been roaming the streets for awhile, satiate the hunger pangs by feasting on local cuisine. There are lots to choose from, and servings are generous. Some must-trys are the fresh seafood, pad thai (stir-fried glass noodle dish) and fresh coconut juice!
Cost: ฿150–250
Opening Hours: 4PM – 2AM
How to get there: Between Rat-U-Thit Road and Beach Road, near Jungceylon Shopping Centre, Central Patong. Look out for a big white sign that says 'Street Food'. Walk through, and find tables and vendors accompanied by live music.
24) Be a daredevil and eat some creepy crawlies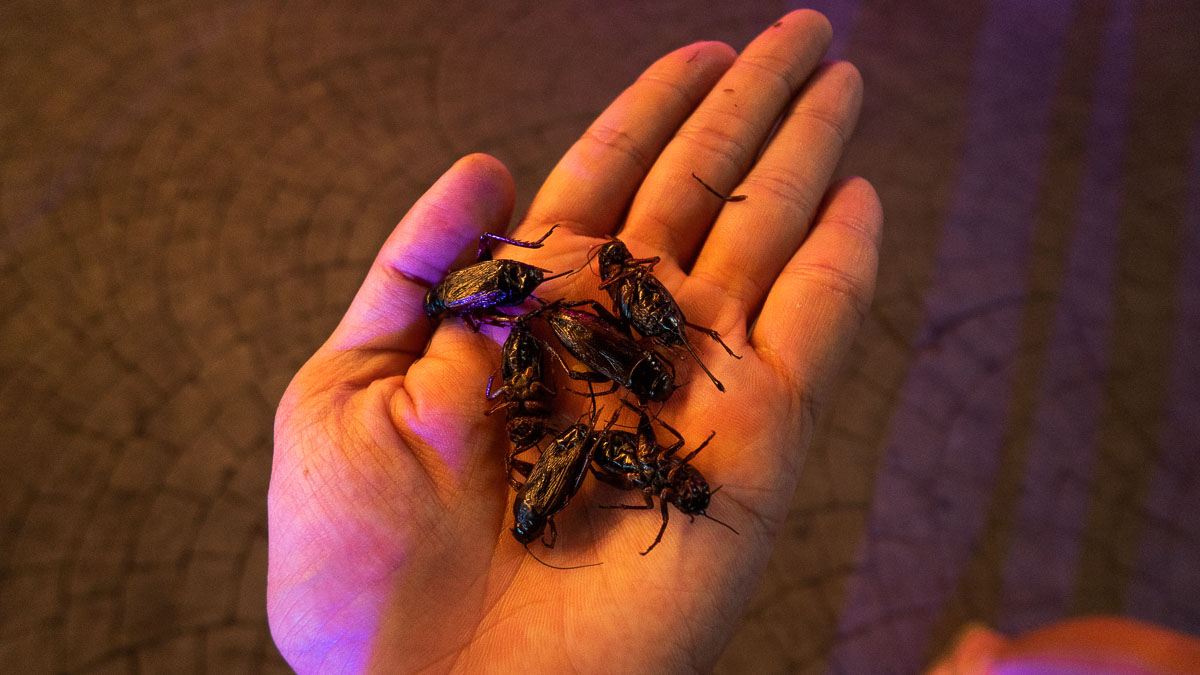 Muster up with some liquid courage if you must, but don't leave Phuket without trying some fried insects. Some say they taste like lemongrass-flavoured popcorn, while others will never have another bite. Only one way to find out!
How to get there: At Bangla Food Street (see #23)
25) Feast on local cuisine at the Tu Kab Khao Restaurant

Housed in an old, 120-year-old building boasting a beautiful Victorian interior, Tu Kab Khao restaurant serves up delicious fusion and Thai cuisine. This is a place to treat yourself to a heartier meal.
We recommend trying their Crab Curry with White Noodles, Tom Yum Milk Broth with Prawn, and Spicy Fried Pork with Basil leaves. You're then set to go on a full stomach for your adventures!
Cost: ~฿688/pax
Opening Hours: 2PM – 12AM. Closed on Sundays.
Address: 8, Phang Nga Road, Talat Yai, Phuket Town, Phuket 83000
26) Channel your inner hipster at the Bo(ok)hemian Arthouse


Feel right at home at the Bo(ok)hemian Arthouse the moment you step through the door. Walls of books, vintage ornaments and high ceilings make you want to stay for hours. It also triples as a bookstore and an art gallery!
We loved their traditional creamy Thai Ice-Blended Tea, which is always perfect on a hot day. Side note: this place seems to be better for chilling over a cup of coffee and dessert than for a full meal.
Cost: Everything below ฿160
Opening Hours: 9AM – 7PM
Address: 61 Thalang Rd, Chang Wat Phuket 83000
27) Unleash the Masterchef in you at a Thai Cooking Class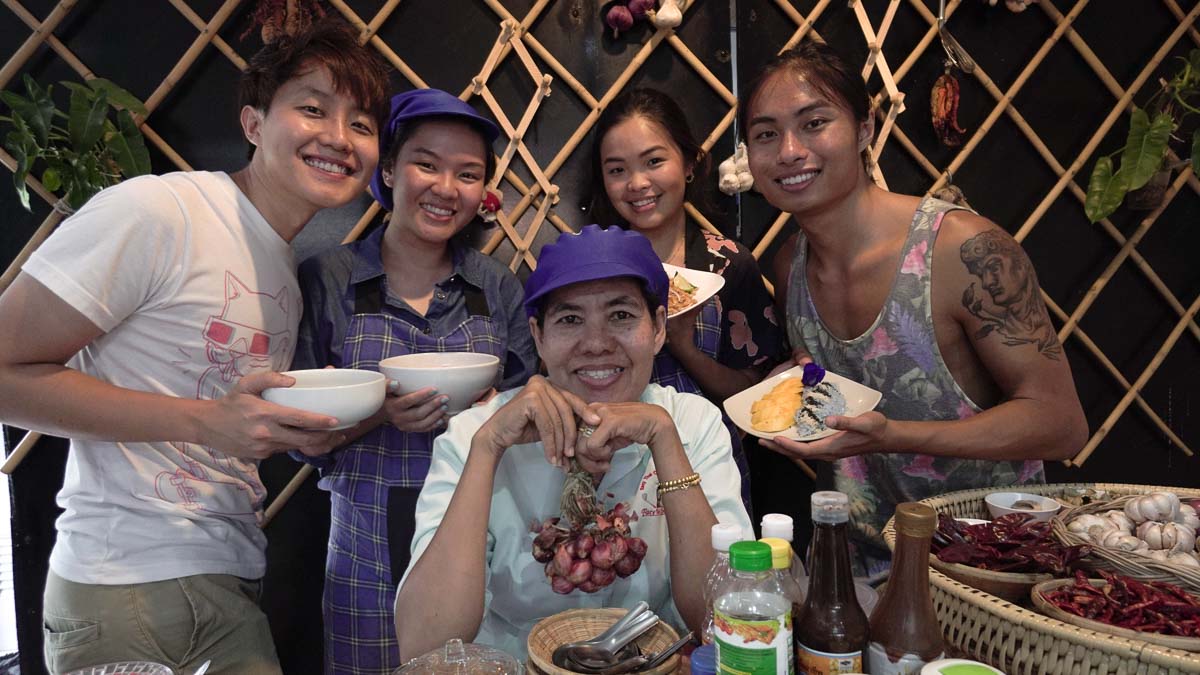 Learn more about the local food scene by whipping up some of the best Thai dishes yourself. This Thai cooking class focuses more on Southern Thai cuisine, which is slightly different from the Bangkok spread we're used to. For instance, the Tom Yum Goong is a lot milder than the spicy version we're familiar with.
The whole activity takes 4 – 5 hours, and different items are taught every day.
Cost: ~S$69
Class Times: Pick-up at 9:30AM – 10PM or 2:30PM – 3PM.
Hotel Pick-up: Free pick-up service from the main Patong area. Surcharges apply if you're further out.
Why book with Klook
When you book your activities and tours with Klook, you can definitely stretch your dollar with discounted prices for curated, quality activities wherever you go. All information and itineraries are also clear and straightforward on their website, making bookings easy to manage.
We loved that Klook tickets usually allowed us priority access to many activities, which means no time wasted waiting around in snaking queues! That's lesser to worry about, and more freedom to enjoy being in the moment.
No matter what kind of traveller you are, there is definitely something for you in Phuket. Culturally vibrant and dynamic in its lifestyle offerings, the island is one to check off your bucket list, especially for most of us who are looking to let loose and have uninhibited, adventurous fun.
We hope this Phuket Guide helps you decide where to explore on your next getaway!
---
This post was brought to you by Klook.
For more travel inspiration, follow us on Youtube, Facebook and Instagram.