A UK itinerary that shows this country is far more than just The Royals, rainy weather, and tea.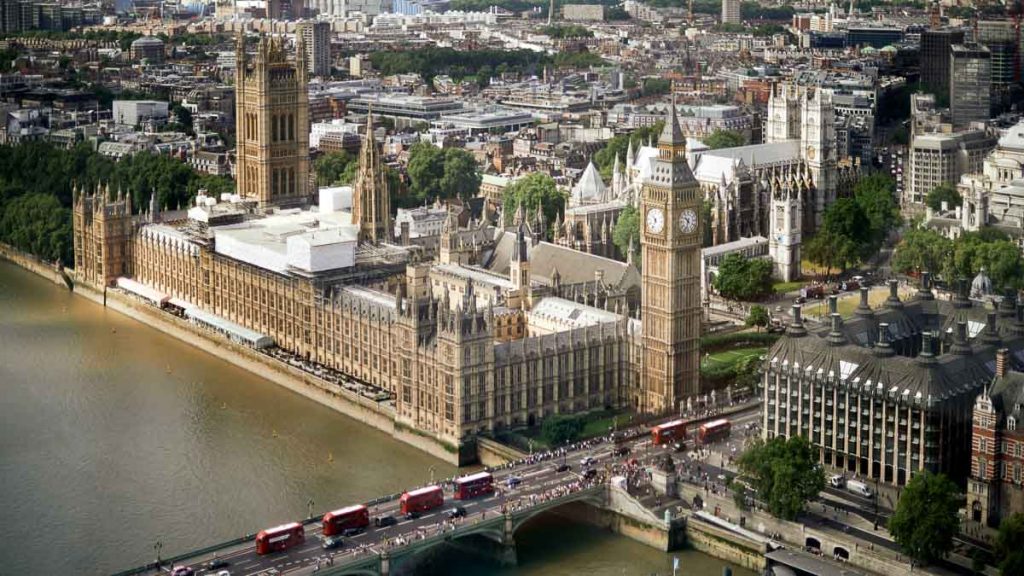 Photo credit: Maxim Melnikov
Exploring the UK is like travelling through a living, breathing museum, with centuries of stories waiting to be shared.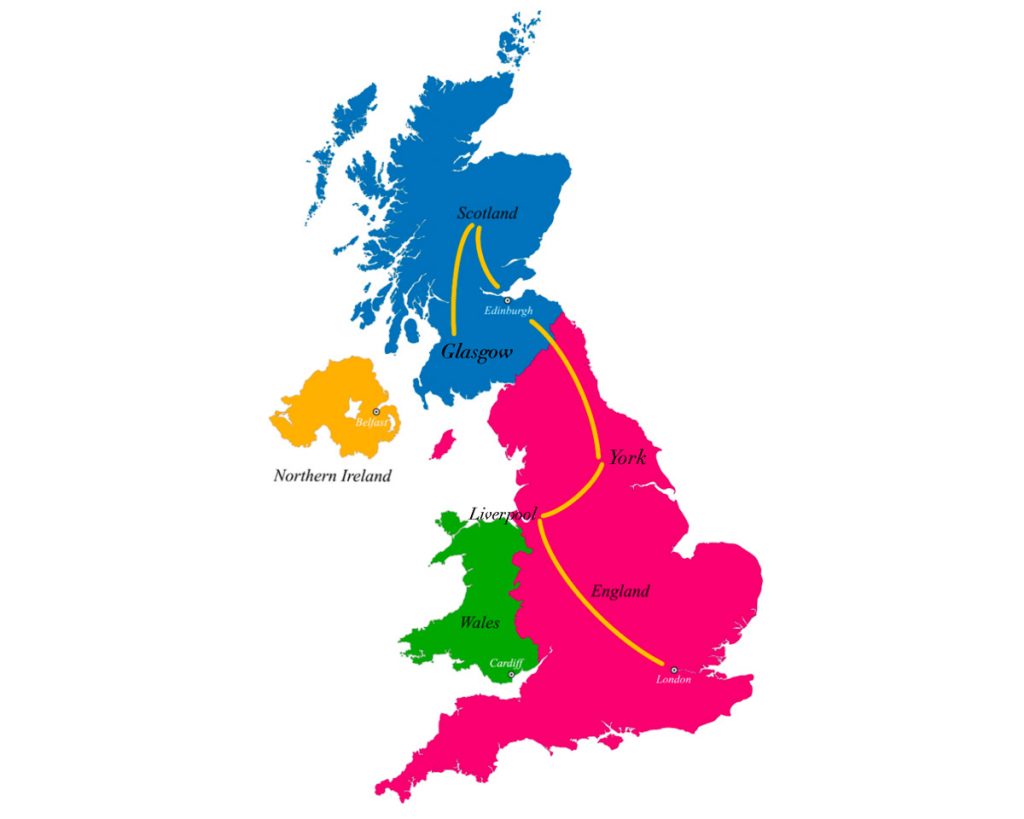 After nine days travelling from London to Scotland, I realise each city has a life of its own, like Liverpool's deep music roots and York's centuries of affinity with ghosts 😱 Each place had its own rich heritage and unique culture, leaving so much to unpack!
For this trip, we started in London and later joined Contiki to explore the rest of England all the way north. Travelling with a group of new faces from around the world was a first for me, but more on that later.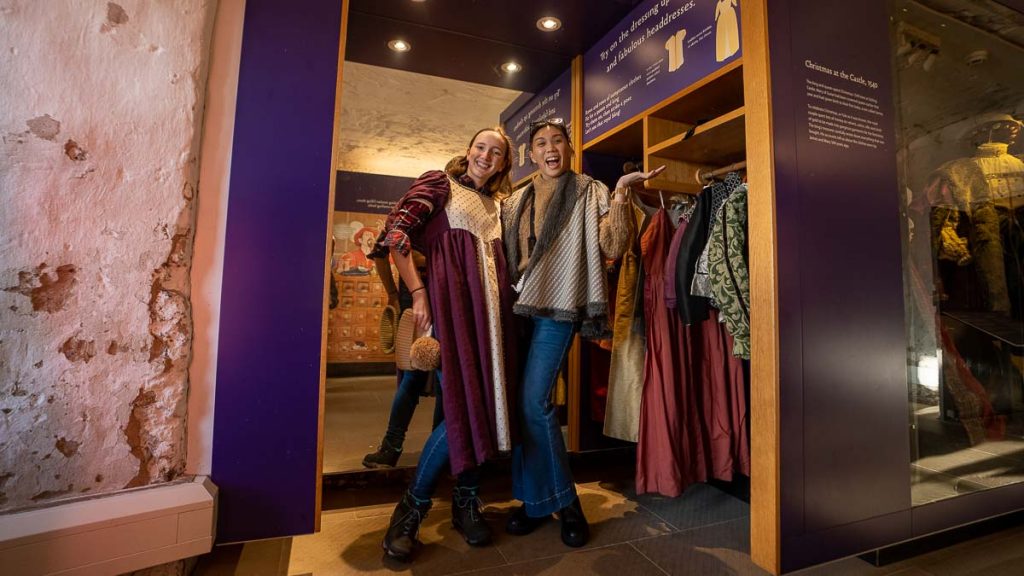 Getting acquainted with new friends and olden textiles at Stirling Castle.
With that said, here's our 9-day UK itinerary from London to Scotland 🇬🇧
Read also: UK By Rail — 10D Scotland, Wales And London Itinerary Under S$1,400
Day 1: London | Day 2: Liverpool | Day 3: York | Day 4: Lake District | Day 5-6: Edinburgh | Day 7-8: Scottish Highlands | Day 9: Glasgow
Day 1: London
Harry Potter Studios Tour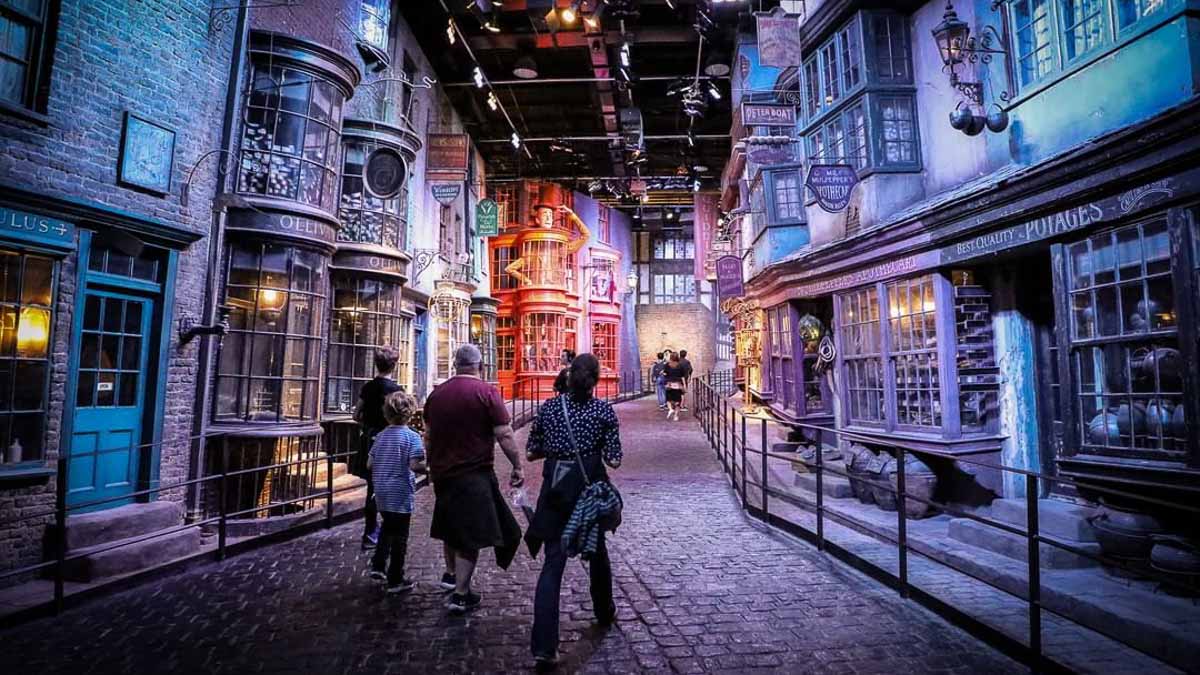 Photo credit: @wbtourlondon via Instagram
Potterhead or not, the Warner Bros. Studio Tour is a must-visit when in London. With elaborate sets, props, and intricate costumes from the films, I'd recommend at least three hours to explore the magic — trust me, fans can easily double the time here.
Not forgetting, chugging down some refreshing butter beer too!
If this isn't in your itinerary, did you really go to the UK?
Entrance fee: From £51.50/adult (~S$84)
Opening hours: Every half an hour from 10AM (first tour) – 6:30PM (final tour), first tour begins at 9AM on weekends
Address: Warner Bros. Studio Tour London, Studio Tour Drive, Leavesden WD25 7LR
Read also: The Quintessential Guide To 4 Days in London for All Potterheads
Buckingham Palace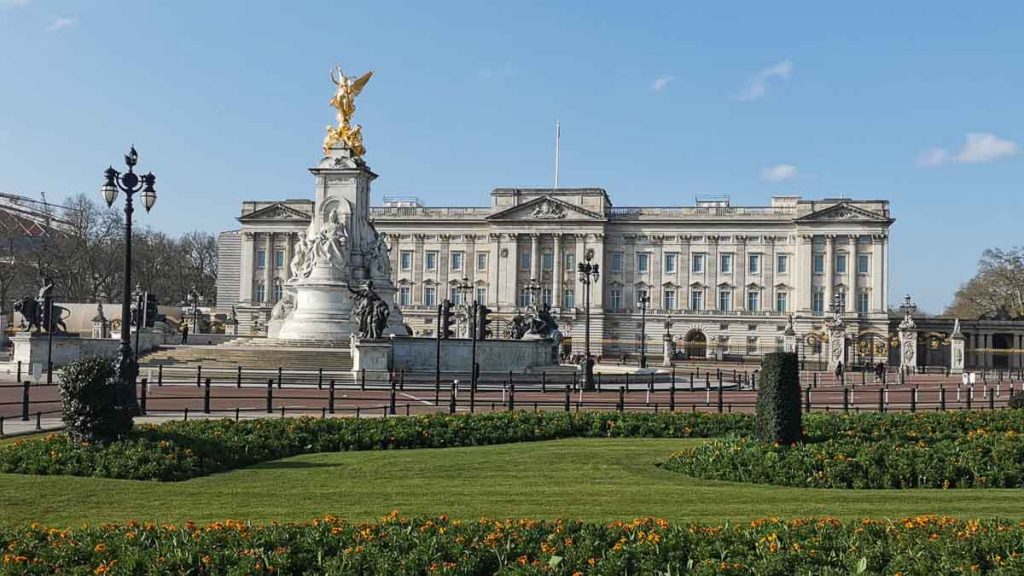 Photo credit: @francaisalondres via Unsplash
If you love getting up to date with all the royal drama as I do, you have to visit Buckingham Palace. The iconic Changing of the Guard ceremony takes place at 11:30AM daily between April and July (on alternate days thereafter).
*Pro-tip: Be there at least half an hour earlier to secure a good viewing point.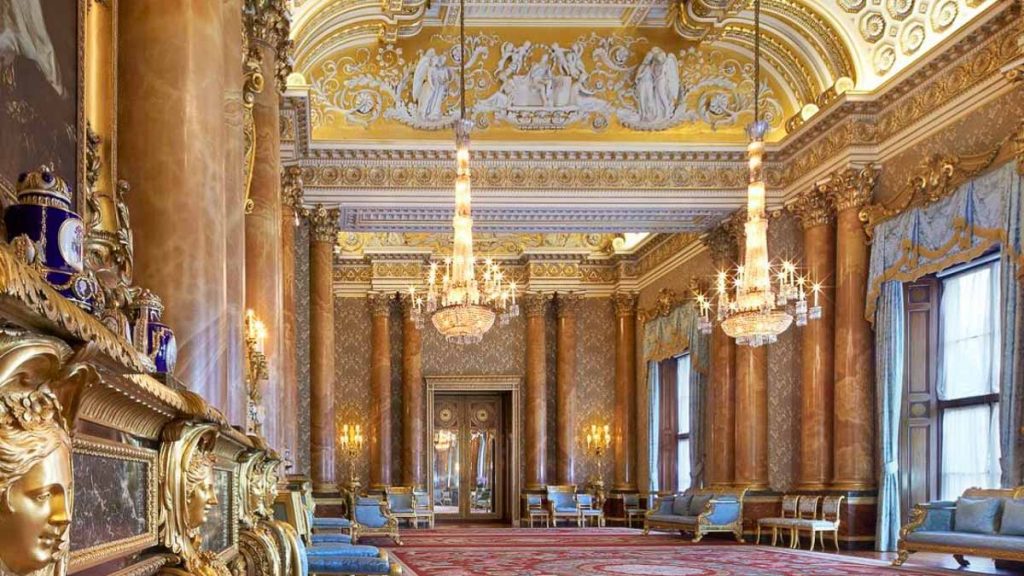 Photo credit: Royal Collection Trust
And for 10 weeks in the Summer (July to October), the Palace opens its doors to the public while the monarch is away. Get a glimpse of royal living as you visit the Throne Room, the Music Room, the Picture Gallery, and the grand White Drawing Room.
The rooms aren't always as their names suggest. While the Throne Room is where the royal thrones sit, the Music Room doesn't actually have any instruments — it's where banquets and dinner parties are hosted!
You'll also get to view the Royal Collection — historical paintings, sculptures, as well as rare Sèvres porcelain and some of the finest period furniture in the world.
Changing of the Guard Ceremony
Entrance fee: Free
Changing of the Guard ceremony timing: 11:30AM
Summer Opening of Buckingham Palace 2023
Cost: £30/adult (~S$49)
Tour timings: Every 15 mins from 9AM – 5:45PM between Jul and Oct
Camden Market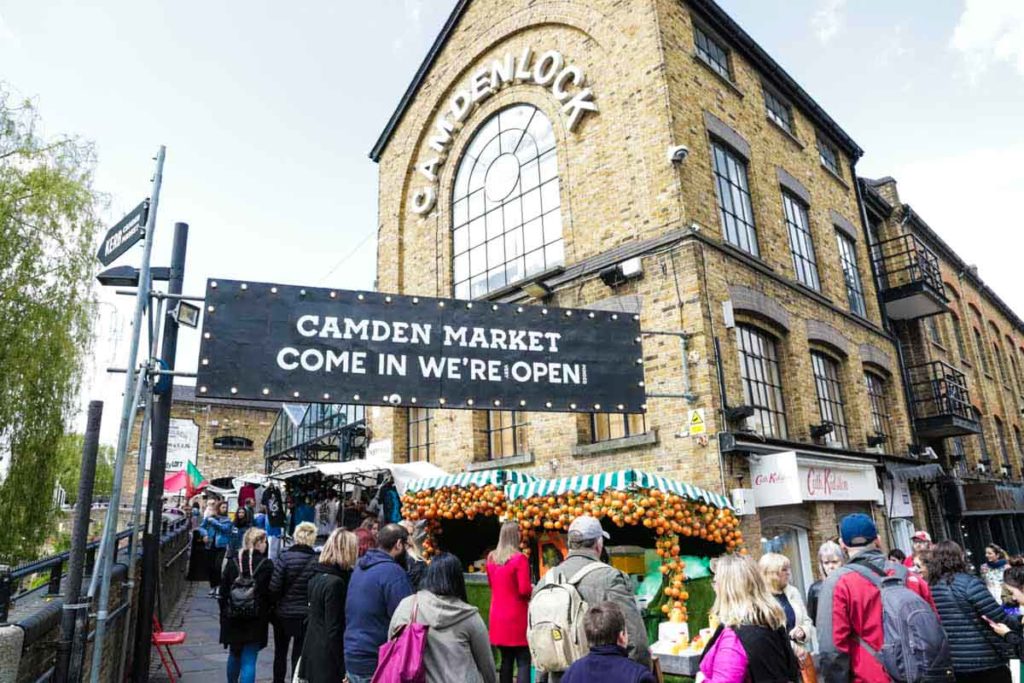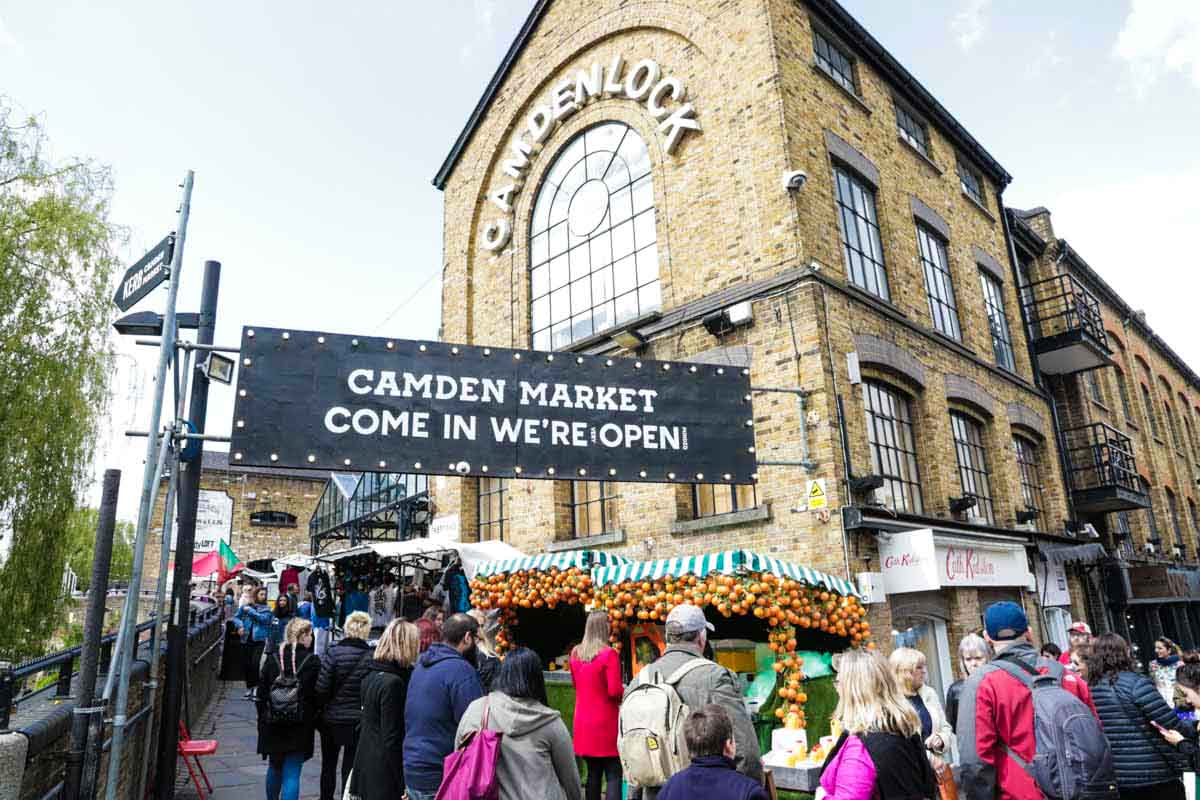 One of London's best charms is its hipster markets. And a local favourite is Camden Market, a popular vintage market that opens daily.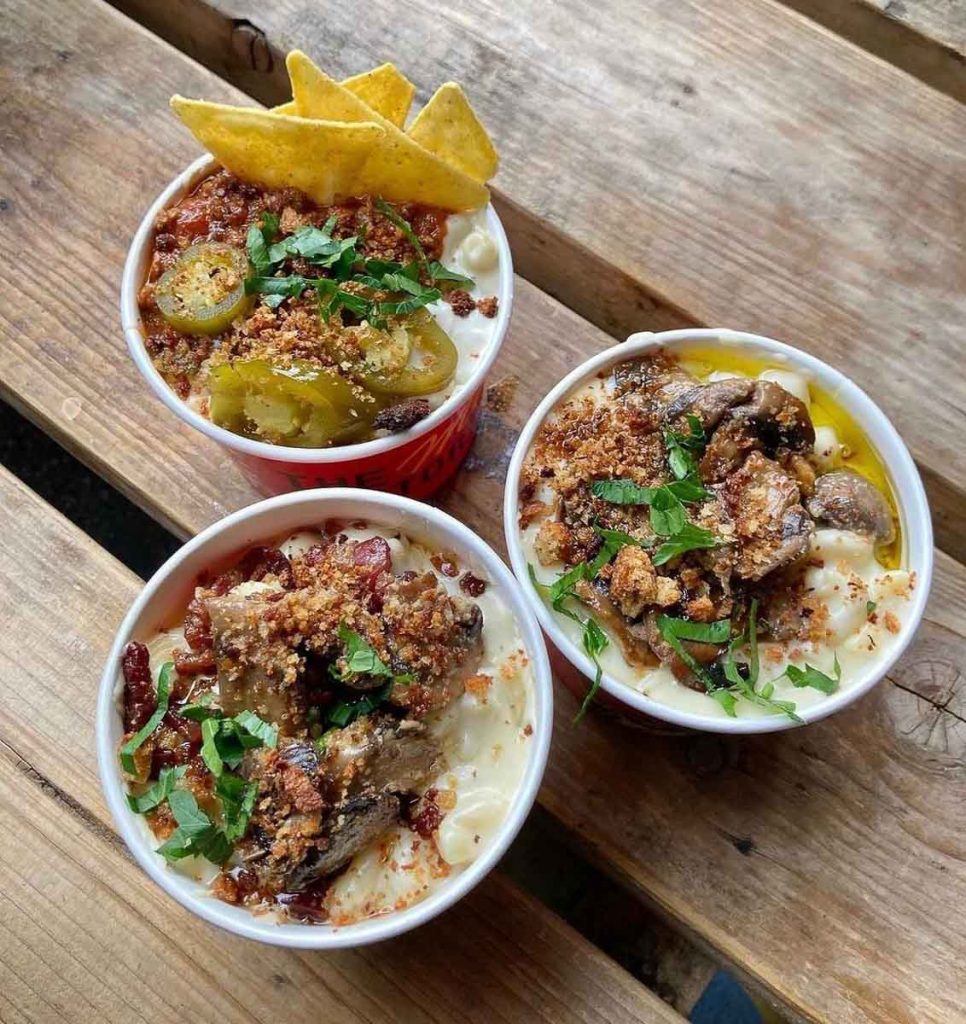 Photo credit: @themacfactorylondon via Instagram
Thrift shops aside, their 60-over food stalls have everything from burgers and pizzas to sushi and curry. My favourites here include the ever-so-flavourful Venezuelan wrap (£9) from Arepazo Bros, and The Mac Factory's sinful gourmet mac and cheese (from £7.50)!
Entrance fee: Free
Opening hours: 10AM – late (individual stalls vary)
Address: Camden Lock Place, London NW1 8AF
Read also: 15 Best Things to Do in London Incl. Post Covid Travel Tips
Day 2: Liverpool
Beatlemania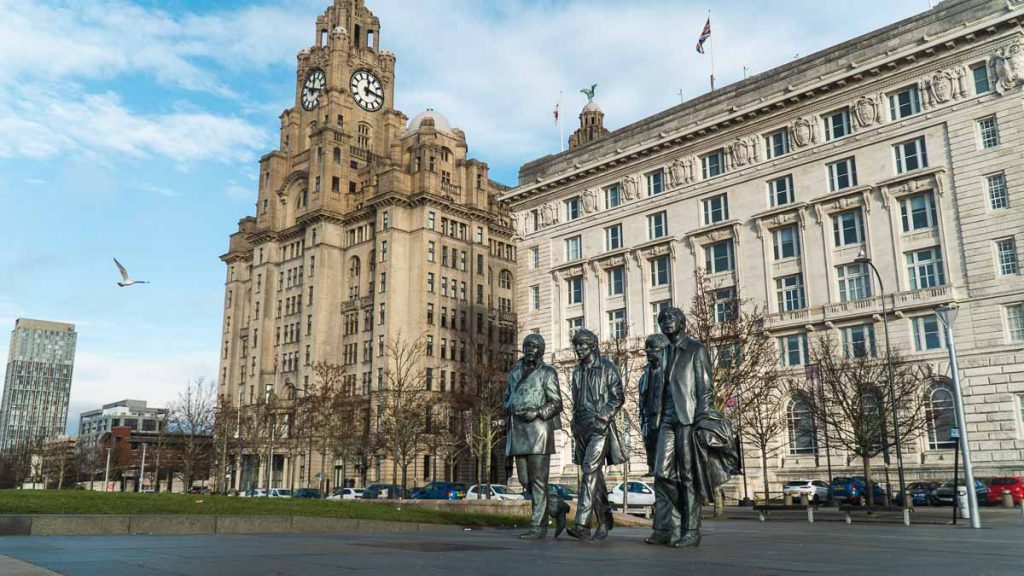 Beatles statue at Pier Head.
As someone who grew up listening to The Beatles on my parents' cassettes, visiting the home of one of the greatest bands of all time was a bucket list moment for me.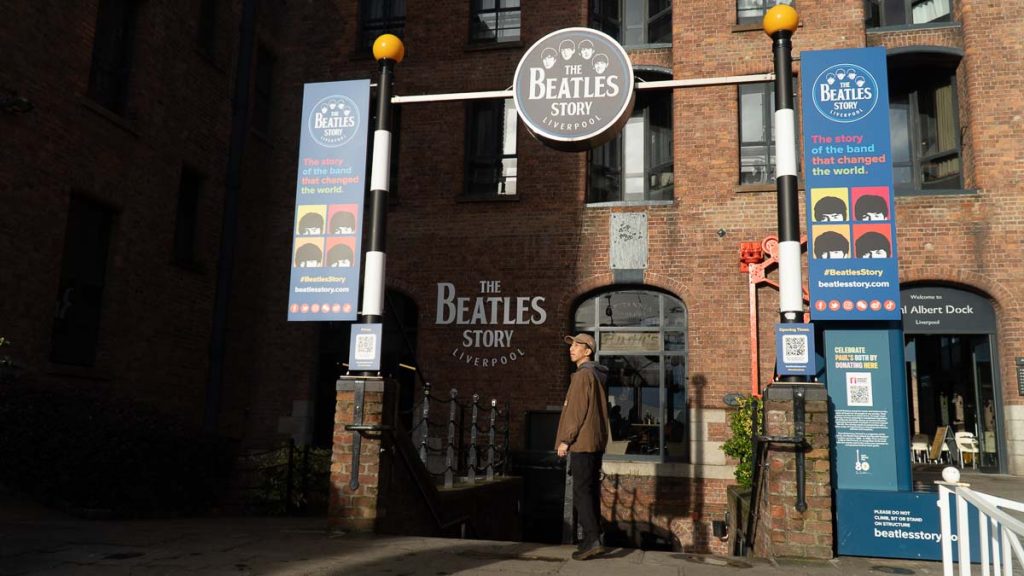 Liverpool is an open-air museum of The Fab Four with plenty of sites for fans to indulge in Beatlemania (basically all things Beatles). One of which is The Beatles Story museum.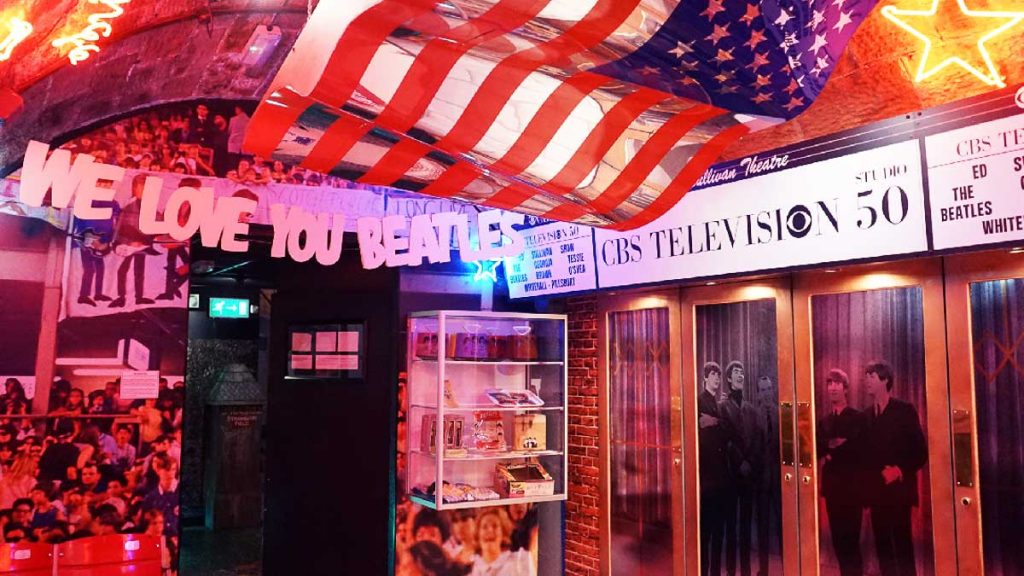 Photo credit: The Beatles Story
Immerse in recreations of the band's iconic moments like Abbey Road and The Ed Sullivan Show, and sieve through memorabilia from famous costumes to Ringo's golden drum set.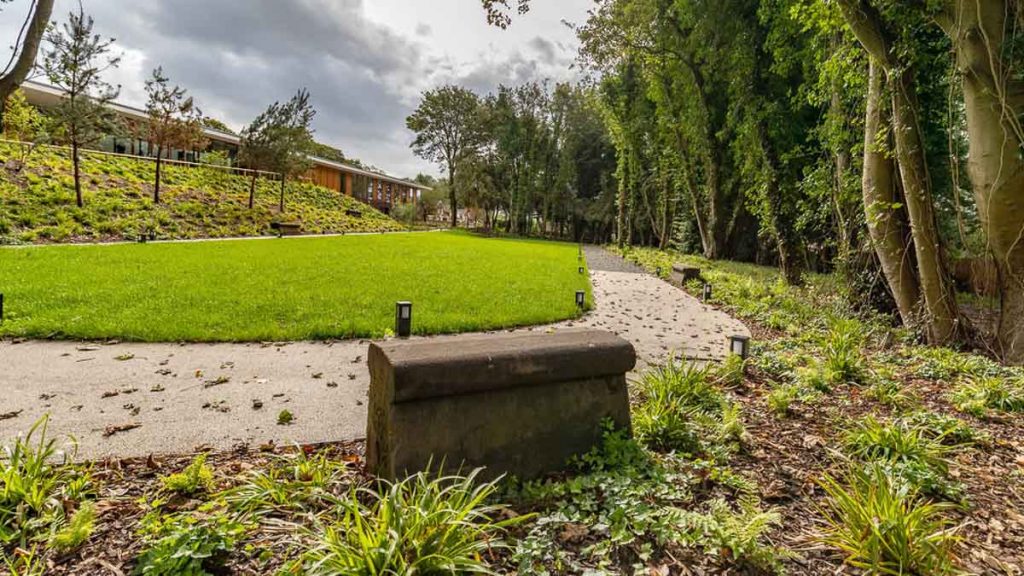 Photo credit: Strawberry Field
For diehard fans, jump on the Magical Mystery Bus and visit everywhere the band has been! We drove by their childhood homes and through places that inspired their music, including Penny Lane and Strawberry Field.
The Beatles Story
Entrance fee: £18/adult (included in Contiki trip)
Opening hours: Varies

Magic Mystery Bus
Cost: £19.95/adult (included in Contiki trip)
Tour timings: Varies
Other key experiences in Liverpool if you have more time: Football match at Anfield Stadium
Day 3: York
The Shambles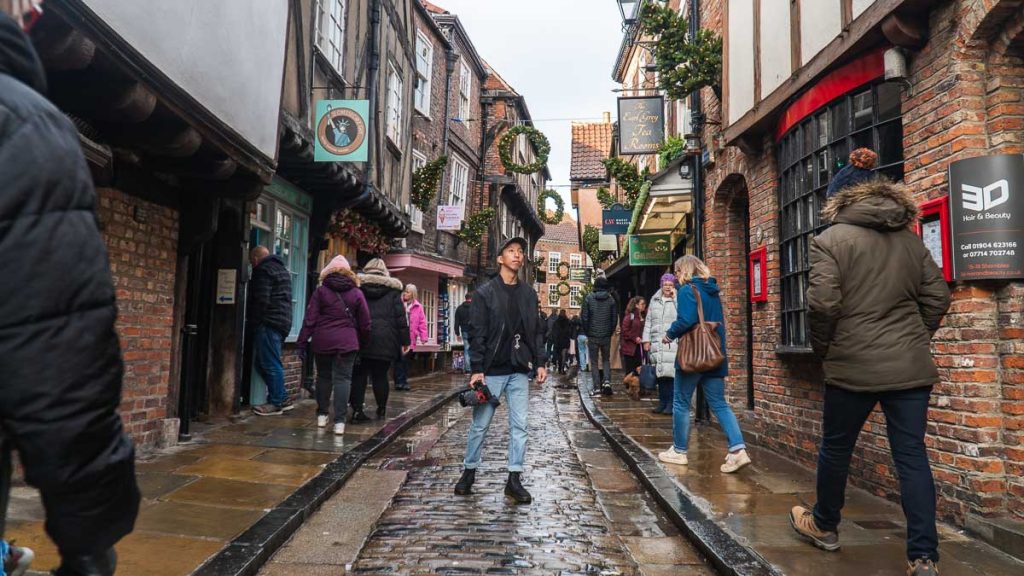 The Shambles is quintessential in any UK itinerary — especially for Harry Potter fans!
Potterheads will love walking along the cobbled streets that inspired Diagon Alley. This medieval shopping street is a world of its own with shops selling everything from magic wands, potions and porcelain ghost figurines.
Address: 5 Silver St, York YO1 8RY
The York Roast Co.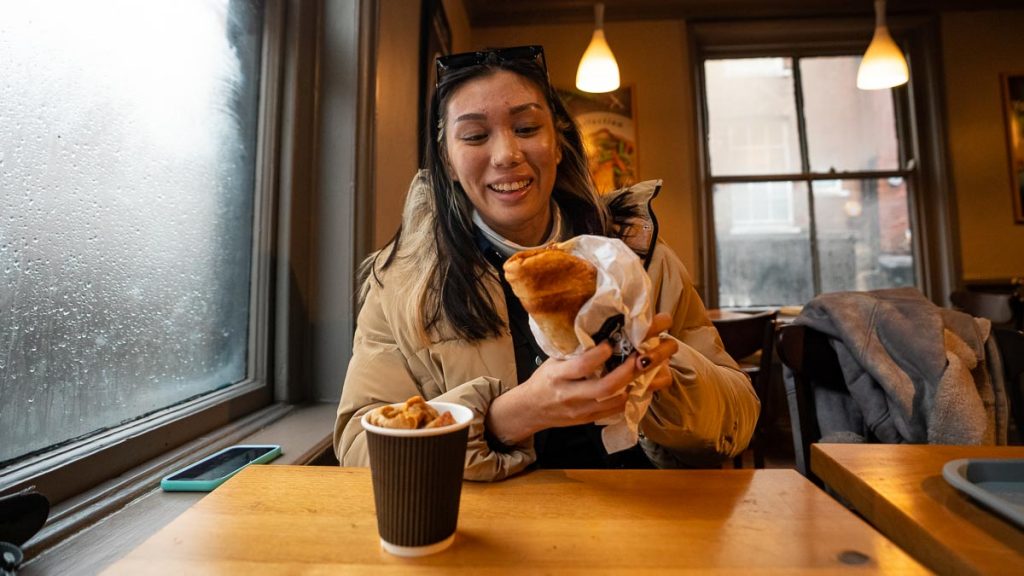 Pudding in Britain basically means anything bread. And Yorkshire pudding is the best kind. At The York Roast, they take it up a notch and create a toasty pudding wrap and stuff it with delicious roast and veggies (£7).
We highly recommend getting a side of the crackling (crispy pork skin, £3.50) too — it's super crispy and seasoned to perfection!
Opening hours: 10AM – 8PM
Address: 78 Low Petergate, York YO1 7HZ
York Ghost Walk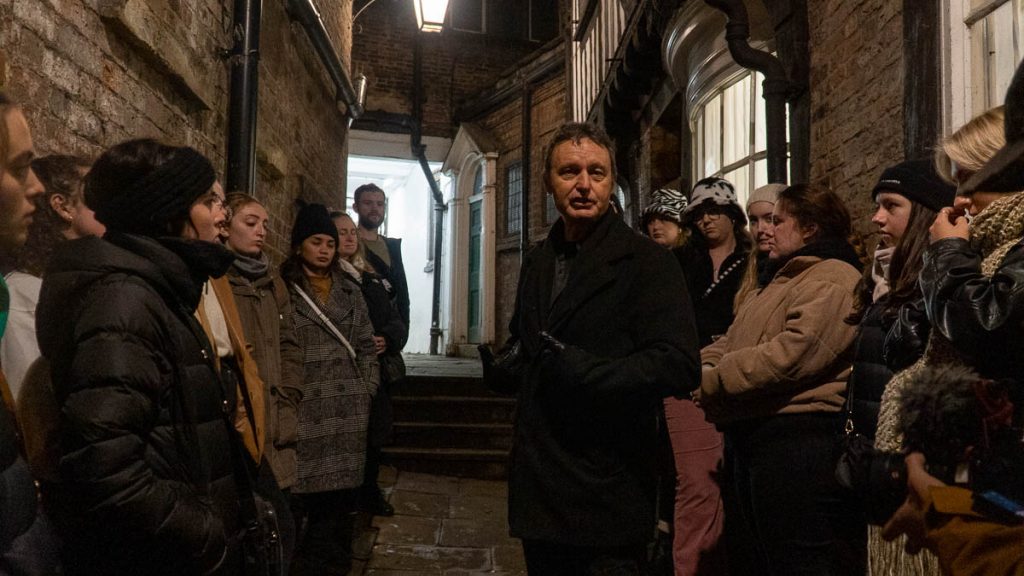 An interesting fact few know about York is that it's the most haunted city in the world! But locals aren't fazed by this and instead, host guided ghost walks for visitors by showing them all the hot spots for ghost sightings 👻
Our guide took us through various alleyways and gave us the lowdown on the history and theories of why certain ghosts still linger. Not gonna lie, I'm not the best with anything horror so I was pretty spooked. But if you're a history and horror buff, this is definitely a tour worth checking out!
Cost: £7.50, pay on site
Tour timings: 8PM – 9:30PM
Meeting point: The King's Arms pub — Ouse Bridge
*Pro-tip: Activities such as this York Ghost Walk are offered by Contiki as 'Free Time Add-ons' at an additional discounted fee. Opt-in at the start of your trip for a hassle-free experience later on!
Day 4: Day Trip to Lake District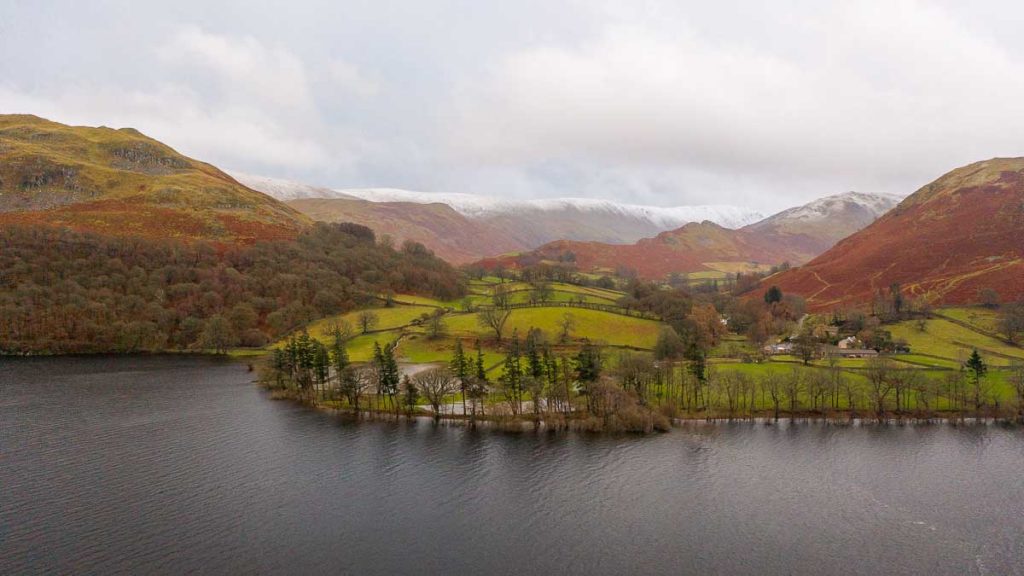 When in the UK, make some time for a day trip to Lake District in your itinerary. Spanning 2,362km of mountain ranges with 16 lakes, the best way to soak in the view is on a guided cruise through Windemere Lake.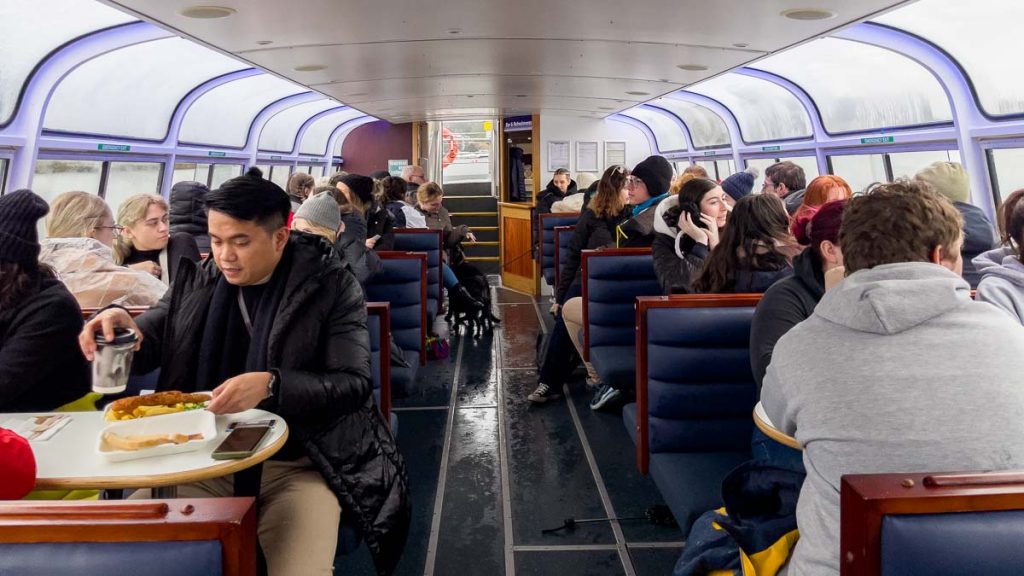 We took the 45-minute cruise from Bowness to Windemere Jetty and back, appreciating the surrounding mountain peaks and villages. Unfortunately, it was raining during our tour so we couldn't admire the Lake in its full glory. But we still enjoyed learning about the history of the area!
*Pro-tip: Visit between May and September (spring to early autumn) for clear skies and colourful foliage.
Cost: From £11.70/adult (available as Contiki Free Time Add-on)
Tour timings: Varies
Meeting point: Ambleside, Bowness, Brockhole or Lakeside piers
Hill Top — Home to Peter Rabbit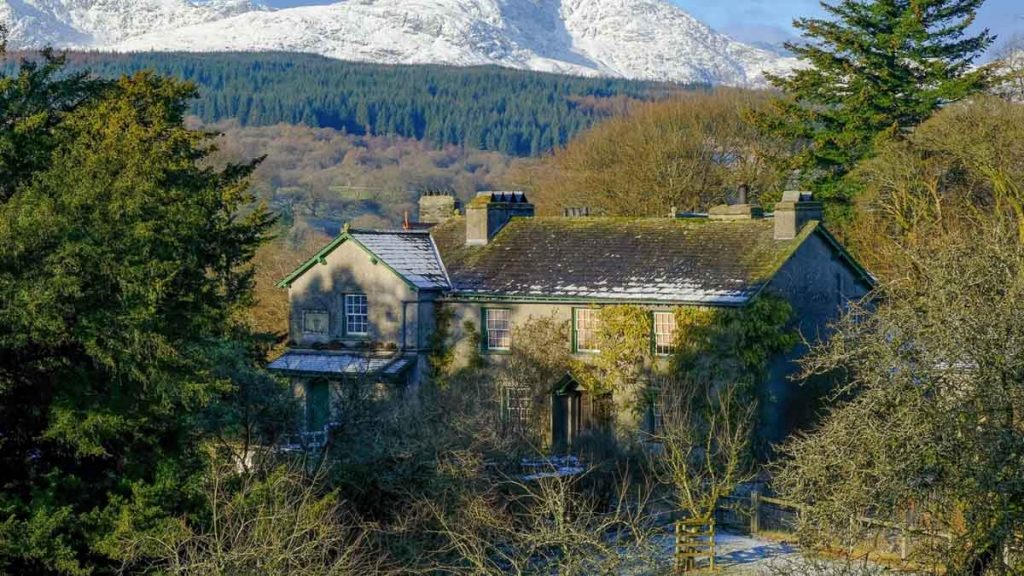 Photo credit: National Trust
Fun fact: Lake District was home to Peter Rabbit author Beatrix Potter — Hill Top was her official residence! It's said that the surrounding forest and its critters inspired her to write the beloved books.
Enter Peter Rabbit's world as you make your way through the farmhouse and gardens — it's easy to see how Potter's stories came to life!
Entrance fee: £15/adult (included in Contiki trip)
Opening hours: 10AM – 4PM (House and Garden only open on weekends between Nov and Jan)
How to get there: Walk 30mins from Windemere car ferry
*Pro-tip: Contiki can secure tickets in advance when you join a trip, so you're saved from the first-come-first-serve ticket purchase rush!
Lunch at Vinegar Jones
We got our fix of authentic British Fish & Chips at Vinegar Jones. The traditional fish and chips (£8.25) came in generous portions and the fish had a nice golden-brown crisp!
Opening hours: 12PM – 4PM, 4:45PM – 8PM, closed on Tue
Address: Royal Square, Bowness-on-Windermere, Windermere LA23 3DB
Day 5-6: Edinburgh
Edinburgh Castle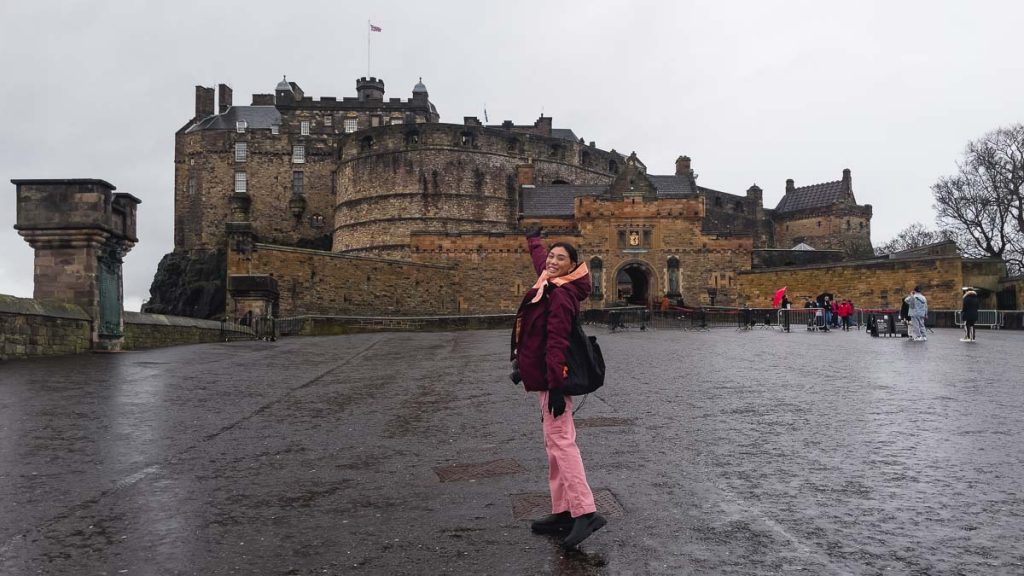 Edinburgh Castle is a living testament to how far Scotland has come over the centuries. Set upon a dormant volcano, this royal residence once housed prisoners underground during the war in the 1800s!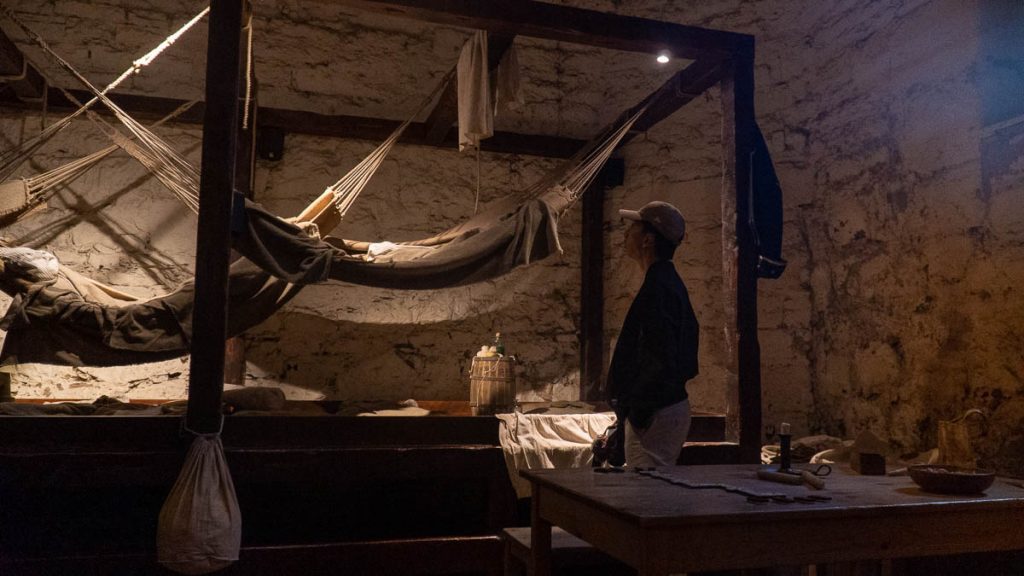 Thankfully the past is the past, and to fully appreciate what the castle is today, we went on a guided tour (available as a Contiki Free Time Add-on). It was extremely insightful as our guide shared with us interesting nuggets of facts such as how the castle isn't a relic, but a functioning British military base today.
Plus, most of the castle's infrastructure is newly restored thanks to Queen Victoria's childhood obsession with Scottish culture!
Haggis (Sheep's Pluck) at The Haggis Box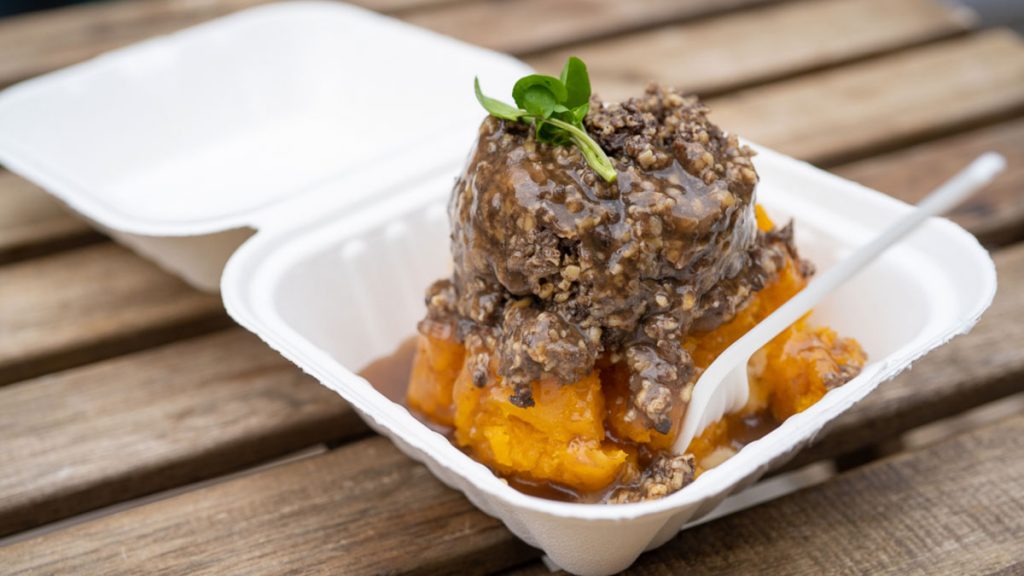 Photo credit: The Haggis Box
Many visitors brace themselves when they hear about Haggis — sheep's pluck (heart, lungs and liver) minced and marinated with spices, then traditionally cooked encased in sheep's stomach.
As someone who already enjoys eating pig innards, Haggis was a walk in the park for me on the exotic food spectrum. However, its sticky consistency does take some getting used to (like a tacky meatball if you ask me). But flavour-wise? Absolutely delicious!
And one of the best spots to have this delicacy is The Haggis Box — generous portions of traditional deliciousness with vegan options!
Cost: £8.50 (~S$14)
Opening hours: 10AM – 5PM
Address: Scottish Storytelling Centre, 43-45 High St, Edinburgh EH1 1SR, United Kingdom
National Museum of Scotland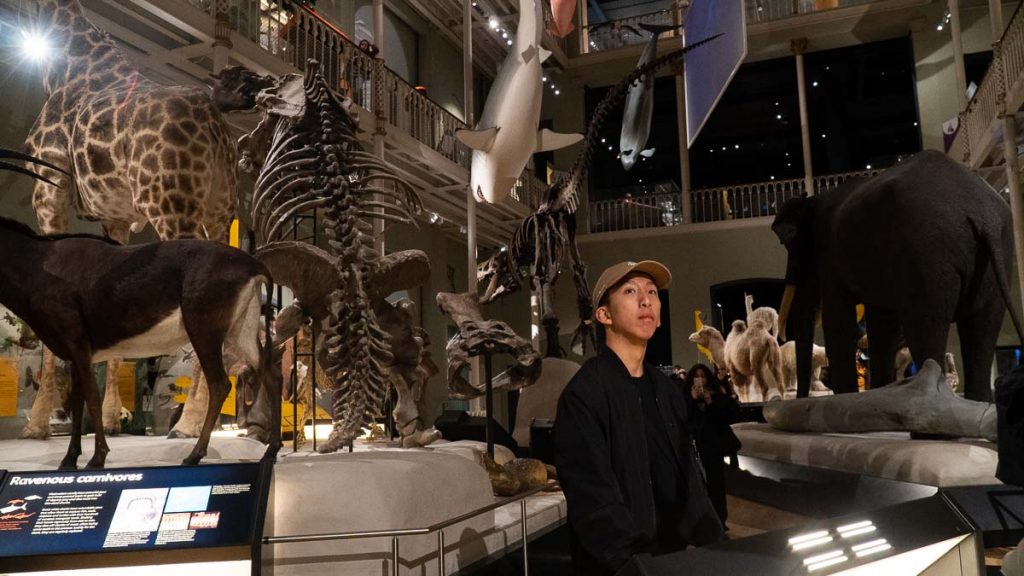 We could've easily spent a whole day at the National Museum of Scotland. It spans four storeys and is loaded with fascinating exhibits ranging from Scottish history and artifacts to natural history and the evolution of fashion!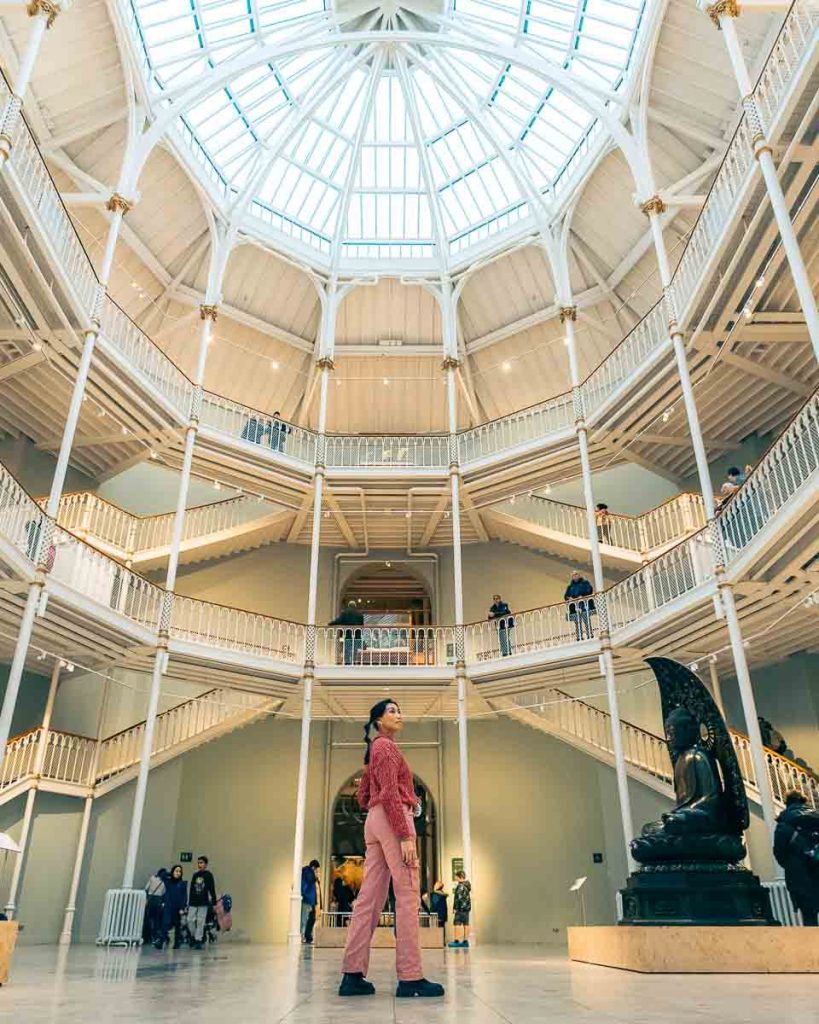 Even before getting to the exhibits, I was most impressed by the main foyer. It's unlike any museum I've been to, with its white, open space and sky-high ceilings that show off the gorgeous Victorian structure. Truly makes for an IG-worthy moment 📸
This was also the perfect activity for us when the streets got too cold and rainy. Plus, it's free!
Entrance fee: Free
Opening hours: 10AM – 5PM
Whisky Tasting at Waverly Bar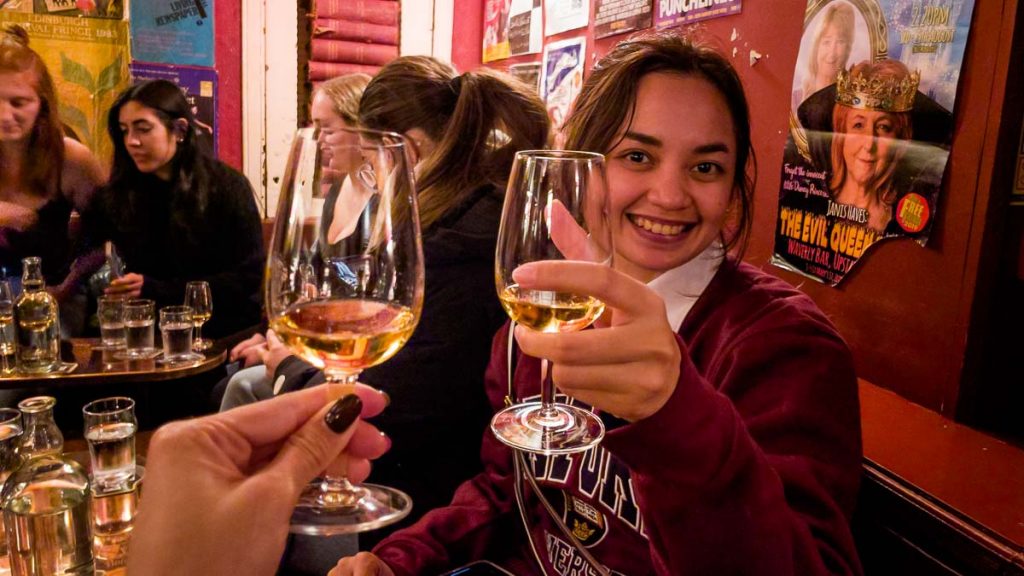 To conclude our time in Edinburgh, we tasted the best local spirits paired with a generous serving of Scottish folklore!
During our whisky tasting at Waverly Bar, we went through four different whiskies from all over Scotland, learning how each was made. All while enjoying the many entertaining stories shared by the owner 🙌🏼
Other experiences in Edinburgh if you have more time: Arthur's Seat — 45-min hike up an ancient volcano with sweeping views of Edinburgh city at the top. Calton Hill — a collection of historic monuments on a hill, a 20-min hike up.
Day 7-8: Scottish Highlands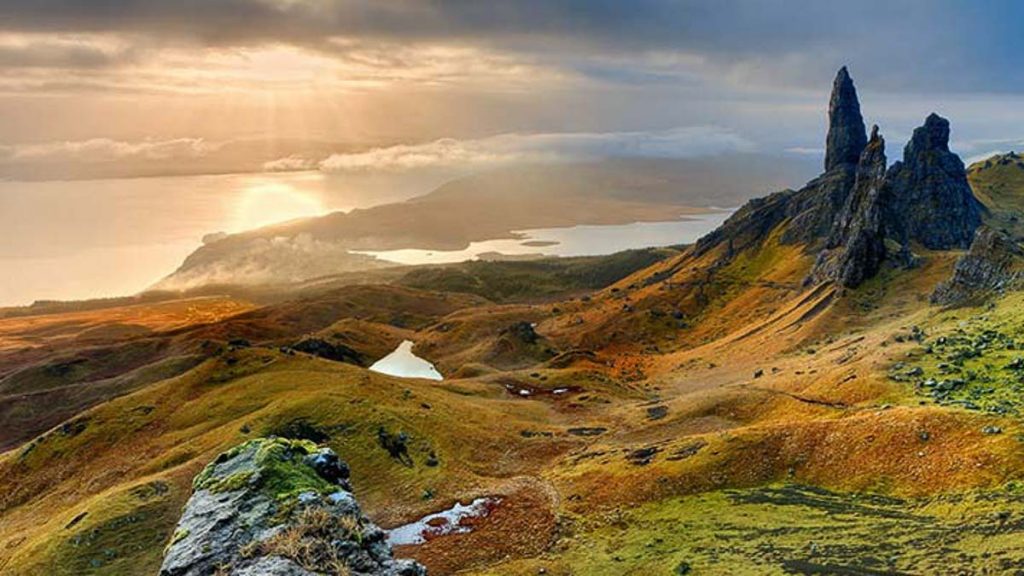 Photo credit: Scotland Info
Driving through the winding roads and rolling hills of the Scottish Highlands is a huge highlight for any UK itinerary — along the way we found ourselves stopping by roadsides just to appreciate the landscape.
Hairy Coo Safari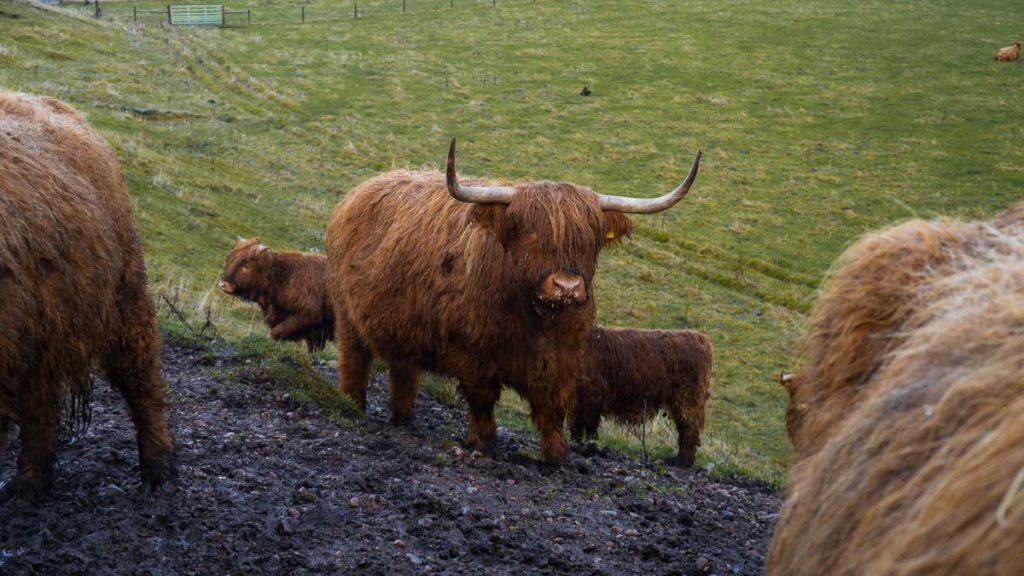 A core memory for me in Scotland was meeting the fluffy, shaggy, adorable highland cows! Although they aren't the most sociable creatures, their gentle, curious nature, along with their signature emo-punk hairdo, is what won us over.
To get up close with the lovely cows, join the Hairy Coo Safari. Guided by a friendly and knowledgeable ranger, feed, pet and take all the photos you want with the hairy heilan coos 🐄
Curling at Aviemore Ice Rink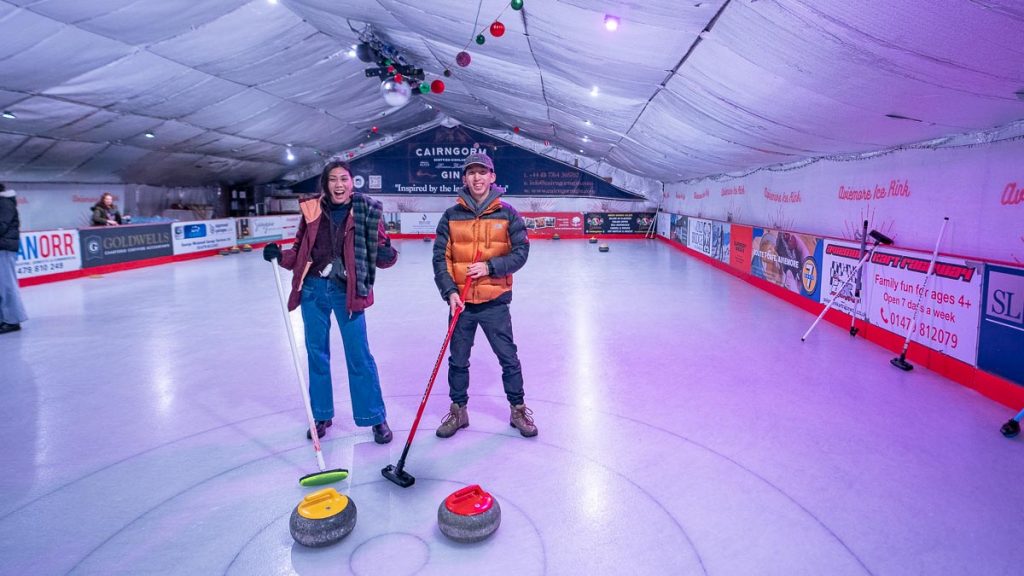 Many of us might have seen curling from the Winter Olympics, where floor scrubbing is actually a sport 😂 To spice up our UK itinerary, we tried out this unique sport at Aviemore Ice Rink.
The rules of the game are pretty simple — slide the huge stone into the circles (innermost ring = most points). However, after a few rounds, we soon realised it was a lot more technical than we thought.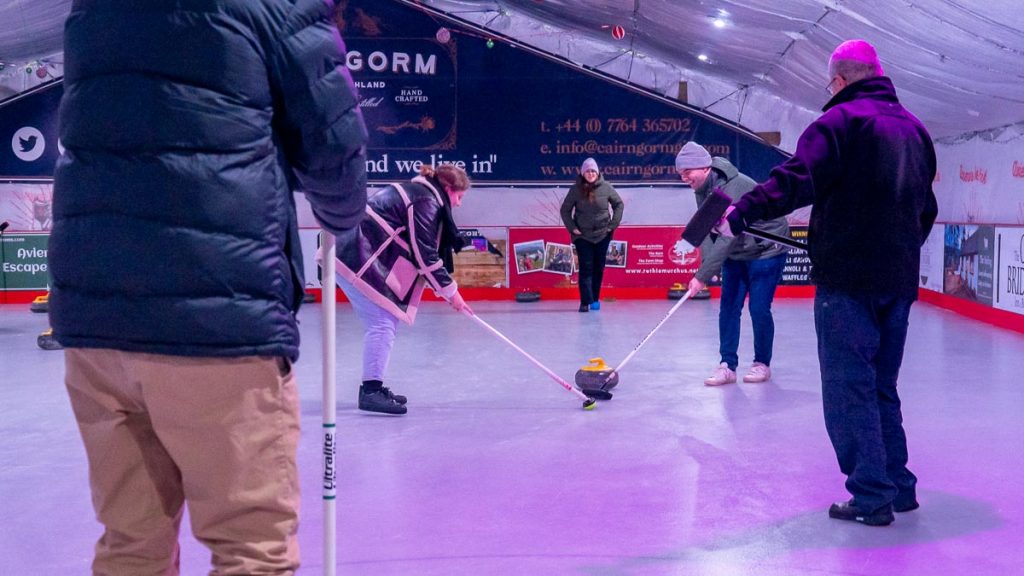 We had the guidance of a professional curler to show us the ropes. And learnt everything from properly sliding on the ice to having the right momentum, and also the importance of scrubbing — it helps melt the top layer of the ice allowing the disk to slide further longer!
Other experiences: Cairngorms National Park — UK's largest national park. Some highlights include cycling around the Rothiemurchus estate, hiking Cairngorm mountain, and going on a river and lock adventure — an exhilarating white water tube ride through Rothiemurchus' rapids!
Urquhart Castle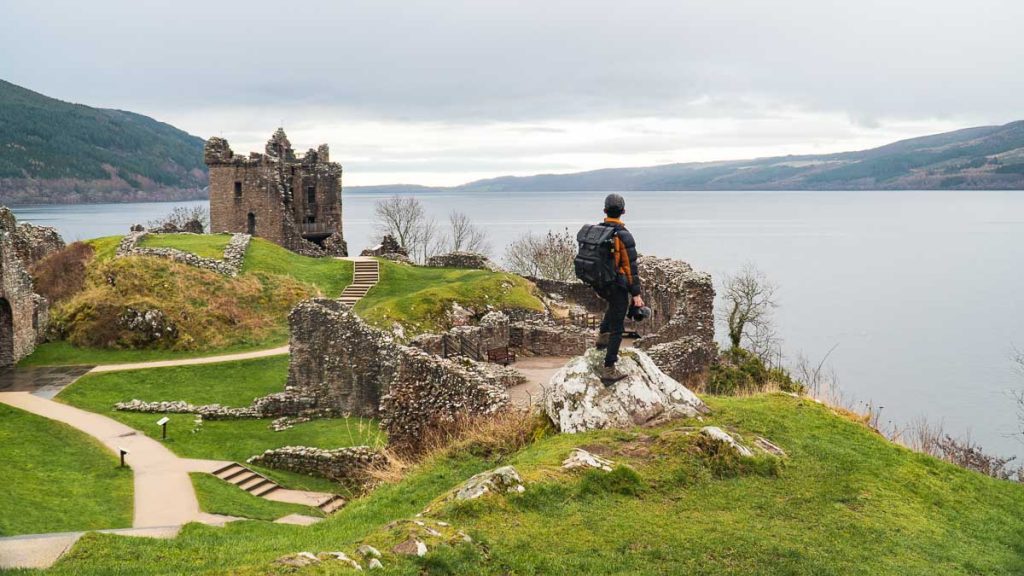 On our way to Glasgow, we popped by Urquhart Castle for a bird's eye view of Loch Ness in an attempt to find the elusive Loch Ness Monster AKA Nessie!
We also took some time to explore the ruins of this medieval fortress — visit the great hall, scale the Grant Tower and take a peek into a WWI prison cell.
Other key experiences in Scotland: Loch Ness Cruise — a 90-minute speed boat ride accompanied by enchanting stories about Nessie. Soak in the sights and spot other wildlife like deer and golden eagles along the way.
Day 9: Glasgow
Glasgow Gallery of Modern Art (GoMA)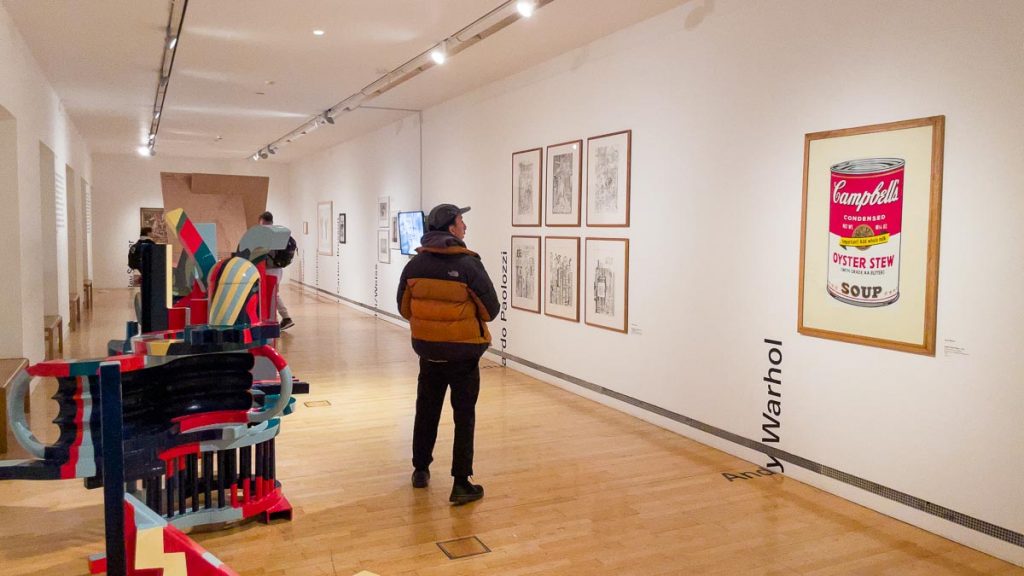 GoMA is a lot smaller than the other museums we visited, but it's still packed with interesting and unique showcases from both local and international artists.
See classic works from Andy Warhol, or their extensive collection of 20th-century Scottish paintings, prints and photographs. And even sculptures and video installations by younger local creators.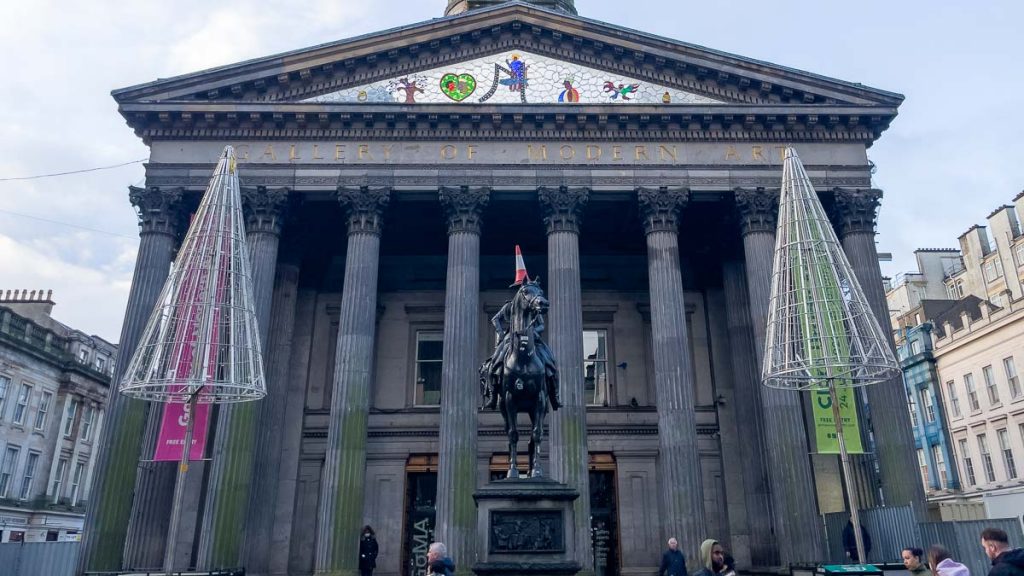 My favourite piece is the one out front, the statue of the first Duke of Wellington wearing a traffic cone — a pretty apt welcome for a museum of contemporary art.
It's a public contribution that's become such an icon in Glasgow as locals continuously placed traffic cones on the statue's head as a prank until the authorities gave up removing them.
Entrance fee: Free
Opening hours: 10AM – 5PM
Great Western Road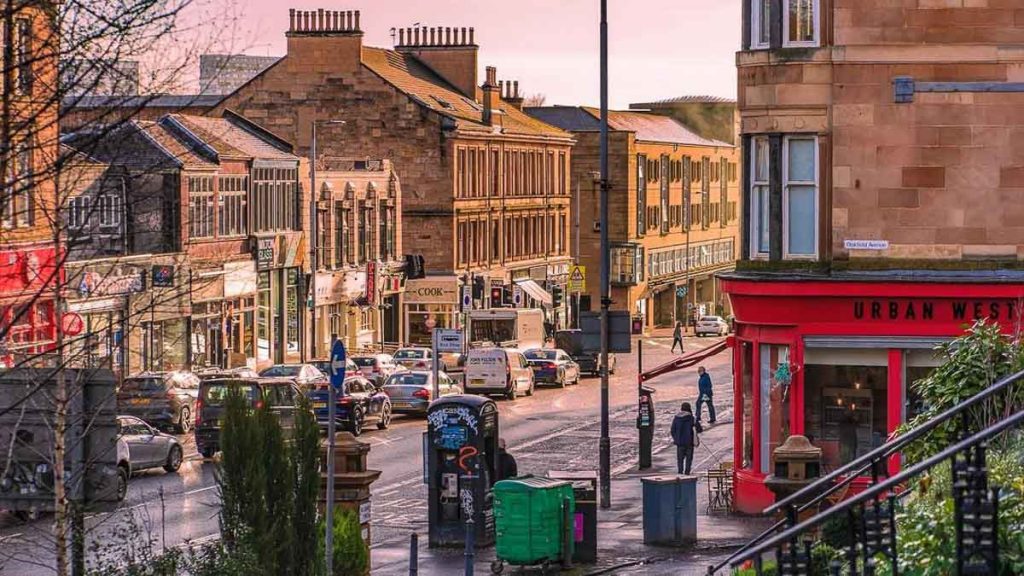 Photo credit: @charlieurban_ via Instagram
Get your final shopping done at Great Western Road, one of the city's longest roads — ~29km long! Recently crowned one of the coolest streets in the world by Time Out, this shopping street features unique establishments like vintage shops, quirky wine shops and churches-turned-art spaces, it's no wonder why it won its title 🌟
Grab a meal at Glasgow's only Michelin-star restaurant found on this popular stretch too!
Travelling in the UK without a Plan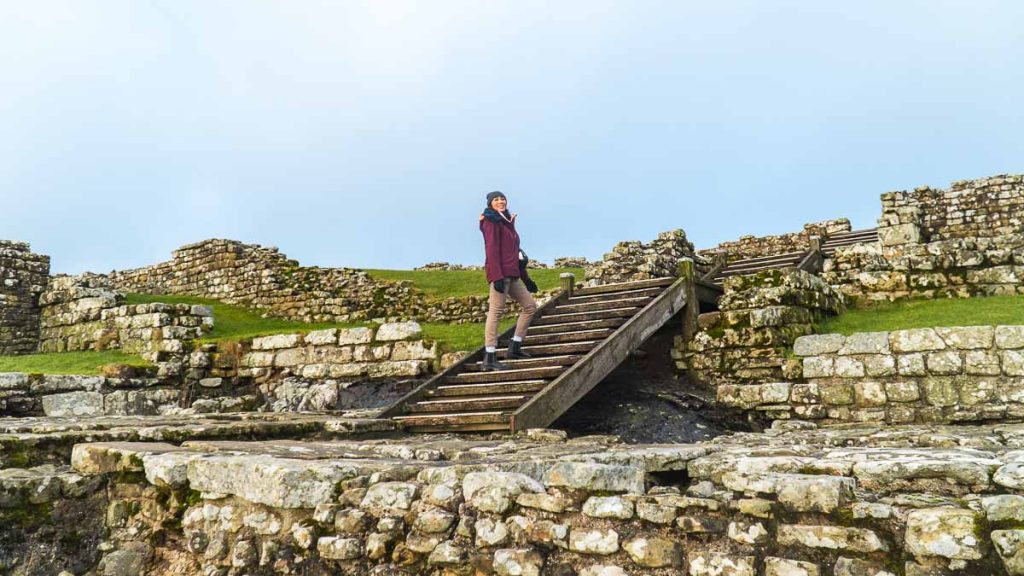 Hadrian's Wall.
While we love the freedom of exploring a new country, work and life commitments can make planning big trips to the UK a dread. For that, we decided to check out a Contiki trip this time round!
Saved from the planning of transport between cities, booking of accommodation, and sourcing for hidden gems in between, we could hop on the trip stress-free.
For S$1,811/pax, we got to experience every nook and cranny between London and Scotland over nine days — exploring gems like Hadrian's Wall, Stirling Castle, and the iconic Glenfinnan Viaduct along the way.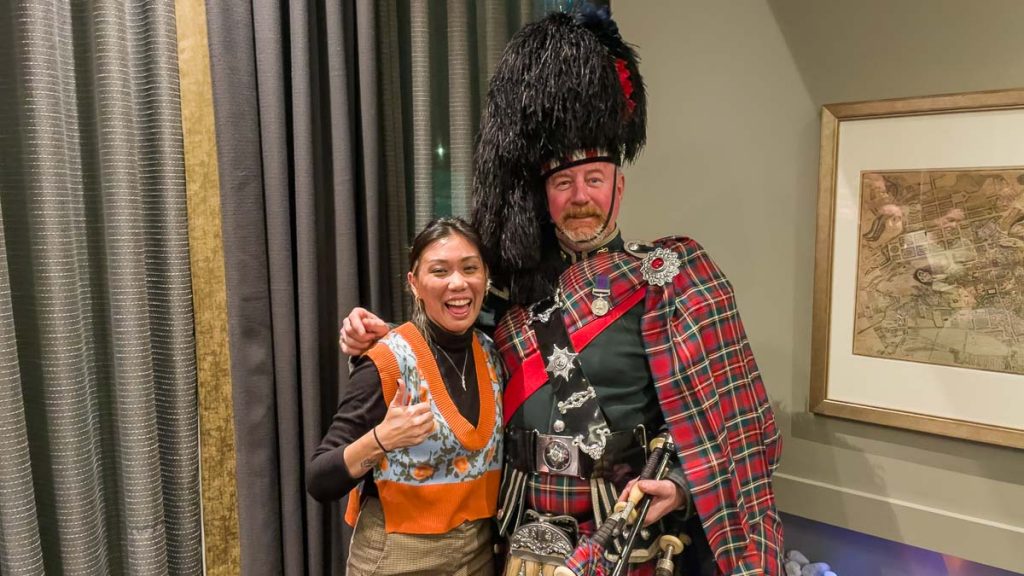 On top of the included experiences, I loved that we were also given plenty of free time to roam the cities or sign up for optional add-on activities for a small fee. Some of the notable add-ons included the Scottish Evening where Contiki hosted a delicious Scottish dinner for us and invited a traditional bagpiper to play!
But perhaps the highlight of our trip was the opportunity to meet other fun-loving travellers! Contiki specialises in social travel for people aged 18 to 35, and this made travelling with a bunch of strangers a lot less daunting than I expected. Everyone was really friendly and we had time off in the evening to hang out and get to know each other better.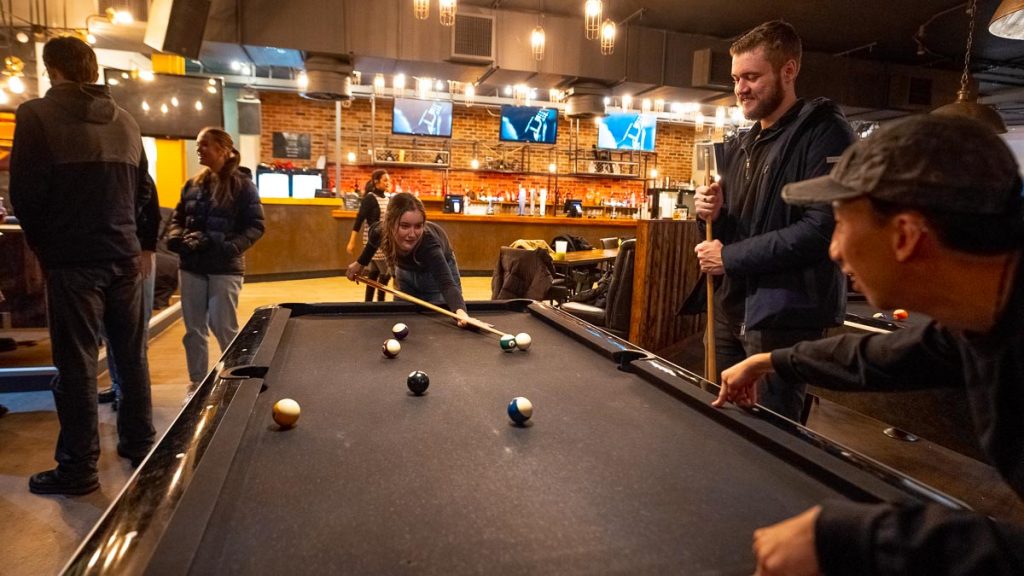 Something not many people know about Contiki trips is that they're modular. For example, our trip consisted of three segments from London all the way to Ireland (England and Scotland, Scotland, and Scotland and Ireland). We joined the first leg (England to Scotland), and left the group in Glasgow while the rest continued on to Dublin.
As the Contiki itinerary starts by leaving London for Liverpool right away, we suggest flying in a day earlier to explore more of London before the trip begins!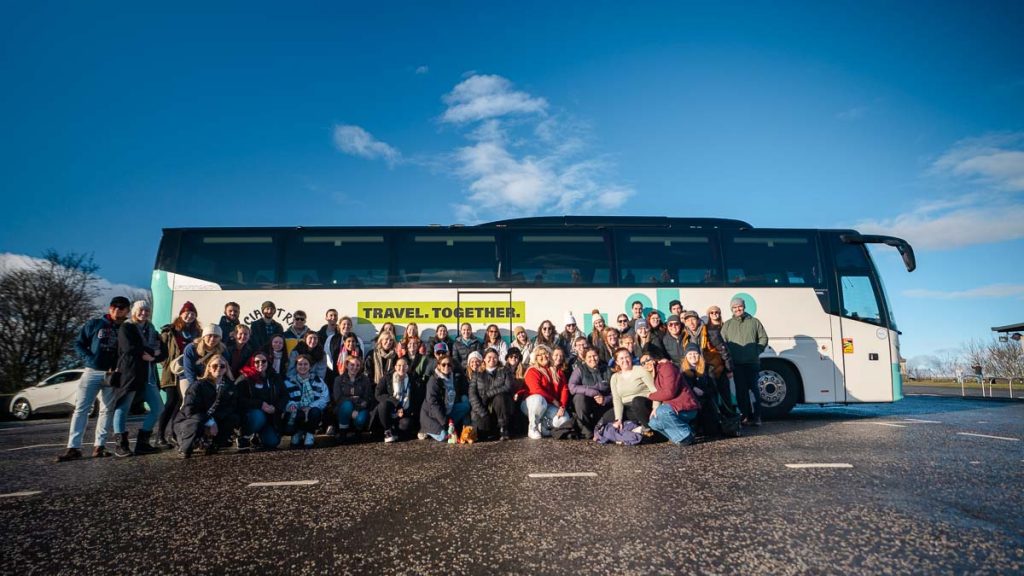 Budget Breakdown
Contiki trip: S$1,811
Accommodation (8N in hotels): Included
Transport: Included (Excl. round-trip flight from Singapore)
Extra Activities: S$493.50
Food: S$450 (Breakfast incl. with trip price)
Unlimited Data SIM Card: S$47 for 10 days
Travel Insurance: S$121
Total: $2,922.50/pax

(Detailed breakdown for one pax here)
Thinking of signing up for a Contiki trip? Book your next adventure and enjoy discounts of up to 15%* ✈️ What's more, you can secure your spot with a deposit and pay later with customisable interest-free instalment plans! (*T&Cs apply)
Anything we missed out on in this UK itinerary? Let us know in the comments below!
---
This post is brought to you by Contiki.