This Revolut Review took many months to test. Download Revolut here — Apple Store or Google Play.
It's been a while since we travelled, so when we were selected by Airbnb to Live Anywhere around the world for 10 months, we immediately got down to planning for a long trip.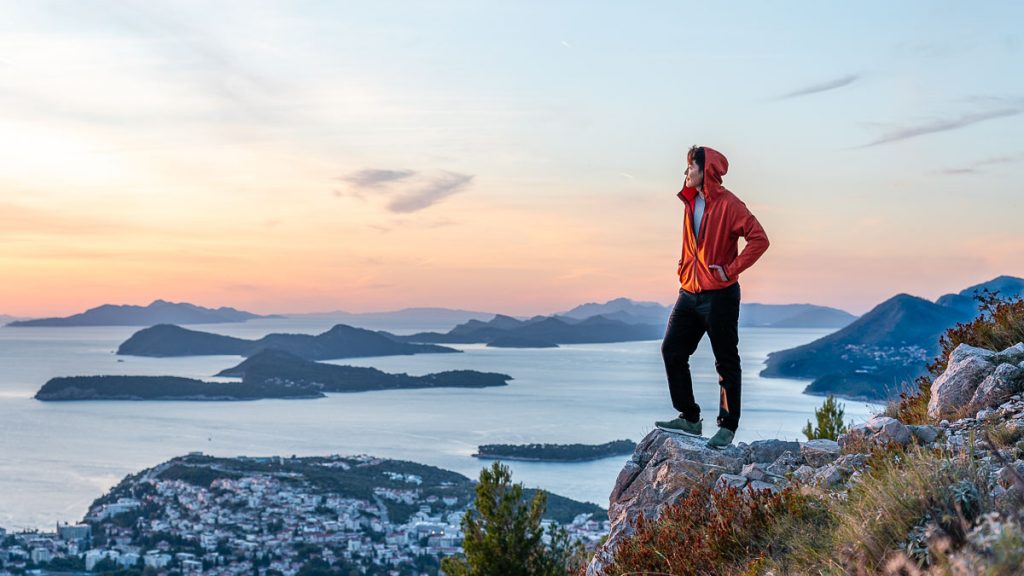 Read also: Guide to Singapore's Vaccinated Travel Lanes
One of the challenges we faced was figuring our cash situation. Do we bring 10 months' worth of cash? Or just suck it up and pay hefty surcharges at ATMs overseas — not to mention unfavourable rates 🙁
Setting up local bank accounts in different destinations would also be too much of a hassle.
So when Revolut reached out and asked us to review their product, we thought it was the perfect opportunity to put its different functions to the test.
For our 10 month trip, it was the only financial card we brought along.
We're not financial experts, but we tried our best to test the card in every situation common to a traveller — both long and short term travel. Hope you find this Revolut review useful!
Note: This Revolut Review is for Singapore Residents only. There are different product features for different markets around the world.
Disclosure: While the writer was provided with a spending allowance to test the card, it's in The Travel Intern's interest to protect the editorial integrity of our website. We have taken every reasonable effort to ensure a realistic and honest review for our readers.
But first, what is Revolut?
Revolut is a financial super-app that is best known for its multi-currency wallet and remittance services amongst frequent travellers and expats.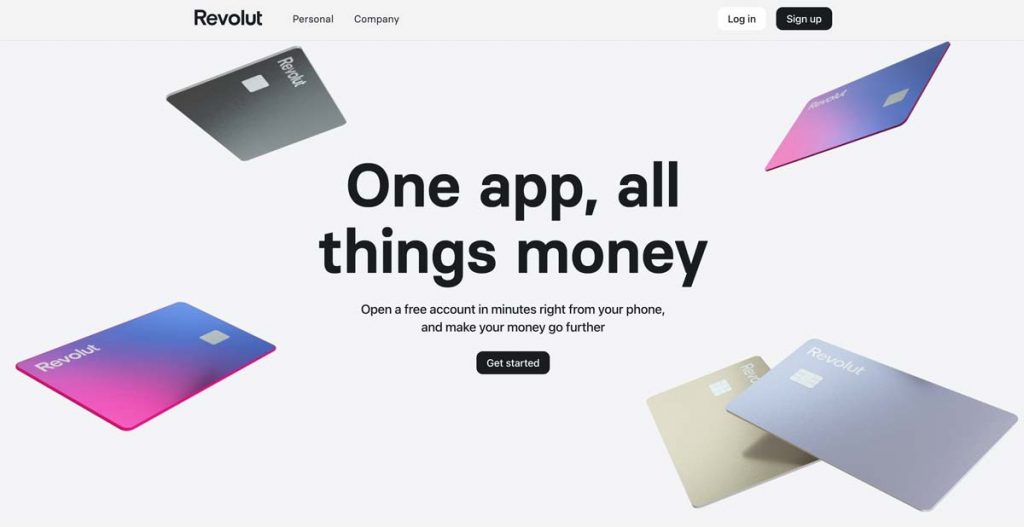 Credit cards typically charge too much for currency exchange so multi-currency wallets/cards like Revolut makes it a lot more affordable and convenient to pay overseas. In fact, their exchange rates are usually very close to that of Google and often better than a physical money changer in Singapore!
Revolut also allows you to hold multiple currencies in your account, letting you lock in favourable exchange rates ahead of time.
Revolut Review: How Revolut works
Revolut works like a supercharged multi-currency pre-paid debit card, with plenty of security and lifestyle features that make it attractive to use overseas.
Picking a Revolut plan to suit your needs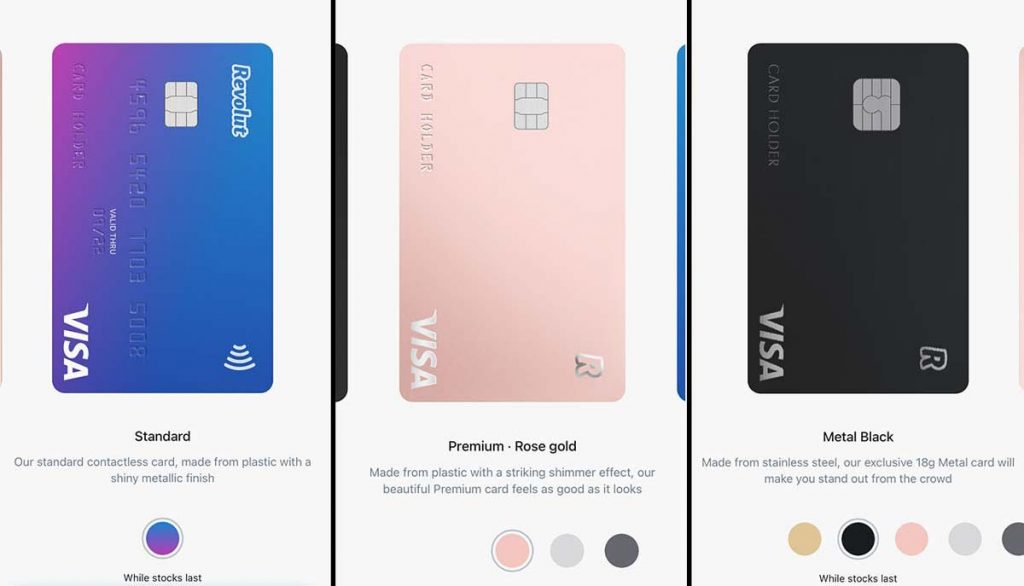 Revolut is free to use, but you can get more features and benefits with their paid subscriptions. There are three Revolut cards with monthly subscription plans. Here's a quick summary:
Standard
Premium
Metal
Cost
Free
S$9.99/mth
S$19.99/mth
Supported
Currencies
150+
150+
150+
Money
Remittance
Yes
Yes
Yes
No. of Currencies
you can store
28+
28+
28+
Weekday Currency Exchange Fees
Free up to S$5,000/month
(0.5% fee after)
Free up to S$15,000/month
(0.5% fee after)
None
Overseas ATM
Withdrawals
No fees up to
S$350
per mth
No fees up to
S$700
per mth
No fees up to
S$1050
per mth
Insurance
None
Medical/Dental,
Baggage Delay, Loss/Dmg Items
Medical/Dental,
Baggage Delay, Loss/Dmg Items
Lounge
None
LoungeKey
Pass
LoungeKey
Pass
Disposable
Virtual Cards
1 free
Unlimited
Unlimited
Cashback
None
None
1% on overseas
spending
Support
None
Priority
Priority + Dedicated
Concierge
We're on the Metal Plan and the card looks and feels gorgeous. It also gives us a higher limit for ATM withdrawals, lower currency exchange fees, priority customer support, insurance, and LoungeKey Pass access. The Metal Card also offers 1% cashback on overseas spending.
While a free card will be suitable for most of our travels, the metal plan is super useful for long-term travelling or overseas living.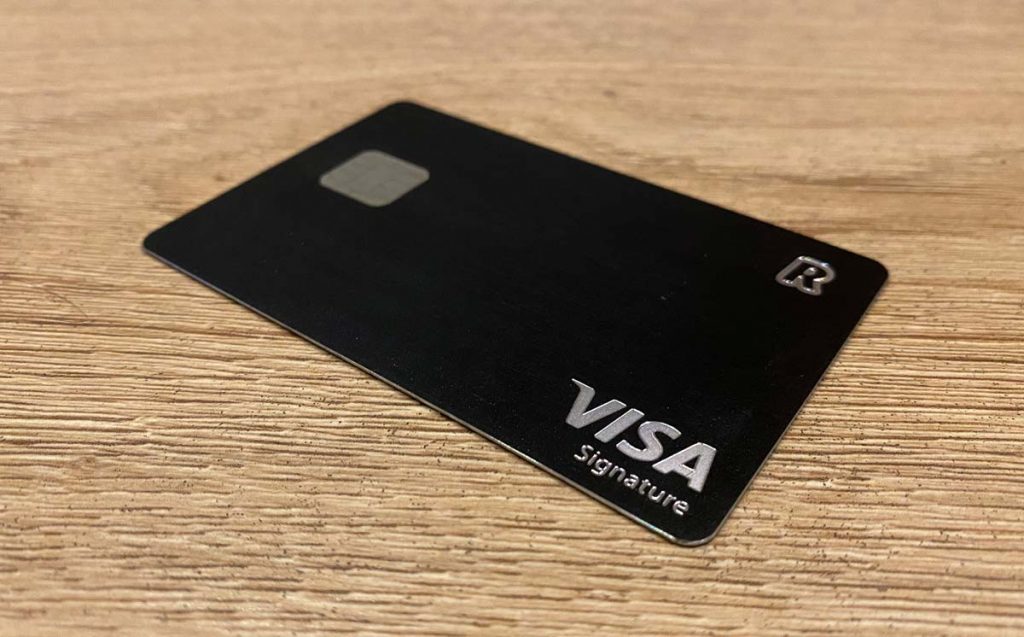 Using Revolut for cashless transactions
Revolut works like a debit card, and can be used anywhere that accepts Visa or Mastercard. The difference with traditional debit/credit cards is that it uses real exchange rate without any markup.
Read also: Multi-currency Cards vs Miles Credit Cards
According to Revolut, the 'real' exchange rates (or interbank rates) are "based on the foreign exchange market data feeds that we get from a range of different independent sources." While it sounds a little iffy, the rates we regularly got were usually the same as the internet rate or sometimes even better.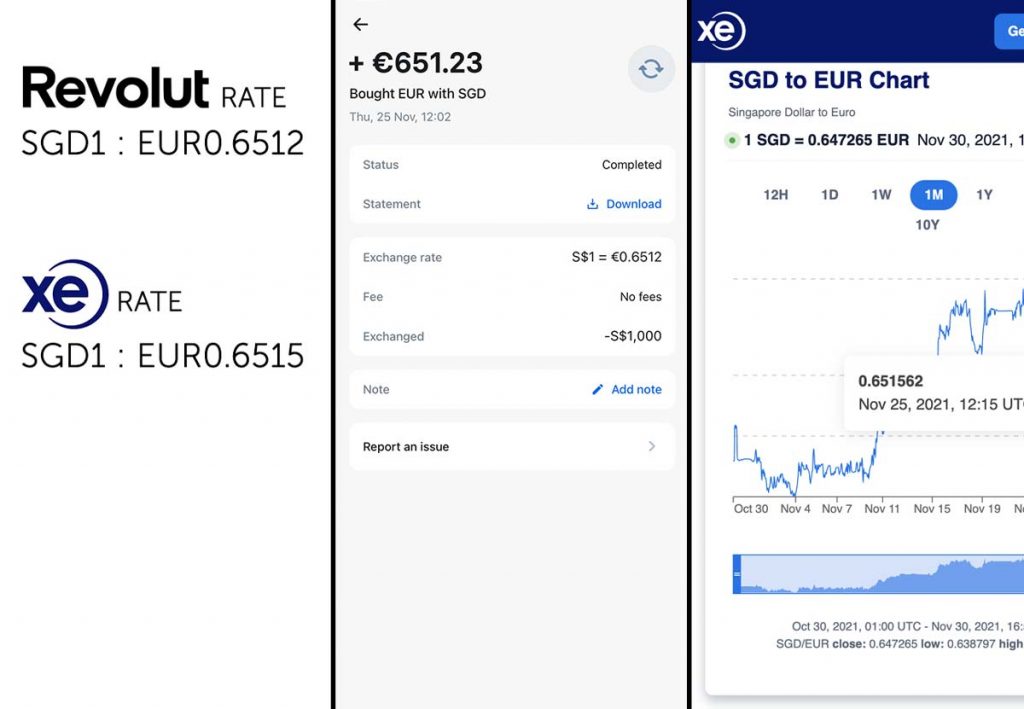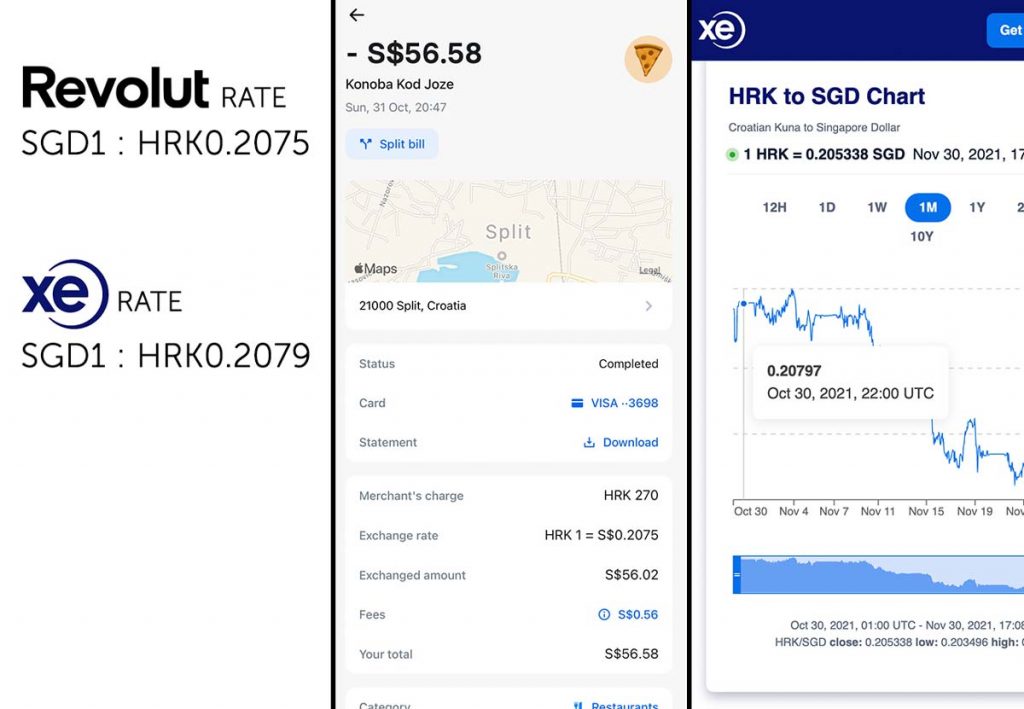 Other than using the physical card for payment, Revolut can also be linked to your smart devices (smartphones, smartwatches etc) for more convenience.
All you need is to make sure the card has a sufficient balance for your transaction.
Top-up is available via bank transfer, debit cards, credit cards, and even Apple Pay.
Once you've topped up the card, you can either exchange it to the local currency, or leave it in your home currency and it will use the real exchange rate at the time of transaction.
It also serves as a multi-currency wallet so you can store up to 28 different currencies at once.
Extra fees
Currency Exchange Fees: 0-2% depending on membership and market hours
Currency exchange fees are charged after a certain amount is spent on the card, but don't worry, this resets each month. The amount depends on your membership plan:
Standard

Premium

Metal

Free up to S$5,000/month
(0.5% fee after)
Free up to S$15,000/month
(0.5% fee after)
None
Weekend fee: 1–2% depending on the currency
Revolut also charges a fee for exchanges over the weekend to protect against market fluctuations when it's closed.
| | | |
| --- | --- | --- |
| | Exchange Fees during market hours (UTC, Mon-Fri) | Exchange Fees after market hours (UTC, Weekends, trading holidays) |
| THB and UAH | 1.0% | 2.0% |
| USD, GBP, EUR, AUD, CAD, NZD, CHF, JPY, SEK, HKD, NOK, SGD, DKK, PLN and CZK | No Fee | 1.0% |
| Others | No Fee | 1.0% |
We were charged an additional 1% for transactions over the weekend when converting from SGD to EUR.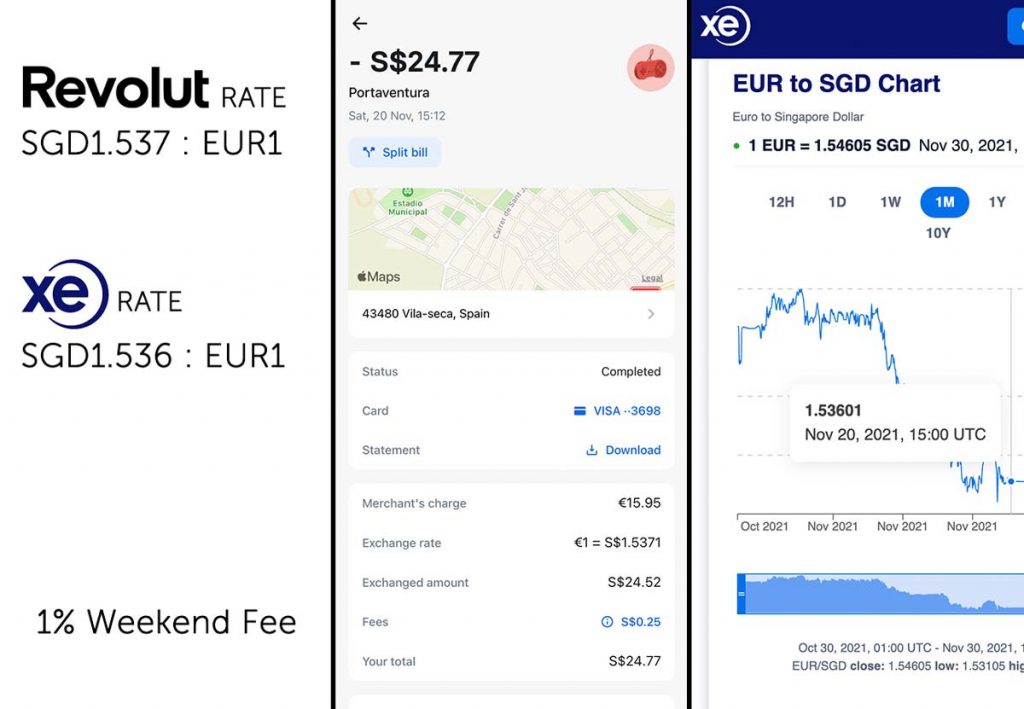 *Pro-tip: Exchange money before the weekend to avoid additional fees
The good thing is that the process is transparent and the foreign exchange rate can be viewed on the Revolut app before any transactions involving foreign exchange.
Using Revolut as a remittance service
Revolut supports over 28 currencies (including SGD), which means you can transfer money to foreign bank accounts at a much lower fee. The fees are stated upfront and uses the more favourable interbank transfer exchange rate. Perfect for those studying or working overseas who need to remit cash.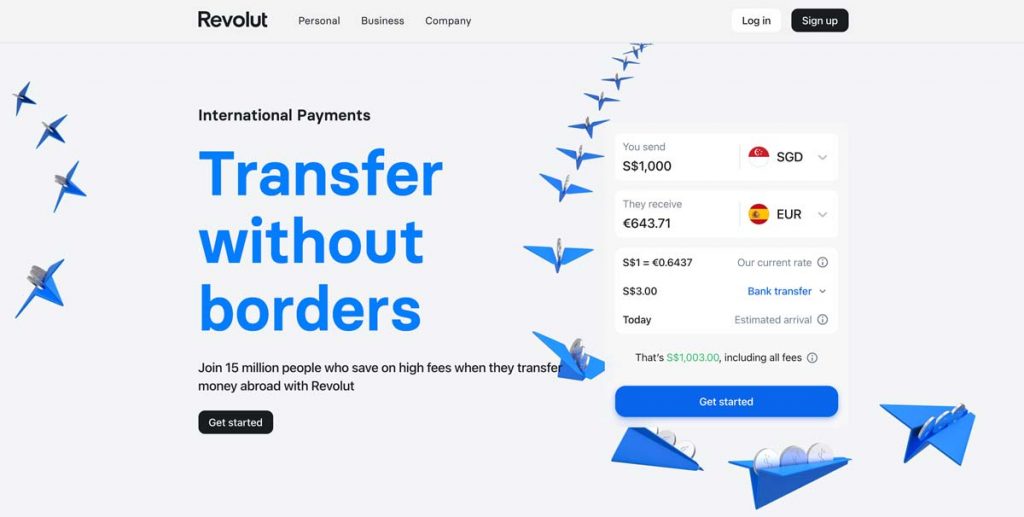 You can use their in-app or website calculator to get an estimate.
Revolut also allows you to transfer money to other Revolut users for free. As all members of our team have a Revolut account, it was easy to transfer money in the local currency to each other without having to convert to SGD first. There's also the option of sending money in the form of gifts, which includes adorable animated cards that make it a little more fun.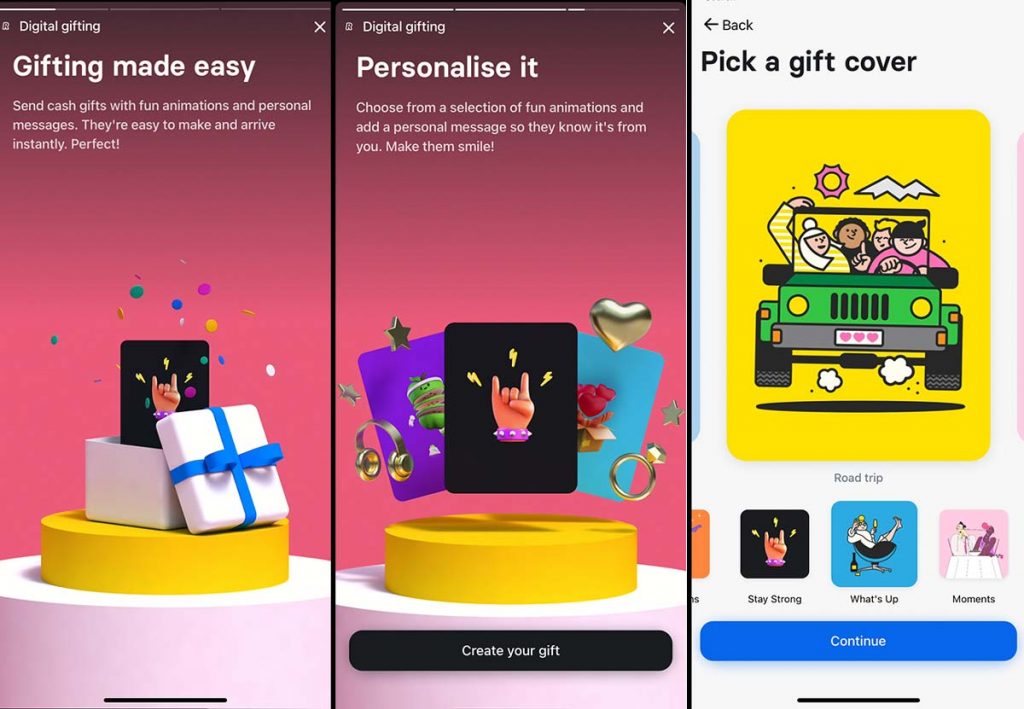 You can even set up Group Bills, allowing you to split bills easily with every member of the party. Compared to other budgeting apps, you can "settle up" directly into your Revolut account.
Using Revolut to withdraw cash at local ATMs
This is generally fuss-free and ATM withdrawal on Revolut is free up to a monthly cap based on your membership level:

Standard: S$350/month
Premium: S$700/month
Metal Card: S$1050/month
A 2% usage fee is charged only after you've exceeded your limit. Some foreign banks may still charge a transaction fee even though Revolut doesn't.
Here's a 2019 community-created list of transaction fees for different banks (if any) by country.
We withdrew money at OTP Banka in Croatia for free.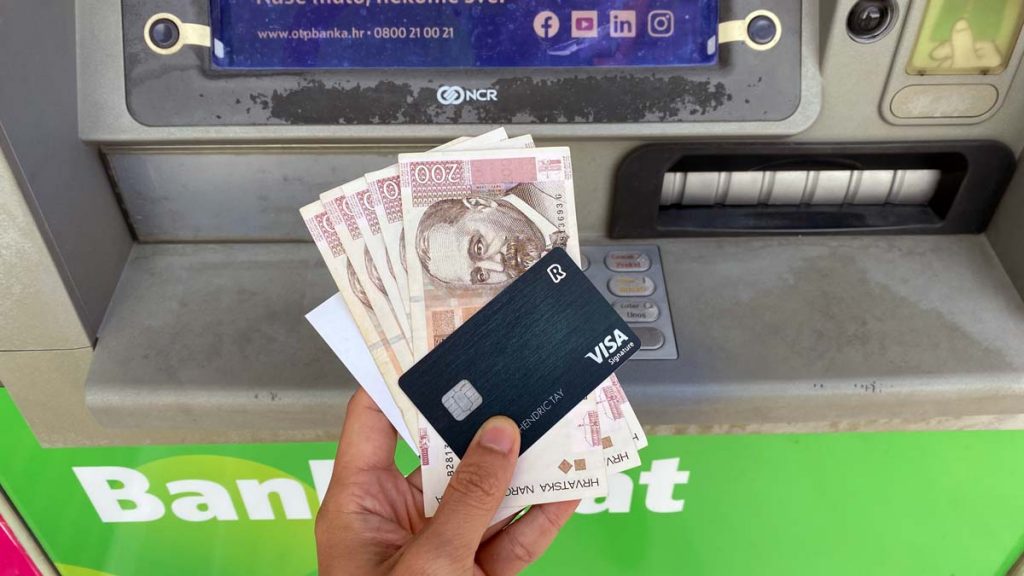 Revolut App Budgeting & Lifestyle Features
Beyond using Revolut to pay for stuff, there are also a few budgeting and analytics tools on the app to help keep your spending in check. Set monthly budgets by categories, receive notifications when you are overspending, and get insights into your spending habits.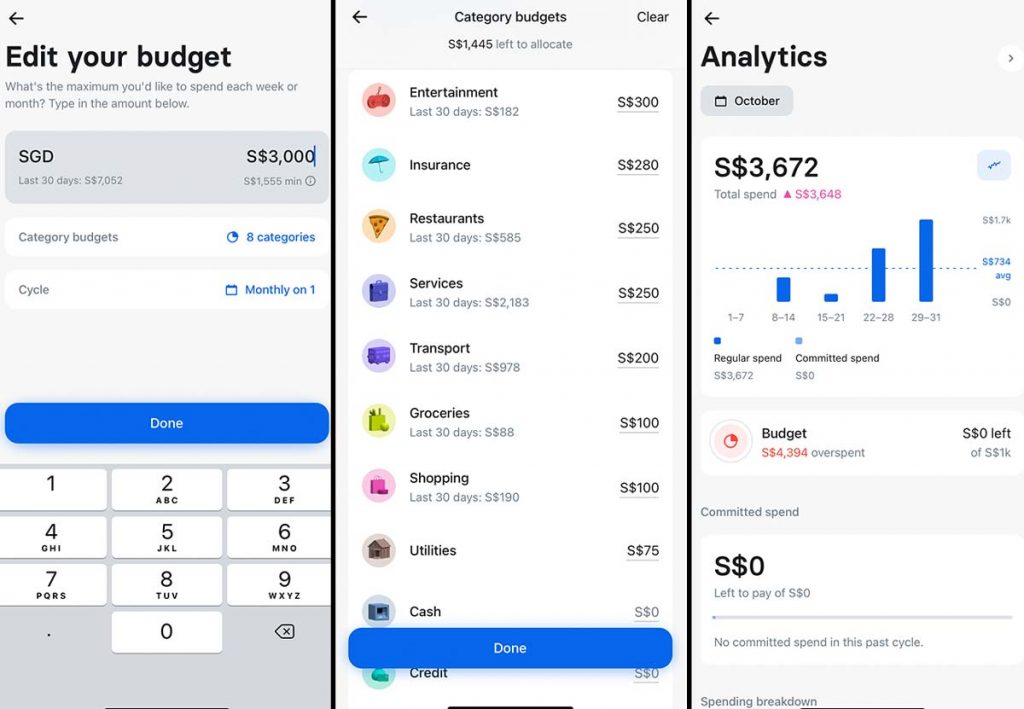 You can also set up Personal & Group Vaults to work towards your saving goals. Revolut tries to make this effortless by automatically rounding up your purchases to the nearest dollar and saving it in your account.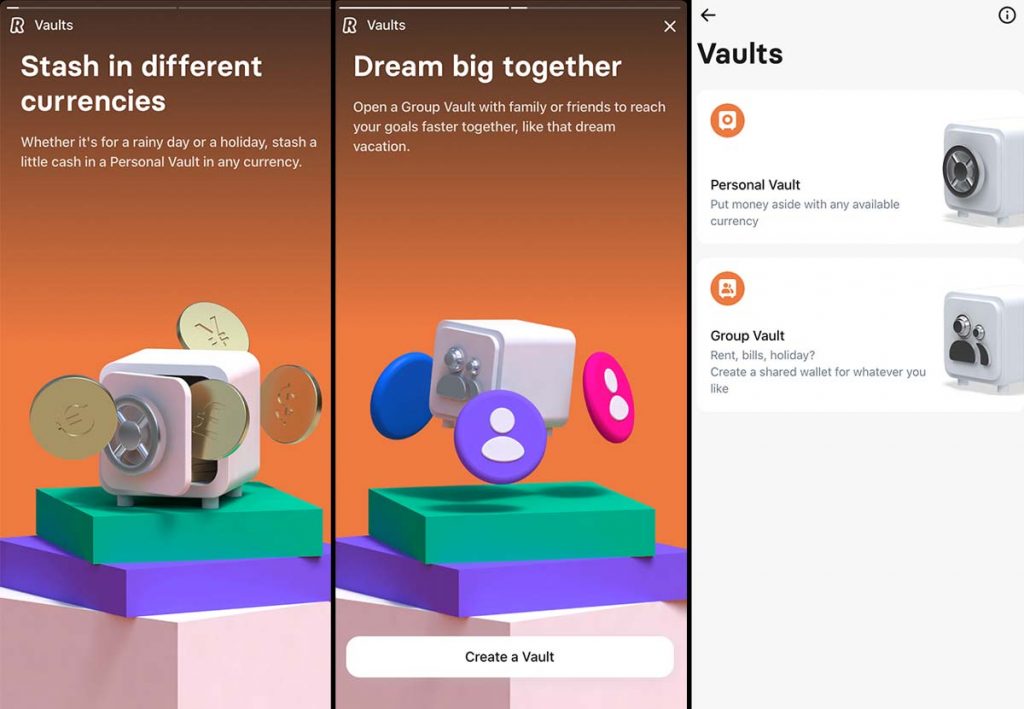 For online shoppers, the Rewards feature allows you to get additional cashback when you pay with Revolut.
If your flights are delayed for more than one hour, Premium and Metal Plan users also get complimentary lounge passes for their companions and themselves under Smart Delay.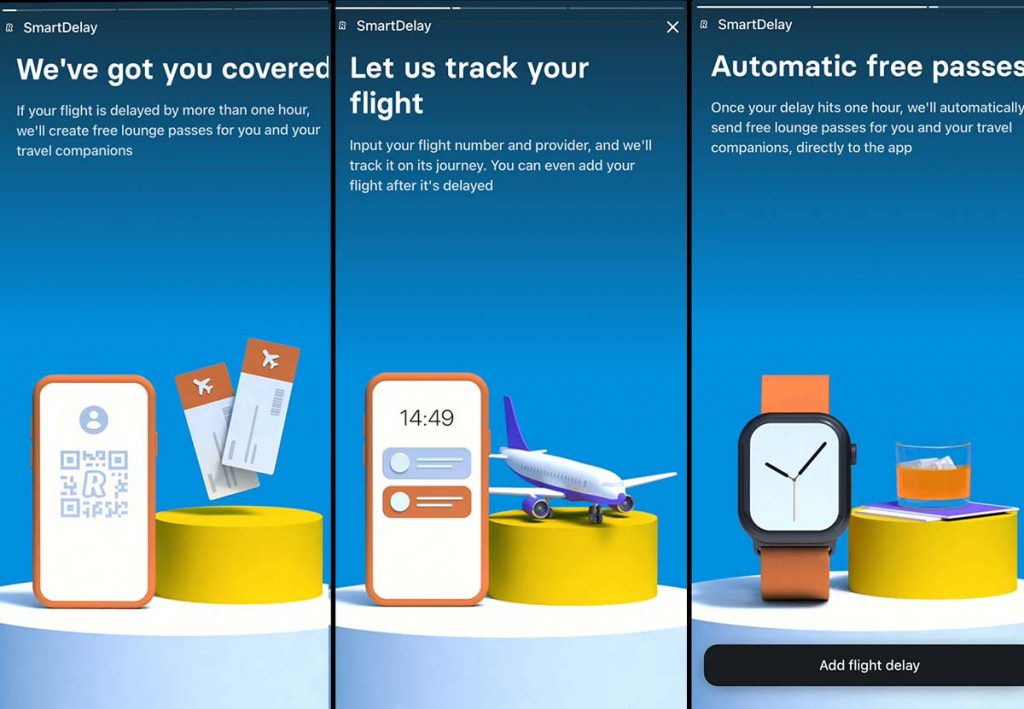 Even if there's no flight delay, Premium and Metal Plan users can purchase Lounge Passes on the App if you simply want to take a break.
Revolut Security Features Review
Convenient access and control of security features

For long-term travel, these security features were extra useful. For example, we may want to disable magnetic stripe use in certain countries with a reputation for copying credit cards. In other instances, we may want to increase spending limits if we know we'll be shopping more.
Revolut allows you to easily toggle security features like location-based security, use of contactless payments, ATM withdrawals, online payments, magnetic stripe usage, and spending limits via the app. This means even if you lose it without realising, the card cannot be misused since the features only work when you activate them.
You can easily change your PIN number, or unblock your own PIN if it has been accidentally blocked.
My favourite is the 'Freeze card' feature, which allows you to temporarily deactivate your card through the Revolut app. I'm sure many of us have been in situations where we think we've lost our credit card, only to find them a few days later after going through the trouble of calling the bank and having it deactivated permanently.
All these features make it super convenient as you can easily change them on the app instead of calling the bank.
Disposable Virtual Cards
You can also create Disposable Virtual Cards — perfect for times when you need to make online payments via foreign websites that might have questionable security protocols.
Disposable Virtual Cards are automatically refreshed after every use and can only be used once. So even if your details are exposed, your account will remain safe!
Revolut Review — thoughts after using Revolut for a few months
Over the last couple of months, our Revolut account generally worked really well. We used it for our everyday expenses and simply didn't leave home without it.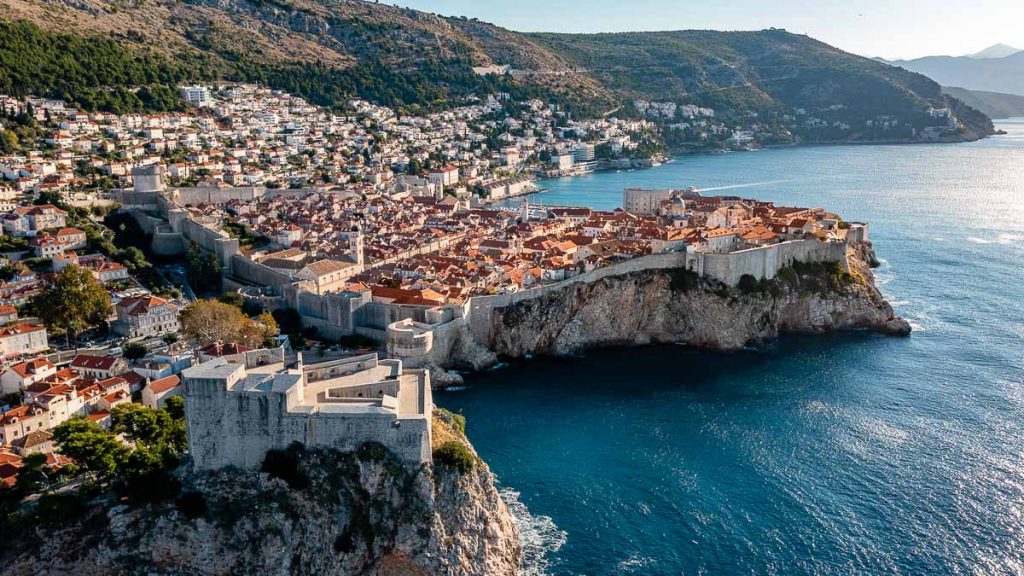 The currency exchange rates were very favourable and the security controls were robust and useful. I personally loved the UI, which is intuitive and easy to navigate.
The biggest drawback would probably be the need for data connection. You need a data connection to top-up, so it's important to make sure that you always have extra money in the account for unexpected purchases or emergencies. You don't want to get stuck without money in a small town or rural area!
We also occasionally experienced situations where Revolut flags a suspicious transaction and blocks the card. While it's easily resolved by logging into the app to unblock the card and mark it as a legit transaction, I can imagine how this might be a problem if you happen to be without data connection.
That said, I hardly carry my wallet around anymore and simply leave home with some emergency cash and the Revolut app on my smartphone. As the world becomes more connected and cashless, I can only imagine how using a multi-currency wallet and super-app like Revolut will become the main form of payment.
If you'd like to give Revolut a try, apply for an account and download the app here:
– Apple App Store
– Google Play
Revolut is also giving usersa 3% cash back on travel expenses till 23 December. More information here!
Hope you found this Revolut Review useful. Do let us know if you have any questions or suggestions to improve this review.
Disclosure: While the writer was provided with spending allowance to test the card, it's in The Travel Intern's interest to protect the editorial integrity of our website. We have taken every reasonable effort to ensure a realistic and honest review for our readers.
---
This post was brought to you by Revolut.
For more travel inspiration, follow us on Facebook, Instagram, and YouTube.