For the frequent traveller, multi-currency cards and miles credit cards both have its perks. But with so many options to choose from, find out what card suits your overseas spending best!
Trust me when I say I know too well the pains of changing money before a trip. Change too much and we end up with excess currency we're forced to spend frivolously or risk losing on poor exchange rates back home. Bring too little, and we'll have to pay exorbitant foreign transaction fees to swipe your Visa/Mastercard. Let's not even talk about the charges incurred when drawing from an overseas ATM.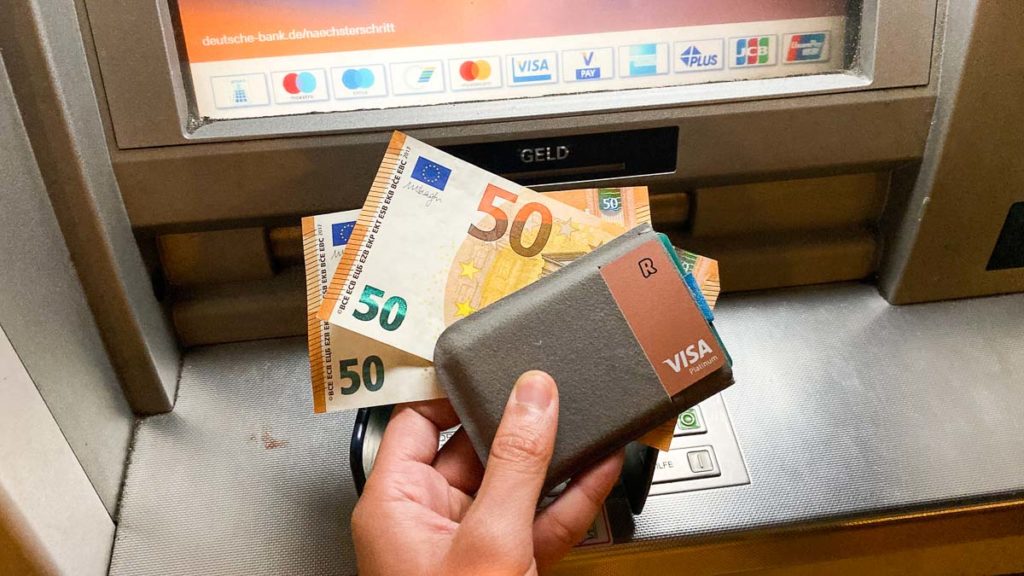 If you don't already own a multi-currency card or miles credit card for your overseas spending, this guide is for you!
Each has its own perks, benefits and drawbacks, so here's a quick guide to help you decide which one best suits your travel needs.
Overview of Multi-currency vs. Miles Credit Cards
| | | |
| --- | --- | --- |
| | Multi-currency Card | Miles Credit Card |
| Pre-requisites | None | Min. annual income required |
| Biggest Pro | Attractive Foreign Exchange Rates | Miles rewarded for spending |
| Biggest Con | No perks for higher spending | High foreign currency fees |
| Best For | Students or Budget Travellers | Big Spenders or Newly-weds |
Multi-Currency Cards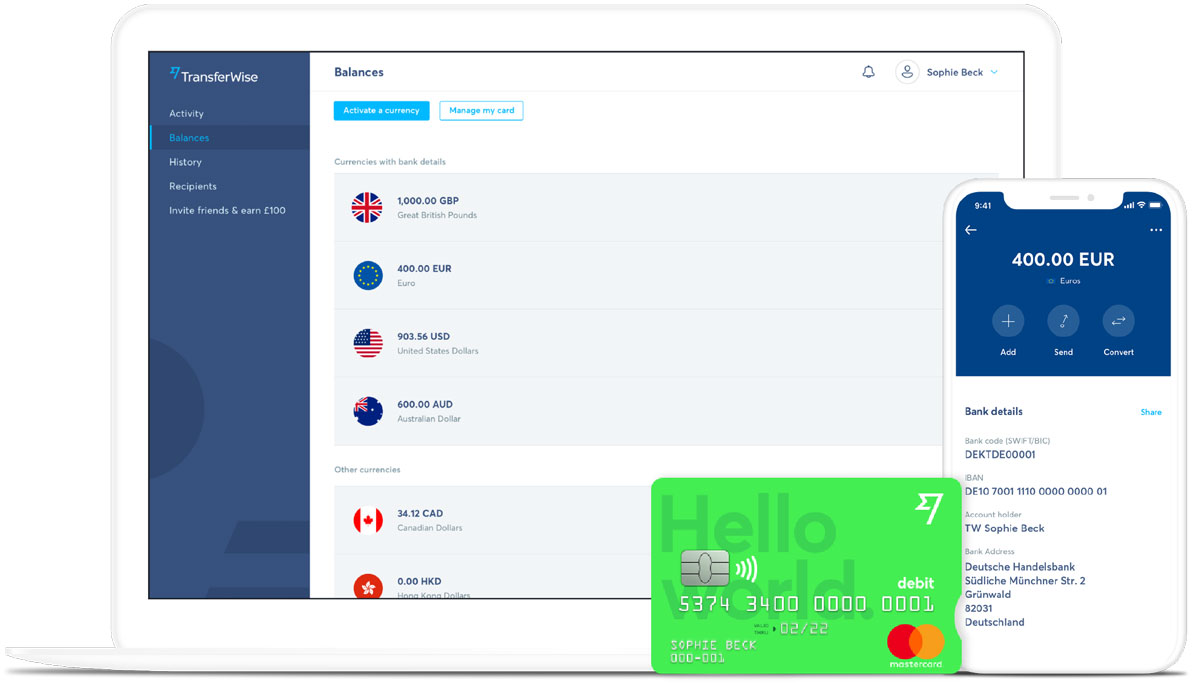 Transferwise app interface
Multi-currency cards function like an e-wallet that holds multiple currencies at once. To pre-load the card, you'll have to link it up with a credit or debit card which can be done over an app.
You can also top up your card during the trip (as long as you have internet access) so there's no need to plan out your finances in advance.
For destinations where cash is still king, multi-currency cards also offer the option to withdraw from an overseas ATM at a low fee or even for free up to a limit.
There are no pre-requisites, such as annual income requirement or minimum spend, so it's the best option for exchange students who don't have a steady income.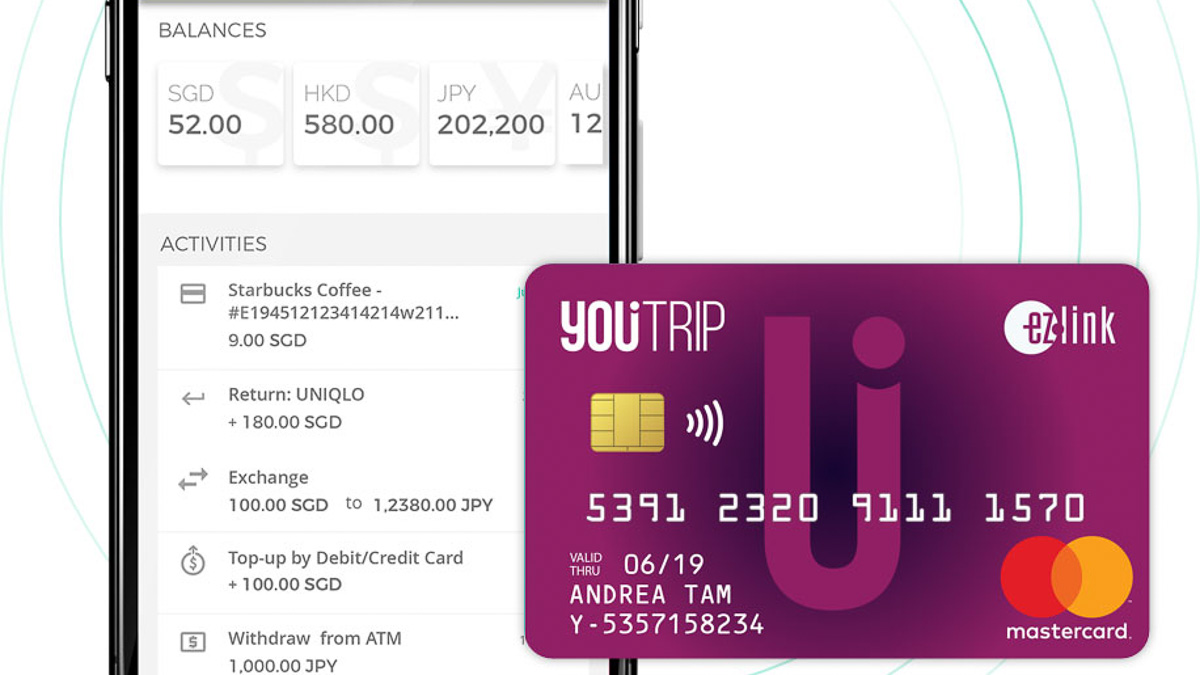 Youtrip app interface
The biggest advantage to a multi-currency card though is its attractive exchange rates, which you can conveniently track in-app — often better than physical money changers!
Once you spot a favourable rate, lock it in immediately by exchanging money online — this way, you're safe from the fluctuating market, and you get to save a trip to the money changers!
*Pro-tip: Check the currency rates chart to see whether the trend is currently going up or down. A lower point is usually better as it means you're spending less SGD for the same amount.
Personally, I've always found that market rates are especially good on Thursdays. But test this theory out yourselves, and leave a comment below if you agree or disagree!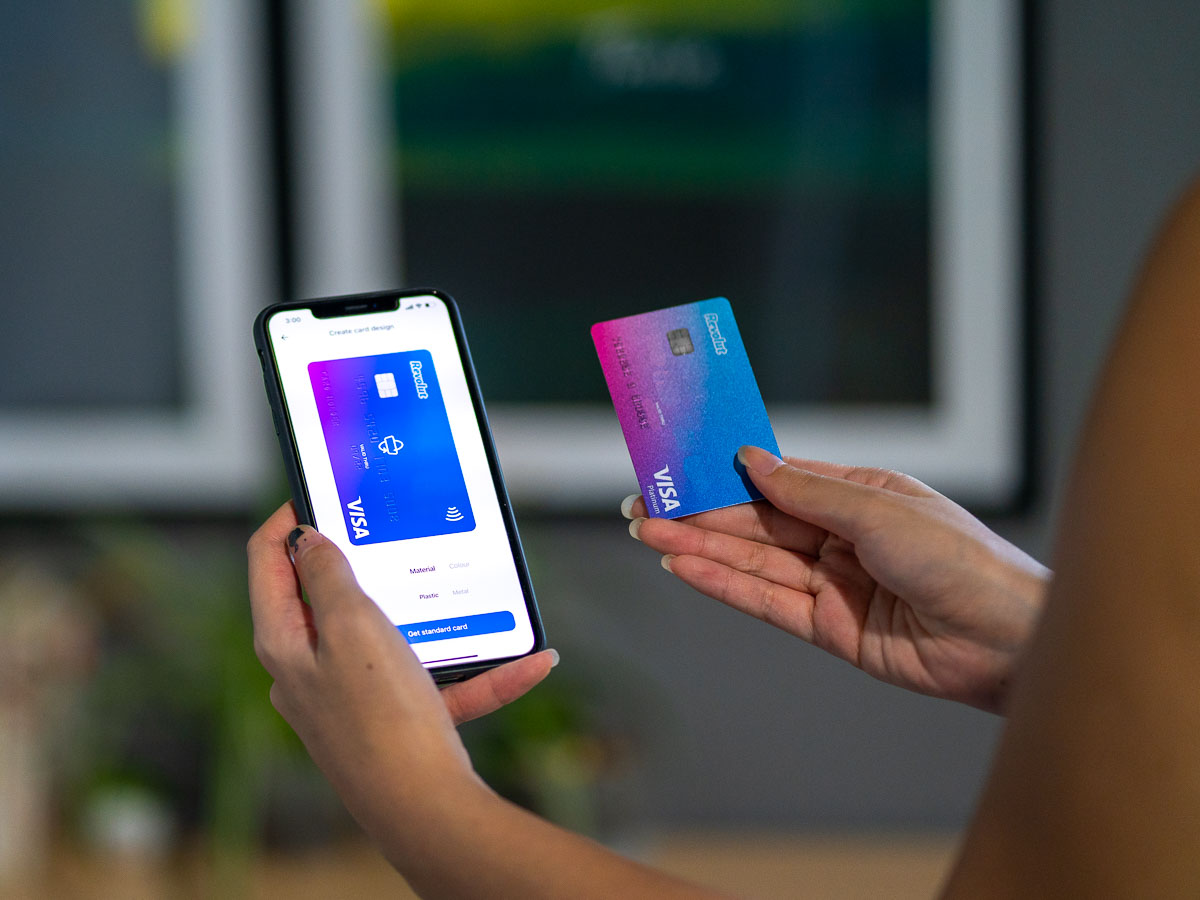 While there are loads of cards available on the market, the most popular ones are Youtrip, Revolut, Transferwise, and InstaReM.
Read also: The Best Multi-currency Travel Card For Travellers — YouTrip vs Revolut vs InstaReM vs TransferWise Review
Miles Credit Cards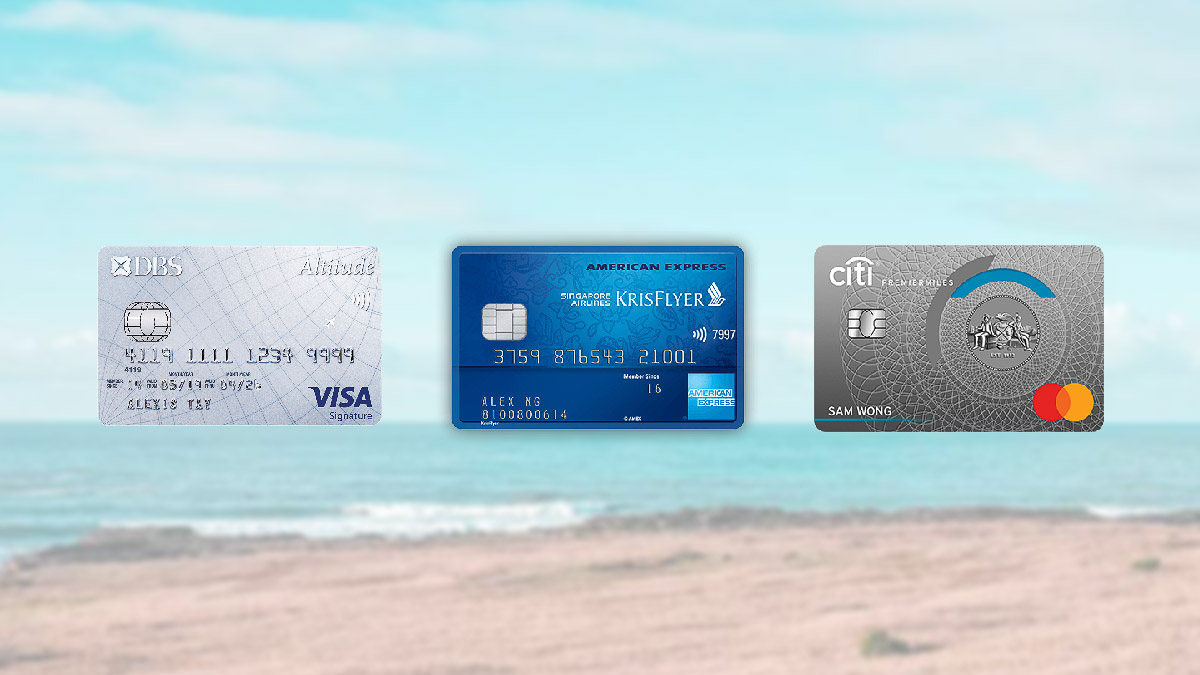 Miles credit cards target frequent travellers. Like regular credit cards, the more you spend on the card, the more perks you get. The difference is, instead of cashback rewards or discounts, you receive miles for every dollar spent. Miles can then be exchanged for flight tickets or cabin class upgrades.
Miles credit cards offer valuable benefits like a higher amount of miles when spending overseas or in foreign currency. Best of all, they reward you with tons of bonus miles if you splurge a certain amount within the first few months of signing up — these can be enough to score you a free flight!
Other perks include free travel insurance, airport transfers and access to airport lounges.
The downside is that miles credit cards come with several conditions. For example, you'll need to meet an annual income requirement to apply for one. On top of that, when spending overseas, you'll have to pay foreign currency fees that can go up to 3.25%.
For some cards, there's also a miles conversion fee and miles expiry date to consider. Hence, it's worth calculating if the benefits will offset the extra fees. For example, paying an extra S$300 might sound costly. But, it's a relatively small sum if it gives you enough miles for a round-trip ticket to Korea!
To give you an idea of how to check if it's worthwhile, we'll compare the DBS Altitude Card with Youtrip, a multi-currency card.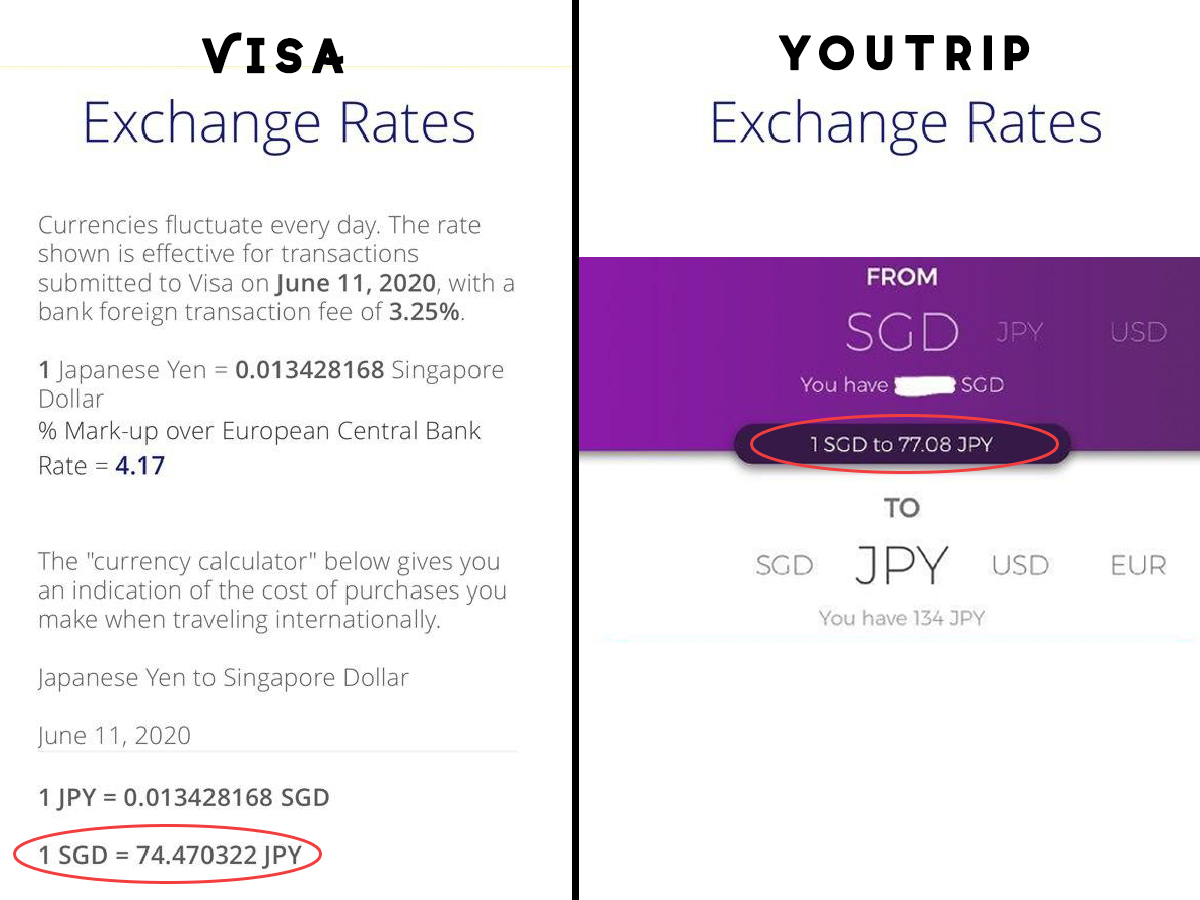 Imagine you're in Tokyo on 11 Jun 2020. If you spend ~¥500,000 on Youtrip, it'll add up to ~S$6,487. Alternatively, if you used the DBS Altitude Card, you'd pay ~S$6,714 and earn 13,428 miles. This is because the card offers two miles for every S$1 spent overseas or in foreign currency.
To put things into perspective, a round-trip ticket to Tokyo via SIA on Economy Class "costs" 50,000 miles. But, you don't need to spend even more money to achieve this.
The DBS Altitude card offers 38,000 bonus miles, provided you hit the minimum spend of S$6,000 within the first three months of signing up. If you manage to spend ~S$6,714 on the DBS Altitude in Tokyo during that period, you'd earn up to a total of 51,428 miles — more than enough for another flight to Tokyo!
Comparably, spending the same amount on Youtrip would save you ~S$227. But, you wouldn't get a free trip to Tokyo. All in all, you want to check whether you can fully maximise the benefits of miles credit cards for every dollar you're paying.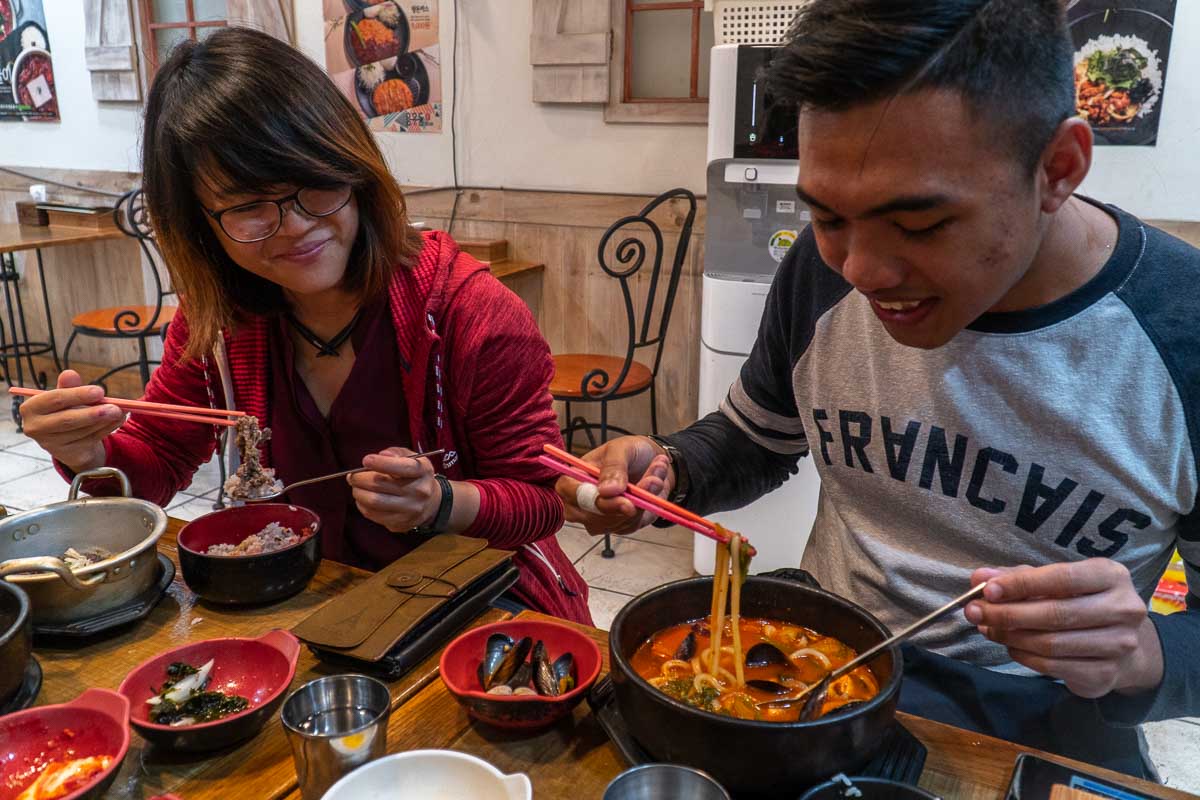 *Pro-tip: Volunteer to pay for meals and activities first when travelling with friends/family. This is how you can rack up miles quickly, without having to fork out so much on your own. Just remember to get the rest to pay you back! 😜
Now that we've broken down the features of each card, let's get to the crux of the matter — which card should you use for overseas spending?
Which card is best for overseas spending?
For Exchange Students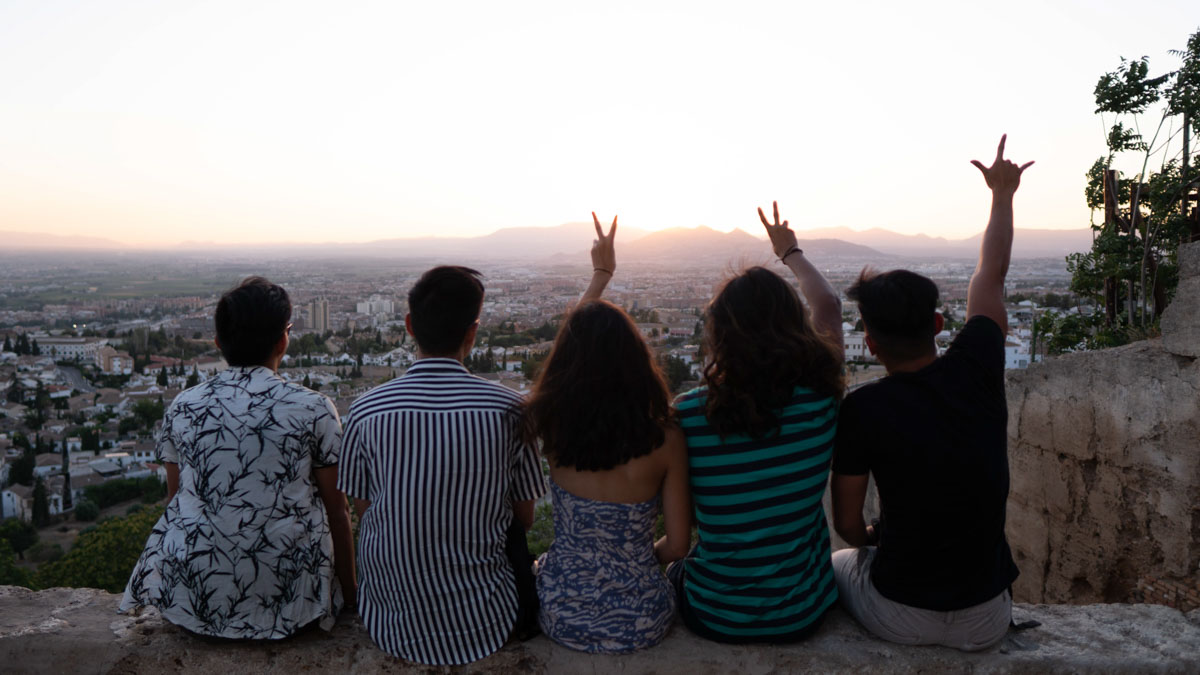 Multi-currency cards. Other than failing to meet the minimum income requirements for a credit card, multi-currency cards are especially ideal for students going on exchange or are expected to stay overseas for a long period of time.
Find yourself short on cash? The low fees for overseas ATM withdrawal means you won't have to dish out extra for nasty foreign transaction fees.
For example, if you withdrew $500 overseas, you'll pay just S$5 with the Youtrip card (assuming no foreign bank admin fees). On the other hand, you'd pay S$12.50 with the Citibank Premier Miles card (2.5% admin fee). As a broke student, the S$7.50 difference can be a lot! In fact, that's the price of a McSpicy meal, upsized.
For Newlyweds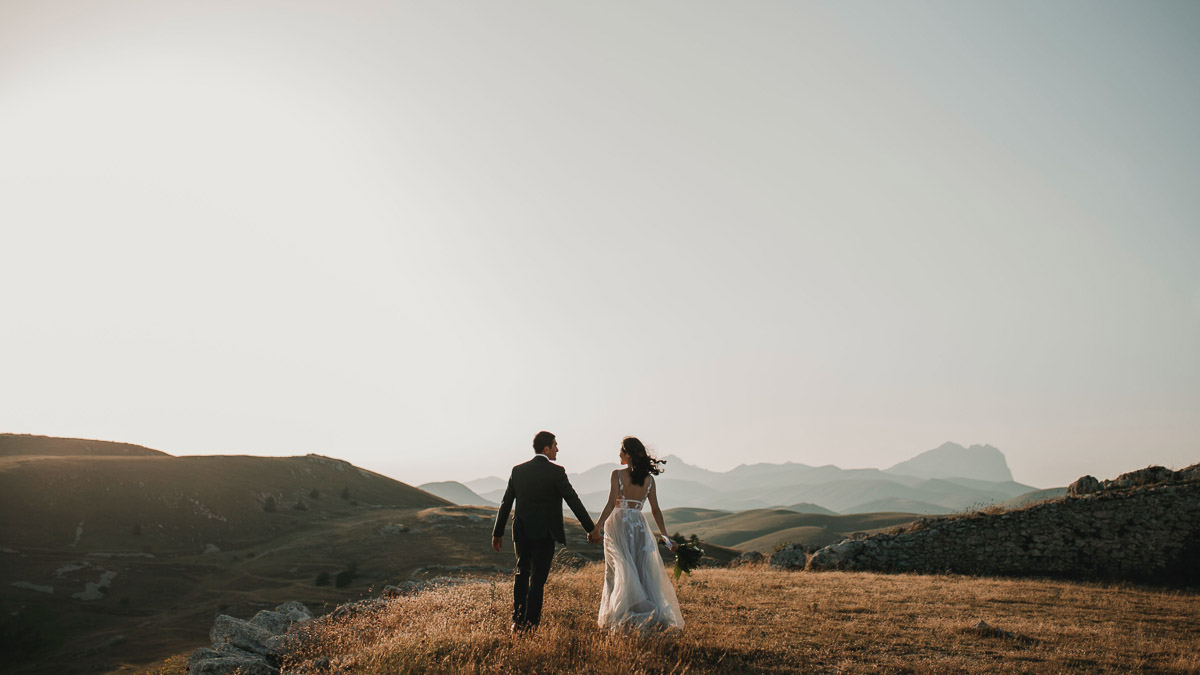 Photo credit: @fotopettine via Unsplash
Miles cards. We're in Singapore, the most expensive city in the world, where a wedding can cost anywhere from S$25,000 – S$50,000. Since you're going to spend a bomb, why not rack up miles while you're at it?
If your wedding costs S$35,000, you'll earn 42,000 miles with the DBS Altitude Card (locally, S$1 earns 1.2 miles). However, if you were to spend this amount during the first three months of signing up, you'll earn 38,000 bonus miles. Altogether, that's 80,000 miles — one round-trip ticket to the Maldives on SIA's Business Class!
Play your cards right, and use your miles card for other big expenses like house renovations and furniture purchases. You may just get that luxurious honeymoon you deserve, for free!
For Multi-City Travellers
Multi-currency cards. If you're travelling through multiple cities, there's a chance you might leave your bag unattended. In this situation, don't worry if someone manages to steal your card (touch wood). Many multi-currency apps allow you to deactivate your card via the app the moment you realise it's missing. If you manage to find it, simply toggle on the app to activate again. No need to fumble over calls to the bank!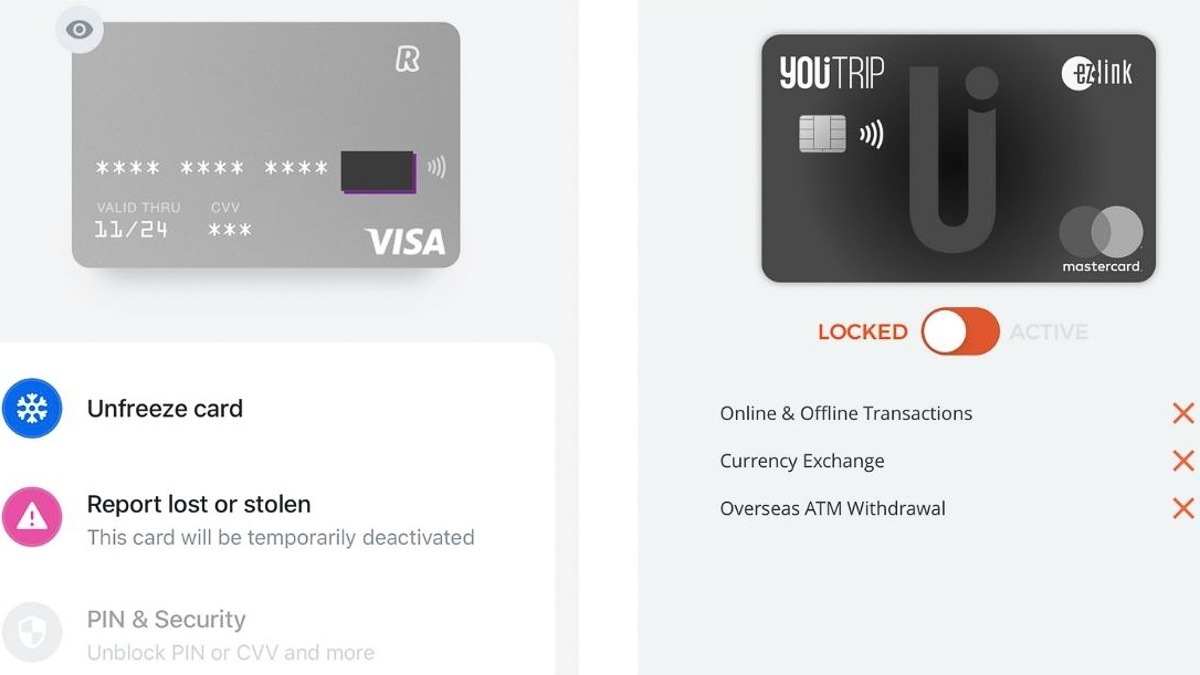 The Revolut and YouTrip app allow you to temporarily freeze your card easily
Many multi-currency cards also have options for you to dispute unauthorised charges on your card, so keep track of any transactions made via the app!
For Shopaholics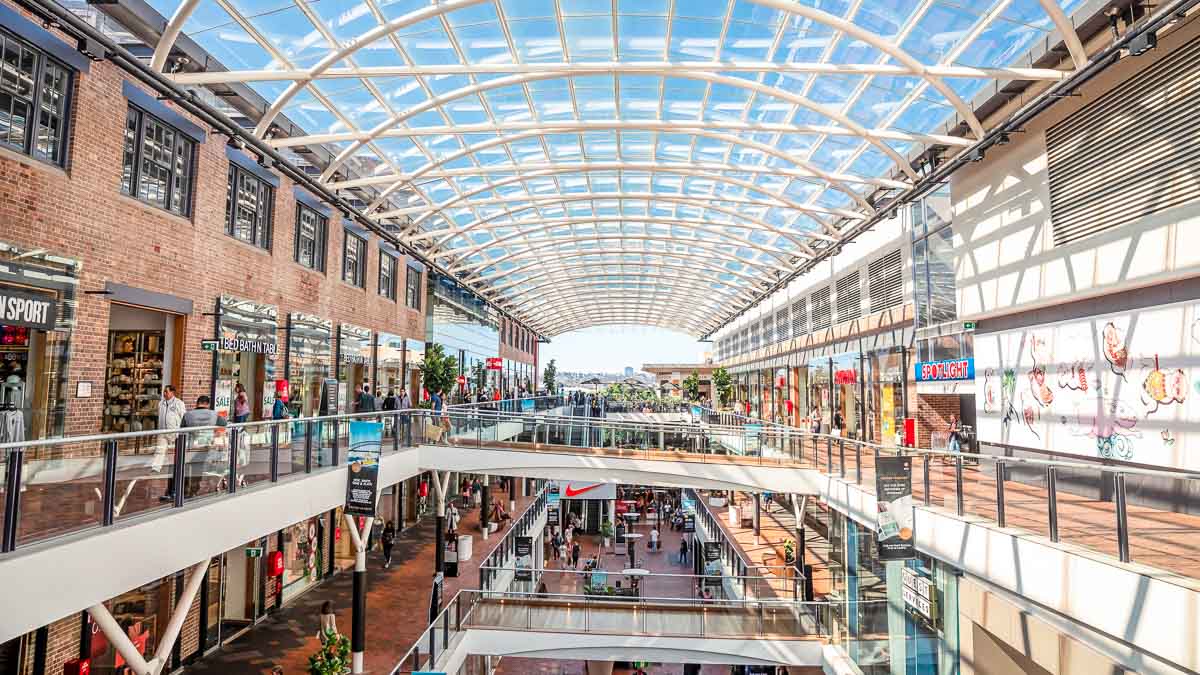 Photo credit: Destination NSW
Miles cards. Planning to hit up outlet malls or go big on branded goods? Big purchases overseas are perfect for miles cards as you'll earn greater perks.
For example, let's say you visited France and bought a Chanel Classic Mini Rectangular Flap Bag for €3,500. With the AMEX Krisflyer miles card, this adds up to ~S$5,711 and 11,403 miles. Assuming you bought the bag within the first three months of signing up, you would've hit the minimum spend — meaning you score an additional 26,000 miles!
To top it off, European countries have a standard VAT rate of at least 15%, allowing you to save even more after you get a tax refund. The difference is you now have a Chanel bag and enough miles for a one-way ticket to the US via SIA on Economy Class 😎
Which is the best card for overseas spending?
The main advantages of multi-currency cards are the low overseas ATM withdrawal fees and foreign currency charges. YouTrip, Revolut and Transferwise are the three biggest players in the market currently — here's a quick overview of the three.
MULTI-CURRENCY CARDS

YouTrip
Revolut (standard, premium, metal)
Transferwise
Annual Fees
$0
$0, $99, or $199
$10 one-time payment for debit card
Foreign Currency Charges
0%
1% for THB and UAH, 0% for other currencies below $9k
0.35% – 1%
No. of Stored Currencies
10
28+
50+
Charge for ATM withdrawal overseas
$5 (excl. foreign bank ATM fees)
Free up to $300, $750, $1050, 2% charge after (excl. foreign bank ATM fees)
Free up to $350, 2% charge after (excl. foreign bank ATM fees)
Rewards/Other Perks
Occasional cashback on foreign spend, dependent on promos
For Premium/Metal Card Holders:
1. Lounge access
2. Insurance
3. Disposable Virtual Cards
1. UK, US, EUR and AUS banking account no. provided FOC.
2. Up to 12% off booking.com
Read also: The Best Multi-currency Travel Card For Travellers — YouTrip vs Revolut vs InstaReM vs TransferWise Review
We prefer the YouTrip multi-currency card, as it's the most value for money when spending overseas! Some benefits we like are its 0% foreign currency charges, a $5 overseas ATM charge, and no sign-up fees.
Comparably, miles cards are a pricier option. However, if you know how to maximise them, these cards offer attractive perks that often make up for the costs! Here's a quick summary.
MILES CREDIT CARD

DBS Altitude
Citibank Premier Miles
AMEX KrisFlyer
Min. Annual Income Requirement
S$30k for locals
S$30k for locals
S$30k for locals
Annual Fees
S$180 (waived for 1st year/annual spend of S$25k)
S$180 (waived for 1st year)
S$177 (waived for 1st year)
Foreign Currency Charges
3.25%
3.25%
2.50%
Charge for ATM withdrawal overseas
1. $7 withdrawal fee
2. Currency conversion fee 1%
3. Admin fee of up to 2.65%
Admin fee of 2.5%
5% cash withdrawal fee
Rewards/Perks
1. Free travel insurance of up to S$1mil
2. 2 free airport lounge visits per year
1. Free travel insurance of up to S$1mil
2. 2 free airport lounge visits per year
3. Petrol discounts at selected partners
1. Free travel insurance of up to S$350k
2. Hertz discounts
Miles/$ for Local Spend
1.2 miles per S$1
1.2 miles per S$1
1.1 miles per S$1
Miles/$ for Overseas Spend
2 miles per S$1
2 miles per S$1
2 miles per S$1
Min. Spend for Bonus Miles
Spend S$6k within first 3 months and get up to 38k bonus miles
Spend S$9k within first 3 months and get up to 26.5k bonus miles
Spend S$5k within first 3 months and get up to 26k bonus miles

Miles Conv

ersion Fee
S$25 if converting to Krisflyer or Asia miles
$25
No conversion fee for Krisflyer miles
Of these three, the DBS Altitude miles card best offers the highest bonus miles for a lesser minimum spending — which will be useful when trying to rack up miles for that flight to USA!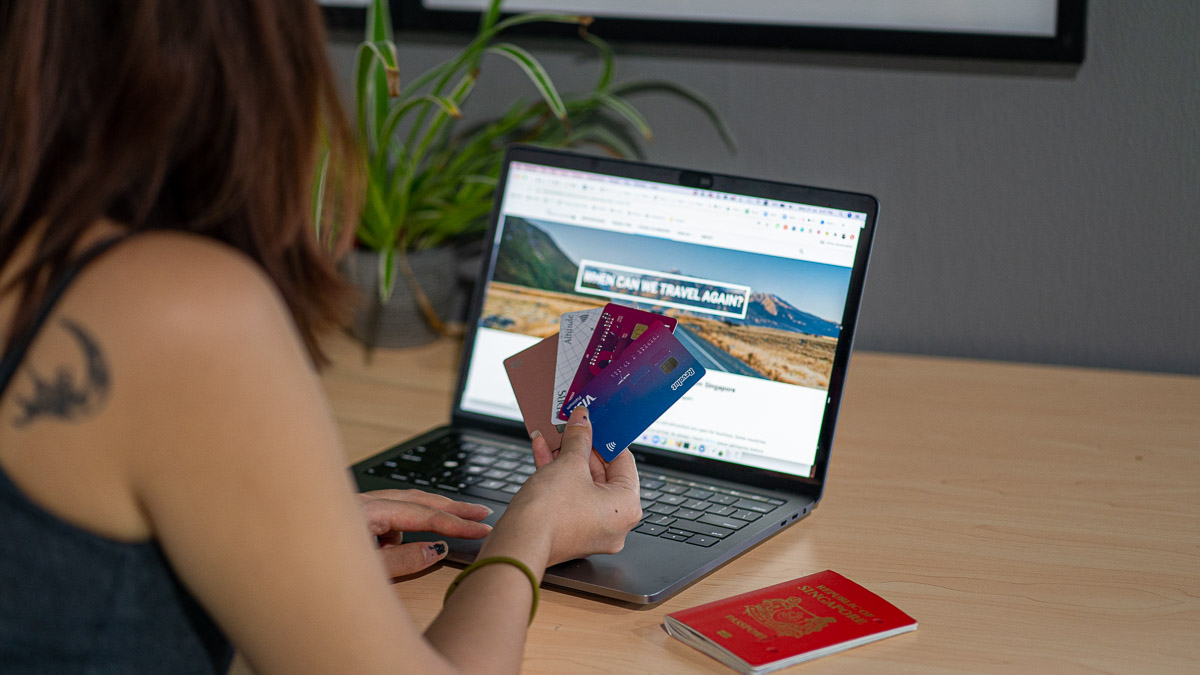 At the end of the day, if you're looking to save money when spending overseas, the YouTrip multi currency card probably makes the most sense. While it doesn't have extra perks for spending more, the favourable exchange rates means you won't be losing money every time you make a purchase — those few cents really do add up! They're also hassle-free as there's no minimum spend or annual income requirements to worry about.
Still, if you're a big spender and getting travel perks like free flight upgrades and lounge access are a good trade off for you, a miles credit card makes total sense.
However, you'll only reap the max benefits if you hit the minimum spend for bonus miles within the first few months of sign-up. Sadly, once that period is over, the value of a miles card depreciates quickly unless you're a frequent traveller or a heavy spender.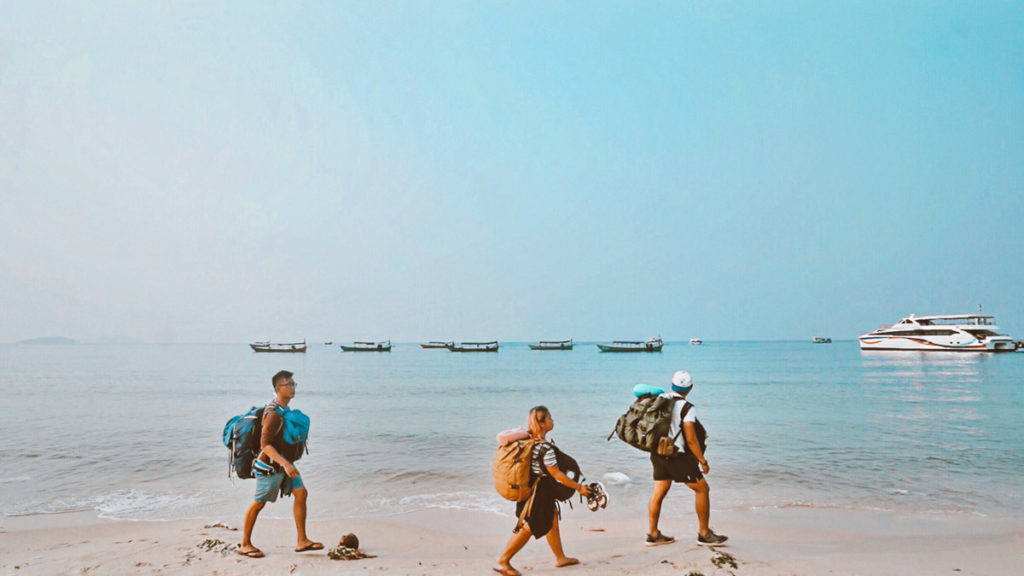 If you have both types of cards, you can alternate between them depending on your travel situation and where you're heading to.
Plus, here's a useful hack to save money when making big purchases: Use a multi-currency card to pay for your item, but top-up the amount with a miles card! This way, you'll rack up miles with a better exchange rate while avoiding hefty foreign currency charges 😉
Did you find this guide helpful? Tell us what's your favourite card for overseas spending in the comments below!
---